Over Memorial Day weekend I took my mother to visit her sister in Tyler, Texas. I planned to spend Memorial Day visiting the two Texas shore parks, but didn't know how the weather would be as Texas has been dealing with relentless rain, tornadoes and flooding for the last several weeks. As it turned out it was nice Monday with increasing clouds.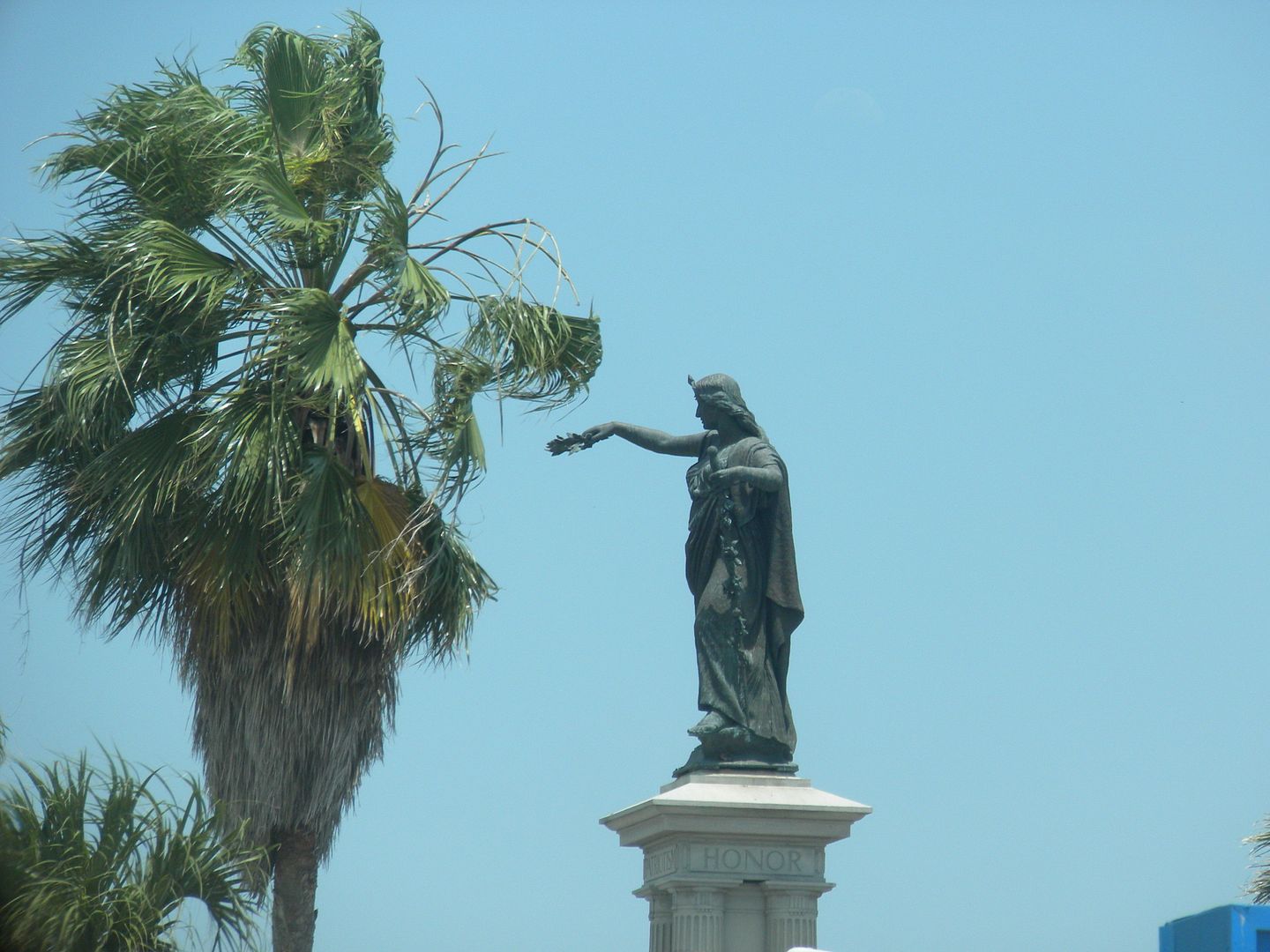 Galveston Island Historic Pleasure Pier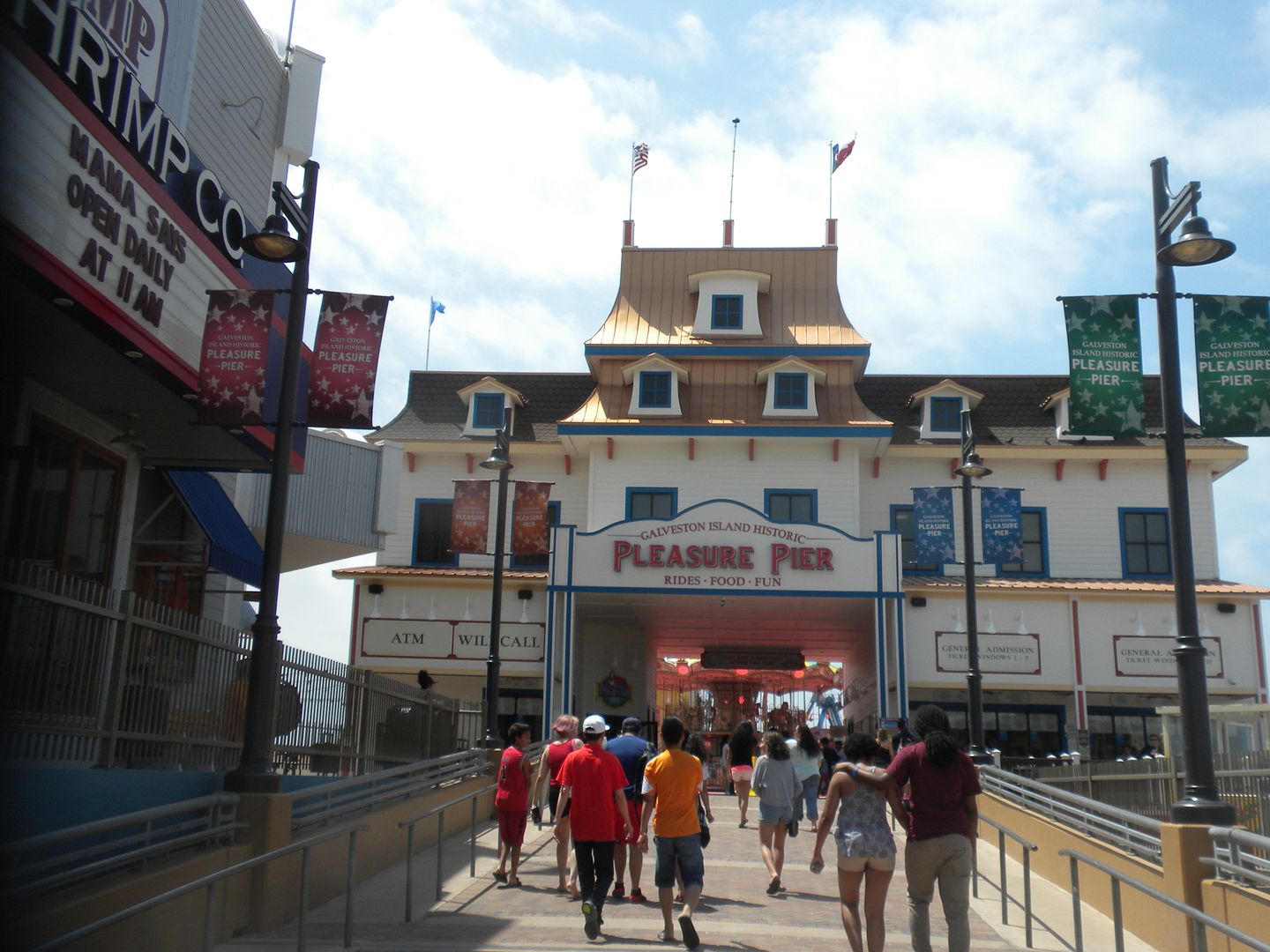 I arrived at Galveston Island Historic Pleasure Pier in Galveston, TX around 11:30 Monday morning. I spent about an hour and a half at the park and got to do almost all the rides.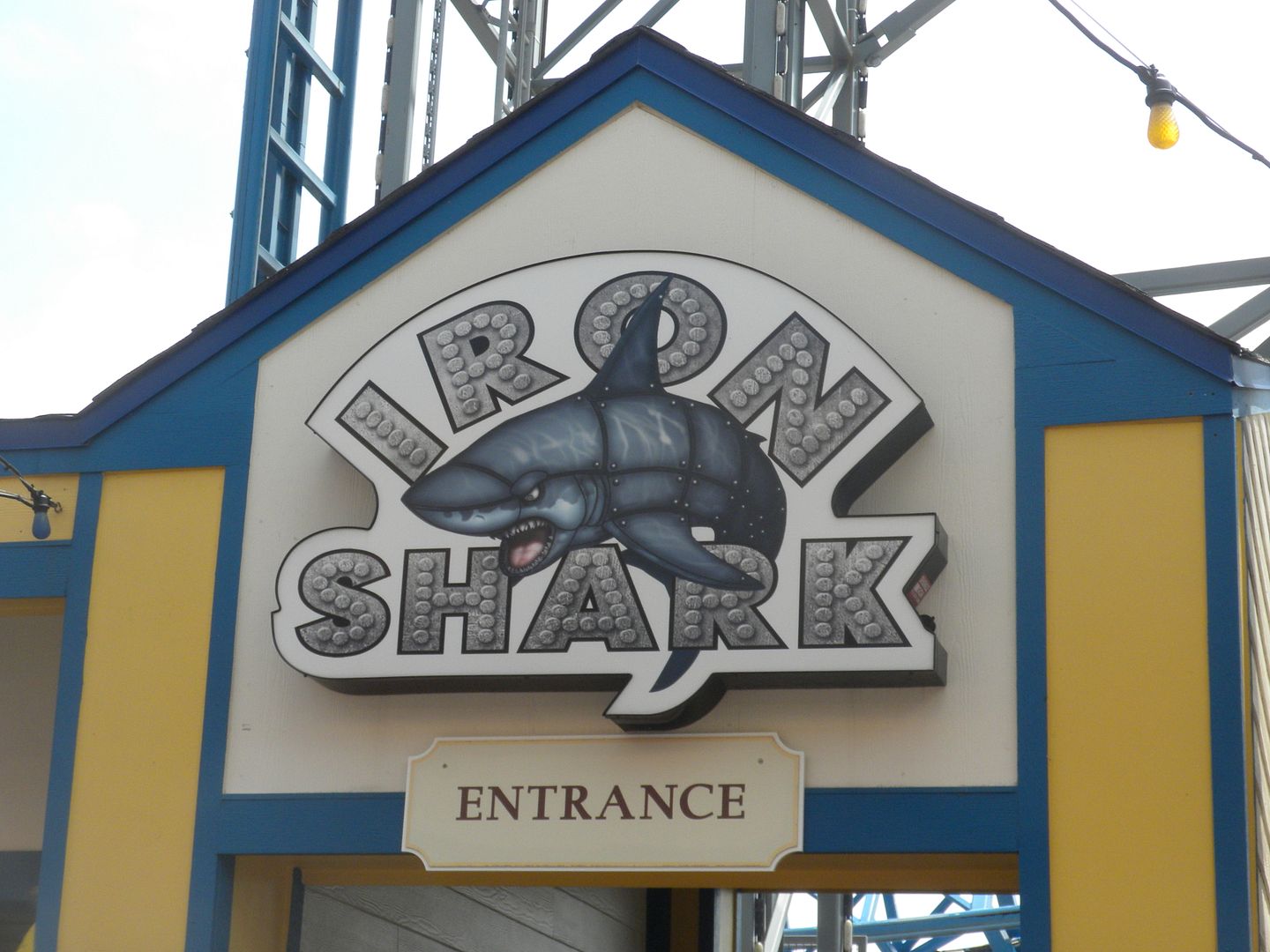 Iron Shark:


(Gerstlauer, Eurofighter, 2012) Somewhat rough on the front edges, smoother in the back.


Overall a good intense ride and a nice signature ride for this park – 3 rides.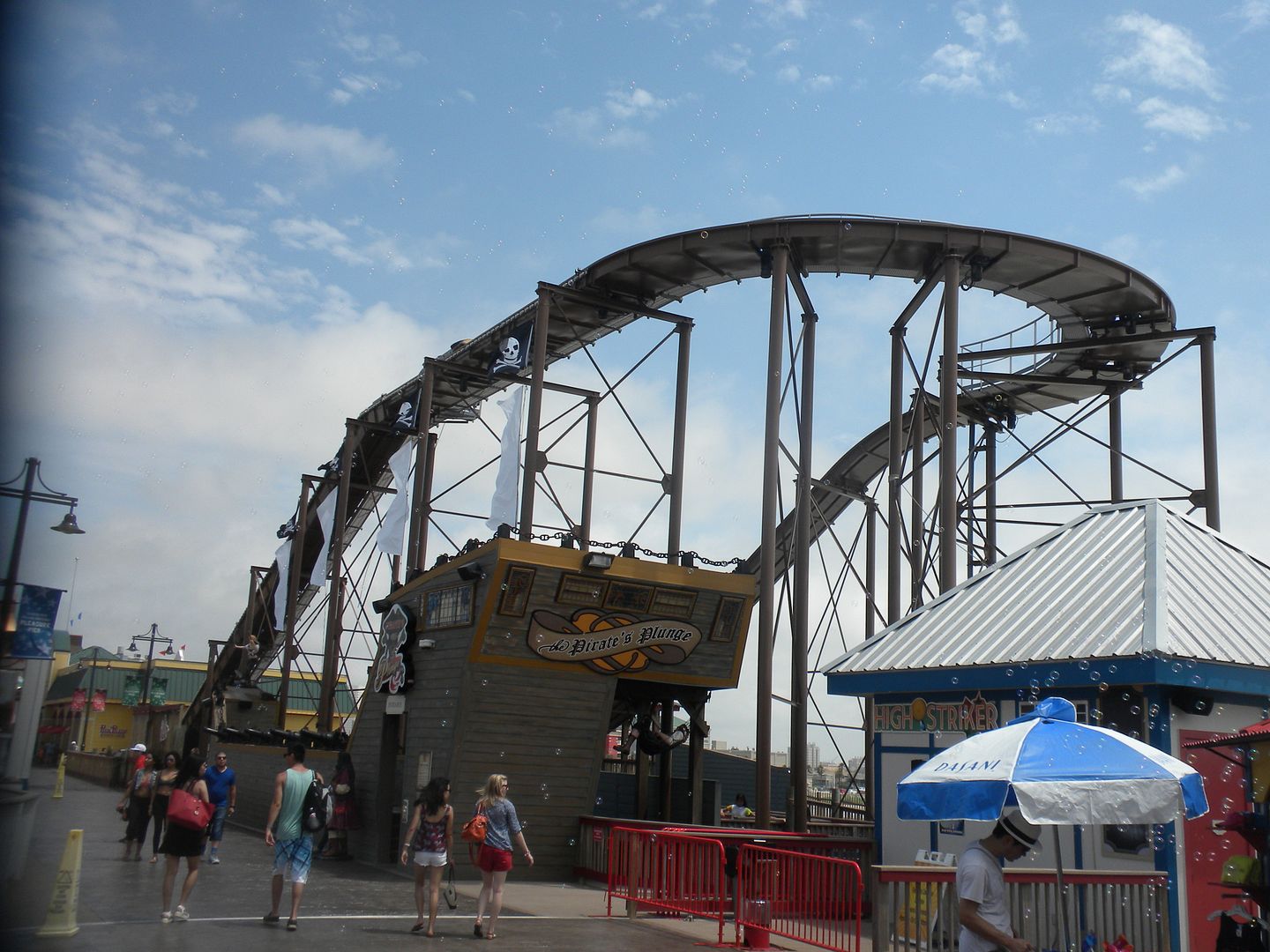 Pirate's Plunge: Log Flume –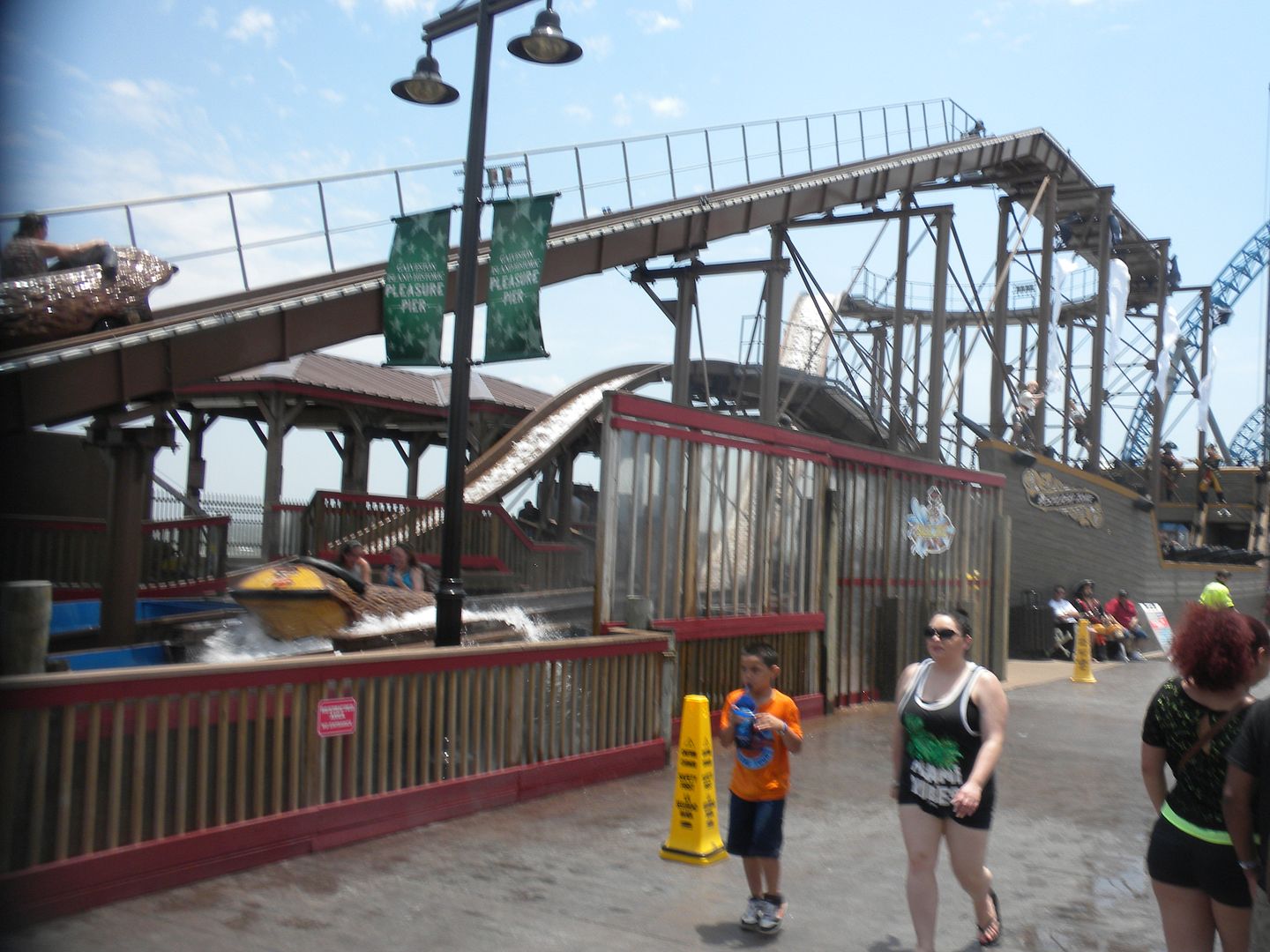 Good flume with nice theming; I got pretty wet – 1 ride.
Carousel: Double Decker – 1 ride on the upper deck.


Gulf Glider: Wave Swinger with comfortable seats – 1 ride.
Revolution: Pendulum Ride with good swinging over the water – 1 ride.
Cyclone: Ring of Fire with 7 complete inversions – 1 ride.
Sea Dragon: Pirate Ship – 1 ride.
Rock N Roll: Himalaya – good ride – 1 ride.


Texas Star Flyer: Tower Swing – swinging out over the water makes it more interesting – 1 ride.
Pier Pileup: Bumper Cars – 1 ride.
I did not ride Galaxy Wheel Ferris Wheel, as I was pressed for time. They also have several children's rides.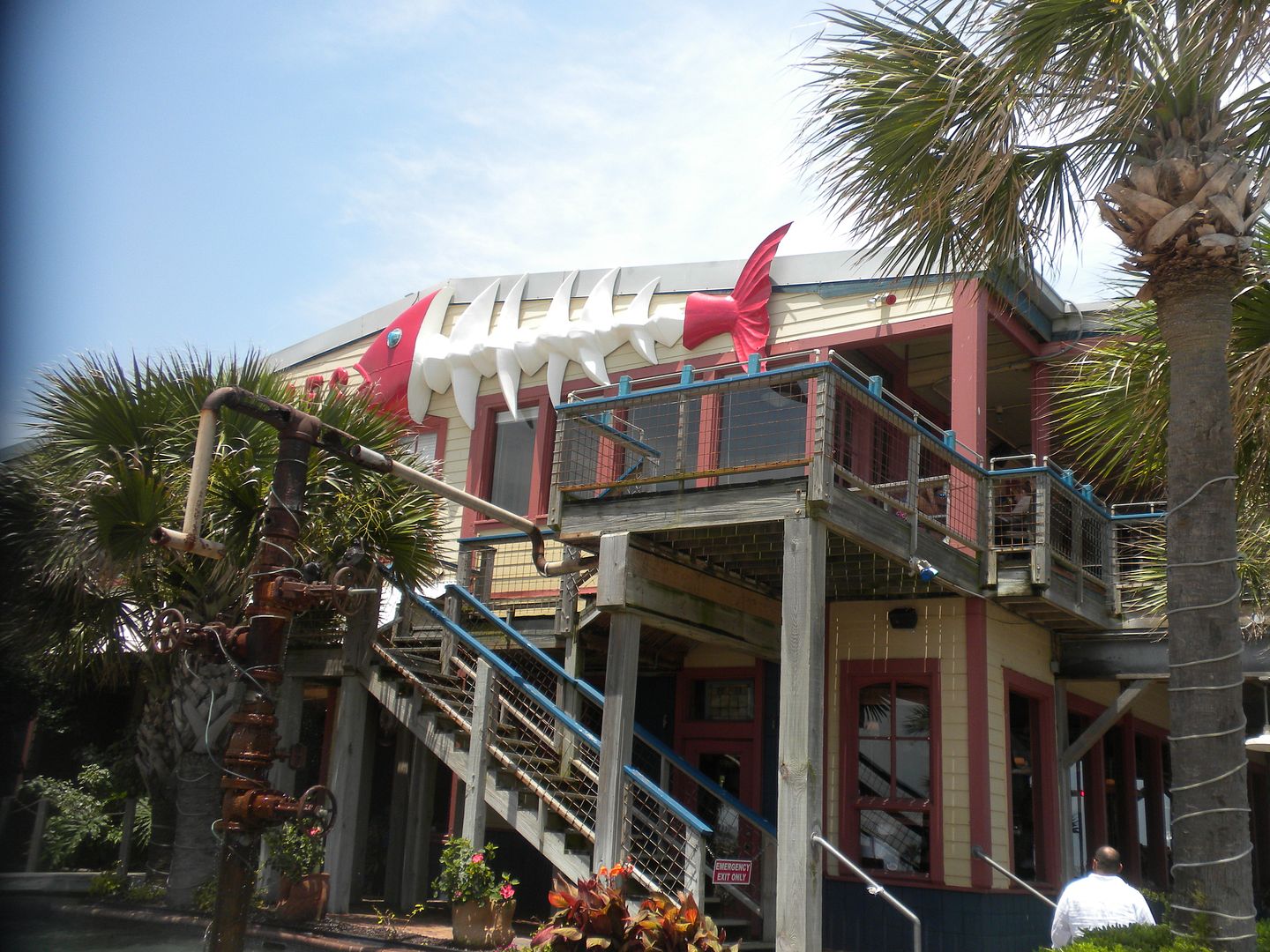 I had a delicious seafood lunch at Fish Tales across from the Pier before leaving around 2:00.
Kemah Boardwalk


I arrived at Kemah Boardwalk in Kemah, TX around 2:45 to find out that it was very crowded.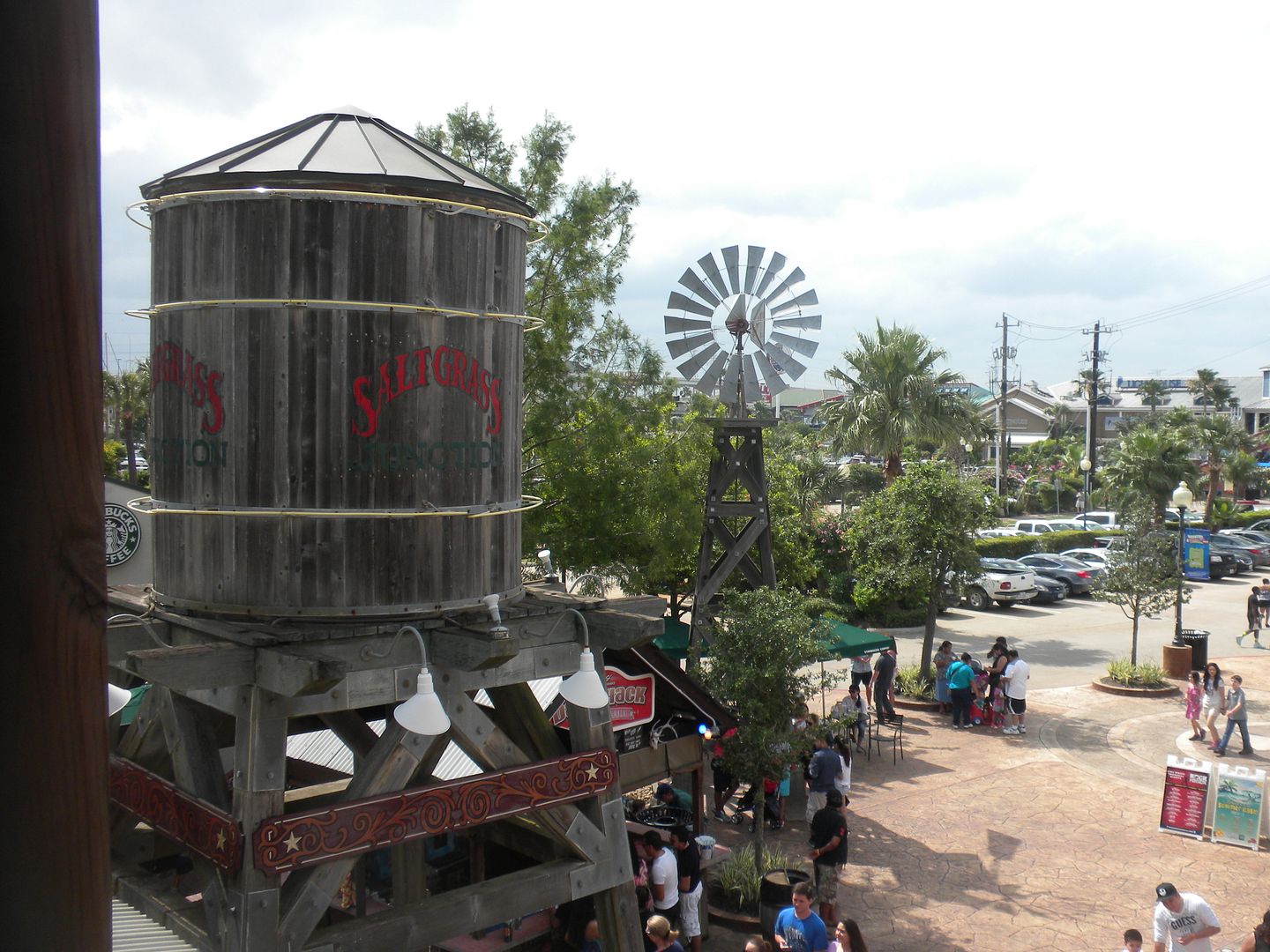 I budgeted 3 hours to spend at the park and eat dinner, but in the end I spent all three hours riding only 5 rides and skipped dinner.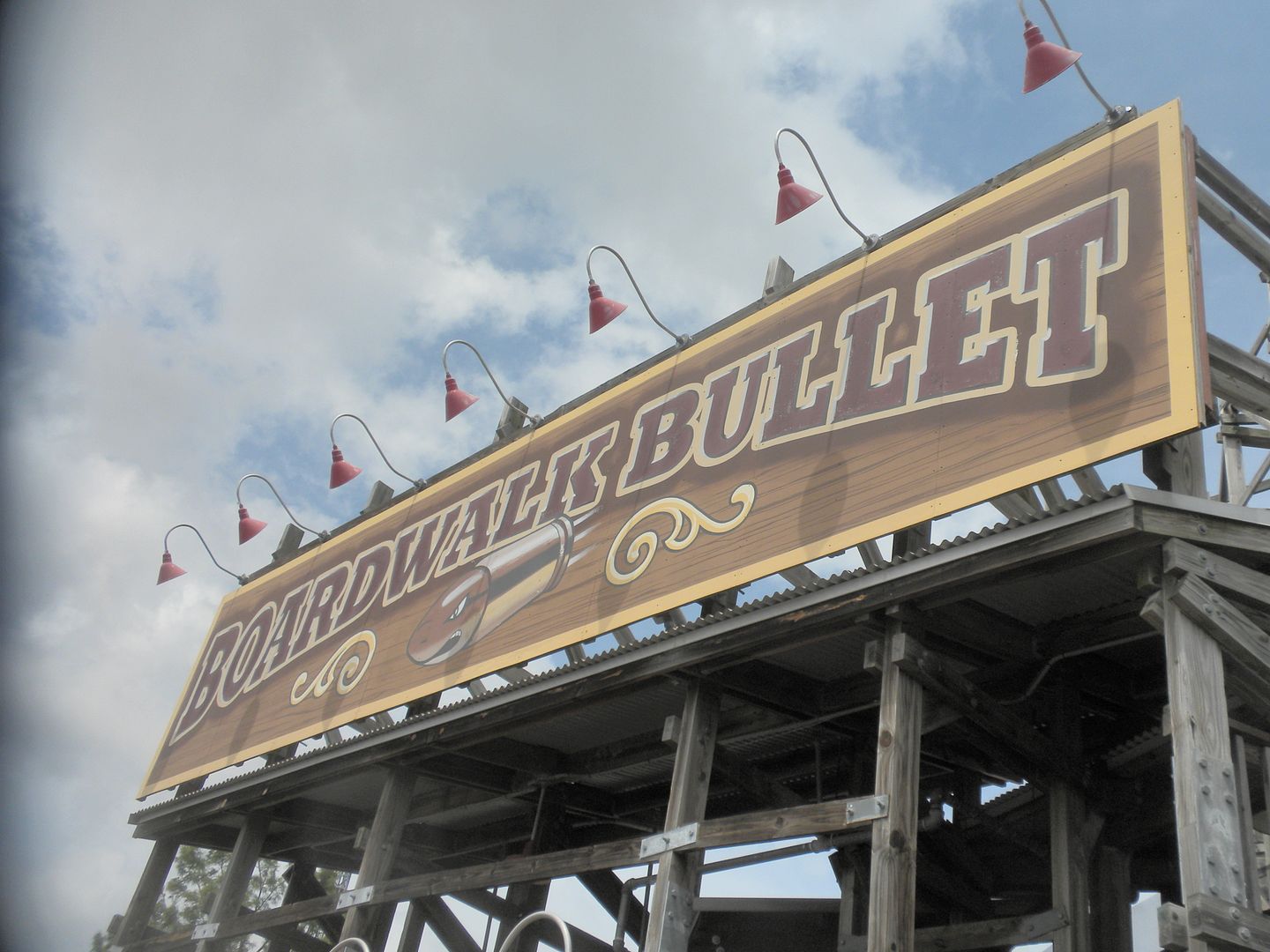 Boardwalk Bullet:


(The Gravity Group, Wood, 2007) This is an intense ride.


It has a lot packed in and it never lets up.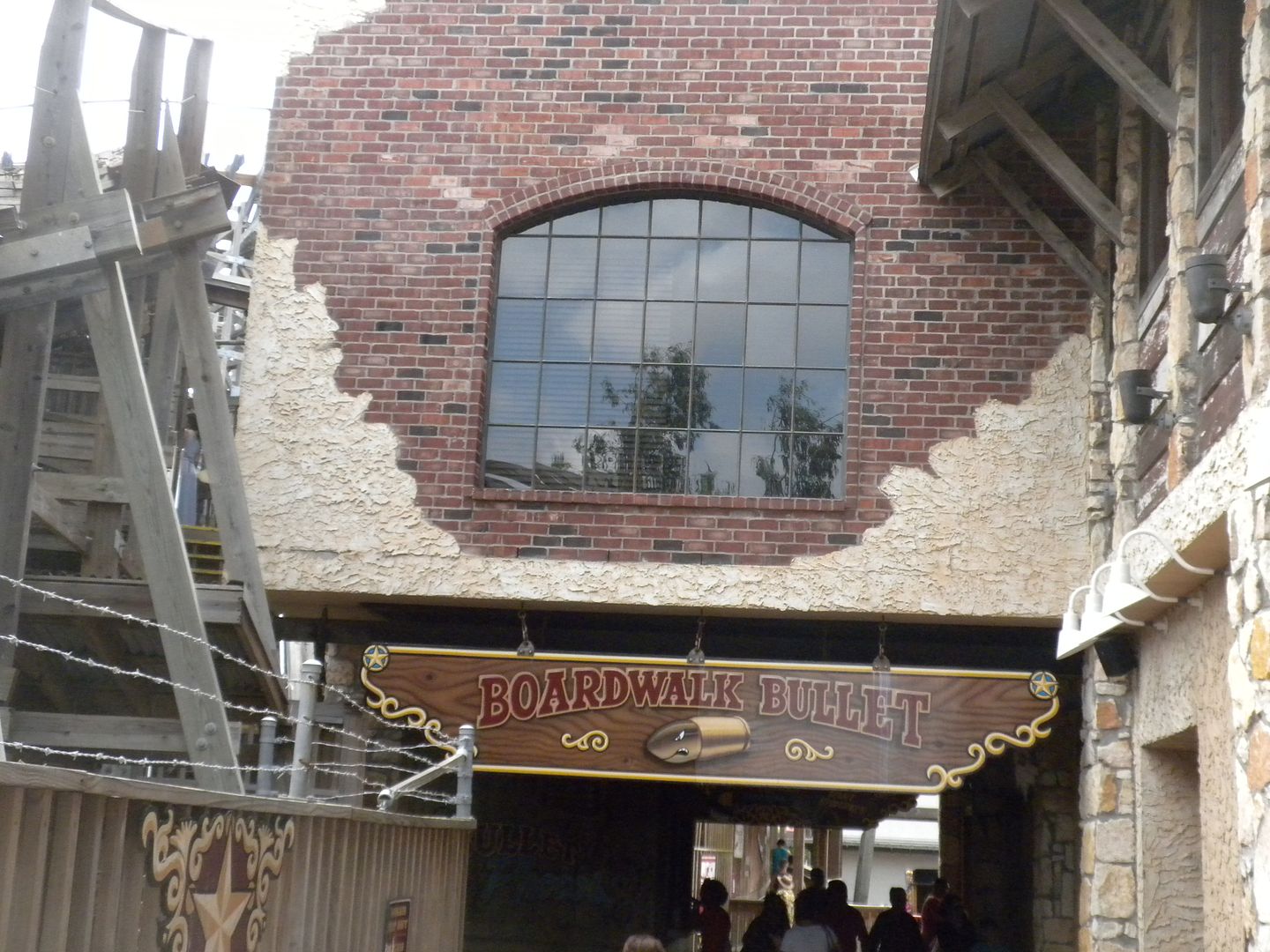 All of my rides were good but I enjoyed the front row ride the best as the intensity is higher toward the back of the train


– 3 rides.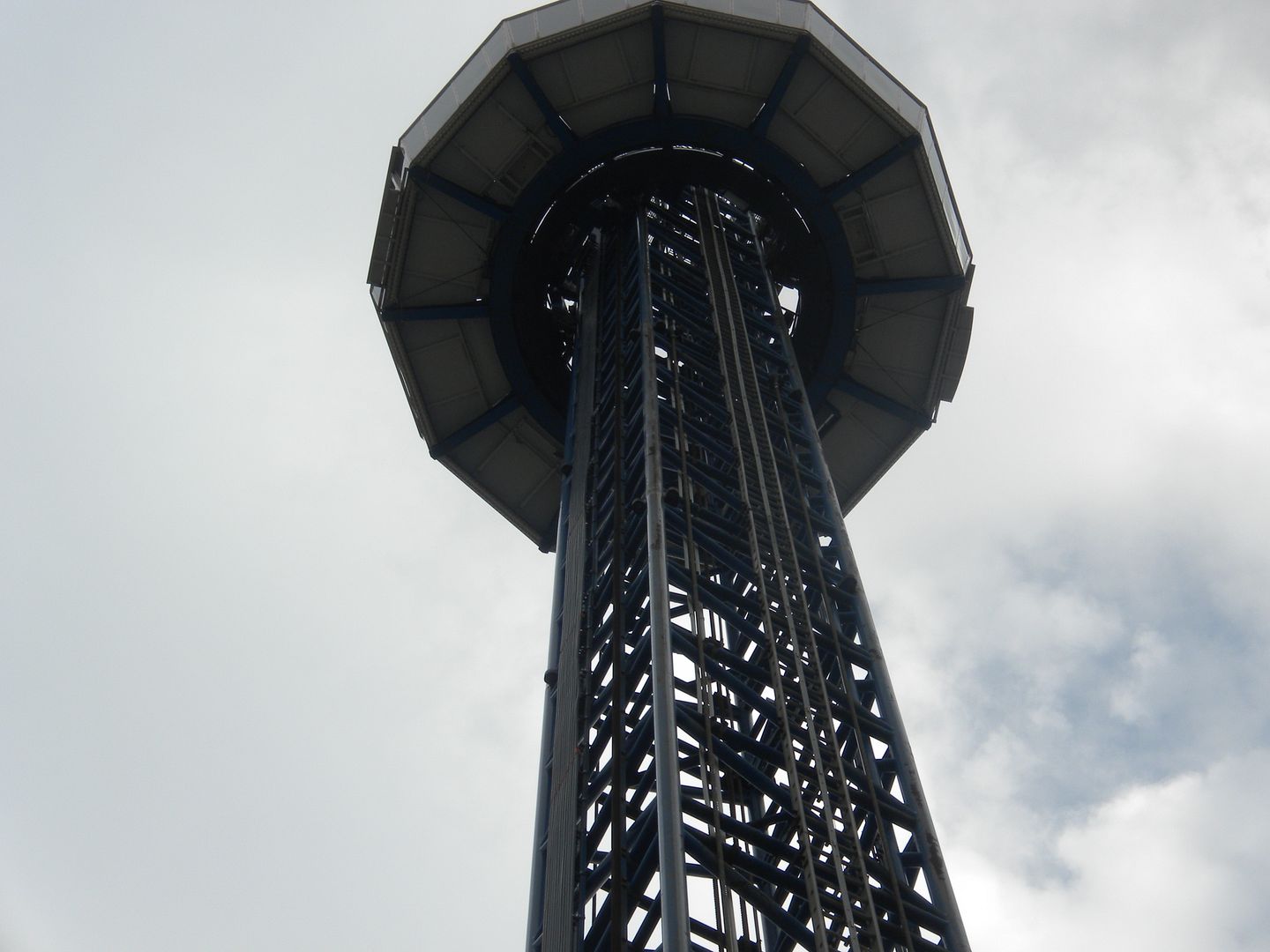 Boardwalk Tower:


This observation tower gives good views of Galveston Bay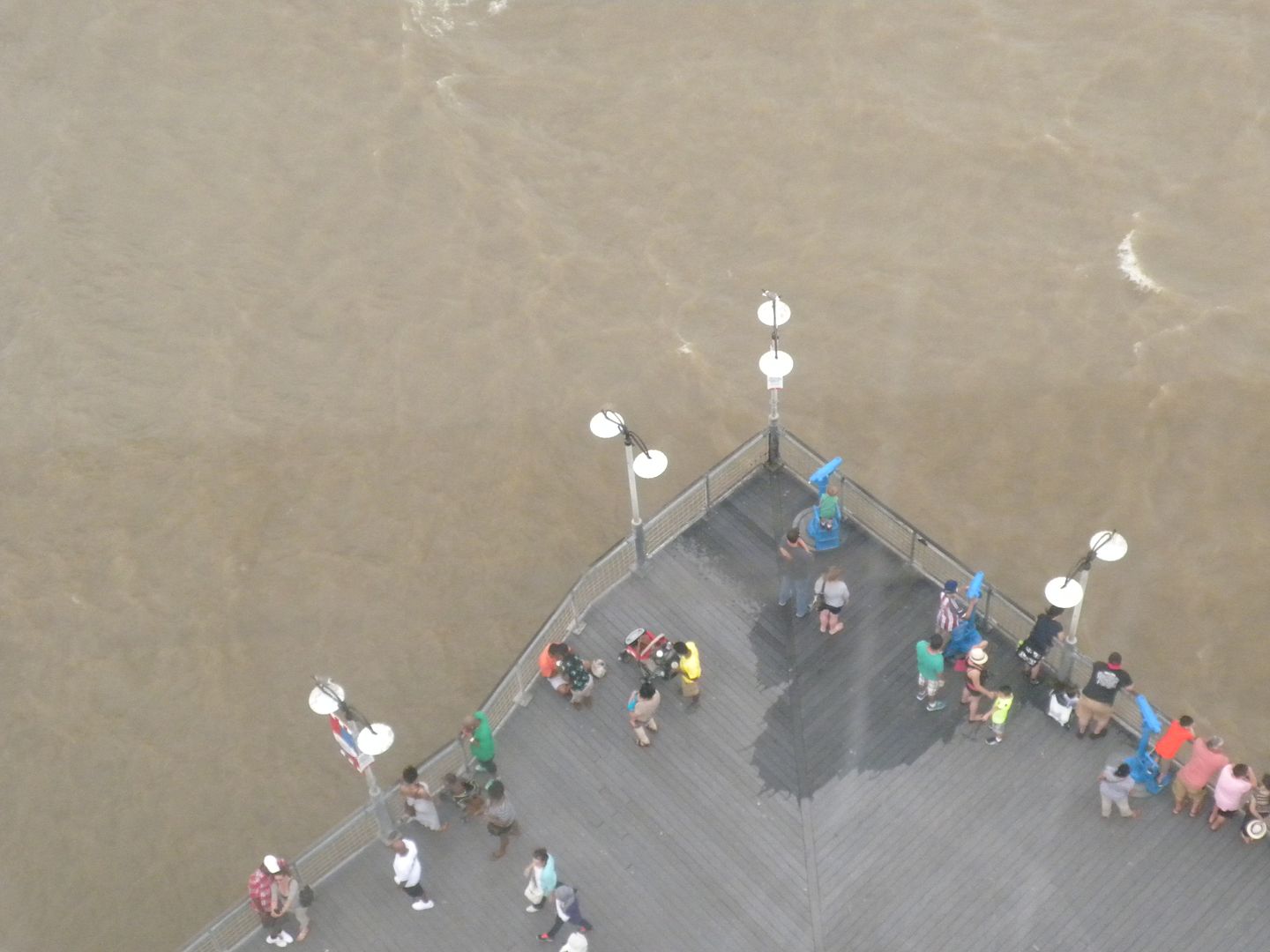 – 1 ride.


C.P. Huntington Train: This is a "don't miss" attraction.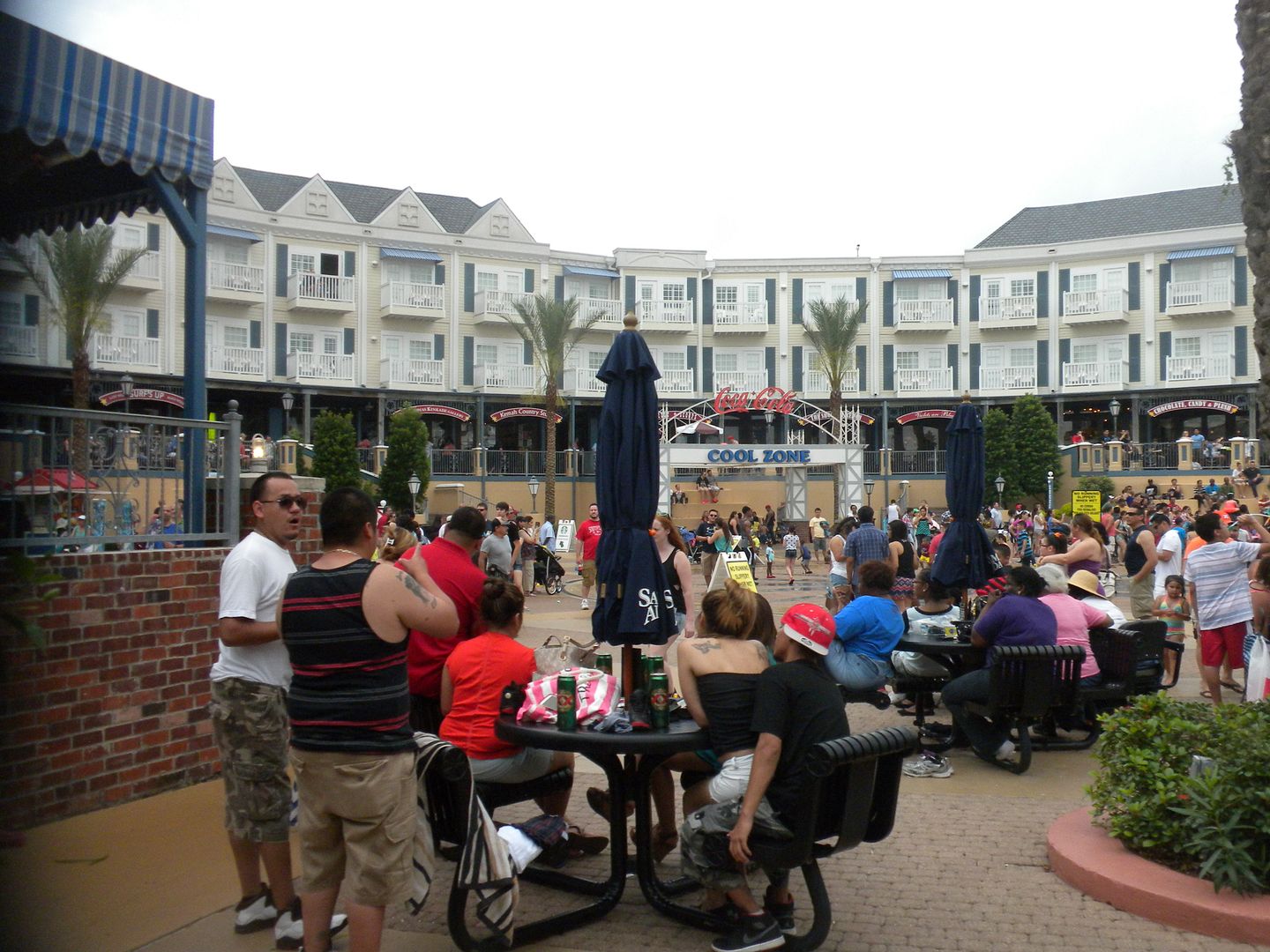 It takes you on a tour of the entire Kemah Boardwalk property


showcasing all the various restaurants as well as the park's attractions. It even has a short dark ride section in the western part of the park.


I am glad I didn't miss this, although waiting an hour for it prevented me from getting to other rides – 1 ride.
Due to huge crowds I did not get to ride Drop Zone, a drop tower; Double-Decker Carousel; Ferris Wheel; Wipeout; Pharaoh's Fury, a Pirate Ship, or Flare, a Ring of Fire. The Carousel, Ferris Wheel and Ring of Fire looked like the same models as at the Galveston park. They also have Iron Eagle, a zip line ride, Boardwalk Beast Speedboat Thrill Ride, and Stingray Reef & Rainforest Exhibit, which are not included in the wristband. In addition they have 3 children's rides.
As I finished my last ride on Boardwalk Bullet just after 6:00, I learned that Tyler was under a tornado warning and I needed to get back. I opted to skip dinner and make the drive back. Just as I was leaving metro Houston the downpour came. Later that evening many of the roads in Houston would be flooded from what was reported as historic rain amounts. Although it rained for most of the remaining ride back, I made it to Tyler safely around 10:20.
Fire Mountain Amusements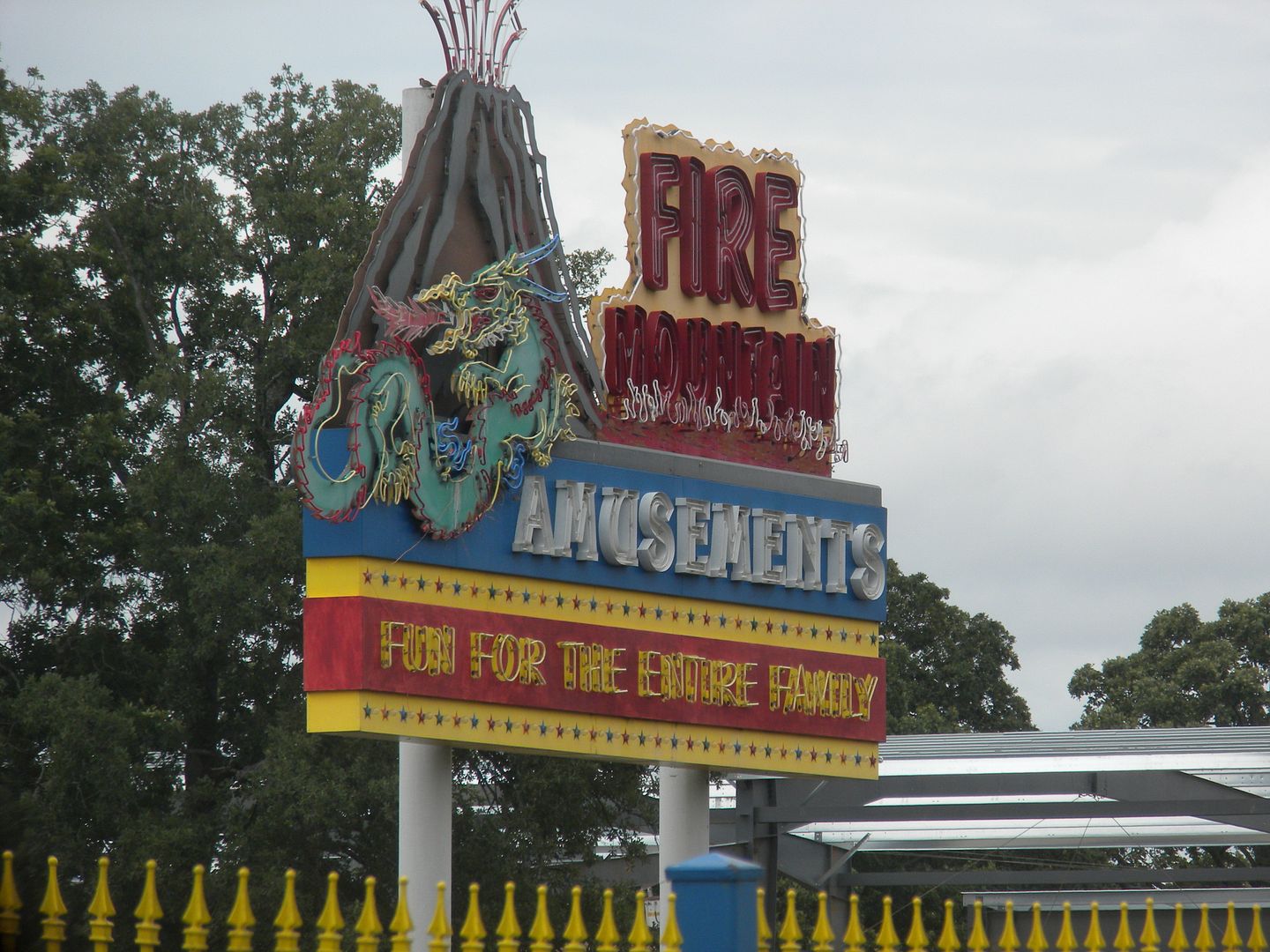 Shortly before my visit to Tyler I learned there was a roller coaster under construction in Tyler when rcdb.com reported it.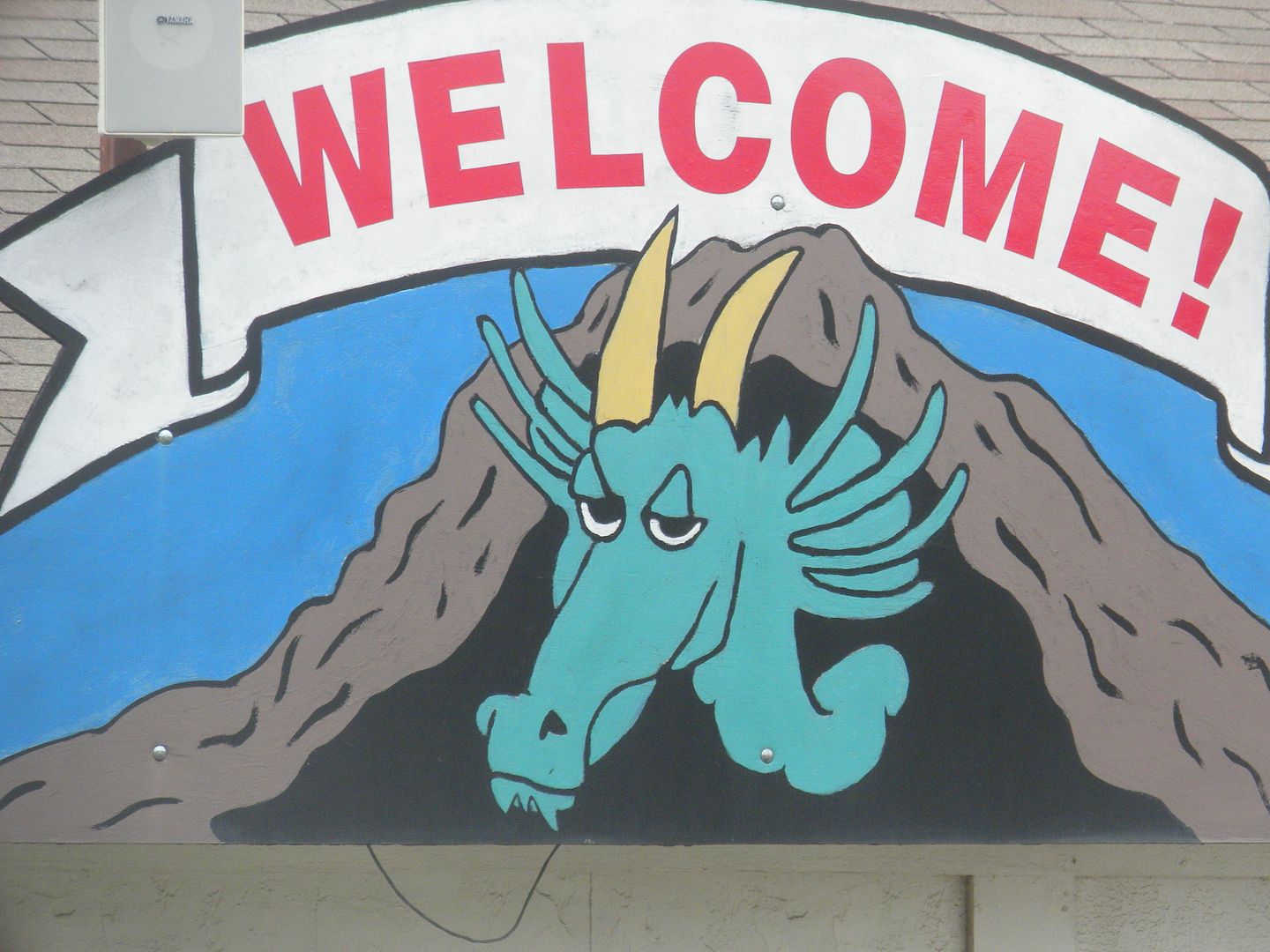 While I knew the coaster would not be operational, I made a visit to Fire Mountain Amusements in Tyler, TX on Sunday afternoon between rain showers as I learned they had a ride I particularly like.

Rock-O-Plane: This is my favorite of the Everly Aircraft O-Plane rides, as it is so much fun, whether you rock, spin or both – 1 ride.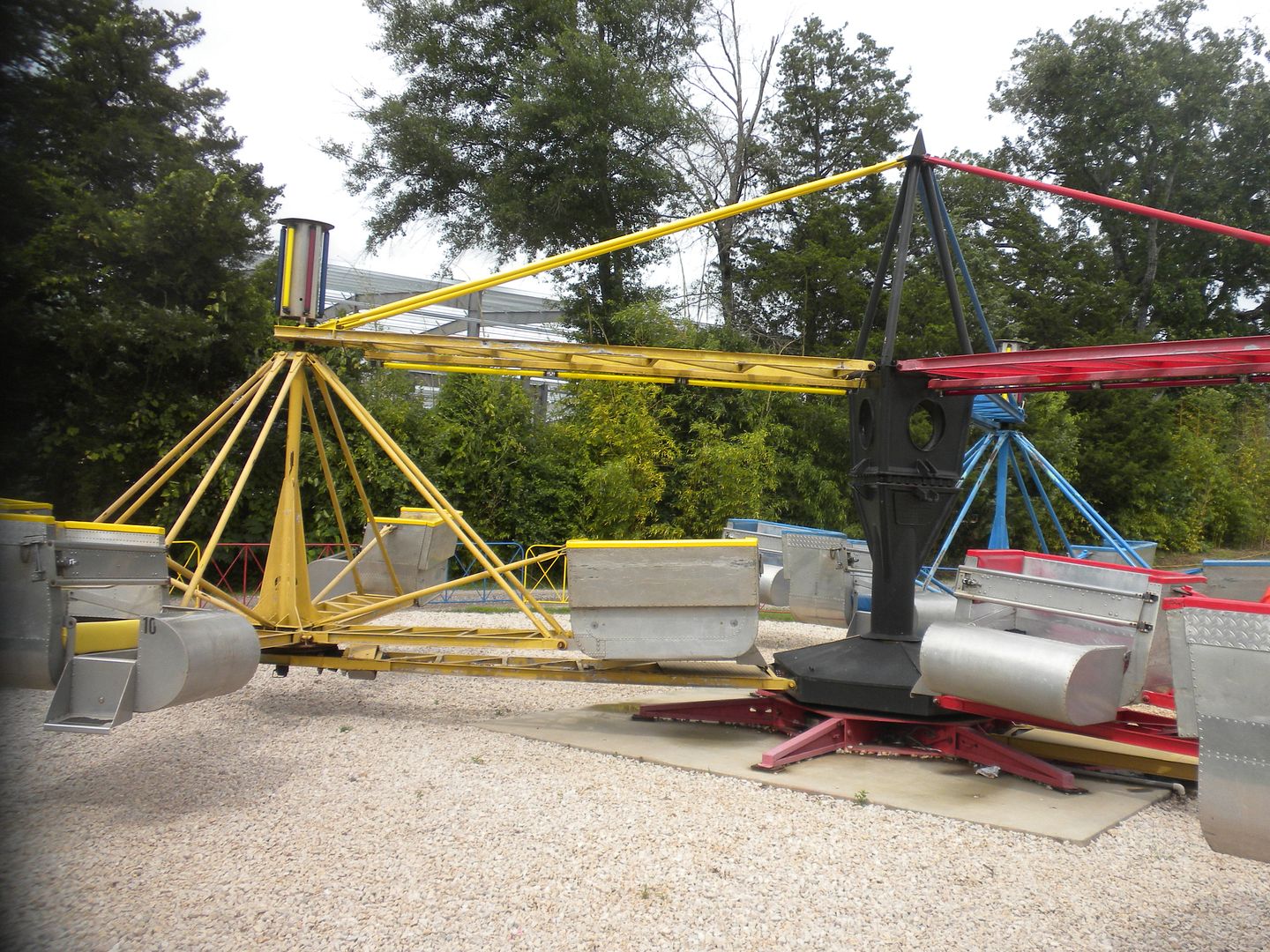 The Scrambler: This older model was a little slow, but still fun – 1 ride.
As for the roller coaster –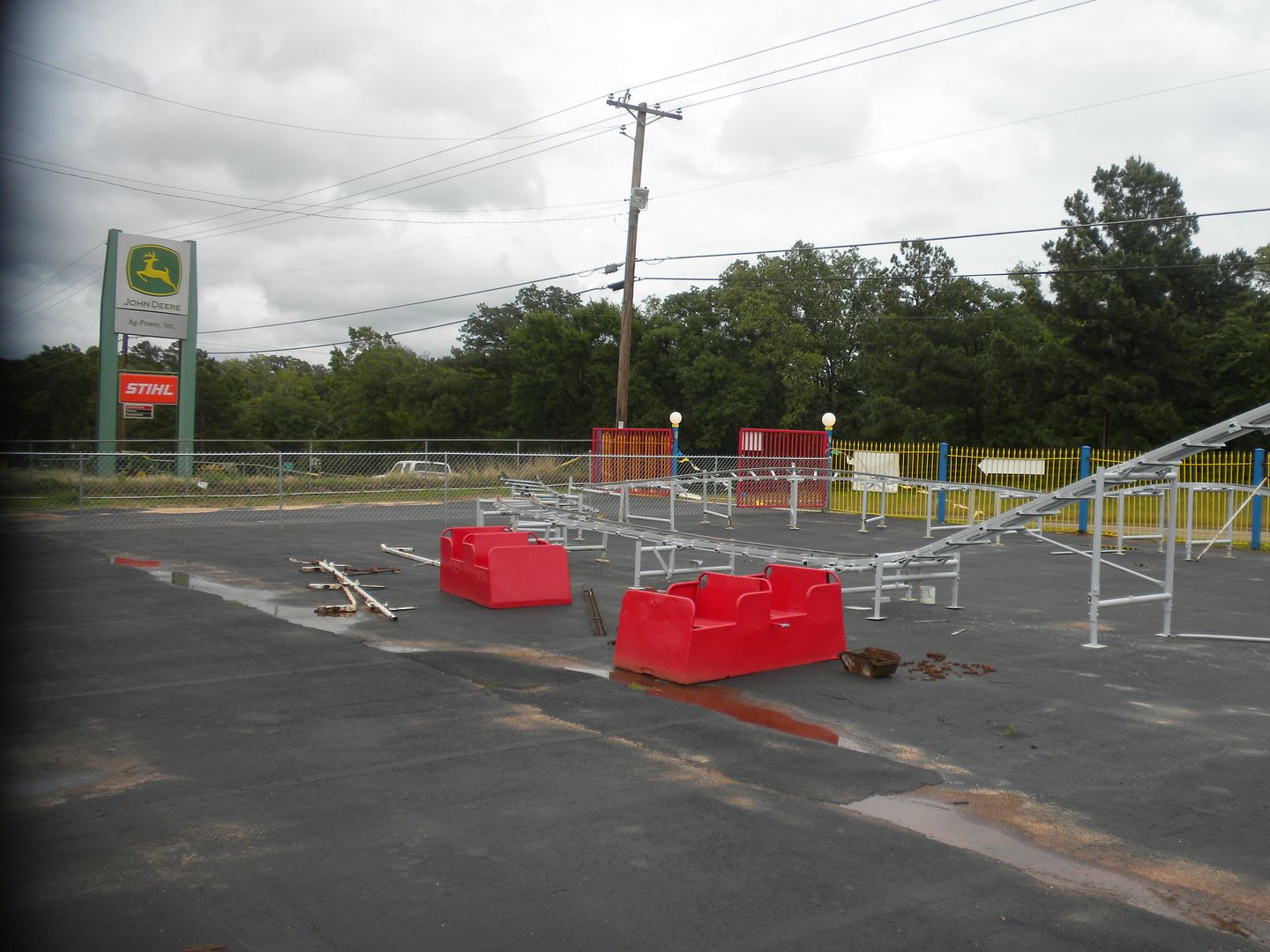 Unknown: (Allan Herschell, Little Dipper, under construction opening 2015),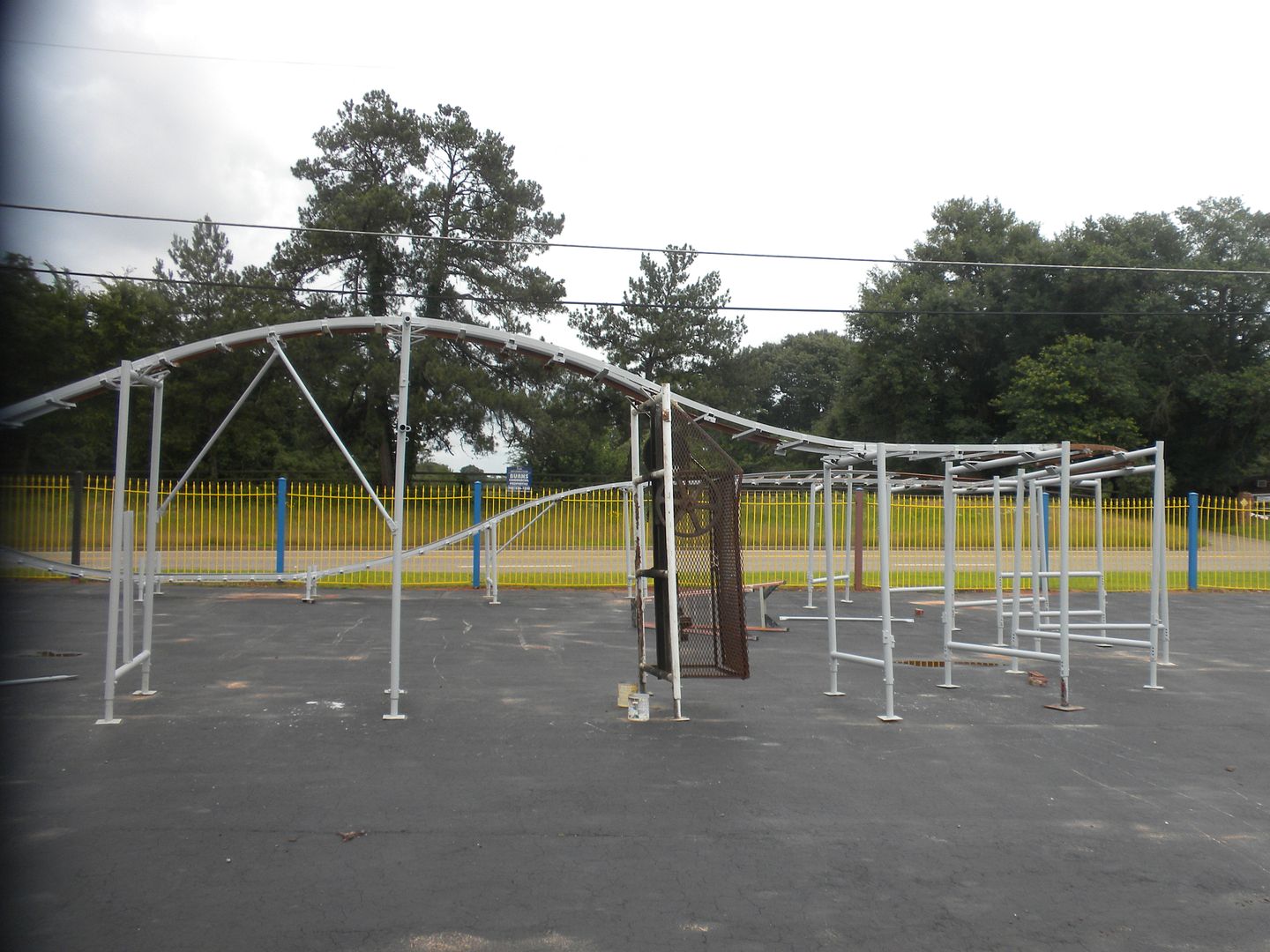 the track is almost compete,


so it should open this summer. They also have Go-Karts, Bumper Boats, an 18-Hole Miniature Golf Course and several children's rides. I'll have to check out the coaster (if they allow adult riders) on a future trip.
Thanks for reading!