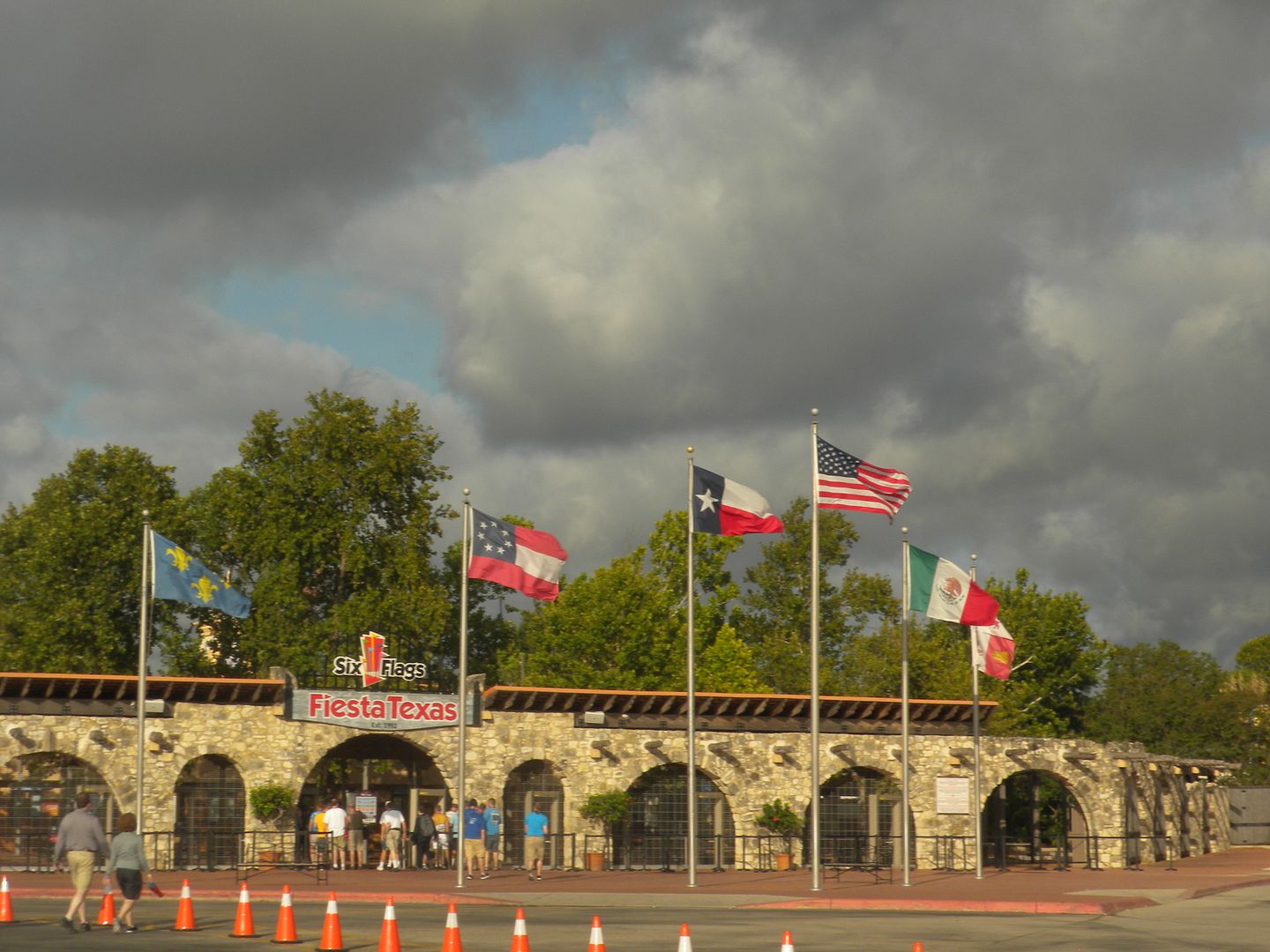 On Sunday, June 18 ACE Coaster Con XL began at Six Flags Fiesta Texas in San Antonio, TX.


This was my third visit to this park with both previous visits just being for about a day, so I was looking forward to spending more time here. Built in a rock quarry, the park uses the high rock cliffs to the advantage of several of its coasters and other rides.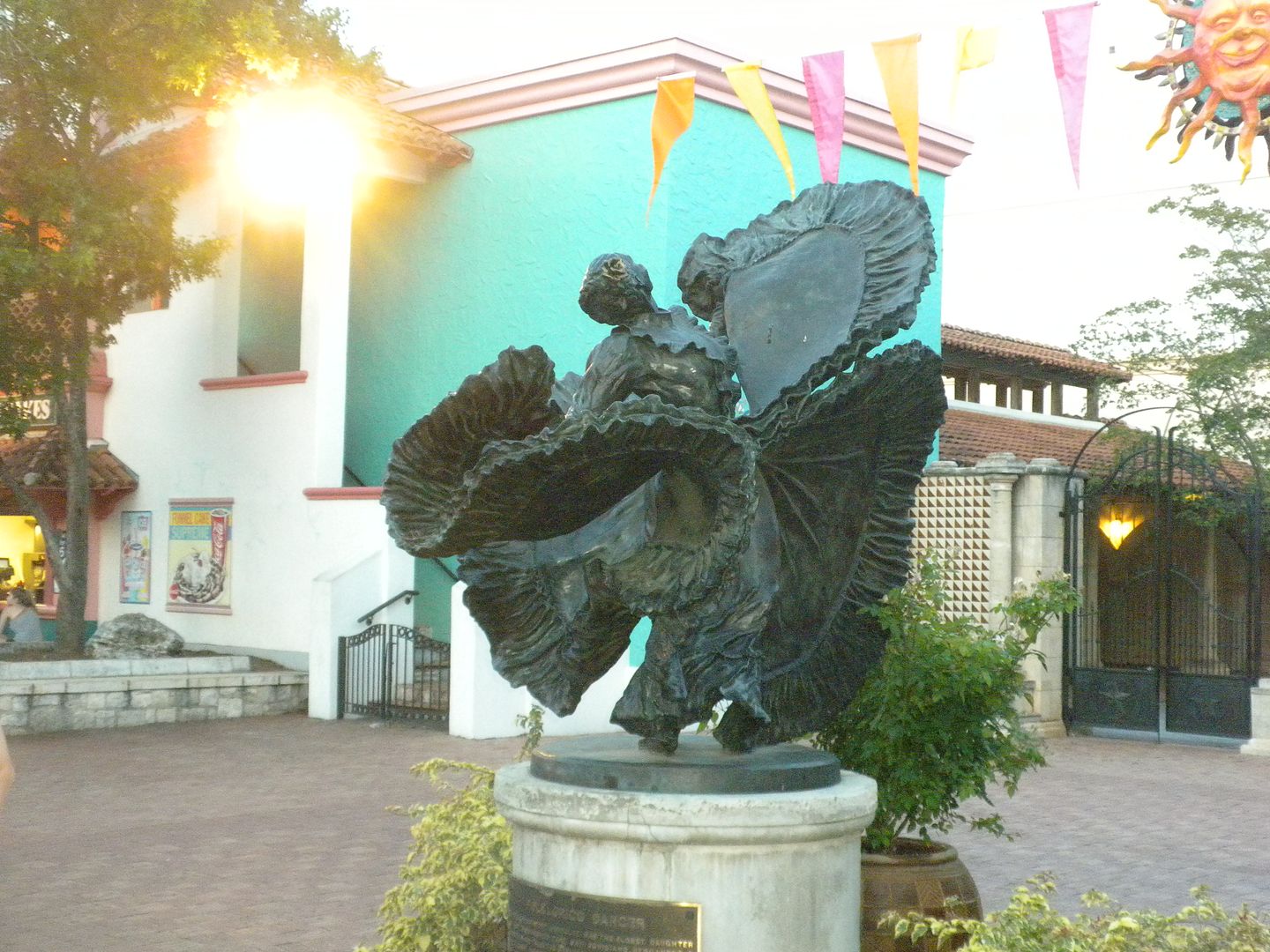 It is one of the nicest themed parks in the chain as it was developed in 1992 by Gaylord Entertainment, the owners of Opryland, as more of an entertainment park with a few rides. Thankfully, considering Opryland's fate, Gaylord sold the park to Six Flags in 1996. The park is divided into 6 highly themed areas plus the waterpark, Whitewater Bay. I will review the park by section.
Los Festivales


You enter this well-themed Mexican themed section as you come into the park.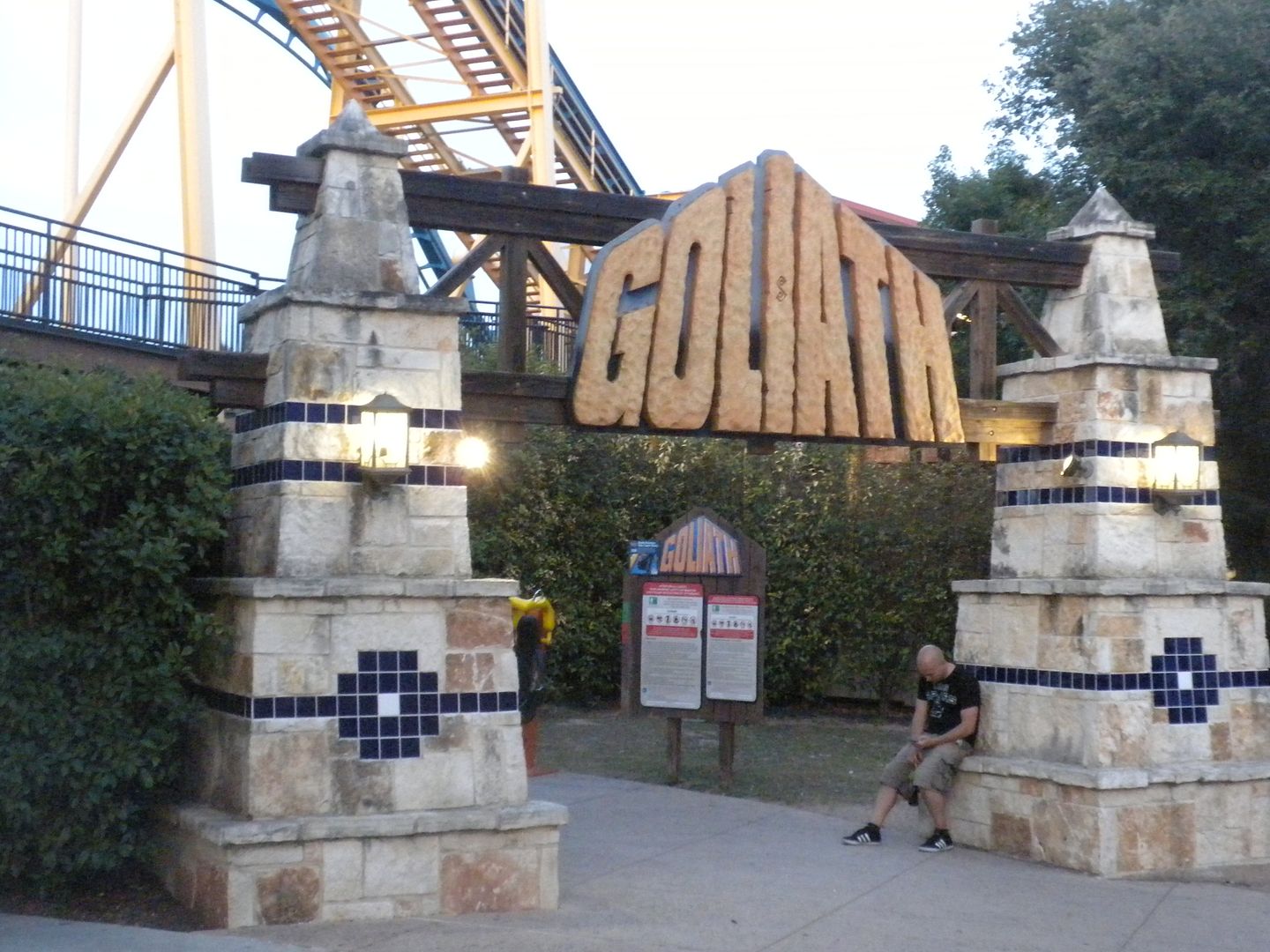 Goliath: (Bolliger & Mabbilard, Inverted Coaster, 1995/2003/2008)


This twice relocated Batman: The Ride mirror reverse clone first operated at Thrill Valley in Japan, then Six Flags New Orleans where it suffered the effects of Katrina, before coming to this park – 2 rides.


Boomerang: (Vekoma, Boomerang Shuttle Coaster, 1999)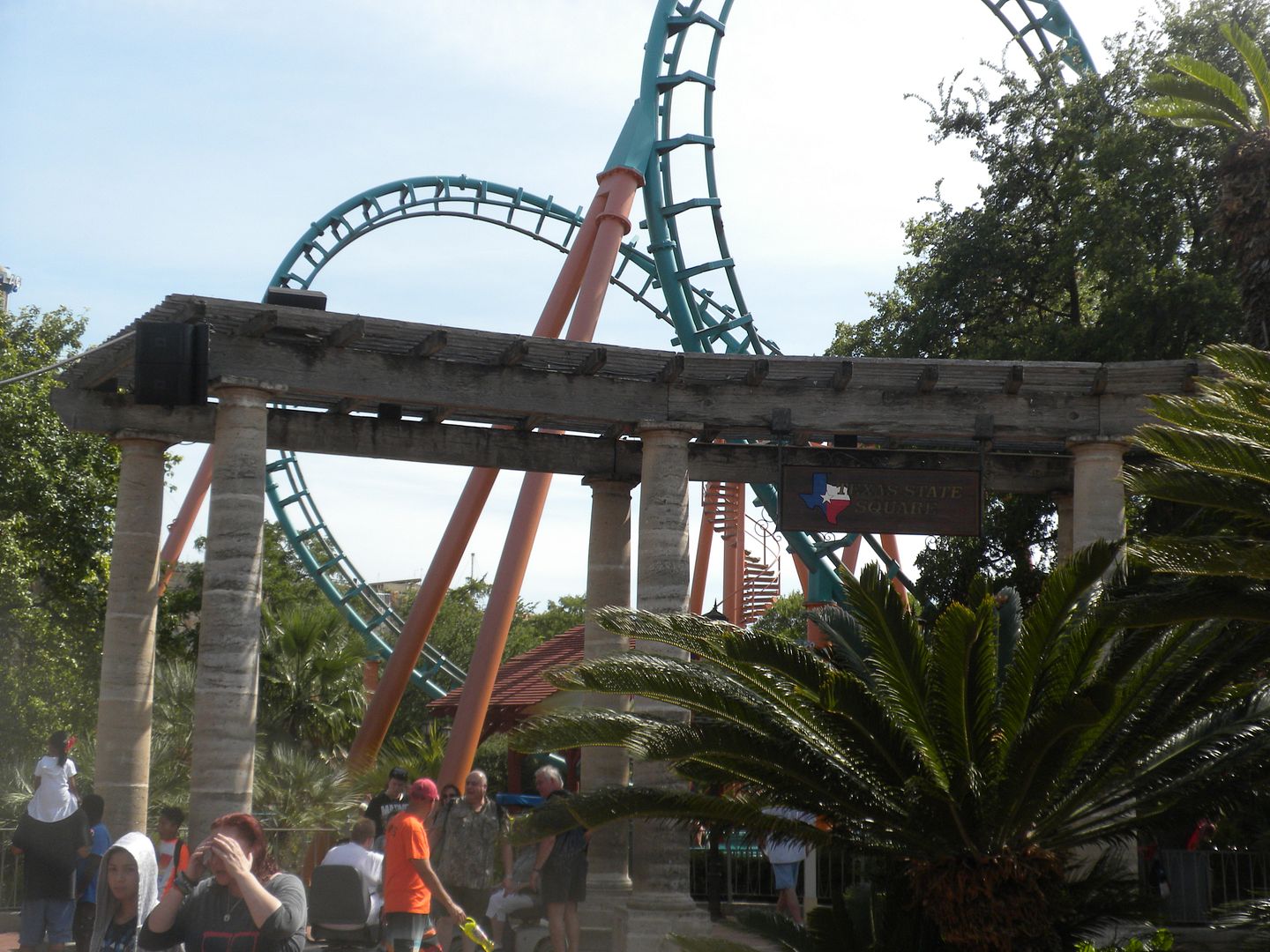 It gave the expected ride – 1 ride.
Teatro Fiesta – V!be: This show of current hits was well done and includes its own band – 1 show.
The park provided a space for the Photo Contest and an ACE lounge.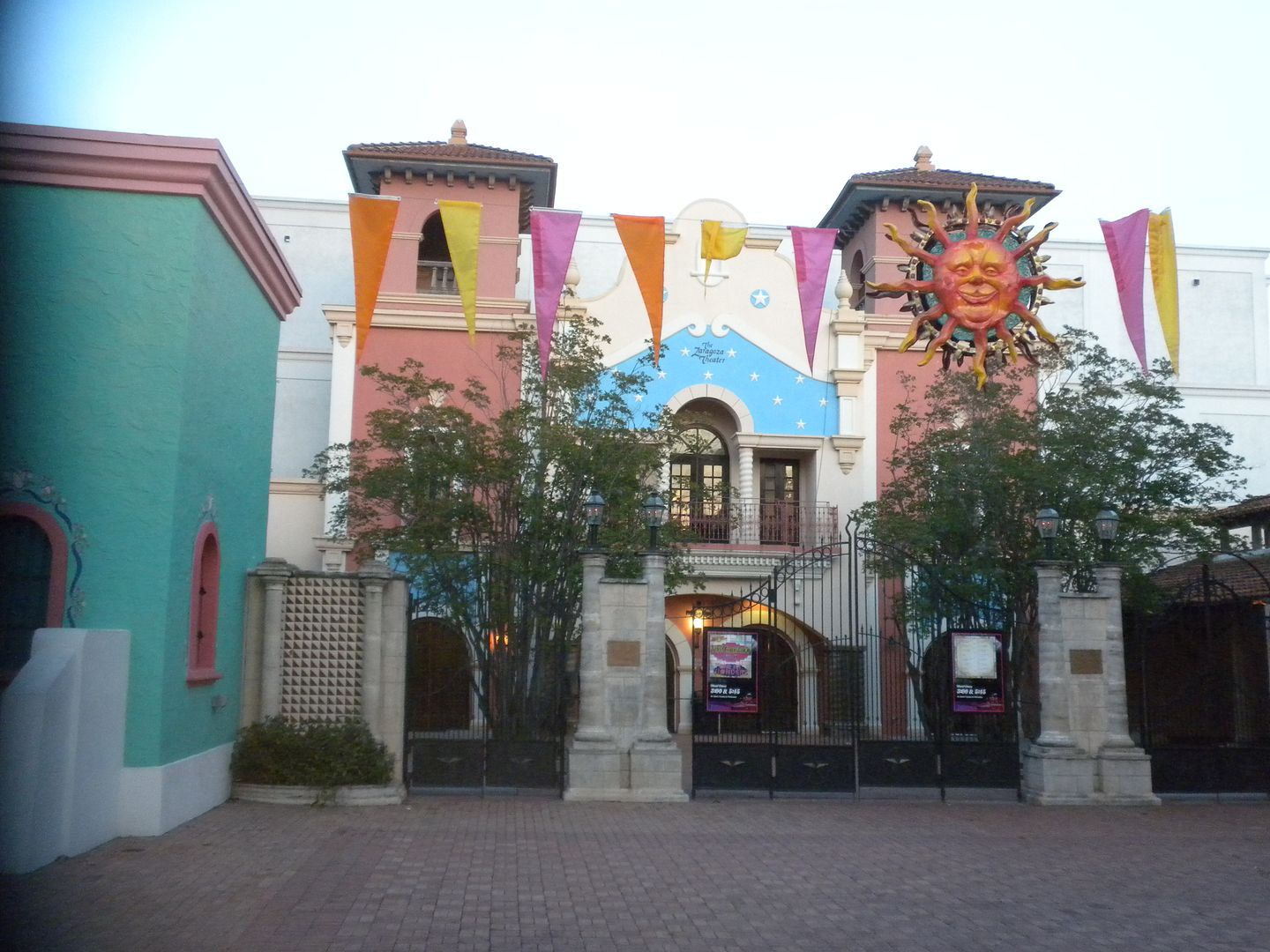 Zaragoza Theater – Vinyl Countdown: We had a special showing of this production featuring a huge selection of songs from the 1970s, 1980s and 1990s. It included the cast of the other two shows and the band from V!be and was very nicely done – 1 show for ACE.
Our ACE Business Meeting was held in the Zaragoza Theater Tuesday afternoon – 1 meeting; as were the presentations including one on Morgan's Wonderland, a San Antonio park that offers rides and experiences that special needs children and children without special needs can do together; a discussion with an S&S engineer on how they designed the FreeSpin Coaster; a presentation on our upcoming ACE International Trip to Japan in September or October of 2018; a coaster trivia game show that ended up being hilarious; and a preview of Coaster Con XLI next year at Busch Gardens Williamsburg, Kings Dominion and Six Flags America – 5 presentations. We also had the Video Contest here with 5 good entries – 1 contest.
Crackaxle Canyon


This western themed section hugs the walls of the old rock quarry, to great effect.


Iron Rattler: (Rocky Mountain Construction, Steel Hybrid, 2013)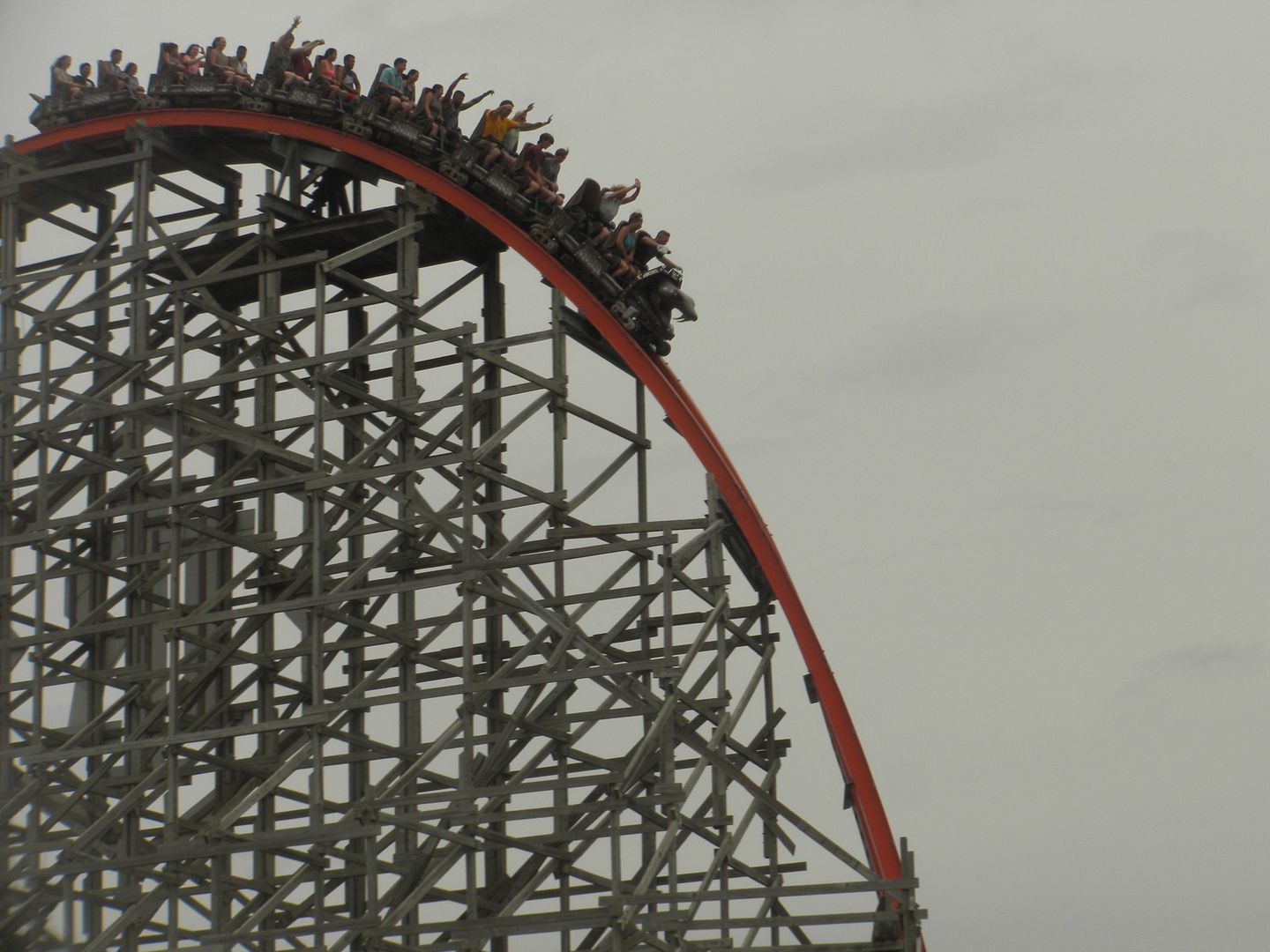 This rebuild and transformation from wood to steel of Rattler (John Pierce, Wood Terrain, 1992-2012)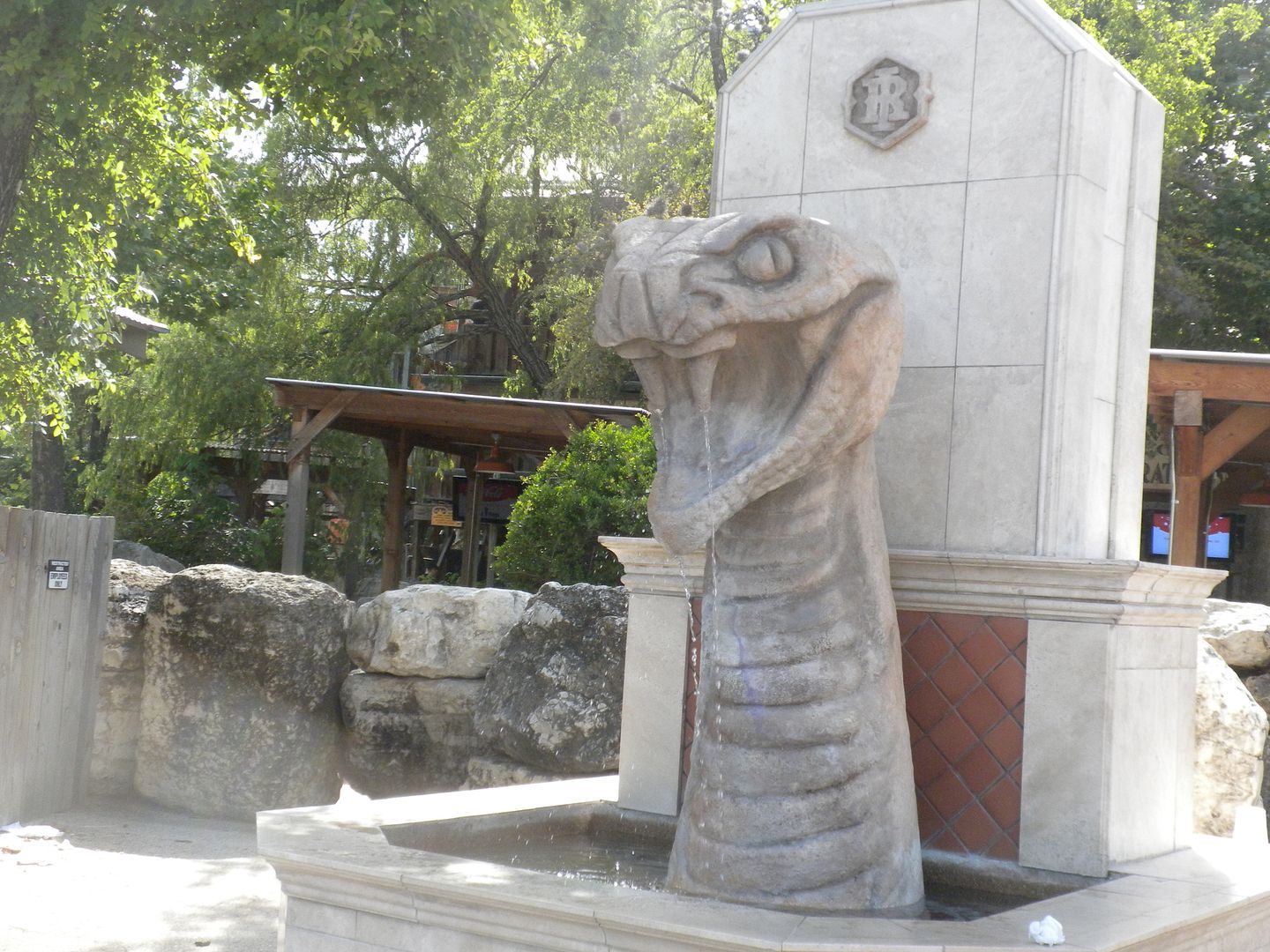 is an excellent ride


and a great improvement from its predecessor in spite of the loss of a wood coaster.


The original ride was once considered amazing, but it did not age well.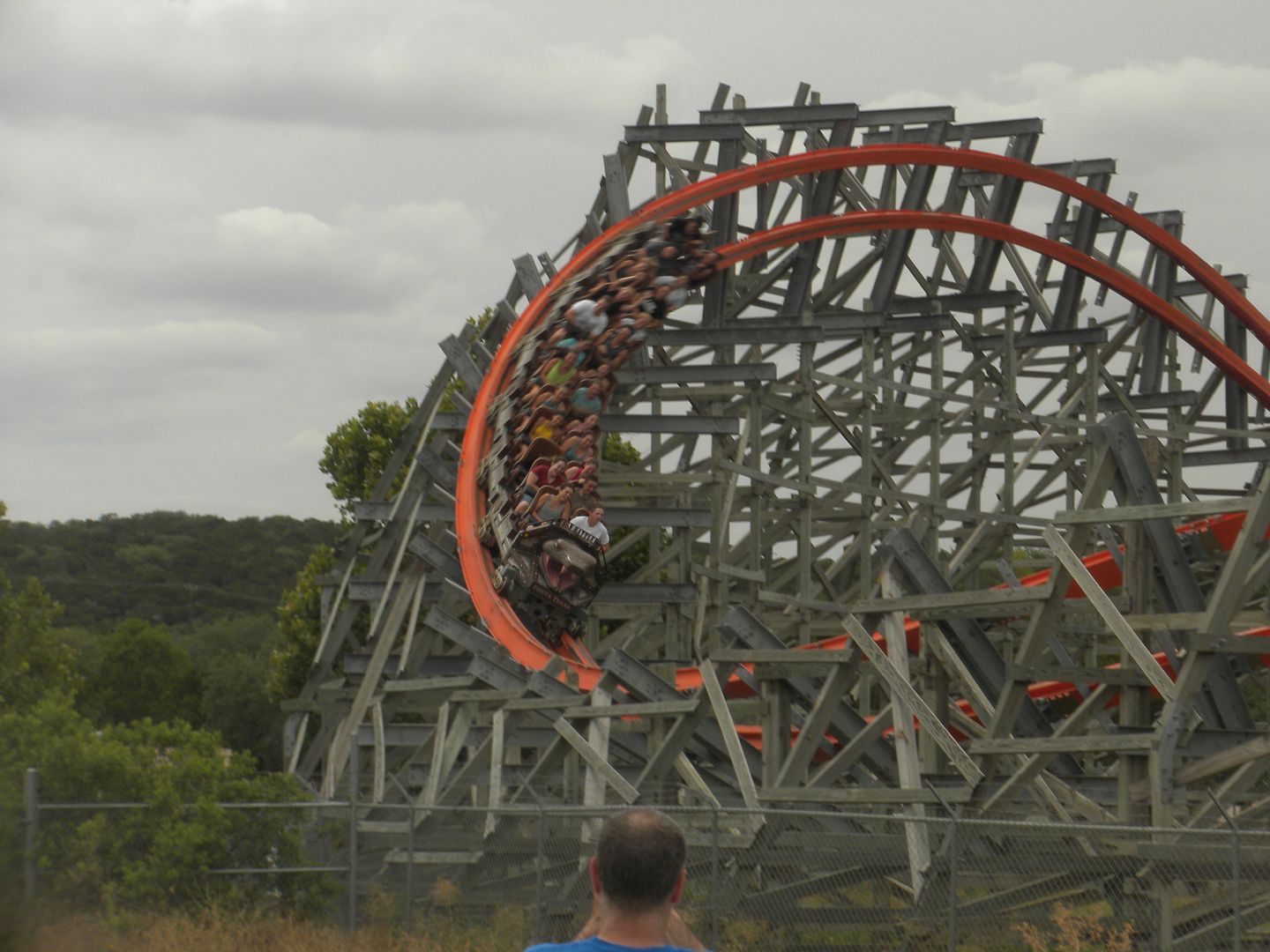 The new ride is very well paced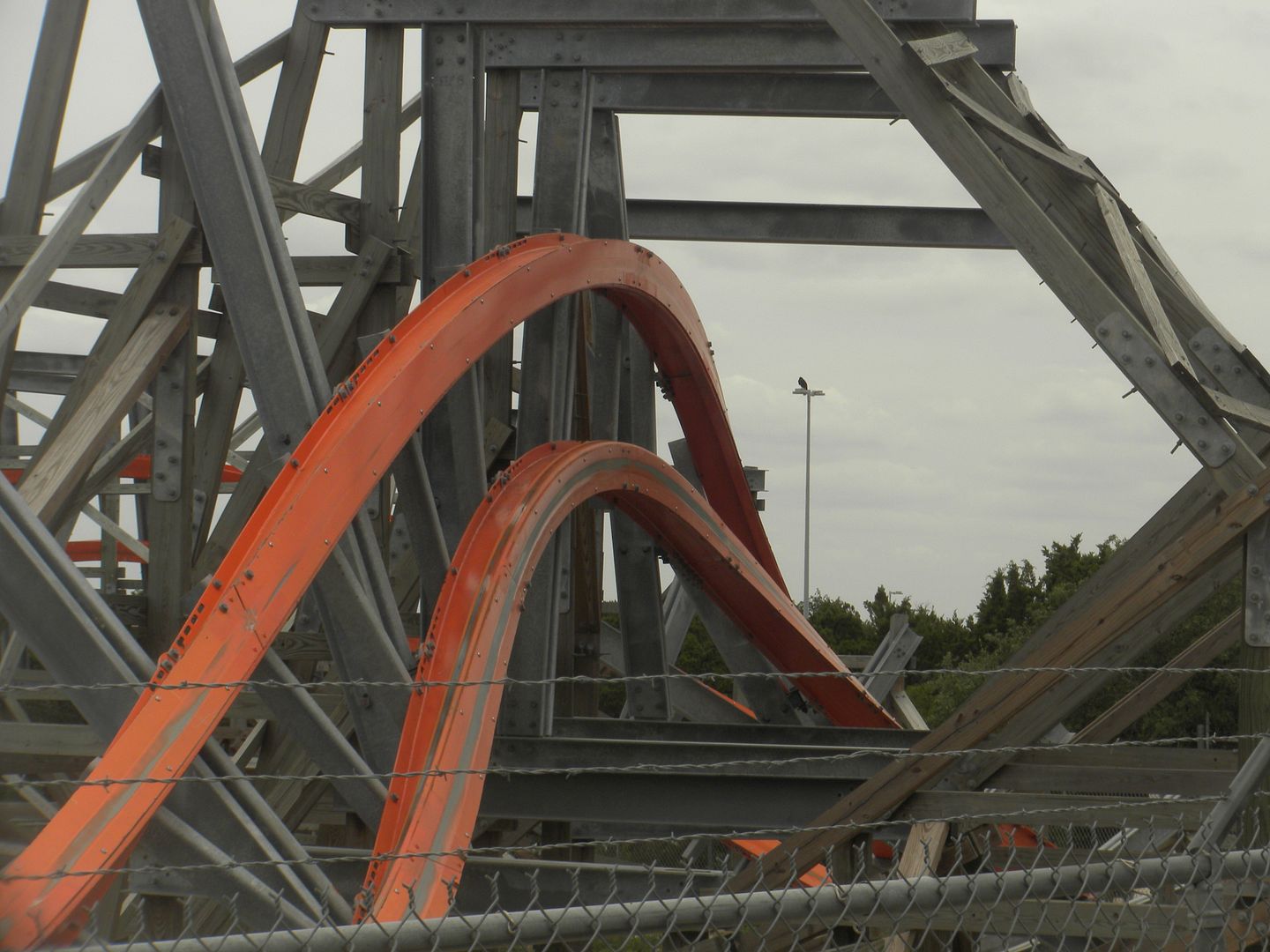 and quite fun with no painful elements.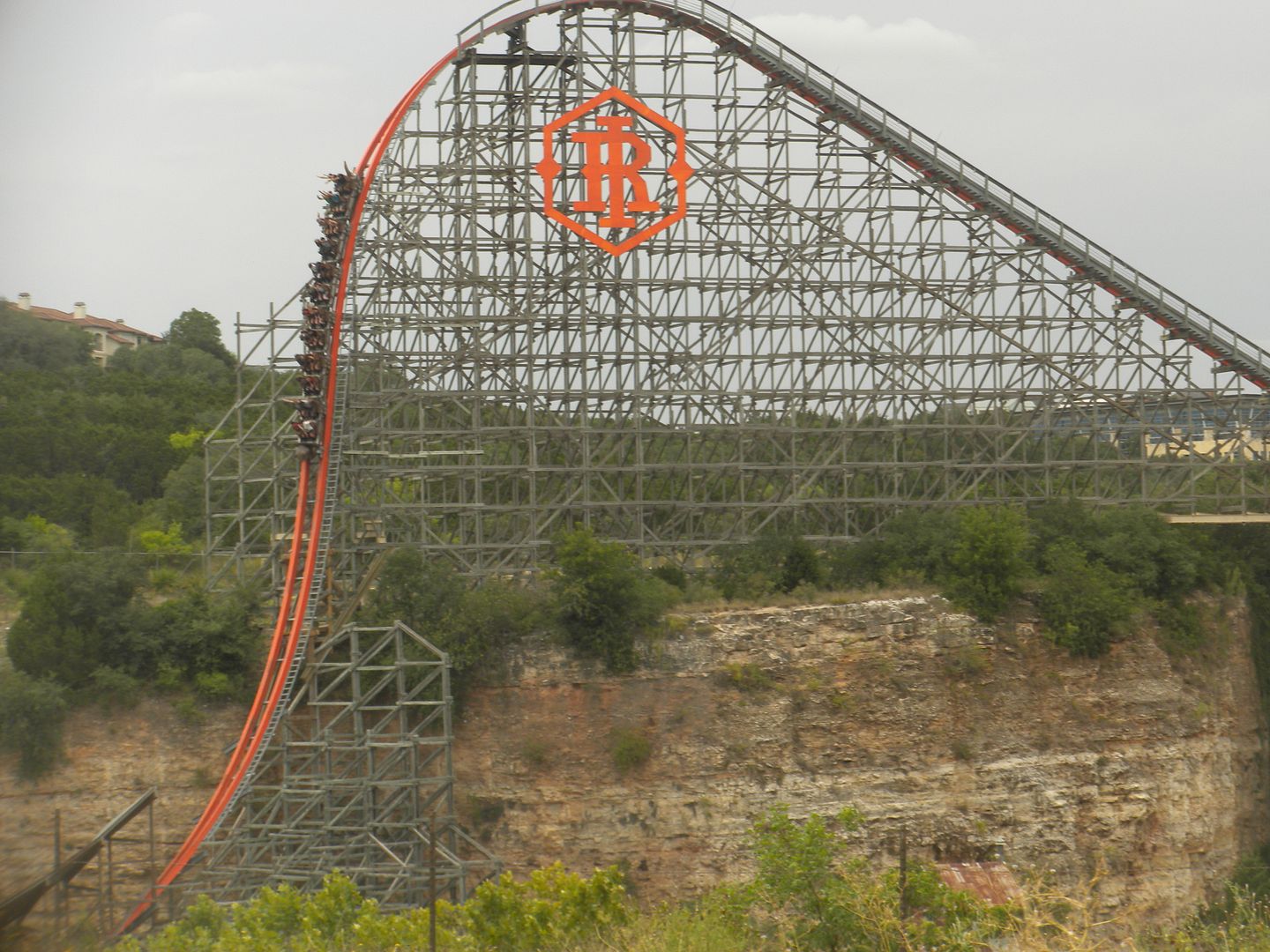 The drops into the quarry are amazing


and the inversion and partial inversions really add to the ride – 14 rides, 11 during ERT.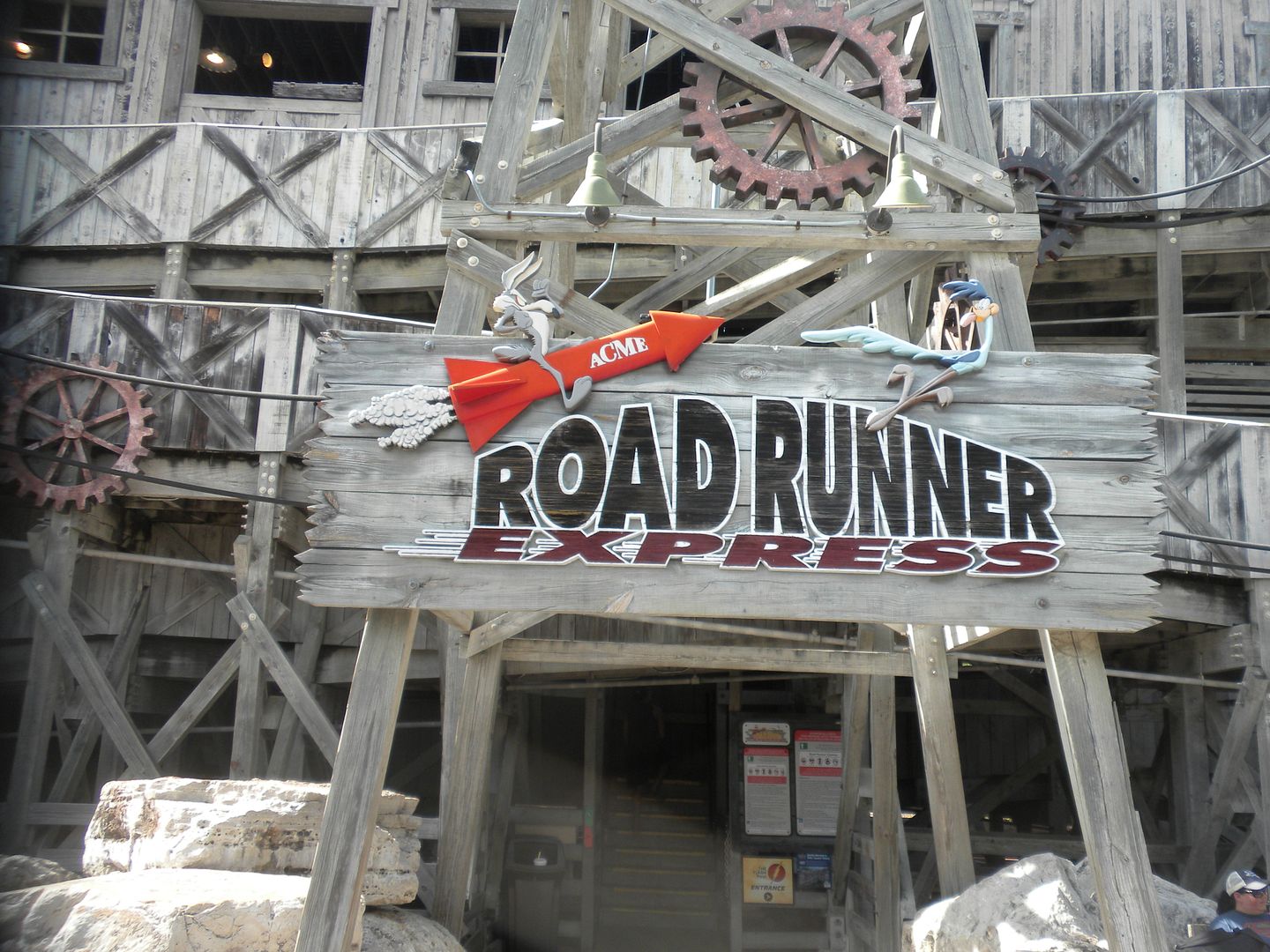 Road Runner Express: (Arrow, Mine Train, 1997) One of four later model Arrow mine trains, this is an excellent ride.


It uses the quarry wall well and has 2 lift hills – 3 rides, 2 during ERT.
Gully Washer: This rapids ride is nicely placed along the quarry wall and has a good course. It was closed on my first visit and time ran out on my second, so I was glad to get to ride it. I got pretty wet – 1 ride.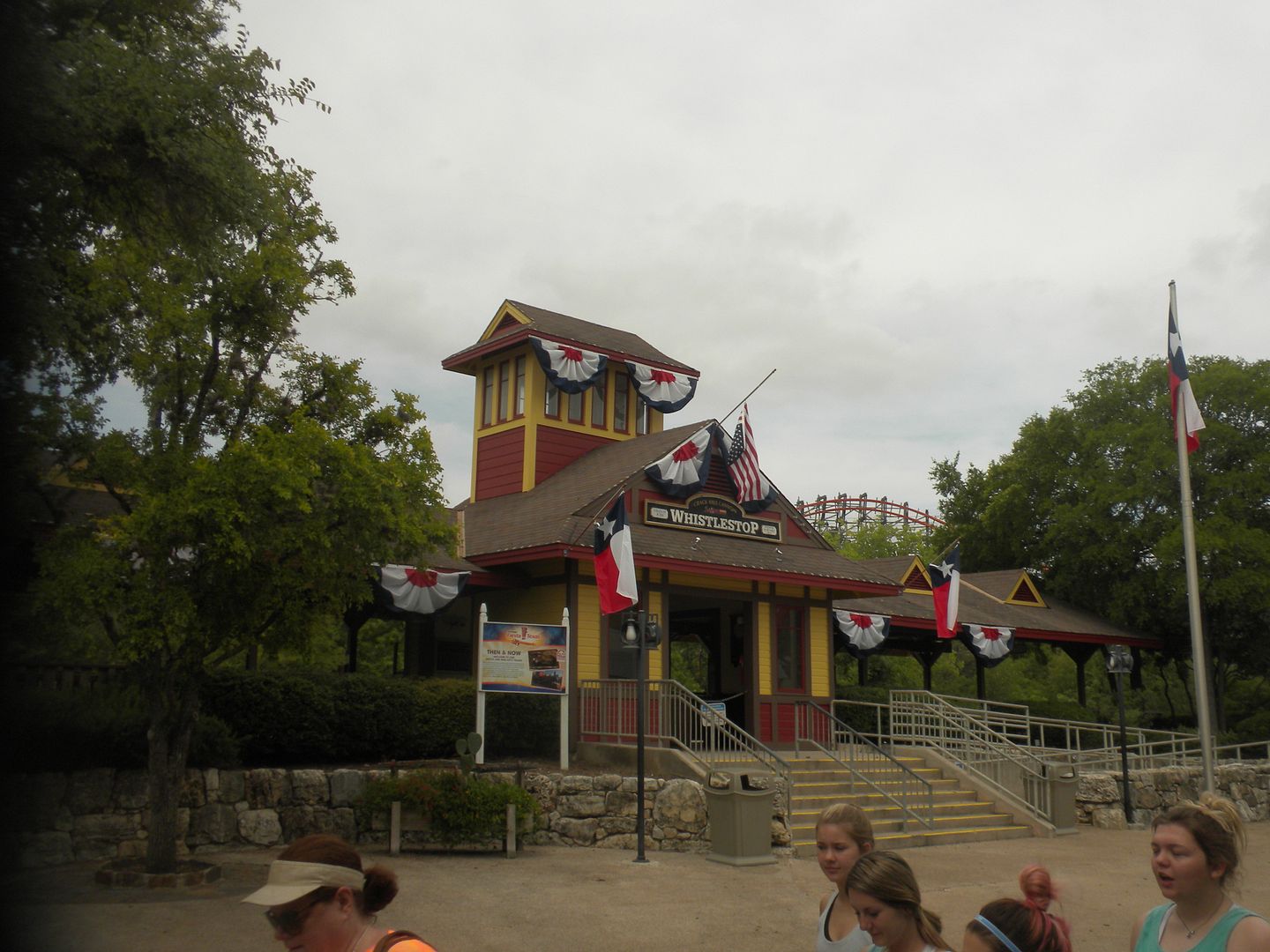 Unfortunately Whistle Stop was closed as "Miss Kitty", one of the park's train engines was awaiting a new part from London.


I am sorry to miss this, although I have ridden it before, as the train goes through a tunnel in the quarry wall. It provides transportation to the Spassburg section of the park. Since my last visit Wagon Wheel, a Schwarzkopf Enterprise that was originally Spinnaker at SFOT, has been removed. I am glad I rode it on my last visit. They also have an additional charge attraction. This section also has a couple of kiddie rides.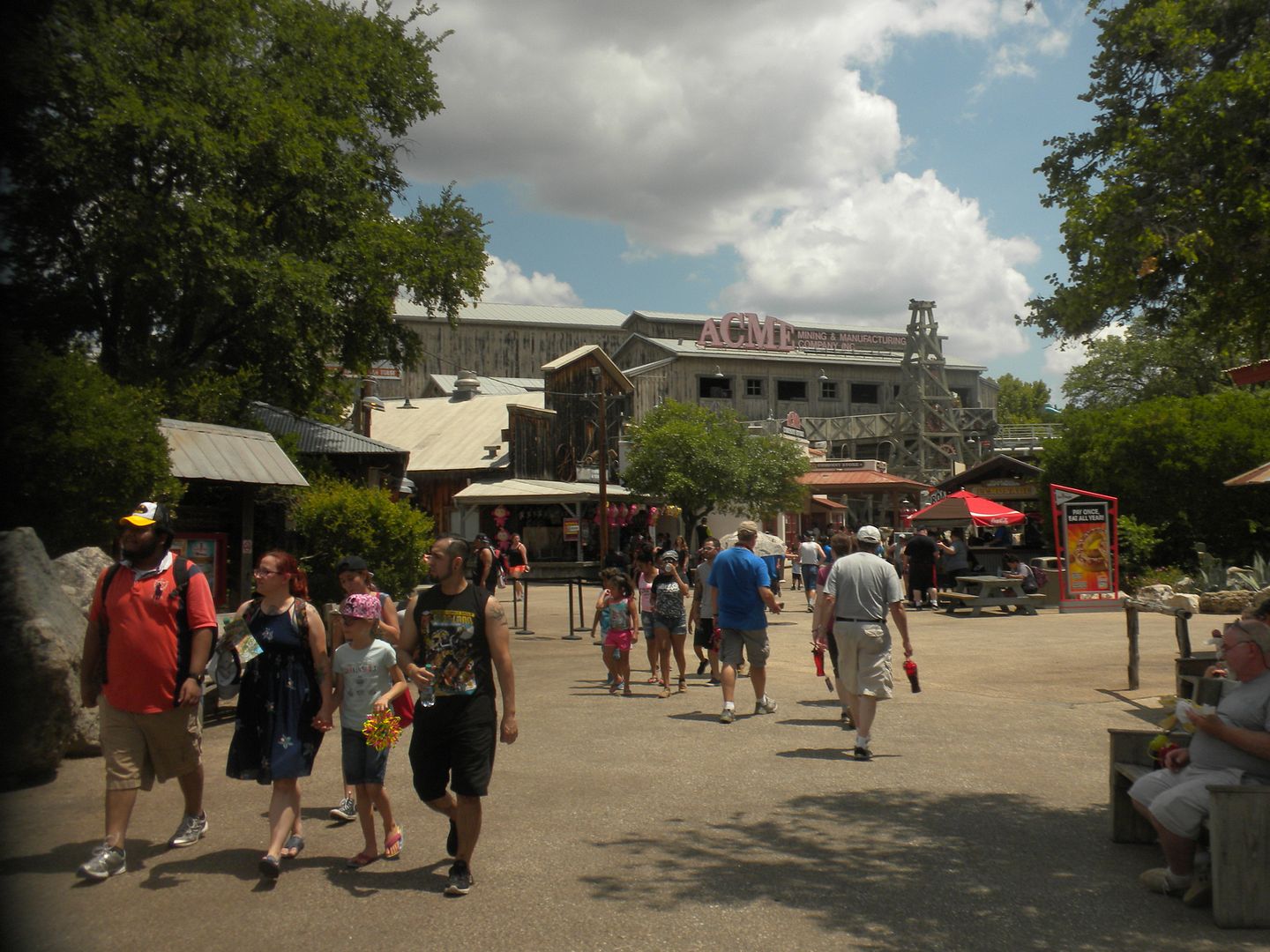 We were given the opportunity to choose from several tours. I did the strenuous Quarry Wall Tour, where we walked up to the top of the quarry wall around Iron Rattler and Road Runner Express and on around to the waterfalls, the pyrotechnics area and Superman Krypton Coaster – 1 tour.
We were given 2 of their Fright Fest Haunted Houses during ERT Monday evening as they turned the street of Crackaxle Canyon into a foggy fright zone.
Slaughterhouse: This was well done – 1 walkthrough.
Mine Tour: This included an "elevator" down to the mine and a number of really good effects – 1 walkthrough.


Lone Star Lil's Amphitheater – Lone Star Nights Laser & Firework Celebration: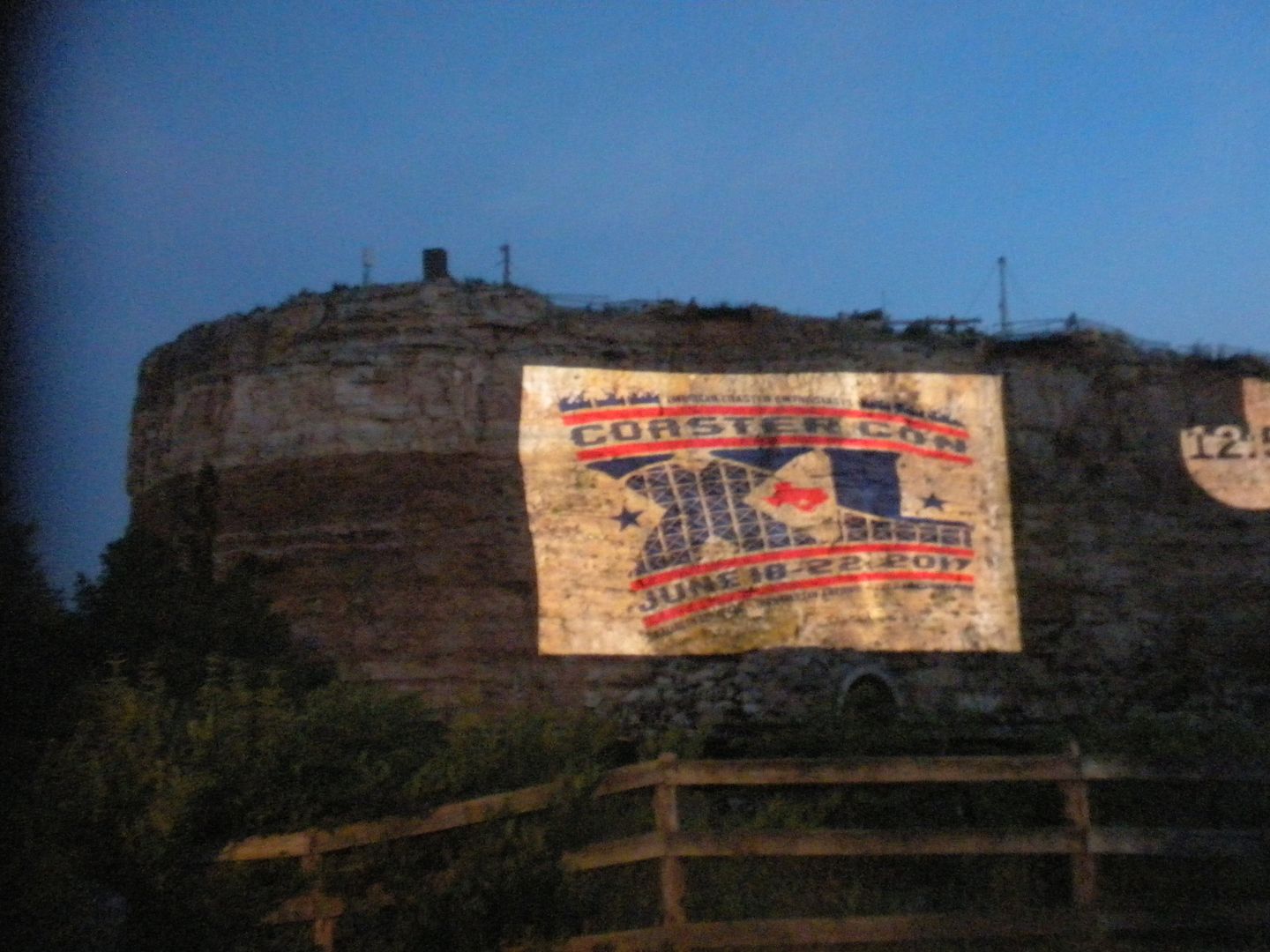 We had VIP viewing for the laser show.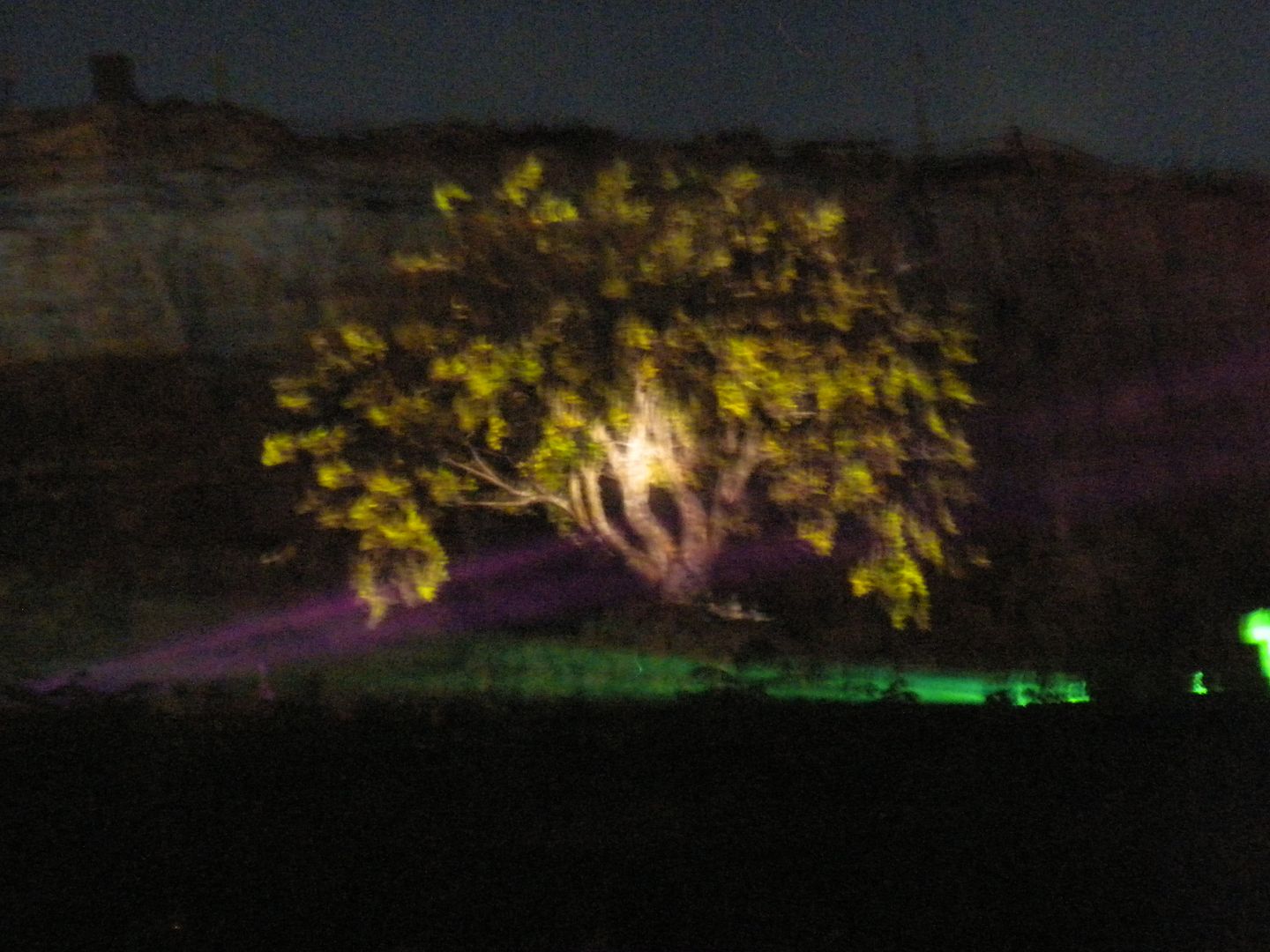 This show highlighted the 25th anniversary of the park with coordinated video, music, lasers, fireworks, water lights and fire and was very nicely done, perhaps the best I have seen outside of Disney – 1 show.
There were no shows playing in the outdoor Sundance Theater.
Spassburg
This well themed German section is quite elaborate and has a couple of the park's best rides.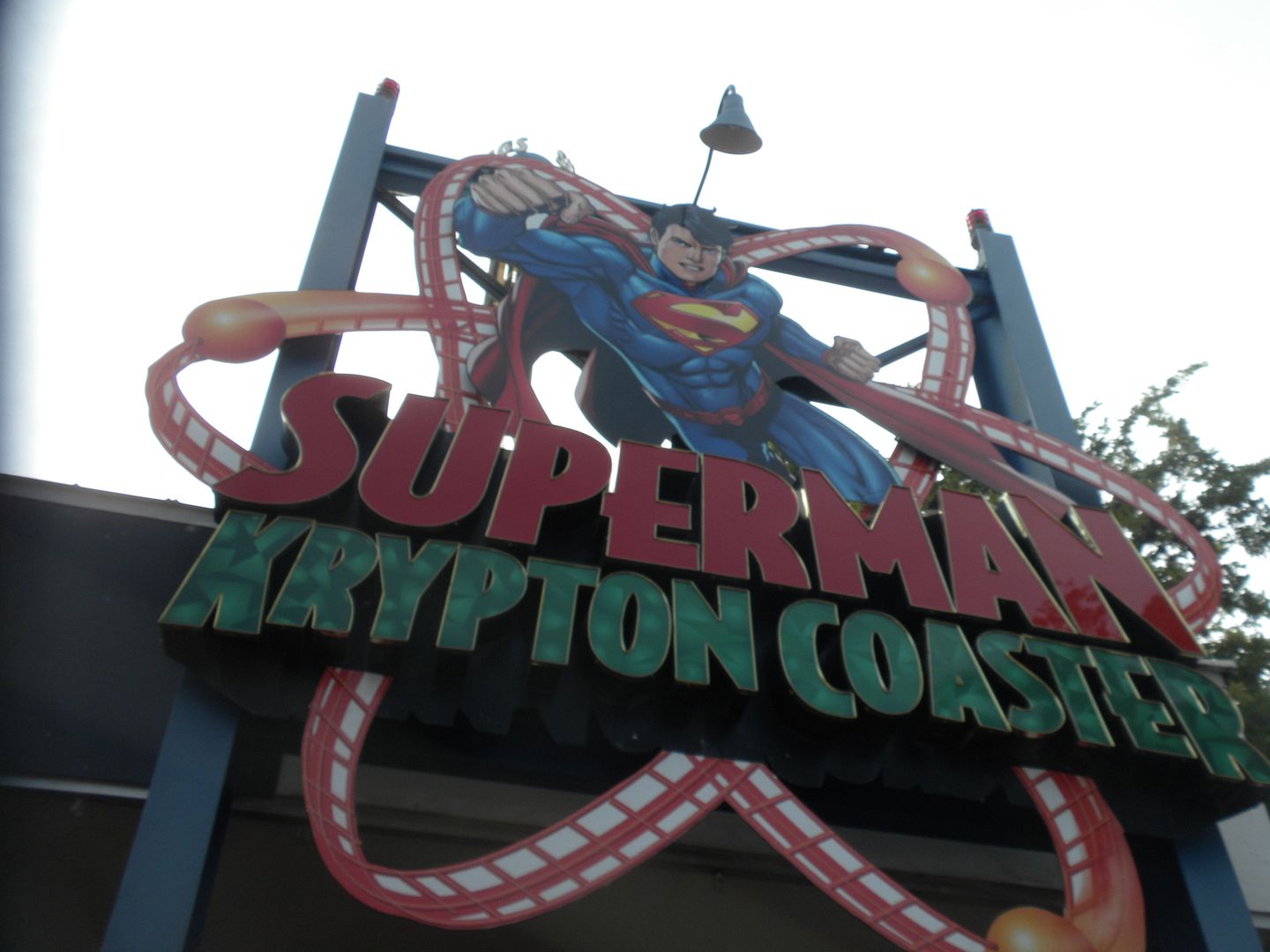 Superman Krypton Coaster: (Bolliger & Mabillard, Floorless Coaster, 2000)


Using the quarry cliffs to its advantage,


this floorless coaster has 6 well-paced inversions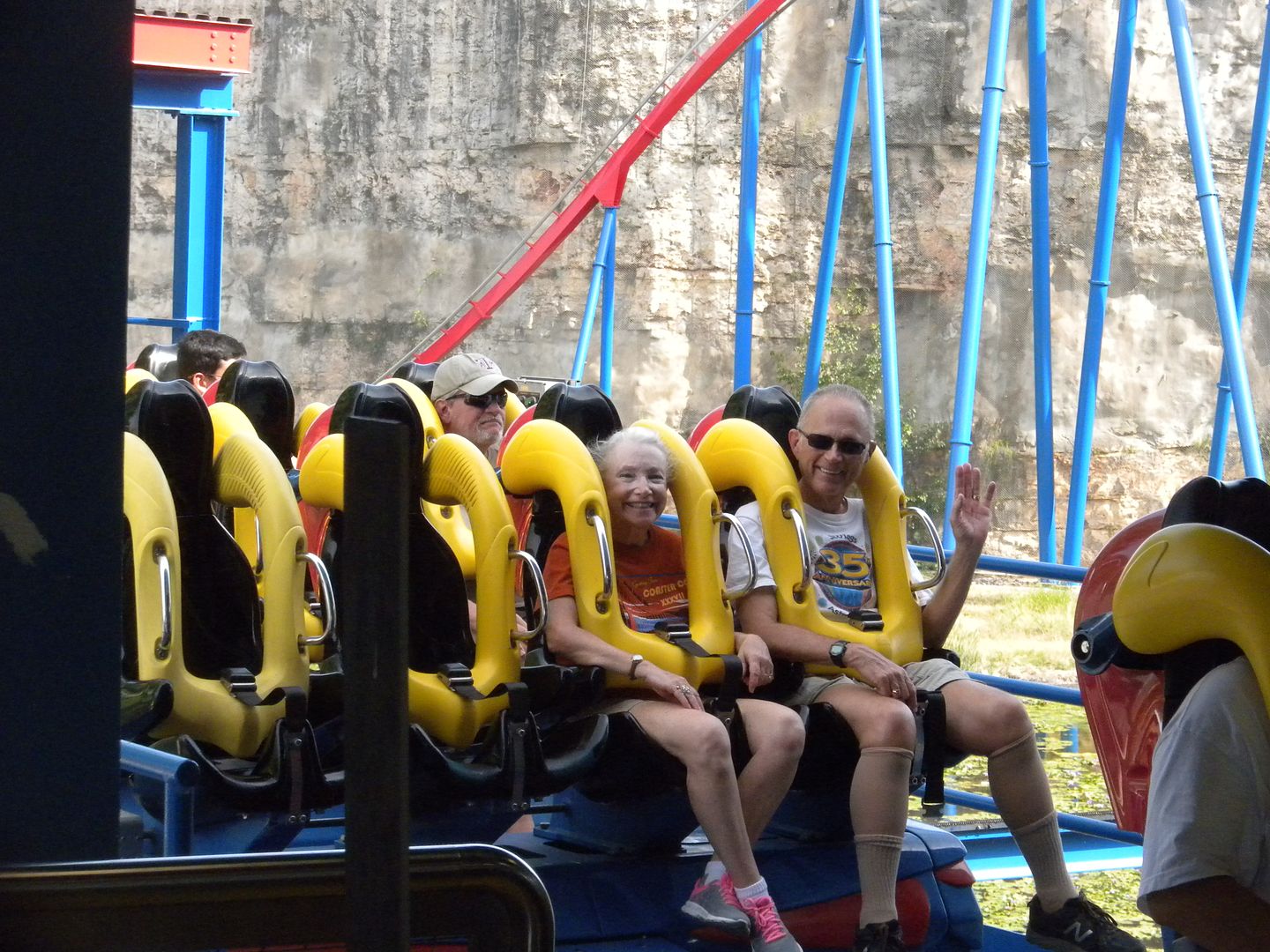 and gives a great ride right up to the end.


This is undoubtedly on of the top two stars of this park – 9 rides, 8 during ERT.


Bugs' White Water Rapids: This elaborately themed flume ride is based on the Bugs Bunny cartoon "Knighty Night Doc" and starts with a queue line through a castle. It gets you fairly wet if you sit in the front and beware of the dragon! It is a very good ride – 3 rides, 1 during ERT.


Sky Screamer: New since my last visit, this is nicely placed along the quarry wall and rises above the wall level for nice effect – 1 ride.
Fender Bender: Although they only use half of the building thesebumper cars were pretty good – 1 ride during ERT.
Der Twister: Although not my favorite ride, this Top Spin had a good cycle that was not too long – 1 ride during ERT.
Whirligig: This Wave Swinger gave a good ride – 1 ride.
As noted earlier the train was not operational, so we did not get to visit Der Pilger Bahnhoff to travel around the park to Crackaxel Canyon.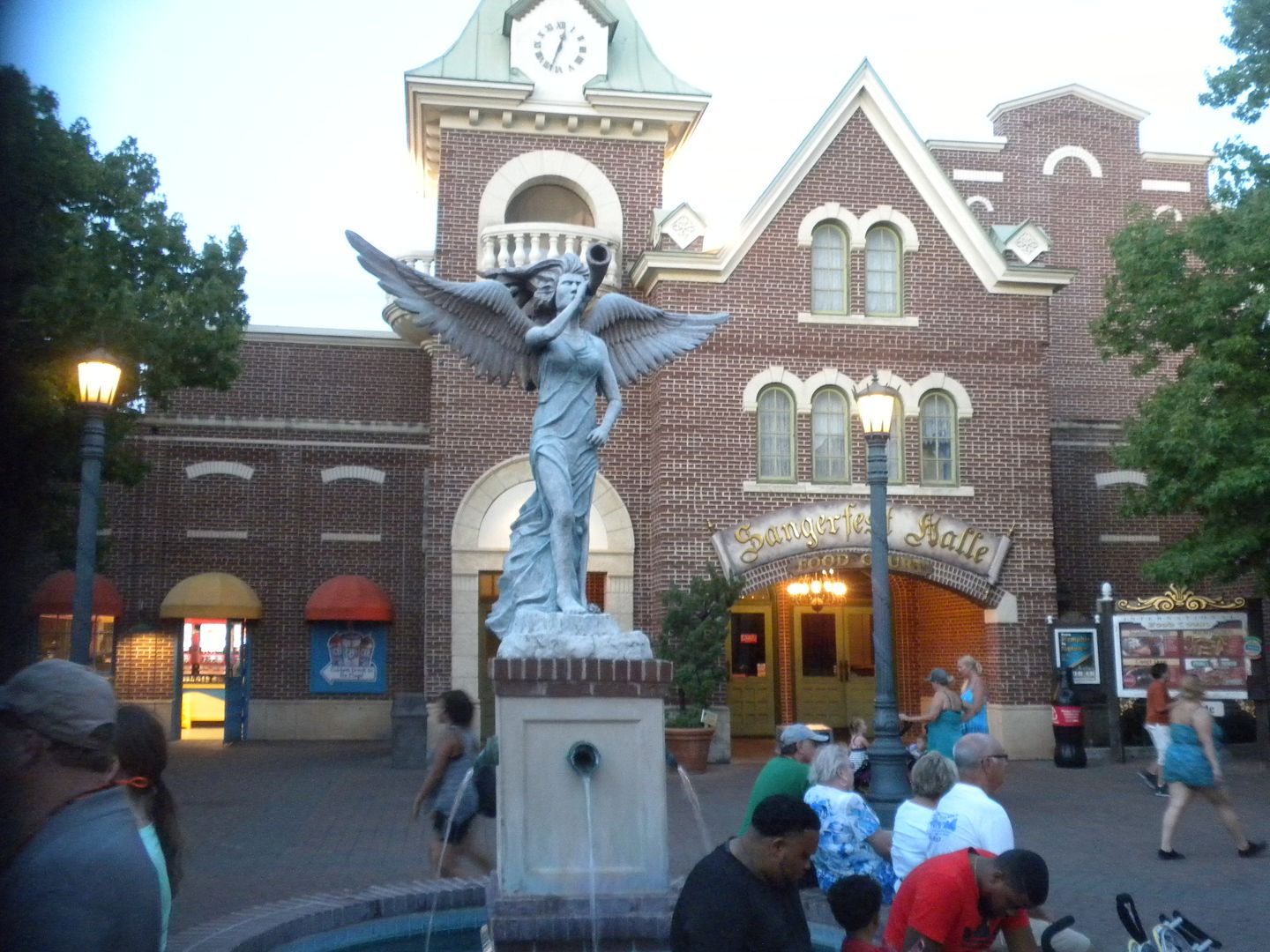 Sangerfest Hall – From Memphis to Motown: This show was nicely done and we enjoyed it while we ate lunch one day in this nicely themed German restaurant and theater – 1 show.
This section also has a children's ride.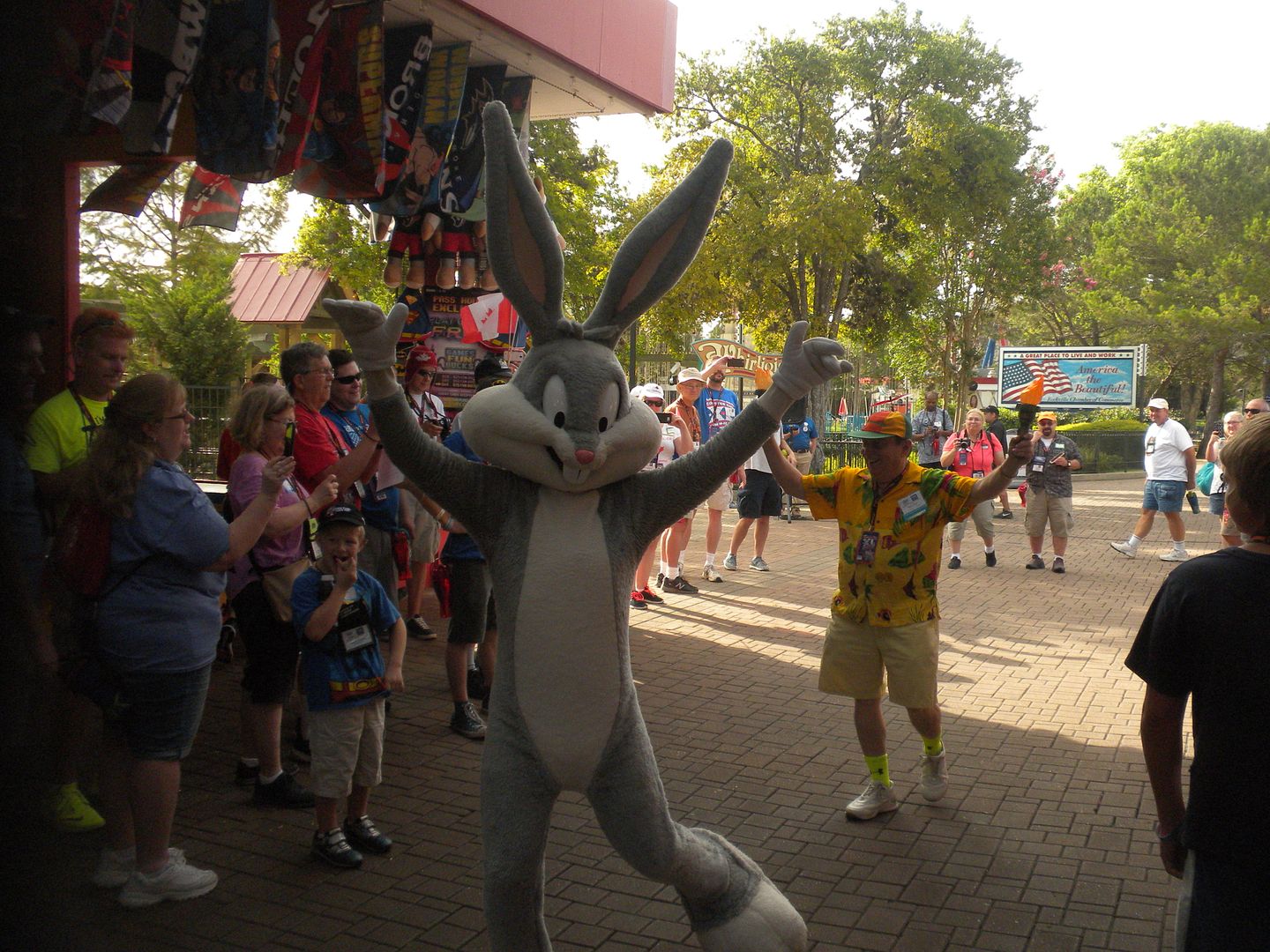 We held our 15th annual Midway Olympics in this section Monday morning.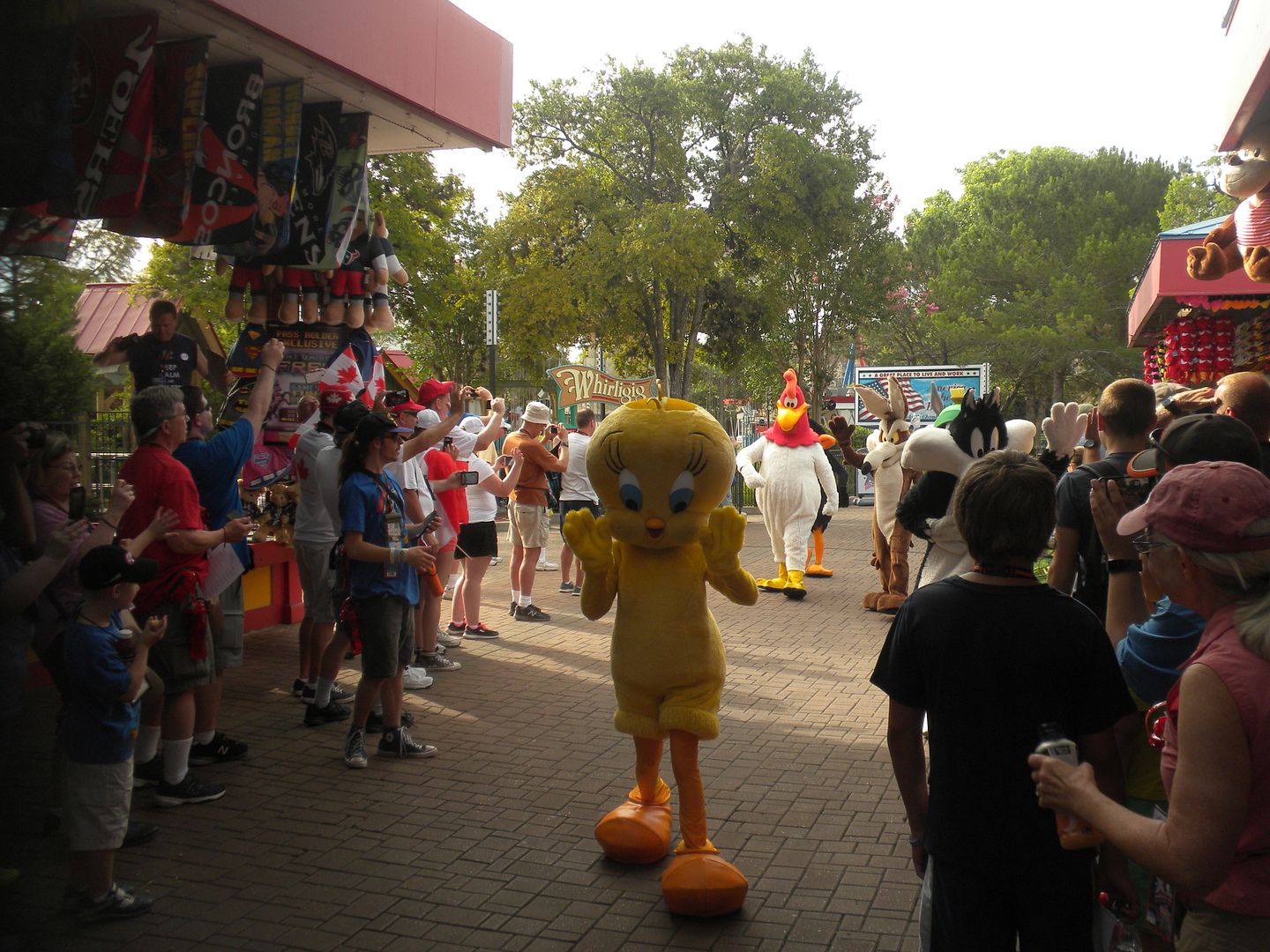 Of note, current SFFT Park President Jeffery Seibert started the games at Coaster Con XXVI at Kings Dominion in 2003.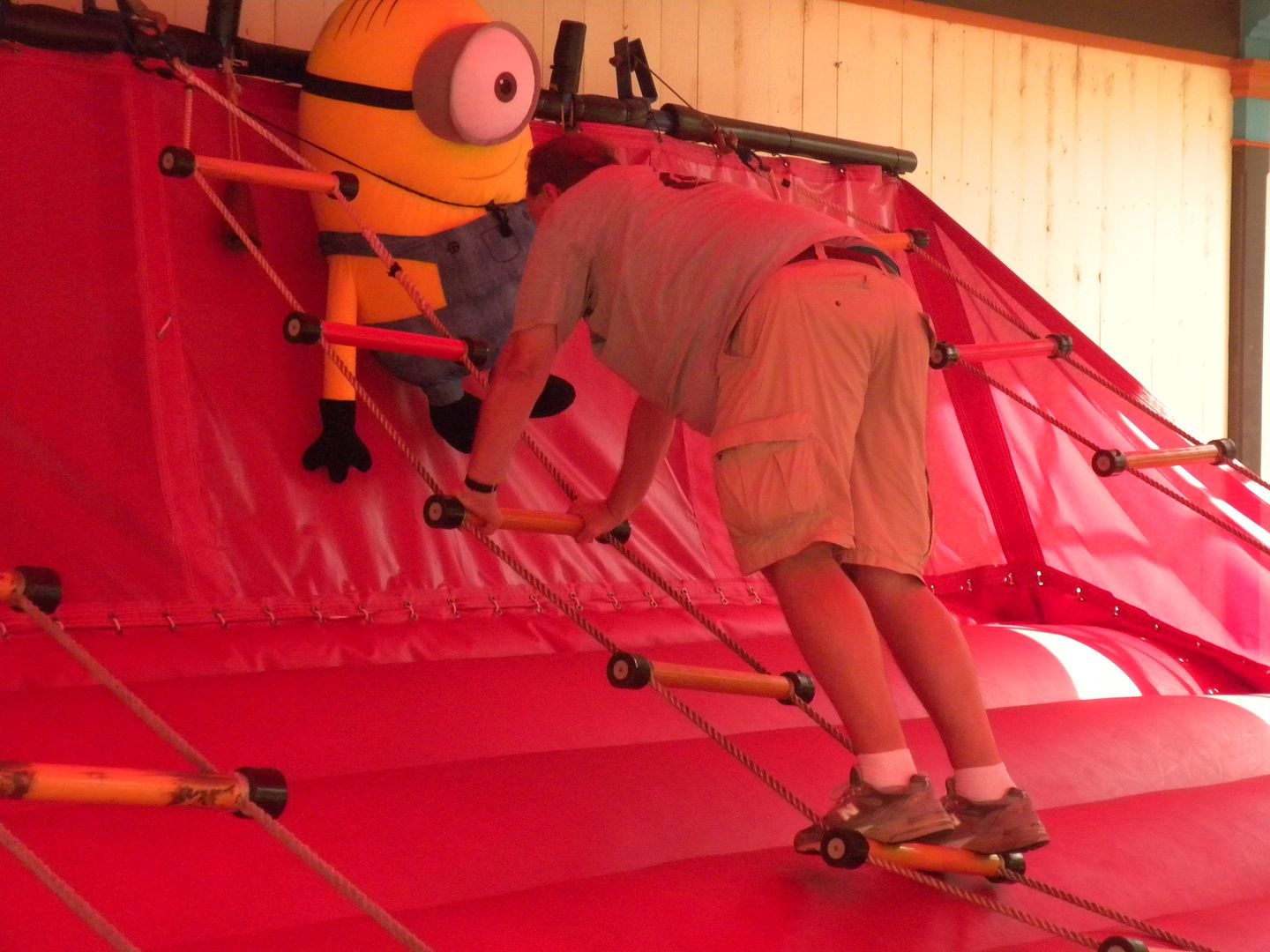 Our team of 5(Richard, David, Vanessa, Dan and me) was named Squirley's Squadron. Of the 10 games I participated in – 4 games.
Kidzopolis
Since my last visit a portion of Spassburg containing most of the kiddie rides has been broken out into a separate section.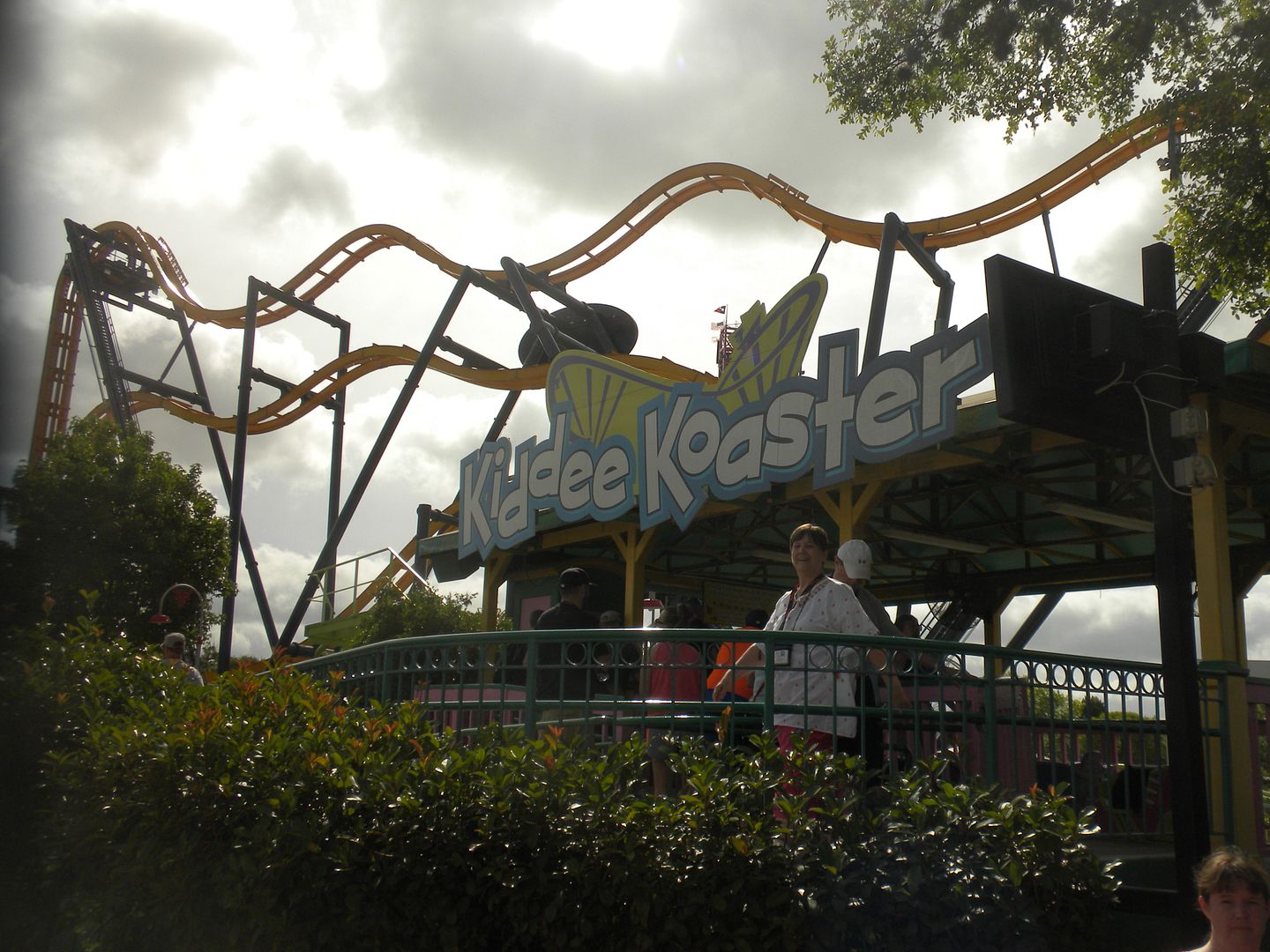 Kiddee Koaster: (Vekoma, Junior Coaster, 1992) Having gone by several different names, it is a good starter coaster – 1 ride during ERT.