Six Flags Over Georgia


Although the weather had been good so far on our trip, the rain would catch up with us as we arrived at Six Flags Over Georgia in Austell, GA for the conclusion of Preservation Conference 2017 on Saturday, May 20 and Sunday, May 21.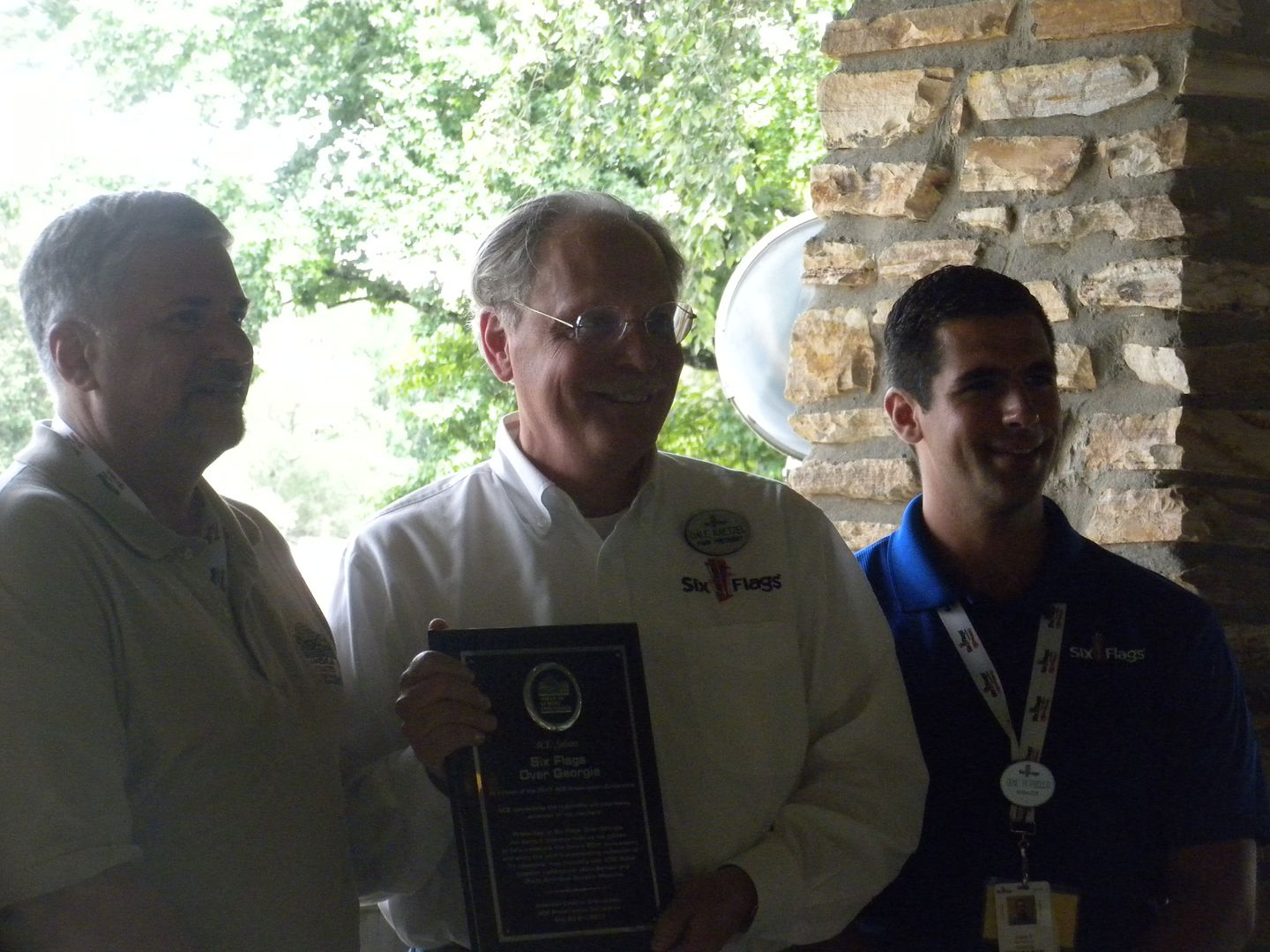 The park treated us to two delicious meals, two ERT sessions and several special benefits. We also presented a plaque to them for Great American Scream Machine designating it as an ACE Roller Coaster Landmark.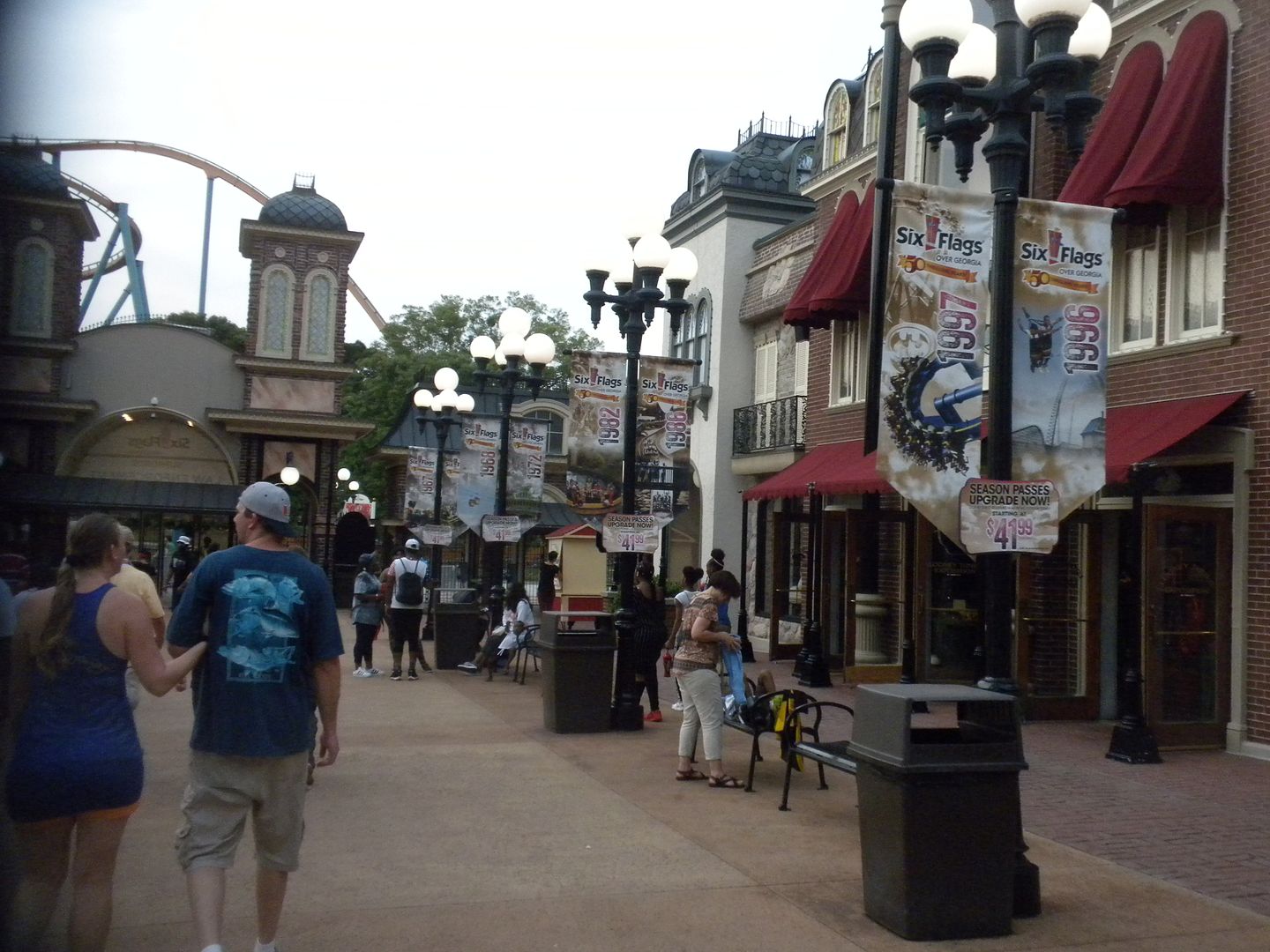 It was also the park's 50th anniversary, so we got to see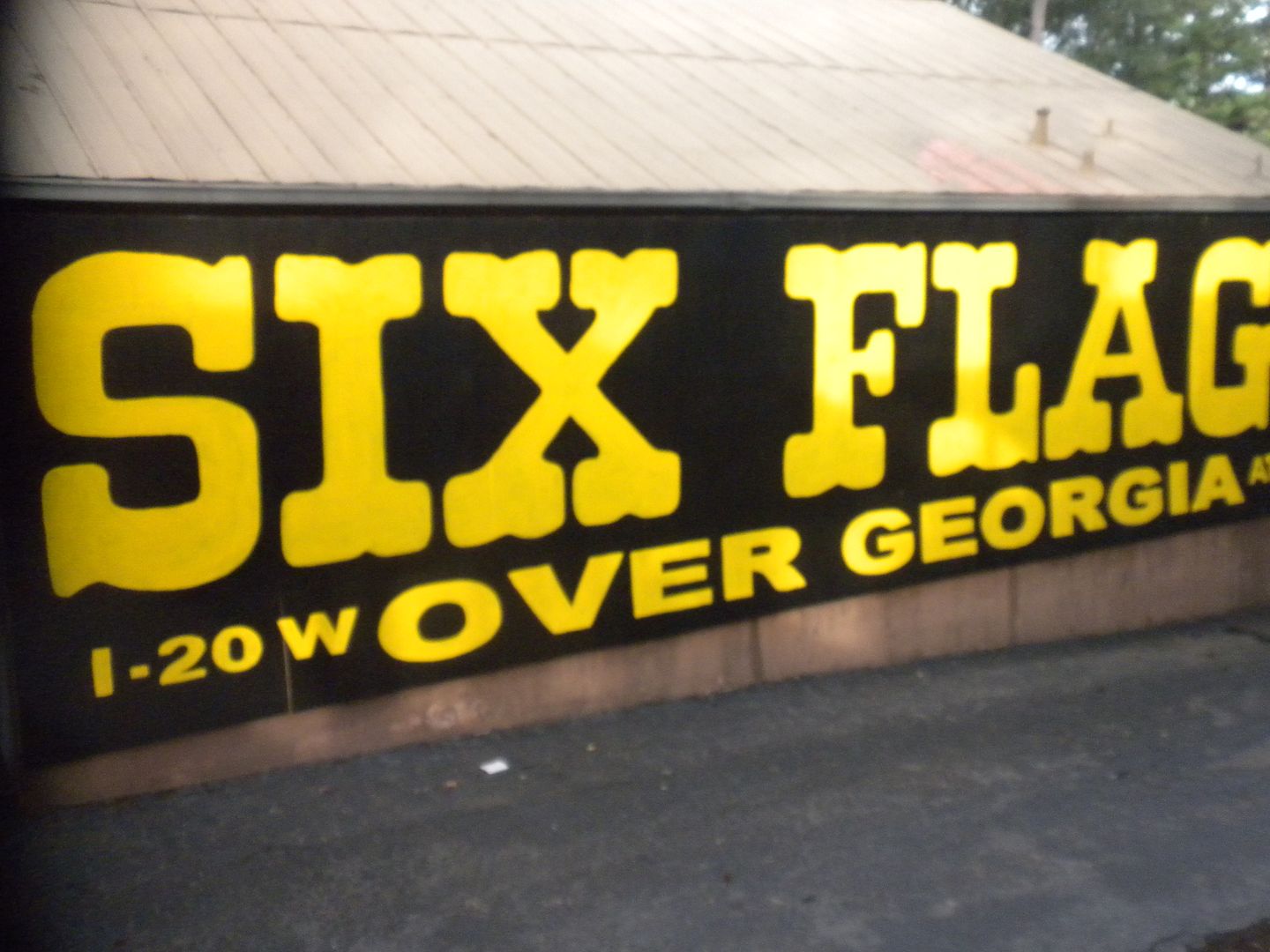 a lot of the special features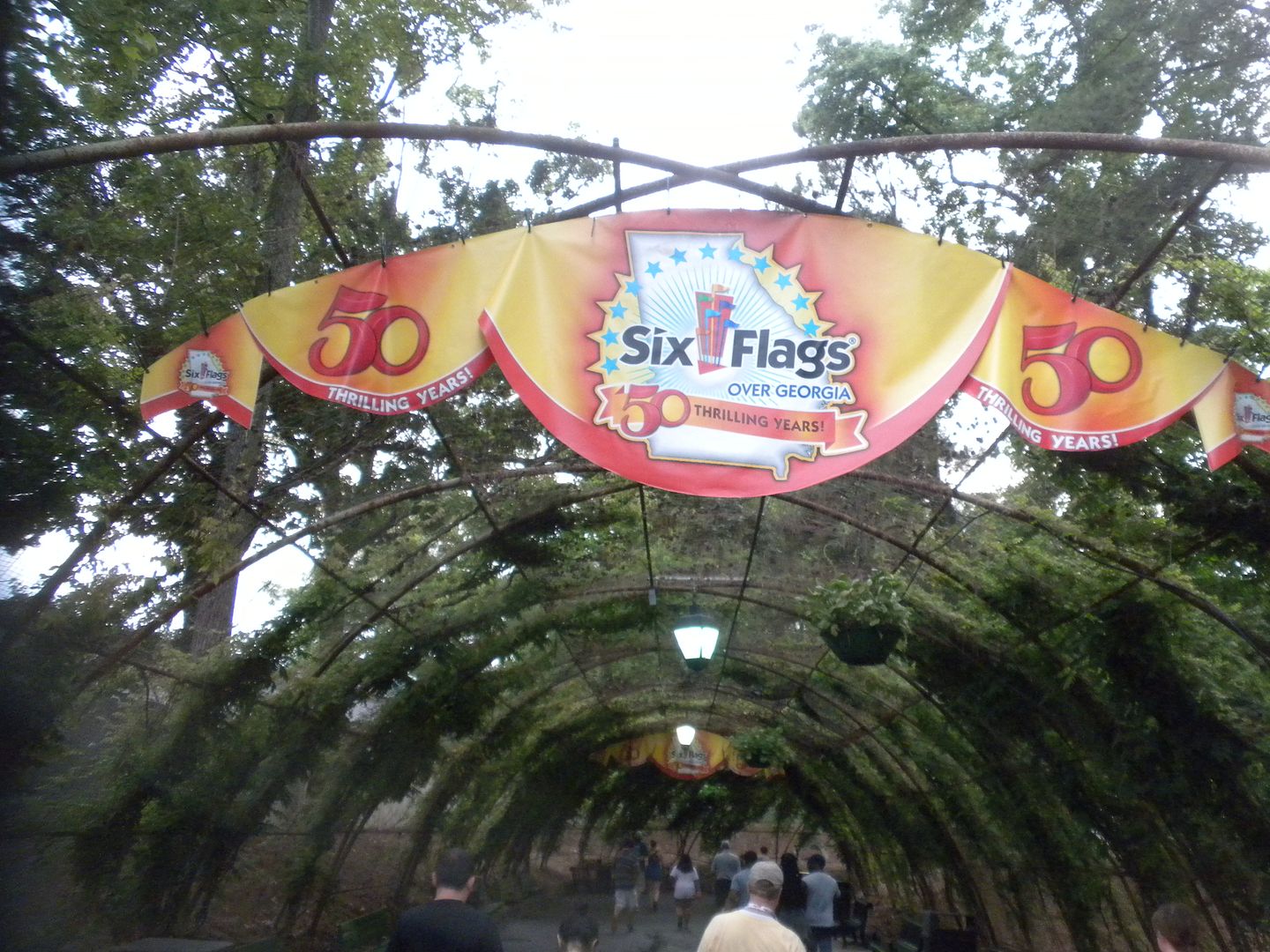 for this big celebration.

Dahlonega Mine Train (Mine Train, Arrow, 1967),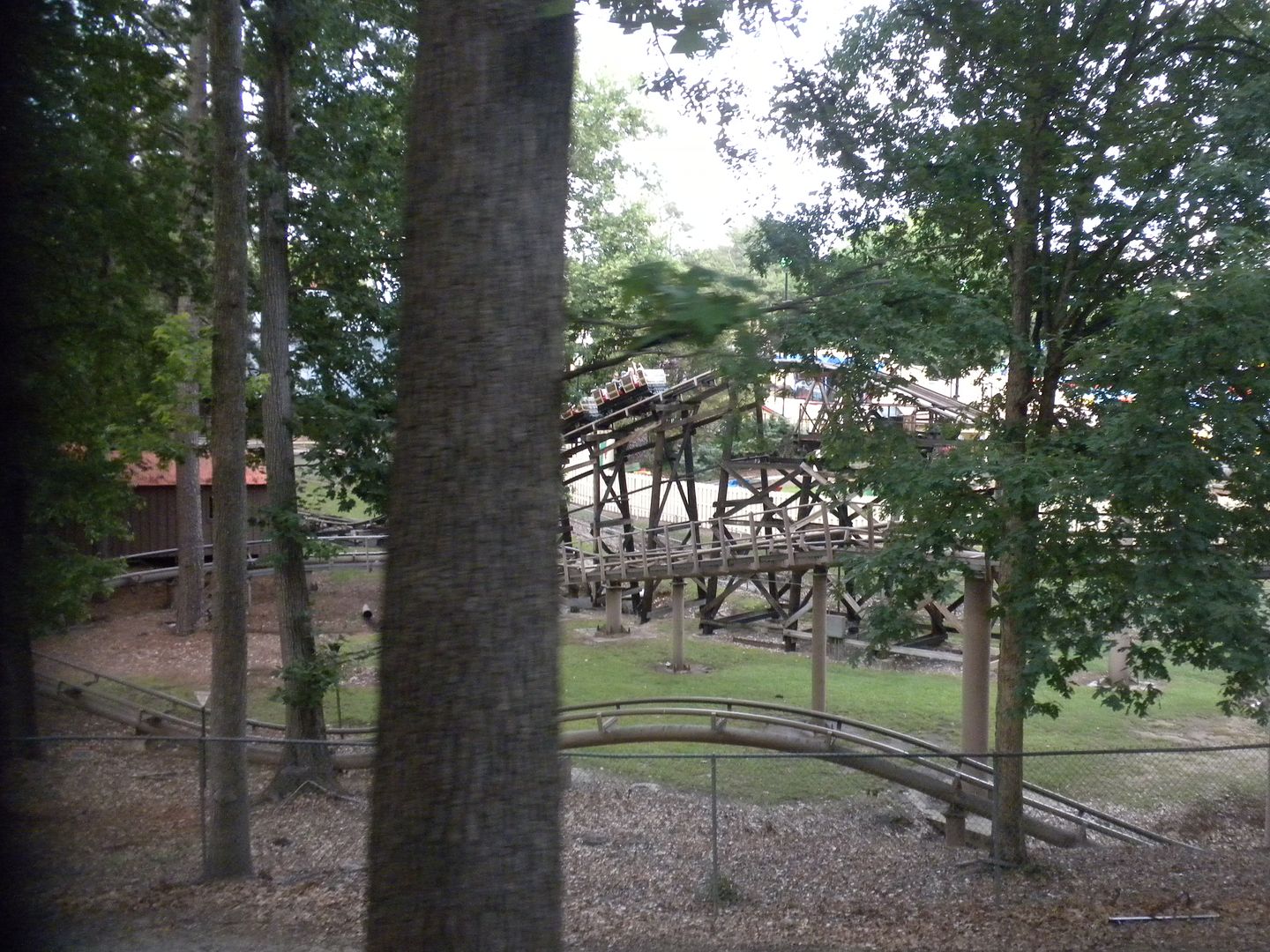 the park's only remaining original coaster is located in the Peachtree Square section, originally the Confederate section.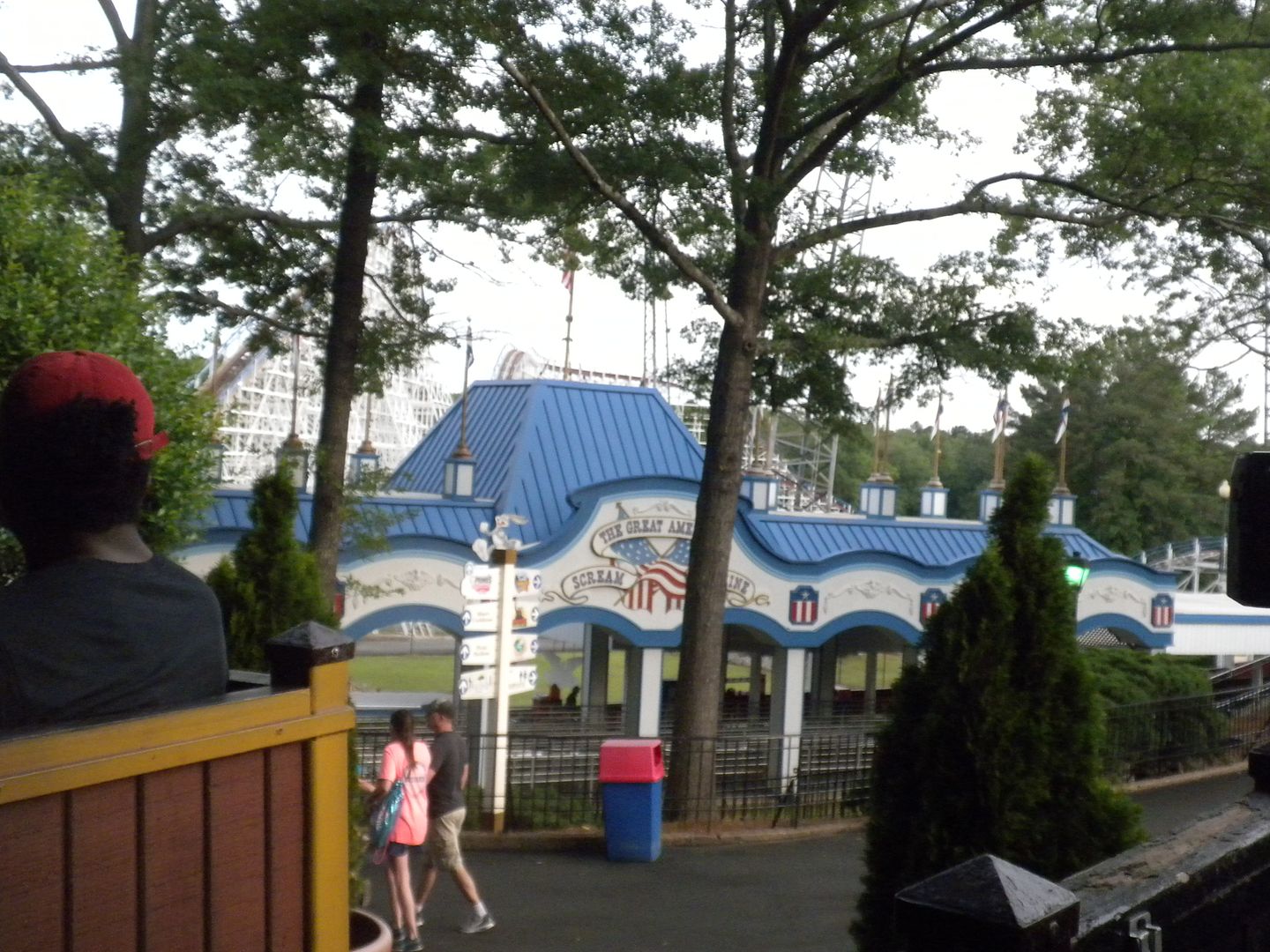 Great American Scream Machine (PTC – John Allen, Wood Out & Back, 1973)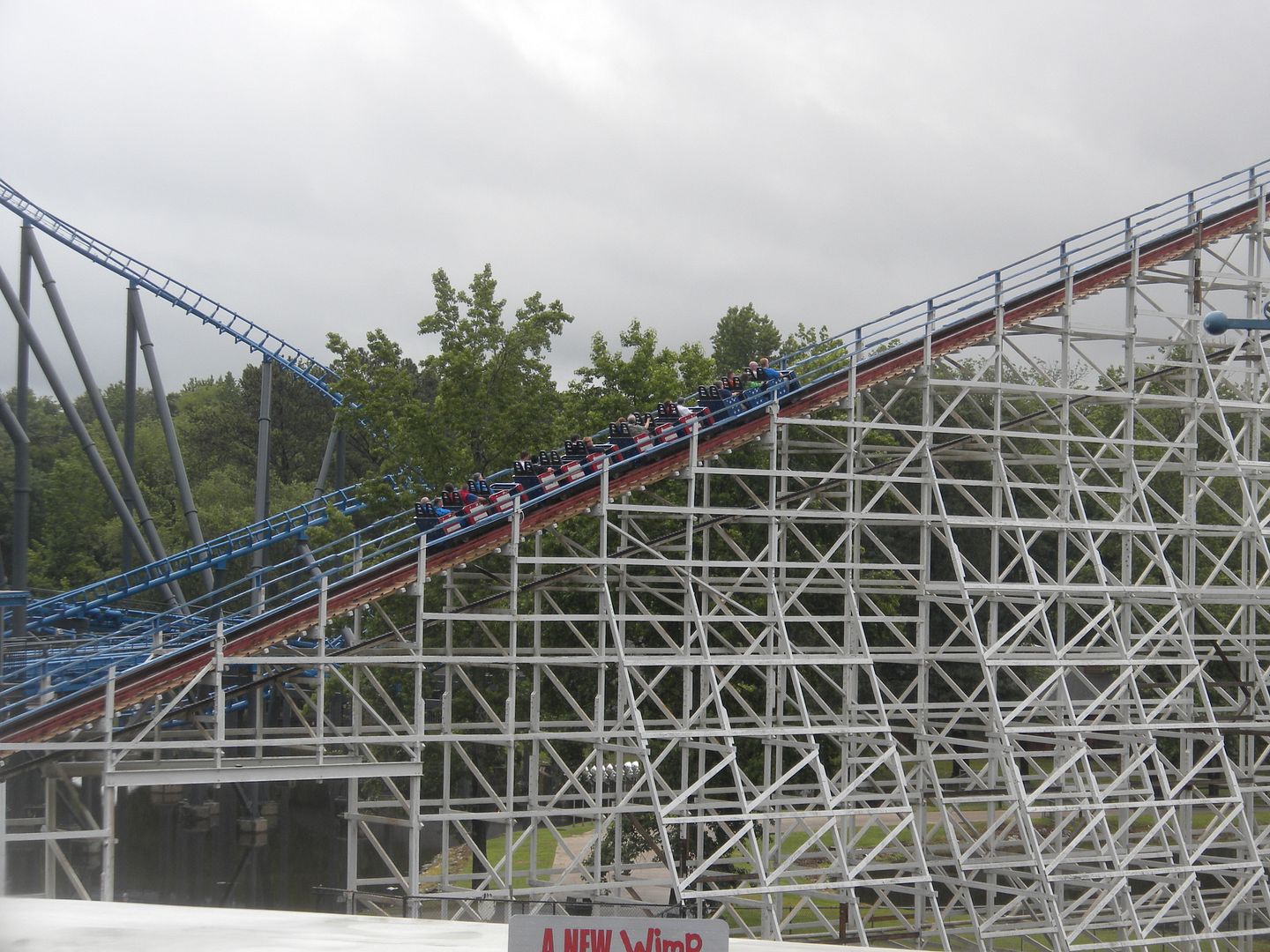 helped usher in a revival of wood coasters in the 1970s and is located in the Lickskillet section, but was originally in the Cotton States Exposition section.


This is a beautiful ride and still runs well with great airtime.


We presented the plaque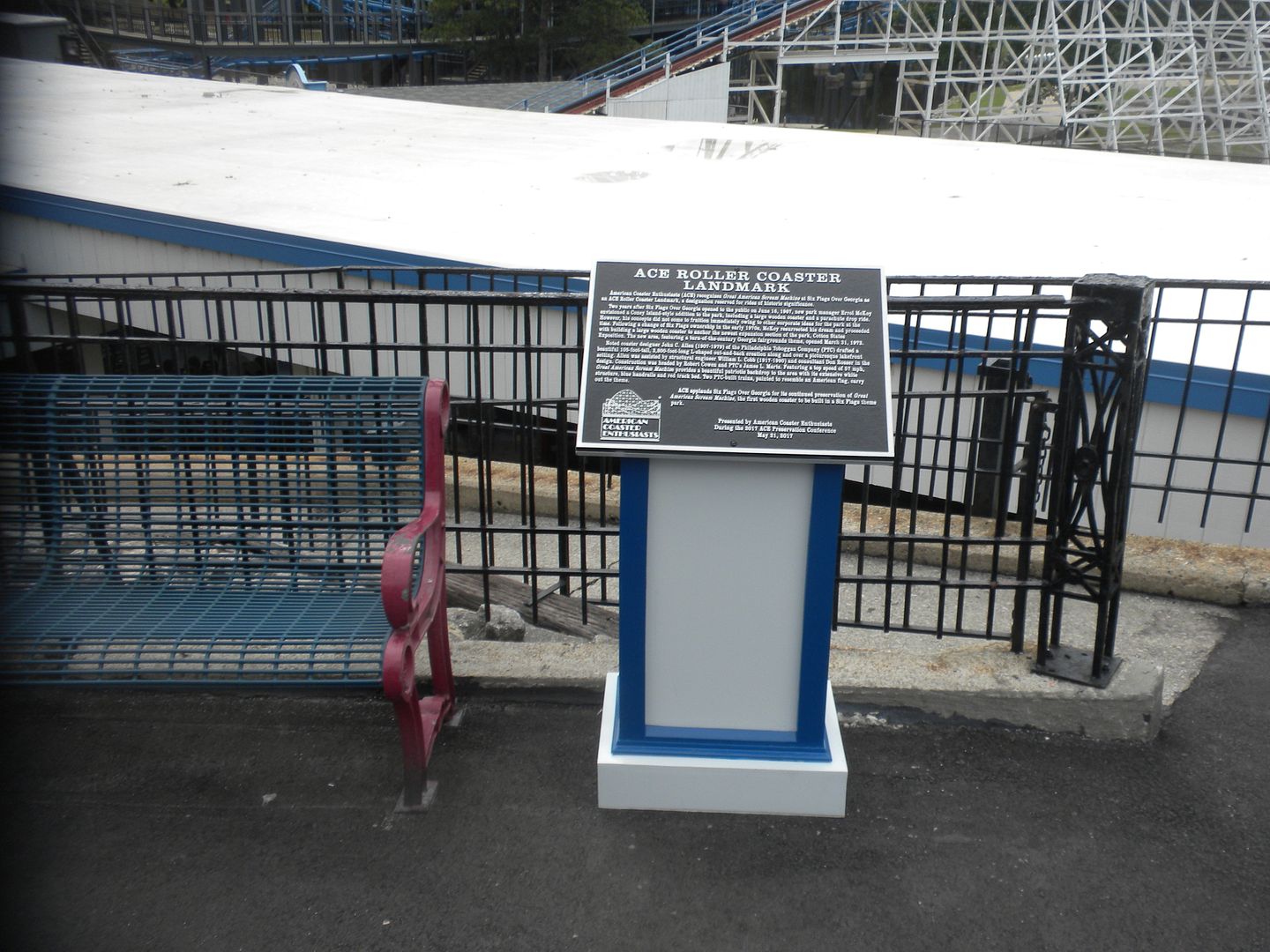 designating it an ACE Roller Coaster Landmark.
Mindbender (Anton Schwarzkopf, Looping Coaster, 1978), with its beautiful hillside setting is one of the best terrain coasters ever created. Now in Gotham City, it was for years in Jolly Rogers Island, but actually started its life as a USA section attraction.


It was previously designated as an ACE Roller Coaster Landmark.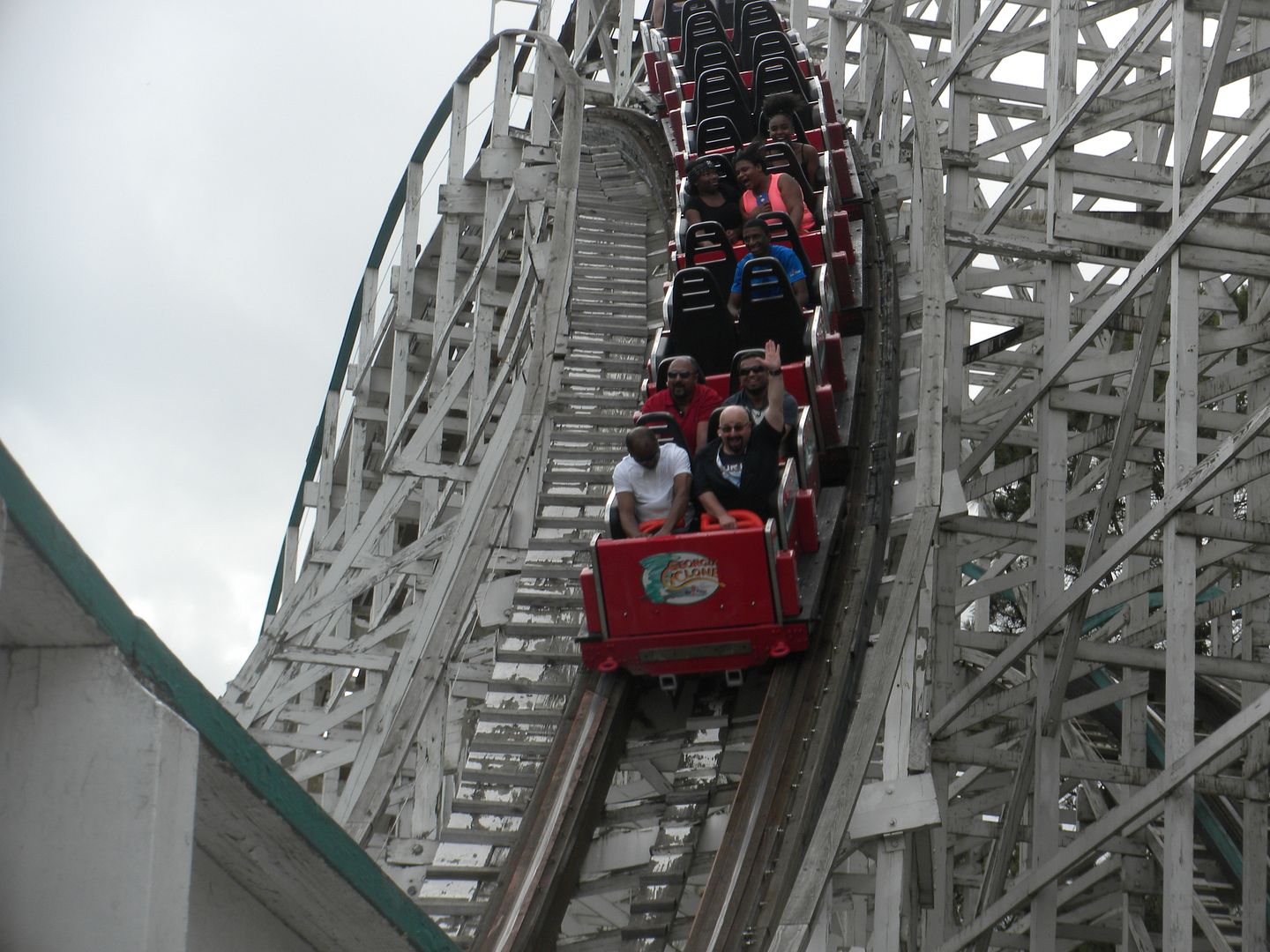 Georgia Cyclone (Dinn/Summers, Wood Twister, 1990), located in the British section, it was later announced that this would close to be replaced by Twisted Cyclone (Rocky Mountain Construction, Hybrid Steel Coaster, 2018). While I will miss Georgia Cyclone, I am glad its structure is being preserved and I look forward to what will undoubtedly be an amazing coaster that will be a great addition to the park.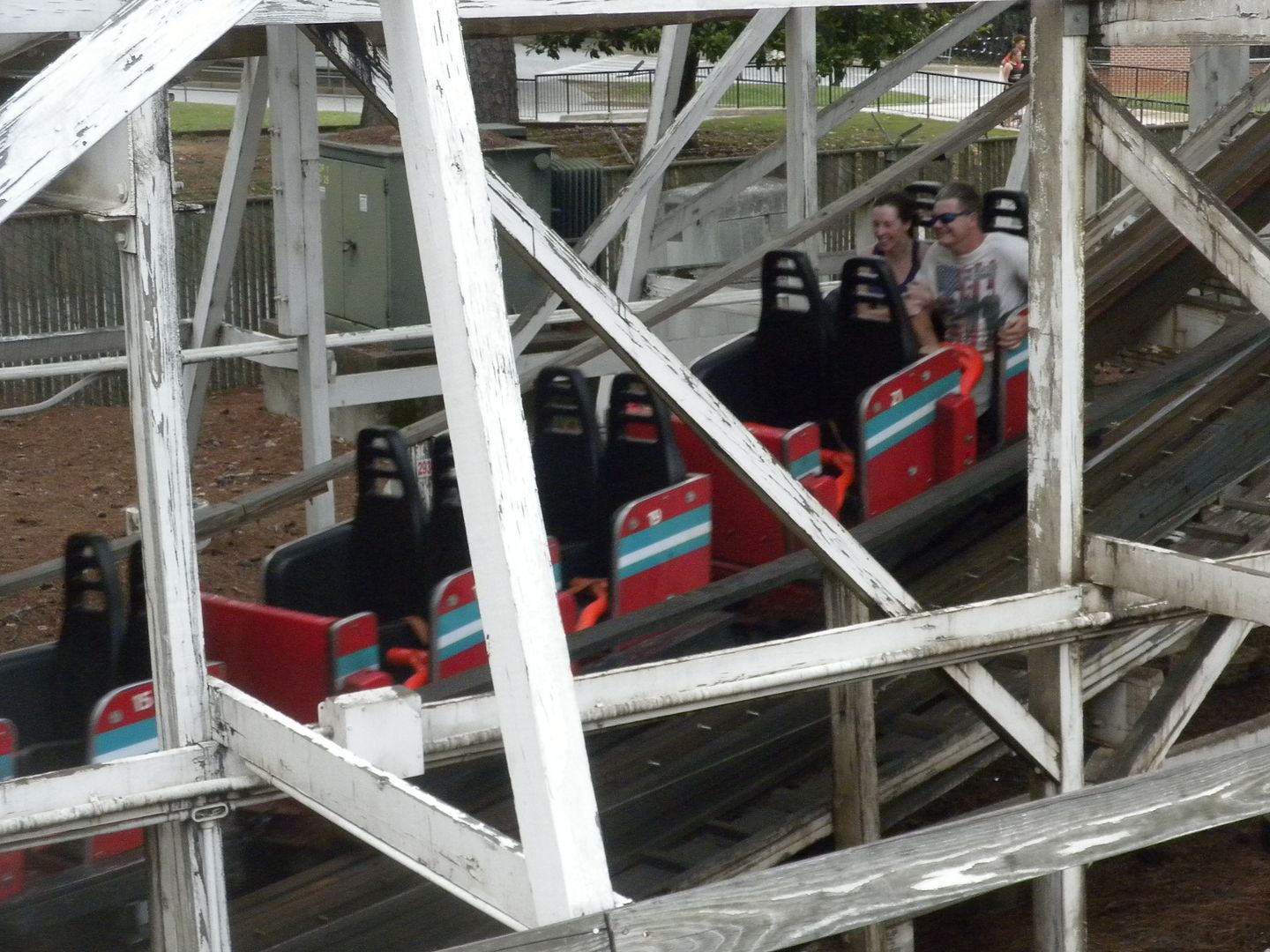 Meanwhile, we got some great rides on Georgia Cyclone and I got more rides in before it closed, including its final day of operation.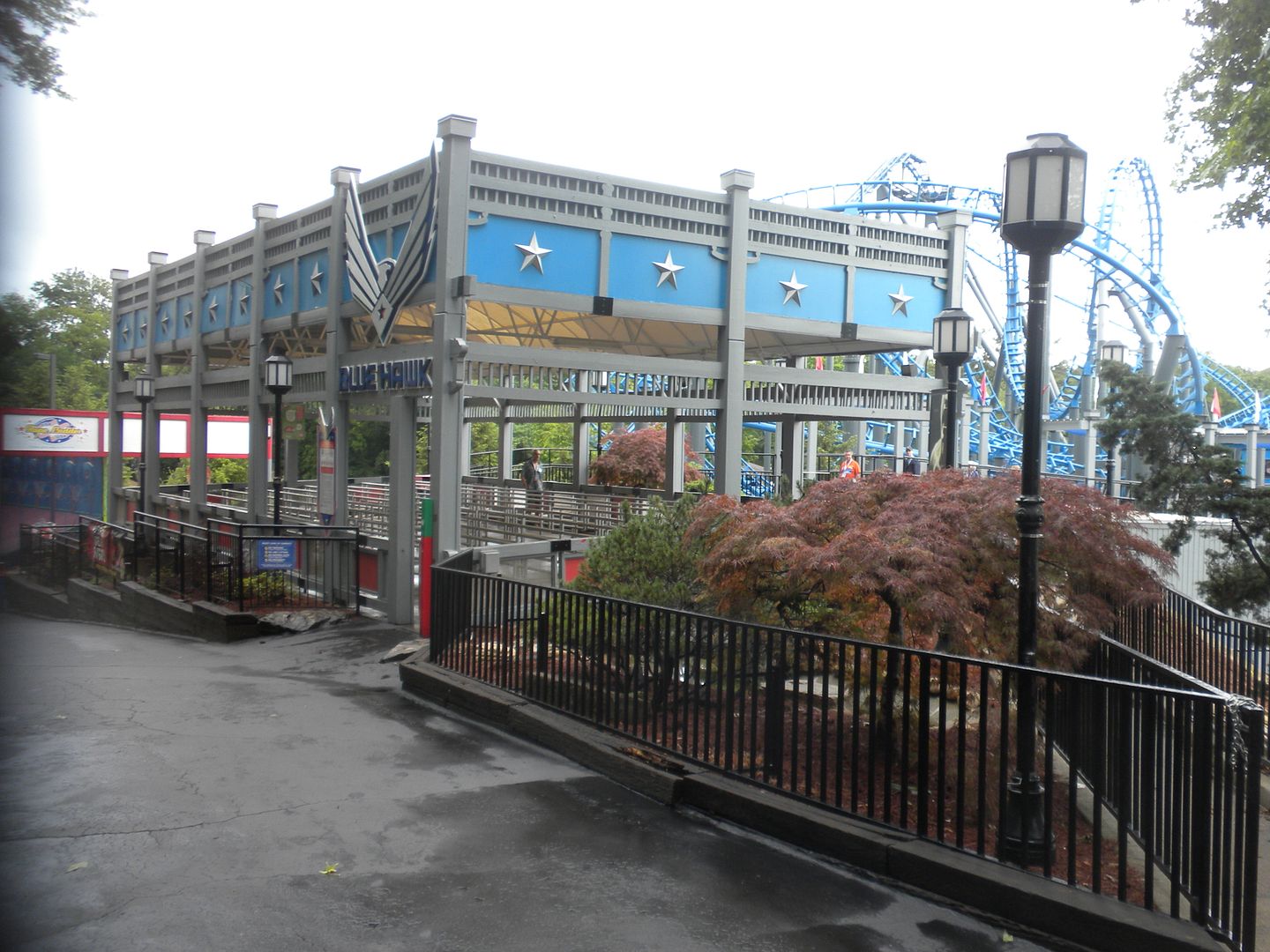 Blue Hawk (Vekoma, Looping Coaster, 1989/1992), which was relocated from Dinosaur Beach as Kamikaze, and formerly known here as Ninja,


was renovated and new trains were added, which was a great act of preservation as they turned an unpopular ride into a popular one. Originally in Cotton States Exposition, it is not in Lickskillet.
Batman: The Ride (Bolliger & Mabillard, Inverted Coaster, 1997), located in Gotham City, is always popular.


Georgia Scorcher (Bolliger & Mabillard, Standing Coaster, 1999), which is the second best of the B&M standups, is in the Georgia section.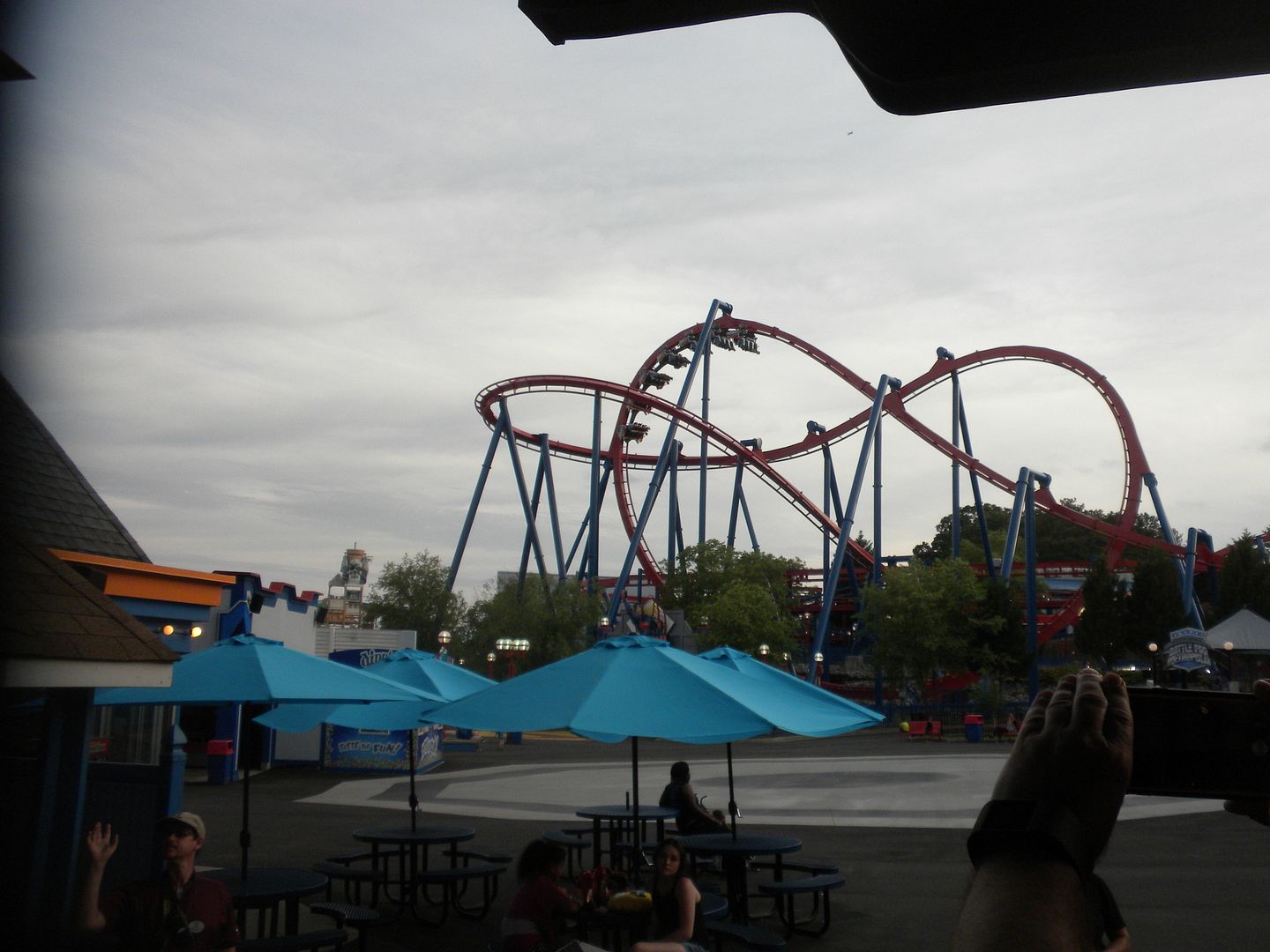 Superman Ultimate Flight (Bolliger & Mabillard, Flying Coaster, 2002), with its terrain setting, is now in Metropolis Park, previously in Cotton States Exposition.
Joker Funhouse Coaster (Chance Morgan, Family Coaster, 2004), renamed from Wile E. Coyote Canyon Blaster, is in the DC Superfriends section but was previously in the Bugs Bunny World Spanish section.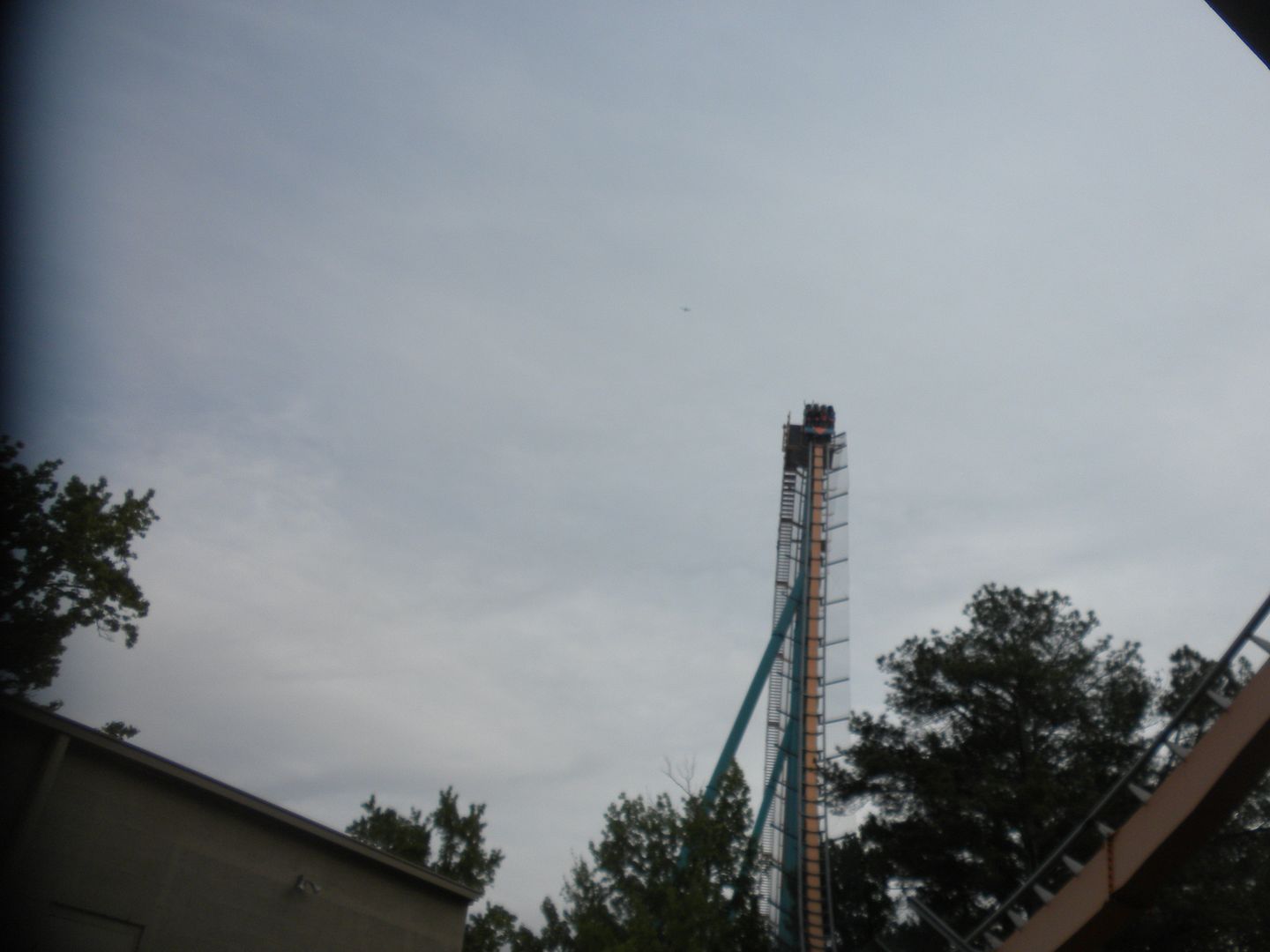 Goliath (Bolliger & Mabillard, Hyper Coaster, 2006), the park's star attraction, is in the USA section.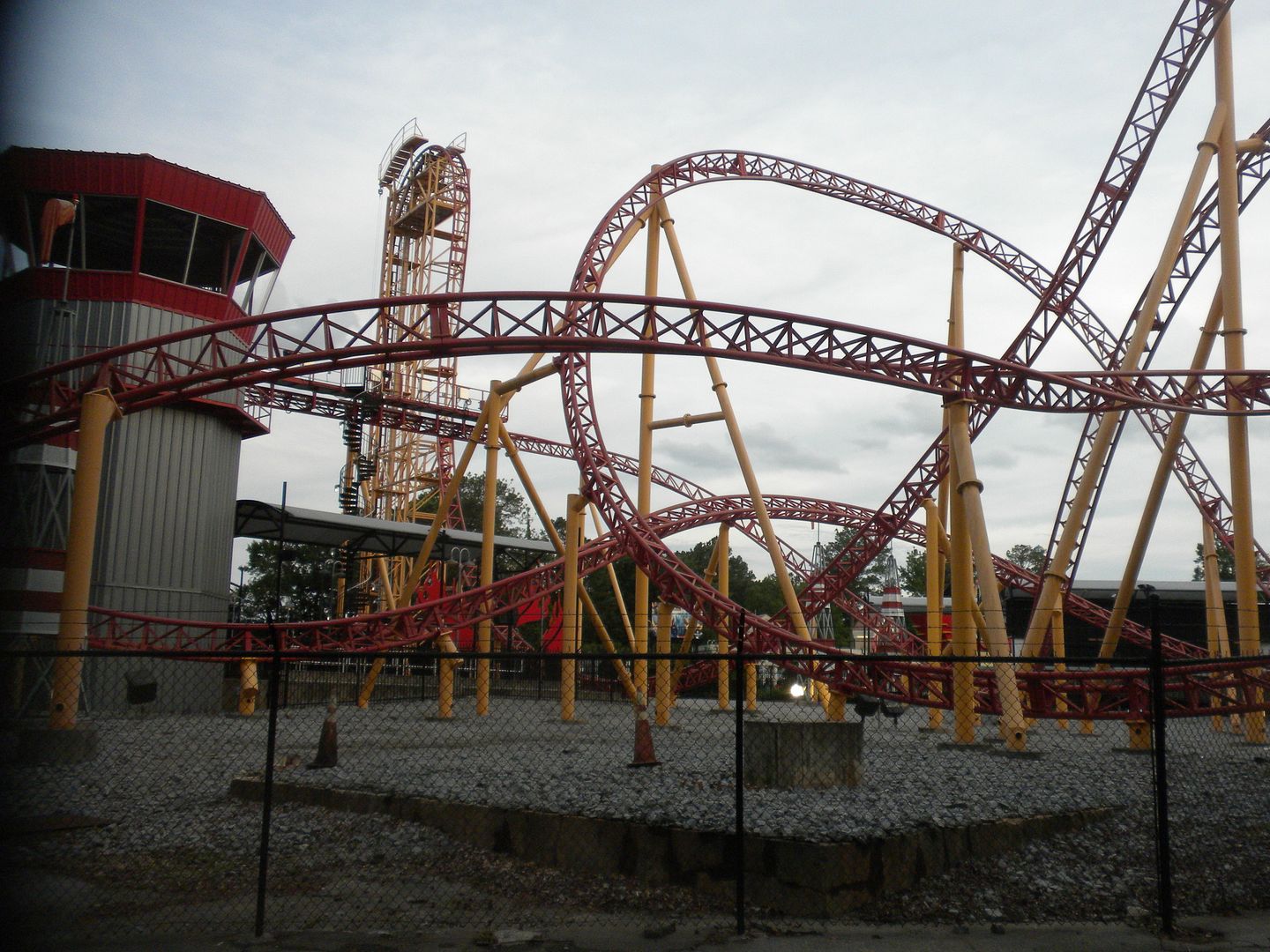 Dare Devil Dive (Gerstlauer, Eurofighter, 2011), the park's newest coaster until 2018, is also in the USA section.

New for 2017 was Justice League Battle for Metropolis, which we had ERT on Sunday morning. This is a great addition to the park and is the quality of ride you would expect to see in Florida or California. This is a great location next to Superman, although I do miss the world's largest bumper cars. The best part is we were able to get an interactive dark ride without giving up Monster Mansion.
Speaking of that, other notable rides include:


Monster Mansion, a 1981 one-of-a-kind retheming of a 1967 dark boat ride that features a truly unique cast of characters, once called by Park President Dale Kaetzel "the best ride in America";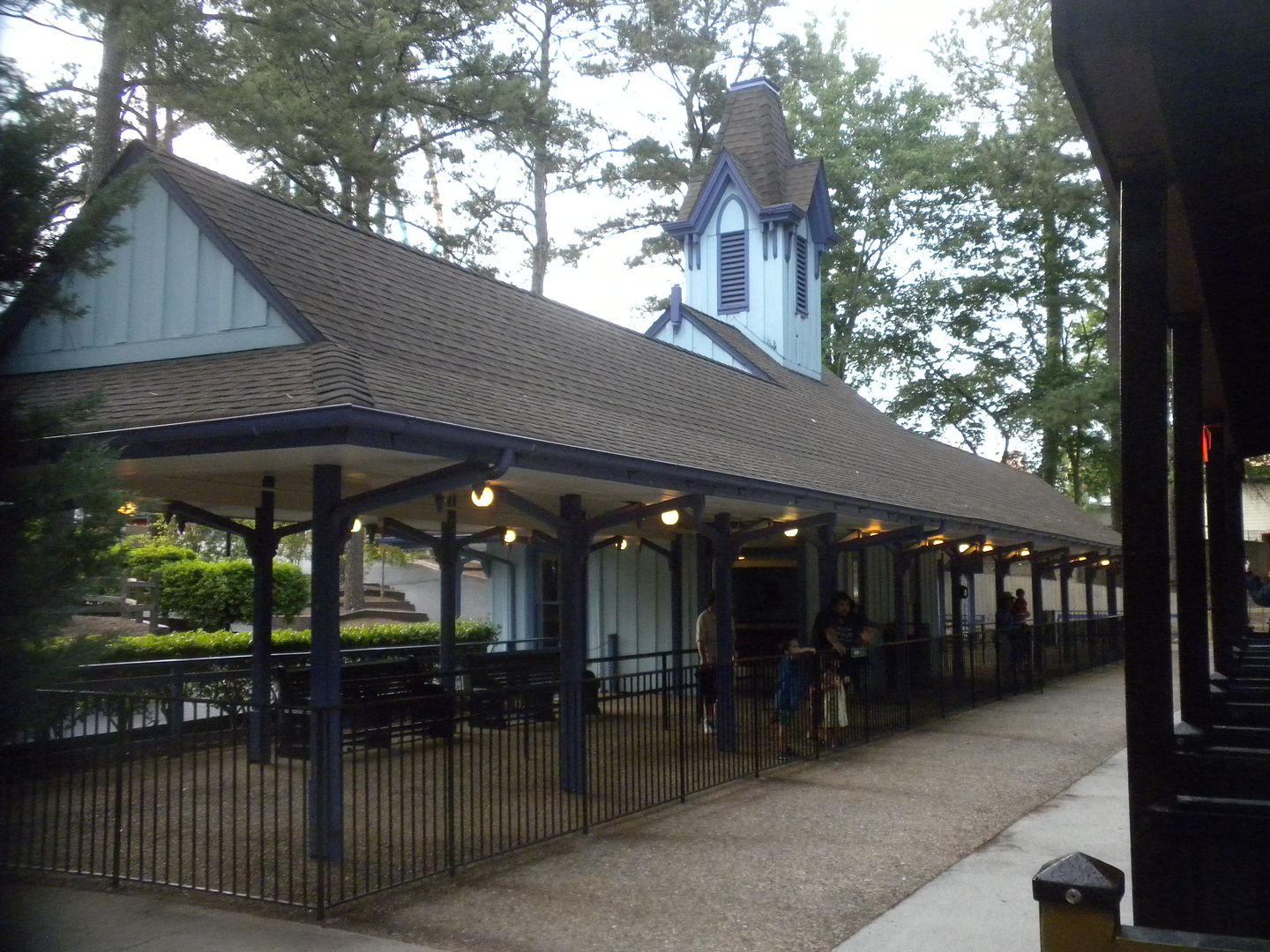 Marthasville & Rabun Gap Train Stations, where you can catch a ride around the park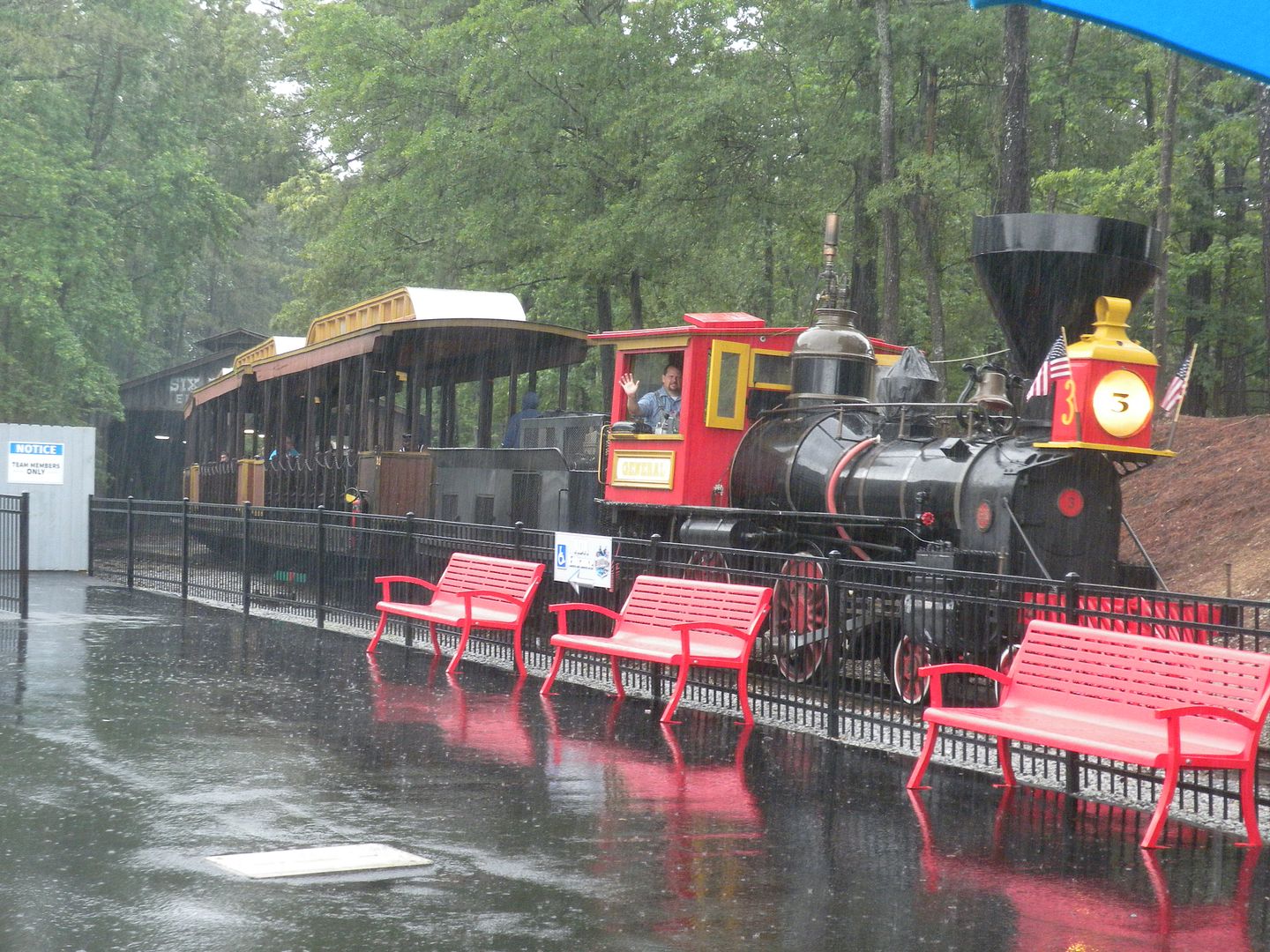 pulled by replicas of either the historic General or Texas engines from 1966, which provided rides around the park under construction the year before it opened; The Sky Buckets from Peachtree Square to Lickskillet, a 1968 addition that once crossed the long defunct other set of Sky Buckets; Log Jamboree, the second log flume that was added in 1968; Hanson Car Ride, an original 1967 ride that was moved from the British section to make way for Georgia Cyclone to its current home on Carousel Hill;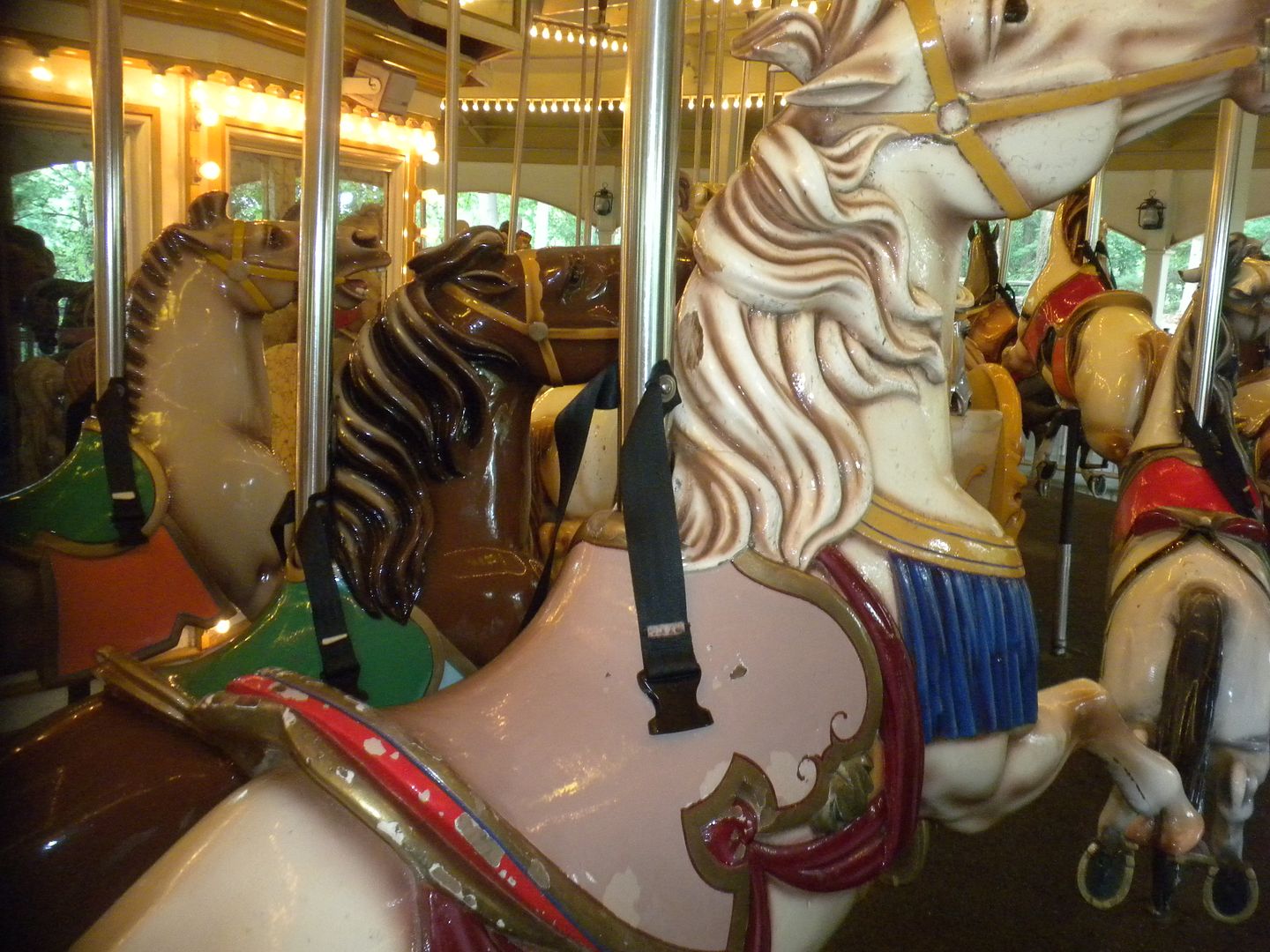 Riverview Carousel (PTC # 17)


a 5 row classic wood carousel with 56 jumping horses, 14 standing horses and 4 chariots,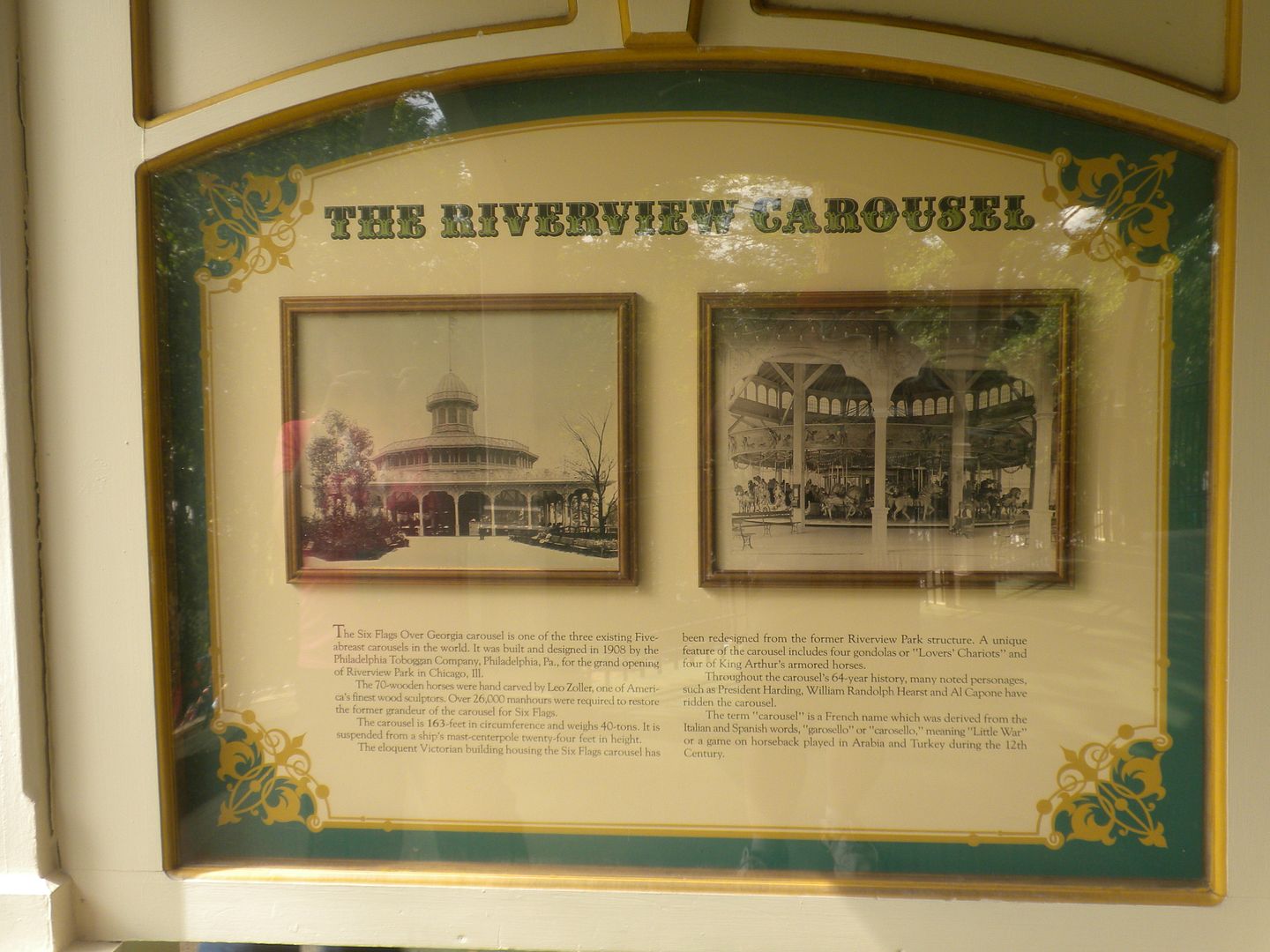 built in 1908 for Riverview Park in Chicago; and Acrophobia, a 200' rotating, tilting drop ride.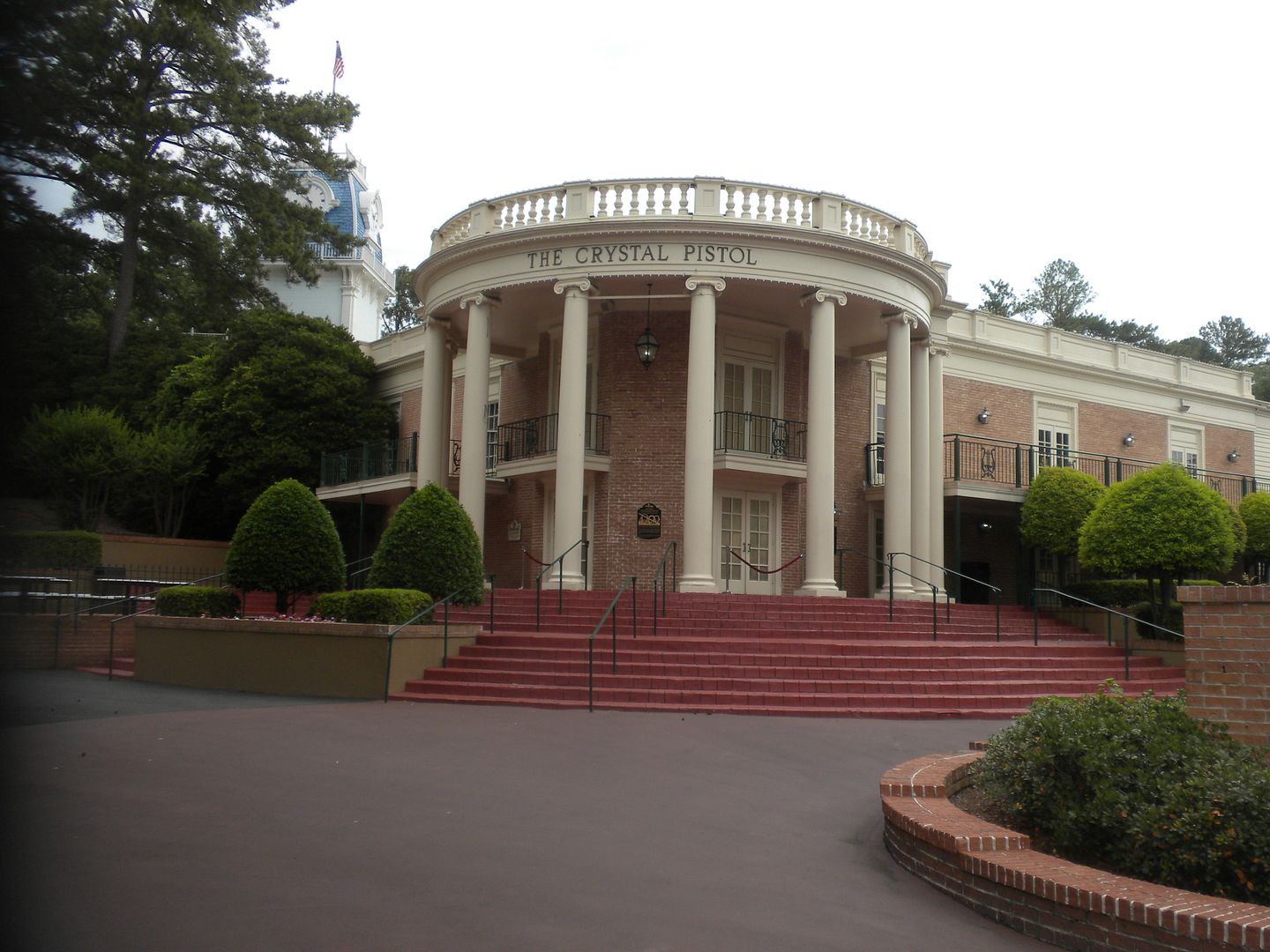 In addition, the historic Crystal Pistol Music Hall has been entertaining guests for 50 years.


Although the show didn't start in time for our visit, they did a 50th anniversary show, Can't Stop the Feeling! 50 Years of Music & Memories, last summer that highlighted both the history of the park and the changes in popular music over 50 years, which I got to see on a later visit, and it was very well done.
The park also has many other rides. The weather made for problems both Saturday night and Sunday, but it did break long enough to get in most of our evening ERT, while our morning ERT was limited to Justice League Battle for Metropolis. In spite of the weather, the park did a great job and we all had a good time. That evening, Vanessa was off to the airport, Richard drove home and David spent one more night at my house before I took him to the airport Monday. It had been a good Preservation Conference.
Continued in next post.