Southern California, Utah & Nevada Coaster Trip – Part 6: ACE Preservation Conference at Lagoon
Lagoon Amusement Park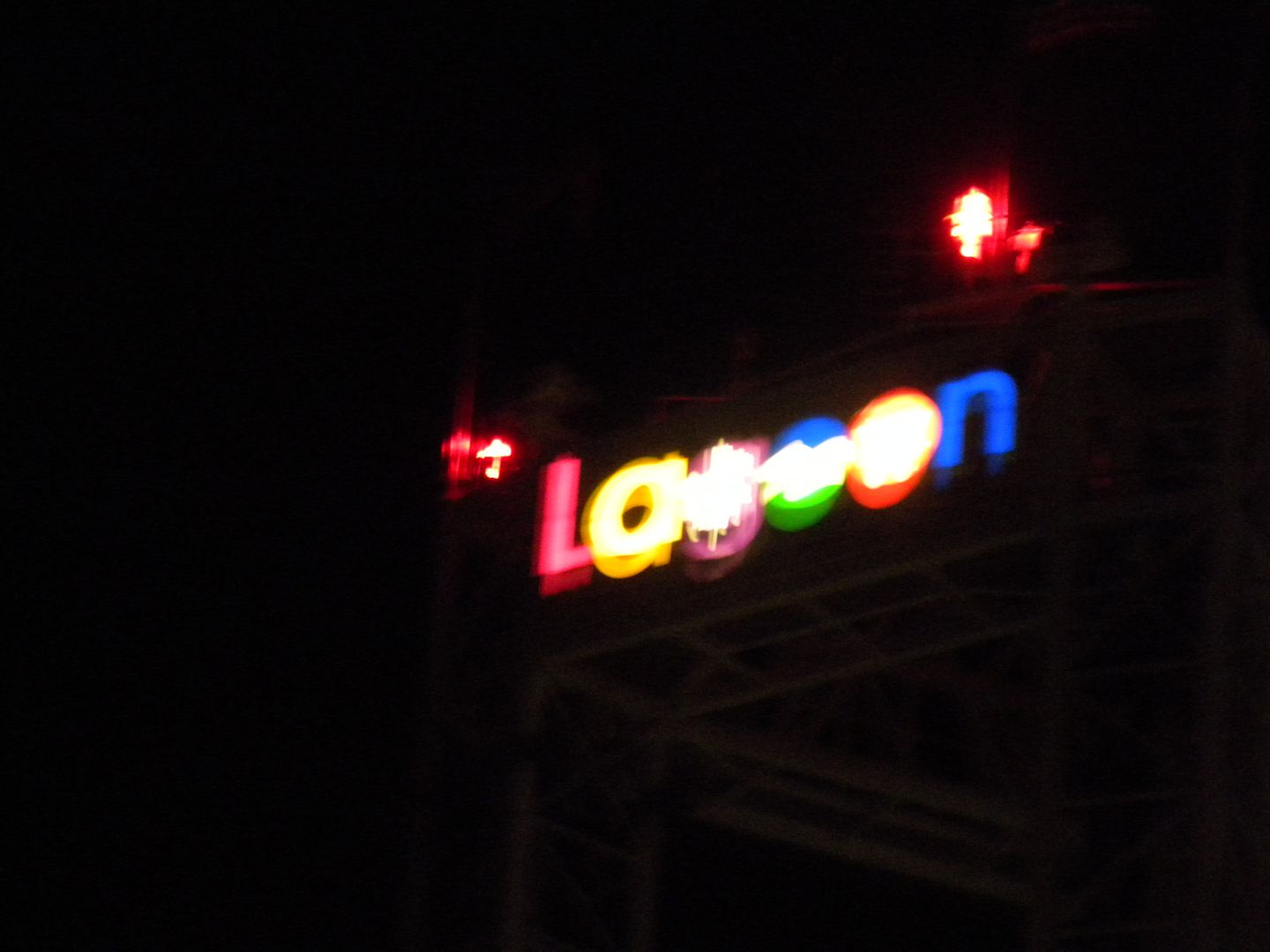 After an early morning drive on Friday, August 6


from Fillmore, UT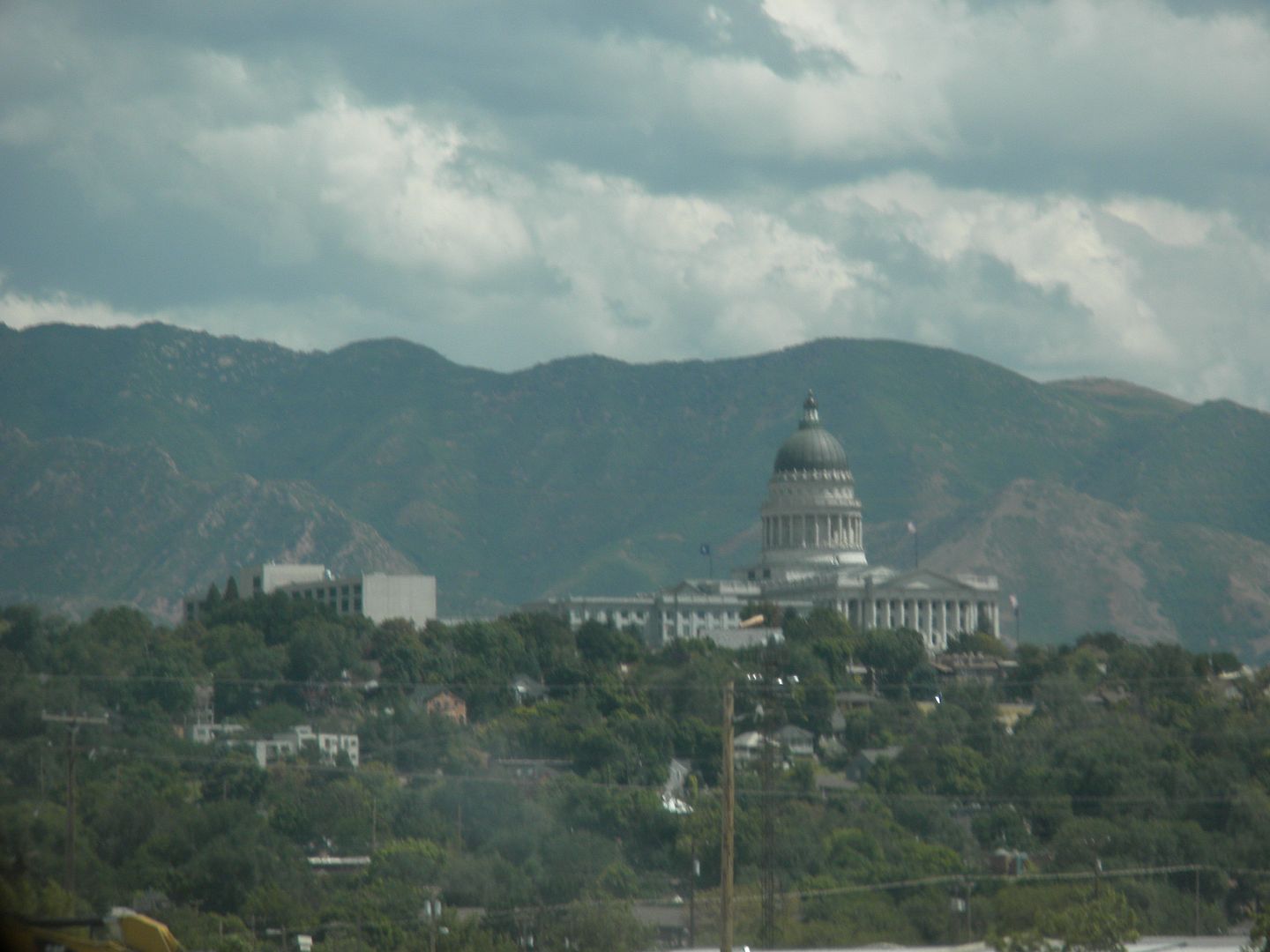 we arrived around 9:00 a.m. at Lagoon Amusement Park in Farmington, UT for ACE Preservation Conference 2016. 


Operating since 1886, this is one of the oldest amusement parks in the country. 


I visited in 2012 and enjoyed my day and eagerly looked forward to spending more time here.  We had an unusual schedule in that we had 2 full days at this park, Friday and Sunday with a tour of S&S Power Worldwide in Logan, UT on Saturday morning followed by a free afternoon and evening to enjoy area attractions.  Due to city restraints on how late coasters can run, our ERT was limited to Friday and Sunday mornings and Sunday evening when the park closed earlier.  In all we had 4.5 hours of ERT.  This park has a great collection of coasters, a large selection of other rides, a waterpark, a zoo and a unique Pioneer Village attraction.
Coasters


Roller Coaster: (John Miller, Wood Double Out & Back, 1921)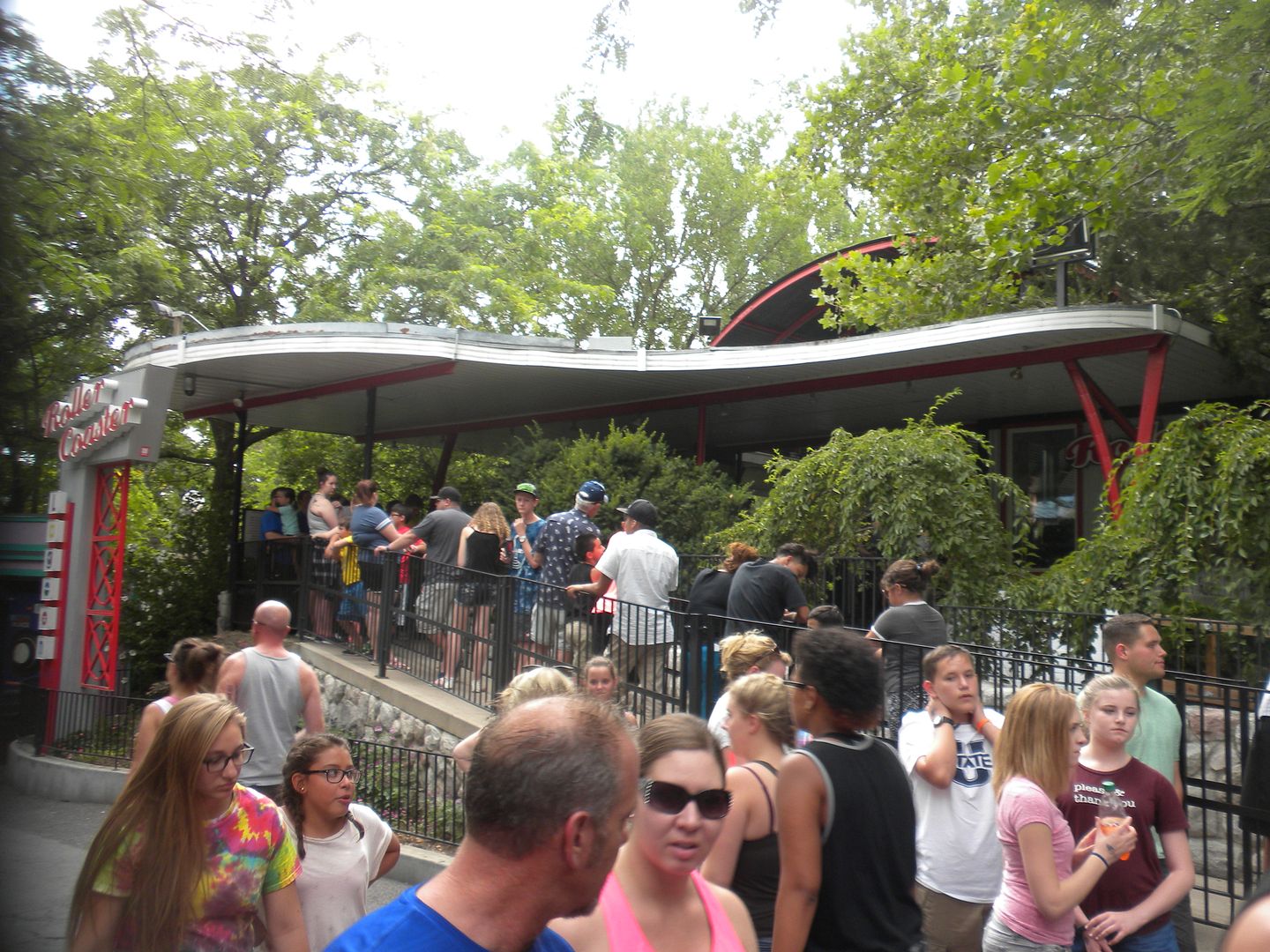 One of the few remaining John Miller coasters left, it has many characteristic features of a Miller coaster:  drops all the way to the ground, short flat sections at the bottom of hills, and good airtime.  It is well kept up and smooth.  While there are other Miller coasters that are more thrilling, this one gives a good, fun ride – 8 rides, 4 during ERT.


Colossus the Fire Dragon: (Schwarzkopf, Looper, 1984)


This double looping model is the same as Laser that was at Dorney Park except it has an addition piece of curved track.  It delivers a great ride.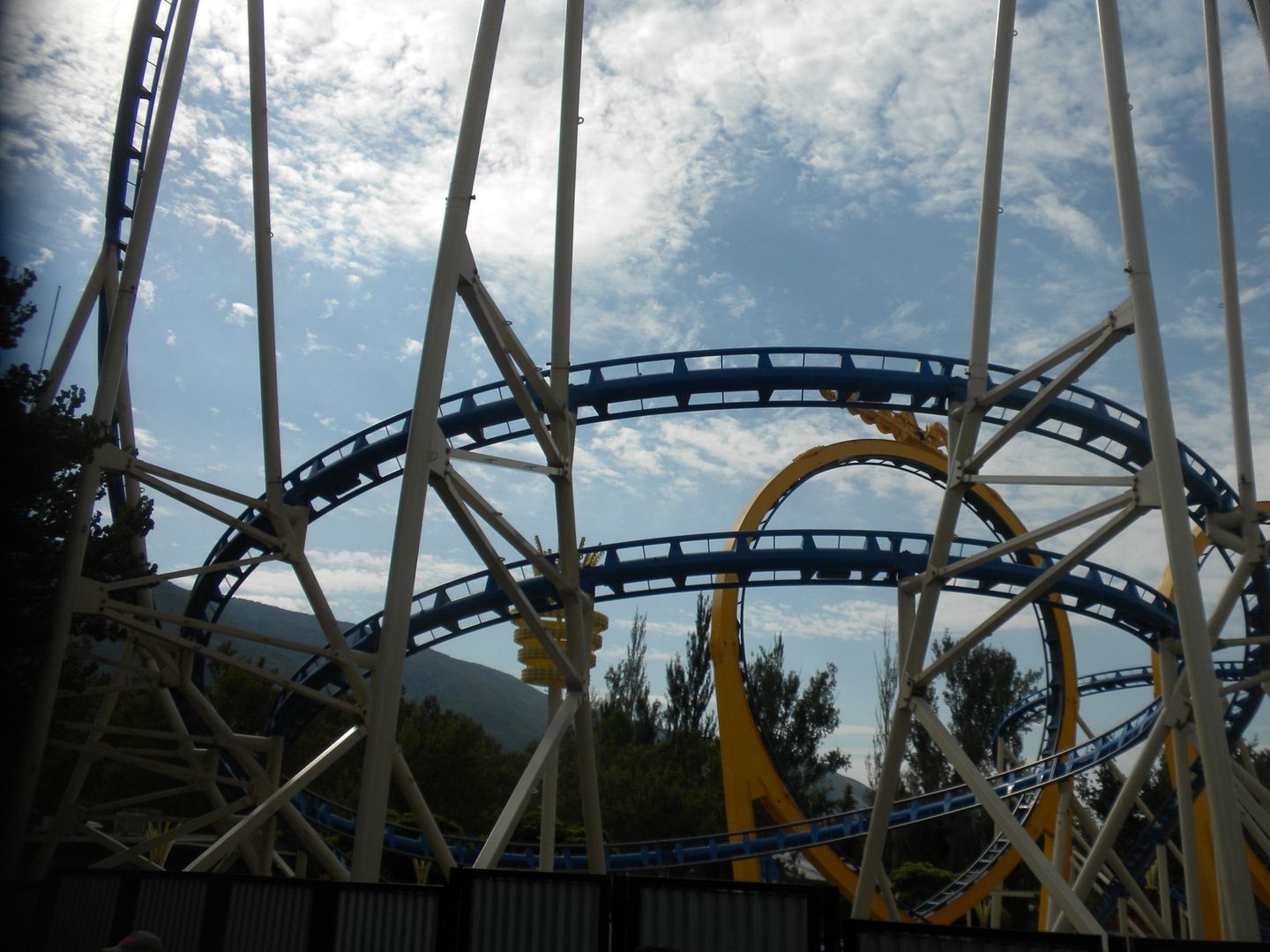 It is compact, but a great thrilling ride.  Our ERT session Sunday night was one of the best ERT experiences I have had – 12 rides, 7 during ERT.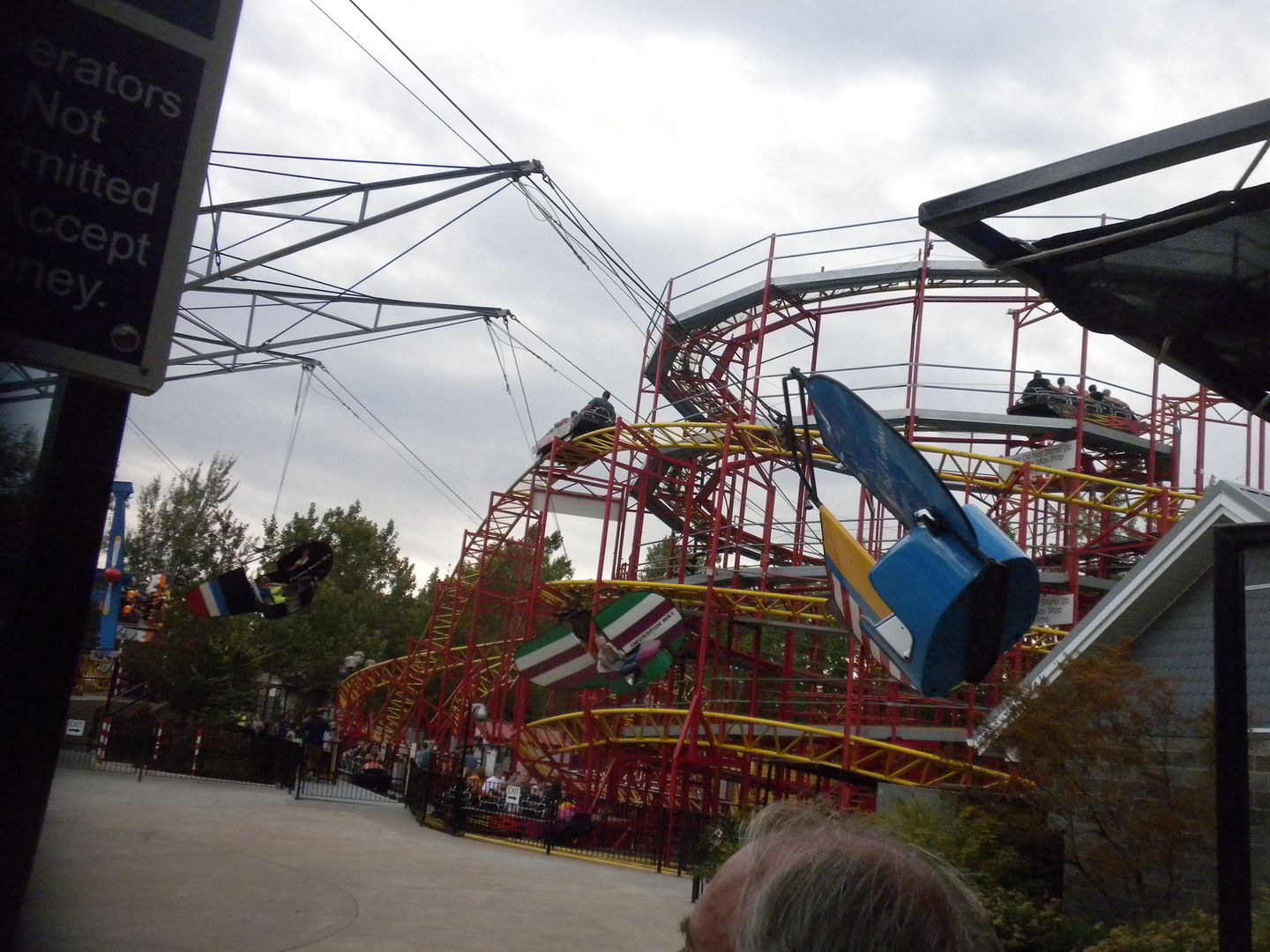 Jet Star:  (Schwarzkopf, Jet Star 2, 1976) Moved from the 1974 Expo in Spokane, Washington, there are only a few of these still operating, so it is always good to get to ride one.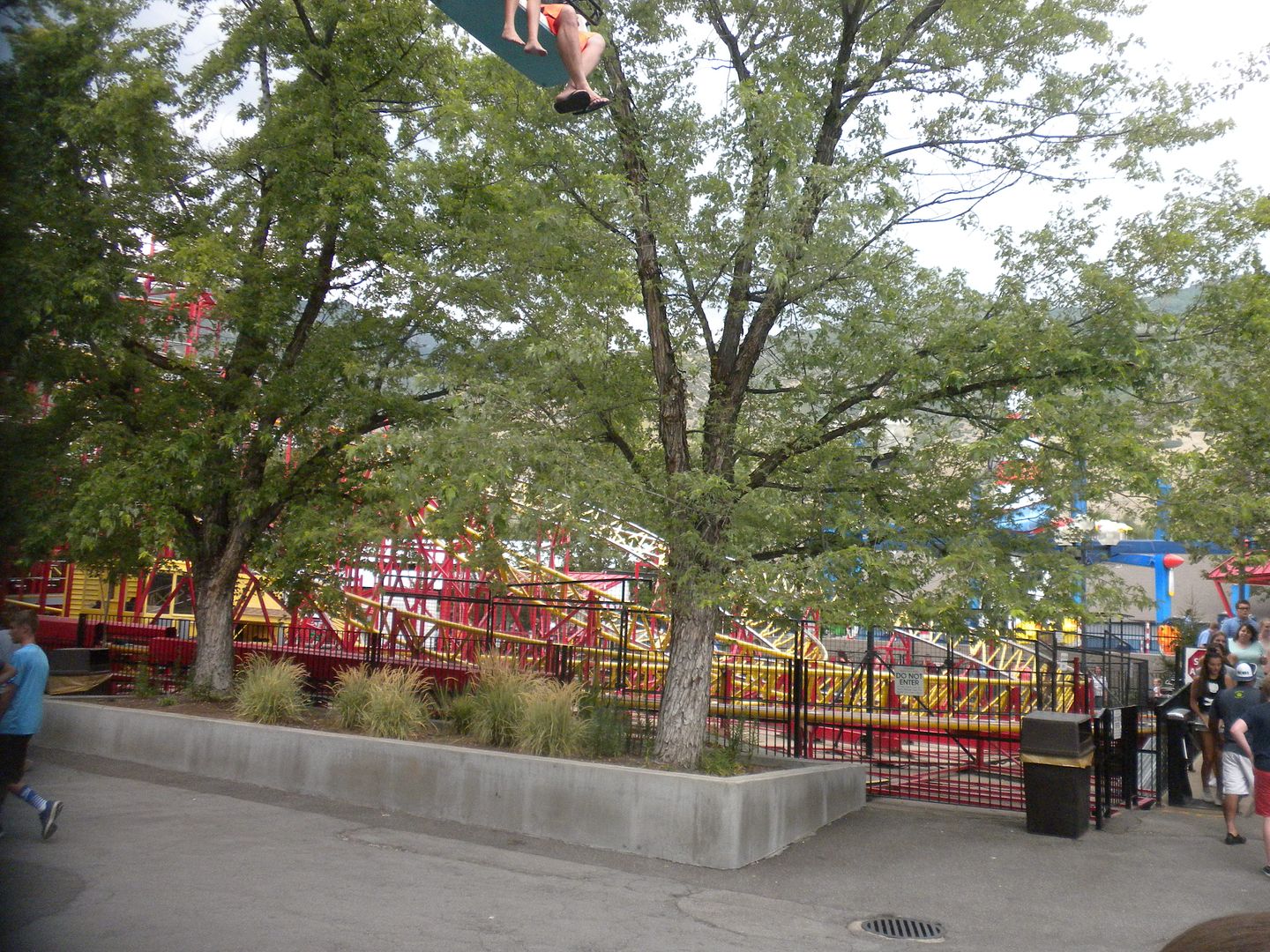 Unfortunately they require 2 people in each tandem seat, which can be uncomfortable, especially at the abrupt ending stop, but the ride was still fun – 4 rides, 3 during ERT.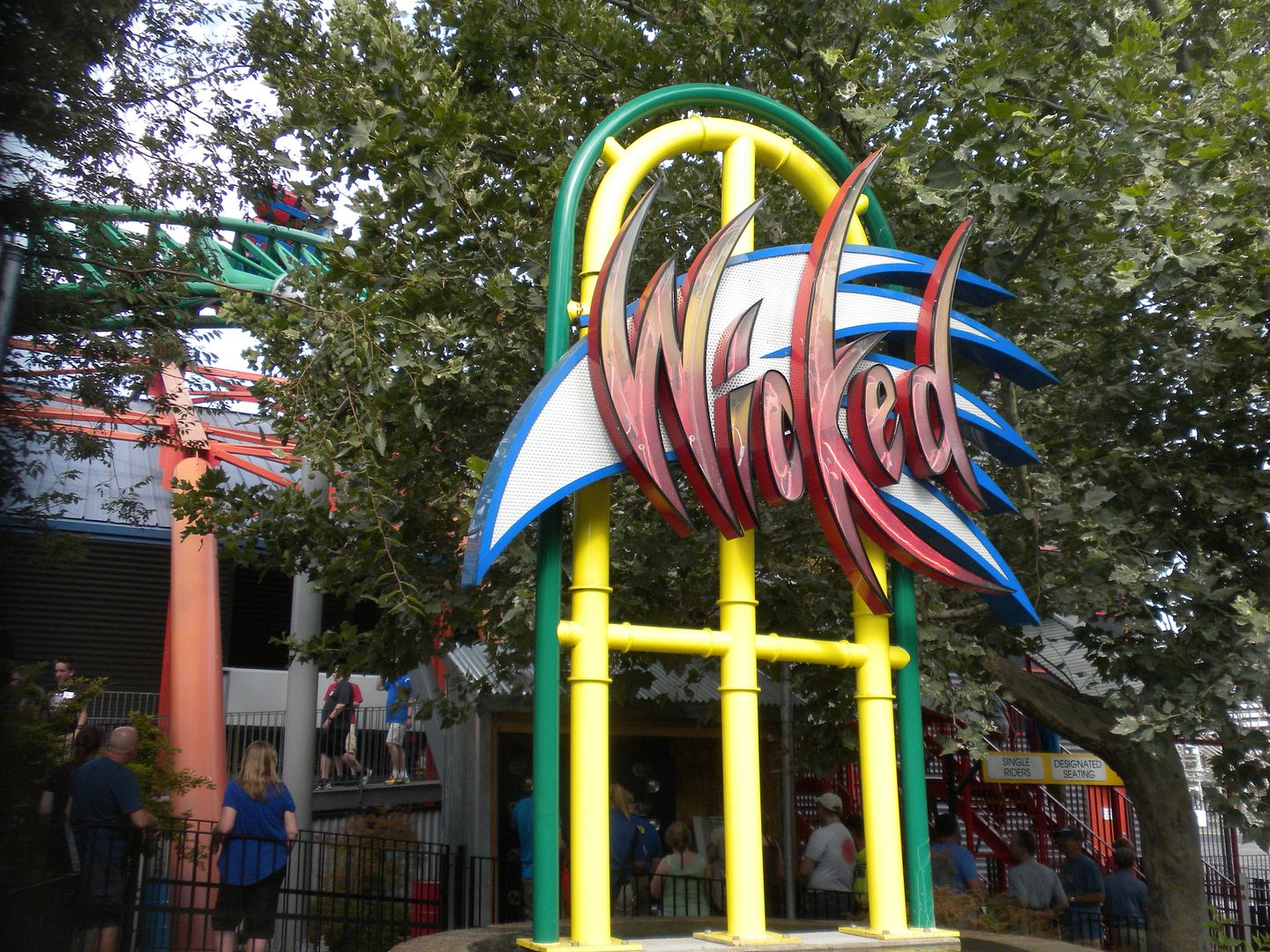 Wicked (Zierer, Tower Launch Coaster, 2007) This is a good ride which launches over a top hat and has a zero gravity roll inversion.  There is a lot packed in to this relatively short ride.  It is both thrilling and fun – 3 rides.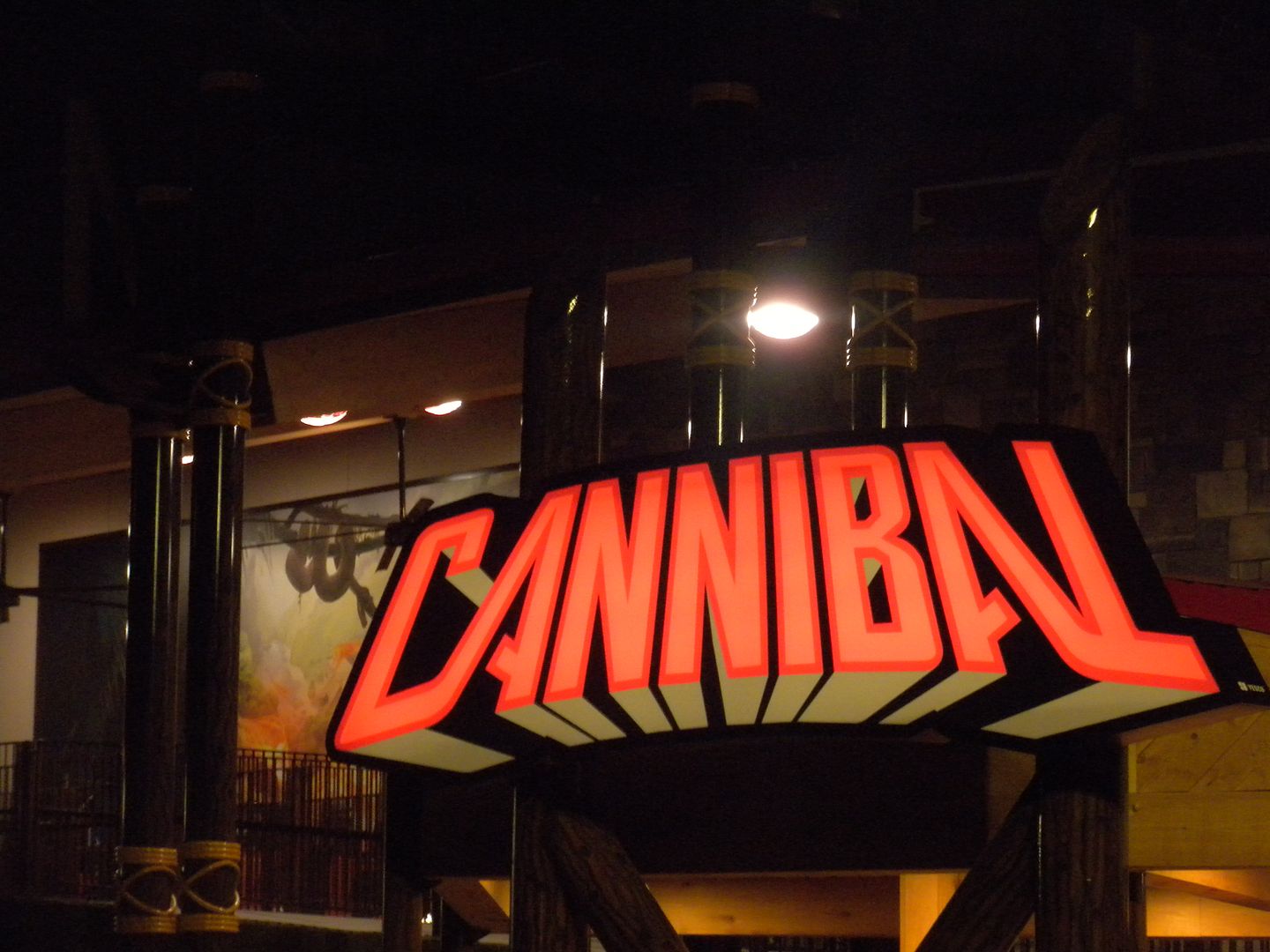 Cannibal:


(Lagoon, Steel Looper, 2015)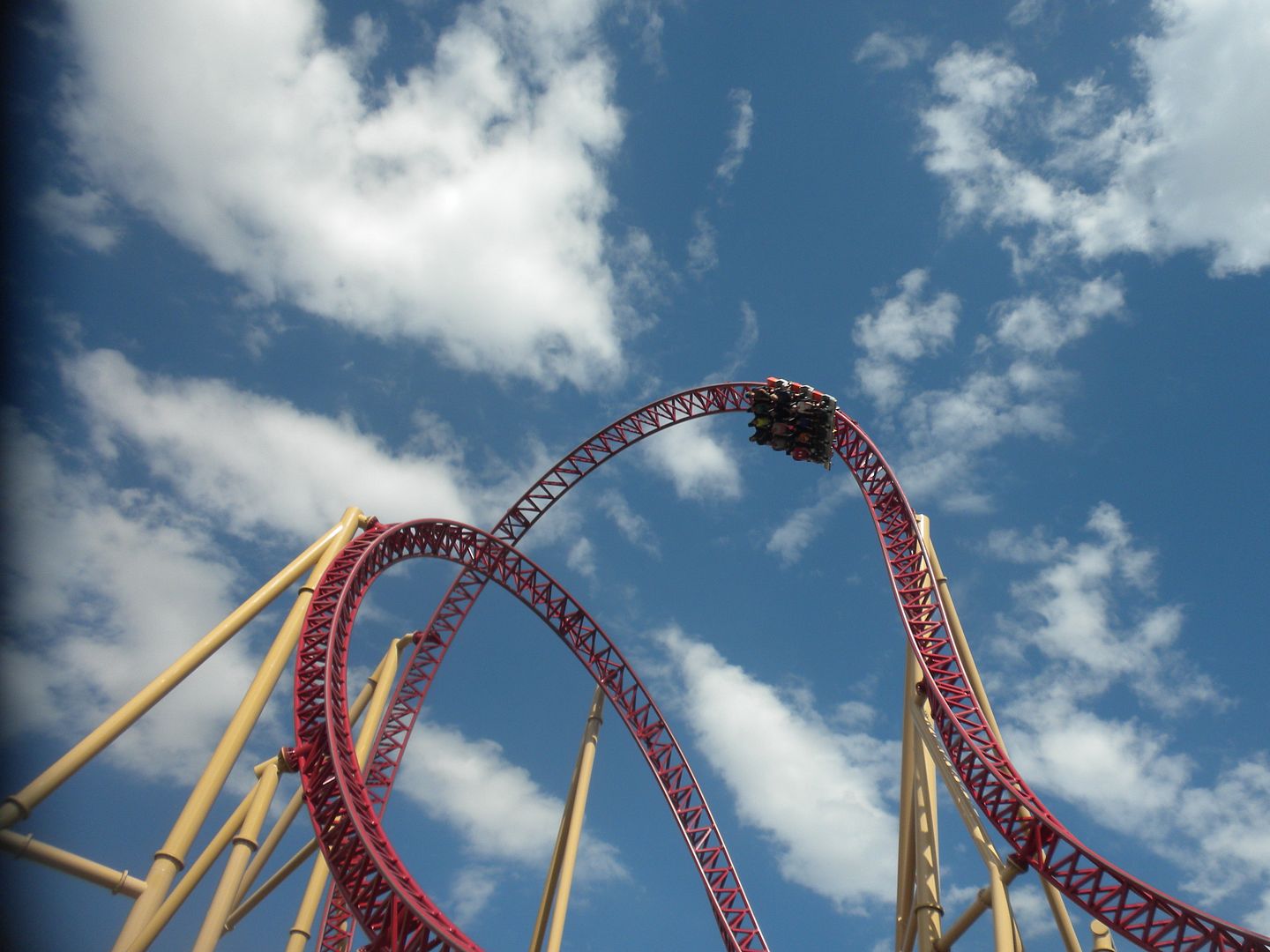 This in-house built coaster with a unique vertical lift plunges at 116° and is very thrilling.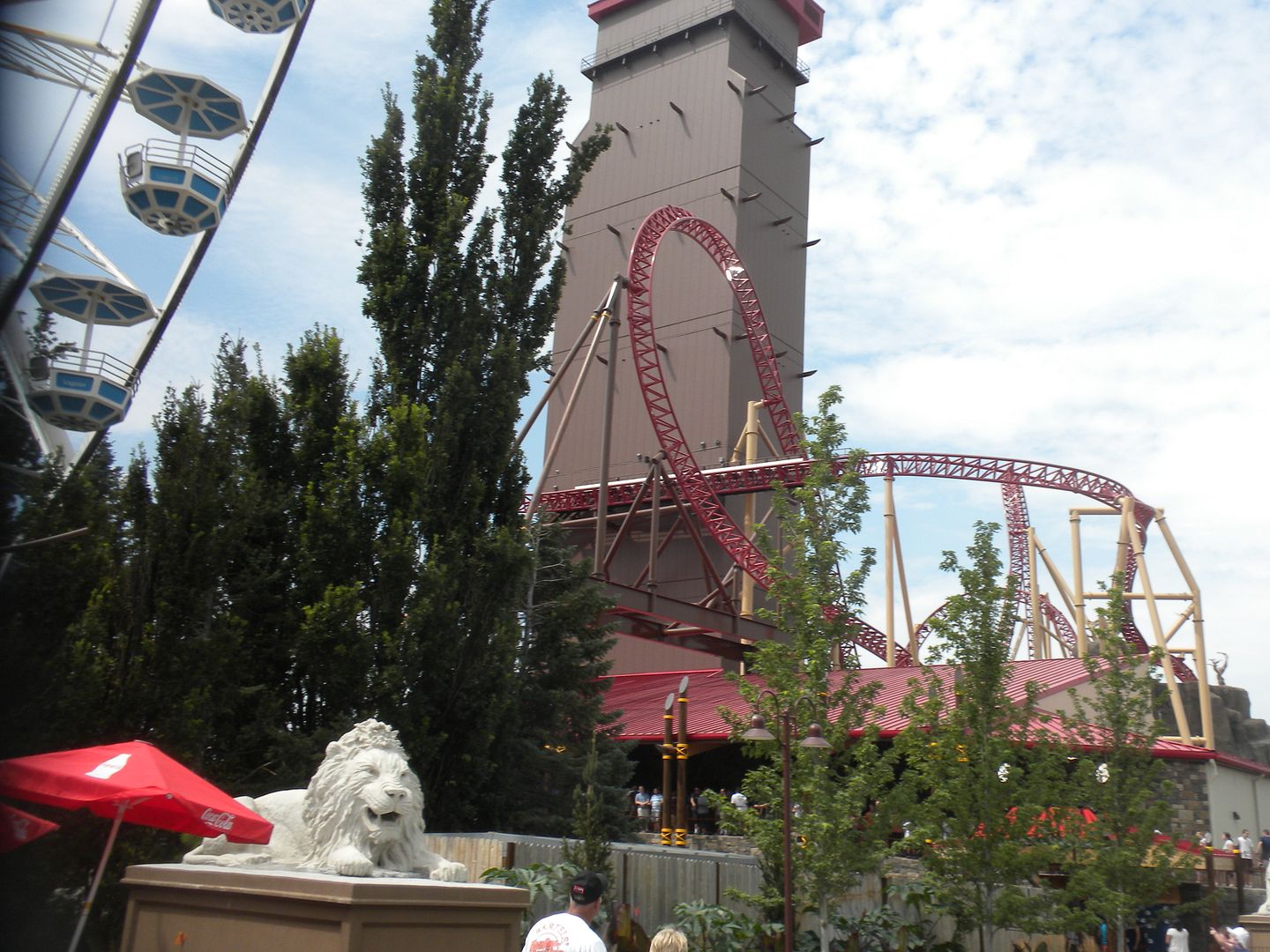 It even has its own signature inversion – a Lagoon Roll – hanging riders over water but then inverting in the opposite direction.  The helix over water at the end is my favorite part. 


They have quite a few unique pieces that are used as theming including two Effiel designed fish heads. 


The elements of this coaster are well paced and it is fun,


although some in our group didn't like the Lagoon Roll,


which I found to be fun – 6 rides, 5 during ERT.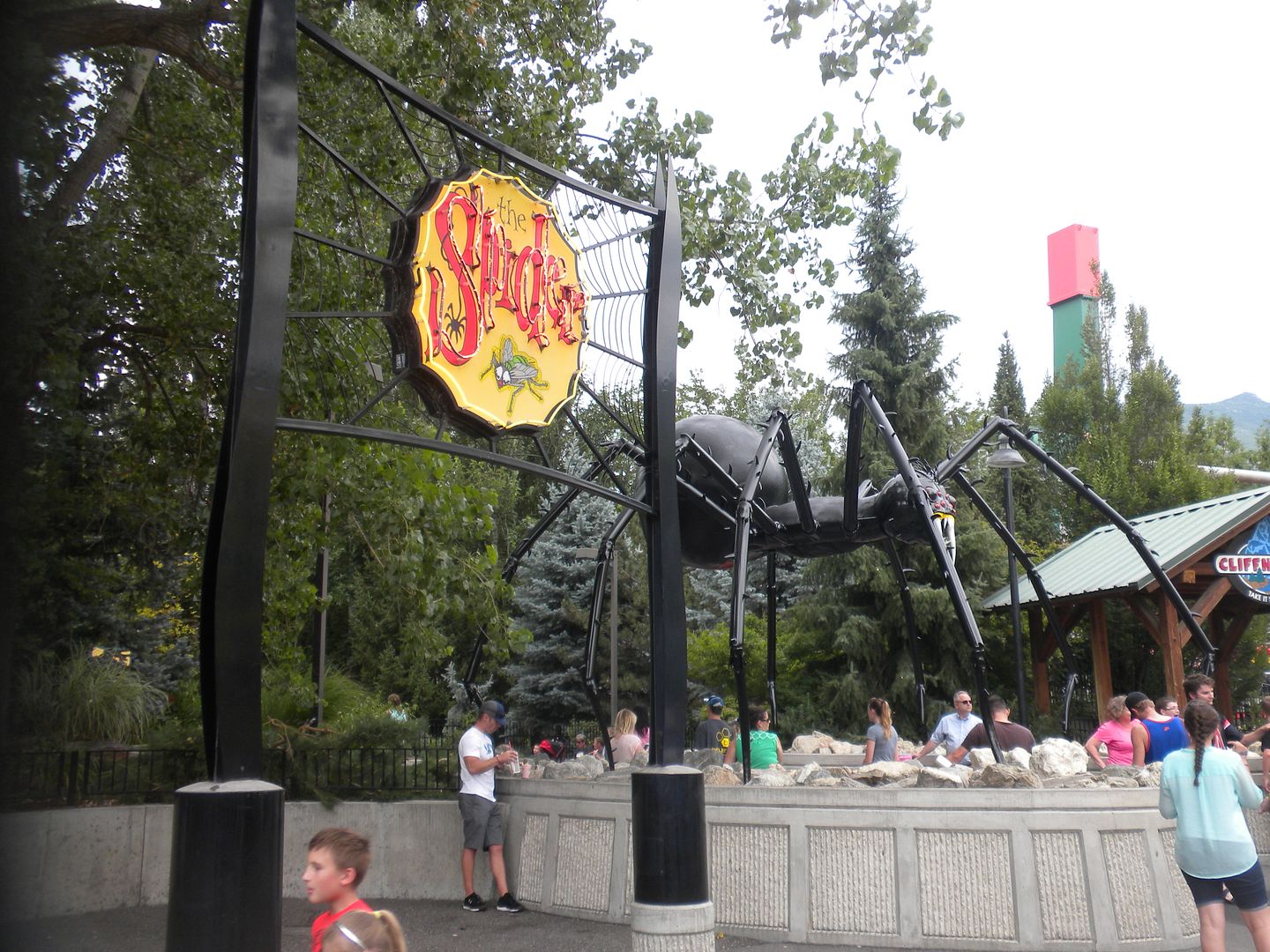 Spider: (Maurer Sohne, Spinning Coaster, 2003)


I like Maurer Sohne spinners better than most spinners, and although this is an off-the-shelf model, it is very good and pretty highly themed – 2 rides, 1 during ERT.


Wild Mouse: (Maurer Sohne, Wild Mouse, 1998) Although Maurer is reportedly getting out of the coaster business, they do well with the Mouse style, and this one was very good – 2 rides.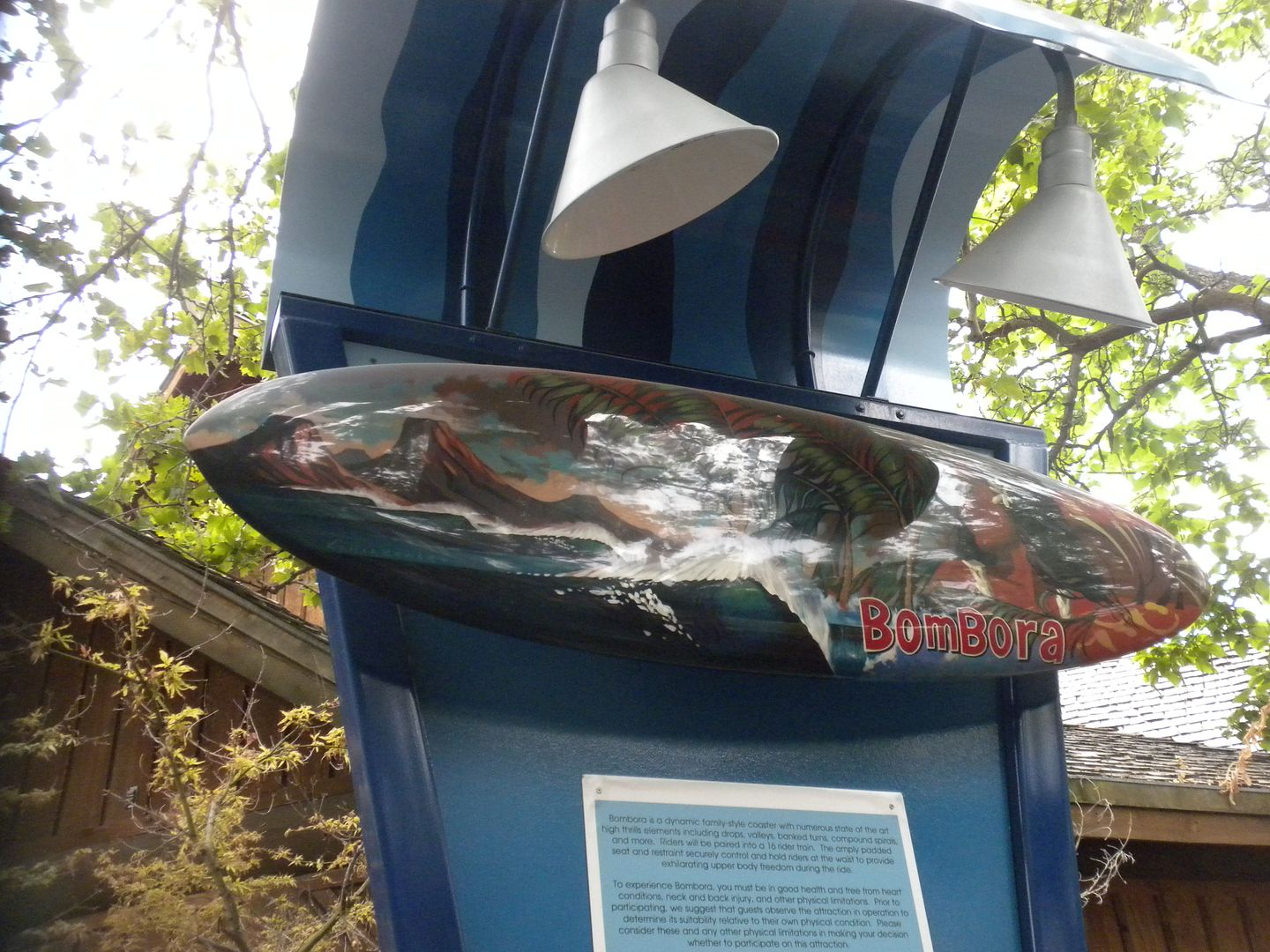 Bombora: (Lagoon, Family Coaster, 2011)


This in-house designed unusual family coaster gives a surprisingly thrilling ride and its beach theme is well executed.  It also has a good capacity with its two trains – 3 rides.
Bat: (Vekoma, Suspended Family Coaster, 2005) Although the standard model found at other parks, the heavy theming of this ride sets it apart.  It gave the expected ride and is a good starter coaster – 1 ride.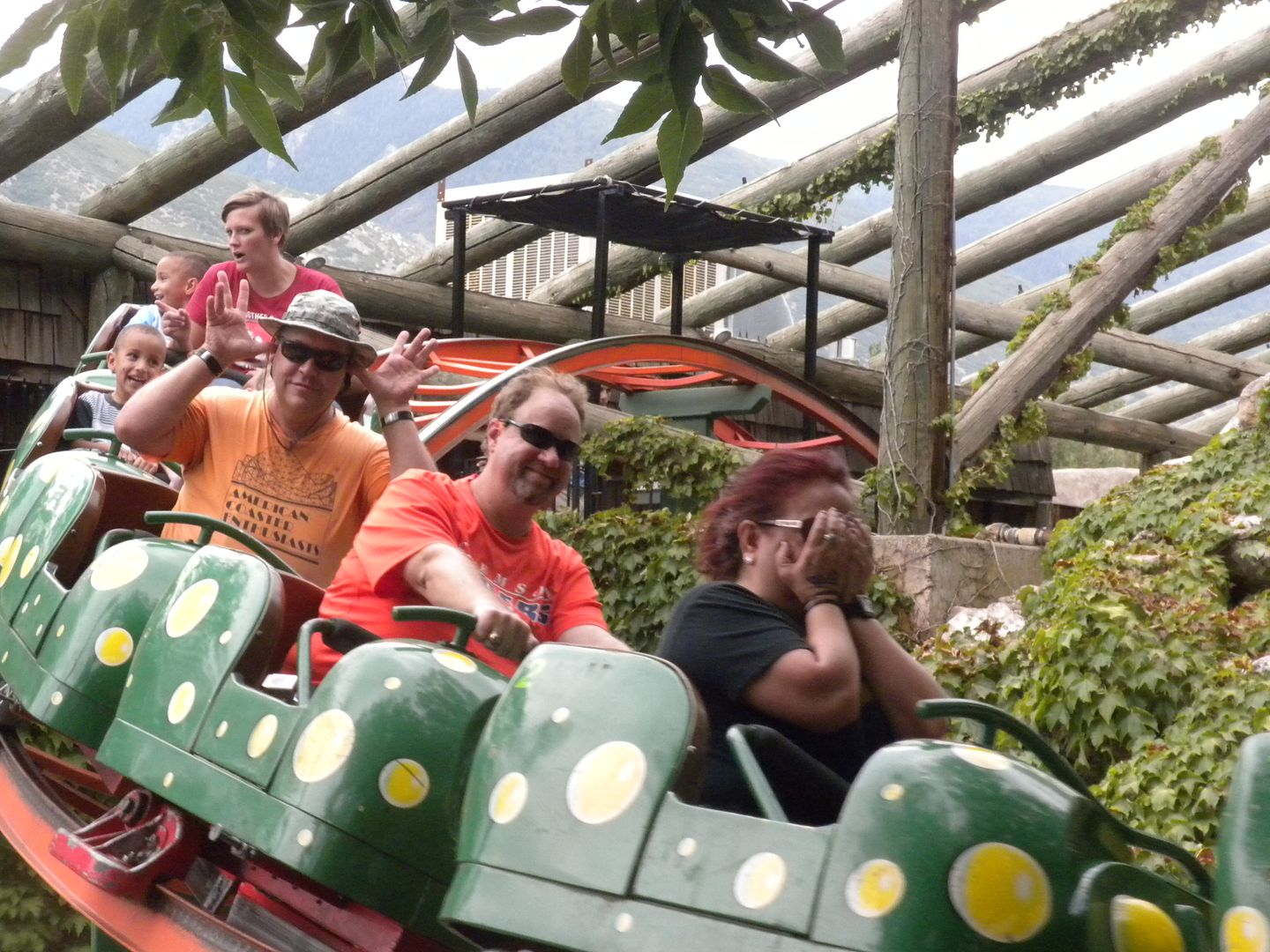 Puff the Little Fire Dragon:  (Zierer, Tivoli – Small, 1985)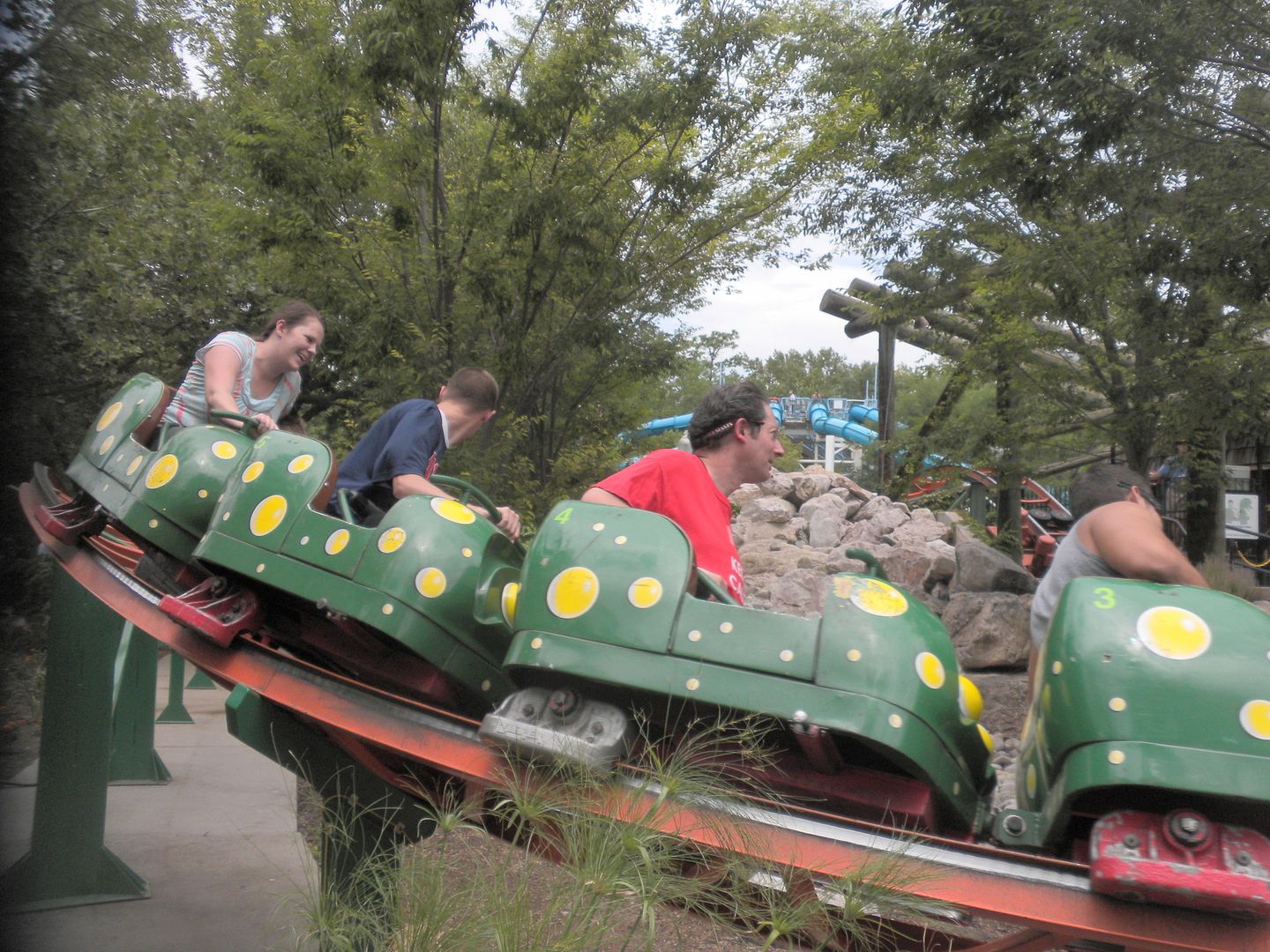 This small coaster gave the expected ride – 1 ride.
Darkrides


Terroride: Lagoon's oldest darkride, it has many expected tricks as well as some great surprises – 2 rides.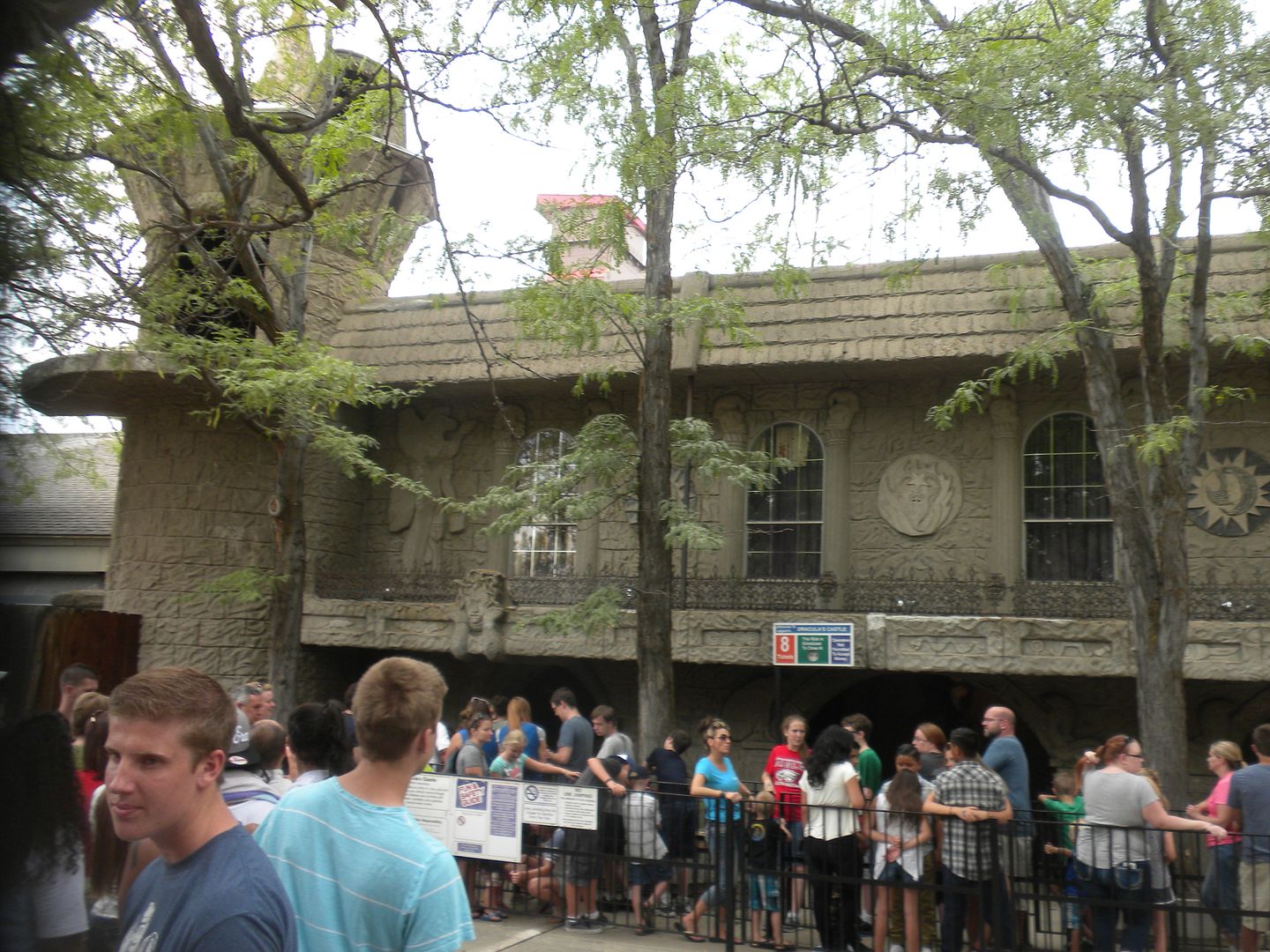 Dracula's Castle: Located in the former Dance Hall, this traditional darkride has some very good scenes and is fairly long.  The outside is very nicely themed to a Gothic castle – 2 rides.
Water Rides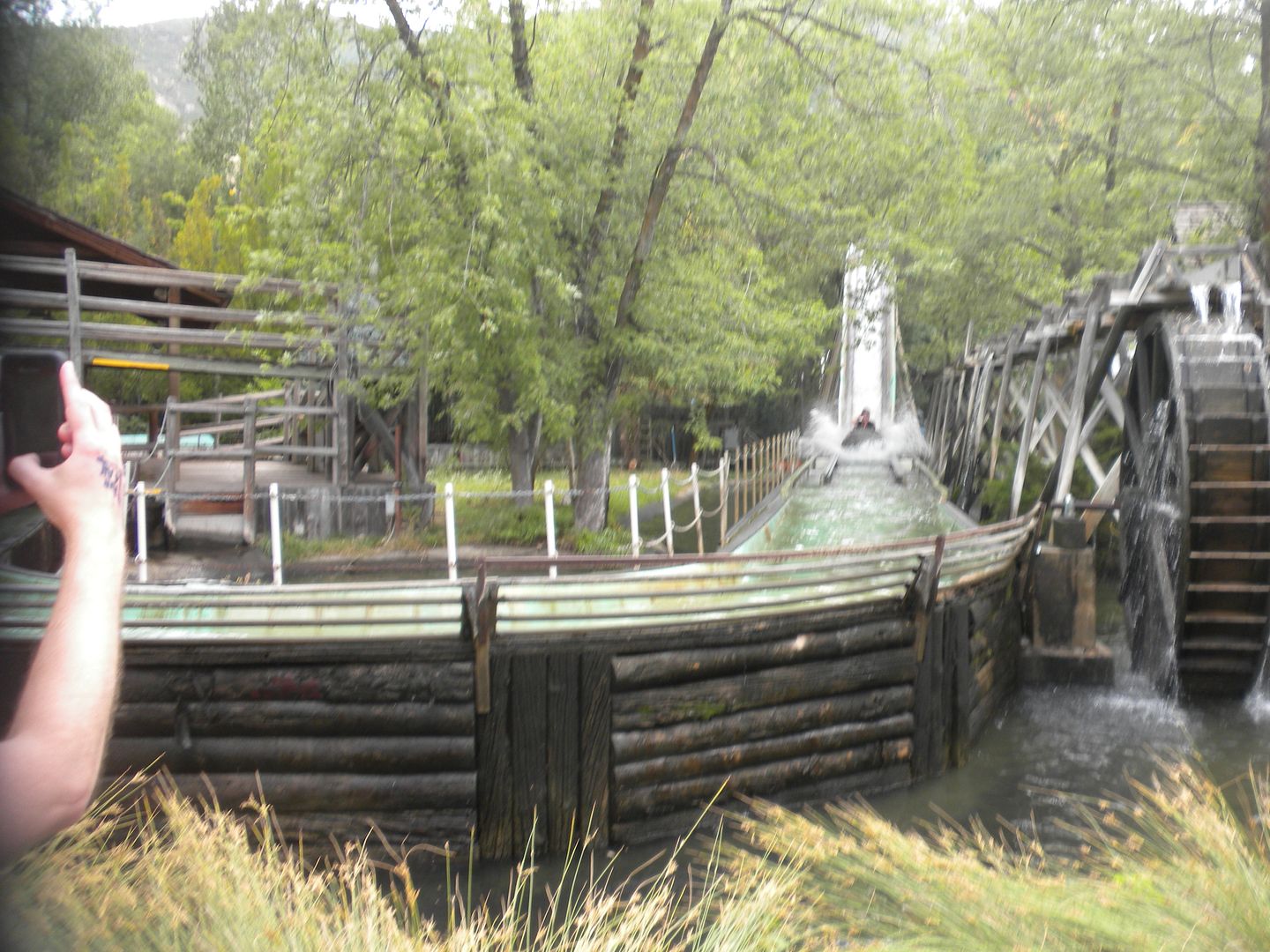 Log Flume: This flume is short, with only one drop, but it is nicely landscaped in the woods and it fits the theme of Pioneer Village well.  We rode when the informal group ALFE – American Log Flume Enthusiasts – was riding – 1 ride.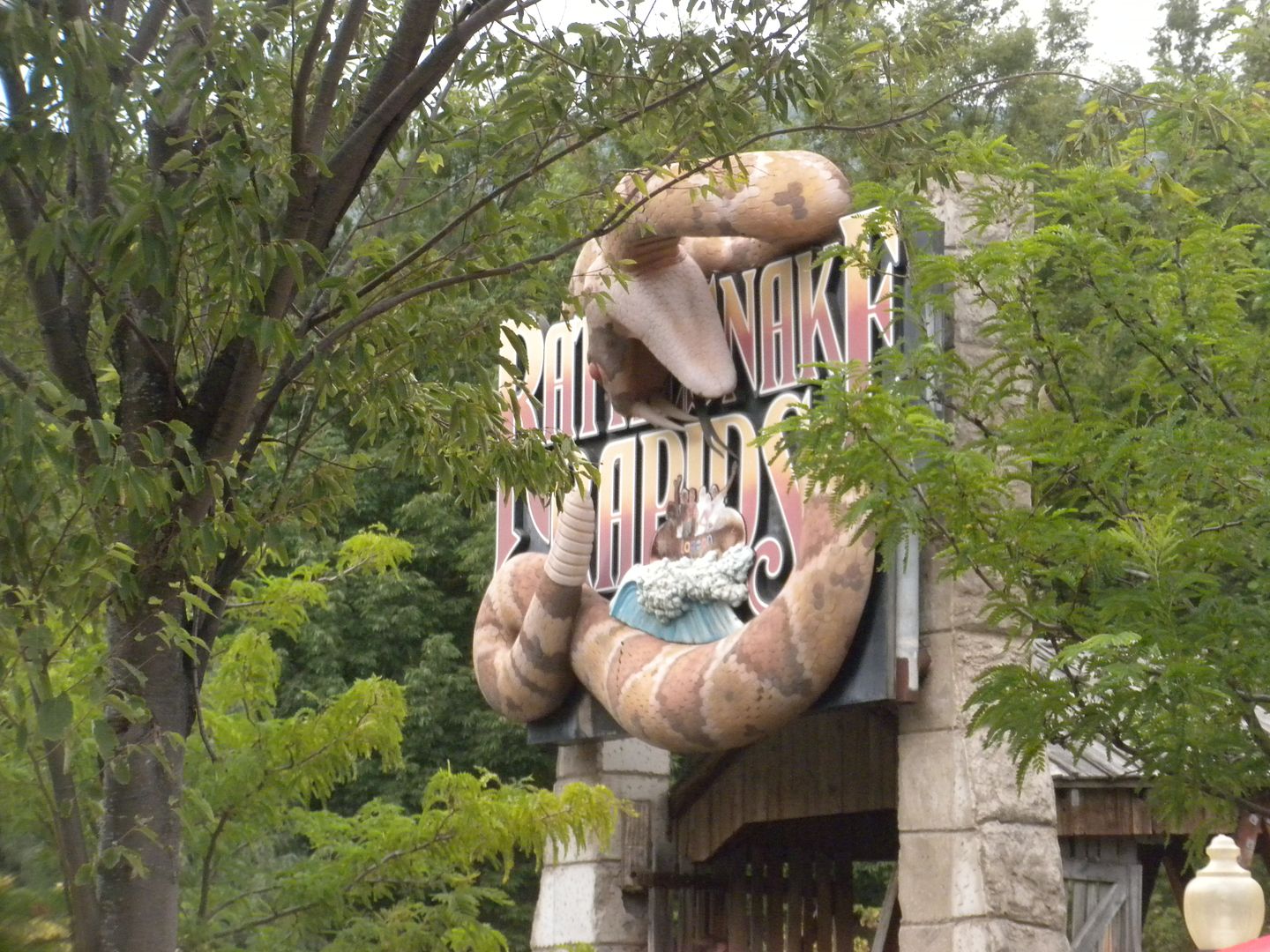 Rattlesnake Rapids: This nicely themed rapids ride has a good course.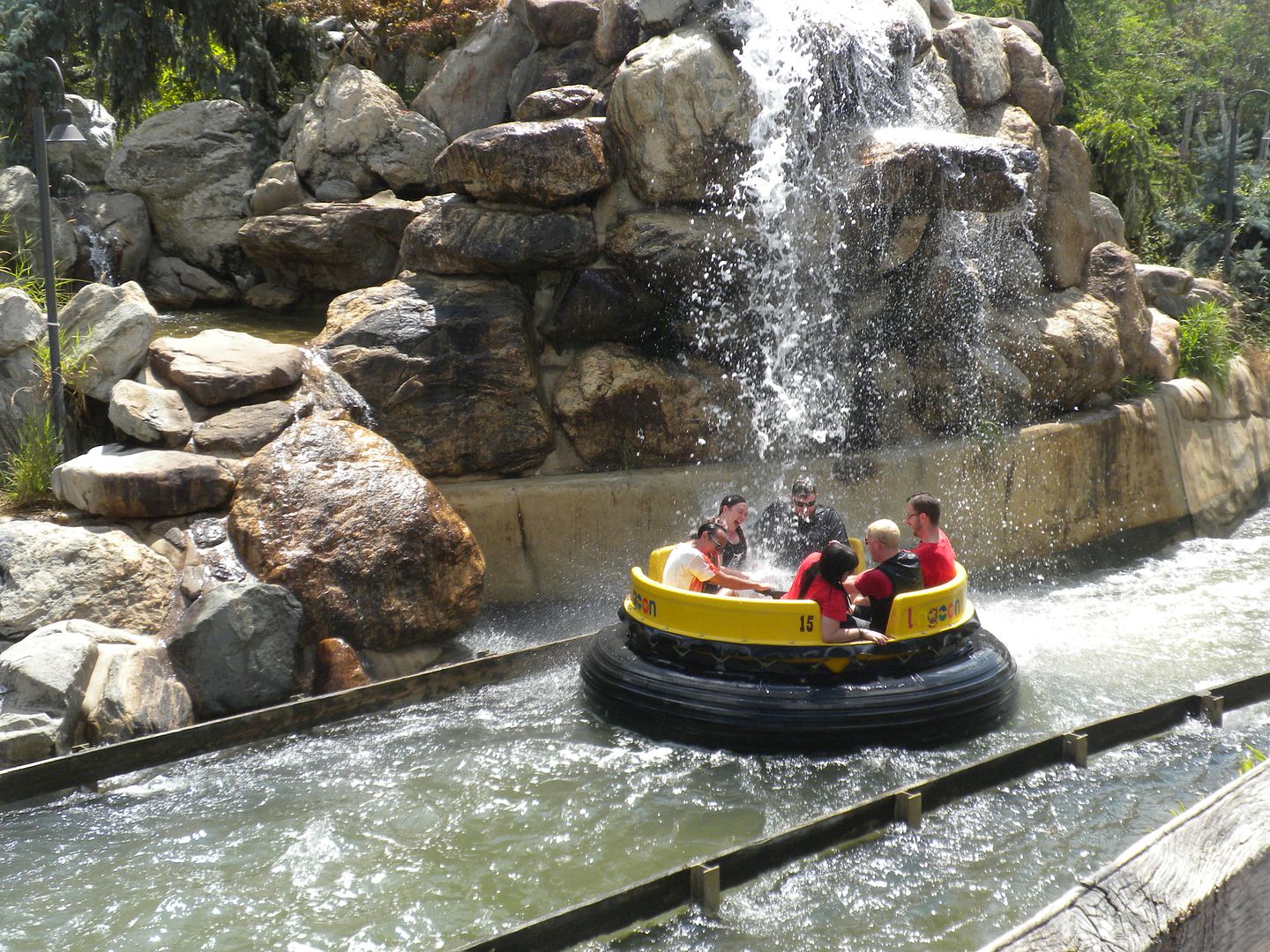 In addition to the rapids potentially getting you wet, there is a waterfall that spares no one, but it is fun – 1 ride.
Hydro Luge: This Hydro Luge on a raft can be ridden in street clothes but it gets you pretty wet – 1 ride.
Drop Tower
Rocket: This has both a launch, Rocket Blast Off, and a drop side, Rocket Re-entry.  It is good with views of the Great Salt Lake – 2 rides during ERT, 1 on each side.
Flat Rides


Merry-Go-Round: (Herschell-Spillman, Classic Wood Menagerie Carousel, 23 Jumping Horses, 2 Standing Horses, 22 Menagerie Animals – Llama, Cat, Deer, Dog, Dragon, Frogs, Giraffes, Goat, Lion, Mules, Pig, Stork, Tiger, Zebras, Roosters, Swan, Bear – 2 chariots, 1 Tub, 1893) This classic is in good repair and gave a good ride – 1 ride.
Jumping Dragon: This undulating ride is a cross between a Tumble Bug and a Music Express and it gave a good, fun ride.  The big deal here, however, was the theming from the Chinese pagoda the ride circles through to the colorful dragon on the ride itself, to the intricately designed Chinese gardens with pathways surrounding the ride.  – 1 ride.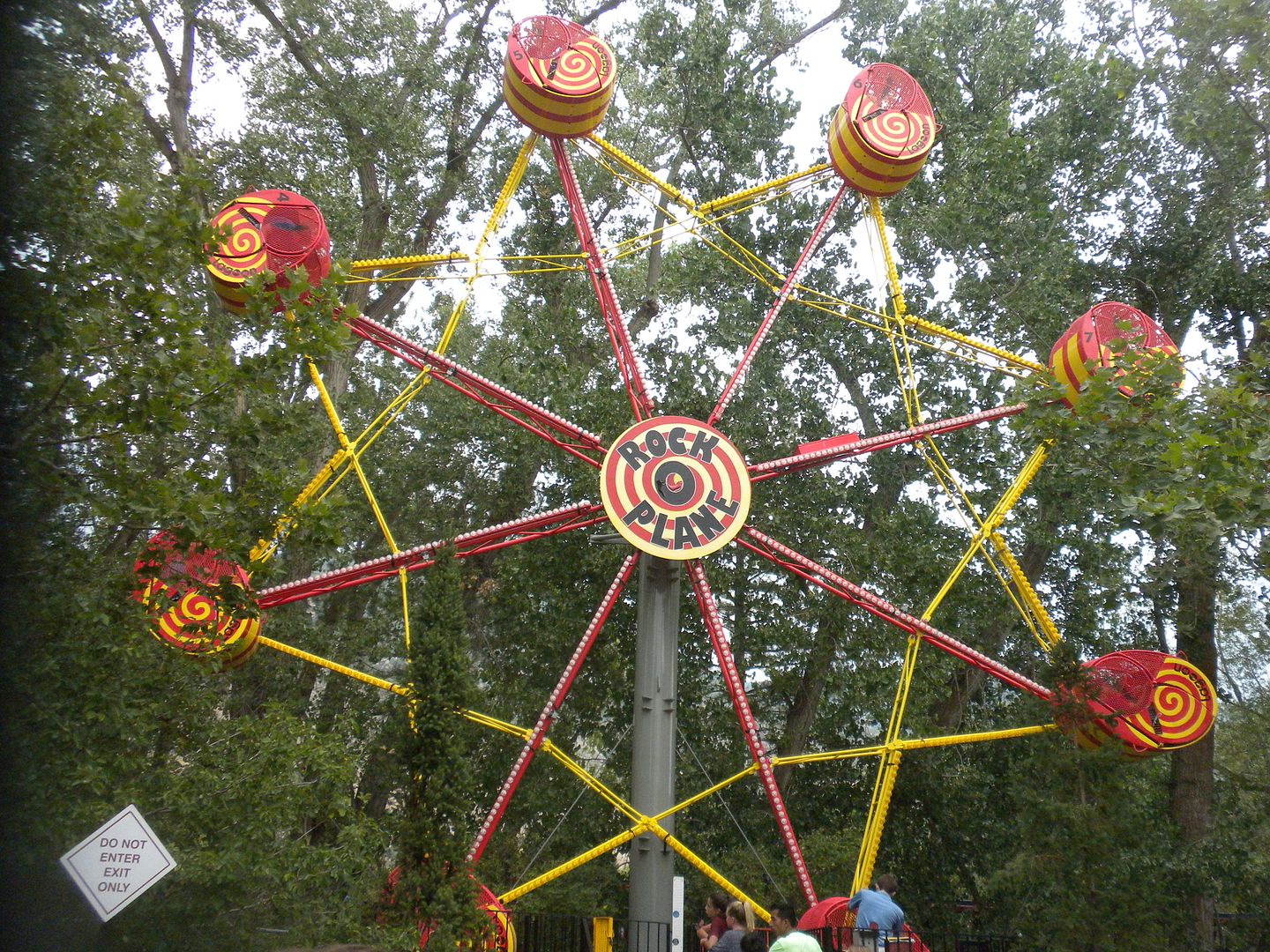 Rock-O-Planes:  My favorite Everly 'O-Plane ride, these are just so much fun with good rocking – 1 ride.
Centennial Screamer: This Enterprise gave a good ride – 1 ride.
Tilt-A-Whirl: One of my favorites and I got great spinning – 1 ride.
Flying Aces:  This historic model is good and you enter the tubs from the opposite side from usual – 1 ride.
Musik Express:   This gave a good ride – 1 ride.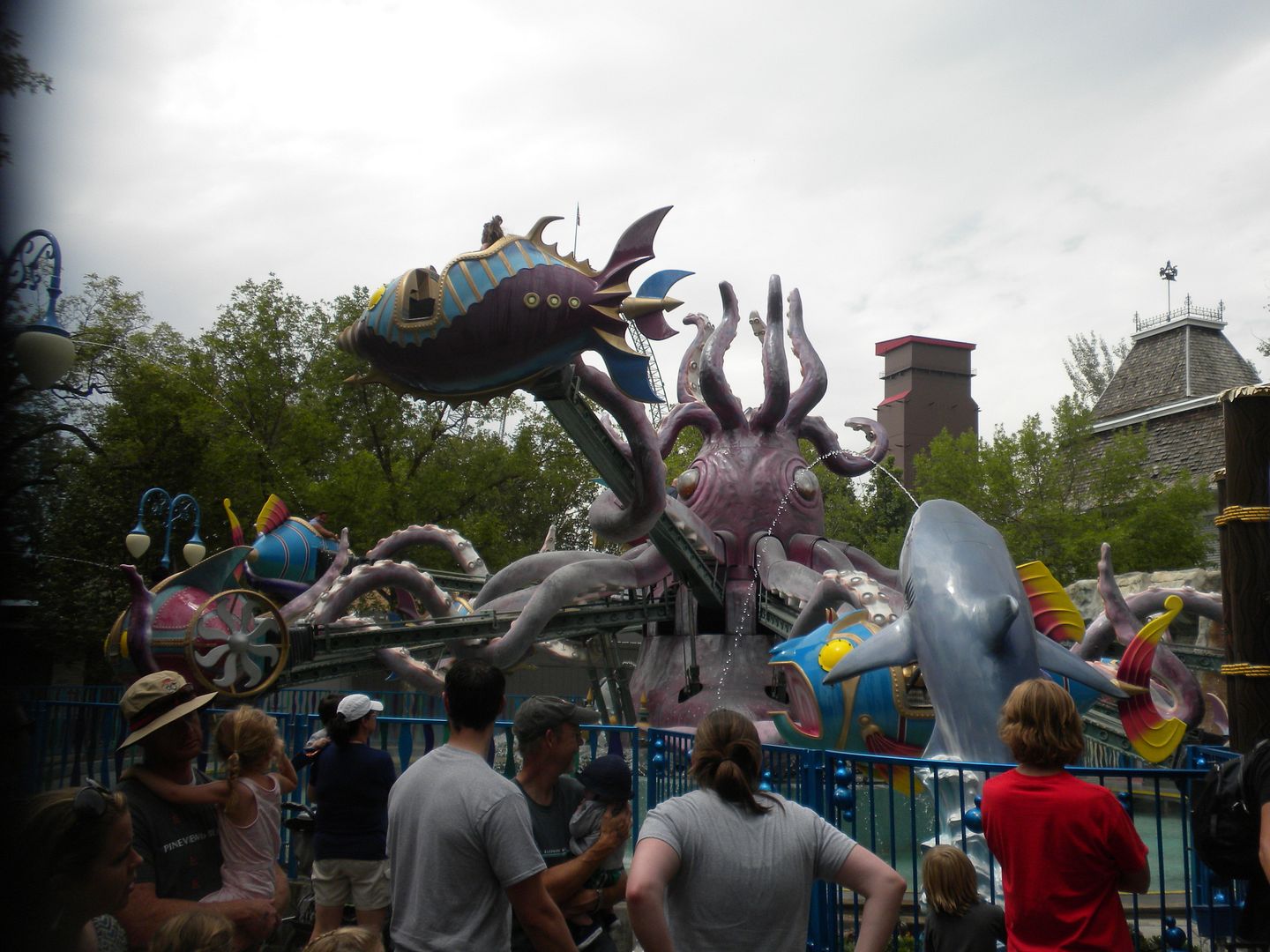 Odysea: A Dumbo type ride with water, heavily themed, it gave a fun ride – 1 ride.
Paratrooper: An old version that load individual seats like a Ferris Wheel, this is the fastest of these I have ridden as I had to hold on to keep from sliding to the side.  It is certainly the most thrilling and fun one I've ridden – 1 ride.
Space Scrambler:   This gave a good ride – 1 ride.
Tidal Wave: This swinging ship had pretty good airtime – 1 ride.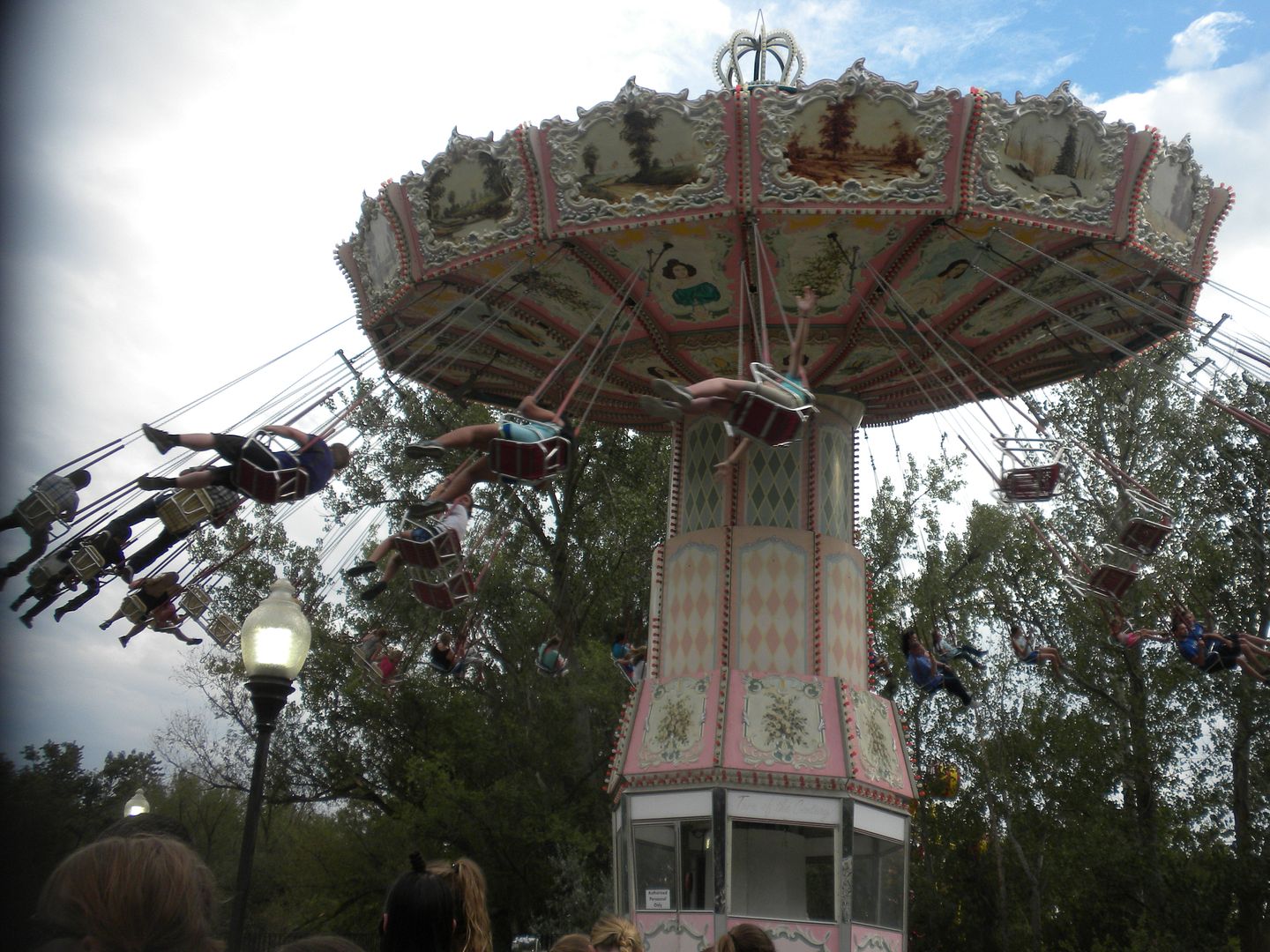 Turn of the Century: This Wave Swinger has a nice setting on the lagoon and gave a good ride– 1 ride.
I did not ride Air Race; Sky Scraper, a 150 foot Ferris Wheel; Samurai, an inverting ride; or Cliffhanger, a Top Spin.
Transport Rides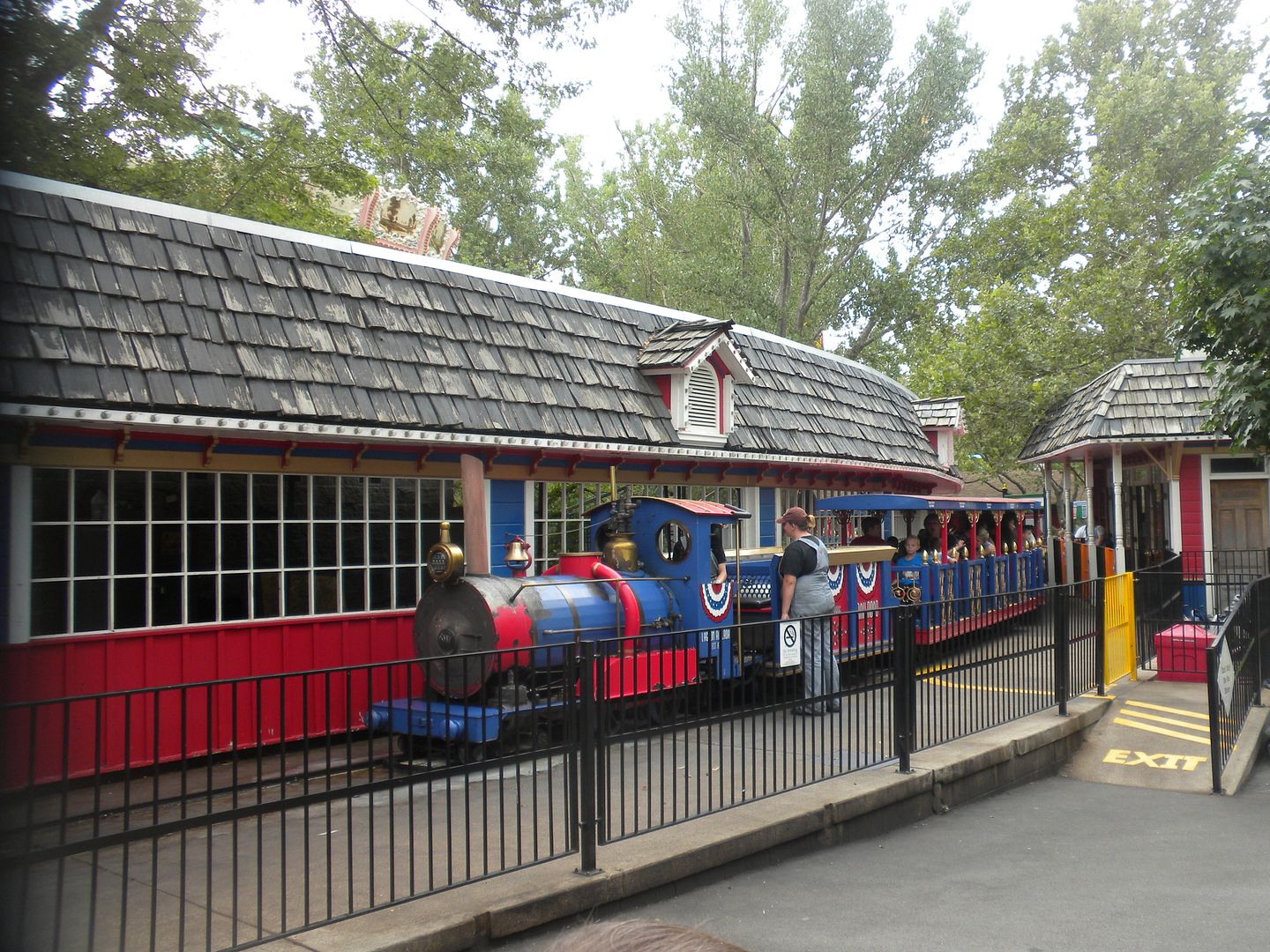 Wild Kingdom Train:  Opened in 1967 as Animaland Train, this C.P. Huntington Train encircles the lagoon and allows you to see the animals – 1 ride.
Sky Ride: This chair lift transports guests from one side of the park to the other – 2 rides.
Boomerang: These bumper cars were pretty good (far less painful than other rides of this name I've ridden!) – 1 ride.

The park also has about 16 kiddie rides and a water park, LagoonA Beach.  Upcharge attractions include: Catapult, Double Thunder Raceway (Go-Karts) and Skycoaster.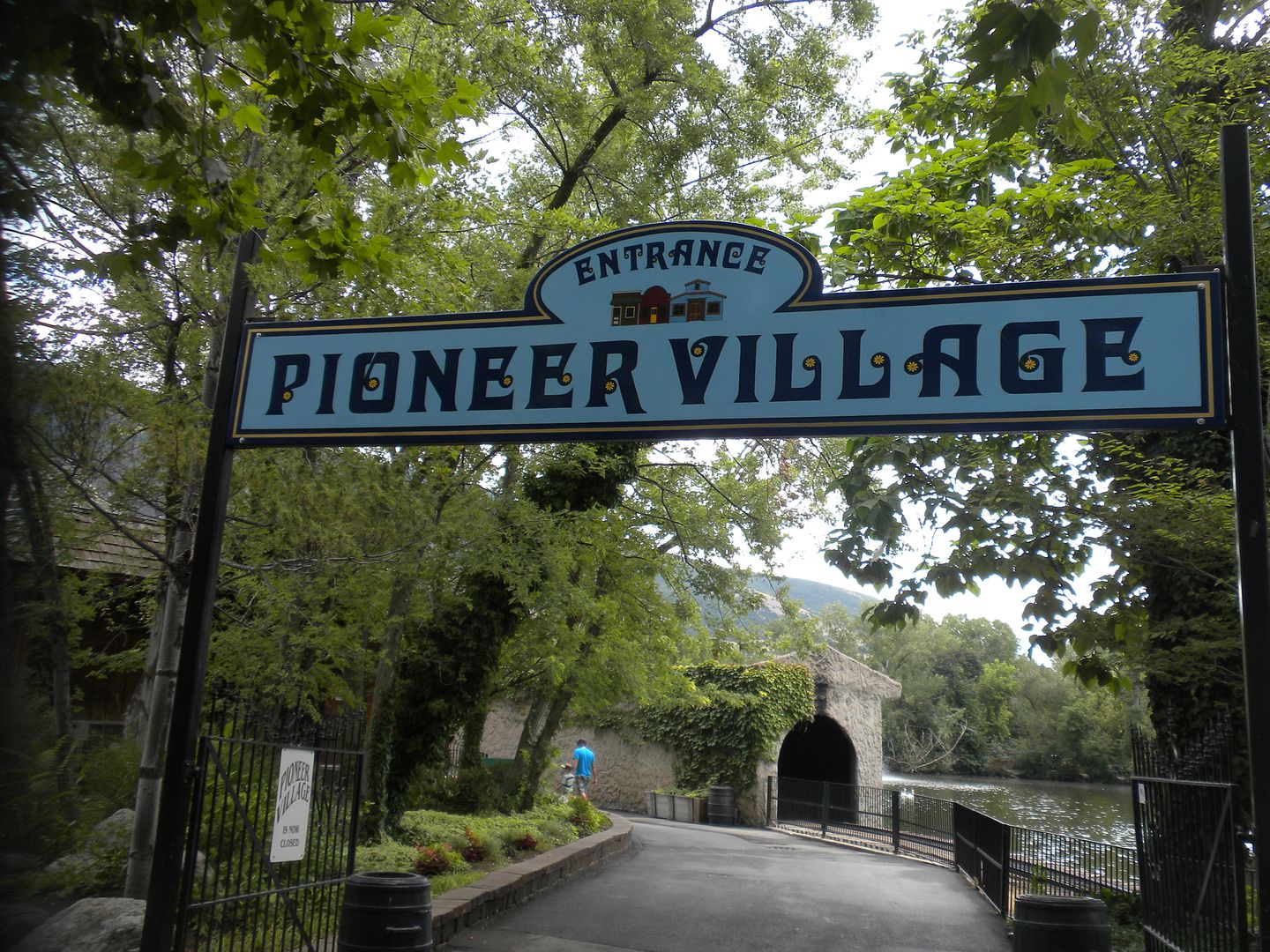 One of the most fascinating things about the park is its Frontier Village,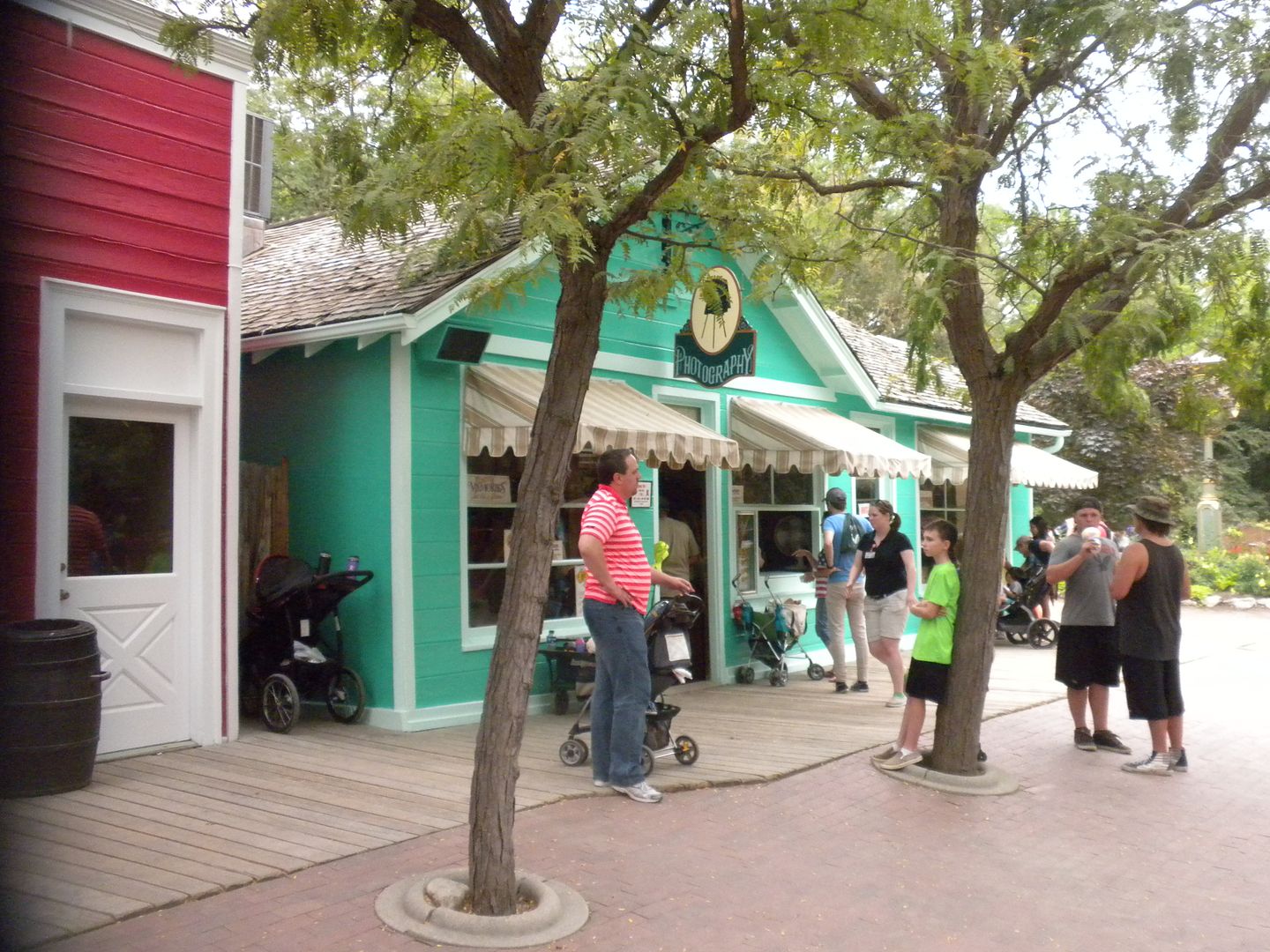 which has buildings set up


as every kind of store


and building a frontier town would have. 


I spent about an hour here,


but could have spent half a day


wandering through each building.  I definitely want to return to spend more time here – 1 walkthrough.
We had special seating at the 80s Show, which was pretty good – 1 show.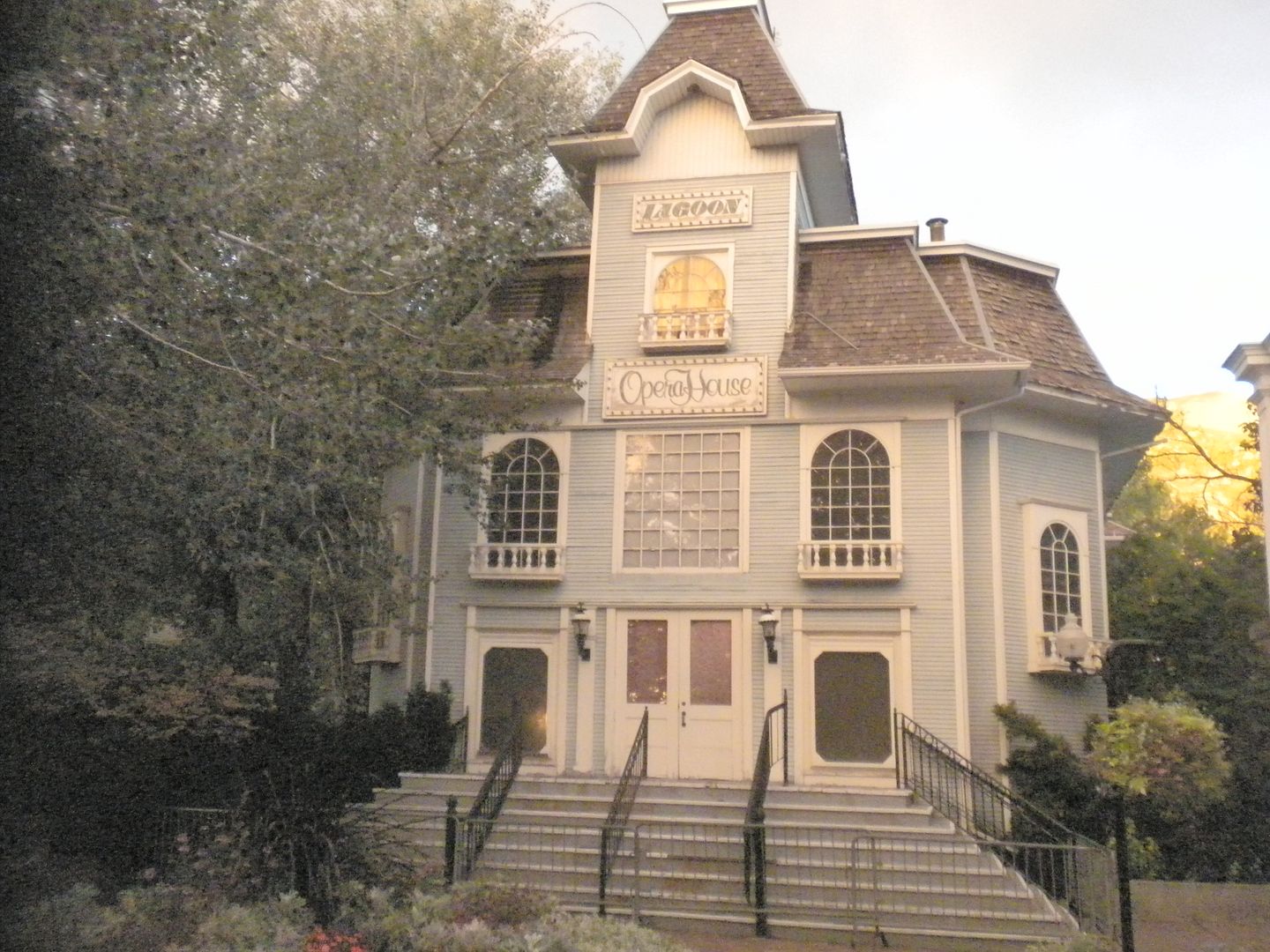 Lagoon has the feel of a traditional amusement park and yet it has a large amount of theming on individual rides.  The coaster and ride collection is very good.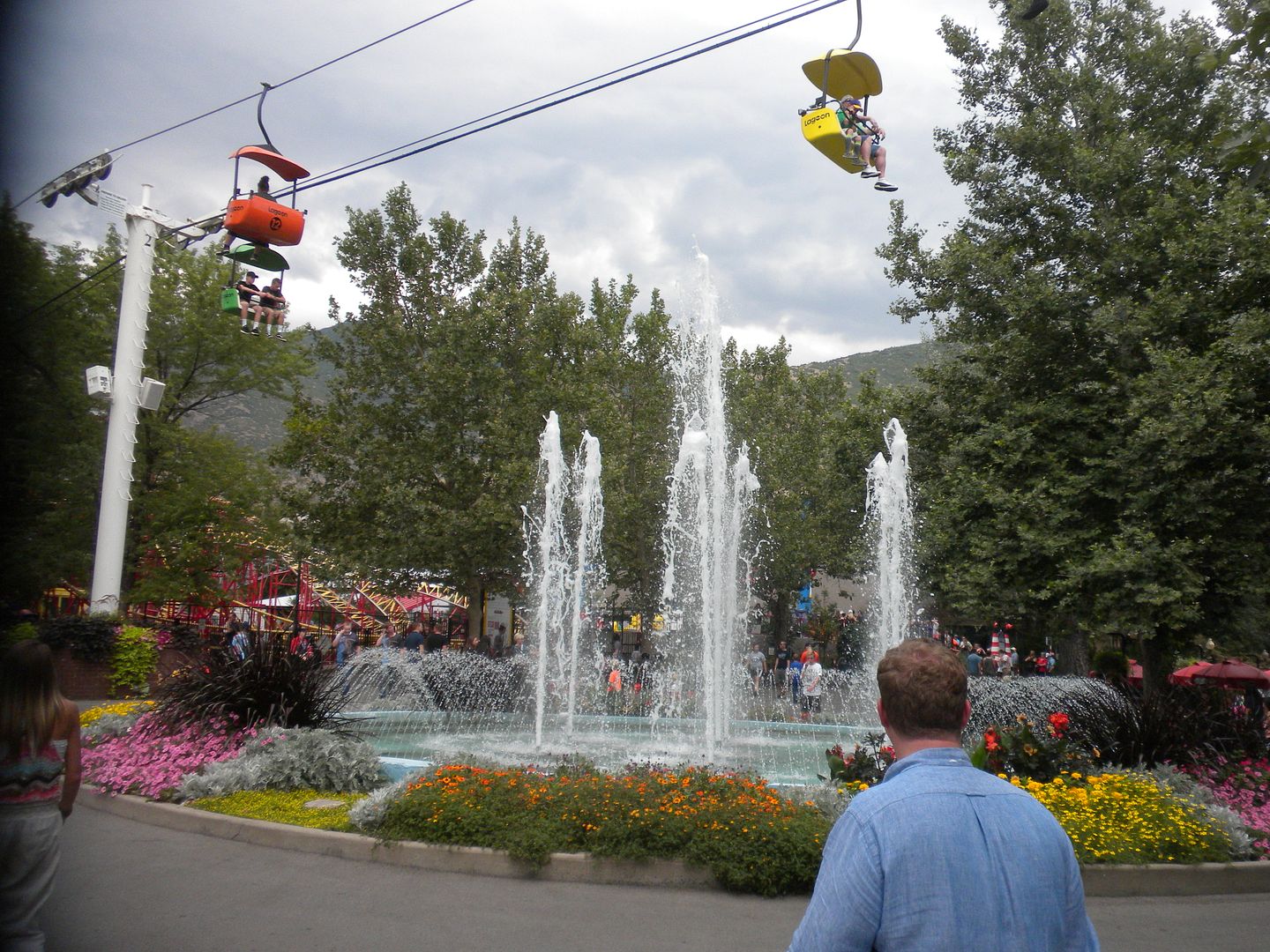 It is a beautiful park, extremely well landscaped, and many of its attractions are highly themed.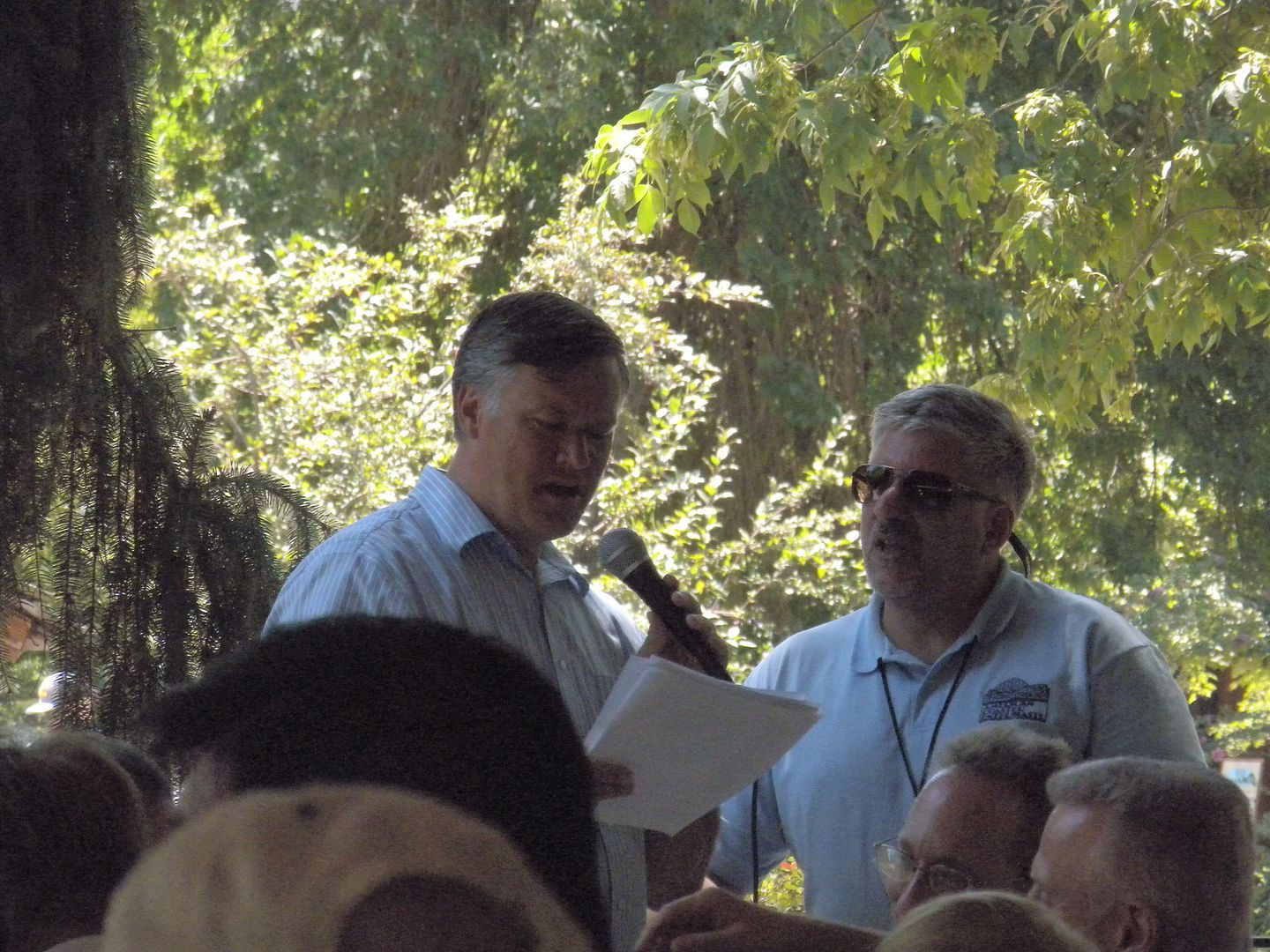 The park treated us great with 2 delicious meals, 2 continental breakfasts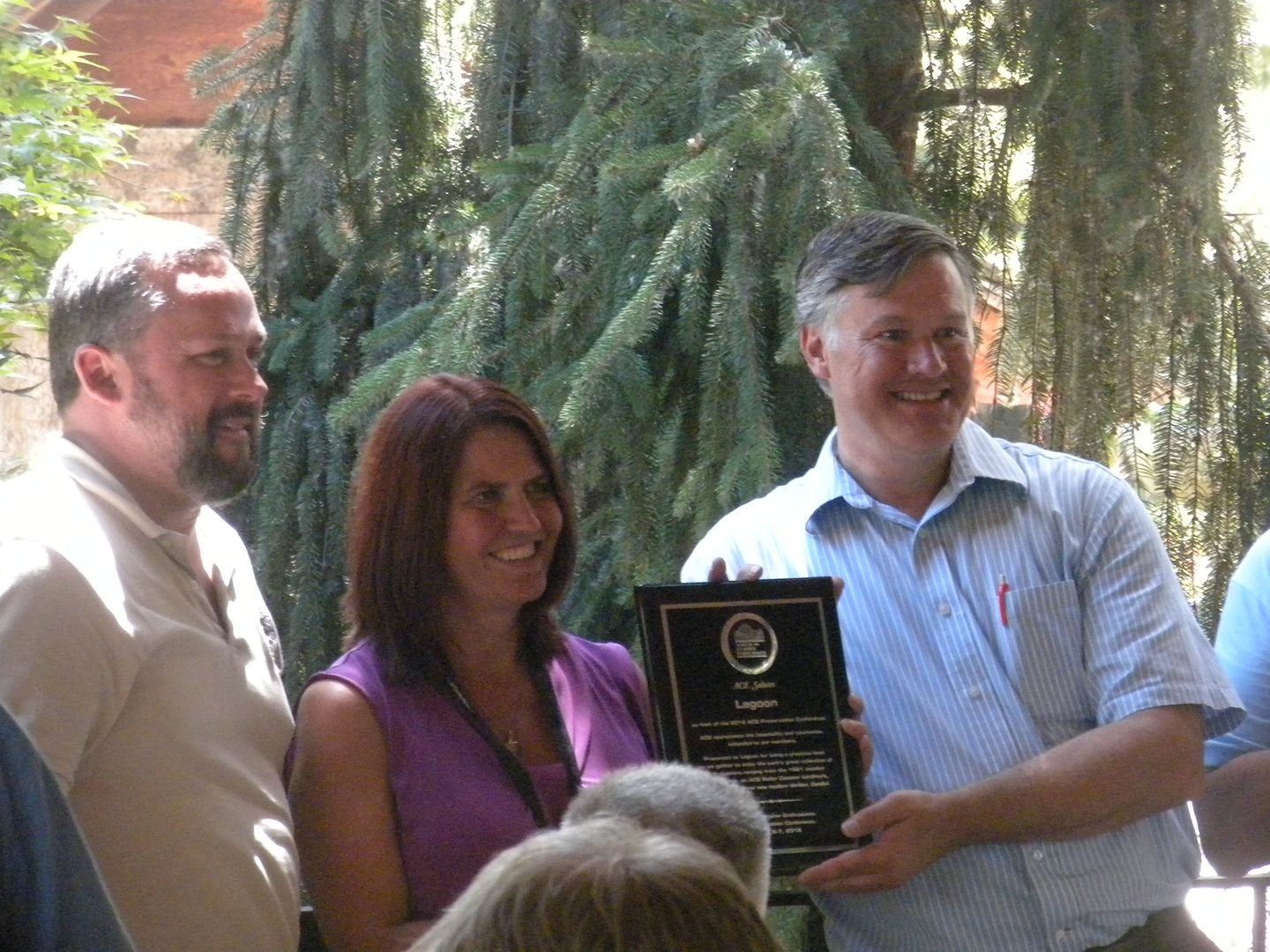 and a great walking tour of the park.  They have a few policies concerning lockers and single riders that are a little different, but we had a great time.
S & S Power Worldwide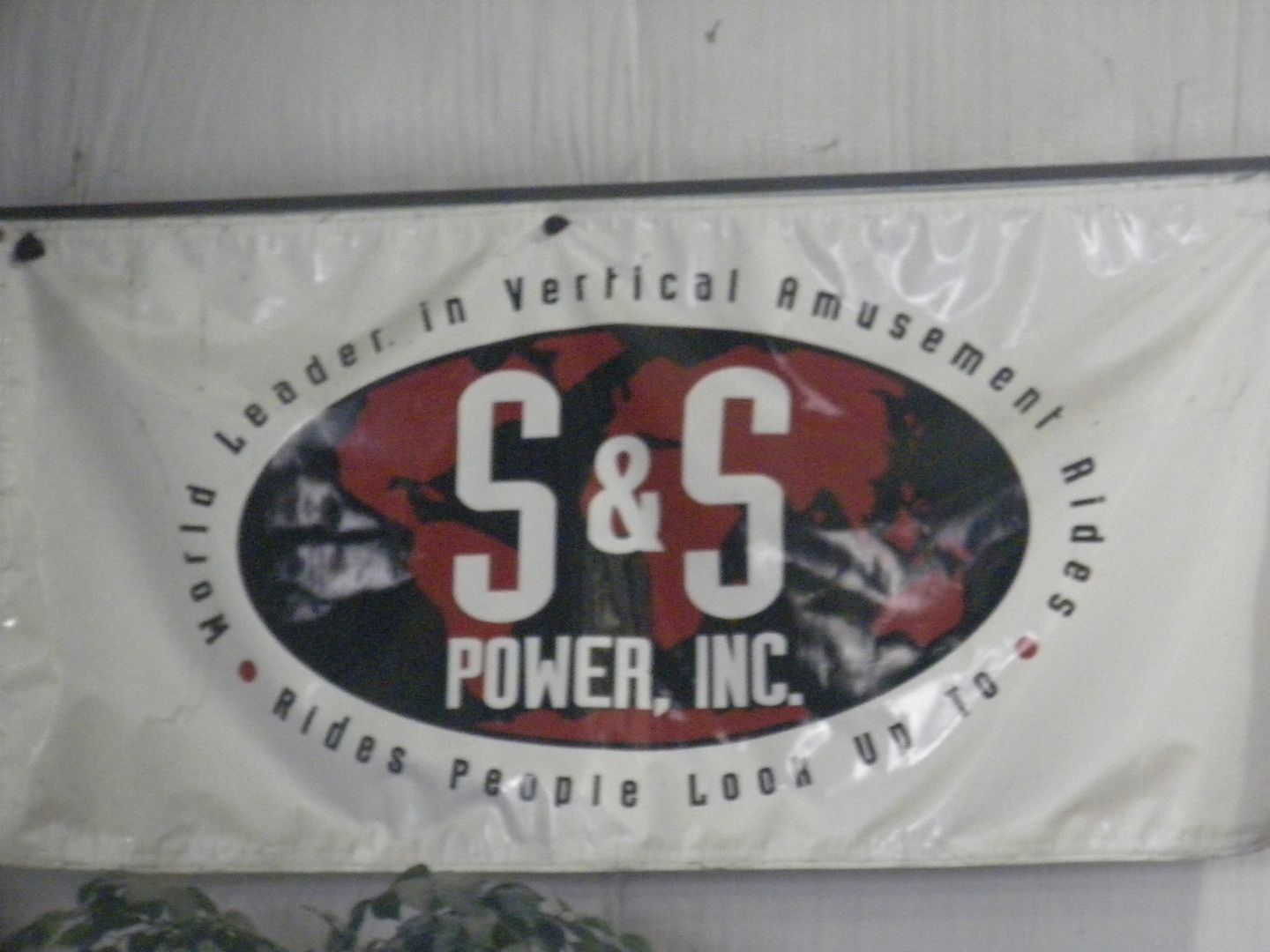 On Saturday, August 6 we were given a special tour of S & S Power Worldwide in Logan, UT.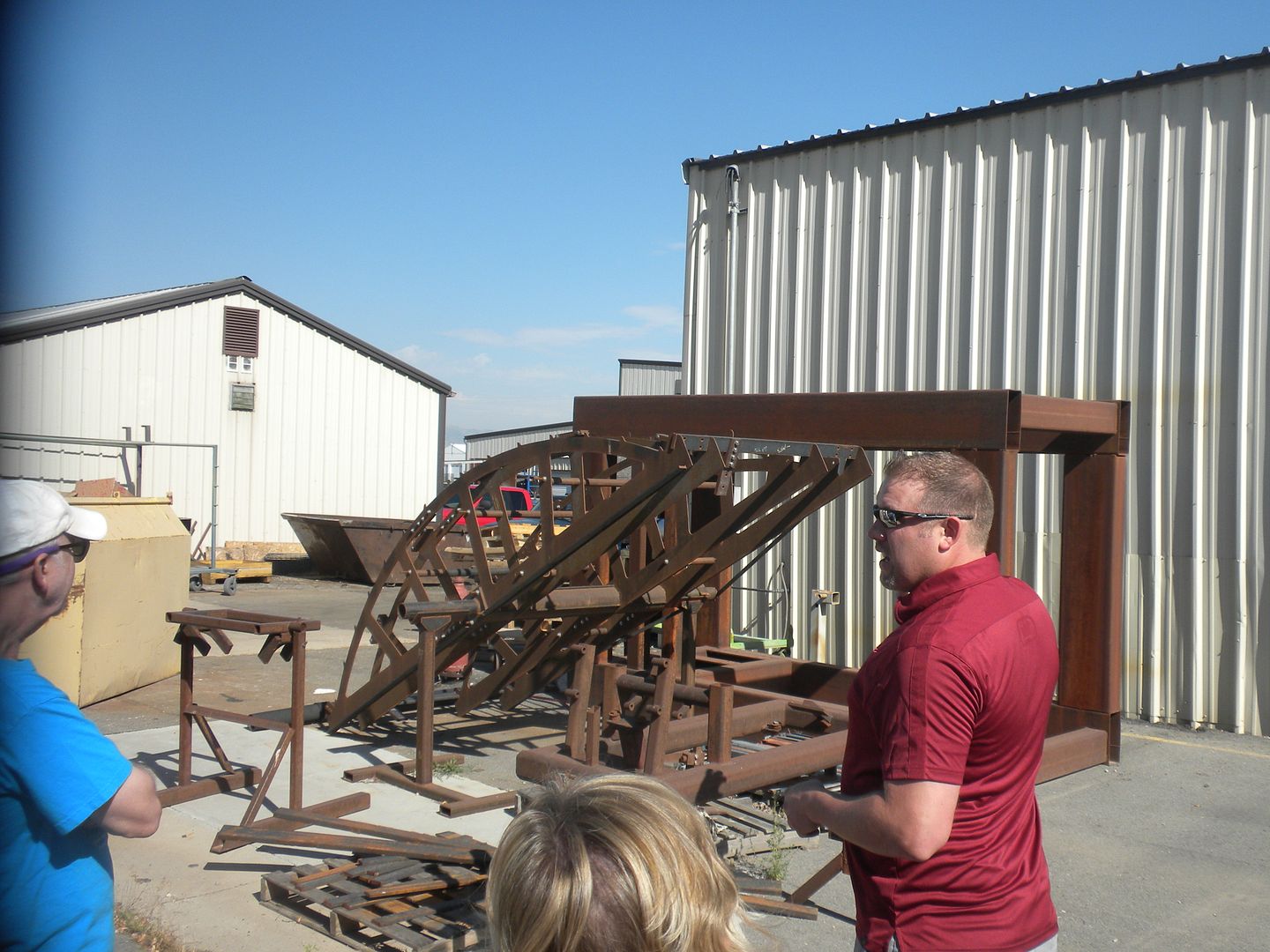 We were divided into groups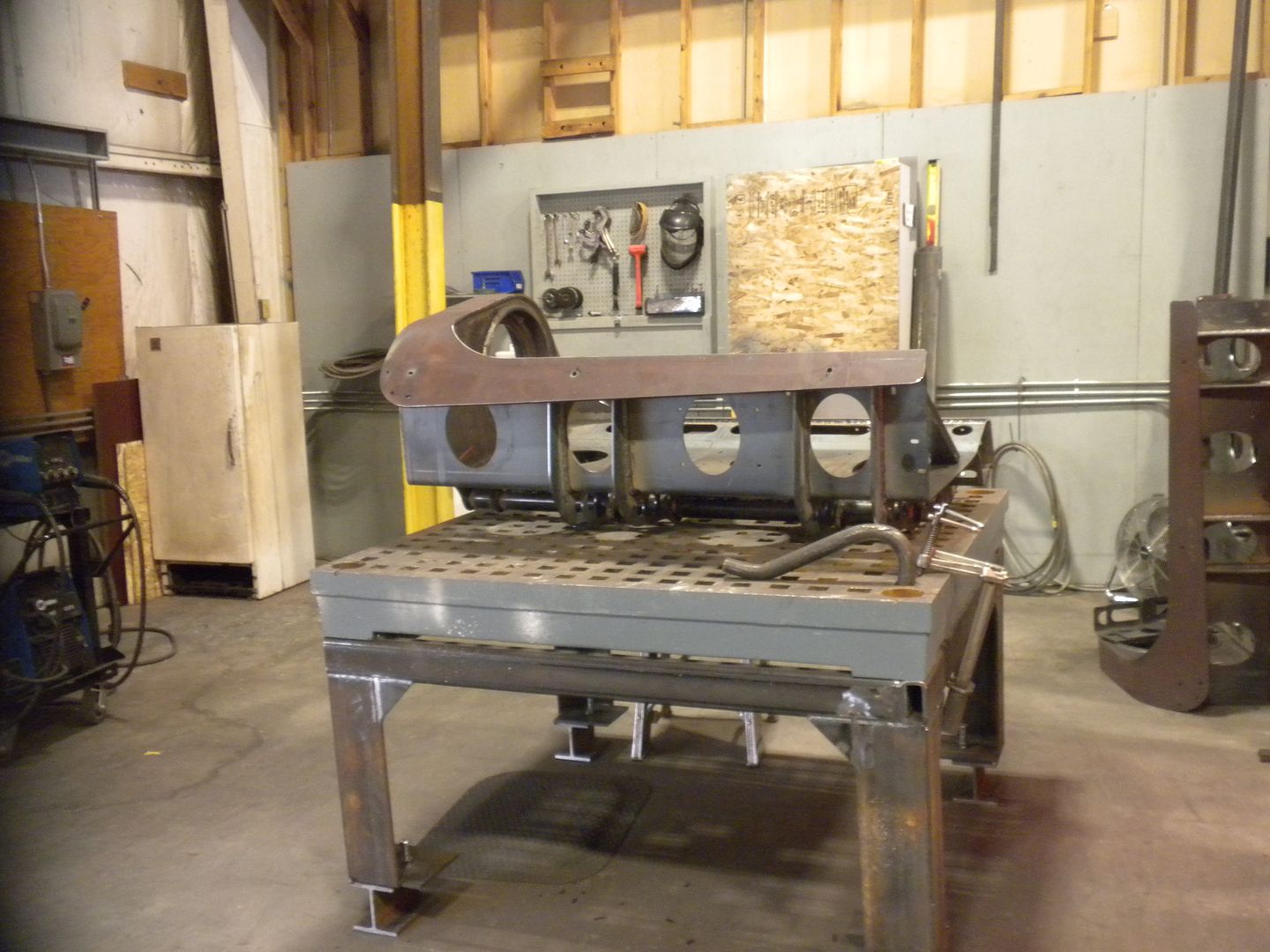 and given an extensive tour of all of their facilities,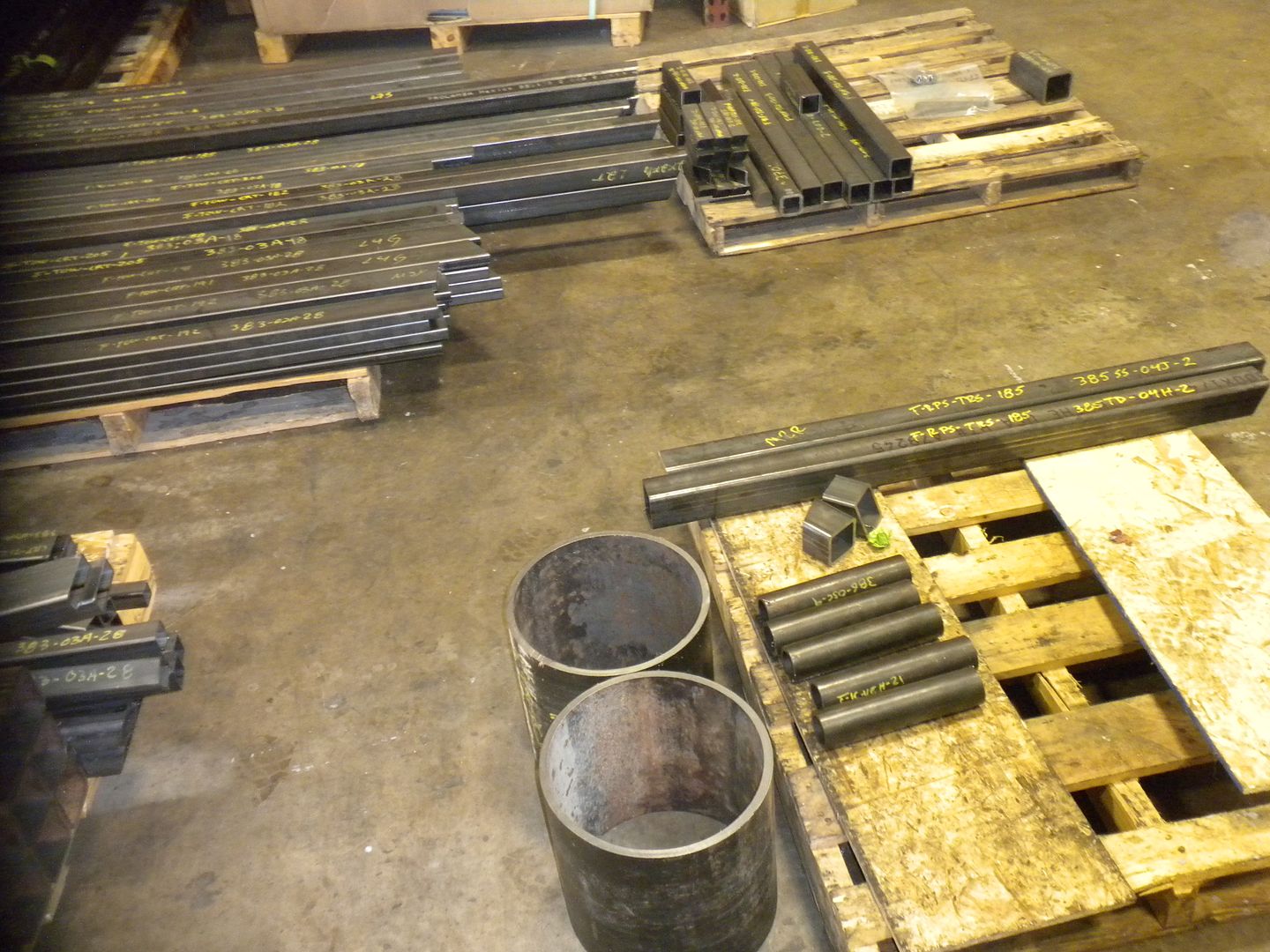 which was quite interesting.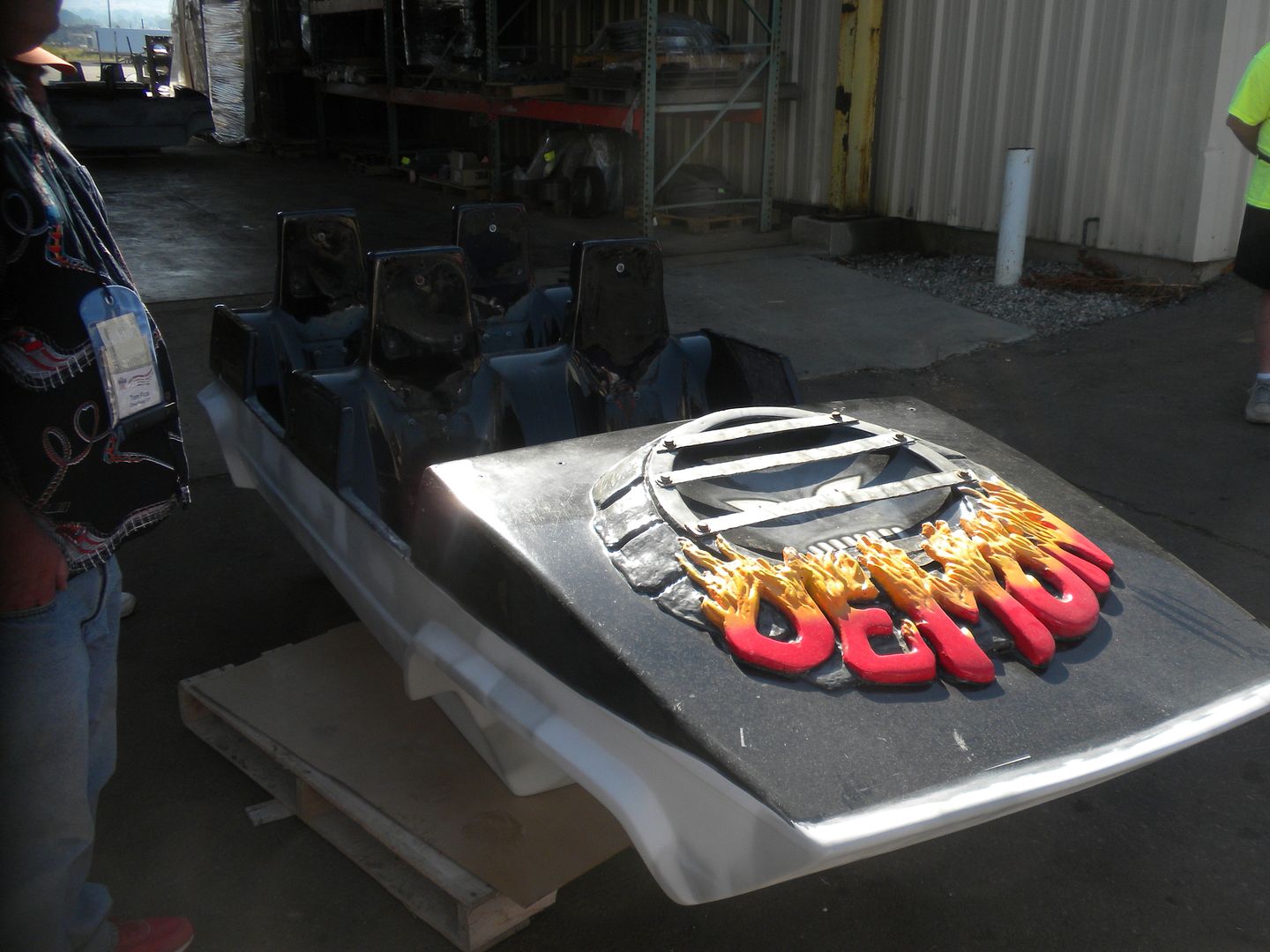 While they are most known for their drop towers which operate on compressed air,


they have a broad range of offerings from frog hoppers to 4-D coasters, to launched coasters and more. 


Since they purchased Arrow out of bankruptcy, they also are the providers of parts for all Arrow rides, from coasters to log flumes. 


We saw parts for their currently popular Free Fly coaster.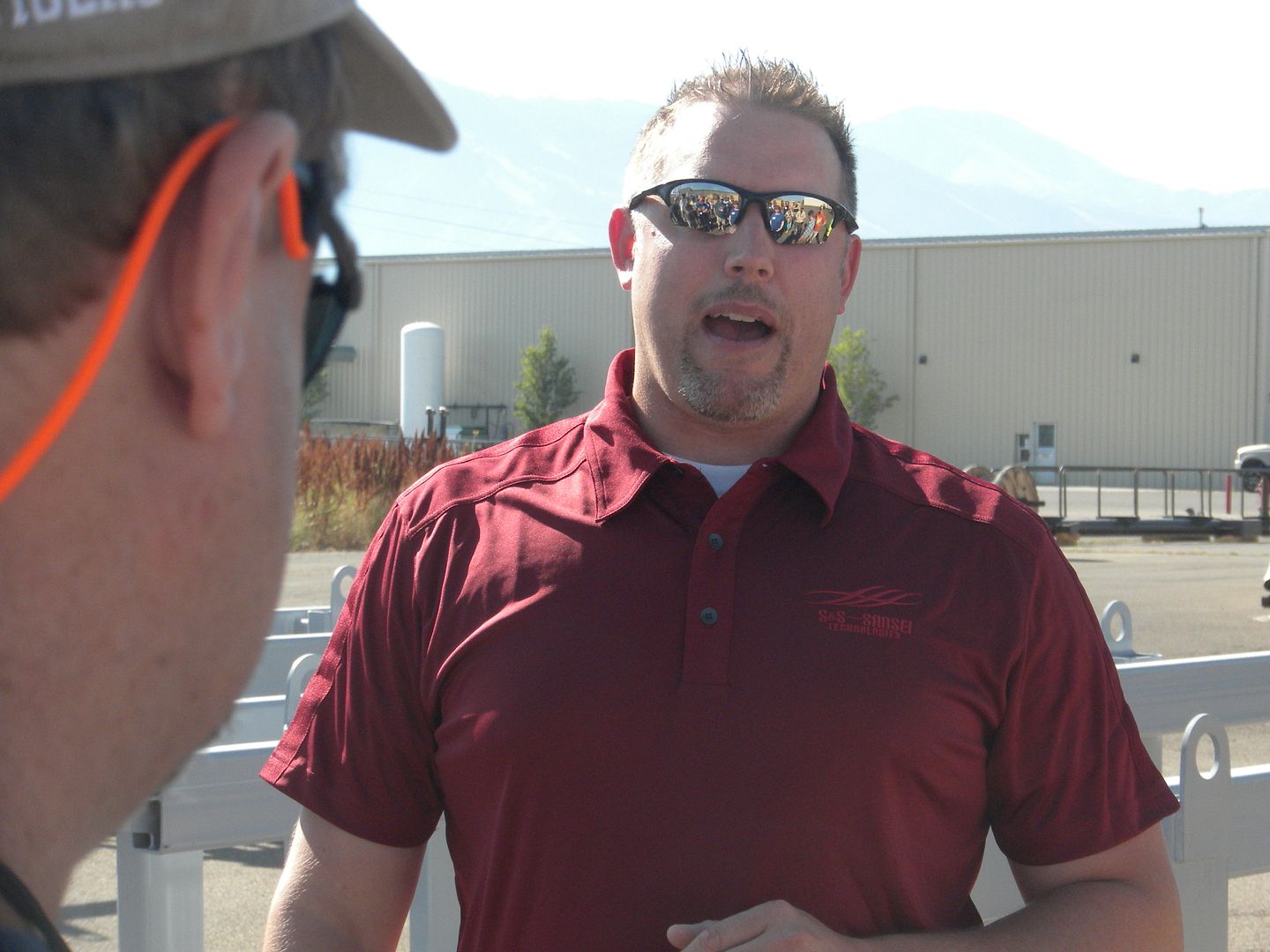 We had a very informative guide, one of the project managers who handles a lot of drop tower projects in China.  After a 2 and a half hour tour we left for our next stop, Park City, UT.
Olympic City
We arrived at Olympic City in Park City, UT, around 1:00, the site of the 2002 Winter Olympic Games.  After a quick lunch, we headed to our first attraction here.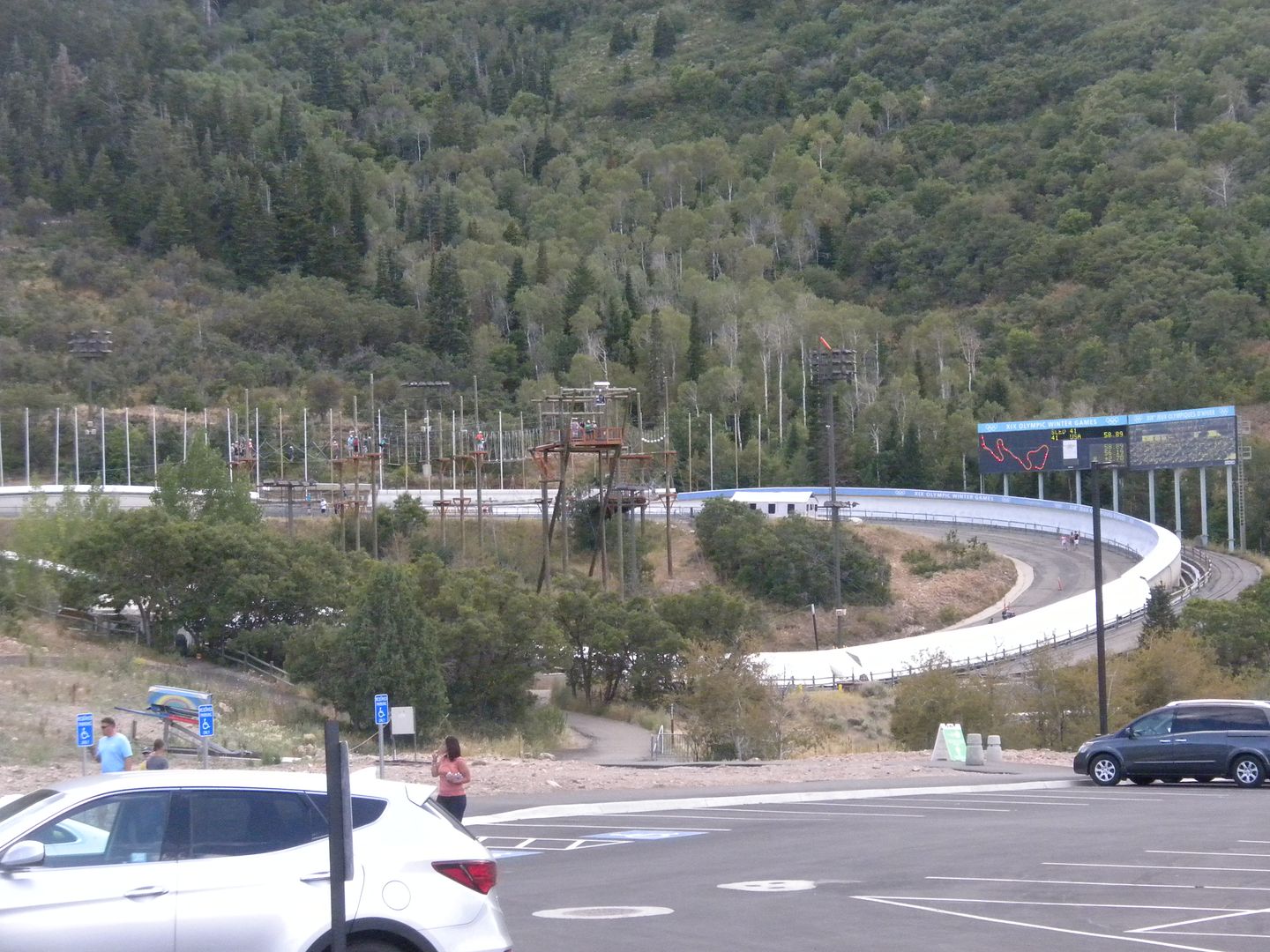 Bobsled: Here they have the Bobsled track from the 2002 games and they allow the public to ride.  The bobsleds are modified versions designed for public use.  Each run has a professional driver who takes 2 or 3 passengers.


Instead of pushing off and jumping in as the athletes do, you push off the group in front of you and then you are strapped in on the next bobsled, with helmets on.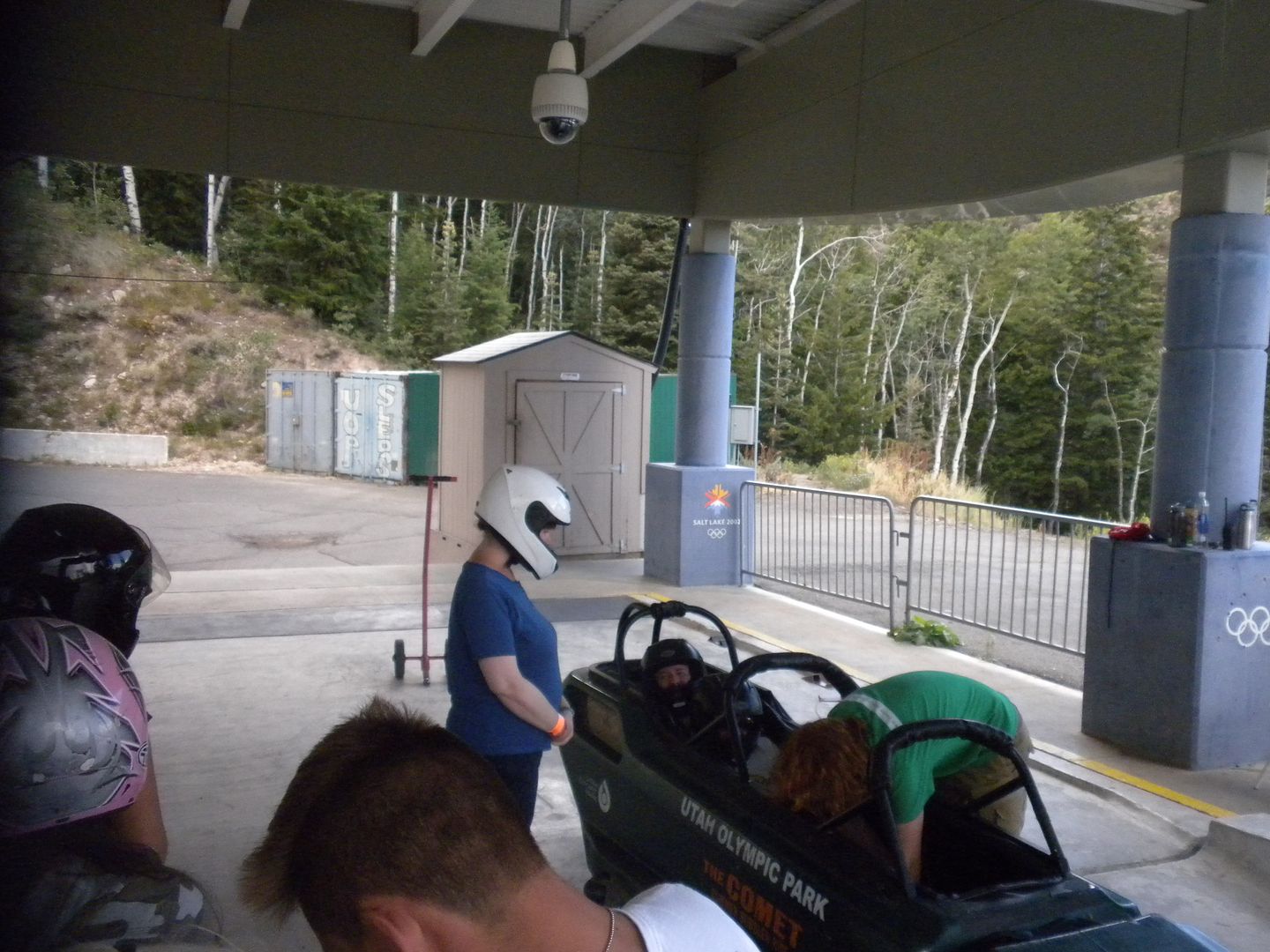 Vanessa volunteered to go with a group of 2 ahead of the rest of us, so Richard, David and I went together.  I was somewhat apprehensive of this and quite honestly wondered why I was paying $75 to ride something that wasn't even a credit, but once we got going it was amazing – a huge thrill as we took the curves.  After all the bobsled coasters I have ridden, I finally knew what a true bobsled actually feels like.  At a speed of 71 mph, we arrived at the bottom of the track 58 seconds later, setting the time record for the day, thanks to a good push and a lot of weight in our sled.  That record was beat by 2 other groups later than day, but I guess we got the bronze!  It was an amazing experience and I highly recommend it – 1 Bobsled ride.


Extreme Tubing: Another summer activity at Olympic City is Extreme Tubing, where they allow riders to ride tubes down the bottom portion of the ski jump hills on artificial turf run with water.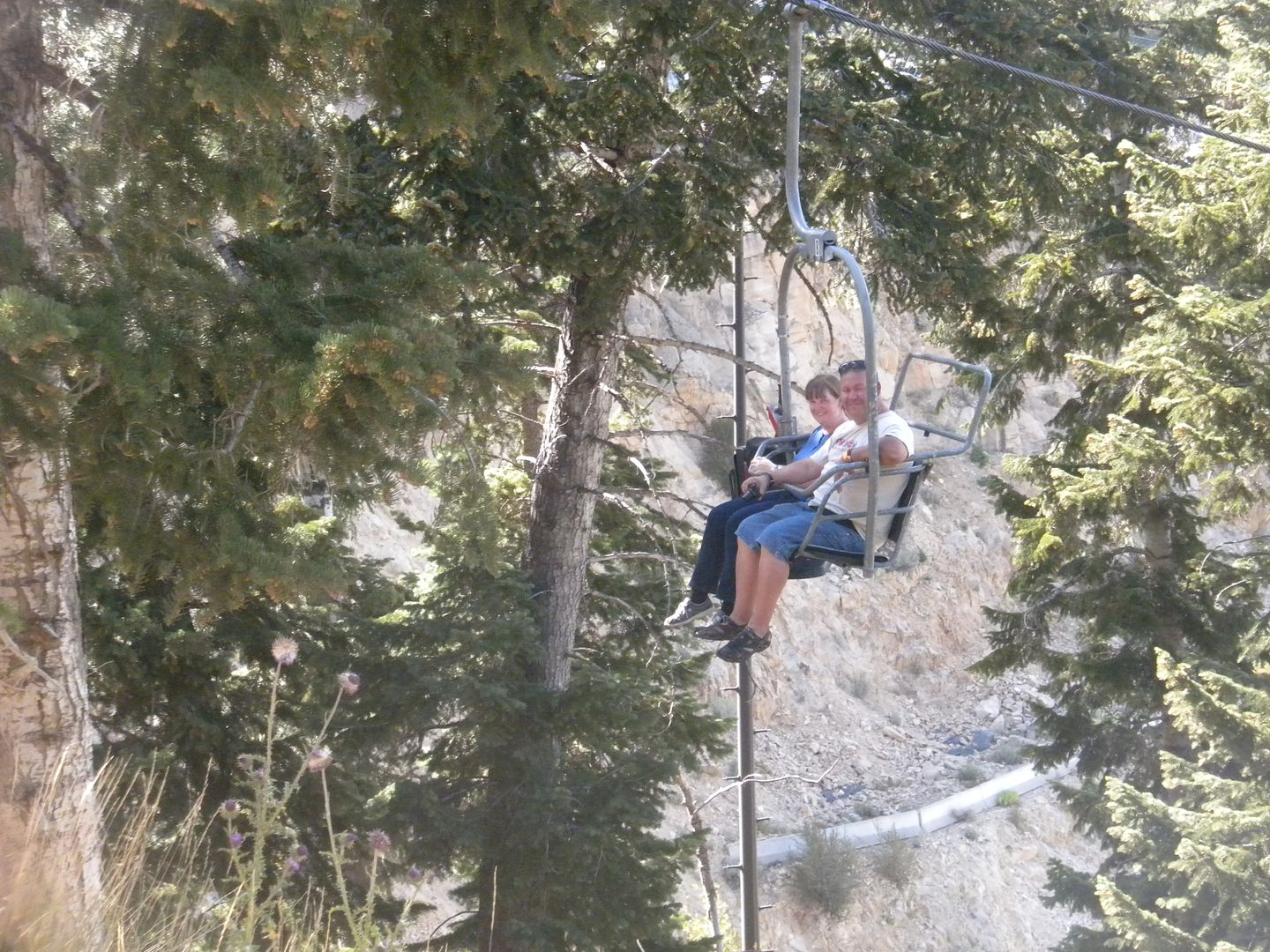 They allow this on the smaller hill and the medium size hill, so we did this as well along with 2 Chairlift rides up.  It was in a lot of ways more terrifying than the Bobsled, but in the end it was fun – 2 tubing rides, one on each slope, 2 Chairlift rides.
They also have an Alpine Slide here, but we did not have enough time.
We left around 6:00 for the nearby Park City Mountain Resort.
Park City Mountain Resort
We arrived at Park City Mountain Resort in Park City, UT just as the rain began, so we decided to eat dinner since the Alpine Coaster and Alpine Slide had to close.  After a good dinner at The Corner Store, the rain had stopped.  We soon learned that while the coaster was back operating, the slide would not reopen this day.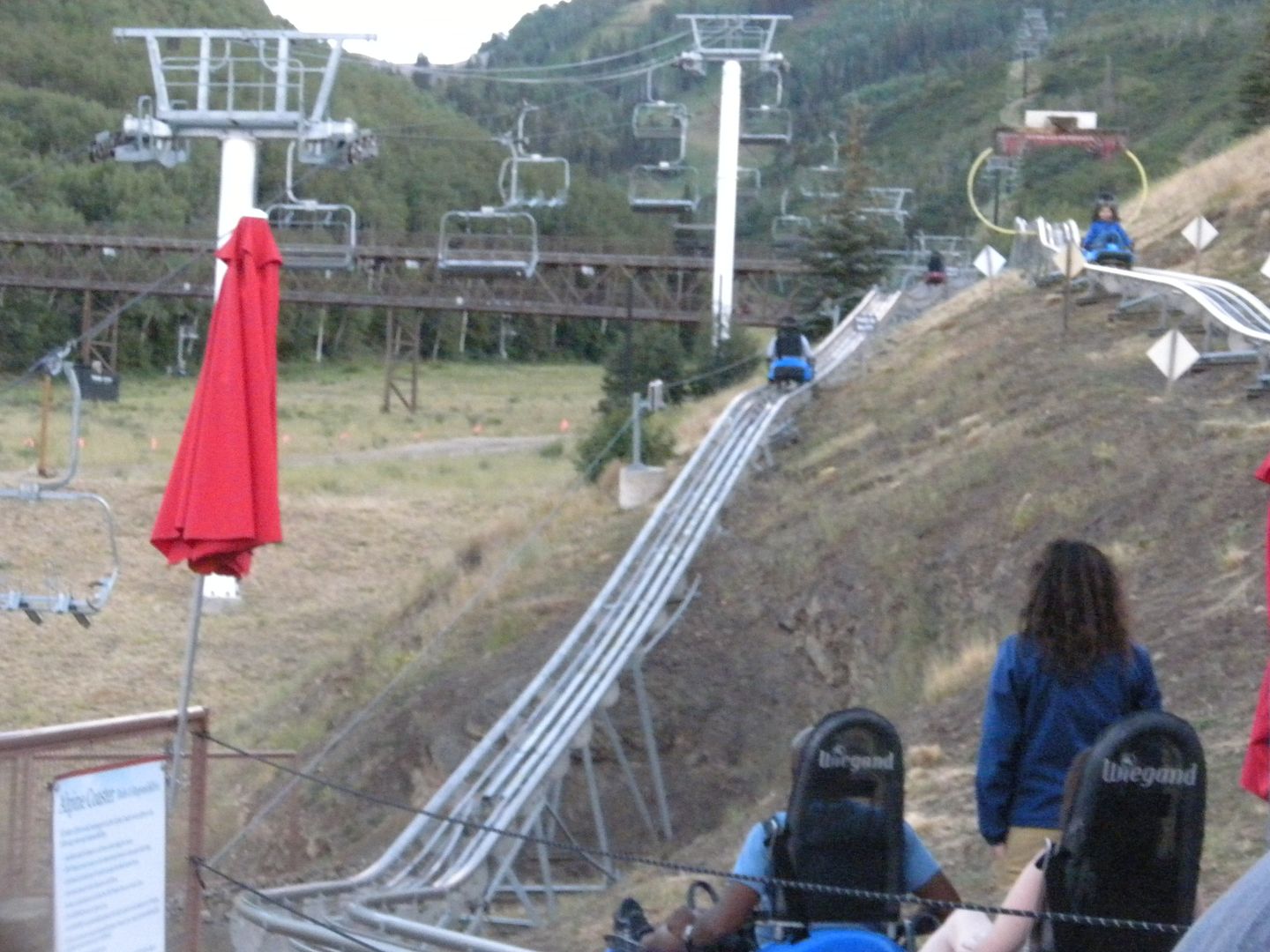 Alpine Coaster:   (Wiegand, Alpine Coaster, 2006) This has a length of 3,887.8 feet.  It was quite fun with lots of turns, but not the most thrilling of these I have done.  Still it is long and a lot of fun – 1 ride.
In addition they have the Alpine Slide, Scenic Gondola Rides, and Scenic Lift Rides.
After this we drove about an hour to the Wyoming state line as Richard and I had never been to Wyoming. We stopped at a convenience store at the first exit and then returned to our hotel.
Snowbird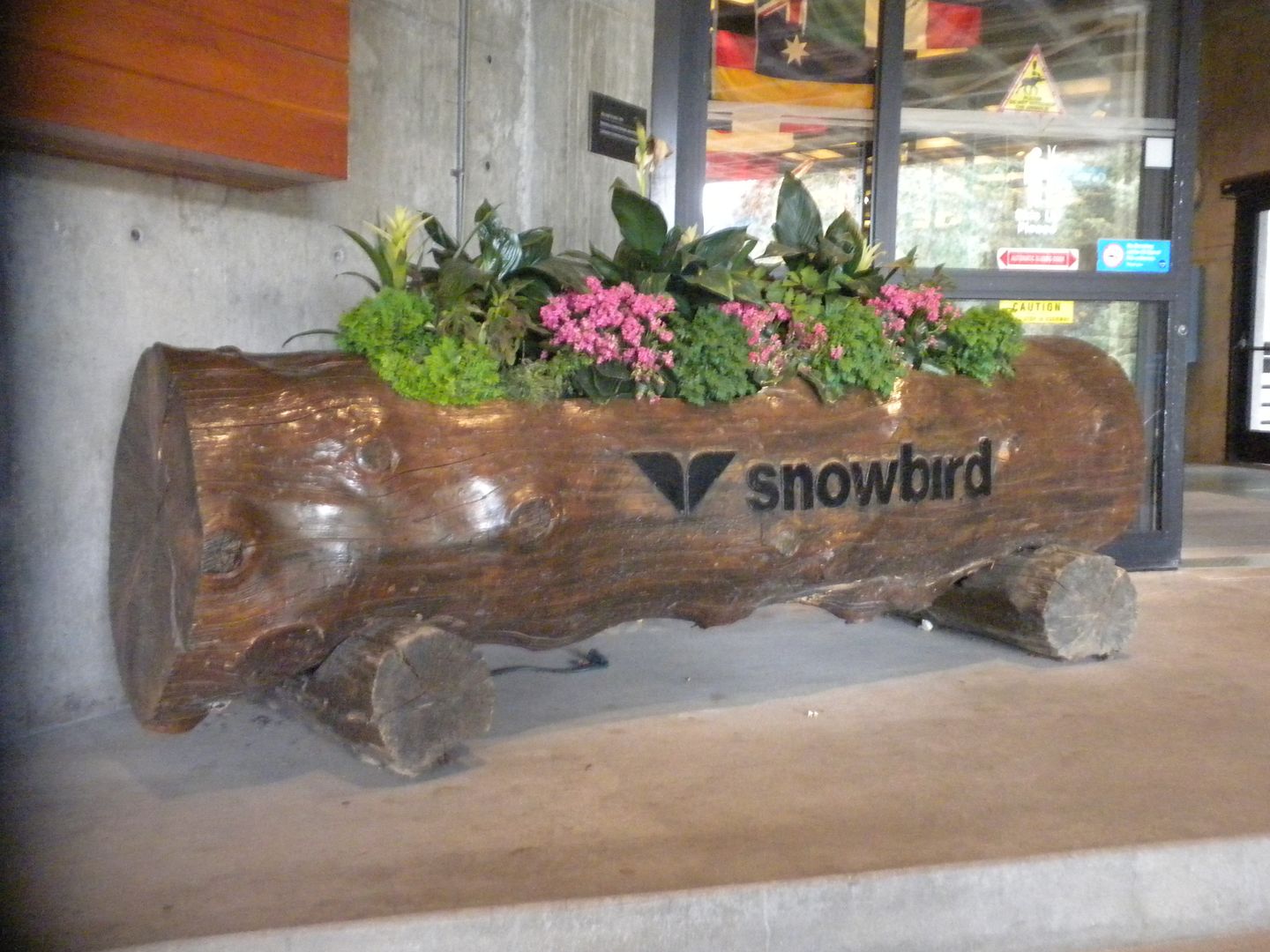 On Sunday afternoon, August 7 we took a few hours away from Lagoon to go to Snowbird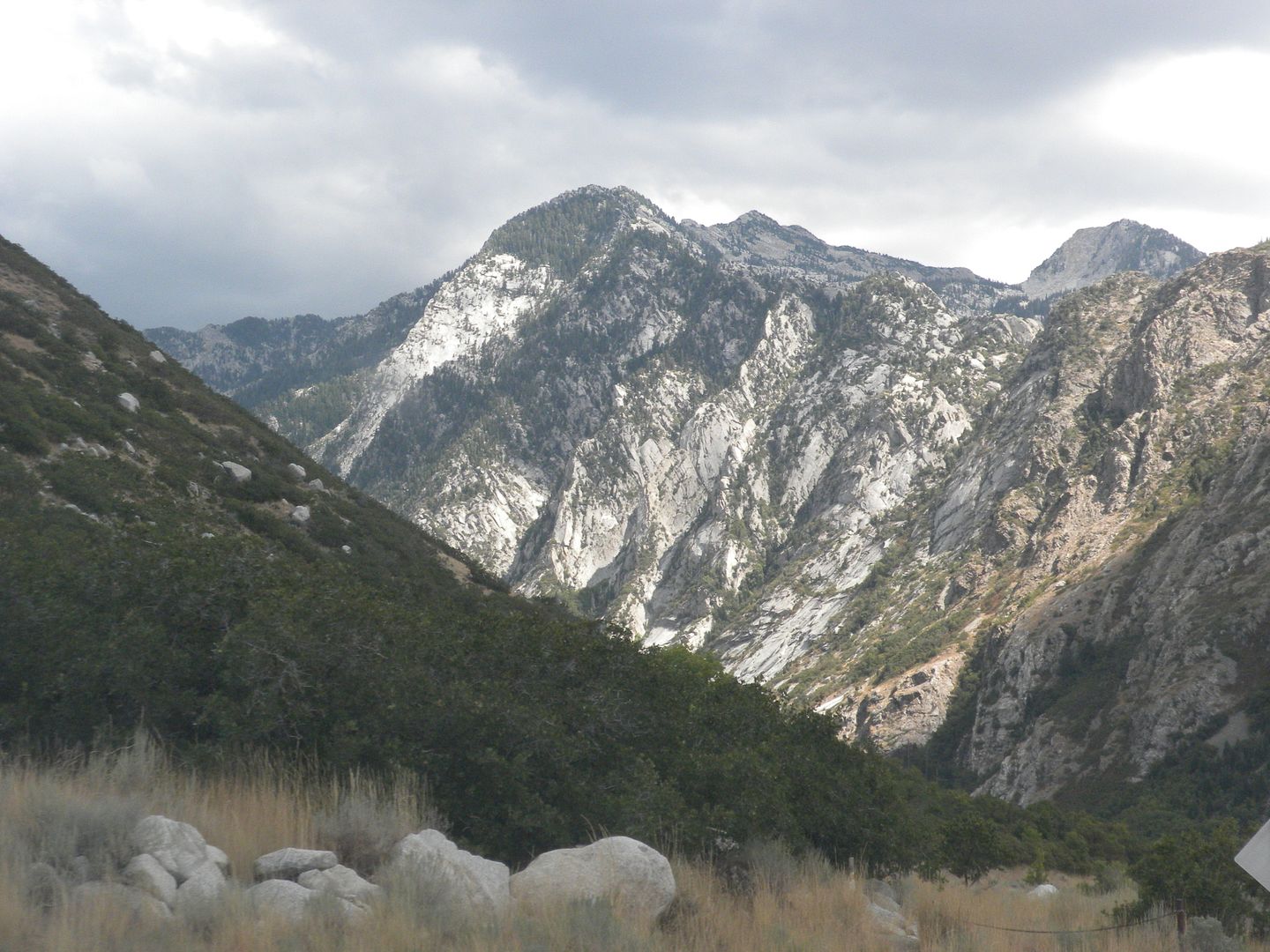 in Sandy, Utah.


Alpine Slide:


We rode this first, which was fun, but David wiped out and skinned his knees and elbows, which proved to me the importance of using the brakes, a practice for which I have been criticized by Richard.  With no wipeout, I had a good ride – 1 ride.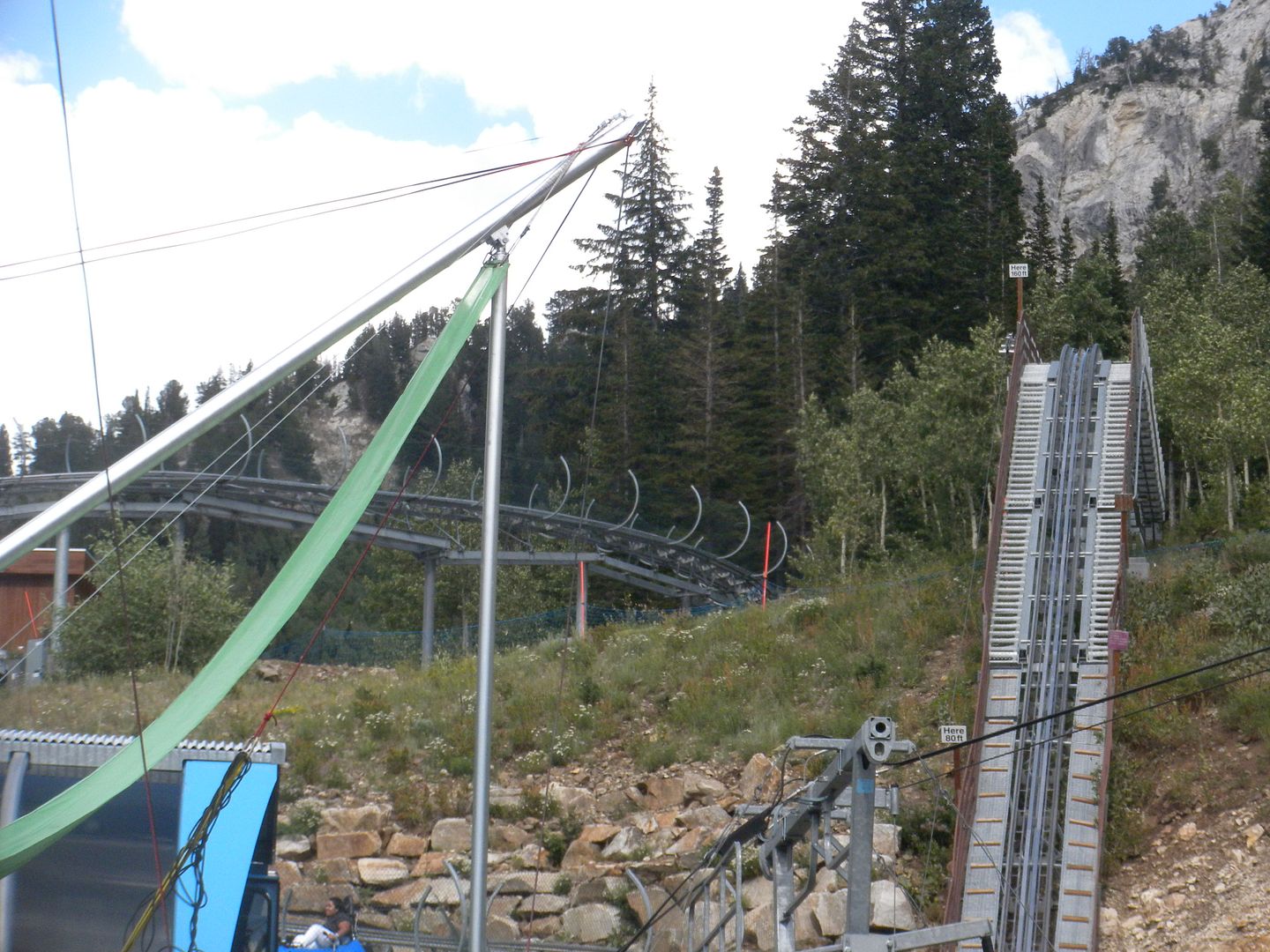 Mountain Coaster: (Wiegand, Alpine Coaster, 2012) At a length of a mere 2,099.7 feet, it is the shortest mountain coaster in North America, and was the weakest one I have ridden.  While it was fun, it never gave me a single moment when I felt I needed any braking at all.  While I had fun, I was disappointed in the ride – 1 ride.
Other attractions here include Mountain Flyer, a seated zipline; Aerial Tram; and Peruvian Chair & Tunnel.
Back at Lagoon following ERT on Sunday evening, we headed to North Provo to put us on the road to Las Vegas.
Up Next: The Coasters of Las Vegas & Primm