Southern California, Utah & Nevada Coaster Trip – Part 5: Six Flags Magic Mountain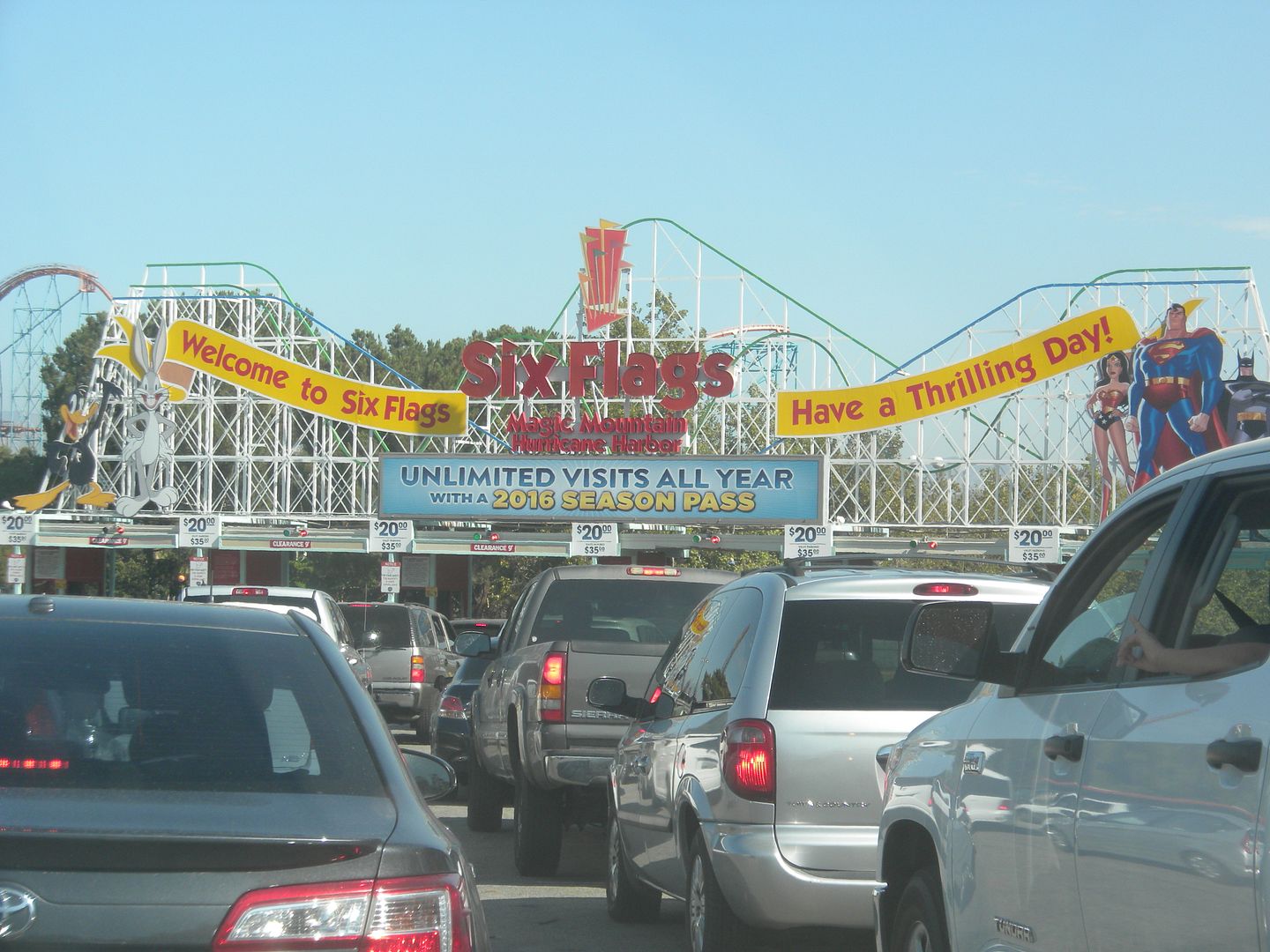 One of my main reasons for suggesting southern California for this trip was to go to Six Flags Magic Mountain in Valencia, CA.  With more coasters than any park in the world and knowing it could be crowded, we originally planned a day and a half.  Once the final Preservation Con schedule was released, the need to be in Utah Friday morning shortened our half day to 2.5 hours, but at least that was more than just one day.  The challenge would be that among the park's 19 coasters were several that could get very long lines and would require hitting them early, but you cannot get to all of them early. 


We arrived for our first day a little before opening on Wednesday, August 3.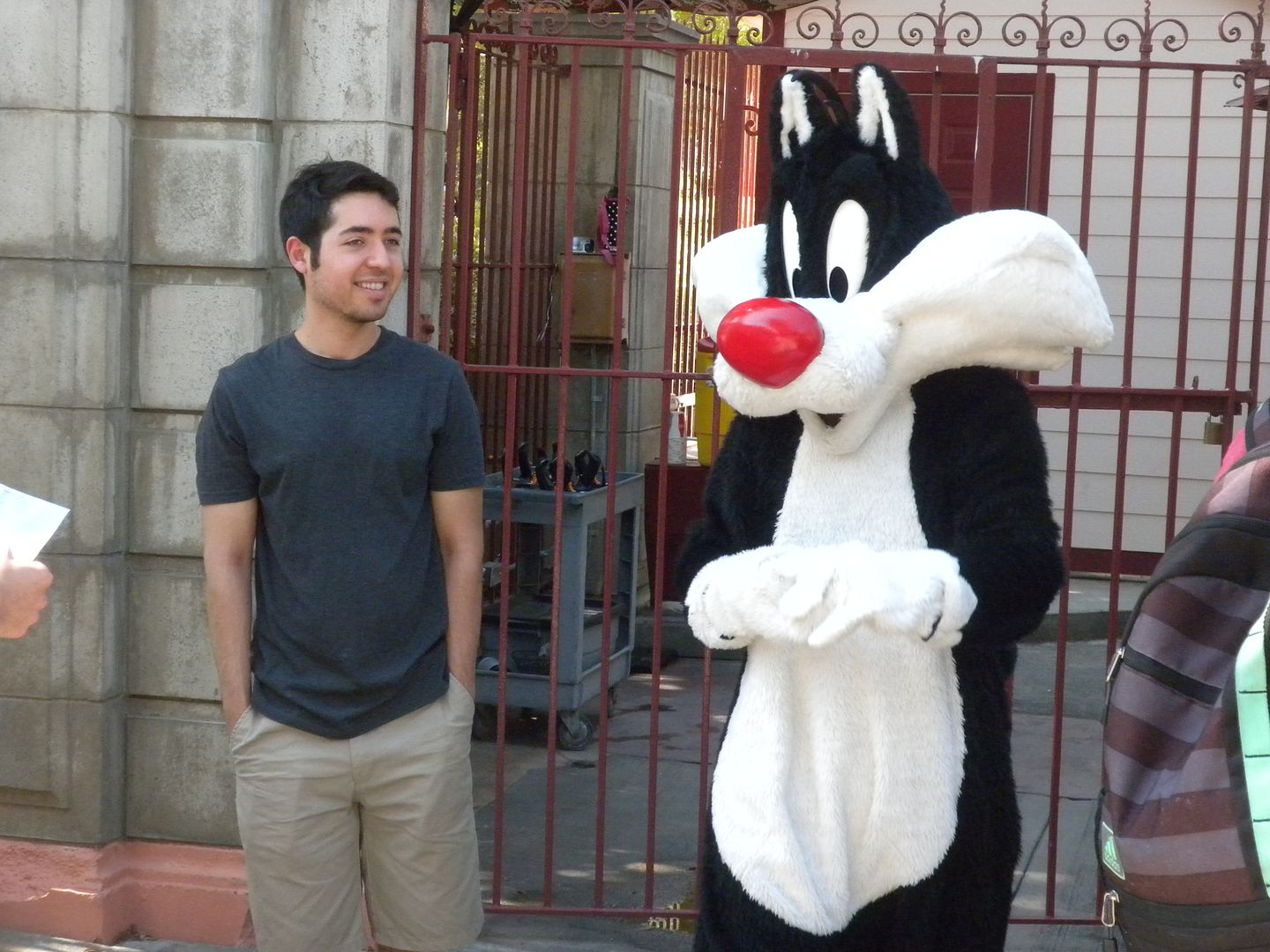 It was a very crowded day and we ended up in multiple lines of an hour or more.  We were fortunate in that there was a Slushee promotion that offered an hour of ERT after closing, so we took advantage of that.  Additionally several rides have single rider lines. 


The park opened in 1971, and although it often gets a bad rap, I really like this park.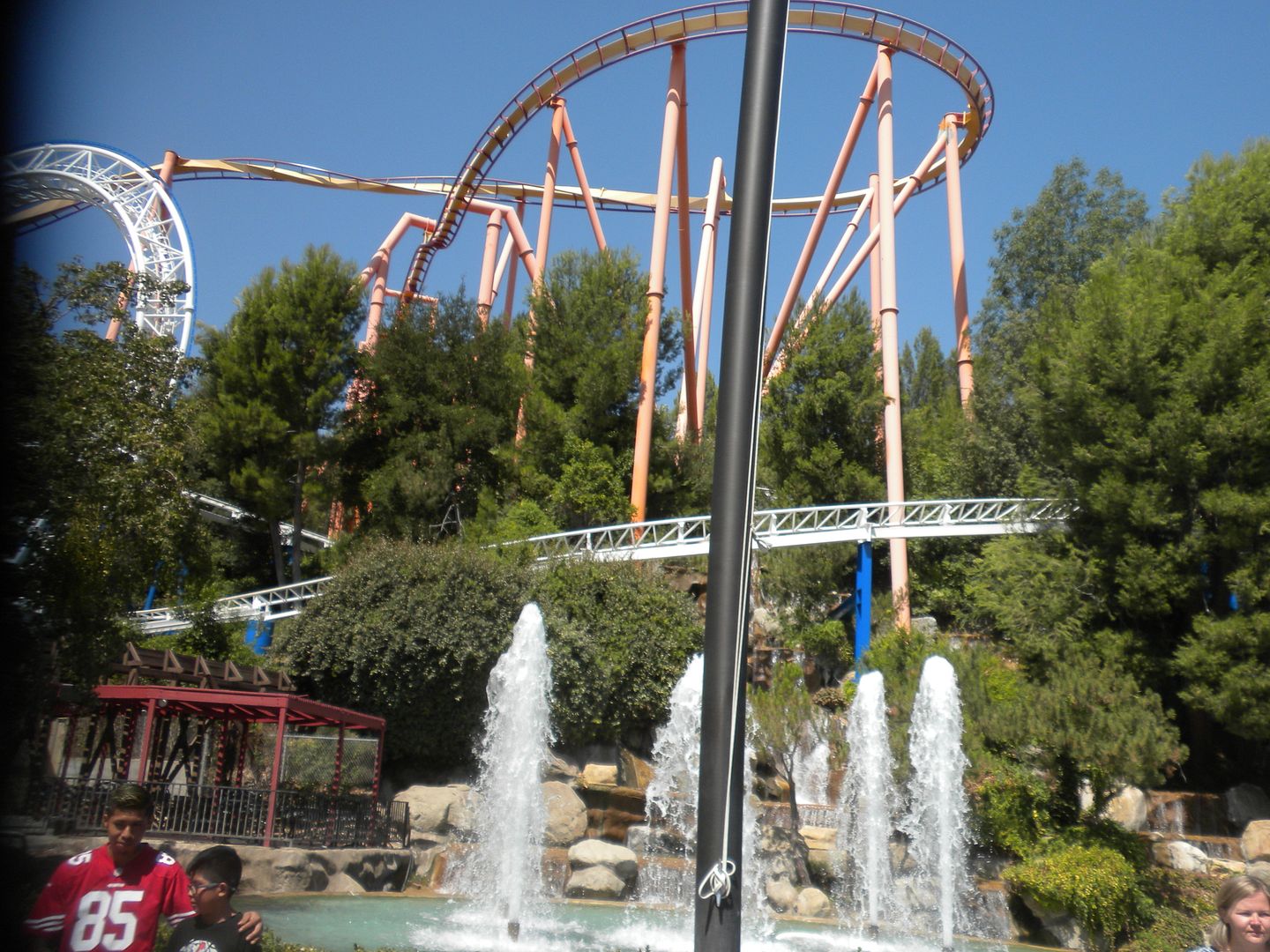 It has a great collection of coasters, a fair amount of charm as it is situated around the "magic mountain" in the center, and although its themed sections need some work, some are nicely done.  I will review by themed section.
Six Flags Plaza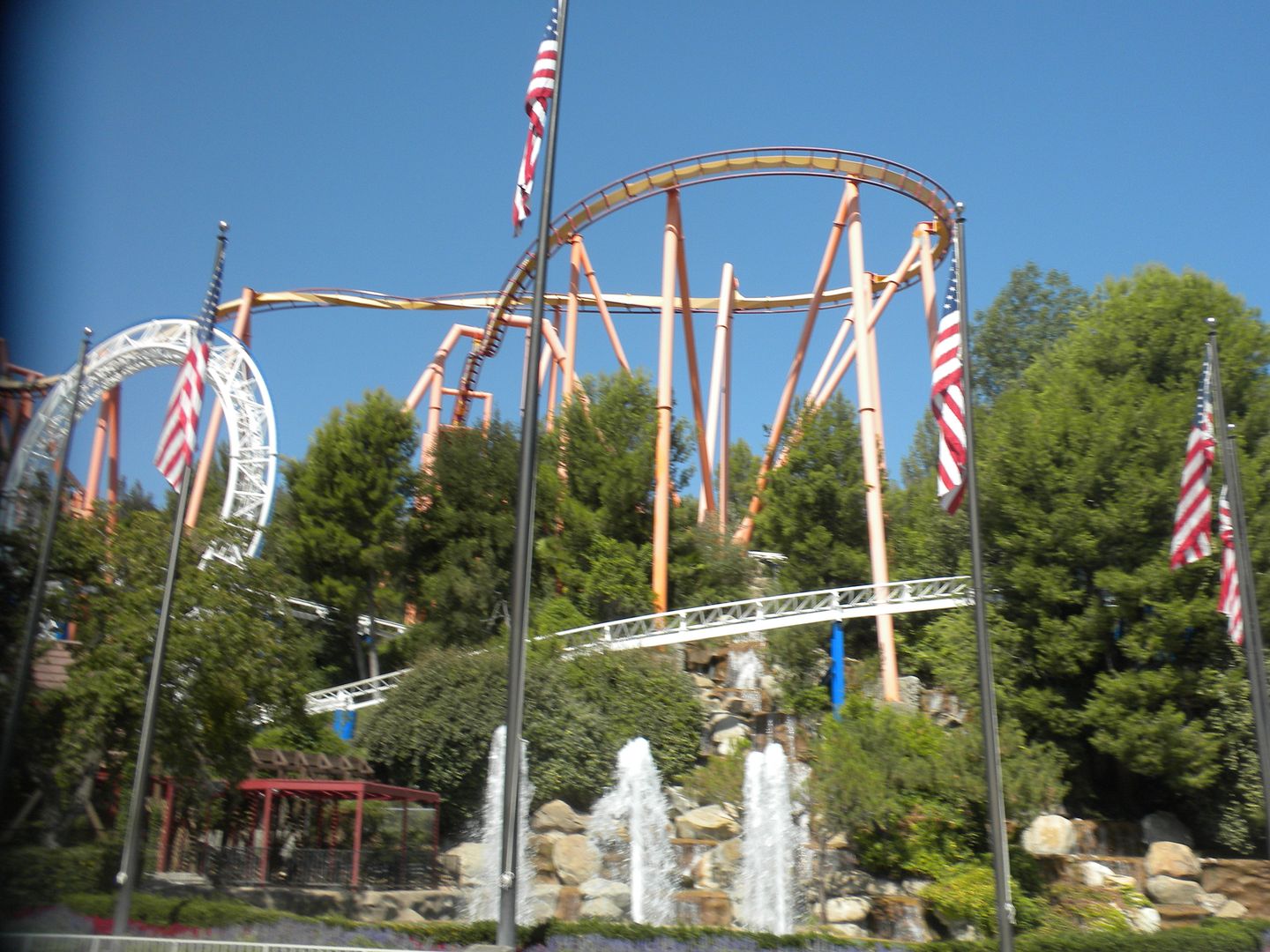 This entry section provides great views of Valencia Falls and several of the park's coasters.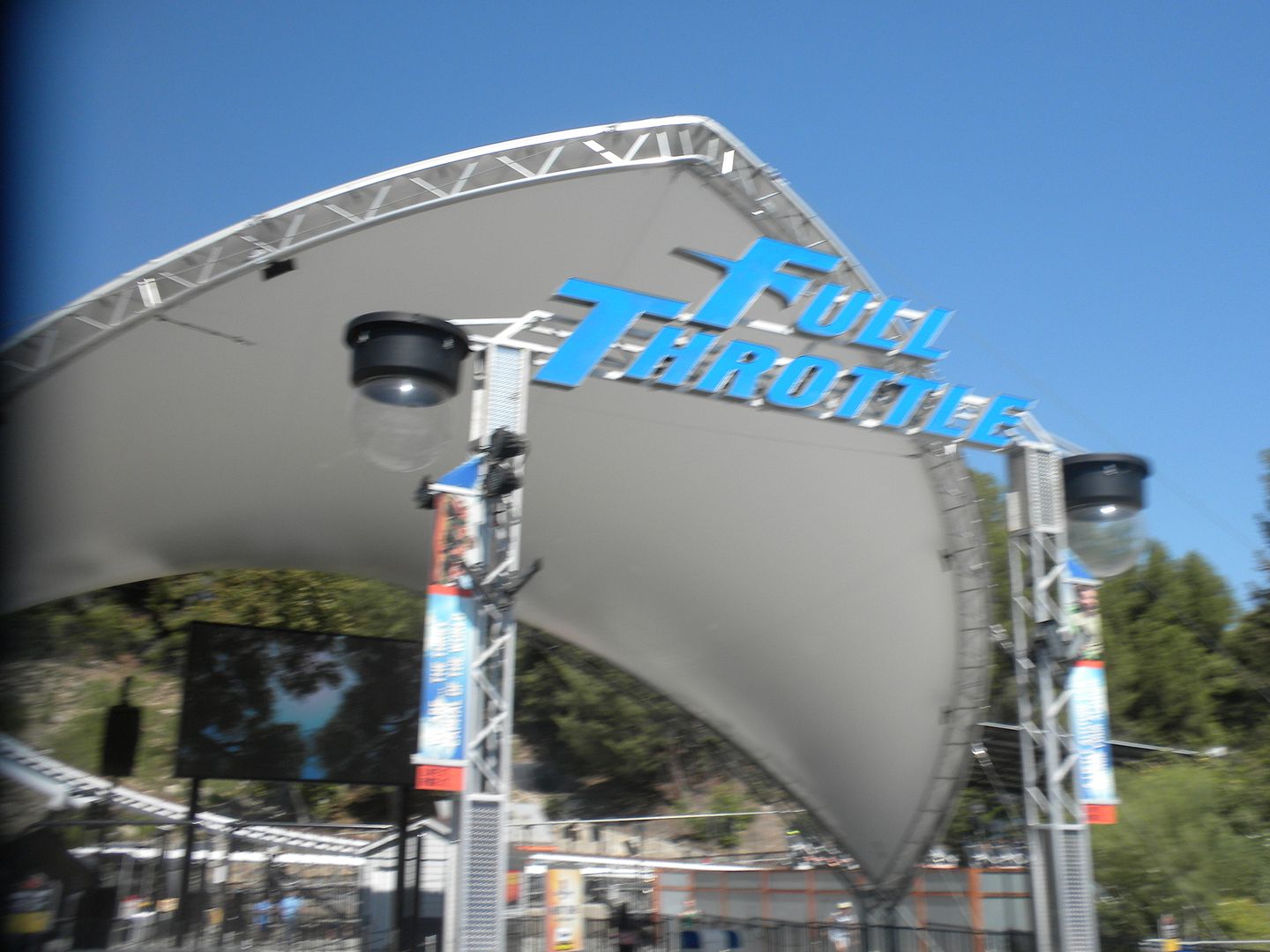 Full Throttle: (Premier, Launched Looper, 2013)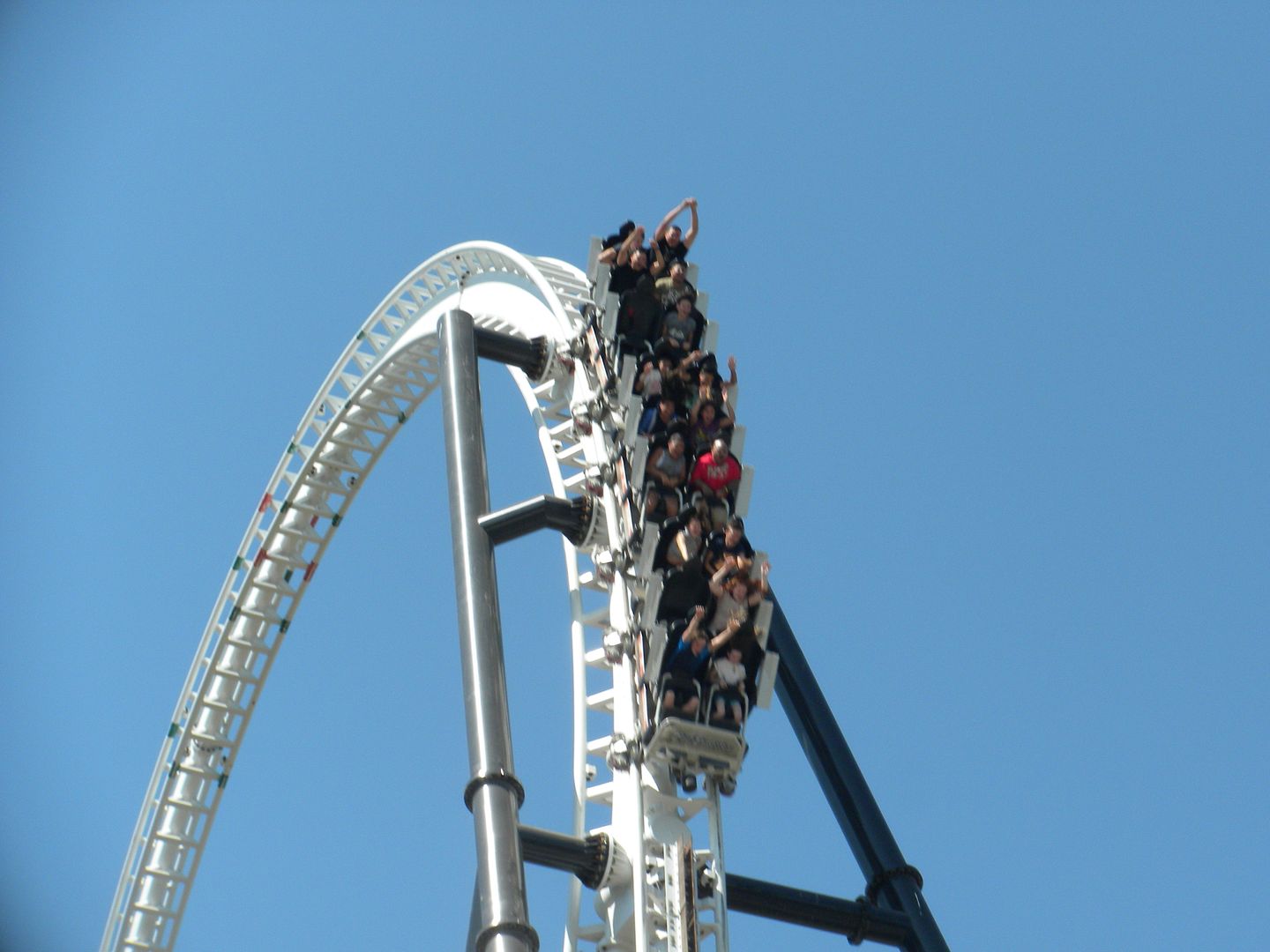 A new ride for all of us, we went here first as lines become very long quickly.  This triple launch coaster is a lot of fun and makes good use of the old Metro tunnel through the mountain.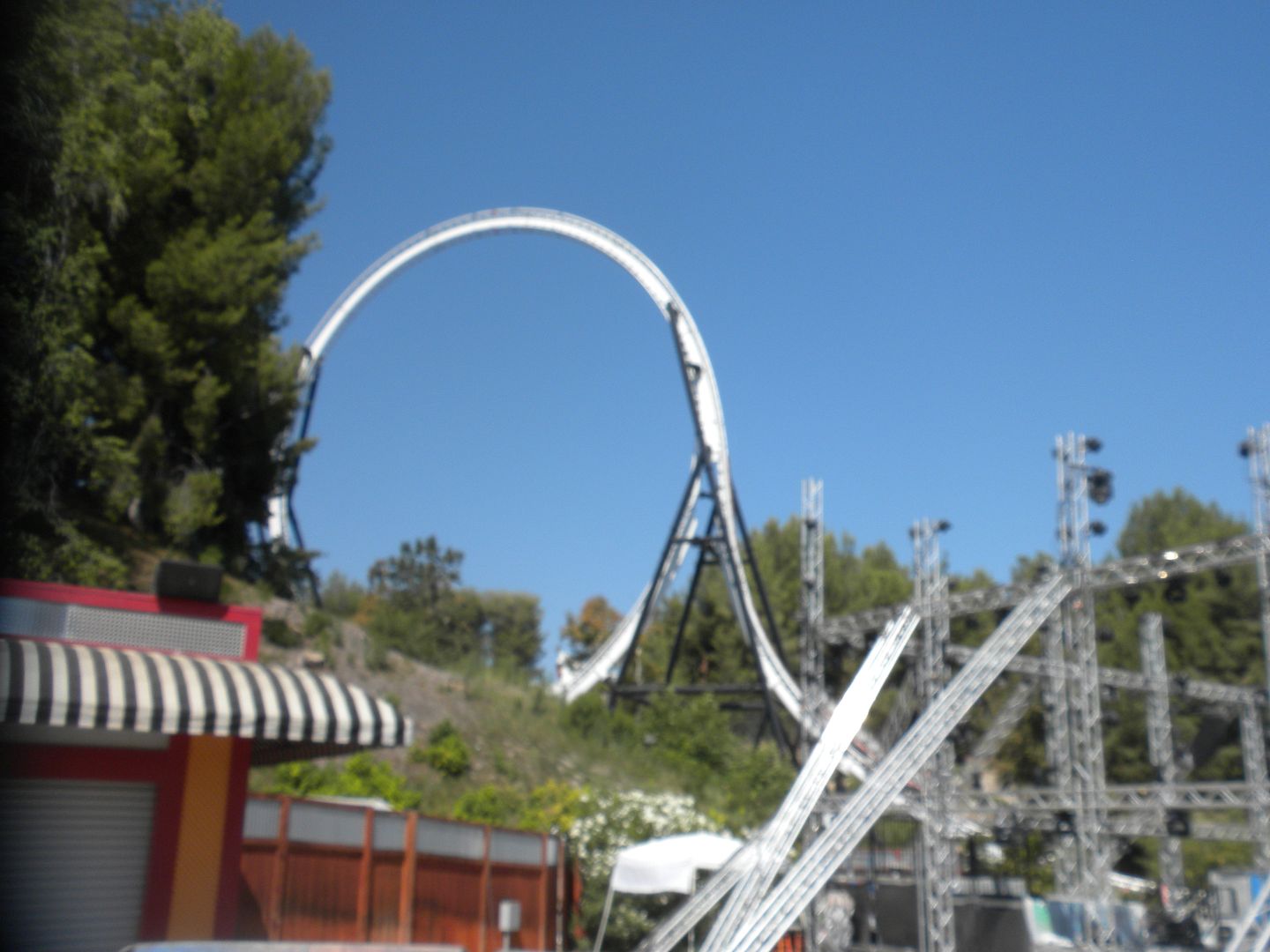 One unusual feature is the loop that you travel both inside and outside of, which is neat. 


It is a bit short, but it has a lot packed in it.  I would have enjoyed more rides, but the lines prevented it.  The only negative is that it replaced Log Jammer, which was a very nice Arrow log flume on the hillside– 1 ride.


Grand Carousel: (PTC #21; Classic Wood Carousel – 4 Row Park, Original figures replaced with Fiberglass:  48 Jumping Horses, 16 Standing Horses, 2 chariots, no band organ; 1912)  History: Unknown, West Haven, CT, 1912 to ?; Unknown, Milford, CT, Date Unknown to Unknown; Capital Park, Hartford, CT, Date Unknown to Unknown; Savin Rock, West Haven, CT, 1921 to 1971; Six Flags Magic Mountain, Valencia, CA, 1971 to present. 


This is a PTC classic but the horses have been replaced with fiberglass models that differ mainly only in color.  It gave a good ride – 1 ride.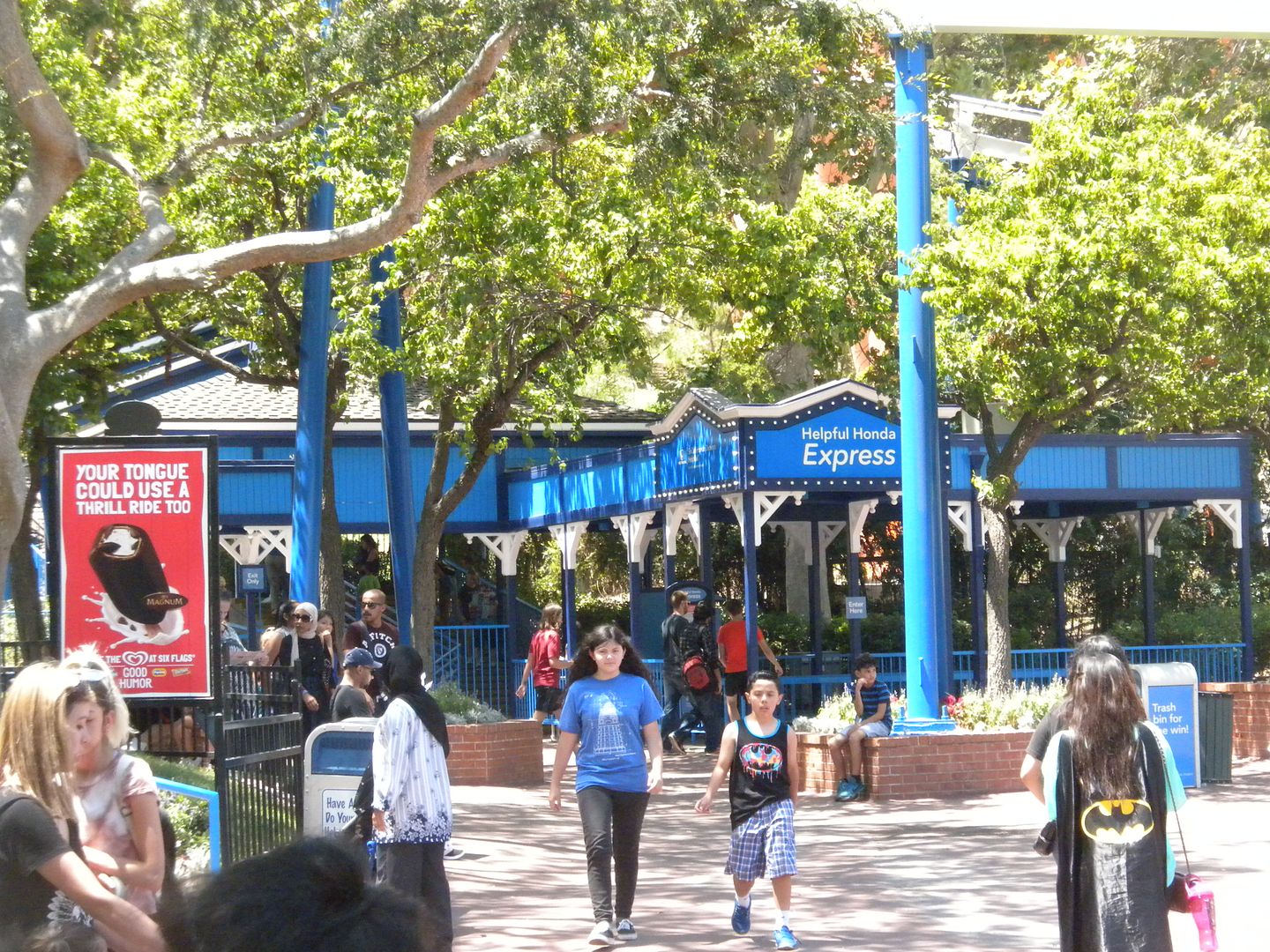 Helpful Honda Orient Express to Samurai Summit: I arrived here having ridden this funicular from the hilltop.
Baja Ridge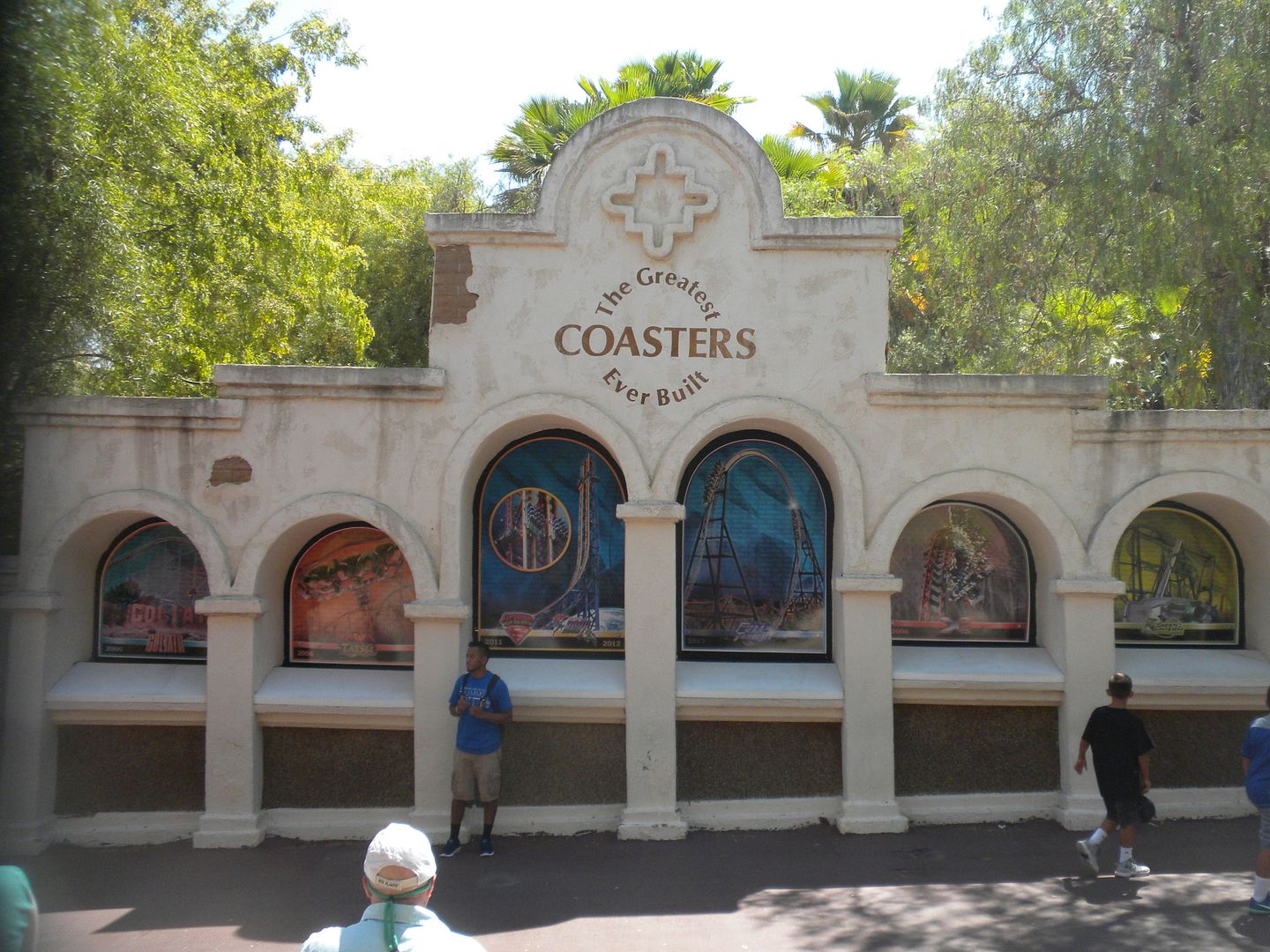 One of the best themed sections of the park, this area also has the coaster hall of fame, which I always enjoy seeing.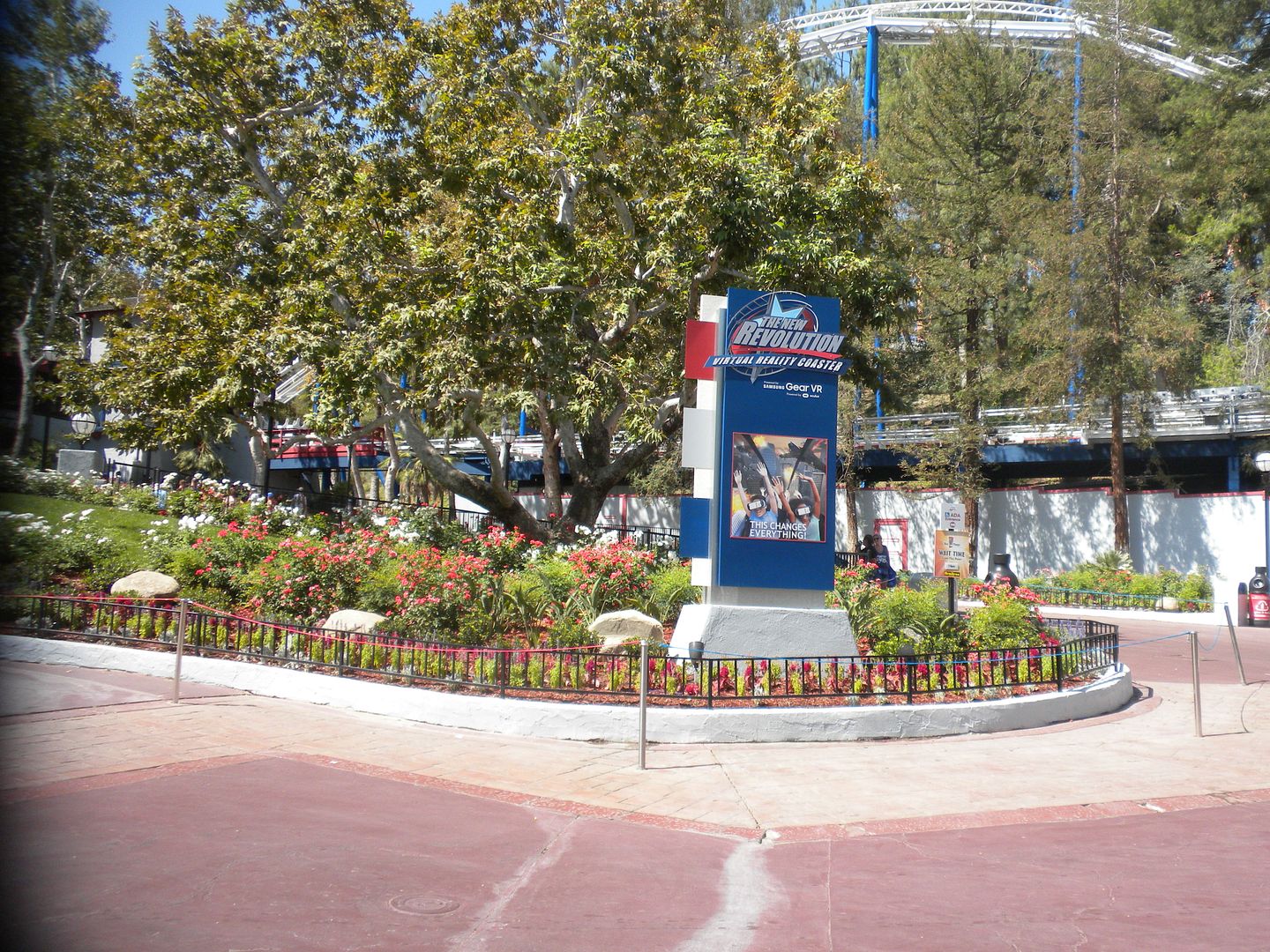 The New Revolution: (Schwarzkopf, Looper, 1976)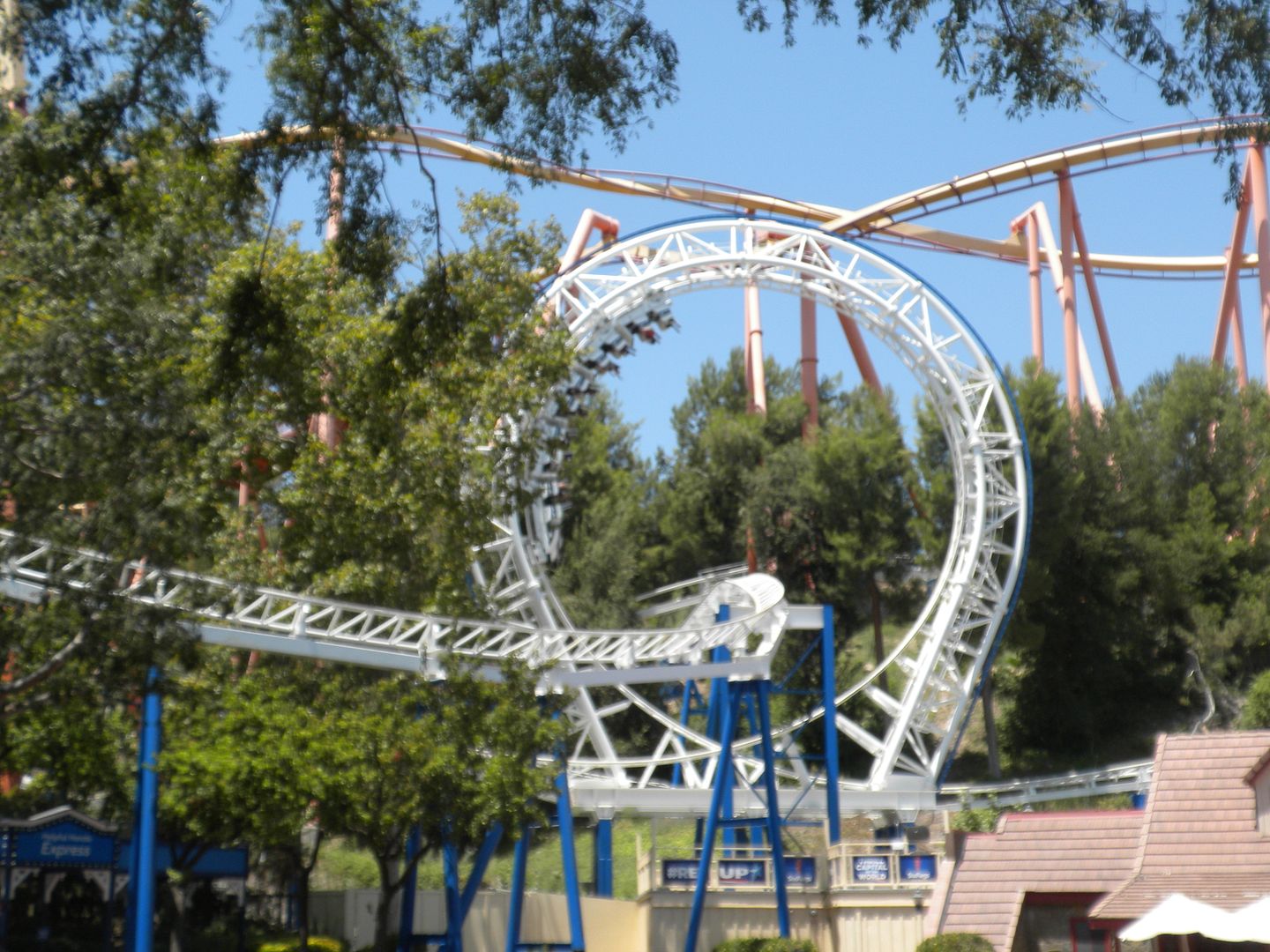 This was the first coaster with a successful complete loop.  It is a great ride, but on my previous visits the unnecessary OTSR caused a lot of head banging. 


When I heard they were replacing the trains and it would only have lapbars, I could not wait to ride.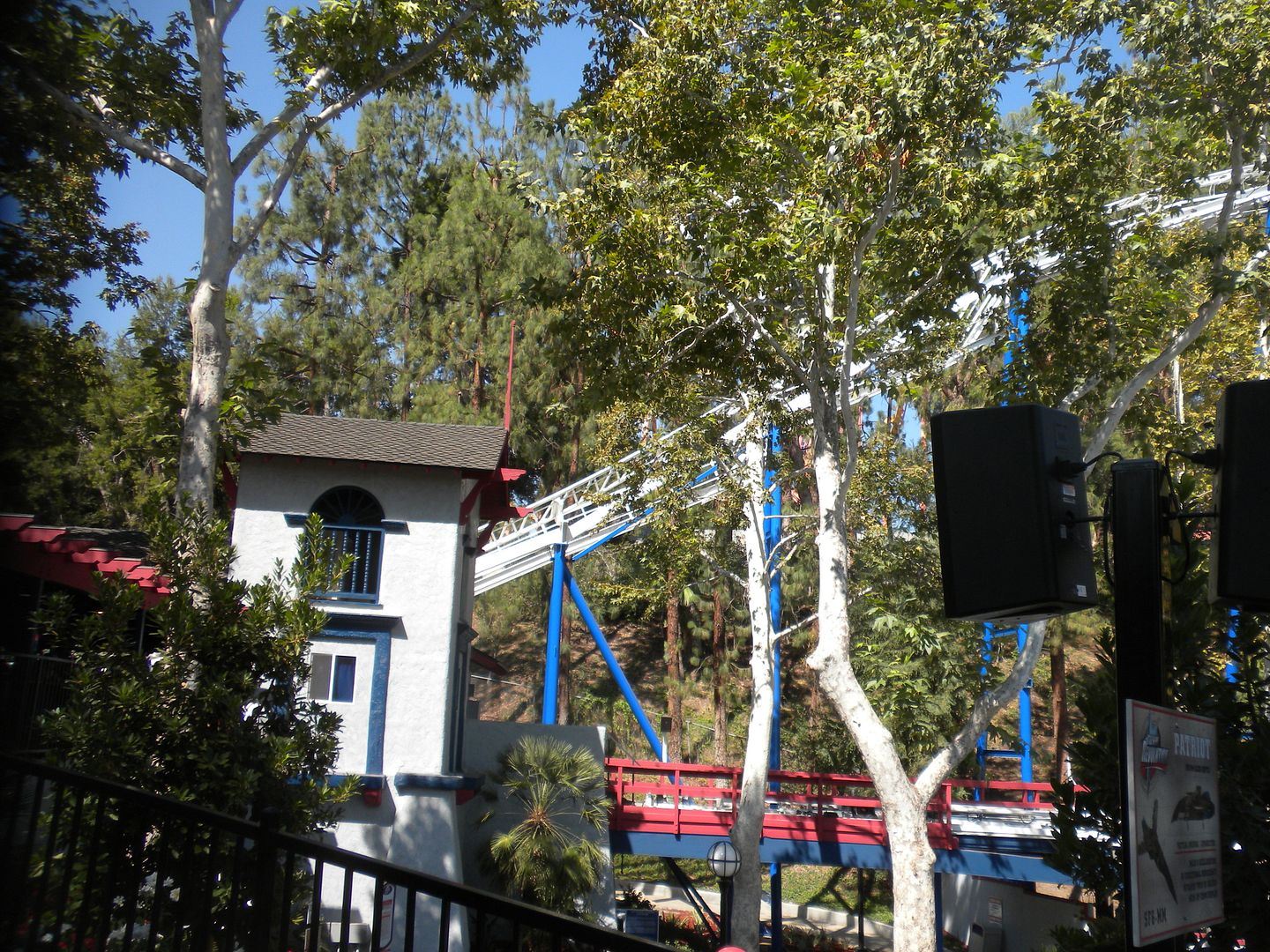 It is running great and is so enjoyable now.  It is a fairly long ride that is well integrated into the terrain of the mountainside and it has a tunnel.  


This is once again a really good ride. 


They have Virtual Reality on it, but I was amazed at how quickly they were able to load a train with VR.  The headsets have plastic straps rather than Velcro with knobs that easily turn to tighten or loosen.  They do not allow VR in the front, so there is a single rider line that makes it easy to ride without VR.  Of the 5 coasters I have ridden with VR, this was my best experience – 3 rides, 1 with VR, 2 without.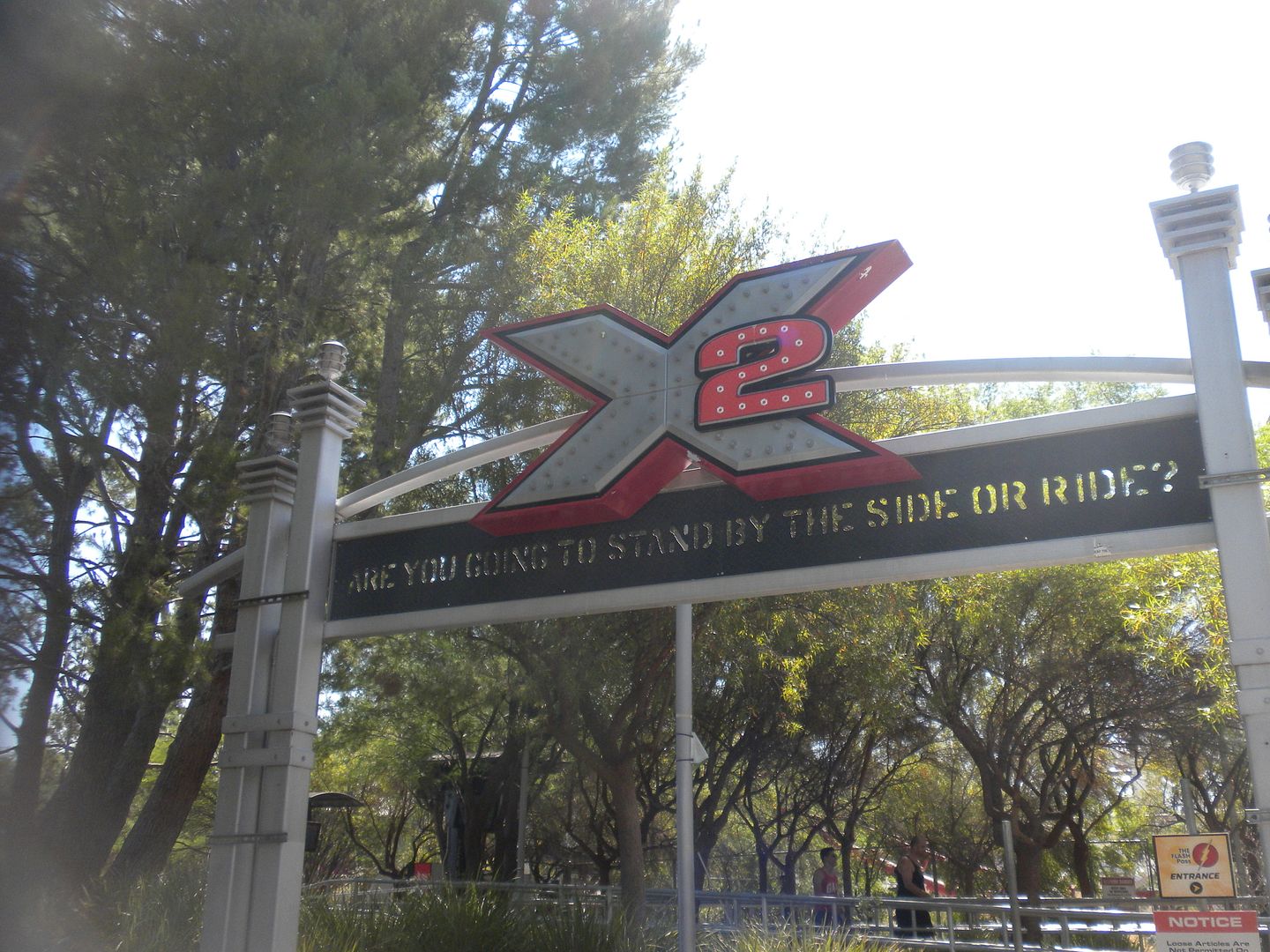 X2: (Arrow, 4th Dimension, 2002) This is truly a unique experience.  The constant flips are intense when mixed with the other elements of the coaster.  It was painful at times and is not a coaster I could ride over and over – 1 ride.
Viper: (Arrow, Looper, 1990) Although there is some headbanging, this is not that bad of a coaster for an Arrow multi-looper.  Because of ERT we were able to get multiple rides including one for a PR shoot – 3 rides during ERT.
Rapids Camp Crossing
The smallest section of the park, it is well themed. We did not have time to ride Roaring Rapids.
Samurai Summit
This is another example of a well themed area where most of the buildings and rides fit the theme so well.


Tatsu: (Bolliger & Mabillard, Flying, 2006) Although it enters and exits from Rapids Camp Crossing, its station is located in Samurai Summit and its theming fits that section.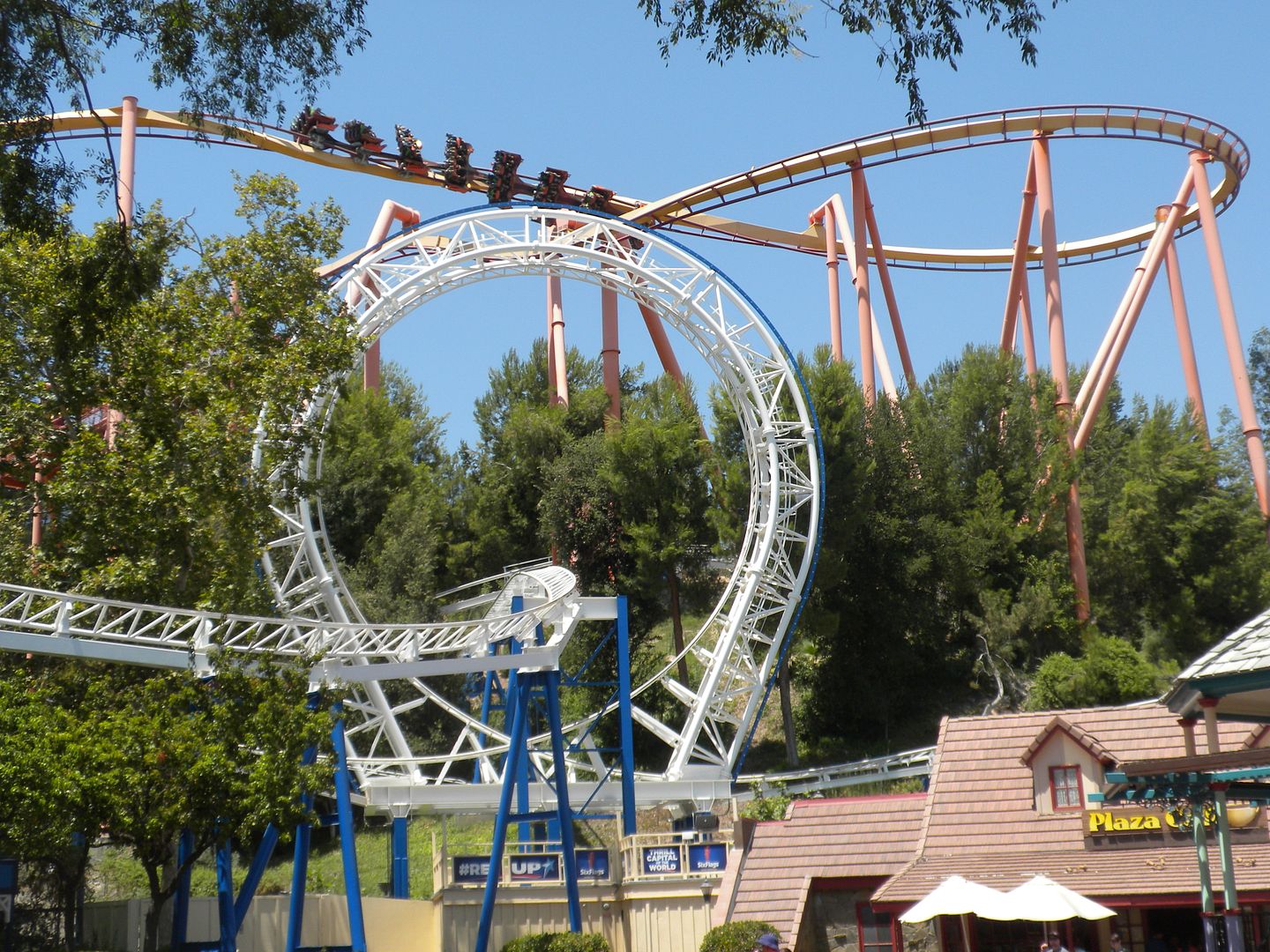 This is one of the best flying coasters to me and it has a beautiful hillside setting.  It starts off strong and paces the elements well and the 124' pretzel loop is very intense.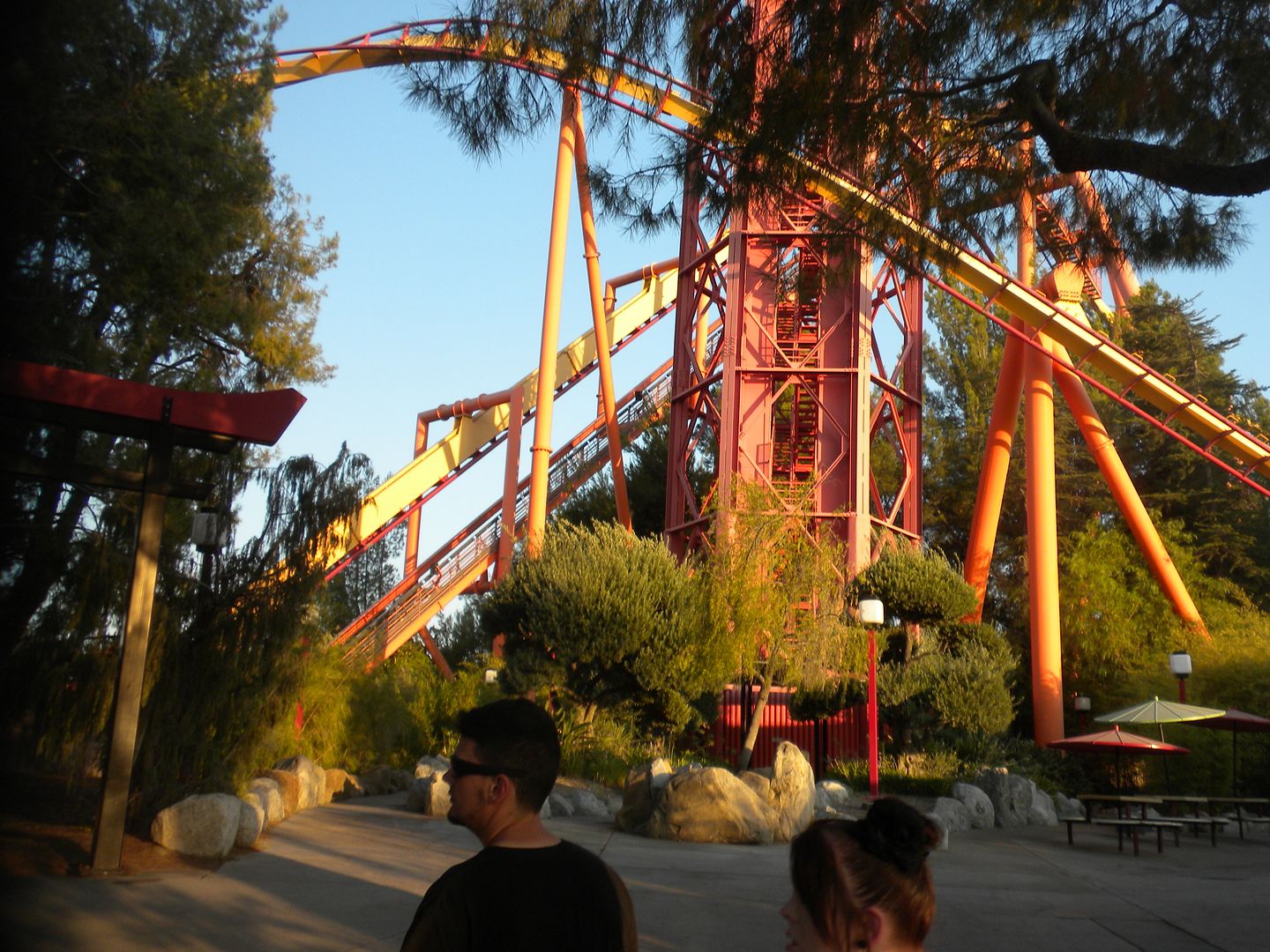 The ride is fun and how it is woven above and around the other rides and the landscape adds to the experience.  This was also on ERT, but we didn't learn that until we had already stood in line for over an hour – 2 rides, 1 during ERT.


SUPERMAN: Escape from Krypton: (Intamin, Reverse Freefall Coaster, 1997) This is the first time I have ridden it since it was  turned around, and I thoroughly enjoyed it more than I ever have.


The shot up the tower backwards is exhilarating and the fall back down is so much fun.  We waited close to an hour to ride the right side and when we got back it was only 5 minutes until park closing.  Noticing the line was not closed we jumped back in to ride the left side, which was almost a walk-on.  After riding, the right side line still had to be run out, so we were allowed to ride again and again.  This was so much fun – I have a new appreciation for this coaster! – 4 rides, 1 on right, 3 on left.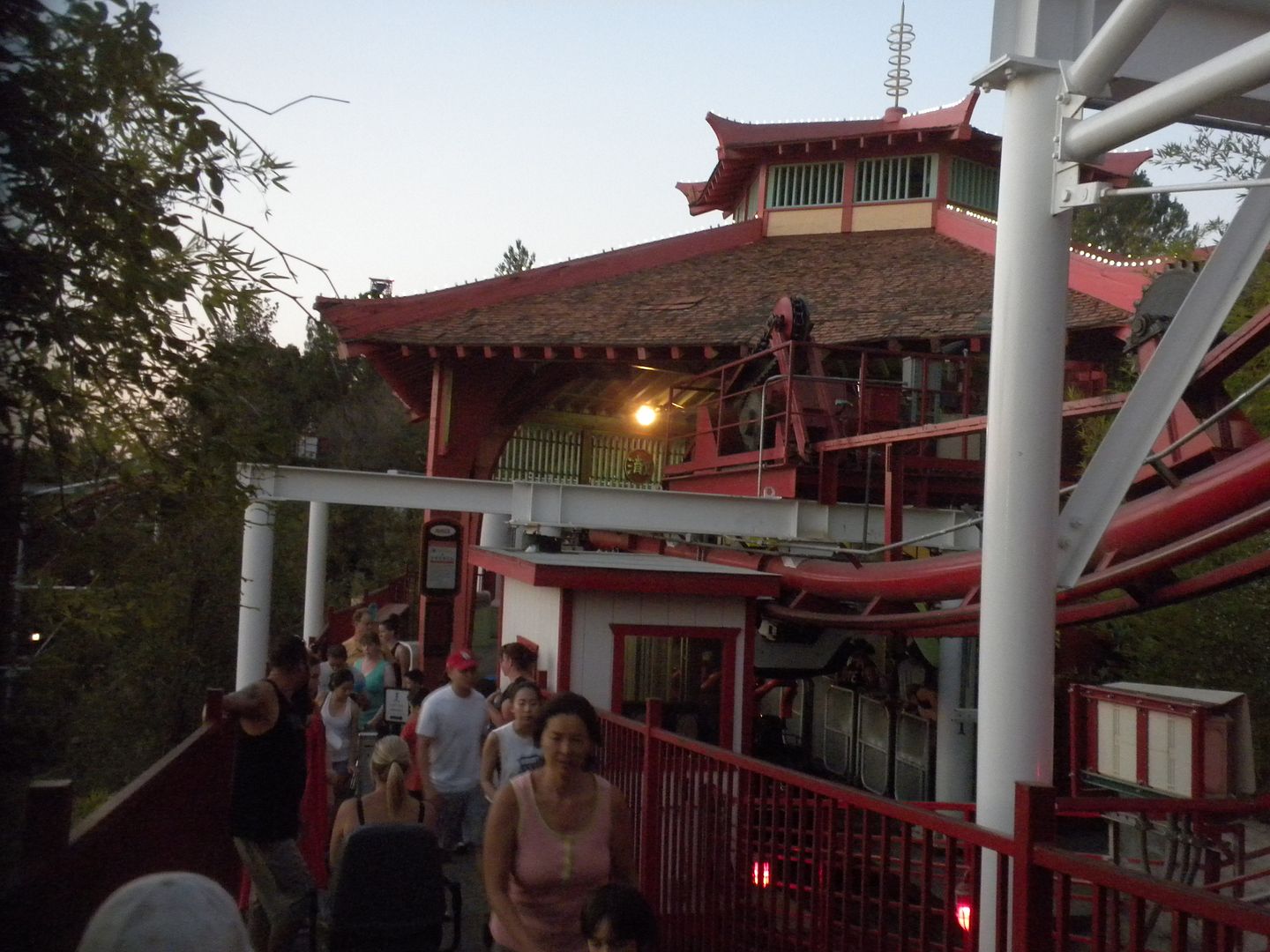 Ninja: (Arrow, Suspended, 1988)  What a great Arrow park to have 5 very good examples of Arrow's rides!  I've ridden 7 of the 10 of Arrow suspended coasters built and they are just fun rides.  They are not overly thrilling, but I could ride them over and over just for fun. 


This one is nicely placed on the hillside and interacts well with Jet Stream. 


In line we admired the station, once home to another Arrow ride –


the defunct Dragon people mover – 1 ride.
Helpful Honda Orient Express to Six Flags Plaza:  We took the funicular to the bottom to begin our ERT – 1 ride.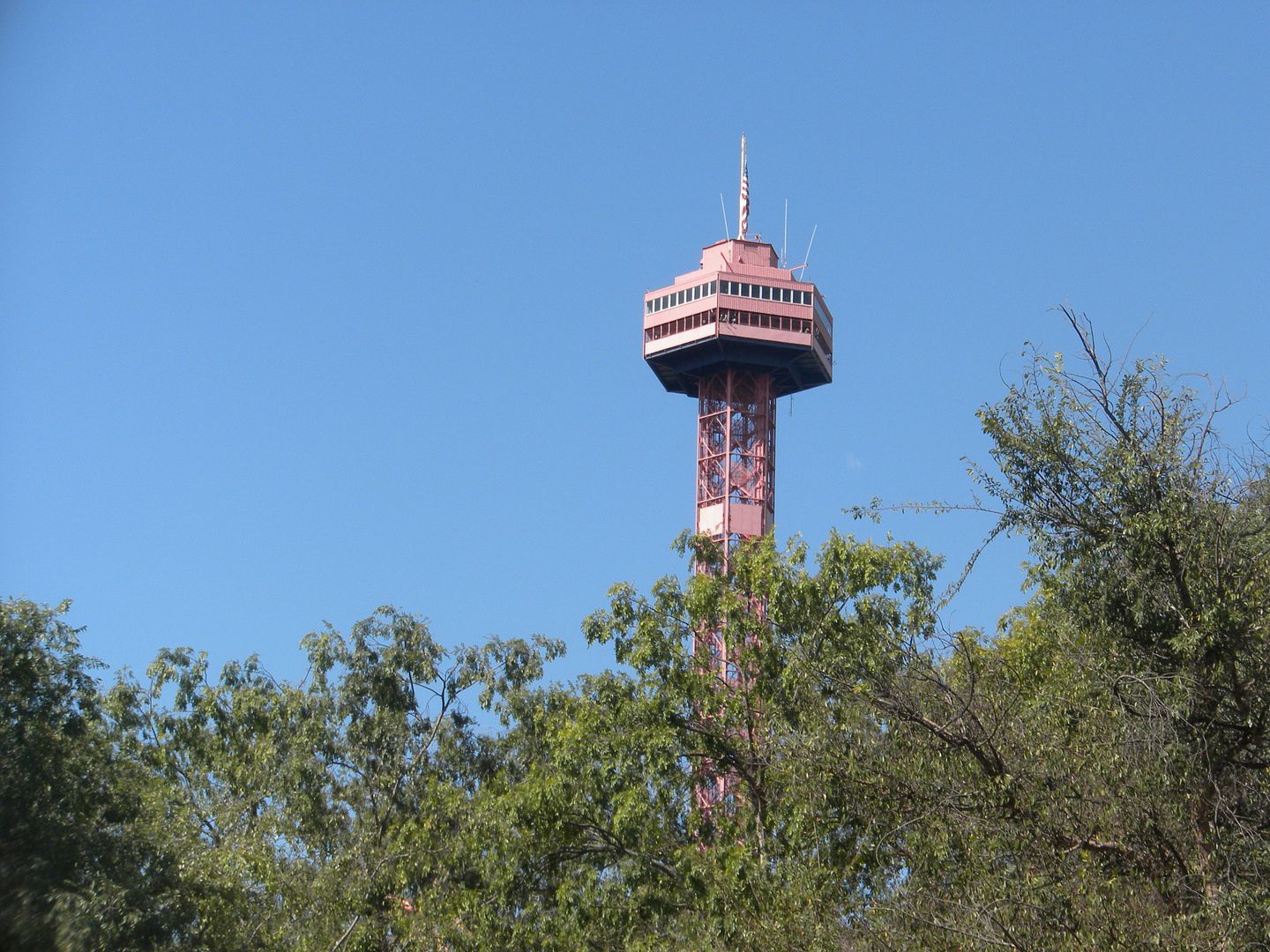 The Skytower was not listed on the website or map, so I assume it is closed, but I didn't have time to check it out.
Cyclone Bay
This section, which was Spillikin Junction in the early years, has little theming and is in need of cohesive theming.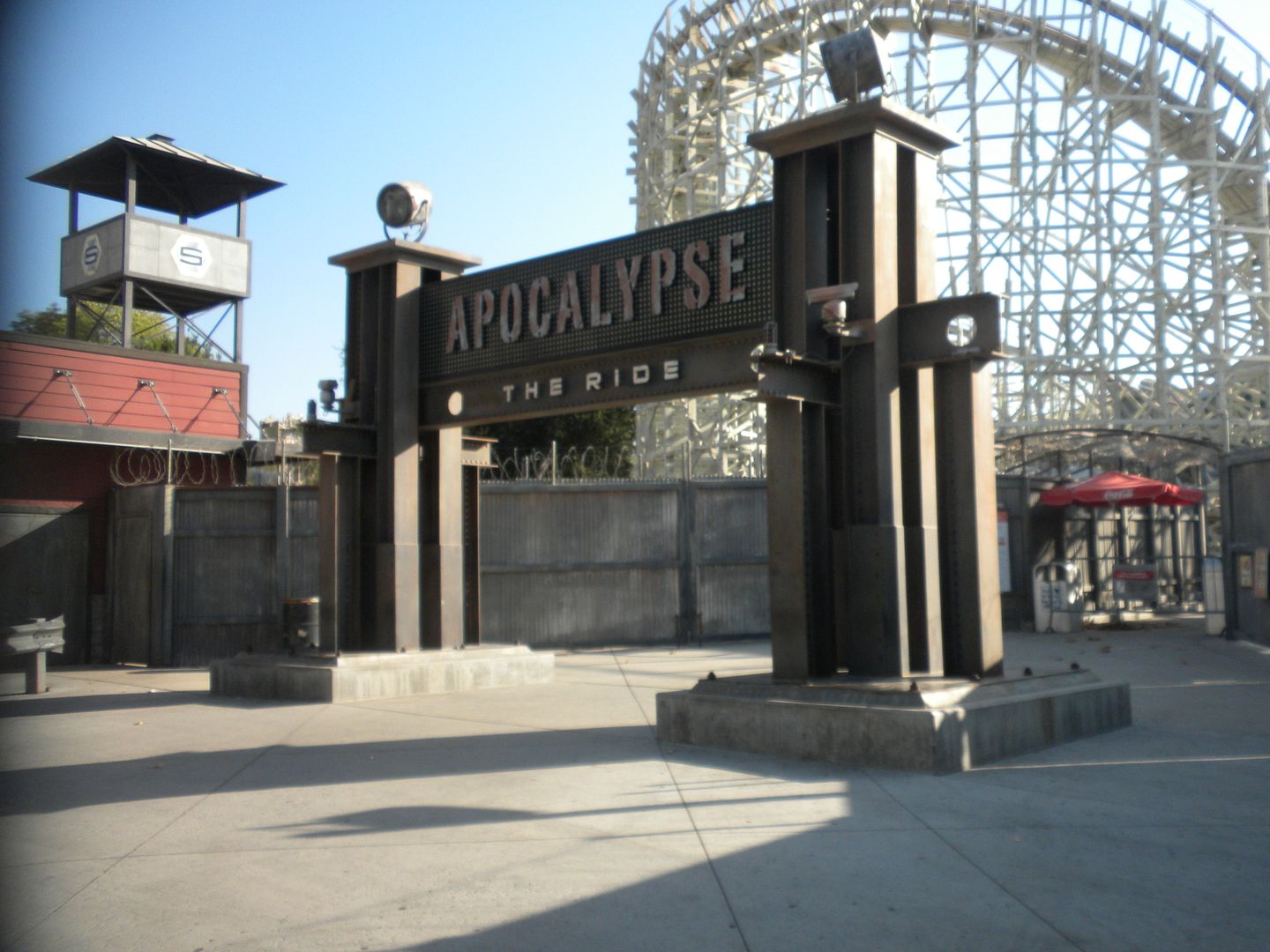 Unfortunately Apocalypse (GCI, Wood, 2009) was closed for track work, although all of our group has ridden it.


Jet Stream: This Arrow Hydroflume is one of best flume rides I have ridden as it was very nicely woven into the mountainside interacting numerous times with Ninja. It has a great layout with several good drops.  Unfortunately they have cut down most of the trees around Ninja due to an incident, so it doesn't look as nice as it use to – 1 ride.
This section has several upcharge attractions: Cyclone 500 go-karts; Dive Devil sky coaster; and SlingShot catapult.
The Movie District


Another section that needs more theming, it has been announced it will close this fall for presumed retheming and the addition of Justice League Battle for Metropolis.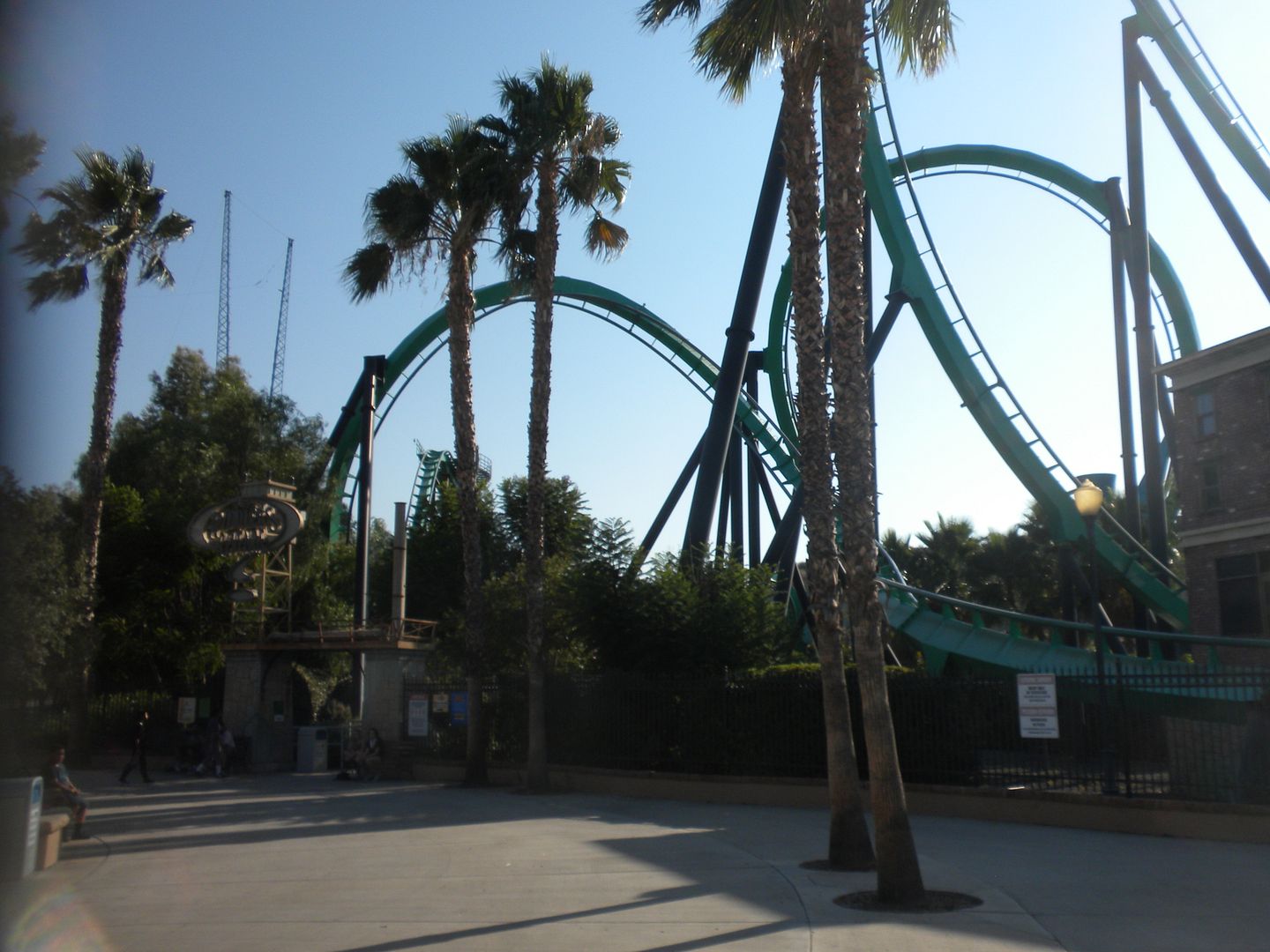 THE RIDDLER'S Revenge: (Bolliger & Mabillard, Standup, 1998) This is by far the best of the B&M's standup coasters, and it is quite good.  Its 6 inversions make for a great ride.  The single rider line got us on quickly – 1 ride.


Gold Rusher: (Arrow, Mine Train, 1971) This is smooth and not too jerky and fits in well on the side of the mountain.  It interacts well with Superman: Escape from Krypton and goes to the front of the park – 1 ride.
I did not have time to ride Tidal Wave, a shoot-the-chutes;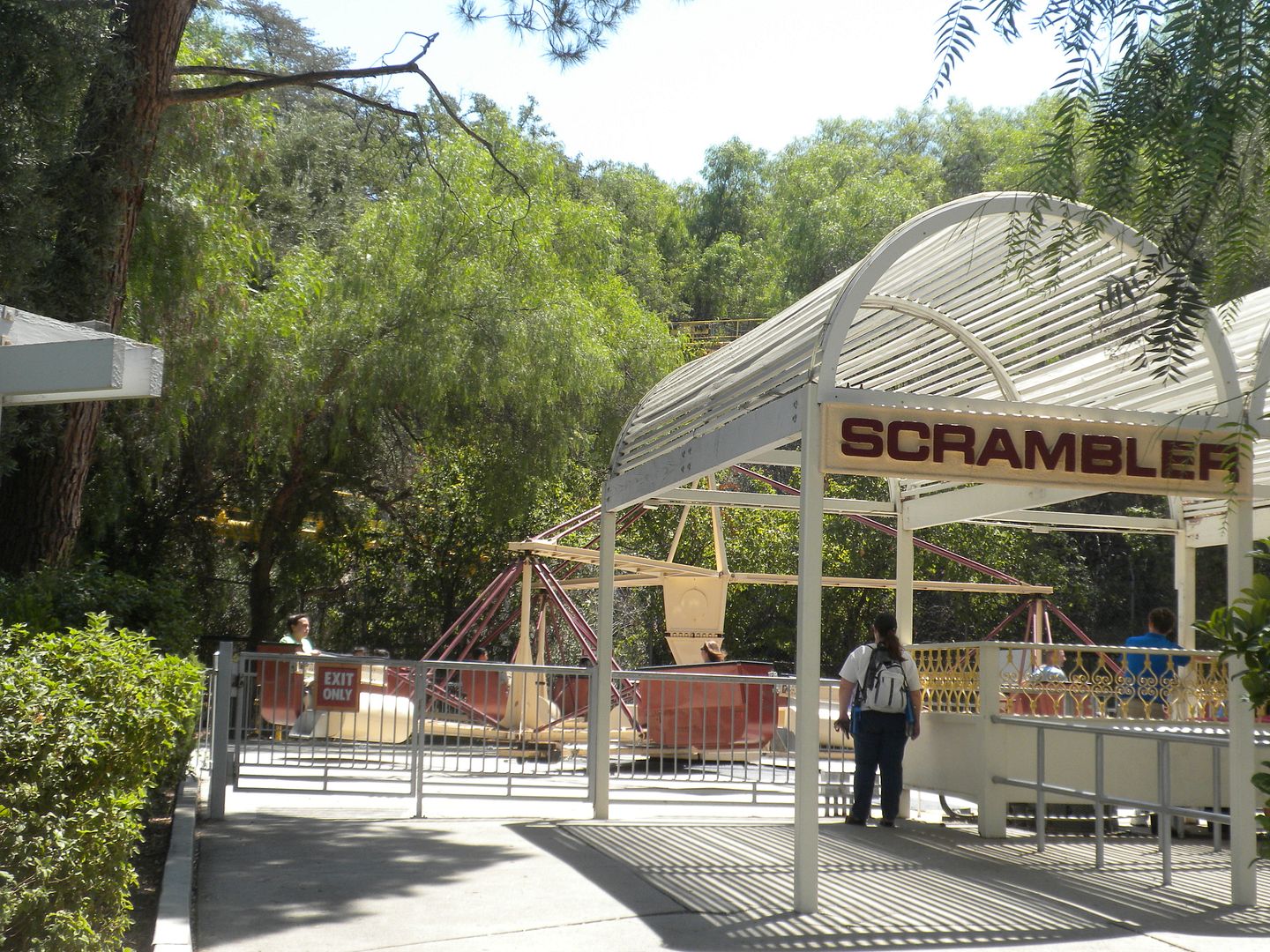 Scrambler, which may be Shake Rattle & Roll from SFOG, taken as a quick replacement for their original;


and Sandblasters bumper cars, which have the only remaining vestige of the original troll park mascots on the exit sign.  This section also has the upcharge attraction Rock Climbing Wall.
DC Universe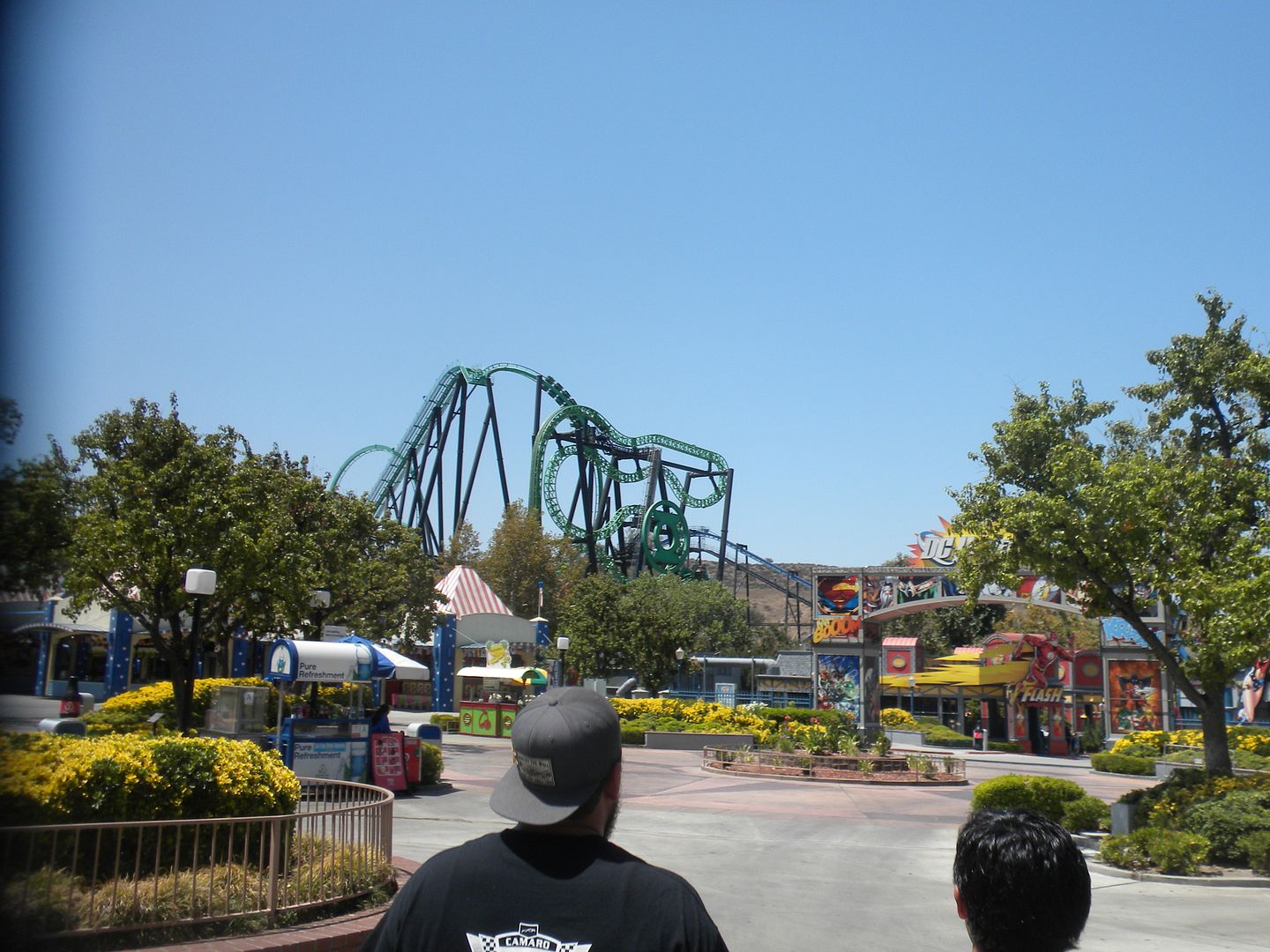 Formerly Gotham City Backlot, this newly redone section looks very nice.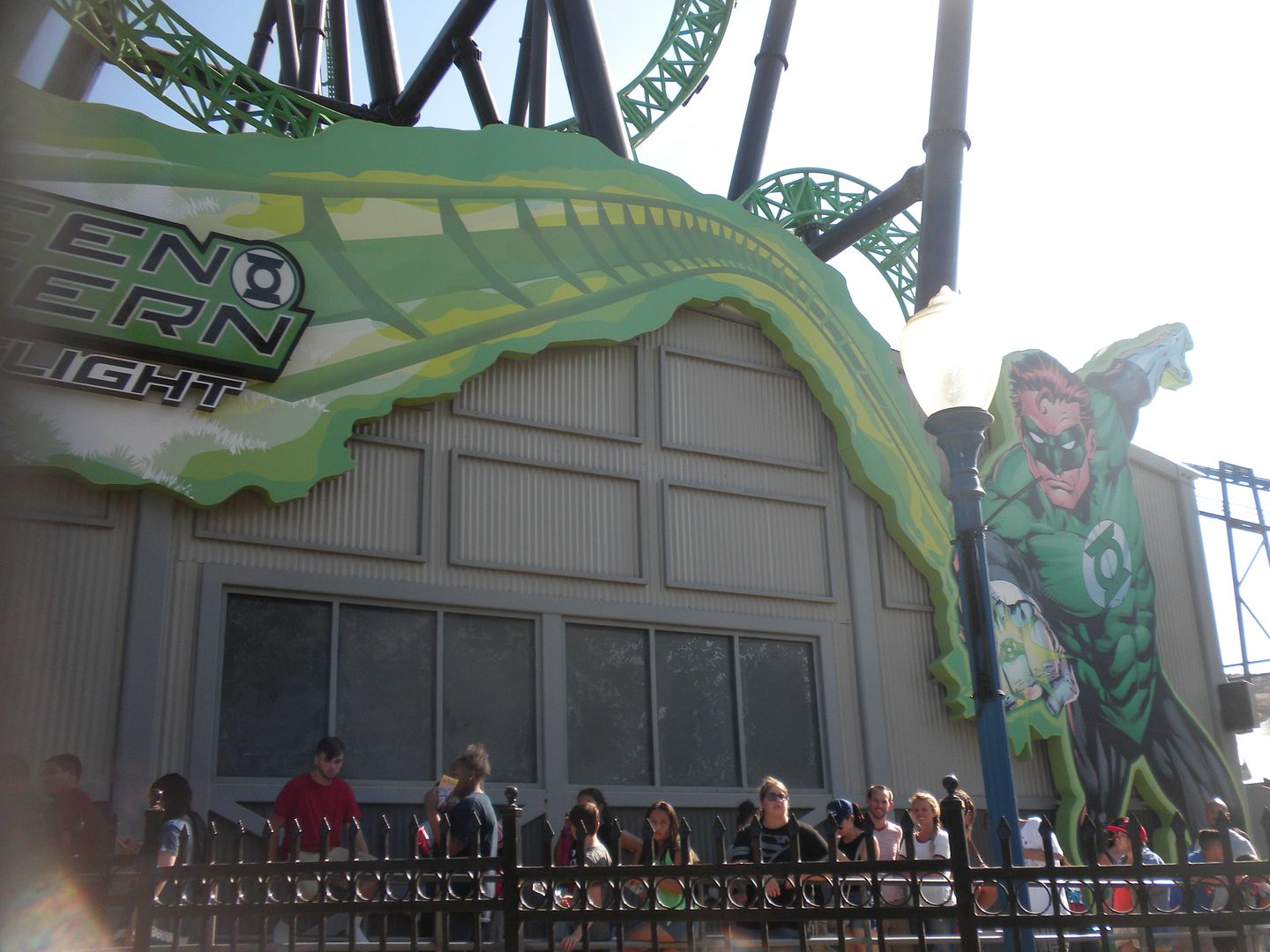 GREEN LANTERN: First Flight: (Intamin, 4-D ZacSpin, 2011) While I have been alright with the smaller versions of this ride, I do not like the 2 larger models I have ridden.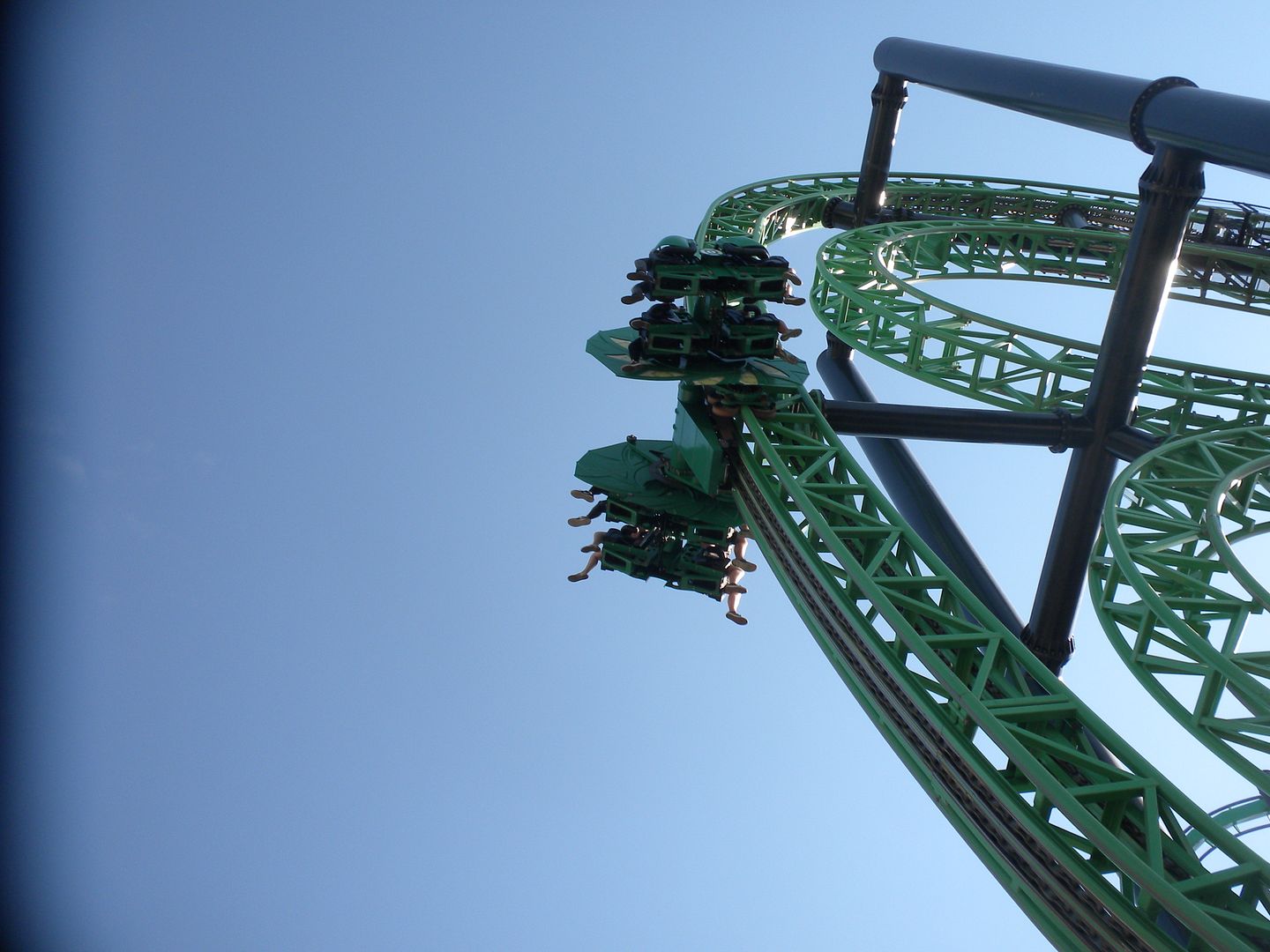 Because it throws you around so much, it can be very painful.  I will have a difficult time deciding to ride this again.  The single rider line really helped us out – 1 ride.
BATMAN The Ride: (Bolliger & Mabillard, Inverted, 1994) was the only large coaster we chose not to ride due to time constraints, the fact we had all ridden it, and we ride the same design at multiple parks frequently.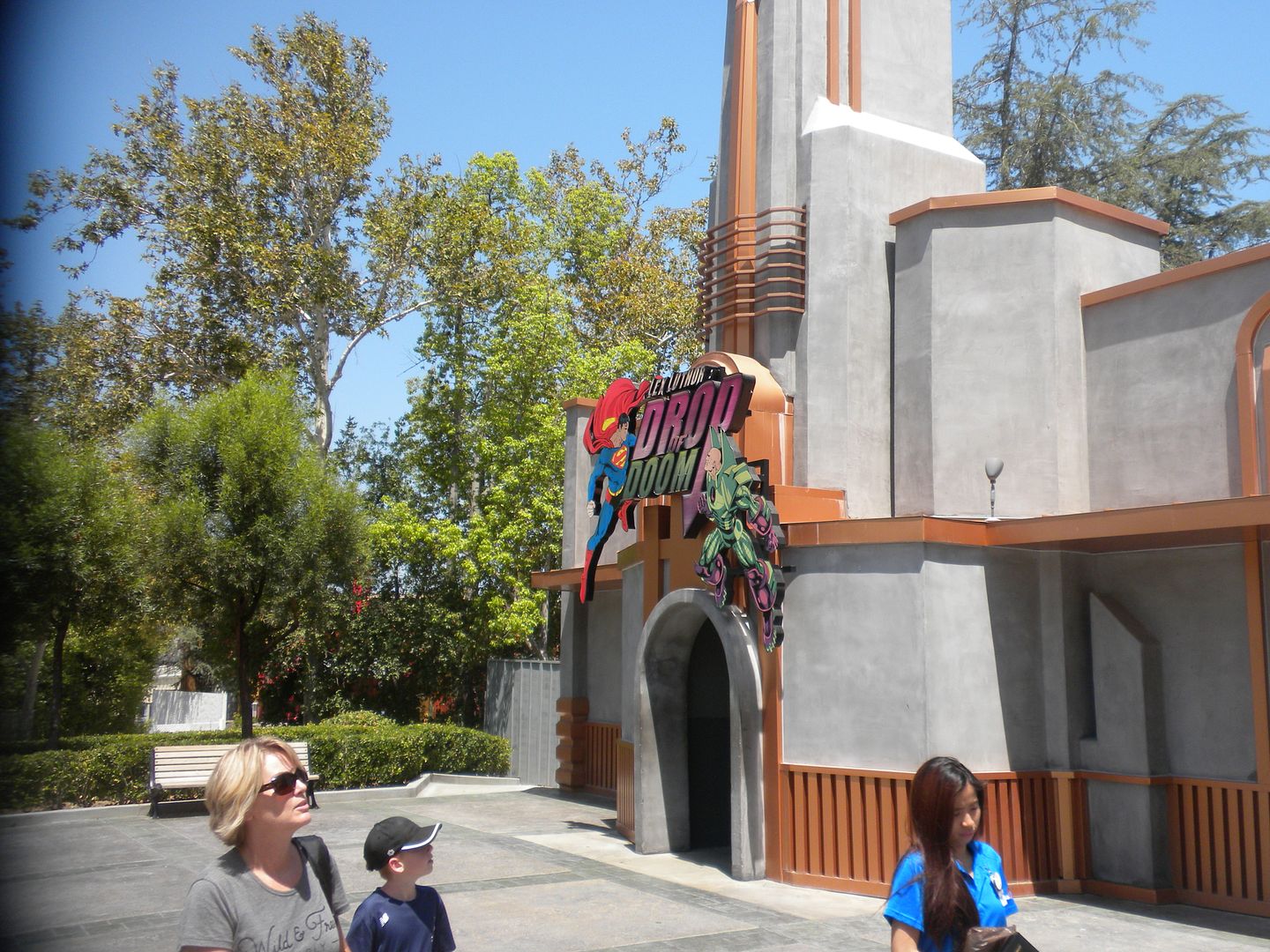 LEX LUTHOR: Drop of Doom:


Built on the Superman tower, this is one of the best drop rides I've done – 1 ride.
We did not ride THE FLASH Speed Force, a Music Express; or WONDER WOMAN Lasso of Truth, a Round-Up.
Screampunk District


Formerly Colossus County Fair, this section has been redone with a take-off of Steam Punk, a theme I am not very familiar with.  It looks really nice, but it is unclear what section some of the rides away from Twisted Colossus are in.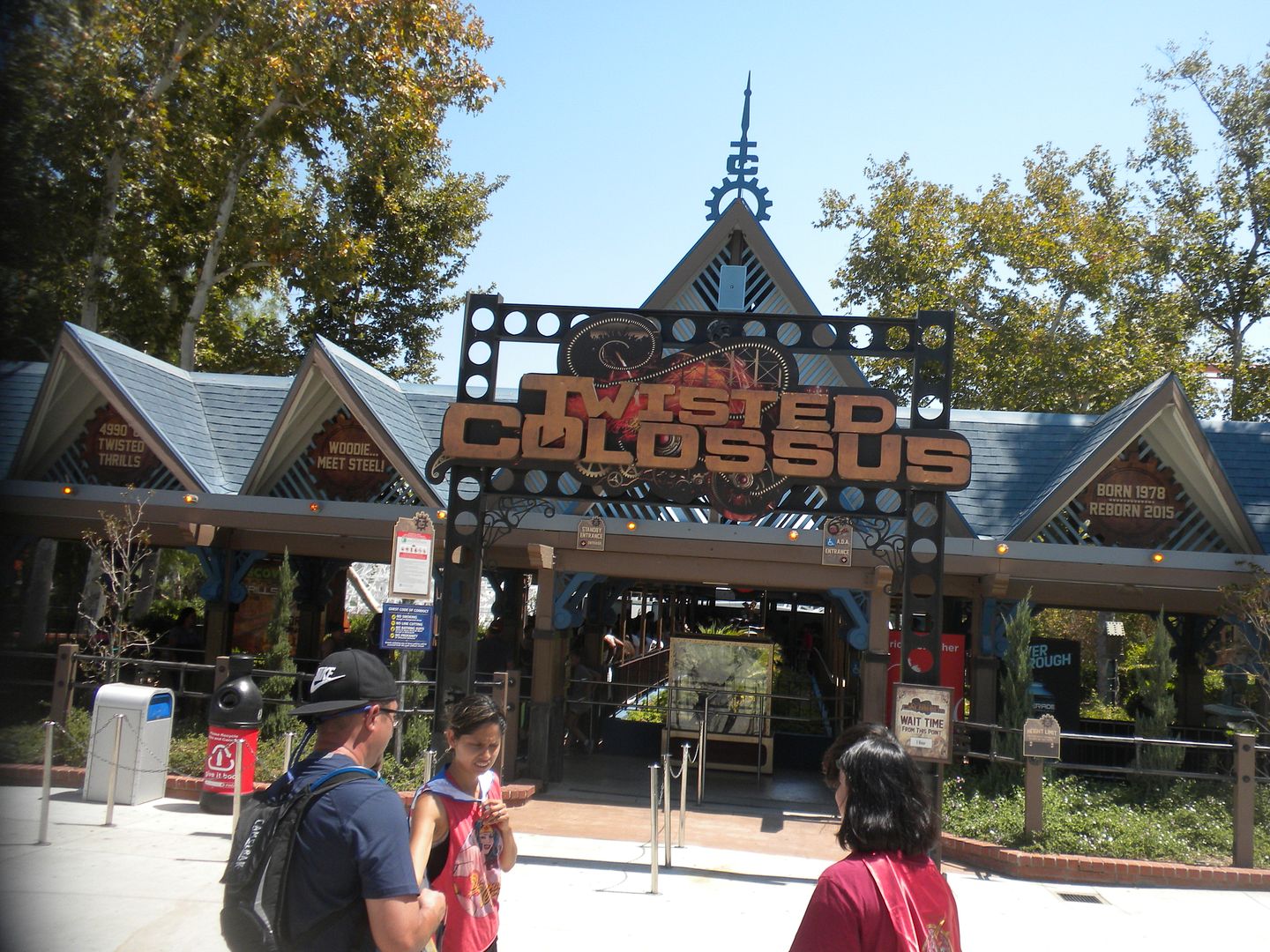 Twisted Colossus: (Rocky Mountain Construction, Steel Hybrid, 2015)


Billed as "the world's longest, most innovative hybrid coaster"


this redo of Colossus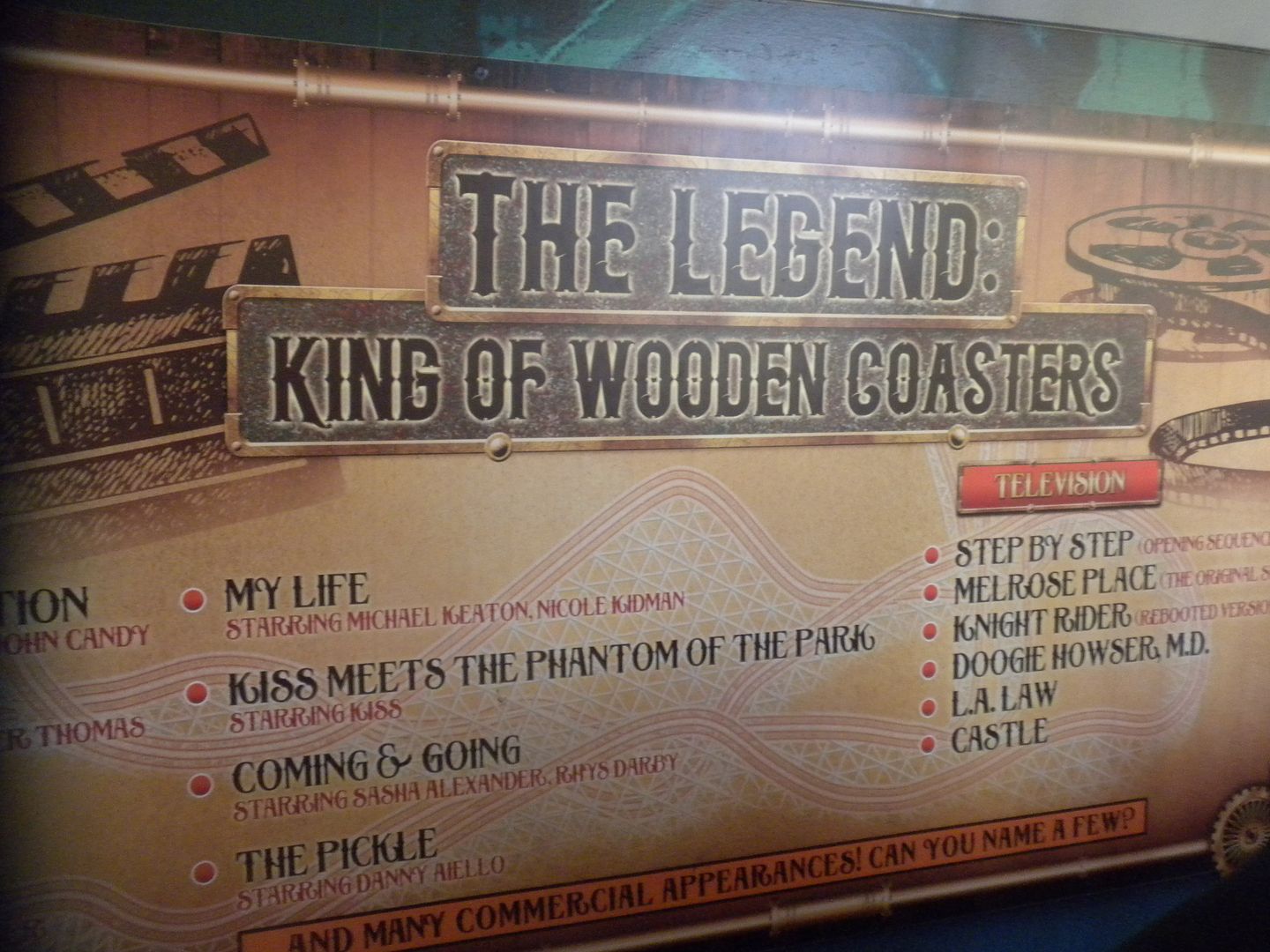 (International Amusement Devise, Wood Racer, 1978-2014), is an amazing ride. 


This is the best RMC steel coaster I have ridden. 


The racing feature is neat as you ascend the lifthill twice.  The elements are so well paced on both sides of the ride.  I do wish there was a bar to hold onto. 


This was the standout ride of our trip and I was able to make it my 950th coaster, which I was very pleased to have been able to work out.  They were only running 2 trains each time we rode, so the line was quite long – 2 rides.


Scream: (Bolliger & Mabillard, Floorless, 2003) This is a mirror reverse of Bizzaro at SFGAd, so it is obviously a very good ride.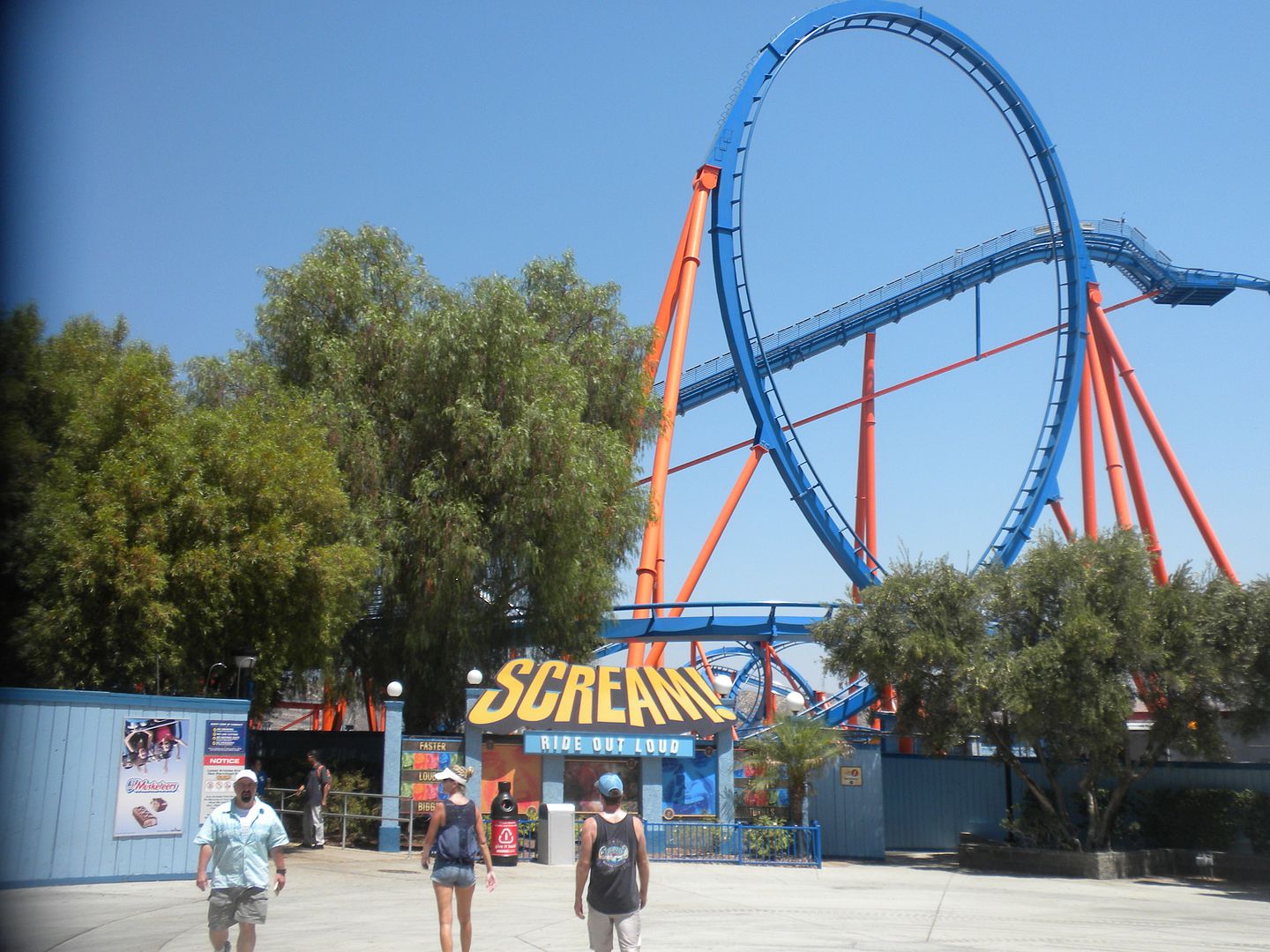 The only reason I would rank Bizzaro ahead of it is that the parking lot on which Scream! is built makes for a much less interesting landscape.   This ride exemplifies why floorless coasters are so much fun – 1 ride.
Goliath Plaza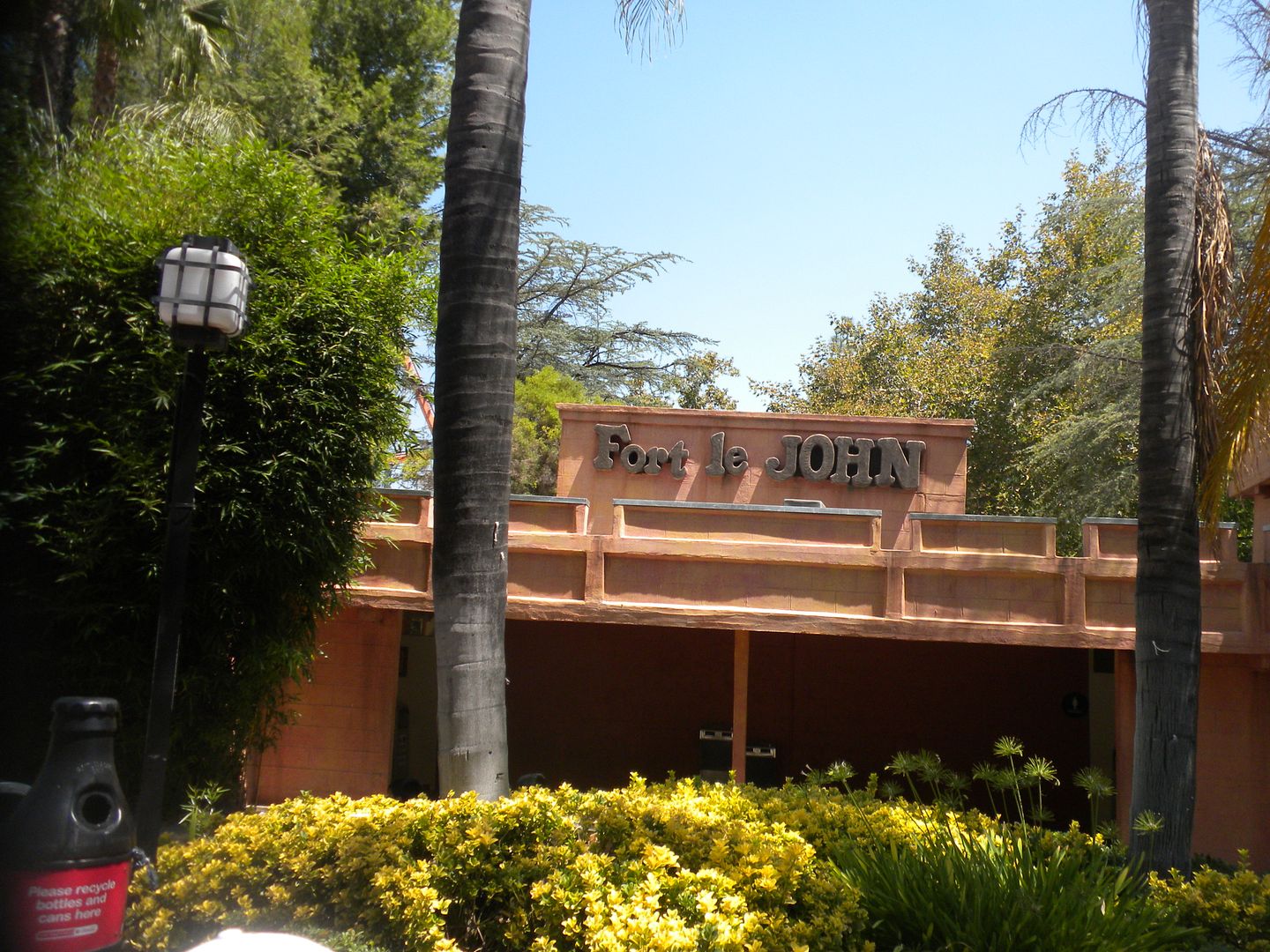 This section was once part of the County Fair section but now has a mix of themes with the adventure themed Goliath and two pirate theme flat rides.


Goliath: (Giovanola, Hyper Coaster, 2000) Like its sister Titan at SFOT, this is a solid ride with a very intense helix.  While it has some airtime, it is not as good as most B&M hypers like SFOG's Goliath.  Operations were slow – an 80 minute wait – 1 ride.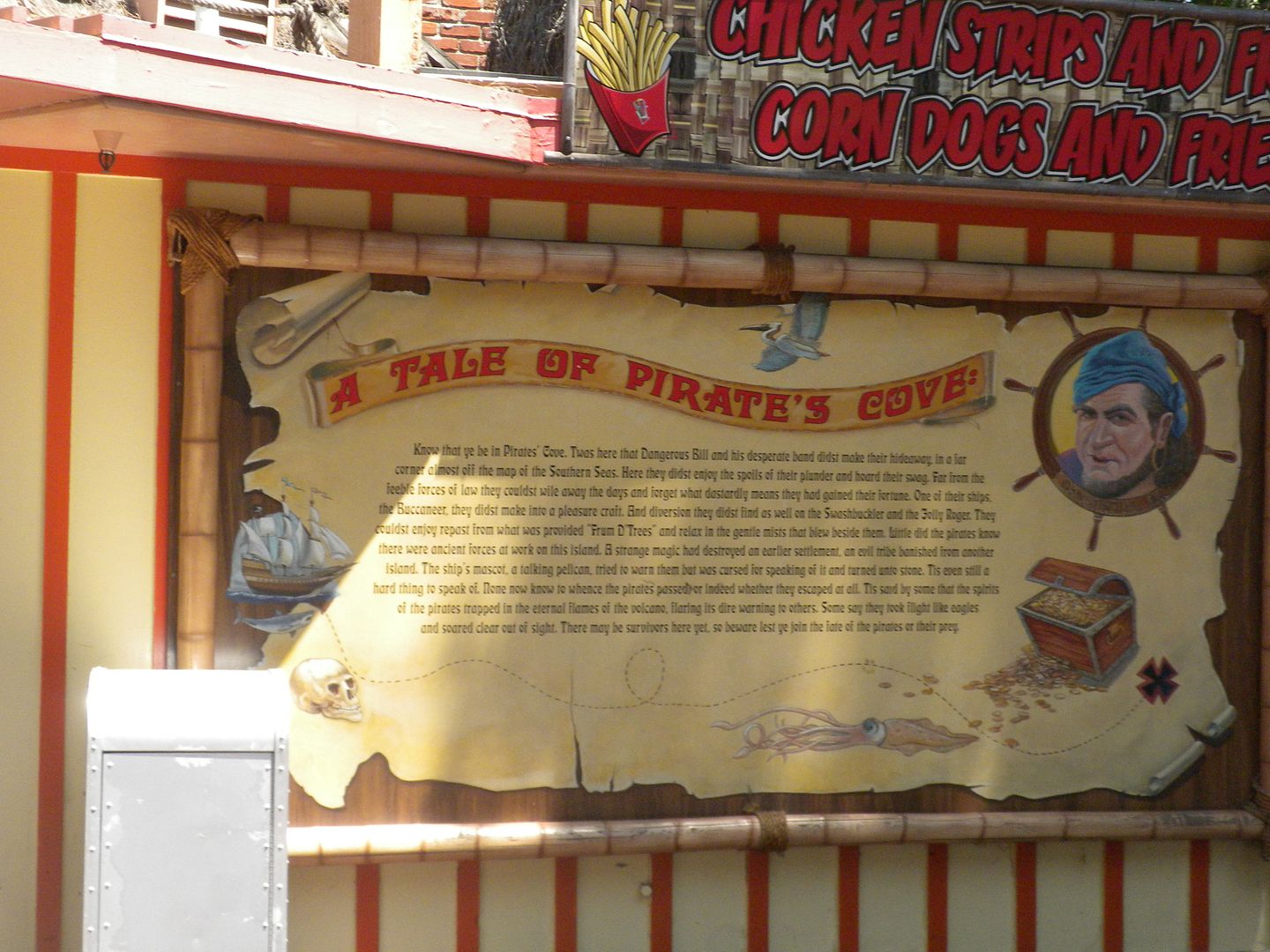 We did not ride Buccaneer, a swinging pirate ship; or Swashbuckler, a YoYo swing.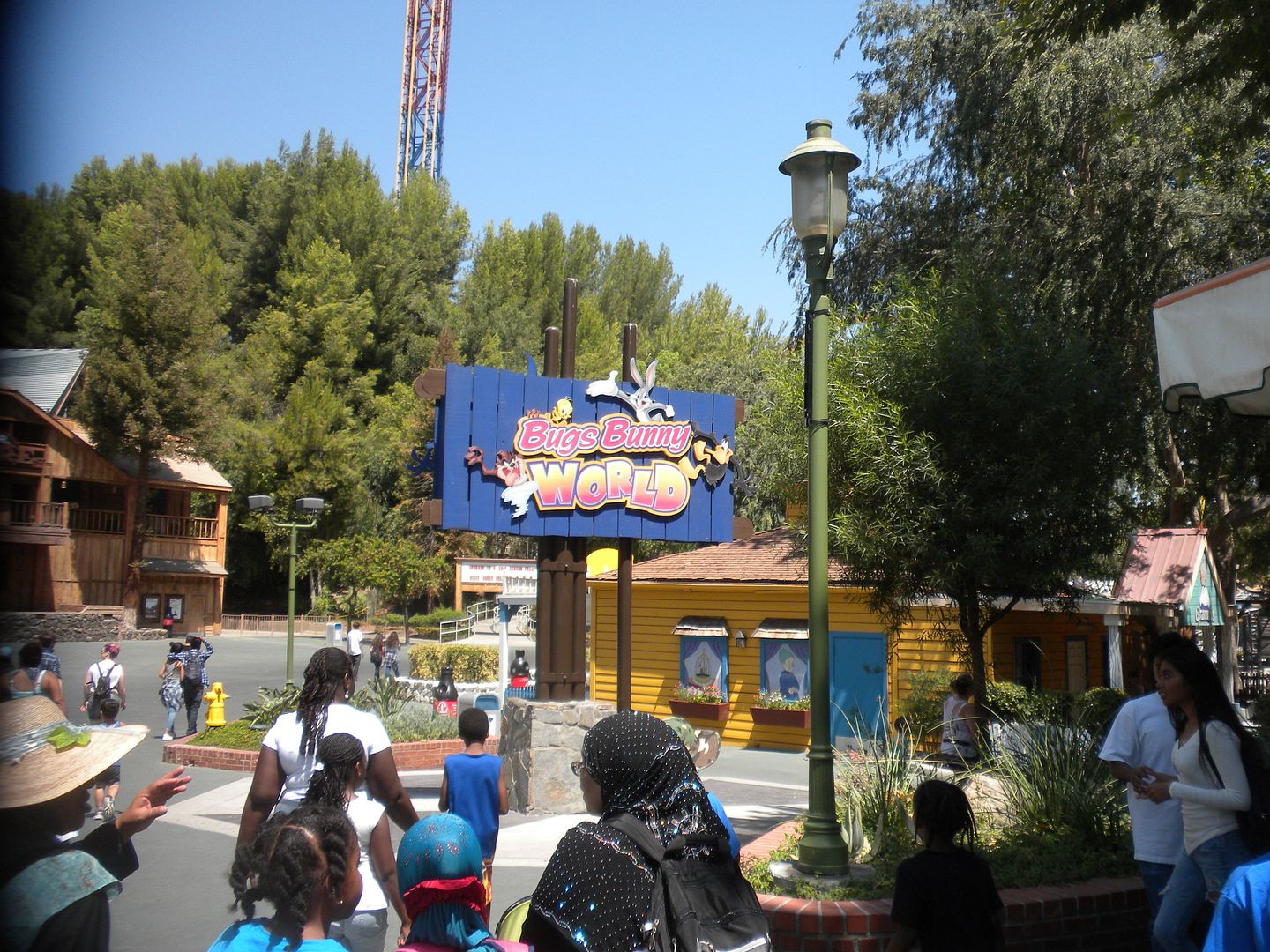 Bugs Bunny World


This section has lost its High Sierra Territory theming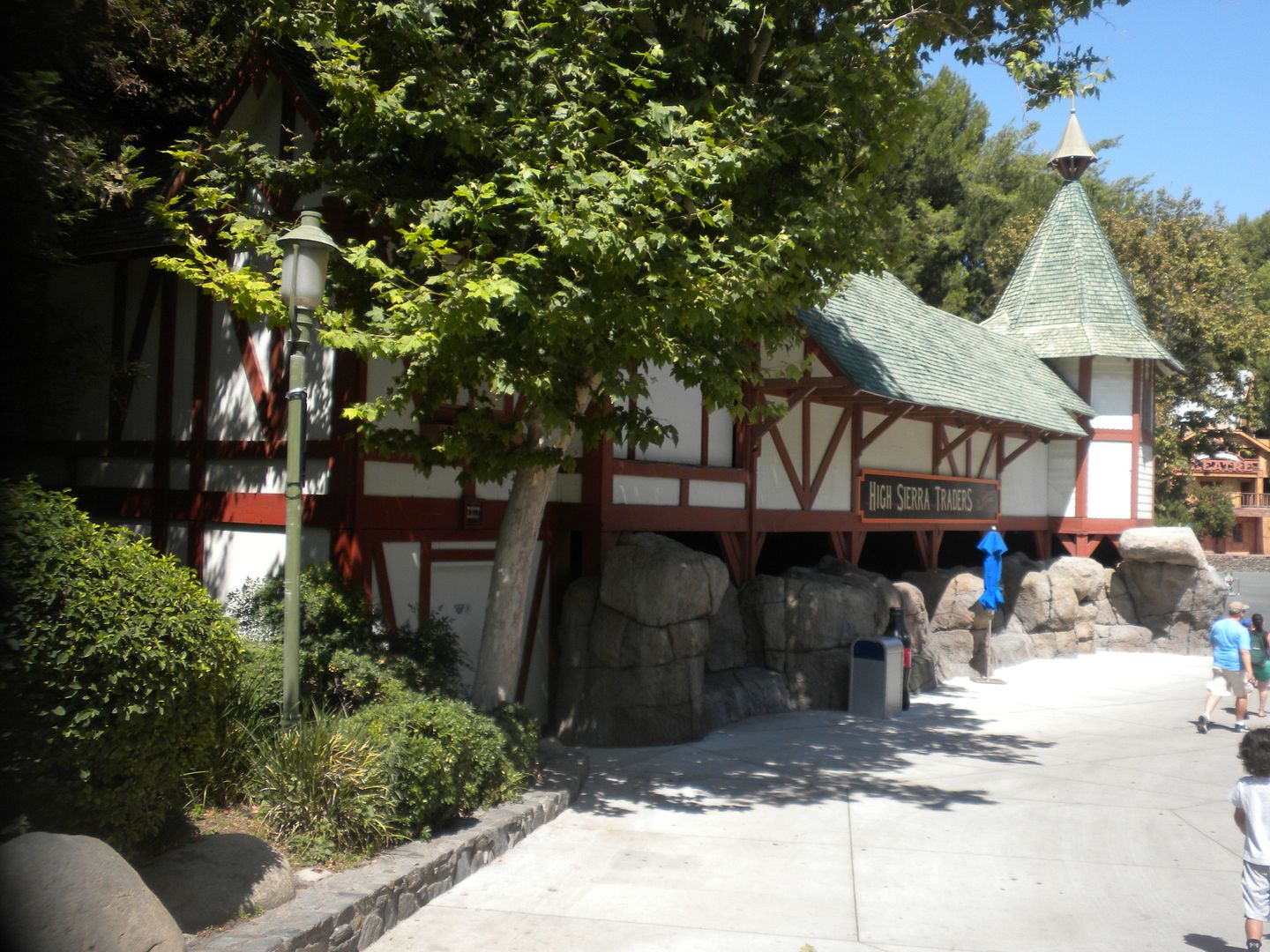 as well as Log Jammer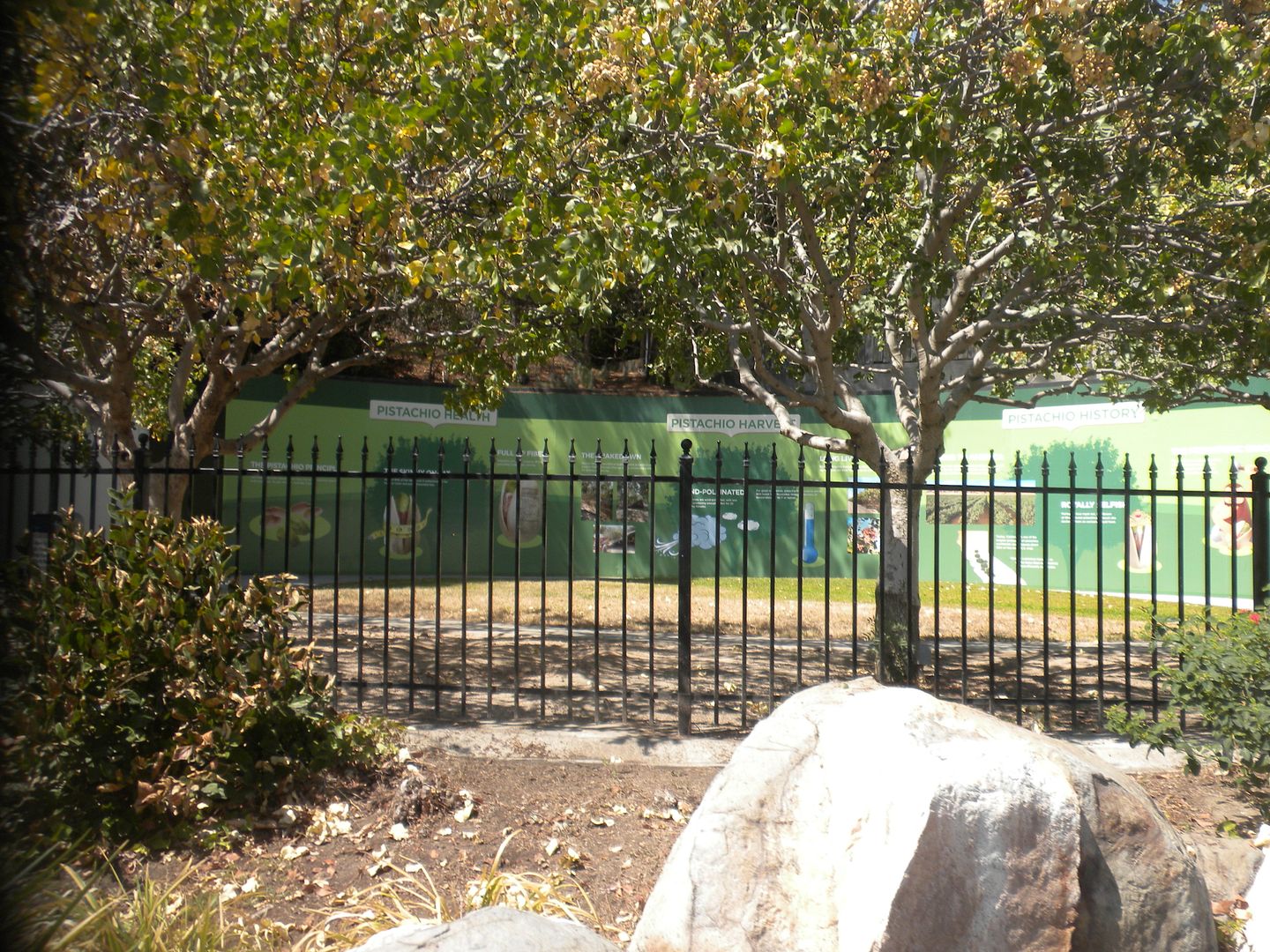 and Sierra Twist, a Bayern Curve, but the Bugs Bunny theming is well done.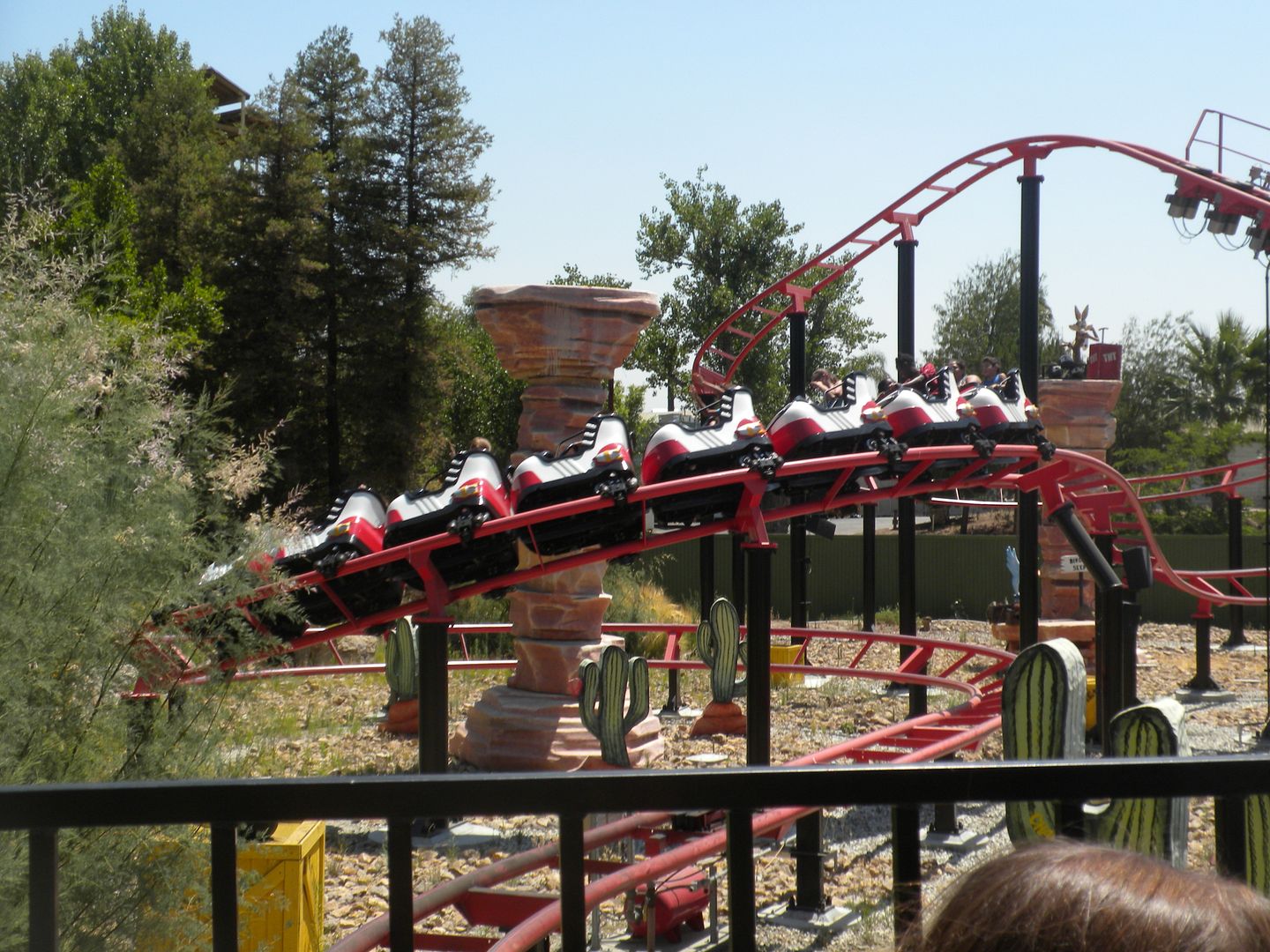 Road Runner Express: (Vekoma, Junior, 2000/2011)


Relocated from Six Flags New Orleans as Road Runner's Express.  This was fun and a new credit for all of us – 1 ride.
Vanessa and David rode Canyon Blaster (E&F Miler Industries, Family, 1999) as she needed the credit. 


We were not allowed to ride Speedy Gonzales Hot Rod Racers (Zamperla, Family, 2014) without a child,


although the website, map, nor sign state this as a requirement.  This section has 9 well themed children's rides.
Whistlestop Park
This small section is the other children's section.
Adults are not allowed to ride Magic Flyer (Bradley & Kaye, Little Dipper Kiddie, 1947/1971) as riders must be under 54", which we knew.  This section has one other children's ride.
Our first day was more crowded than my previous visits to this park and I was a little surprised as it was a weekday. Our plan for the day worked well until we got to Twisted Colossus.  Starting at Full Throttle, then to X2 and a single rider ride (without VR) on Revolution, this took under 45 minutes, so things were going well.  I needed to hit a kiddie coaster on our way to Twisted Colossus in order to make it a milestone, so we waited for Speedy Gonzales only to find out we would not be allowed to ride and then waited for Road Runner.  By the time we got to Twisted Colossus a little before noon, it was down. Scream! was also down, so we waited 30 minutes for Lex Luthor.  By the time we got back to Twisted Colossus it was about a 70 minute wait.  After this we waited about 45 minutes for lunch at the Food Court near Goliath, then 80 minutes for Goliath. By this time it was 4:30, so in 4.5 hours we had ridden only 3 rides and had lunch.  Hitting the single rider lines of Green Lantern and Riddler's Revenge along with a short line on Gold Rusher, helped us greatly in the next hour, before standing in a 75 minute line for Tatsu, a 30 minute line for Ninja and a 55 minute line for Superman.  I was feeling pretty bad about how our day had gone, but the bonus Superman rides and our ERT session left me feeling better about the day.  Due to our lunch issues we skipped dinner altogether, which was a shame as David and I both have the meal plan.  The next morning 3 of us started with Revolution VR while Richard went for a reride on X2.  We were also able to get a single rider ride in before he was off X2.  At Twisted Colossus the wait was only 30 minutes before we went off in different directions, with me getting my Jet Stream, Scream! and Carousel rides in before our 1:00 departure.  The moral to the story to me is if you don't have 2 days for SFMM, don't bother to go.  I look forward to return visits, but I will budget adequate time.
As for the park, I enjoyed my visit. The sections with redone theming such as DC Universe and ScreamPunk District look really nice as do a few of the older sections such as Baja Ridge, Rapids Camp Crossing and Samaria Summit.  The rest of the sections look tired and in some cases quite devoid of theming.  With this blank canvas in some areas, it will be interesting to see what they come up with as they continue to retheme areas.  We left just after 1:00 headed for a hotel in Fillmore, UT before continuing on to the ACE Preservation Conference at Lagoon.
Up Next: ACE Preservation Conference at Lagoon