Southern California, Utah & Nevada Coaster Trip – Part 2:  Universal Studios Hollywood & Castle Park


Universal Studios Hollywood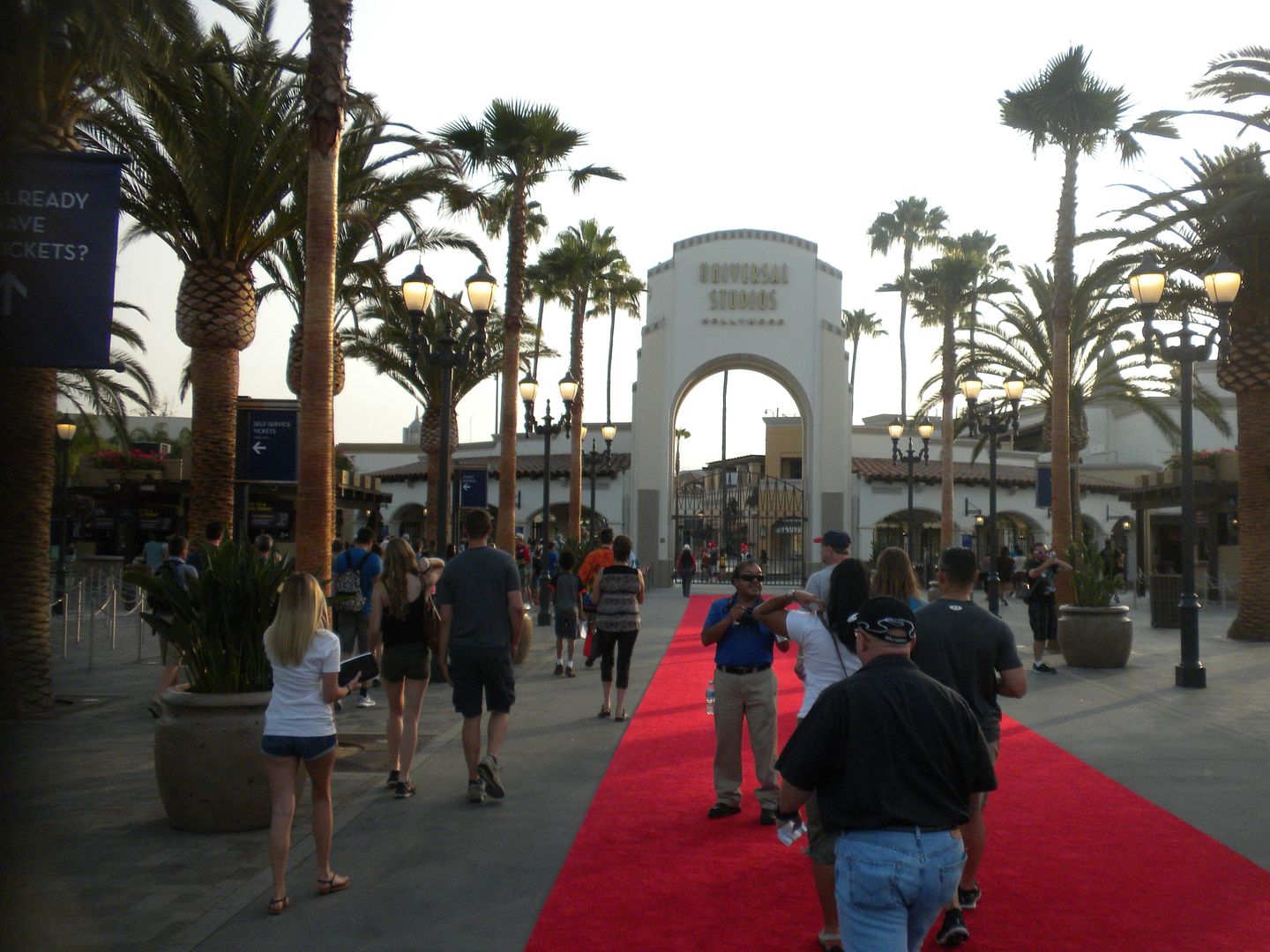 On Saturday, July 30 we went to Universal Studios Hollywood in Universal City, CA. 


Operating since 1964,


this is an actual working studio around which an amusement park has been developed,


making this park unique among the many movie themed parks worldwide, most of which were built just with a movies theme. 


David had not been to this park,


and it was an opportunity for all of us to see the newly opened Harry Potter themed section and compare it to its counterpart in Florida. 


We arrived around 7:00 for early opening.

The Wizarding World of Harry Potter


This section is excellently themed with lots of interesting windows and shops to explore. We had a delicious breakfast at The Three Broomsticks including the signature drink from the books, Butterbeer.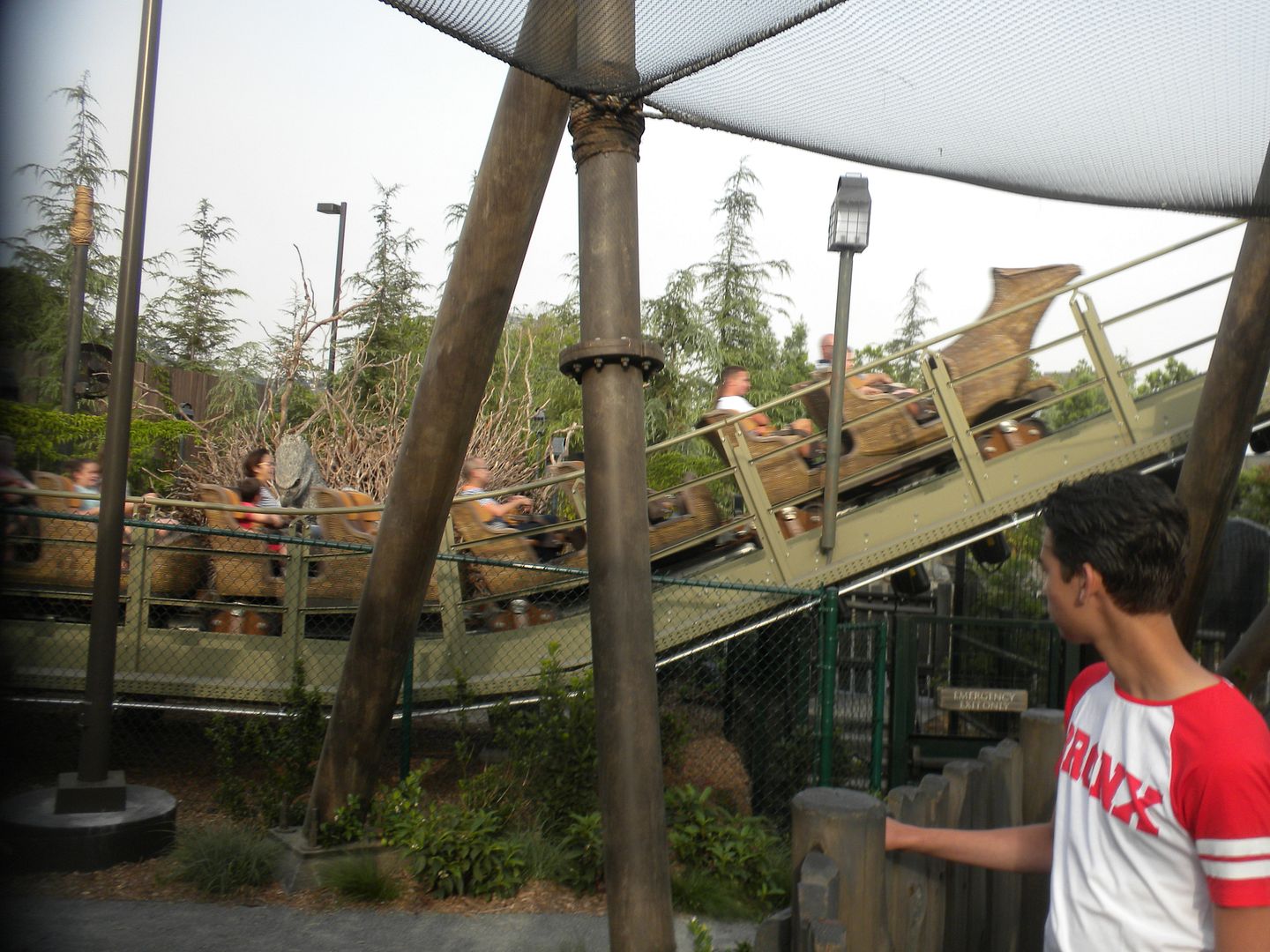 Flight of the Hippogriff (Mack, Custom Youngstar Family, 2016)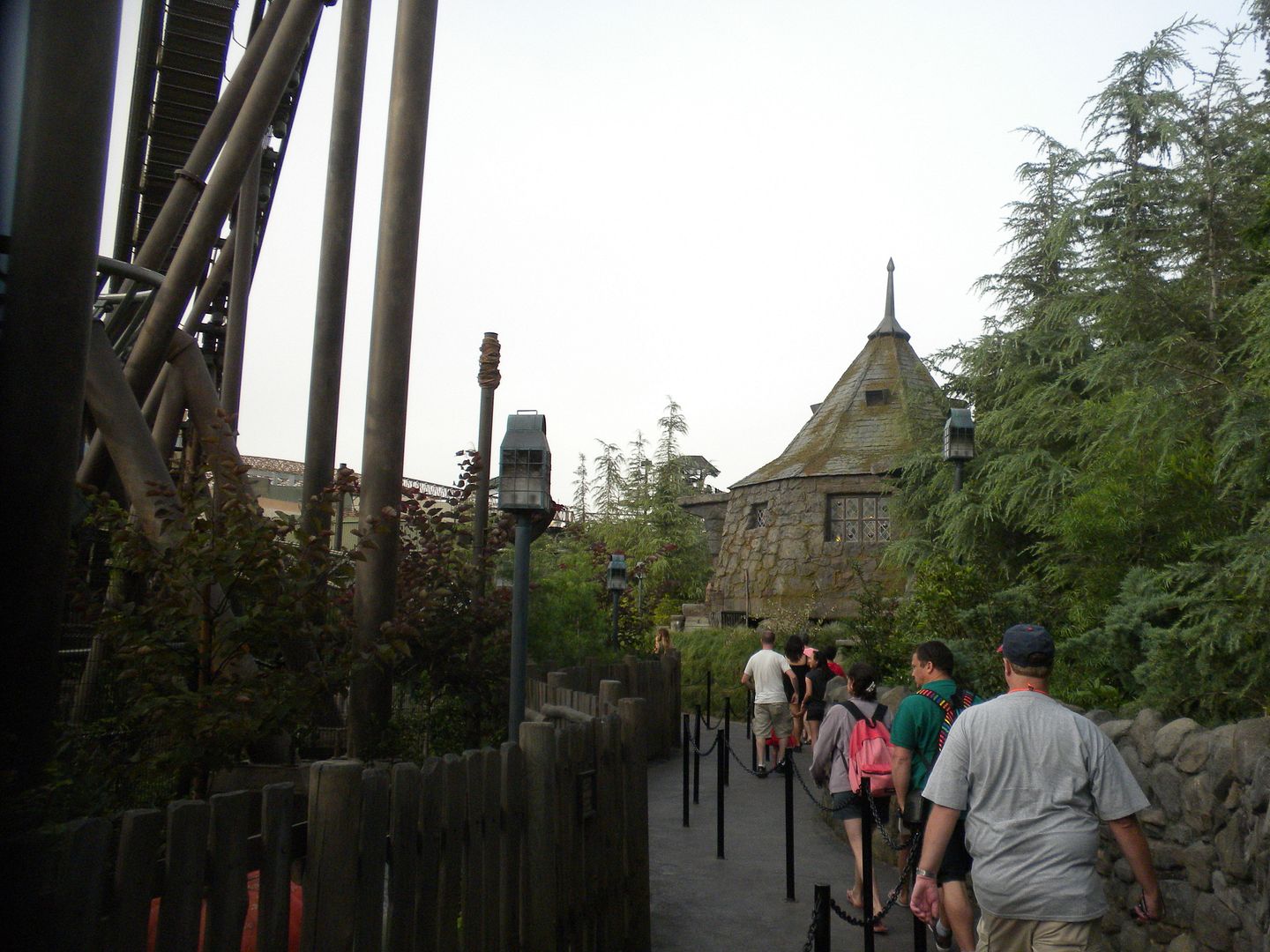 This was similarly themed as the ride in Florida,


but with a little bigger coaster – 1 ride.


Harry Potter & the Forbidden Journey:


This is excellent and much like the version in Florida, only with 3-D– 2 rides.

Lower Lot


Revenge of the Mummy the Ride (Premier Rides, Enclosed LIM, 2004)   This version is shorter than the one in Florida, but is very well done.  It is a very fun ride and the combination of theming, darkness, launch and forward/backward travel work very well together, although it seems a little short –2 rides.


Jurassic Park — The Ride: Fun and much like the one at IOA – 1 ride.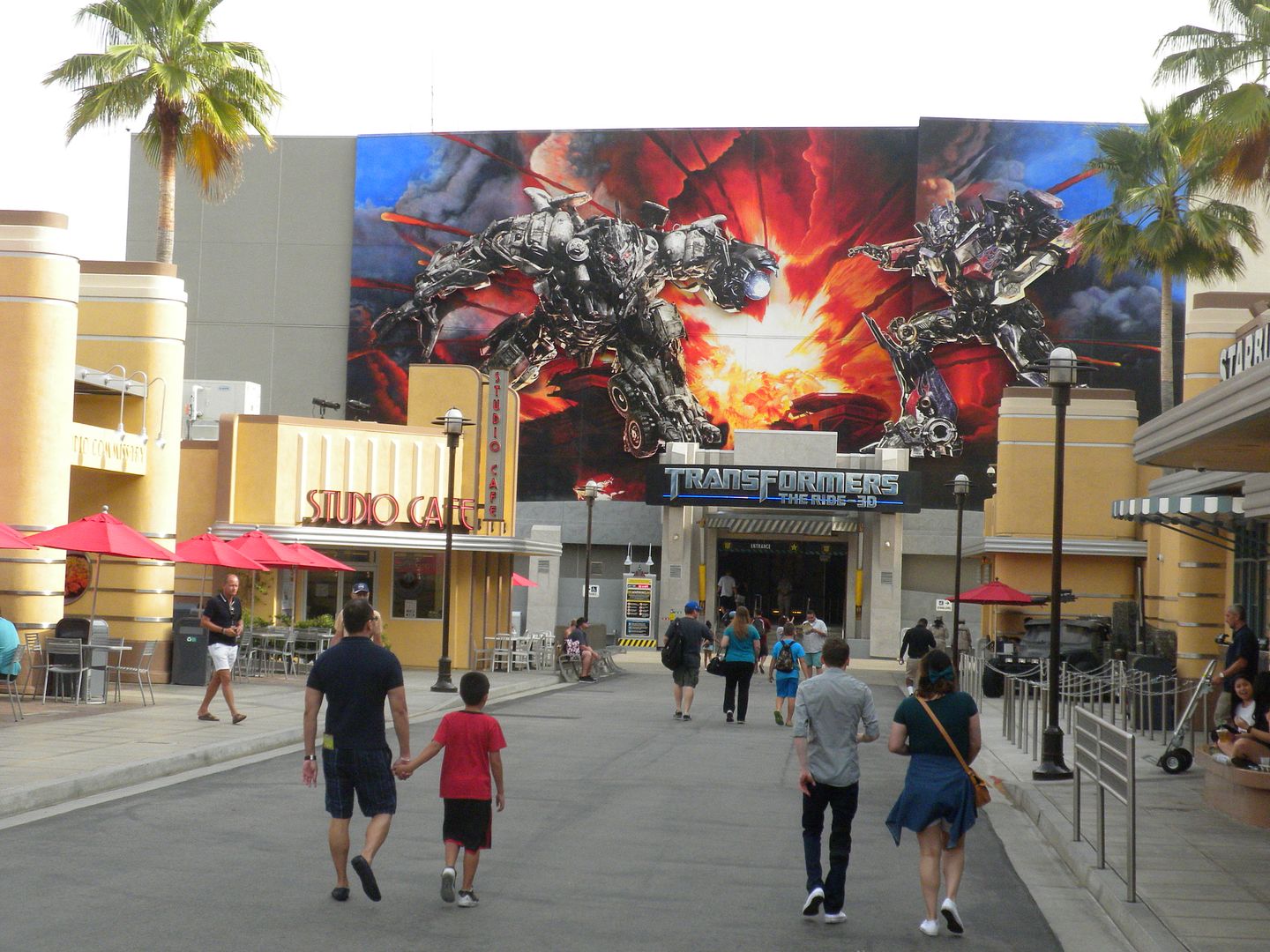 Transformers: The Ride-3D: This is good and much like the Florida version – 1 ride.
Upper Lot


The Walking Dead Attraction: This was good, although not as elaborate or with as many scare-actors as Halloween versions – 1 walkthrough.


Despicable Me Minion Mayhem: This is a fun simulator 3-D ride –1 ride.


Studio Tour:


This is very interesting


and helps set this park apart. 


Besides seeing street backdrops,


the outside of sound stages,


the Bates Motel,


and other sets,


they have several


interactive scenes set up


including Jaws, Earthquake, King Kong, the new Fast & Furious – Supercharged


and more – 1 ride.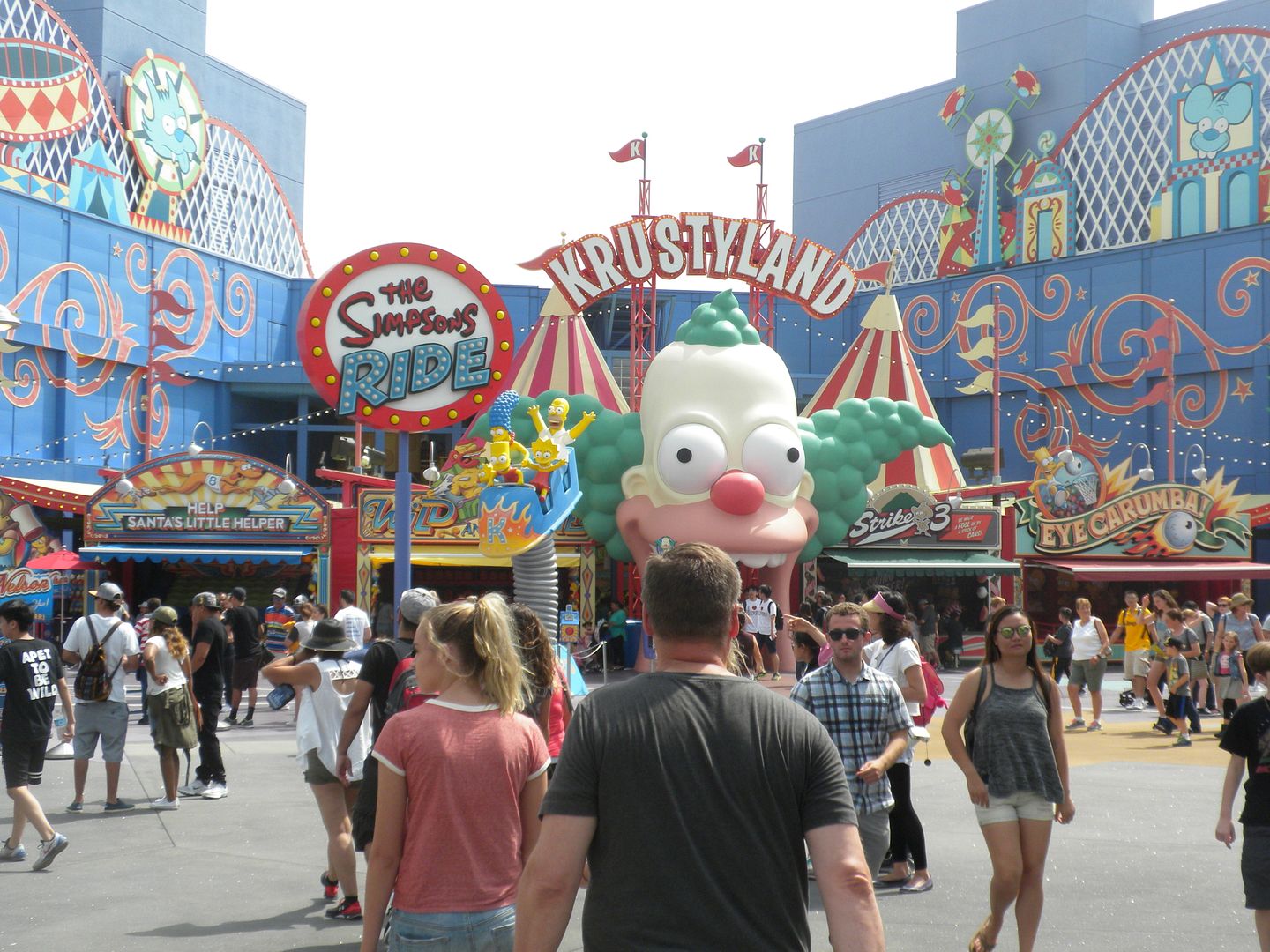 The Simpsons Ride: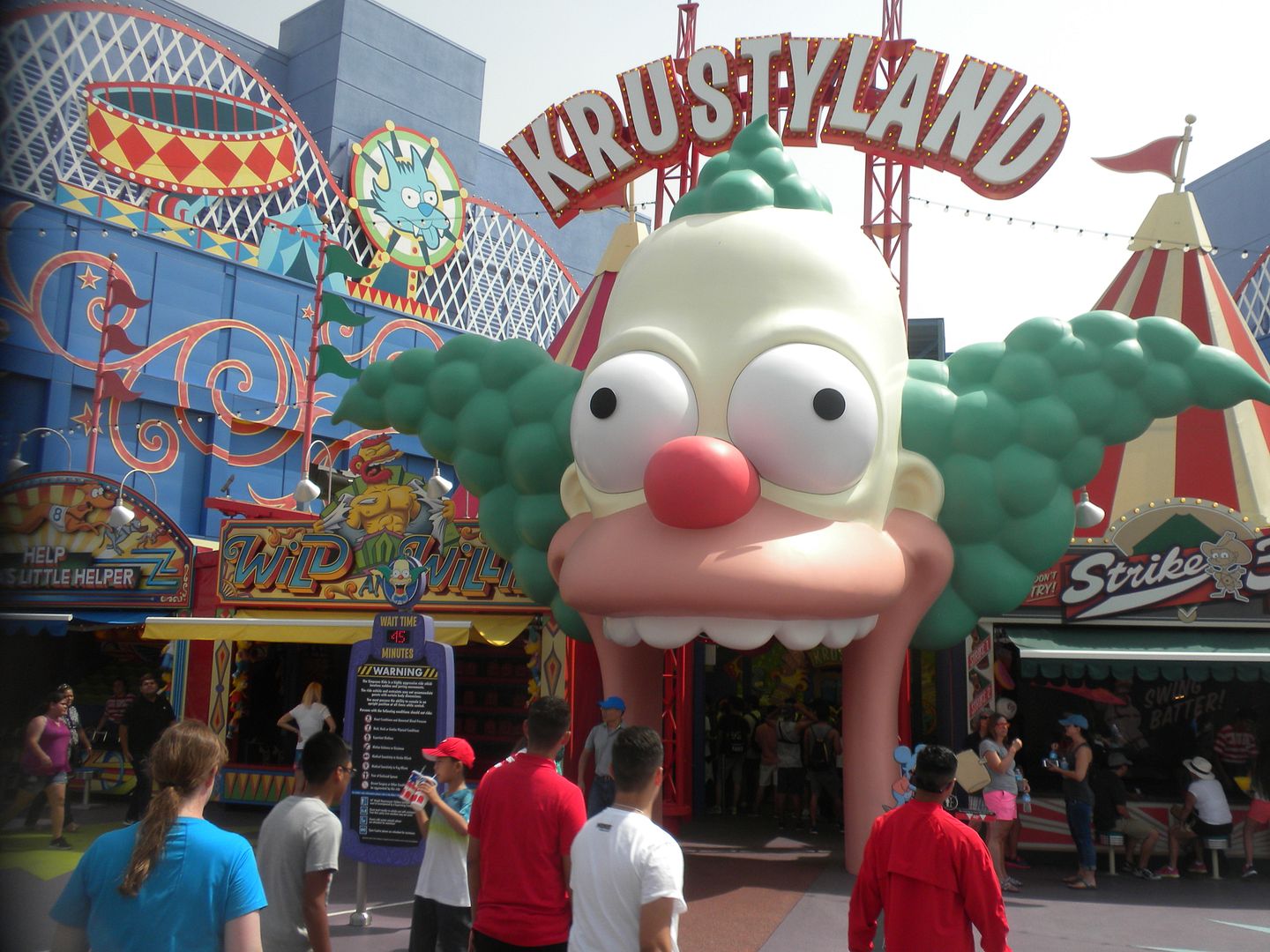 Like the Florida version,


this is a fun simulator ride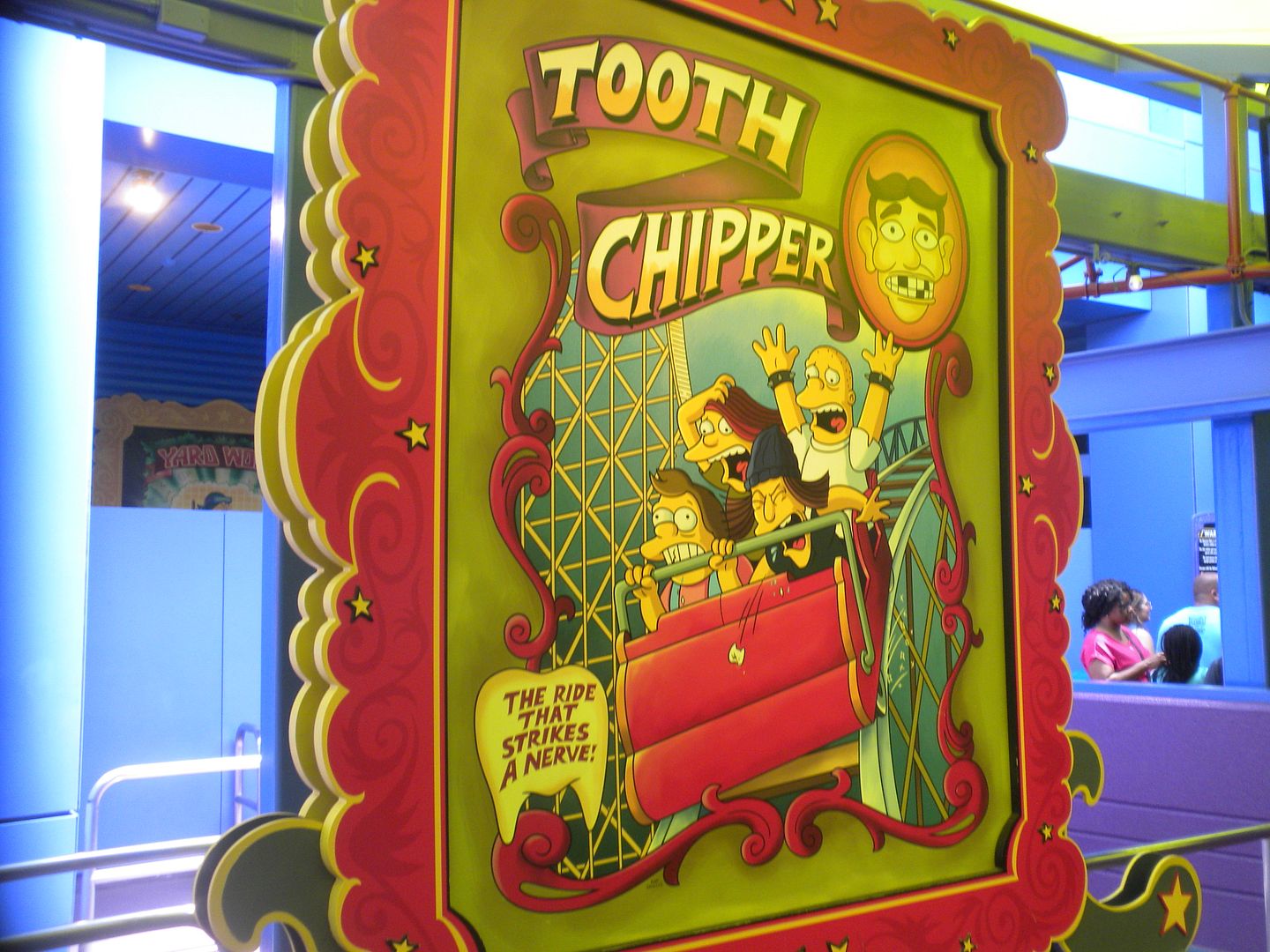 based on an amusement park – 1 ride.


We did not have time for Shrek 4-D; the WaterWorld stunt show; the Special Effects Show; or Universal's Animal Actors. There is a children's area, Super Silly Fun Land.

Several attractions had been removed since my previous visit including Back To The Future simulator ride, replaced by The Simpsons; Van Helsing: Fortress Dracula, replaced by The Walking Dead; and Backdraft.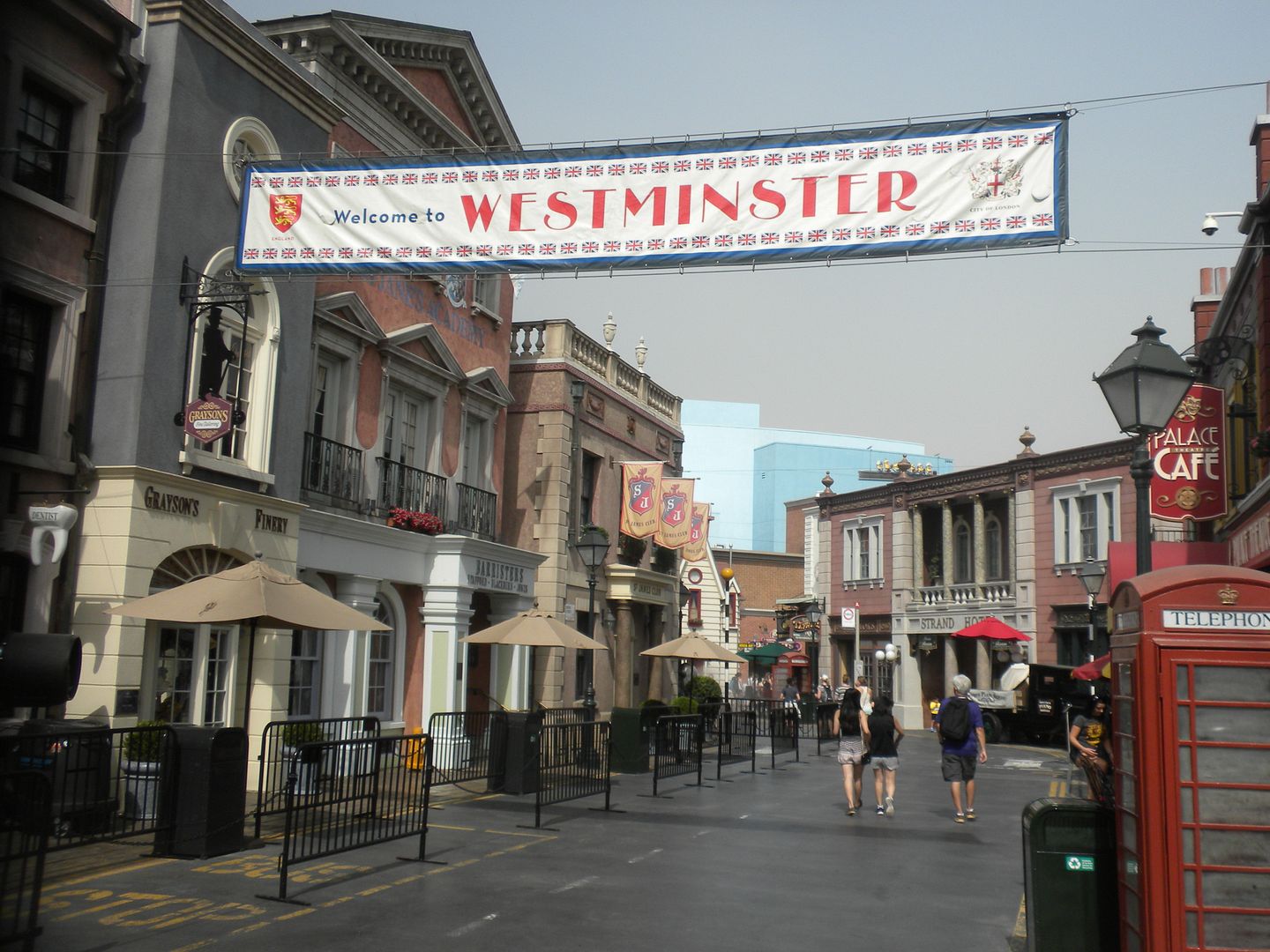 The park is very nice


and well themed,


though somewhat small.  A unique feature is the 100 or so foot elevation difference between the Upper and Lower Lots, necessitating a series of escalators. 


We left about 4:00 with Vanessa and Richard headed to an Angels vs. Red Sox Baseball Game and David and I headed to Castle Park.

Castle Amusement Park


When planning the trip I suggested a stop at Castle Park since they had added a mouse coaster since my last visit, but shortly before the trip I learned that this coaster has been SBNO for some time.  Meanwhile Vanessa, who is a big Boston Red Sox fan, found out that the Red Sox would be playing the Anaheim Angels that night, so she and Richard opted to go to the game instead.  David and I went to Castle Park in Riverside, CA.  Operating since 1976, this is a nice small family park amidst the huge Southern California theme parks.  We arrived around 6:30.

Merlin's Revenge:


(Vekoma, Junior Coaster, 2001)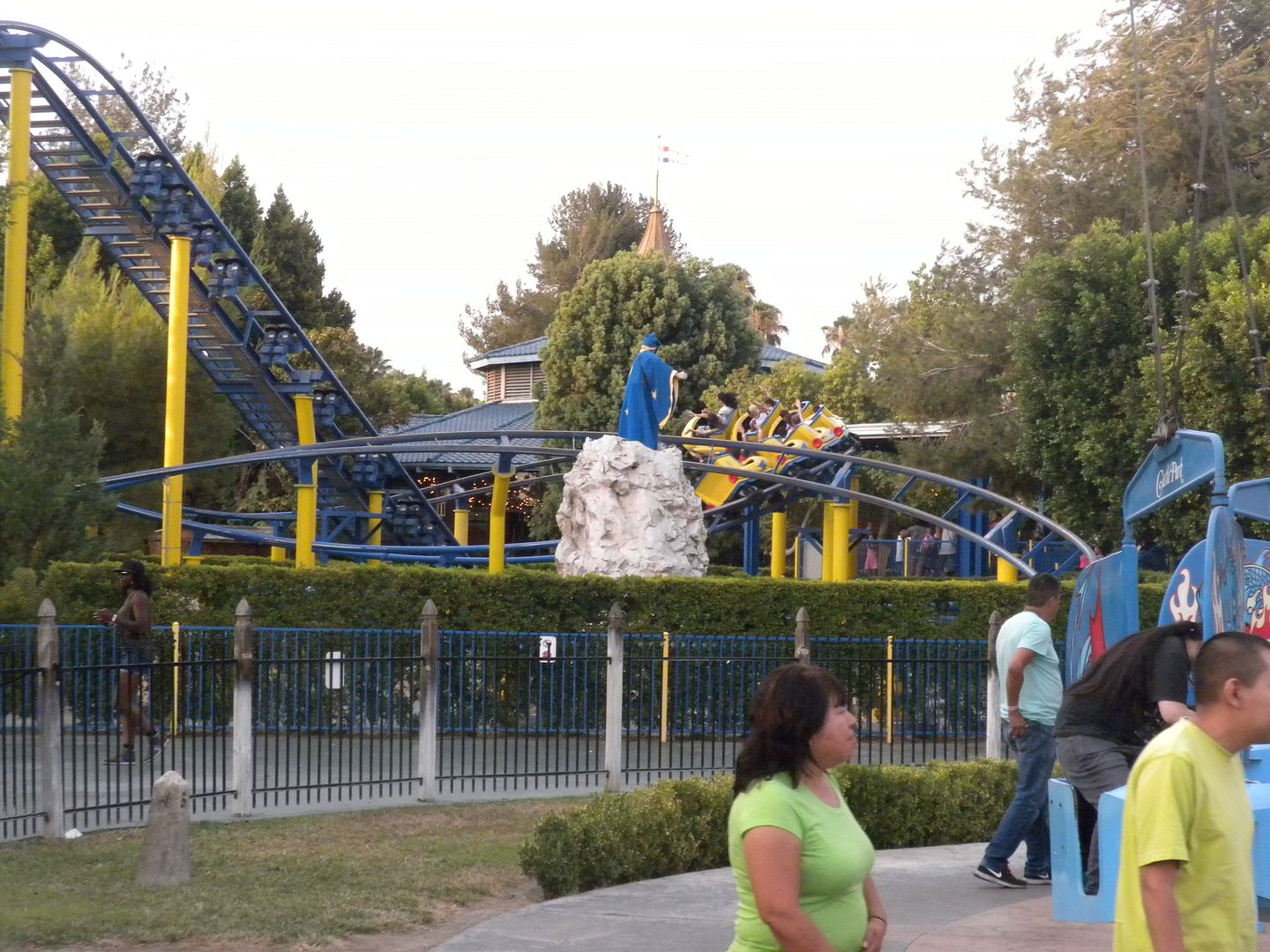 This is a fun family coaster around a statue of Merlin – 1 ride.


Little Dipper: (Carl Miler, Kiddie, unknown year) This was one of the last Carl Miler kiddie coasters built, and it is a rare version with a different wheel assembly using polyurethane coated wheels to reduce noise. 


The ride op told us it was purchased from Coney Island, NY. 


It was a new credit for me and gave a good ride – 1 ride.


Screamin' Demon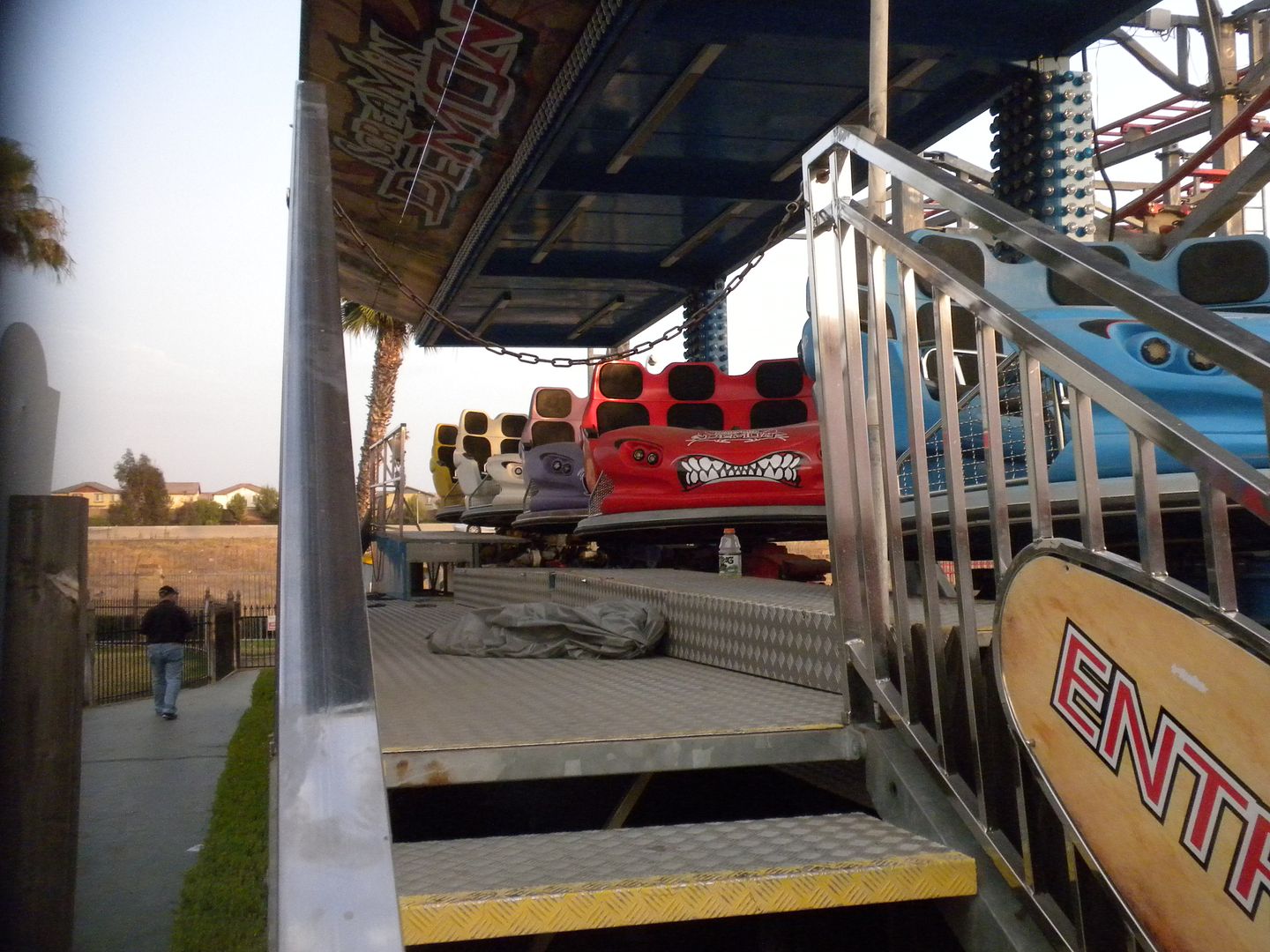 (Fabbri, Wild Mouse, 2008)


was not operating,


awaiting a part we were told by a park employee.


Ghost Blasters:   Interactive Darkride.  Located in the large castle at one end of the park, I was glad to get to ride this as it was closed on my previous visit.  It was good and has a unique circular lift hill – 1 ride.


Merry-Go-Round: (Dentzel; Classic Wood Carousel – 3 Row Park Menagerie: 18 Jumping Horses, 12 Standing Horses, 20 Menagerie Animals (1 Tiger, 1 Lion, 1 Goat, 3 Deer, 4 Rabbits, 4 Cats, 2 Bears, 4 Ostriches, 2 Pigs), 2 chariots, Band Organ: 1.Wurl 146 /2; 1907) Two level platform. Figures include a mixture of 19 original wood and 31 fiberglass reproductions.  History: Unknown, Hershey Park, PA, 1907 to ?; Knott's Berry Farm, Buena Park, CA, 1950s to 1984; Castle Park, Riverside, CA, 1985 to present.  It is in very good condition and gave a smooth ride – 1 ride.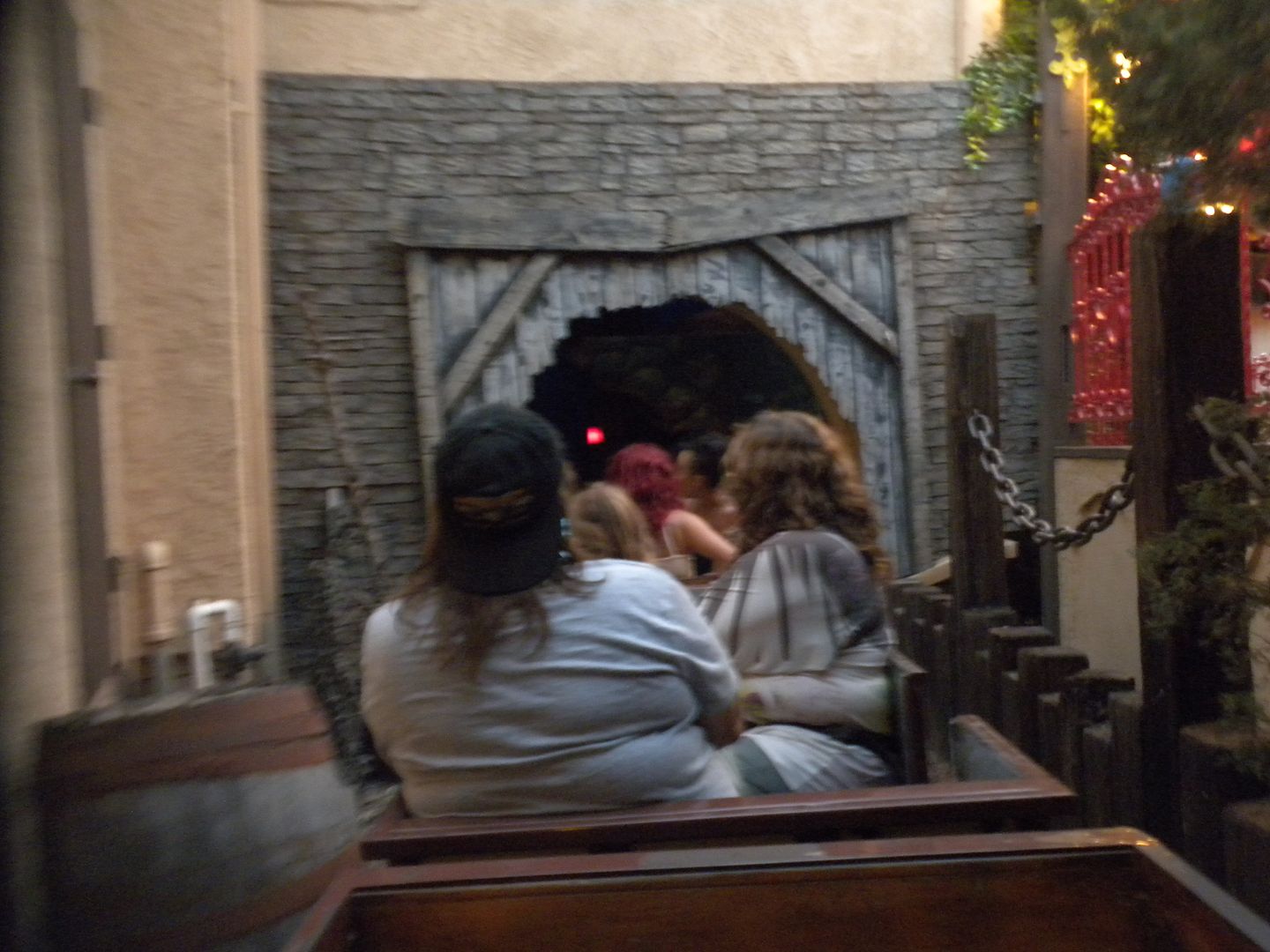 Castle Park Railroad: This mini locomotive gives a tour around a portion of the park – 1 ride.


The park was quite crowded so we did not have time for the other rides including: Dragons Tower, a drop tower; Log Ride; Sky Rider, a tower plane ride;


Dragon Flyer, flyers; Fireball; Flying Saucer, a Gravitron; Kings Crown, swings; Scrambler; Sea Dragon, a pirate ship; Spider; Tilt-a-Whirl; Antique Car Ride; Bumper Cars; and Riverside Express, the park's larger train that encircles the park and was not operating this day.  They also have 7 children's rides.

My reasons for suggesting Castle Park included the mouse coaster, the credit I needed on the kiddie coaster, the interactive dark ride and the 2 train rides I missed on my previous visit.  With 3 of the 5 objectives met, it was a success, although I was disappointed in the rides that were not open.  I will return here on a future trip, and I hope to plan enough time to fully enjoy the park.  It is a charming family park with a lot of rides, well worth another visit.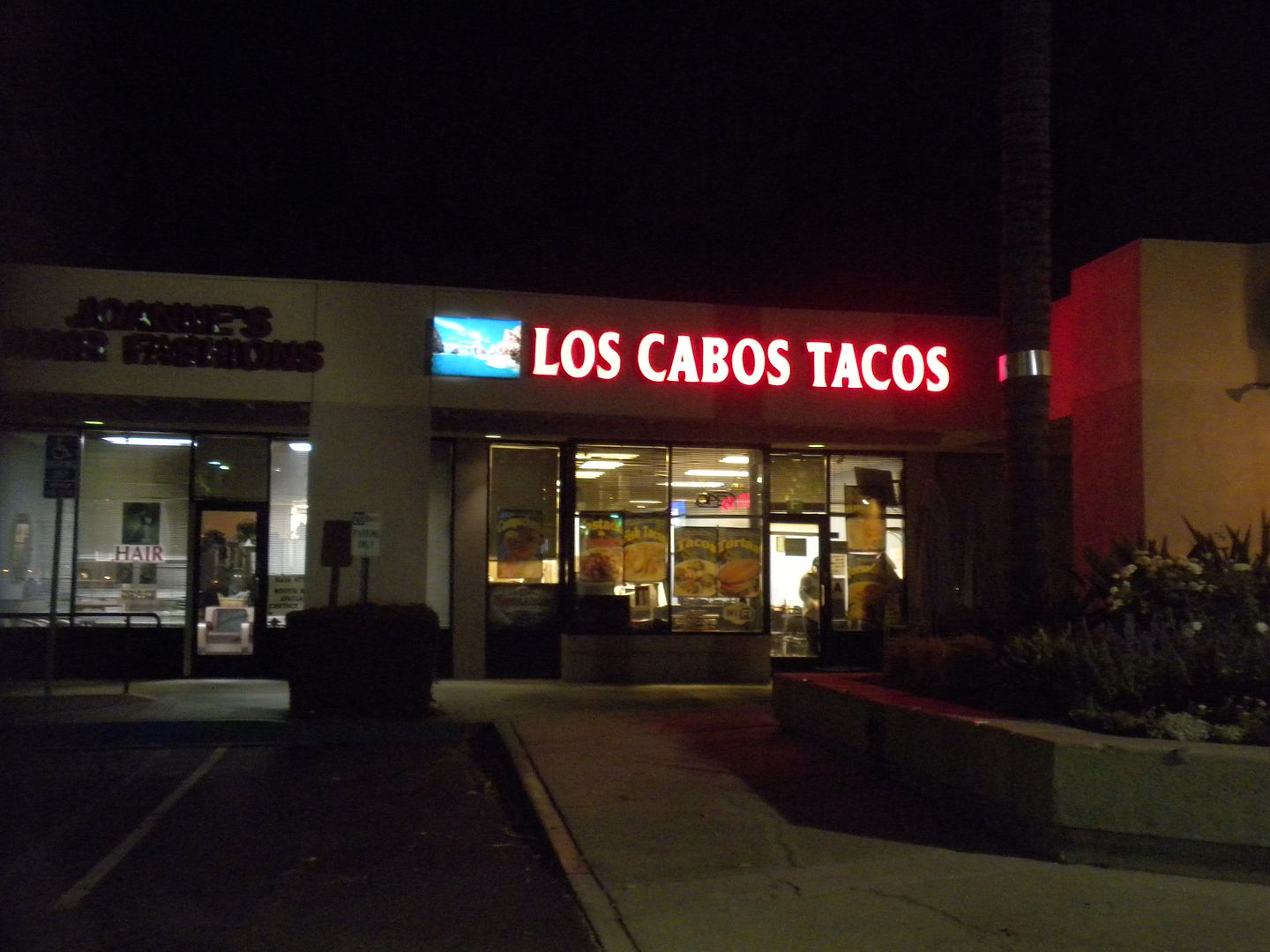 David and I left around 8:30 and had some really good tacos at Los Cabos Tacos nearby.  We arrived at our hotel around 10:30, around the same time Vanessa & Richard returned from the game where unfortunately for them the Angels beat the Red Sox.  It was time to get rest before two 16 hour days at Disneyland Resort starting the next day.
Up Next: Disneyland Resort