Southern California, Utah & Nevada Coaster Trip & ACE Preservation Conference 2016 – Part 1: SeaWorld San Diego & Belmont Park
When it was announced that ACE would hold a Preservation Conference at Lagoon in Salt Lake City, UT, I knew I wanted to make a return visit to this historic, traditional park.  As I discussed this trip with friends, we determined that such a trip could include Southern California and Nevada.  What started as an idea of a weeklong trip gradually morphed into a week and a half long trip (two weeks for some) as more stops were added to our itinerary.  What we finally came up with is that Richard Bostic and David Lipnicky would fly to Las Vegas Wednesday morning, July 27, renting a car and driving to San Diego by Thursday evening July 28, where they would meet up with Vanessa Thomas and me.  From here we would spend a week touring parks in Southern California before driving to the Preservation Conference in Utah, then returning to Las Vegas on Monday, August 8 before flying home Tuesday, August 9.
SeaWorld San Diego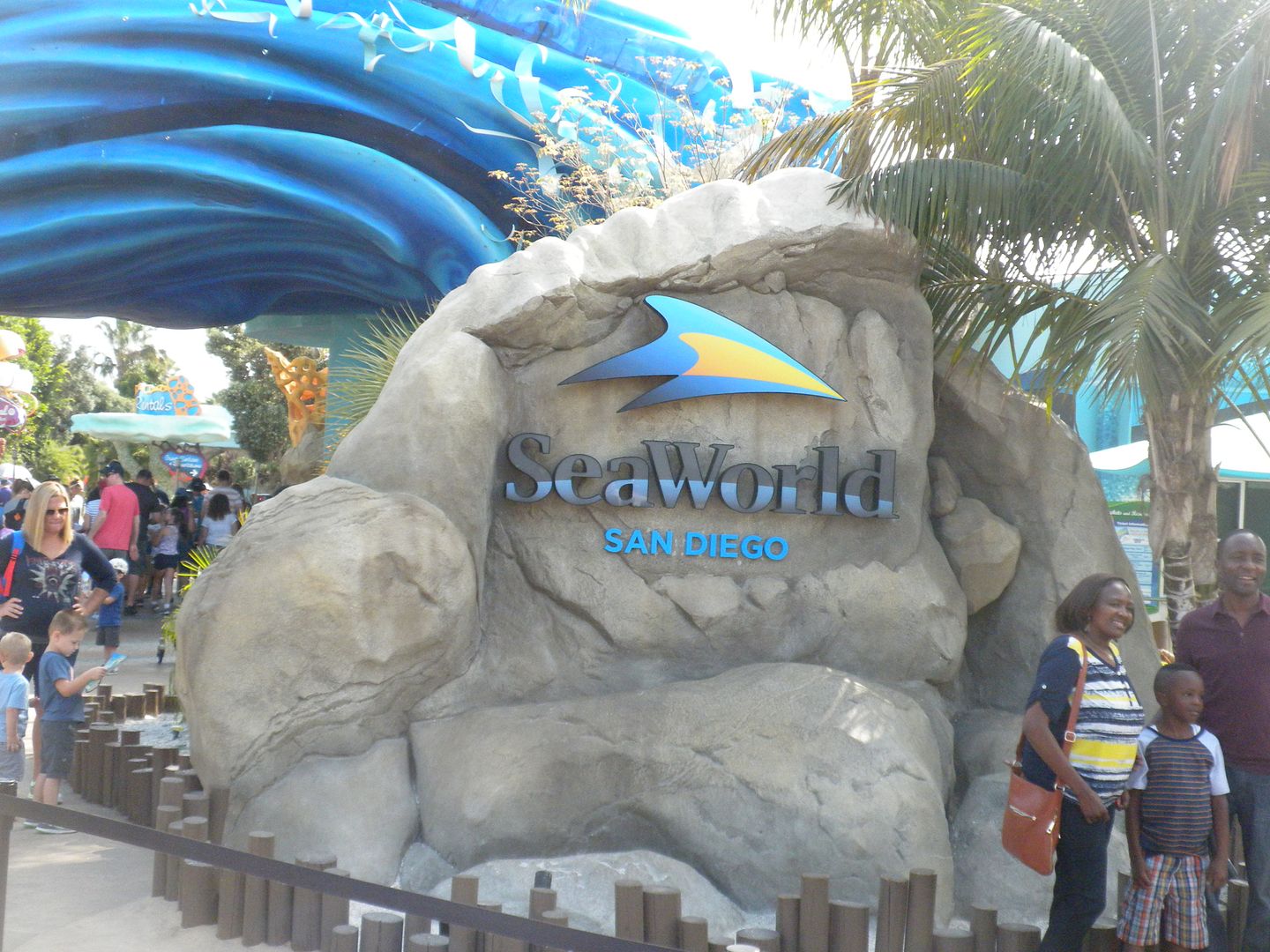 The first park of our trip on Friday, July 29 would be SeaWorld San Diego in San Diego, CA.  I had visited this park once before on my massive 2006 California trip, but it was good to get back. 


Operating since 1964 and the first of the SeaWorld parks, this is a very nice marine park that has added a few rides, including a new coaster since my last visit.
Rides


Manta:


(Mack, Launched, 2012)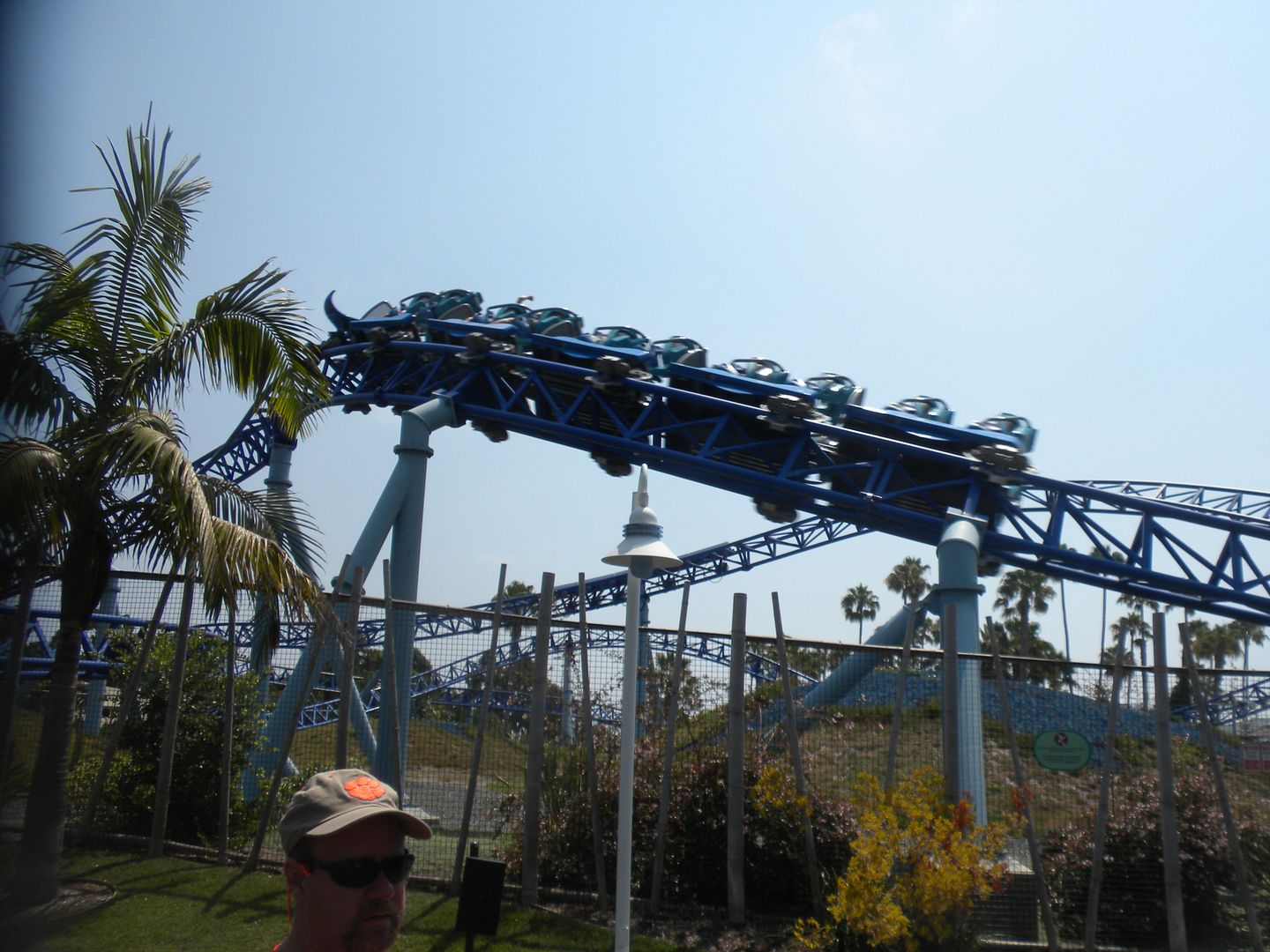 New since my last visit, this double launch coaster is very fun with a really good layout.  Similar to the larger Blue Fire at Europa,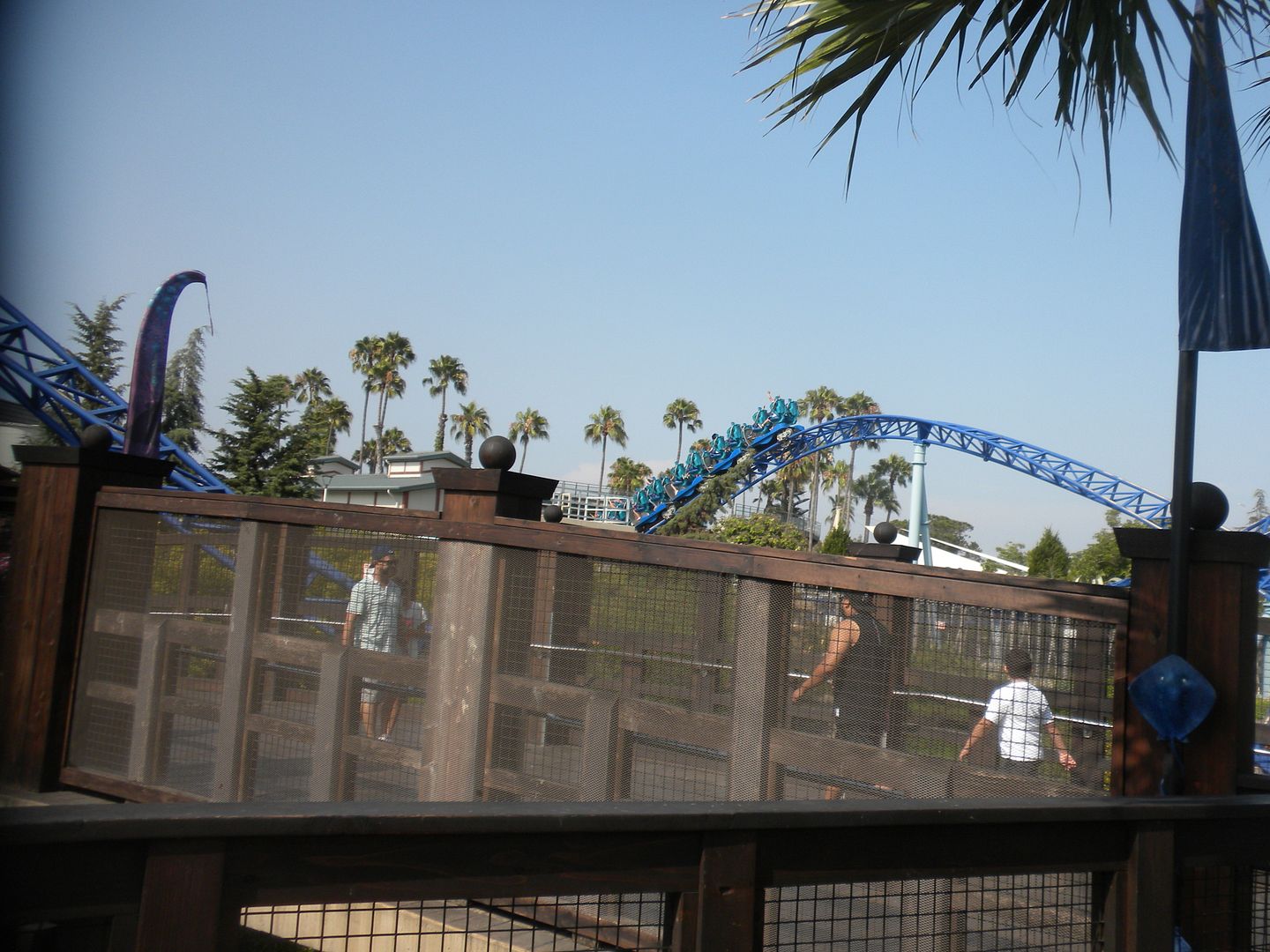 it gave a great ride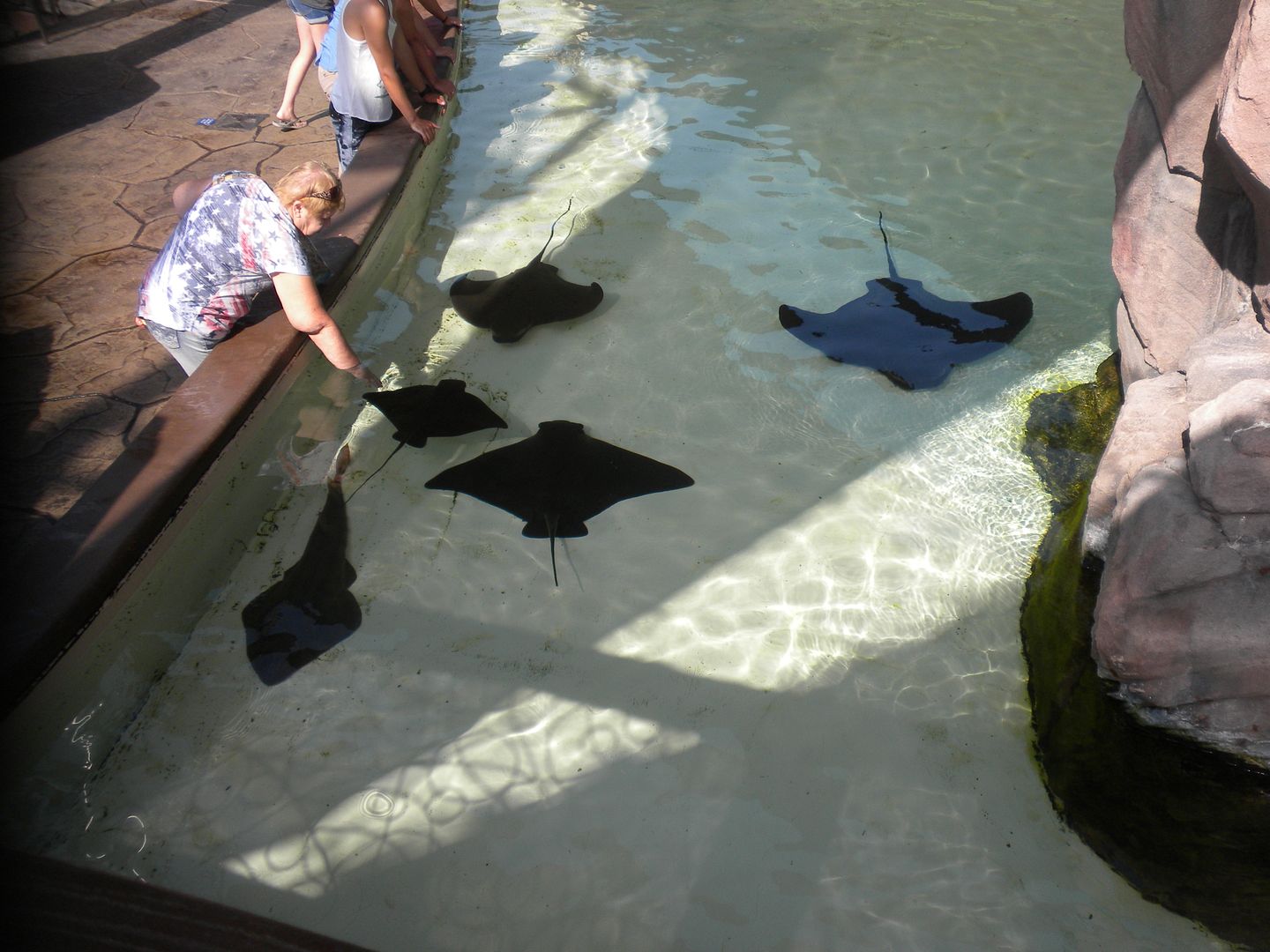 – 2 rides.


Journey to Atlantis: (Mack, Water Coaster, 2004)


The coaster portion of this ride is much more exciting than the SeaWorld Orlando version, but it lacks the dark ride portion that is so good in the Florida version.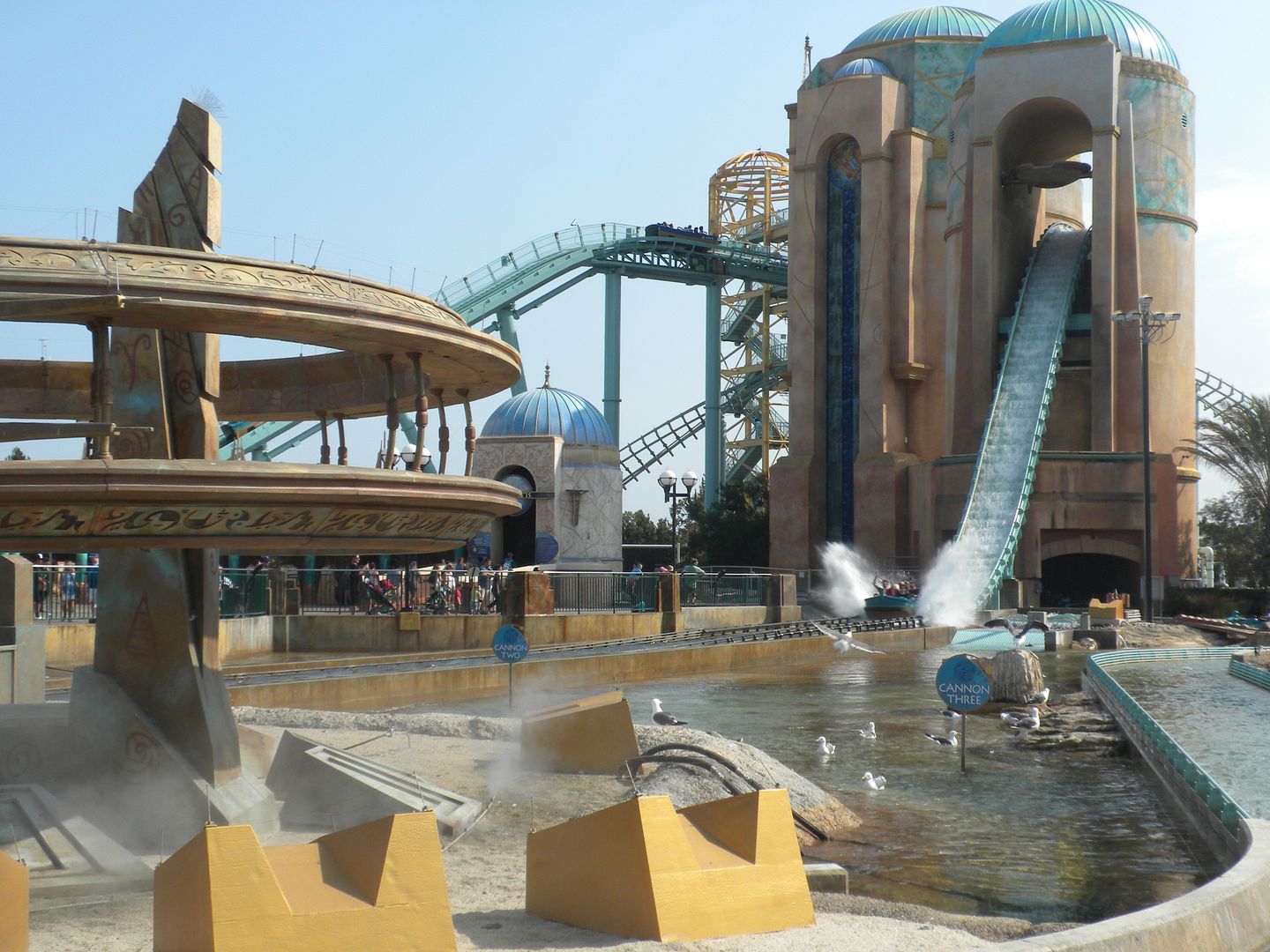 Still, this ride is more thrilling and has a great drop – 1 ride.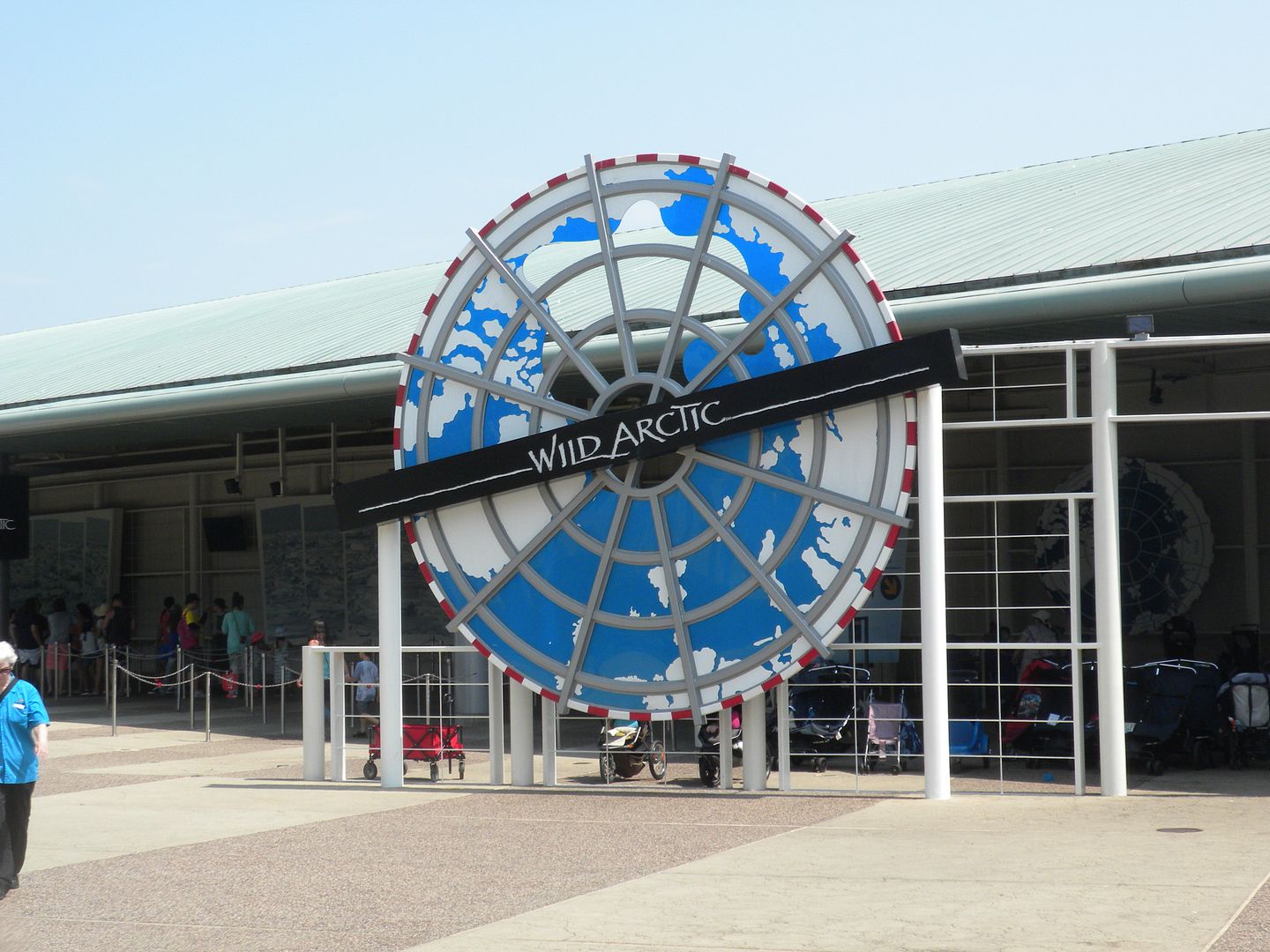 Wild Artic Ride: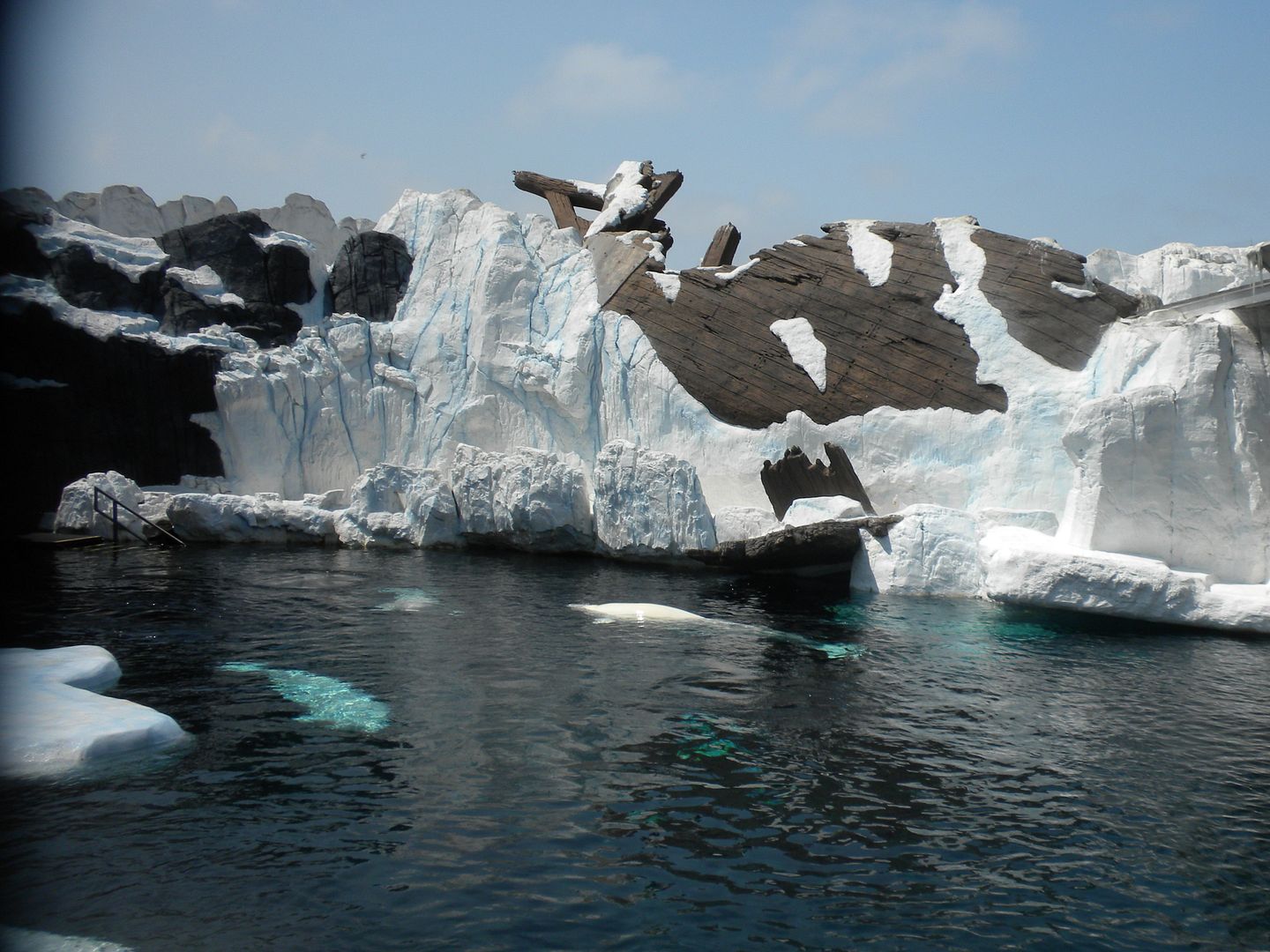 Simulator Ride and polar bear exhibit. 


This is much like the Florida version


and was good – 1 ride.


Skytower:


We got a good look at San Diego and our next park to visit – Belmont Park, a mile or so away


– 1 ride.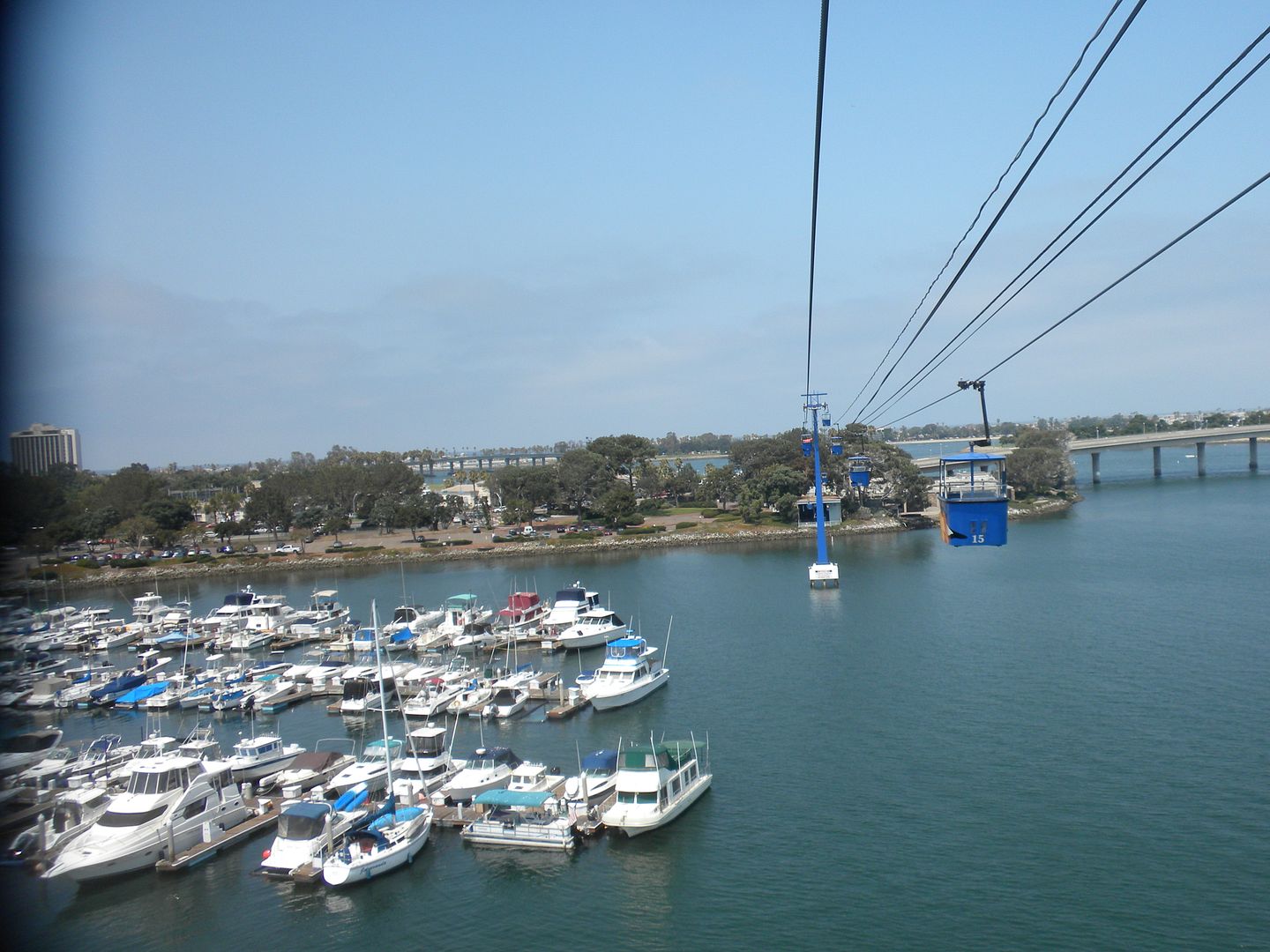 Bayside Sky Ride:  Sky bucket rides are a great thing to have in any park, but they are fast disappearing. 


It provides a round trip ride across Mission Bay, which was a good experience riding over the water – 1 ride.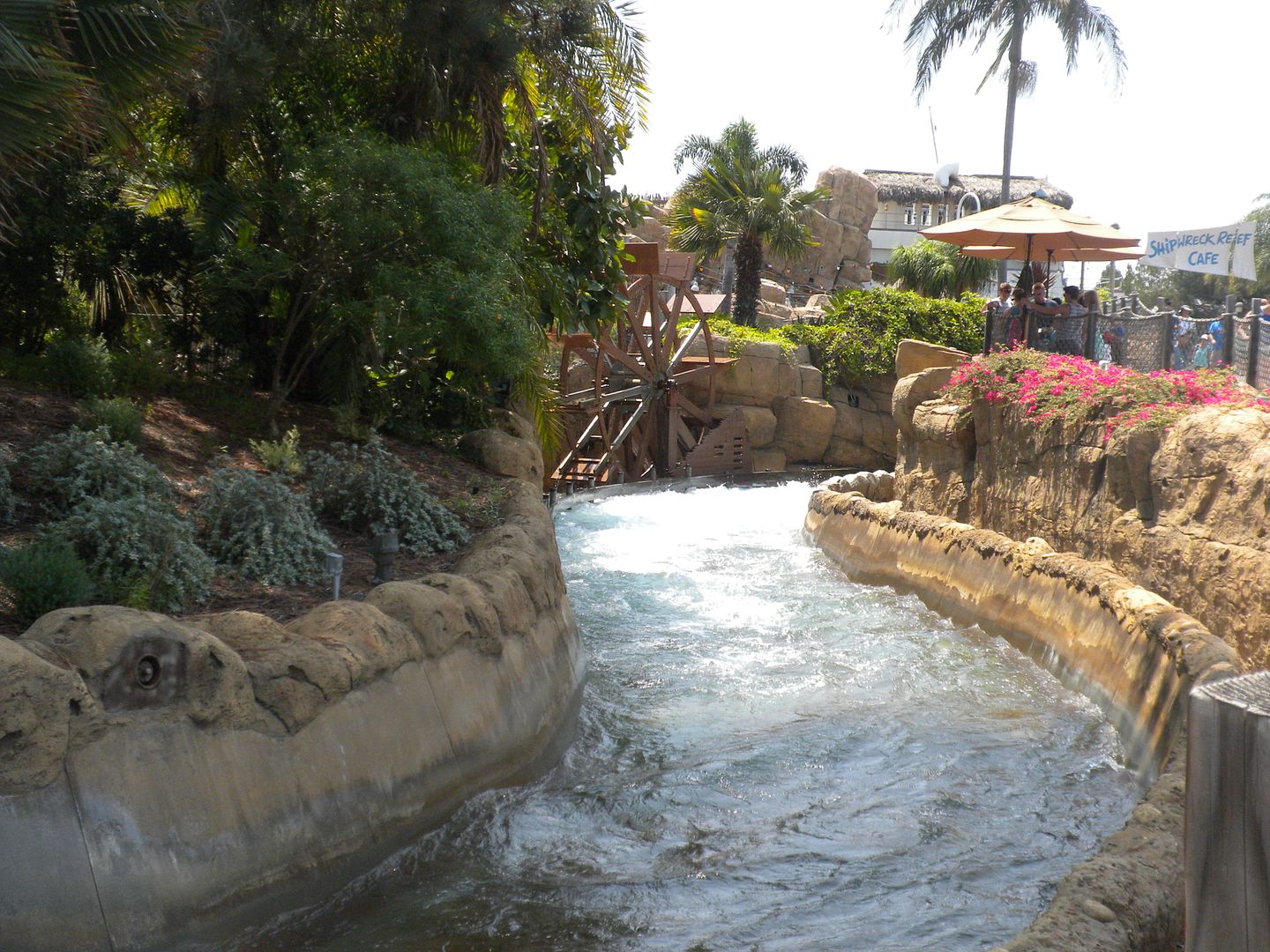 We did not ride Shipwreck Rapids or Riptide Rescue, a flat ride.  They also have Sesame Street Bay of Play, a children's area with 3 kiddie rides.
Shows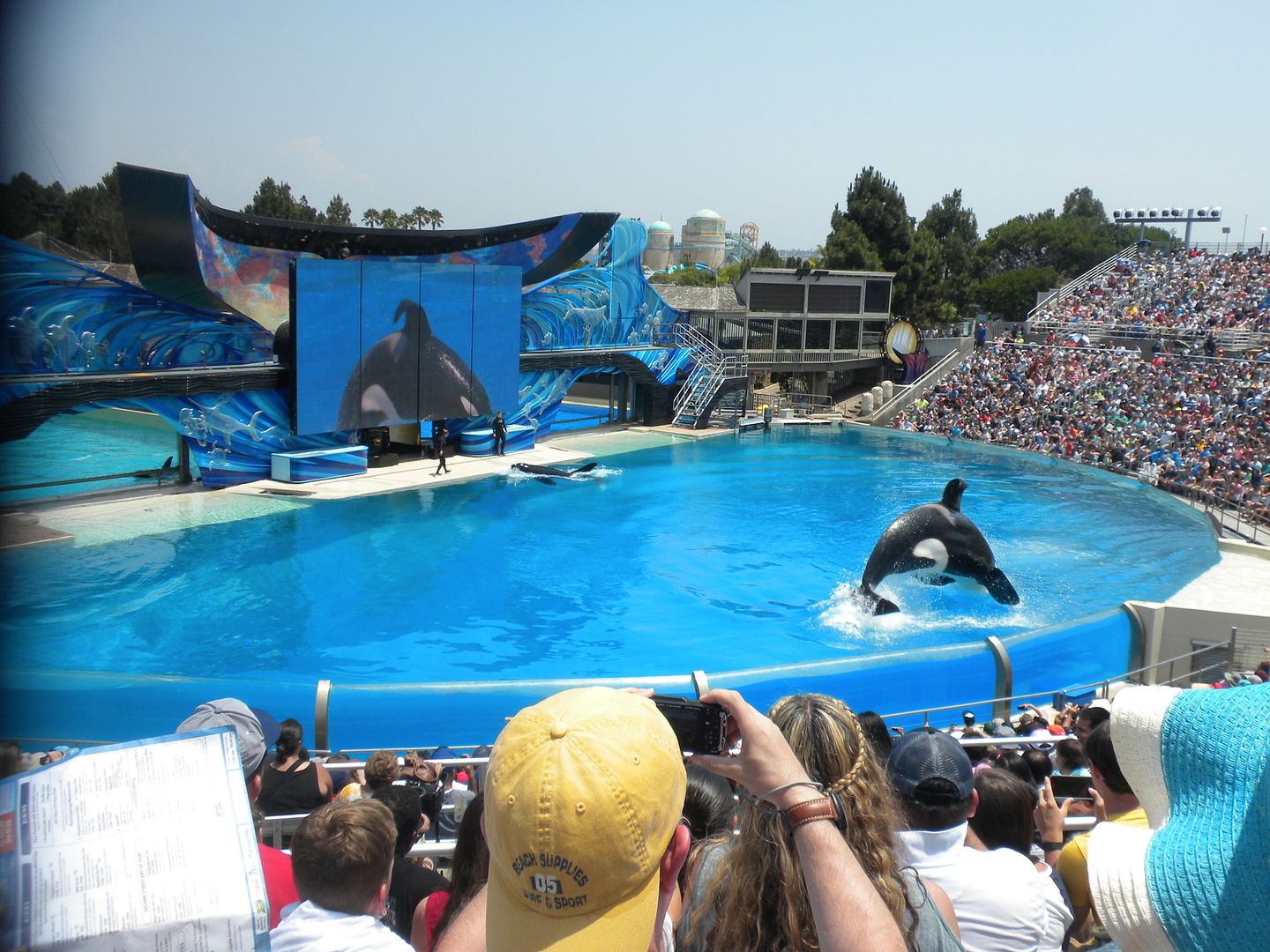 One Ocean: This is the final season for this show and it was very good as the killer whales put on a great show. 


Some complain that teaching animals to jump on queue exploits them, but instead it promotes awareness as this show did,


pointing to our connectivity to the ocean and how our treatment of it is necessary for our well-being– 1 show.


Dolphins Show:  


These are wonderful creatures and this show was very well done – 1 show.


Sea Lions LIVE:


This was a good, comical show with sea lions Clyde and Seamore – 1 show.


Pets Rule!:


This was very impressive asdogs, cats, birds and potbellied pigs performed tricks.  Of note, most of the animals in this show were rescued animals – 1 show.
Exhibits
Turtle Reef: This was an interesting display of sea turtles – 1 walkthrough.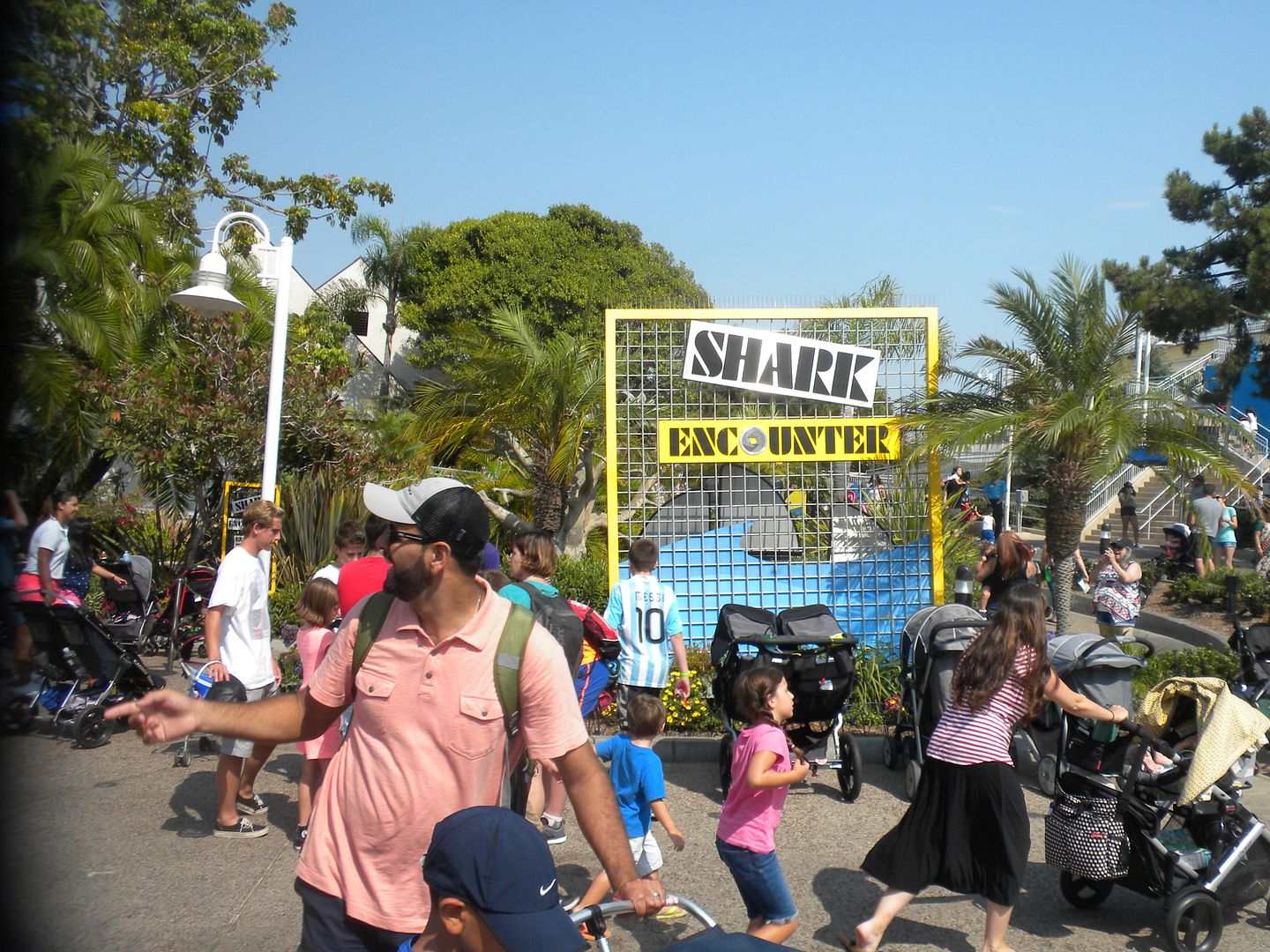 Shark Encounter:


This is a fascinating view of sharks– 1 walkthrough.


Penguin Encounter: I always enjoy seeing penguins as they are fascinating creatures.  In addition to these South Pole birds, they also have a display of their North Pole cousins, Puffins– 1 walkthrough.
Other exhibits we did not get to included Killer Whales Up Close; Dolphin Point Playtime; Explorer's Reef; Animal Connections; Aquarium de la Mer; Aquaria Touch Pool; Freshwater Aquarium; Pacific Point; Shamu's Underwater Viewing; and Aquaria: World of Fishes.

SWSD is a very good park with similar exhibits as the other SeaWorld parks. We had a good meal at Shipwreck Reef Cafe.  We left around 4:00 to visit the nearby Belmont Park.
Belmont Park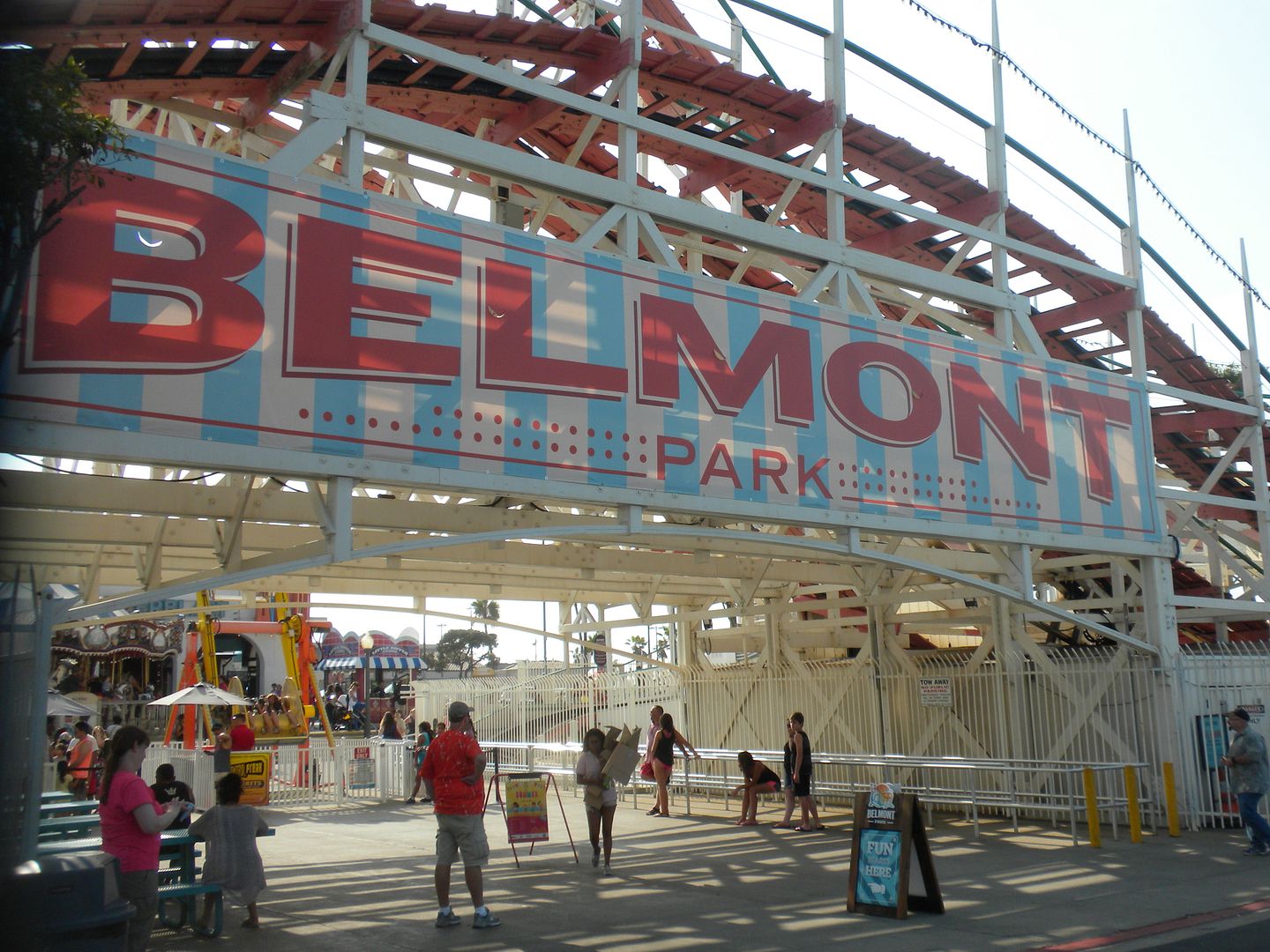 As I said in my 2006 trip report, simply put, this park is a survivor. Like so many of the once plentiful beachside parks that graced the west coast, Belmont Park closed and faced certain destruction.  Developers wanted to build a shopping mall (how often this happens, although sometimes its condos), but in the final plan they were convinced to keep the coaster while building the mall.  Thanks to that decision one of only three remaining Prior & Church coasters lives on to this day.  The park dates back to 1925 and they have over a dozen rides and attractions, but the star of the show is the coaster.  We arrived around 4:30 and met up with fellow ACE member Dr. John Gerard.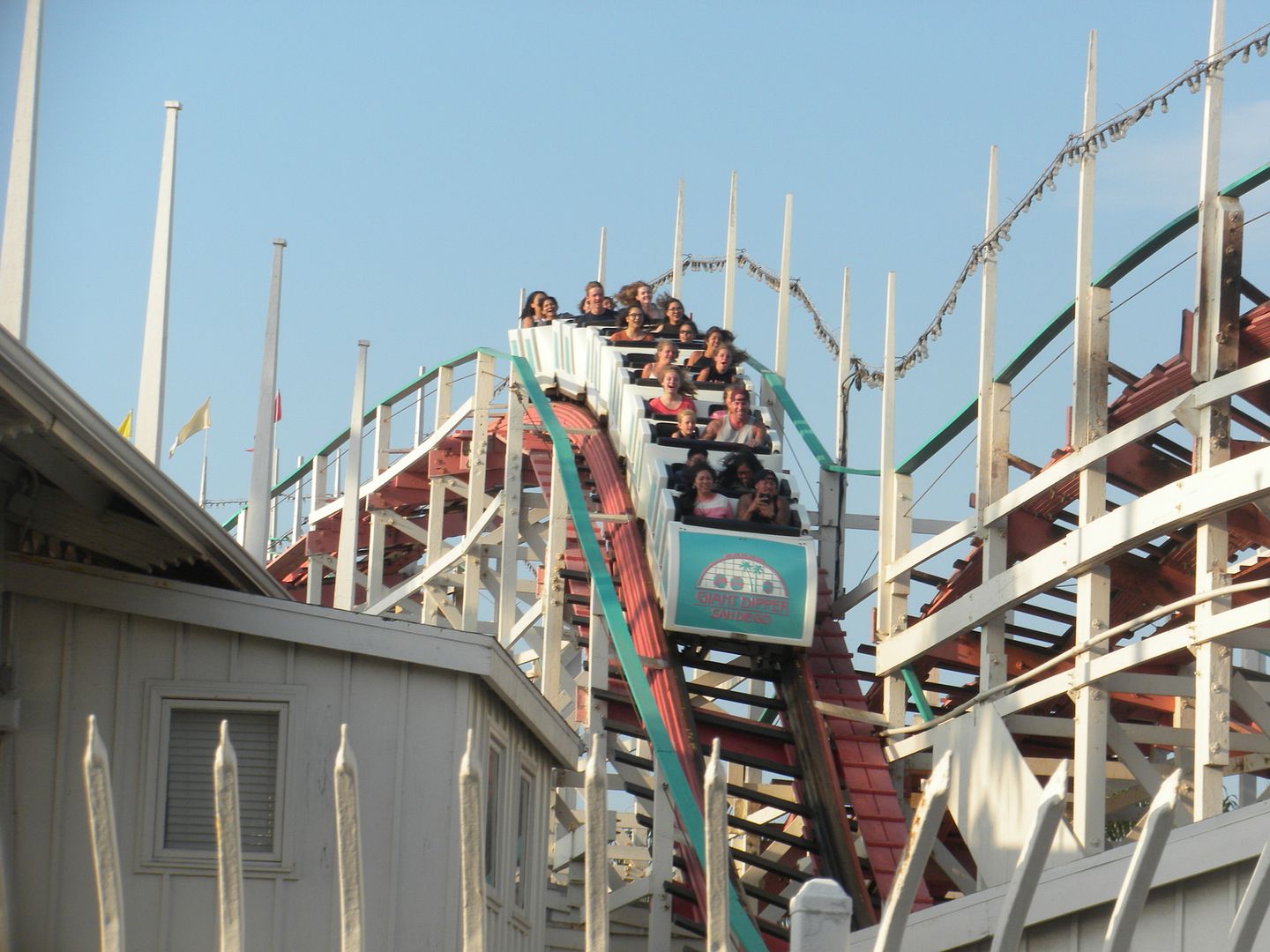 Giant Dipper Roller Coaster: (Frank Prior & Fredrick Church, Wood, 1925)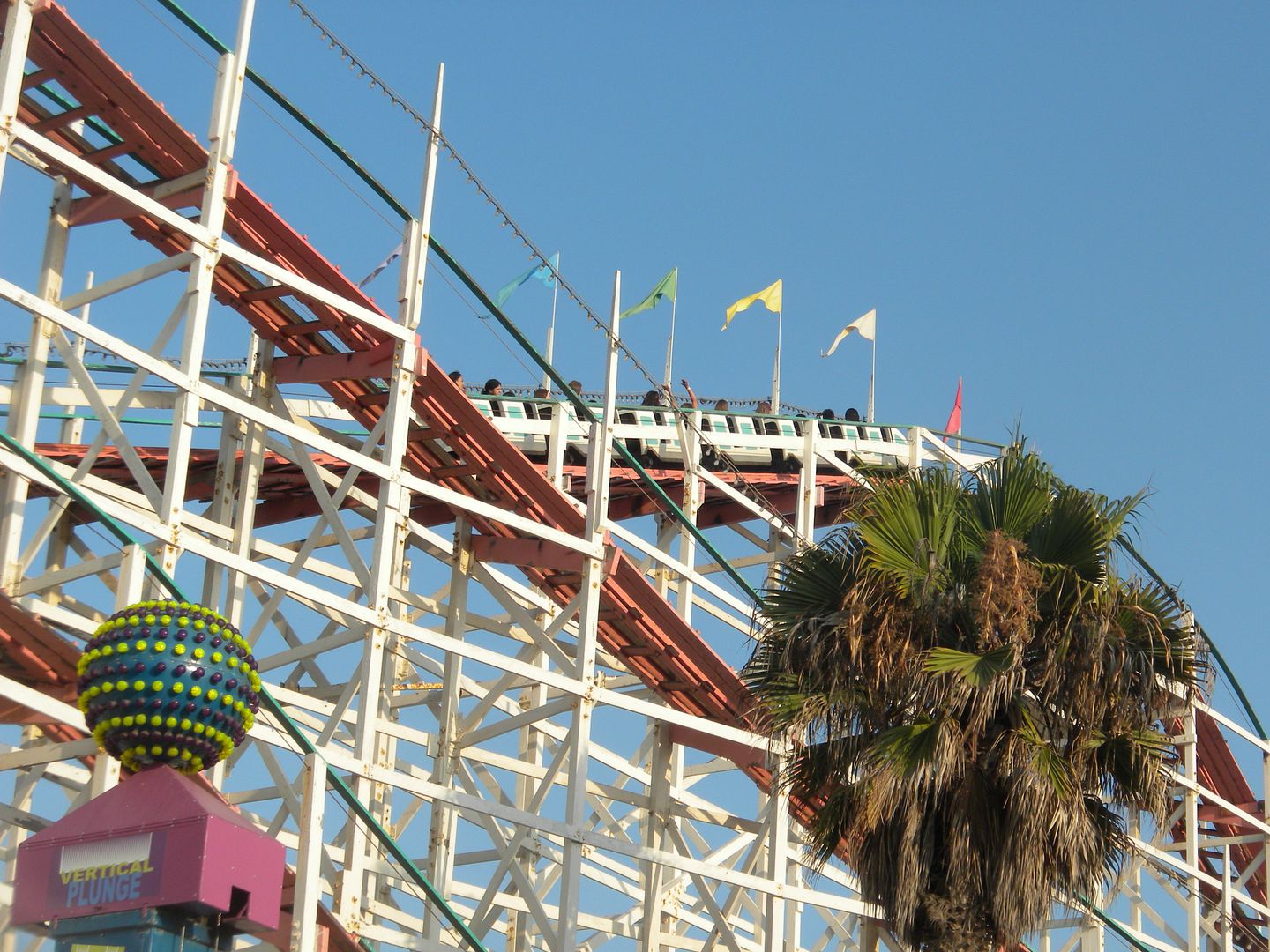 This is a great coaster.  From the moment you enter the S shaped tunnel to head to the lift hill (this is such a great effect – why don't more coasters start off this way?)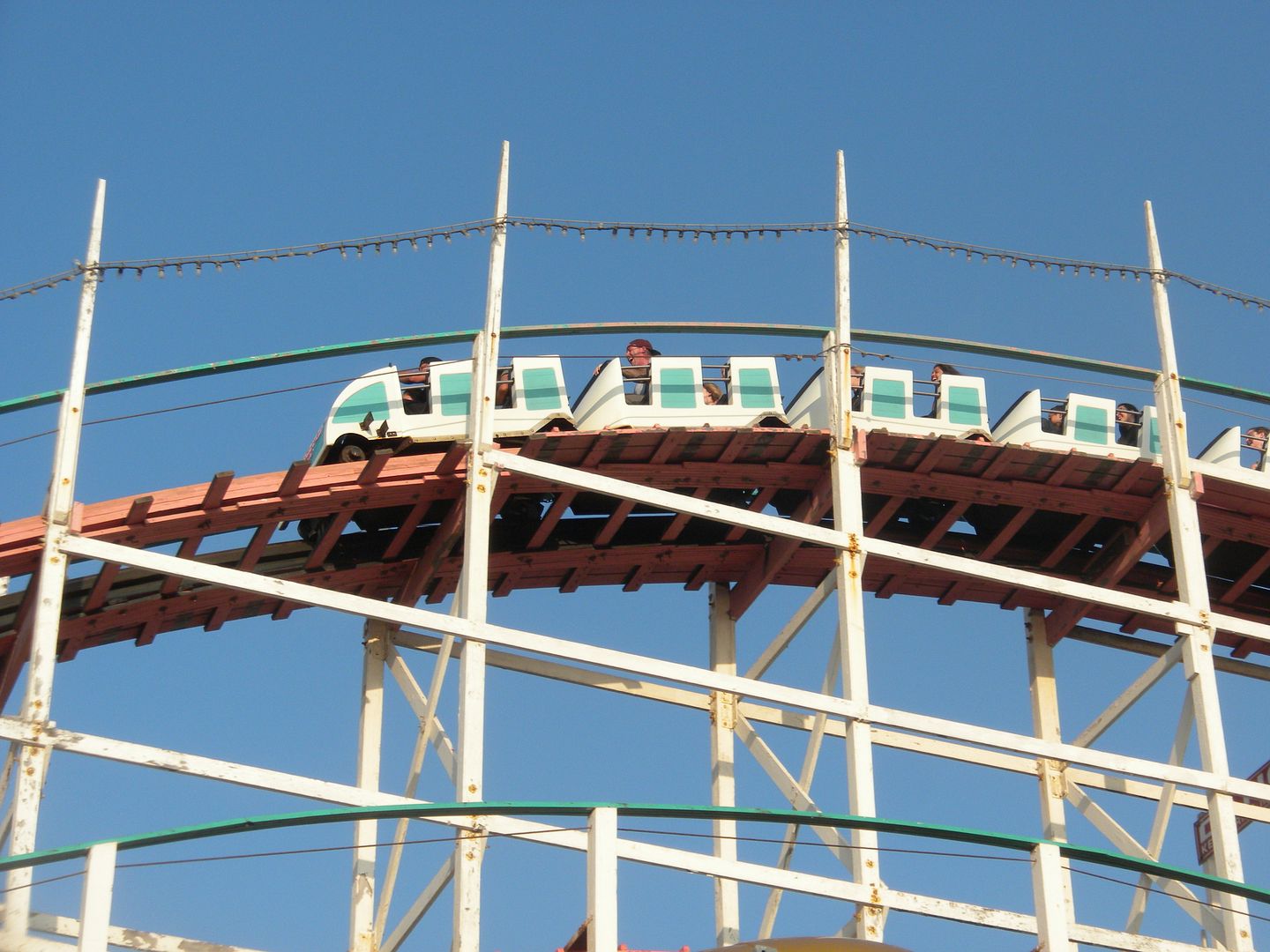 to great drops and plentiful airtime,


this coaster is one I could ride again and again – 6 great rides.
Octotron: This is an unusual flat ride where you sit in seats that can spin head over heels as it makes its way around a circular track.  It was quite fun – ride.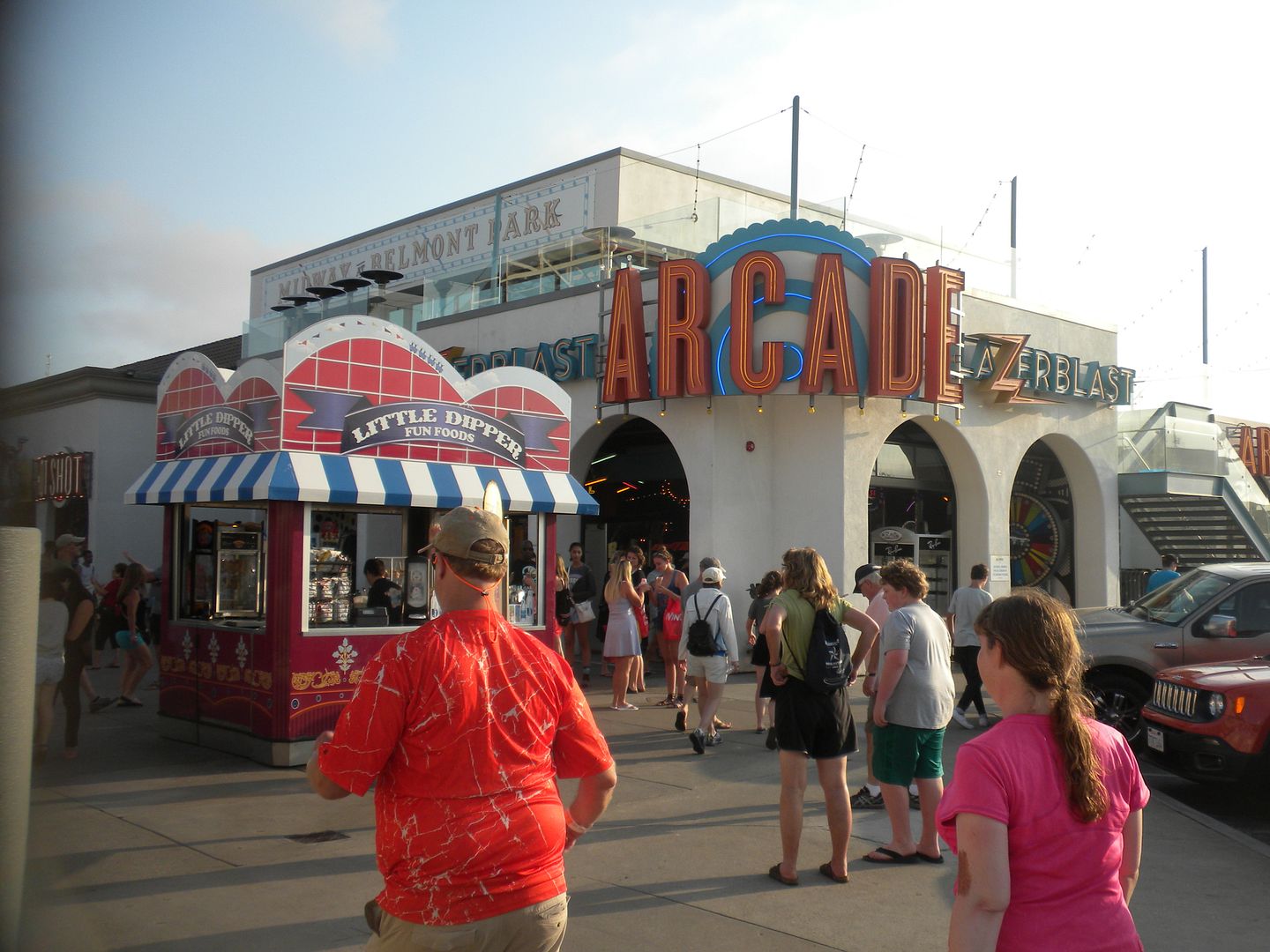 We did not ride Overdrive Bumper Cars; Krazy Kars, round bumper cars; Tilt-a-Whirl; Beach Blaster; or Control Freak. They have 4 children's rides.  Other attractions include LazerBlast; Tiki Town Mini Golf; Sky Ropes; Rock Climb and Speed Wall.

Belmont Park is worth going to simply for the Giant Dipper, and it is parks like this that coaster enthusiasts (especially wood coaster enthusiasts) should support to encourage their continued survival. 


We were happy to see they sold Dole Whip here, and that became the first of many such snacks on this trip.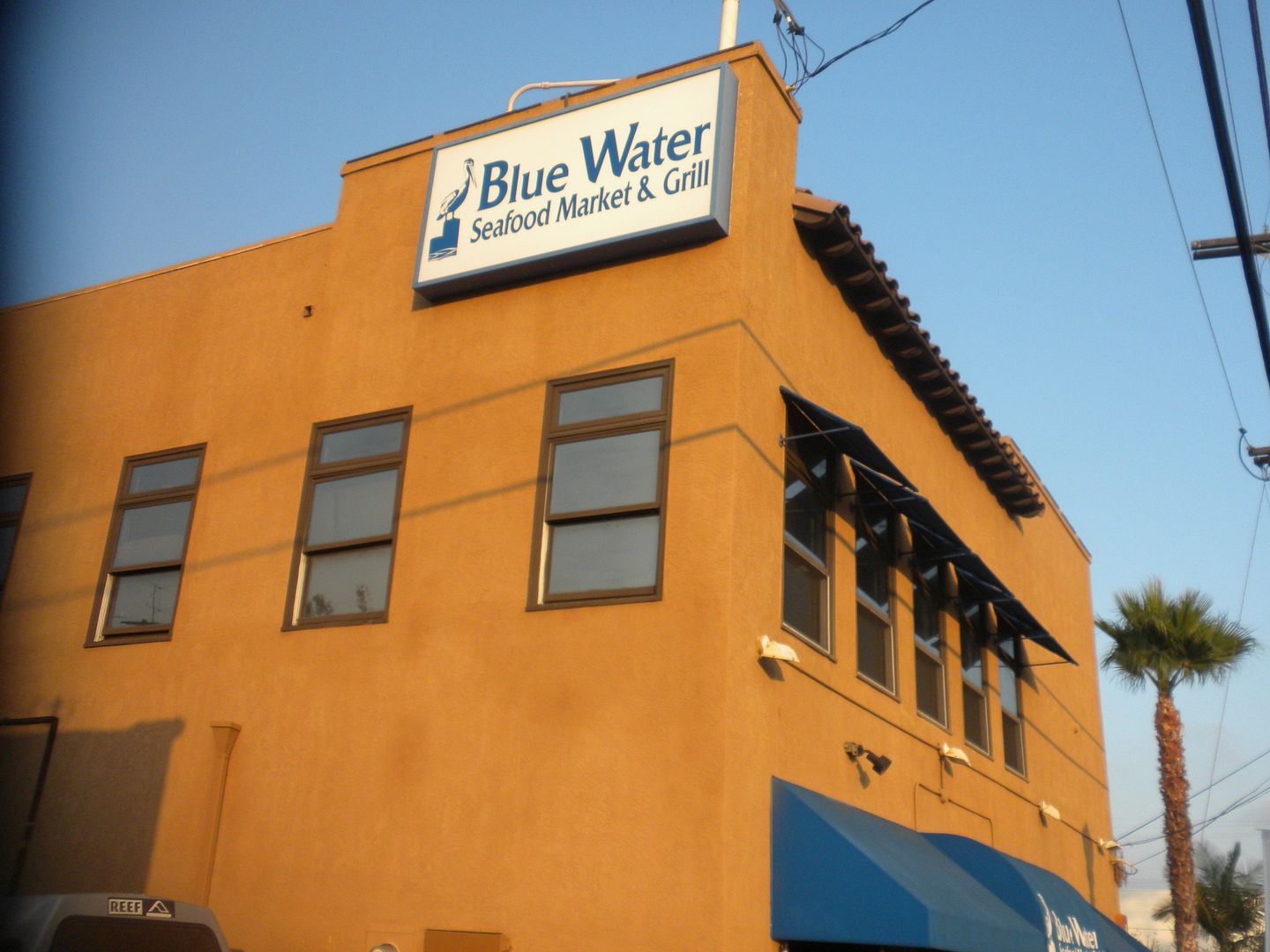 After a couple of hours we went to dinner with John at Blue Water Seafood Market & Grill, which had very good fresh fish.  We left about 8:00 to drive to Los Angeles to get ready for an early morning at Universal Studios Hollywood.
Next Up: Universal Studios Hollywood & Castle Park