On Thursday August 21 I flew to Seattle, WA to join some friends for a tour of the Pacific Northwest, an area I had never been to. Our trip would include 4 U.S. states and 2 Canadian provinces. While we would visit 10 amusement parks, most of them small, we would also visit 6 national parks and sightsee in Vancouver and Seattle. I met up with Richard Bostic and Vanessa Thomas that evening and we would meet David Lipnicky the following evening in Spokane. Although our Washington visits involved parts of 4 days at the beginning and end of the trip, I will break this report up by state and province as follows:
Part 1: Washington – Seattle, Country Mercantile & Riverfront
Part 2: Idaho – ACE Day at Silverwood & a Fair
Part 3: Montana – Glacier National Park
Part 4: Alberta – Calaway, Glaxyland & Jasper & Banff National Parks
Part 5: British Columbia – 3 National Parks, Vancouver & Playland at the PNE
Part 6: Washington/Oregon – A Fair, Remlinger, Wild Waves, Enchanted Forrest, Oaks & Seattle
Pacific Northwest Trip 2014
Part 1: Washington – Seattle, Country Mercantile & Riverfront
Seattle
On Friday, August 22 Richard, Vanessa and I began our sightseeing in Seattle. Actually, Vanessa had arrived early enough Thursday to get in some sightseeing. We headed downtown to Pioneer Square, the birthplace of Seattle. After the wood structure downtown area was destroyed by fire in 1889, the city required that all buildings be built of brick or stone. What resulted is the largest remaining collection of Richardsonian Romanesque buildings in the country. To improve sewerage issues the city moved the street level up one story, creating a level below the streets that was eventually abandoned. This underground area is now the focus of the Underground Seattle Tour.


We got to see some of the original skylights


that still remain as we walked along long abandoned sidewalks. In fact, this tour, created by journalist Bill Speidel nearly 50 years ago, helped spark renewed interest in Pioneer Square that led to its revitalization, squelching development plans to destroy it.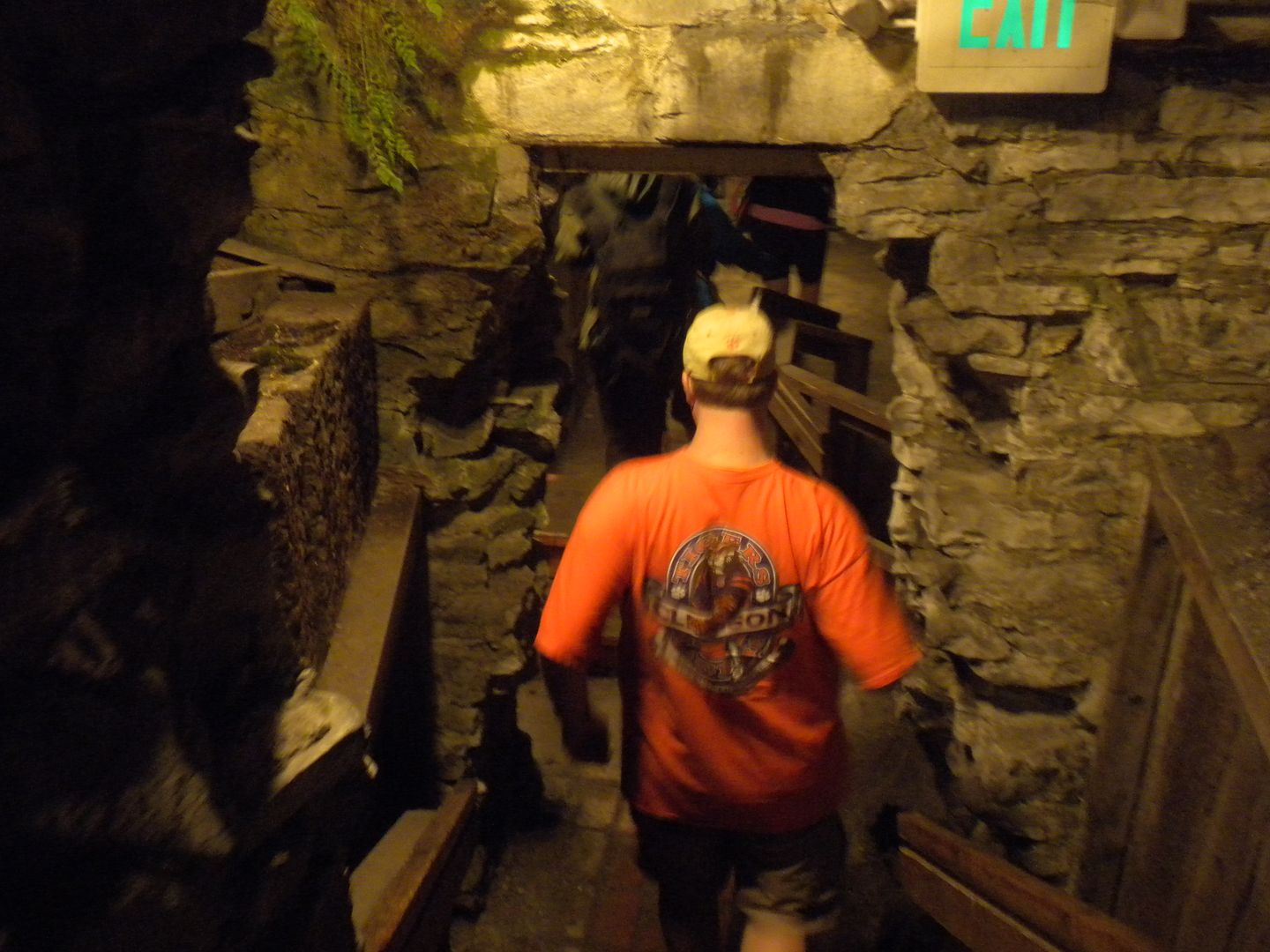 The tour was very interesting and insightful on the colorful early years of this city.
In addition to the Underground Tour I put together a walking tour of Pioneer Square that covered nearly 40 Romanesque buildings built from the 1890s to the 1910s.


We started at Pioneer Place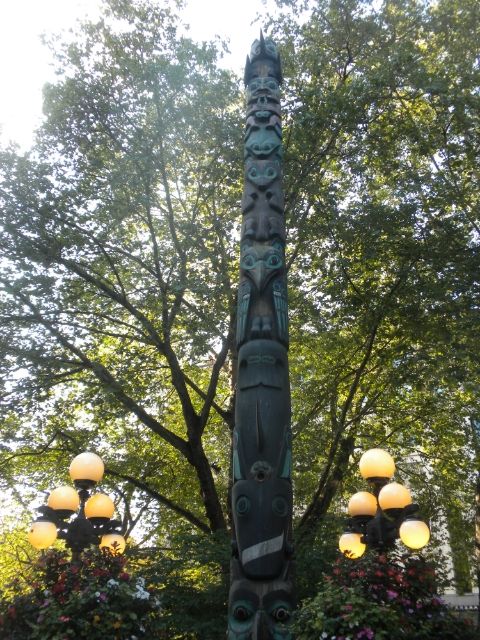 which features a Totem Pole that is a 1939 replacement of an original Tlingit totem pole that was stolen from an Alaskan village in 1899 and destroyed by an arsonist in 1938.


We saw the exquisite Pioneer Building.


The Yesler Building was built for a bank and named for a corrupt city founder who owned the saw mill.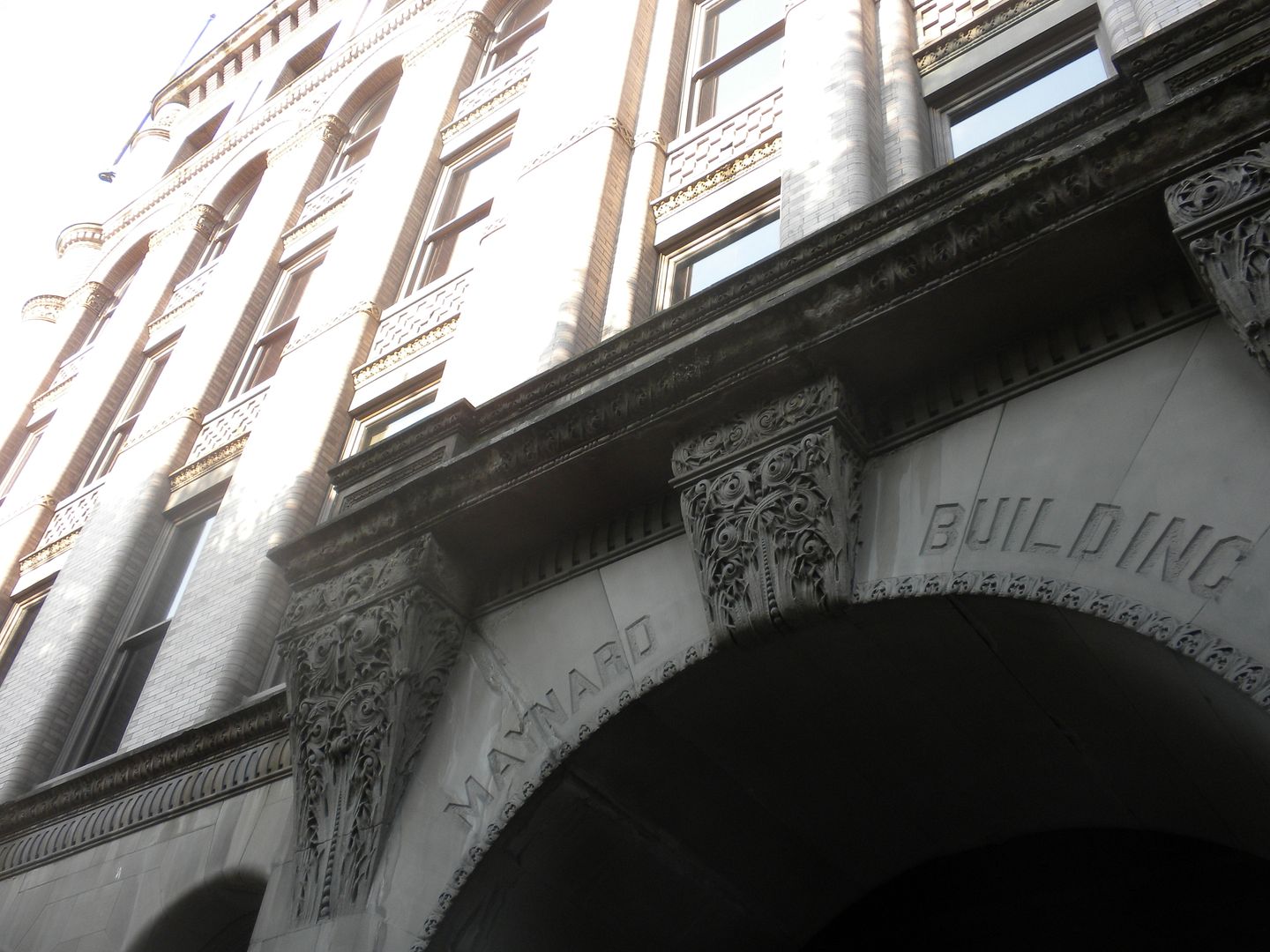 The Maynard Building is named for the other city founder, a doctor and merchant who helped shape the layout of Pioneer Square.


We walked through the arcade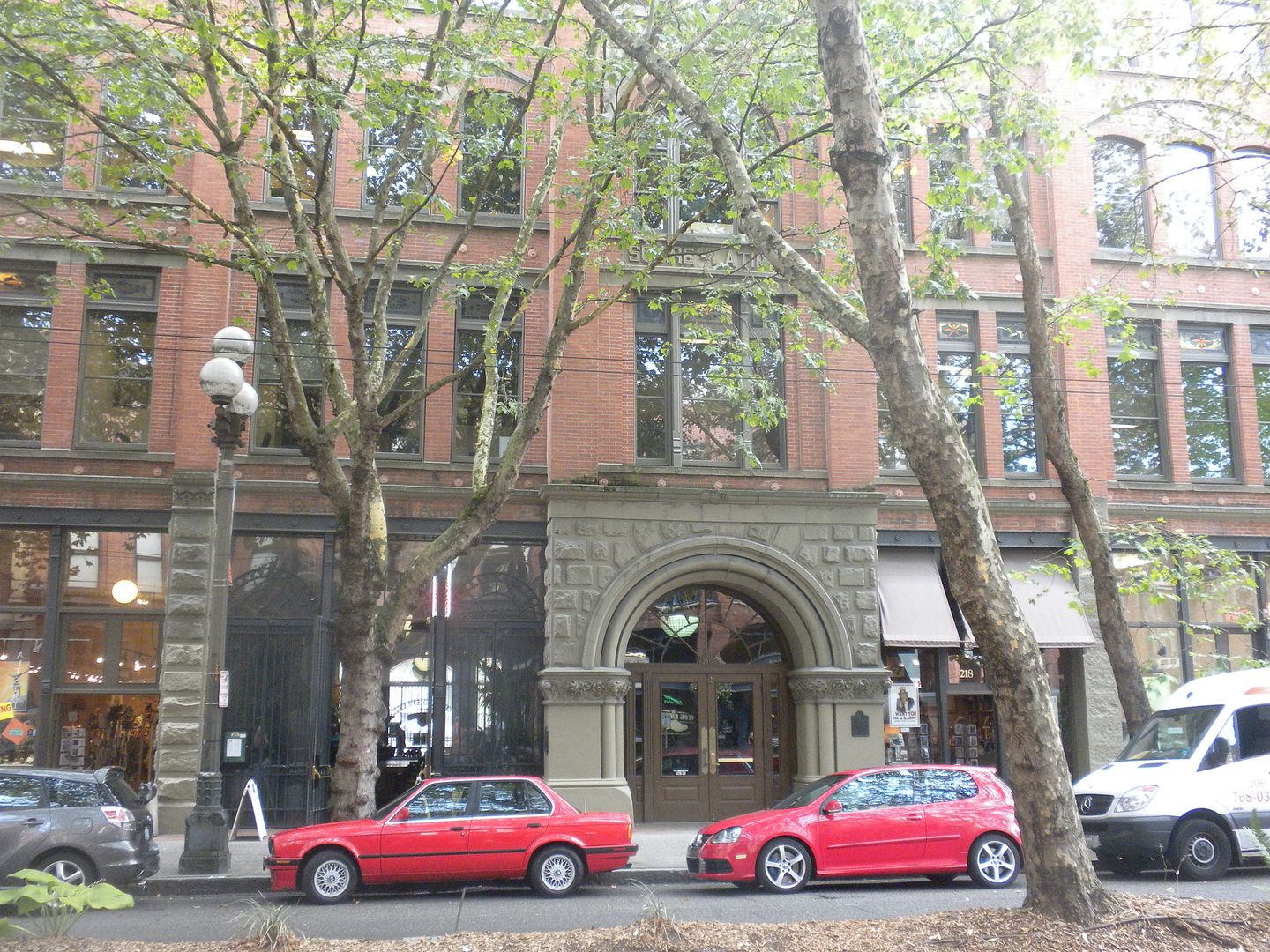 of the Grand Central with its shops and cafes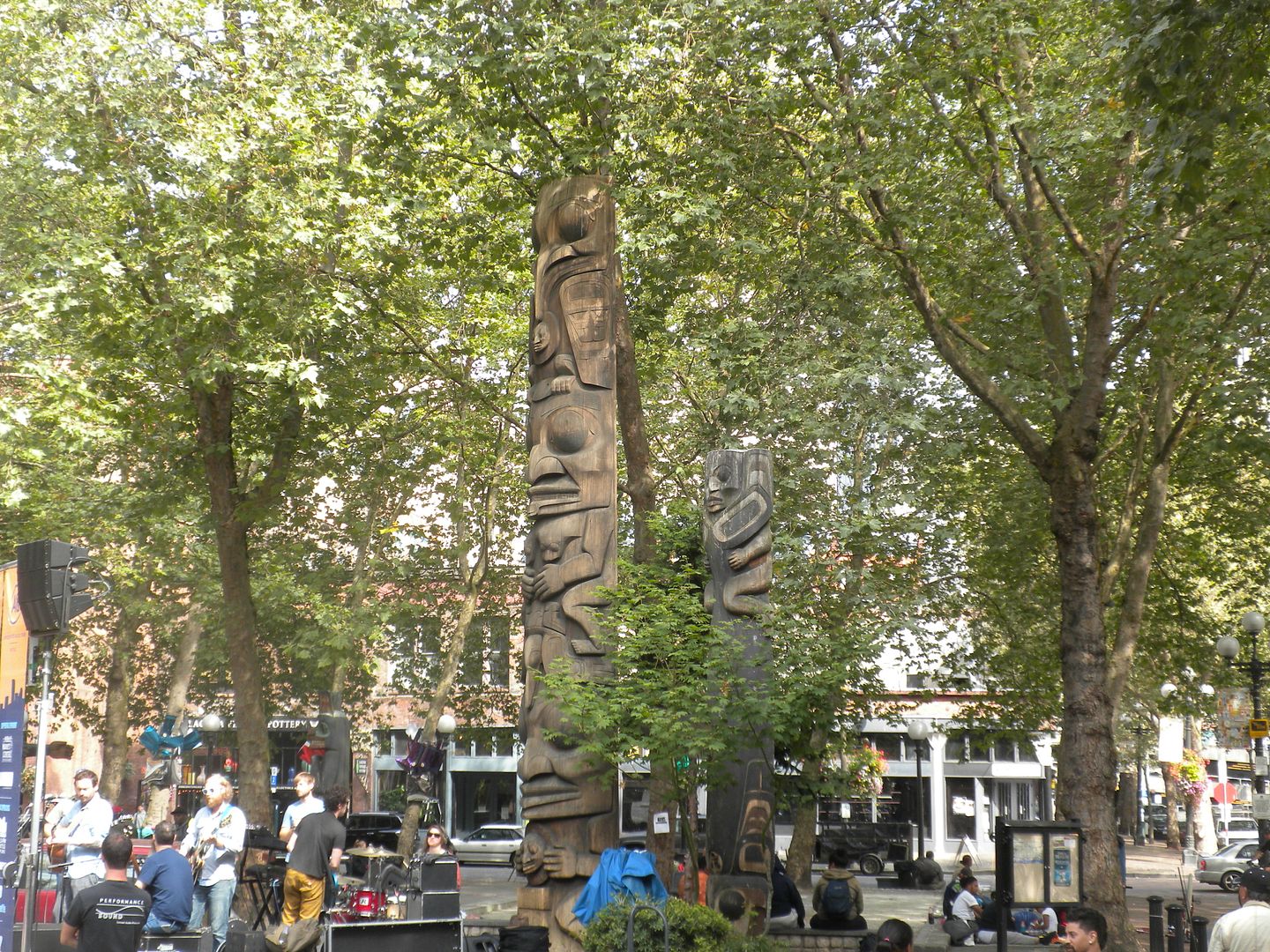 that open out into Occidental Park,


where we saw several totem poles.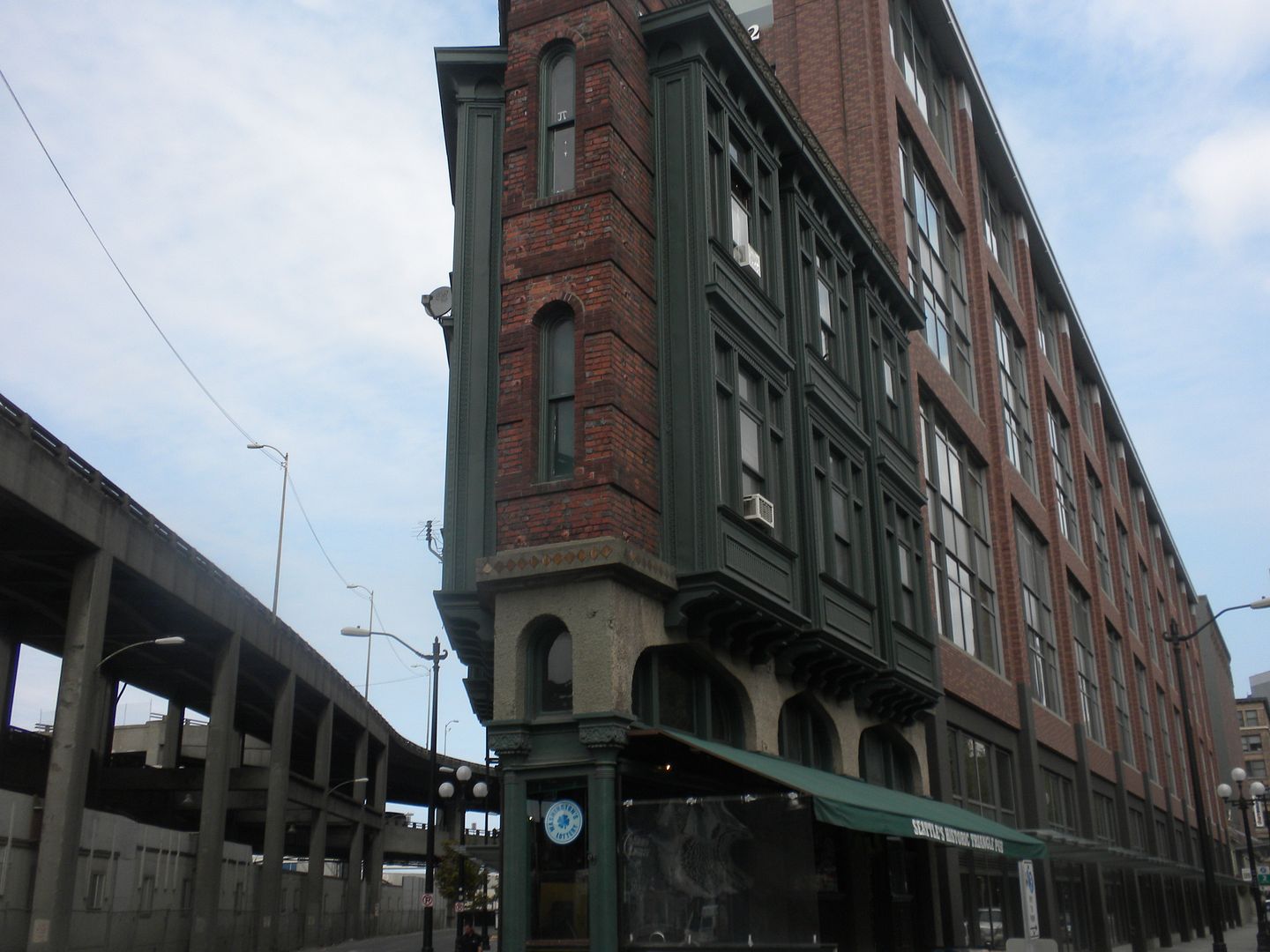 We walked to the diminutive Triangle Hotel, once touted as the smallest hotel on the west coast.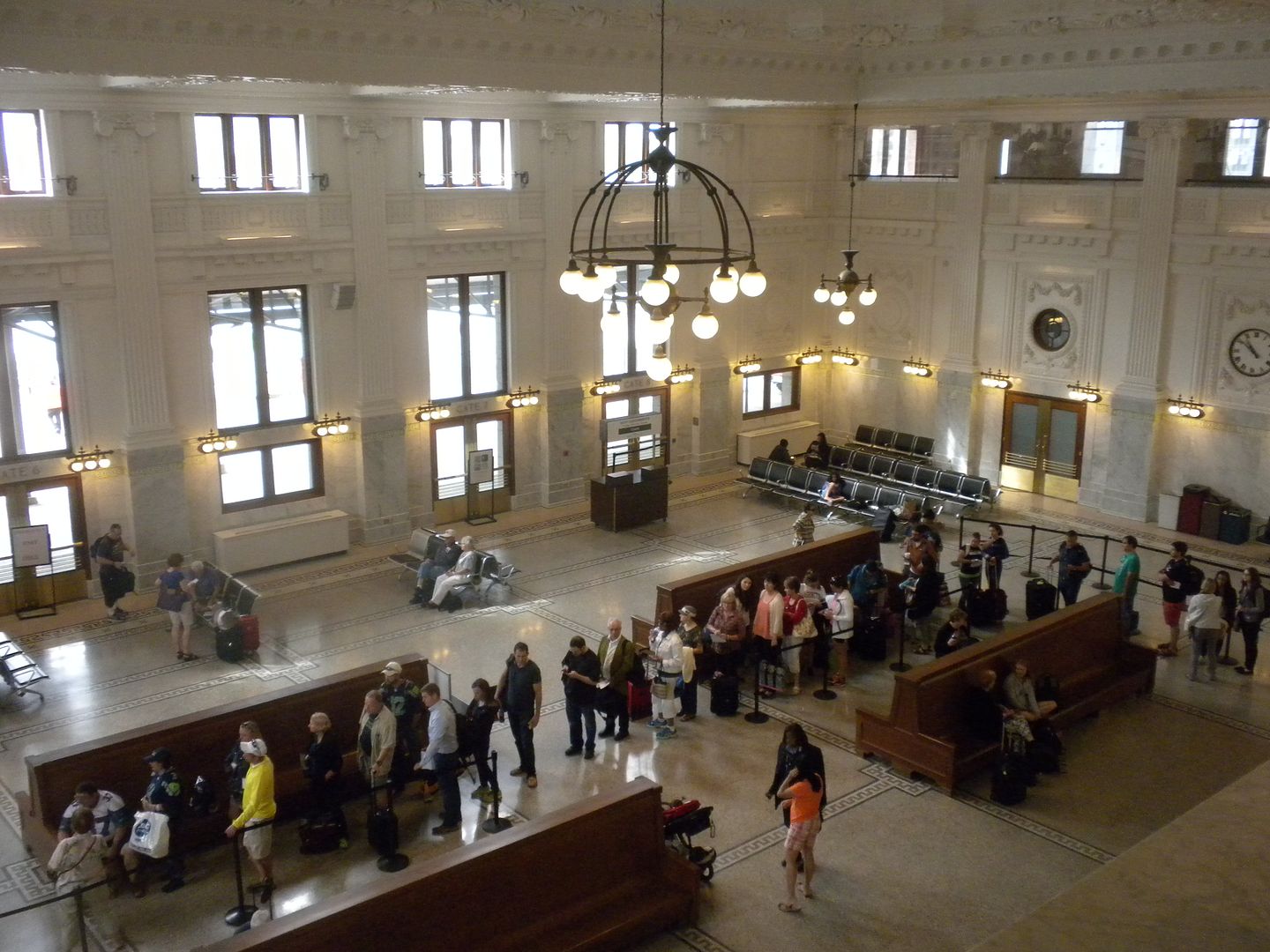 We saw the beautiful interiors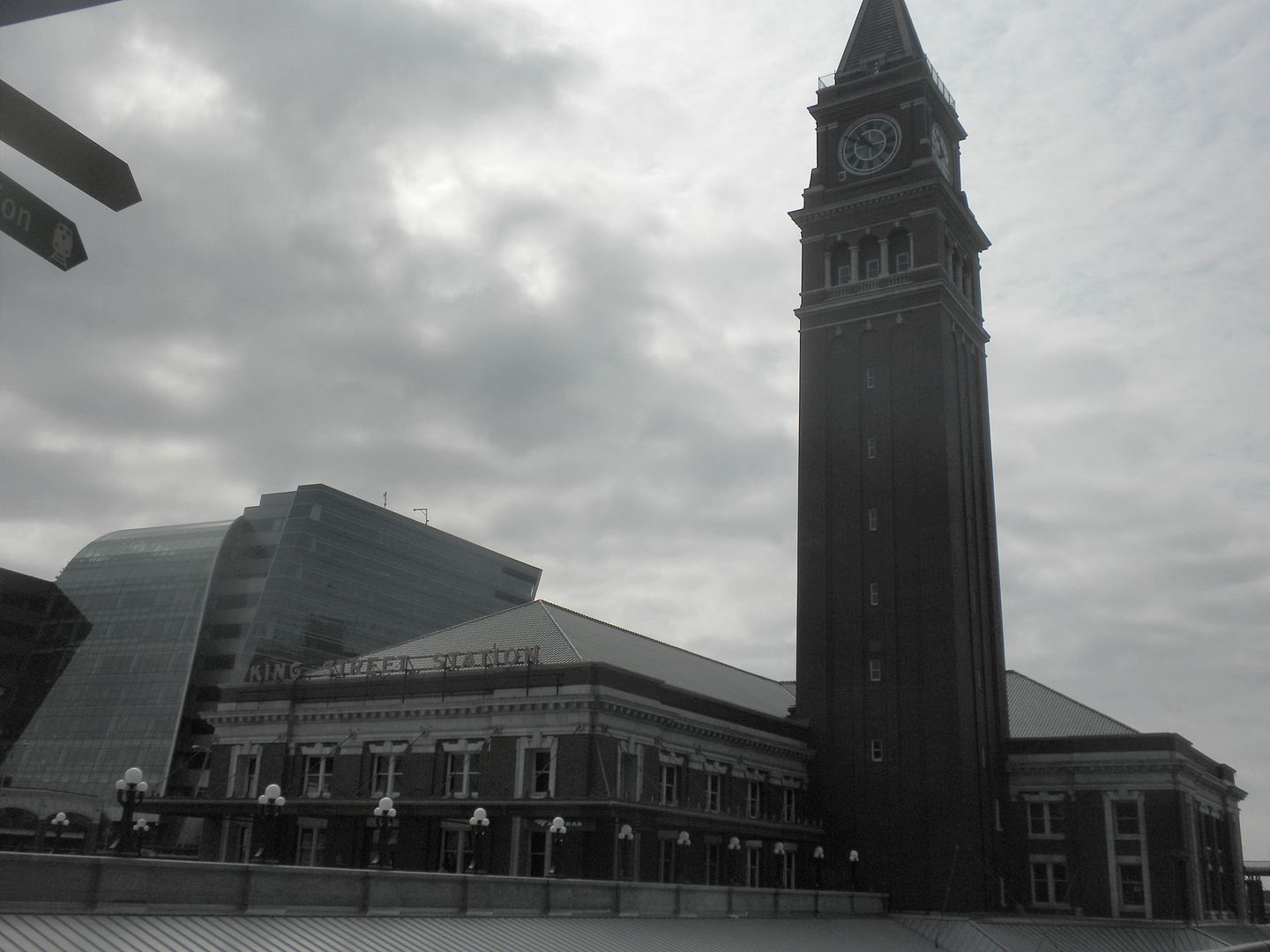 of the King Street Station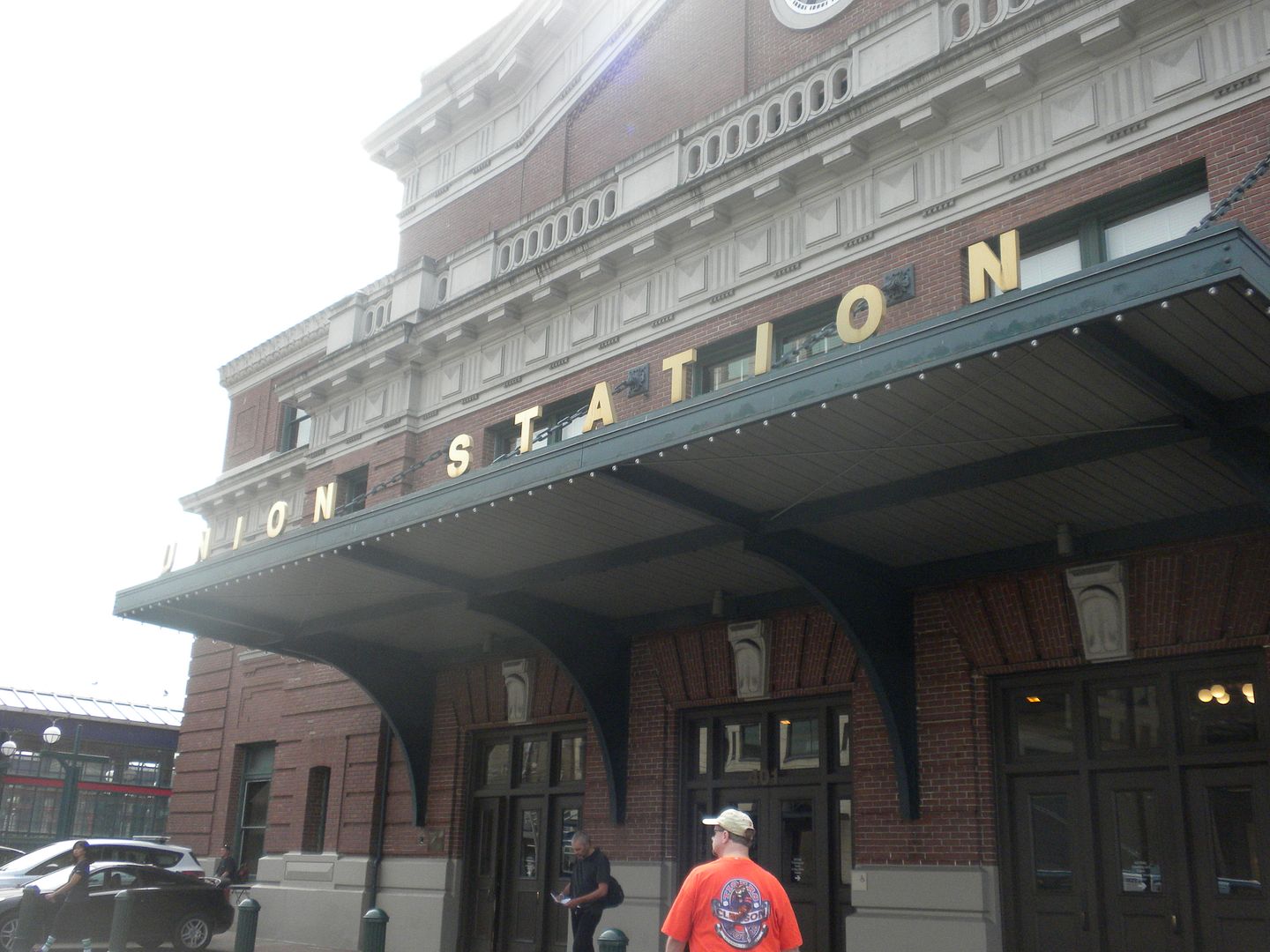 and Union Station,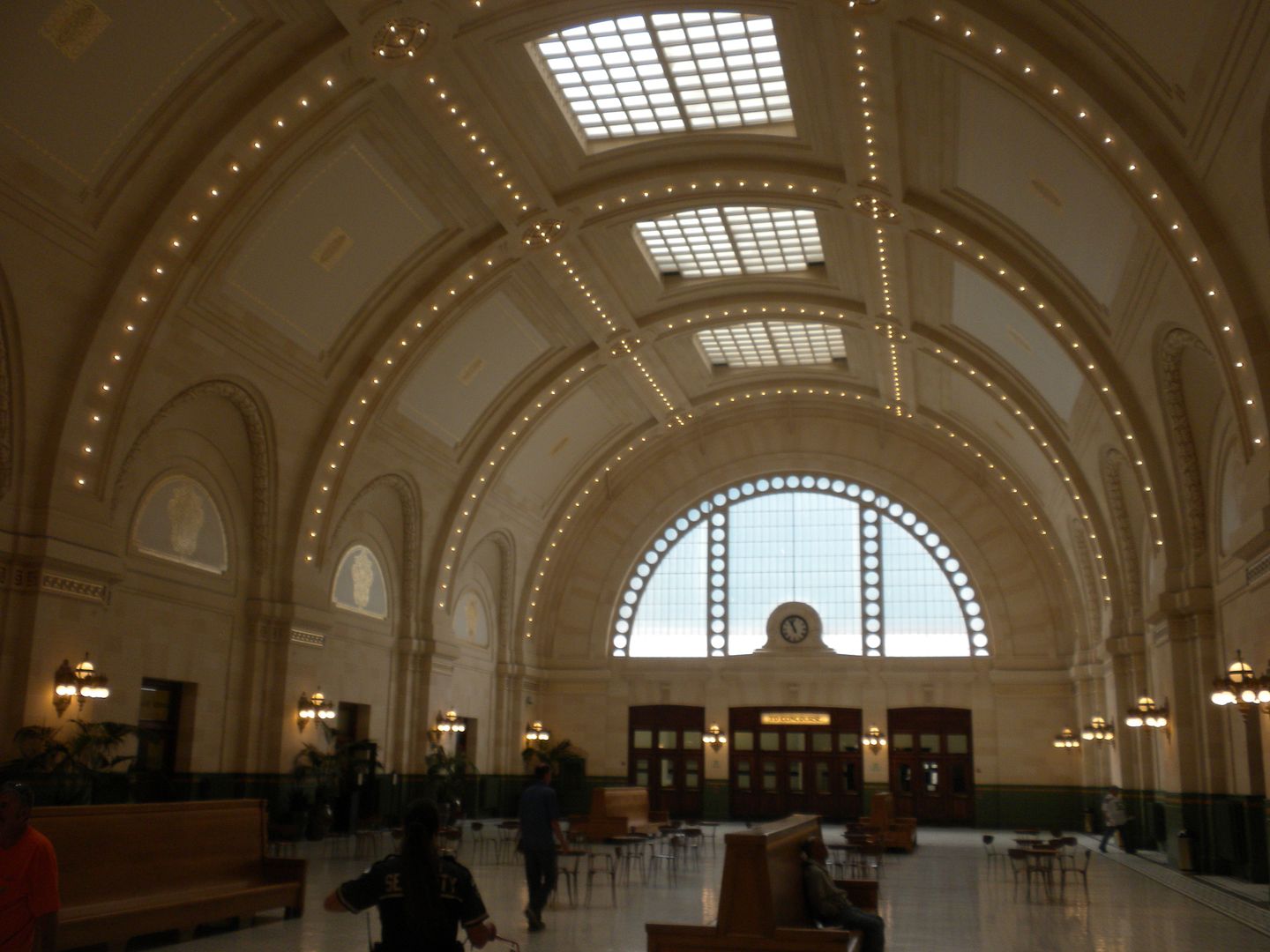 exemplifying the importance of the railroad in western development.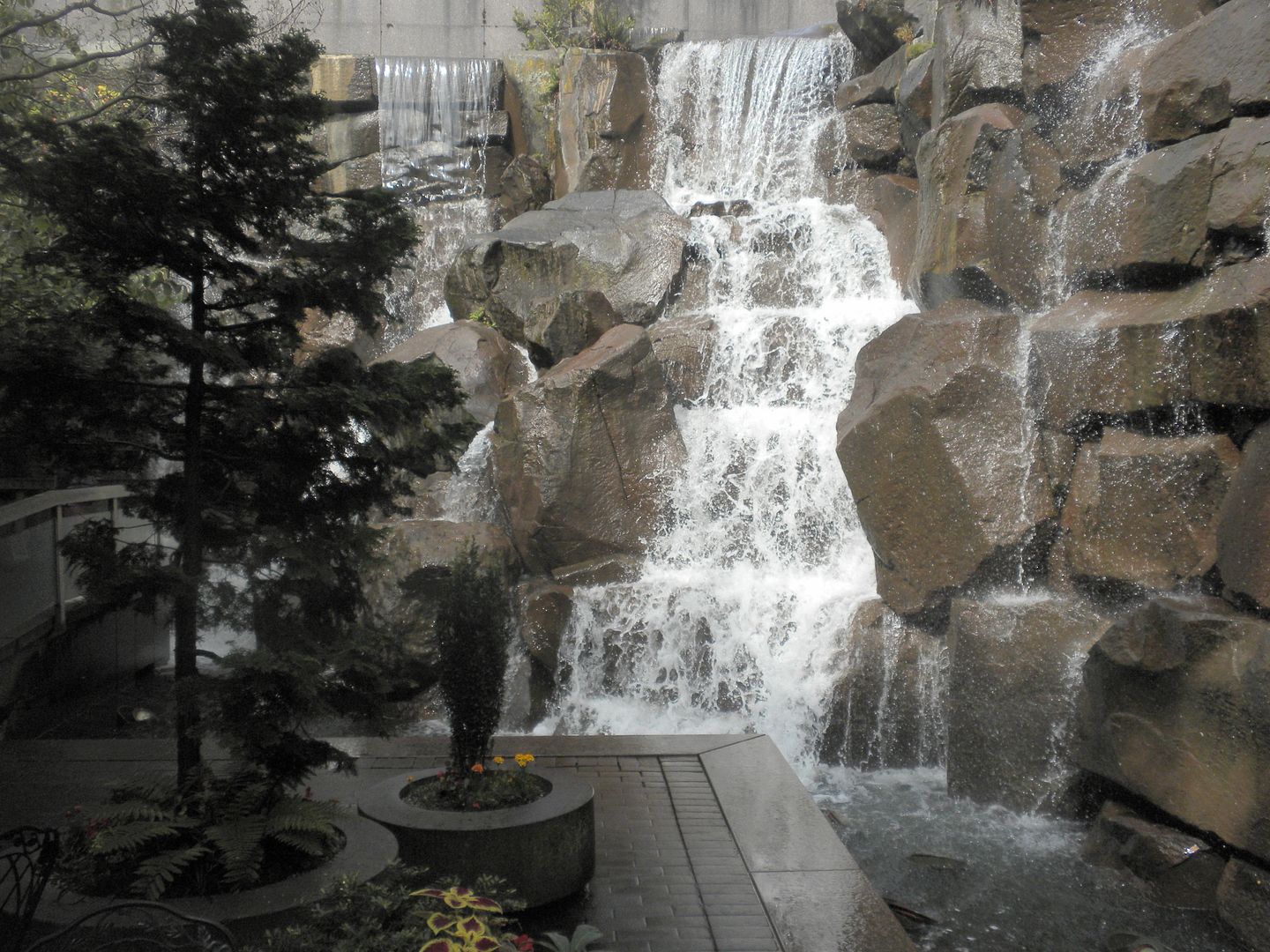 We enjoyed the peaceful feel of Waterfall Garden, built to honor the birthplace of UPS.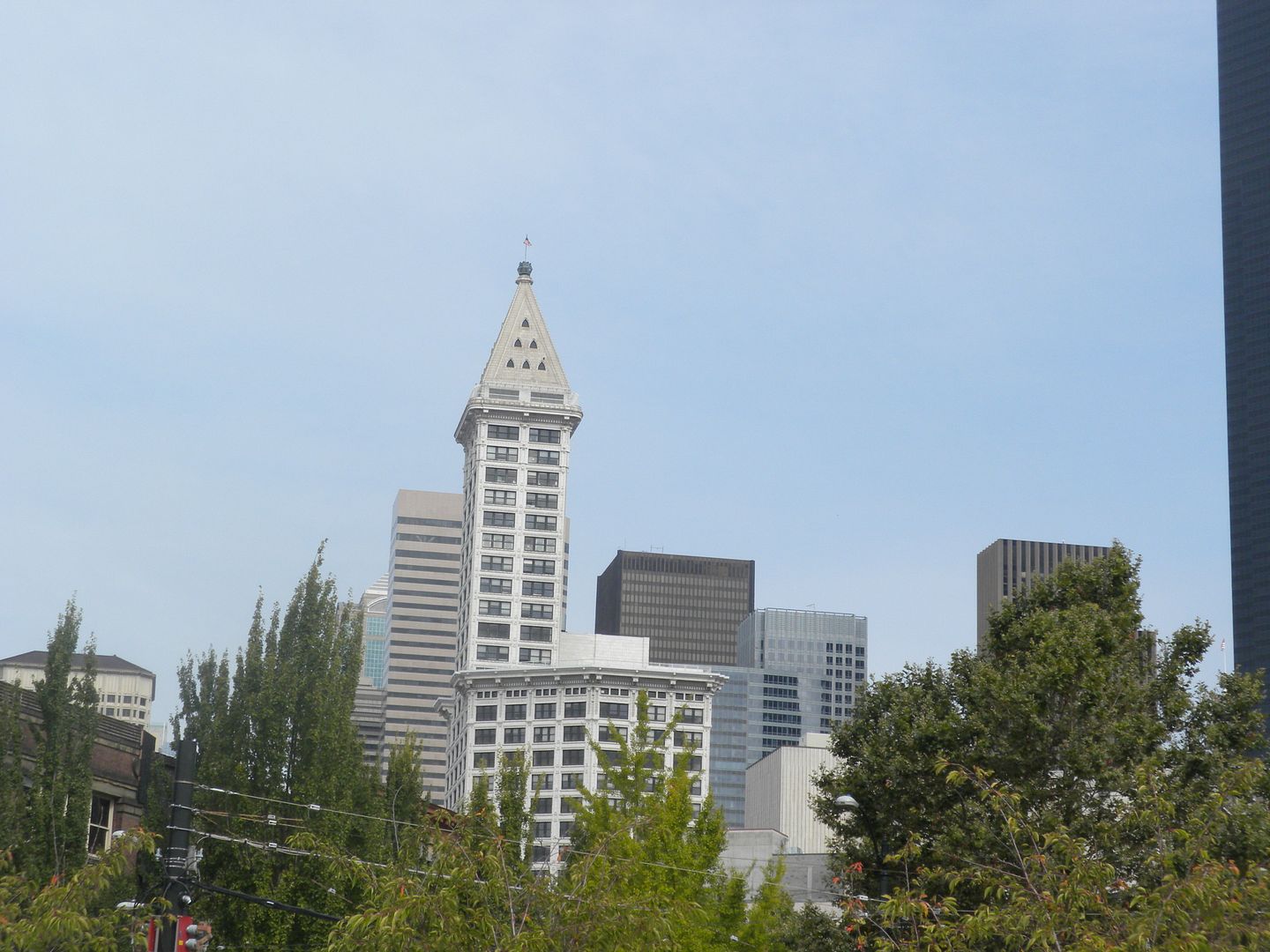 We admired Smith Tower, the tallest building west of the Mississippi from 1912 until the Space Needle was built in 1962.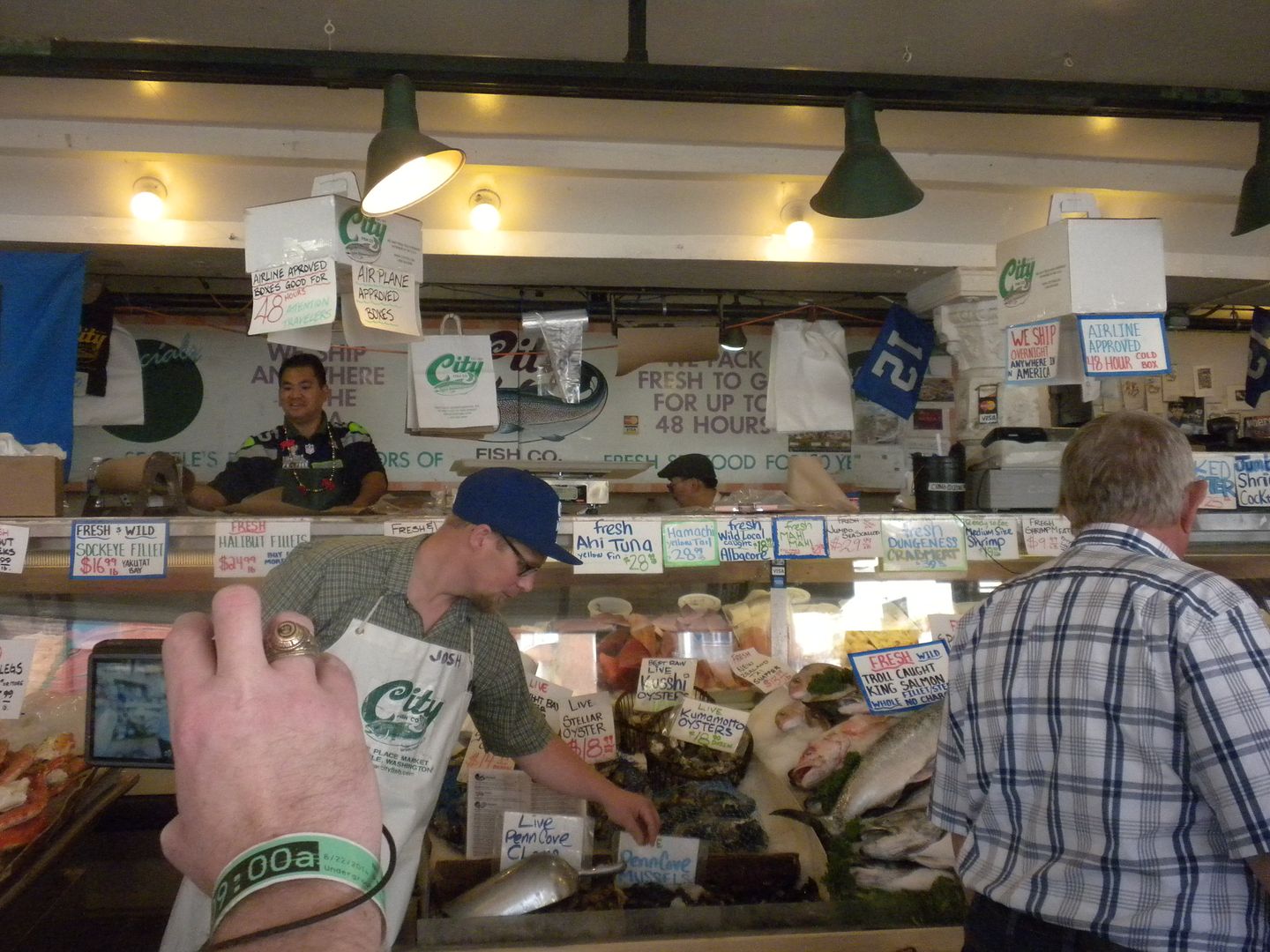 After our tour we headed to Pike Place Market for a true Seattle experience.


From whole fresh fish to fresh fruits and vegetables to colorful flowers to souvenirs, this market has everything. After a lunch from the Market Grill where I had perhaps the freshest, tastiest grilled salmon sandwich I have ever had and a snack of some really sweet Bing and Rainier cherries,


we walked by the original Starbucks with its line snaking down the block. We headed to our car at 1:00 to drive across the state to our first coaster stop.
Country Mercantile


We arrived at Country Mercantile in Pasco, WA around 4:30. This large store has a huge variety of fruit, jellies, candies and specialty items. But we were here because they have a coaster.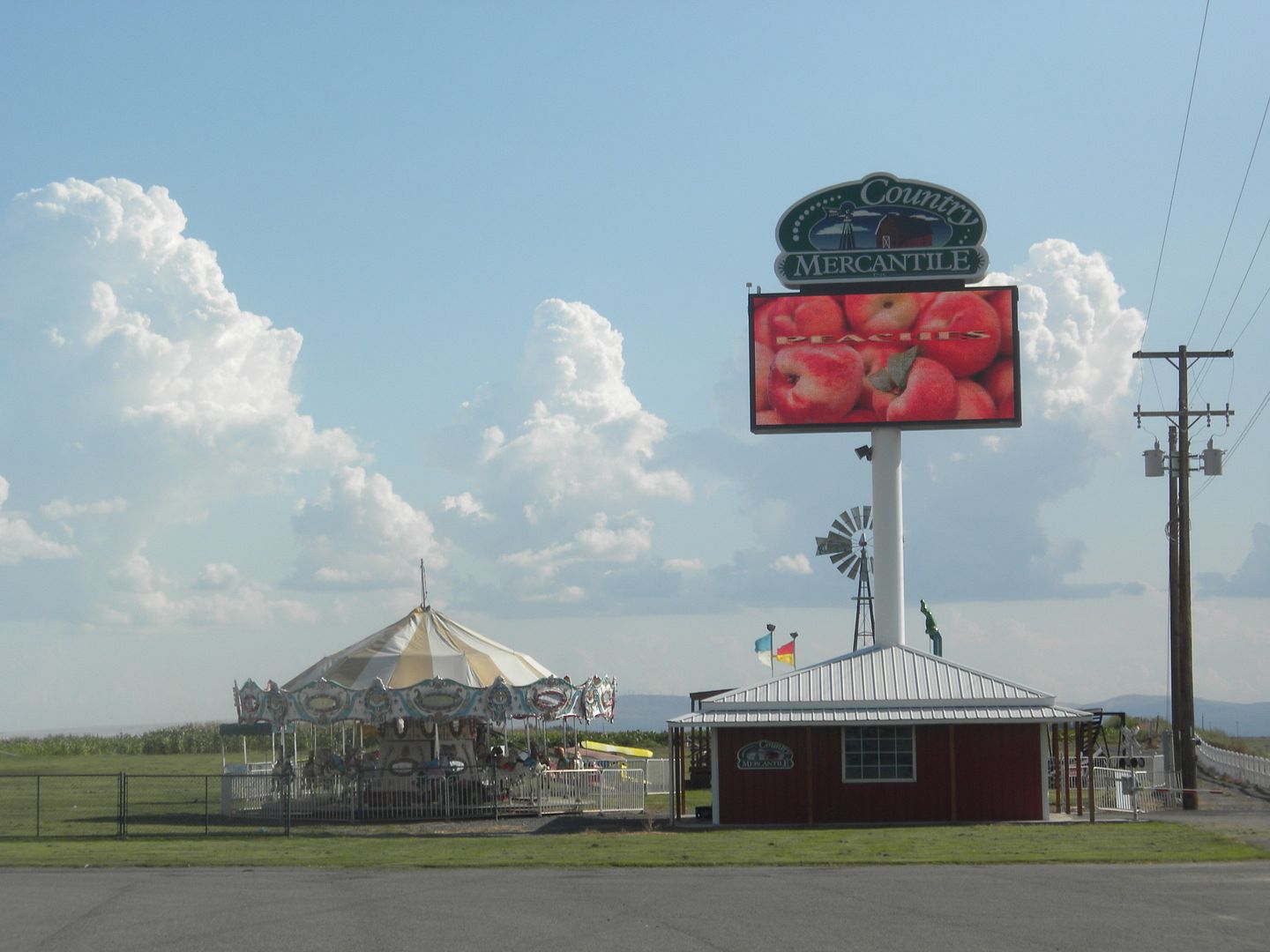 The amusement area operates when the store is open; you tell them you want to ride and they send someone out to operate it.

Roller Coaster (E&F Miler, Family, 1998/2007/2010) Relocated from Jeepers in West Nyack, NY where it operated from 1998 to 2006 as Python Pit and Krazy City in West Nyack, NY where it operated from around 2007 to 2010 as Midnight Express, this coaster, which operated on two different floors of Palisades Mall, made the move west in 2010.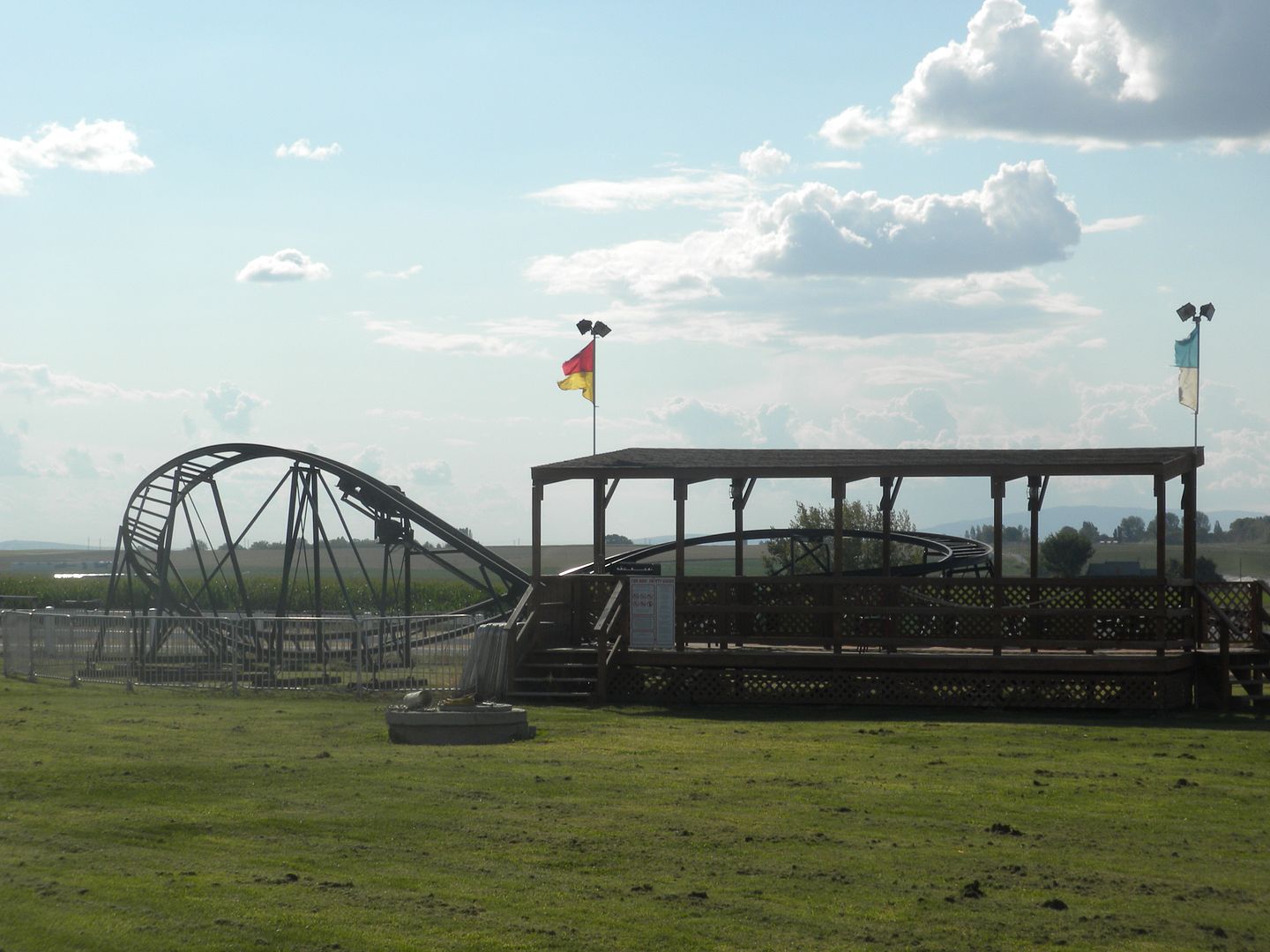 When we arrived we saw no activity and were afraid we would miss this credit, but we soon found out it was operating.


It gave the anticipated ride with 2 circuits – 1 ride.
Kiddie rides include: Frog Hopper, Carousel, and Airplane, although we were told the first two were not currently operating.
While this is a little out of the way to come for a coaster, the wide selection of offerings here along with many free samples made this worthy of a stop. After some homemade ice cream and some freshly made candies for the road, we headed to our next stop.
Walla Walla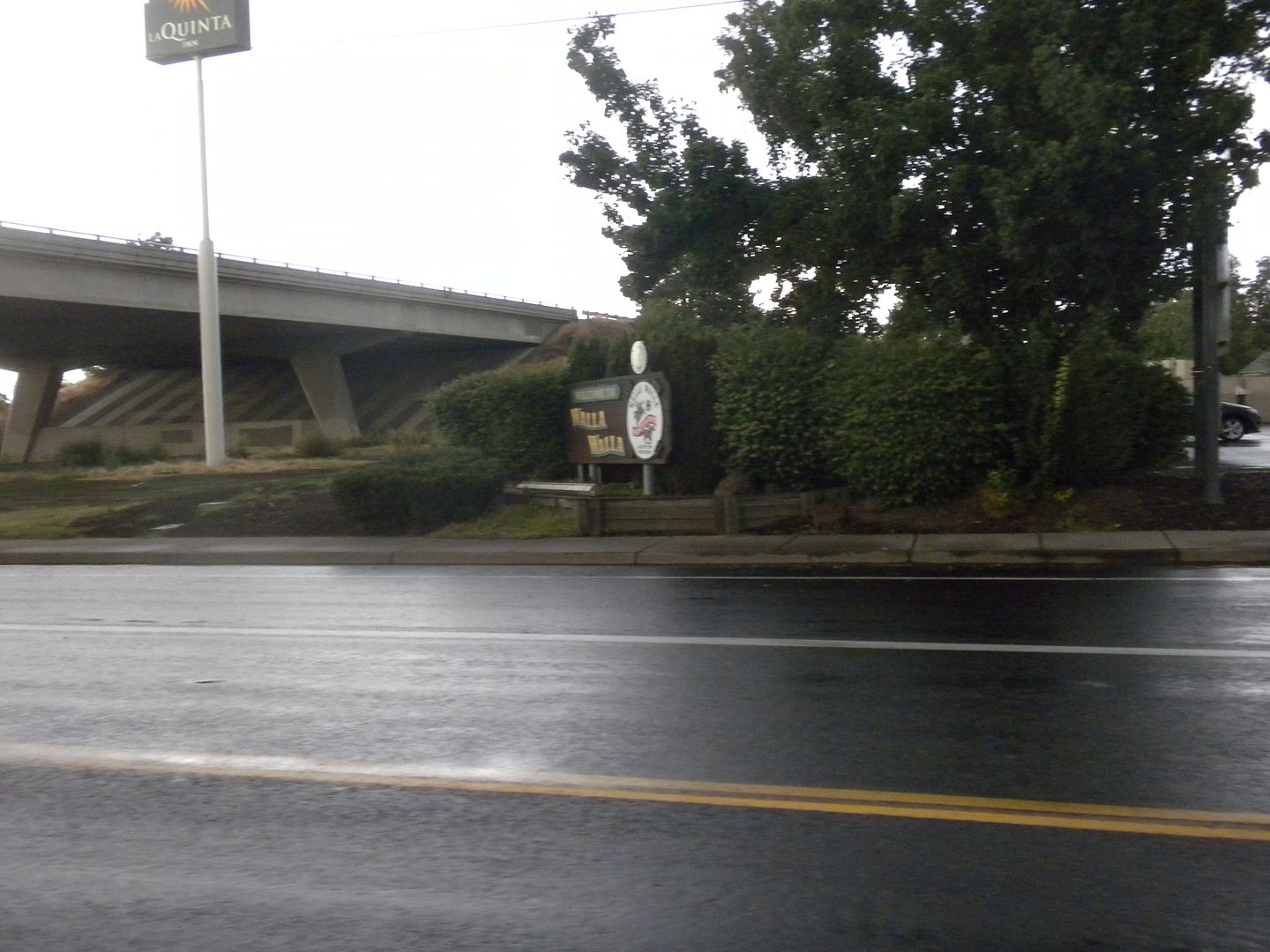 We left Country Mercantile around 5:15 and drove to Walla Walla, WA.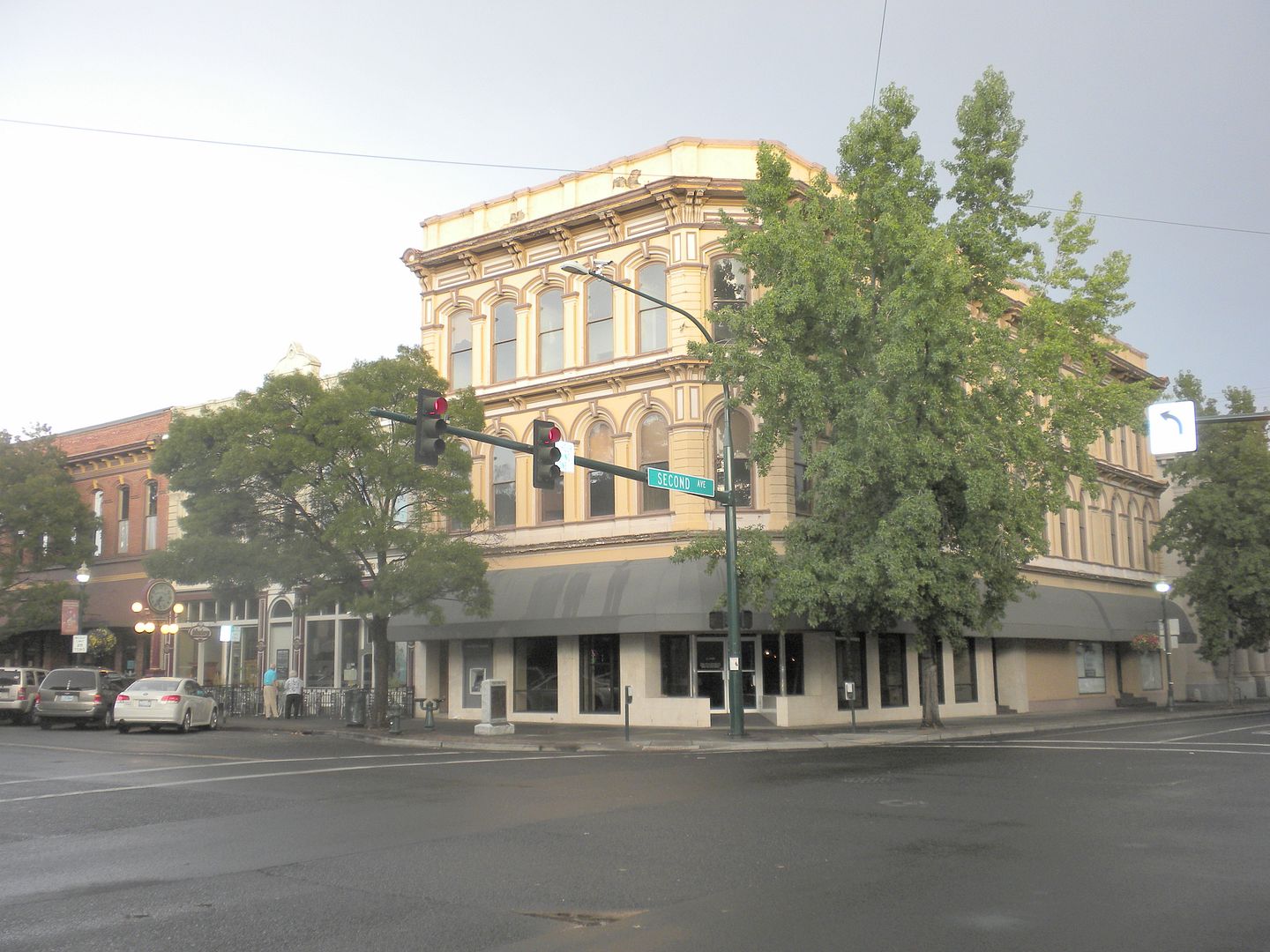 Richard wanted to make this stop when he saw how close we would be in Pasco because of the numerous references in Looney Toons cartoons.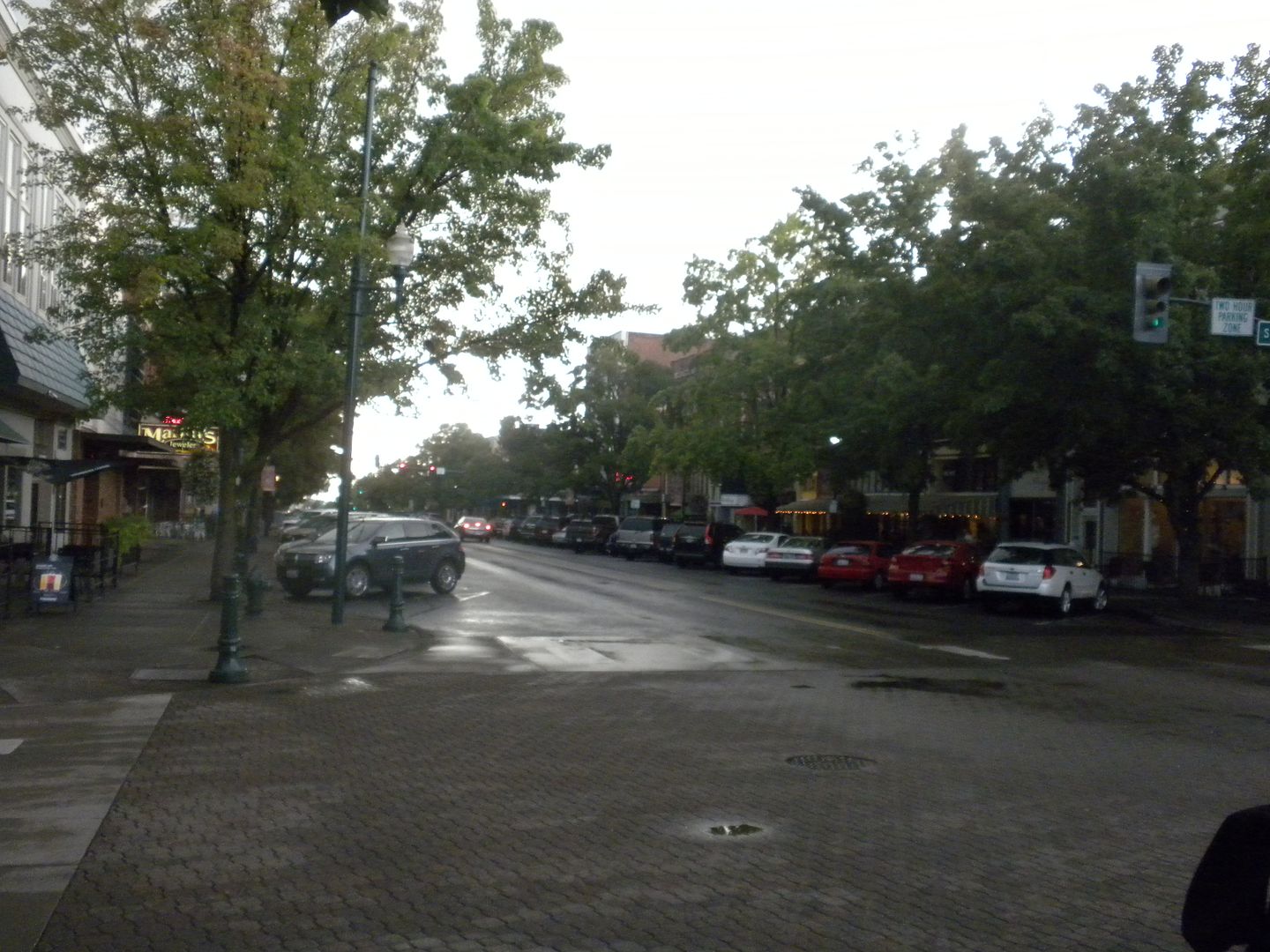 We had a good dinner at the Olive Marketplace & Café,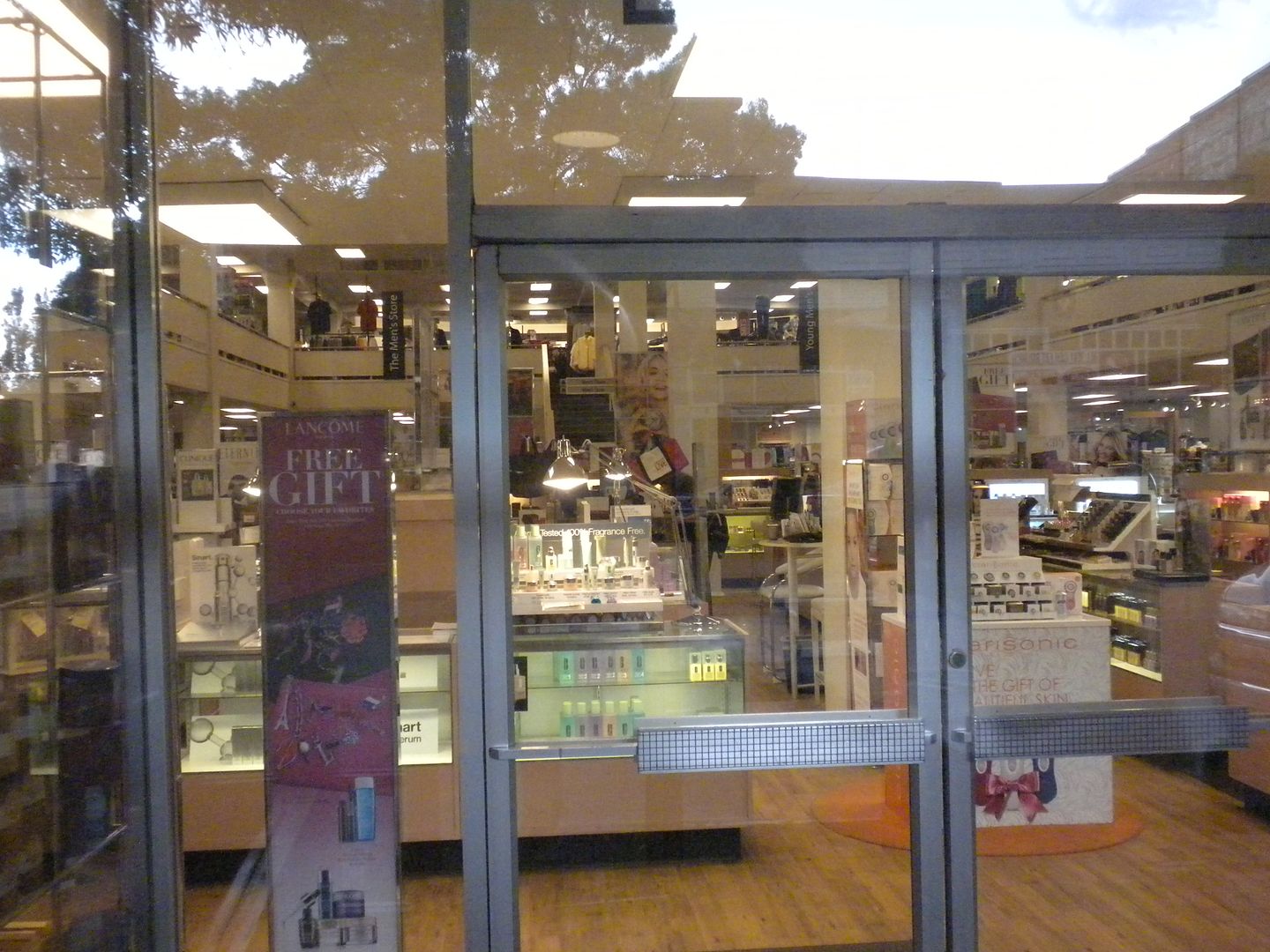 and I made a stop


at the picturesque two story downtown Macy's. After dinner we drove to Spokane, WA to pick up David at the airport and to check into our hotel.
Riverfront Park


After a day in Idaho at Silverwood on Saturday (see Part 2) we were back in Washington on Sunday for Riverfront Park in Spokane. The park began as the 1974 Expo.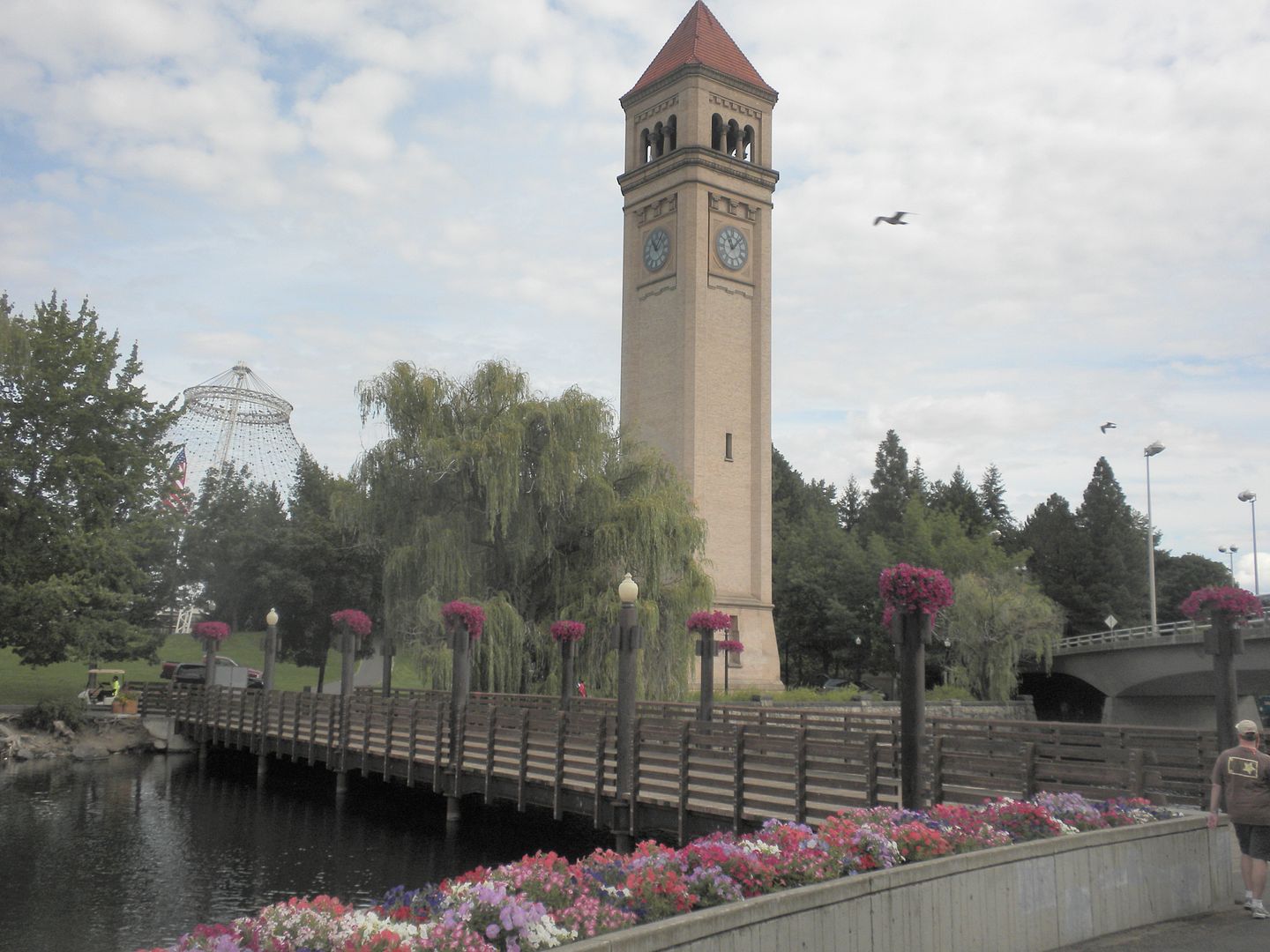 It is mostly a city park with a few rides set up in the summer,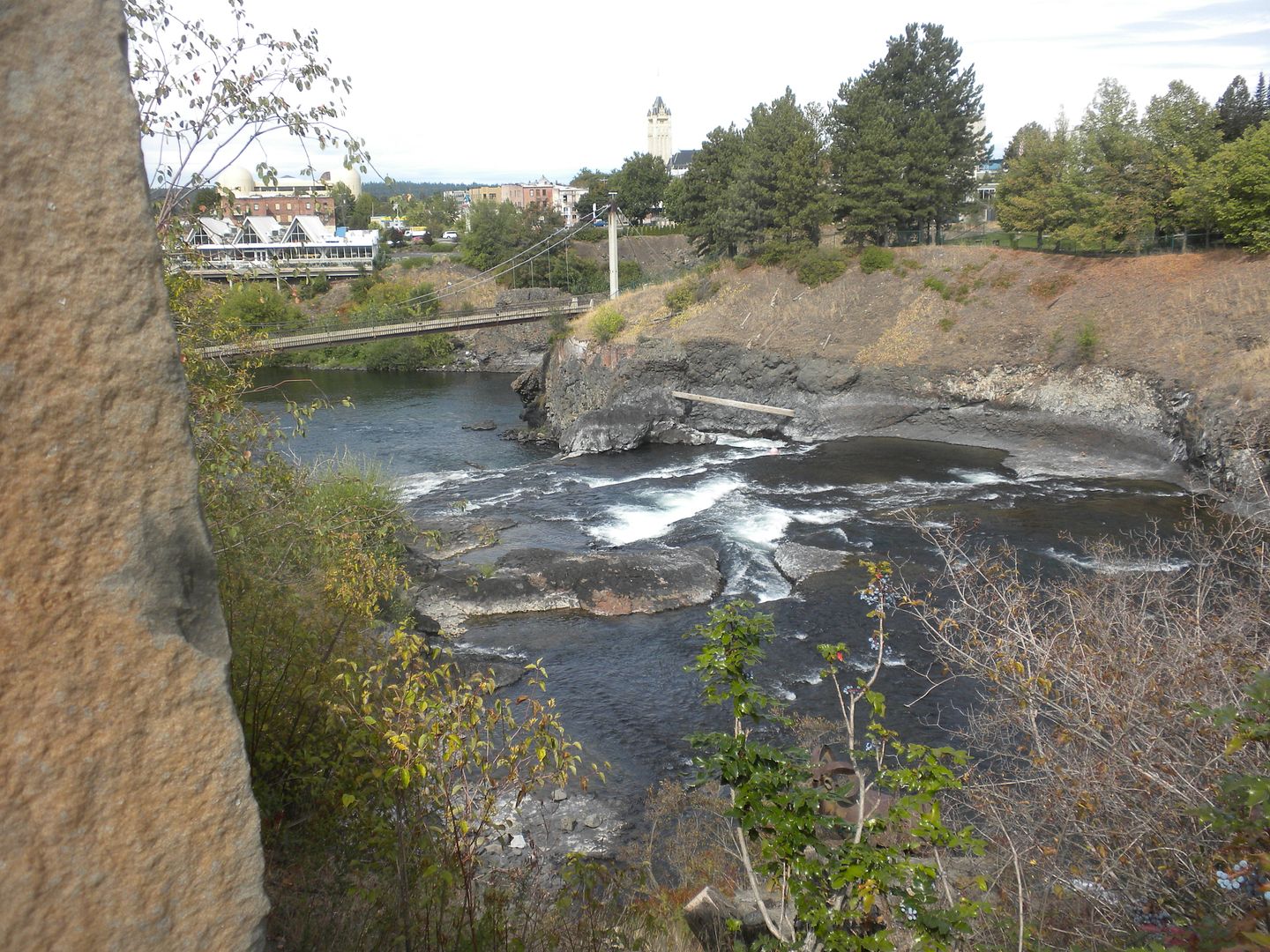 but we found that some of our best experiences were at this small park.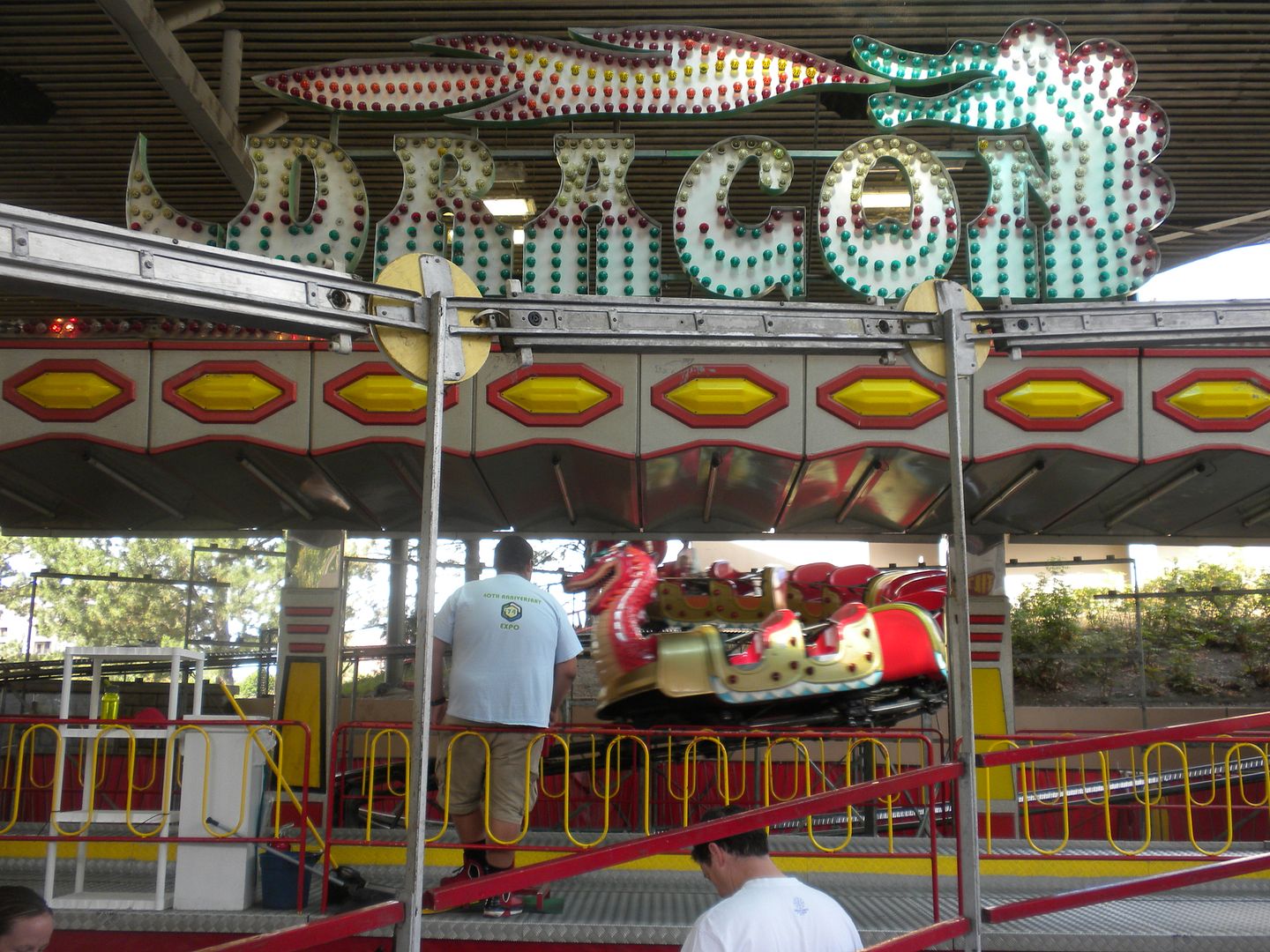 Dragon: (Zamperla, Powered Family, year unknown)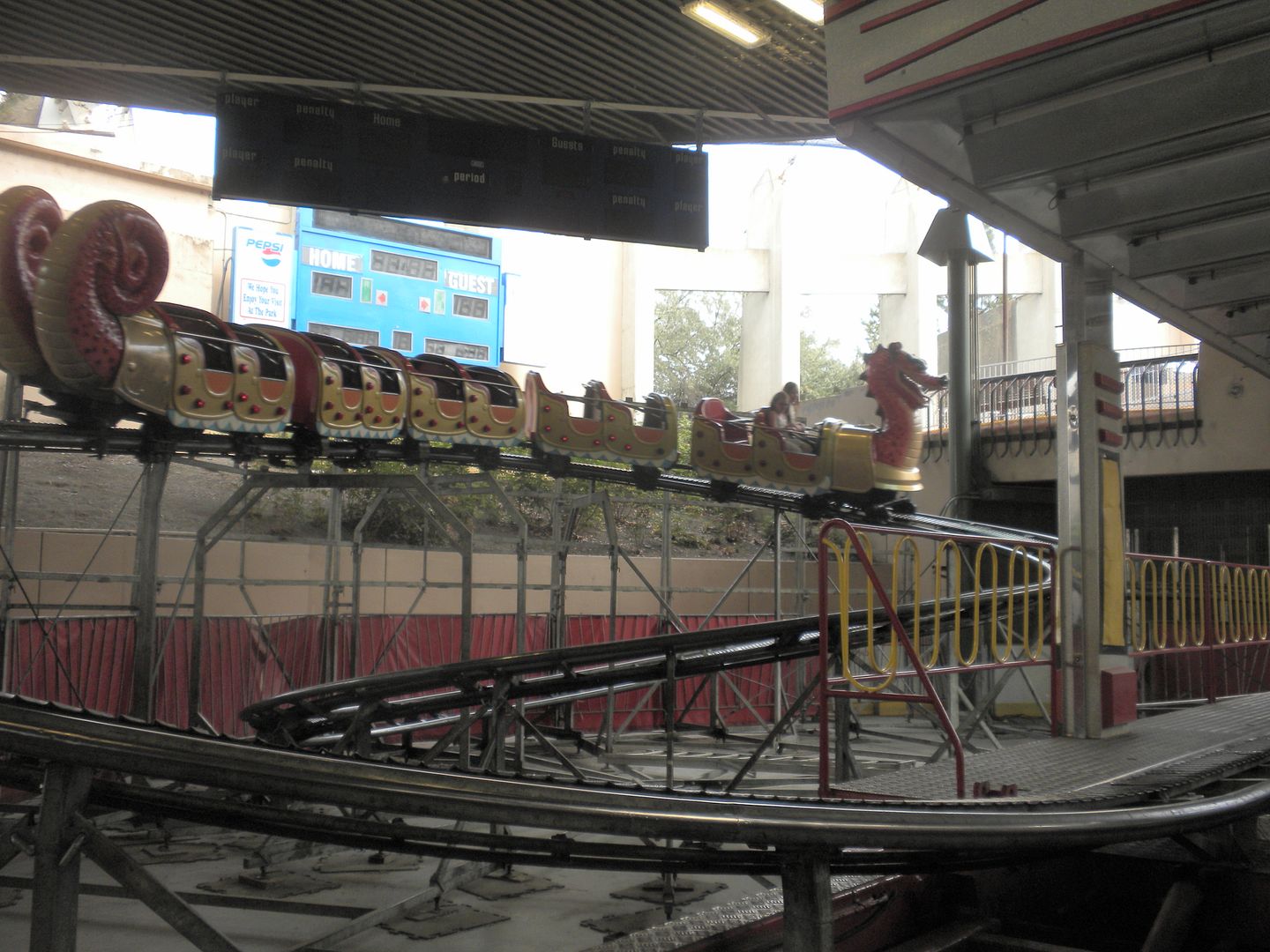 It gave a good ride – 1 ride.


Looff Carrousel: (Looff; Classic Wood Carousel: 3 rows, 54 Jumping Horses, 2 Menagerie Animals (1 Giraffe, 1 Tiger), 2 Chariots, Operational Ring Arm; 1909)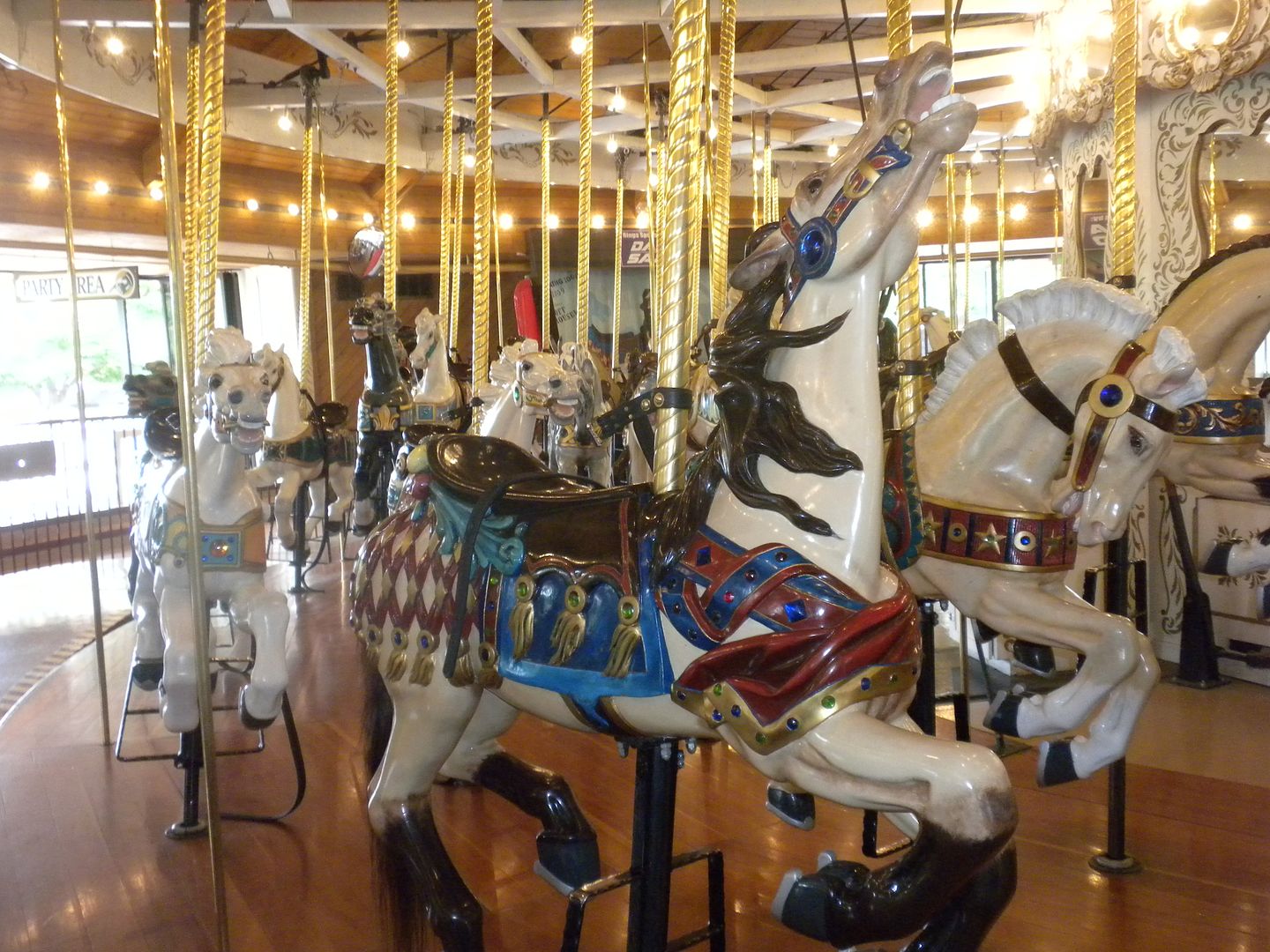 The carousel is noted for its exceptionally elaborate trappings on the horses, its 4 armored horses


and its rare sneaky tiger.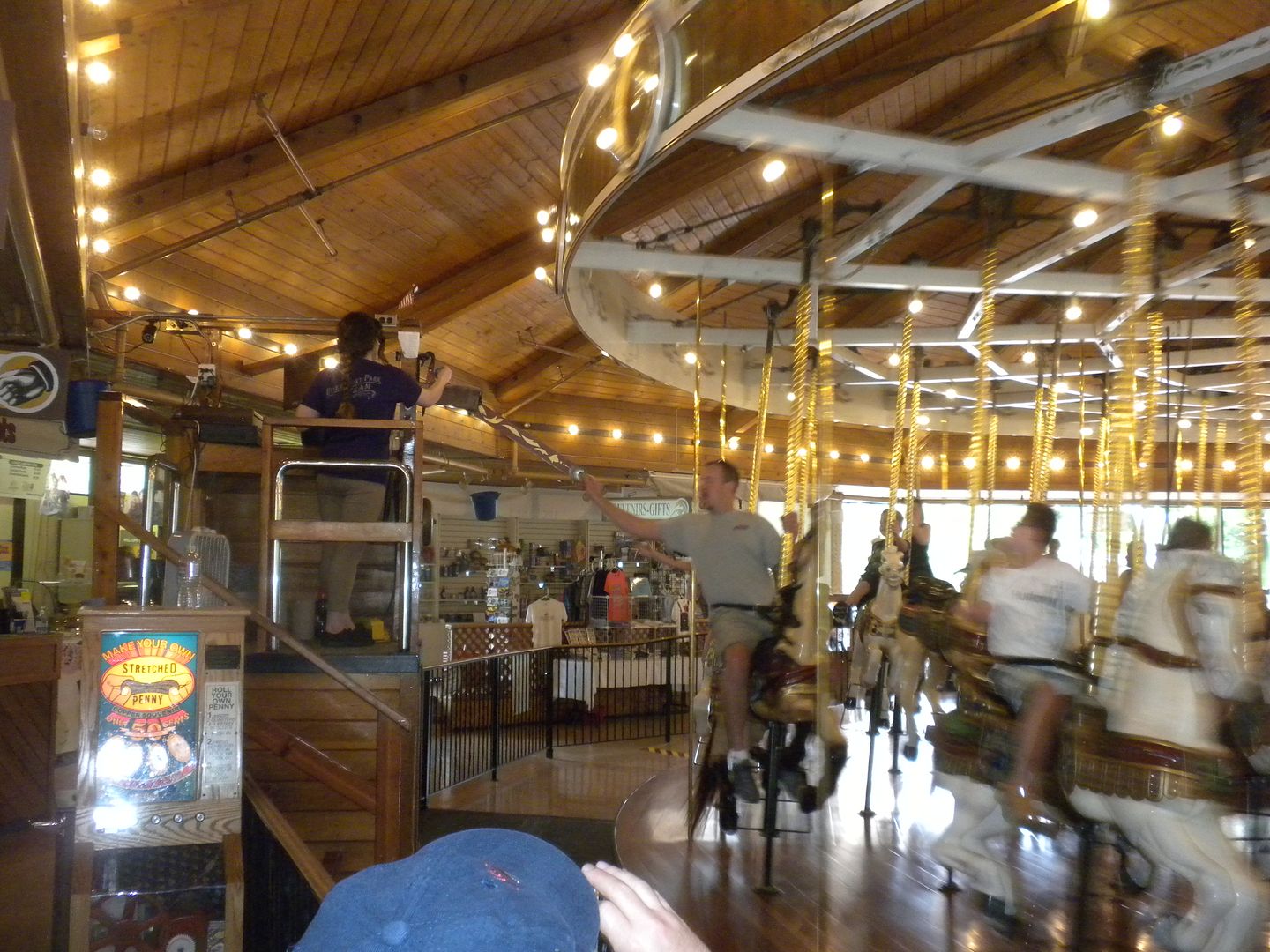 Most significant to us was its operating ring machine using plastic rings. Of note, there are a few brass rings which can be turned in for a free ride. I rang the target several times, which I was happy with.


It was located at Natatorium Park in Spokane from 1909 to 1968 – 2 rides.


Spokane Falls SkyRide: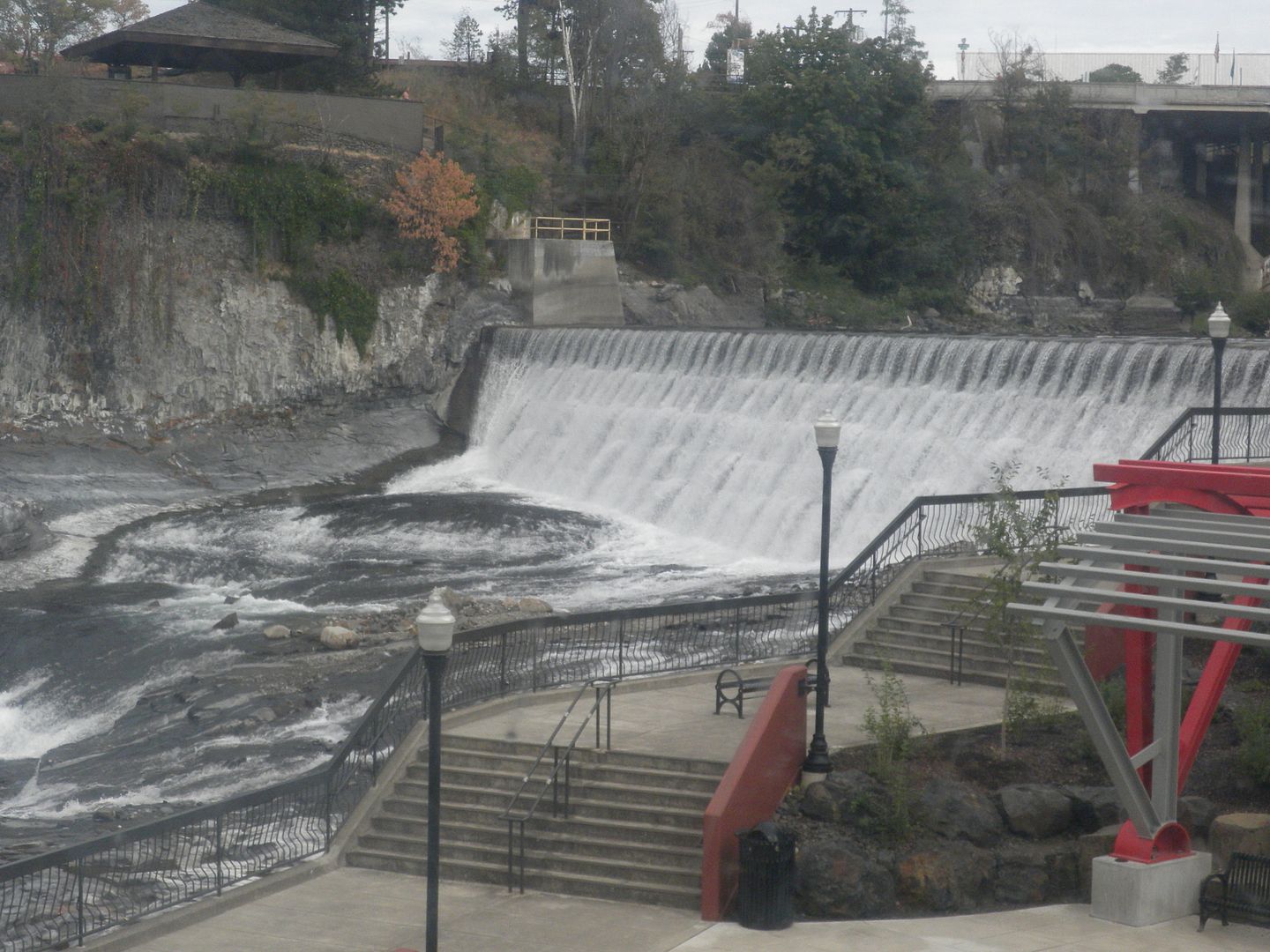 This gondola skyride takes you on a ride over Huntington Park, past the art deco City Hall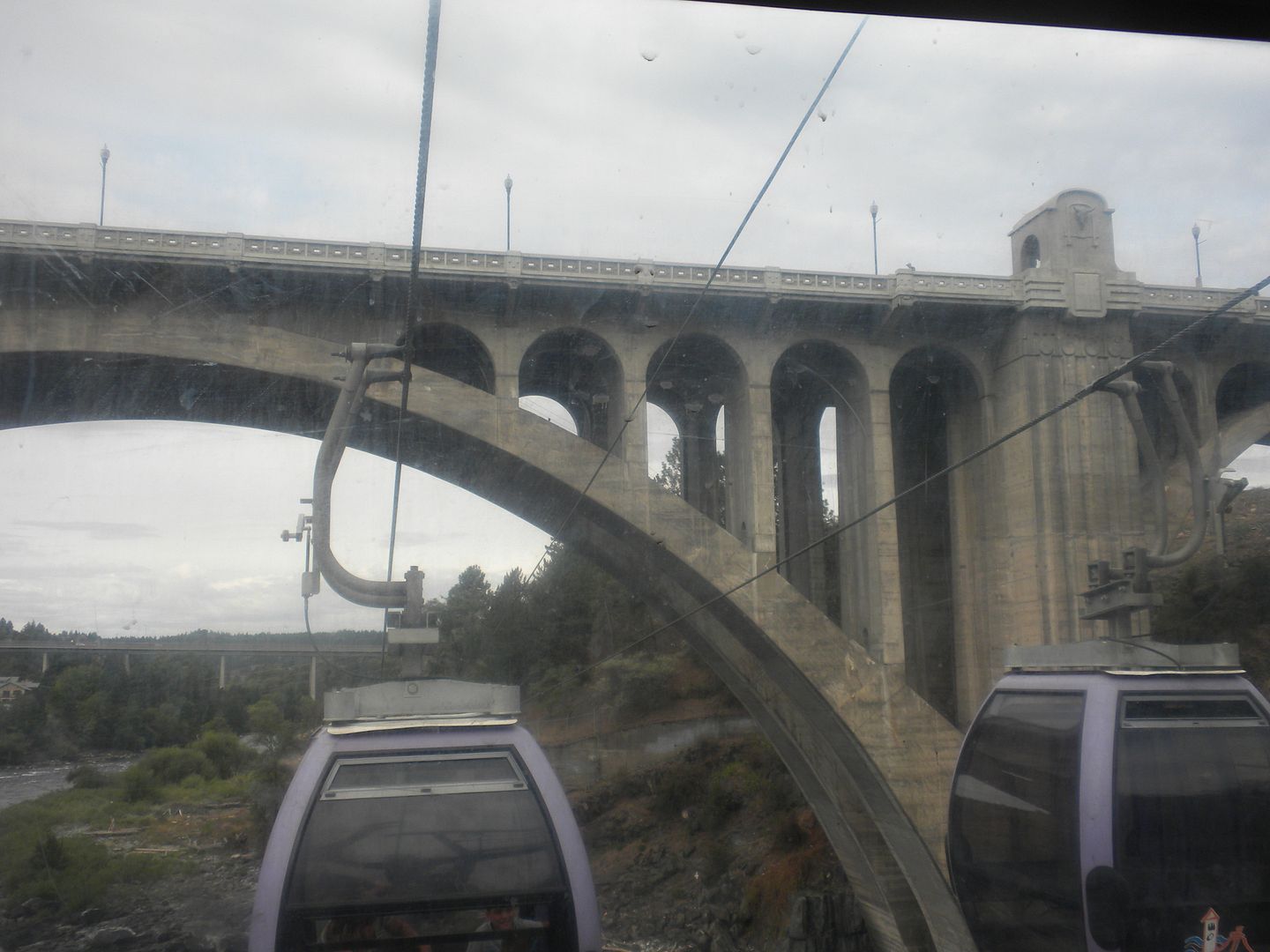 and under the Monroe Street Bridge,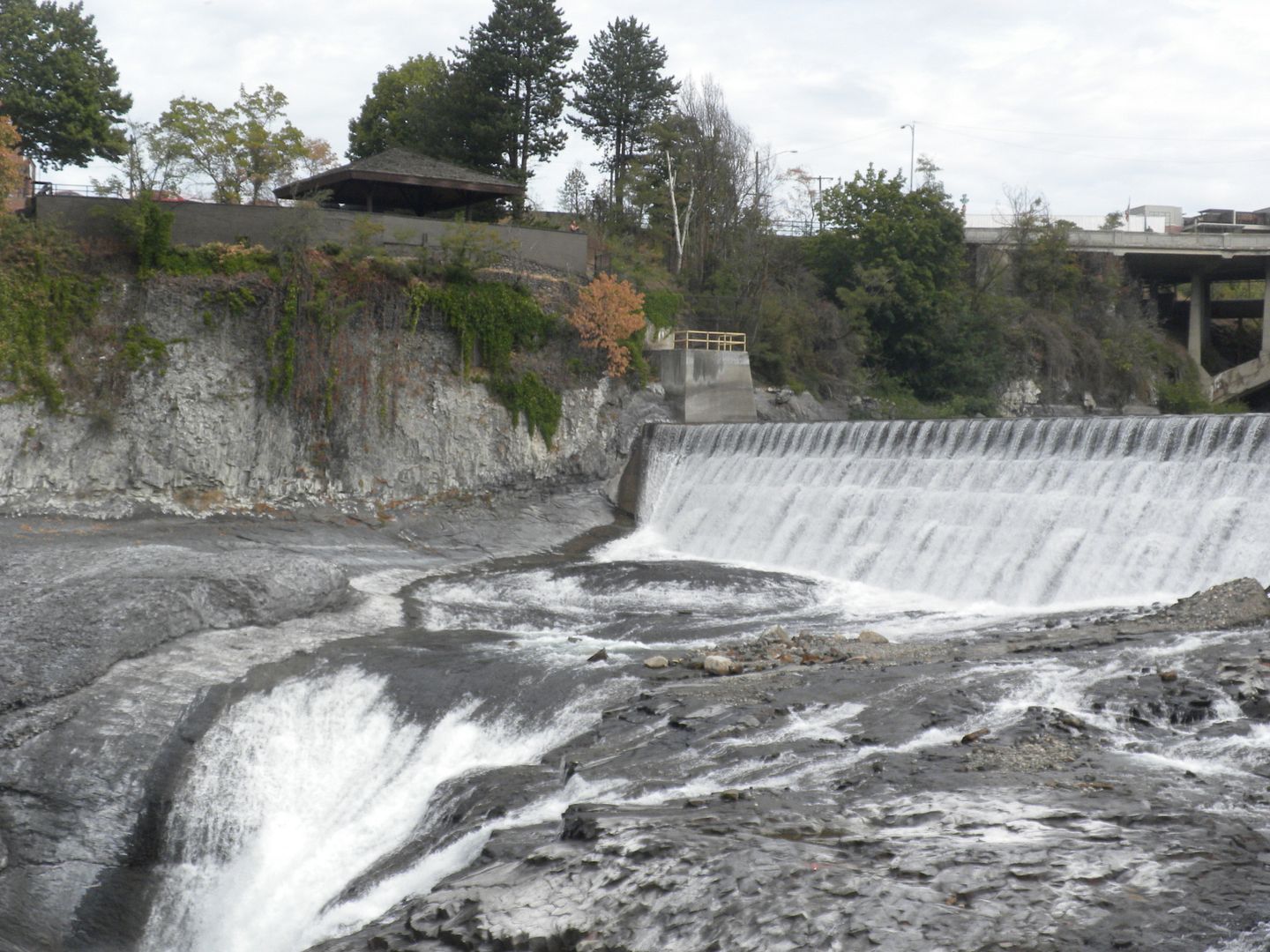 passing by the second longest urban falls in the U.S.


It is a beautiful ride and was a highlight of our trip – 1 ride.
The Spider: This was always one of my favorite flats, and this was one of the best rides I have had on one of these with a lot of spinning – 1 ride.
Tilt-a-Whirl: I had fairly good spinning on this – 1 ride.
Berry-Go-Round: I kept this spinning pretty fast – 1 ride.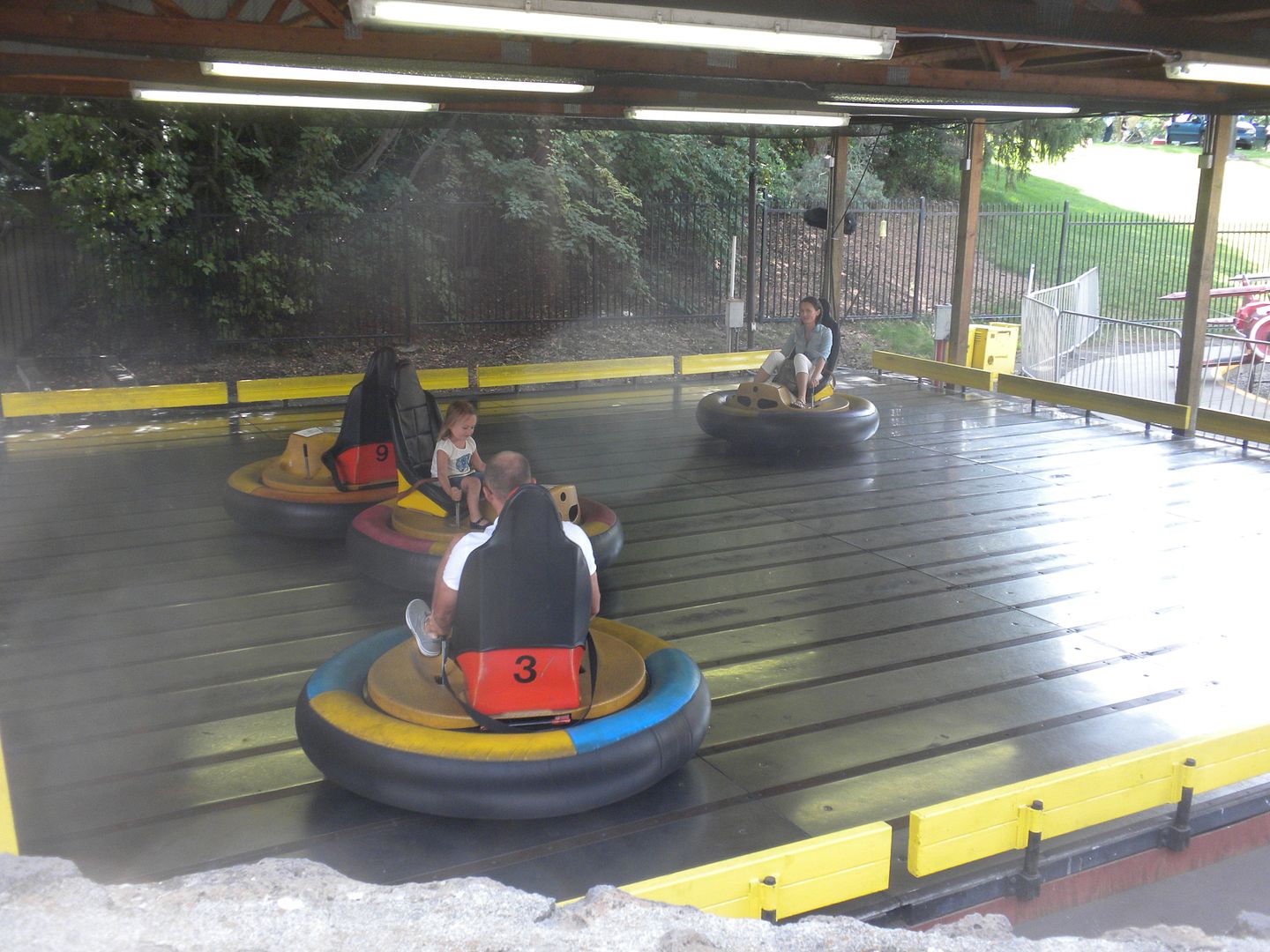 Bumper Cars: These round bumper cars were fun – 1 ride.
Time did not permit rides on Tour Train, a tram that takes you on a 30 minute narrated tour of the park; The Sizzler; Ferris Wheel; or SR-2 Ride Simulator.
Kiddie rides include Mini Rockin' Tug, Red Baron, Caterpillar and Kiddie Bumper Boats.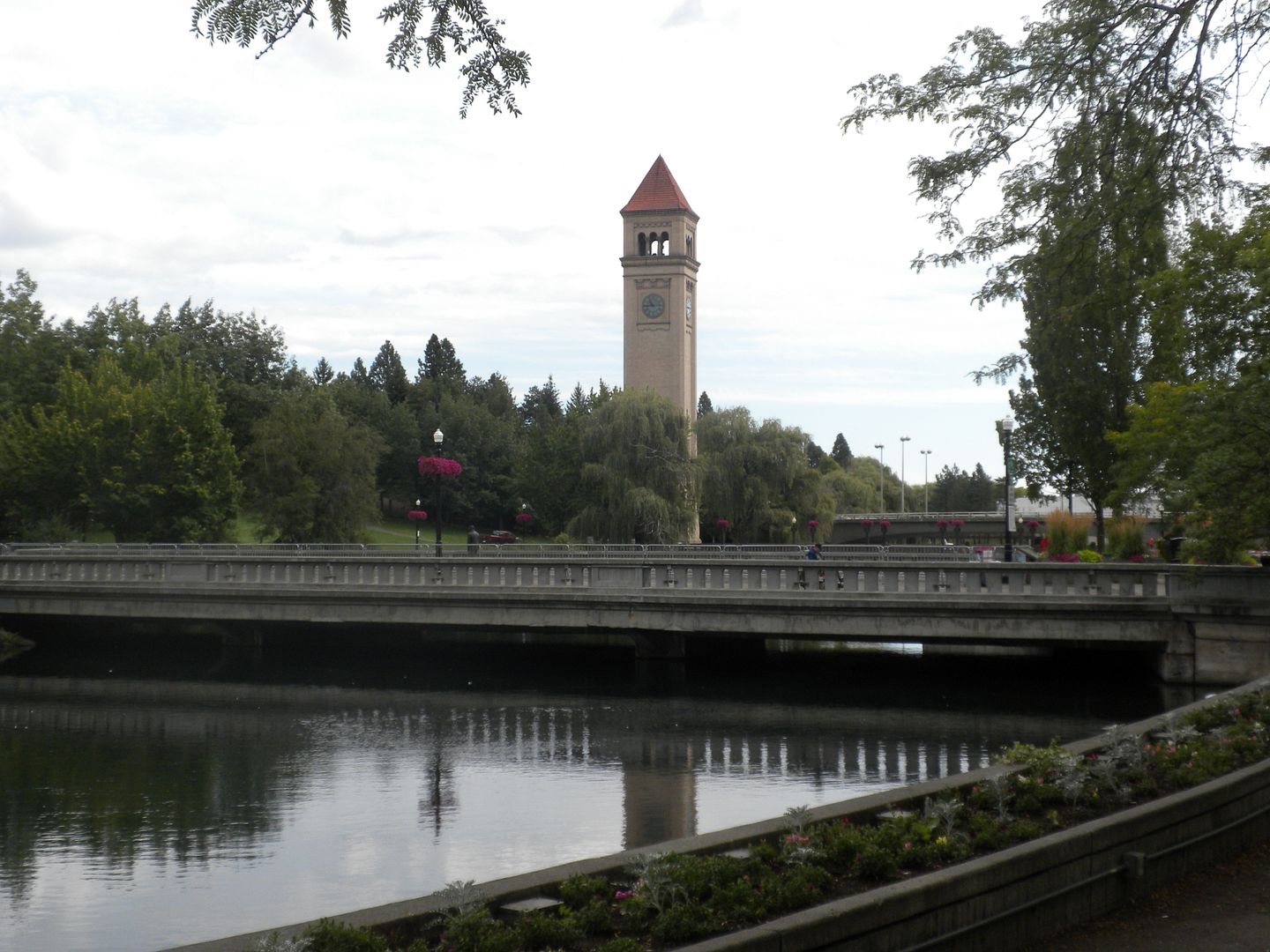 When talking about our experiences later in the trip, the Carousel, the Skyride and the great spinning on the Spider made this park with only a powered coaster a great and worthwhile stop. After this we made a stop in Idaho at the North Idaho Fair & Rodeo (see Part 2) before heading to Montana (Part 3).
Up Next: Idaho – ACE Day at Silverwood & North Idaho Fair & Rodeo