Yoho National Park, Glacier National Park (Canada) & Revelstone National Park
On Wednesday, August 27 we entered British Columbia as we drove from Banff National Park into Yoho National Park.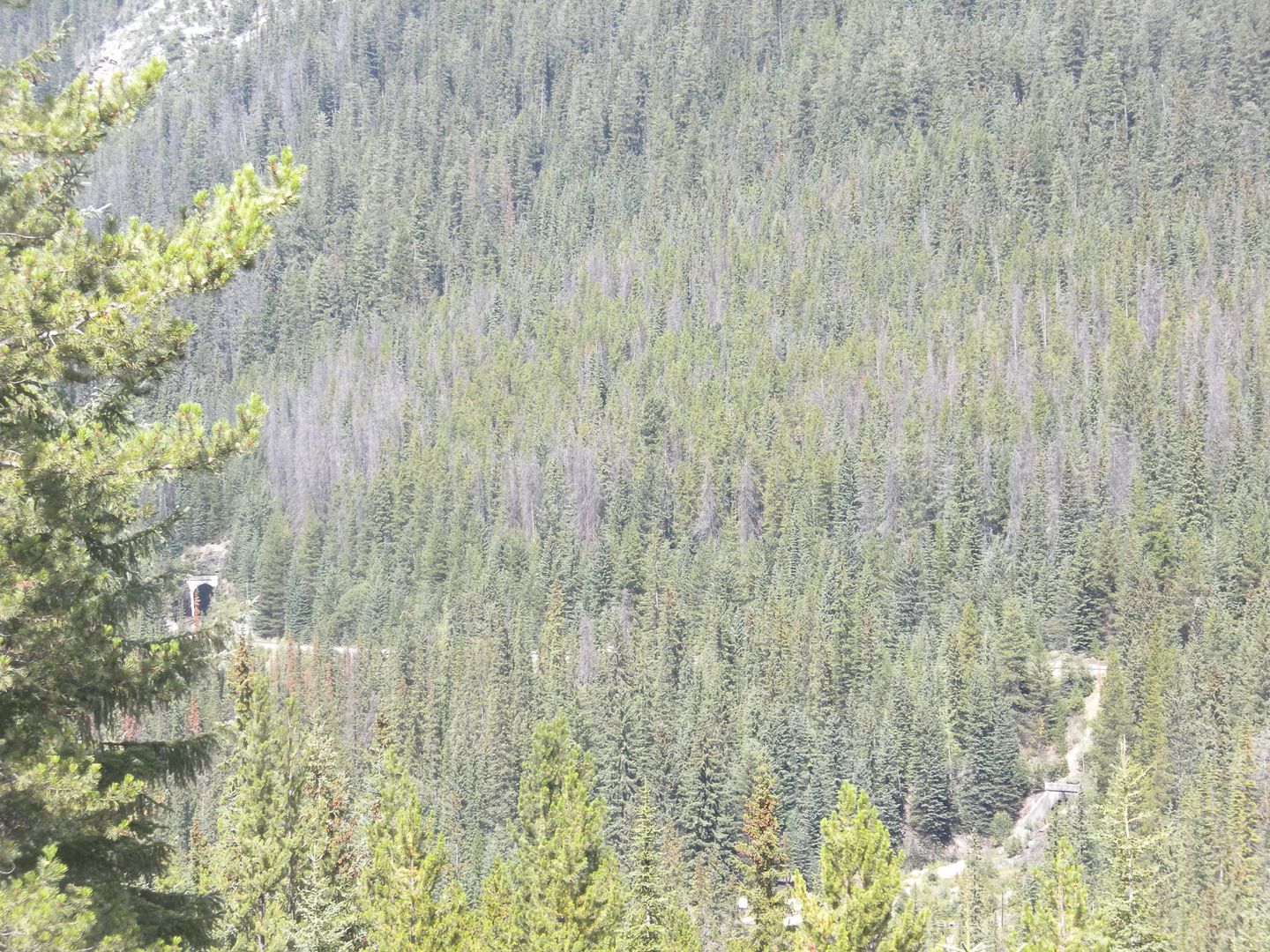 We stopped at the Spiral Tunnels, a railroad engineering feat, in hopes of seeing a train cross itself.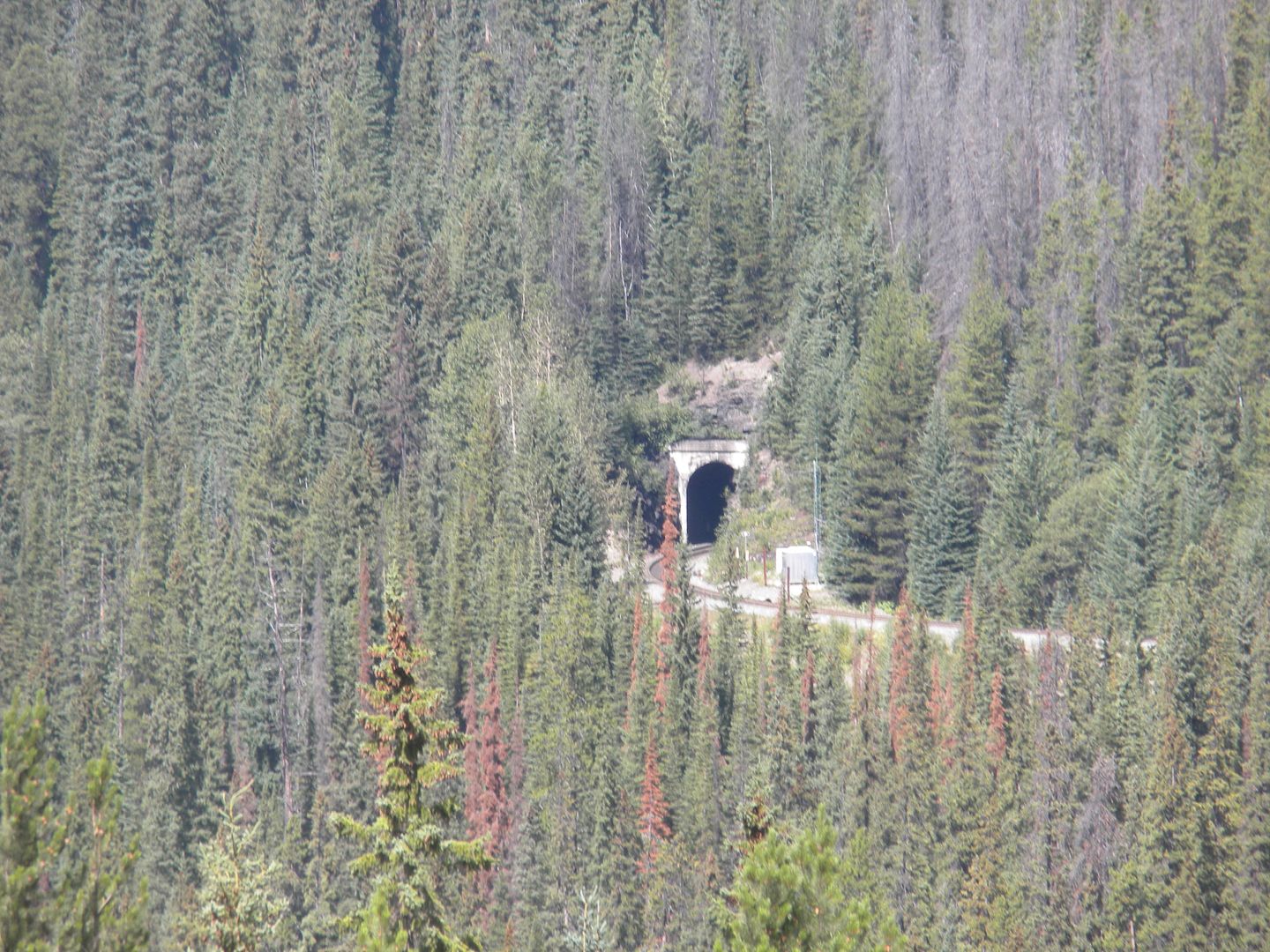 These tunnels were built as a solution to a grading nightmare that caused many accidents due to the steep grade.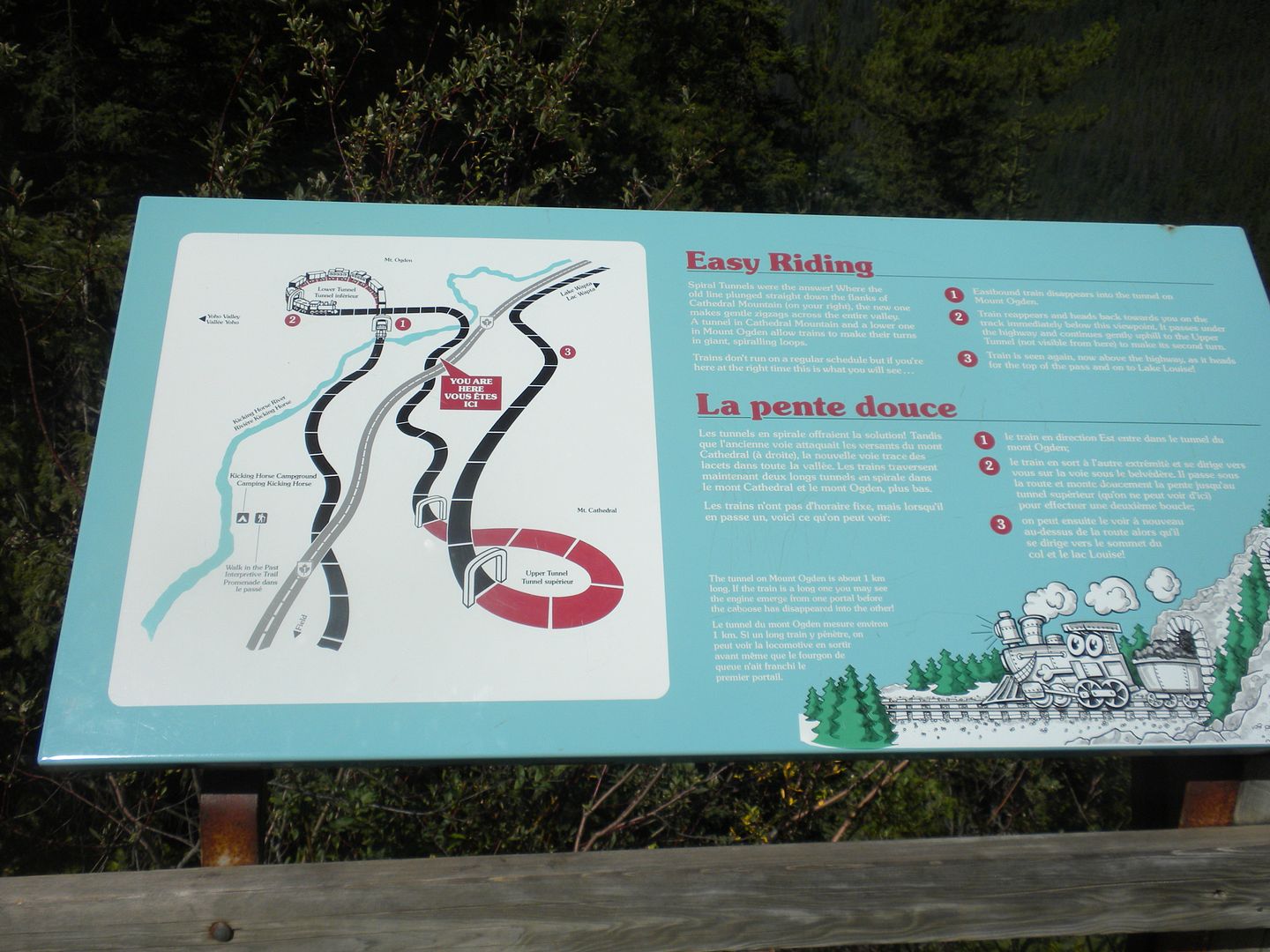 The train enters a tunnel and then crosses itself, allowing for a much more acceptable grade. There are 2 such tunnels and we stopped for a picnic lunch at the lower tunnel in hopes of seeing a train.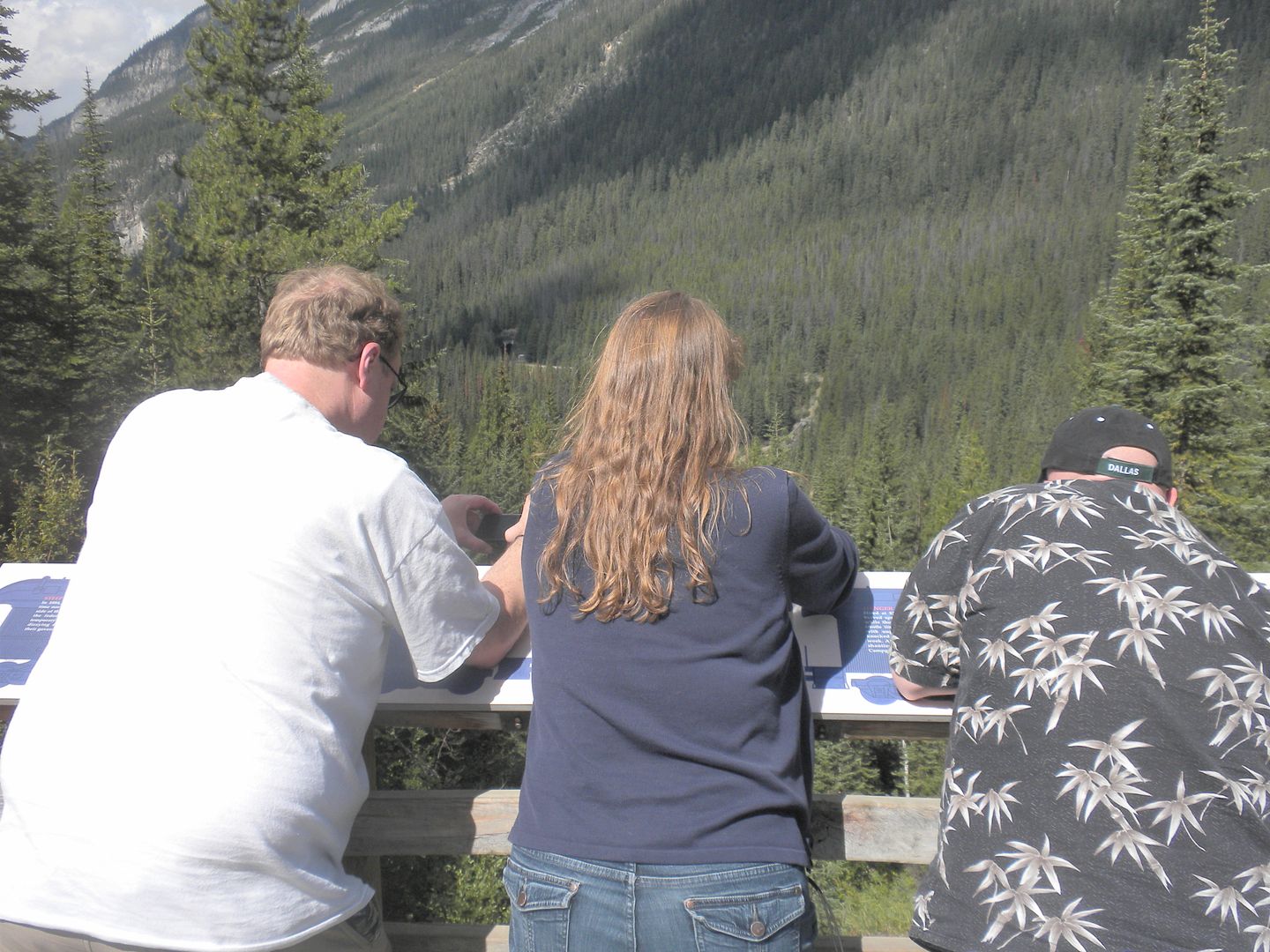 In spite of 30 trains a day passing through, our timing was off and we could not afford more than an hour and 15 minute stop.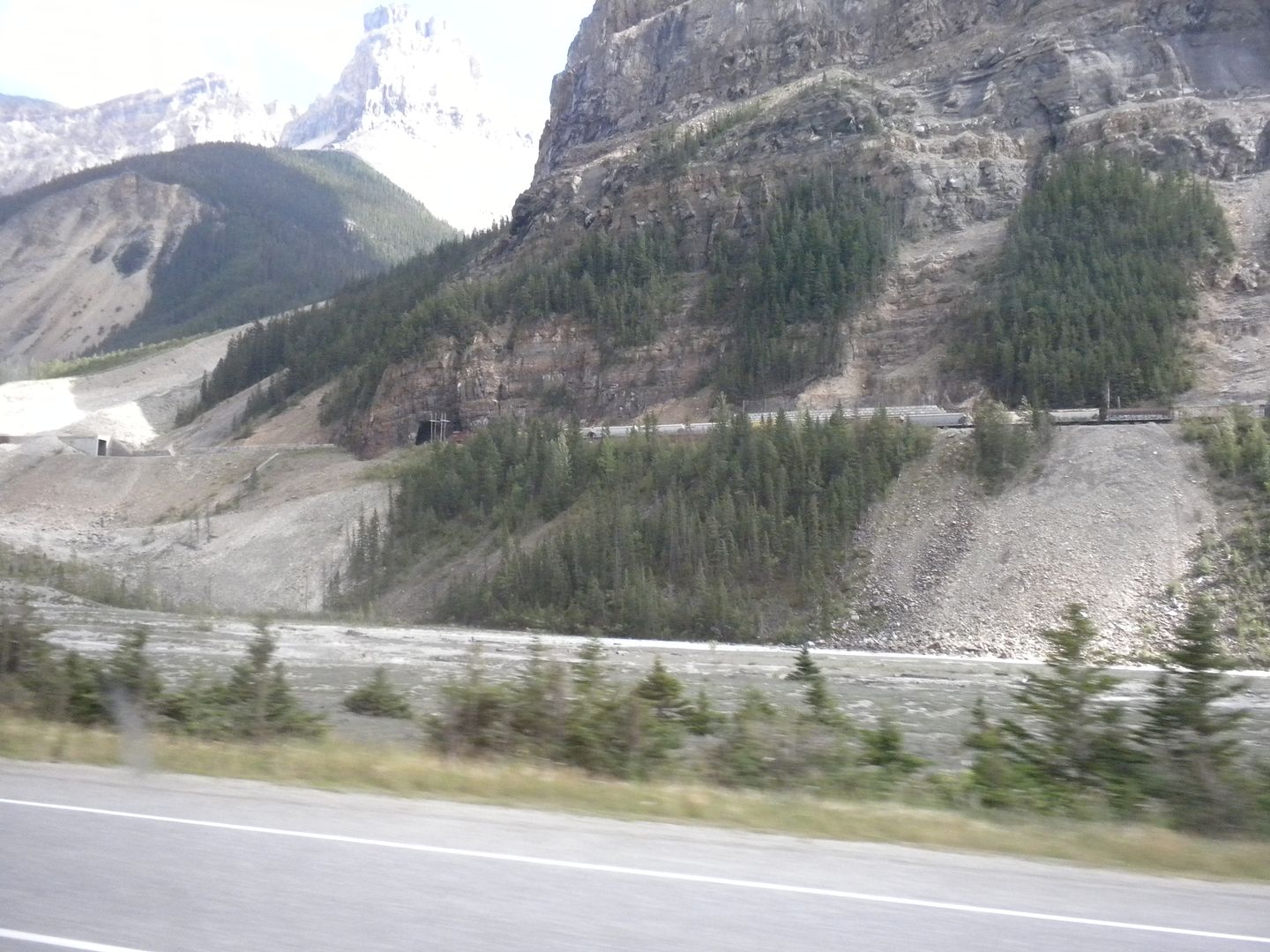 After we left just a few minutes down the road we saw a train headed to the tunnels – maybe next time.


We continued our drive along the Kicking Horse River,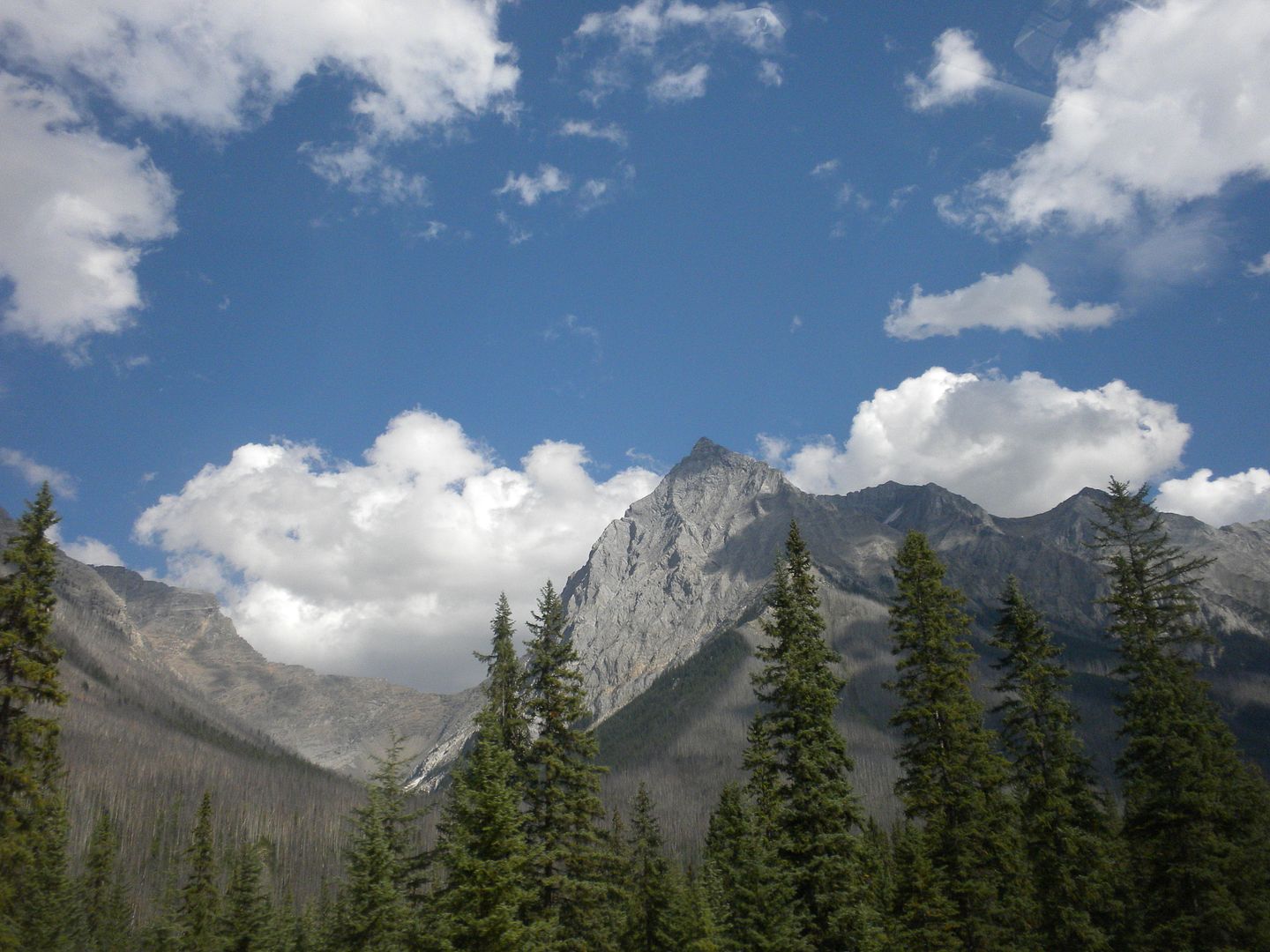 with more spectacular mountain views. We exited Yoho National Park.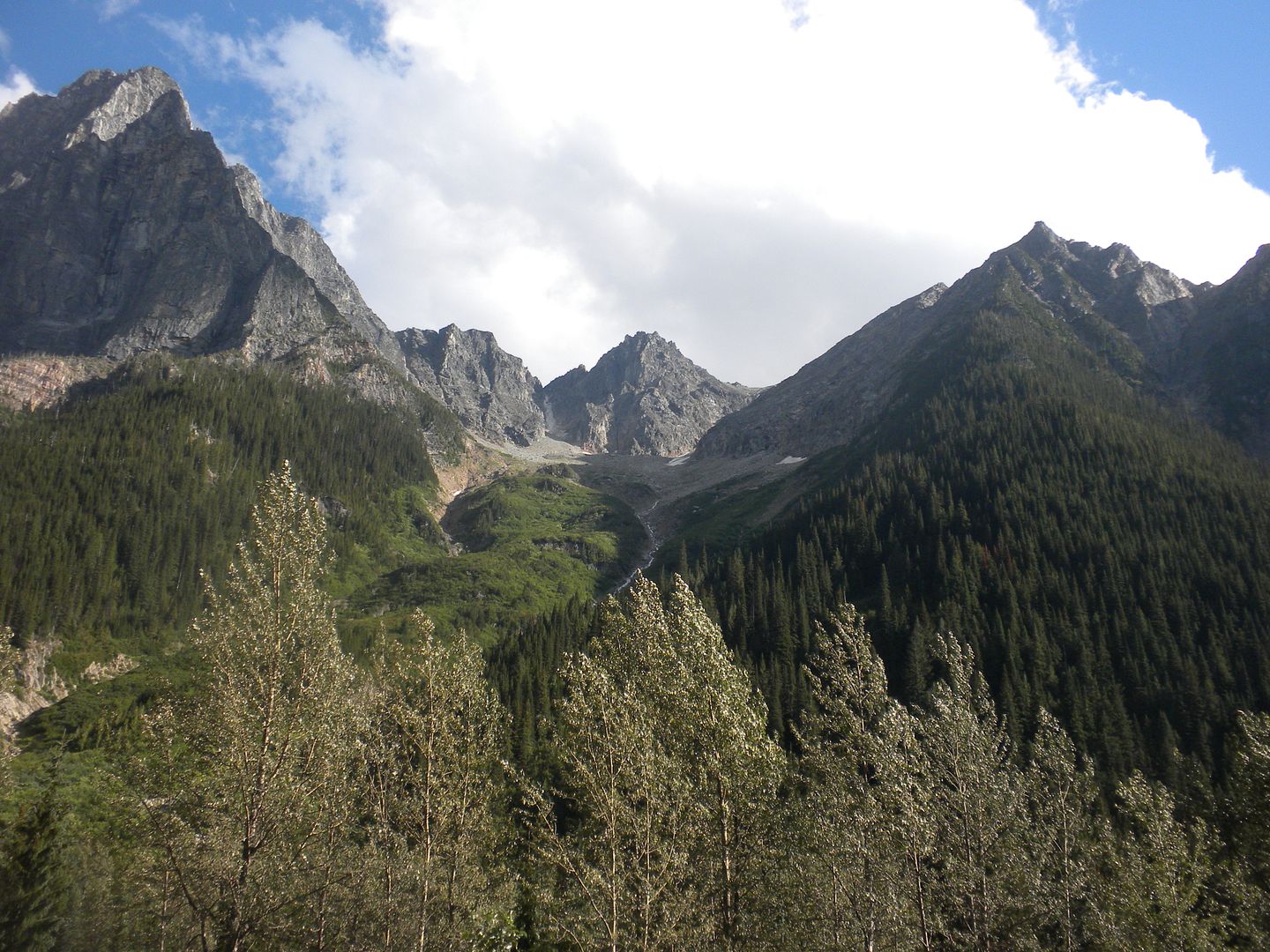 After about an hour we came to Canada's Glacier National Park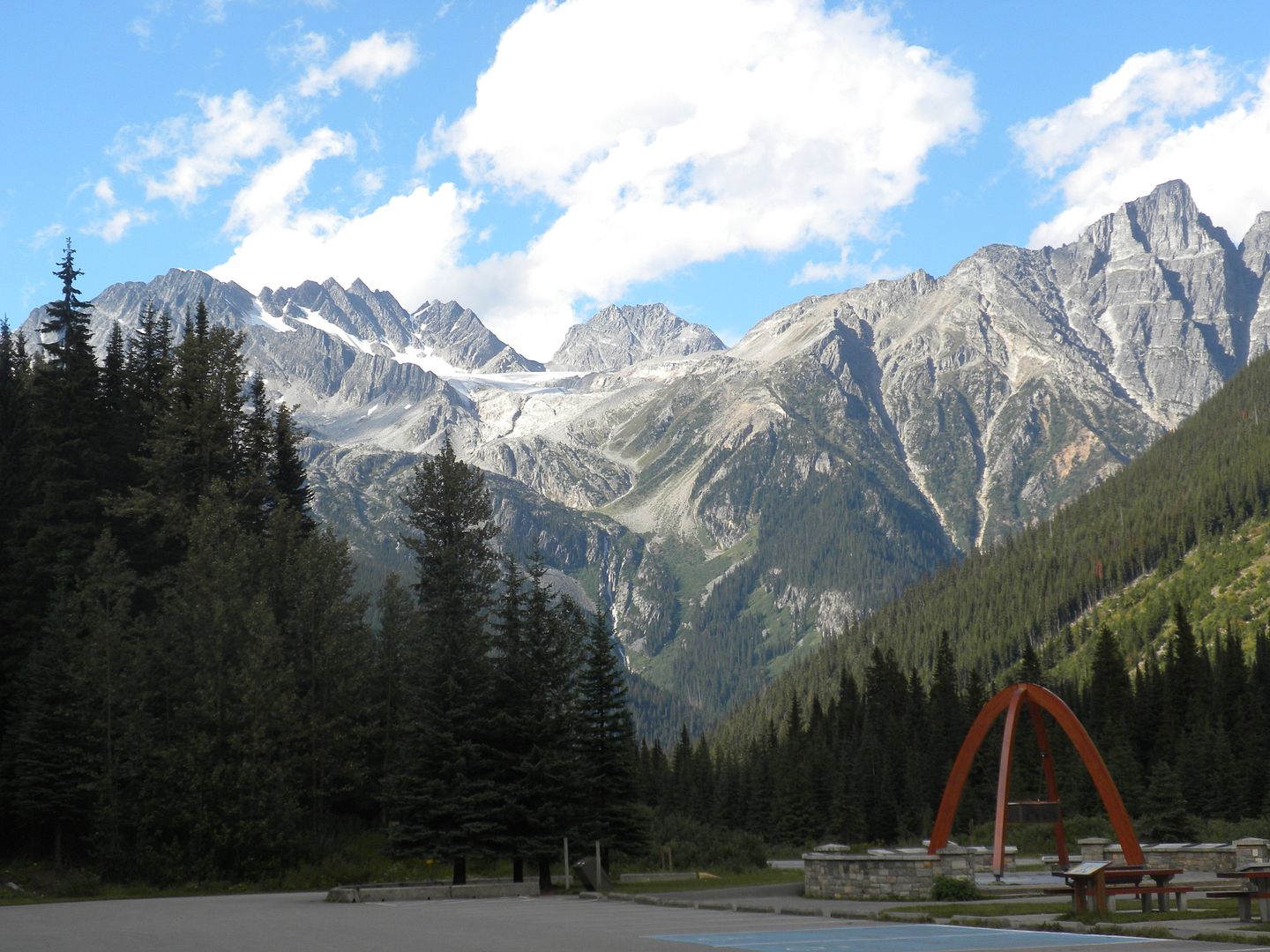 where we made a stop for some great views of Swiss Glacier


and Asulkan Glacier.


After exiting Glacier National Park and driving a short distance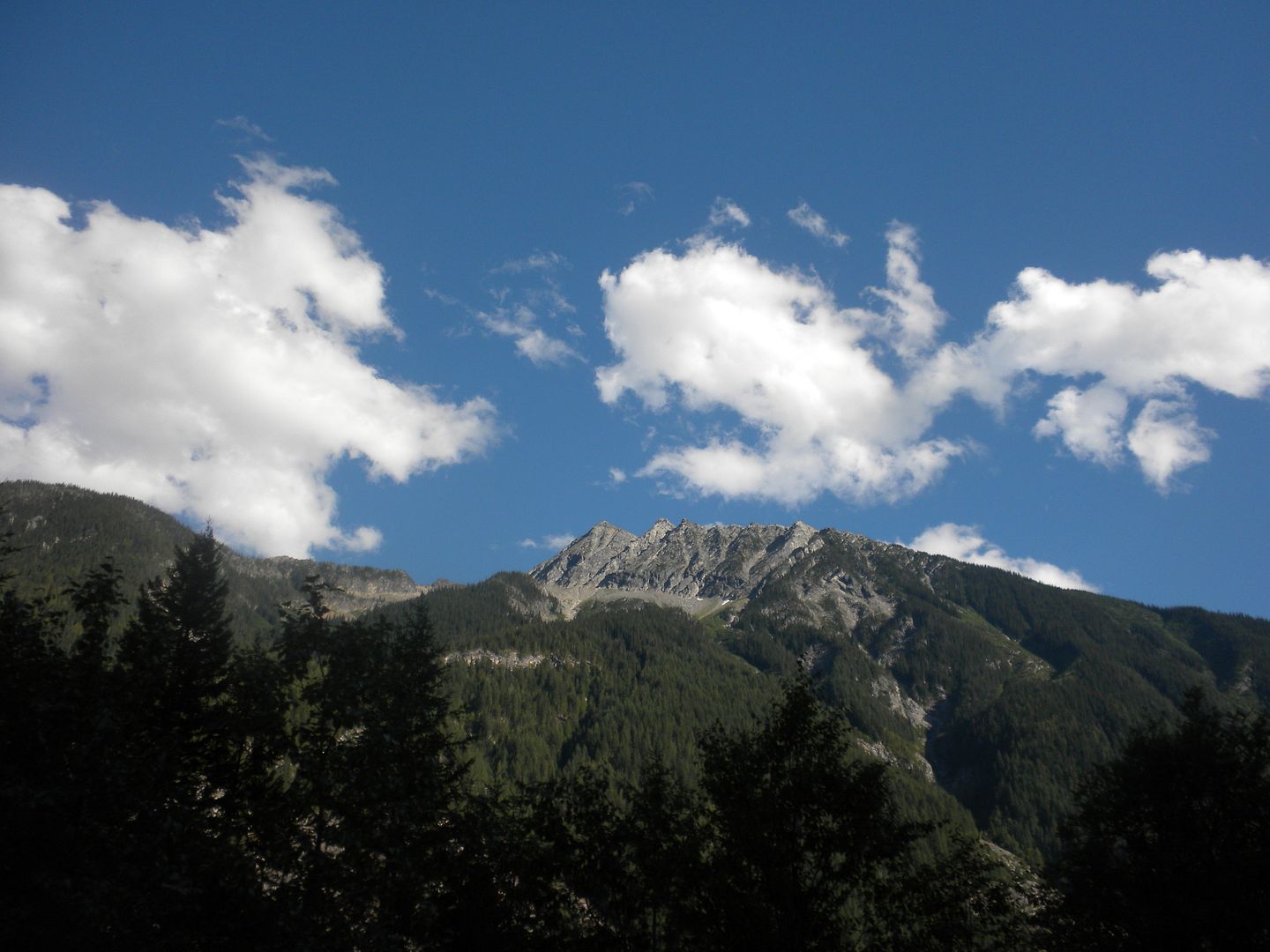 we came into the edge of Mount Revelstoke National Park, the last of our national park visits.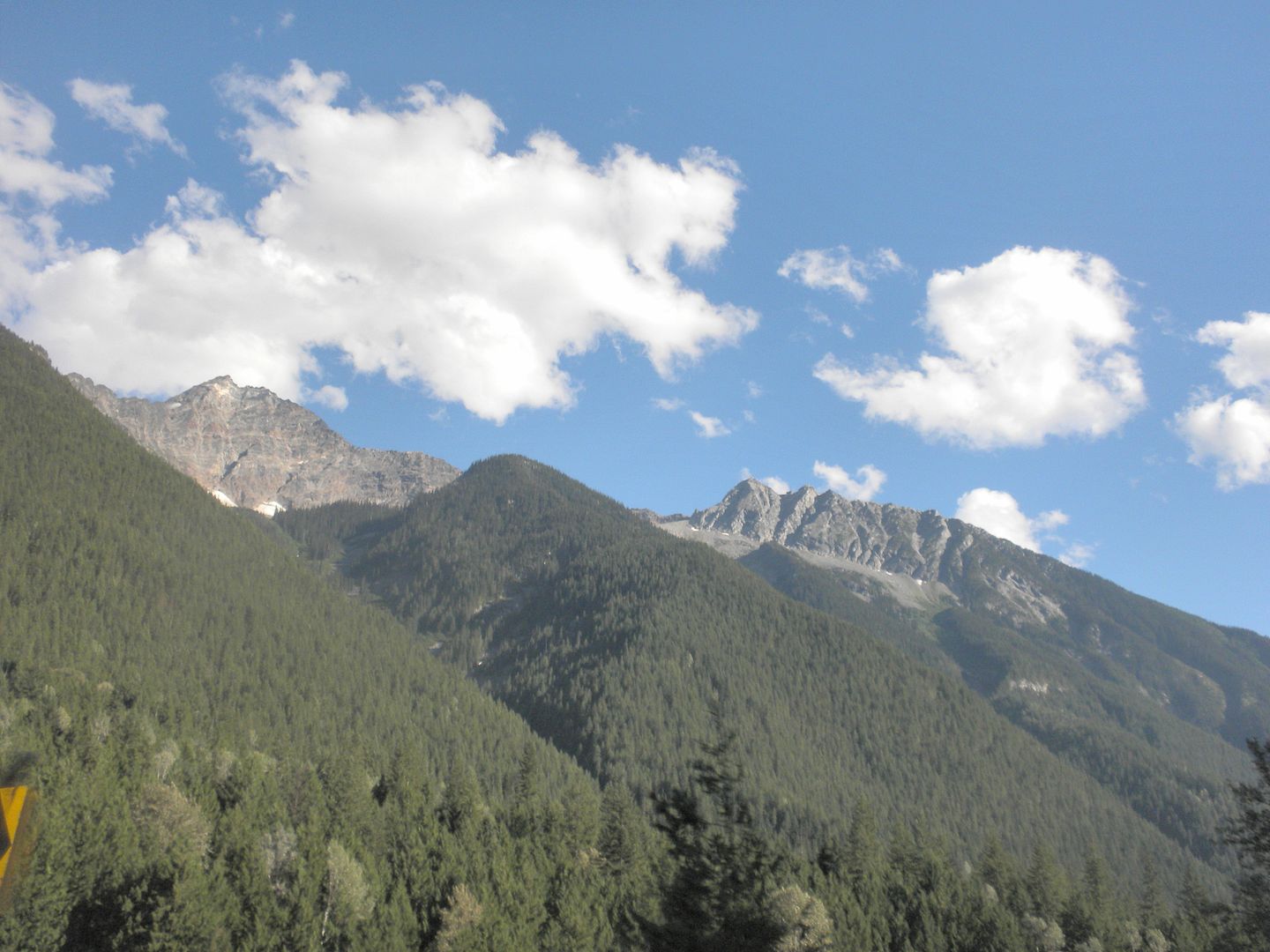 We enjoyed the views of the much older, albeit smaller, mountains of this range.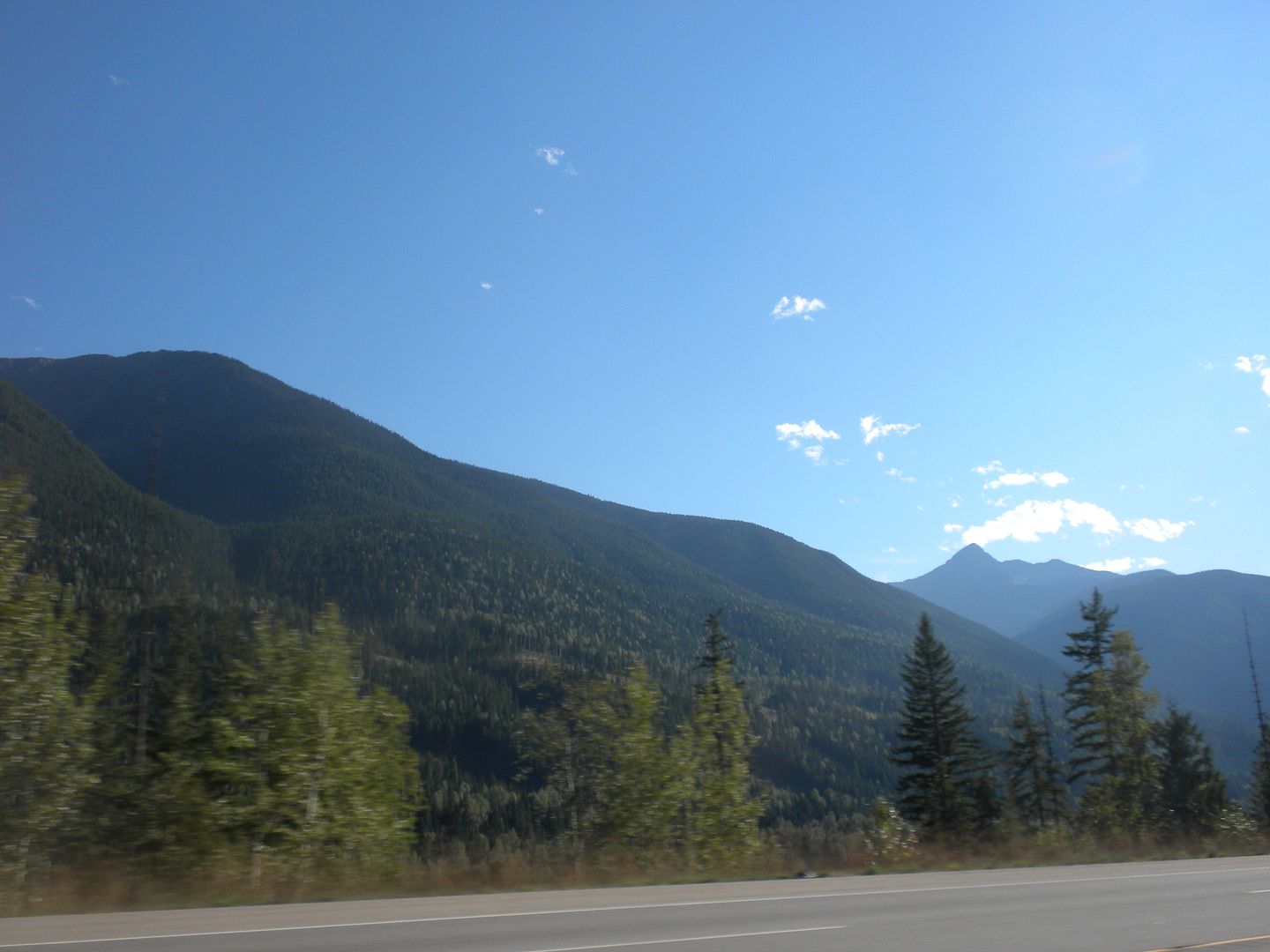 We exited Mount Revelstoke National Park and continued our scenic drive through the mountians.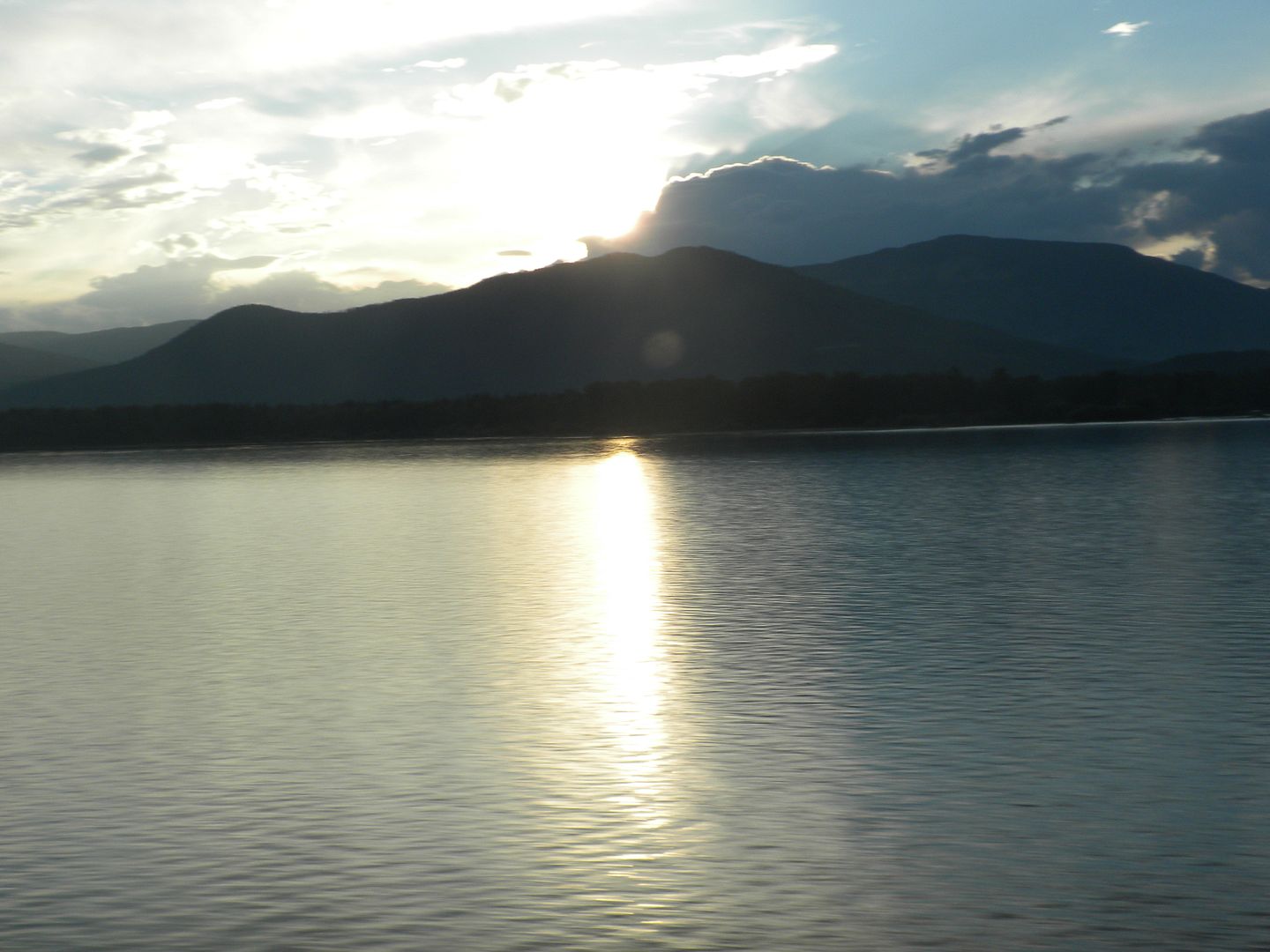 We stopped for dinner at a Tim Horton's


along the way


and arrived at our hotel in Surrey, near Vancouver, late that evening.
Vancouver


Thursday morning began with sightseeing in Vancouver.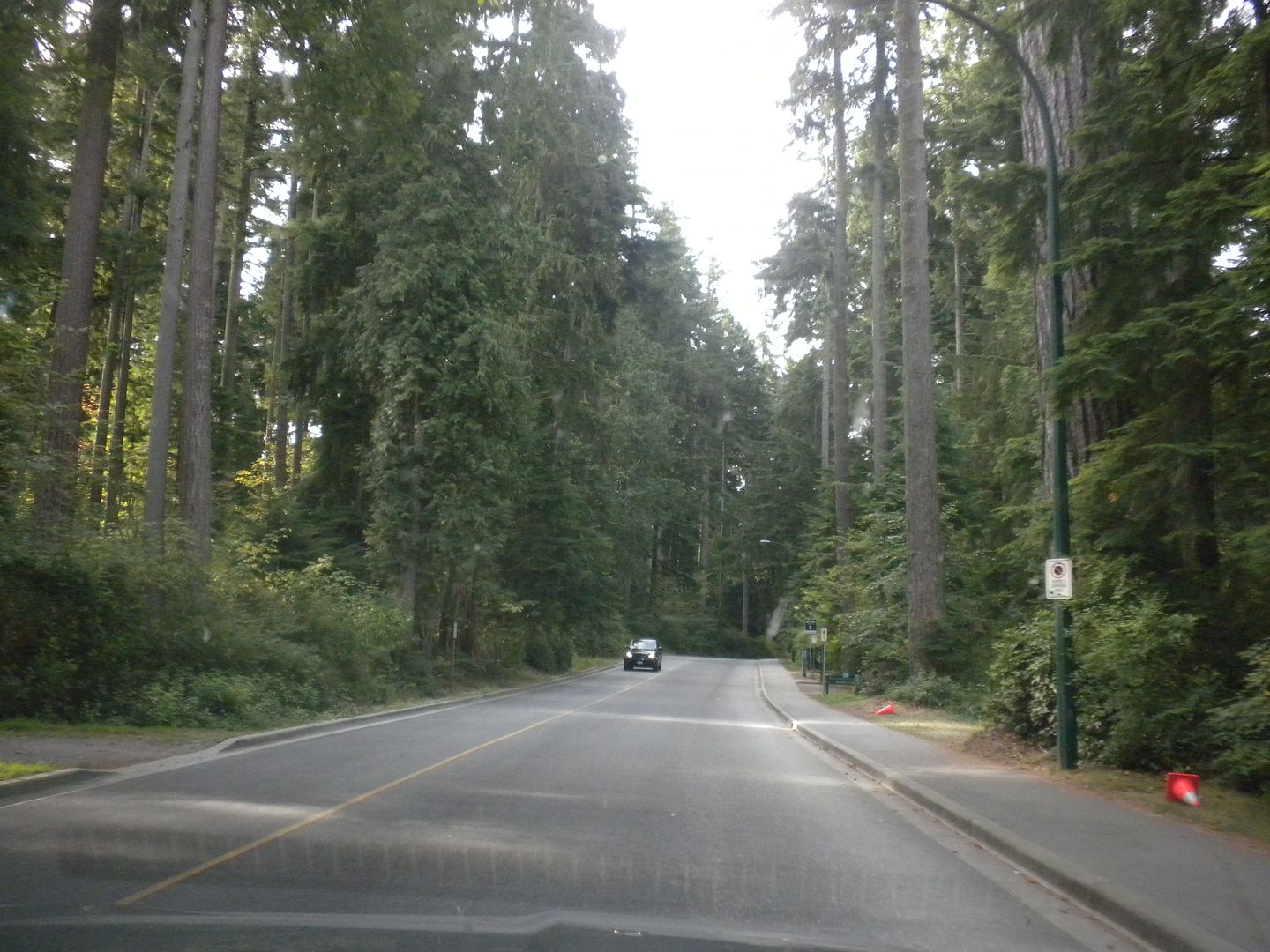 We drove to Stanley Park, a beautiful, large greenspace along the water.


We stopped to look at the Totem Poles,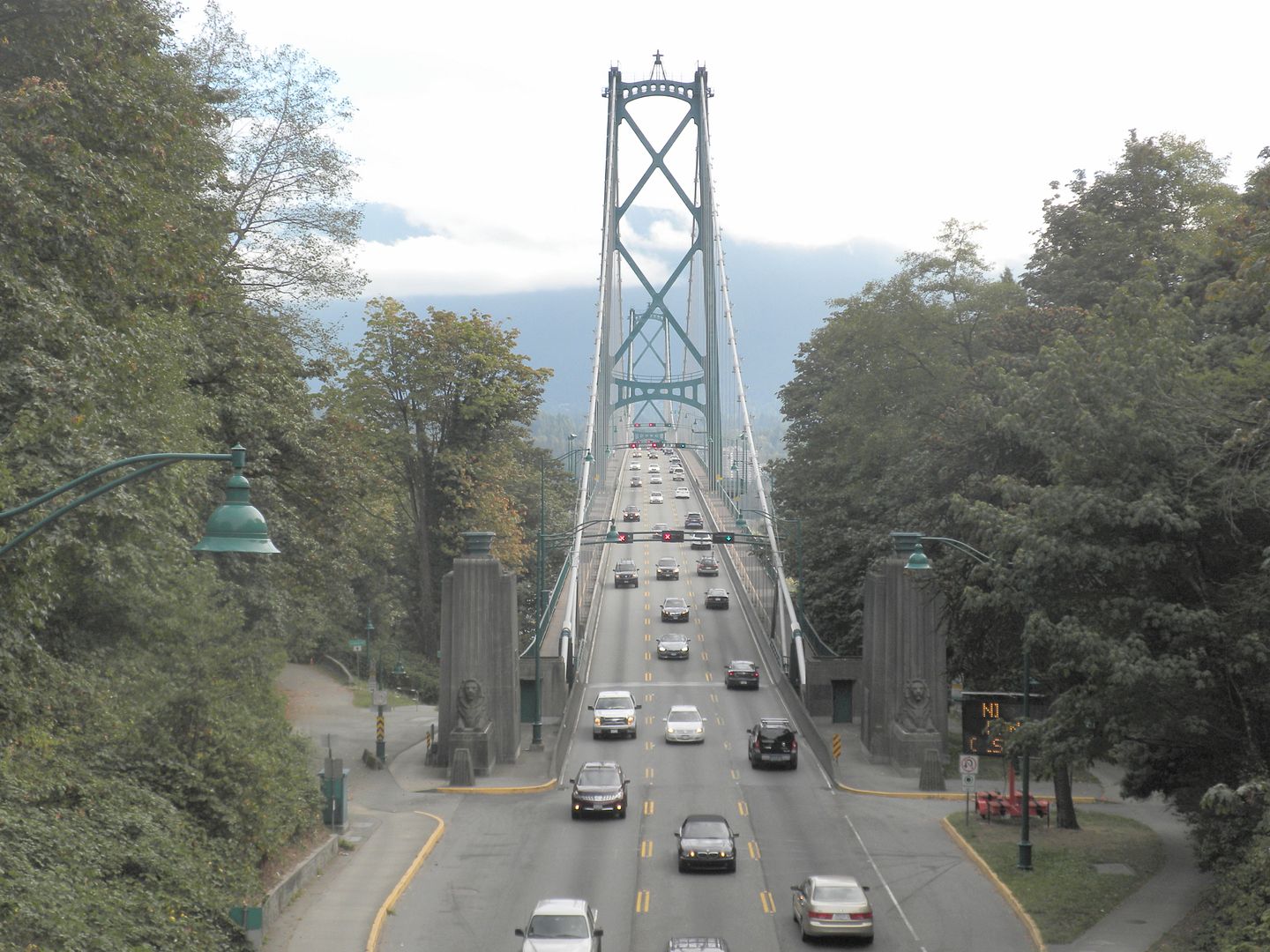 the Lions Gate


Bridge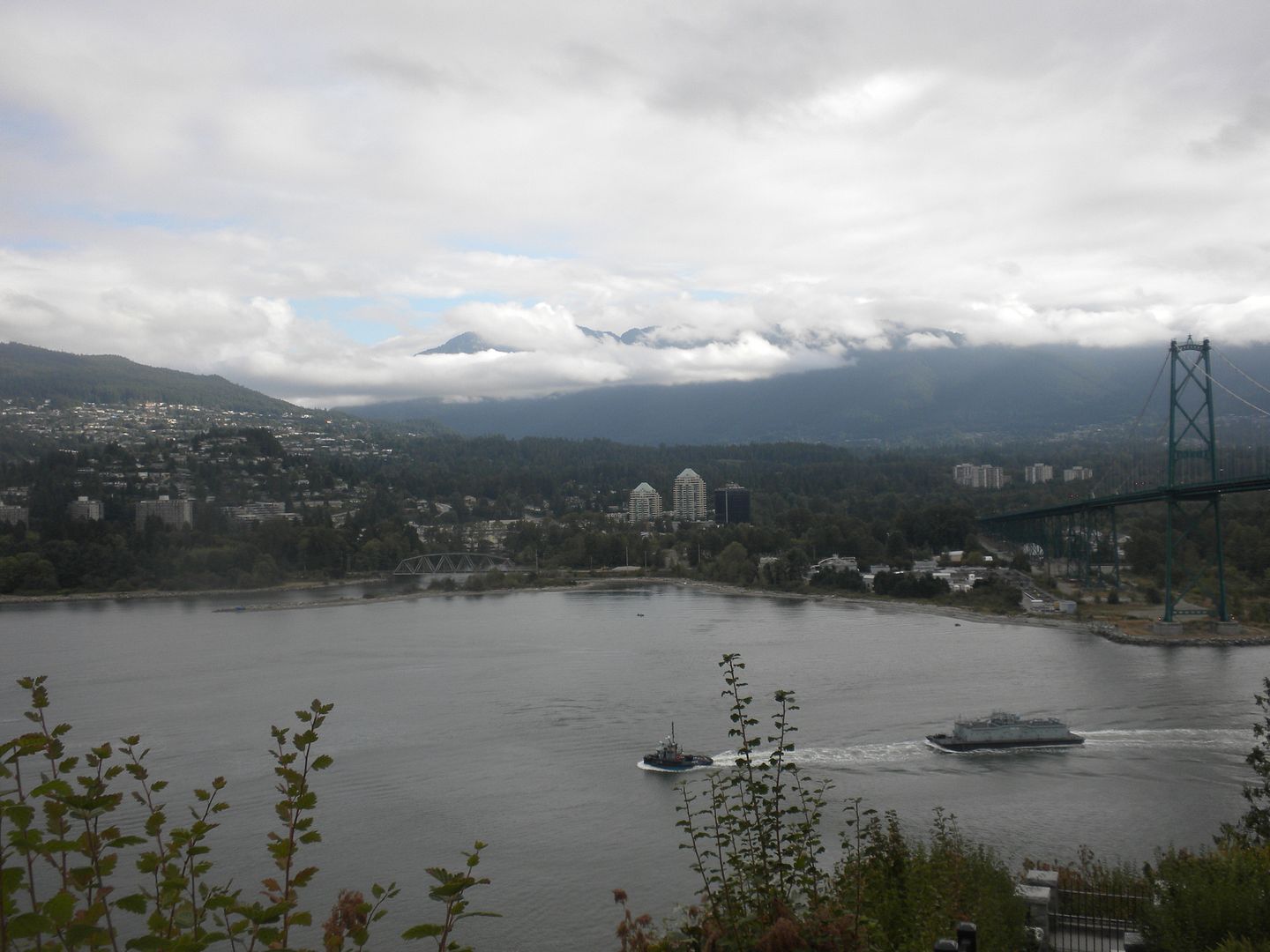 and the great views from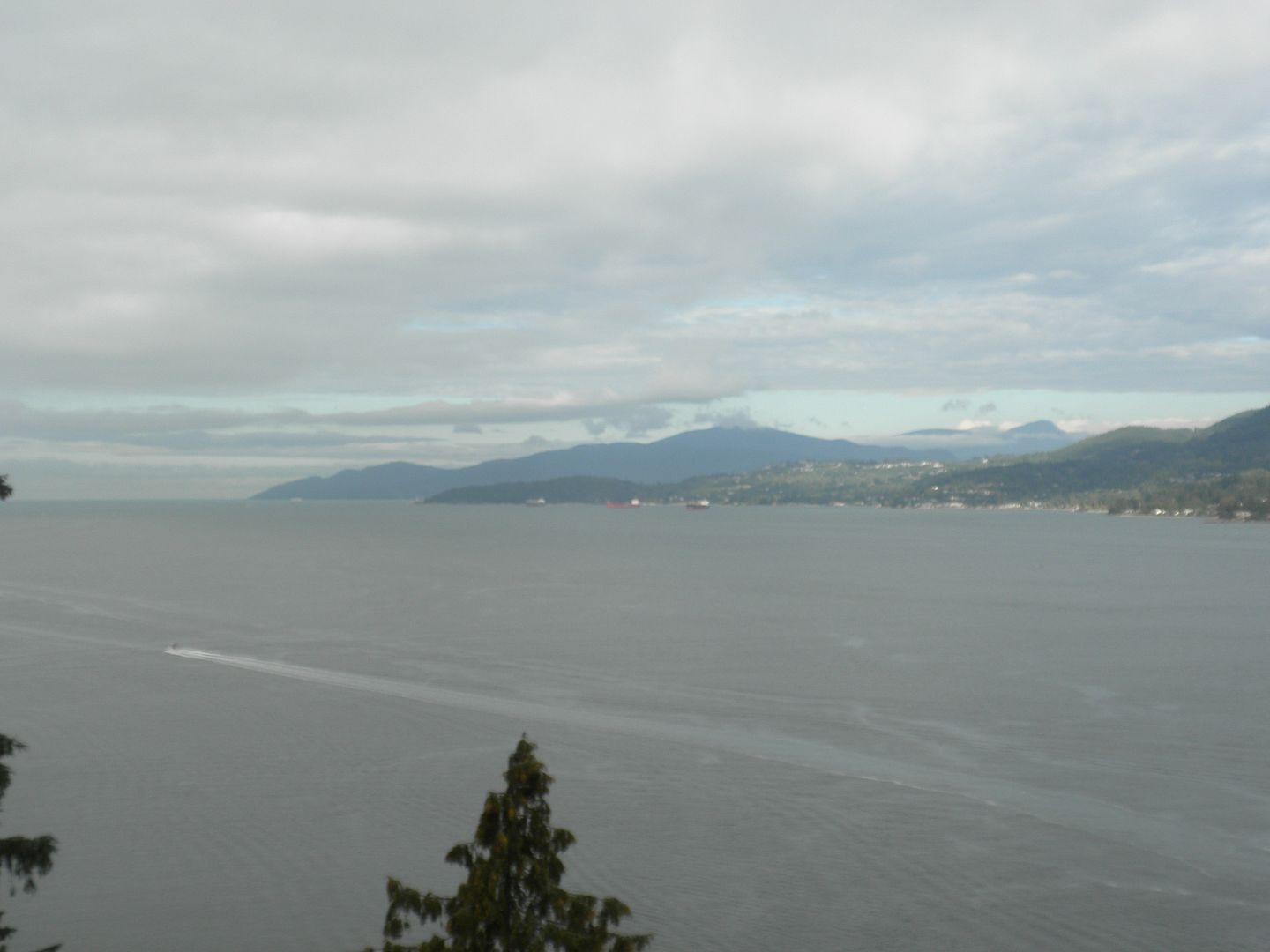 Prospect Point.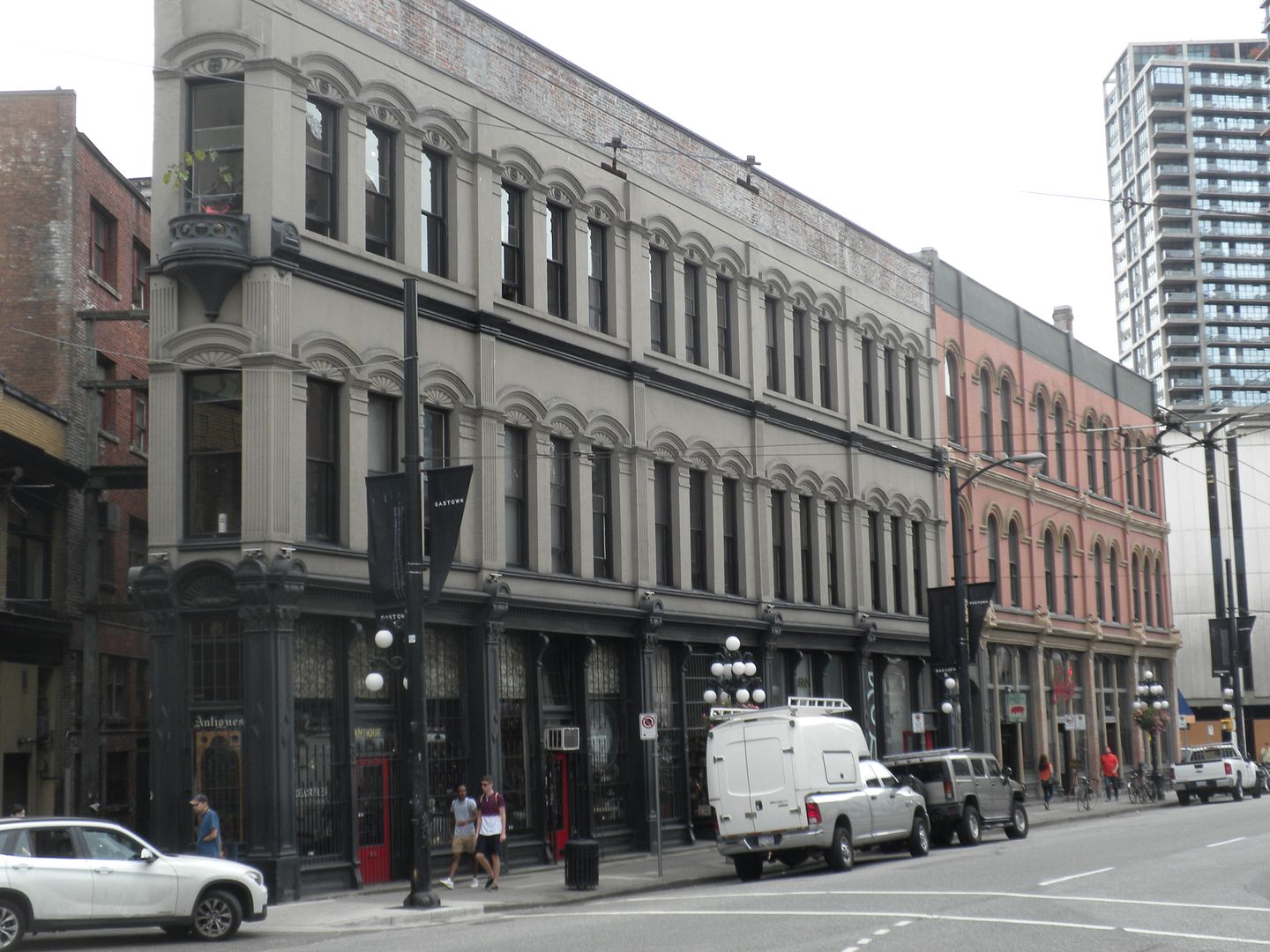 We then drove to Gastown,


the historic birthplace of Vancouver.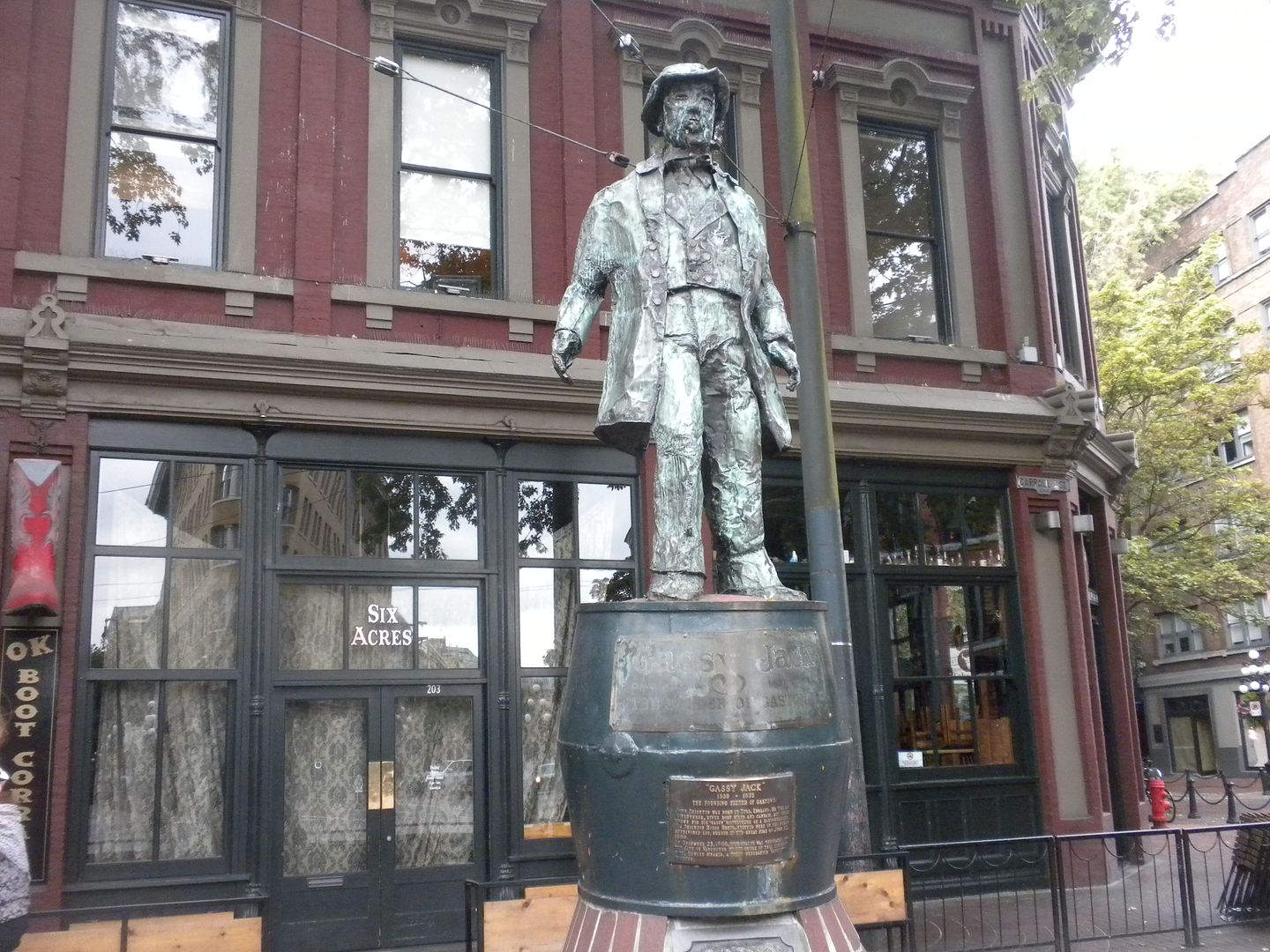 Named for John "Gassy Jack" Deighton at a time when "gassy' meant "chatty", Gassy Jack built a bar around which the city grew up.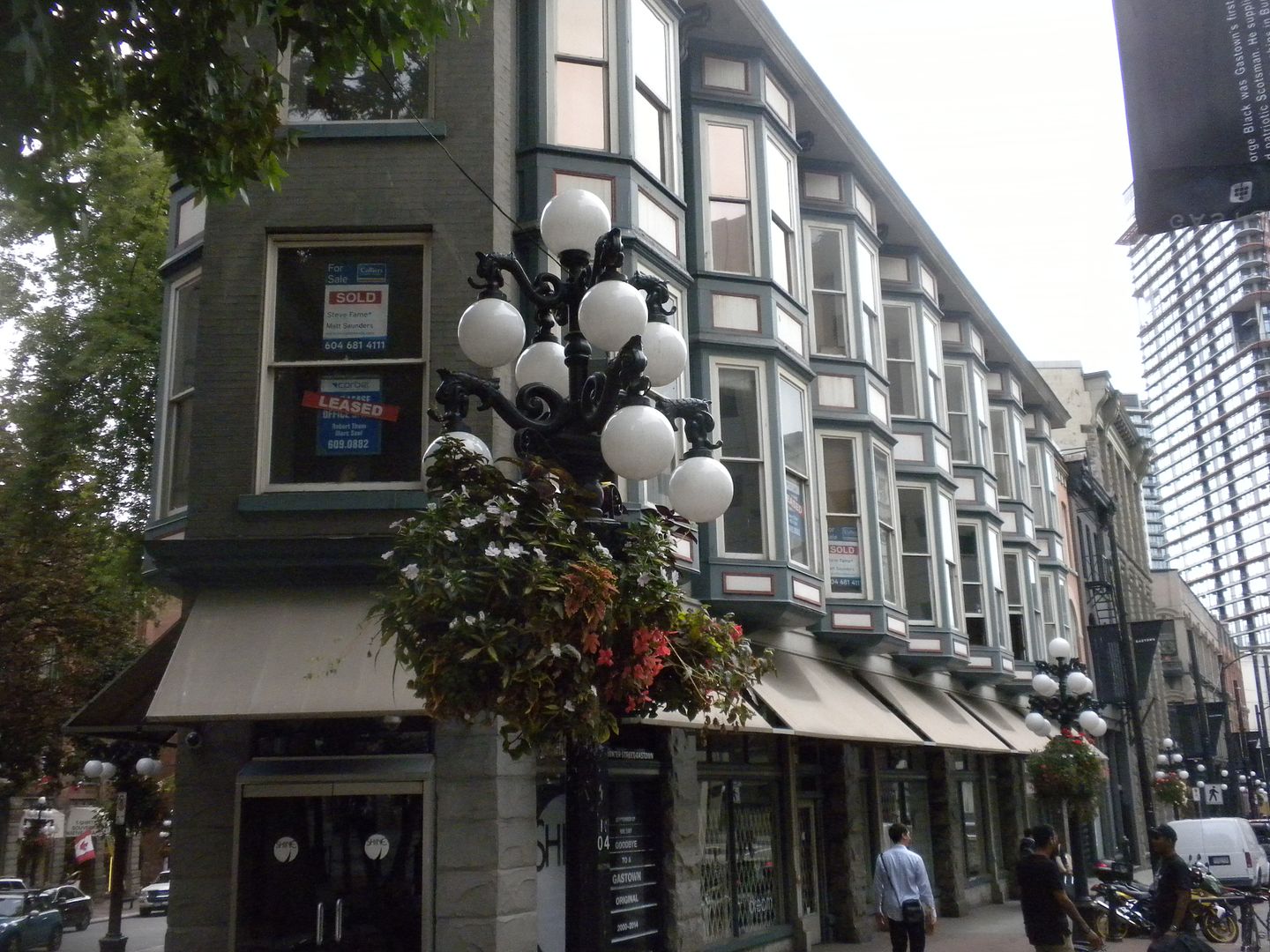 We went for a walking tour seeing such sights as the Holland Block,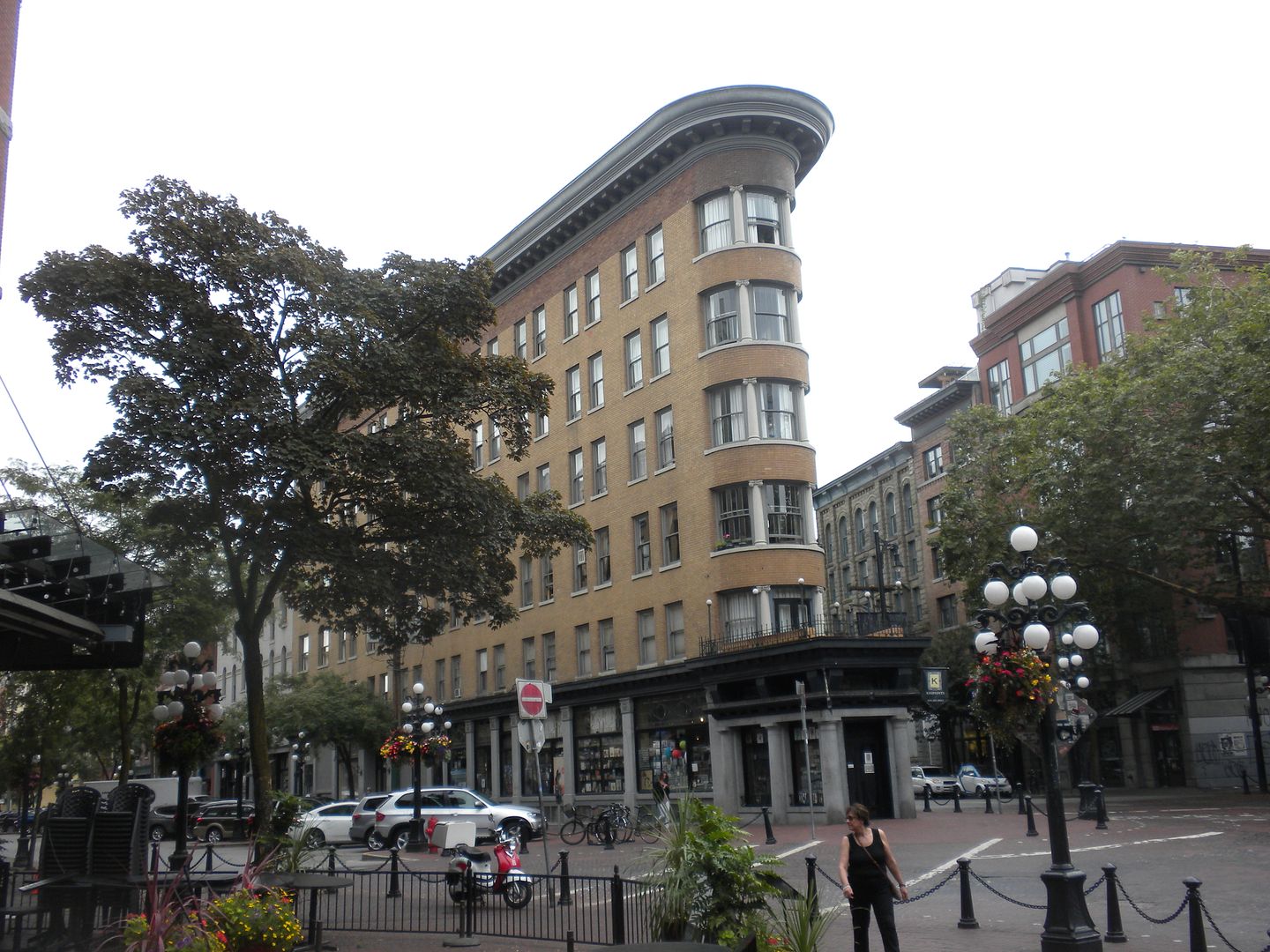 the Europe Hotel,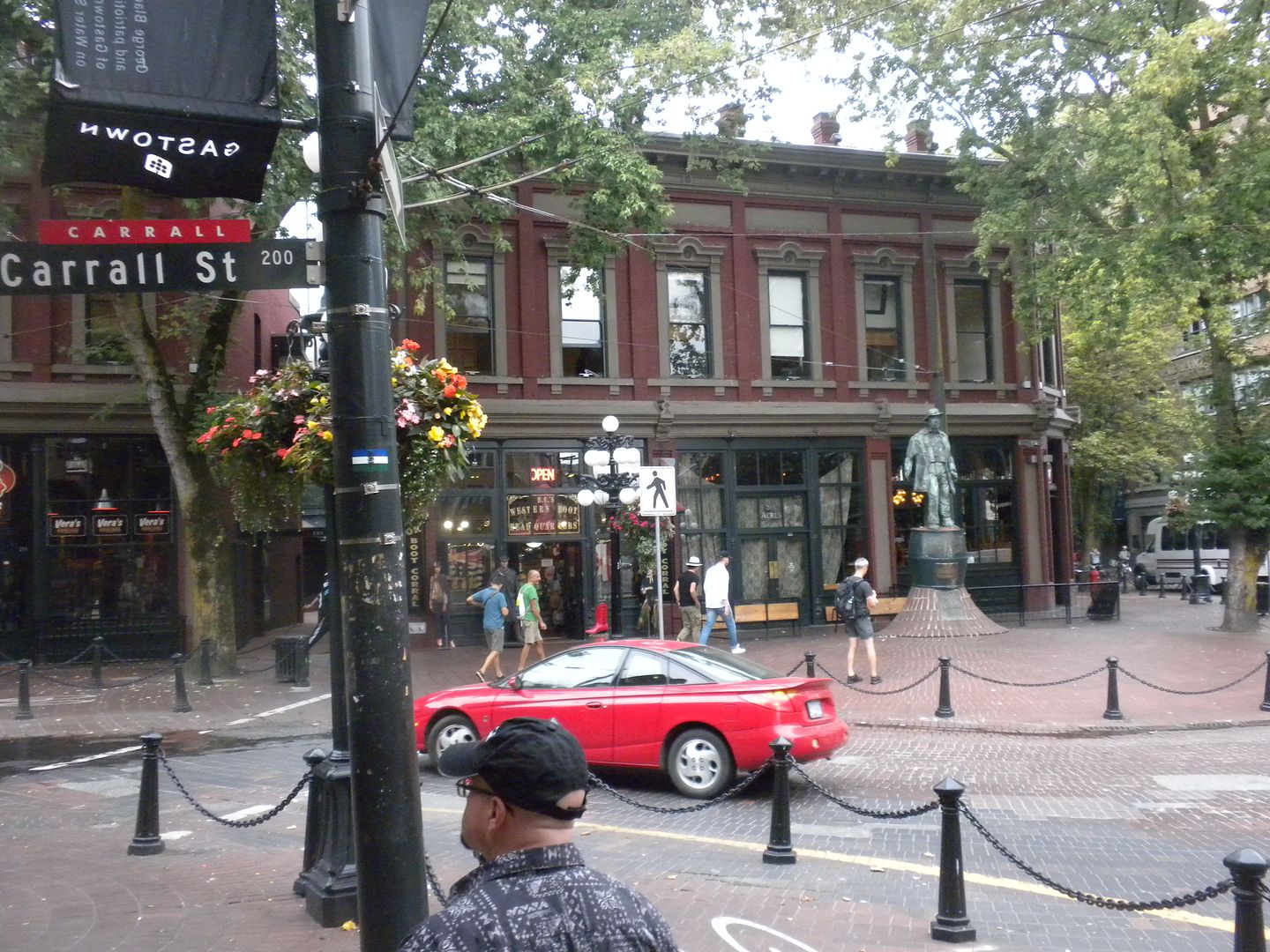 the Byrnes Block,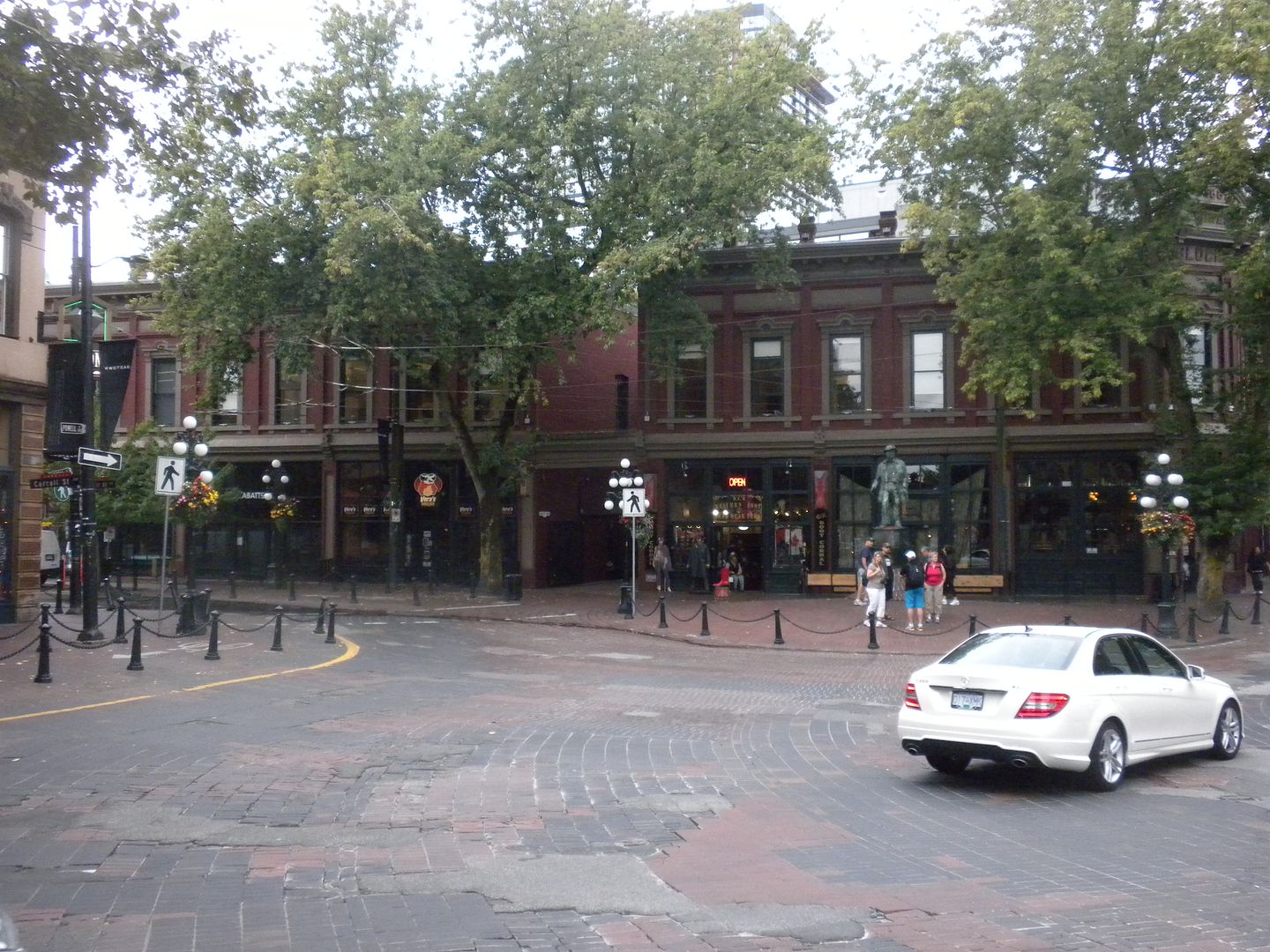 Maple Tree Square,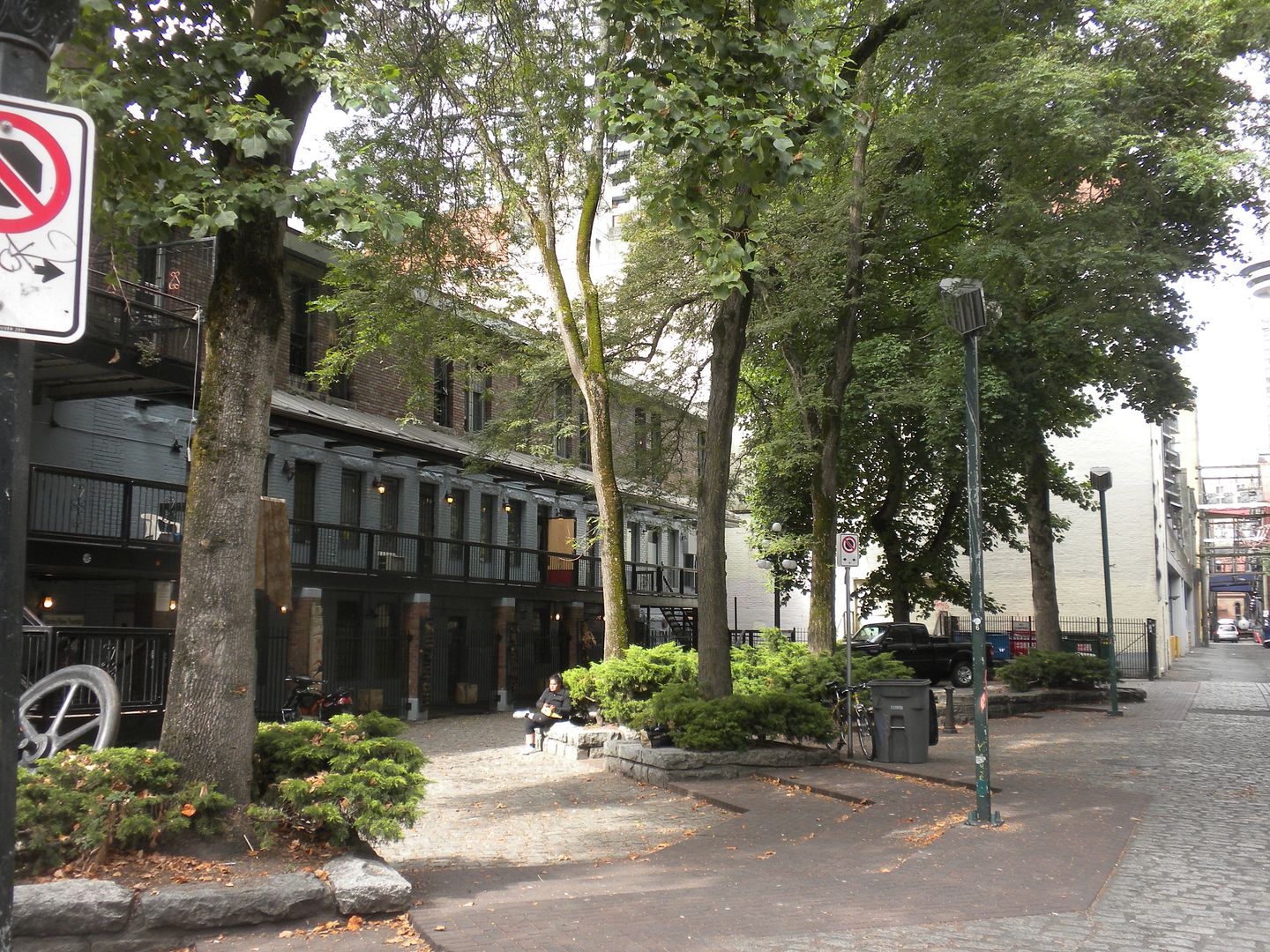 Blood Alley,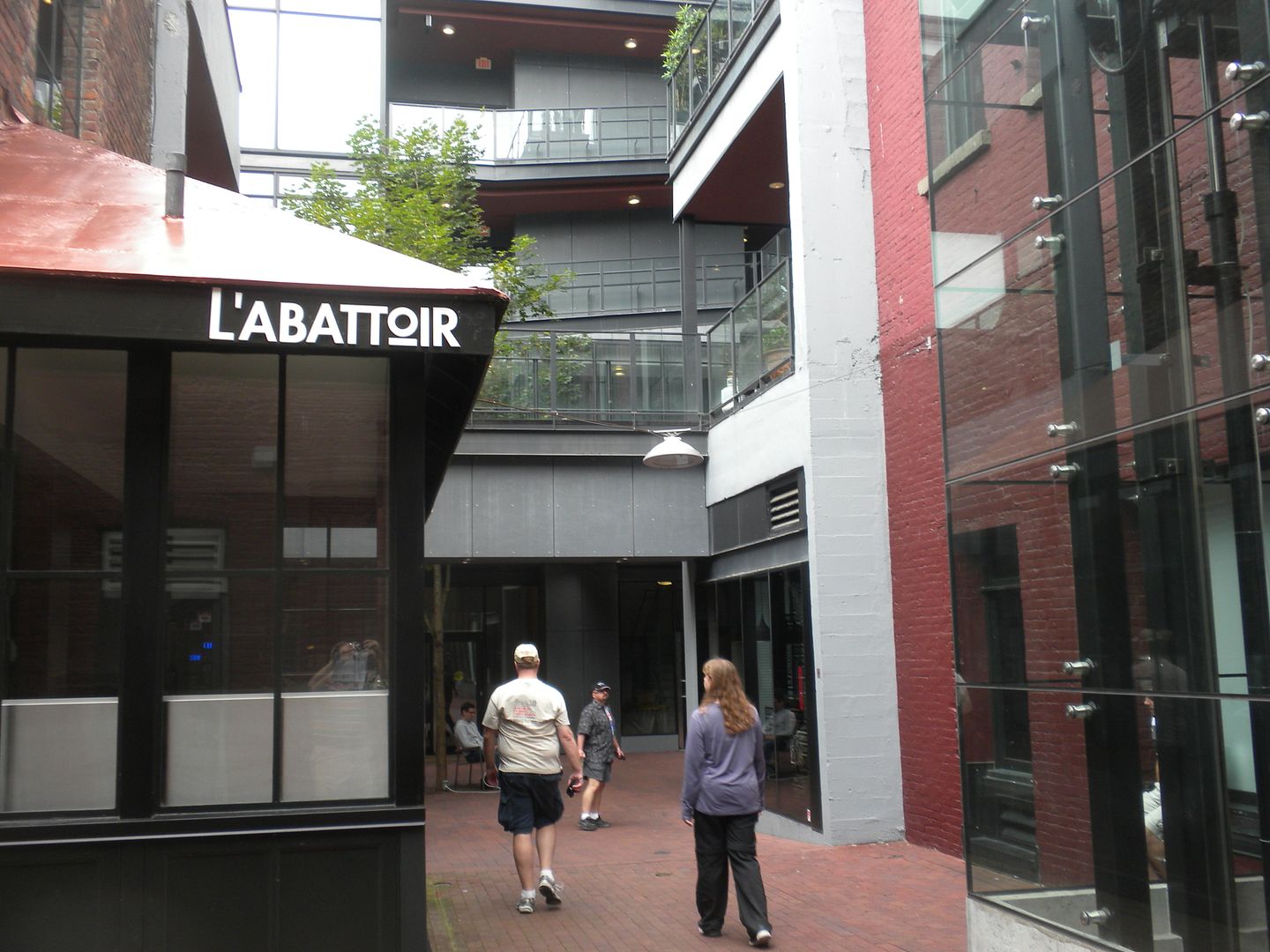 Gaoler's Mews


and the Masonic Temple.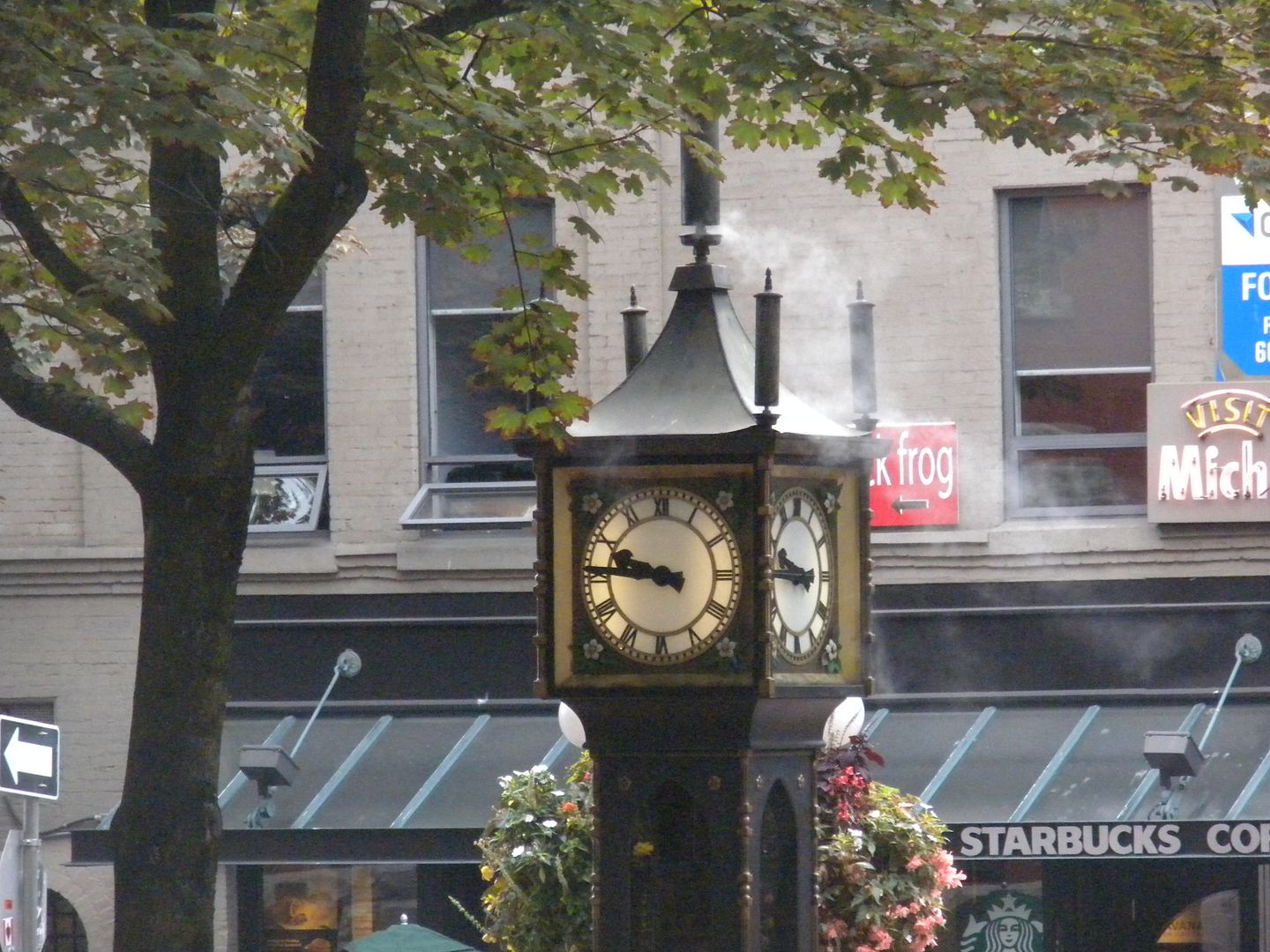 Gastown survived a plan to replace it with modern buildings,


which sparked a preservation effort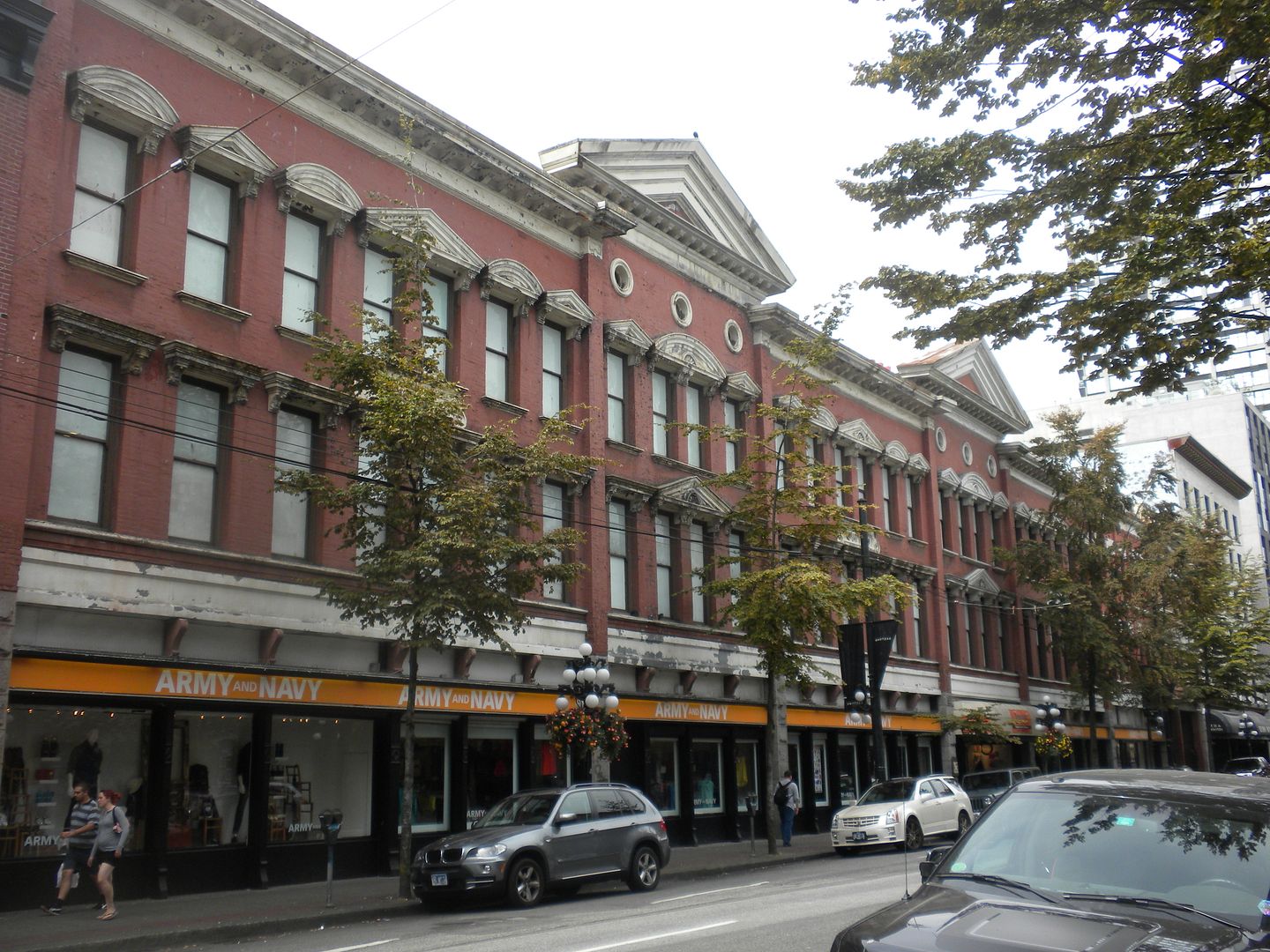 that has preserved many of these Romanesque brick buildings for today.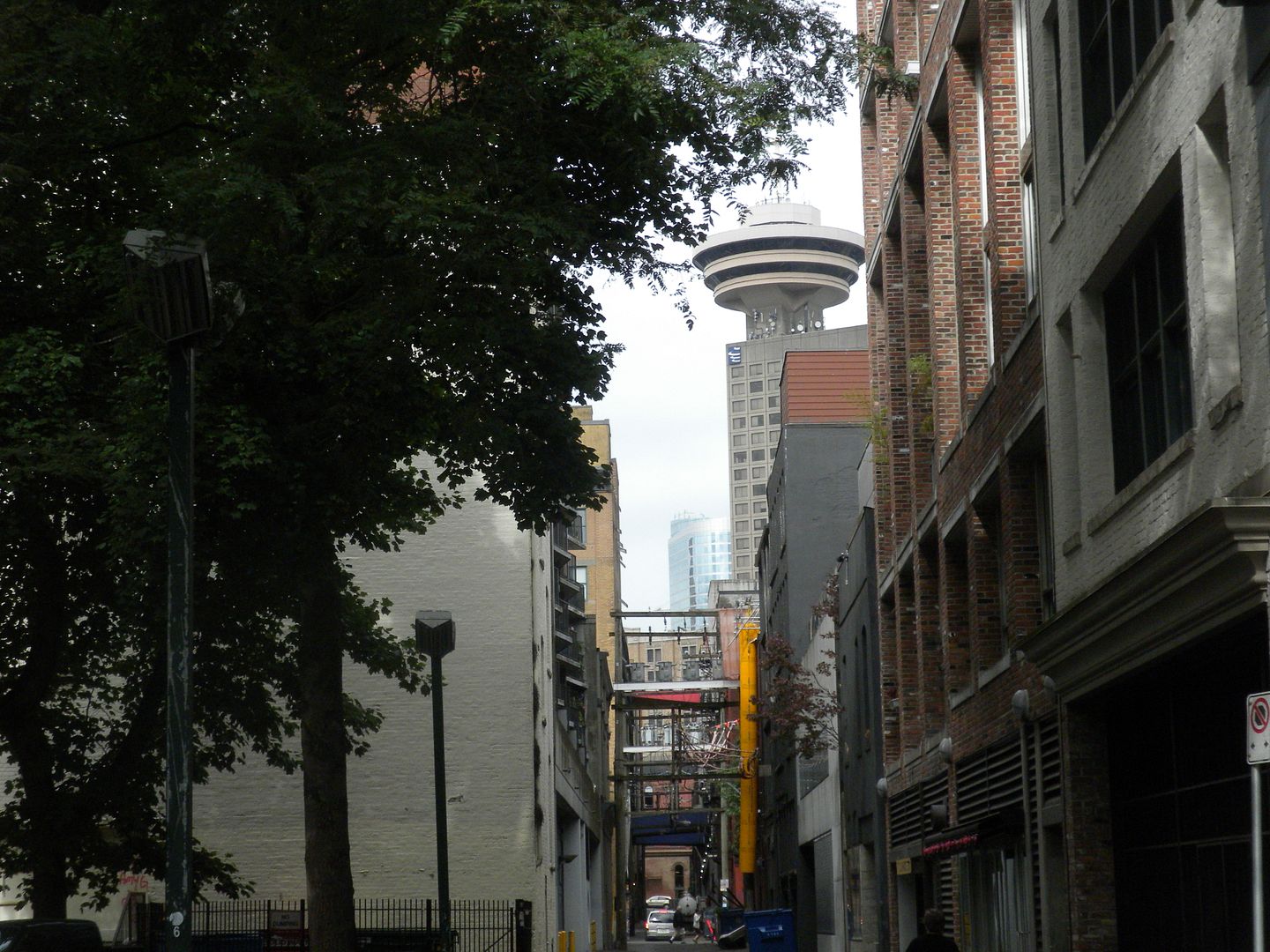 After our tour we went to the Vancouver Lookout for great views of the city.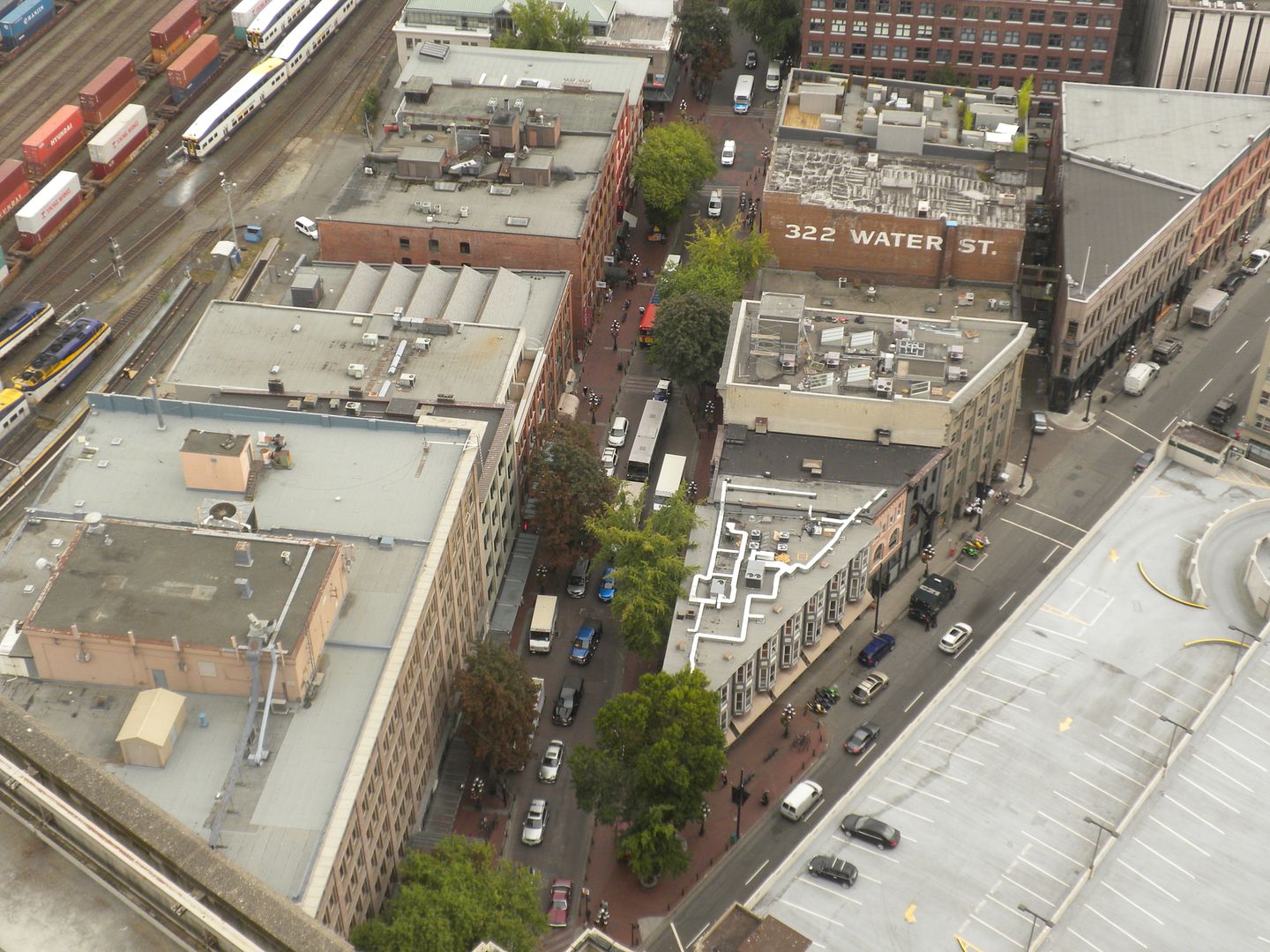 We could see Gastown that we had just visited,


Stanley Park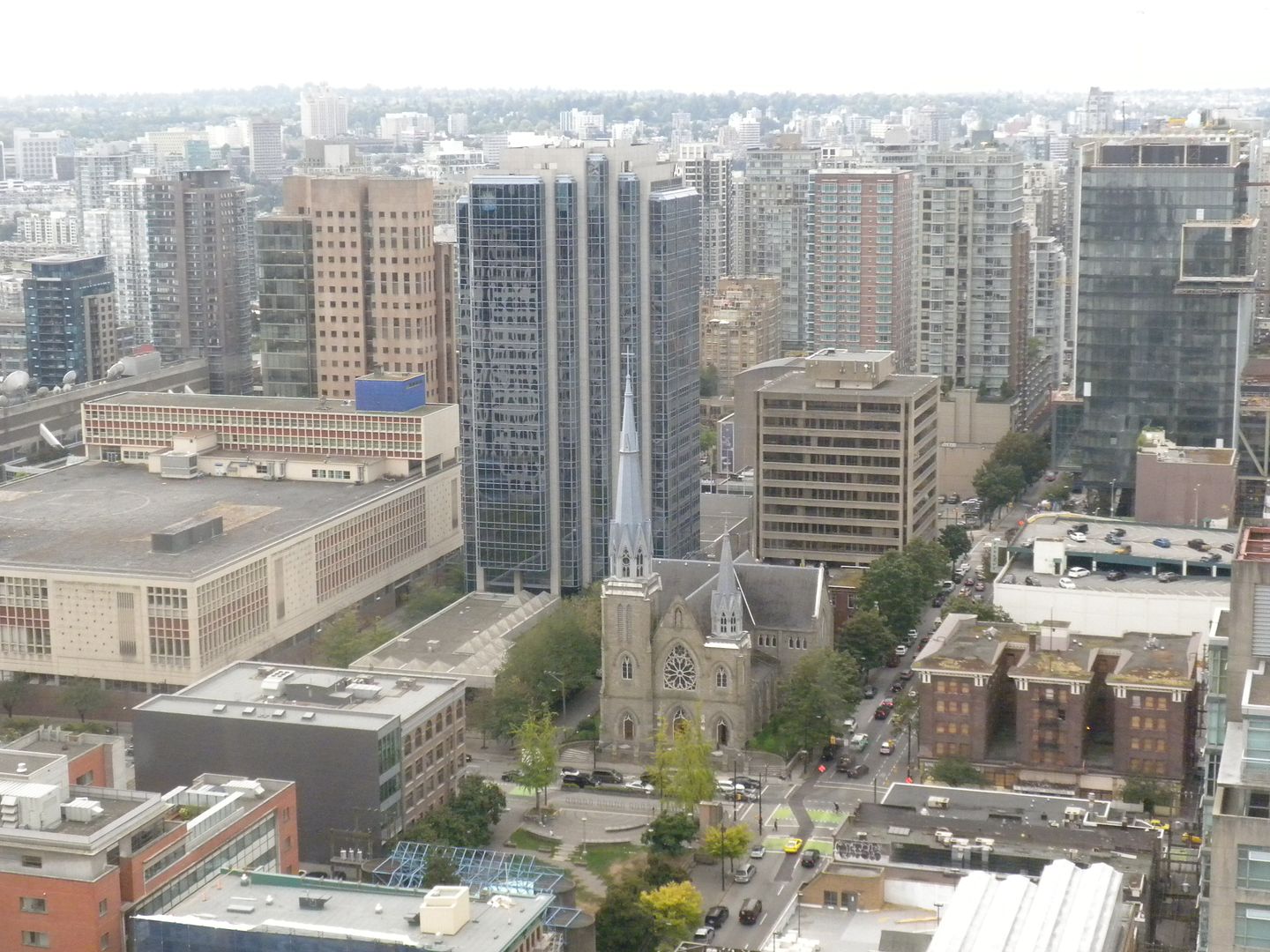 and the downtown area. It is a 42 story building that also has a revolving restaurant.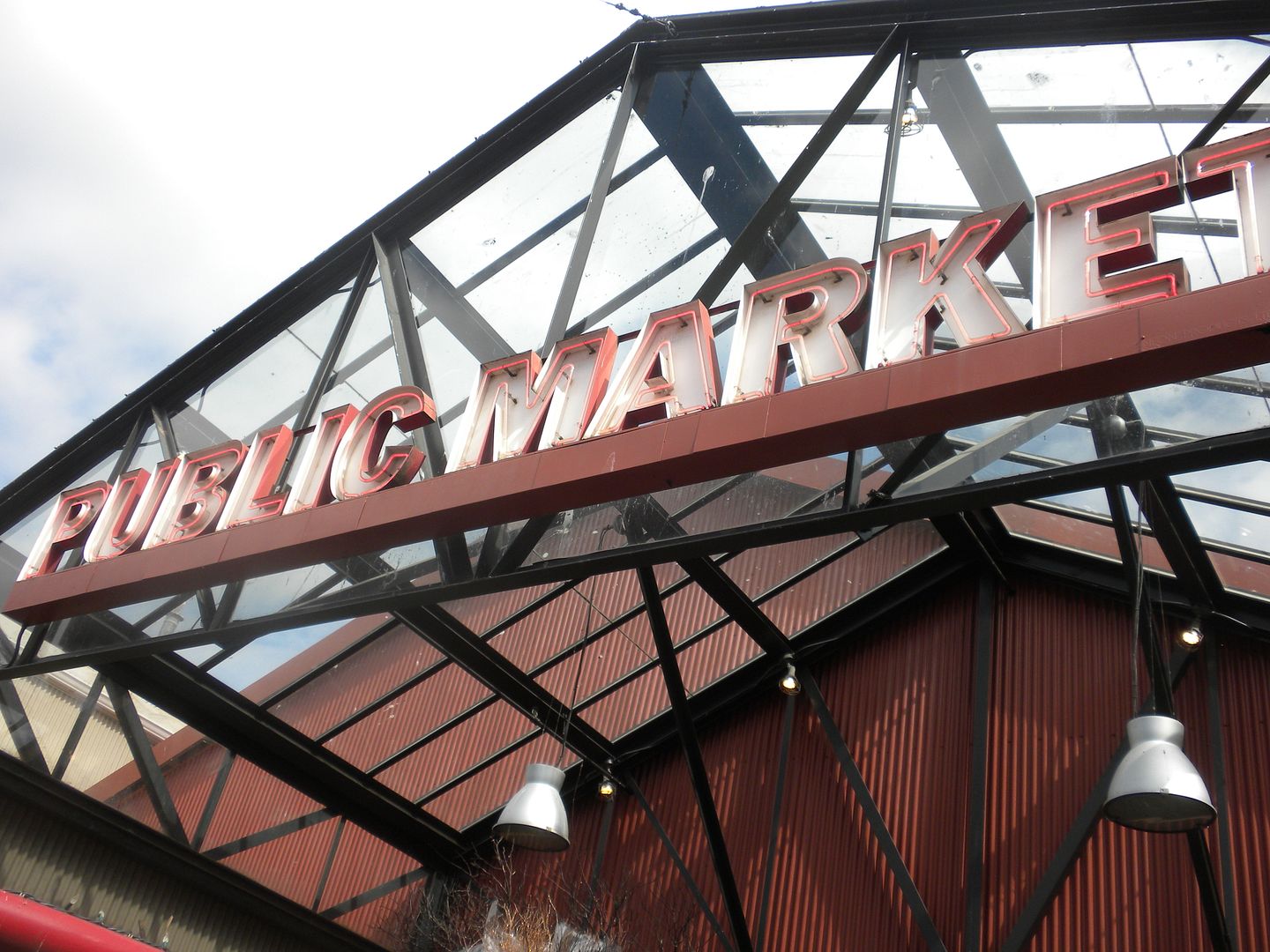 We then drove to Granville Island to the Public Market.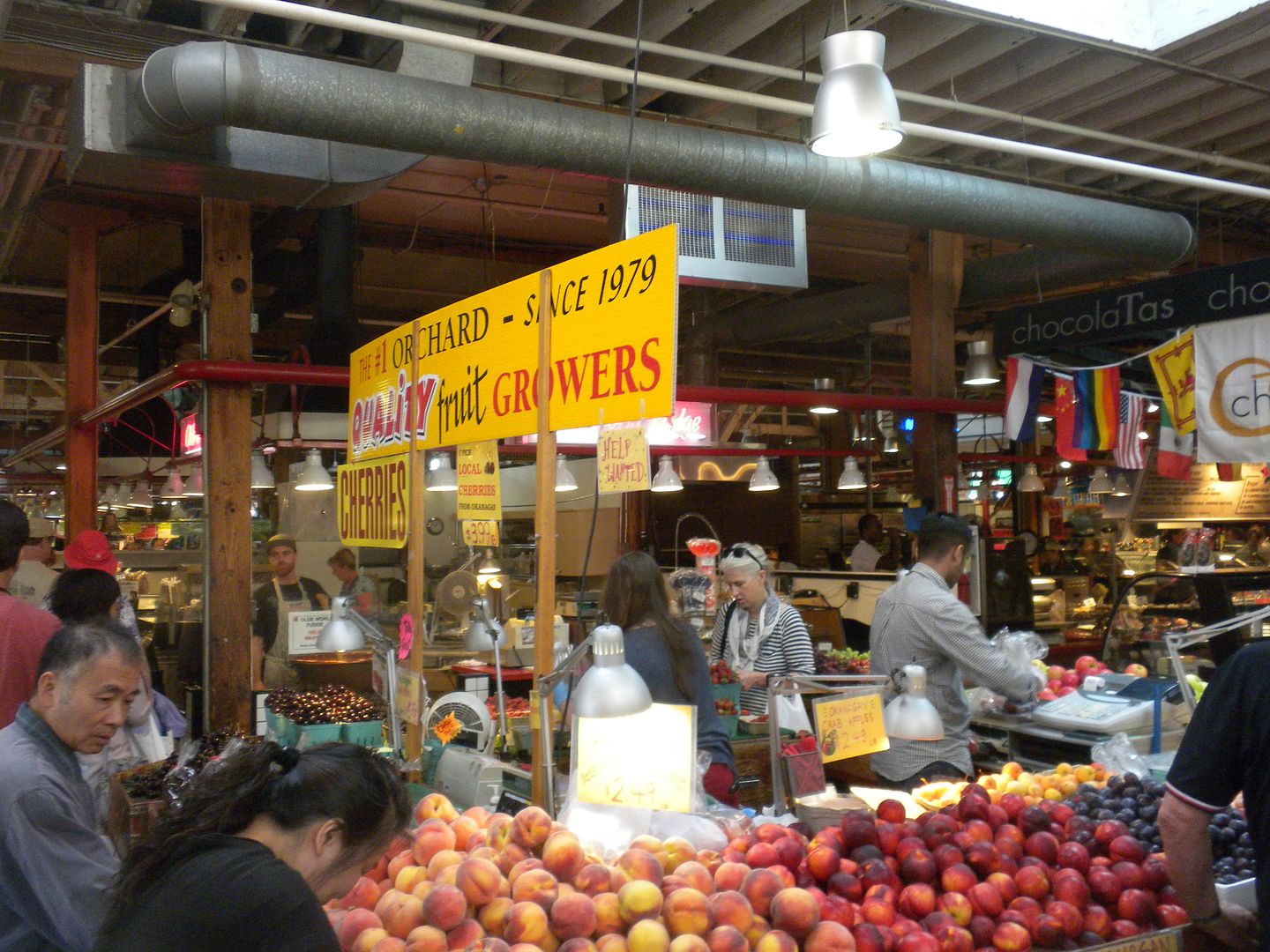 Similar to the one in Seattle, this is filled with fresh fruits and vegetables,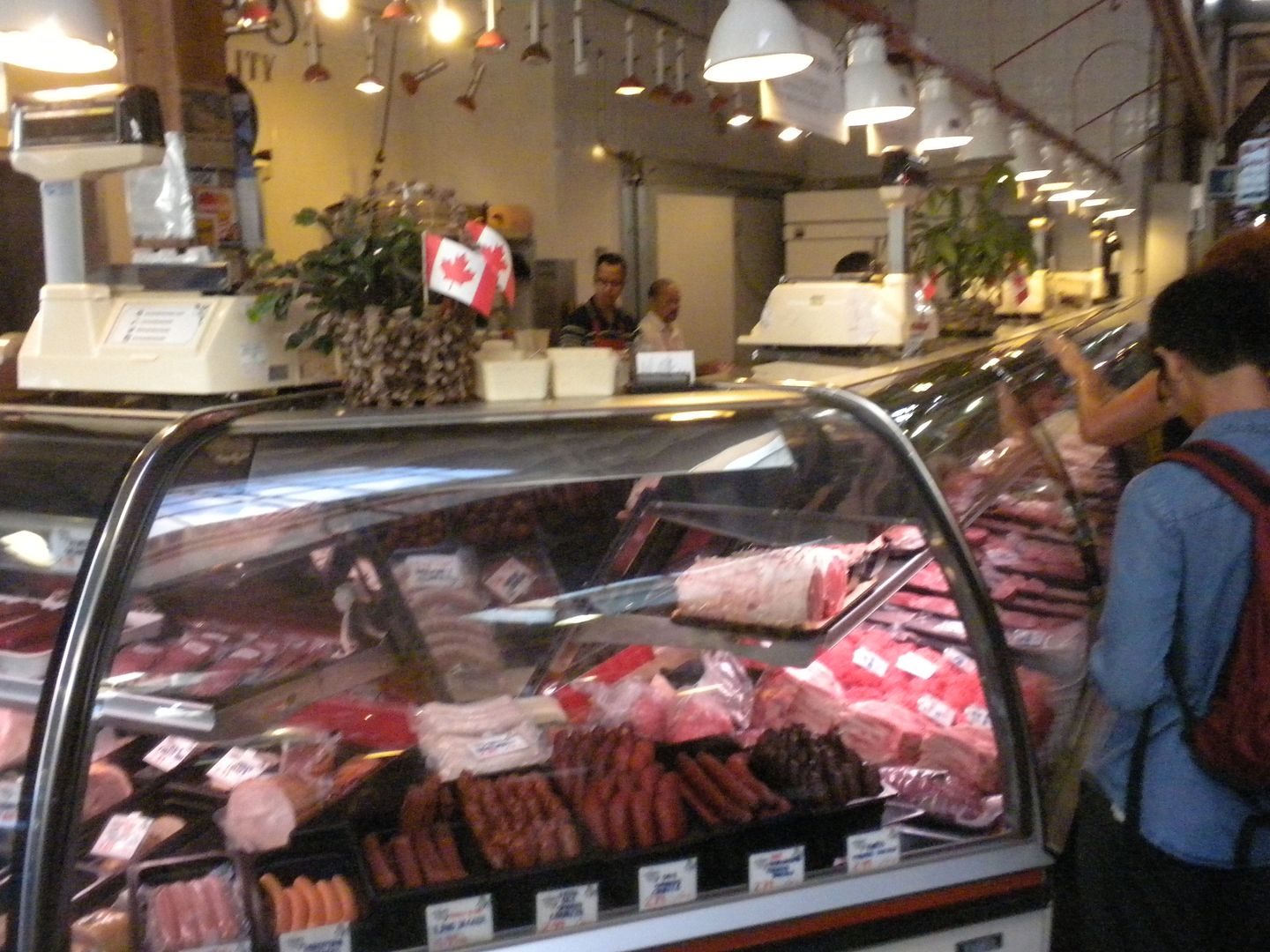 all types of meats and fish and numerous other wares. We all found food and enjoyed a quick lunch.

Playland Park at the Pacific National Exhibition
We left the market and drove a short distance to Playland Park at the Pacific National Exhibition, but traffic issues and finding parking took quite a while. We finally entered the fair around 2:00. While the amusement park here is open throughout the season, the fair operates at the end of August and through good timing we would get to experience it. Our plan had been to spend a few hours at the fair before leaving for a while for a couple of other attractions. We delayed this some, but since the fair was open until after 11:00 we were able to come back for about an hour and a half for night rides. The fair was quite crowded (There was a Boyz 2 Men concert that evening). I will cover our entire time at the fair at one time.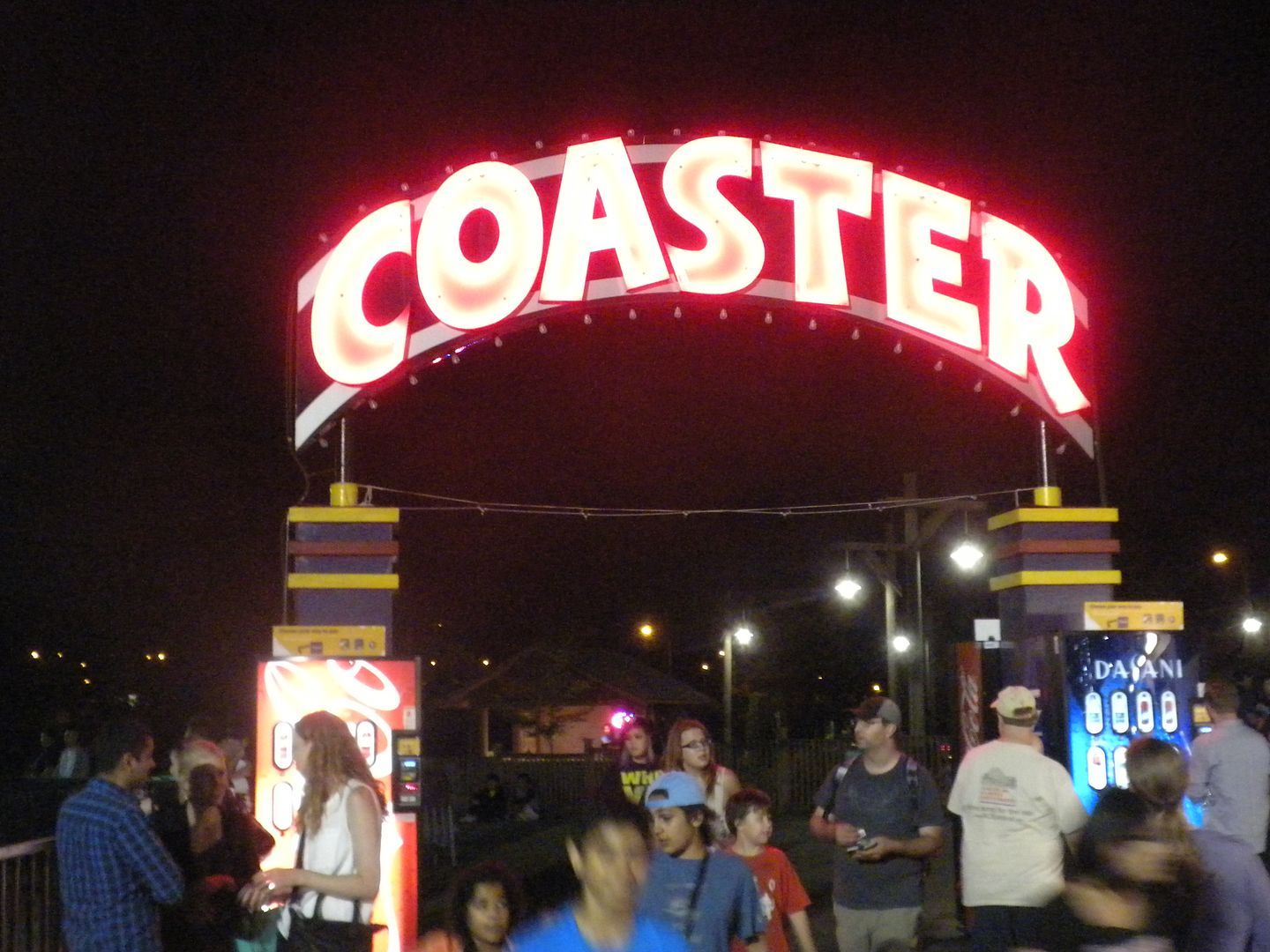 Coaster: (Carl Phare, Wood, 1958)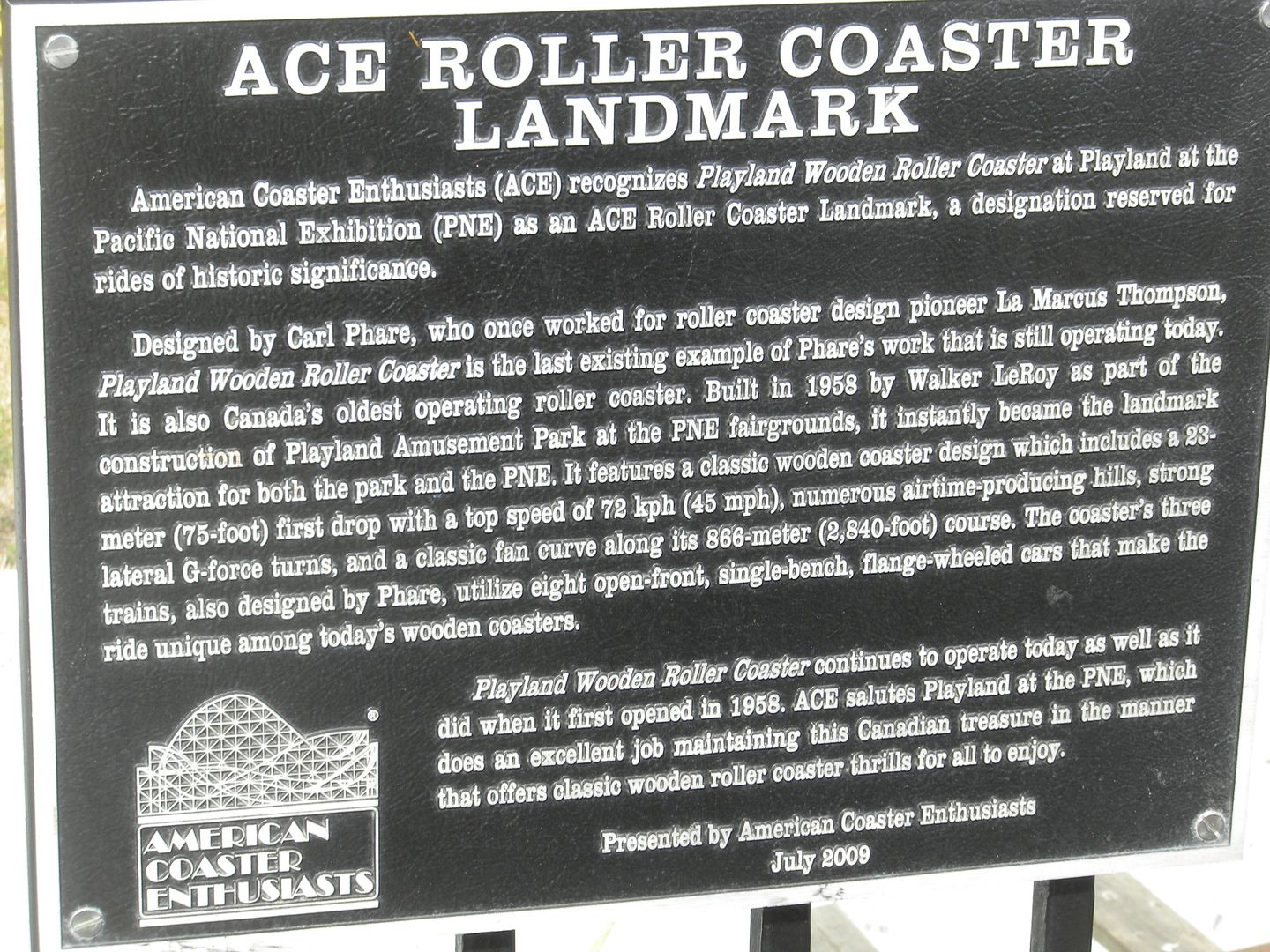 Both an ACE Roller Coaster Landmark


and an ACE Classic Coaster, this is an airtime machine with 7 or 8 moments of airtime, most of which are ejector airtime. In the back it is extremely intense; in the front it is extremely fun.


This is a tremendously fun coaster.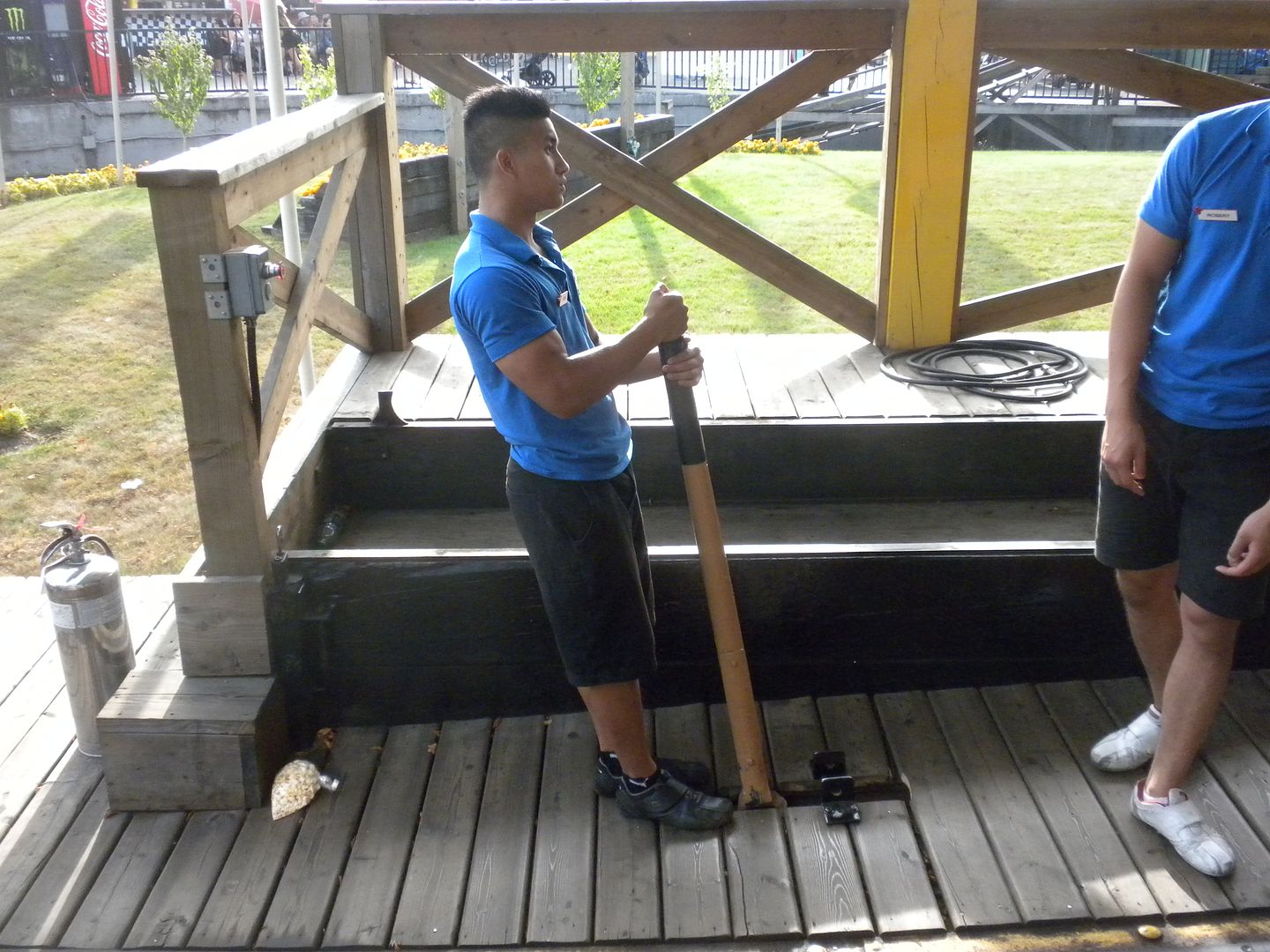 The trains run well and the operations were some of the best I have seen as they were loading the two trains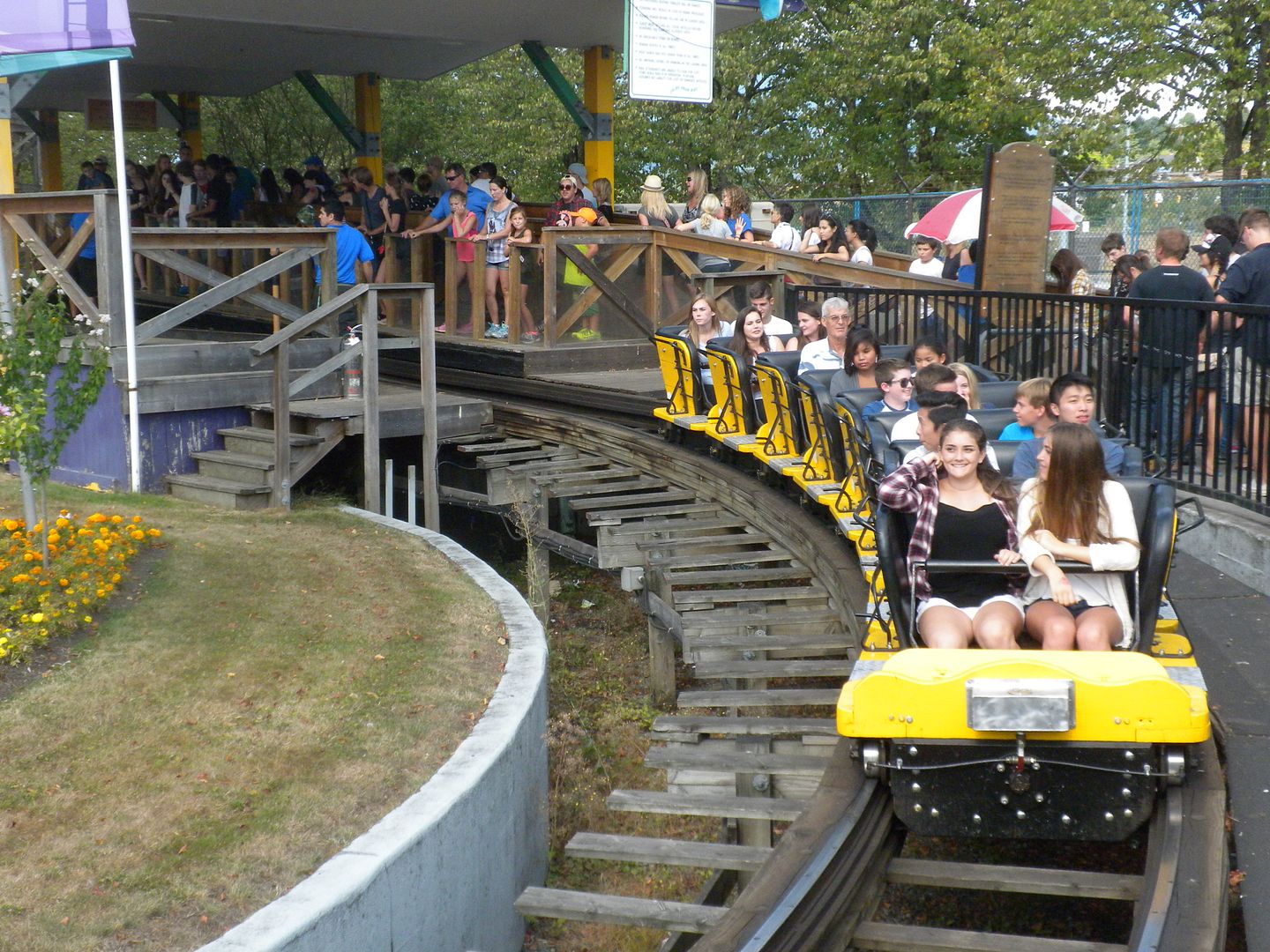 and getting them out very efficiently.


The night rides with the lights of the fair around us were amazing.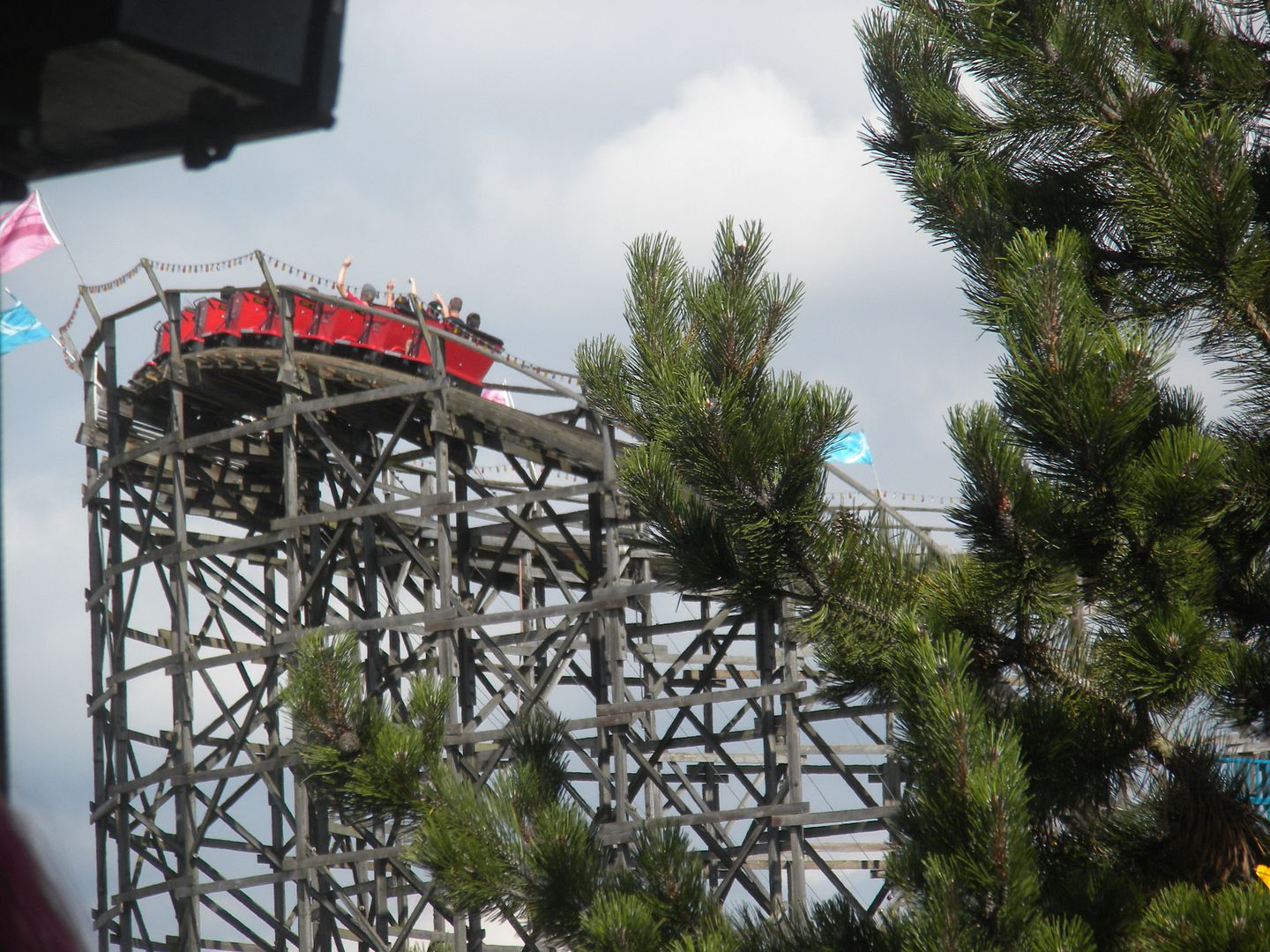 Through a stroke of luck, I was able to make this tremendous coaster my 800th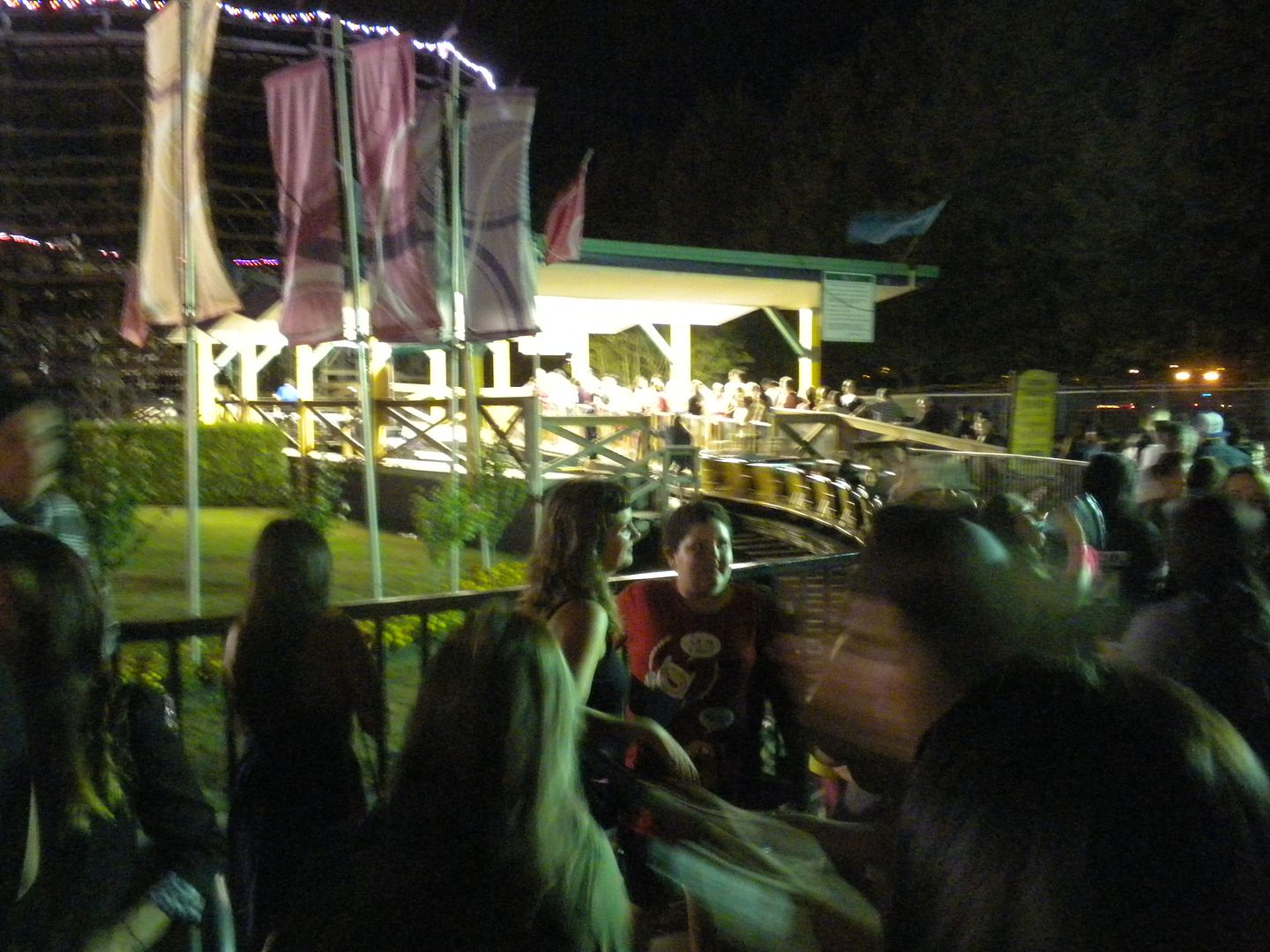 – 6 rides including 2 at night.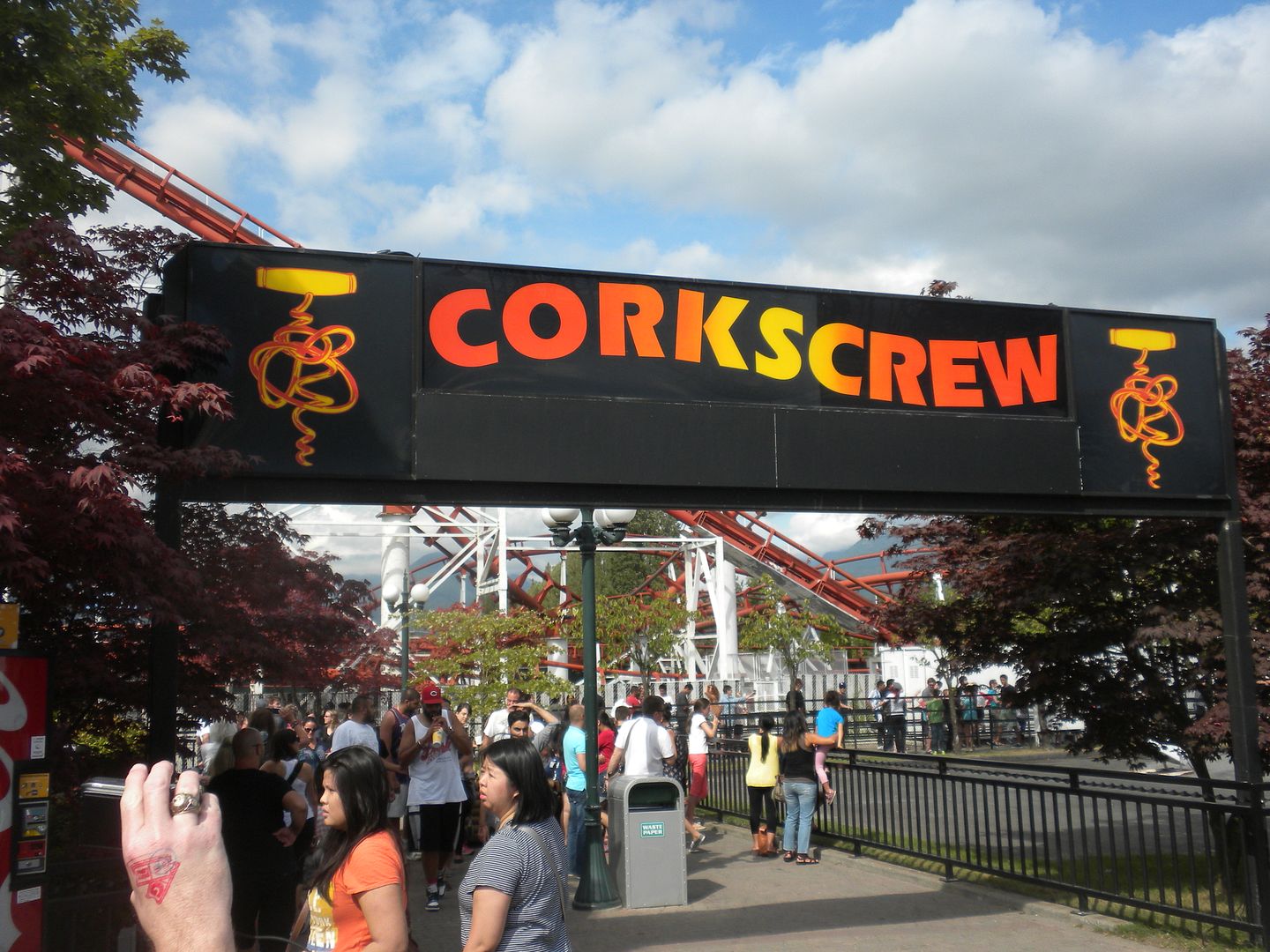 Corkscrew: (Vekoma, Corkscrew with Bayerncurve, 1985/1994)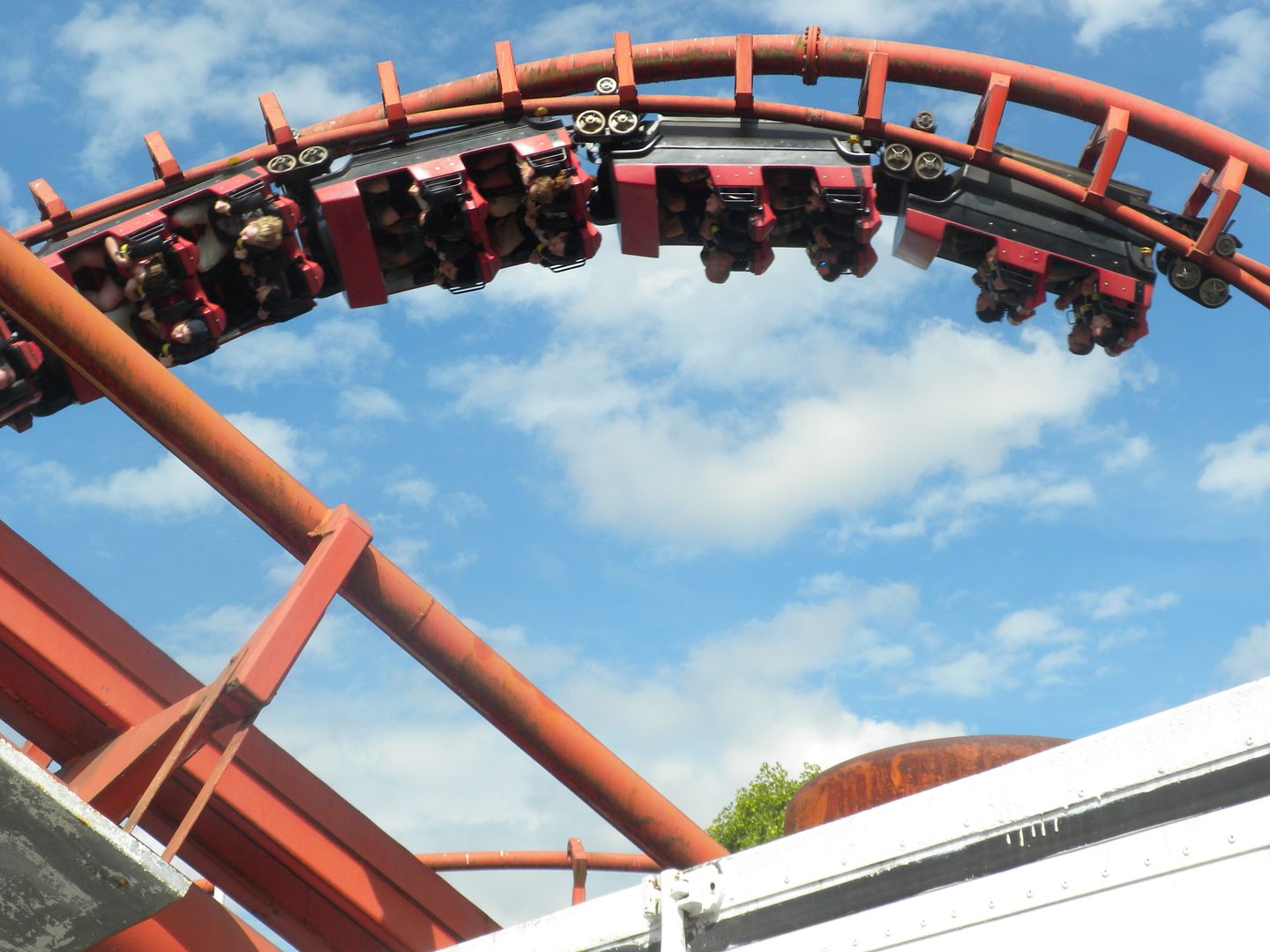 Relocated from Boblo Island where it operated as Screamer,


this coaster gave the expected ride – 1 ride.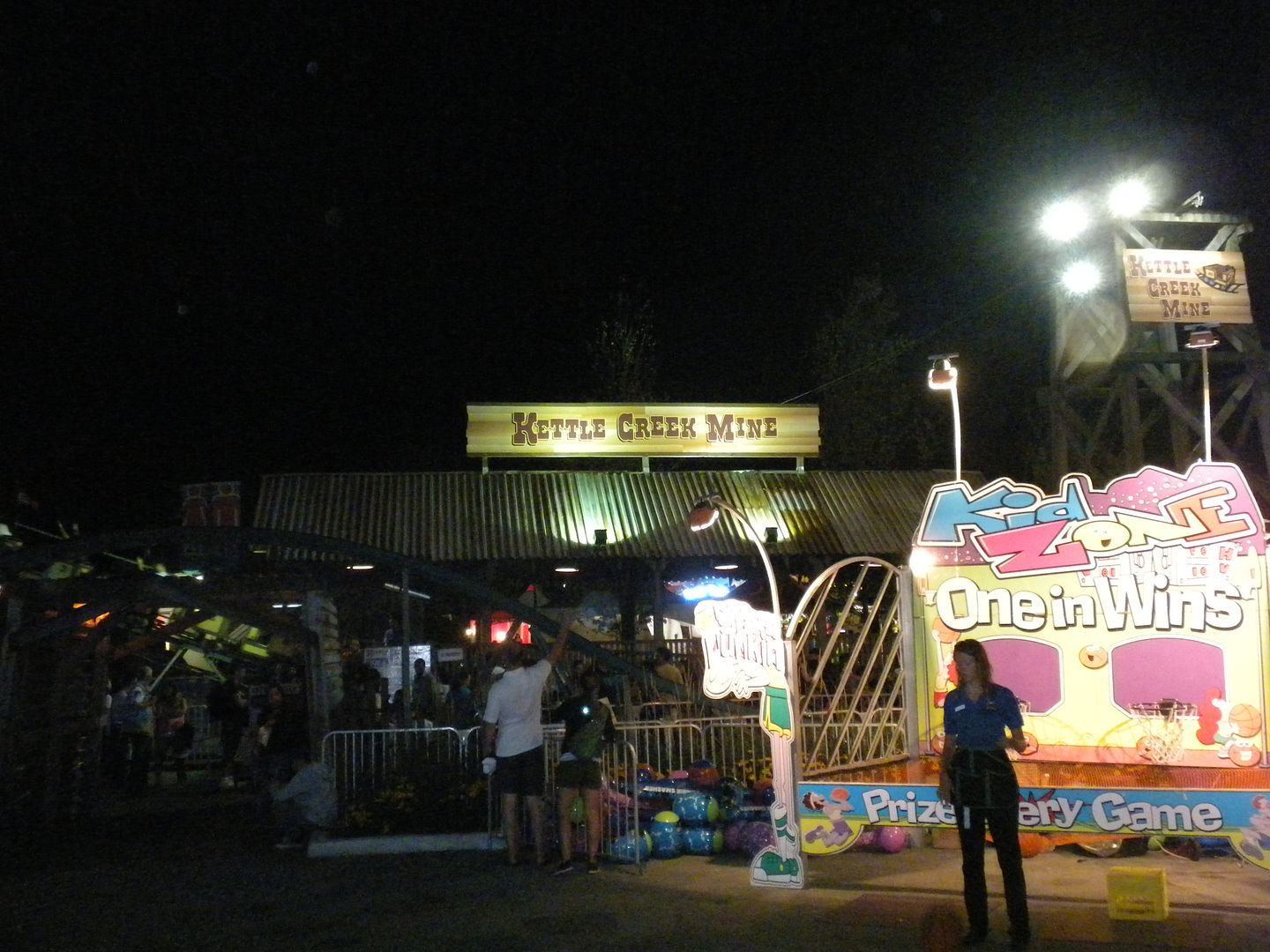 Kettle Creek Mine Coaster: (E&F Miler, Family, 2004)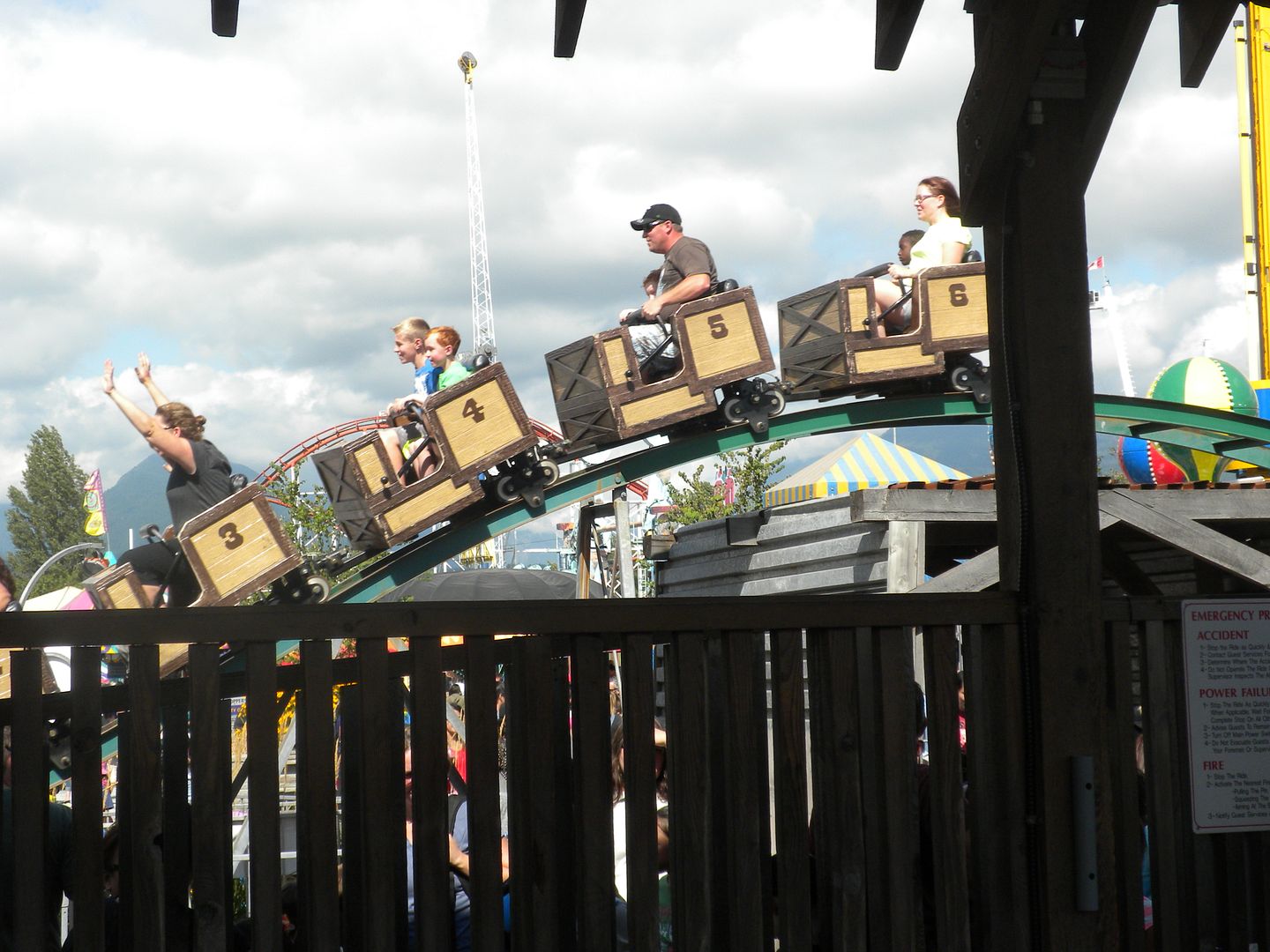 This coaster is a good starter coaster,


and they gave 2 cycles – 1 ride.


Haunted Mansion: This walkthrough haunted house is an extra charge but was well worth it. In addition to some very good gags, they had several live actors – 1 walkthrough.
Glass House: The pathway on the floor gives away the maze – 1 walkthrough.
Due to heavy crowds, limited time and long lines, I did not get to ride: Hellevator, a drop ride; Flume; Merry-Go-Round; ATMOSFEAR, a tower swing; Breakdance; Enterprise; Gladiator; Hell's Gate, a Top Spin; Music Express; Pirate; Scrambler; Wave Swinger; Westcoast Wheel; a Ferris Wheel; and Rock-N-Cars, bumper cars.
For the fair they had many additional rides set up, mostly flats.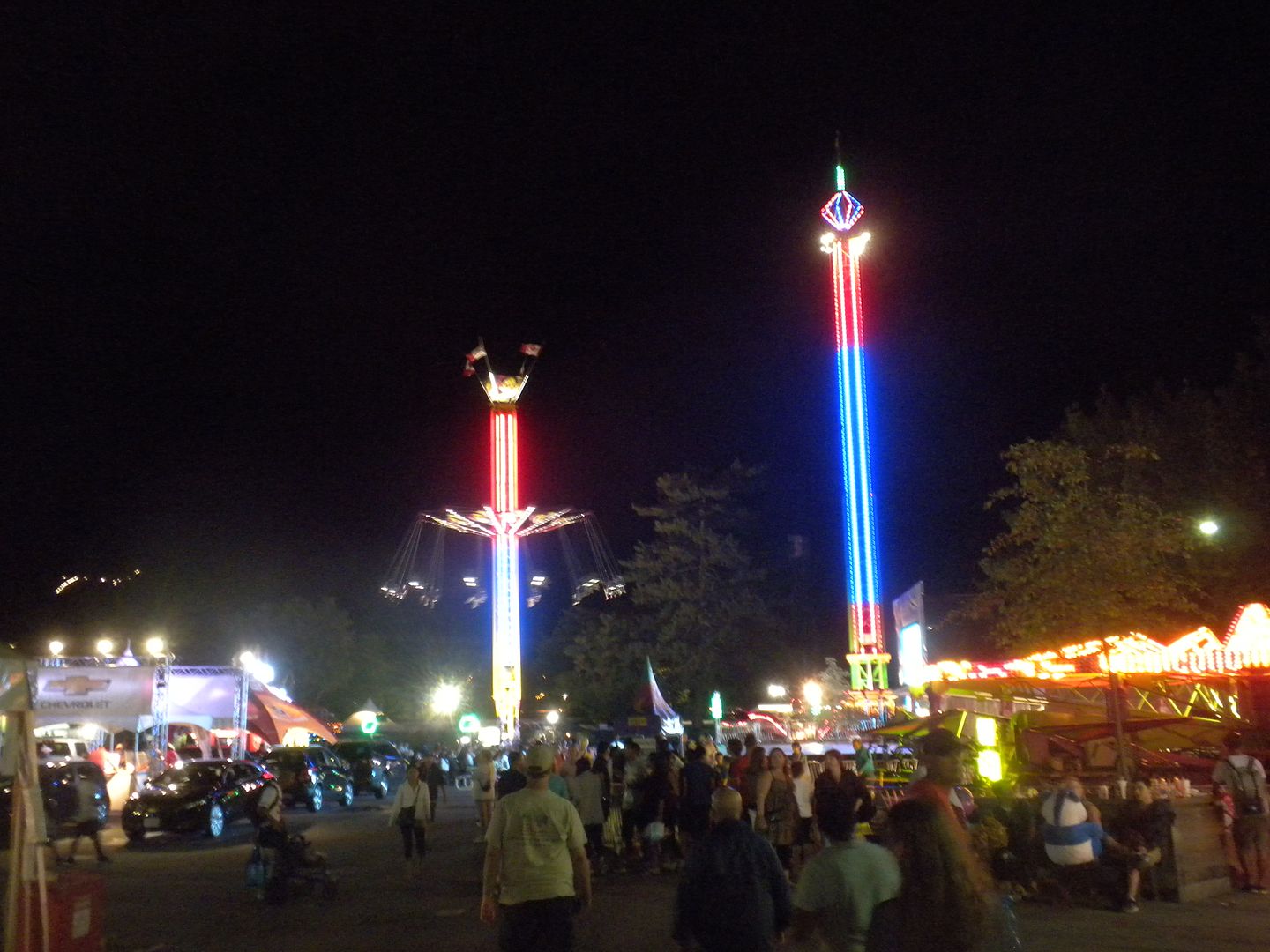 Of these I rode 2, both at night:
Drop Tower: This Larson tower was not as tall as the permanent tower here, but it was fun – 1 ride.
Vertigo: This Larson tower swing ride is also not as tall as its counterpart across the park, but gave a good ride – 1 ride.
The children's section is called Kids Playce at Playland and has the following rides: Balloon Explorers, Cap'n KC, Choppers, Cool Cruzers, Honeybee Express, KC's Raceway, Raiders, Super Slide, and Teacups. Other children's rides were also brought in for the fair.
Upcharge attractions include: Drop Zone, a sky coaster, and Revelation, a propeller ride.
About 6:00 we left the fair to visit a couple of other attractions near Vancouver and returned around 9:45.
Vancouver


We arrived at the Capilano Suspension Bridge & Treetops Adventure and found an amazing attraction over and around the Capilano River.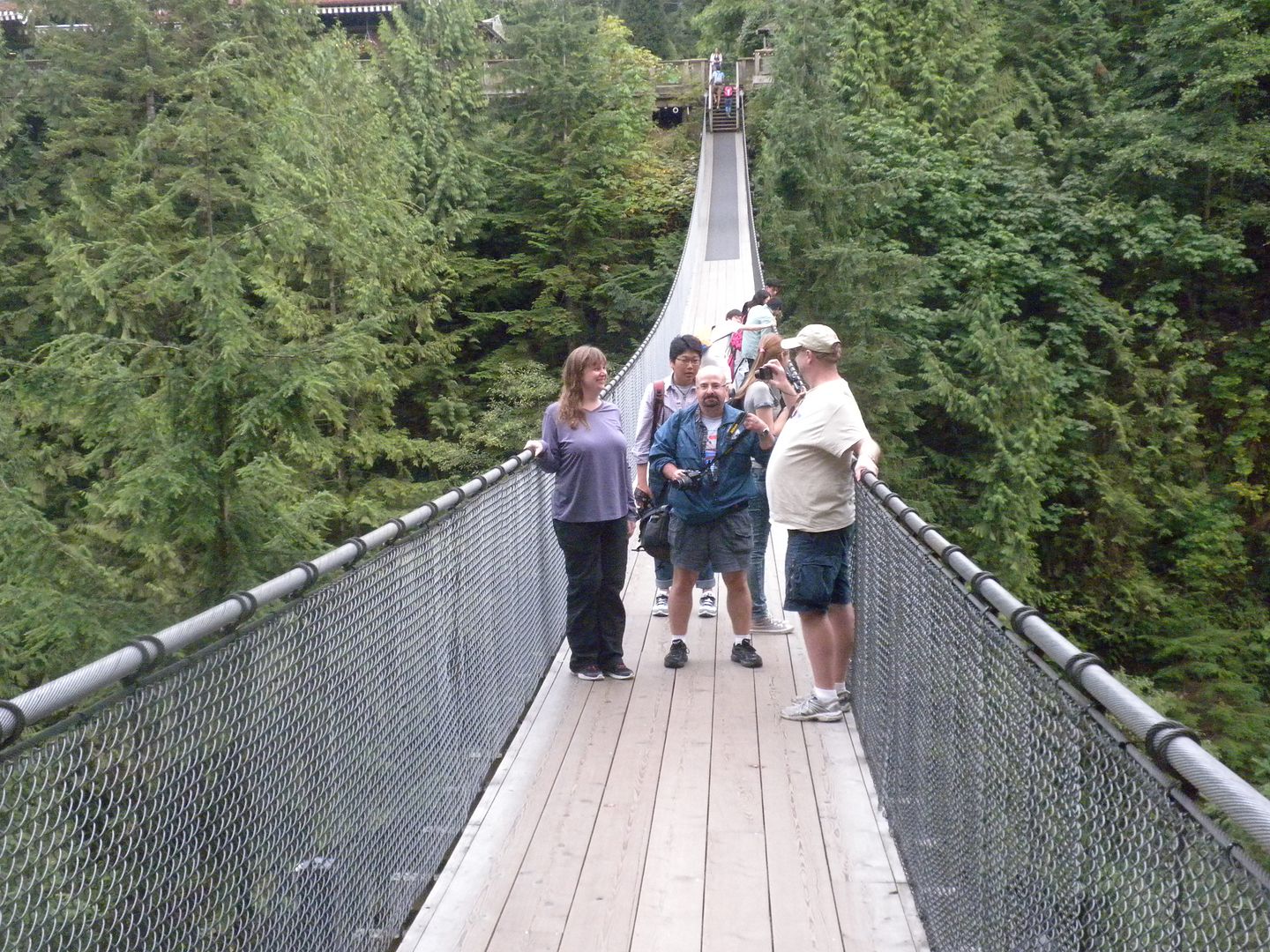 The Suspension Bridge is truly disorienting as you swing and wobble


so high above the river.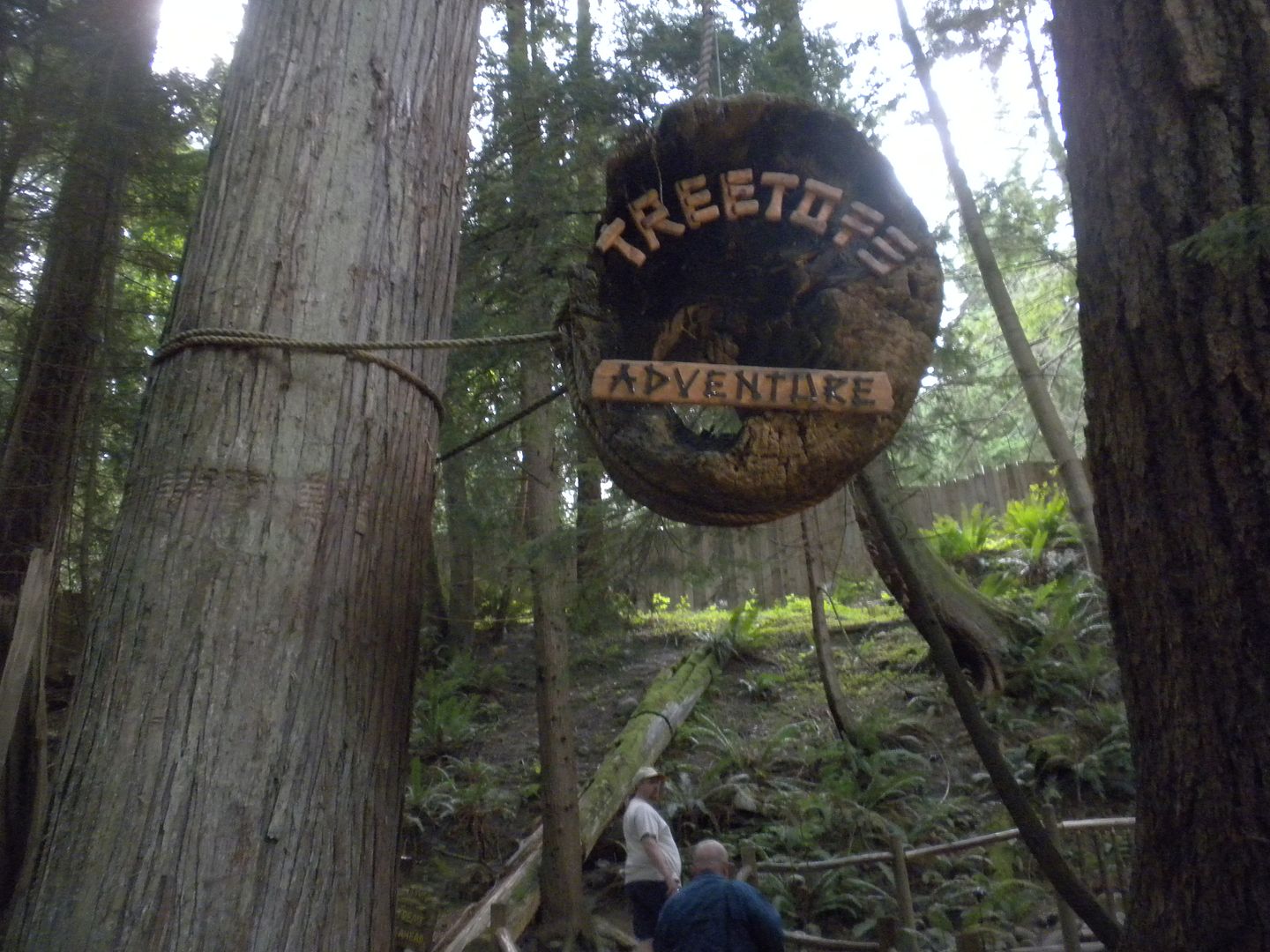 The Treetops Adventure


is a series of suspension bridges anchored to treehouses as you travel through the treetops on the west side of the river.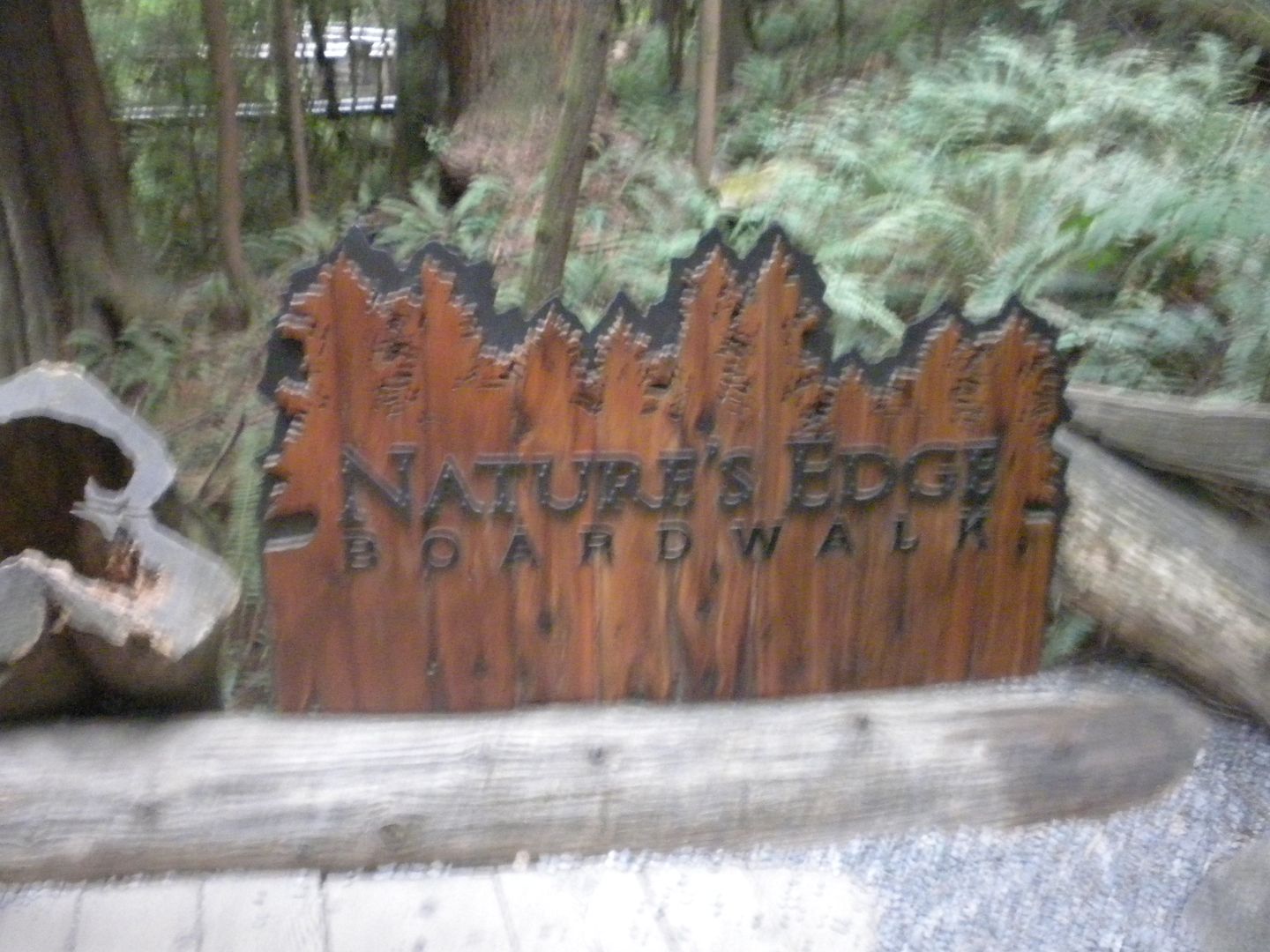 The Nature Walk


is a series of boardwalks and steps overlooking the west bank of the river.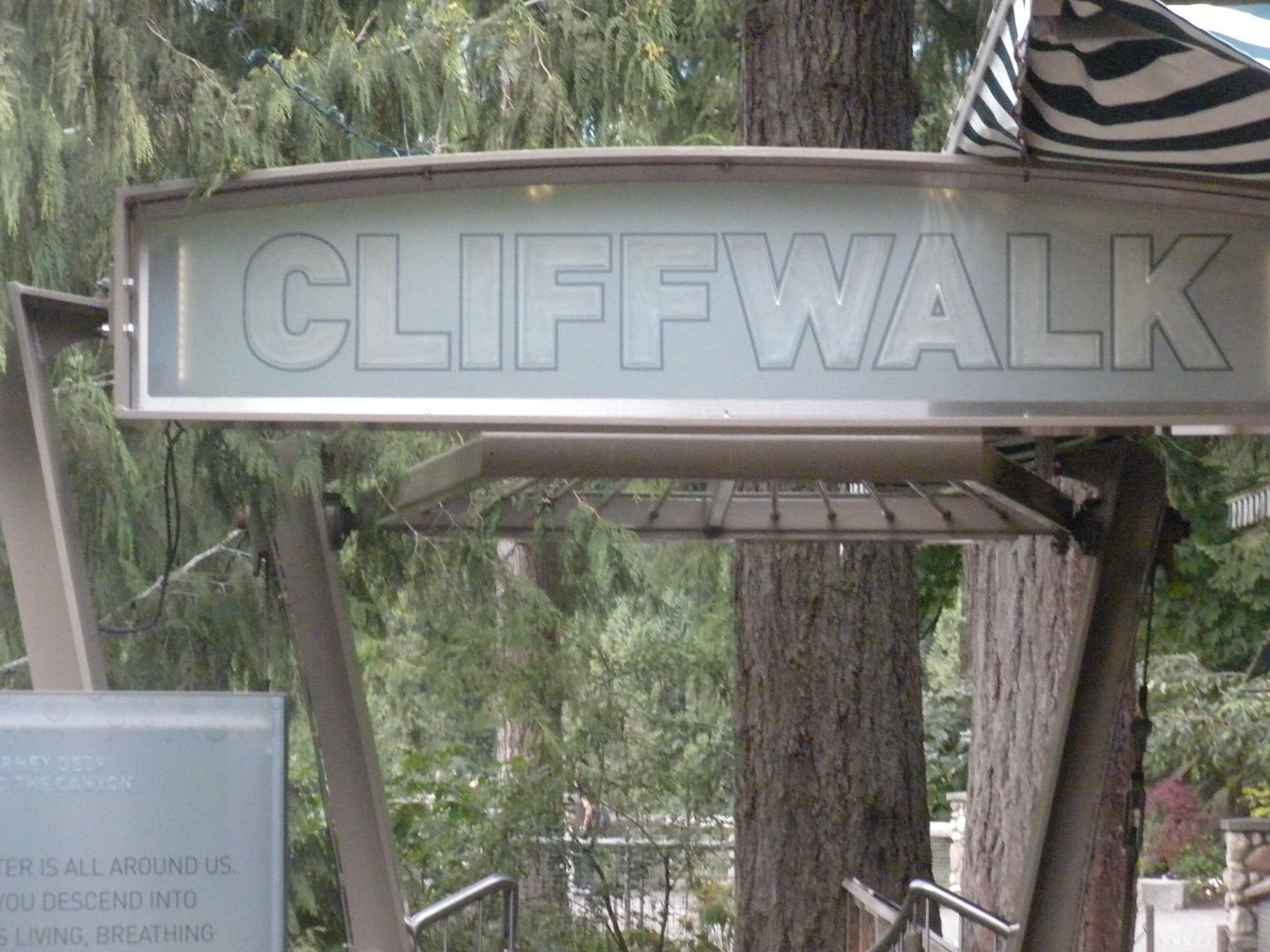 The Cliff Walk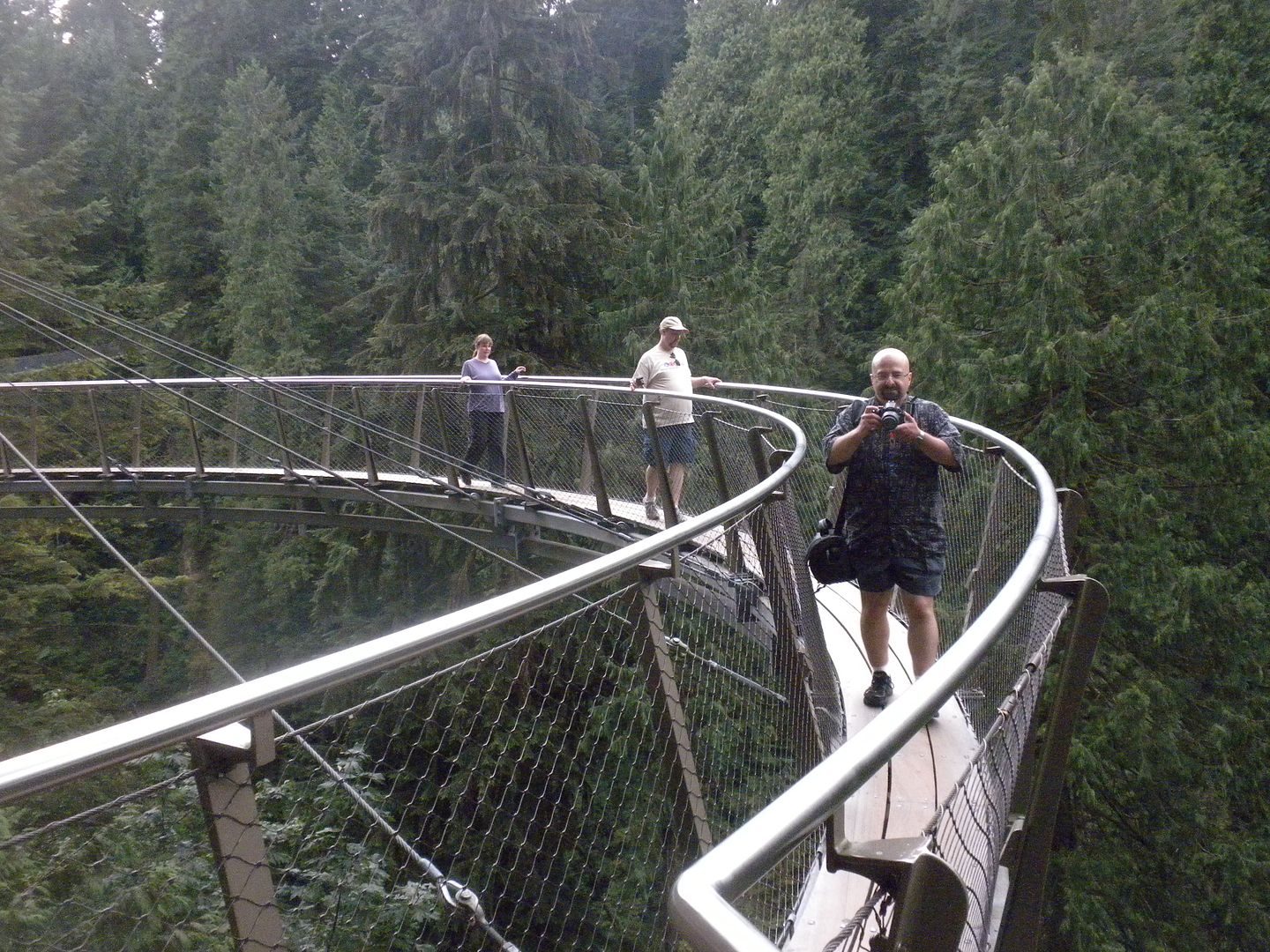 is a cantilevered walkway suspended over the east bank of the river.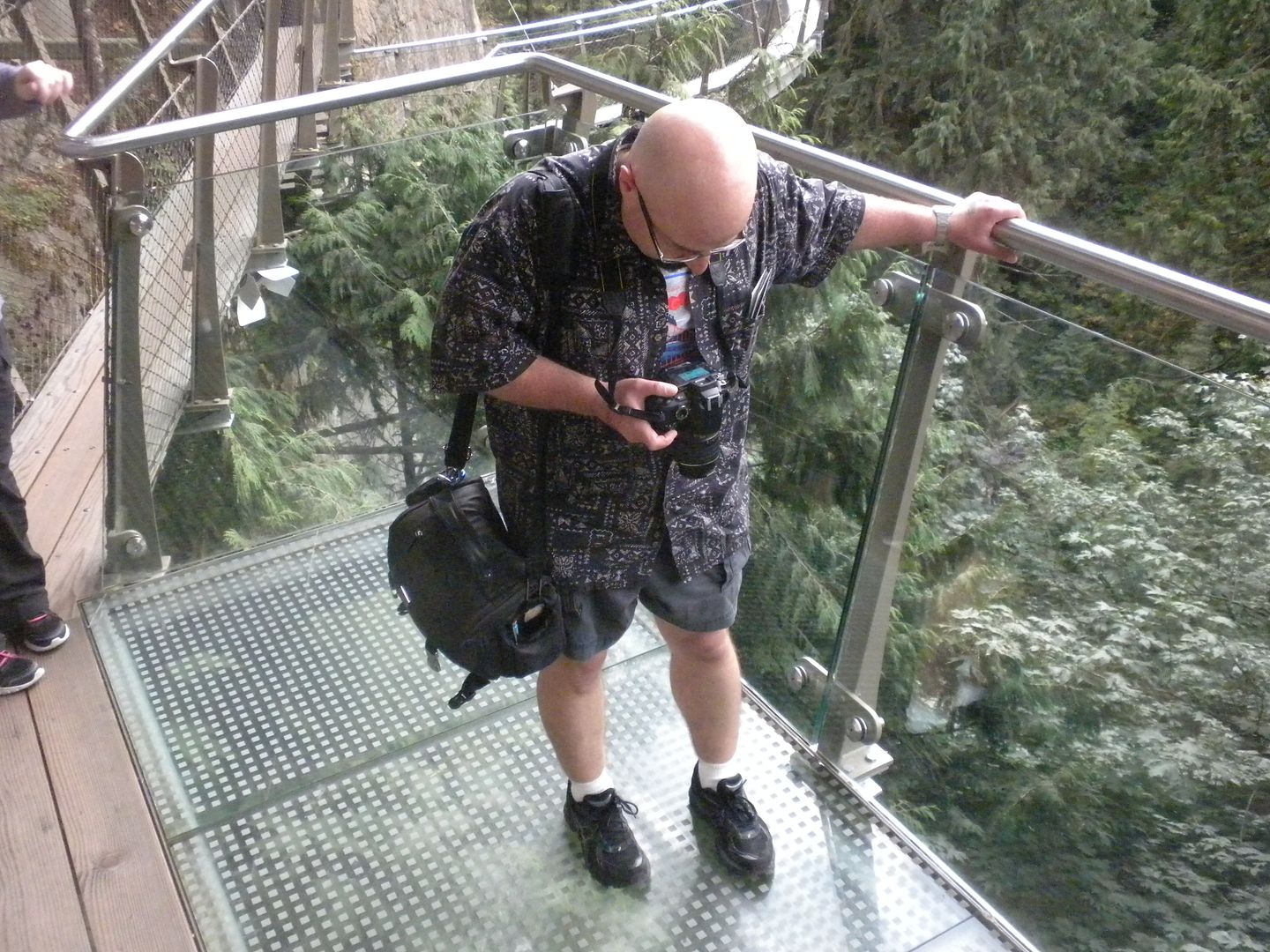 Part of this has see-through floors and grates which is even more disorienting.


It is an amazing set of attractions and I highly recommend a visit.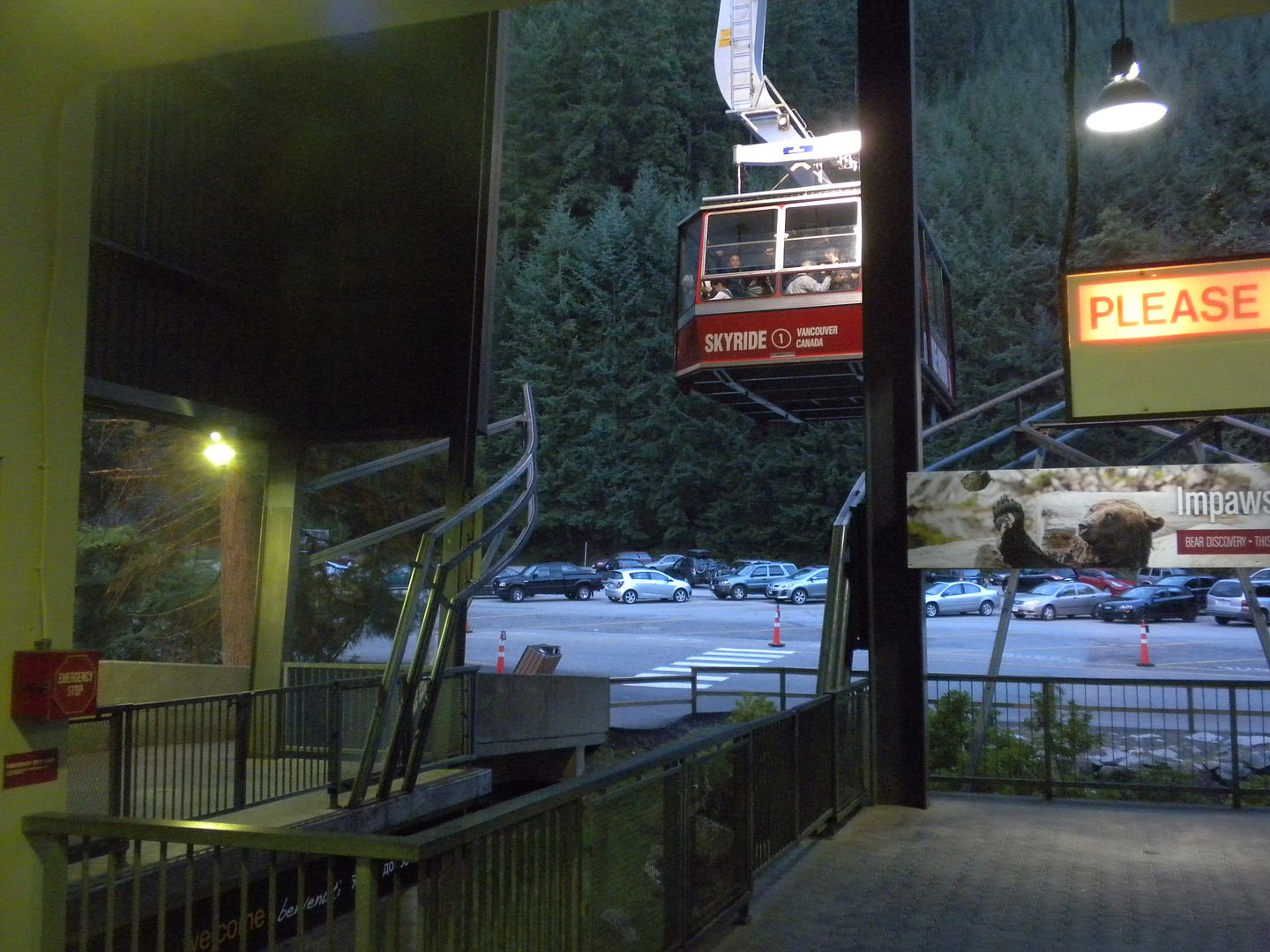 Around 7:45 we drove the short distance to the Grouse Mountain Skyride. Although there are a number of things to do at the top of the mountain, this was a little expensive for the time we had.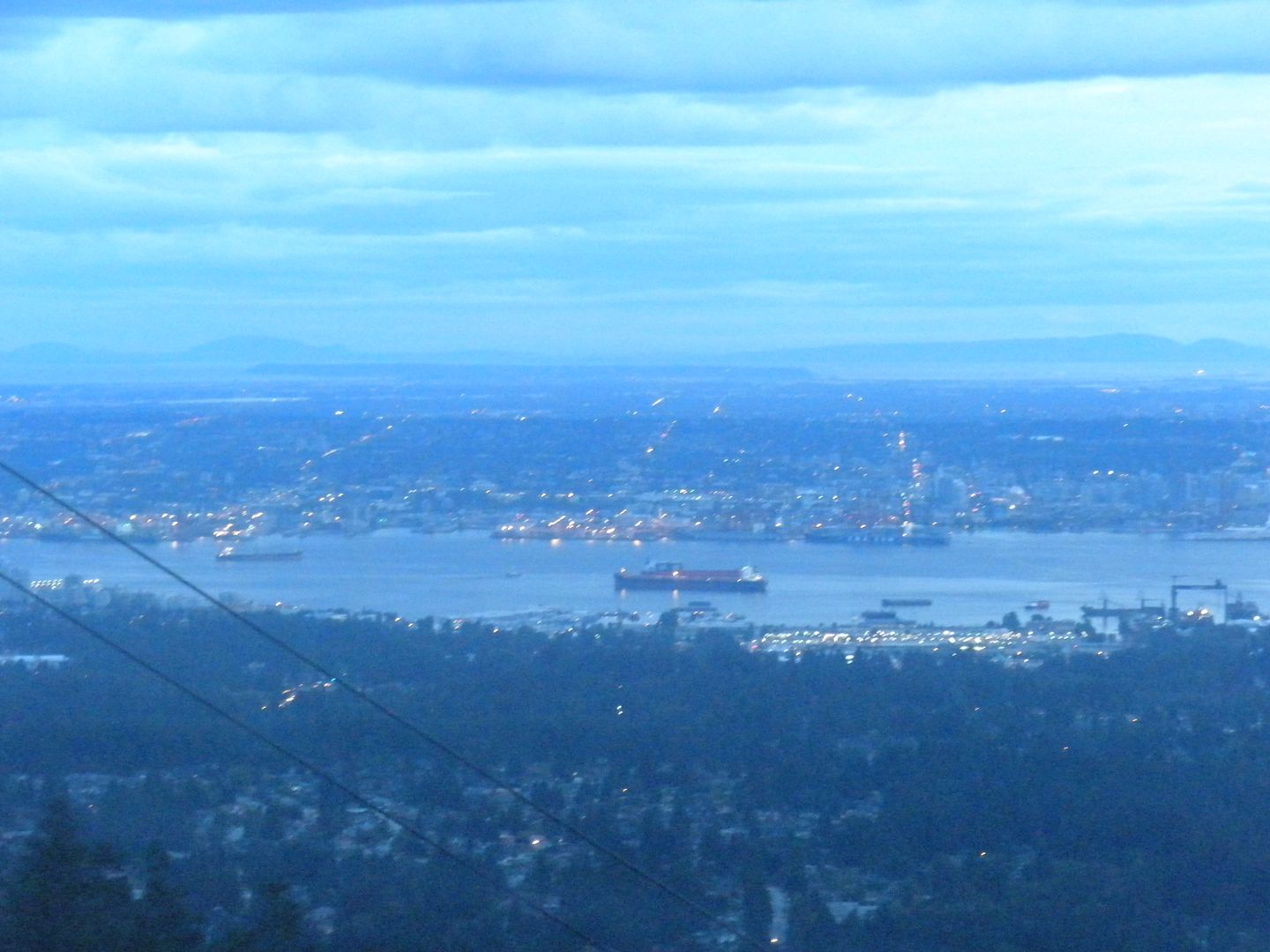 We rode the Skyride to the top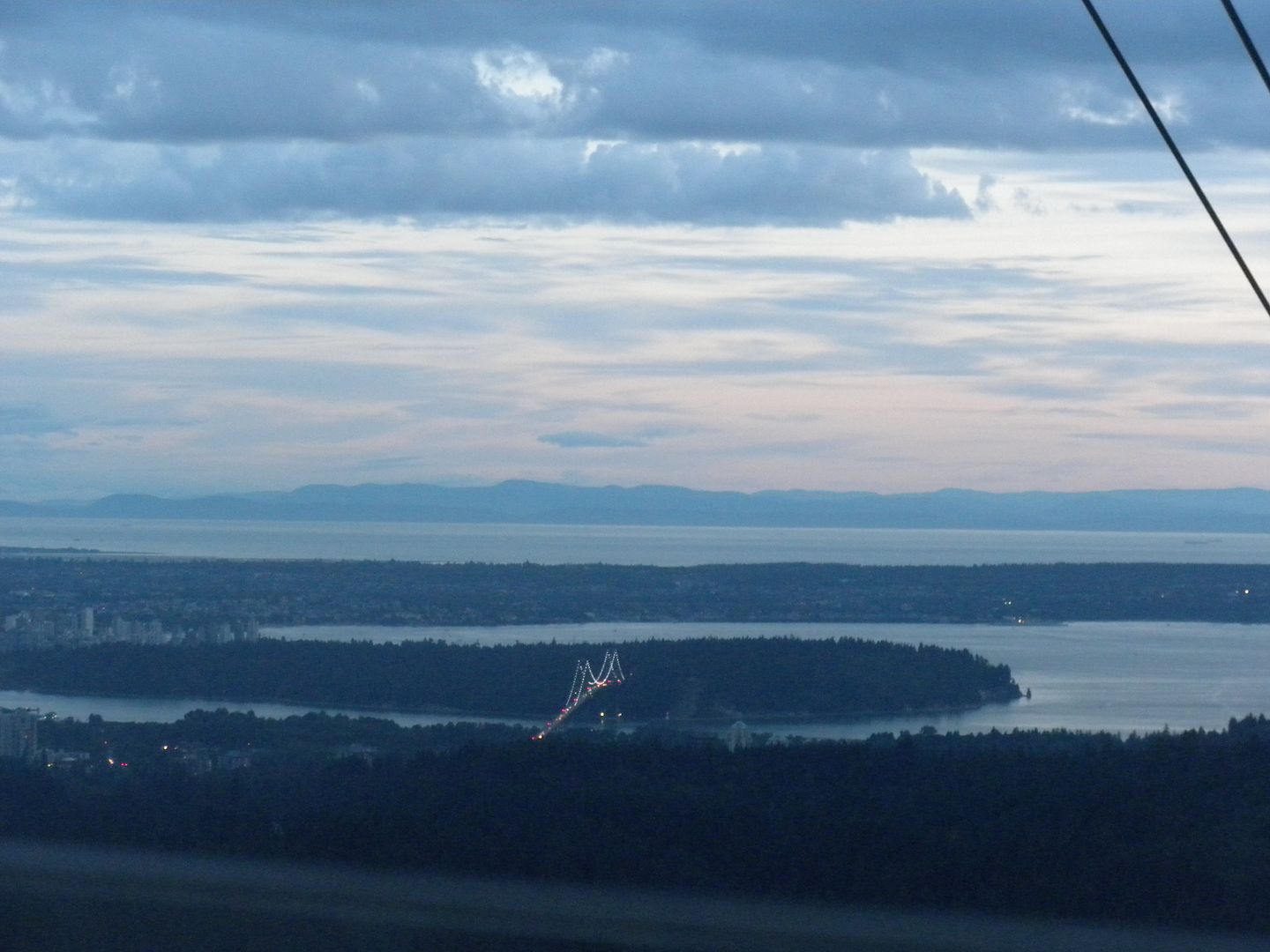 getting great dusk views of the city on the way and great nighttime views on the way back.


We expected to find a good place for pictures at the top, but did not. We had a quick meal and took the Skyride back down to return to the fair. After our night rides discussed above, we left around 11:15 and headed to our hotel to get ready for our return to the U.S. the next morning.
Up Next: Washington & Oregon – A Fair, Four Parks and Seattle