East Meets ACE – Part 16: Himeji Central Park / 姫路セントラルパーク
On Wednesday, October 3 we had come to the last day of East Meets ACE.  We had two parks on the agenda this day, the first of which was Himeji Central Park in Himeji, Hyogo, Japan.  Operating since 1984, this was the second of two parks not visited on the 2005 Japan trip that ACE did with ECC.  As the trip wound down, it was time to begin reflecting on this wonderful opportunity of a lifetime.  This park is smaller, like many parks in Japan, but unlike many of those it has five coasters including a popular B&M model.  We had two and half hours to enjoy the park.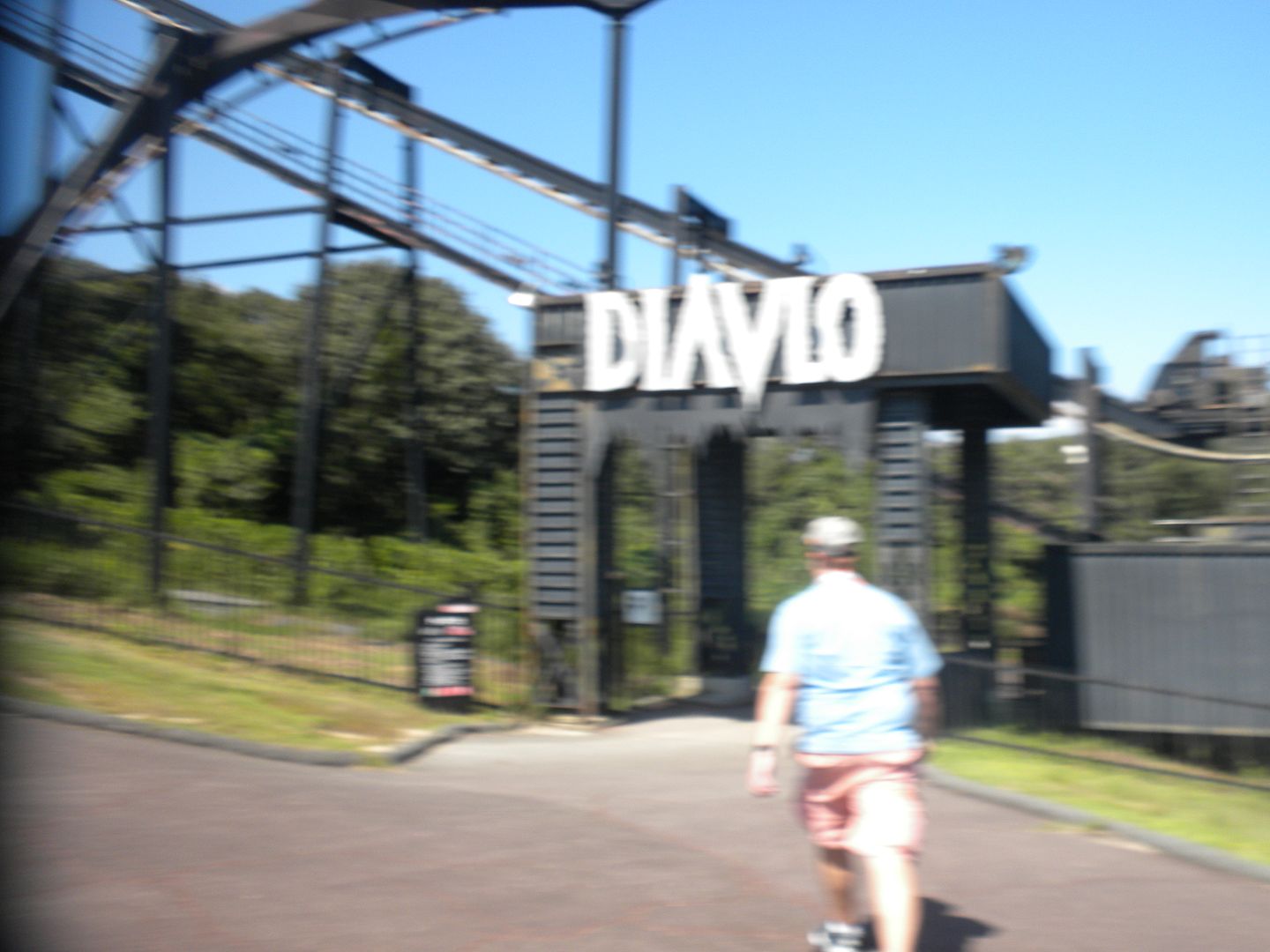 Diavlo (Bolliger & Mabillard, Inverted-Batman, 1994)


A Batman: The Ride clone, this one is running very well and is quite smooth.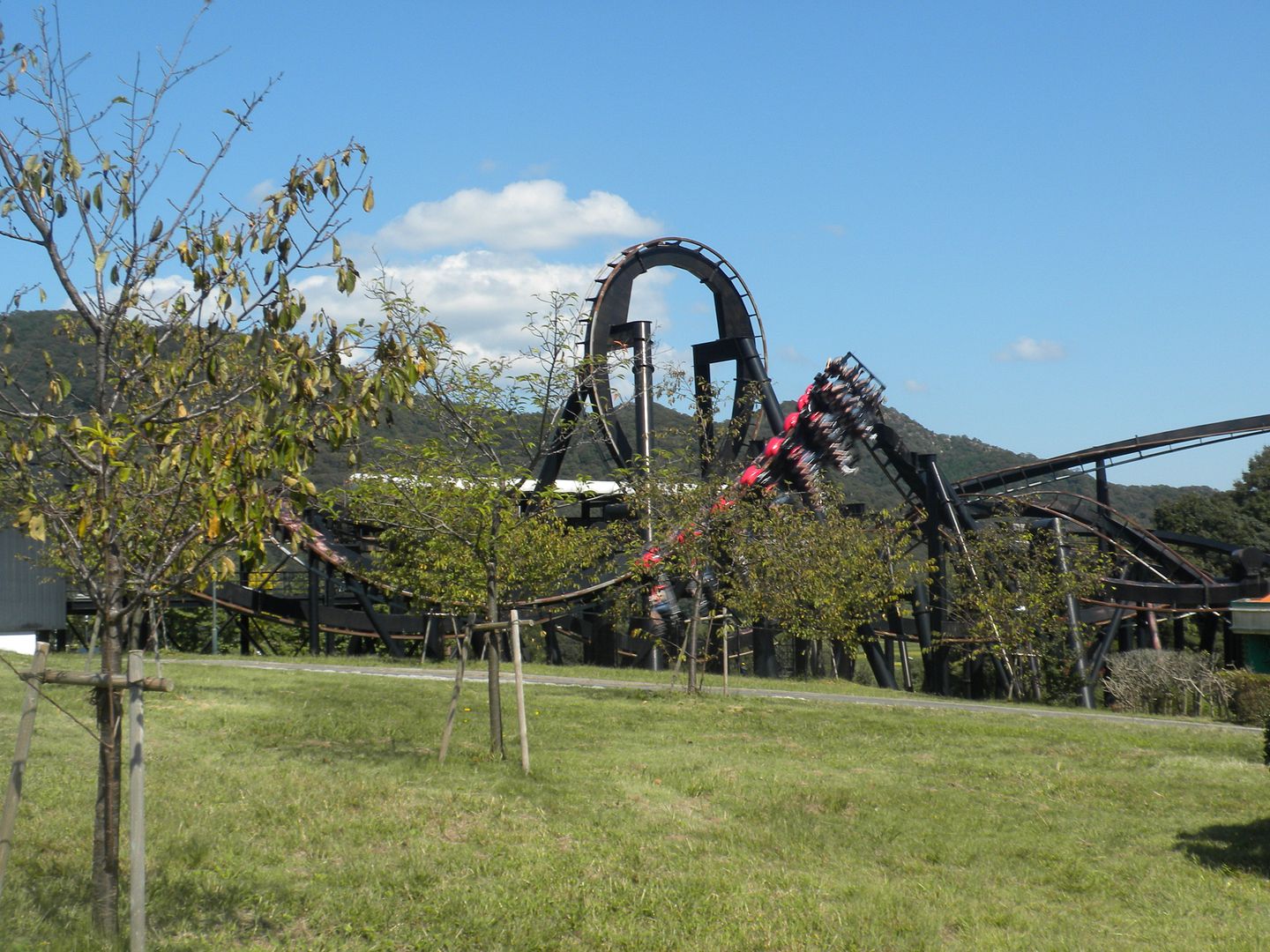 With one man operations, (which was interesting to witness) load times on the one train were somewhat slow. 


No doubt that when this debuted (before most Six Flags parks got theirs, by the way), it needed the full queue line, which is now overrun with kudzu, something we saw a lot of in Japan as our kudzu in Georgia was unfortunately imported from Japan. 


This ride is their signature attraction, gives a very good ride and is my third international Batman: The Ride clone – 1 ride.
Camelback Jetcoaster (Meisho Amusement Machines, Steel Sit Down, 1984)


Although RCDB is not certain that this is a Meisho built ride, it is certainly a unique coaster. 


It is somewhat rampy, as I am learning that Meisho rides often are, so I suspect they did build it.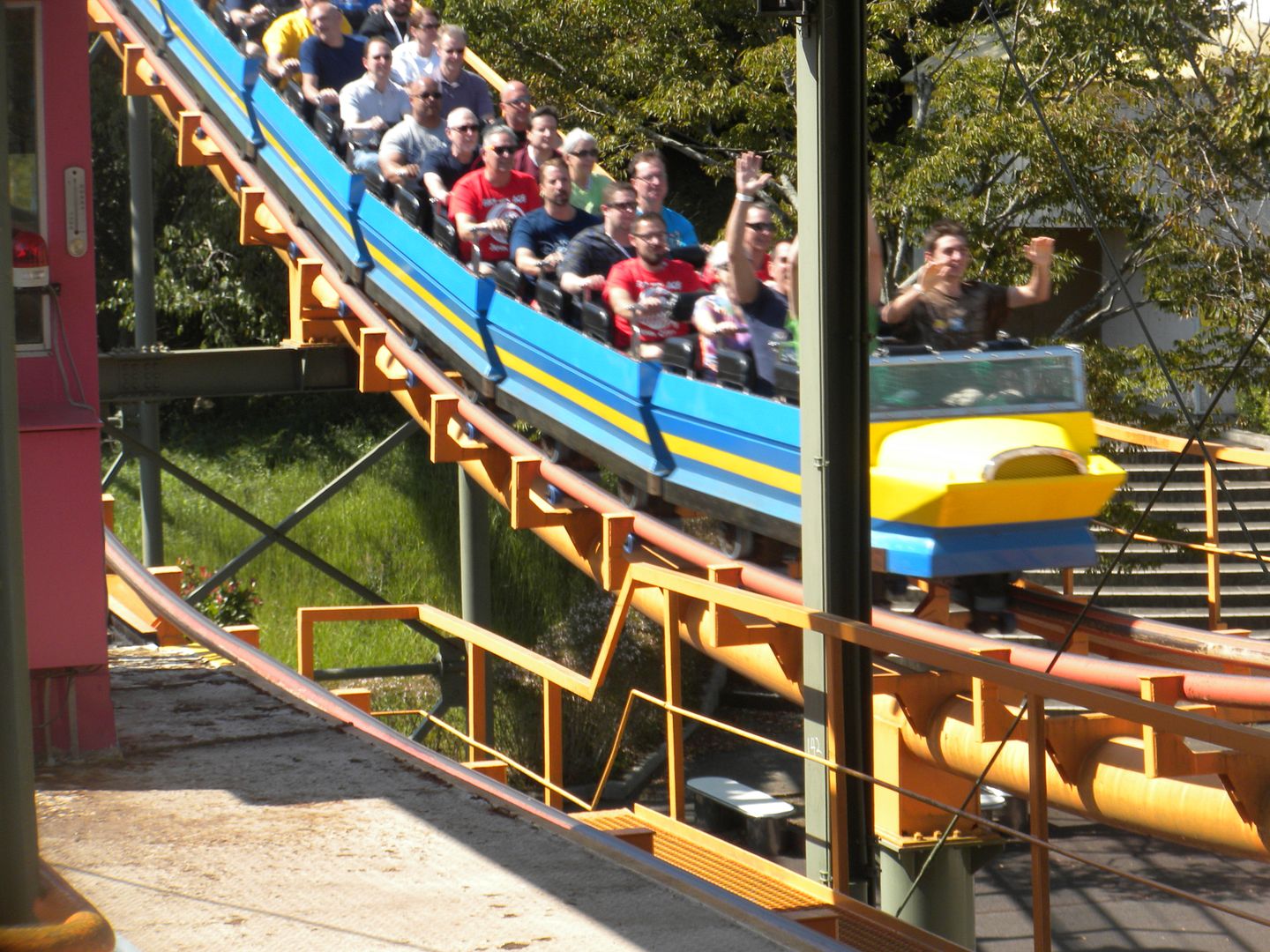 Watching it before riding, it seemed painfully slow through its 3,537' course, but upon riding I was surprised at its peppiness once it picked up speed on long, straight downhill sections.  It was actually quite fun with no pain – 1 ride.


Hurricane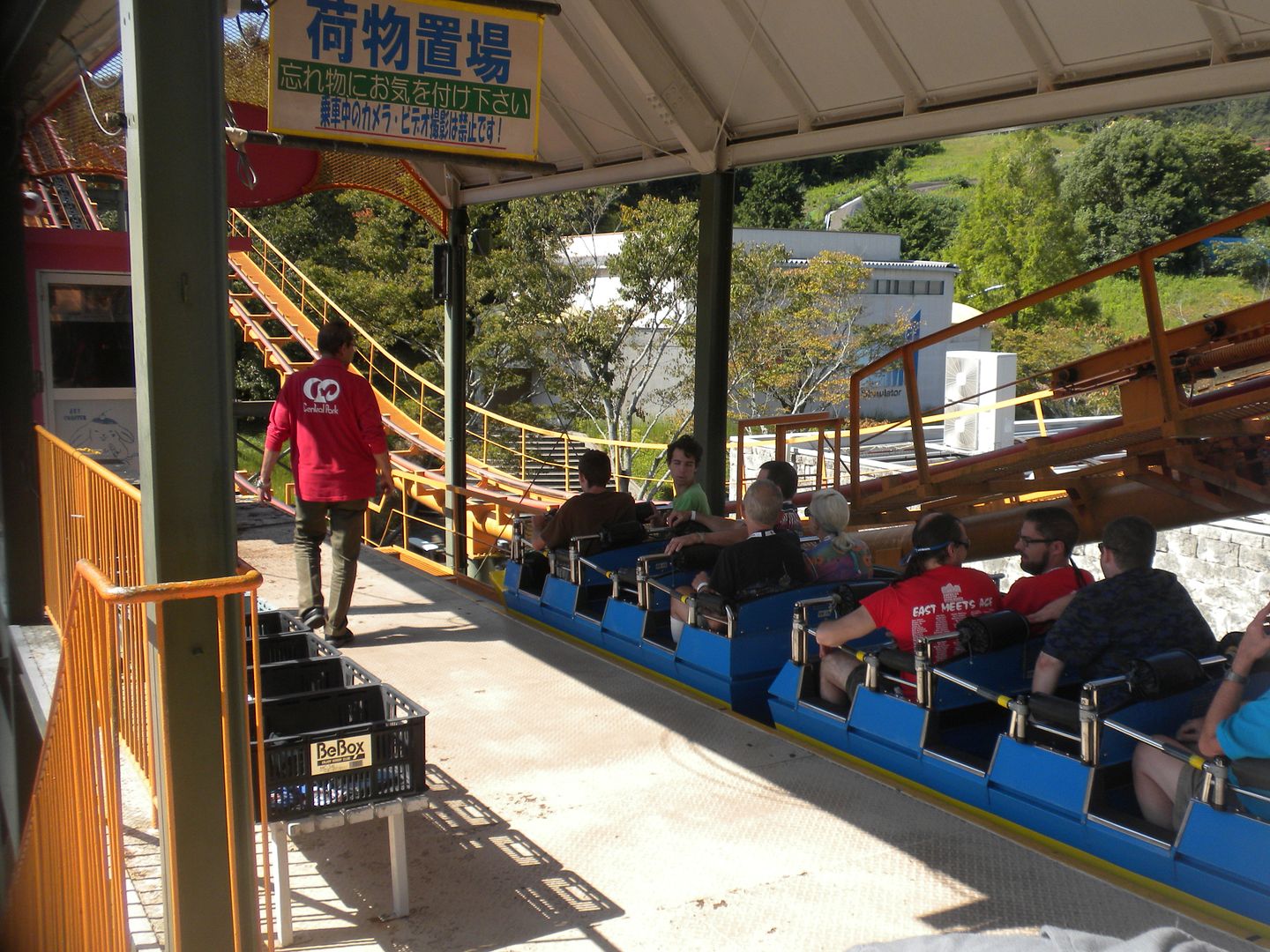 (Togo, Looping, 1984/2007)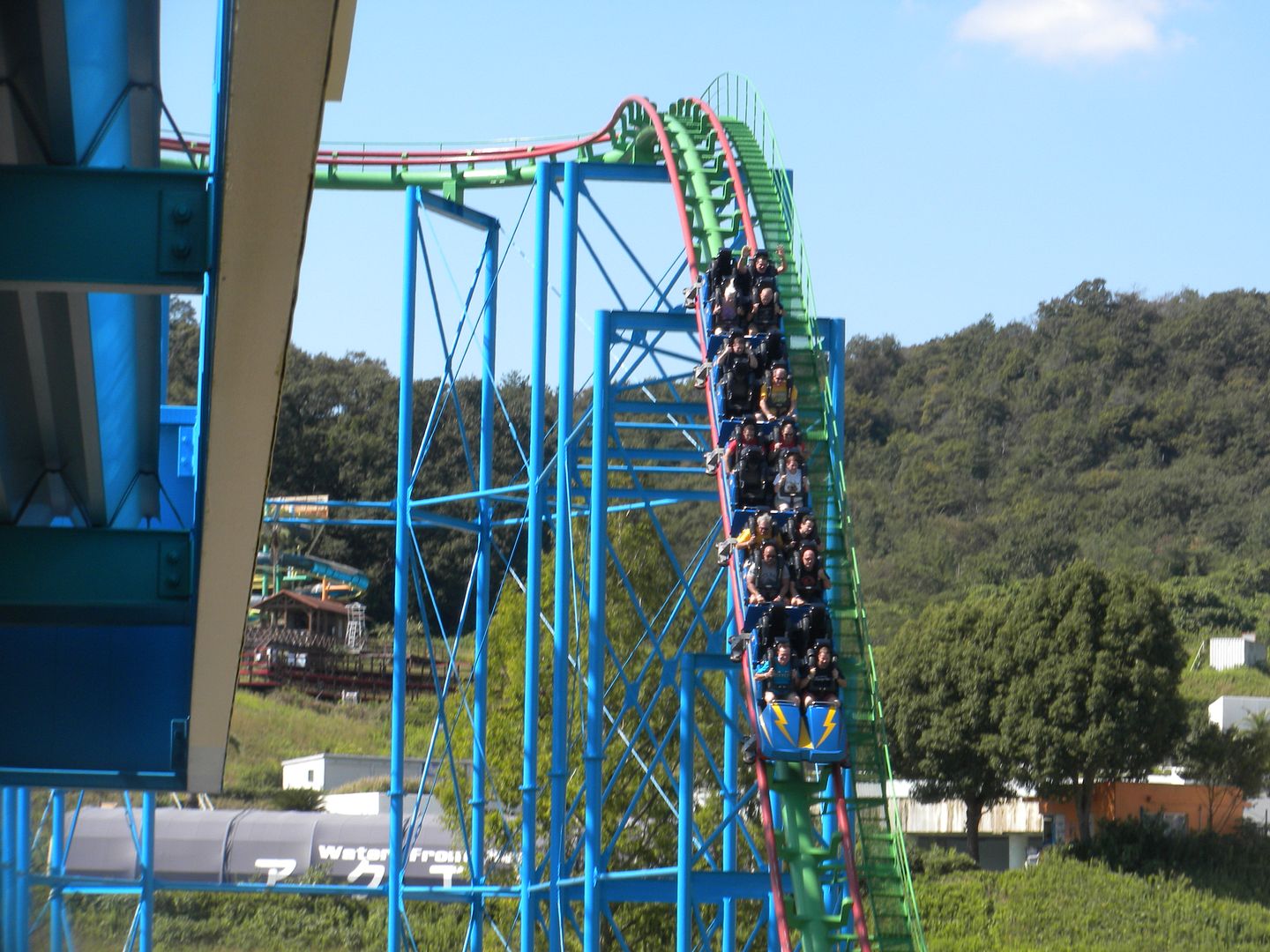 Relocated from Kintetsu Ayameike as Tornado,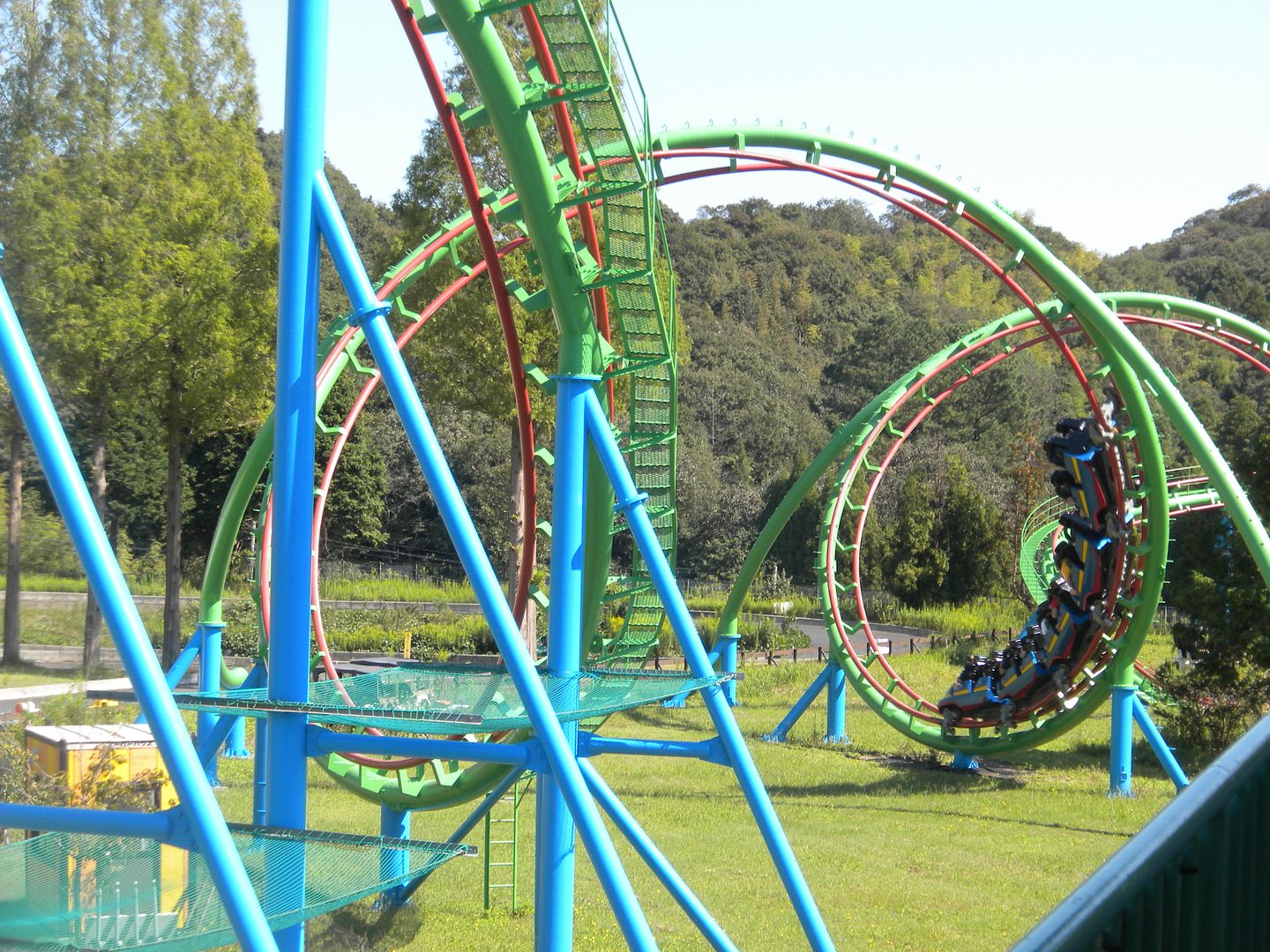 this coaster is Togo's version of a loop and corkscrew.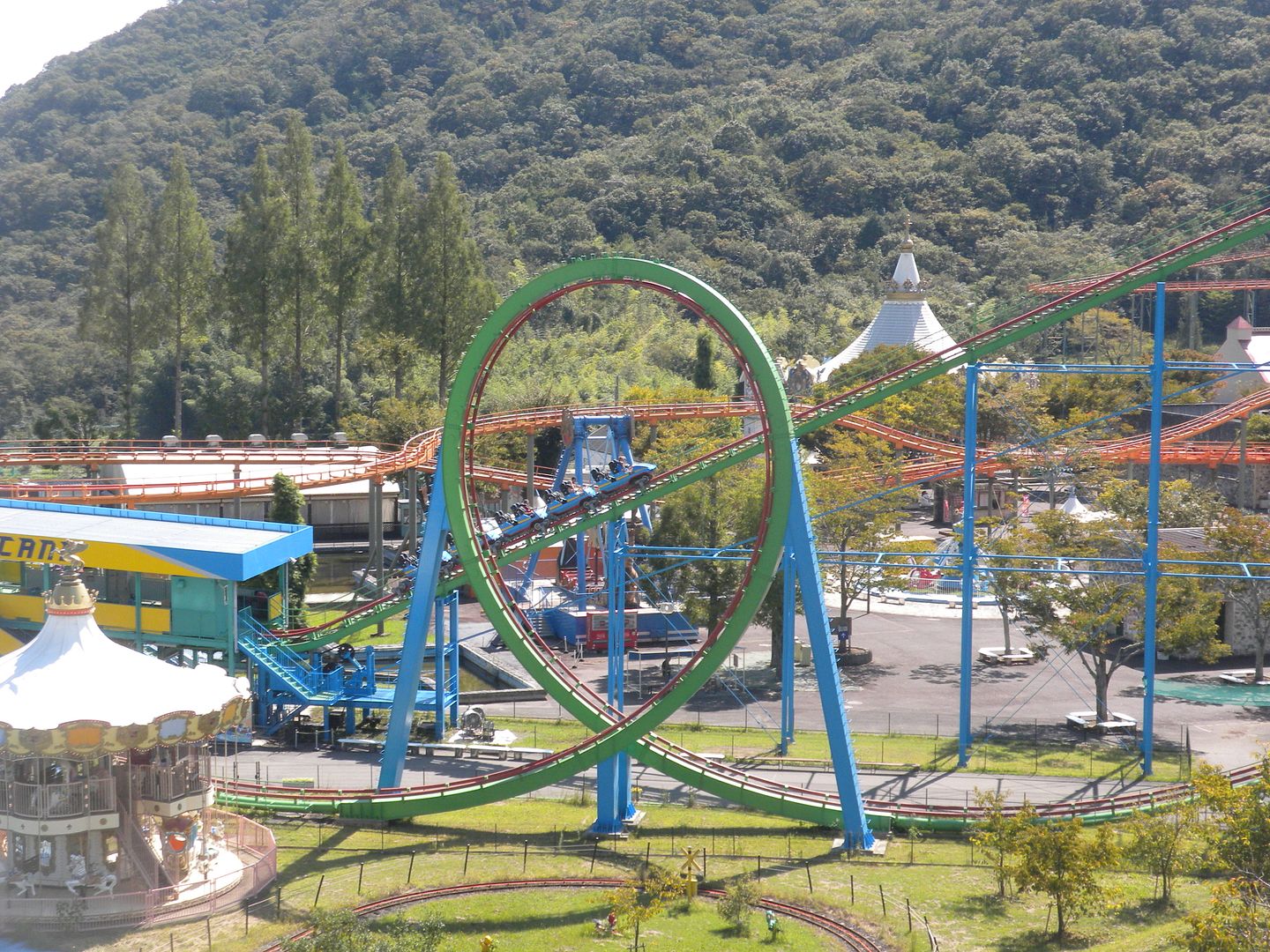 Except for a rough transition or two, it gave a good ride – 1 ride.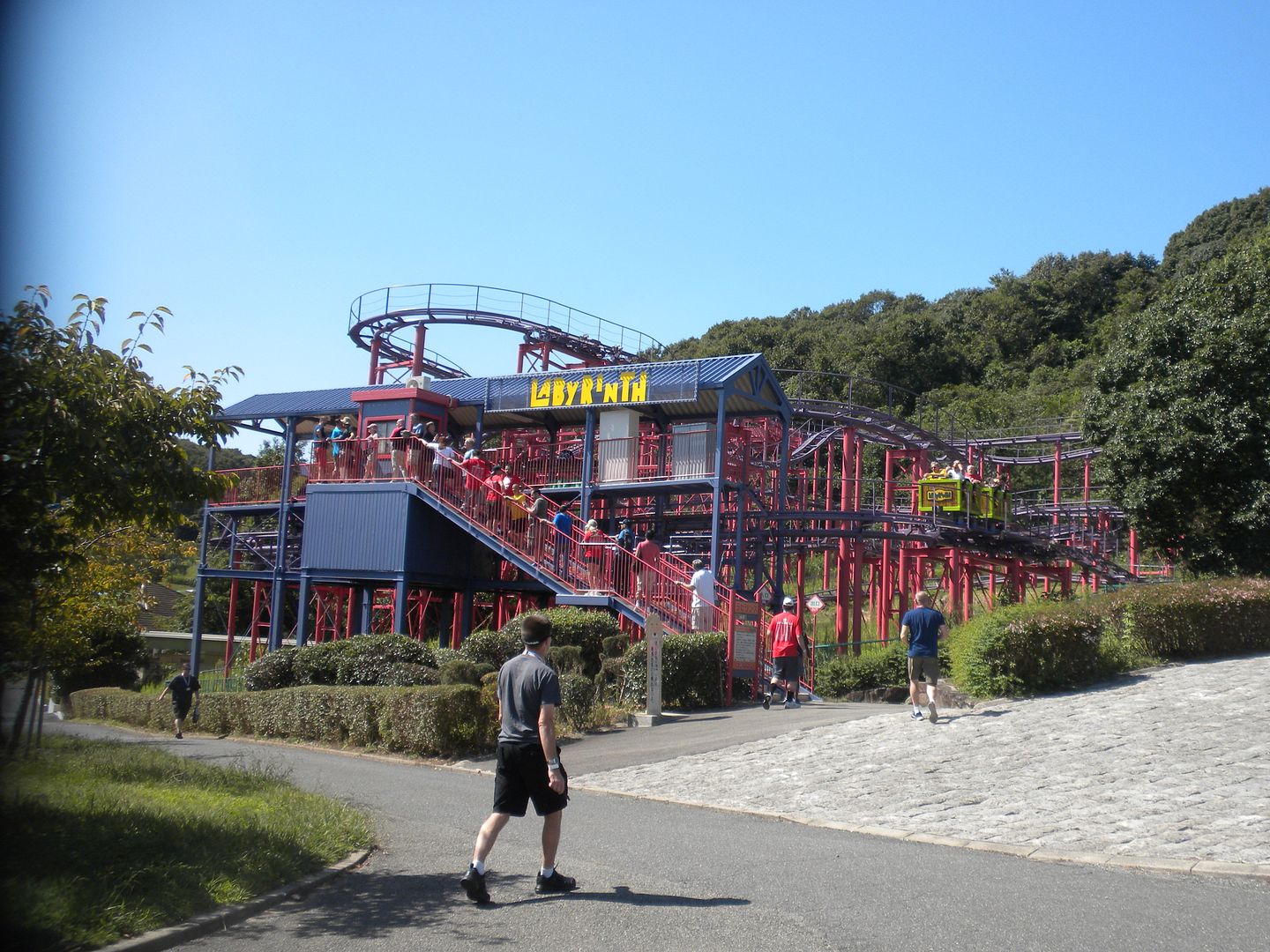 Labyrinth (Meisho Amusement Machines, Steel Sit Down Family, 1993)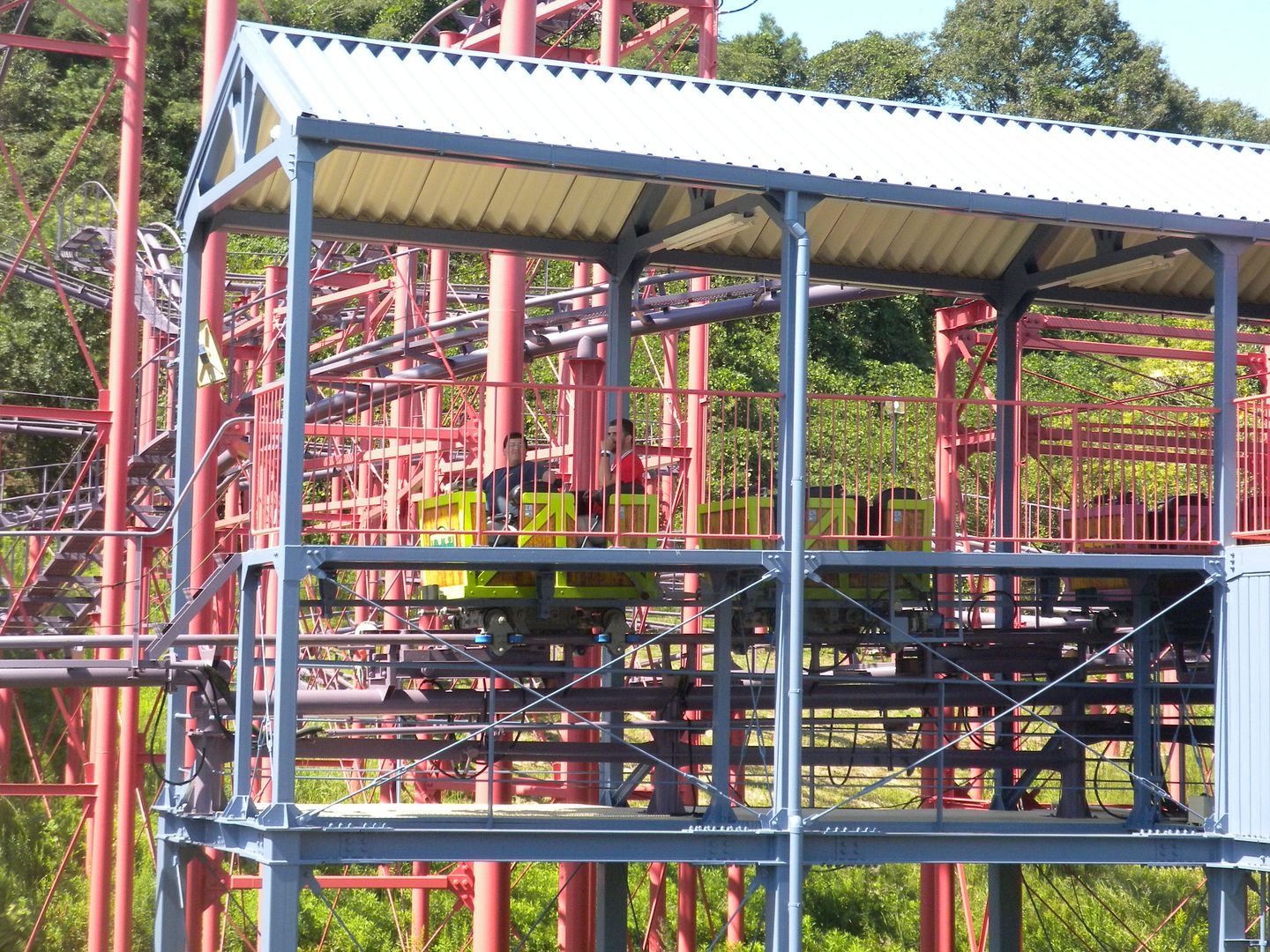 This is a unique coaster, perhaps described as a cross between a mine train and a wild mouse.  It was fun – 1 ride.


Imorinth (Pinfari, Big Apple / Wacky Worm Family, 1998)


This name is a combination of the Japanese word "imomushi", which means caterpillar and the English word "labyrinth".  It gives a good ride – 1 ride.
Free Fall – This was the second Intamin Freefall ride of our trip and it was smooth except for a jolt on the backward drop down to return to the station – 1 ride.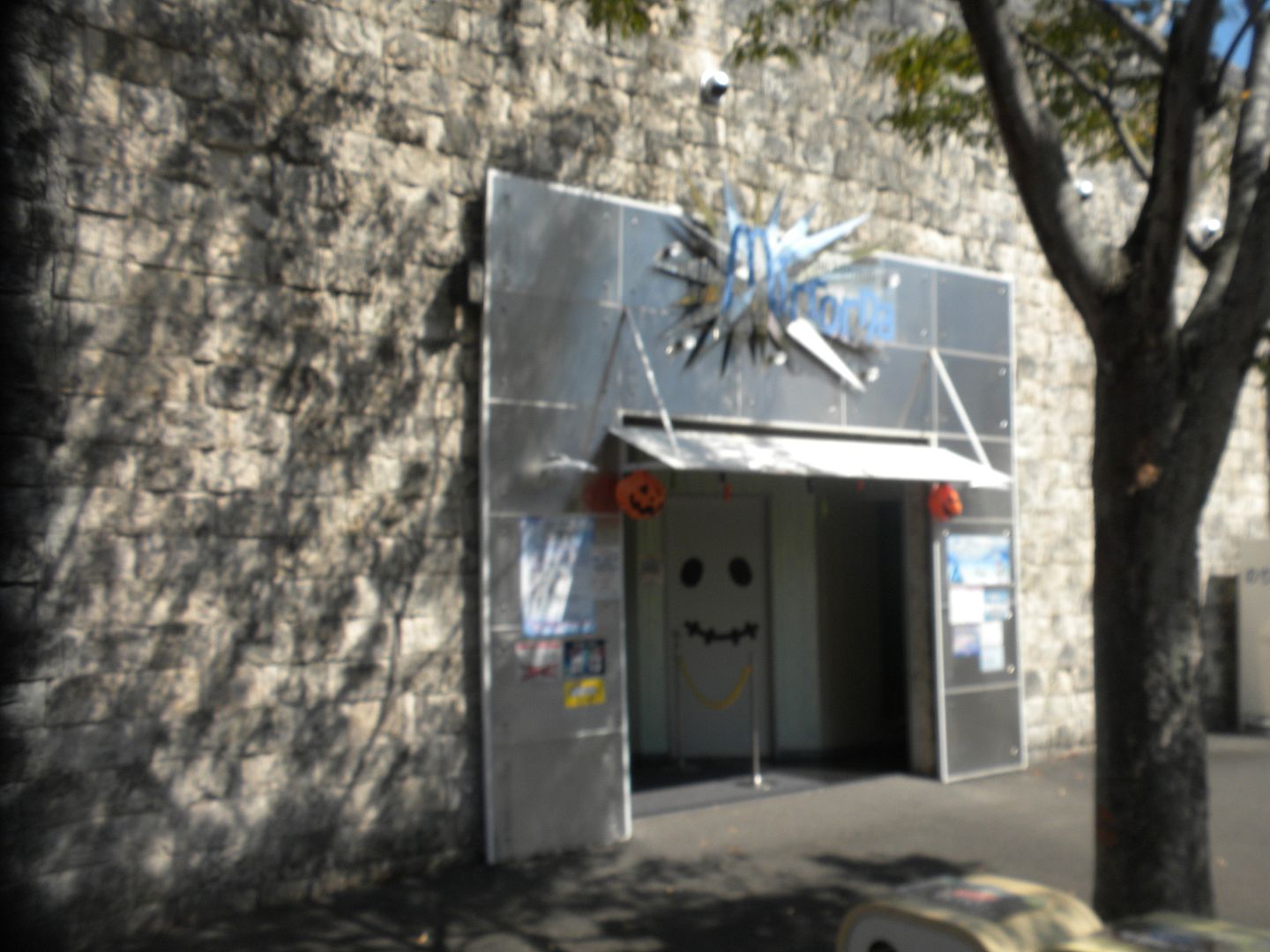 Psycho Labyrinth of Mirrorna – This mirror maze was good and a bit difficult to find a way through – 1 walkthrough.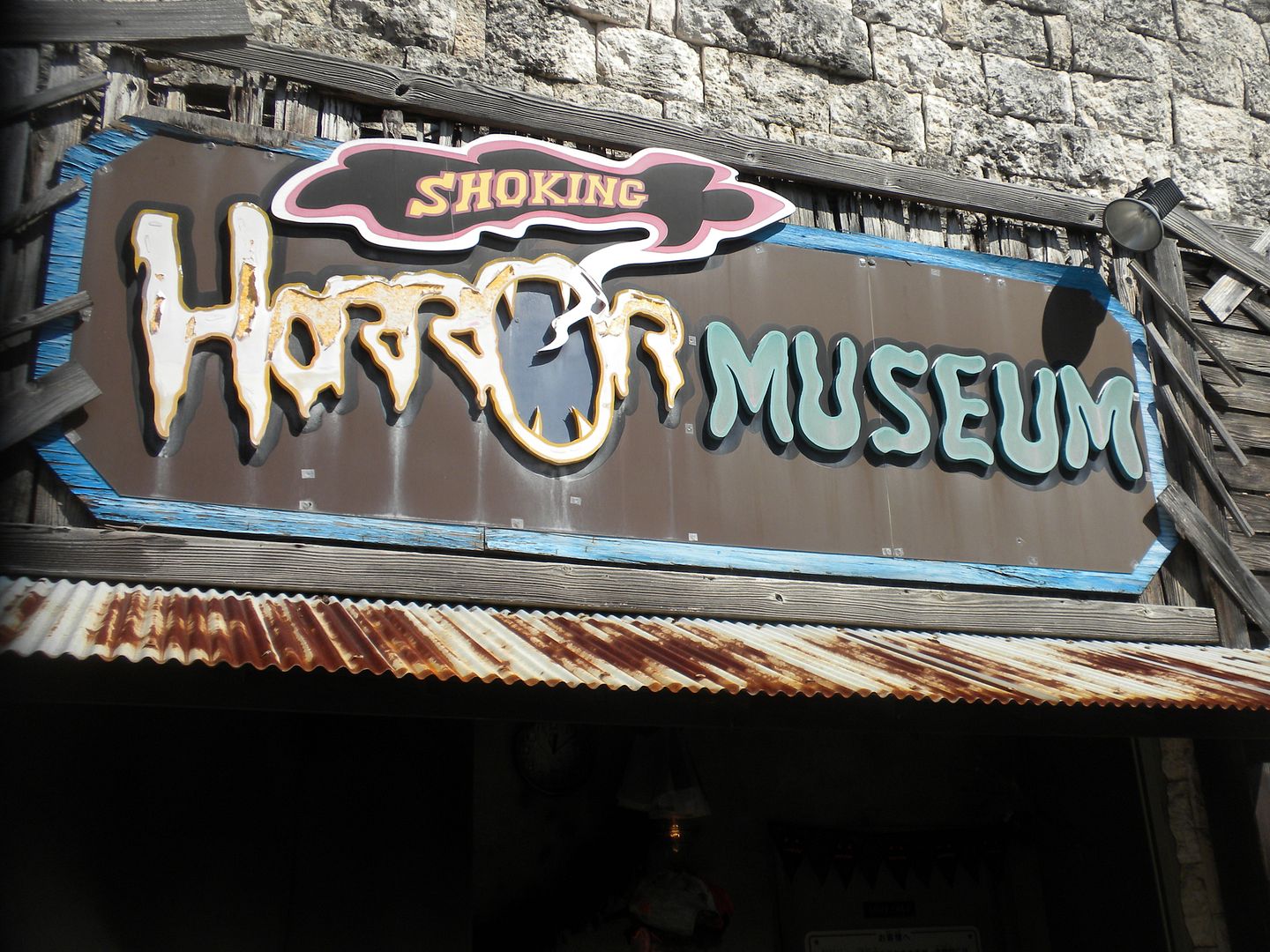 Shocking Horror Museum – This walkthrough haunted house was presented as a museum in the dark.  We were given flashlights and instructed to push the red buttons, which set off various gags, a few of which were unique such as pictures that changed in the mirror to have ghostly faces, but the pictures remained unchanged – 1 walkthrough.


South Pole Adventure – Another 30˚C below zero ice house, it was somewhat shorter than others – 1 walkthrough.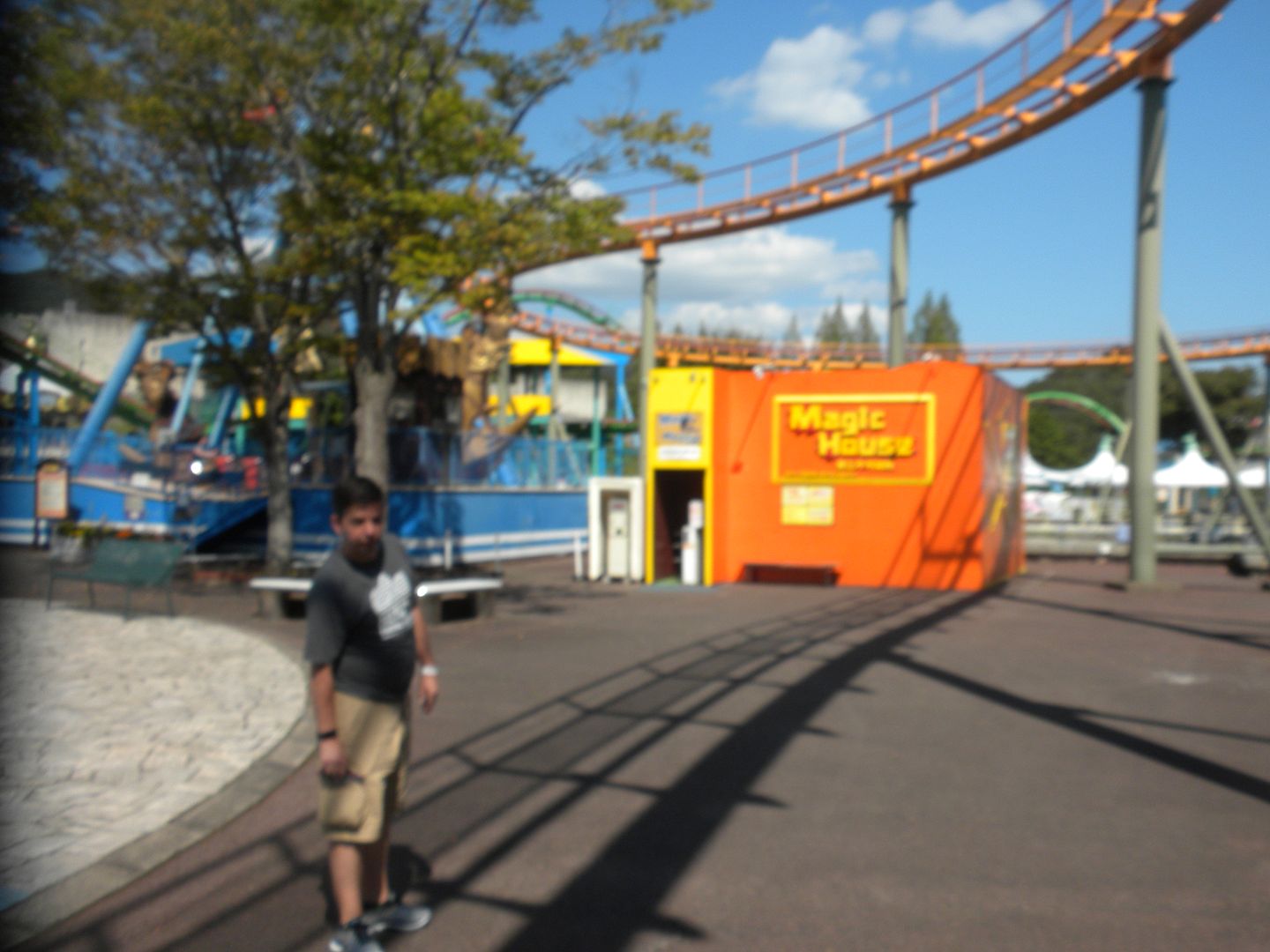 Magic House – This was an upcharge of 300 yen which allowed me to tour a small gravity house with uphill water and the standard chairs and steps in a tilted room – 1 walkthrough.
Ahirukantai – This duckling themed suspended monorail gave great views of the park and surroundings – 1 ride.
Other rides include: Maze of Mystery, a twisting labyrinth; The Jungle; Super Splash, a water slide attraction; The Haunted Castle; World's Largest Grand Carousel Pegasus, a two-story merry-go-round; Flapper; Helios, an Enterprise; Crazy Bar, rocking barrels; Great Poseidon, swinging ship; Go Carts; Let's Go SL; Giant Peeter, 280' Ferris Wheel; Bumper Boats; and Buster Bomb, a 3D attraction.  There are seven children's rides.  They also have a separate Safari Park.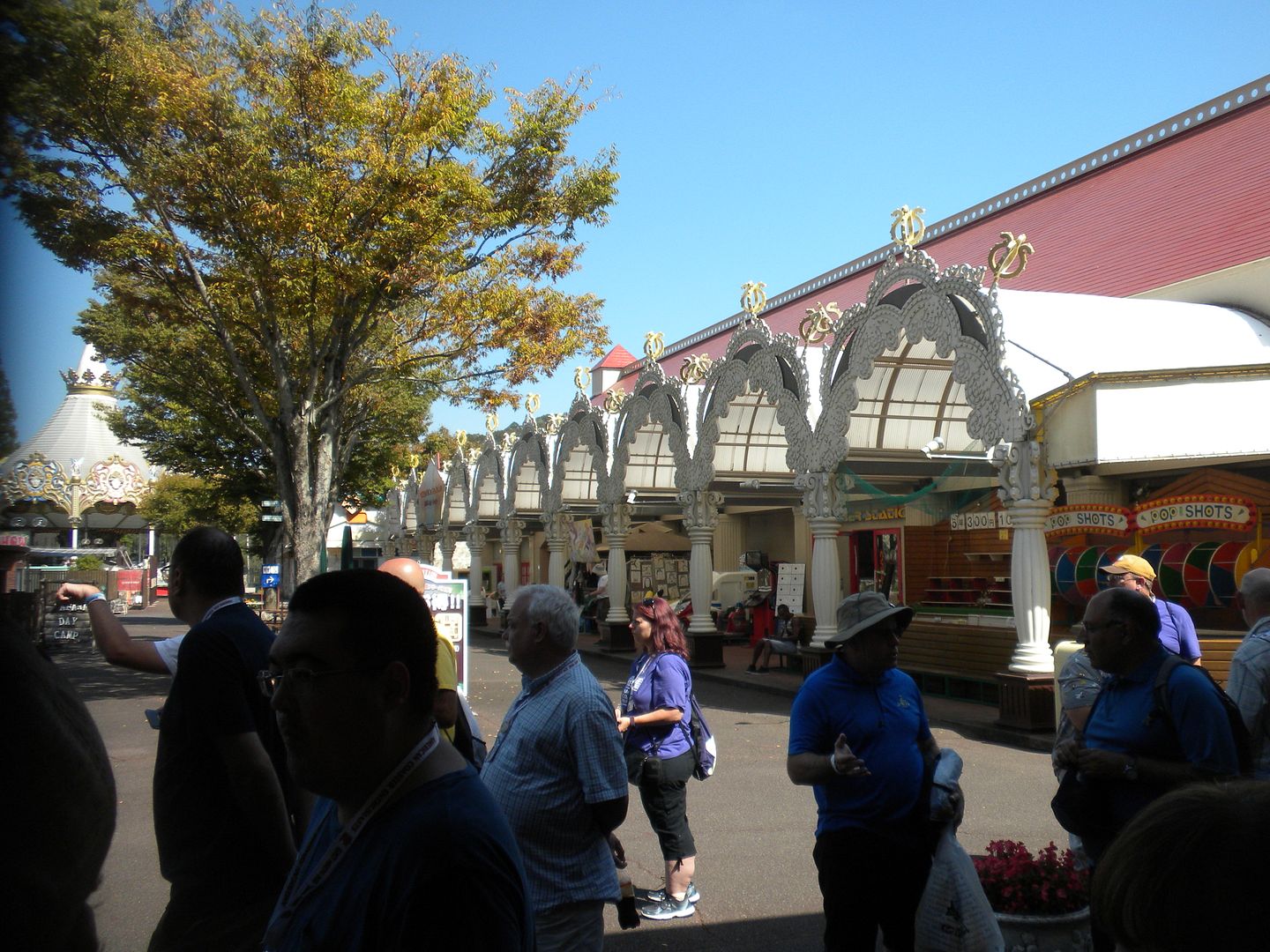 We presented a plaque to the park just before we left.


It is a fun park on a hillside without much landscaping but with beautiful mountain views in each direction.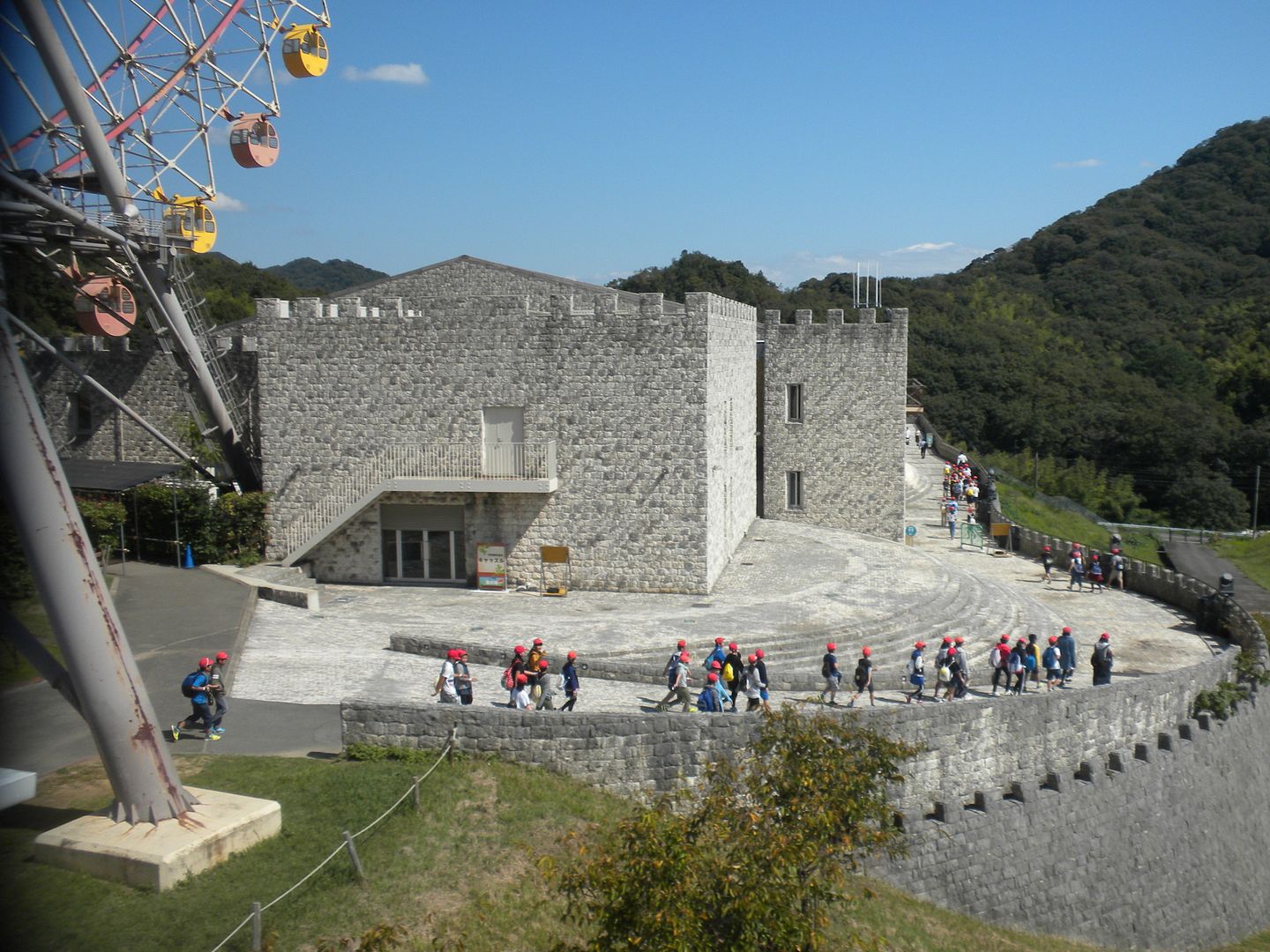 We boarded the busses for our journey to the final park of the trip.