East Meets ACE – Part 15: Universal Studios Japan/ユニバーサル・スタジオ・ジャパン – Continued
WaterWorld™
We did not get to WaterWorld™.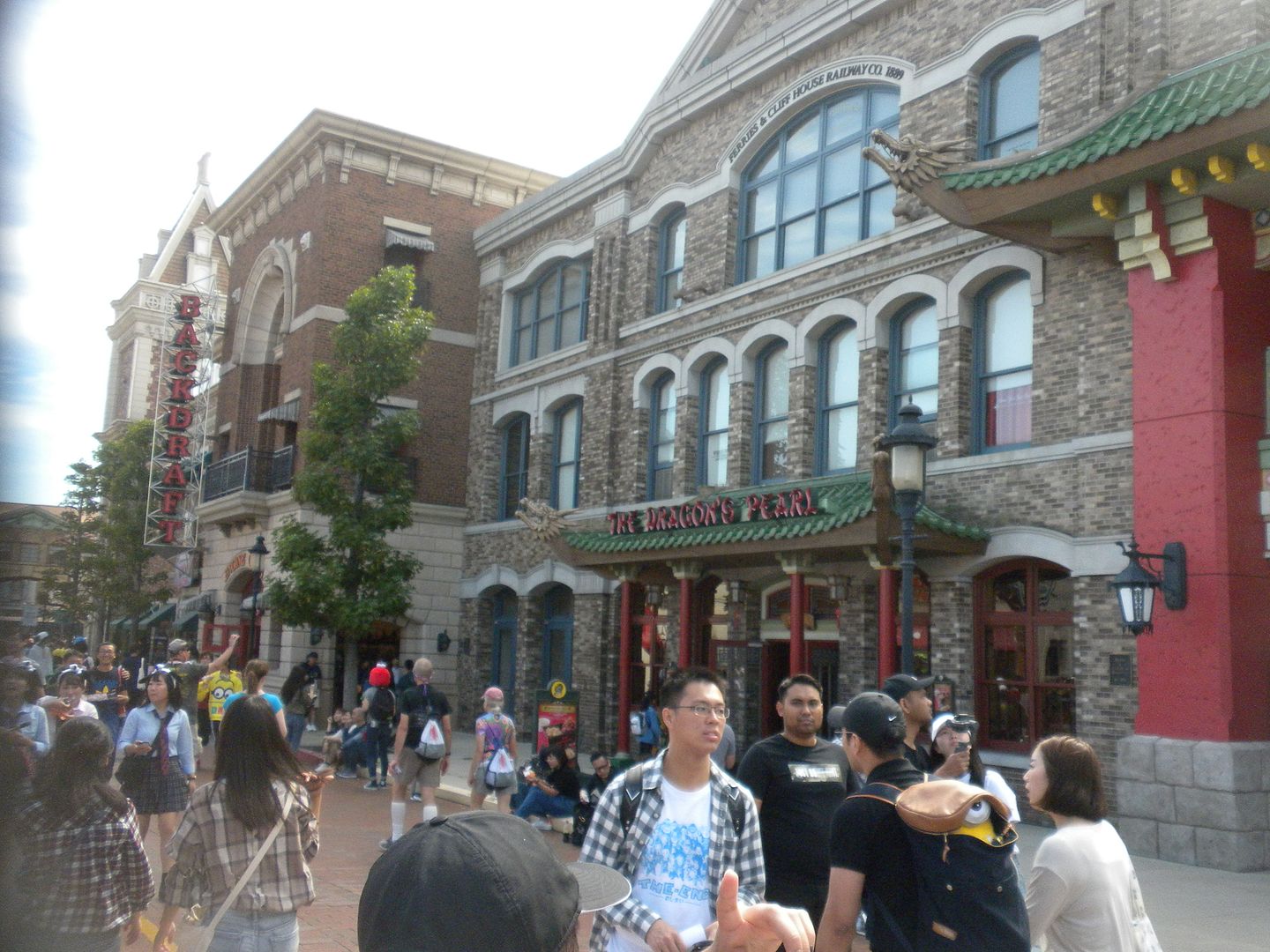 San Francisco
Backdraft™ was not operating due to Hollywood Horror Nights.

Snoopy Studios™


Snoopy's Great Race (Senyo Kogyo Co., Ltd., Indoor Family, 2001)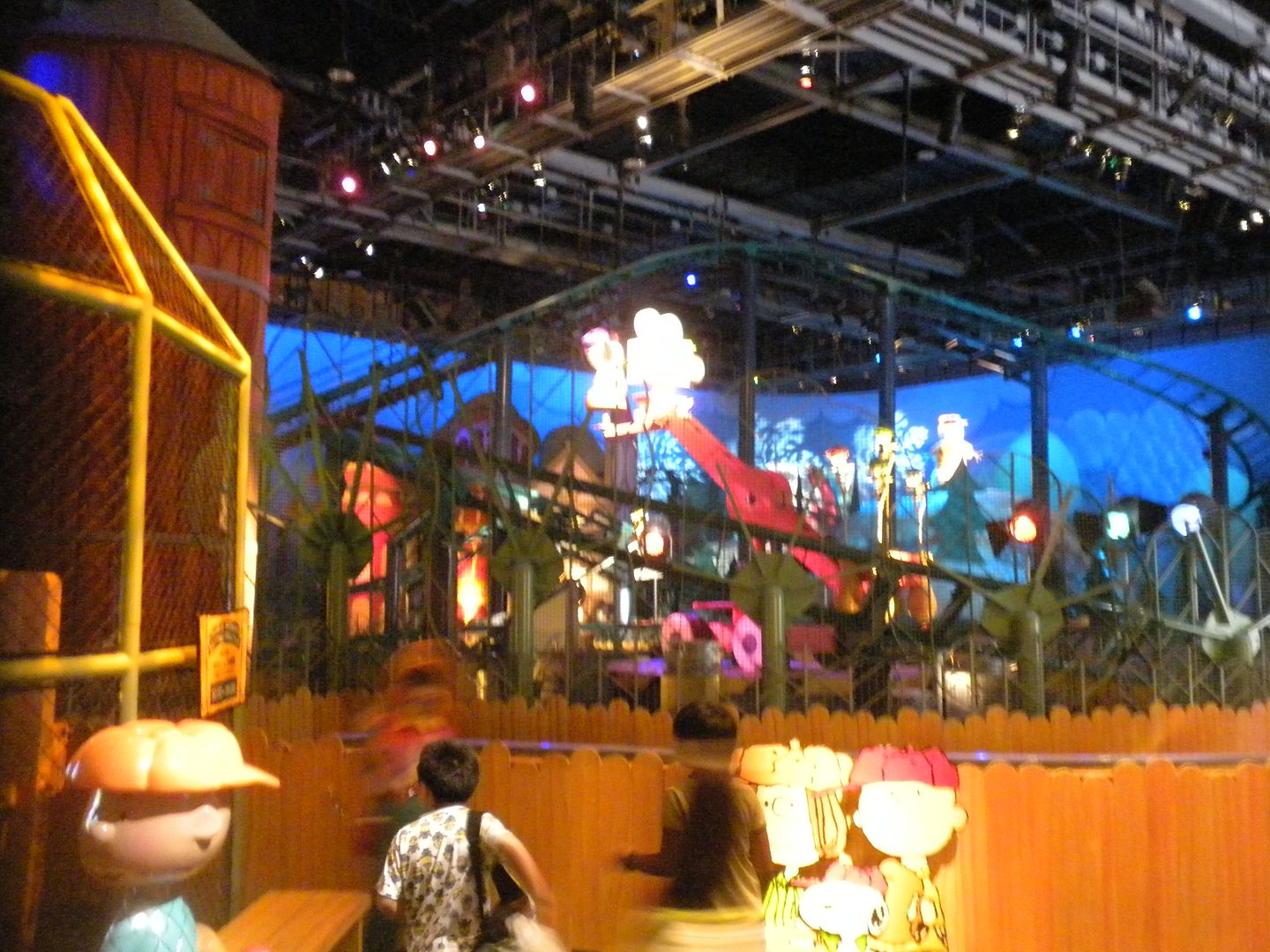 For a family coaster, this packed some punch,


has really neat theming and is located indoors among other children's rides and attractions – 1 ride.
This area has two other children's attractions.
Hello Kitty Fashion Avenue
This section has two children's attractions.
Sesame Street™Fun World
This section has Elmo's Go-Go Skateboard; Big Bird's Big Top Circus, Merry-Go-Round; and 13 children's attractions.
Hollywood Horror Nights
The Survival: Deadman's Forest 2 – This started with a couple of pre-shows in the Backdraft attraction in which weird creatures have appeared following an explosion, and many people have disappeared. It then moved to an outside walkthrough with lots of scare actors. While it started slow it had a strong finish – 1 walkthrough.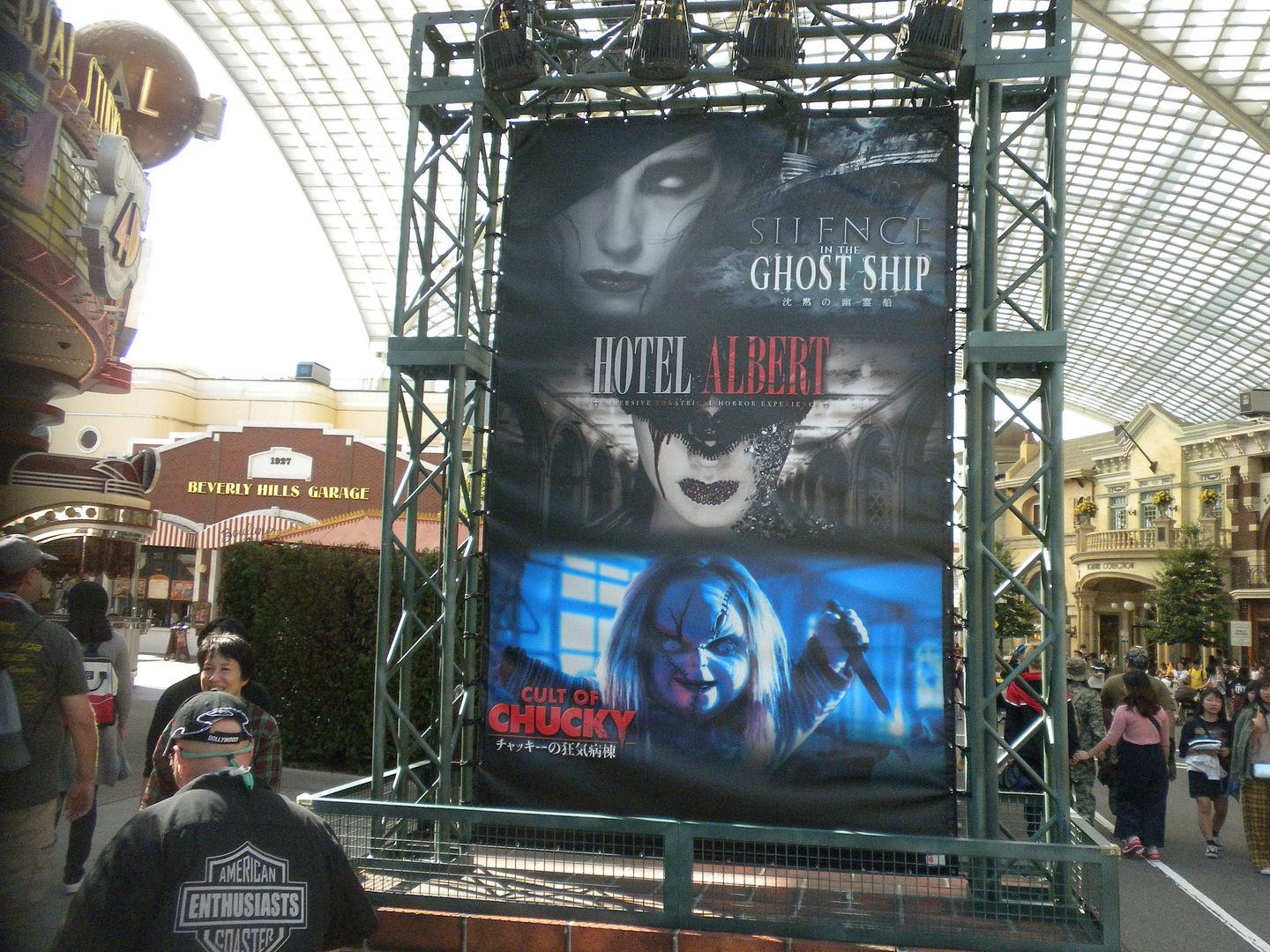 Silence in the Ghost Ship – This was well done as a walkthrough of an old ship with tremendous detail and lots of scare actors – 1 walkthrough.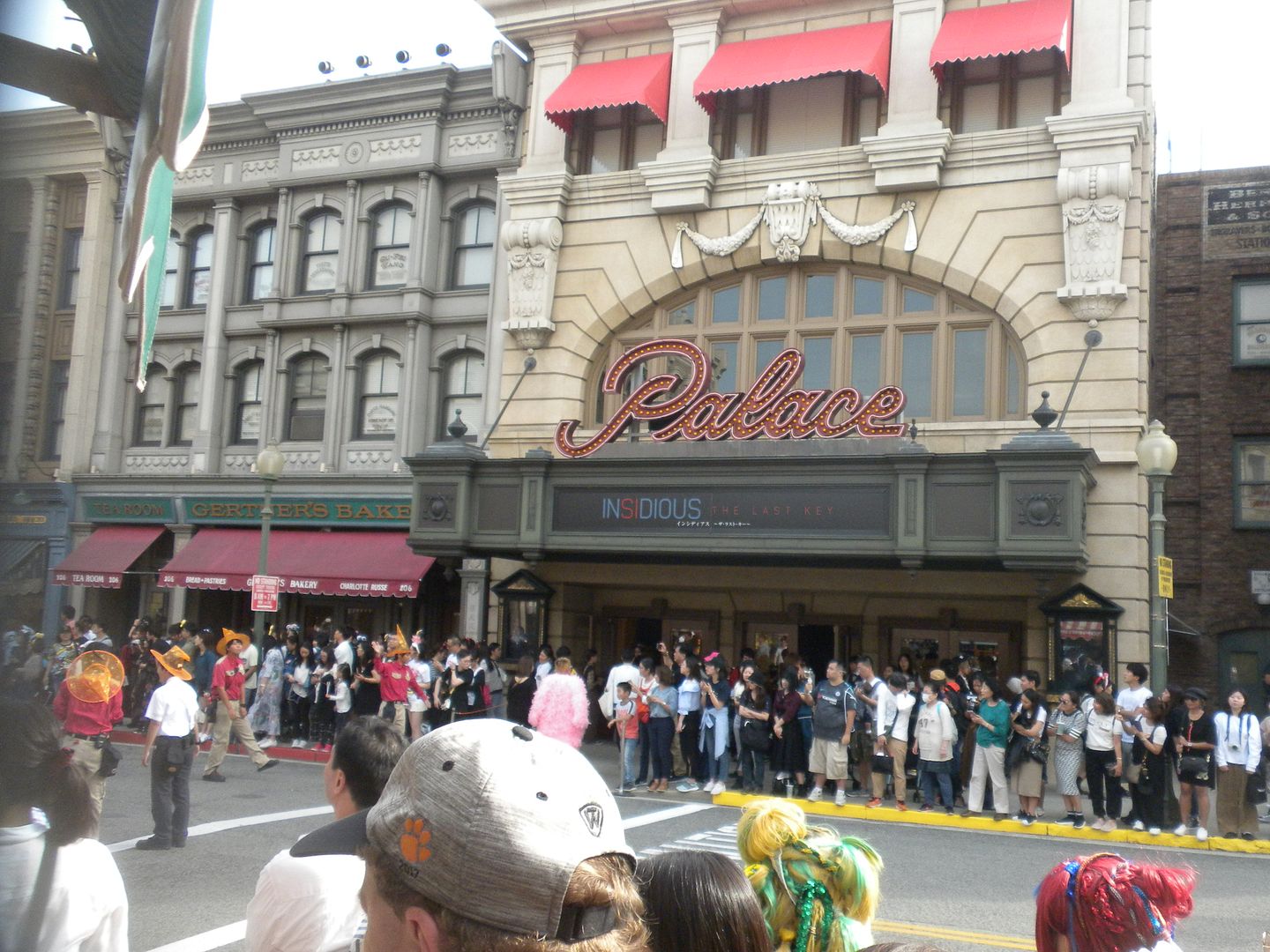 Insidious: The Last Key – This walkthrough was also well done through various scenes and was perhaps my favorite – 1 walkthrough.
Cult of Chucky – This was well done as a mental hospital that Chucky had taken over, and he was seemingly at every turn – 1 walkthrough.
Sadako: The Cursed Attraction – Set in the theater that does Terminator 3D earlier in the day, the pre-show starts off as usual but is interrupted by Sadako, the cursed girl in the original Japanese film that we know of in the U.S. as The Ring. In the show, she appears on stage and then all over the theater, wreaking havoc. With the seats equipped to move at opportune times, this is a very well done attraction – 1 show.
Blood Legend – Based on a true story of a countess in Hungary known as a vampire who killed young girls for their blood, this follows two young girls who go searching for the legend but find they have bitten off more than they can chew, or have been bitten I should say. Interestingly, the exit to this theater is through the screen – 1 show.
They had number of Scare Zones including the Punk Zone, Cutie Zone, Zombie Zone, Clown Zone, Pirate Zone, Prison Zone and others. Interestingly scare actors come out at 6:00 but go in around 8:30 to prepare for the Night Parade, and they don't come back out after that, so they have a relatively short evening.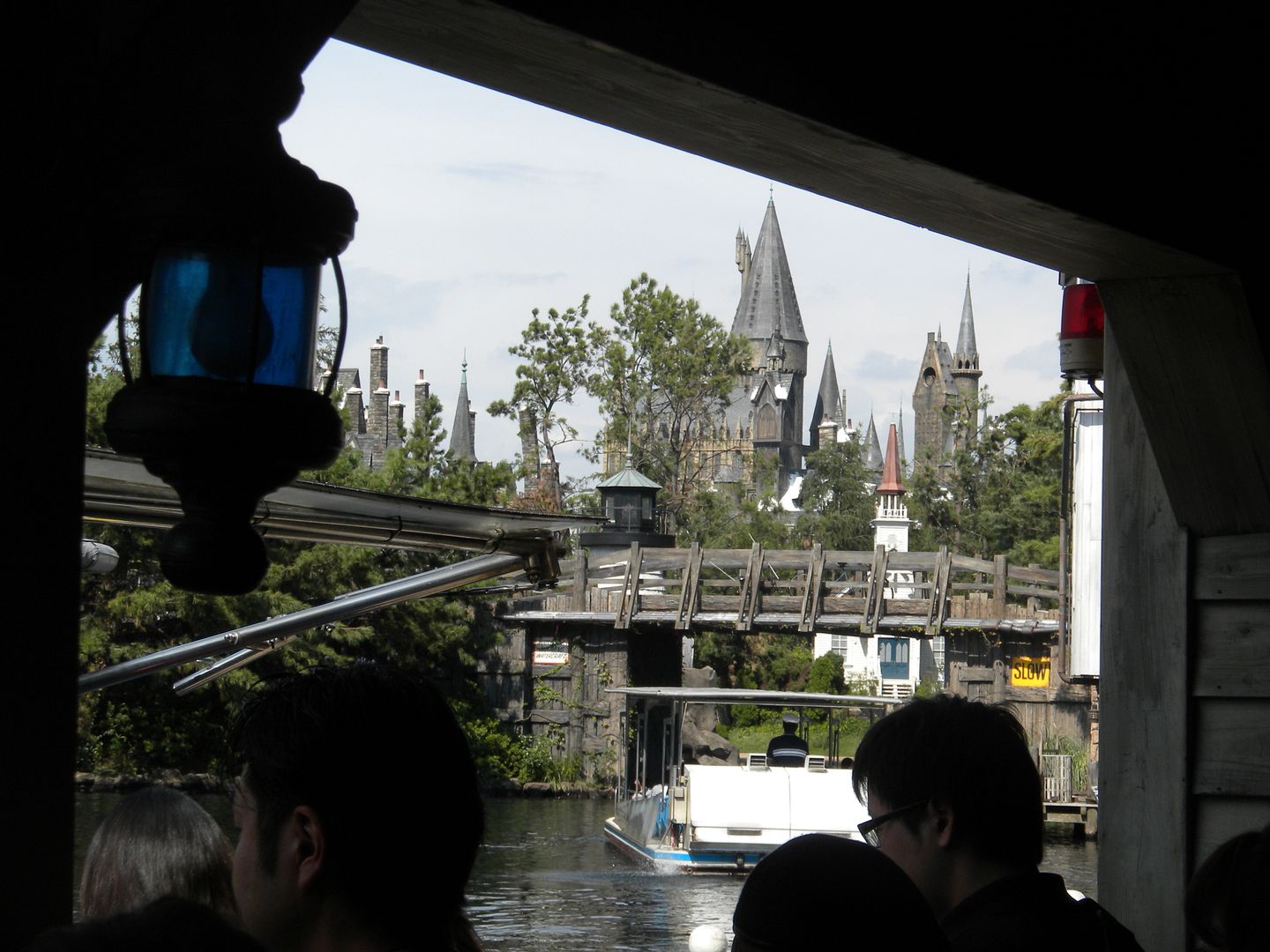 We had a good meal at Finnegan's Bar & Grill and a small meal during the parade at Beverly Hills Boulangerie.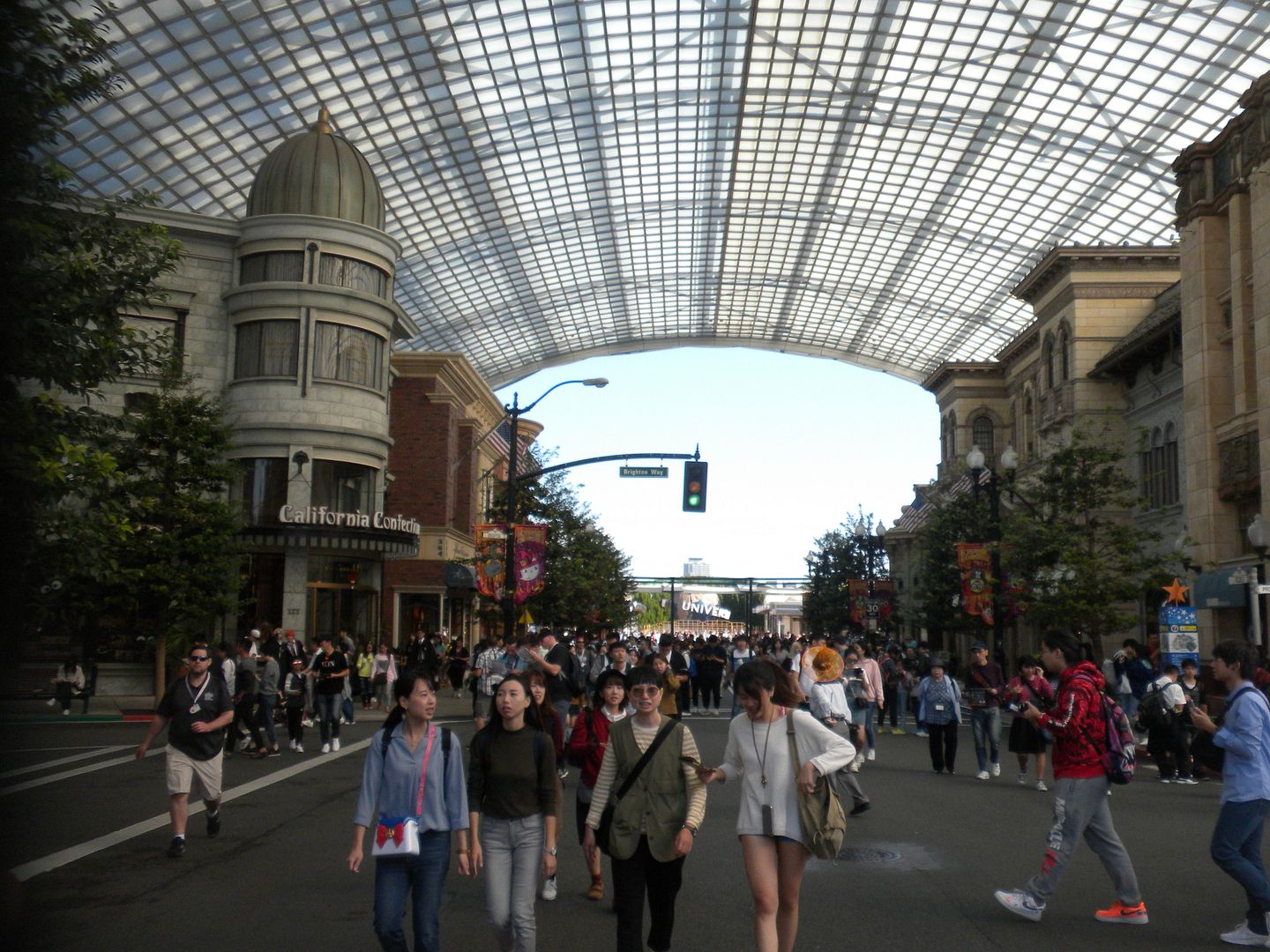 The Hollywood section has a covered street like at Tokyo Disneyland and in cities around Japan.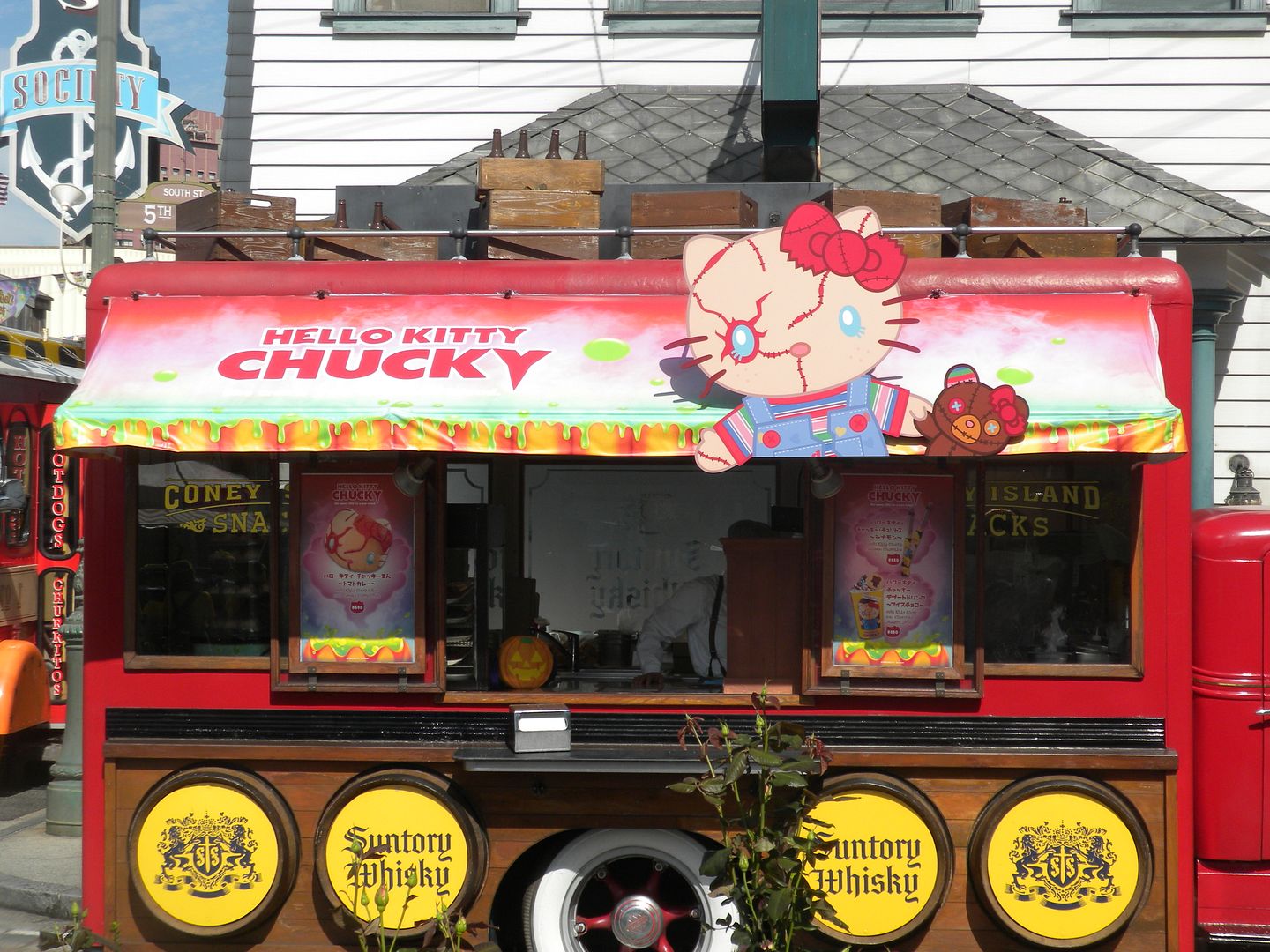 We were provided with several fast passes that helped us get a lot done and have time to do the Horror Nights attractions.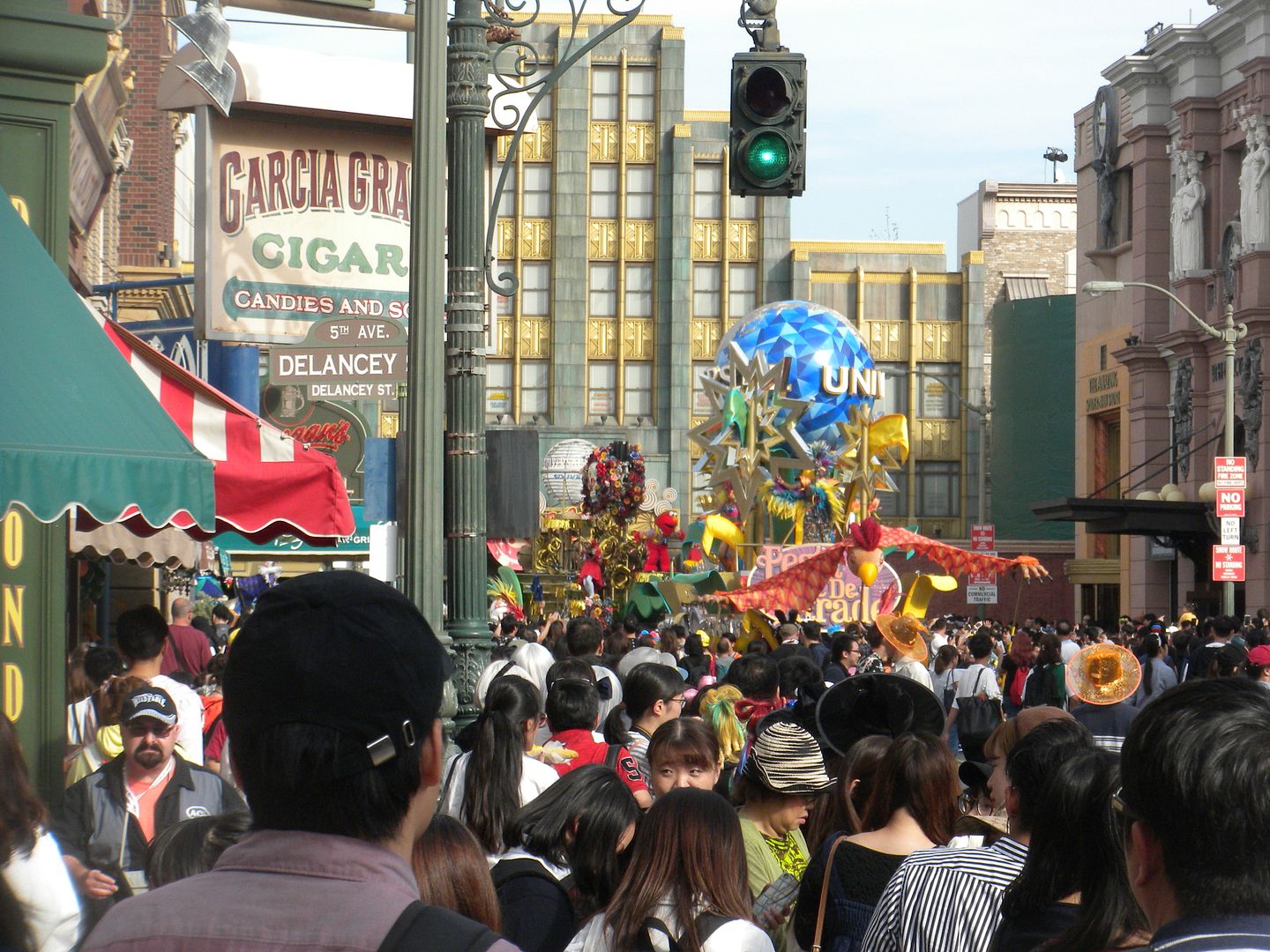 The park is nice and we had a good day.
Negotiating the subway back to the hotel seemed a little less straightforward than at Tokyo Disneyland which led to some frustration, but we made it back to the Hilton Osaka fine.