East Meets ACE – Epilogue Part 1:  Nagasaki


On Thursday, October 4 Richard, Vanessa, David and I left the Hilton Osaka early that morning


to catch a bullet train at the Shin-Osaka Station for our journey to the southern island of Kyushu.  Breakfast had been good at this hotel, but we had to leave too early this morning to take advantage of our final breakfast here.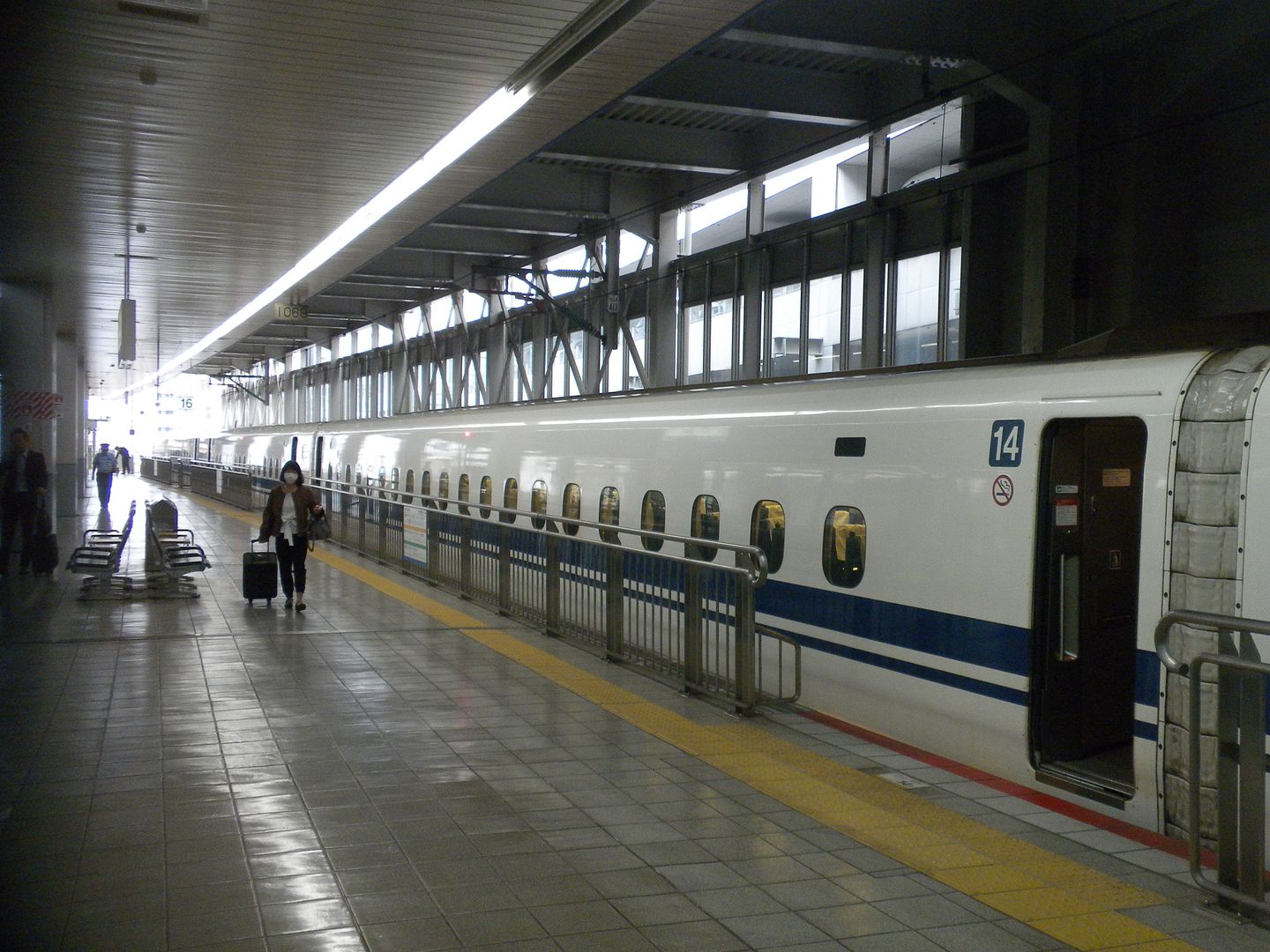 After boarding the bullet train we arrived about two and half hours later at Hakata Station in Fukuoka.  After dropping our luggage off at Hakata Green Hotel No. 1,


we boarded a train to Nagasaki.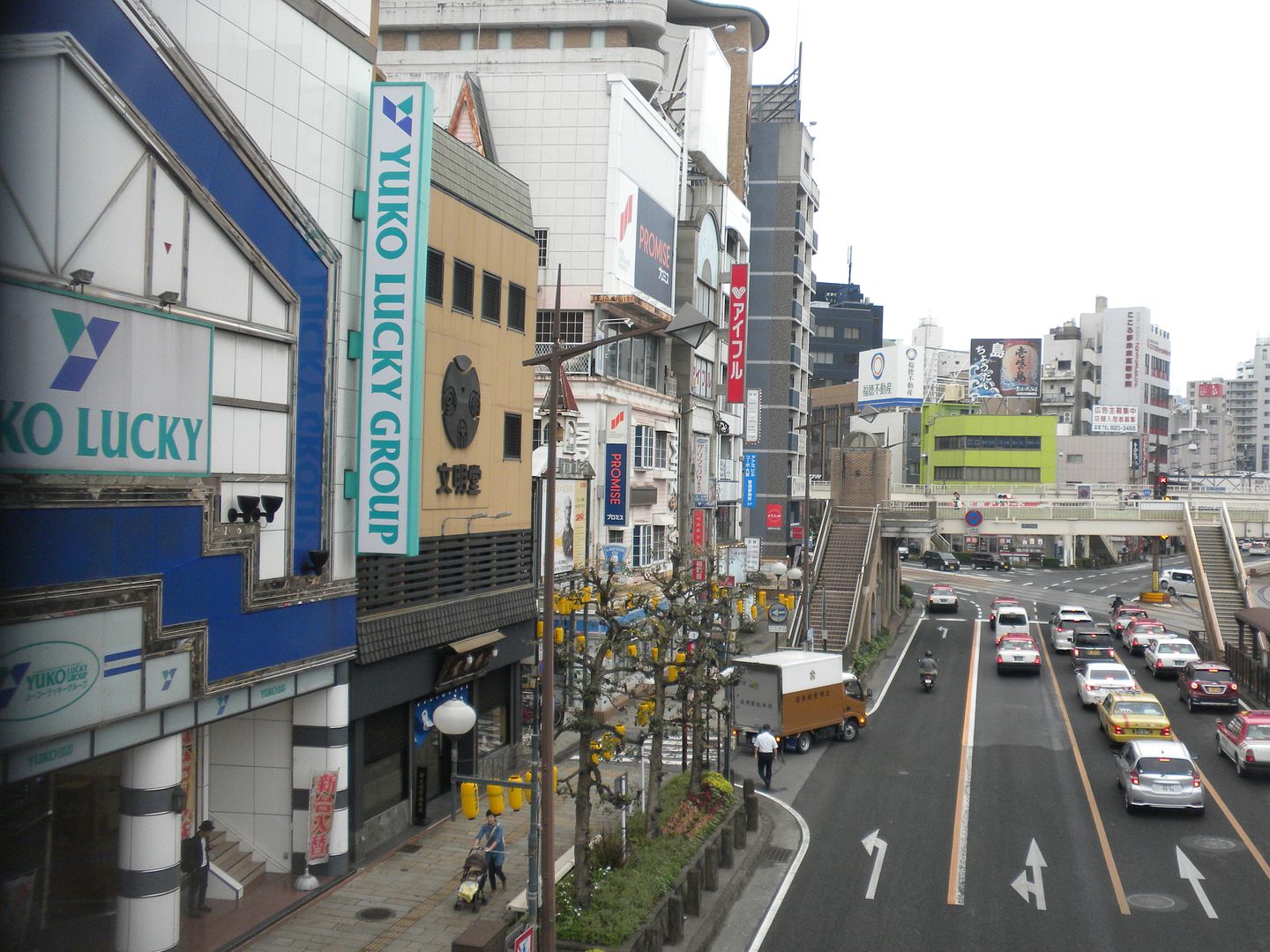 Upon arrival as we walked out of Nagasaki Station,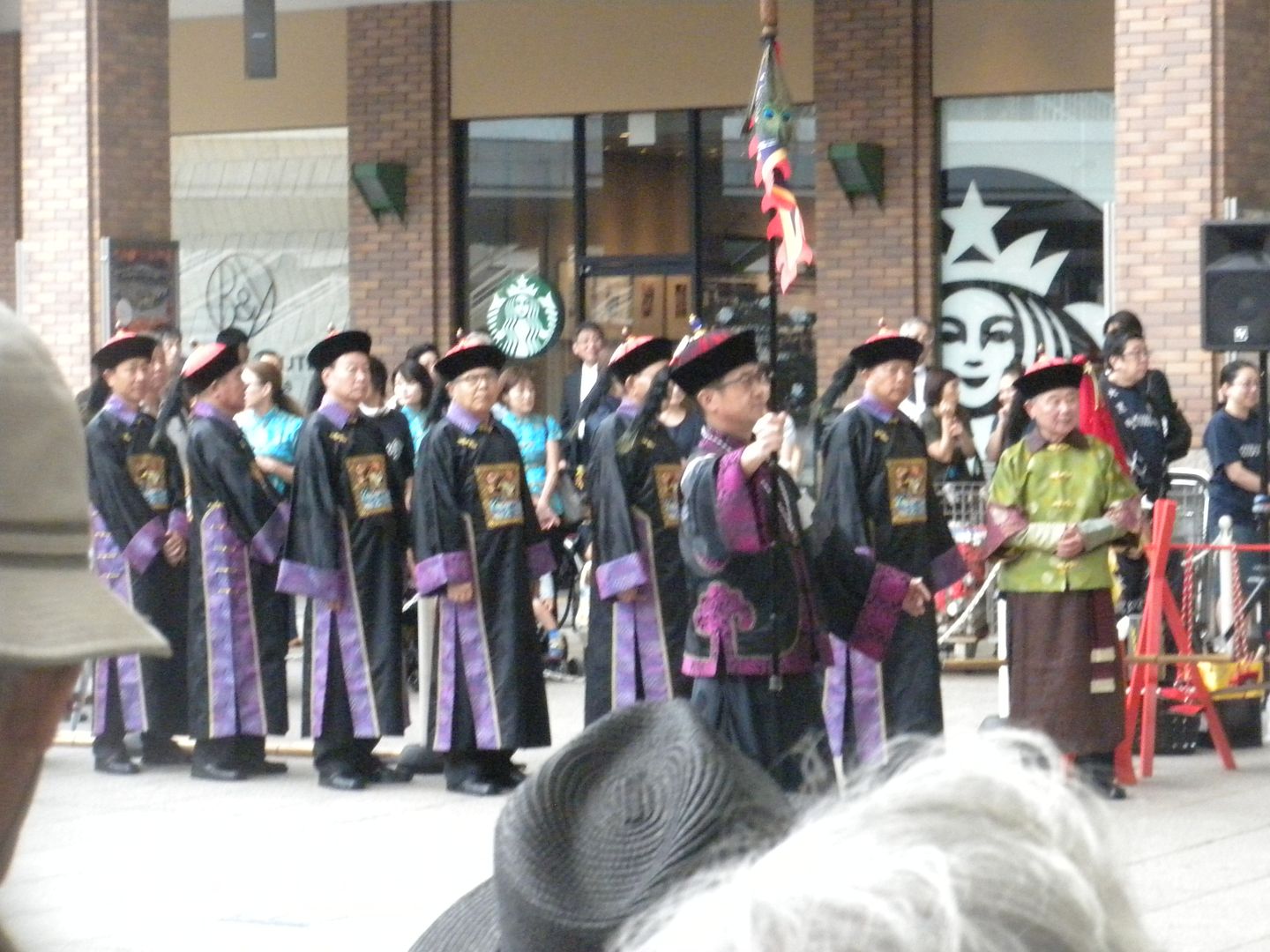 a ceremony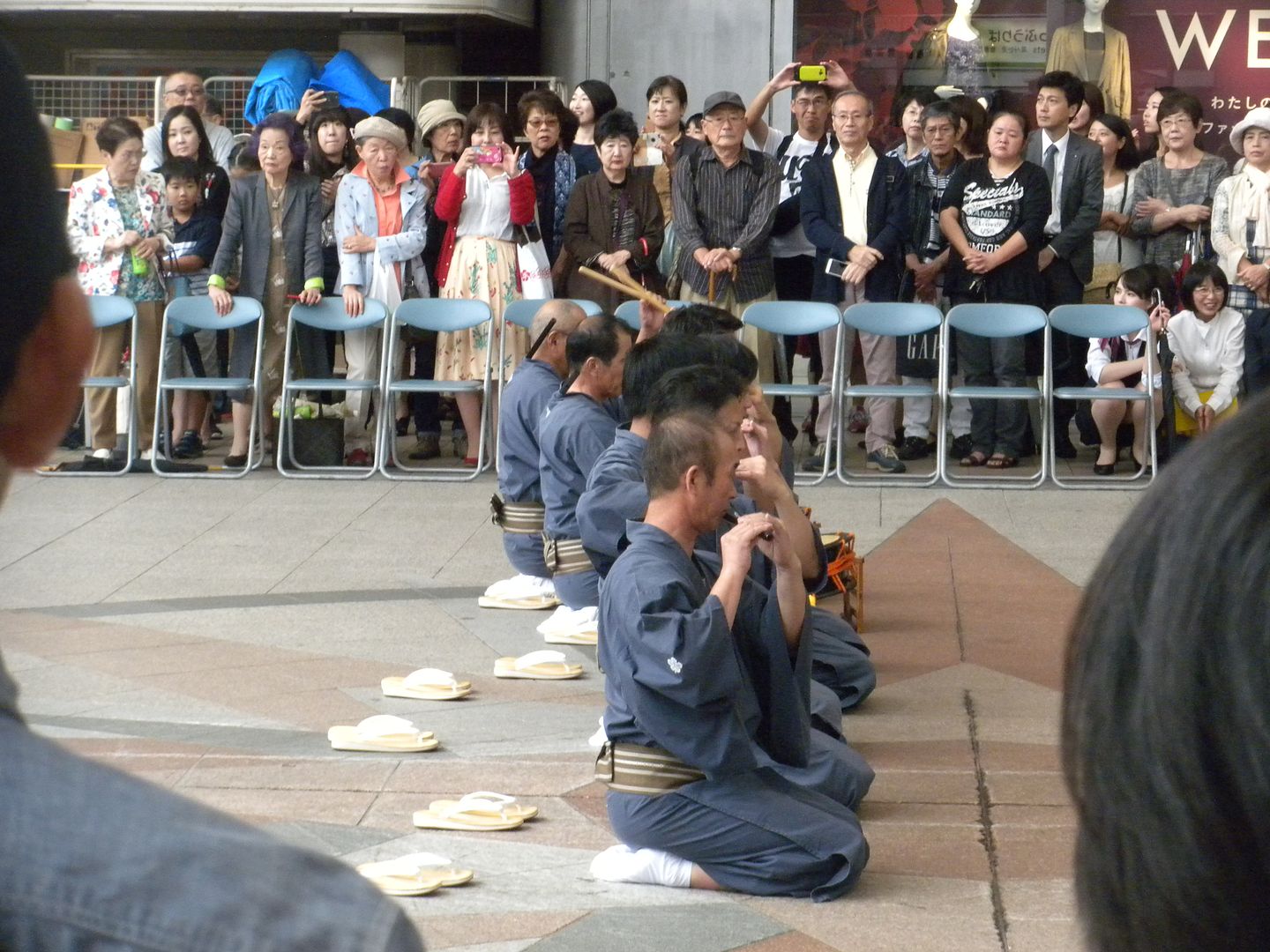 was going on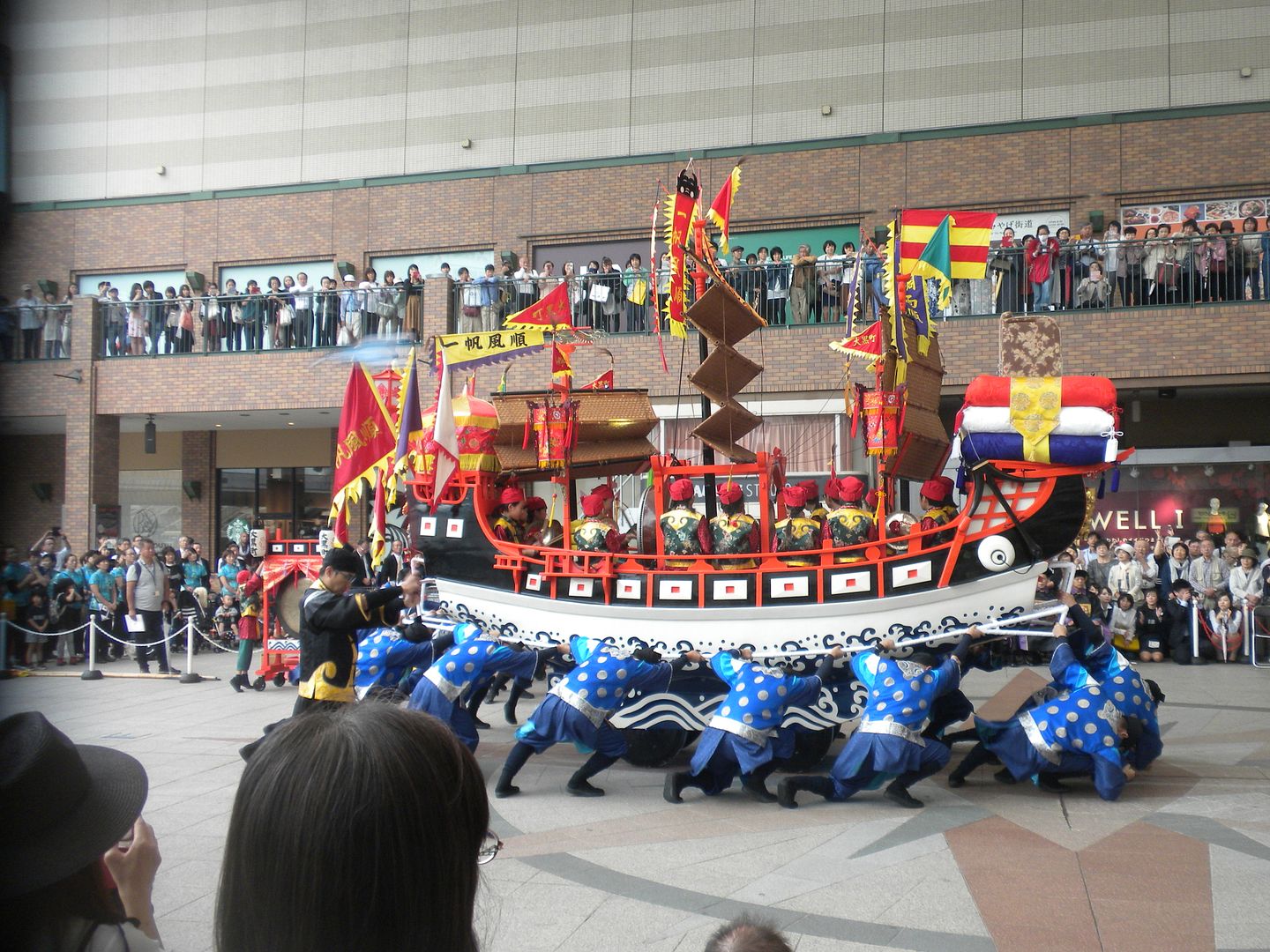 involving a boat structure with kids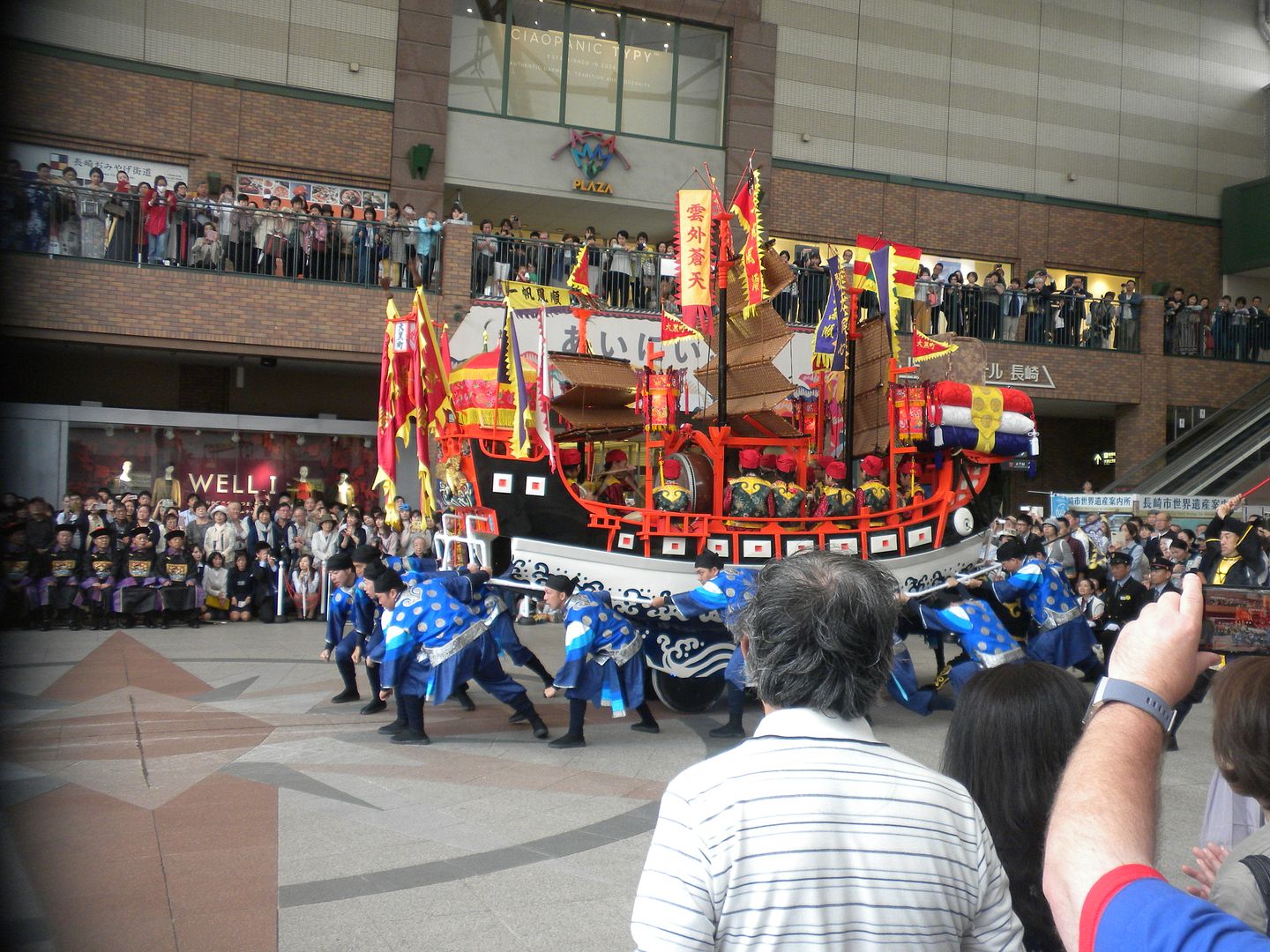 being moved back and forth.


It was quite interesting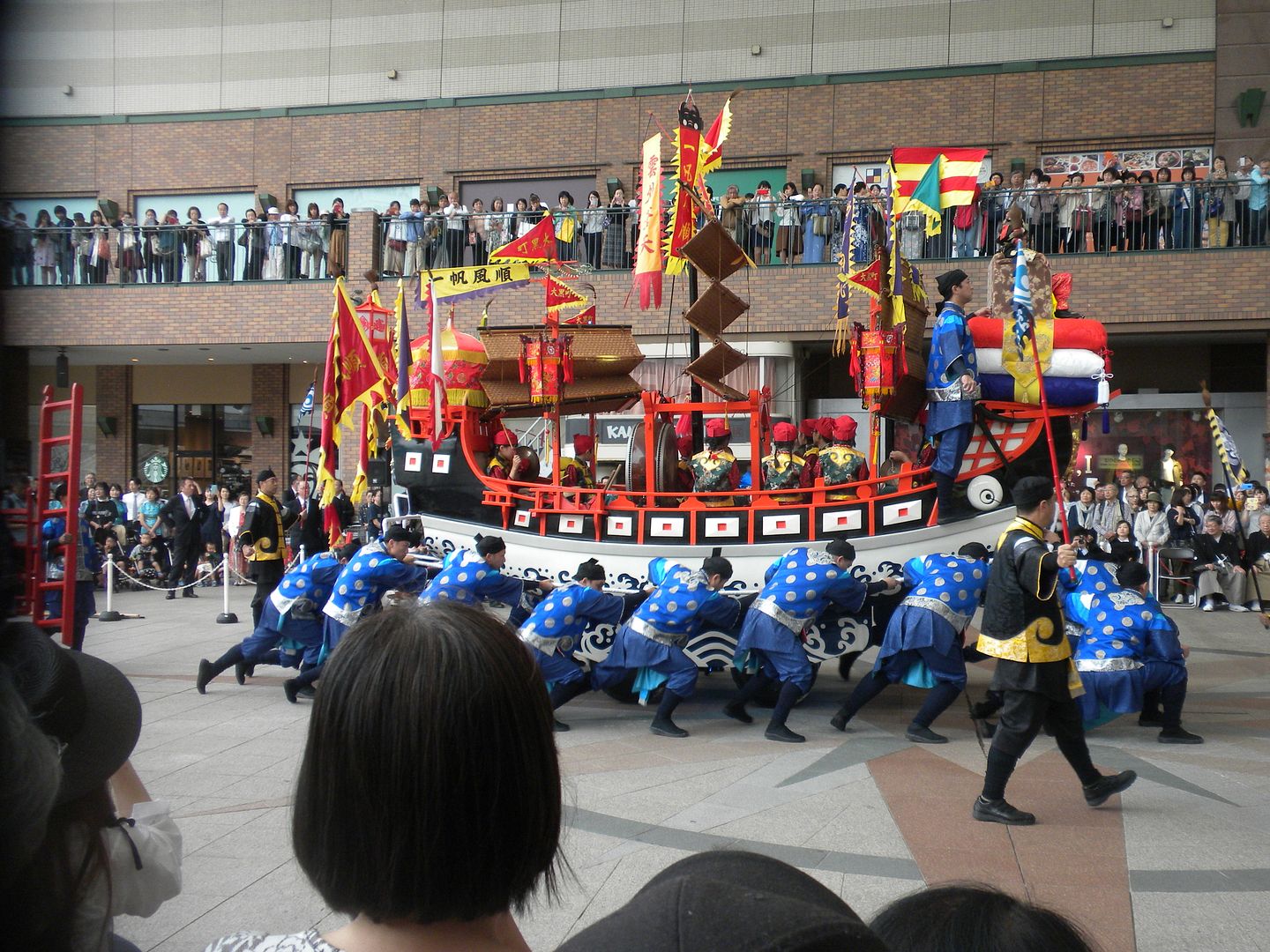 and lasted


a good while.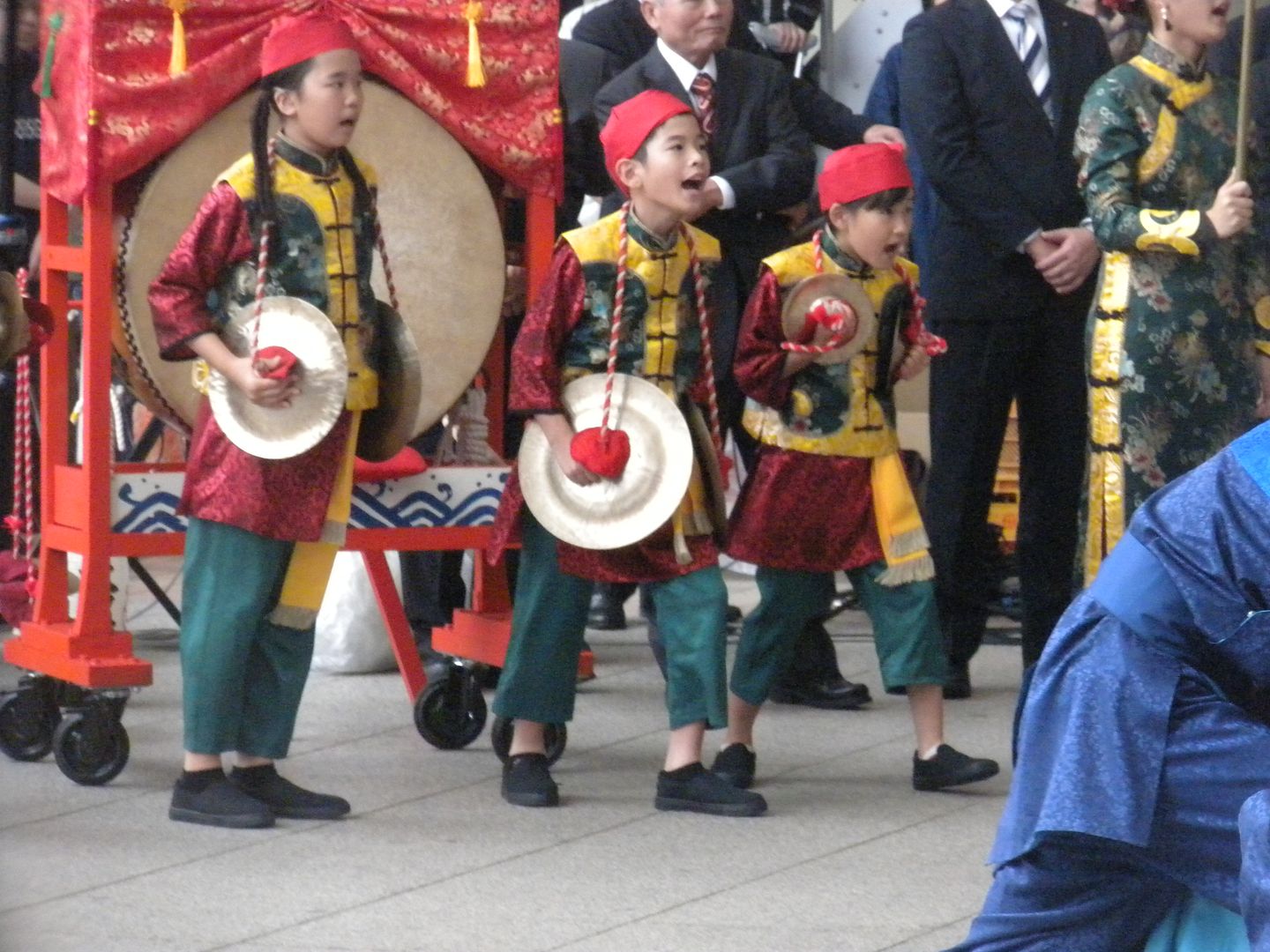 It was amazing that we happened on it


at the right moment.  Afterwards, we went to the food court nearby to find some food.  Options were extremely limited, so I opted for the Kentucky Fried Chicken.  While they only had fries instead of mashed potatoes, the Colonel's secret blend of 11 herbs and spices tasted the same!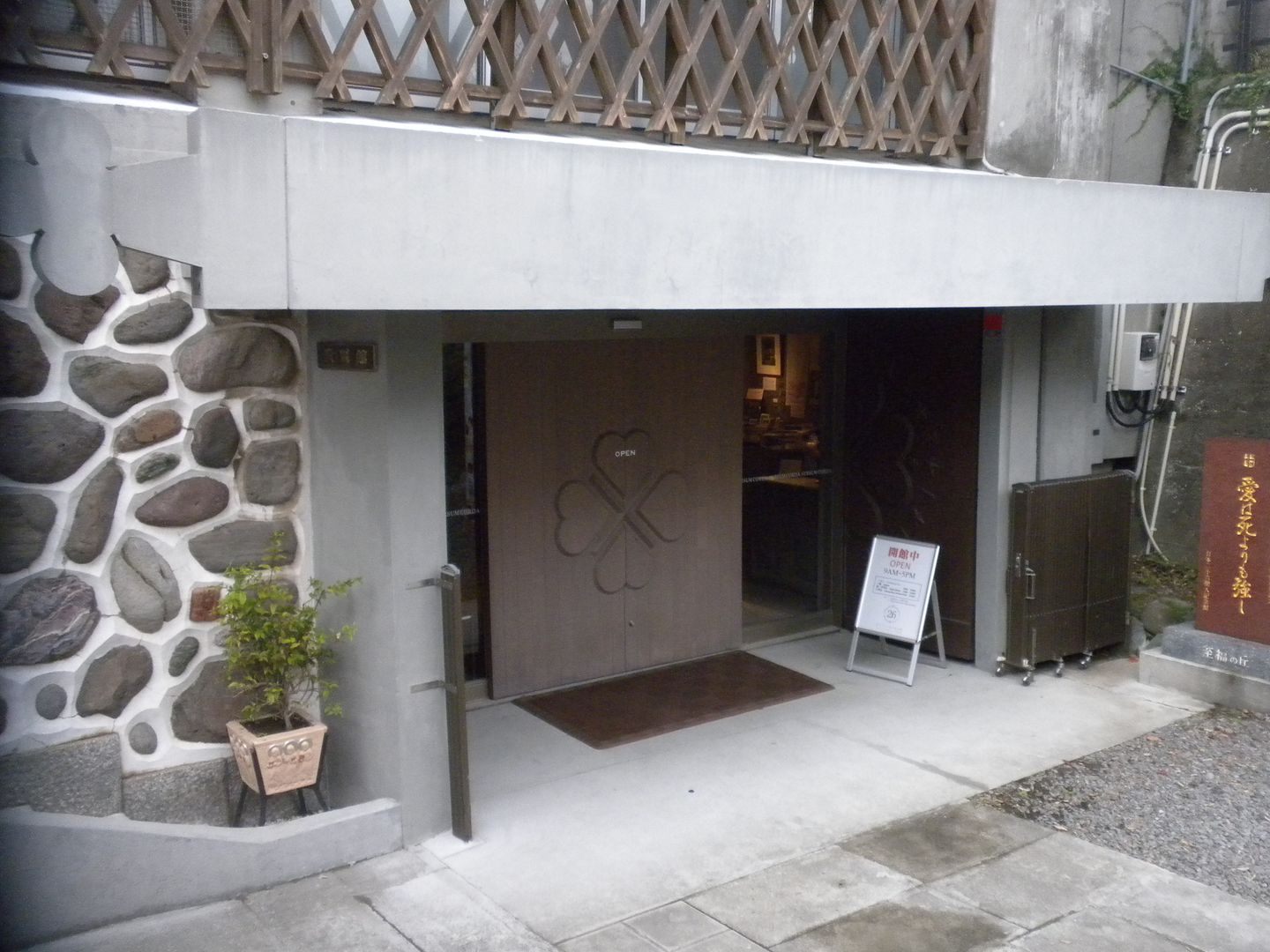 After lunch we walked to the Shrine of the 26 Martyrs,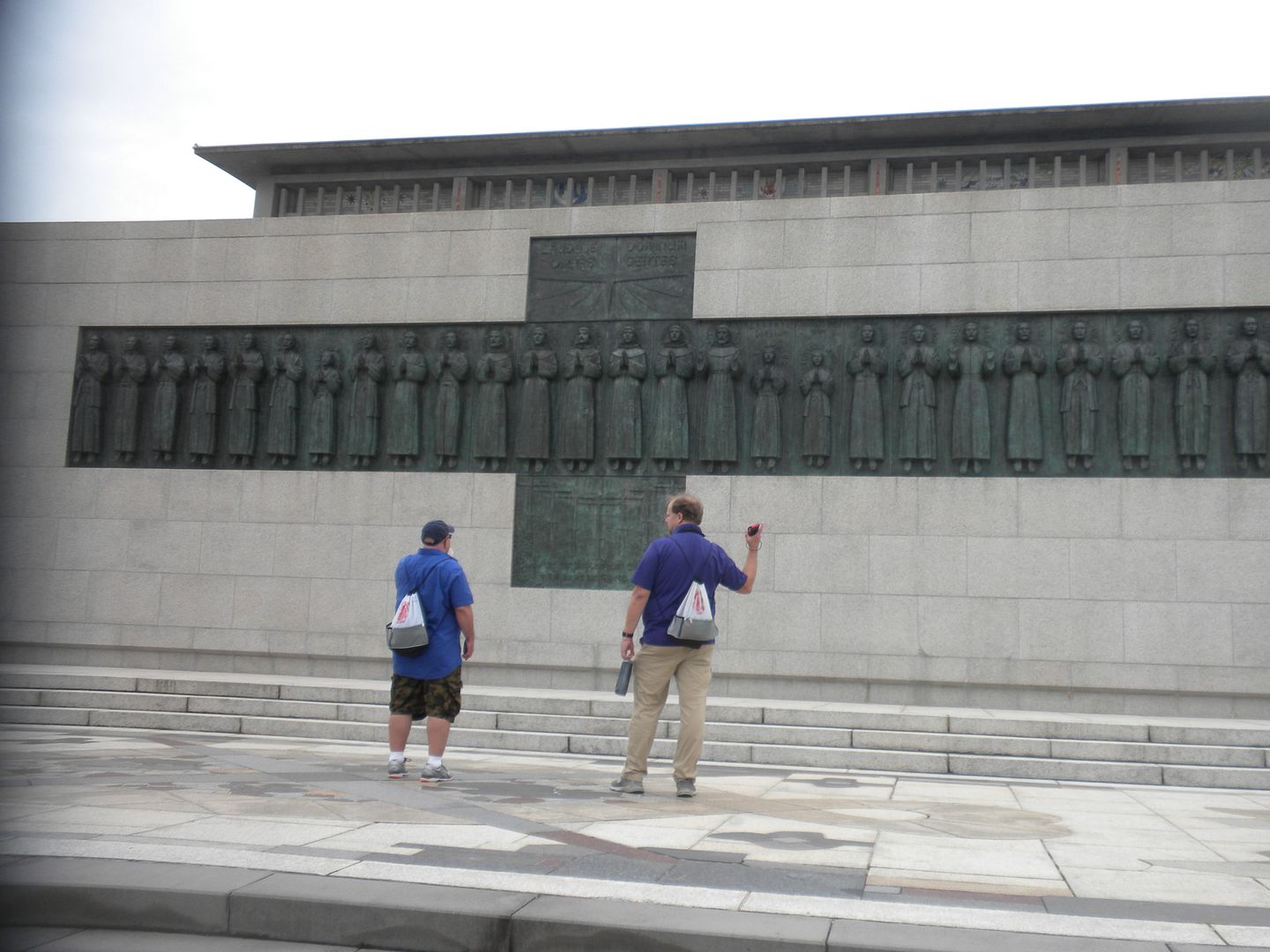 which commemorates 26 Christians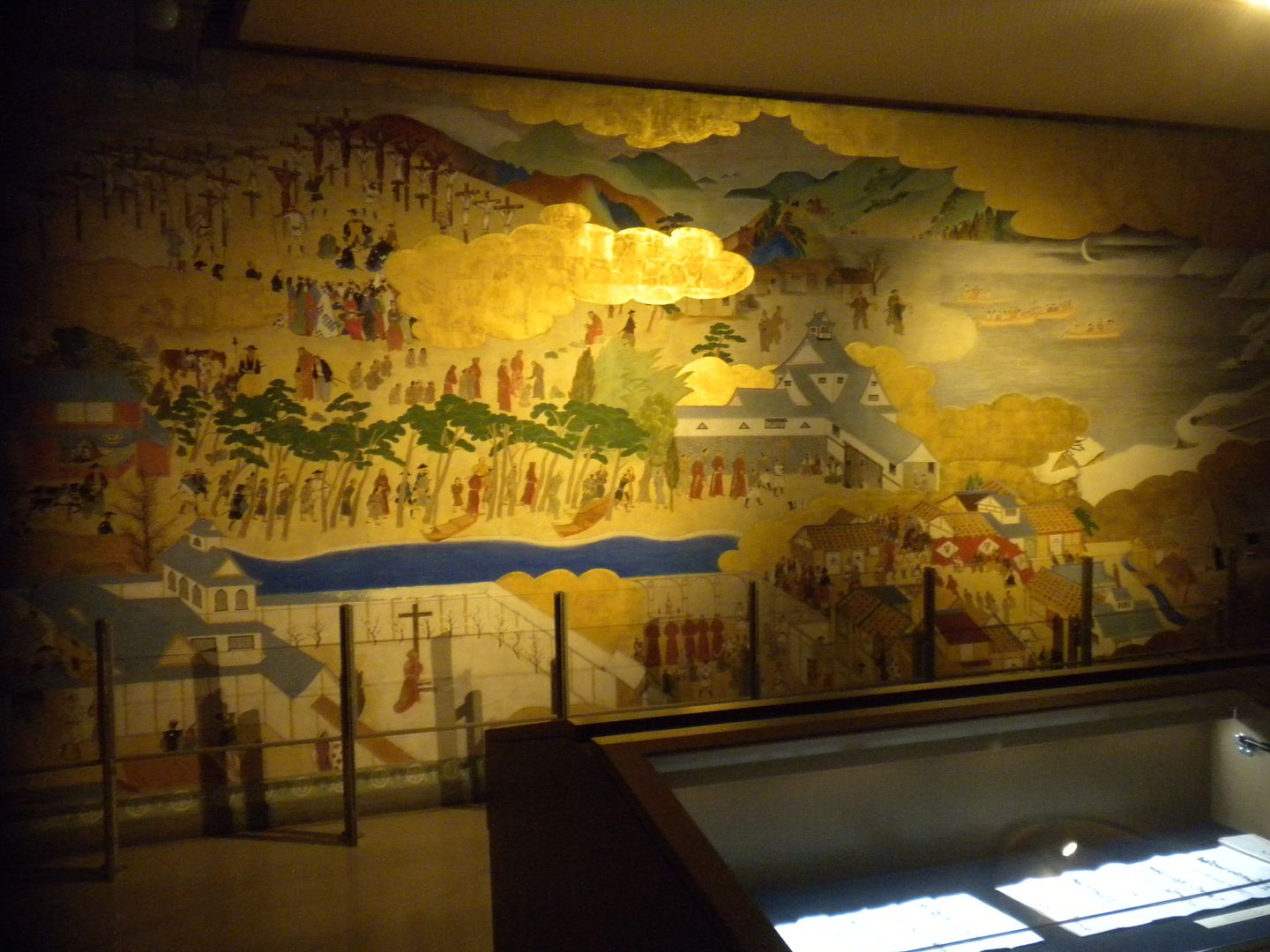 who were martyred by crucifixion in 1597 when Christianity was banned for 200 years during Japan's period of isolationism.


The martyrs were declared saints by the pope in 1862.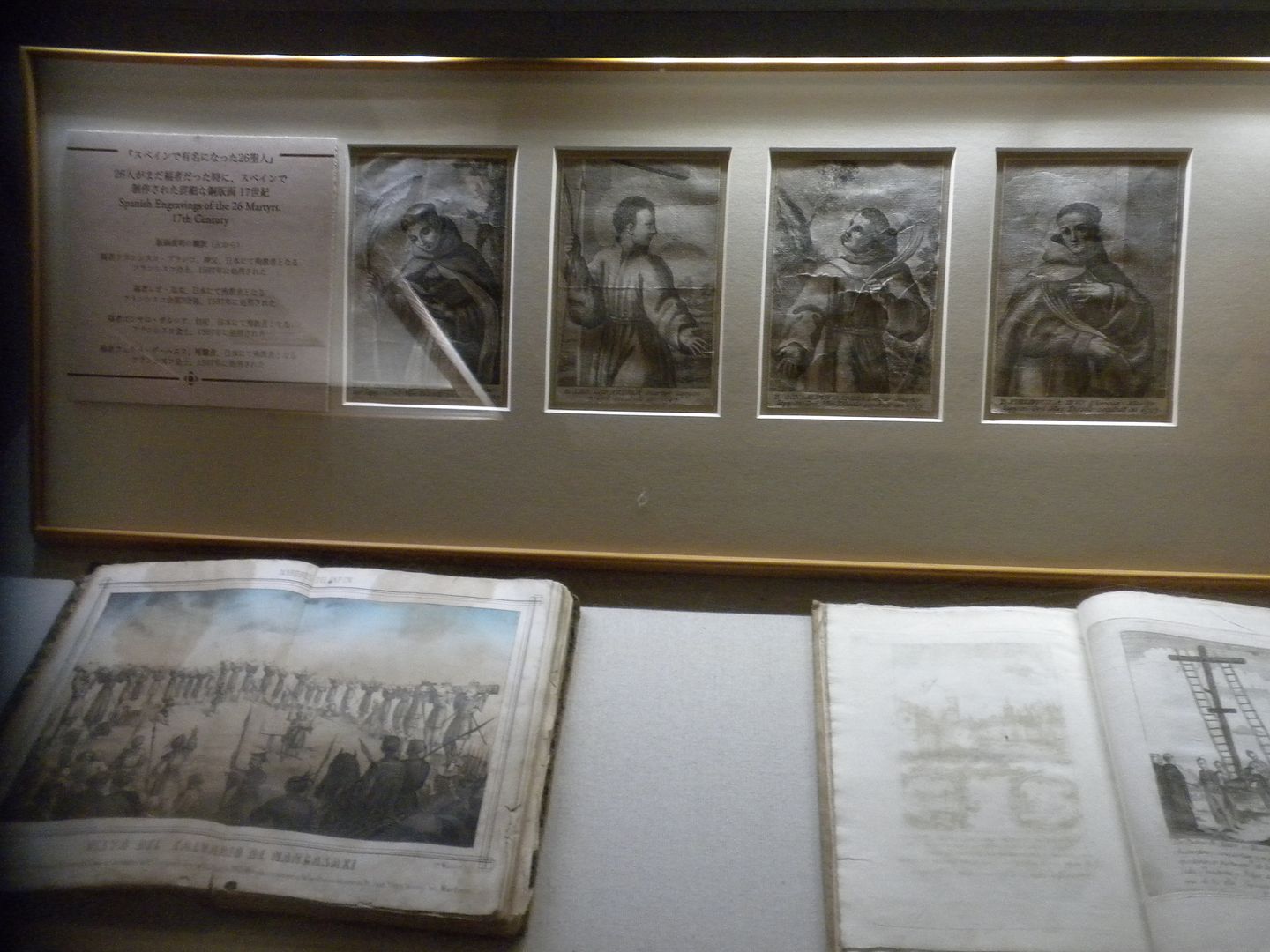 The Museum was a moving display to those who had stood up for their Christian faith against persecution and death.


Amazingly, the church went underground and continued to worship for two centuries


when they were allowed to come out of hiding as Christianity was once more allowed in Japan.


We took the streetcar to Peace Park,


the location of the detonation of the second atomic bomb at 11:02 on August 9, 1945, killing 75,000 and injuring 75,000 more.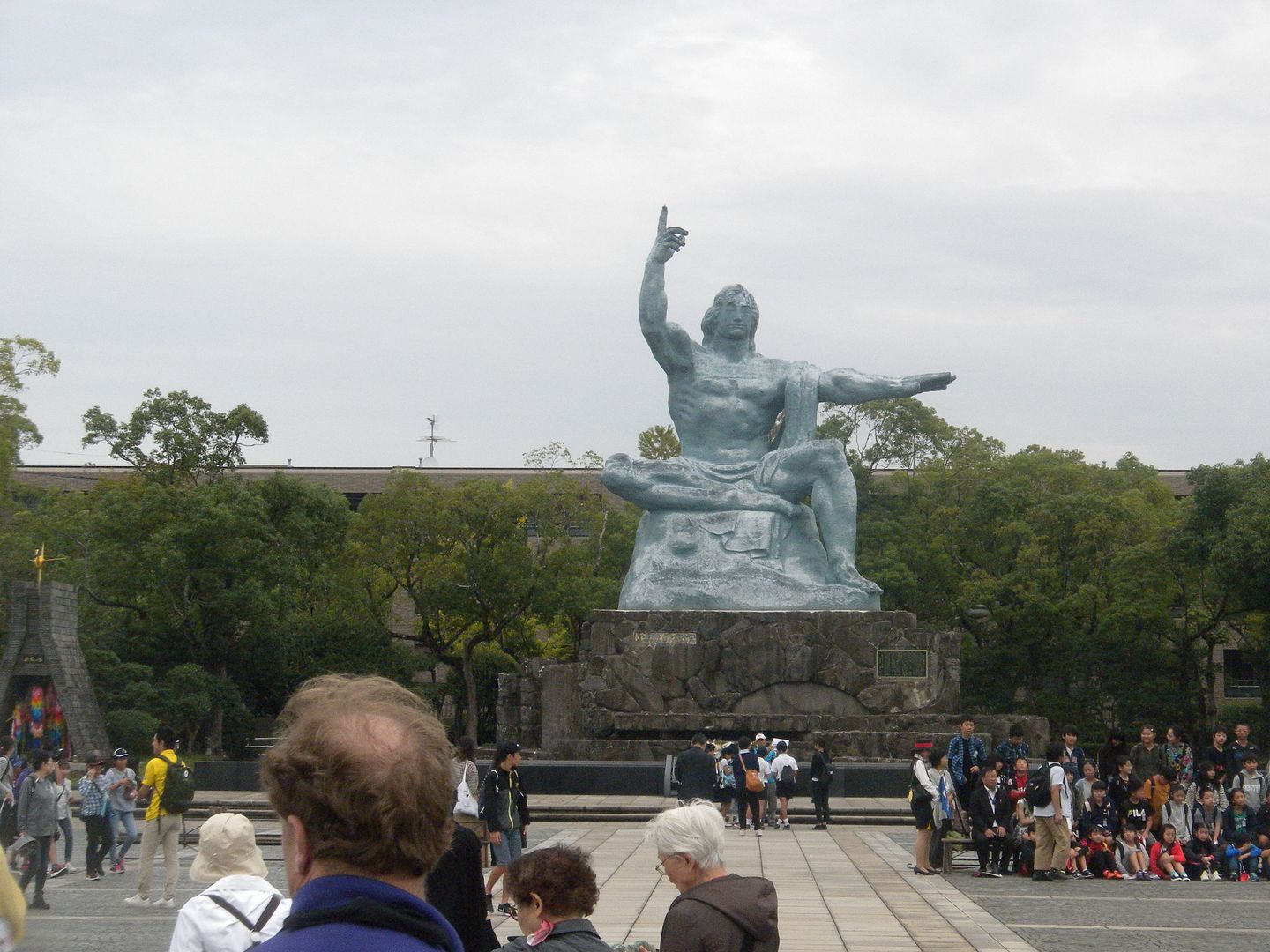 It includes Peace Statue, which is 30′ and a reconstruction of Urakami Catholic Church,


which was at the epicenter of the detonation.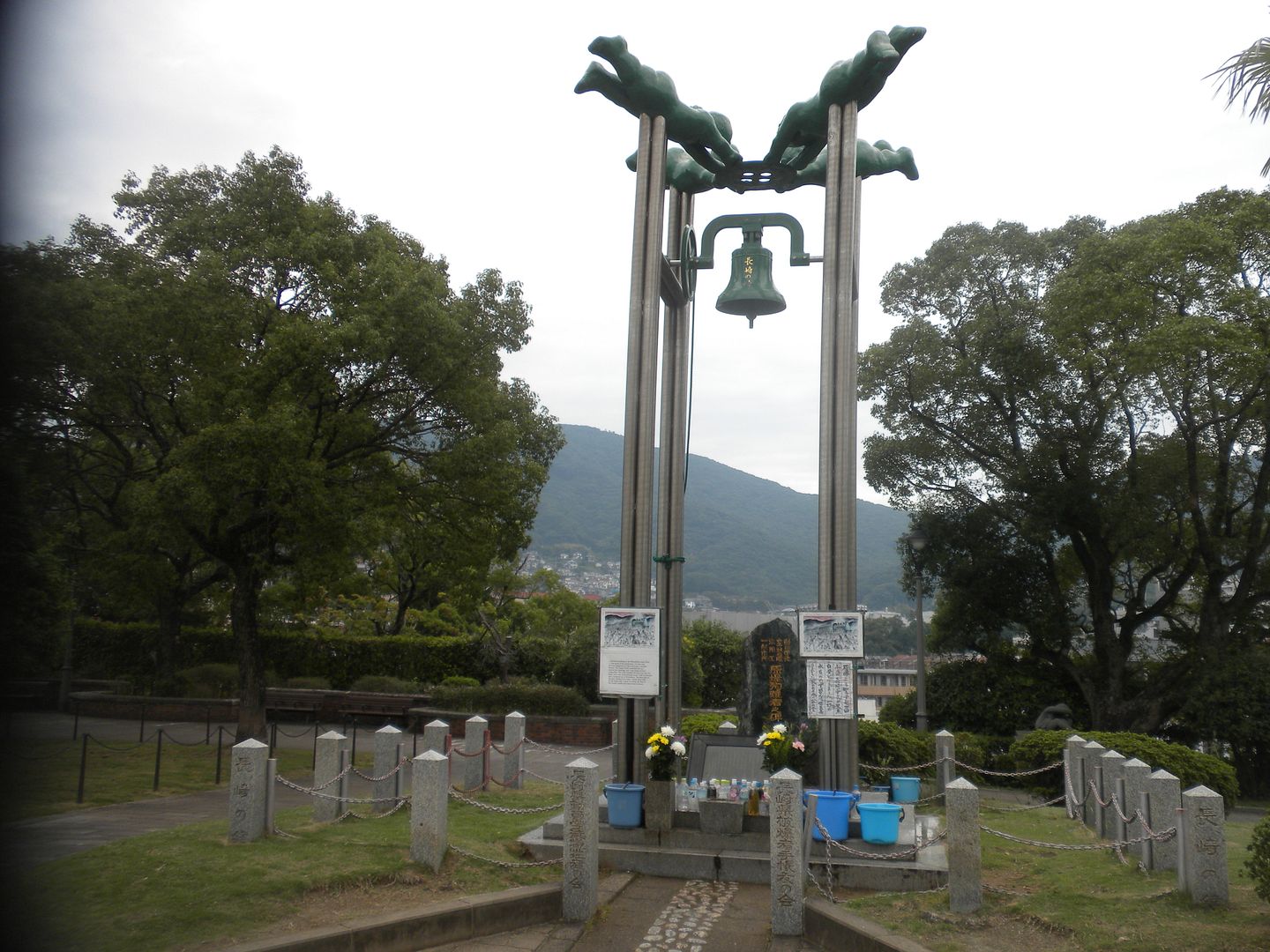 As we looked at the various memorials


it was a sobering reminder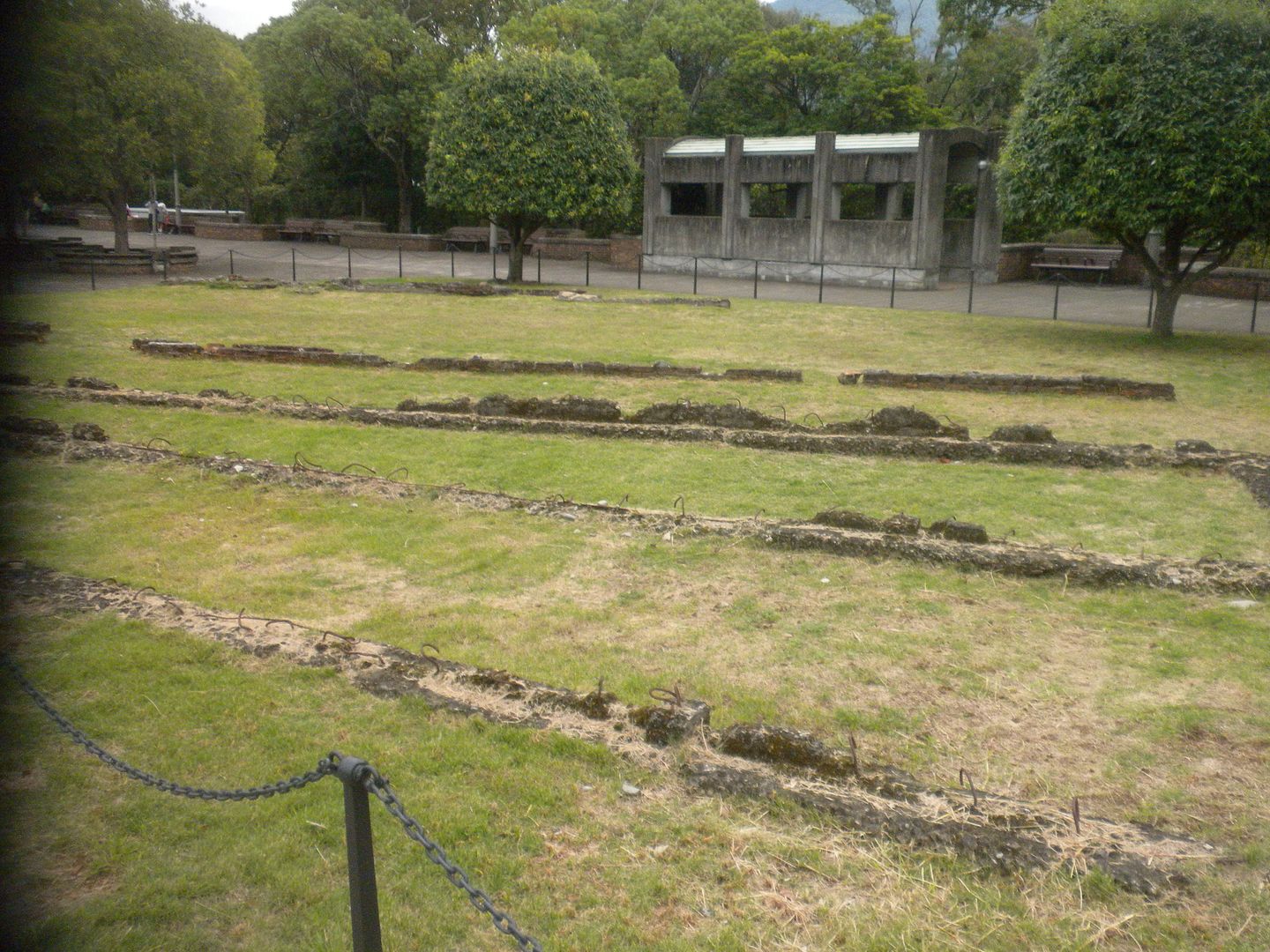 of the devastation of war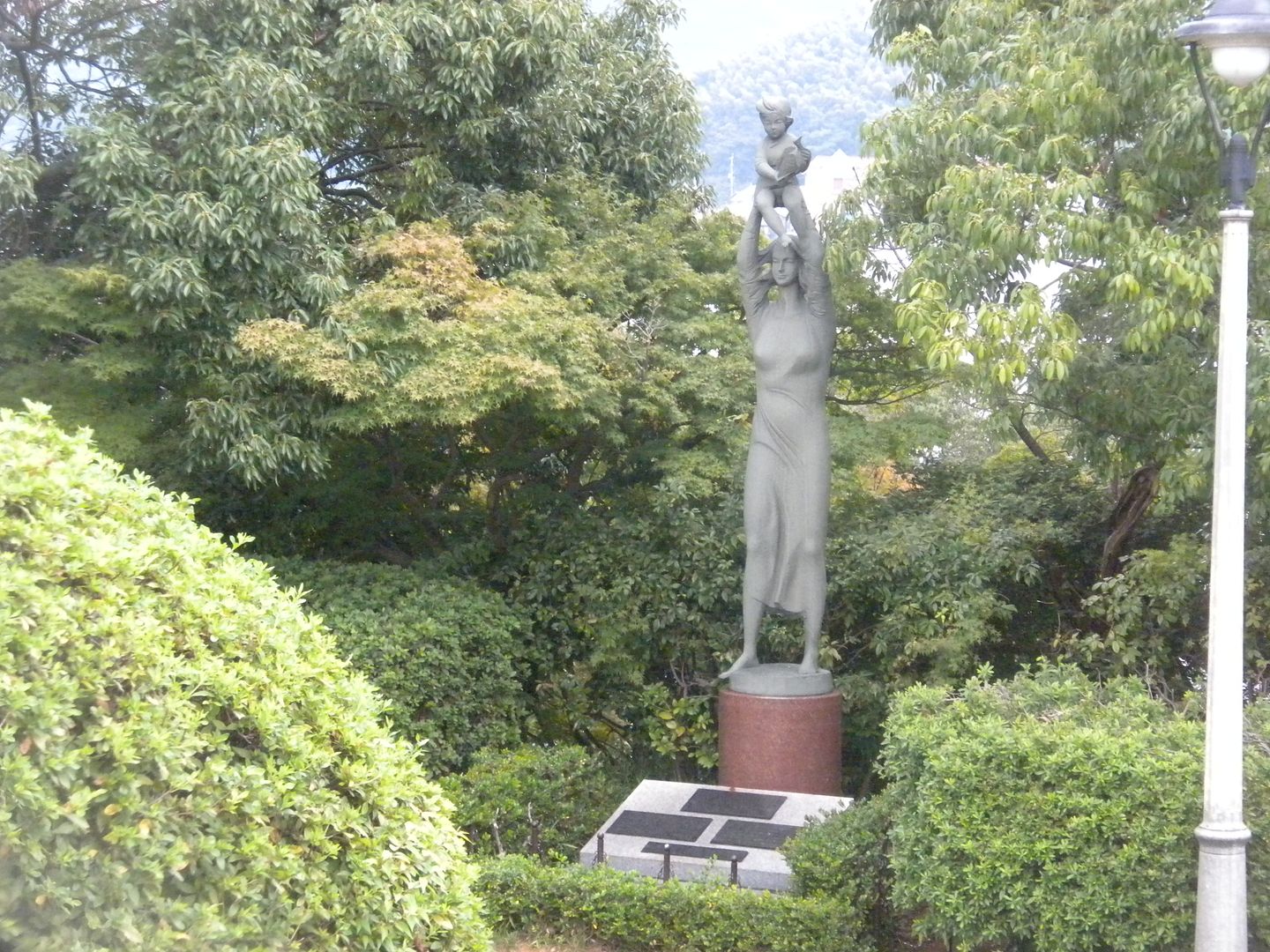 and the importance of peace.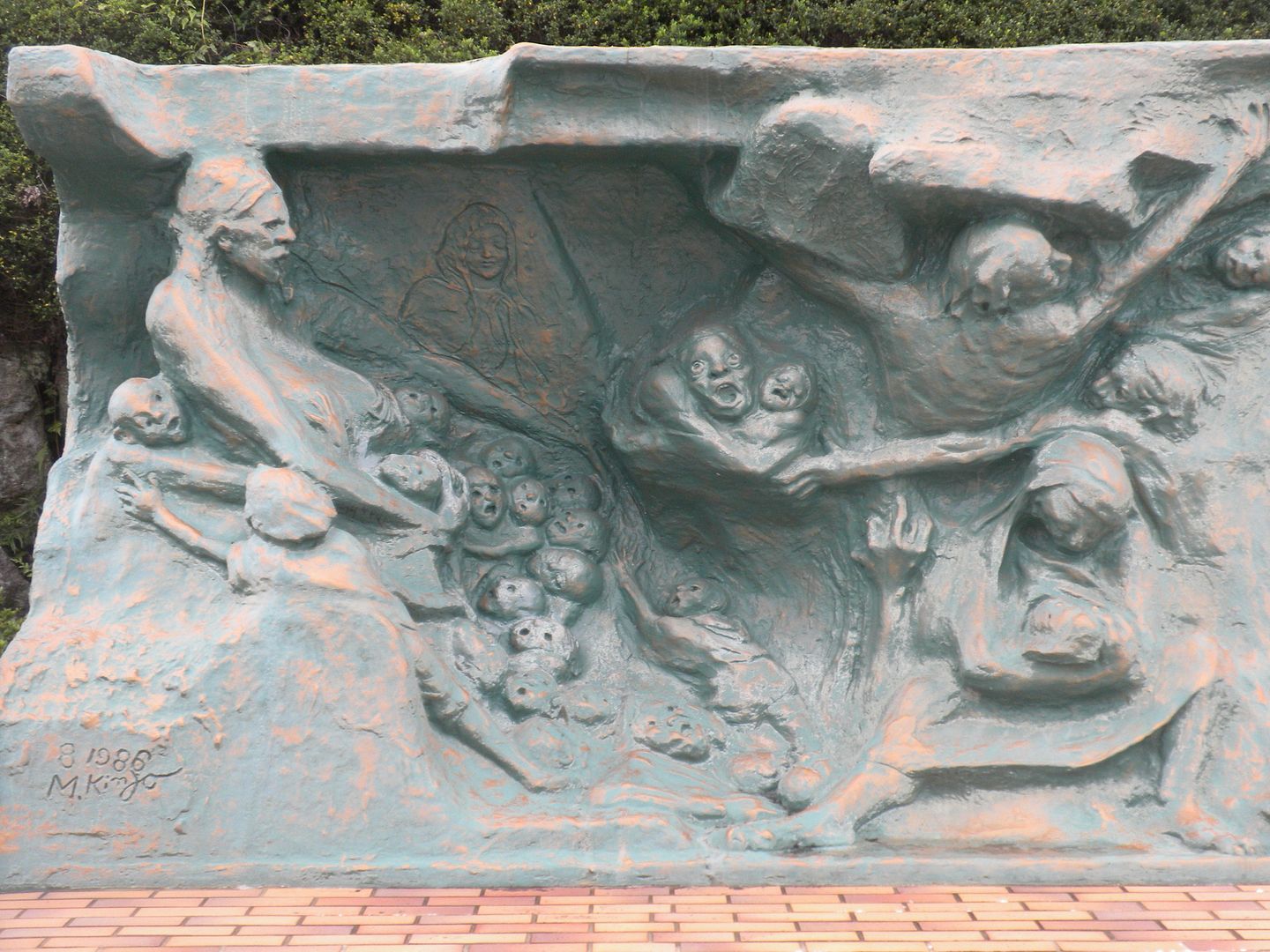 We then walked a short distance to the Atomic Bomb Museum showing Nagasaki before and after the bomb, the events leading to the bombing, the history of nuclear weapons and the peace movement.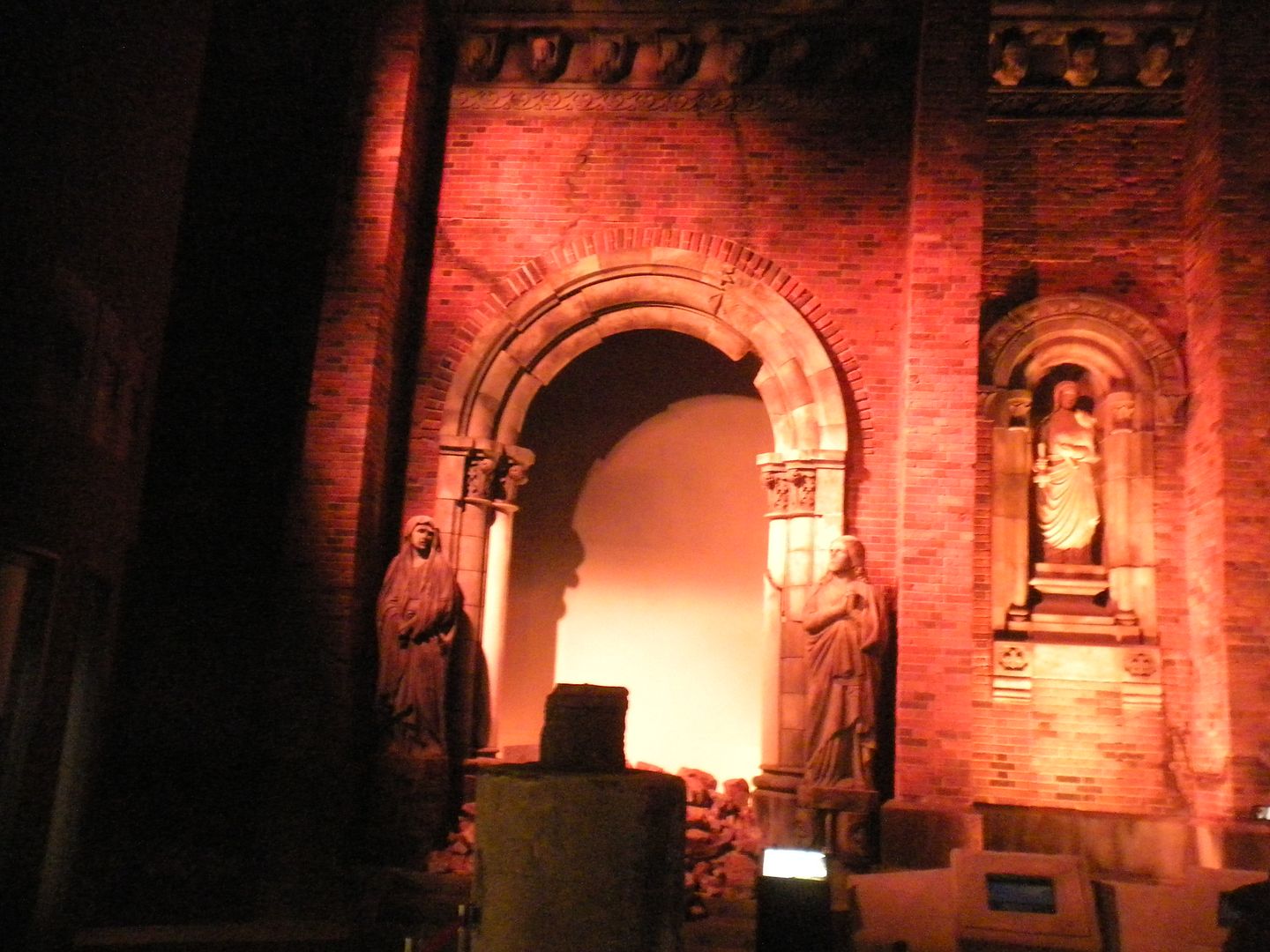 While the bomb stopped the war and further devastation, seeing the impact on the civilians whose lives were suddenly changed or ended was emotional.  But in full perspective one must look at the destruction brought on our troops at Pearl Harbor and the atrocities committed against the Jewish people to understand the necessity of defeating the Axis unequivocally.
Shifting gears a bit, we took the streetcar to Suwa Shrine.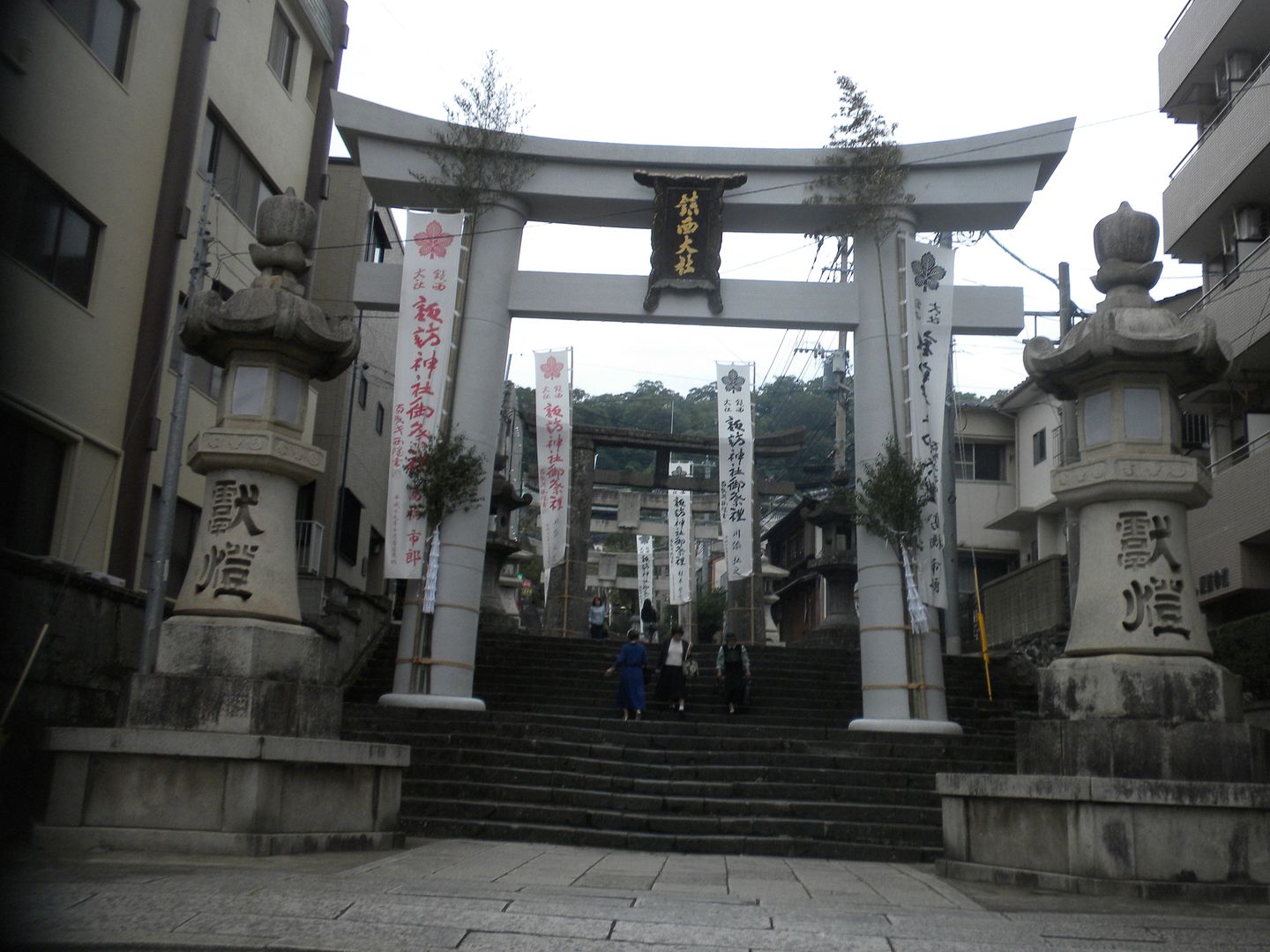 Set at the top of a large hill,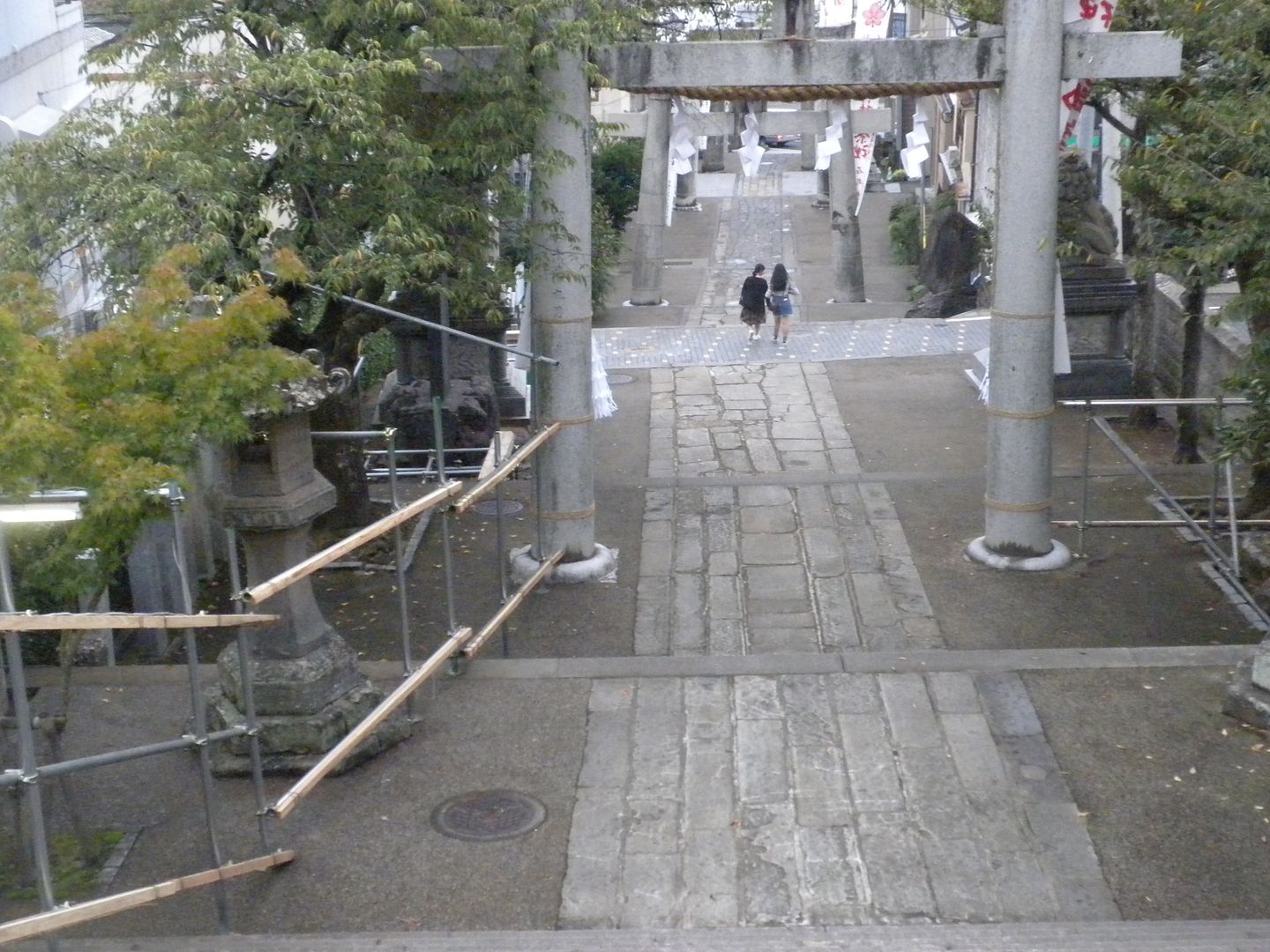 it required walking up many steps to get to it.


This is a Shinto Shrine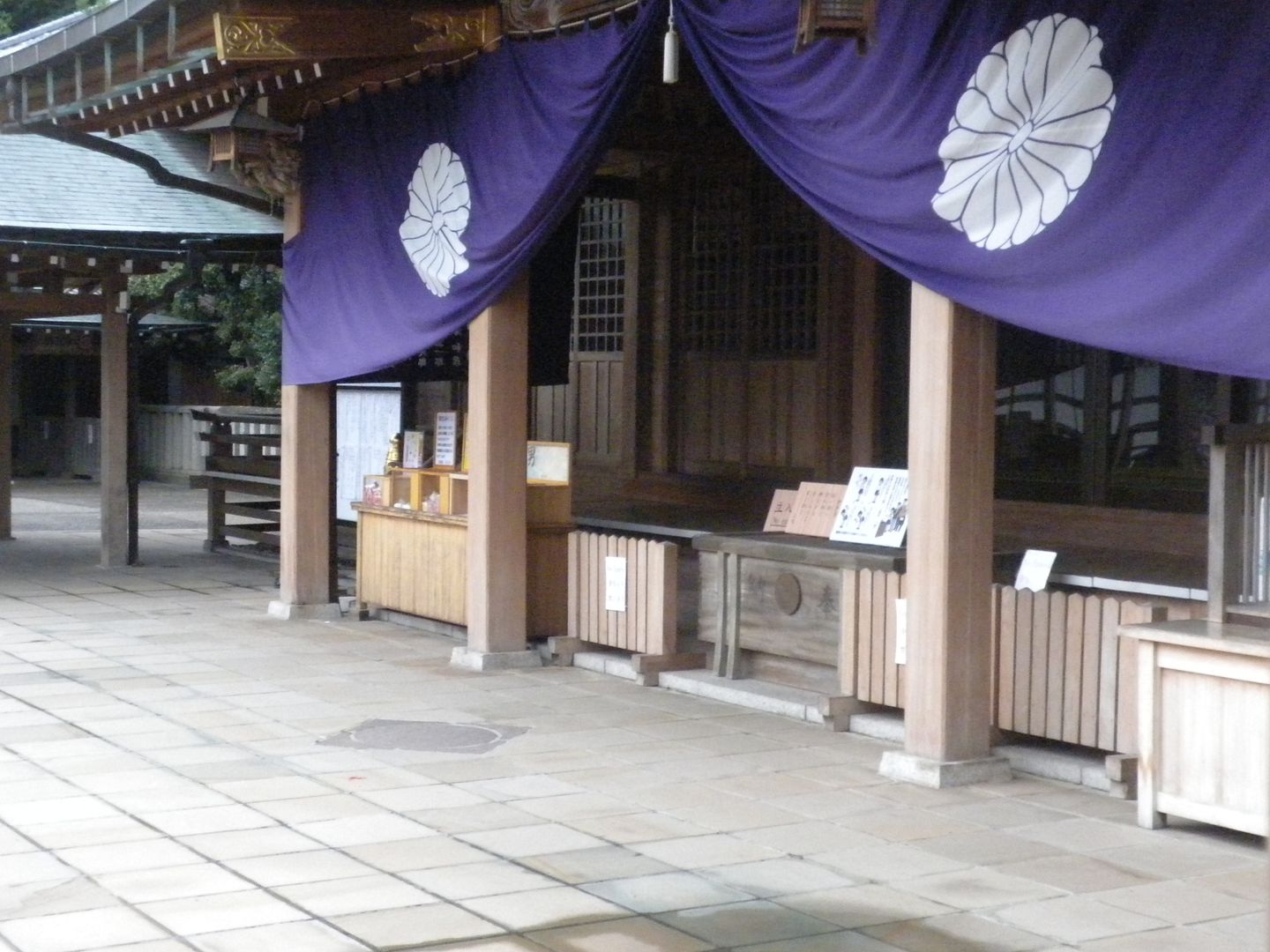 built in its current location in 1648 and is quite beautiful.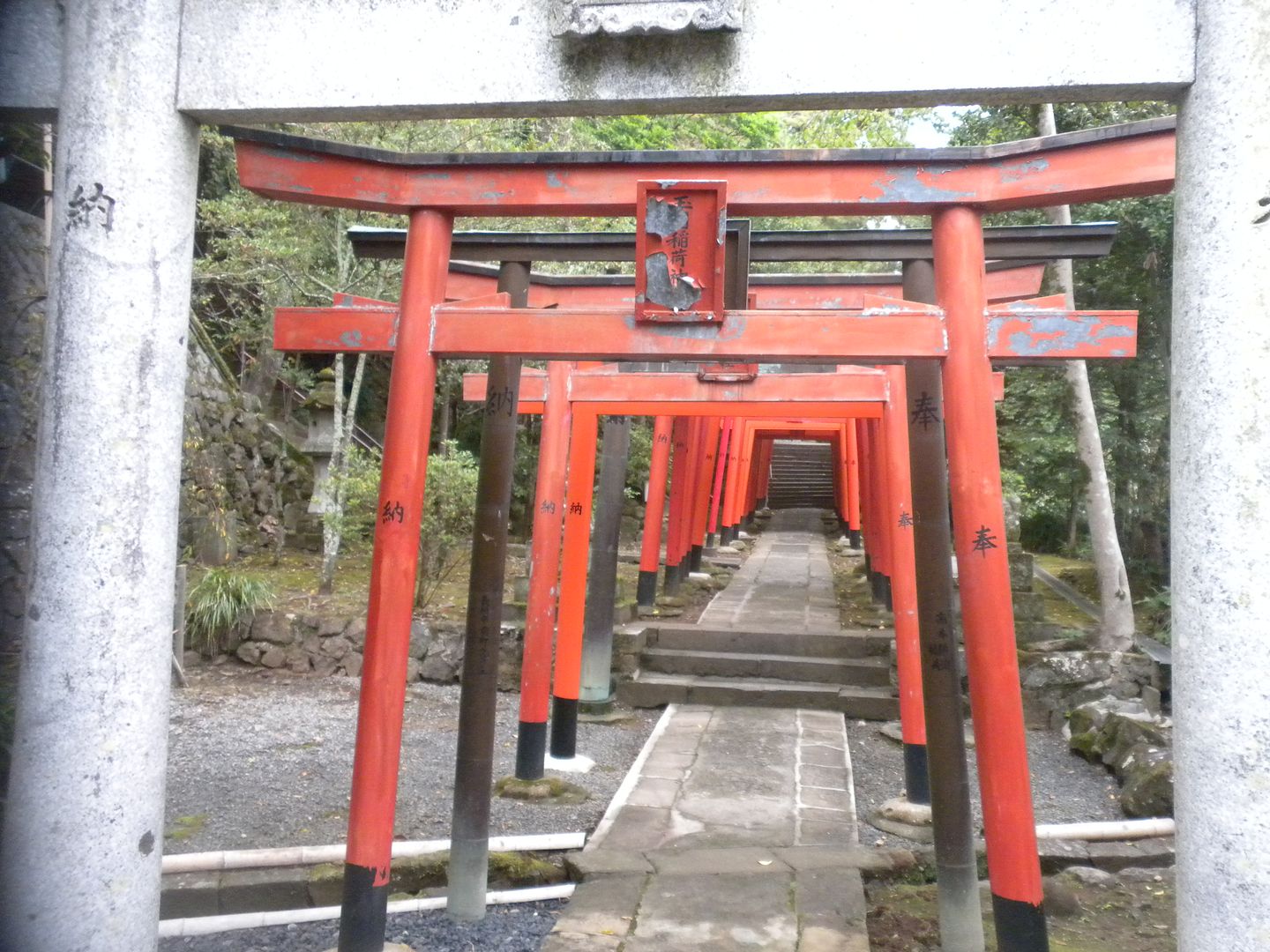 Interestingly, it has a lot of little paths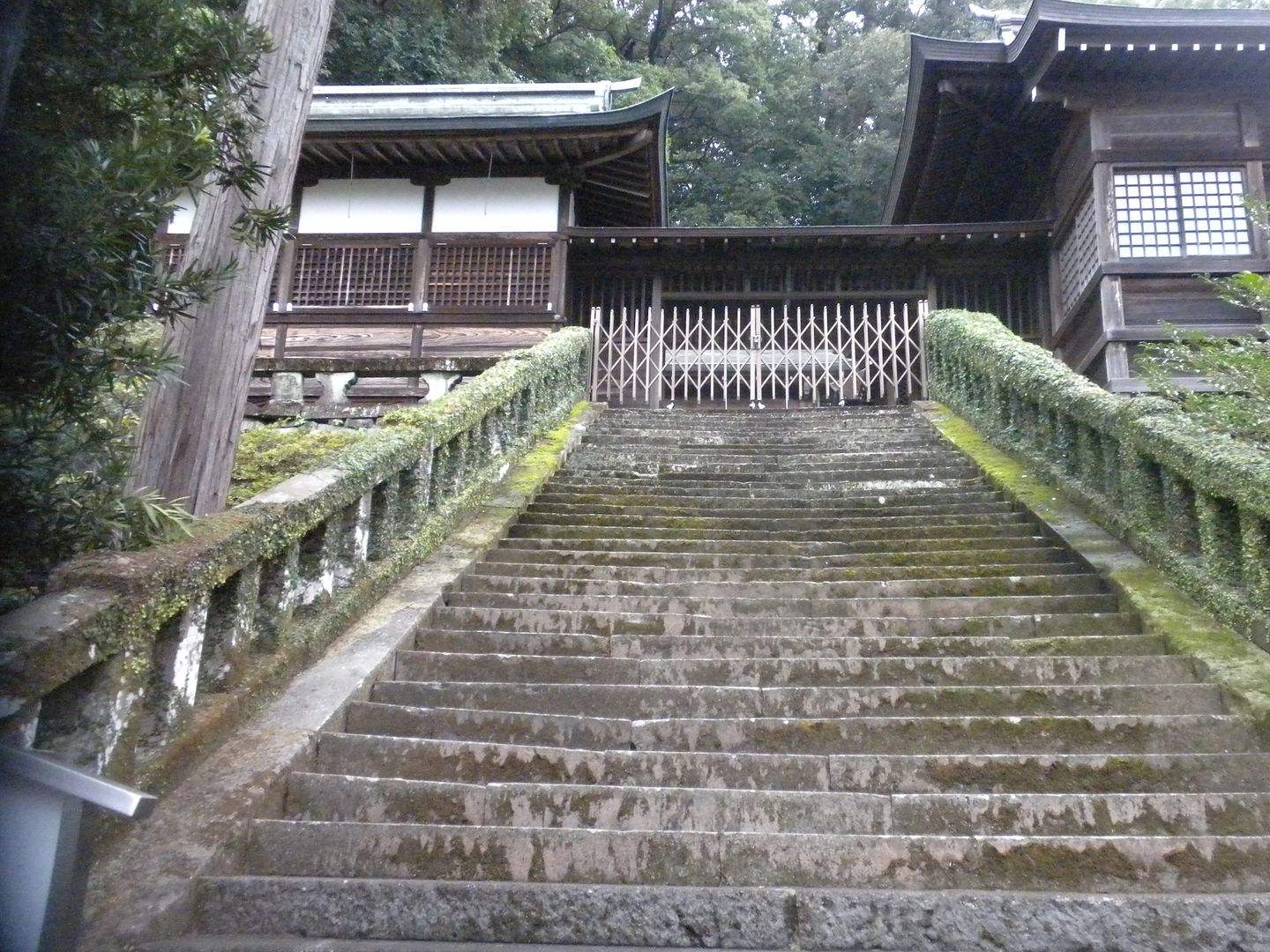 that take you around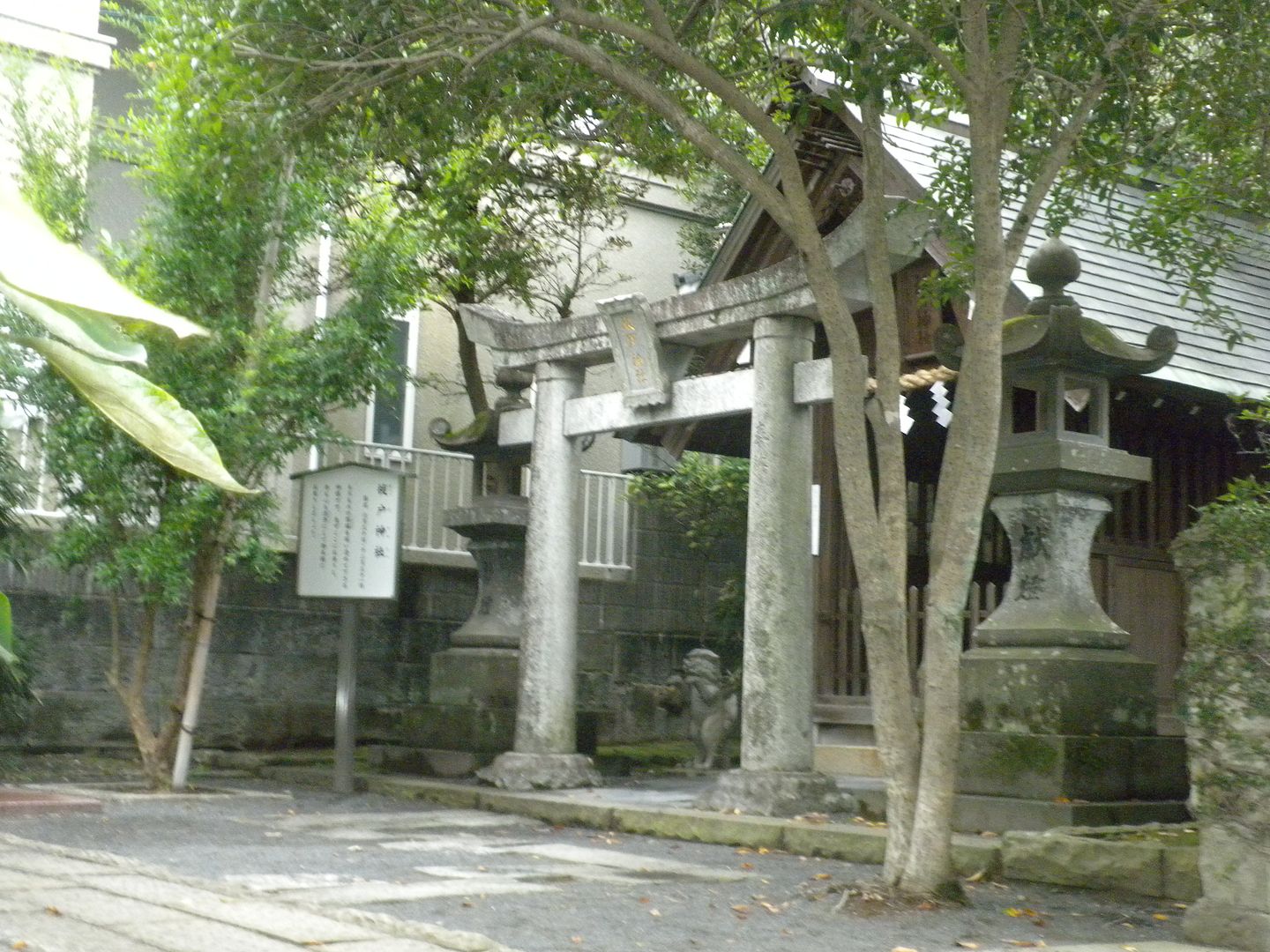 to small shrines,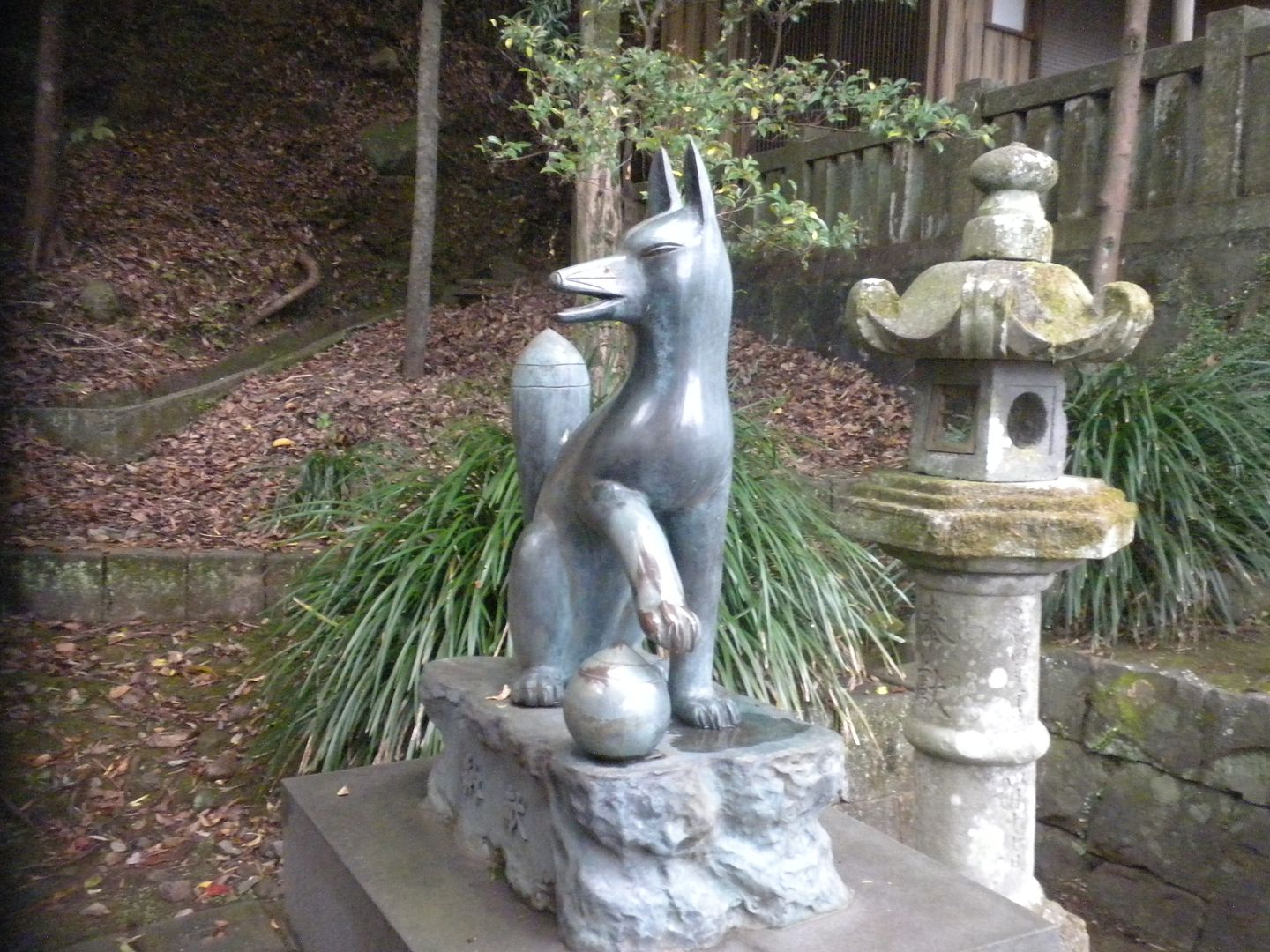 statues


and gardens.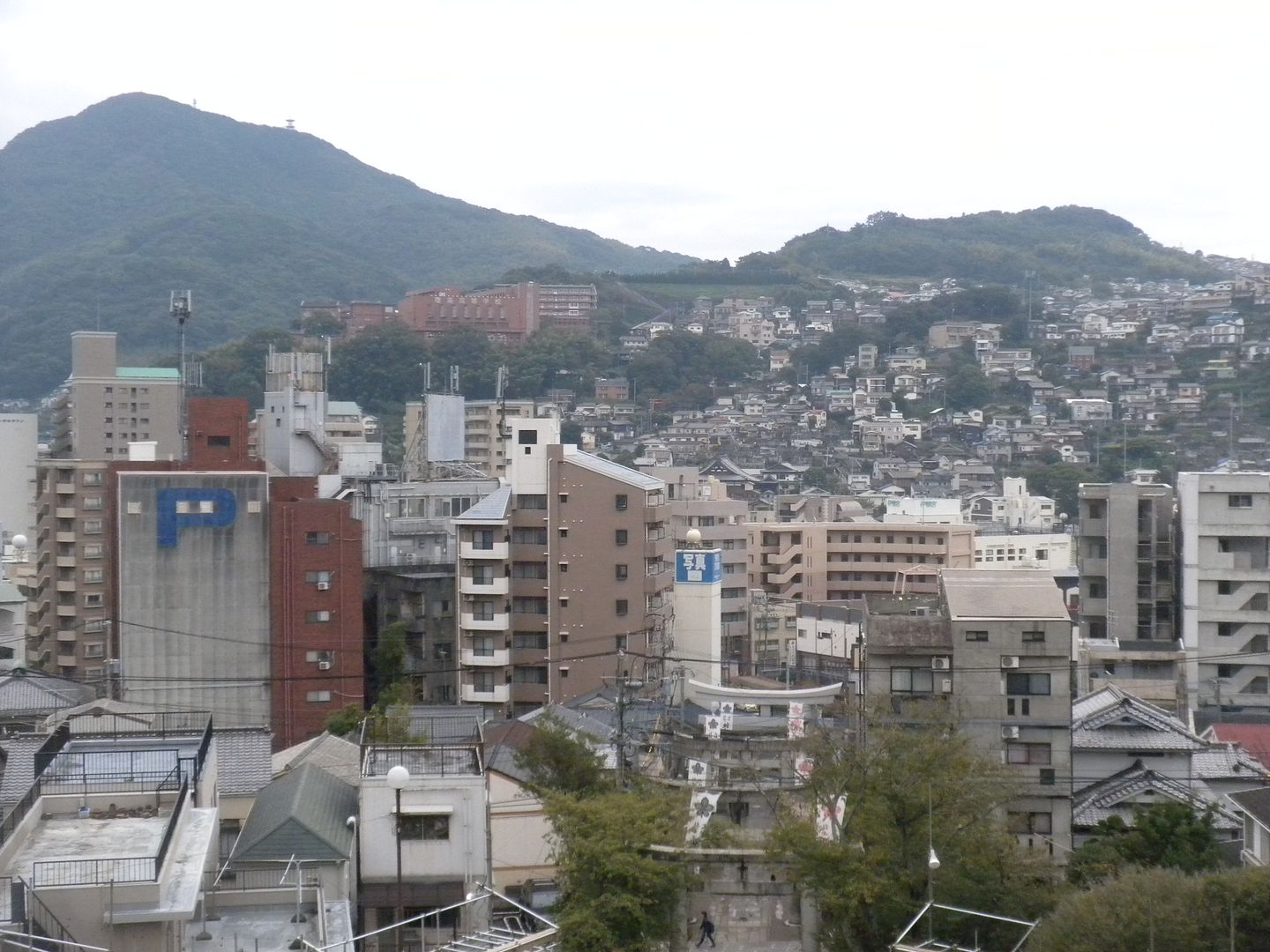 There were great views of the city.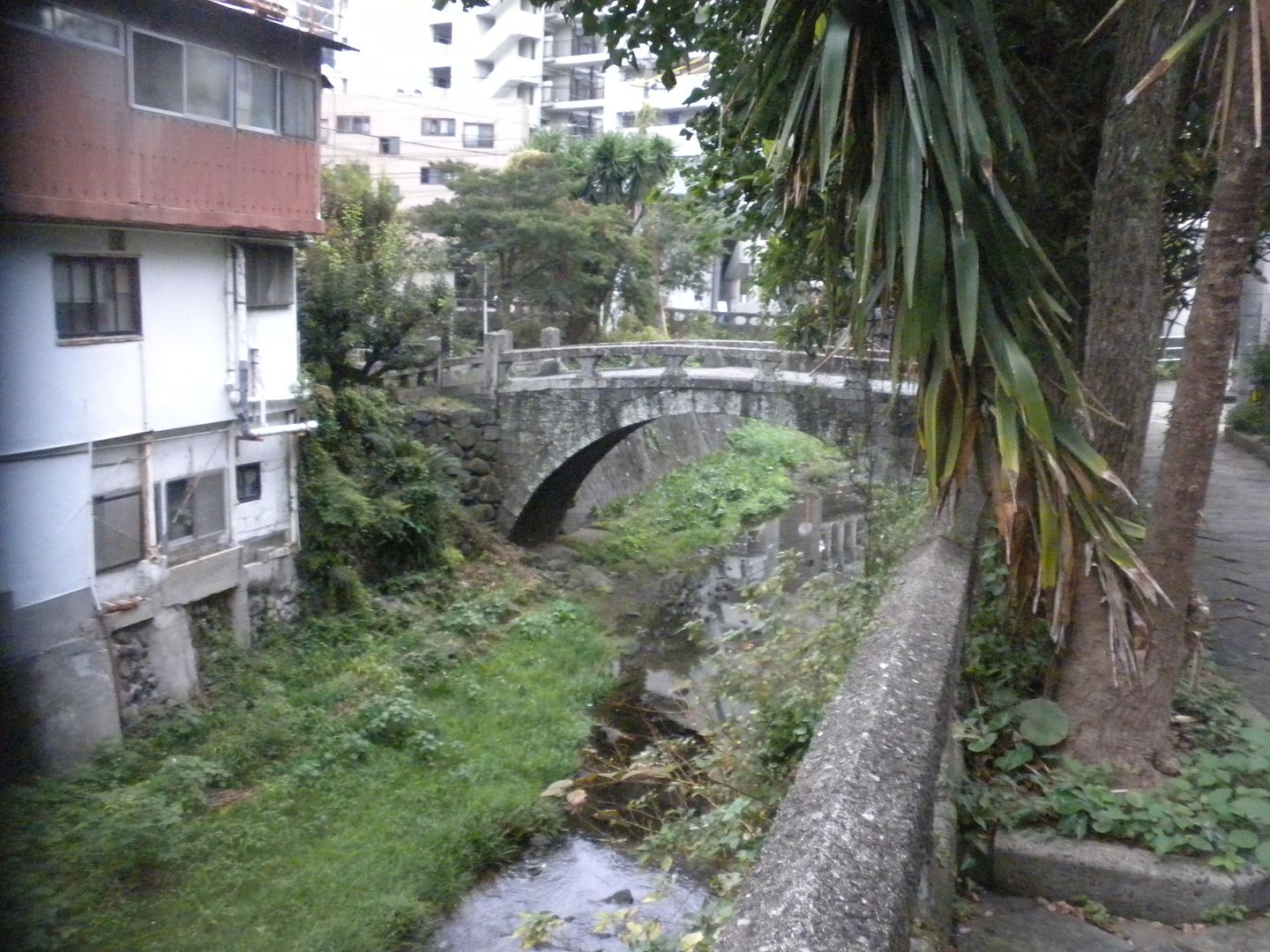 After this we headed back down


and followed the river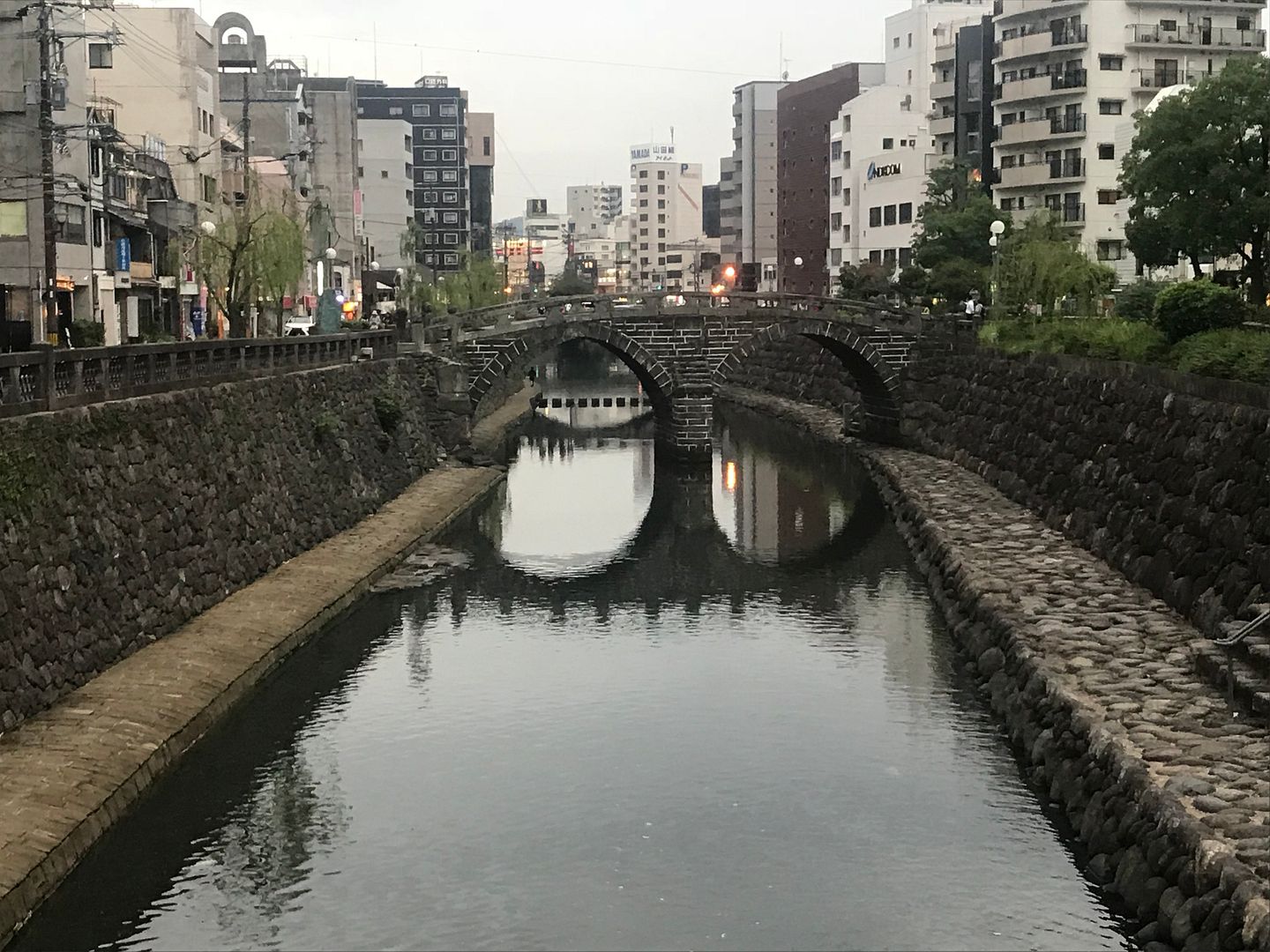 to the Megane-bashi,


known as Spectacles Bridge as its reflection in the water of the Nakashima River makes it look like spectacles.


A gift from China in 1634,


it is the oldest stone bridge in Japan.


We then walked a few blocks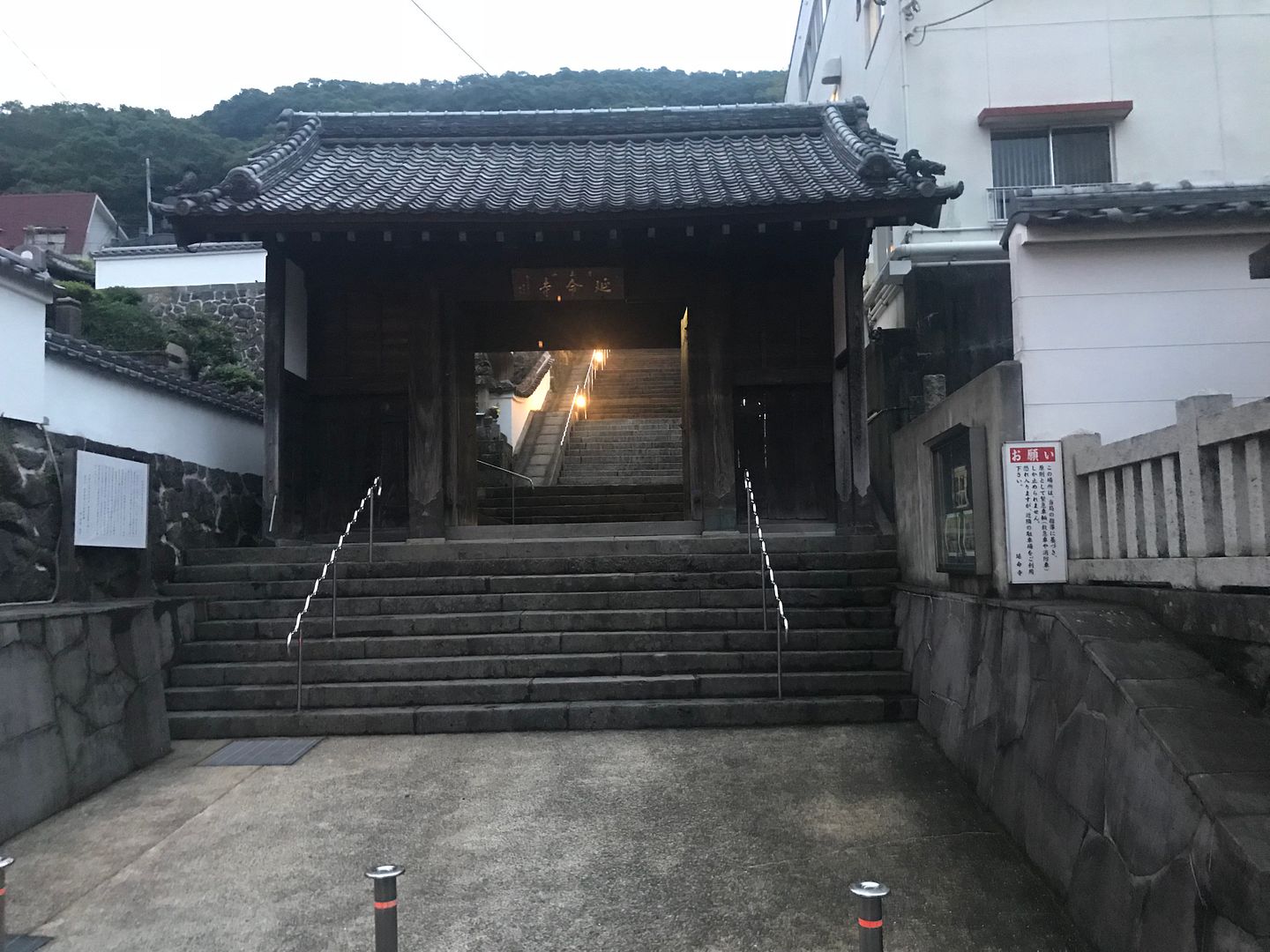 to Teramachi-dori (Temple Street), walking past Sanpoji Temple,


Kofukuji Temple,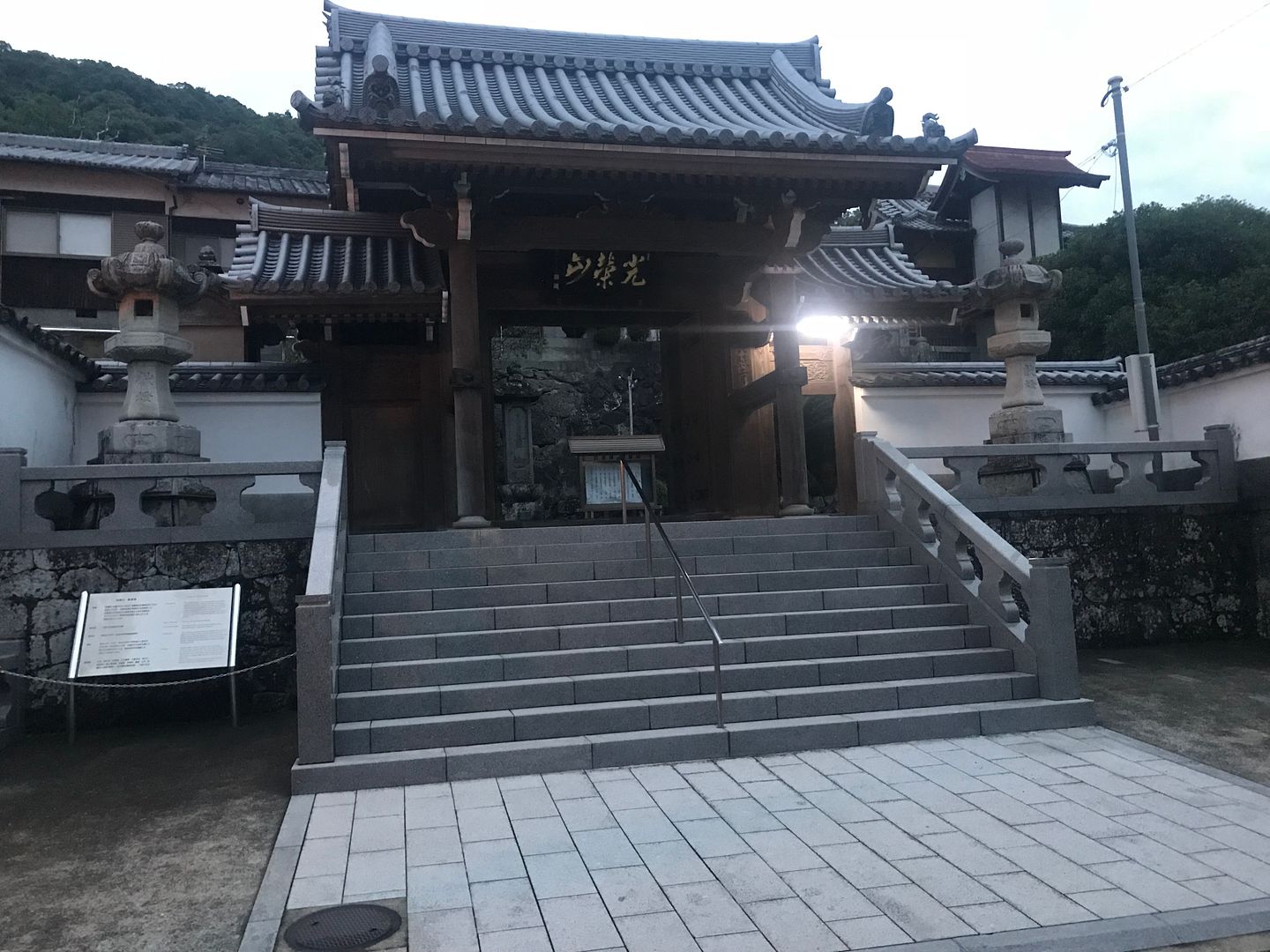 Koei-zan Choshoji Temple,  Iozen Enmei Temple,


Buddhist Temple Hall, Heifuri Slope,


Hosshini Temple, Daionji Temple,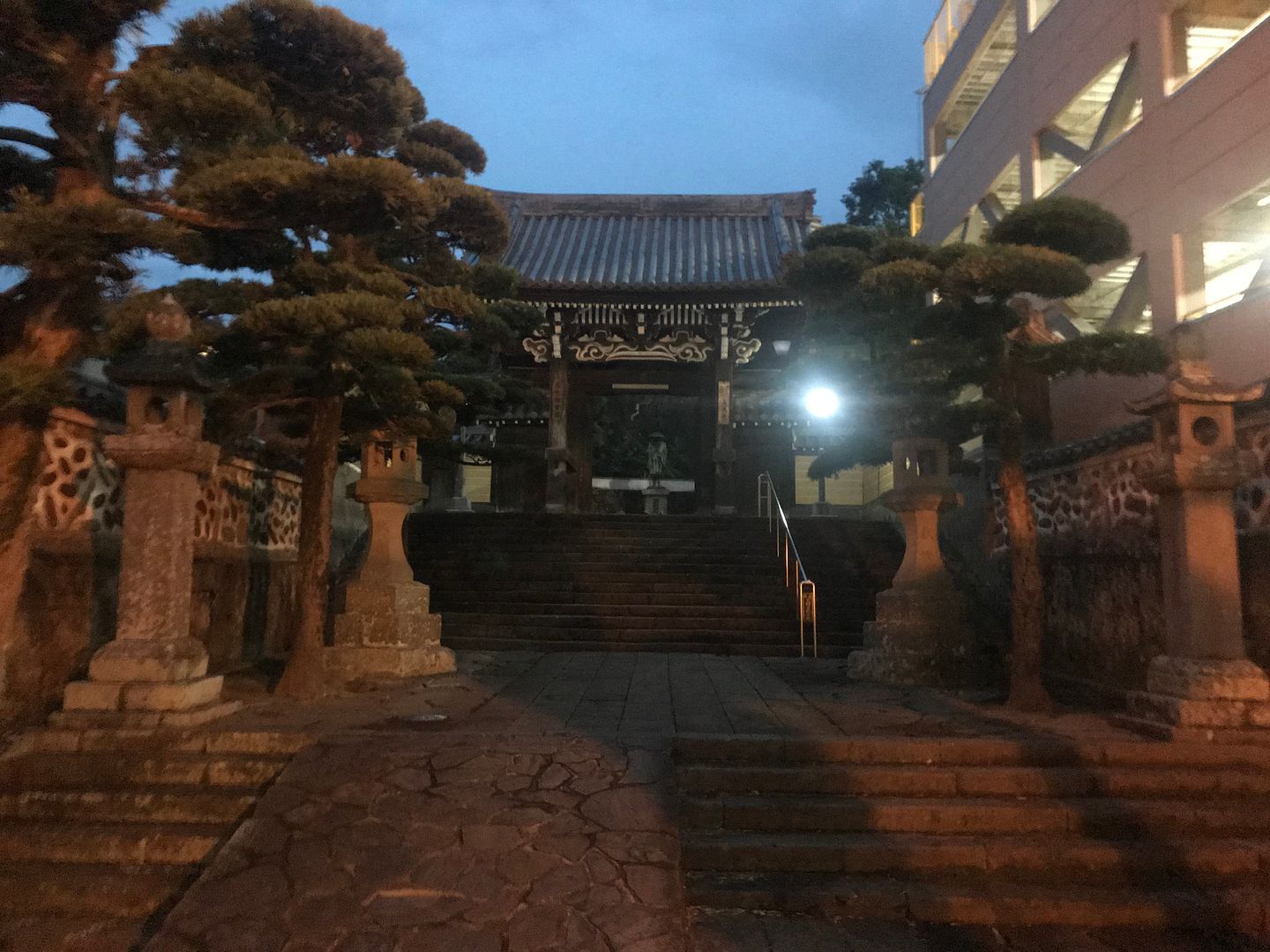 Sofuku-ji Temple, Yasaka Shinto Shrine


and Seisuiji Temple.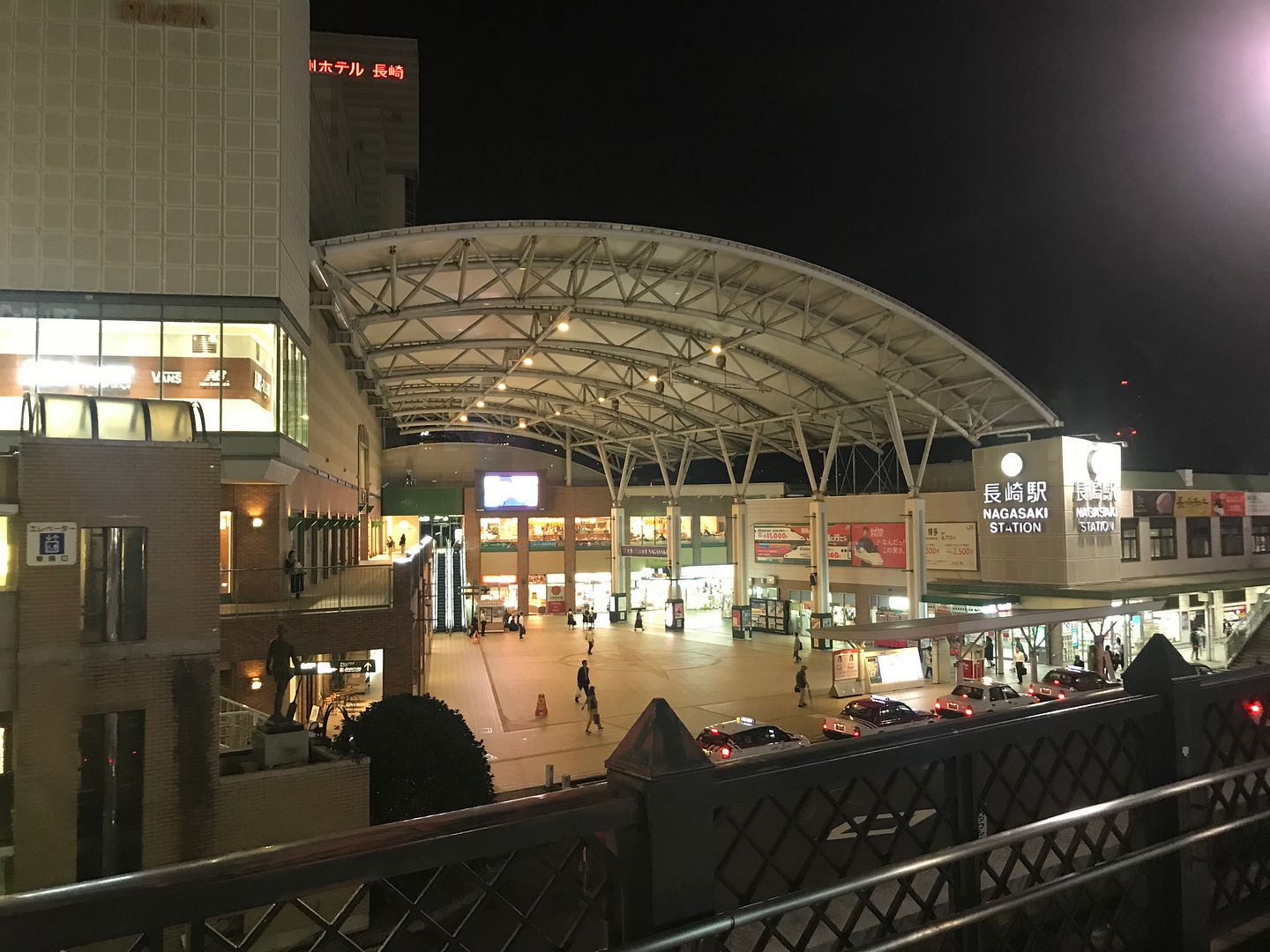 We took the streetcar back to Nagasaki Station. We decided to find dinner before catching the train, so we went to an upper floor of the same building we ate lunch at and found a nice Japanese restaurant.


We caught the train back to Hakatta Station in Fukuoka and went to Hakata Green Hotel No. 1.  It had been a long and tiring day, but a rewarding one as we had enjoyed our day of sightseeing.  The next day we would be off to an amusement park, but we would have the challenge of navigating trains and busses on our own to get there.