East Meets ACE – Conclusion:  Hirakata Park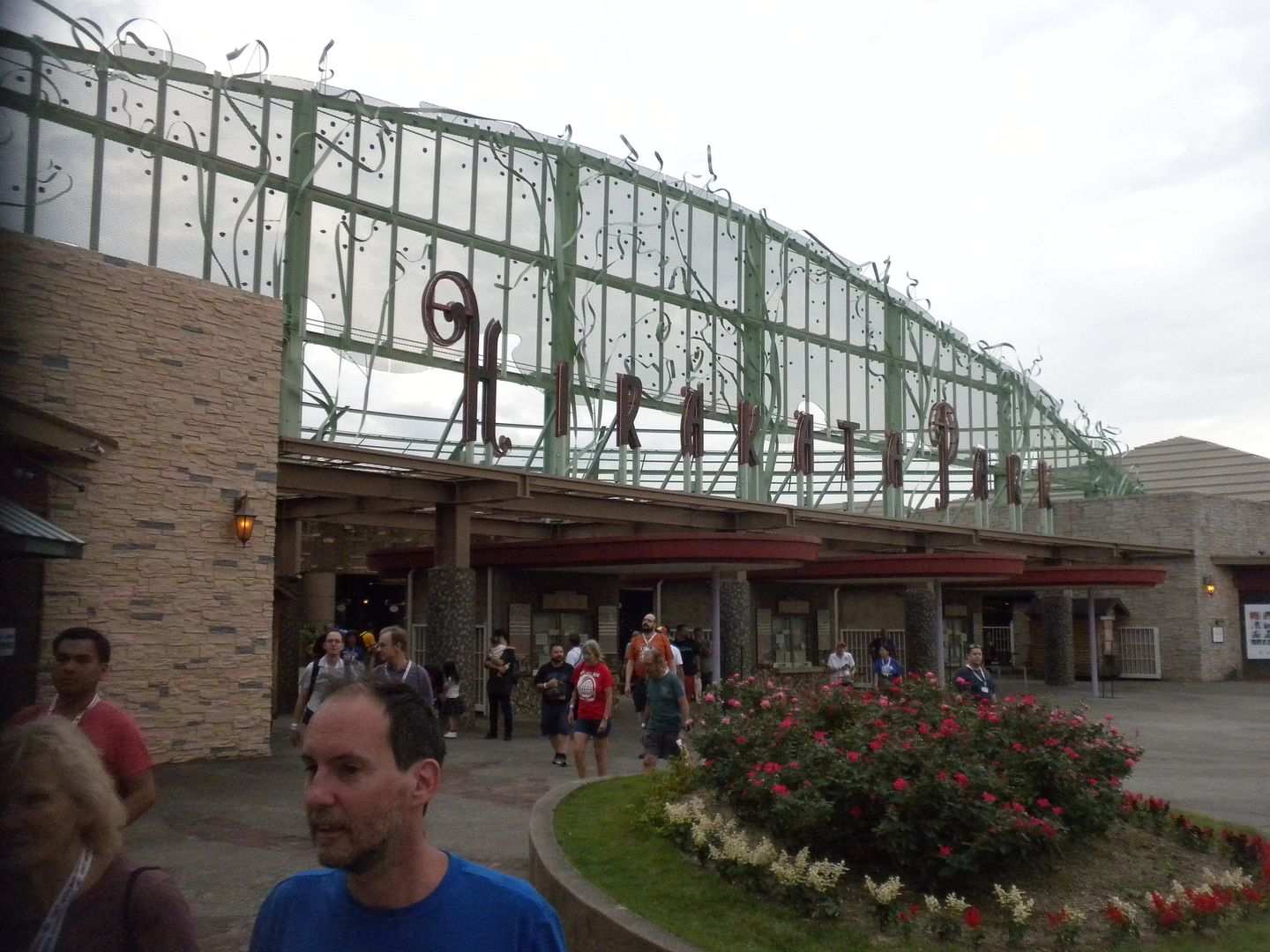 We arrived around 2:30 at Hirakata Park in Hirakata, Osaka, Japan, our final park of the ACE trip.  Operating since 1912, this was one of the oldest parks we visited.  Located on a plush hillside it was also one of the prettiest parks we visited.  It had the distinction of having one of the three wood coasters remaining in Japan.  It would be the second and last of the ACE trip, but not the last in Japan for our group of four.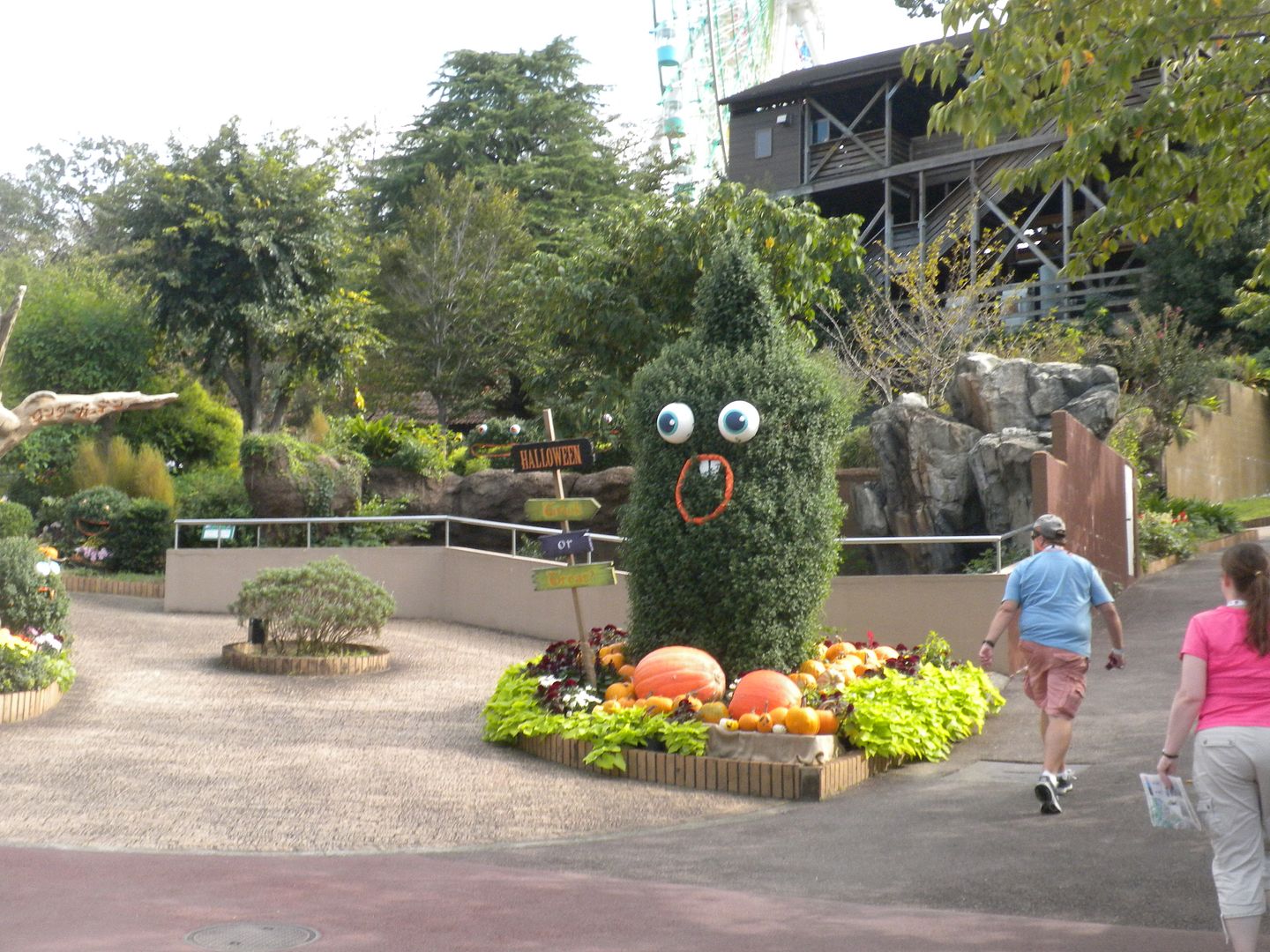 Elf (Intamin Amusement Rides, Wood-non prefab, 2001) ELF stands for Episode of Little Fairies, in keeping with some of the parks theming.  Although more of a junior wood coaster, it is fun, has a nice layout and is running well with little roughness – 2 rides.


Red Falcon  


(Senyo Kogyo Co., Ltd., Steel Sit Down, Unknown)


This is an interesting coaster.  While it is rather rampy in design, it is quite fun and has some good forces. 


Its length of 4,265' makes for a long, fun ride – 2 rides.


Crazy Mouse (Reverchon, Spinning Wild Mouse, 1998) This ride no longer (or never did) spin, but it is a model that normally spins.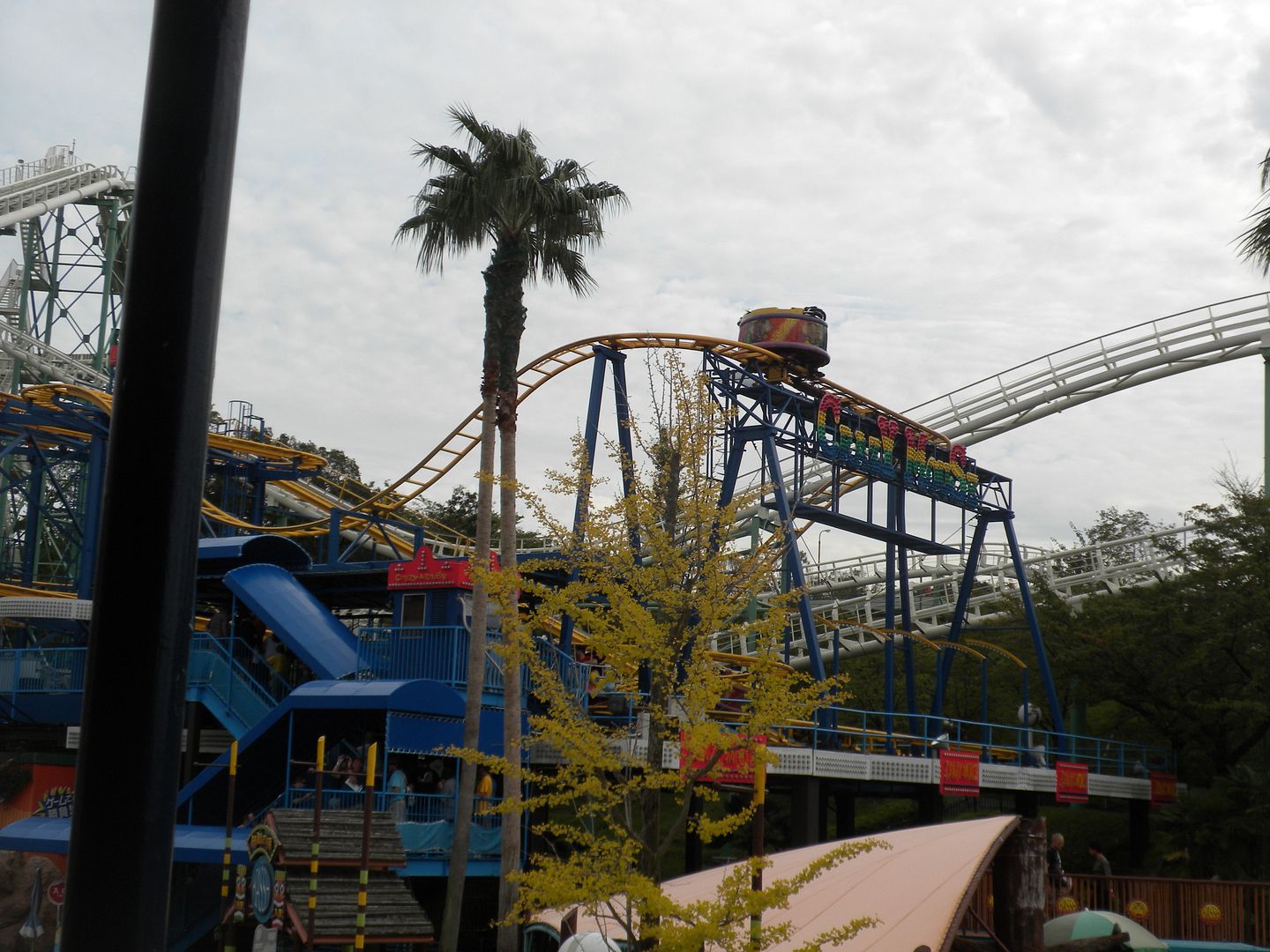 It gave a fairly good ride, but the spinning would have added to it – 1 ride.


Fantastic Coaster Rowdy (Meisho Amusement Machines/Okamoto Co., Ltd., Family, 1982)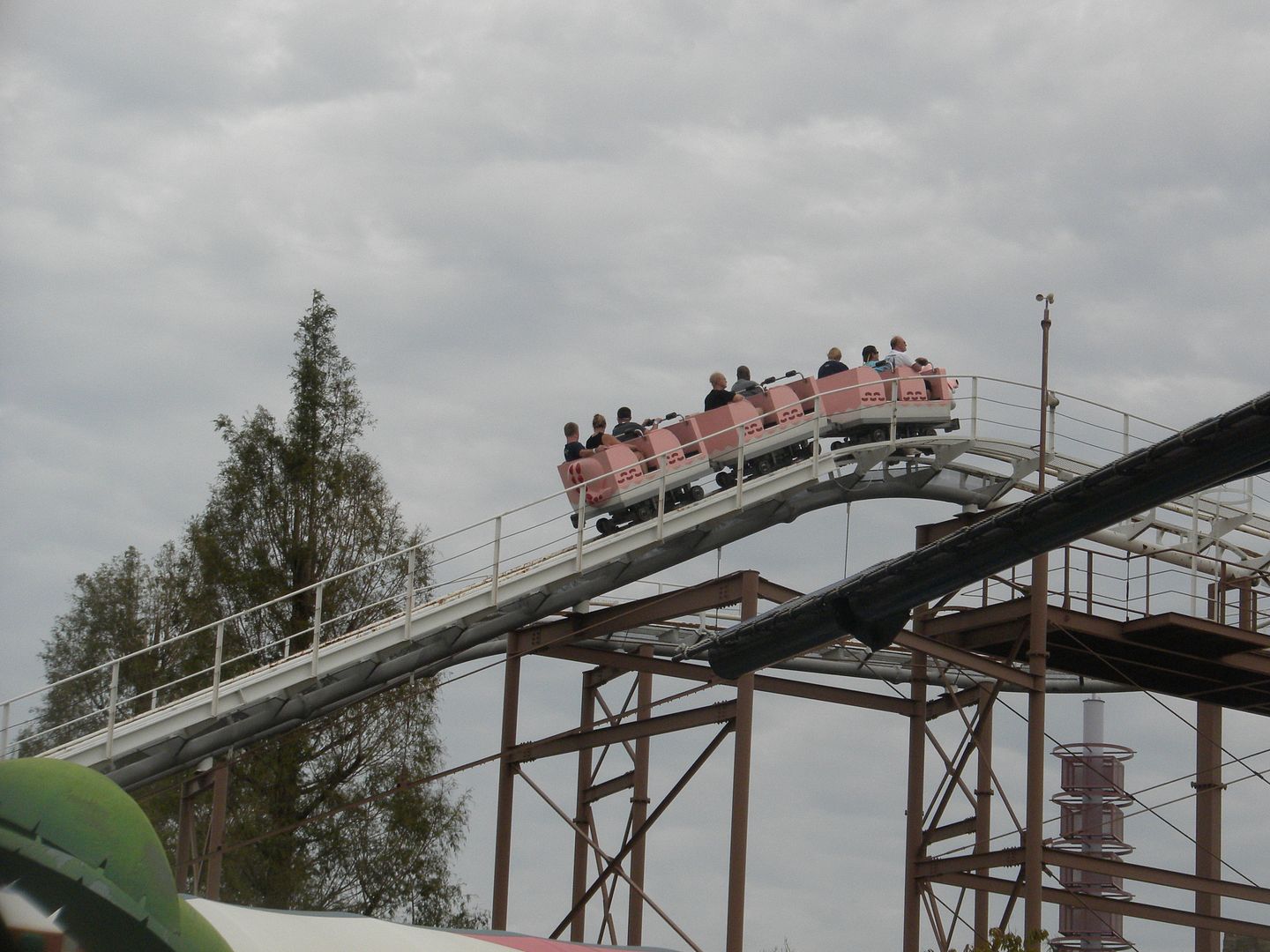 Somewhat of a mine train type coaster, it has two trains themed as alligators, one green, one pink. 


It is a little rough in places, but pretty "rowdy" for a family coaster.  Despite the roughness, I enjoyed the ride – 1 ride.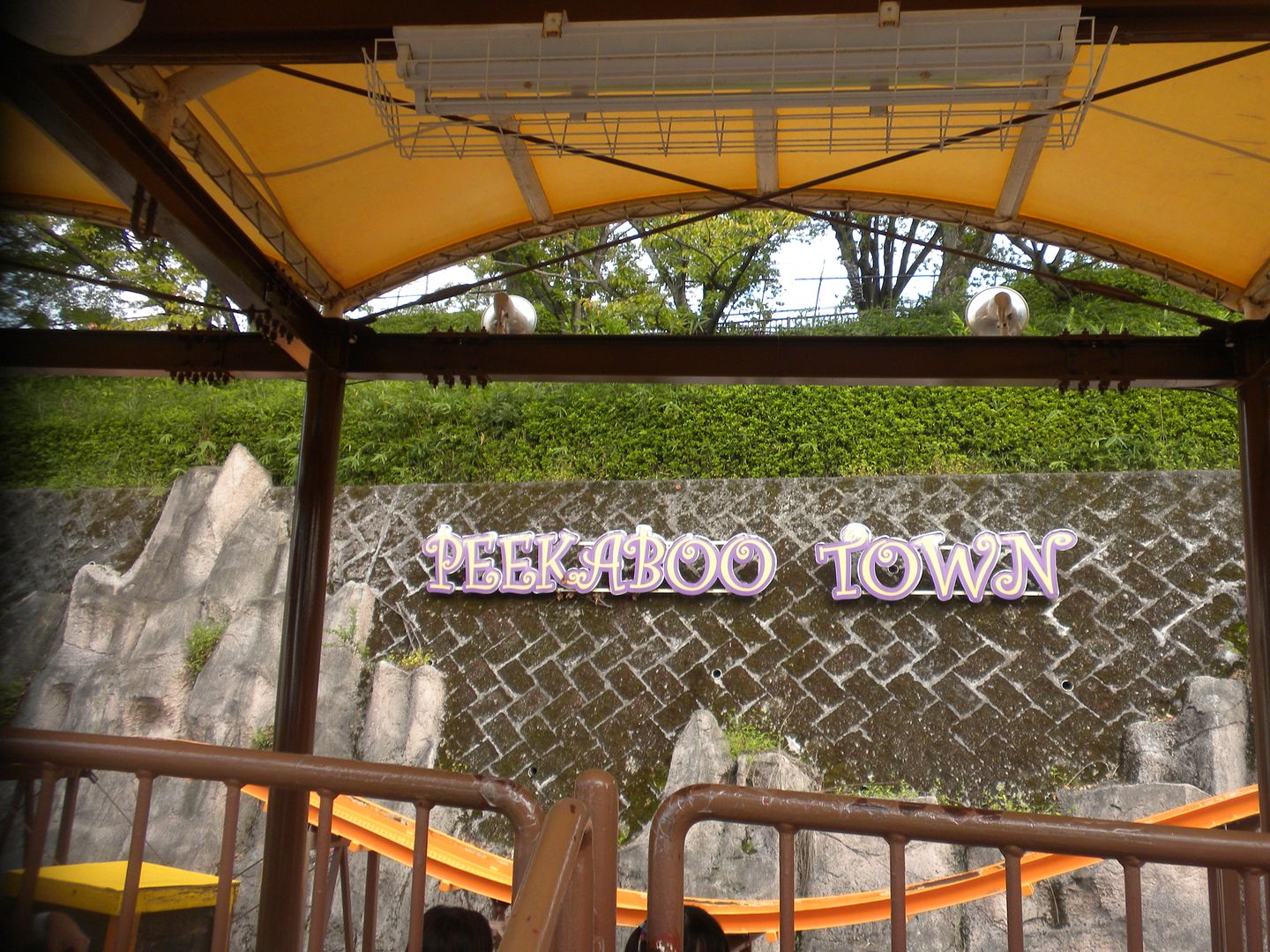 Trucks (Senyo Kogyo Co., Ltd., Family, 2003)


Located in Peekaboo Town,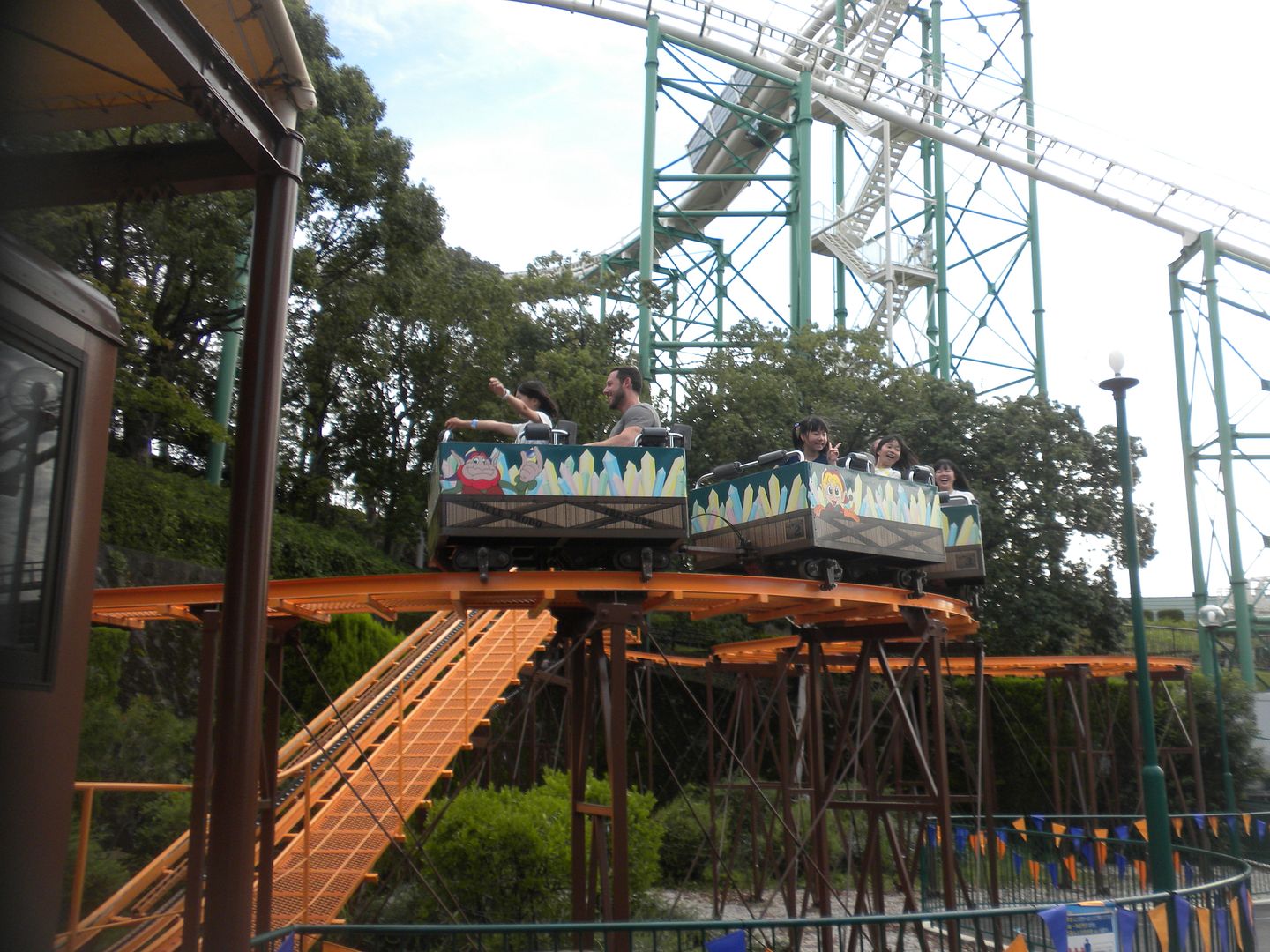 this small coaster gave a good ride – 1 ride.
Doki Doki Hobby Housestor Dorosro Travel Agency – This is an unusual Haunted House darkride based on some cartoon characters – 1 ride.
Legend of Luxor – In this unusual attraction you enter Egyptian sarcophaguses and watch a video and listen to sounds.  Somehow you are judged based on your reaction and given a paper showing your score at the end.  I don't think I did very well, but I was not sure what I was supposed to do – 1 ride.
Karikari Yakuki Mystery Wondrous Hall – This walkthrough is a combination funhouse and tilt house and was good – 1 walkthrough.
3D Laser Battle Makai no Mori Densetsu – This shooting battle was the same type that we have seen several times on this trip where ride cars rotate around various sets of targets.  This was more elaborately themed than some we had done – 1 ride.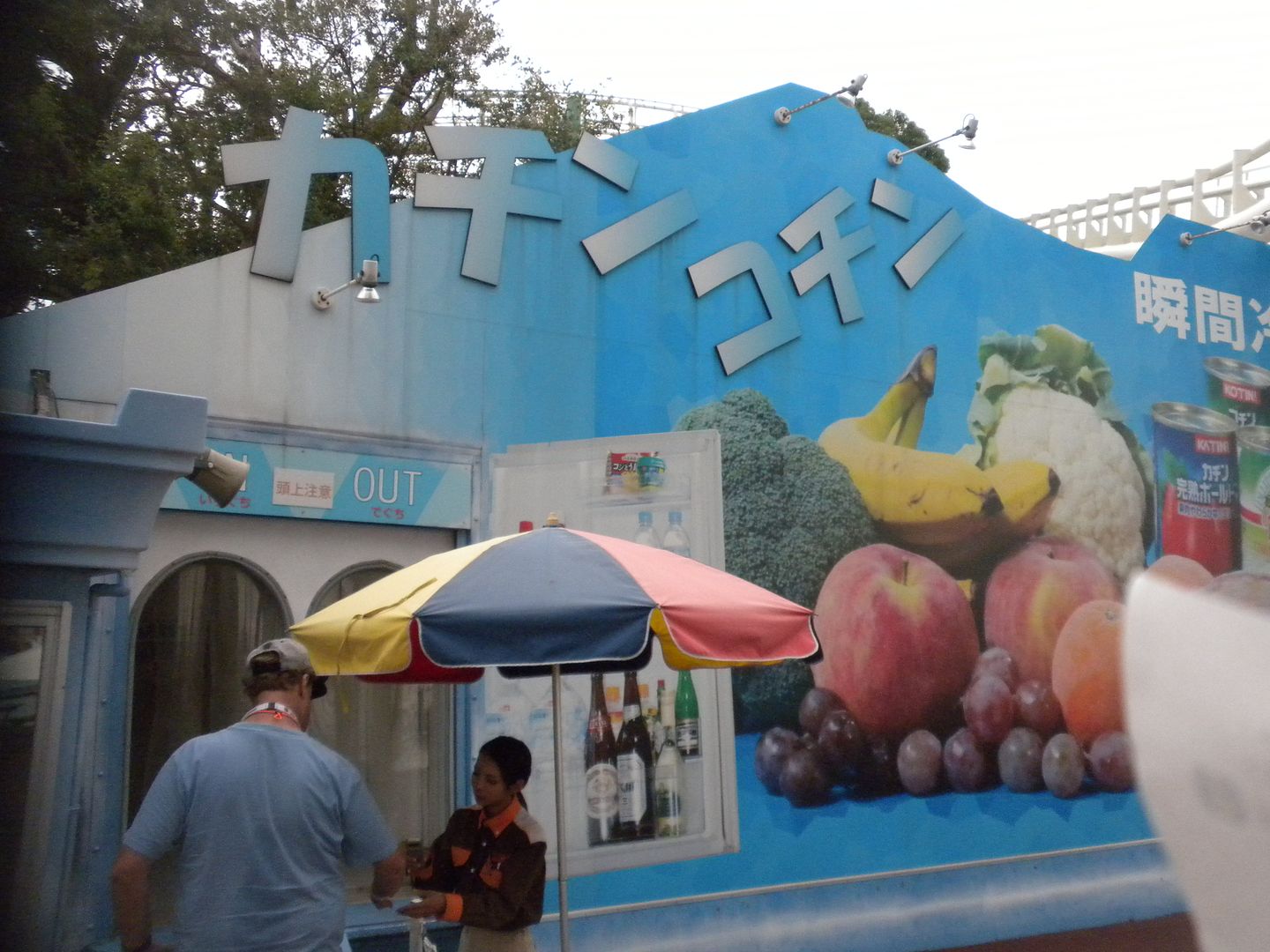 Ice House – This ice house was fairly well done – 1 walkthrough.
Giant Drop Meteor – This was a good 50 meter drop ride with great views of Osaka and Kyoto – 1 ride.


Screaming Waterfall Bash – This log flume was well themed to an Asian jungle and interacts nicely with other rides, particularly Red Falcon.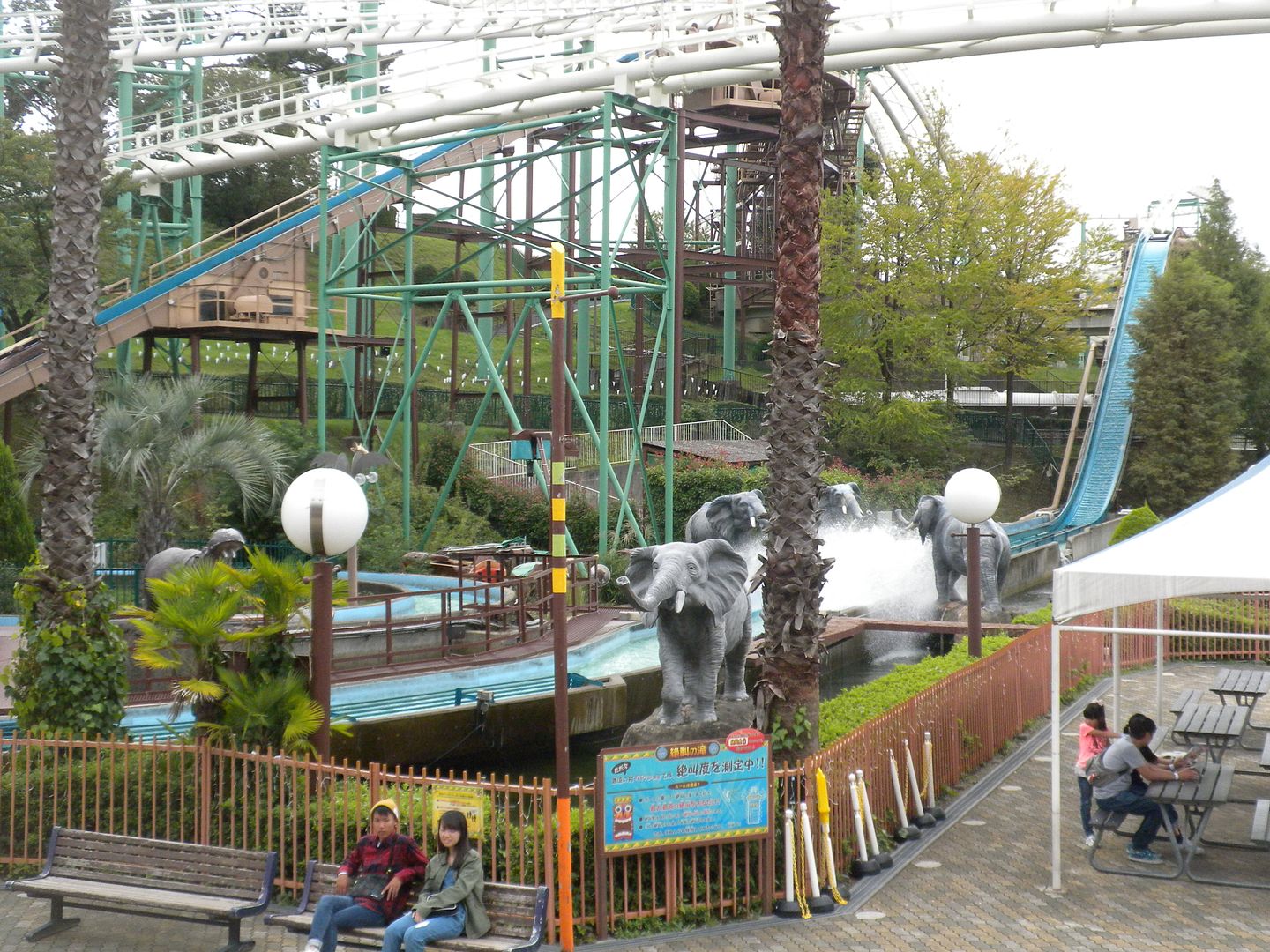 It had a couple of good splashes without getting me too wet – 1 ride.
Other rides include: 360 ° Super 3D Theater 4D King; Legend of the Dark Forest, mirror maze; Mischief Witch's Labyrinth; Magical Volcano; Troll Panic Pachanga, rapids ride; Fantasy Cruise, boat ride; Nom Train; Cycle Monorail; Skywalker – 262' Ferris Wheel; Merry Go Round, two-story merry-go-round from Italy; Octopus Panic, Music Express; Wave Swinger; Piggy King, Disk-O; and Strawberry Café, Tea Cups.   They have 16 children's rides.
There was one defunct roller coaster in their history, Unknown (Unknown, Steel Sit Down, 1952-?) which is believed to have been Japan's second roller coaster.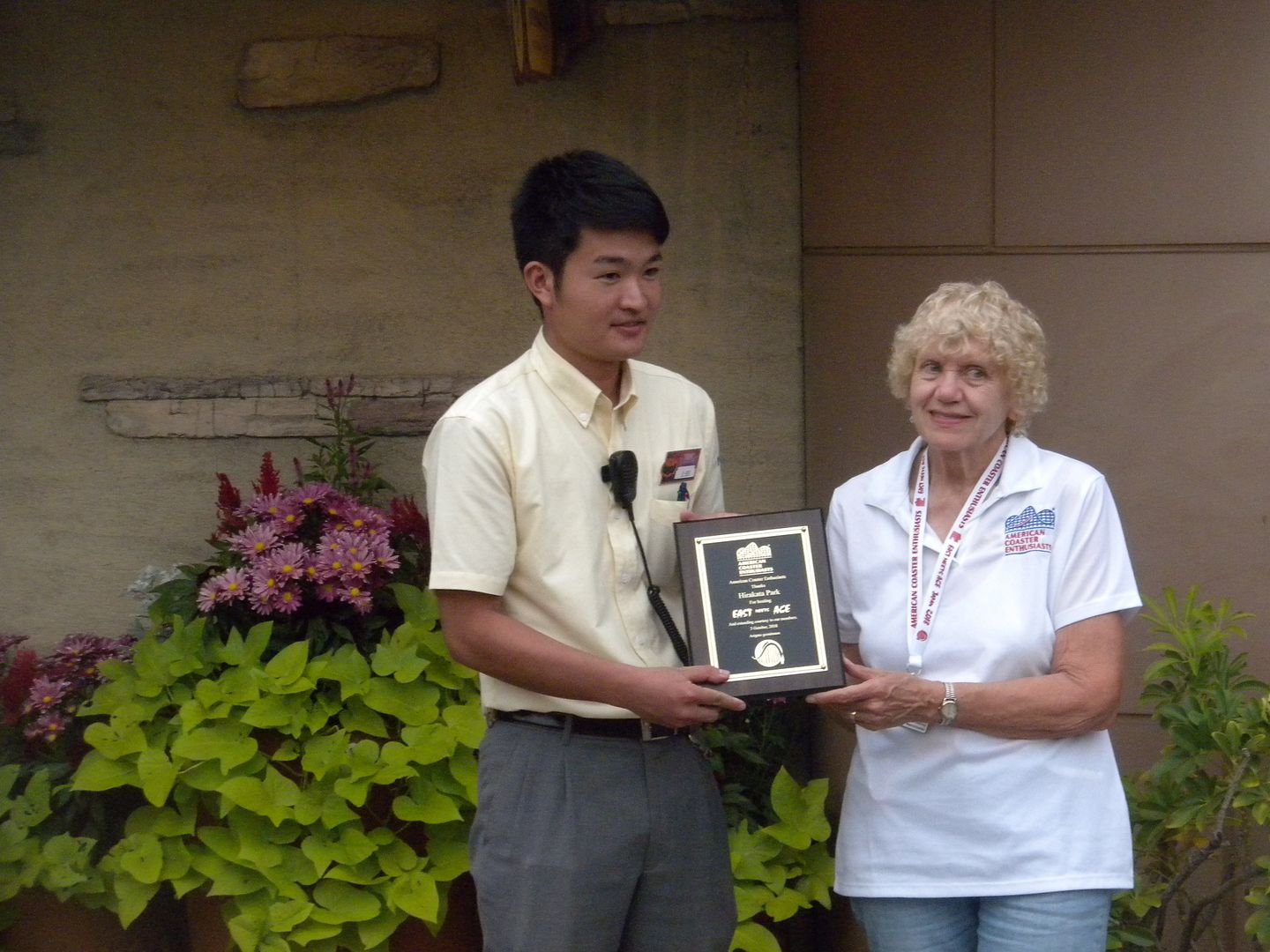 We presented a plaque to the park just before we left.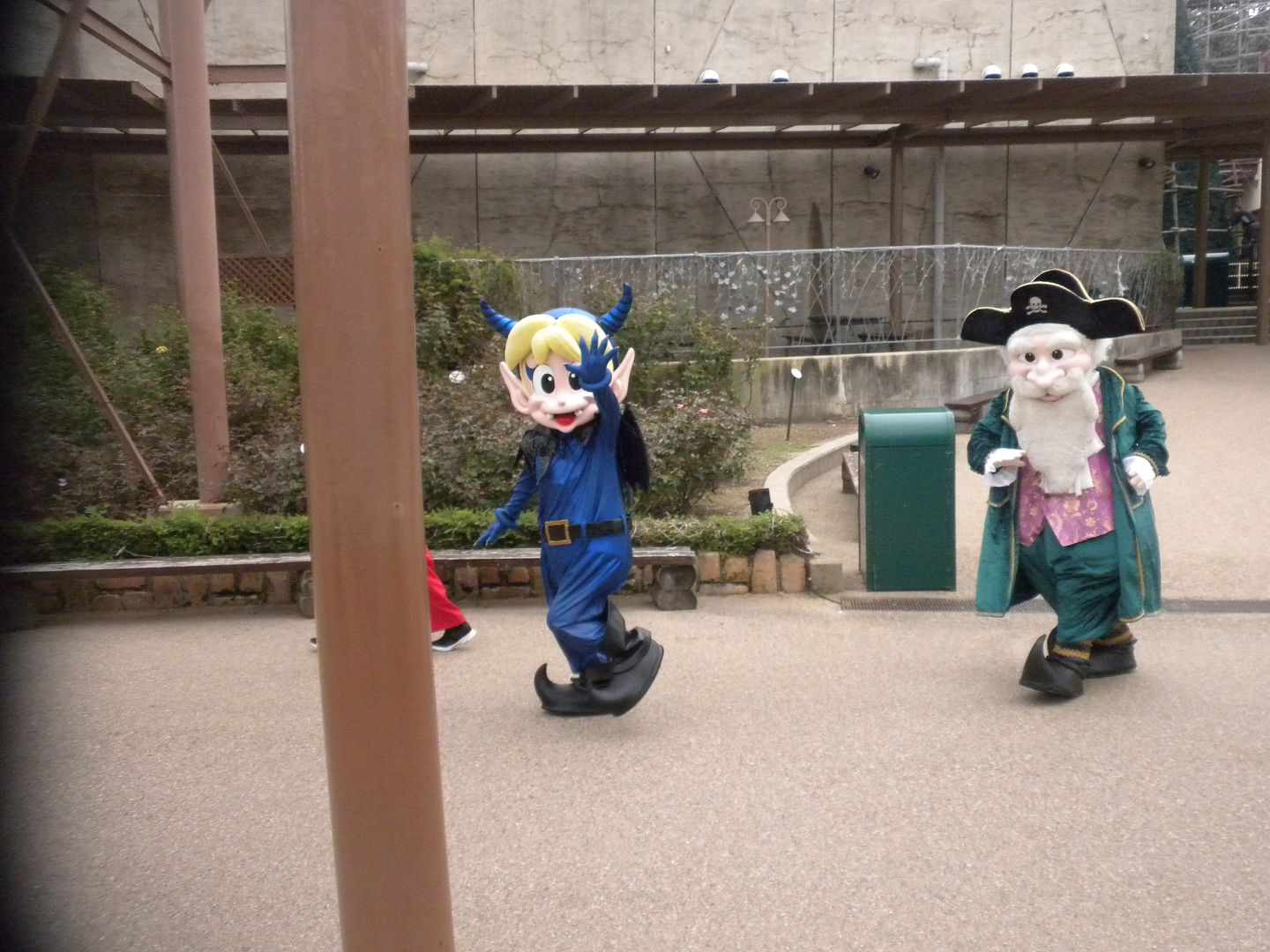 This was one of my favorite parks of the trip as it has a nice coaster collection, a great selection of rides


and is very nicely landscaped.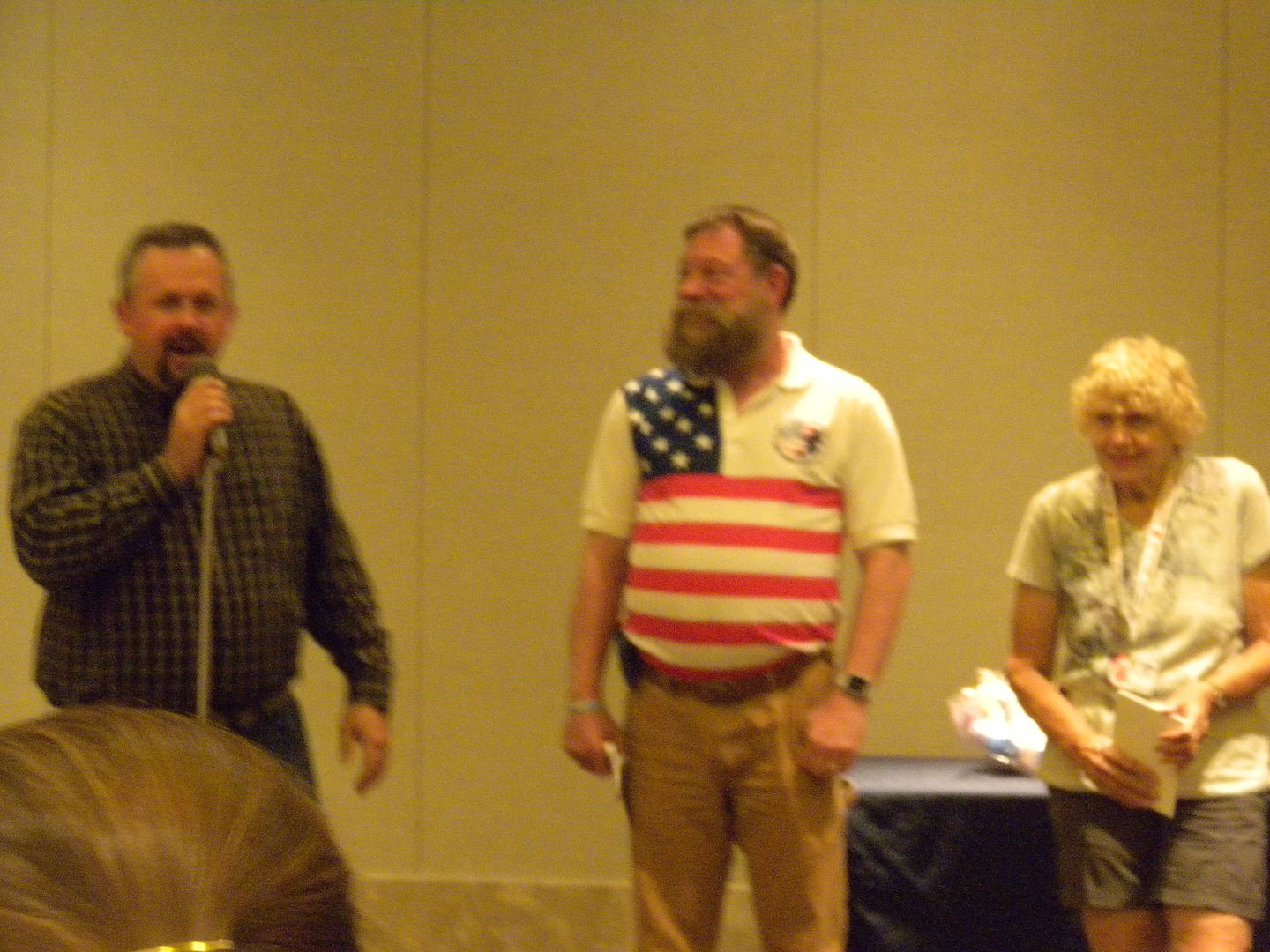 We headed back to the Hilton Osaka Hotel where we enjoyed a delicious Farewell Dinner with everyone and thanked our trip organizers, Alex and Sherry.  We said our goodbyes and then went on a dry run to the bullet train station so that we could be sure to make our train the next morning.  The four of us were headed for a four day tour of the southern island of Kyushu, but we were watching the forecast closely as there was yet another typhoon potentially headed our way.  It would be a short night as we had an early departure the next day.