The next morning, Saturday, August 19, we arrived at Arnold's Park for the official beginning of ACE Summer Conference 2017.  We had an hour and a half ERT that morning. 


While the park is small, it has a number of historic rides and has all the charm of a traditional park.  One especially nice touch is the coaster on the sign you drive under when entering the park.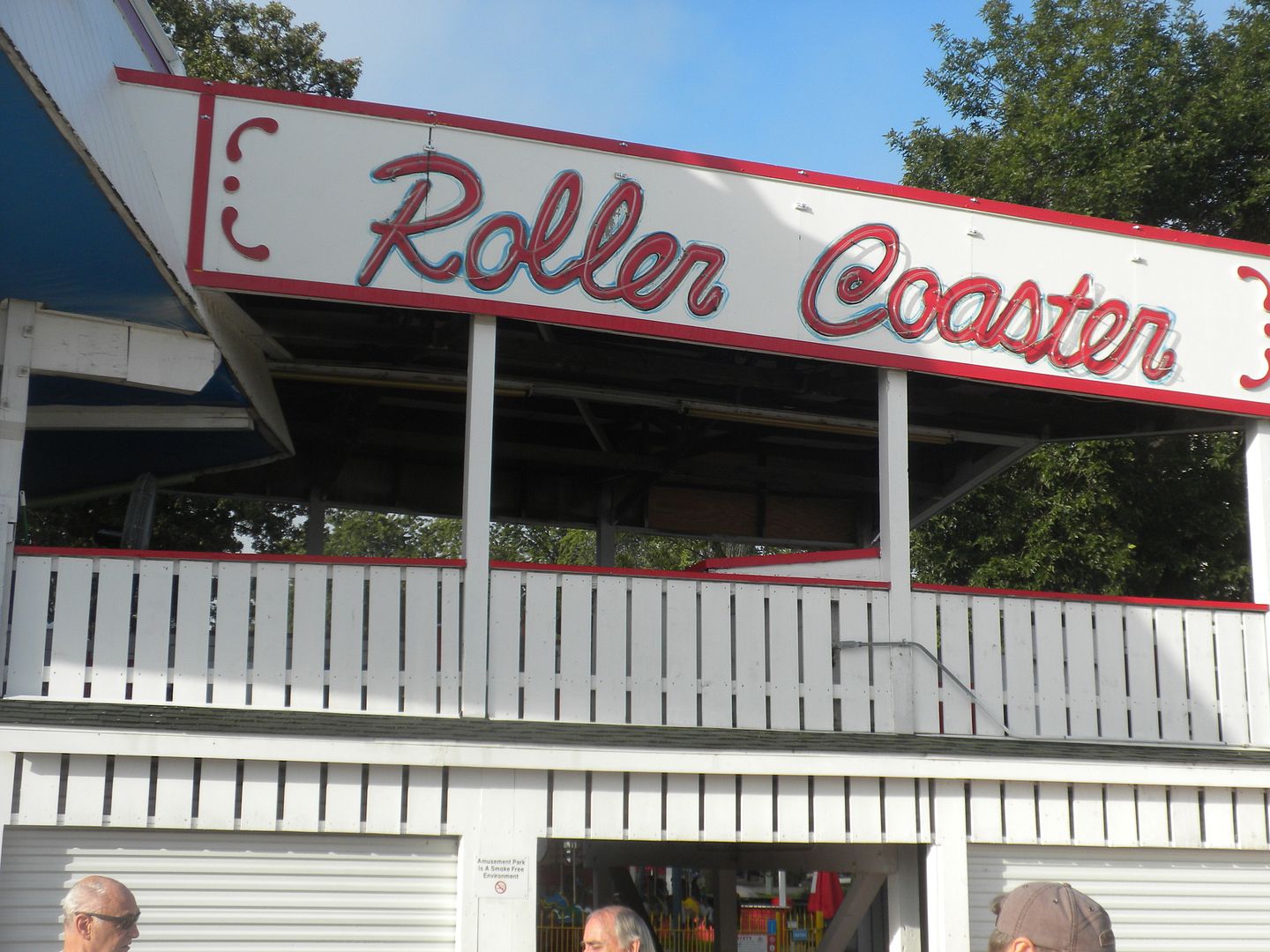 Legend (John Miller, Wood Out & Back, 1927) The station is incorporated into the Tipsy House attraction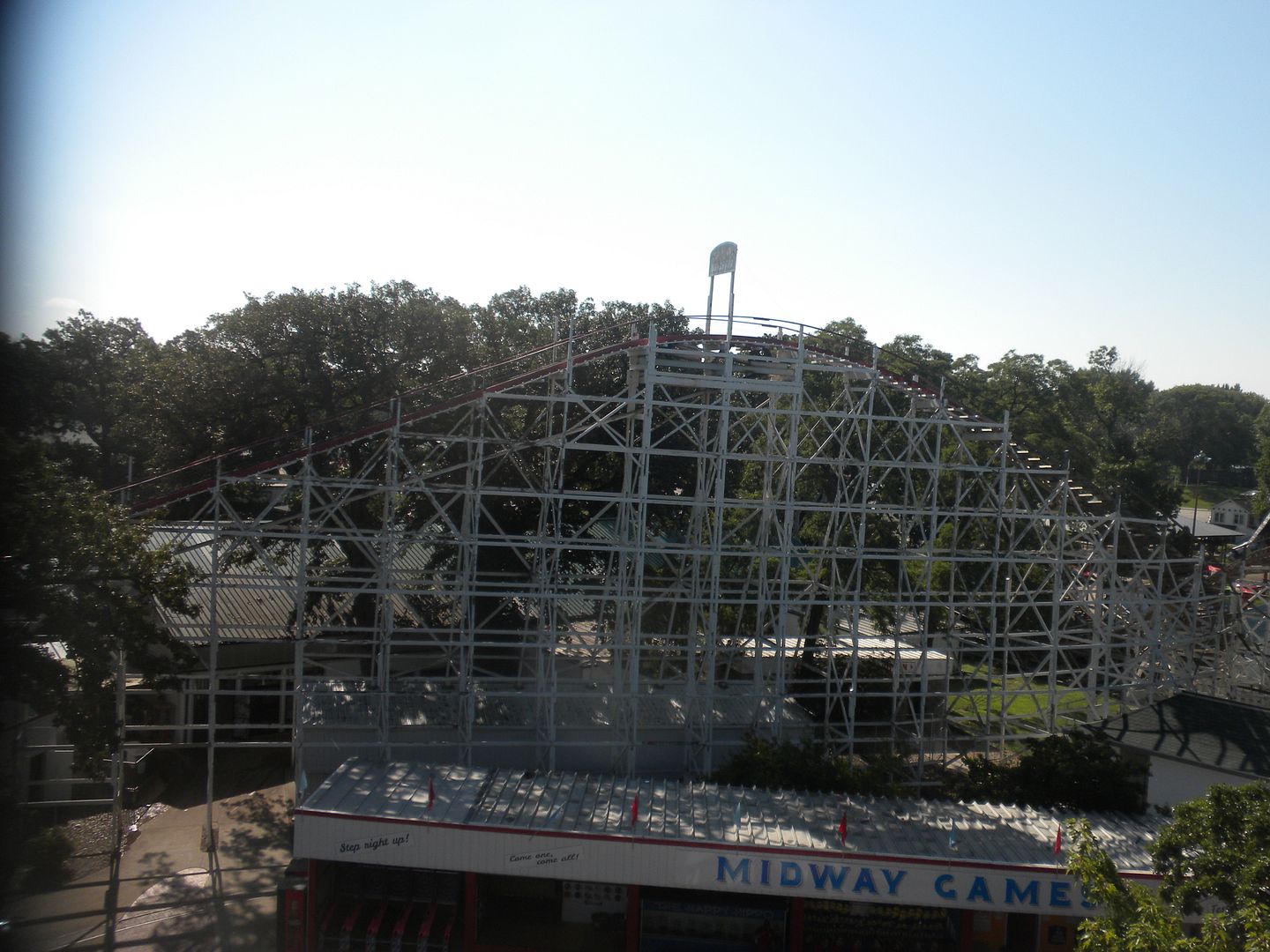 with the train going under the house and then up the lift hill.  The drop is to the left as it makes a turnaround before crossing itself


then turning along the lake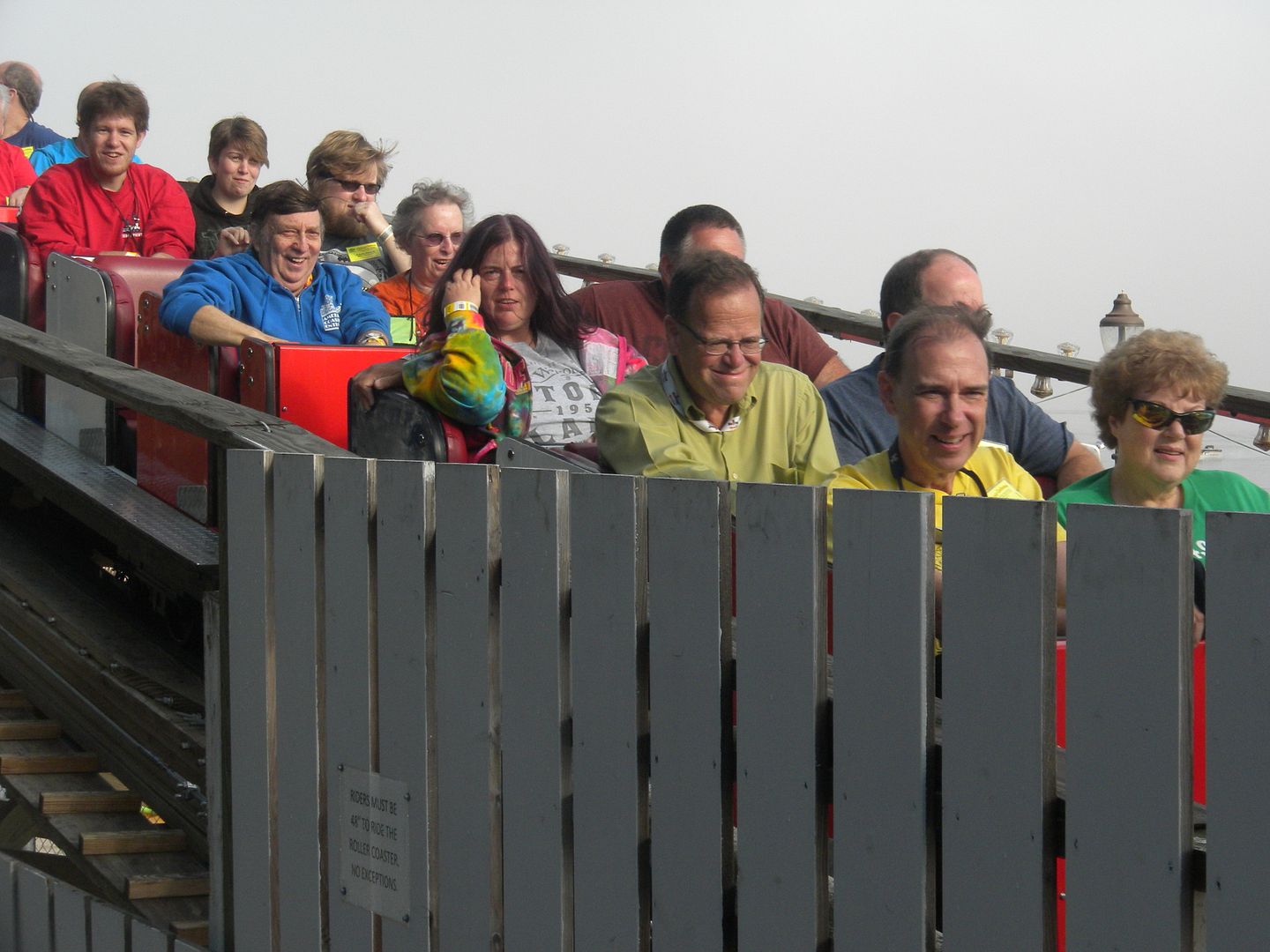 and back to the station.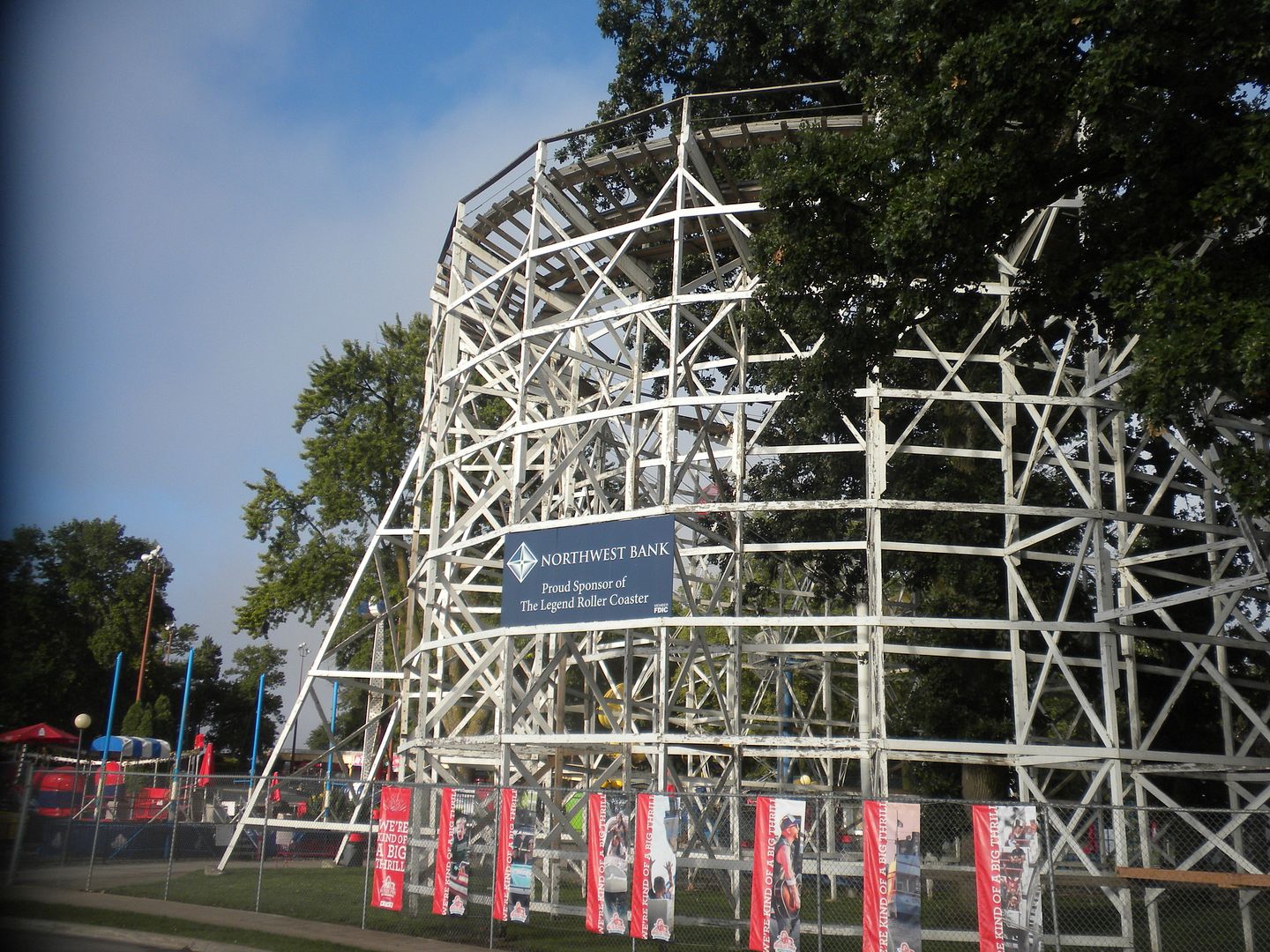 The ride was rebuilt since my last visit by GCI and is as smooth as possible. 


The only negative is reprofiling of the original John Miller signature drops to the ground that are now a couple of feet higher, reducing  airtime a bit.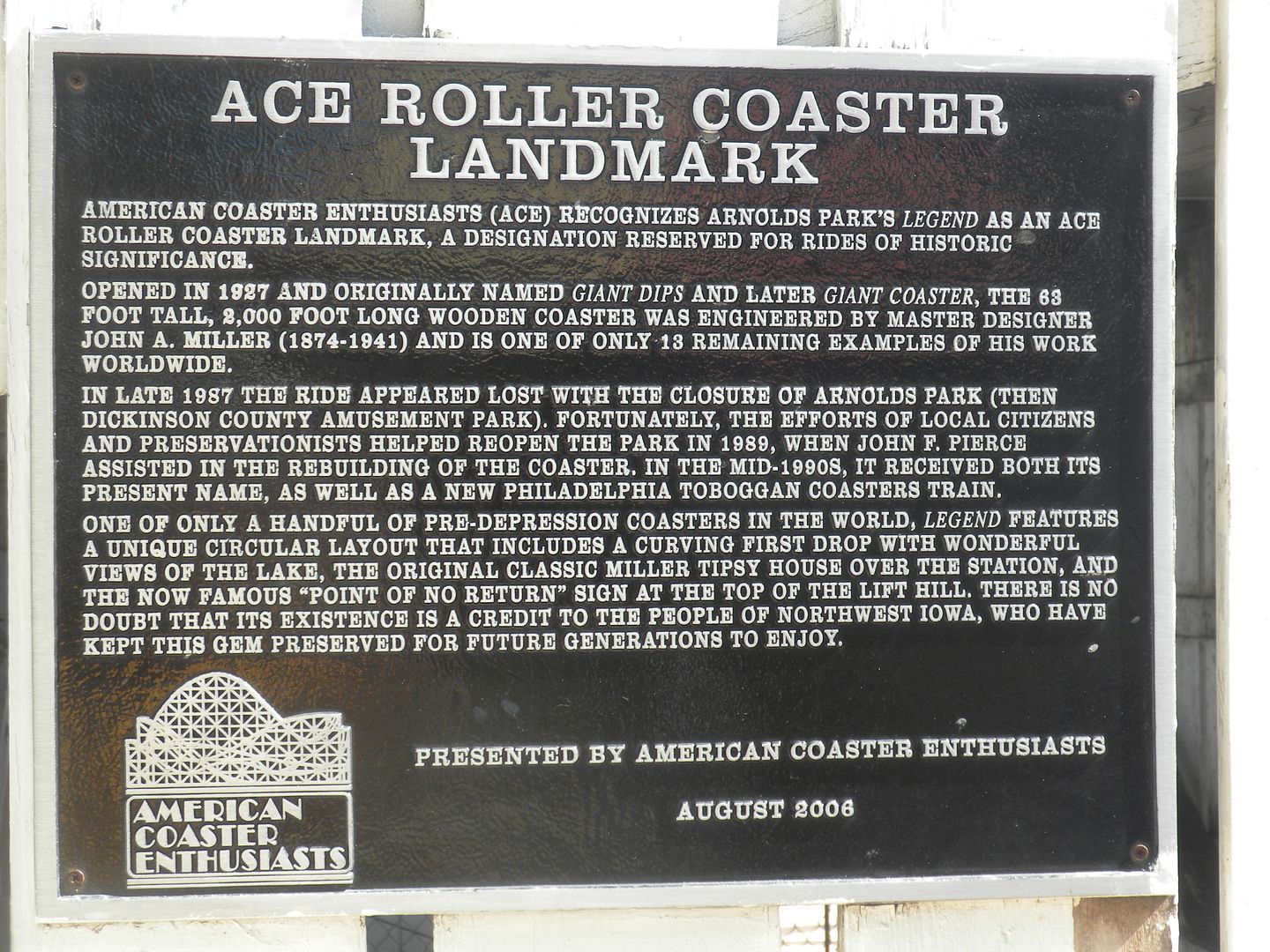 It is still a lot of fun and a very good ride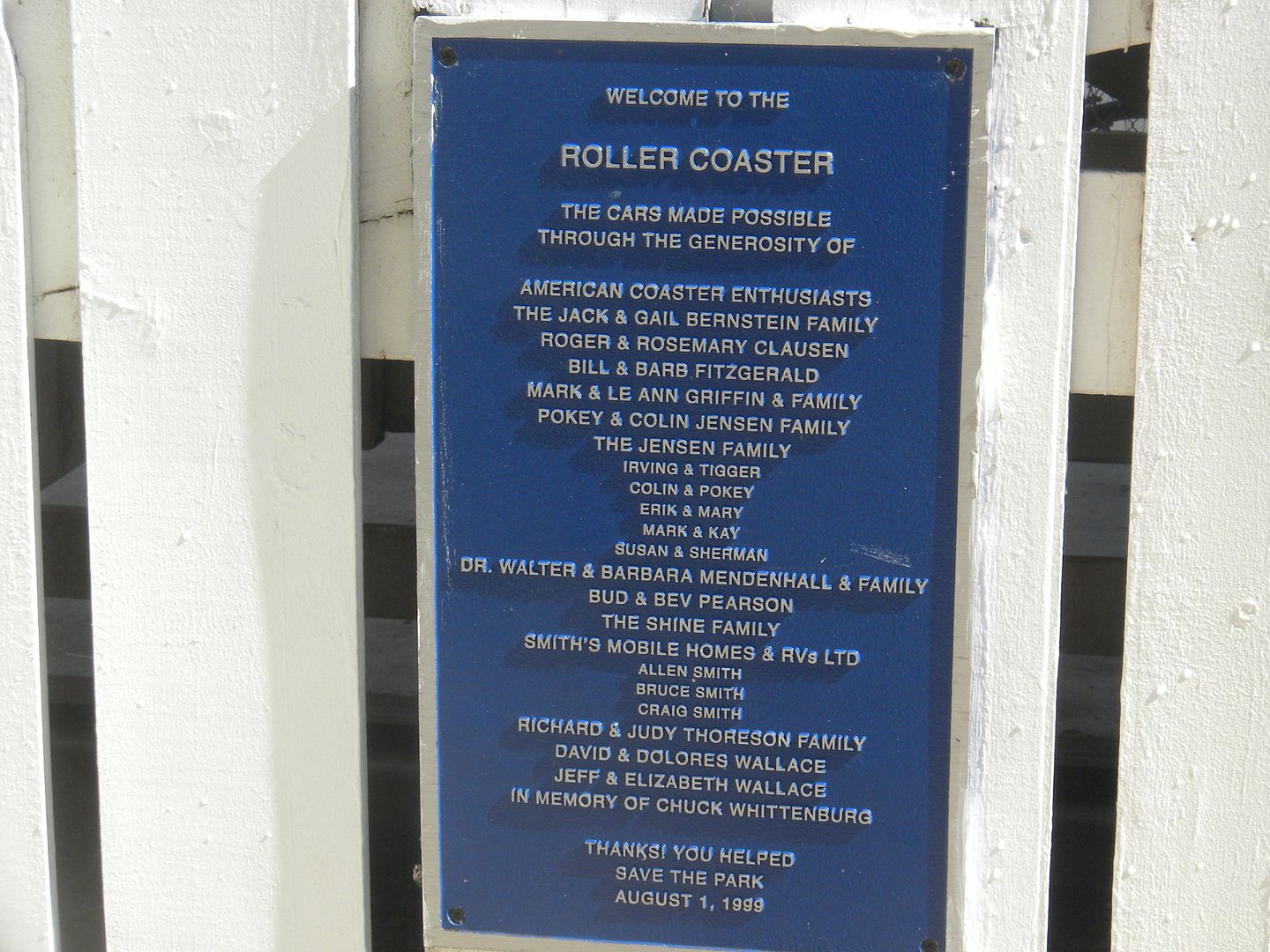 – 8 rides, 5 during ERT.


Kiddie Coaster (Miler, Kiddie Coaster, year unknown)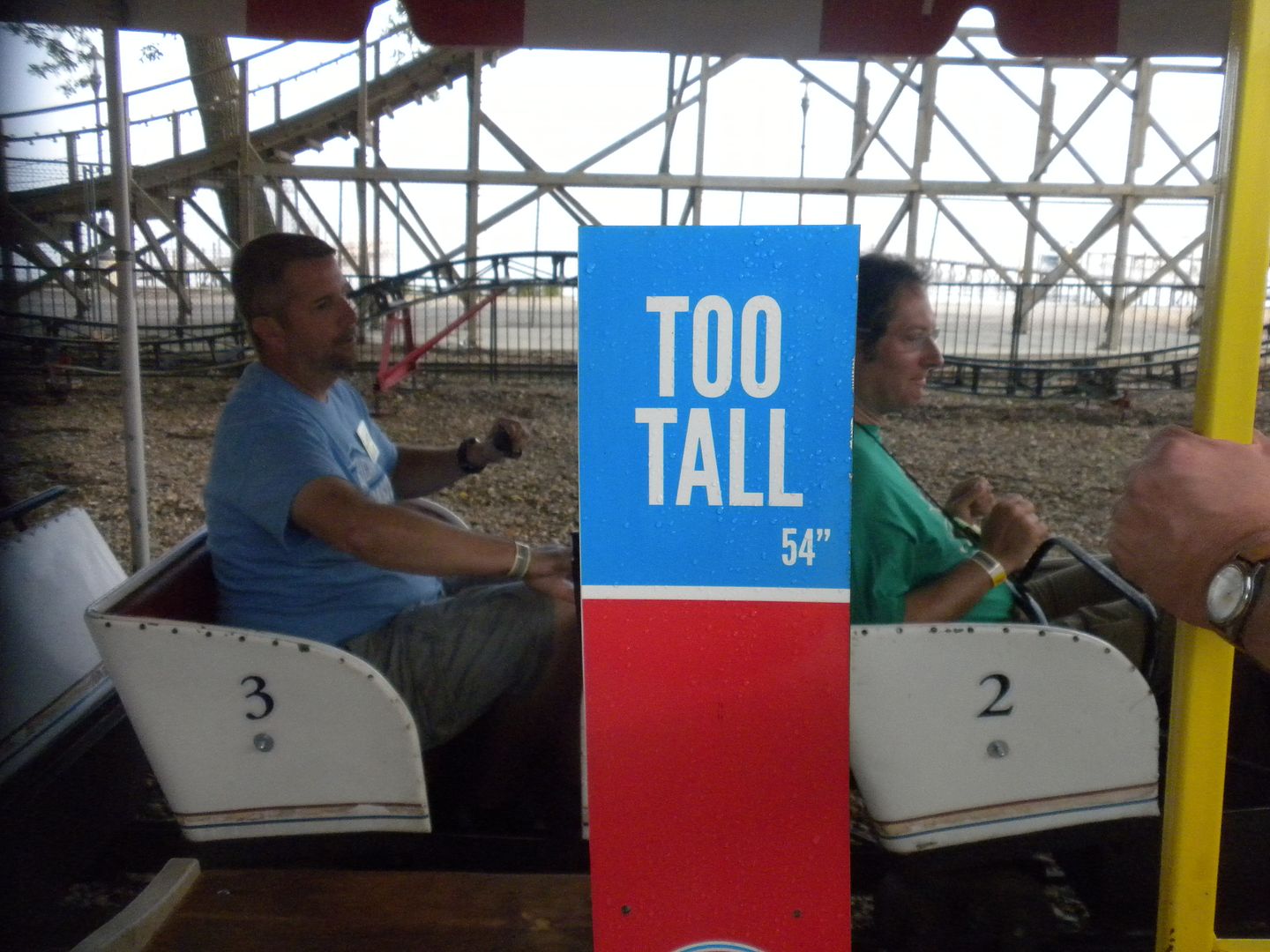 Adults are not allowed to ride this


but they let us during ERT – 1 ride during ERT.
The park has 3 dark attractions: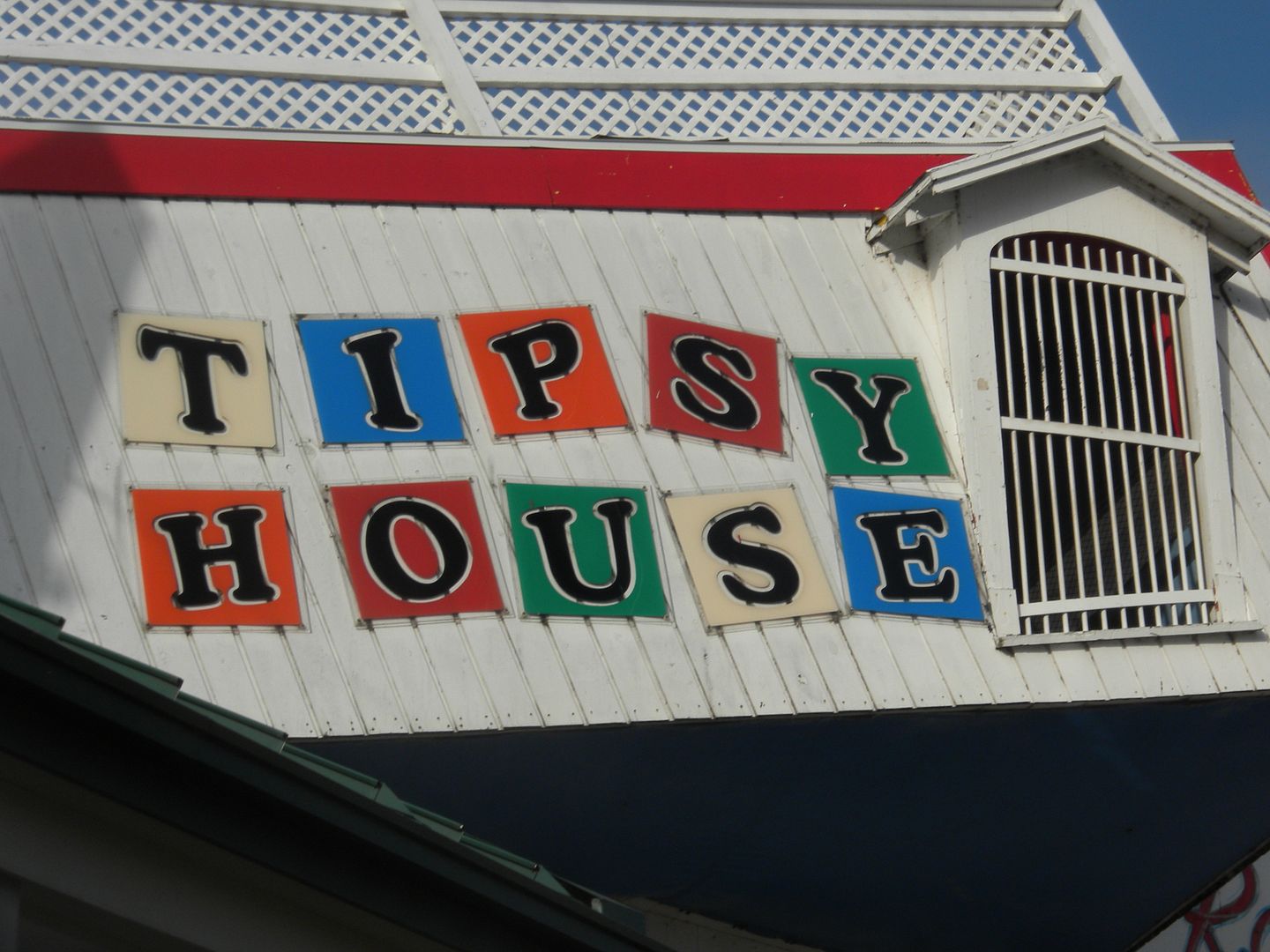 Tipsy House:  A walkthrough tilt house that is quite disorienting, it is an old attraction that thankfully has been retained – 1 walkthrough.


Mirror Maze:  A standard glass maze with funhouse mirrors as well – 1 walkthrough.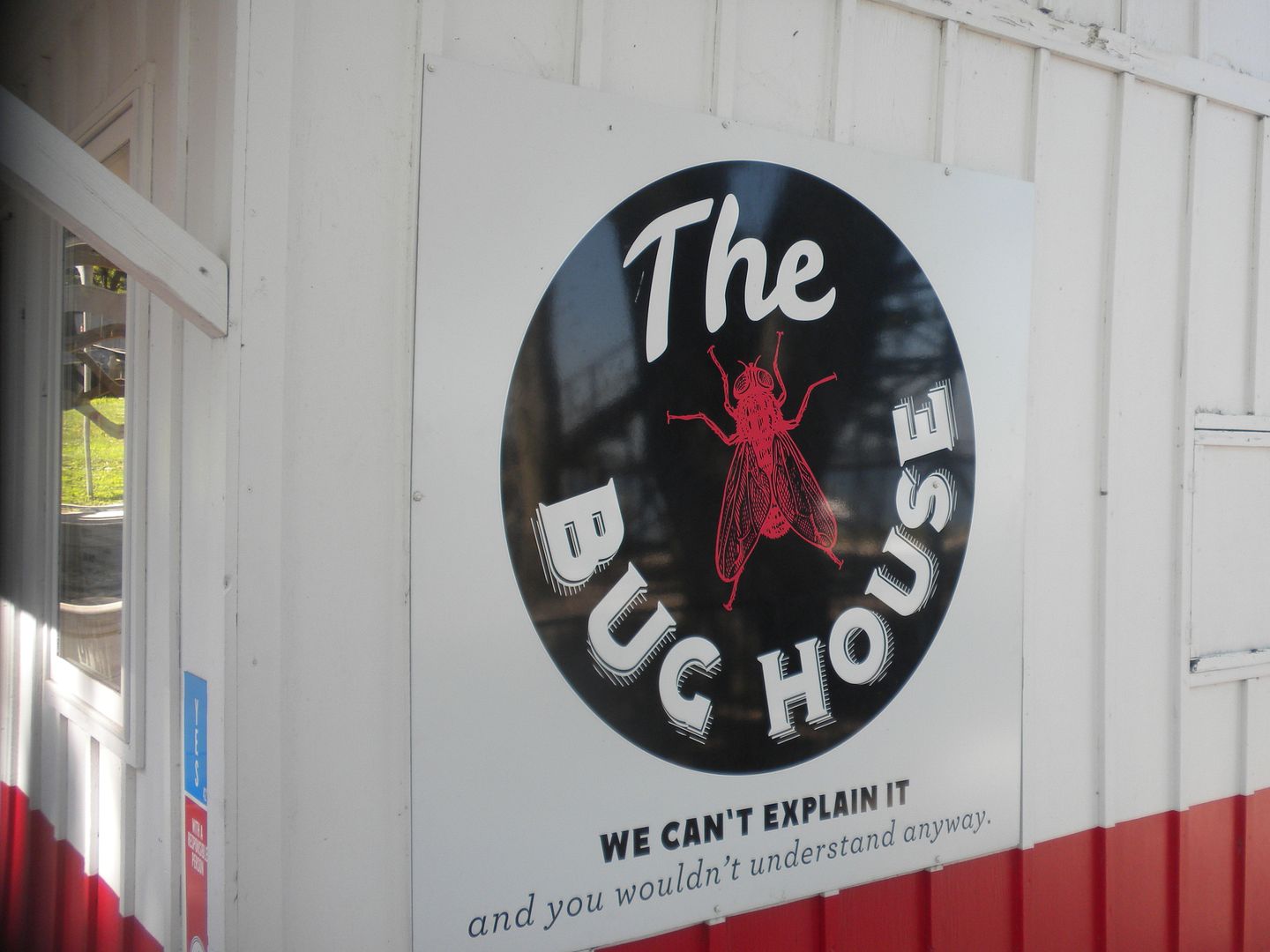 Bug House:  A small haunted swing, it gives a disorienting ride – 2 rides.

Train: This is noteworthy because the passenger seats are coaster cars – 1 ride.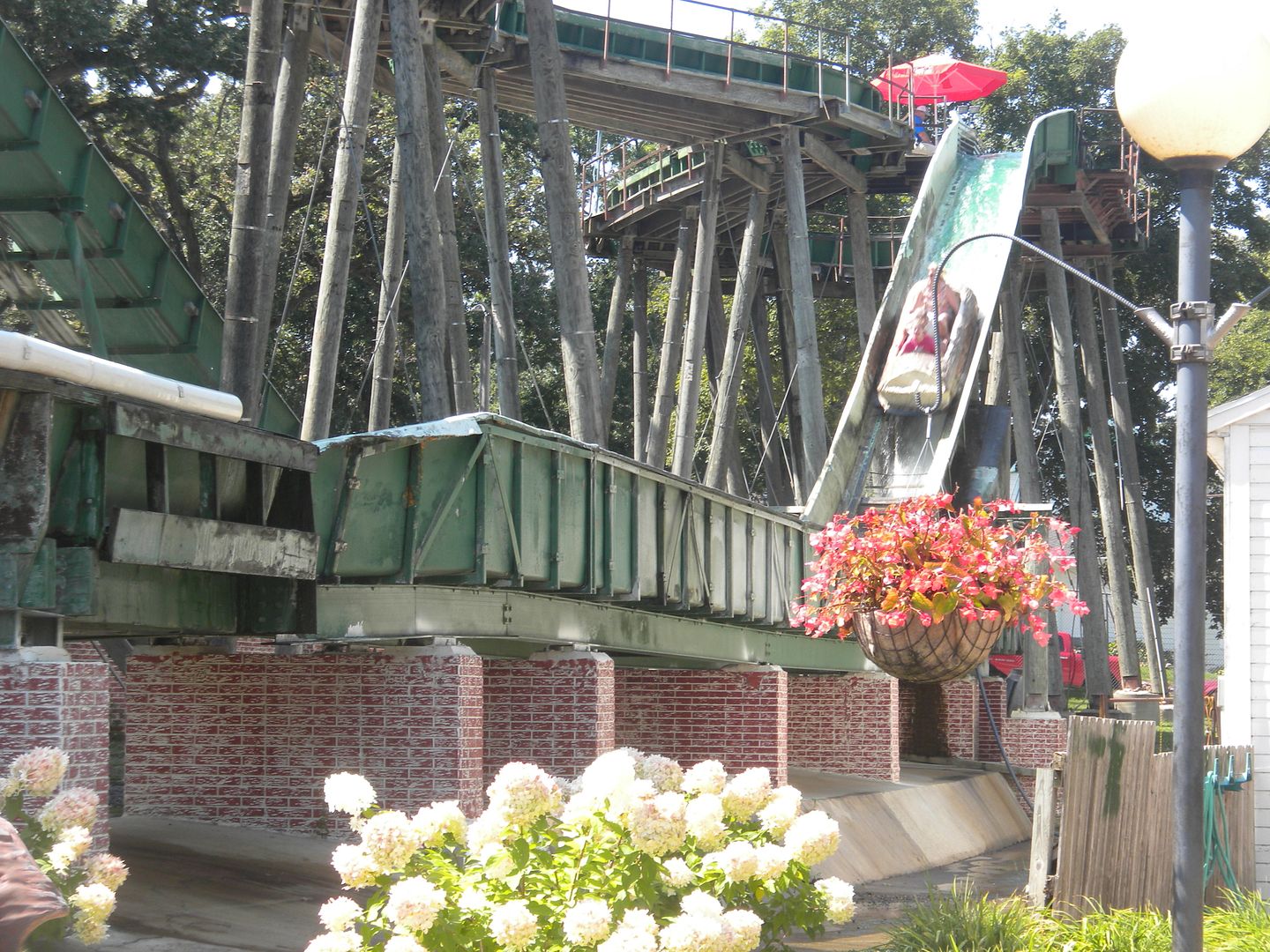 Boji Falls Log Flume:  This is a fun flume – 1 ride.
Bumper Cars: These were fairly slow – 1 ride.
Ferris Wheel: This gives a good view of the lake – 1 ride.
Rock-O-Plane: My favorite 'O-Plane, the restraints were comfortable on this one – 1 ride.
Roll-O-Plane: Pretty intense – 1 ride during ERT.
Scrambler: Good ride with a long cycle – 1 ride.
Tilt-A-Whirl: Fairly good spinning – 2 rides.
Swinger: This old fashioned swing ride looks almost homemade; good ride for its size/age with a long cycle – 1 ride.
Spider: Excellent spinning – 1 ride.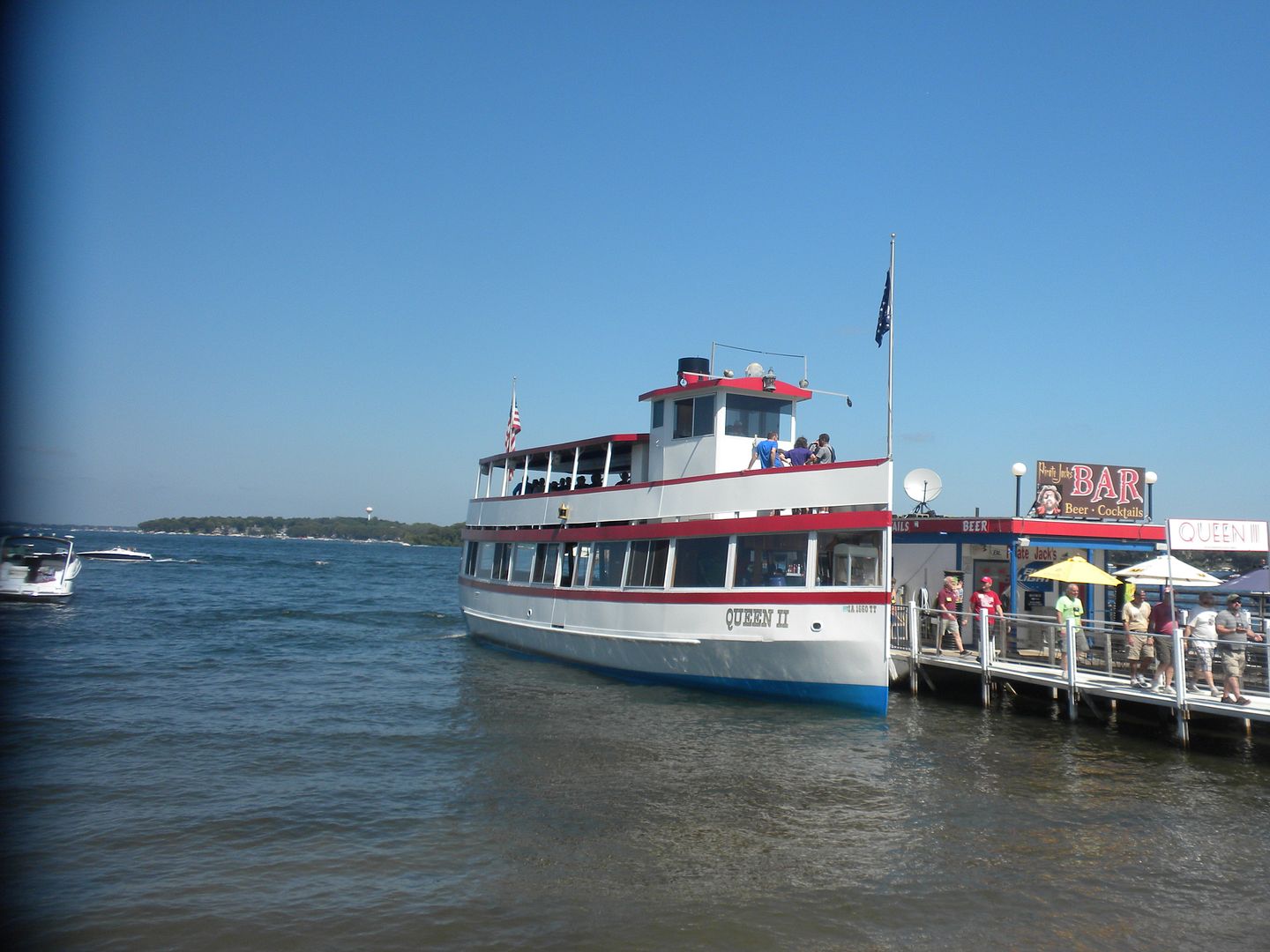 Queen II: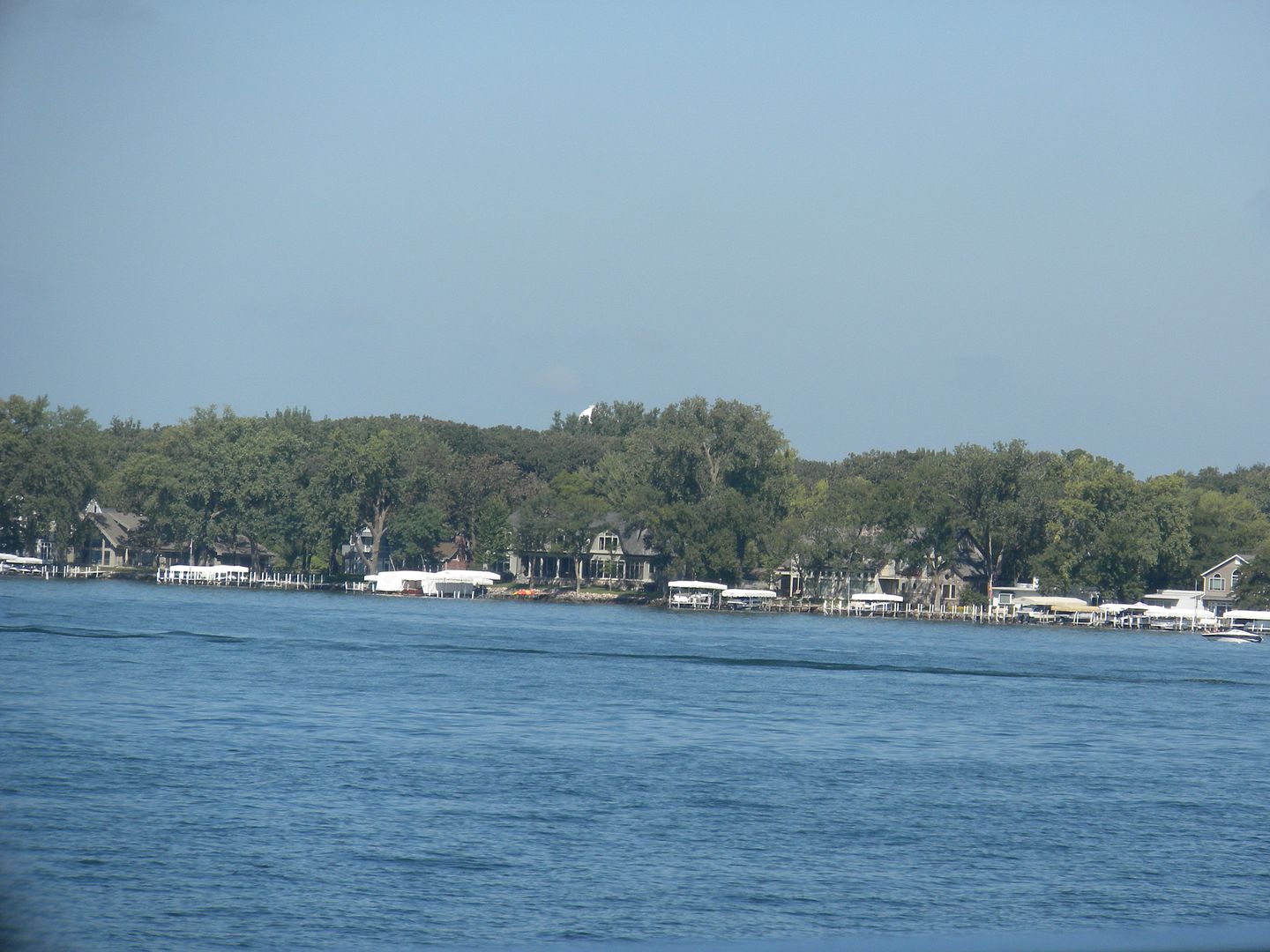 Nice long boat ride


around Lake Okiboji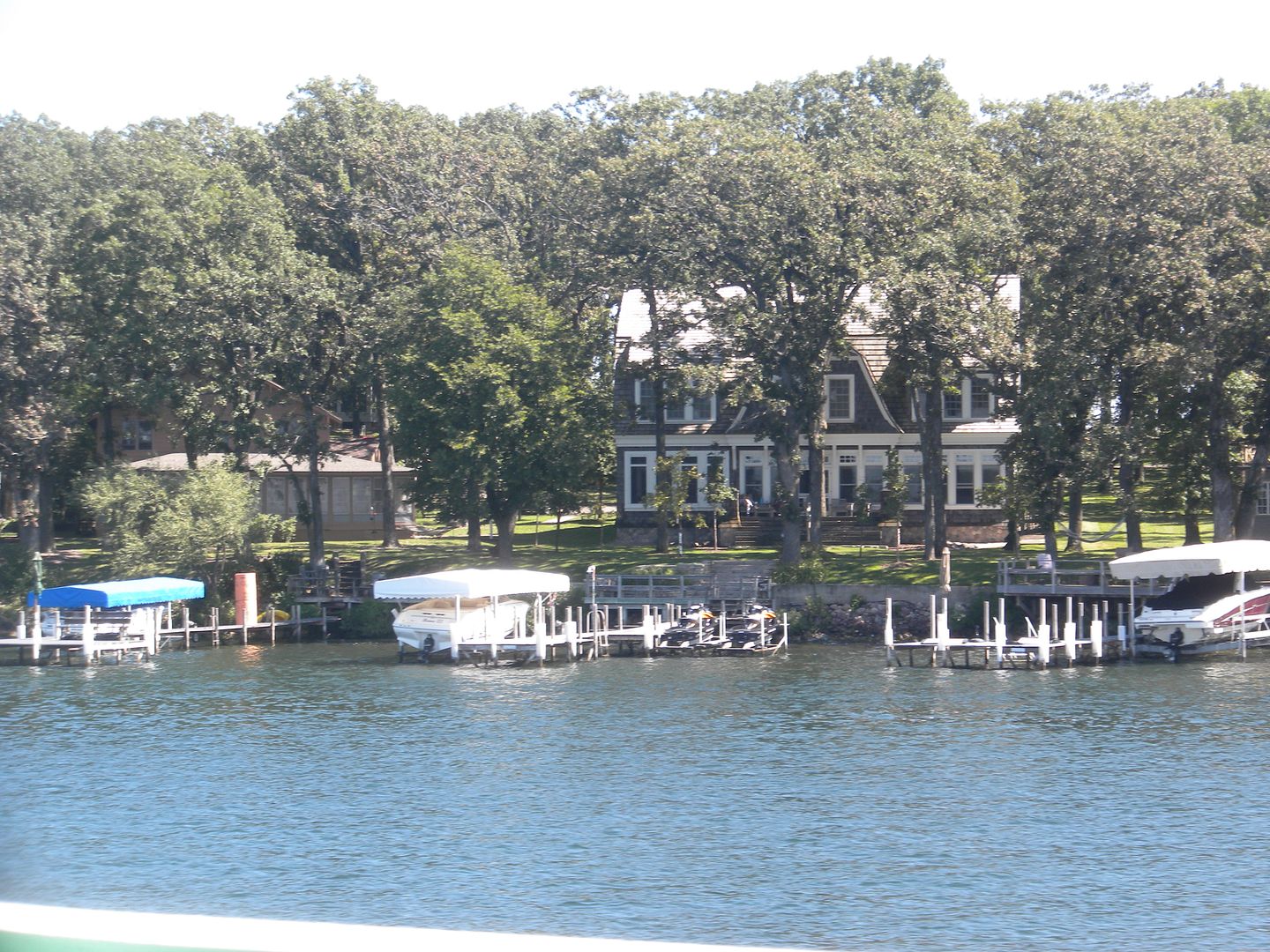 - 1 ride.
They have a number of kiddie rides as well.

This is a charming traditional park and I am glad it has been saved.


The park provided a delicious meal for us.  We got some ice cream as we were leaving and visited The Iowa Rock & Roll Museum.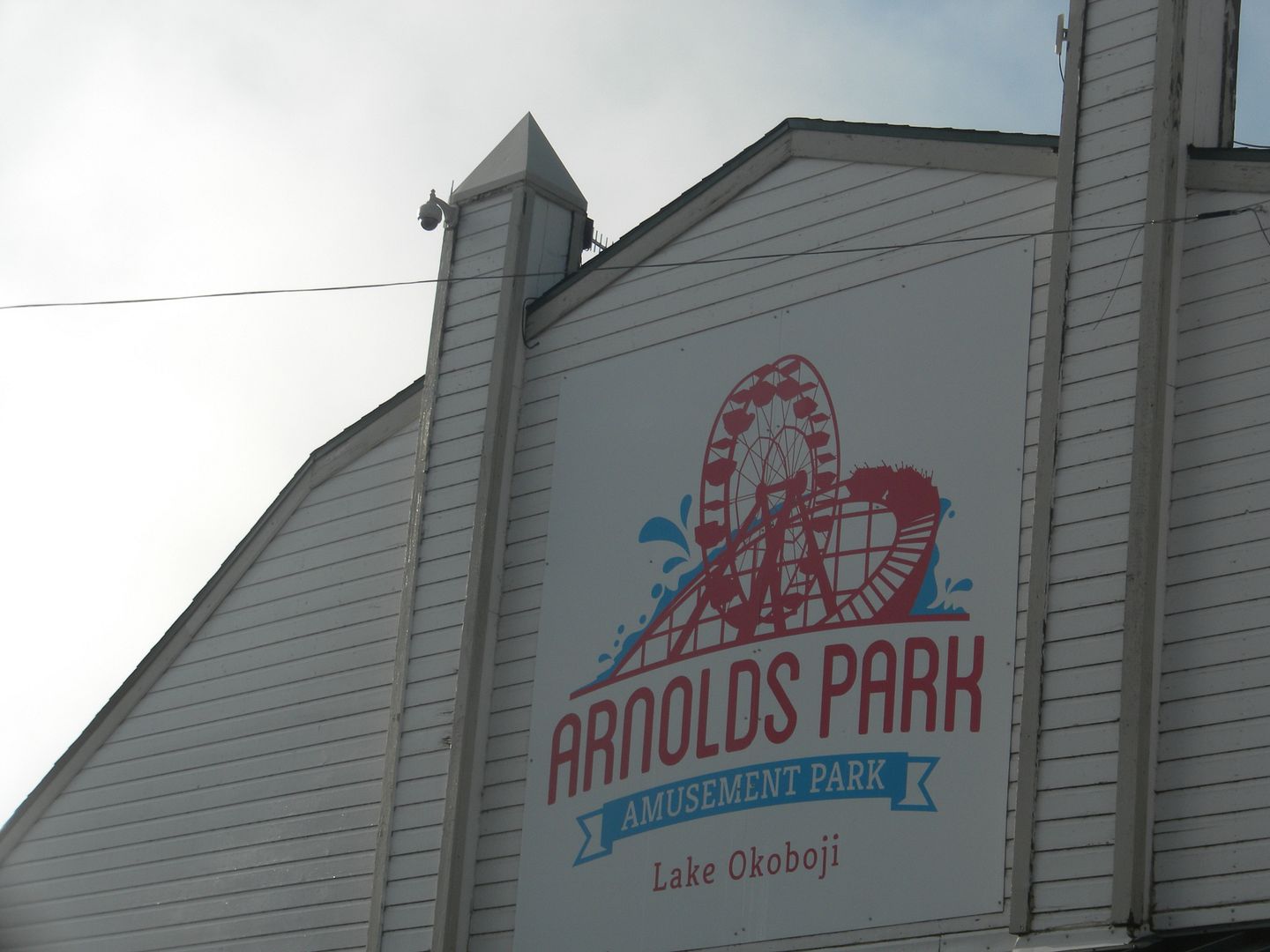 We left around 5:30 headed to Minneapolis for the last day of our conference at ValleyFair. We had dinner and checked into our hotel for the last two nights of our trip, the Crown Plaza Ravinia in Bloomington, MN.
Continued in next post