Deadwood


Our next stop on the journey was in Deadwood, SD where we would spend the next two nights.


Deadwood was the sight of the last U.S. gold rush in 1876, when a wild valley in the Black Hills almost overnight became home to prospectors, miners, suppliers and others who hoped to make it rich out West. 


It was here that Wild Bill Hickok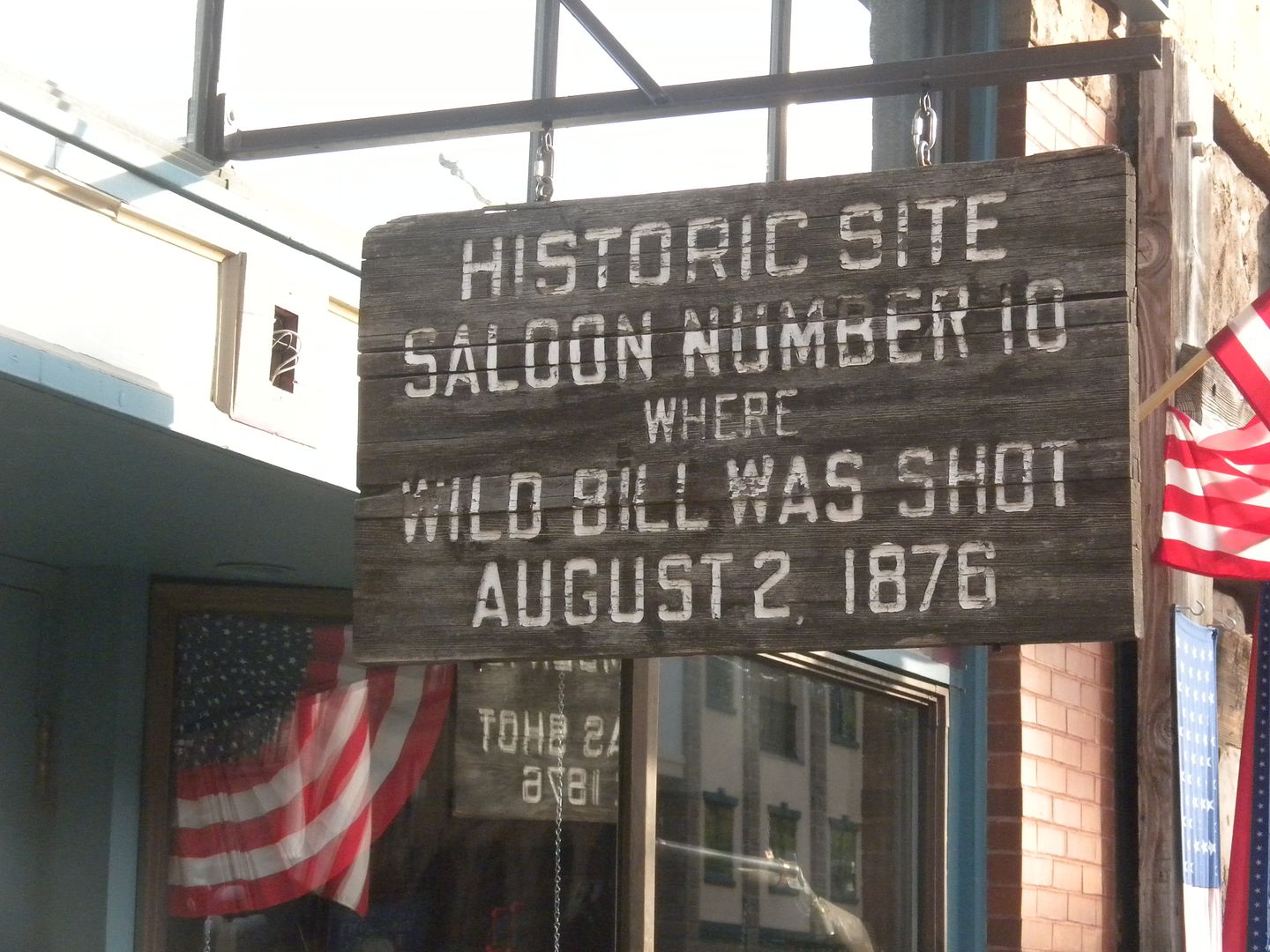 was killed by Jack McCall,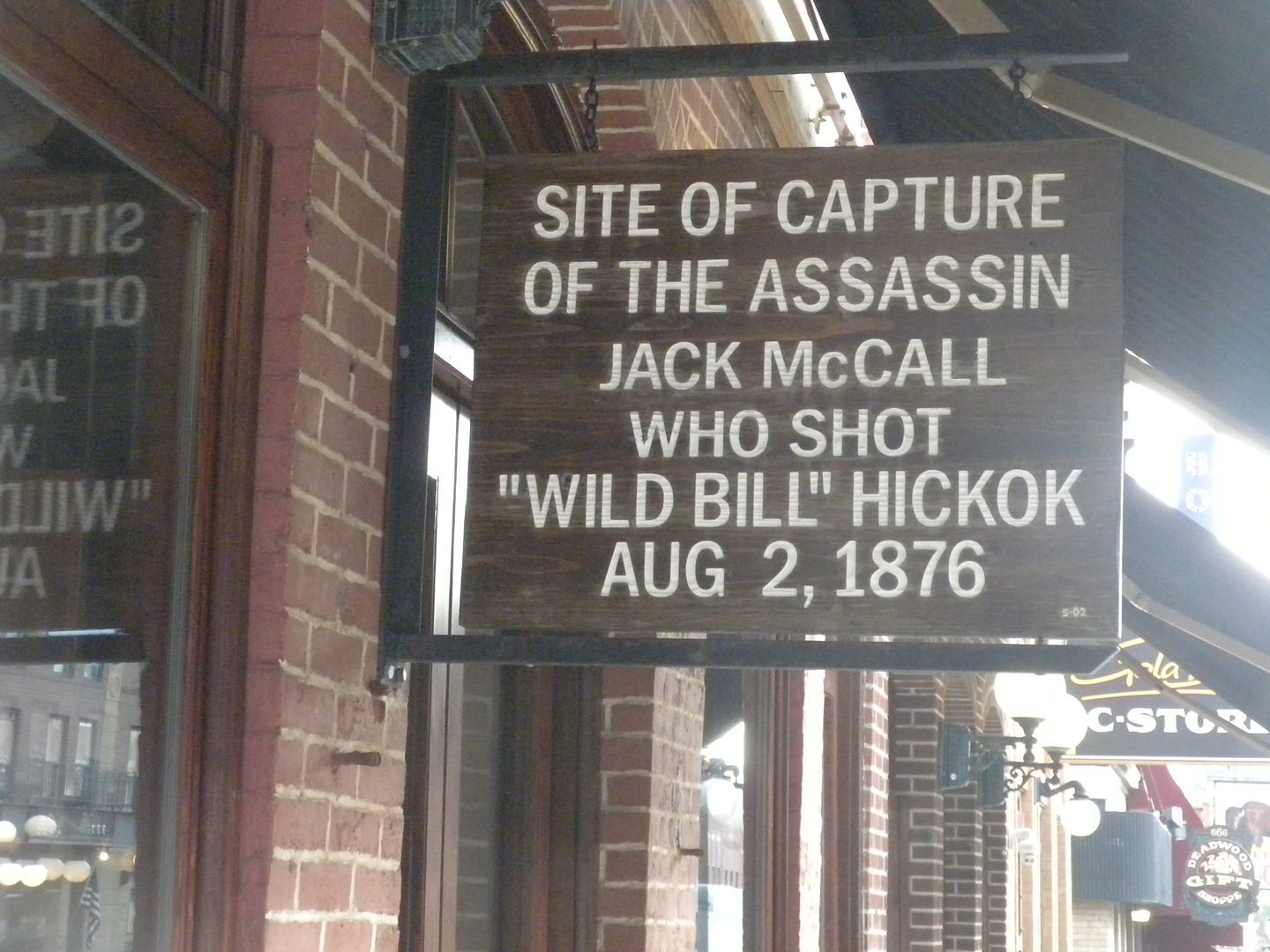 an event reenacted each day here, although we were not able to see it.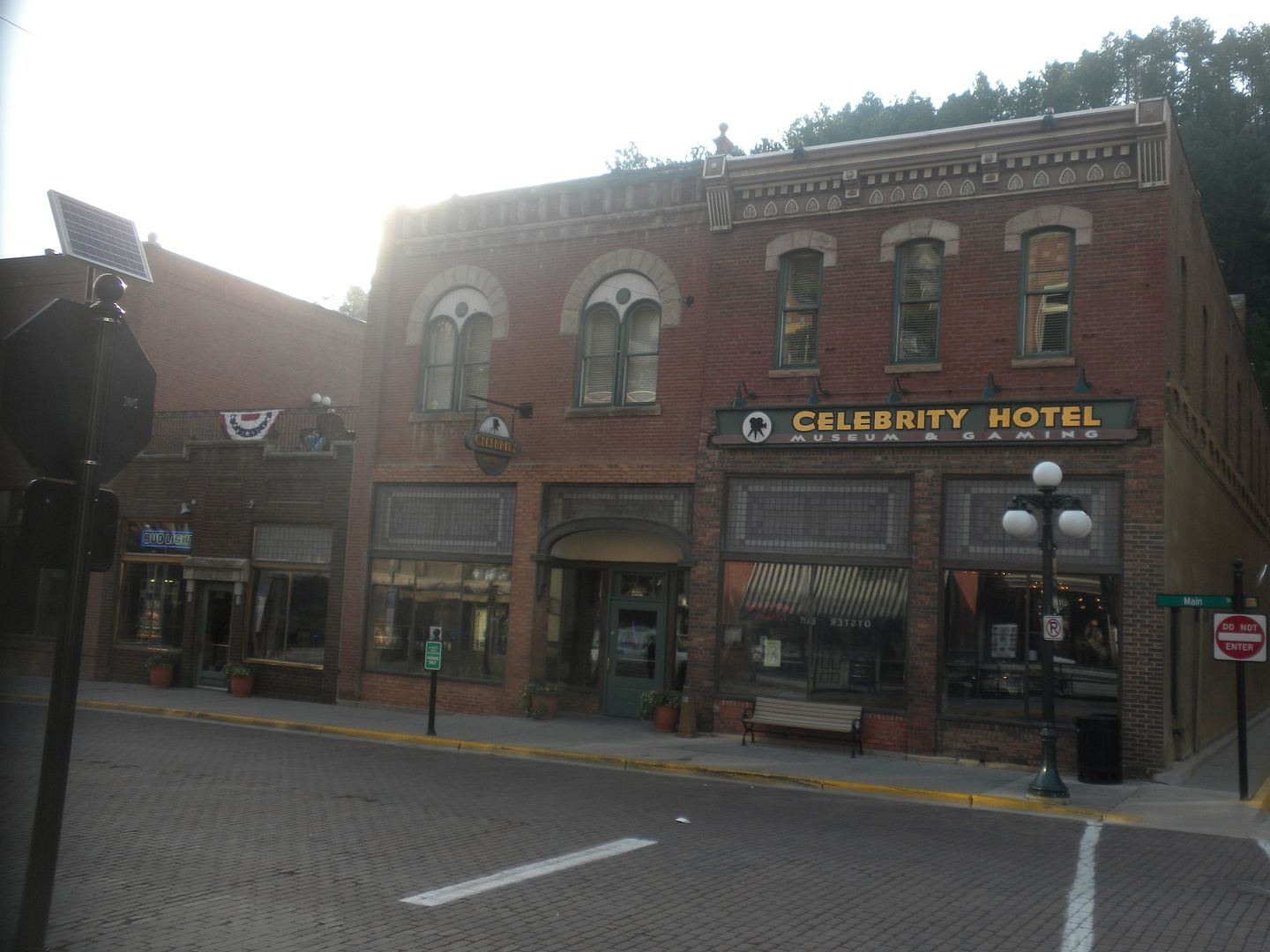 We checked into the Celebrity Hotel and headed out to dinner


after walking a few blocks down Deadwood's historic main street.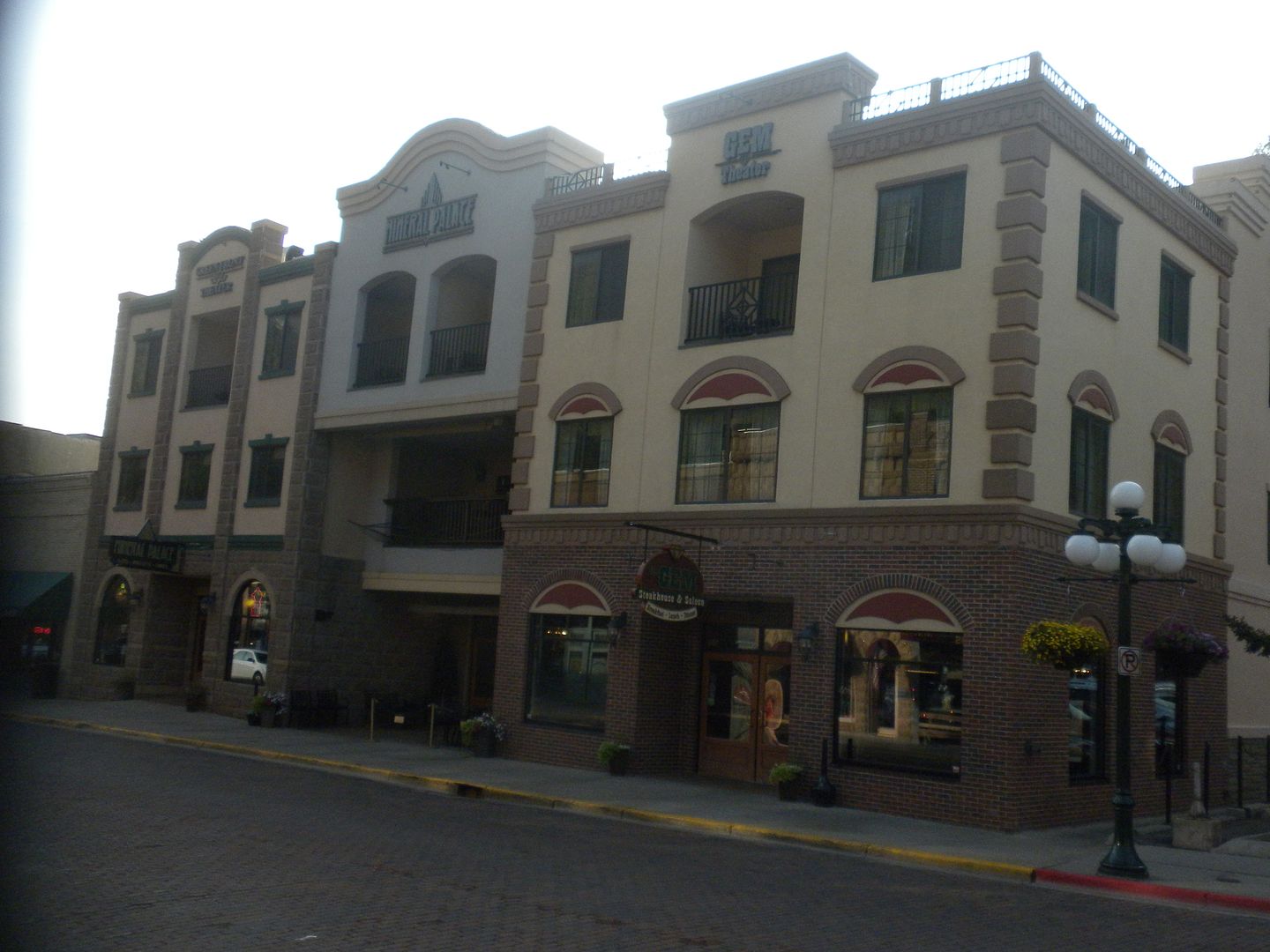 Upon the recommendation of a friend of Richard's, we went to Gem Steakhouse in the Mineral Palace Casino for what turned out to be one of the best steaks I have eaten. 


Afterwards we went on a ghost tour at the Fairmont Hotel,


which when it was built in the early 1900s was the European Hotel, which was an upscale brothel in this booming town.  Our tour guide set the stage for our tour as we heard the various stories of lives lost through the years in this establishment.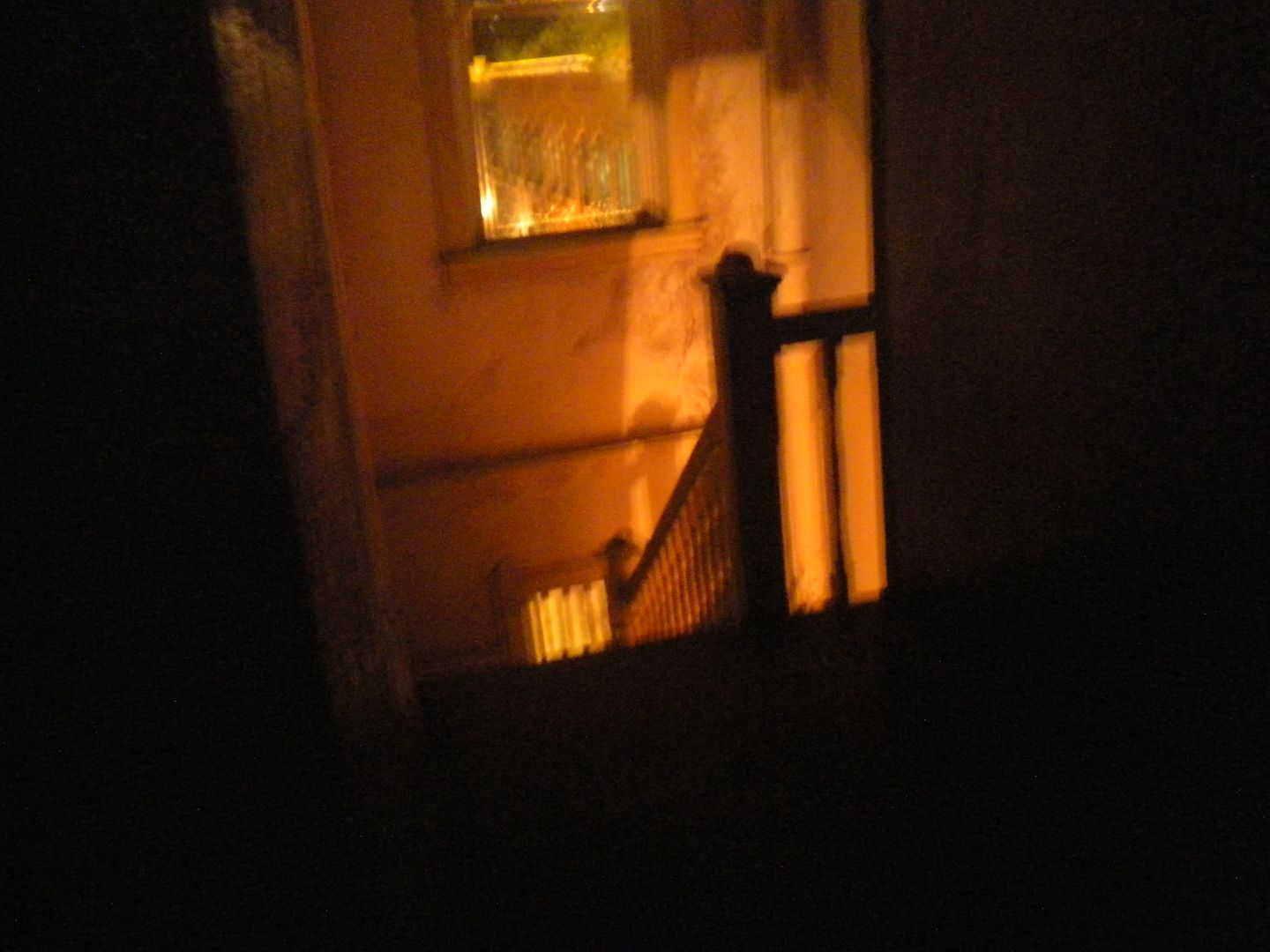 The upper floors have been mostly vacant for many years and some walls have been removed in attempts to renovate,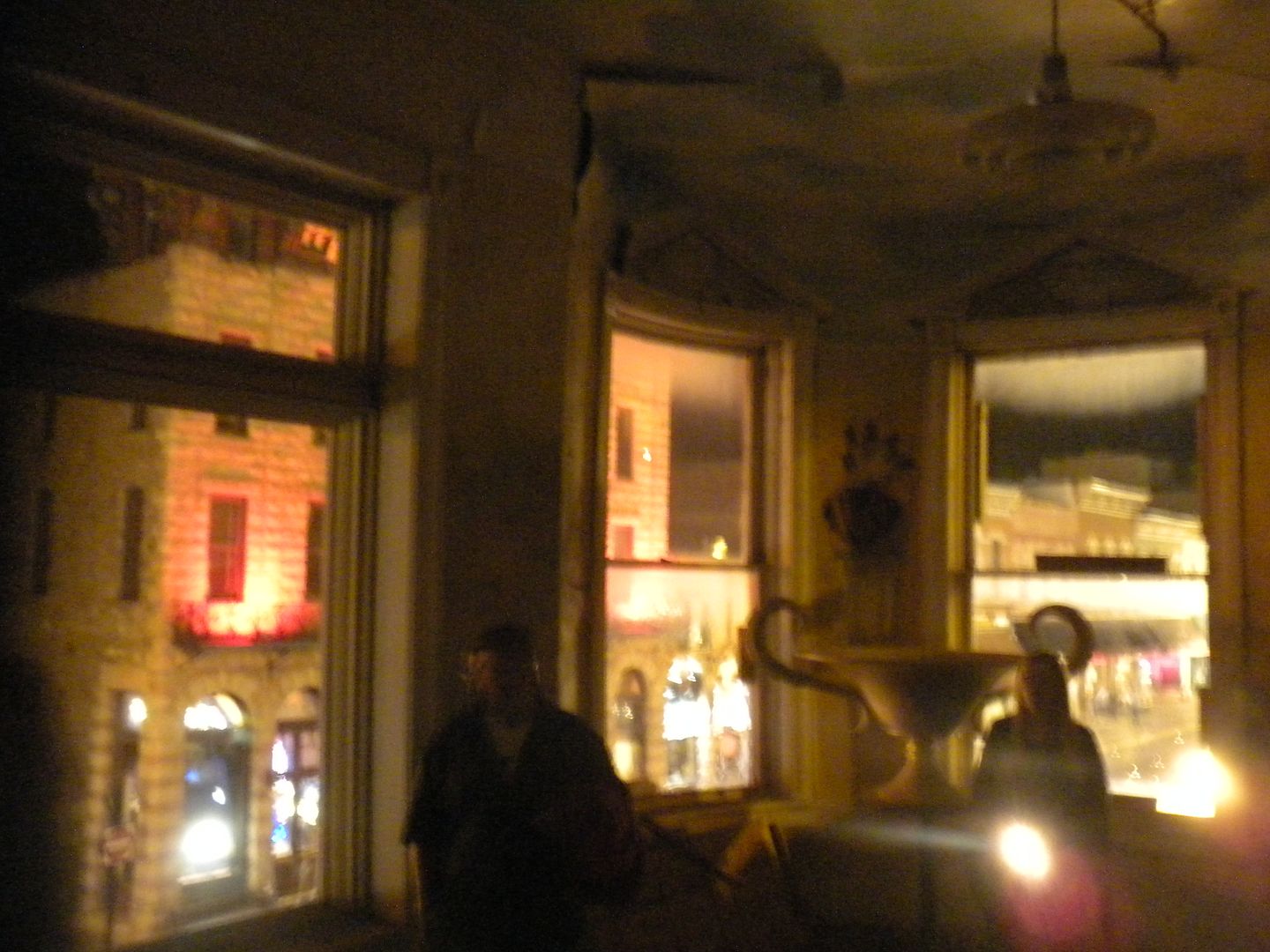 but we could see enough of the remnants to get a feel for the property.  This tour focused heavily on trying to catch paranormal activity on our cameras, but there was little reported such activity on our tour.  The building has been featured on several ghost hunting shows including Ghost Adventures with Zac Baggins.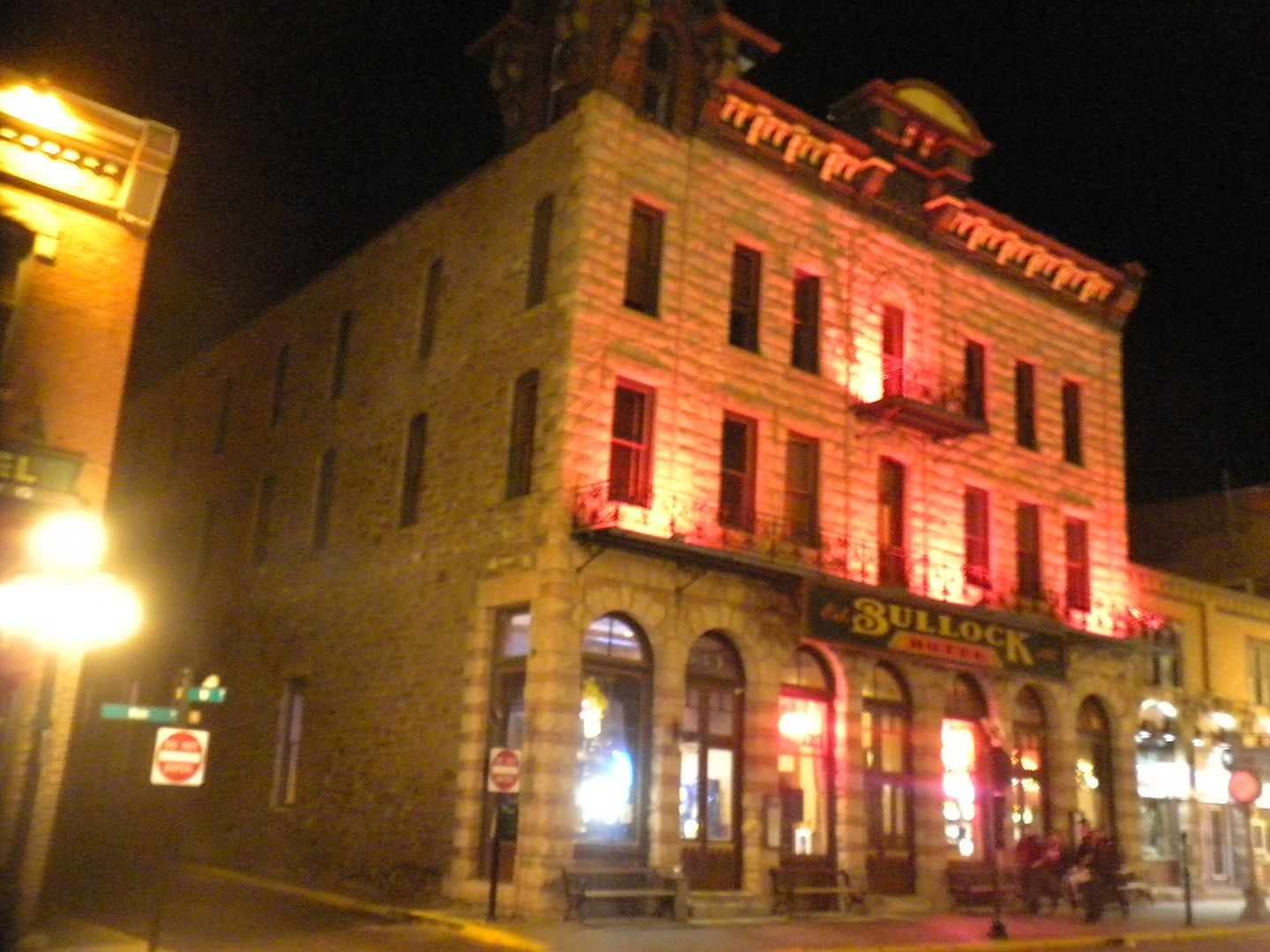 We enjoyed the tour, and it made me ponder the difficult nature of living, and often dying, on the undeveloped frontier.
Rush Mountain Adventure Park


The next morning we headed out to Rush Mountain Adventure Park in Keystone, SD.  Operating since 1927, this large cave has added other attractions in recent years.
Rushmore Cave:


This hour long cave tour is quite interesting taking you past beautiful formations with stalactites and stalagmites.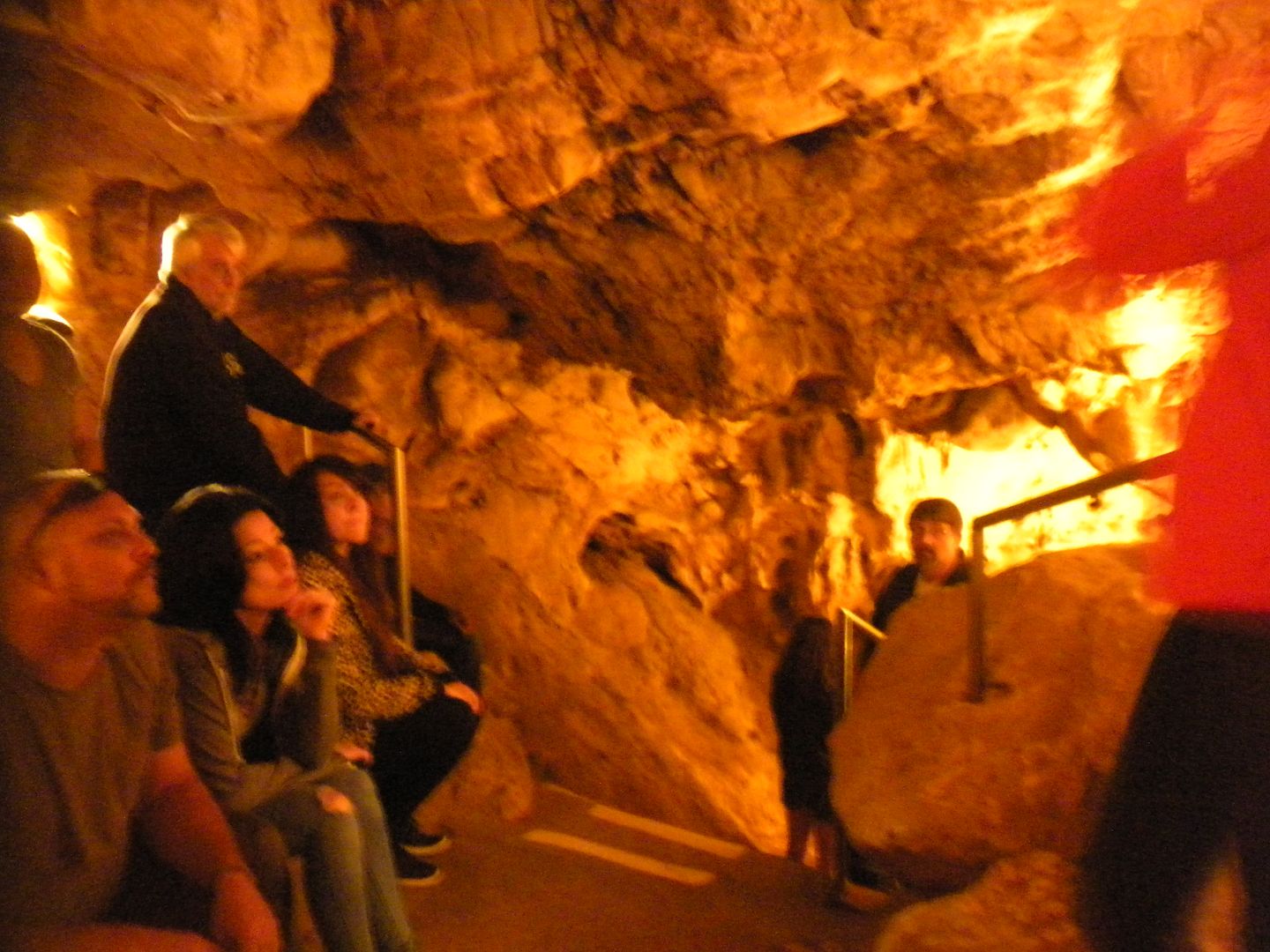 We saw the Post Office where locals used to journey into to record their names on the cave,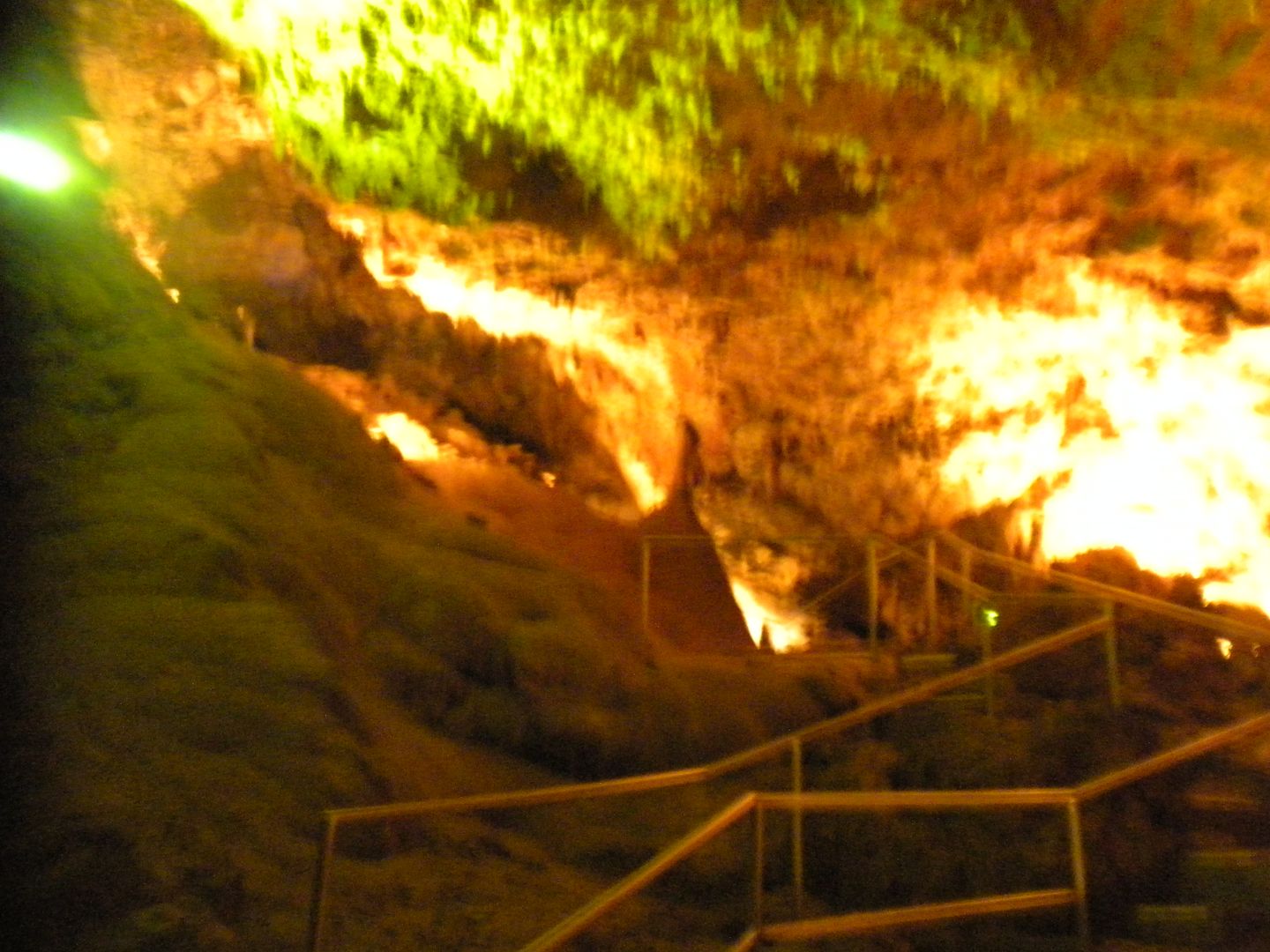 the Wedding Chapel where couples come to be married and the huge Big Room.  There is a fair amount of flow stone where drippings that turn to minerals make a smooth flowing area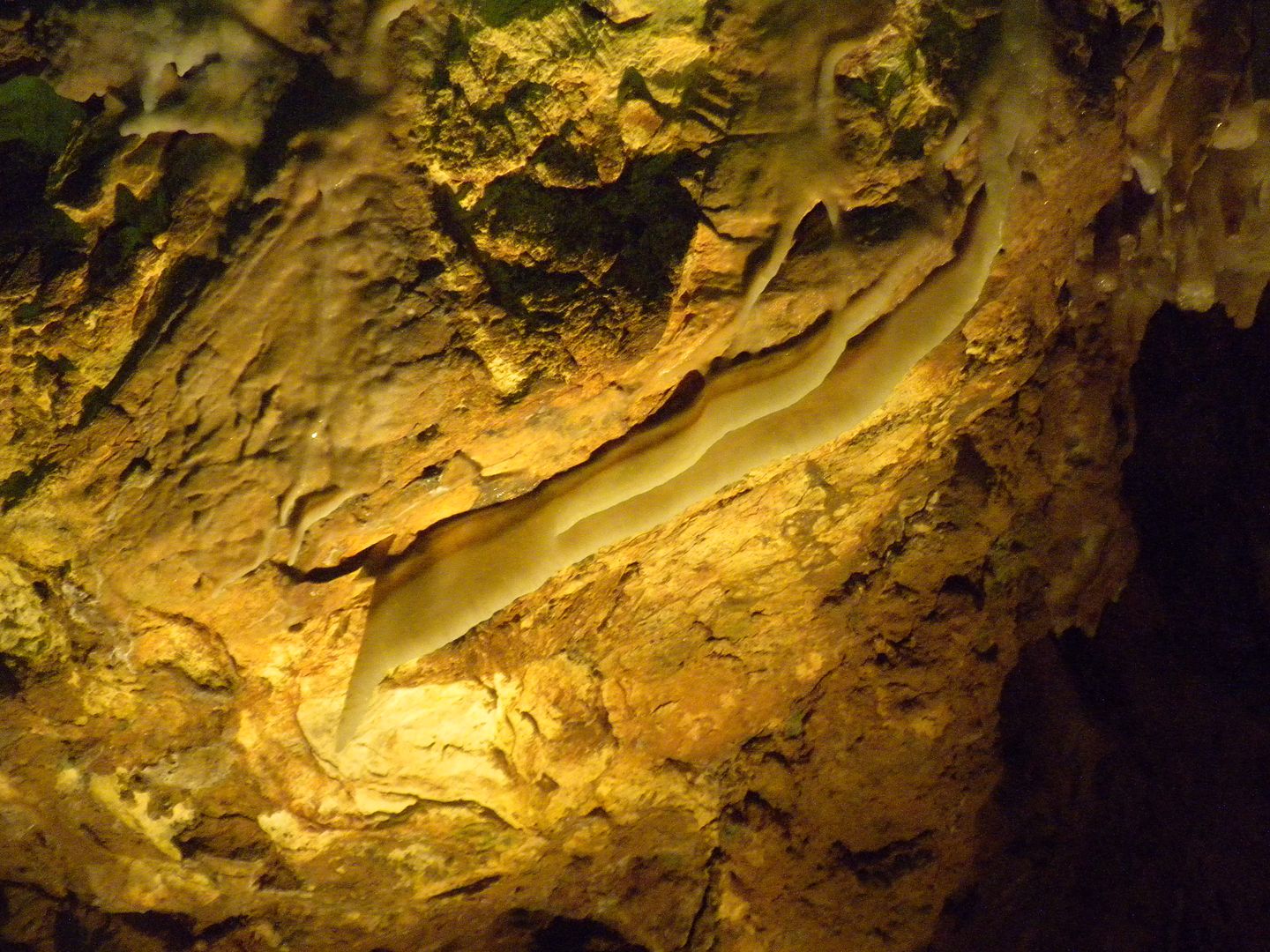 and they even had bacon, the formation that looks like the beloved meat – 1 tour.


Rushmore Mountain Coaster: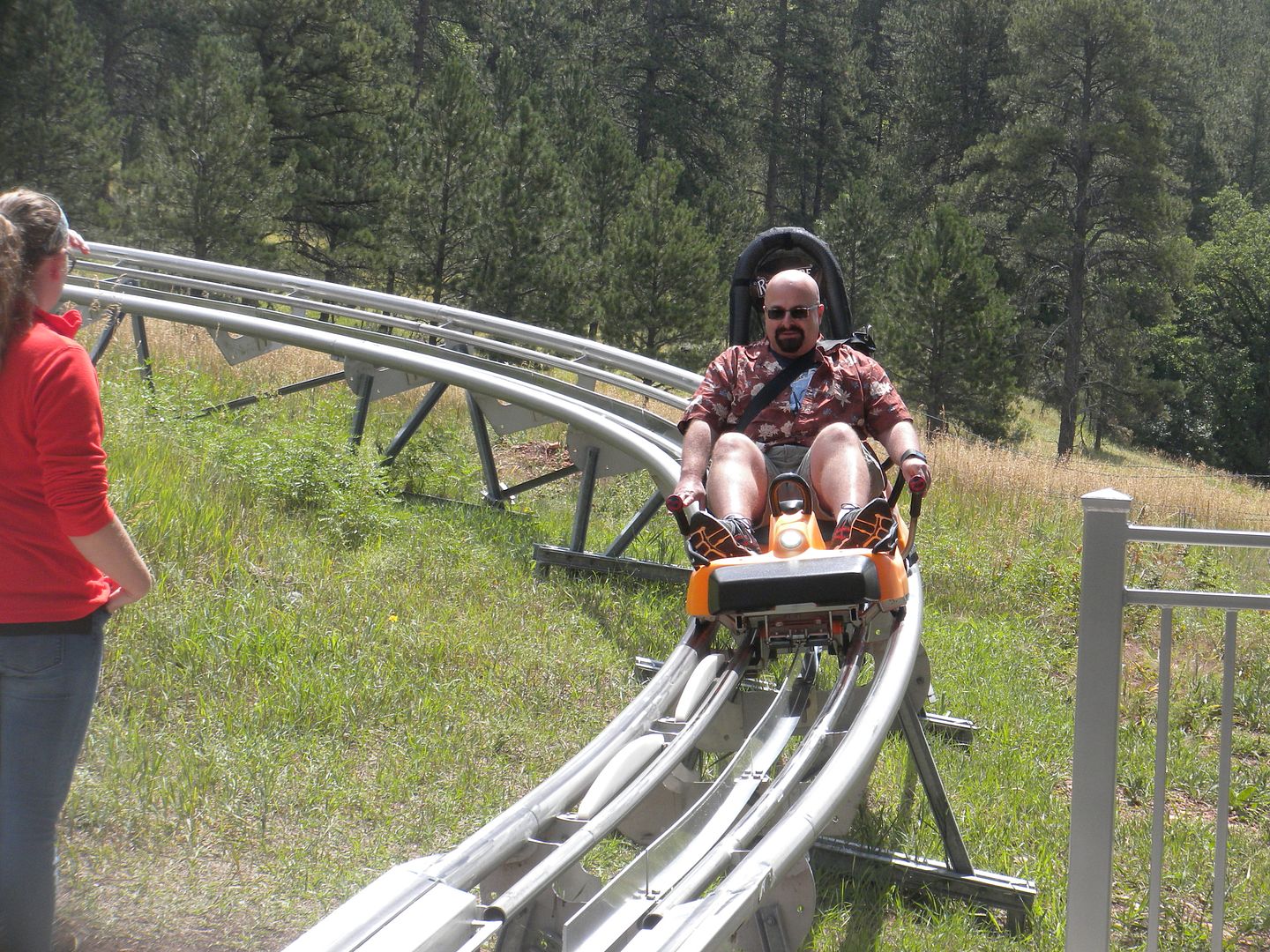 This 3,400 foot mountain coaster is very good and is one of the best I have ridden.  It has good speed, lots of turns and its length is enough to make for an exciting ride.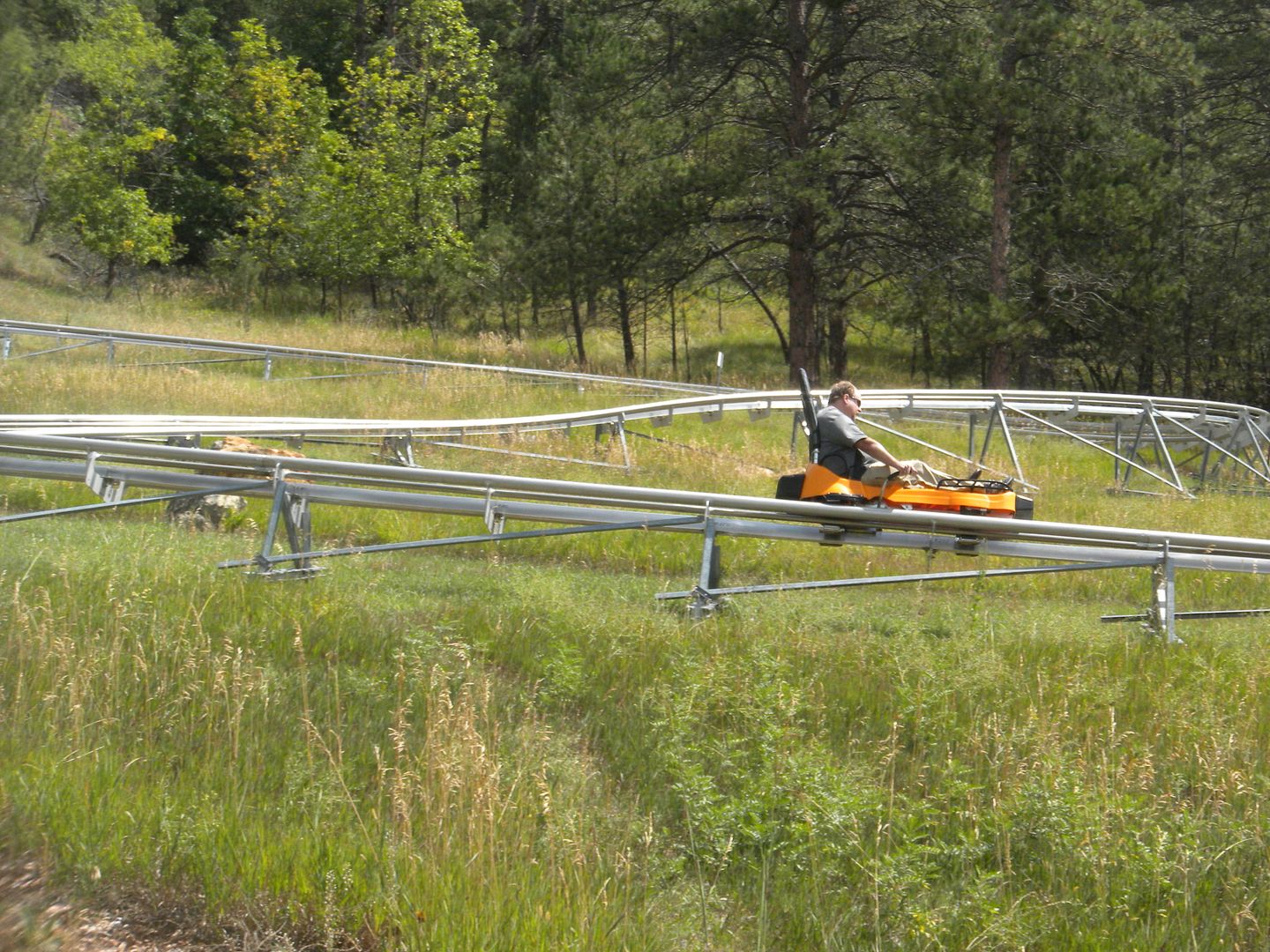 Because Richard ended up behind an extremely slow person, we were all given tickets to reride, which was nice – 2 rides.
Soaring Eagle Zipline Ride: This seated zipline was fun – 1 ride.
Gunslinger 7-D Interactive Ride: Although using the term "7-D" is a bit of overkill, this interactive simulator game ride was fun and I came in second place which is very unusual – 1 ride.
This is a fun park and we enjoyed our time here, which included a quick lunch.
Crazy Horse Memorial


Next on the agenda was the Crazy Horse Memorial.


Under construction for 69 years, this will eventually be the world's largest sculpture.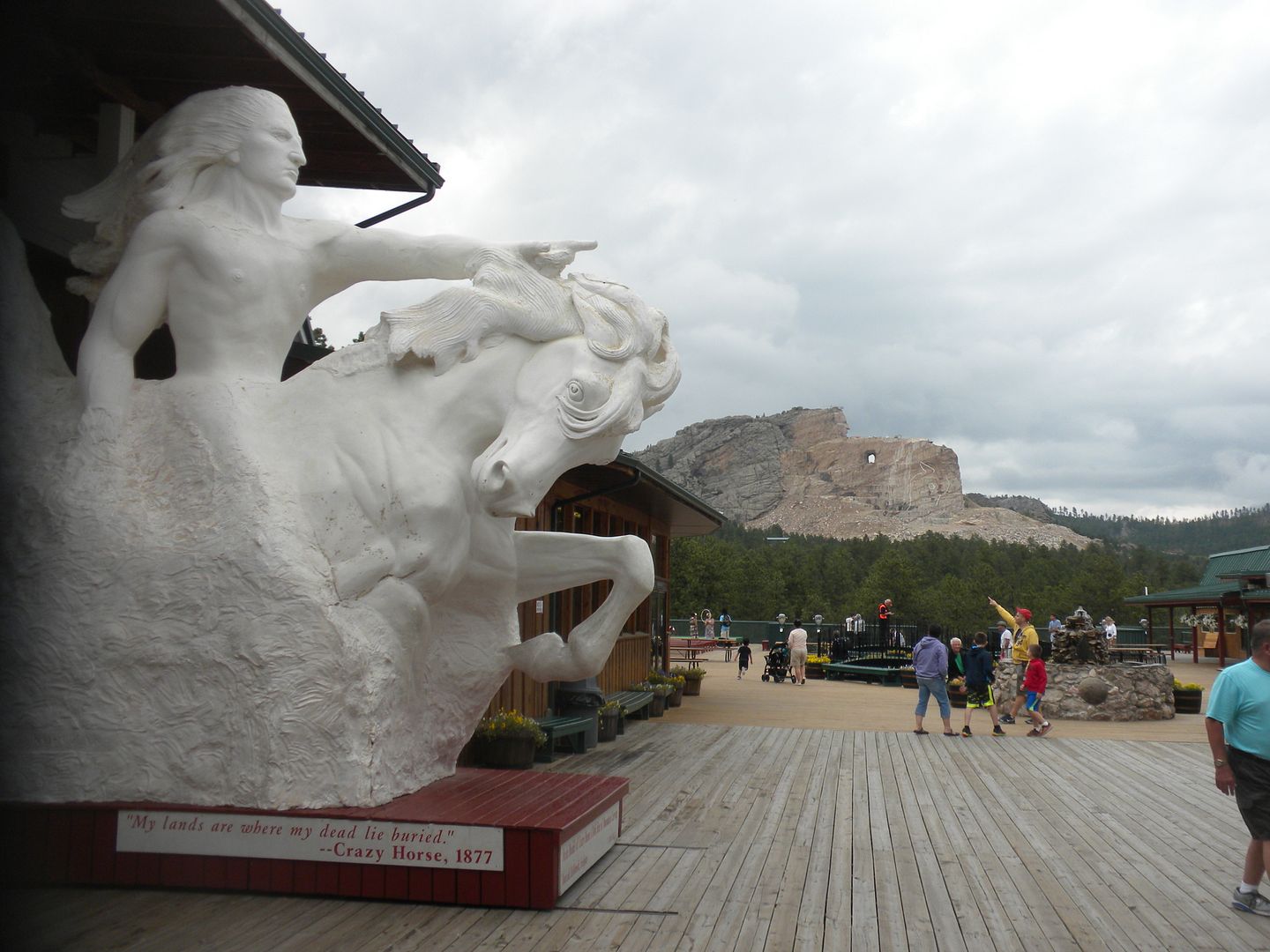 The completed sculpture will depict Crazy Horse on his horse pointing to his people's land.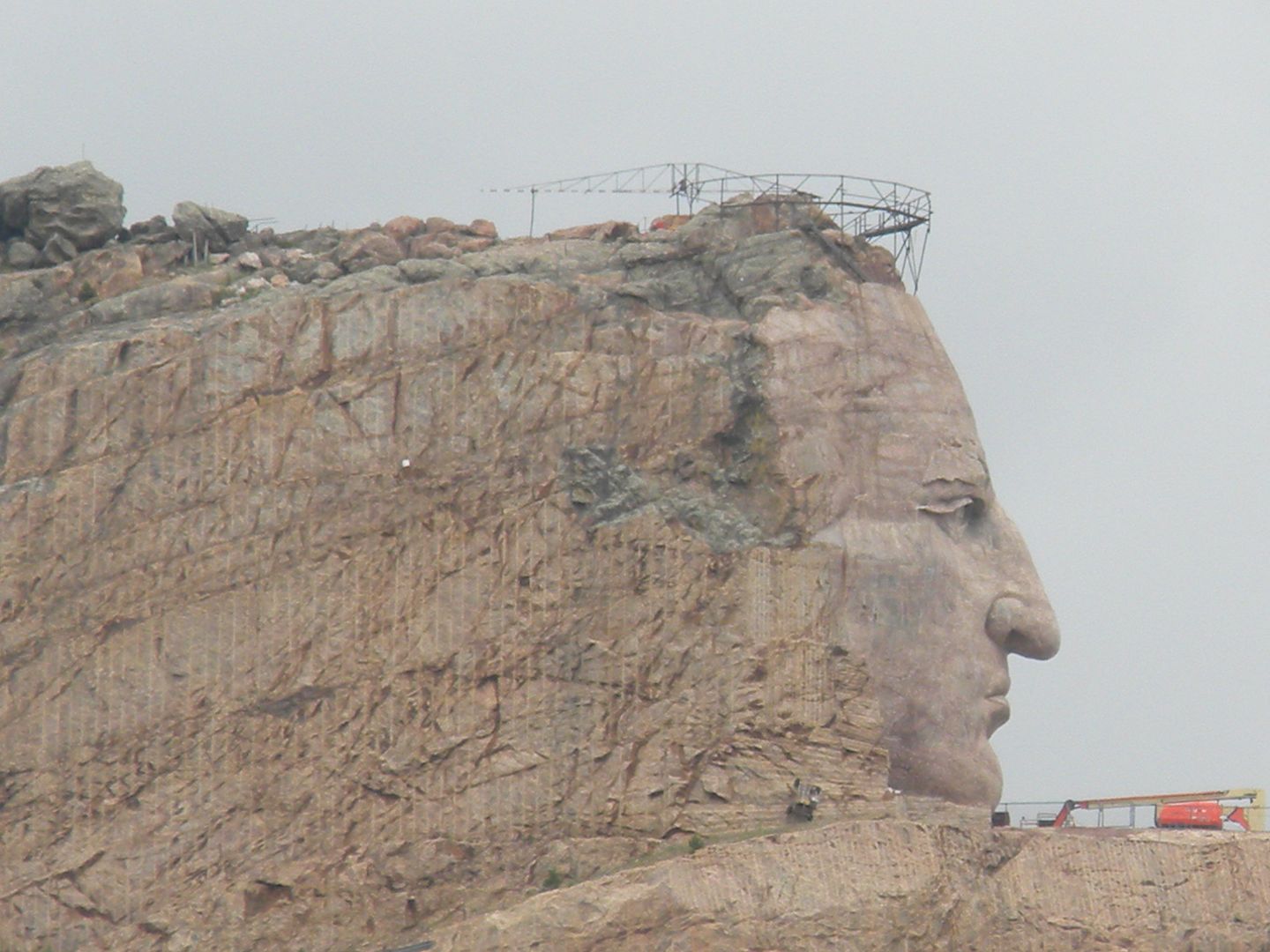 It has taken over 50 years to carve the face


and work has now moved to his pointing arm which will eventually rest on the horse's mane.  While the sculptor, his wife and two of his children have died, five of his children continue to oversee the work, and some of his grandchildren are now involved. 


It was a truly impressive site and the visitors' center with an informative film and many displays of Native American art was quite impressive.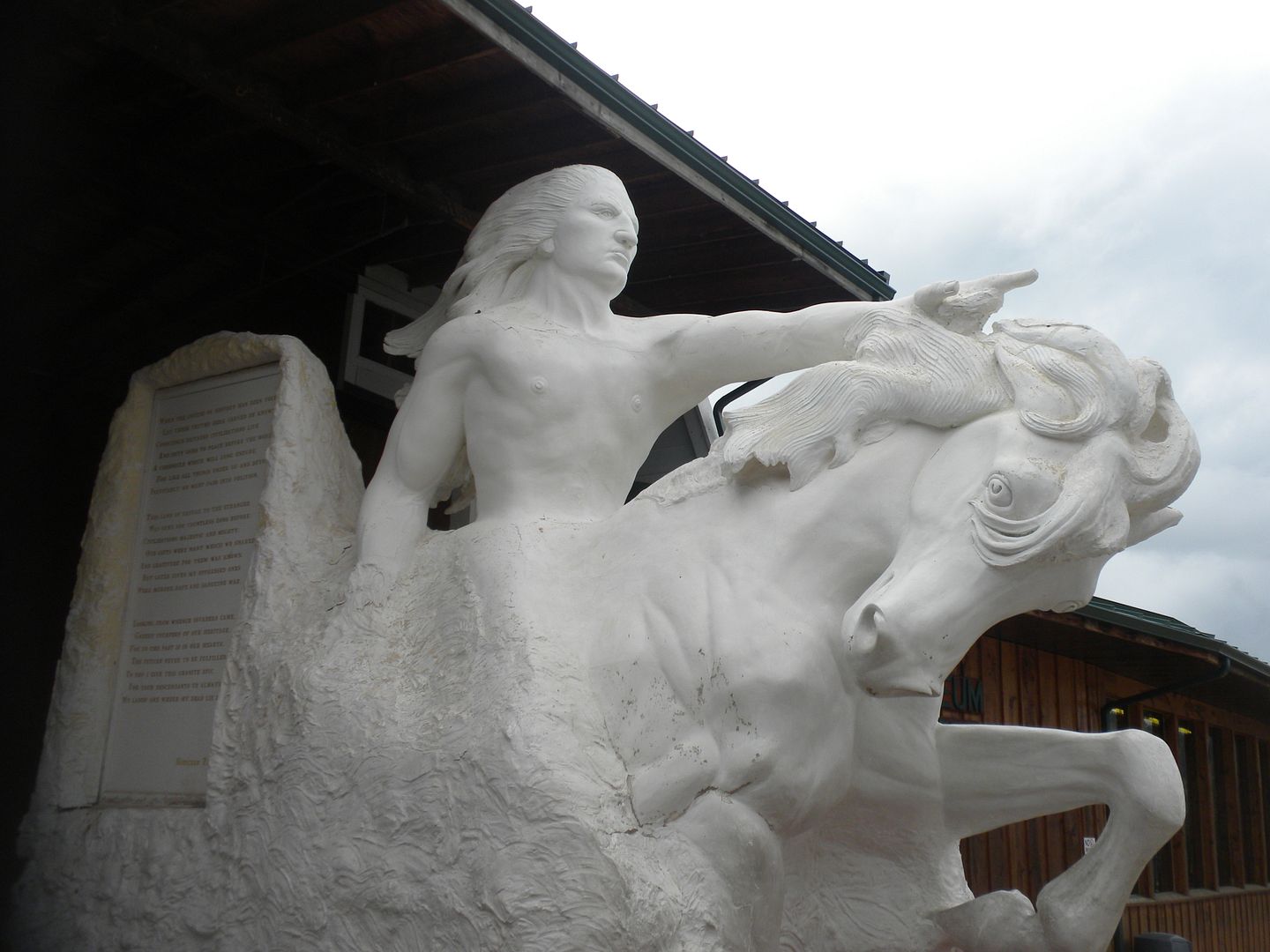 A scale model of the completed sculpture allows visitors to see what it will one day look like.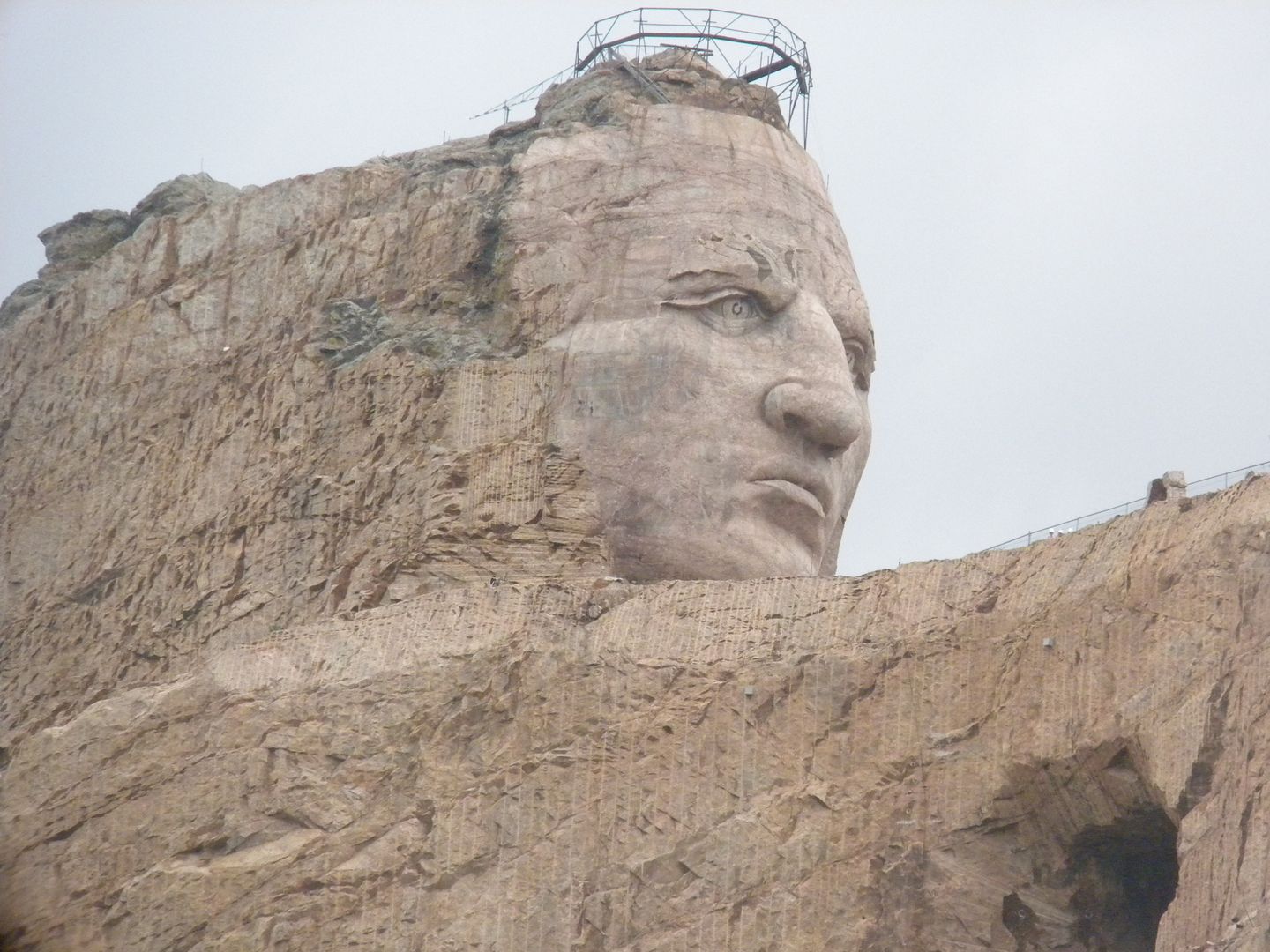 As they are funding the sculpture with donations as they go, considering the amount of time it has taken to get to this point, I do not anticipate it will be completed in my lifetime.
Continued in next post.