Mount Rushmore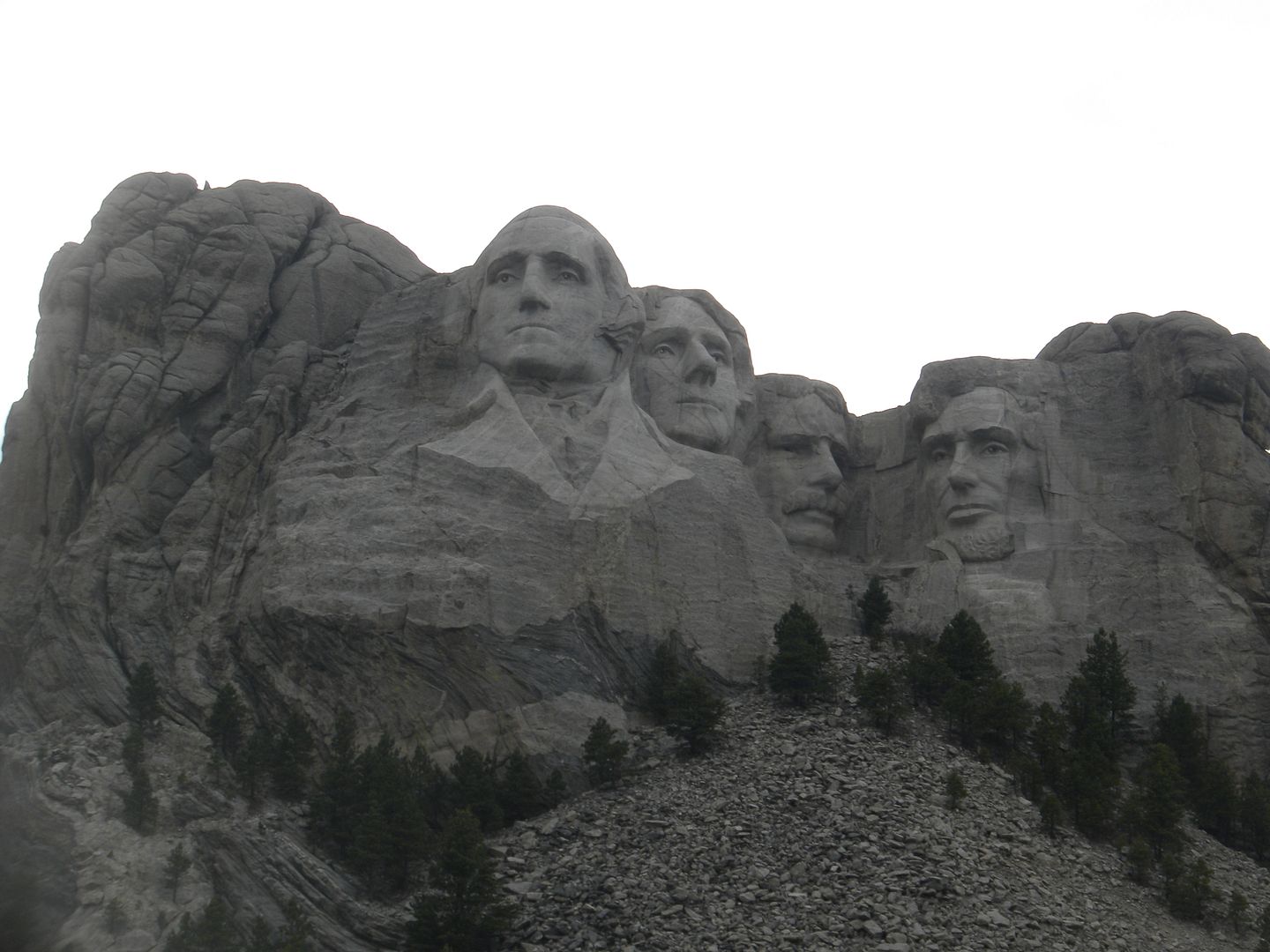 Our next stop was Mount Rushmore.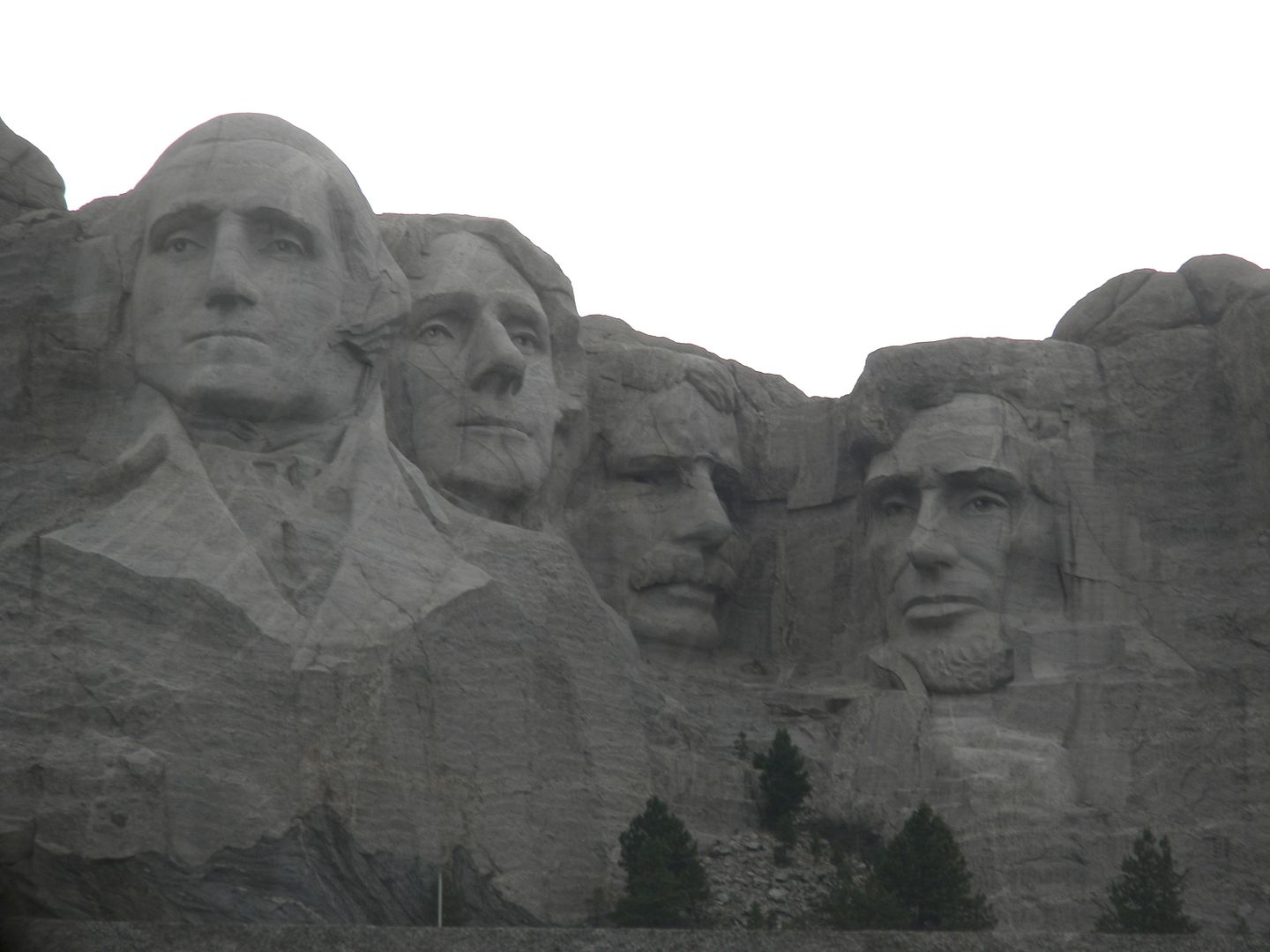 This impressive tribute to four important presidents in our democracy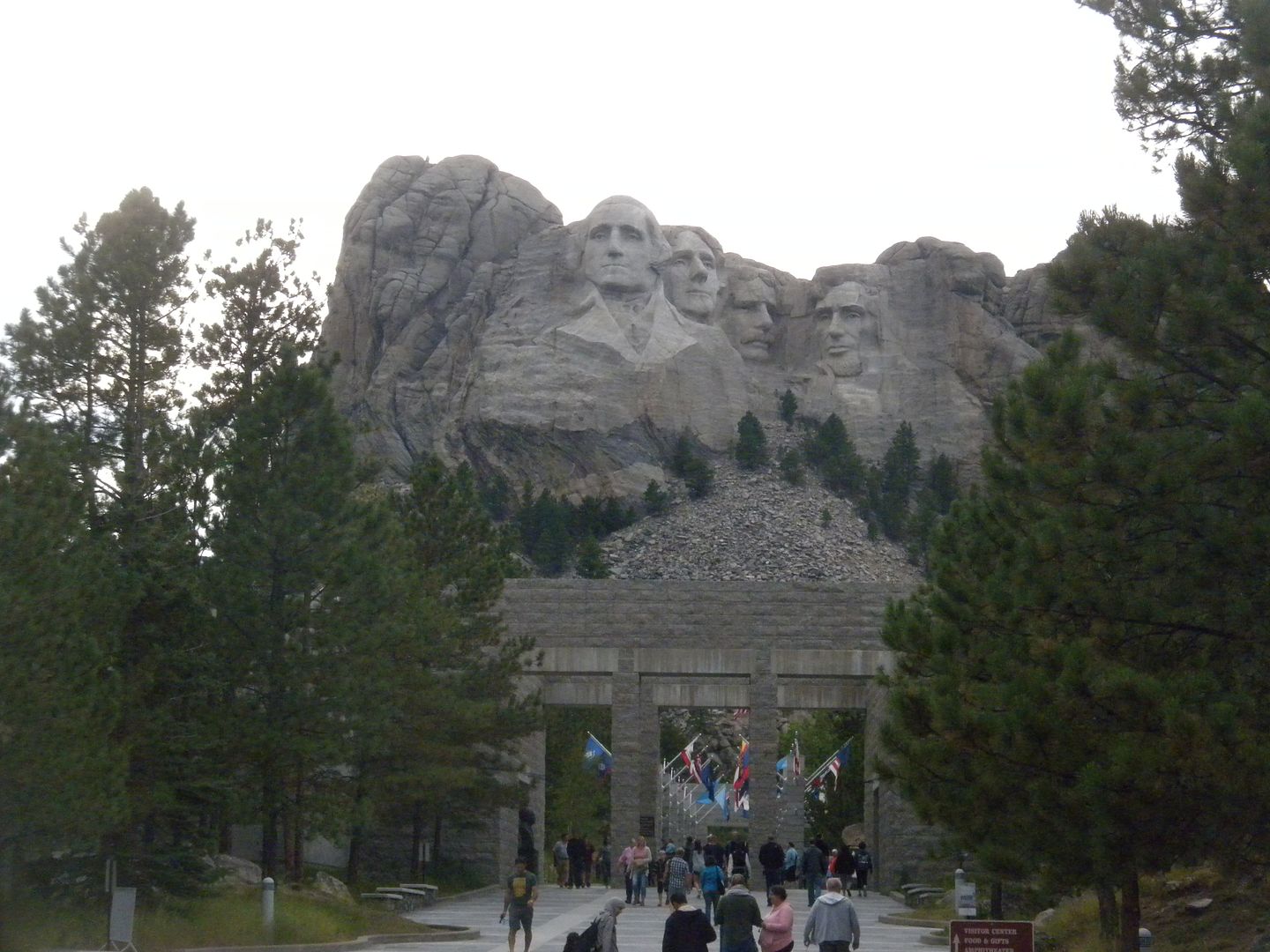 is moving and thrilling to see in person. 


The entry through the flags of the states and territories with the large granite sculptures looming above is awe inspiring.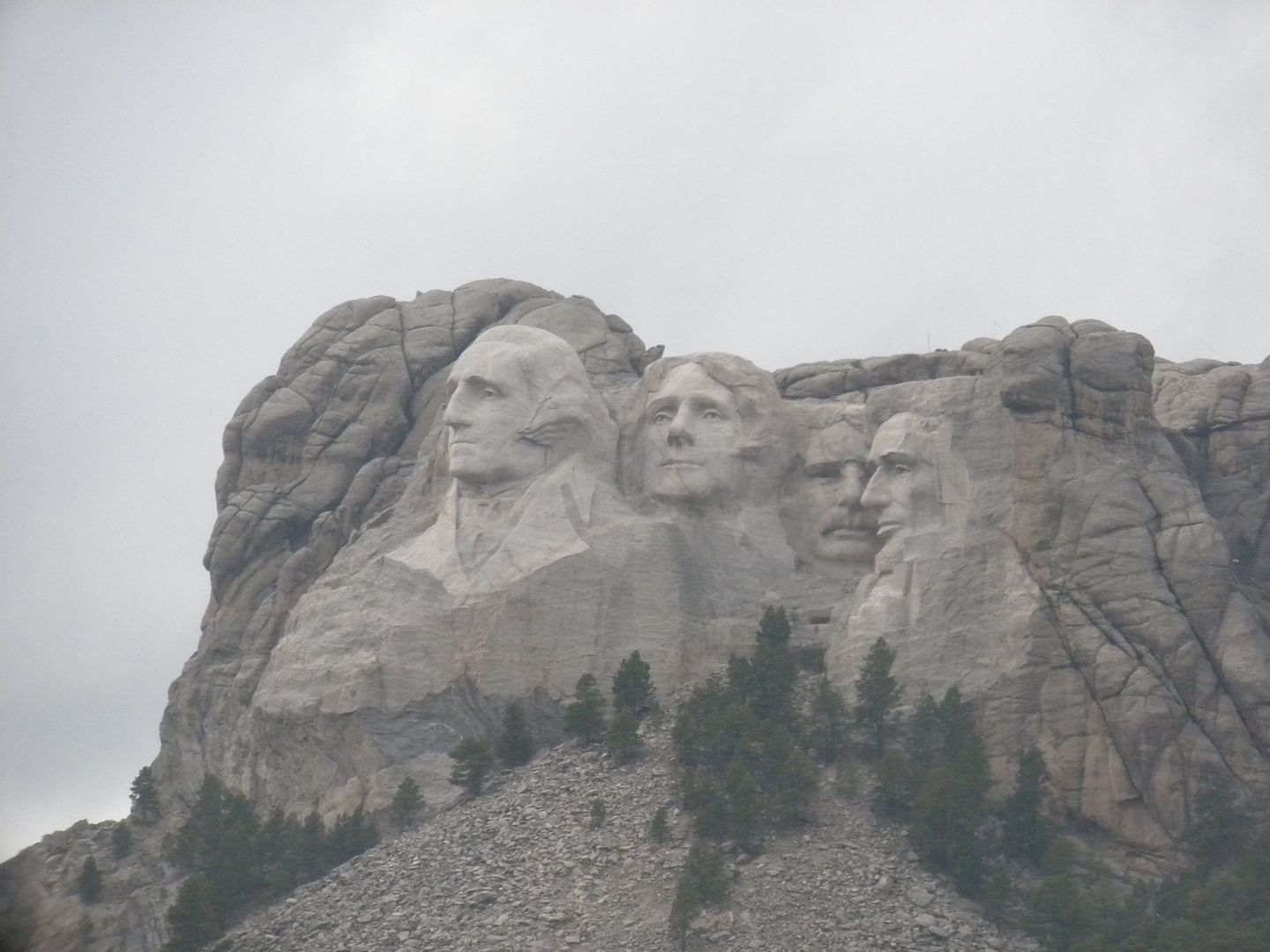 We walked along the pathway that takes you closer to the monument and got pictures of the carving from all angles. 


At sunset, the park presents a movie tribute to the four presidents,


recognizing George Washington for foundation,


Thomas Jefferson for expansion,


Abraham Lincoln for preservation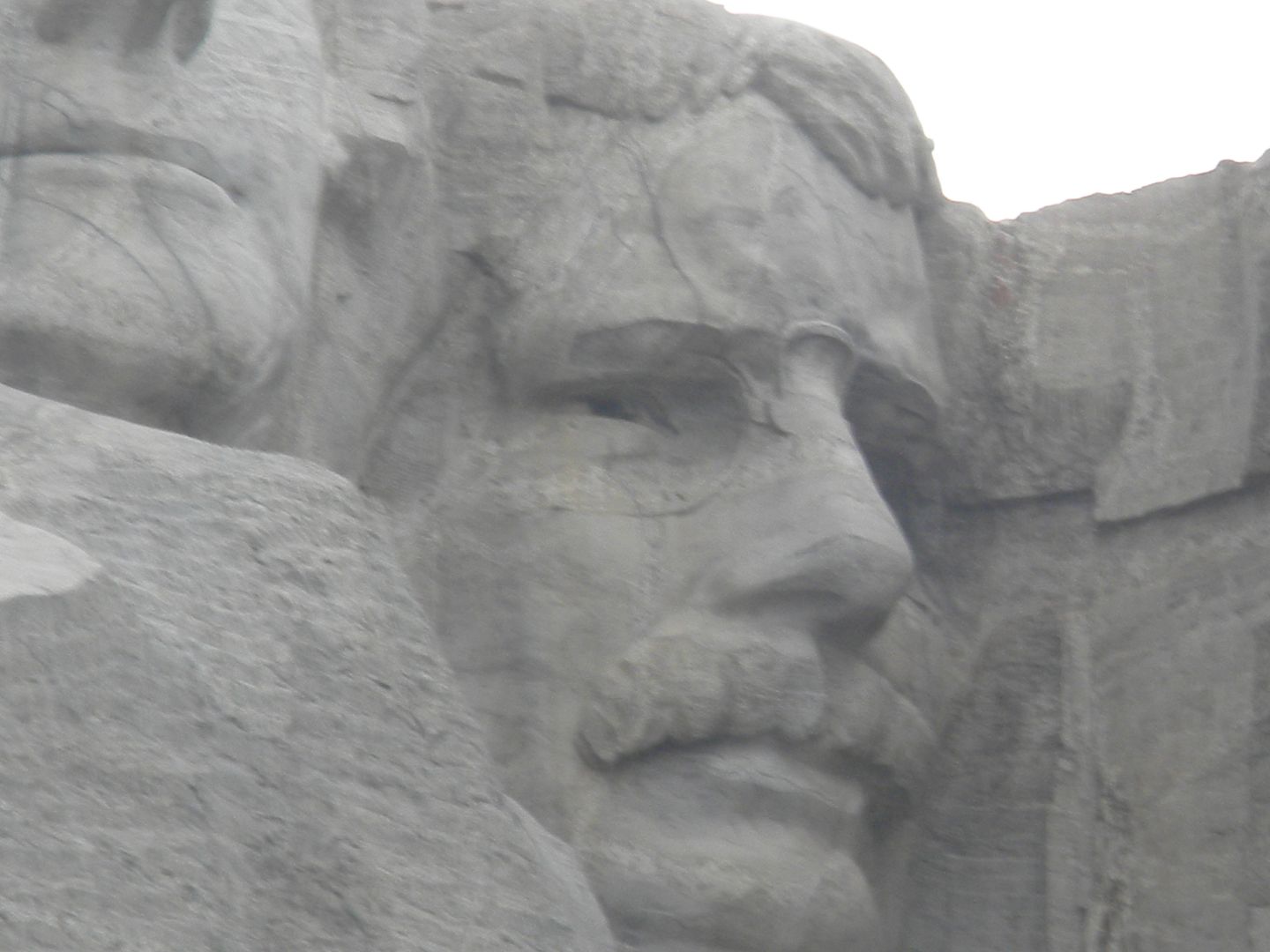 and Theodore Roosevelt for conservation.  After the film the national anthem was sung and then all military personnel past and present were invited to the stage to participate in lowering the flag for the night.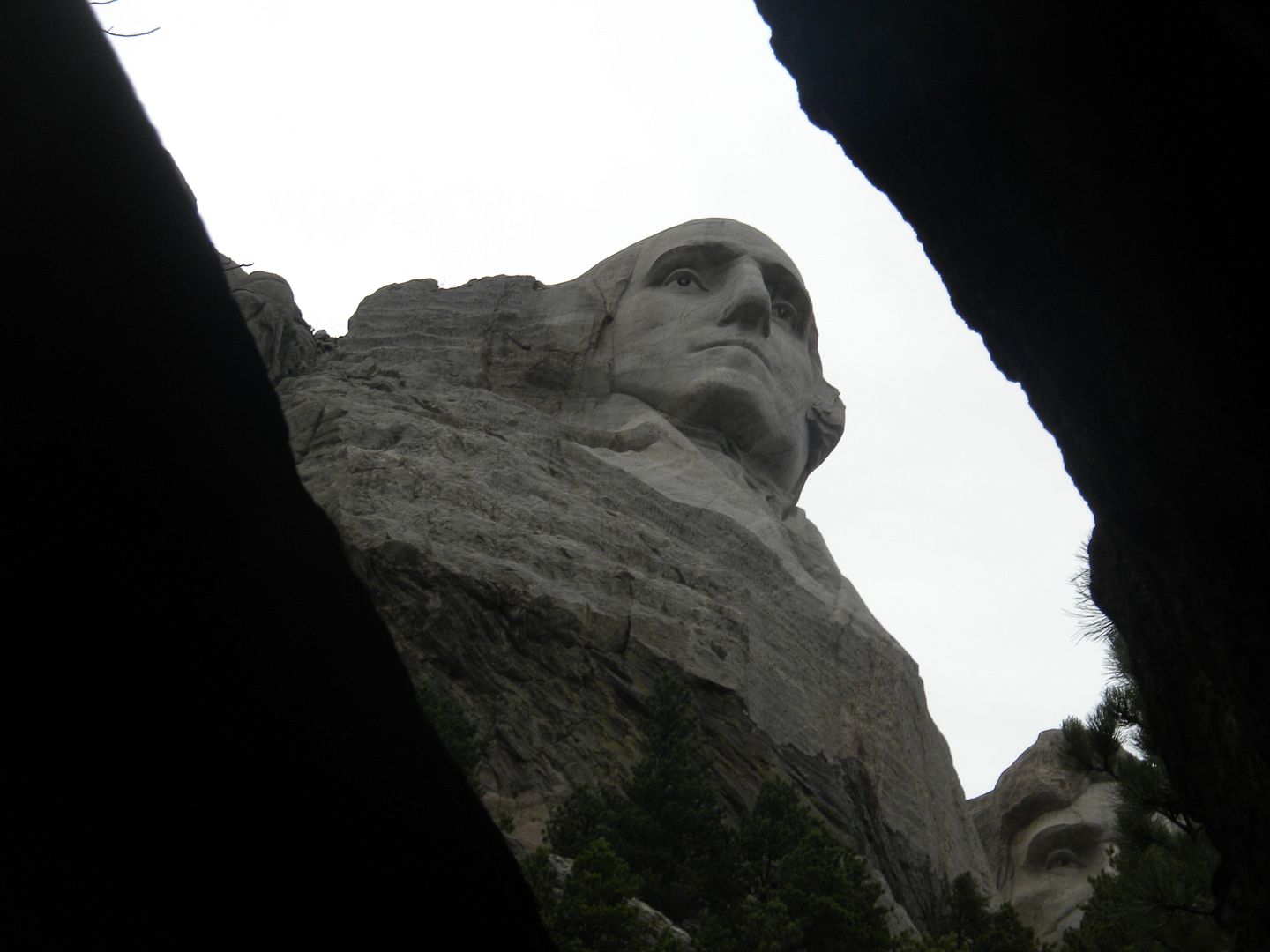 It was very impressive.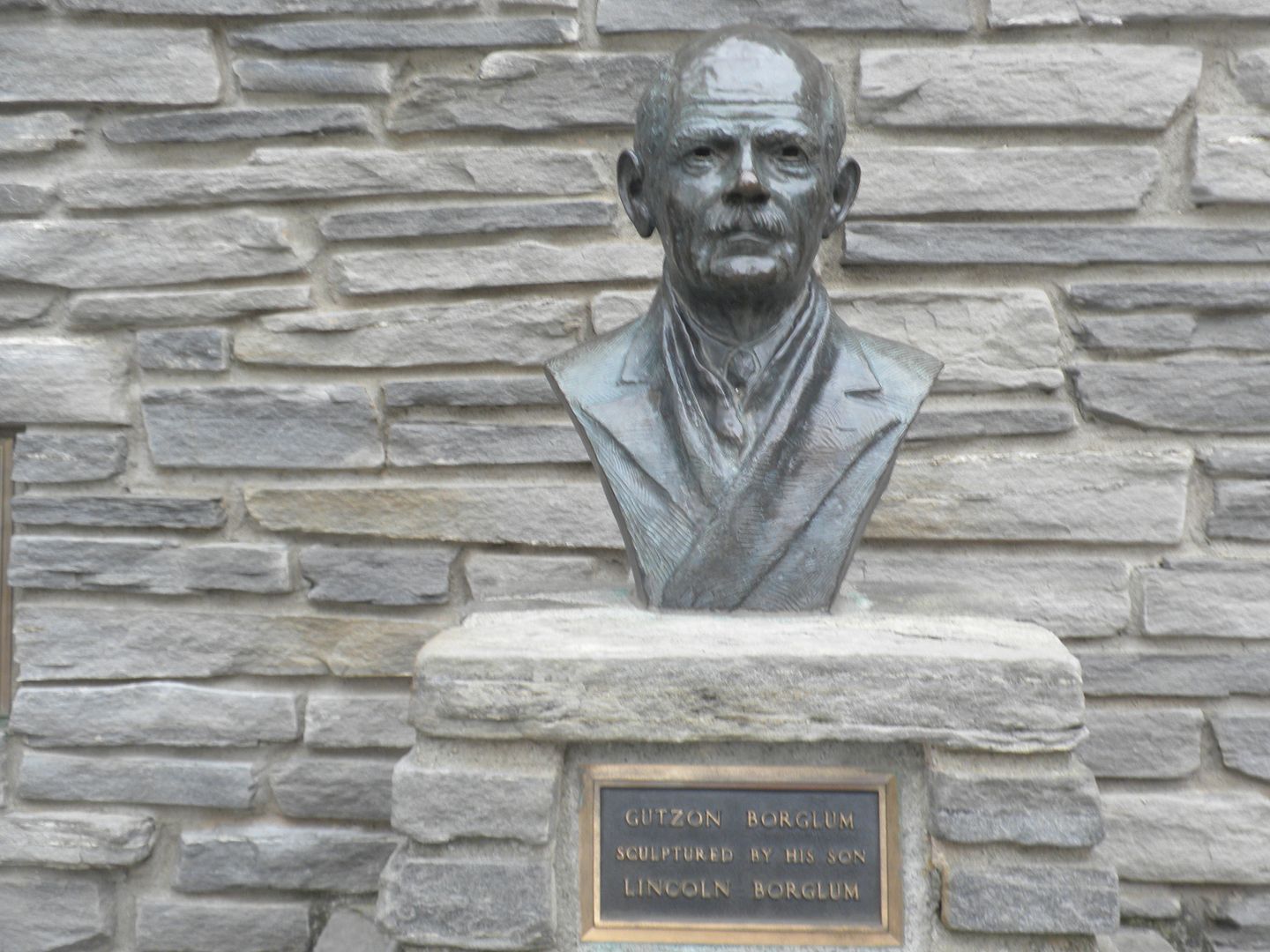 Afterward we saw another film on how the monument was built and we walked through the museum. 


We then headed back to the hotel in Deadwood, stopping for a late dinner along the way at Taco John's in Rapid City, SD. 


The next morning I got up early enough to walk up and down the main street in Deadwood to get a few more pictures.
Wall Drug Store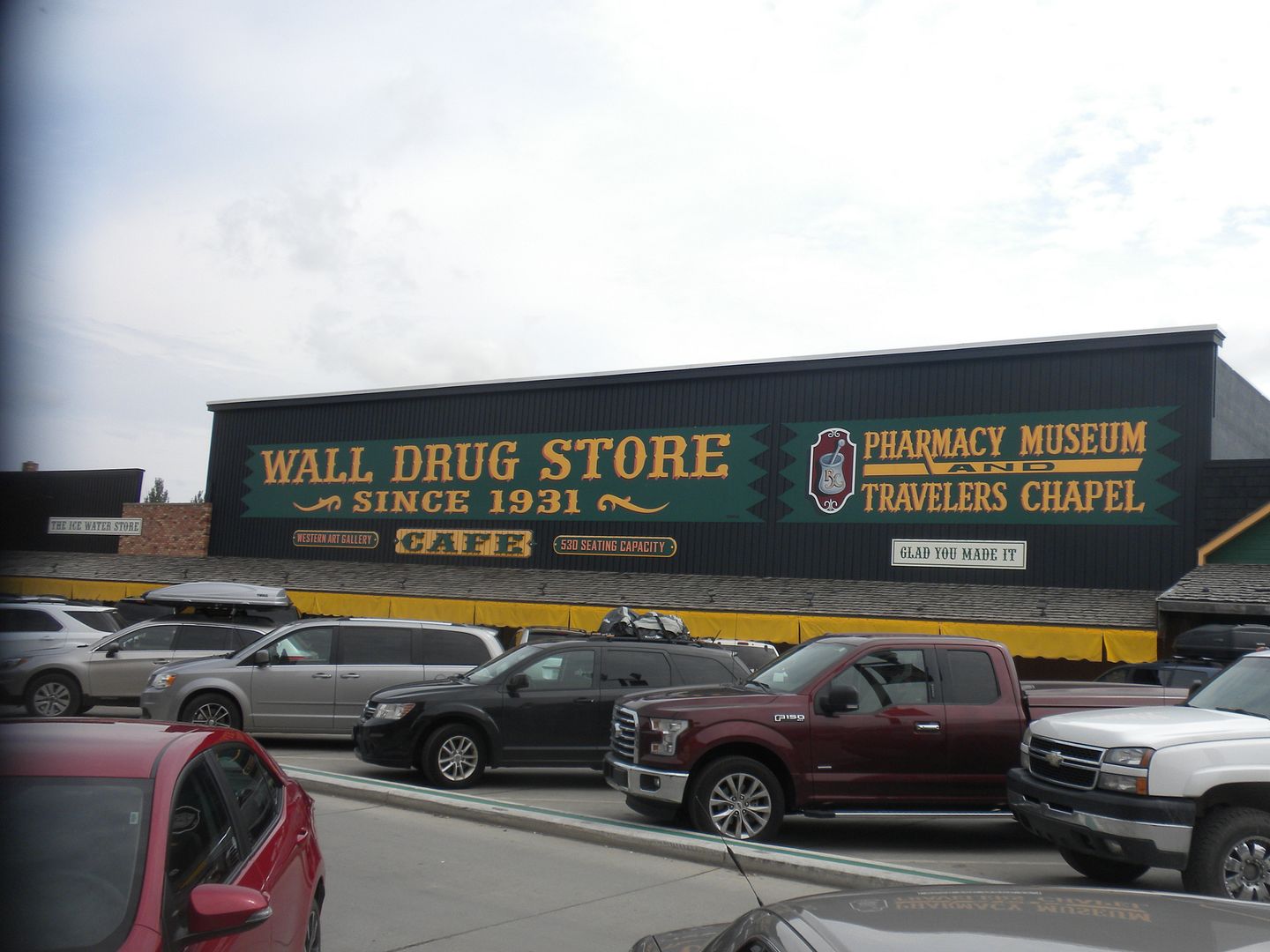 On Wednesday, August 16 we checked out of our hotel in Deadwood headed for Wall Drug Store in Wall, SD.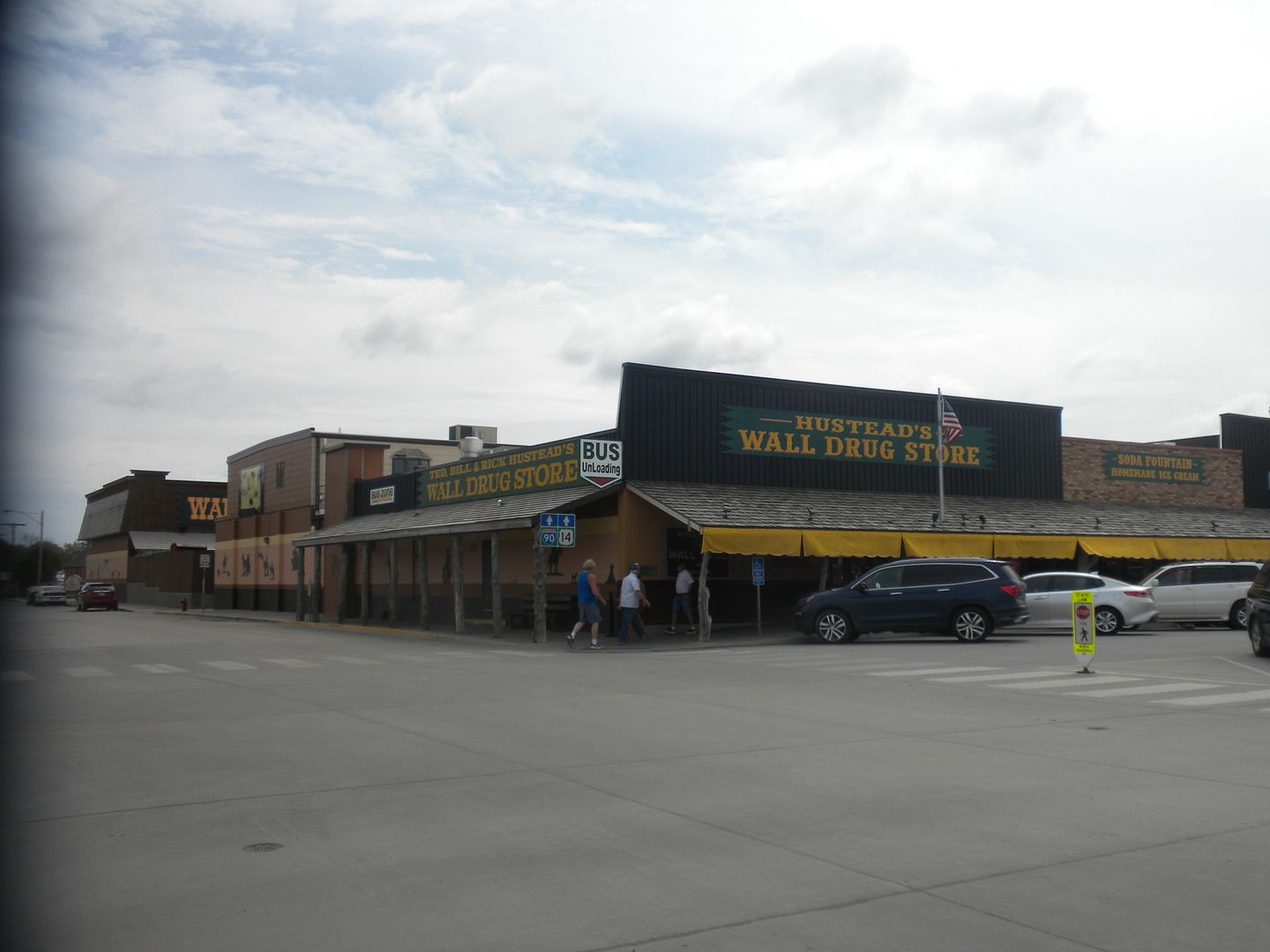 Purchased in 1931 by Ted Hustead, the young pharmacist looked for a way to make a small drugstore in a small town in rural South Dakota a profitable venture.  He soon realized that the carving that had begun at nearby Mount Rushmore would bring many tourists his way.  He decided to put our free ice water signs on the main highway and before he could get back the store was flocked with tourists wanting water.  As time went by many of these tourists purchased items and food from the store, and he created a steady customer flow.  He offered coffee for 5 cents, and they still do to this day.  We had a delicious breakfast once we arrived and I especially enjoyed a homemade maple donut. 


Later after shopping we had ice cream.  The store is massive,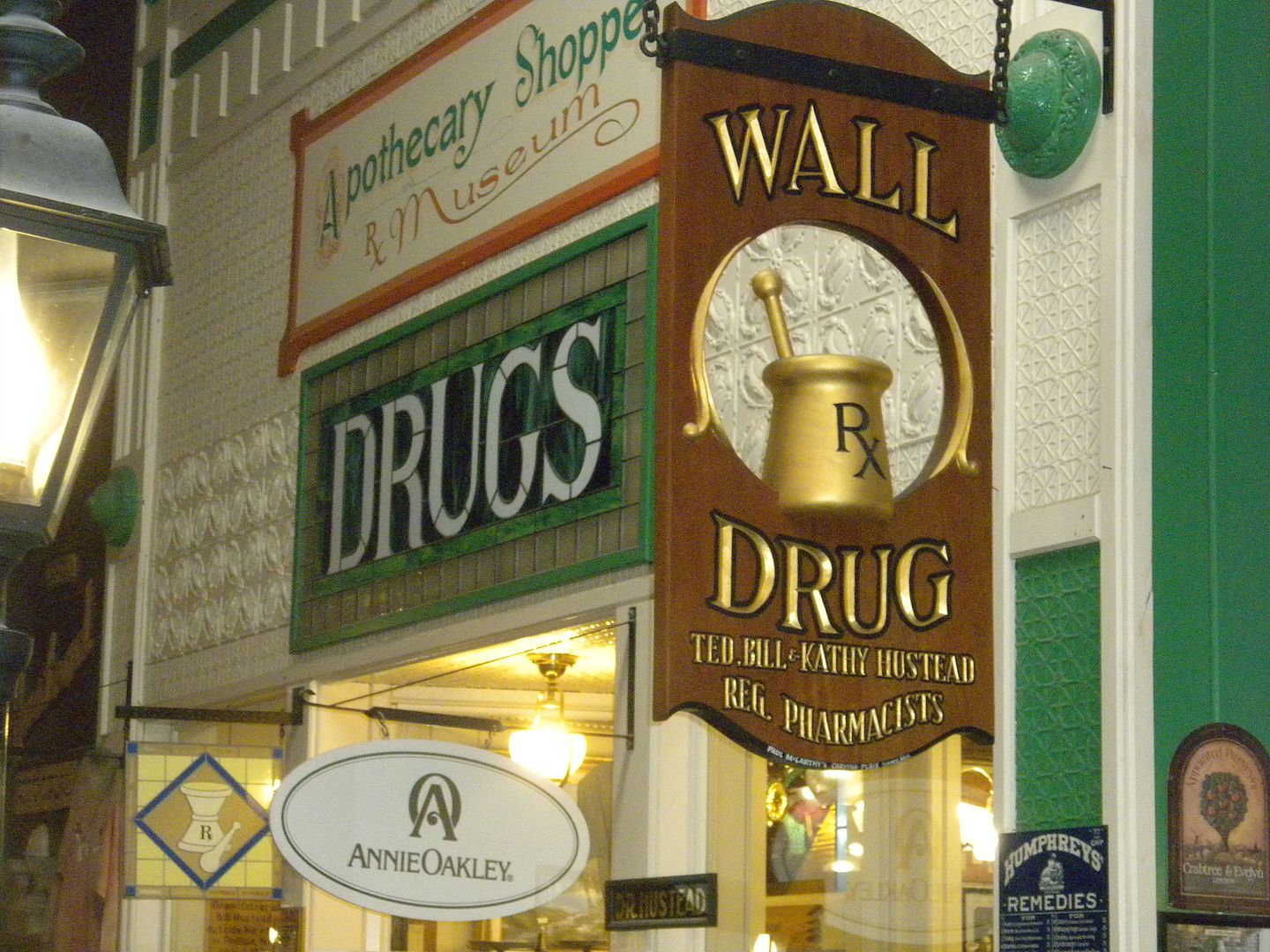 with a pharmacy museum included in the operating pharmacy


and they even have a travelers' chapel.  The family pictures and records are impressive including pictures with Presidents Ronald Reagan and George H. W. Bush.  The articles about the store fill an entire wall.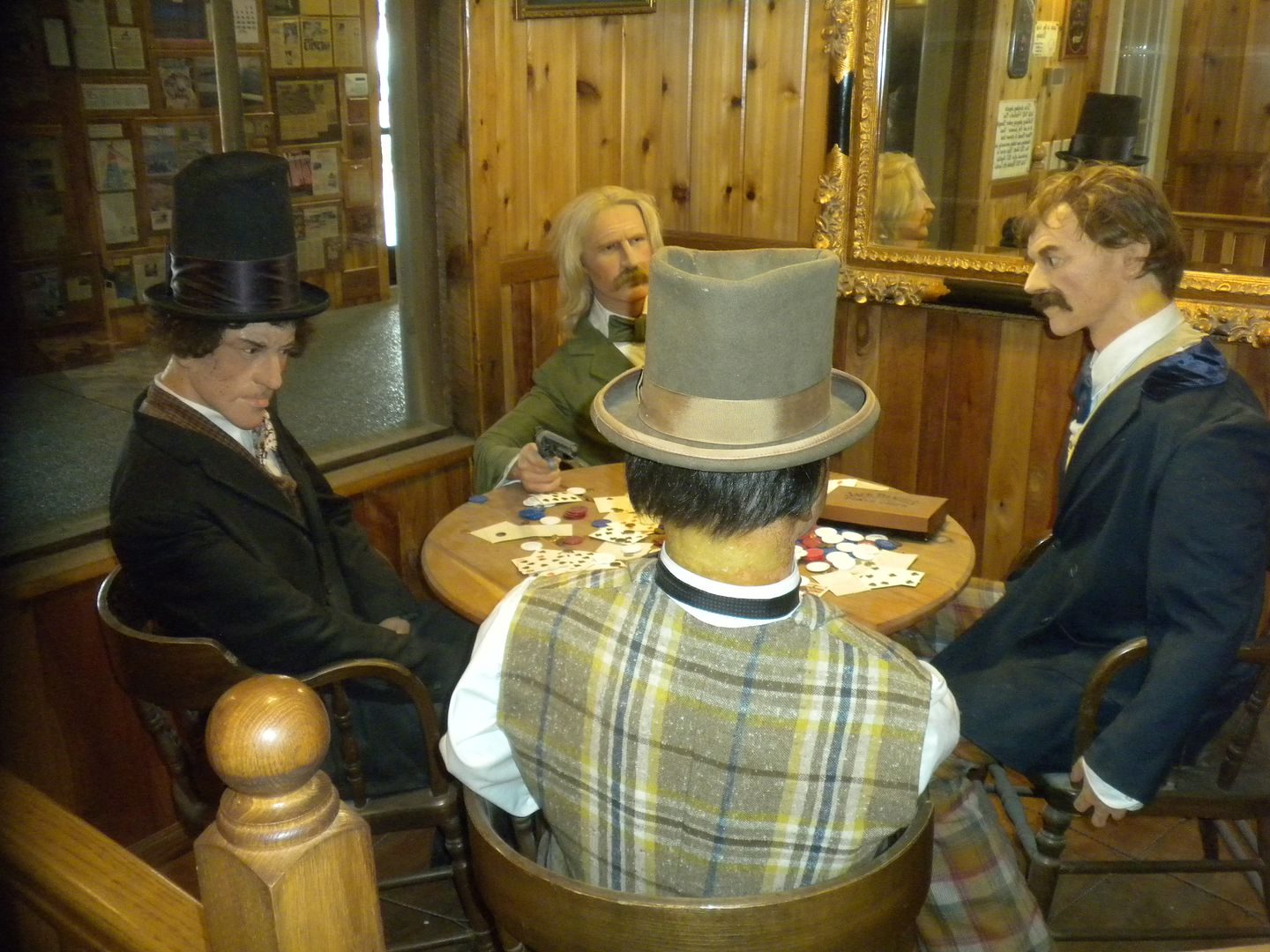 There is so much to see –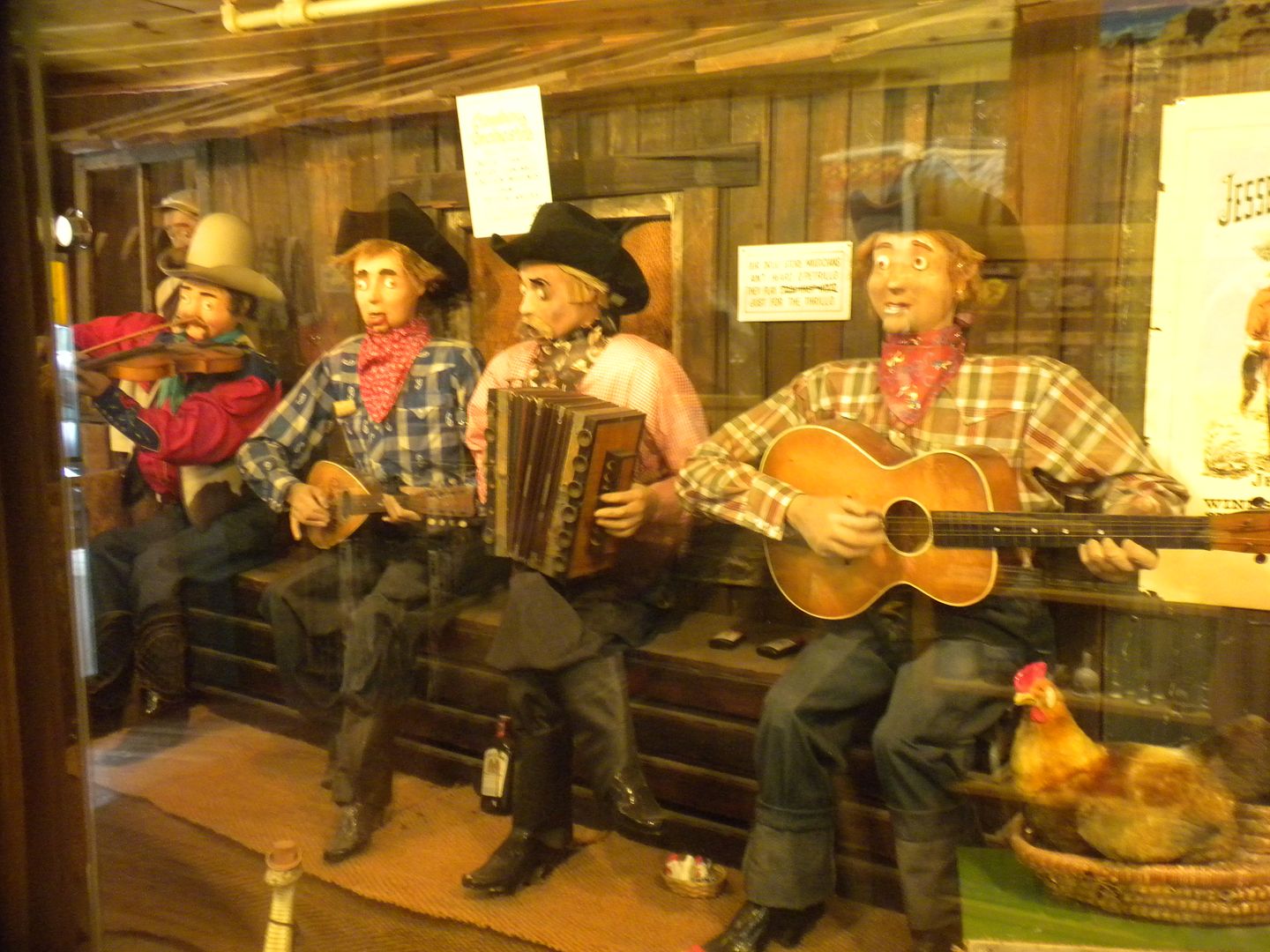 it is truly an amazing place


and a nice stop on a long trip.
Badlands National Park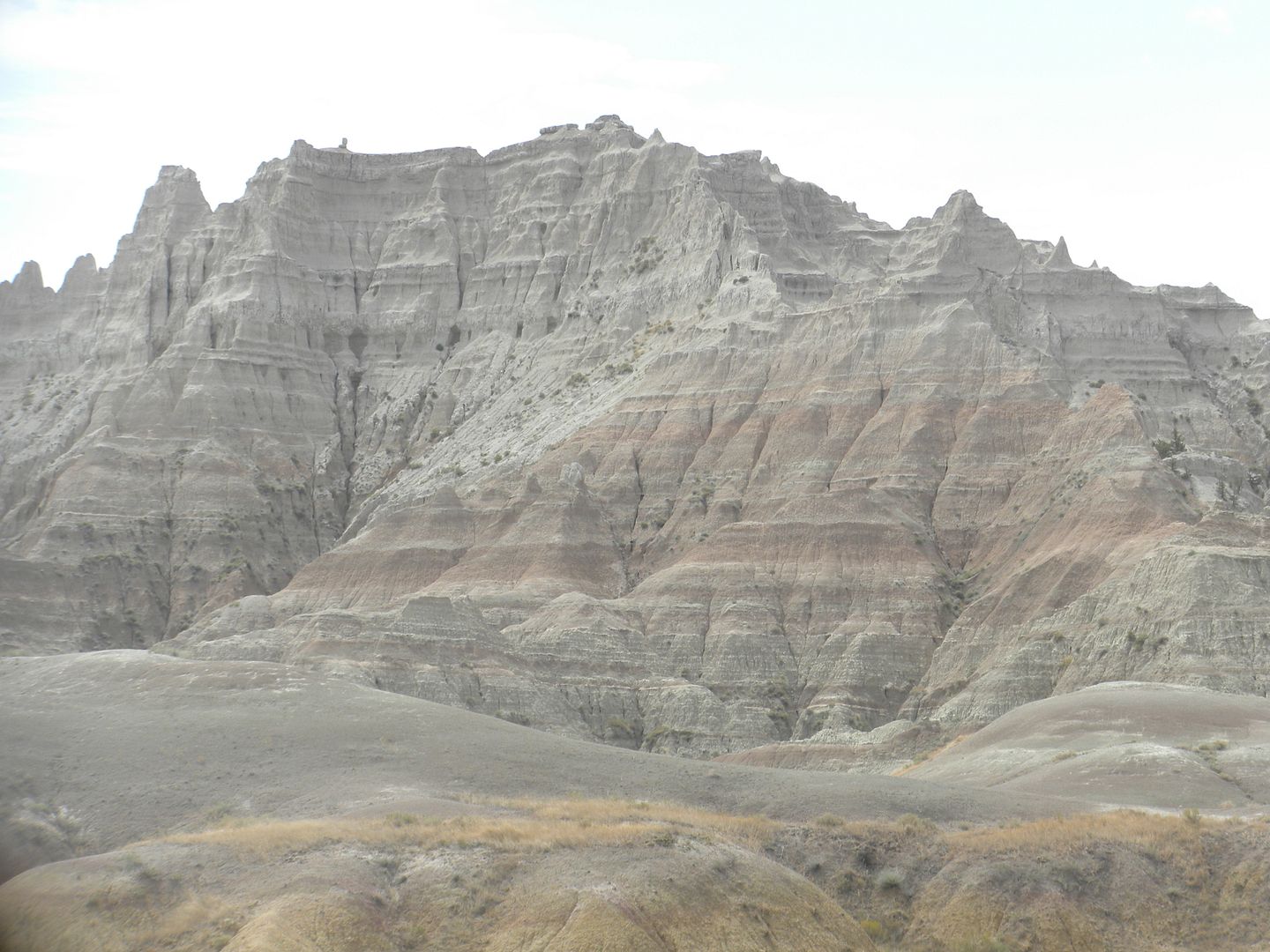 We then drove to nearby Badlands National Park.


Formed by layers of dirt, volcanic ash and centuries of erosion,


the landscape is as beautiful as it is barren. 


Named Badlands for its inability to support much vegetation or wildlife,


it forms an awe-inspiring canvas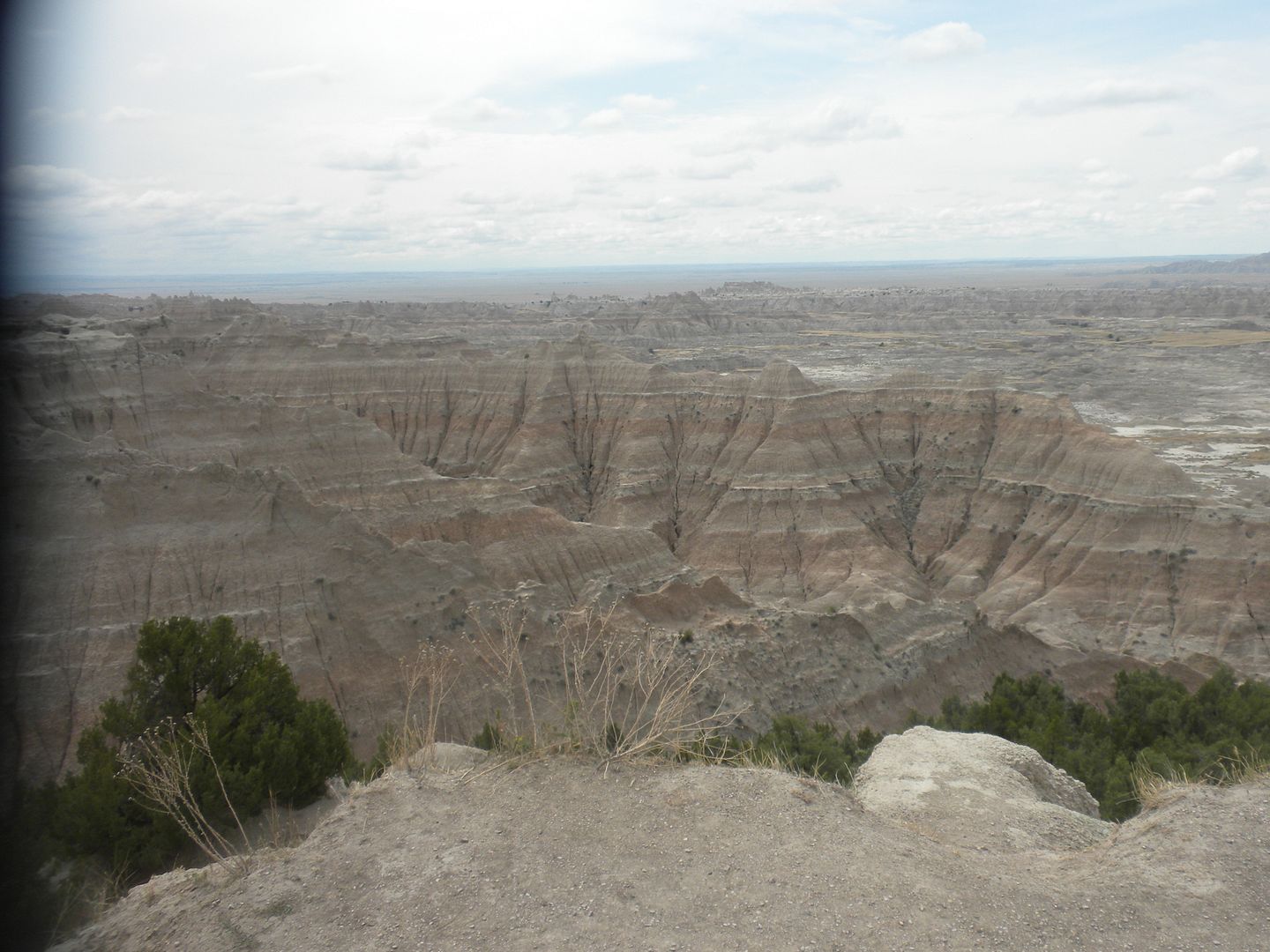 for a small array of wildlife that can live in this harsh environment,


including prairie dogs, mountain goats, deer and rattlesnakes. 


We made several stops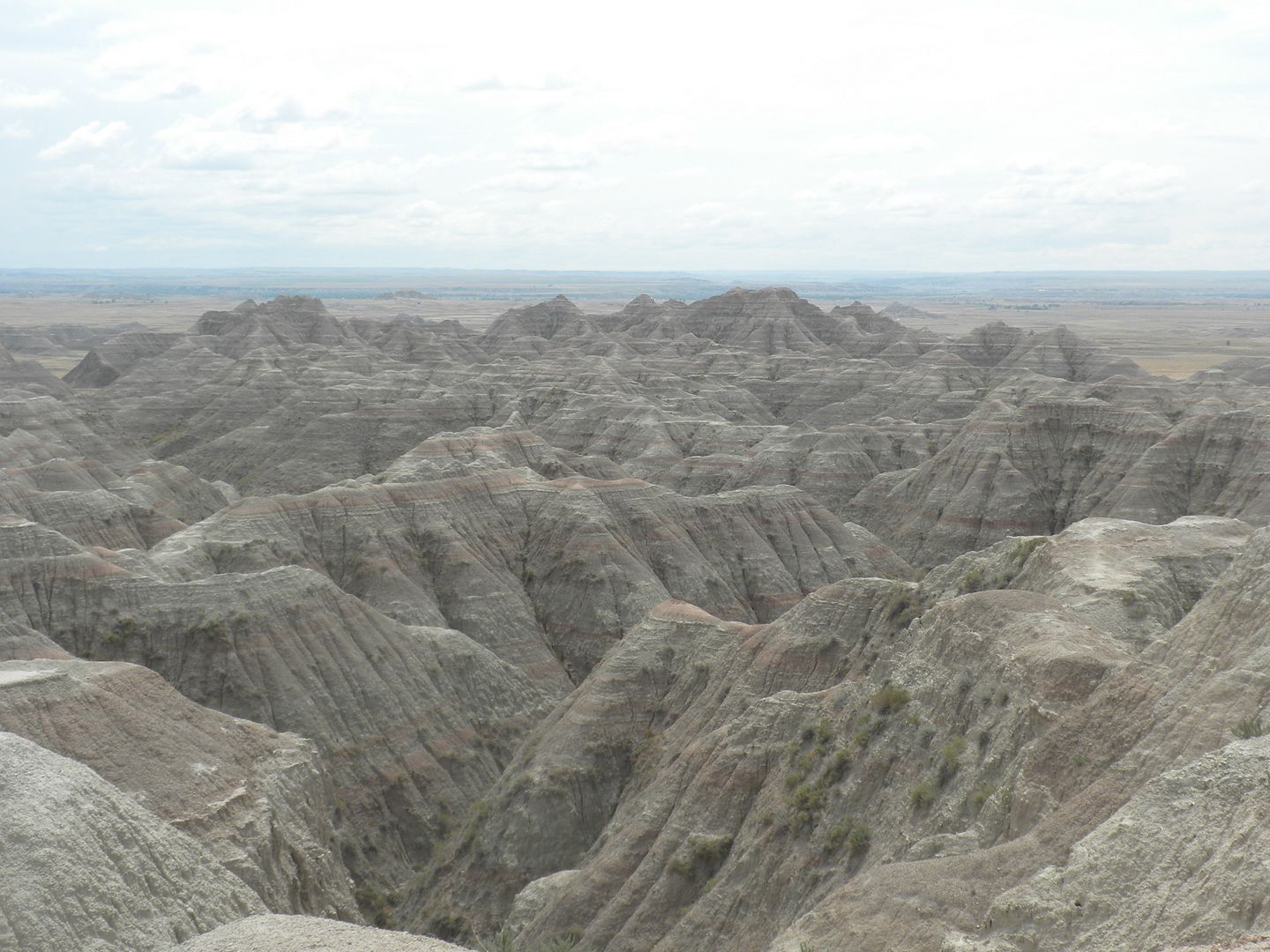 along the drive including a stop at the visitors' center.
Our plan was to head on from here to Sioux Falls, SD to Thunder Road Family Fun Park, but rain prevented our visit as well as the possibility of riding a coaster on National Roller Coaster Day.  We checked into the TownPlace Suites in Sioux City, SD, went out for a delicious dinner at Grill 26 by Minerva's, and decided to alter our plan by catching the coaster before heading to the Iowa State Fair the next day.
Thunder Road Family Fun Park
On Thursday, August 17 we checked out of our hotel with our modified plan of going to Thunder Road Family Fun Park in Sioux Falls, SD.  Operating since 1996, this family entertainment center is one of 3 in South Dakota, but this is the only one that includes a roller coaster.  Because of our not being able to visit the night before, we were on a tight schedule, so we decided to just ride the coaster.  After a quick lunch at Taco John's we headed to the park.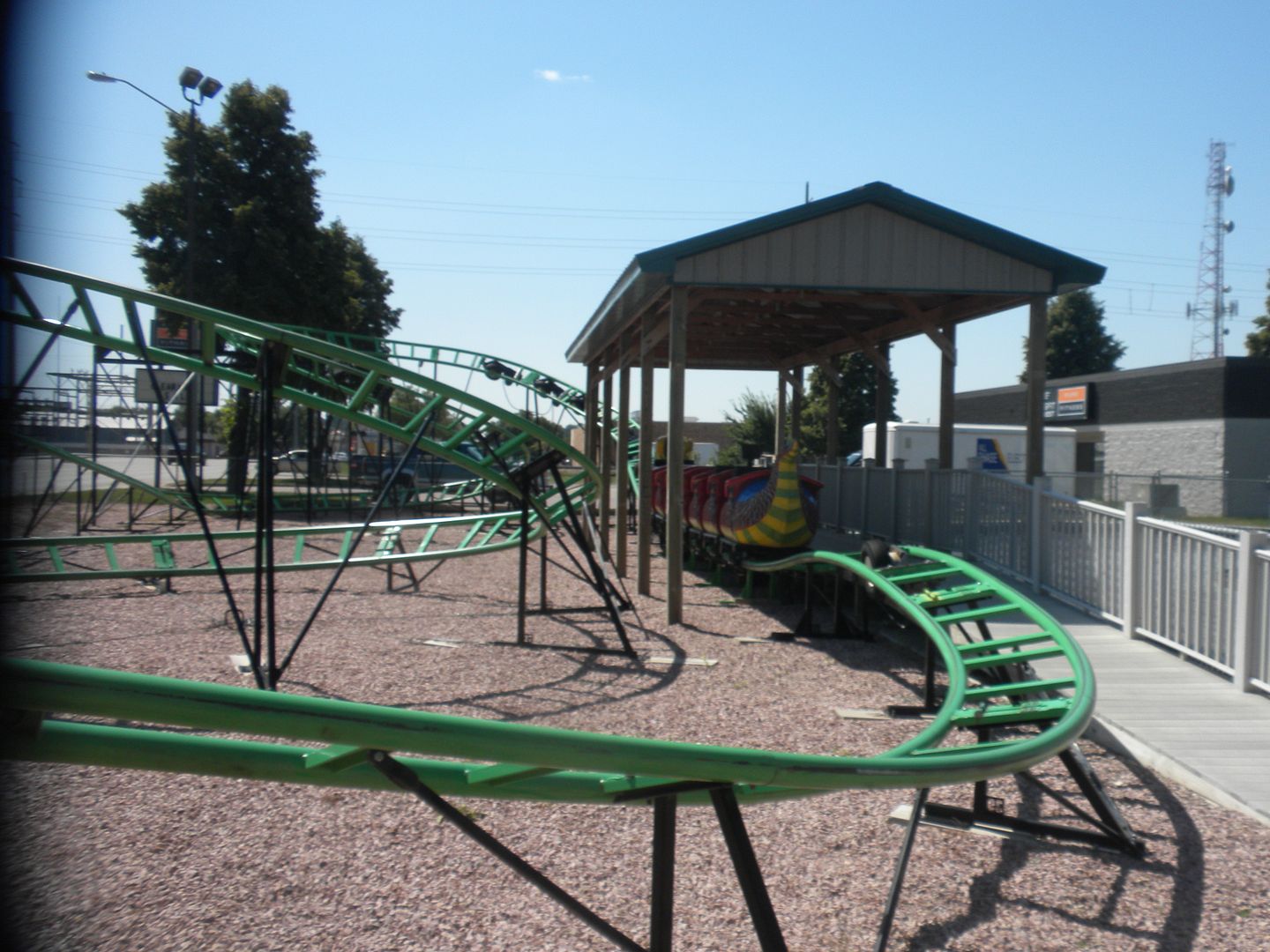 Screaming Dragon: (Wisdom Rides, Orient Express, 1999/2006/2014) Relocated from Rockin' Raceway as Coaster and Como Town as Screaming Dragon, we had all ridden this in 2012 at Como Town. 


For a kiddie coaster it is pretty rambunctious and we enjoyed our ride – 1 ride.
Other rides and attractions here include Mini Golf, Go-Karts, Laser Maze/Beam Buster, Euro Bungy, Bumper Boats, Slick Track Go-Karts, Laser Tag, Mobile Laser, Tilt-a-Whirl and Batting Cages.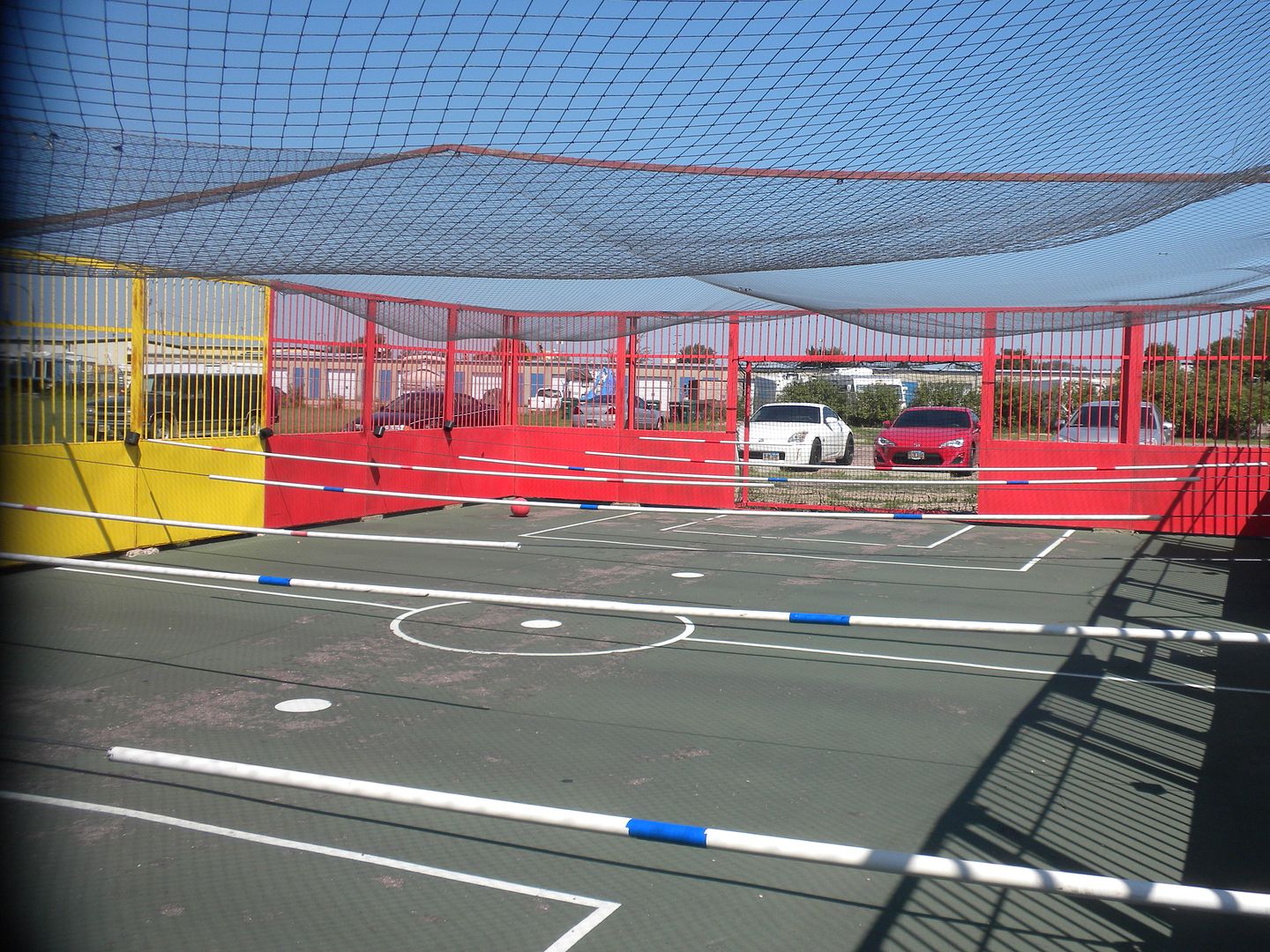 They also have an interesting looking human foosball game.  We left at 12:15 headed for the Iowa State Fair.
Up Next: Iowa