Adventureland
On Friday, August 18 we checked out of our hotel and headed to Adventureland in Altoona, IA. While this park does not do any type of ERT for groups, ACE was able to work a deal with them for discounted admission. Since this was not an official event, there were no scheduled events or meals, but we did see a lot of ACEers who were coming to Summer Con that took advantage of the discounted admission. This was my favorite new park of my massive 2007 upper Midwest trip and I thoroughly enjoyed my return visit in 2012. I welcomed an opportunity for another visit to this great park.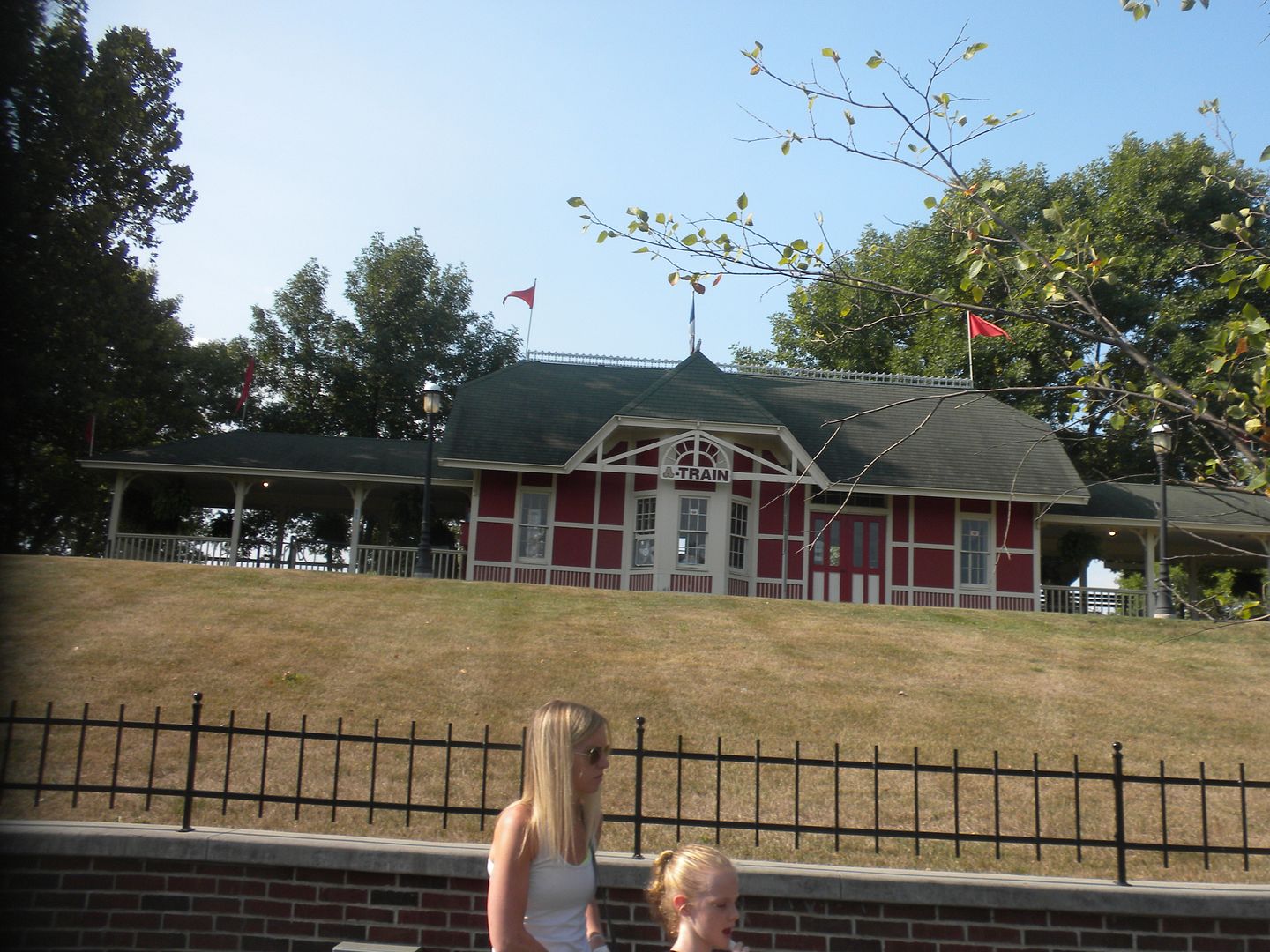 Its similarity to Disney parks is noticeable in the elevated train station and the Main Street and town square. Between my first and second visits a fire claimed the entire left side of the street, but it was rebuilt before my second visit and still looks great as they did an excellent job in making it look like it did previously. Because I am so fond of this park and its layout, I will review it in more detail by section.
Main Street
Guests enter the park through two tunnels on either side of the elevated train station. Once in the park, there is a town square of shops with a park in the middle, featuring a Carousel.


The street narrows to a Main Street of shops with facades of various types of stores, offices and municipal buildings represented.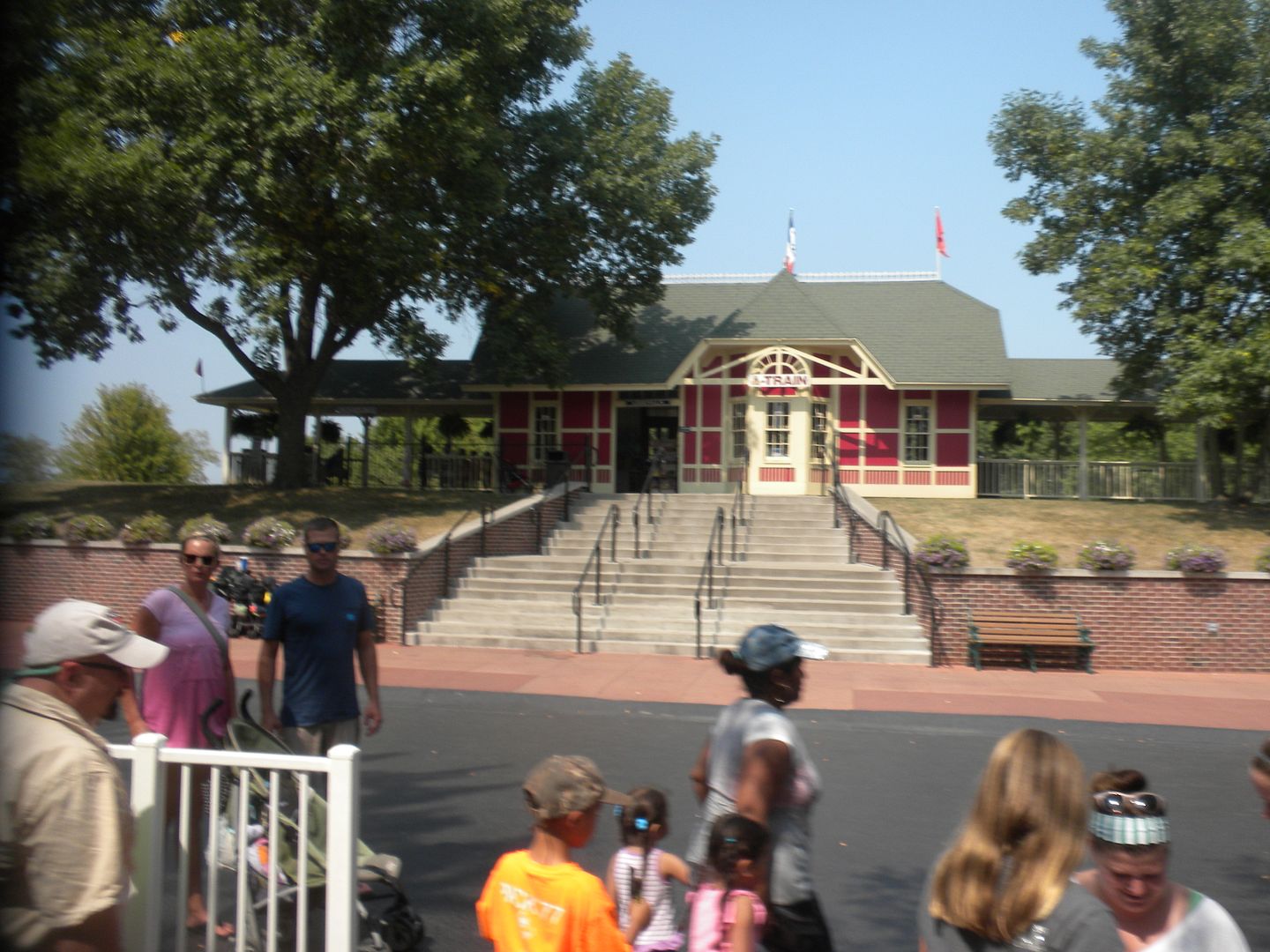 Train Station – This C.P. Huntington Train has only one station. It loops outside Iowa Farm, passes the station and travels by the German section before turning around at River City and returning – 1 ride.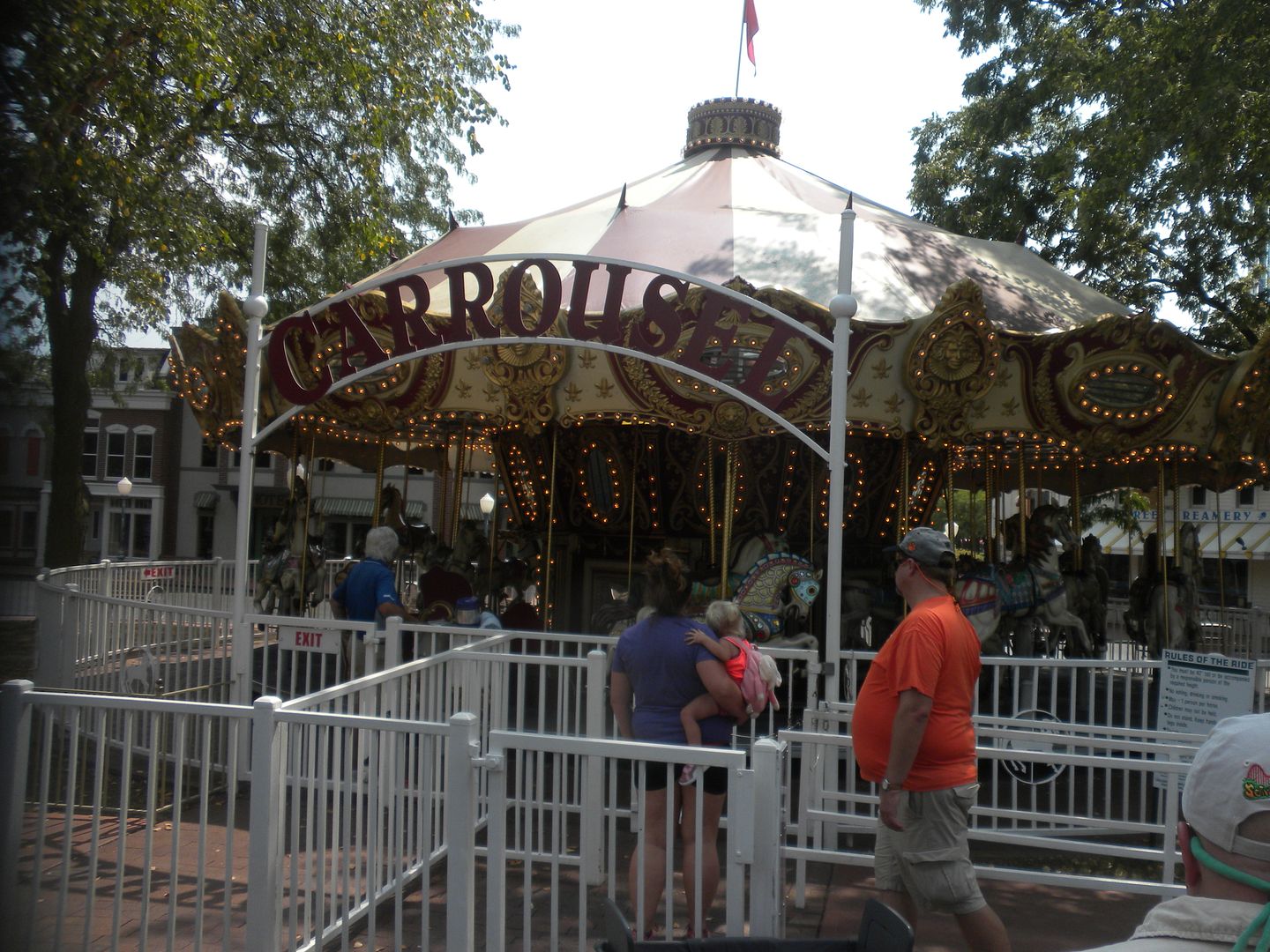 Carousel – This is a Chance carousel made to celebrate the Carousels of old – 1 ride.
We did not ride Dodge 'em Cars; Space Shot, a drop ride; or G Force, a Breakdance type ride.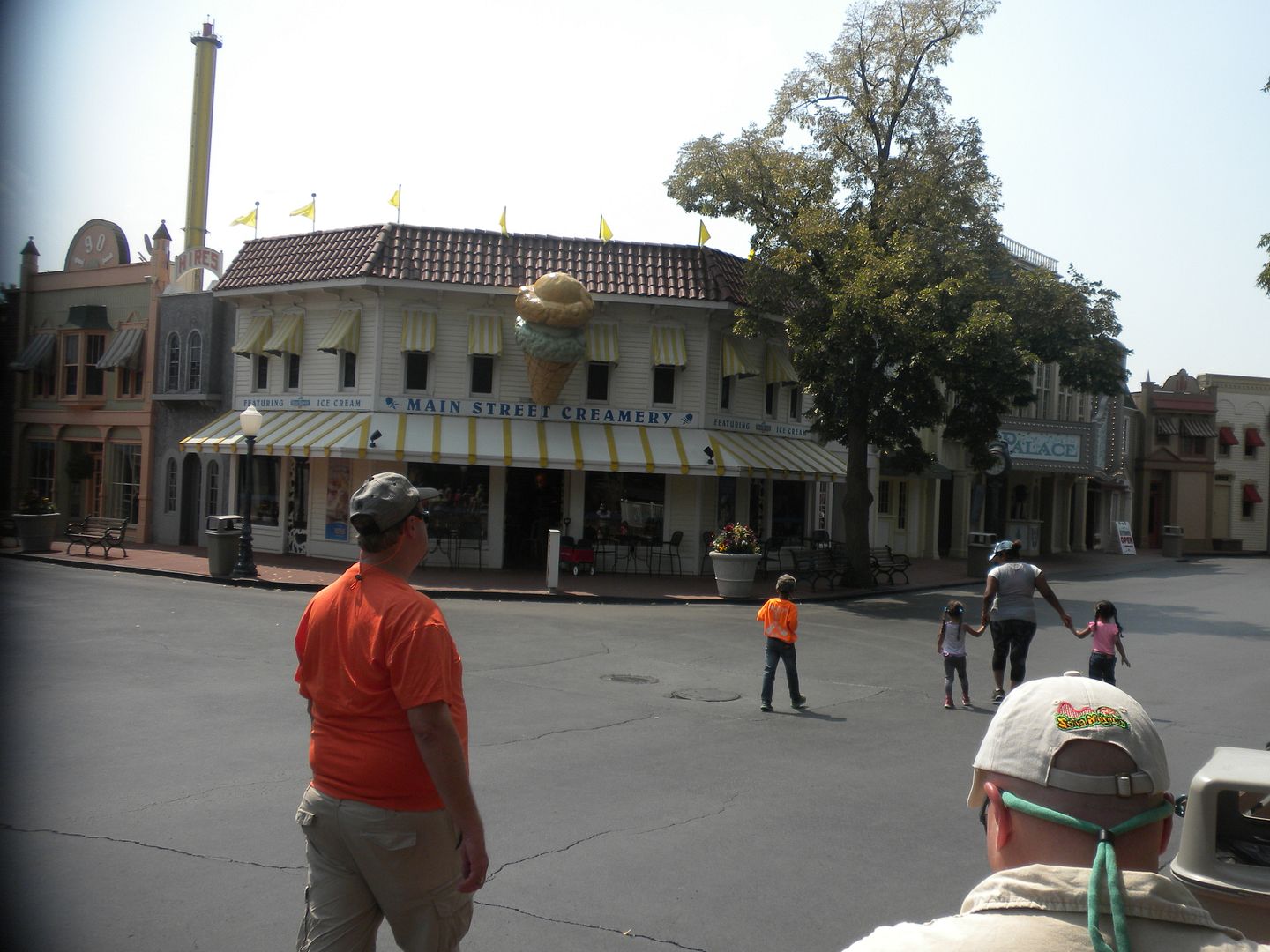 I had fried chicken for dinner at the Iowa Café and we got a snack at the Ice Cream Shop.
German Section
This section is nicely themed to a German Alpine village and is home to several of the parks flat rides.


Sky Ride – This German clock themed station takes riders on a ski-lift ride to County Fair – 1 ride.
Tea Cups – This is a small version of a Cuddle Up. It is like a tea cup ride but there are 2 tables of cups, each with 3 cups and the cups switch tables as you make a figure 8. If you lean the right way you can get some great spinning as it functions almost like a whip. While this smaller version is intended as a kiddie ride, it was too fun to keep the adults away! These are so much fun! – 1 ride.
Giant Skywheel: This Ferris Wheel gave good views of the park – 1 ride.
Der Flinger: ThisParatrooper was fun – 1 ride.
Other rides in this section include Galleon, a swinging ship; Splash Over, a Top Spin with water effects; Scrambler; and Falling Star. Inverter was not operating.
Some of the group ate lunch at Rathskellar Burgers & Pizza.
River City
This section has good theming in sort of a New Orleans style with a touch of western.


The Underground (CCI, Enclosed Wood Coaster Darkride, 1996) – While not a thrilling coaster, it combines a wood coaster and a darkride. I like the backstory on an old mine and the scenes and effects were good – 2 rides.
Tilt-A-Whirl: We had some good spinning – 1 ride.
Lighthouse – A spinning ride, a little more intense than I remembered – 1 ride.
Also in this section is Raging River, a rapids ride. Lady Luck, a Trabant, was not operating.


All of my group had either lunch of dinner at Taco Villa, which was good.
Iowa Farm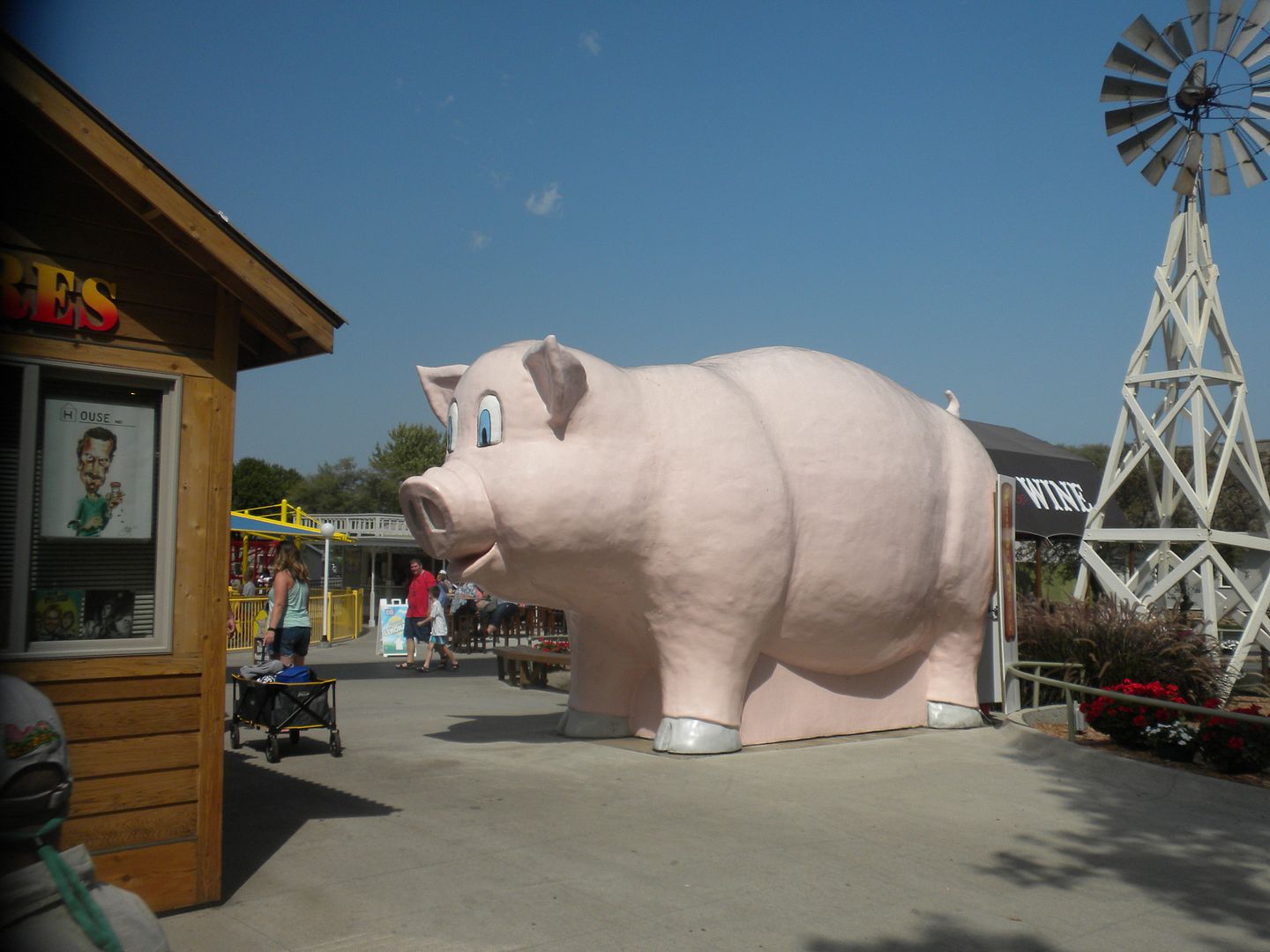 This section has some nice theming including a chapel and farmhouse as well as some over the top theming like the giant pig refreshment stand.
Storm Chaser: This smaller Windseeker type ride gave good ride – 1 ride.
Since my last visit both Raging Rapids Log Ride and Silly Silo, a Roter, have been removed.
County Fair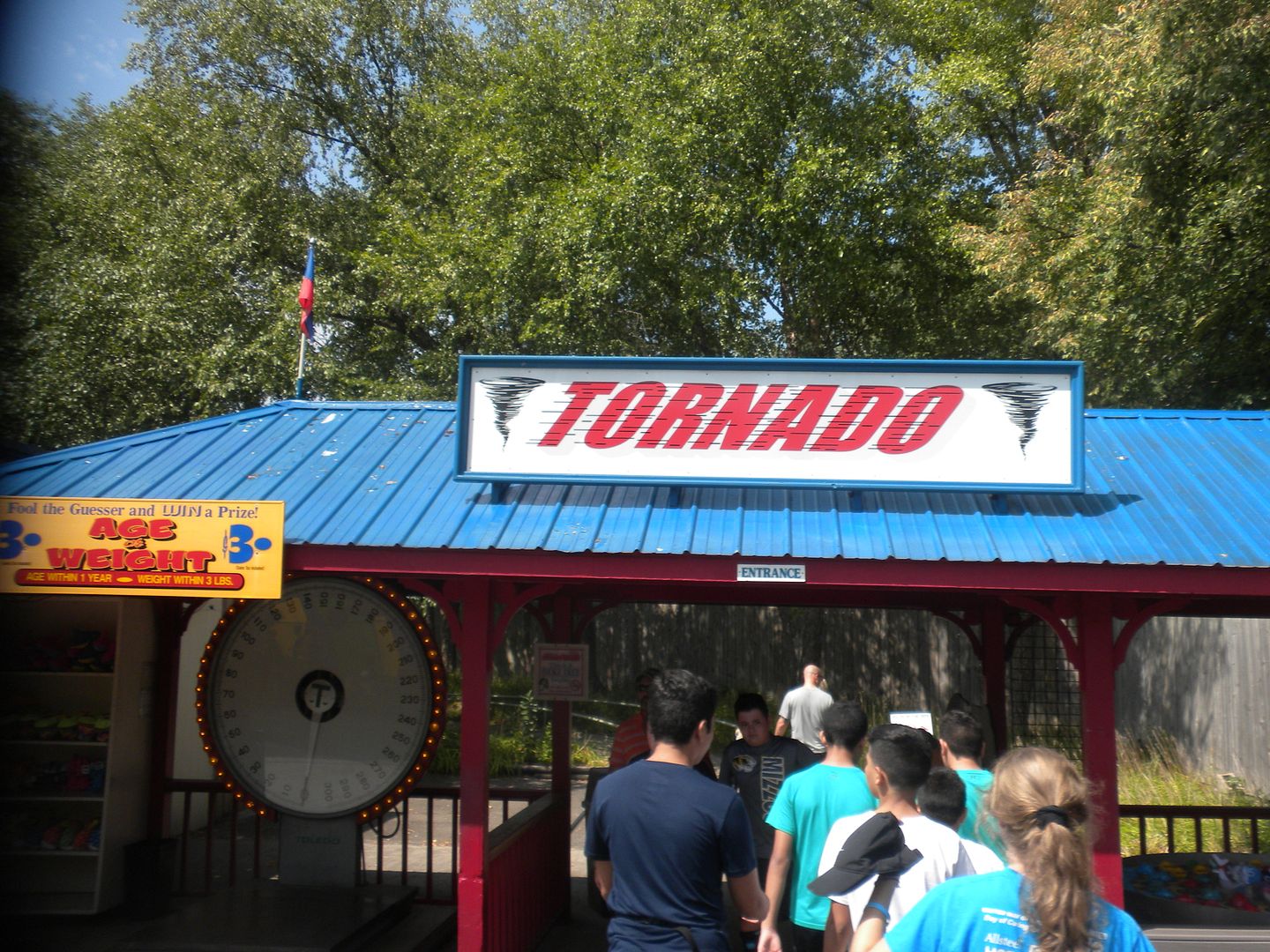 Tornado(William Cobb, Wood Out & Back, 1978) –


This is a good ride,


well maintained with some good air.


It reminds me of how good a designer Bill Cobb was – 3 rides.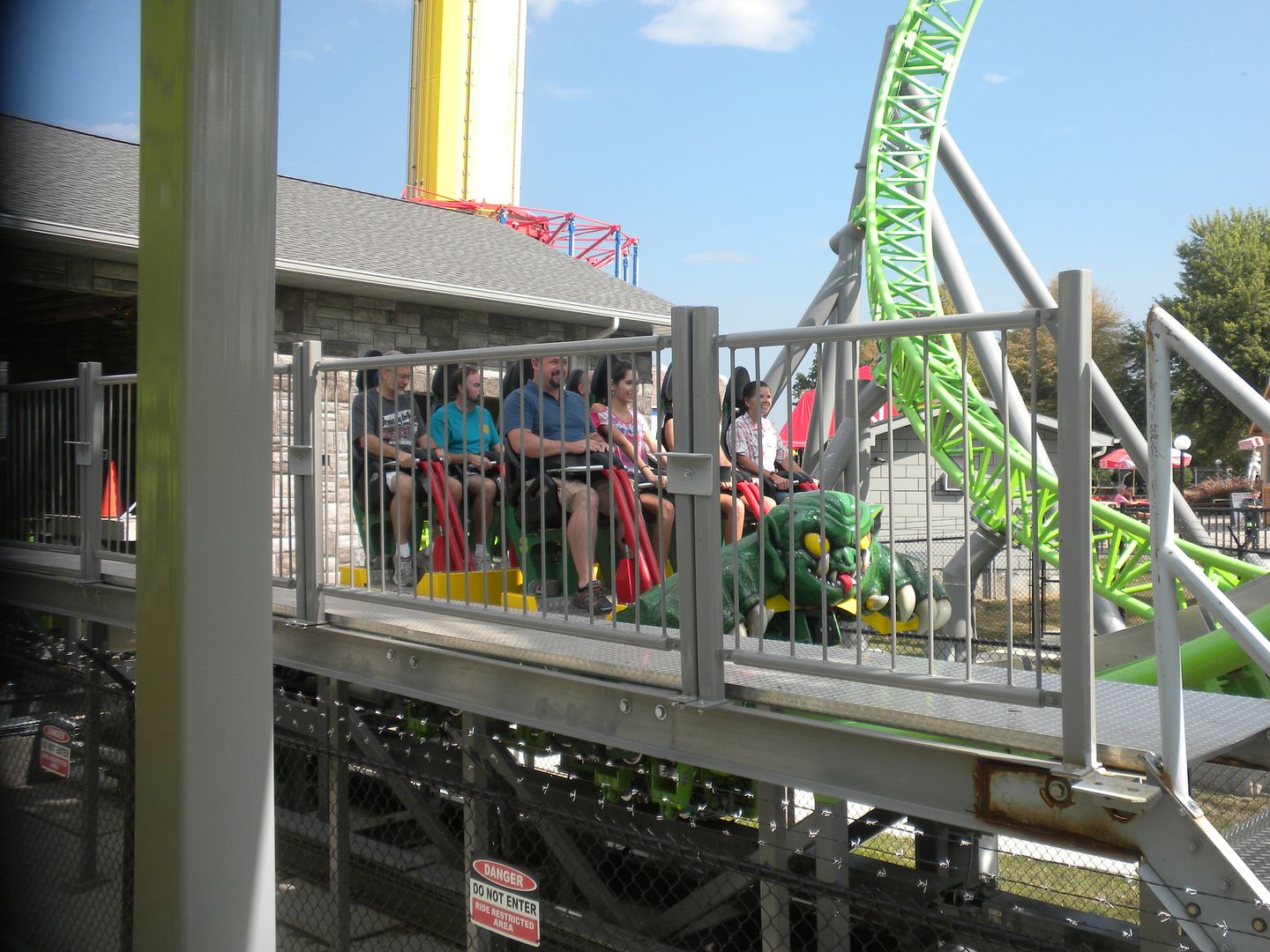 Monster: (Gerstlauer, Infinity Coaster, 2016)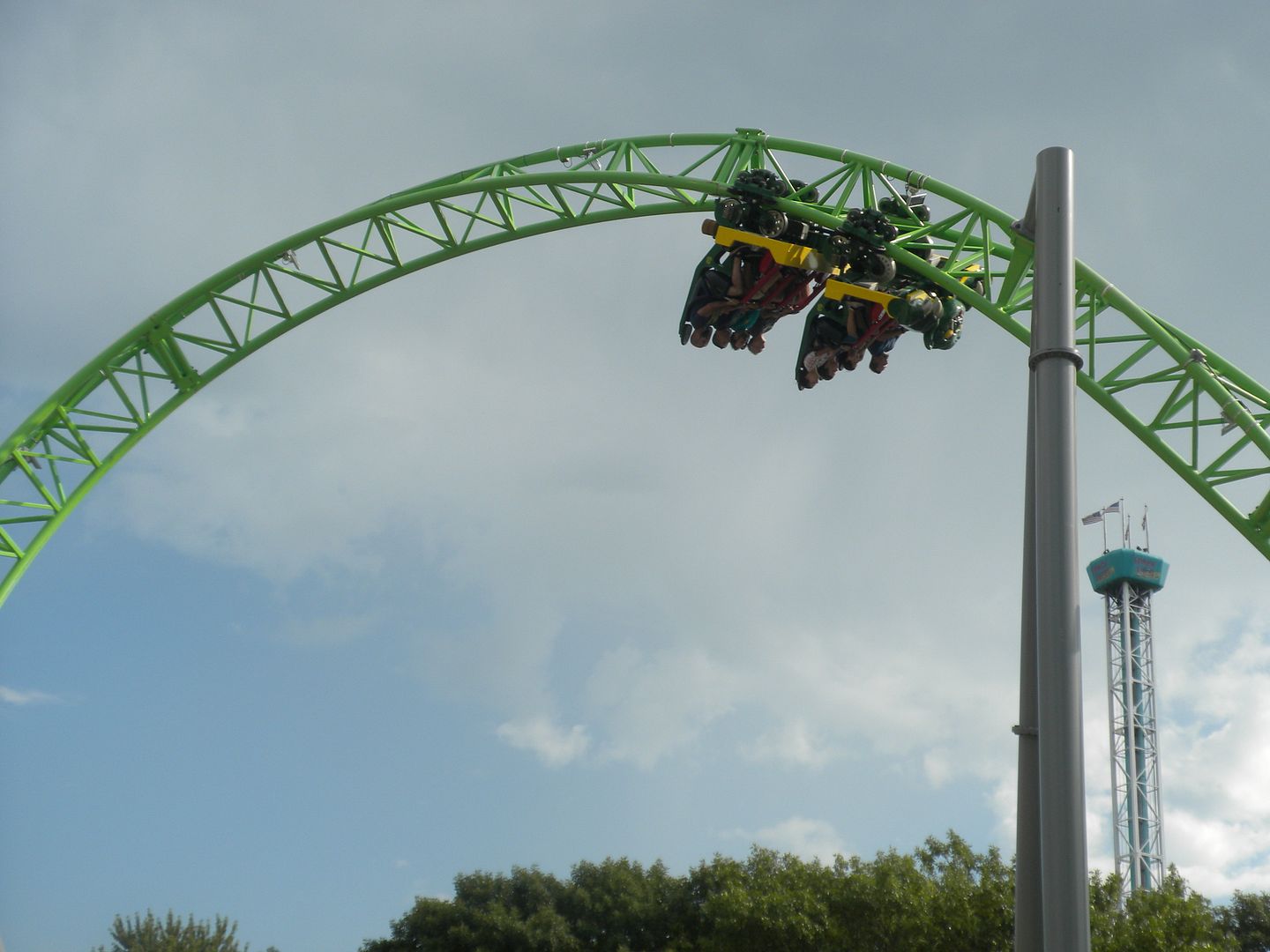 This is a great new addition to the park as it has lots of very well paced inversions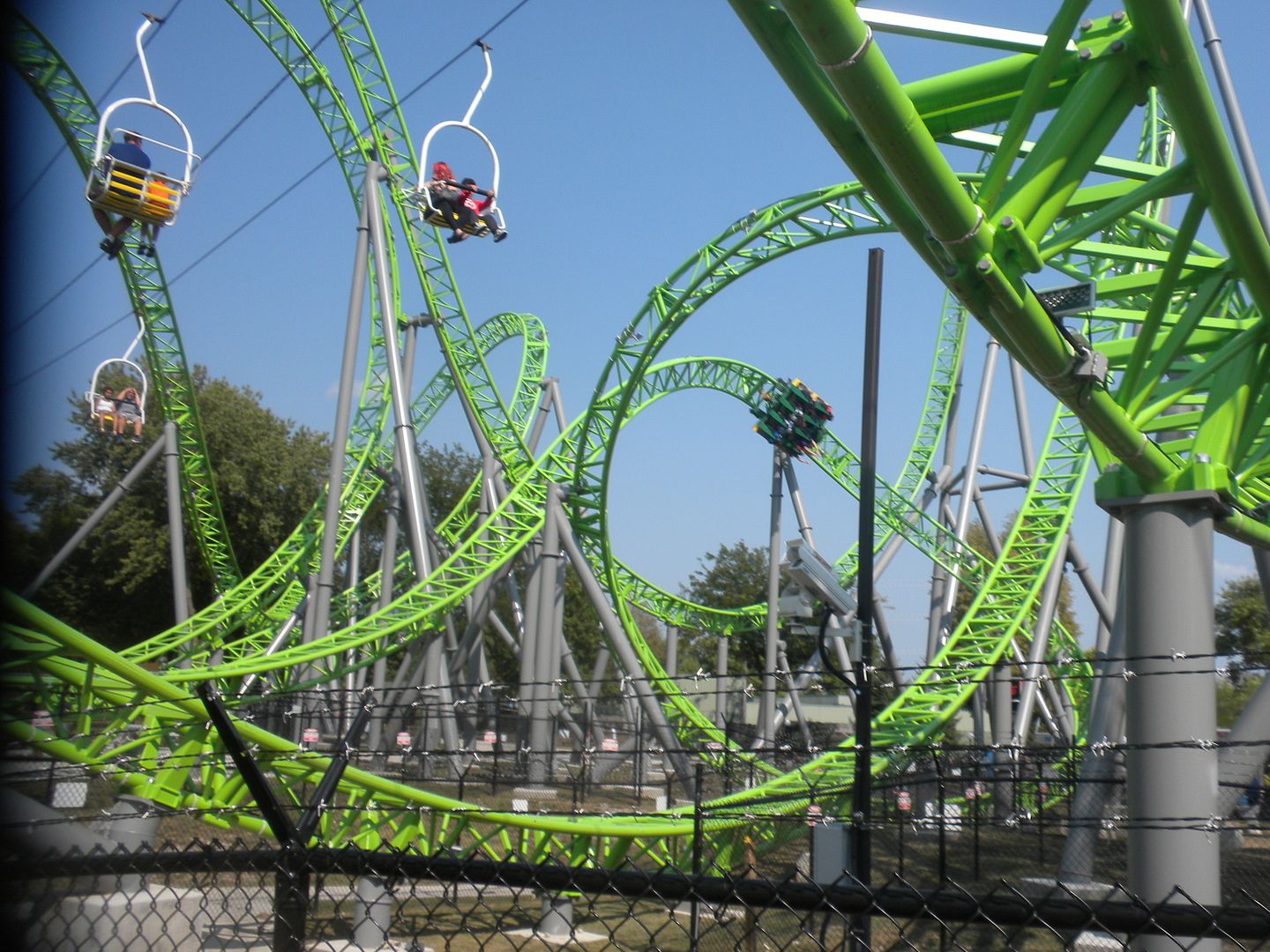 with no painful spots. This was a new credit for me – 4 rides.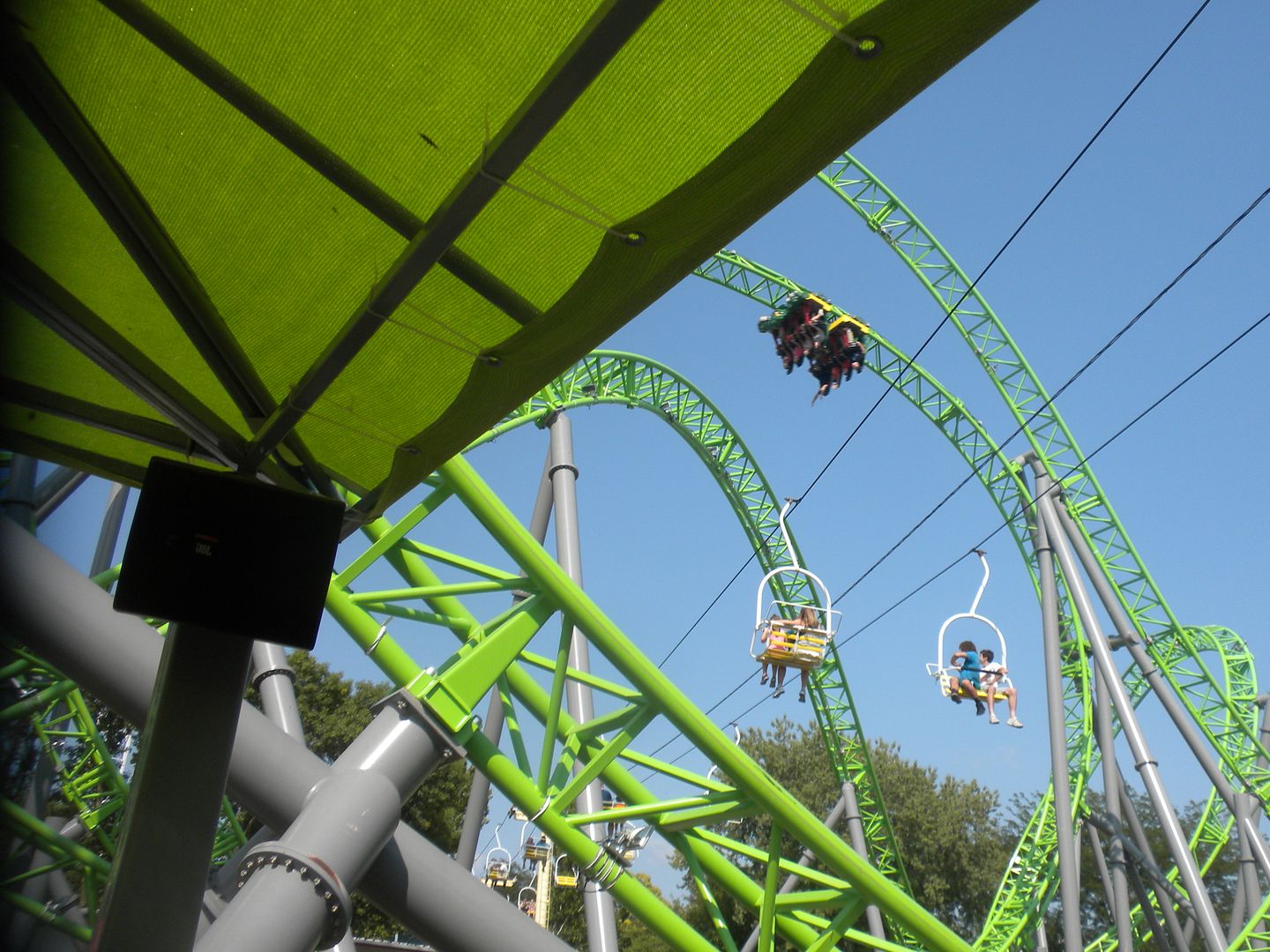 Sky Ride – Ski-lift ride to the German section – 1 ride.
Dragon Island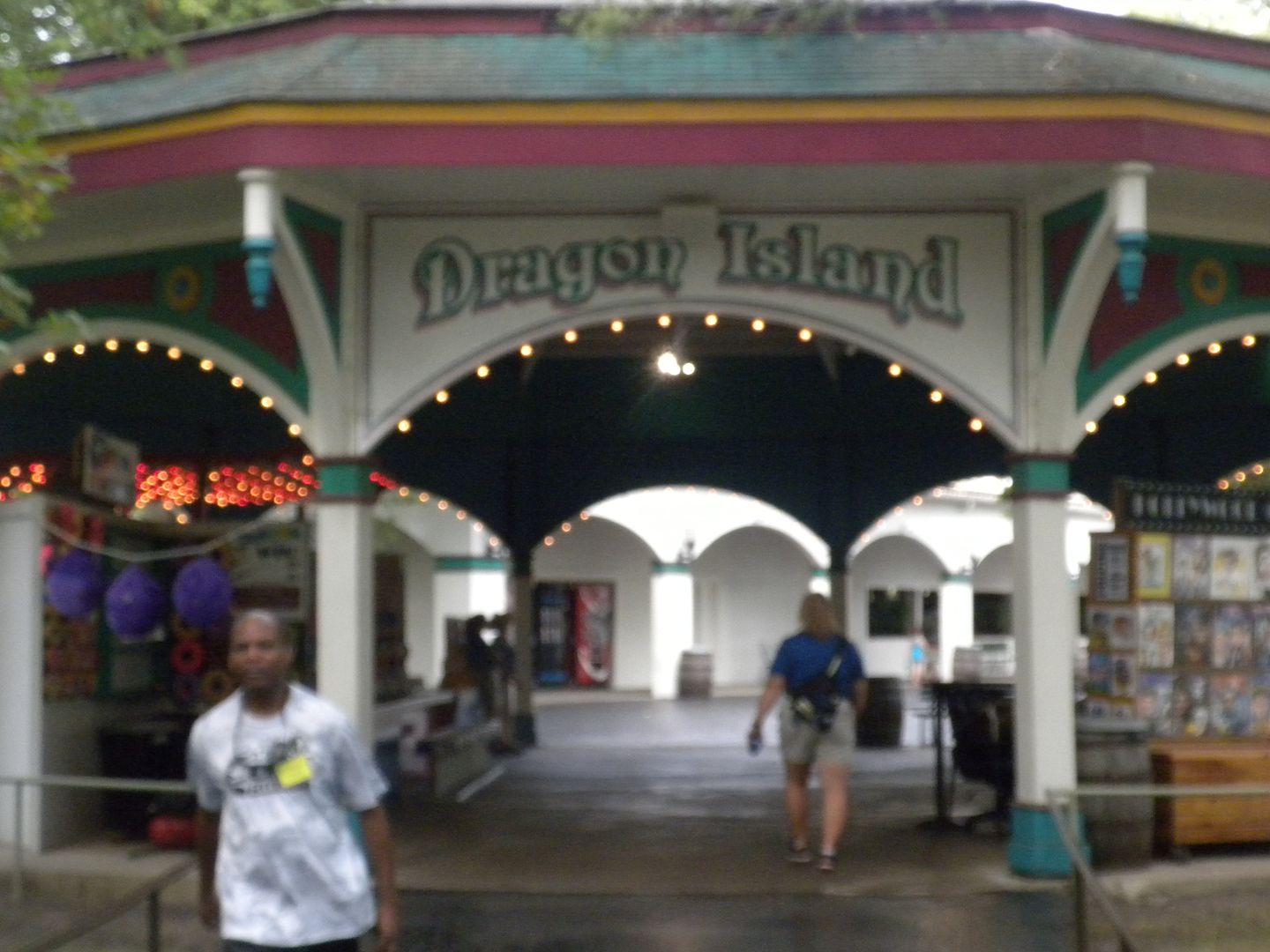 This small 'island' has a medieval theme, which is nicely carried out in the Dragon station.

Dragon (Hopkins, Steel Looper, 1991)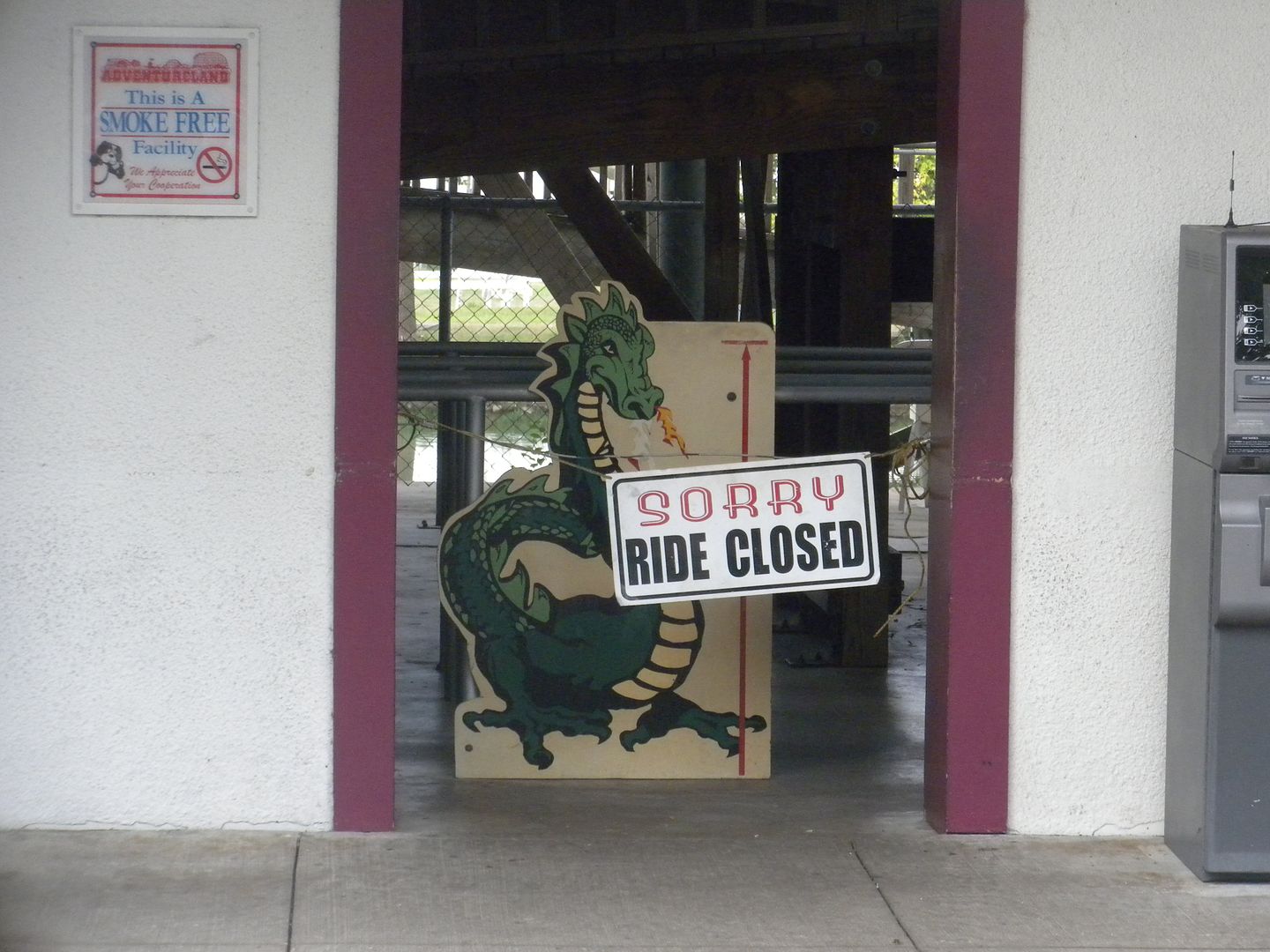 was not operating.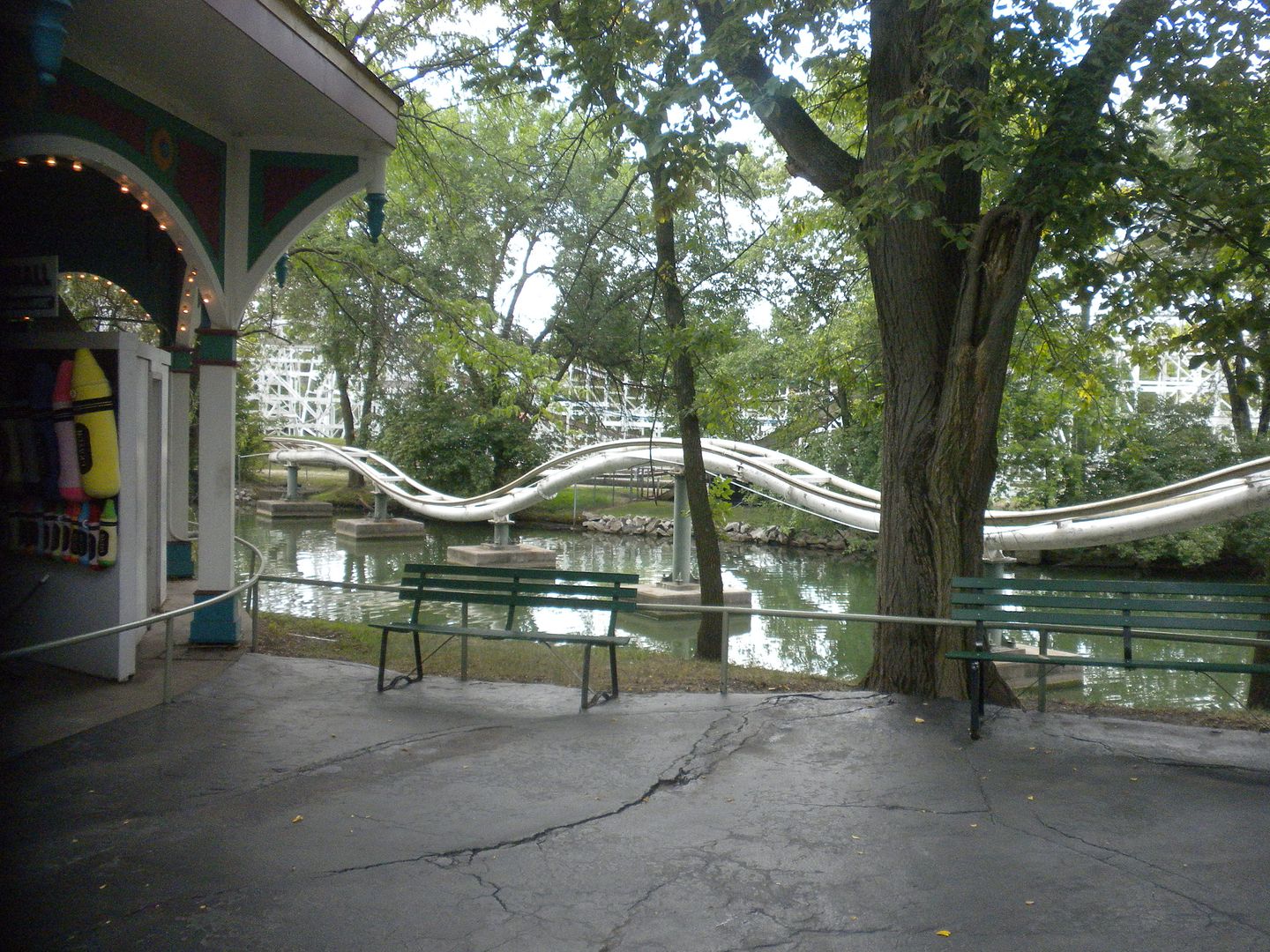 While some do not like this coaster, I like it alright and would have enjoyed getting to ride it again. This section is also has Himalaya.
Outlaw Gulch


This western section is the most heavily themed.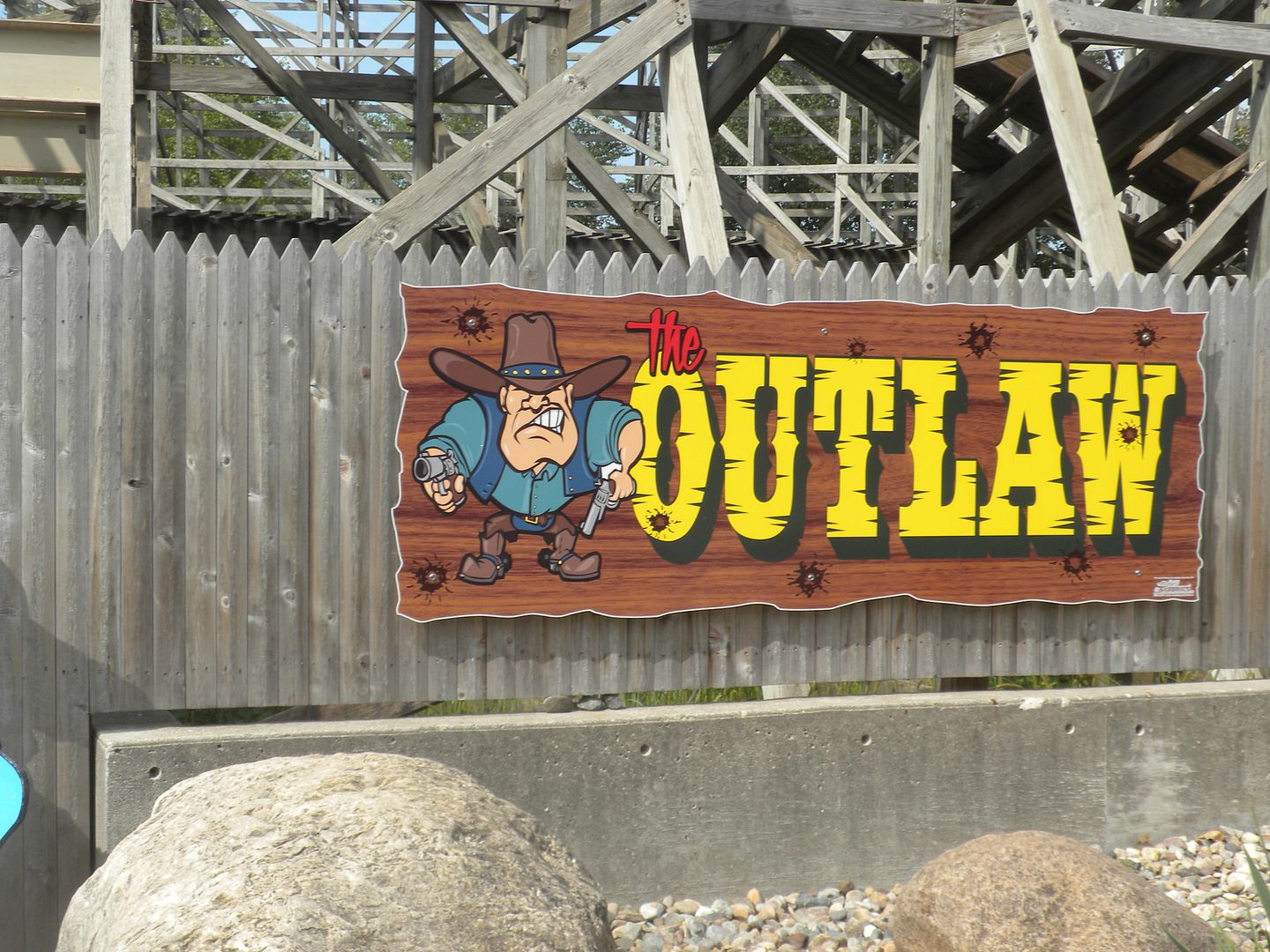 The Outlaw (CCI, Wood Twister, 1993):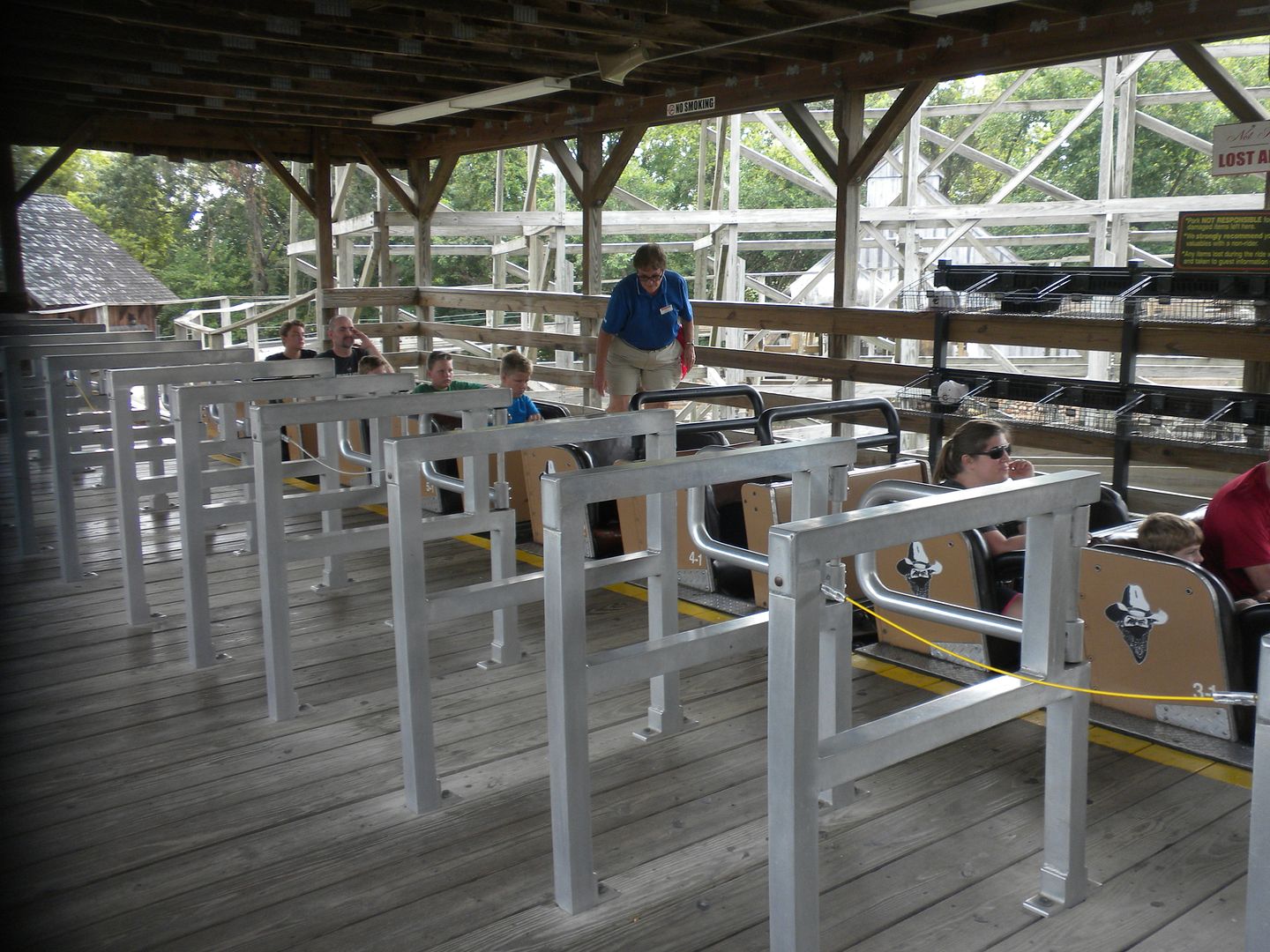 One of CCI's earliest coasters this ride has some good drops and turns. It is well maintained and gives a good ride – 2 rides.
Sawmill Splash: This well themed spinning rapids ride is fun without getting you too wet – 1 ride.
We did not ride Sidewinder, a Frisbee type ride.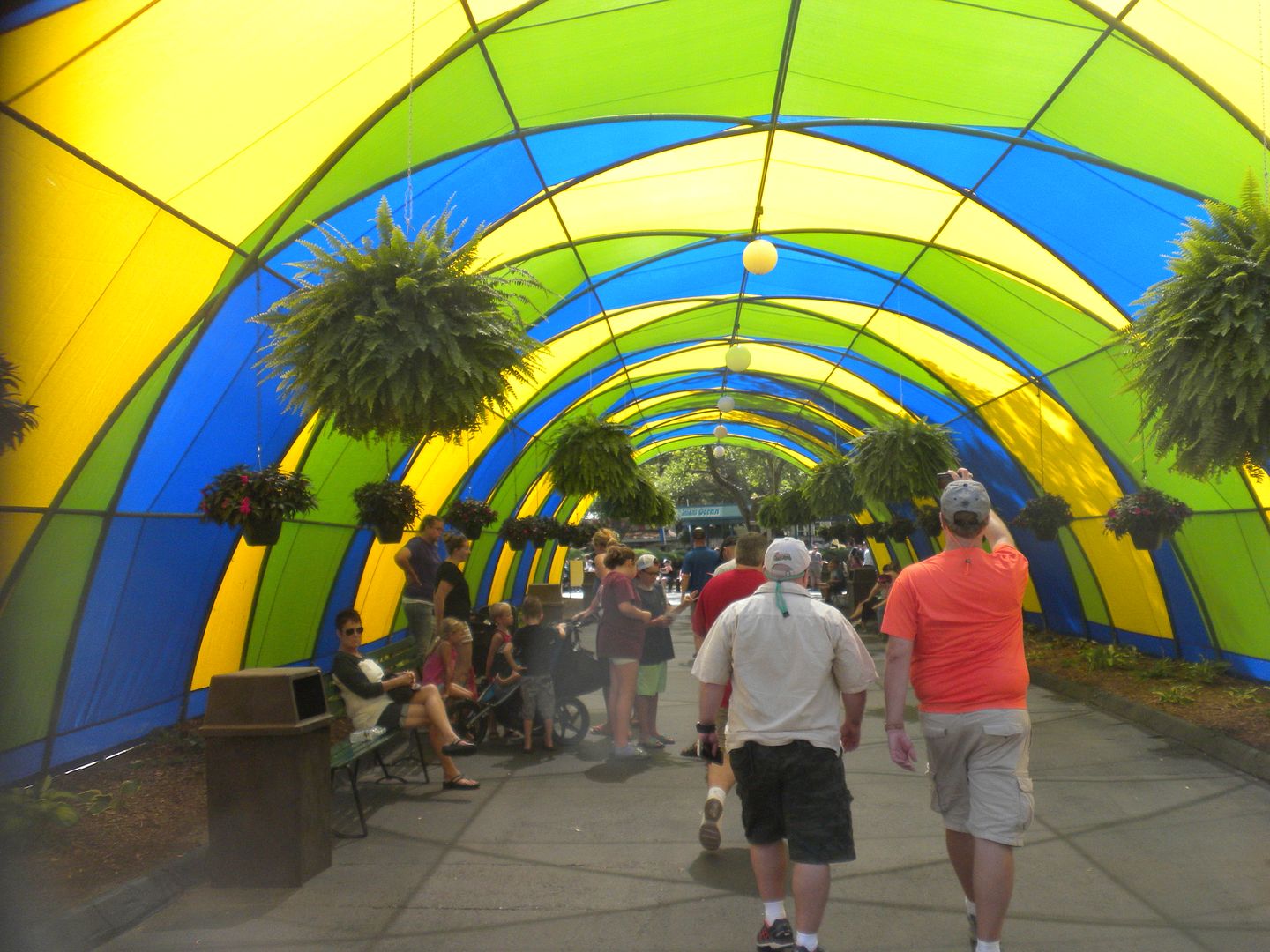 Once again I was very impressed with this park. They also have a waterpark, Adventure Bay with 10 attractions as well as a number of kiddie rides scattered around the park. They also had several shows running.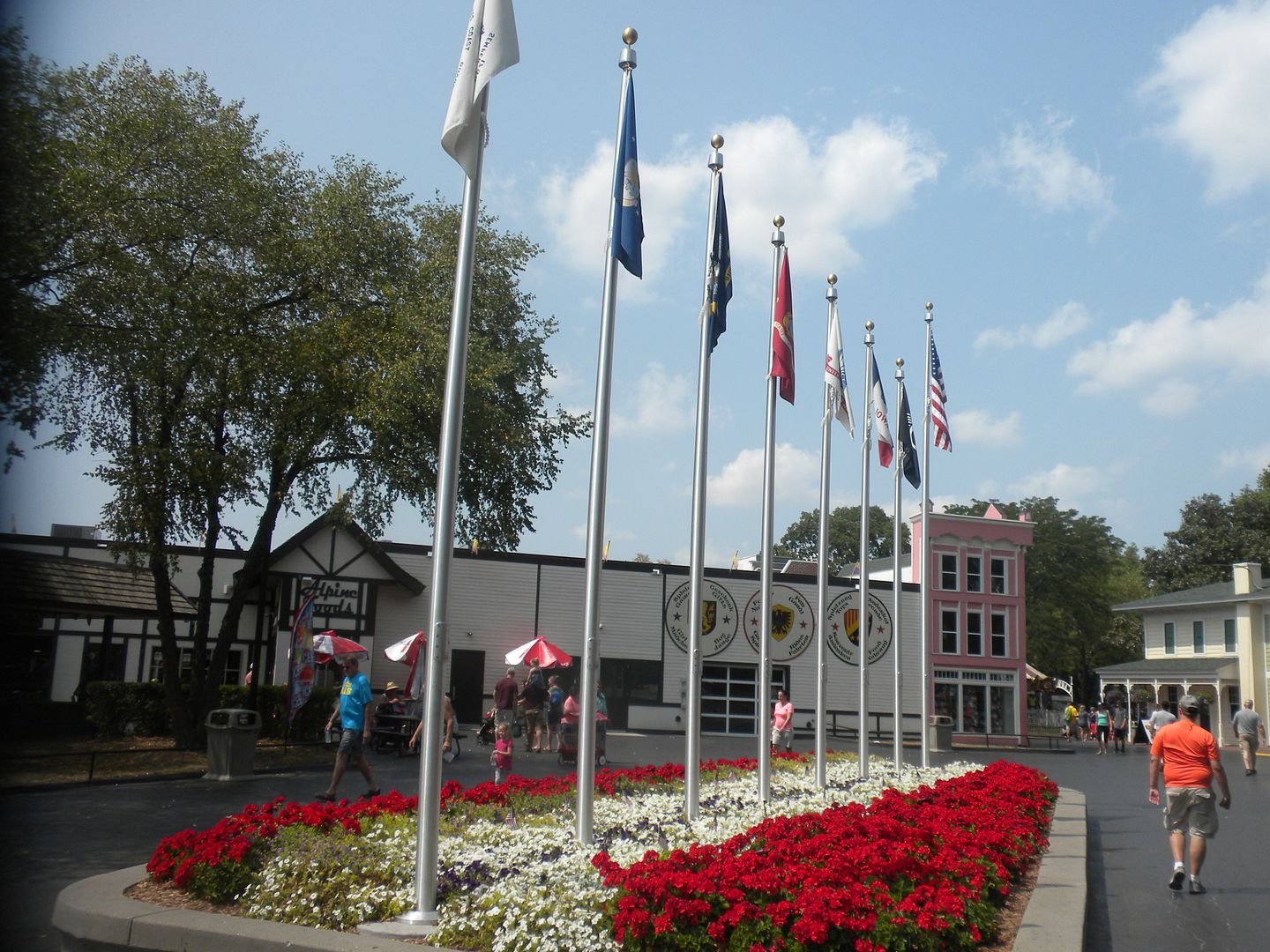 The park is very clean and beautifully landscaped with lots of shade.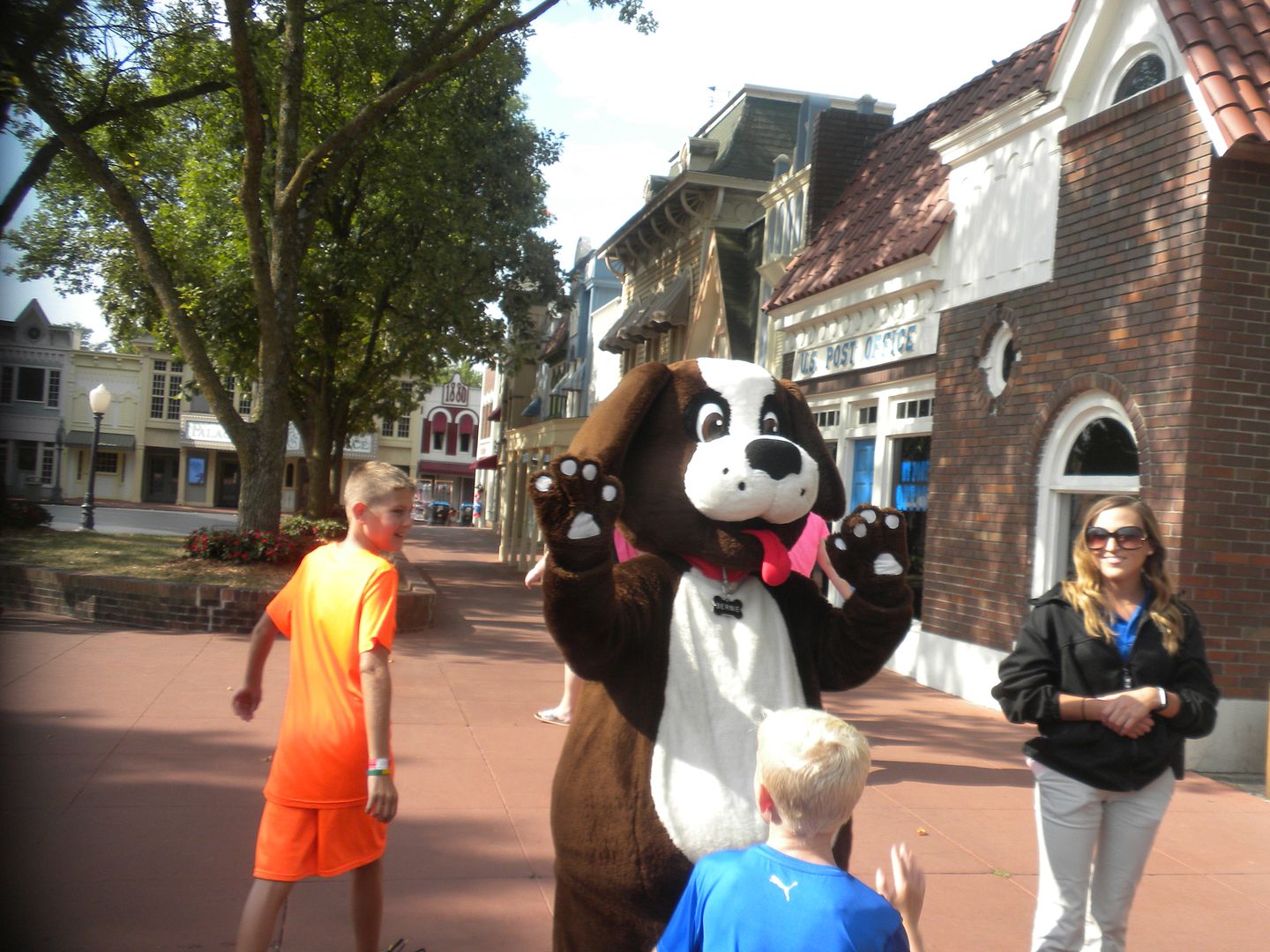 It is a fun park to visit. We left around 6:30 to drive to our hotel, Holiday Inn Express in Spencer, IA.
Next Up: ACE Summer Conference 2017 – Arnold's Park & Valleyfair