Pleasure Beach, Blackpool


On Wednesday, July 22 we arrived at Pleasure Beach Blackpool in Blackpool, Lancashire, England.


Operating since 1896, this is the park I have most anticipated visiting. No other park in the world has 5 wood coasters. It has so many historic attractions – the first ghost train, the only remaining vintage circle swing, the world's first haunted swing, one of only 3 Derby Racers, one of only 5 operating wooden wild mouse rides, one of only 3 Mobius wood coasters, and the list goes on.


We arrived at the park's Big Blue Hotel around 3:00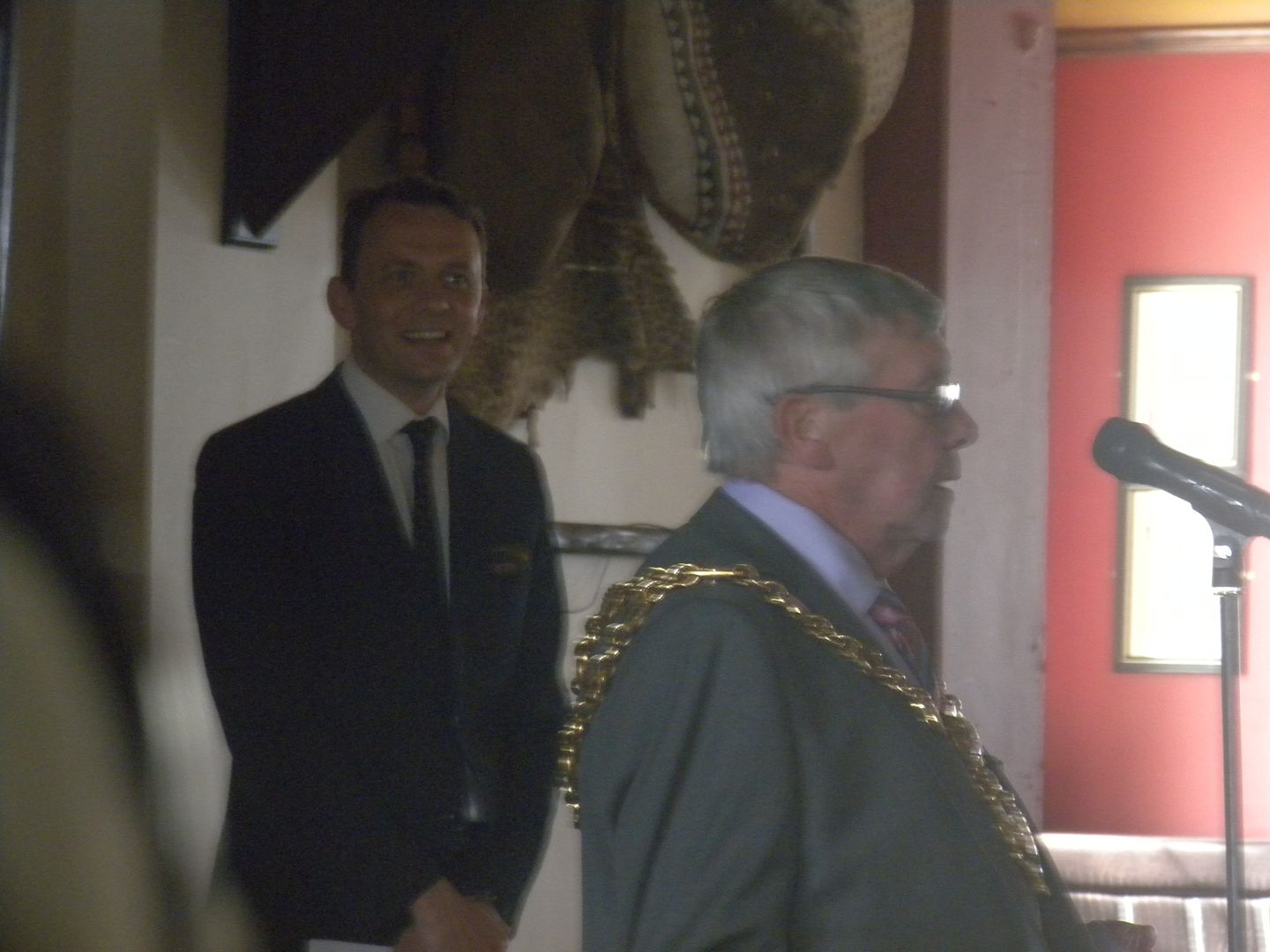 and were greeted by the Mayor of Blackpool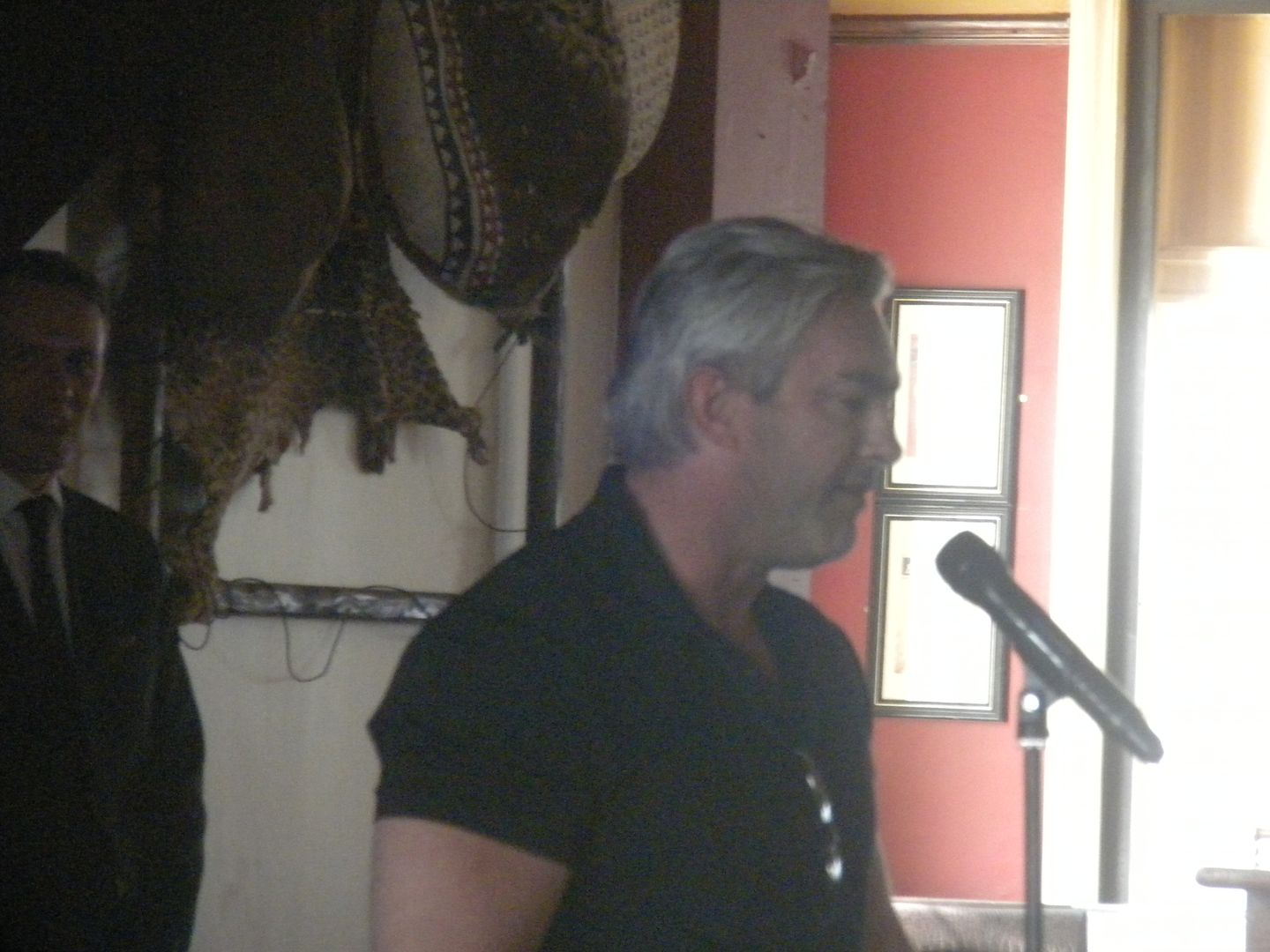 and a representative of the family that owns the park at a reception. We were then given a tour of the park and an opportunity to ride Grand National, the Mobius wood coaster. After this we were provided a delicious dinner and VIP seating at the park's extravagant Hot Ice Show, a 2 hour major production. While it would have been nice to see the show, fear of not getting everything led several of us to skip the show and head into the park to get credits. We had about 2 hours before park closing, and we were able to get to all but 2 of the coasters. The next day we had ERT on my 2 remaining credits, but we had to leave at 6:00. I will review the park by ride category.
Coasters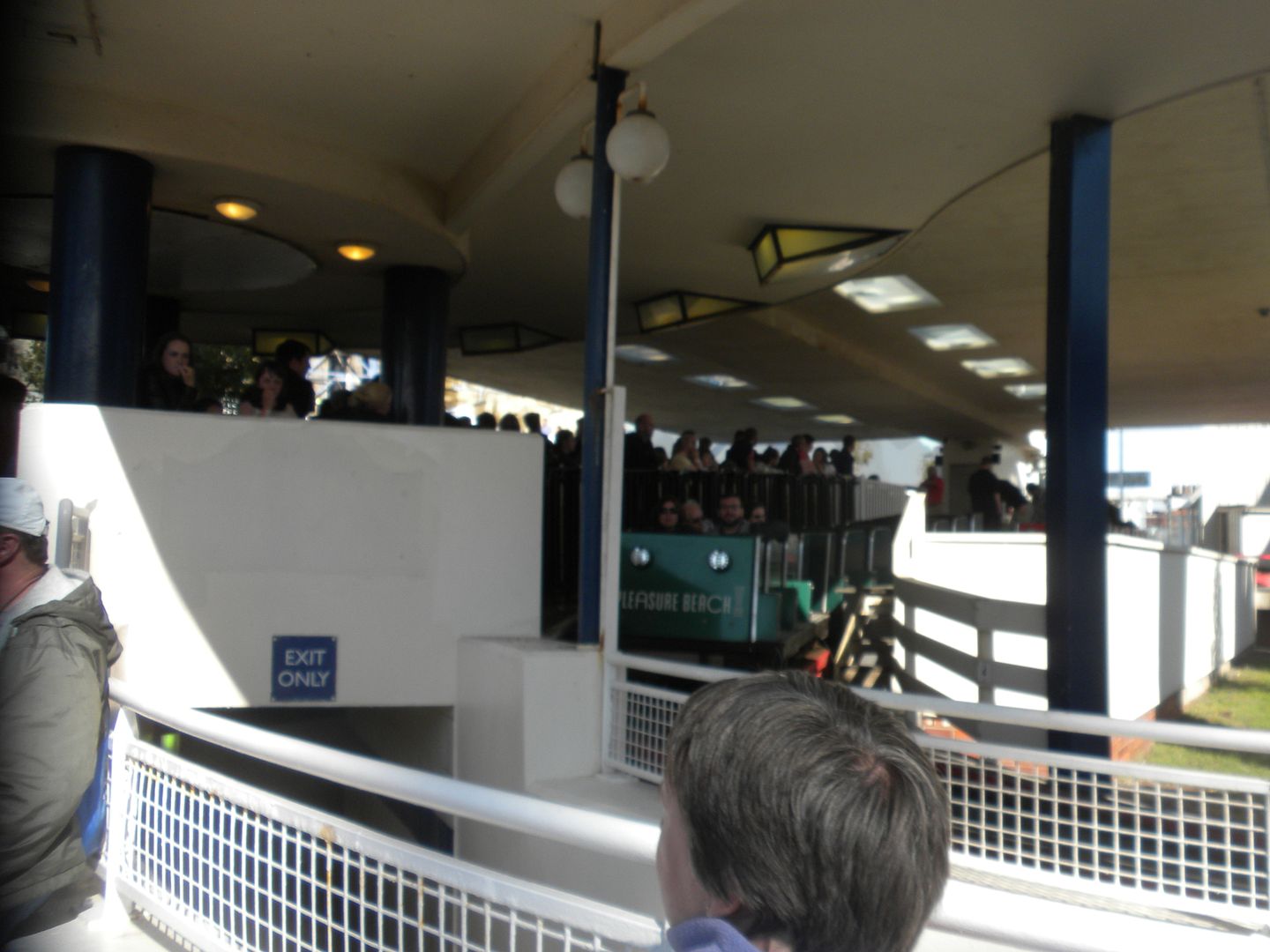 Grand National: (Charles Paige, Mobius Wood, 1935) In 2004 a fire destroyed the Grand National's station and damaged two nearby rides – the now defunct Trauma Towers and Alice's Wonderland. It reopened later that season. This has a good design but has several rough spots that need some attention.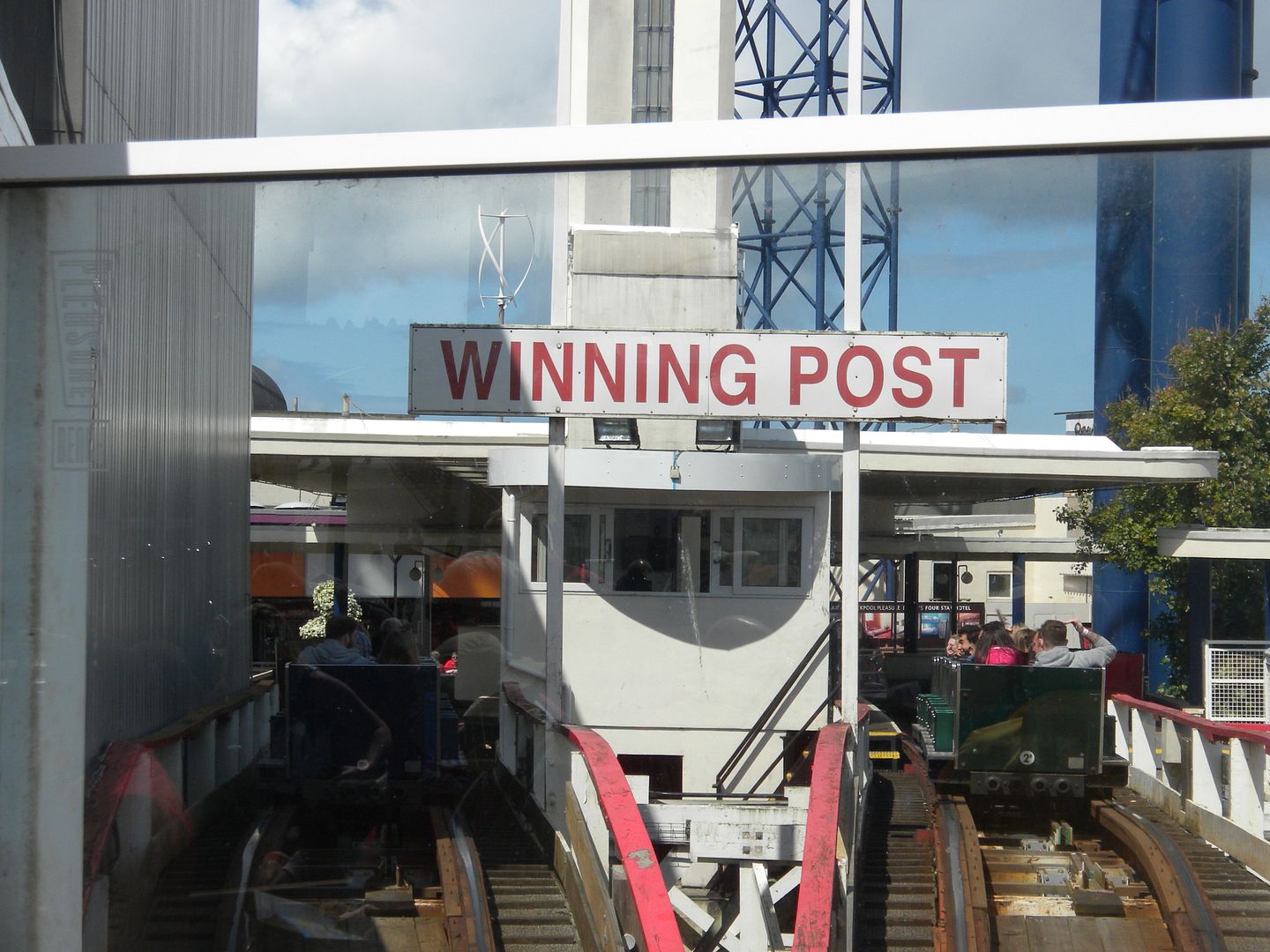 The right side (from the front) seemed more likely to win than the left based on my rides, at least with the red and burgundy trains – 3 rides, 2 on left & 1 on right.


Big Dipper: (John A. Miller/William Strickler, Wood, 1923)


Modified in 1936 by Charlie Paige and Joe Emberton, the original layout turned east to near where Big One's lift hill and station are today


but was extended to the south when new land was acquired.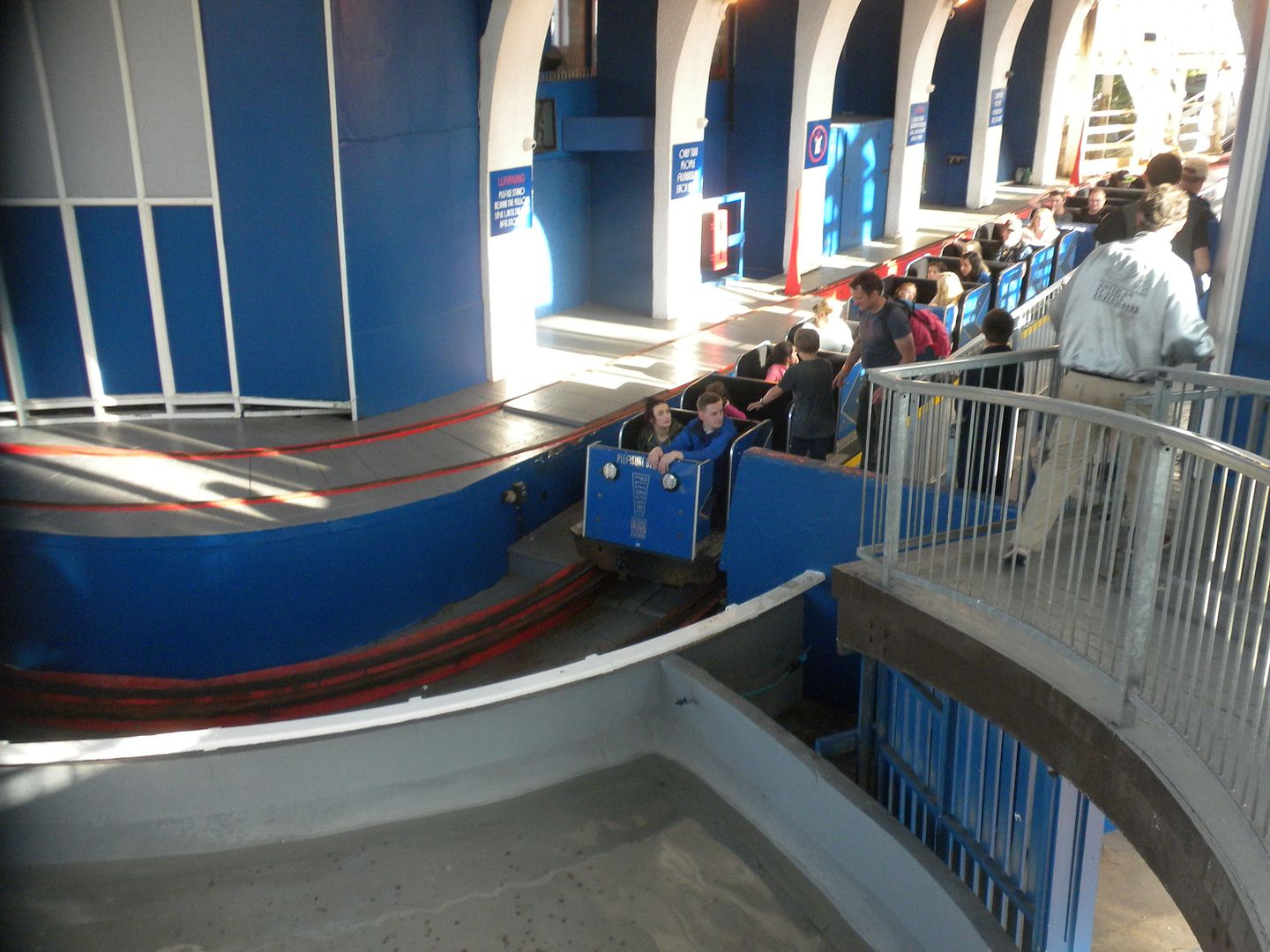 Done in an art deco style,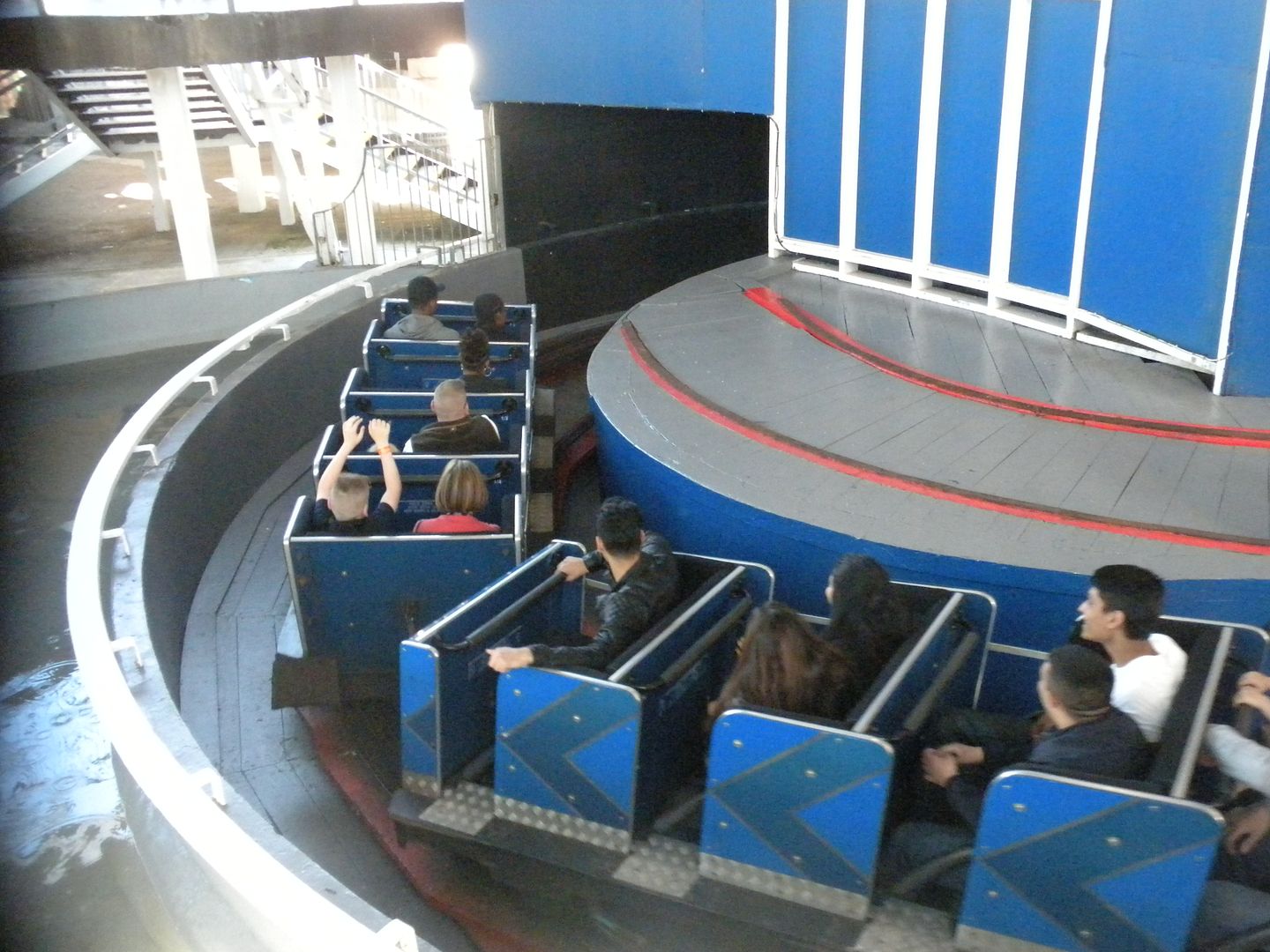 the station is one of the most elaborate I have ever seen, complete with a fountain.


Its iconic turn at the top of the lifthill is perhaps the most unique on any coaster. It gives a good ride with a good many pops of air – 2 rides.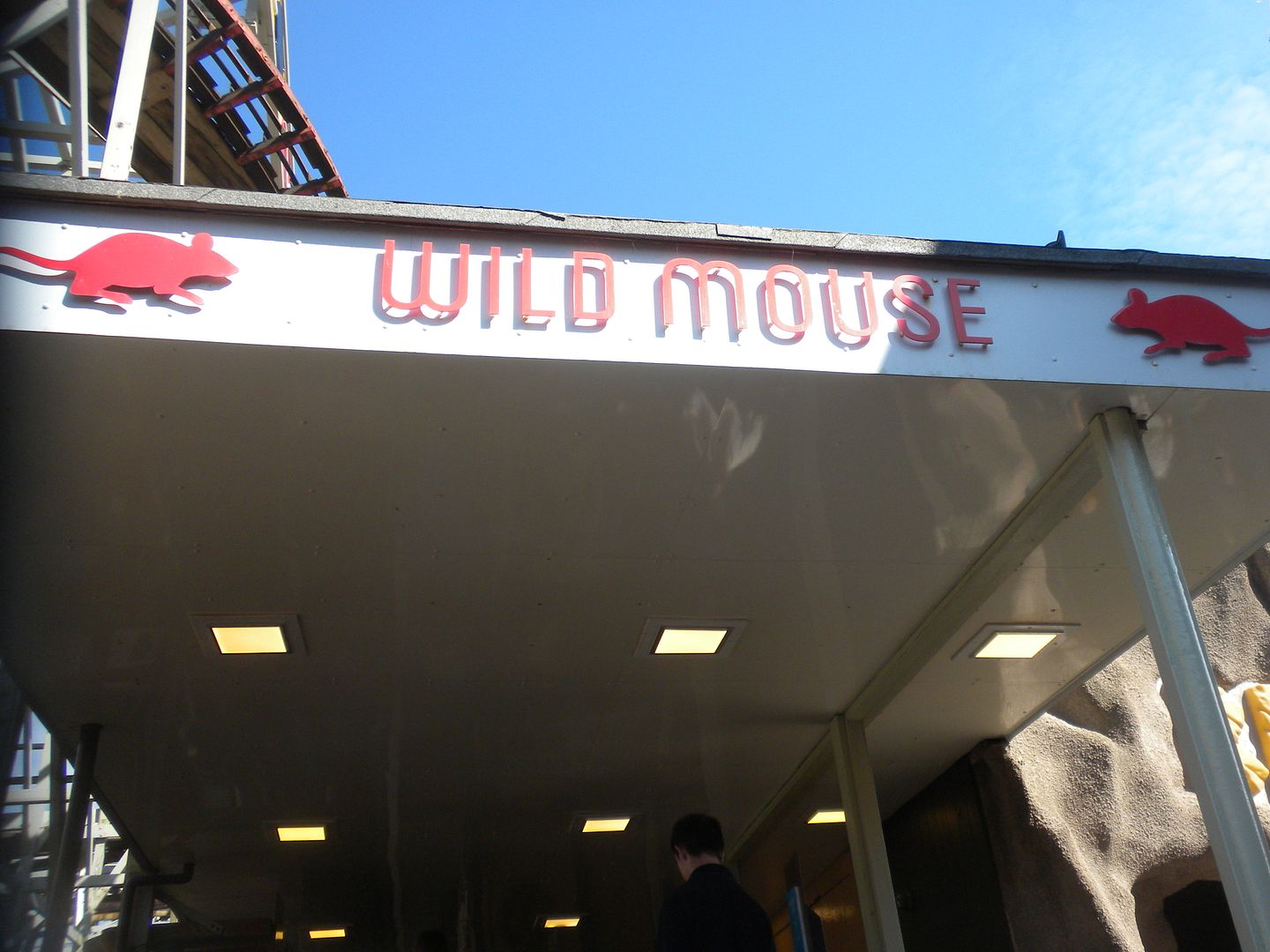 Wild Mouse: (Valere Brothers/Frank Wright, Wood Wild Mouse, 1958)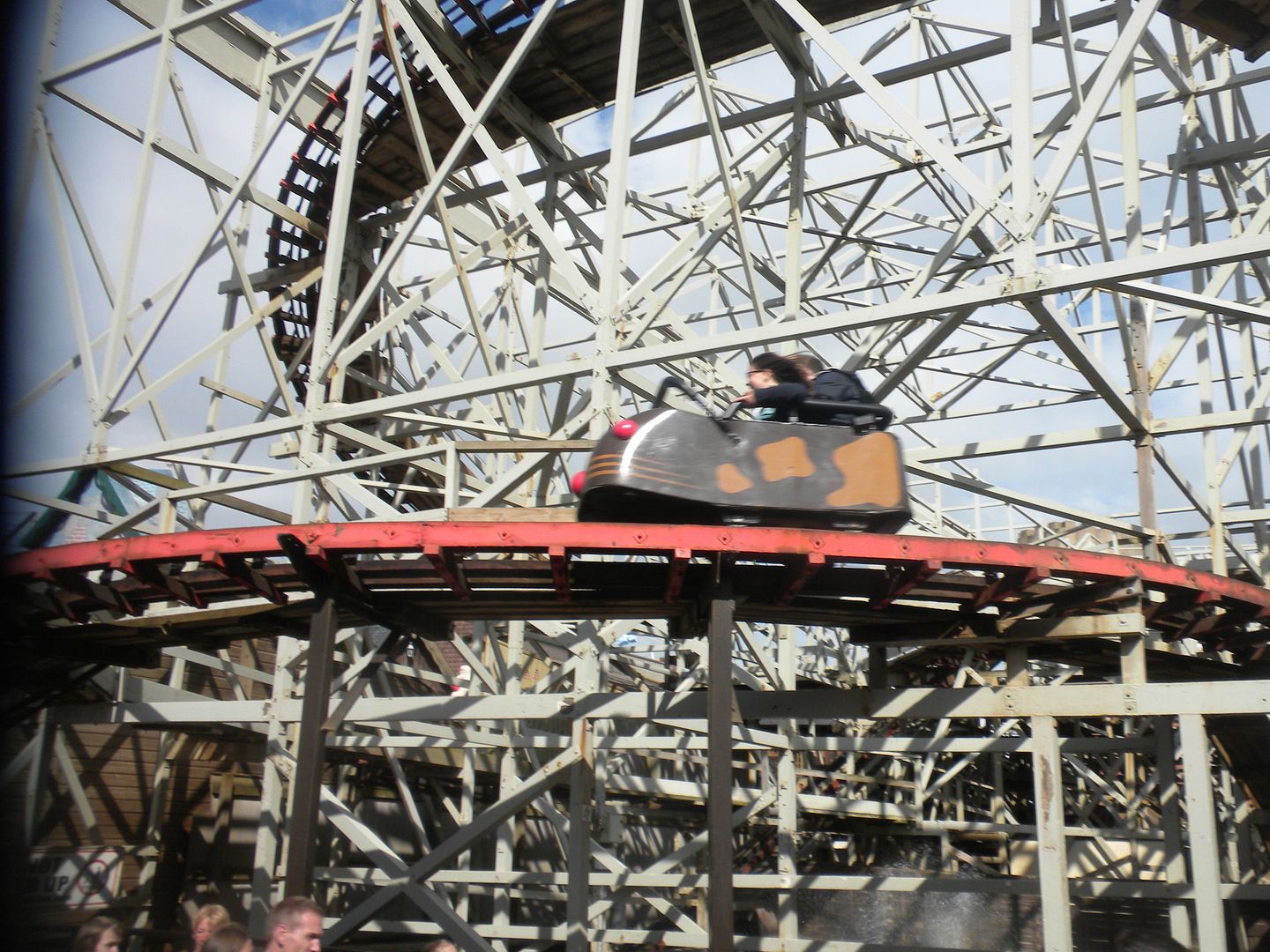 Only 5 wood Wild Mouse coasters are operating worldwide (2 are in Austrailia, 2 in Indonesia) with one more in storage in England.


This is by far the best Wild Mouse coaster I have ridden and my first wood Wild Mouse. It is so much fun!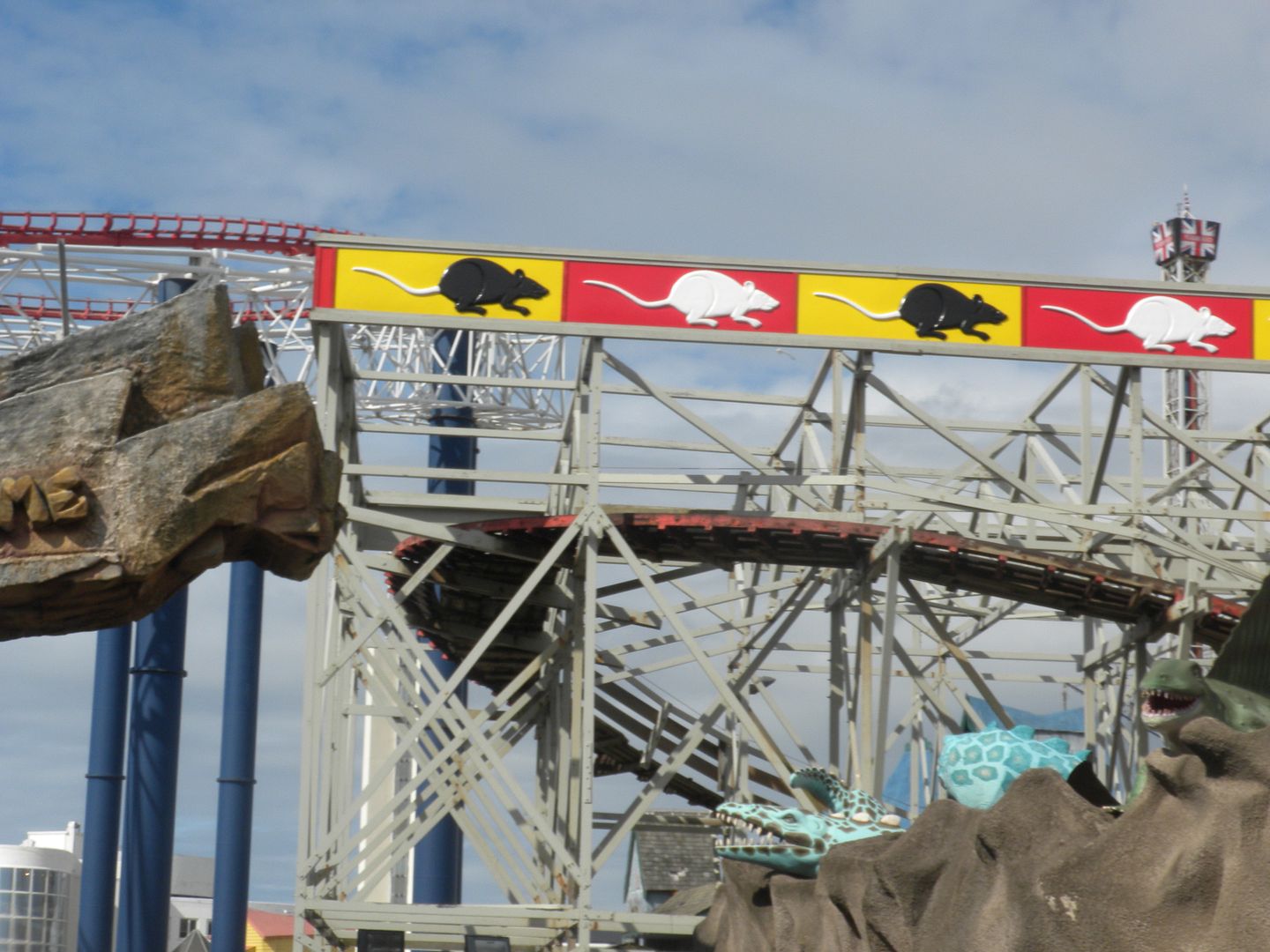 There are a few places that can be painful and may require a bit of defensive riding, but it is such a fun experience, you hardly even notice. This was the most fun ride at the park to most of us! – 2 rides.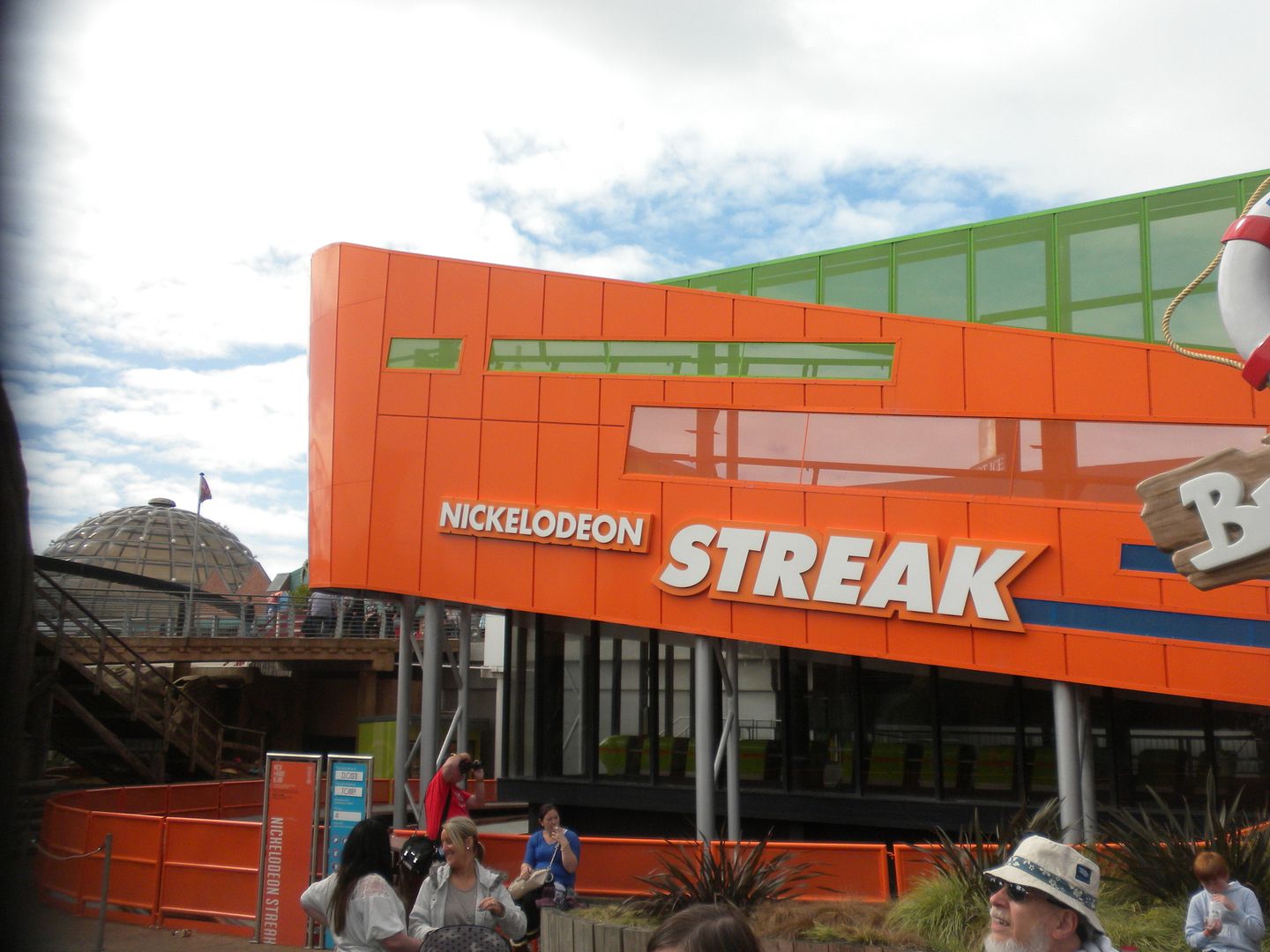 Nickelodeon Streak: (Charles Paige, Wood Family, 1933) In Nickelodeon Land and known as Roller Coaster from 1933 to 2010,


this coaster's lift hill and some other parts are from Velvet Coaster (William Strickler, Wood, 1909-1932).


It has a good layout and some pops of air – 3 rides during ERT.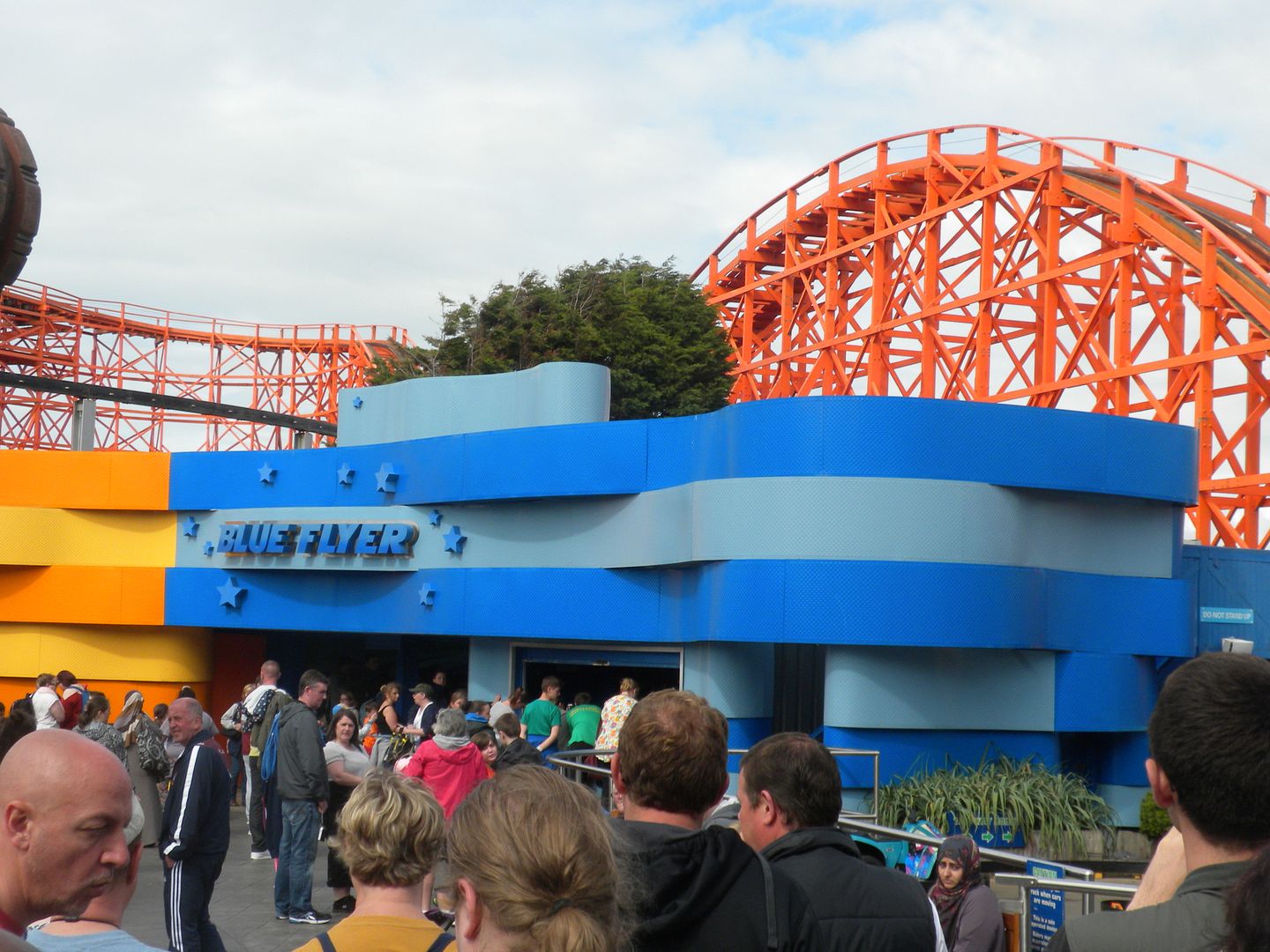 Blue Flyer: (Charlie Paige?/Harry Traver, Wood Family, 1934)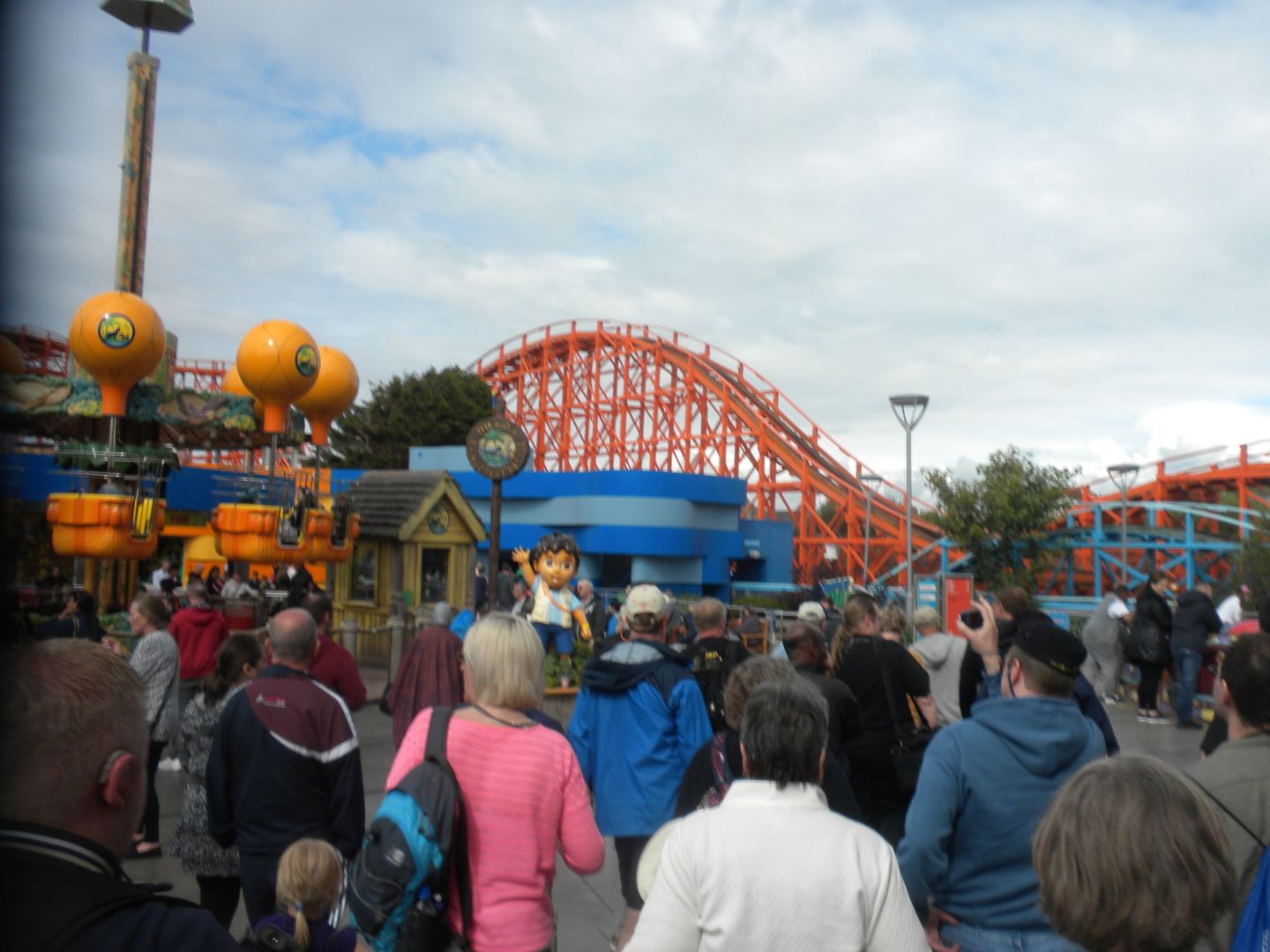 Located in Nickelodeon Land this family coaster is still an ACE Coaster Classic and gives a good ride – 1 ride during ERT.


The Big One: (Arrow Dynamics, Hyper Coaster, 1994)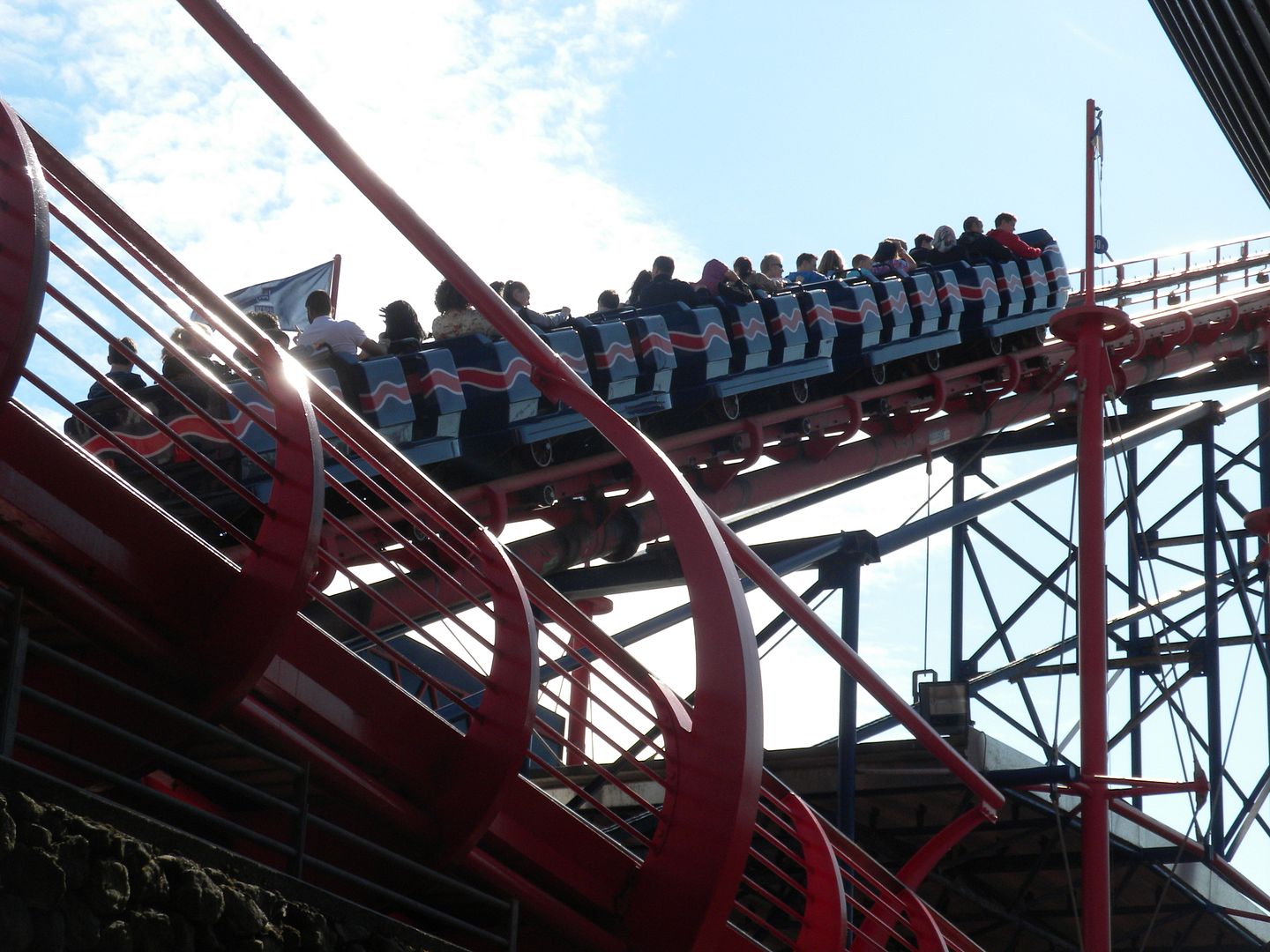 For many years this was known as Pepsi Max Big One. The only hyper coaster in the U.K., this 235 foot coaster has a very intense first drop followed by many hills.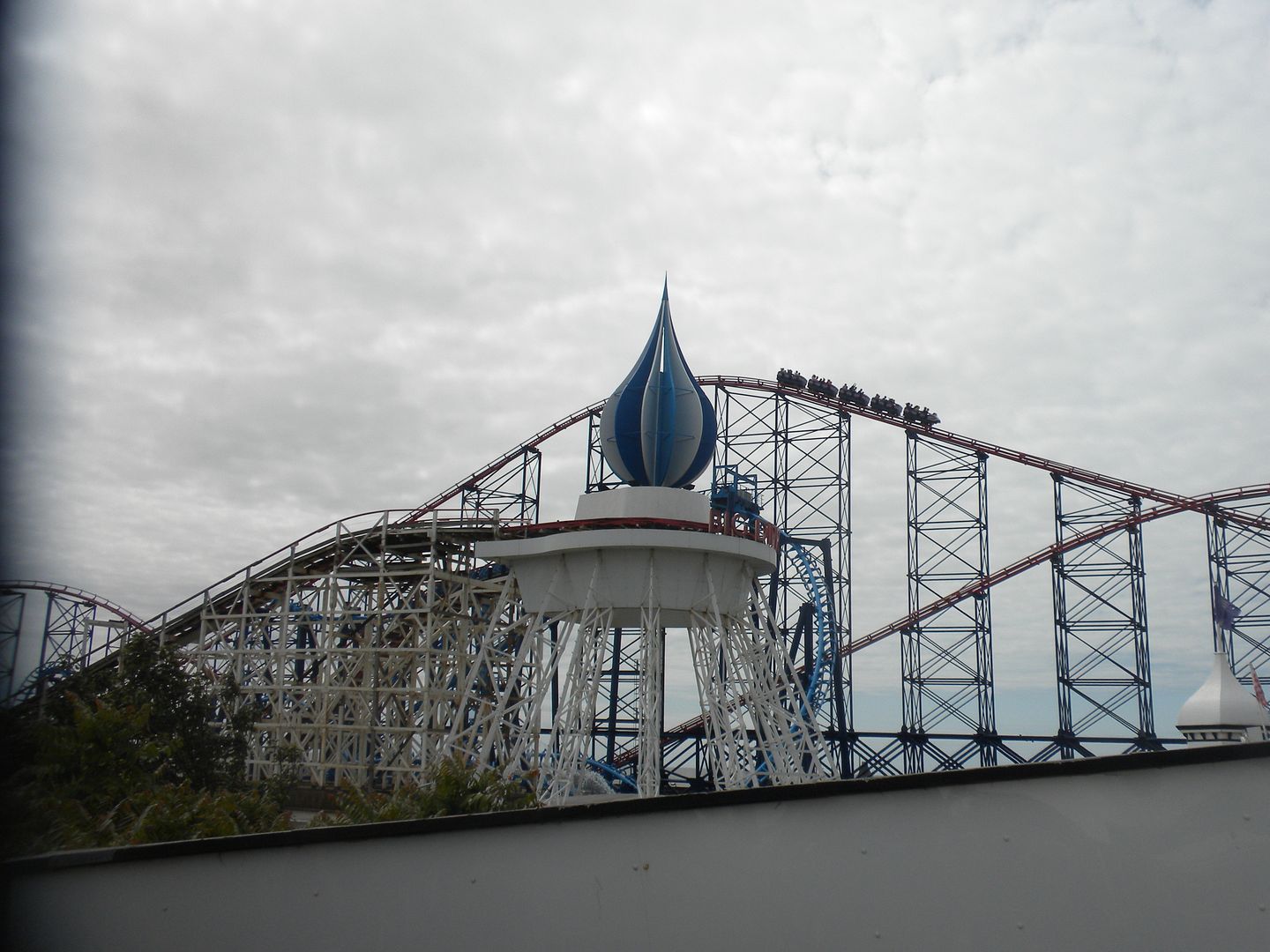 It rides well and is very thrilling although there is less airtime than I would have expected.


Even so, it is a fun ride – 3 rides.


Steeplechase: (Arrow Dynamics, Steeplechase Coaster – 3 tracks, 1977)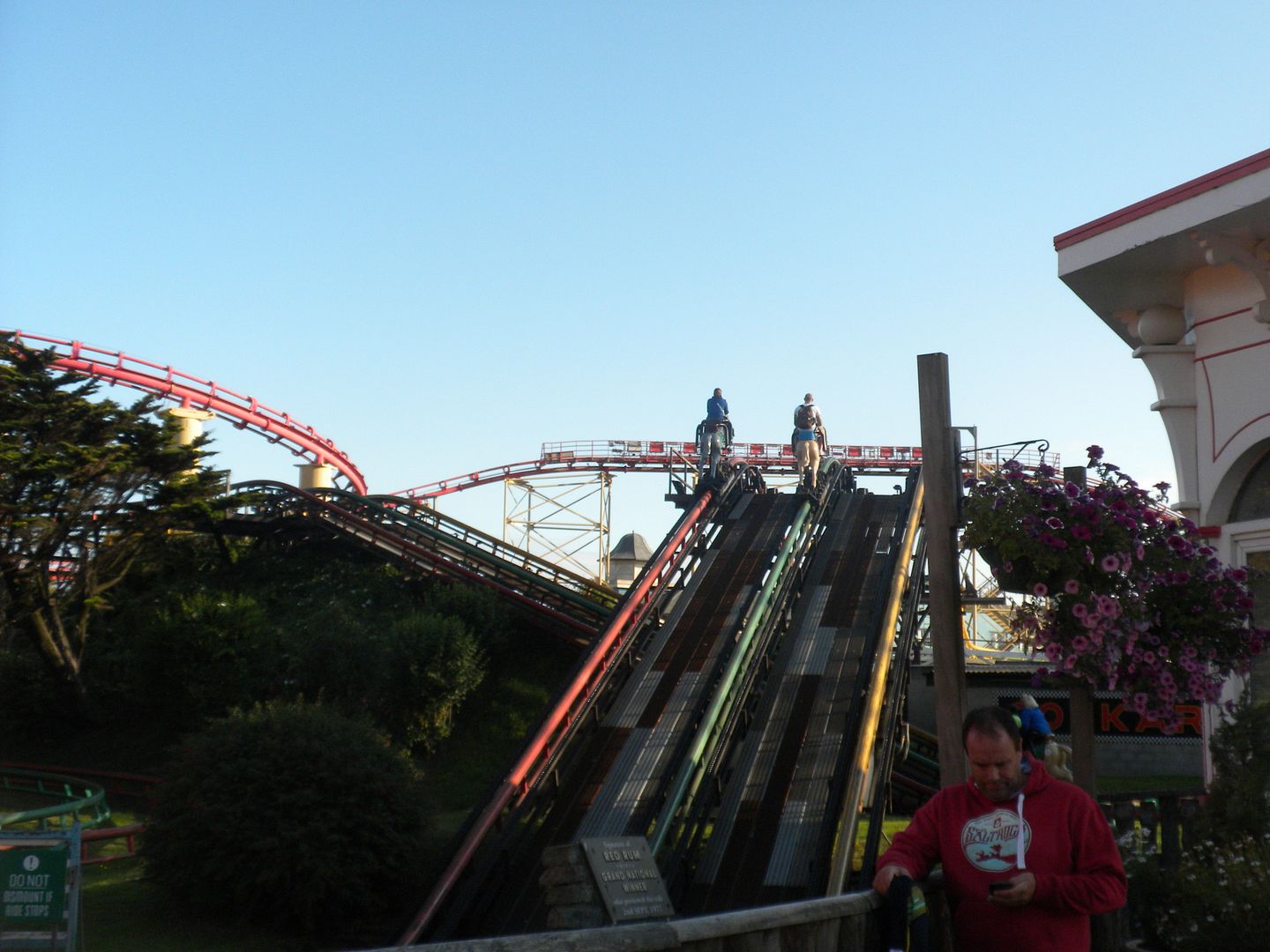 This was my first opportunity to ride this iconic type of ride.


It is a lot of fun as you compete along the route against 2 other riders. It is thrilling on the turns as you hang on to maintain your position on the horse while flying around the corners – 3 rides, 1 on each track.


Avalanche: (Mack Rides, Bobsled, 1988)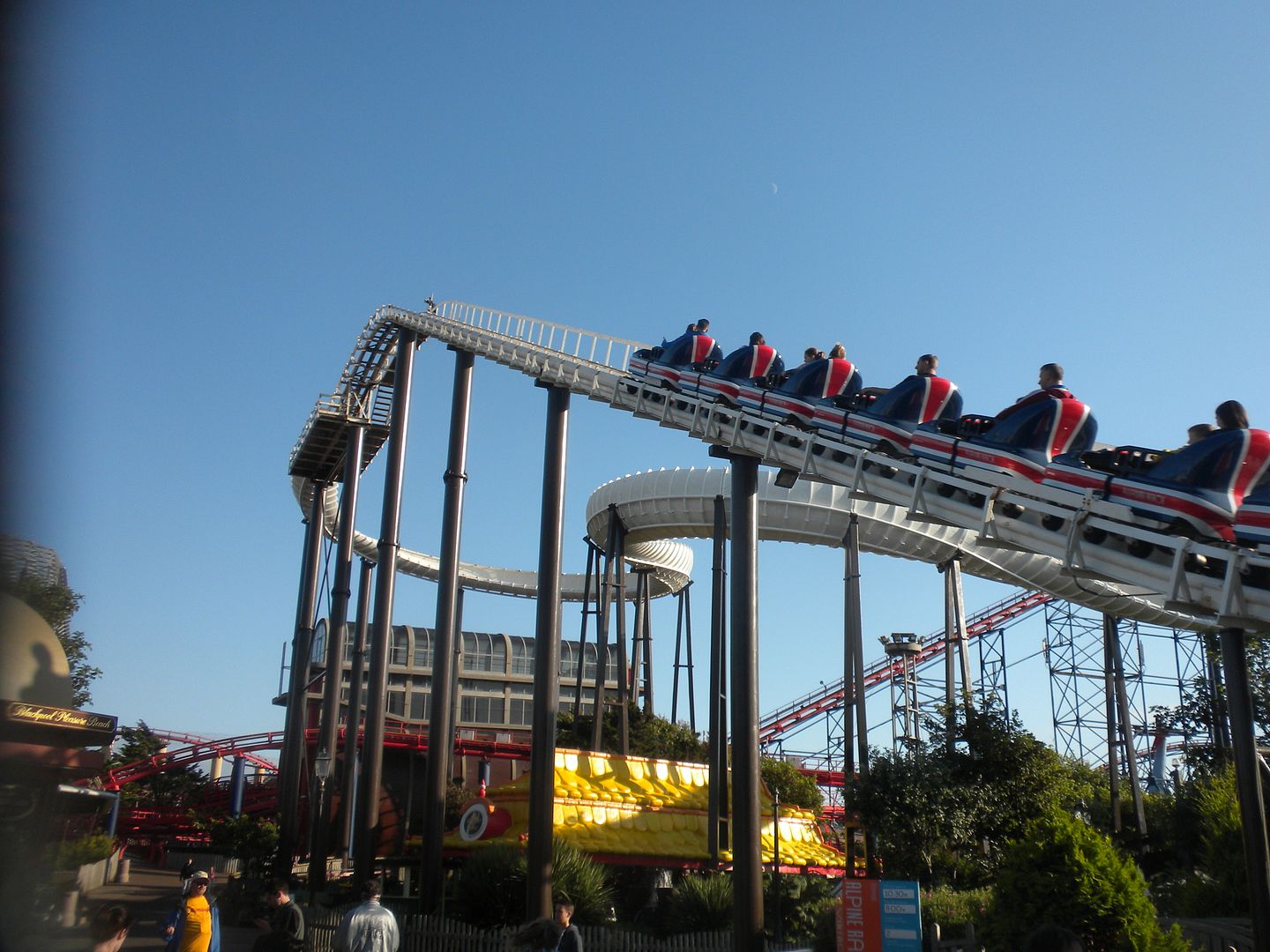 Although not overly long, this is a very good bobsled – 1 ride.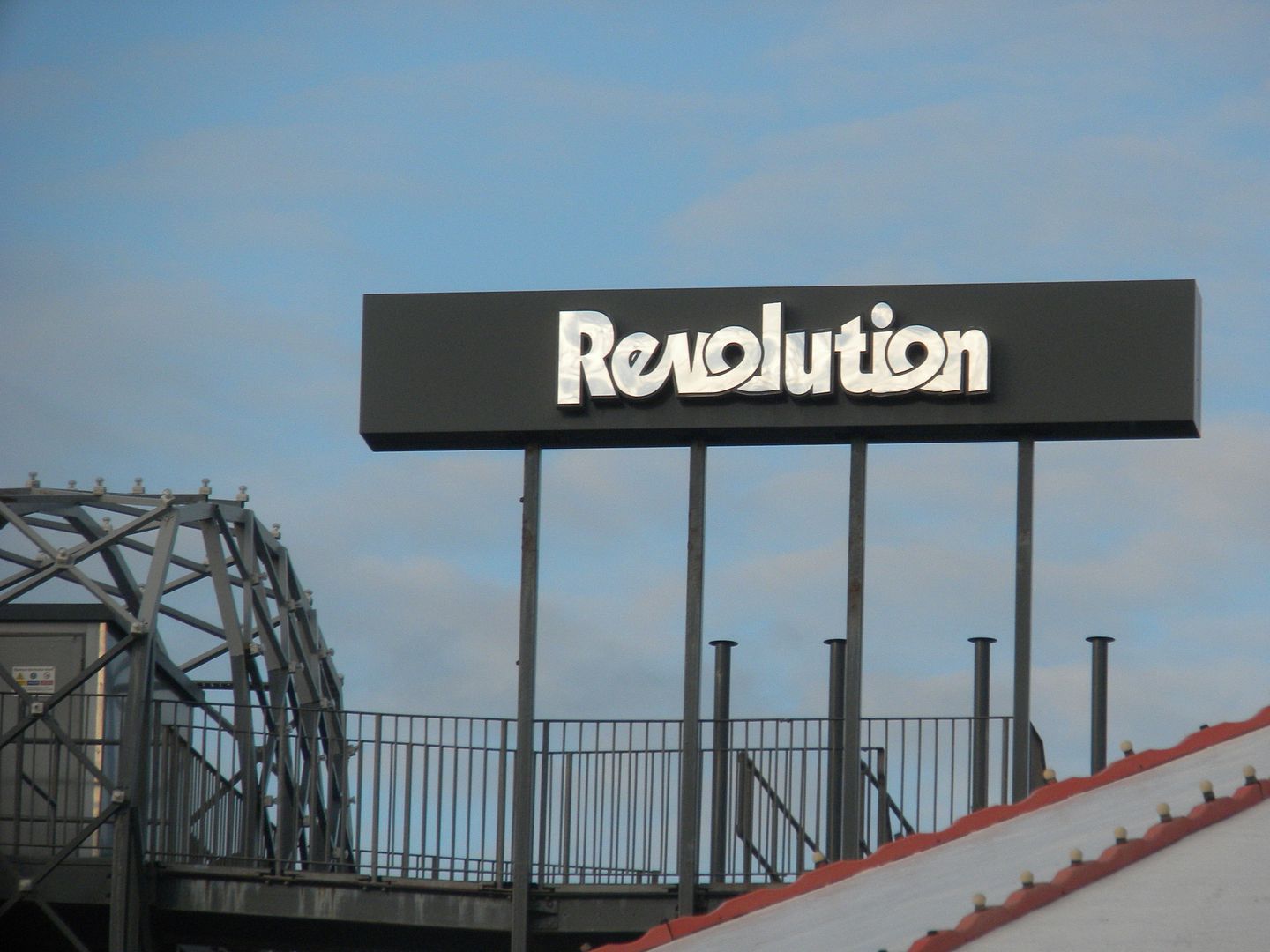 Revolution: (Arrow Dynamics, Launched Shuttle Loop, 1999)


Known as Irn-Bru Revolution for over a decade, it returned to its original name in 2012.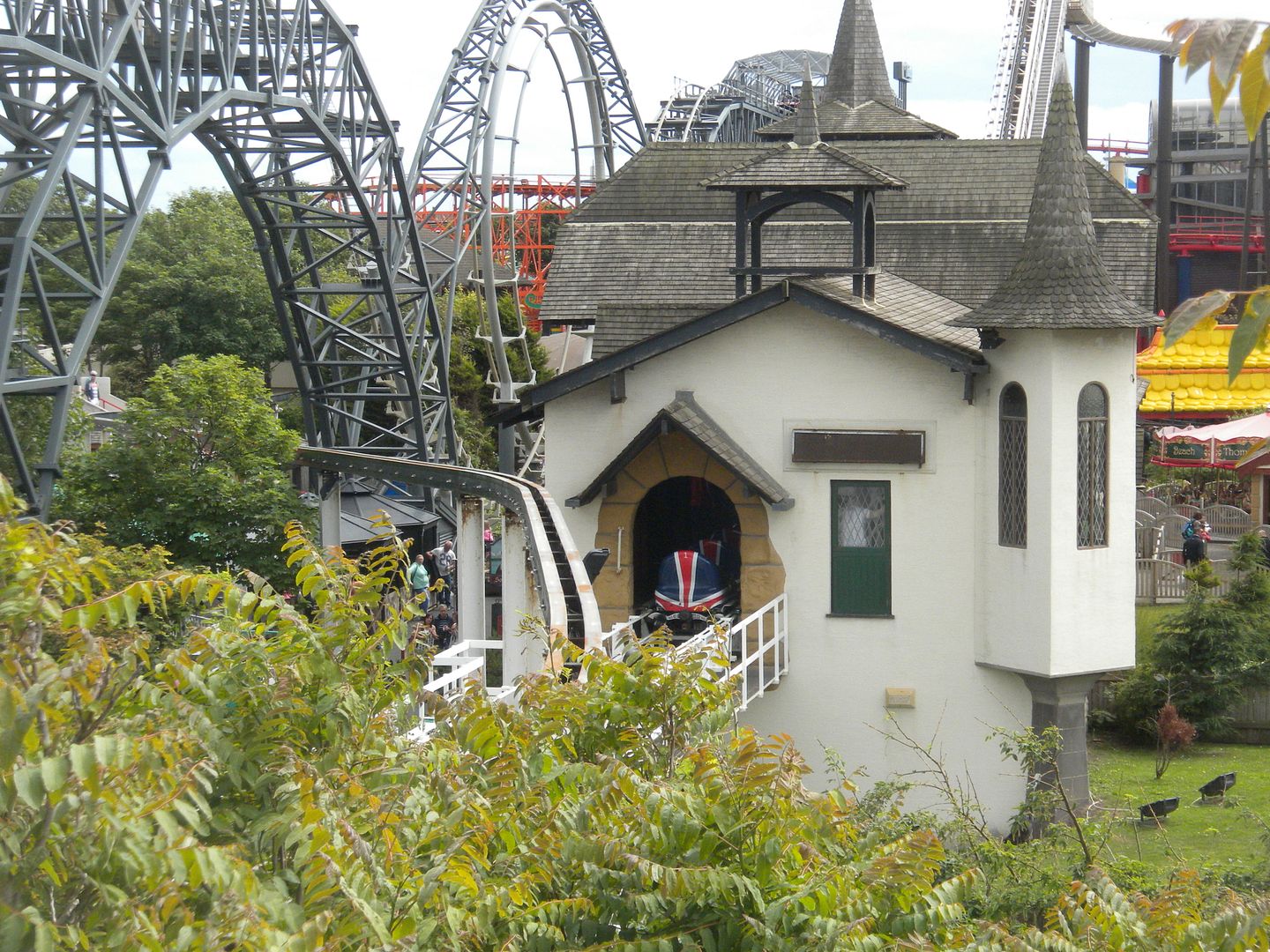 One difference between this and other Arrow Launched Loop roller coasters is its unique cantilevered support structure. The launch is good and the loop does not hurt – 1 ride.


Infusion: (Vekoma, SLC, 1999/2007) Relocated from the defunct Southport Pleasureland where it operated as Traumatizer, this coaster has a nice setting over water. It gives the expected ride – 1 ride.
Dark Rides


Valhalla: Although largely a water ride, there is an extensive dark ride portion throughout this ride that opened in 2000. With 3 drops, including a backward drop, fire effects and an ice cold room, this is the most amazing water ride I have ridden. It is very long – they advertise it as the world's biggest darkride. You get very wet (even with a poncho – they sell them at the entrance, so it is not cheating!), but every drop of water is worth it – 1 ride.


Ghost Train: Built in 1930 by Joseph Emberton, this ghost train was the first in the world and is where the ride name "Ghost Train" originates.


Built on 2 floors, with many features and tricks I have not seen in other haunted houses, it even contains a free coasting down and up segment that some will debate as to whether or not it is a coaster (I do not consider it a coaster). This is perhaps the best traditional haunted darkride I have ridden.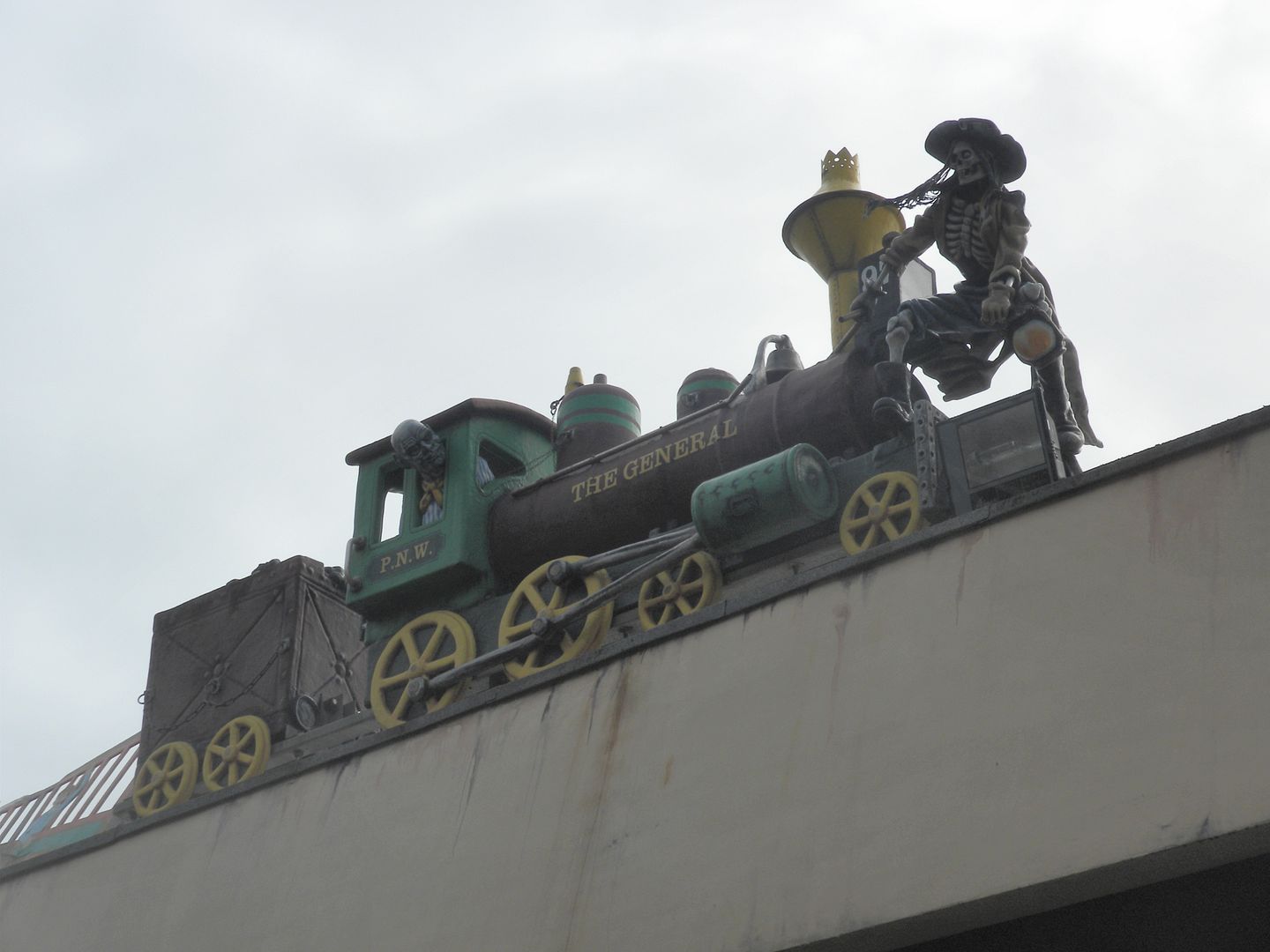 Interestingly, it has a train on top named The General! – 1 ride.


River Caves: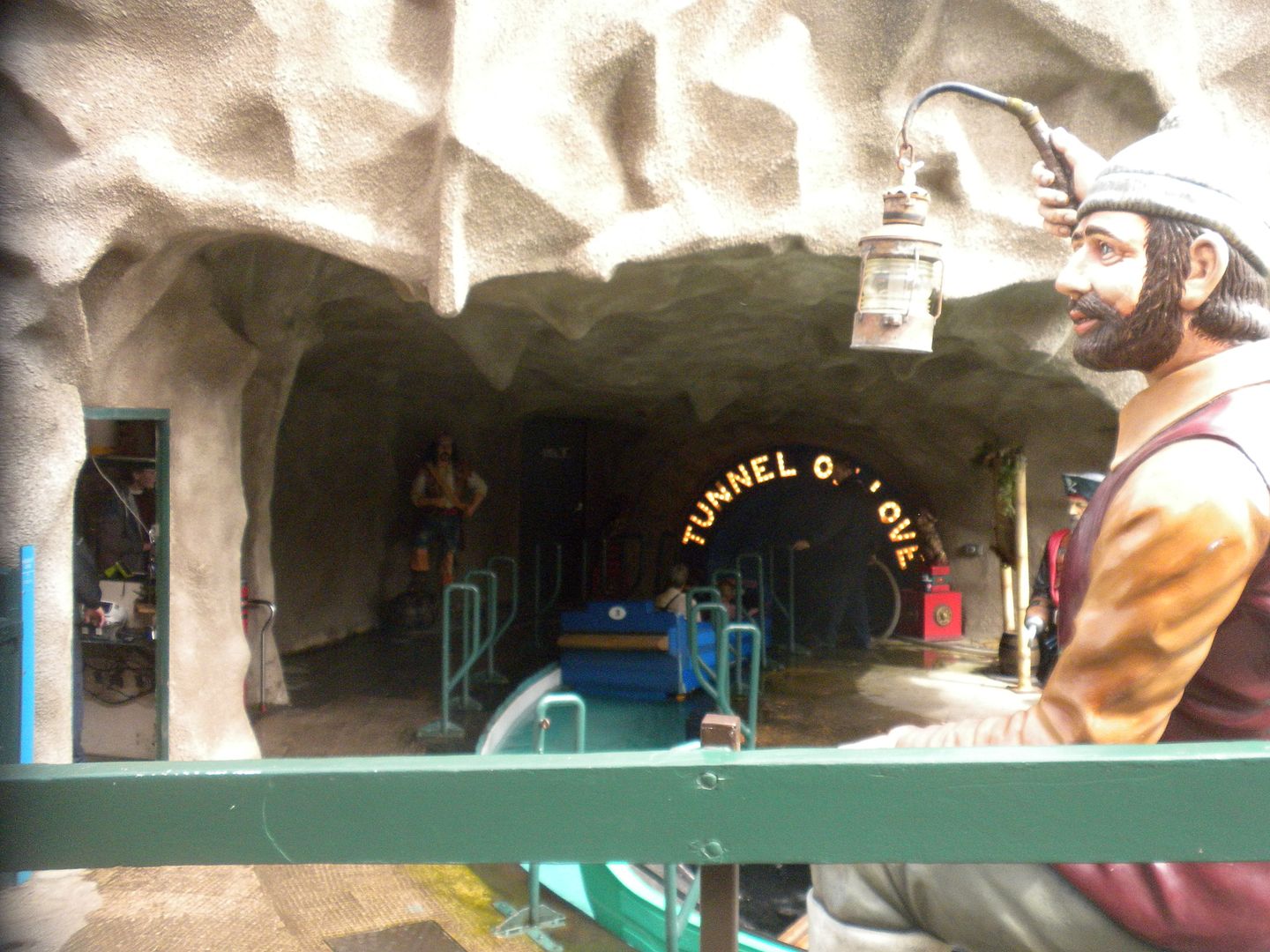 This Tunnel of Love is one of the largest I have seen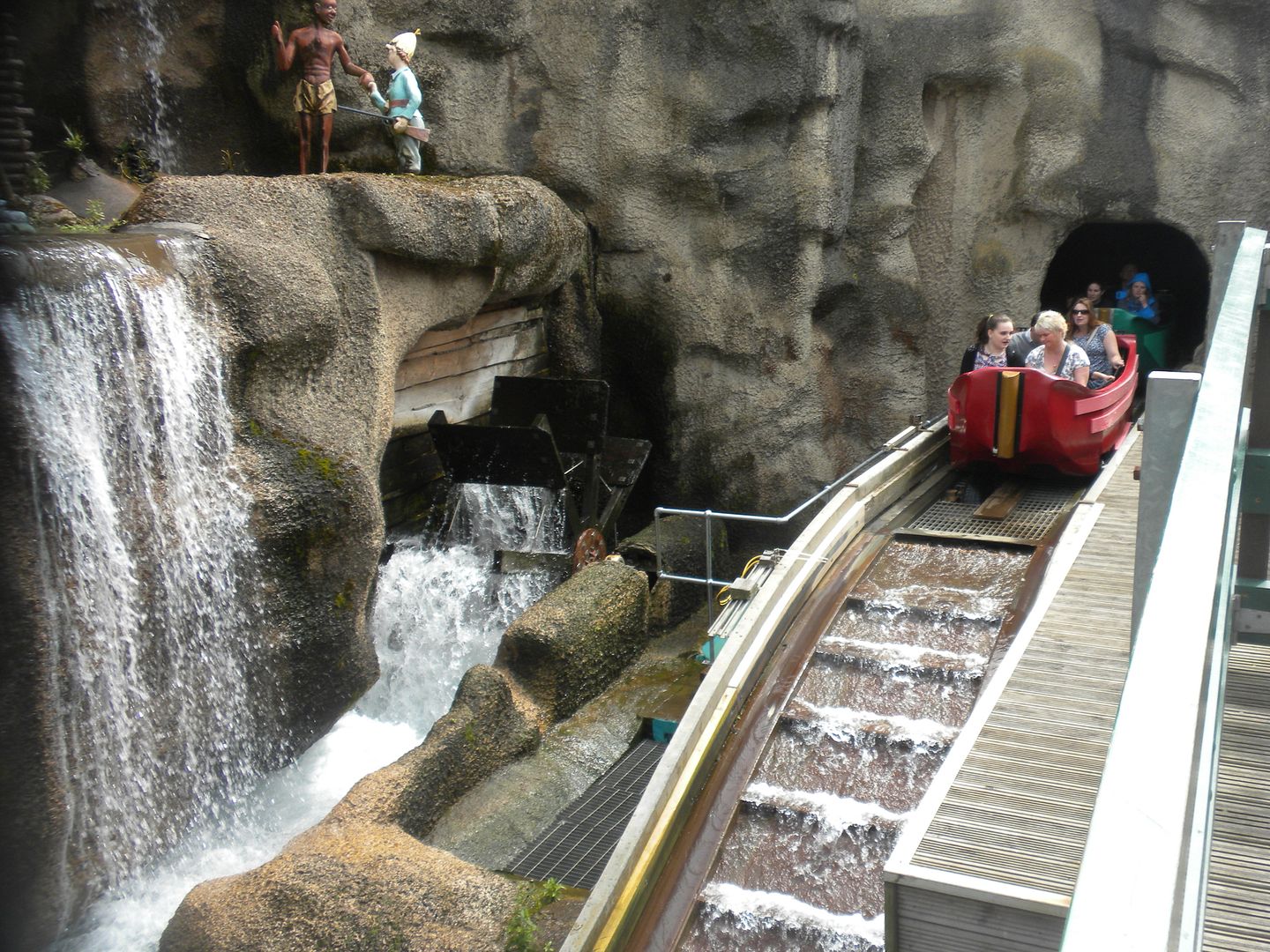 taking riders on a boat ride through time and around the world. Most notable was the size of some of the rooms we rode through – 1 ride.


Wallace & Gromit's Thrill-O-Matic: Previously Gold Mine from 1971-2011, you can still see some of the cave walls and cross beams.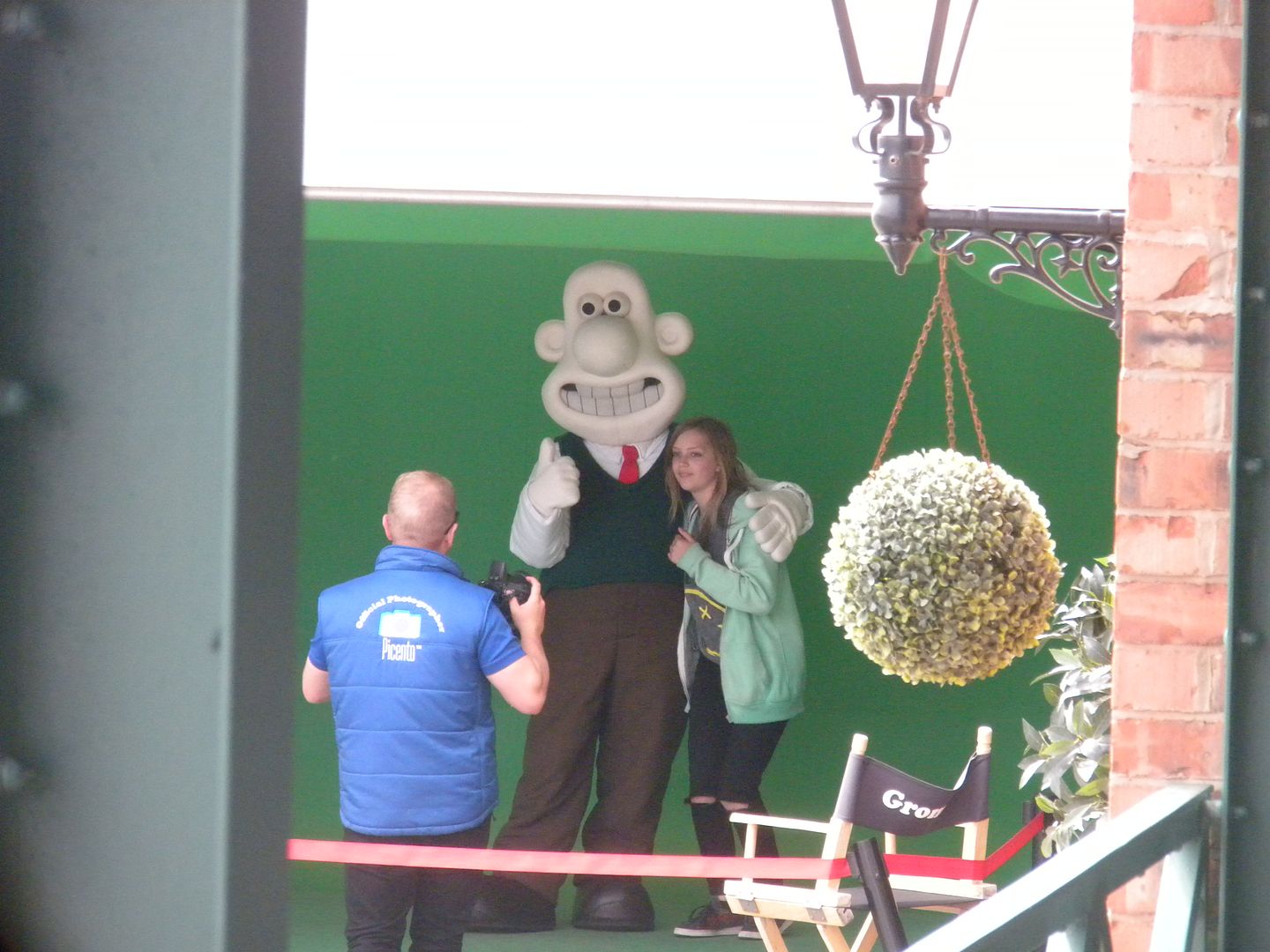 In 2013 it was rethemed to Wallace


& Gromit, the British stop action animated series about a man and his dog. Some of the episodes represented include: A Grand Day Out, The Wrong Trousers,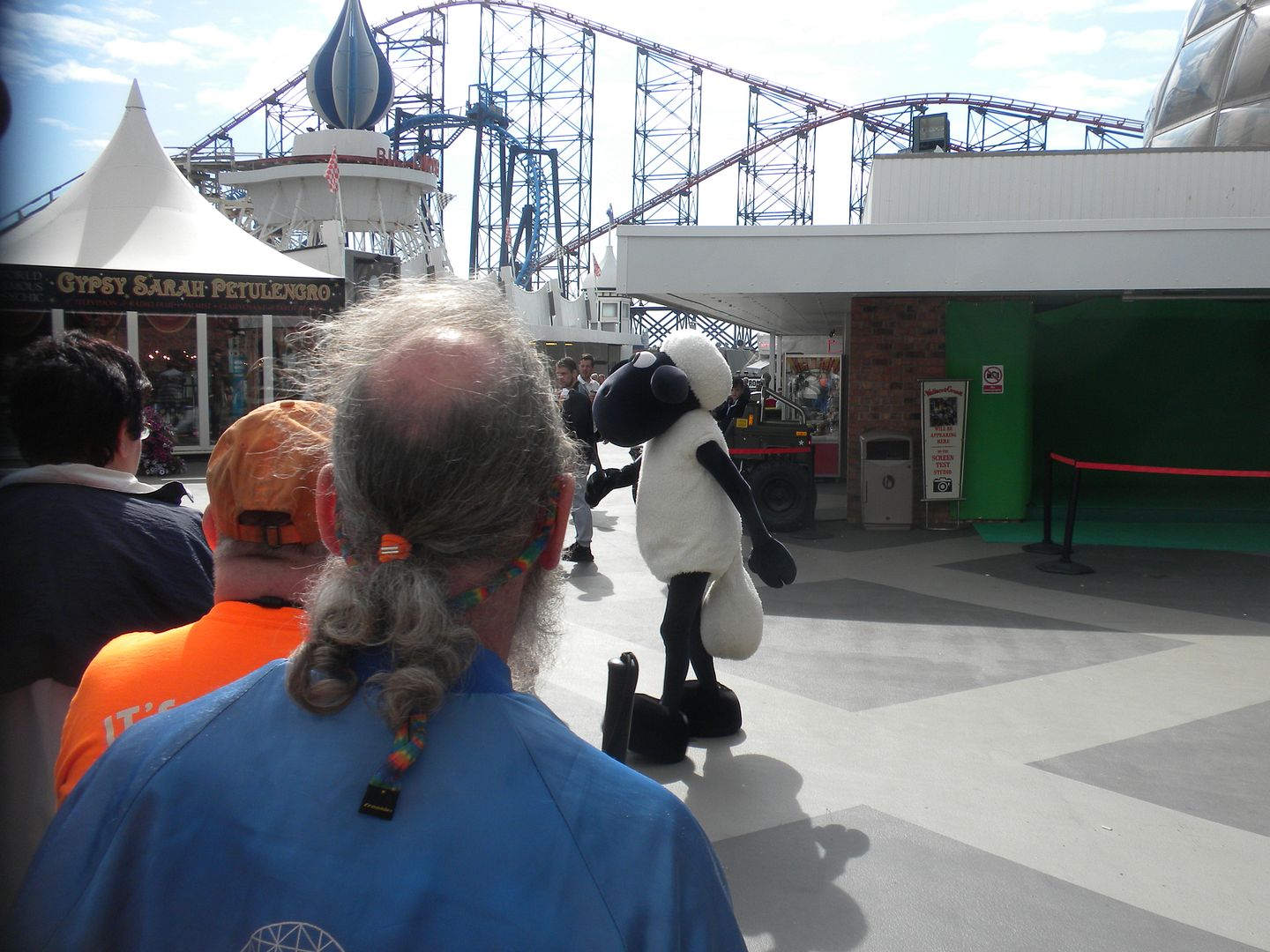 A Close Shave (which introduced Shaun the Sheep), A Matter of Loaf and Death and The Curse of the Were Rabbit. It is very long, quite elaborate and nicely done – 1 ride.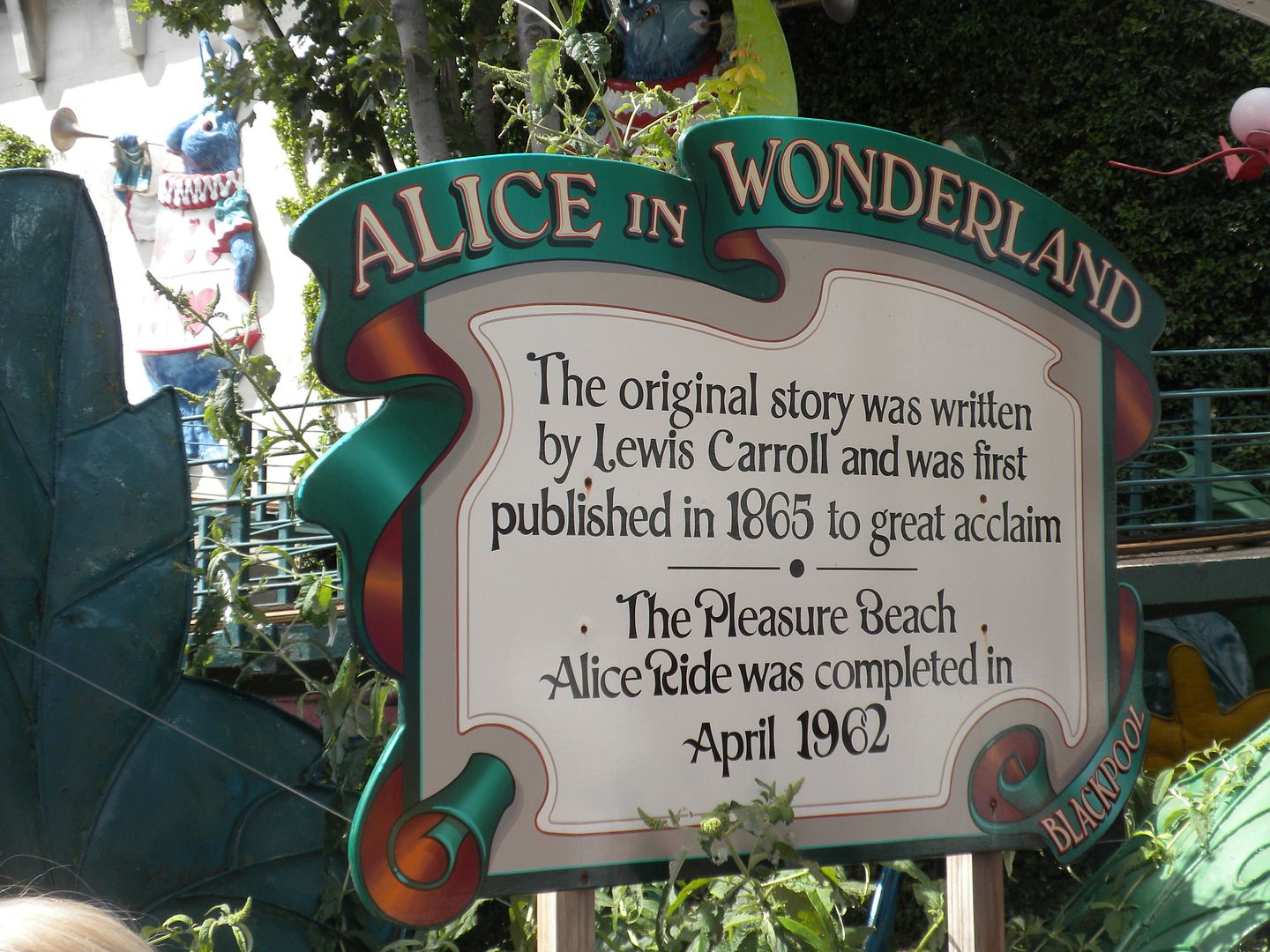 Alice Ride: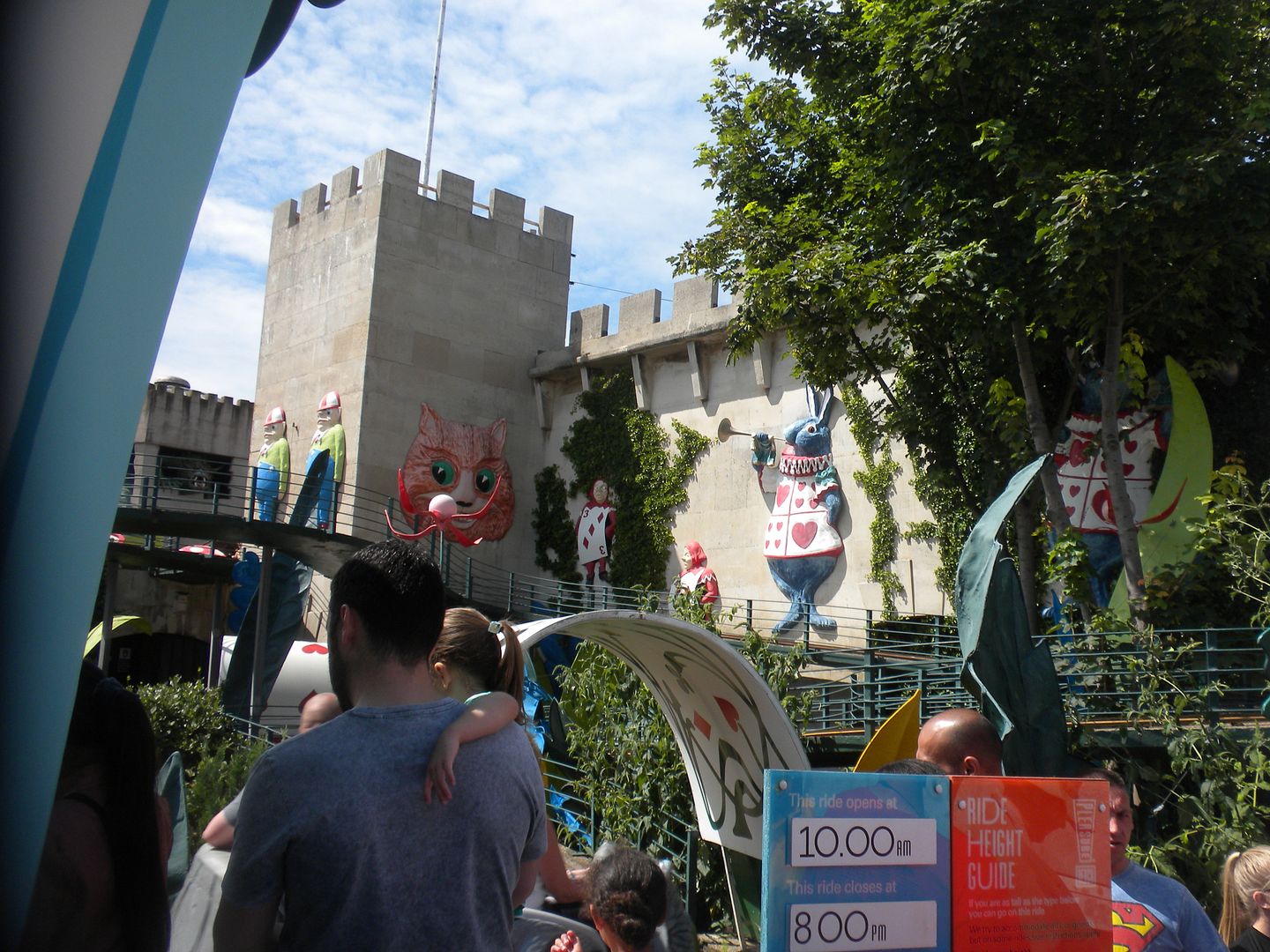 One of the longest darkrides I have done,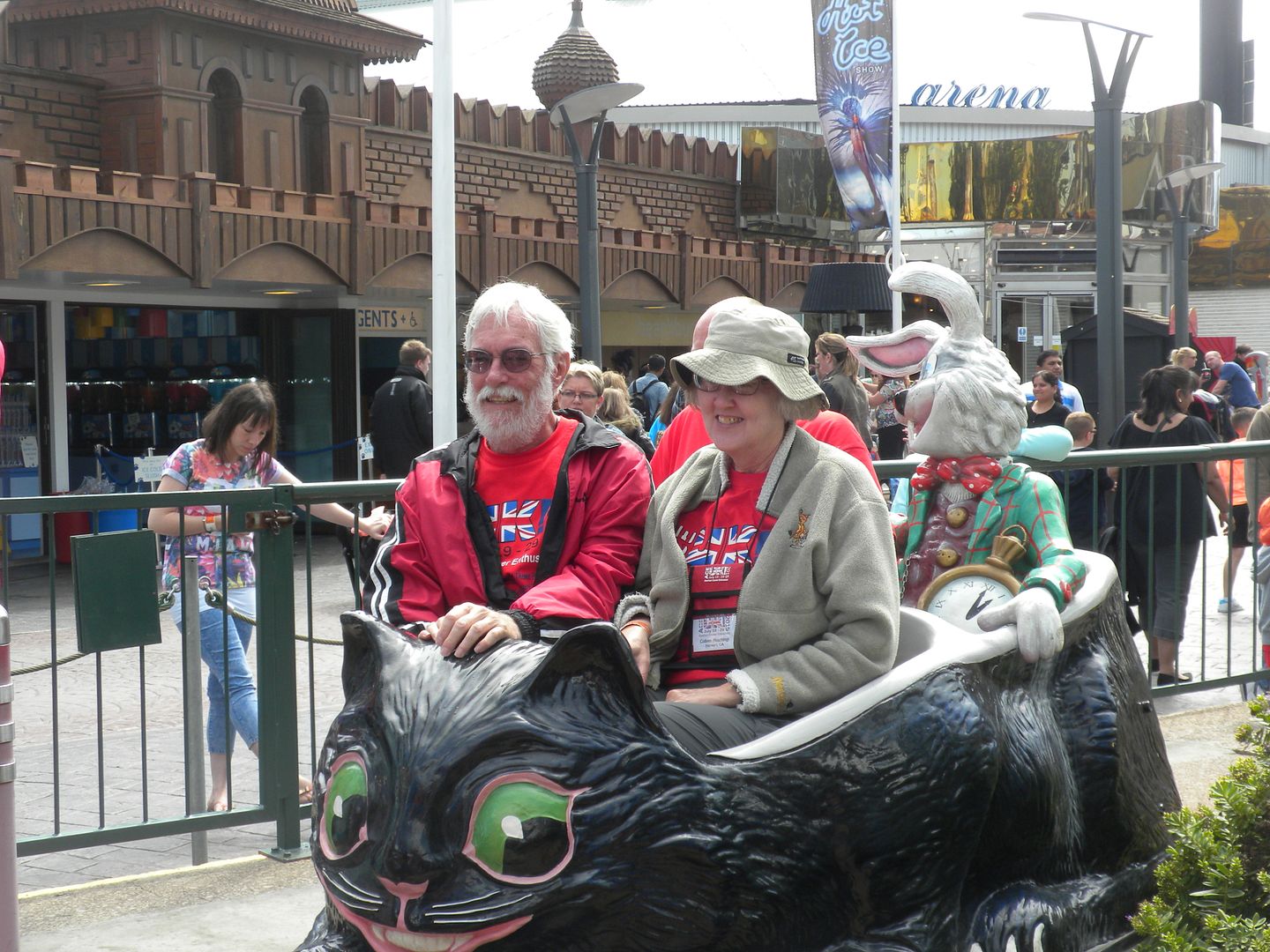 it was built in 1961 and is extremely well done with bright, elaborate props – 1 ride.
Impossible: This mirror maze, followed by displays of optical illusions ends with the world's first haunted swing ride.


While the illusion is not as firmly developed as in later iterations, it was great to experience the first of these rides to be developed and realize all other installations copied this one – 1 walkthrough/ride.


Chinese Puzzle Maze: This hedge maze has a lot of water features that you have to watch out for – 1 walkthrough.


Dora's World Voyage: Located in Nickelodeon Land where Magic Mountain was located from 1932-2010,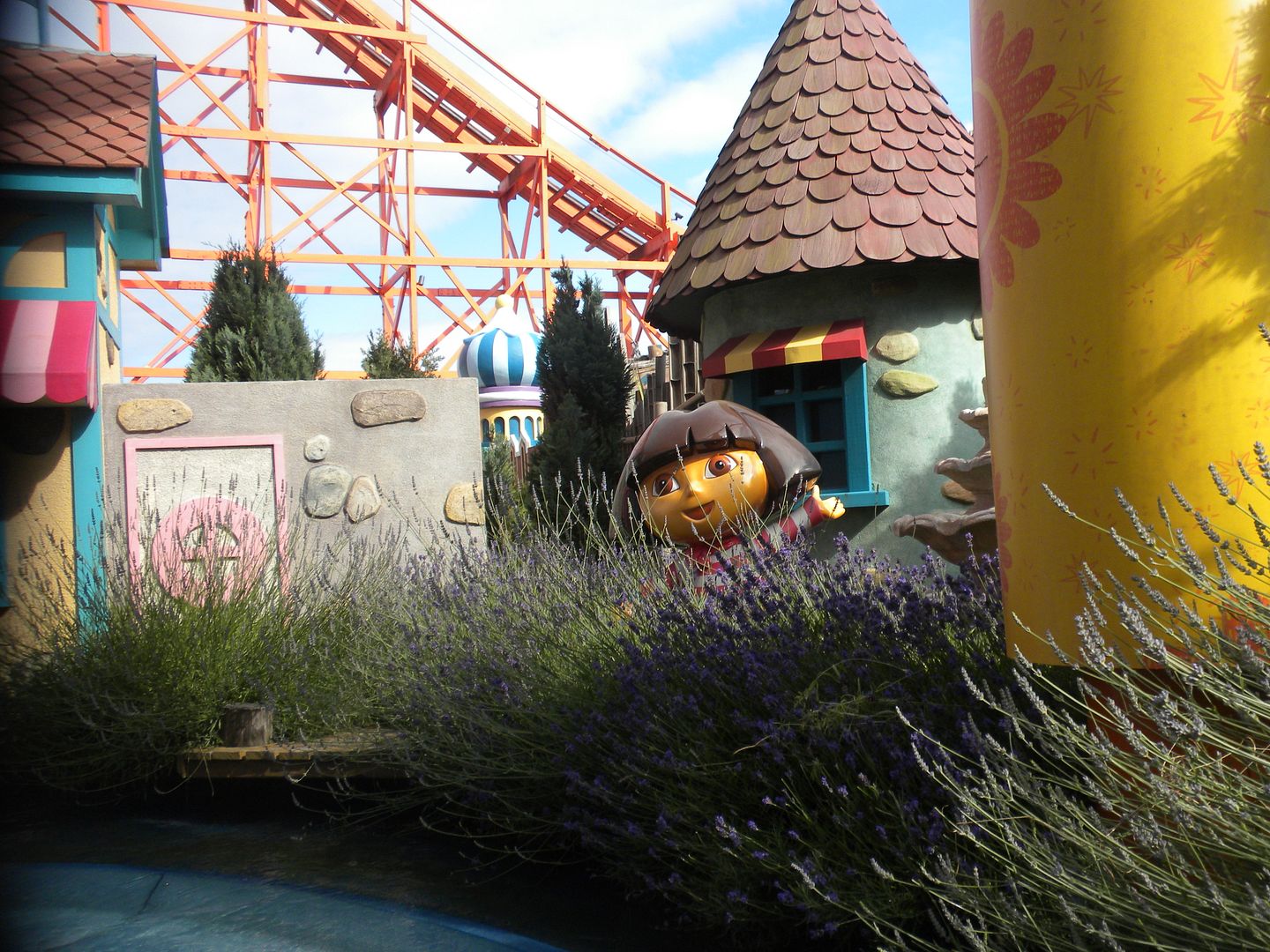 this outdoor spinning boat ride has Dora the Explorer taking riders to France, Russia, Tanzania and China – 1 ride.
Drop Tower
I did not have time to ride Ice Blast, their drop tower.
Water Rides
I did not ride Rugrats Lost River, a small flume, or SpongeBob's Splash Bash, a Splash Battle, in Nickelodeon Land.
Flat Rides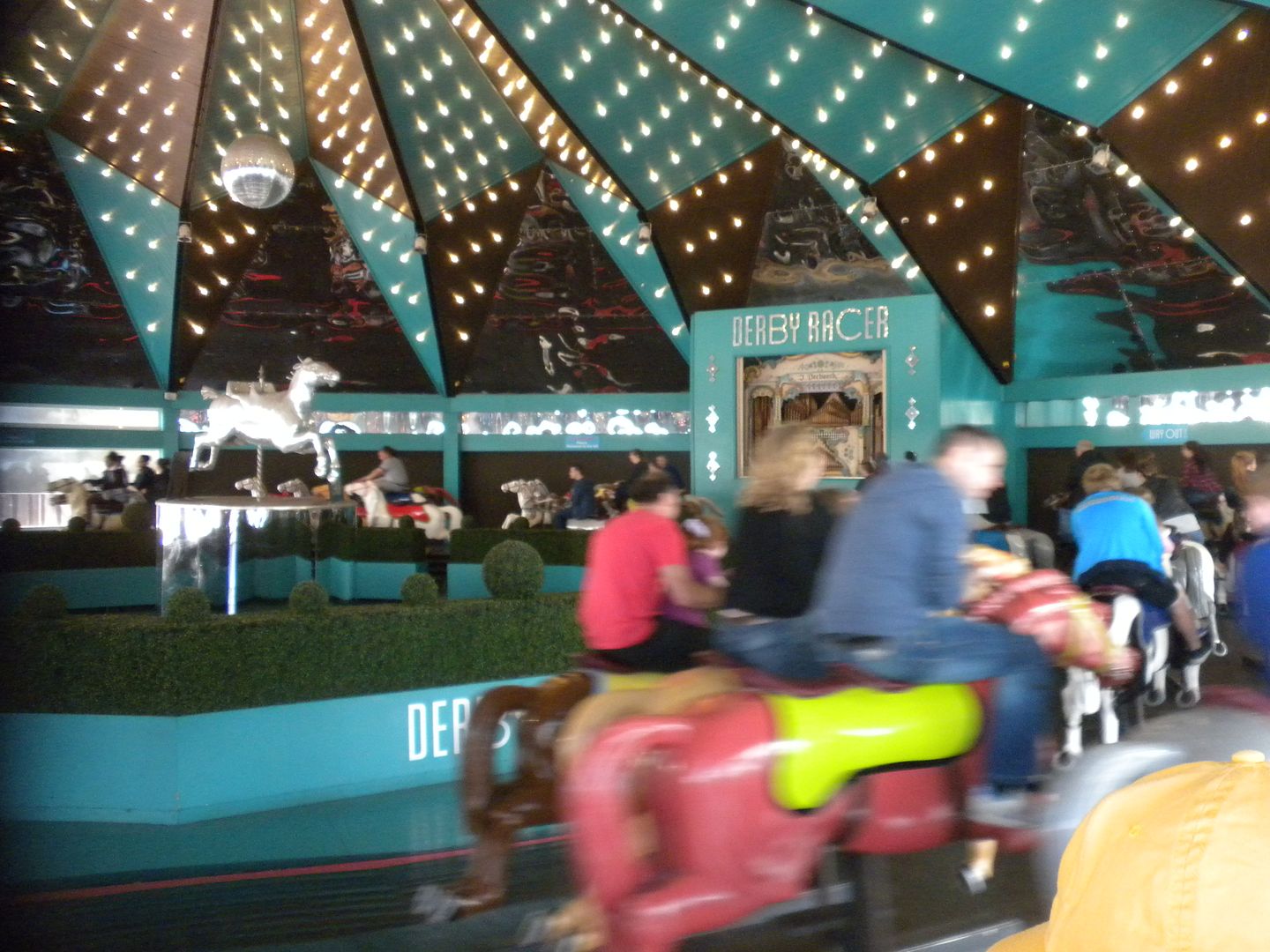 Derby Racer: One of only 3 of these still operating, this is a fun ride. Unlike the others the horses do not move back and forth, but the ride turns fast, so it is best to lean into the turn.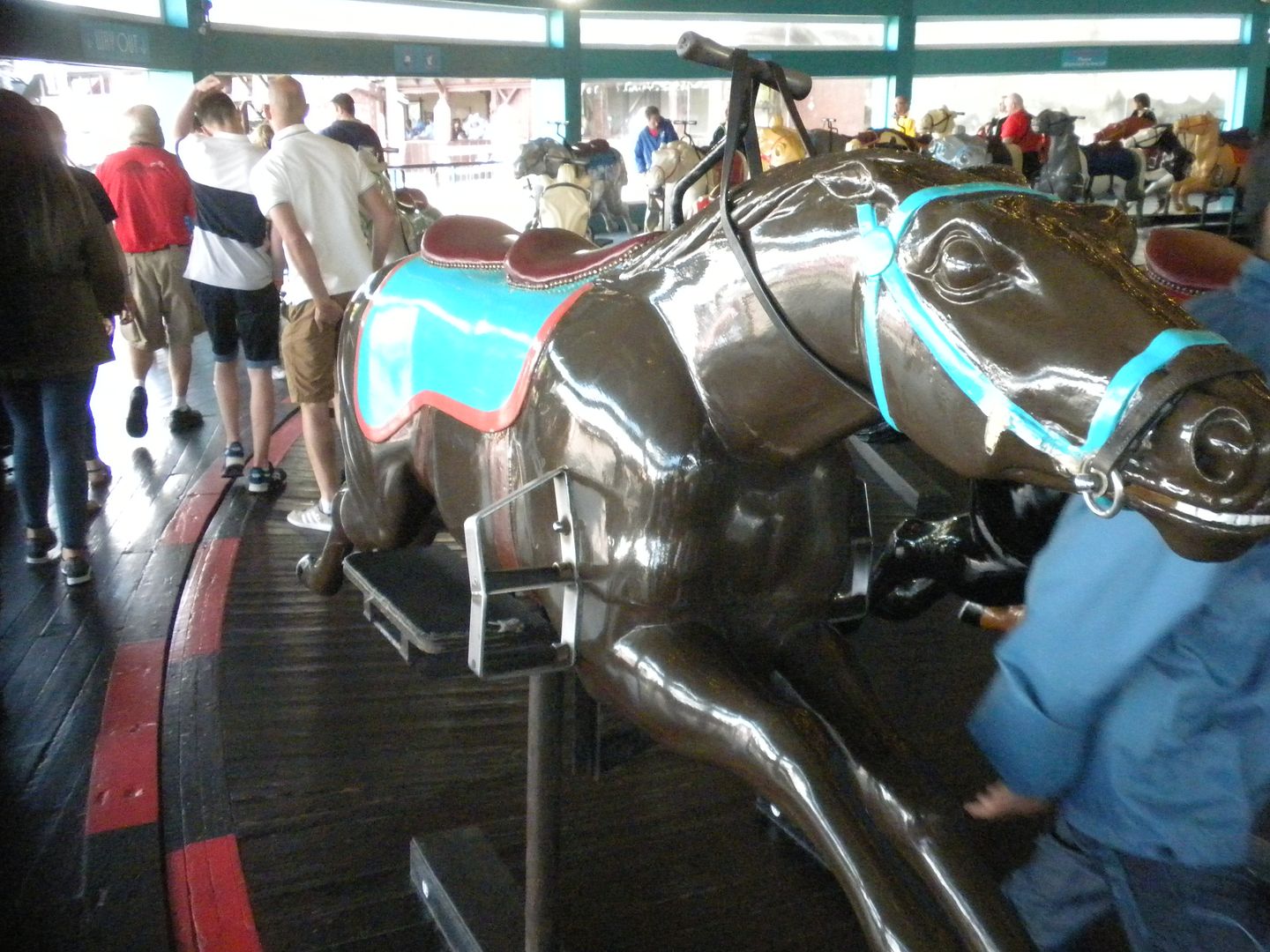 With 56 2 seater horses arranged in four rows, it has a high capacity. Music is provided by a 72 key Belgian Organ – 1 ride.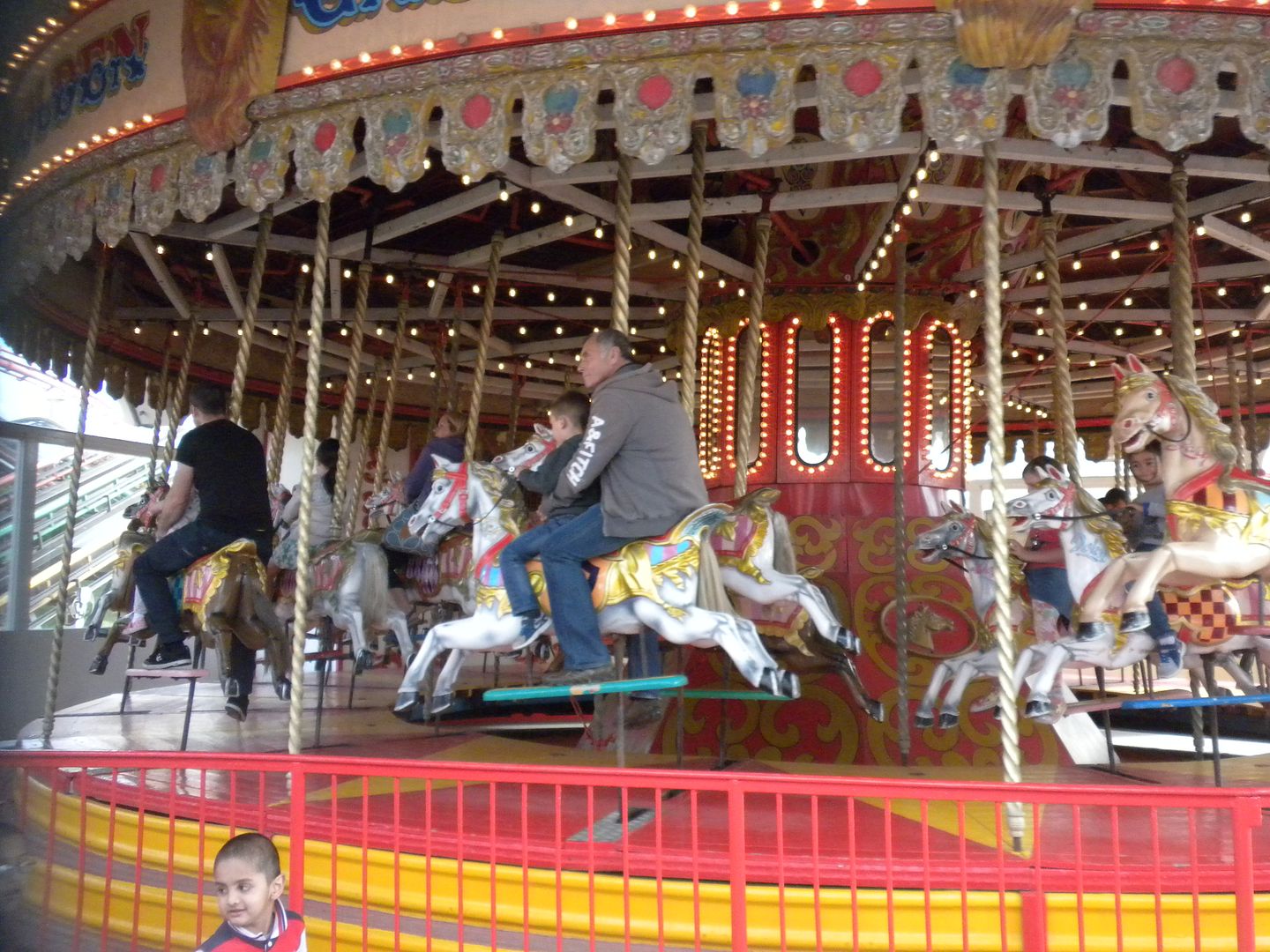 Gallopers: This historic Savage carousel runs like most in Britain do – clockwise instead of counterclockwise.


The horses have 2 seats, so it has a large capacity. It also has an historic organ – 1 ride.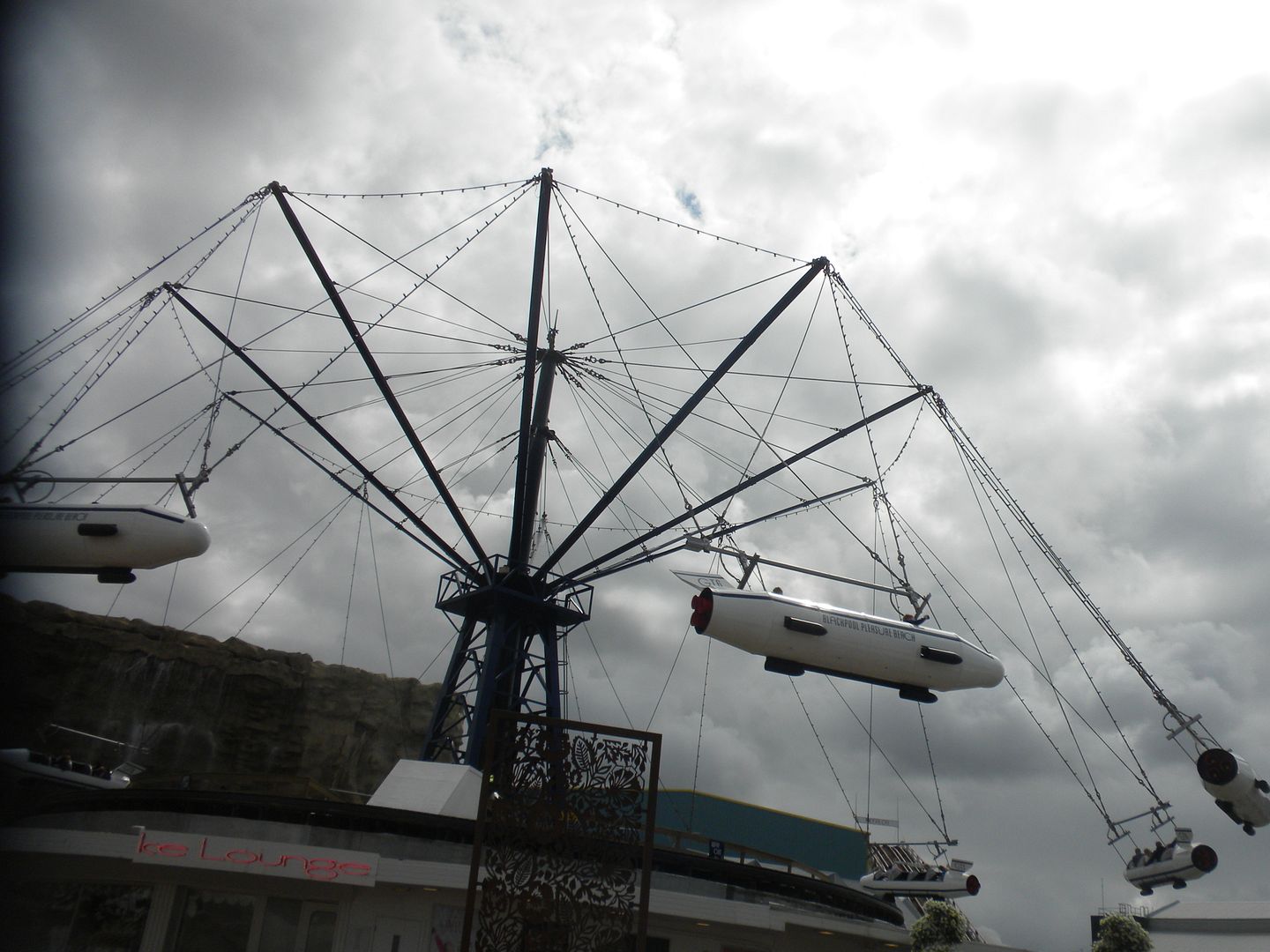 Flying Machines: The oldest ride in the park, this is an original circle swing in which riders in rocket ships swing out, and has been operating since 1904.


It is quite fun. While Disney has done a recreation, this one is original – 1 ride.


Red Arrows Skyforce: Their new ride for 2015, you can spin these or keep them level. This is a thrilling and good addition to the park – 1 ride.
I did not get to Avatar Airbender, a Disc-O, or Backyardigans Pirate Treasure, a regatta ride, both in Nickelodeon Land, or the Crazy Daisy Teacup Ride.
Transport Rides


Grand Prix: This sports car ride has a great course. I am glad we rode as it is rumored to be coming out – 1 ride.


Pleasure Beach Express: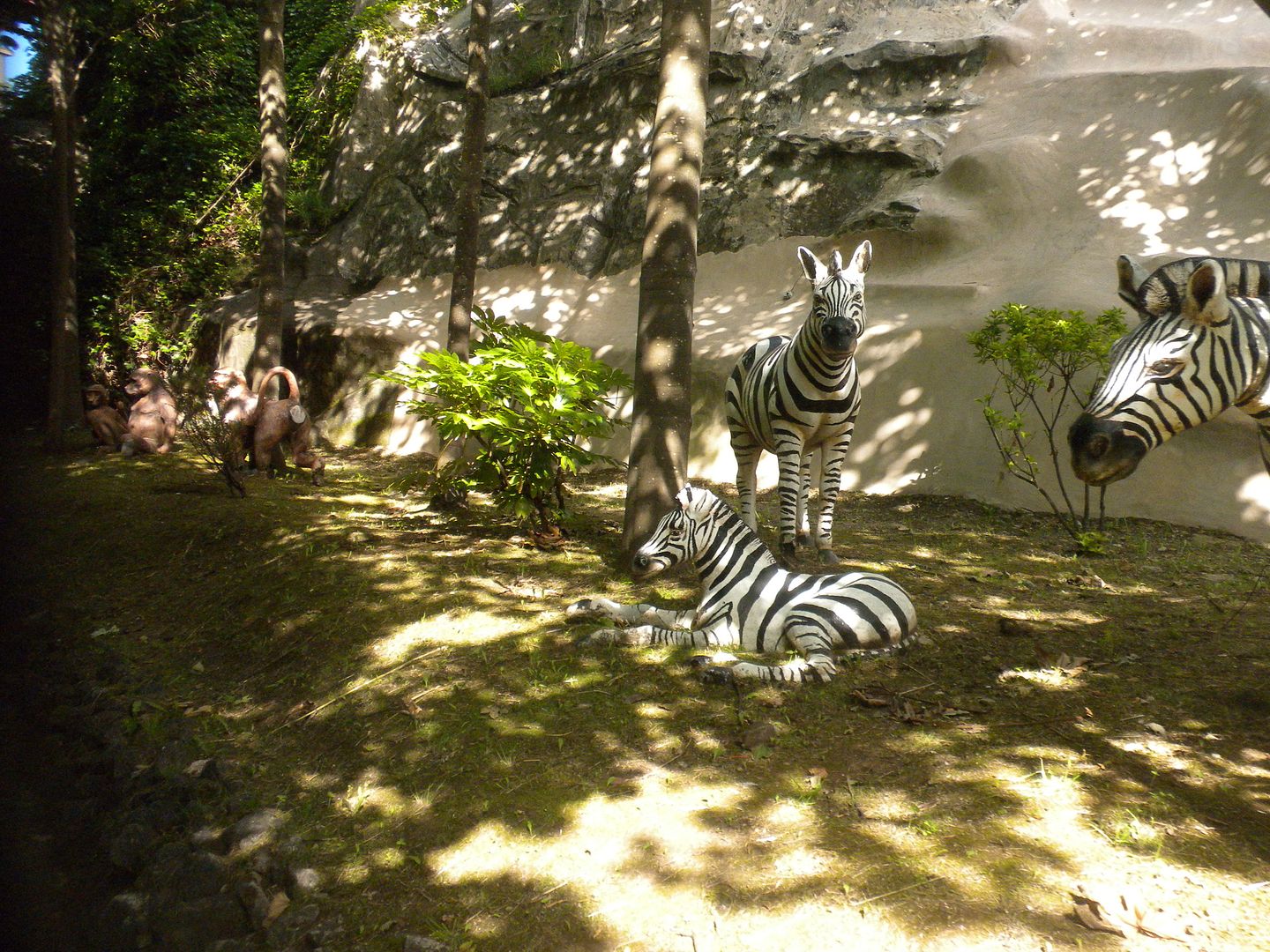 A great tour of the park,


it has 2 stations and a lot of scenery – 2 rides, 1 to each station.
I did not get to Alpine Ralley, a car ride; or Dodgems.
The park has 7 children's rides including a Thompson Carousel, 5 of which are in Nickelodeon Land. There are 2 upcharge haunted walkthroughs: Pasaje Del Terror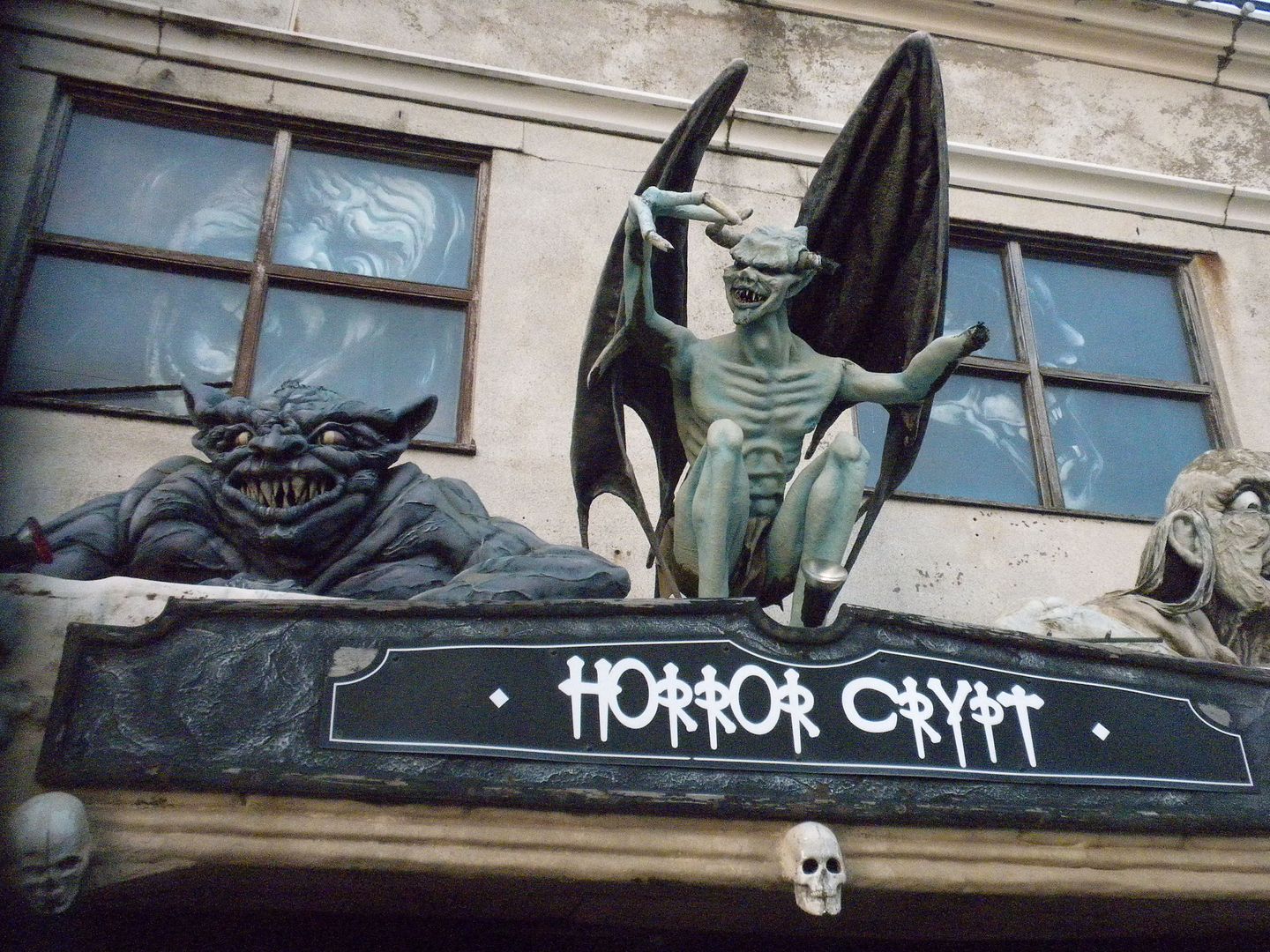 and Horror Crypt. The park also has additional charge Go Karts.
I was not disappointed by Pleasure Beach Blackpool.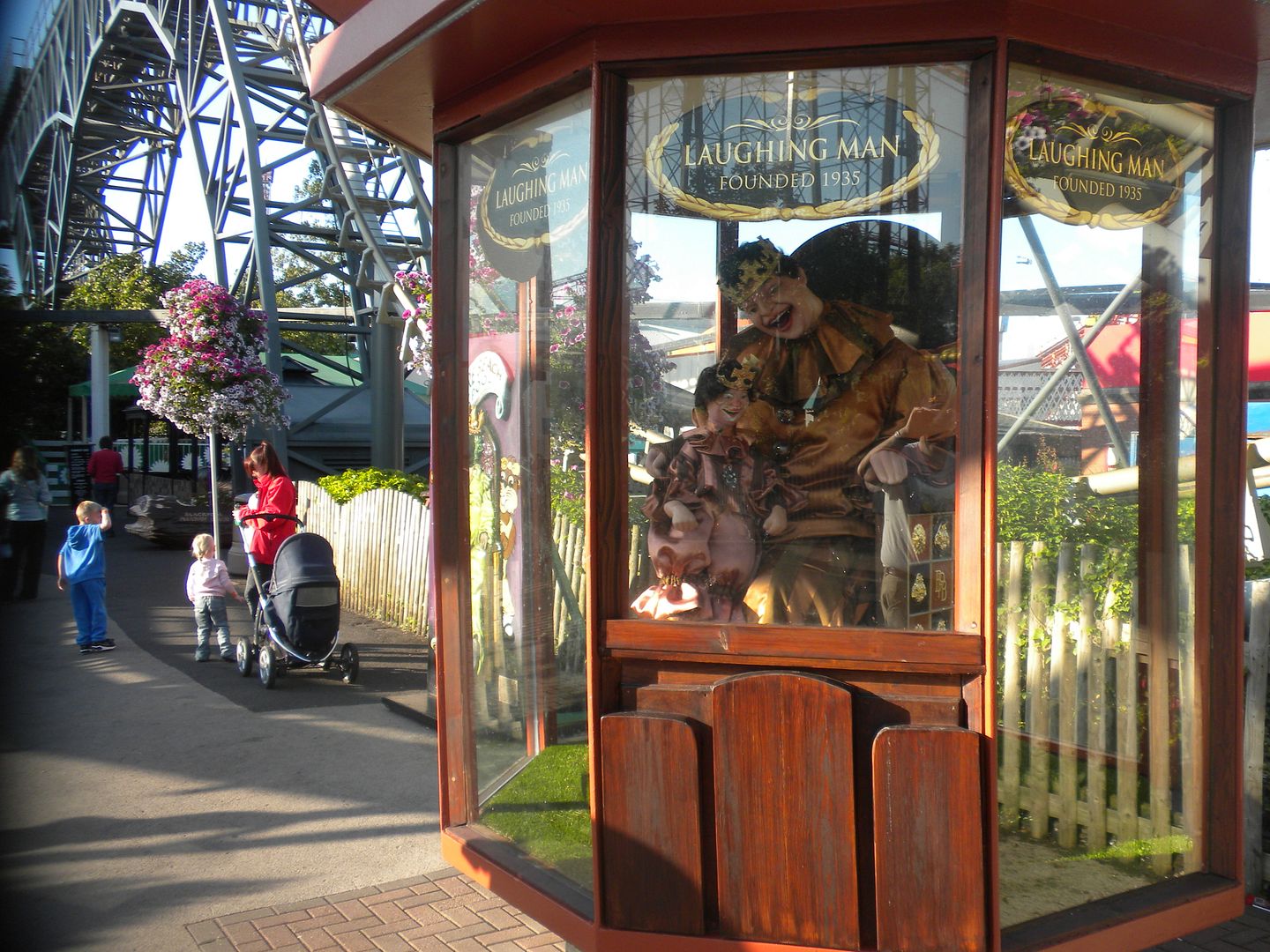 It is an amazing collection of historic rides and a magical place that seems to be a combination of a number of great traditional parks I have visited. I now consider it the best seaside park. A few of the wood coasters could use a little work, but that does not diminish how truly wonderful this park is. I look forward to a return visit someday.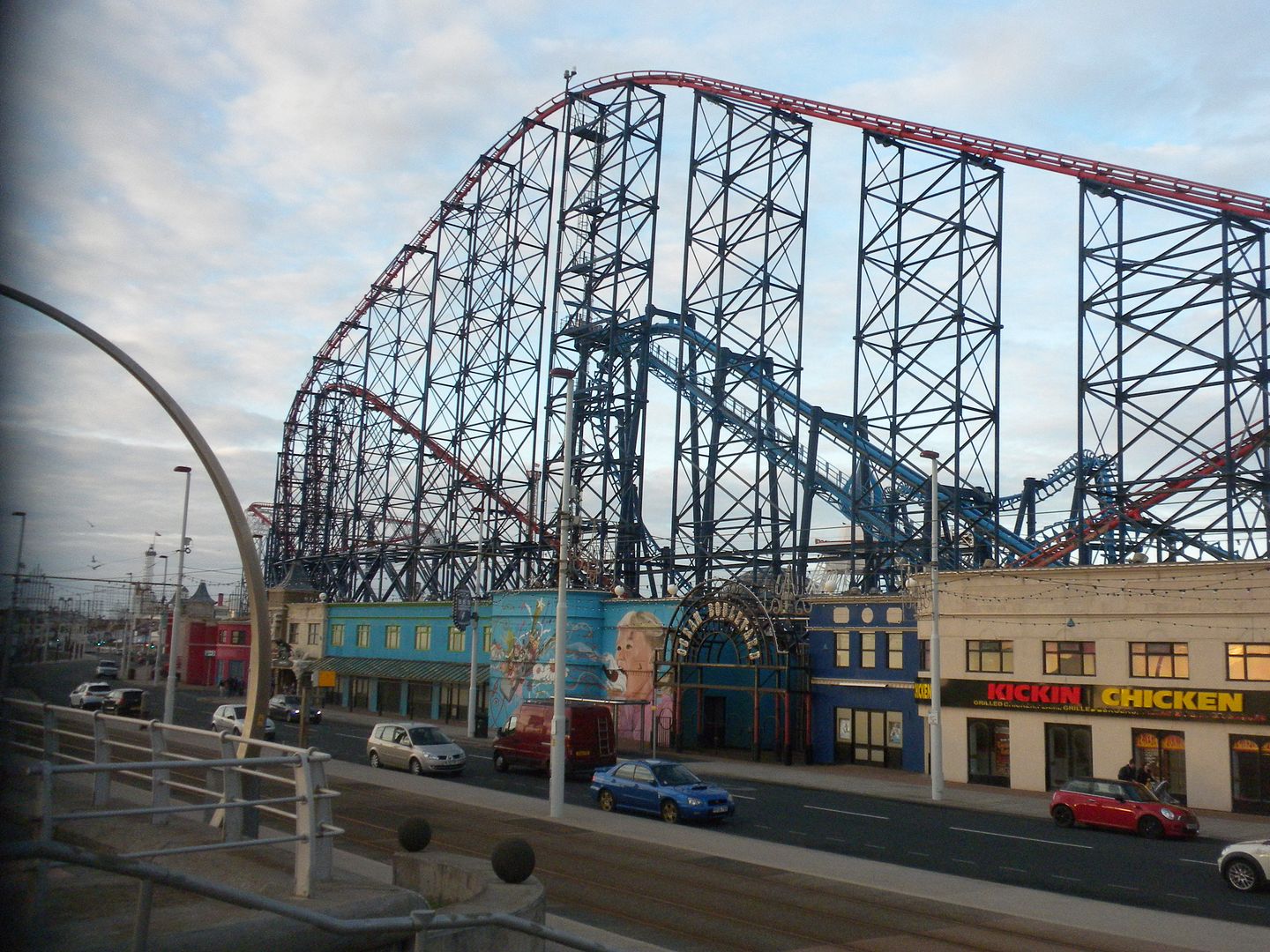 On Wednesday evening after the park closed we walked down the street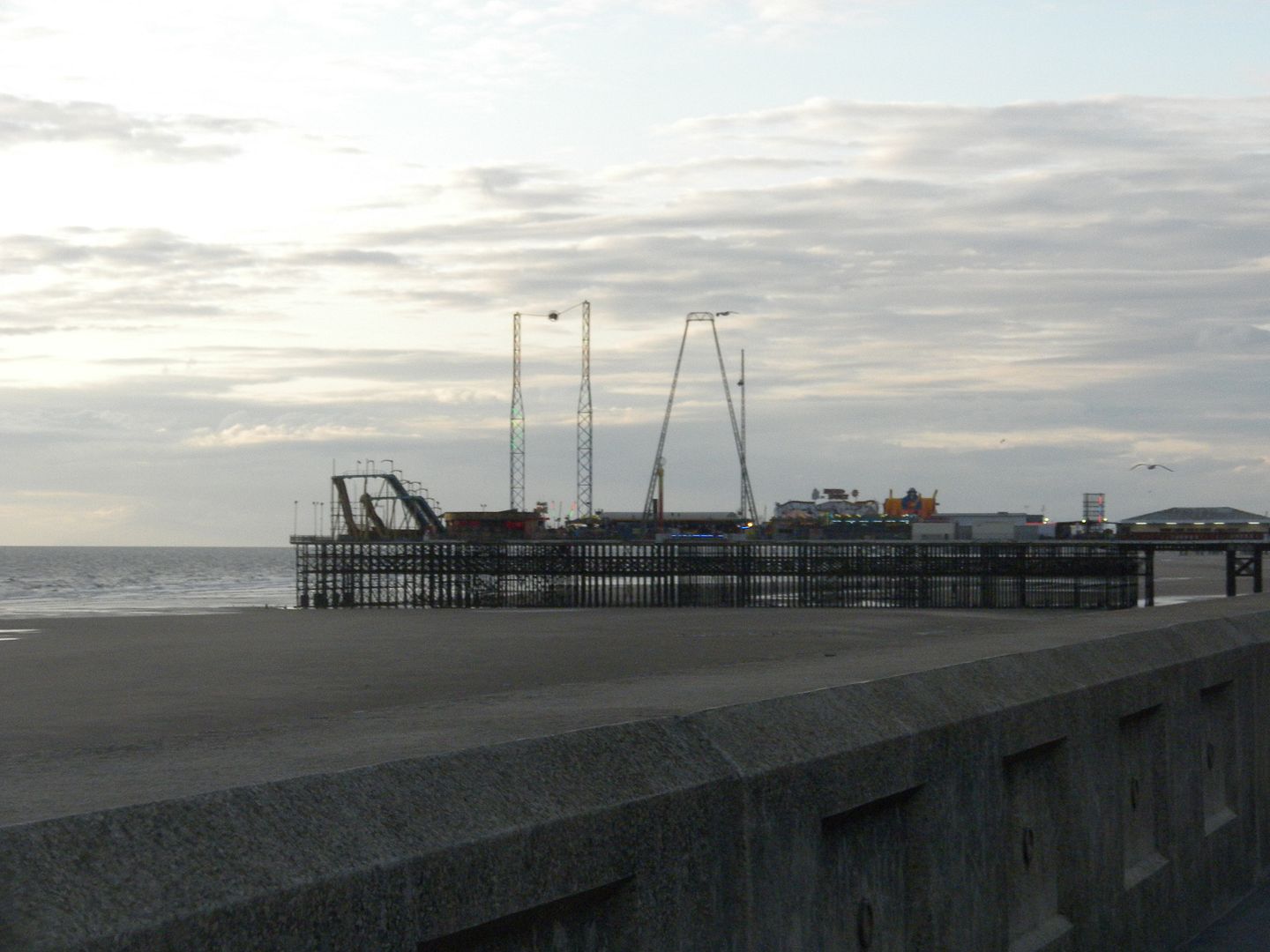 to South Pier, a small amusement park on the most southerly of 3 piers.


Previously it was home to Crazy Mouse (Reverchon, Spinning Wild Mouse, 1998-2009), but all that remains of the coaster is the ticket booth, although the park still operates.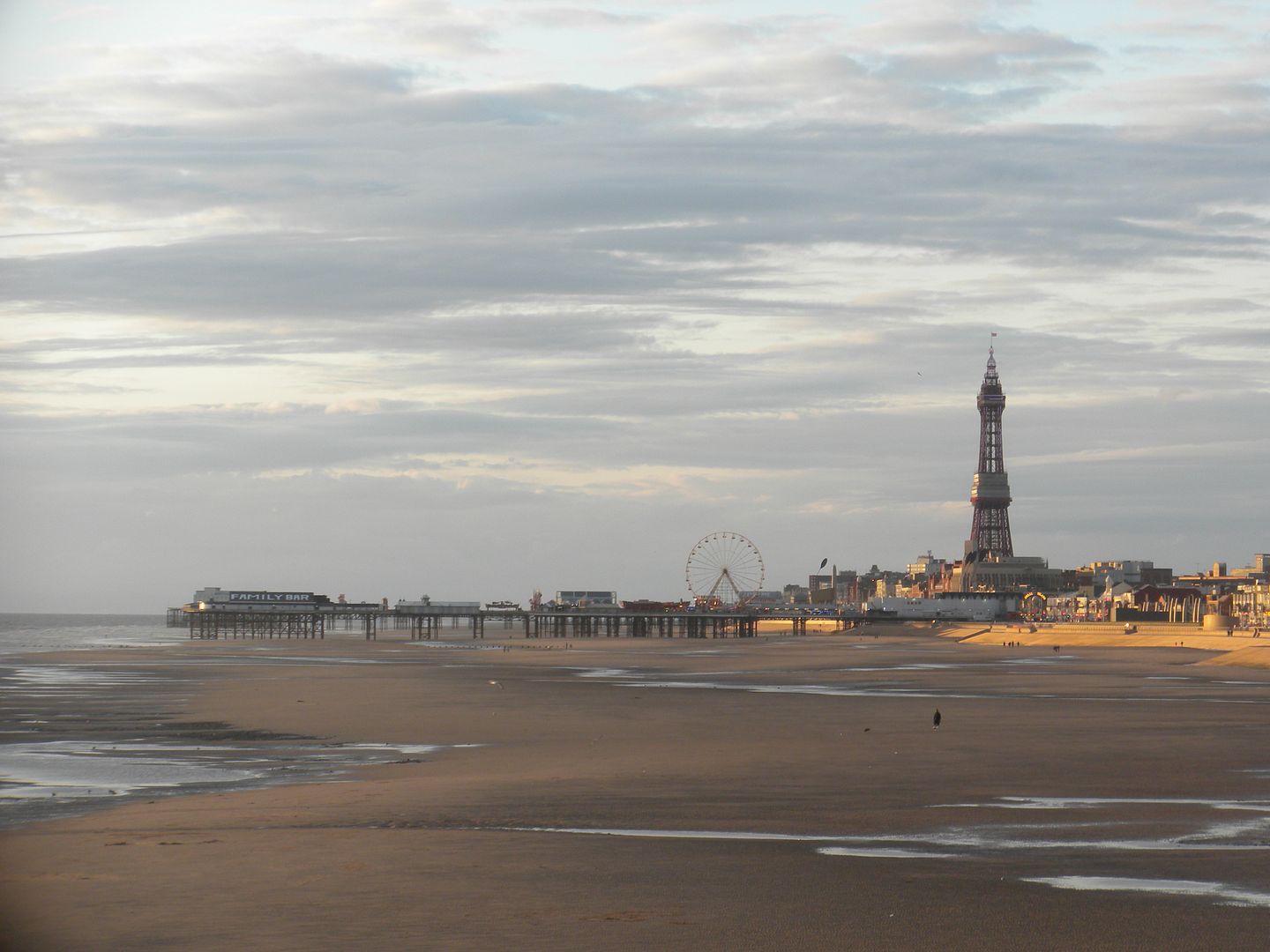 From here you could get a good view of the next pier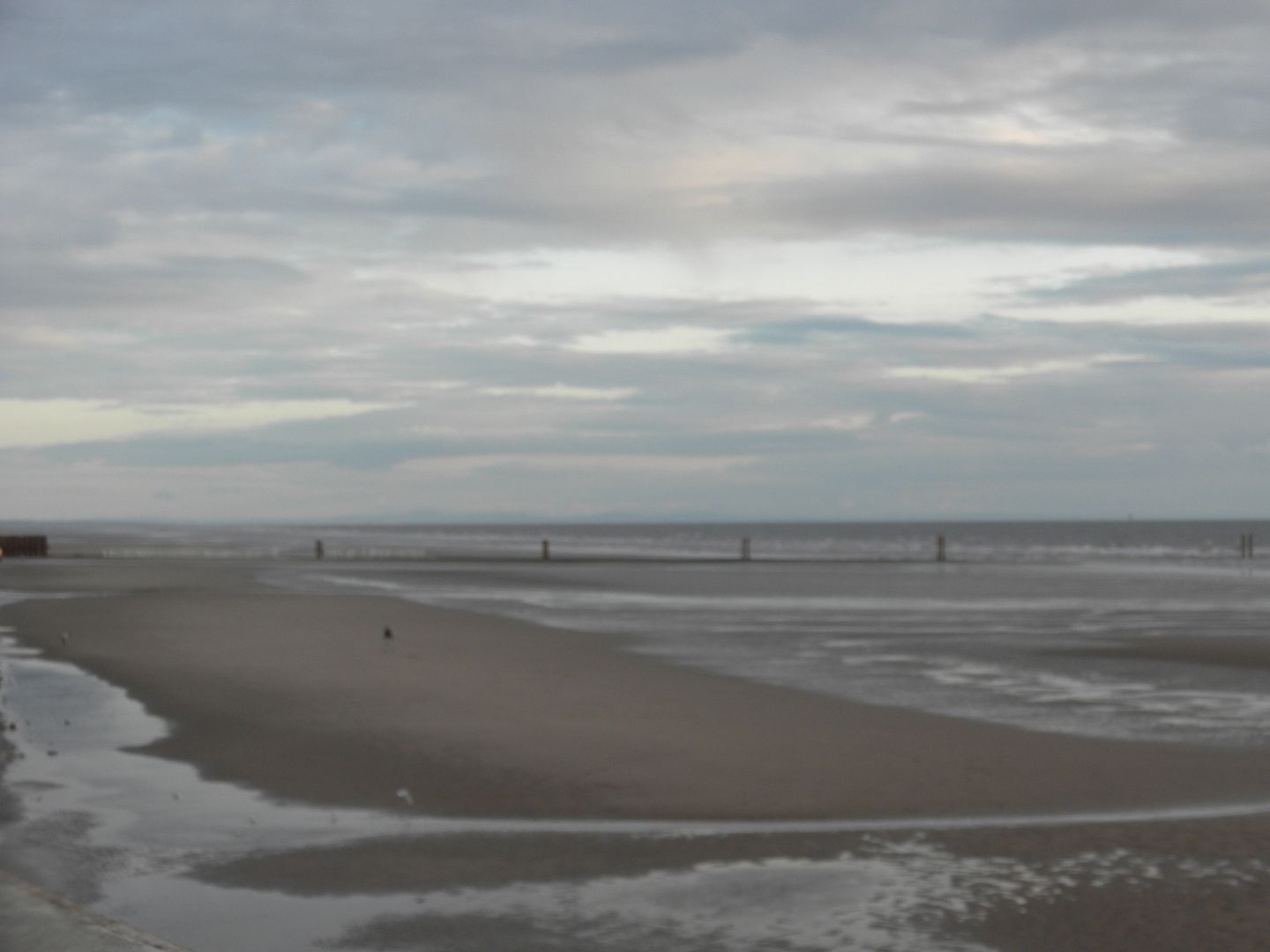 and the beach back to the south.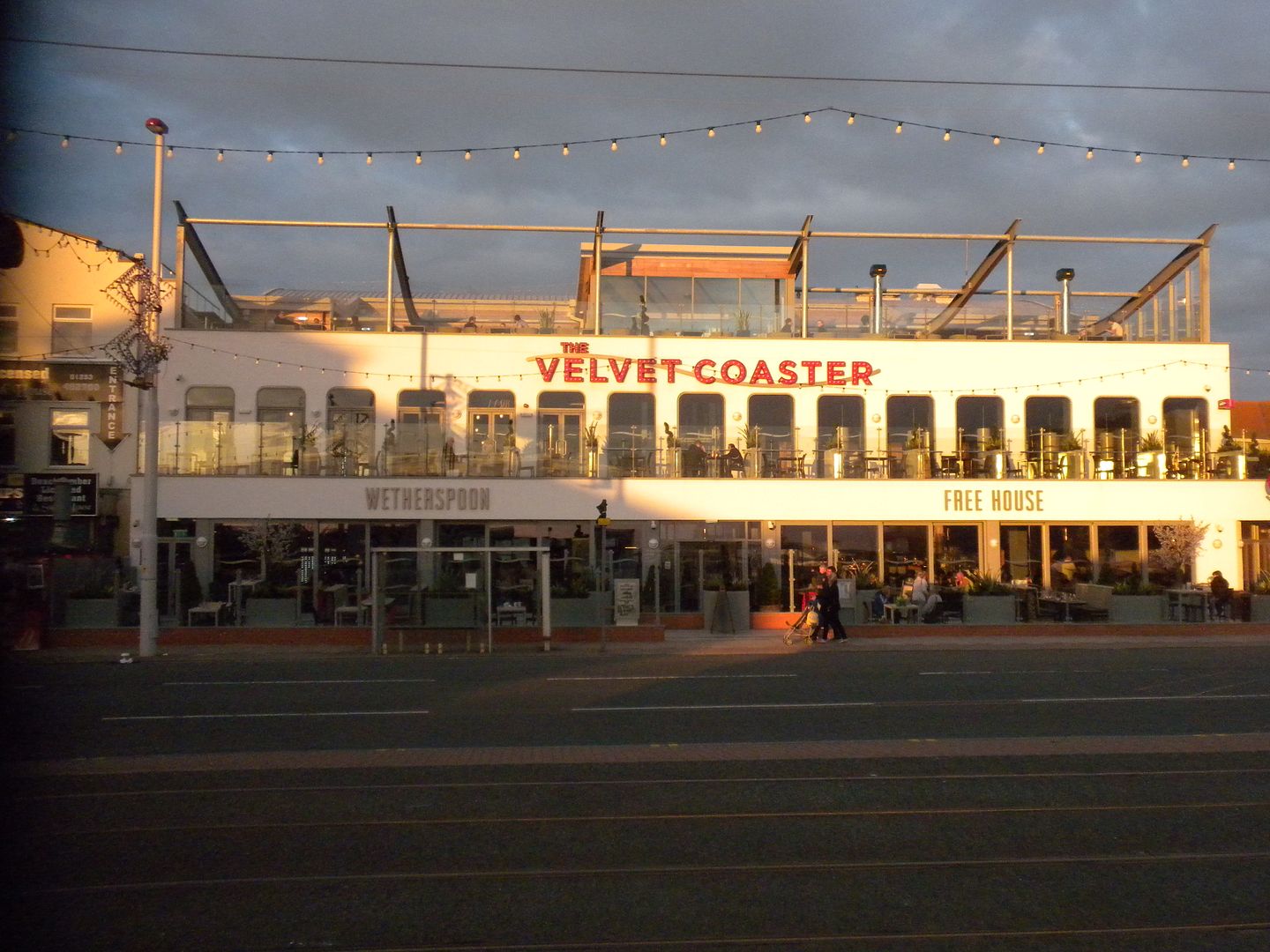 We also saw this pub which is named after one of Blackpool's former coasters (see above). On Thursday, we left Blackpool around 6:00


and arrived at the Doubletree by Hilton Hotel Leeds City Centre in Leeds around 8:00. After surveying nearby restaurants we had dinner at the hotel.
Up Next: Flamingo Land