We originally had an ambitious day planned for our final day in the U.K., but a number of circumstances conspired to chip away at our plans until we only accomplished two of our original five stops. First, we cut a morning tour of the City of Winchester for a later start. We then decided to go Brighton first. Unfortunately for our schedule, our earlier arrival at Brighton coincided with the city's Gay Pride Parade, so many streets were closed and parking sparse. After a frustrating hour of dead ends, reroutes and seeking an ever elusive parking place, we finally found one.


One benefit of our long walk to the Pier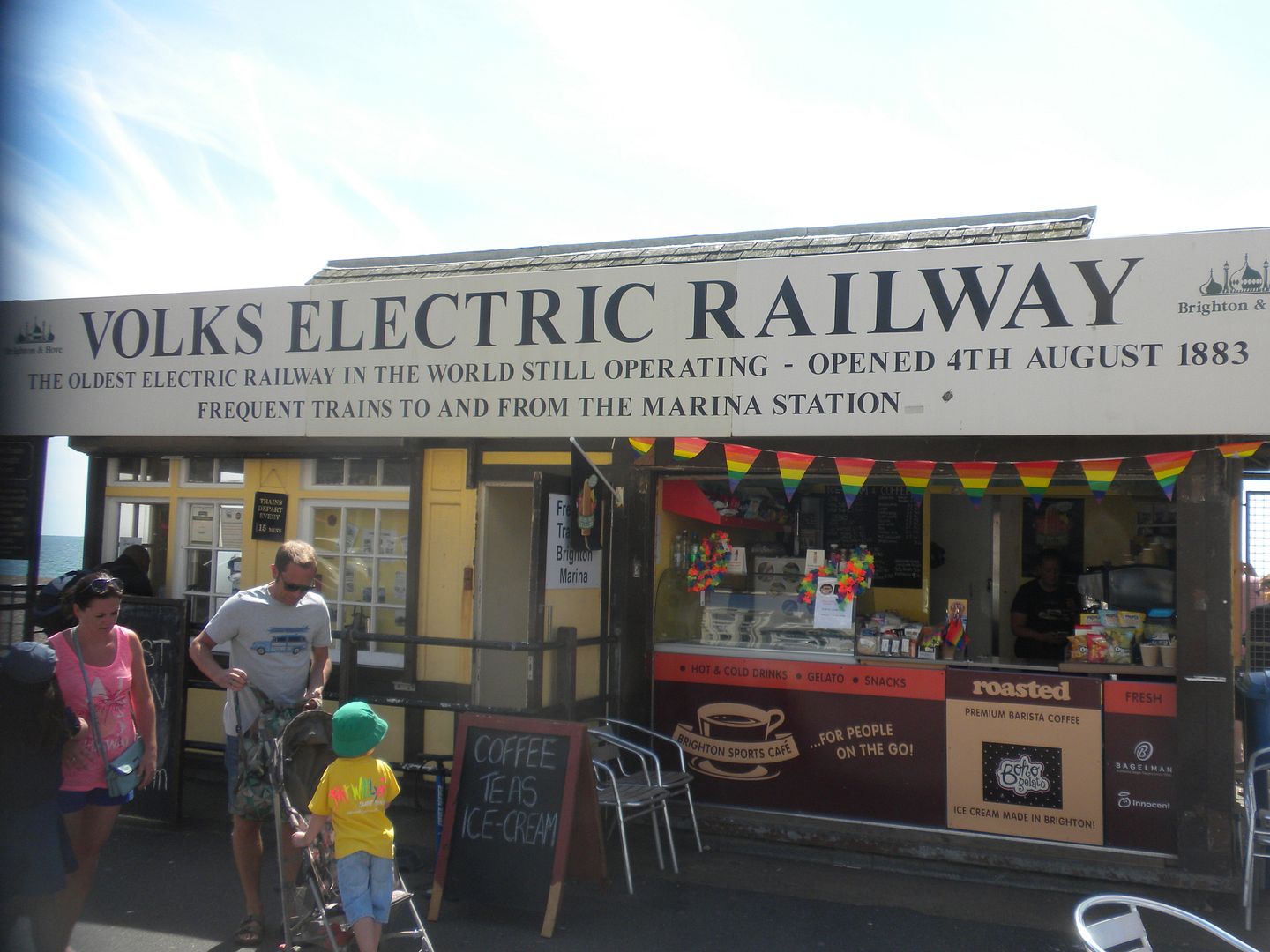 was that we had a chance to ride Volks Electric Railway,


the oldest electric railway in the world.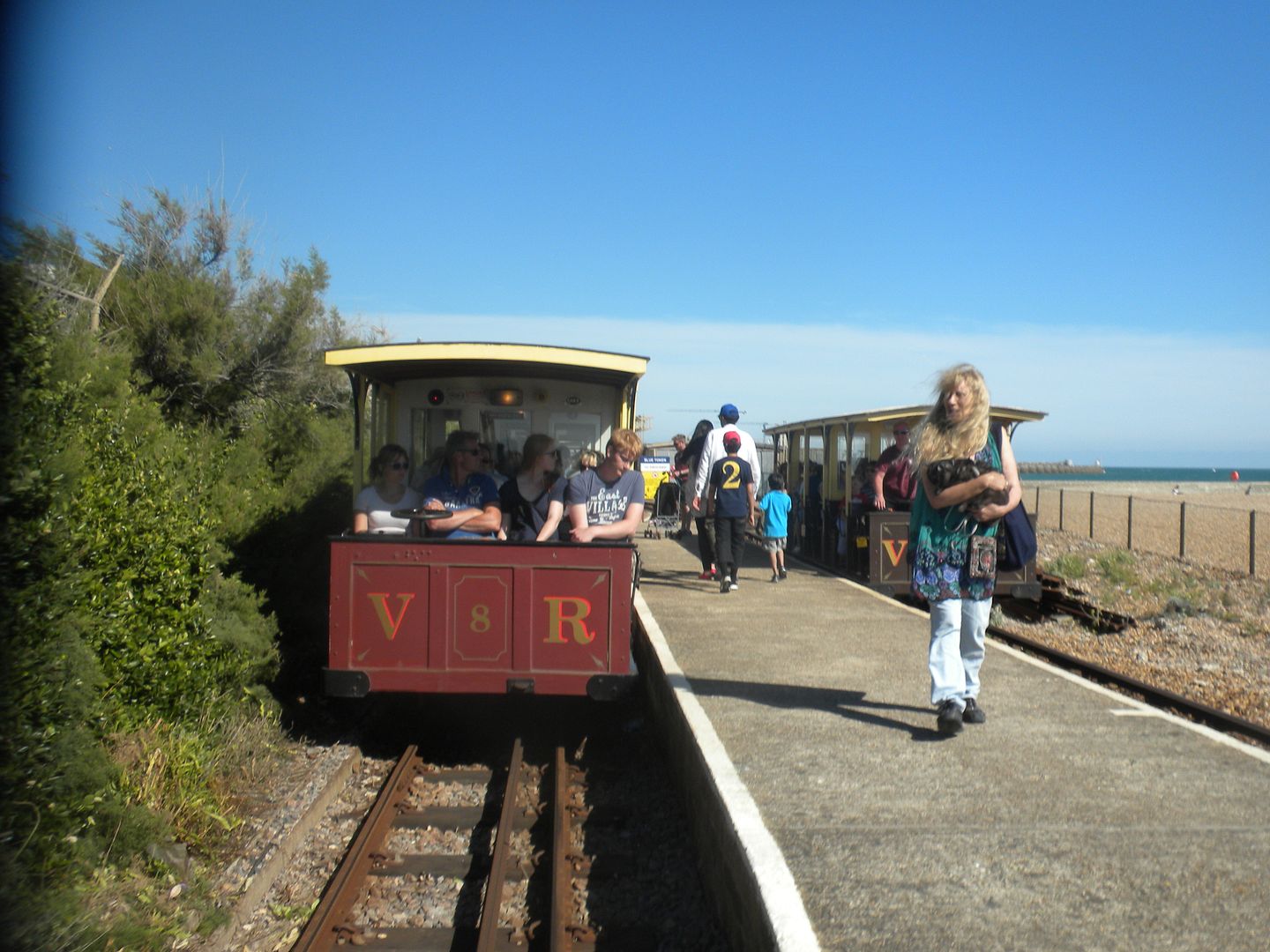 which travels along the beach and stops at Brighton Pier.


We boarded at the half way stop for a nice open air train ride down the beach.

Brighton Pier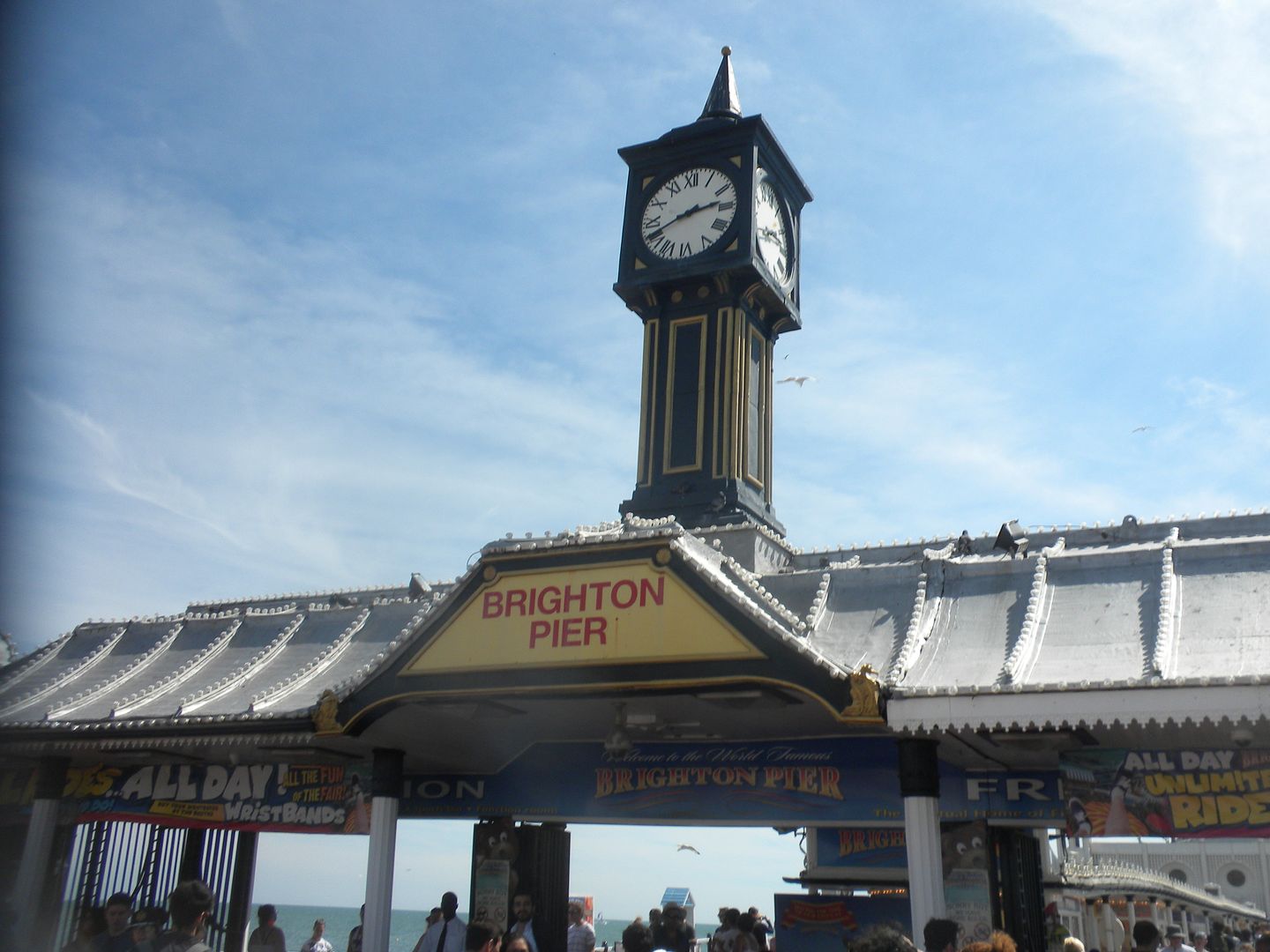 We arrived at Brighton Pier in Brighton, East Sussex, England around 1:00 and purchased a wristband, noting several rides to get to.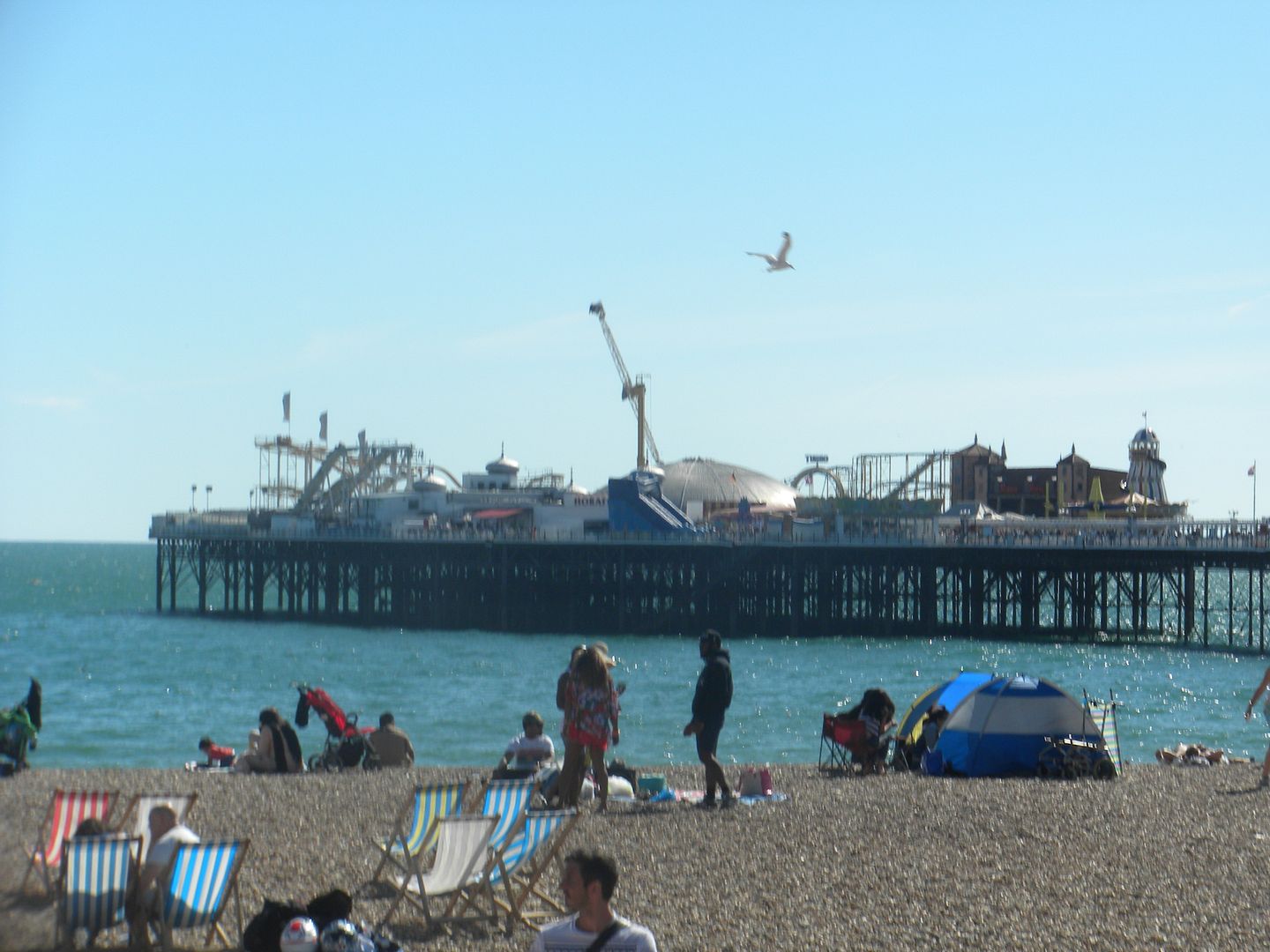 The rides are located at the end of the Pier which extends 1/3 mile into the English Channel.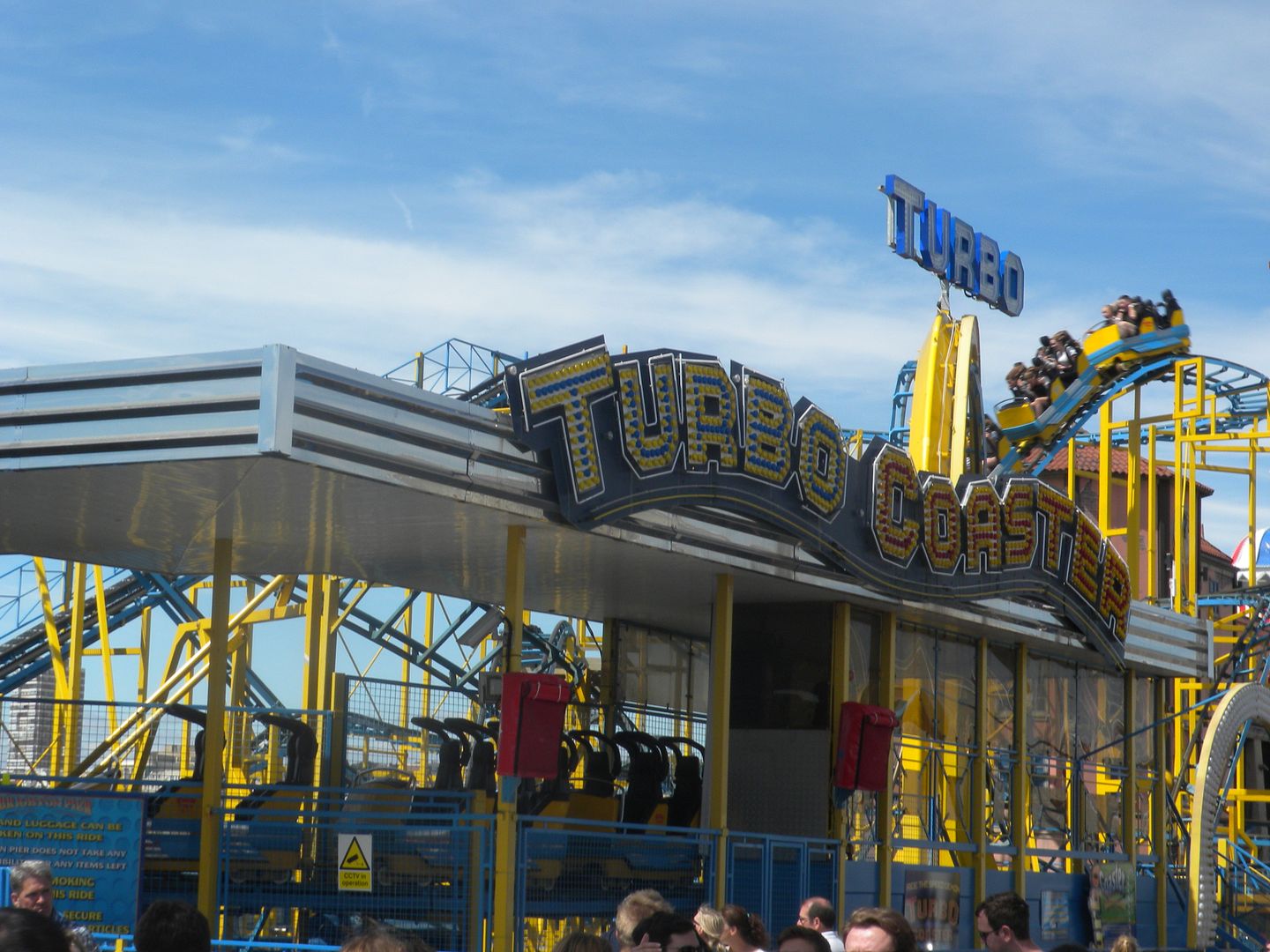 Turbo Coaster: (Pinfari, Zyklon ZL42 Looper, 1996)


This coaster was damaged in a fire in 2003 and was closed for a few months for repairs.


It gave the expected rough ride I have come to expect from these Pinfari Loopers – 1 ride.


Crazy Mouse: (Reverchon, Spinning Wild Mouse, 2000)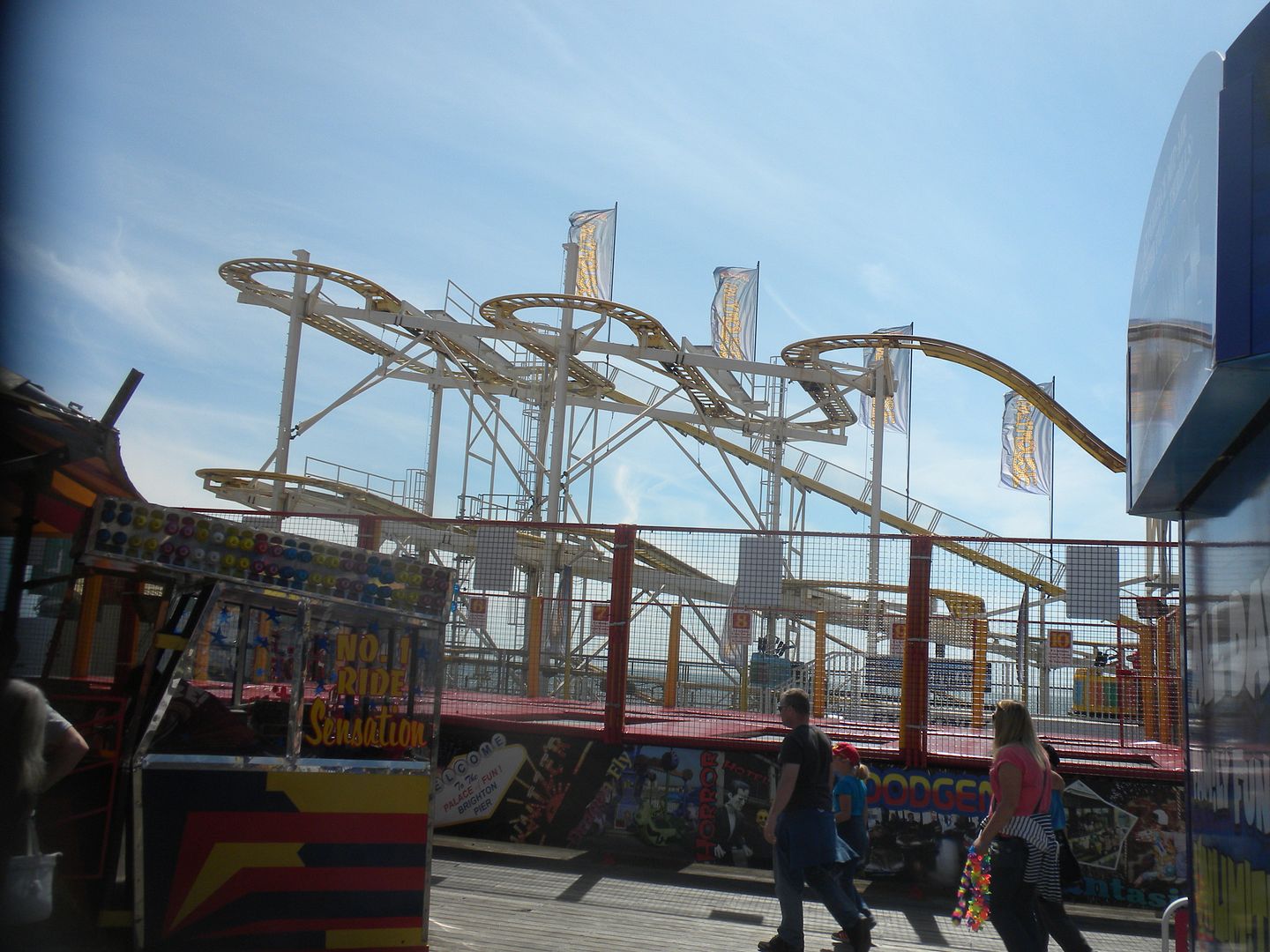 This ride gave good spinning and its location right at the end of the Pier on the corner gave the sensation of going out over the water, a really neat effect – 2 rides.


Horror Hotel: This Ghost Train is unique in that it has a spiral lift and a section of dropping and rising track. The ride system was very good, but the scenery and effects were less than I have come to expect. The way it was set up, it was outside almost as much as it was inside. With some better scenery, this could be a good ride – 1 ride.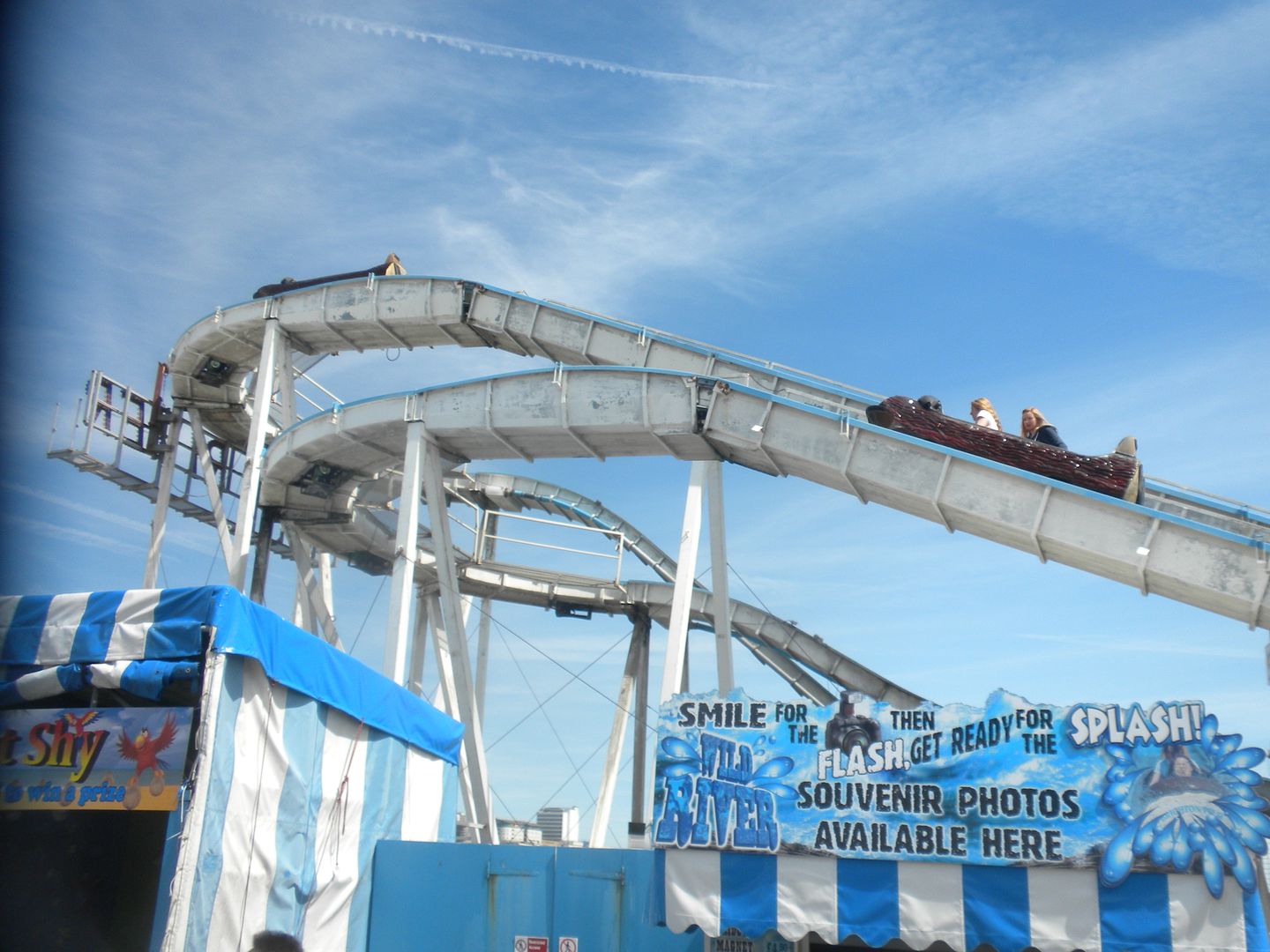 Wild River: A standard portable log flume, it gave a good ride with some good drops – 1 ride.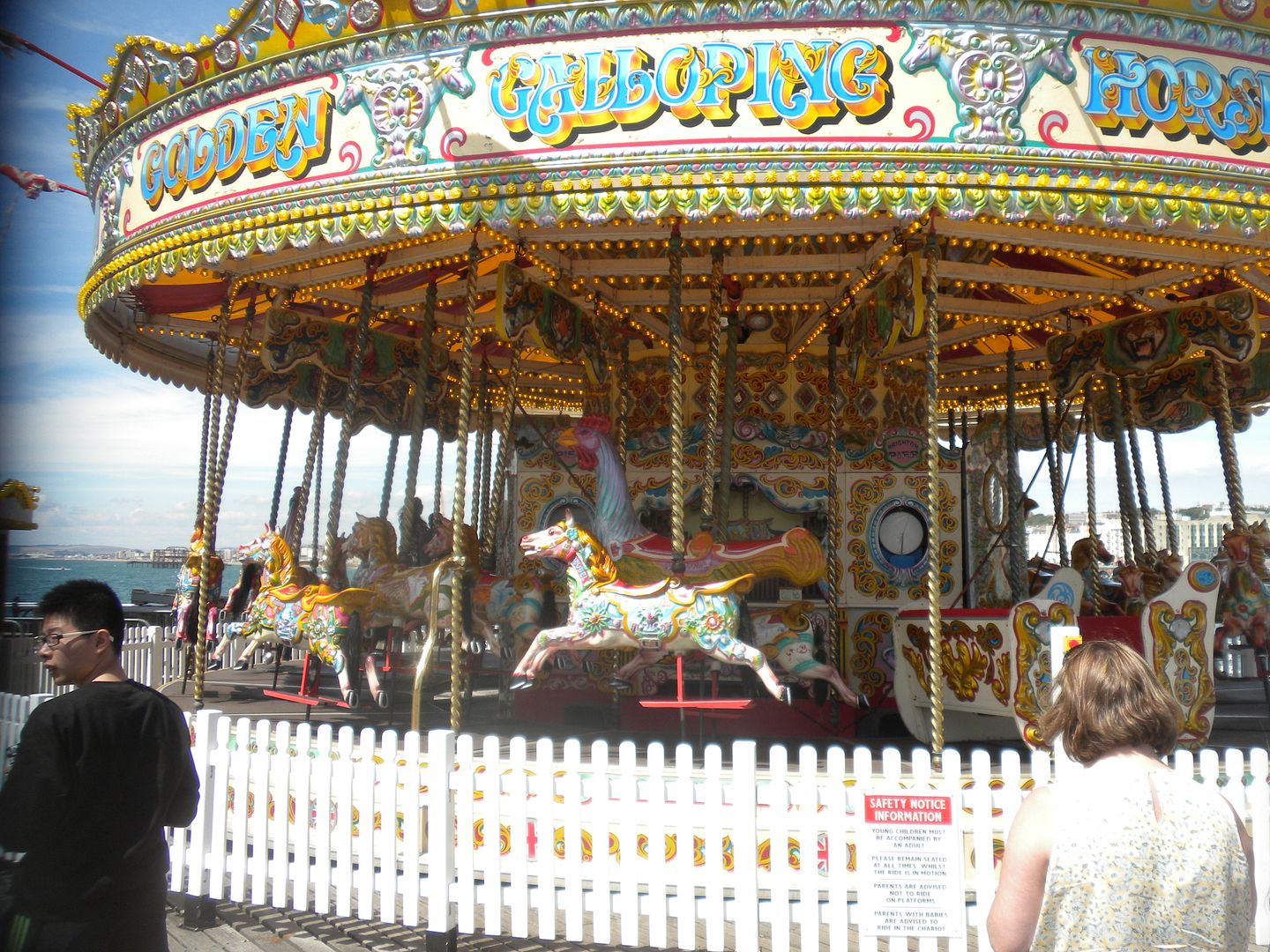 Carousel: This is another classic Savage carousel,


and we noticed the horses have some side to side motion in addition to up and down, which seems to be unique – 1 ride.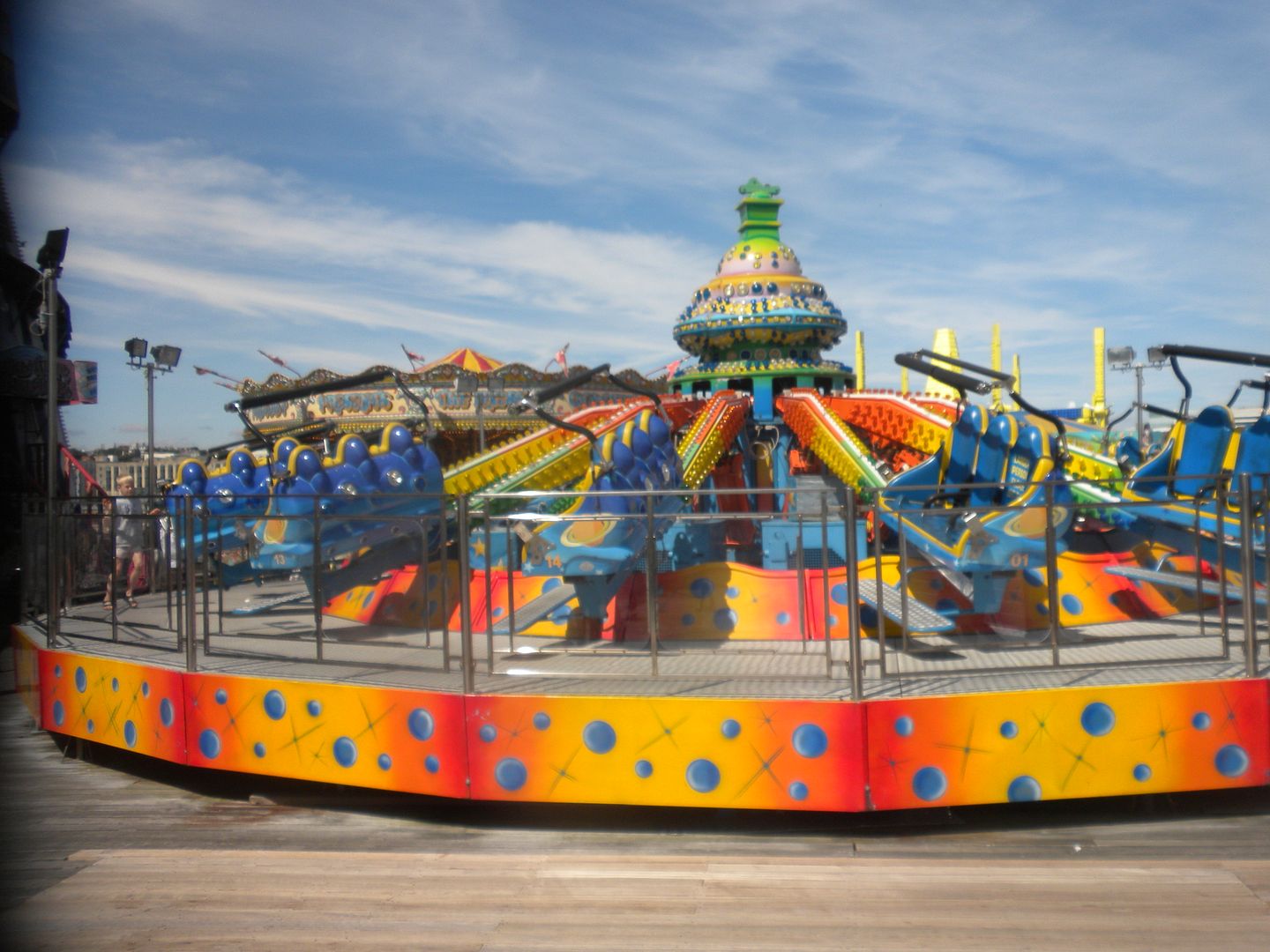 Galaxia: This bouncing ride gave a good ride – 1 ride.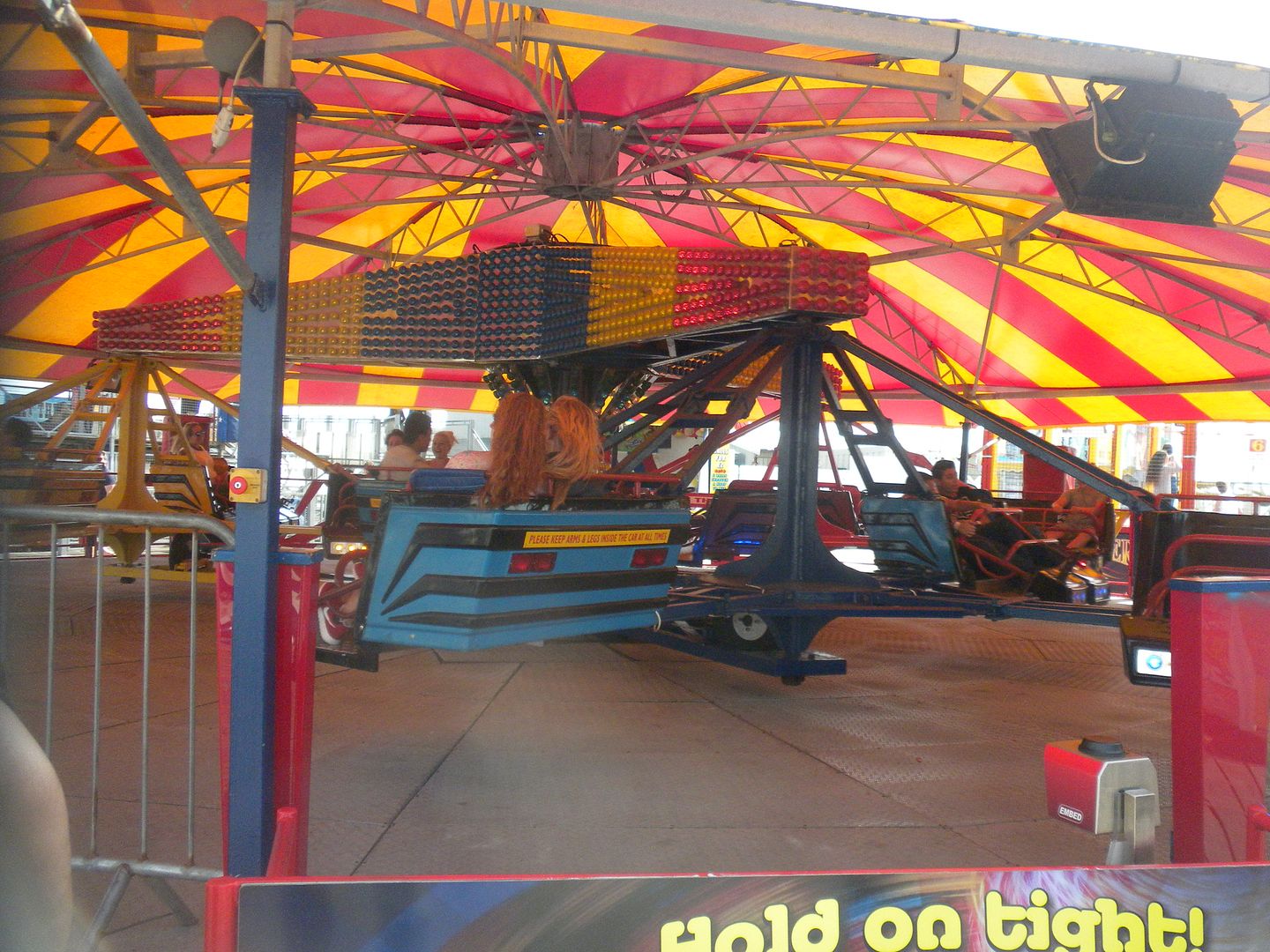 Twister: This Sizzler type ride seems different than ones in the U.S. The ride was more like a Scrambler – 1 ride.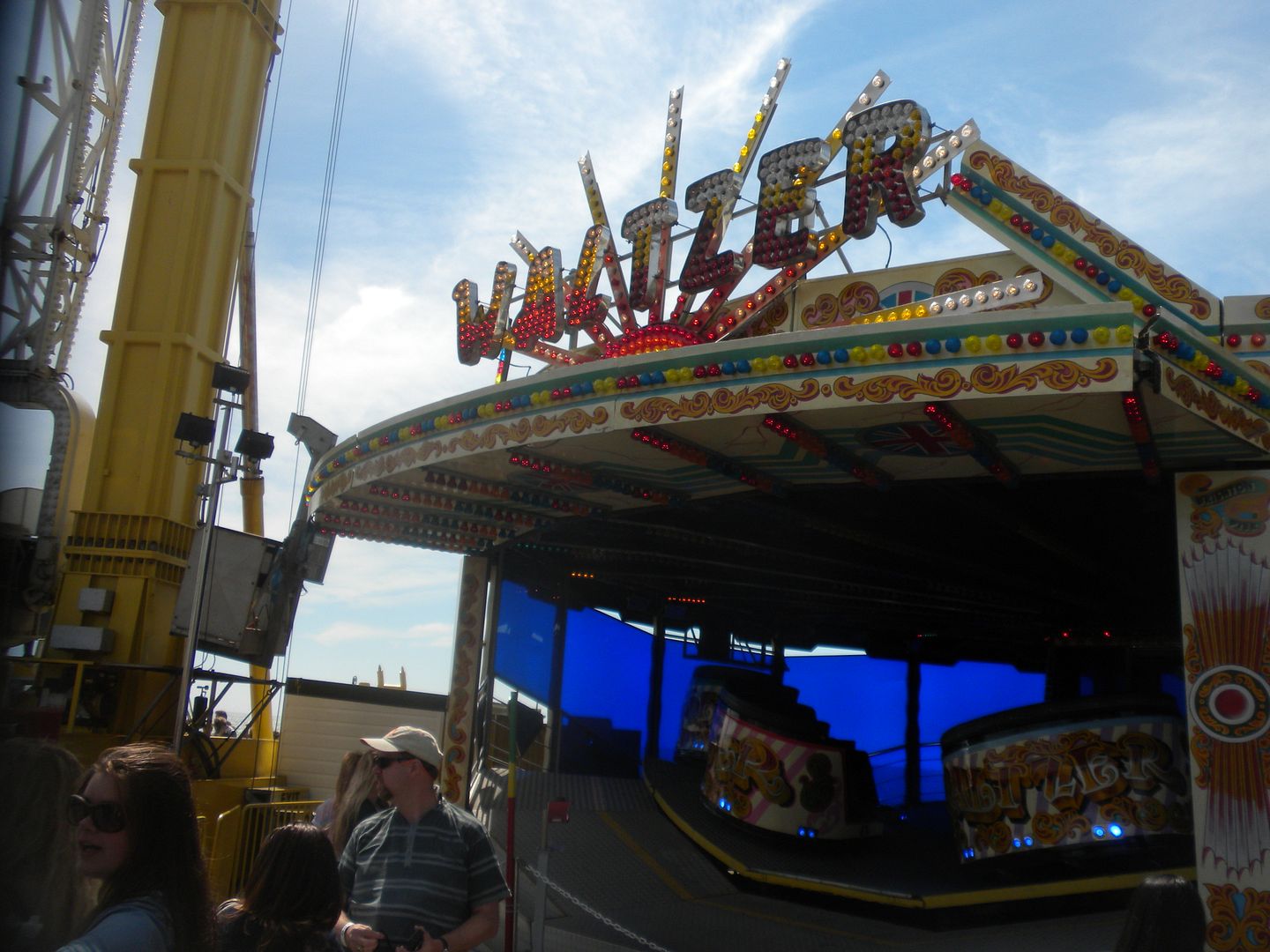 Waltzer: In spite of their prevalence in the U.K., this was my first and only Waltzer of the trip. It gave a more wild ride than the one at Morey's Piers. We had very good spinning, though not quite as good as a Tilt-A-Whirl – 1 ride.
We did not ride Air Race or Dodgems. David rode the Helter Skelter slide and said it was good. Other attractions include Trampolines, Rodeo Bull, and The Booster, a slingshot. There are 5 children's rides.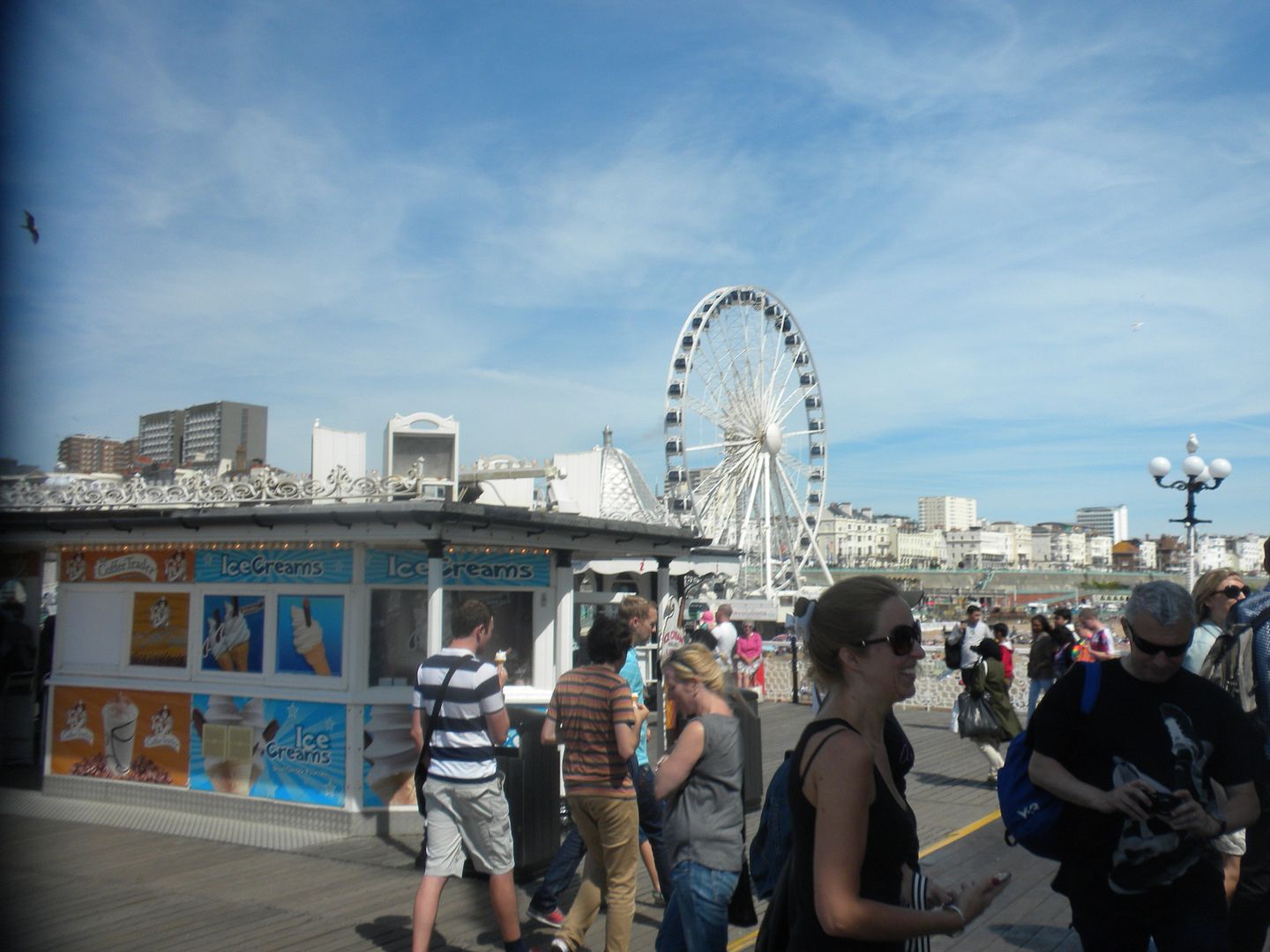 Separate from the Pier is Brighton Wheel, a nice size observation Ferris Wheel we hoped to ride, but did not have time.
I enjoyed our brief stop at the Pier,


which is unique in the U.K.


in that is open year round and it is open late as most parks close at 6:00.
Brighton
Next we went on a brief Walking Tour of Brighton ,


viewing the beach,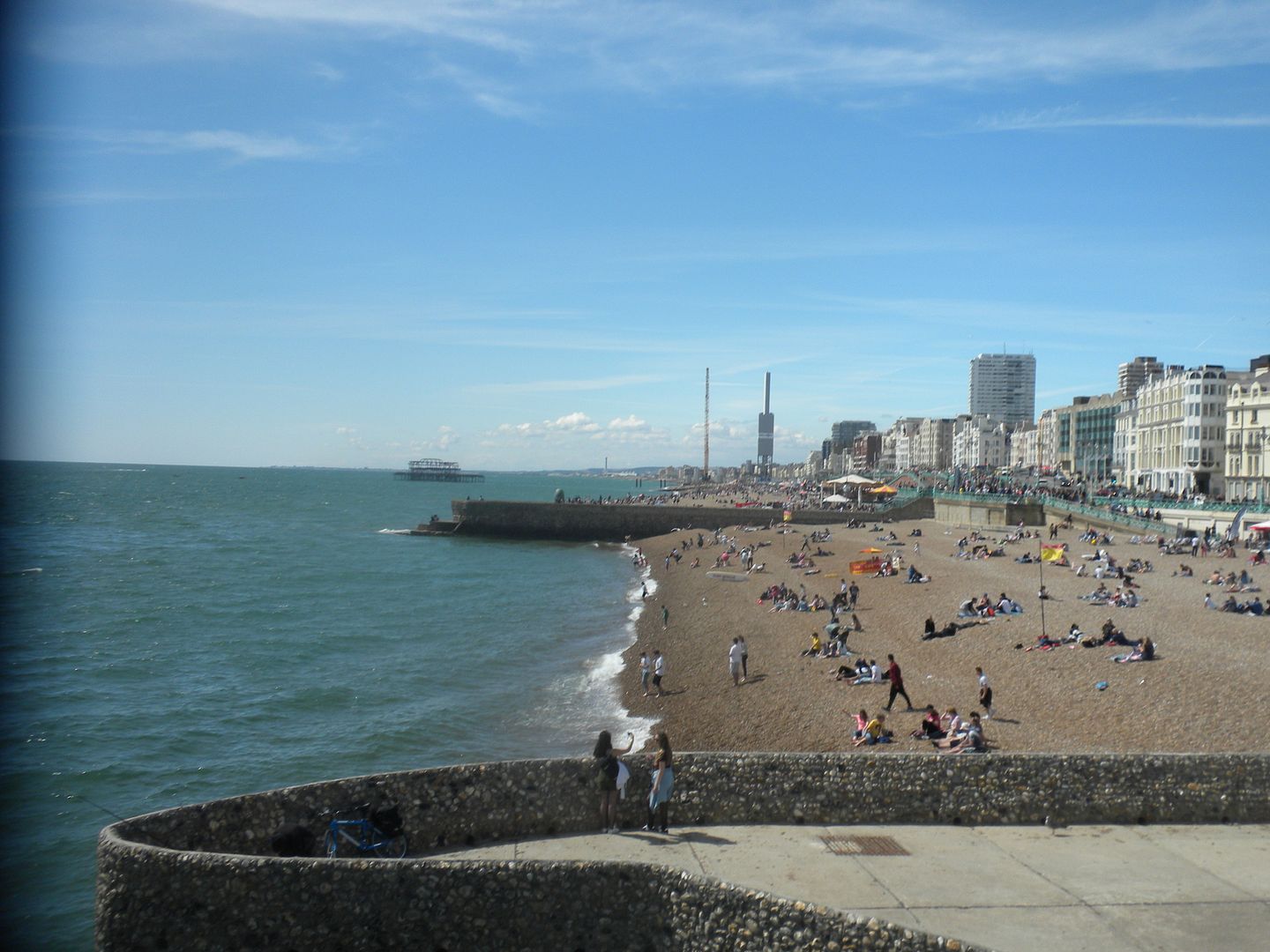 which is covered in pebbles,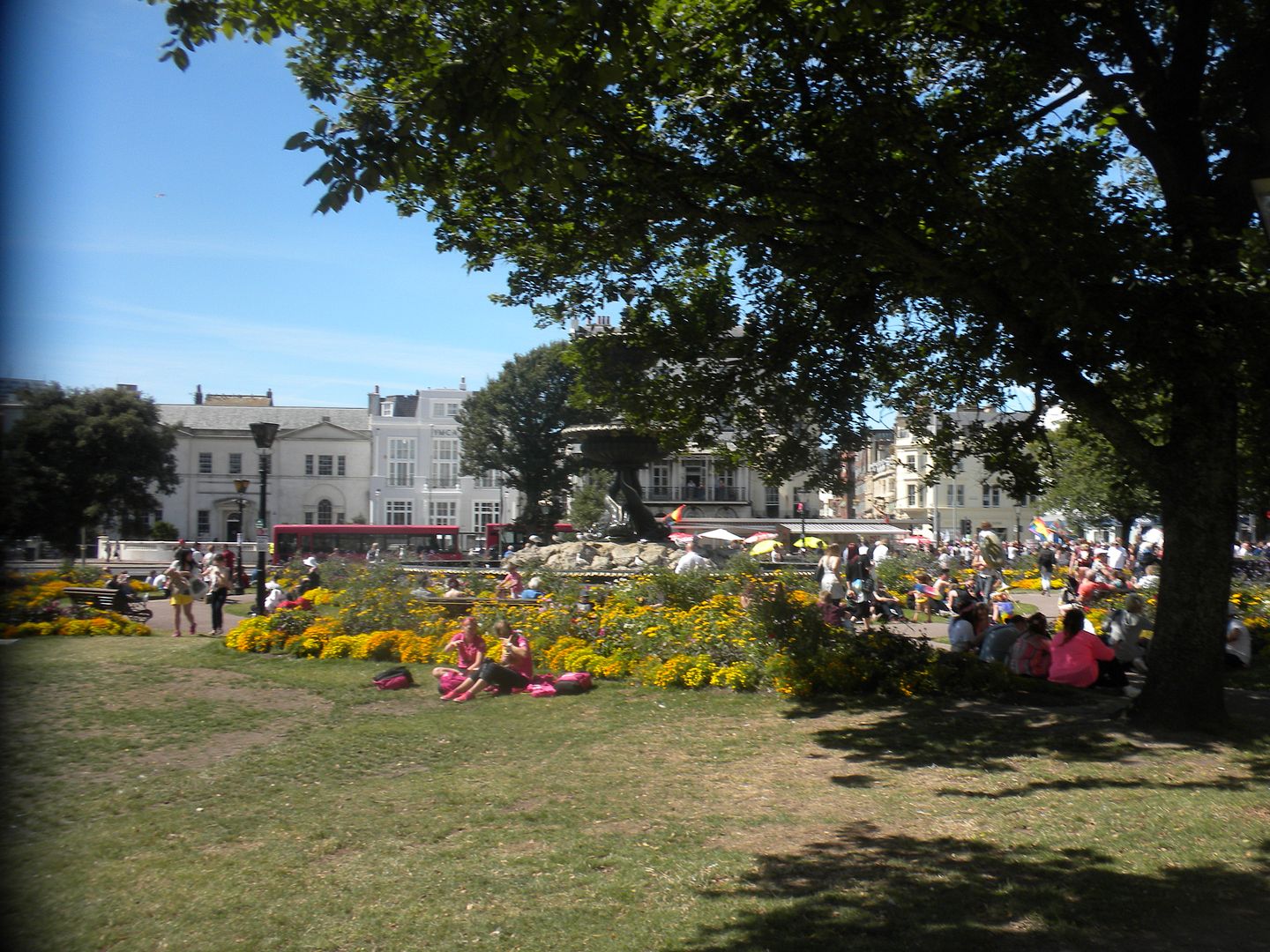 and seeing some of the parks along the way


to the Royal Pavilion,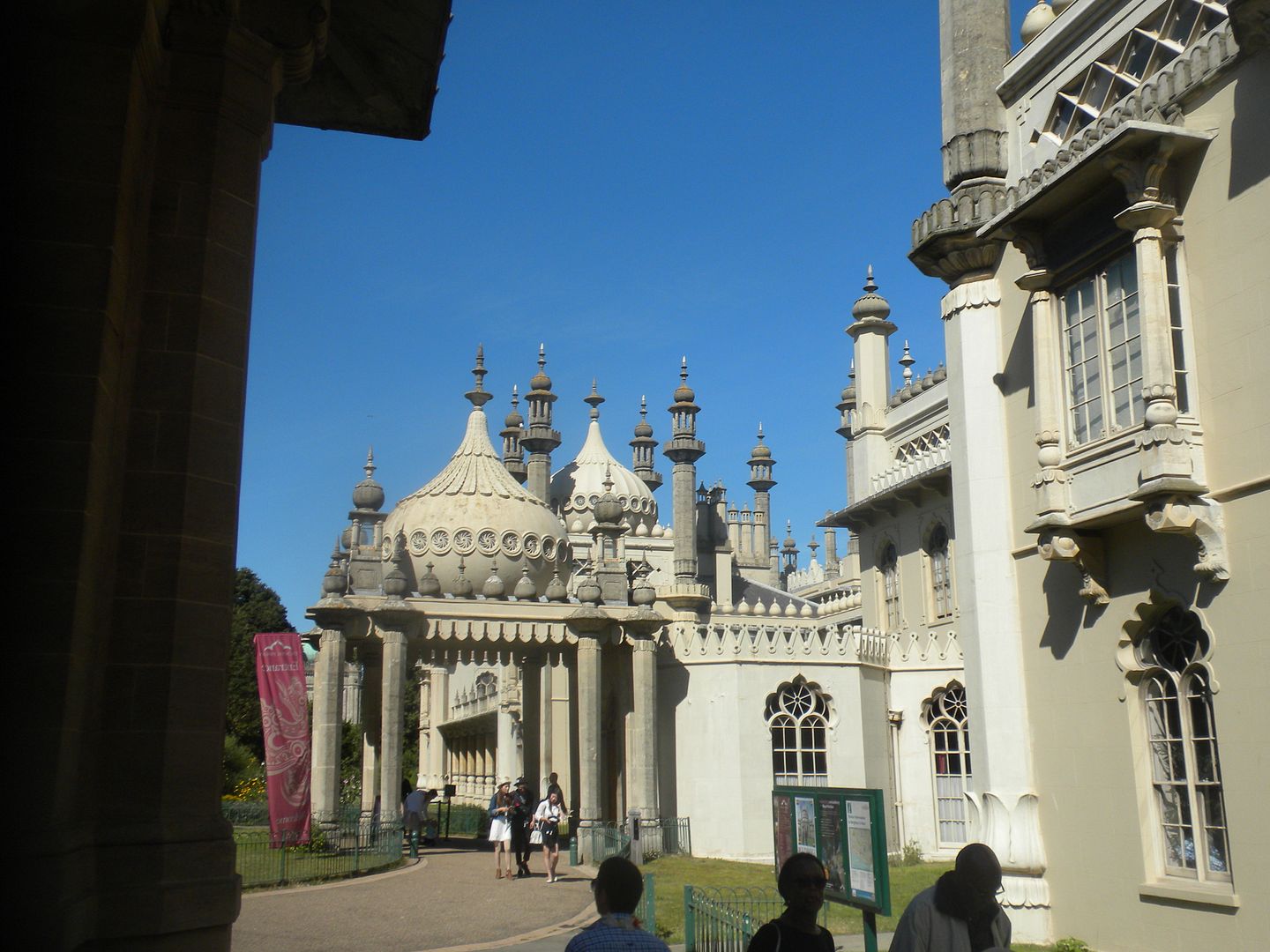 built by the Prince of Wales (who later became King George IV) for his mistress.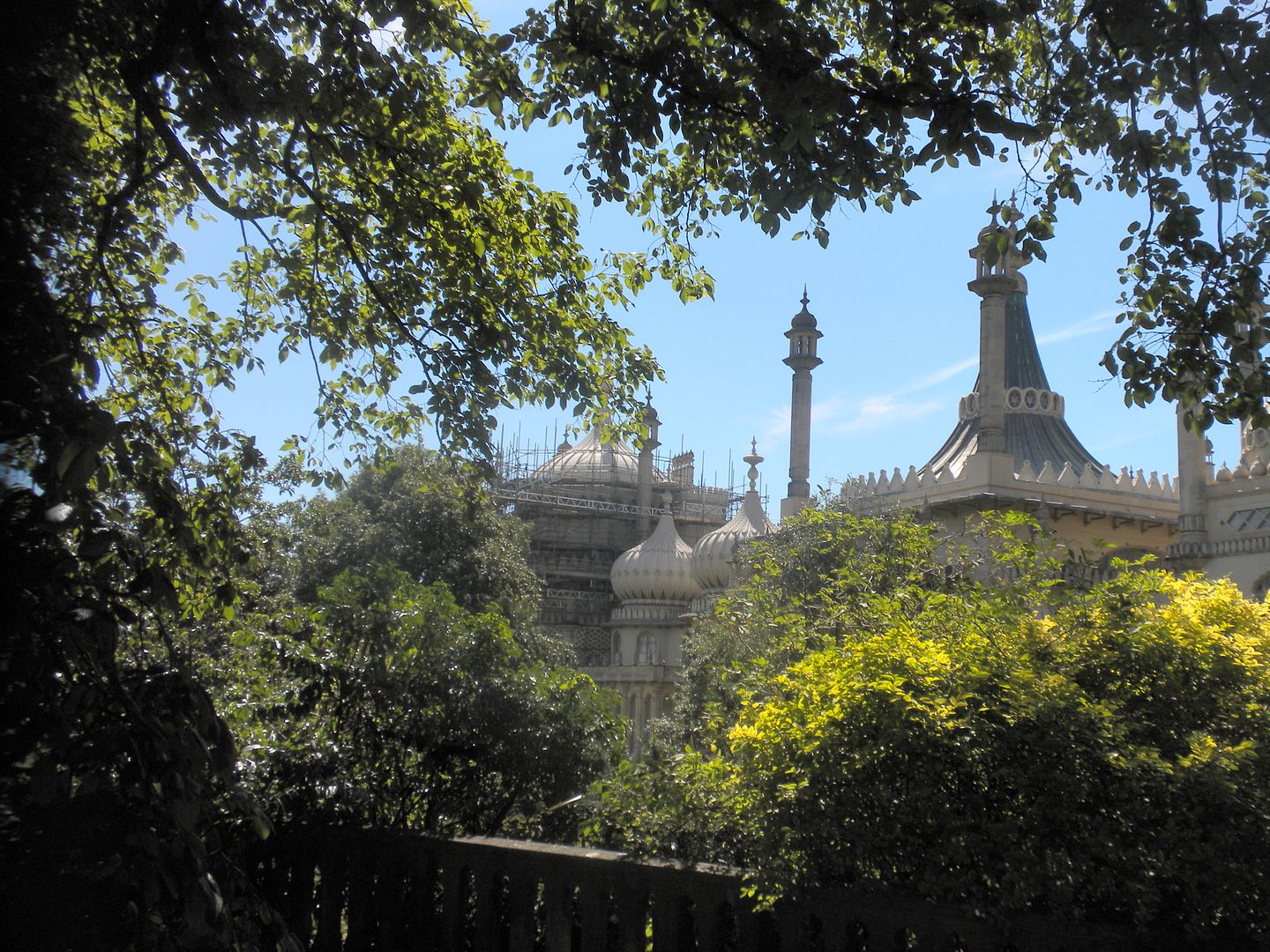 In 1850 it was purchased by the City of Brighton.


Built in an oriental style


it is an interesting structure that has been painstakingly restored to its original glory.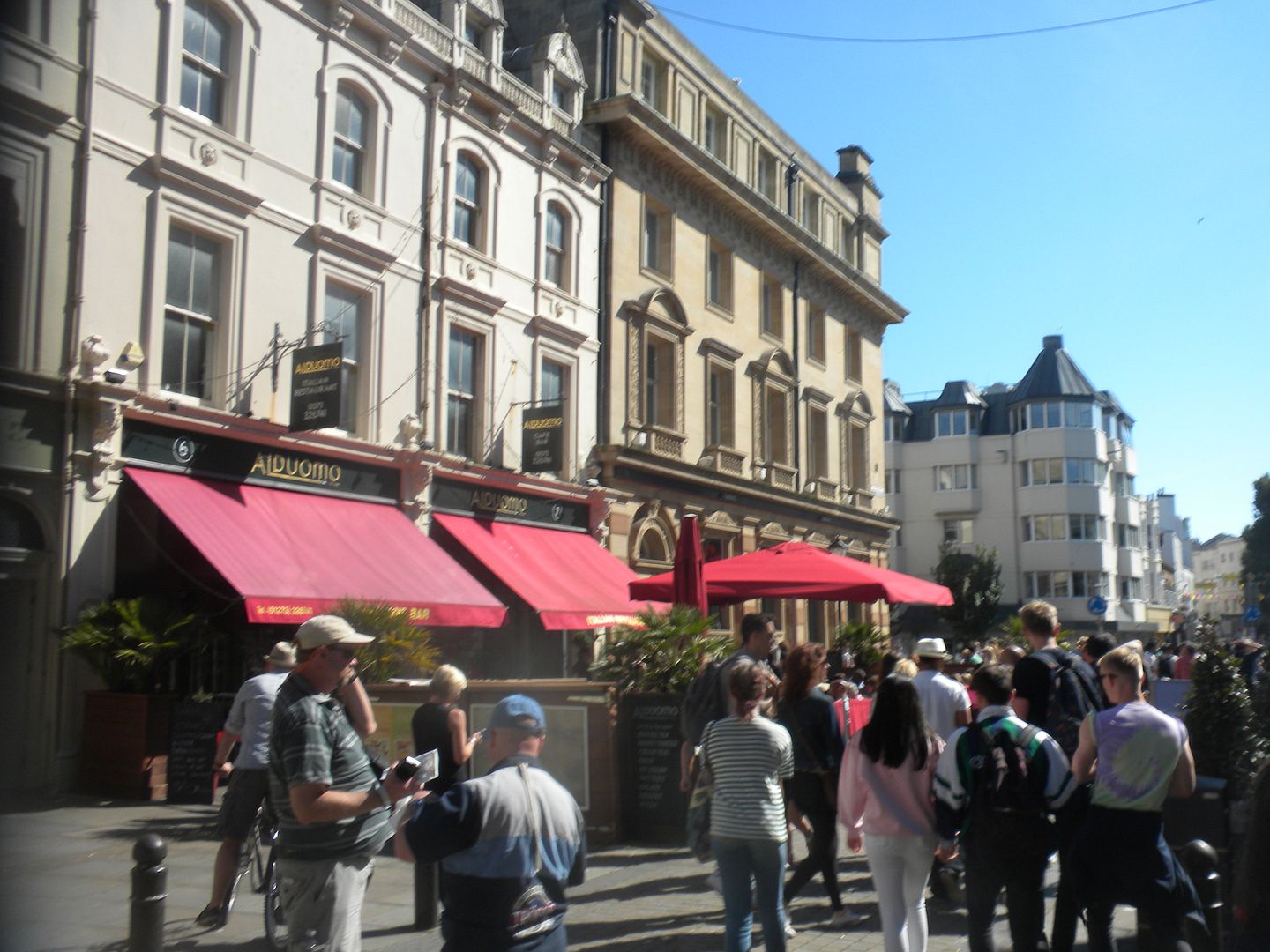 We walked back through the city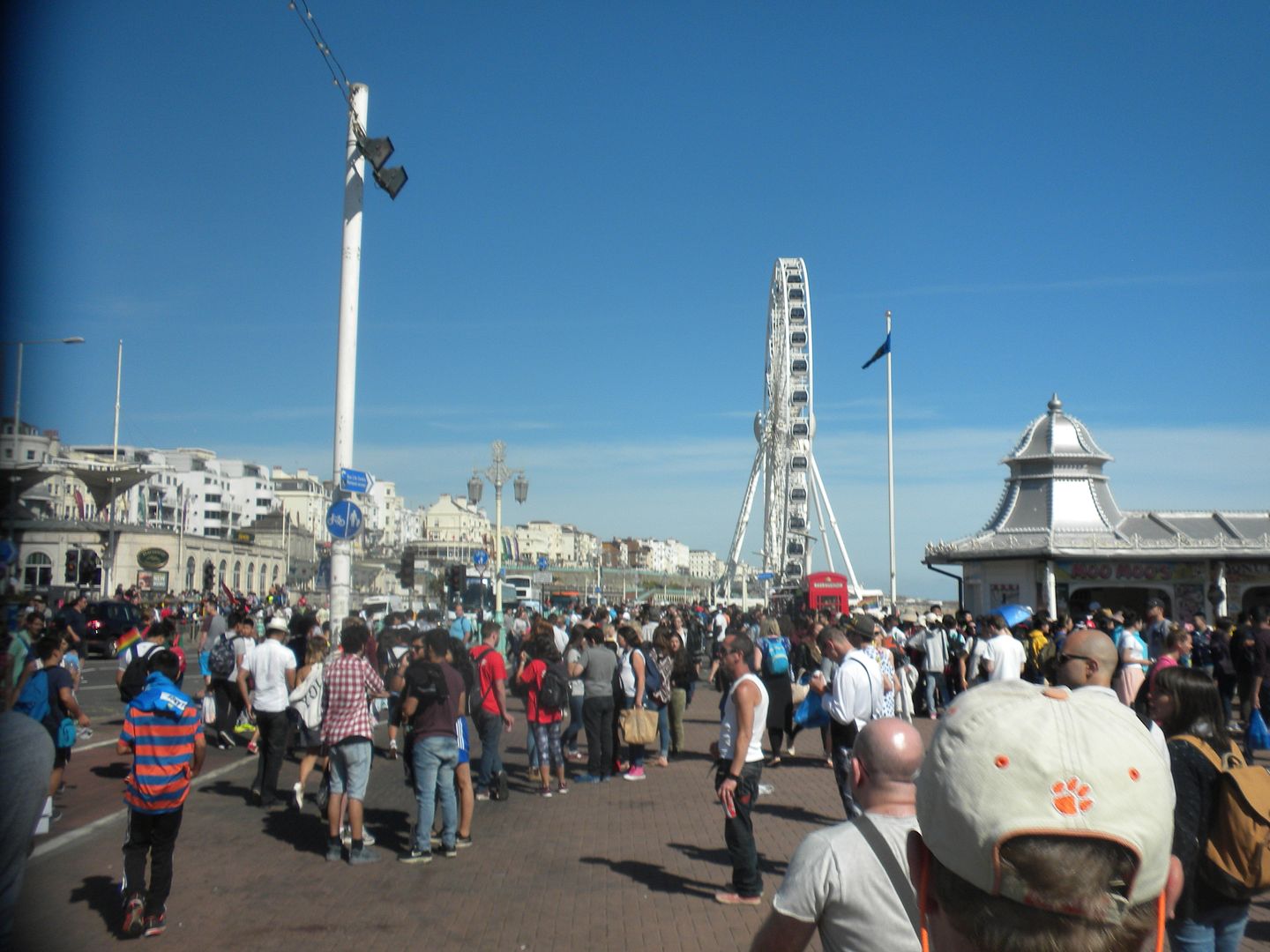 toward the pier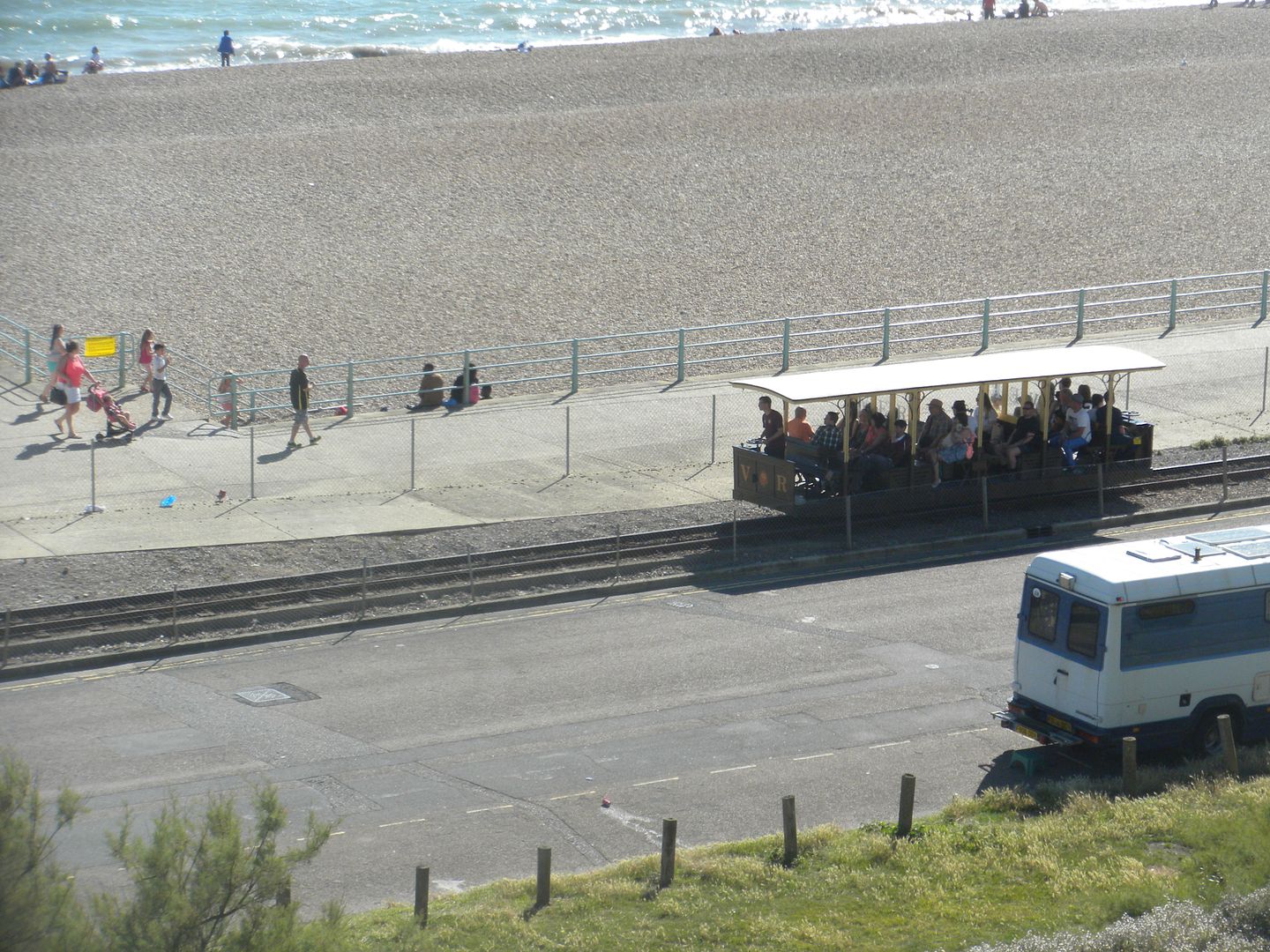 and rode Volks Electric Railway back toward our car.
Conclusion
We had hoped to at least make it to one of the other pier parks on the South Coast, if not both, but the time lost in traffic coupled with some wanting more time at the hotel before our flights, led us to forego visiting either park. Funland Amusement Park in Hayling Island, Hampshire, England has 3 coasters: Klondike Gold Mine (Pinfari Zyklon/ ZL42 Looper,1995/2005), relocated from Drayton Manor; Super Dragon Roller Coaster (Pinfari, Wacky Worm, 1984/2008), relocated from Drayton Manor; and Woody Roller Coaster ( Cavazza Diego, Super Nessi Junior Coaster, 2001). In addition they have several rides including a Log Flume and Seaside Train down the beach. The other park was Clarence Pier in Portsmouth, Hampshire, England. Once home to 2 wood coasters, it now has 2 steel coasters: Skyways Roller Coaster (S.D.C., Zyklon/Galaxi, 1980) and Speedy Gonzales (D.P.V. Rides, Family Coaster, 2005/2011), relocated from Leisure Ranch. Other rides include a Carousel. But these must wait for another trip.
We returned to the Radisson Blu Edwardian Heathrow around 6:00, returned our car and went back to the Pheasant Pub for one last meal in the U.K. It had been 16 days since we left the U.S., and it had been a great trip. While we missed a few coasters along the way, we visited 14 parks and rode 65 coasters on the ACE trip as well as 2 parks and 6 coasters on our own. The next morning we boarded separate flights headed back to the U.S. As it happened my flight was the latest to leave Heathrow of our group of 4 and I think probably of the 10 or so ACEers that remained at the Radisson. It had been a wonderful trip, and while I was glad to get home, I look forward to another international trip sometime in the future.
Thanks for Reading!