Tour of The Scottish Borders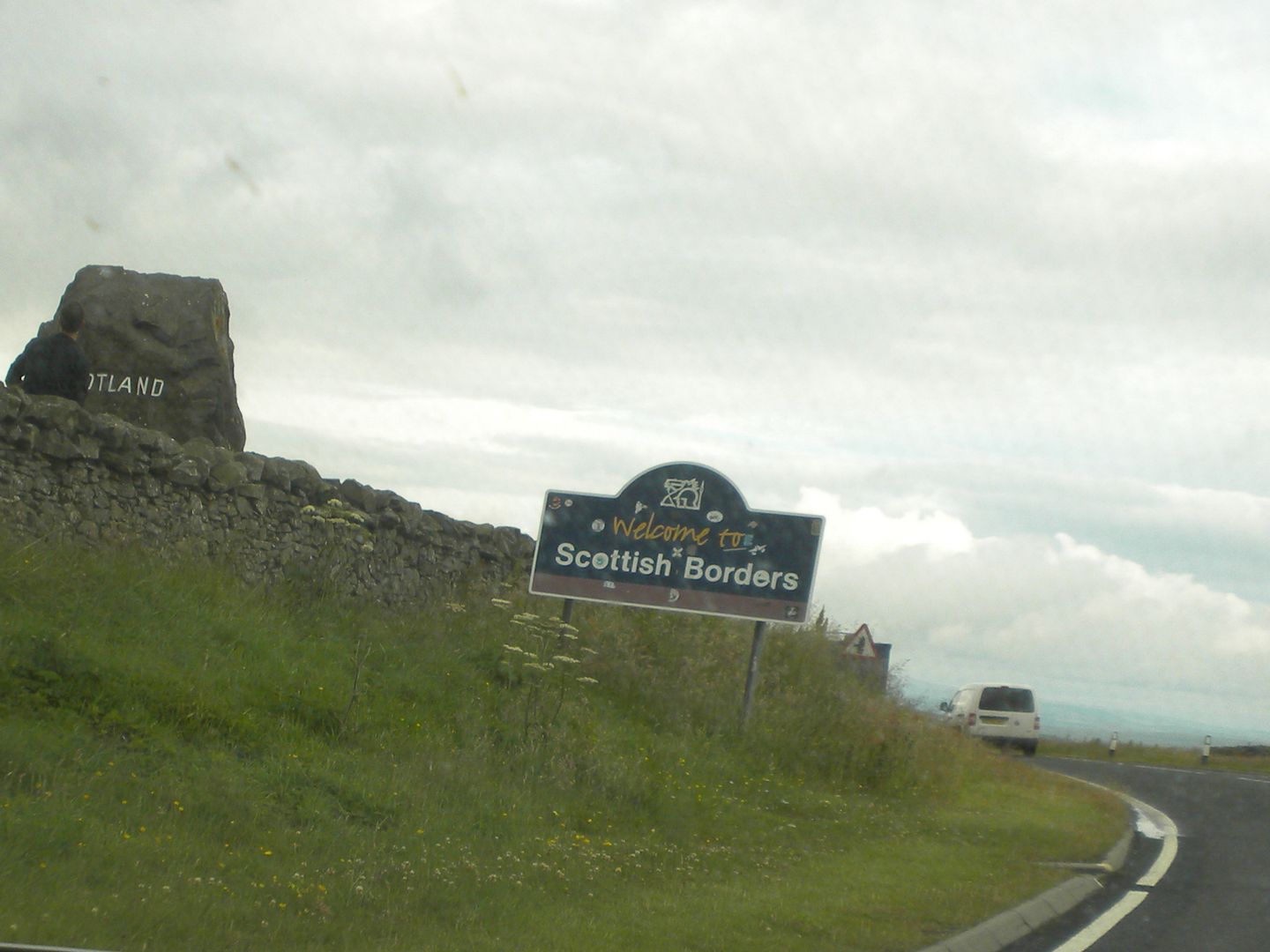 On Friday, July 31 we crossed the border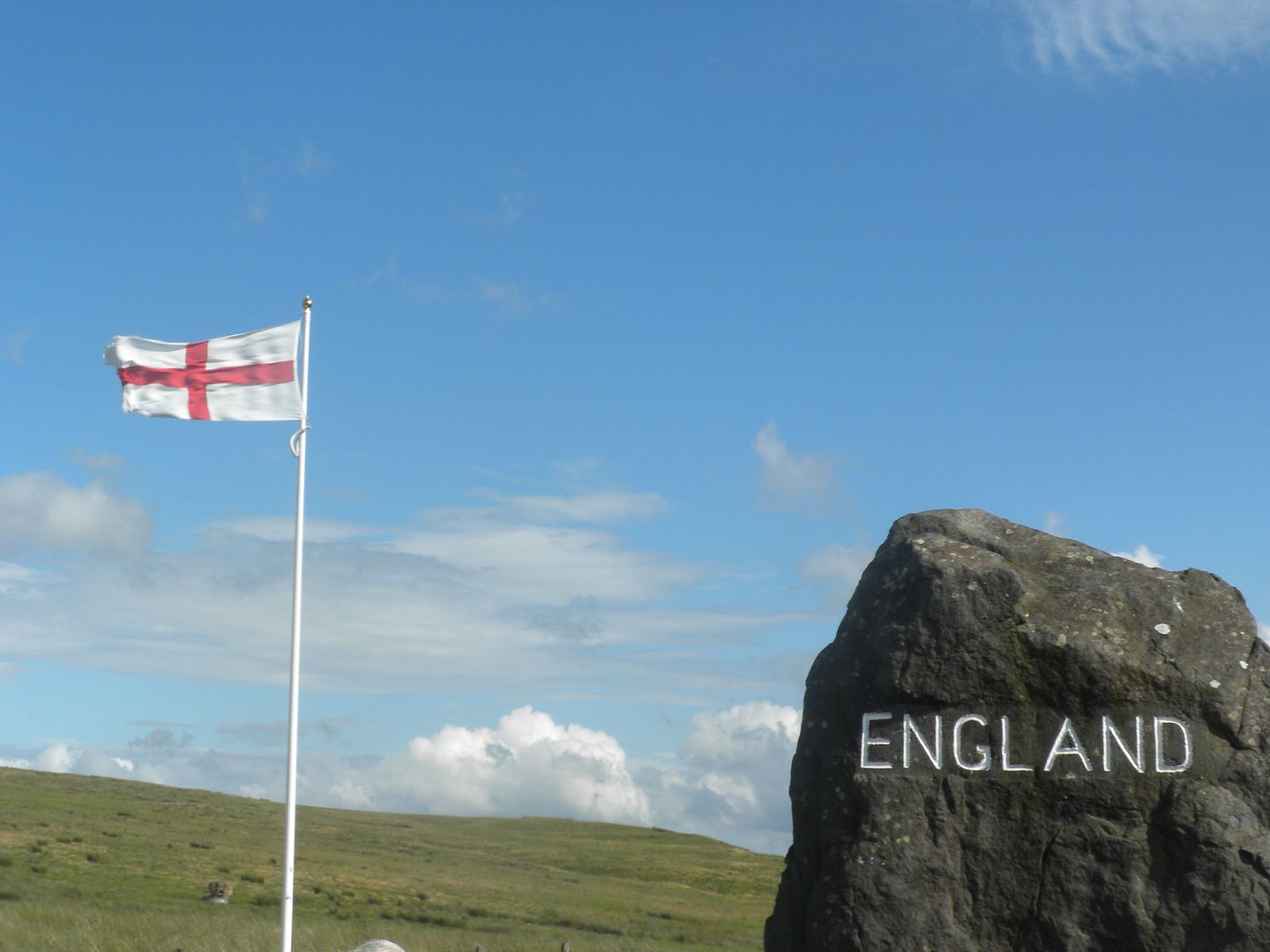 from England,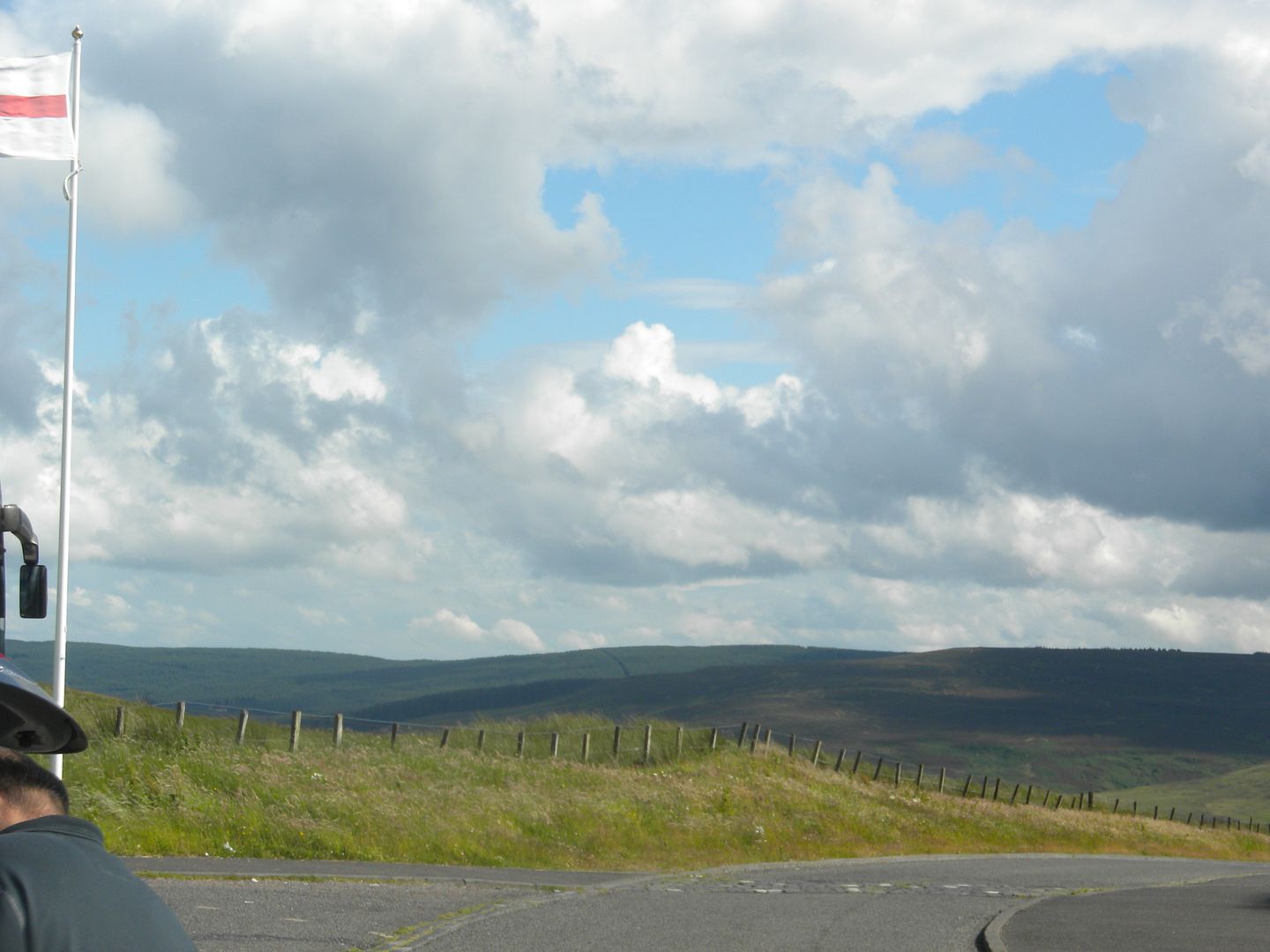 with its rolling hills,


into Scotland,


with its more mountainous terrain.


We drove through Jedburgh, viewing Jedburgh Abbey from the road. We would be doing about half of a Tour of the Scottish Borders recommended by my Eyewitness Travel Guidebook on Great Britain.

Our first stop was Dryburgh Abbey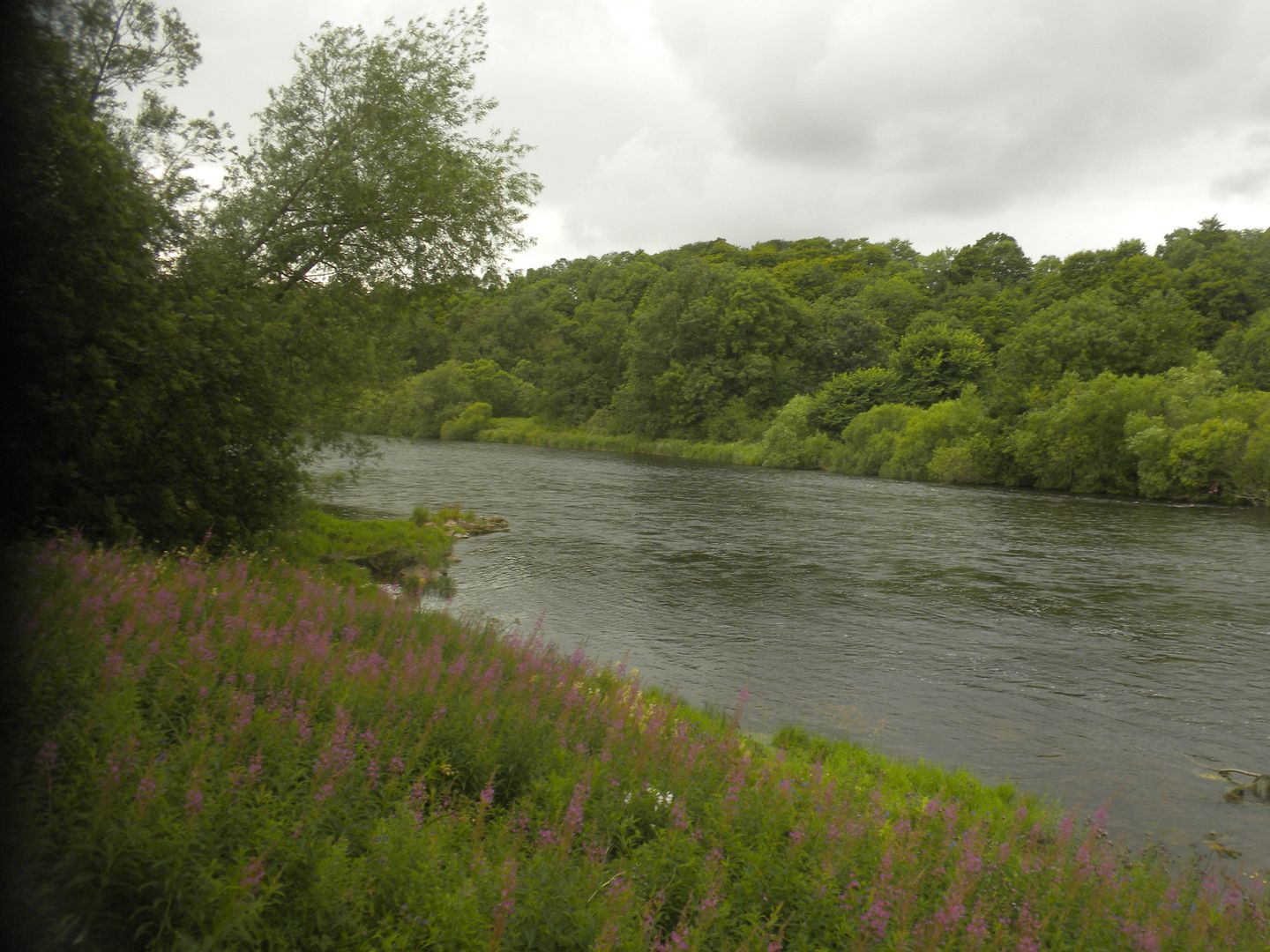 located along the Tweed River.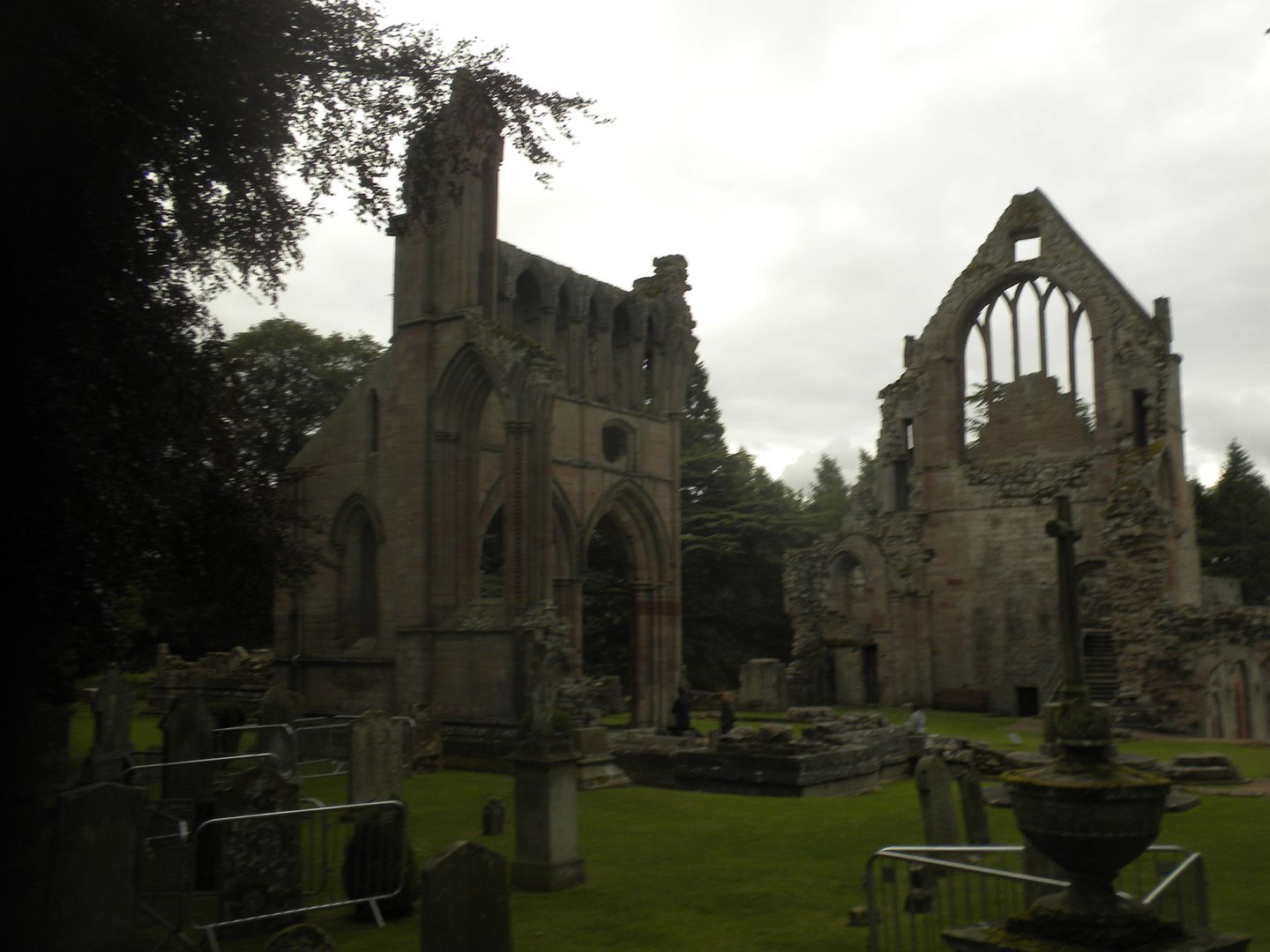 Considered Scotland's most evocative monastic ruin,


Sir Walter Scott is buried here.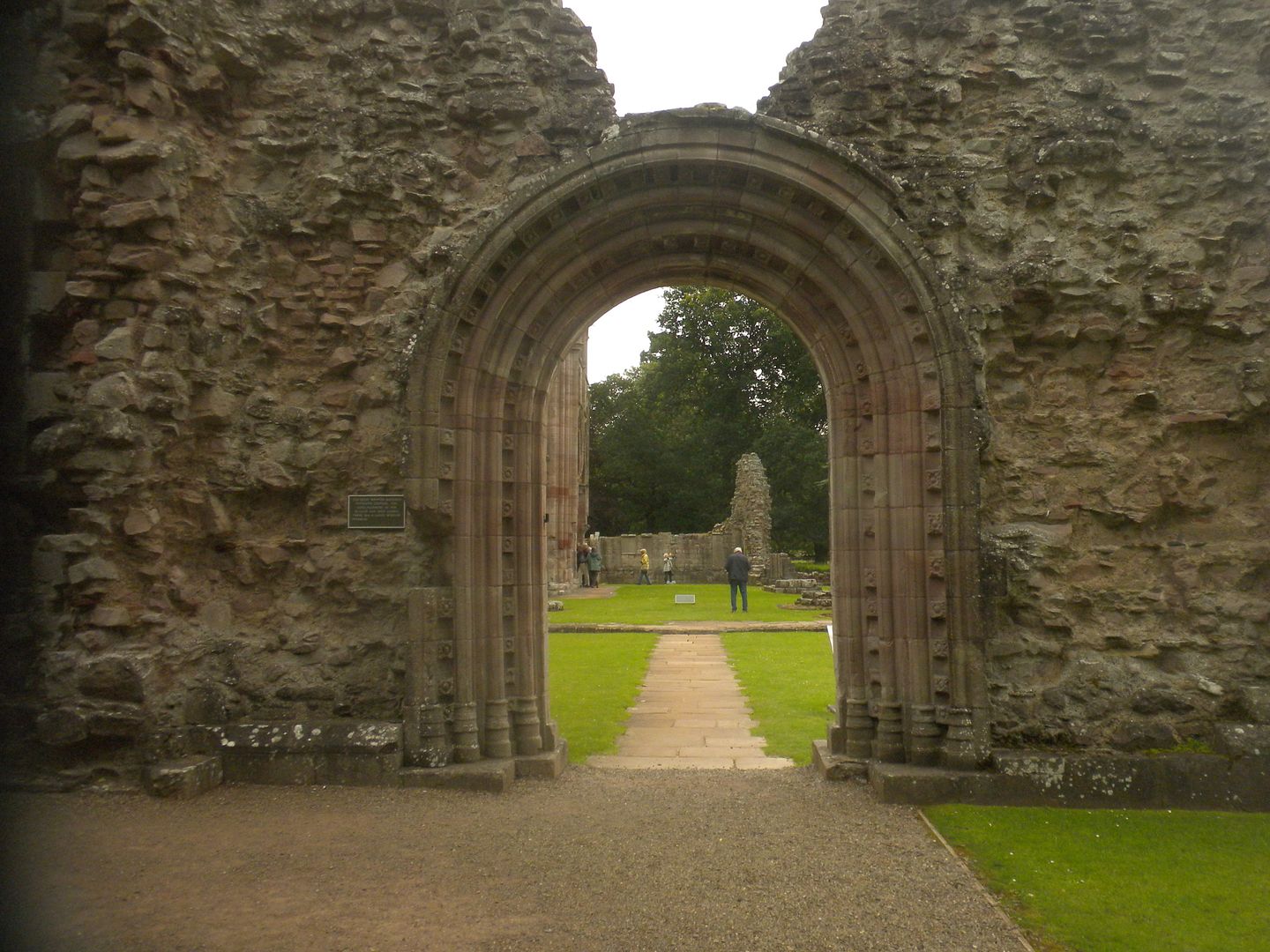 We spent a while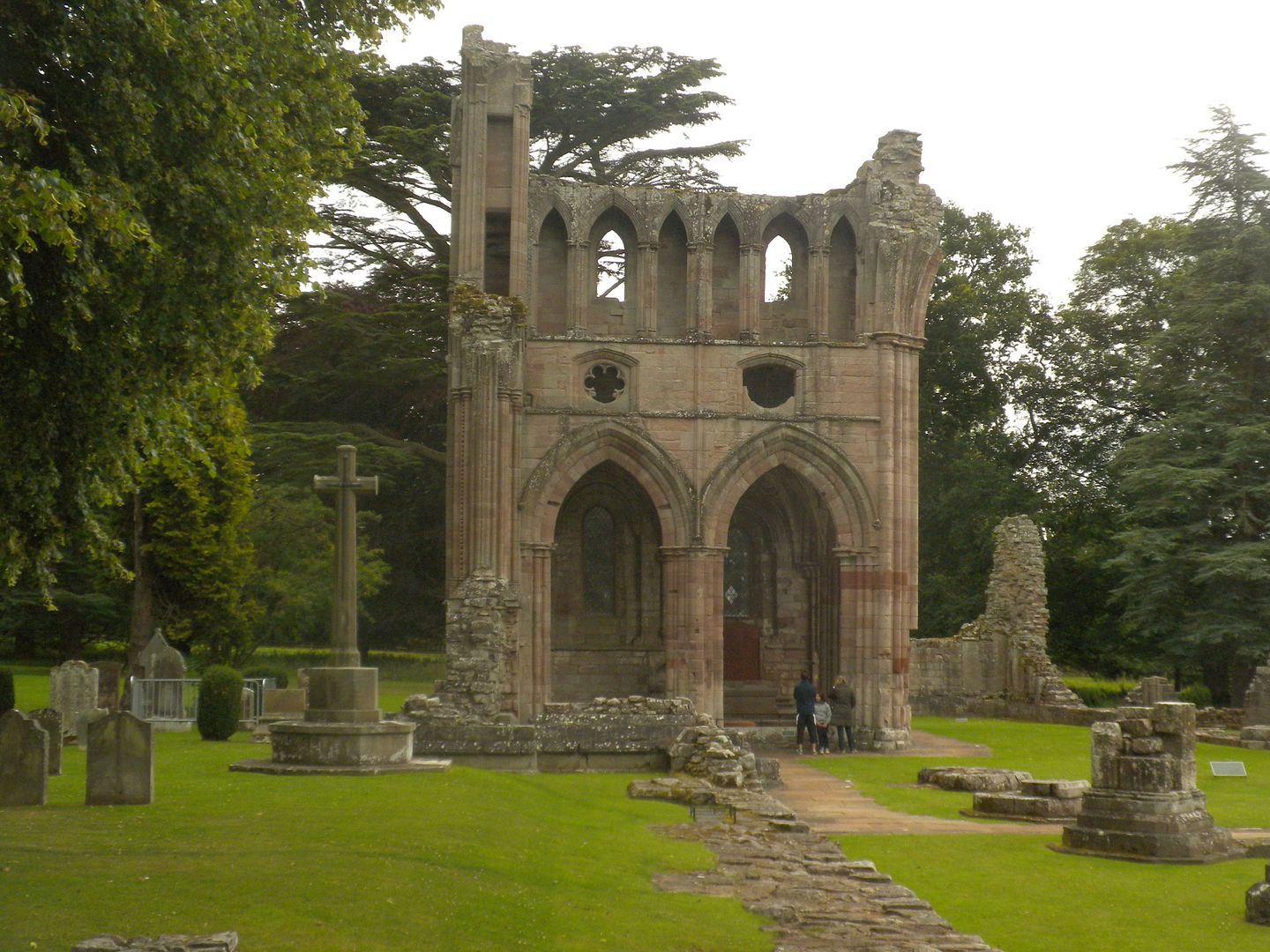 walking among the ruins,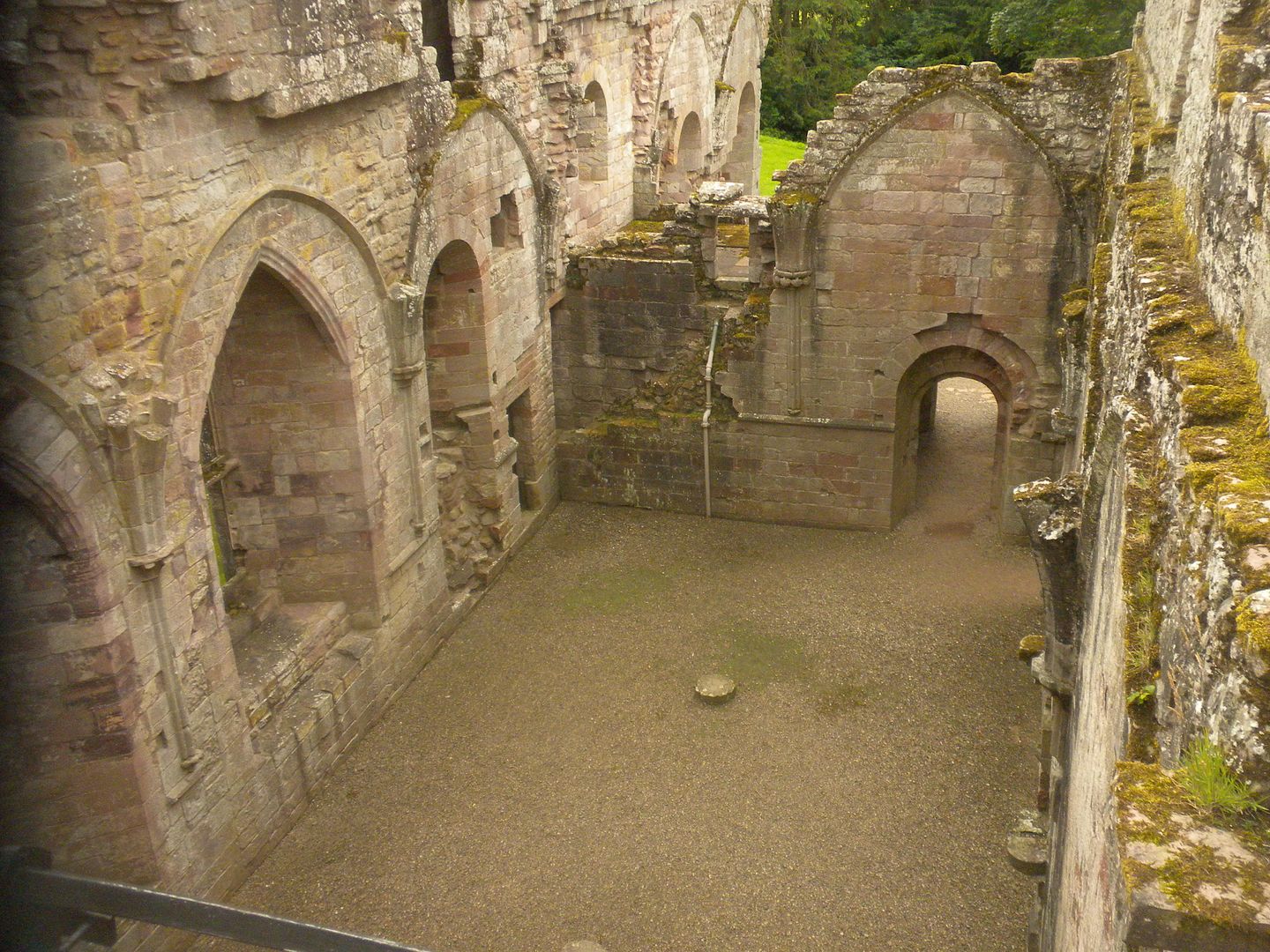 imagining monastic life centuries ago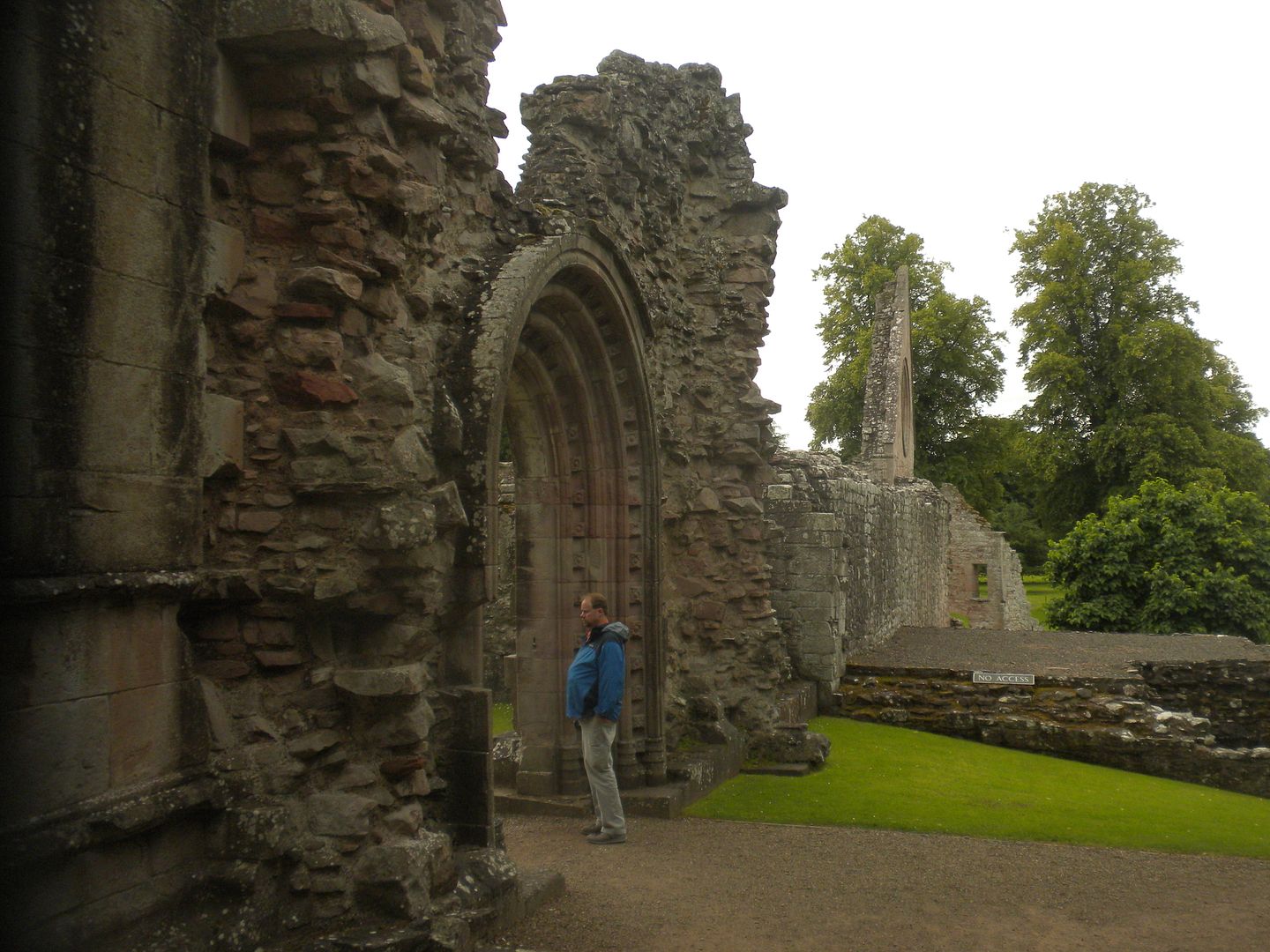 and pondering the fate


of this once majestic structure.

Our next stop was only a couple of miles away, a viewpoint known as Sir Walter Scott's View of the Borders.


It is said that the poet so often stop to view his homeland from this spot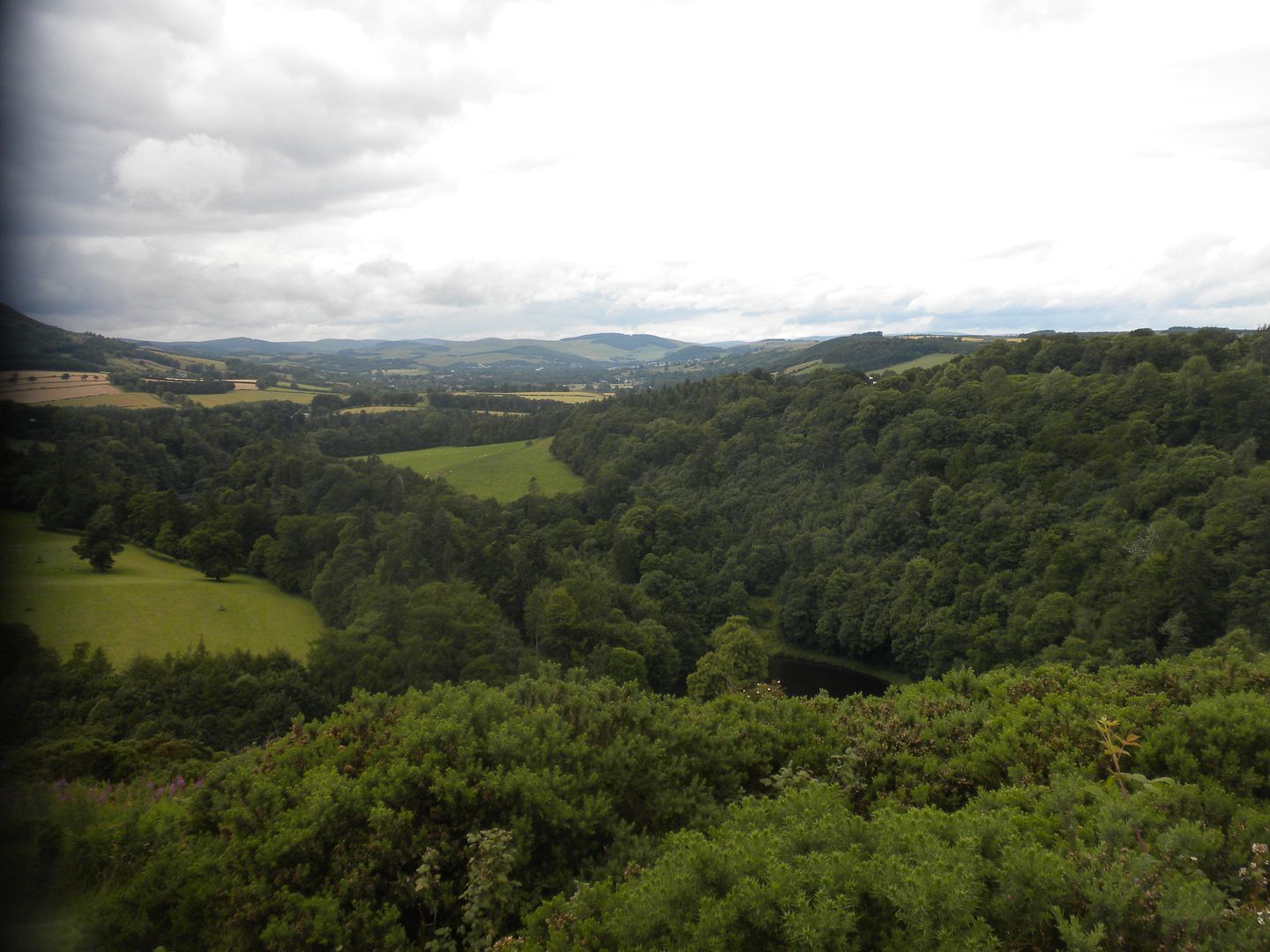 that during his funeral procession his horse stopped here out of habit.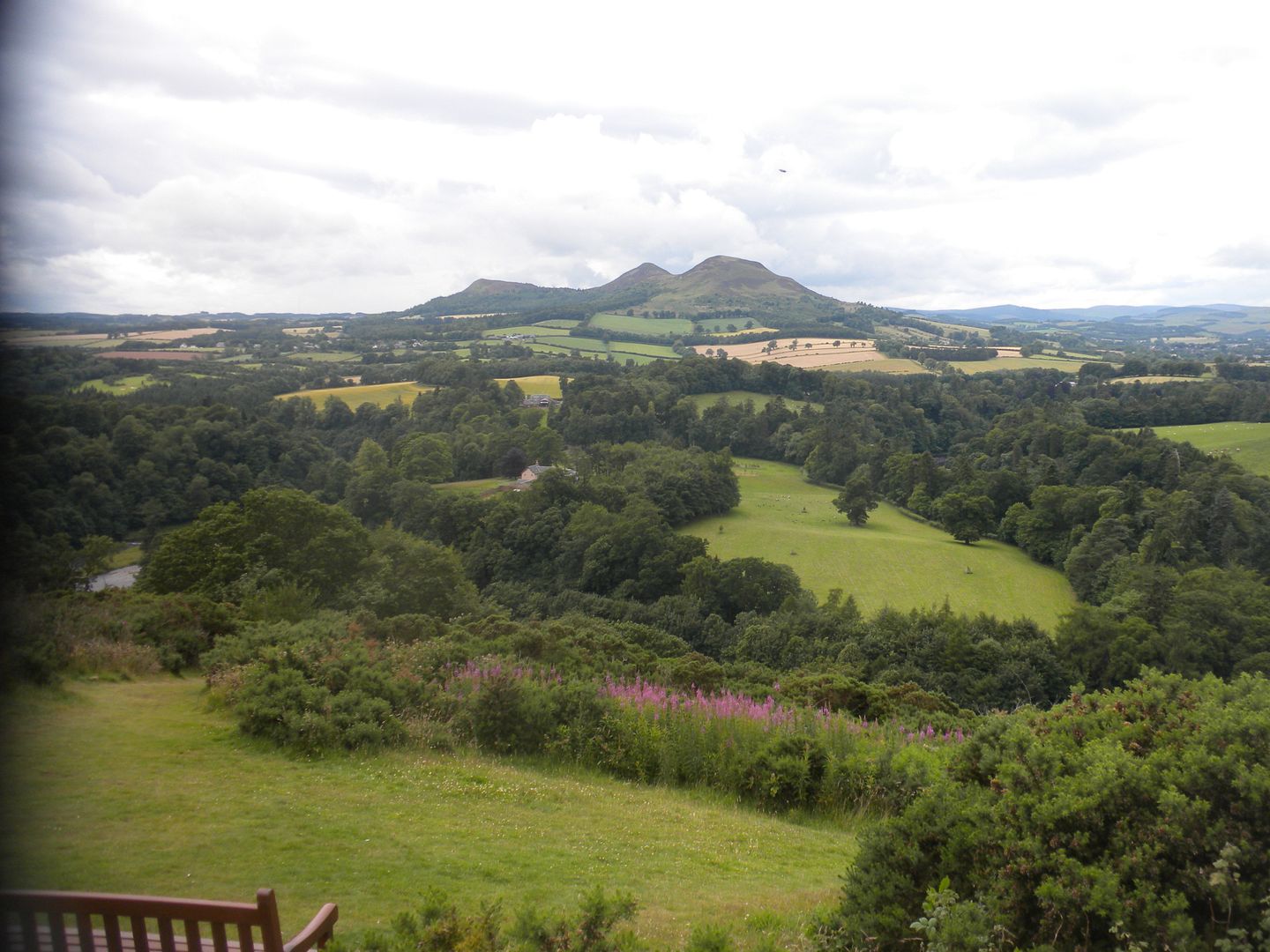 It is easy to see why this was his favorite view.

We then drove to the small town of Melrose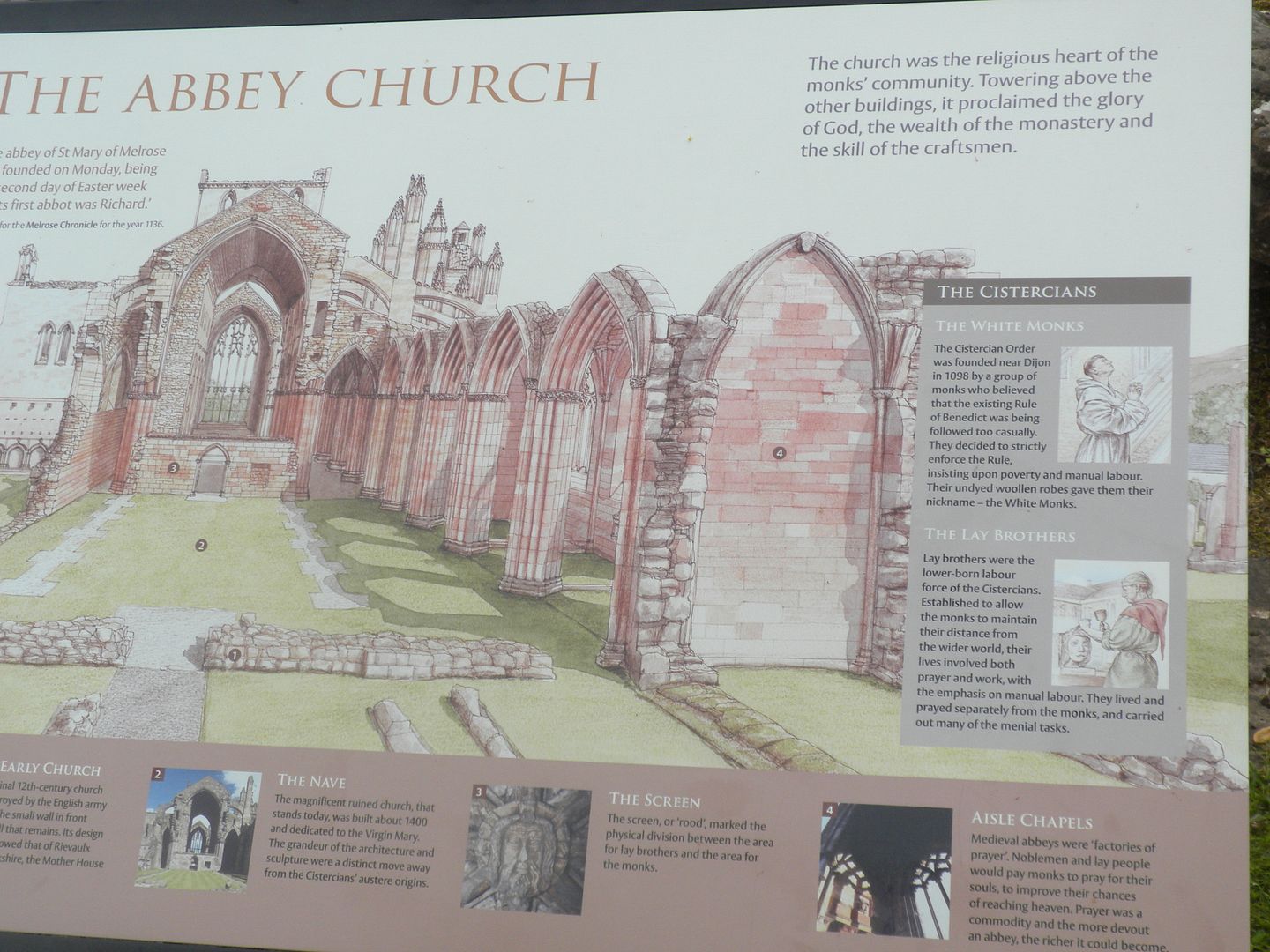 for our next stop, Melrose Abbey.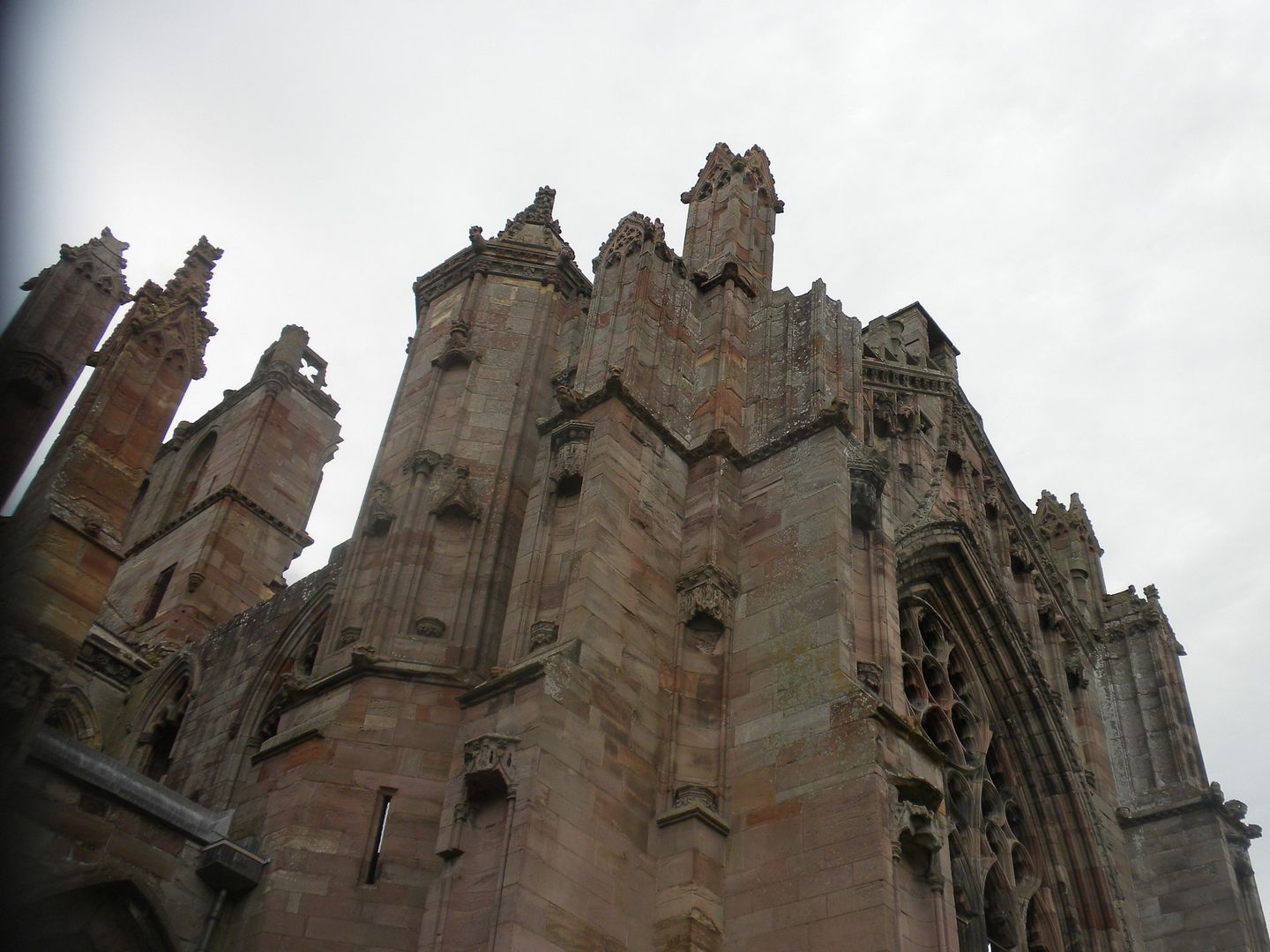 Once one of the richest abbeys in Scotland,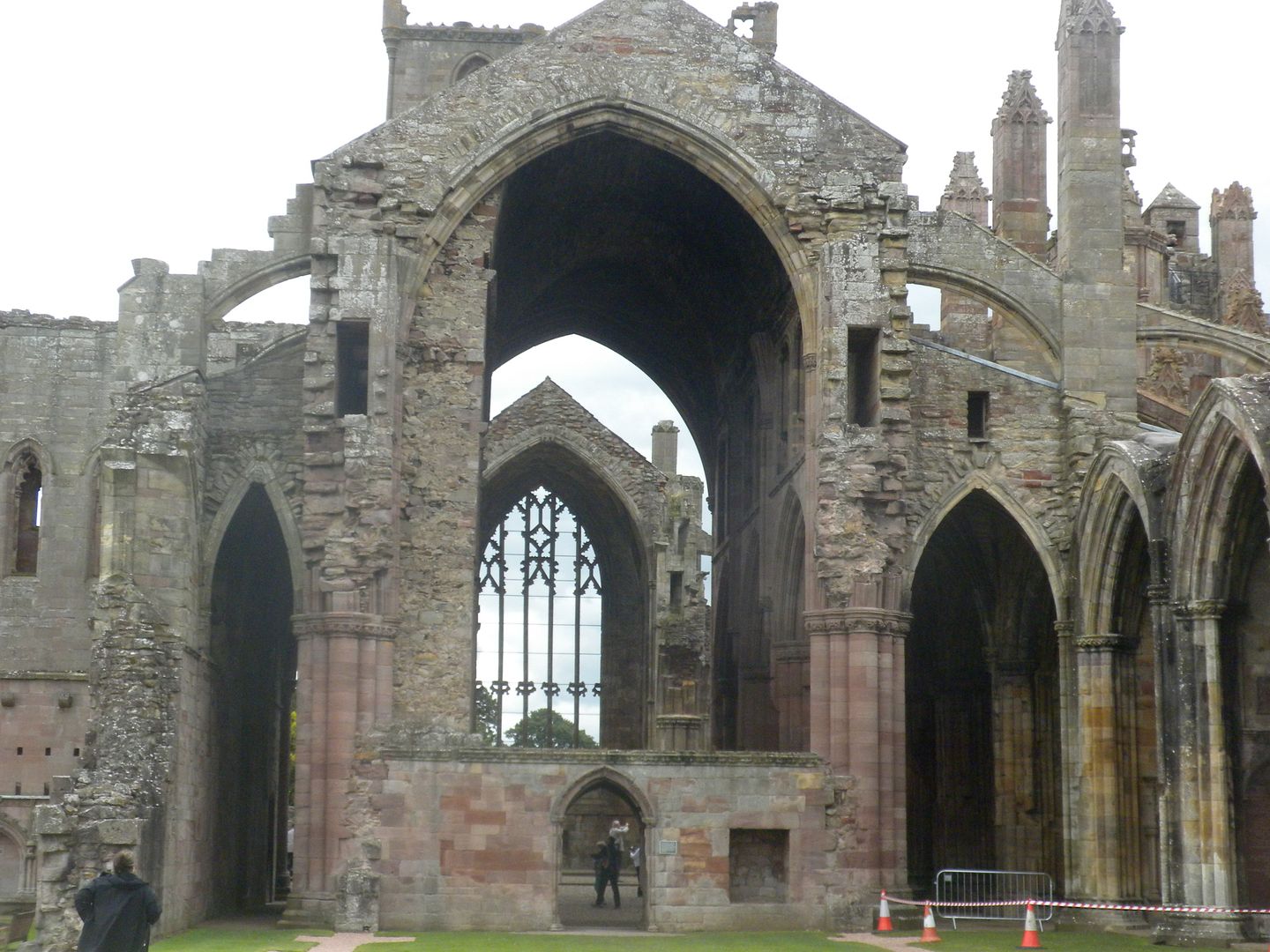 it now just a ruin.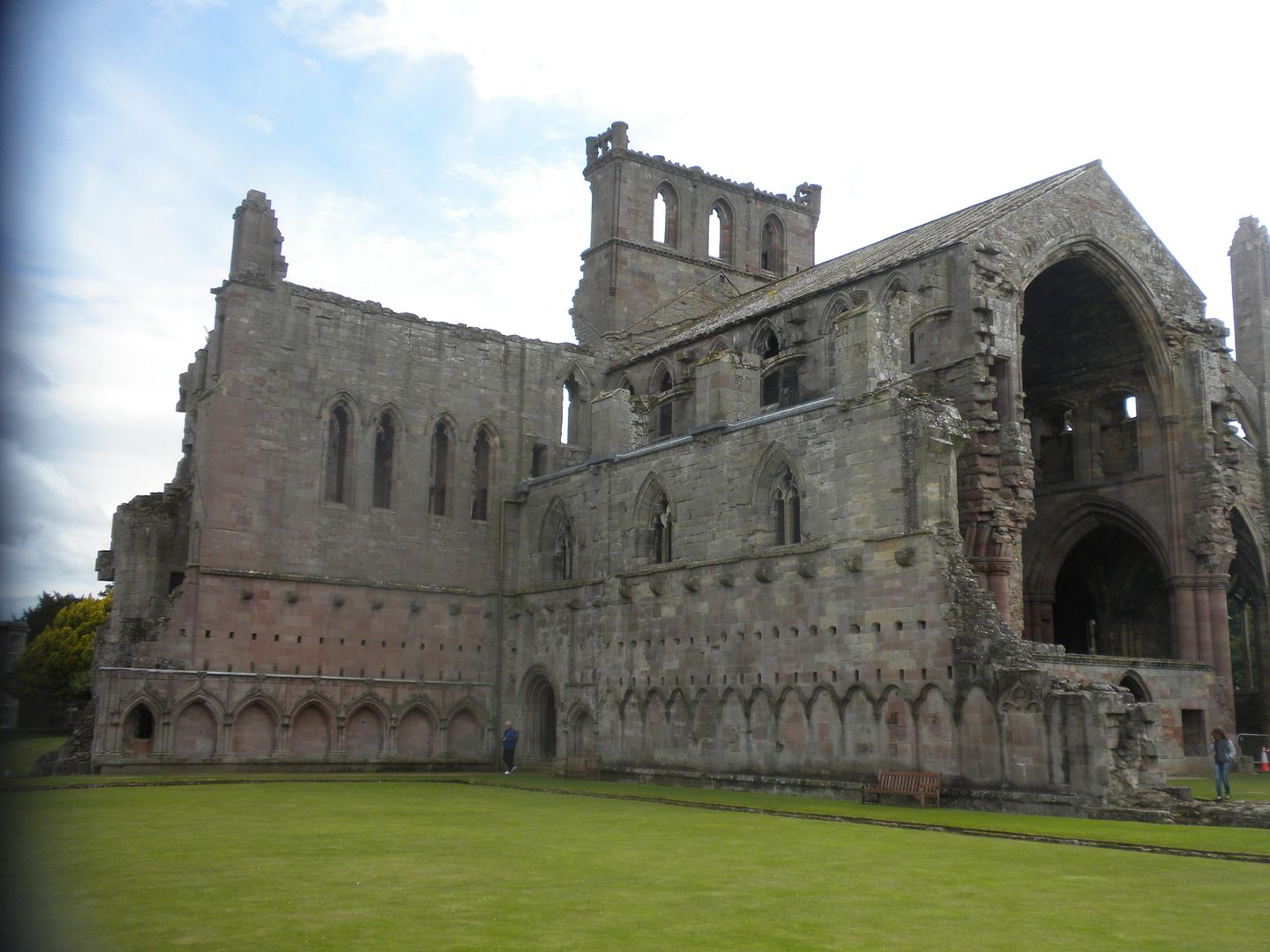 Still, much of it is fairly well intact,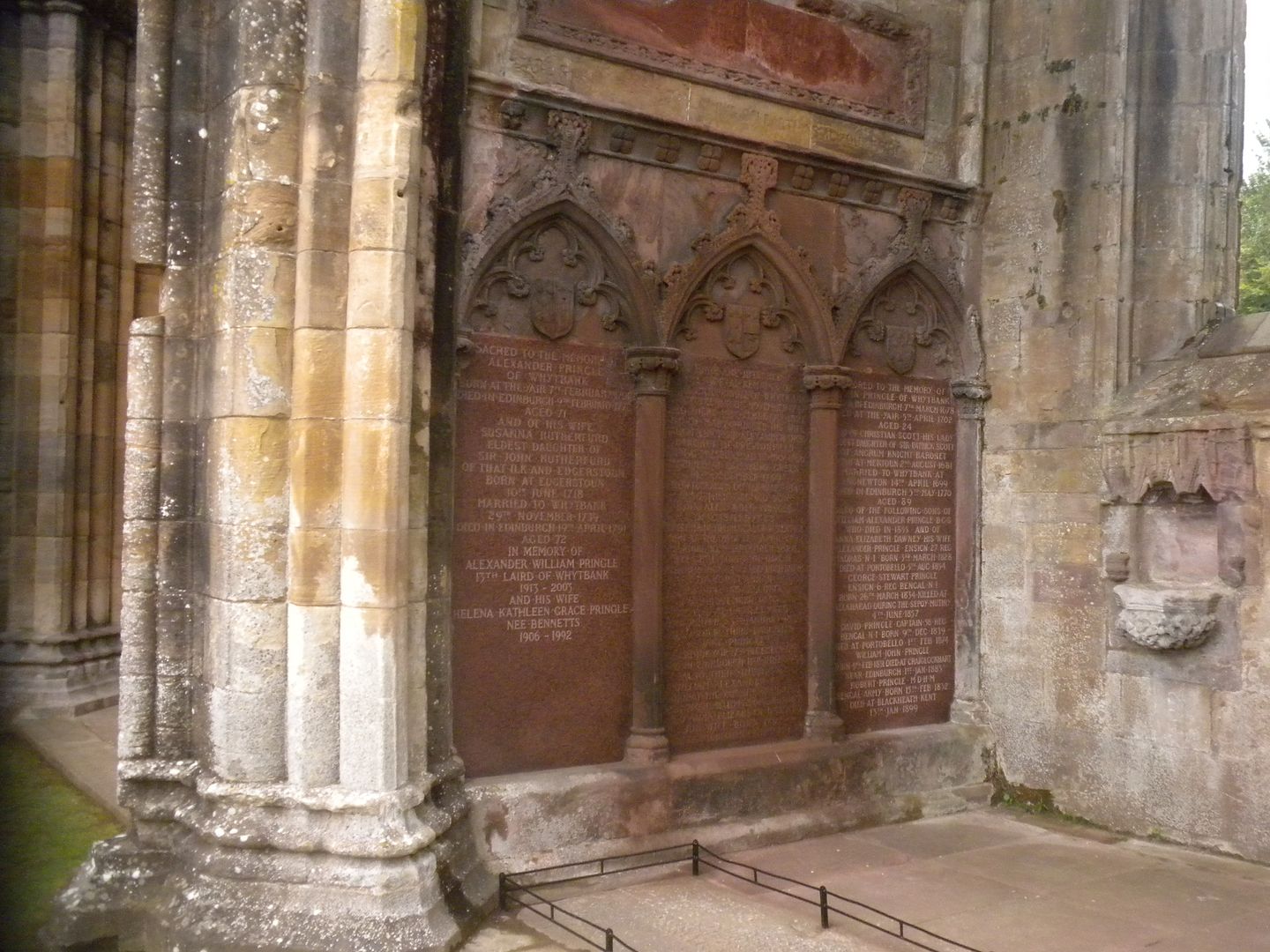 with a good portion still covered.


You can ascend 74 steps


to a rooftop viewing platform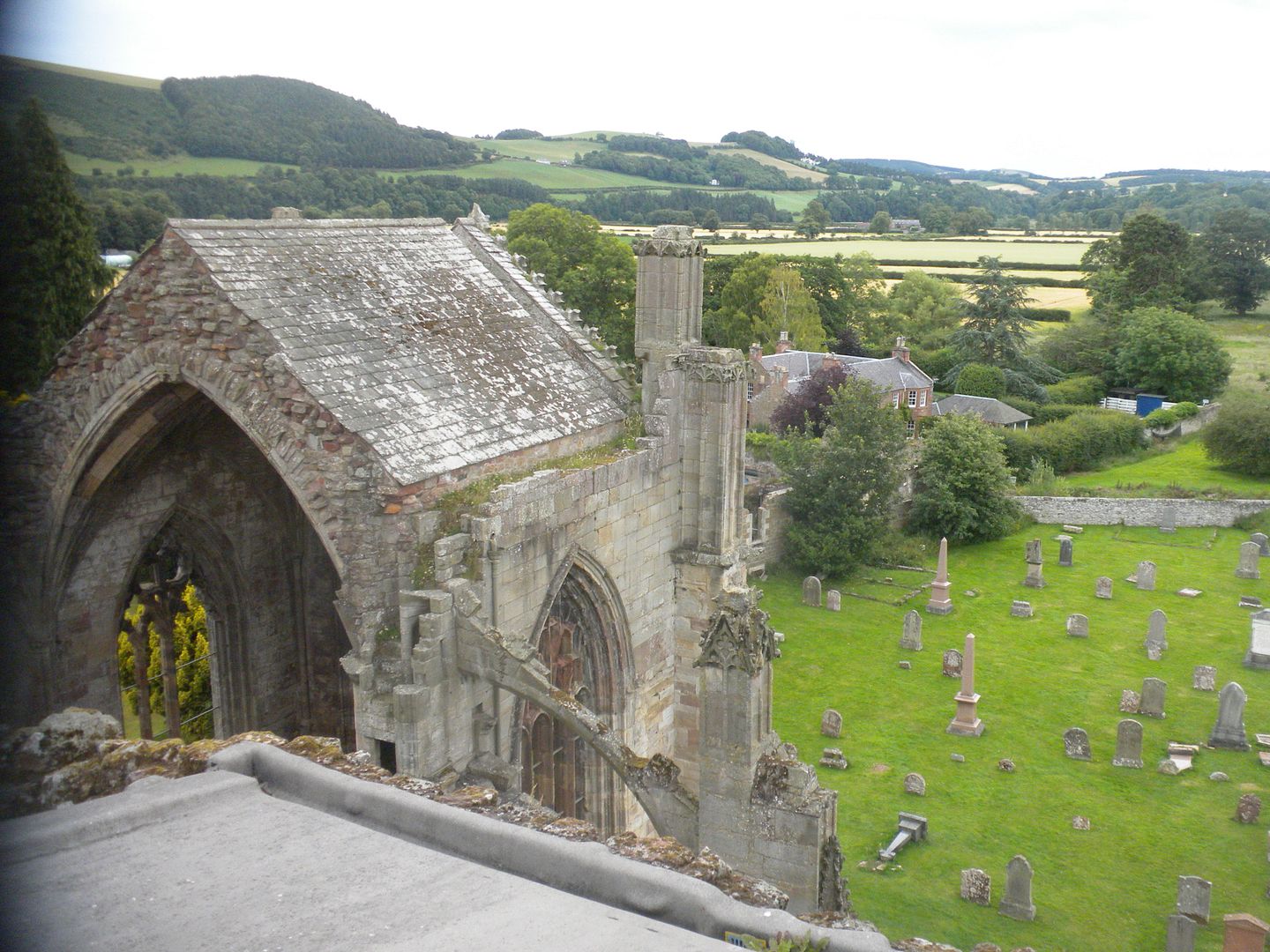 that gives good views of the abbey yard,


the town


and the countryside.


On its ground are buried an embalmed heart thought to be that of Robert the Bruce who decreed his heart be taken on a crusade to the Holy Land.


With the provided audio tour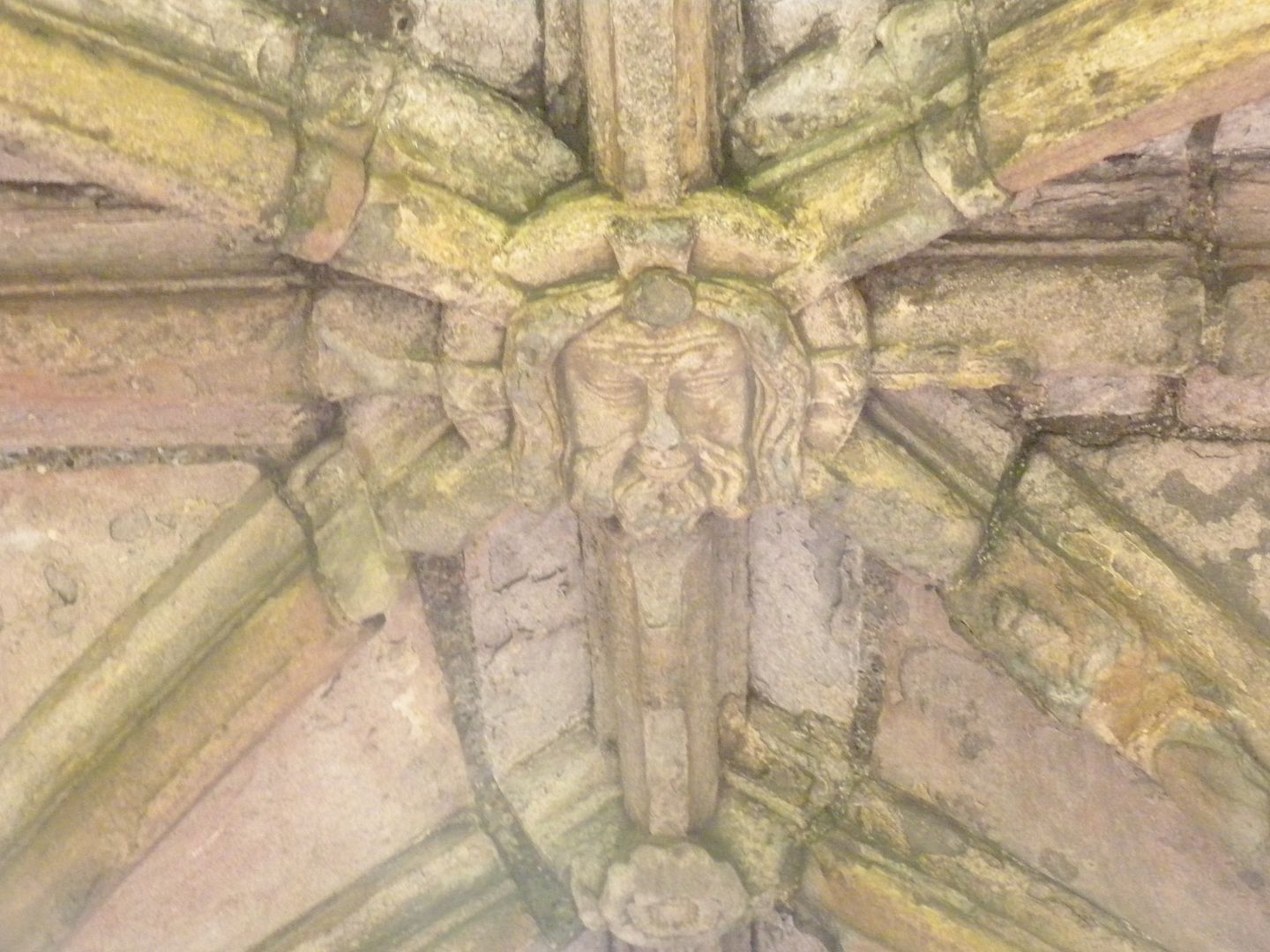 we could really get a glimpse of life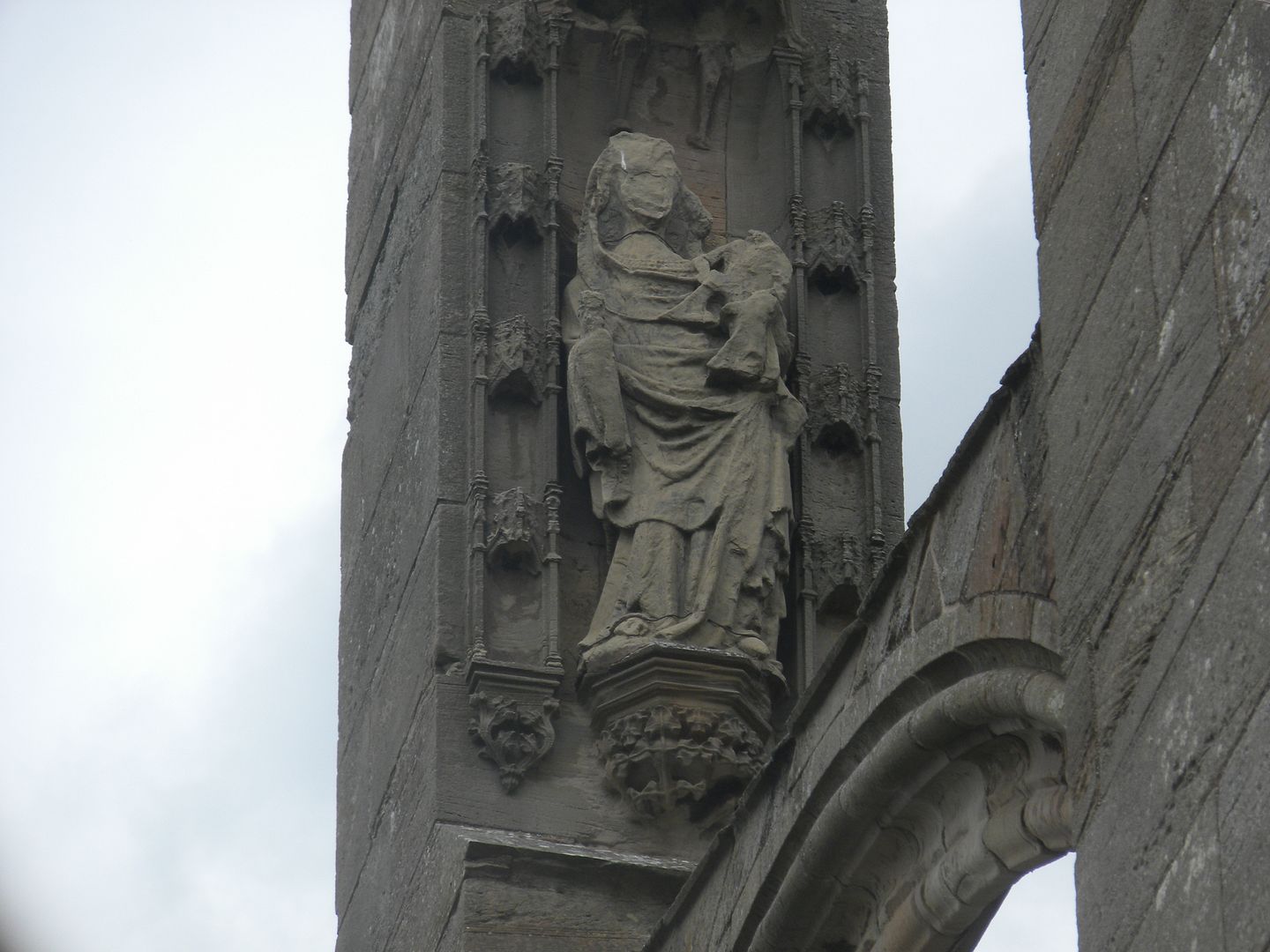 in this monastic order.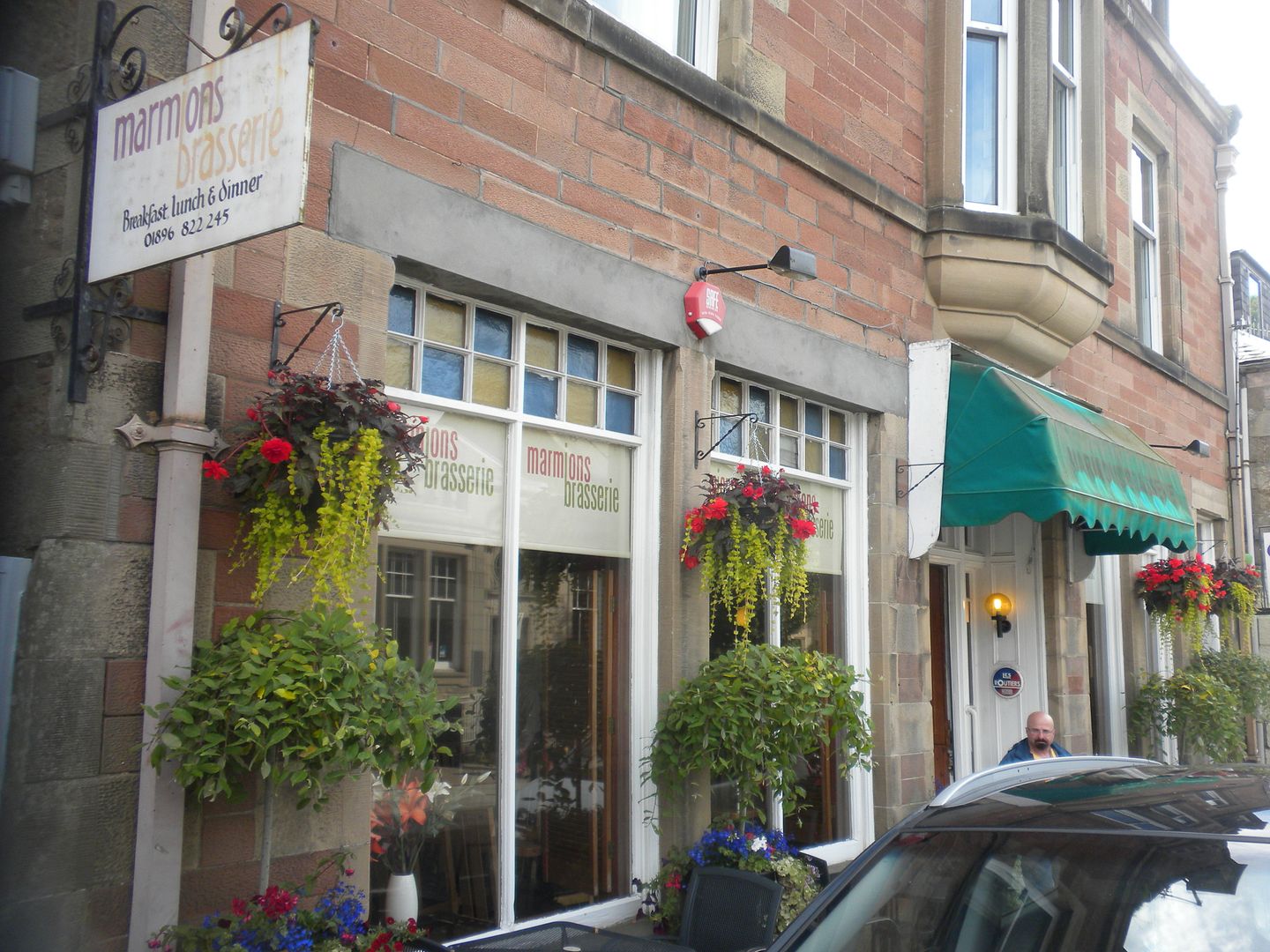 We had lunch in Melrose at Marmions Brasserie, which serves delicious traditional Scottish cuisine (but we all opted to stay away from the haggis!). The food was very good.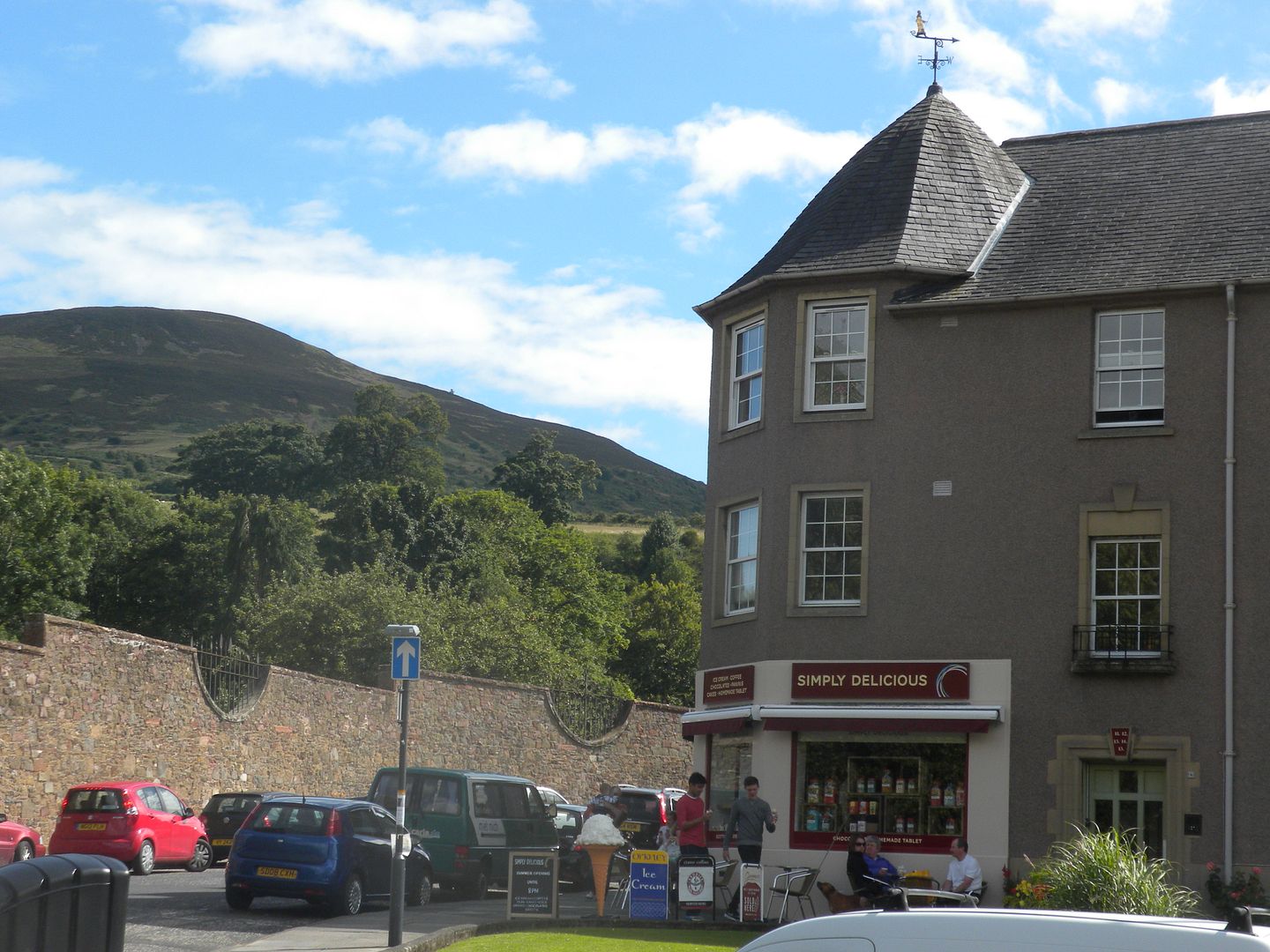 With a stop for Scottish ice cream from a nearby shop,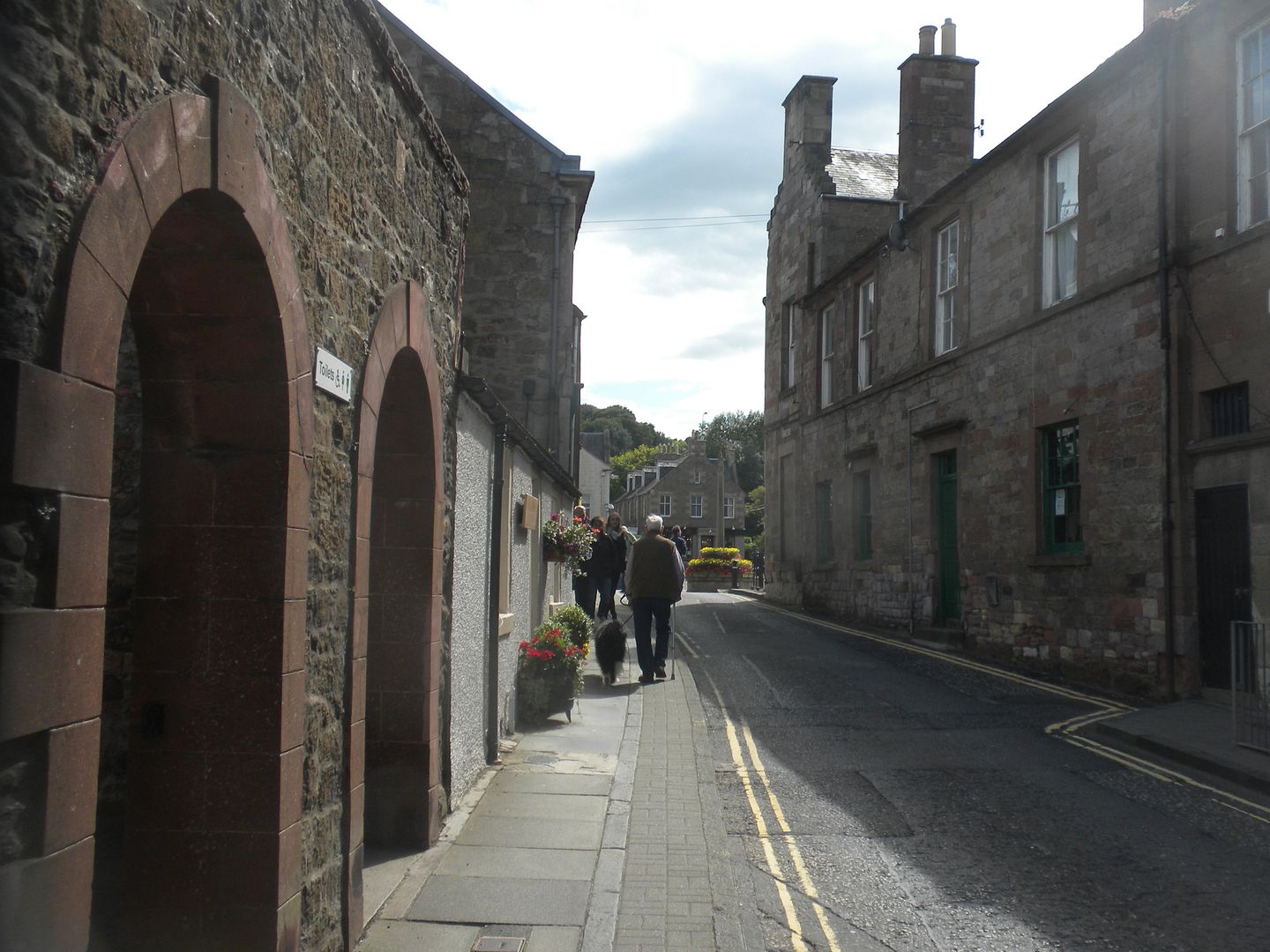 we concluded our brief visit to Scotland. We had planned to visit Abbotsford House, Sir Walter Scott's home, but we had a long drive back to Heathrow. We stopped for a brief meal at a travel plaza, arriving back at the Radisson Blu Edwardian Heathrow just after midnight. The next day we would conclude our visit with a day trip to Brighton.
Next Up: Brighton and Brighton Pier