Lightwater Valley
When trying to decide what to do on the additional 3 days at the end of the trip, a number of options came to mind. While we were mainly looking at sightseeing options, there was one park that was not a part of the ACE trip that I particularly wanted to get to, more so than several that we visited. Time limitations prevented a visit to Lightwater Valley on the official trip, but we decided it was worth the near 4 hour drive to get there. So Wednesday night we rented a car and Thursday morning, July 30, Richard, David, Cliff and I left the Radisson Blu Edwardian Heathrow for a drive to the north of England. With mores stops than I planned and much construction along the way, our journey took us about an hour longer than expected. There is, of course, some adjustment to driving on the other side of the road, but by the time we arrived, I had fairly well gotten it down. We arrived at Lightwater Valley in Ripon, Yorkshire, England just after 12:30. I had planned only 4.5 hours in the park and we were already an hour late. We asked about fast passes, but they said none were available and we would not need them as the crowds were light. But we soon found out that was not the case. The reason for my wanting to visit so much was for 2 particular coasters.

The Ultimate: (Big Country Motioneering, Steel Terrain, 1991)


This is the world's second longest coaster, and the longest in Europe. The coaster was designed by Big Country Motioneering, but engineers from British Rail oversaw construction. I didn't know what to expect with this coaster, but I knew I didn't want to pass up riding a coaster that is longer than The Beast.


With a ride time of 7-8 minutes, we soon found quite a wait as they were only running one train.


Once aboard you make the slow climb up the first lift hill, then it is a fun ride over several bunny hops at a relatively low speed, somewhat mimicking an alpine coaster. Once up the second lift hill the level turn is akin to a scenic railway with picturesque views of sheep and cows on grassy hills to your left and right. But once you reach the drop, all bets are off, as this unique ride becomes one of the most trilling and relentless terrain coasters I have ridden as it darts into ravines and through the woods with 2 passes through a tunnel. All 4 of us were blown away by it and would have loved to have ridden multiple times had time allowed.


While it is overall less thrilling than The Beast, the juxtaposition of such a serene ride at the beginning and almost a scenic railway in the middle makes the unexpected ending even more pronounced. In some ways it is The Ultimate coaster with 3 different ride experiences in one. If we could have just had enough time for another ride, but this one ride took 50 minutes of our time – 1 excellent ride.


Raptor Attack: (Schwarzkopf, Enclosed Wildcat- 45m, 1987) Named Rat Ride through 2009, this coaster received a new theme in 2010, which they really build up in the line. While this is a production model, I love Schwarzkopf Wildcats, and this one being enclosed and highly themed made it the other coaster I wanted to make sure I got to.


Not only is it enclosed, but it is largely underground and the passageway down adds to the excitement. We did the 2 kiddie coasters prior to this and found its line stated as an hour. It took about an hour and 15 minutes to ride. The coaster itself is as fun as I expected, but it is entirely dark except for lights which quickly illuminate several dinosaurs along its course, which adds to the excitement. This is an excellent ride and well worth the wait, albeit at the expense of additional rides – 1 ride.


The Ladybird: (Zierer, Tivoli – Medium, 1993)


This gave the expected ride as these are quite fun for a small coaster.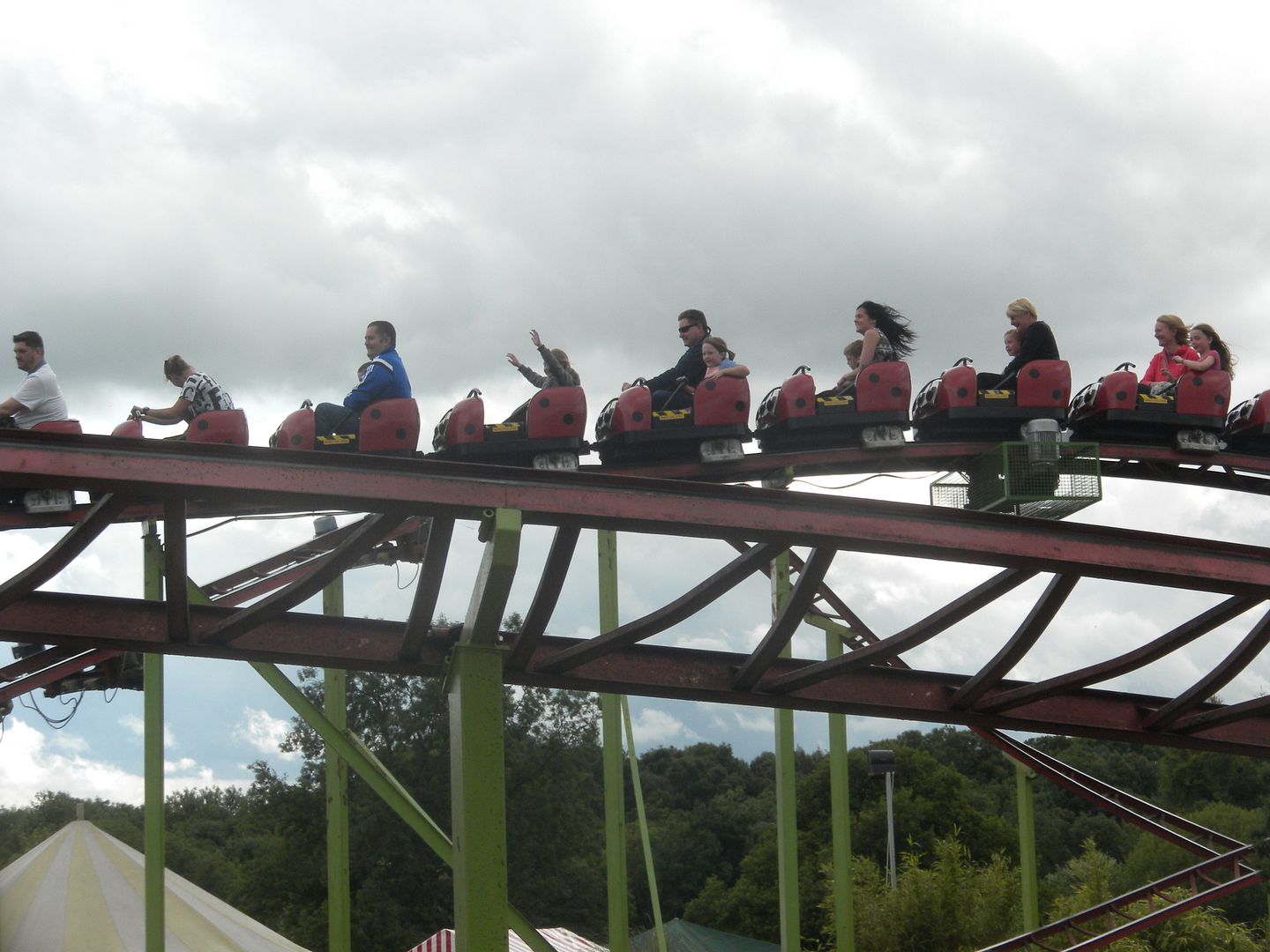 It took us around 25 minutes to ride – 1 ride.


The Little Dipper: (D.P.V. Rides, Wacky Worm, 1993)


Named Caterpillar in 2003, in 2014 it was relocated within the park and renamed The Little Dipper.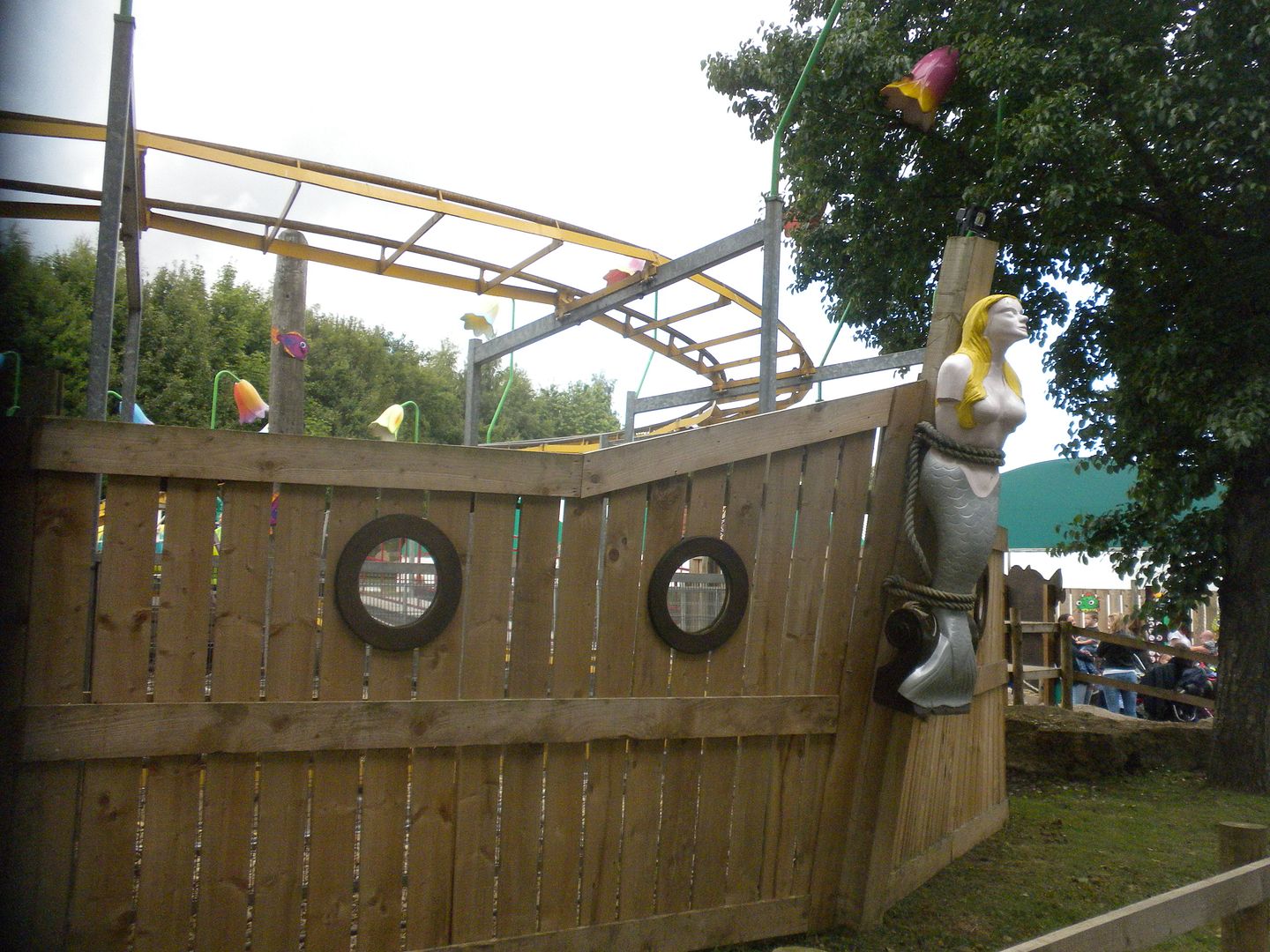 This gave a good ride and took about 25 minutes to ride – 1 ride.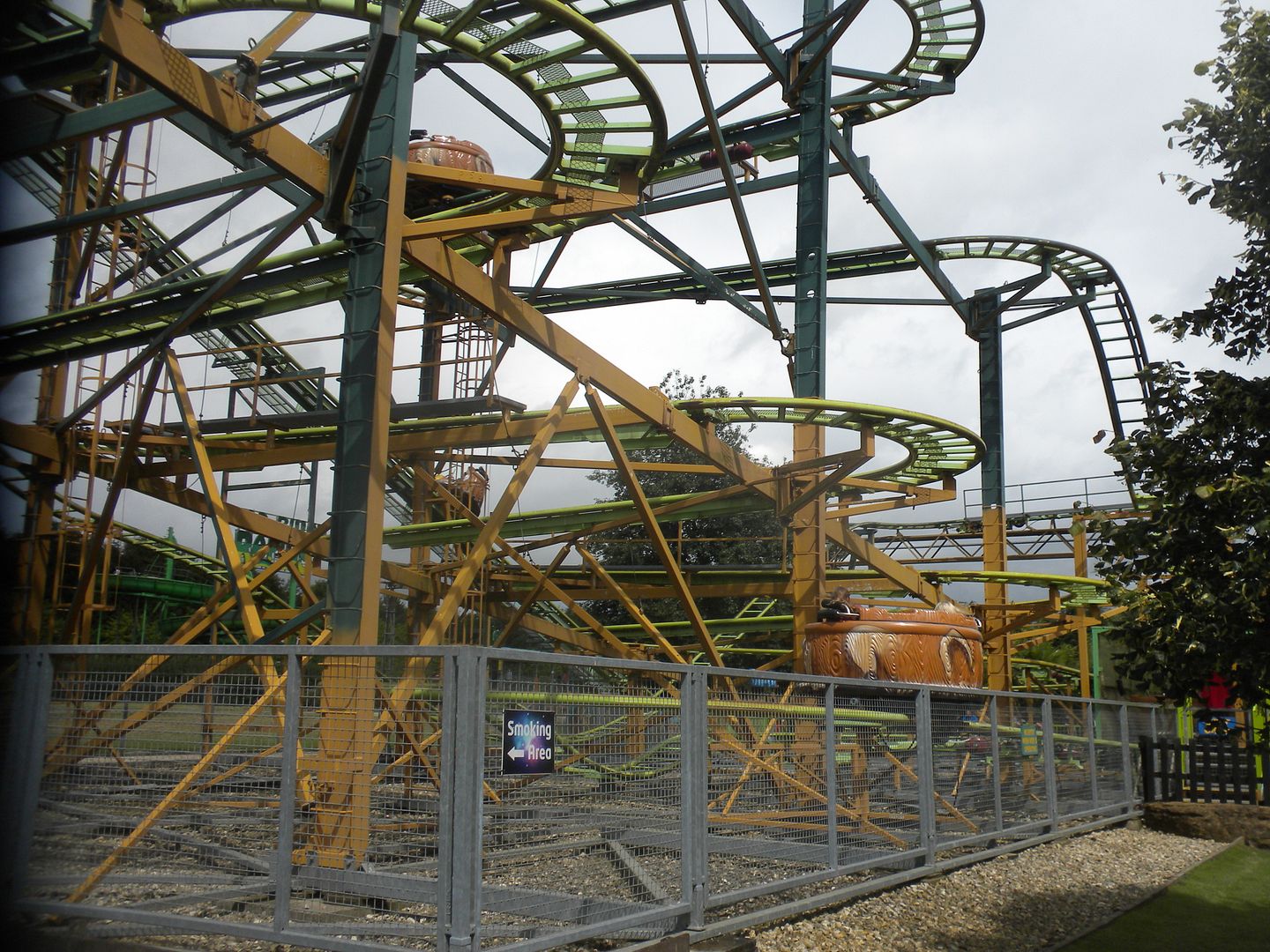 Due to the fact that we had to be at our inn near Hadrian's Wall in time for dinner and we were already 40 minutes late leaving, we reluctantly had to pass up a ride on The Twister (Reverchon, Spinning Wild Mouse, 2001), known as Treetop Twister when it opened. This marked the first time Richard and I have not ridden an operating coaster in a park we visited in Europe, but the line was at least 30 minutes long and staying that long would most certainly have caused us to miss dinner as well as a walk along Hadrian's Wall. We also wanted a reride on The Ultimate, but that was not to be. It was fairly crowded at the park but the main issue seemed to be extremely slow operations. We barely had managed to squeeze in a late lunch, with me finishing mine in line for Raptor Attack.
The park had so much to offer that we didn't get to: Trauma Tower, a bounce tower; Wild River Rapids, a spinning rapids ride; Falls of Terror, wet/dry water slides; Lightwater Express, a miniature train around the park; Swan Boats, pedal boats; Vintage Car Rally, a new for this year antique car ride; Skate Karts, a rare attraction;


Carousel, a beautiful vintage Savage Carousel that we really hated to pass up riding; Whirlwind, an inverting ride;


Skyrider, a Wave Swinger; Black Pearl, a looping pirate ship; Eagle's Claw, a swinging pendulum ride; Black Widow's Web, an Enterprise; Powder Kegs, a Breakdance; The Flying Cutlass, a pirate ship; Skull Rock, a regatta ride; Lightwater Wheel, a Ferris Wheel; Flying Camels, an elephant-like ride; and Eagle's Creek Farm, a tractor ride.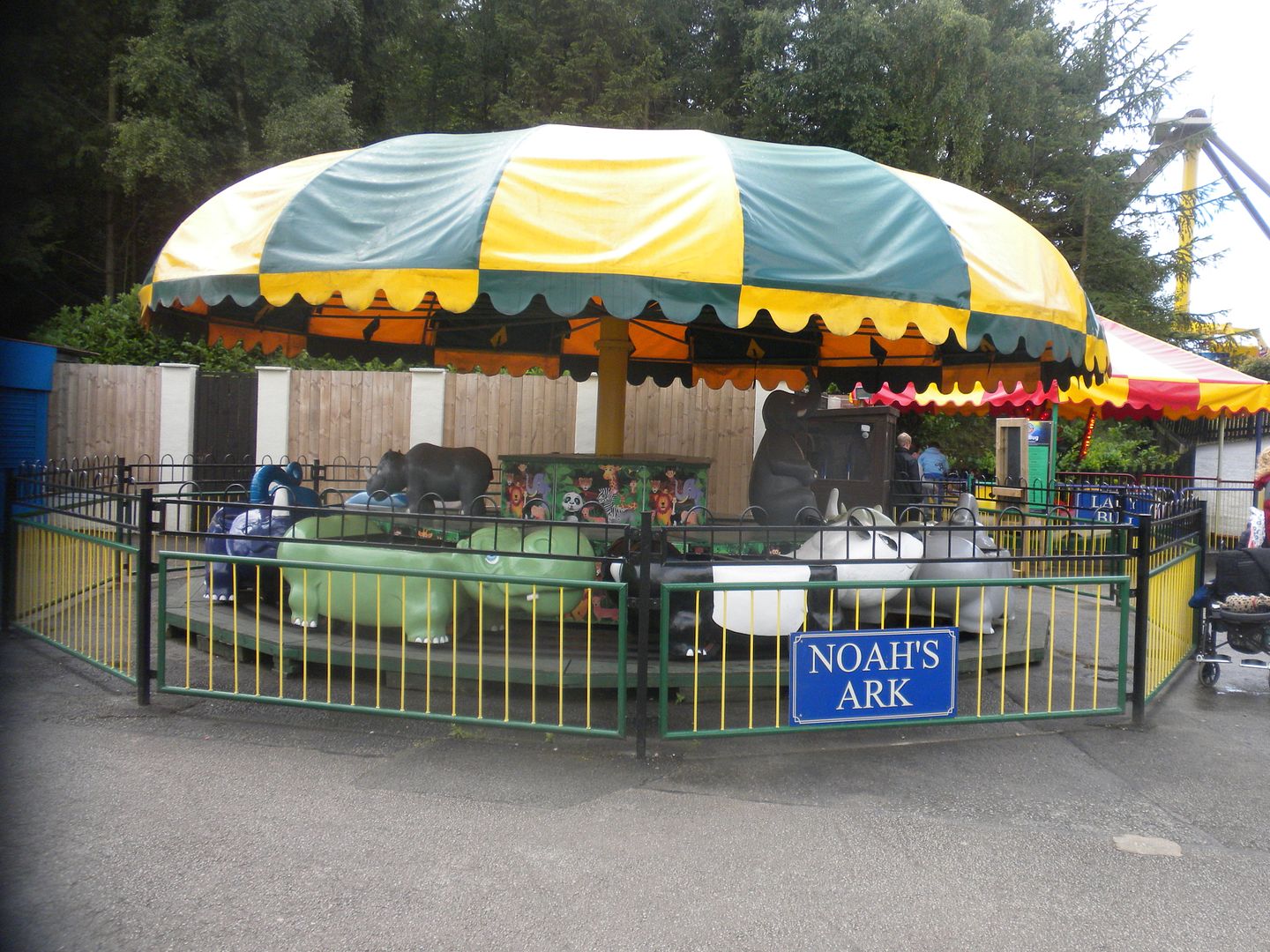 The park has 13 children's rides and attractions including Angry Birds Activity Park, an indoor and outdoor children's play area. They also have 2 shows: Lightwater Valley Falconry and The Lightwater Pop Circus, a puppet show.

The park is very well landscaped and looks nice. I am sorry that we didn't have more time to fully enjoy the park as it is a place that I now want to add to the list for my next visit to England. It does prove my old adage that if you are not at an amusement park at opening, you are taking a chance of not getting everything you want to done. However, in this case, to have gotten here at opening would have required leaving the Heathrow area much earlier than we wanted to get on the road. We left about 4:40 for a 2 hour drive to the Twice Brewed Inn at Hadrian's Wall.
Hadrian's Wall


We arrived at Rick Steves recommended the Twice Brewed Inn in Bardon Mill, Northumberland, England around 7:00 and checked in. We were fortunate in that both of our rooms looked out to Hadrian's Wall, which was clearly visible less than a half mile away. We then had a very good dinner at the Inn, enjoying the time to relax after a long day of driving and waiting in line.


Unfortunately Richard was not feeling well this day, so he opted to rest after dinner while David, Cliff and I drove the short distance to the Steel Rigg parking lot so we could walk along Hadrian's Wall.


This impressive wall was built in the first century AD by Roman Emperor Hadrian to protect the farthest outpost of the Roman Empire on the British Isles from invading forces in Scotland.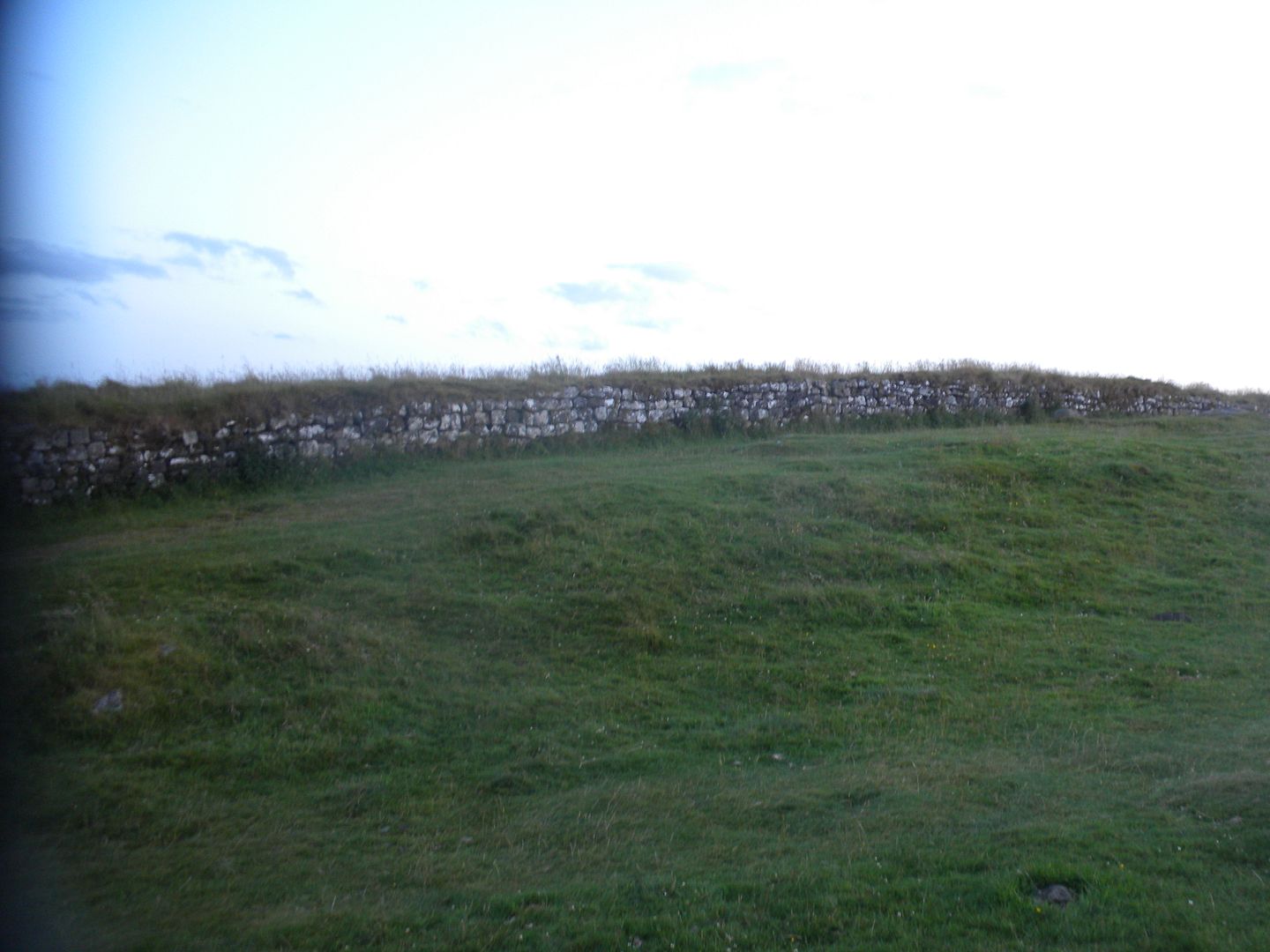 It runs the entire 84 mile width of the island and originally had milecastles every mile along it.


The temperatures were quite chilly – in the 40s – and it was getting late, although the sun didn't set until around 10:00.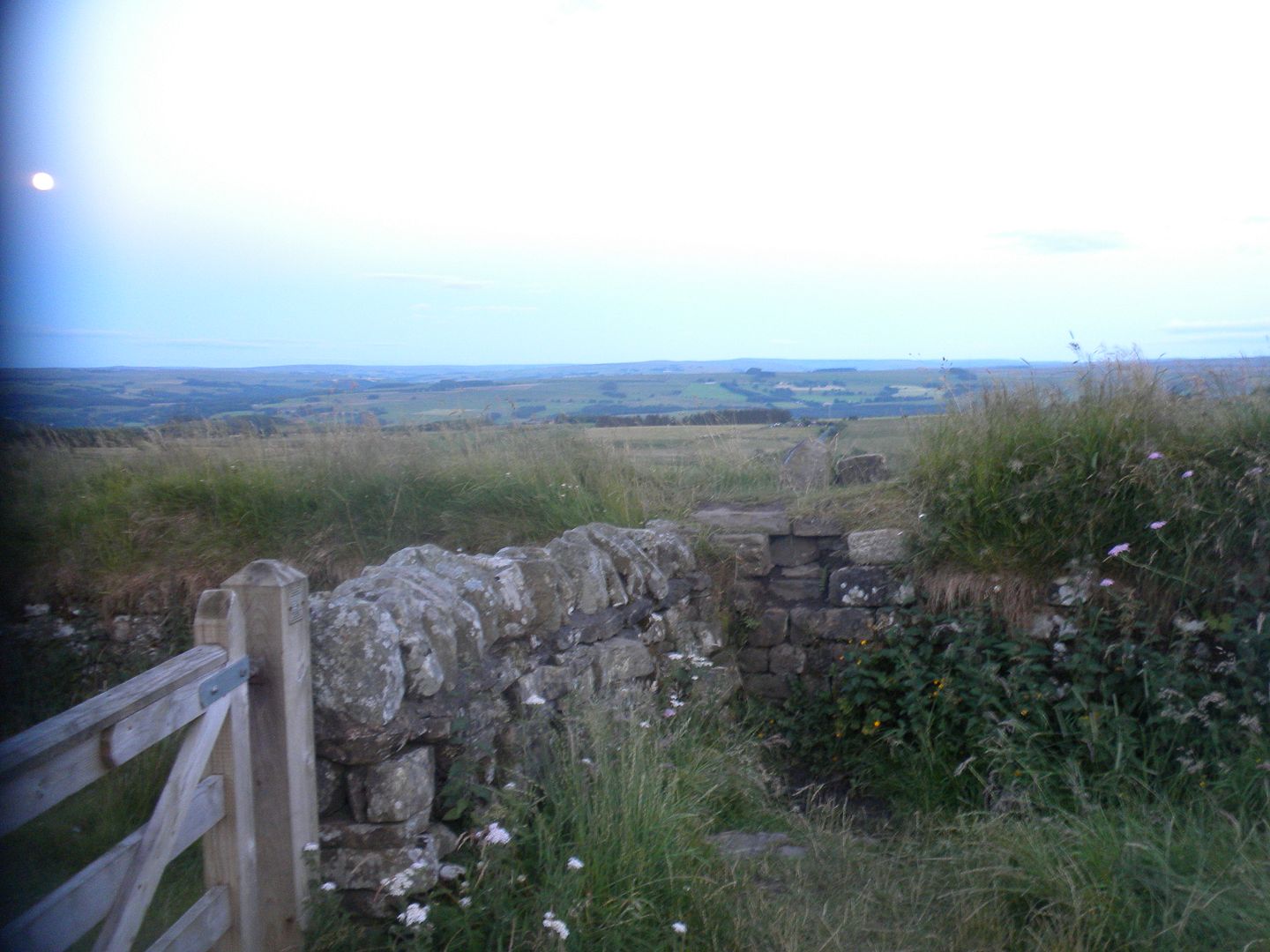 We walked out along the wall a short distance.


While the wall is not more than 4 or 5 feet tall, it is impressive that it is several feet wide.


It was much taller back in Roman days before rocks were taken from it


to build many of the farmers walls you see containing the many herds of sheep in this part of England.


After walking near the sheep along the wall for a few minutes,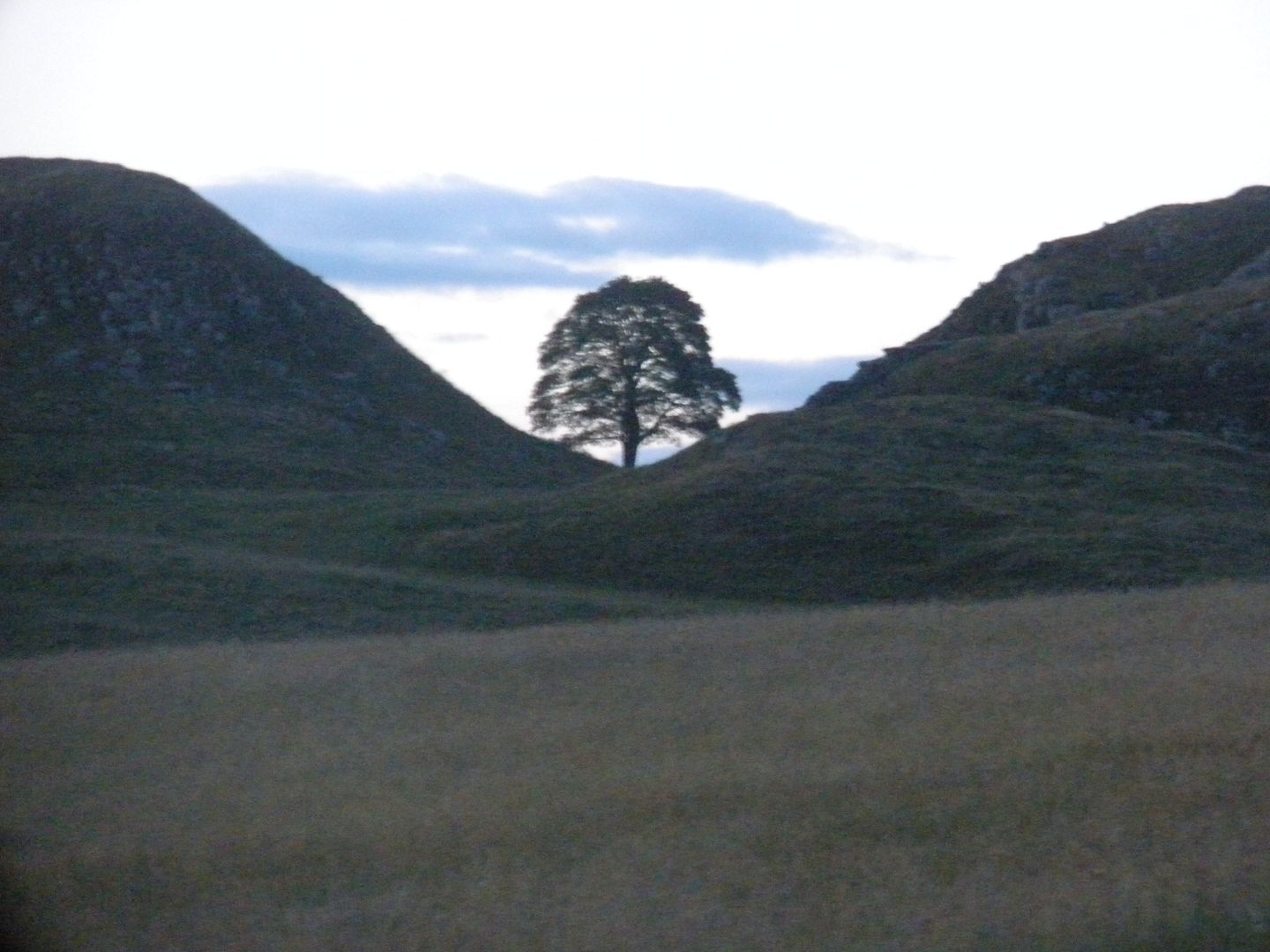 we returned to the car to drive down the road to get a better view of the "Robin Hood Tree", so called for its use in the movie Robin Hood: Prince of Thieves with Kevin Costner. We returned to the Twice Brewed Inn as dusk set in and I went to bed with the silhouette of Hadrian's Wall out the window with light to the north hinting of a place where there was no night.

The next morning we had a delicious Northumberland breakfast. While I left off the baked beans (I had them a few days at the start of the trip) and the blood pudding (I just can't stomach that), I did have the grilled tomato along with streaky bacon (what we would call Canadian bacon or back bacon) and Northumberland sausages, fried eggs (which I grew quite fond of on the trip), hash browns, toast and tea (which in England does not need the word 'hot' in front of it as that is the only way it is served). Since most of our breakfasts had been delicious buffets, it was nice to be served a traditional full breakfast for a change. After breakfast, we loaded the car and headed to Scotland for our next stop.
Next Up: Tour of The Scottish Borders