LEGOLAND Windsor
On Monday, July 27 we drove the short distance from the Radisson Blu Edwardian Heathrow to LEGOLAND Windsor in Windsor, Berkshire, England.


Operating since 1996, this park is only a short distance from Windsor Castle, which you can see clearly from the park. While we had several issues with coasters during the main trip, in the end they all opened before we left the park. But that was to be different on this add-on trip. We had already experienced one closed coaster at Drayton the previous day, but what we would encounter today would be the single highest number of closed coasters for one day of any of the ACE International trips I have done. But I'll get to that. This was my third LEGOLAND park, and I was quite impressed. I will review by its highly themed sections. We arrived around 9:00.
THE BEGINNING
The park is built on a huge hill, with this front section at the top of the hill. To assist guests up and down the hill, there is a Hill Train – Upper Station. We were not able to take it down since we had ERT and we did not have time to ride it back up for reasons explained later. This section also has LEGO Star Wars Miniland Model Display.
LAND OF THE VIKINGS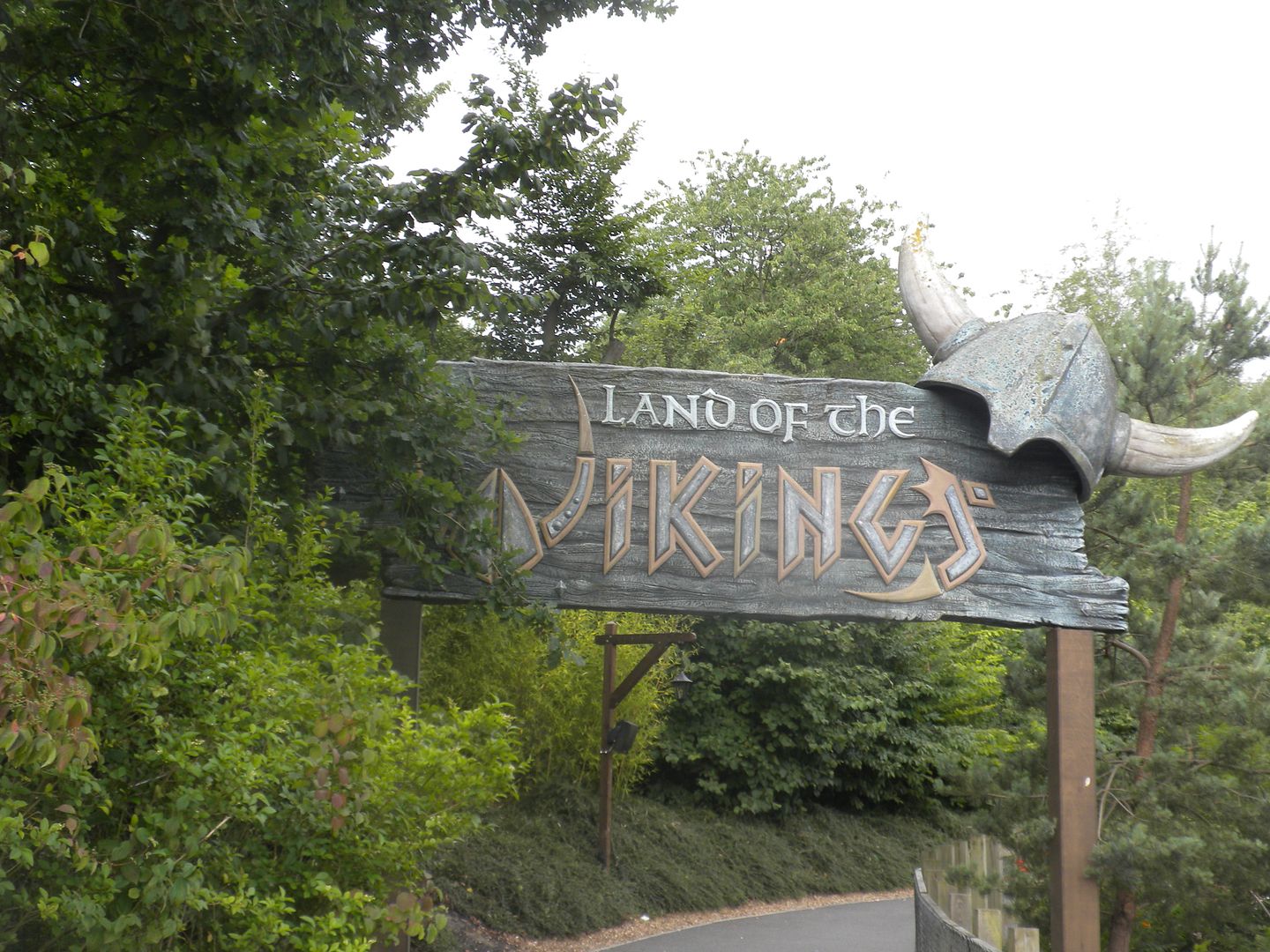 The first section down the hill has a Vikings theme.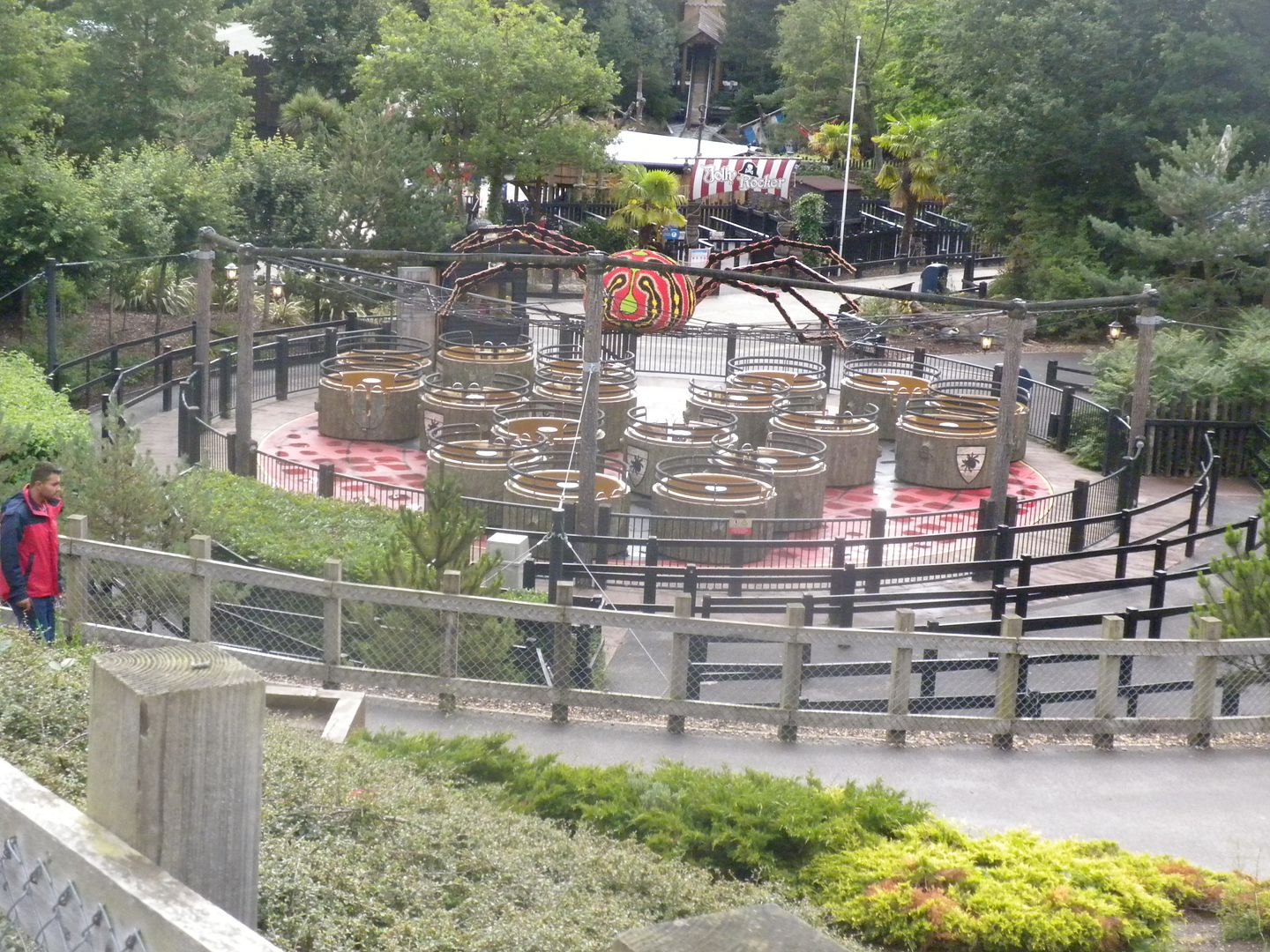 Spinning Spider: We had ERT on this Teacup type ride, which gave good spinning – 2 rides during ERT.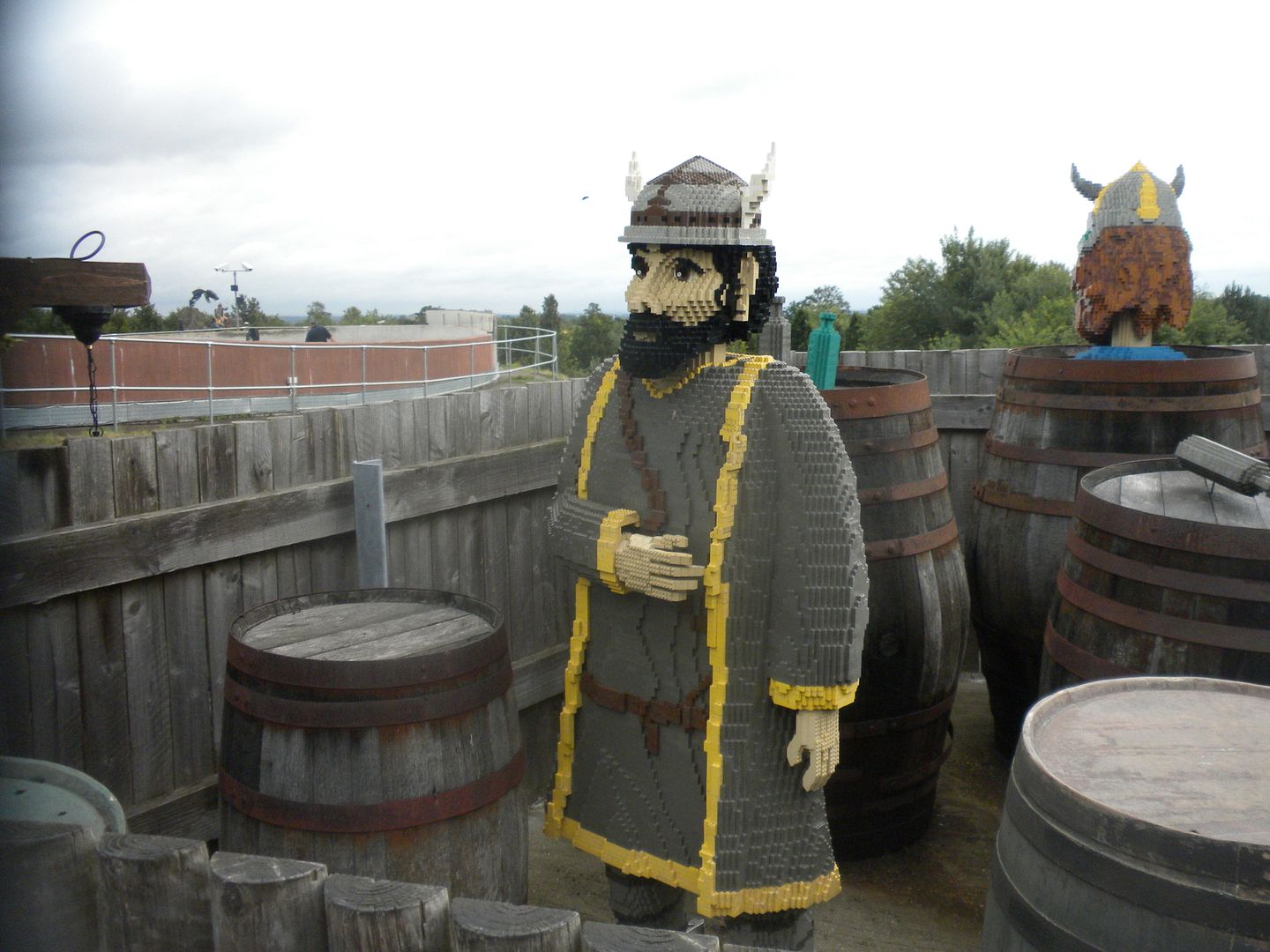 Loki's Labyrinth, an outdoor maze, and Vikings' River Splash, a rapids ride, were on my list to ride, but time ran out.
There is also one children's ride.
PIRATE SHORES


The theming of this section was especially good.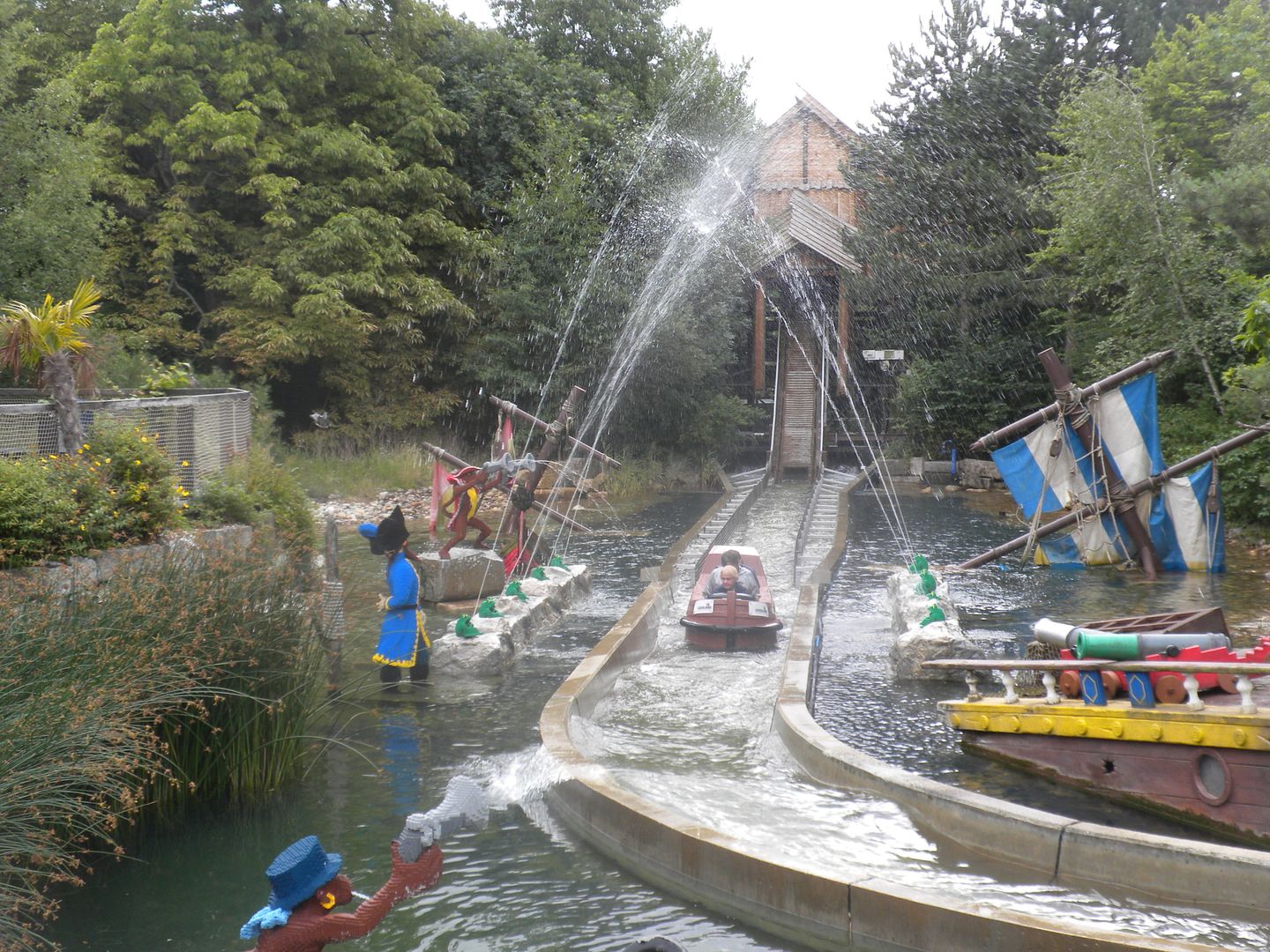 Pirate Falls Treasure Quest: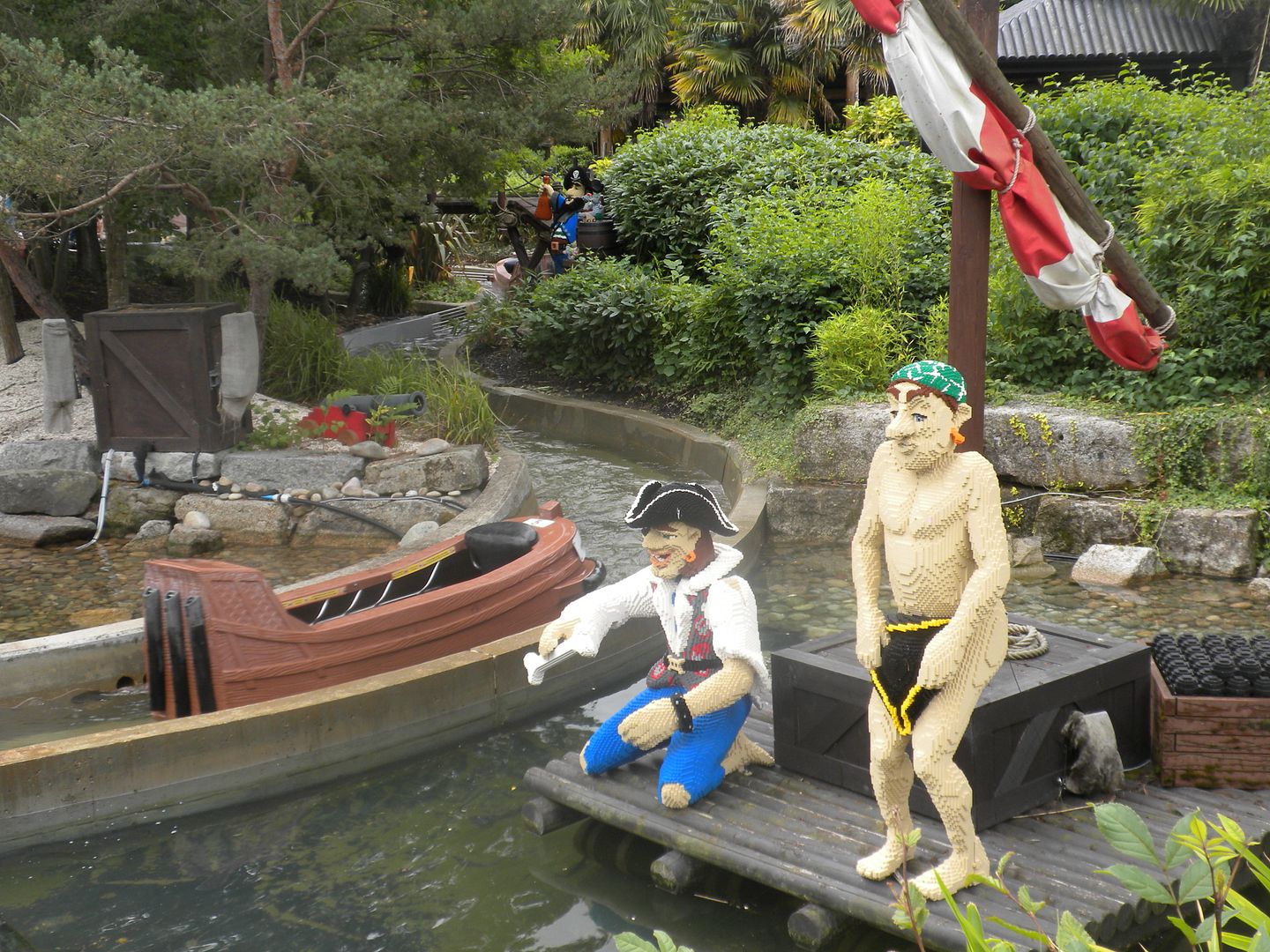 This highly themed log flume has lots of LEGO figures, a nice course and good drops – 1 ride during ERT.
I did not ride Jolly Rocker, a swinging ship.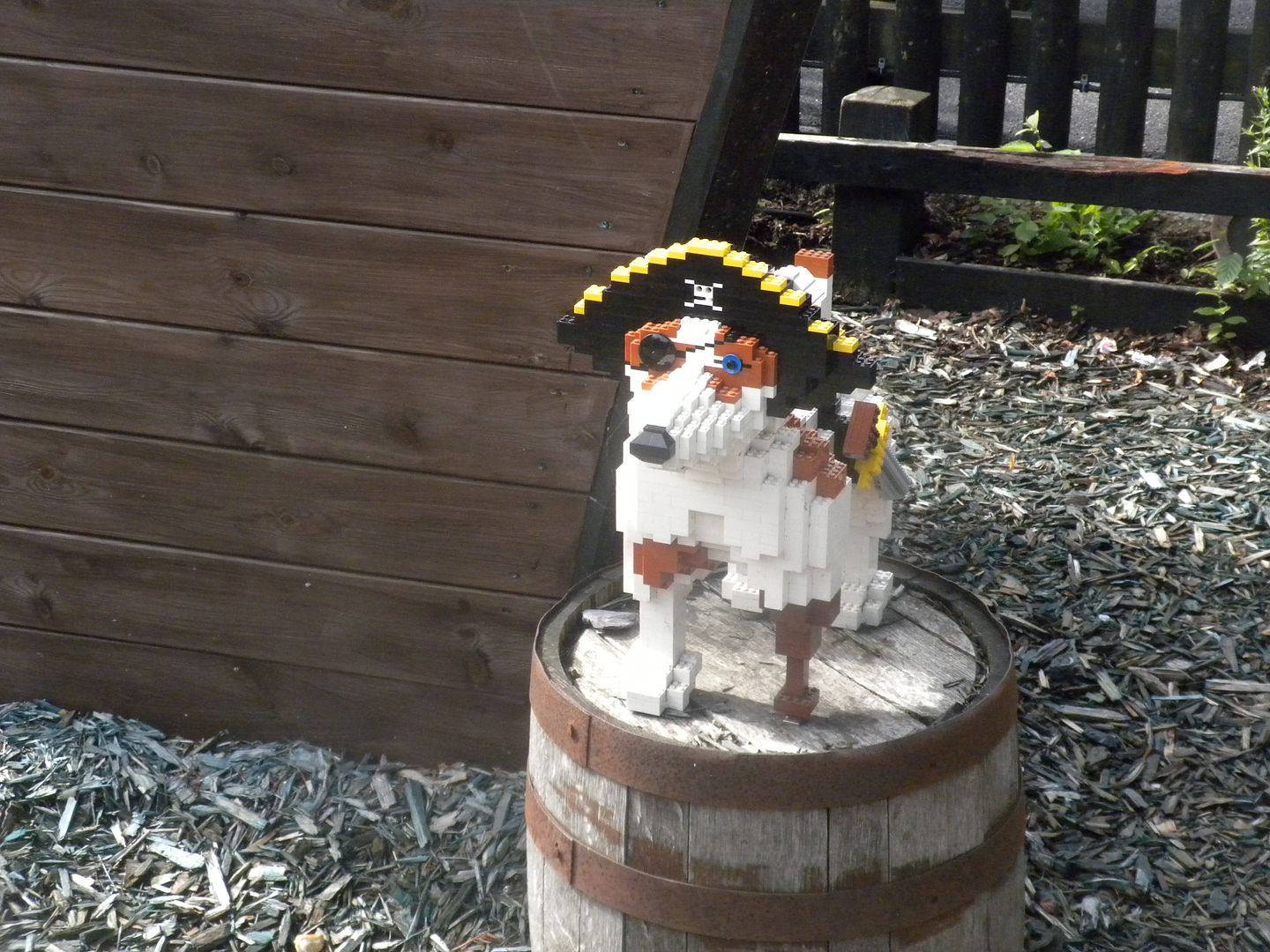 Also here is Enchanted Forest outdoor path and a children's attraction.
KNIGHTS KINGDOM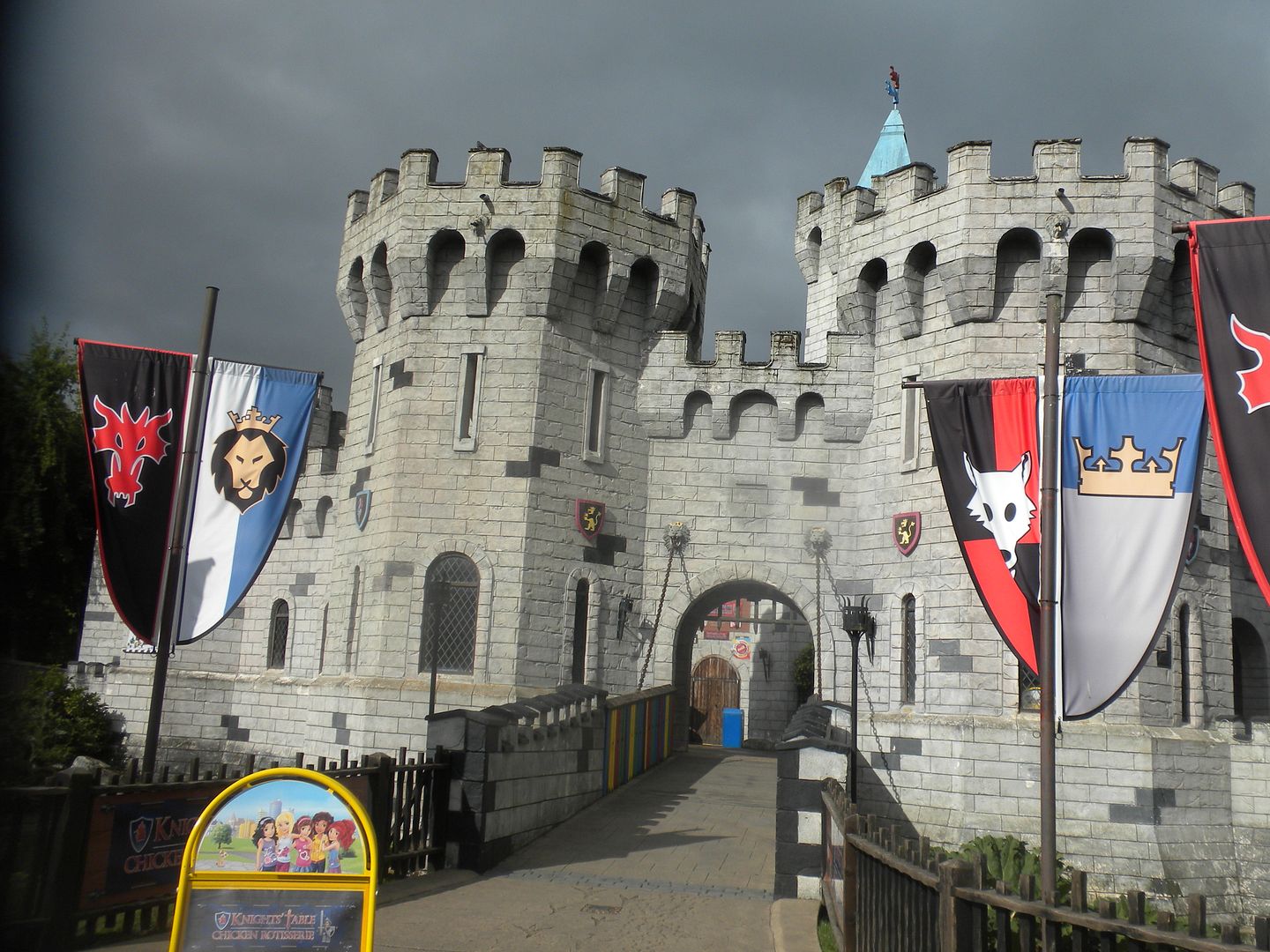 With its castle complete with mote,


this was the best themed section of the park.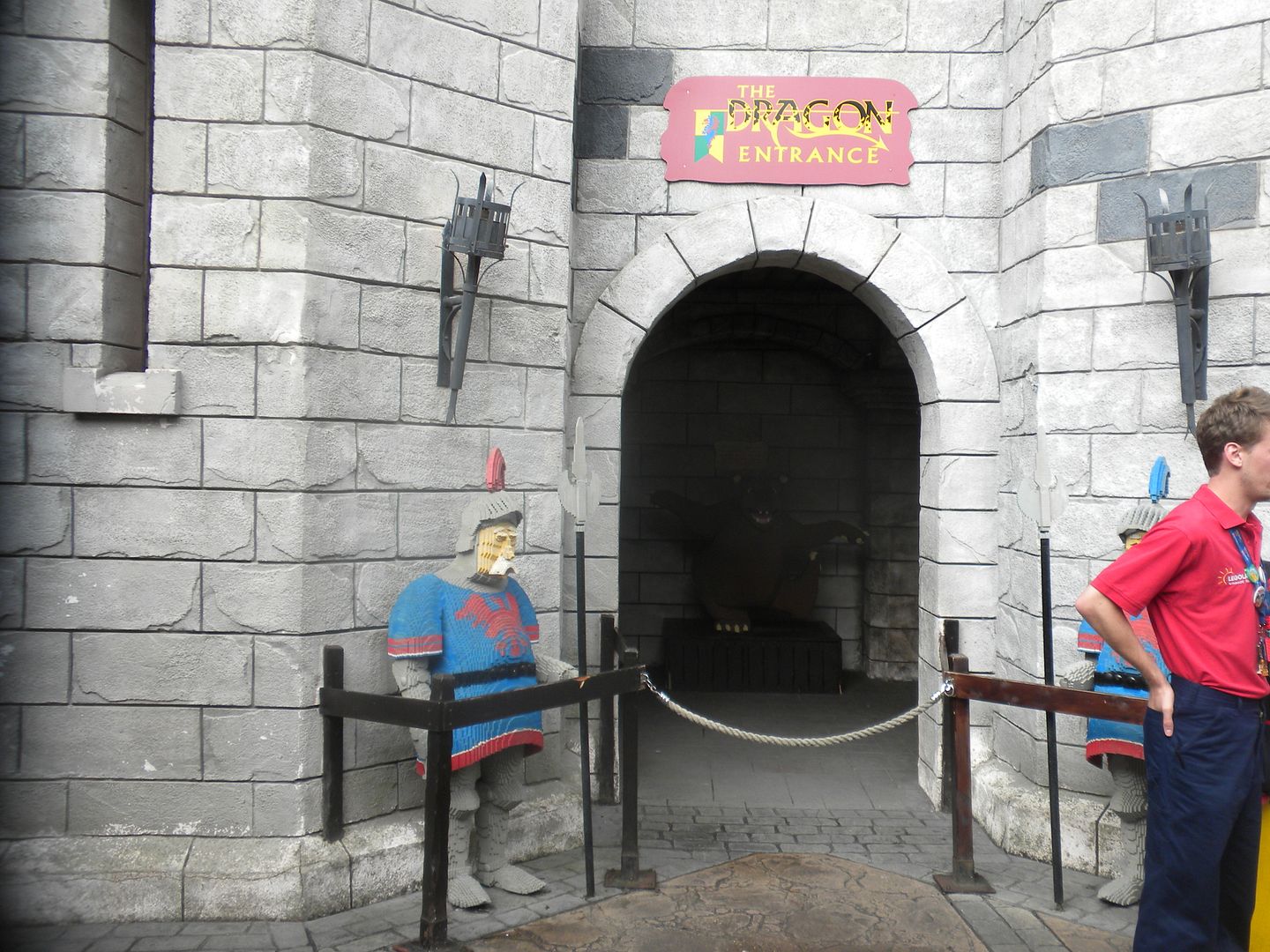 We learned as we got off the bus that The Dragon (WGH Transportation, Partially Enclosed Family Coaster, 1998), which was scheduled for ERT, was not operating, so other rides were substituted for ERT. We continued to watch to see if it would open.


Finally around 11:30 there was activity, but we were up against the clock. With a 12:30 departure time, we lined up, hopeful it would open. At 12:12 we were told it would open in 5 minutes, but alas, it was too late. With a grueling walk back up the hill to the bus, we grudgingly left, leaving this family coaster with a darkride portion to be ridden on a later trip, the second missed credit of the trip, but not the last this day.


Dragon's Apprentice: (WGH Transportation, Family Coaster, 1999)


We were able to get in our scheduled ERT on this family coaster, which gave a good ride with 2 cycles – 1 ride during ERT.


Knight's Quest: This small Music Express type ride was fun – 1 ride during ERT.
KINGDOM OF THE PHARAOHS


This is another well themed section.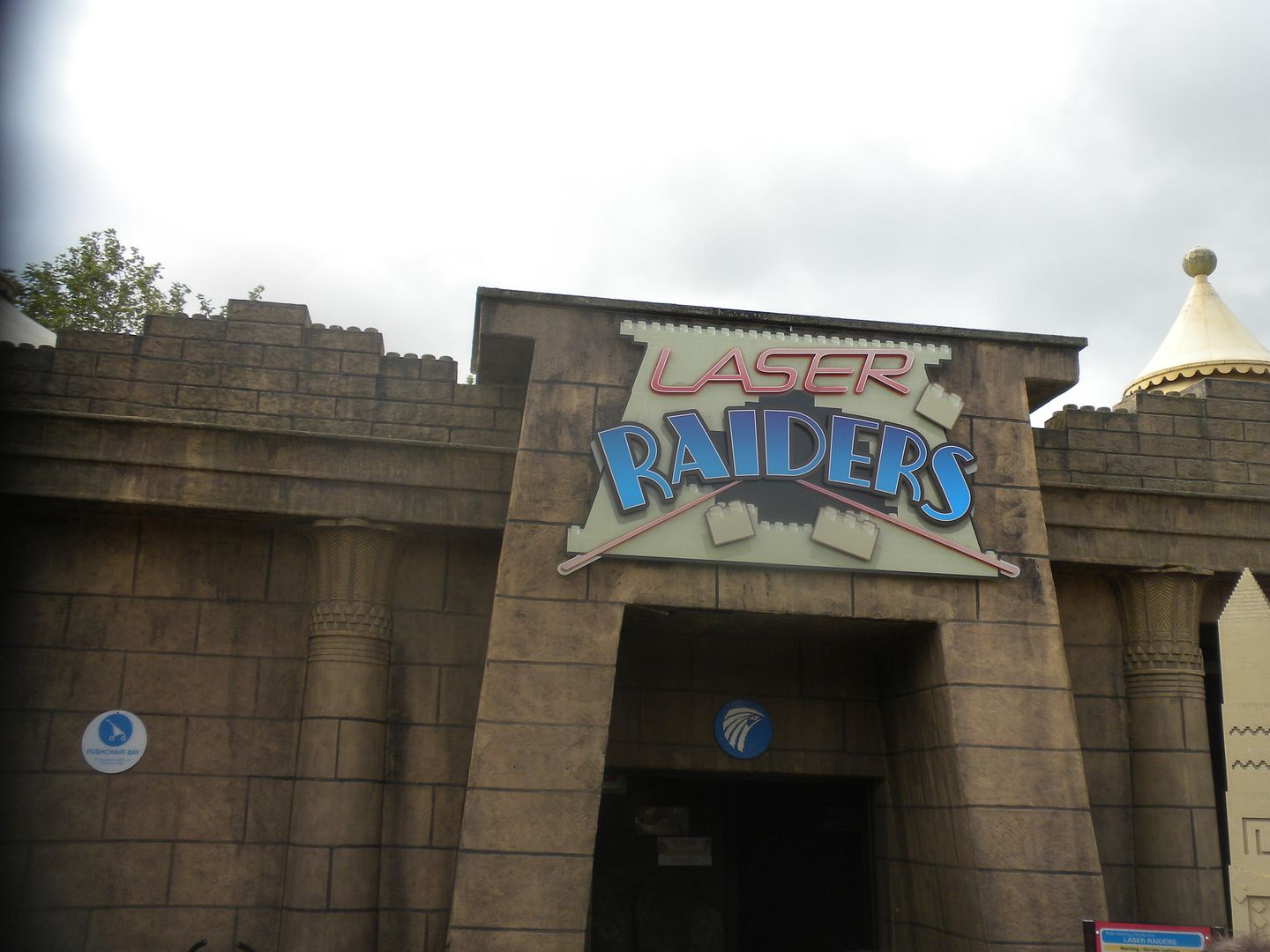 Laser Raiders: This is a fun interactive darkride


with the distinction of being the first queue I have seen cross railroad tracks on the same grade – 1 ride.
I did not ride Thunder Blazer, swings. There are 3 children's rides in this section as well.
HEARTLAKE CITY


This section has been rethemed for 2015.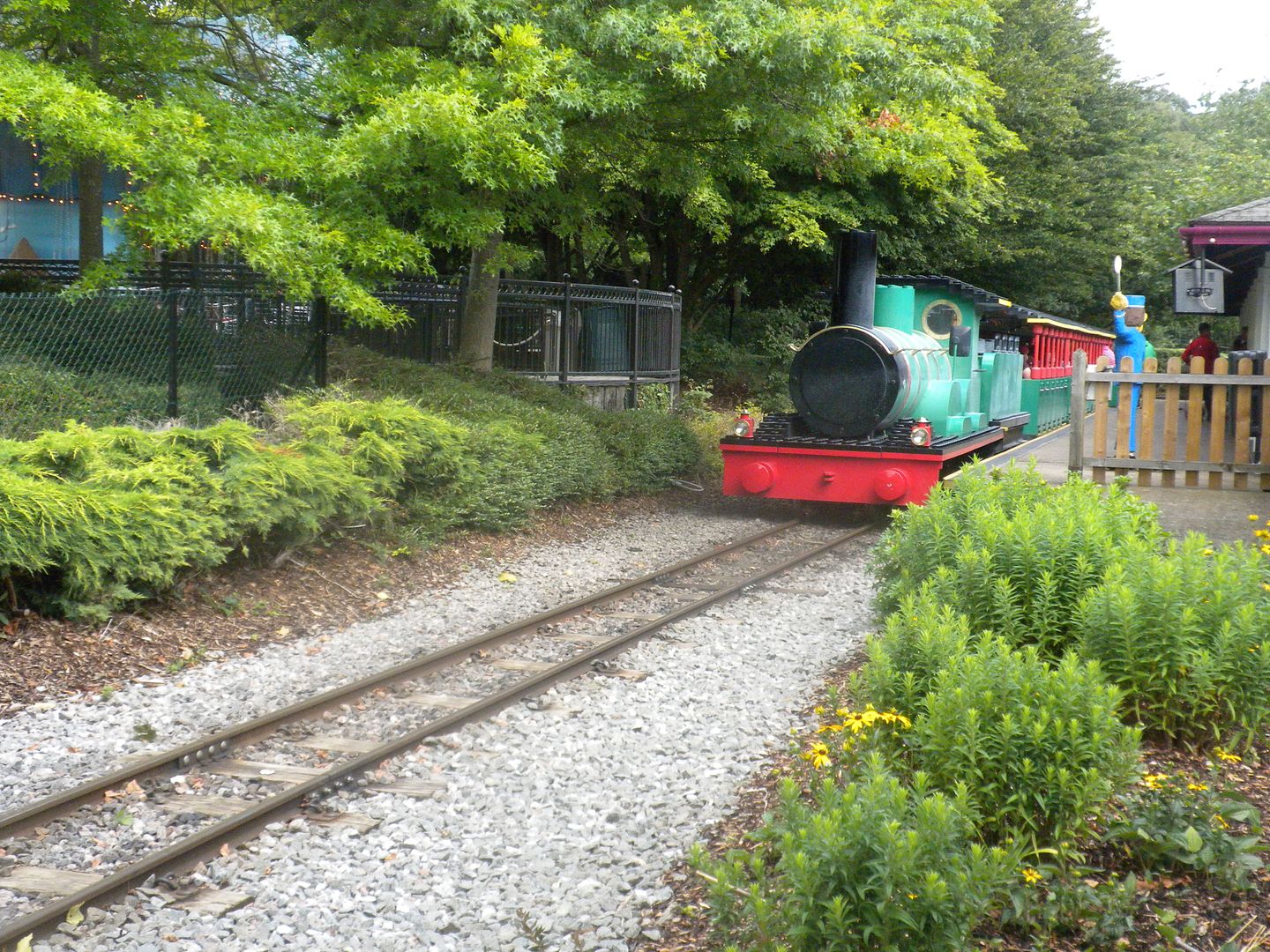 Heartlake City Express:


This train ride takes you on a tour of the part past animals made of Legos – 1 ride.
We did not ride Mia's Riding Adventure, a Disk-O. There are two children's attractions and a live show, Lego Friends to the Rescue at Heartlake Harbor Arena.
ADVENTURE LAND
This jungle themed section previously was home to Jungle Coaster (Mack Rides, Wild Mouse, 2004 – 2009), but due to noise complaints, plastic housing was installed in 2008, reducing capacity, before removing it at the end of 2009. It was later relocated to Legoland Florida as Project X, which I rode last year.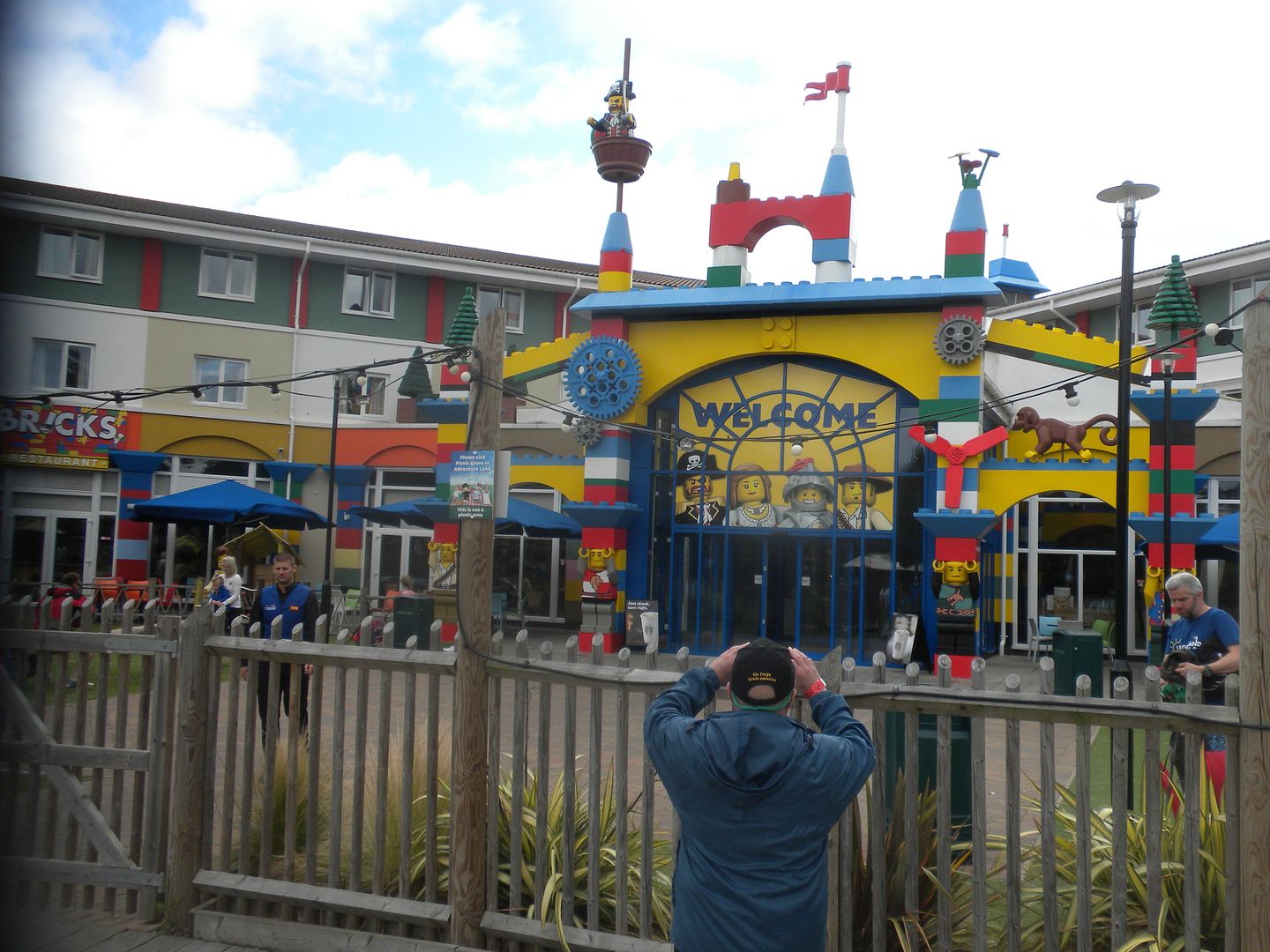 The site was used for a hotel.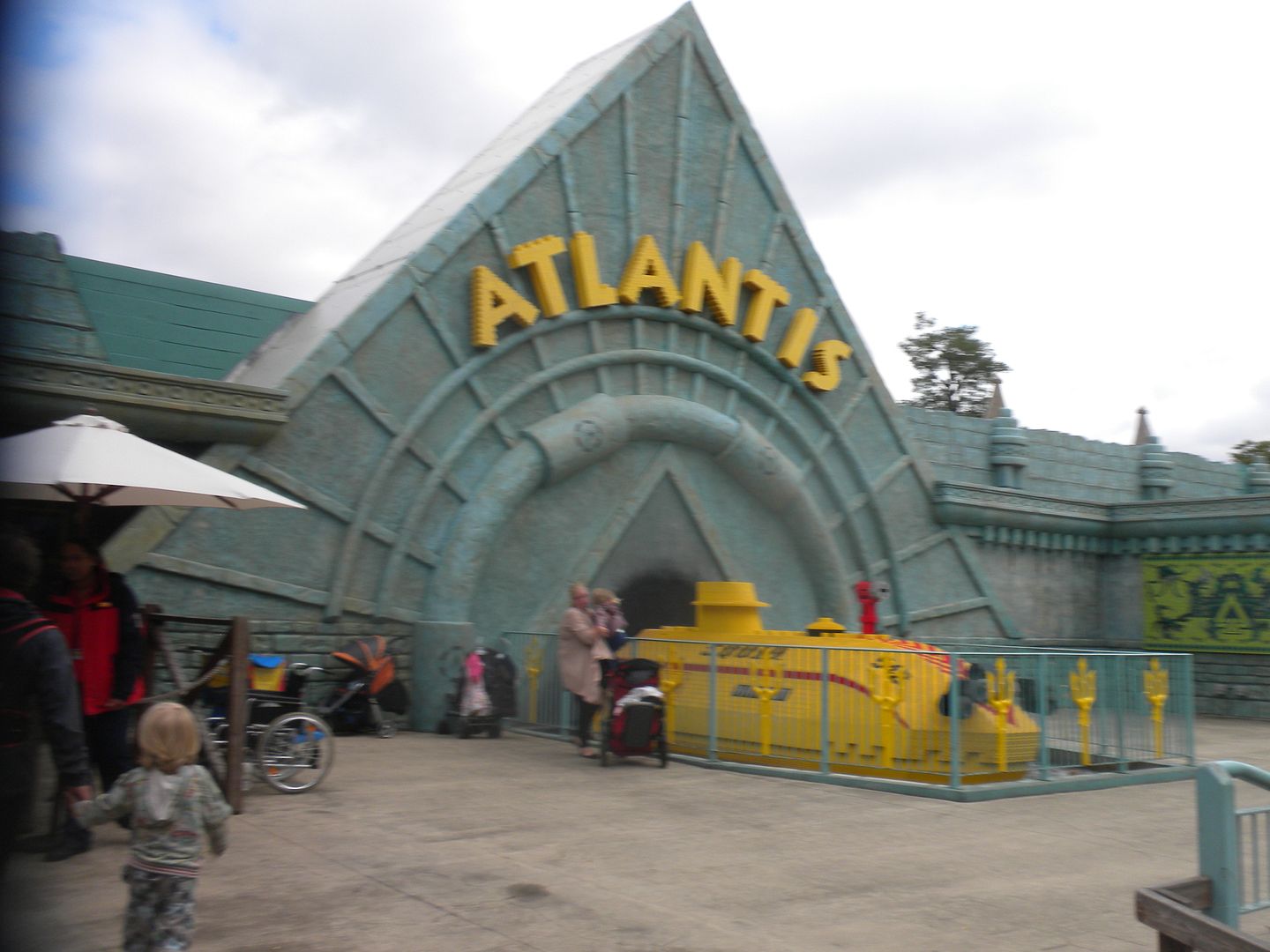 Atlantis Submarine Voyage: This submarine ride was not in the other 2 LEGOLAND parks I have visited, and it is a nice feature, incorporating real fish with LEGO fish (I wonder what the real fish think!) – 1 ride.


S.Q.U.I.D Surfer water carousel was on my list to ride, but time ran out. There is one children's ride here.
LEGO CITY
This section is designed to teach children about driving, boating, flying and fighting fires.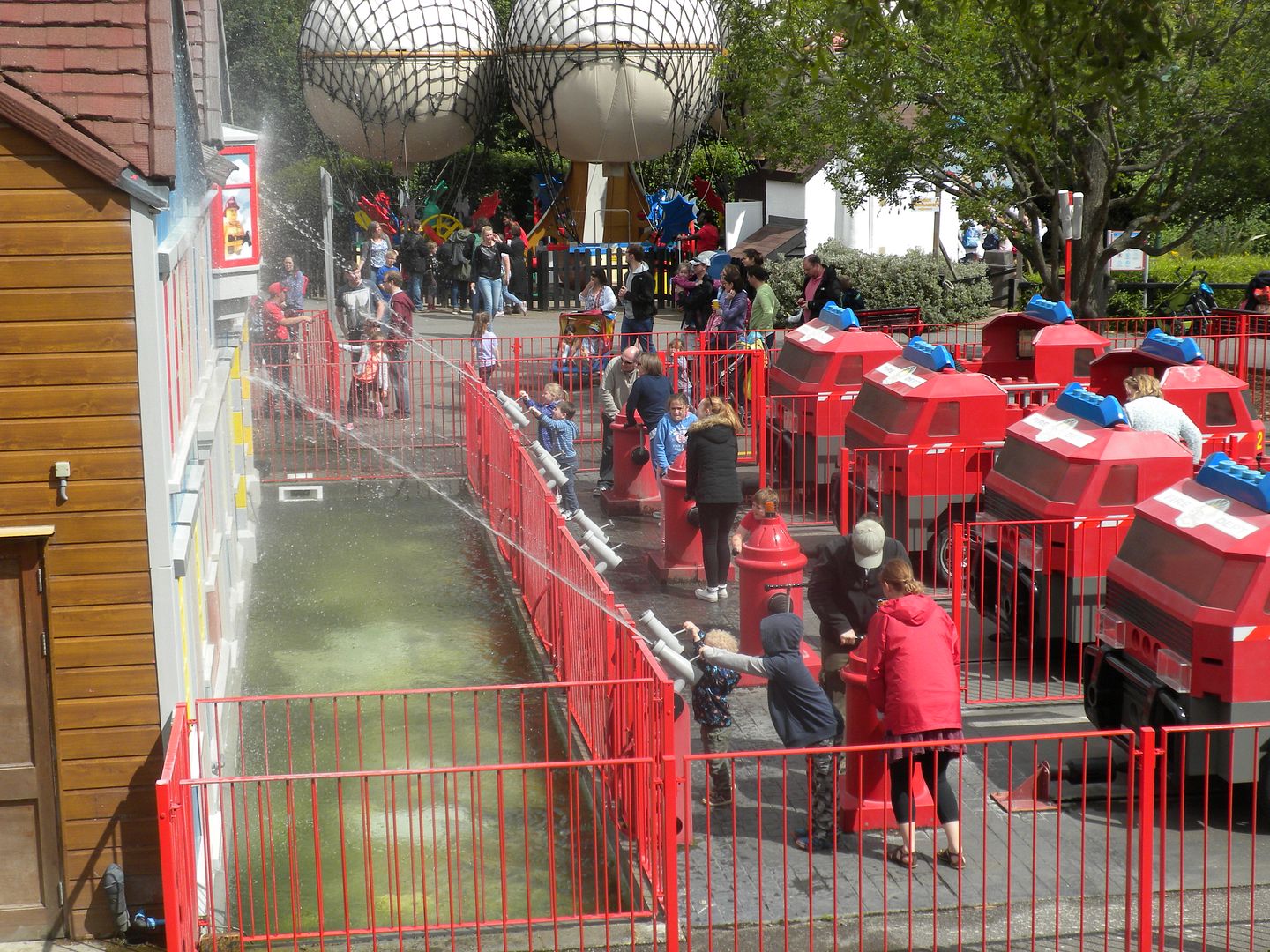 I did not ride Boating School, Fire Academy, an interactive game, or Balloon School. The Hilltop Train – Lower Station is located here. There are also 2 children's driving rides.
DUPLO VALLEY
Themed around the preschool building blocks, this section is geared to younger children.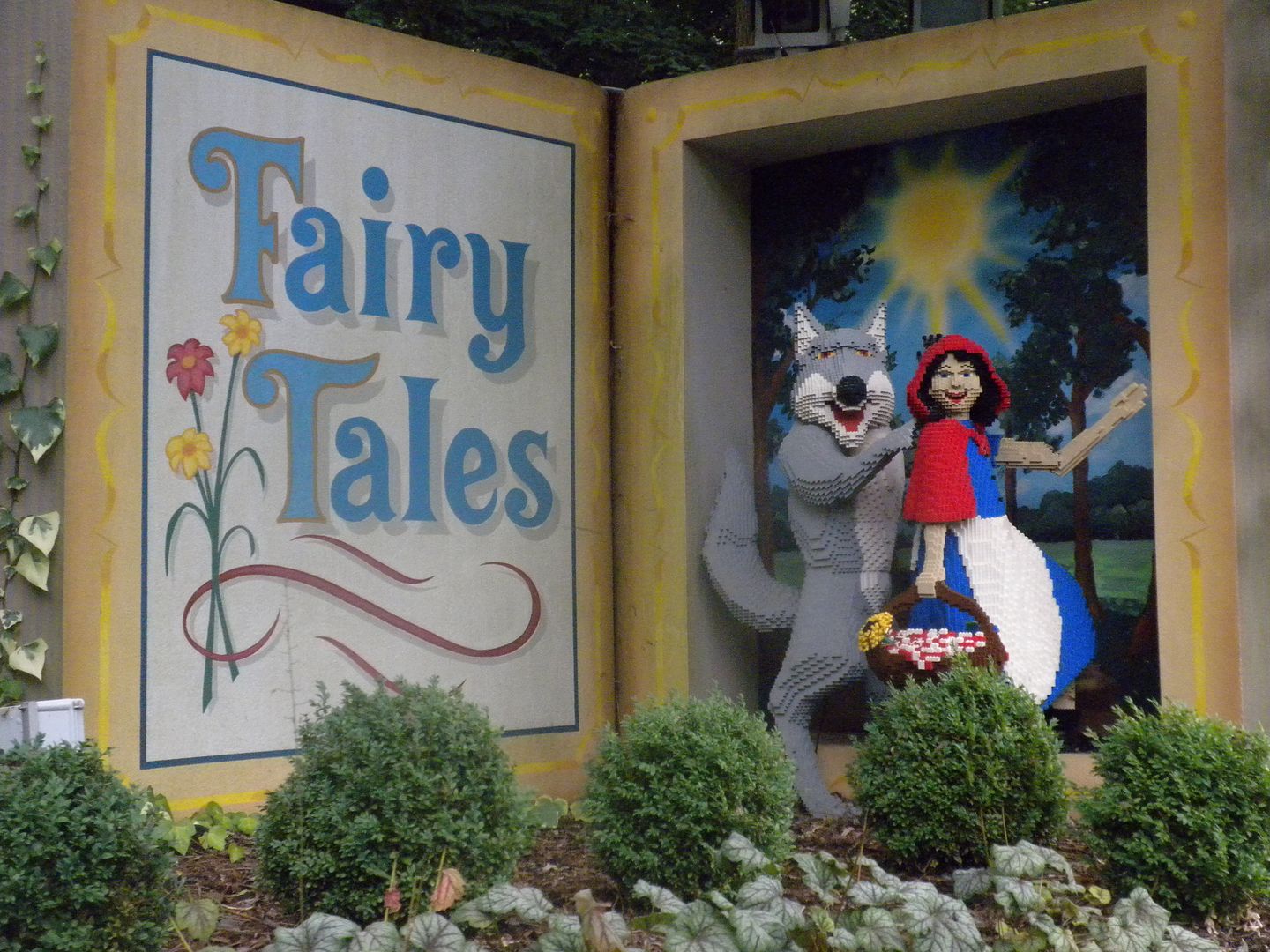 Fairy Tale Brook: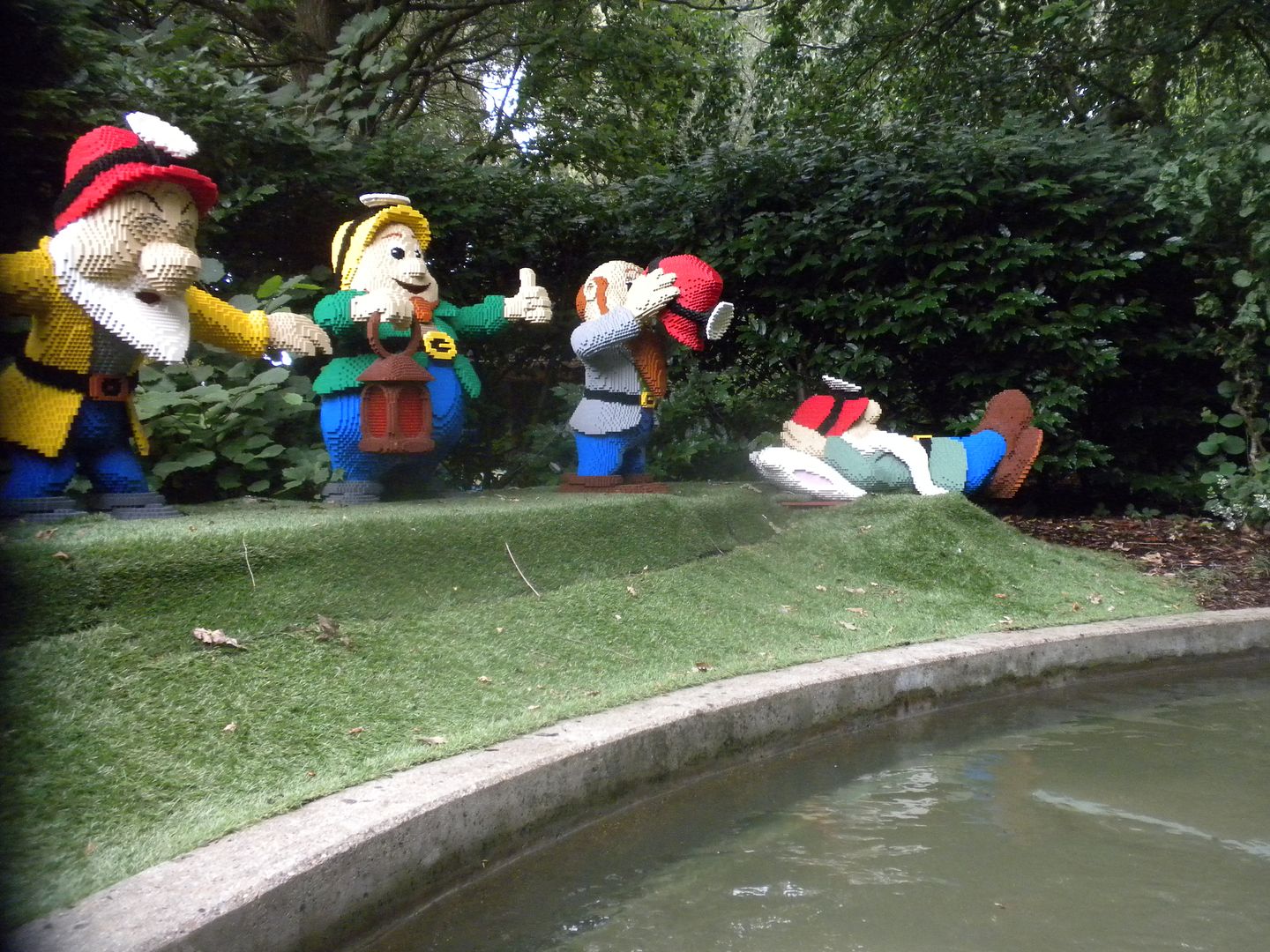 This gentle boat ride through fairy tale scenes is enjoyable – 1 ride.
I did not ride Raft River Racers, tube water slides. Also here are 5 children's attractions and the DUPLO Theatre.
MINILAND


Miniland: Each LEGOLAND features a Miniland with models of real places built from LEGOS.


This one was especially good as it featured mostly various European countries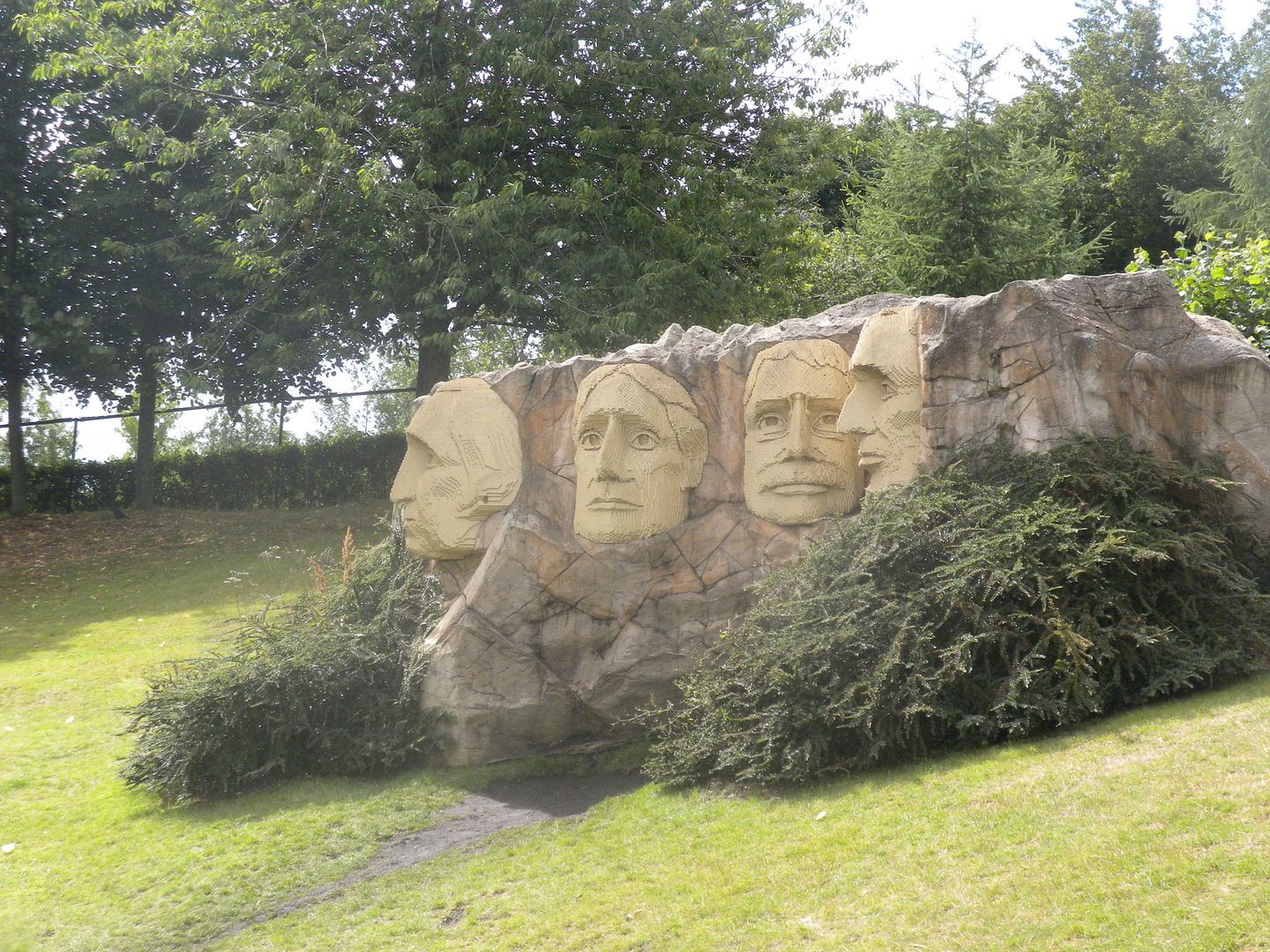 along with a few scenes from the U.S.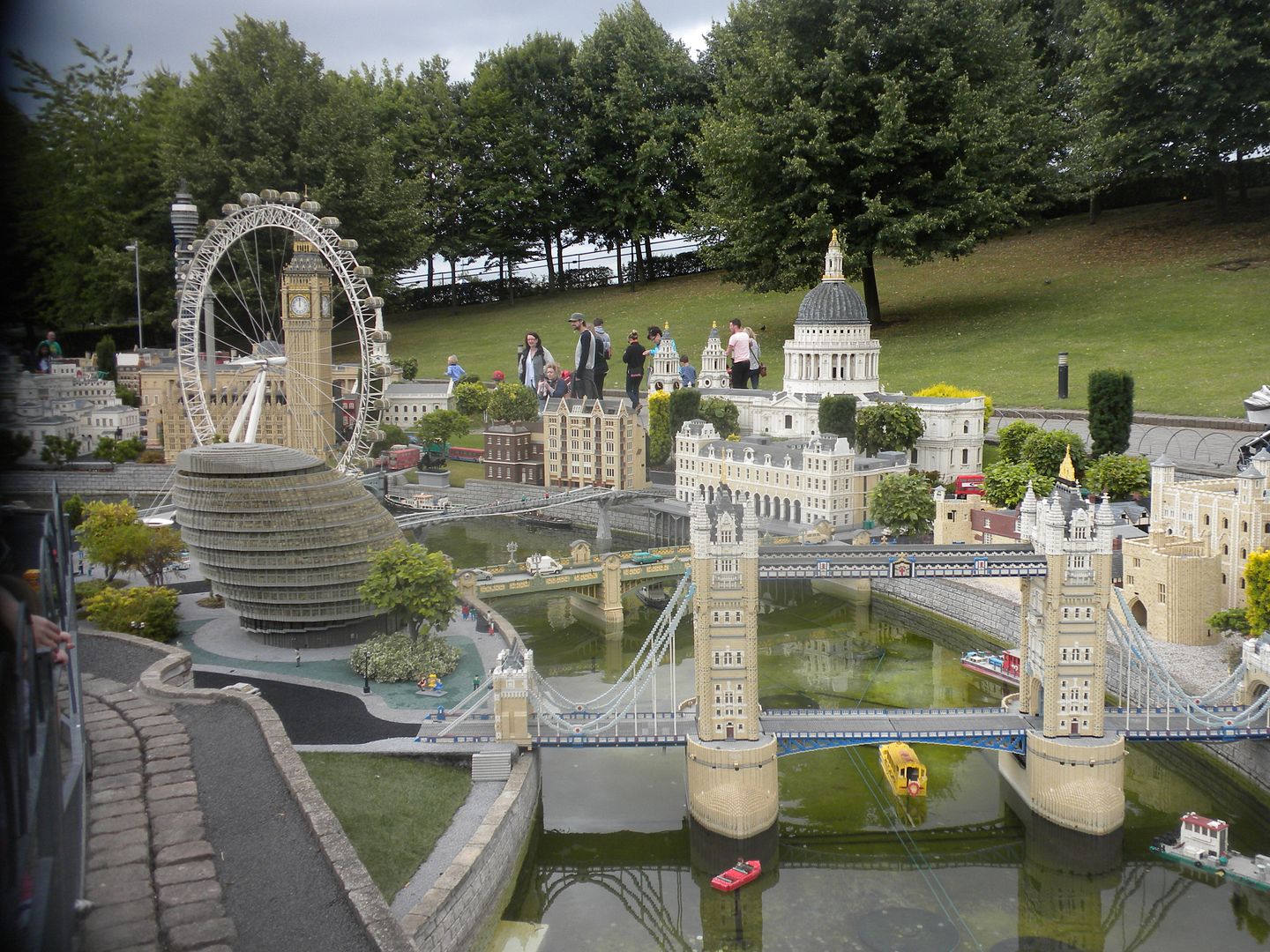 See Cliff and David, I told you it wasn't that far from Tower Bridge to the London Eye! – 1 walkthrough.
IMAGINATION CENTRE
This section contains several unique attractions. The Sky Rider monorail was on my list, but the line was too long. They also have Space Tower, a rope tower ride; Imagination Factory; Discovery Zone, children's workshops; The Exploratorium, also part of the workshops; Ninjago Training Academy; and Imagination Theatre, a 4D movie.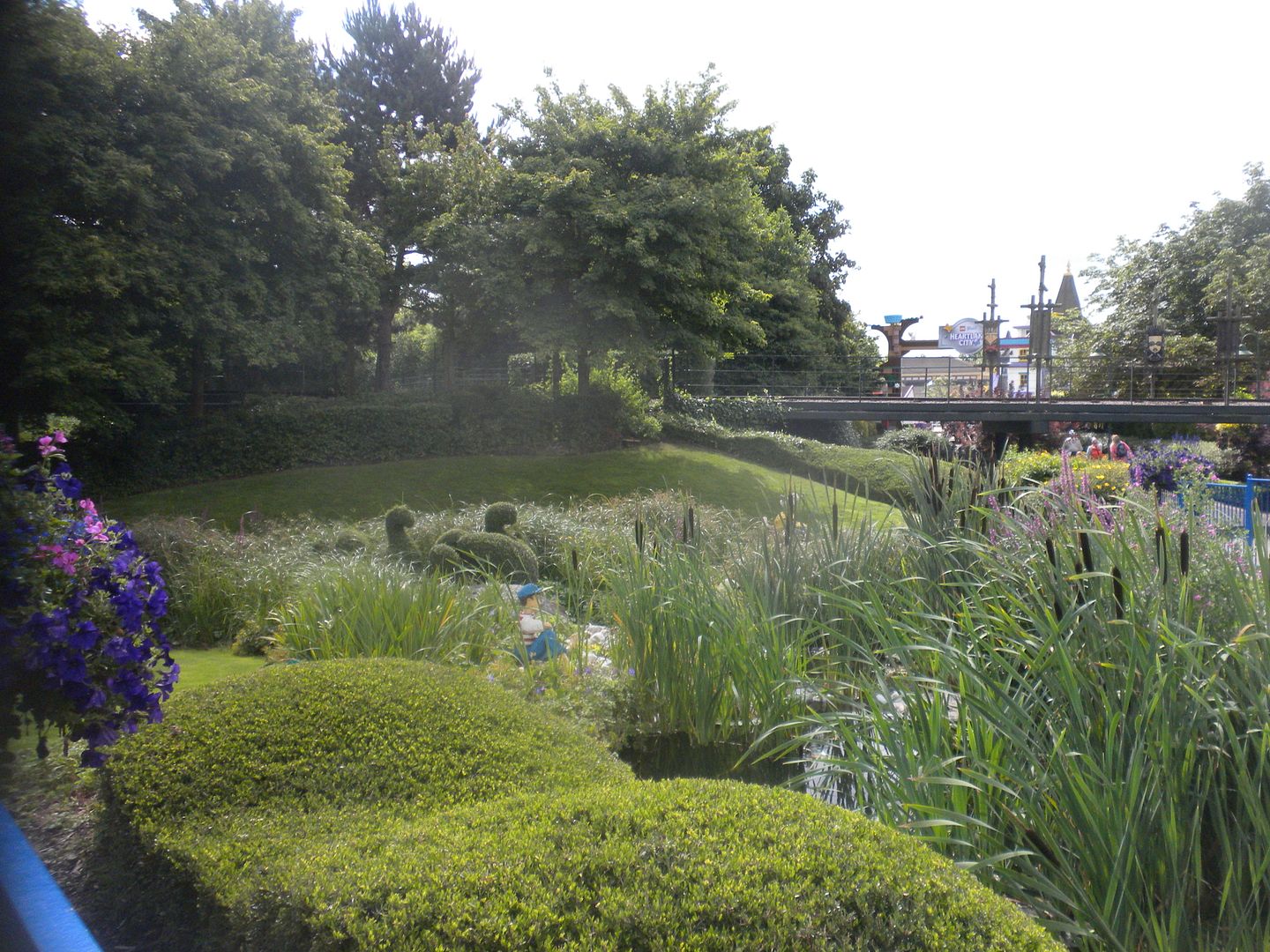 Although this is the only LEGOLAND with no big coaster, I was quite impressed with it as its theming is well done and they have some rides I have not seen at the U.S. parks. We boarded the buses at 12:30 for our second stop of the day, Chessington World of Adventures.
Chessington World of Adventures


We arrived at Chessington World of Adventures in Chessington, Greater London, England around 1:30 on Monday, July 27. We had already heard that Rattlesnake, which we were to have ERT on, was down (and has been down for some time),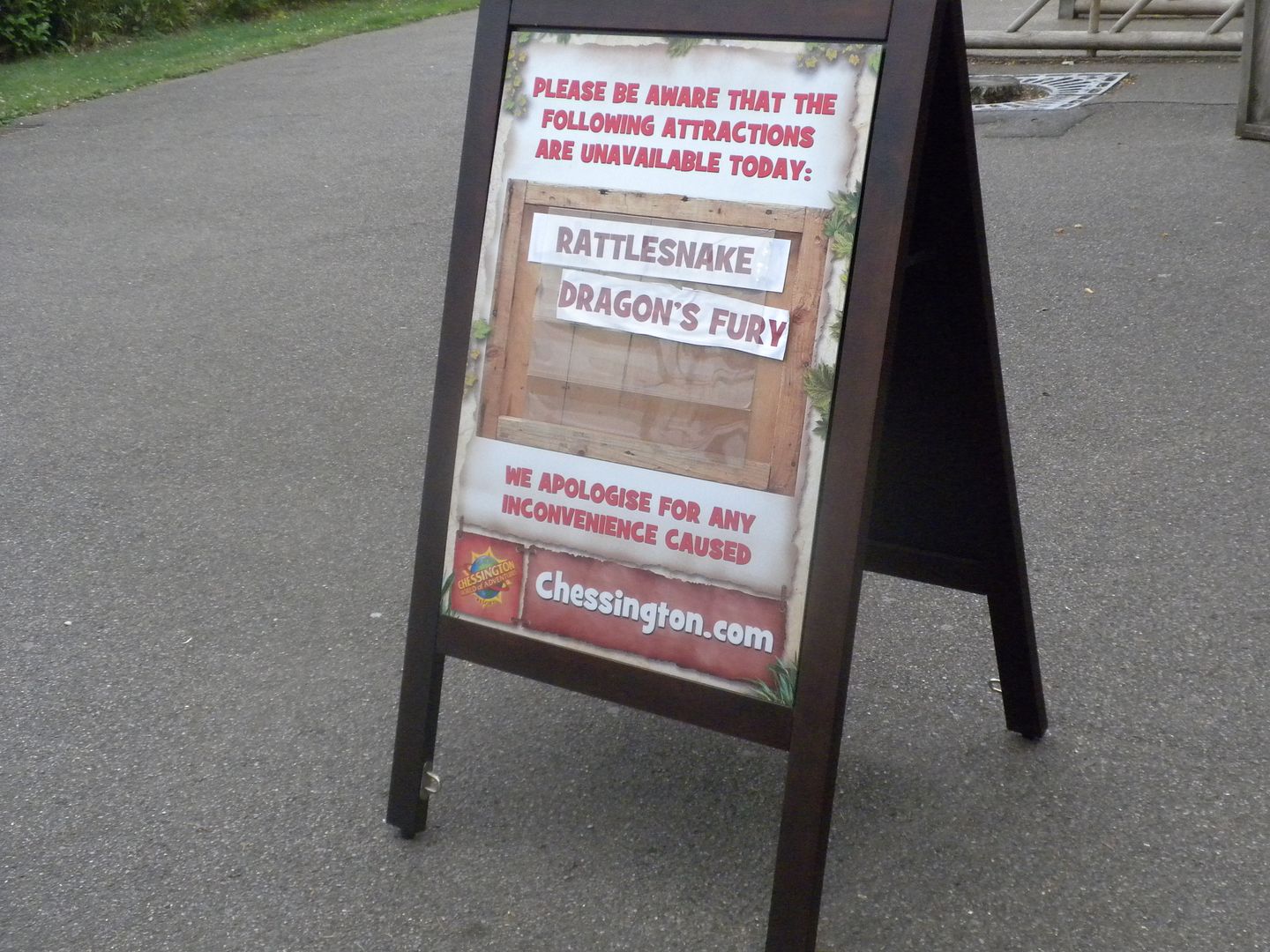 but we were shocked to learn that Dragon's Fury was also closed. This would be the first day on an ACE international trip that I have been on where 3 coasters would be down in the same day. To make matters more problematic for me, I had planned to hit my milestone at Chessington, but with 4 coasters closed in 2 days, that was not to be. Operating since 1931, with most of those years as a zoo, it is now a very well themed park. While I was disappointed in half of their coasters being down, a great deal of confusion when we arrived, and the fact that they decided to close the park an hour earlier than scheduled, I really do like the park and had a great time here. They gave us Priority Rider tickets for 3 rides, but most lines were pretty short. They also gave us a very nice ERT session, but I'll get to that. Here is a review by section, beginning in the center of the park.
MARKET SQUARE
Themed to a central square, this serves as the heart of the park.


Safari Skyway: This fairly long monorail ride takes you over several sections of the park and gives you a bird's eye view of many of the animals at the Zoo – 1 ride.


Hocus Pocus Hall: Located in the original manor house, Burnt Stub, this is a 3-D walkthrough funhouse and house of mirrors, which was quite good – 1 walkthrough.


Carousel: Unlike many we have seen on this trip, this is a fairly new Bertrazon, and it goes counter clockwise – 1 ride.
There is one children's ride in this section.
AFRICA


This is perhaps the least themed section.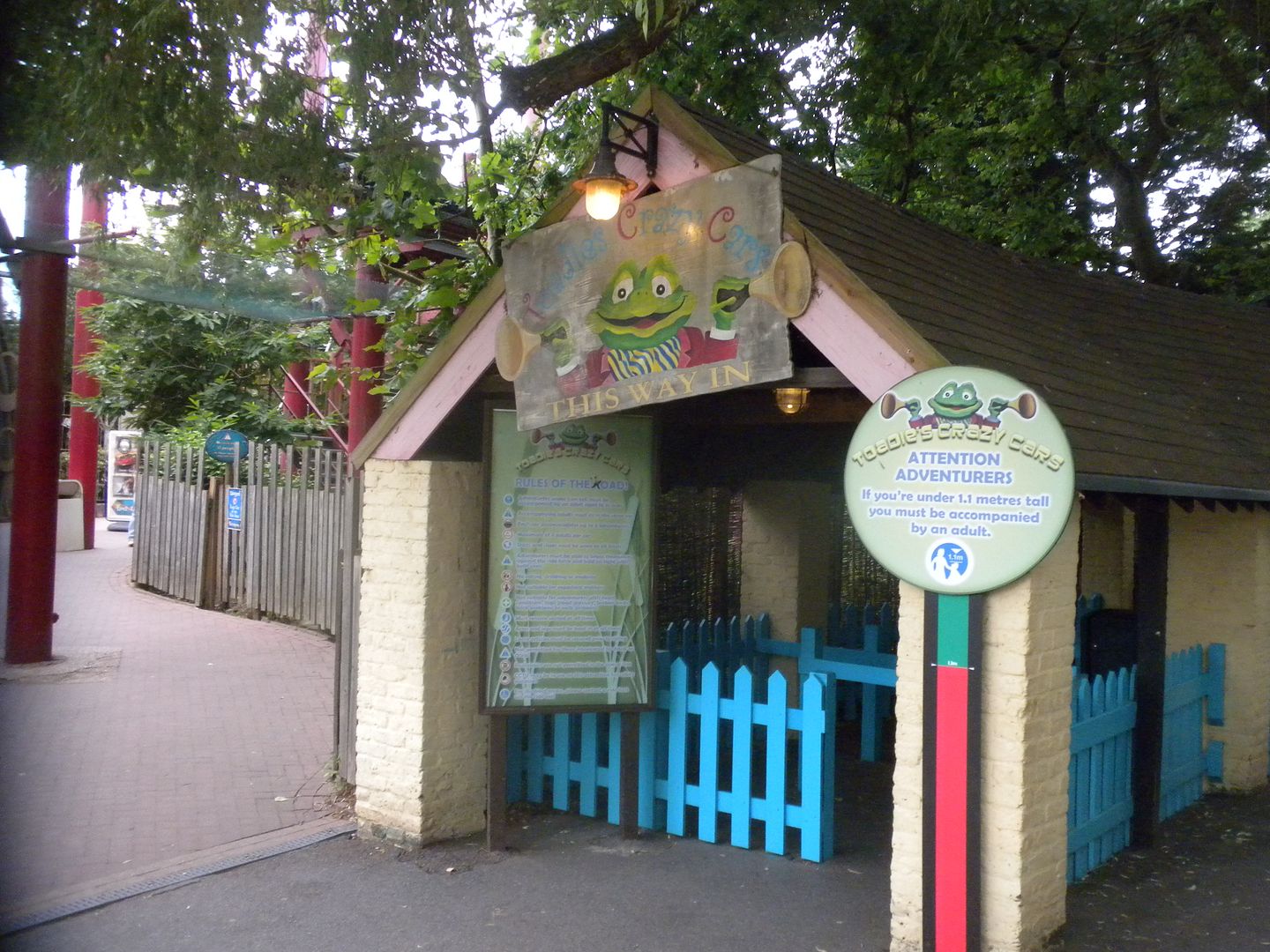 Toadie's Crazy Cars: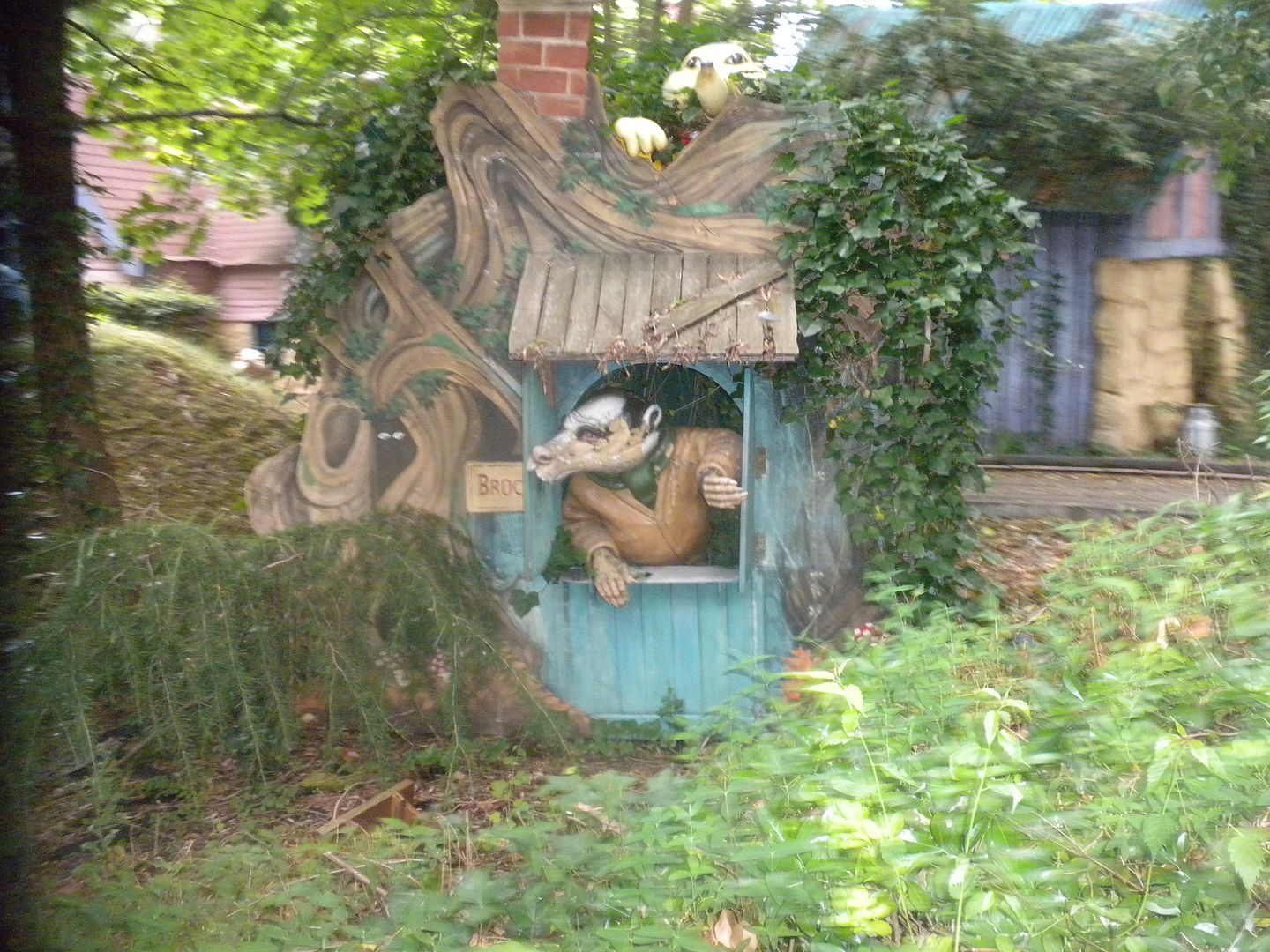 This antique car ride is themed to Mr. Toad, so I immediately loved it – 1 ride.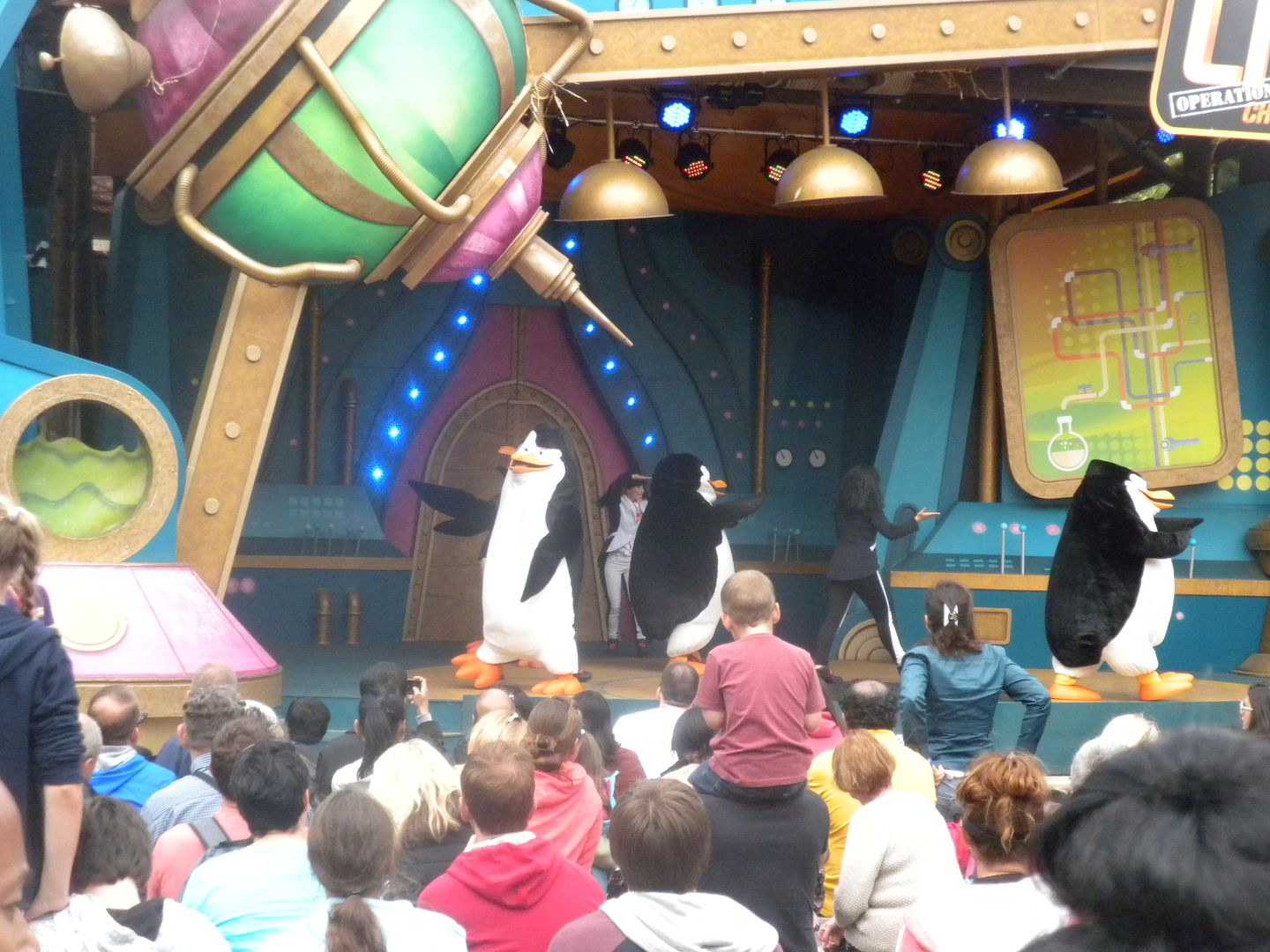 This section also has a live show Penguins Live: Operation Cheezy Dibbles staring costumed penguin characters.
LAND OF THE DRAGONS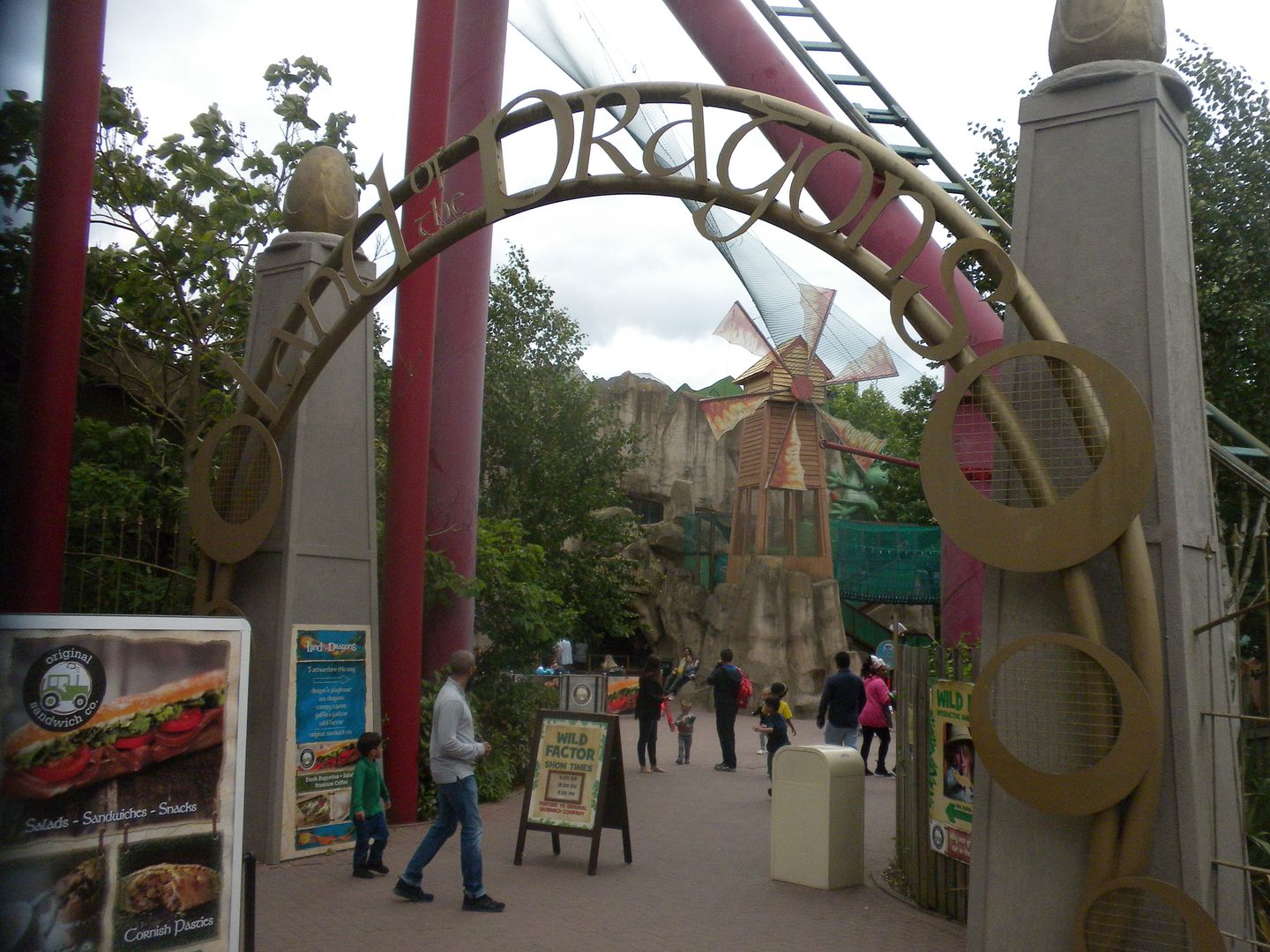 As noted above, Dragon's Fury (Maurer AG, Xtended SC 3000 Spinning Coaster, 2004) was not operating.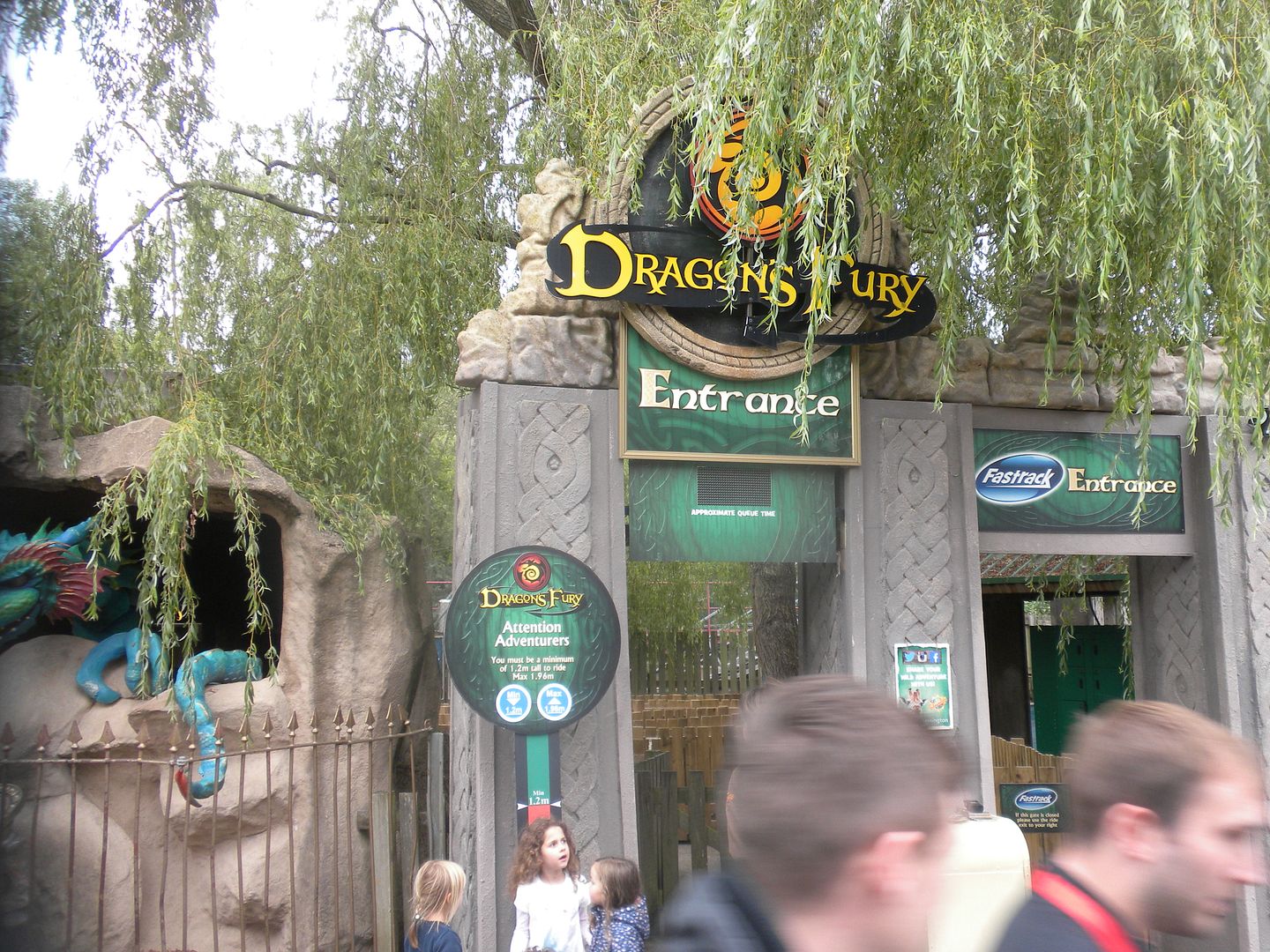 I have ridden 3 of 7 of these, but this was not to be my 4th this day. As I was quite impressed by Tarántula at Parque de Atracciones de Madrid, Winjas at Phantasialand and Salama at Linnanmäki, I had heard this was one of the better ones.


Although we hoped they might get it open for ERT, they did not. This section also has 5 children's attractions.
MEXICANA
This well themed section sets the stage for the level of theming we would experience.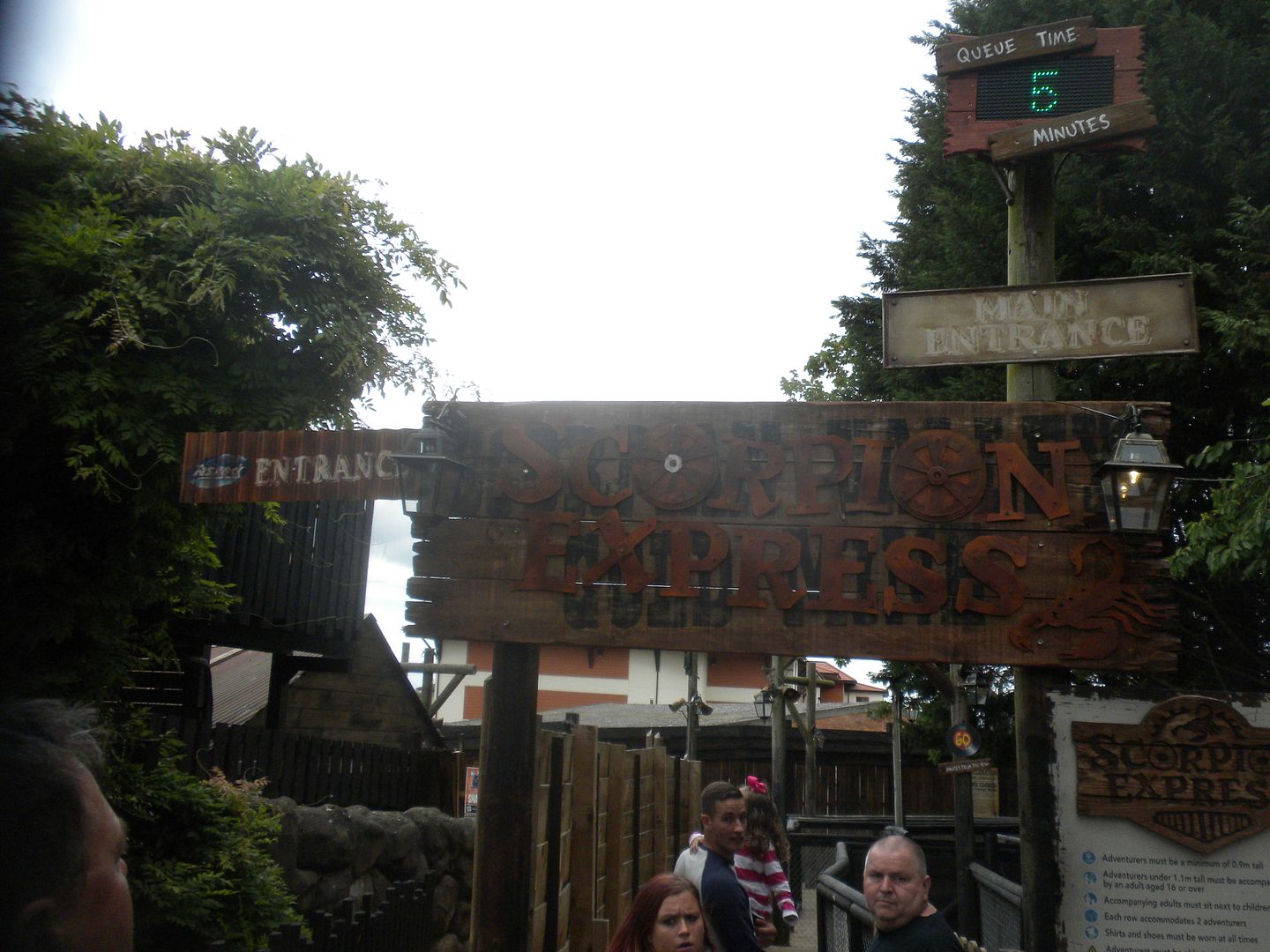 Scorpion Express: (Mack Rides, Powered Blauer Enzian, 1987) Formerly Runaway Train,


this powered coaster has a huge scorpion that sprays water as you ride – a nice touch – 1 ride.


As noted earlier, Rattlesnake (Maurer AG, Wild Mouse, 1998) has been down for some time. Apparently it reopened after the Smiler incident, but has been closed for several weeks. They were testing trains, but it did not open.
ZUFARI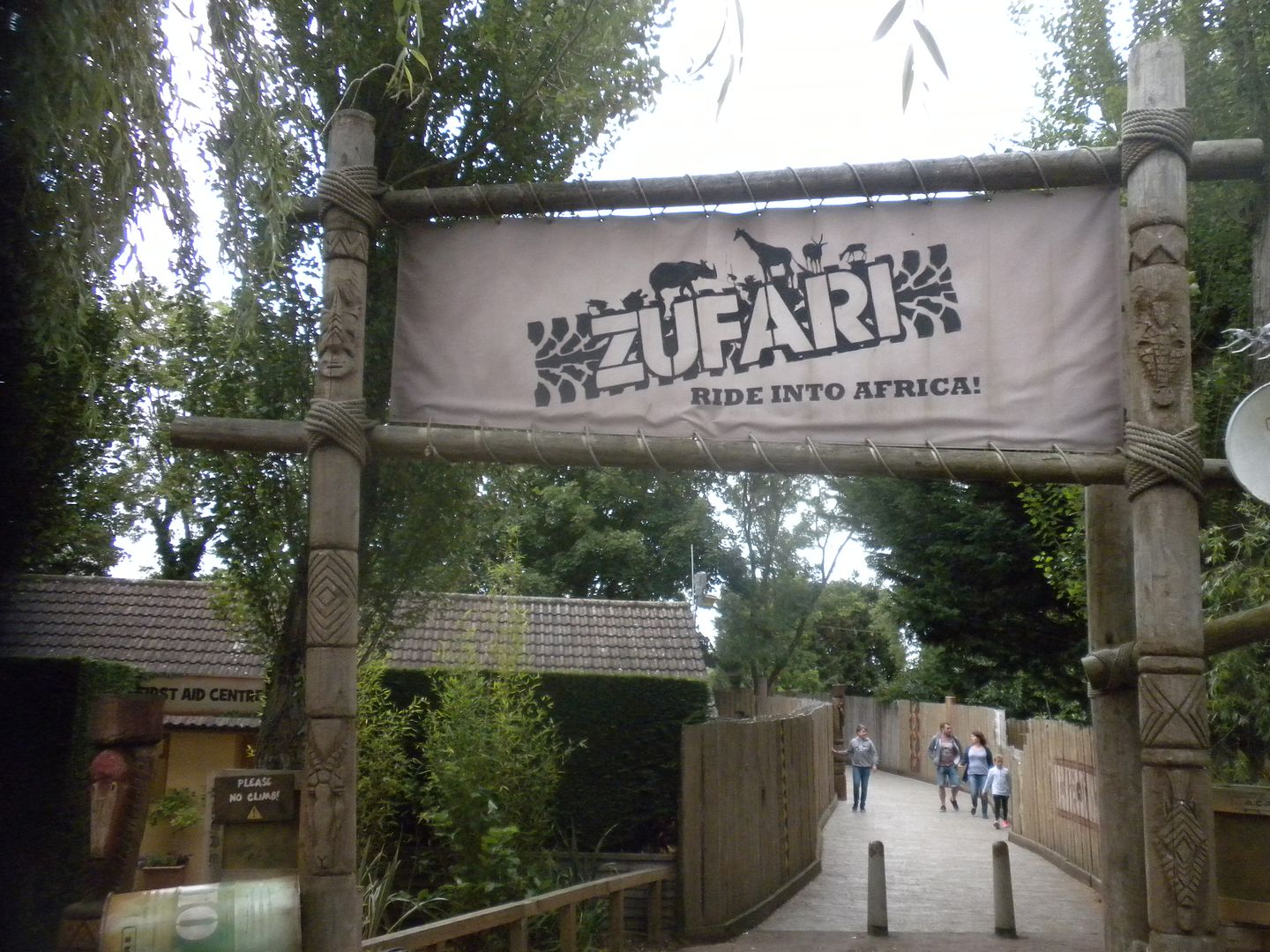 This section was created for their safari ride.


ZUFARI: Ride into Africa!:


Having been on safari rides at Animal Kingdom and Six Flags Great Adventure this year, I was looking forward to yet another one.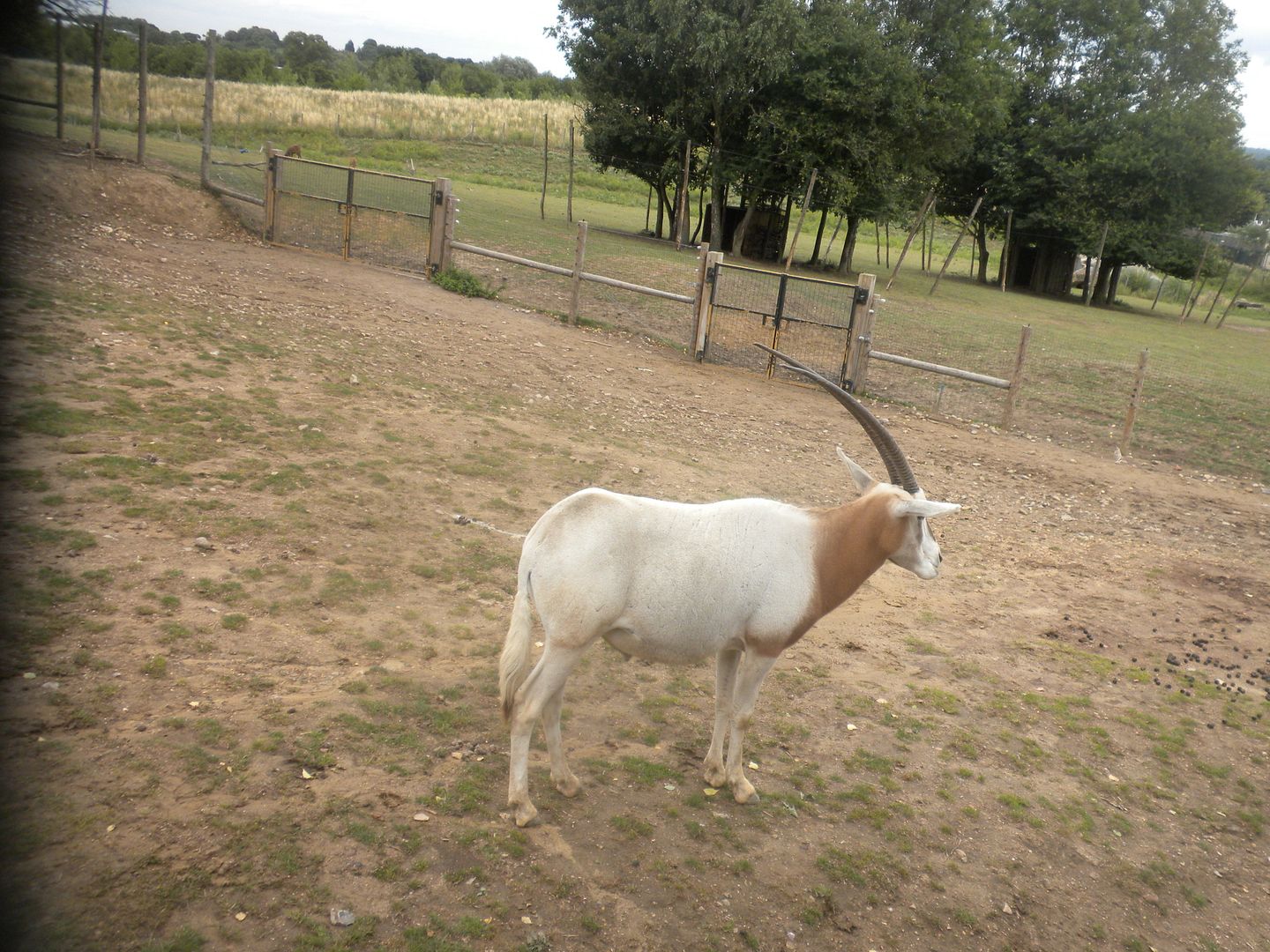 While it is relatively short compared to those 2 and does not have a huge number of animals,


it was a fun and enjoyable ride – 1 ride.
Also in this section is Flying Jumbos, a spinning elephant ride.
FORBIDDEN KINGDOM
Another well themed section, this has an Egyptian theme.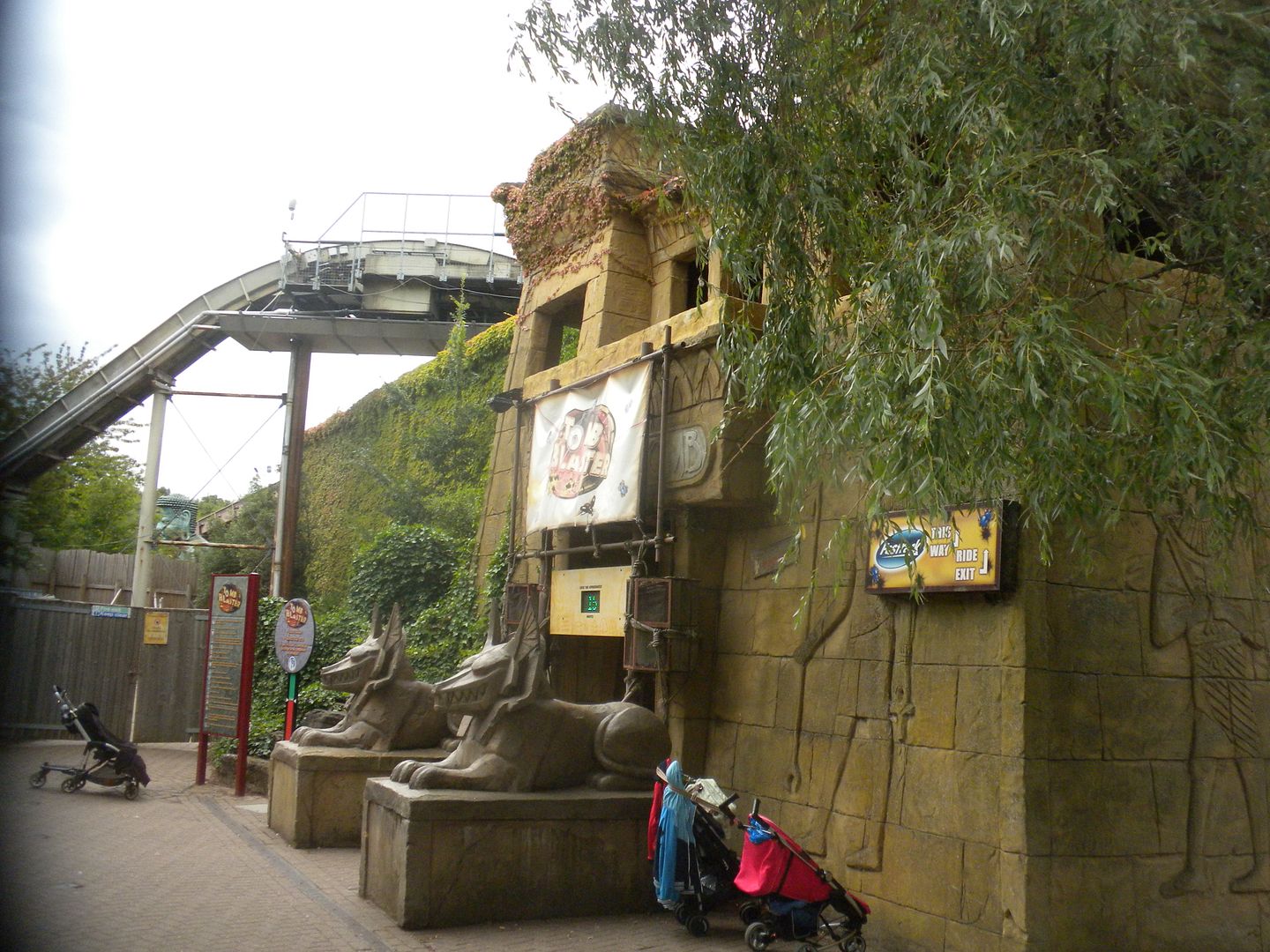 Tomb Blaster: This is a different type of interactive darkride as you travel through on a larger train, so there are more people shooting at the same target. It was extremely well themed and fairly long – 1 ride.
I did not ride Rameses Revenge, a Top Spin.
MYSTIC EAST


I was very impressed with the elaborate theming of this section,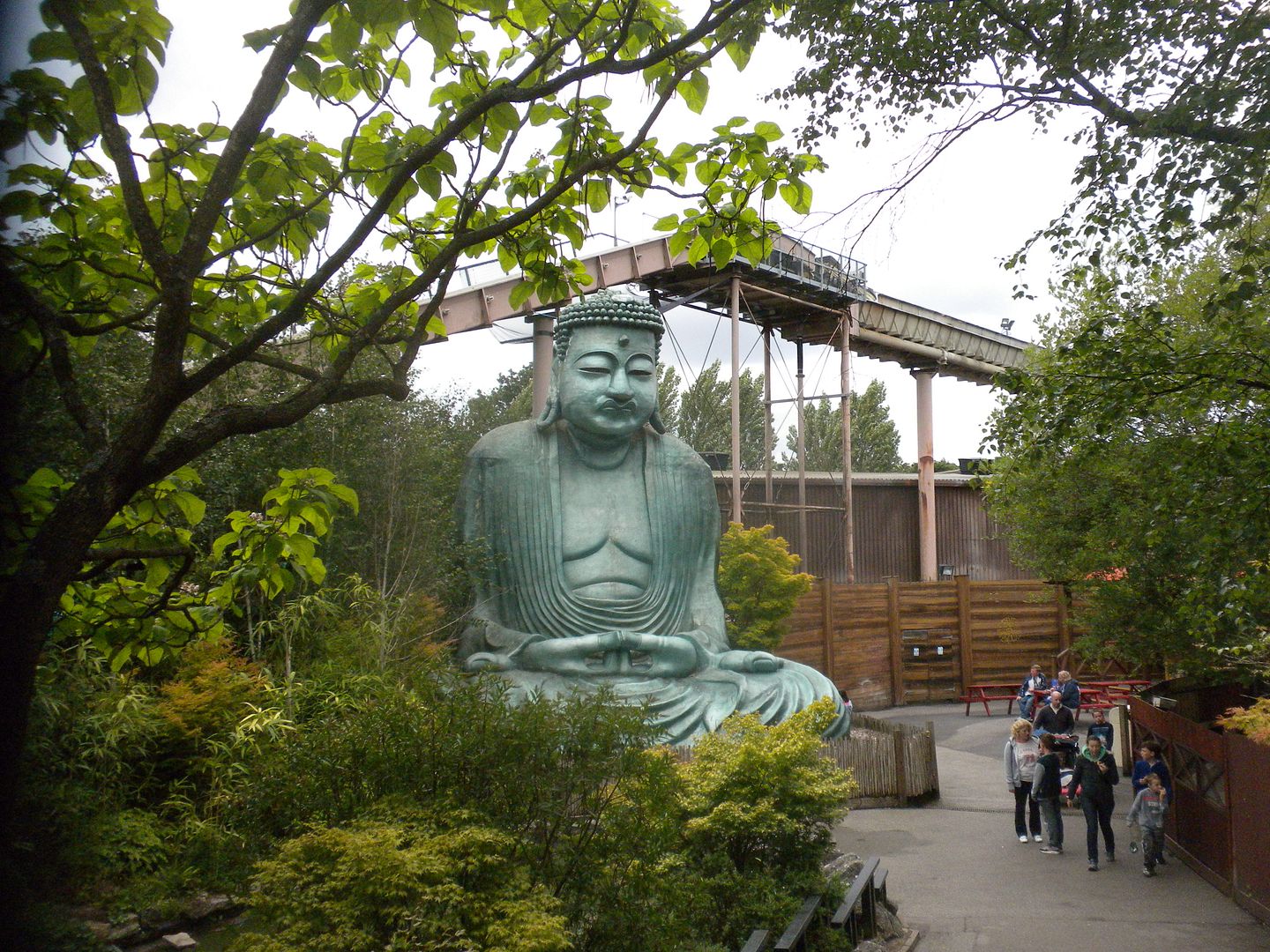 which is located in a secluded area of the park.


Dragon Falls: This well themed log flume has a great course


and even goes into a mouth of a dragon – 1 ride.
I did not ride Peeking Heights, a Ferris Wheel.
WILD ASIA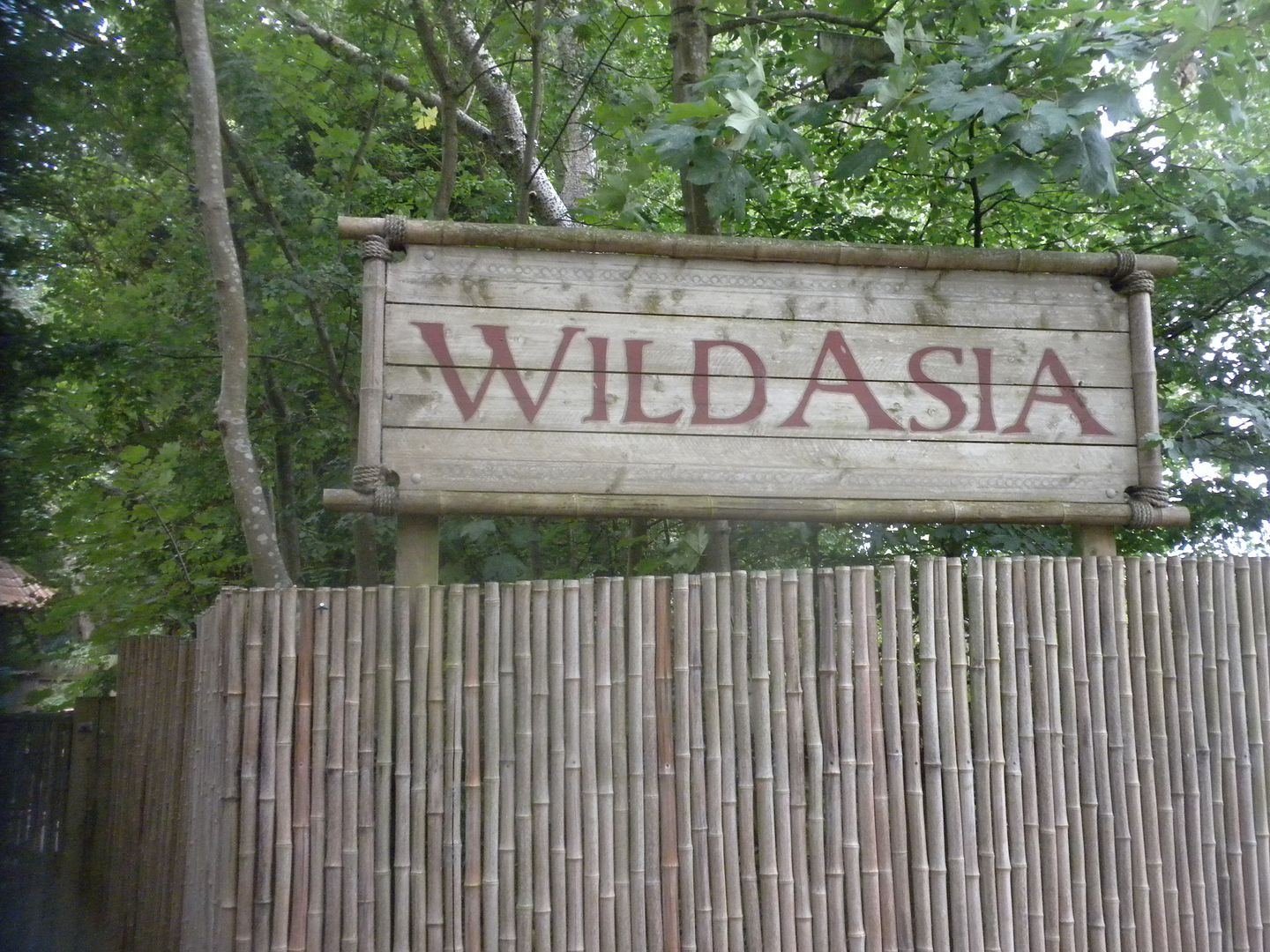 Located in the back of the park, this is the most elaborately themed section.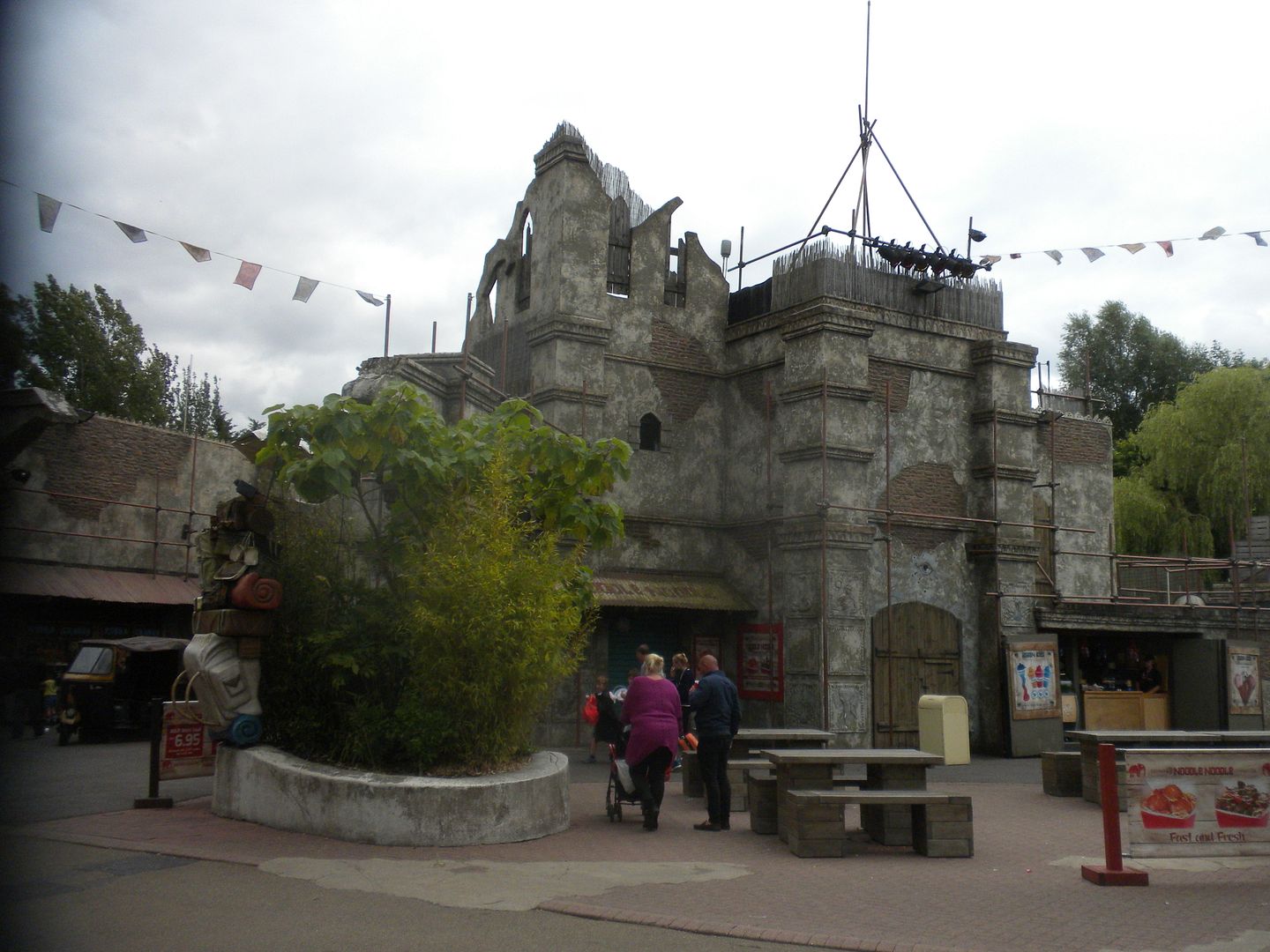 While I did not have time to ride anything here, I did walk through.


Rides include KOBRA, perhaps the world's most highly themed Mega Disk-O, with giant concrete cobras disguising the tall ends of the ride; Monkey Swinger, a Wave Swinger; and Tuk Tuk Turmoil, bumper cars. There are 2 children's attractions in this section.
PIRATES COVE
A relatively small section, it has 2 rides. I did not ride Black Buccaneer, a swinging ship, or Seastorm, a regatta ride.
TRANSYLVANIA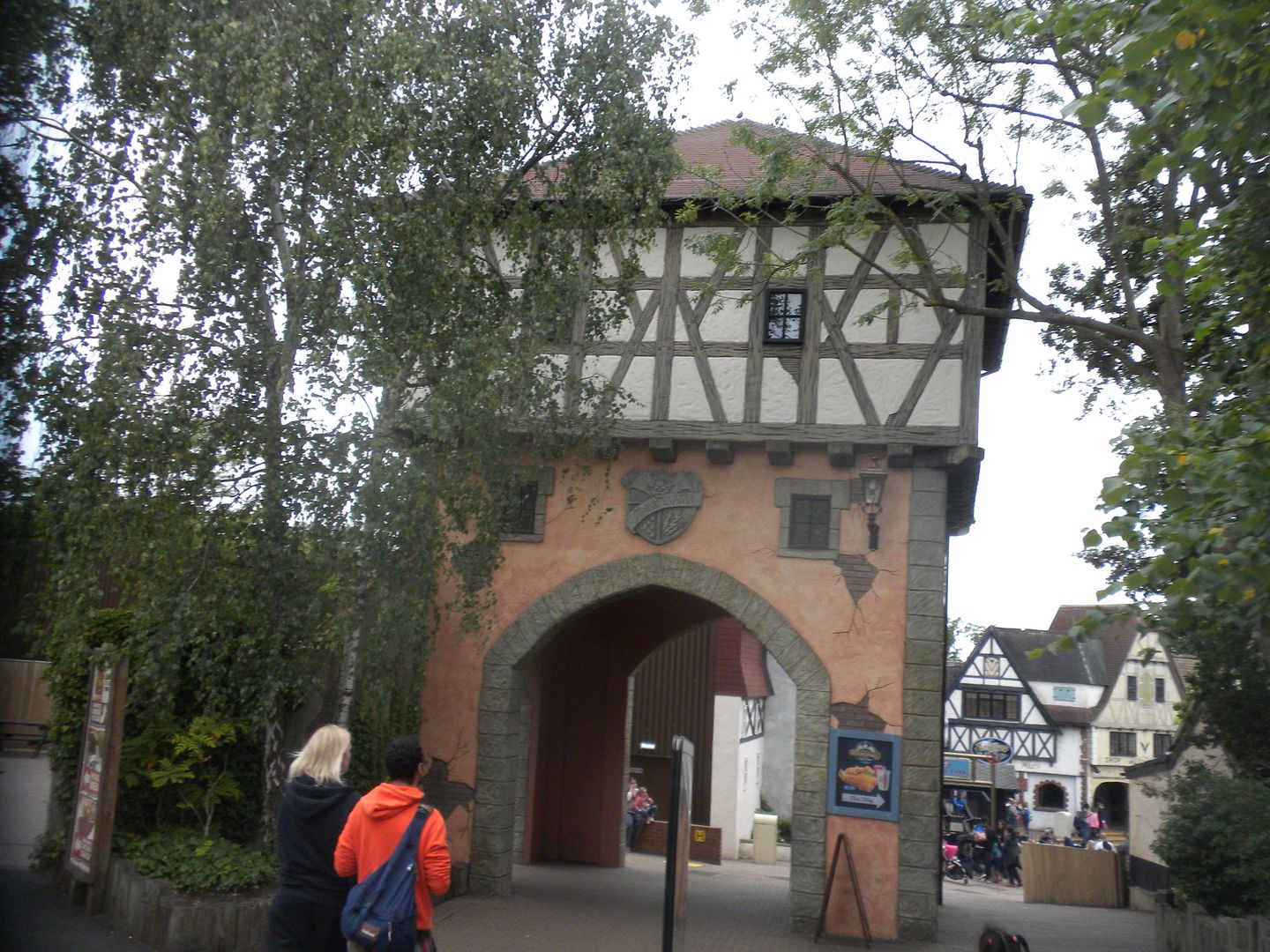 My favorite section of the park,


it is very nicely themed and has a great coaster.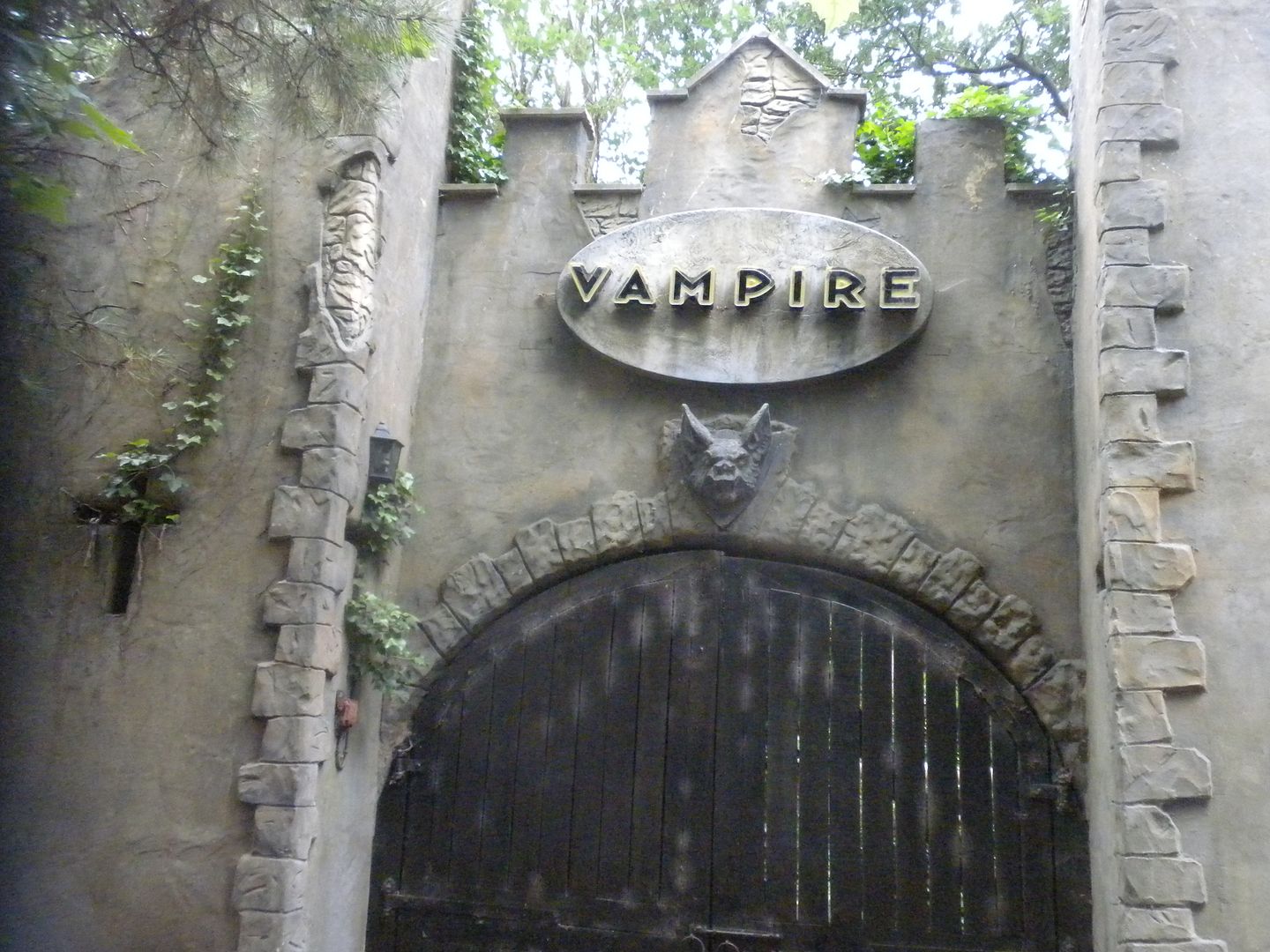 Vampire: (Arrow Dynamics, Suspended Coaster, 1990) This was my 7th and final Arrow suspended to get to ride. Of the original 10 I did not ride the original prototype Bat at Kings Island, or Hayabusa at Tokyo SummerLand , both of which are defunct, nor the highly acclaimed Eagle Fortress at Everland which may no longer be SBNO, but even if it is, it will never run again. Unlike all the other Arrow suspended coasters, this one was renovated in 2001, reopening in 2002 with a few track changes and new floorless trains from Vekoma, similar to the ones on their swinging suspended family coasters.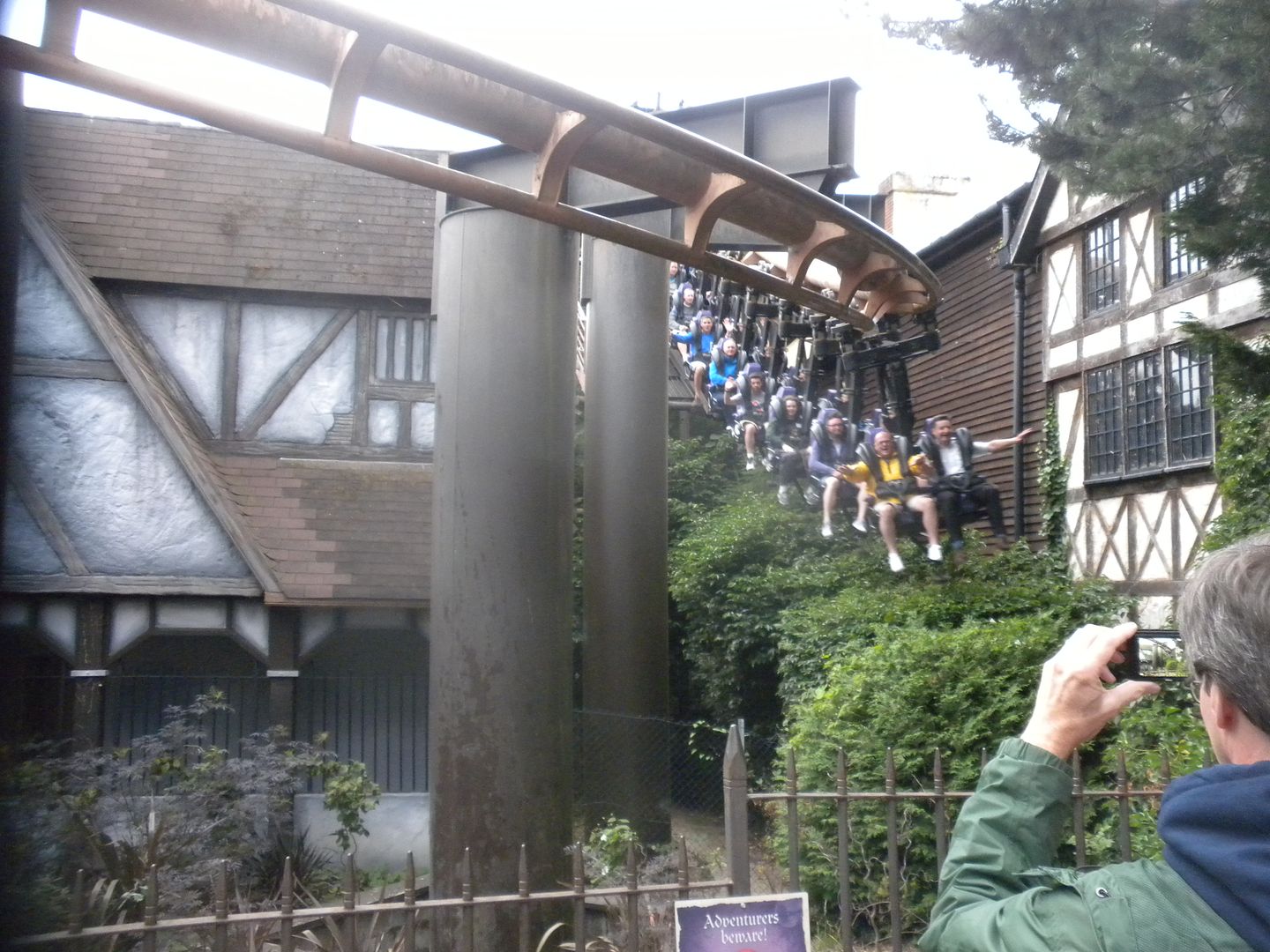 With 2 lift hills and a course largely hidden in the trees, this gives an amazing ride. While I would prefer the original Arrow trains, the added feature of great foot choppers largely makes up for it.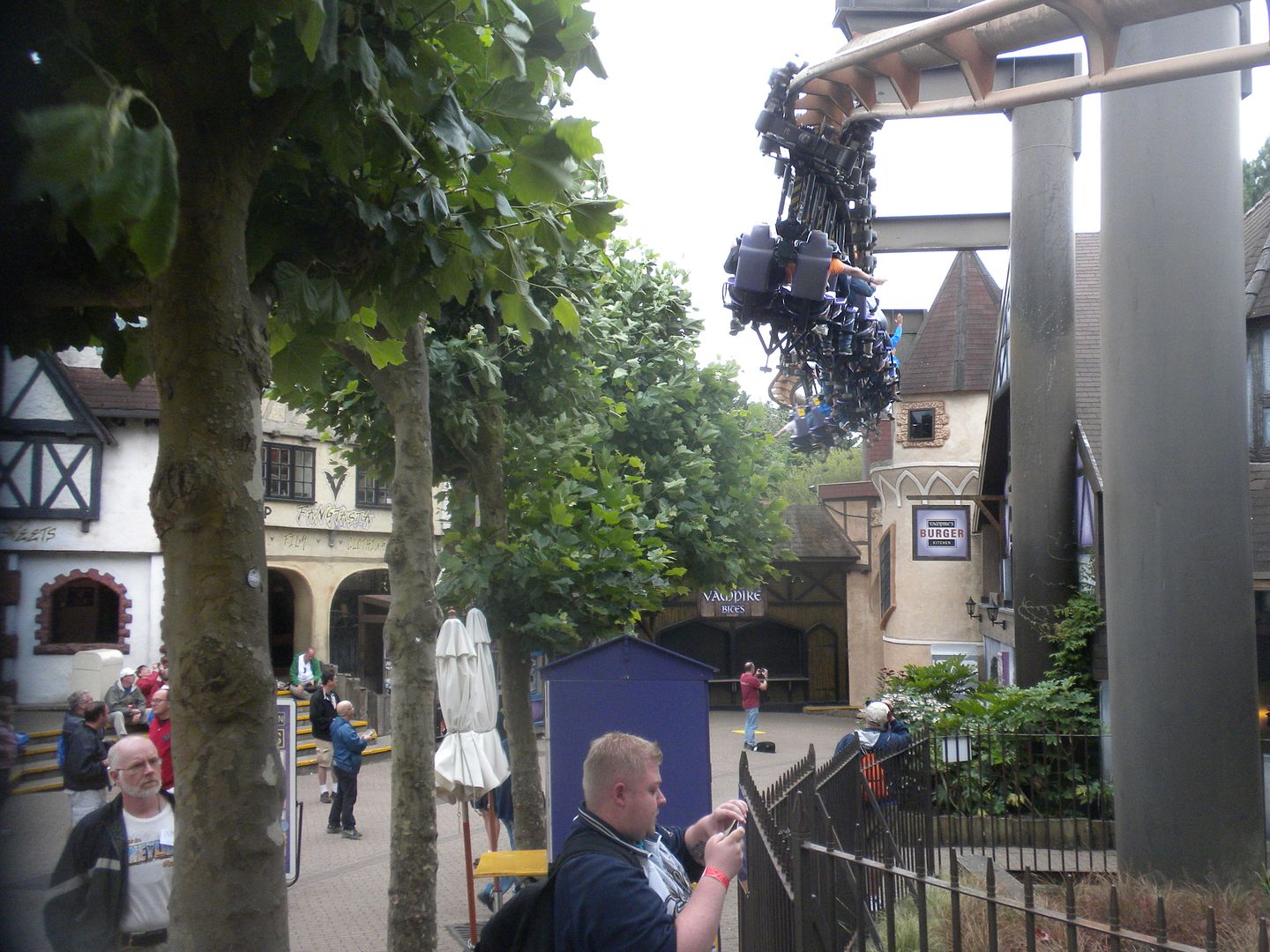 The swinging is tremendous and the interaction with the town midway is an excellent touch. This is now my second favorite Arrow suspended behind the late, great Big Bad Wolf!


Although I regrettably missed the opportunity to make this coaster a milestone, we had a very fun ERT session – 3 rides, 2 during ERT.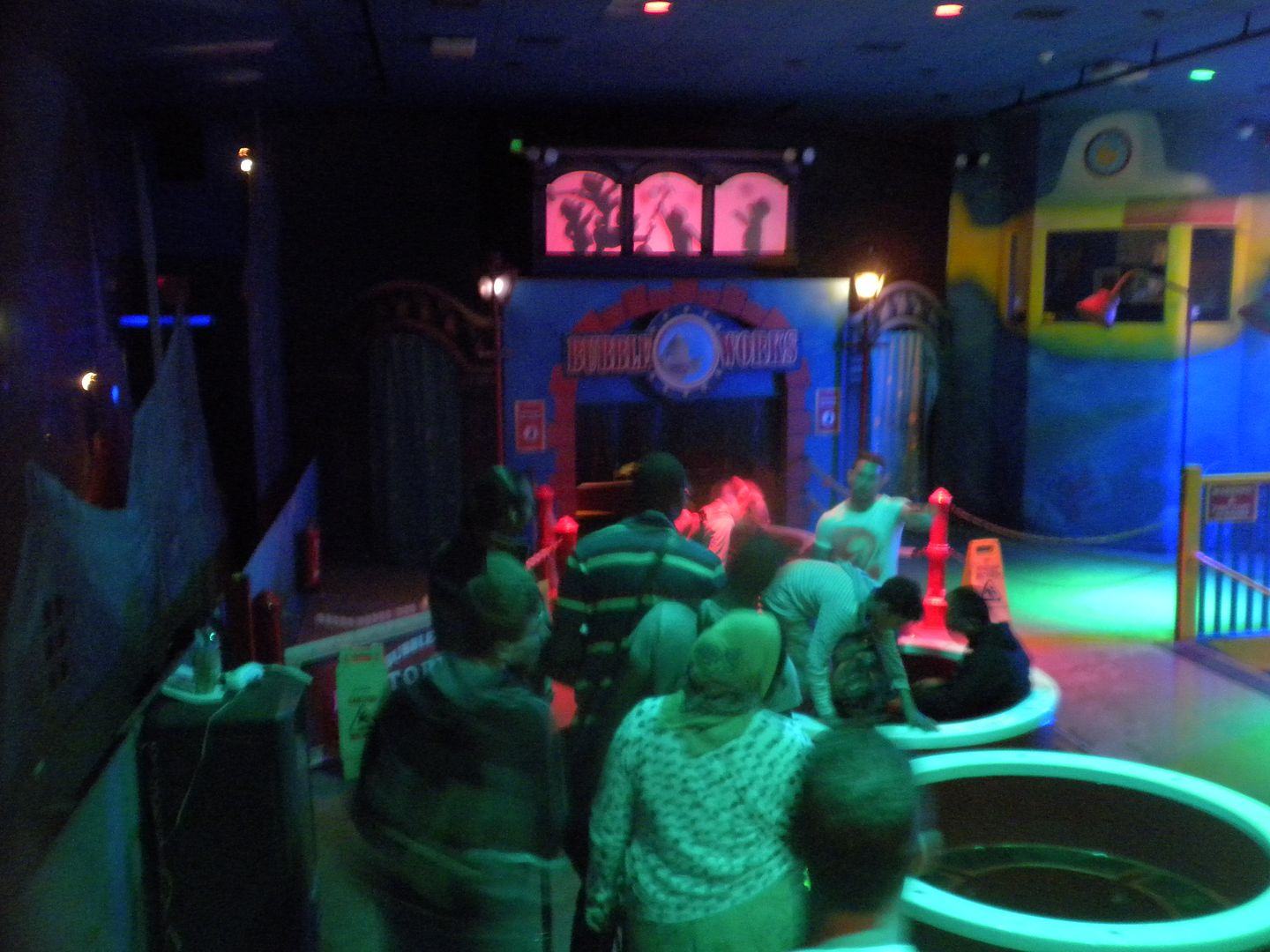 Bubbleworks: This is a fun water darkride themed to bathing and you do get a little wet – 1 ride.
ZOO
The Zoo includes Penguin Bay; AMAZU Treetop Adventure, an interactive monkey area; Trail of the Kings, featuring Gorillas, Tigers and Lions; ZUFARI Animals, including Giraffes, Rhinos, Flamingos and Blesbok; Wanyama Village Reserve, featuring Zebra, Meerkats, Foxes, Ostriches, Gazelle, and Lemur; Sealion Bay; Lorikeet Lagoon; Children's Zoo; Creepy Caves; and in the Azteca Hotel – Temple Restaurant, with Leafcutter Ants and Red-bellied Piranha.
CHESSINGTON SEA LIFE CENTRE
This features Our Shoreline, with Seahorses, Rays, and Starfish; The Reef, with Clownfish, Cleaner Shrimp, Regal Tang, Slipper Lobster, and Upside Down Jellyfish; Azteca, with Bonnethead Shark, Lionfish, Starry Pufferfish, Surgeonfish, Angelfish, Jellyfish, Catshark, and Epaulette Shark; and Amazonia, with Cardinal Tetra and Ram Cichlid.
Due to time constraints I skipped lunch here, but got ice cream before ERT. I loved this park and would gladly return. We left at 7:15 following ERT and returned to the Radisson Blu Edwardian Heathrow, with dinner at Pheasant Pub.
Up Next: Dreamland & Adventure Island