Drayton Manor
On Sunday, July 26 we headed from Radisson Blu Edwardian Heathrow to Drayton Manor in Drayton Bassett, Staffordshire, England.


Operating since 1949, this is a midsized theme park. It is divided into themed areas, but the theming is somewhat limited except in a few sections. I will review the park by themed section. While we had rain most every day as you would expect in England, this was the only day that it rained pretty much the whole day.
PEEL PLAZA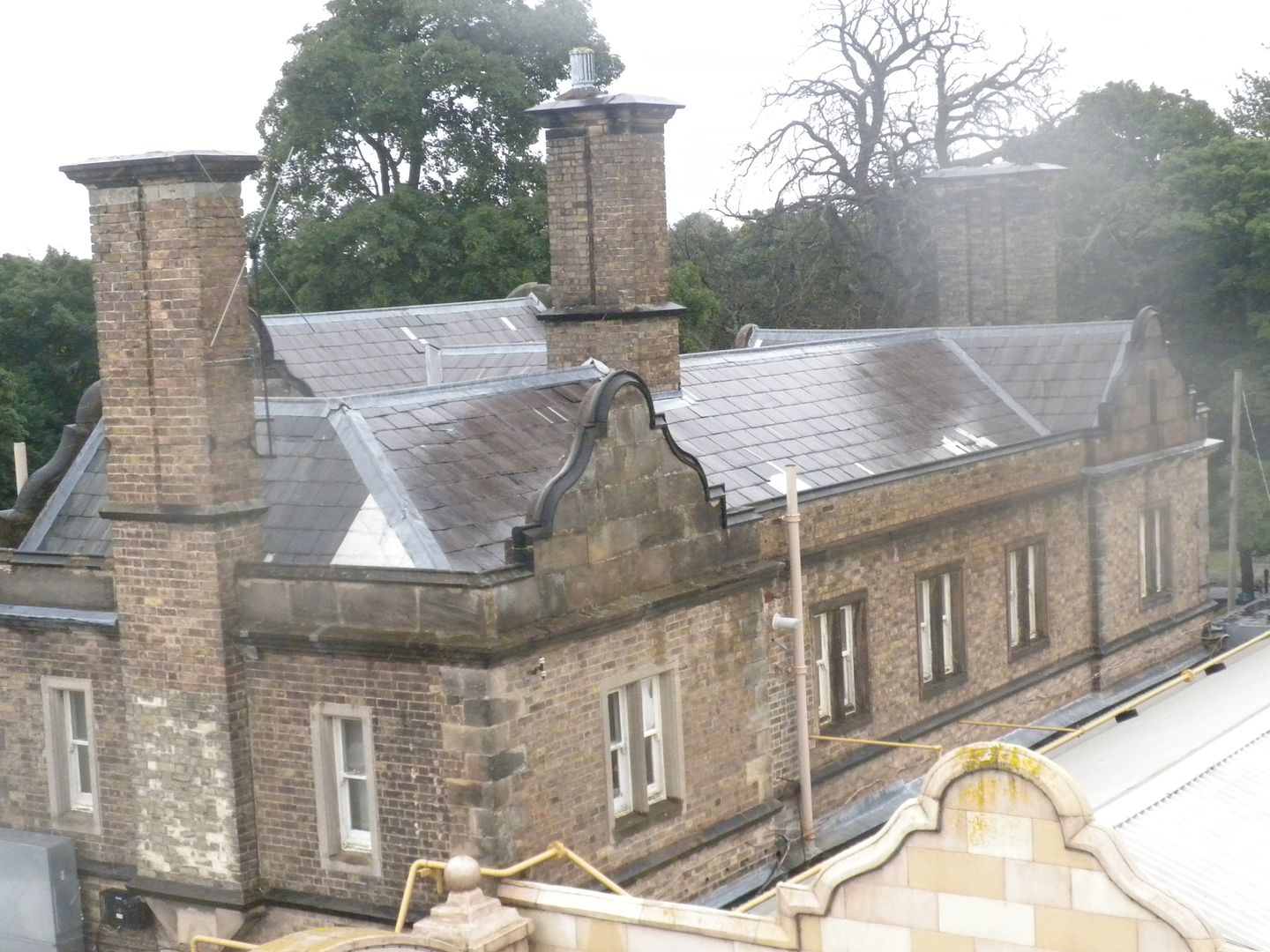 This is outside the park near the Drayton Manor Hotel and has Crazy Golf, miniature golf, for an additional charge.
MAIN ENTRANCE
There are 3 entrances: Main, 1 & 2. We came in Entrance 2, so I never saw the Main Entrance.
ACTION PARK
Action Park contains some of the park's more intense rides.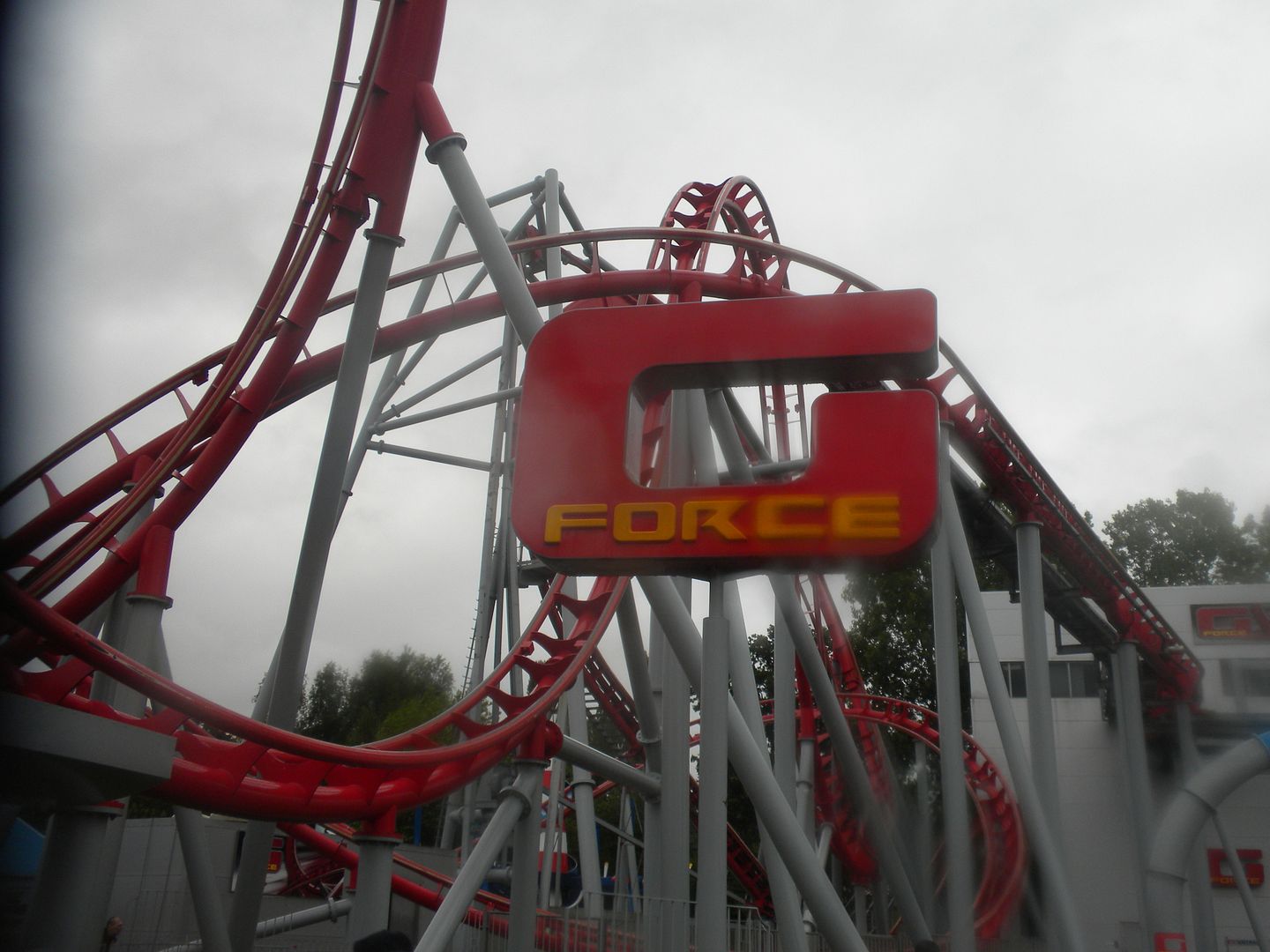 G-Force: (Maurer, X-Car, 2005)


This is an intense coaster with a lift hill that starts by going upside down.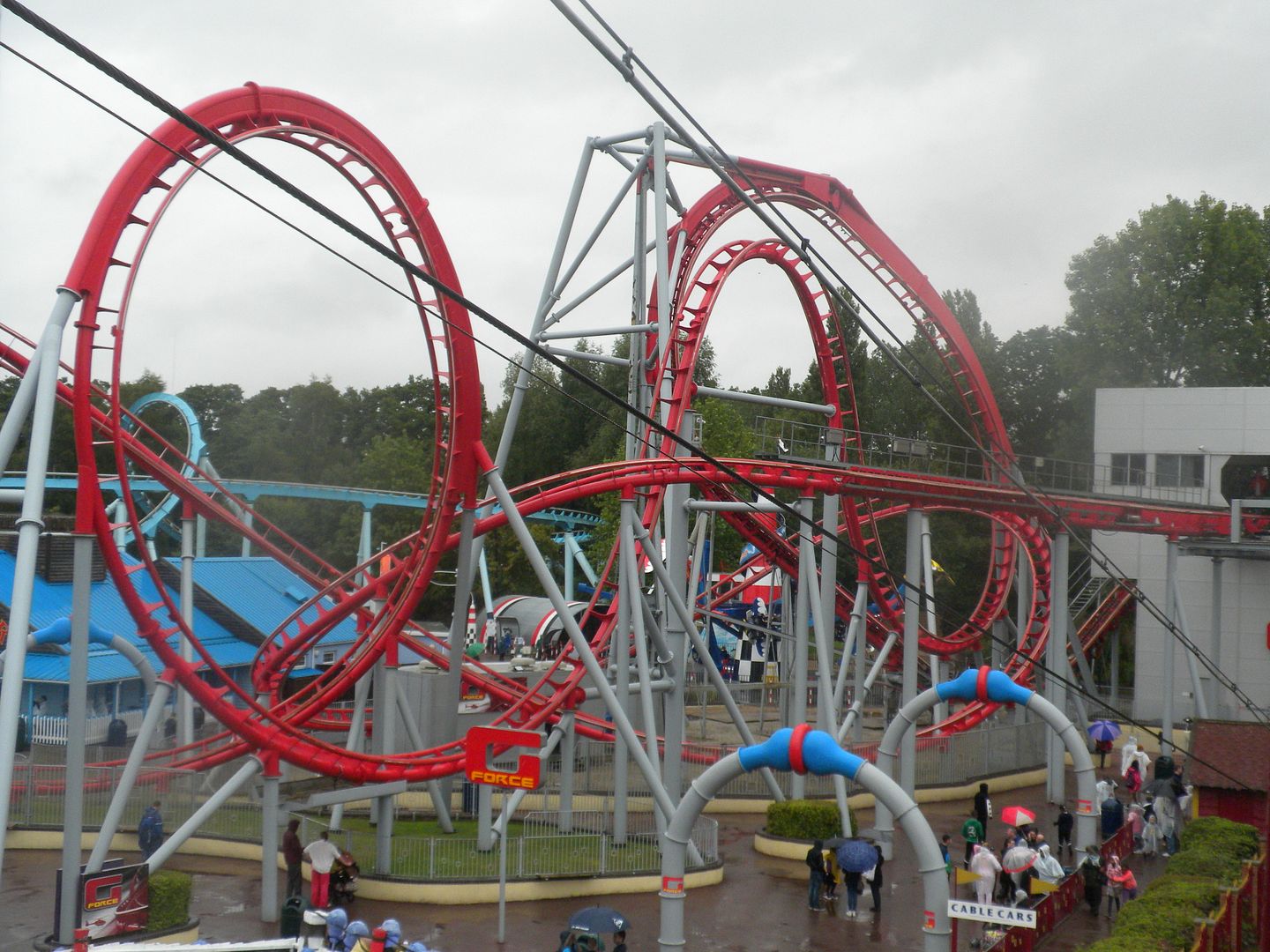 The layout is good and it is not painful.


The lapbar restraint is all that holds you in, which feels weird off the lift – 1 ride.


Shockwave: (Intamin, Stand-Up Coaster, 1994) This is the only standup coaster with an in-line spiral and it was voted 'The Best Stand-Up Roller-coaster in the World' by the Roller Coaster Club of Great Britain.


While it is from Intamin, the track looks like B&M and it has 4 across seating. The restraints, however, are not like B&M or Intamin stand-up restraints. I was impressed with this coaster as I had no head banging and the transitions into and out of inversions was good, although others in my group felt differently. Given more time I would have gladly ridden again – 1 ride.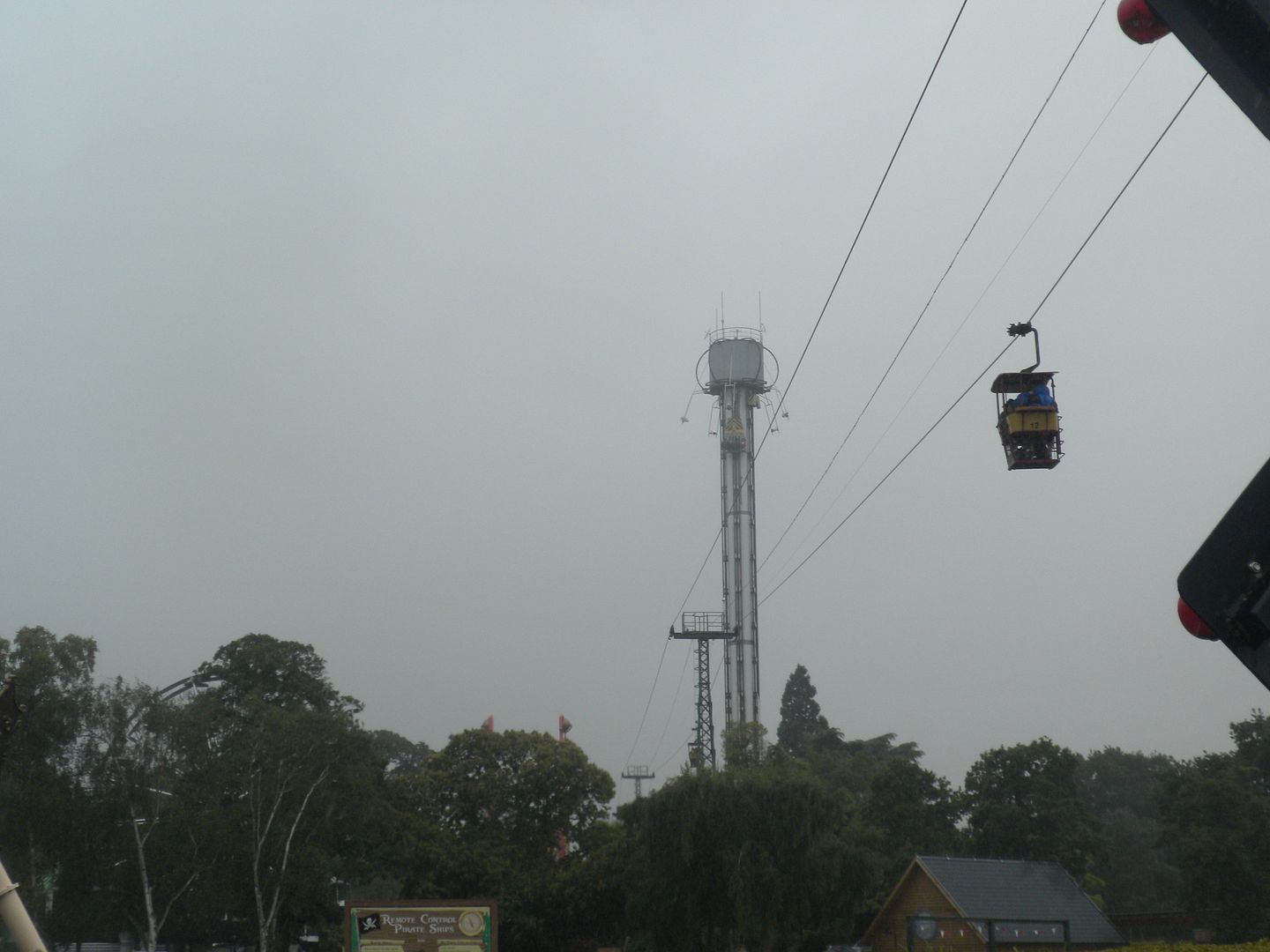 Chairlift: This is a round trip across the park – 1 ride.
I did not have time to ride Splash Canyon, a rapids ride, Air Race, or Maelstrom, an Intamin Gyro Swing pendulum.
FISHERMAN'S WHARF


This sea themed section is built along the park's lake.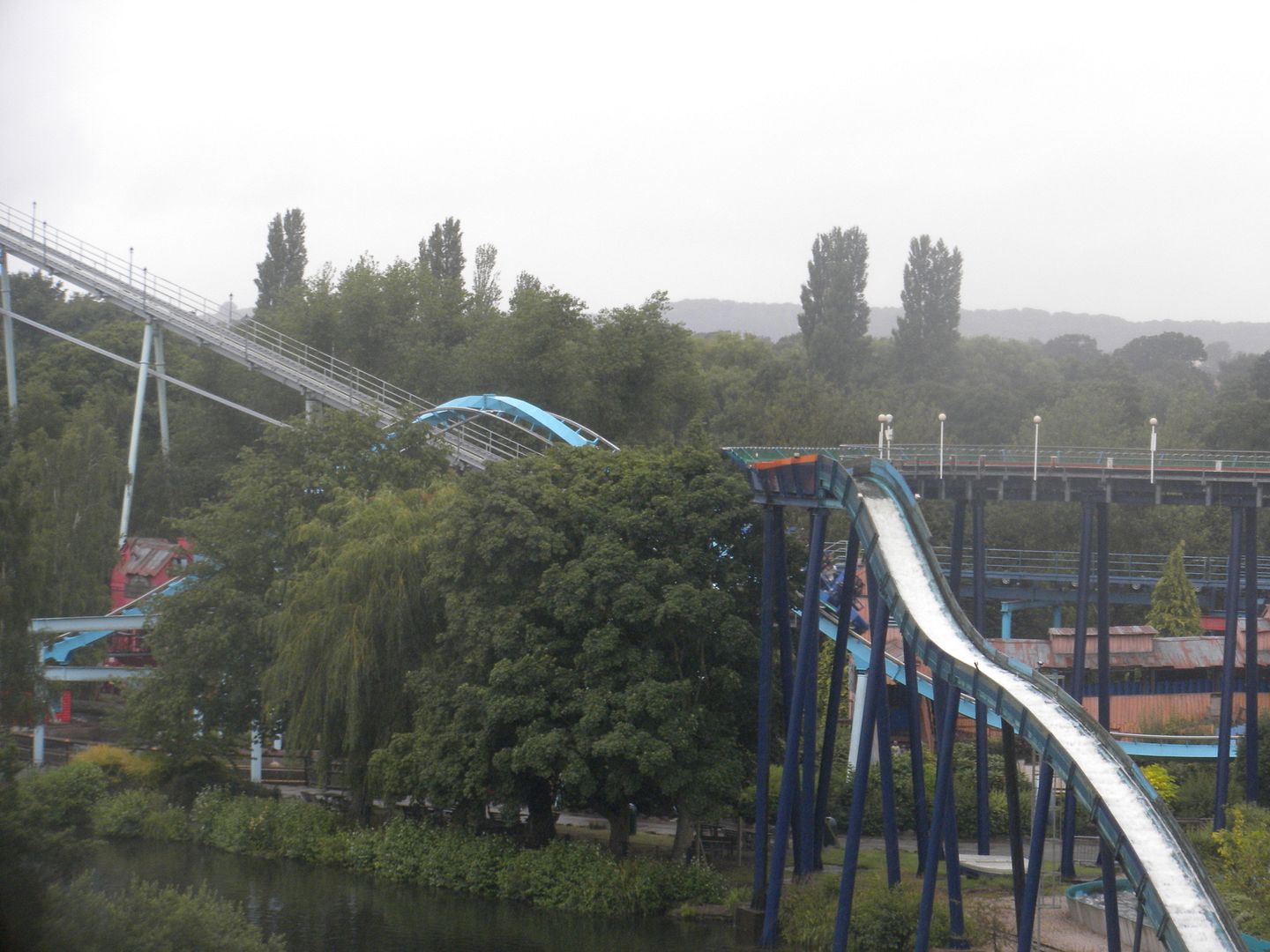 Stormforce 10: This is a good flume ride with waterfall walls, good drops and some theming and it gets you pretty wet – 1 ride.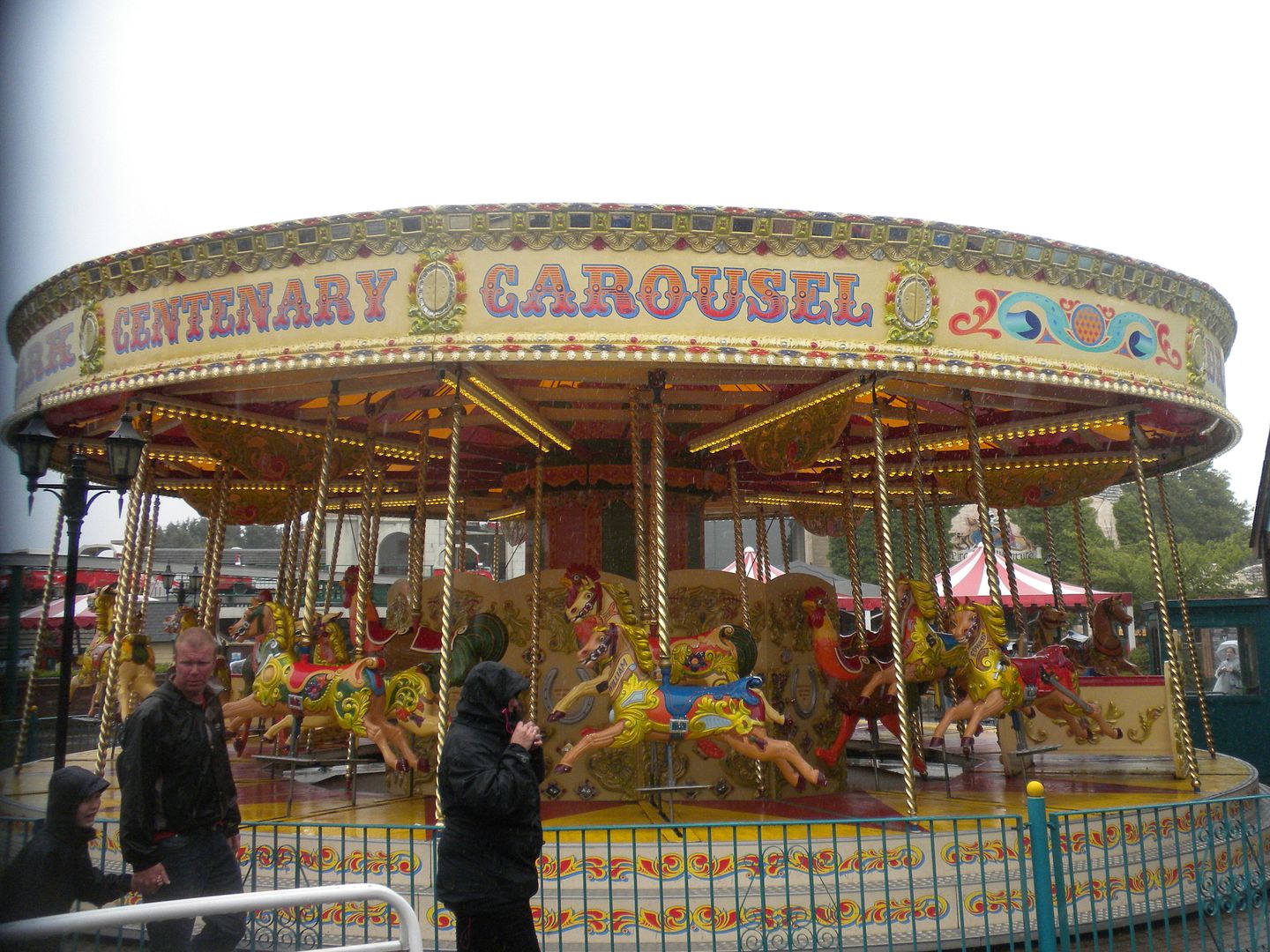 Carousel: (Savage, Carousel, 1898)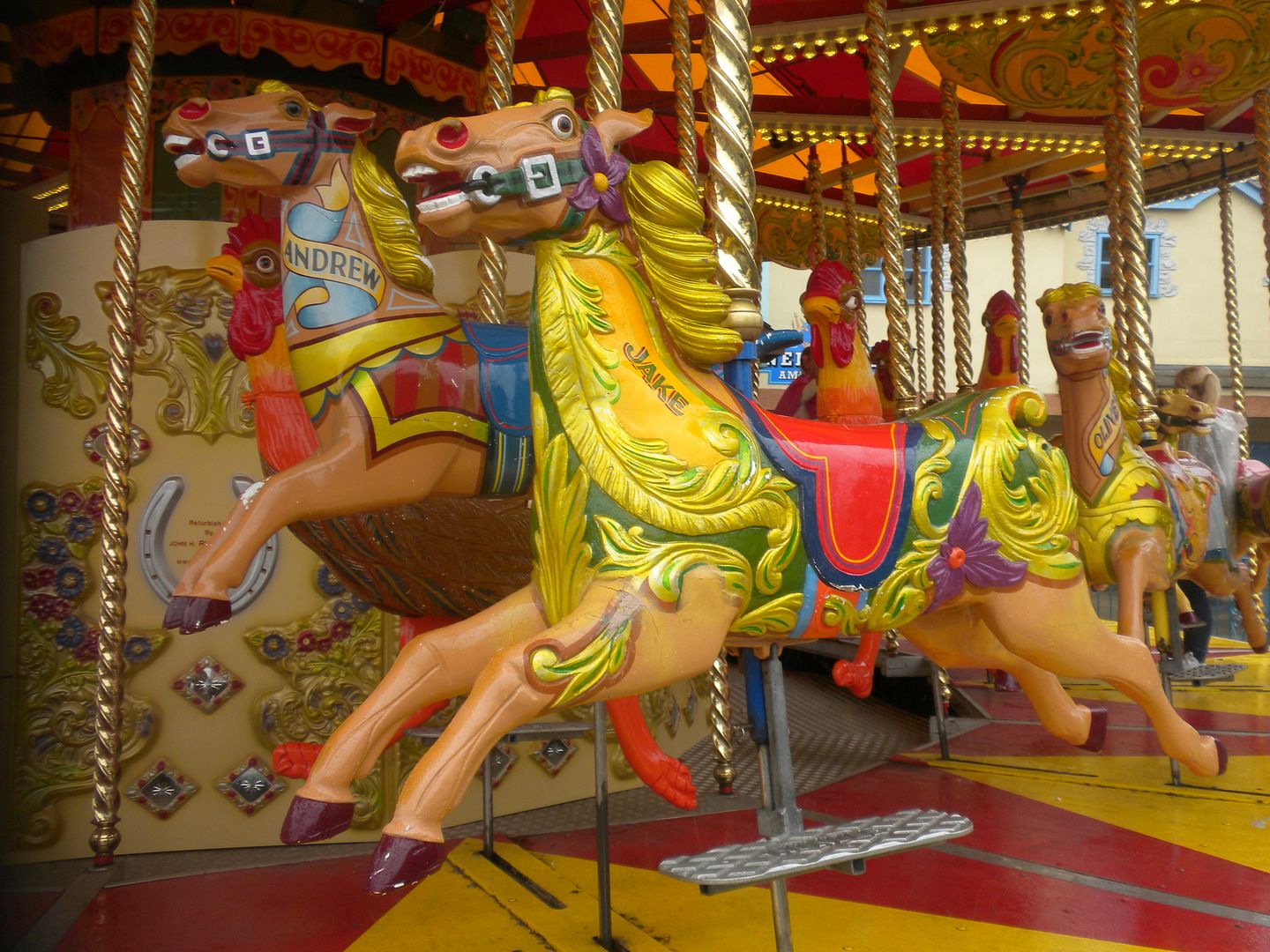 These single rider horses are in good shape – 1 ride.


Polperro Express: This train ride gives a nice ride along the lake and around the edge of Action Park – 1 ride.
I did not have time to ride The Bounty Pirate Ship.
PIRATE COVE
Although a small section, this pirate themed section has several rides.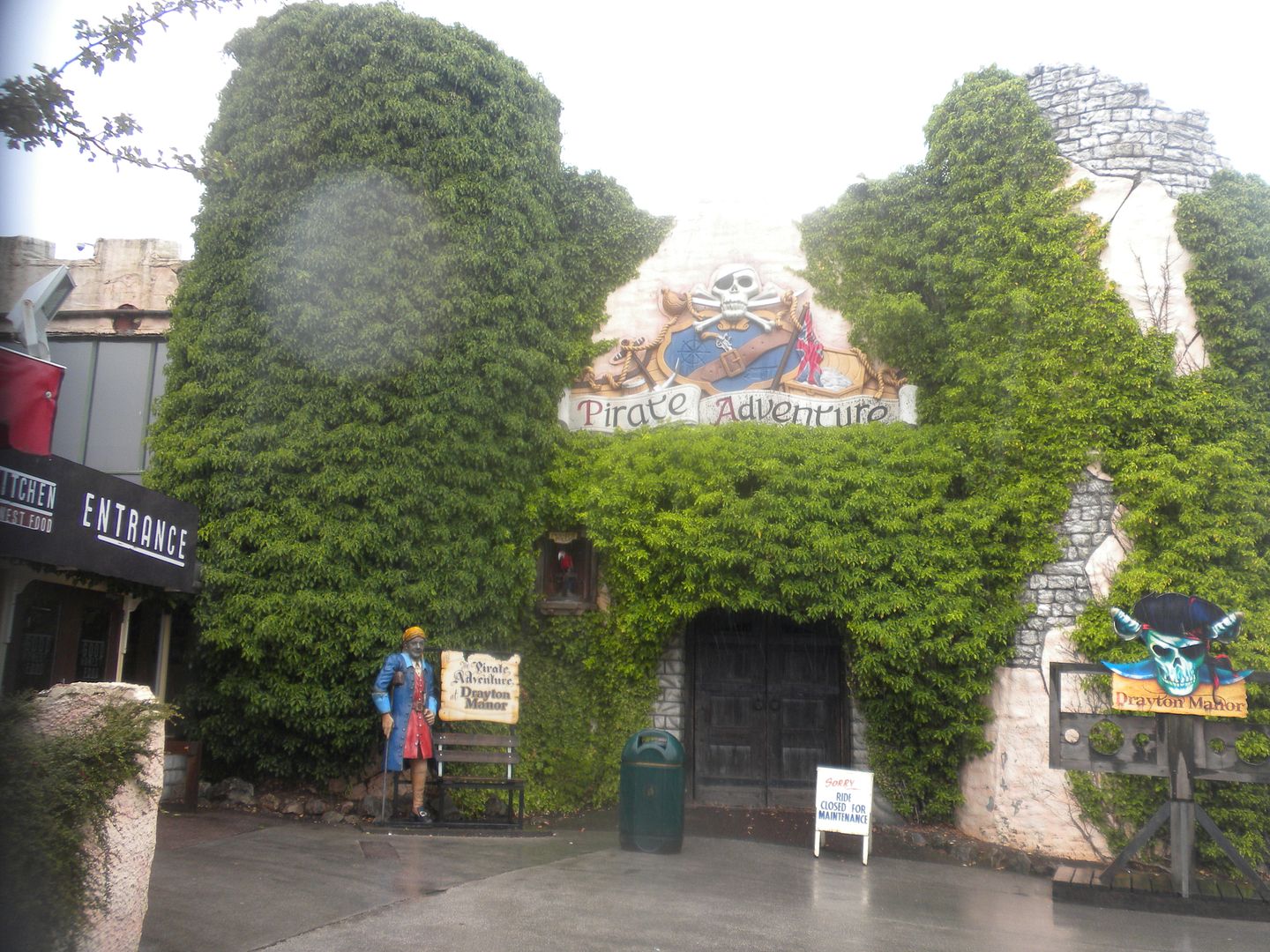 Unfortunately I did not get to ride Pirate Adventure, a dark boat ride, as it was closed for maintenance. I also did not ride Jolly Buccaneer, a regatta ride, or Dodgems.
CENTRAL PLAZA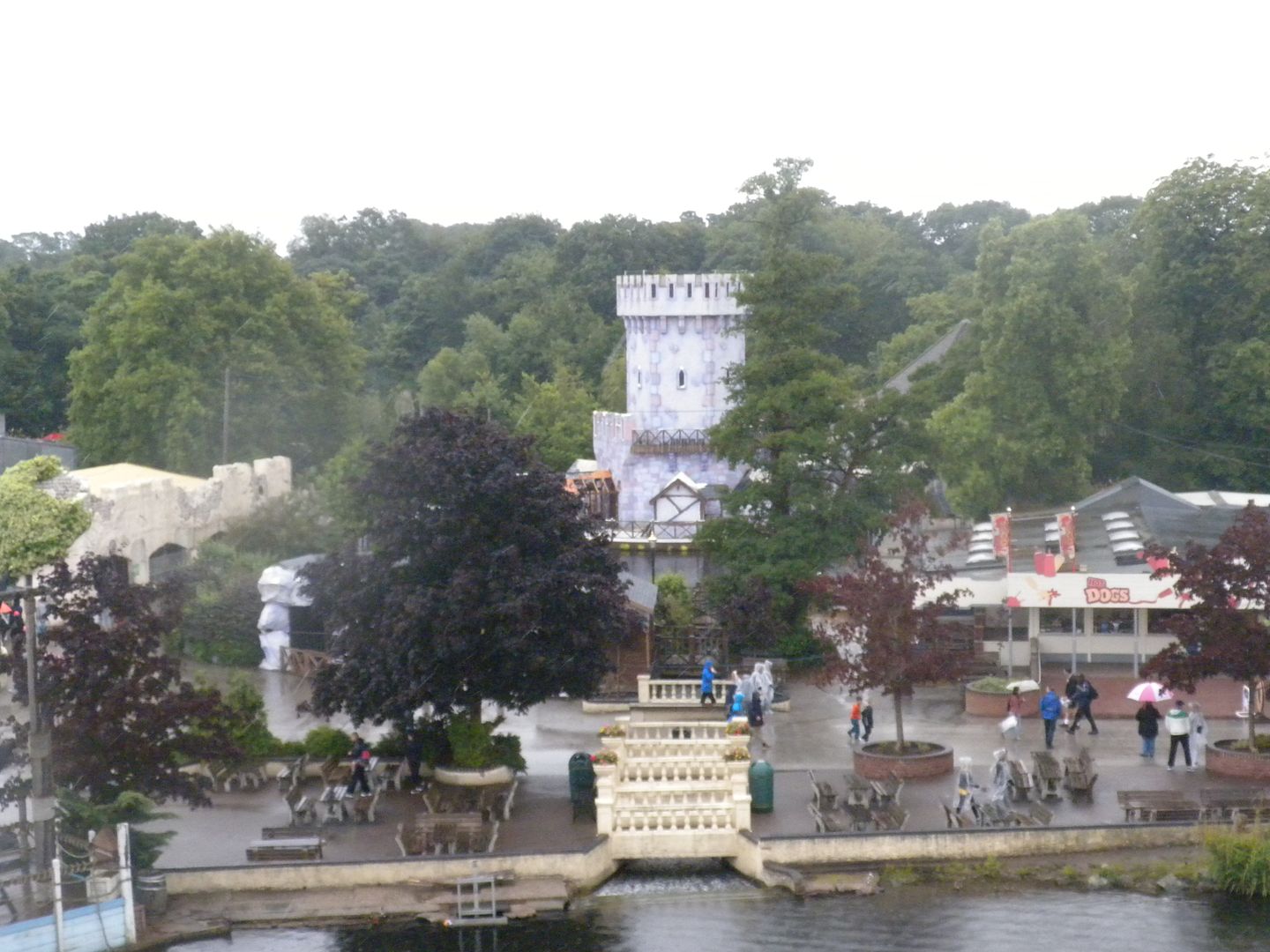 This section contains shops and restaurants but no rides.
AERIAL PARK
This section is home to the largest number of rides, many of which have an aerial theme.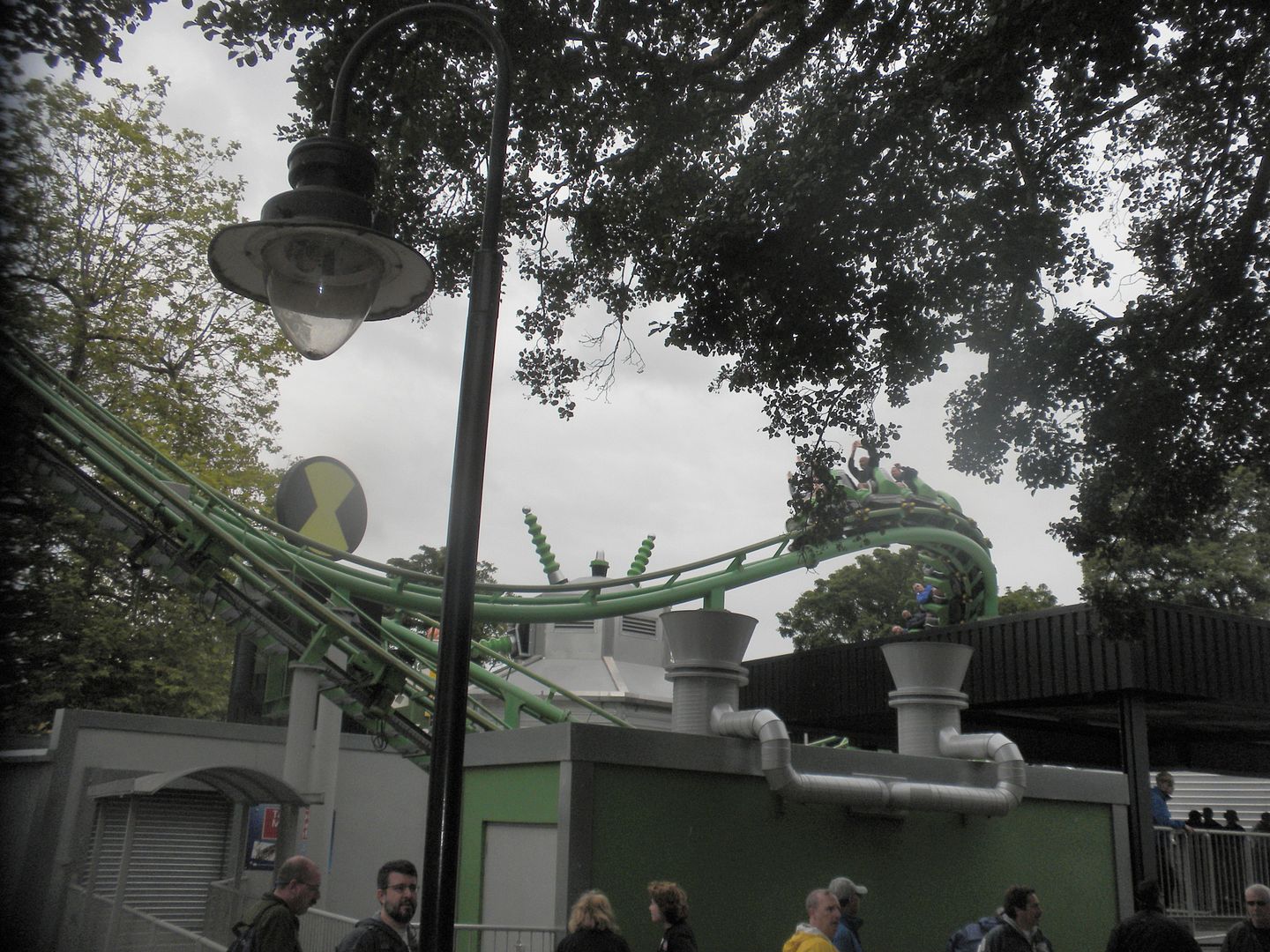 Ben 10 Ultimate Mission Coaster: (Vekoma, Junior Boomerang, 2011)


This is a really good ride (and the best Vekoma Boomerang I have ridden!).


Without inversions, this is a fun ride – 2 rides during ERT.


Buffalo Coaster: (Zamperla, Powered Coaster, 1987)


This is a large layout that goes out over the lake and gives a good ride – 1 ride.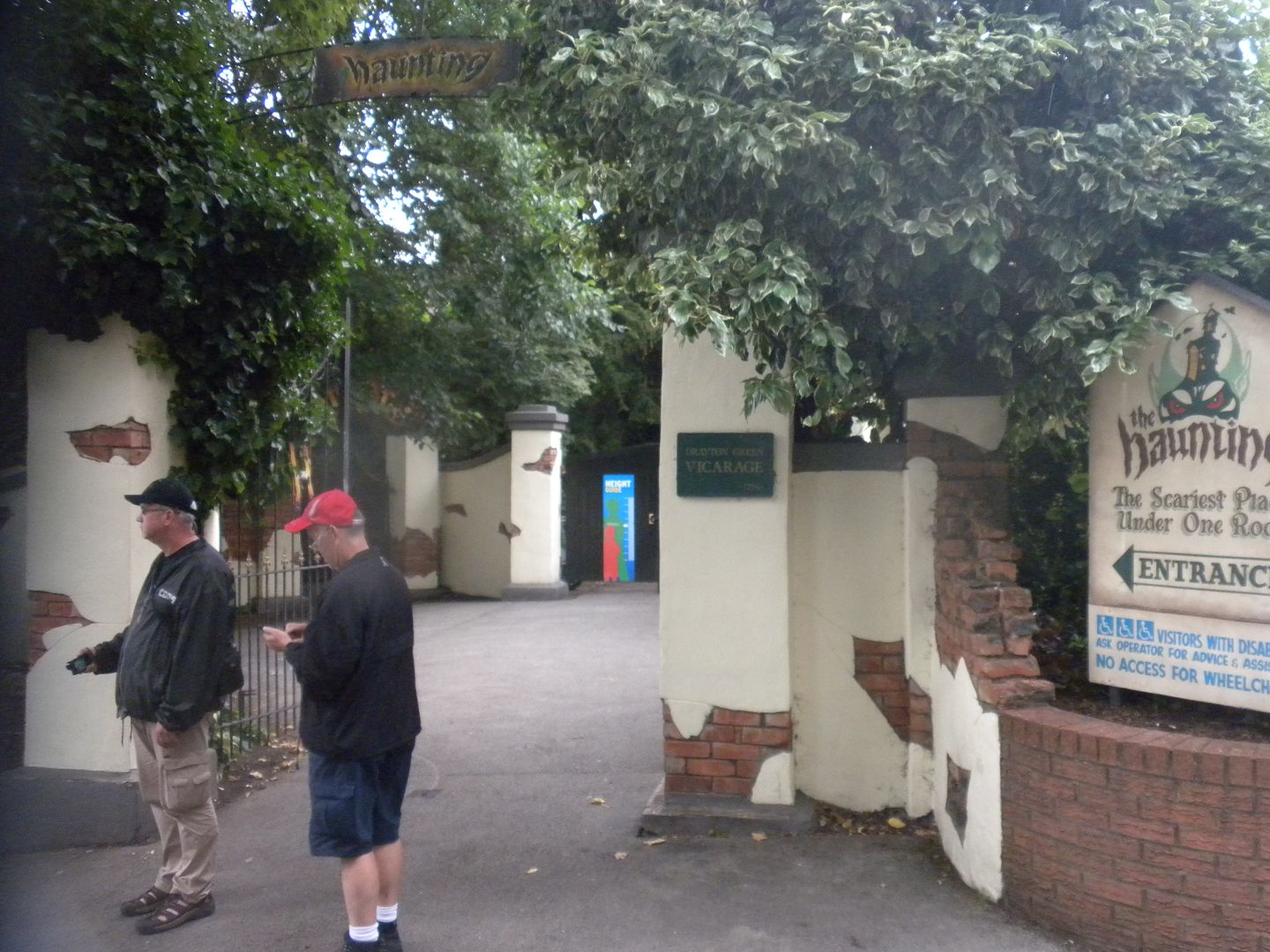 The Haunting: This Vekoma Mad House Haunted Swing has a great theme involving paranormal investigation of a haunting at Drayton Vicarage and includes 2 pre-shows.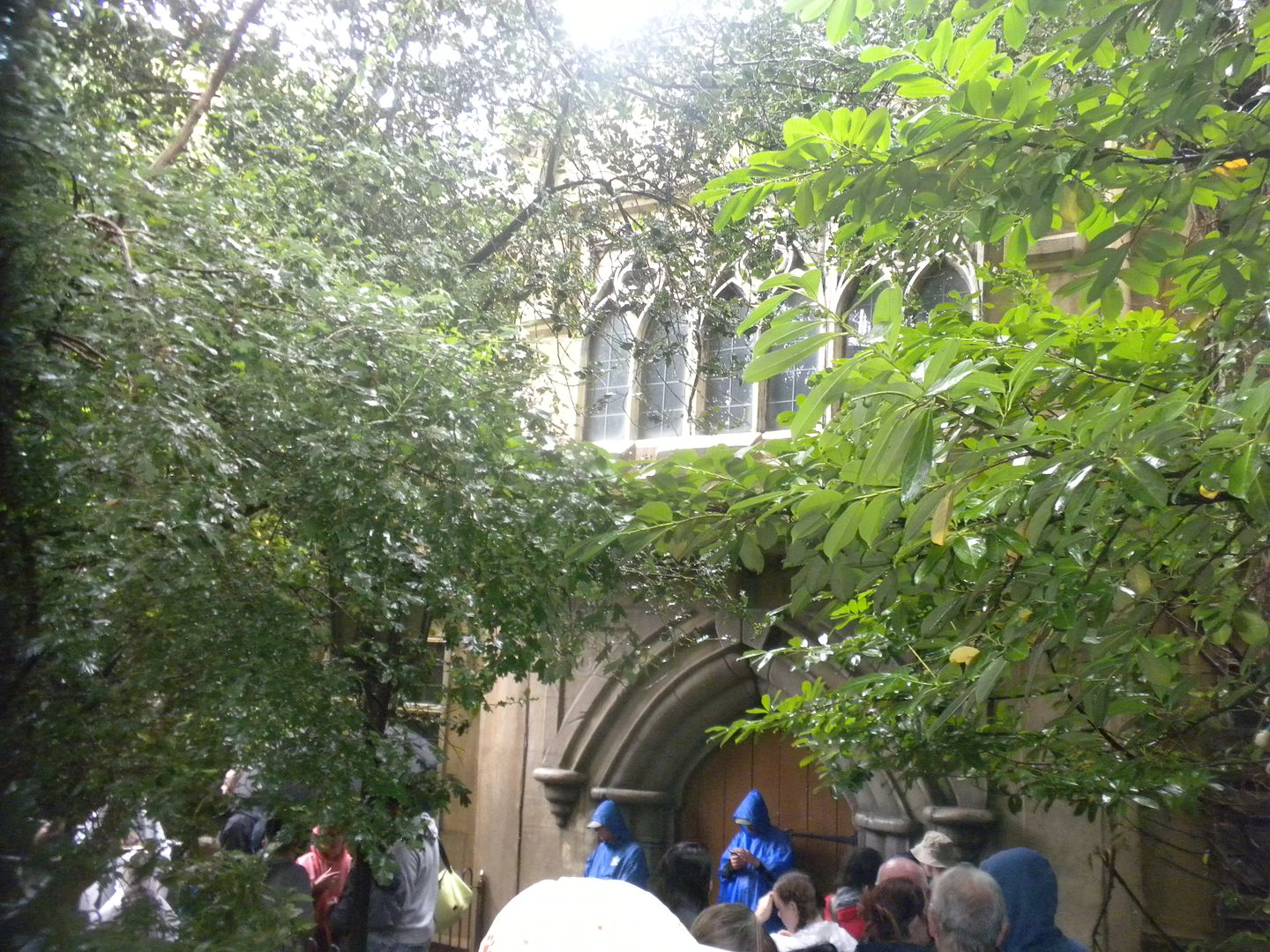 The theme is well done, and interestingly the ride itself is smaller than all the other Mad Houses I have done – 1 ride.


Wild West Shoot Out: This interactive shooting ride is fun and unlike others I have ridden in that the ride can shoot you back and you lose all your points – 1 ride.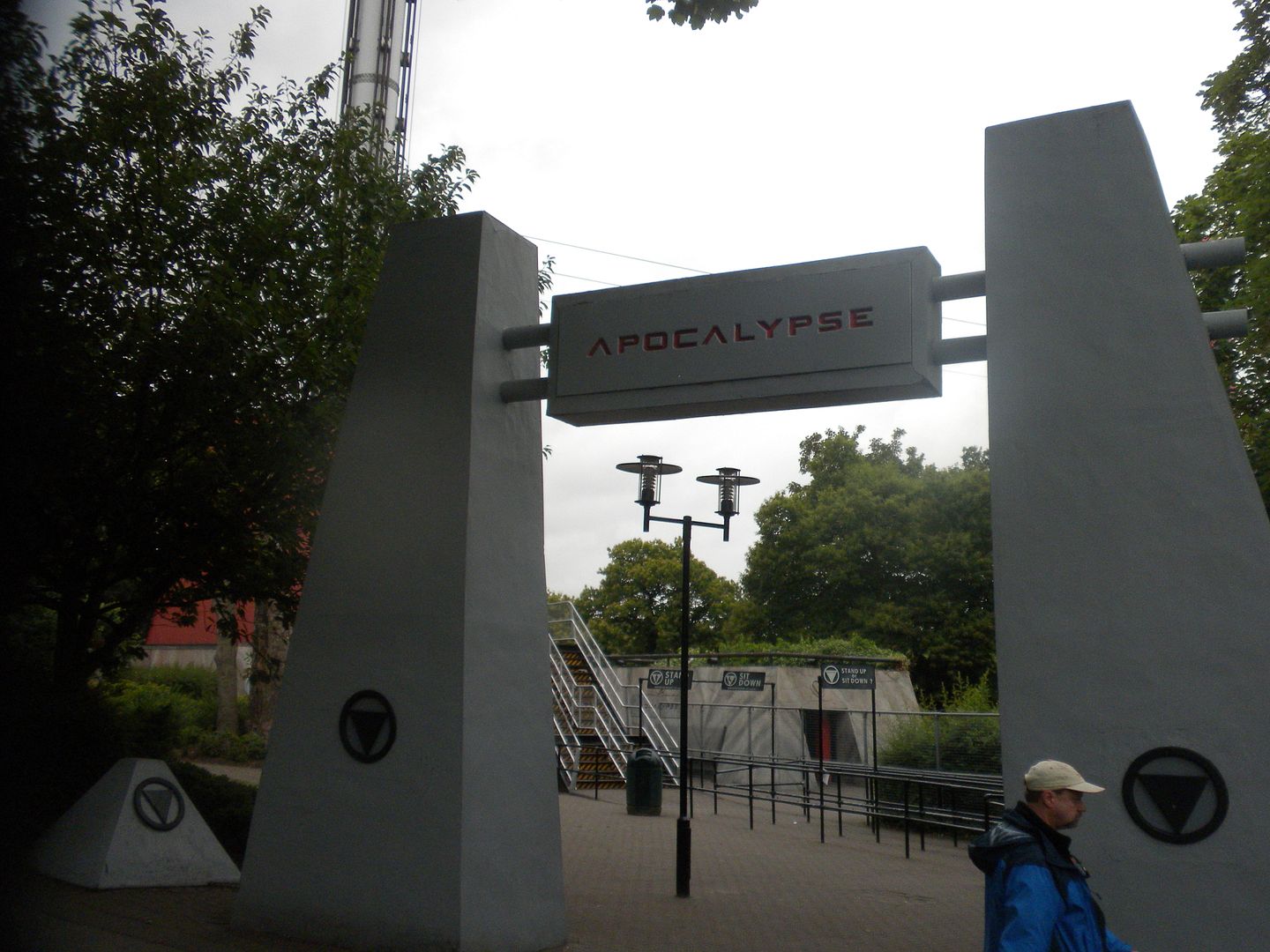 Apocalypse: Stand-up drop tower with a floor and a 48 m (157 ft.) drop. This was fun and not painful at all – 1 ride.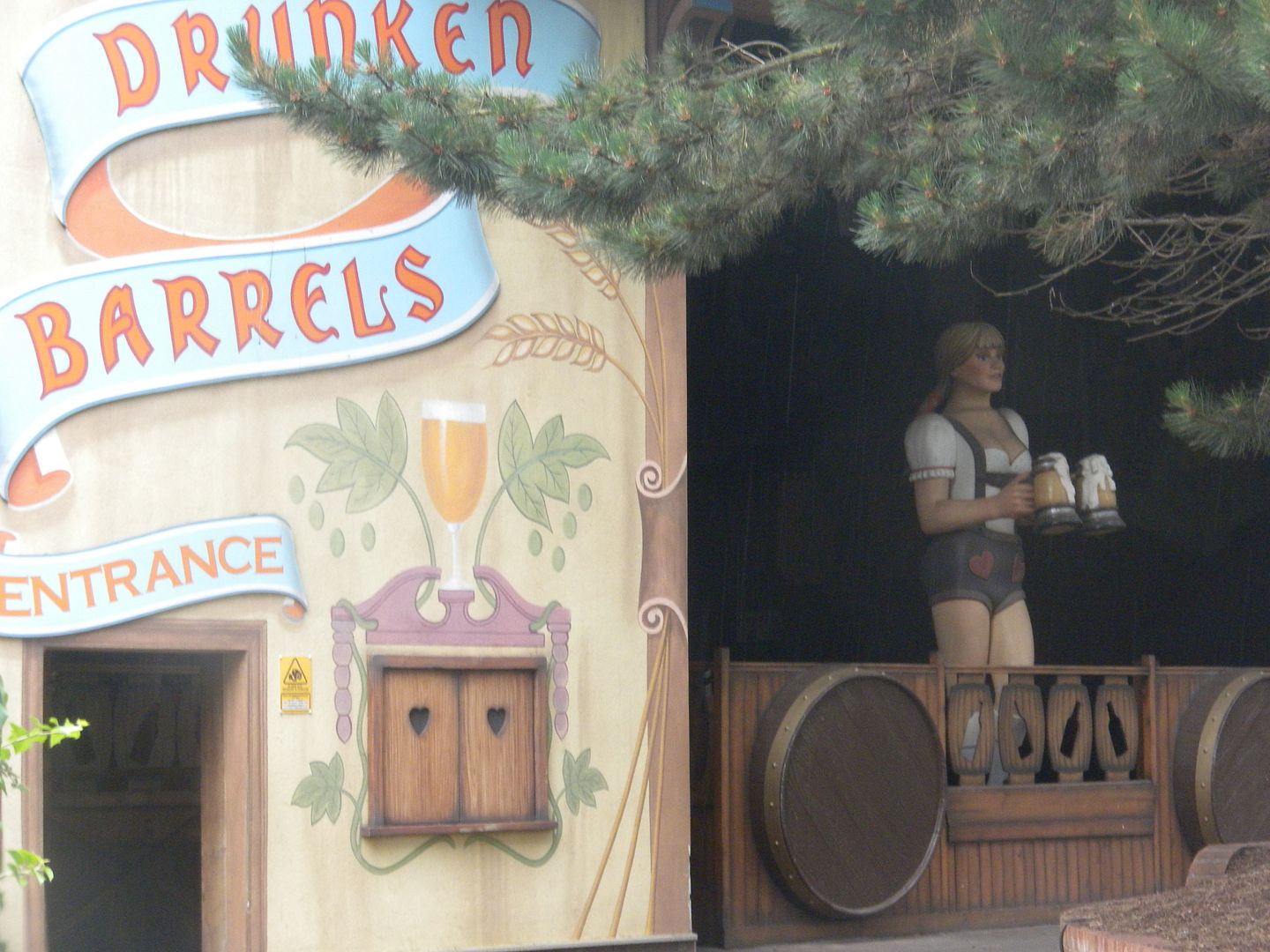 Drunken Barrels: This has a German theme, is enclosed and the floor rises at an angle with good spinning – 1 ride.
I did not get to ride Pandemonium, an inverting ride; Flying Dutchman; Big Wheel, a Ferris Wheel;


Drayton Queen, a boat ride around the lake; or 4D Cinema, which featured Yogi Bear.
THOMAS LAND


This was the best themed section of the park.


Troublesome Trucks Runaway Coaster (Gerstlauer, Junior Coaster, 2008)


is like Coastersaurus at Legoland California,


but unfortunately, it was closed, so we did not get this credit.


I did not get to ride Thomas, Rosie and Percy Engine Tours, which travels to Farmer McColl's Farm; Winston's Whistle-stop Tours, a monorail; or Sodor Classic Cars, a car ride.


This section also has


9 children's attractions.
FARMER McCOLL'S FARM
With the rain I never made it to this section of the park, which is served by the Thomas, Rosie and Percy Engine Tours. I therefore did not see the Discover Thomas Exhibition or the Bryan's Works Museum, a slot machine museum. This section also has 2 children's attractions.
ZOO
I did not have time to visit the Zoo which features Birds of Prey, Cats, Meerkats, Paddocks, Parrots, Primates, Reptiles and Insects.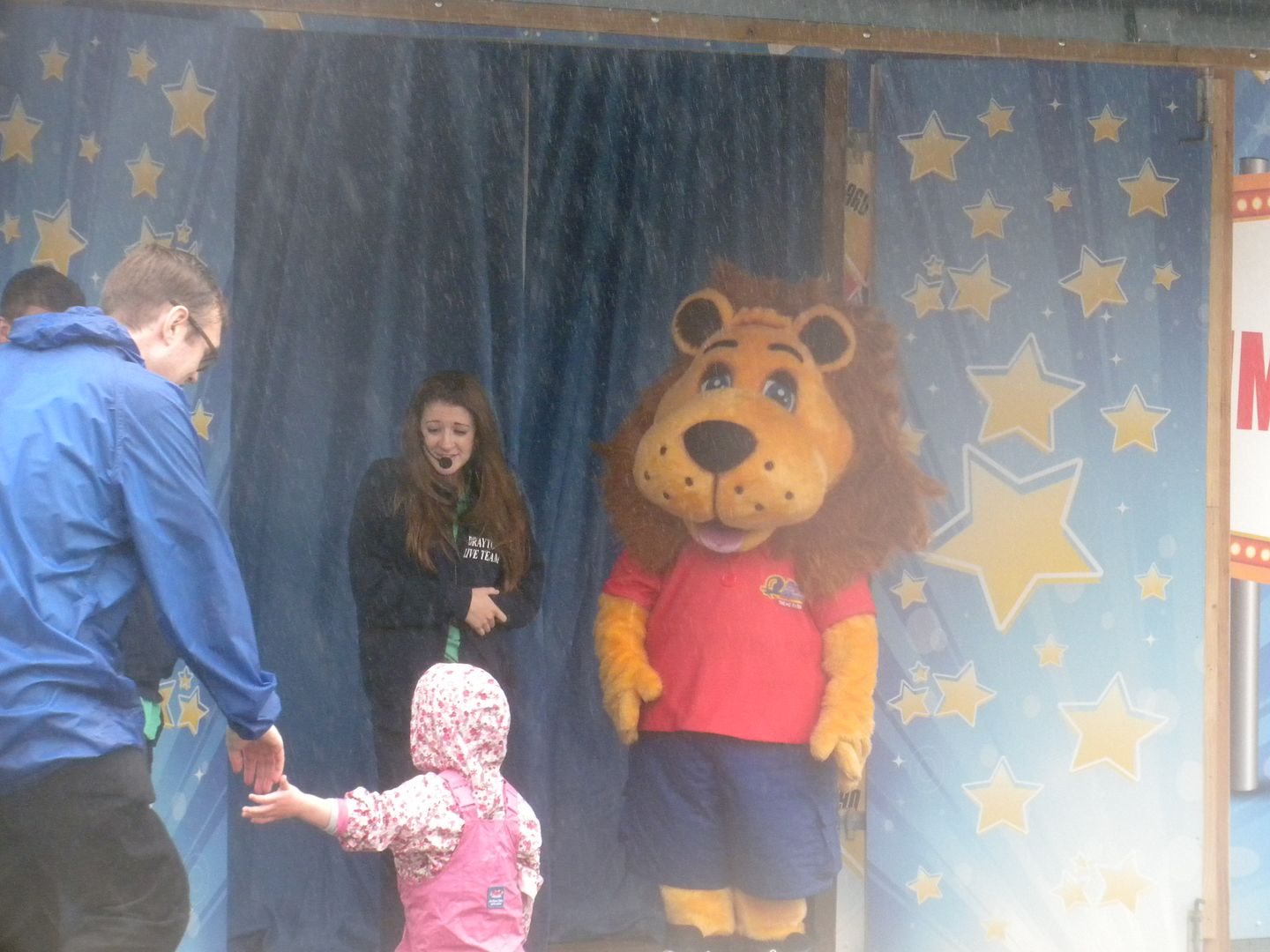 I enjoyed the park in spite of the rain. While we weren't scheduled to leave until 4:00, due to the relentless rain they opened the buses early noting that if everyone came early, we would leave early.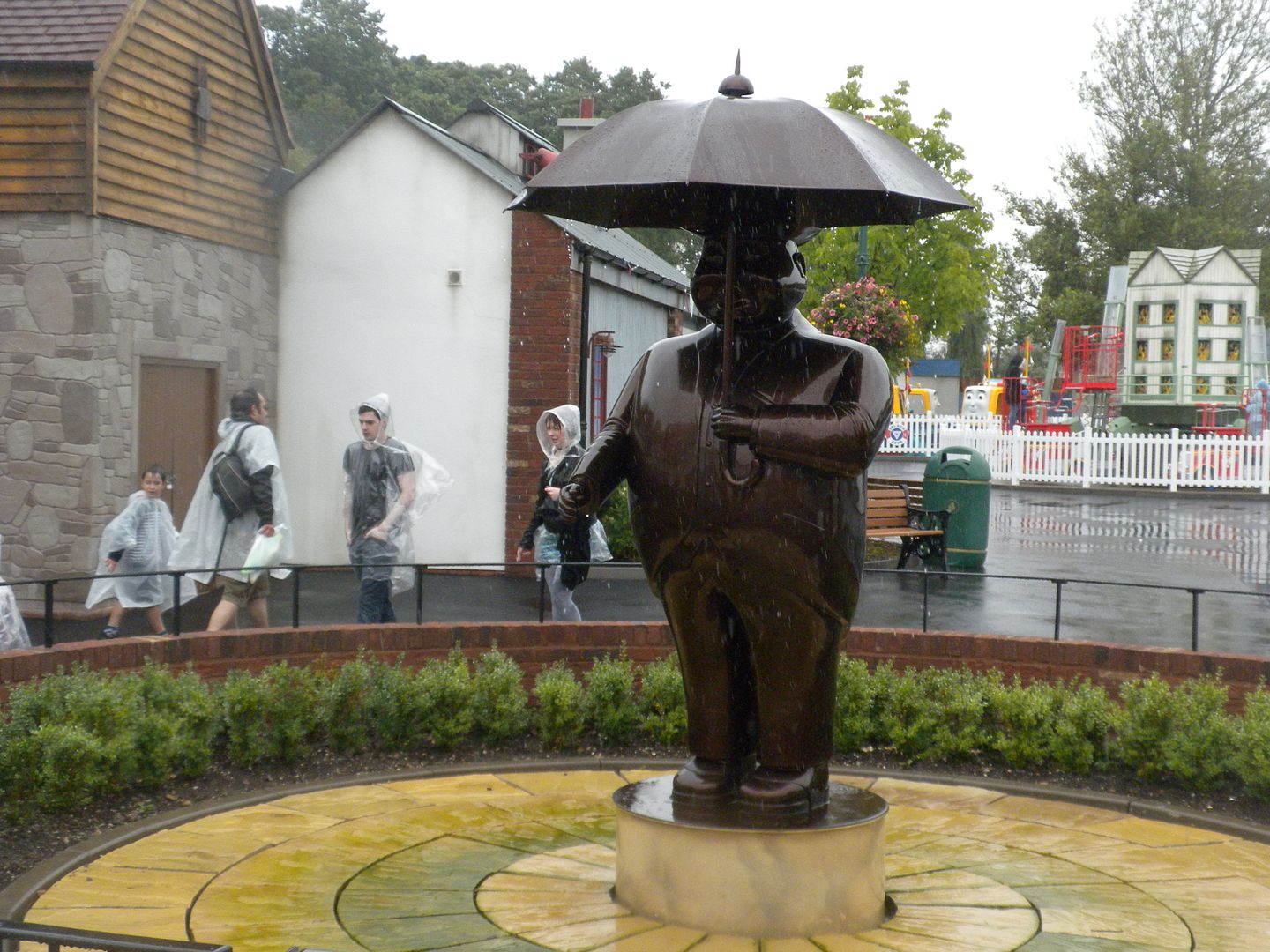 As I didn't want to miss anything, I stayed until about 3:45, but I missed a few things I might have done had the rain not been so problematic. Several of us used the provided meal voucher for a pizza meal at Safari Pizza & Pasta. We returned to the Radisson Blu Edwardian Heathrow.


Some of us had a very mice meal at the Pheasant Restaurant that evening.
Up Next: Legoland Windsor & Chessington World of Adventures