Thorpe Park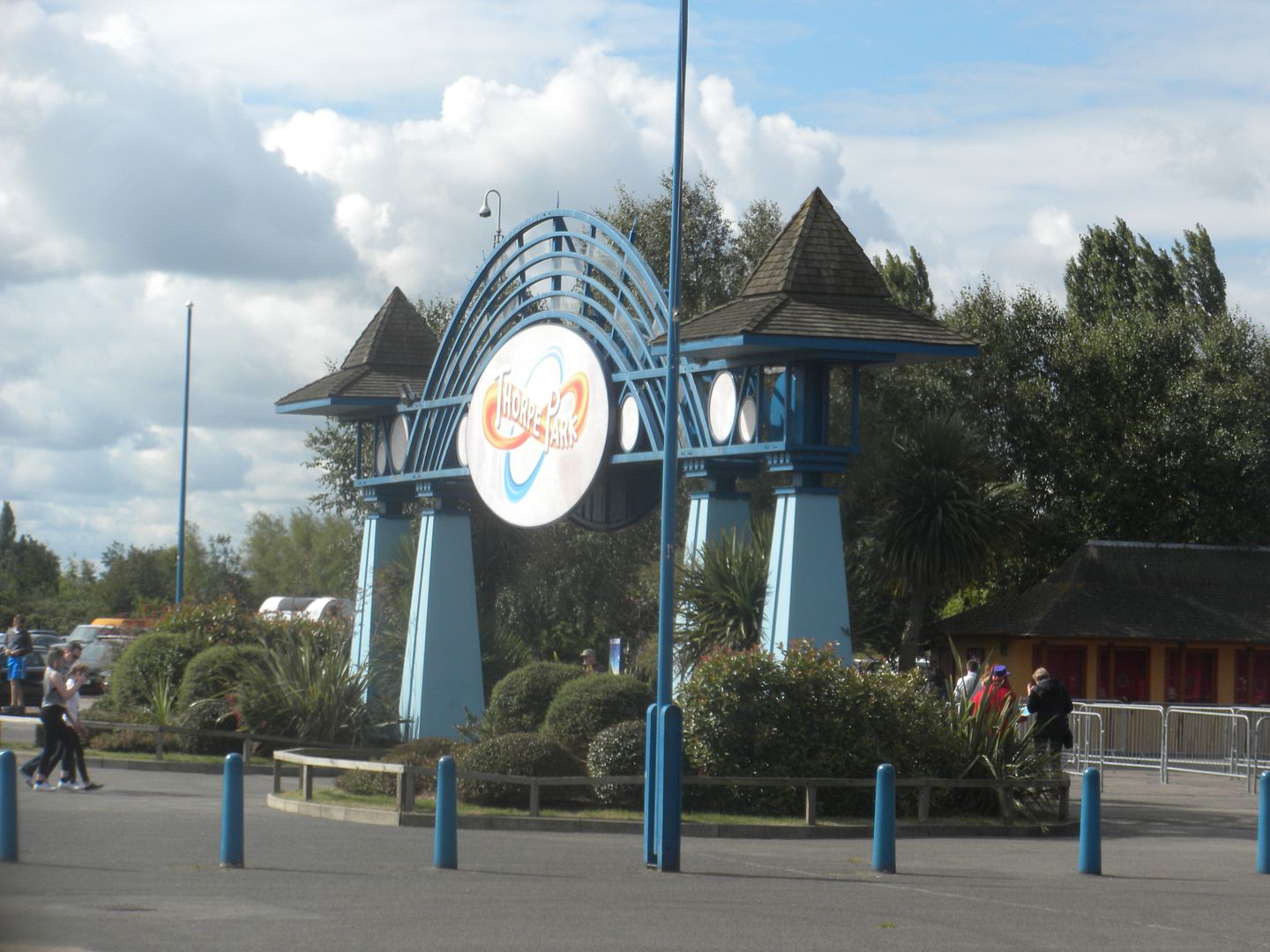 On Wednesday, July 29 we left the Radisson Blu Edwardian Heathrow for the final stop of our trip, Thorpe Park in Chertsey, Surrey, England. Operating since 1979, this unique park is surrounded by lakes, making it a series of islands.


Merlin has made this its thrill park, adding lots of big coasters over the last few years. While divided into themed sections, the theming is not always clearly defined. Even so, theming of individual rides is quite elaborate. I will review the park by themed section. We were given 5 Queue Busters, although the park was not that crowded. They suffered from a number of mechanical issues with the coasters this day, so some of us lucked out and got the credits fairly easily while others had a frustrating time getting to everything. We arrived before its 10:00 opening.
PORT ATLANTIS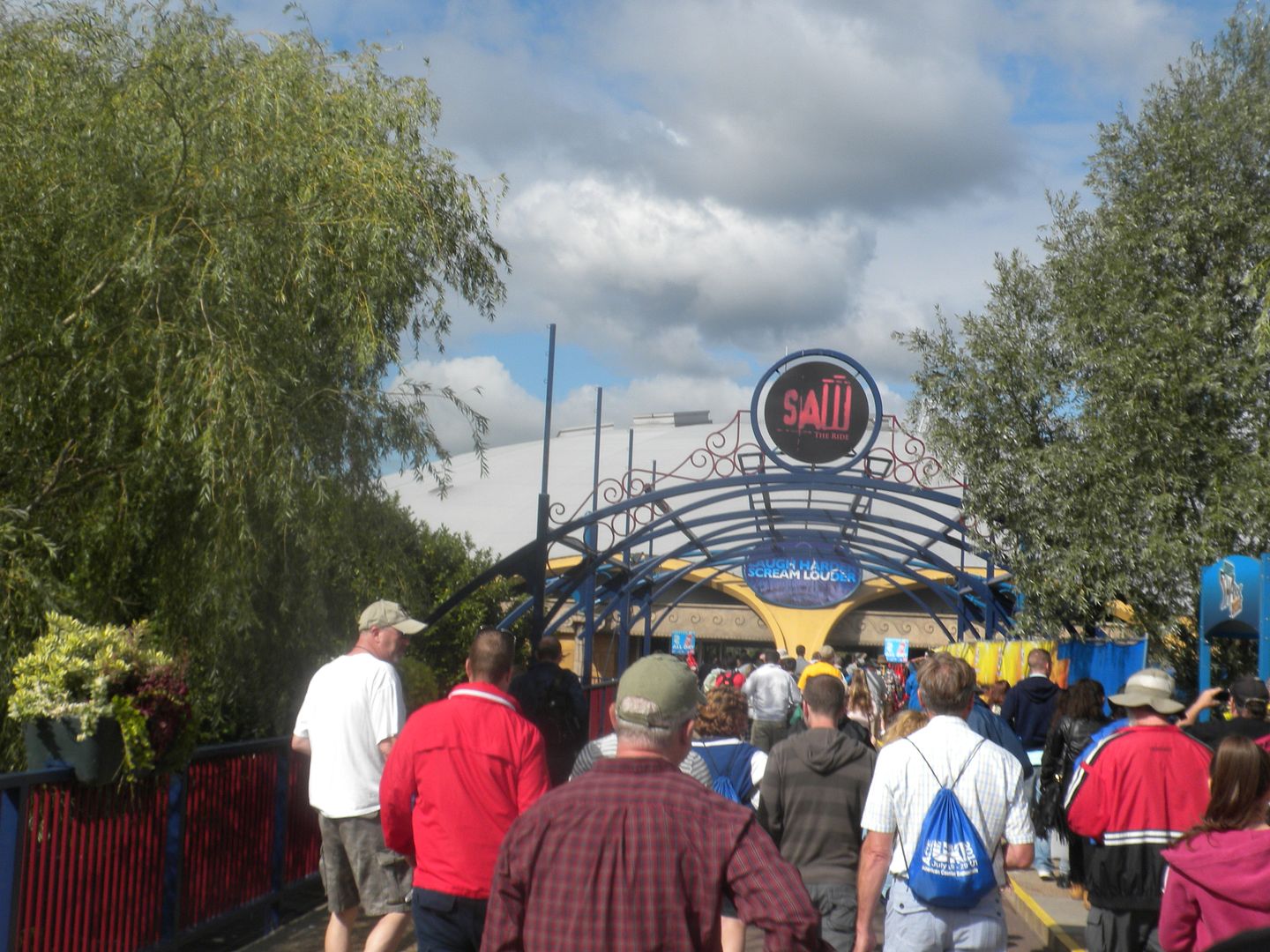 This entry section is a large building that houses restaurants and shops. We ate at Fin's Bar & Grill and while my burger was fine, some in my group were not pleased with the food here. We had food vouchers from the park.
AMITY COVE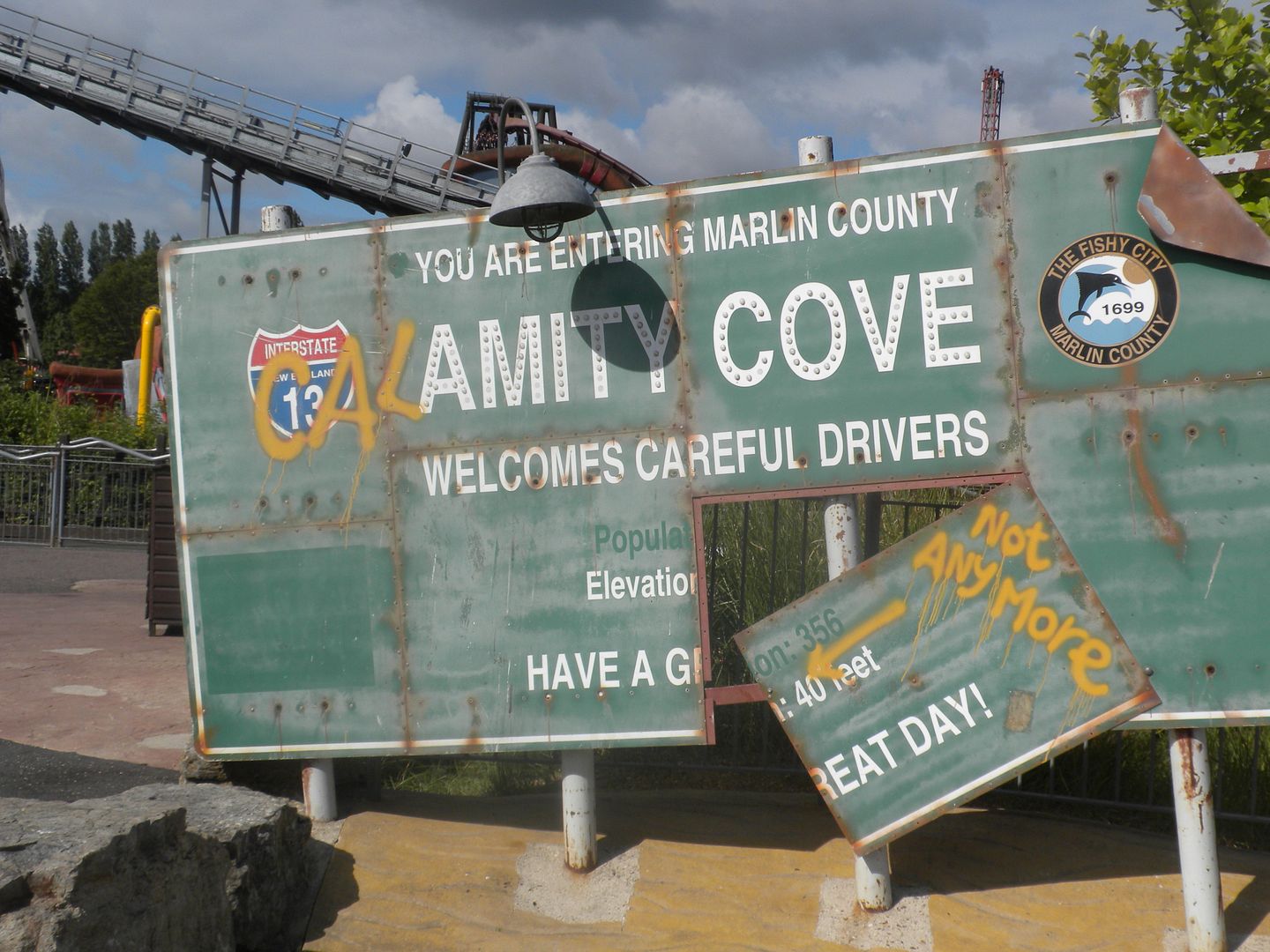 Set in the fictional American fishing village of Amity Cove, the theming of this section is very good.


Stealth: (Intamin AG, Accelerator Coaster, 2006) This was my 9th of 14 accelerator coasters.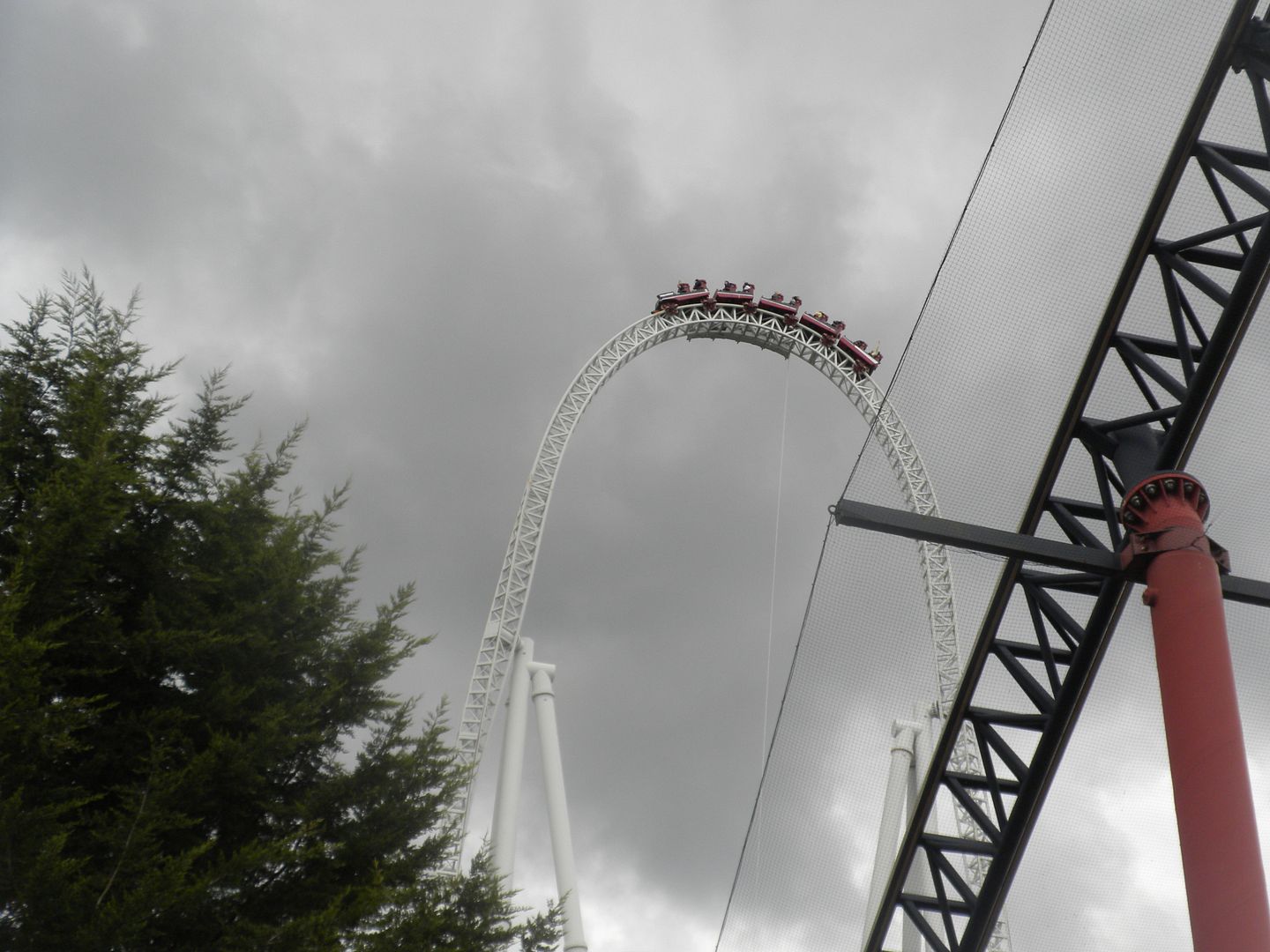 While it has more to it than Rita, it was basically just up over the top hat and back to the station, but it is not rough – 1 ride.


Flying Fish: (Mack Rides, Powered Blauer Enzian, 1983) This powered coaster has had 3 themes. First it was enclosed as Space Station Zero, then its enclosure was removed in 1990 and it was renamed Flying Fish with a swamp theme until 2004.


It was in storage in 2005 and 2006, and in 2007 it returned with the same name but a beach theme. It gave a good ride – 1 ride.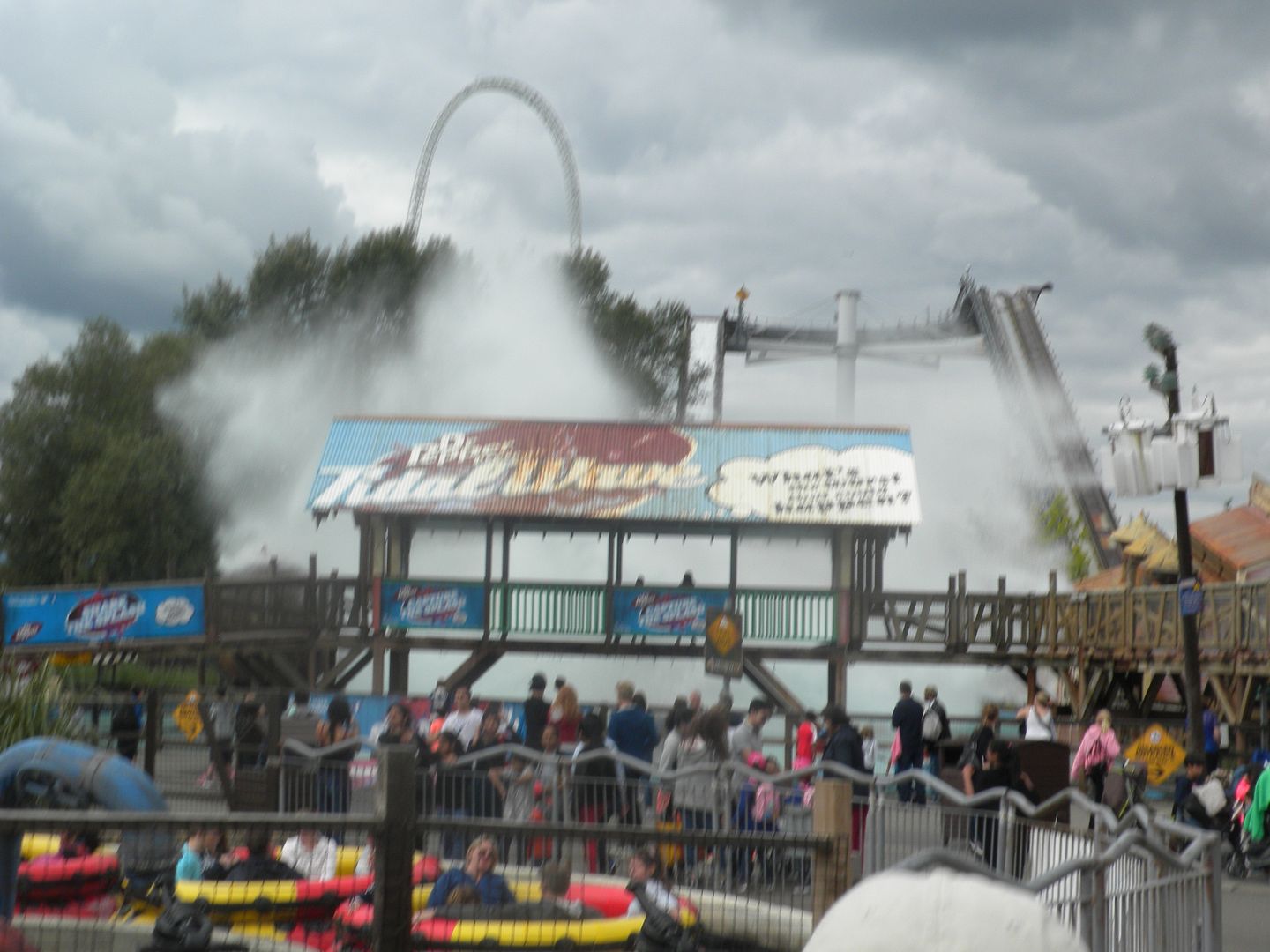 I did not ride Tidal Wave, a large Shoot-the-Chutes; Storm Surge, a spinning raft ride; Storm in a Teacup, teacups; and Depth Charge, a four lane water slide. There are 2 children's water attractions, Amity Beach and Wet Wet Wet.
THE SWARM ISLAND
This section is themed around an alien attack where a passenger plane has crashed, with excellent theming.


THE SWARM: (Bolliger & Mabillard, Wing Coaster, 2012) This is my 3rd of 8 Wing Coasters, and it is an excellent one.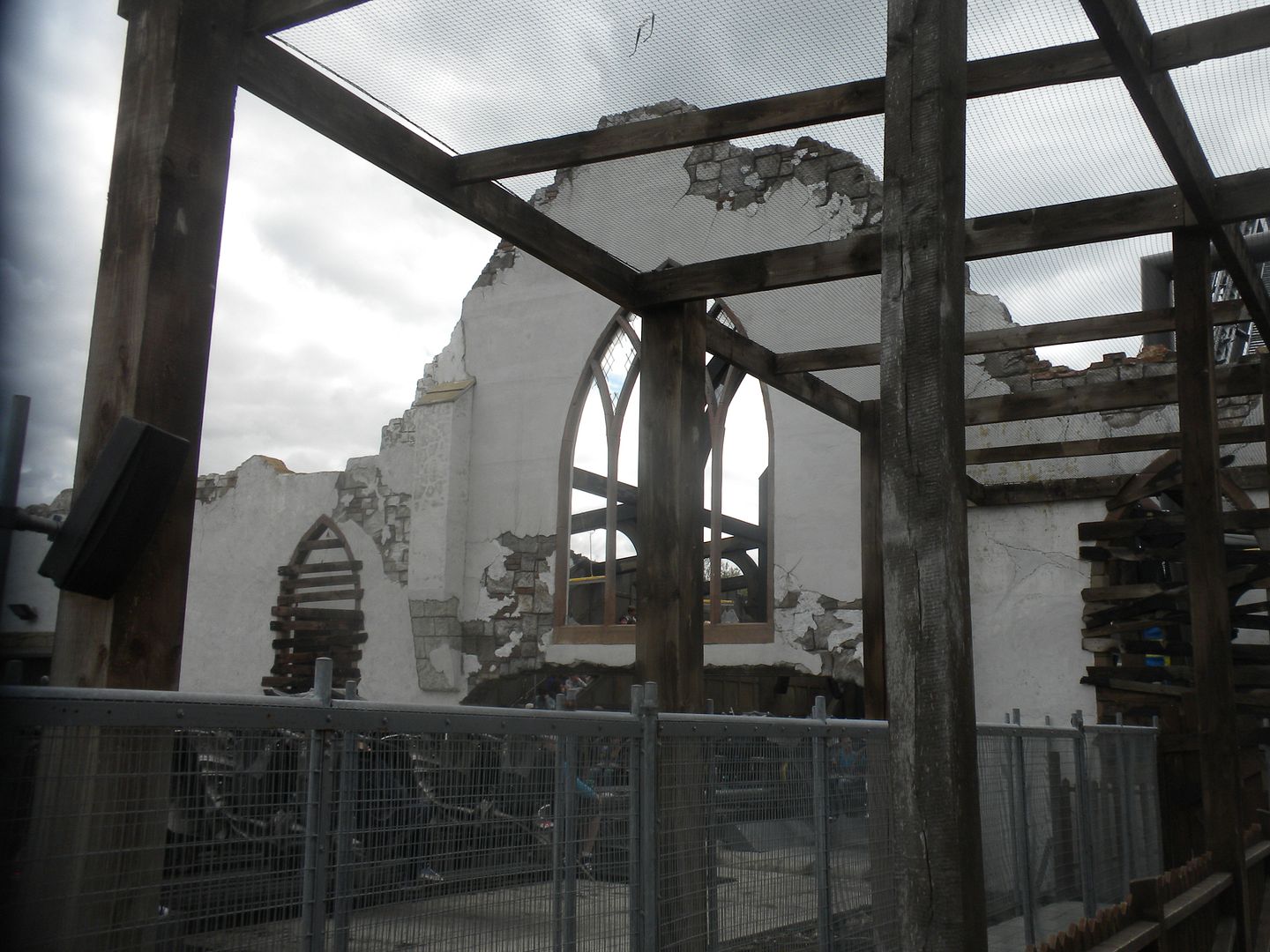 From its ruined church station


to its crashed passenger plane


to its keyhole effects through a billboard and under the wing of the plane, they have gone all out to set the stage for this attraction.


As an added effect, the last 2 rows are backwards, giving an entirely different perspective on the ride.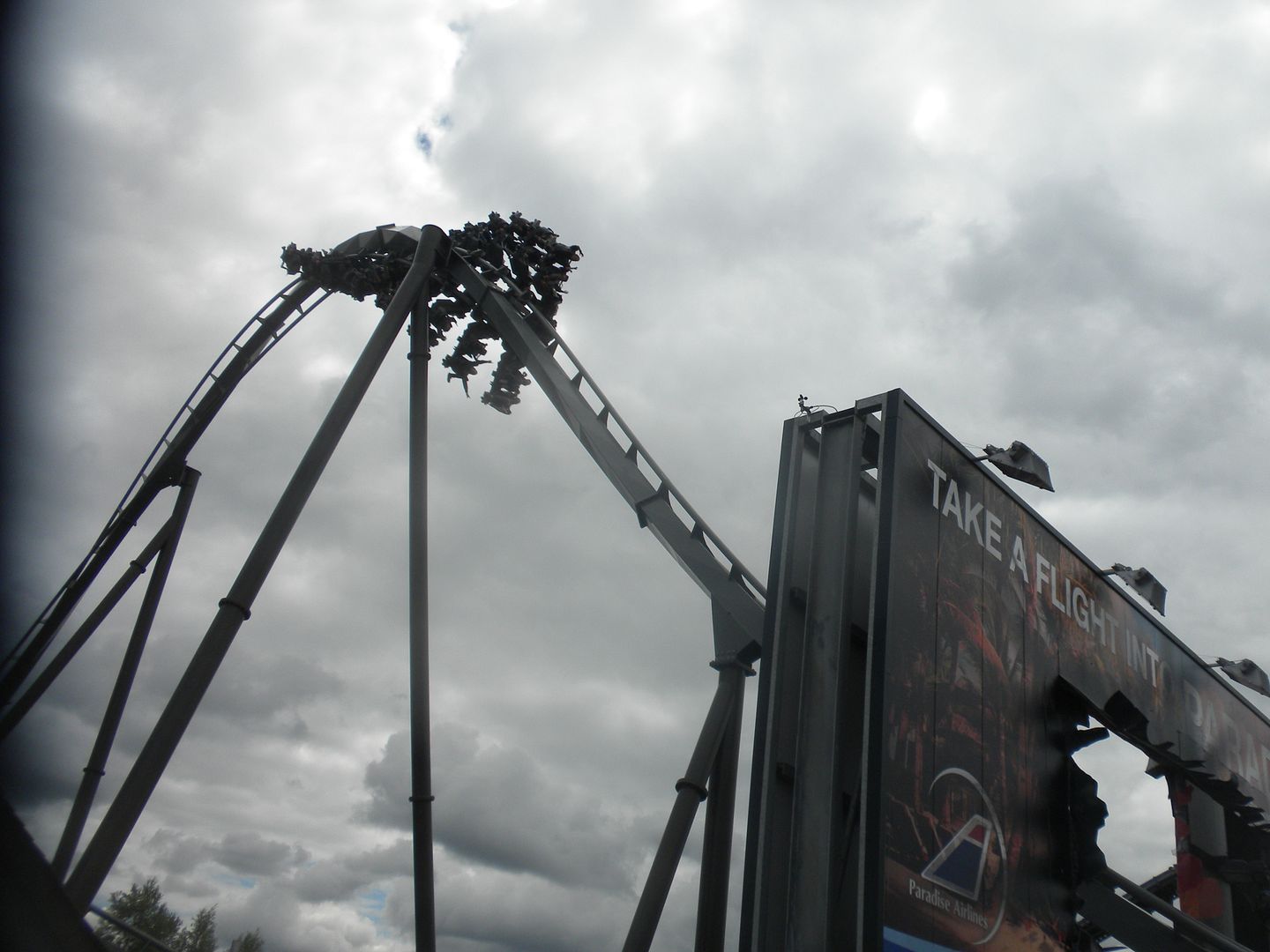 Even the keyhole billboard has 2 sides – for those coming and going. The layout is excellent and well-paced. This is arguably the best coaster at this park and one of the best of our trip – 4 rides, forwards & backwards on both sides.
ANGRY BIRDS LAND


Themed to the popular game, this area looks good.
ANGRY BIRDS 4D EXPERIENCE: This 4-D show was good, staring the Angry Birds – 1 show.


Detonator: Bombs Away: This 100 foot drop tower gave good views before the drop – 1 ride.
I did not ride King Pig's Wild Hog Dodgems.
CALYPSO QUAY
This tropical paradise section is nicely achieved through its very thick vegetation.


Nemesis Inferno: (Bolliger & Mabillard, Inverted Coaster, 2003)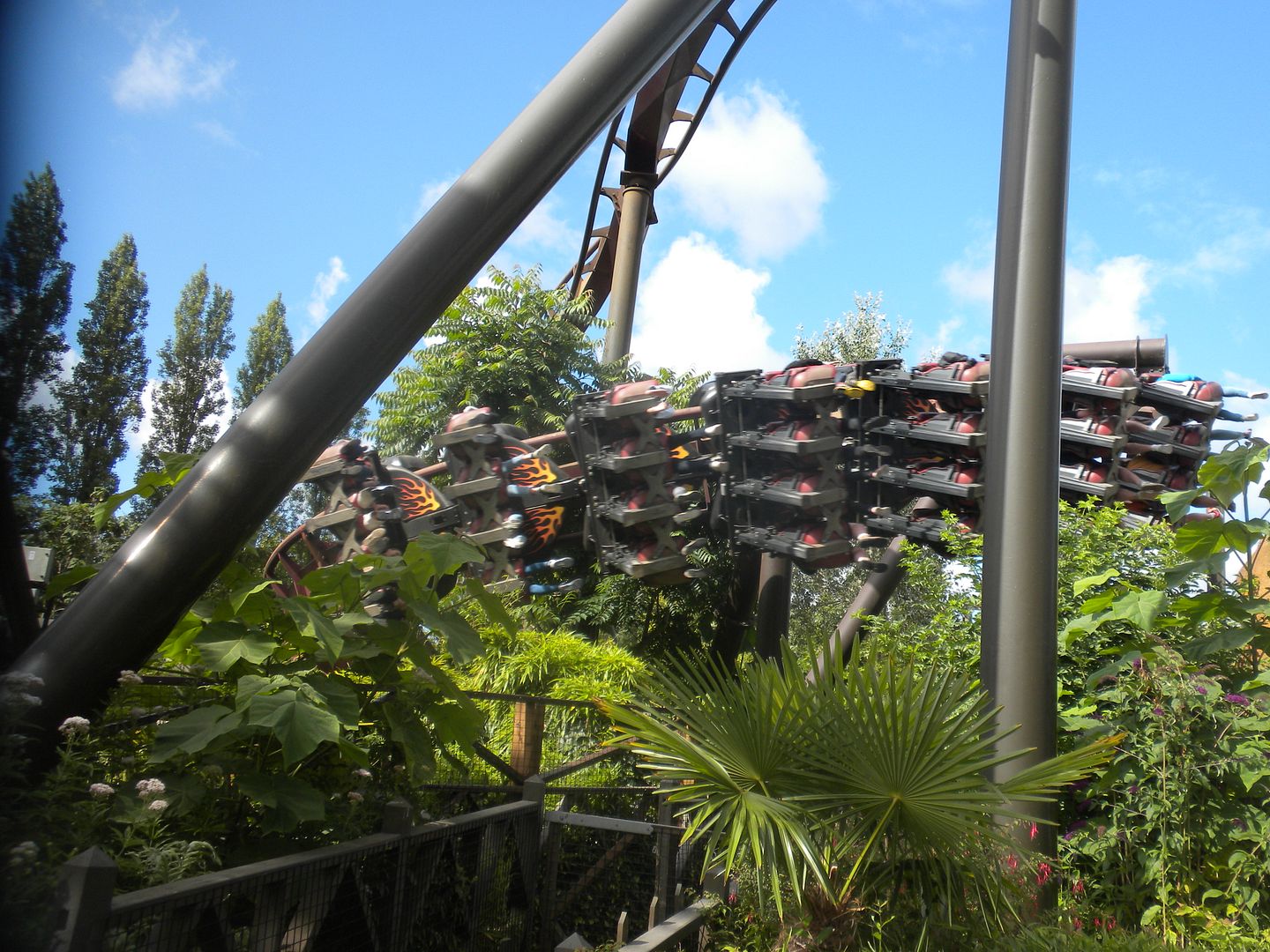 While not as good as similarly named cousin, it is a good ride and the jungle setting makes for several good foot chopper effects.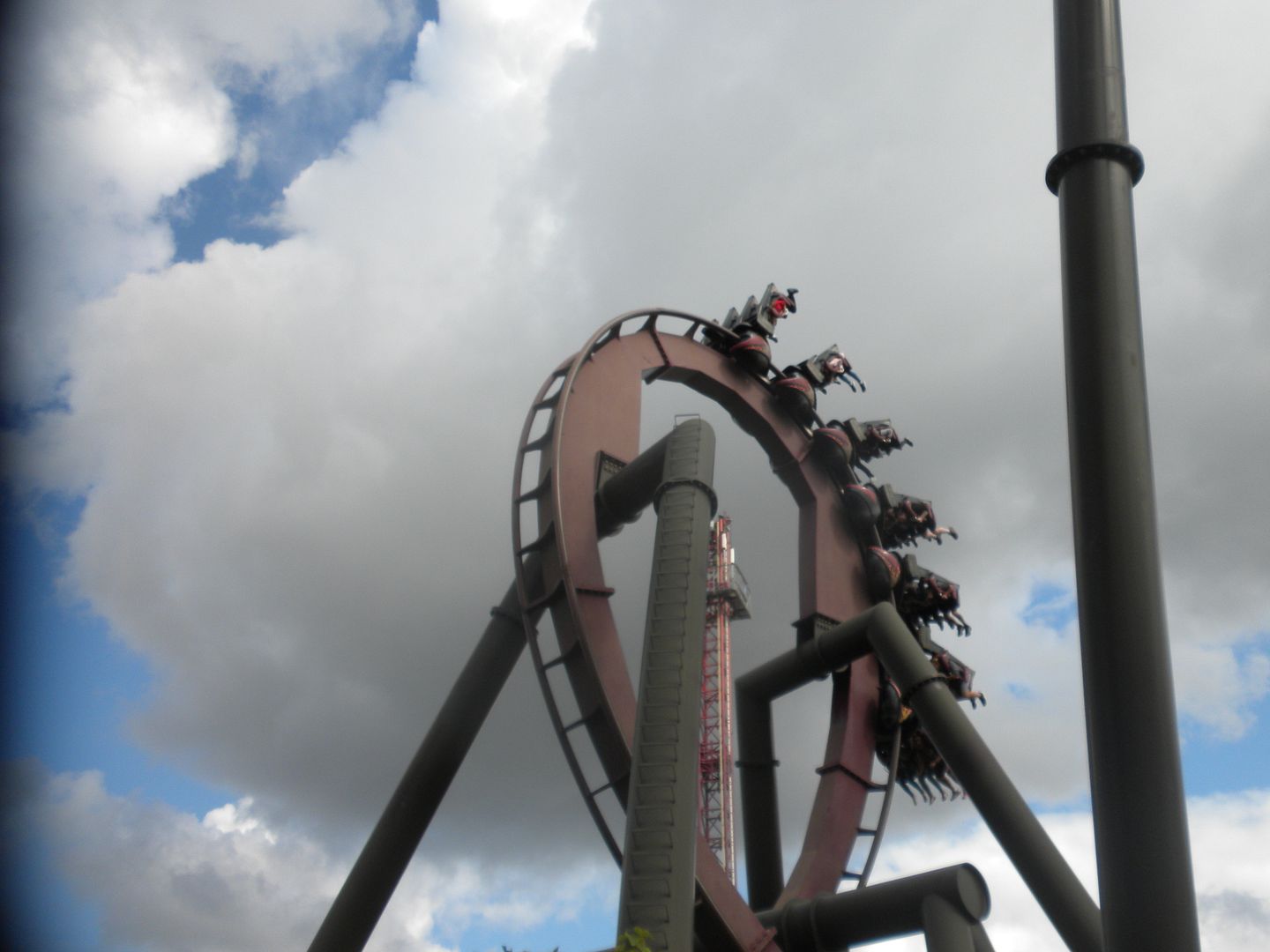 It is a good layout but not as well paced as the other one.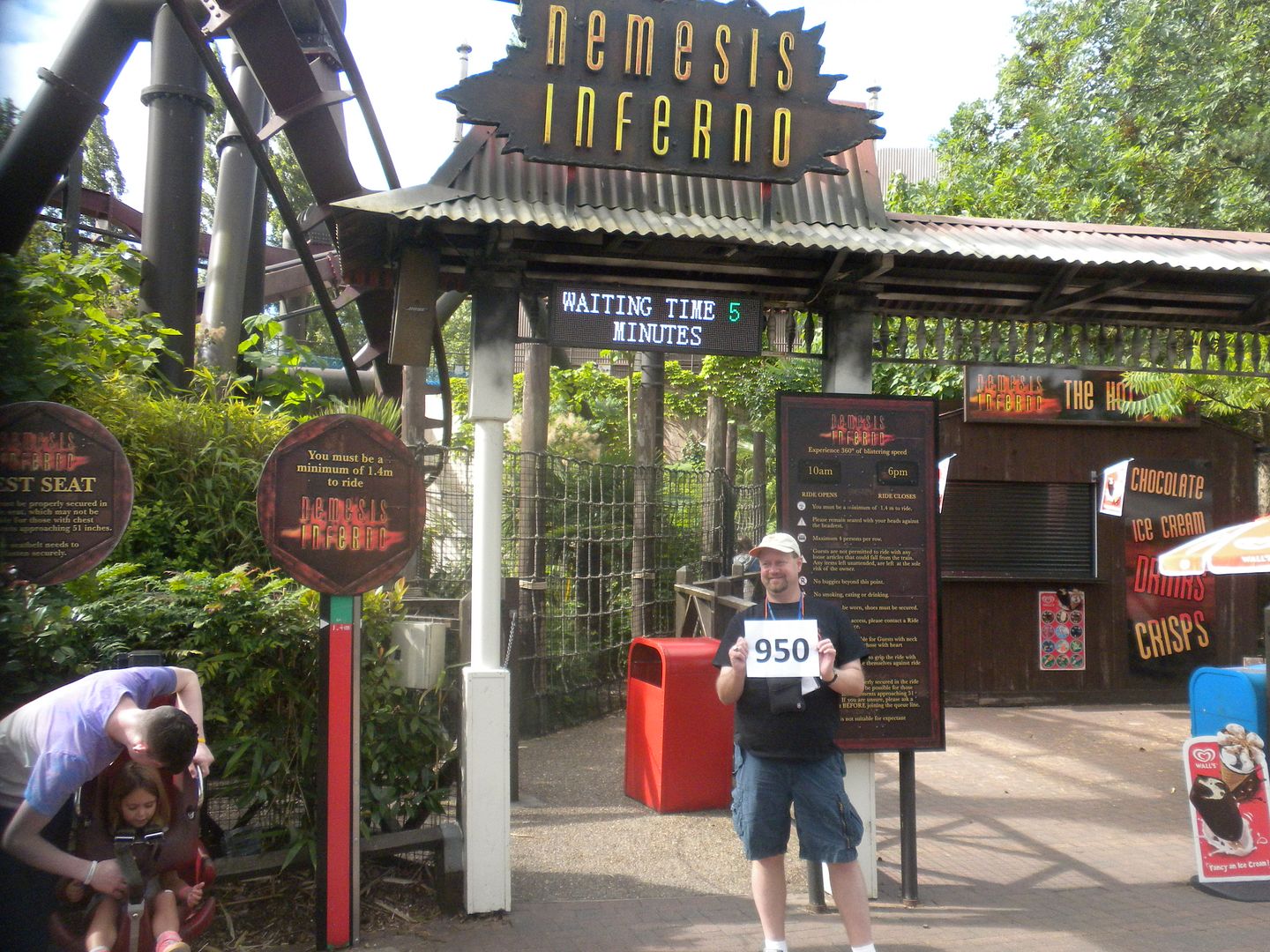 After making its cousin his previous milestone, this was Richard's 950th coaster – 2 rides.


Rumba Rapids: This is a good rapids ride in a nice jungle setting and you don't get that wet, which I liked – 1 ride.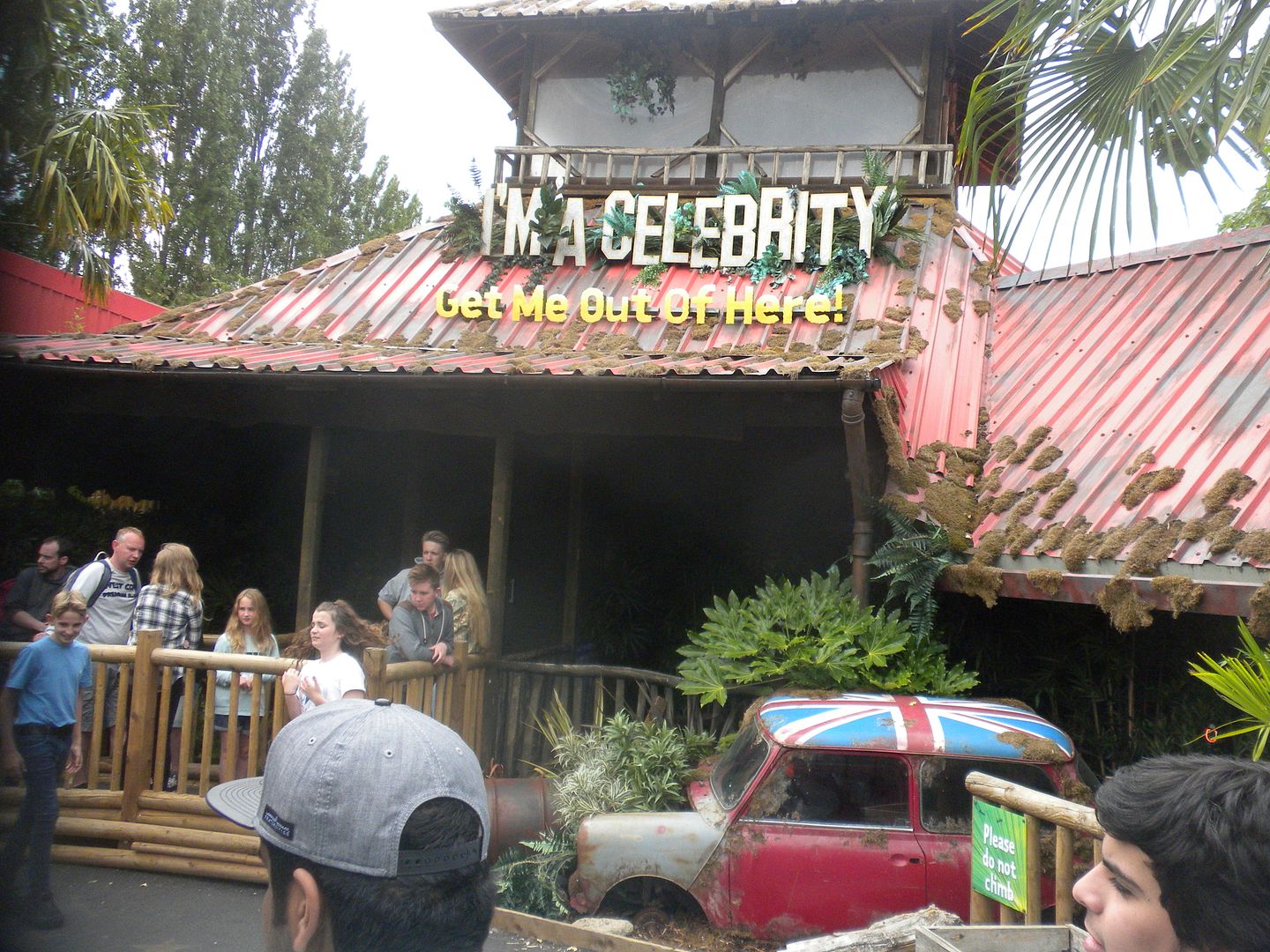 I'm a Celebrity… Get Me Out Of Here! Maze: This odd walkthrough is based on the popular British TV show of the same name. After orientation you go through several challenges or obstacles before making your way out. I'm sure it probably would mean more if I had seen the show – 1 walkthrough.
I did not ride Mr. Monkey's Banana Ride, a swinging ship ride, with a nice jungle setting, which used to be located in the Ranger County section.


This former section was mainly a children's section, but much of it has been taken over by the yet-to-be-announced new darkride for next year. Perhaps this area will get new theming with the new ride.
CANADA CREEK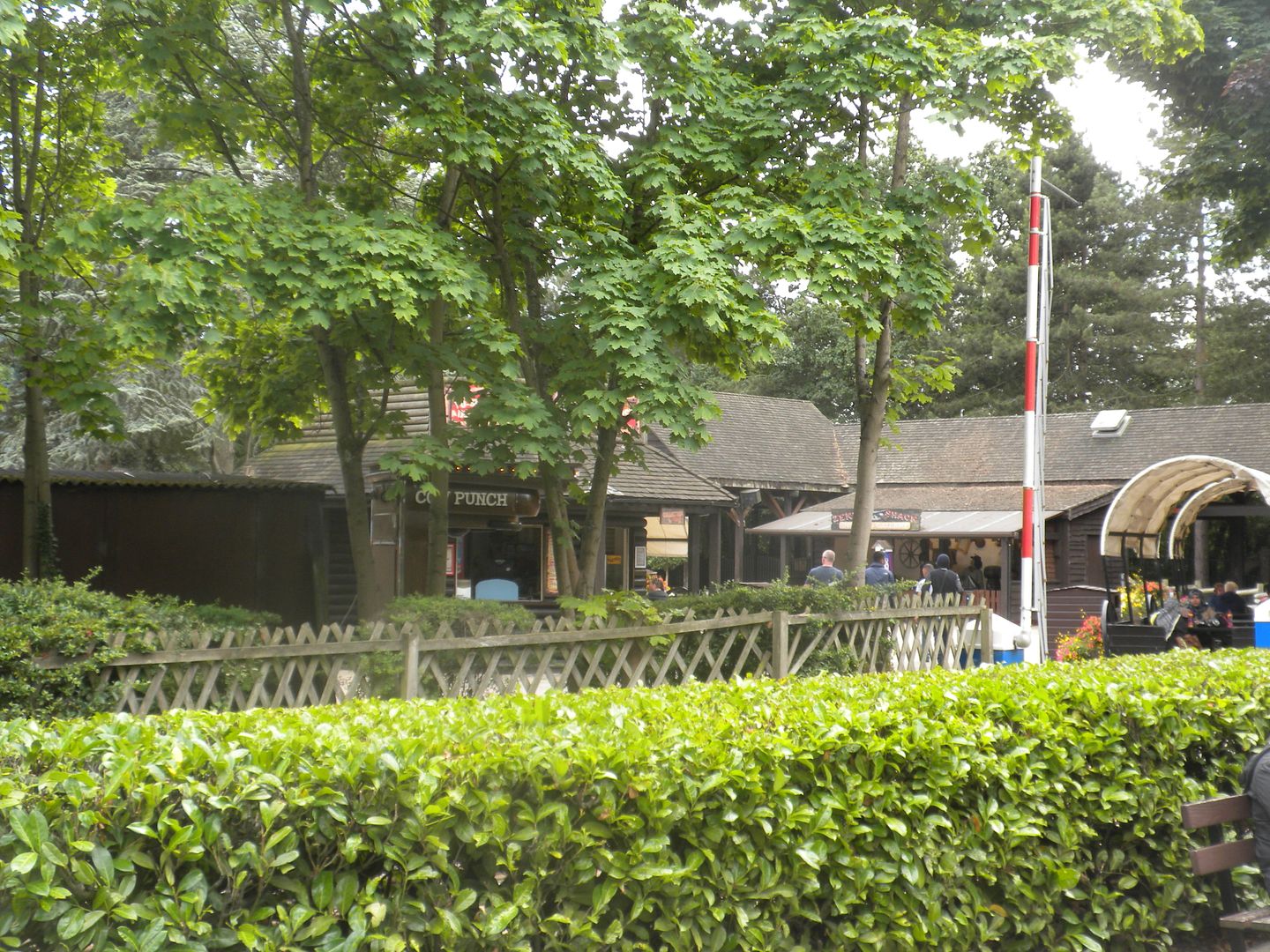 This Canadian wilderness themed section is one of the more picturesque parts of the park.


It is unfortunate that the train has been removed as it appeared to have a nice loop around the log flume.


Logger's Leap: This is a good log flume with a wooded setting, good scenery and a great double down drop – 1 ride.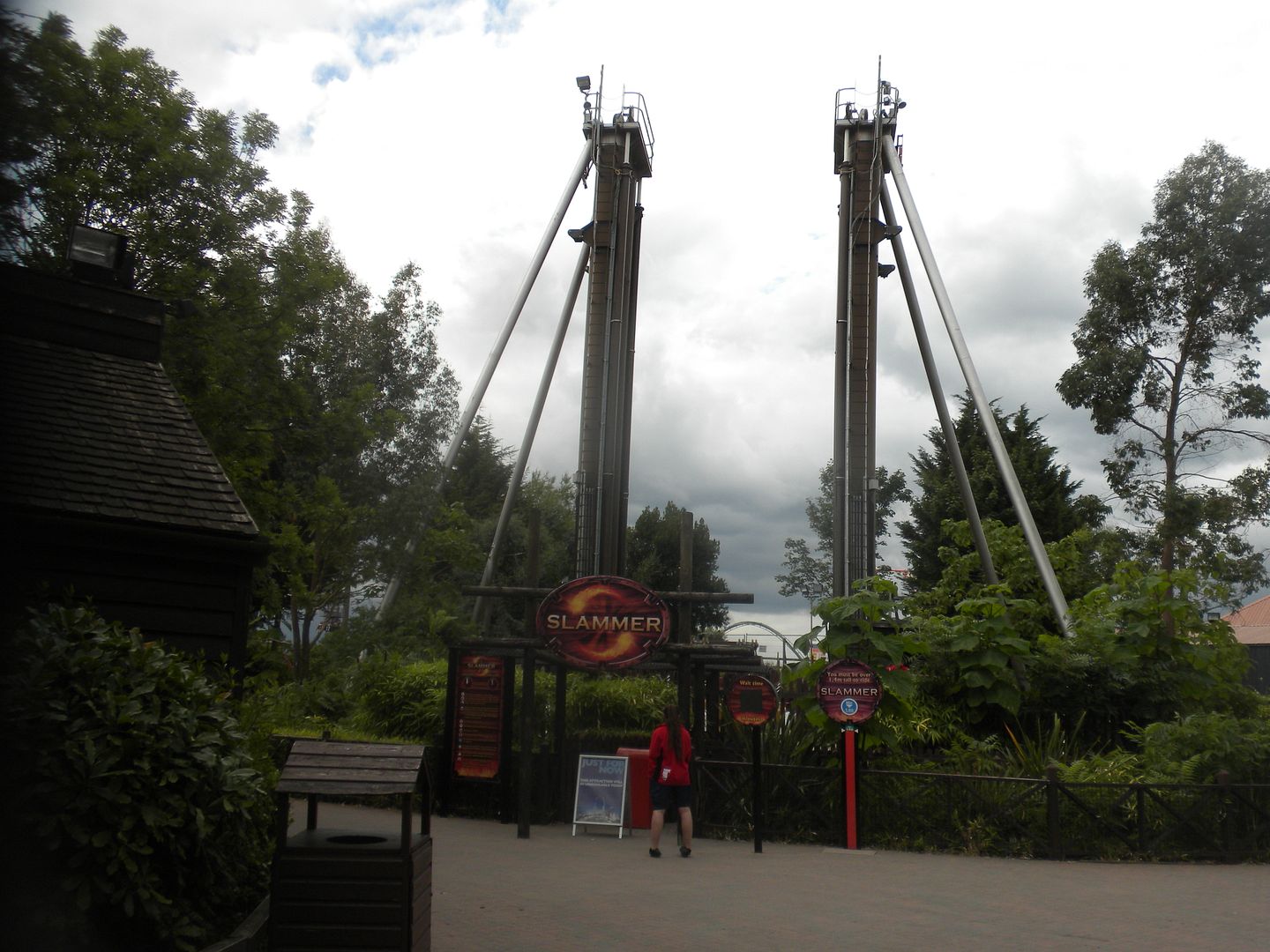 I have never ridden a SkySwat, but Slammer, was not operating this day. I did not ride Rocky Express, a circular ride.
SAW ISLAND
Themed to the Saw films, this section has a horror theme.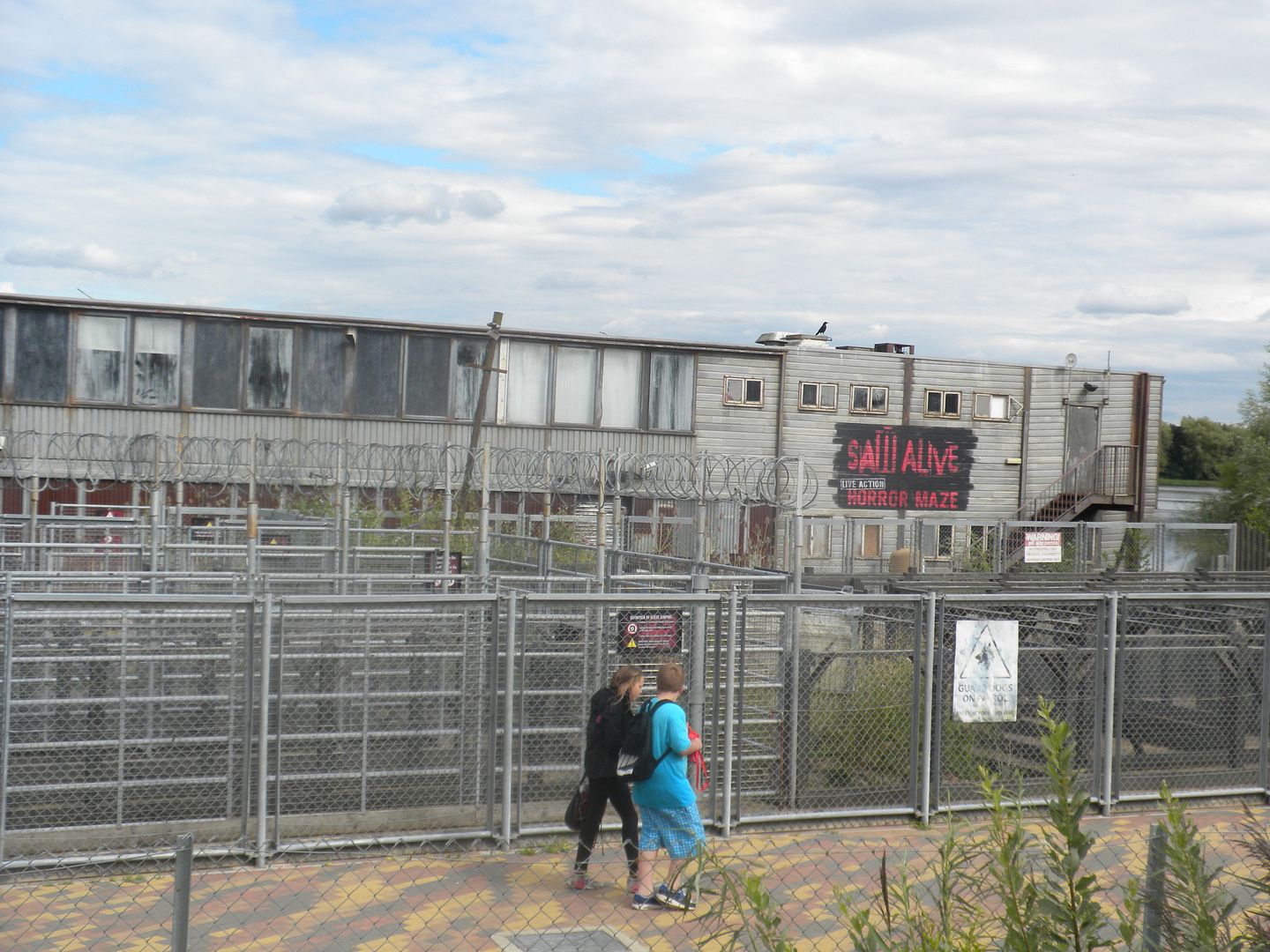 Shortly after the coaster opened, a walkthrough haunted house, Saw Alive, opened. After a few seasons if changed to only operating during their Halloween event.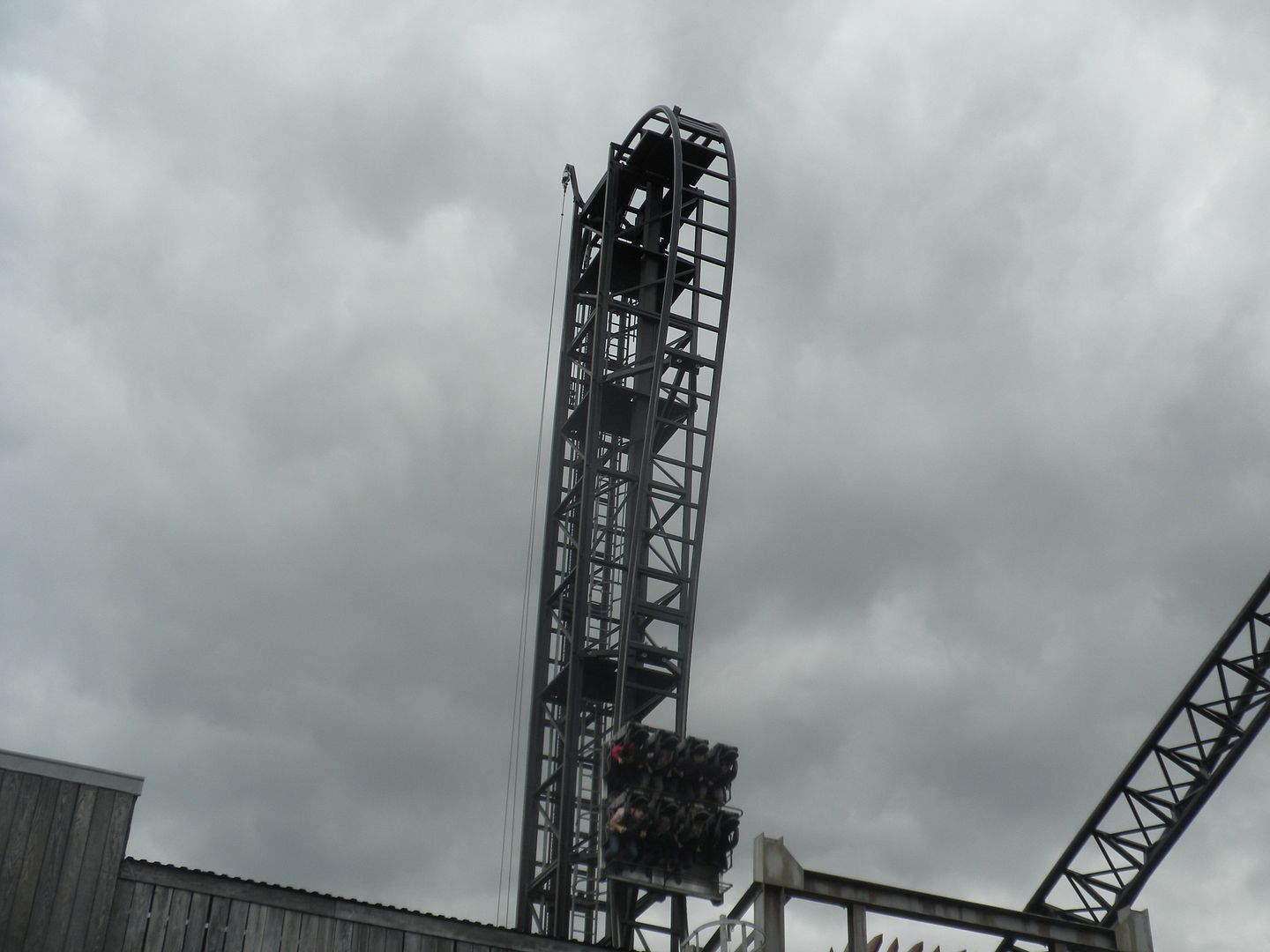 SAW – THE RIDE: (Gerstlauer, Euro-Fighter, 2009)


The theming is excellent on this ride. It has a very great beginning section and the ride is well paced. Its only difficulty is a few really jarring spots, but overall it is a good ride – 1 ride.
LOST CITY
Themed around a lost Aztec city, this is really the heart of the thrill rides in the park.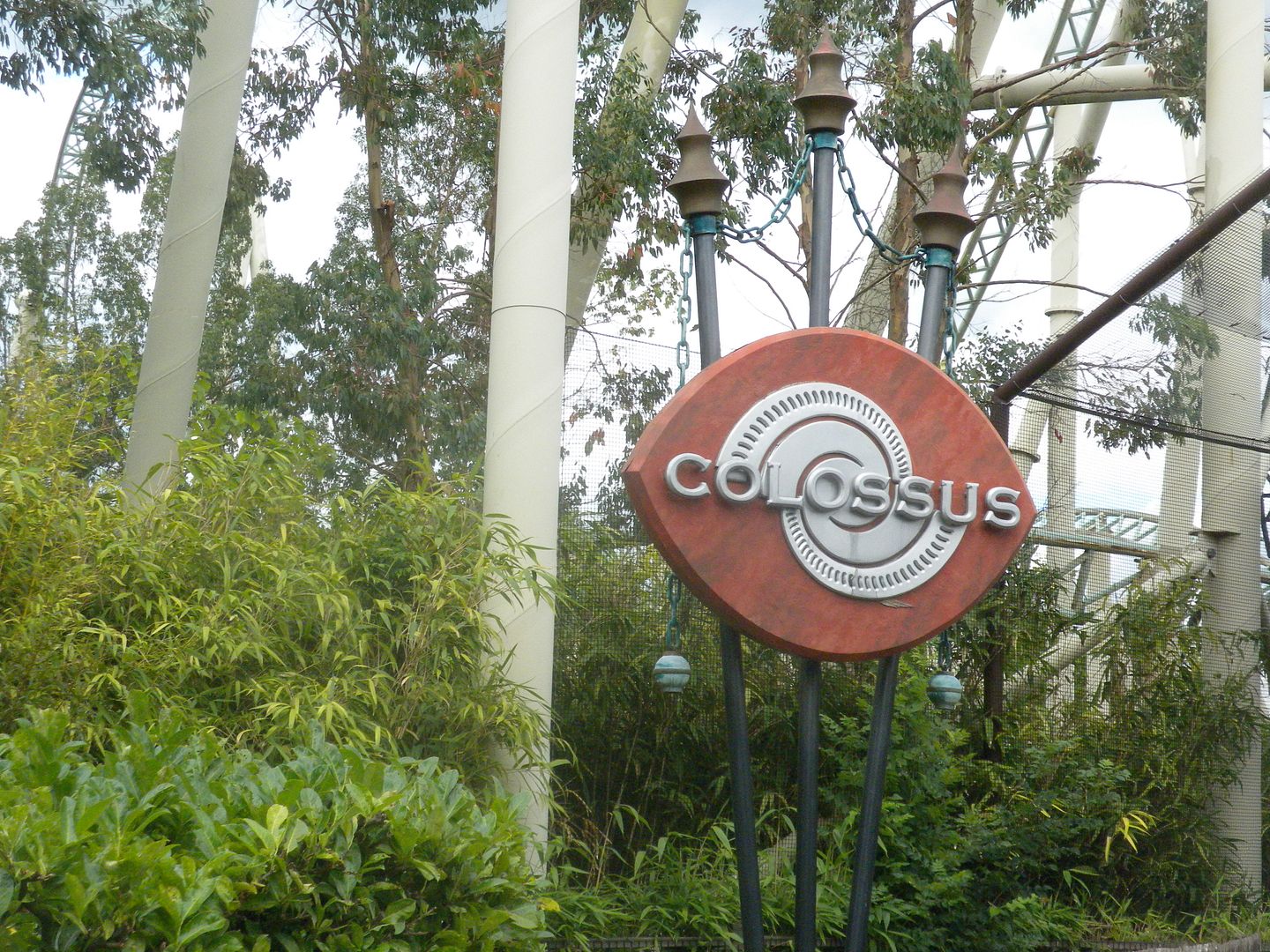 COLOSSUS: (Intamin AG, Looping Coaster, 2002)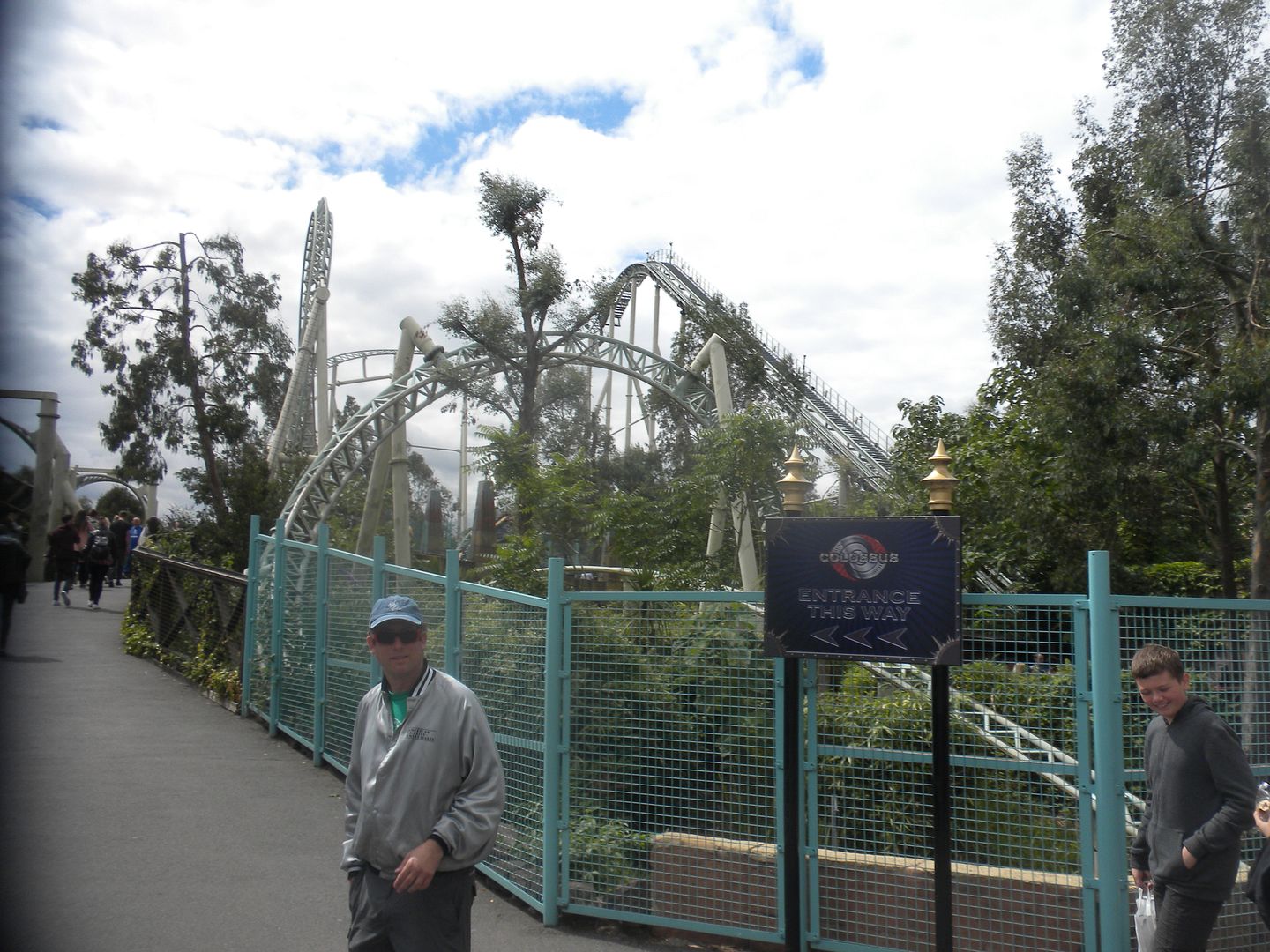 Many on the trip did not like this ride, but I quite enjoyed it.


With 10 inversions it is fast paced and doesn't let up.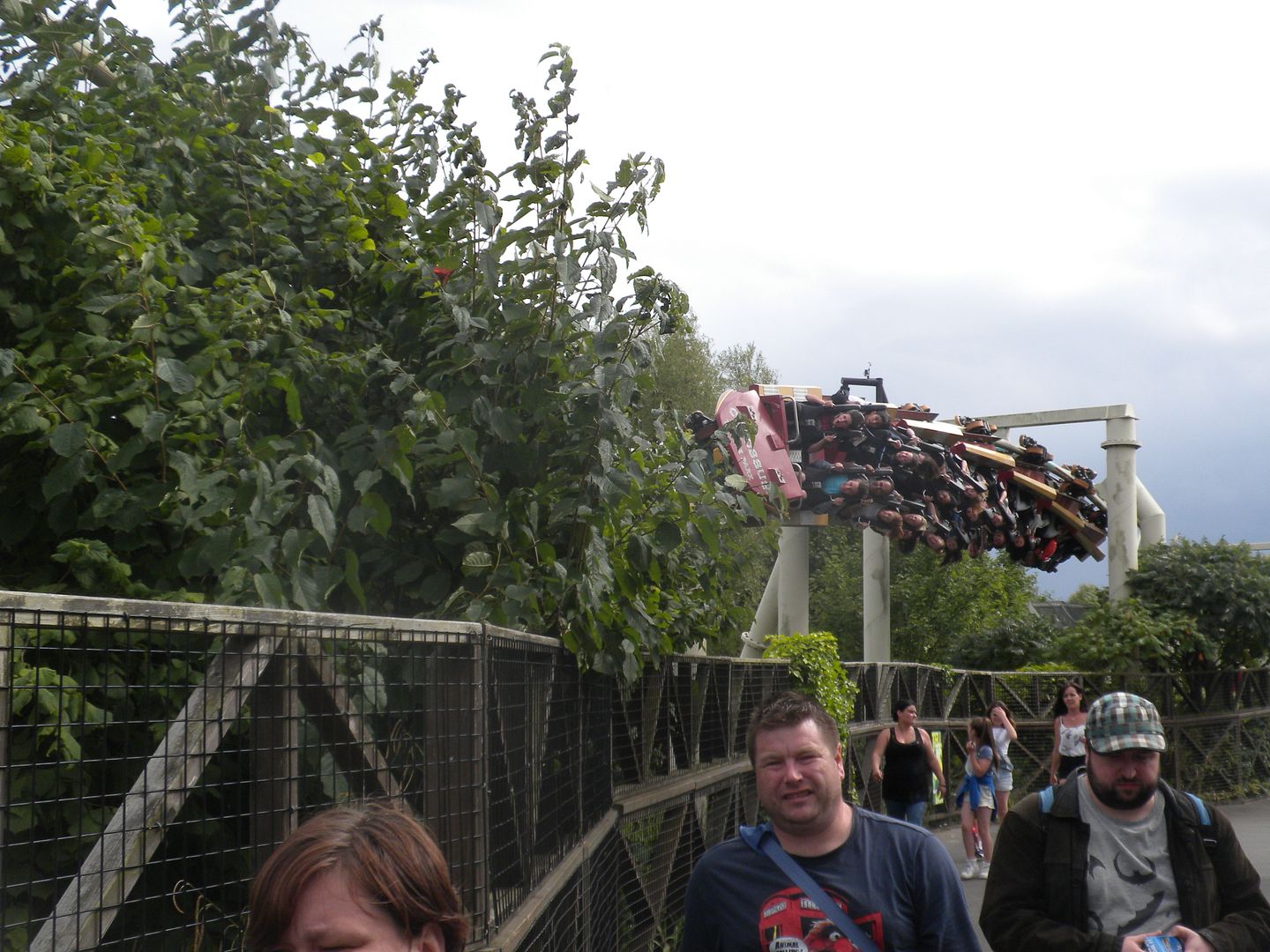 Many questioned the wisdom of 4 heartline rolls in a row, but I enjoyed it, even if it is excessive. In some way that part reminded me of the long lost Ultra Twister at Astroworld. And for those who thought 4 heartline rolls at the end were too much, it throws in one more, in the opposite direction, just before the brake run, for good measure – 2 rides.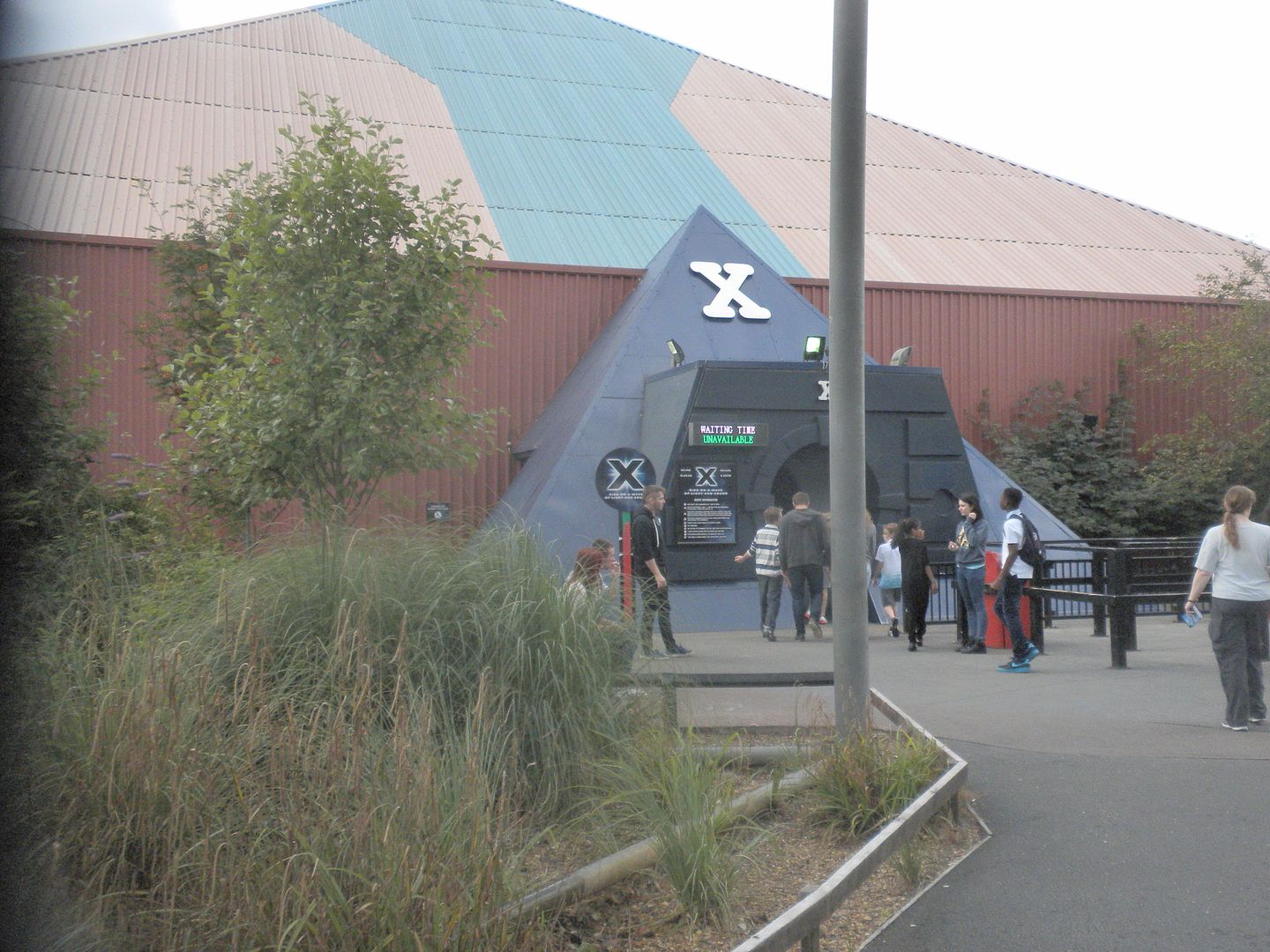 X: (Vekoma, Enclosed Enigma, 1996) Known as X:\ No Way Out from 1996 to 2012, this indoor coaster has a good light package and is fairly long. It is a really fun ride – 2 rides.
This section is heavy on intense flat rides. I did not ride Vortex, a swinging pendulum; Zodiac, an Enterprise; Quantum, a Magic Carpet; or Rush, a Screaming Swing. Samurai, an intense inverting ride, was not operating.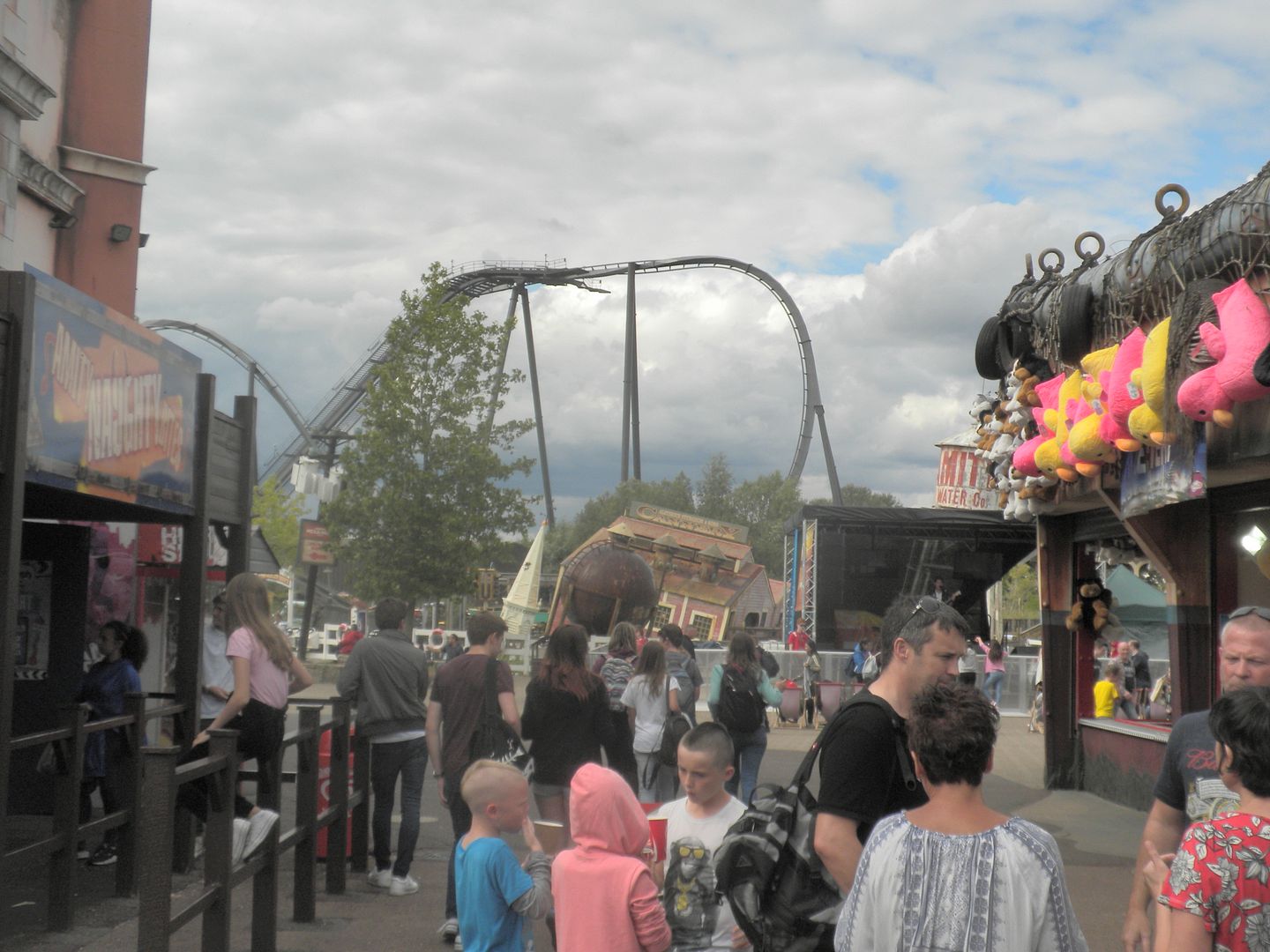 I had limited expectations about this park as I had heard it was just a lot of thrill rides, but I was impressed with the theming and many of the rides are quite good. What most surprised me about the park is that it is really not that big. Had they not had the passageway from Calypso Quay to Canada Creek closed for construction of their new ride, it would have been easy to get anywhere in the park in 5-10 minutes. Even so, it has a lot of attractions and even though the focus has been on thrill rides, they still have some attractions for families. I look forward to a return visit.
We boarded the buses at 5:15 and headed to the Radisson Blu Edwardian Heathrow one last time.


That night we had a dinner for the entire group – the first time this has been done –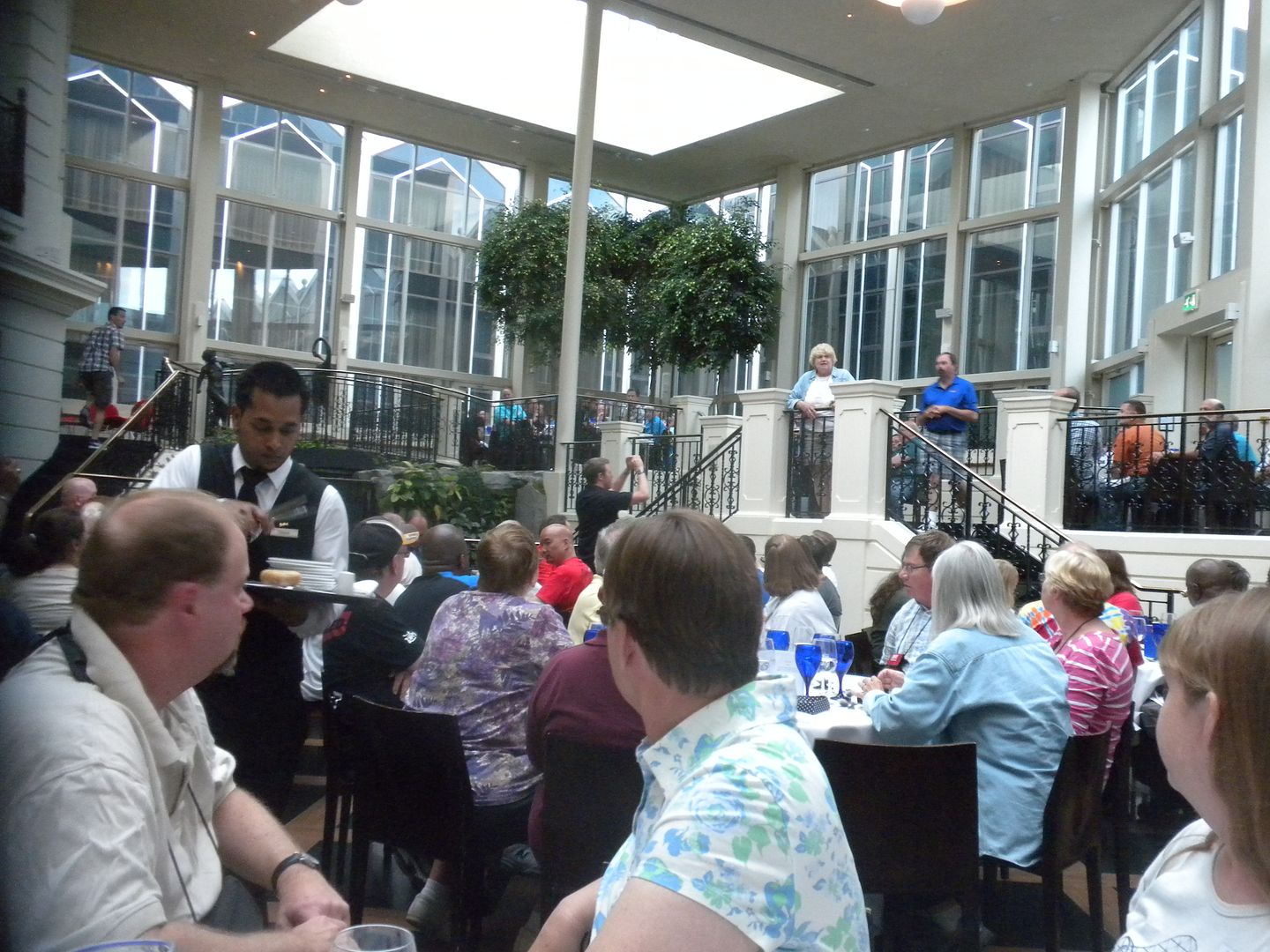 and it gave us a good chance to say goodbye to everyone as we parted ways the next day. Some would head to Ireland for the newest wood coaster, while others were headed to Paris for the parks there. Some would board flights for home while others, us included, would stay in the U.K. for more adventures.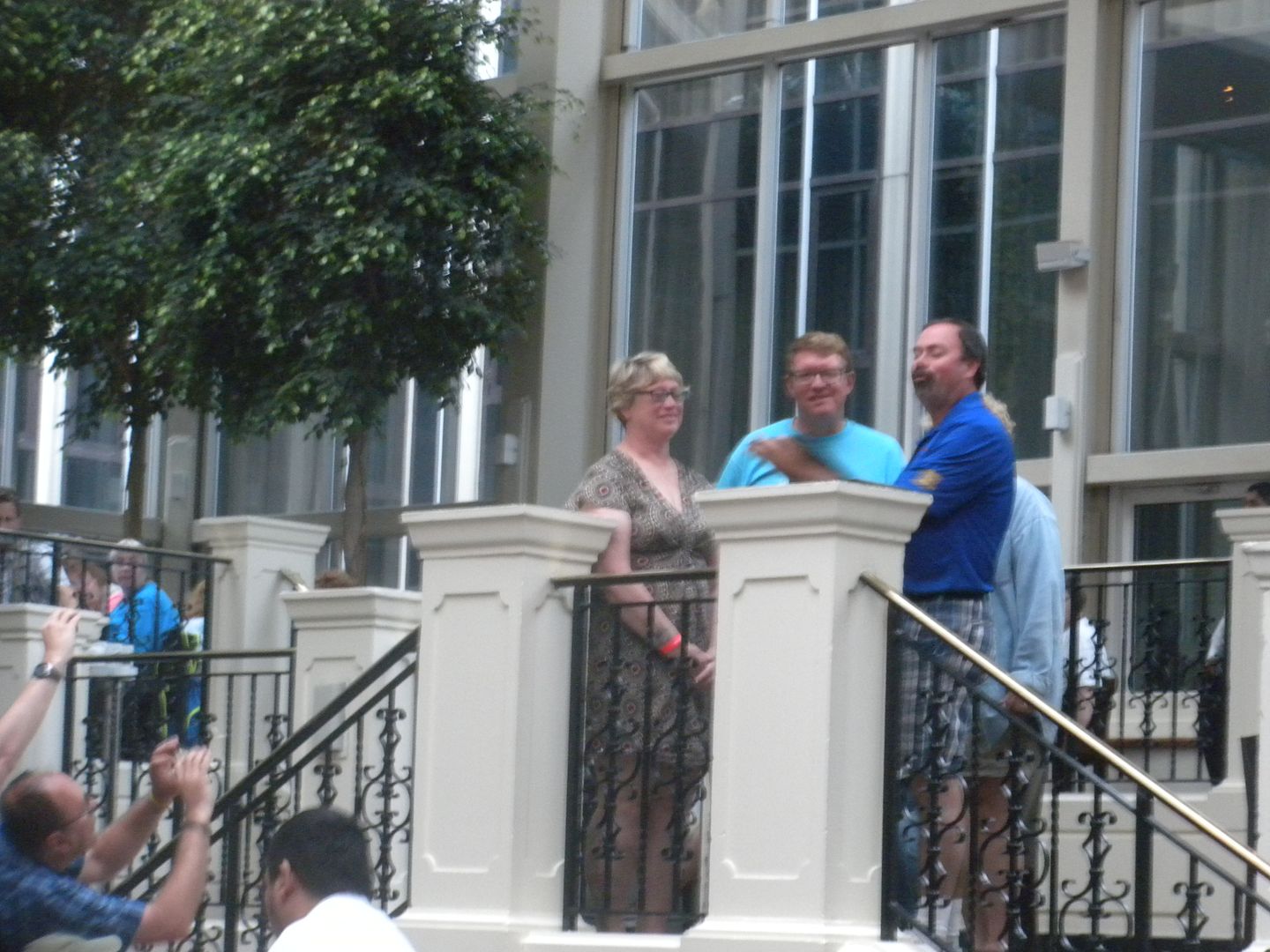 It had been a good trip and the dinner, which was quite good, also afforded the opportunity to publicly thank Kevin Schreiner and Lace Patton for the great job they did in organizing this wonderful trip, as Tim Baldwin is shown here doing. It was truly a great way to bring such a memorable trip to an end.
Next Up: Epilogue i: Lightwater Valley and Hadrian's Wall