Part 2: Canadian National Exhibition and Marineland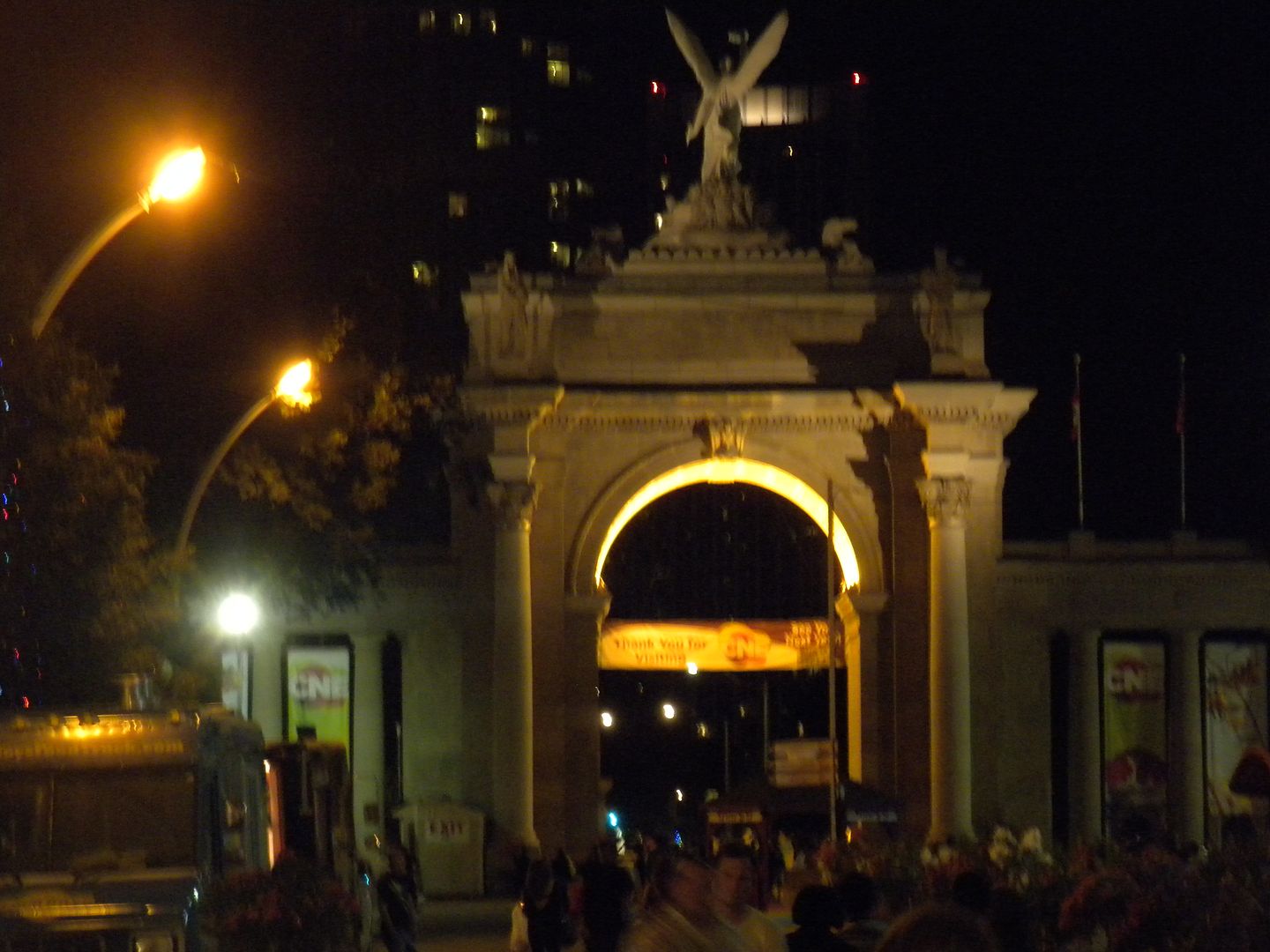 After a quick meal along the way, David and I arrived at the Canadian National Exhibition around 8:00 Saturday evening, August 24. Having recently been to 2 German fairs, I was curious how this would compare. Overall there were more rides here than at the German fairs and there were particularly more children's rides. In addition there were a lot of other fair exhibits which you didn't see in Germany. The German fairs had bigger, more intense rides and more food stands and games.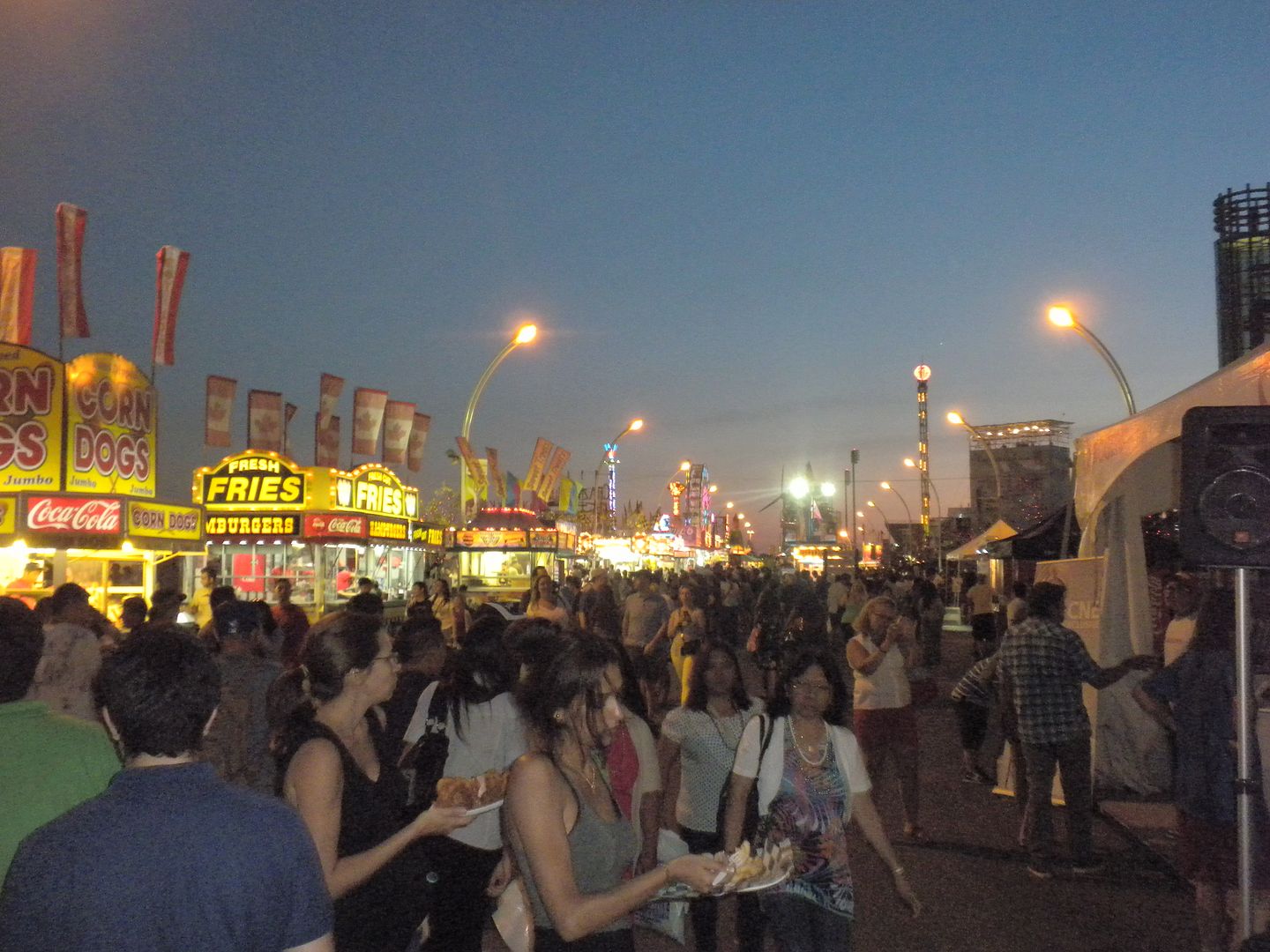 The Canadian fair was pretty crowded, but it was spread out more than the German fairs I visited, which made a loop making it easier to get to everything. Here it was harder to find everything, and the children's section was far removed from the main midway.
They had 4 coasters: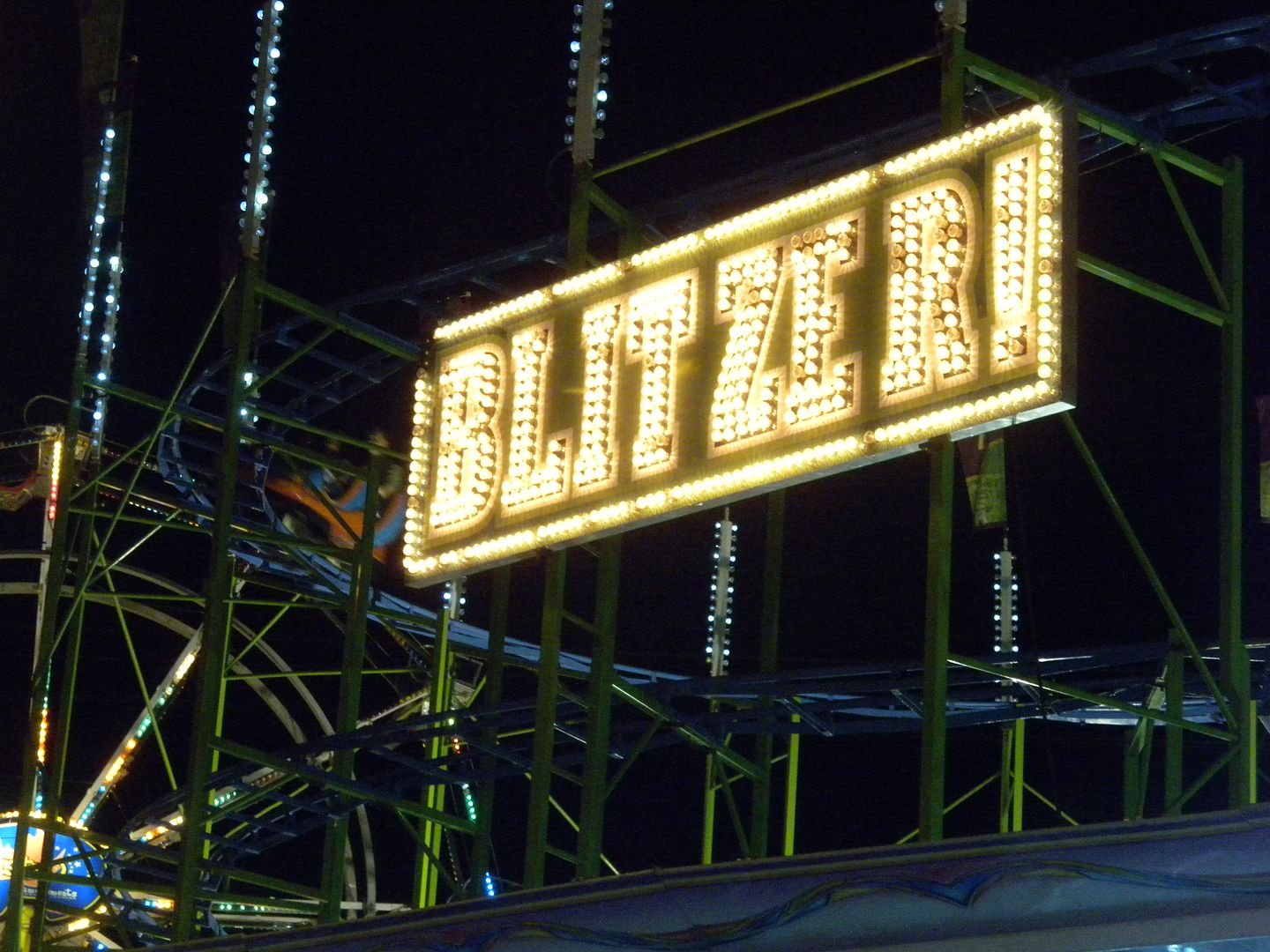 Blitzer Roller Coaster: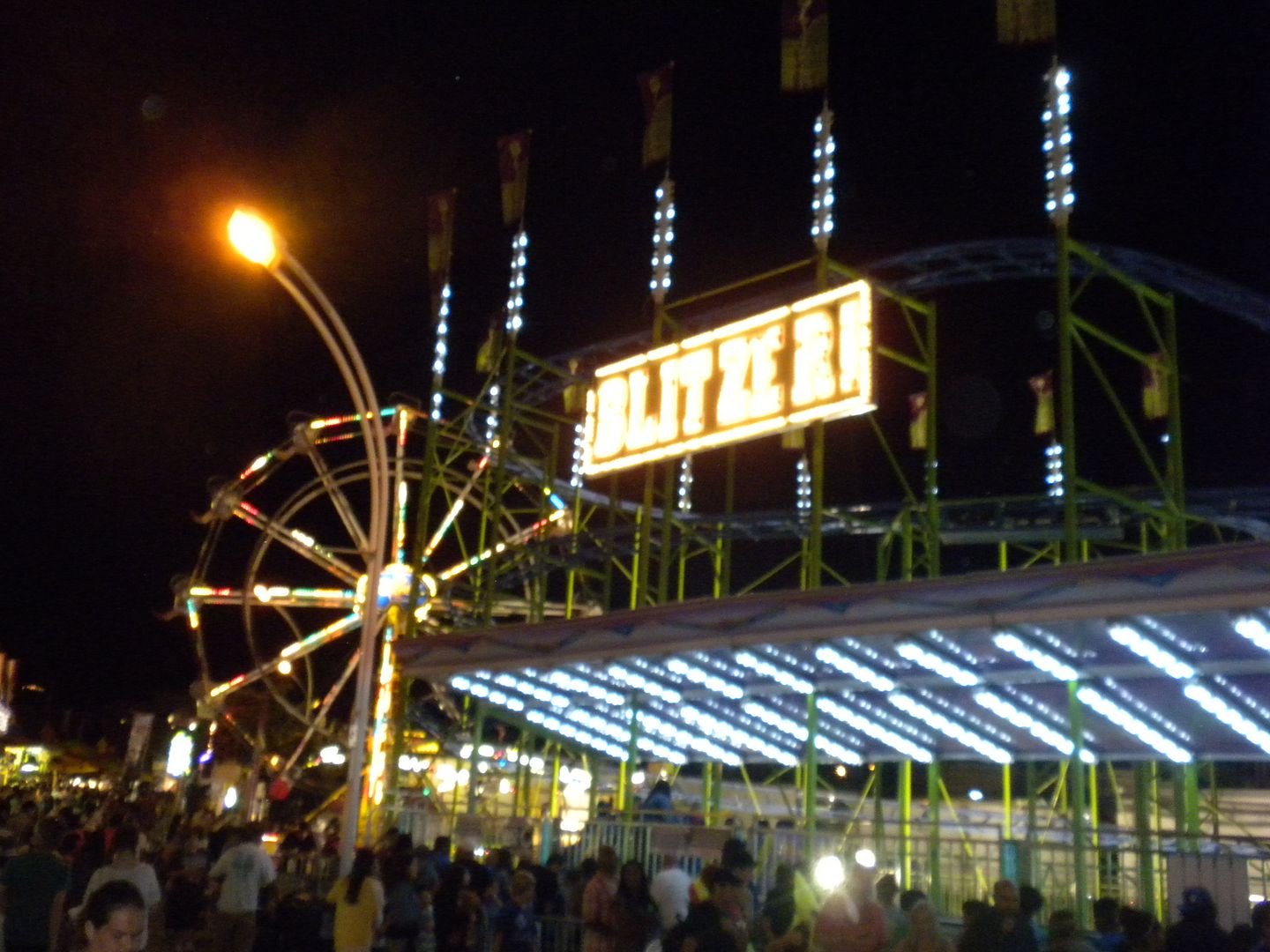 (Unknown Manufacturer, Galaxi, Unknown Year)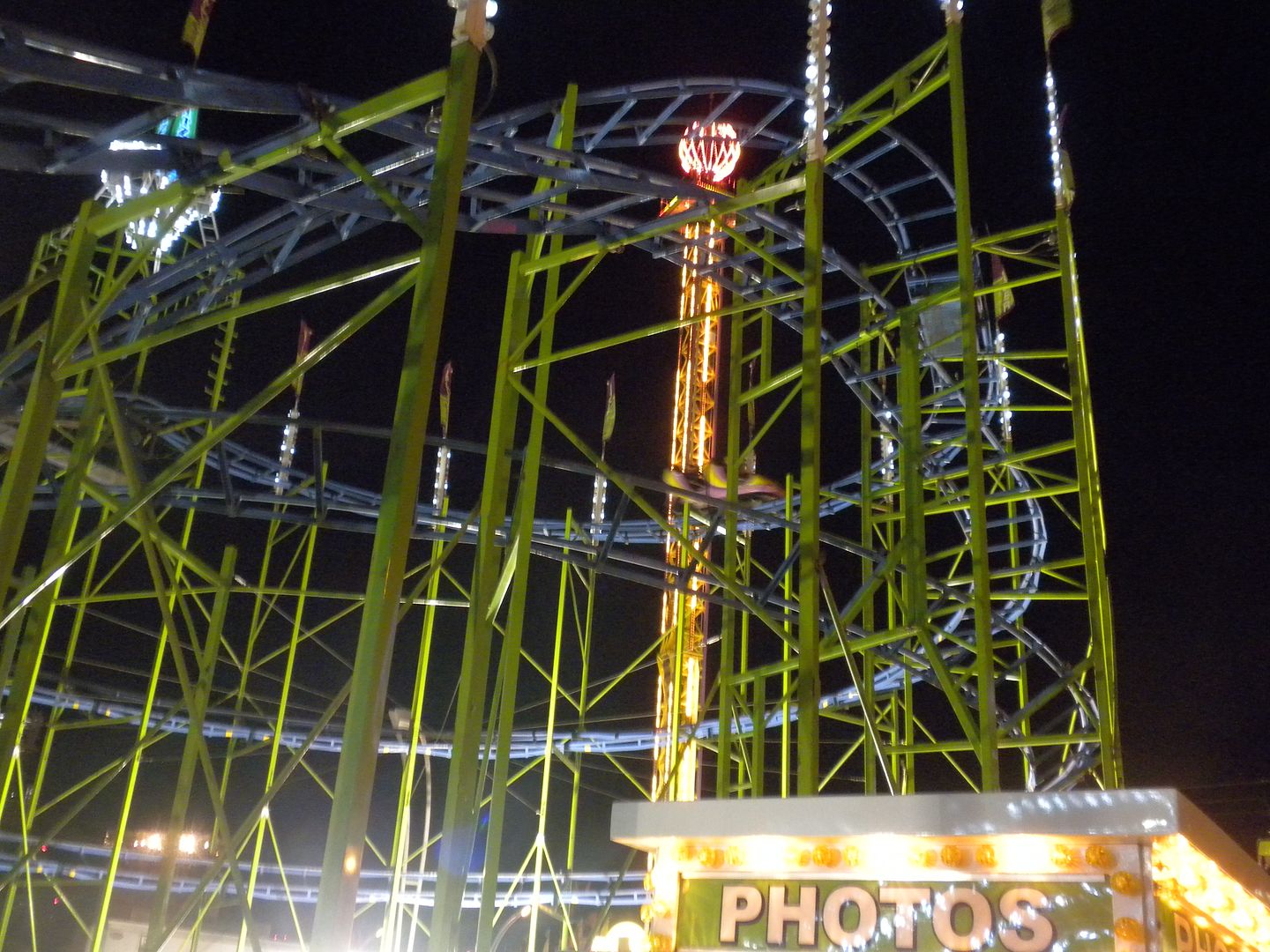 This was the star attraction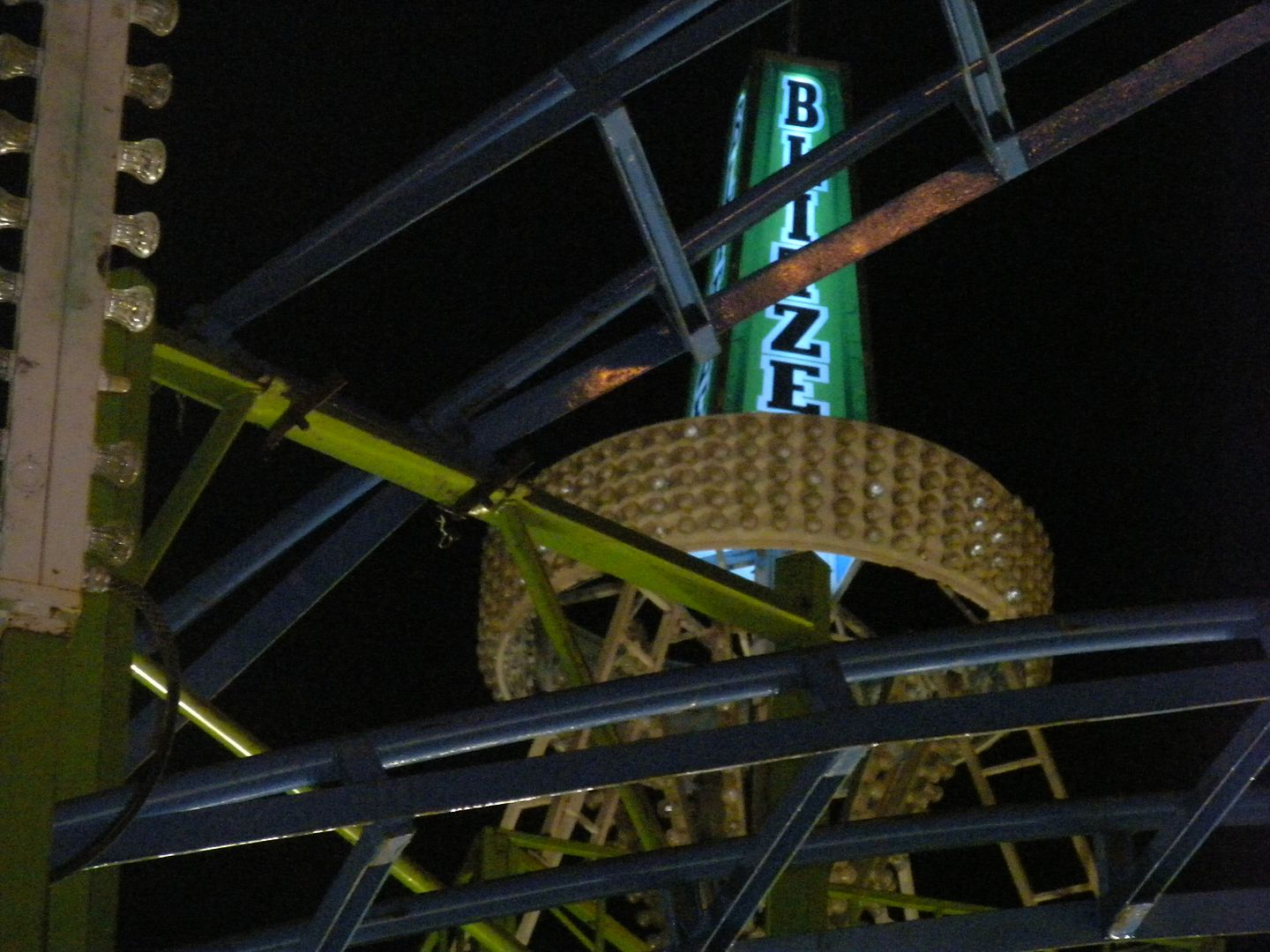 and it gave a good ride – 1 ride.


Crazy Mouse Coaster (Reverchon, Spinning Wild Mouse, Unknown Year)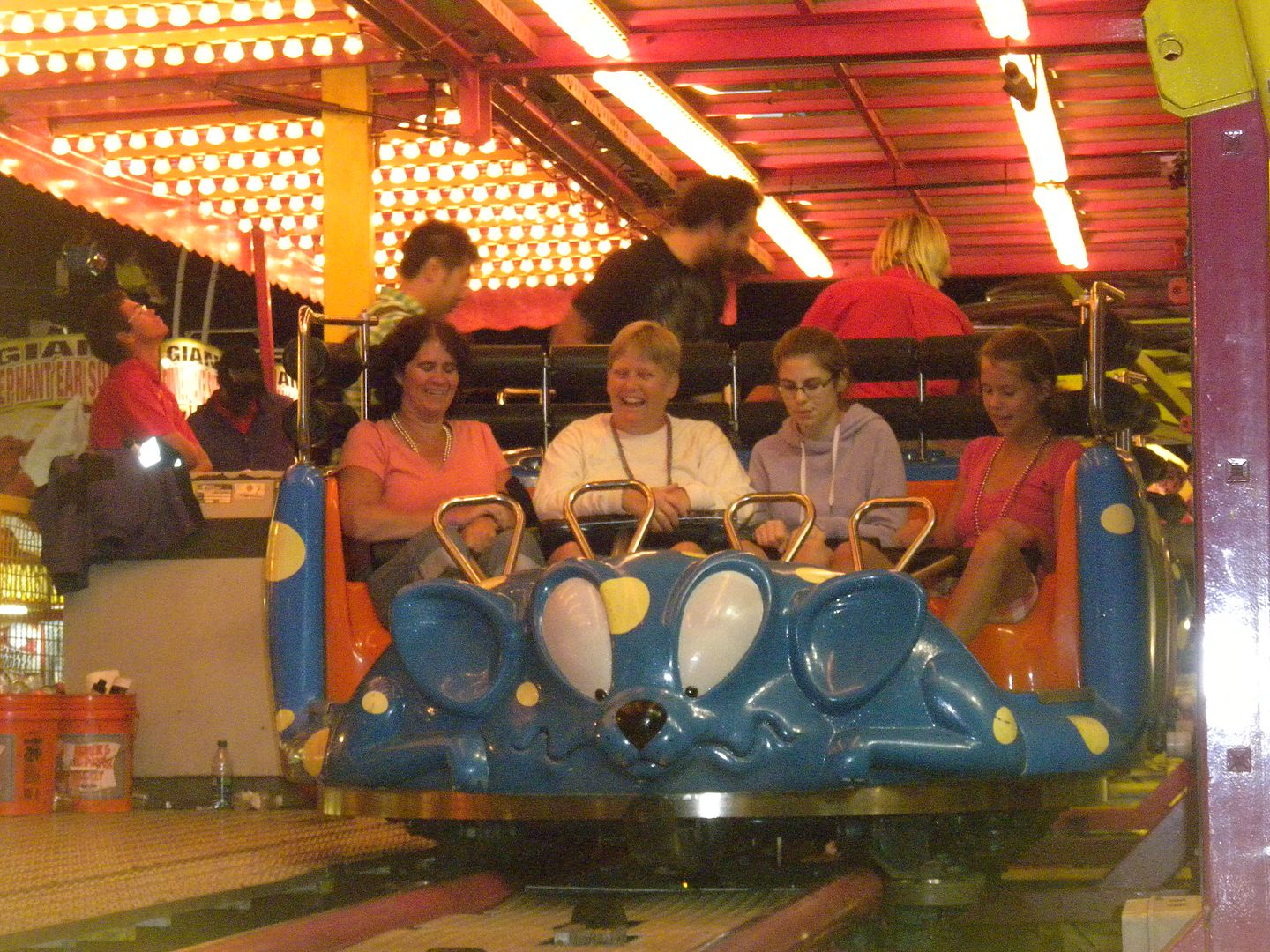 Good spinning


– 1 ride.


Wacky Worm Coaster: (Unknown, Wacky Worm, Unknown Year)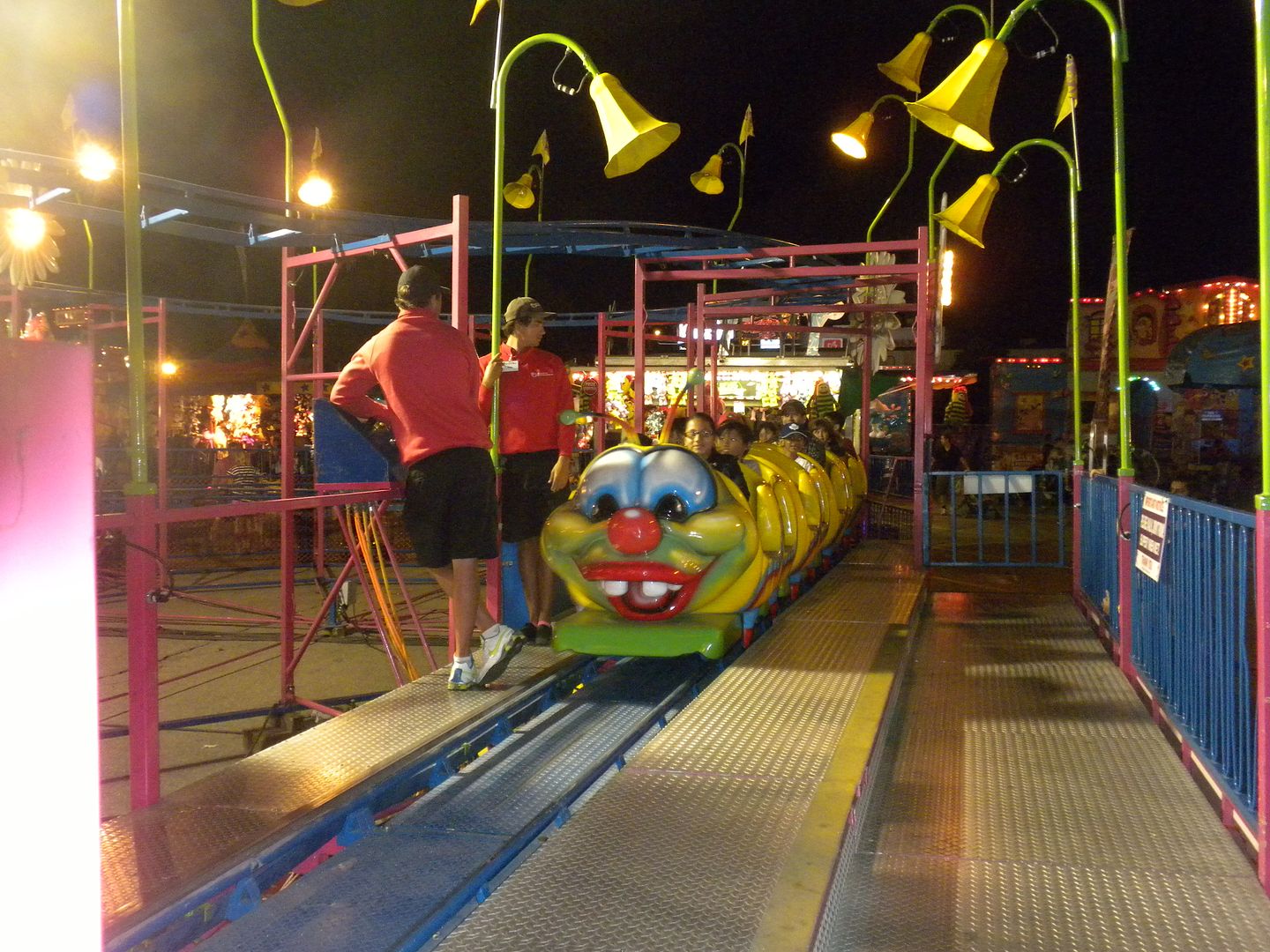 Good ride – 1 ride.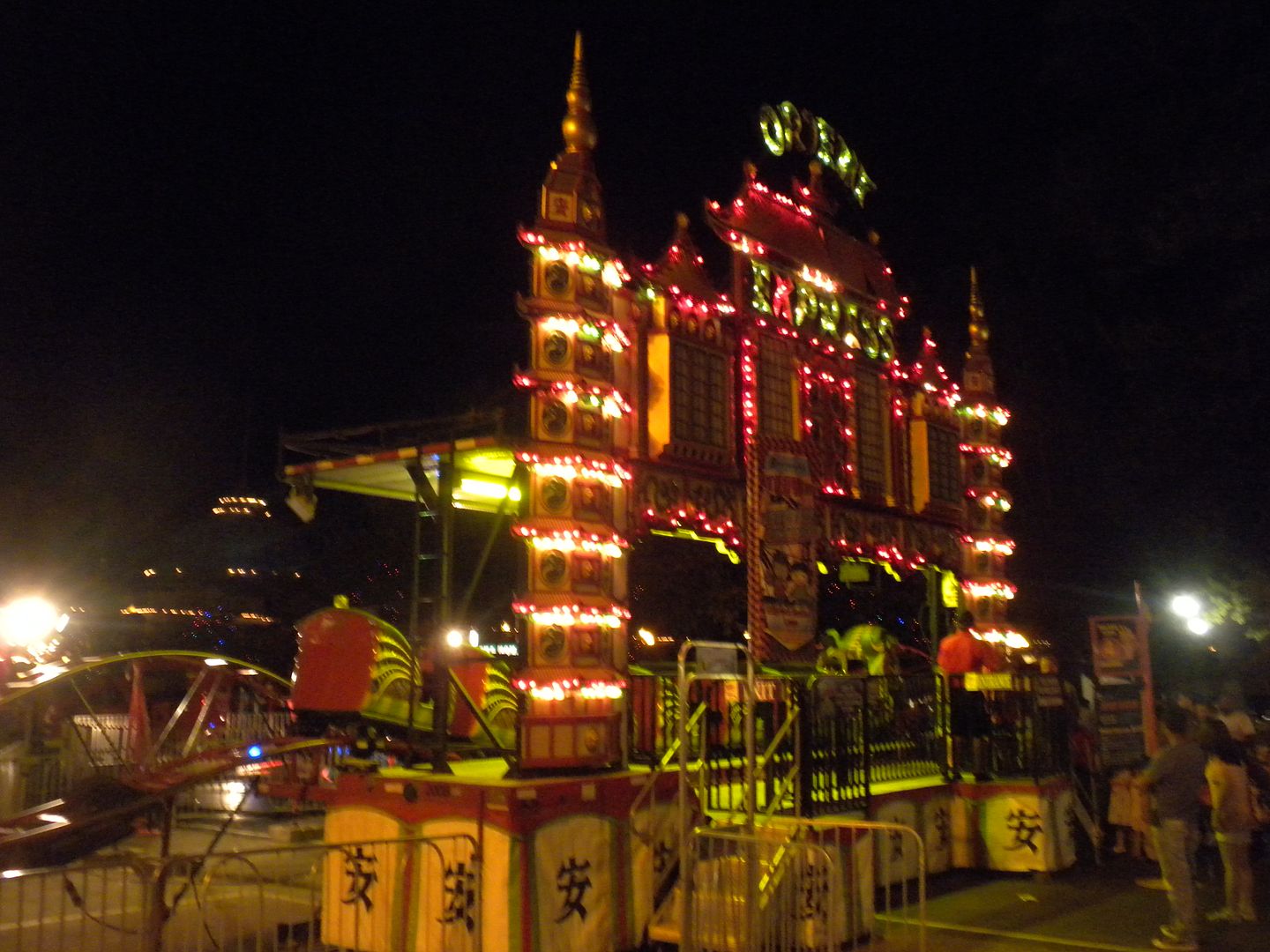 Orient Express: (Wisdom, Kiddie Coaster, Unknown Year)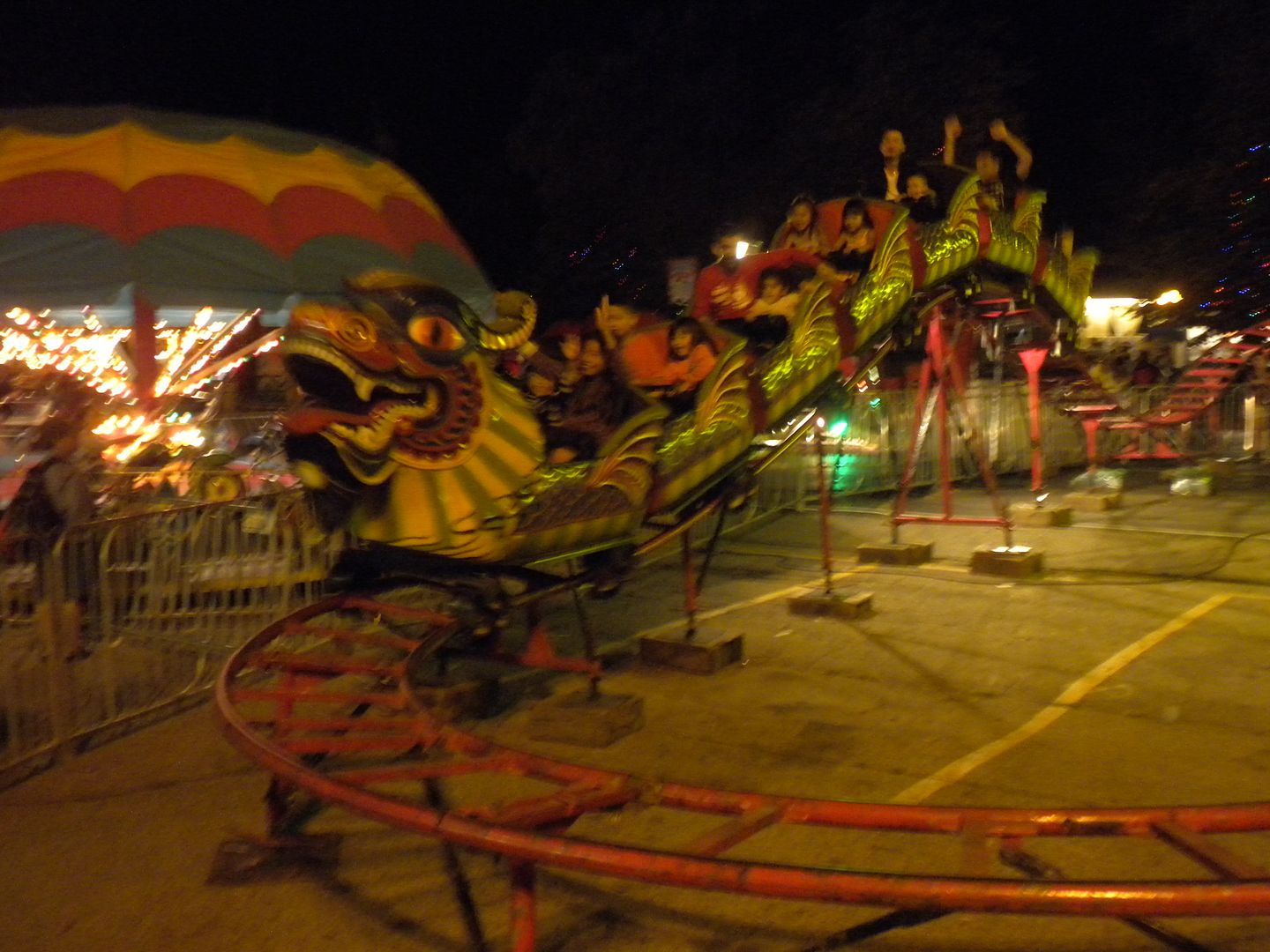 Good ride – 1 ride.
Other rides we rode include: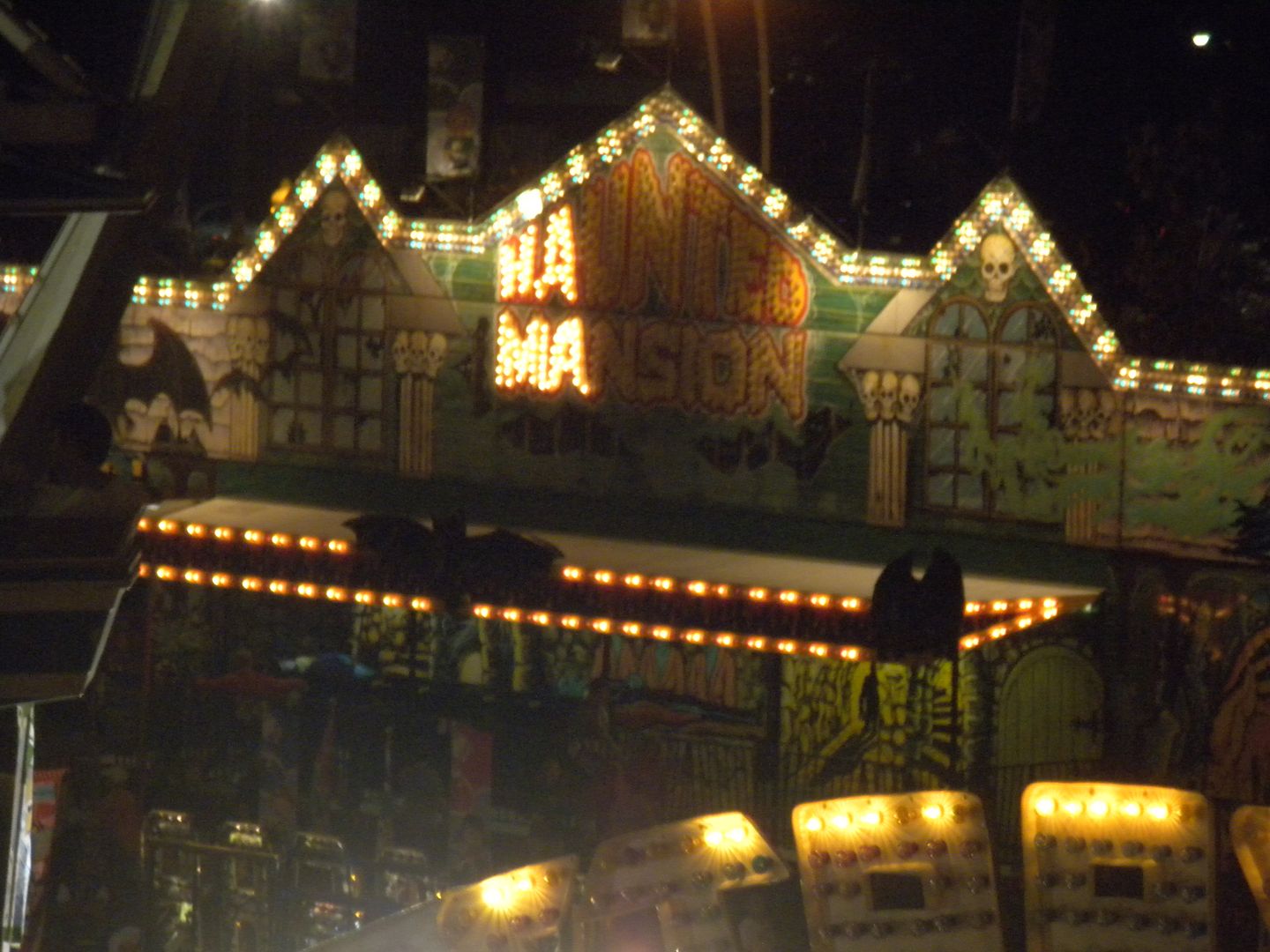 Haunted Mansion: Not a particularly strong portable haunted house – 1 ride.
Video Funhouse: OK funhouse – 1 walkthrough.


Cuckoo Haus:


OK funhouse – 1 walkthrough.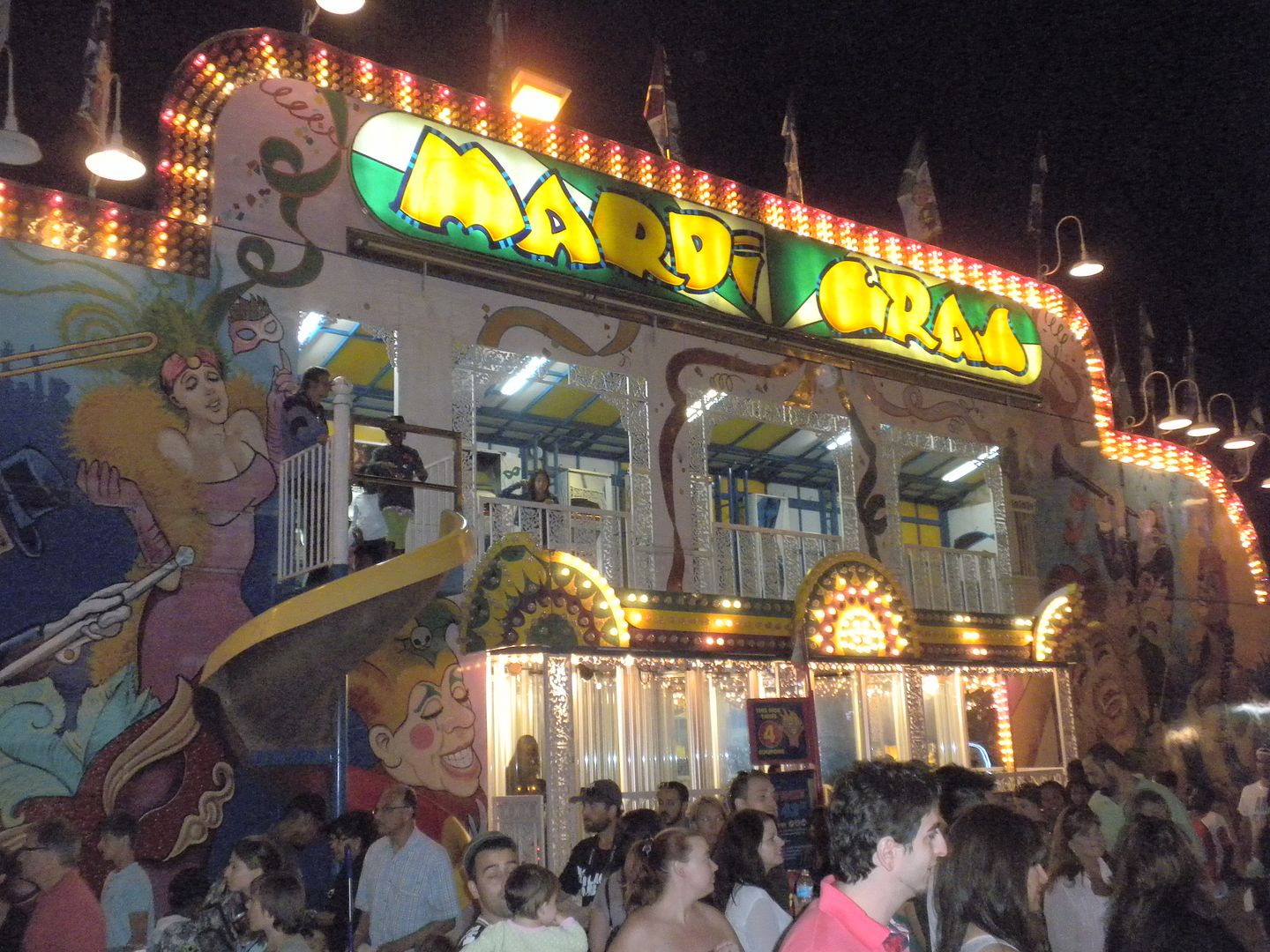 Mardi Gras Mirror Maze: Not as challenging as in Germany, but the better of the two – 1 walkthrough.
Mirror Maze: A little different from the other – 1 walkthrough.
Sky Ride: Nice view along the length of the midway – 1 ride.
I enjoyed the experience of a fair in yet another country. We left around 11:00 to head back to the hotel for a quick night before driving to Marineland on Sunday.
On Sunday morning, August 25 I got up early to make the journey to Marineland. This was my second visit to Marineland and I was hoping to get to spend some more time. Unfortunately, due to limited late flights home and concern over the border crossing, I still did not have time to see the animals.


It is a quite unusual park, very large with huge unused spaces between animal attractions and rides. The park has two coasters: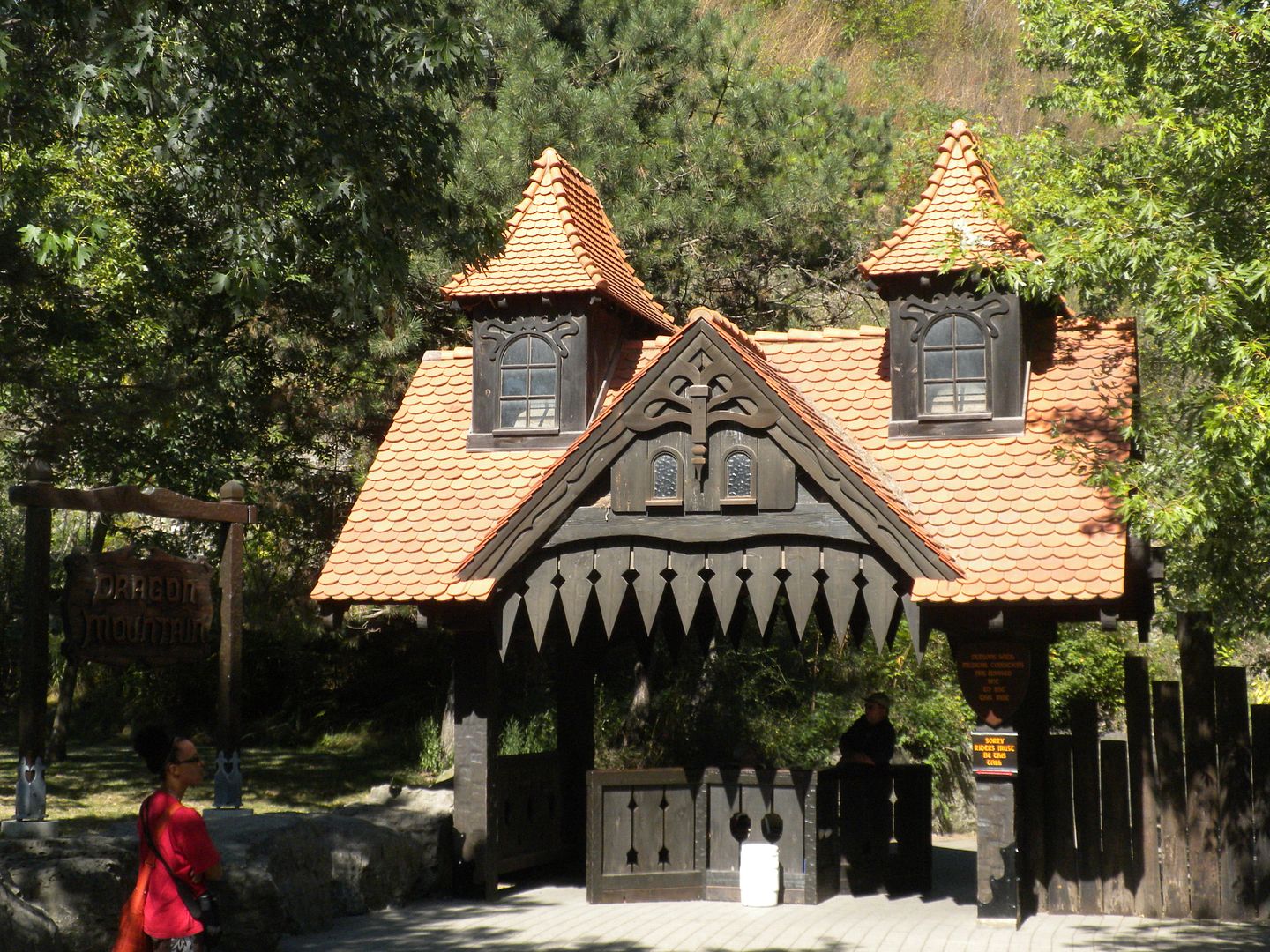 Dragon Mountain: (Arrow, Terrain Looper, 1983)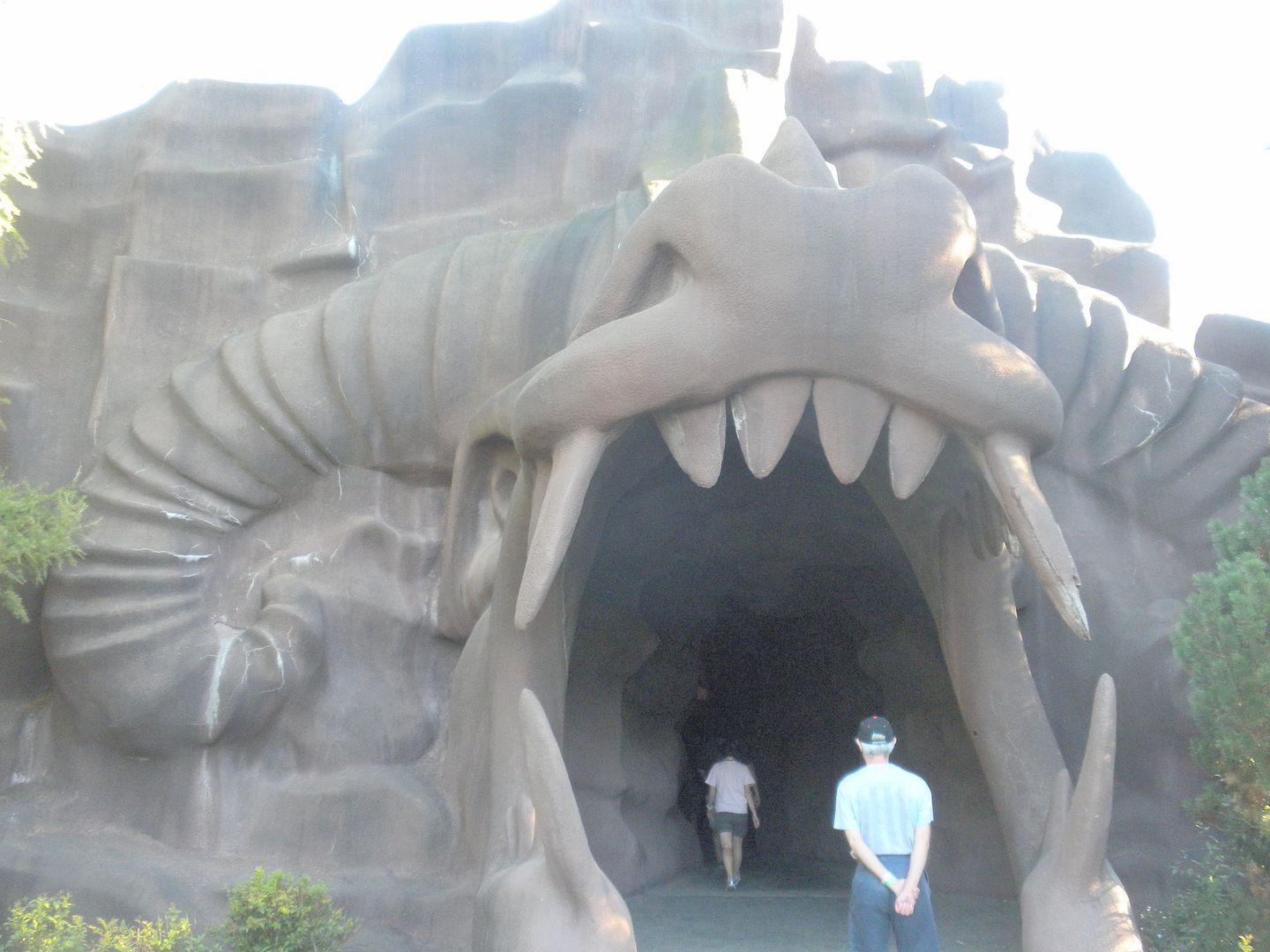 The park's signature ride is well themed from the dragon mouth cave queue entry to the volcano enclosed helix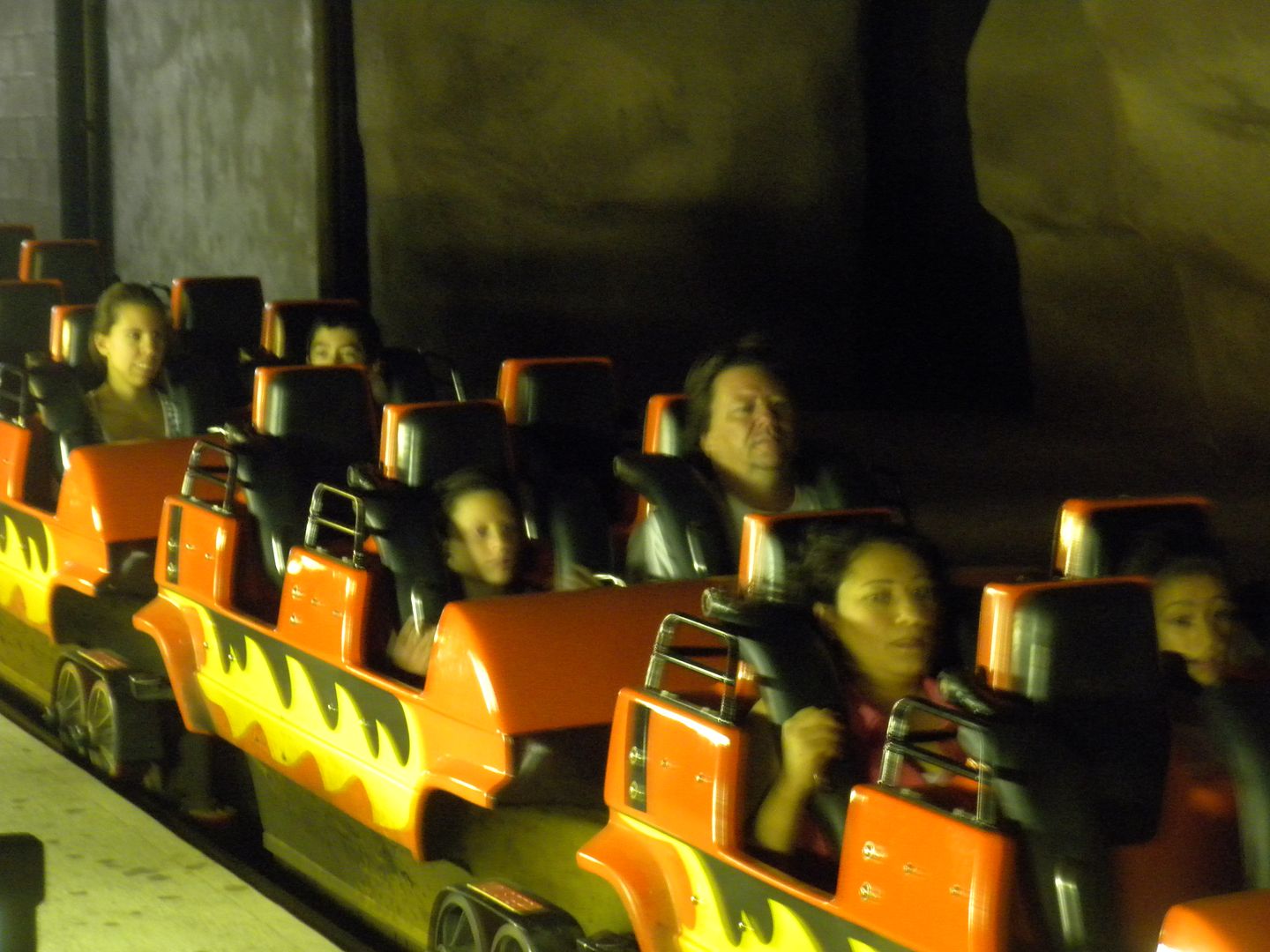 to the retro dragon head trains.


I describe this ride as a looping mine train as its long lift hill and its terrain hugging drops and turns remind me of the best of the Arrow mine trains,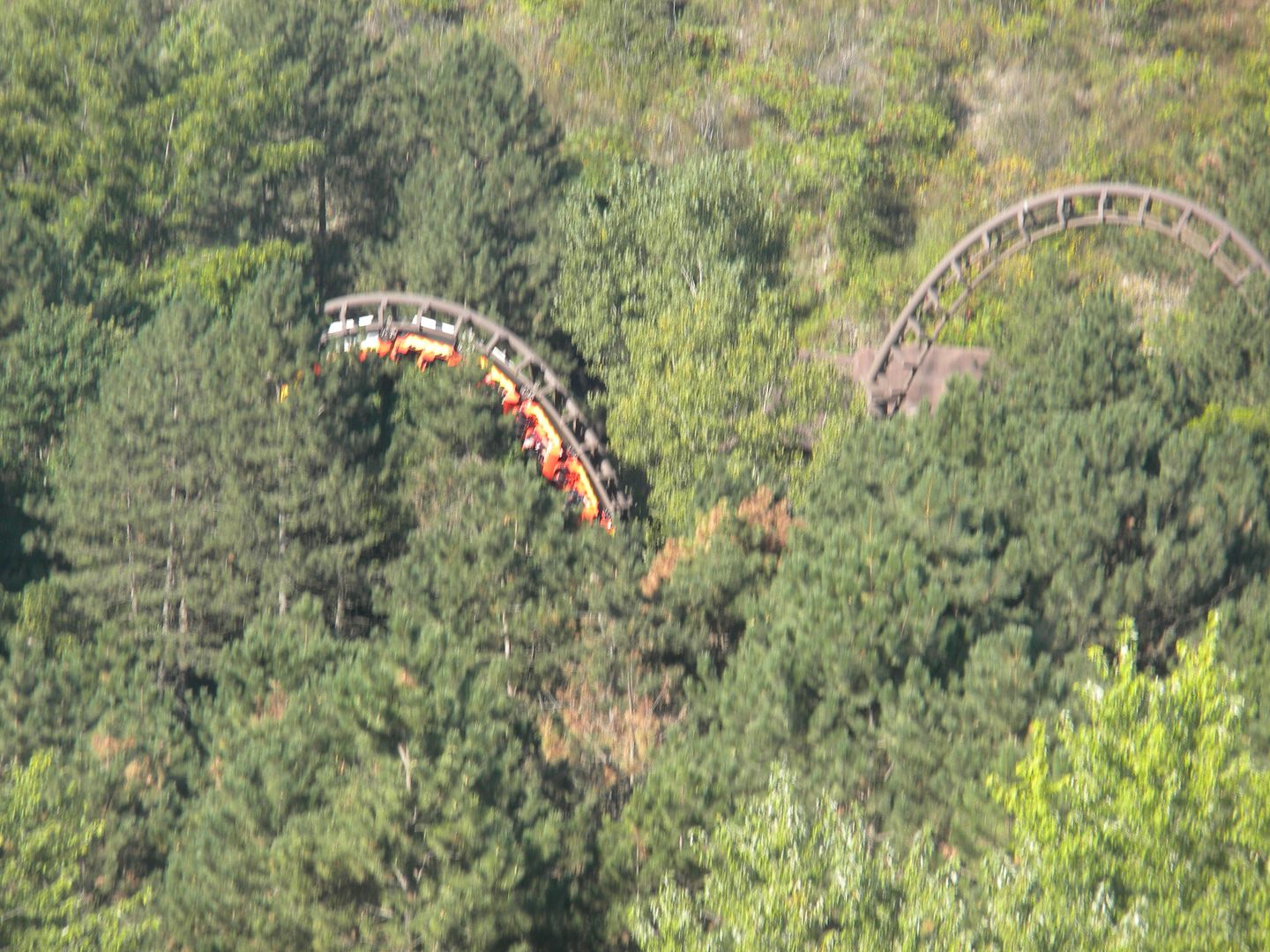 but interspersed are four inversions (2 loops and a double inversion bowtie) adding much more thrill to the ride.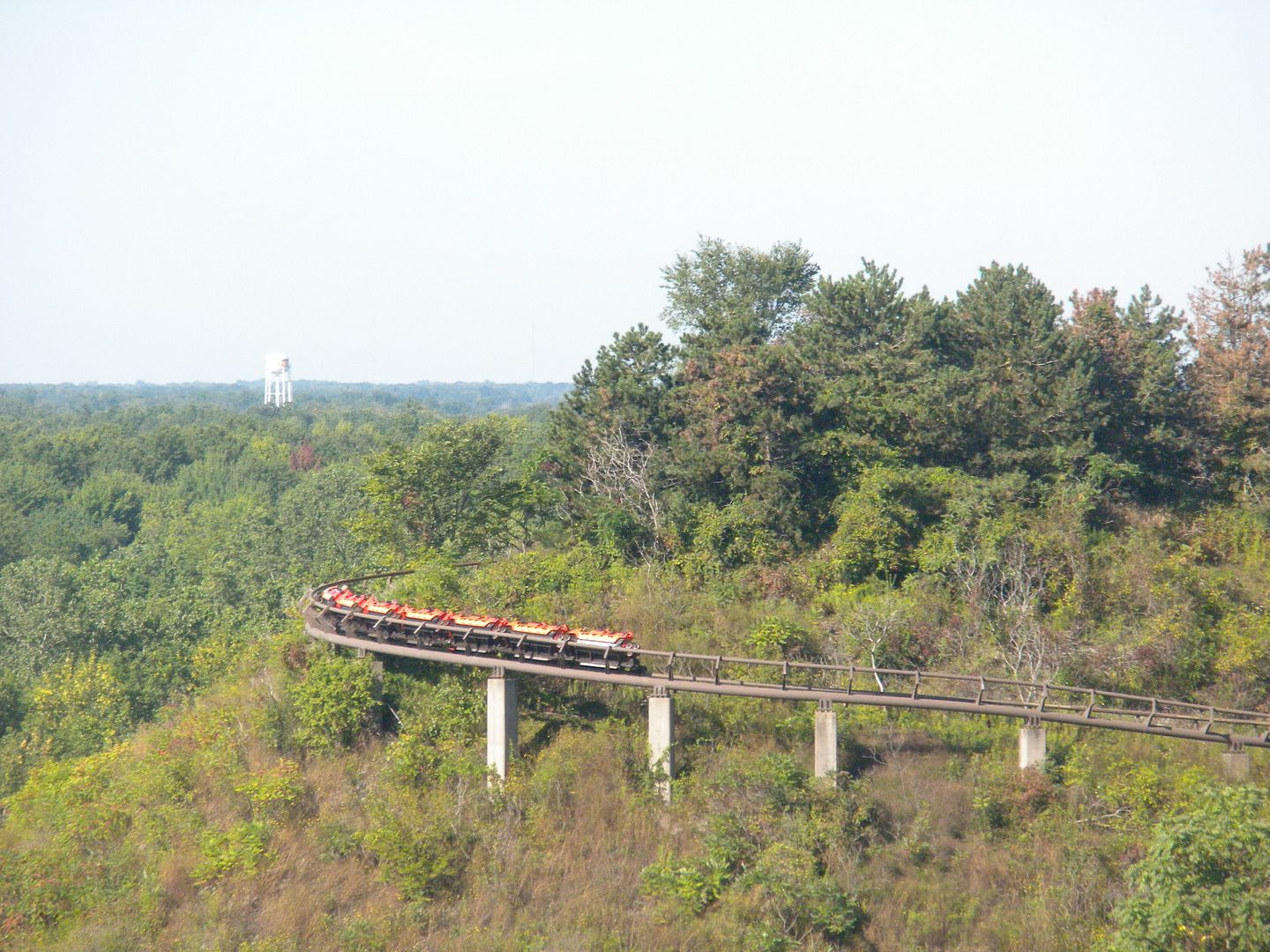 Between the volcano helix and the bowtie is a long tunnel with a great drop. The ride is mostly hidden in the terrain and trees.


It is a very unusual ride, a lot of fun, and the transitions are pretty smooth.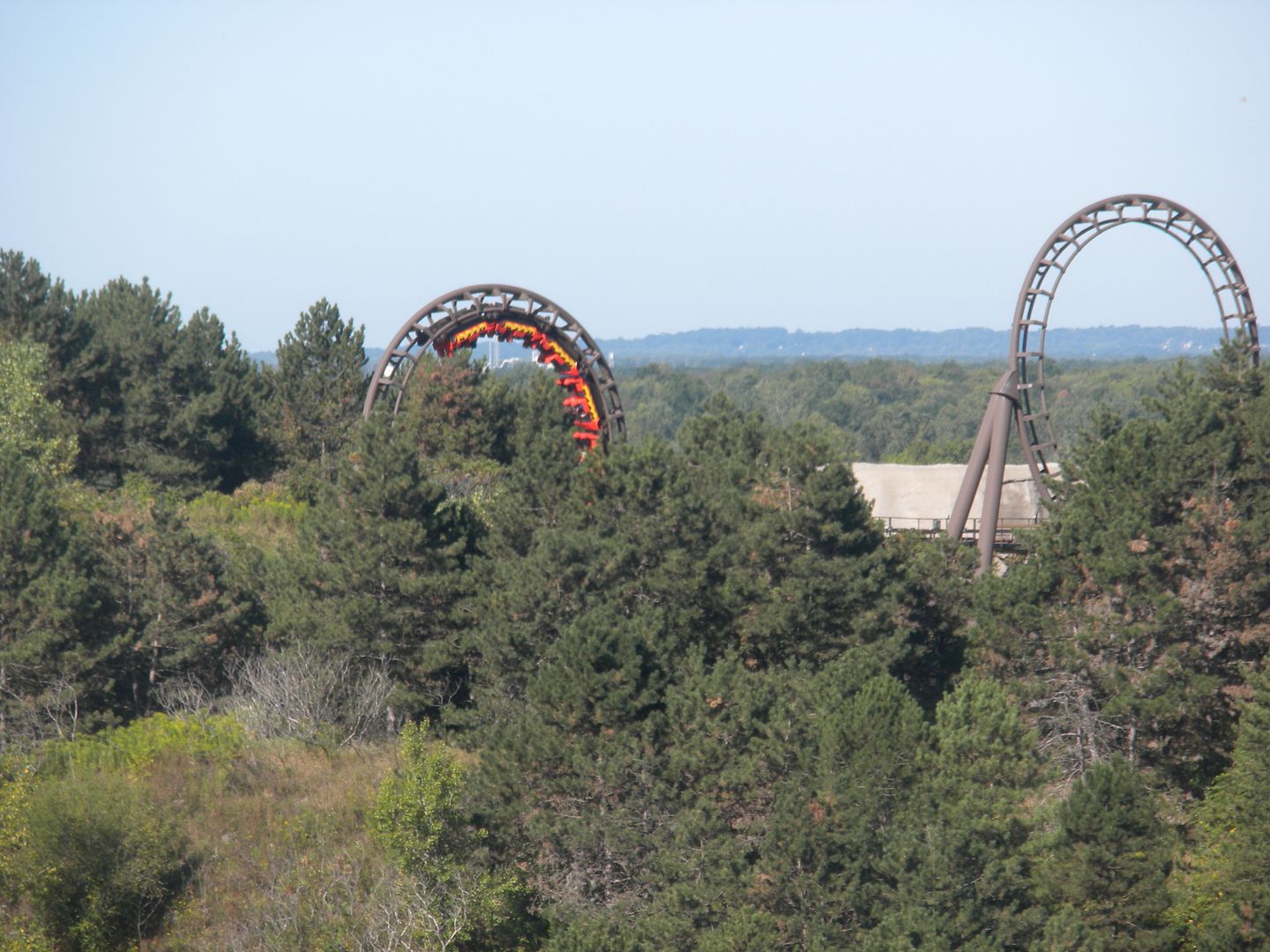 It gave a good ride – 7 rides including 4 during ERT.


Lady Bug Coaster: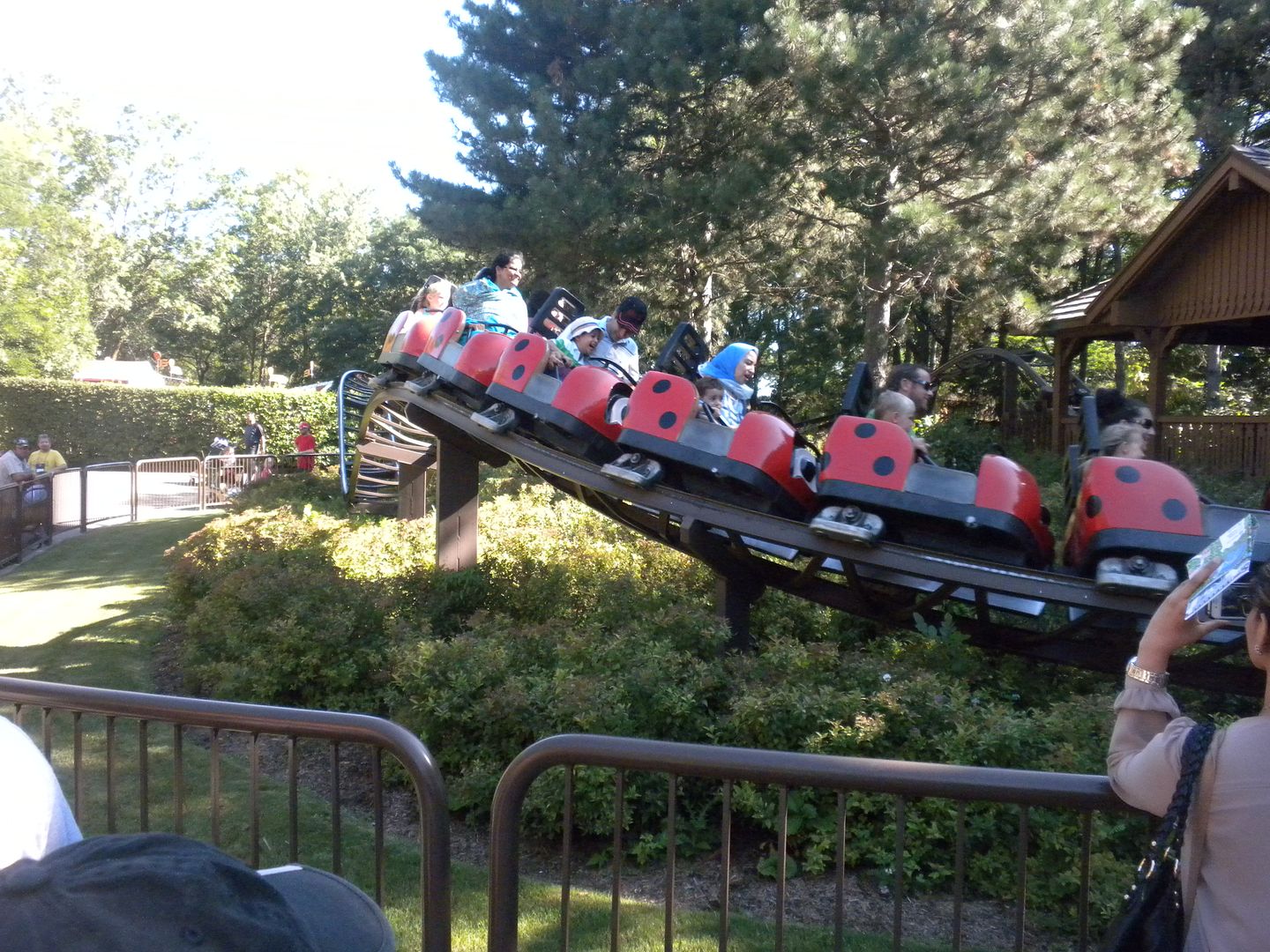 (Zierer, Tivoli-Small Kiddy Coaster, 1979)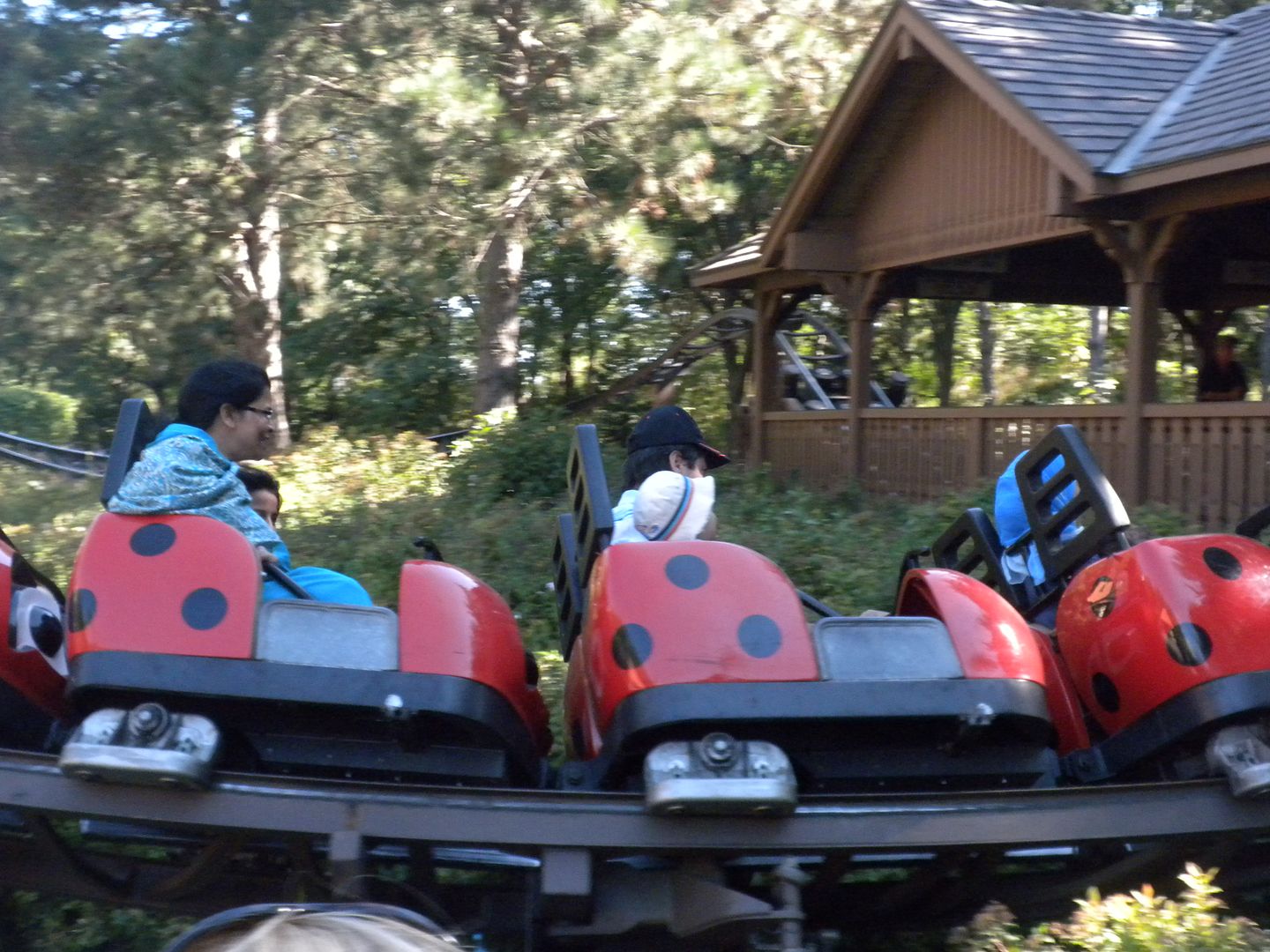 Good ride for a beginner coaster – 1 ride.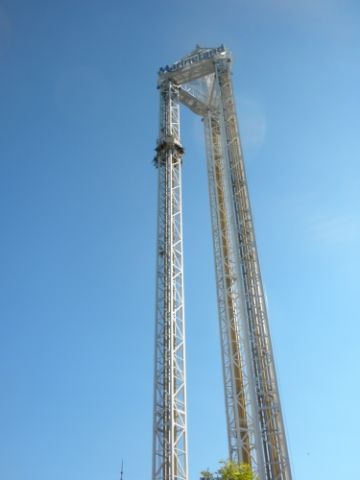 Sky Screamer: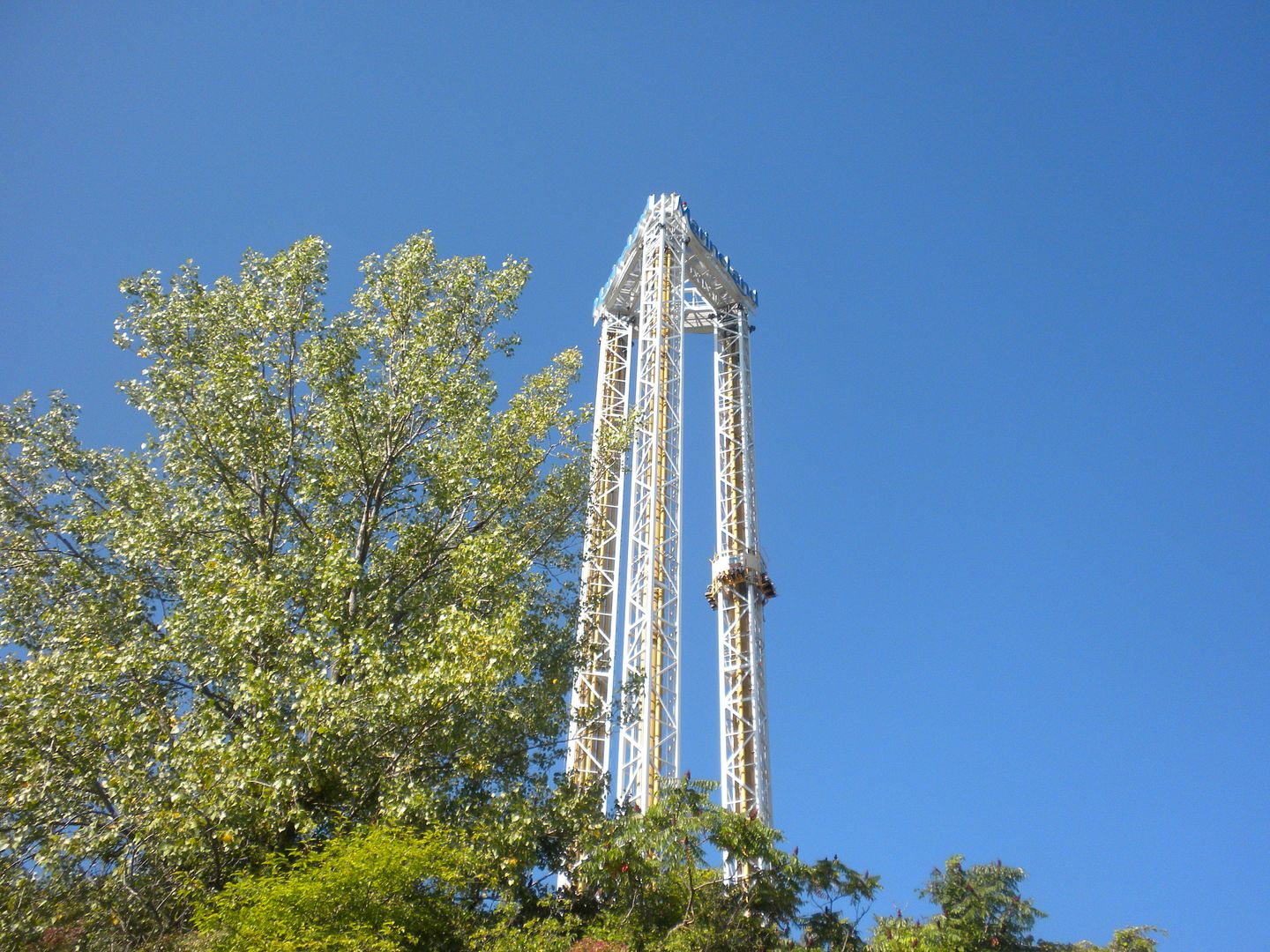 This S & S Power drop tower, billed as the tallest triple drop tower in the world at 450 feet (150 foot hill, 300 foot tower),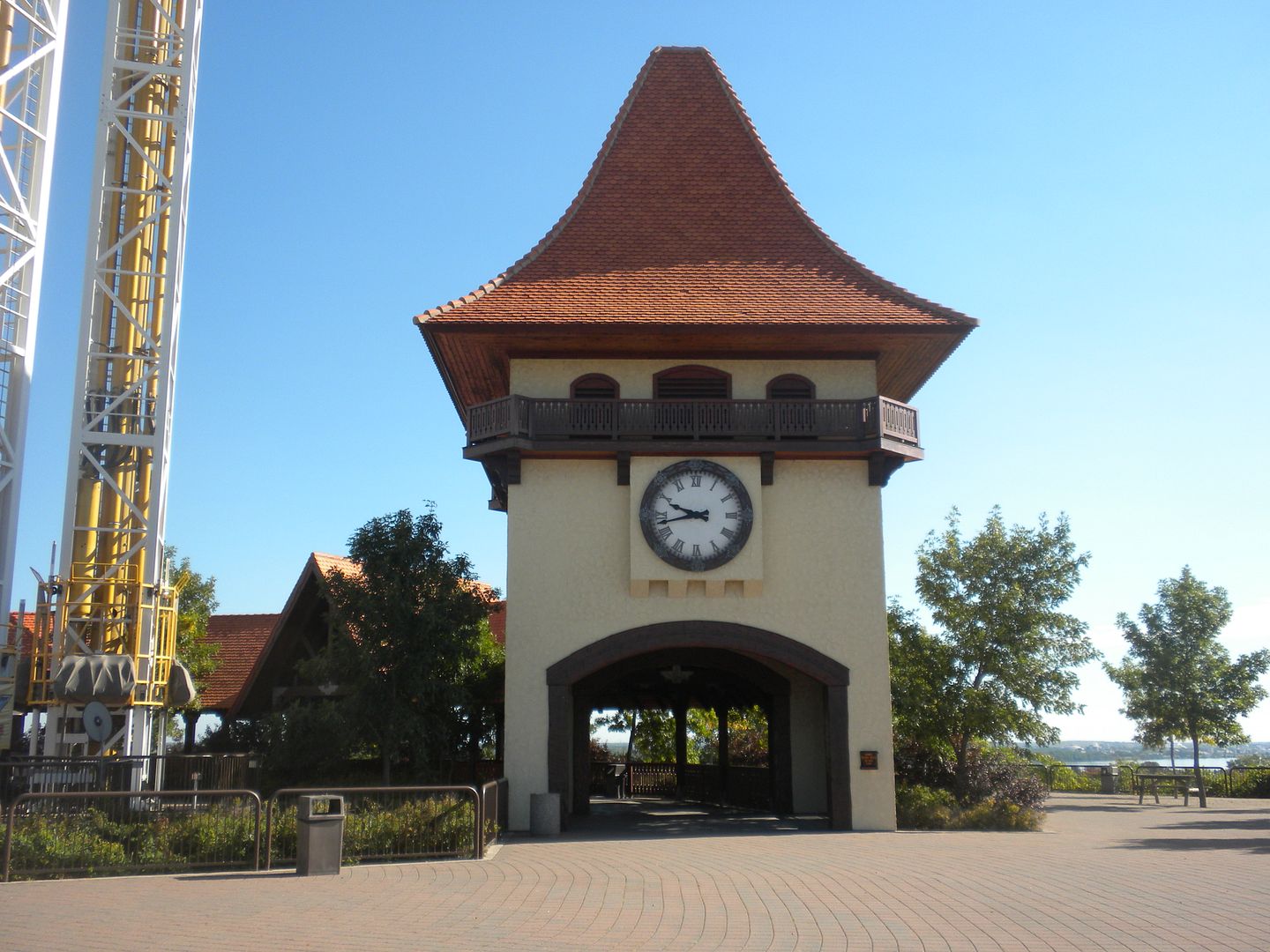 is worth the trip (and the long walk up hill) as it overlooks Niagara Falls.


Be sure and get on the right side to see Niagara Falls – the view is breathtaking (photo taken from the hill, not the ride) – 1 ride during ERT.
I did not get to ride any of the park's other rides including Viking Adventure, an adult Rockin' Tub; Bumble Bees, a spinning flat ride; Hurricane Cove, an undulating ship ride; Flying Dragon, a Rainbow type ride; Wave Swinger; Kandu's Twister, a whale themed Teacup ride; Magic Experience; an intense ride; Sky Hawk, a Condor; and Ocean Odyssey, a flat ride involving water. Topple Tower was not operating and looked like it had been closed for some time. They also have 4 children's rides.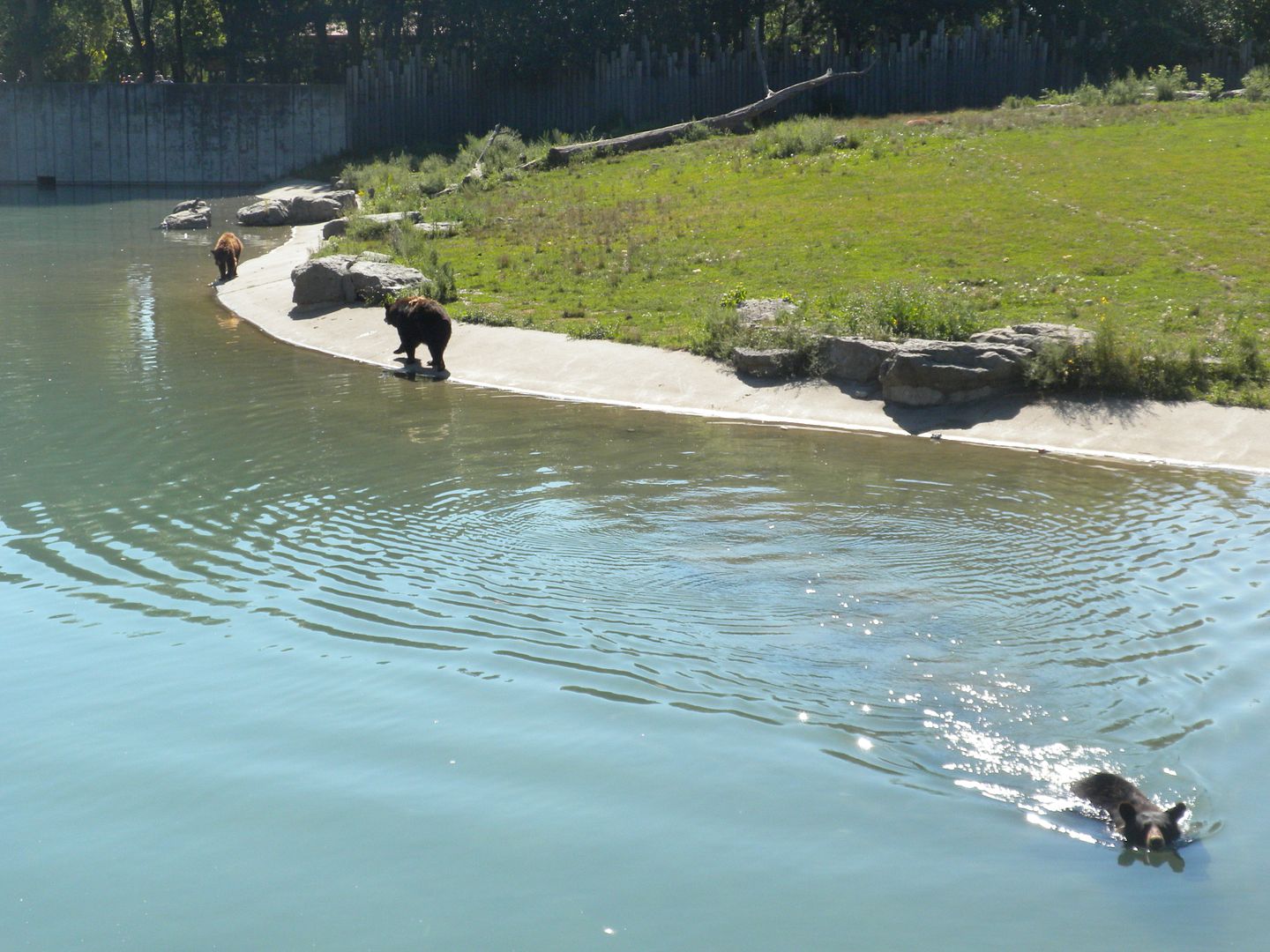 While I did see the bears in Bear Country, I did not have time to see the killer whales and beluga whales at Friendship Cove, the beluga whales at Artic Cove, the deer in Deer Park, or the Elk-Wapiti, Buffalo and Red Deer areas. We were given special seating at the King Waldorf's Stadium Show featuring dolphins, belugas, sea lions and walruses, but my early flight preventing my staying to see it. Someday I want to spend a day here to really get to do and see everything. We learned that they intend to add a 2.5 mile river ride and a 2.5 mile train ride to allow viewing of more animals.
Marineland has a huge amount of space to expand. I was impressed by the medieval England theming. I noted on my previous visit they have the best themed ceilings in a men's restroom of any park I have visited. They provided a good meal. After lunch I left to give me plenty of time to get to the airport, and it ended up taking the extra hour I had built in.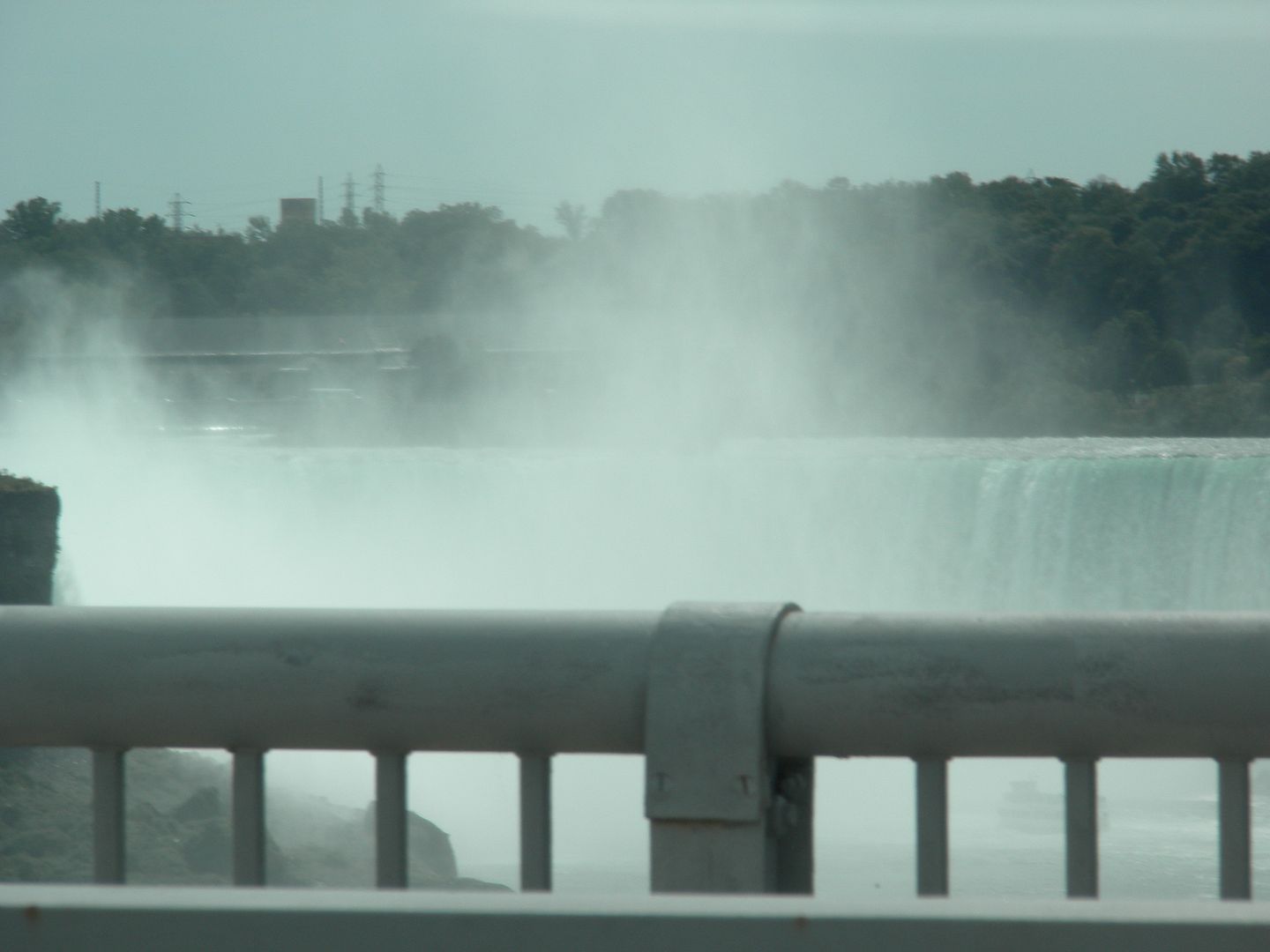 I got to see Niagara Falls as I crossed the border. It had been a good but rushed Summer Con for me. I returned home glad I had gone.
I'll have more adventures next year. Thanks for Reading!