ACE Summer Con 2013 – Canada's Wonderland & Marineland plus Canadian National Exhibition
Part 1: Canada's Wonderland
On Friday, August 23 ACE Summer Con 2013 began at Canada's Wonderland, Canada's largest amusement park and the highest attendance park for Cedar Fair. Originally I planned to take Friday off, but due to taking so much vacation for the Central Europe trip, I needed to work Friday morning and fly out Friday afternoon. I flew into Buffalo and rented a car. This would give me enough time to drive to the park and arrive a while before ERT. Or so I thought. After an almost 2 hour delay at the border, I finally was on my way to the park just before 8:00. ERT started at 9:15 and it was an hour a half drive. I made it to the gate at 9:20 (which was thankfully still open), and thanks to the help of my friend David Lipnicky who had picked up my registration for me, I made it to all the coasters on ERT that evening. Next time I'll fly into Toronto, and I won't go if I don't have the vacation time!

Canada's Wonderland was built in 1981 by Taft Broadcasting, and it shares International Street with sister parks Kings Island and Kings Dominion, but the focal point here is not an Eiffel Tower, but Wonder Mountain, which towers over the park. We had ERT on Friday evening and Saturday morning on 11 of the park's 16 coasters as well as other rides. This was my second visit to this park, having been here before in 2010. I spent all of my time in the park with David Lipnicky, and this was his first visit to the park. I will review this park by its well themed sections.
Medieval Faire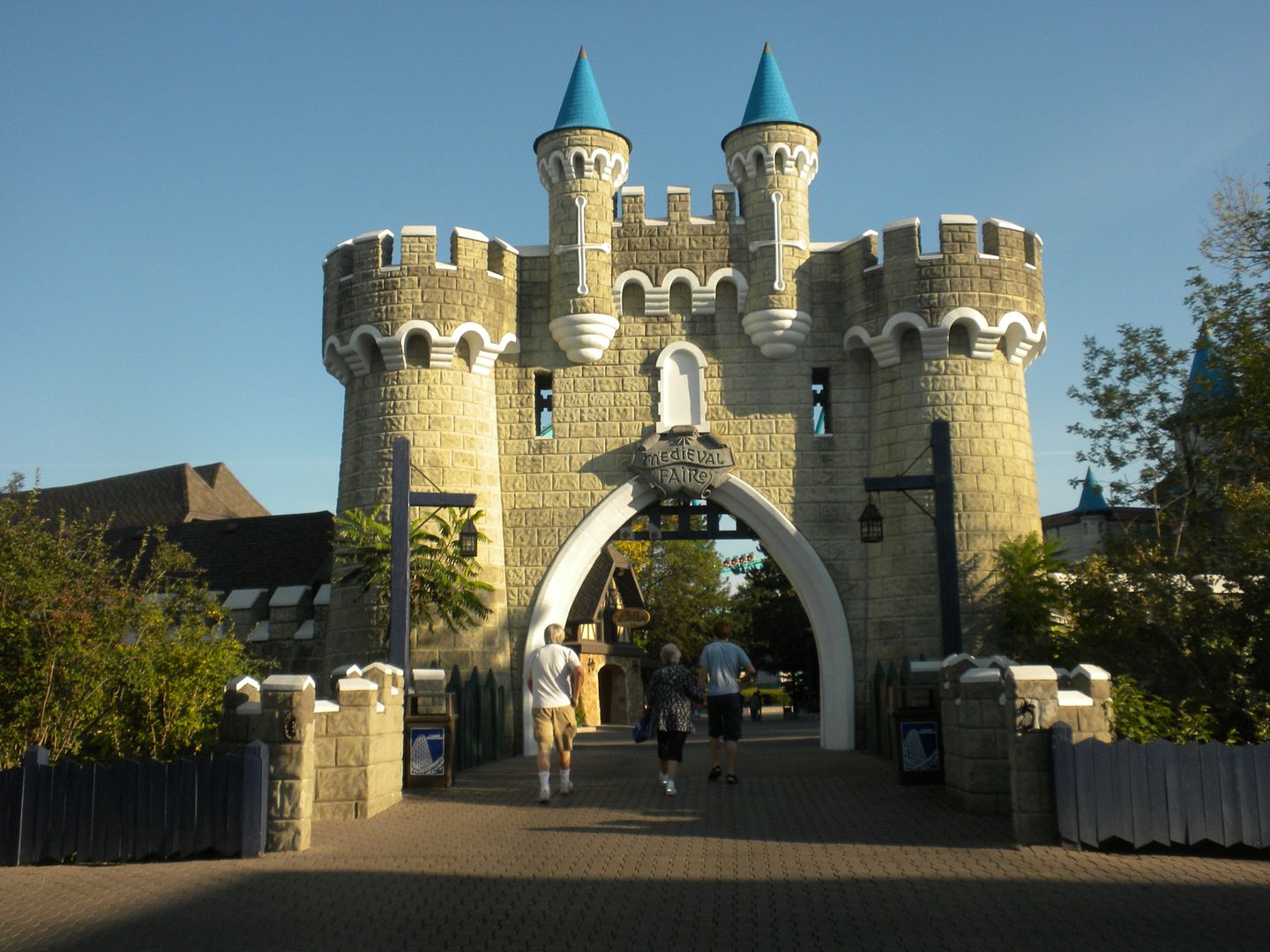 Themed very nicely, this section contains 3 coasters: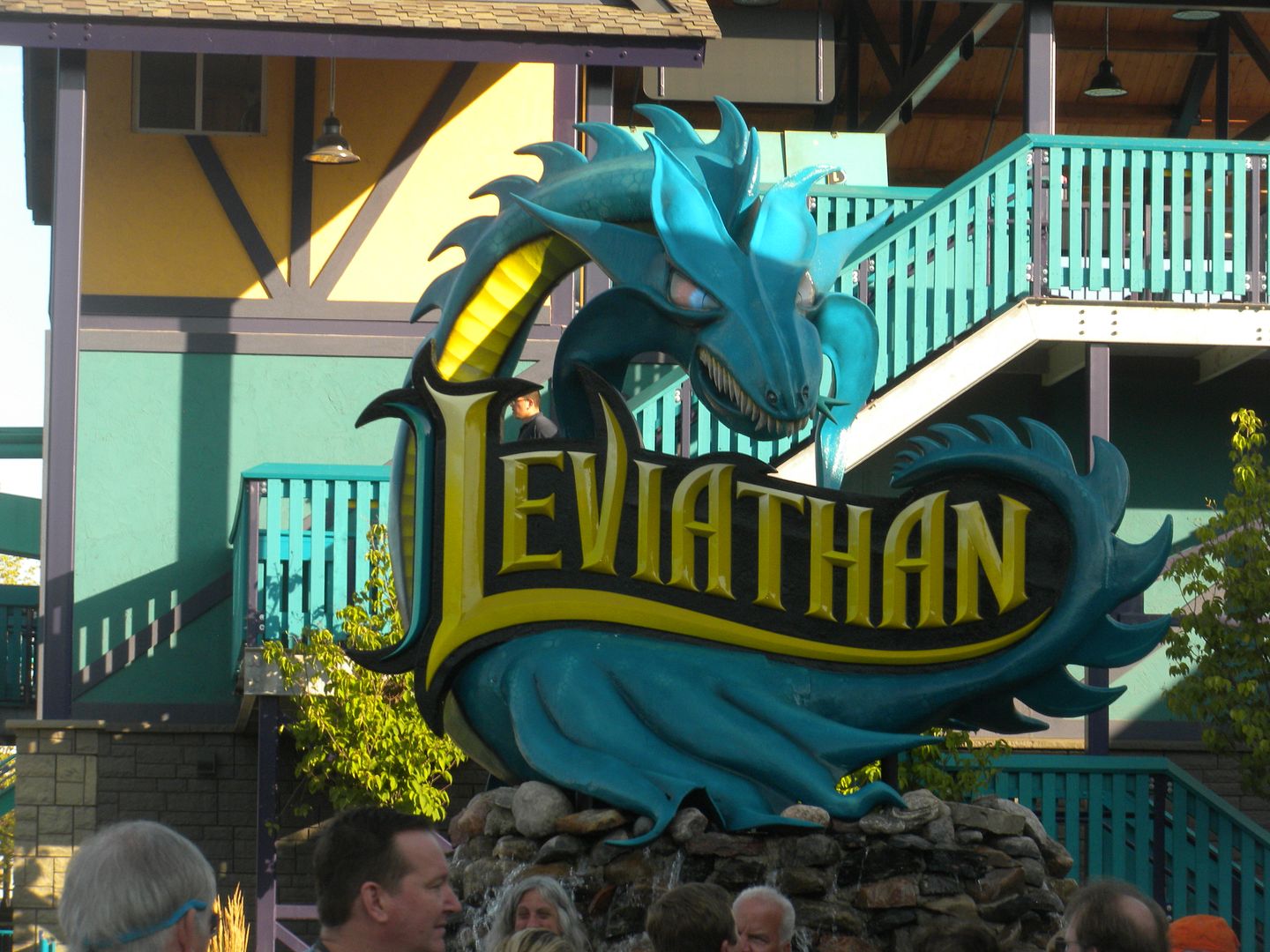 Leviathan: (Bolliger & Mabillard, Giga Coaster, 2012)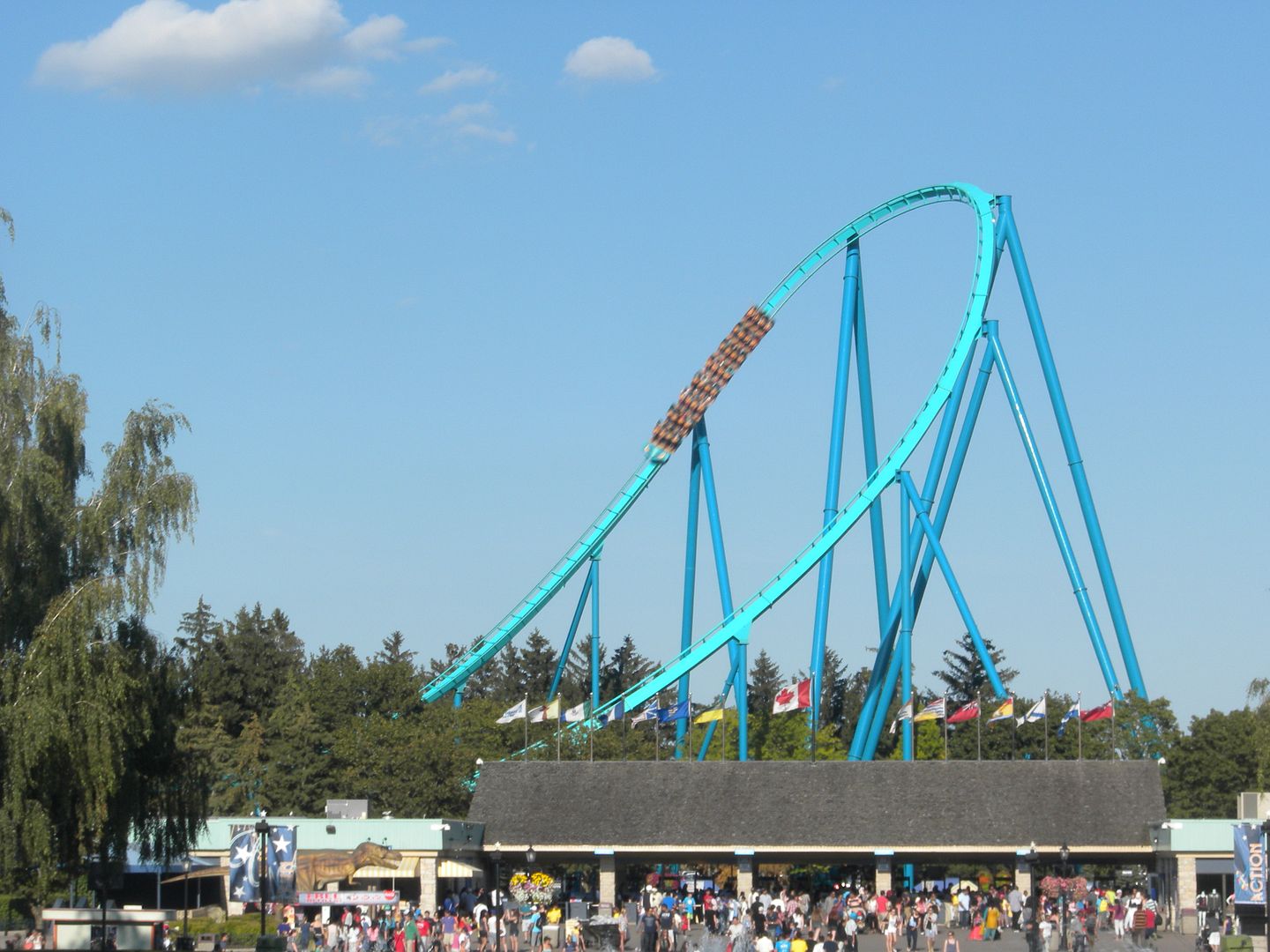 This was new since my previous visit and was one reason I wanted so badly to make the trip even though my time was limited. This is an excellent coaster. It is filled with speed, has great turns and is very well paced.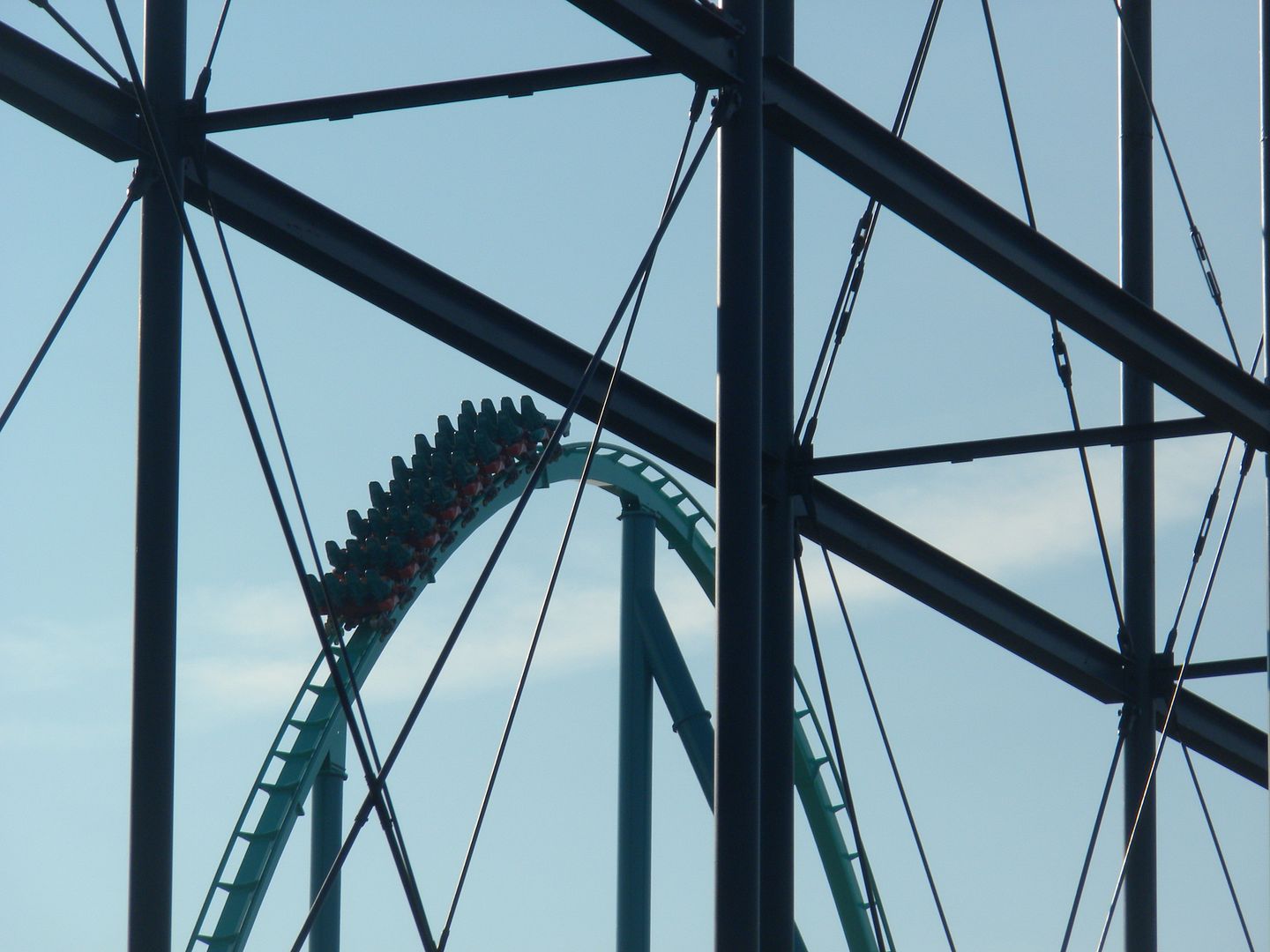 The speed is enough for it to be an even longer ride,


and yet it is nearly perfect as it is.


This is now my favorite B&M hyper and my number 2 steel coaster, behind Millennium Force at Cedar Point.


It is an excellent ride! – 4 rides including 3 during ERT, plus a walkback tour.


Wild Beast: (PTC – Curtis Summers, Wood Twister, 1981) This was the first rebuild of the Coney Island (OH) Wildcat by Taft Broadcasting. It falls somewhere between the excellent KD Grizzly version and the poor California's Great America Grizzly version, but much closer to the former than the latter. It gave a good ride without being too rough and held up its speed well. I cannot compare it to the fourth version, the defunct Sydney's Wonderland Bush Beast, or the also defunct original – 1 ride.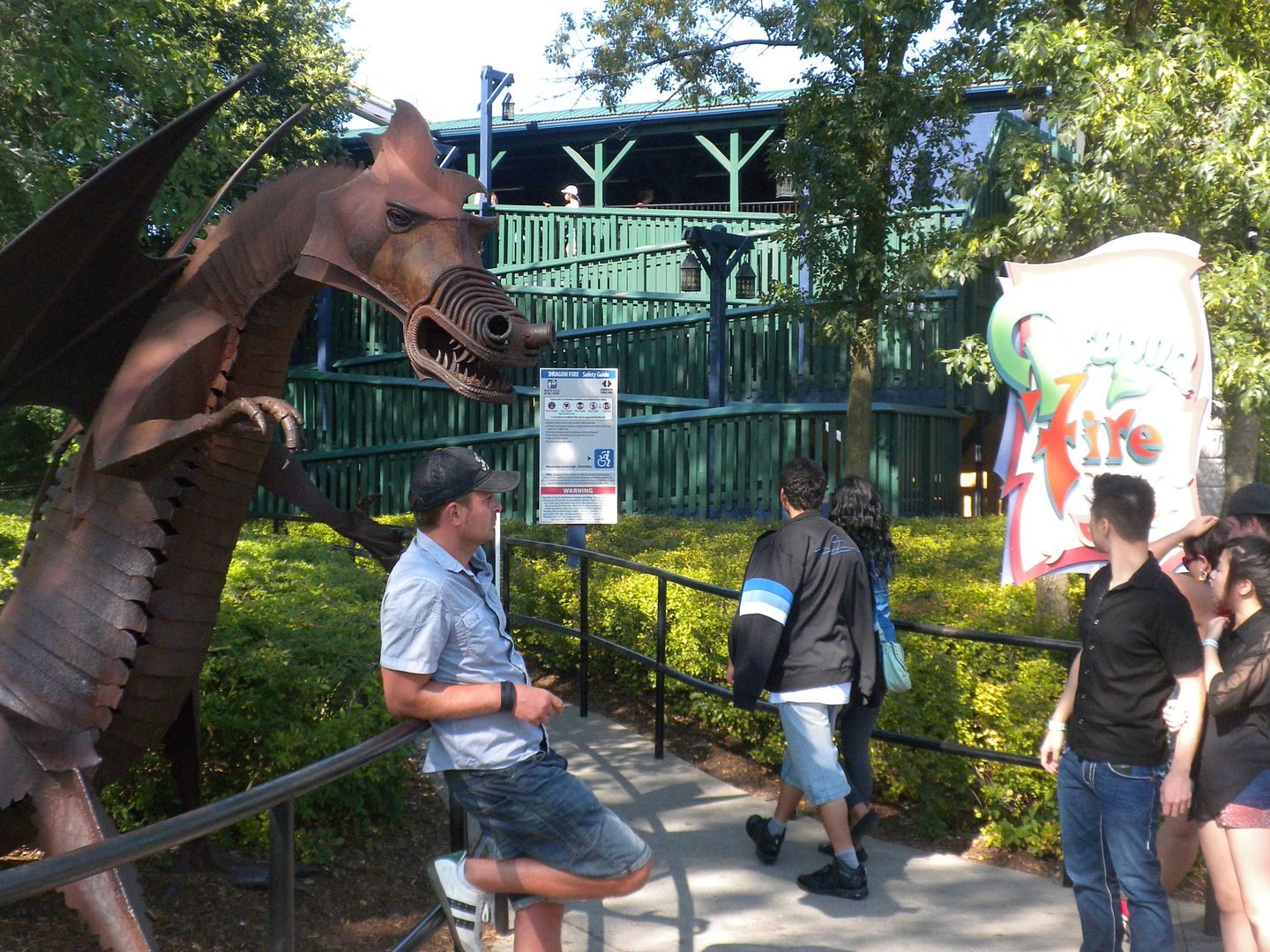 Dragon Fire: (Arrow, Looper, 1981)


This early Arrow looper is in pretty good condition with minimal rough transitions through its 2 loops and double corkscrew, and it has a cool dragon out front. Of note is this odd level section coming out of the loop – 1 ride.
Other rides in the Medieval Faire section we rode include:
Drop Tower: Good views and nice drop – 1 ride.
Night Mares: This is an unusual cross between an Enterprise and a Round Up; it gave a good ride – 1 ride.
I did not ride The Rage, a pirate ship; Spinovator, a spinning ride; or Riptide, a Top Spin that was not operating this day.
International Festival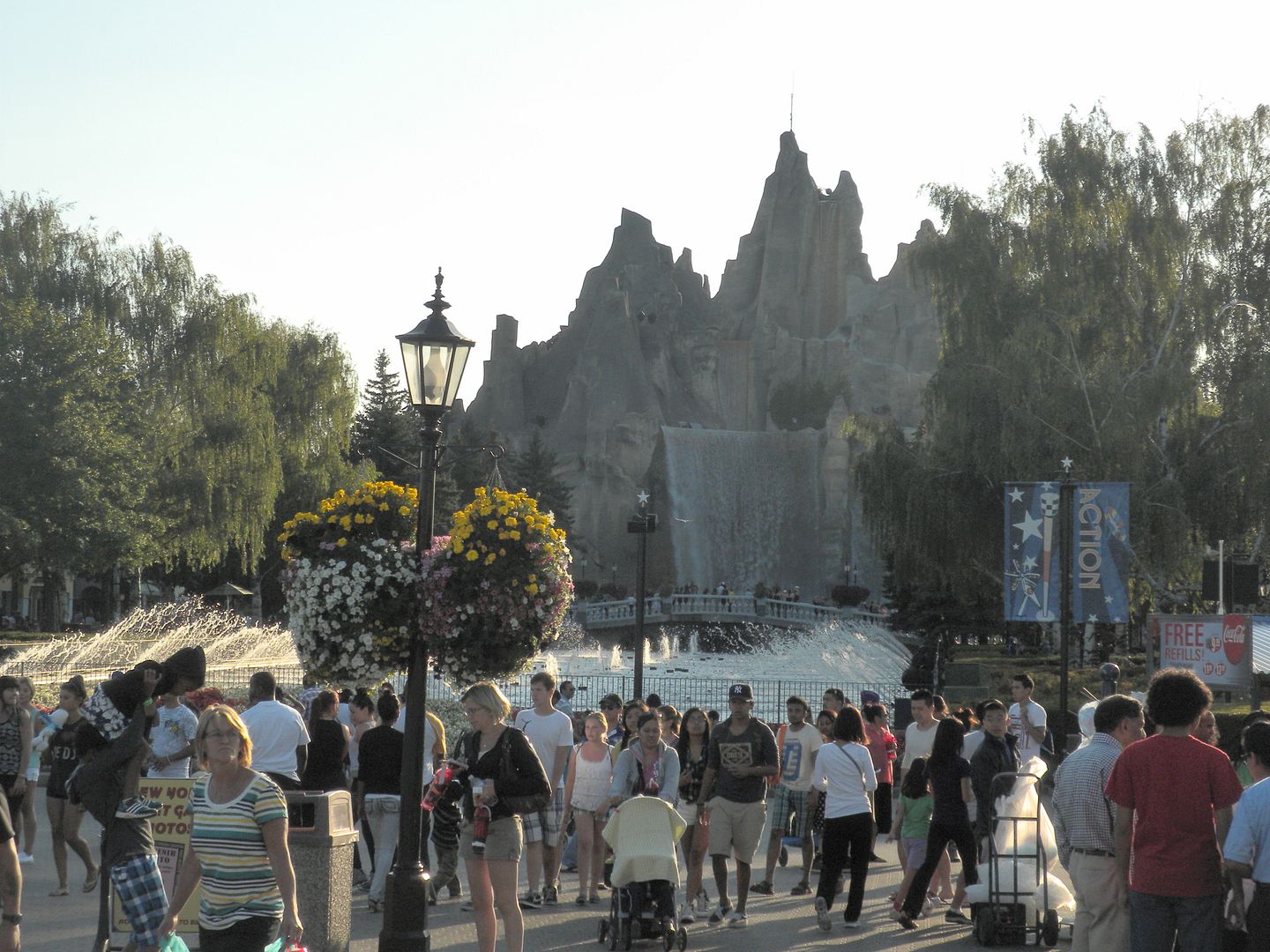 This largely German themed section beside Wonder Mountain has several coasters: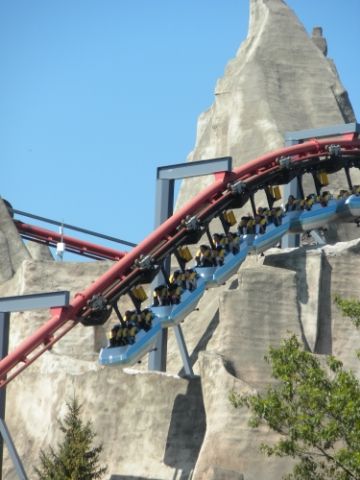 Vortex: (Arrow, Suspended Coaster, 1991) Arrow suspended coasters are great fun to me and we have lost half of the original 10. I have ridden 6 of these with only Vampire at Chessington (UK) as a possibility for 7. On my previous visit this was my 450th coaster.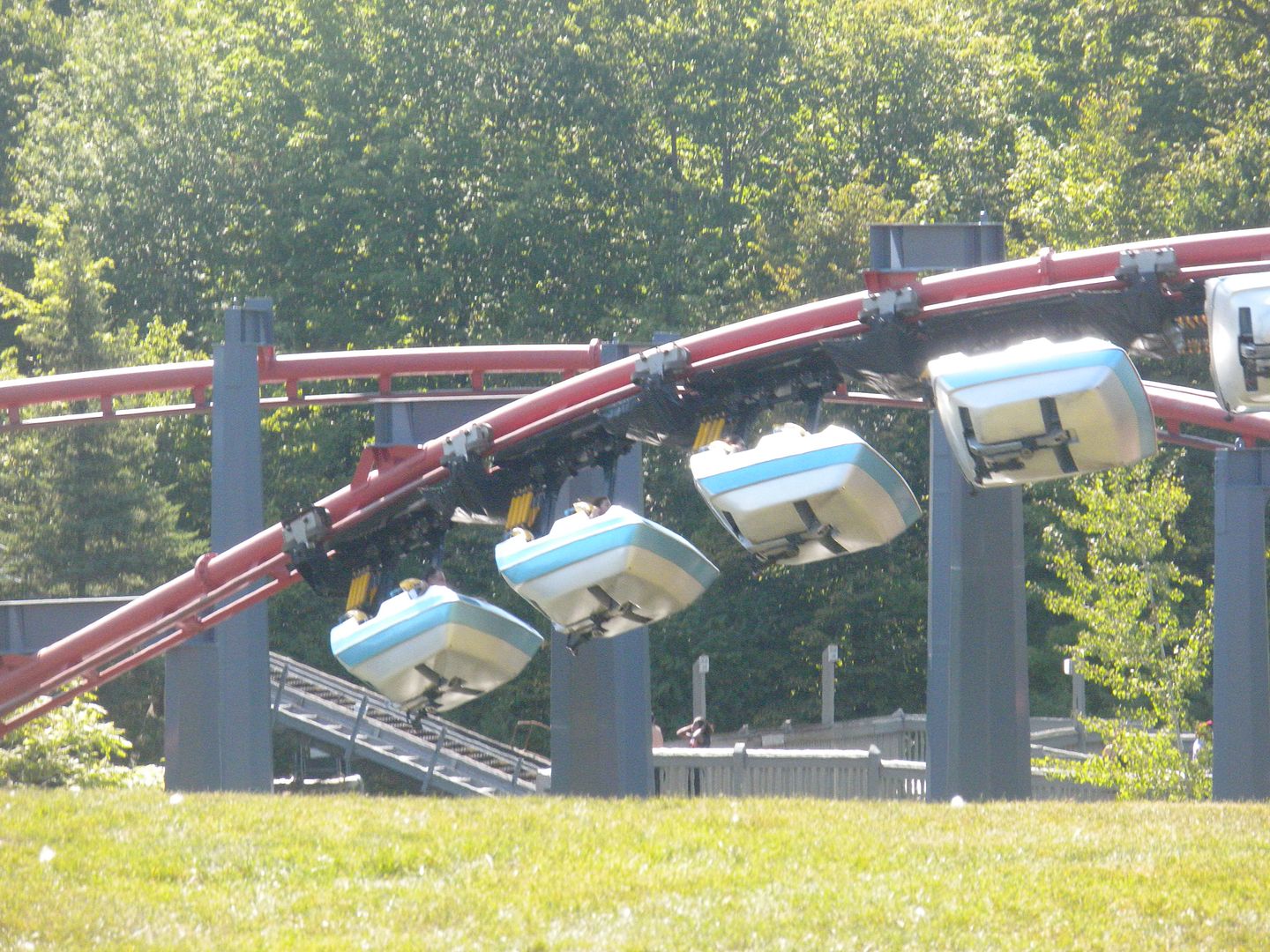 It has good swinging and forces, holding its speed throughout.


Interaction with Wonder Mountain and the lake enhance the ride. I rank this slightly better than Flight Deck at KI but behind the late, great Big Bad Wolf at Busch Gardens Williamsburg.


While it may be the same layout as the KI version, the interaction with Wonder Mountain and its course over the lake make this one better to me. It was running good this day – 4 rides including 3 during ERT.
The Fly: (Mack, Wild Mouse, 1999) Mack is one of the best wild mouse manufacturers and this is the large park model where the lift hill is off to the side. It gave a good ride as expected – 1 ride during ERT.


Thunder Run: (Mack, Enclosed Blauer Enzian (modified) Powered Coaster, 1981) This was relocated in 1986 to incorporate it in Wonder Mountain. It gave a good ride with special effects inside the mountain on its 2 lap cycle – 1 ride during ERT.
As I already have the credit and David had ridden it before I arrived, I did not ride The Bat (Vekoma, Boomerang, 1987).
Other rides in International Festival that we rode include:
Krachenwagen: Bumper cars in a round building – 1 ride.
Klockworks: A fun spinning ride with arms that move out – 1 ride.
I did not ride Shockwave, an intense inverting flat ride that I enjoyed on my previous visit.
Action Zone (International Exposition of 1890)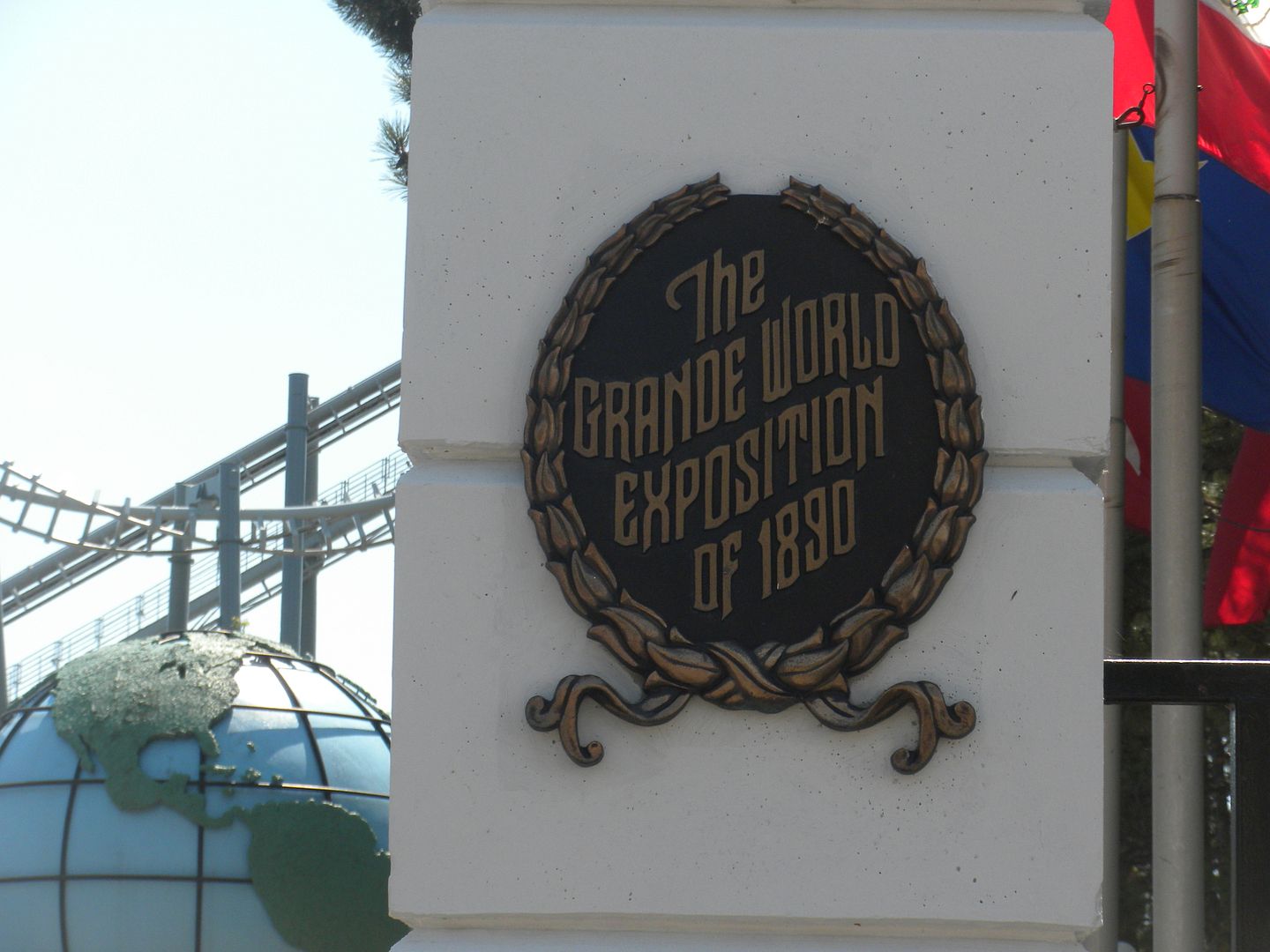 The section now called Action Zone was previously International Exposition of 1890, which is still on the entry post.


The flags in the entry way show this theme. There are 6 coasters: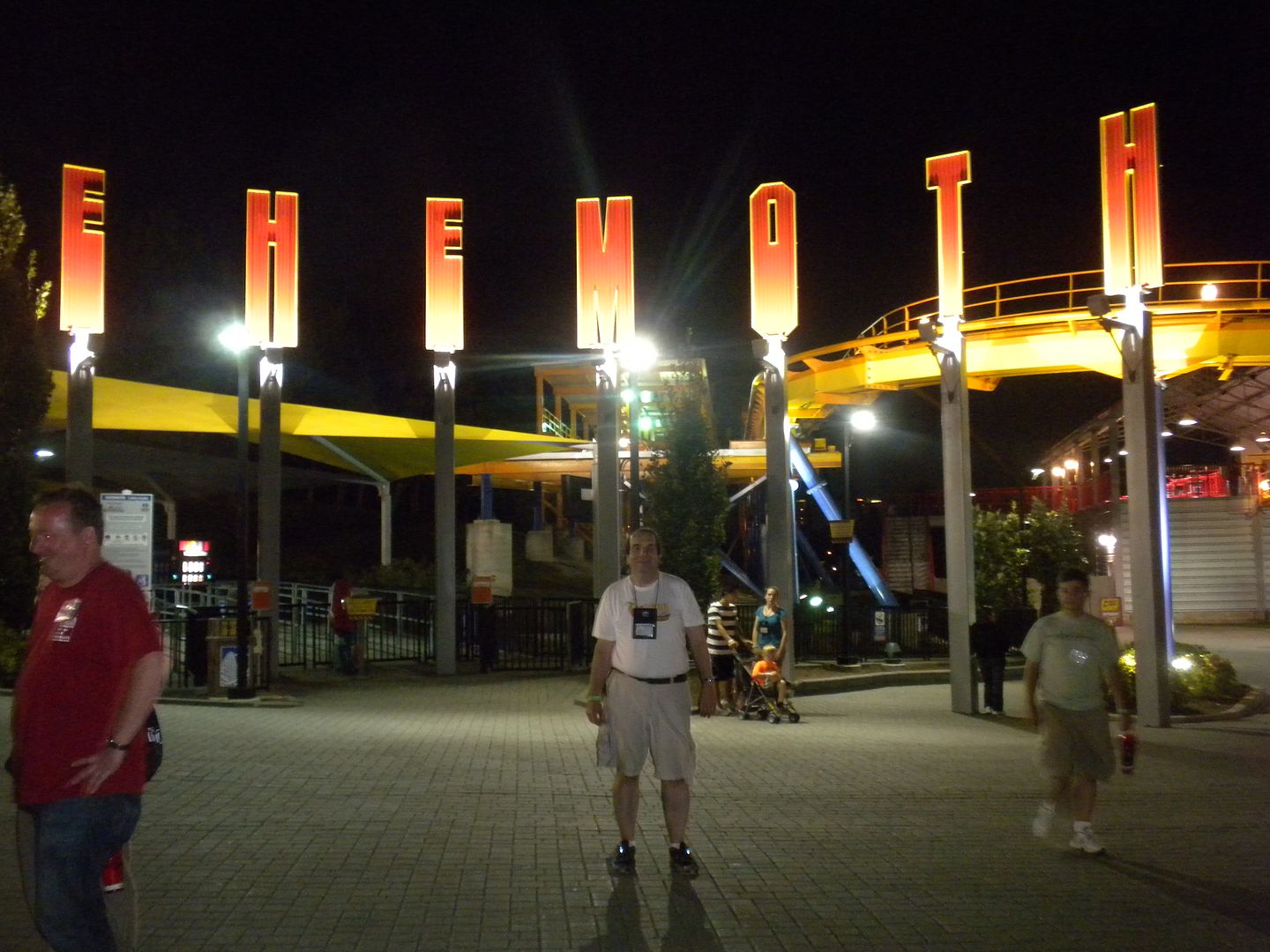 Behemoth: (Bolliger & Mabillard, Hyper Coaster, 2008)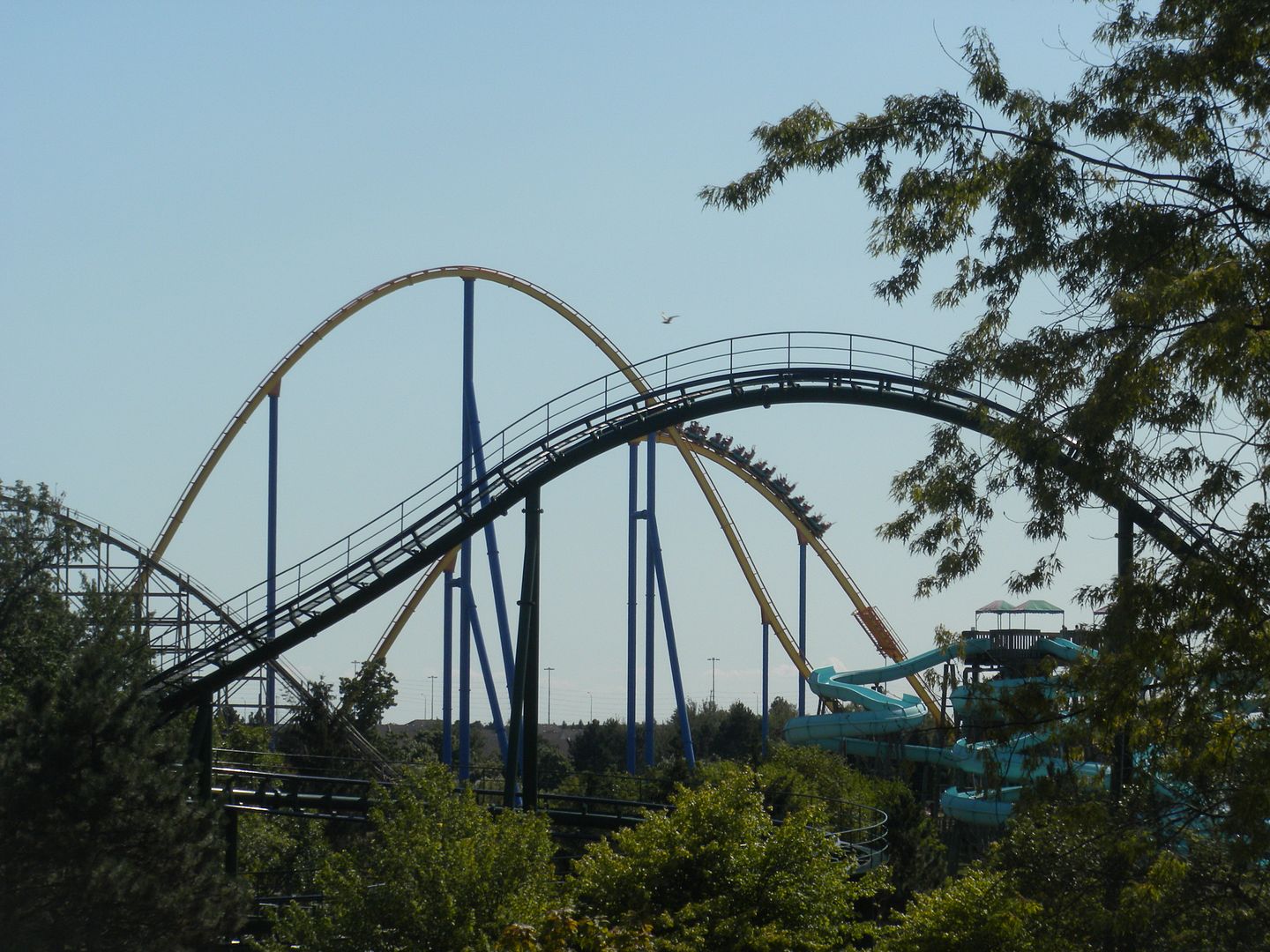 This is an excellent coaster,


filled with airtime and great speed.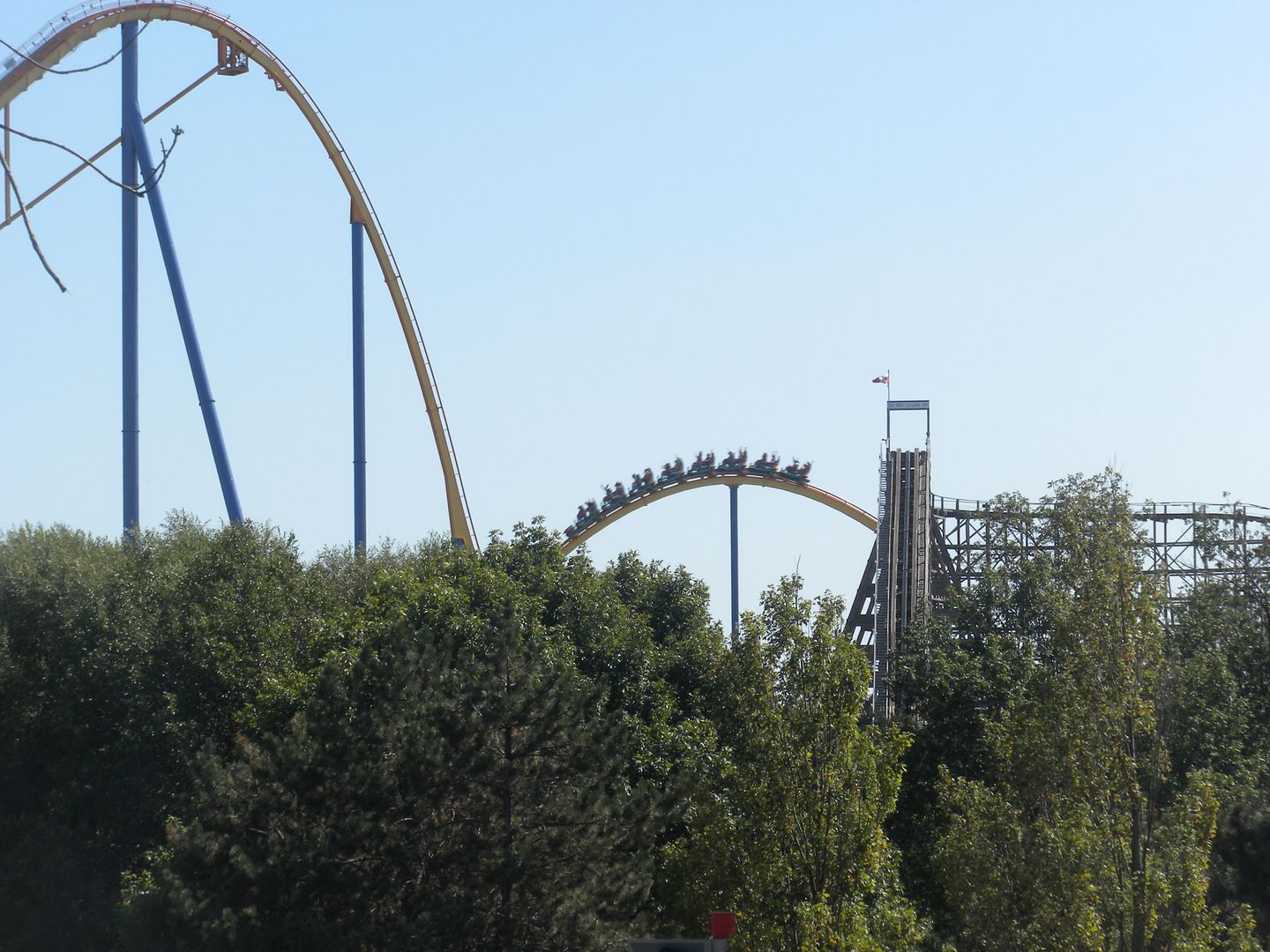 It is not quite as exciting as its across-park sister, but it is a great coaster in its own rite – 2 rides, 1 during ERT.


Mighty Canadian Minebuster: (PTC – Curtis Summers, Wood Out & Back, 1981)


The only rebuild of the Coney Island (OH) Shooting Star, it has a number of pops of air, is smooth, has a fun out and back layout


and delivers a good overall ride – 2 rides including 1 during ERT.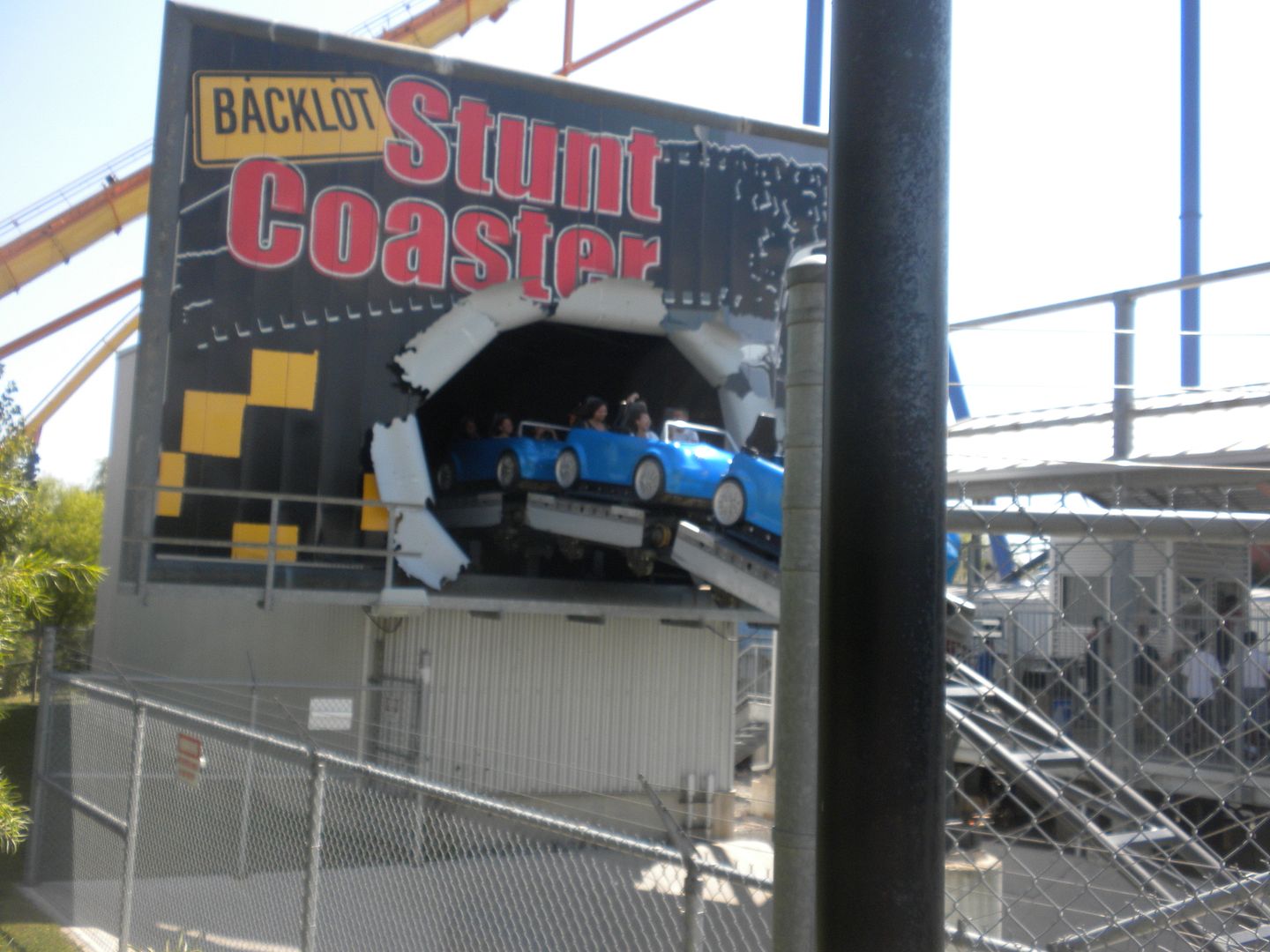 Backlot Stunt Coaster: (Premier, Launched Coaster, 2005) This is identical to the other two at KI & KD and gave the same good ride – 2 rides including 1 during ERT.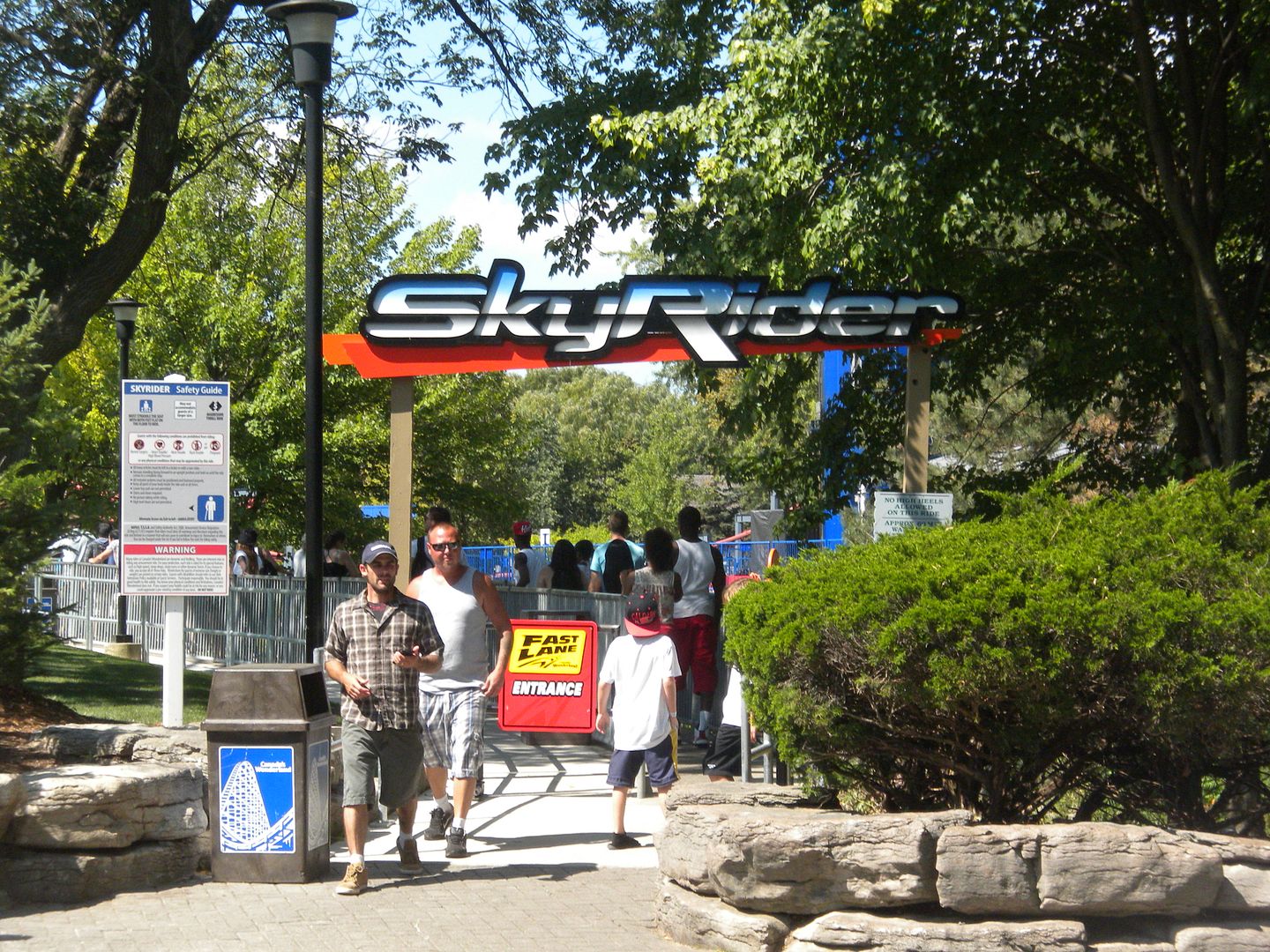 Skyrider: (Togo, Stand Up Coaster, 1985)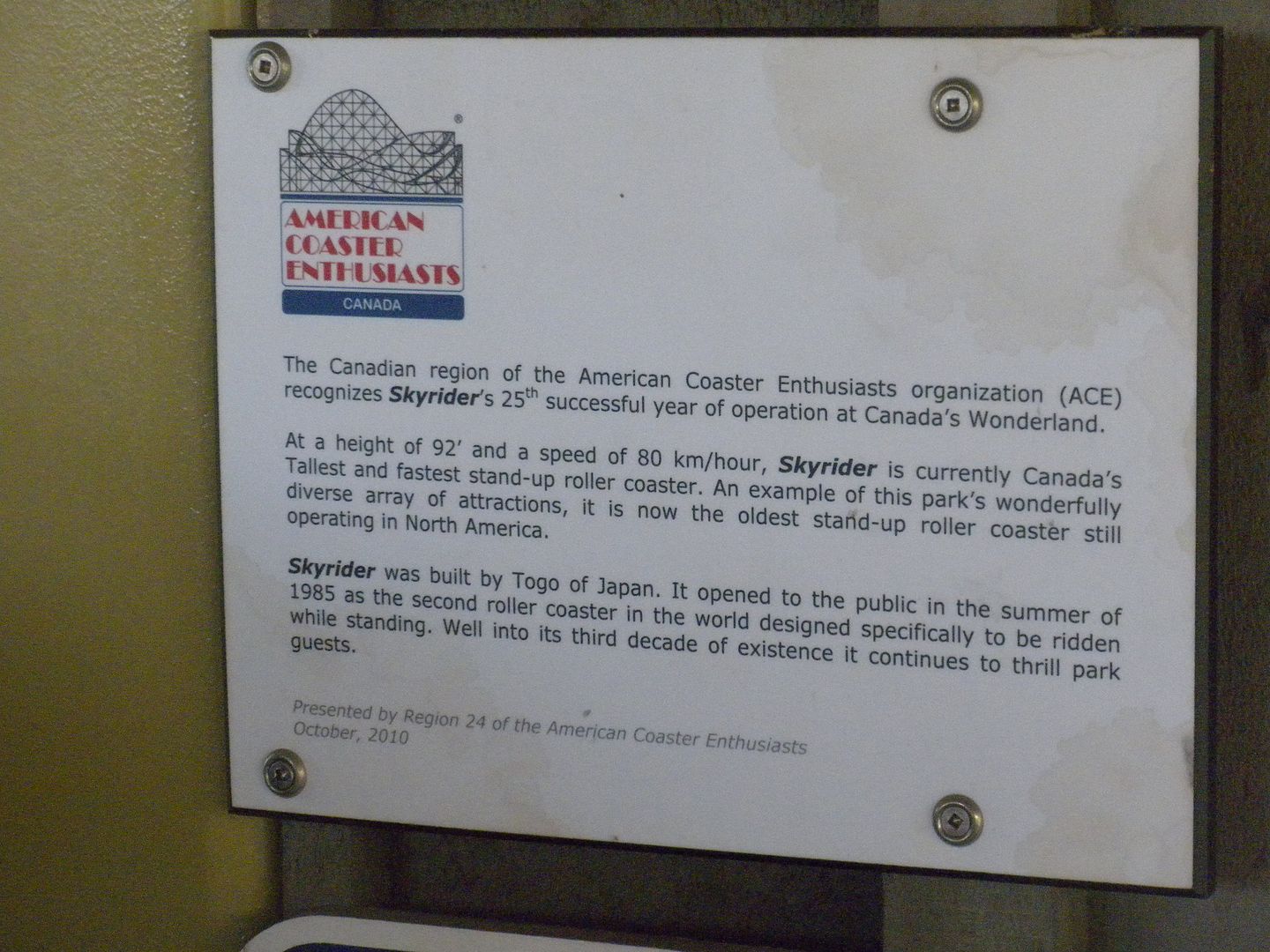 Although similar to Shockwave at KD, this one has some unique features, including trick track. Although the helix was somewhat uncomfortable the rest of the ride was quite enjoyable – 2 rides including 1 during ERT.
As I had limited time, already had the credits and David had ridden them Friday, I did not ride Flight Deck (Vekoma, Suspended Looping Coaster, 1995) or Time Warp (Zamperla, Volare Flying Coaster, 2004).
Other rides in this section that we rode include:


Windseeker: Although not overly thrilling, these rides are fun and give great views – 1 ride.


Sledge Hammer: Spinning ride, not as forceful as it looks – 1 ride.


Antique Carousel: (PTC # 84, 4 Row, 1928) This classic carousel is in good condition and gave a good ride – 1 ride.
Orbiter: This double Enterprise was one of only a few built. It gave a good ride – 1 ride


Psyclone: This Frisbee type ride was fun – 1 ride.
I did not ride Swing of the Century, a Wave Swinger.
Kidzville
This is a nice children's section, one of two in the park. There are 3 coasters:
Ghoster Coaster: (PTC – Curtis Summers, Junior Wood Coaster, 1981) Like its siblings at other former Taft parks, this gives a good ride. This was my first ride of ERT when I arrived and my first coaster ride since Germany – 2 rides during ERT.


Taxi Jam: (E&F Miler Industries, Kiddie Coaster, 1998), Normally adults must be accompanied by a child, but we were allowed to ride during ERT, a new credit for me – 1 ride during ERT.
Silver Streak in Zoom Zone: (Vekoma, Suspended Family Coaster, 2001) It had problems during ERT, so the park graciously let us return through the exit in the afternoon – 1 ride during replacement ERT.
I did not ride Jokey's Jalopies, an antique car ride; or Action Theater, a simulator ride. There are 8 children's rides.
Planet Snoopy


This is the second children's section.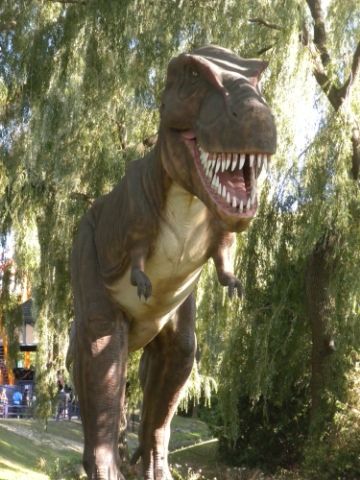 Dinosaurs Alive!: Tickets for this were included in our registration.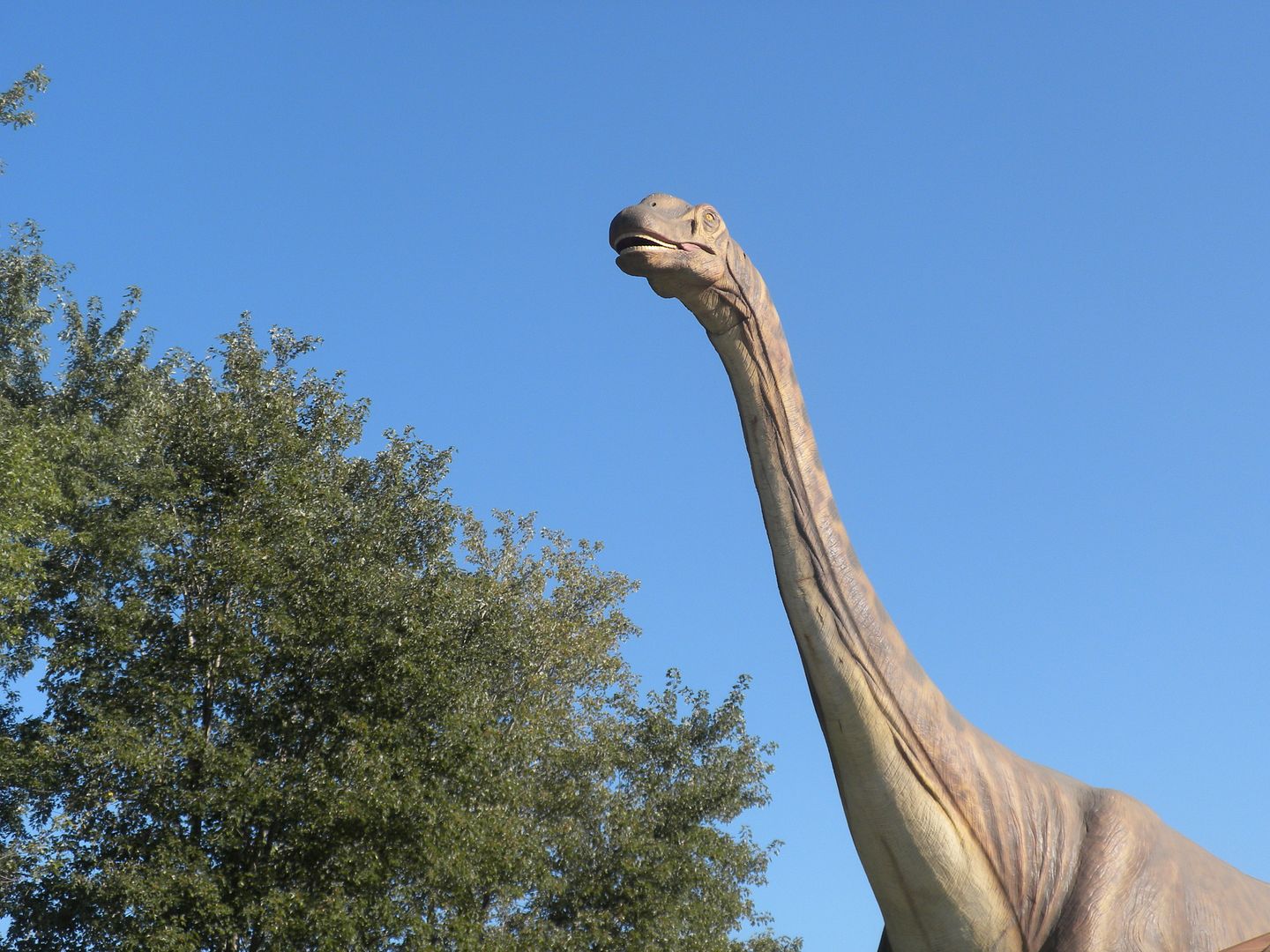 This is the second of these that I have done.


They are well done, families like them and they seem to be pretty busy – 1 walkthrough.
I did not get to ride Boo Blasters on Boo Hill (3-D Sally interactive dark ride) due to a long line or Swan Lake, a swan boat ride. There are 12 children's rides.
Whitewater Canyon
This section contains White Water Canyon raft ride and Timberwolf Falls shoot-the-chutes ride. Due to not wanting to get wet, we did not ride these.
The park provided a meal Friday night that I missed as well as an ice cream snack, which I got. They also gave us a discount on the Fast Pass, which David and I took advantage of Saturday due to my short time in the park. On my last visit I was very impressed with Canada's Wonderland, and this time I was even more impressed. Although their coaster collection contains a good many off-the-shelf models, they have two excellent rides in Leviathan and Behemoth, along with several standout rides including Vortex, Wild Beast, and Minebuster. In addition, Dragon Fire, Skyrider (call me crazy but I like this ride) and Thunder Run are good.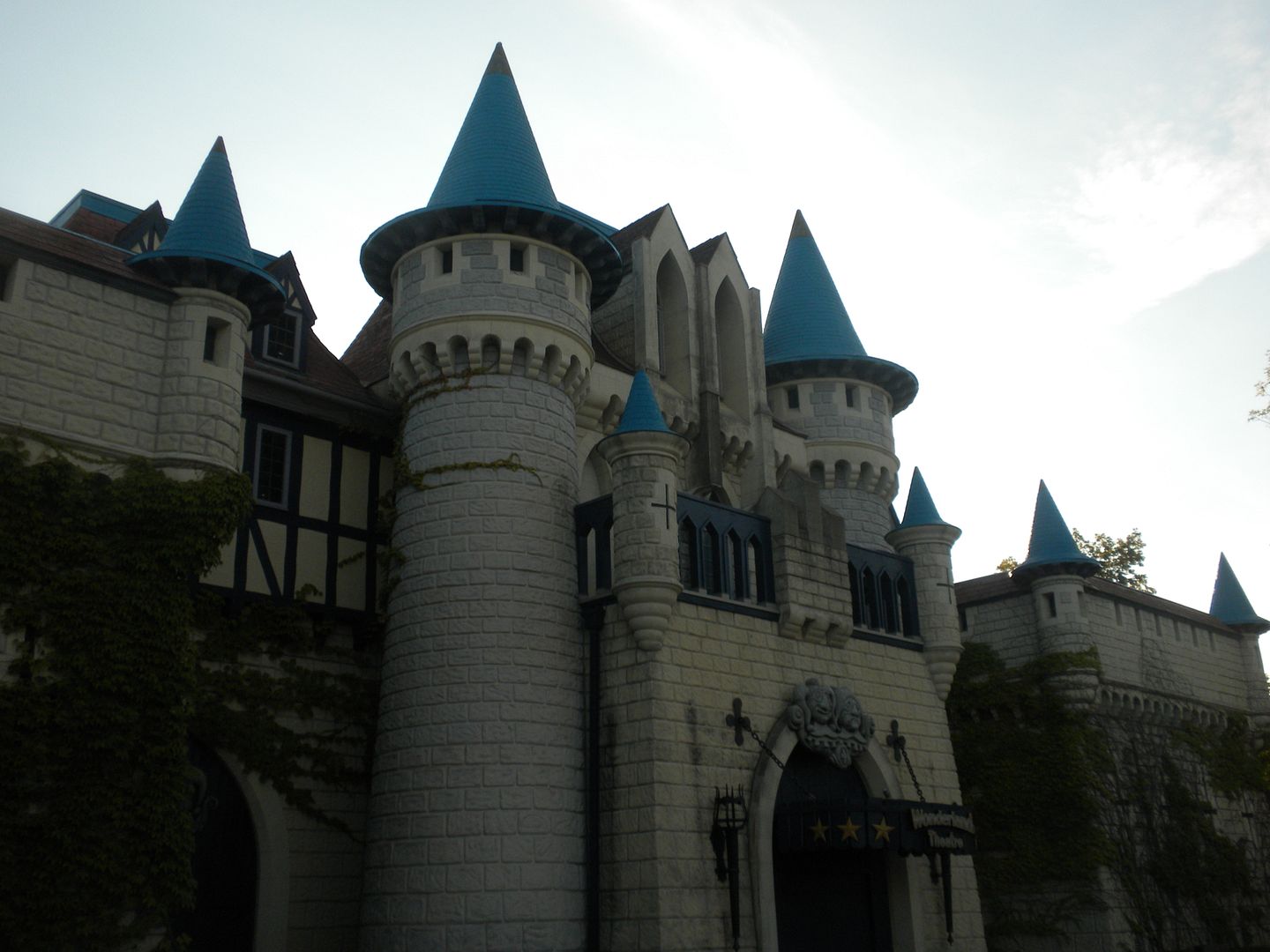 The theming in Medieval Faire is extremely well done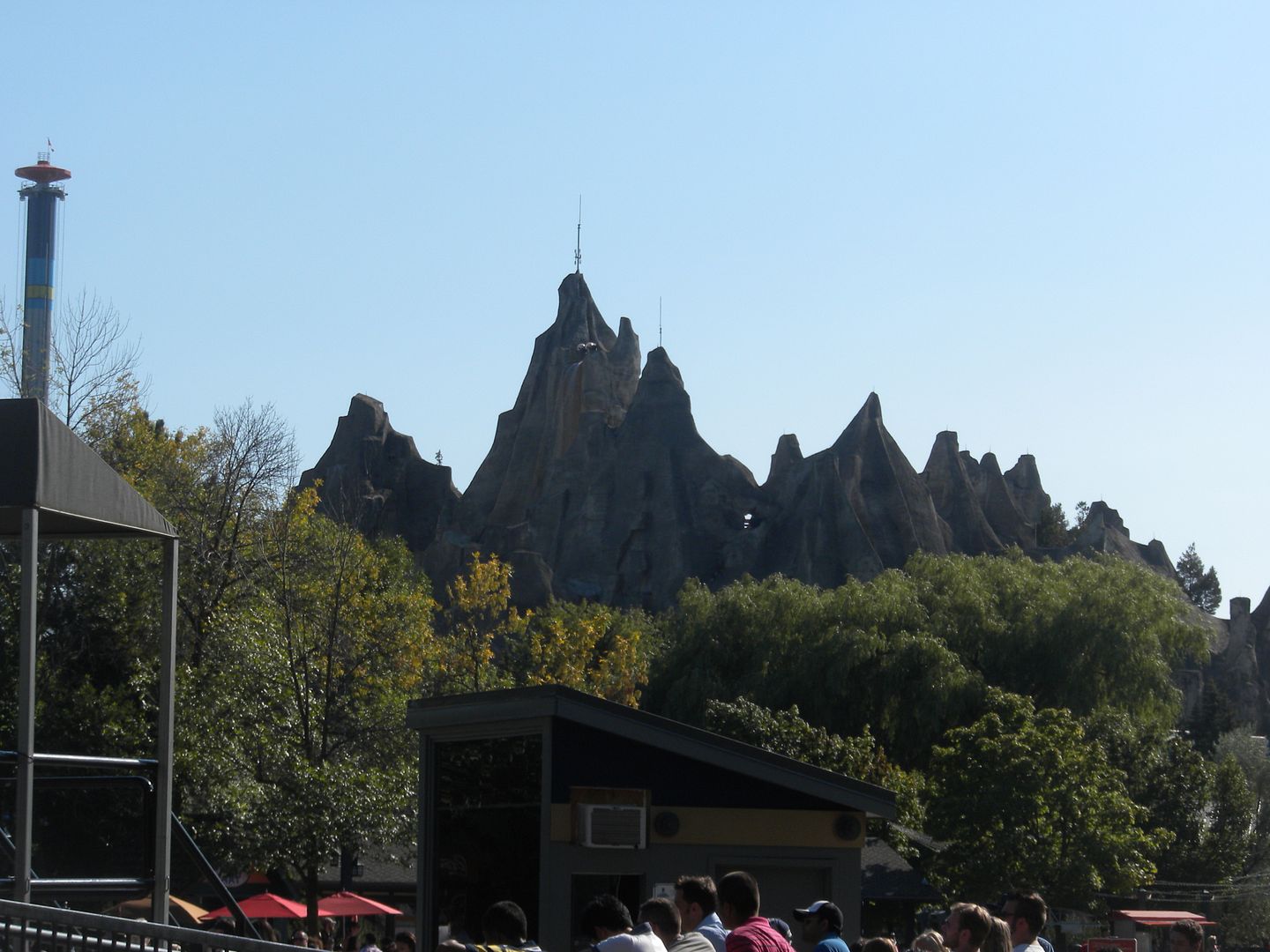 and Wonder Mountain makes an impressive centerpiece for the park,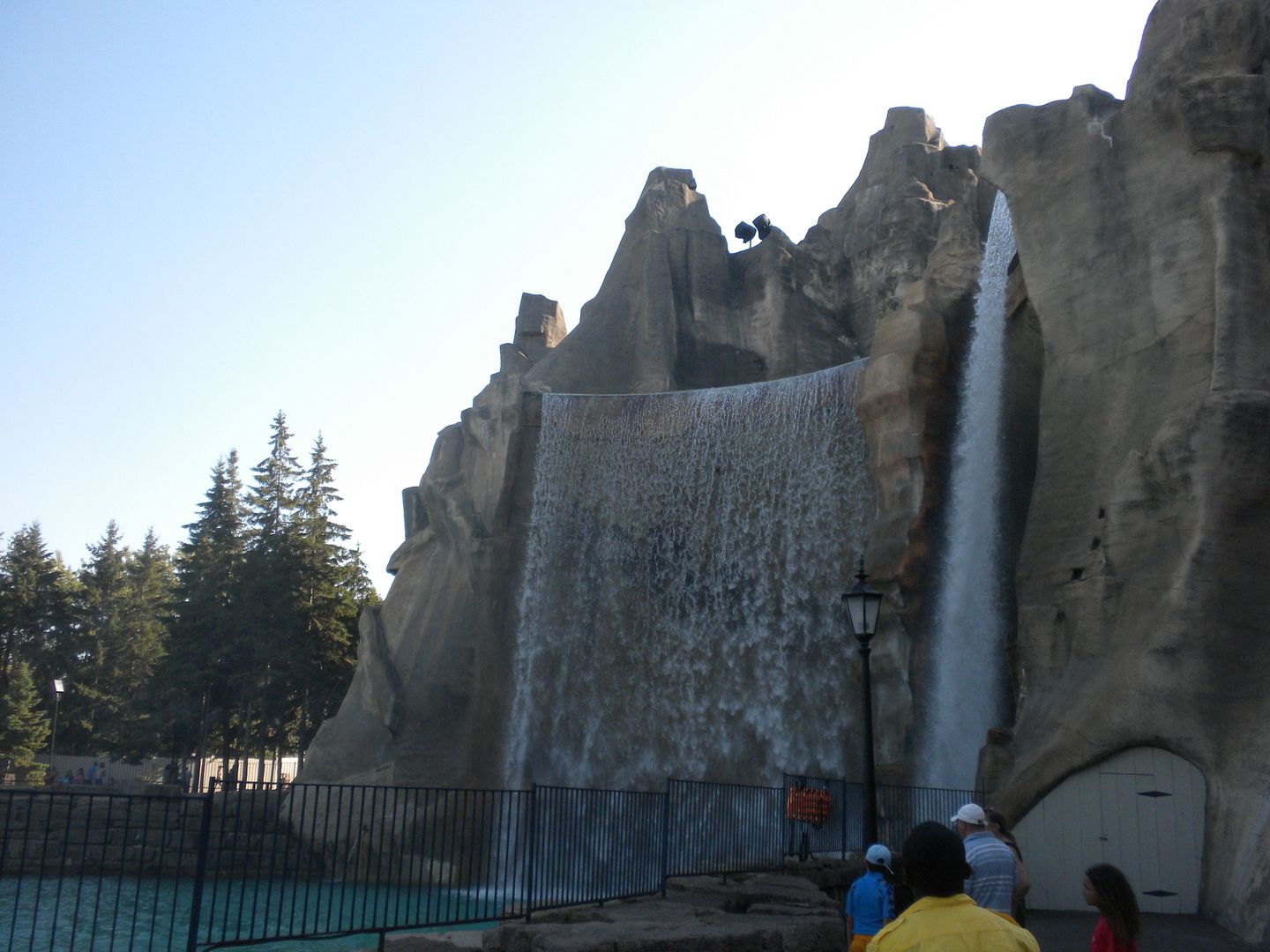 especially with the dark ride they have announced for 2014.


I wish I could have been there all day Friday, so I still look forward to a future trip when I can spend more time. David and I left about 6:30 to go to the Canadian National Exhibition.
Up Next: Part 2: Canadian National Exhibition and Marineland
Go to ACE Summer Con 2013 – Part 2: Canadian National Exhibition and Marineland