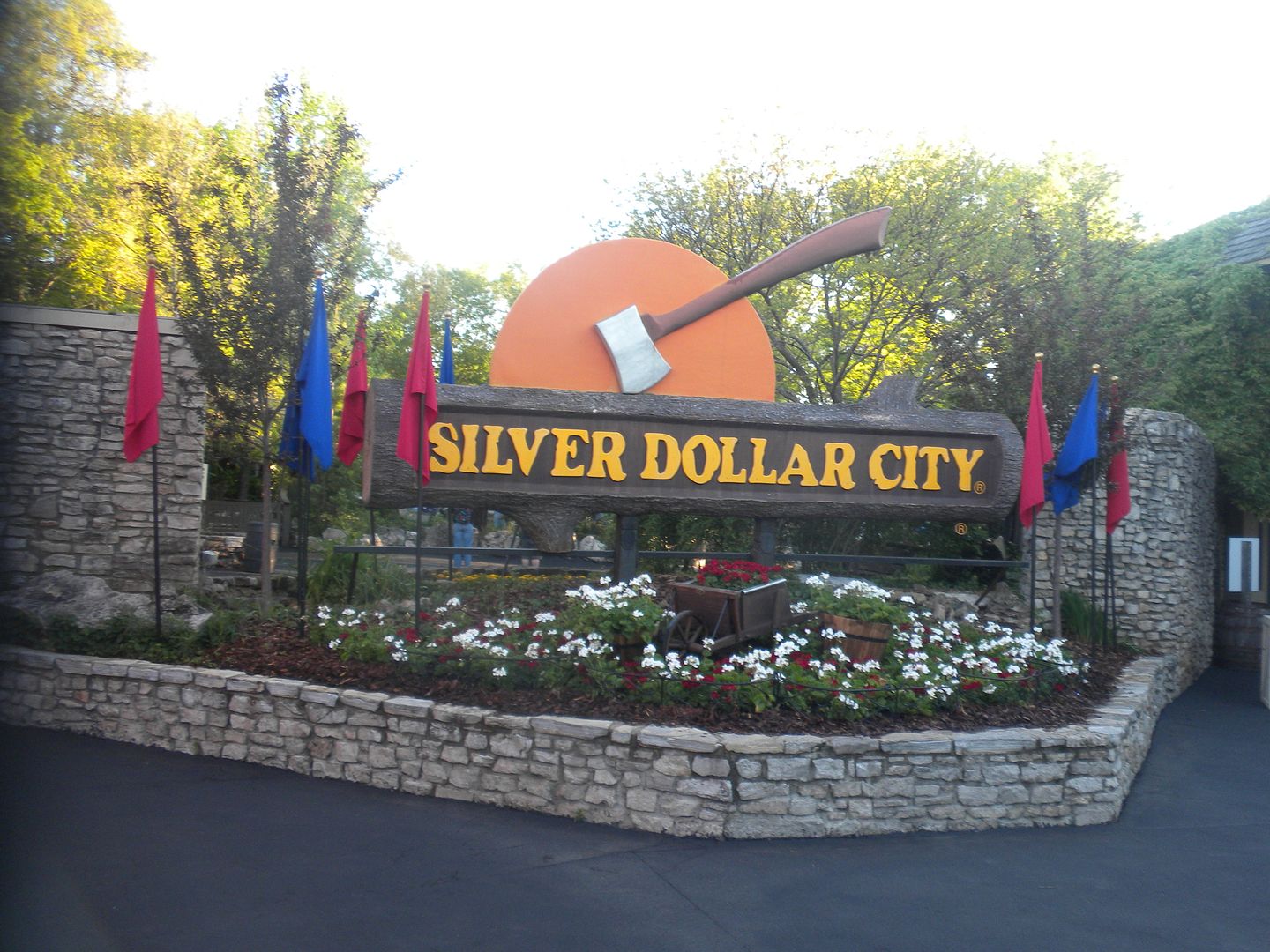 The ACE Spring Conference 2018 was held at Silver Dollar City in Branson, MO on Friday, May 4 through Sunday, May 6. I decided to drive, so I left after work on Thursday. I spent the night in Arkansas just west of Memphis before completing the journey, arriving Friday morning around 11:30. I met up with Richard Bostic, Vanessa Thomas, David Lipnicky, and Judy and Dan Thomas. We had three ERT sessions over three days. I have been to this park twice before, for Coaster Con in 2009, and for a regional event in 2016. The park is very well themed to an 1880s Ozark village. I will review the park by its nine themed sections.
Entrance/ Main Street
This entrance section includes the park's original attraction as well as lots of shops and restaurants. The park first opened as Marvel Cave, an impressive cave deep below the ground. We were given opportunities for a special tour of the cave, but because I had a 12 hour drive home, I decided to leave Sunday before the tour. Due to flooding, they were only able to do half of the tour and could not include the return from the bottom of the cave on an incline railway. On Saturday we had a delicious buffet lunch at the Mine Restaurant, which is made to look like a cave. We did not have time for any shows, but Gazebo Stage is a show venue.
Hugo's Hill Street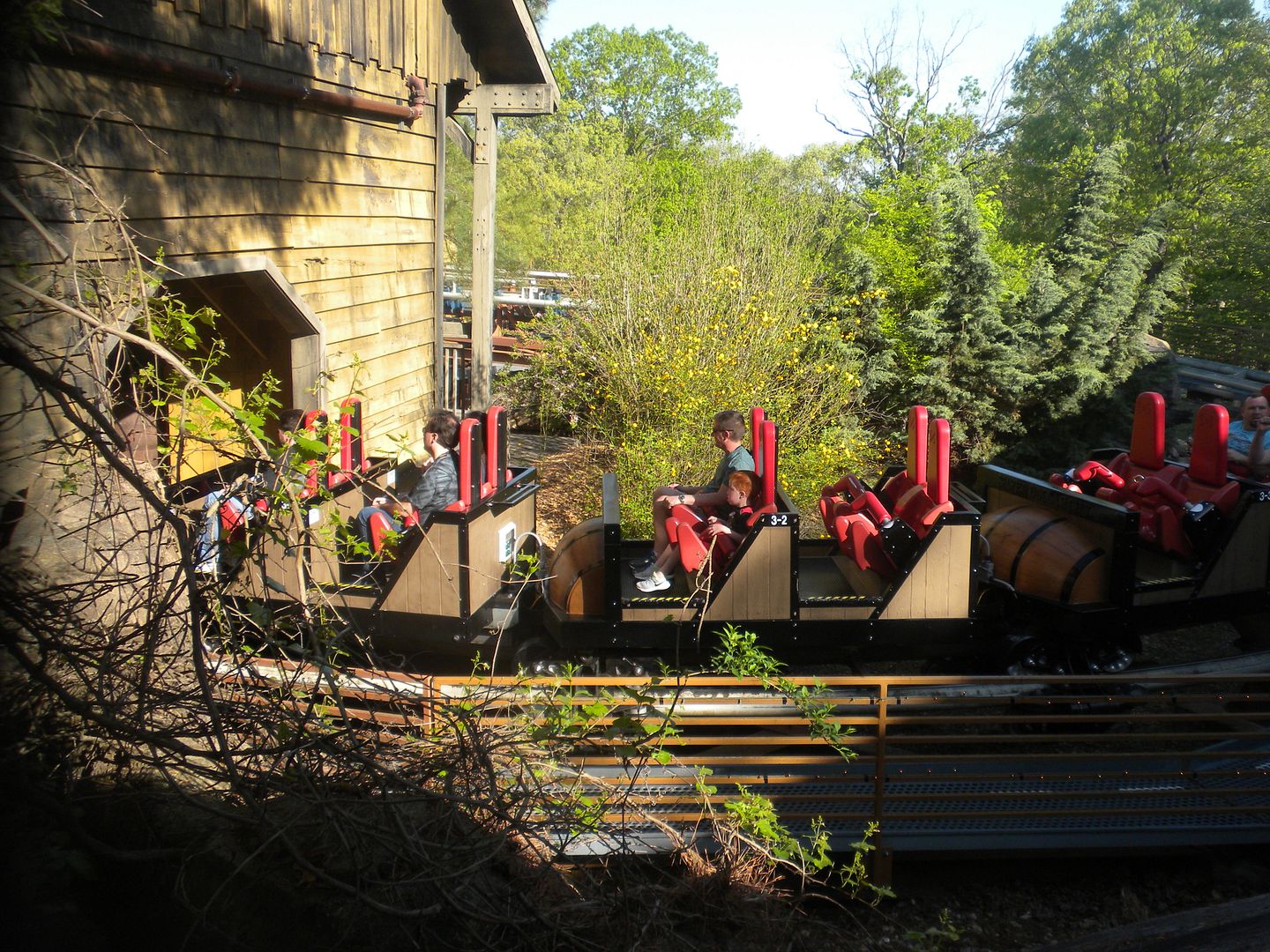 Powder Keg – A Blast in the Wilderness: (Premier/ S&S Power, Launched Coaster, 1999/2005) This coaster started life as a Premier built water coaster named BuzzSaw Falls, but was significantly altered in 2005 by S&S Power as a launched coaster. You can tell where it changes from Premier track to S&S track along the ride. This is an excellent coaster with a thrilling launch, extreme airtime and great speed.


It had closed on Friday before I arrived and did not reopen, but fortunately it was running on Saturday – 4 rides, 4 during ERT.
Wildfire: (Bolliger & Mabillard, Looping Coaster, 2001)


B&M has only built 5 sitting, non-hyper coasters, which is a shame since they tend to be excellent. This is no exception.


Its 5 inversions are very well paced making for a very thrilling ride.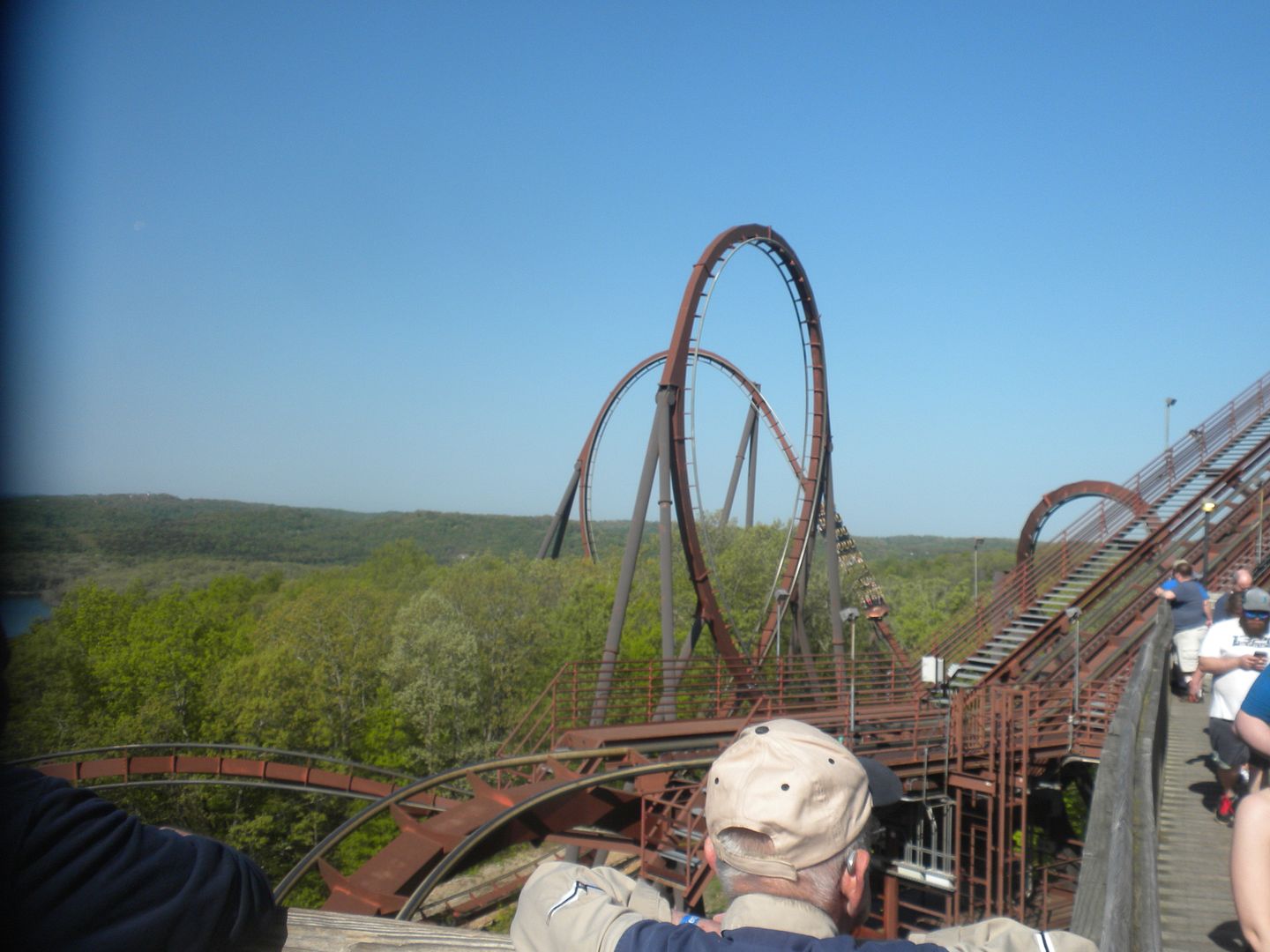 The views on the side of the mountain were great, one of the best views from a coaster – 4 rides, 1 during ERT.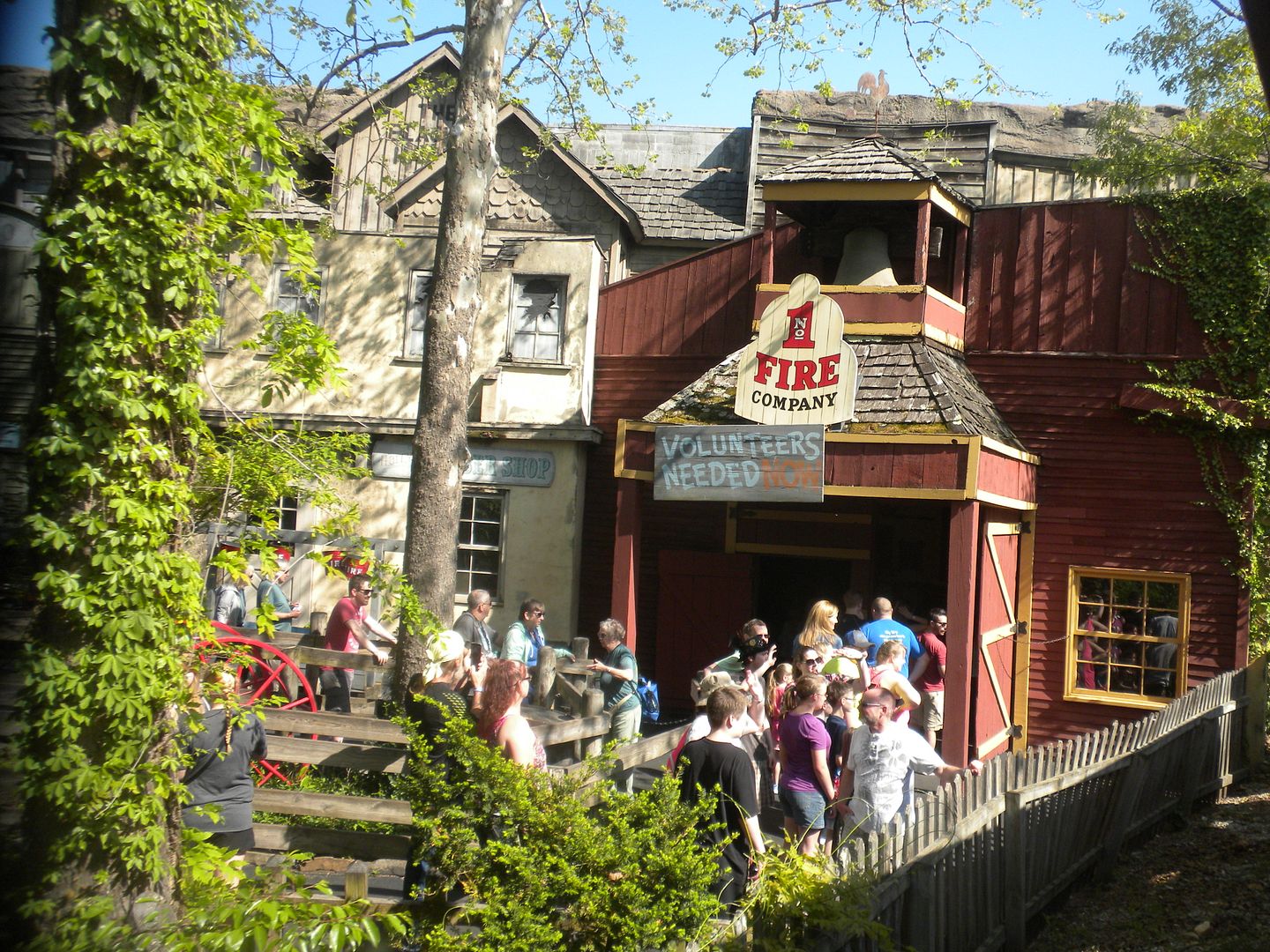 Fire In The Hole: (unknown manufacturer, Powered Dark Ride/ Coaster, 1972) I love the version at Dollywood so it is interesting to look for the differences and similarities between them. The rides themselves are almost identical. The train is shorter on this one by one car, but it is obvious from the station design it used to be longer. The main differences are in the dark ride, with the hooded vandals who burn the town prominently displayed. Many effects were different, but the three drops are almost the same as at Dollywood. They still have the splash ending – 3 rides.
American Plunge: This log flume ride has a good course with a long tunnel section and good splashes that get you pretty wet – 1 ride.
This section has two show venues: The Opera House and the Silver Dollar Saloon.
Valley Road


Time Traveler (Mack Rides GmbH & Co KG, Launched Spinning Coaster, 2018) Billed as the tallest, fastest and steepest drop spinning coaster, this is a truly amazing ride.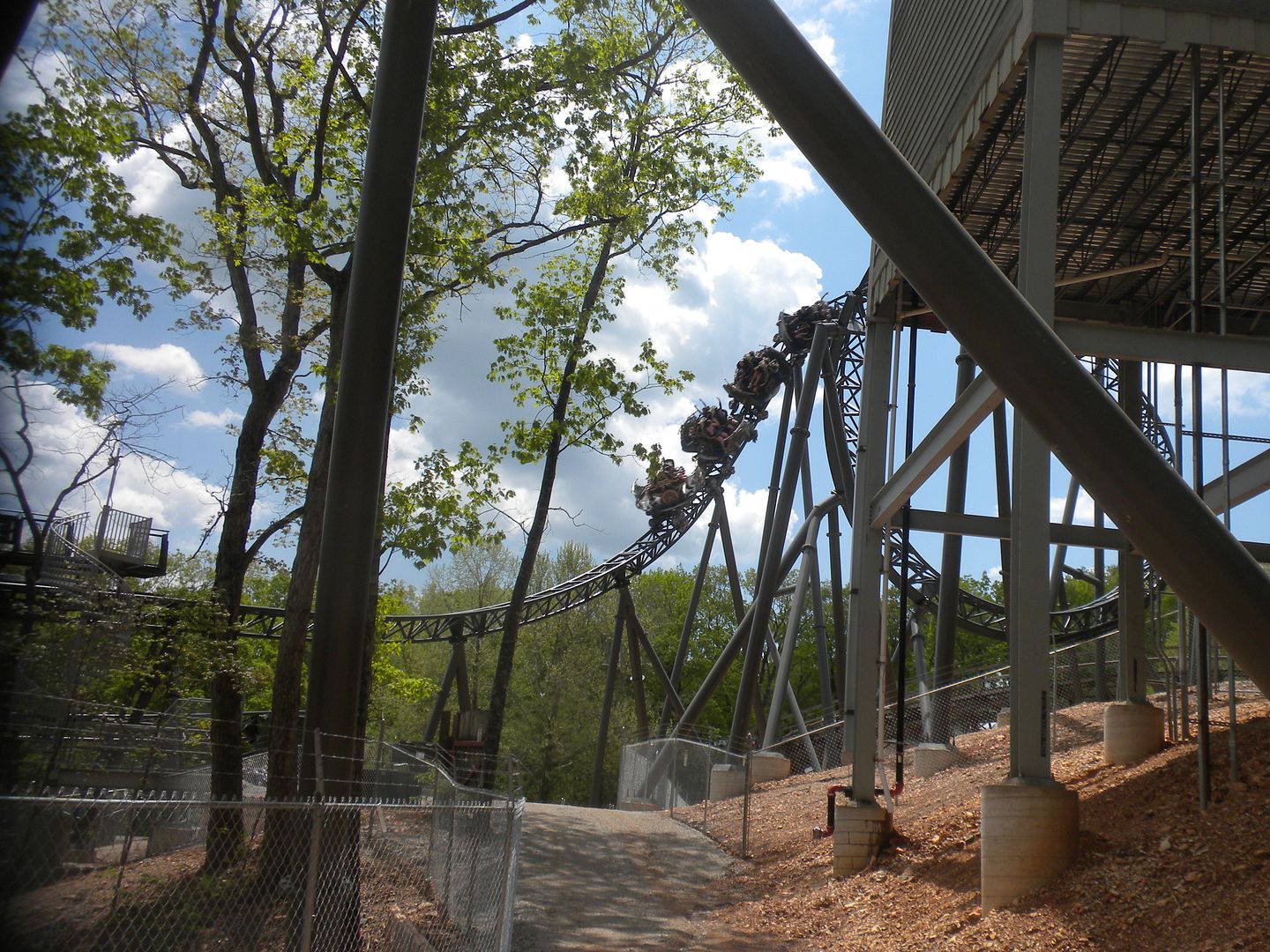 I had wondered if spinning through the inversions would be too intense, but the spinning is not extreme.


Instead it spins enough to constantly change your direction making every ride different. Some rides were absolutely amazing depending on how you hit certain elements, but all rides were fun.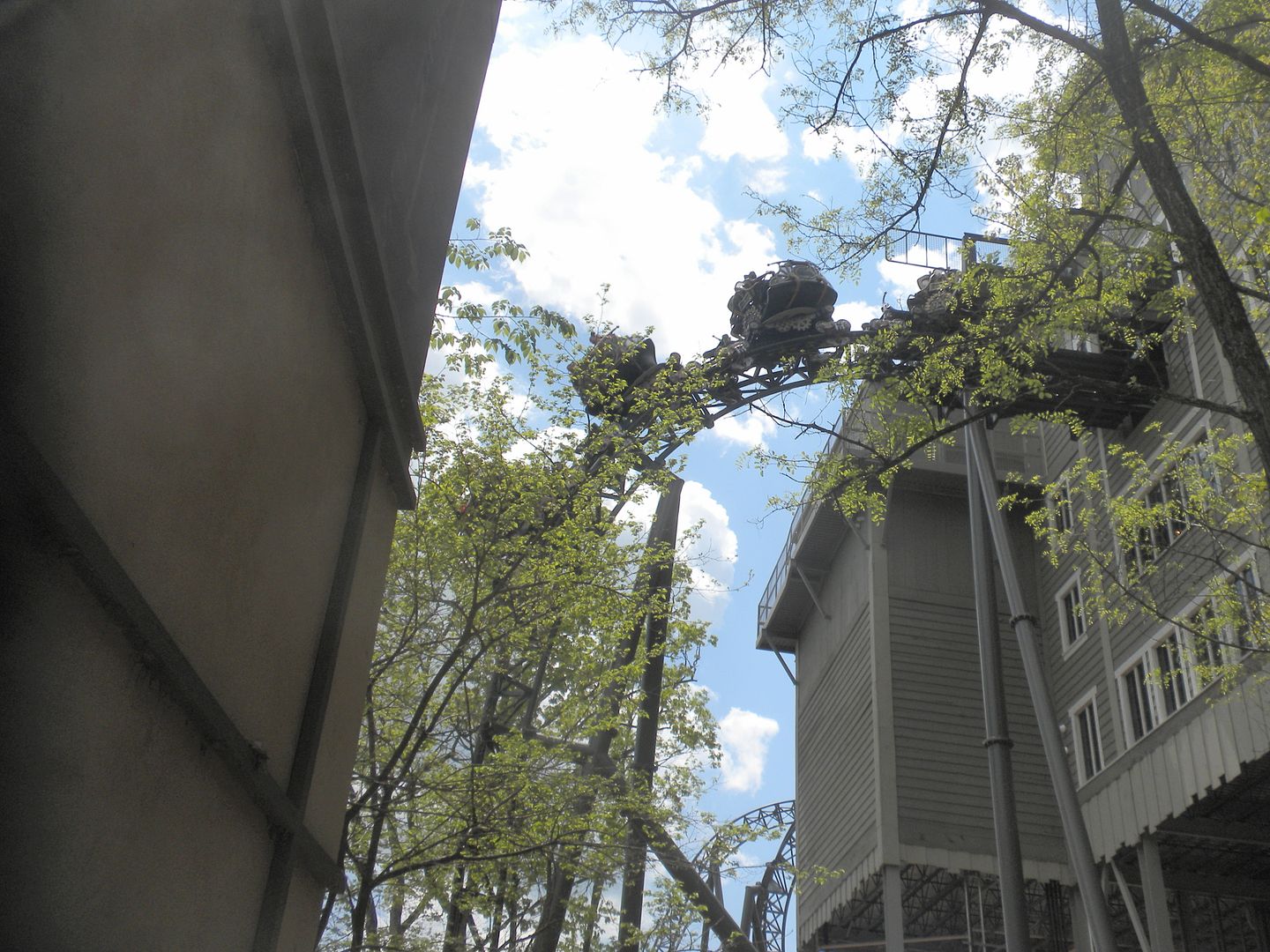 It really pushes the limits and adds a great ride to the park's superb collection of coasters.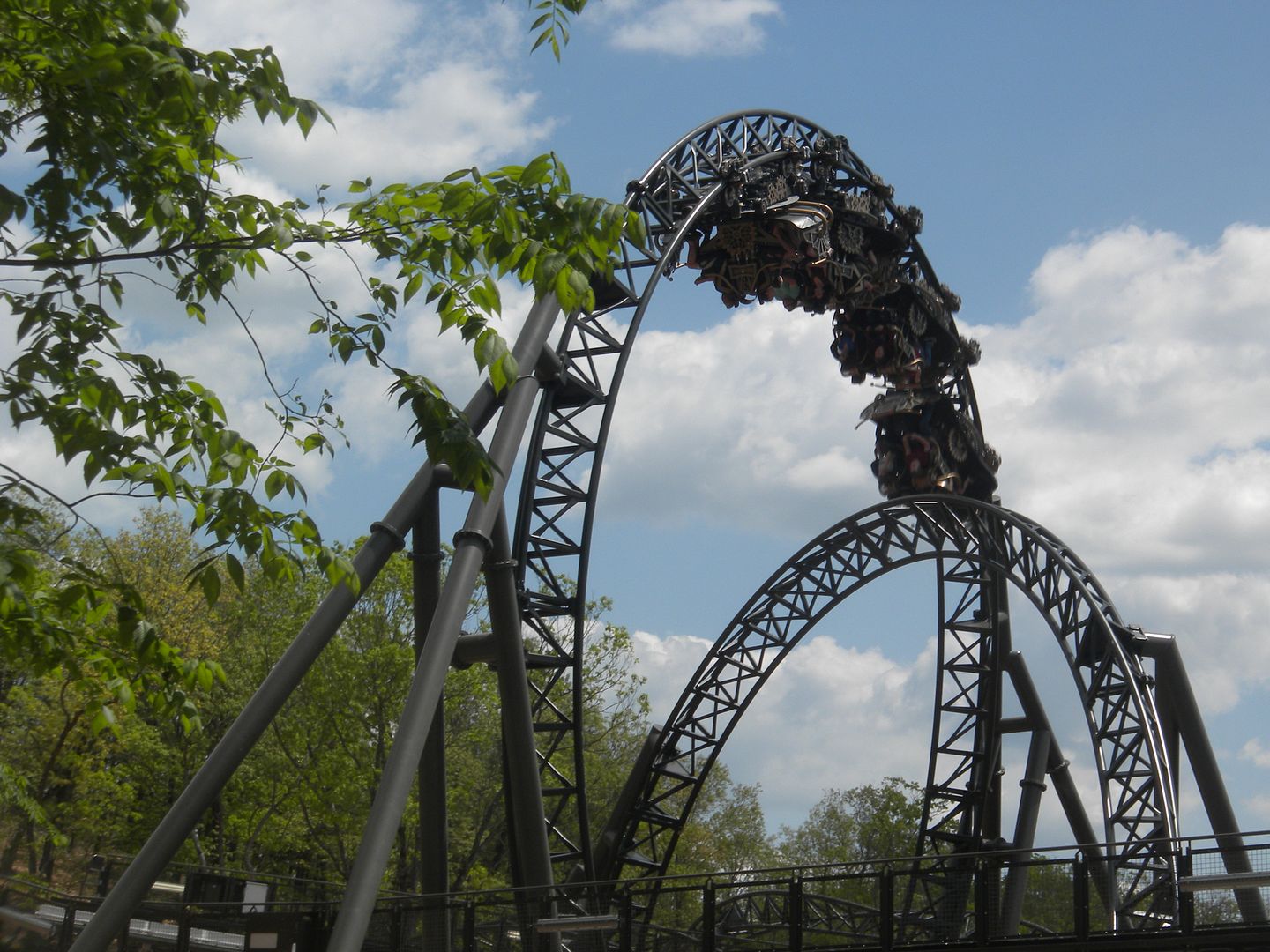 I would think that Mack will get a lot of orders for this type of ride in the coming years if parks are willing to pay the high price tag. This one cost $26 million. During our Friday night ERT, we became the first people to ever ride this coaster in the dark, which was truly amazing. what a great ride! – 10 rides, 8 during ERT.
Thunderation: (Arrow, Mine Train, 1993) This mine train, one of only four Arrow built in the 1990s, is a really good ride. It has tremendous speed for a mine train, some great helixes and a tunnel. The only disappointment is that not much happens after the last lift hill, but it more than makes up for that with its speed before the first lift hill – 3 rides.
The Flooded Mine: This interactive water dark ride is a lot of fun and has very interesting old scenes of a flooded mine. The story is good, and like most of the Park's rides, it is based on an actual event – 2 rides.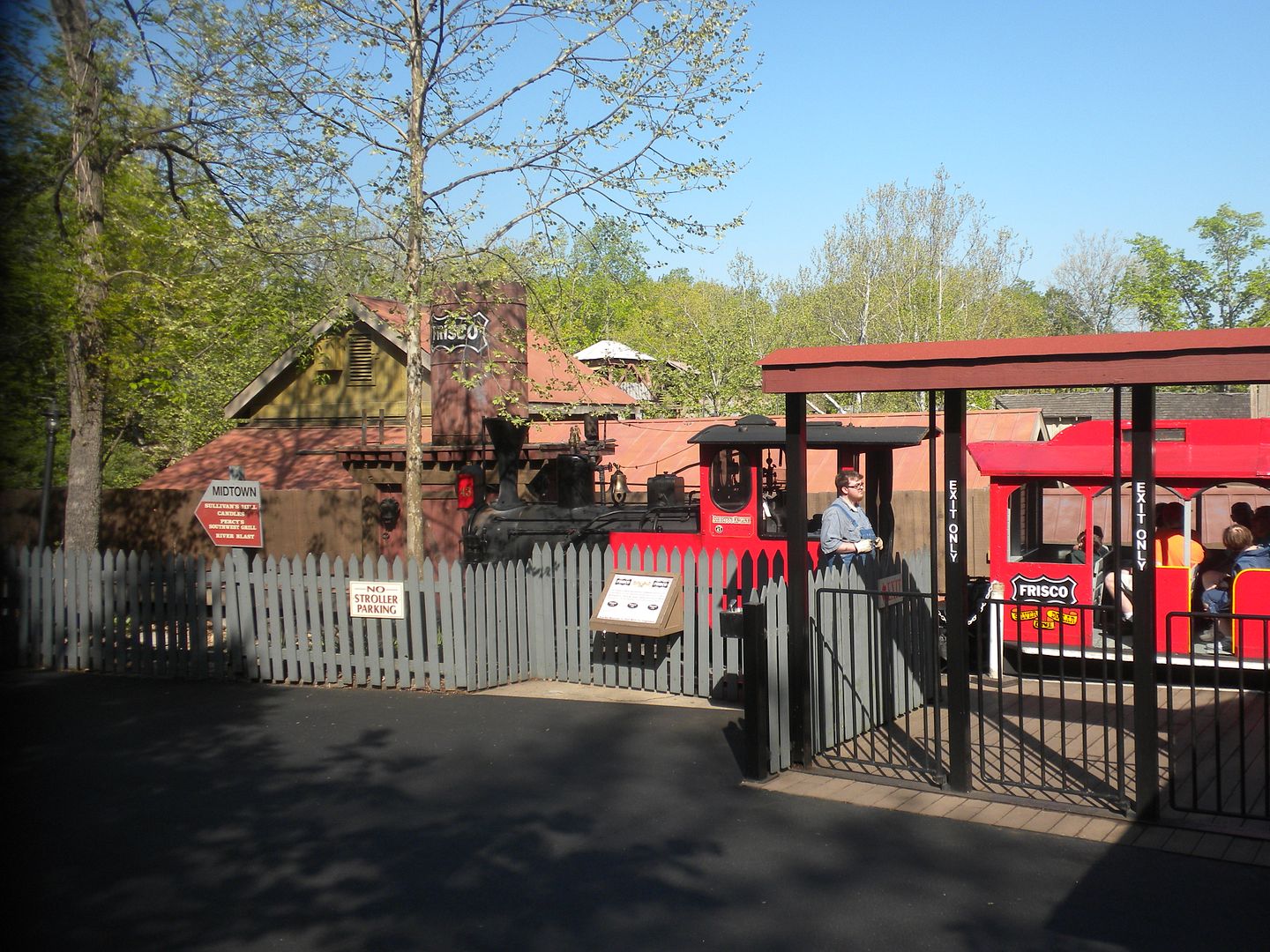 Frisco Silver Dollar Line Steam Train: This Steam Train, like the one at Dollywood, takes guests outside the main part of the Park.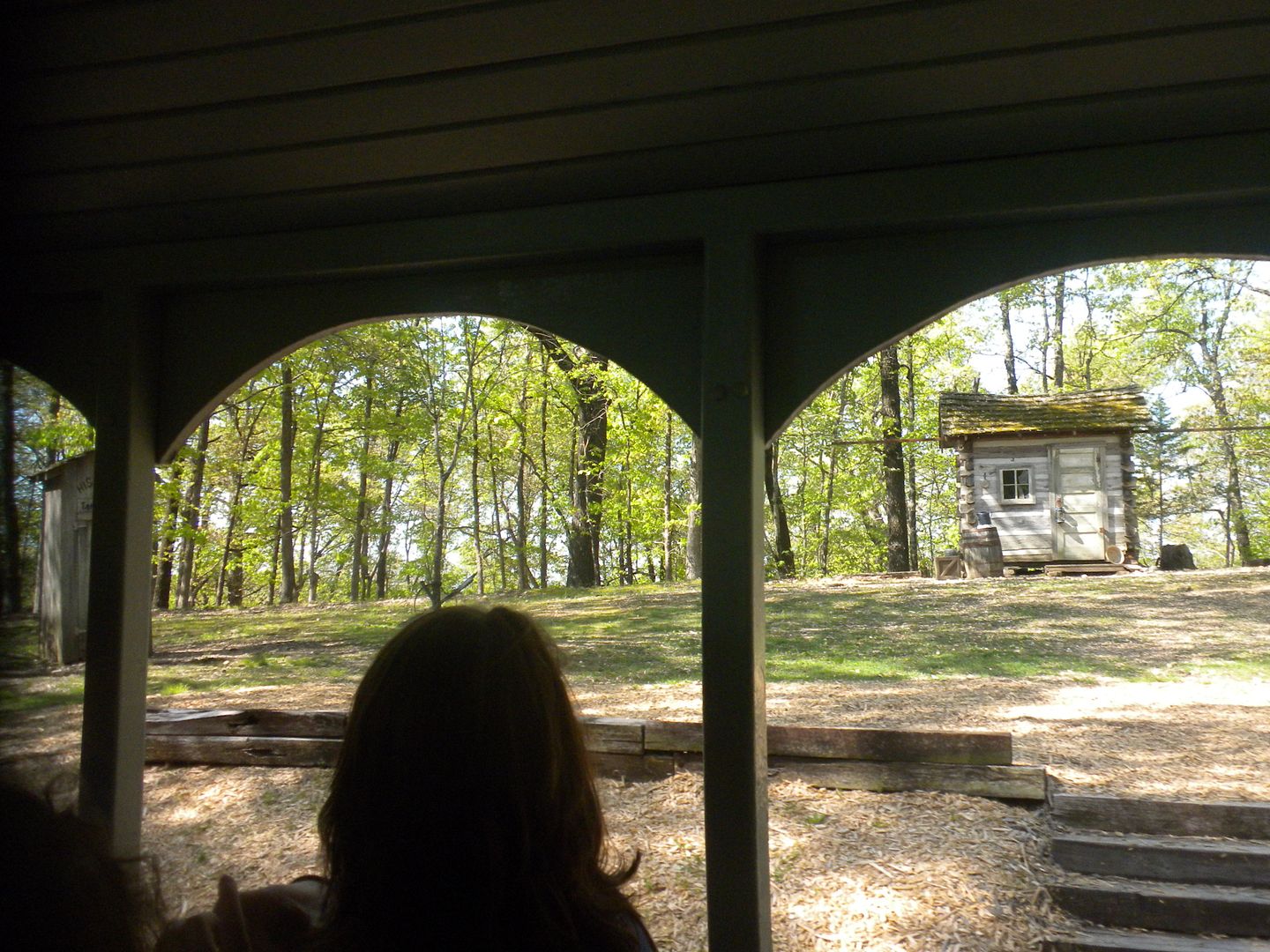 It includes a 'robbery', but we had a special ride without the robbery – 1 ride.
Also here is the Echo Hollow Amphitheater. On Friday evening they treated us to a sampler of many of their foods at stations set up along the midway. We got to try some really good items and finished with Time Traveler and Outlaw Run ice cream. On Saturday we were given a tour to get behind the scenes pictures of Time Traveler – 1 tour.

Midtown
Grandfather's Mansion: This tilt house was fun and had good effects – 1 walkthrough.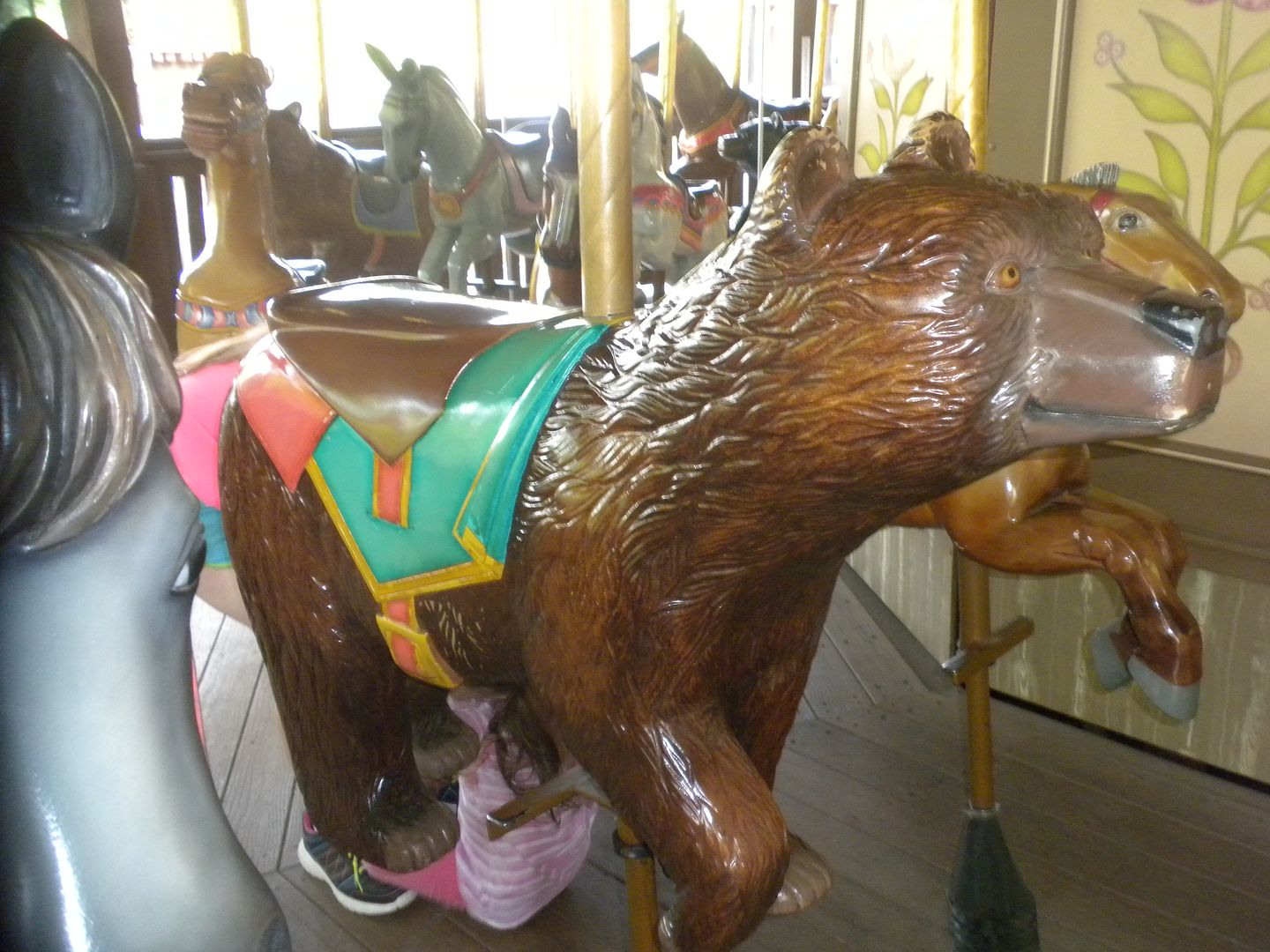 Hugo & Mary's Carousel: This small carousel was fun – 1 ride.
This section also has a fun Swinging Bridge and Half Dollar Holler, a children's area with Treetop Trail, a climbing structure, and Sand Play. We had lunch Friday at Percy's Southwest Grill, which was good.
Wilson's Farm & Western Outskirts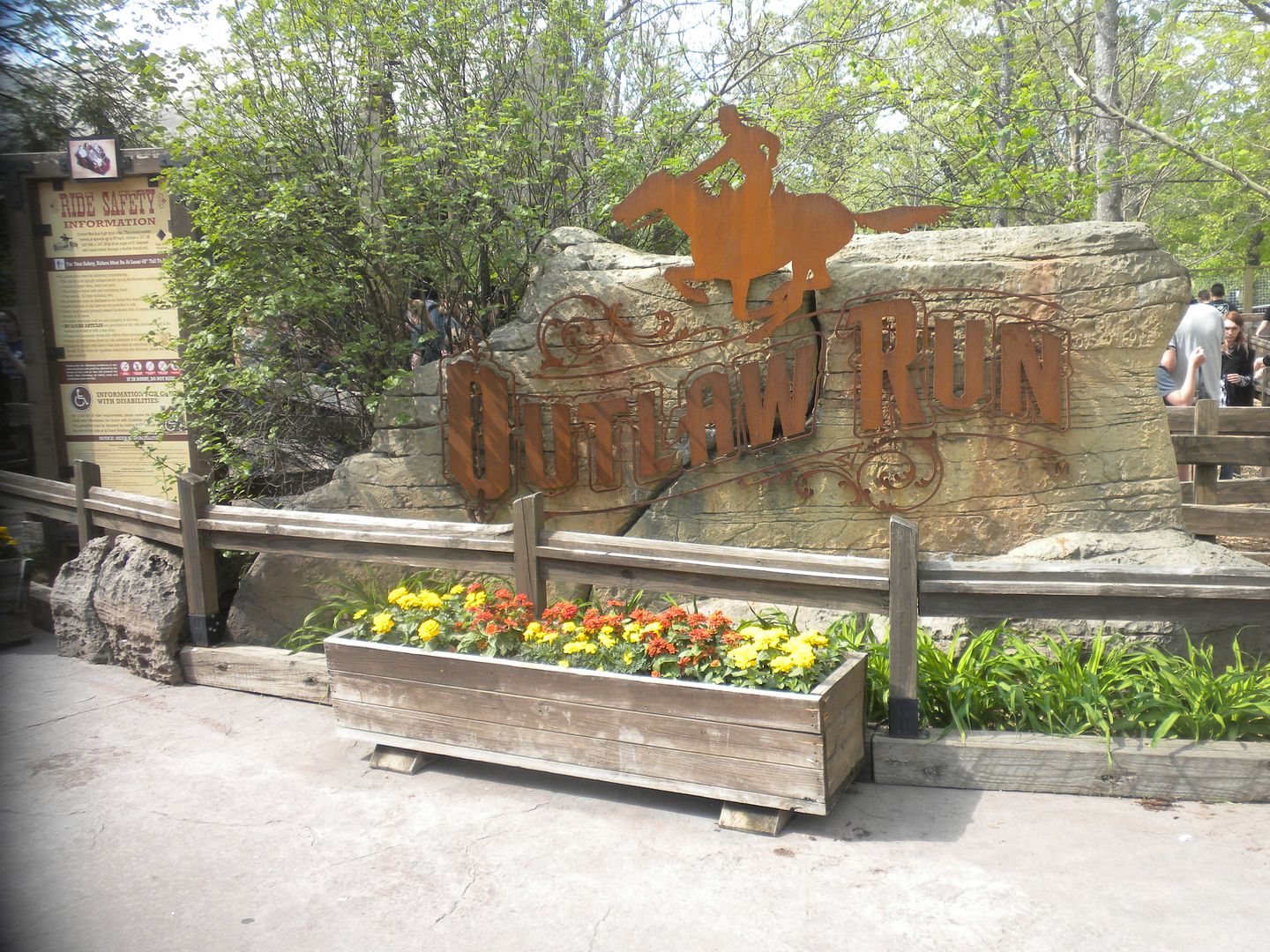 Outlaw Run:(Rocky Mountain Construction, Wood with Inversions, 2013)


This is an amazing coaster with great speed and tremendous airtime.


Its inversions are fun and not painful.


The only negative I can say is that I wish there were something more to hold on to,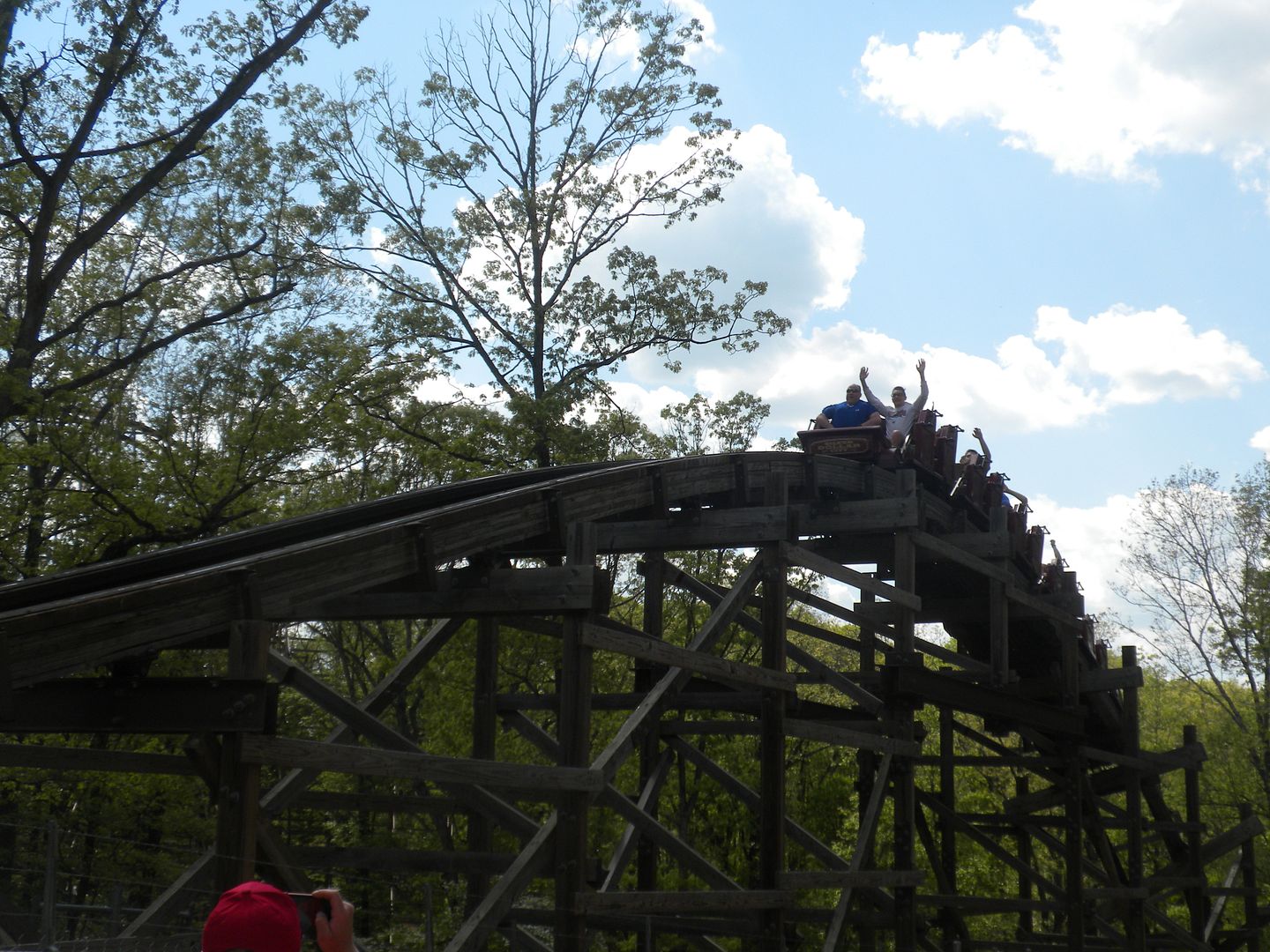 but I like riding in the back seat of a car best where I could hold on to the seat in front.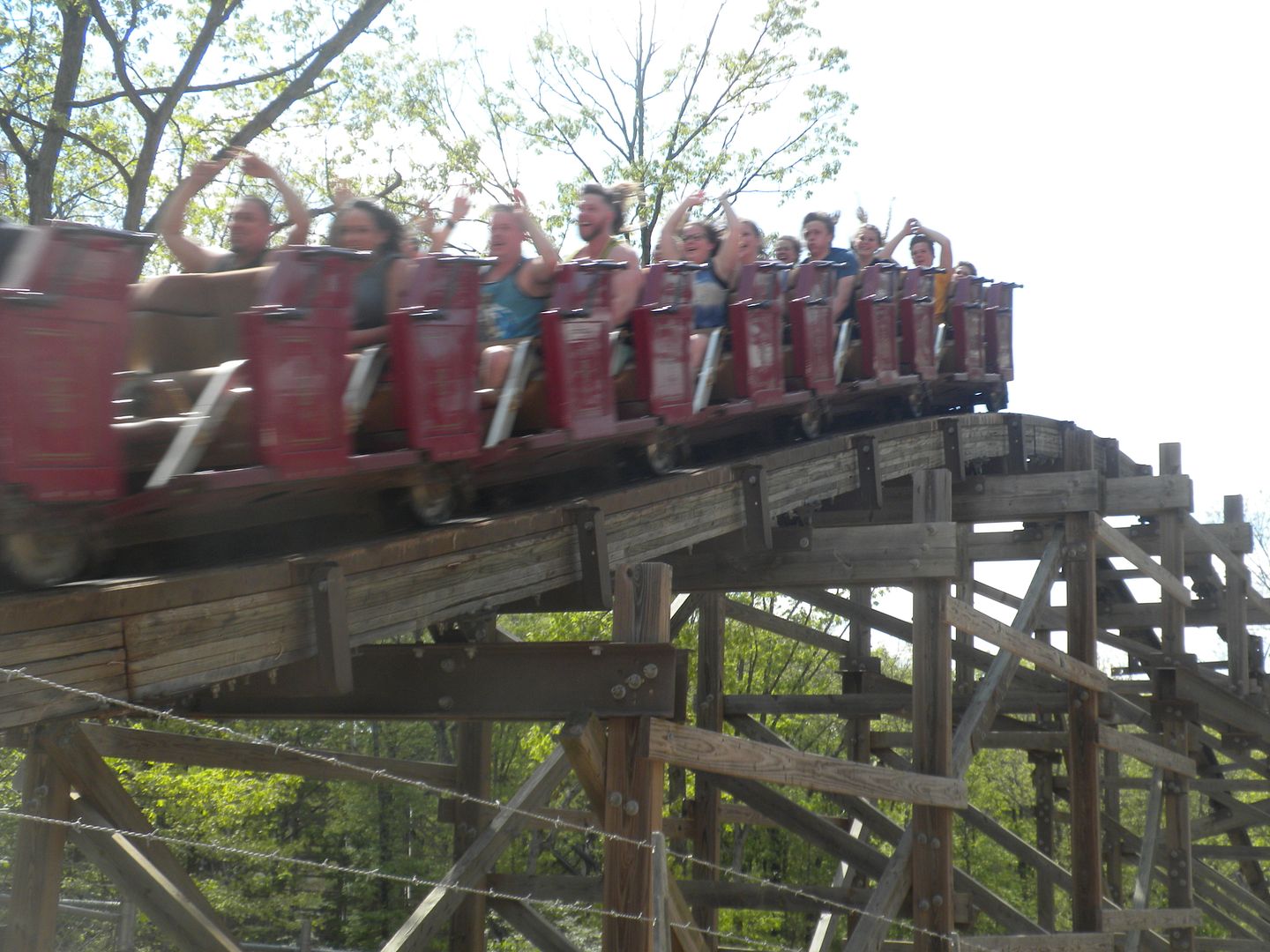 Even with this, it is a tremendous ride – 7 rides, 3 during ERT.
The Giant Barn Swing: This large capacity Screaming Swing is good and not an up charge as in some parks – 1 ride.
On Saturday we were given a tour to get behind the scenes pictures of Outlaw Run – 1 tour.
Riverfront
We did not ride River Blast, the Splash Battle, or Lost River of the Ozarks, a rapids ride. Their waterslide ride, Waterboggon, that I rode back in 2009, was removed prior to my last visit. Theaters here include Boatworks Theater, Carousel Barn, Dockside Theater and Riverside Playhouse.
The Grand Exposition
Magnificent Wave Carousel: This Wave Swinger was fun – 1 ride.
Royal Tea Party: We got good spinning on these teacups – 1 ride.
The Happy Frogs: Although a children's ride, we had fun on this in 2009 and decided to ride it again – 1 ride.
As I already had the credit, I did not ride Grand Exposition Coaster (Zamperla, Family Gravity Coaster, 2006), which was a tight fit for me when I rode it. Also here is Electro Spin, a Disk-O; Racing Regatta, a spinning ship; Mighty Galleon, a swinging ship; Elephant March, an elephant ride and 2 additional kiddie rides.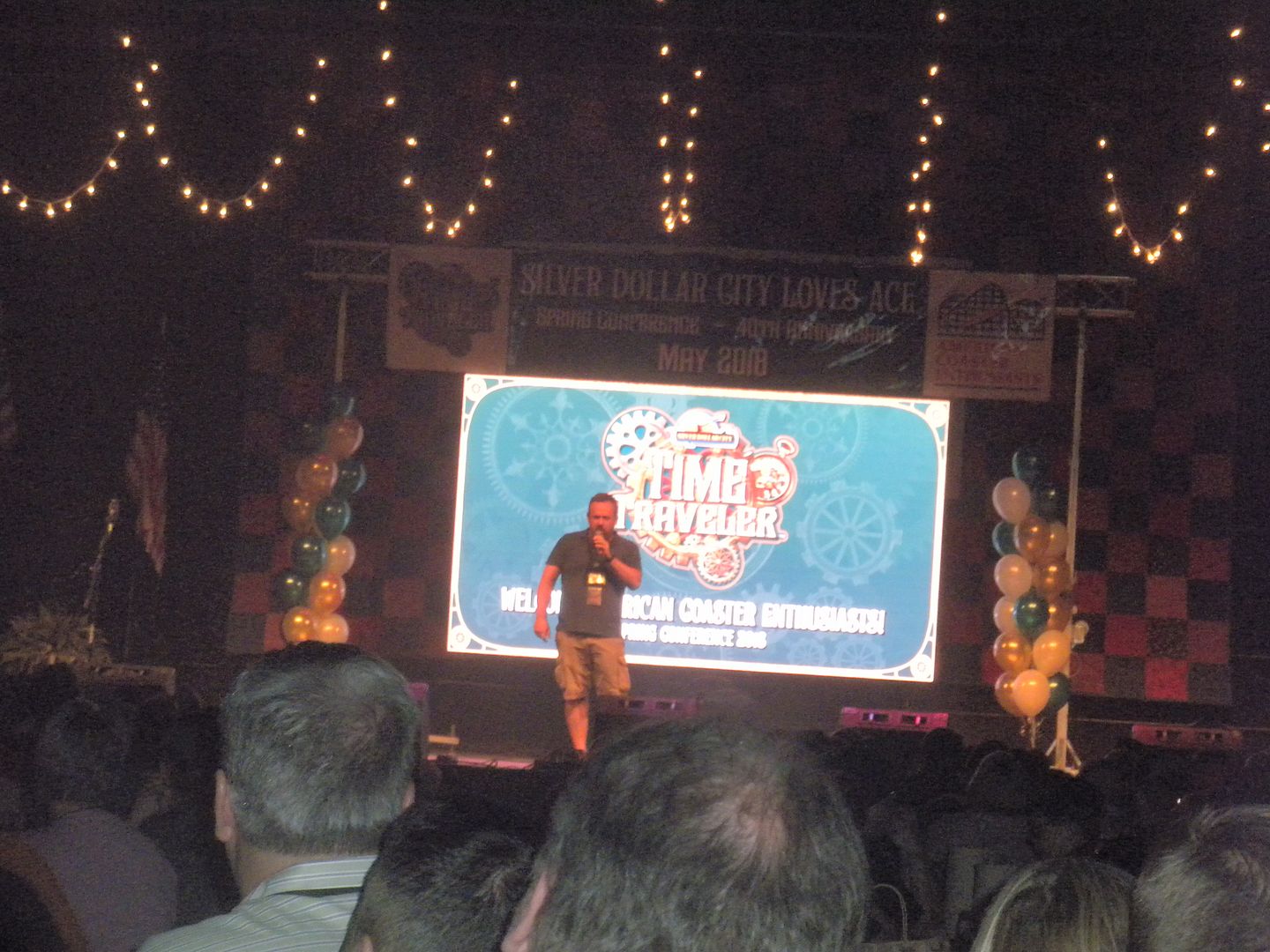 This section also has Red Gold Heritage Hall, where we met


for the park to welcome us


Friday and to say goodbye on Sunday. We also had a barbeque brunch here Sunday, which was as delicious as it was unique.
Fireman's Landing
This section is fairly new and is themed to firefighters.
FireFall: This 8 story bounce tower is good and well themed – 1 ride.
Fire Spotter: Balloons – Good ride – 1 ride.
This section also has 8 kiddie rides, all well themed.

Continued in Next Post