This year's ACE Spring Conference was held at Beech Bend Park & Splash Lagoon and Kings Island. Having only been to Beech Bend once and always ready for a trip to Kings Island, I was quite excited for this first trip of the season, and when we were given a pit stop at the long closed Kentucky Kingdom with a chance to ride their new coaster, it became even more enticing. It would prove to be a very nice conference with lots of ERT on great coasters, amazing meals and activities all the time, but unfortunately for me I would come down with a virus 2/3 of the way through that would sideline me for most of the time at Kings Island. But I'll get to that.
Beech Bend Park & Splash Lagoon
I left work Thursday evening for the 5.5 hour drive to Bowling Green, KY. Friday morning we started early with ERT on the park's signature coaster, Kentucky Rumbler. We were scheduled for 2 hours of ERT in Splash Lagoon waterpark, but temperatures in the 40s kept almost everyone out of the water. Most of us made our way into the park and enjoyed the day. We had the full day here with activities scheduled throughout the day. After dinner we were given 3 hours of all-park ERT. We would return the next morning for breakfast and a couple of hours of ERT. I spent most of my time during the Conference with Richard Bostic and Vanessa Thomas. Although I did various rides throughout the day and during ERT, I will review the rides as follows:


Kentucky Rumbler: (GCI, Wood, 2006)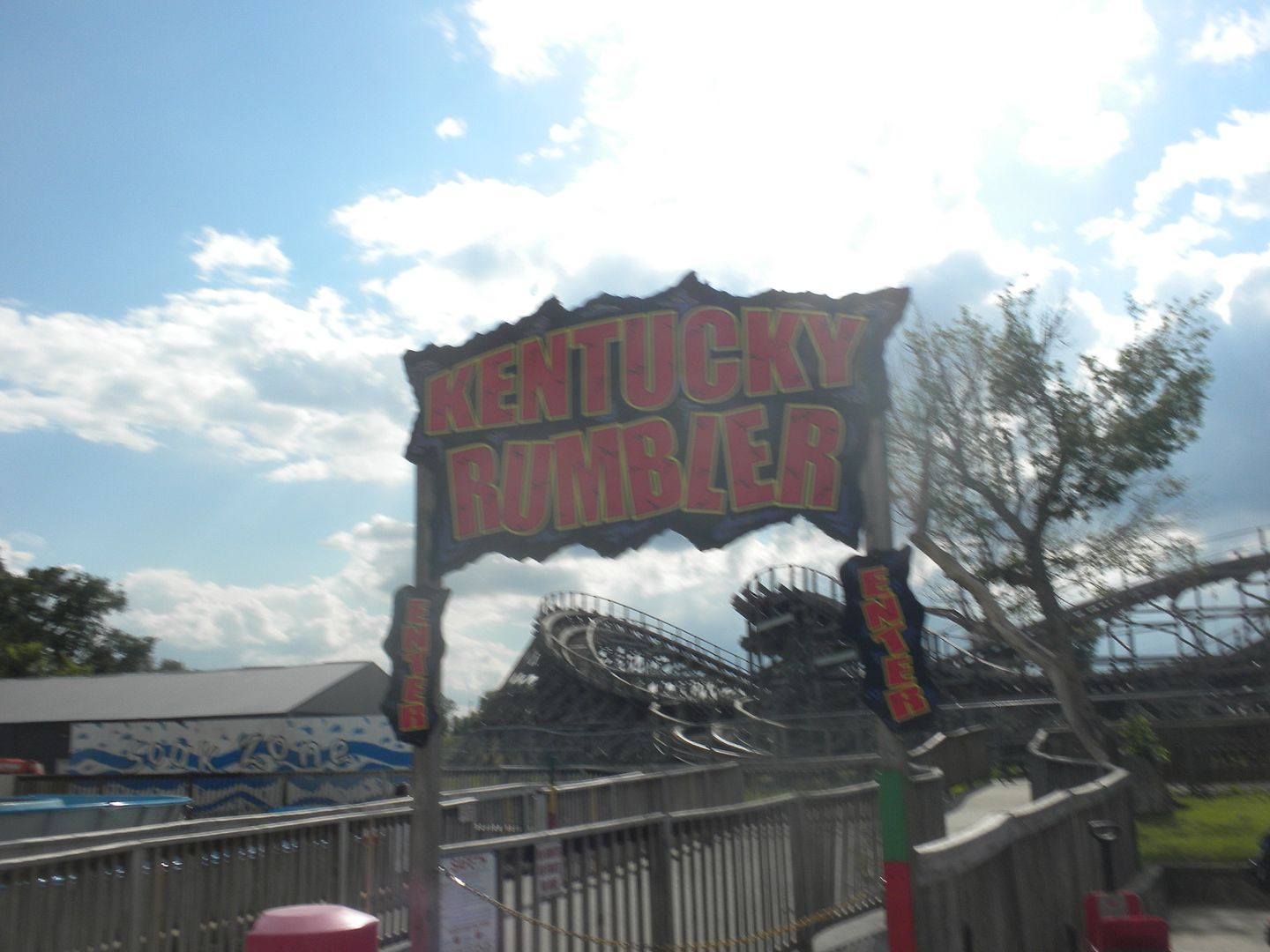 While not to the level of a few other GCIs, this is a very fun ride with lots of good elements.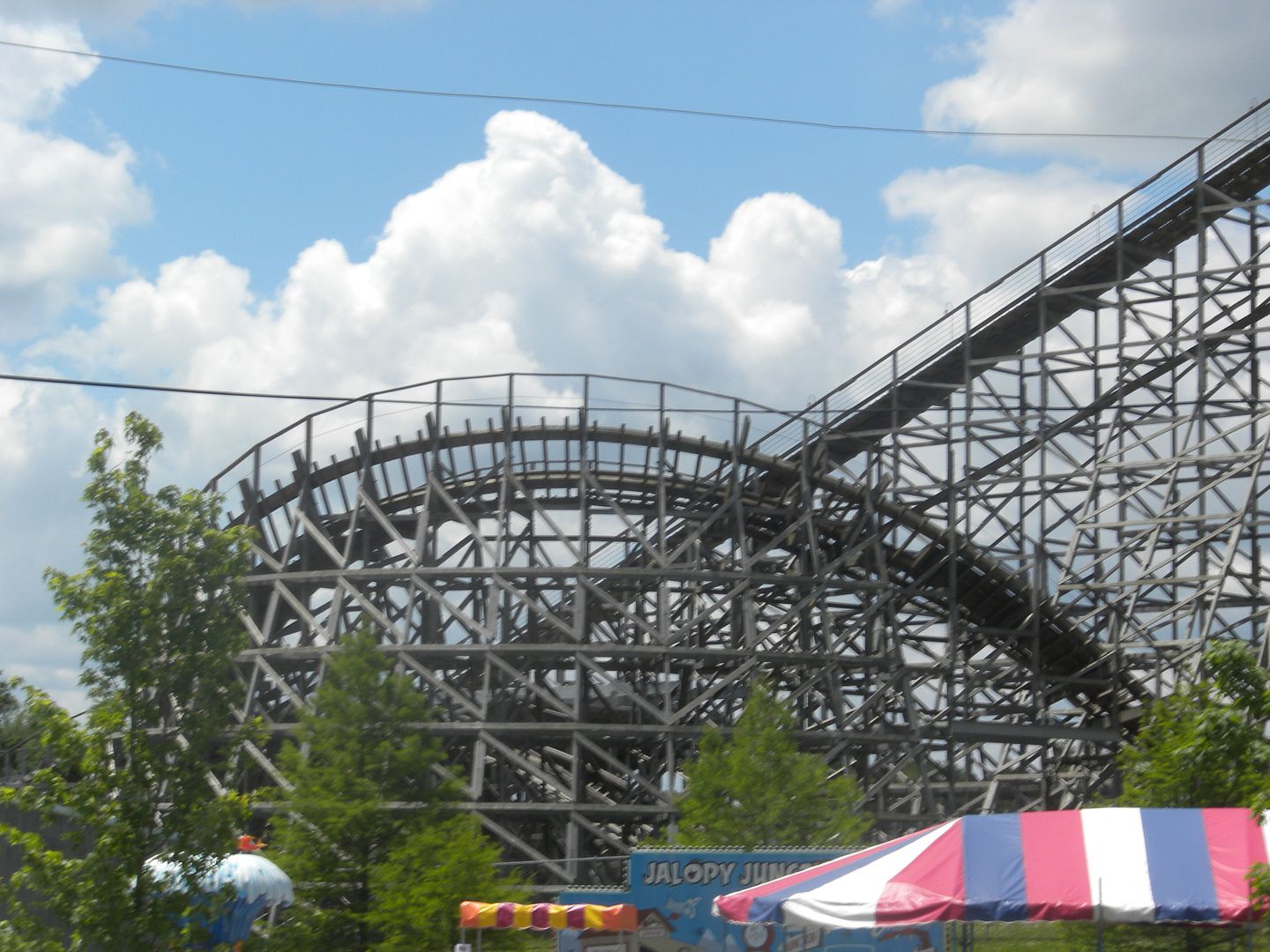 It was running really well and got even better into the evening.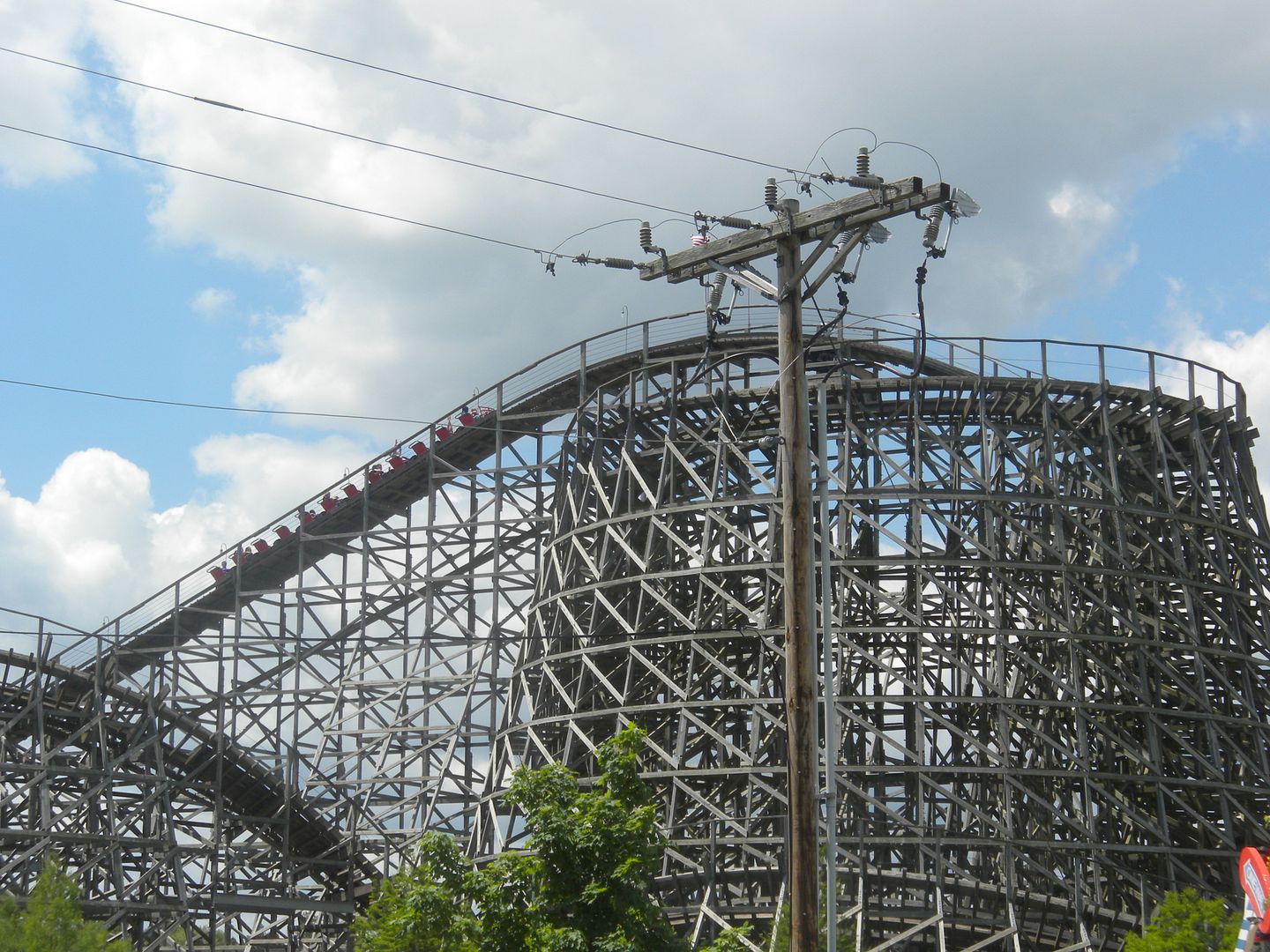 The night rides were amazing – 16 rides, all during ERT.


Wild Mouse: (Zamperla, Spinning Wild Mouse, 2005)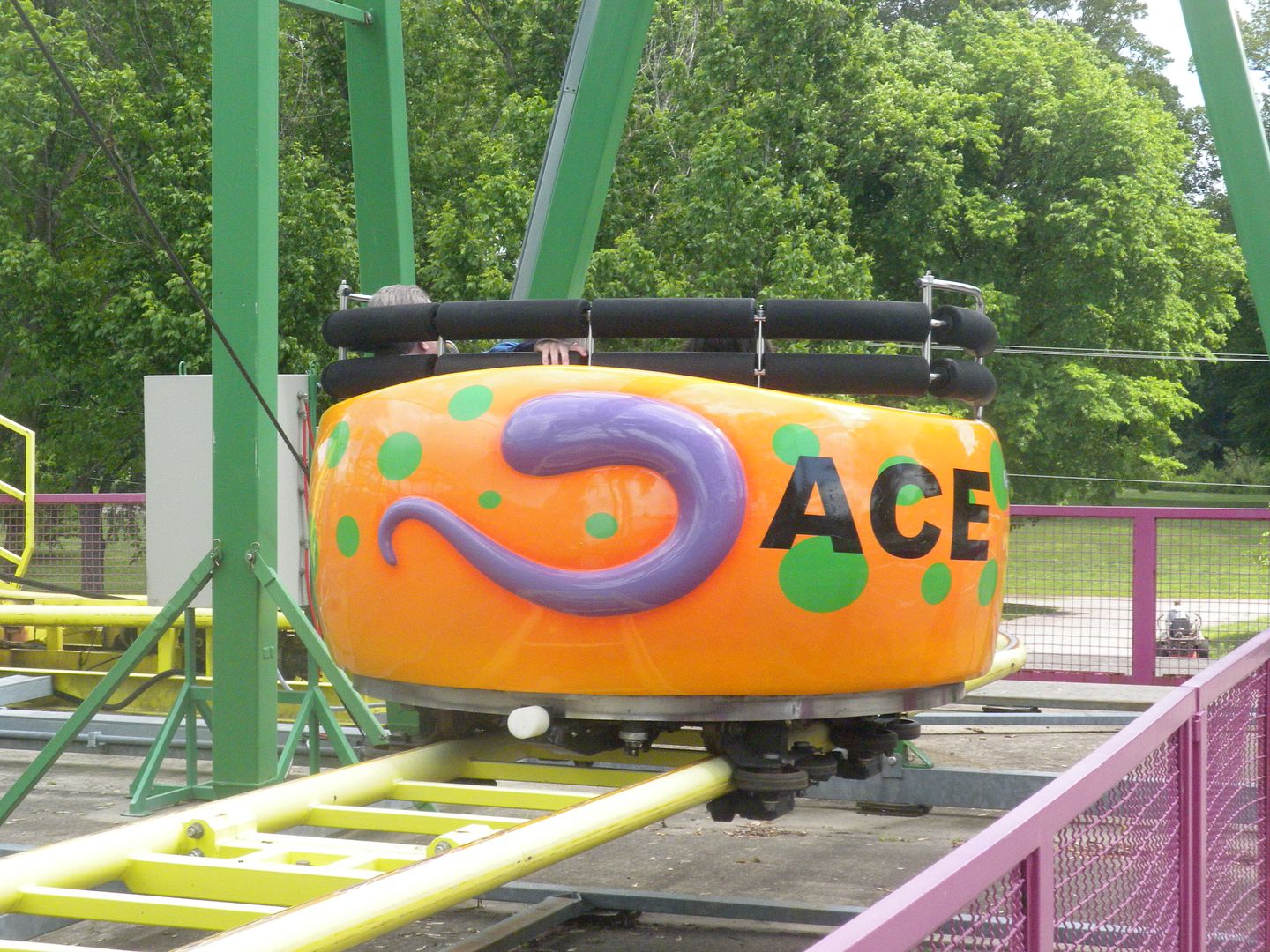 We got pretty good spinning – 2 rides, 1 during ERT.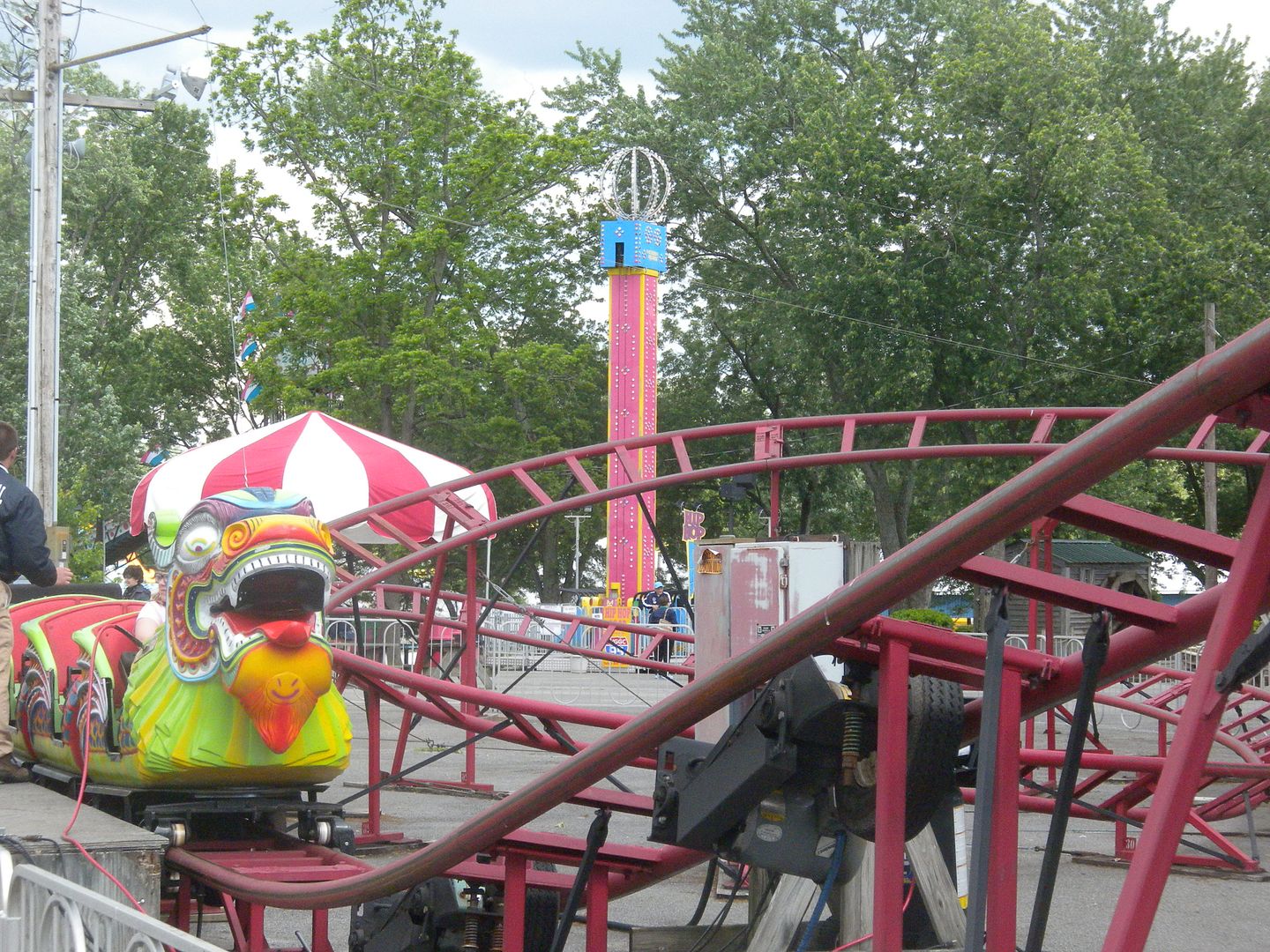 Dragon Coaster: (Wisdom, Family Orient Express, year unknown)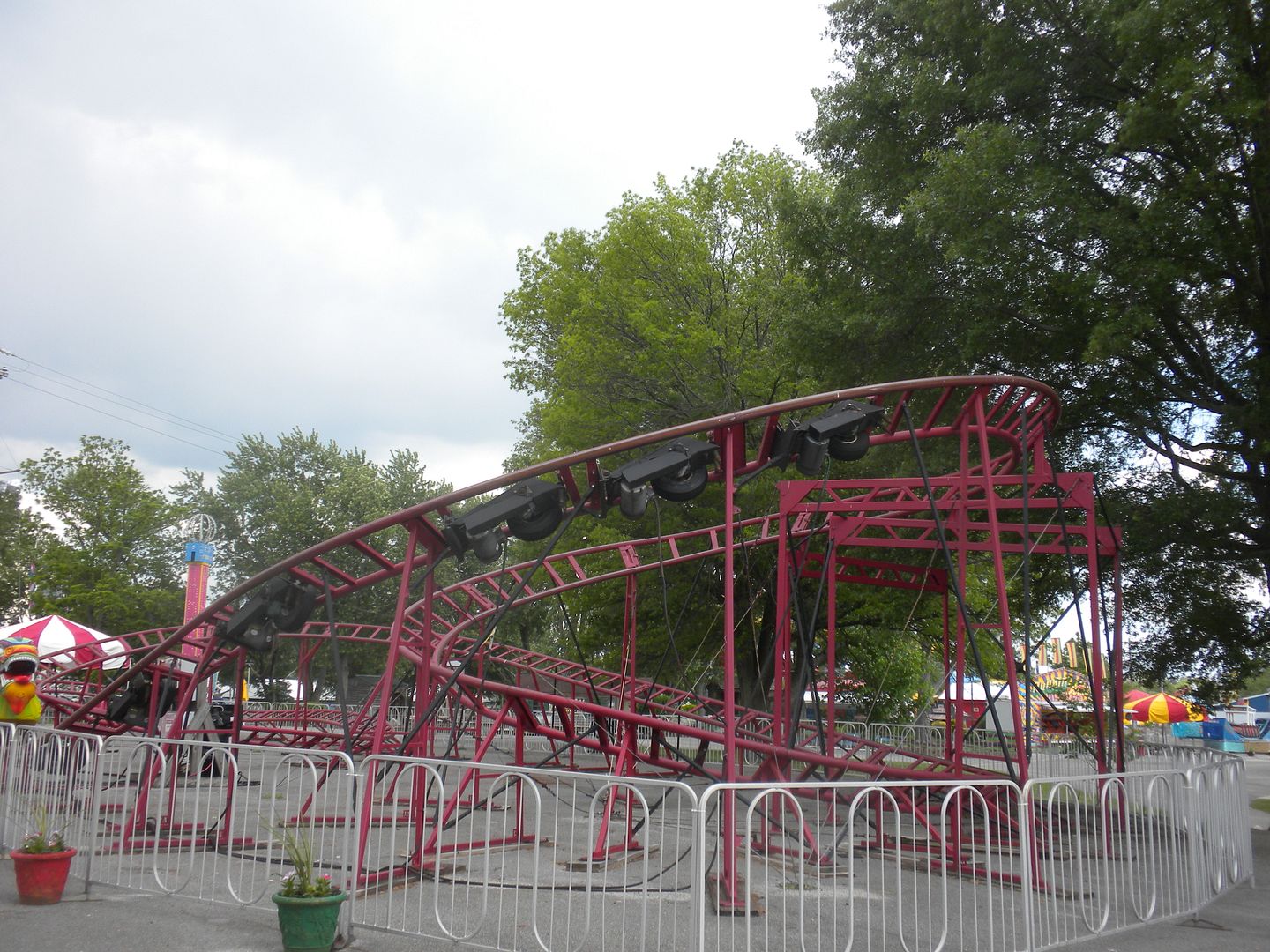 New credit, gave expected ride – 1 ride.
Zero-G: Drop Tower – Good drop – 1 ride.
Power Surge: Pretty intense, this inverting ride was good without being too painful – 1 ride.
Vortex: Very good pendulum ride facing in – 1 ride.
Sea Dragon: Purchased from Michael Jackson's Neverland Ranch, it gave good airtime in the end seat – 1 ride.
Moby Dick: Good forces on this Rainbow type ride – 1 ride.


Haunted House: This has been redone since I was here before.


It has some good stunts and although it is short, it is well done.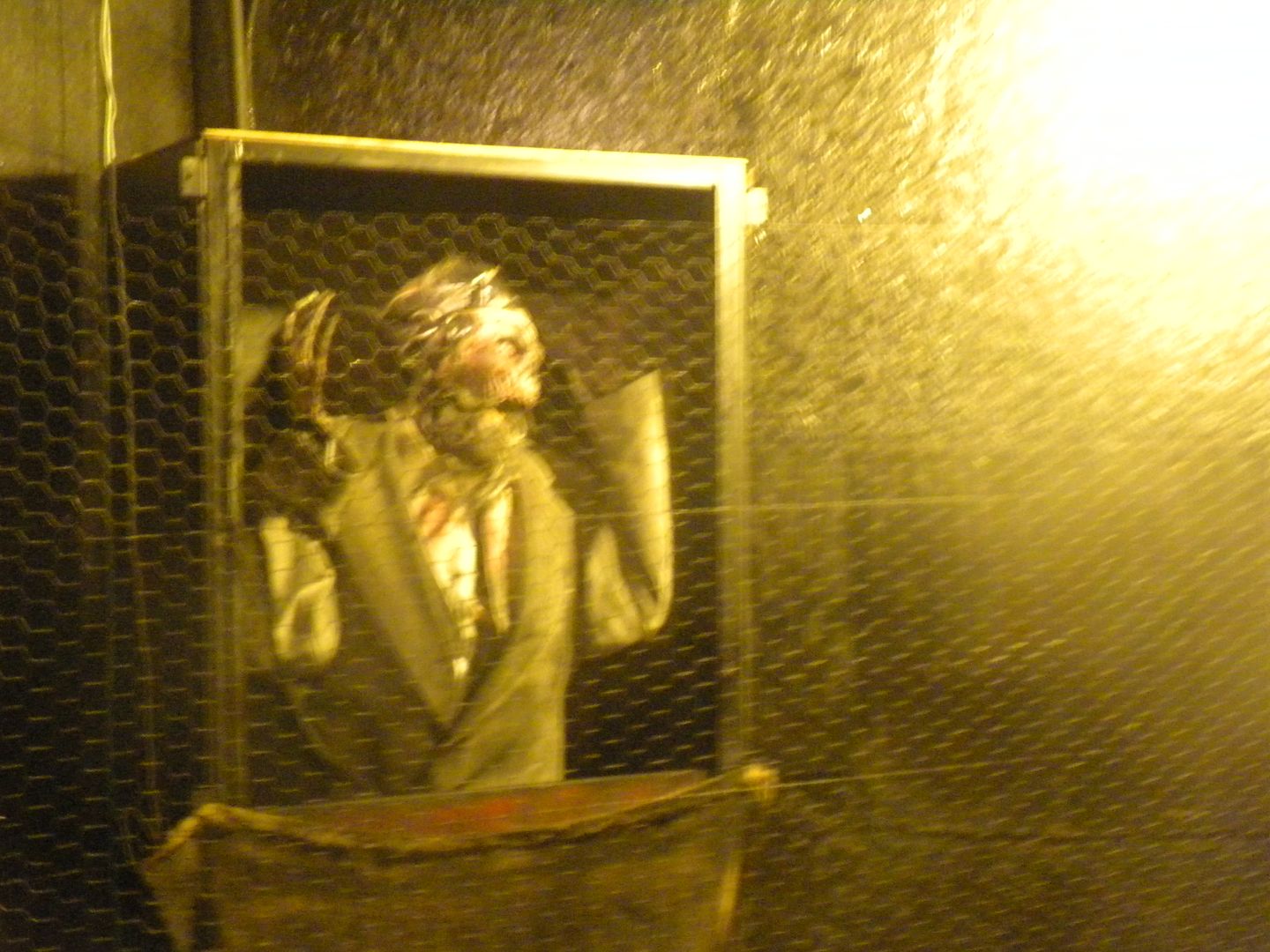 We were given the opportunity to walk through it during the afternoon, which allowed us to see the stunts up close,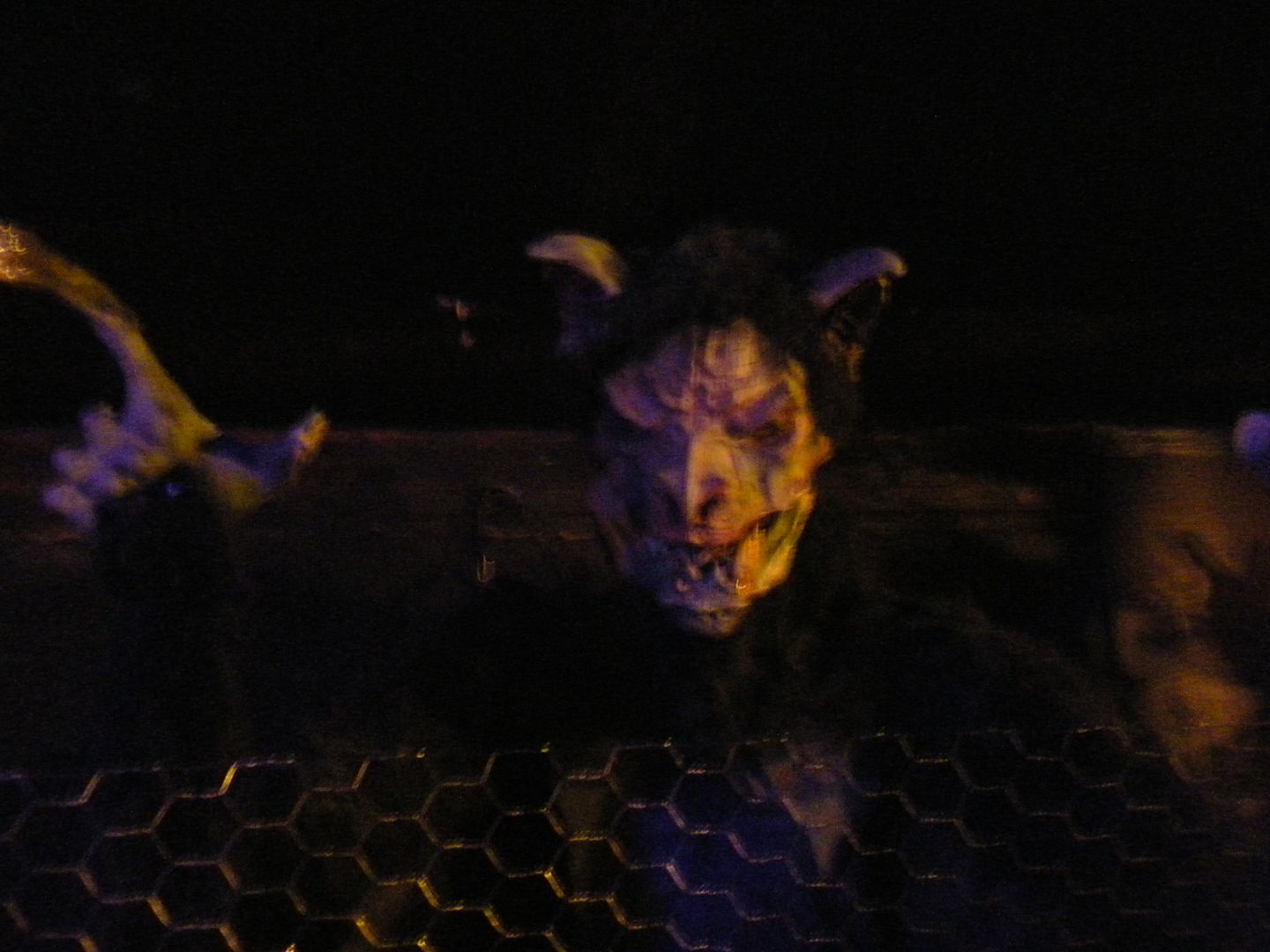 pointing out how effective the stunts are designed to be near the vehicle as it goes through – 2 rides during ERT plus 1 walkthrough.
Whitewater Express: Although most thought it was too cold for a log flume, I had to ride it even through it is an off-the-shelf model. It had 2 good drops (one with a double down) without getting me too wet – 1 ride.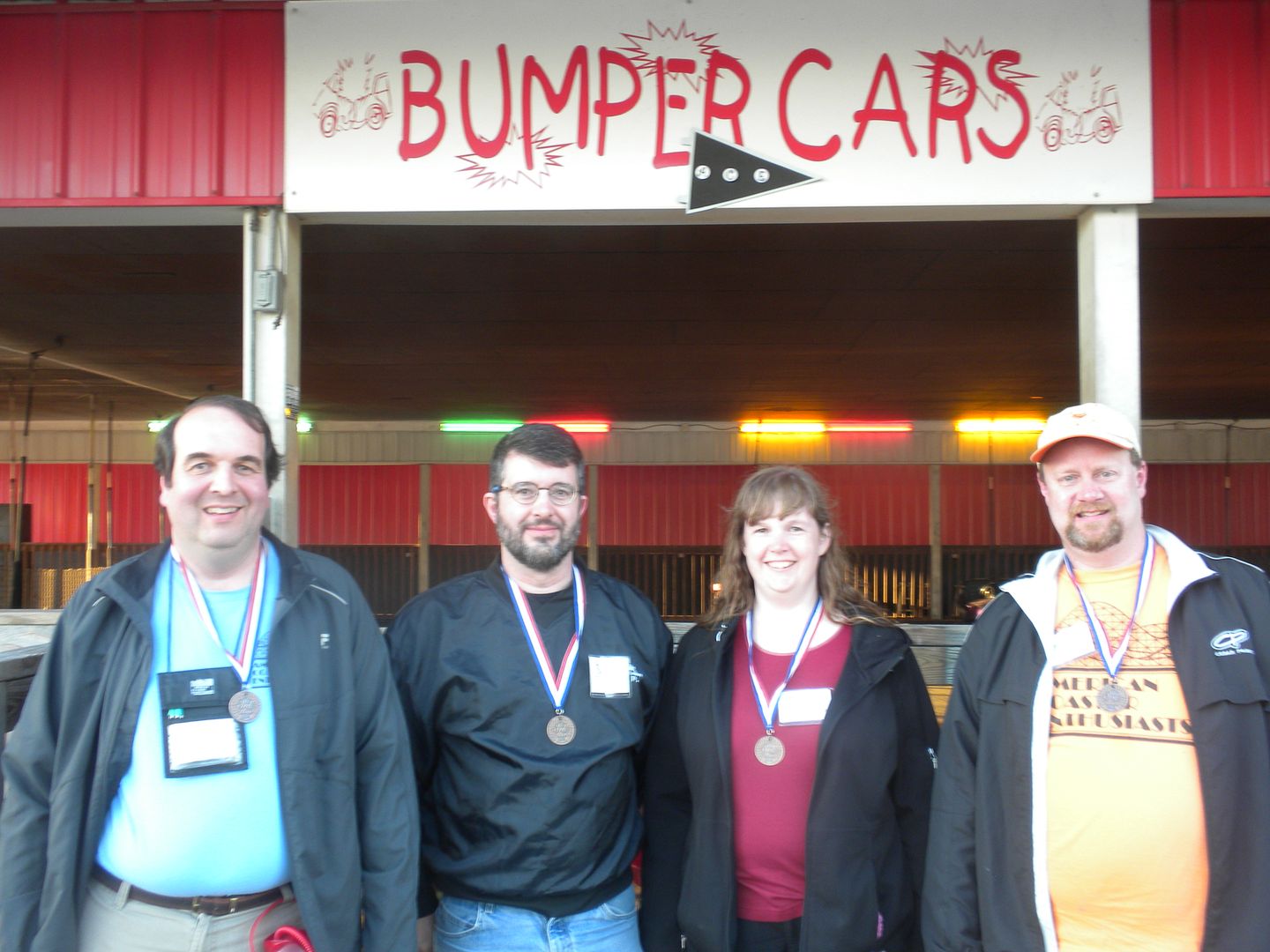 Adult Bumper Cars: We had the opportunity to play Bumper Battle during the afternoon, basically a 'Capture the Flag' game in bumper cars. My team of Richard and Vanessa along with David Rager surprisingly won 3rd place – 2 rides during Bumper Battle.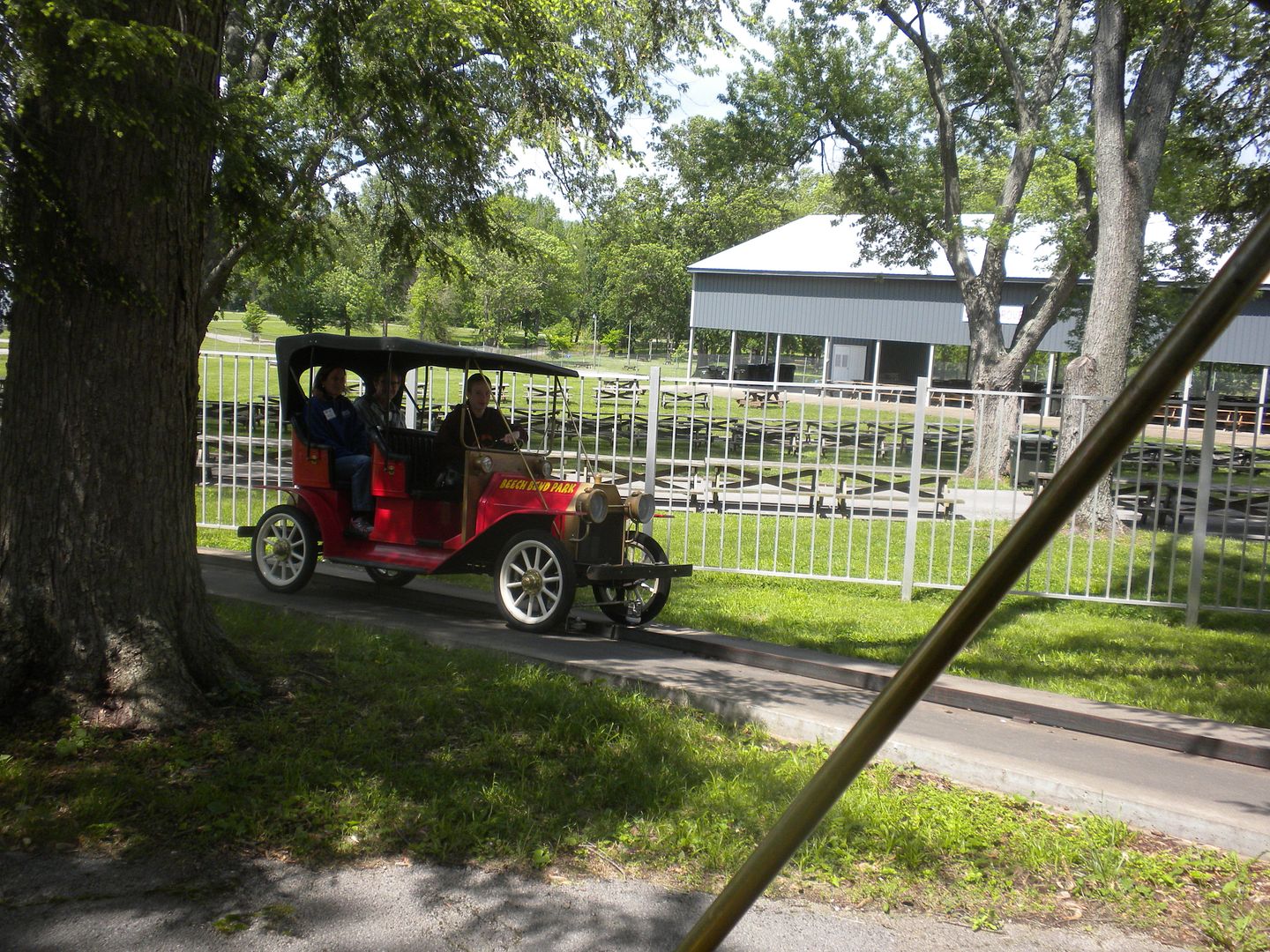 Hubcap Alley Antique Cars:


Nice course with a vintage Ford LTD Sherriff's car – 1 ride
Dizzy Dragon: Although intended as a kiddie ride, the spinning of these is amazing – 1 ride.
Flying Bobs: I always enjoy a Himalaya as the vehicles swing – 1 ride.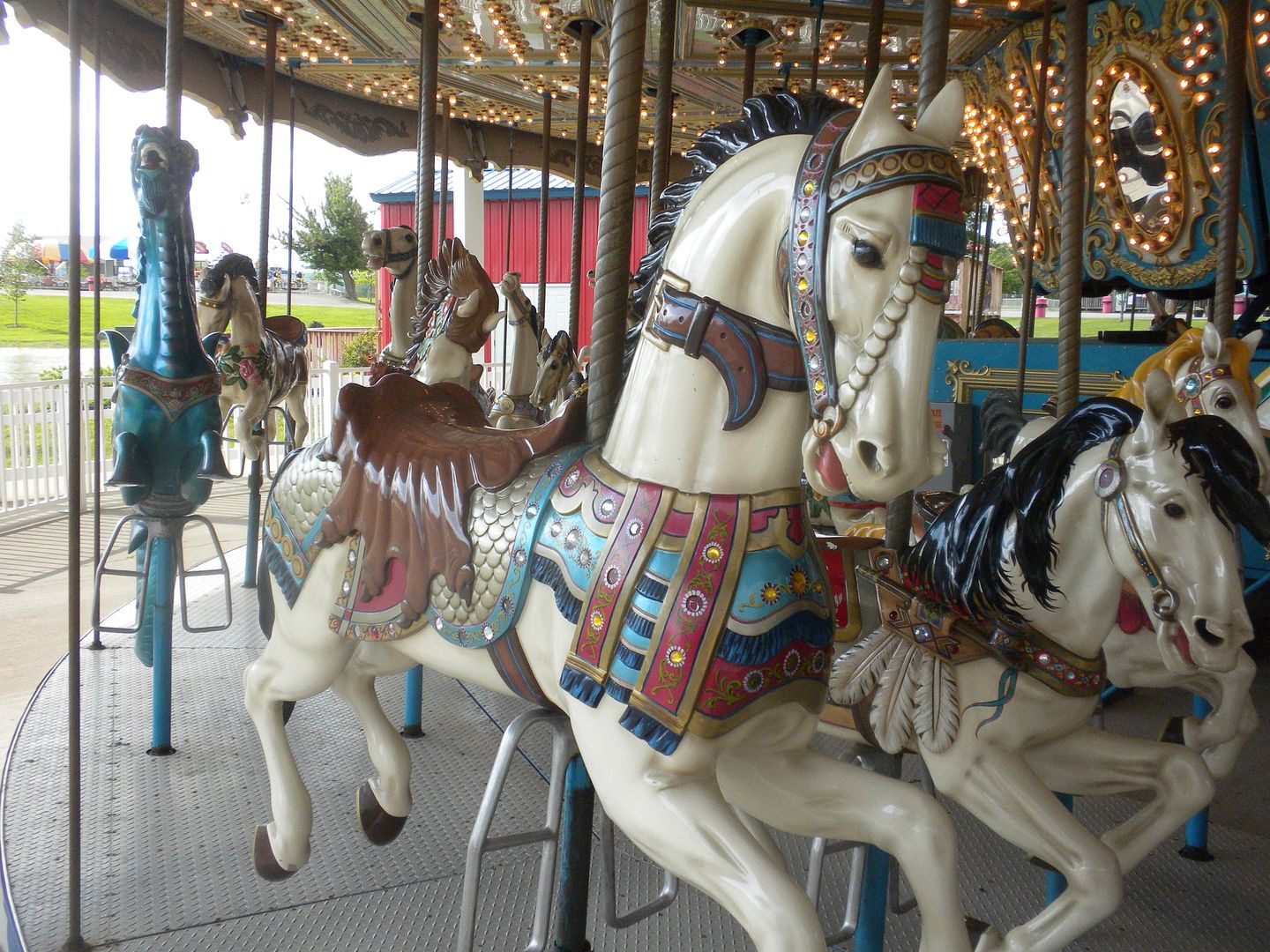 Grand Carousel: New since my last visit, this modern fiberglass carousel has a nice setting overlooking a small lake. It has four horses abreast and can seat 60. I am assuming it is a Chance – 1 ride.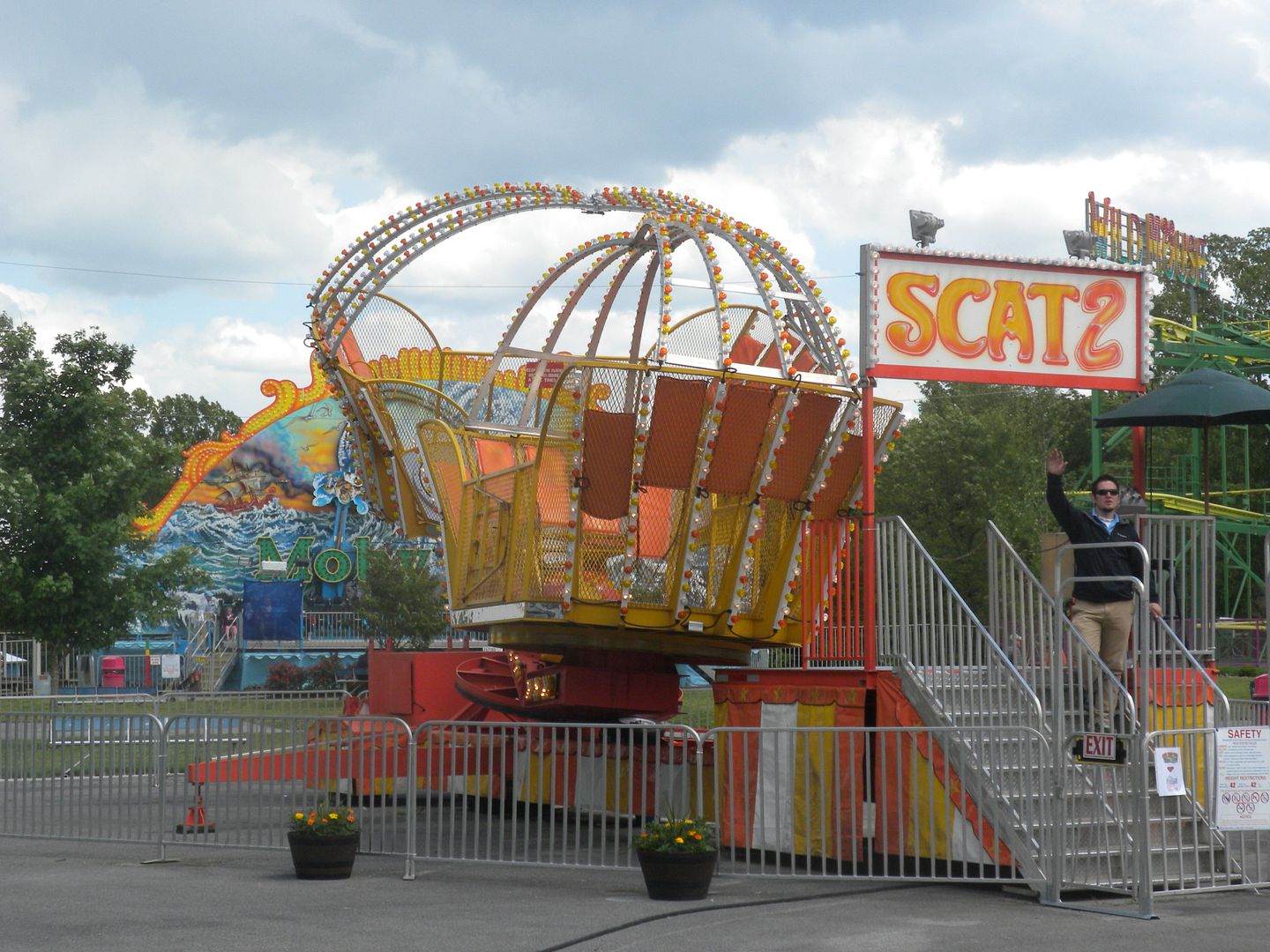 Scat II: These are very rare and although not my favorite type of ride, it gives an intense but not too painful ride. As it forces your back completely flat, it actually made my back feel quite good – 1 ride.
Because of riding several spinning rides together, we had to skip the Tilt-A-Whirl, one of my favorites, when we came to it, and when I came back it was closed. I did not ride Sizzler, Starship 4000, Tornado, or the pay-extra Go Carts. The park has a good selection of Kiddie Rides, around 15 of them including a rare Kiddie Whip. Although few were willing to get wet on such a cool day, Splash Lagoon Water Park includes a wave pool, a lazy river, 3 water slides, 2 children's play areas, the largest pool in the southeast and a lily pad challenge.
Some of the other things we did included:
Gold Rush Golf: This 18-hole course was good and nicely landscaped. It had a number of holes with 2 holes such that you could choose which one to use. That is the first time I have seen that. – 1 round.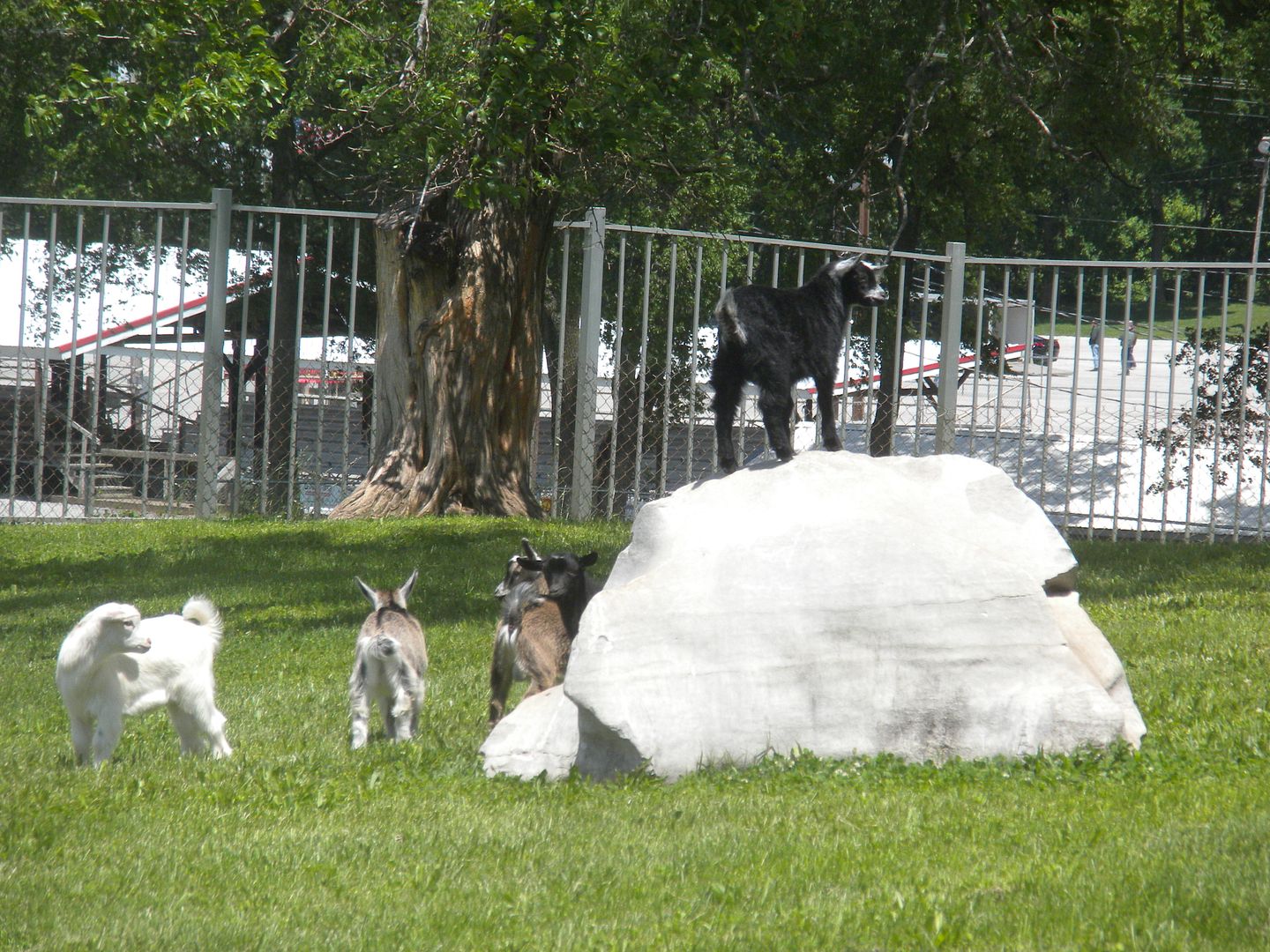 Granny Jones Petting Farm: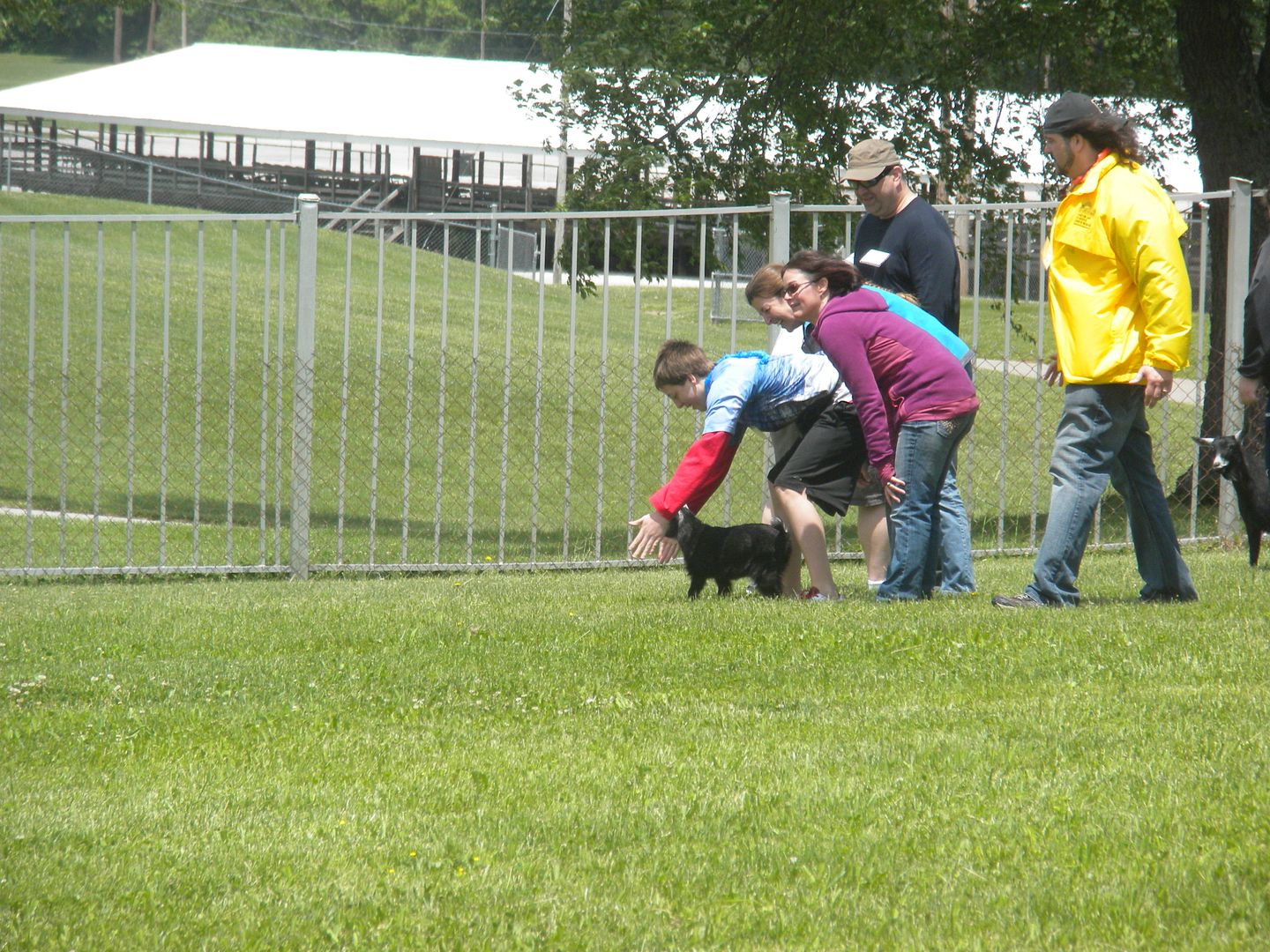 While none of my group participated, ACE did a Herd 'Em game where teams tried to herd their goat around a cone on the far side of the pasture.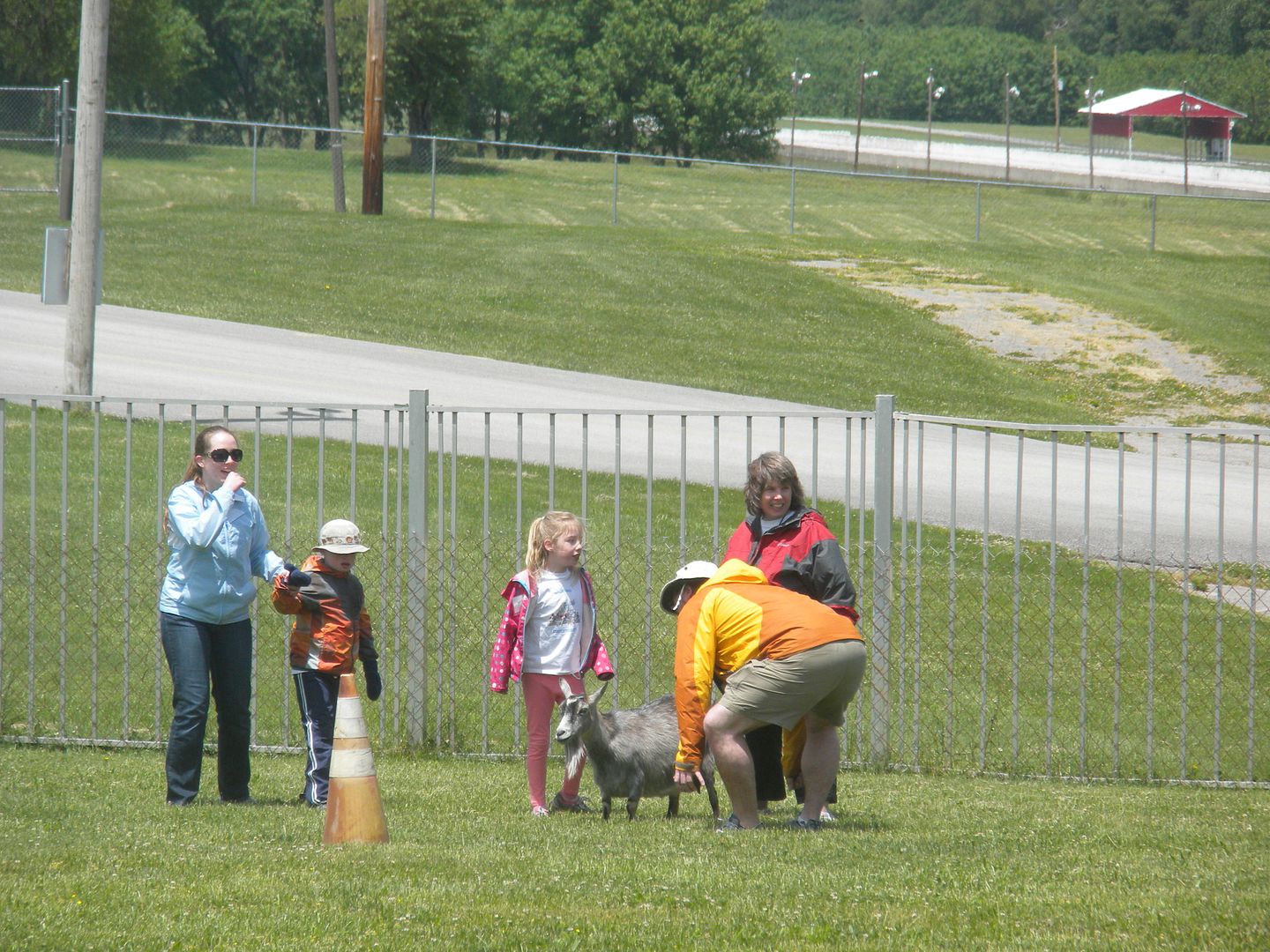 We watched and it was very entertaining, particularly because of one goat who dug in his heels and refused to go around the cone – 1 viewing.
Gameland: ACE had a takeover of the games area. We could play at no cost with no prizes, which was fun.
At various times during the day we were given an exclusive viewing of portions of each of their 3 shows: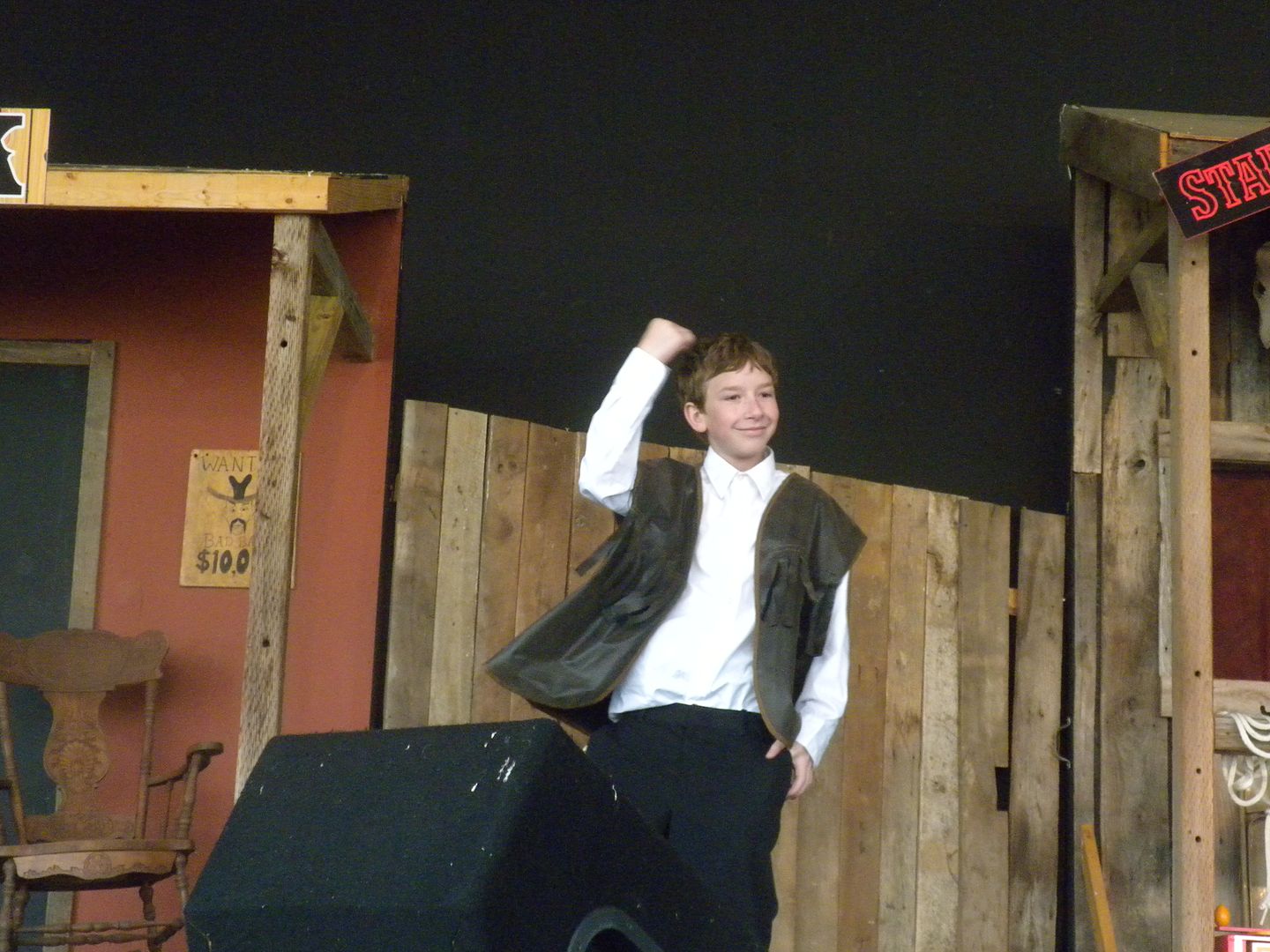 Wild Bill Hiccup's Wild West Show: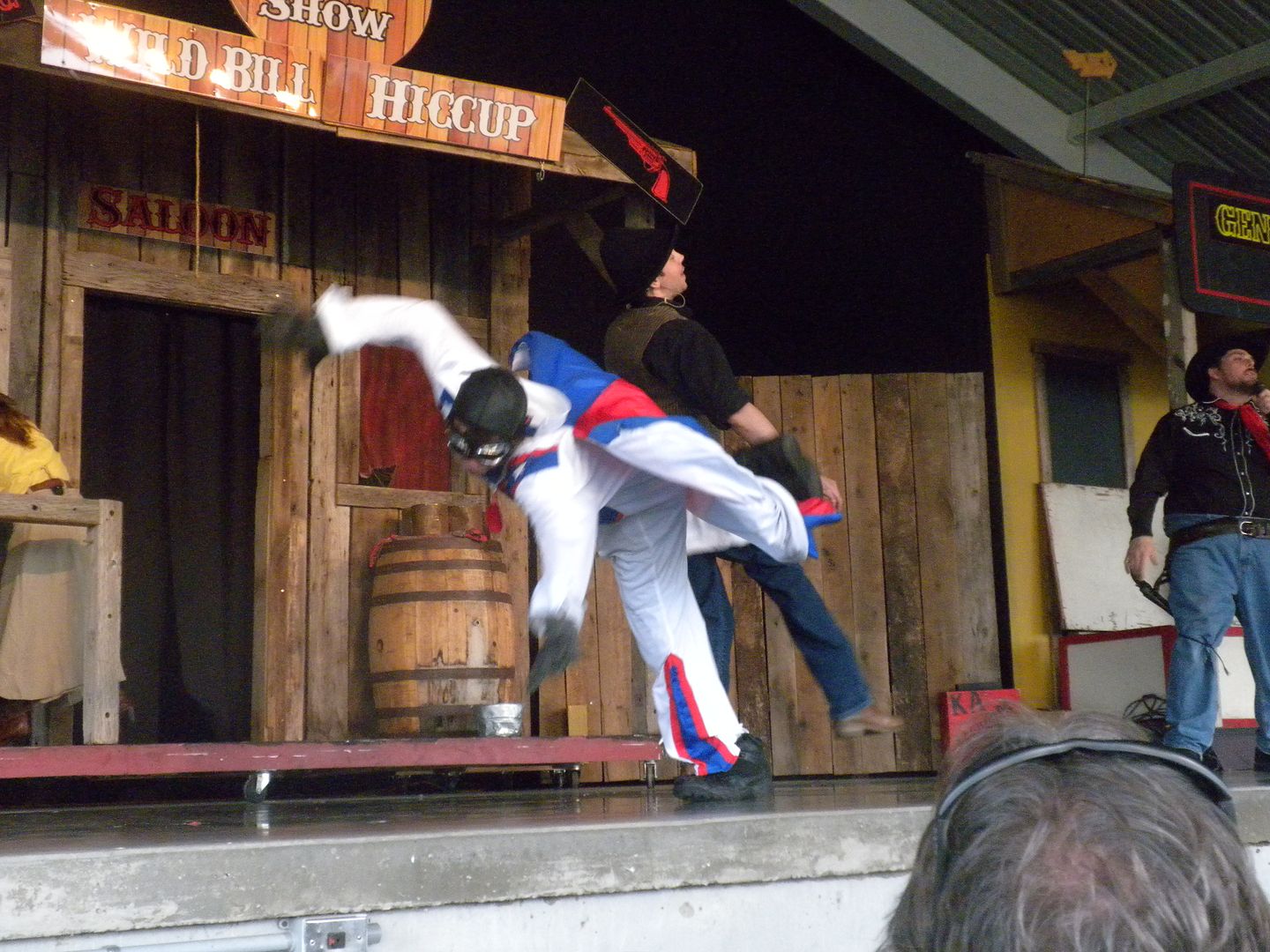 This slapstick Wild West show was well done and quite funny at times.


In addition to several live actors it used puppets occasionally along with the park mascot – 1 show in afternoon.
Dinky Gowen, Master of Illusion: The park's magician, who also serves as the head of entertainment, and his talented illusionist assistant, provided entertainment during our evening meal – 1 show during dinner.
Beech Bend Blitz: This game trivia show with audience participation was good and was provided to us immediately following ERT Friday evening – 1 show during ERT.

On Friday afternoon, the Executive Judge of Warren County, KY presented a proclamation to ACE declaring it ACE Day in Warren County.


The Mayor Pro Tem presented a key to the city of Bowling Green to ACE President Dave Altman.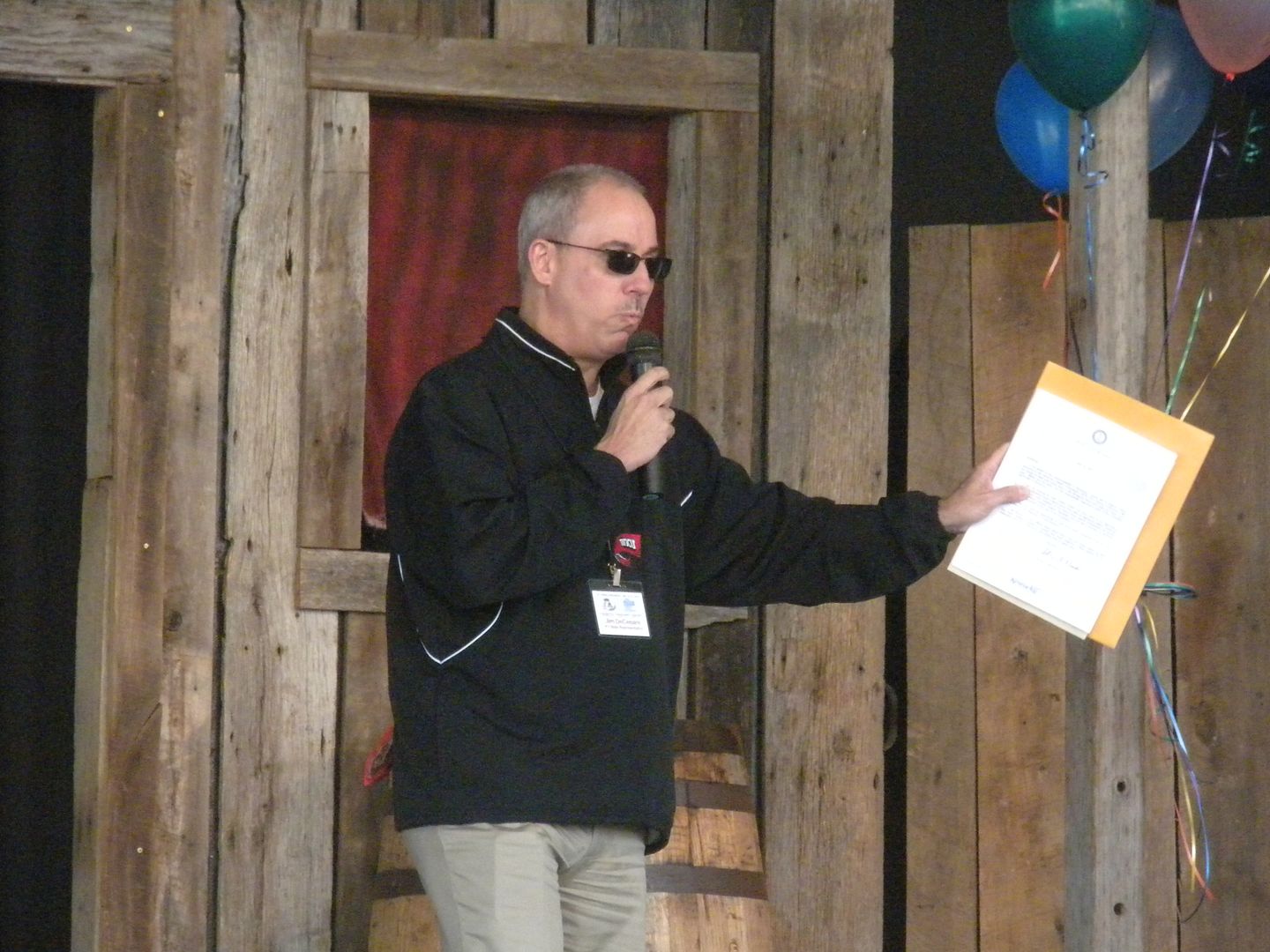 The State Representative read a letter from the Governor of Kentucky welcoming us and read a proclamation from the Kentucky House of Representatives.


I have never seen such a grand and warm welcome. We were treated to a delicious meal Friday evening with fried chicken, pork BBQ and banana pudding. They provided a sausage, biscuit and gravy breakfast Saturday. Attendees had the option of camping out in the park Friday night, although in light of the cold temperatures I was glad I had a hotel room.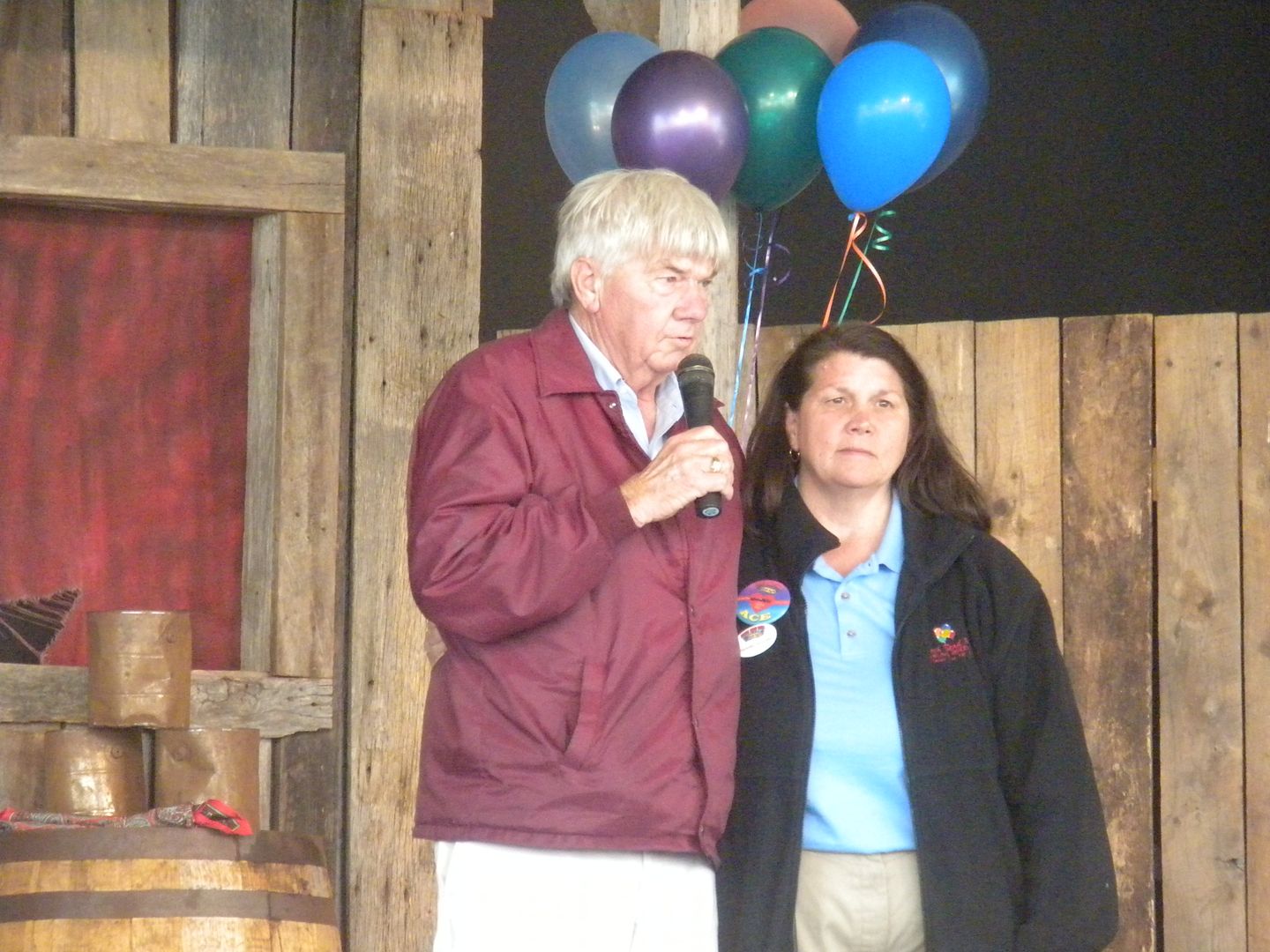 This is a very nice family owned park and they were extremely gracious to us during our visit. They had just experienced a tragic and unexpected death in the family a couple of weeks before, so I know it was difficult for them. Interestingly Paul Blick, who has been events director for ACE for 7 years and is giving it up after this year, has just been hired as the park's Director of Operations. I know he will do a great job for them. We left ERT Saturday morning a little early to make it to our next stop – the New Kentucky Kingdom.
Kentucky Kingdom
In spite of leaving Beech Bend early, traffic delays caused us to be about 45 minutes late for lunch. Although the park would not open to the public until the next weekend, Amazon had bought out the park this day and the park was packed. Only ACE was allowed to ride the 2 bigger coasters between 1:00 and 3:00. After eating quickly we headed to the coasters.


Thunder Run: (Dinn/Summers, Wood, 1990) After spending nearly $1 million to bring this coaster back, it is running excellent.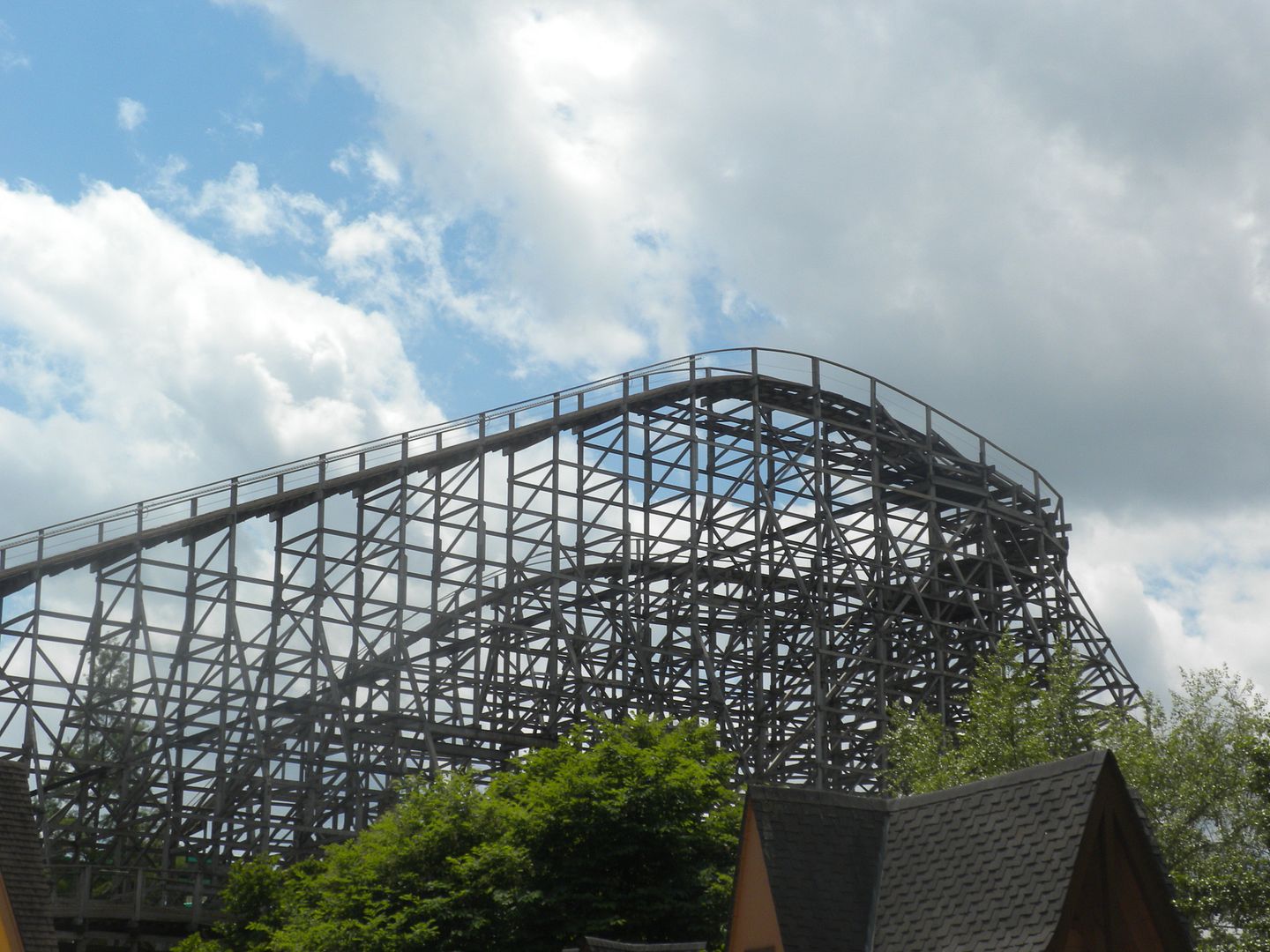 It is filled with airtime and delivers a thrilling ride. To have the opportunity to ride a coaster that technically at the time was SBNO was both exciting and emotional. We have lost so many wooden coasters over the last few years and to have the opportunity to reclaim this great ride from non-operating status is exhilarating – 2 rides.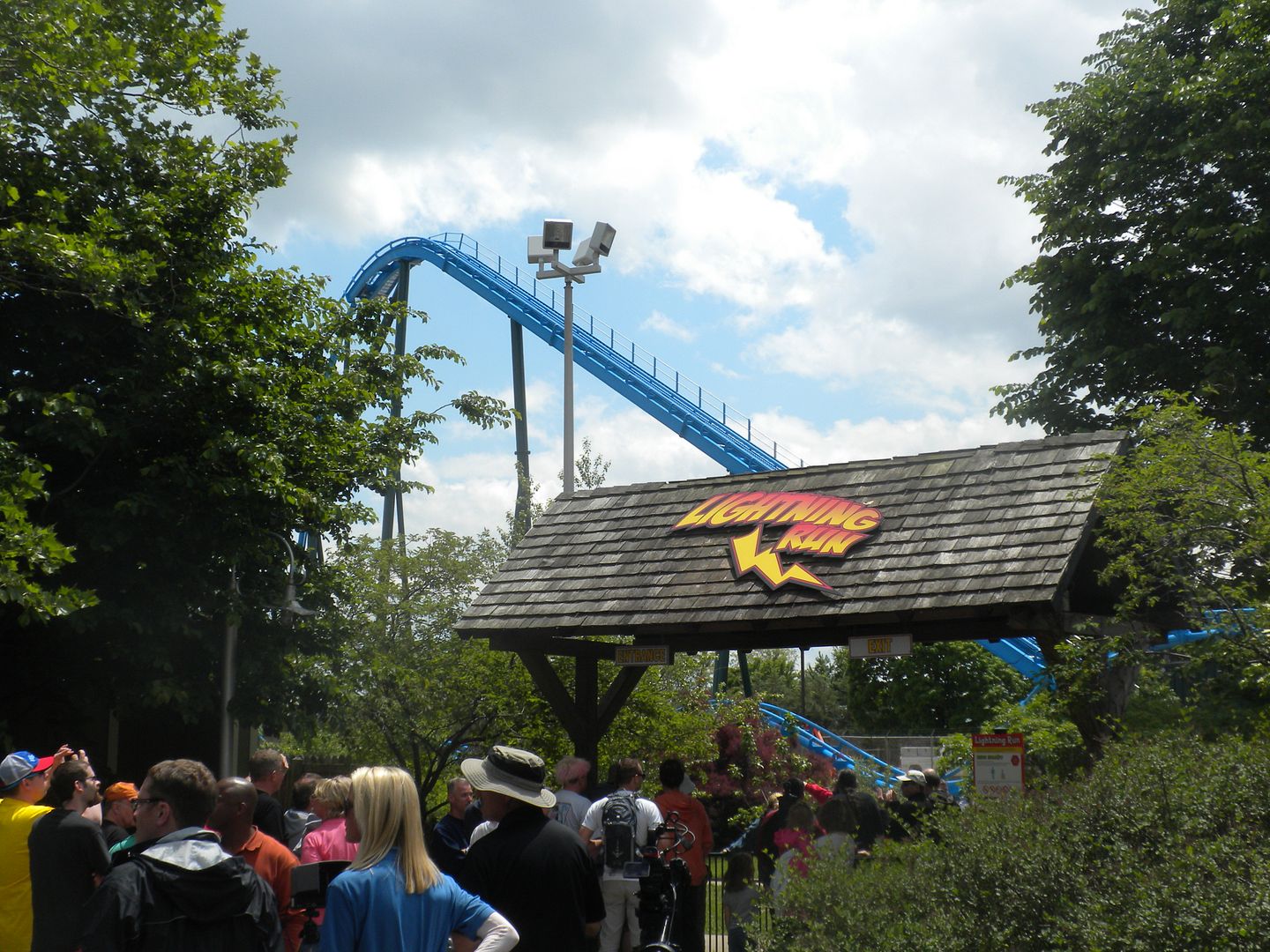 Lightning Run: (Chance, Junior Hyper, 2014)


I closely watched the construction of this to see if we stood a chance of getting to ride it. I was very excited to see it operating when we arrived at the park.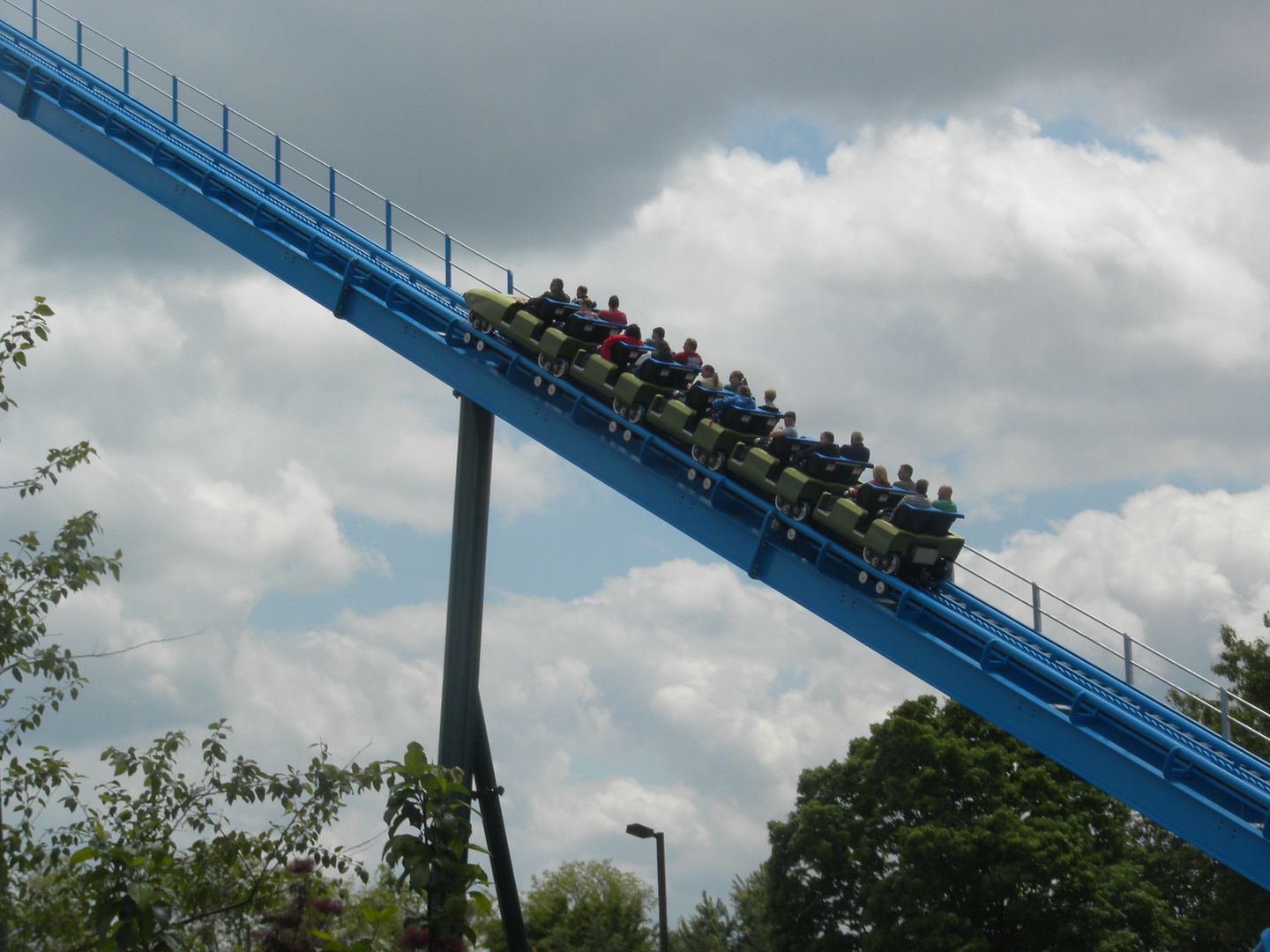 Having seen a good deal about its layout, I had some high expectations for this ride, and it more than met them.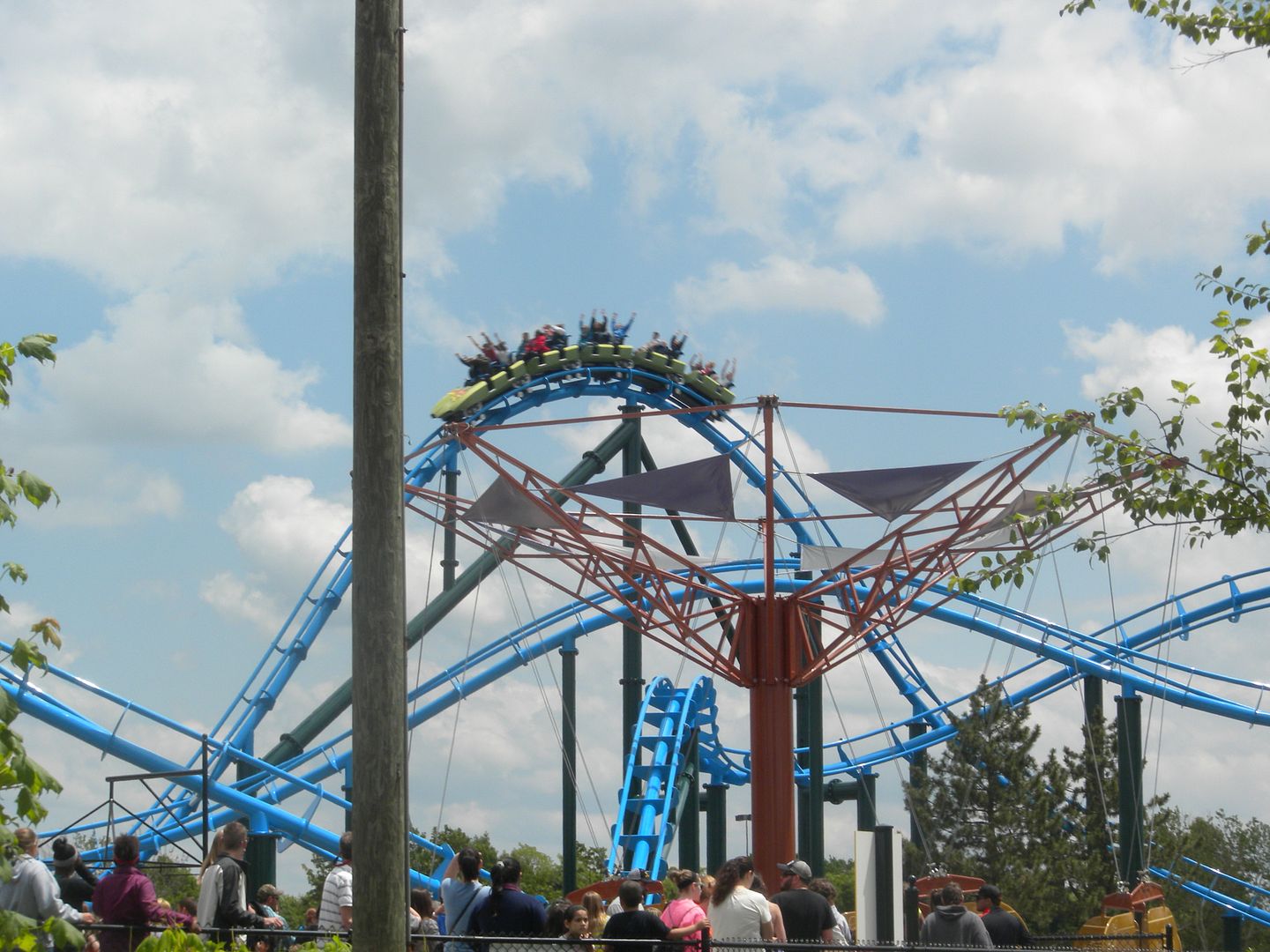 It is an amazing ride, filled with airtime and so many directional changes all so flawlessly placed together. It has been almost 3 years since I rode the only Intamin Mega Lite I have ridden, so it is hard to compare, but it is definitely a very similar experience.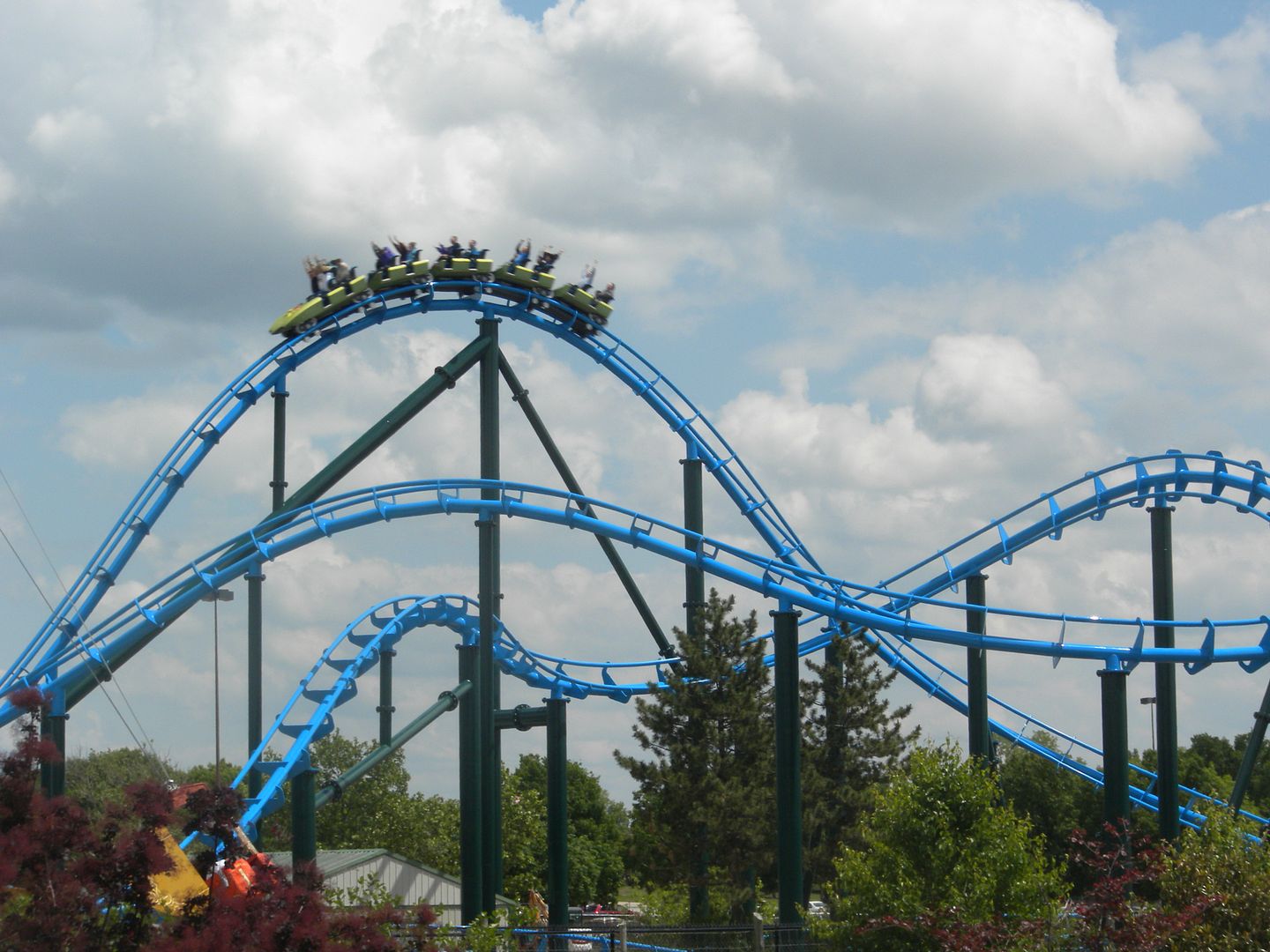 It is an extremely fun ride, not quite as good as some of the hypers that populate the top of my coaster list, but not too far behind.


It's only real negative are the restraints: shinguards, which aren't a problem, and lapbars that are very tight and will be a problem for some. I was somewhat stapled but still had a very good ride.


We should see Chance Rides given a number of opportunities to install these, building off a proud tradition of Morgan hyper coasters. They only had 1 train certified and with 500 ACEers, it took about an hour and 15 minutes, so I only got – 1 ride.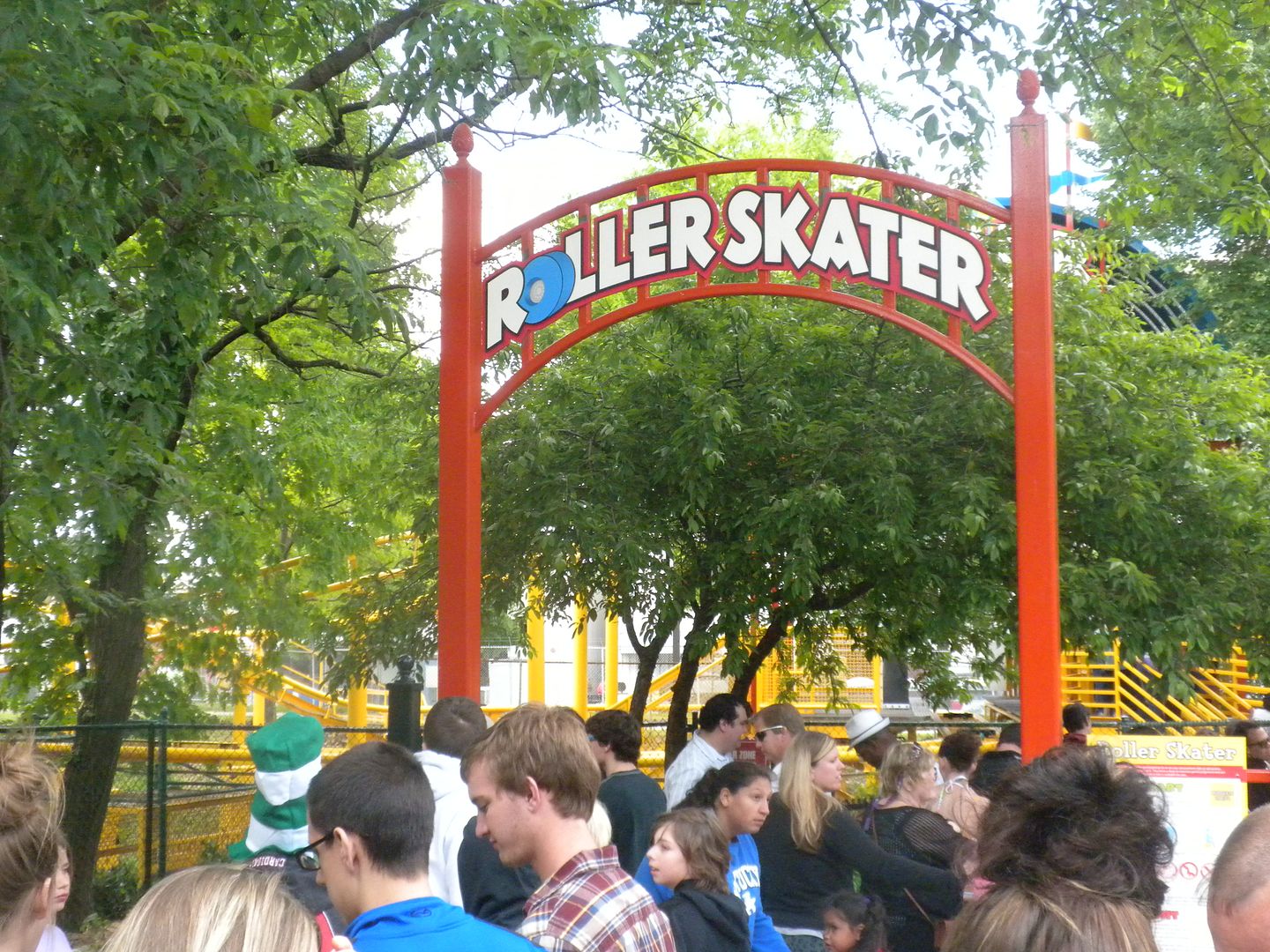 Roller Skater: (Vekoma, Family, 1994) It was after 3:00 and I needed to get on the road, but since I didn't have this credit, I waited about 25 minutes and got it.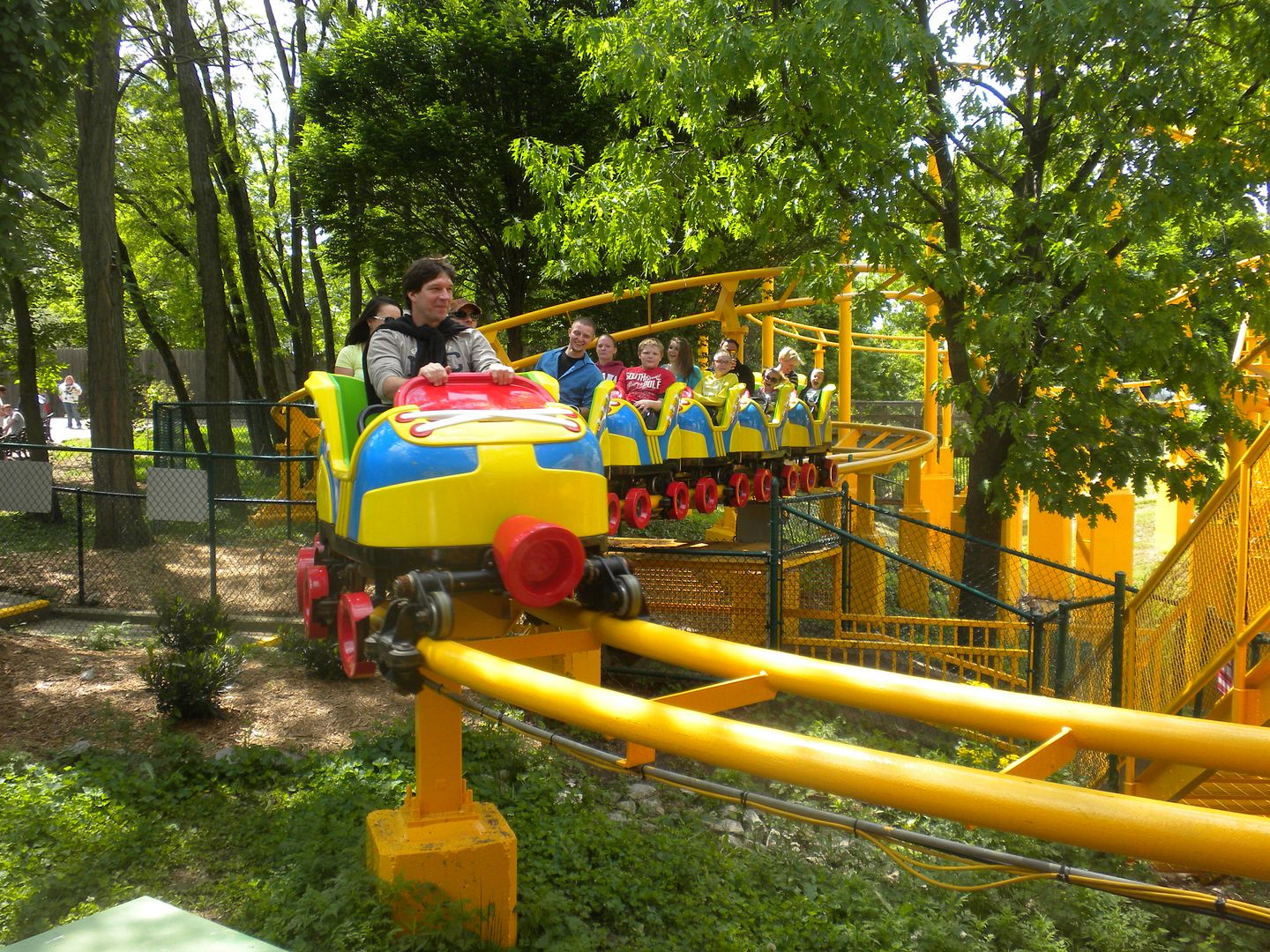 It gave the expected ride – 1 ride.
I will not attempt to review the rest of the park as I hardly got to see anything else. The park looked bright and new. They have 14 other rides, 13 kiddie rides and 21 attractions in the waterpark, plus a sea lion show. T2 (Vekoma, SLC, 1995) will reopen in 2015 and Twisted Twins (CCI, Wood Dueling Coaster, 1998) will reopen in some form in 2016. I will definitely be back. The park fed us a delicious meal of rib roast and rotisserie chicken and paid the Fair Board for our parking all at no cost to us. I look for great things from Ed Hart and this park. I left around 4:00 for the 2 hour drive to Kings Island.
Kings Island
Kings Island opened in 1972 as a relocation of Coney Island, Cincinnati's famed amusement park. Once part of the Paramount park chain, it now is owned by Cedar Fair. I have visited the park on 4 separate occasions and have spent quite a bit of time at the park, but this was my first visit for an enthusiast event. It was definitely set to be the highlight of the trip, but during the night Sunday morning, I came down with a severe virus that prevented me from having any park time on Sunday. I enjoyed 6 hours in the park Saturday night including 2 hours of ERT, so my report will be limited to that (and very few pictures). With such a well themed park as this I normally like to present my report by section, but due to my abbreviated visit, I will present it chronologically.
I arrived at 6:00 as our dinner was getting underway. It was one of the nicest dinners I have had at an event. We were provided real dishes and flatware and served a meal of Montgomery Inn ribs and chicken. Everything was delicious. After ERT we headed to Coney Mall.
The Racer: (PTC – John Allen, Wood Racer Out & Back, 1972) This racing coaster that ushered in the modern rebirth of the wooden coaster is running good. On both rides the trains were released around the same time, but not close enough to be a fair race. We returned for the second ride in the dark – 2 rides, 1 red, 1 blue.
From here we made the short walk into Octoberfest.
Adventure Express: (Arrow, Mine Train, 1991) One of the last mine trains that Arrow built, this is also one of the best by far. It also now has good views of Banshee. Our last ride was fully in the dark – 3 rides.
As time for ERT approached we headed to Action Zone to check out Banshee. I insisted on getting a ride this night. In light of what happened later, I am glad I did as I could not ride it Sunday.


Banshee: (Bolliger & Mabillard, Inverted, 2014) Billed as the world's longest inverted coaster, I was highly anticipating this new creation and its seven inversions.


The sign is very impressive,


the tribute to Son of Beast is a nice touch, but the star here is the ride, and what a ride it is. The elements are well paced, giving a thrilling ride. The lighting makes this a ride that is well worth riding at night. With only 1 ride it will be hard for me to compare to some of the other inverts, but it is definitely among the best – 1 ride during ERT.
From here we crossed over to Rivertown, where we would spend the rest of the evening on 2 rides.
The Beast: (Al Collins/JeffGramke/Charles Dinn, Wood Terrain, 1979) Still the longest wooden coaster in the world, this mammoth coaster covers 35 wooded acres. There is nothing better than night rides on The Beast, and it is running good this year. From the initial journey through the woods to the climactic double helix, it is an excellent ride. What is lacks in airtime, it makes up in everything else – 6 rides during ERT, including the last 4 in the next to the last row without getting off.
Diamondback: (Bolliger & Mabillard, Hyper, 2009) We left The Beast for a couple of rides on this It was my first time to ride it at night, and it was running very good. Although I rank several hypers higher, it gives a good, solid ride – 2 rides during ERT.
And that was all I had time for. The next morning I kept trying to feel good enough to make it to the park. Around 4:00 I headed to the park, made the long walk in from my car, but by the time I got in I was worn out. I headed to First Aid to let them check me out. They felt I should go to the emergency room and sent me by ambulance to West Chester Hospital, where they gave me 2 bags of fluids and diagnosed it as a virus. They released me around 8:00 and Kings Island graciously offered to come pick me up. They even called me in the ER to check on me. The park sent a van and delivered me back to my car about 8:30. I cannot say enough about the great job the park's First Aid staff did. When I arrived back at my car ERT was underway, but I didn't feel like participating. I headed back to the room to get some rest.
I am most disappointed not to have fully enjoyed my time at Kings Island and I was looking forward to riding The Bat: (Arrow, Suspended Terrain, 1993), renamed in 2014 in honor of defunct The Bat (Arrow, Prototype Suspended, 1981-1983), under its new name. While I don't think I can make it back this year, I am already looking at next year to complete my interrupted visit to Kings Island.
By Monday morning I was better but far from well. I had originally planned to go with others on Monday to Holiday World before returning home Monday night. Instead I made the 8 hour journey home, leaving around 8:30. This is the first time I have gotten sick while on vacation. I hope it will be my last.
Thanks for reading!