ACE South of the Border 2017 Part 5: La Feria Chapultepec Magico & Perimágico
La Feria Chapultepec Magico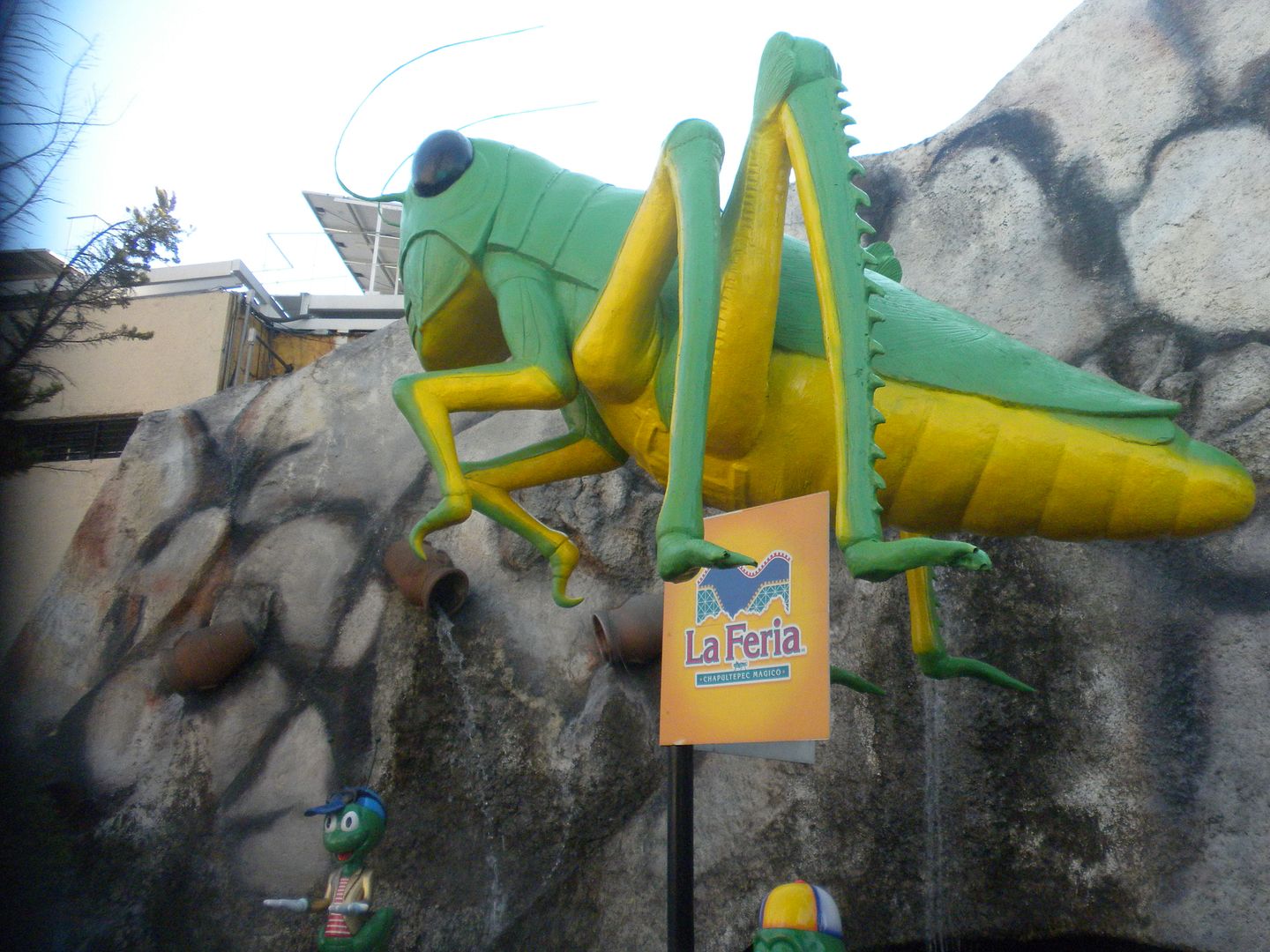 Our final day in Mexico included a trip to the other large Mexico City amusement park, La Feria Chapultepec Magico, located in a large city park.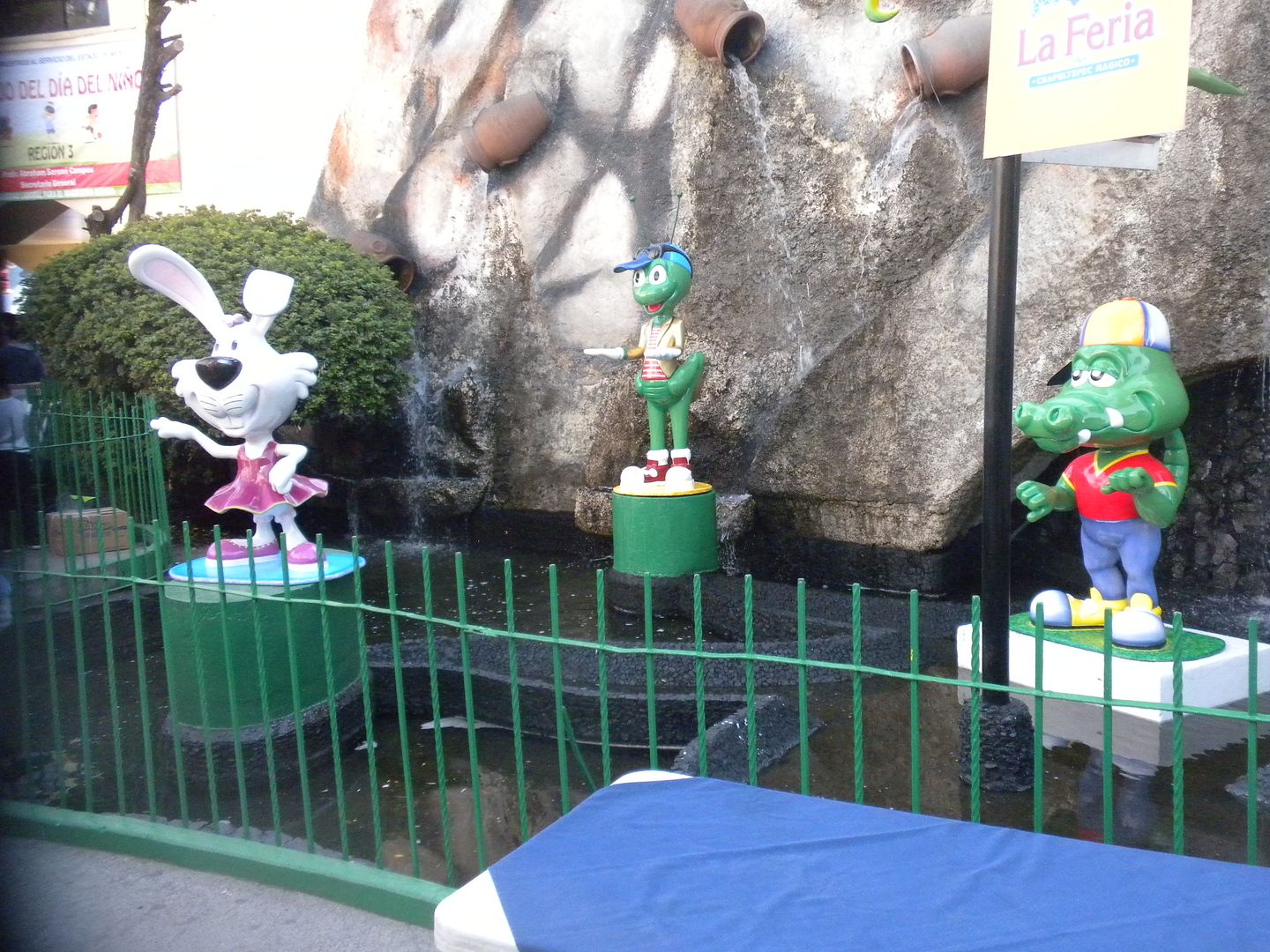 Opened in 1964, it is the city's traditional amusement park.  I was looking forward to this as it has the third and final of the world's Mobius wood coasters for me to get to.

Montaña Rusa (Roller Coaster):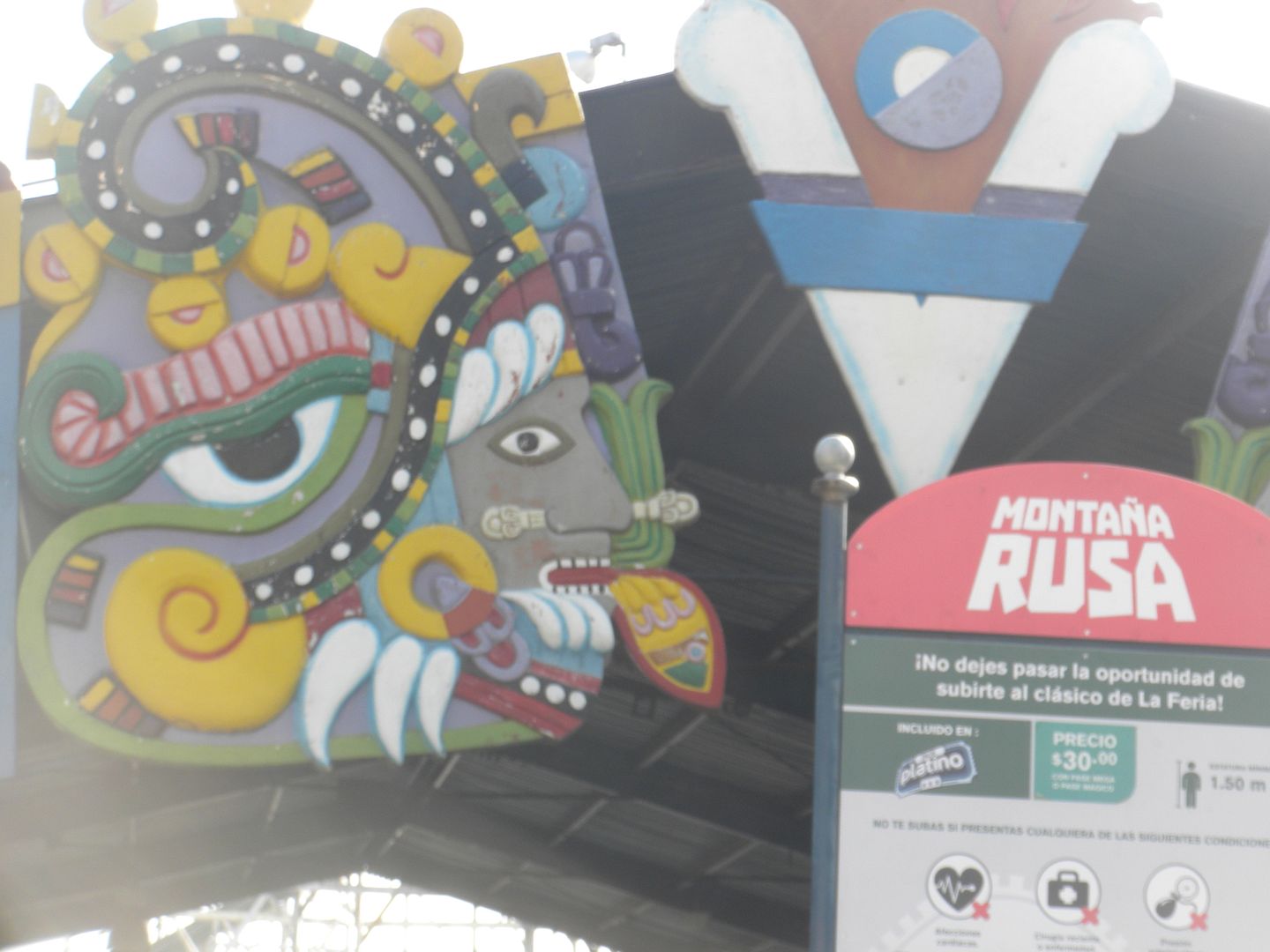 (NAD, Wood Mobius Racer, 1964)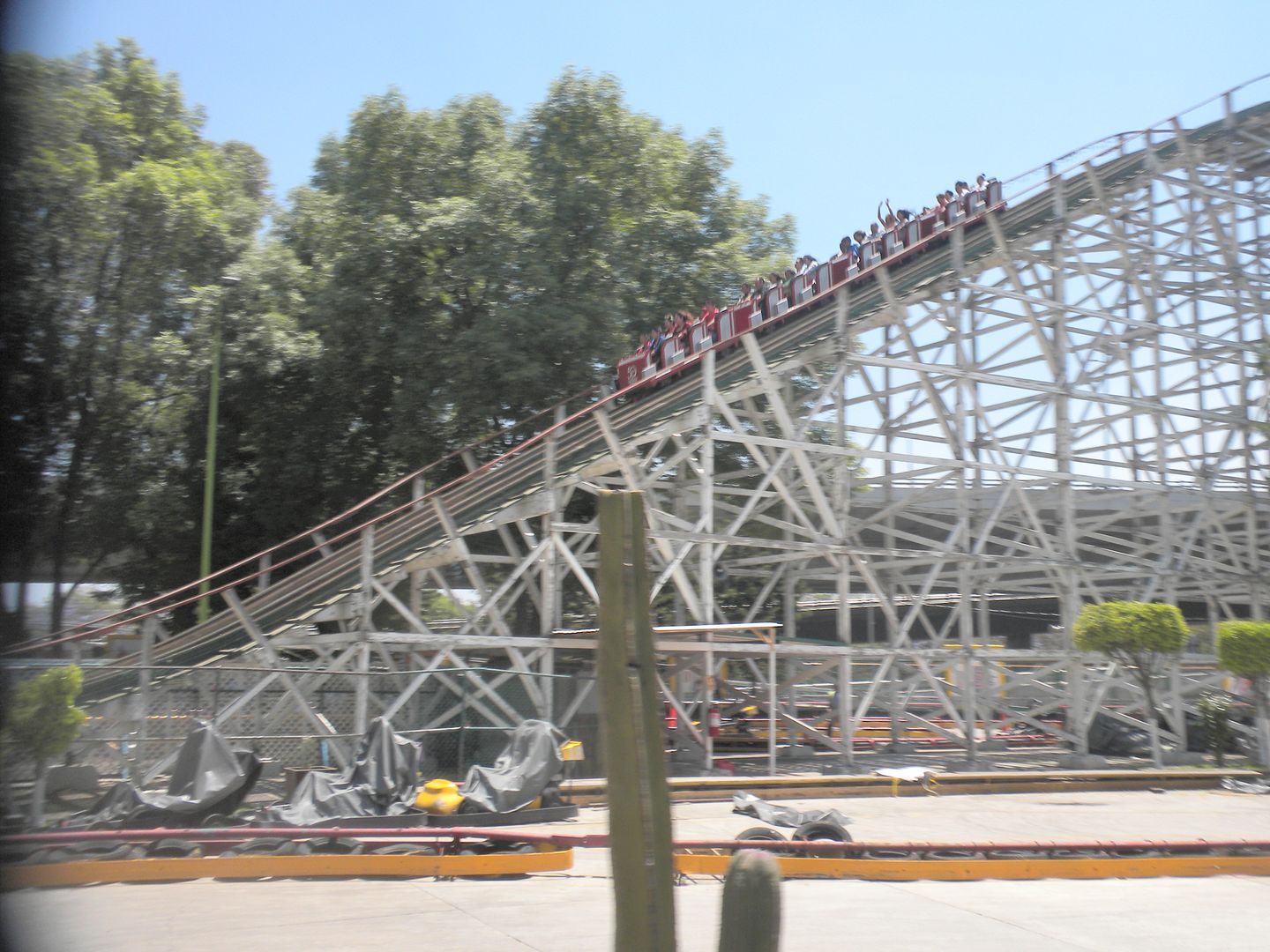 A Mobius coaster is a twin track coaster that only has one track,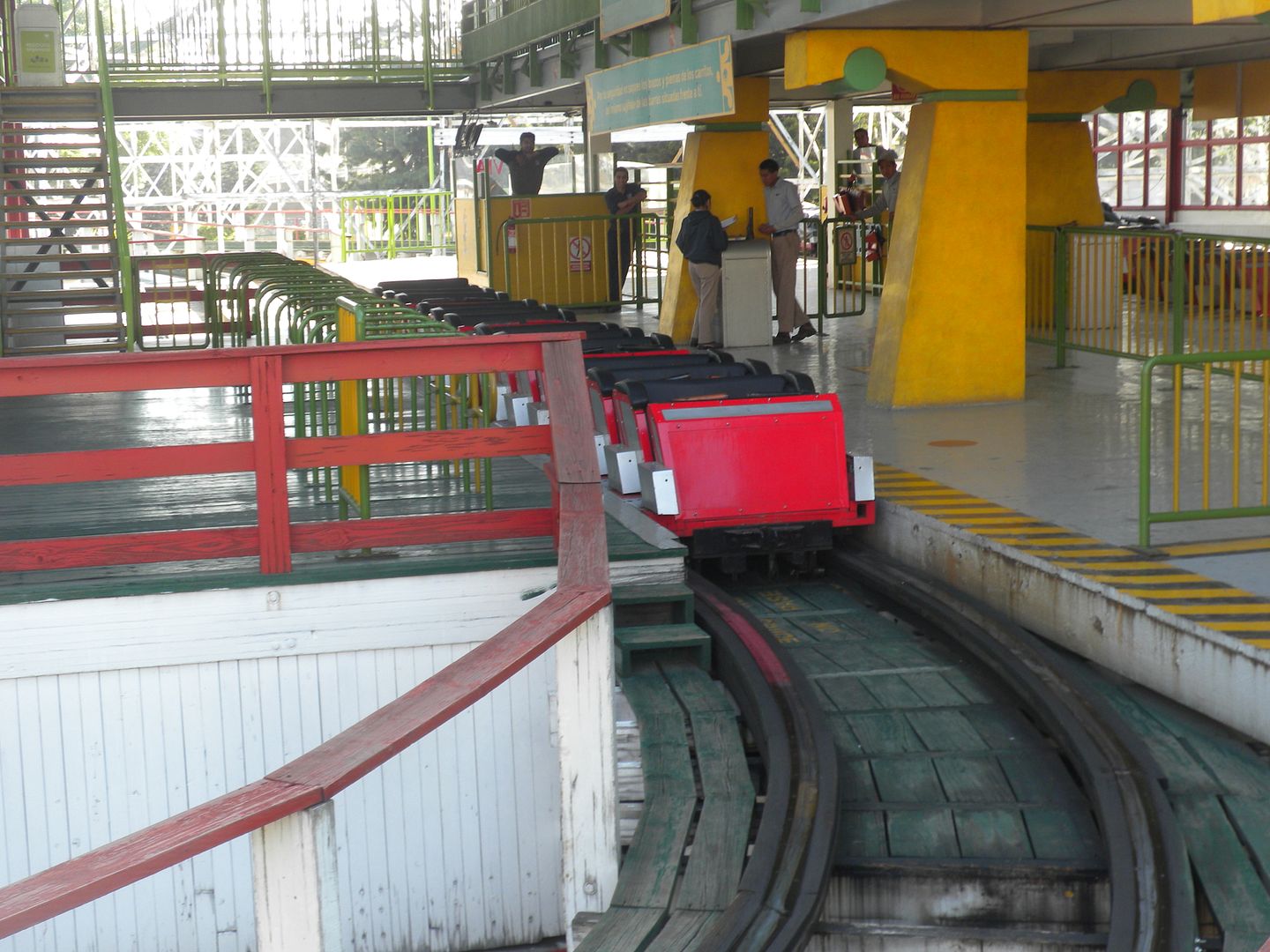 thus returning the rider to the opposite side from which he or she started.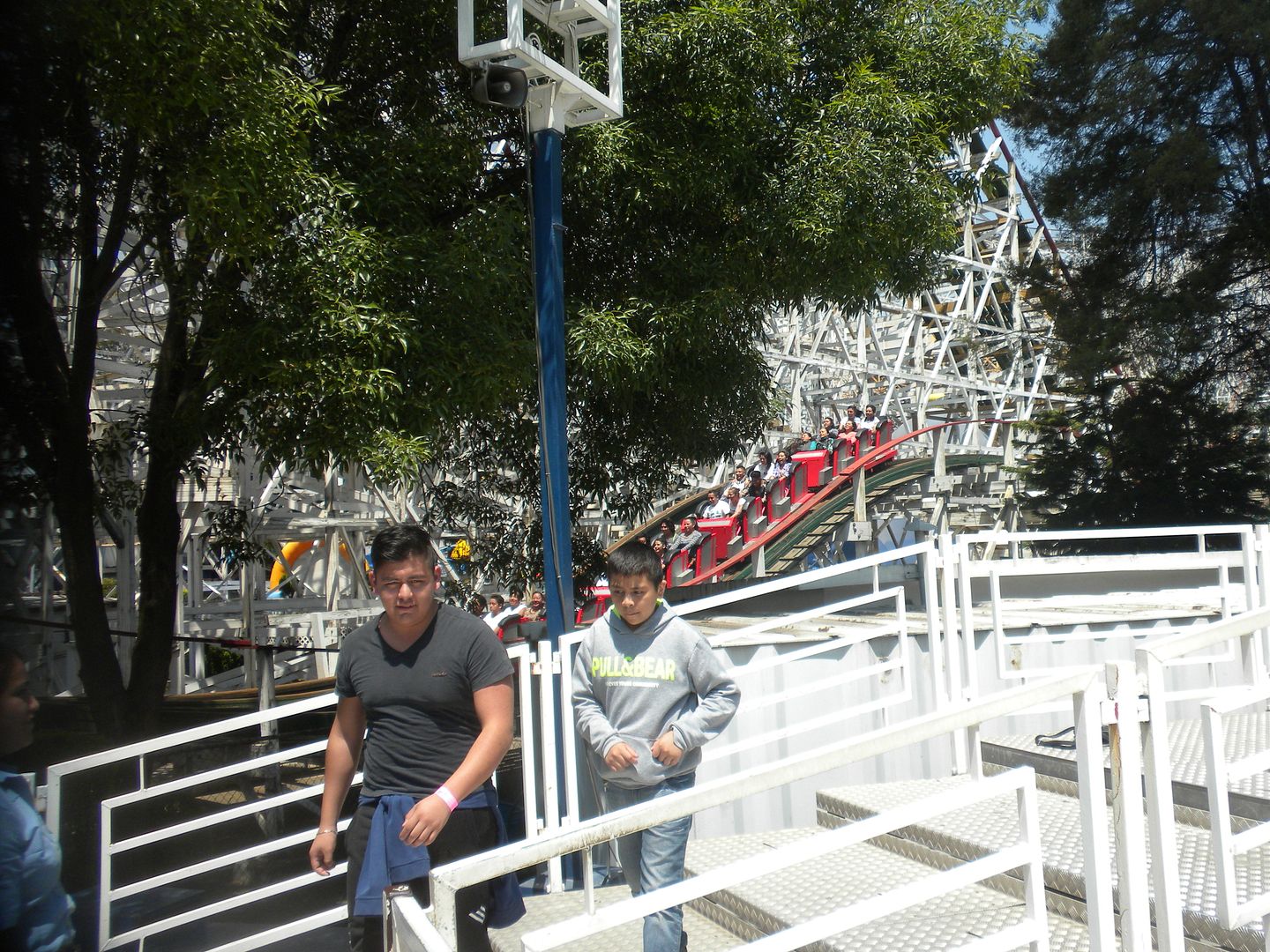 This is a really good ride with some good airtime.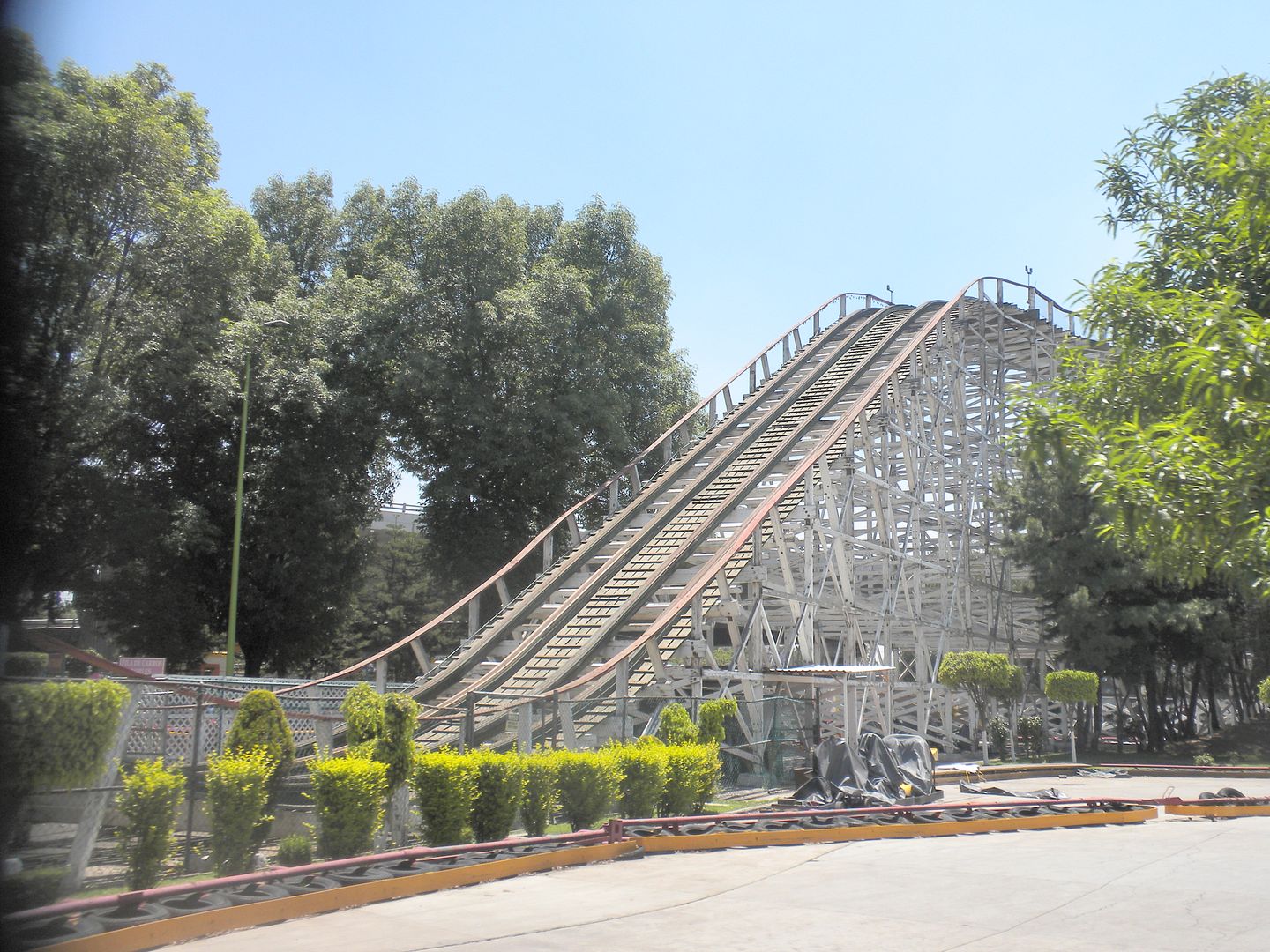 They do not race them, but it is fun nonetheless.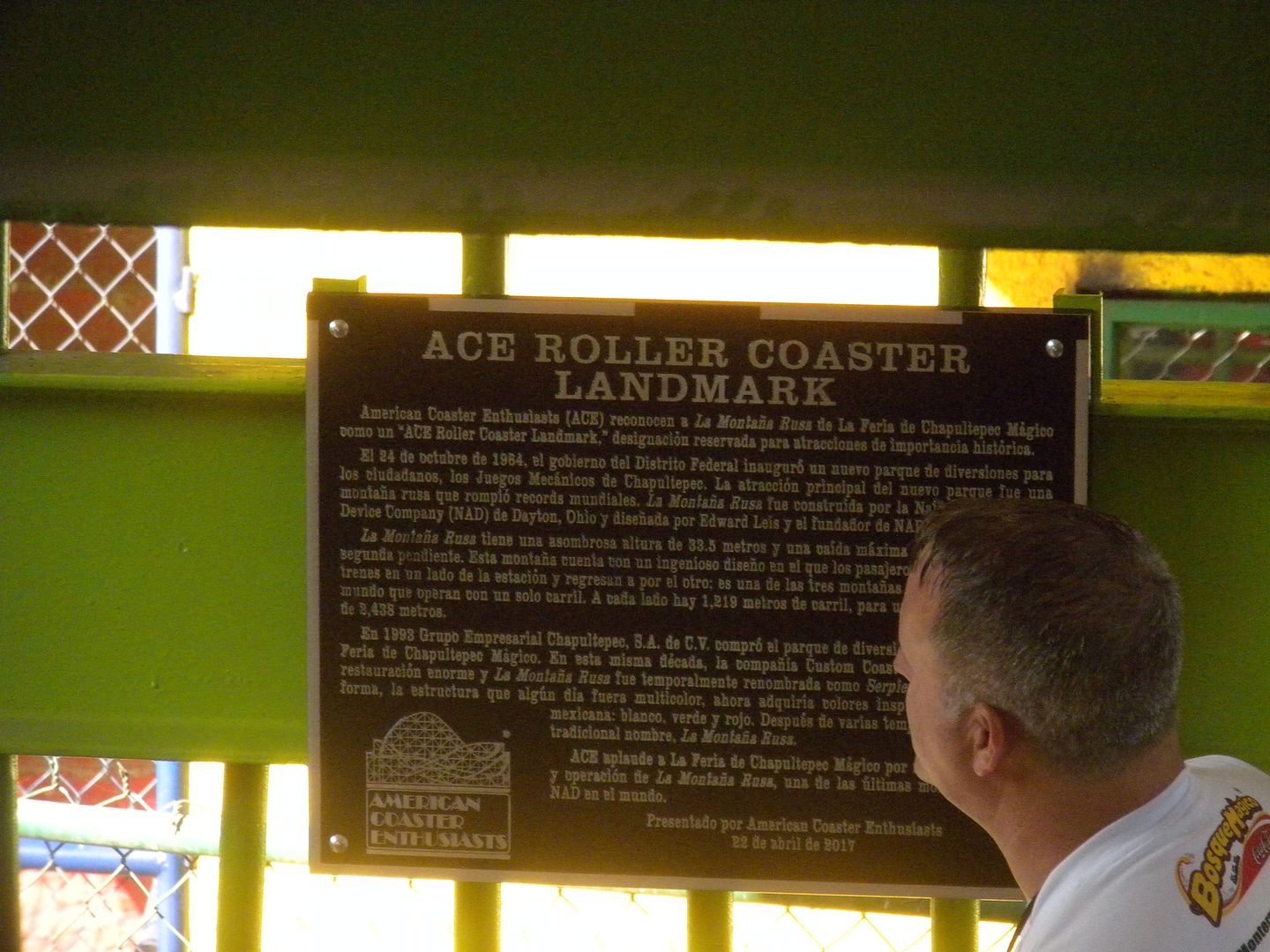 We presented the coaster with a plaque naming it an ACE Roller Coaster Landmark,


the first presented outside of the U.S. – 4 rides, 2 on each side.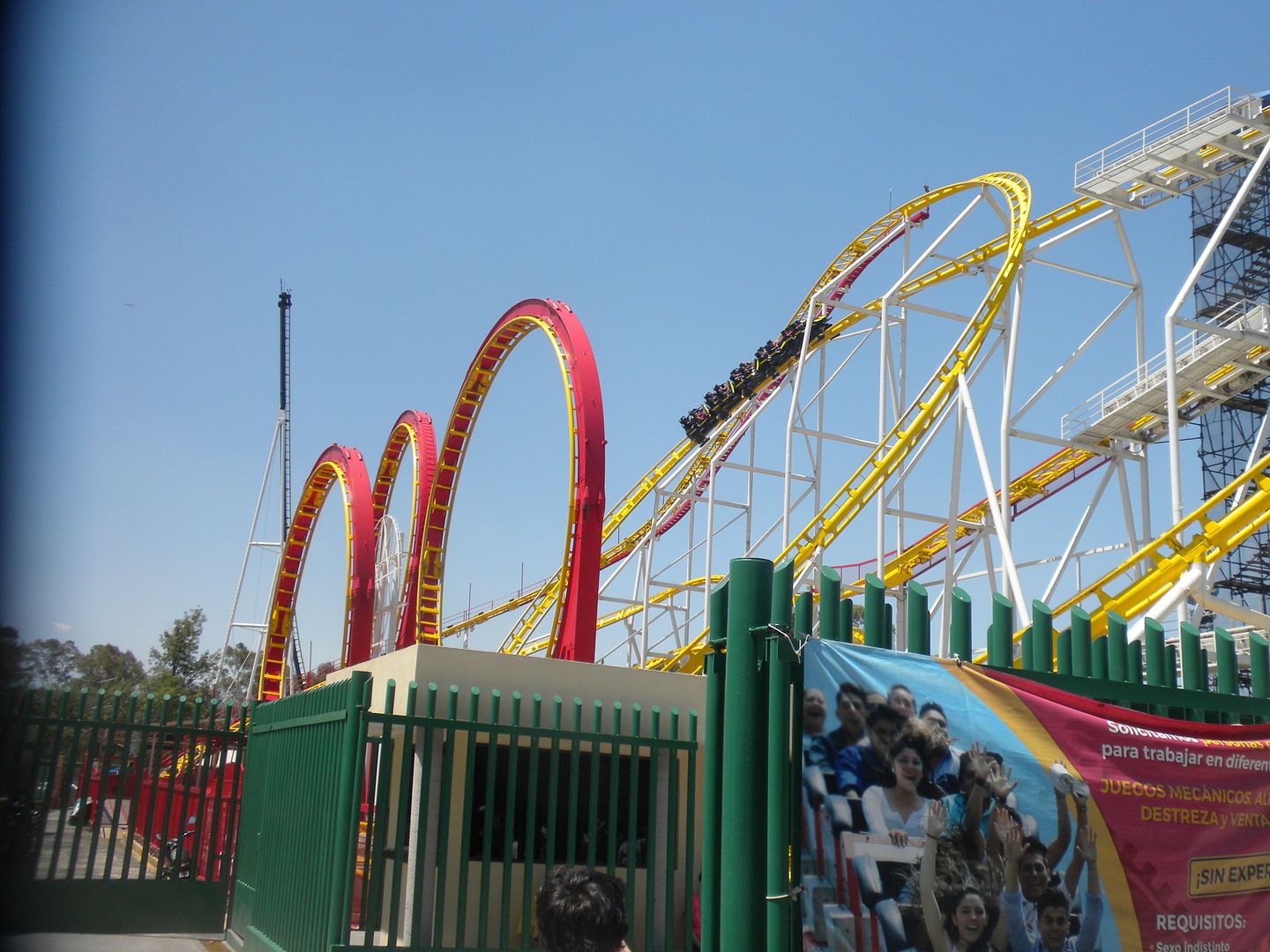 Quimera (Chimera): (Schwarzkopf, Looper, 1984/1997/2000/2007) This was a love it or hate it ride for most. 


It is somewhat rough and the seatbelt type OTSR can hurt, but I still enjoyed the ride, but others in my group absolutely hated it.  I would have ridden it again had time allowed. 


I can still say I never met a Schwarzkopf I didn't like.  Relocated from German fair circuit of Showman Rudoph Barth as Dreier Looping, Sunway Lagoon as Triple Loop Coaster and Flamingo Land as Magnum Force, this is a well-traveled coaster – 1 ride.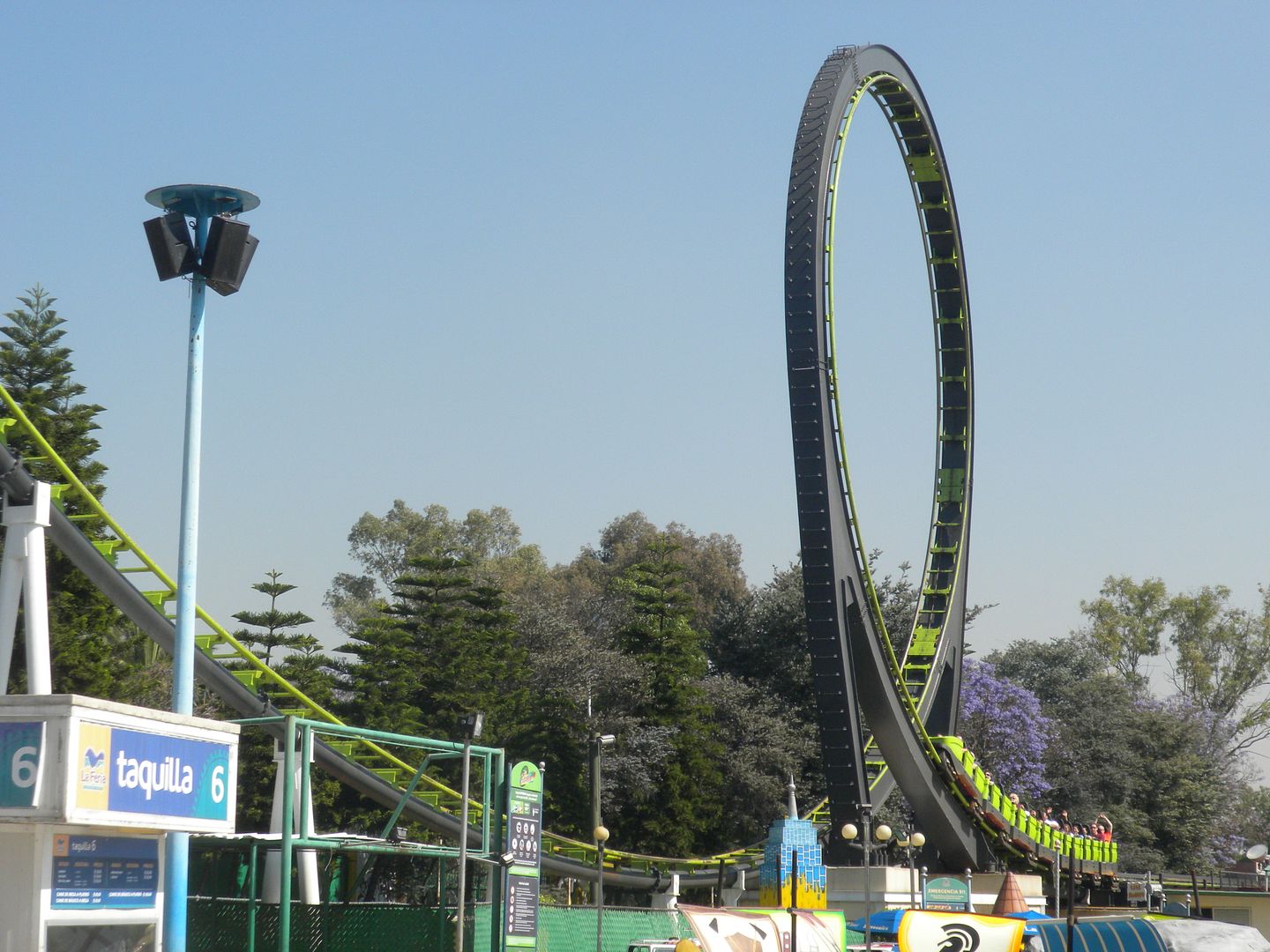 Cascabel 2.0 (Jingle Bell): (Schwarzkopf, Shuttle Loop-Flywheel, 1980/1994)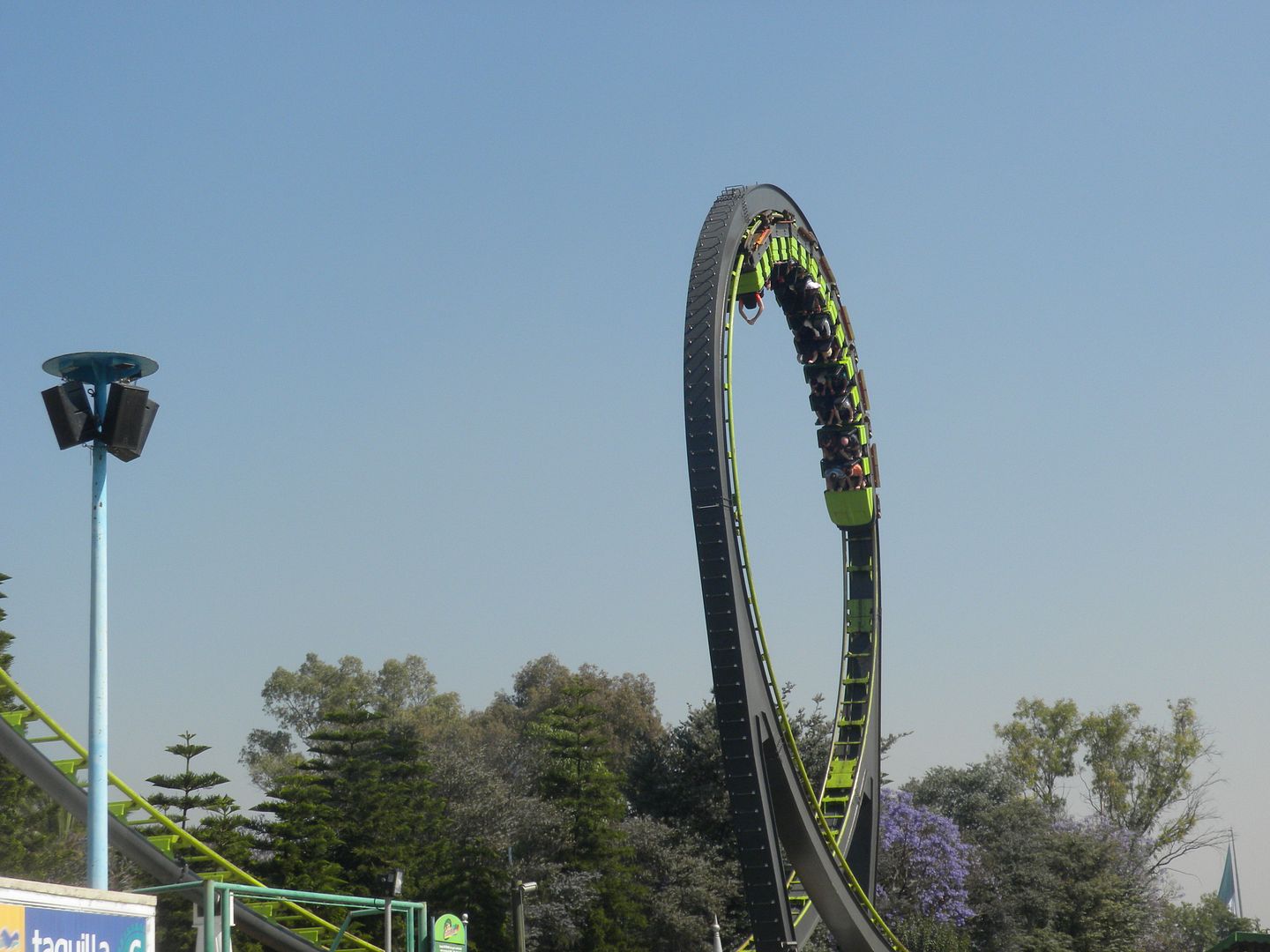 Relocated from Kennywood as Laser Loop ,


this is a fun ride that I wish we had more time for as I still miss SFOG's Viper – 1 ride.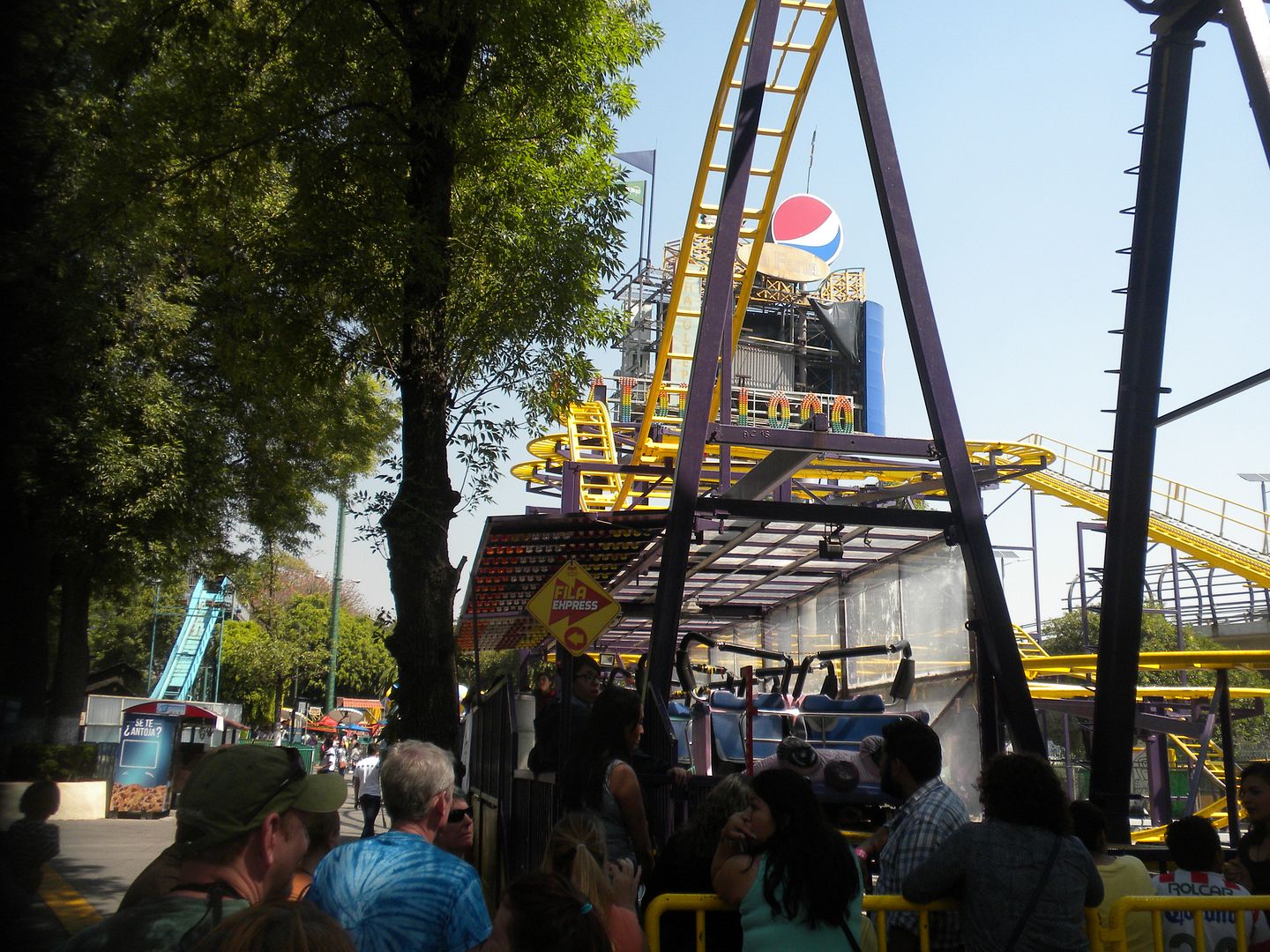 Ratón Loco (Crazy Mouse): (Reverchon, Spinning Wild Mouse, 1999)


This was fun with some really good spinning – 1 ride.

Casona del Terror (House of Terror):  This haunted walkthrough was fun and fairly long, but not as long as some we did in Mexico – 1 walkthrough.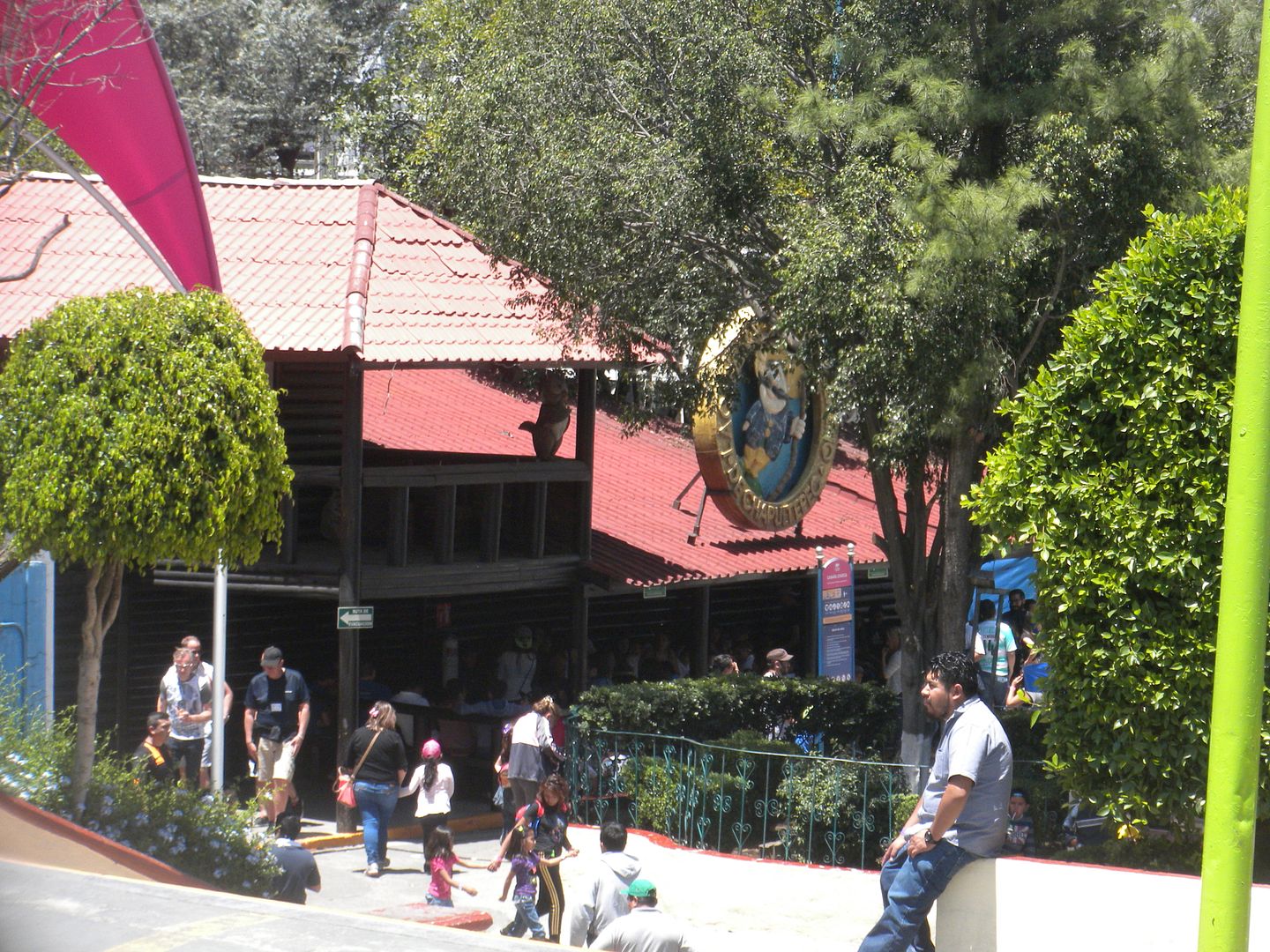 Cabaña Chueca: This was another tilt house, with a long preshow and a huge wait.  While I was glad to experience all of the tilt houses on the trip, the long wait for this cost us other rides – 1 walkthrough.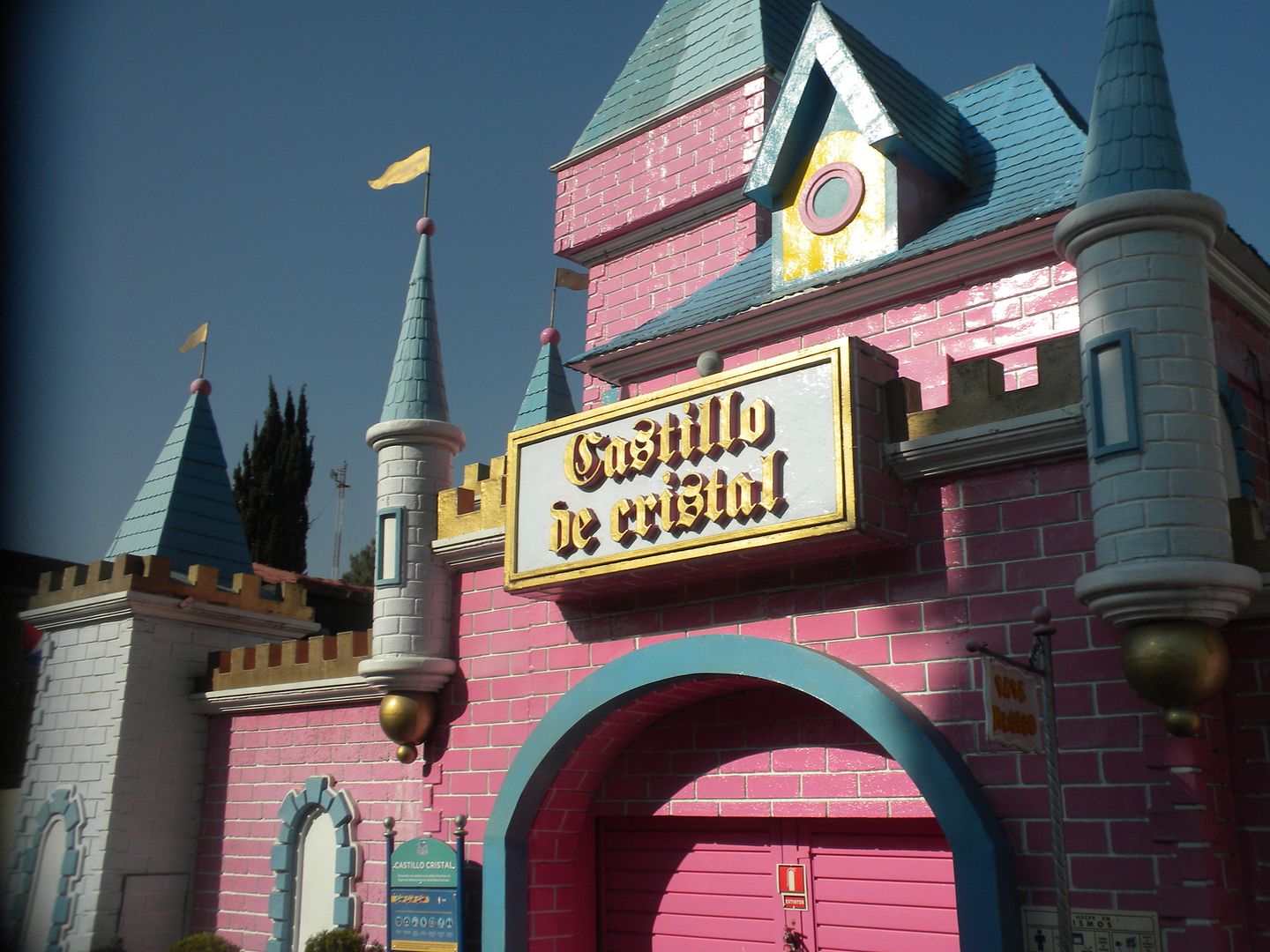 I planned to get to Castillo de Cristal (Crystal castle), the mirror maze, but time did not permit.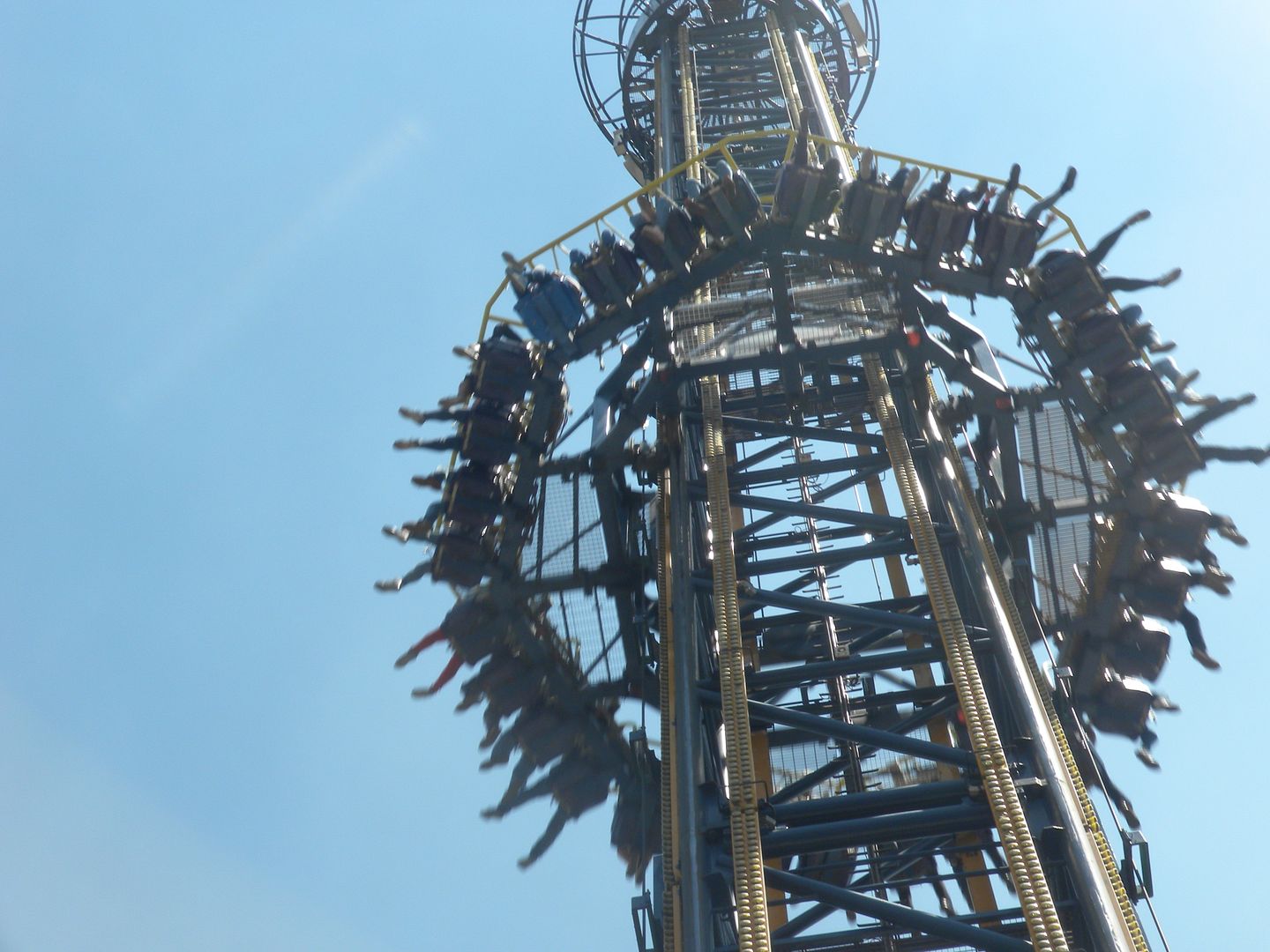 Torre Pepsi (Pepsi Tower): This drop tower was good – 1 ride.
Tren Expresso (Express Train): This was a nice ride around the park allowing us to see a lot – 1 ride.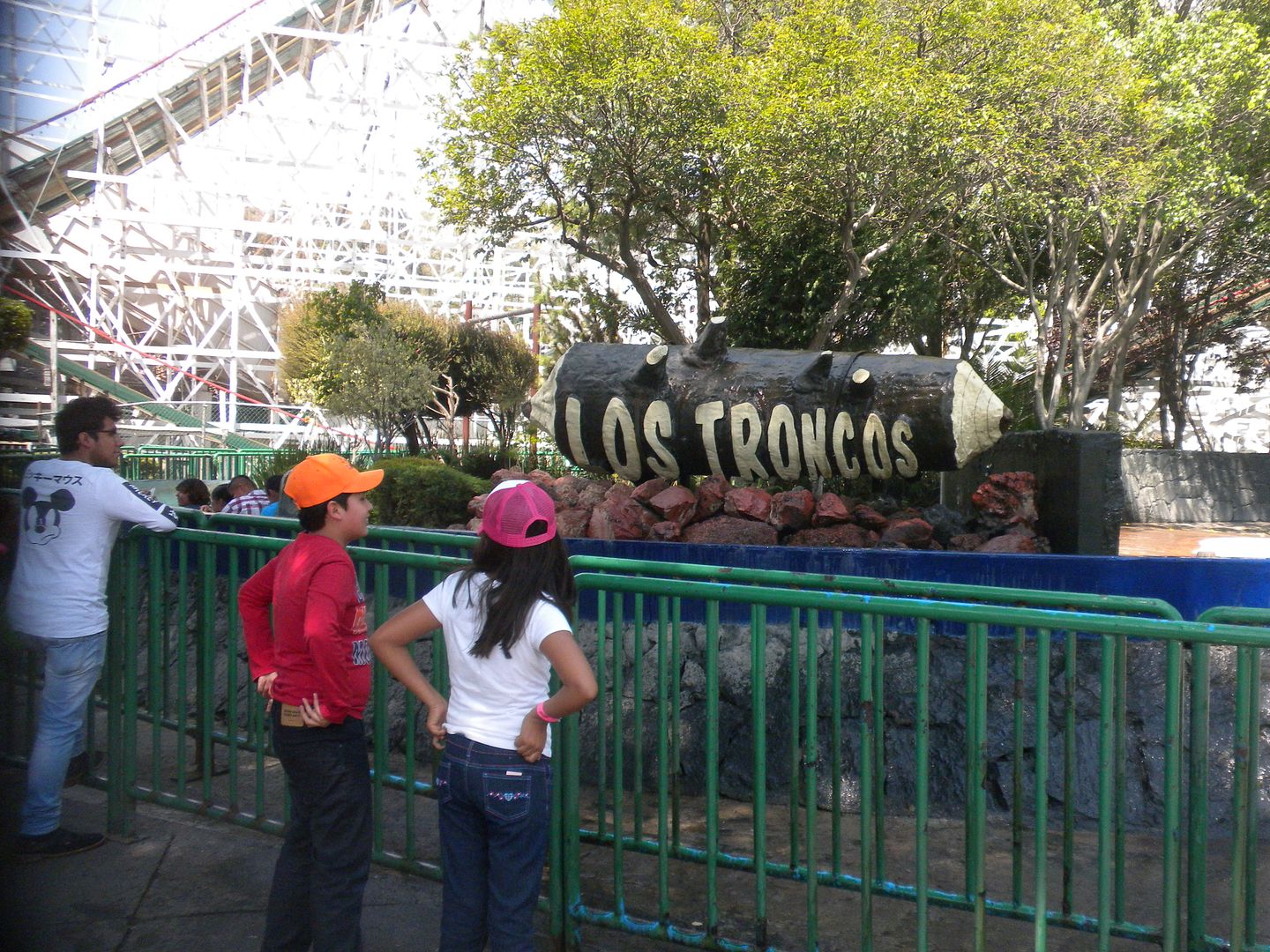 Troncos (Trunks): This log ride has a beautiful setting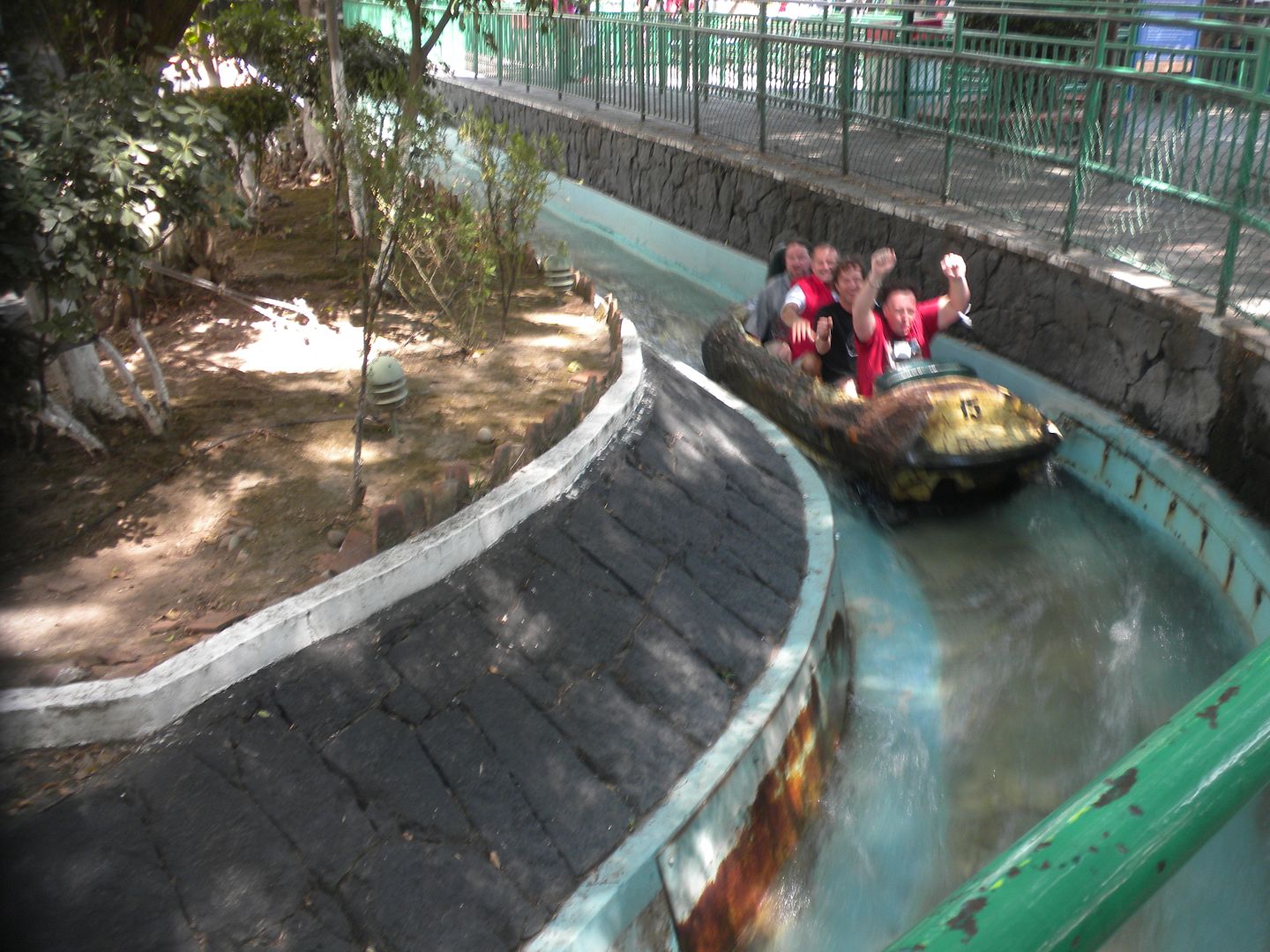 and gets you quite wet – 1 ride.
Other rides include Carros Chocones (Bumper cars); Tren del Amor (Train of Love), Music Express;
Carrousel Musical (Musical Carrousel); Batidora (Mixer); Cóndor; Martillo (Hammer); Nao de China (Not from China), a looping ship; Sombrillas; Trabant; Bomberos (Firefighters); Eurobungy; Julio Verne; Simulador Iwerks (Iwerks Simulator); and Akron Racing Karts.

La Feria Chapultepec Magico is charming with rides intricately woven together.  Some of us had tacos al pastor, which were very good, albeit not quite as good as the ones the previous day, while other opted for the Hawaiian pizza that was fried on the grill and was somewhat akin to a funnel cake.  I'm glad I went for the tacos! 


The park was happy to have us there and we enjoyed our somewhat limited time.  We boarded the buses around 3:00 for our final stop of the tour.
Perimágico
It is not easy to contact Perimágico, an indoor/ outdoor family entertainment center in a mall located outside of Mexico City, so we were unsure if we were going until that afternoon.  Fortunately it all worked out and we got to go.  The Park opened in 1995 or earlier and was for a short time known as Divertido Adventure Park,  We arrived around 4:00.  While most rides are geared to children, there are a few bigger rides.

El Huracan: ( Zierer, Tivoli-Custom, 1995)  


Like many such rides in mall parks, this gives a nice ride around the park – 1 ride.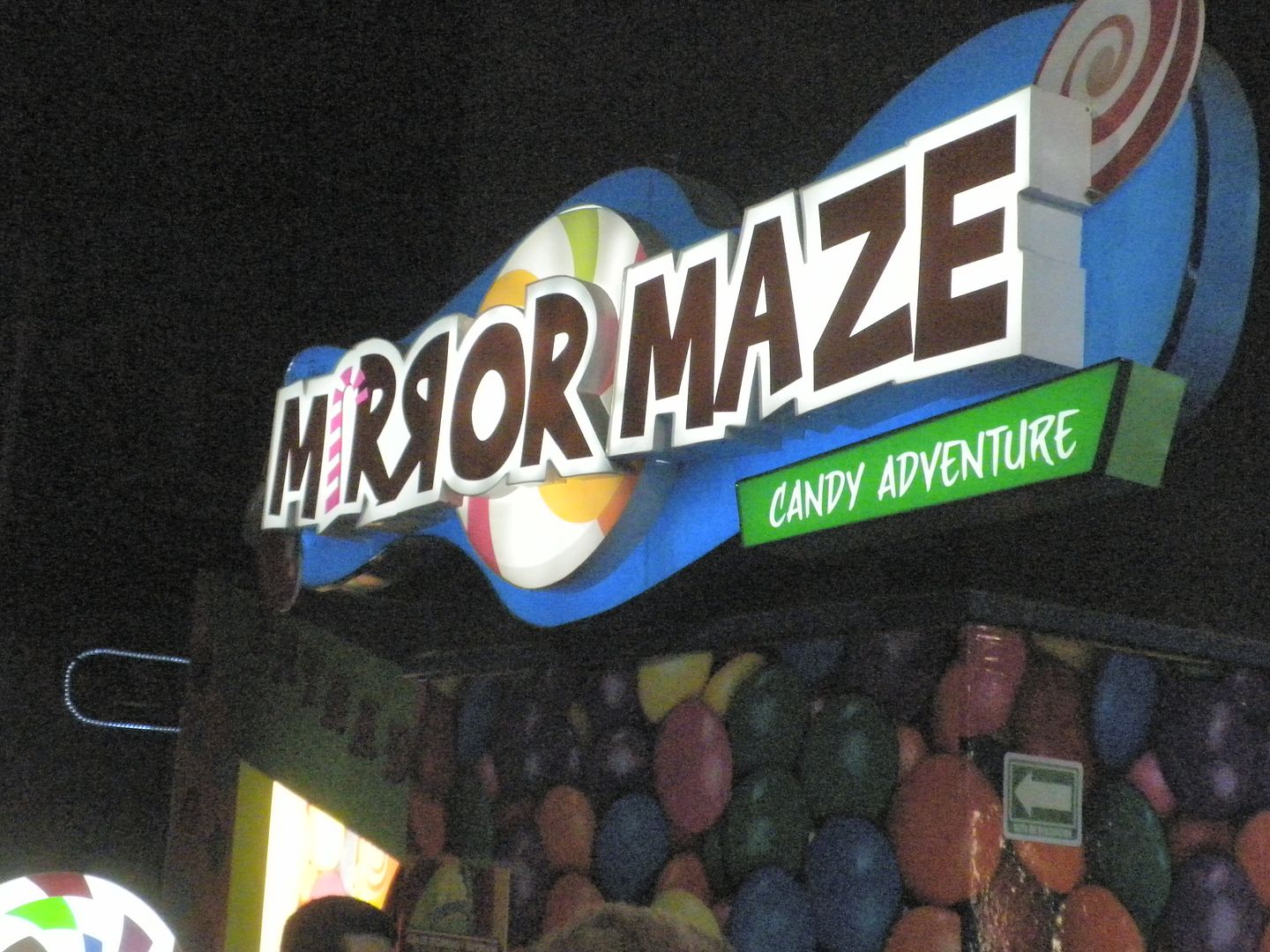 Mirror Maze Candy Adventure: They provided gloves for this mirror maze – 1 walkthrough.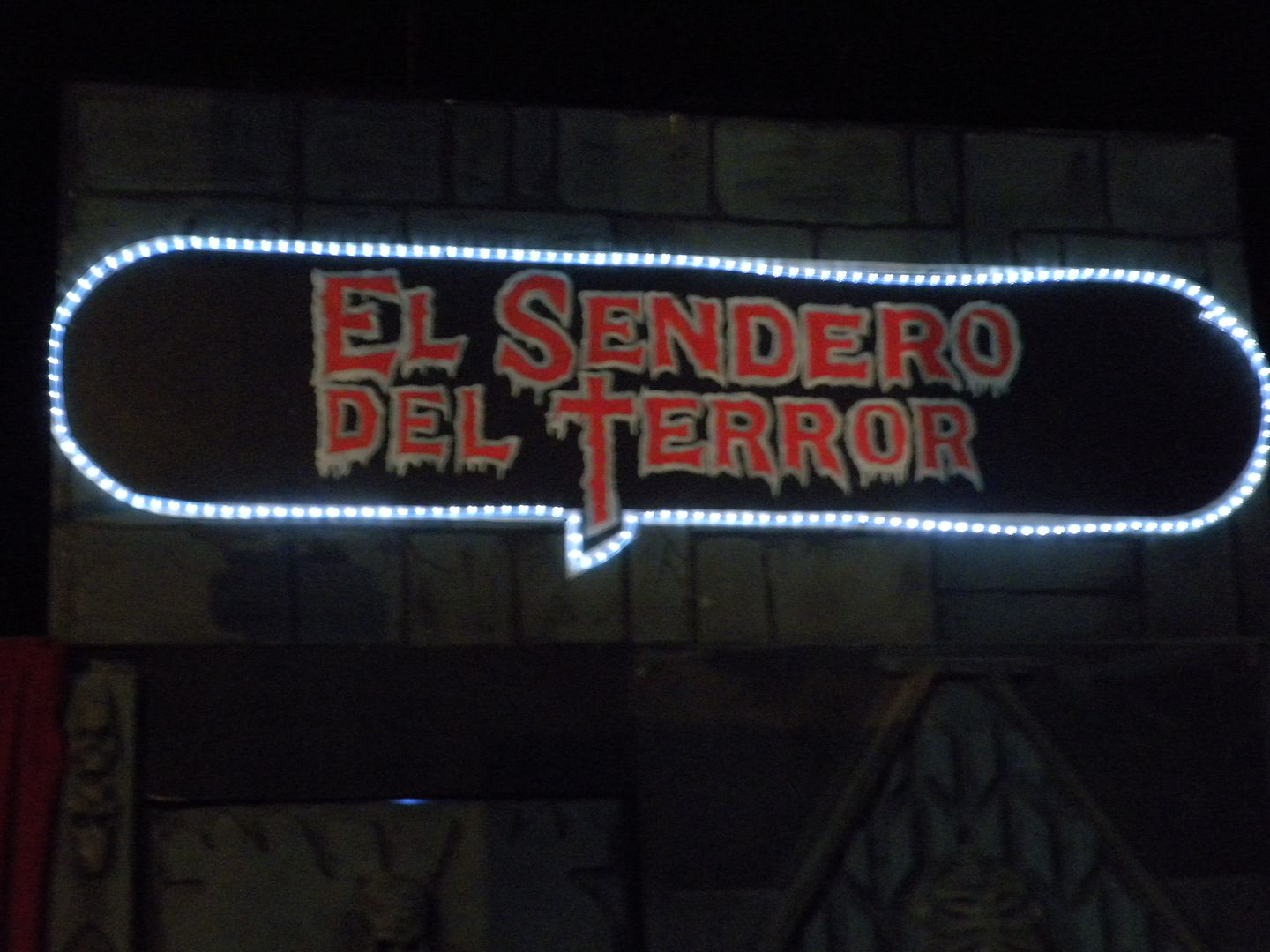 El Sendero del Terror: This was perhaps the most intense, though not the longest of our walkthrough haunted houses on the trip, which is interesting considering it is mostly a kiddie park – 1 walkthrough.
They have a few other rides, mostly aimed at children.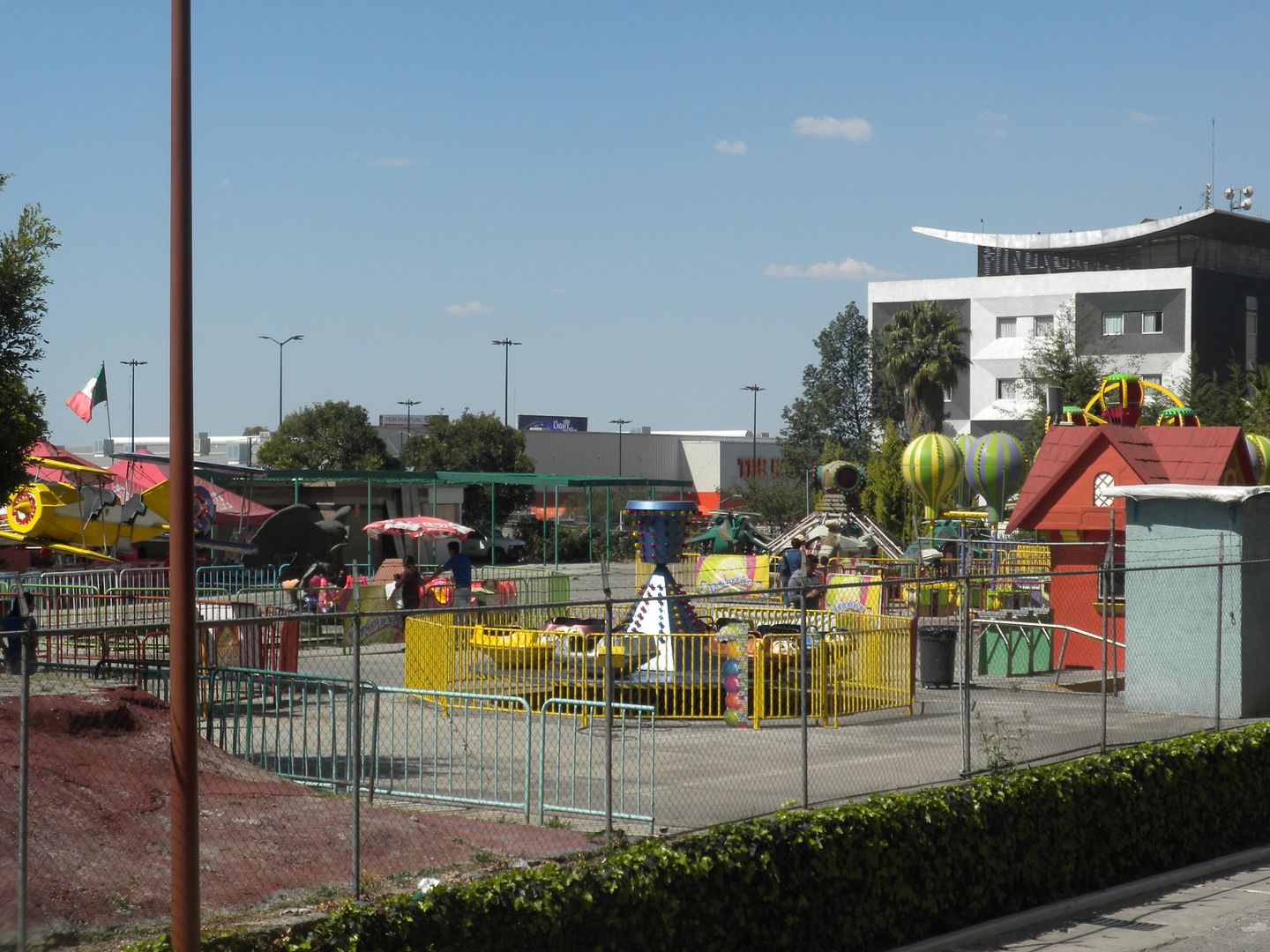 The smaller outdoor portion has a few kiddie rides and was once home to Dragon (Zamperla, Powered Coaster,2009-2011) and Oruga Feliz (Unknown, Wacky Worm, 2010-2015).  While not a place one would go out of your way to visit, I am glad we got to stop by Perimágico since it was not too far from where we were.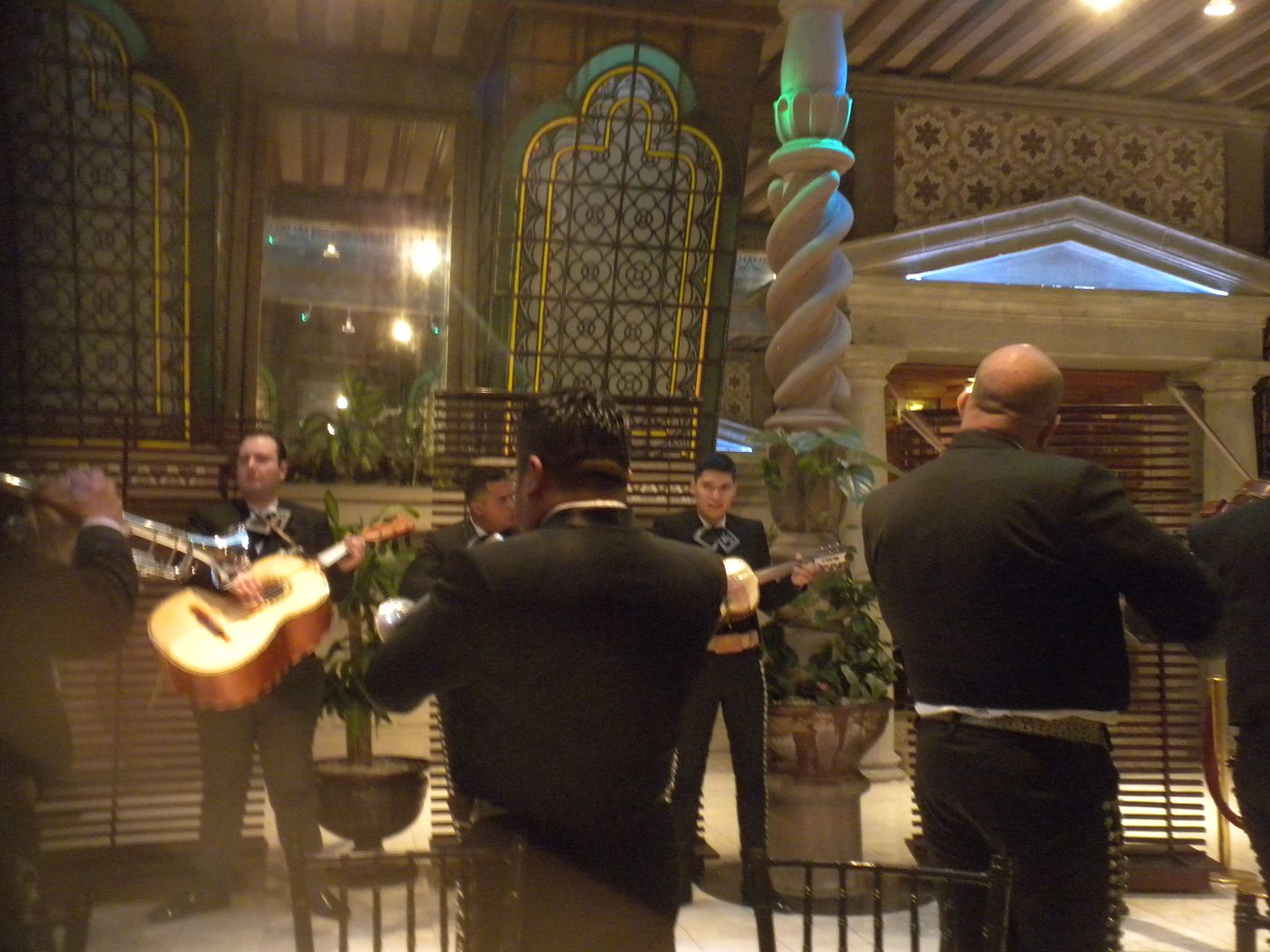 We headed back to the hotel for a wonderful meal provided as an end of the trip celebration. The hotel provided a large array of Mexican specialties and everyone made it around the room to say their goodbyes.  It had been a short trip as ACE international trips go, but it had been a lot of fun.  I enjoyed the unique characteristics of the parks, some great rides, a lot of opportunities to try authentic Mexican food and good times with friends.  On Sunday, April 23 I flew home, tired, but filled with memories that will last a lifetime.
Thanks for reading!