ACE South of the Border 2017 Part 4:  Six Flags Mexico
Six Flags Mexico


Opened in 1979, it operated under Reino Aventura and Nuevo Reino Aventura through 1999, when Six Flags purchased it and renamed it Six Flags Mexico.  This was the last of the remaining Six Flags park currently operating for me to get to, so I was looking forward to it.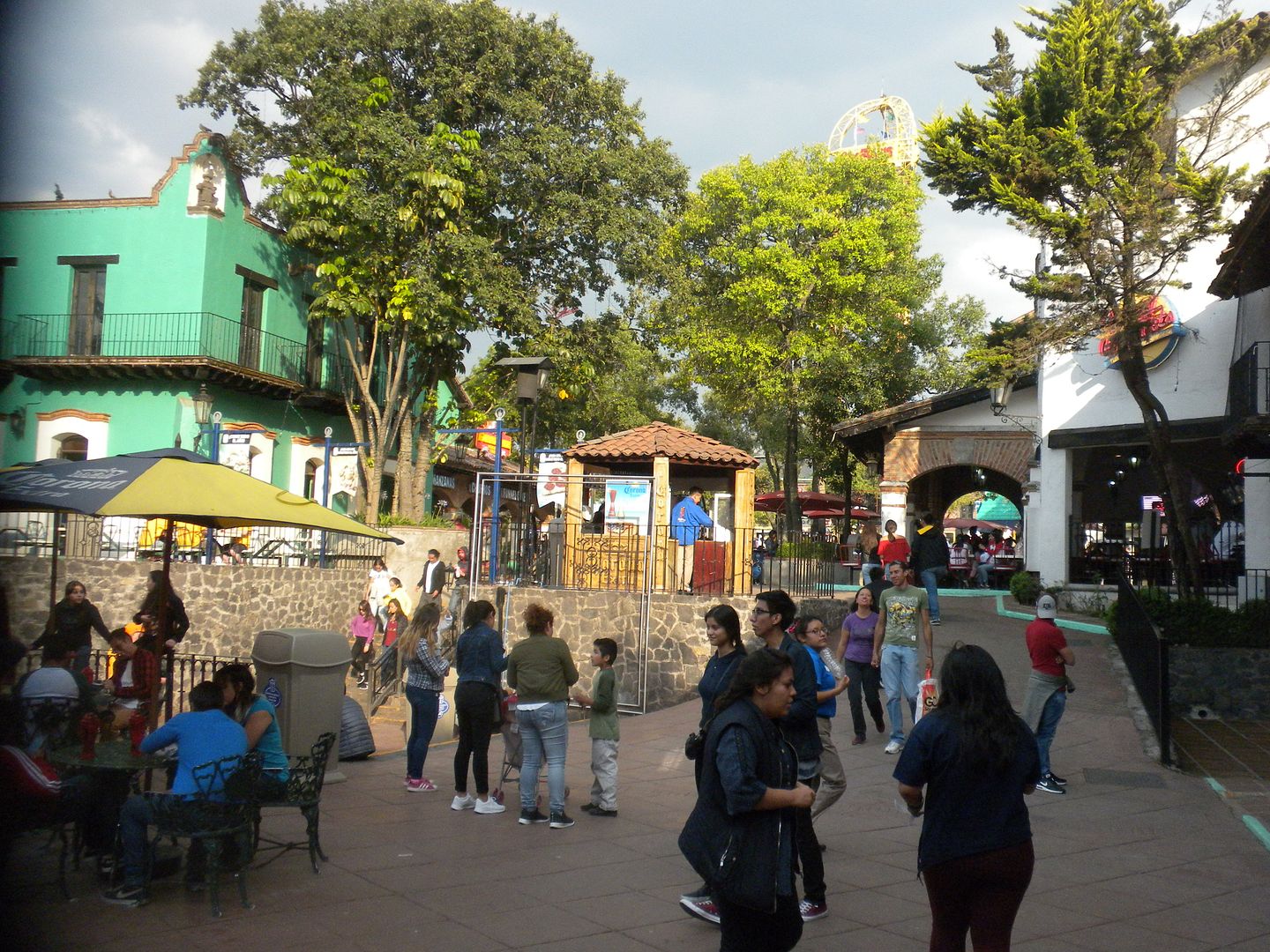 It is themed to several different countries and themes including Pueblo Mexicano, Pueblo Frances, Pueblo Polinesio, Pueblo Suizo, Pueblo Vaquero (Old West), Villa Hollywood and El Circo de Bugs Bunny, but oddly there is not a Spanish section.  I will review the park by the themed sections.
Pueblo Mexicano


The entry section of the park is themed to Mexico and looks very nice.


Superman el Último Escape Superman The Last Escape: (Morgan, Hyper, 2004) 


This was the last Morgan hyper coaster and it is very good with some good airtime.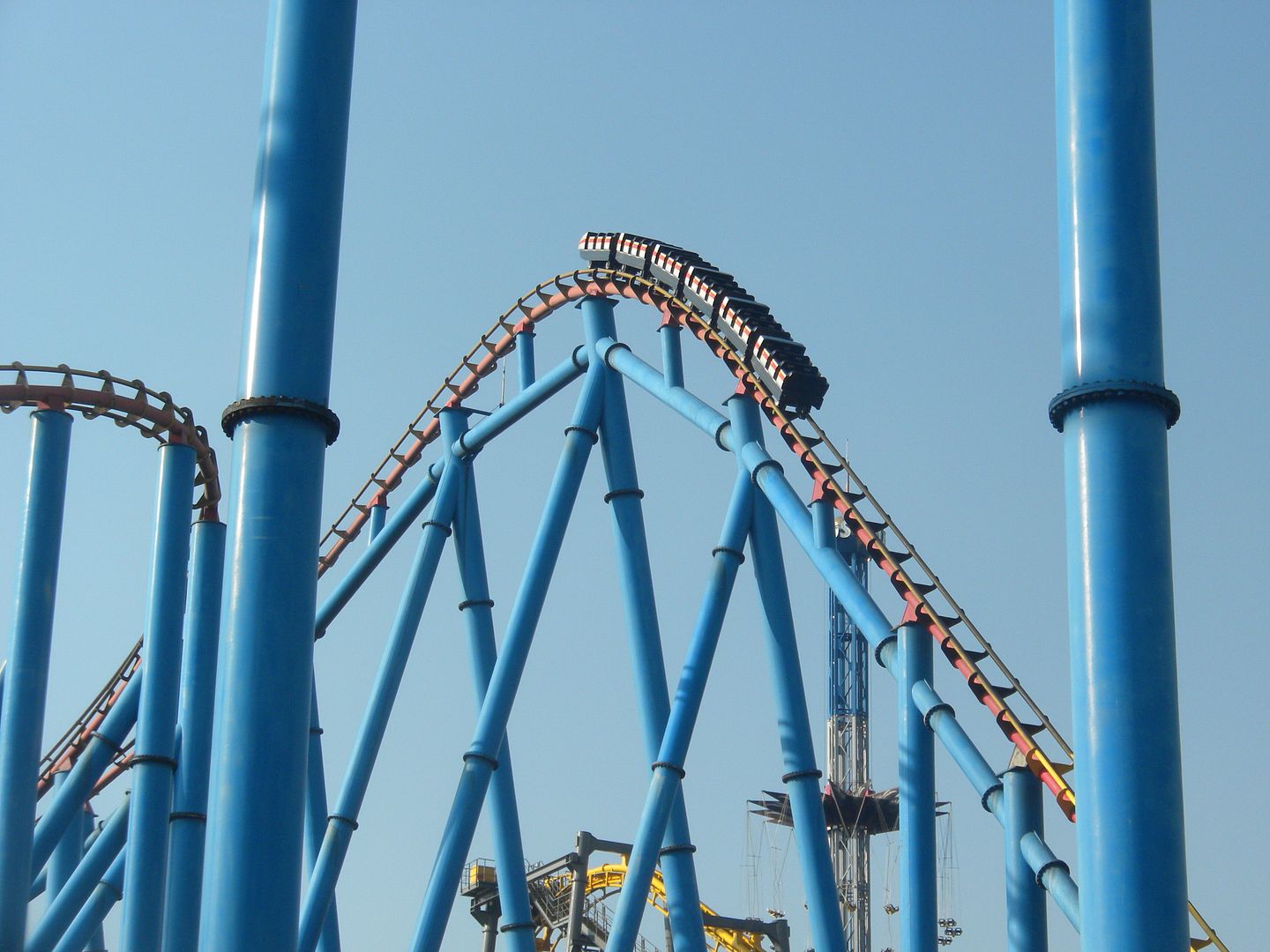 The only negative is that the mid-course brake, if applied too much, can kill the last half of the ride.  Our earlier rides moved right through the brake, but later rides made too much use of it – 6 rides including 1 in ERT.
Other rides include Rio Salvaje (Wild River), a rapids ride that looked good and Fiesta de las Tazas (Cup Party), a Teacups ride.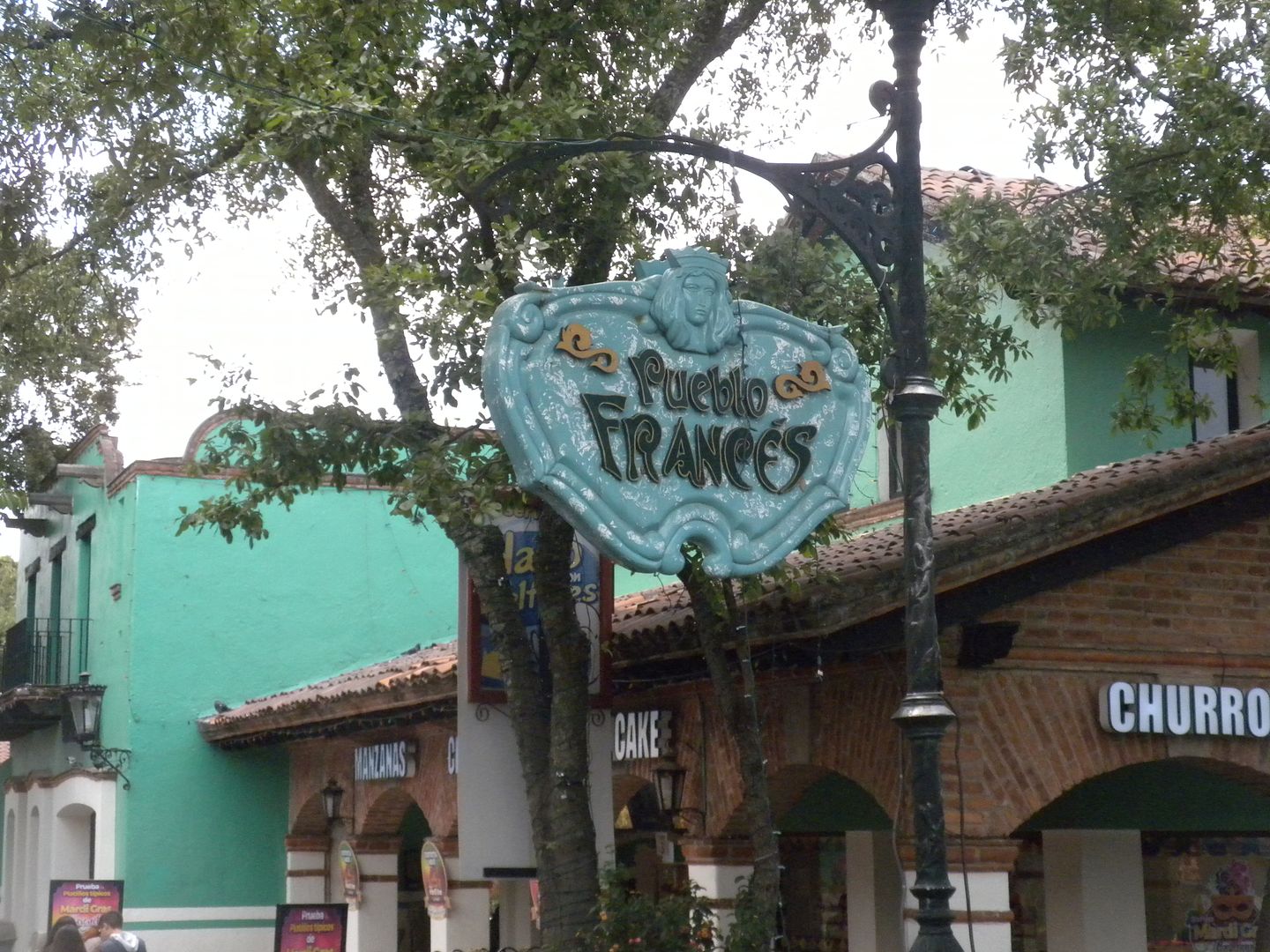 Pueblo Frances
Although small, this section was well themed.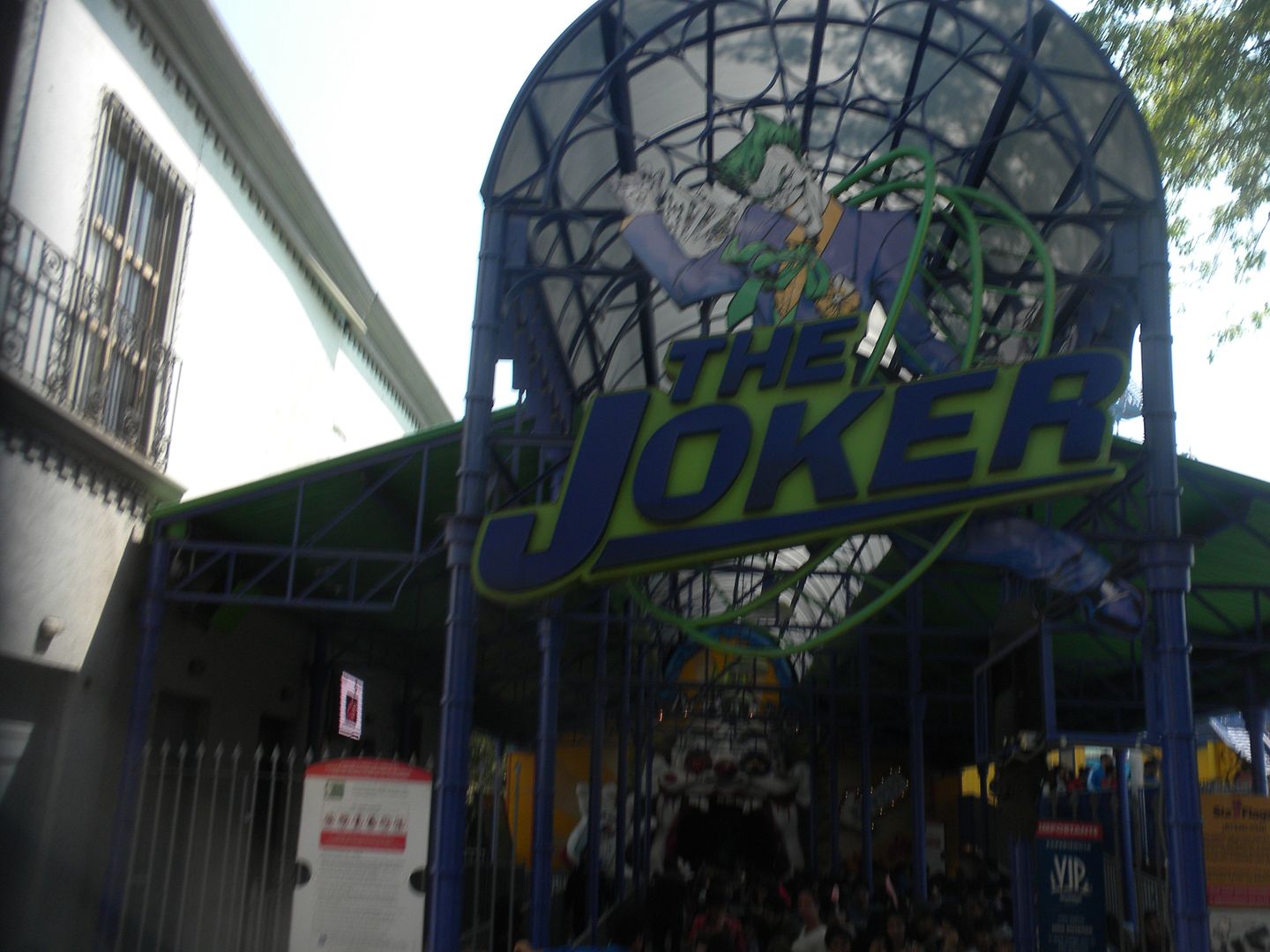 The Joker: (Gerstlauer, Spinning Coaster, 2013)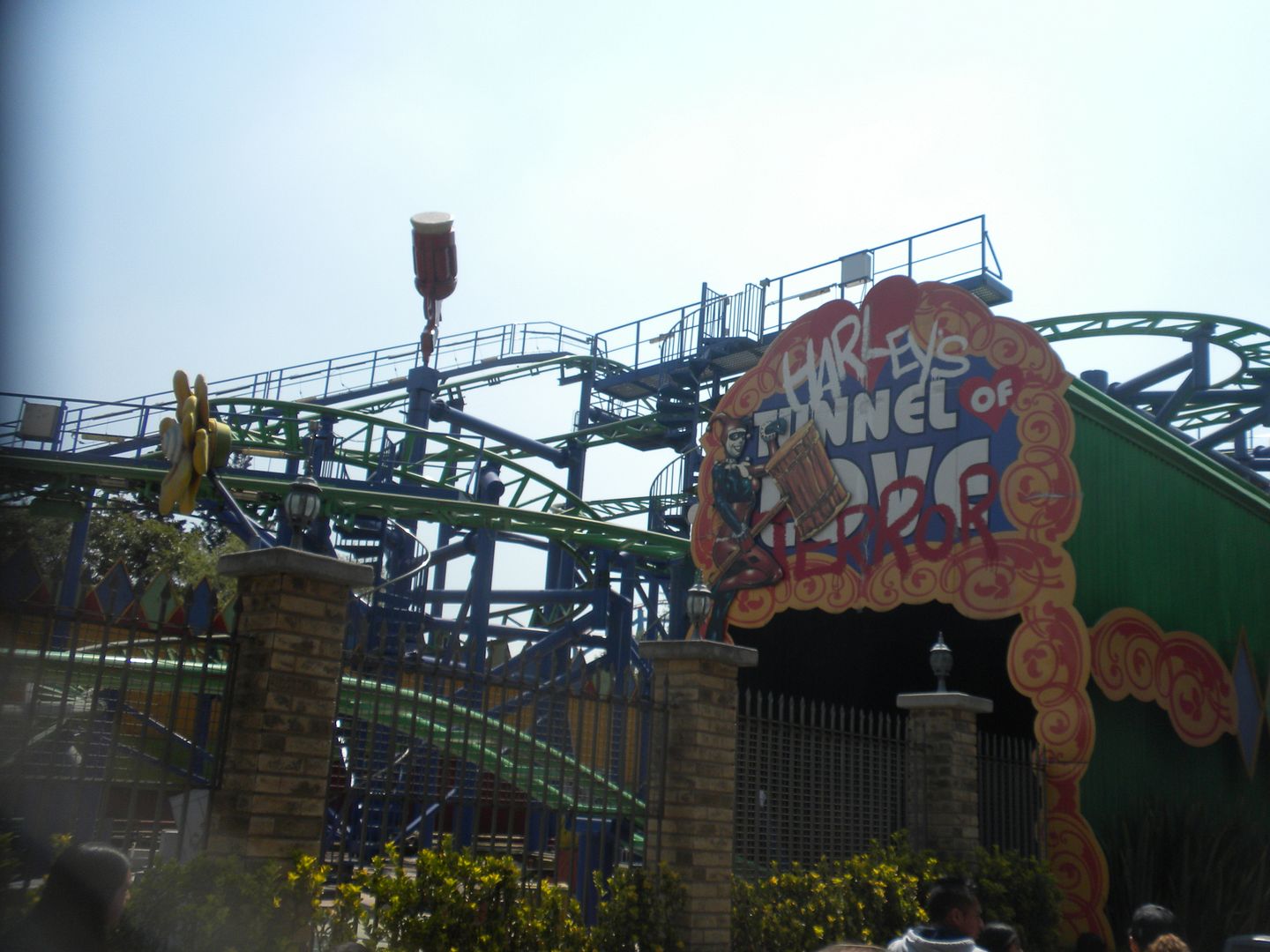 This is a fun coaster


with some really good spinning – some of the best I have ever had – 3 rides.
Other rides include Le Mans, bumper cars; Le Grande Carrousell; and Ghostbusters La Aventura Laser, an upcharge laser tag attraction.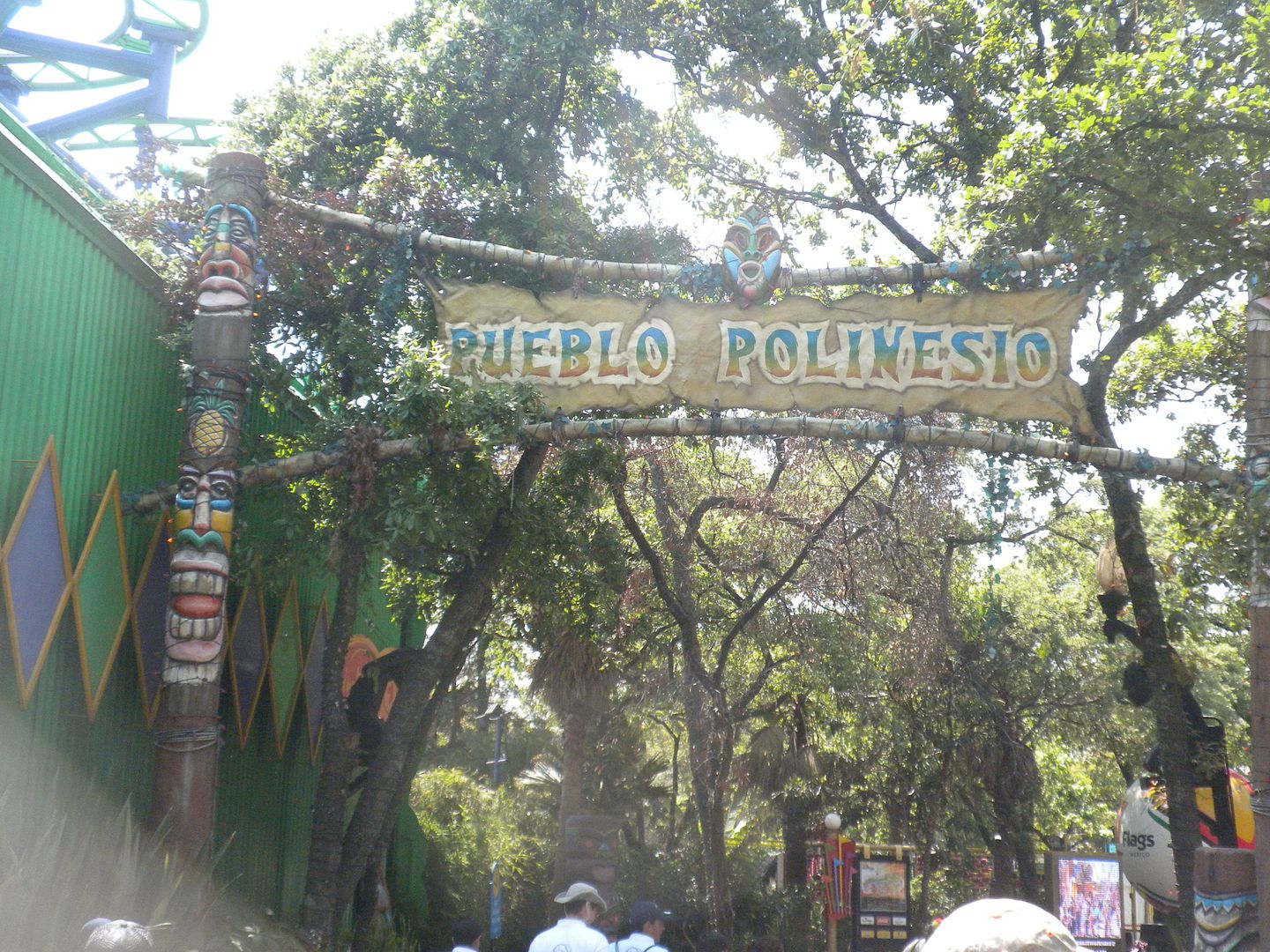 Pueblo Polinesio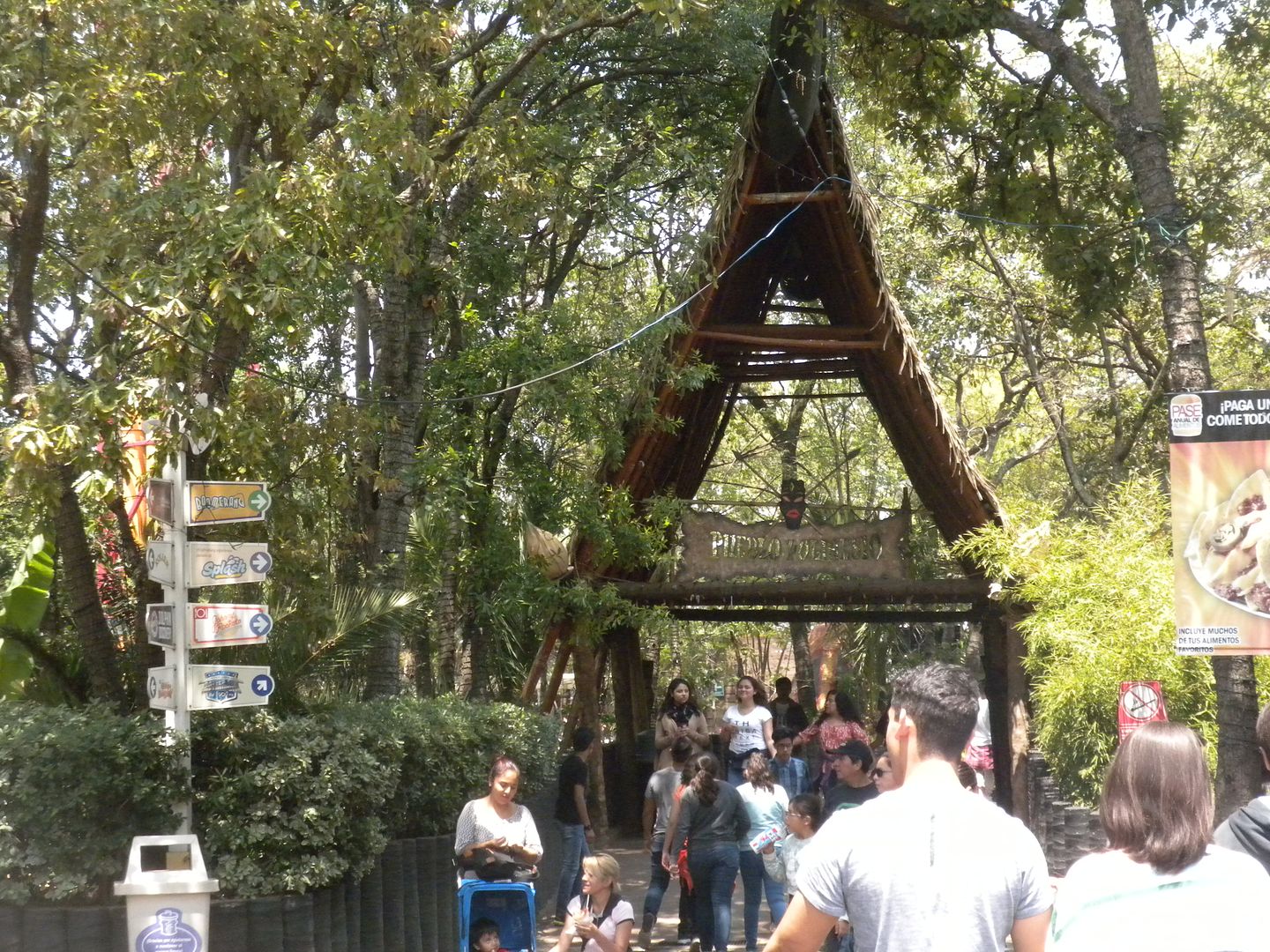 This section has a nice tropical feel to it.


Tsunami: (Zierer, Tivoli Large, 1981)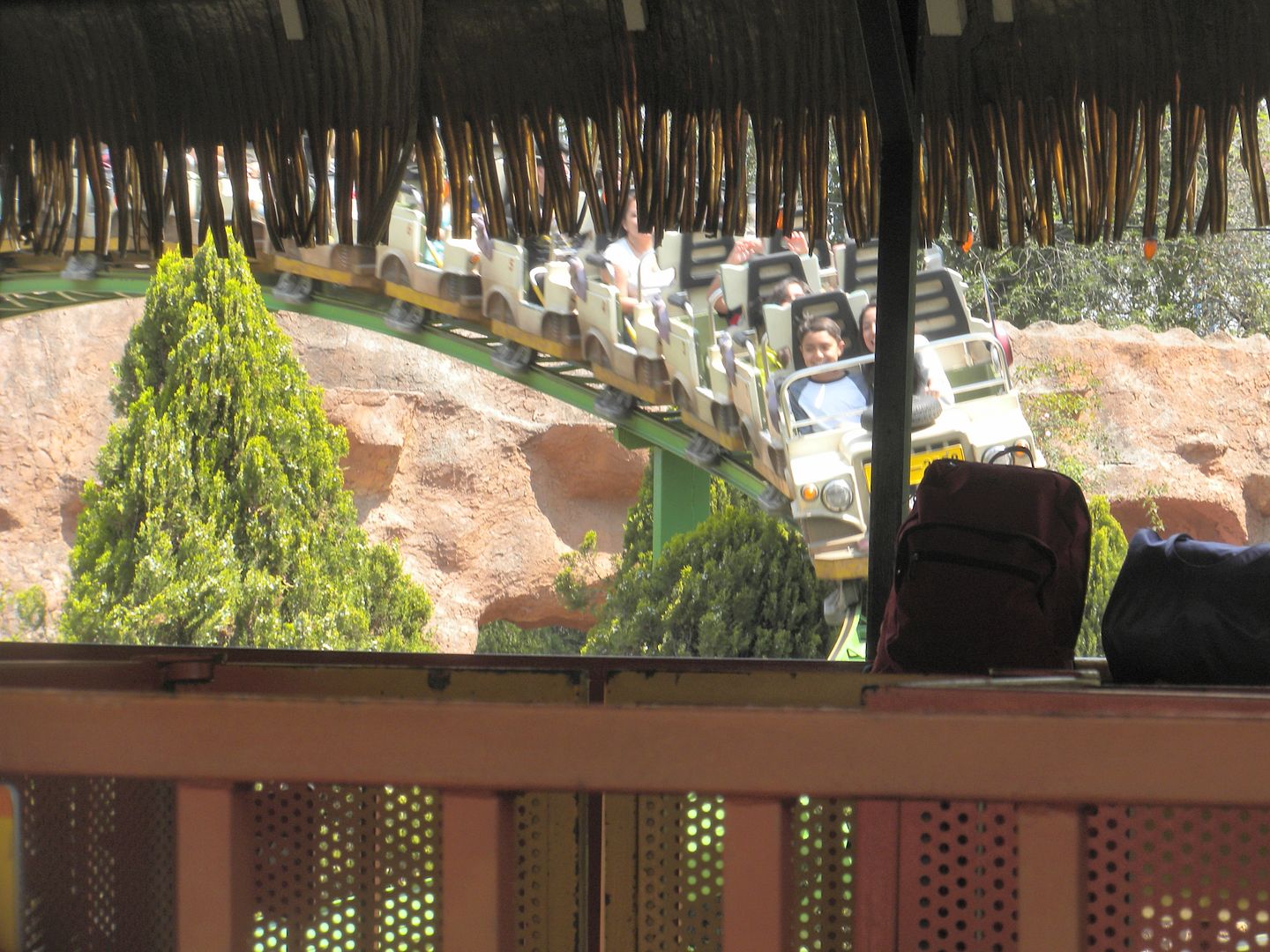 This is fun. 


I wonder what the structure around it was for – perhaps a previous ride? – 1 ride.
Triple Tower Kilahuea: This drop tower was good – 1 ride
Other rides include Vudu (Voodoo), a swinging pendulum;


and Pinas Locas (Crazy Pineapple), an interesting flat ride with spinning pineapple shaped cars that we were planning to ride, but it was closed when we got to it.

Pueblo Suizo
Located in the middle of the Park, this area feels nicely secluded in the woods.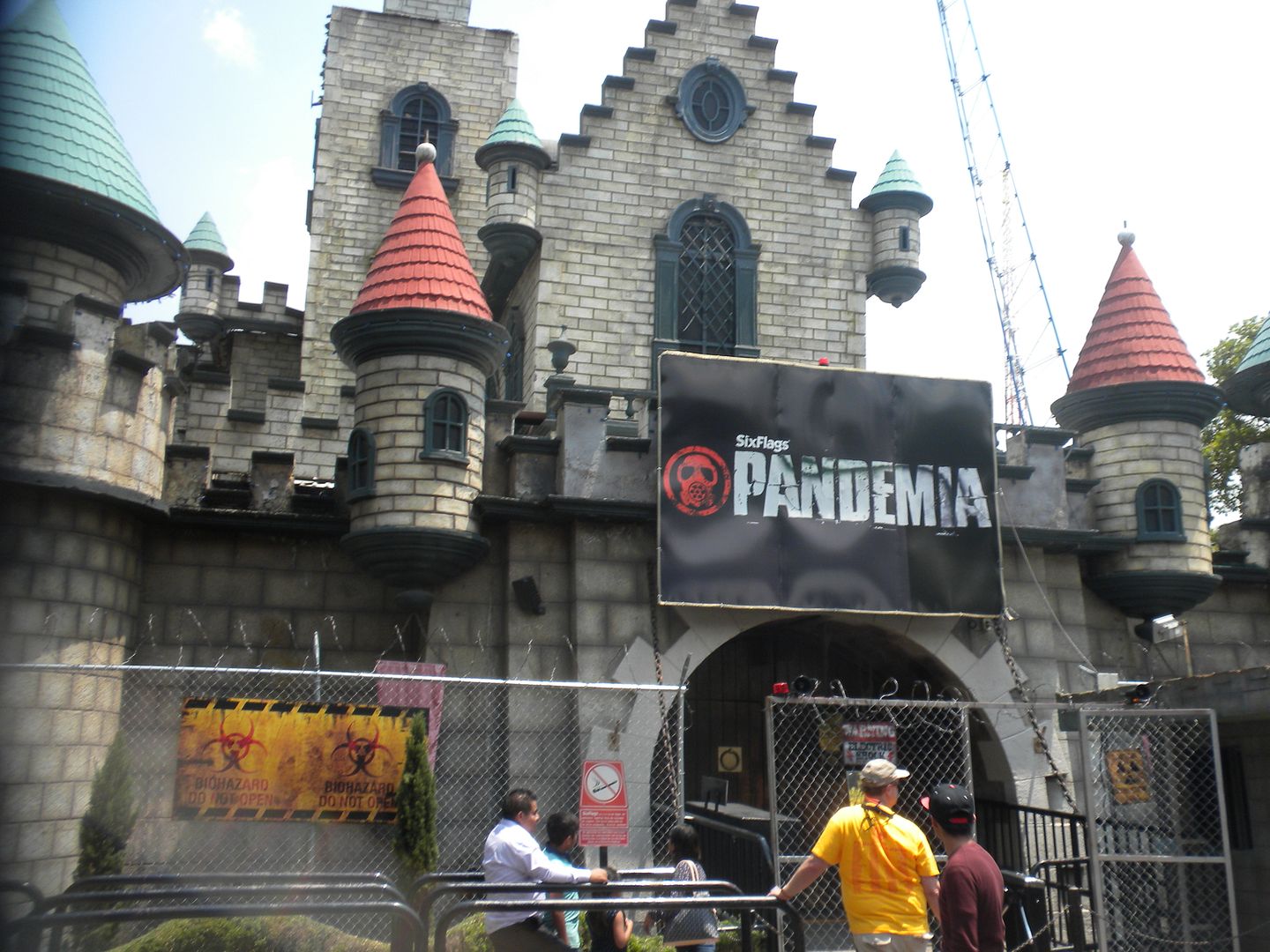 Pandemic: This walk-through haunted house with a medical theme was good and pretty long with a good many scare actors.  It is an additional charge attraction – 1 walkthrough.
Other rides include Vuelo Alino (Alpine Flight), a Waveswinger; Catapulta (Catapult), an inverting ride; Expresso Musical (Musical Express); and Sling Shot, an upcharge attraction.

Pueblo Vaquero (Old West)
One of the larger sections of the Park, the theming to the Old West is well done here.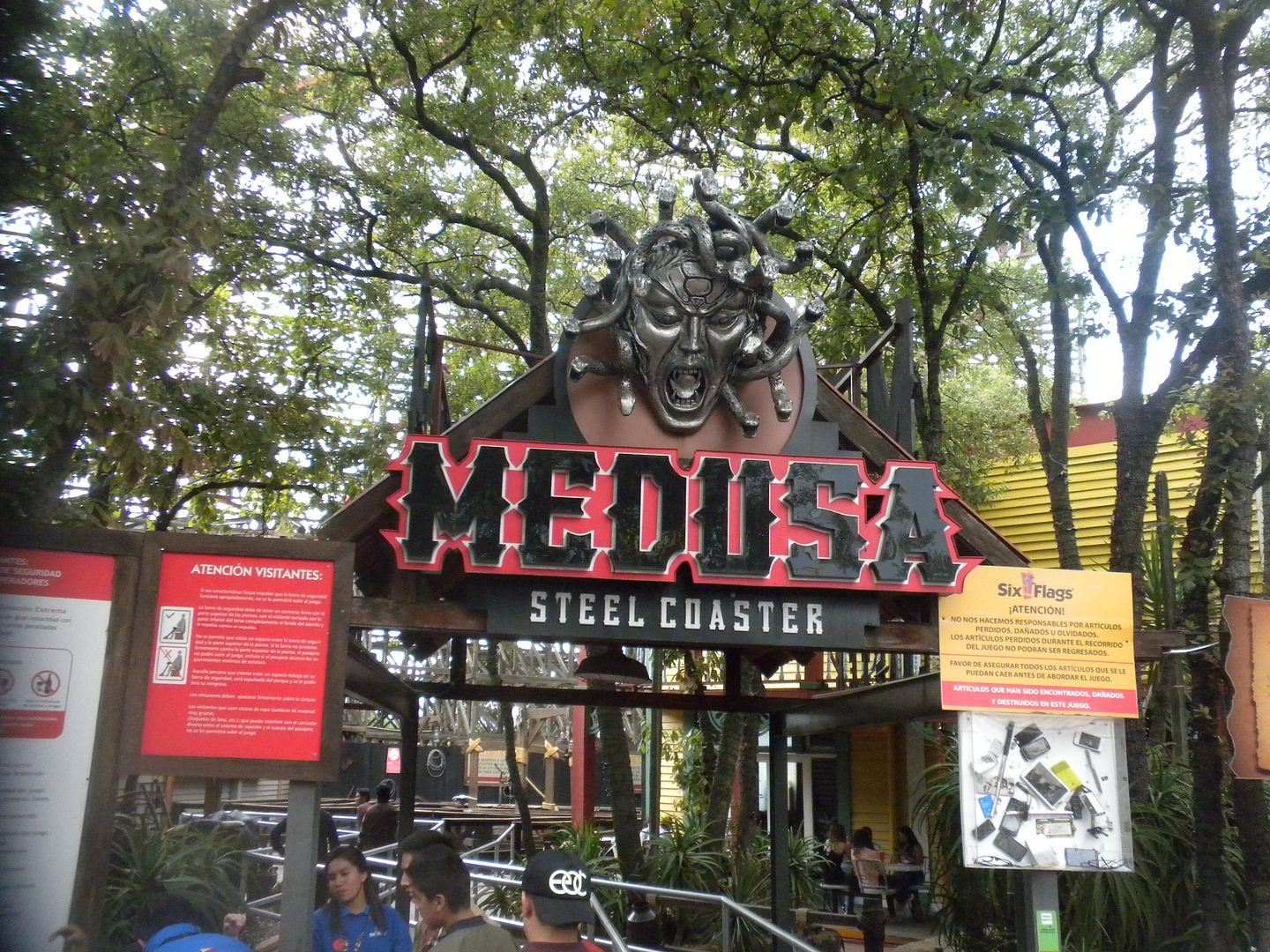 Medusa Steel Coaster/Ataque Galactico (Galactic Attack) with Virtual Reality: (RMC, Hybrid Steel, 2014)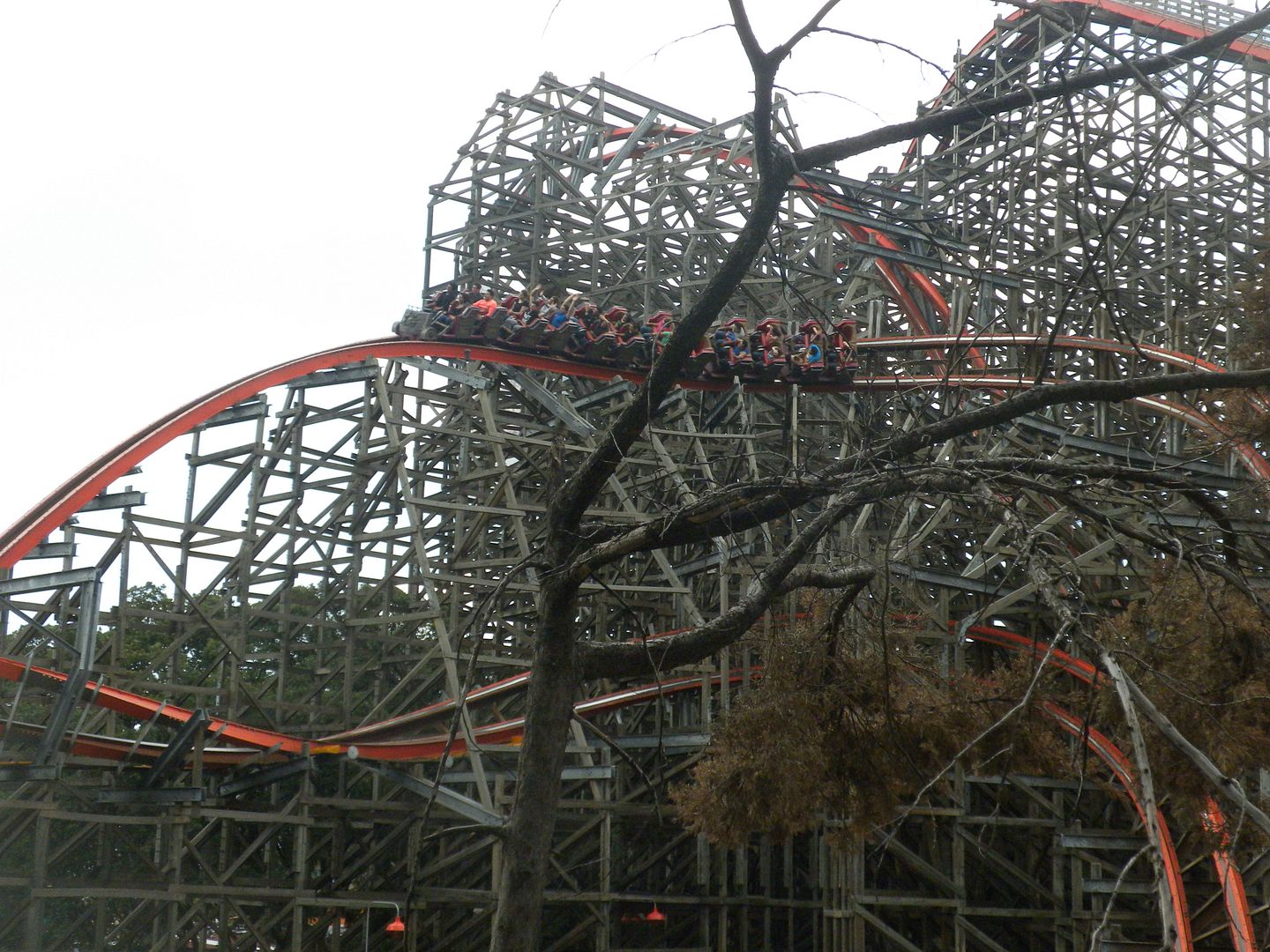 This is a rebuild of Medusa ( CCI, Wood, 2000-2013)  It has a very good layout and is very fun.  They added Virtual Reality to it this year, which undoubtedly slows down the loading process.  It is the new VR which allows you to see others as part of the VR.  It was fun, but I am not a big fan of VR on coasters.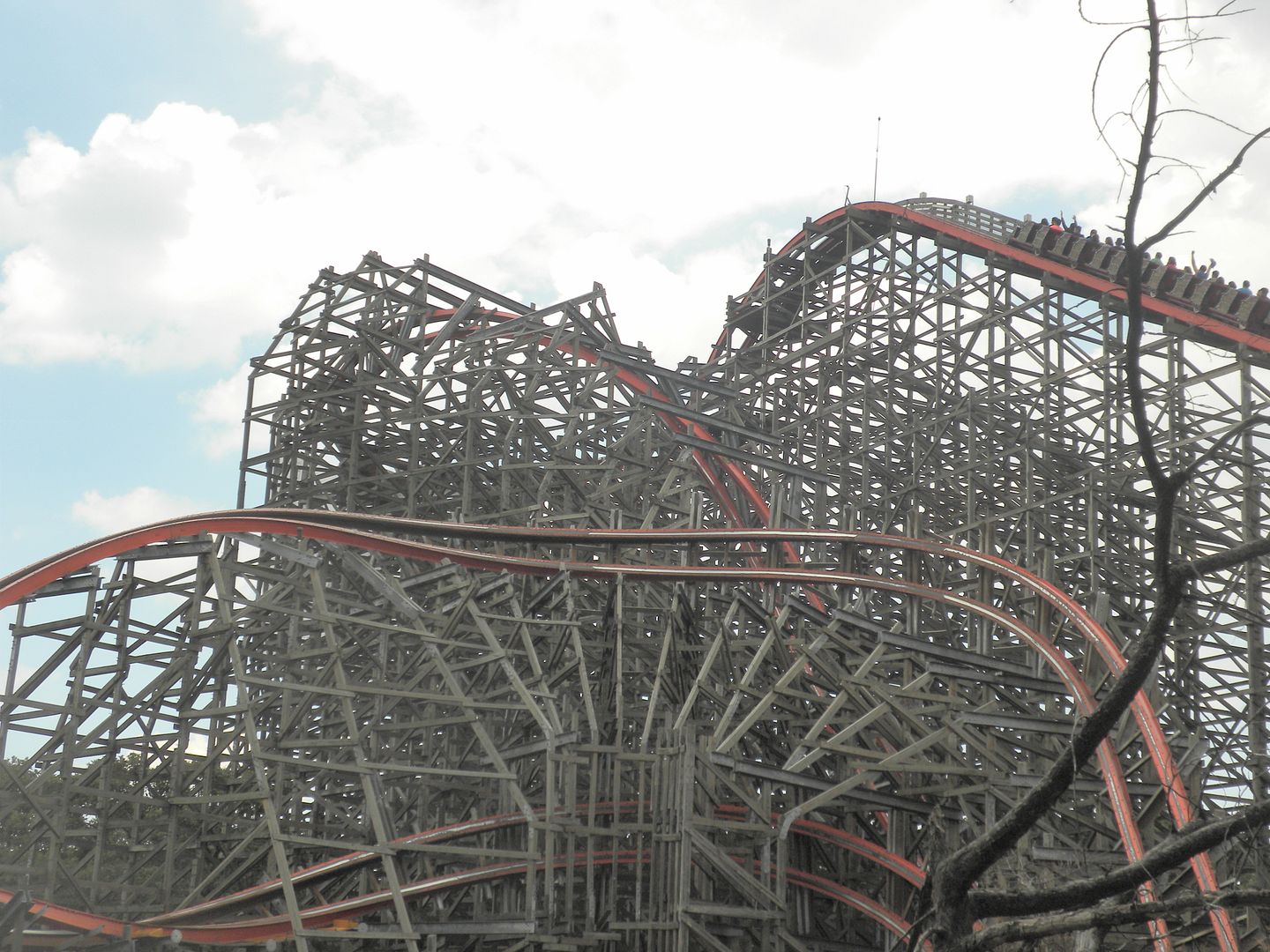 The ride itself is very good and doesn't need VR to make it better.  Also of note, the Park's old Tilt House is now park of the queue, which was fun. 


Our ERT was to be on this but it was having an issue so Superman was substituted at the beginning of ERT and then this opened, but by the time we rode, ERT was over – 4 rides, 1 with VR.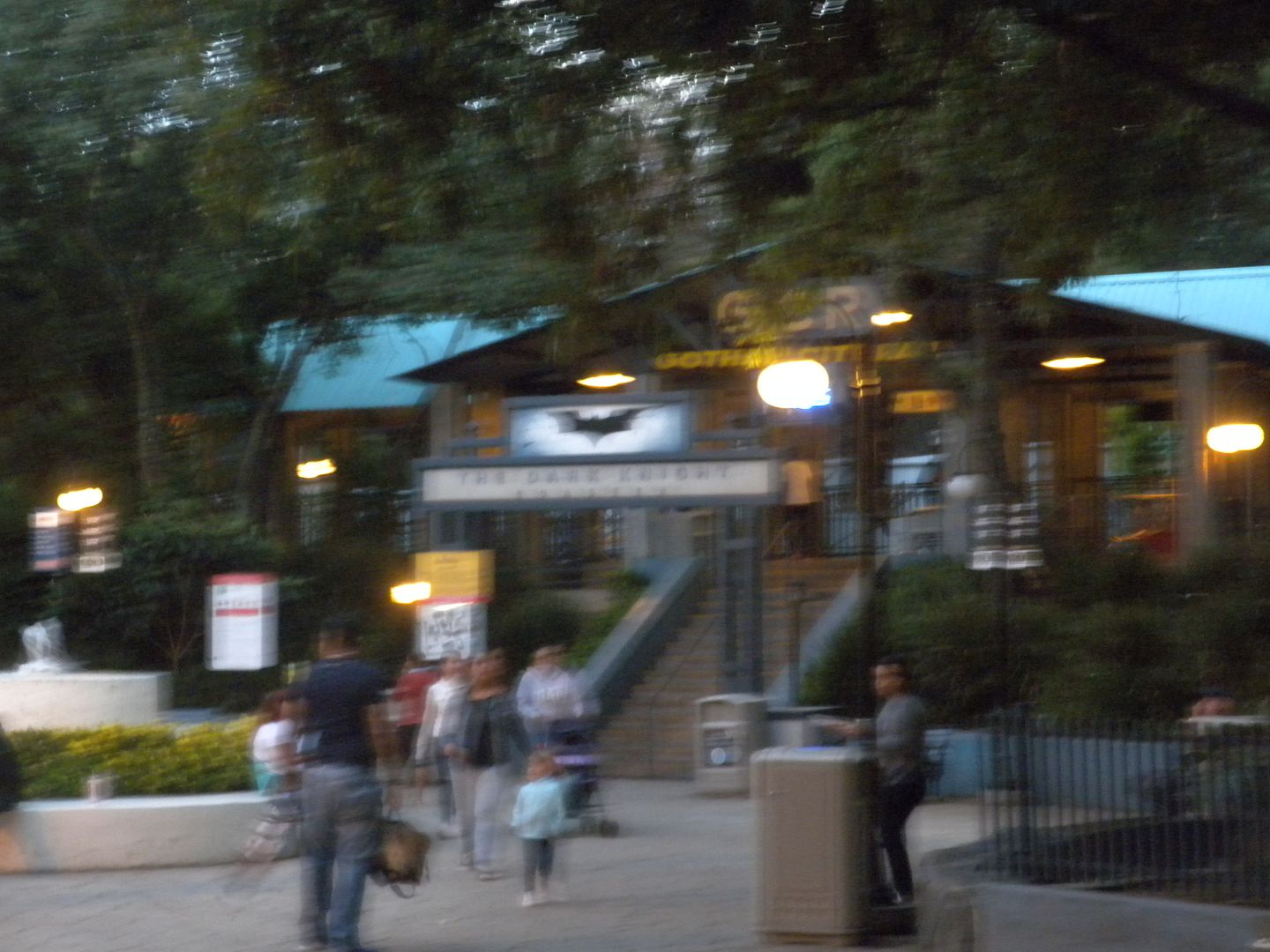 The Dark Knight Coaster: (Mack, Enclosed Wild Mouse, 2009) This enclosed highly themed mouse is like the others and would have been at Six Flags New England had zoning issues not gotten in the way.  It is fun  – 1 ride.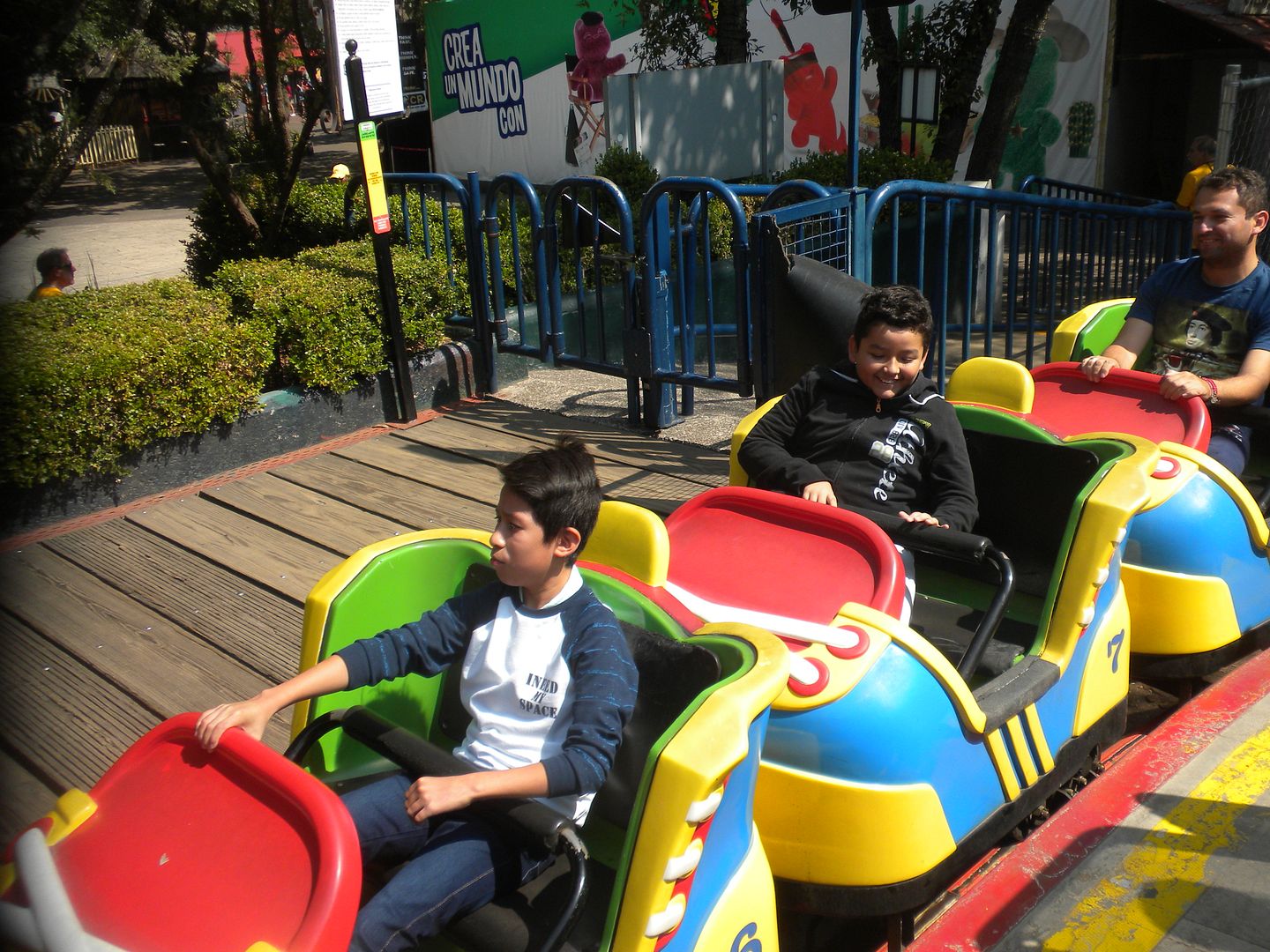 Jr. Roller Coaster:  (Vekoma, Junior Coaster, 1993) A good starter coaster – 1 ride.
Roulette: This Trabant was one of the slowest I have ridden – 1 ride.
Other rides include Rueda India (Wheel India), a Ferris Wheel; Huracan (Hurricane), a Top Spin; and one children's ride.

Villa Hollywood


Perhaps the largest section of the Park, this is located at the back.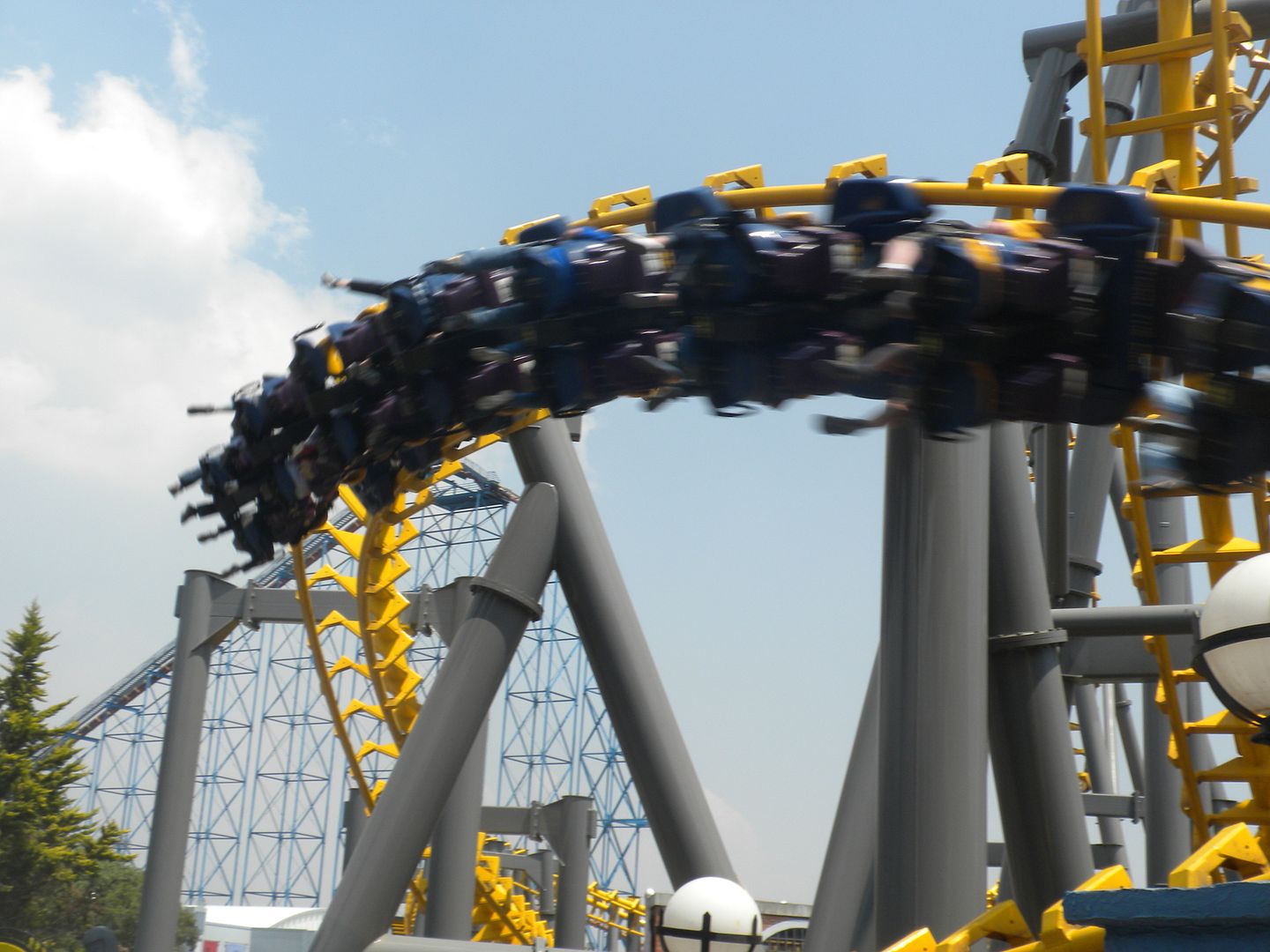 Batman The Ride: (Vekoma, SLC  Inverted, 2000) Unlike its name suggests, this is not a B&M inverted, but an SLC that gives the expected ride.  As I held my head to one side of the headrest, there was little headbanging  – 1 ride.
Boomerang: (Vekoma, Boomerang, 1988) This gave the expected ride  – 1 ride.


JUSTICE LEAGUE: Battle for Metropolis: Having ridden two other of these and since having ridden the new one at SFOG, it was interesting hearing this one in Spanish.  This is a really good addition to any park – 2 rides.
Other rides include Splash, a Shoot-the-Chutes ride; Rock & Roll, a car themed Polyp; SkyScreamer, 74 meters high; and two upcharge attractions X-Flight, a sky coaster; and Hollywood Speedway Go Karts.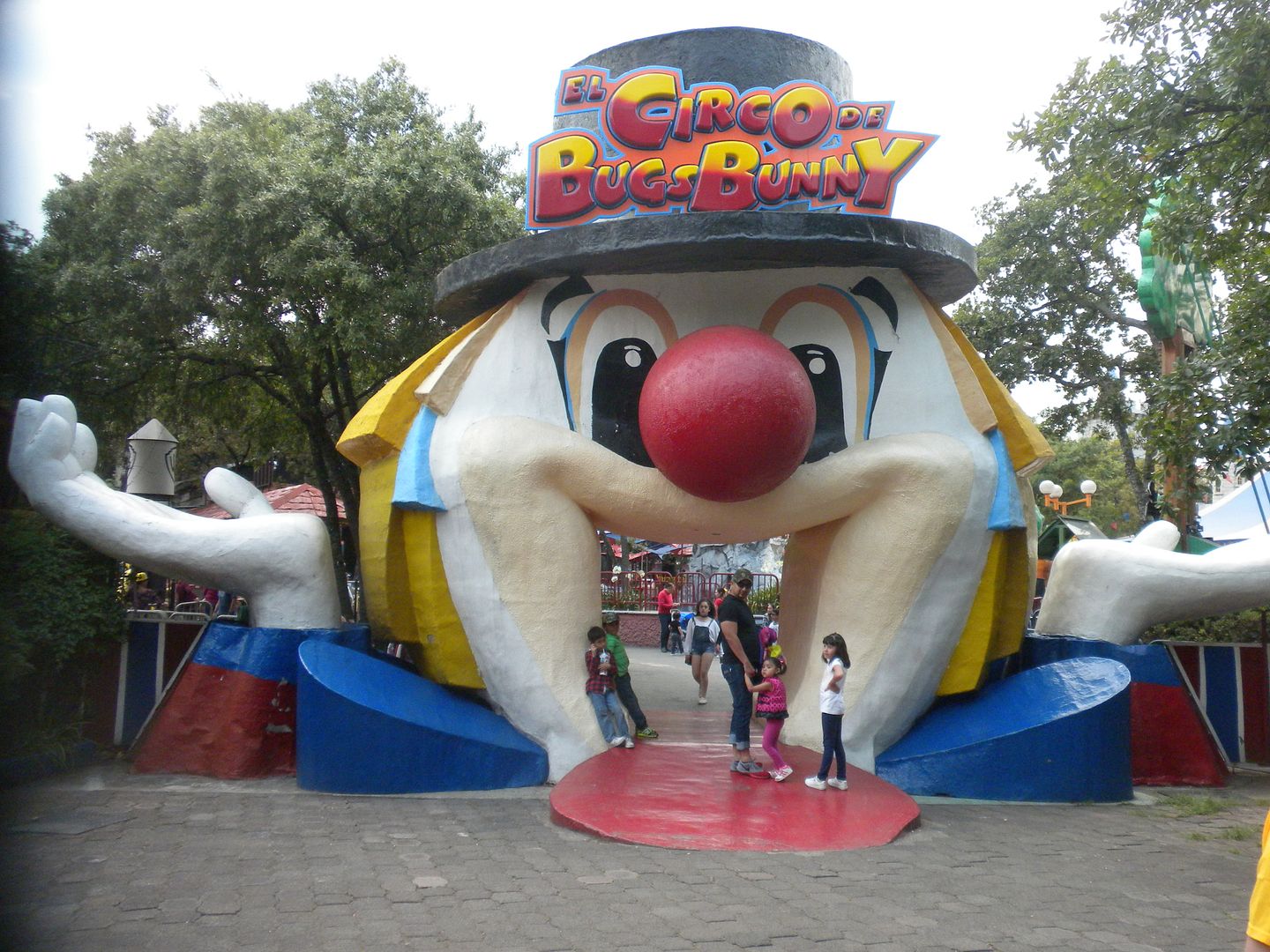 El Circo de Bugs Bunny
This Looney Toons themed section contains 14 children's rides.
I was very impressed with Six Flags Mexico as it has very distinct theming and the themes seem to match the areas well.  We enjoyed trying to identify which six flags they were flying.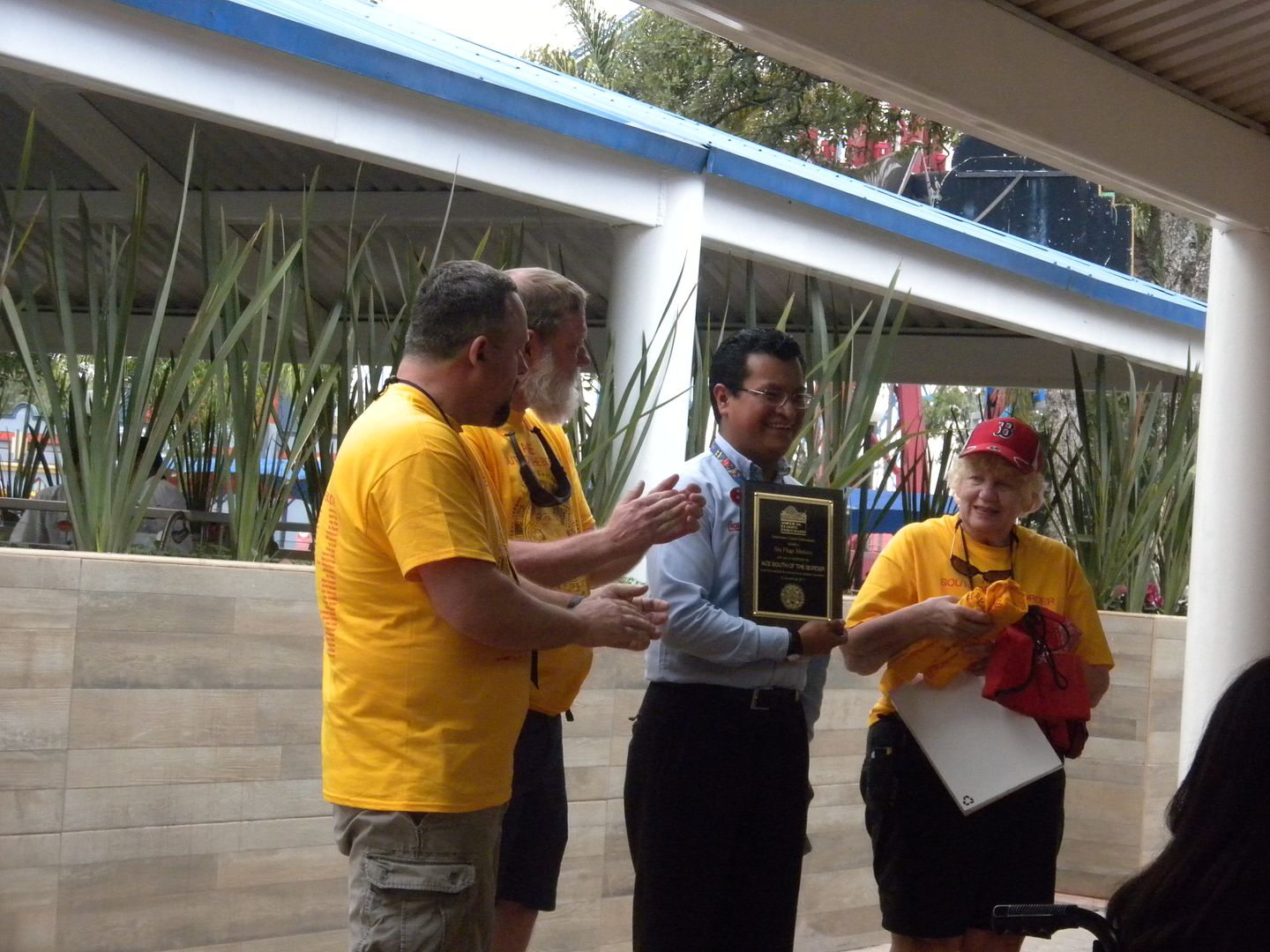 We presented a plaque to the Park commemorating our visit.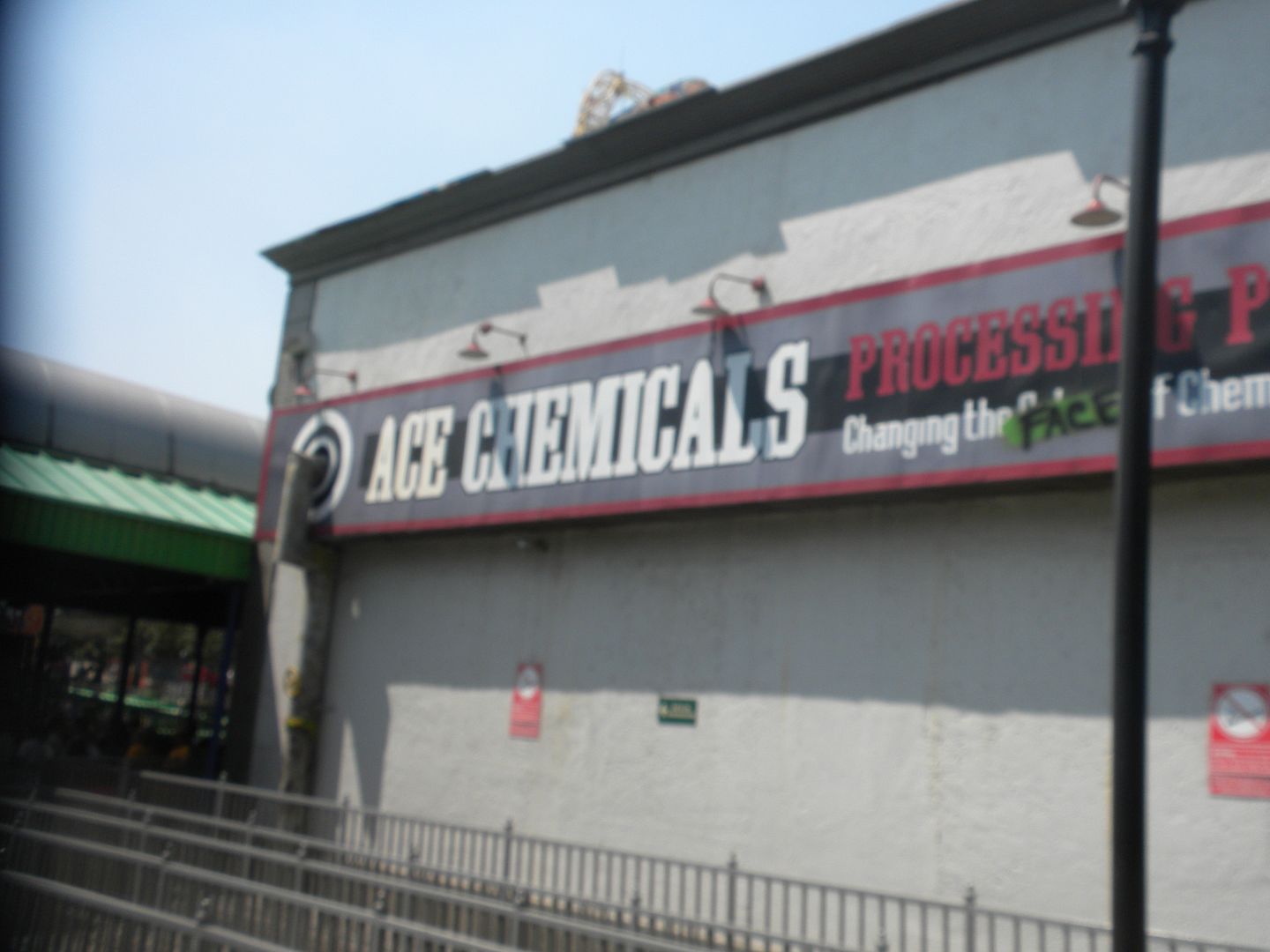 The Park provided us with a hamburger meal for lunch, the only non-Mexican meal during my visit to Mexico.  Unfortunately the meat was not very good, so it also had the distinction of being my worst meal of the trip. 


My dinner, however, was much better.  I decided to forego using my meal pass so I could try a restaurant recommended by another member of the group, Tacotitian, which featured Tacos al pastor.  These are made from pork cooked on a spit (al pastor means "in the way of the way of the shepherd").  These were delicious and one of my best meals of the trip.  Others opted for the pizza, which they said was not great but better than the pizza at the other parks we visited.  Although ACE provided an early bus for those who wanted to get back to the hotel or do more sightseeing, I stayed until Park closing and would gladly have stayed longer.  Although its coaster collection is not quite as good as some other Six Flags parks, they have two excellent coasters with several other fun coasters and rides.  I look forward to a return visit someday.  We left about 10:00 to return to the hotel to get ready for the last day of our trip.
Next up: La Feria Chapultepec Magico & Perimágico