ACE South of the Border 2017 Part 2: Selva Mágica
Selva Mágica


On Wednesday, April 19 our second and final day of the add-on trip began with a ride to Selva Mágica in Guadalajara, Jalisco, Mexico, which is translated as Magic Jungle. This was my main reason for wanting to do the add-on portion of the trip.  The park has 2 Schwarzkopf coasters plus the only ride from Sansei Yusoki Co. built in North America, a steel out and back that operated at the defunct Boblo Island in Ontario. 


In addition the park looked like it had some unique character and attractions and would be the type place I would never get to short of a trip like this. 


After presenting a plaque to the Park, it was time for ERT on the coaster from Boblo Island.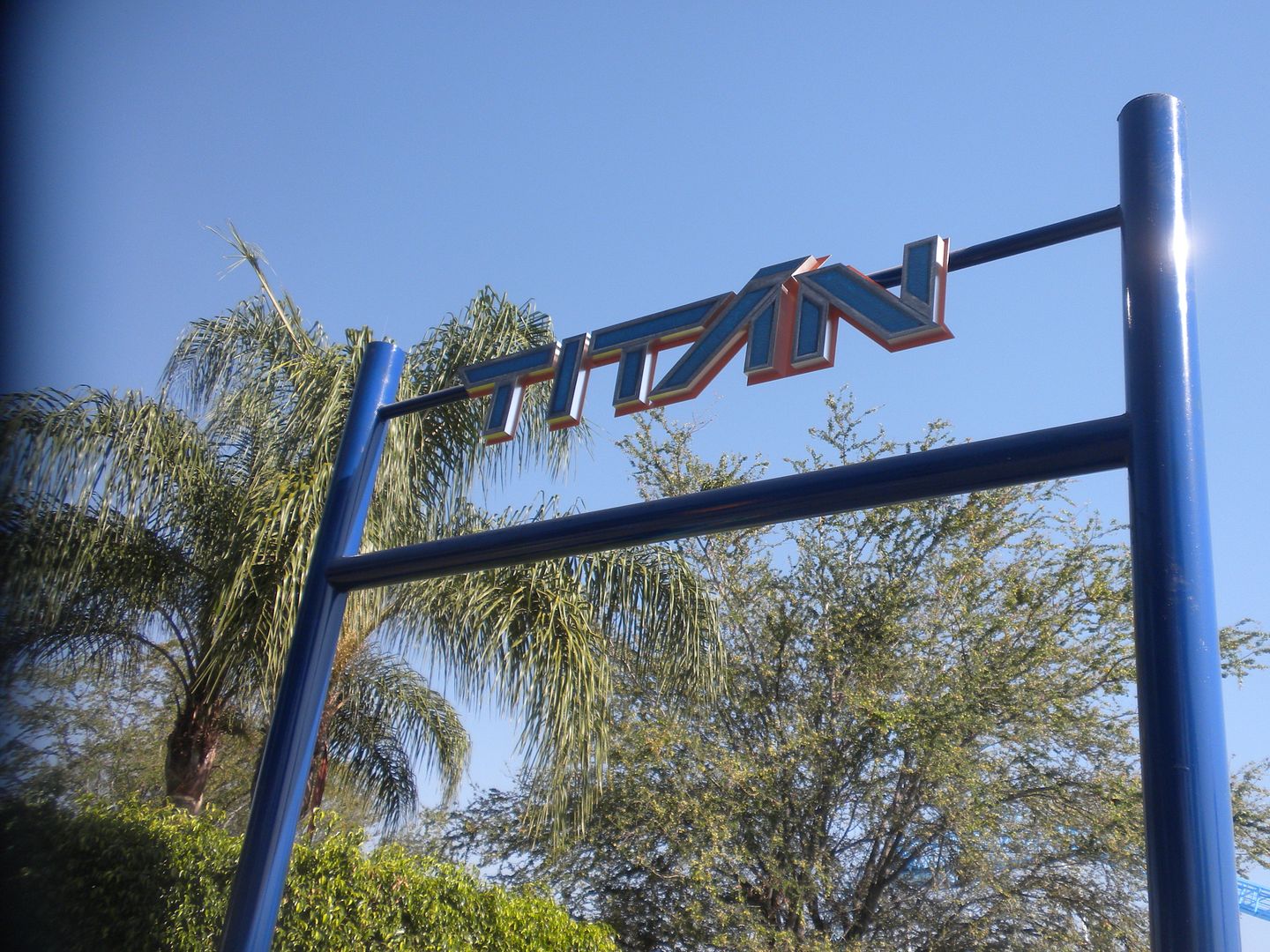 Titán (Titan): (Sansei Yusoki Co., Ltd, Steel, 1973/1994)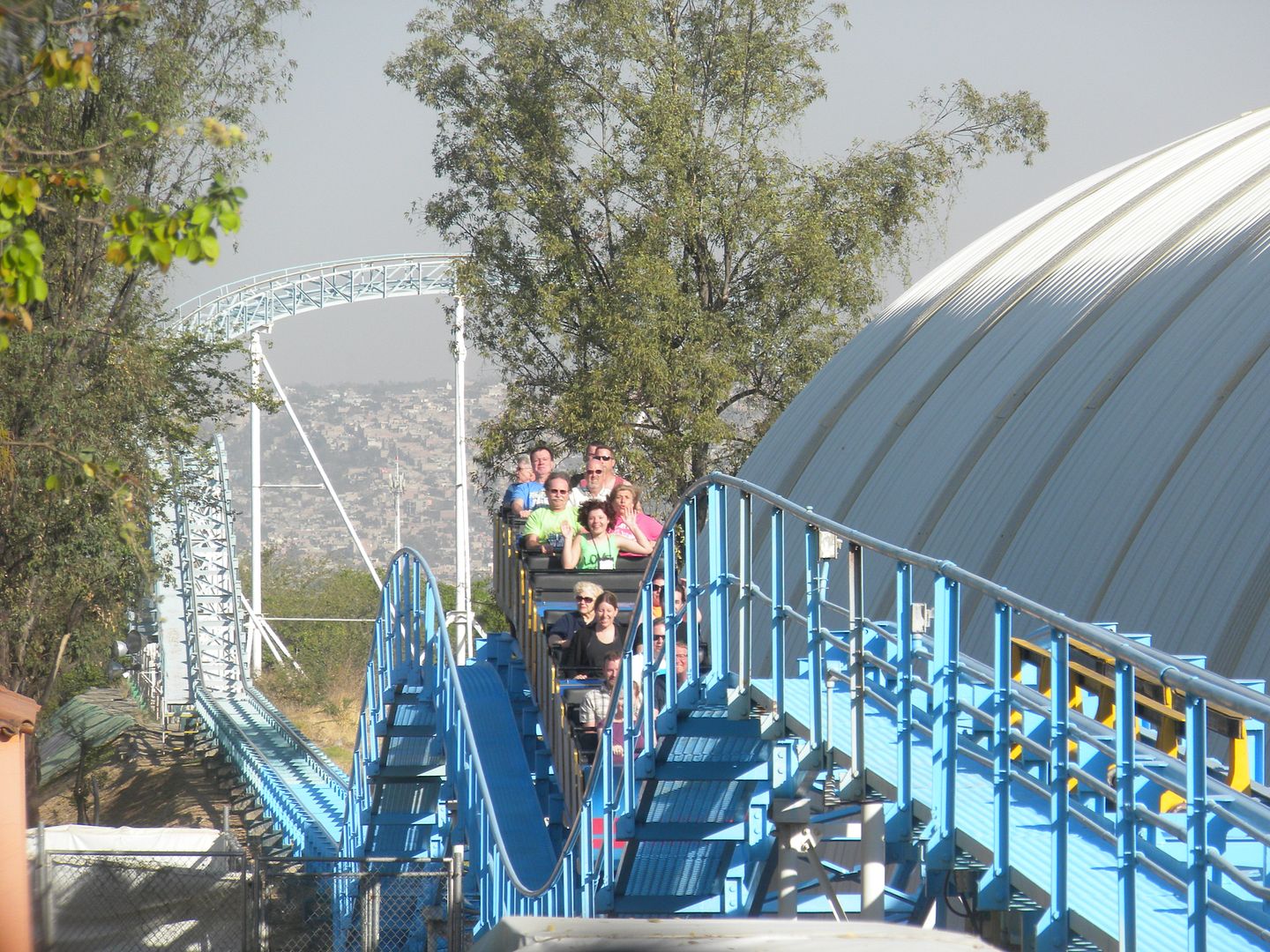 Relocated from Boblo Island as Sky Streak, I was intrigued by this coaster as it was built as an out-and-back at a time when that was usually reserved for wood coasters.  I have heard a good deal about Boblo Island in Ontario, but never visited it before it was gone.  We were given 45 minutes of ERT.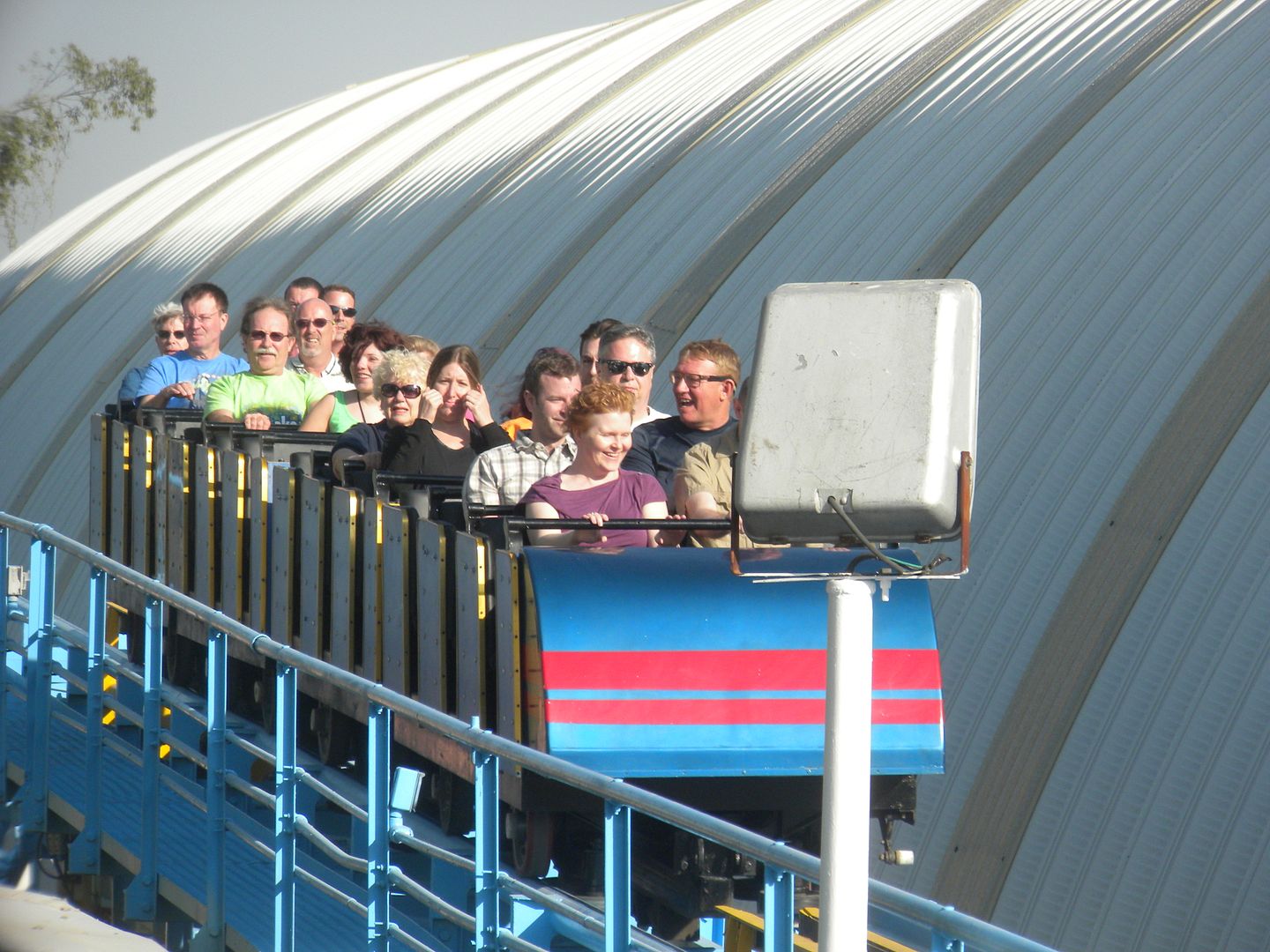 It is a really fun coaster with tremendous airtime in the back seat and even near the back, but all seats are fun.  I really enjoyed this coaster.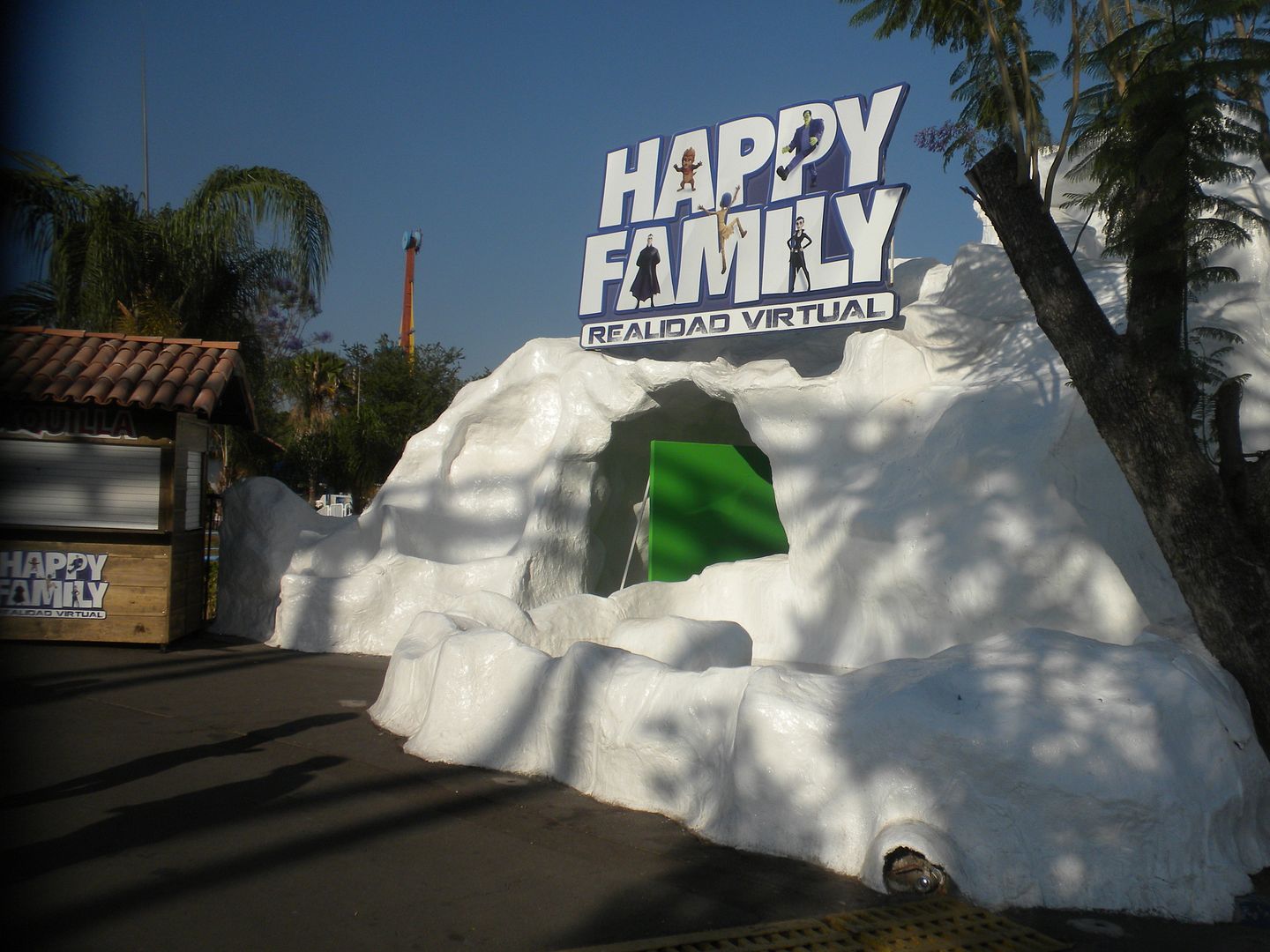 They are running VR on it this year called Happy Family.  While I am not a big fan of VR, this was the best VR experience I have seen and was very enjoyable.  It, of course, did slow down operations – 7 rides, 1 with VR, 5 during ERT.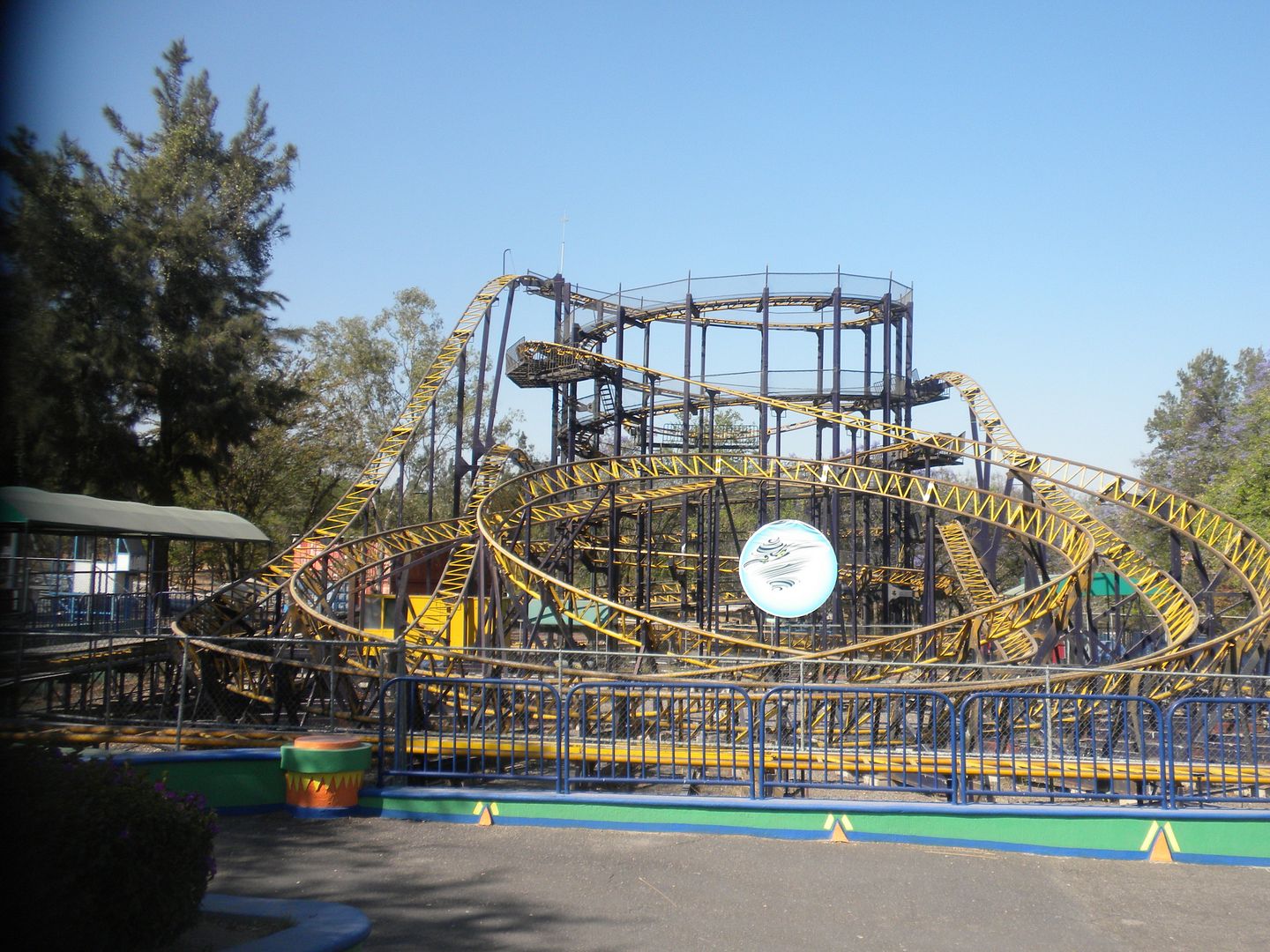 We learned that Tornado (Schwarzkopf, Jet Star 3/Jumbo Jet, 1975/1993/2002), relocated from Busch Gardens Williamsburg as Glissade and La Feria Chapultepec Magico as Tornado, would not be running as it had a crack in the track that required a new piece of track that wouldn't be available until later in the season. 


To miss this Schwarzkopf coaster, even though a stock model, was a disappointment, but what we learned next concerned us even more.


Bullet: (Schwarzkopf, Shuttle Loop-Portable, 1982/1984/1991/2013) We had been told that Bullet would not open until 11:00, but we found out that at around 10:30 during testing it had valleyed.  They were working on getting it running again, but could they do it before we had to leave for the airport at 3:00?  And what if it valleyed again?  Our fears were put to rest around 11:30 as they had it going.  We got in a couple of rides before it had a different problem, but it was soon going again.  Perhaps the only portable shuttle loop Schwartzkopf ever produced, it traveled the German fair circuit before going to Wiener Prater as Wiener Looping, Boardwalk and Baseball as Wiener Looping, and Flamingo Land as Bullet.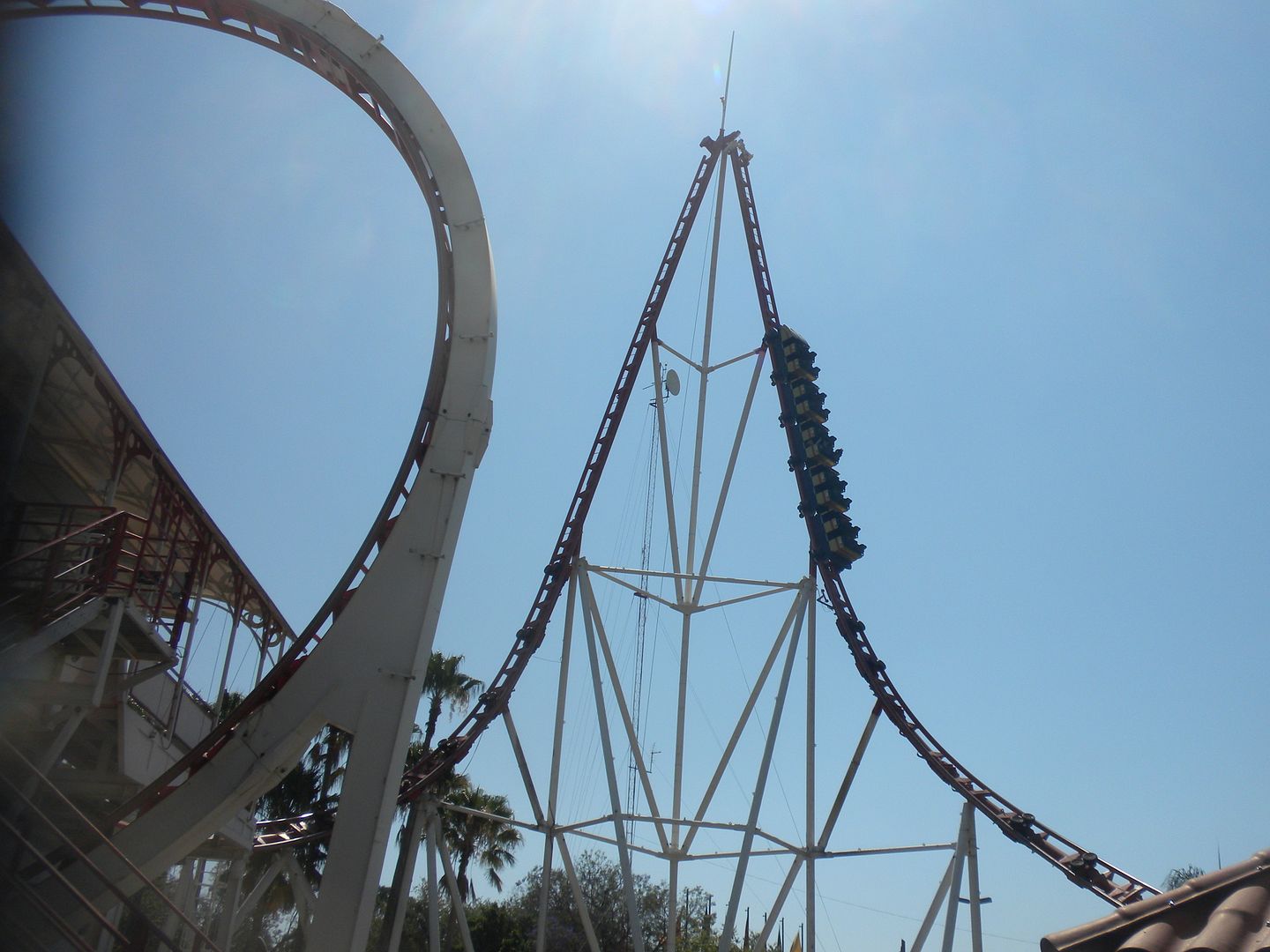 It uses one tower for both ends of the shuttle,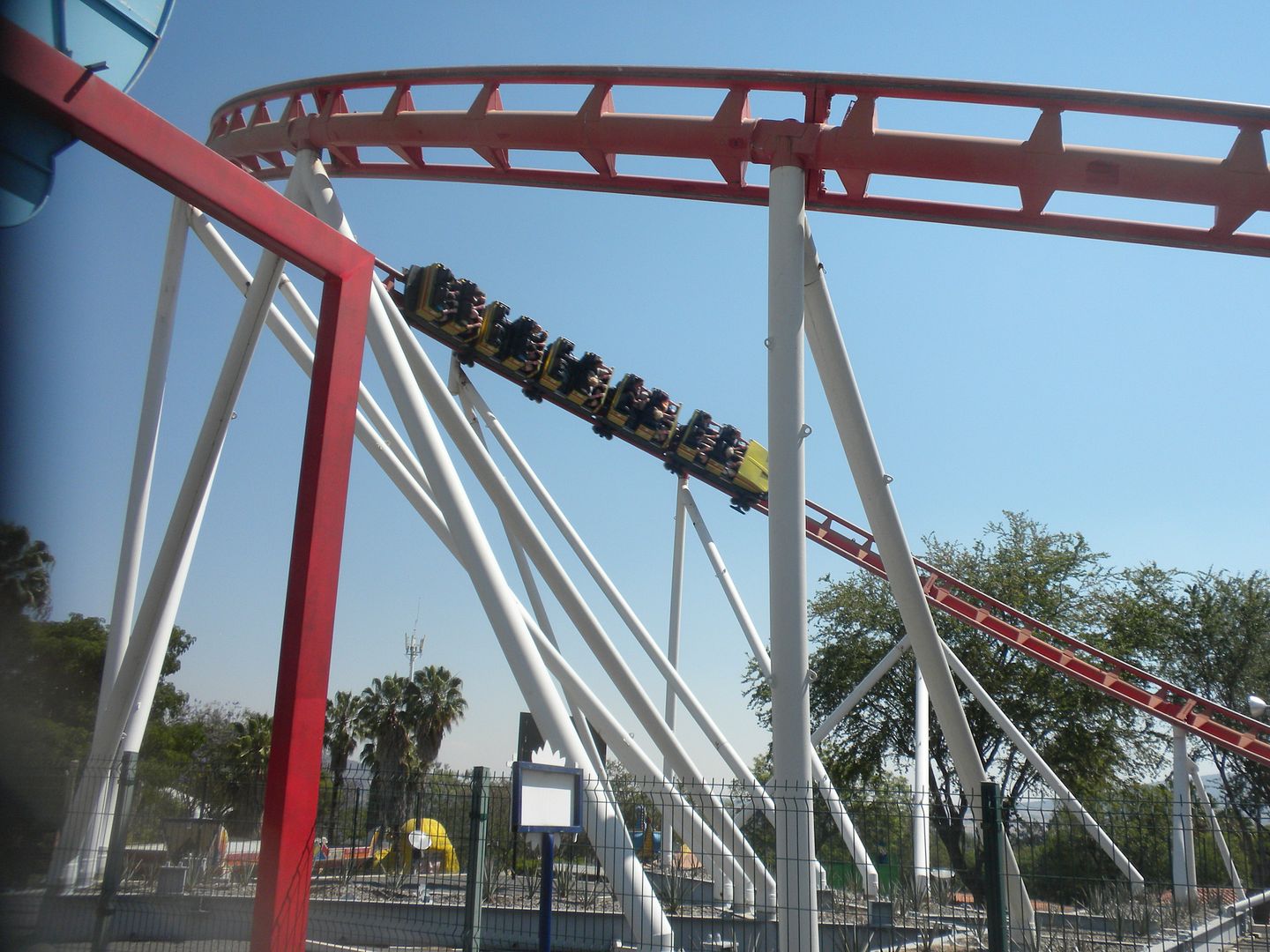 so it introduces the element of turning to the typical such ride. 


It gave a great ride and is very fun with the station inside the loop.  We were very excited not to have missed this great and unique ride – 5 rides.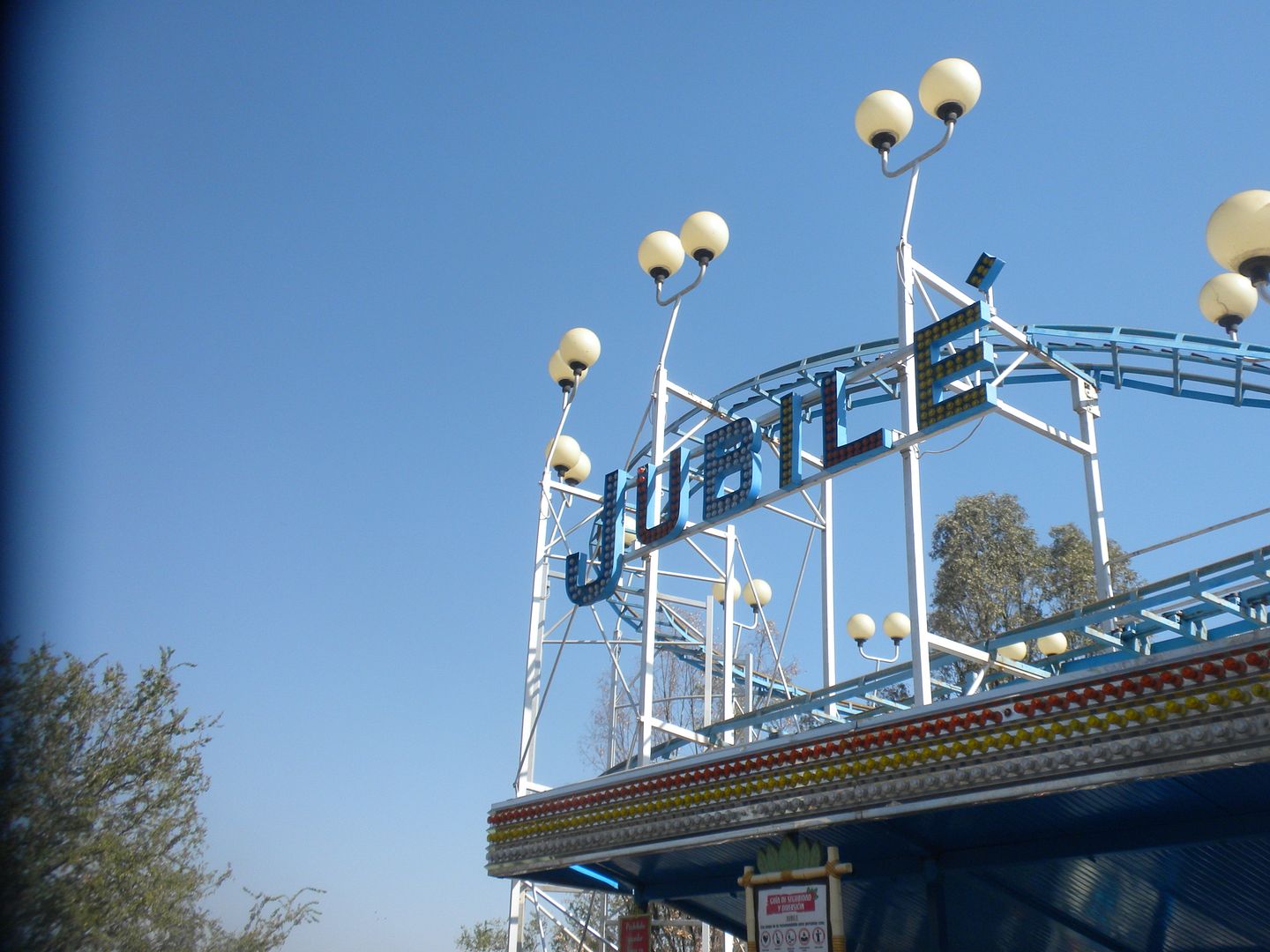 Jubile: (Pinfari,  Zyklon Z40 Galaxi, 1995/2000) 


Relocated from Plopsaland De Panne as Jubilé, this non looping coaster has OTSR, which made it a bit painful, but otherwise was fun – 1 ride.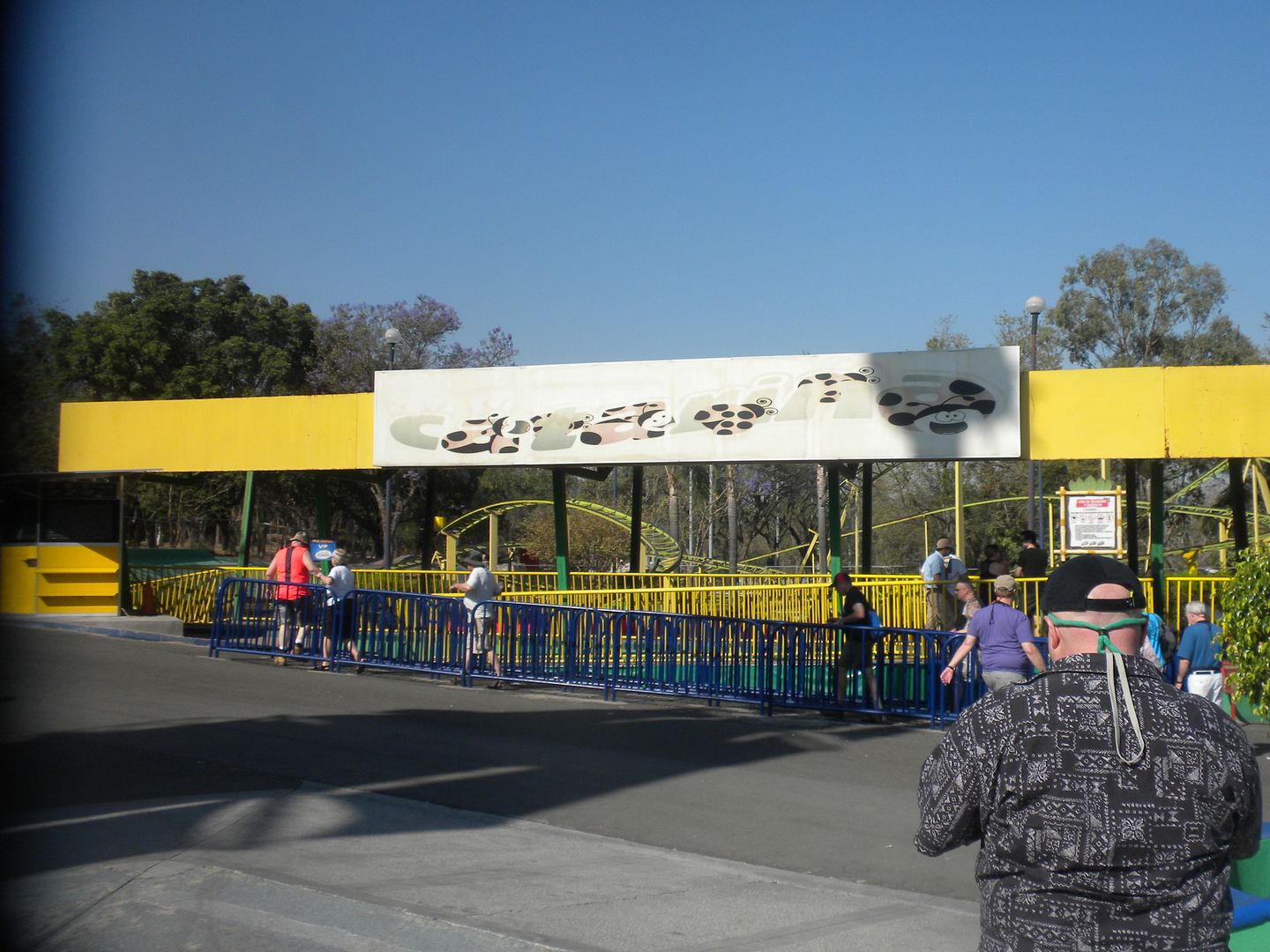 Catarina: (Zierer, Tivoli – Large, 2001)


Relocated from Attractiepark Slagharen as Keverbaan,


this gave a good ride – 1 ride.


Casa del Terror (Haunted House):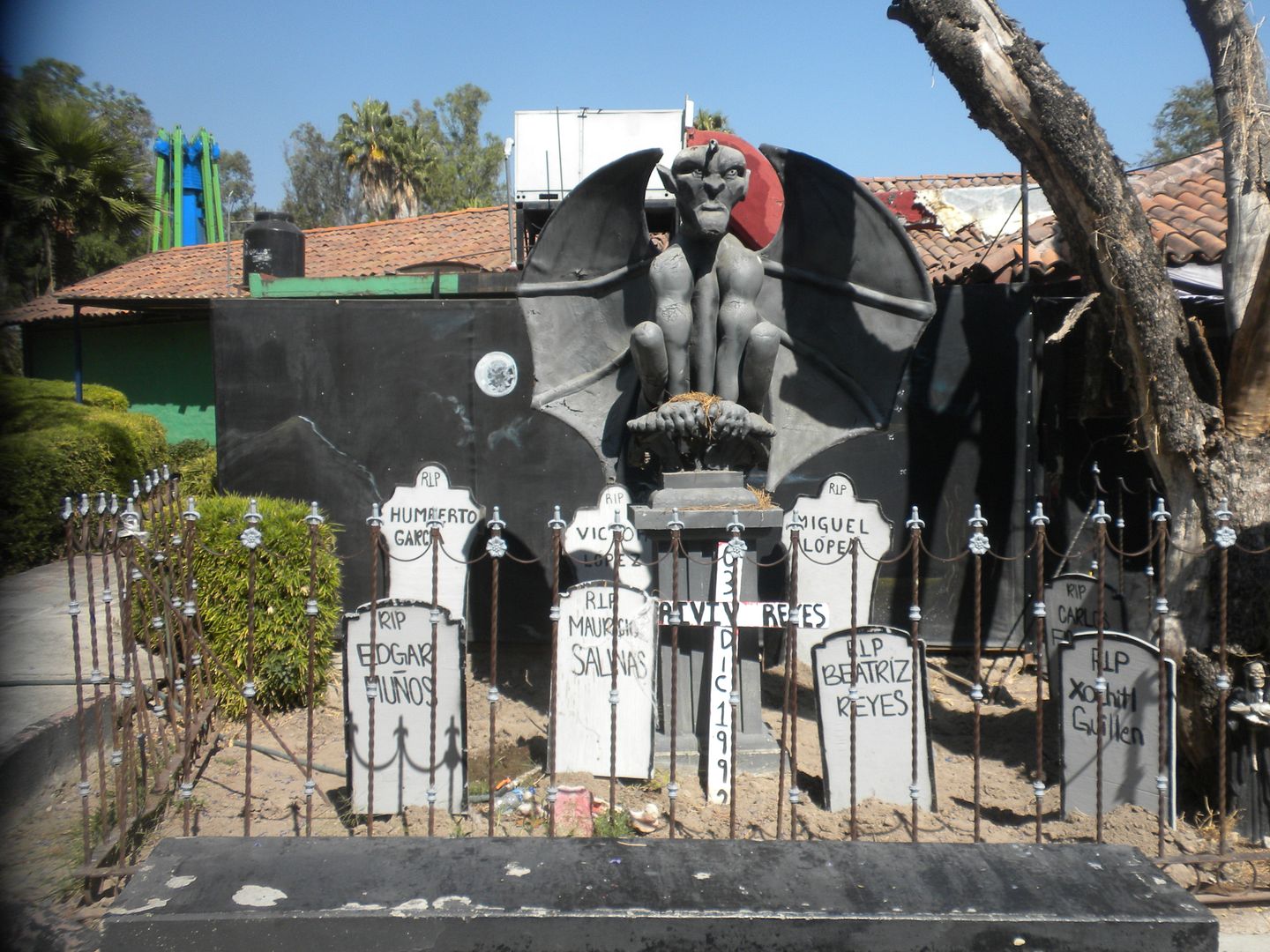 This walk through haunted house was good but not as elaborate as some of the others we encountered – 1 walkthrough.
Choza Chueca (Hut Chueca): This was the second tilt house of our trip.  Like the previous one it started with a show.  It contained 3 rooms with the common illusions.  The difference here was that Richard, David and I were the only ones going through, so we had to be the volunteers – 1 walkthrough.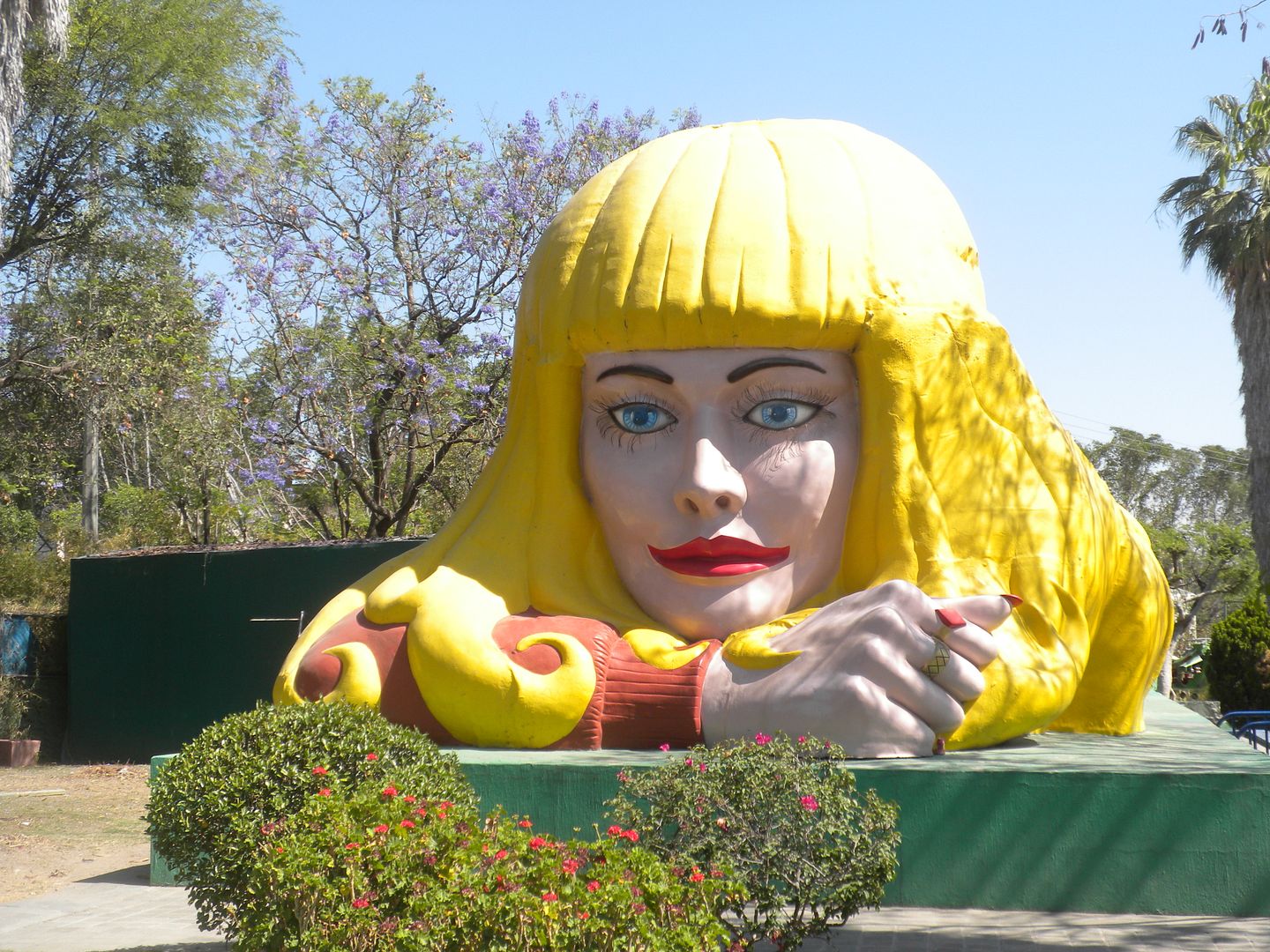 Alicia:


This unusual educational walkthrough the body of a pregnant woman is one of the unique attractions of the park.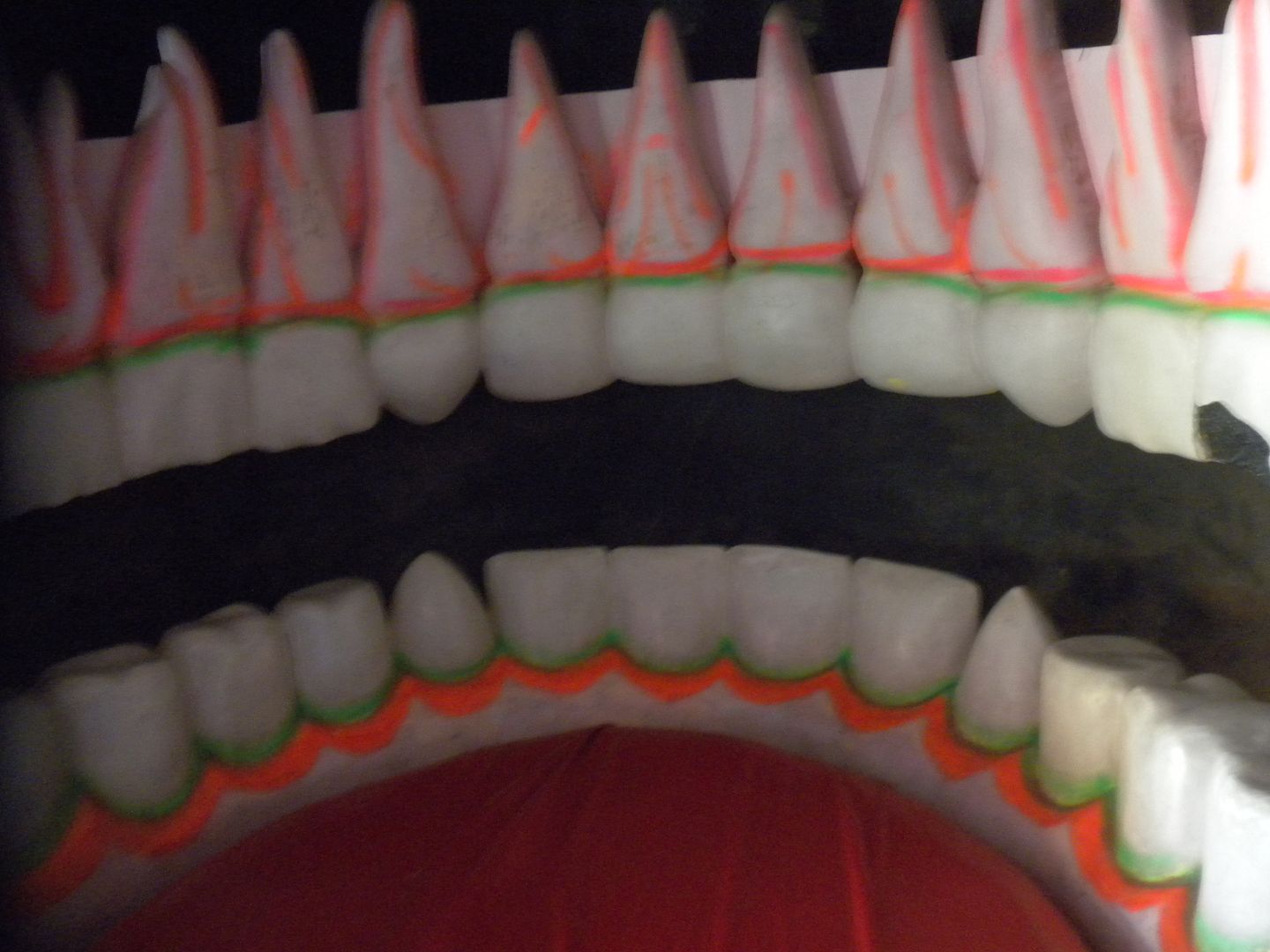 While it is not that great an attraction, I am glad to get to it since it is rumored to be soon removed from the park – 1 walkthrough.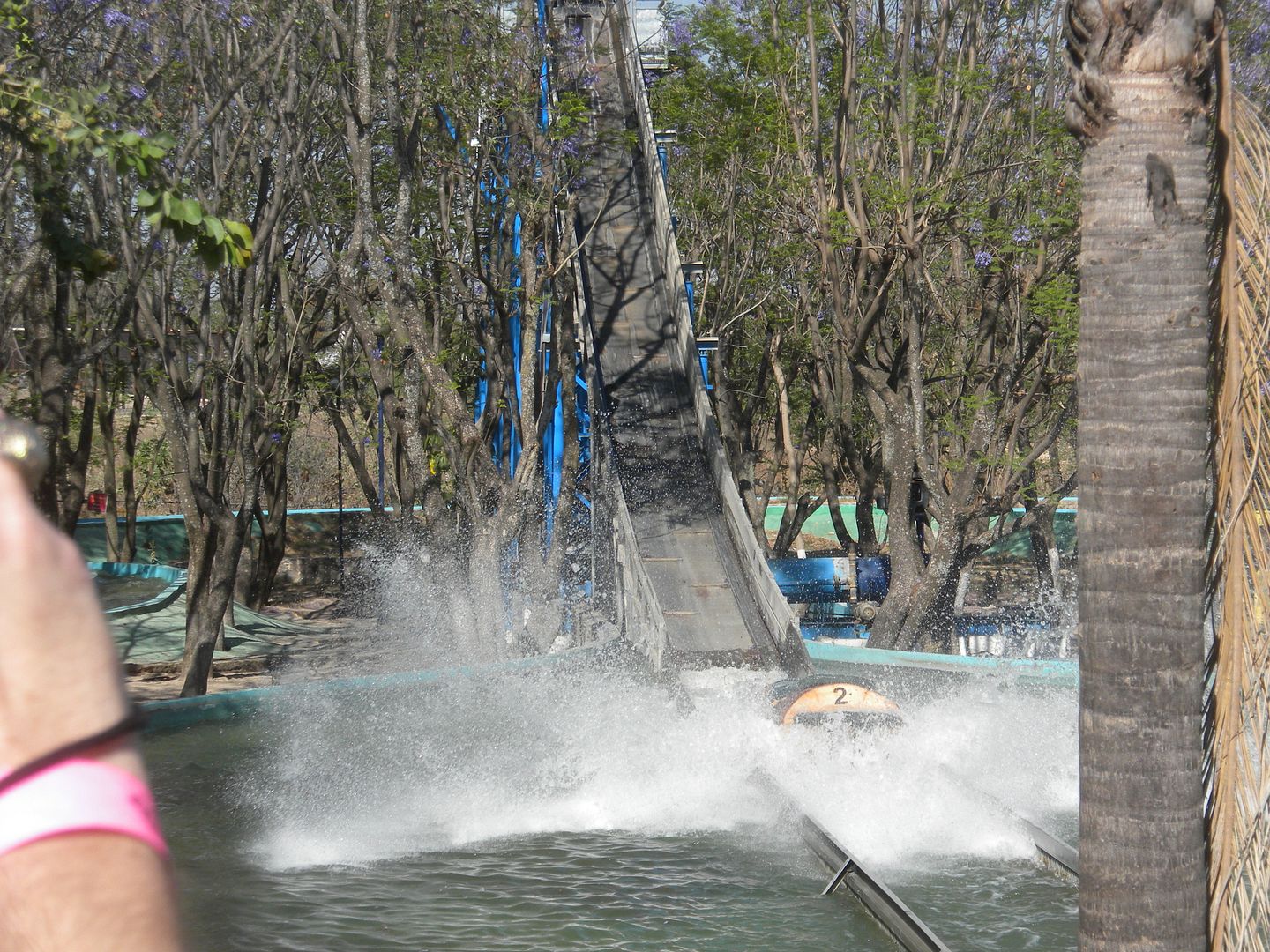 Troncos (Logs):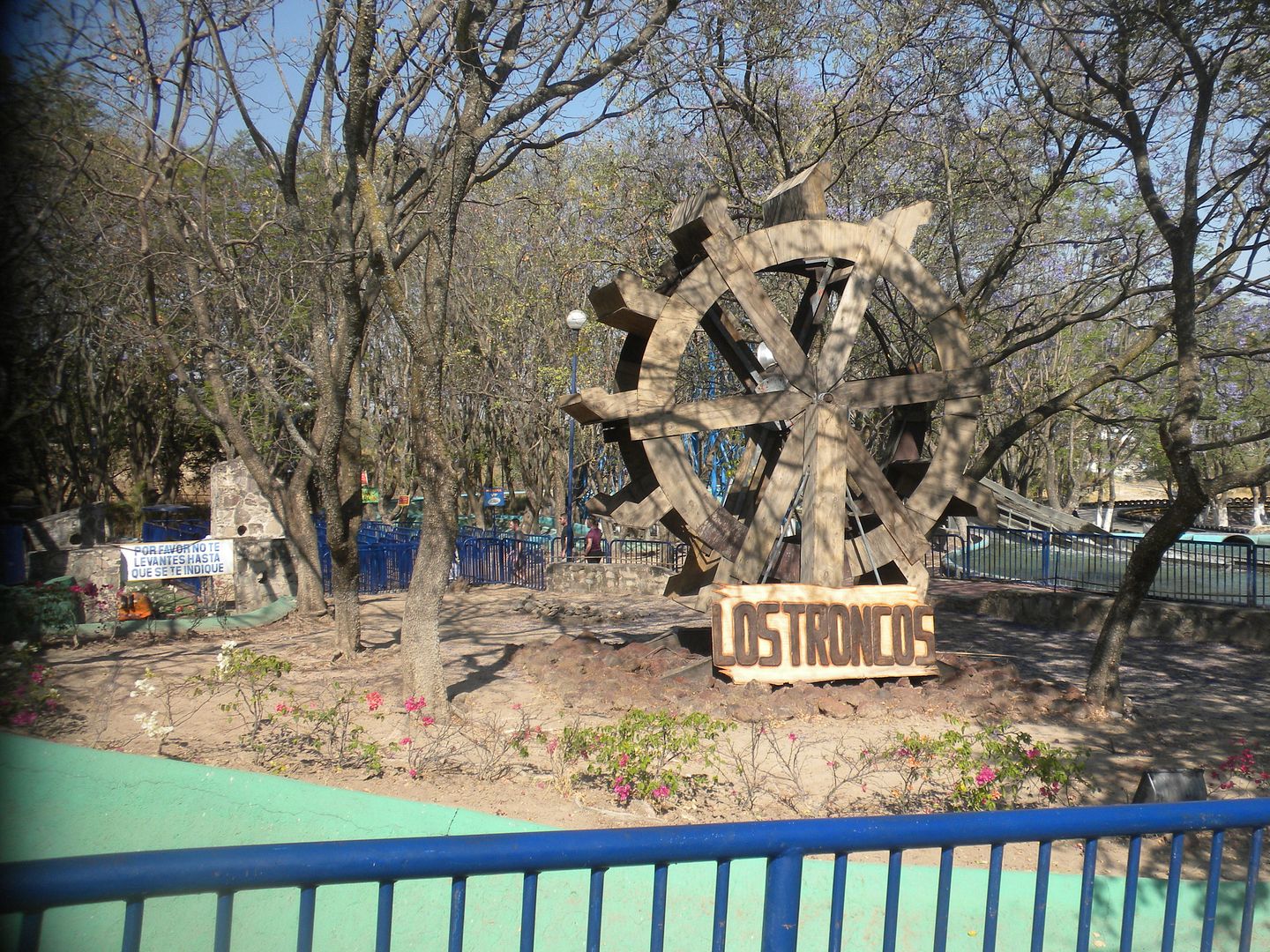 This log flume has a beautifully landscaped course and a good drop – 1 ride.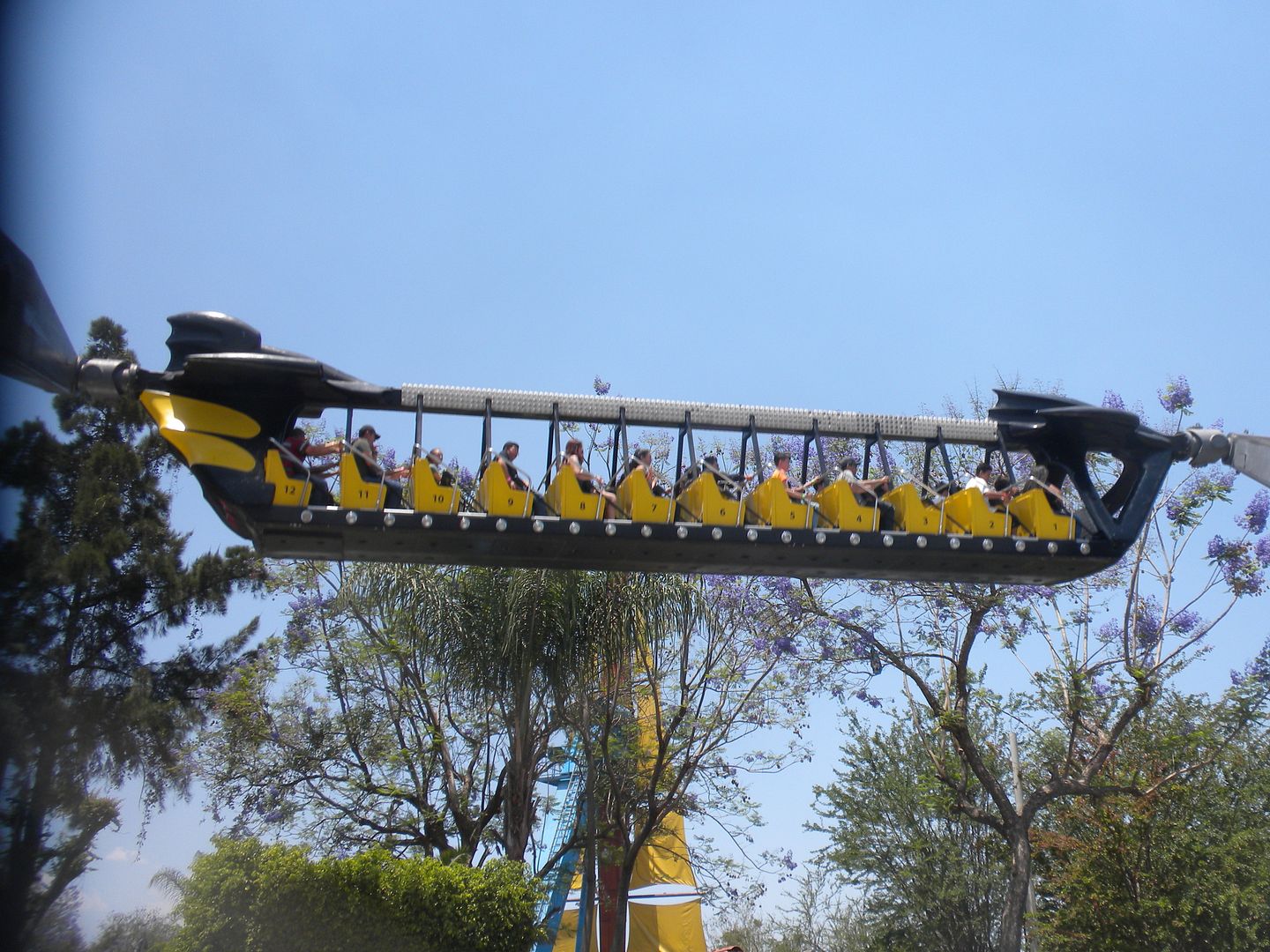 Bat Flyer: This unusual flat is like one I have seen in Europe.  It has a platform that rotates with the ends moving differently.  Its long cycle made it more fun than other such rides I've ridden – 1 ride.

Other rides include: Cataratas (Waterfalls); Music Flyer, a Music Express; Nao de China, a looping ship; Carrusel (Carousel); Chocones, bumper cars; Aladino, a Magic Carpet; Huracán (Hurricane); Pirata (Pirate), a swinging ship; Spider; Akron Racing Karts, go-carts and 17 children's rides. 
For lunch the rest of my group decided they did not want to go for the tacos after the previous day, so they got pizza. I wanted the tacos, this time four filled with beef, pork, refried beans and hamburger with potatoes.  I liked these better than the ones the previous day, particularly the beef and pork.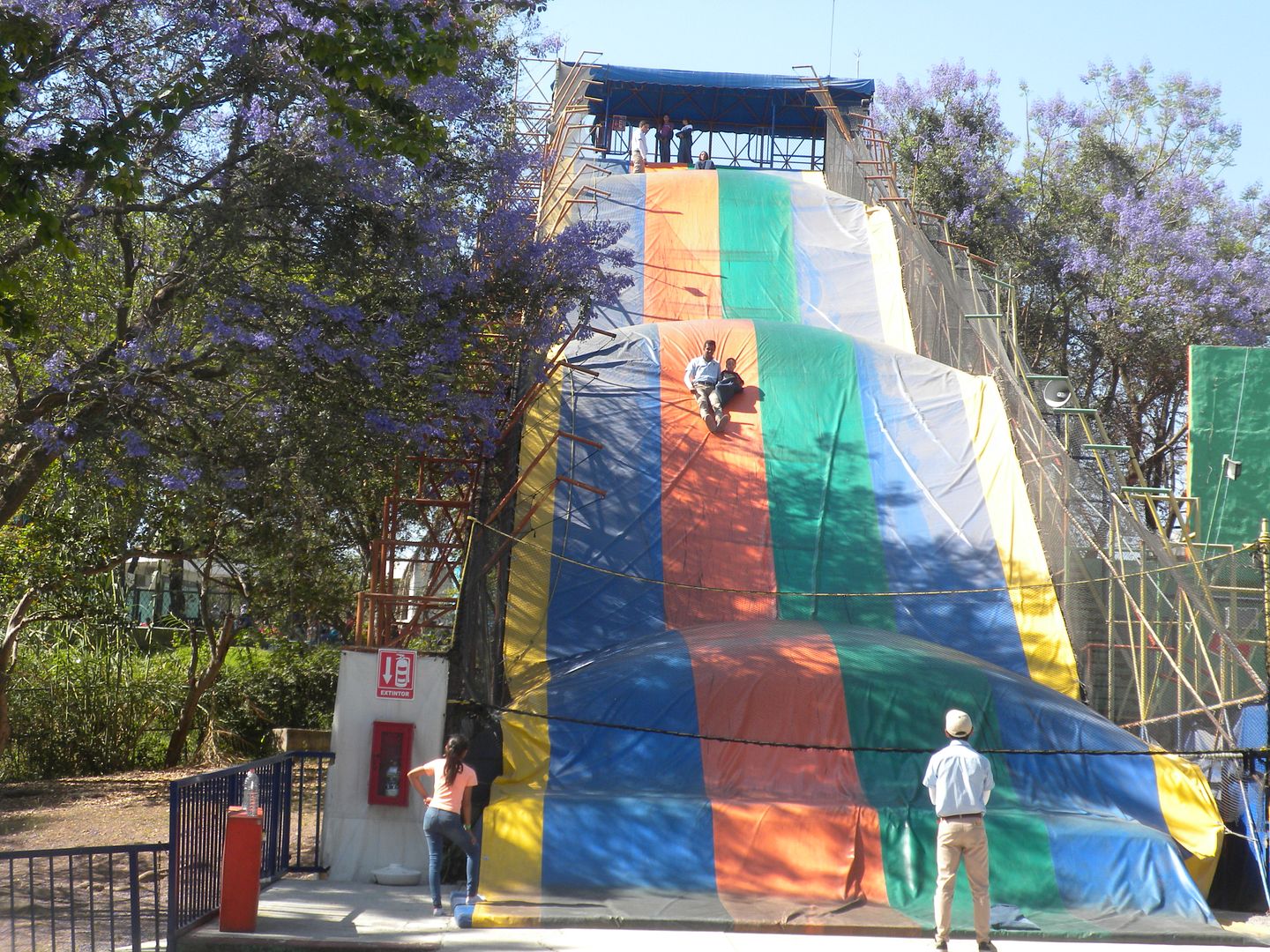 I was impressed with Selva Mágica. 


It is smaller than the first park we visited and not as beautifully landscaped,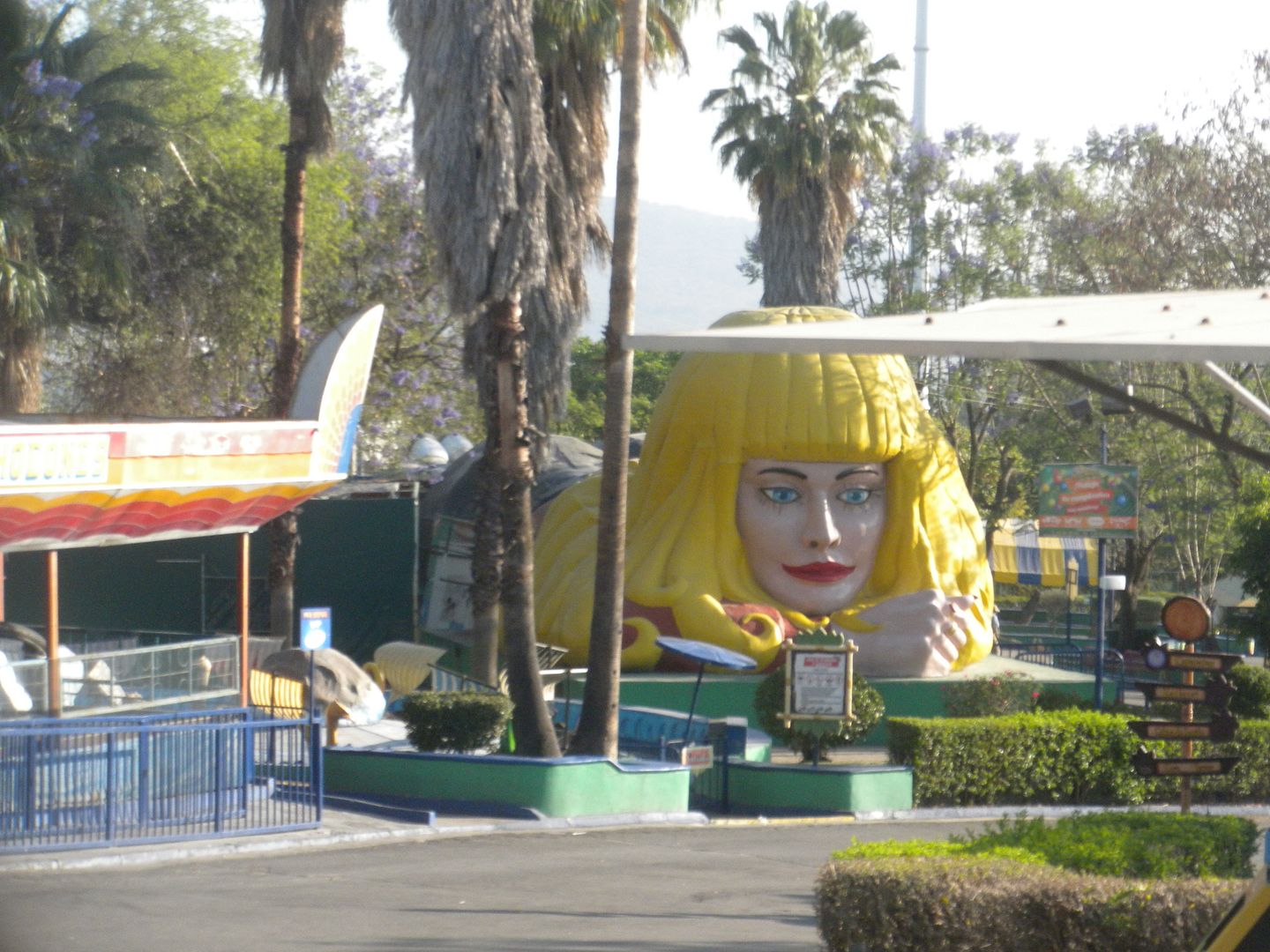 but it has many rides as well as a lot of charm.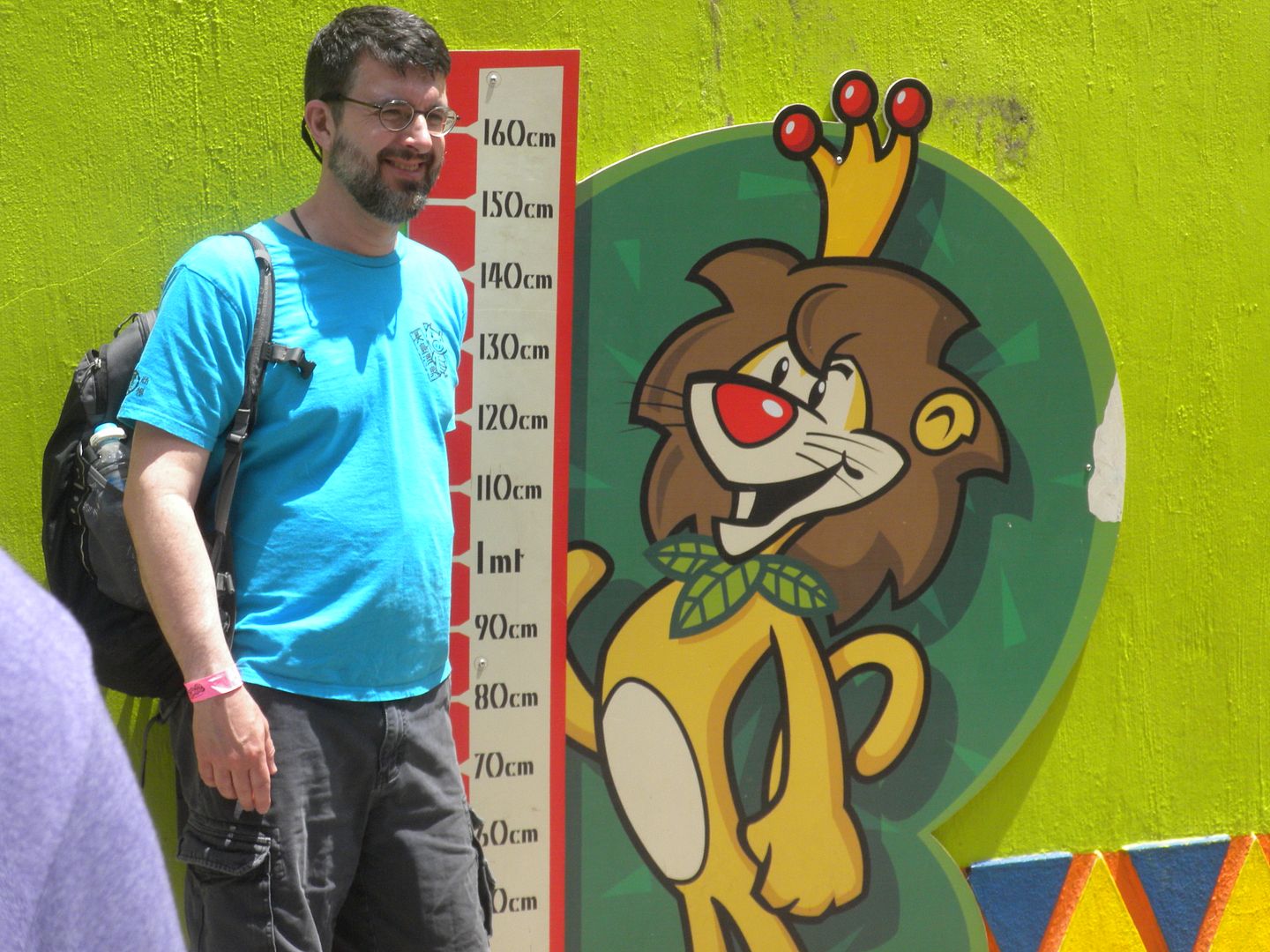 I would very much enjoy a return visit.  We left about 3:00 to head to the airport for our flight to Mexico City.  We had about an hour and a half delay, so our planned meal at the hotel that night turned out to be later than we thought.  We met up with Vanessa Thomas at the hotel.  She had already eaten and everyone else decided it was too late to eat, but I didn't want to miss an opportunity for a Mexican meal, so I had the enchiladas Suisse, which was very good.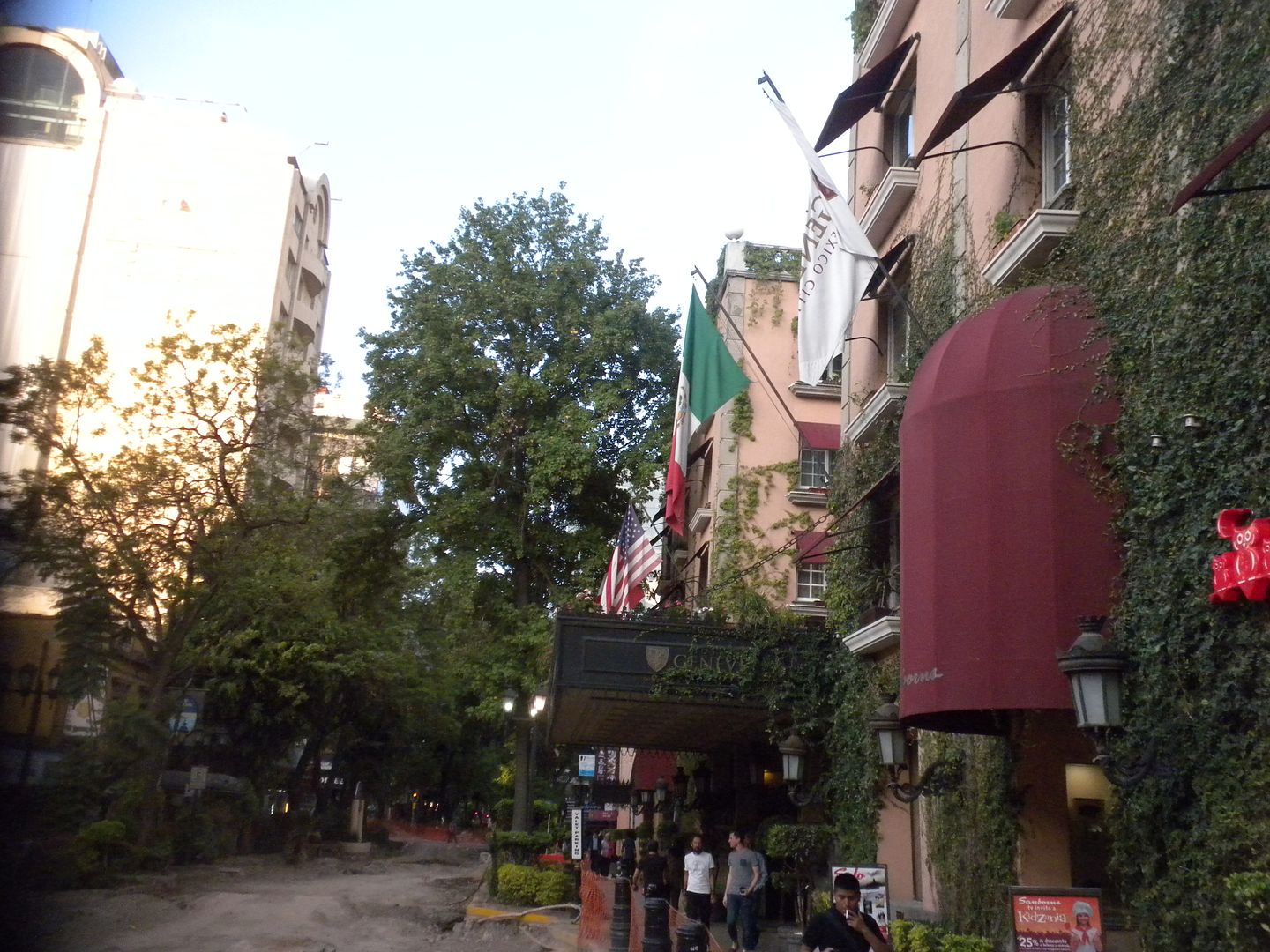 Our hotel, Hotel Genevive, was one of the nicest hotels at which I have stayed.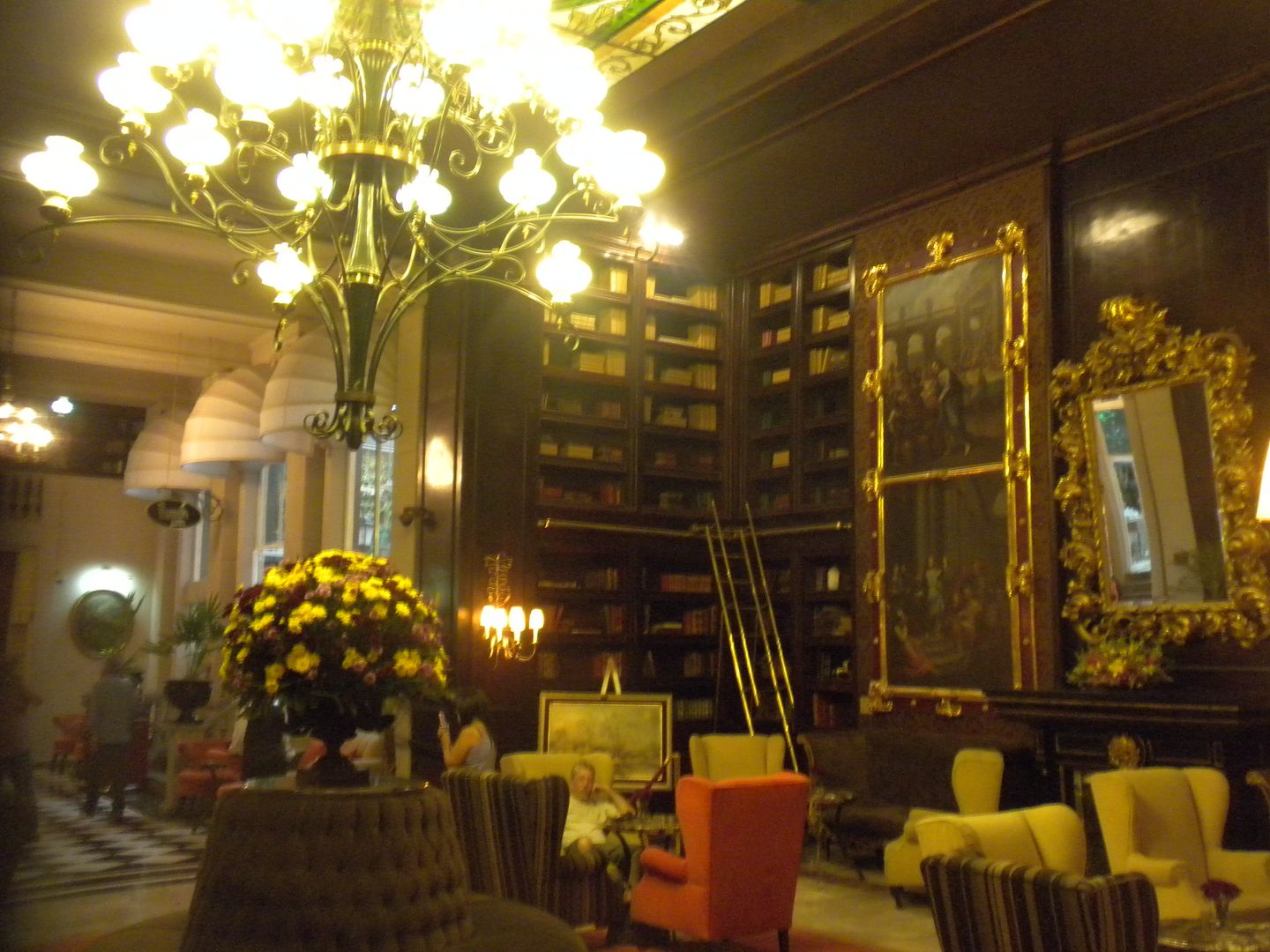 Its Mexican/ Spanish style with beautiful antiques,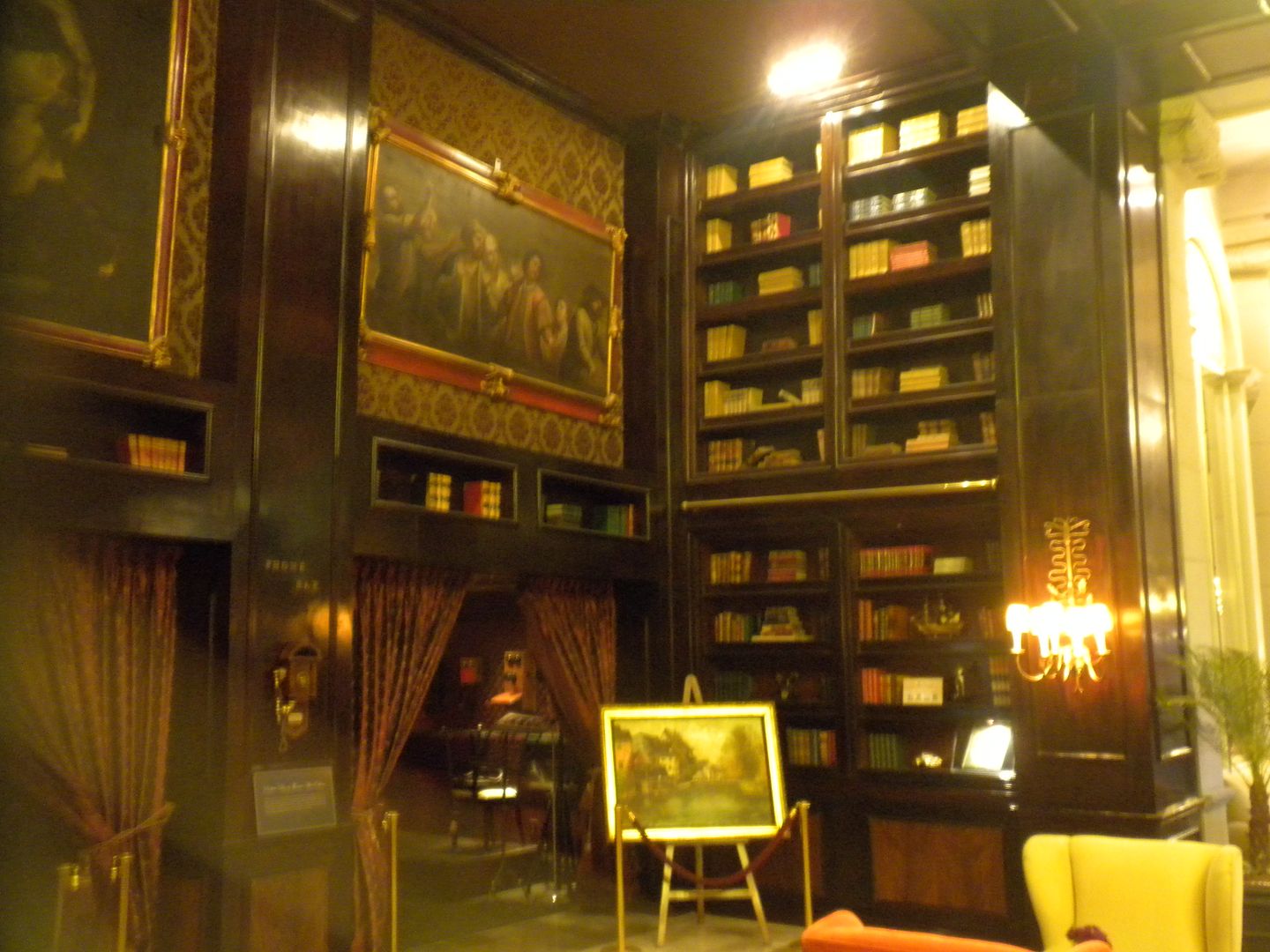 a lobby filled with bookshelves and great art work, makes it interesting to explore.  We would enjoy our four day stay at this hotel.  The next day we would begin the main trip with a day of sightseeing.
Next up: Sightseeing at Teotihuacan & Mexico City