Lake Winnepesaukah
On Saturday morning, May 20 we left very early headed to Lake Winnepesaukah in Rossville, GA near Chattanooga, TN.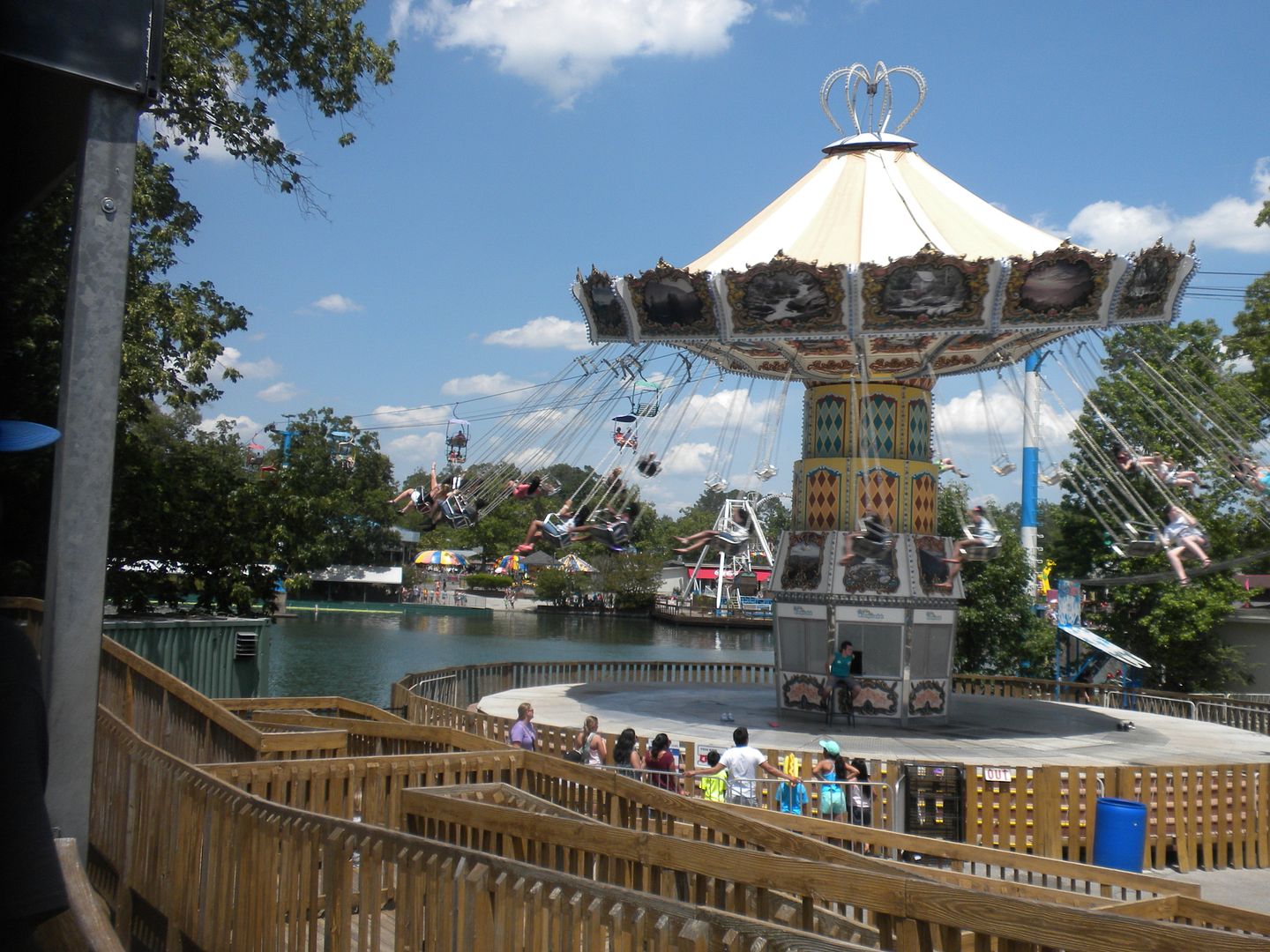 This is the only traditional amusement park from the early 20th century still operating in the South, and it has the feel of a classic traditional amusement park as it situated around a lake and has several buildings that date to its early years.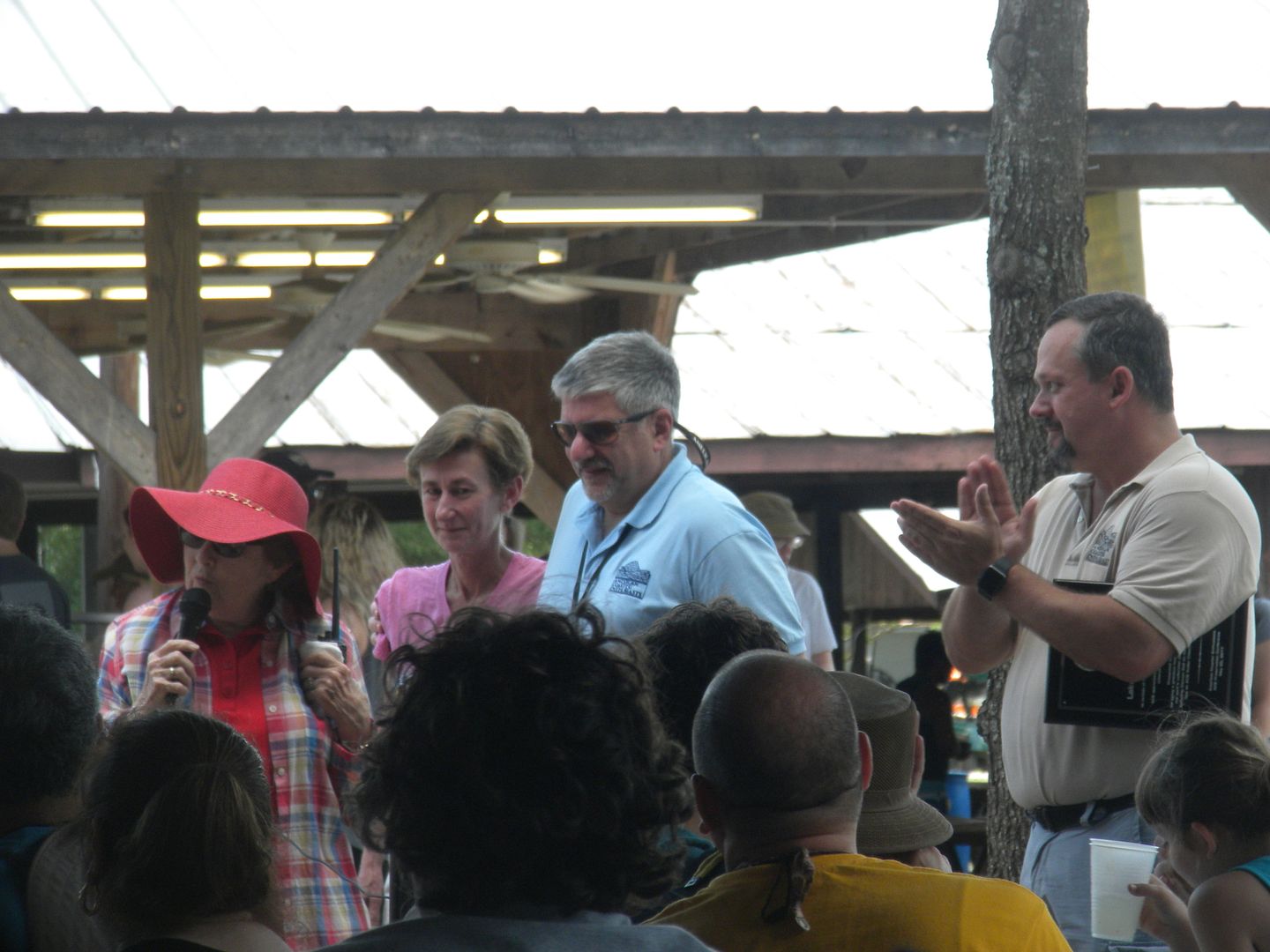 Park owners Adrienne Rhodes and her daughter Talley Green descendants of the park founders, greeted us and treated us to a great ERT session and a delicious meal.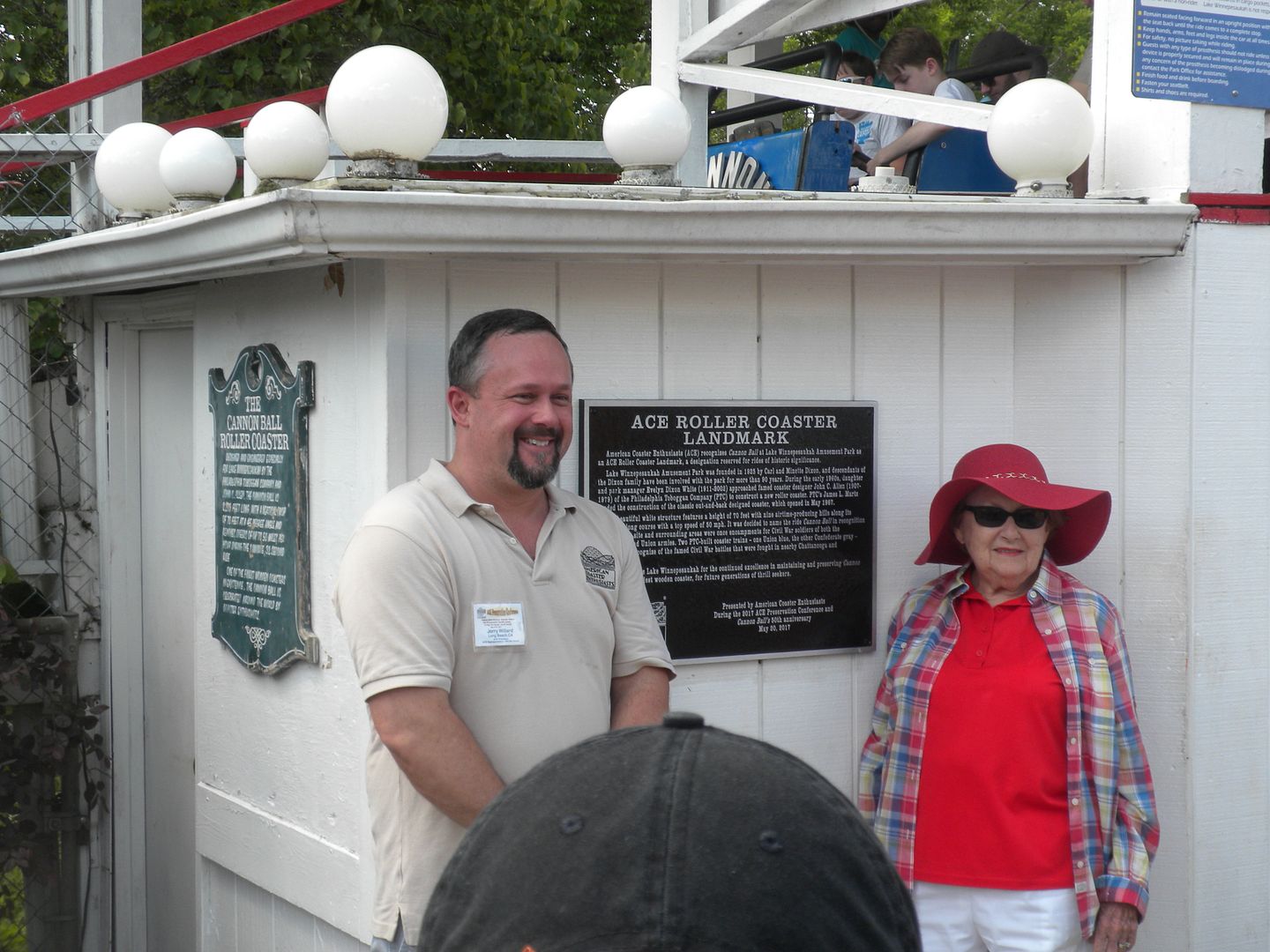 One of our activities was to present them with a plaque designating their wood coaster as an ACE Roller Coaster Landmark.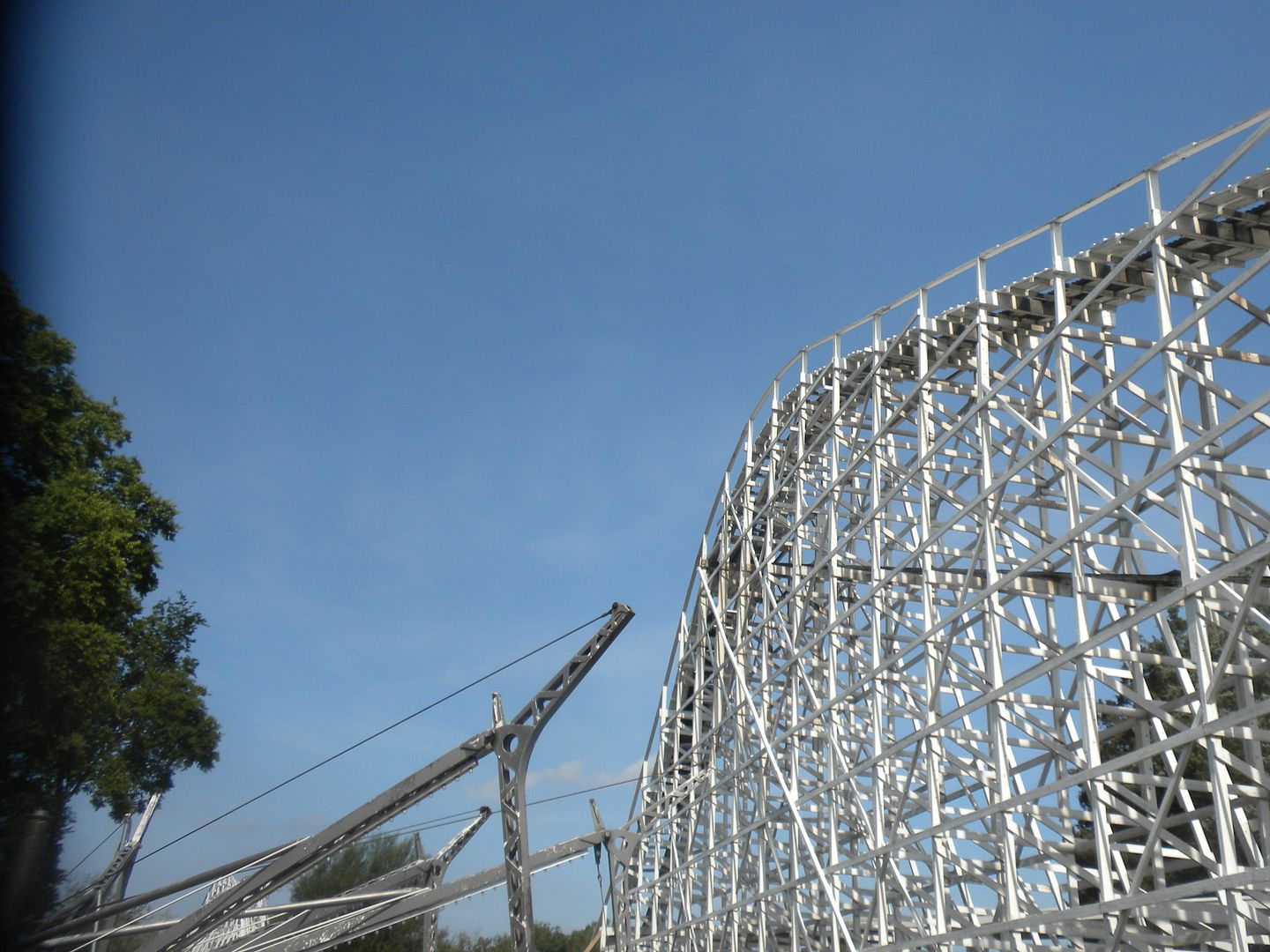 Cannon Ball (PTC – John Allen, Wood Out & Back, 1967) Although not overly large, this is a fun ride with lots of airtime.  They still use hand brakes on it.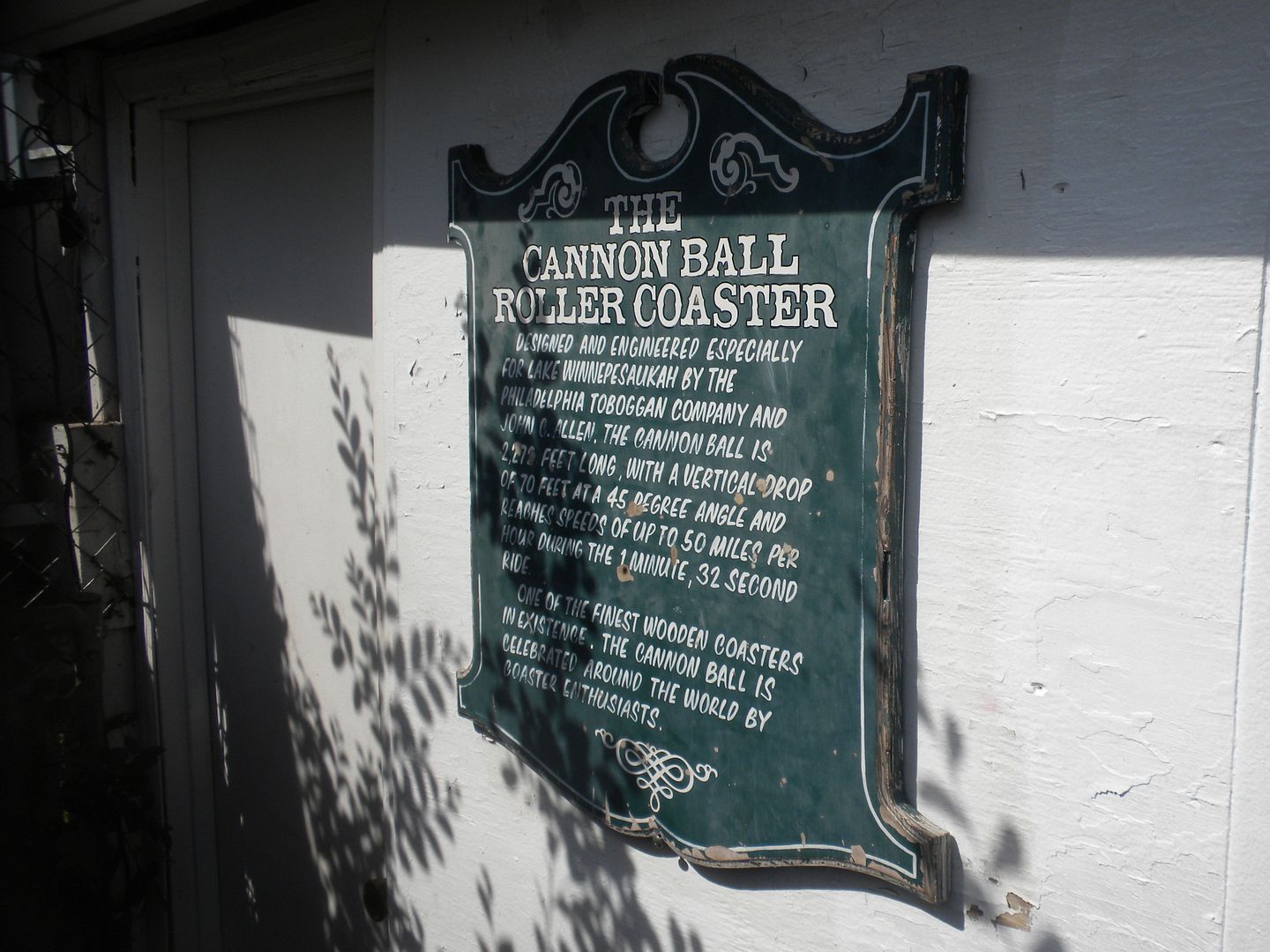 It is running really well, as it does every year. 


We presented the plaque to Mrs. Rhodes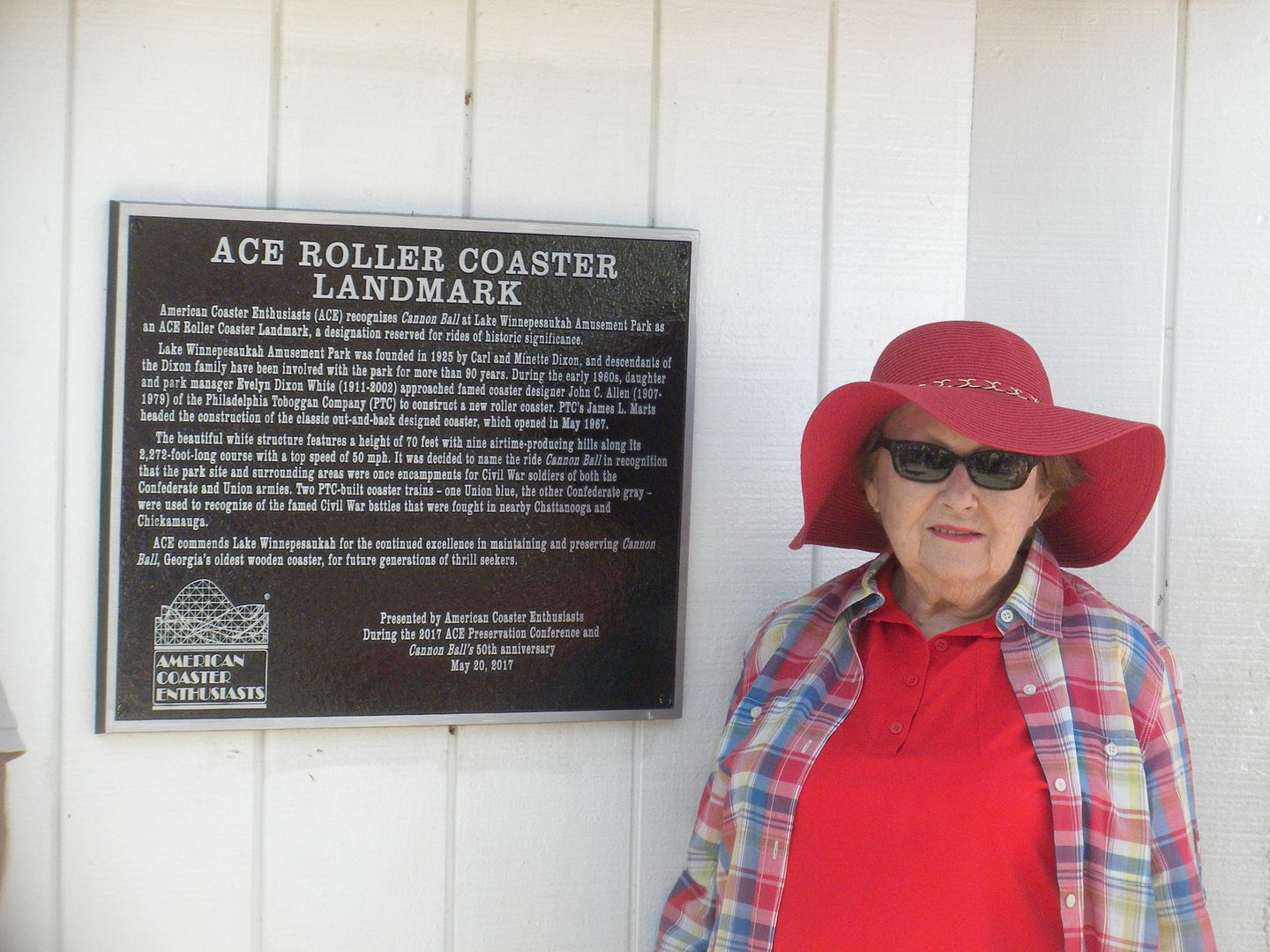 designating it as an ACE Roller Coaster Landmark.  We enjoyed our ERT session as well as additional rides after the park opened.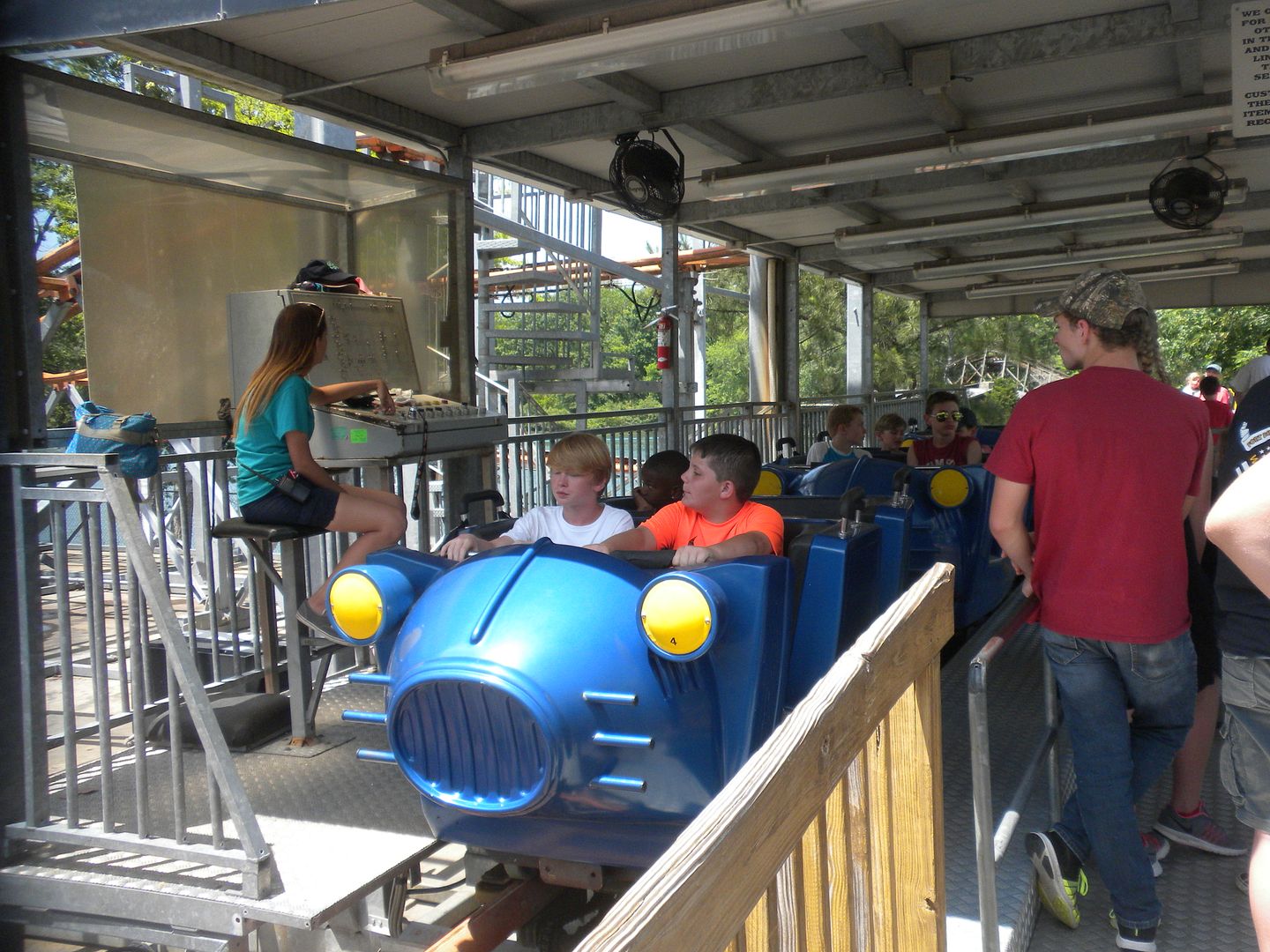 The park has two other coasters: Wild Lightnin' (L&T, Wild Mouse, 2001), known for its jerkiness around turns, and Wacky Worm (Preston & Barbieri, Big Apple/ Wacky Worm, 1991), the second such ride of our trip, which was fun.
Other notable rides are Boat Chute, the parks first ride built in 1927 and the only water chute ride still in operation in North America;


Carousel (PTC # 39), a classic 4 row wood carousel with 64 jumping horses, 2 standing horses and 2 chariots that was built in 1916 and operated at Lakewood Fairgrounds in Atlanta and now sits above the park's old swimming pool; Wacky Factory, a classic dark ride with a fun house theme that also sits over the old swimming pool;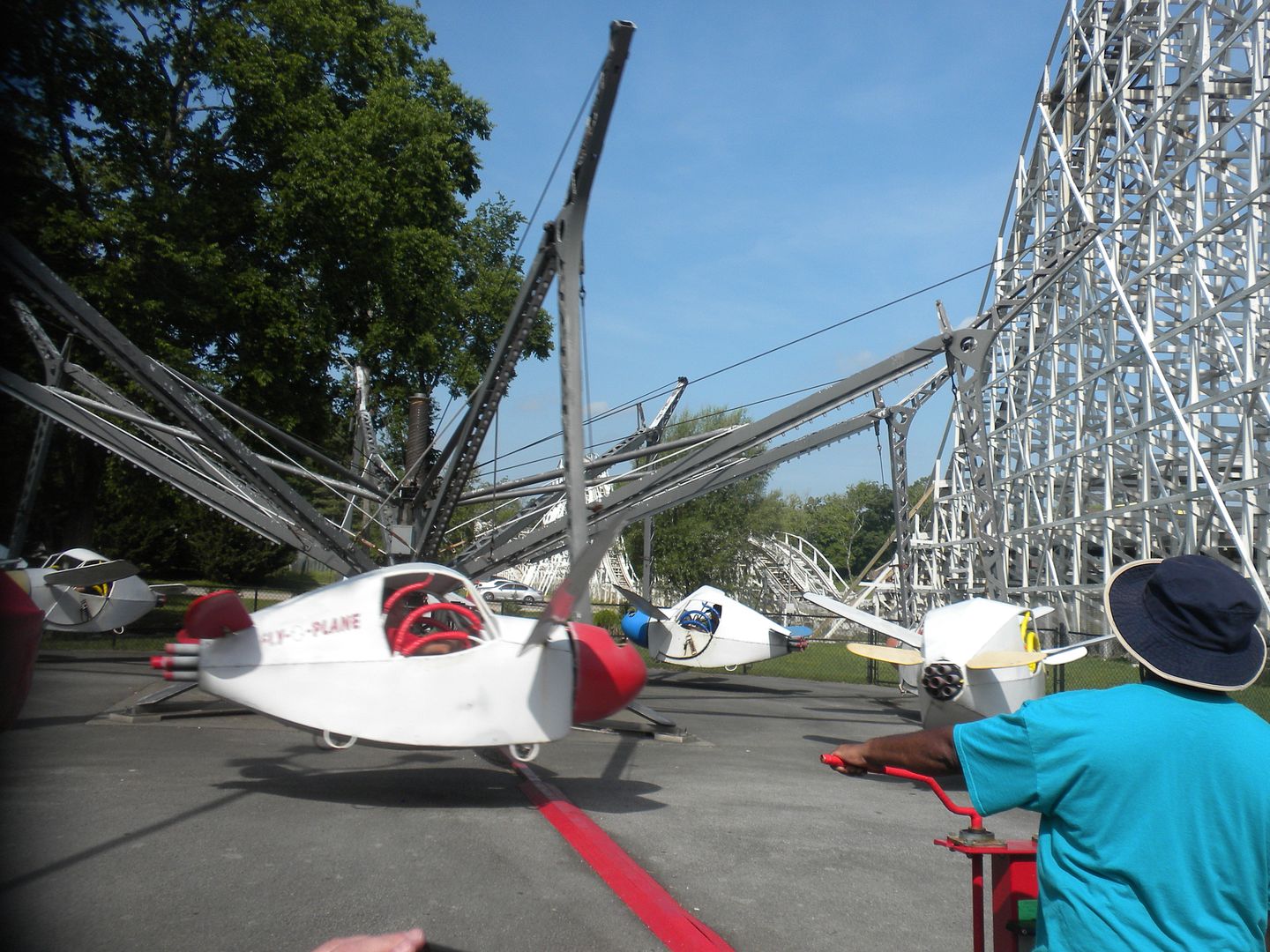 Fly-O-Plane, the only one of this type of Everly O-Plane rides still in operation; and Tour Train, which takes a ride around the park and around the lake and has two stations.  The Park also has a really good selection of flat rides and other rides.
After a fun morning and afternoon at this classic park that I make a point to visit every year, we left for the next stop on our visit.
Up Next: Six Flags Over Georgia