This year ACE returned to the east coast for ACE Coaster Con XXXVIII at Six Flags Great Adventure, Storybook Land and Morey's Piers in New Jersey from June 21 – 26. Having been to Six Flags Great Adventure three times before and the other 2 parks once, I saw this as an opportunity to get in an adequate amount of time at the parks. It also afforded the opportunity to get to several regional events and a few other parks along the way.
The first of many regional events for the Con (the most of any Con I have been to) was at Hershey Park in Hershey, PA on Friday, June 19. Due to limited vacation time I could not attend this event, although the rest of my traveling companions – Richard Bostic, Tina Quinn, David Lipnicky, and Kevin Knapp – did attend. I flew from Atlanta to Allentown, PA Friday evening after work, in time for the second of the regional events.
Dorney Park & Wildwater Kingdom
On Saturday morning, June 20 we went to ACE Day at Dorney Park & Wildwater Kingdom in Allentown, PA.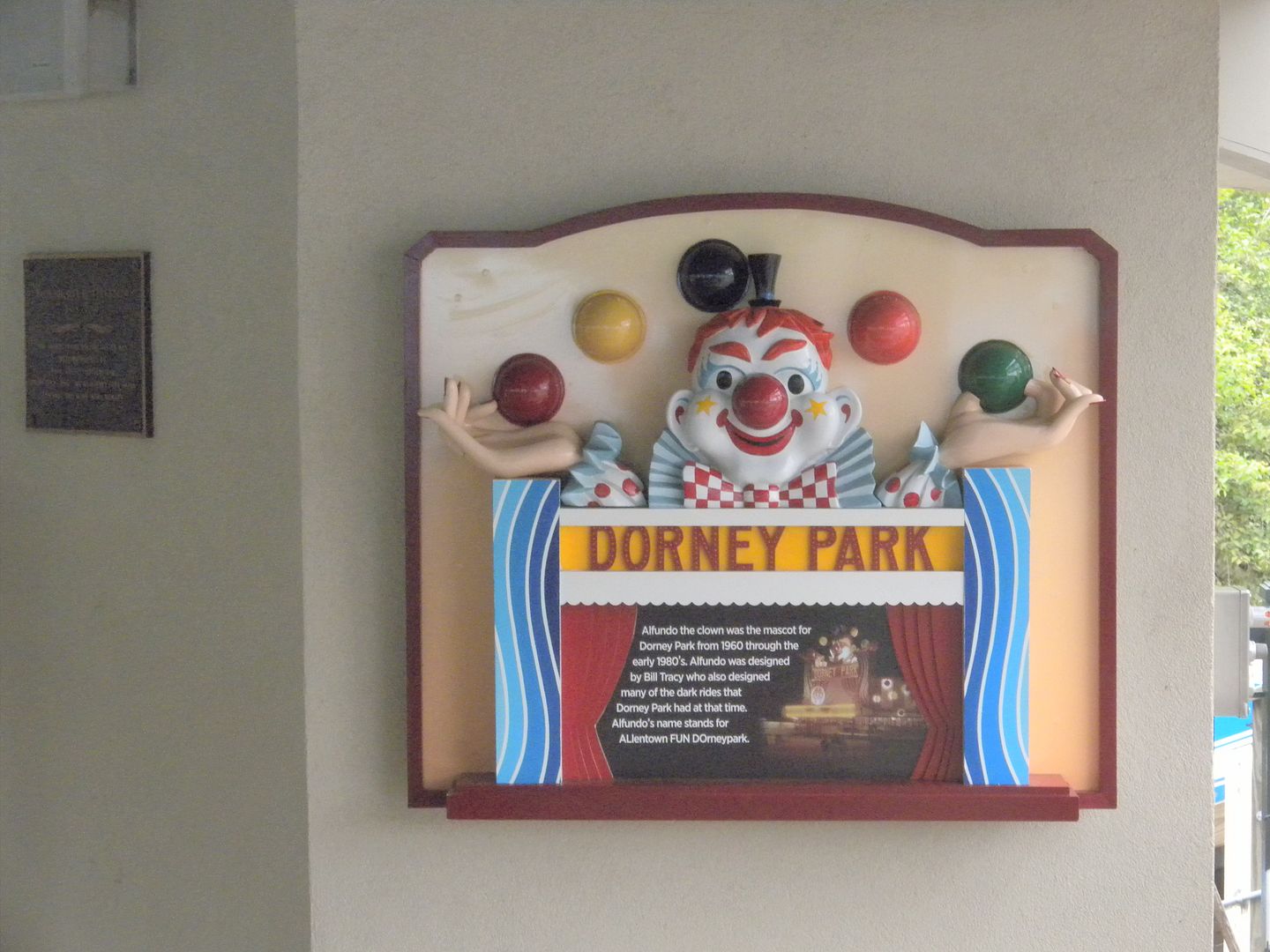 Operating since 1884, this was the oldest of the parks I visited on this trip and it was my second visit to this park. We only planned to spend a few hours at the park, so our main focus was on the coasters, including 3 new credits for me. We had an hour of ERT that morning on 4 coasters.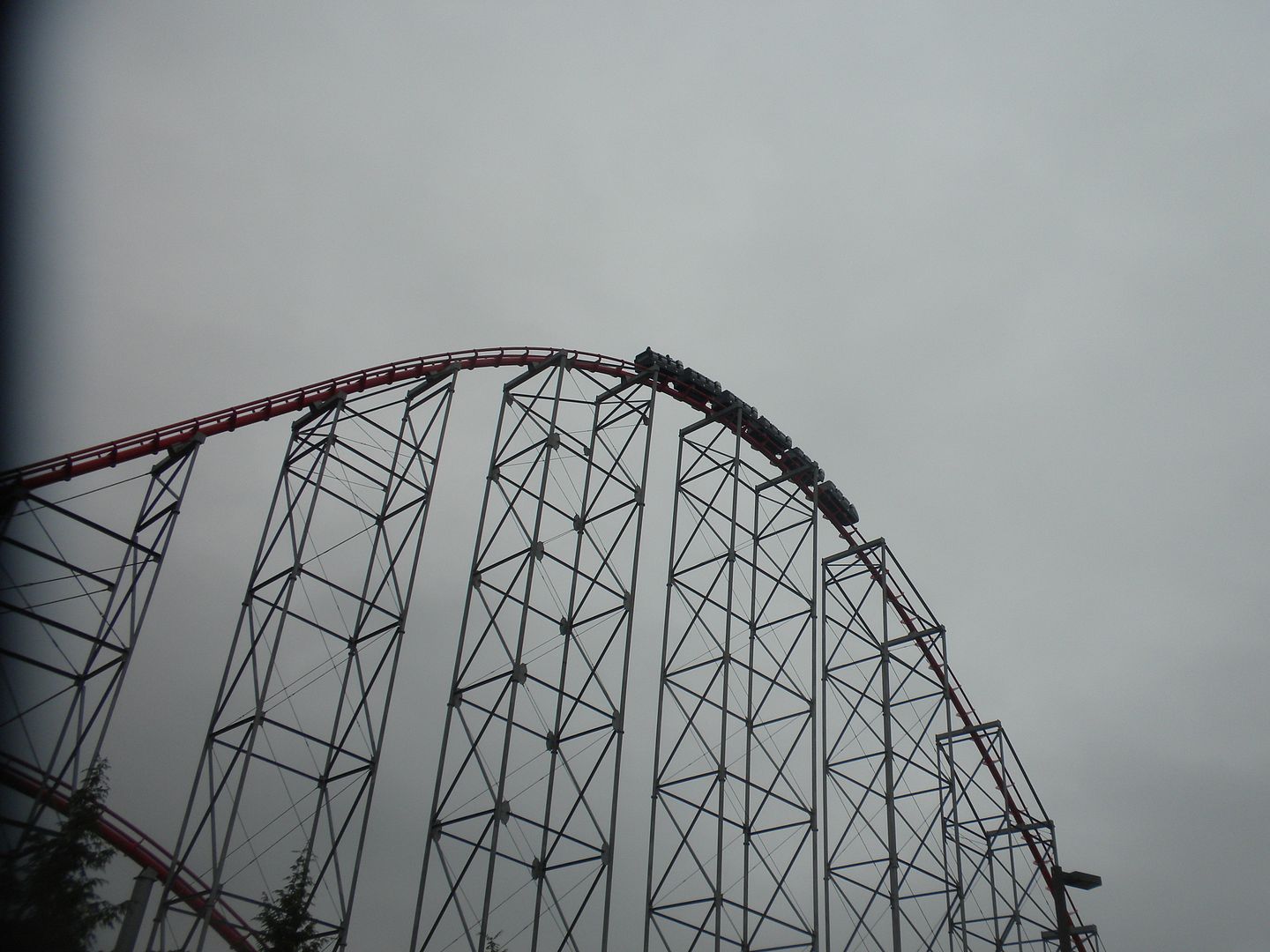 Steel Force: (Morgan, Hyper Coaster, 1997) – This is a very good Morgan hyper that is filled with airtime.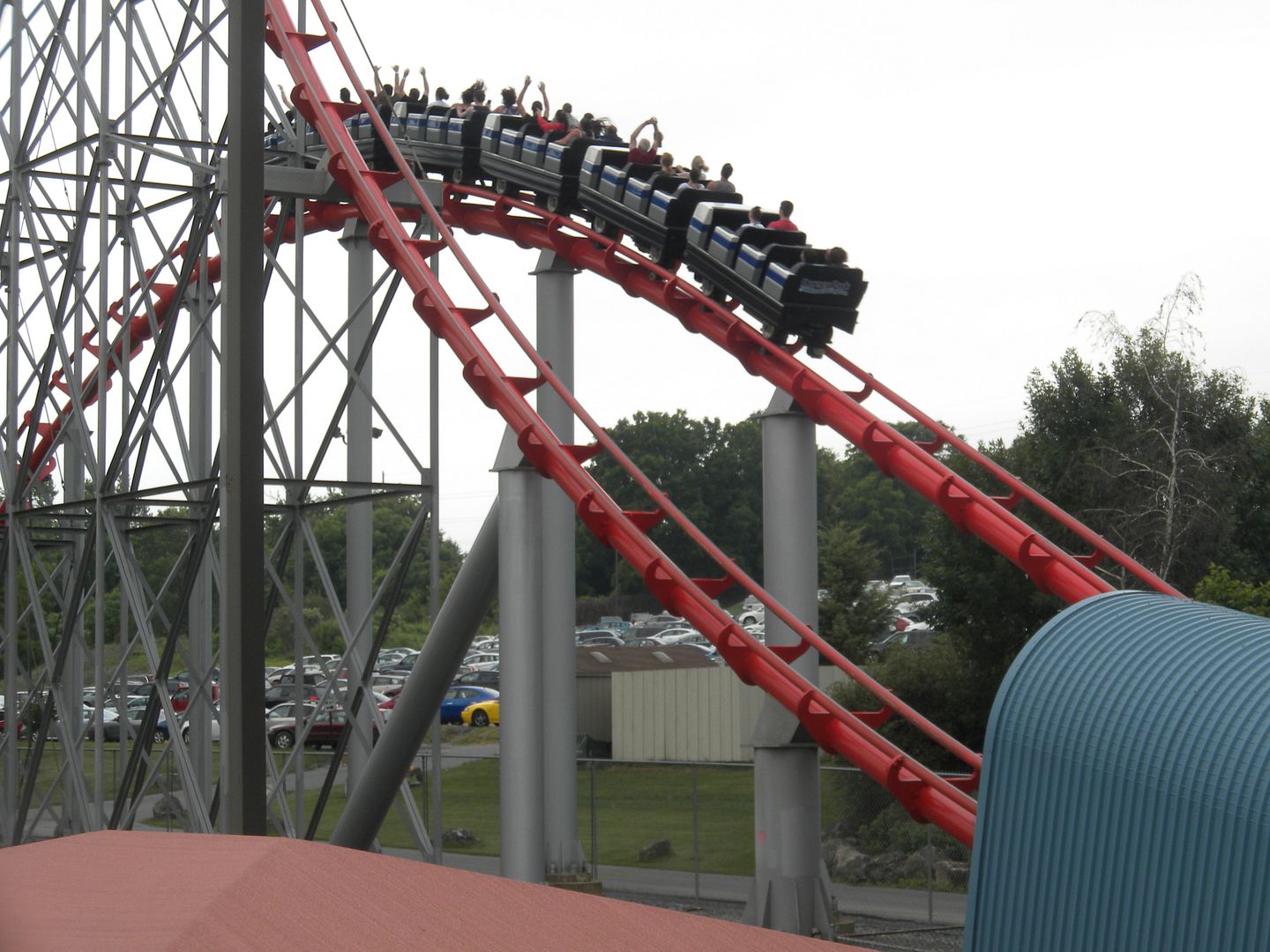 It has several great hills and interacts nicely with the log flume at its turnaround – 3 rides during ERT.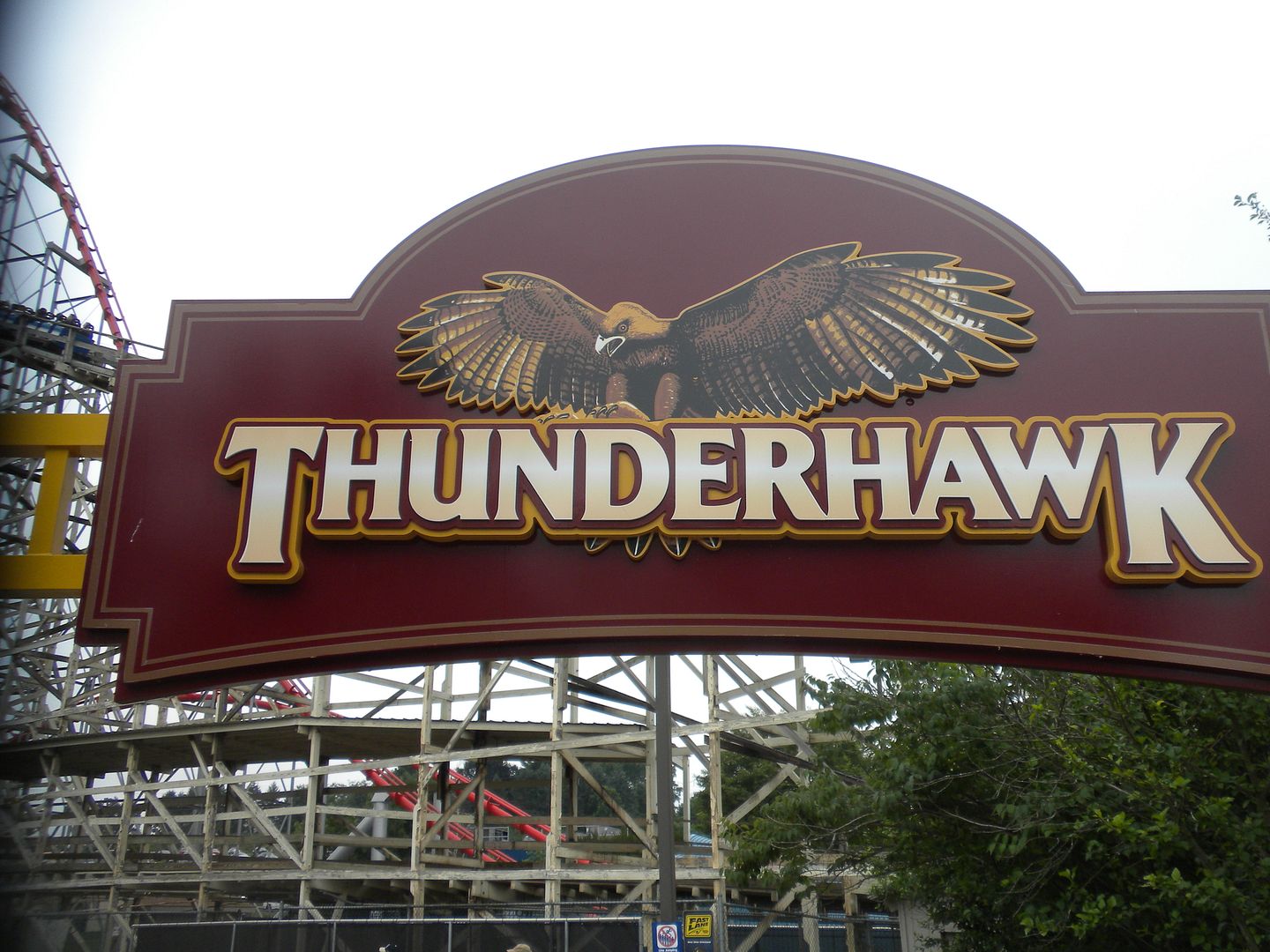 ThunderHawk: (PTC – Herbert Schmeck, Wood Figure 8, 1924) Previously known as Coaster until 1988, its original out and back design was modified to a figure eight in 1930.


I had forgotten how great this ride is, with some tremendous airtime moments – 2 rides.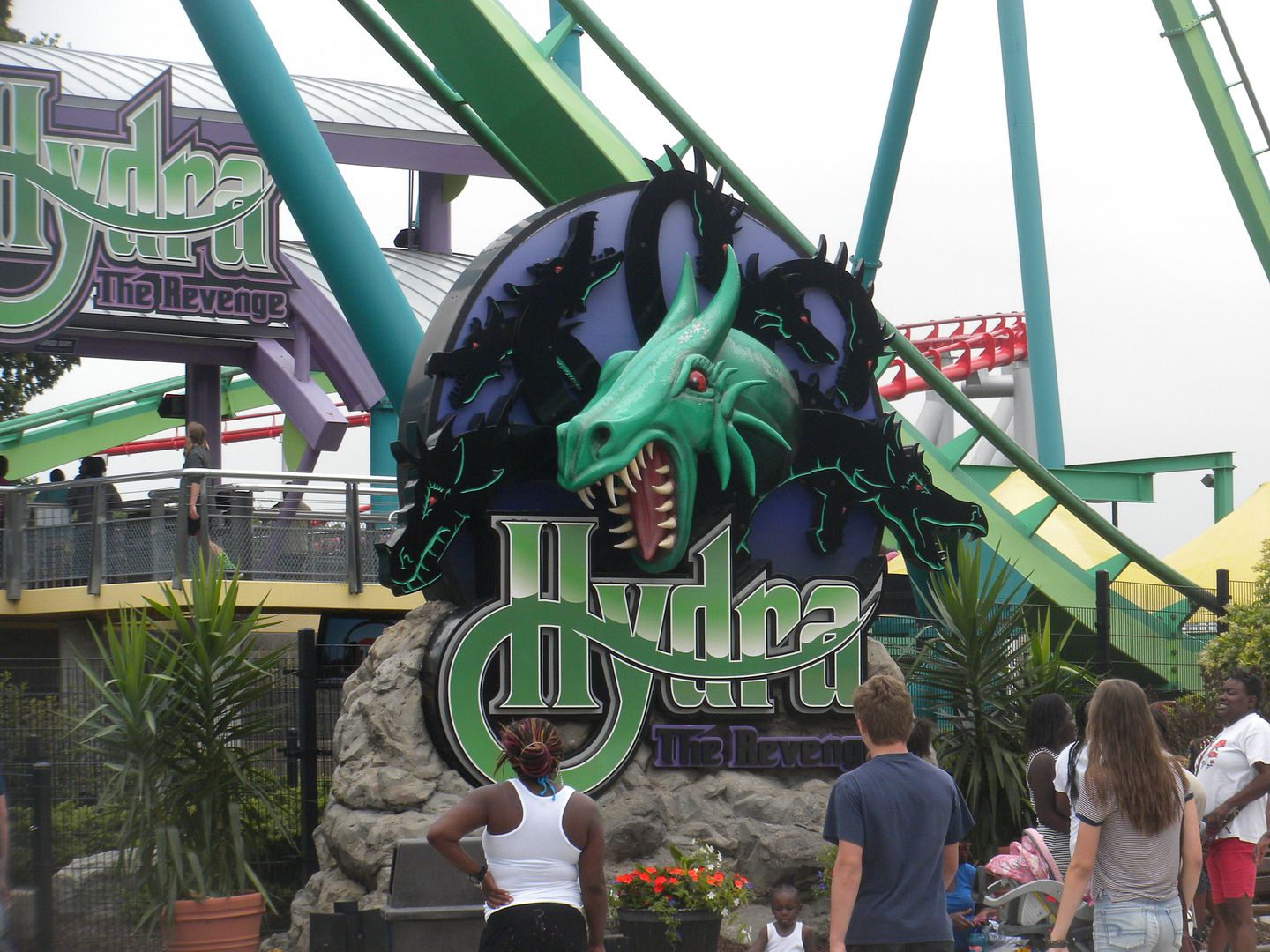 Hydra: (Bolliger & Mabillard, Floorless Coaster, 2005) Most notable is the inversion before the lift hill, one of seven inversions on this coaster.


It is a good ride and I wish I could have gotten more rides in – 1 ride during ERT.


Talon: (Bolliger & Mabillard, Inverted Coaster, 2001)


I enjoyed getting another ride on this inverted – 1 ride.


Possessed: (Intamin AG, Twisted Impulse Coaster, 2000/2008)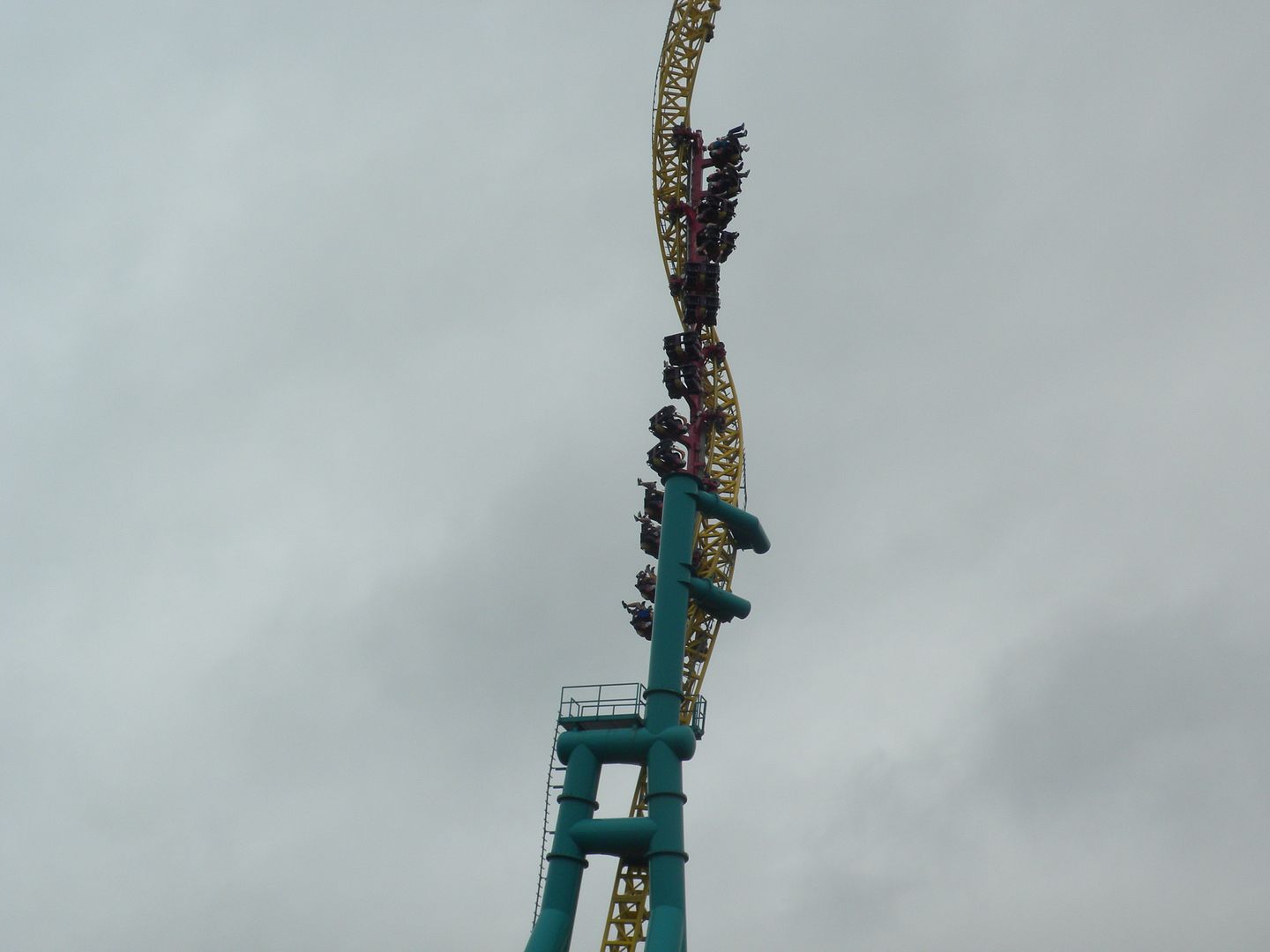 Relocated from Geauga Lake & Wildwater Kingdom as Steel Venom where it operated as Superman Ultimate Escape when the park was Six Flags Worlds of Adventure, it is notable that it has had 4 names as it first was named Voodoo at Dorney. This was a new credit for me – 1 ride.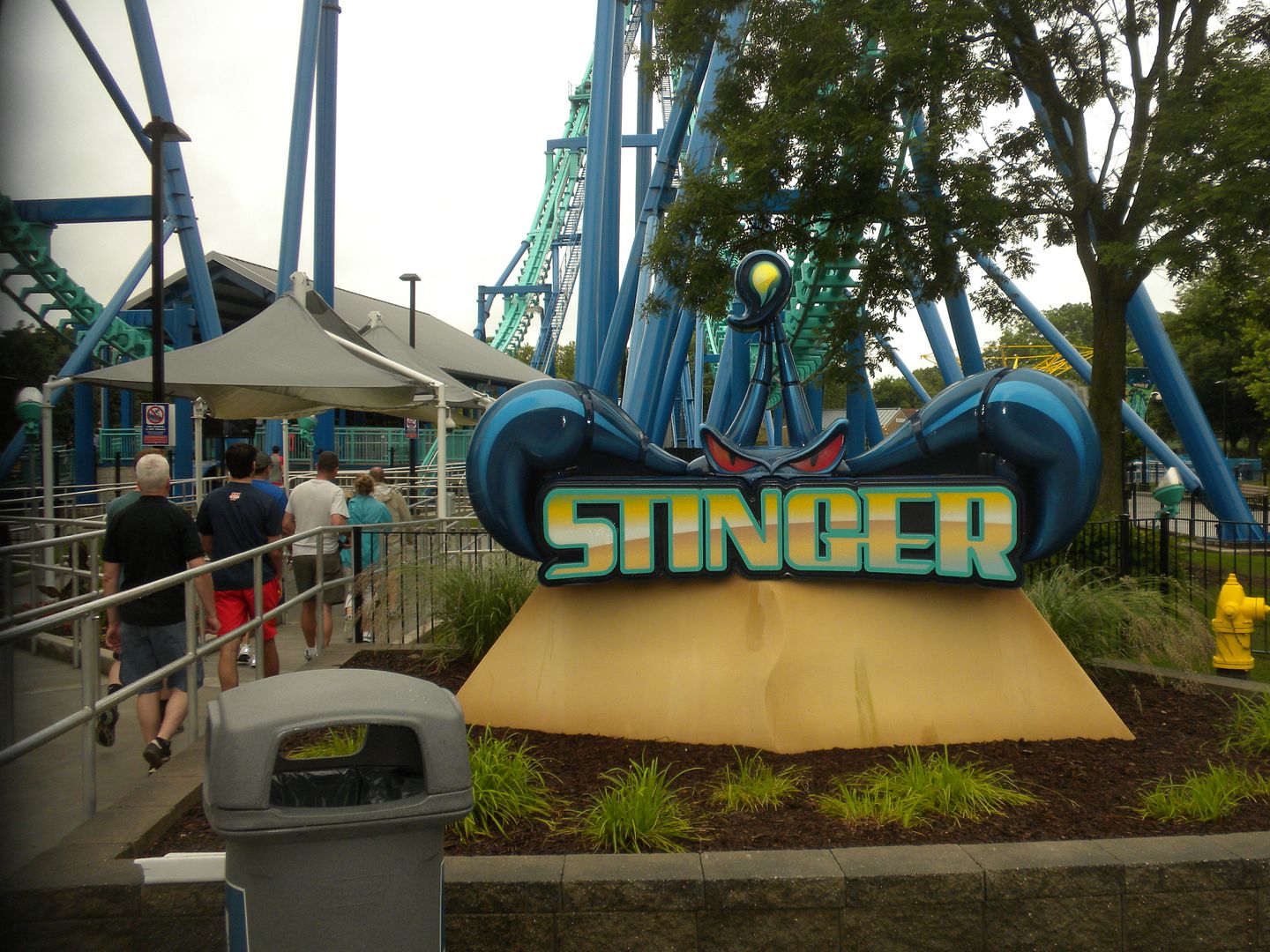 Stinger: (Vekoma, Invertigo, 1998/2012)


Relocated from California's Great America as Invertigo, this was a new credit for me – 1 ride.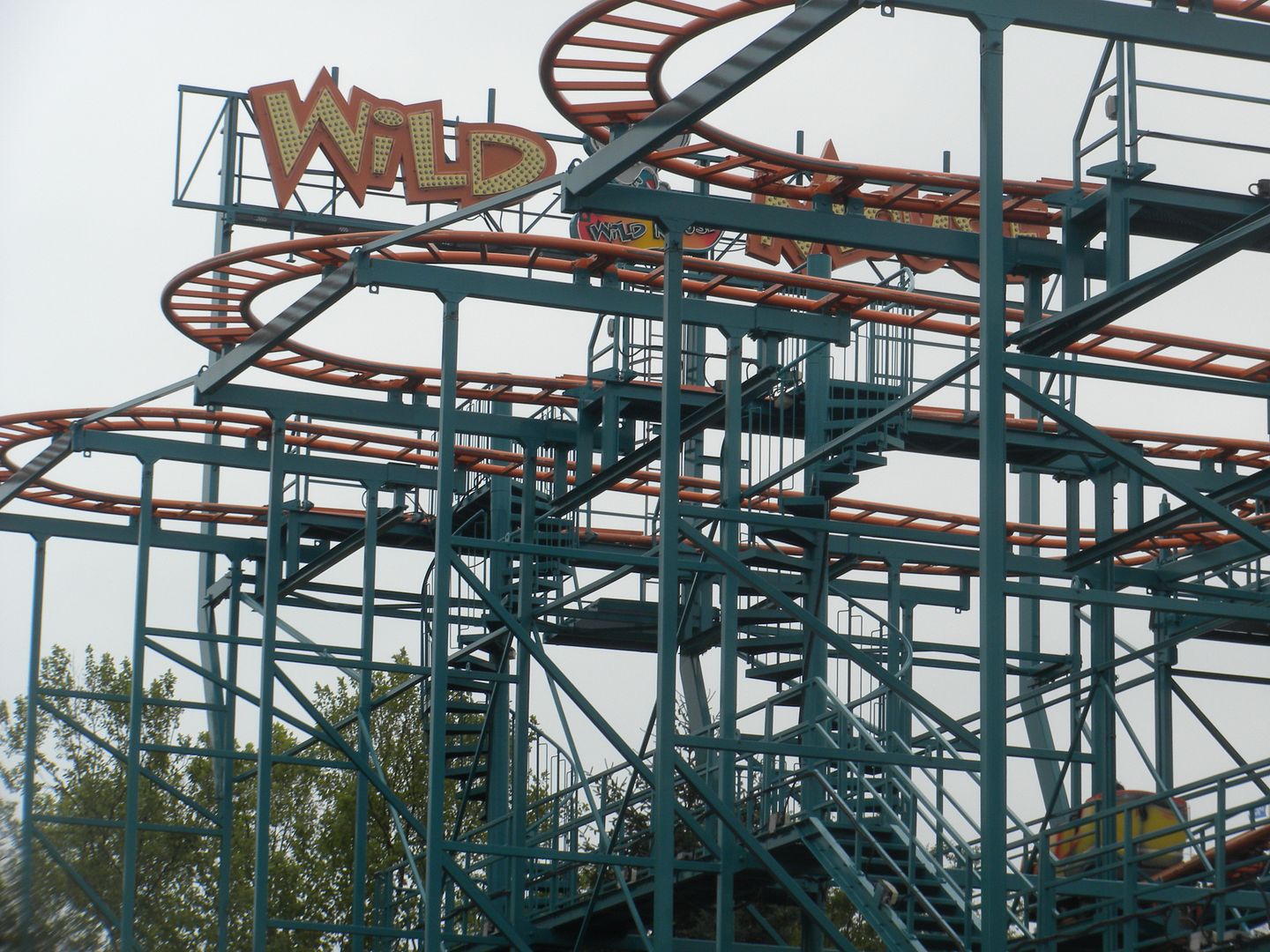 Wild Mouse: (Maurer AG, Wild Mouse, 2000) I always enjoy a Maurer Wild Mouse – 1 ride.


Woodstock Express: (Zamperla, Family Coaster, 2000)


This was a new credit for me – 1 ride.

Demon Drop: Relocated from Cedar Point, this is, I believe, the last Intamin First Generation Drop Ride in operation. Once a staple of parks, their popularity waned with the advent of modern drop towers. For this reason, I wanted to get a ride in on this "last of its kind" and it was as I remembered – a little rough but still thrilling – 1 ride.
Thunder Creek Mountain: Log Flume. Built into the natural hillside, this gets you really wet, not so much from the drops, but mainly from a rapids element. It has a nice course – 1 ride.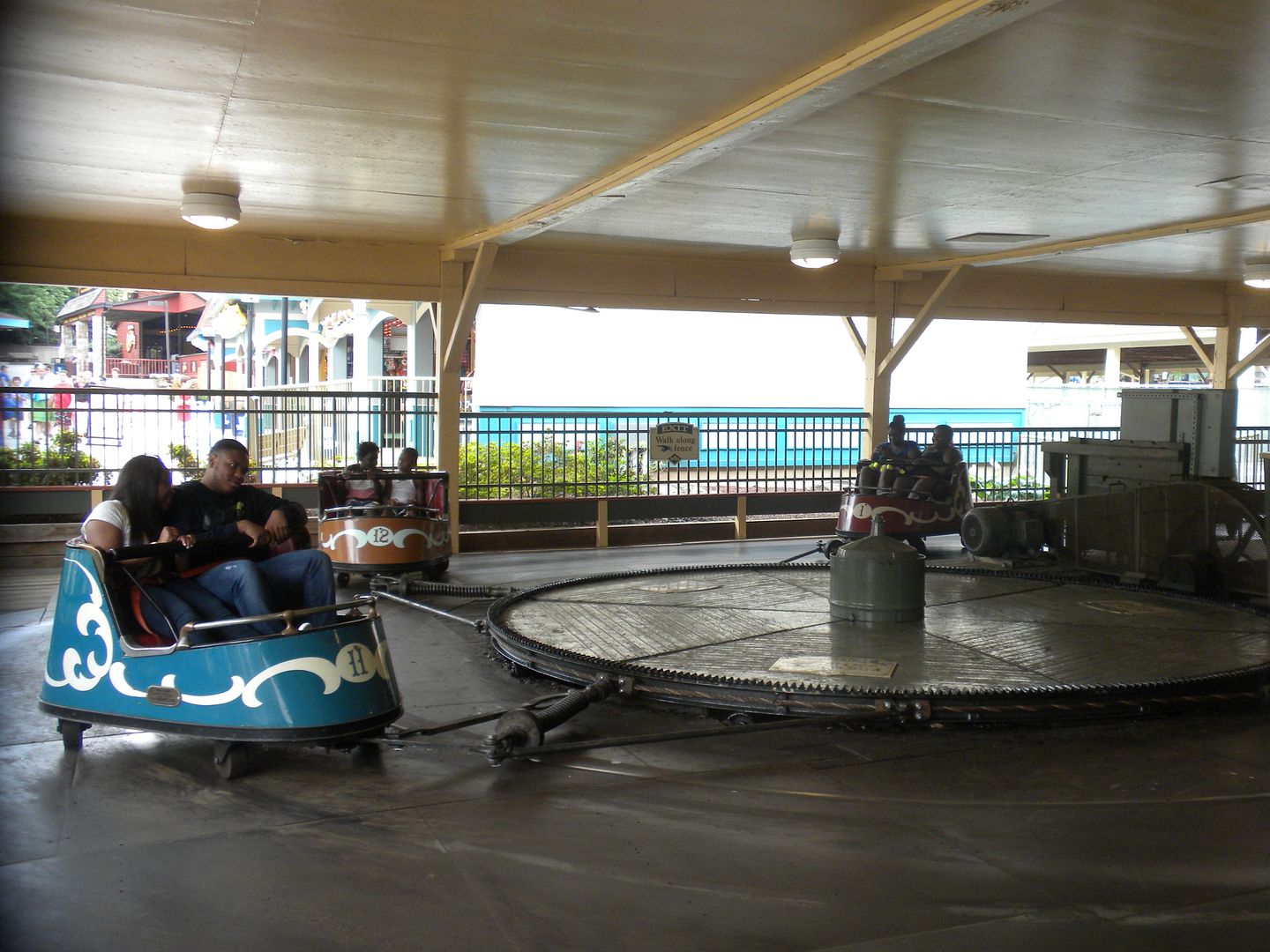 Whip: As these are so rare, it is hard to pass up a ride, and this one is good – 1 ride.

Although I have ridden it previously, time did not allow for a ride on Antique Carrousel (Dentzel; Classic Wood Carousel – 4 rows – 50 Jumping Horses, 12 Standing Horses, 4 Menagerie Animals (1 Deer, 1 Giraffe, 1 Lion, 1 Tiger), 2 chariots; 1921) Of note it has original scenery panels and the military Muller (haunted horse) remains at Cedar Point. It operated at Exposition Park, Aurora, IL, 1921-?; Lake Lansing, Haslett, MI, 1942-1971; Cedar Point, Sandusky, OH, 1971-1994; Dorney Park, Allentown, PA, 1995-present. We also did not ride Dominator, a drop tower; Thunder Canyon, a rapids ride; White Water Landing, a Shoot-the-Chutes; Chance Carousel; Meteor, an Inverter; Revolution, a pendulum; Screamin' Swing; Enterprise; Apollo; Ferris Wheel; Monster; Musik Express; Scrambler; Sea Dragon; Tilt-a-Whirl; Wave Swinger; Cedar Creek Cannonball, a train; Zephyr, a train; or Road Rally, a car ride.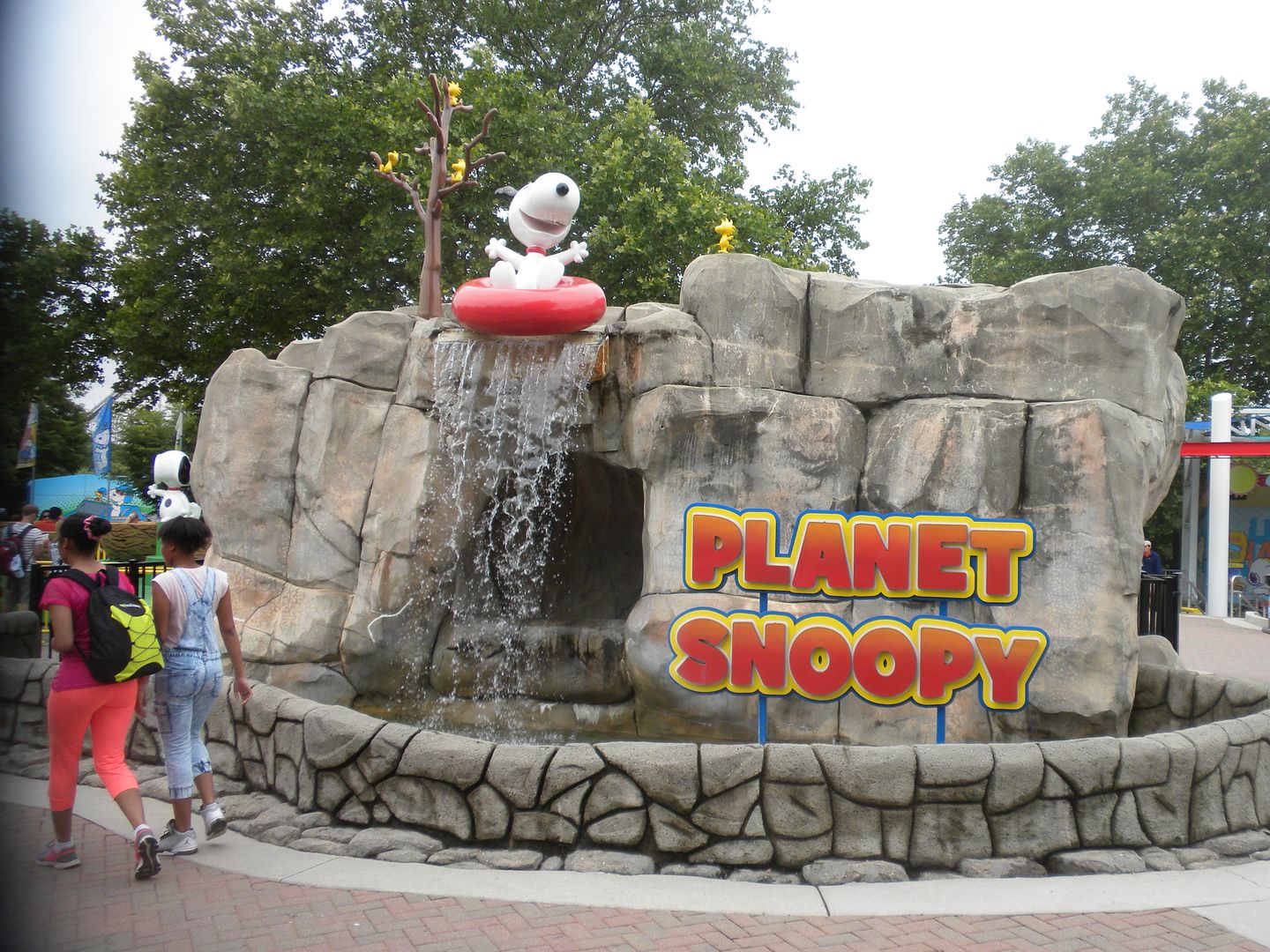 The children's section, Planet Snoopy, also has 15 children's rides. The park has an upcharge Dinosaur walkthrough, Dinosaurs Alive! Wildwater Kingdom Water Park includes 19 attractions.
The park provided us a good meal with a nice selection. There was a little disorganization at the beginning of the day as they did not open the parking lot until time for our ERT to start, so we were only able to have about 45 minutes of the scheduled hour of ERT, but still we had fun. Threatening rain stayed at bay, but made for light crowds and near ERT conditions. I would have liked more time, but we were headed to Knoebels, so we left around 2:00.
Knoebels Amusement Park & Resort


While the third regional event during this Con would be held Saturday evening at Clementon Park in Clementon, NJ, we opted for a quick visit to Knoebels Amusement Park & Resort in Elysburg, PA.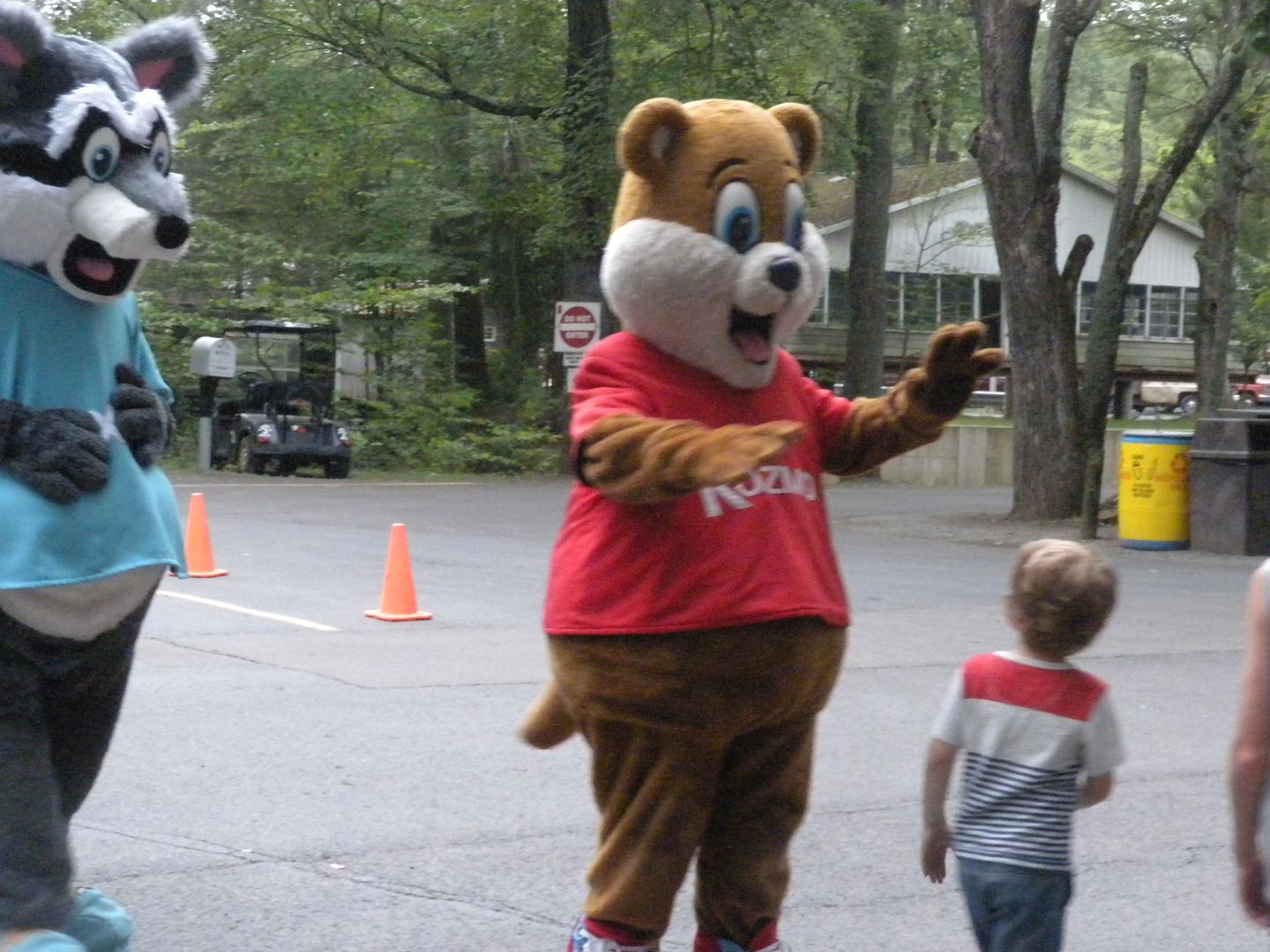 Operating since 1926, this park has been on my radar for a return trip for some time as I have only been once. I particularly wanted to ride their recreation of a classic wood coaster style – the bobsled. We arrived about 4:00.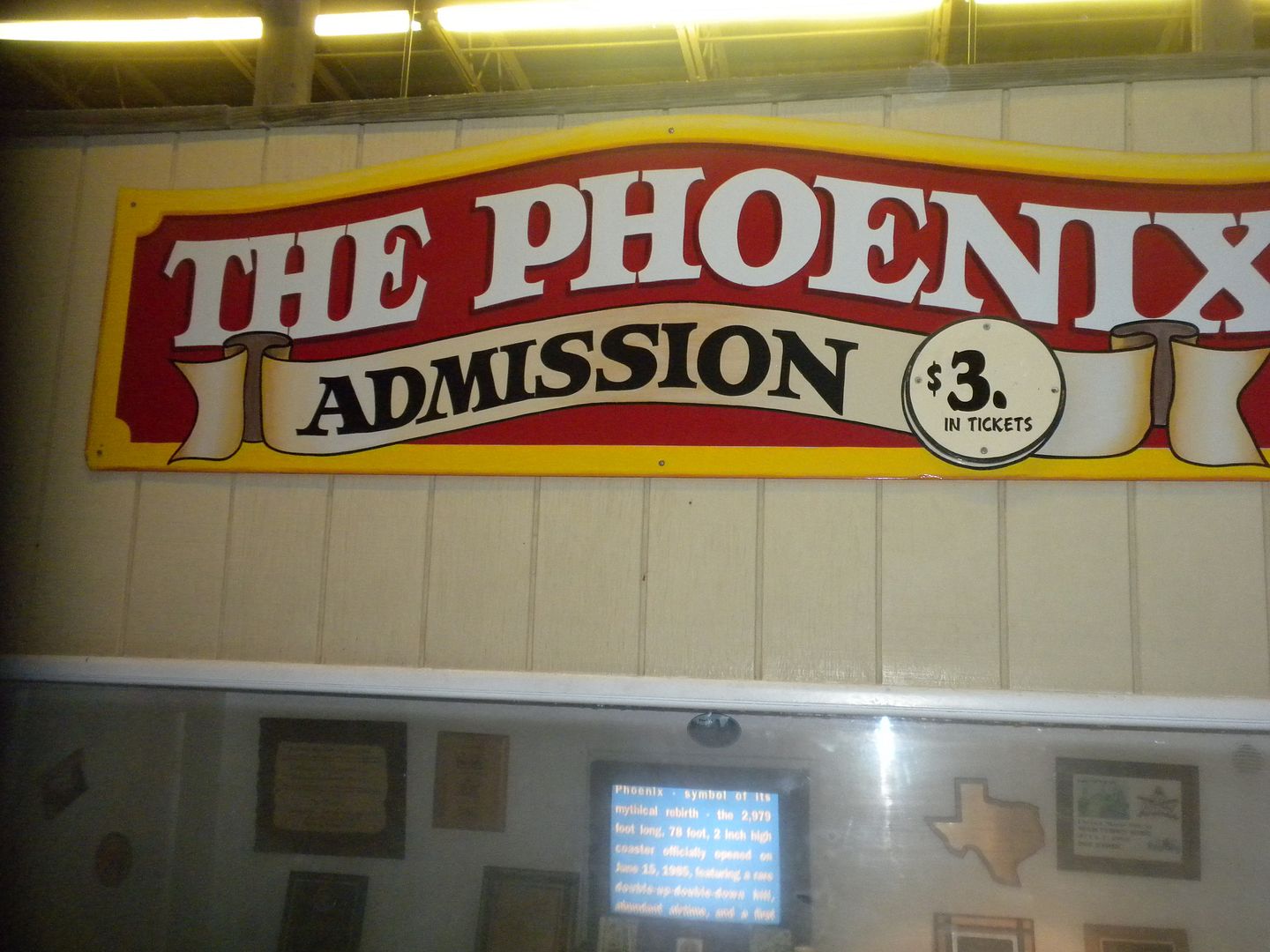 Phoenix: (PTC – Herbert Schmeck, Wood, 1948/1985)


Relocated from Playland Park in San Antonio, TX as Rocket, the ride was rebuilt by Charles Dinn.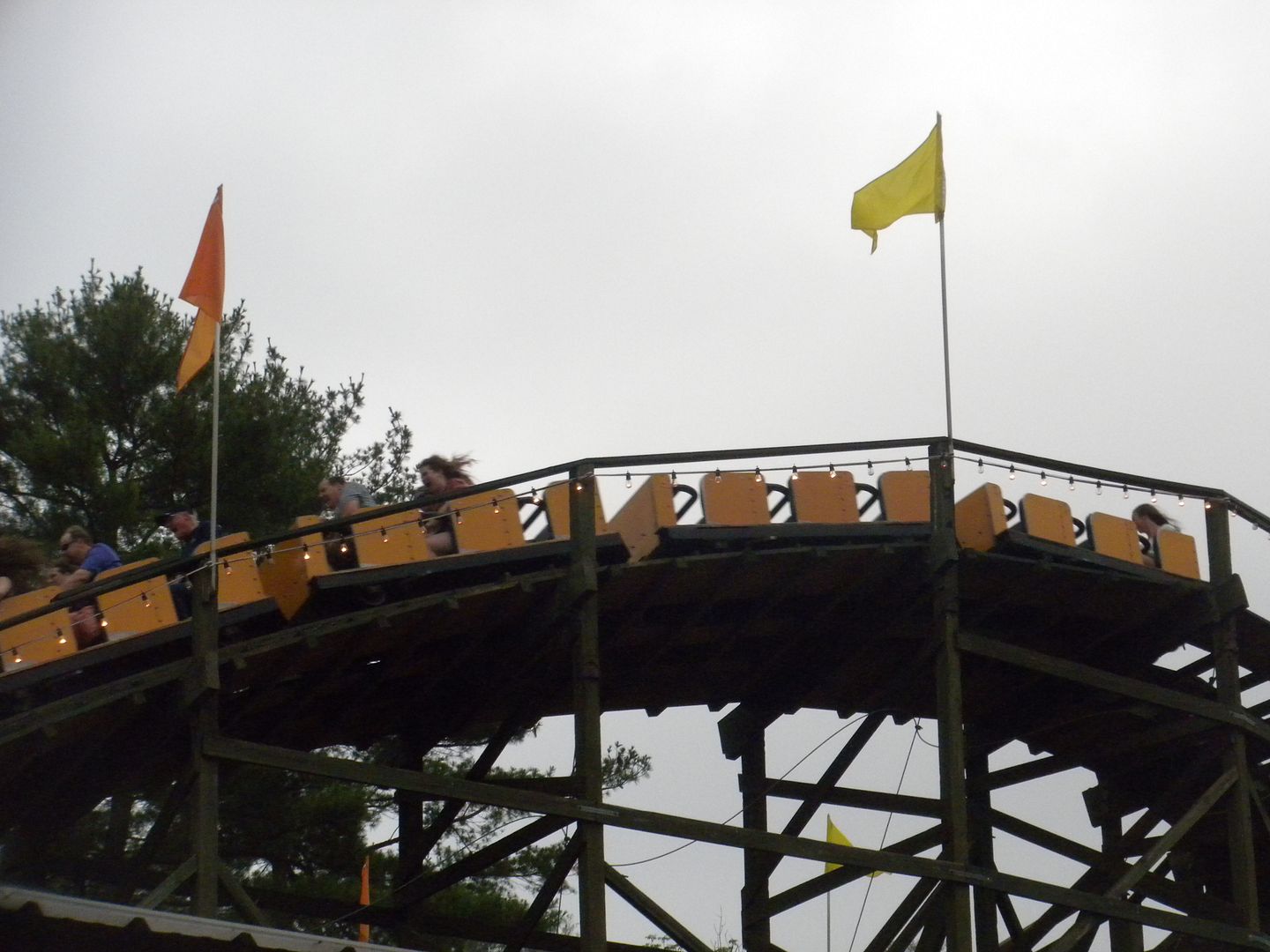 This is one of the best wood coasters I have ridden and my rides reminded me how great it is.


From its tunnel beginning to its airtime filled hills, it is an excellent coaster – 3 rides including 2 night rides.


Twister: (John Fetterman, Wood Twister, 1999)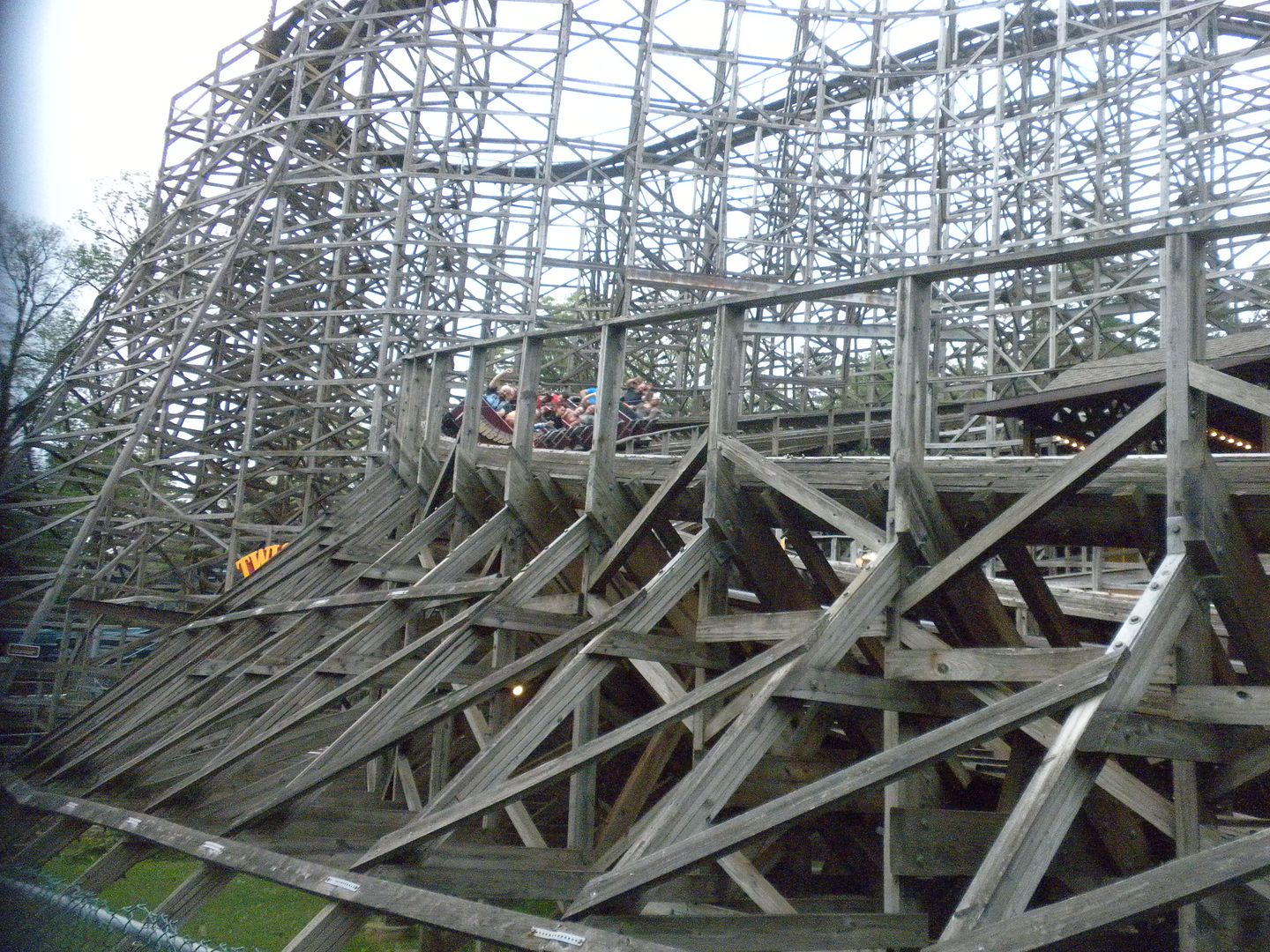 Built by Knoebels using plans adapted by John Fetterman from John Allen's original plans of Mr. Twister (PTC – John Allen, Wood Twister, 1964-1994) that operated at the original Elitch Gardens, which was John Allen's only twister style coaster.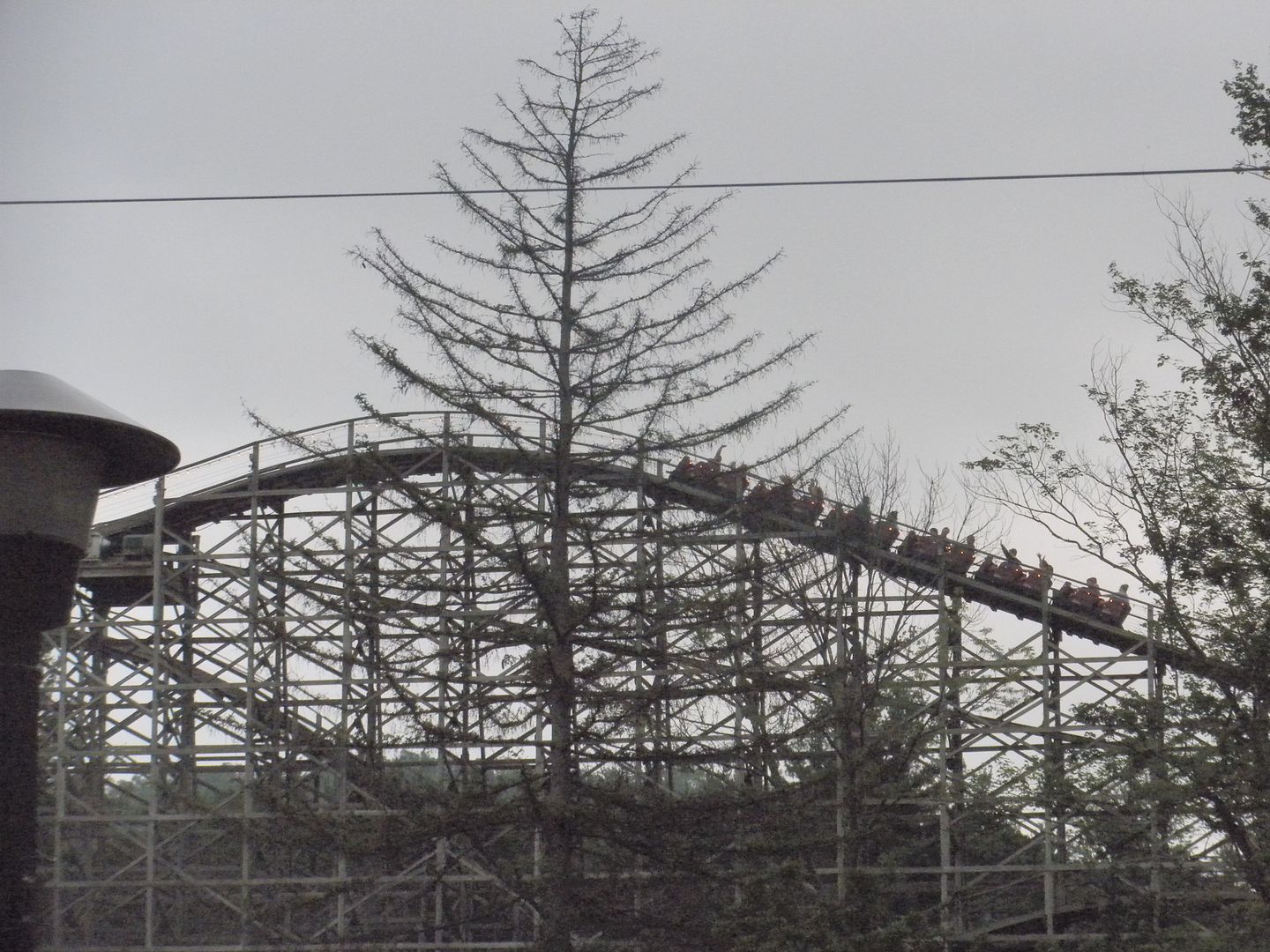 It was good to ride it again – 1 ride.


Flying Turns: (John Fetterman, Wood Bobsled, 2013)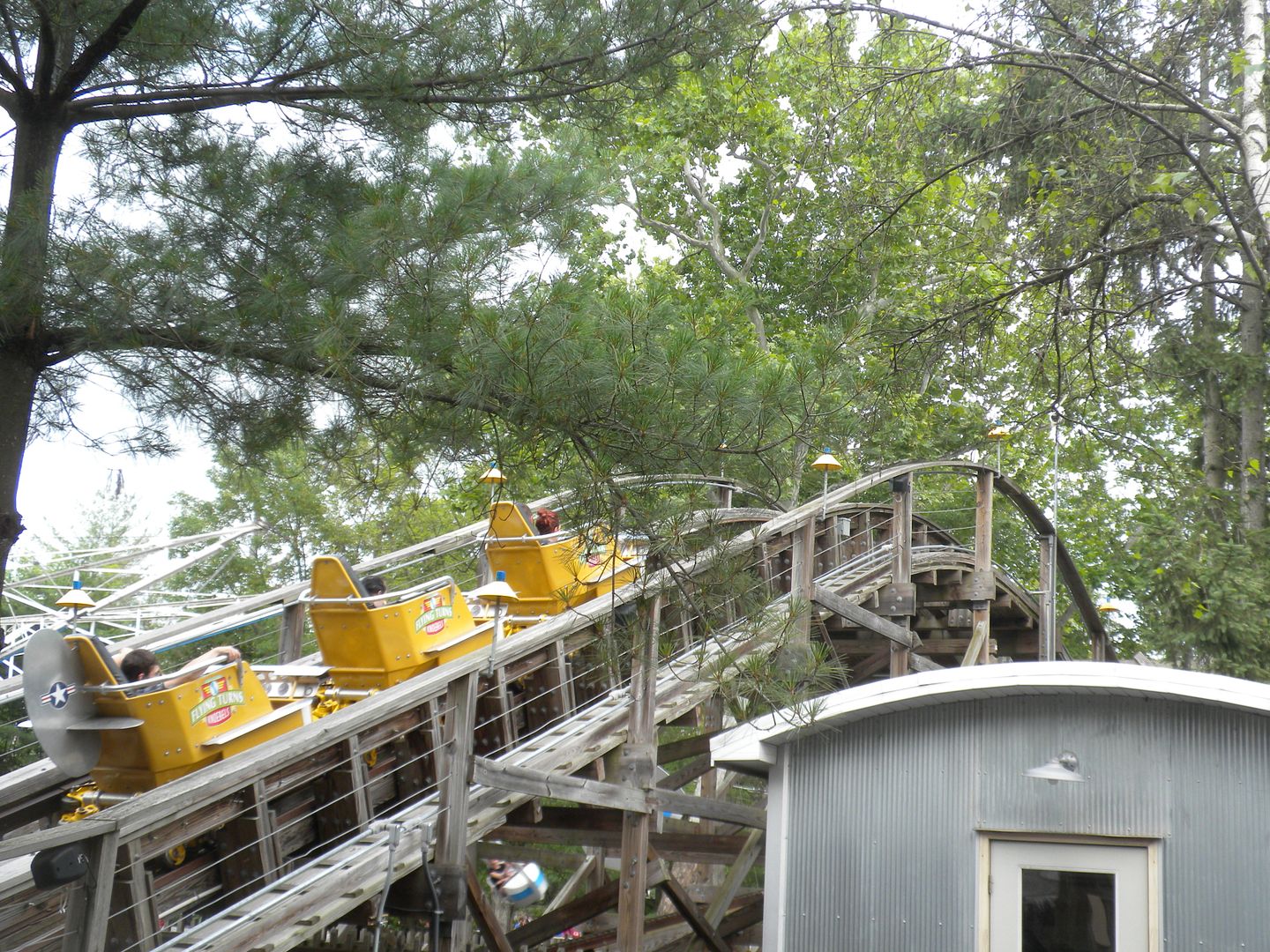 This ride took so many years and so many trial trains to get it right, it is amazing the park was willing to do it.


It is an excellent ride, so much fun, and a new credit for me. I can't wait to go back for more rides – 1 ride.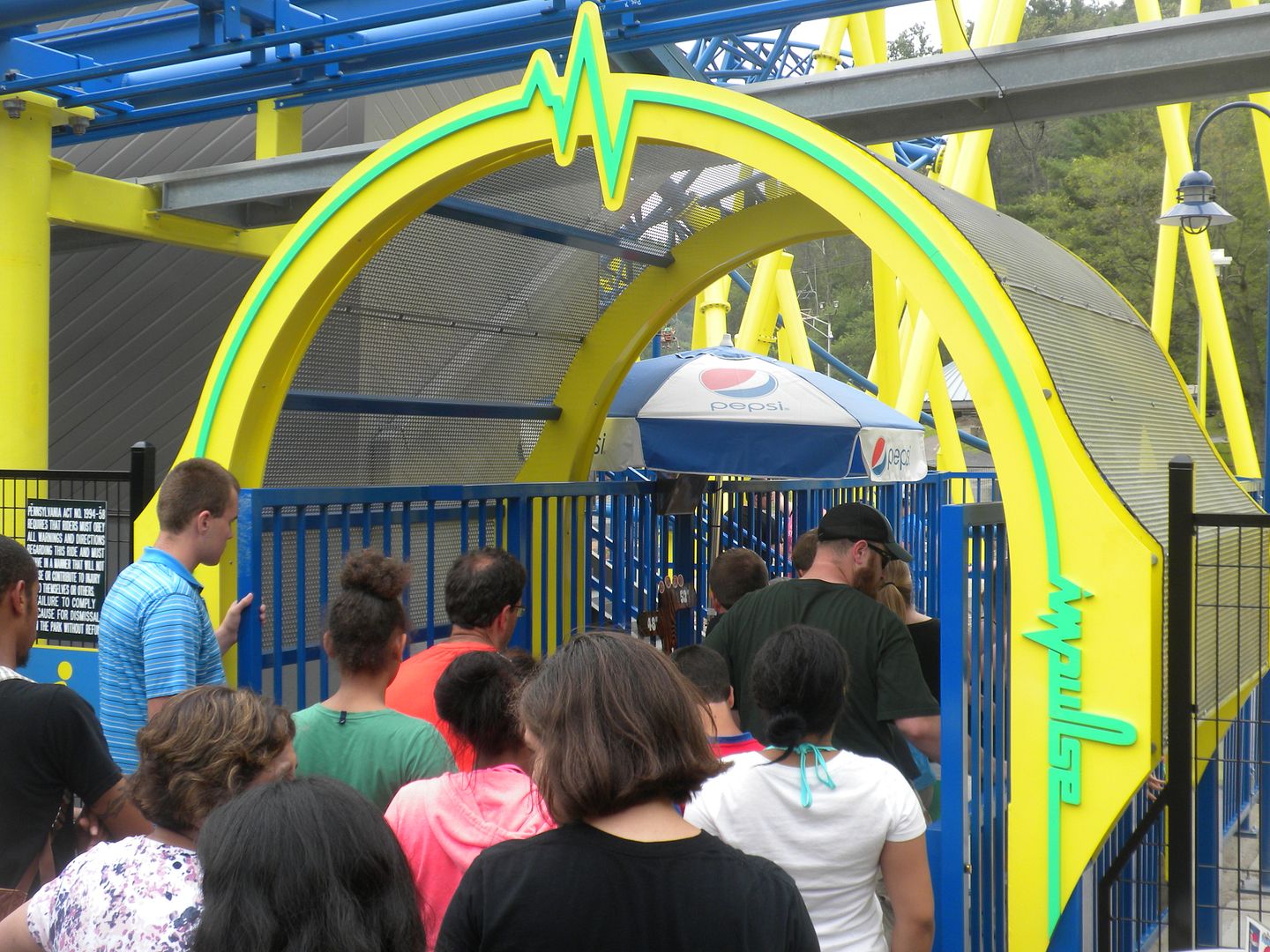 Impulse: (Zierer, Steel Looper, 2015)


This is a good, intense coaster and fills a gap in the coaster lineup.


It was a new credit for me – 1 ride.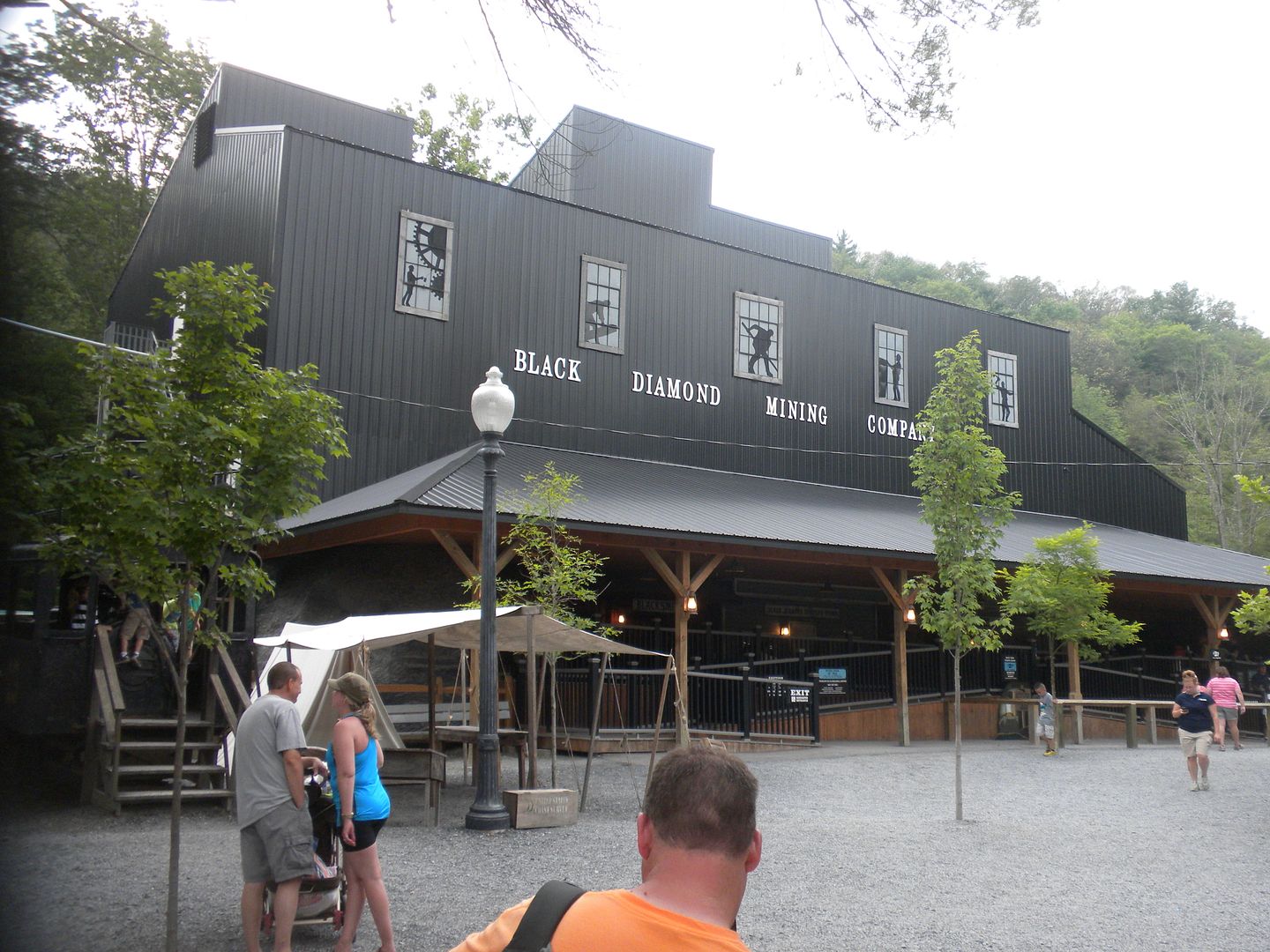 Black Diamond: (PTC – John Allen, Enclosed Steel, 1960/2011) Relocated from Hunt's Pier as Golden Nugget, this was PTC and John Allen's only steel coaster. They did an excellent job creating the dark ride portion with a storyline based on local legend. I was very impressed with the complex layout and am very glad to get this credit – 1 ride.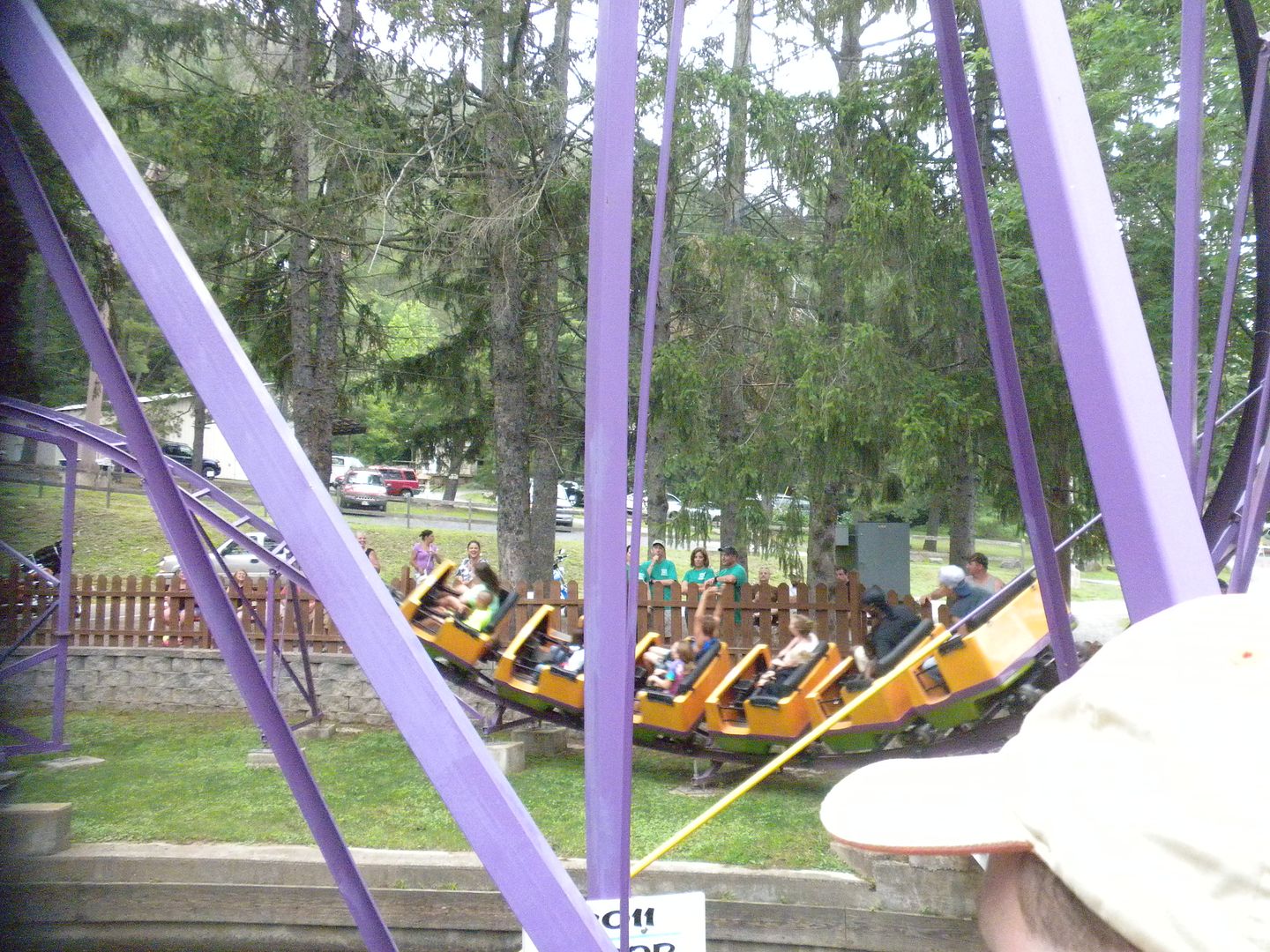 Kozmo's Kurves: (E&F Miler Industries, Family Coaster, 2009) This was another new credit for me – 1 ride.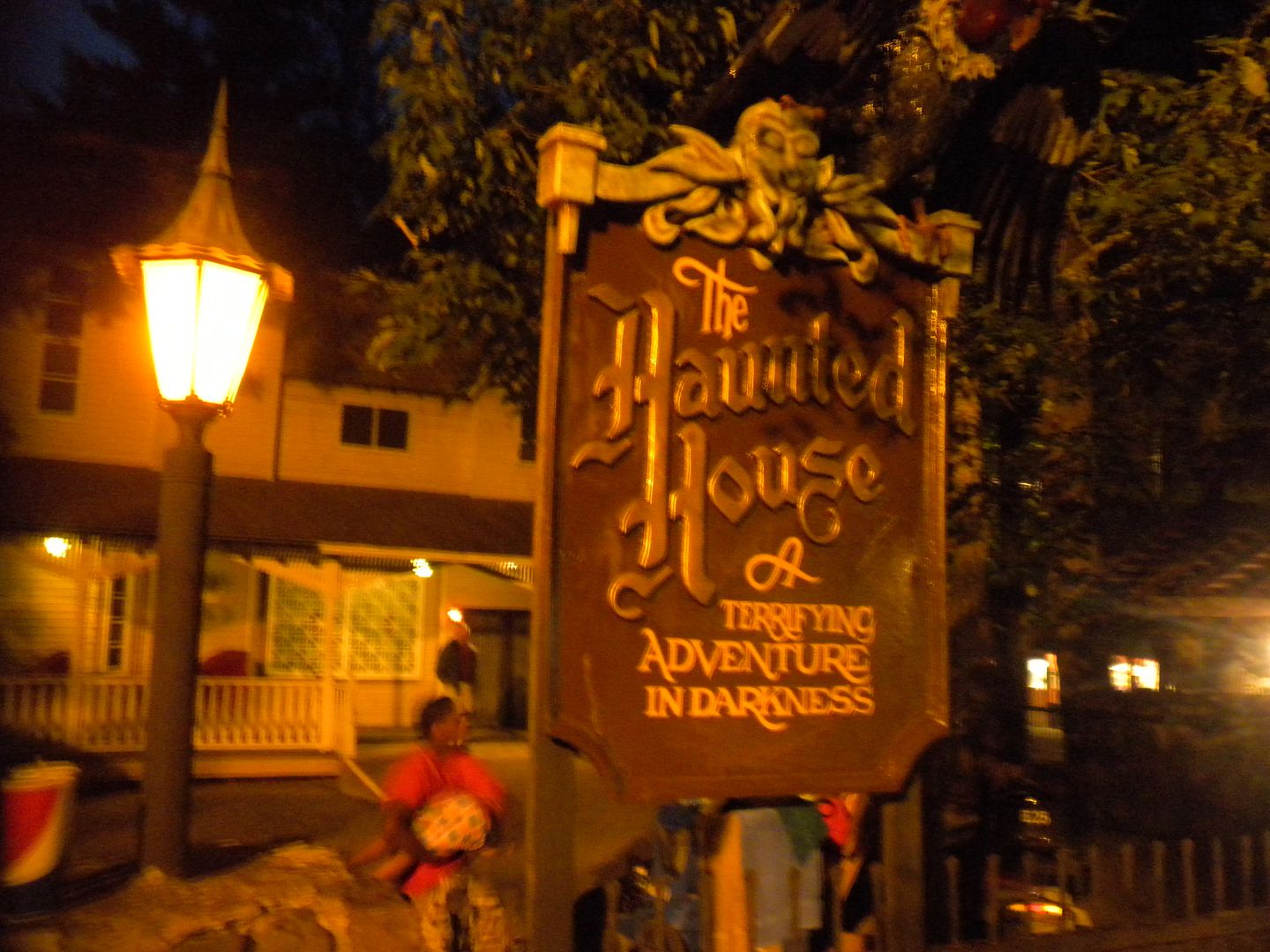 Haunted Mansion: One of the best traditional darkrides anywhere – 1 ride.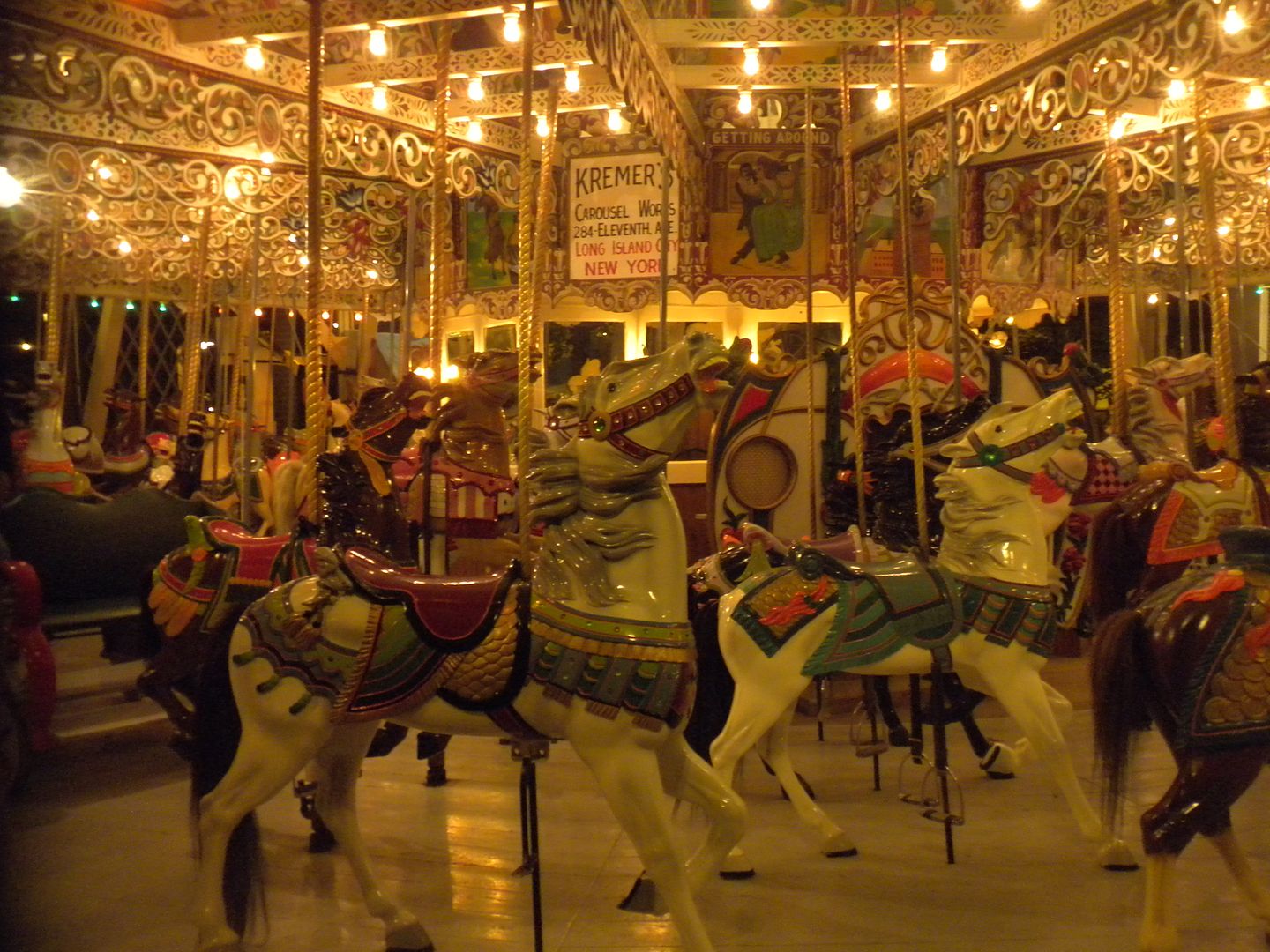 Grand Carousel: (Kremers Carousel Works/Carmel; Classic Wood Carousel – 4 rows, 27 Jumping Horses, 36 Standing Horses, 3 chariots; 1913) It operated at North Beach, Long Island, NY, 1912-?; Riverside Park, Rahway, NJ, ?-1941; Knoebels Amusement Park & Resort, Elysburg, PA, 1941-present.


It has an operating ring arm, which is great fun – 1 ride.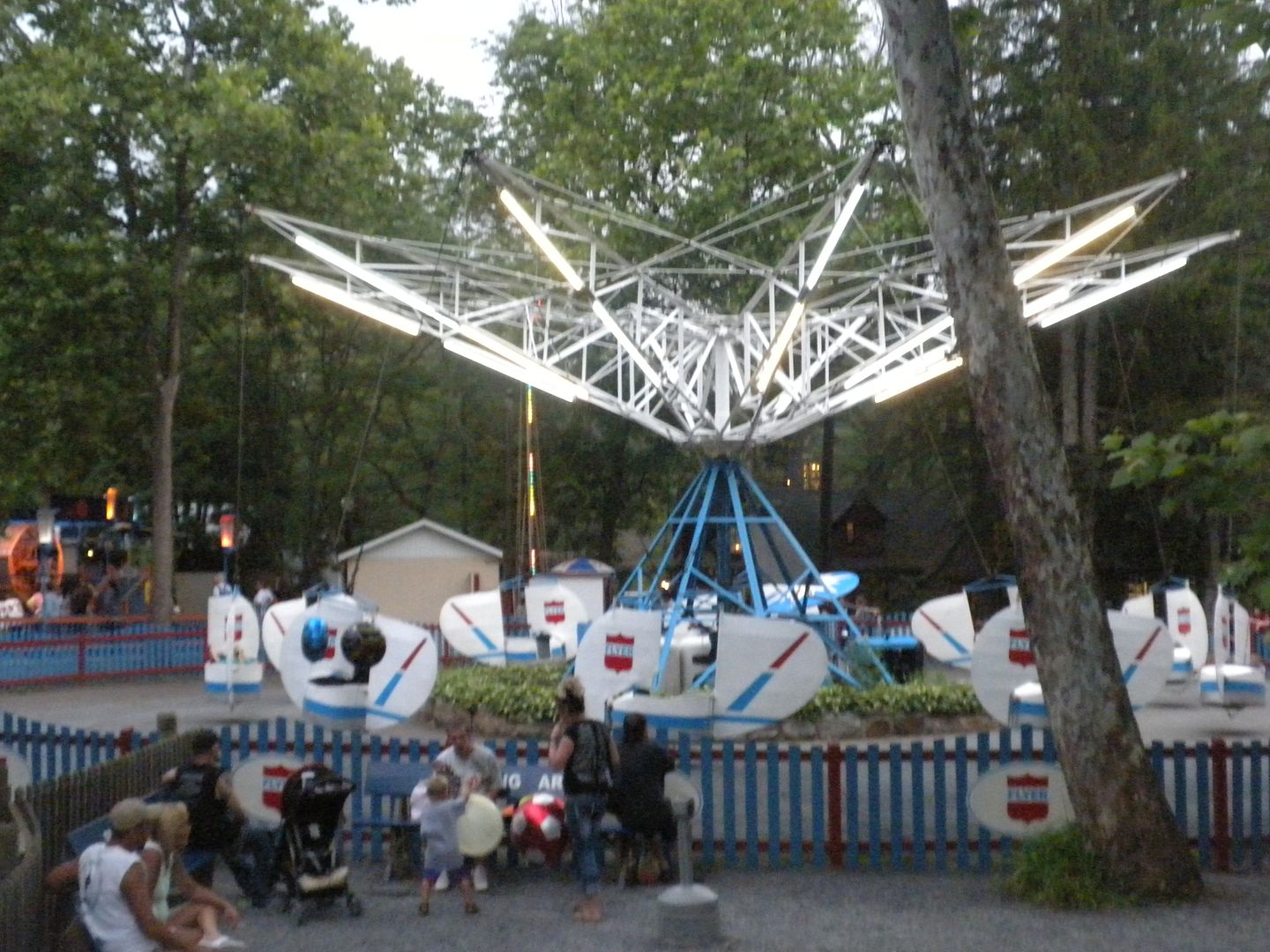 Flyer: Considered one of the best flyers anywhere – 1 ride.


Skooter Bumper Cars: The best bumper cars anywhere, these Lusse cars are excellent – 1 ride.
We did not ride StratosFear, a 148 foot drop tower; Giant Flume; Sklooosh, a Shoot-the-Chutes; S&G Merry Go Round (Stein & Goldstein; Classic Wood Carousel-2 rows, 16 Jumping Horses, 12 Standing Horses, 2 Chariots; c.1910), original location unknown, date unknown, Croops Glen Park, Hunlock Creek, PA, ?-1948, Knoebels Amusement Park & Resort, Elysburg, PA, 1948-1950, Sunset Beach Park, Harveys Lake, PA, 1950-1960s, George Perluke, Beach Haven, PA, 1960s-1975, Knoebels Amusement Park & Resort, Elysburg, PA, 1976-present; 1001 Nacht, a Rainbow; Cosmotron, an enclosed Himalaya; Downdraft, a Kangaroo type ride; Fandango, a pendulum; Galleon; Looper, an inverting ride; Paratrooper; PowerSurge; Satellite, an Everly Aircraft Roll-O-Plane; Super Round-Up; Wipeout; Giant Wheel; Italian Trapeze, a Wave Swinger; Merry Mixer, a Scrambler; Roto Jets; Tea Cups; Tilt-A-Whirl; Whipper; Scenic Skyway; Pioneer Train; Ole Smokey, a miniature steam train; Antique Cars; and Motor Boats. They have 26 children's rides. Attractions include Americana, steam-powered tools; Bald Eagle Habitat; Knoebels Carousel Museum; Knoebels History Museum; Kozmo's Play Area; Miniature Golf; Mining Museum; Time Machine Theatre; and XD Theater.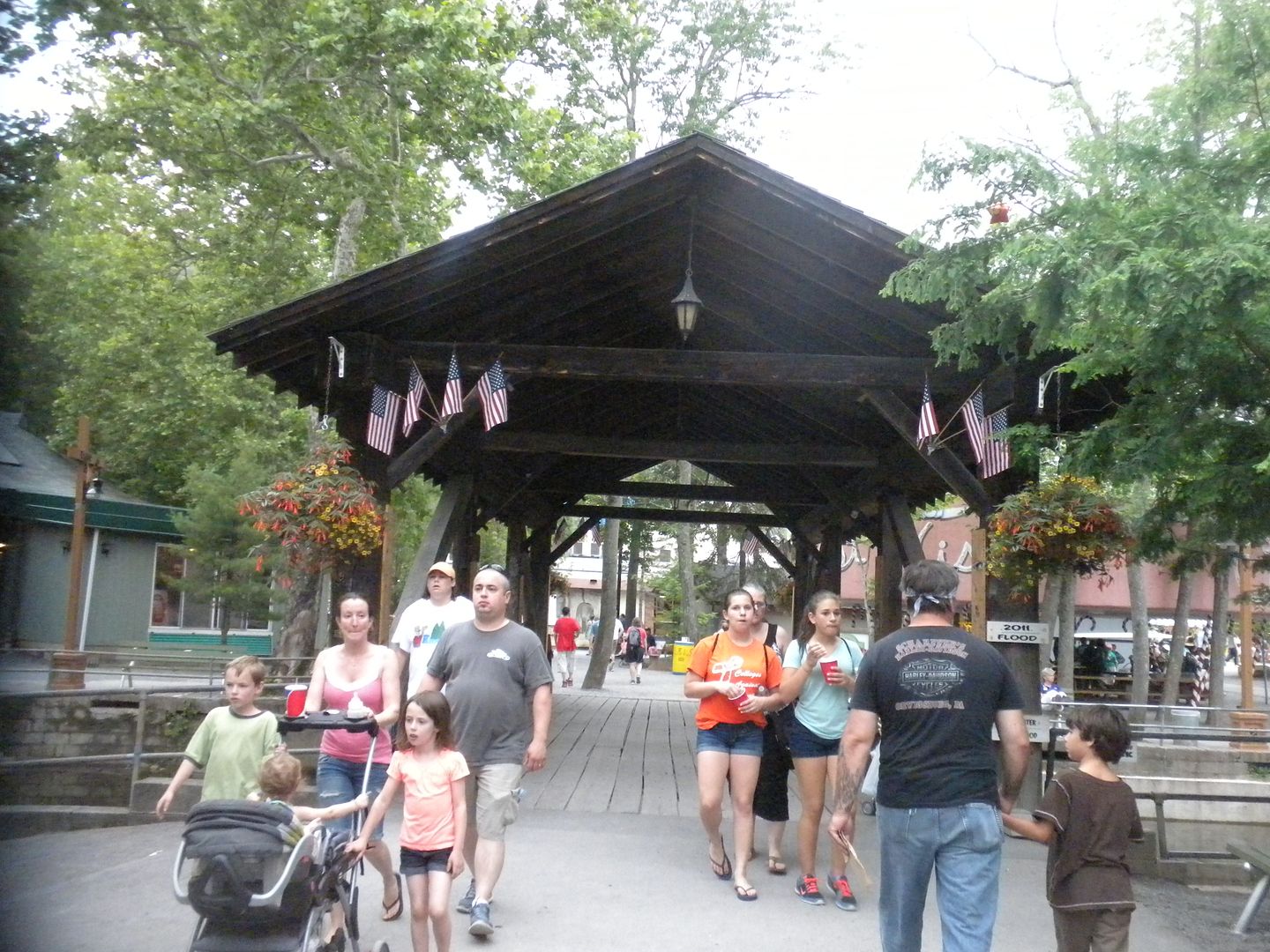 We had a delicious pizza meal and got to visit briefly with Dick Knoebel and Brian Knoebel and other park personnel. Although rain was threatening, it held off until about an hour before closing. Heavy rain began at 9:50, just before closing. After getting in most of what we wanted, we headed to the Con hotel, the Holiday Inn in East Windsor, NJ. Heavy rain and a closed turnpike turned a 3 hour drive into a 6 hour drive, but we made it with little time to sleep.
Keansburg Amusement Park
On Sunday, June 21 After registration at the Con hotel in East Windsor, NJ, we planned to make a quick stop at Keansburg Amusement Park in Keansburg, NJ.


On my previous trip to the Jersey Shore in 2010, I planned to visit this park. In fact, we even stopped by, but rain delayed their opening and due to a tight schedule, we were not able to wait or figure out a time to return. My biggest regret from that missed stop is the loss of Wild Cat (Schwartzkopf, Wildcat, 1984-2012), which was damaged by Sandy and removed from the park. While it is a production model that I have ridden numerous times in other places, it is, after all, a Schwartzkopf and as I like to say, I never met a Schwartzkopf I didn't like. Operating since 1903, this park was hit hard by Sandy and I wanted to make a point of supporting them.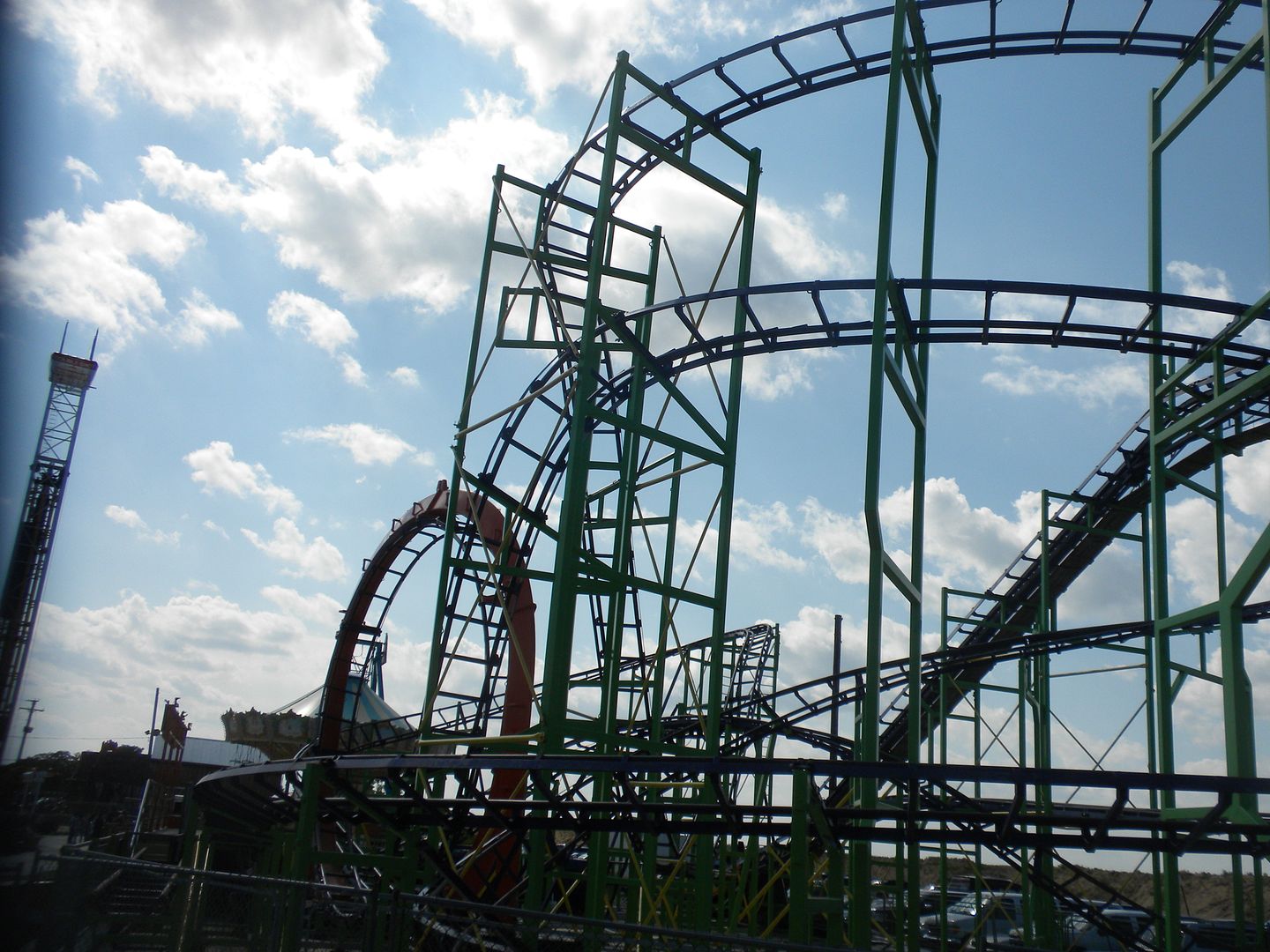 While they have purchased a used coaster, Looping Star (Pinfari, Zyklon ZL42, 2001/2011/2015) – relocated from Beech Bend as Looping Star and Sauble Beach Fun World as Looping Star – to replace Wild Cat, it has had significant issues and had not opened yet. As it turned out, we missed this coaster's opening by only 2 weeks. In addition, the park's treasured darkride, Spook House, was destroyed in the storm and is undergoing a significant restoration and was not yet completed. I knew all this going on, but I wanted to show support for the park anyway. David Lipnicky was in the EC meeting and could not go with us, but Richard, Tina, Kevin and I went, and we met Vanessa Thomas at the park.
We only had time for a couple of attractions: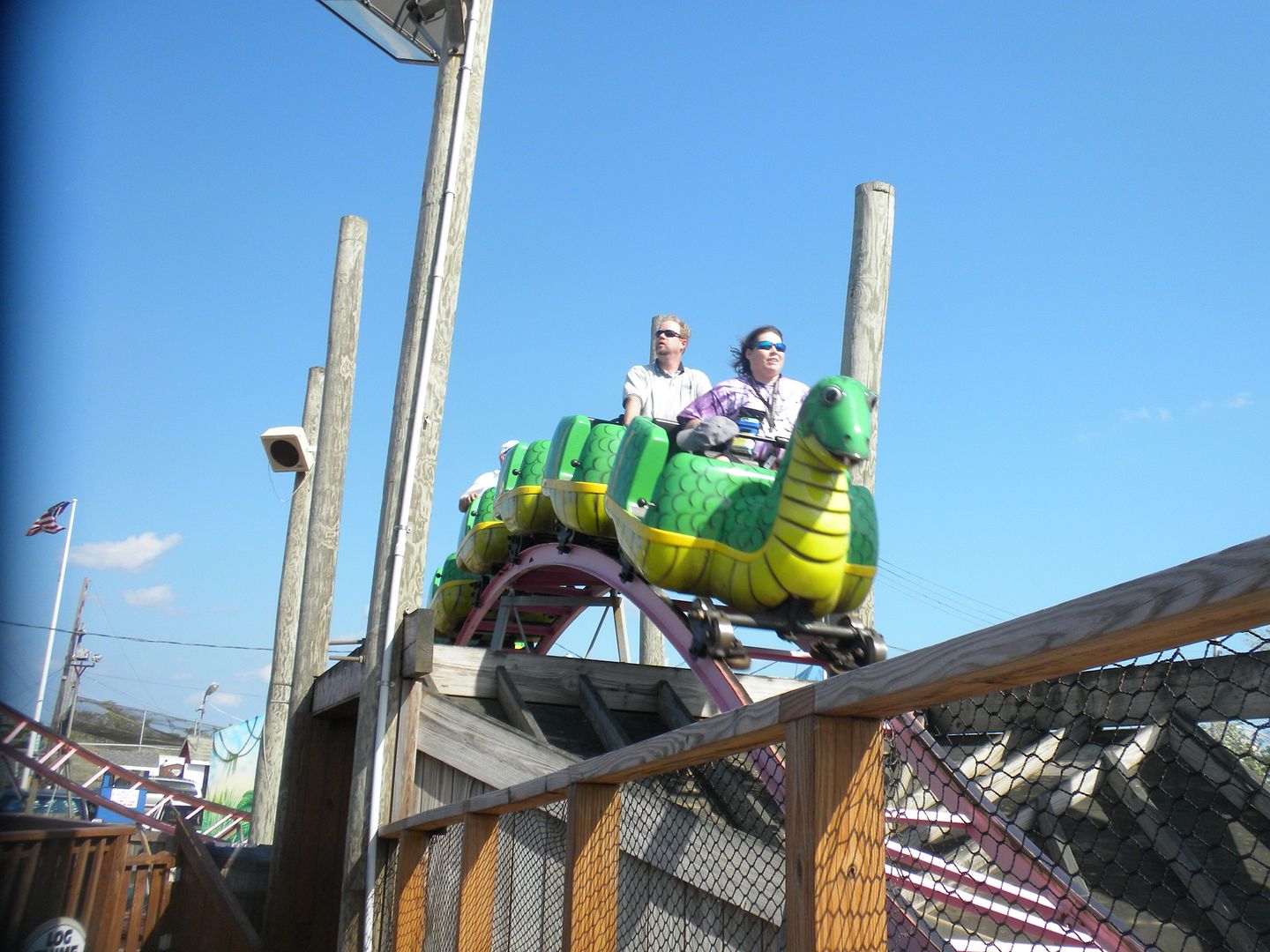 Sea Serpent Roller Coaster: (E&F Miler, Family Coaster, 1998)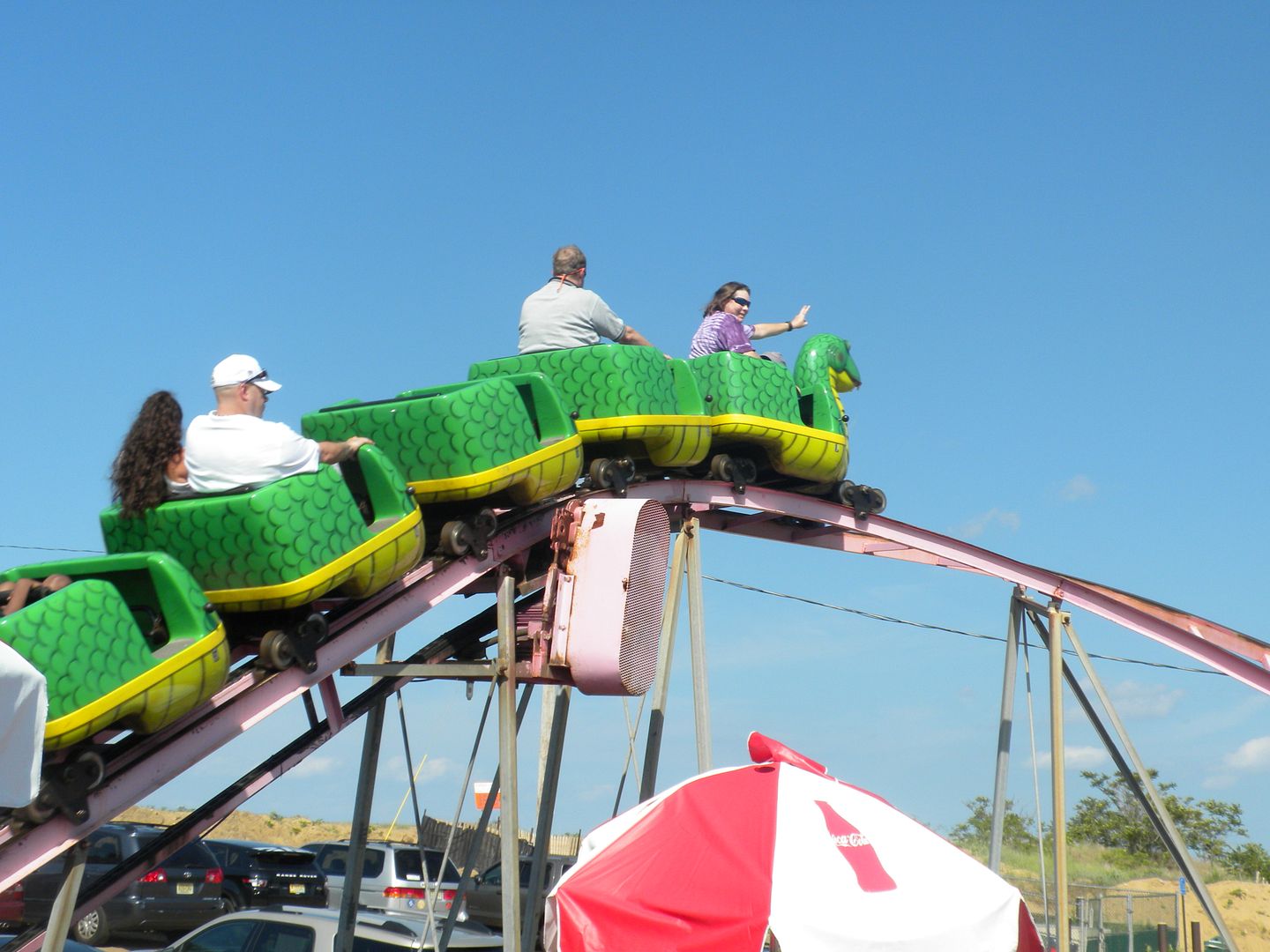 – 1 ride.


Hollowgraves Haunted Manor: This walkthrough haunted house has moved to various locations in NJ, but has been here since the park reopened after Sandy. It was pretty good with some good effects – 1 walkthrough.
I will return someday to ride their classic Spook House darkride.
With limited time we did not get to any of their other rides: Double Shot, a drop ride; Carousel; Tornado; Pharaoh's Fury, a swinging ship; Moby Dick; Gravitron; Loop-O-Plane, from Everly Aircraft; Wave Swinger; Tilt-a-Whirl; Chaos; Cliffhanger; and Bumper Cars, sadly no longer containing some Lusse cars due to Sandy. They also have a Super Slide and 24 children's rides including Merry-Go-Round (Mangels; Classic Metal Kiddie Carousel – 2 rows, 16 Jumping Horses, 2 chariots, 1940?), original location unknown, date unknown; Keansburg Amusement Park, Keansburg, NJ, date unknown-to present. The adjacent Runaway Rapids Water Park includes 20 attractions.

From the beach next to the park you can see New York City across the bay, so we took time for some pictures. We then headed on to Six Flags Great Adventure for the beginning of ACE Coaster Con XXXVIII.
Next Up: ACE Coaster Con XXXVIII – Part 1: Six Flags Great Adventure