On Friday afternoon, June 20, following our time at Gilroy Gardens


we made a quick stop at Oakland Zoo.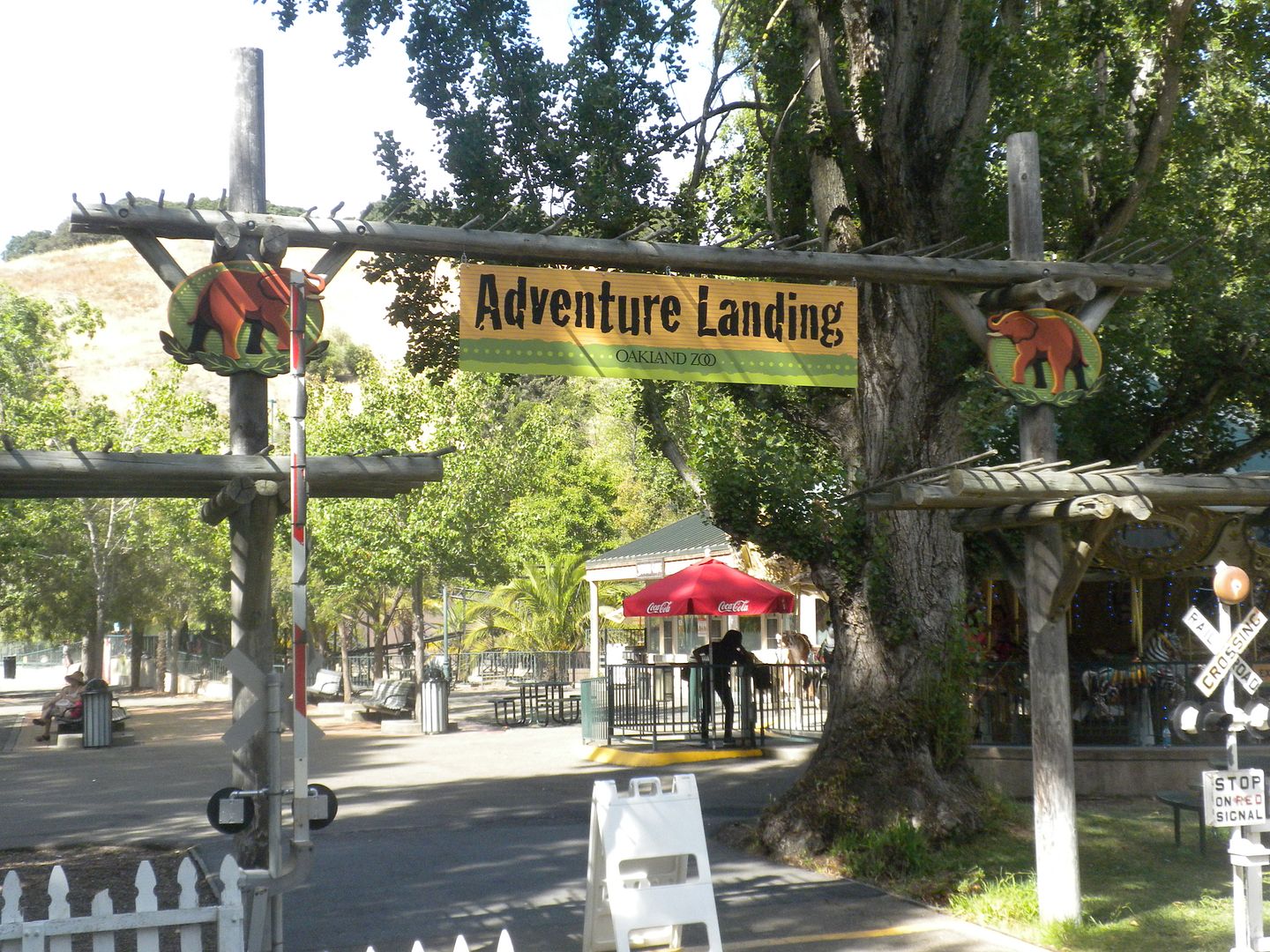 We knew we could not get there in time to see the zoo as it closed at 4:00, but since the separate entry amusement park stays open an hour later, our intension was to get there before 4:00. We arrived about 4:20 and walked into Adventure Landing to the ticket booth. The attendant said she could no longer sell tickets although the rides were still open. We talked to a manager, who took us to the coaster to allow is to ride. We tried to pay but as they had already closed out their cash for the day, she graciously allowed us to ride free of charge. I will have to return someday to spend some time and some money at the park to pay them back for great customer service.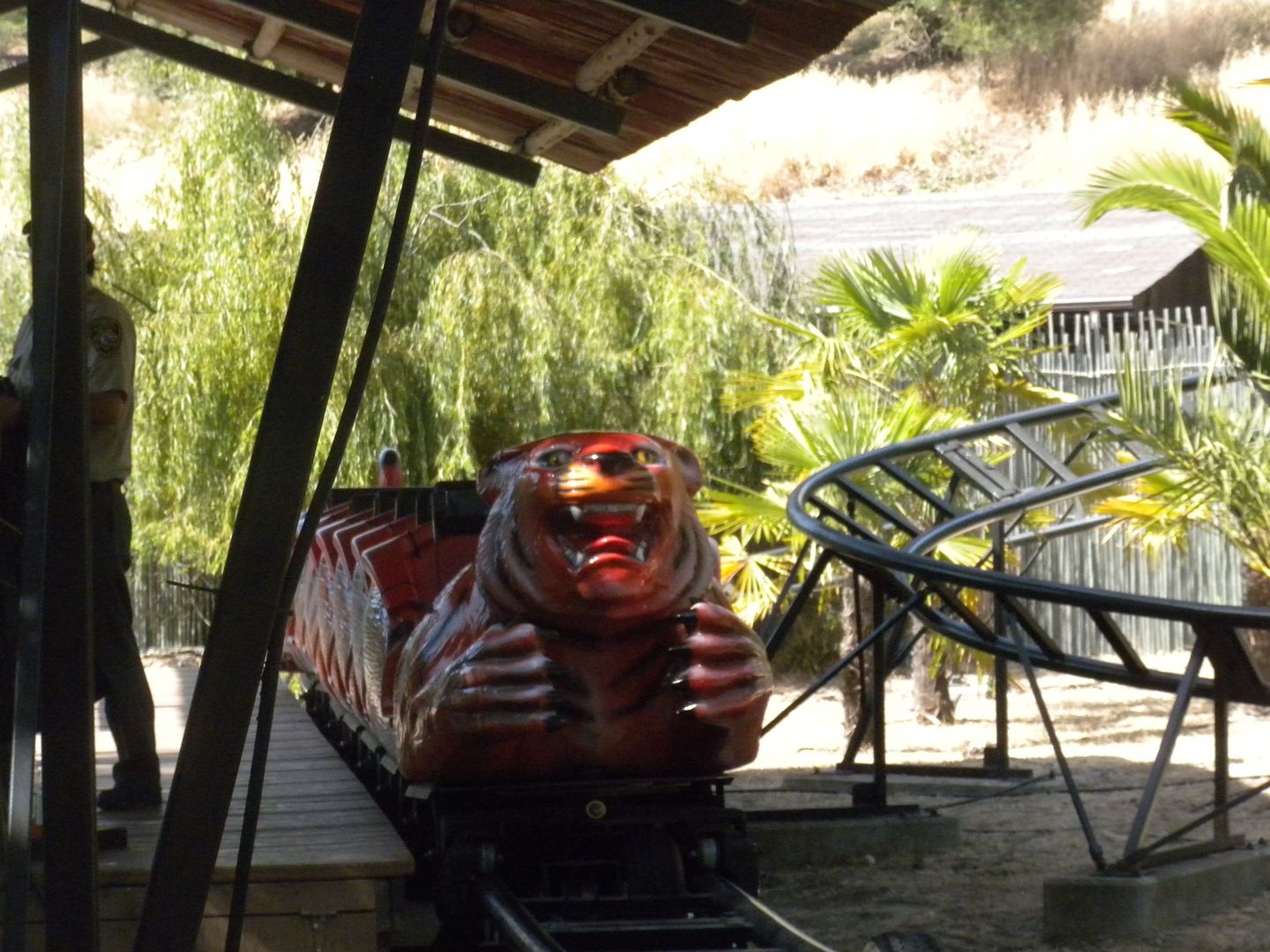 Tiger Coaster: (Wisdom, Kiddie, 1999)


This gave a good ride for a small coaster – 1 ride.
Other rides at Adventure Landing include Road Runner, a car ride and Red Baron, a kiddie airplane ride. Rides at the Zoo include Sky Ride, a neat way to see the animals; Outback Express Adventure Train through an Australian exhibit; and Endangered Species Carousel.
Because a couple of my friends are Boston Red Sox fans, a group of us decided to go to see them paly the Oakland A's that evening.


Richard Bostic, David Lipnicky, Marty Moltz and I had dinner at a small local restaurant and then proceeded to the game where we met up with Vanessa Thomas and her mother, Judy Thomas for Oakland A's Vs. Boston Red Sox.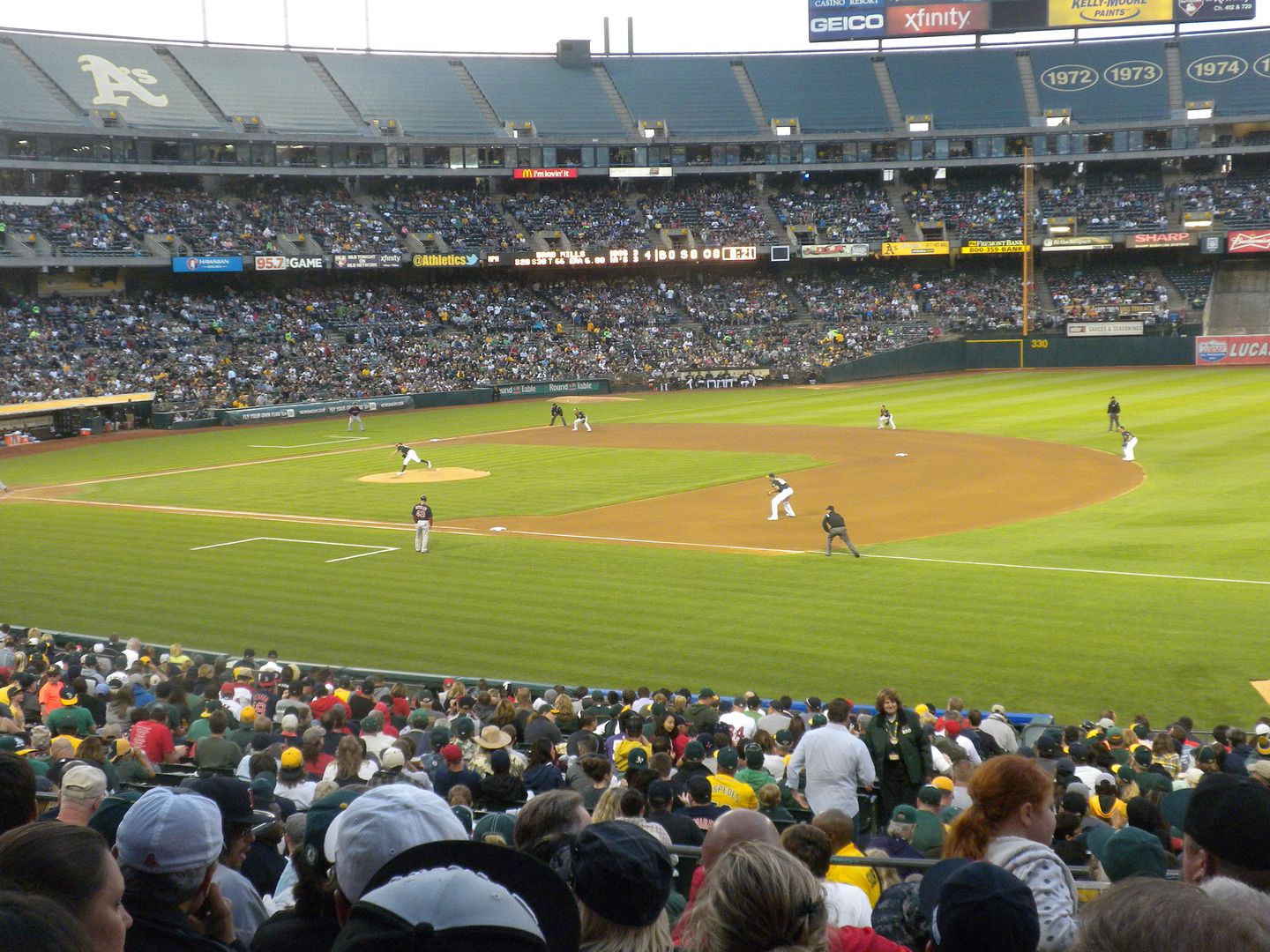 It was a good game, tied at 3 for much of the game, but the A's scored a run in the late innings for the win. It was interesting going to a different stadium. This one is rather old (by stadium standards). Although it didn't involve the Atlanta Braves, I enjoyed the game.
After the game we said goodbye to our friends as they would not be continuing with Richard and me the next day.


On Saturday, June 21 after checking out of our hotel we drove to the Winchester Mystery House in San Jose.


Expanded from an eight room farm house


by Sarah Winchester, the widow of the president of Winchester Rifle Company,


over the course of 38 years she built the house into a 160 room Victorian mansion.


Although questions remain, it is speculated that the eccentric Mrs. Winchester was led to build the house after her daughter's and husband's deaths after visiting a physic who told her to never stop building to avoid the spirits of those killed by Winchester rifles who had caused her loved ones deaths.


Some of the quirks of the house include a door that goes nowhere and stairs that go nowhere.


Construction stopped upon her death in 1922, so unfinished parts can still be seen.


Her rudimentary architectural skills left much to be desired, but questioning her plans was a sure way to get fired.

We toured the house throughout including the room where she died; her séance room, which has three exits but only one entrance; her bedroom where she was trapped by the 1906 San Francisco earthquake,


the front door that was never used after it was installed, and the exquisite grand ballroom. While I have toured this house on a previous visit, I had not done the Behind the Scenes tour that we also did.


This took us through outbuildings,


gave information on the exterior and allowed access to the basement under the original farmhouse.


It is sad to think that Mrs. Winchester was so haunted by her fears so as to go to such elaborate lengths to escape and I hope she found peace at the end of her life,


but she certainly created a fascinating building that that is well worth a stop when in the area.
From here we headed back to San Francisco.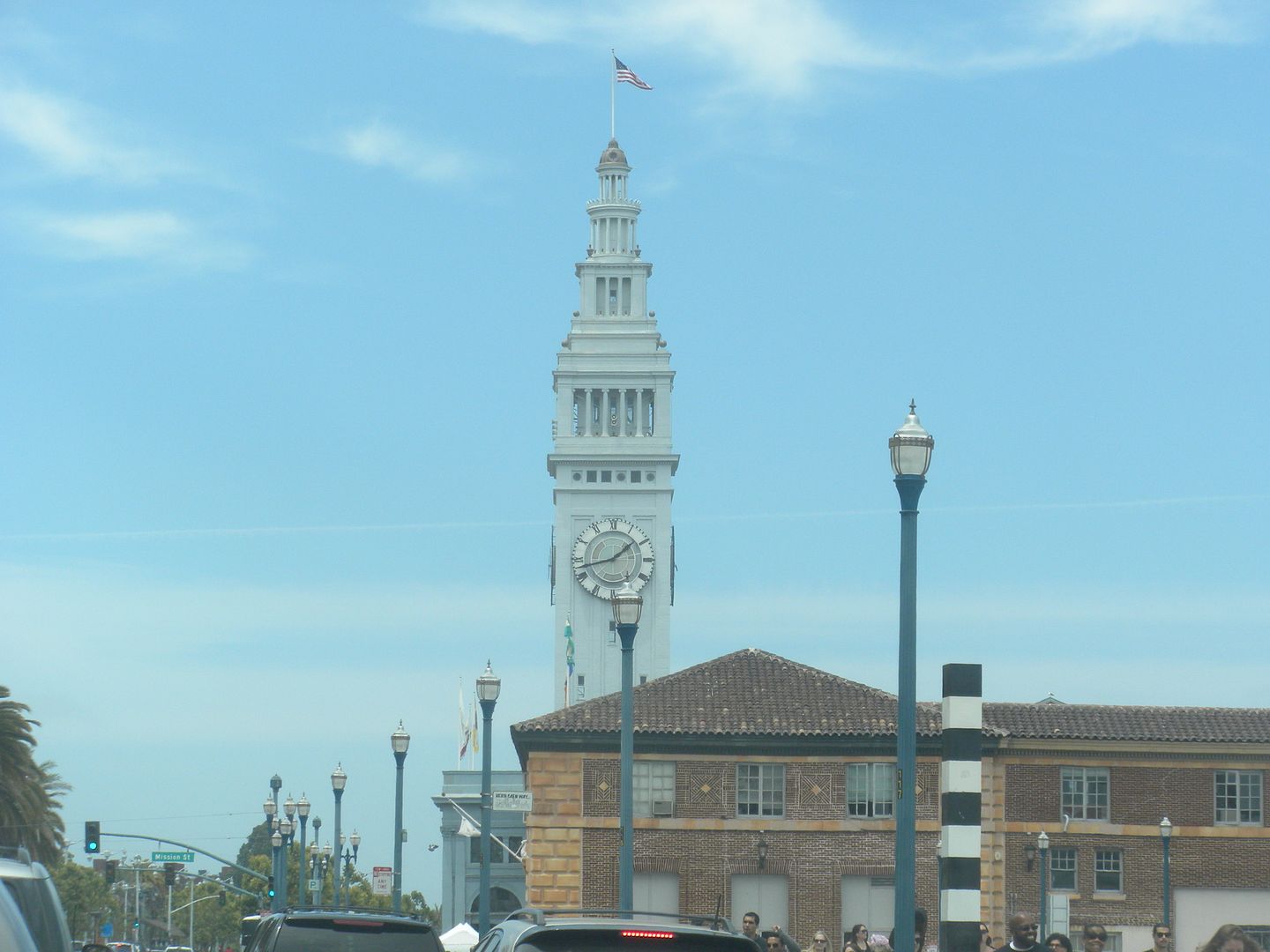 We went to the Ferry Building and had lunch at a pizza restaurant.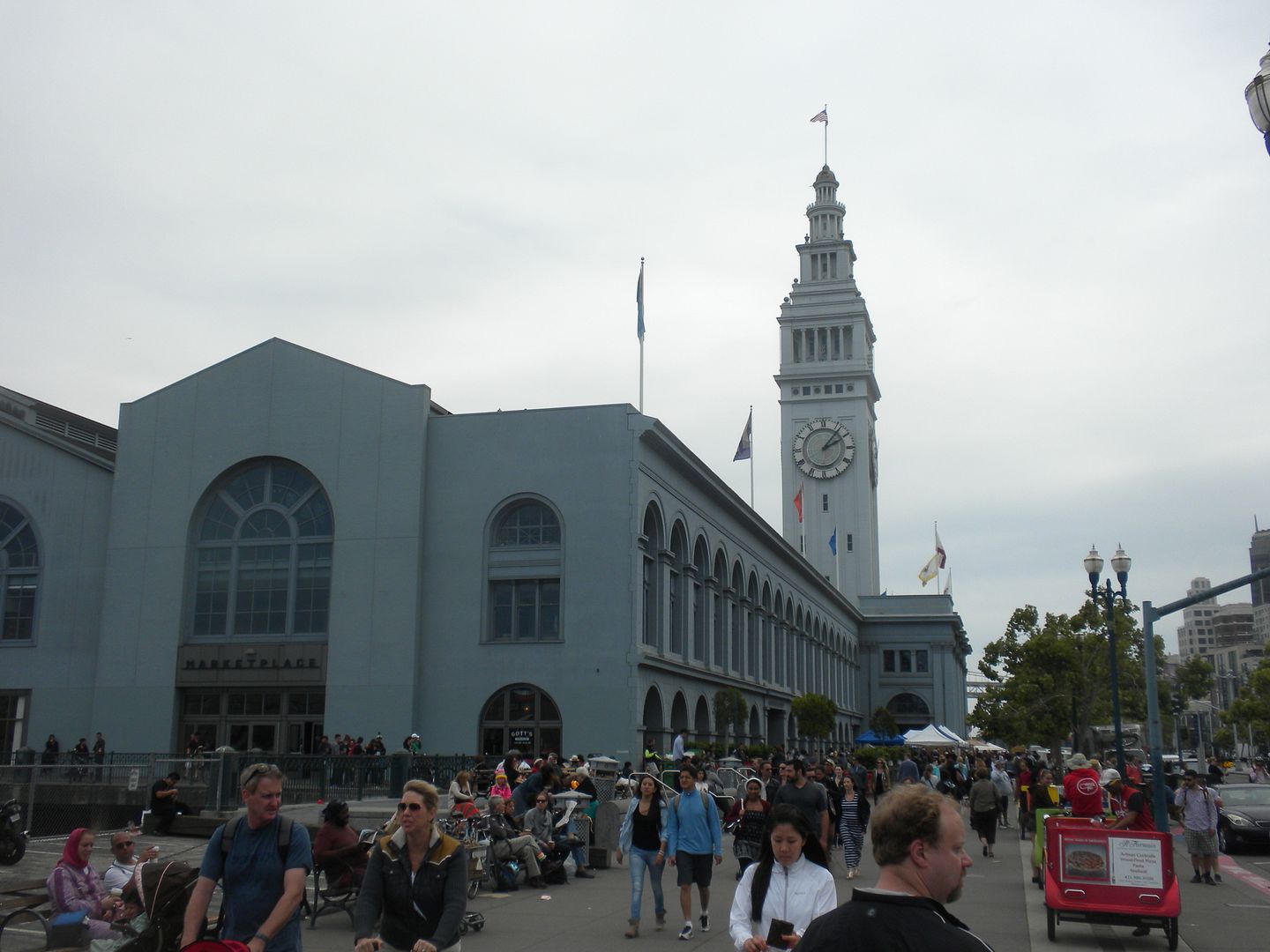 This building was once a hub of transportation but has now been converted into a nice area of cafes and shops.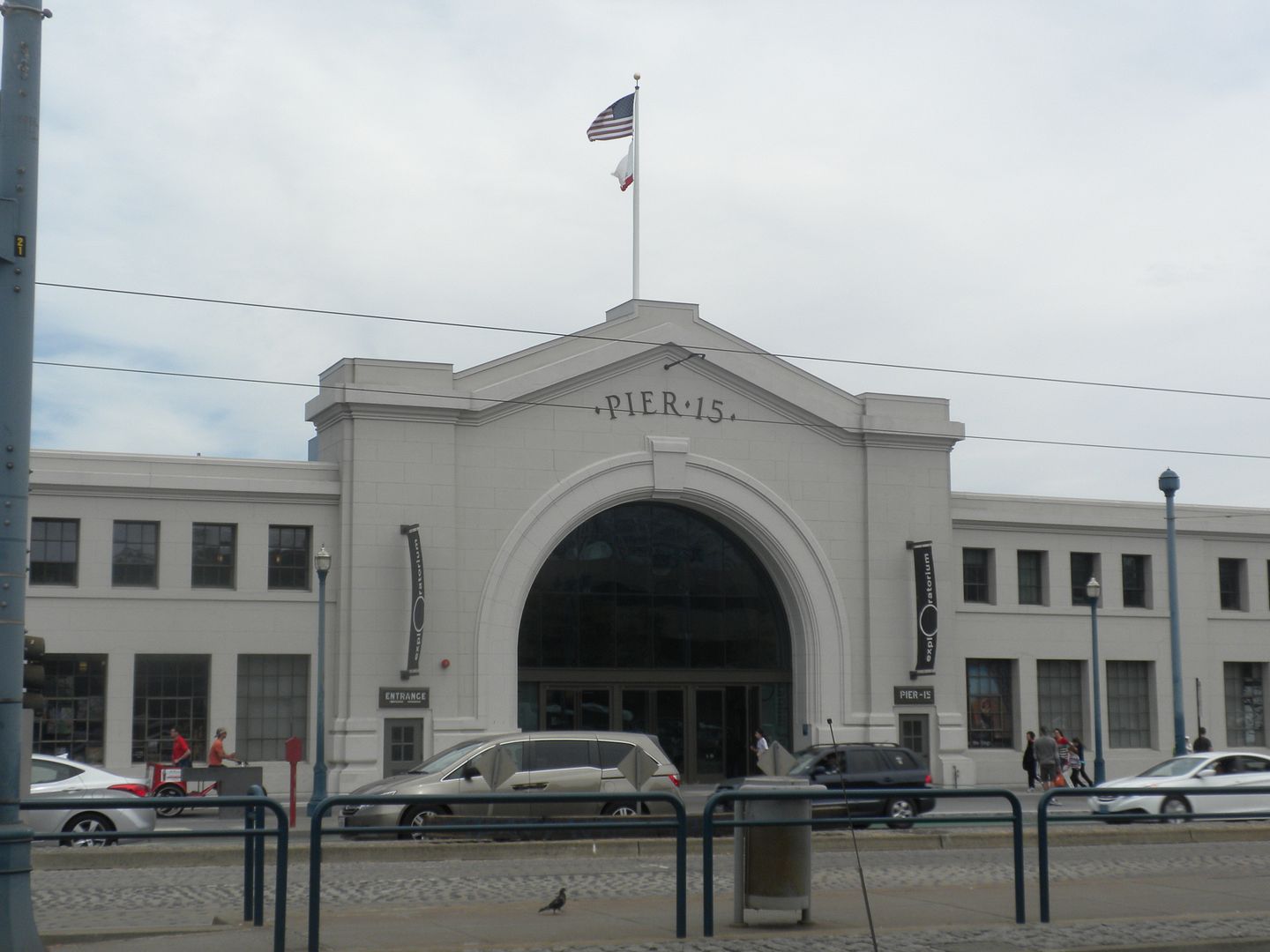 We went to Pier 15,


which has been converted into a new home for the Exploratorium, a science museum with interactive displays. There were so many fascinating displays here, all of which are hands on. It could keep you occupied for hours and it did keep us occupied for a couple of hours until they closed for the day.
We stopped by Ghirardelli Square for one last ice cream,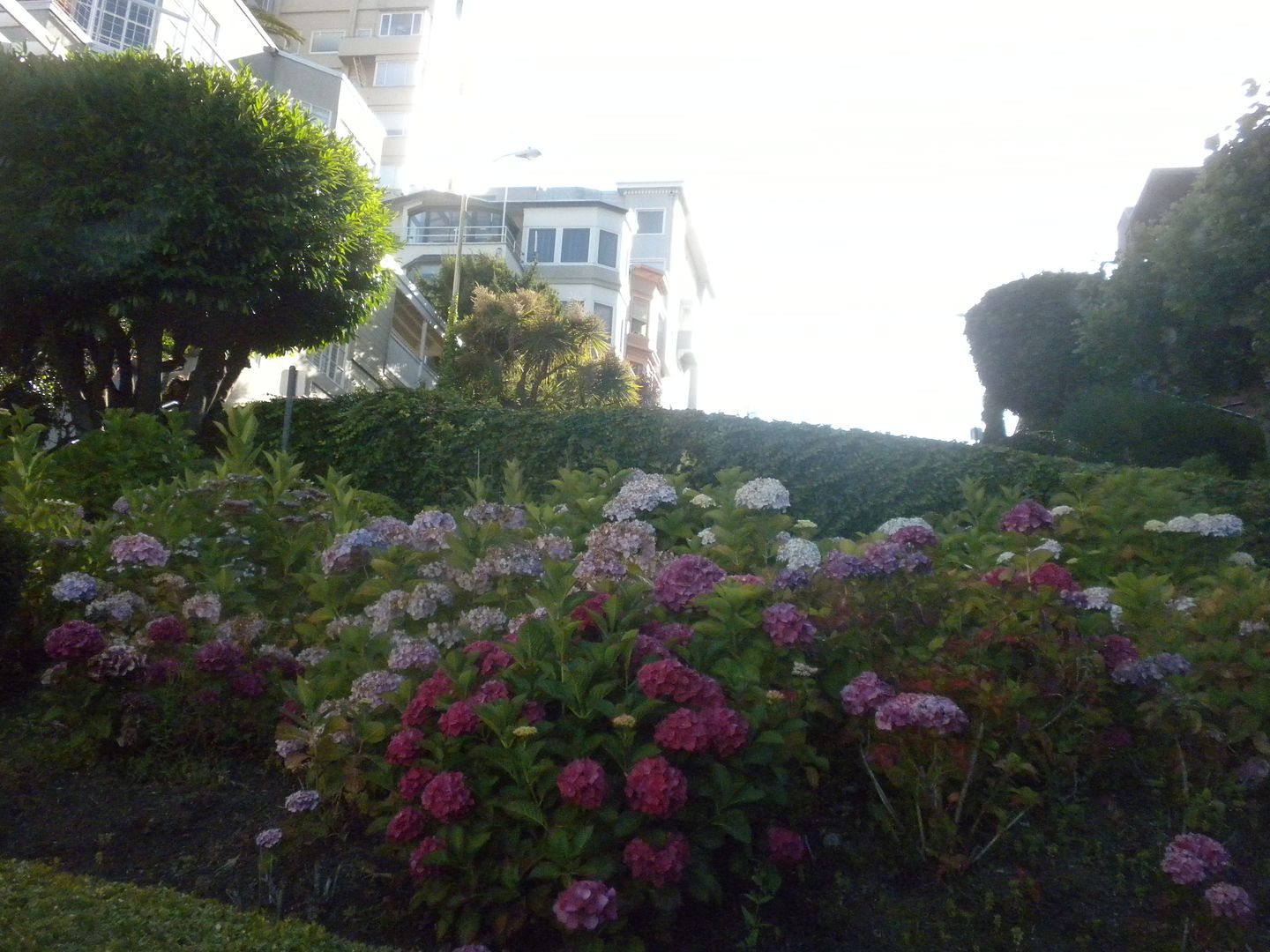 before driving down Lombard Street to get the full experience. We had hoped to walk across the Golden Gate Bridge, but there was not enough time. Other places we had hoped to get to but didn't included Golden Gate Park and the Golden Gate Park Playground Koret Children's Quarter Carousel (Herschell-Spillman, 1914); The Presidio; and the Haight Ashbury district. We headed to the San Francisco Airport for a redeye flight to Atlanta.


It had been an exhausting trip, but a very good one. In addition to the coasters and amusement parks, I thoroughly enjoyed the sightseeing. It was time to head home and rest before other adventures I've planned for the summer and fall.
Thanks for reading!