ACE Coaster Con XXXVI: Six Flags New England, Canobie Lake, Palace Playland & Funtown Splashtown
Prologue: Pre Con in CON-necticut: Quassy Amusement Park & Lake Compounce
This year ACE Coaster Con XXXVI was in New England. I flew to Hartford, CT on Friday, June 14 and met up with Richard Bostic and Tina Quinn. On Saturday, June 15, the New England region of ACE held an event – Pre Con in CON-necticut at Quassy Amusement Park in Middlebury, CT and Lake Compounce in Bristol, CT. We met up with David Lipnicky at the park that morning. Vanessa Thomas also joined us this day.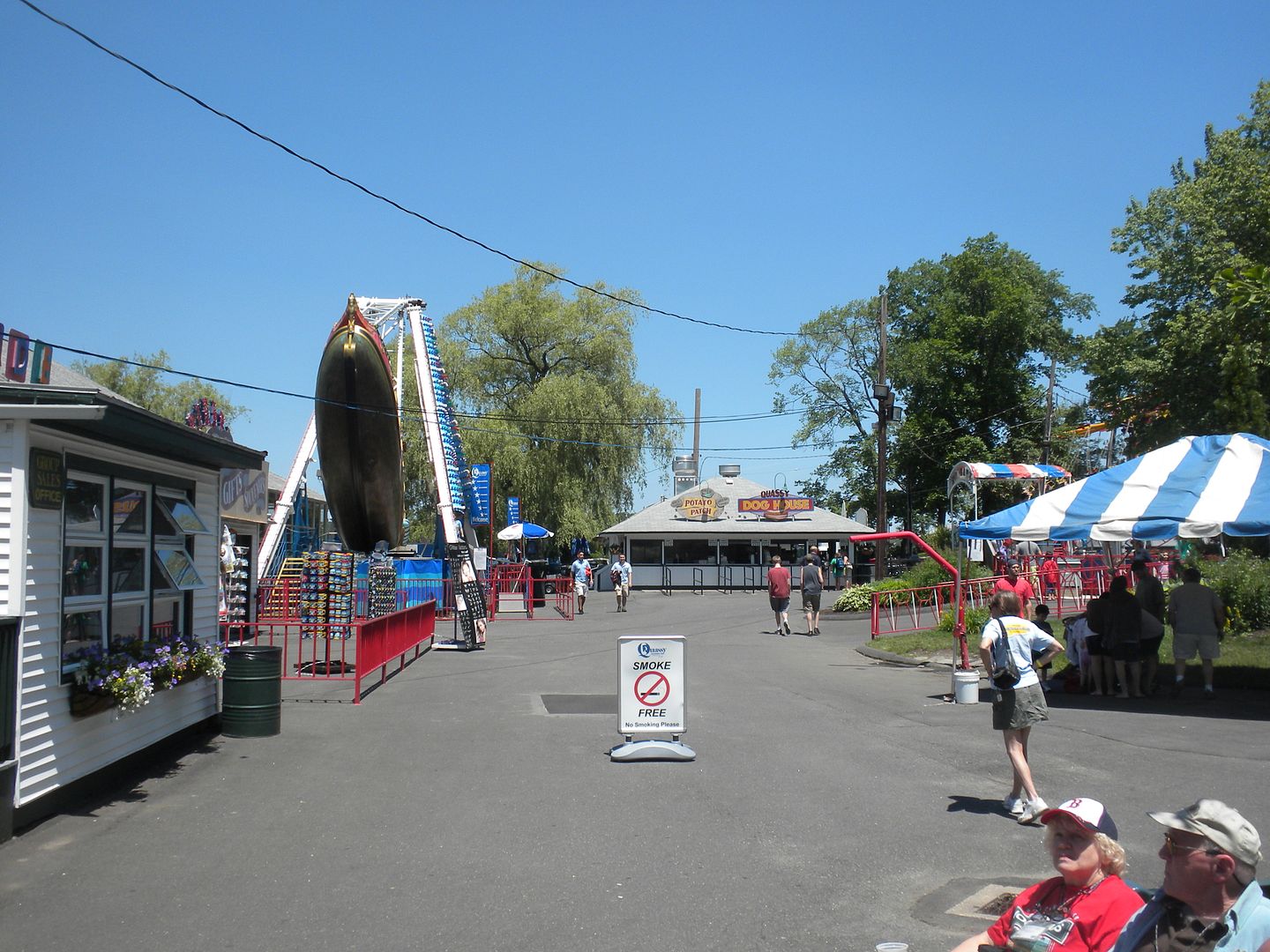 This was my first visit to Quassy Amusement Park. Formerly known as Lake Quassapaug, it opened in 1908. It is a nice traditional park with a lot of character and a beautiful lake setting. Because of the huge number registered for the event (330), the park extended our ERT an hour earlier, and even had the coaster running earlier than that. And what a coaster it is!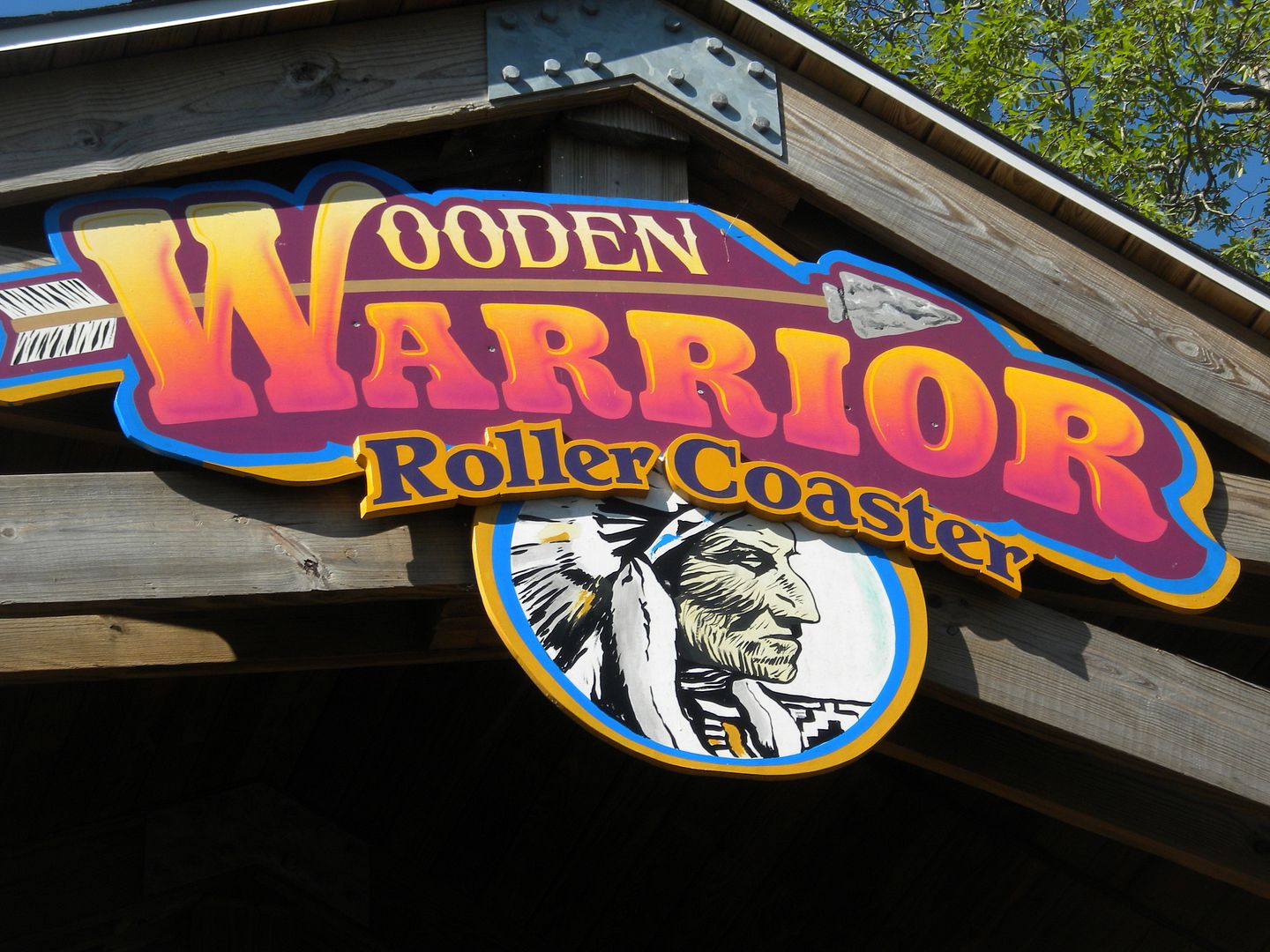 Wooden Warrior: (The Gravity Group, Wood, 2011)


While this ride is relatively small, it packs a lot into its small size.


It is filled with pops of airtime, has a great tunnel and some really good forces.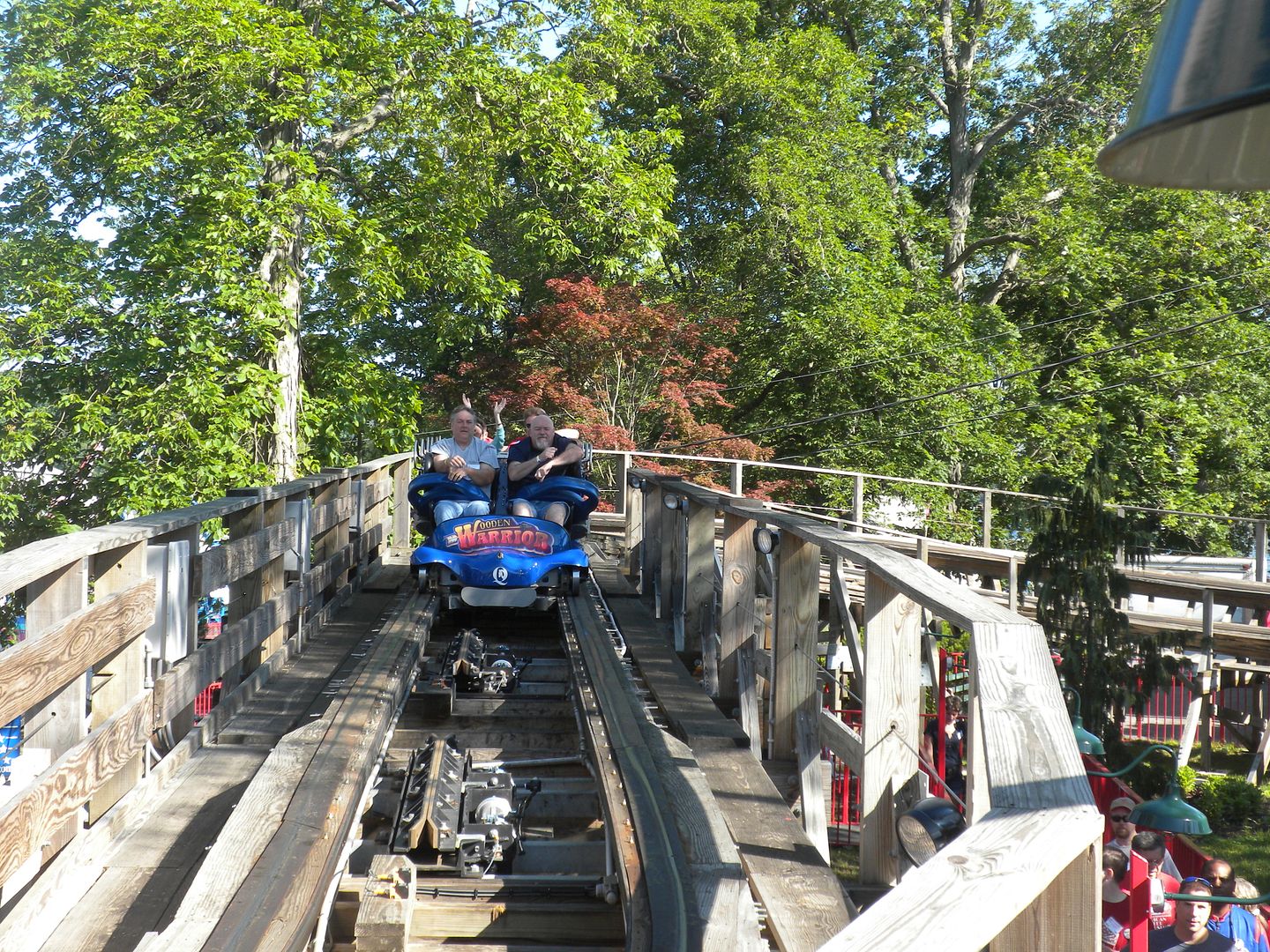 It reminds me of Twister at Grona Lund, also by Gravity Group.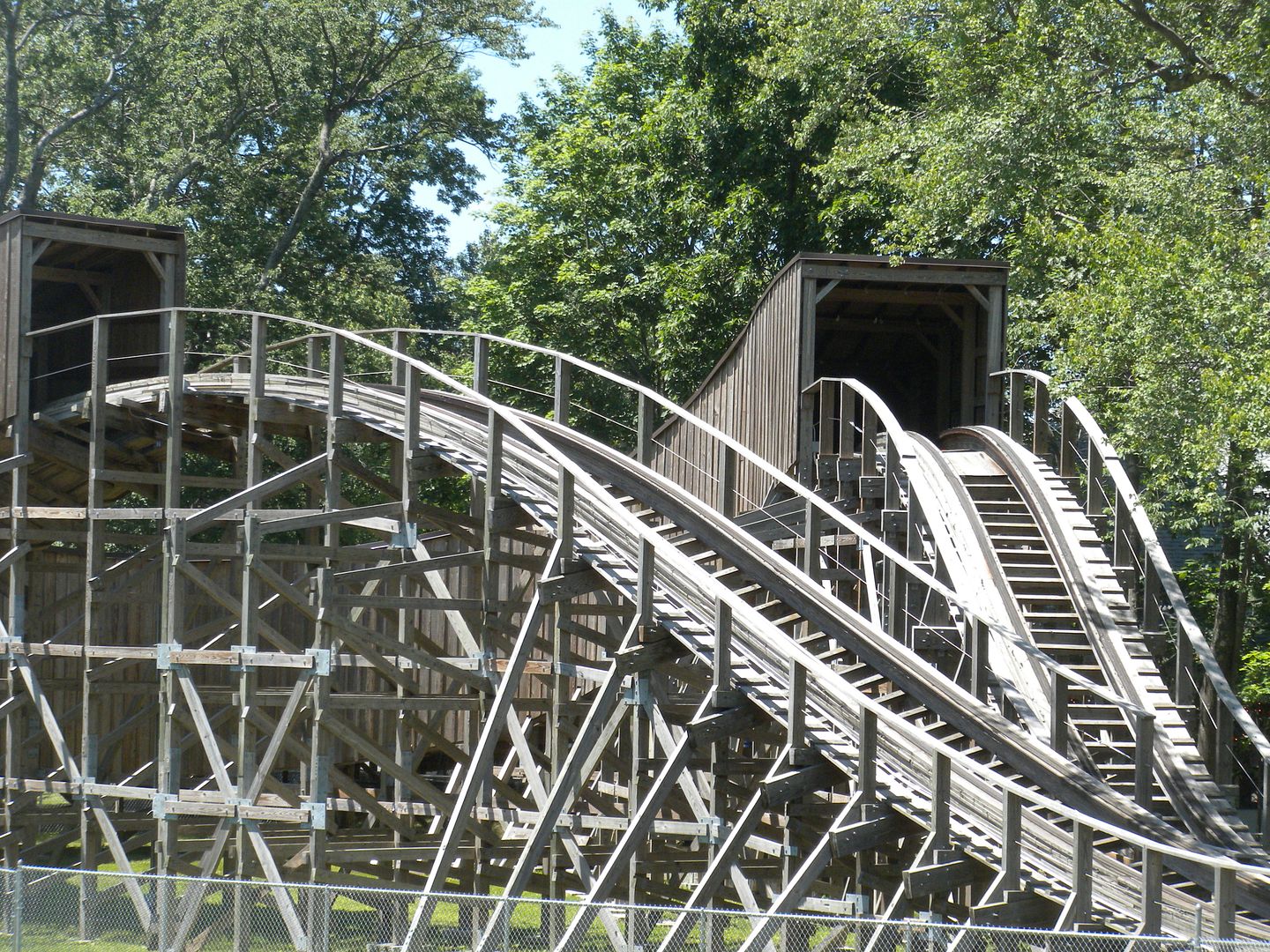 It is not as long as Twister, but it has many of its fun elements – 7 rides, all during ERT.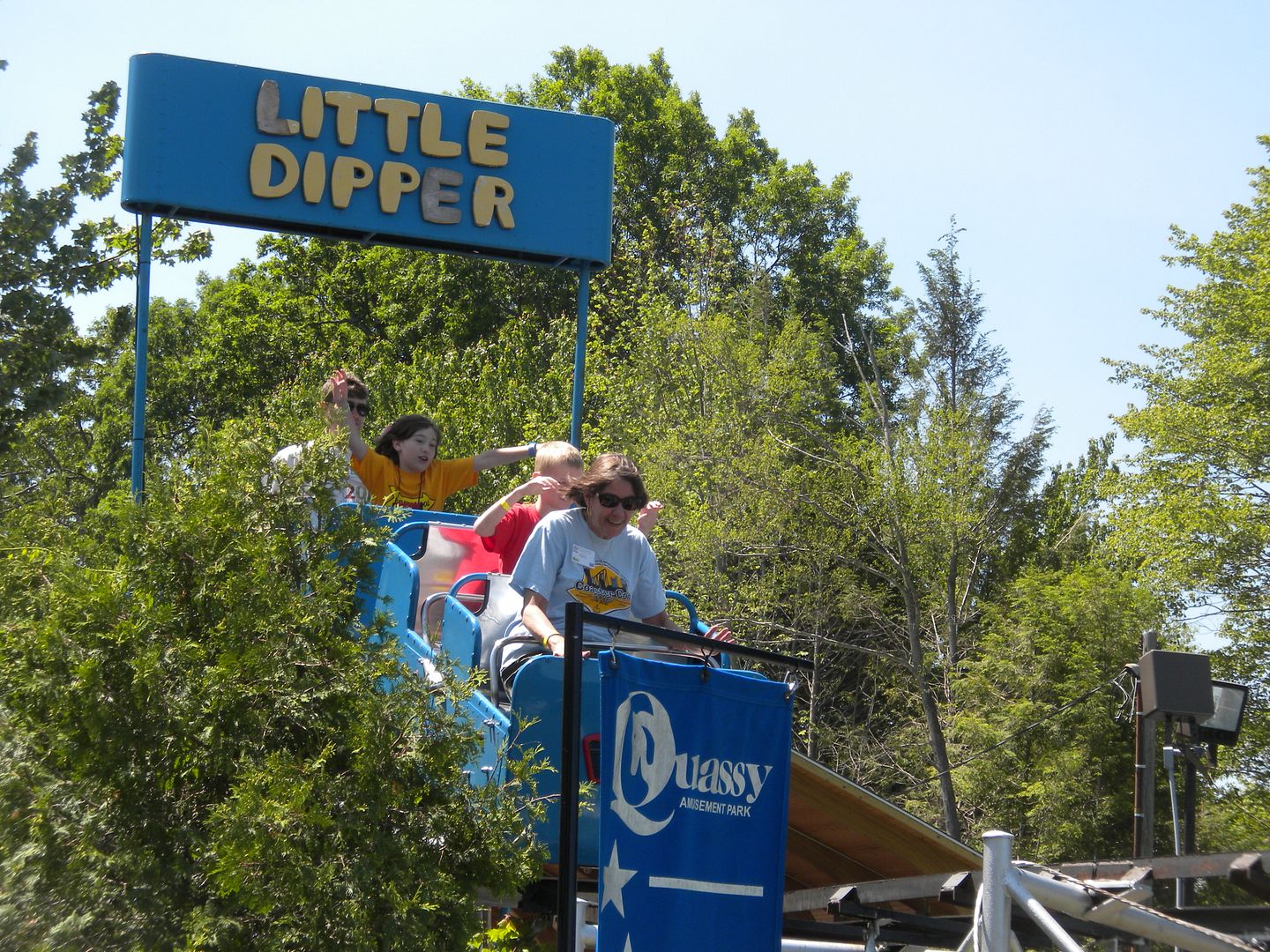 Little Dipper: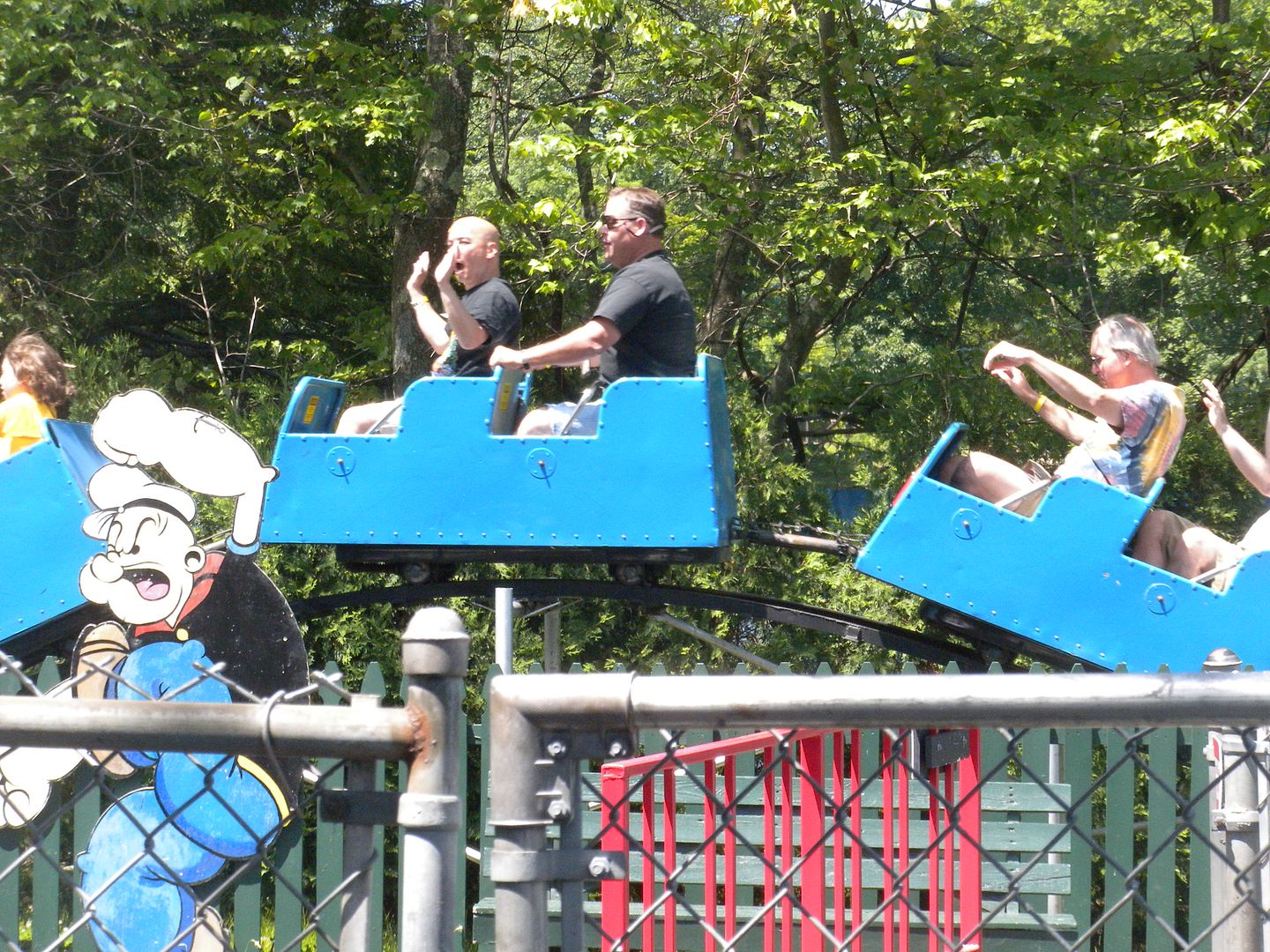 (Herschell, Little Dipper Kiddie, 1952)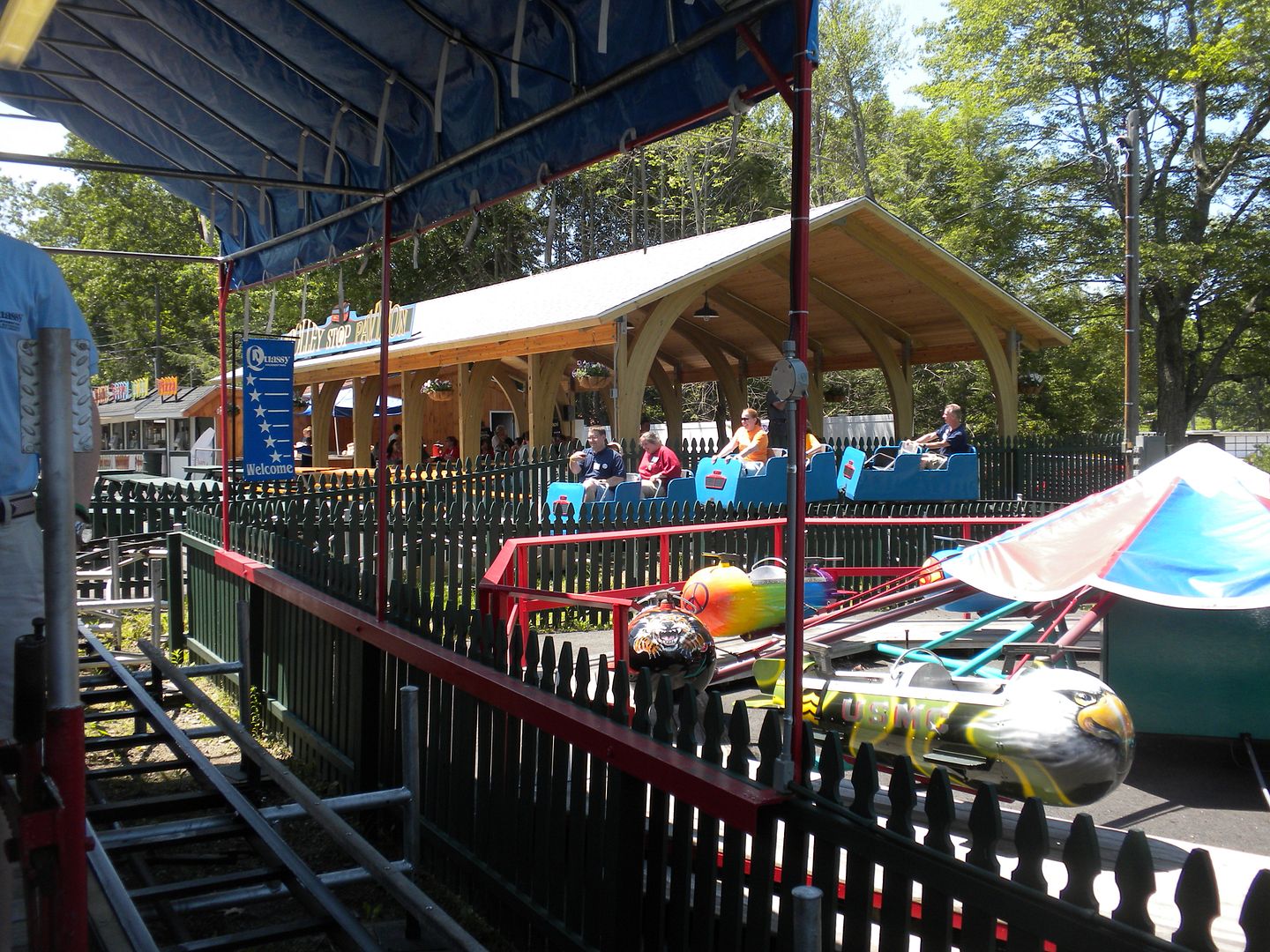 The line was long, but I got the credit – 1 ride.
In our limited time at the park I got to ride several other rides:
Bumper Cars: Pretty good – 1 ride.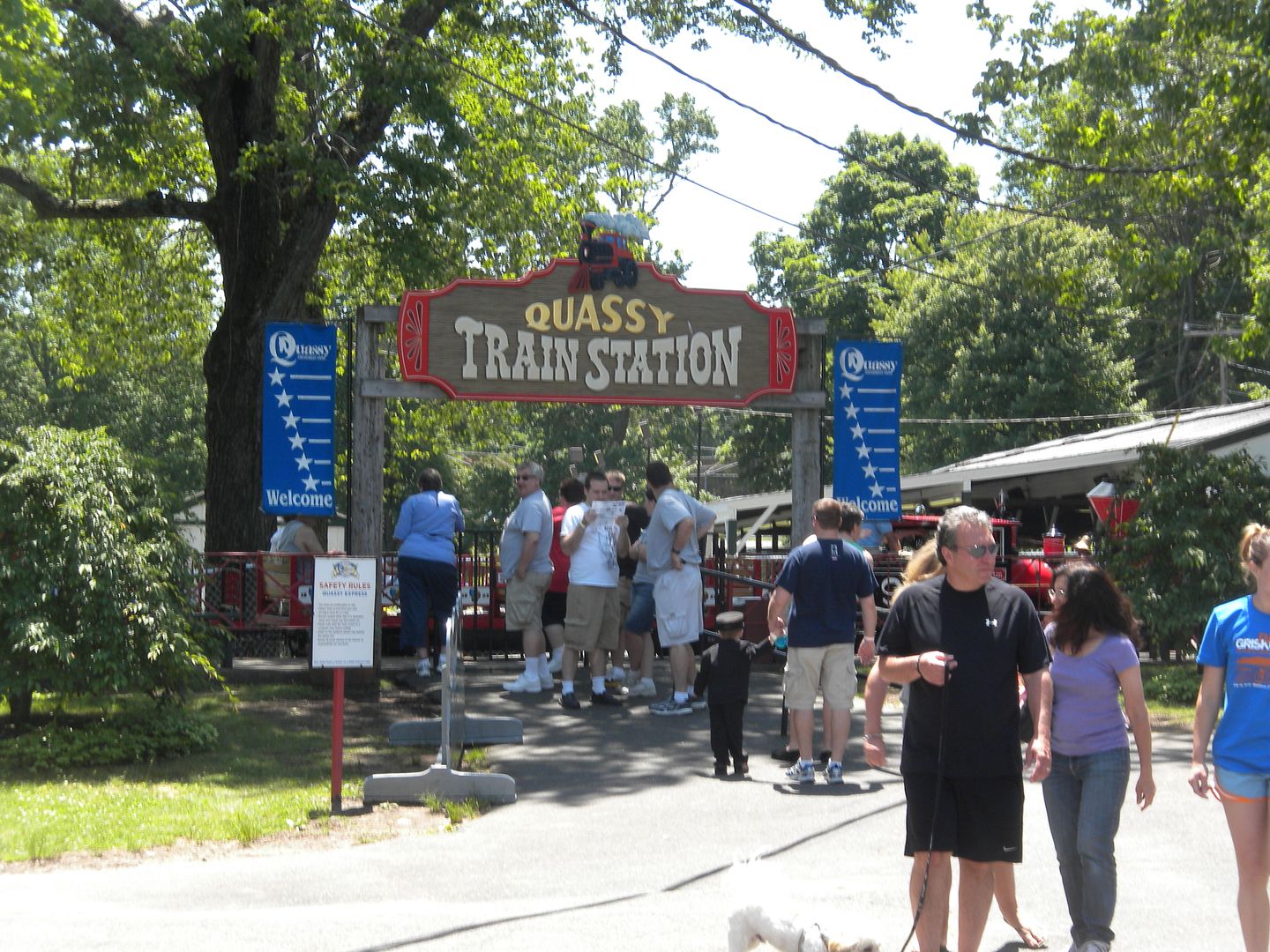 Quassy Express Train: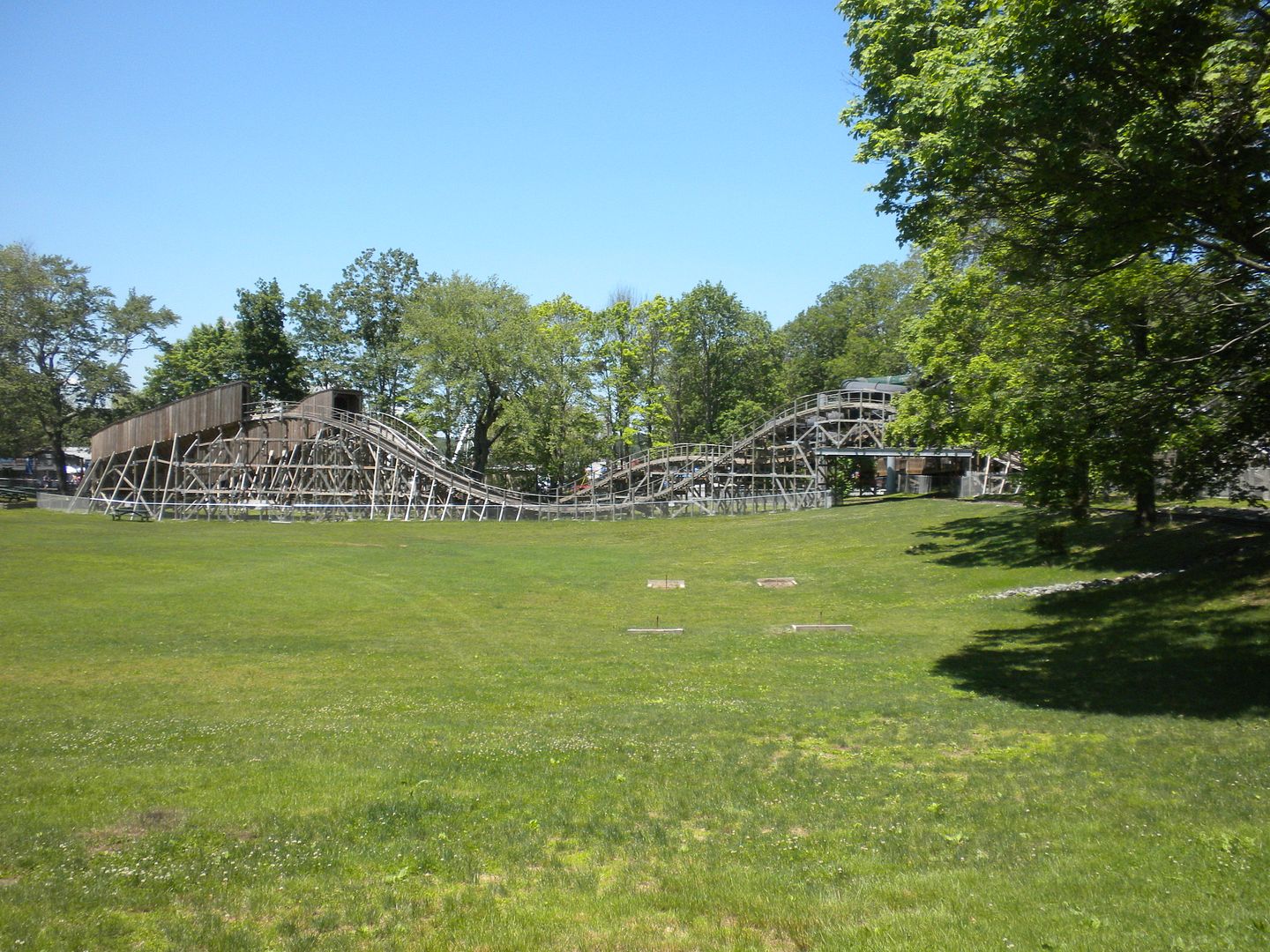 Nice double ride by the coaster and very fast – 1 ride.
Trabant: One of my favorites – 1 ride.
Paratrooper: Nice long ride cycle – 1 ride.
Music Fest: This is a swinging circular (Mattherhorn) type ride, forward & backward – 1 ride.
Yo-Yo Swing: Excellent long ride cycle – 1 ride.
Tilt-A-Whirl: Pretty good spinning – 1 ride.


Grand Carousel: (Chance Rides, Modern Fiberglass Carousel, 1990) – 1 ride.
I did not ride Galleon Pirate Ship, Big Flush Water Coaster, or Free Fall'N. They also have 9 children's rides and a waterpark, Splashaway Bay Water Park, which has 6 attractions.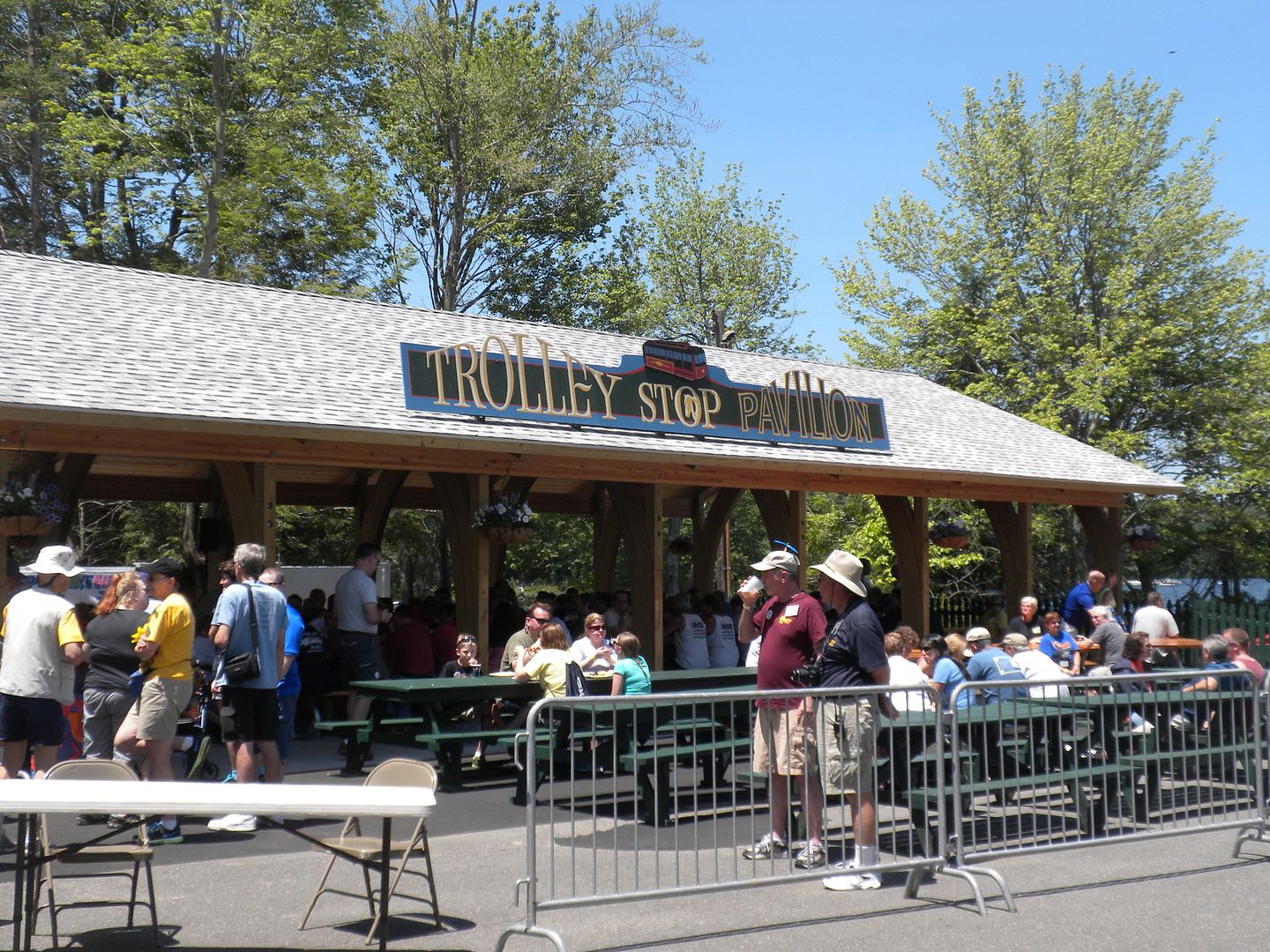 The park provided a delicious lunch of hamburgers, hot dogs and BBQ chicken, although our number somewhat overwhelmed their system. Still, it was very good.


Quassy is a beautiful park with a lot of charm. Its new wooden coaster really puts it on the map. We left about 2:30.
After a short drive we arrived at Lake Compounce around 3:30. Operating since 1846, this one of the oldest parks in the nation. I have been here once before, in 2007.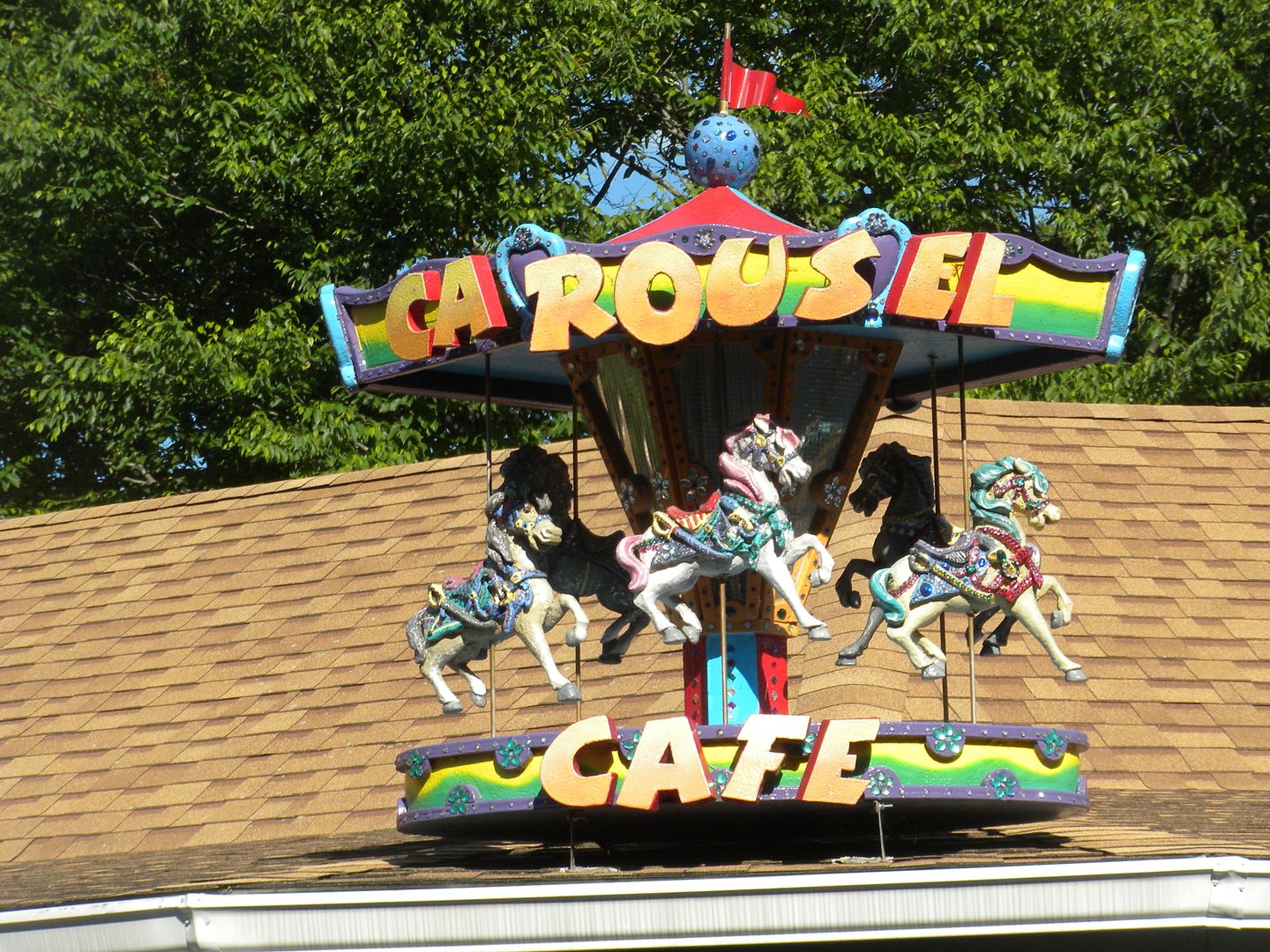 The park has the feel of a traditional park, but is now owned by Parques Reunidos. My main question on this trip was whether its premier coaster would live up to my previous ranking of number 1 wood coaster, so that is what we went to check out first.

Boulder Dash: (CCI, Wood Terrain, 2000) In 2007 I was amazed by this coaster's terrain trek through the mountainside boulders, by its relentless spend, its great airtime and its reridability. I was in great hopes that it would live up to what I remembered – and it did! I know of no other coaster that hugs its terrain so closely.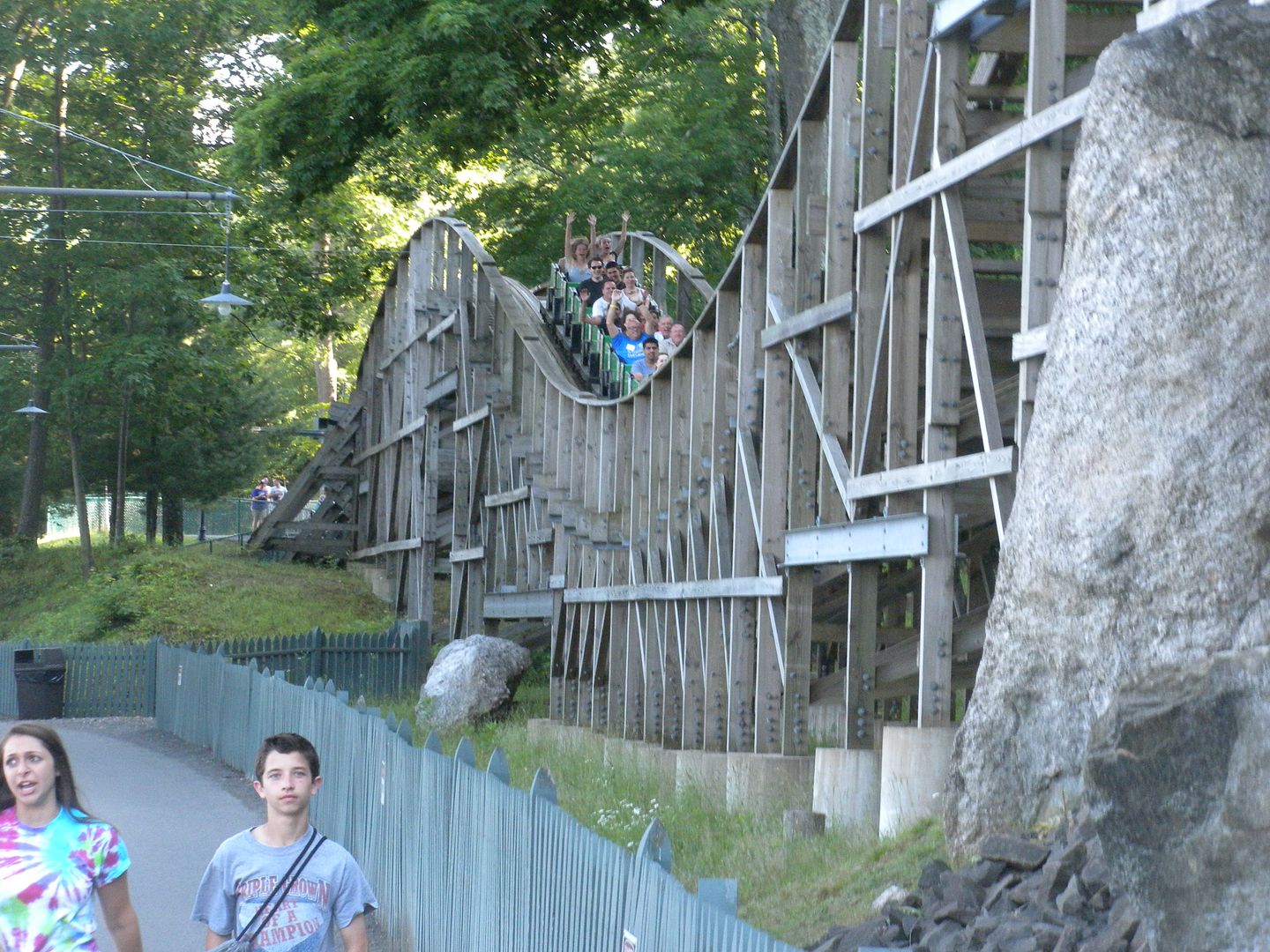 It rarely is far off the ground, yet is a huge coaster. The boulders through which it literally dashes make for an exciting ride.


The speed is still relentless, the airtme is still extensive and the reridabilty is still impressive for a coaster of this size. There were only 2 or 3 spots that were rough, but not overly so.


During ERT the park gave double rides and I learned the axle seats were only marginally rougher than the non-axle seats.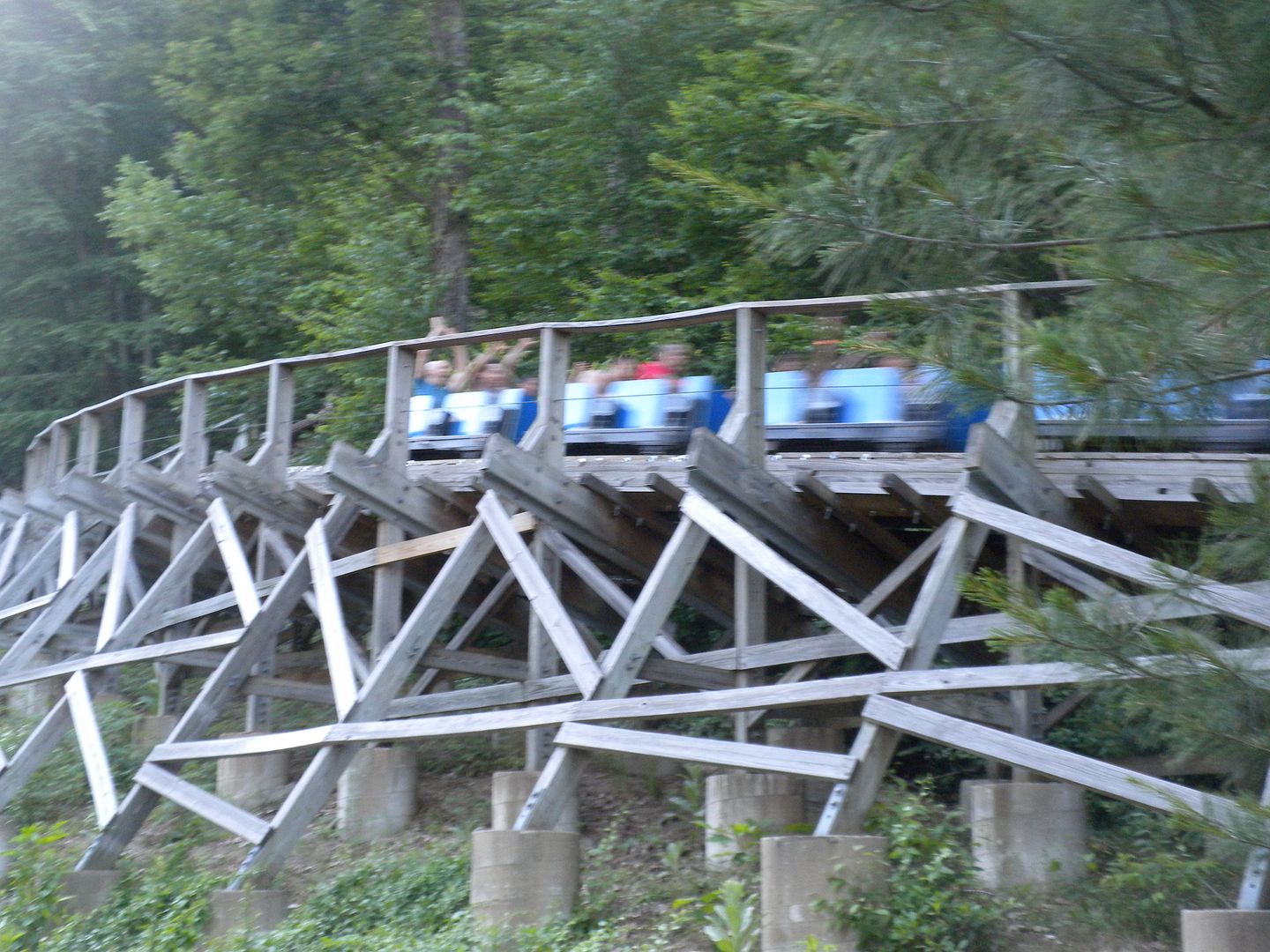 This is still my number 1 wood coaster! – 12 rides, 10 during ERT.


Wildcat: (PTC Herbert Schmeck, Wood, 1927)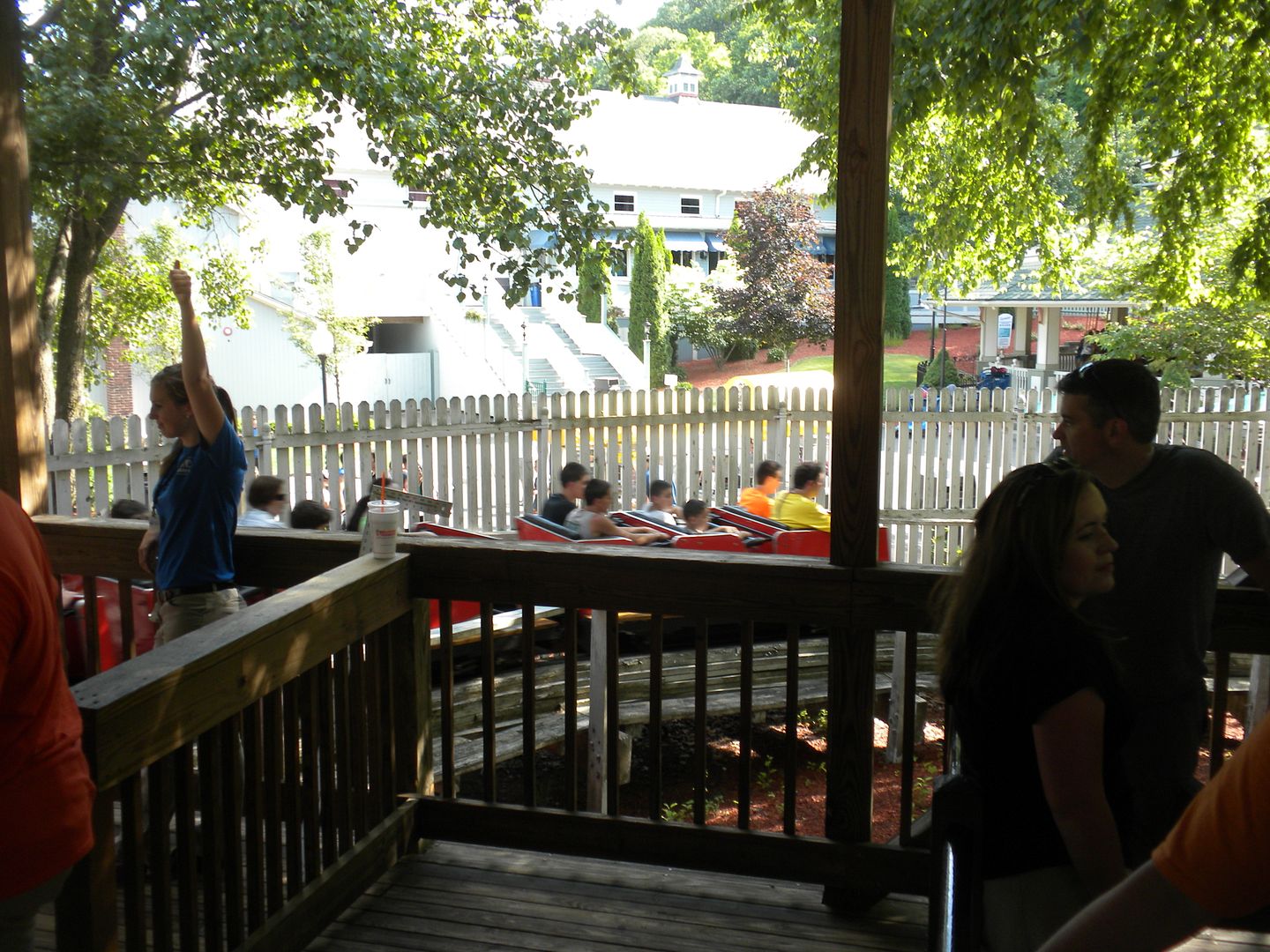 This classic ride was rebuilt by Charlie Dinn & Curtis Summers in 1986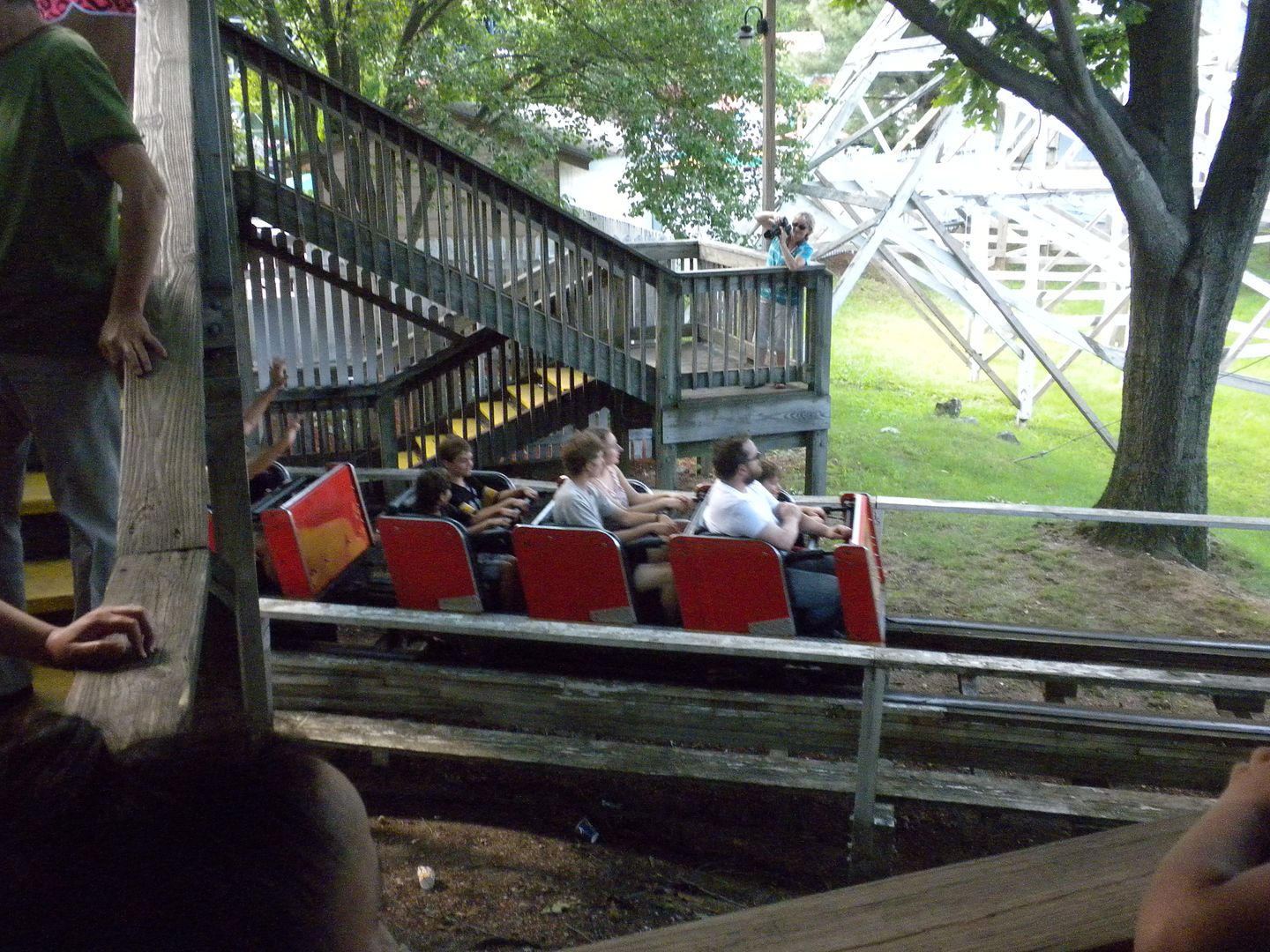 and has much recent work evident.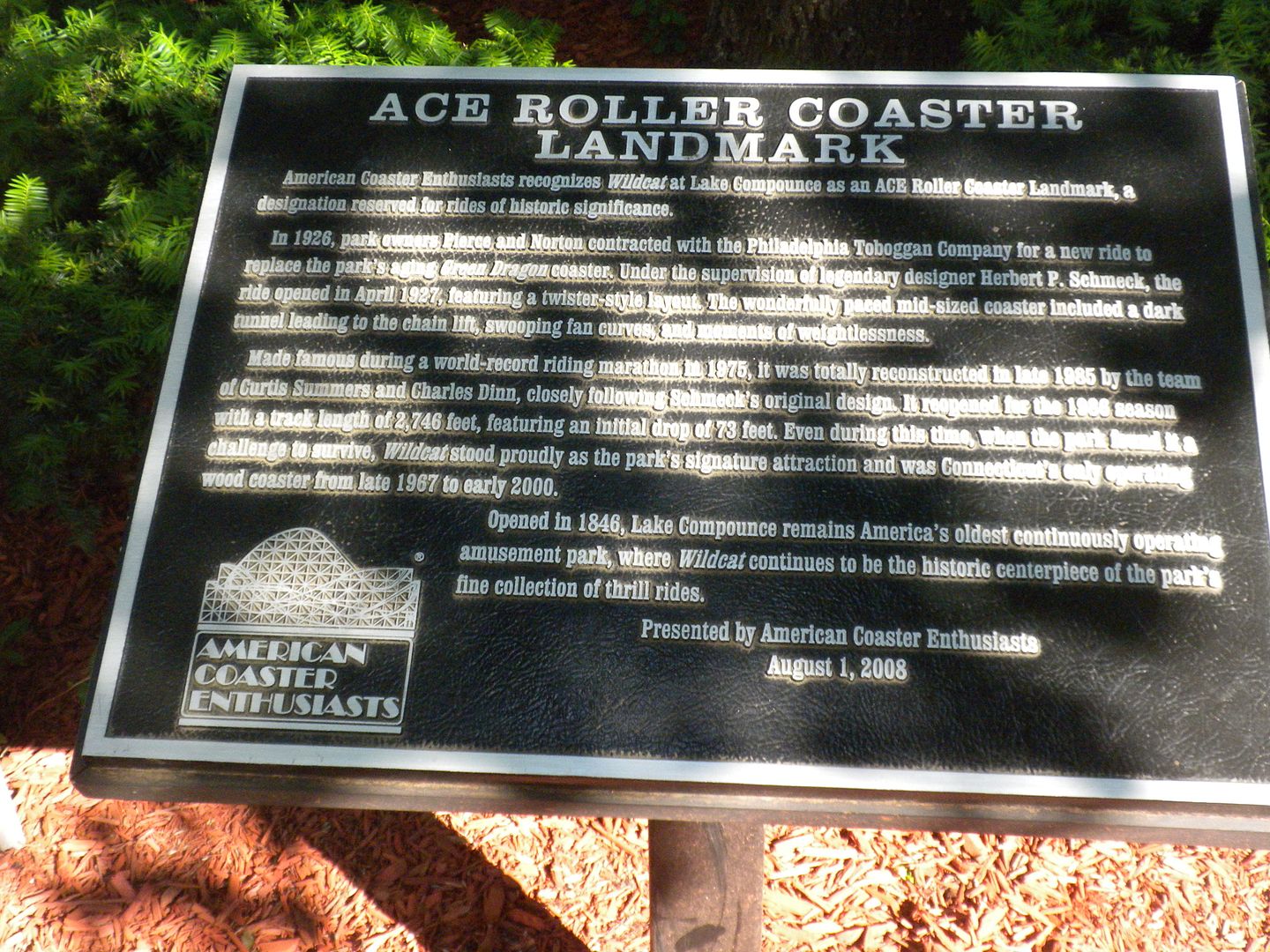 There were a few really rough spots, but overall it gave a good ride – 3 rides, 2 during ERT.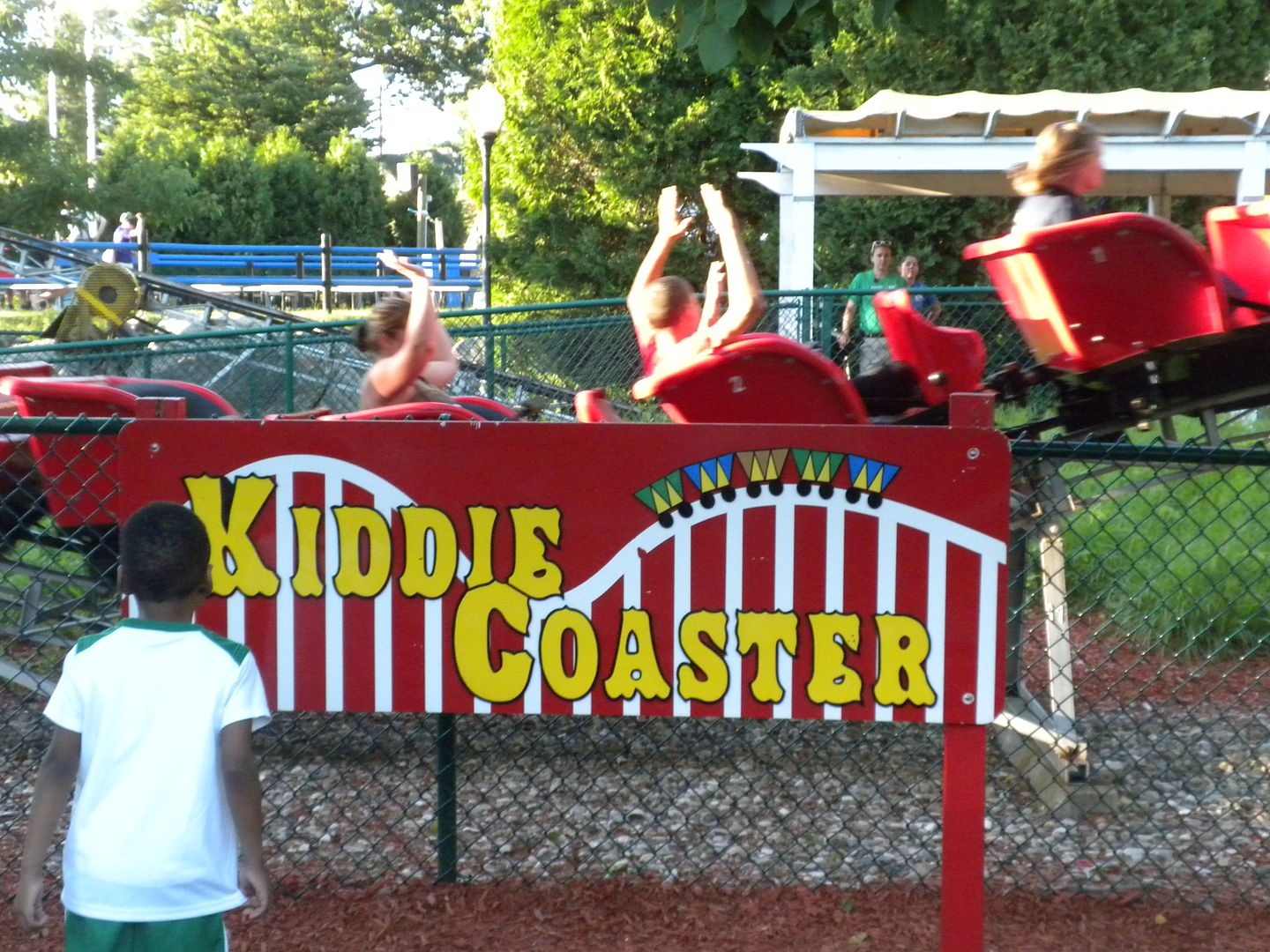 Kiddie Coaster: (Molina & Sons, Kiddie Coaster, 1997)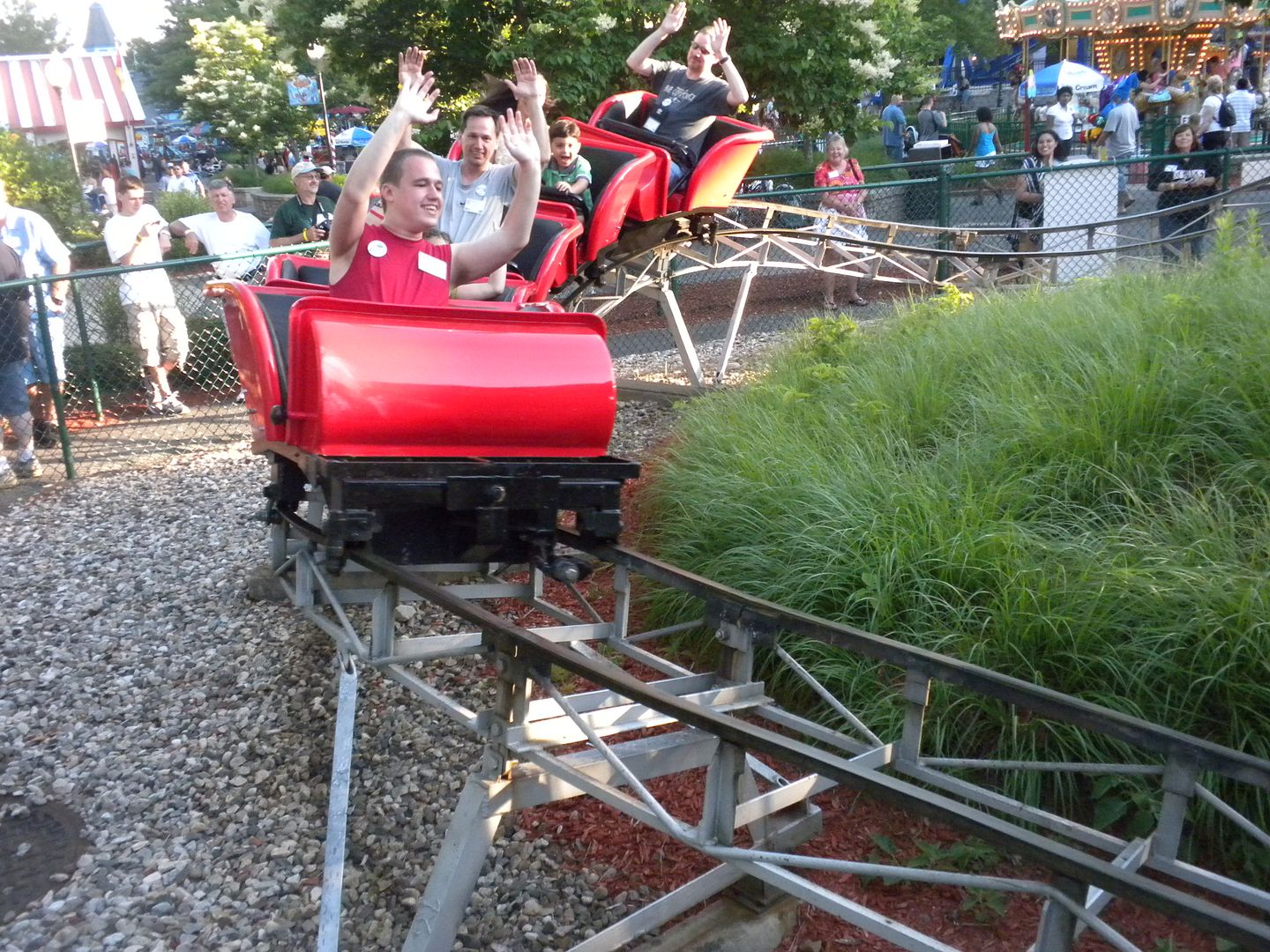 Normally adults are not allowed to ride this coaster without a child,


but the park allowed ACE members to ride during the last hour of park operations – 1 ride.
Since I already had the credit, I did not ride Zoomerang (Vekoma, Boomerang, 1997).
I also rode the following rides: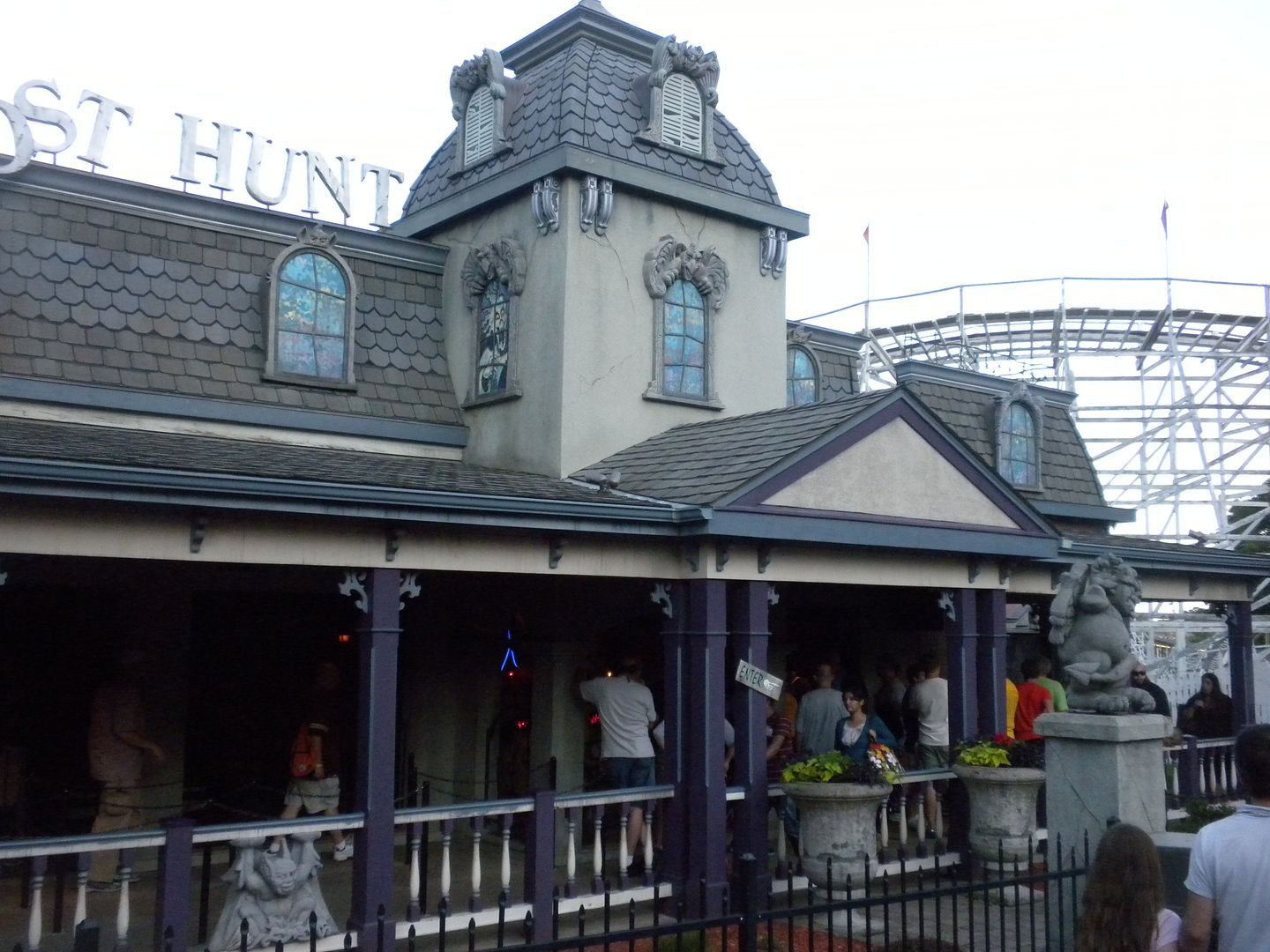 Ghost Hunt: Good interactive dark ride with some unique sections – 1 ride.
Down Time: Drop ride with good views – 1 ride.
Saw Mill Plunge: Nice log flume up the mountainside through beautiful terrain, not too wet – 1 ride.


The Trolley: Fun transportation in a genuine 1911 open-air trolley – 1 ride.


The Sky Ride: A 25 minute round trip chairlift ride up the mountainside with beautiful views – 1 ride.
Bumper Cars: Fairly good – 1 ride.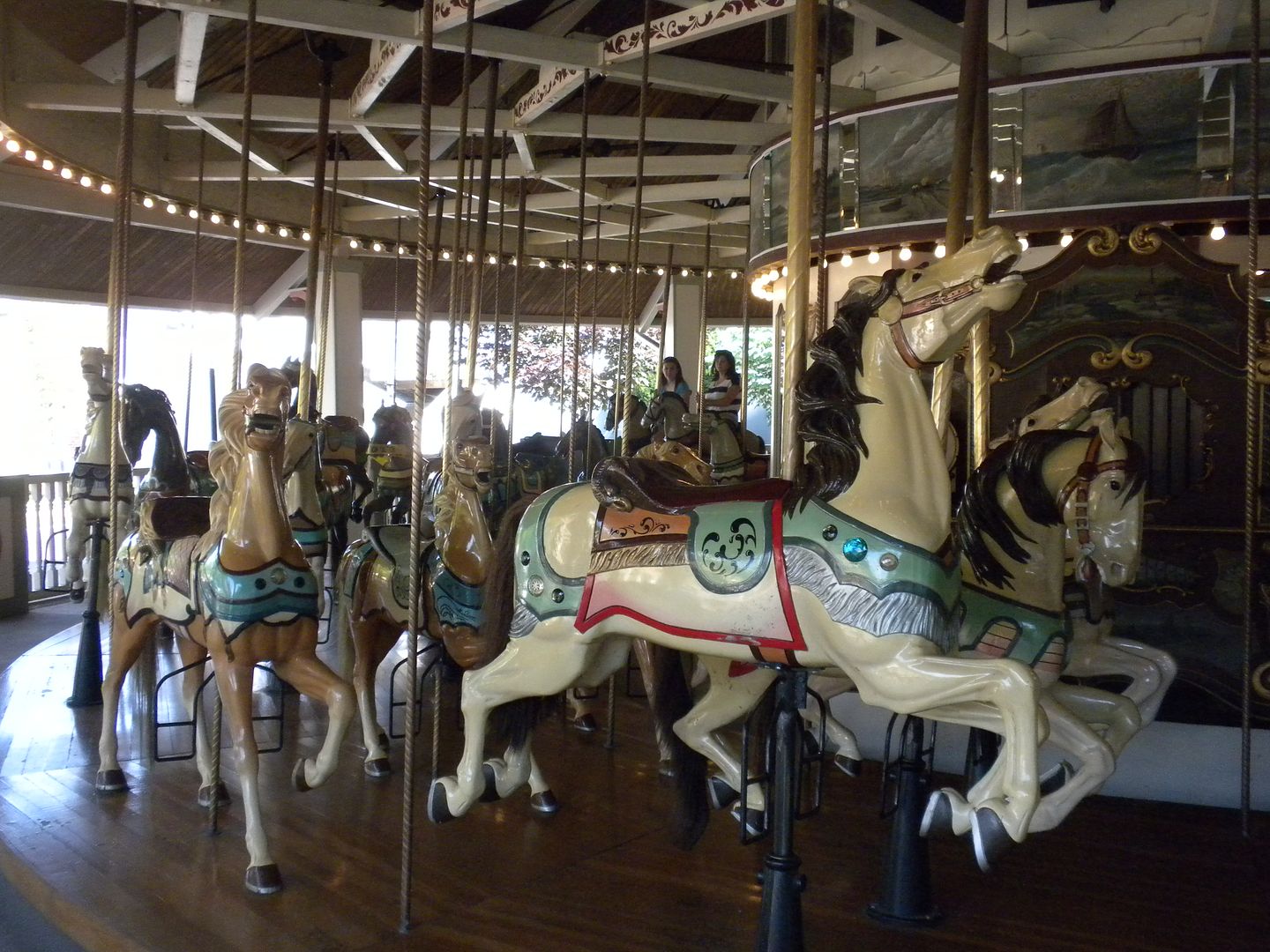 Antique Carousel: (Carmel/Looff/S&G/Murphy, Classic Wood Carousel, 1893, 3 Rows, 27 Jumping Horses, 22 Standing Horses, 1 Menagerie Animal (Goat), 2 Chariots) Purchased from Savin Rock in 1911, this is one of oldest operating carousels in the country. It is in good shape – 1 ride.
I did not ride Thunder Rapids, The Lake Railroad, Zoomer's Gas n' Go, American Flyer, Giant Wheel, Revolution, Pirate Ship, Thunder N' Lightning, The Wave Swinger, Twister, Wipe Out or Enterprise. The park also has 10 children's rides. The waterpark has 8 attractions.
The park treated us to a delicious meal of ribs, chicken and the best clam chowder I have had. They graciously added an hour and a half of ERT because of our large crowd.


This is a nice park with a lot of traditional charm. I look forward to returning someday to enjoy more of the park and to get more rides on Boulder Dash.
After registration at the Con hotel in Springfield, MA, Richard, Tina and I decided to make a quick trip to Rhode Island for a credit.


None of us had been to Rhode Island, so we wanted to see it.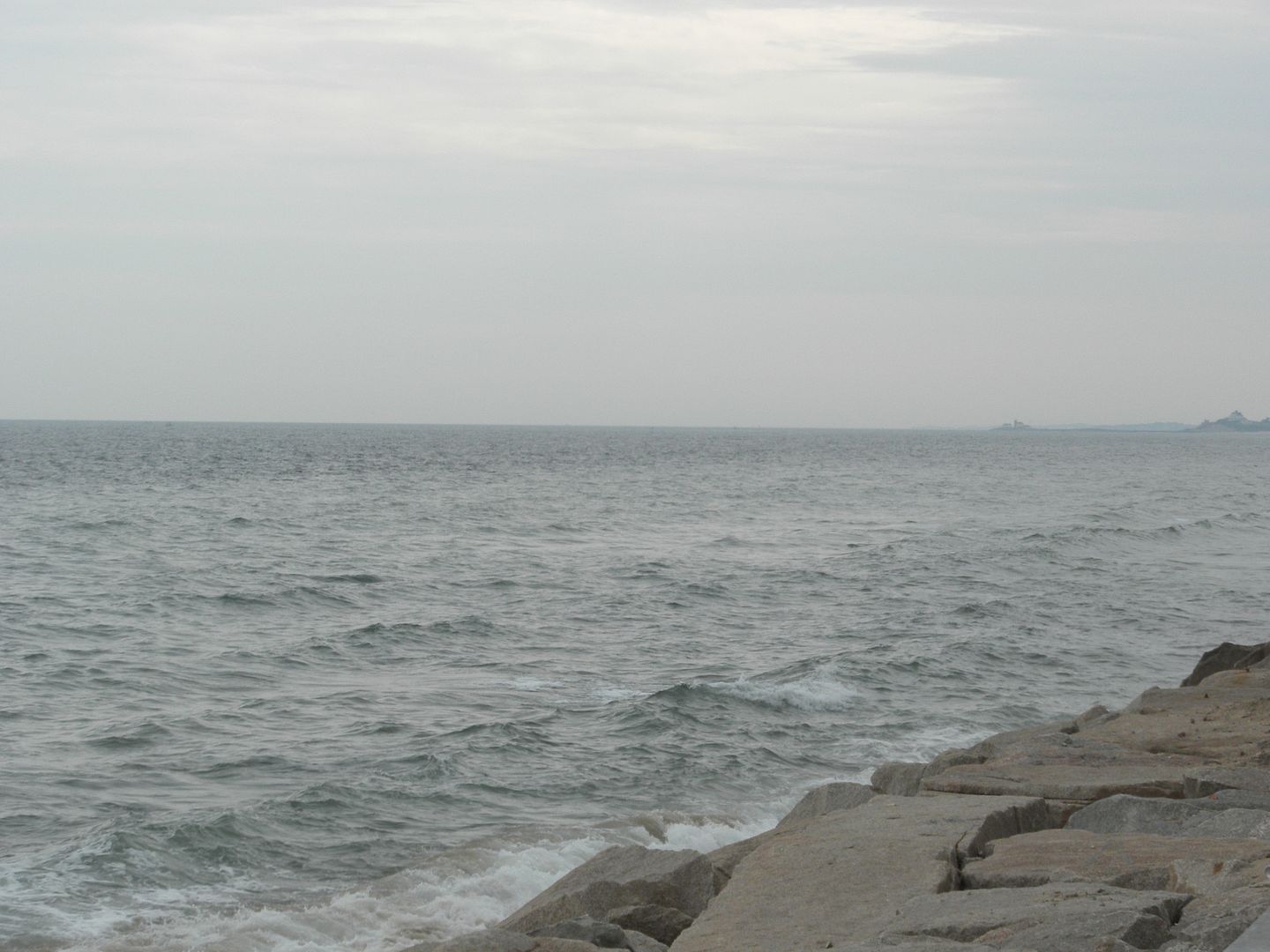 We made the nearly 2 hour trip to Atlantic Beach Park in Westerly, RI, which has been operating at Misquamicut Beach since 1920.


Unfortunately, and in spite of a call the week before, Dragon (Unknown, Kiddie Coaster, 2012) was having a problem this day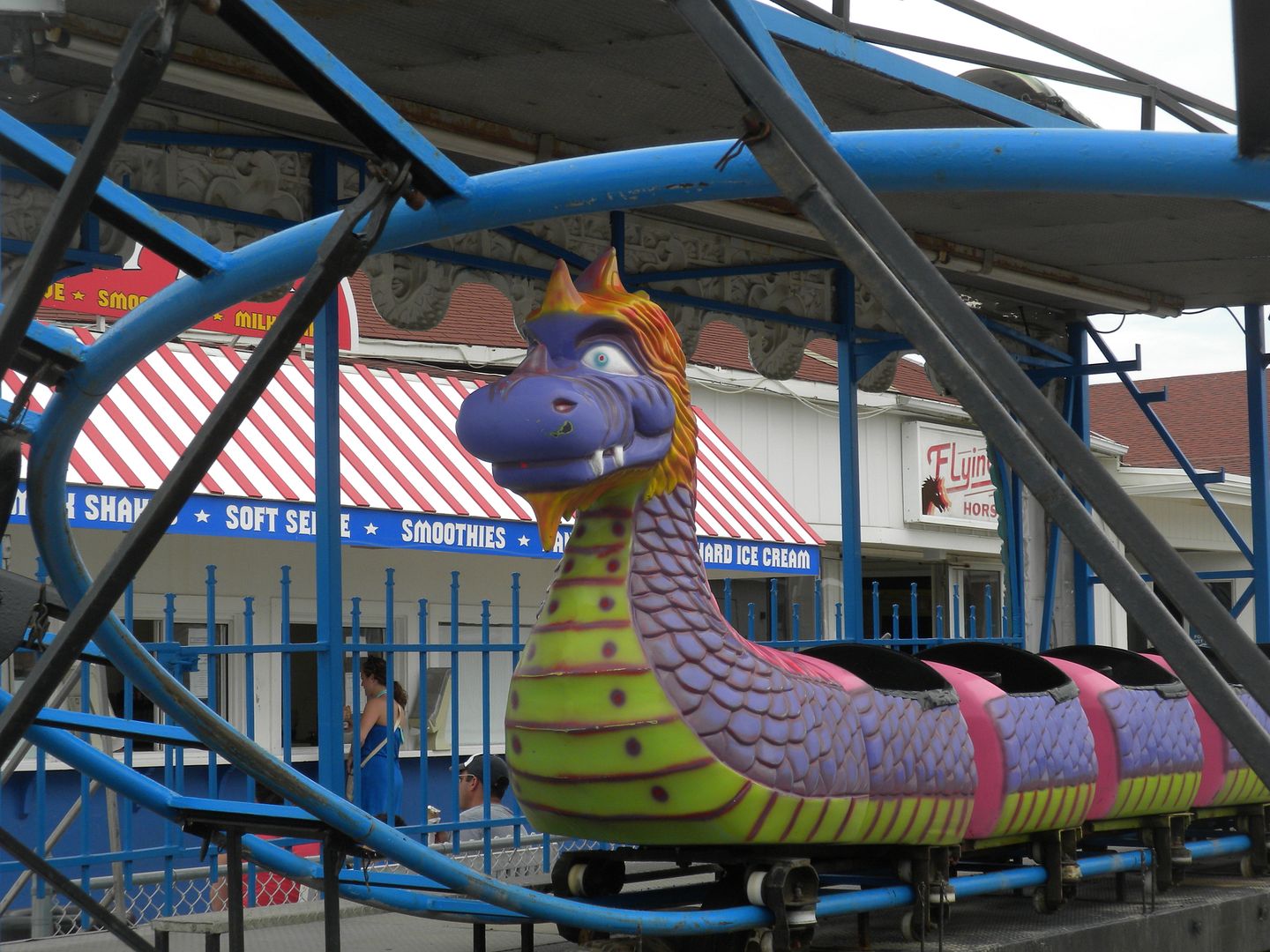 and was not operating. We bought a token for a ride on the carousel.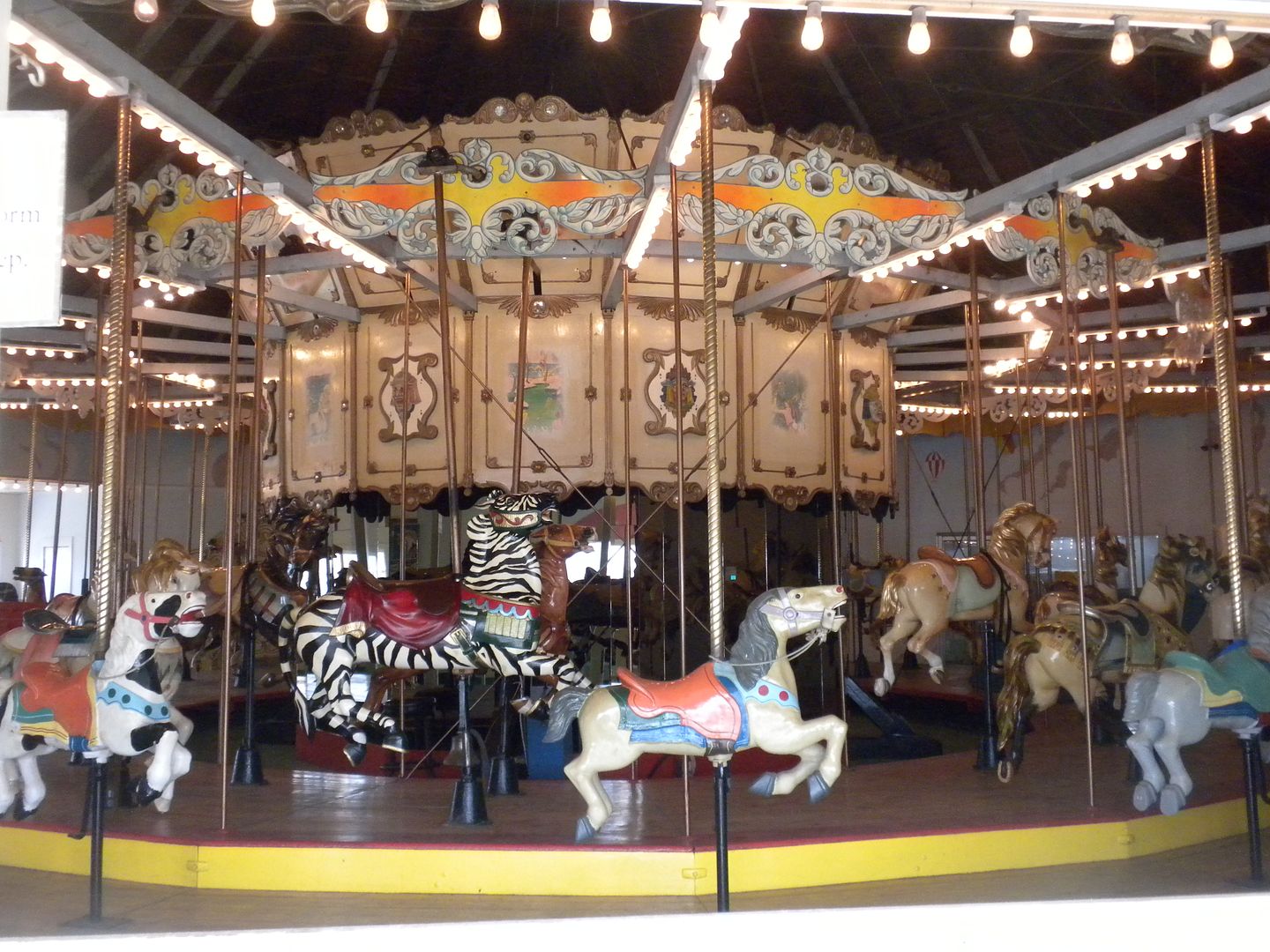 Carousel: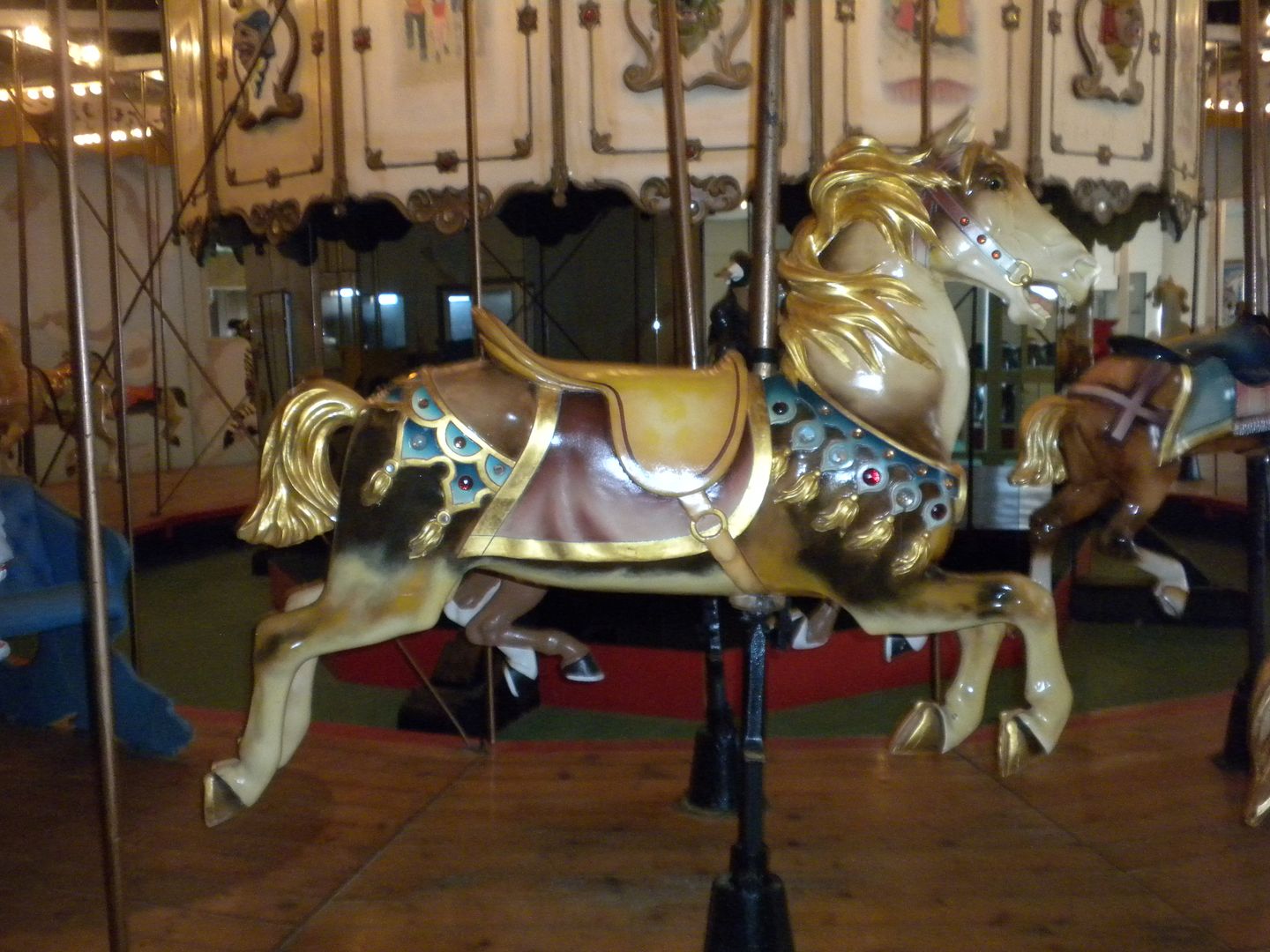 (Herschell-Spillman, Classic Wood Carousel, 1915, 3 Rows, 39 Jumping Horses, 1 Menagerie Animal ( Zebra), 2 Chariots)


This carousel is in good shape and gave a good ride – 1 ride.
At least we got to ride a classic carousel and got to a new state, so the trip was not a waste.


The park had a couple of children's rides and a few waterslides across the street,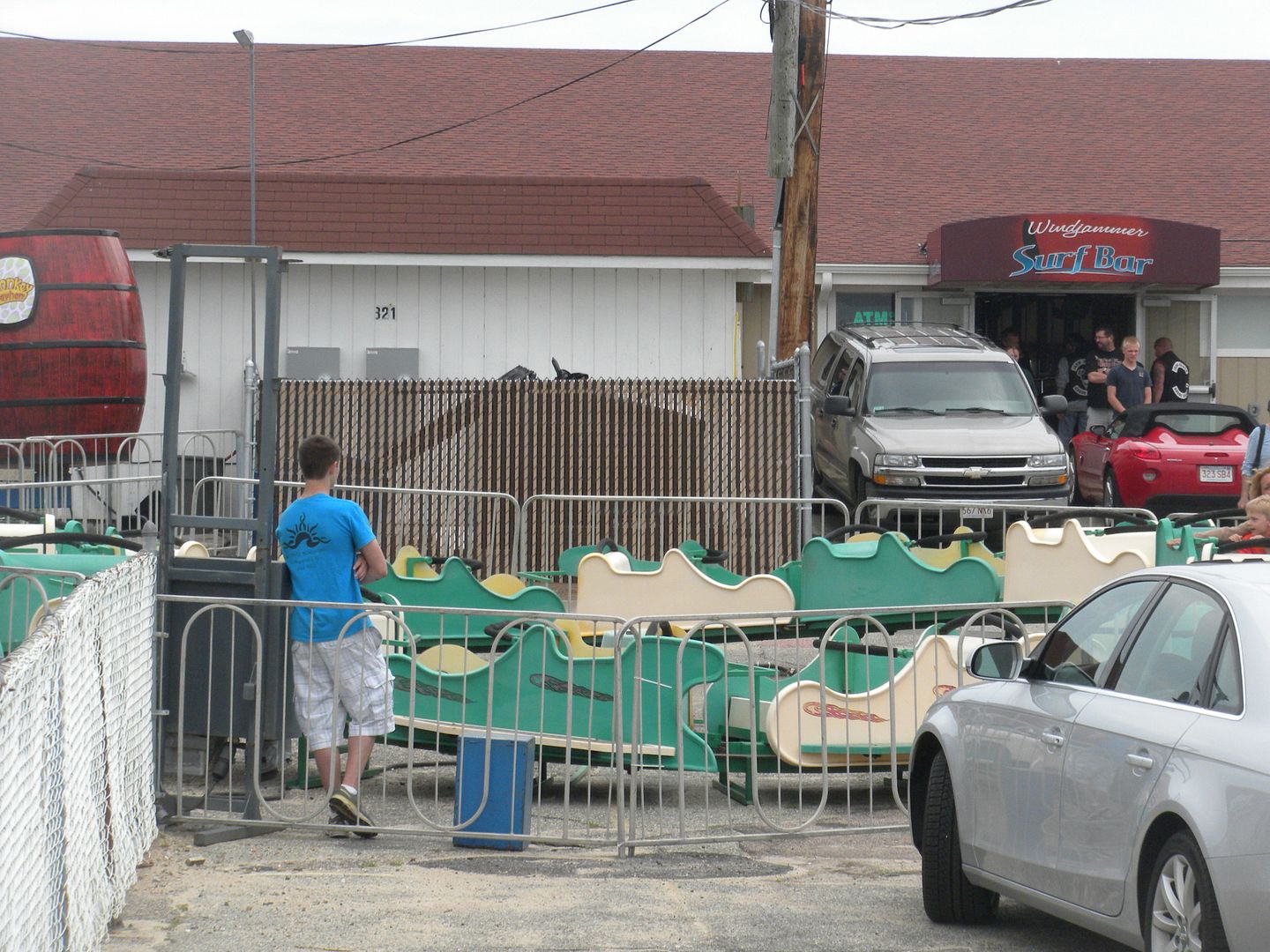 but it is a very small park. We headed back to MA to get to our opening dinner at Six Flags New England.
Next up: ACE Coaster Con XXXVI – Part 1: Six Flags New England