ACE Coaster Con XXXVI – Part 1: Six Flags New England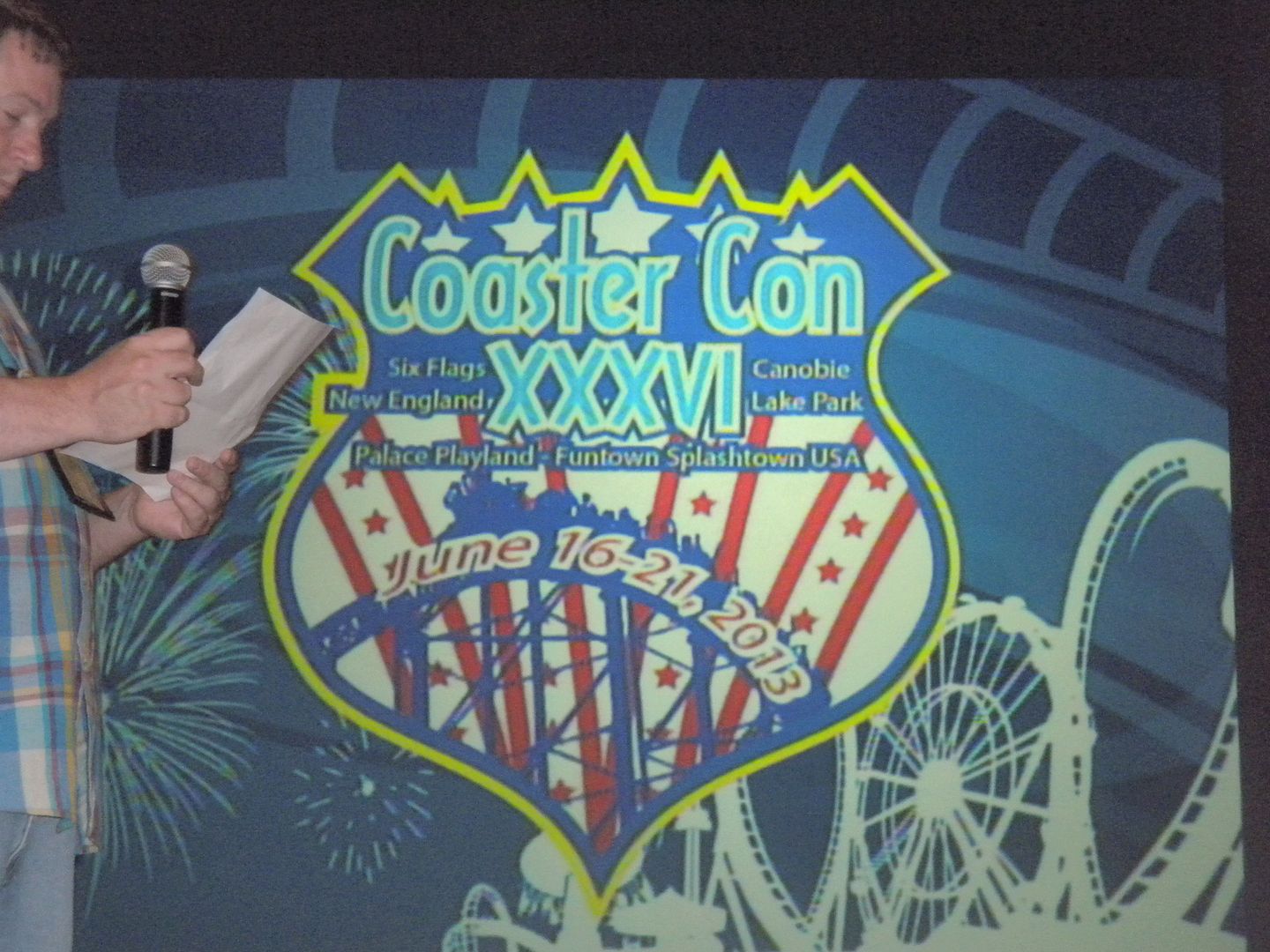 This year ACE Coaster Con XXXVI was held at Six Flags New England, Canobie Lake Park, Palace Playland and Funtown Splashtown USA.


We began at Six Flags New England in Agawam, MA with a dinner on Sunday, June 16.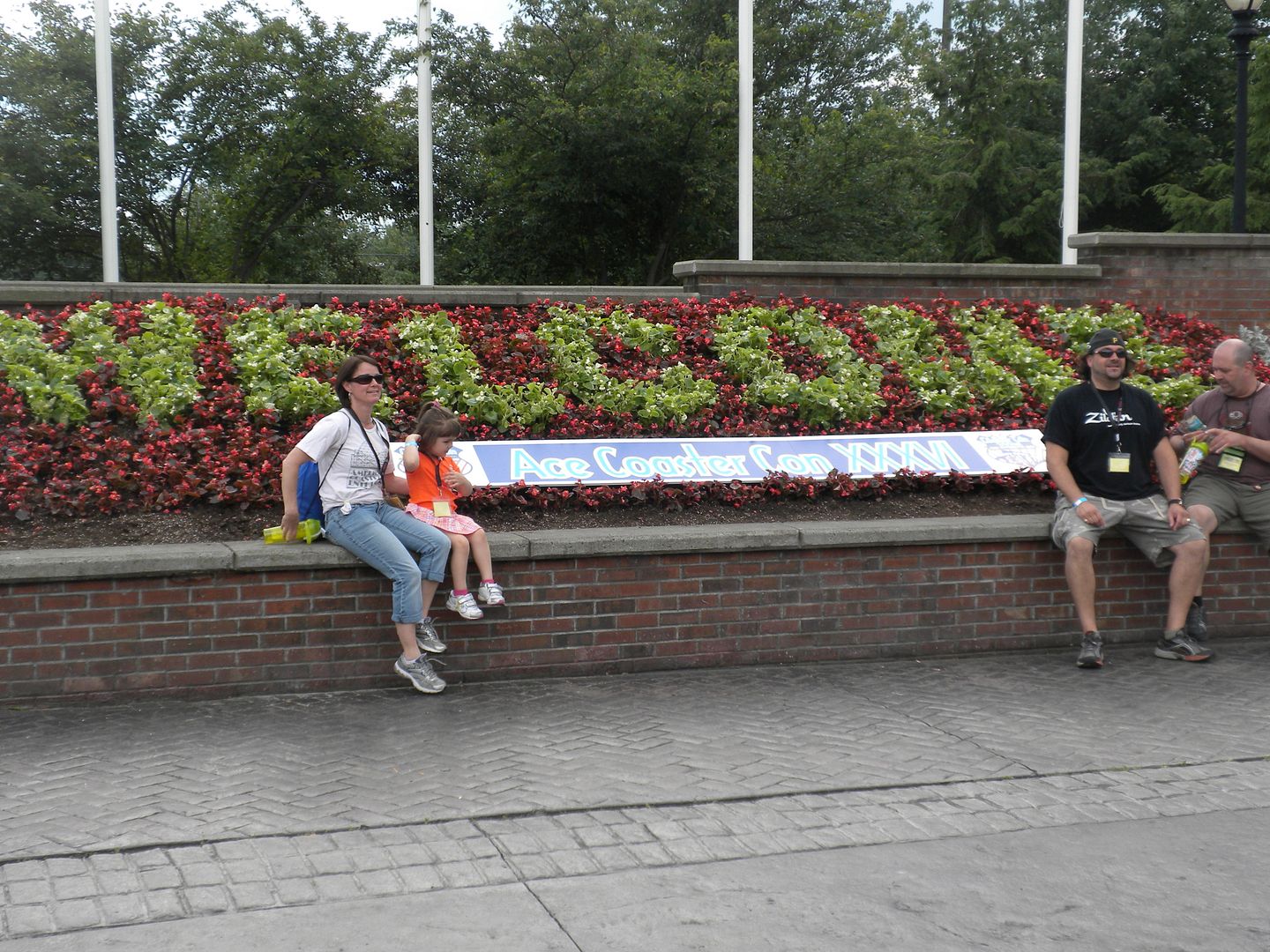 After several extraordinary Cons over the last few years, I was wondering what this Con would bring. This is one of the smaller Six Flags properties, one from the Premier days, and I wasn't sure if they would rise to the level we have recently experienced. They did.


From a delicious lobster and clam meal (my best park meal ever)


to entertainer/pianist/impersonator Jerry Breslin, to helicopter rides for some, to 3 meals a day, to gifts and surprises galore, this park showed us exquisite New England hospitality at every turn.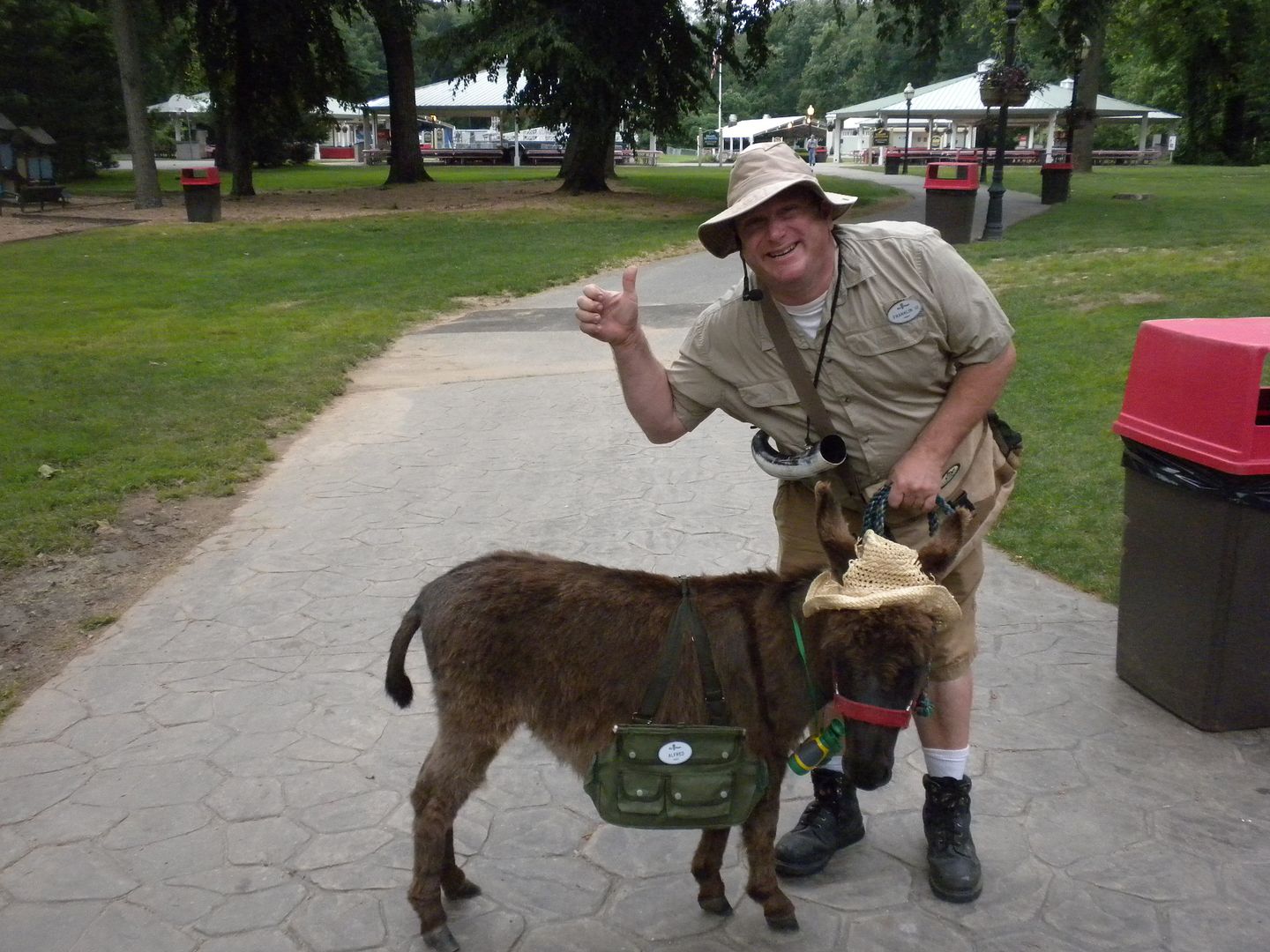 The first night while we ate they presented their animal show, Adventures of the Wild, which was good.

The park began as Gallup's Grove in 1870 and spent most of its life as Riverside Grove, then Riverside Park before being acquired by Premier Parks and converted to a Six Flags. It is greatly tied to the history of the town of Agawam, on whose Main Street it resides. This is the only park currently in the Six Flags chain that began as a traditional amusement park.


Six Flags has updated the park greatly, but some parts of its older iterations remain, most notably the Thunderbolt roller coaster, the 1909 Illions Carousel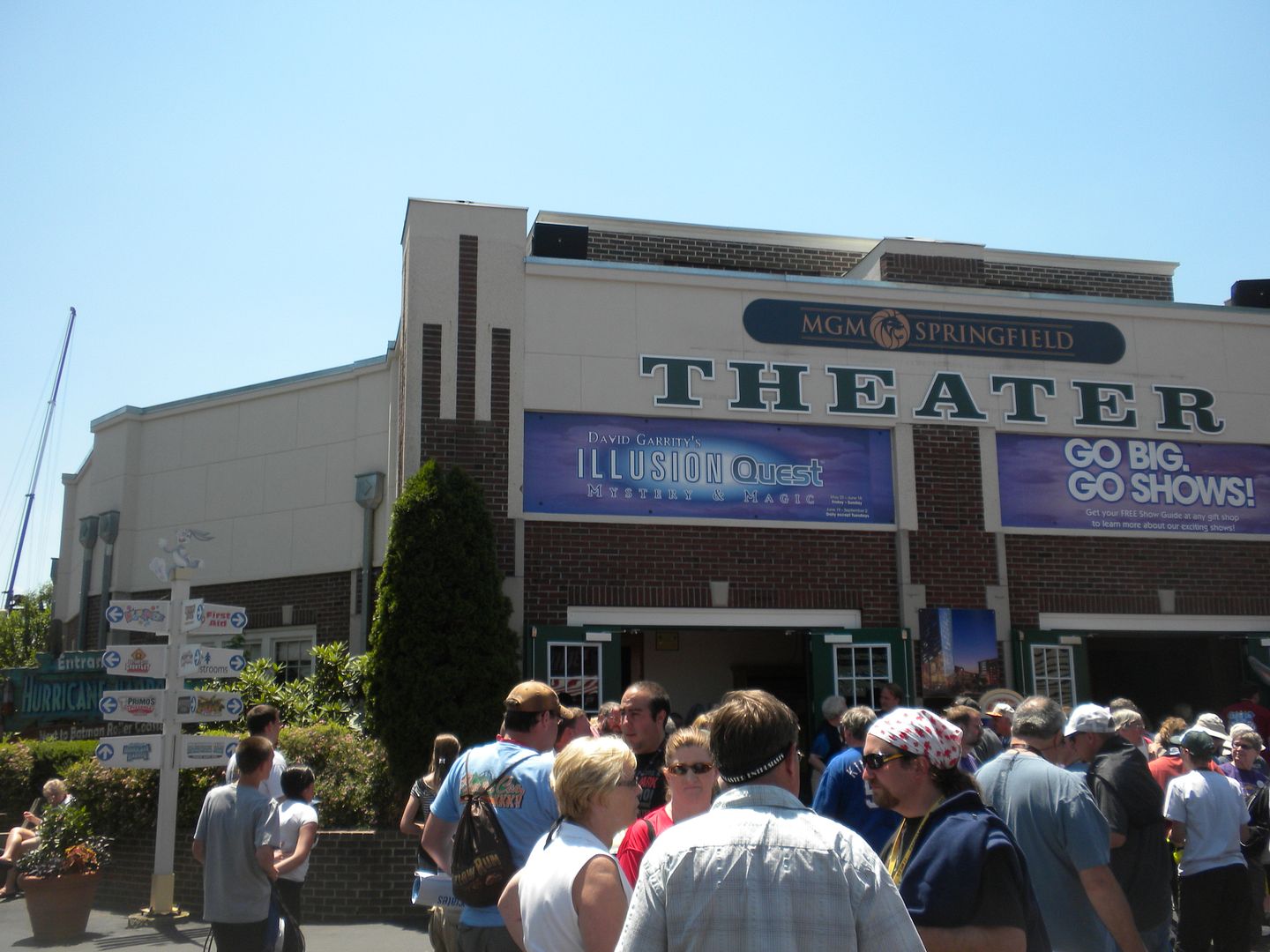 and the old Carousel Building, now the Rockville Theater. We were given 10 and a half hours of ERT over 4 days. I will review this park by themed section.
Main Street
This nicely themed entry section has shops and restaurants. There is one roller coaster here:


Thunderbolt: (Harry Baker/Harry Traver, Wood, 1939/1941)


Relocated from the New York World's Fair


where it ran as Cyclone,


this classic coaster is running great, and I love the double down – 10 rides, 8 during ERT.
Other rides include:


1909 Illions Carousel: (Illions, Classic Wood Carousel Menagerie: 4 rows, 48 Jumping Horses, 20 Standing Horses, 1 Lion, 2 Deer, 1 Tiger, 2 chariots, 1909) This is running good, but some horses are in need of new paint – 1 ride.
Scream: This drop tower gives great view of the park and the Connecticut River – 2 rides, 1 during ERT.
Crack Axle Canyon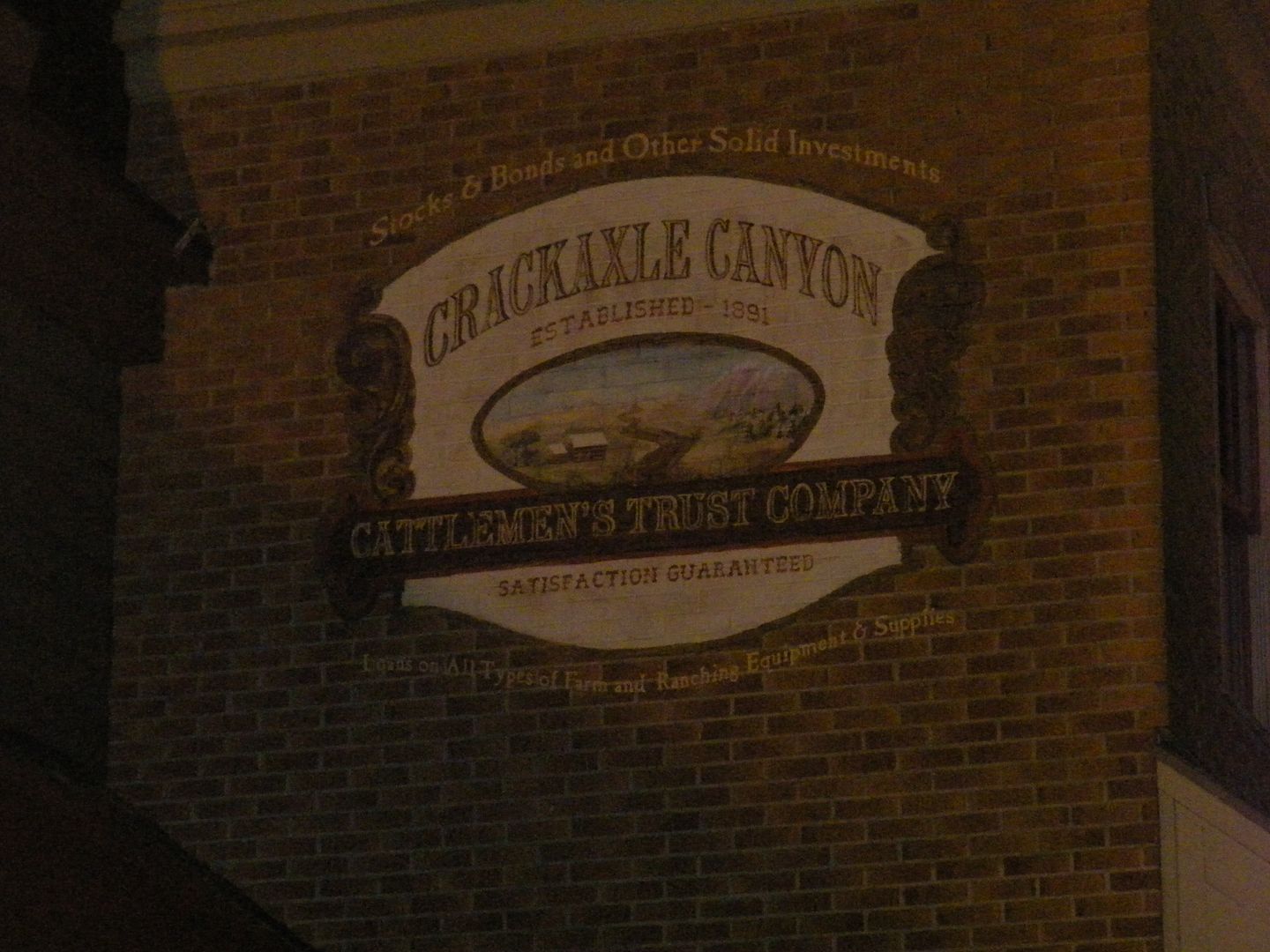 This is arguably the nicest themed section of the park. It is home to one roller coaster: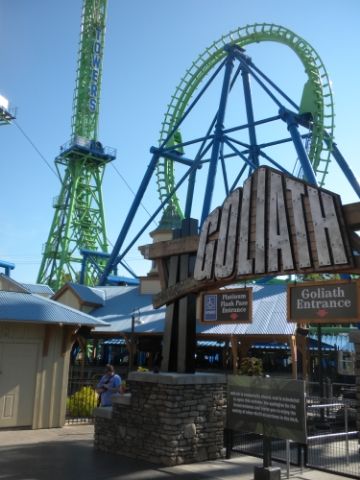 Goliath: (Vekoma, Giant Inverted Boomerang, 2001/2012) Relocated from Six Flags Magic Mountain where it ran as Déjà vu. In true Giant Inverted Boomerang form, Goliath was not operating while we were there. In all fairness, this was caused by issues with the new trains they are going to put on it and switching back to the previous trains. They did get it resolved and got state inspection to open later in the week. We returned late Saturday evening and got the credit – 1 ride.
Other rides include:


Houdini — The Great Escape: This is a haunted swing dark ride, and is a great ride. I wish there were more of these around.


I got to do a backstage tour of this one morning – 3 rides, 2 during ERT, and a backstage tour.
Stampede Bumper Cars: 1 ride with the lights off during ERT, which was great fun.
Tomahawk: This pendulum Frisbee ride was fun – 1 ride during ERT.
DC Superheroes Adventure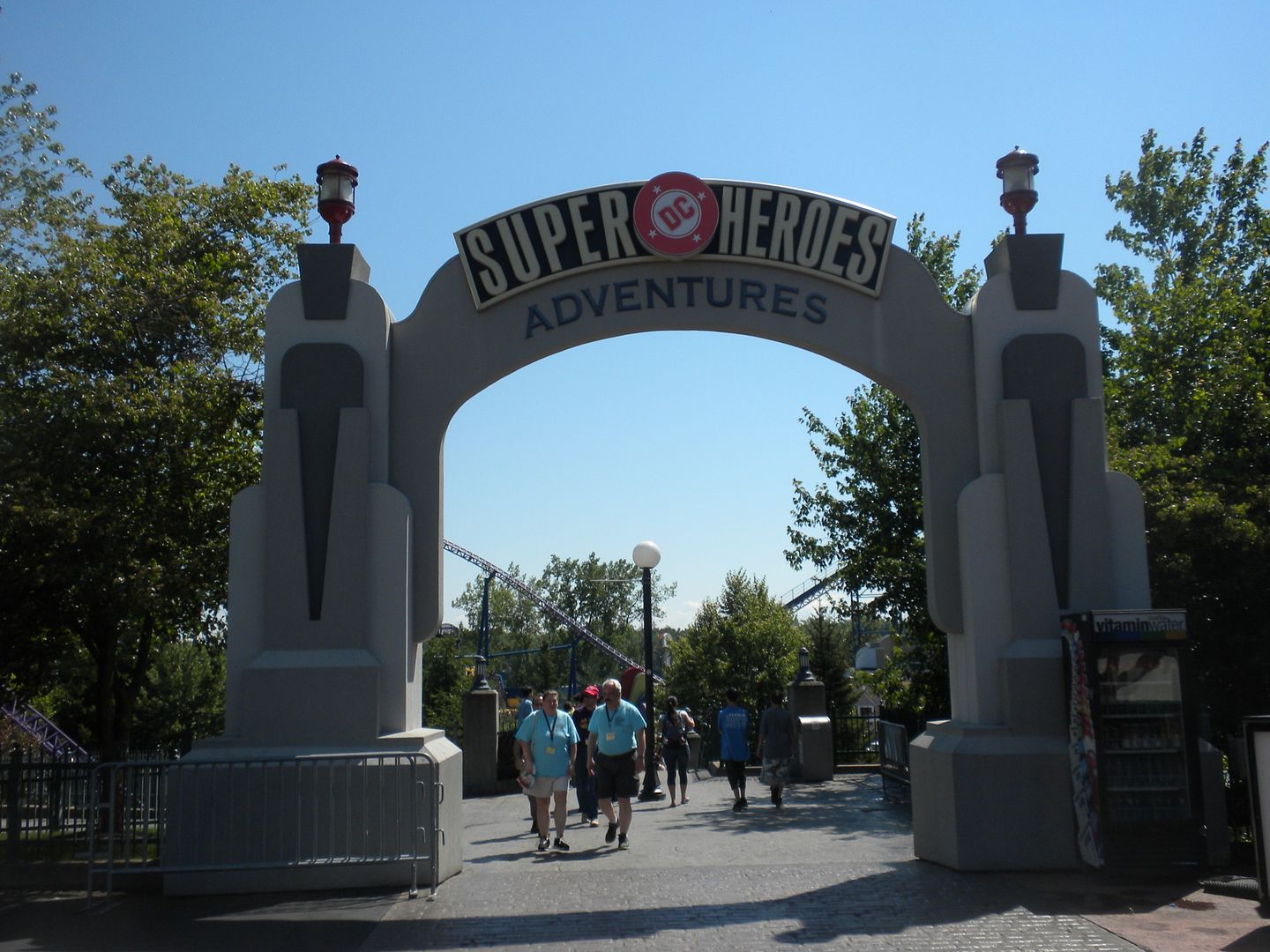 This highly themed section is built in a low section by the river where once the dancehall stood, followed later by a race track. It has 3 roller coasters:


Bizarro: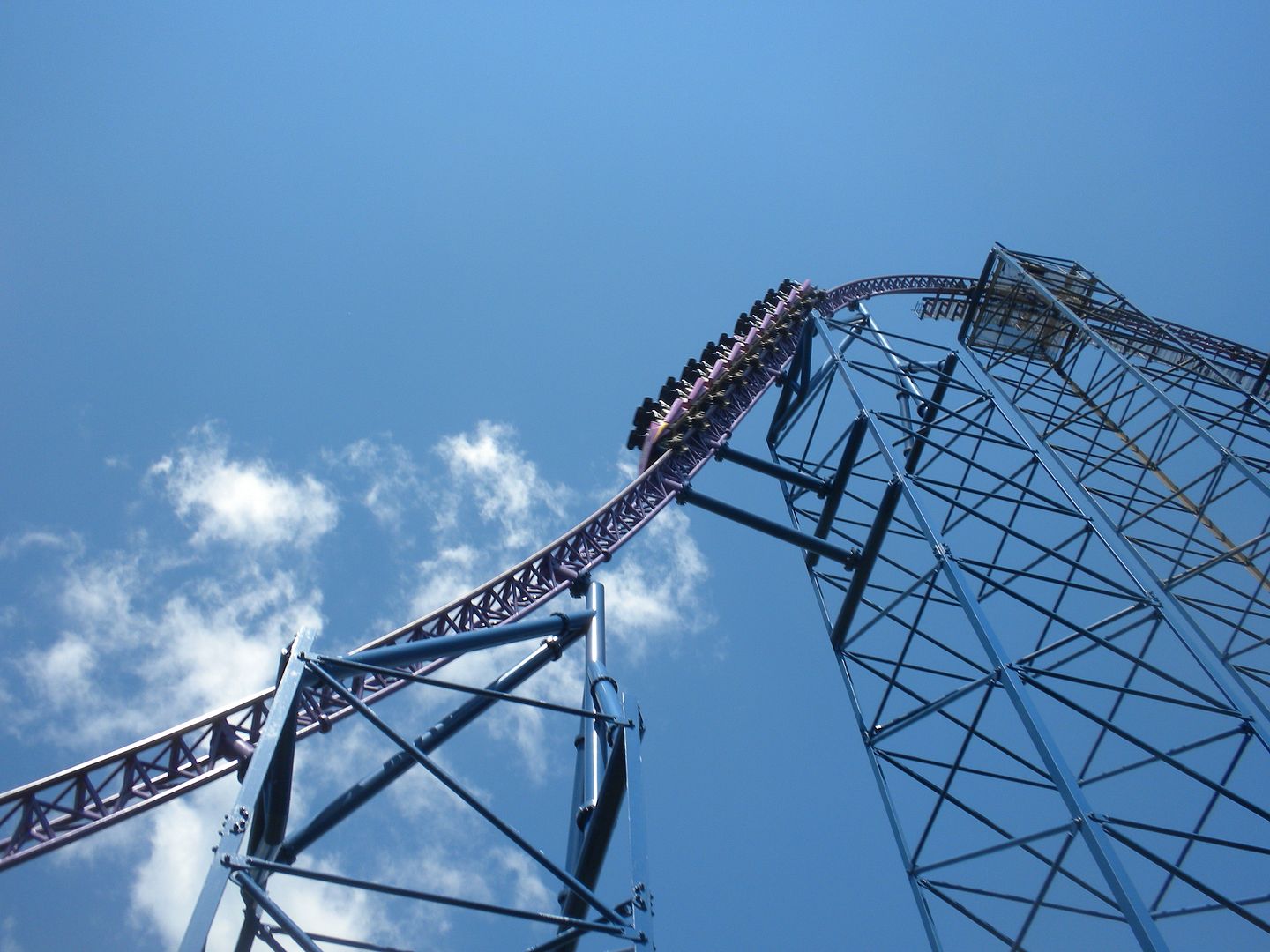 (Intamin, Hyper Coaster, 2000)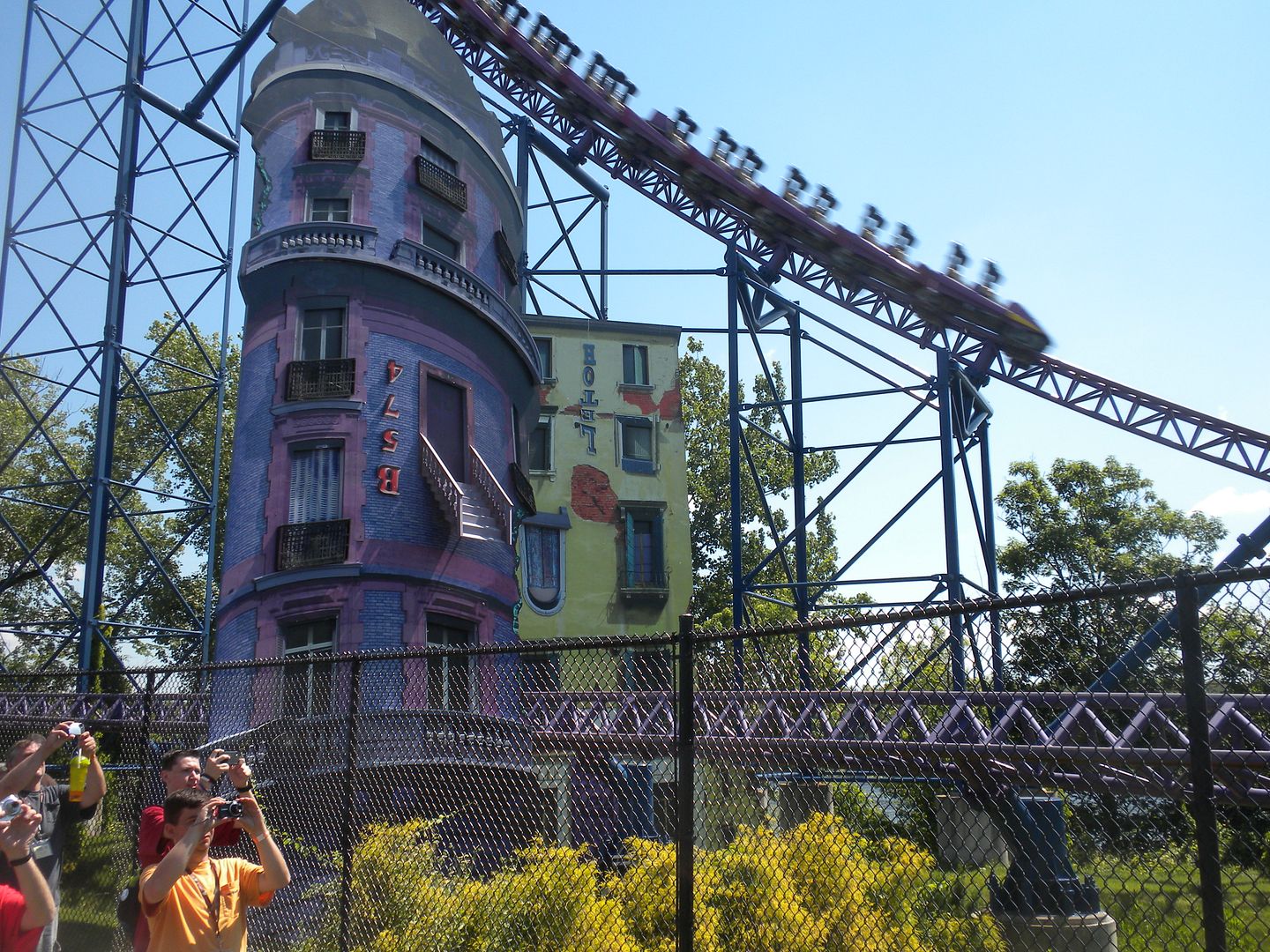 Previously known as Superman Ride of Steel ,


the new restraints are painful to my thighs, making ejector airtime, normally desired, something to avoid.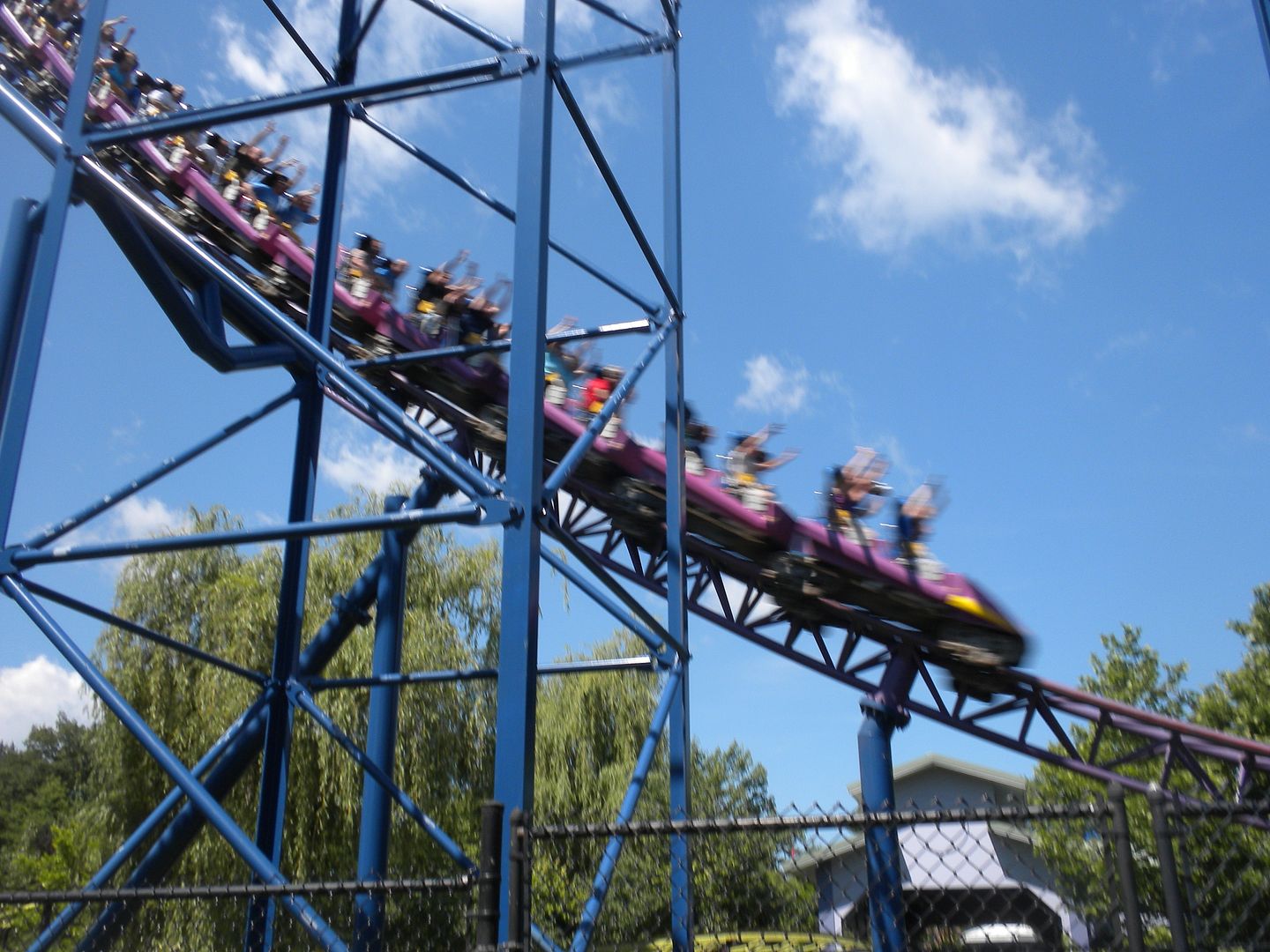 I had better rides in front seats of cars and toward the middle of the train, where the forces were less – 18 rides, 16 during ERT.


Catwoman's Whip: (Zierer, Tivoli Large, 2000)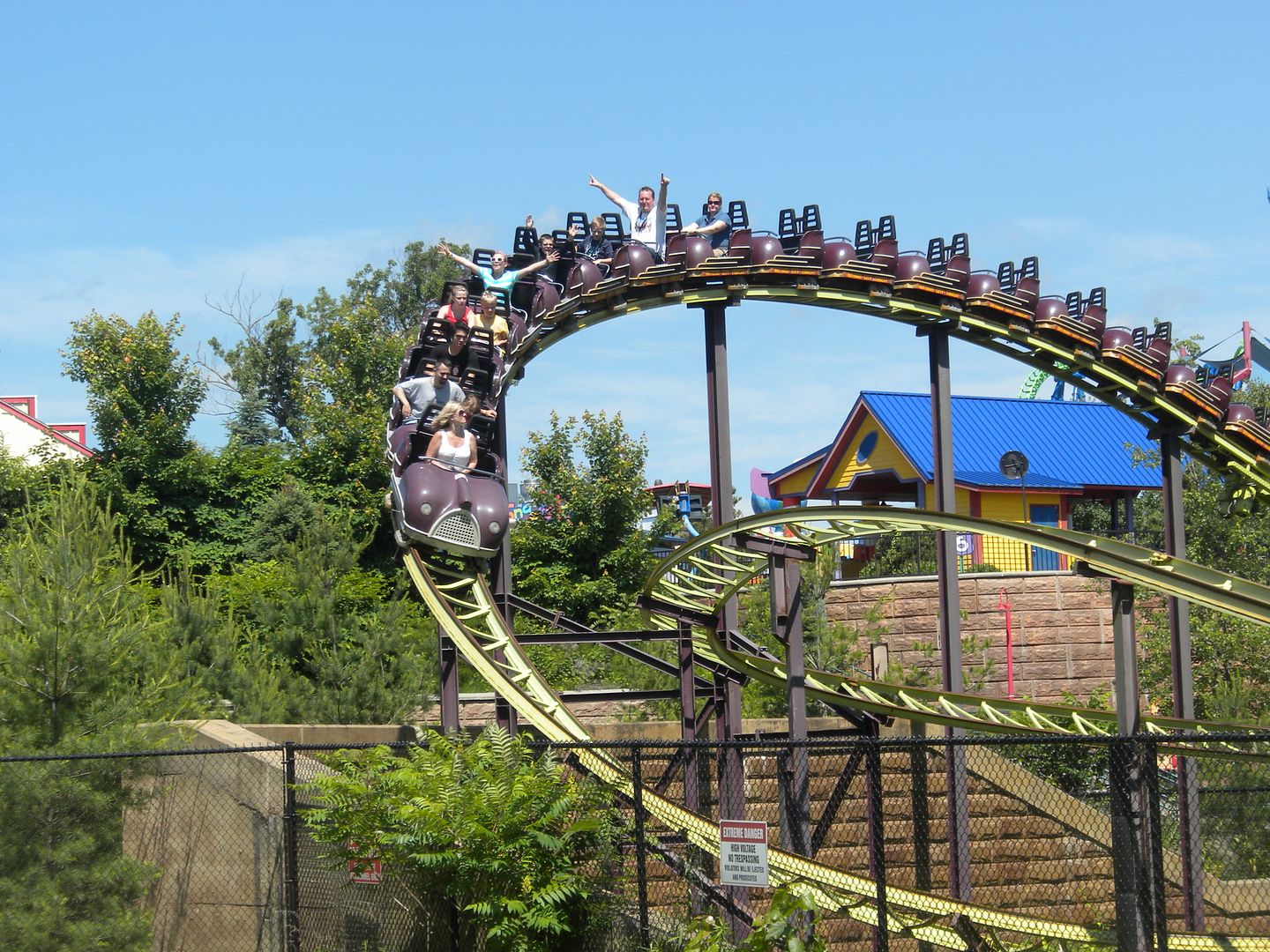 It gives a good ride – 1 ride.


Gotham City Gauntlet Escape from Arkham Asylum: (Maurer Sohne, Wild Mouse, 2000/2011) Relocated from Six Flags Kentucky Kingdom where it operated as Roadrunner Express, this was a new credit for me as I count relocations.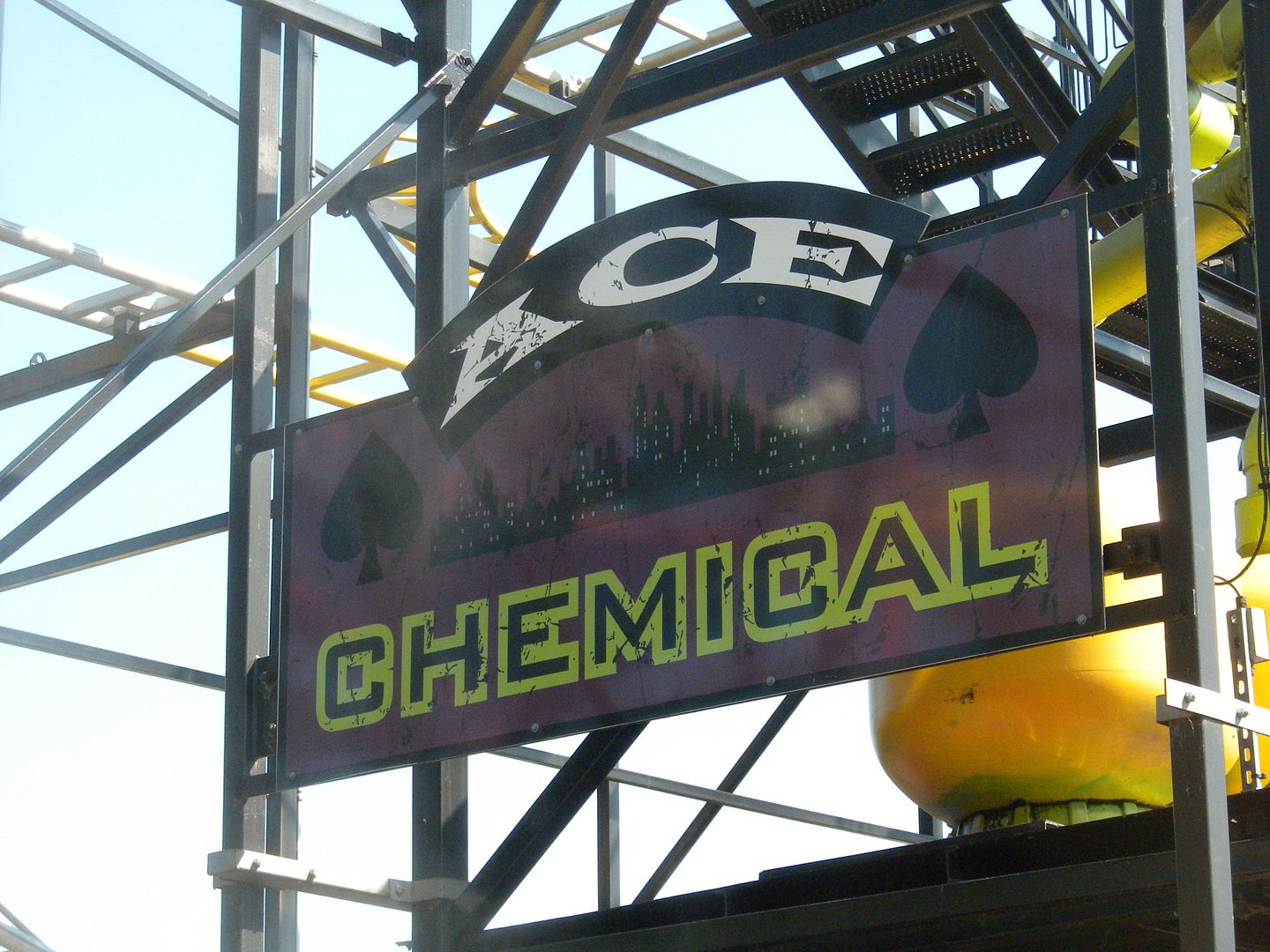 I like the theming, especially the ACE Chemical Co. sign – 2 rides during ERT.
The only other ride is:
Joker's Wildcard: A Wipeout – 1 ride during ERT.
Rockville USA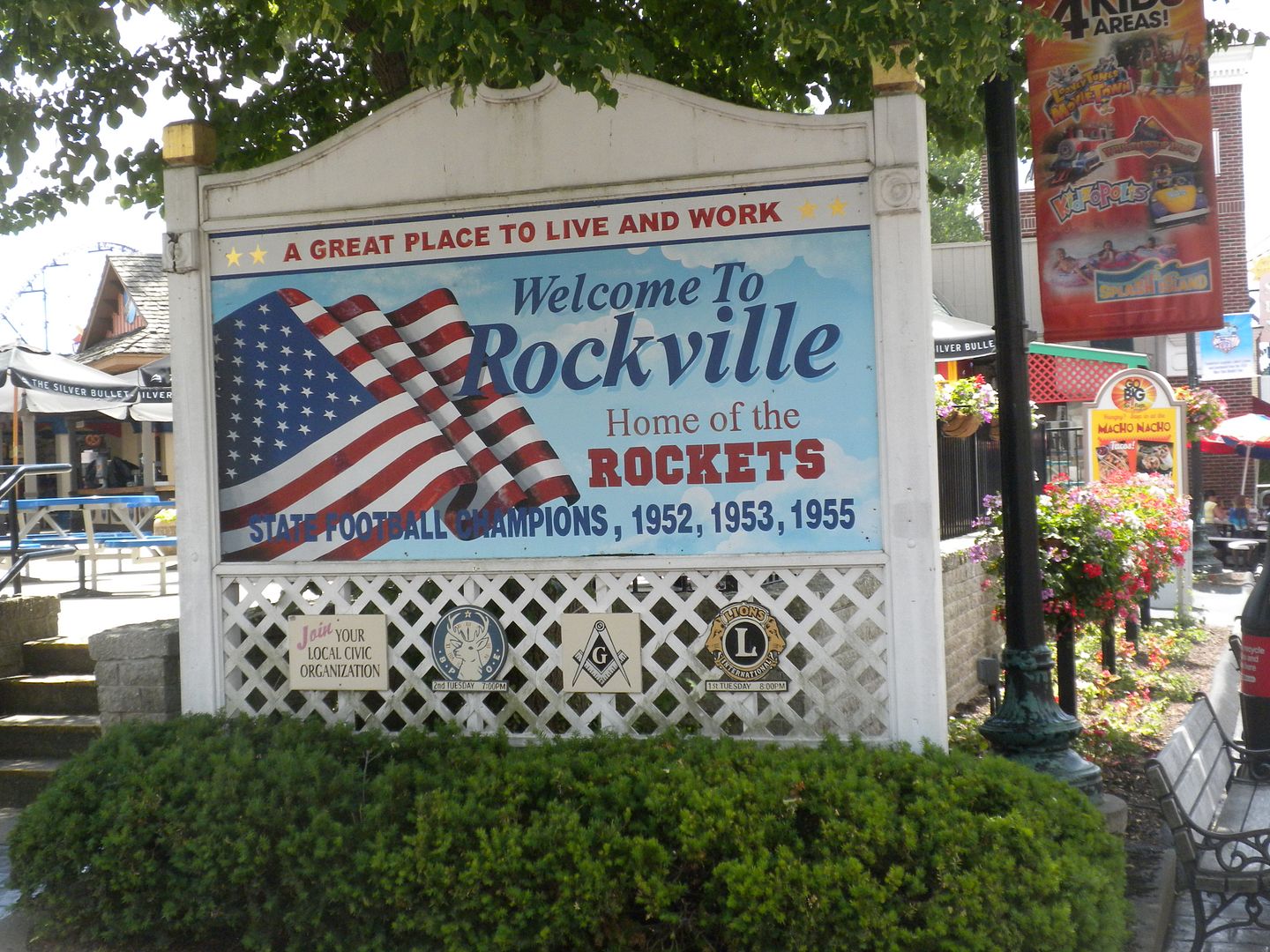 This section is nicely themed to the 1950s. It contains games and restaurants, but only 2 rides:
Kontiki: A Matterhorn type ride – 1 ride.
Twister, a Top Spin, was not operating.


We had our Midway Olympics in this section. We had a VIP preview of the David Garrity's IllusionQuest show in the Rockville Theater, which was very good. – 1 VIP show.
North End
Although this section is largely unthemed, it contains a lot of rides including 4 roller coasters:


Cyclone: (Bill Cobb, Wood, 1983)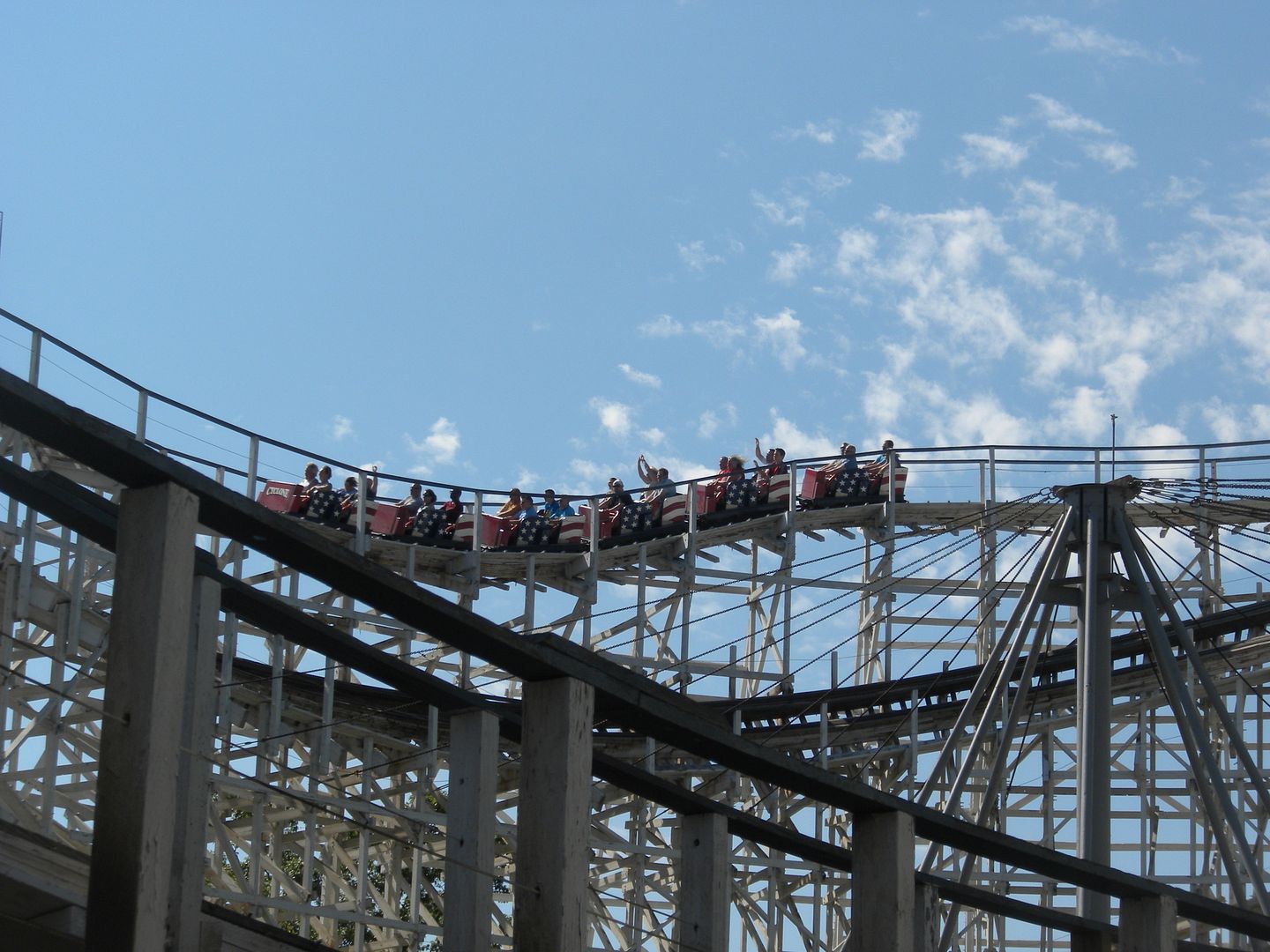 I didn't remember a lot about this ride, but it gave a great ride with a tremendous ejector air in one spot –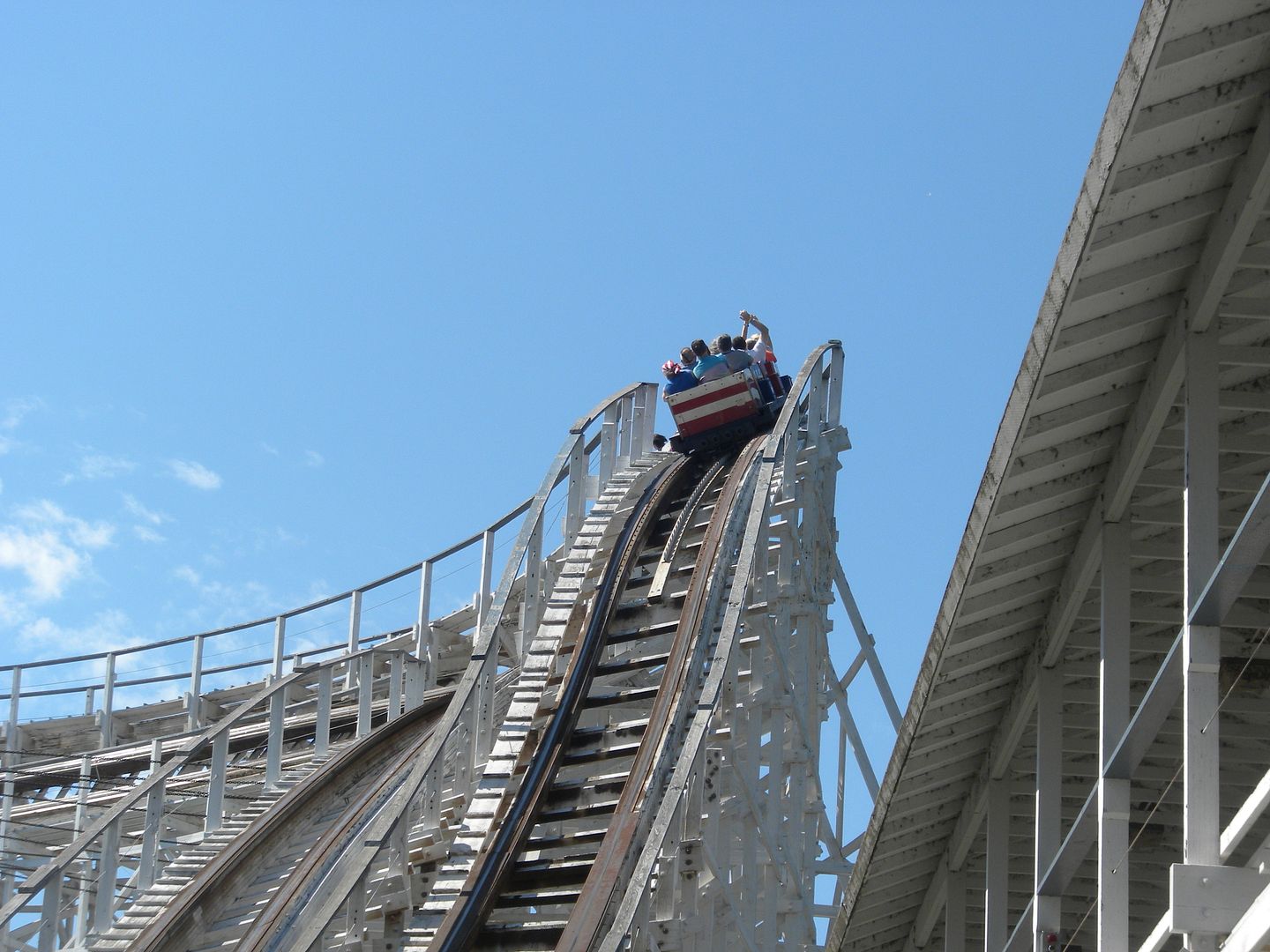 about a third of the way through near the front and on the first drop near the back.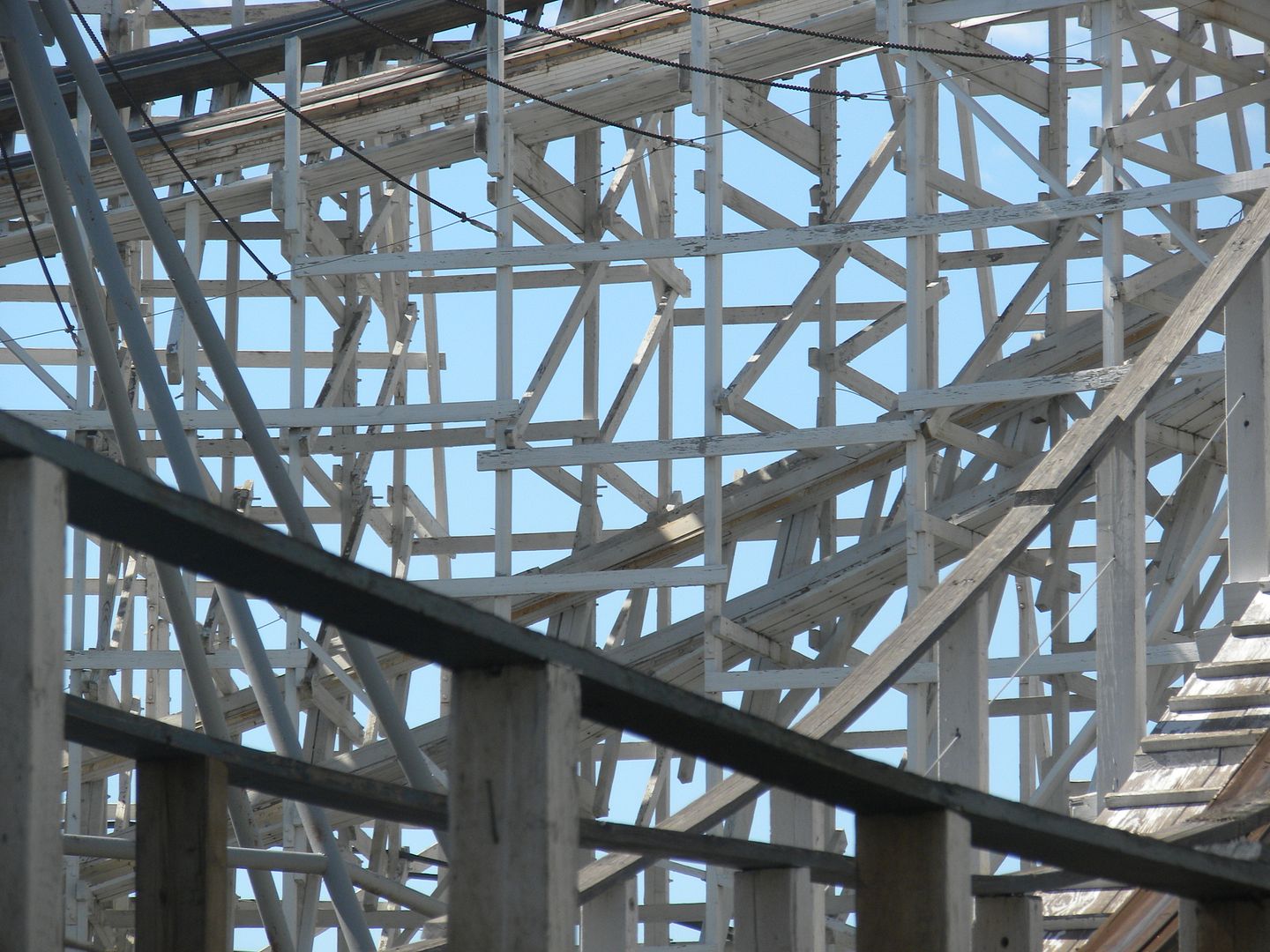 You can still see the original first drop which was modified to make it less intense.


I like the coaster information boards in the queue,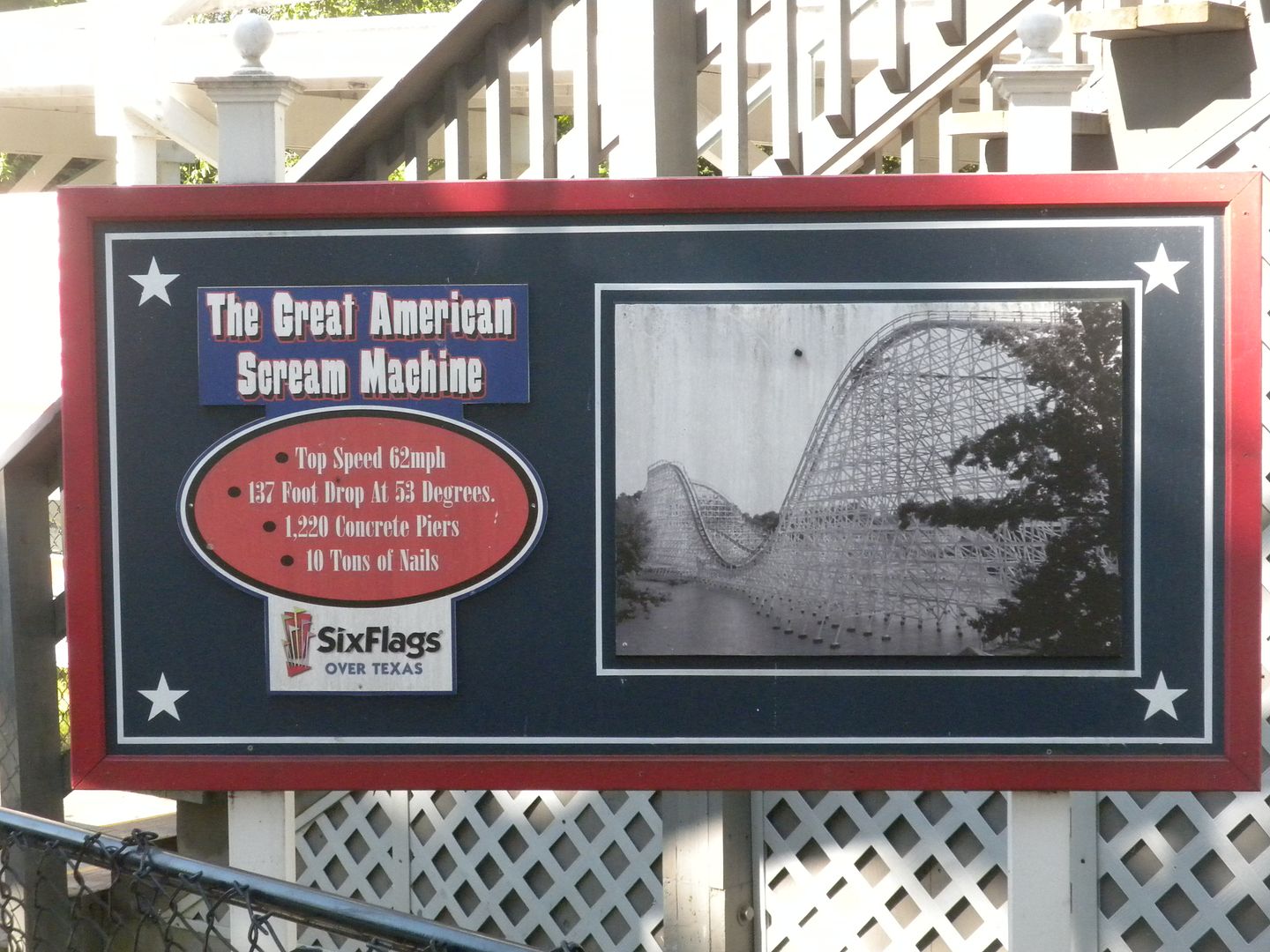 even if one of them is wrong – 8 rides, 6 during ERT.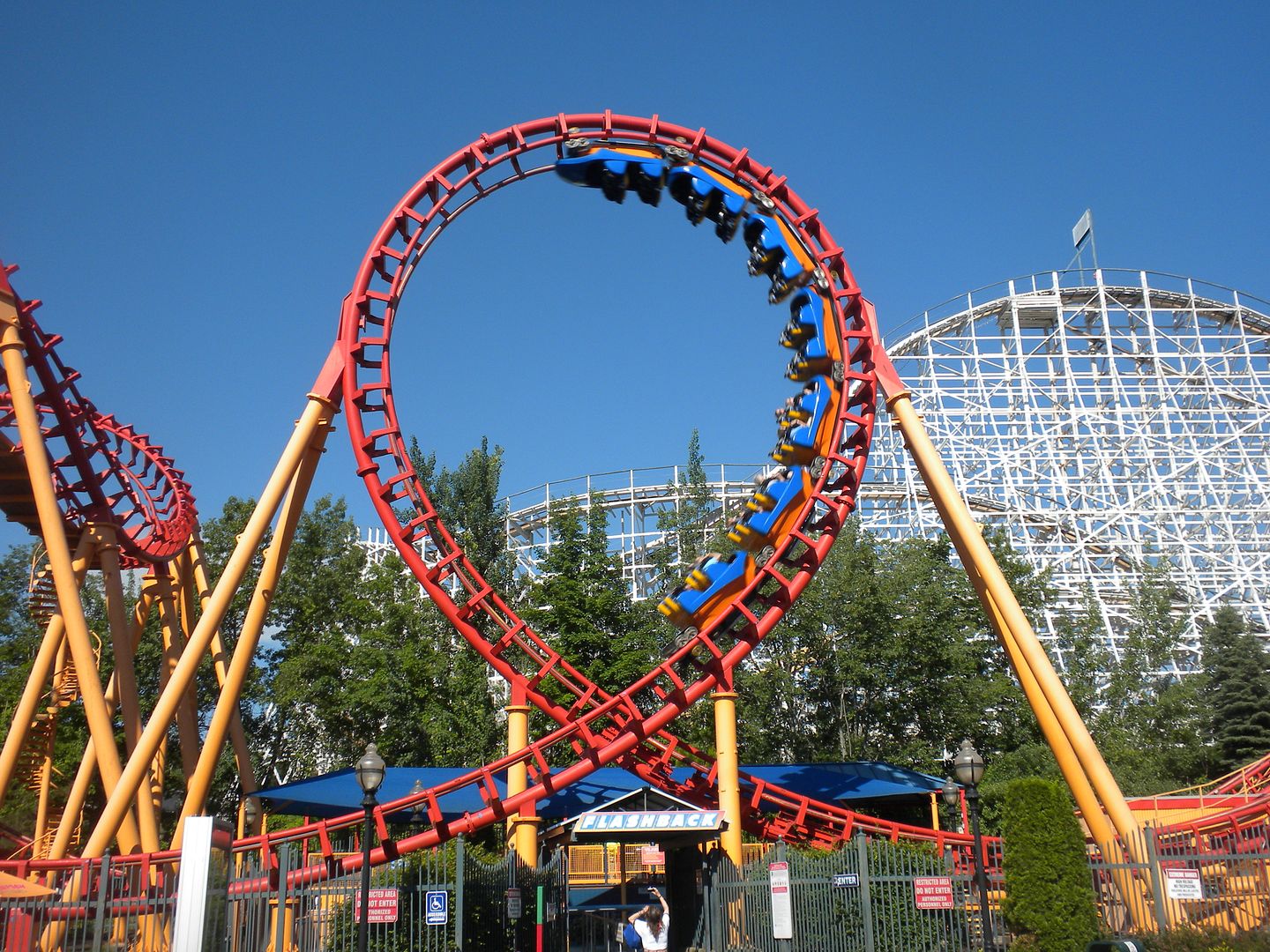 Flashback: (Vekoma, Boomerang, 1985/1990/2000) Relocated from Nanhu Amusement Park in China where it operated as
Boomerang and Six Flags Kentucky Kingdom where it operated as Vampire, it gave the expected ride – 1 ride during ERT.


Pandemonium: (Gerstlauer, Spinning Coaster, 2005)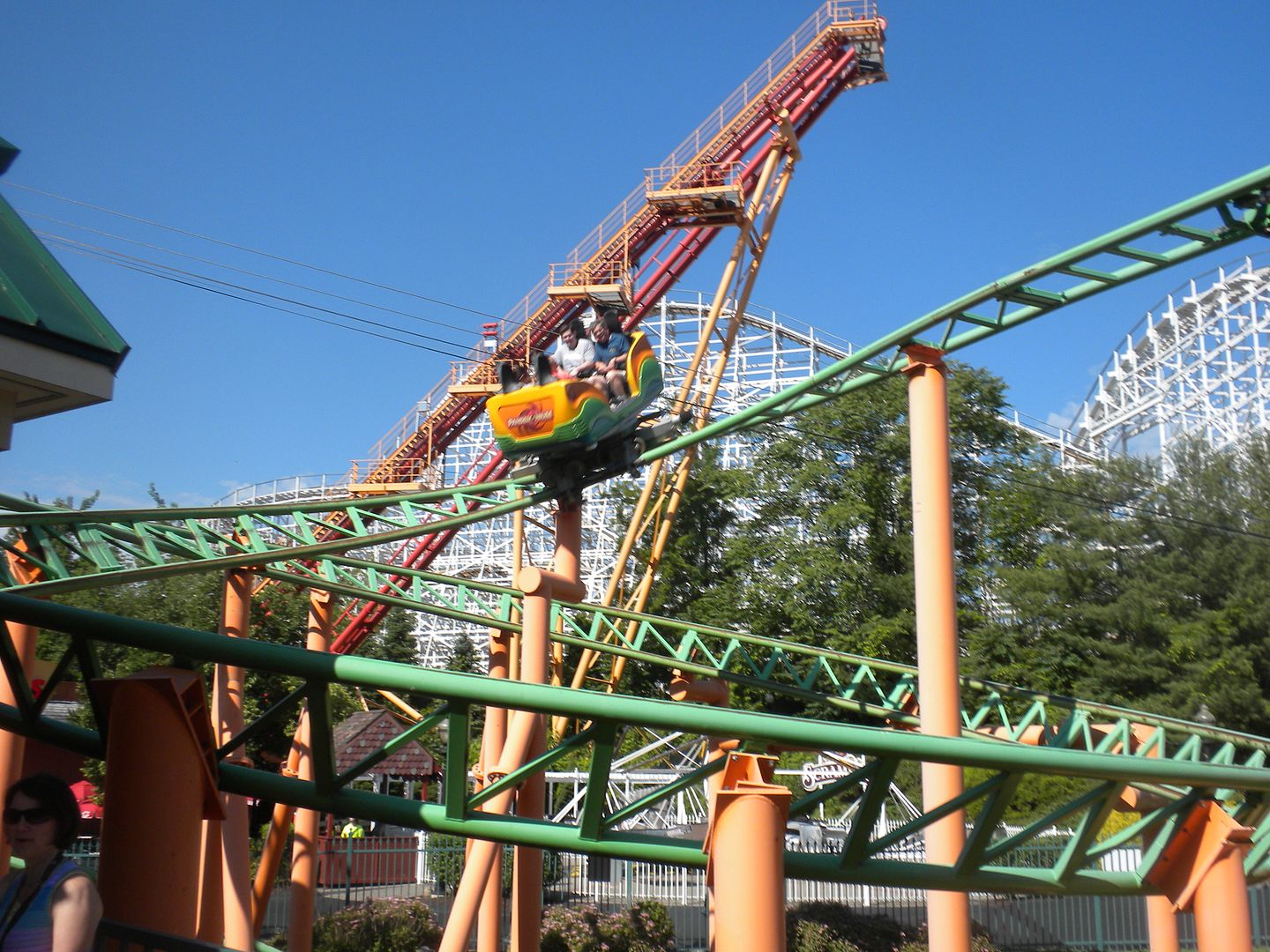 We got some really good spinning on our second ride – 2 rides during ERT.
Other rides include:
Blizzard River: Very nice course that gets you pretty wet – 1 ride.
New England Skyway: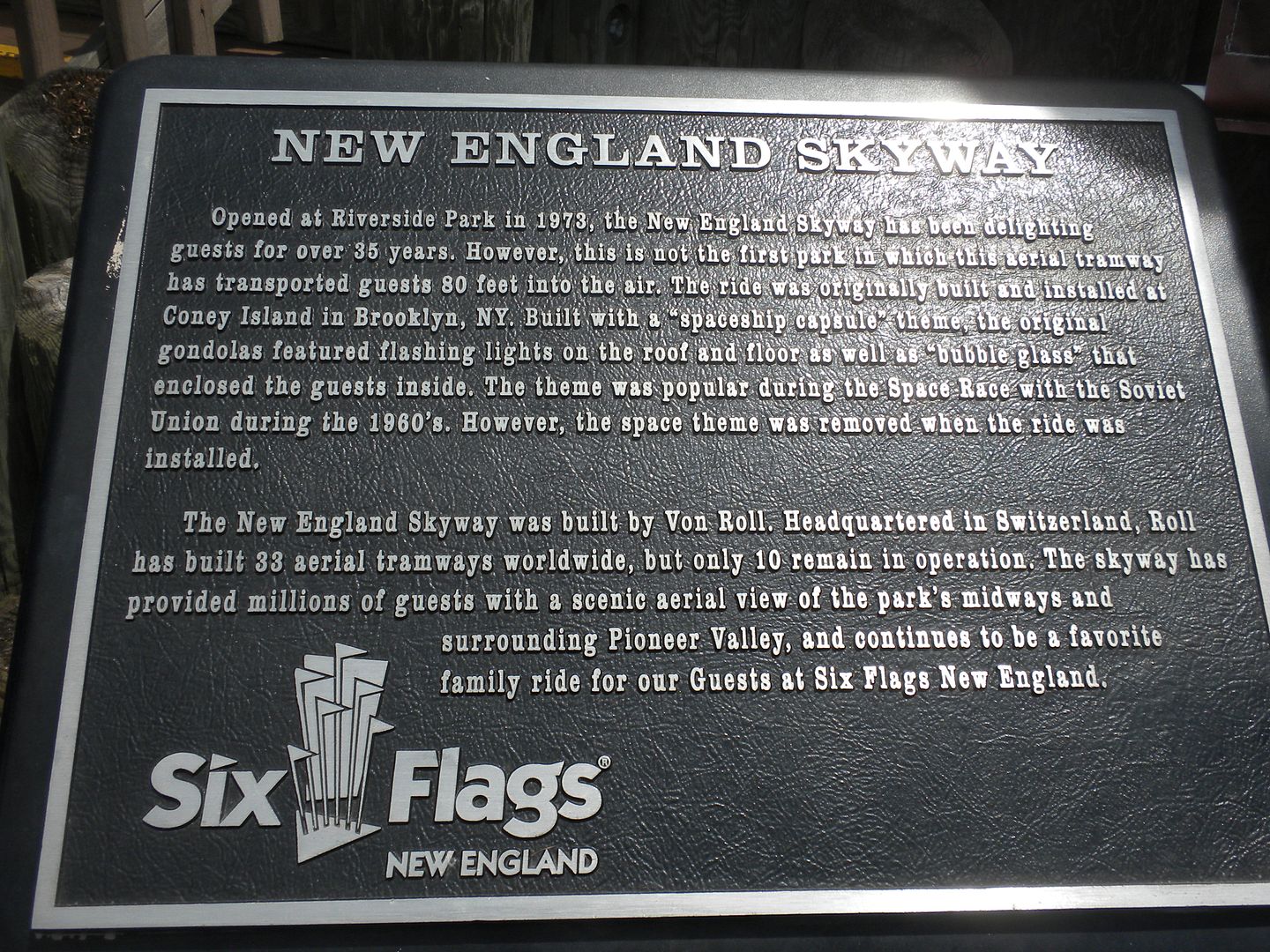 They have a nice plaque explaining that this operated at the World's Fair and is one of 33 sky rides Von Roll made, 10 of which were still in operation at the time the plaque was placed. This ride has an unusual round car as it originally had a space theme – 2 rides, 1 from each station.
Scrambler: An older model, it was pretty slow – 1 ride during ERT.
They also have a Balloon Race and an upcharge ride, Taz's Dare Devil Dive.
South End
Similarly, this section is not highly themed but has a lot of rides including 2 roller coasters: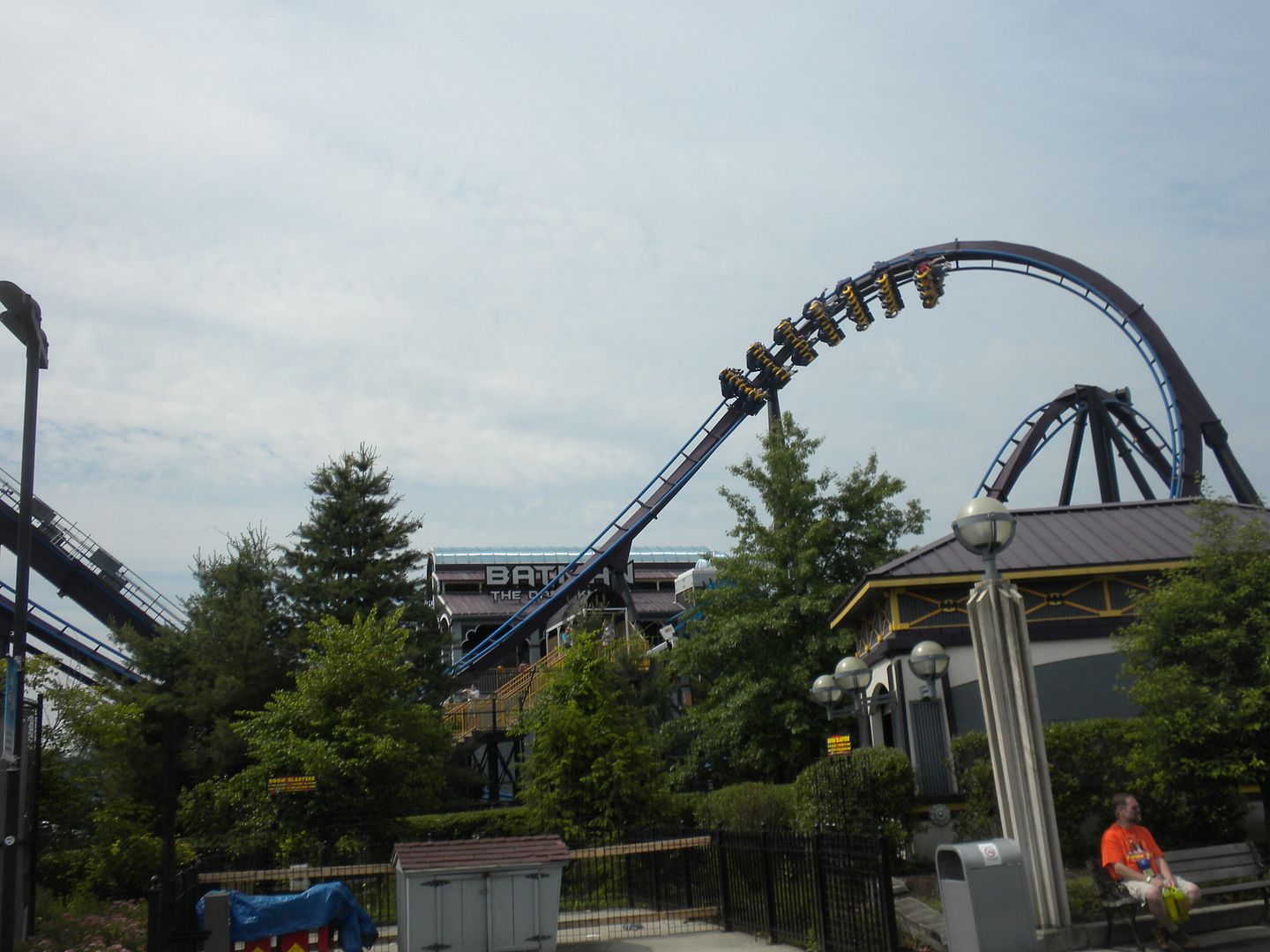 Batman: The Dark Knight: (Bollinger & Mabillard, Floorless, 2002)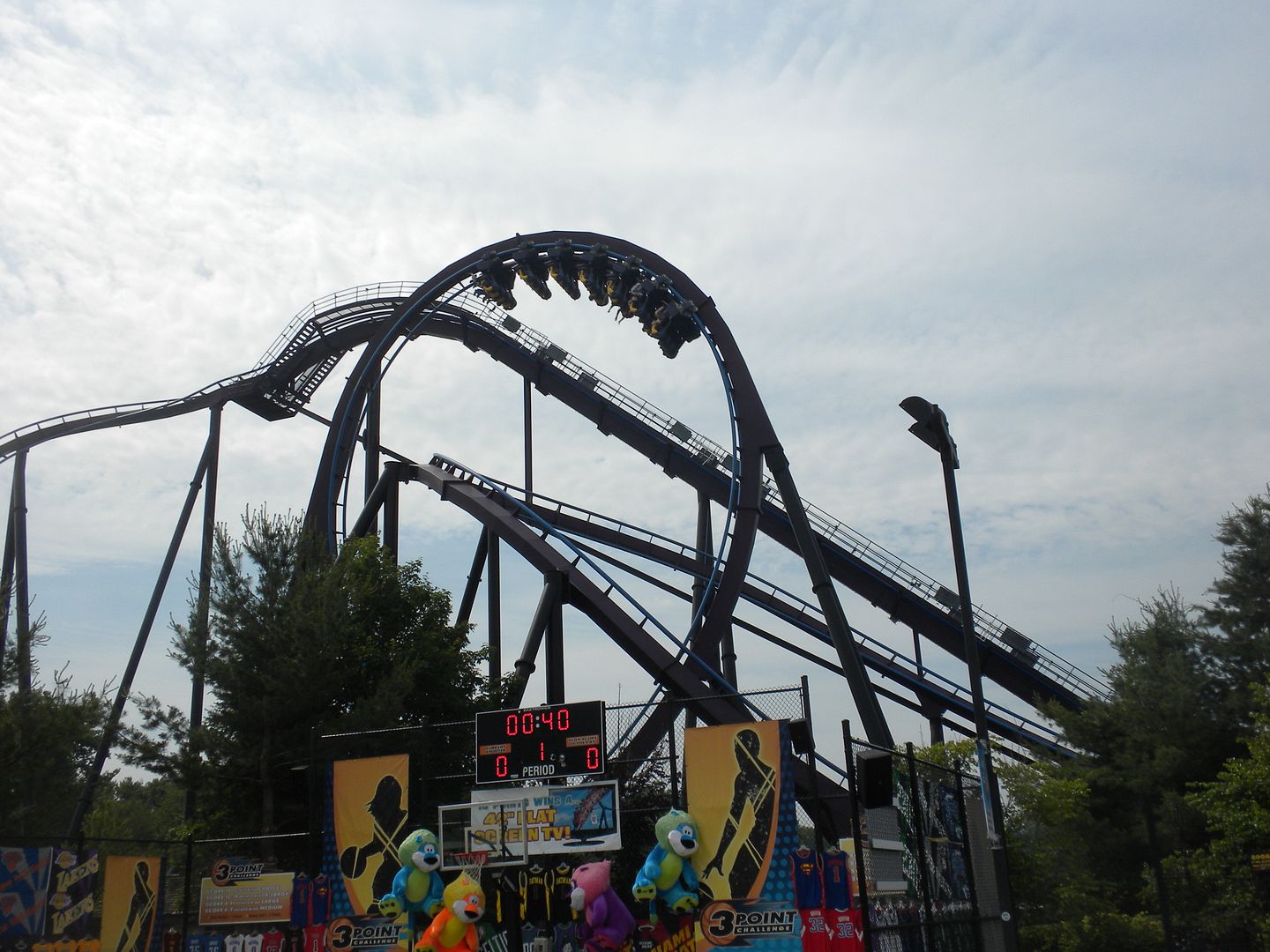 Although somewhat tame compared to other floorless coasters, it gives a good ride and provides an additional signature ride for the park – 4 rides during ERT.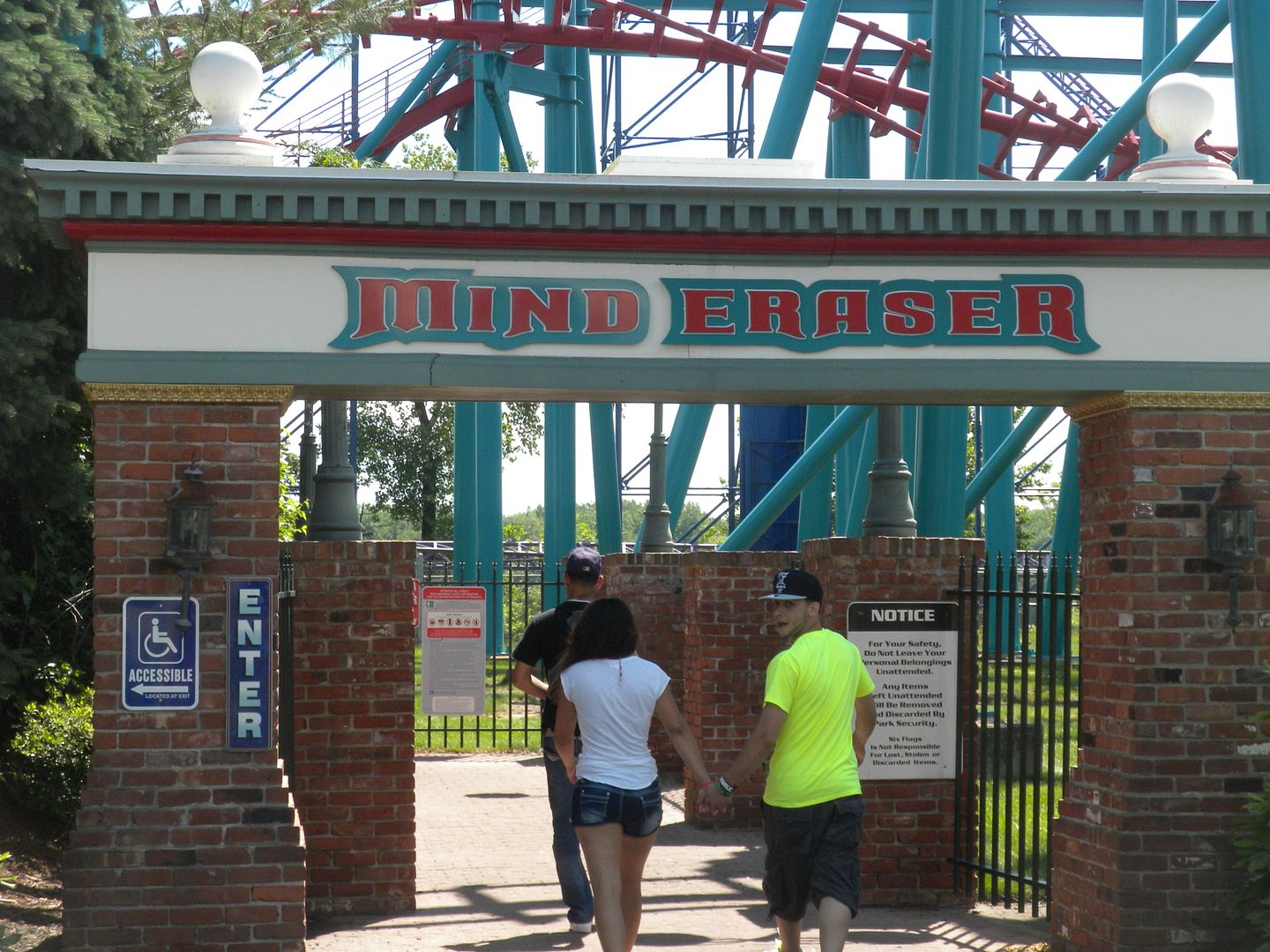 Mind Eraser: (Vekoma, Suspended Looping Coaster, 1997)


This was not operating on my previous visit, so it was a new credit for me. It gave the expected ride – 2 rides, 1 during ERT.
Other rides include:
Splashwater Falls: These spinning water rides are fun and don't get you too wet – 1 ride during ERT.
Buzzsaw: This Rainbow type ride was good, albeit a short cycle – 1 ride during ERT.
Crime Wave: A good ride on a nicely (and familiarly) themed Wave Swinger – 1 ride during ERT.
Tea Cups: Very good spinning – 1 ride during ERT.
This section also has an upcharge ride, Slingshot.
KIDZOPOLIS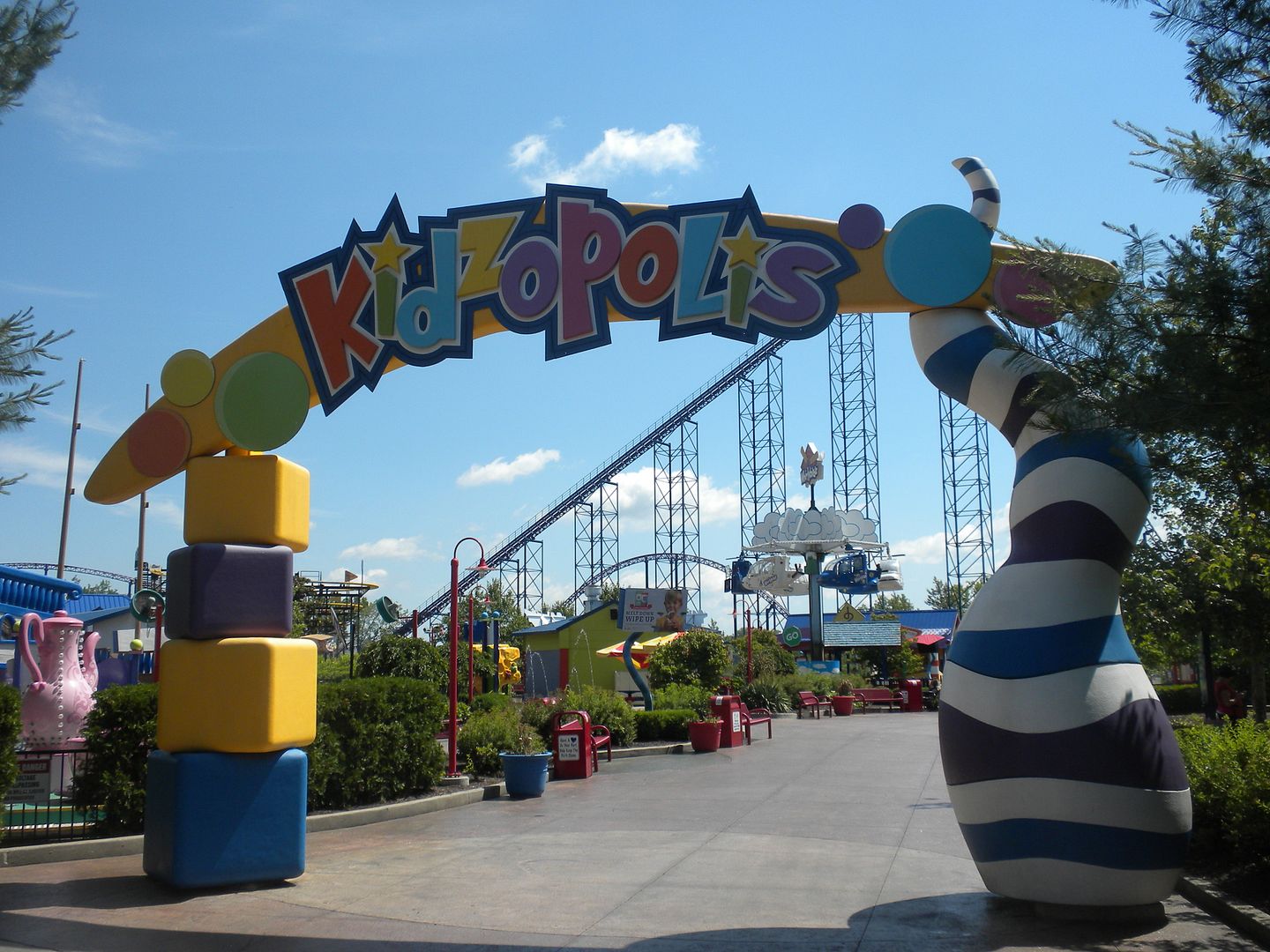 This well themed children's section contains one larger ride:


Route 66: A nicely landscaped Antique Car ride – 1 ride.
There are 8 children's rides and a show, StoryTale Fumbled Fables.
Looney Tunes Movie Town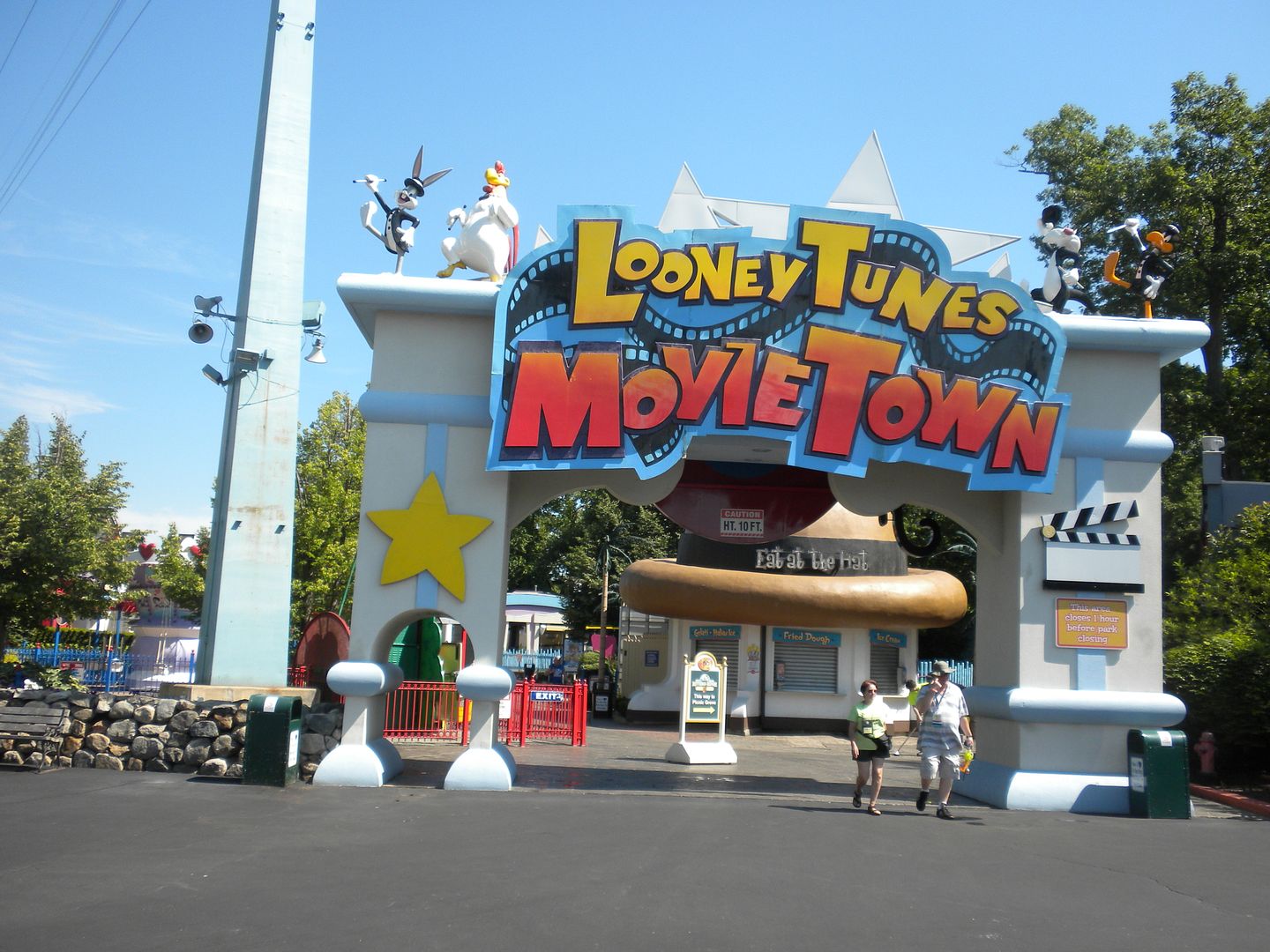 This highly themed section has a roller coaster:


The Great Chase: (E&F Miler, Family, 1996)


This was a new credit for me – 2 rides during ERT.
It also has 6 children's rides and 3 shows, Looney Tunes We Got The Beat, Character Meet and Greets, and Daffy Duck Dance Party.
Whistlestop Park
This section has been redone and has 2 children's rides.
Hurricane Harbor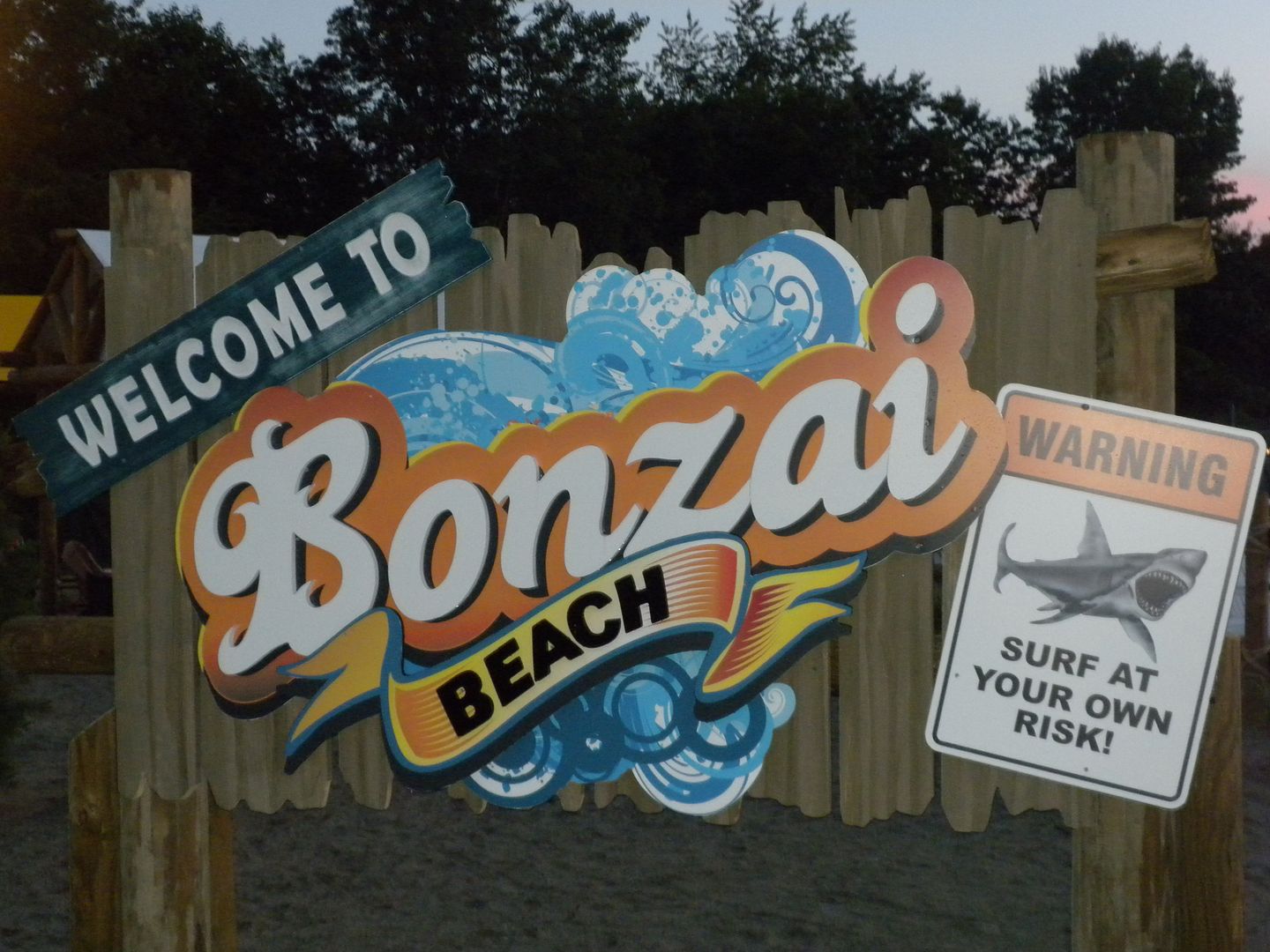 We spent about an hour in the water park before some rain came. It did move out in time for our ERT. Slides and attractions include:
Typhoon: This water coaster type ride was a lot of fun – 3 rides during ERT.


Bonzai Pipelines: Their new attraction for this year, it is intense. There are three different types of body slides and I rode each one of them, but not without blisters on my ankles and uncomfortable G –force to my neck. Still this will be a popular attraction for thrill seekers – 3 rides during ERT.
Geronimo Falls and Zooma Falls: These 2 separate slides gave good rides – 2 rides during ERT.
Monsoon Lagoon: This combination water activity pool and mini wave pool was fun – 1 visit during ERT.
Big Kahuna: Good slide – 1 ride.
Cannonball Falls: Good body slide – 1 ride.
Commotion Ocean: Very cold wave pool, but good waves – 1 visit.
Tornado: These funnel slides are always fun – 1 ride.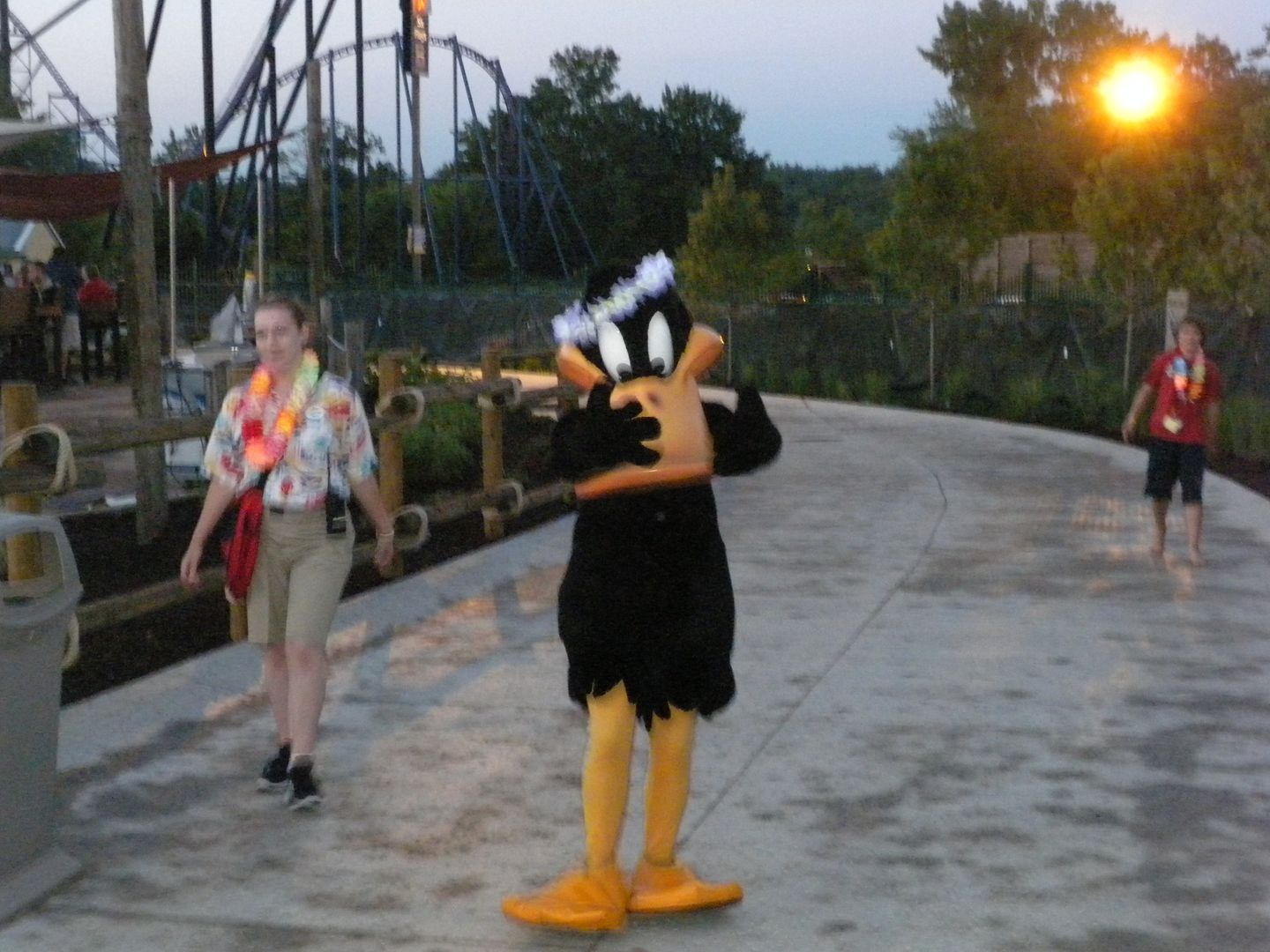 The rain prevented us from getting to Shark Attack, Hurricane Bay and Hurricane Falls Slide. Adventure River, a lazy river, and Swiss Family Toboggan, a family raft ride, were not operating. The waterpark also has 4 children's attractions.

Six Flags New England did an excellent job of showing New England hospitality during our visit. They provided 7 meals over 4 days, all of which were excellent.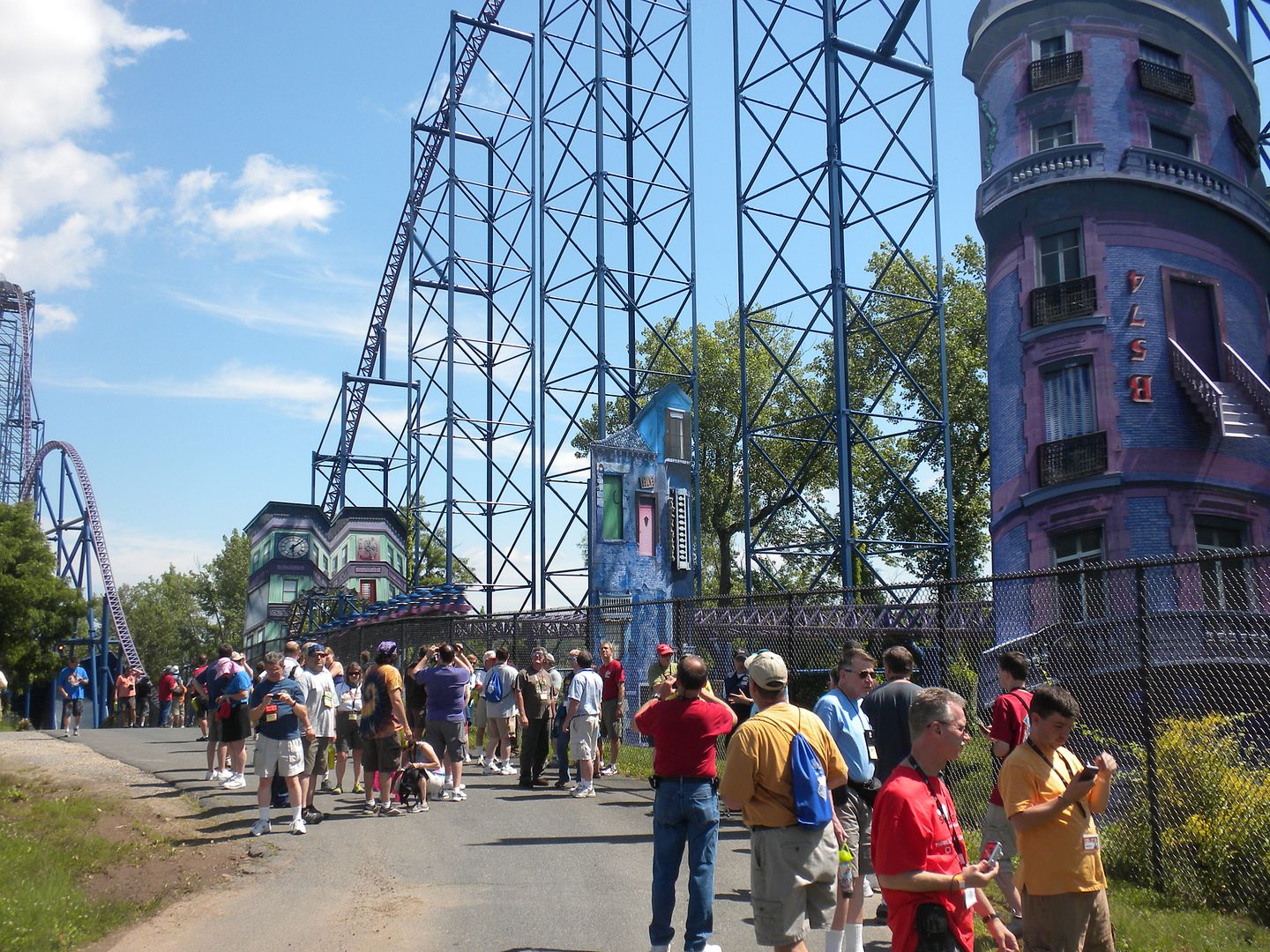 They gave us behind the scenes tours,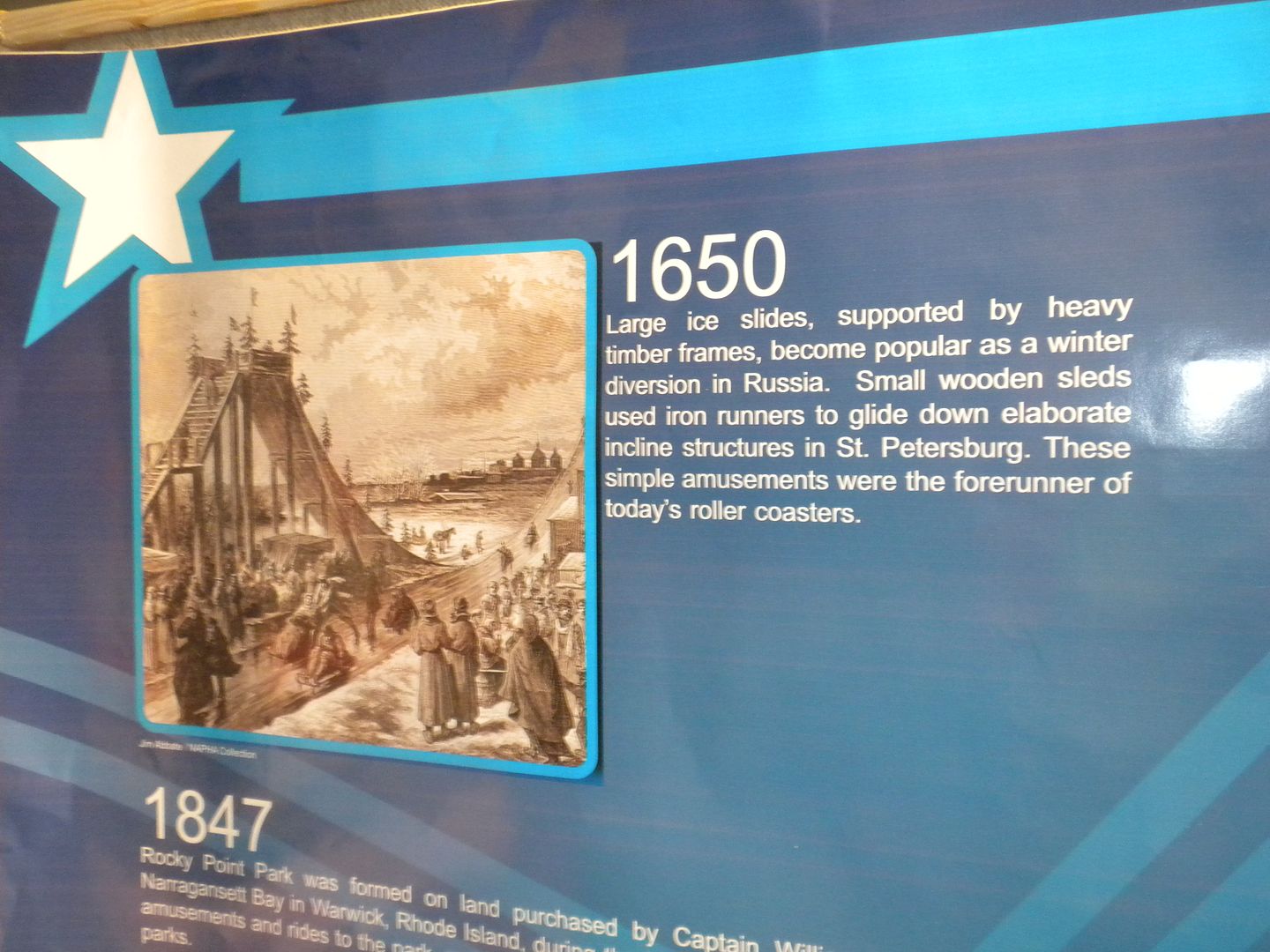 collaborated with ACE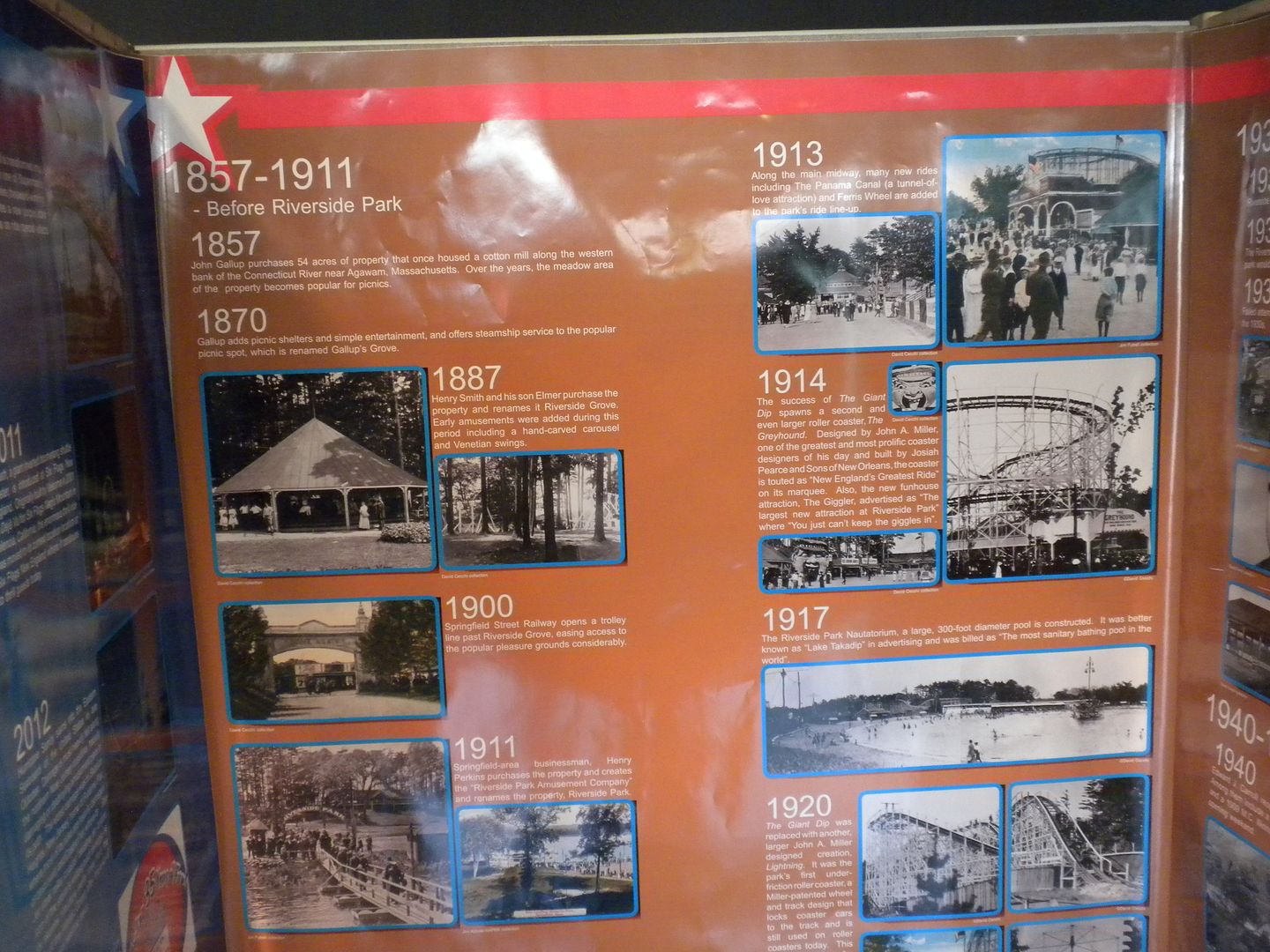 on a roller coaster history exhibit, provided delicious snacks including Cold Stone Creamery for everyone,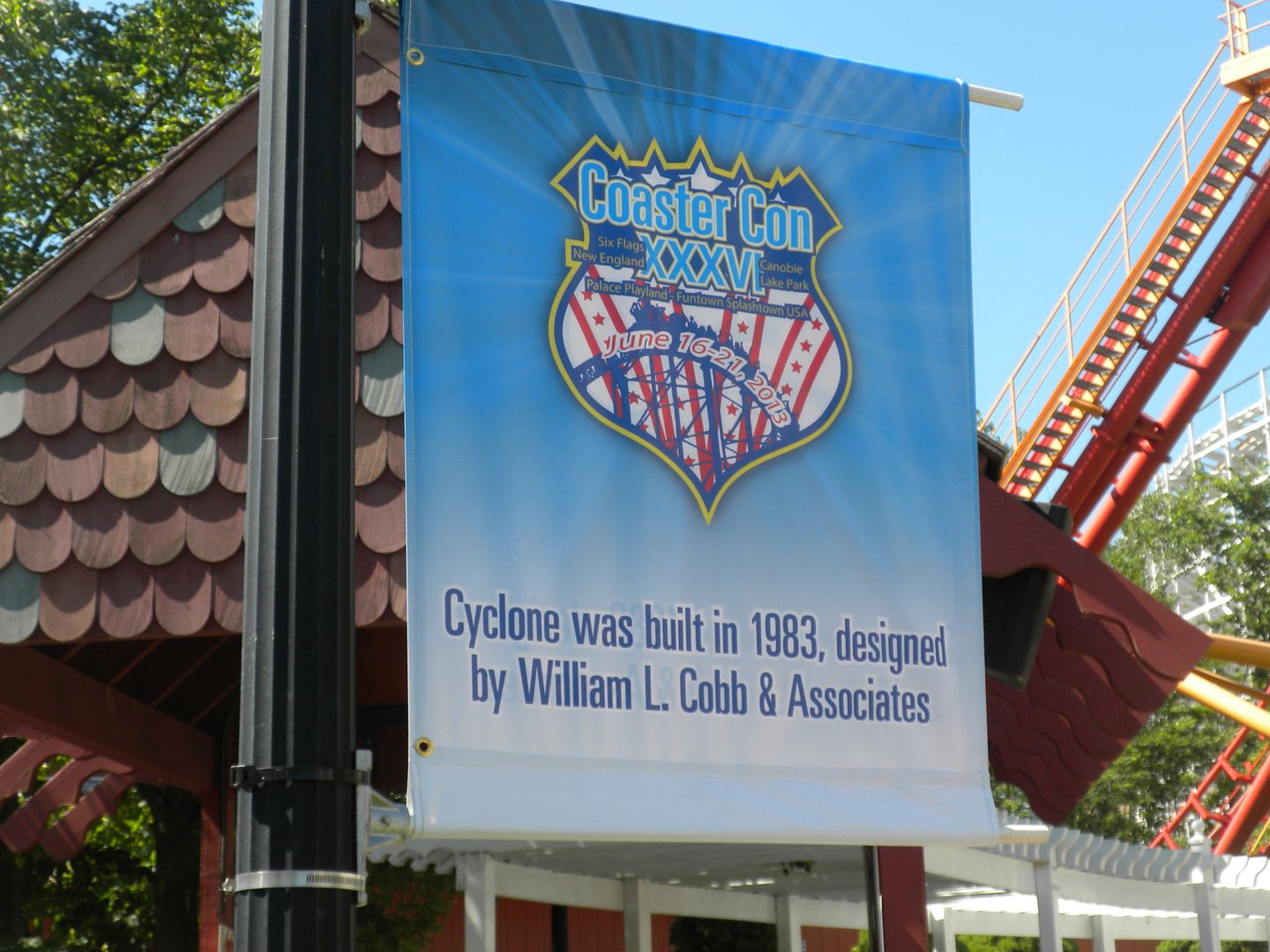 had banners with park and ACE information throughout the park, handed out several gifts and offered lots of surprises. California's Great America has their work cut out for them for next year!

On Tuesday afternoon we had presentations, the video contest and the ACE business meeting at the Rockville Theater. That evening we held the ACE Banquet at the Con hotel, the Sheraton in downtown Springfield. John Odum, head of Operations for Six Flags Corporate, spoke. As former park president of SFOG and a 40 year employee of Six Flags, it was good to hear what he could tell us from his experience and what we can expect from Six Flags in the future.


He presented a donation to the National Roller Coaster Museum. Awards were presented and the PTC Spirit of ACE Award this year went to May Coryell, who overcame a terrible accident and the loss of a leg to still pursue this wonderful hobby we all enjoy, a true inspiration to all.

After a closing ceremony at Six Flags New England Wednesday morning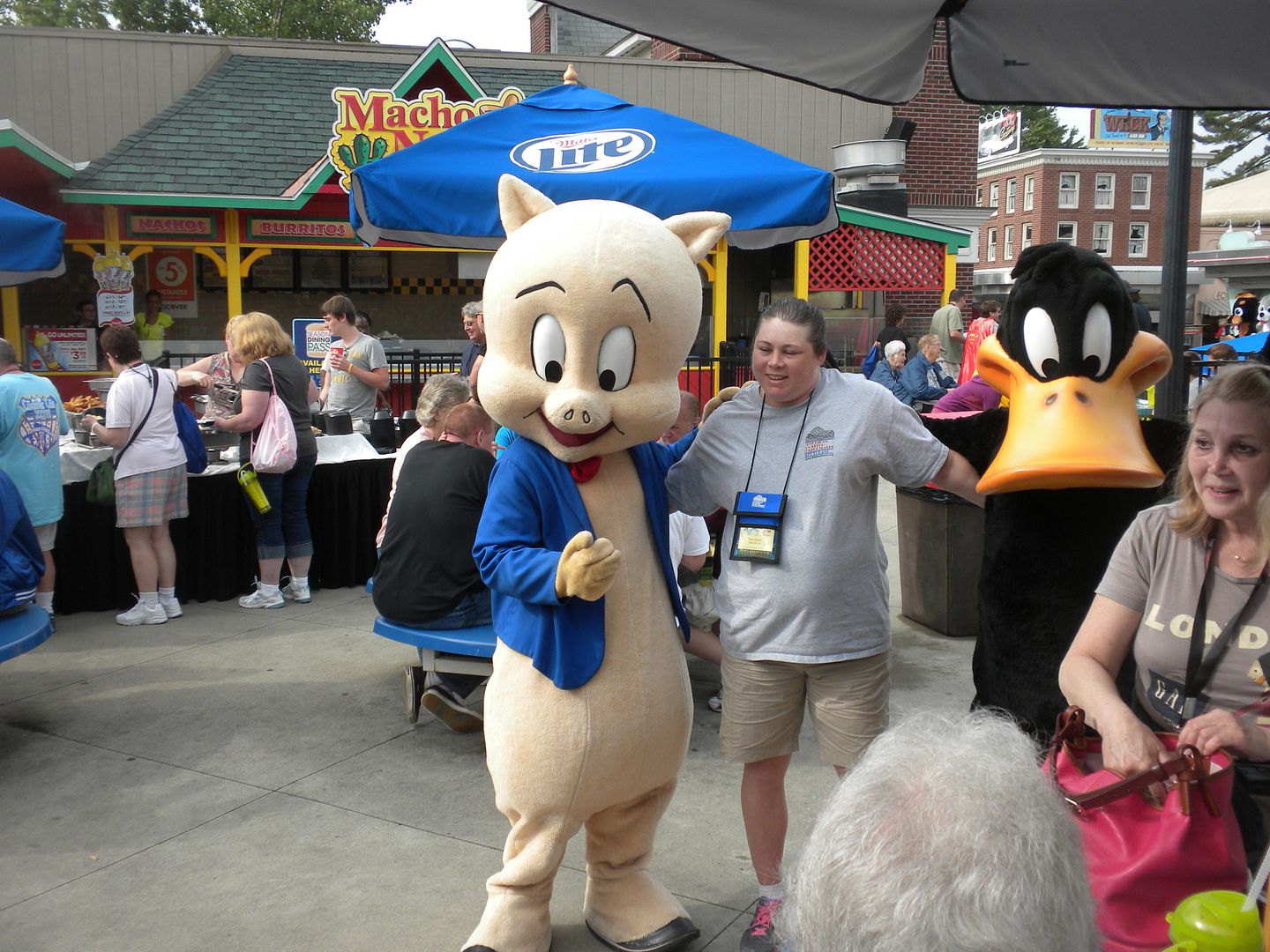 we made our way to the next Coaster Con park, Canobie Lake Park.

Up Next: Part 2: Canobie Lake, Palace Playland & Funtown Splashtown
Go to Part 2: Canobie Lake, Palace Playland & Funtown Splashtown