Epilogue: Story Land & Santa's Village
On Saturday, June 22 with Coaster Con over, it was a good opportunity to visit some small parks in NH. It is interesting to me that NH has several small parks while neighboring VT has none. We had planned to visit the 3 smaller parks in NH that Saturday, but unfortunately Six Gun City in Jefferson, NH didn't open for the season.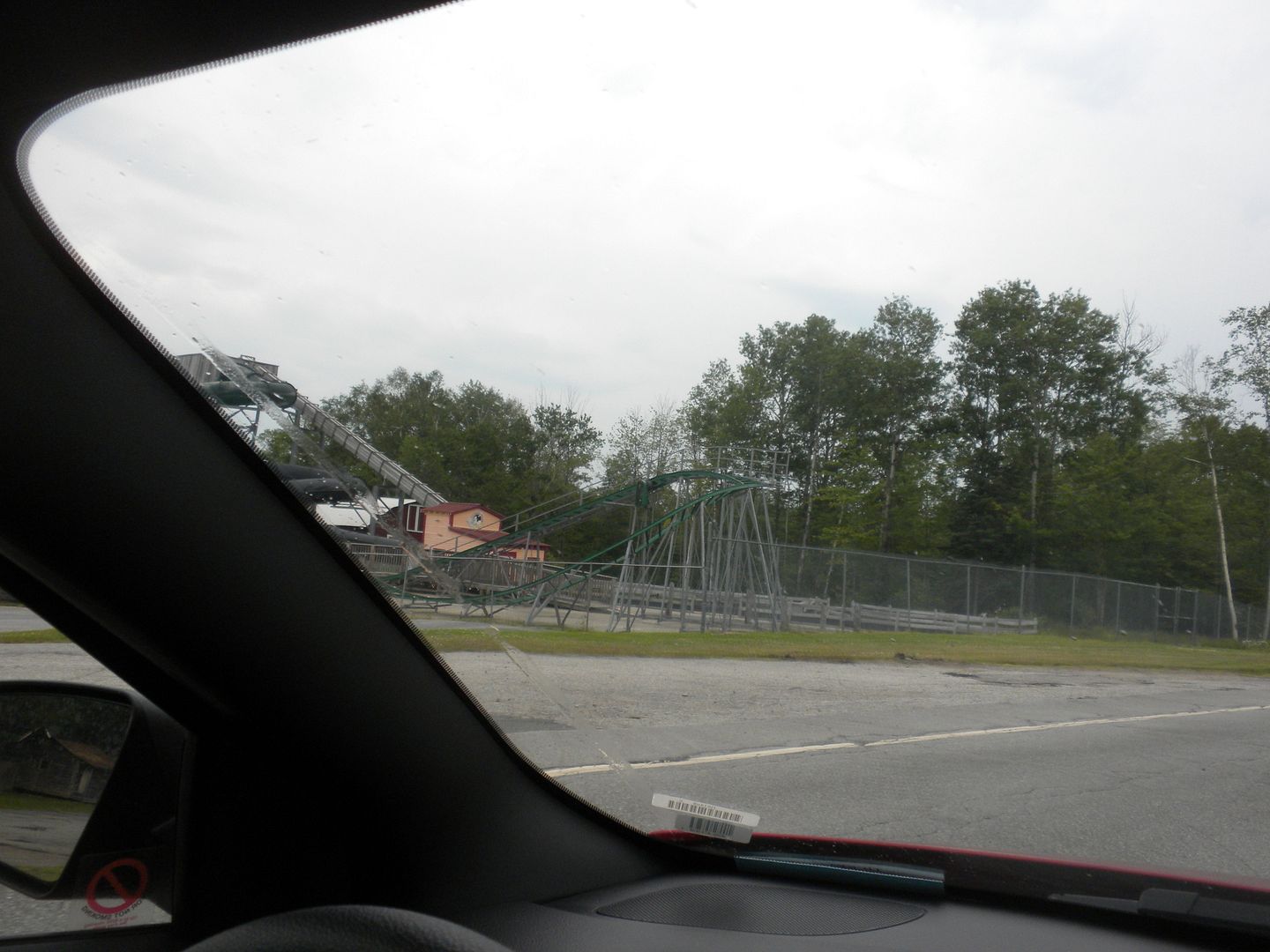 It has since reopened, but we only got to see Gold Rush Express (E&F Miler, Family Coaster, 2005) from the road. Even so, Story Land and Santa's Village make for a full day. Due to failing to get the Goliath credit at SFNE, we had already decided to return for that, so we had very limited time in each park.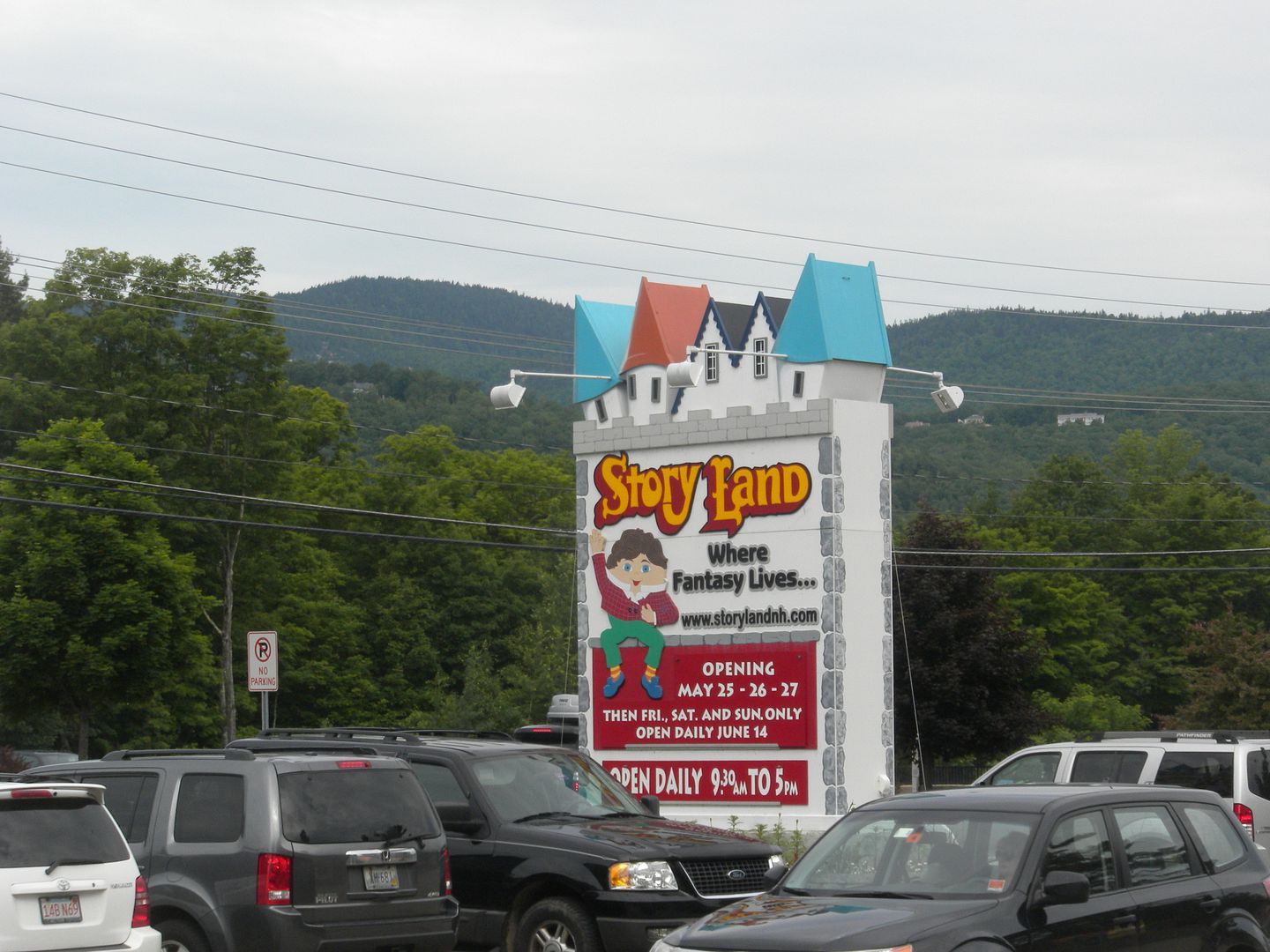 Our first stop was Story Land in Glen, NH,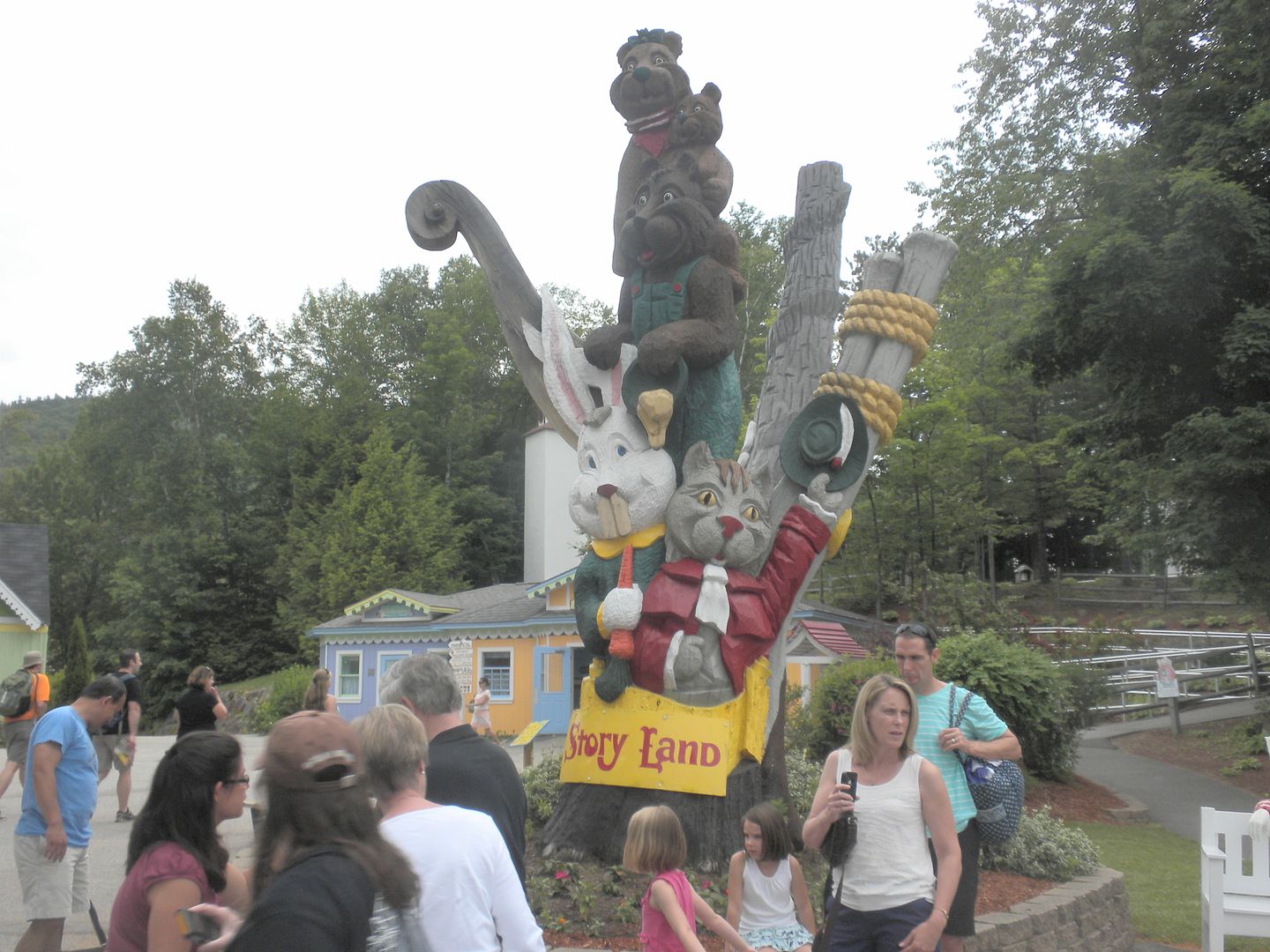 a storybook park that has grown into a nice family focused park.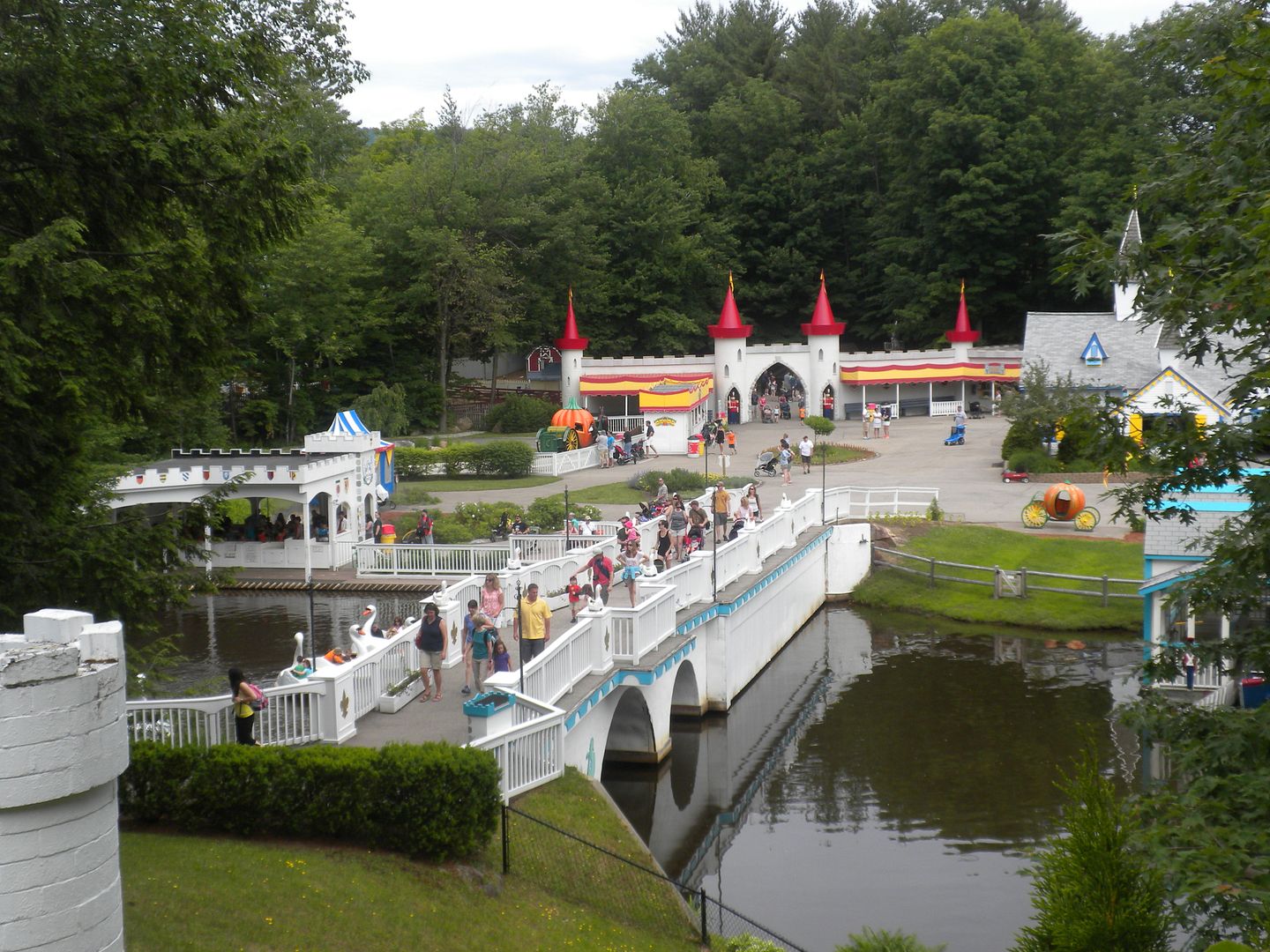 Operating since 1954,


it is now owned by Parques Reunidos,


which has maintained the traditional, family feel of the park. They have one roller coaster: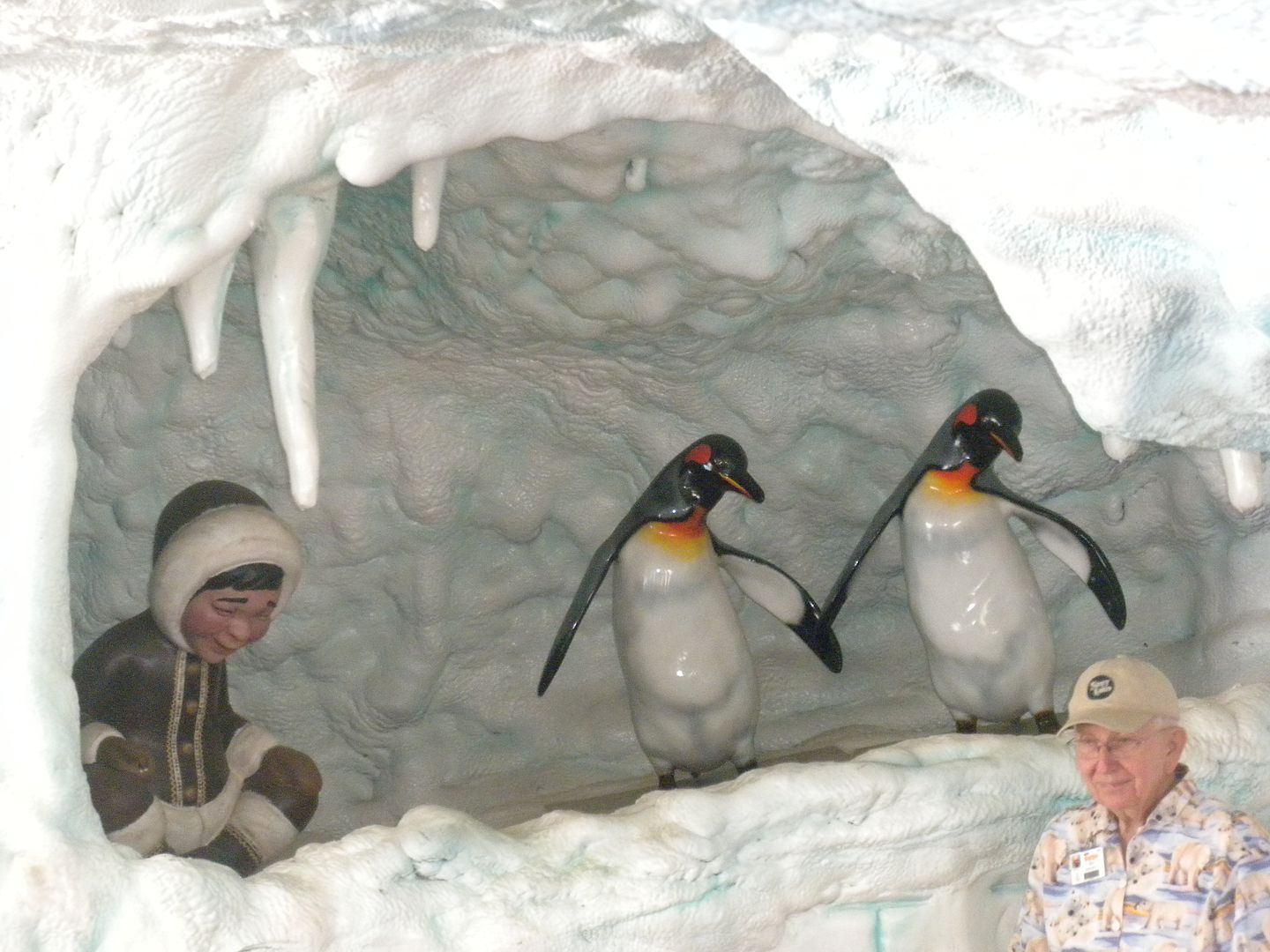 Polar Coaster: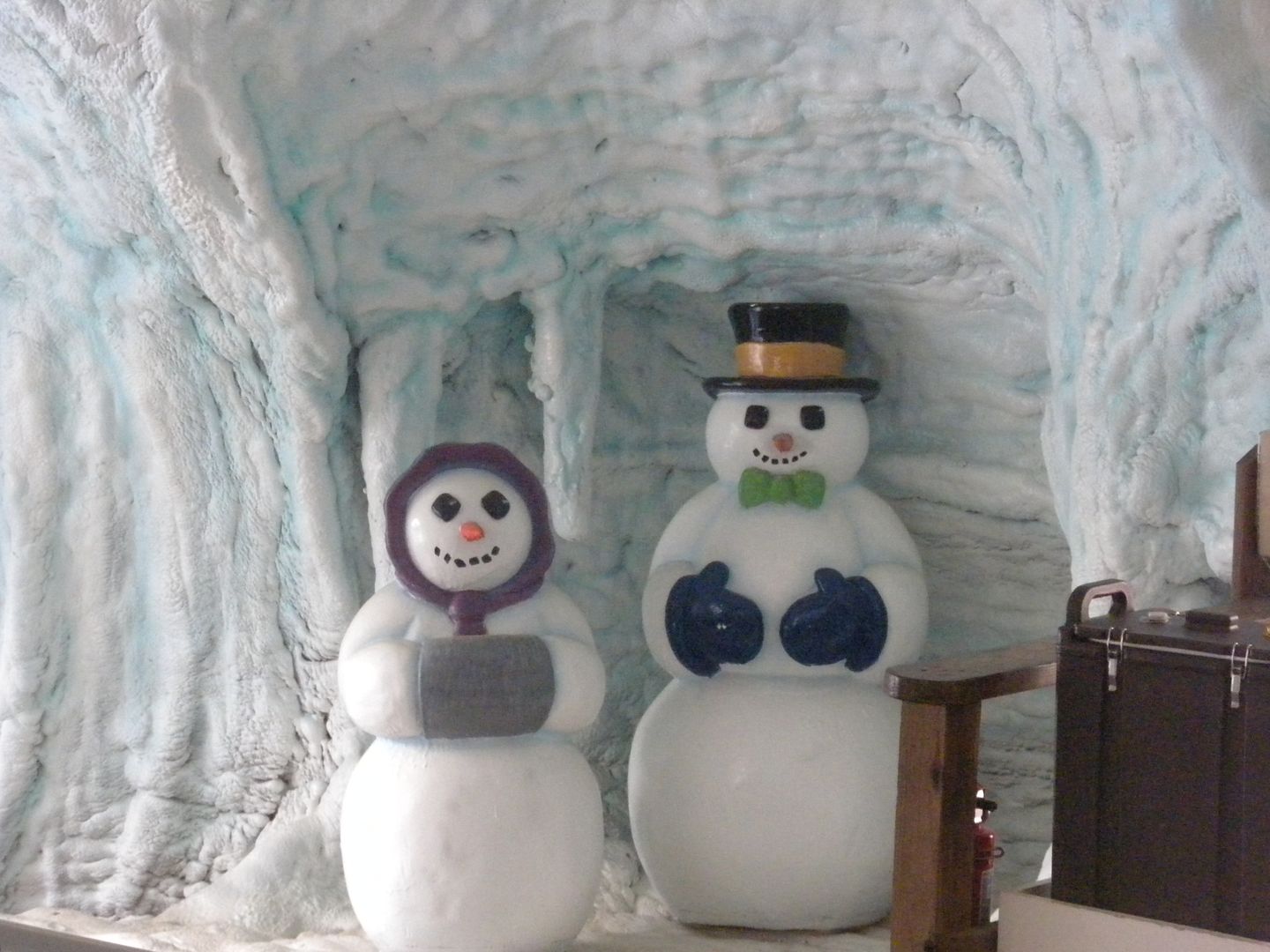 (Hopkins, Family Terrain Coaster, 1987)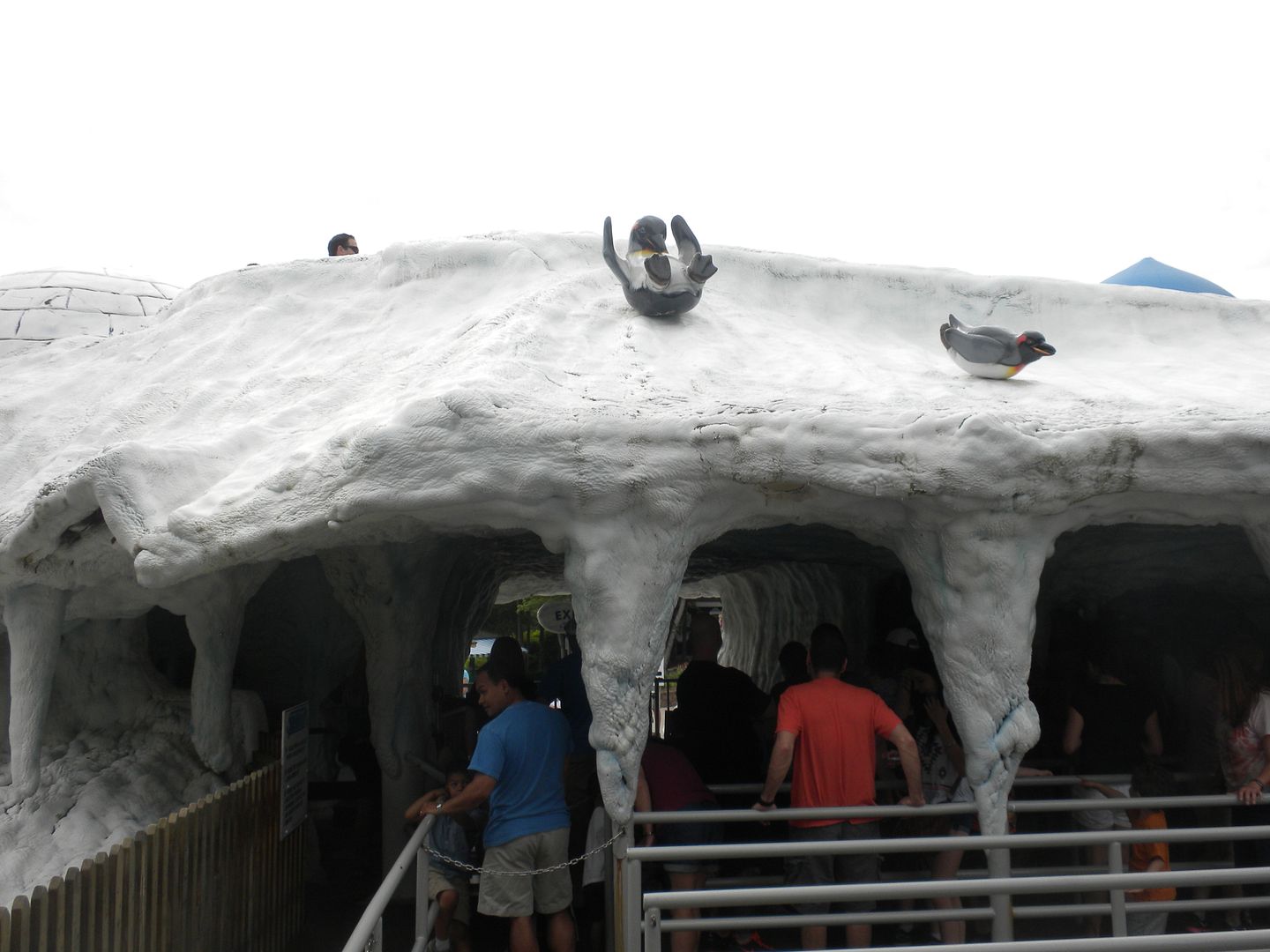 This is very nicely themed


and a very fun ride.


It is surprising for a small coaster – 1 ride.
Other rides I rode include:
Silver Mine Tour: This walkthrough tilt house and silver mine was fun – 1 walkthrough.


Bamboo Chutes:


Nice log flume with an Asian theme – 1 ride.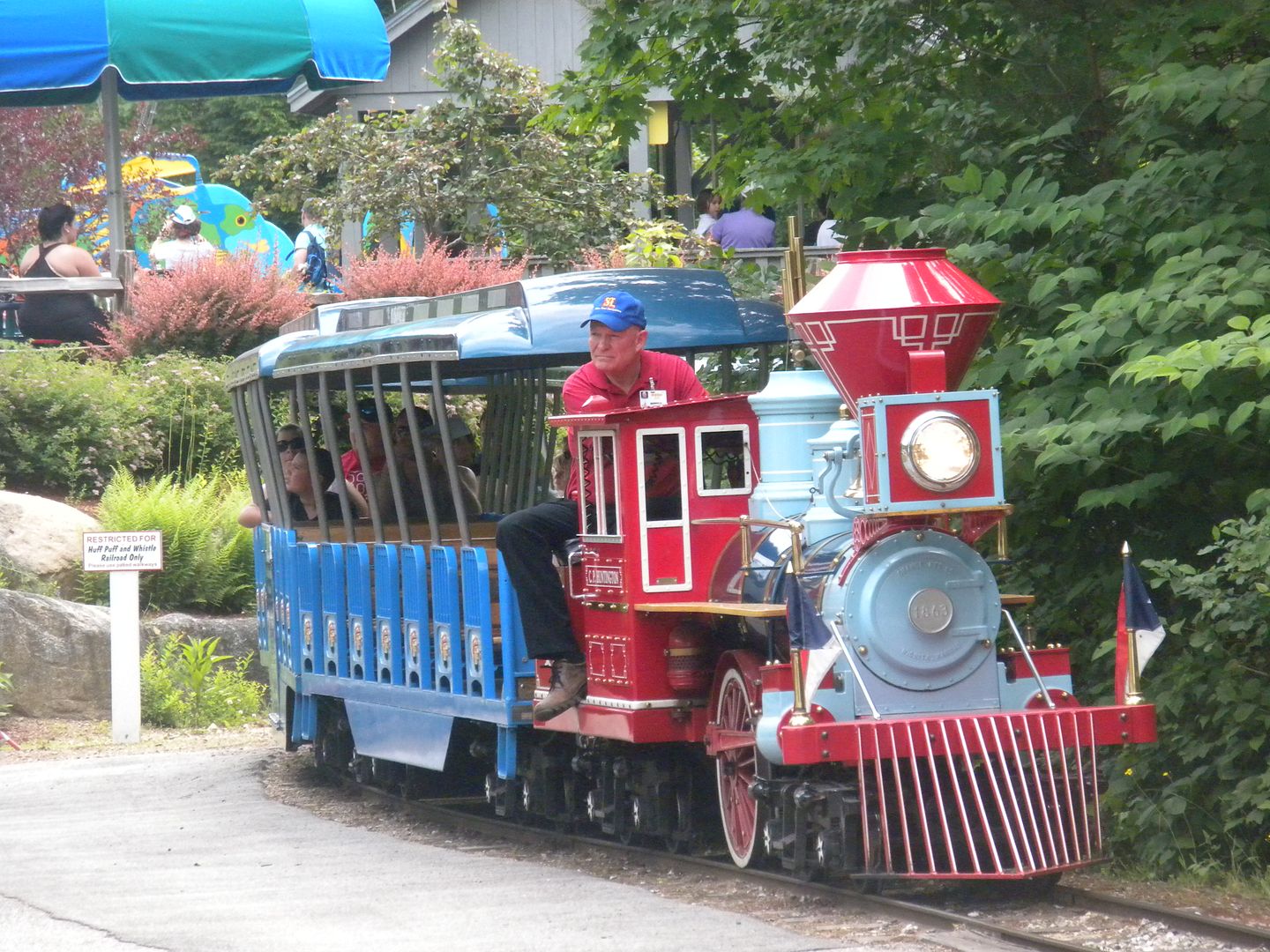 Huff Puff & Whistle Railroad Train: There are 3 stations. We rode through 2 stations.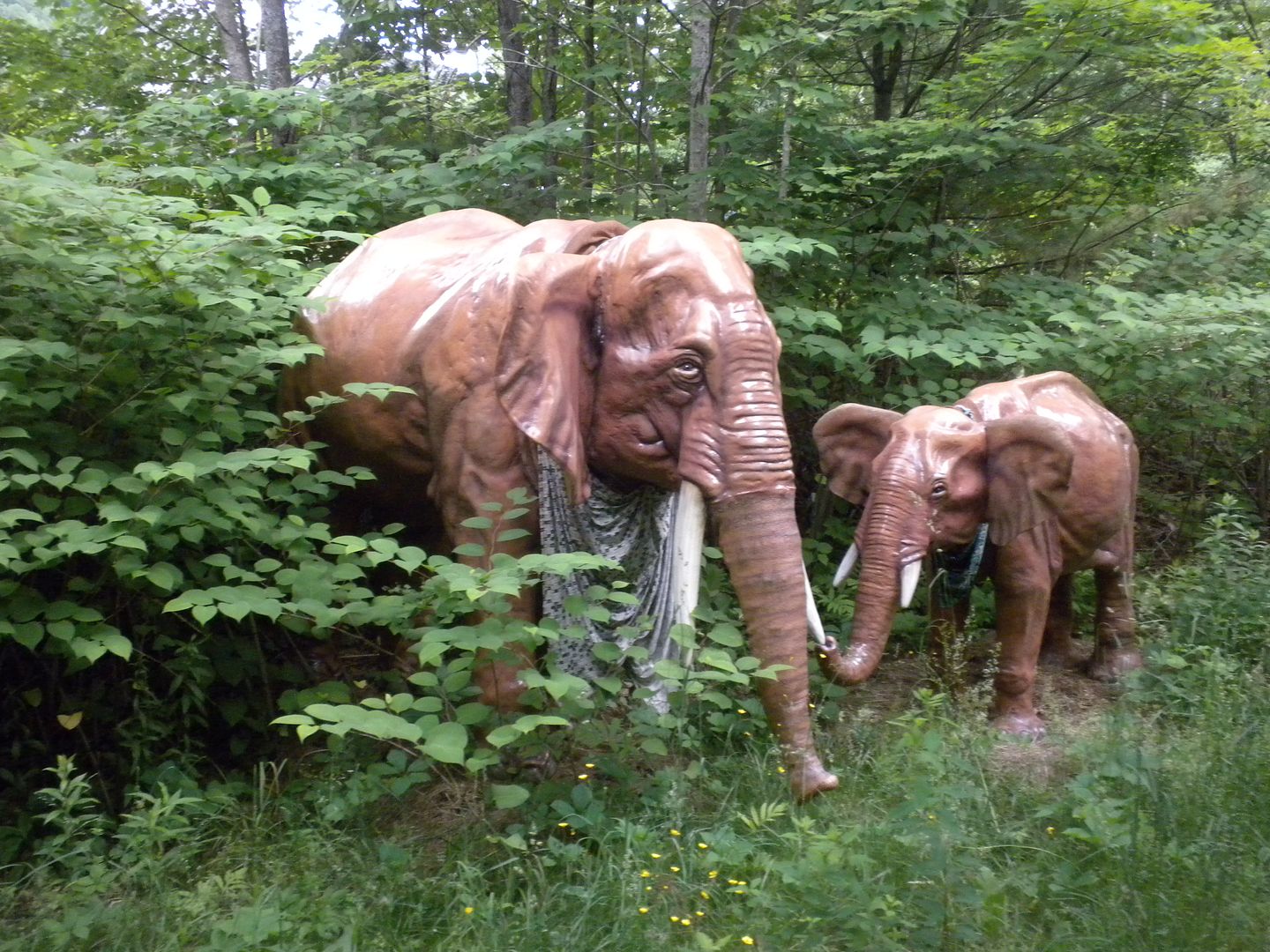 Slipshod Safari Tour:


Humorous tram ride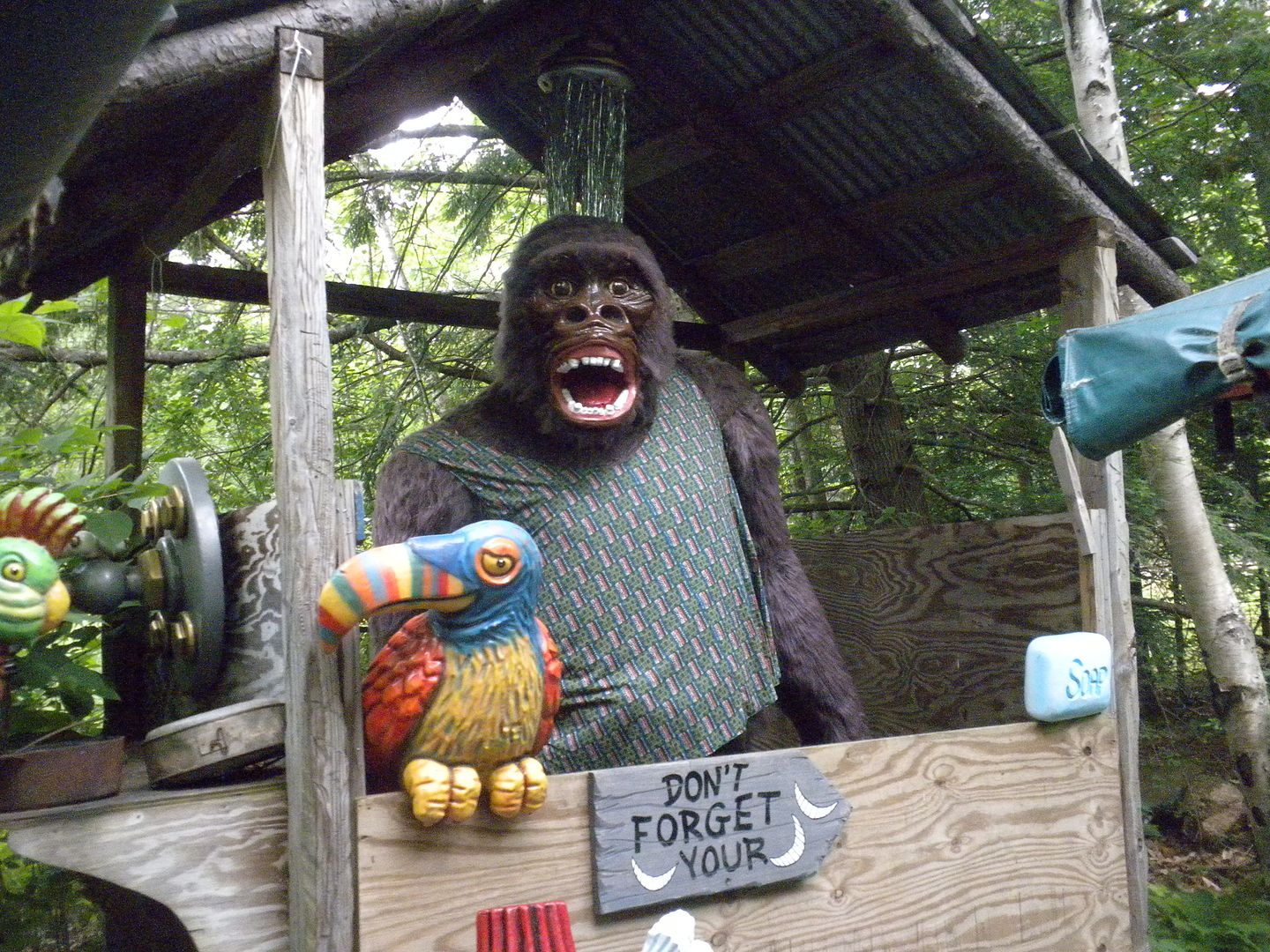 around statues of animals – 1 ride.


Antique Cars: Nice course – 1 ride.
Carousel: Clockwise antique German carousel with rocking horses – good ride – 1 ride.


Turtle Twirl: Good spinning on this Tilt-A-Whirl – 1 ride.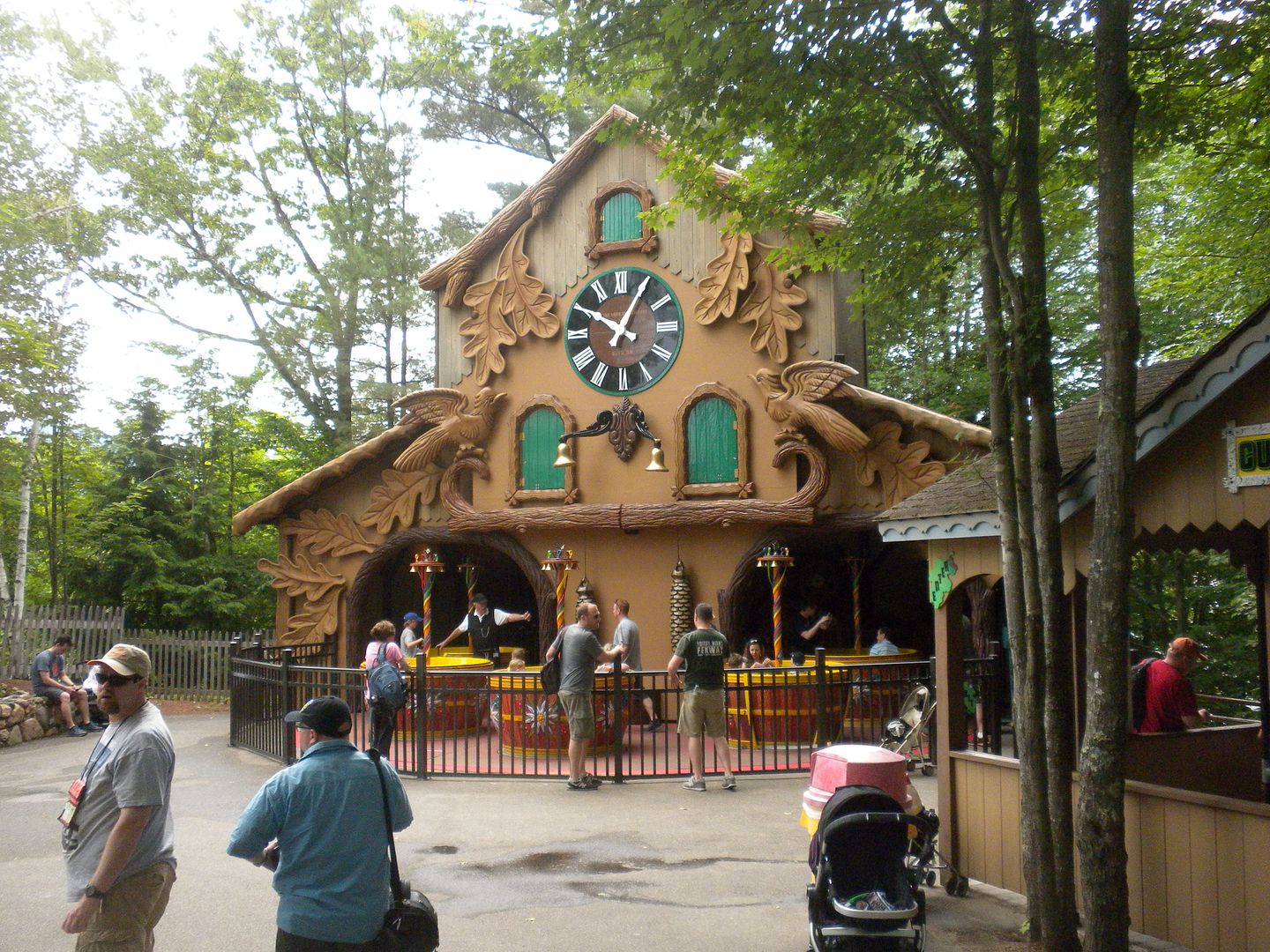 Cuckoo Clockenspiel: Great spinning and excellent theming – 1 ride.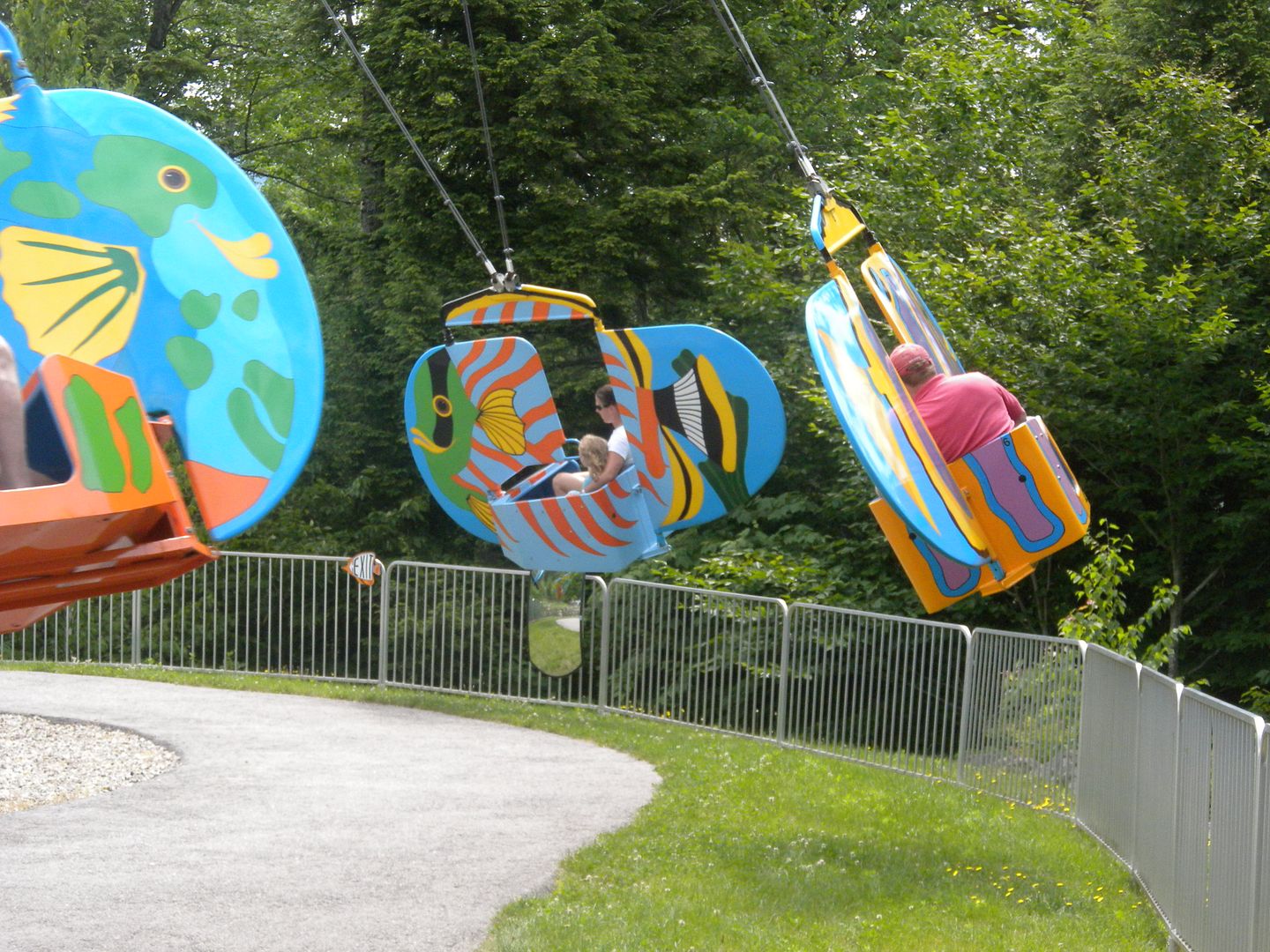 Flying Fish: Flyers with a nice theme – 1 ride.
I did not have time to ride Splash Battle; Dr. Geyser's Remarkable Raft Ride;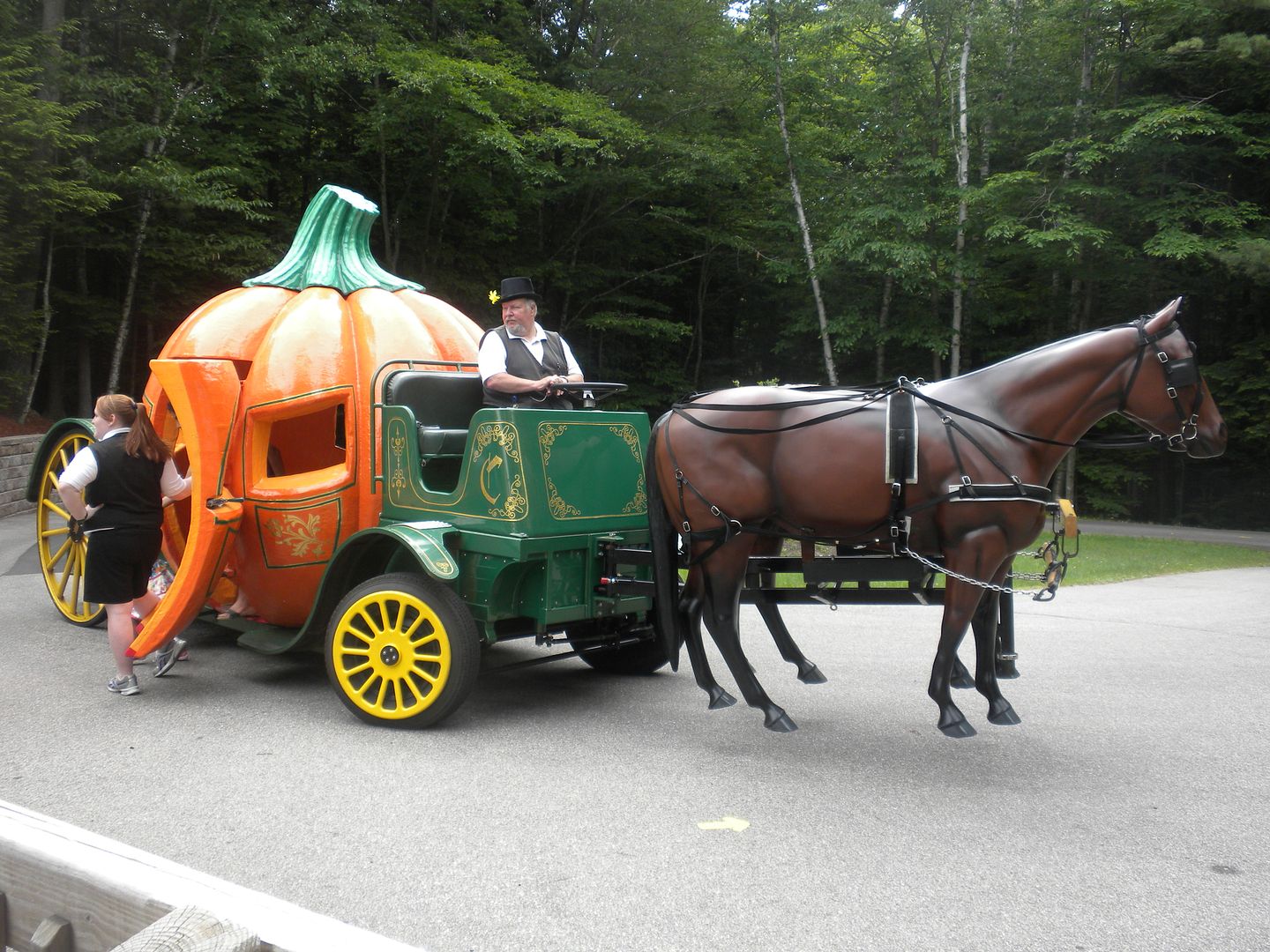 Cinderella's Pumpkin Coach, a motorized carriage; Swan Boats;


Story Land Queen, a boat ride; Buccaneer Pirate Ship, another boat ride; Farm Tractors; Alice's Tea Cups; Dutch Shoes; Whirling Whales; or Crazy Barn. They also have a children's balloon themed Ferris Wheel. Shows include Duke's Dance Party, Funsation Celebration, It's Magic, A Fairy Tale Fiasco, Royal Hanneford Circus, Farm Follies, and Tea Time.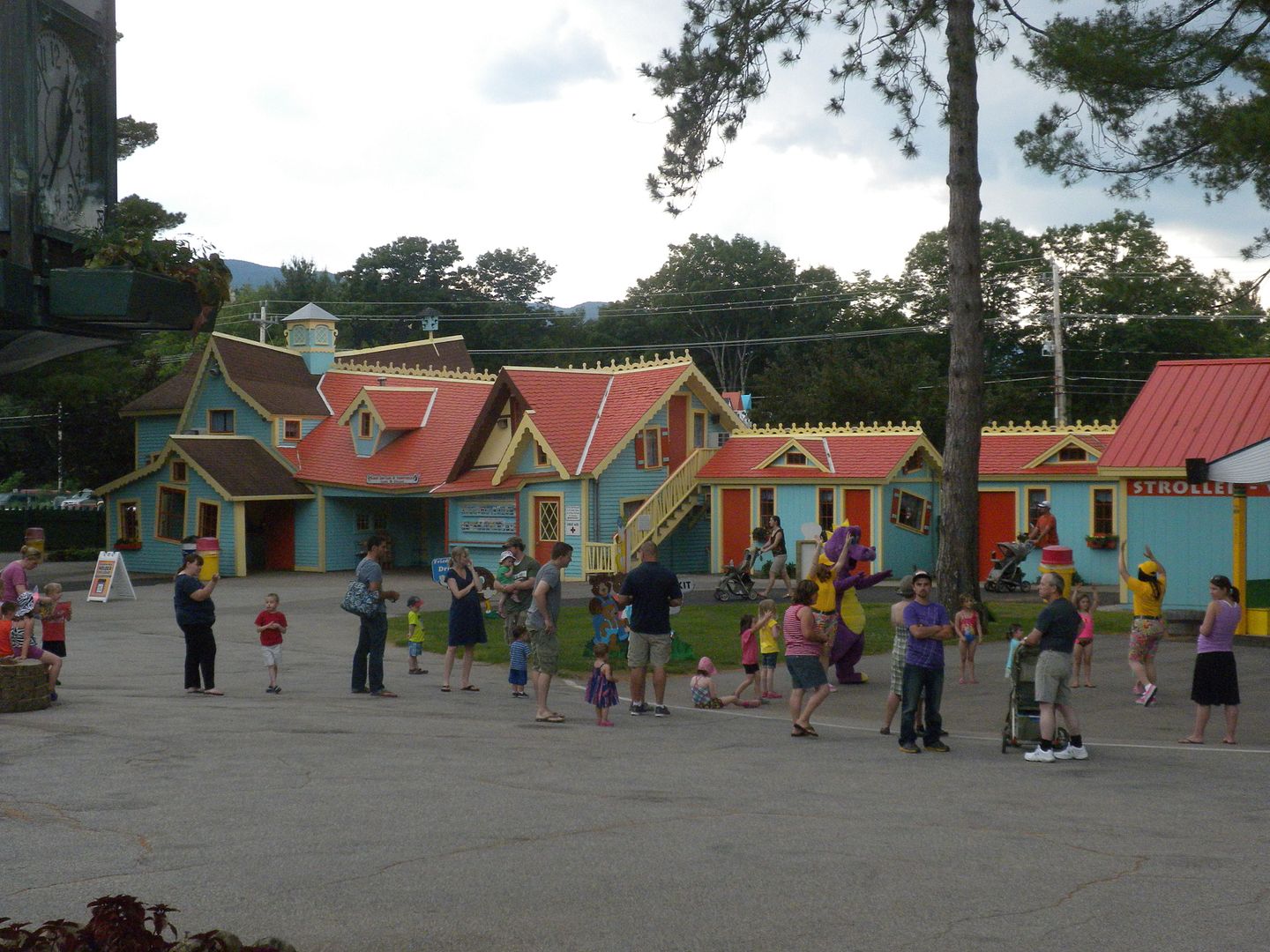 Story Land is a beautiful park that I could have spent a good bit more time at.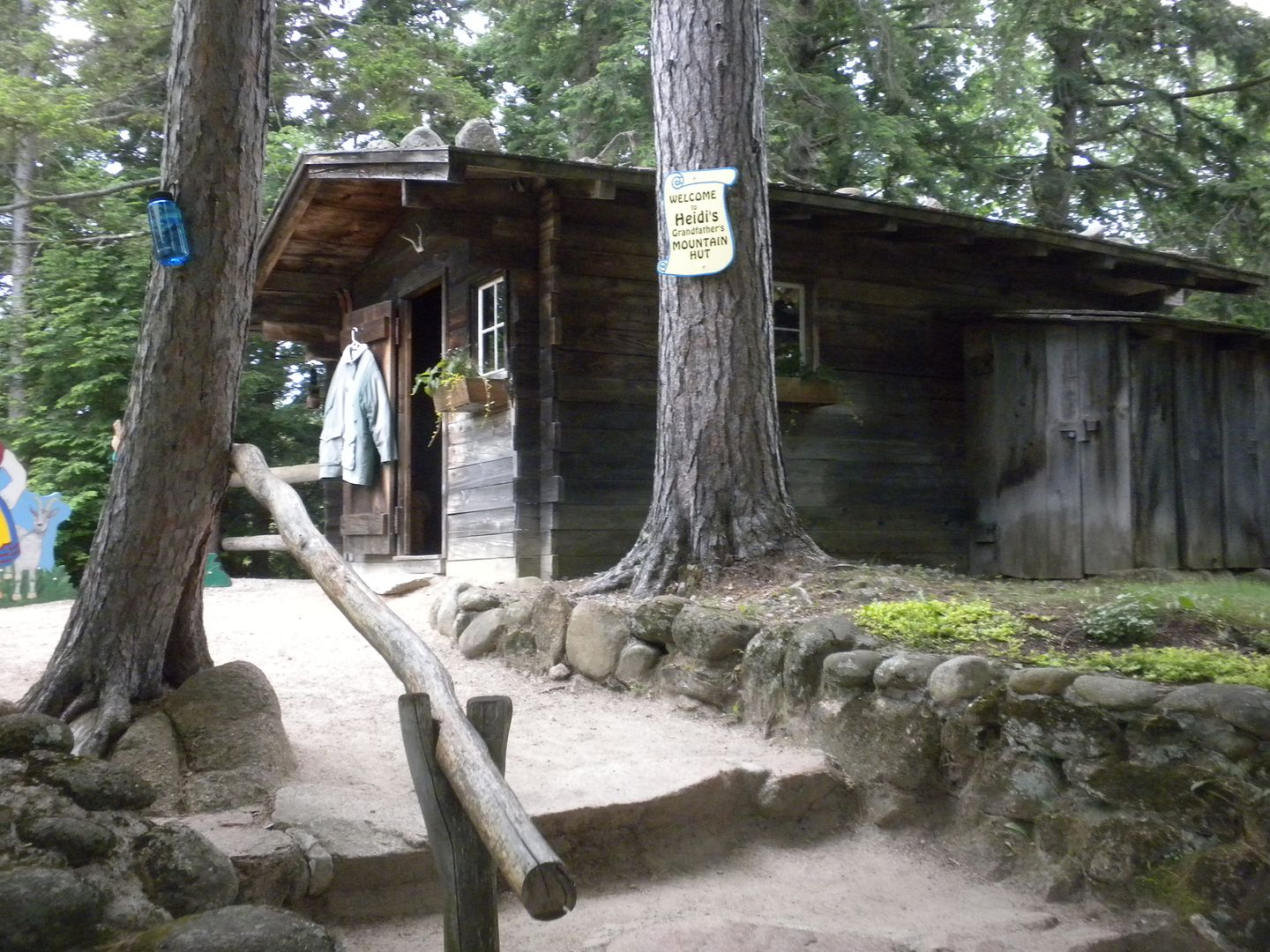 I did not even get a chance to walk through the Story Land displays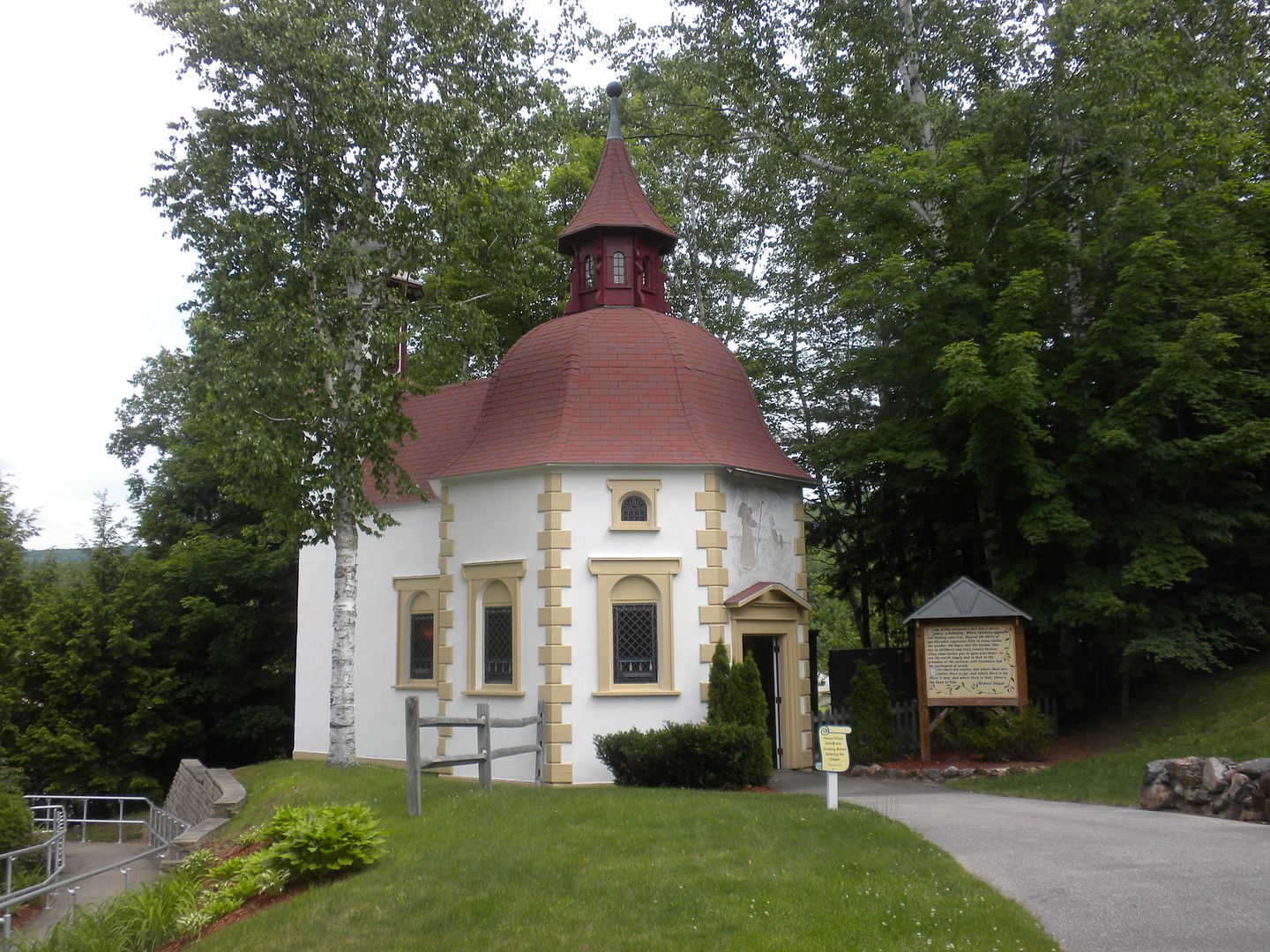 from which it got its name.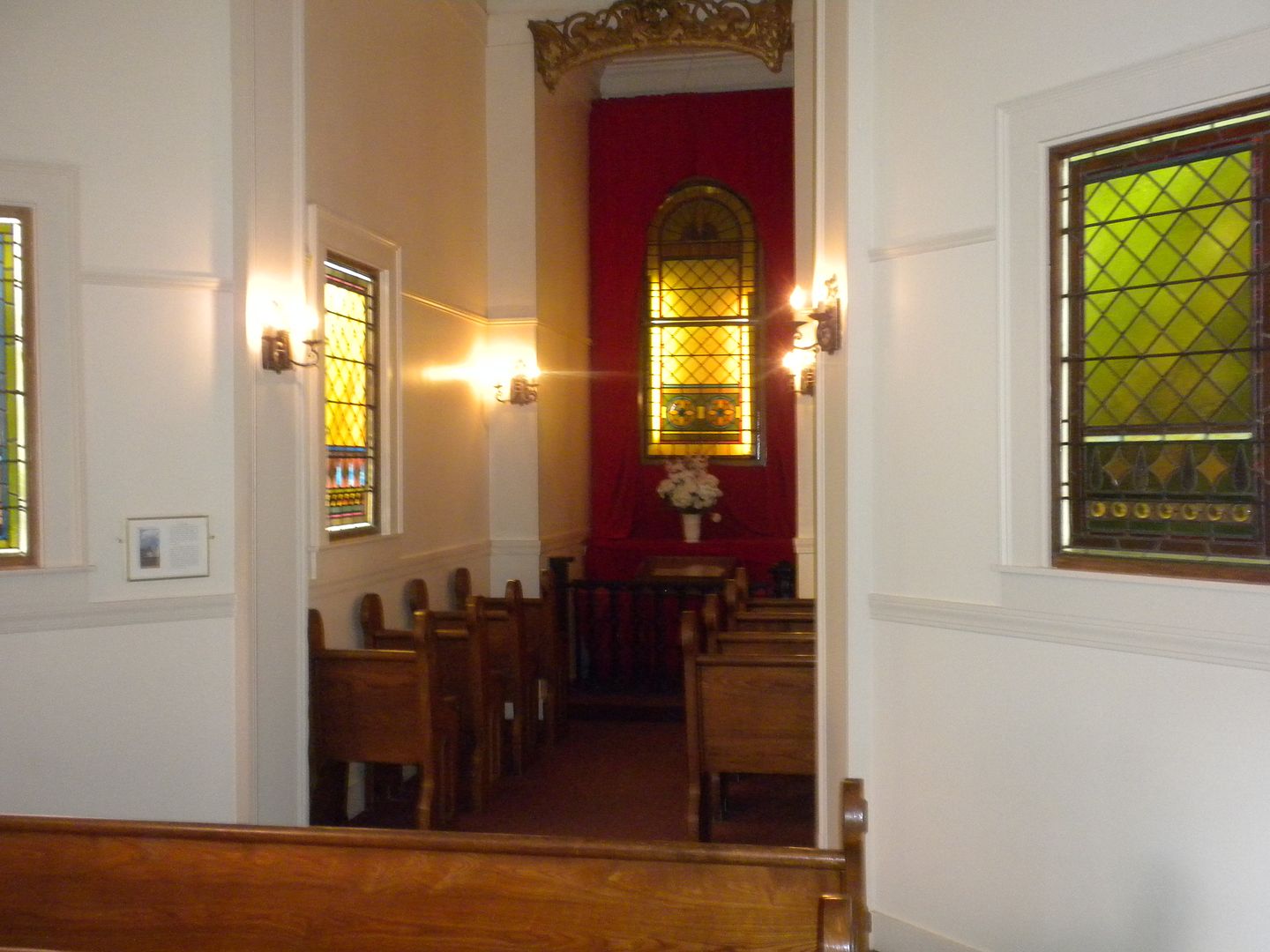 We left for a drive to our next park.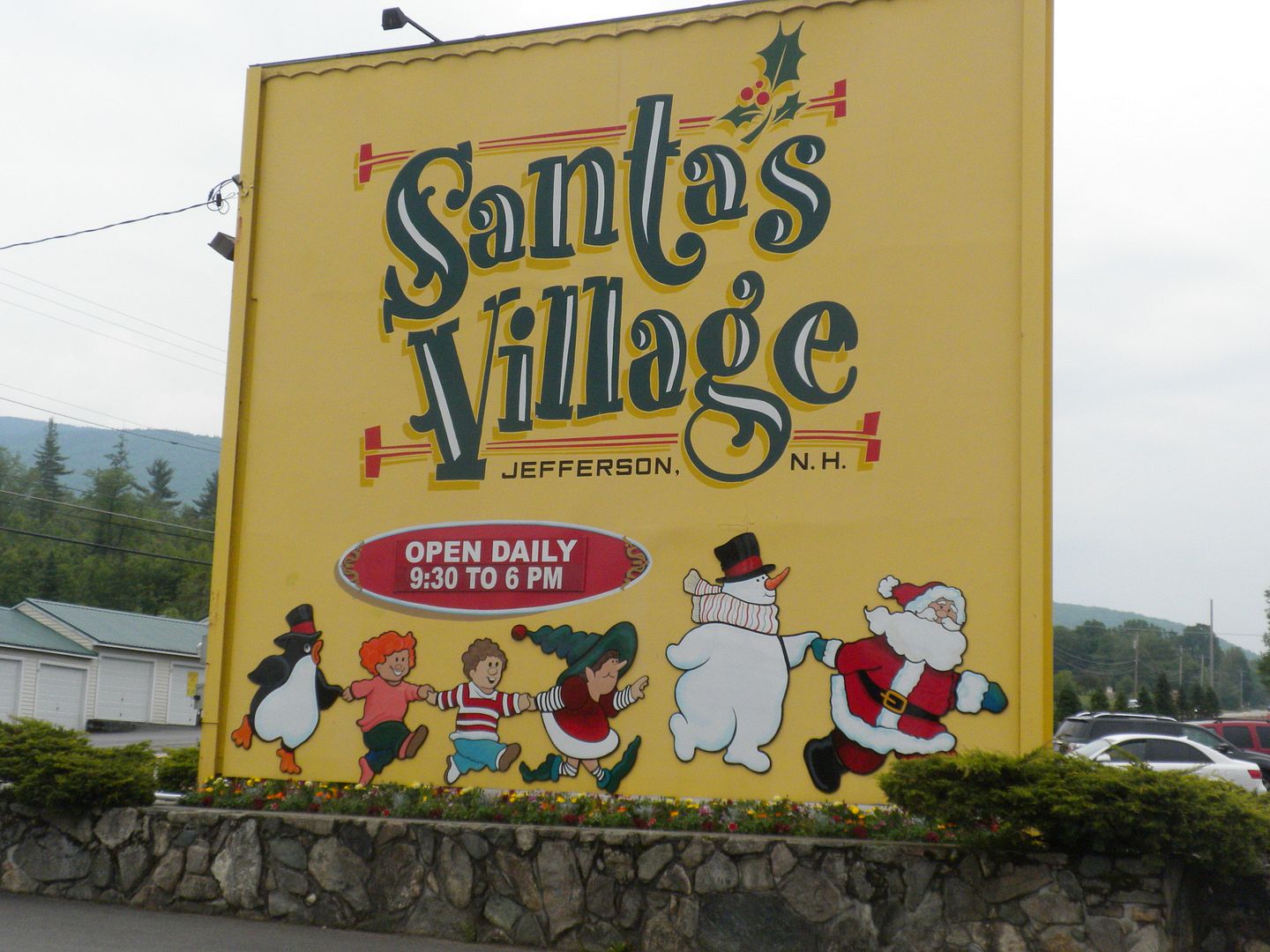 As we arrived at Santa's Village in Jefferson, NH, rain was beginning to threaten.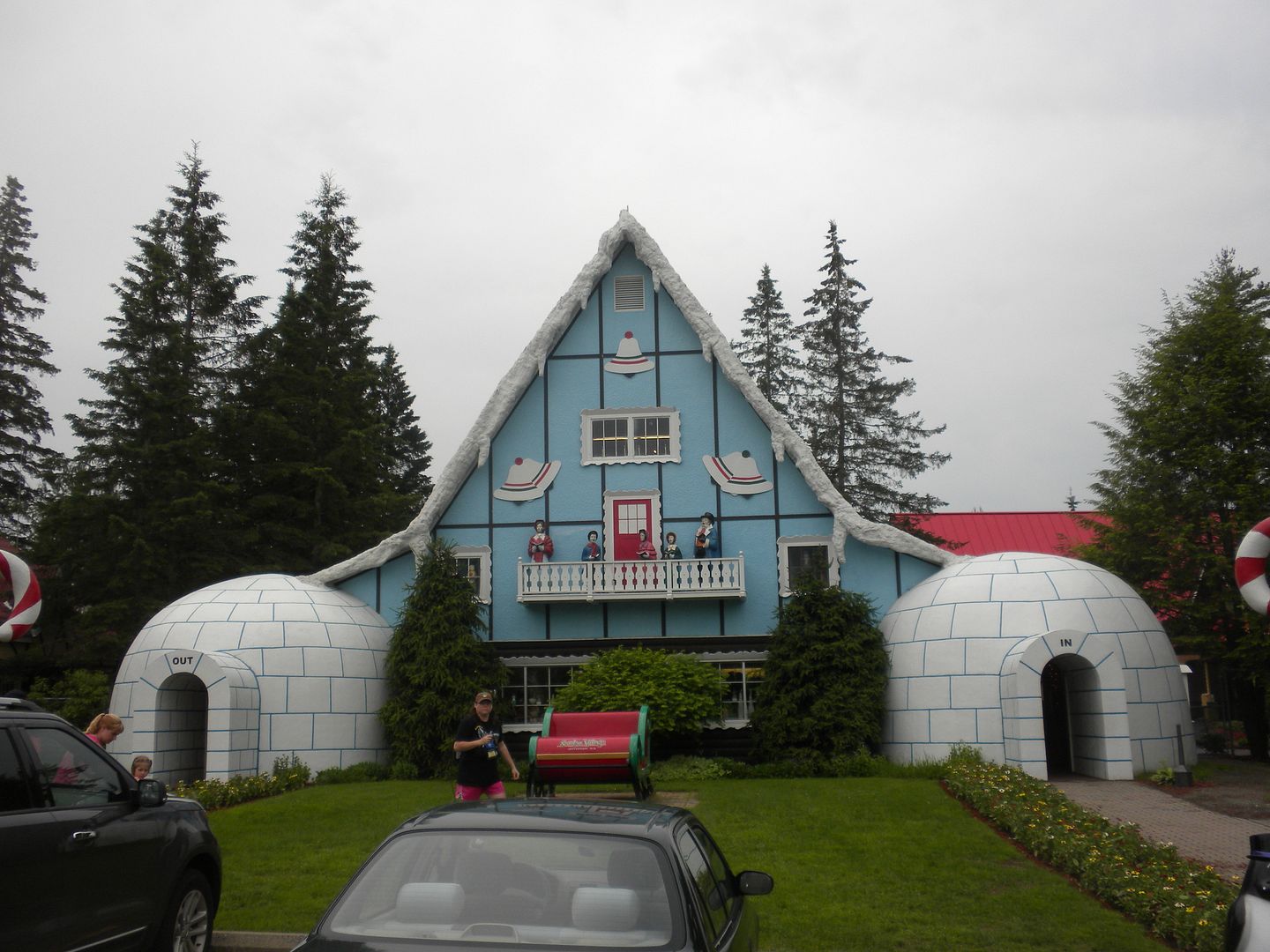 We hurried into the park in hopes of getting a lot done before it hit. The park is beautiful, even on a cloudy day. The Christmas theme is carried out better here than in any park I have seen. We quickly made our way to the park's one coaster: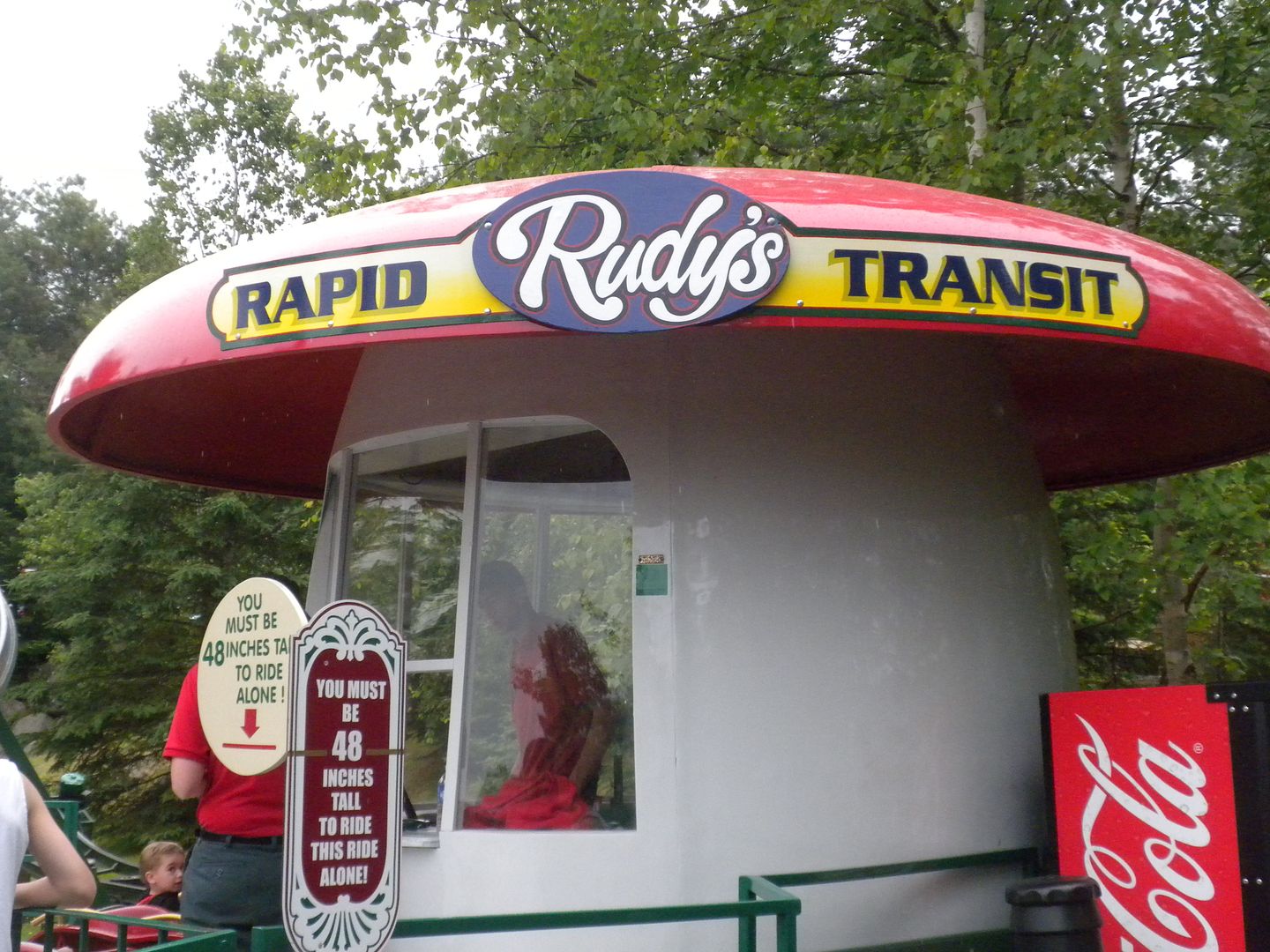 Rudy's Rapid Transit: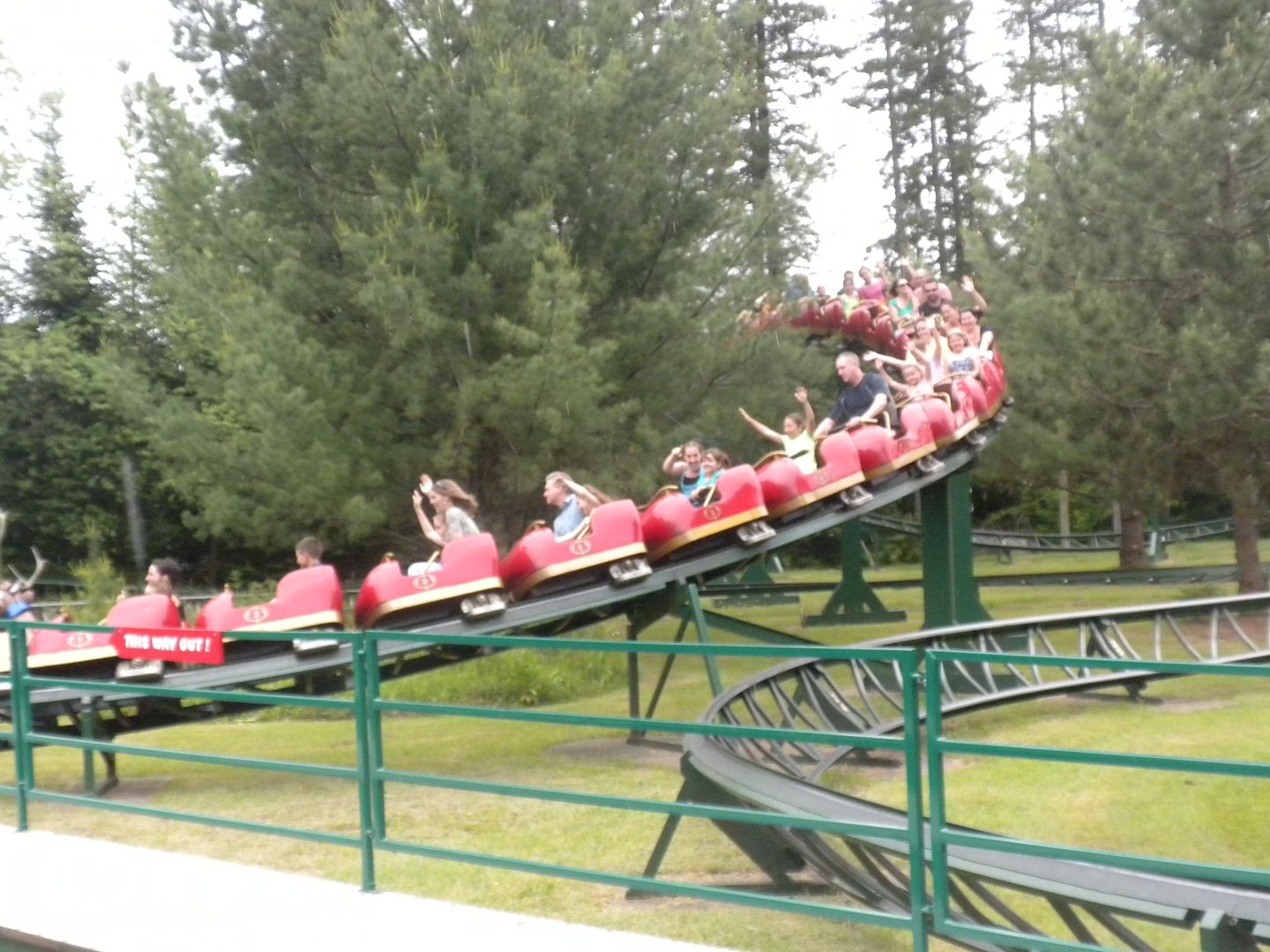 (Zierer, Tivoli – Large, 1988)


While the standard Tivoli – Large design, this coaster has Rudolph leading the way.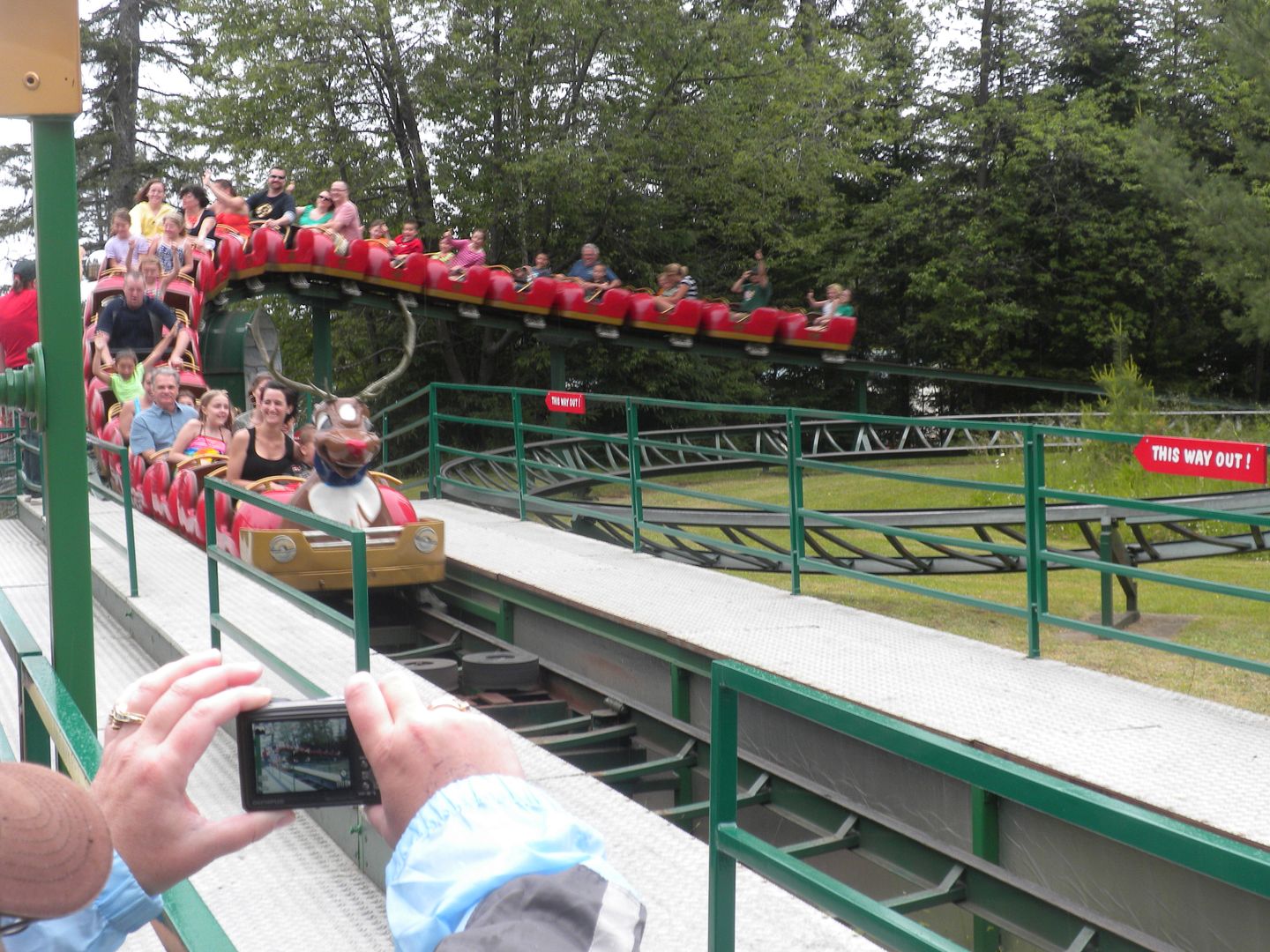 It was a lot of fun – 1 ride.
Rain eventually came, but it was light and sporadic, so we were able to get things ridden including:


The Great Humbug Adventure: Loosely based on Ebenezer Scrooge in Charles Dickens' A Christmas Carol, this fun, interactive ride takes you through some of his encounters with spirits as you try to shoot the "Humbugs". As Dickens is one of my favorite authors and this short story my favorite of his works, I had hoped it would delve more deeply into the story, but it was fun (and dry!) nonetheless – 3 rides.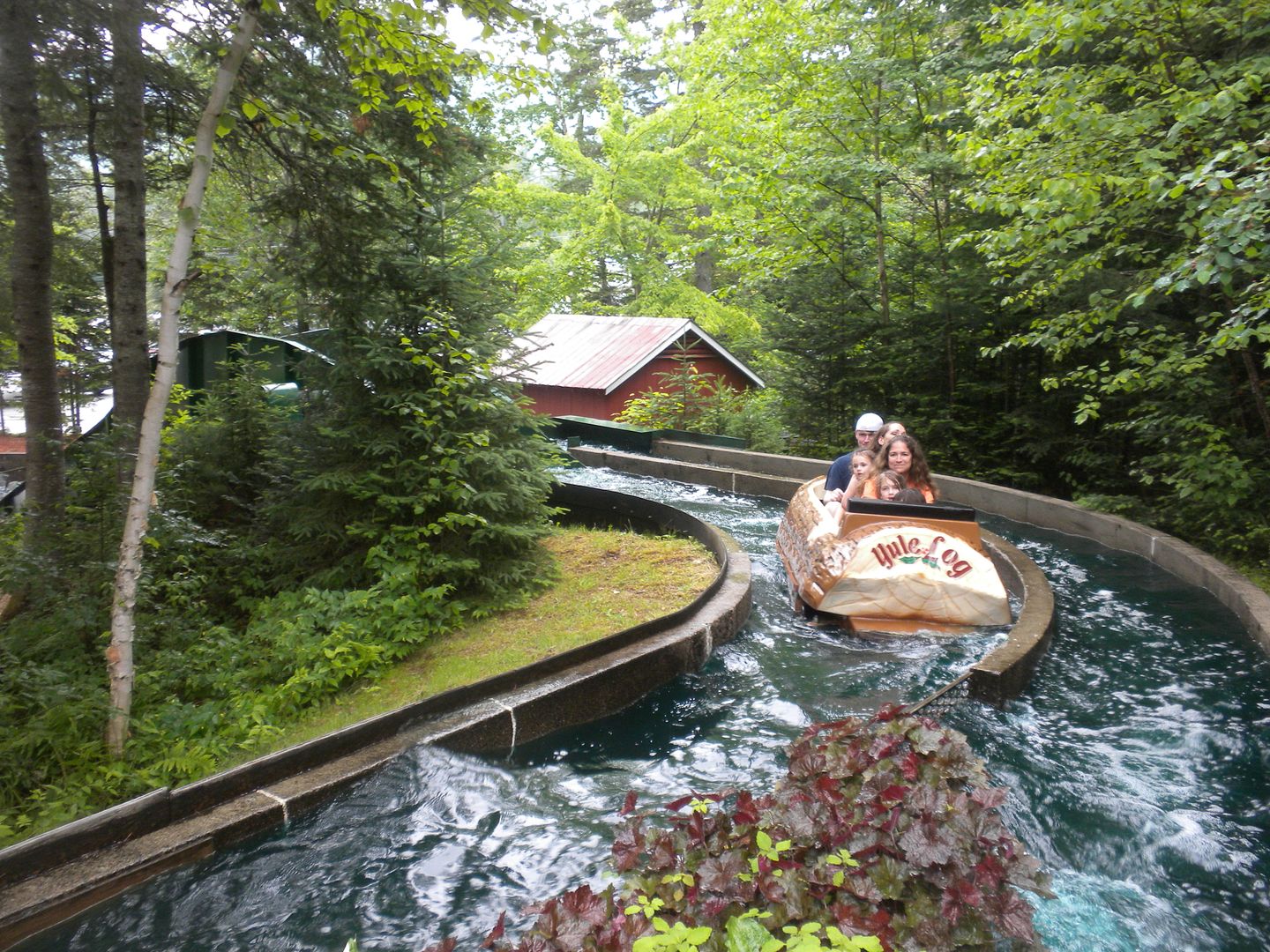 The Yule Log Flume:


Very nice flume ride through the woods – 1 ride.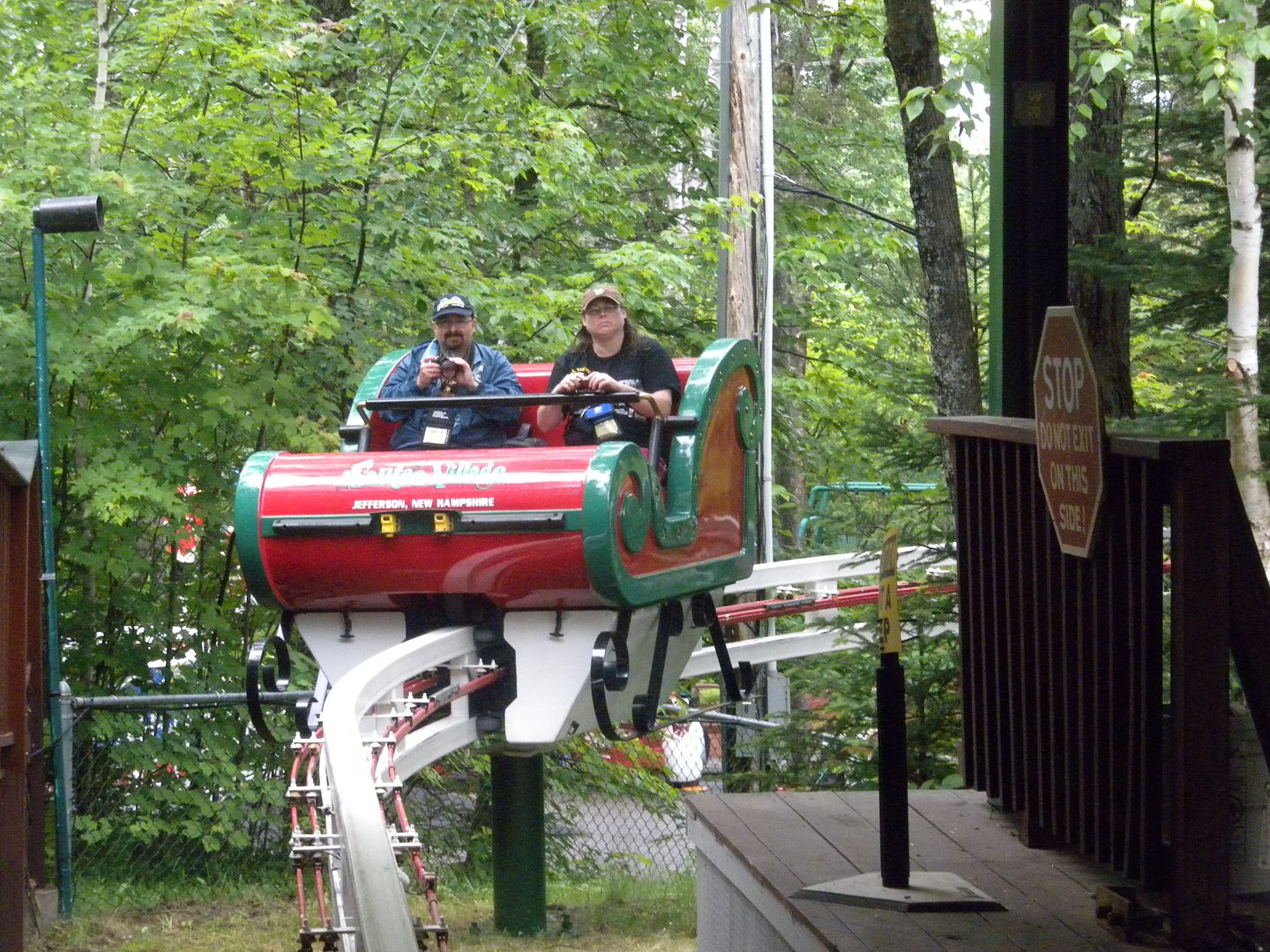 Santa's Skyway Sleigh: This monorail gave a great view of the park and in true small park fashion, they even provided umbrellas so no one would have to ride in the rain– 1 ride.
Santa's Express Train: Nice ride around the park – 1 ride.
Santa's Smackers: Good Bumper Cars – 1 ride.
Antique Cars: This is the best themed antique car ride I have ridden.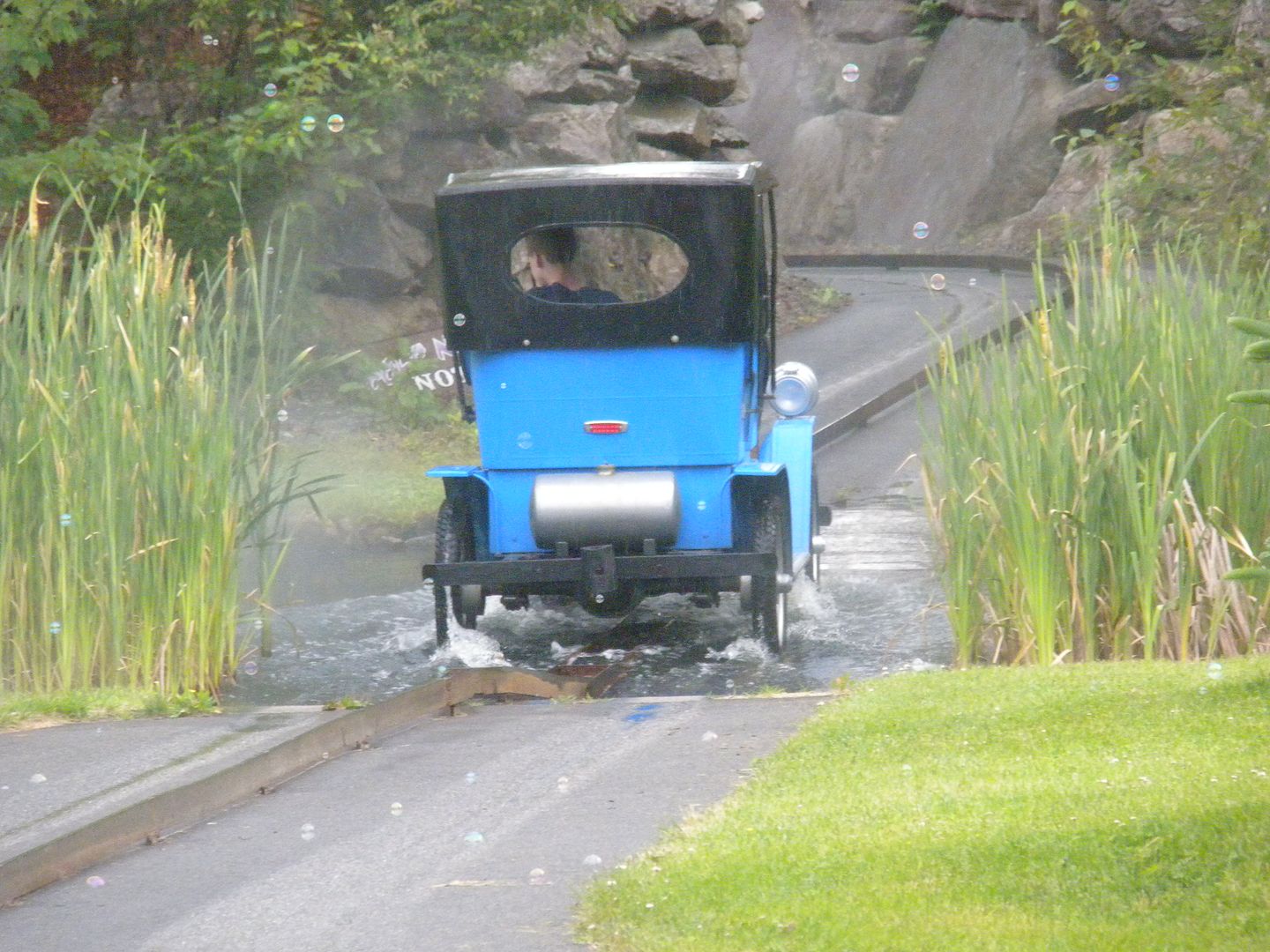 It fords a stream,


goes through a carwash complete with bubbles


and has police cars and a wrecker along the way. Excellent ride – 1 ride.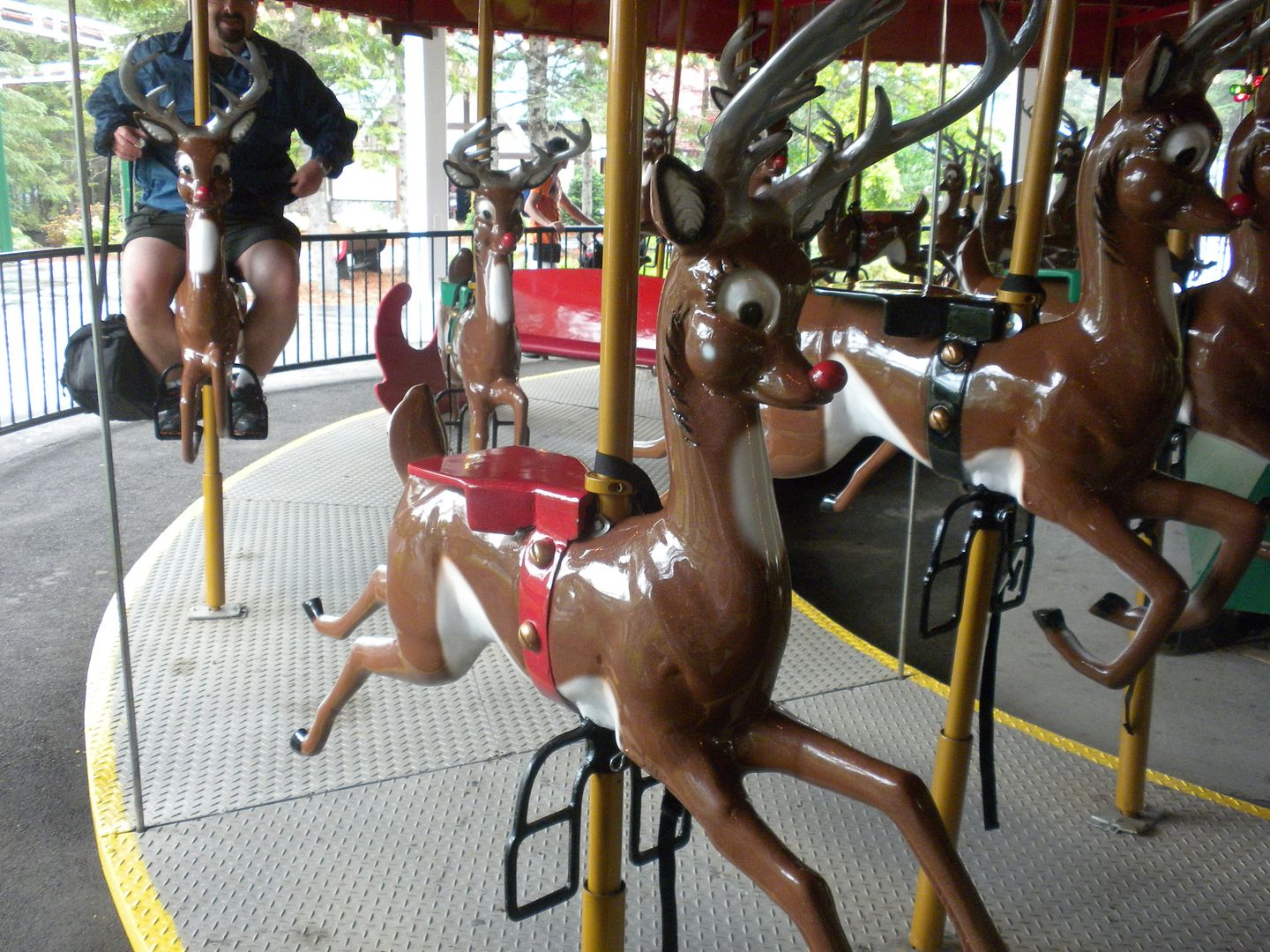 Reindeer Carousel: All Rudolph – 1 ride.
Rockin' Round the Christmas Tree: Swing Ride – 1 ride.
The Little Drummer Boy: Tea Cup ride – 1 ride.
I did not ride Santa's Chimney Drop; Ho, Ho, H20, slides; The Red Hot Racer; Merry Christmas Ferris Wheel; The Himalaya; or Loopin' Louie's Flying School. There are 4 children's rides. Shows include The Polar Theater - A Tinkerdoodle Christmas, a 3-D animated movie; Dasher's Gazebo and Jingle Bell Theater – The Jingle Jamboree, a 1970′s show.
I was very impressed with Santa's Village.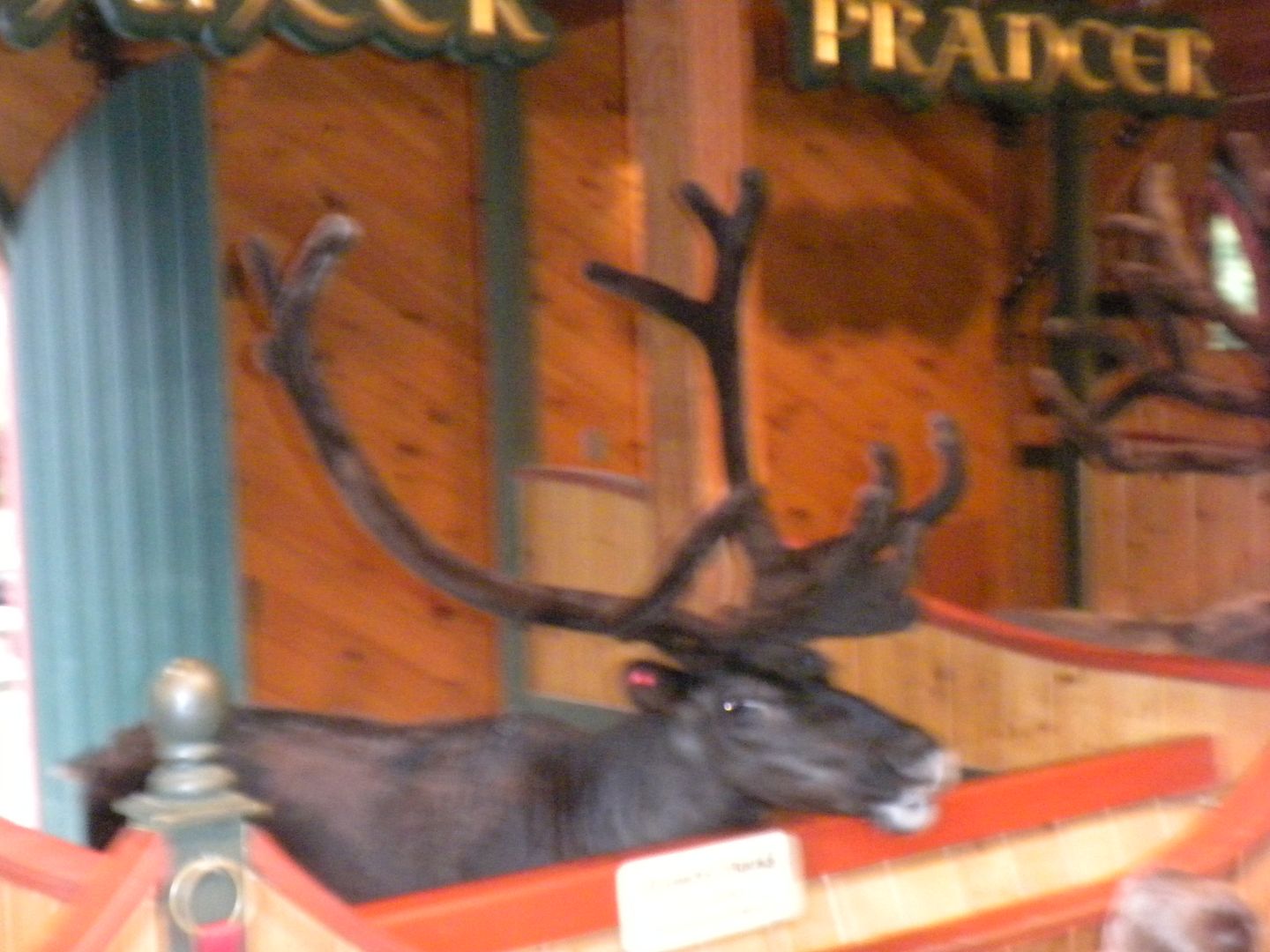 They also have


live reindeer.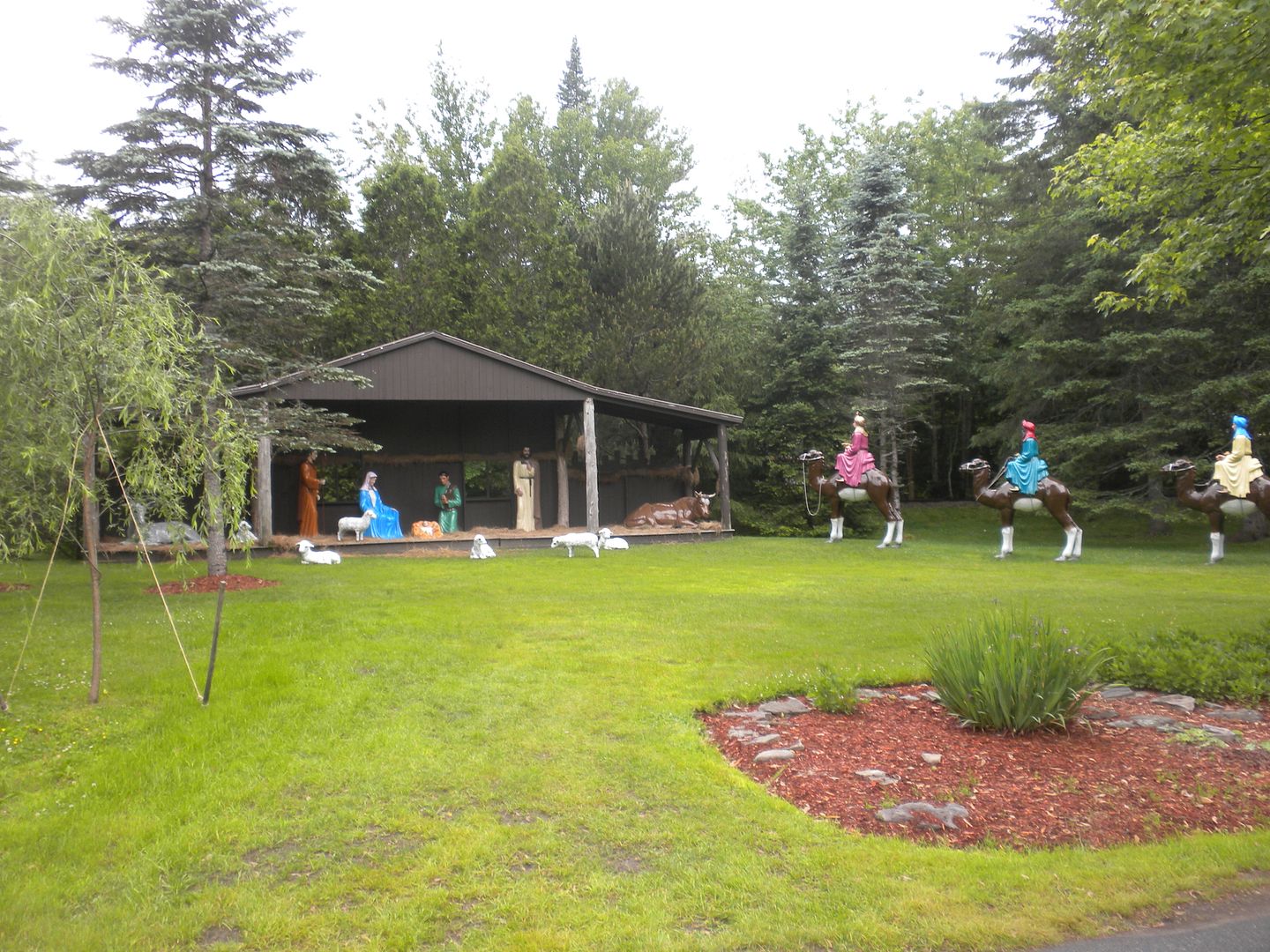 In the center of the park is a beautiful Nativity Scene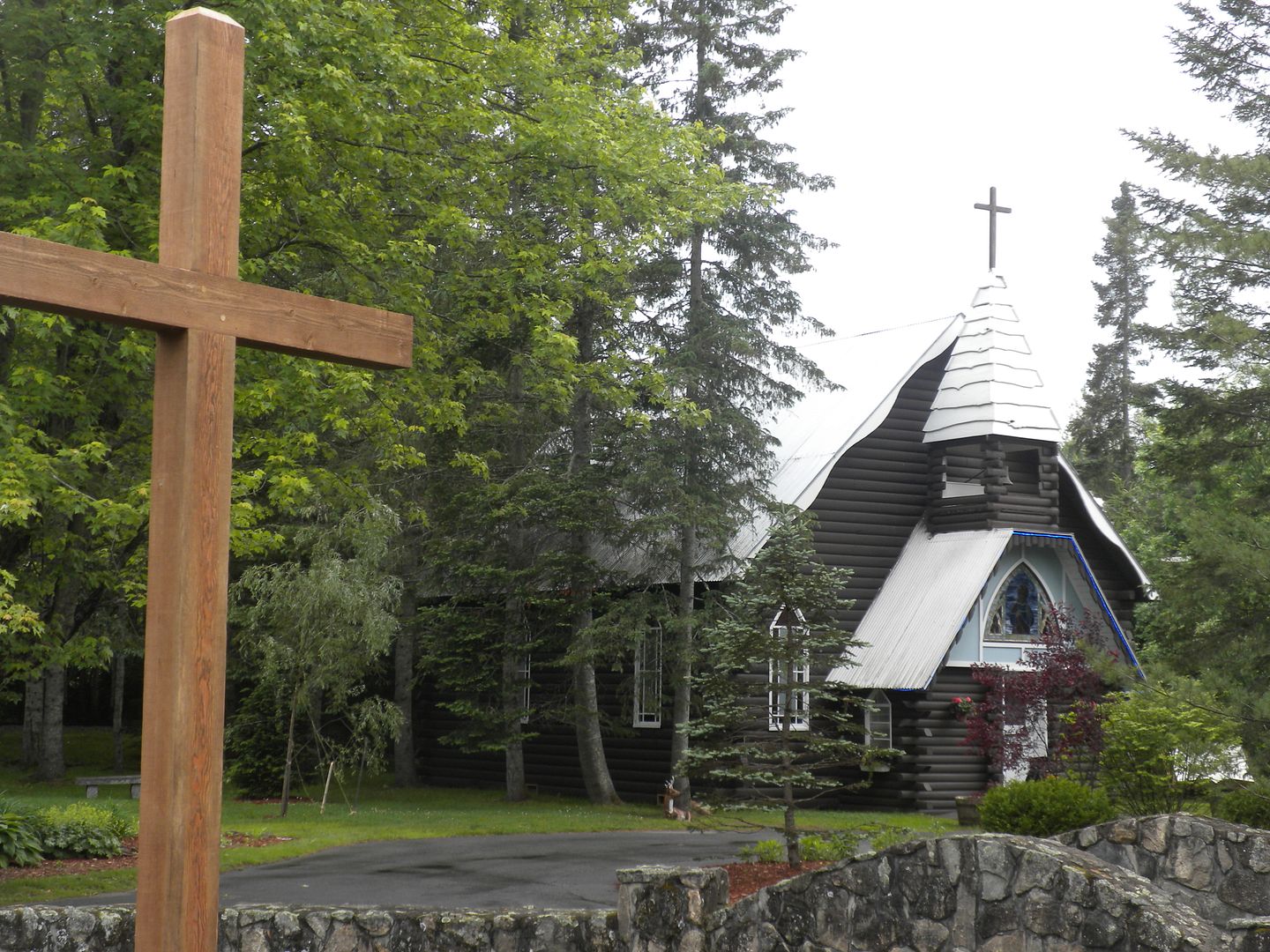 as well as Saint Nick Chapel ,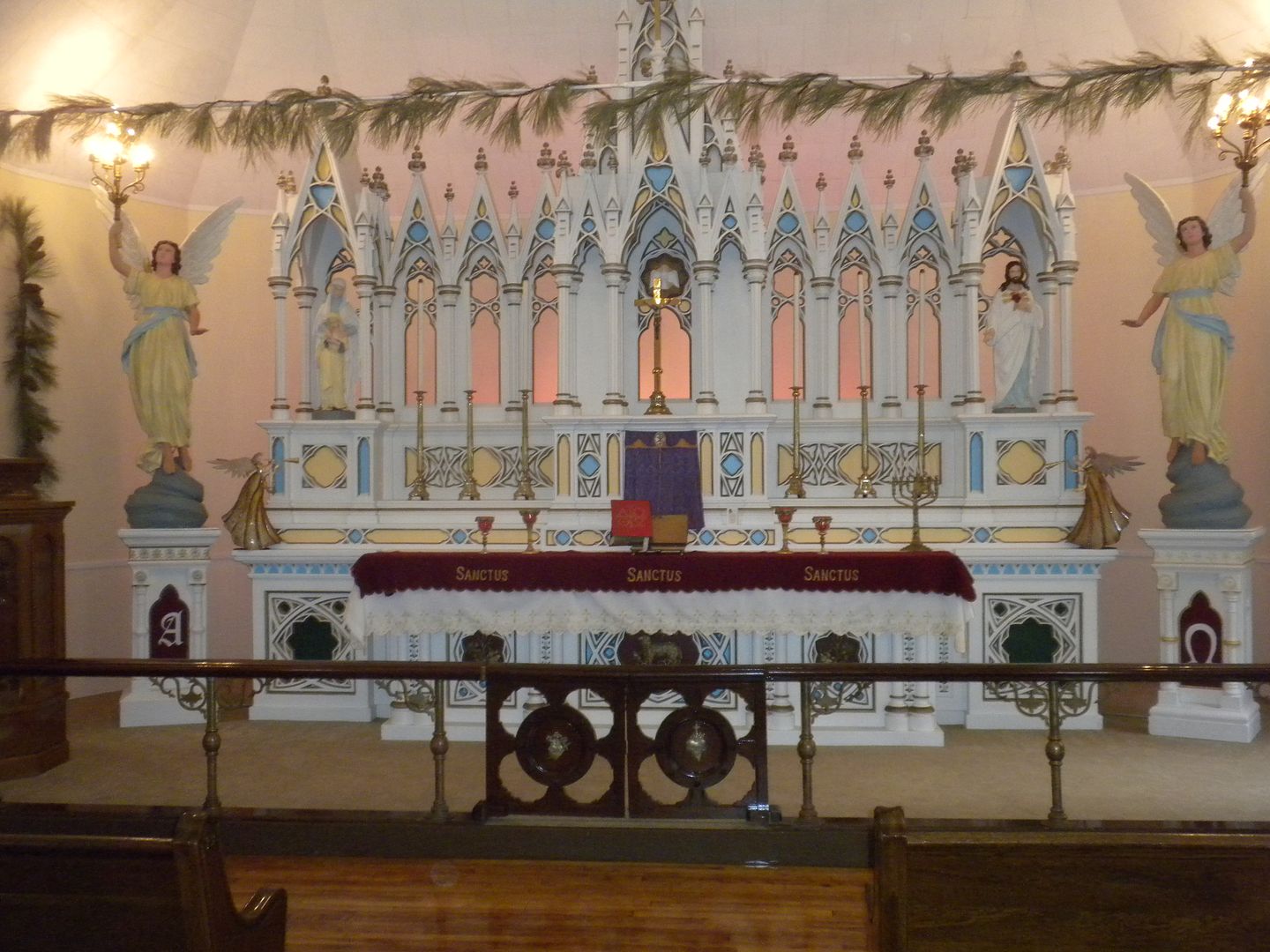 which is beautiful,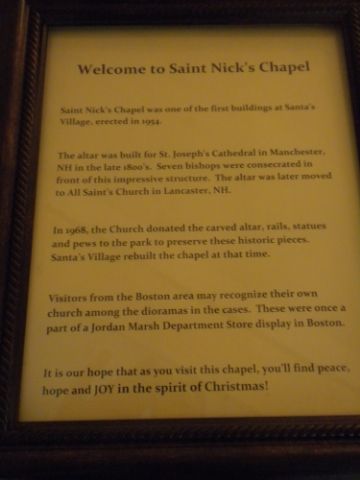 and contains church displays


that once decorated the windows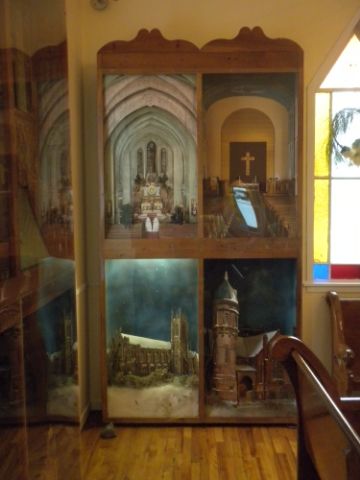 of the Jordan Marsh Department Store in Boston. I would love to come back and spend more time here. We left in time to return to SFNE to get the Goliath credit, driving through VT to complete our six state New England tour. Some of the group would head to Rye's Playland the next day, but I was back on an early flight Sunday morning, bringing to an end for me another great Coaster Con adventure.
Thanks for reading!