ACE Coaster Con XXXIX 2016: Part 2 – Holiday World & Splashing Safari


On Wednesday June 22 we drove to Holiday World & Splashin' Safari in Santa Claus, IN for the second part of ACE Coaster Con XXXIX. 


Originally opened as Santa Claus Land in 1946, the park has grown to include 4 holiday sections.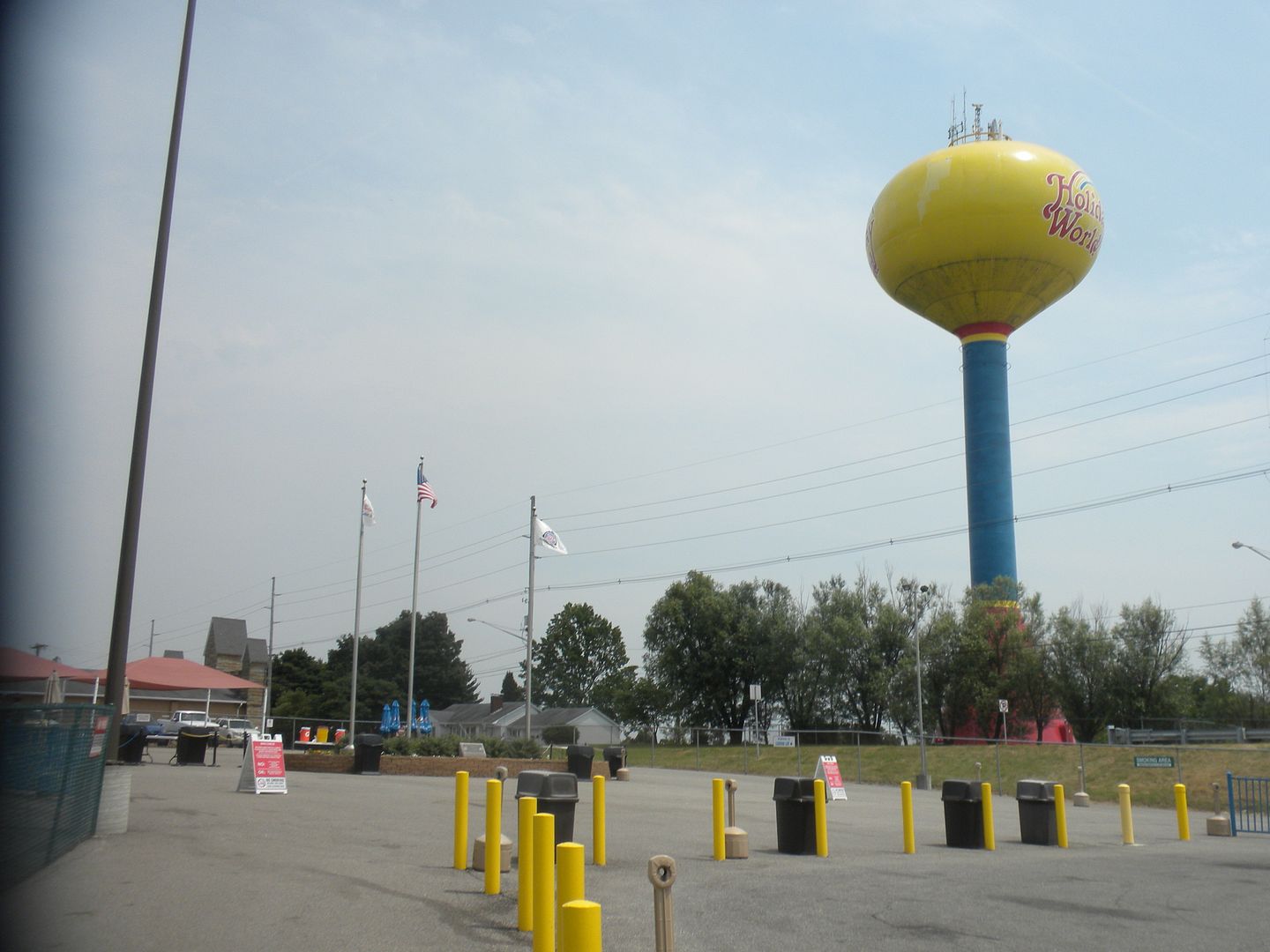 The addition of a wood coaster in 1995 helped put this park on the map and subsequent additions have made this a destination for coaster enthusiasts worldwide. 


I have been to this park on four previous occasions, but this was my first time to attend an event here.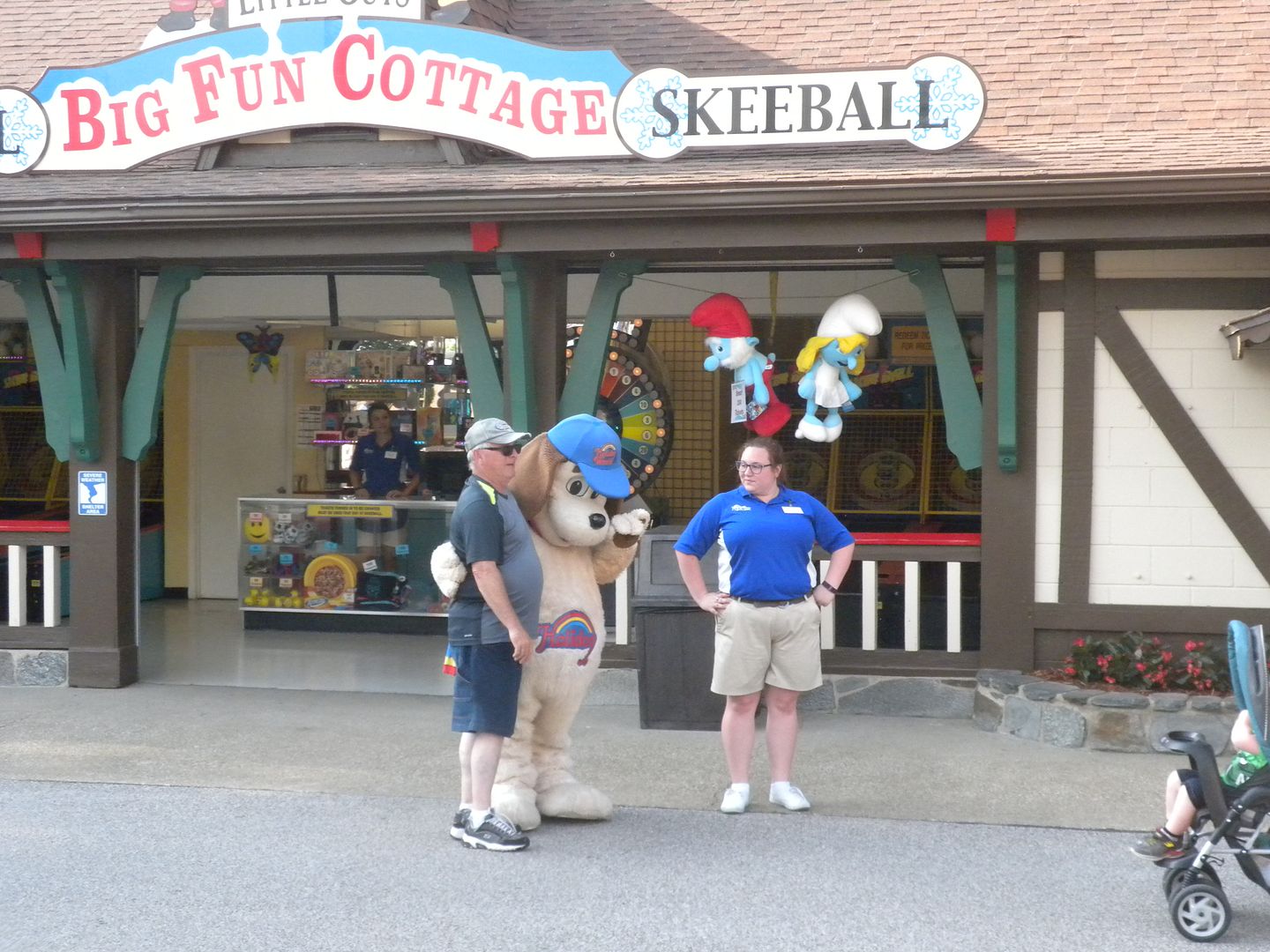 I will review by themed section.

Christmas


This original section has kiddie rides as well as Christmas themed shops and restaurants.


The Christmas music here makes for a festive atmosphere. 


In addition to Santa and other Christmas themes,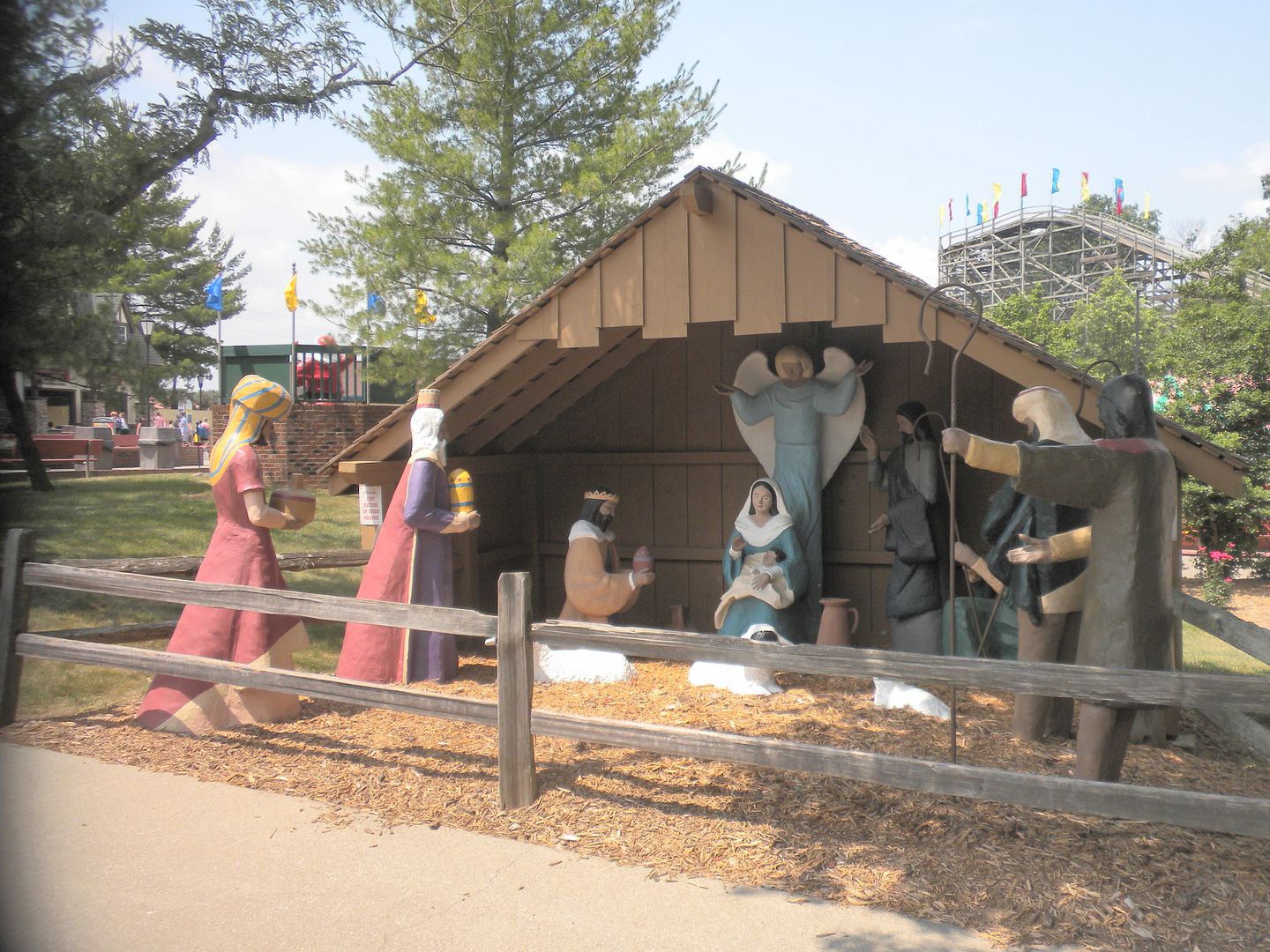 there is also a nice nativity scene.
Rides include:  Reindeer Games, a kiddie drop tower; Comet's Rockets, a kiddie flat ride; Dancer's Fish, a kiddie flat;
Dasher's Seahorses, a kiddie flat; Prancer's Merry-Go-Round: (Allan Herschell; Kiddie Classic Metal Carousel:   2 rows, 20 Jumping Horses; 1950s/1970s), which operated at Kiddieland, Louisville, KY, 1950 to 1970′s, Holiday World, 1970′s to present; and Rudolph's Round-Up, a kiddie flat.
Also in this section is Holidog's 3-D Adventure, a 3-D walkthrough used only at Halloween.  During ERT we were allowed to walk through this, which was fun – 1 walkthrough during ERT.

Fourth of July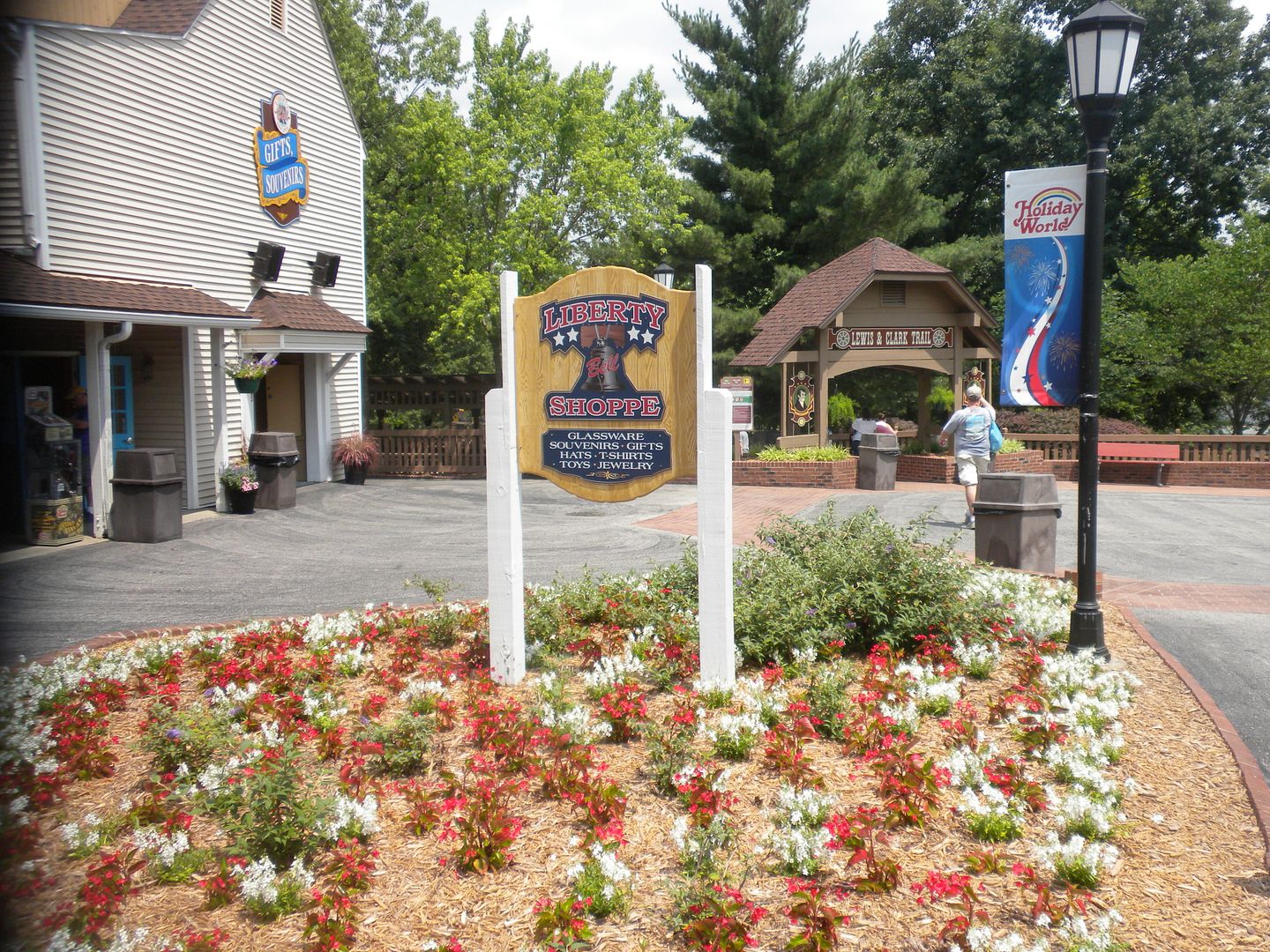 This section celebrates America's birthday.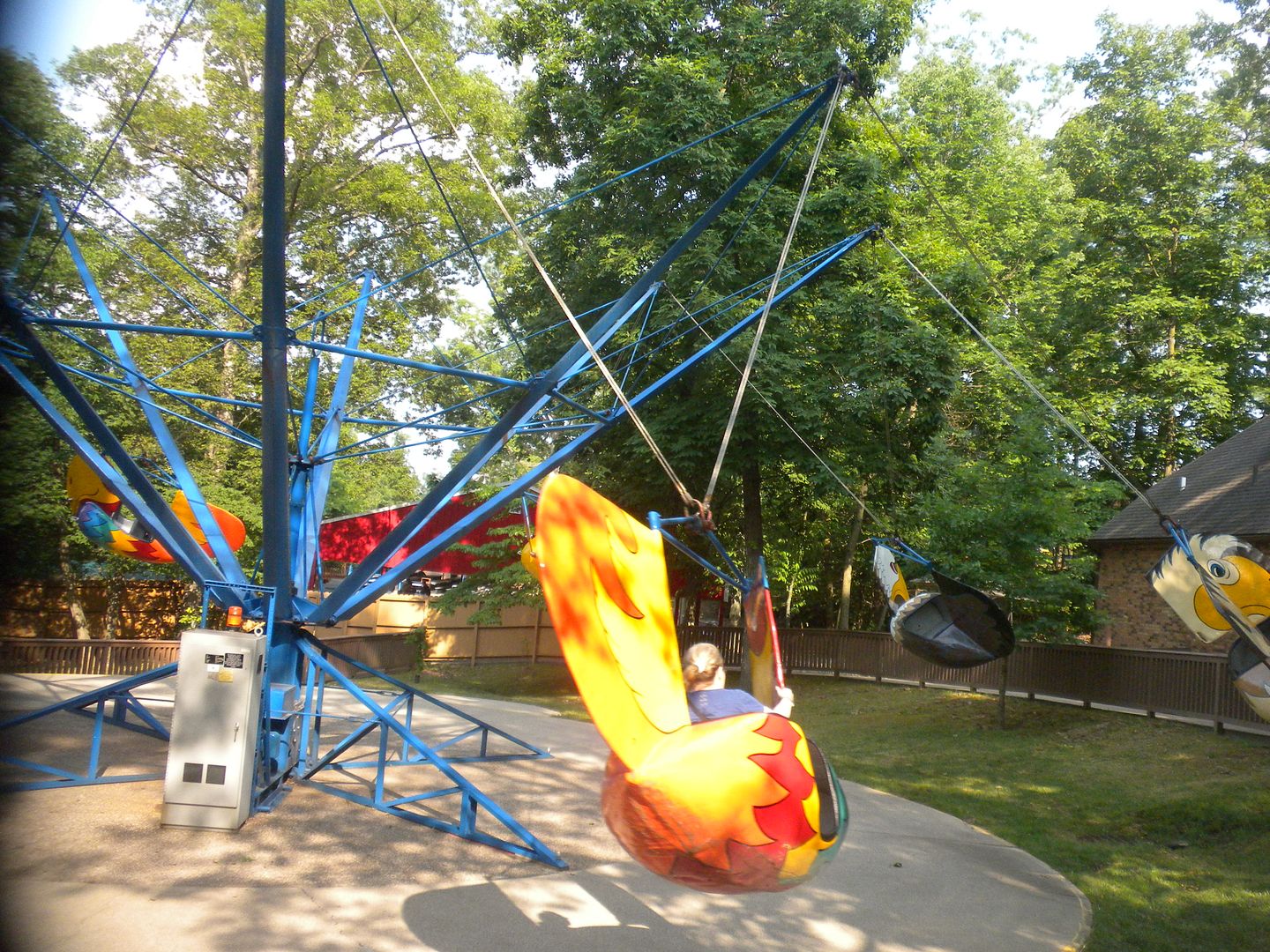 Eagles Flight: These flyers are fun – 1 ride.


Lewis & Clark Trail: This antique car ride has a nice course – 1 ride.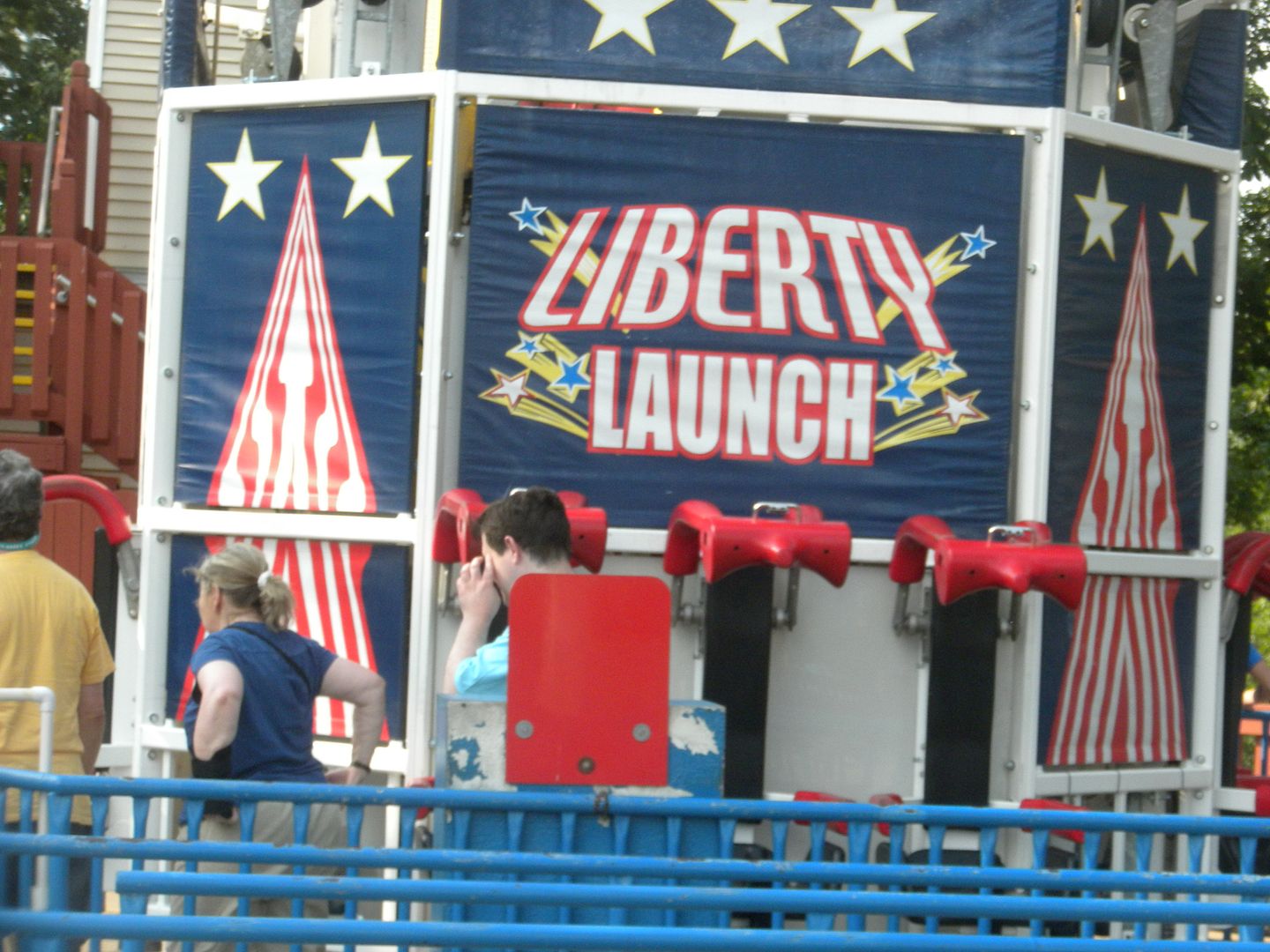 Liberty Launch: This launch/drop ride is good – 1 ride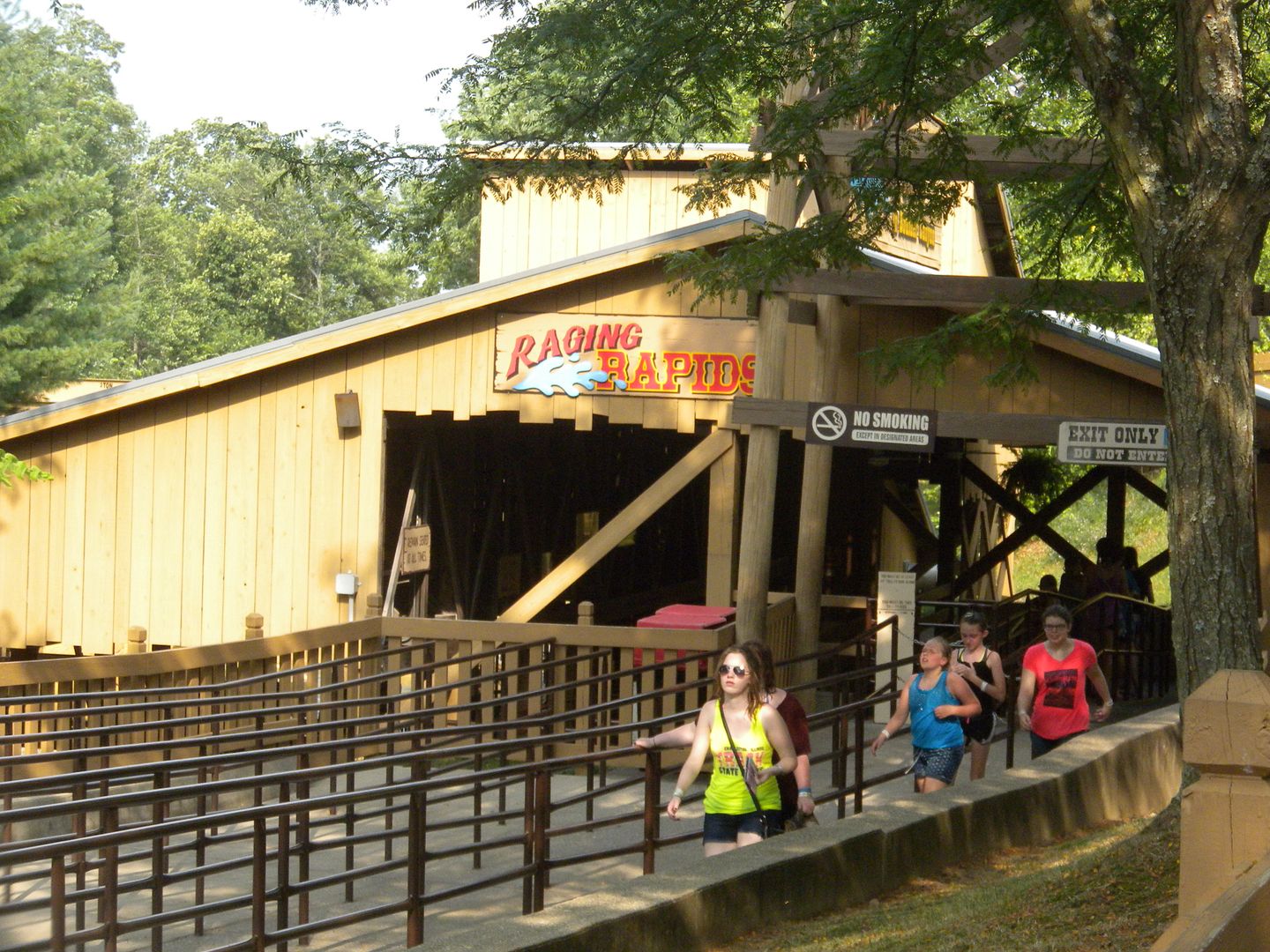 Raging Rapids: This rapids ride has a nice course with a section through a flooded town; get you pretty wet – 1 ride.
Revolution: Although I am not a big fan of Round Ups, this gave a pretty good ride – 1 ride.


Rough Riders: These bumper cars are themed to horses and buffalo of the old west, providing a truly unique ride and they run well, too – 1 ride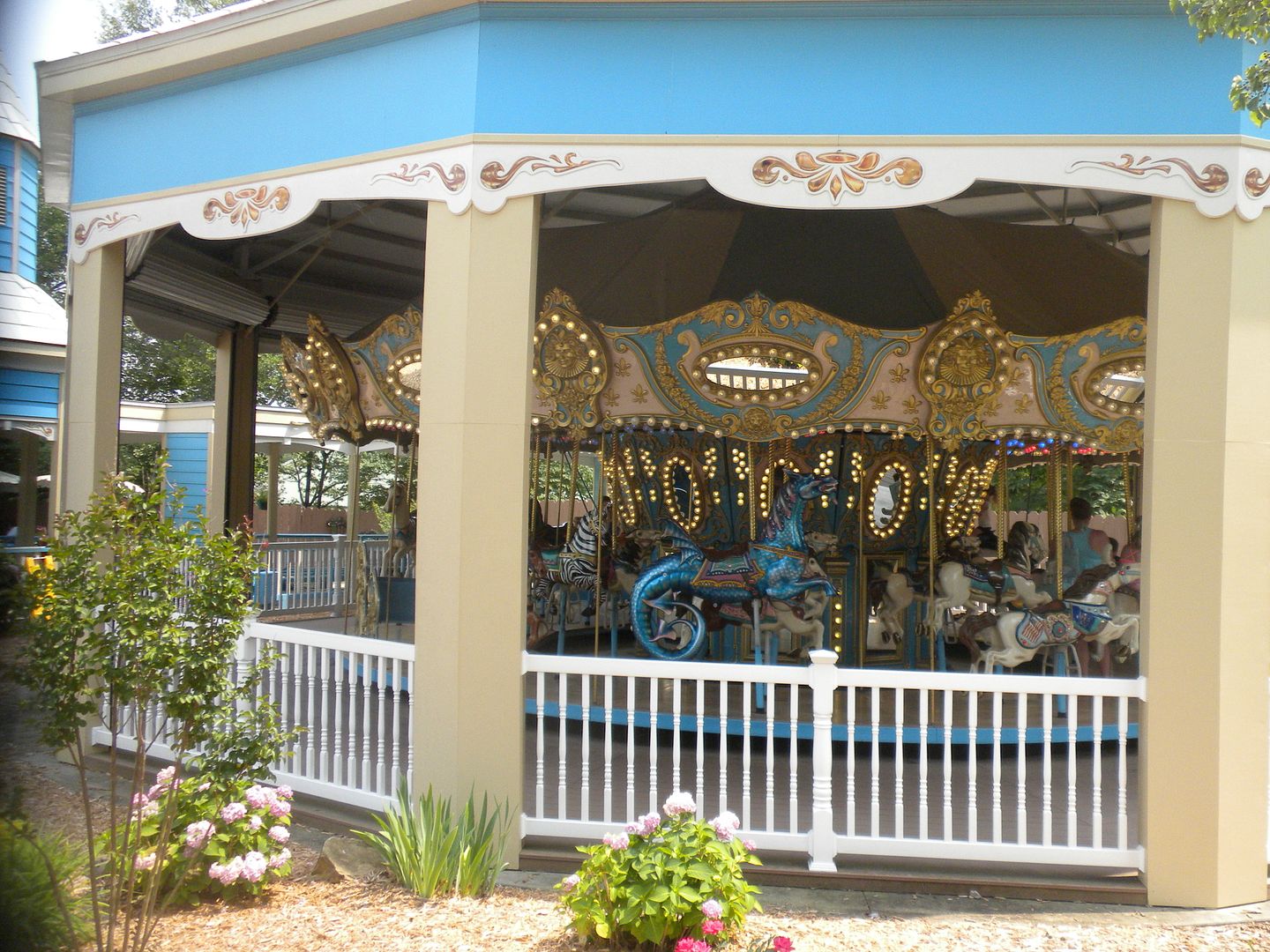 Star Spangled Carousel: Added in 2008 this standard Chance model, is good – 1 ride.
This section also has a kiddie boat ride, Tippecanoes. Since my last visit, Paul Revere's Midnight Ride, an Everly Monster/Octopus ride, was removed.
This section has a Theater, a covered amphitheater that alternates 3 shows throughout the day.
Contemporary Christian Show:  This was fairly well done with popular contemporary Christian songs with which I am familiar.  A nice change of pace for theme park entertainment, it is good to see faith represented in a park – 1 show.
Country Show:  While I am not a country fan, this was well done – 1 show.
Pop Variety Show:  This was an interesting variety show including popular songs, dancing, and other acts – 1 show.

Halloween


This section is nicely themed and the music fits nicely.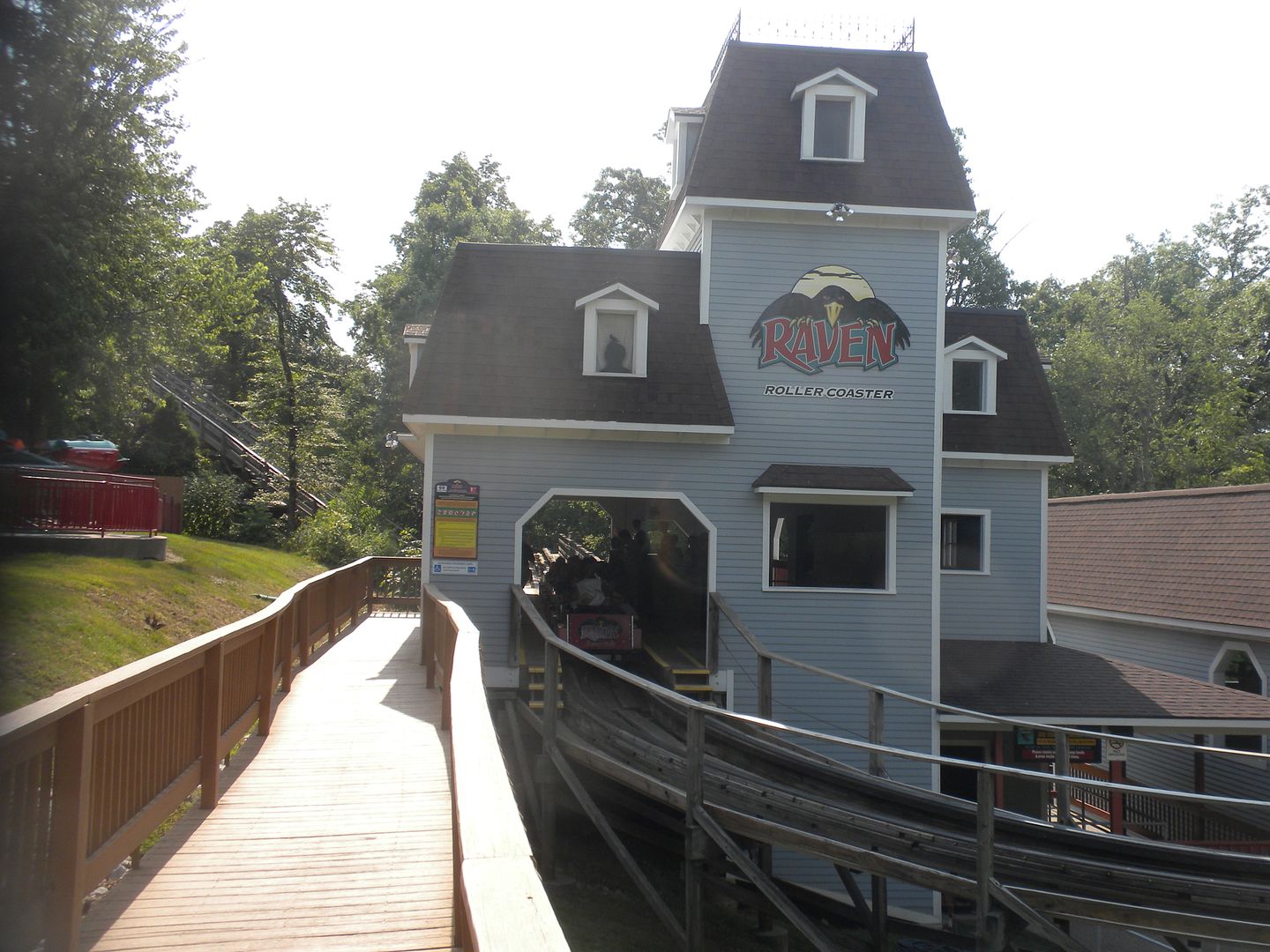 The Raven: (CCI, Wood Terrain Coaster, 1995)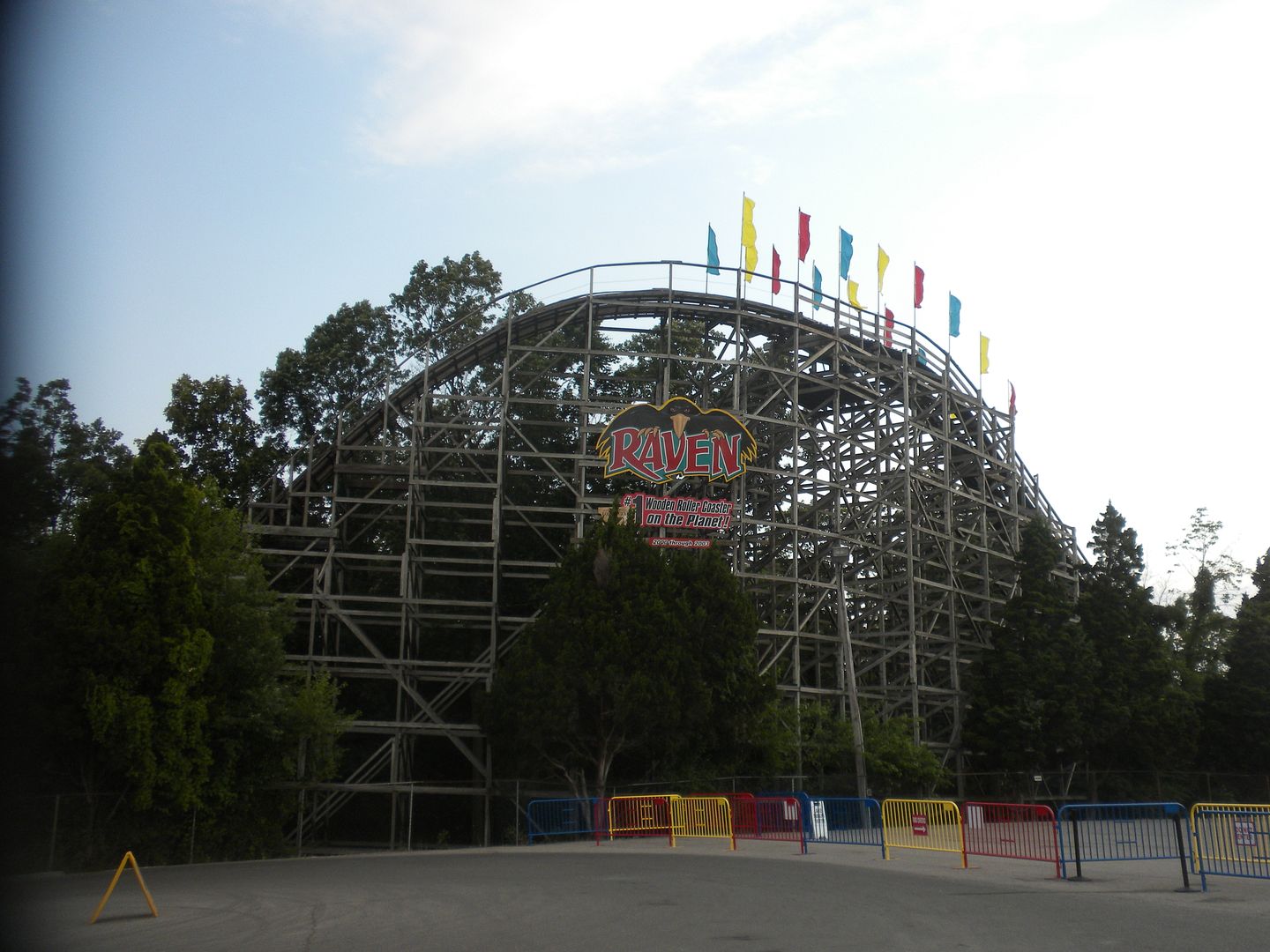 Although this coaster is short, it has air, speed, laterals,


a tunnel and great pacing – it does everything right. 


It has a few spots that were a little rough,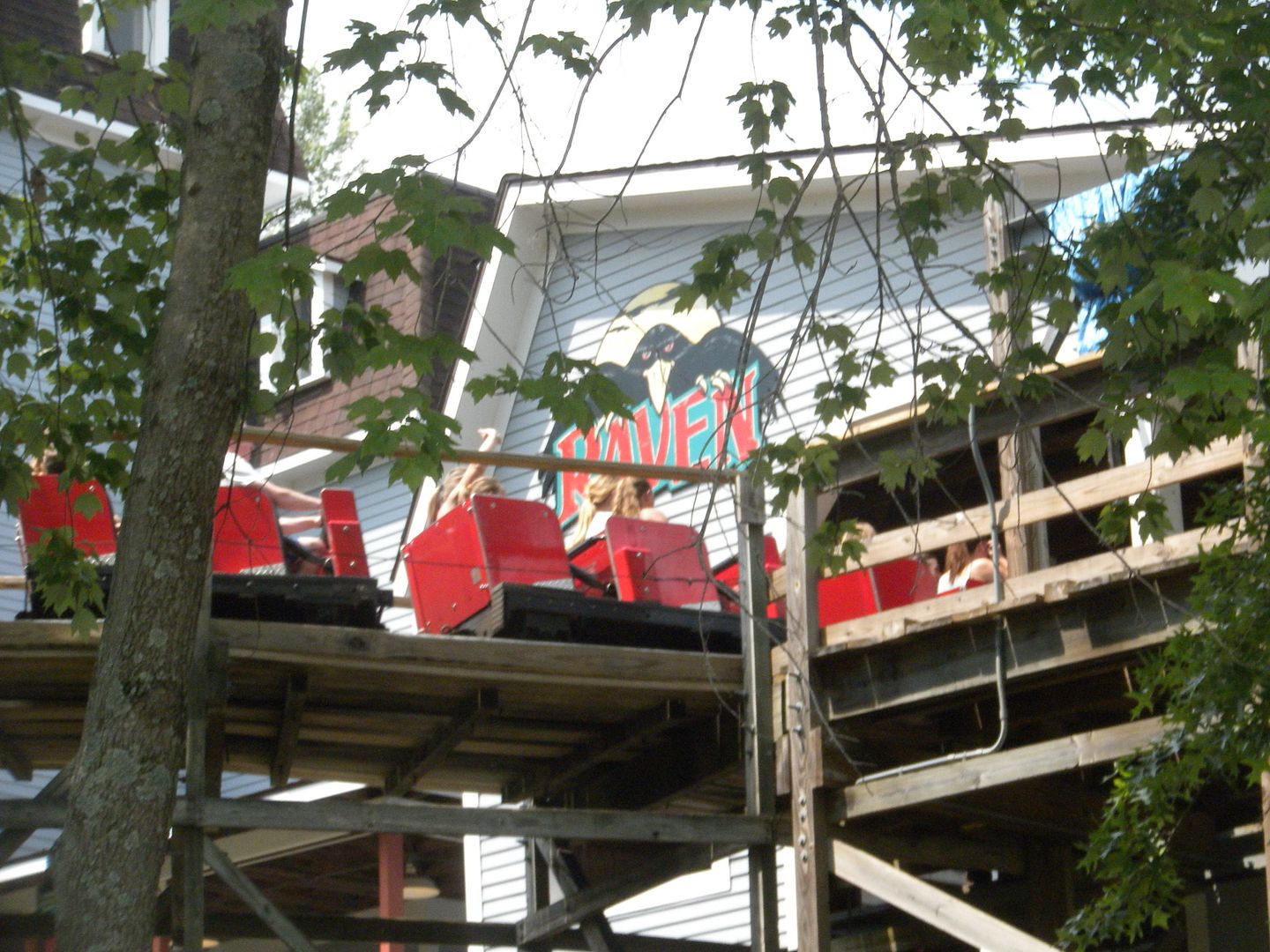 but overall it is running well this year – 9 rides, 4 during ERT.
The Legend: (CCI, Wood Twister, 2000)  This ride is great with its many tunnels and double helix. 


It keeps up its speed throughout without being too intense.  The work done on it this year leaves it running better than I have ever seen.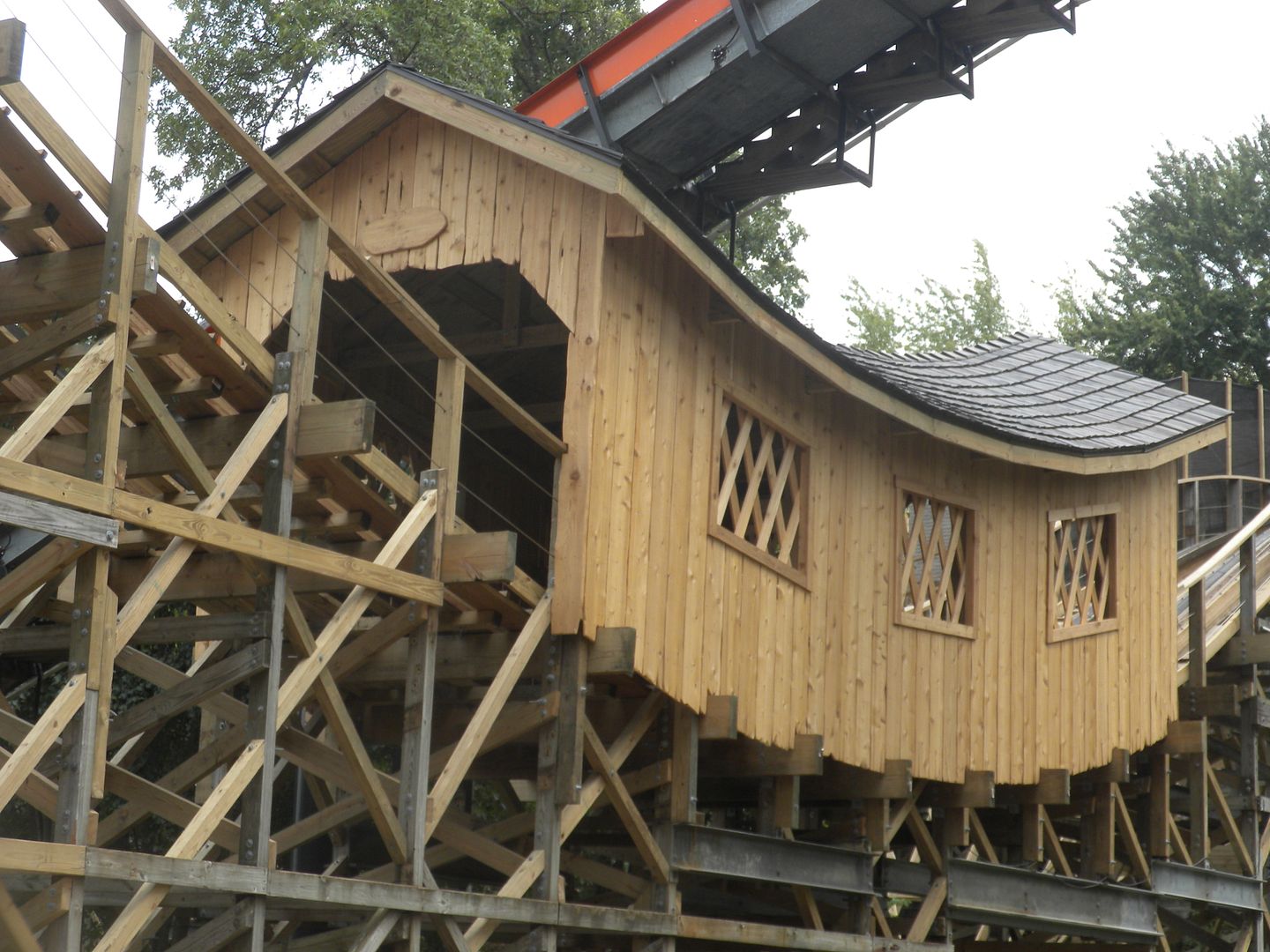 They even added a new tunnel that looks like a covered bridge – 9 rides, 4 during ERT.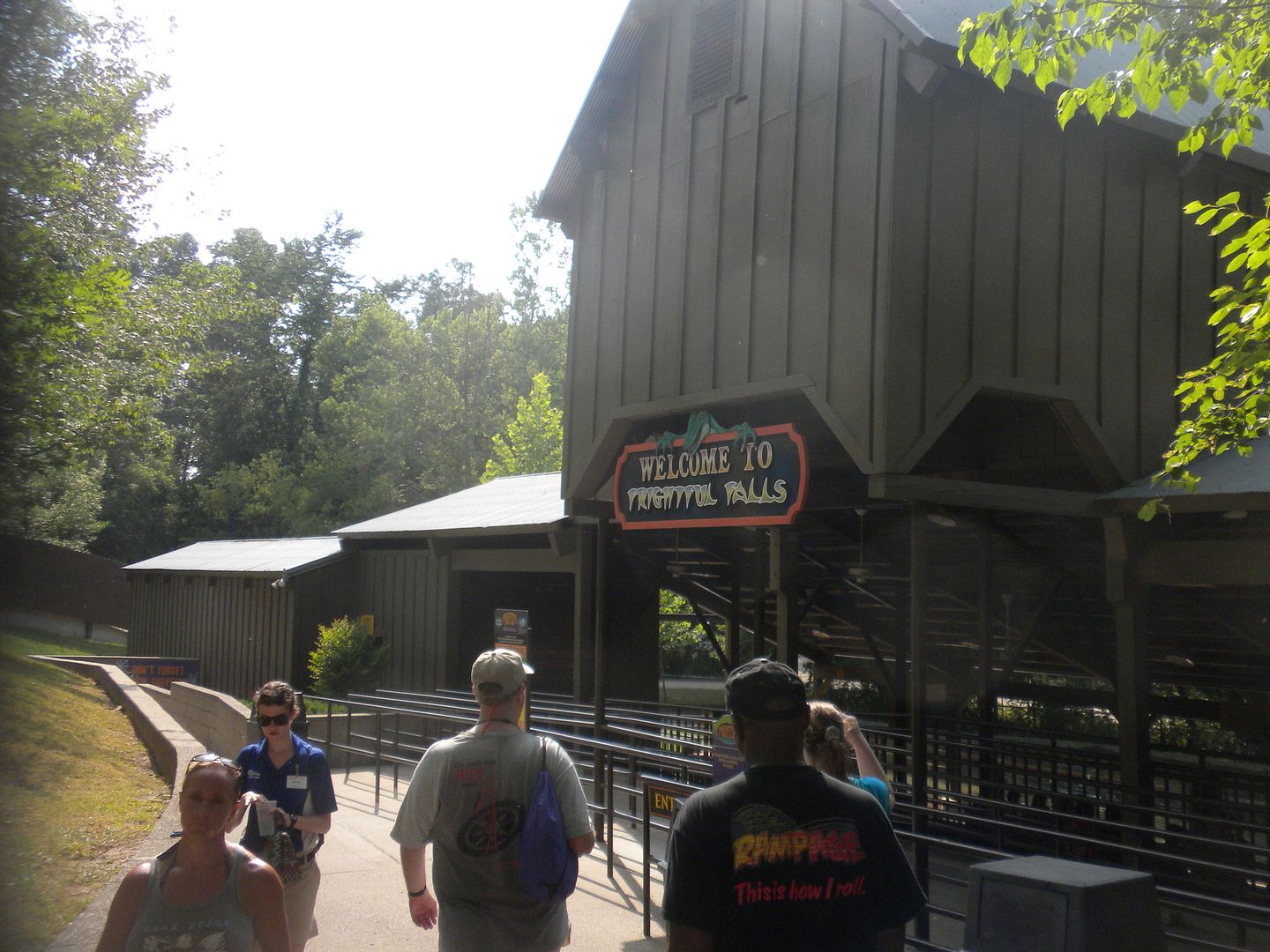 Frightful Falls: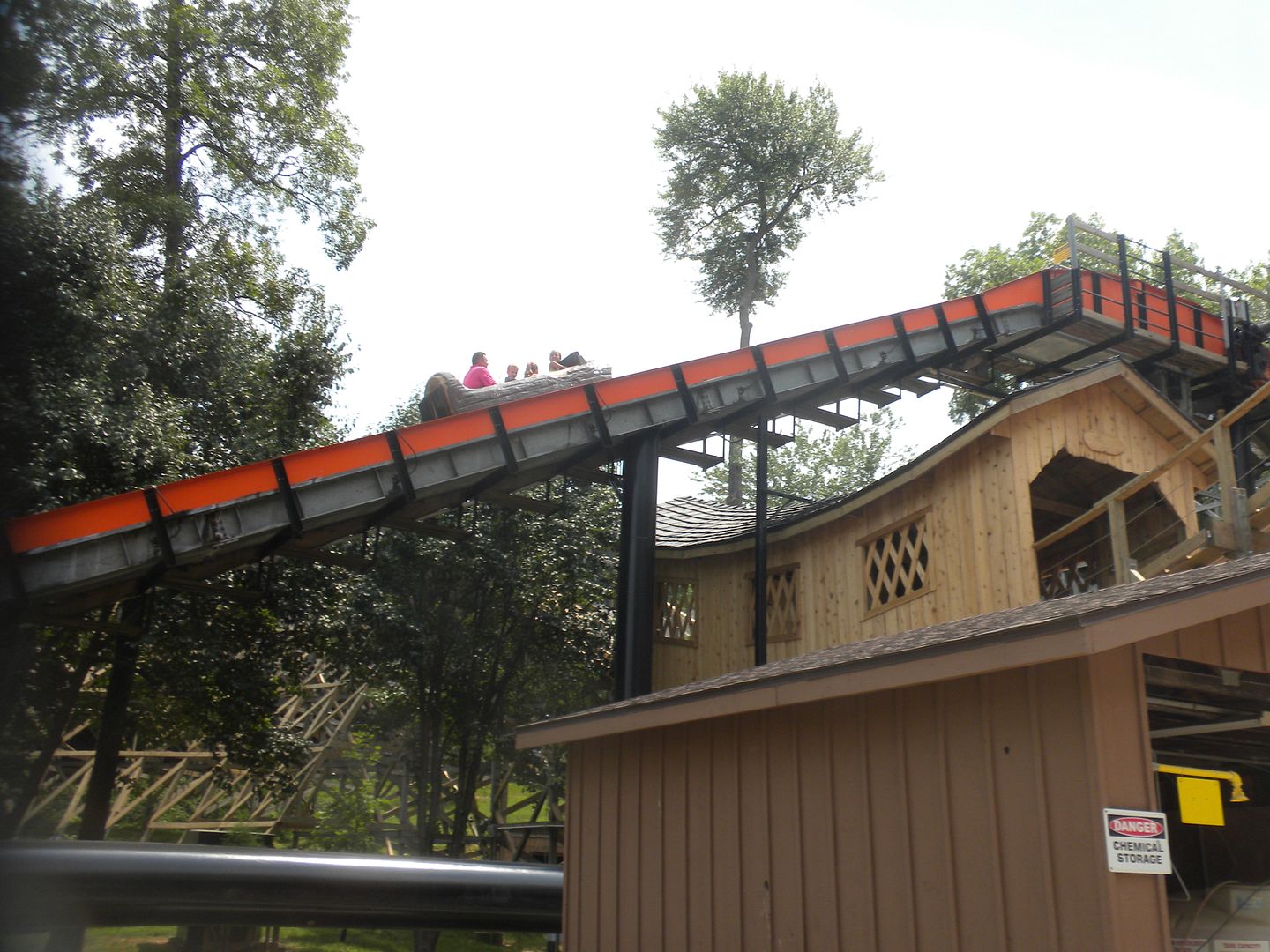 This is a fun, scenic log ride with good views of Legend and a good splash – 2 rides.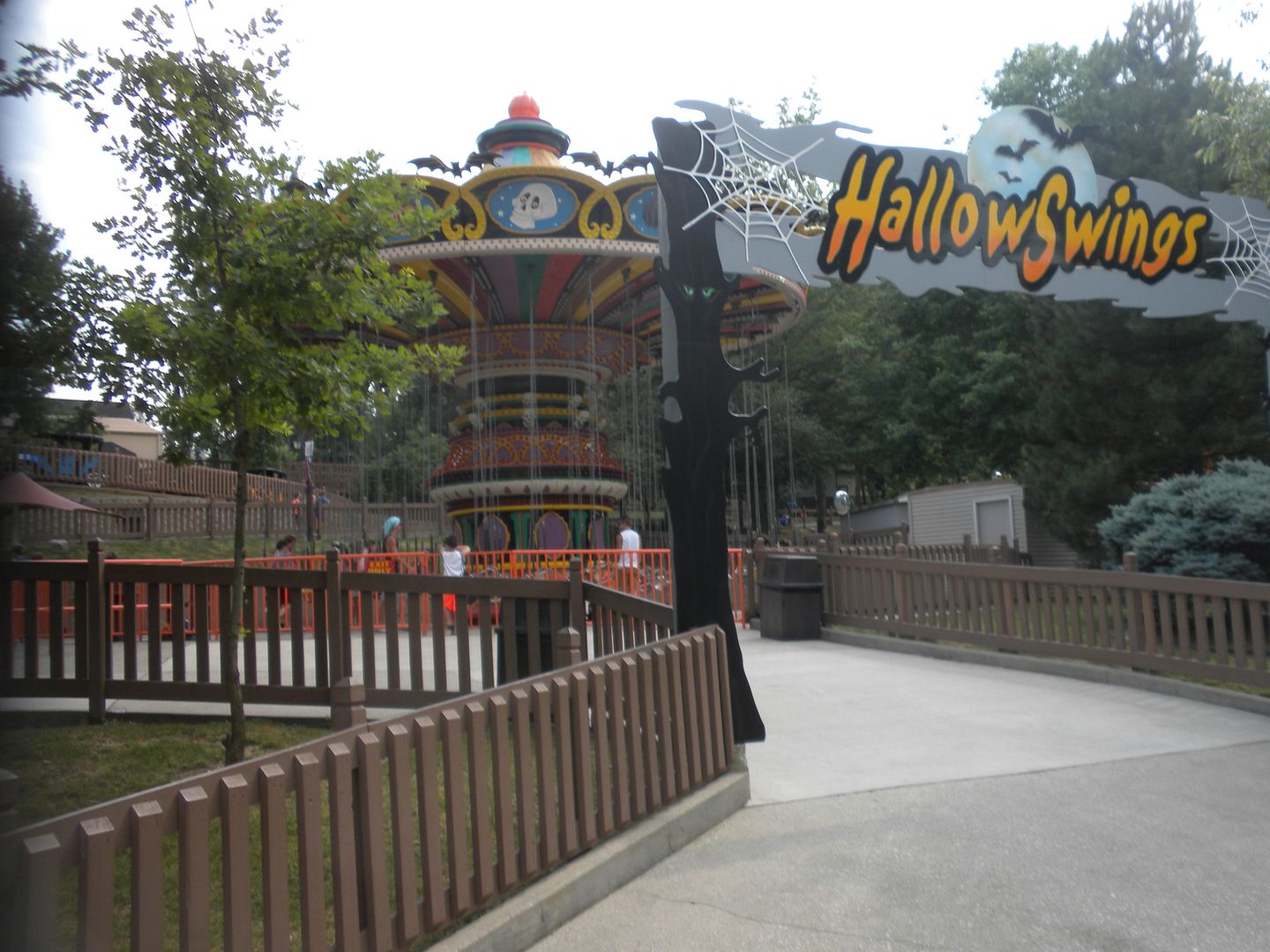 HallowSwings: This Wave Swinger is nicely themed and gives a good ride – 1 ride.
Scarecrow Scrambler: This is a good Scrambler – 2 rides, 1 during ERT.


This section has the Dive Show, which was good – 1 show.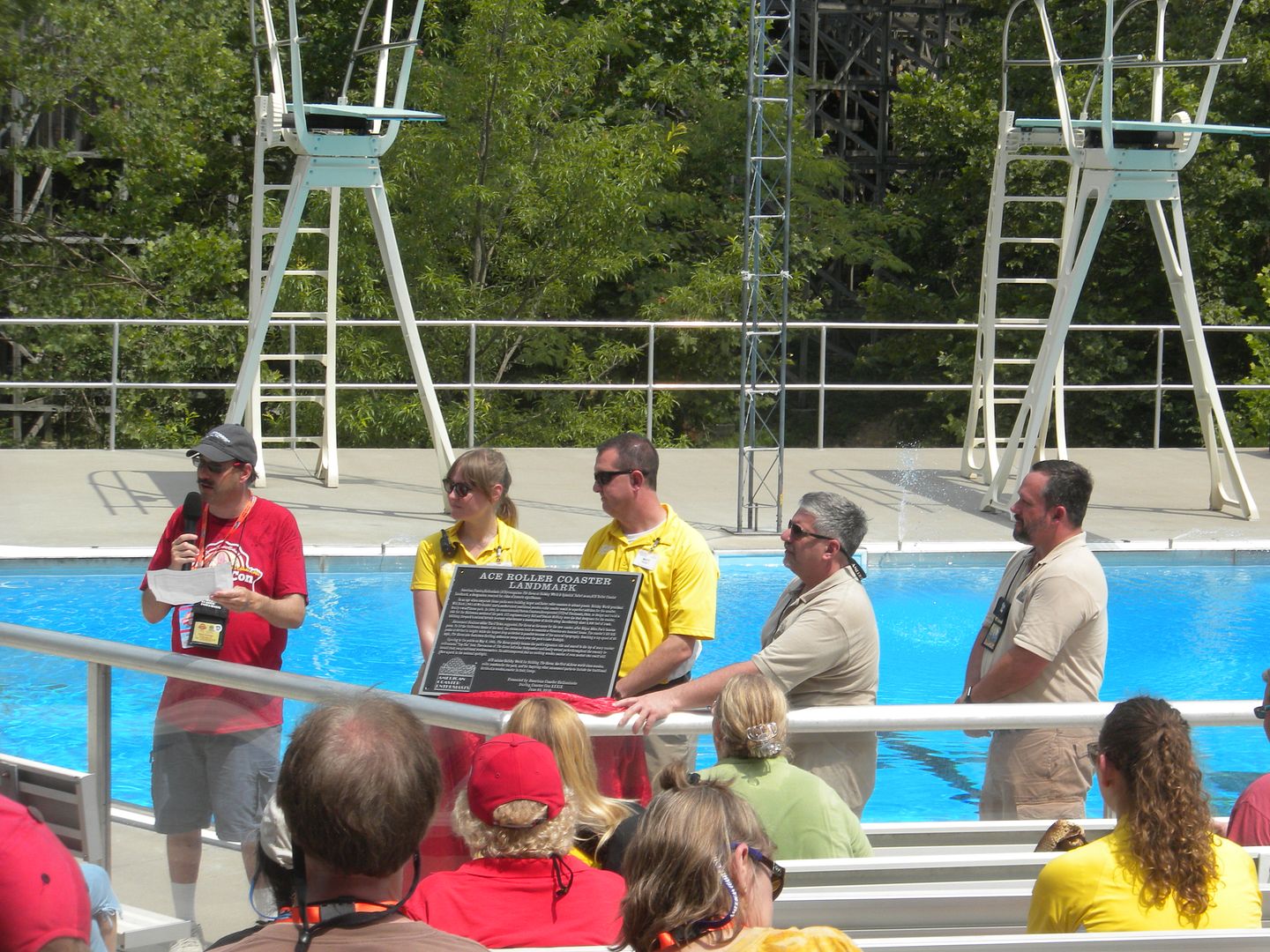 We presented Raven with an ACE Coaster Landmark plaque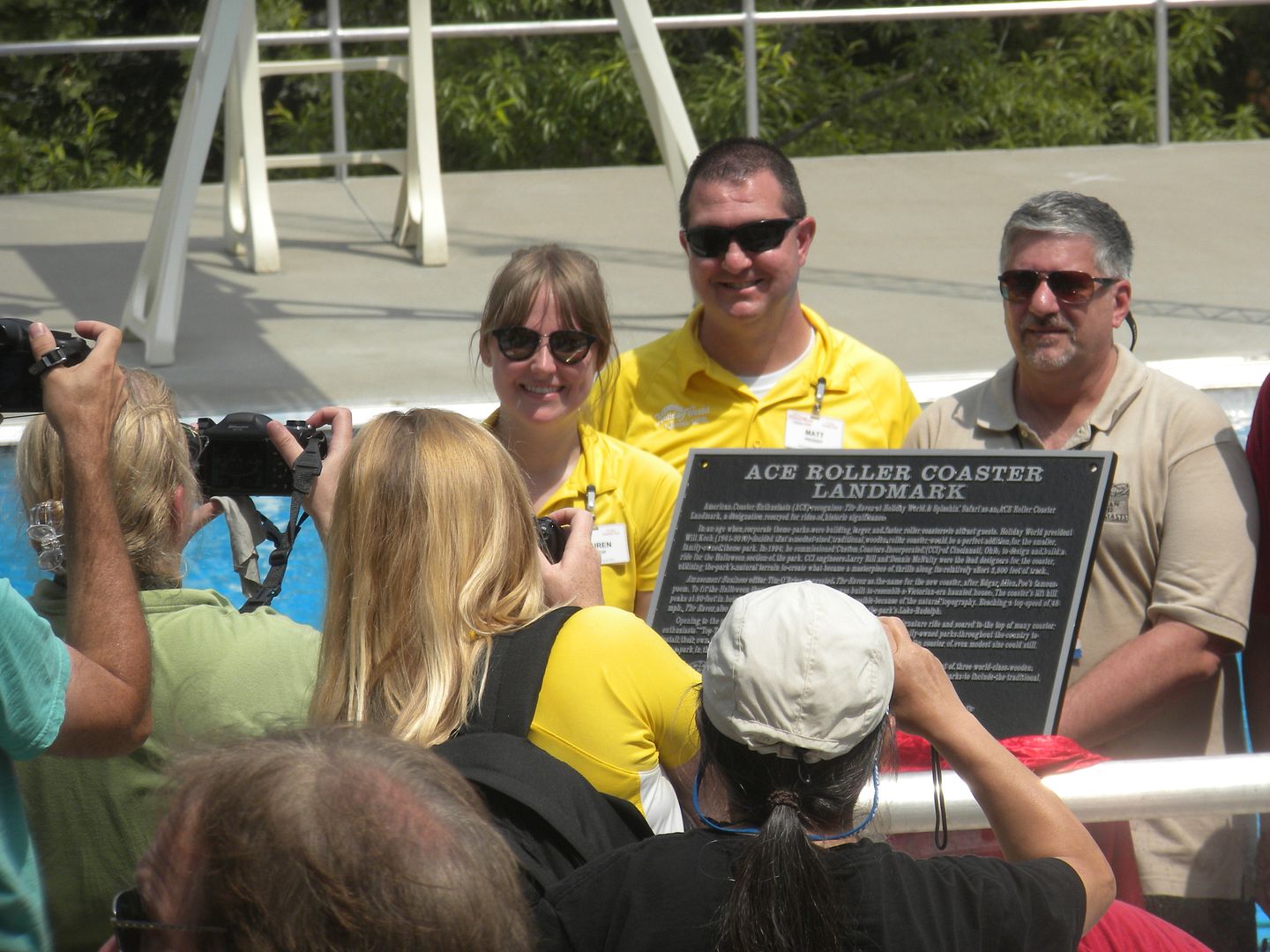 in a special ceremony Thursday – 1 presentation.


We also had a behind the scenes walking tour around Raven and Legend


which provided some great shots not available in the park – 1 tour.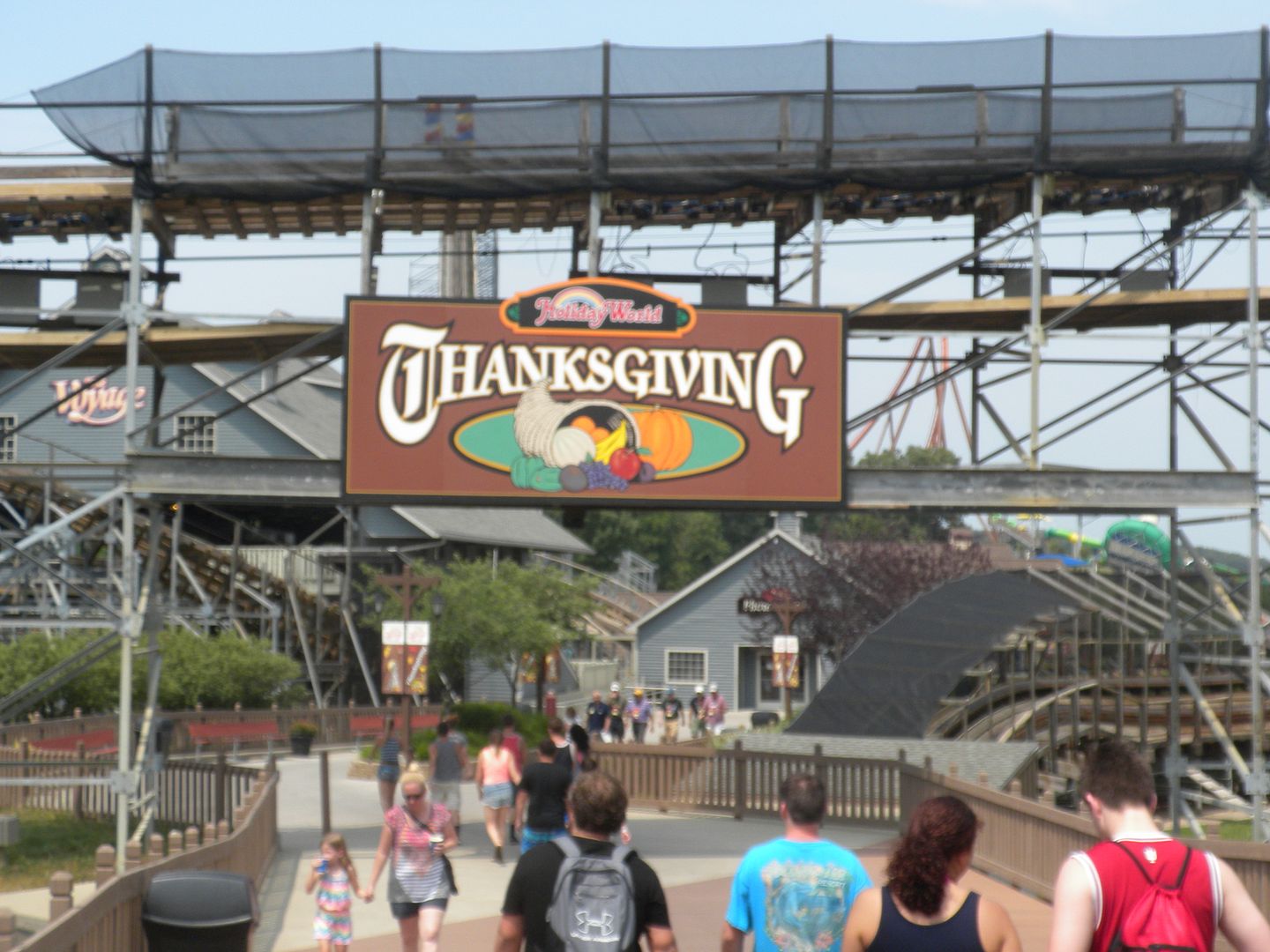 Thanksgiving
The park's newest section, this has been where most of their effort has been focused for the last decade, and it has grown into quite a collection of rides. Theming is well done here and the music, largely hymns, is a nice touch.


The Voyage: (Gravity Group, Wood Terrain Coaster, 2006)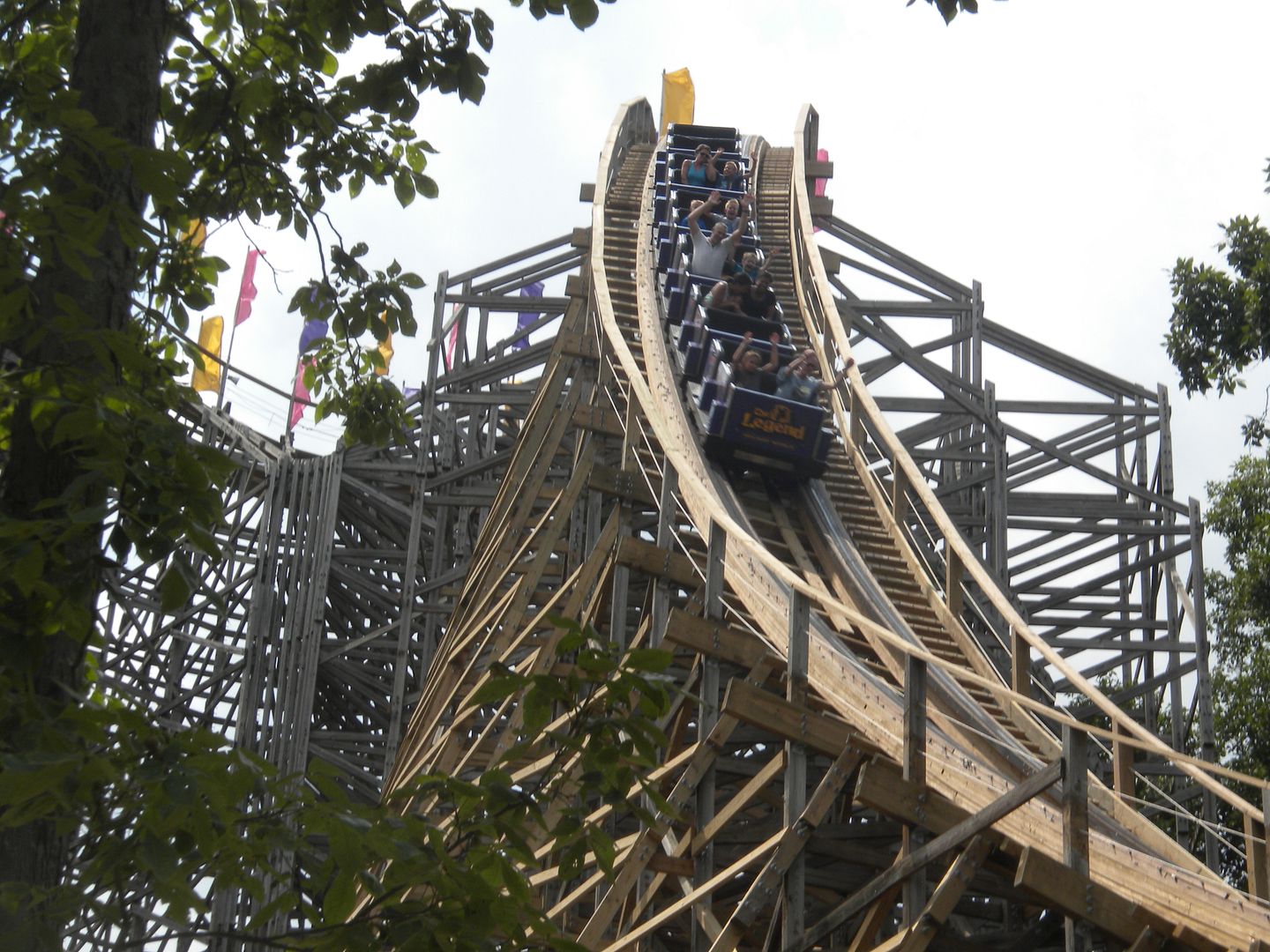 We had both an evening and morning ERT session on this coaster.  It has always seemed to be a polarizing coaster as some people absolutely love it and others find it too rough and intense.  While I try to like all wood coasters, the intensity of this one is often too much for me.  Some were happy that they turned off the trims for our ERT, but I prefer them being there as the ending is so intense that a little bit of slowing down is helpful to me.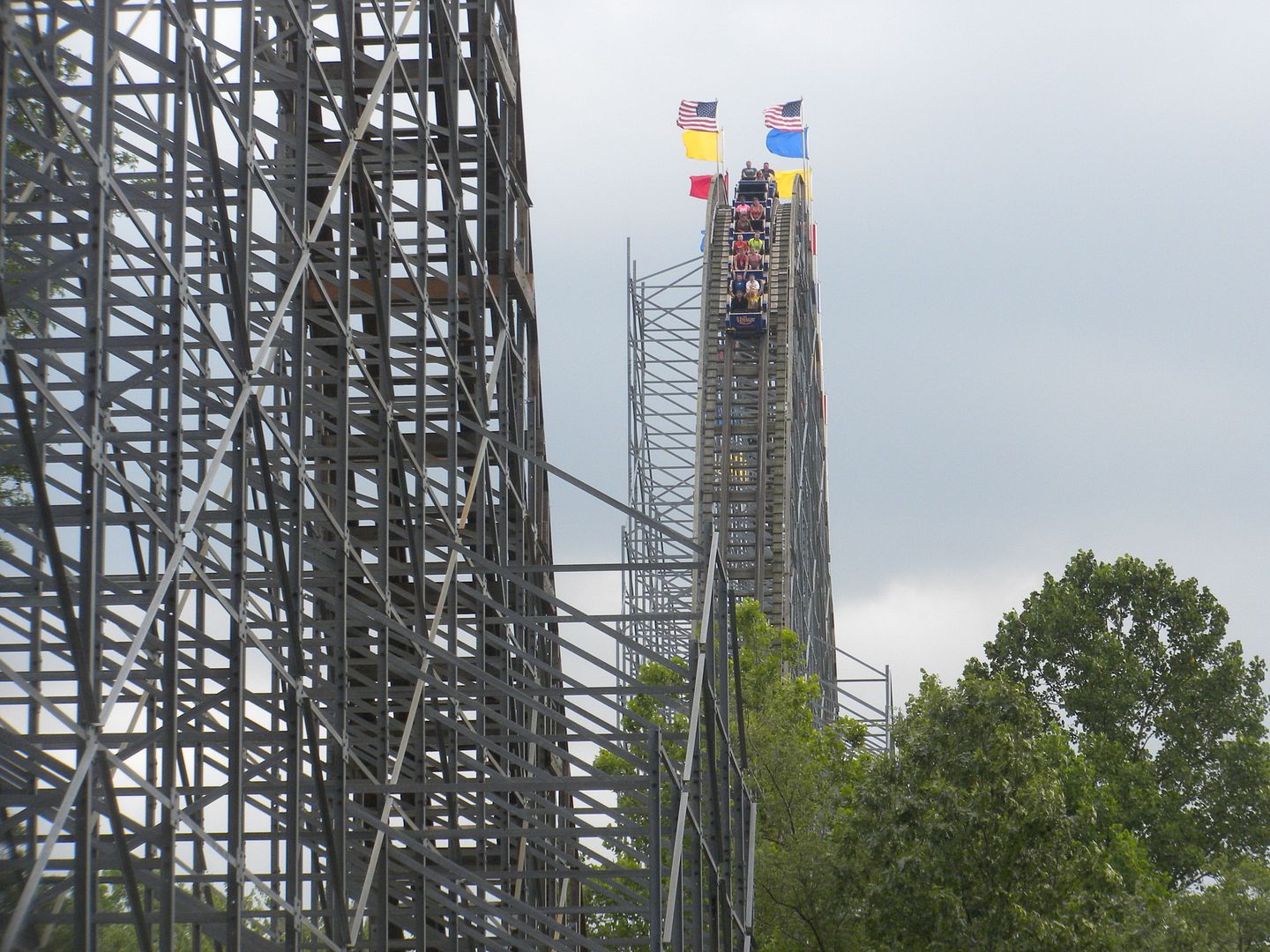 As for the ride itself, I very much like the first half with its great drops.  The turnaround is crazy and a little more than I prefer, but it is alright.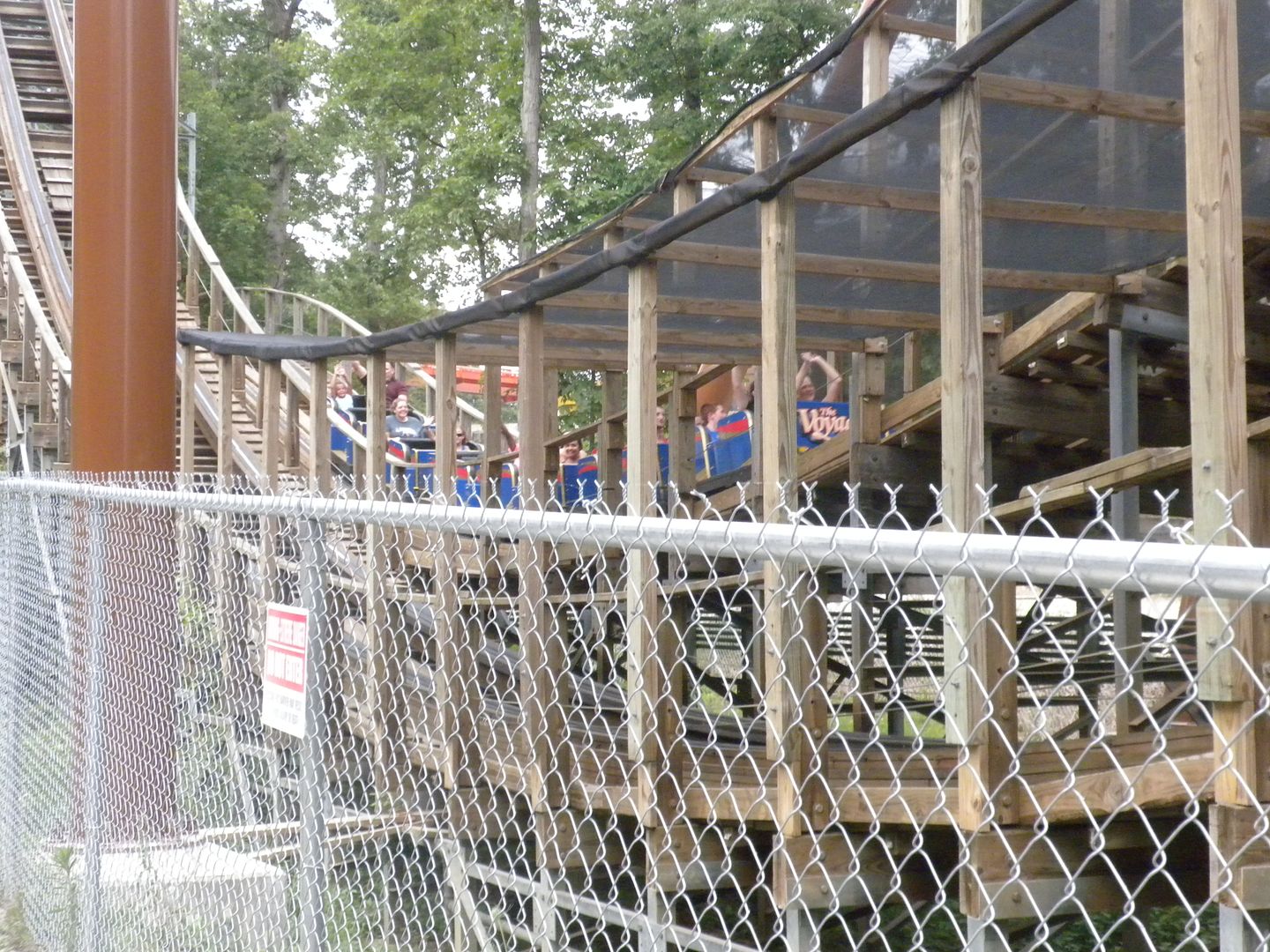 I like the return until it gets near the station.  The ending is wild and rough and in my opinion at too high of a speed.  I much prefer a coaster I can ride over and over without intense pain.  Our group of 5 was no exception to the polarizing effects of this coaster as 2 thoroughly love it, and 3 thought it too intense – 7 rides, 5 during ERT.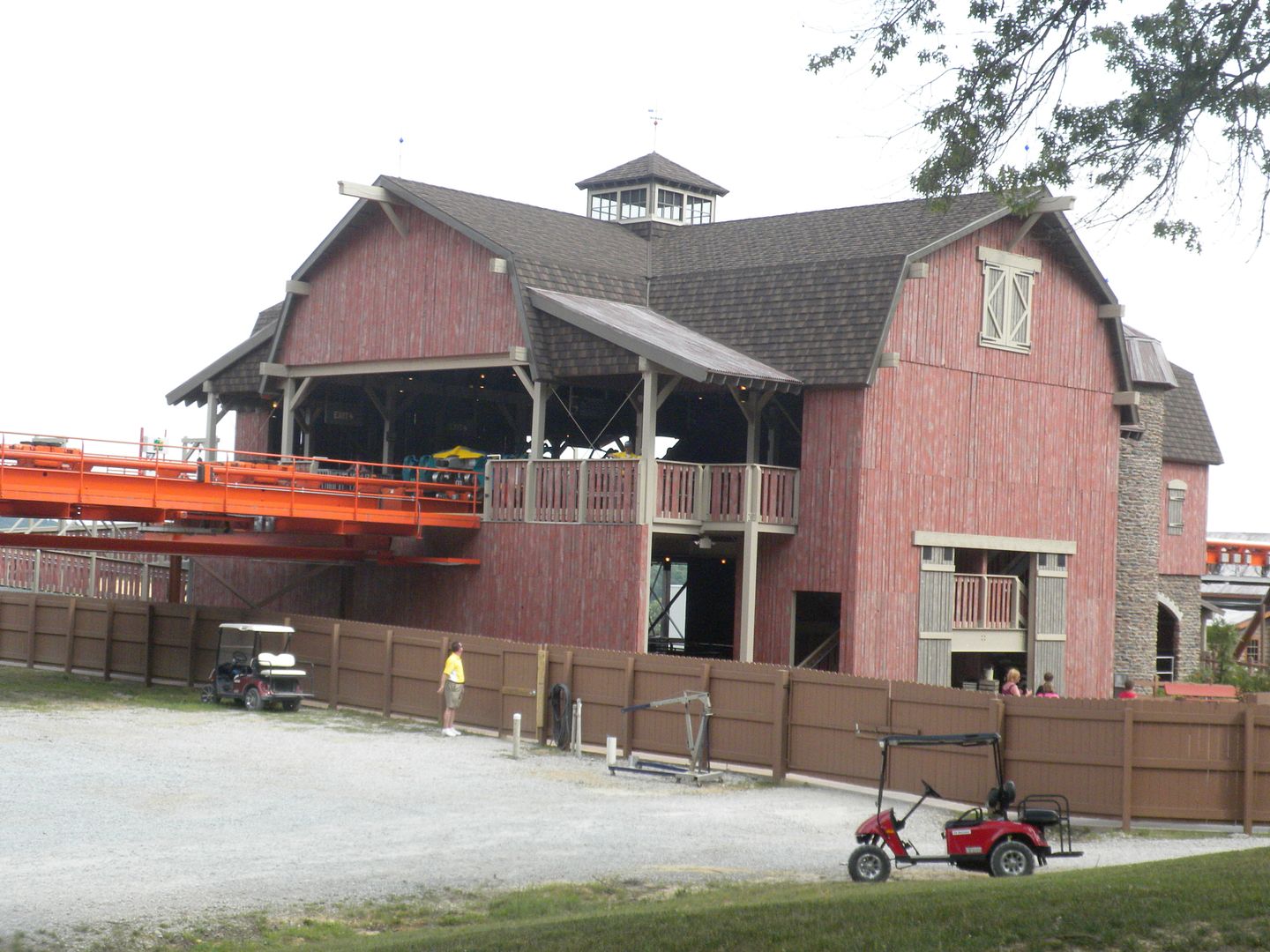 Thunderbird Steel Roller Coaster: (Bolinger & Mabbillard, Wing Coaster, 2015)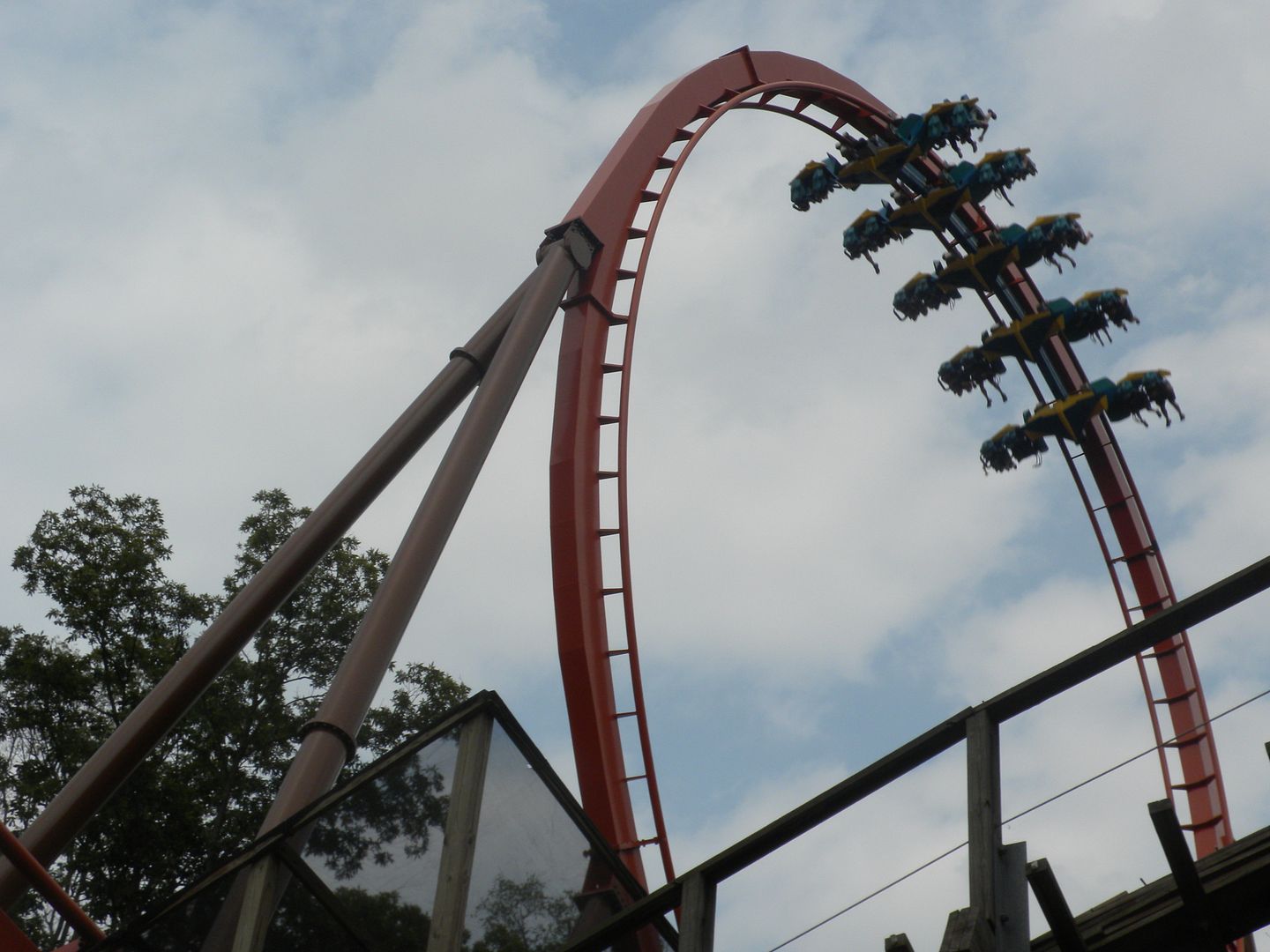 This was a new credit for me and a great addition to the park as it is their only large steel coaster.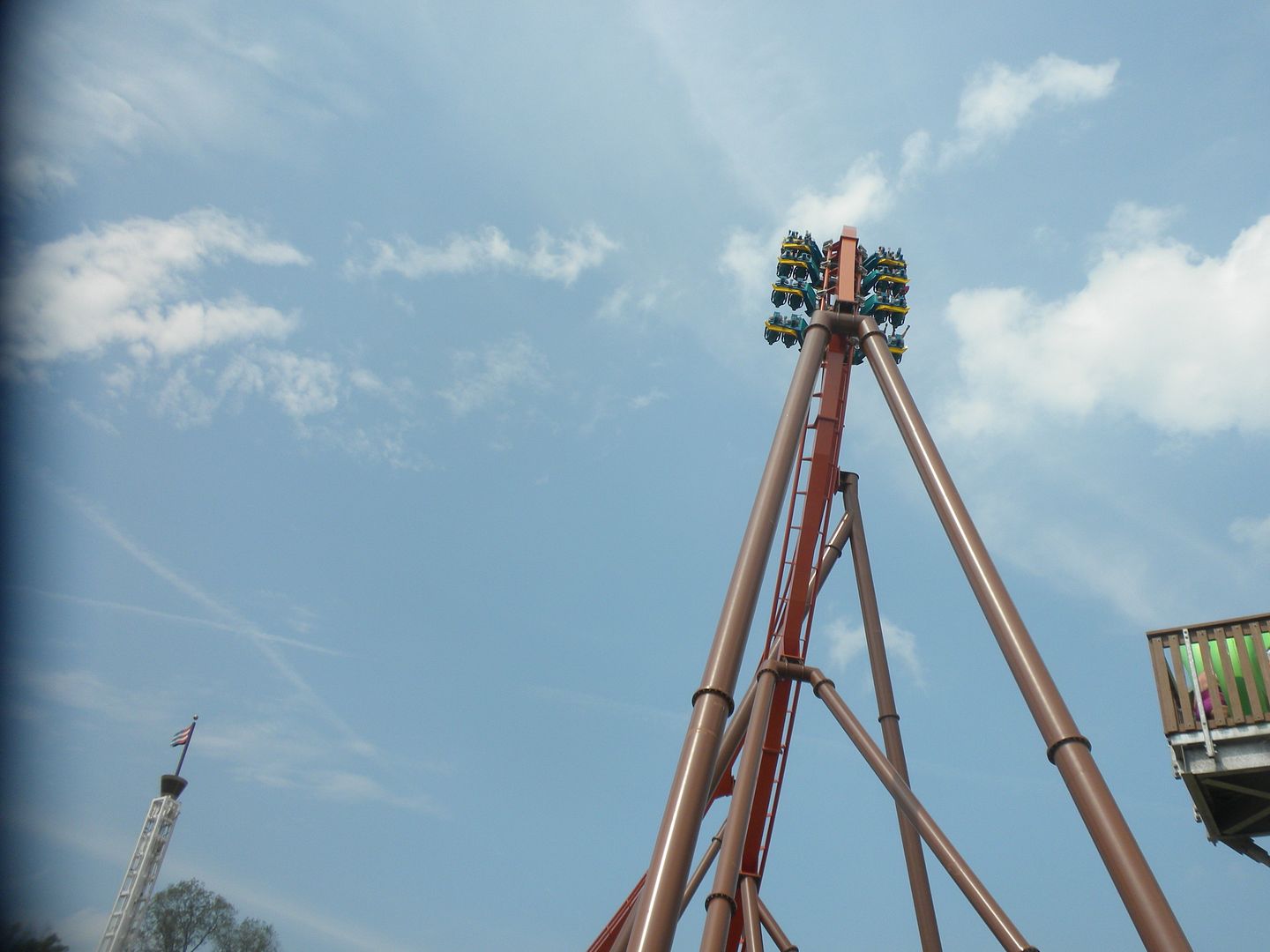 It has a nice setting and the launch adds a lot.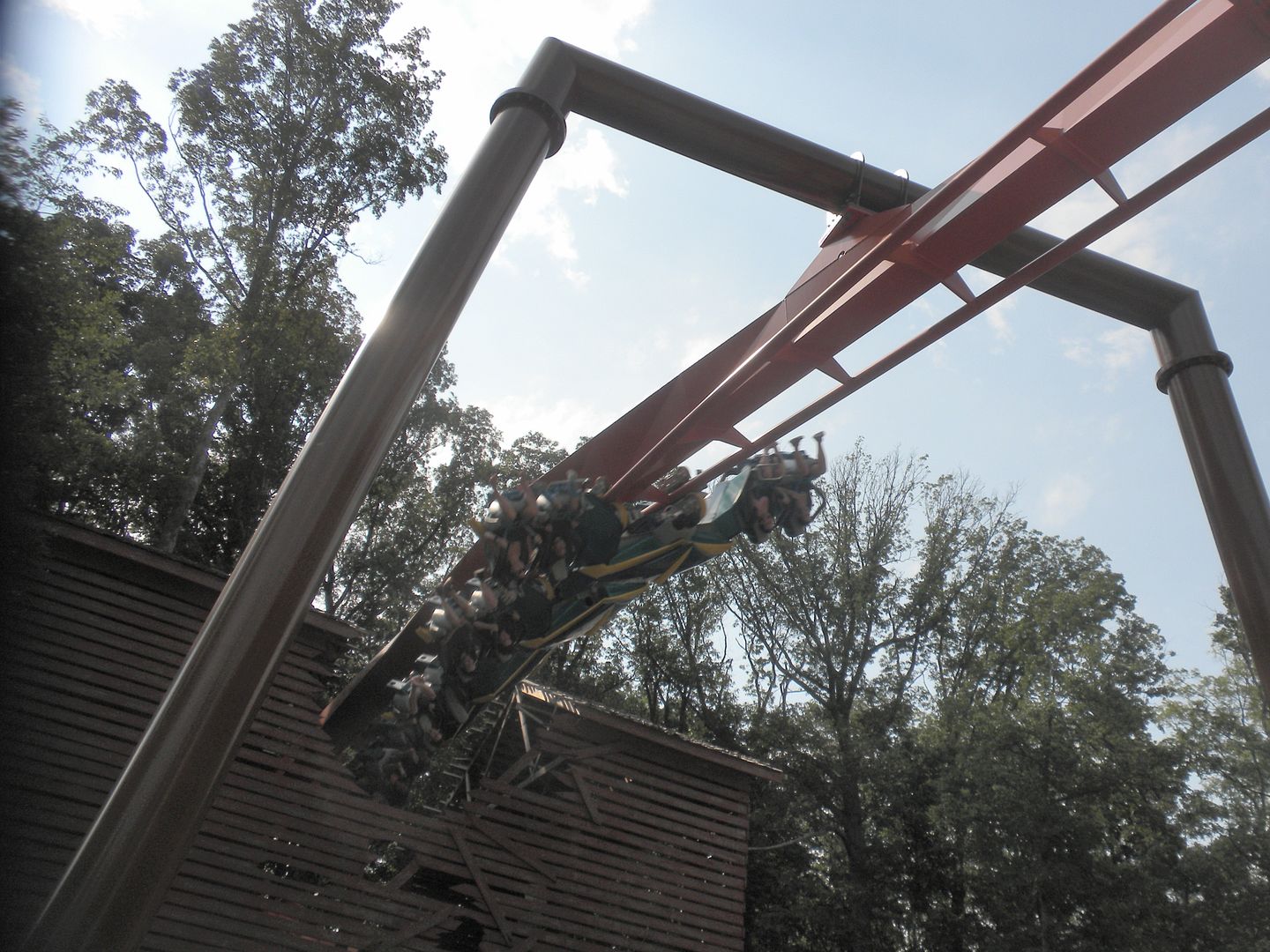 I love the "crash" through the barn and the finger cutouts are a nice touch.  We had 2 ERT sessions – 8 rides, 5 during ERT.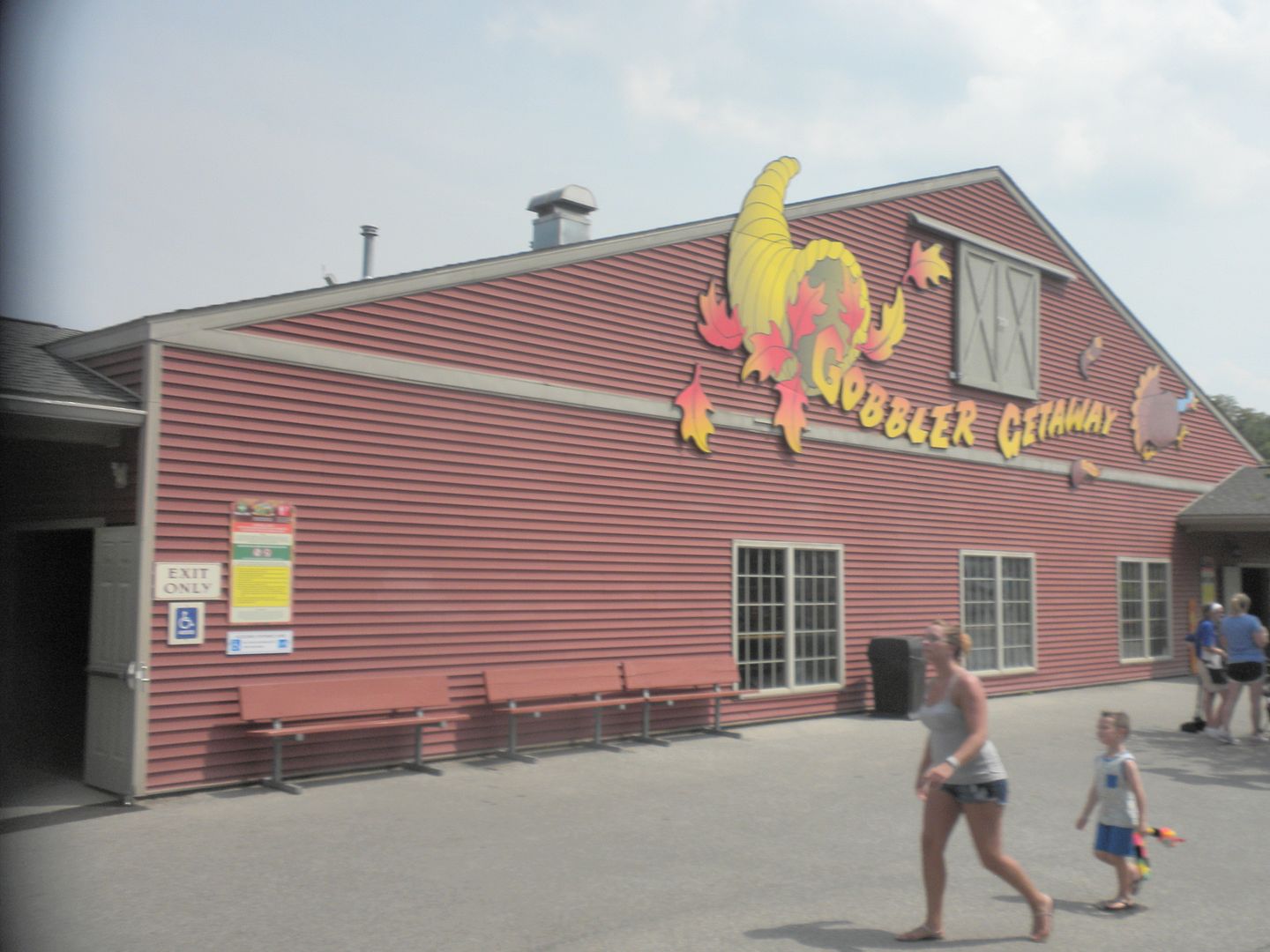 Gobbler Getaway: This Sally interactive darkride is fun and fits perfectly with the theming.  The animatronics lady in the line adds to the experience.  We had a contest during morning ERT, which was fun – 5 rides during ERT.
Crow's Nest: This 65 foot tower swing was closed most of our visit, but opened late Thursday, and was good – 1 ride.


Mayflower: This swinging ship was pretty good – 2 rides, 1 during ERT.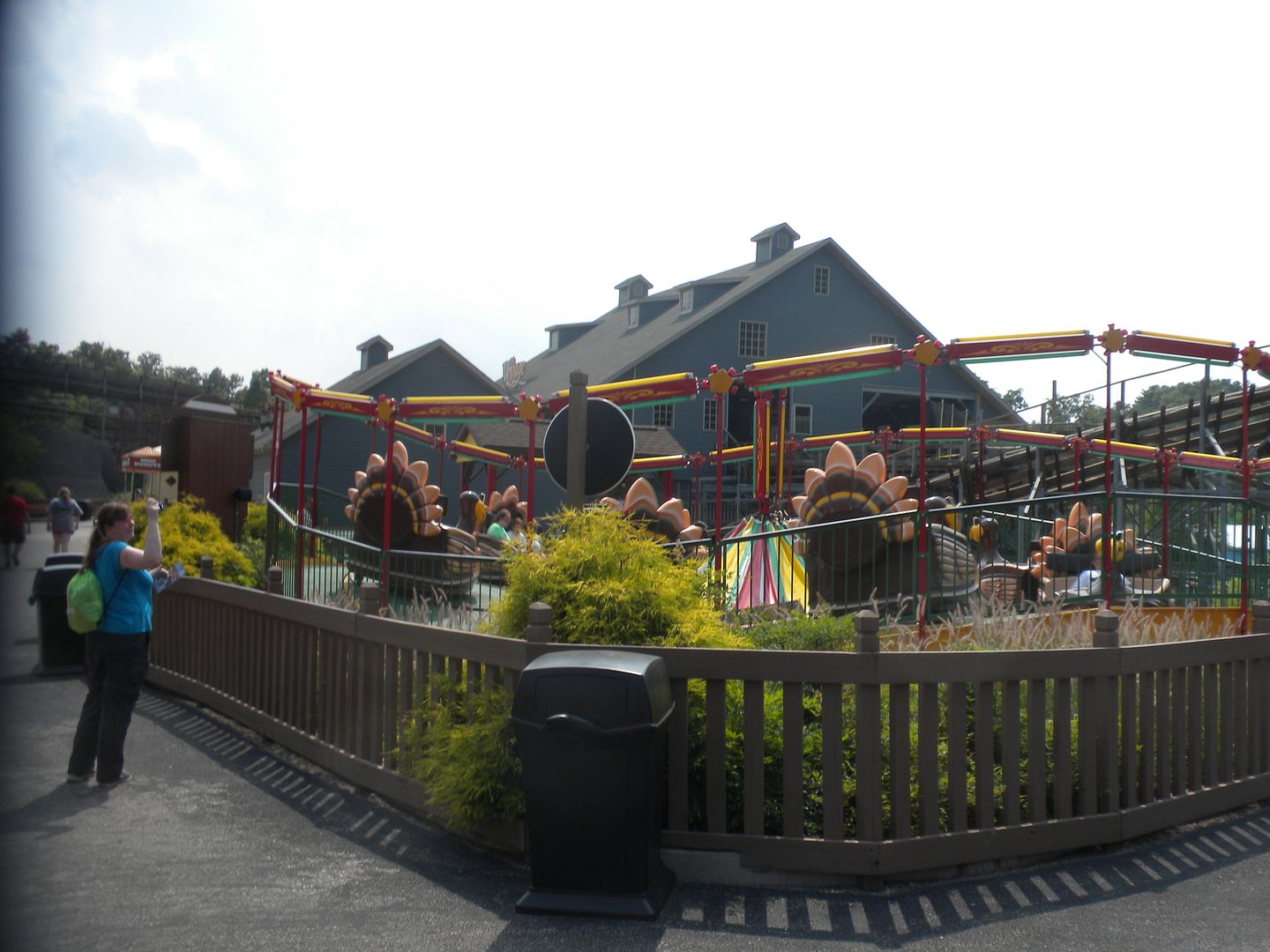 Turkey Whirl: This Tilt-A-Whirl is fun and well themed and spun fairly well for the new cars – 1 ride during ERT.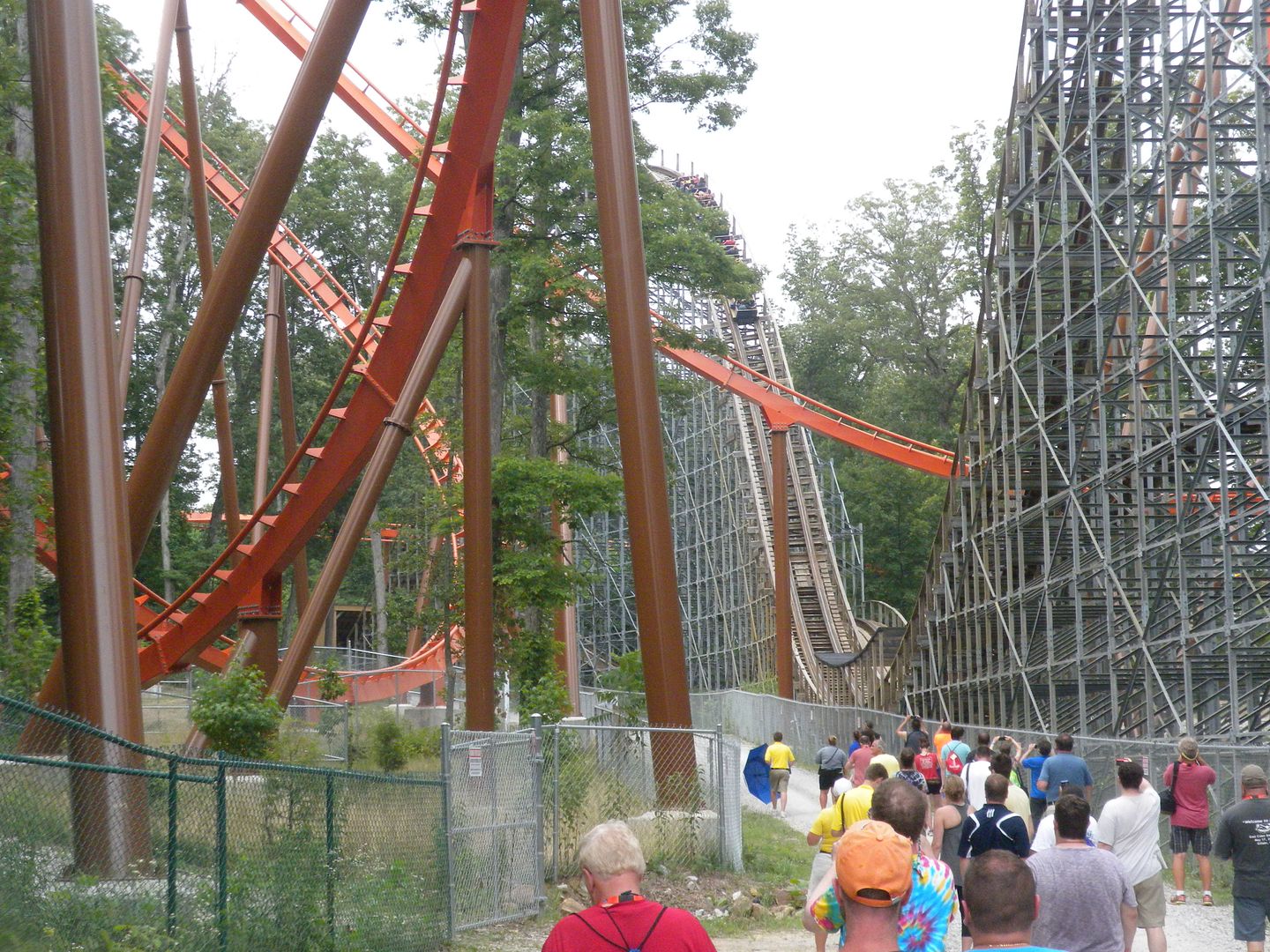 We also had a behind the scenes walking tour around Voyage and Thunderbird


which provided some great shots not available in the park – 1 tour.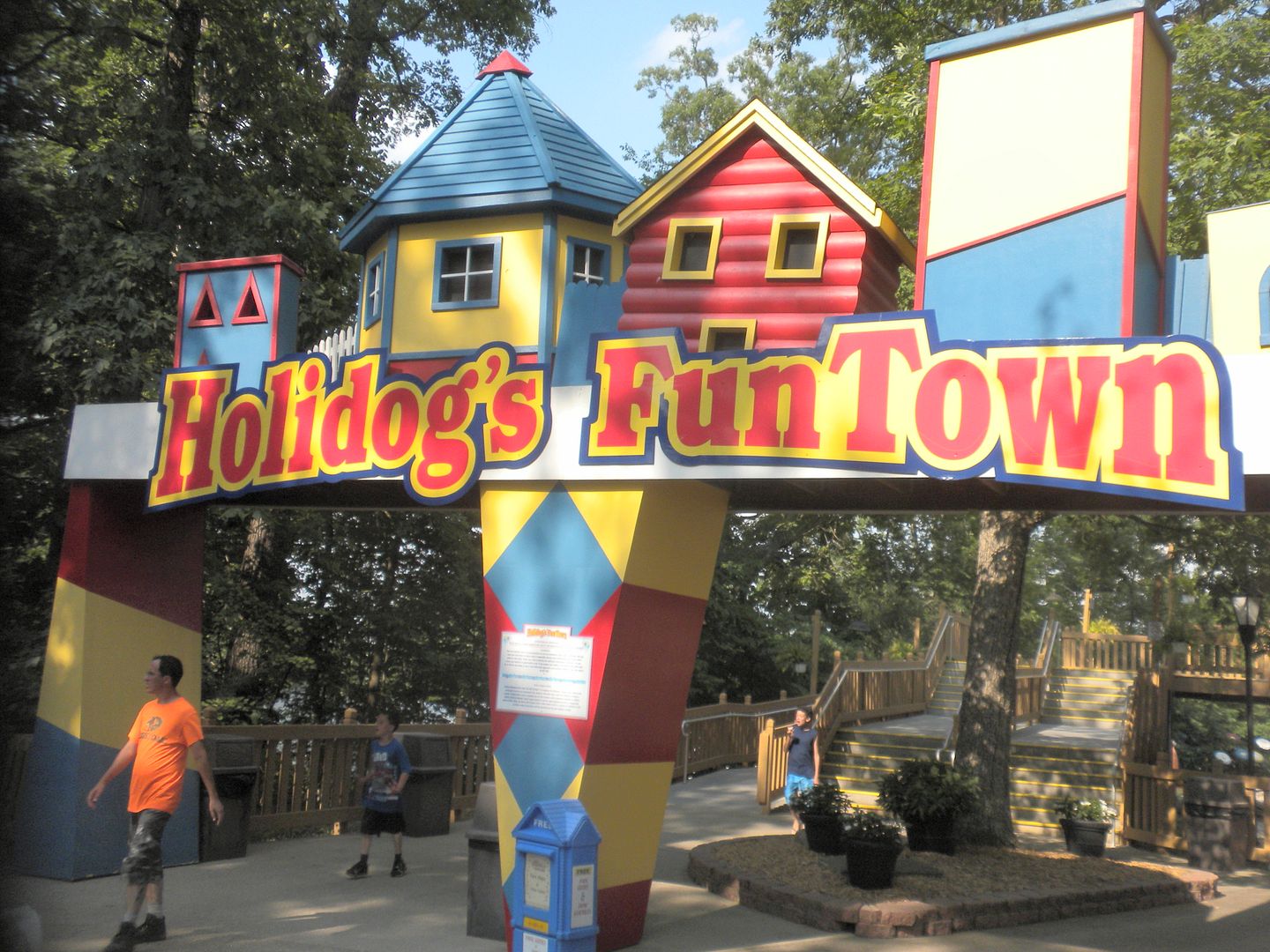 Holidog's Funtown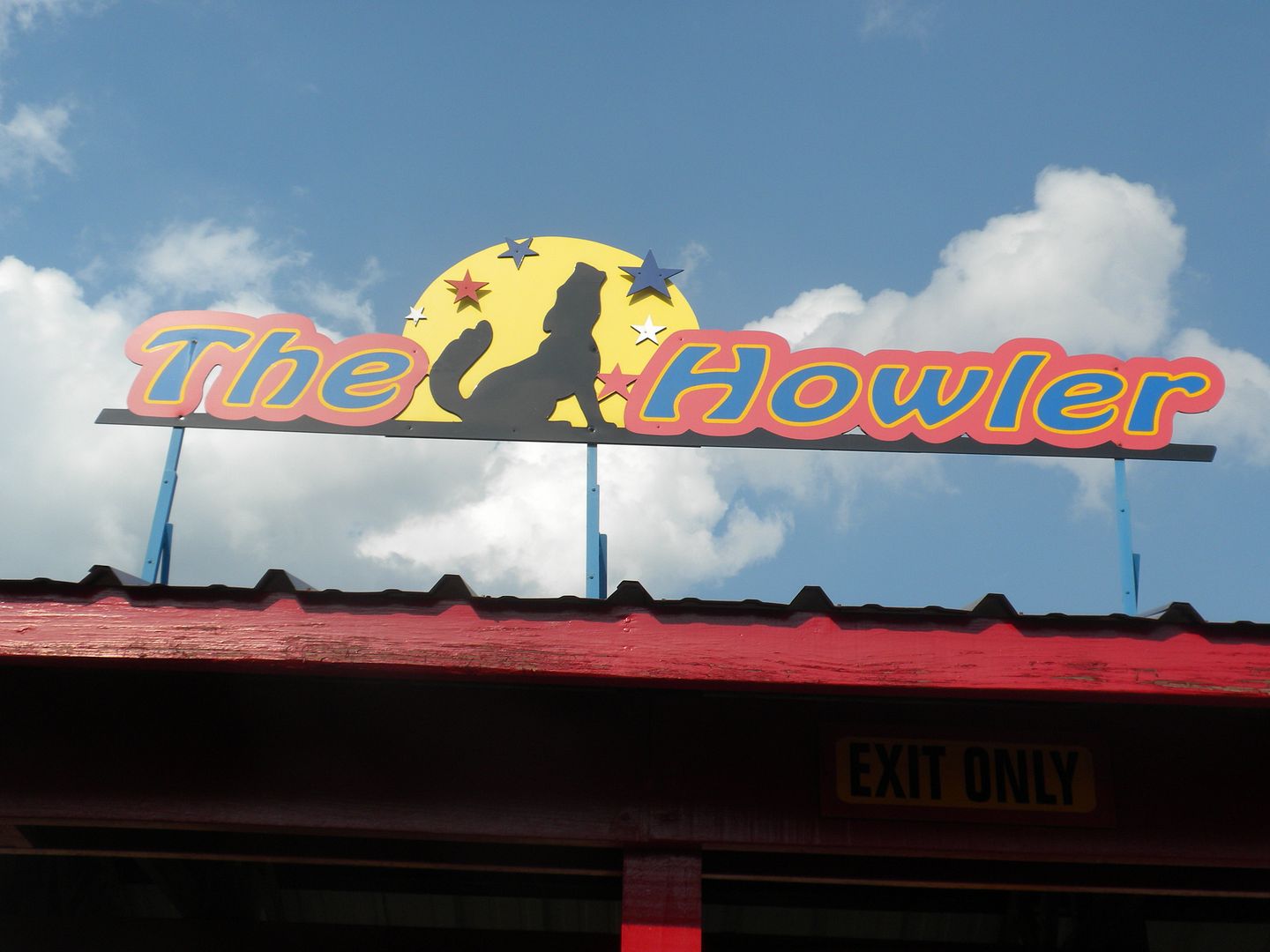 The Howler: (Zamperla, Family, 1999)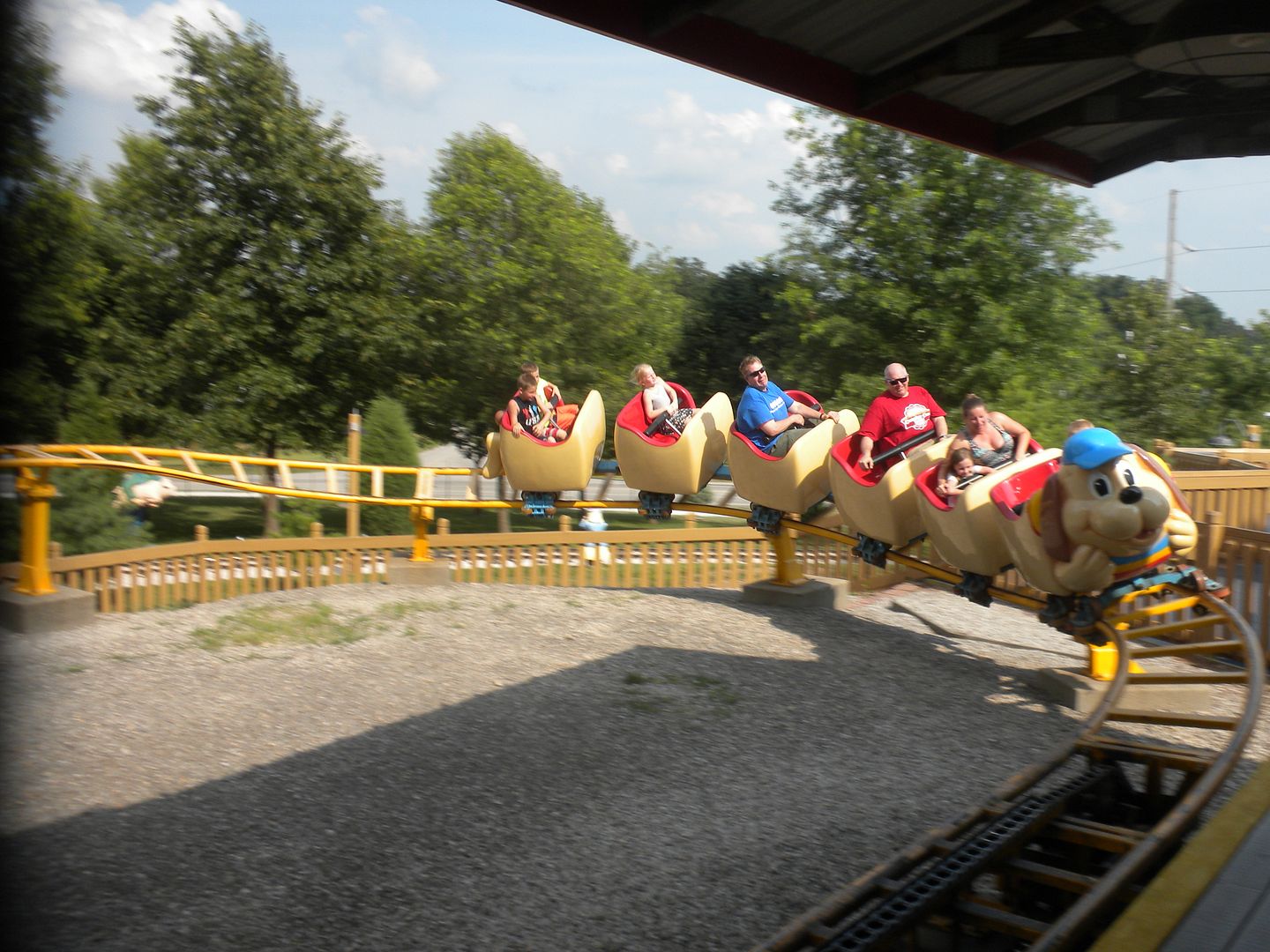 This was a new credit for me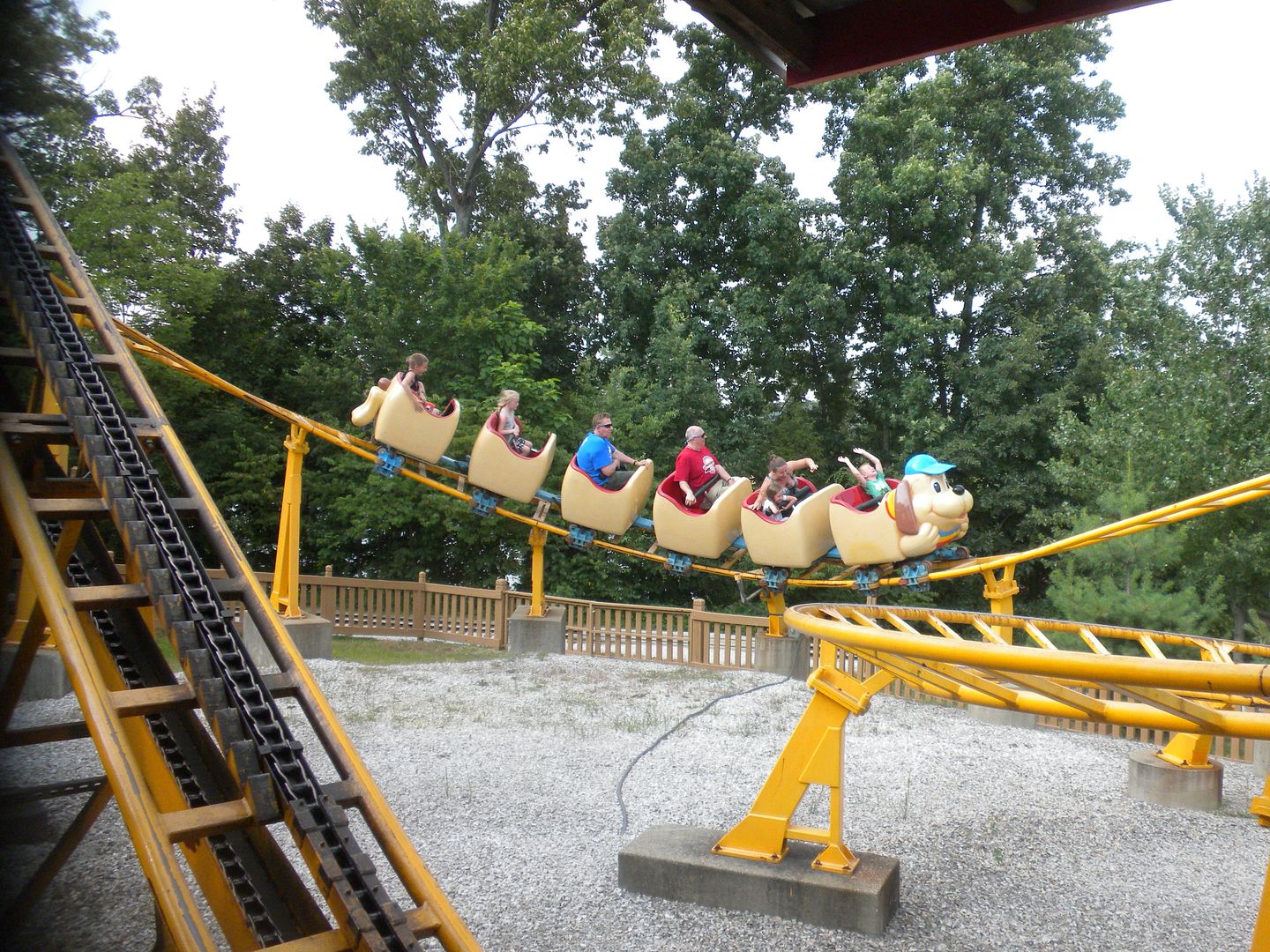 and gave the expected ride – 1 ride.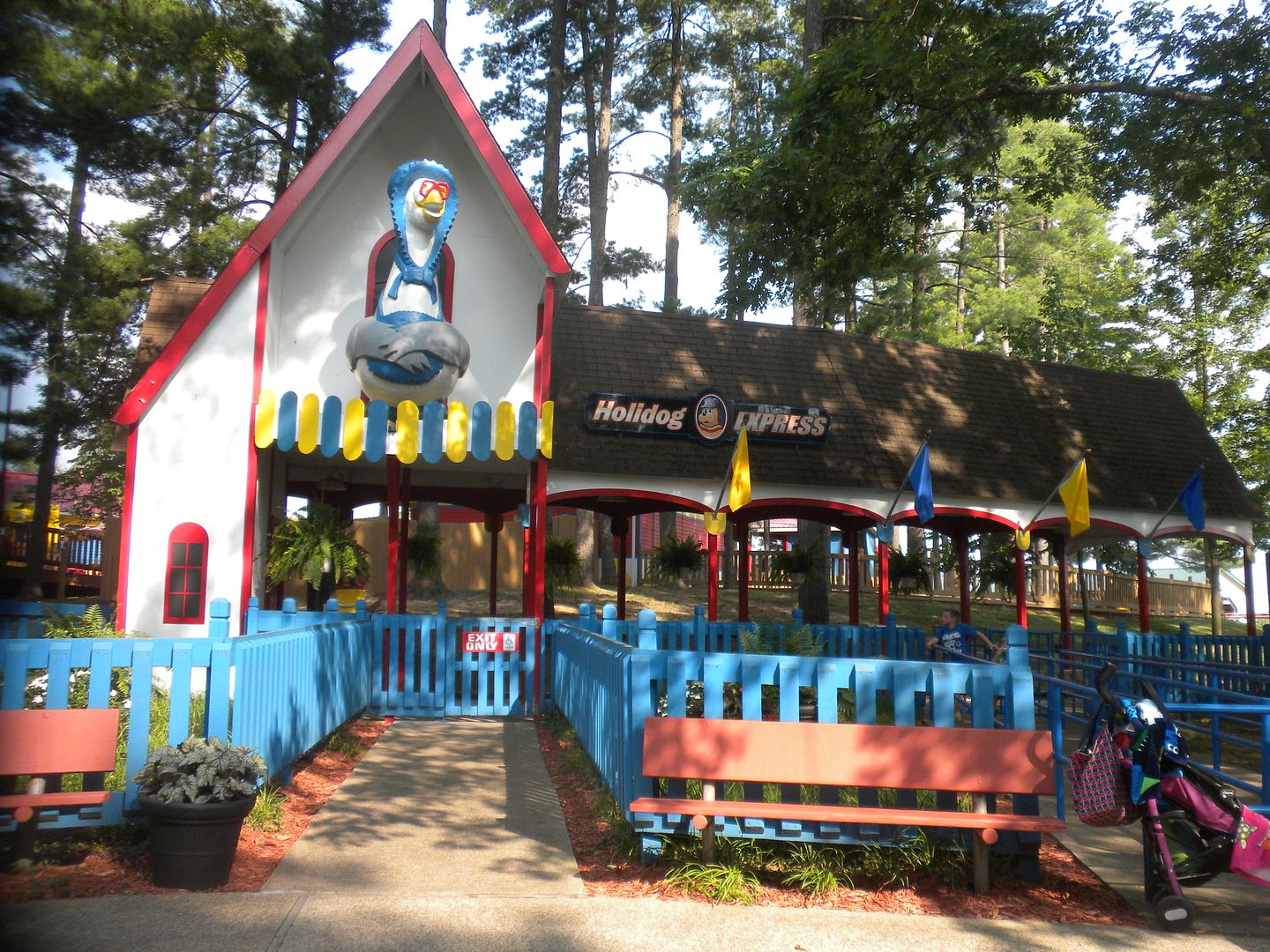 Holidog Express: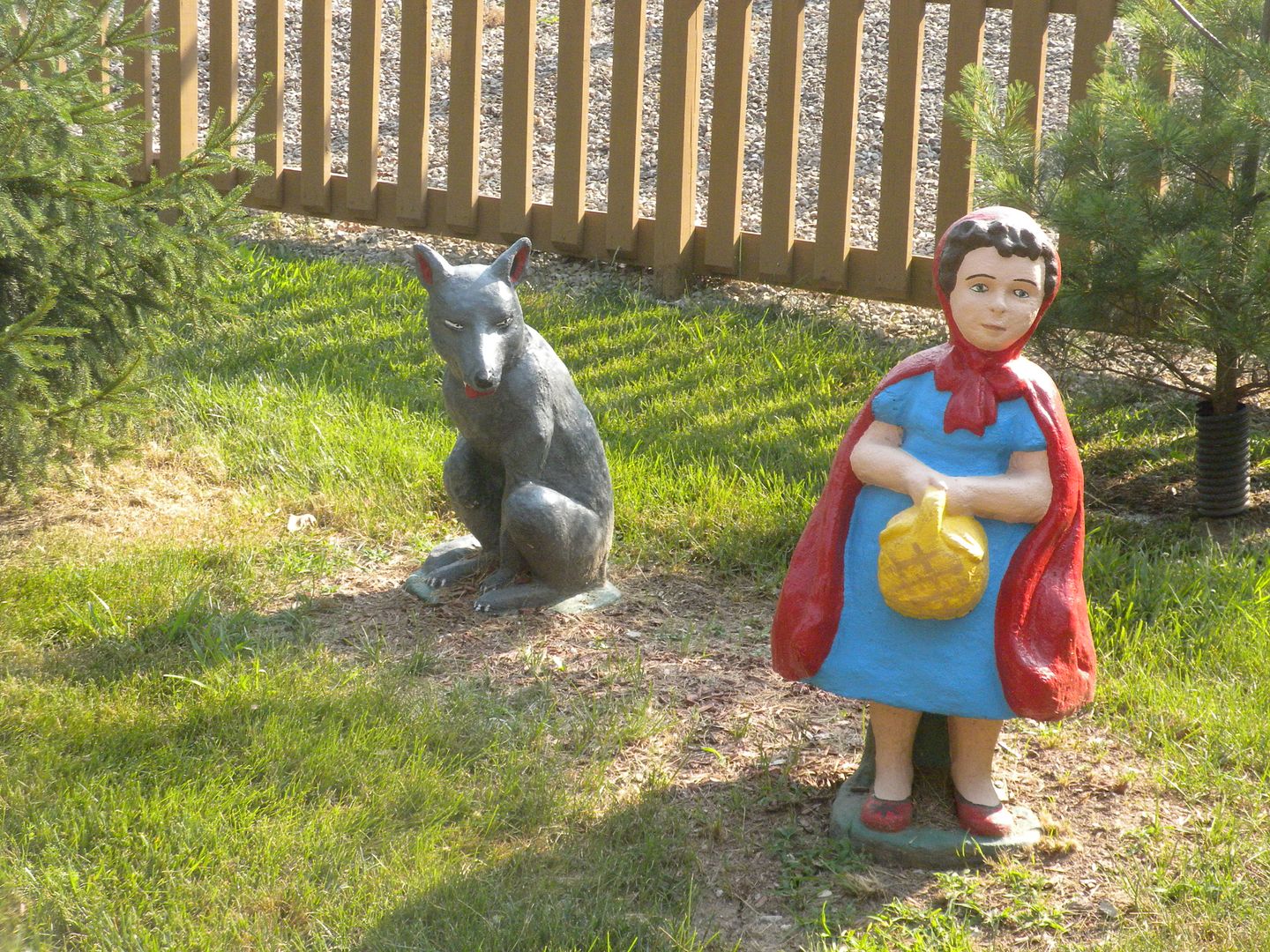 This is a fun train ride


around nursery rhyme statues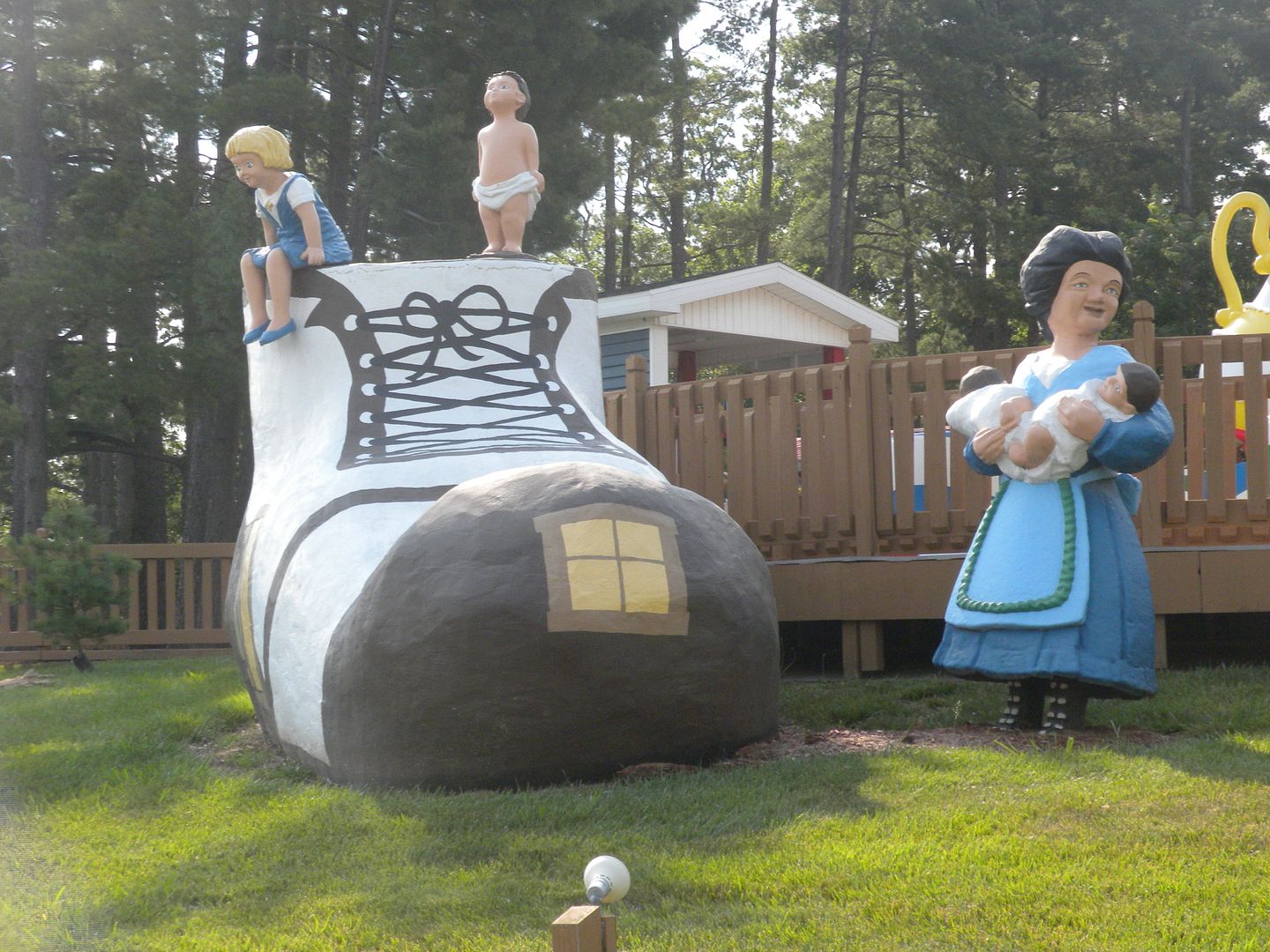 – 1 ride.


This section also has Doggone Trail, a kiddie car ride; Kitty's Tea Party, kiddie tea cups; Holidog's Treehouse, a kiddie play structure; and Magic Waters, an interactive fountain. 
Splashing Safari
This is a nice waterpark, included with admission. We had 2 hours of ERT on Wednesday evening including several attractions, plus he had a Rubber Duck Regatta Race in the lazy river to raise money for the ACE Preservation Fund.
Wildebeest:   This waterslide coaster is the best one I have been on.  It has great pops of air and is fairly long.  Best of all, you ride up the lift hill instead climbing lots of stairs, making it quickly rerideable during ERT – 5 rides during ERT.
Mammoth Water Coaster: This waterslide coaster uses a round family raft and is fun as well, but not as good as Wildebeest. It also has a lift hill you ride up – 1 ride.
ZOOMbabwe: This is a fun enclosed circular raft slide – 1 ride.
Bahari Wave Pool: We arrived shortly before ERT ended here but I enjoyed a few waves – 1 swim.
The Bakuli funnel slide was also on ERT, but time ran out.  Other attractions include: Bahari River, the lazy river where our above mentioned duck regatta took place; Hyena Falls, 4 tube slides; Jungle Racer, mat speed slides; Otorongo, 3 tube slides; The Wave, another wave pool; Watubee, a family raft slide; Zinga, a funnel slide; and 4 children's areas, Hyena Springs; Kima Bay; Monsoon Lagoon; and Safari Sam's SplashLand.

The park provided us with 3 good meals and some snacks in addition to all of the ERT sessions as well as other gifts. We had a great time in a beautiful park. 


I look forward to many return visits to this park. 


With the close of ERT Thursday evening, this brought to an end Coaster Con XXXIX, although most would be attending the regional event the next day at Kentucky Kingdom. While we had extremely hot temperatures, it had been a really fun Coaster Con.
Next Up: ACE Coaster Con XXXIX 2016: Epilogue – Kentucky Kingdom & a Stop at Lake Winnie