ACE Coaster Con XXXIX 2016: Epilogue – Kentucky Kingdom & a Stop at Lake Winnie
Kentucky Kingdom – Storm the Kingdom


On Friday, June 24 we attended the ACE Midwest regional event Storm the Kingdom at Kentucky Kingdom in Louisville, KY.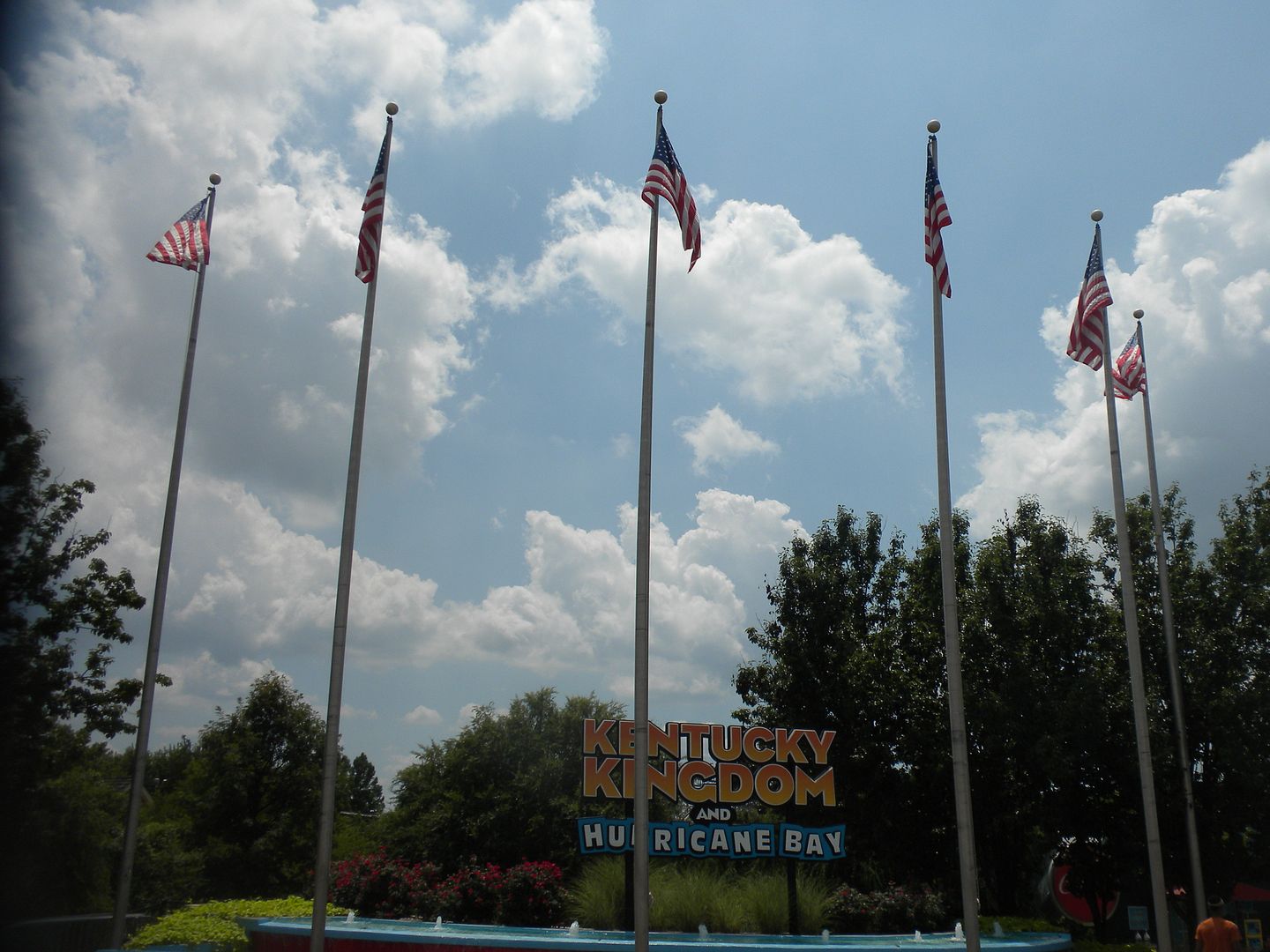 This park is a success story as it is rare that a park that closes, as this former Six Flags did, ever reopens, but it has.  In 2014 I got to stop for a quick visit a week before it opened to the public and I have been looking for an opportunity to get back.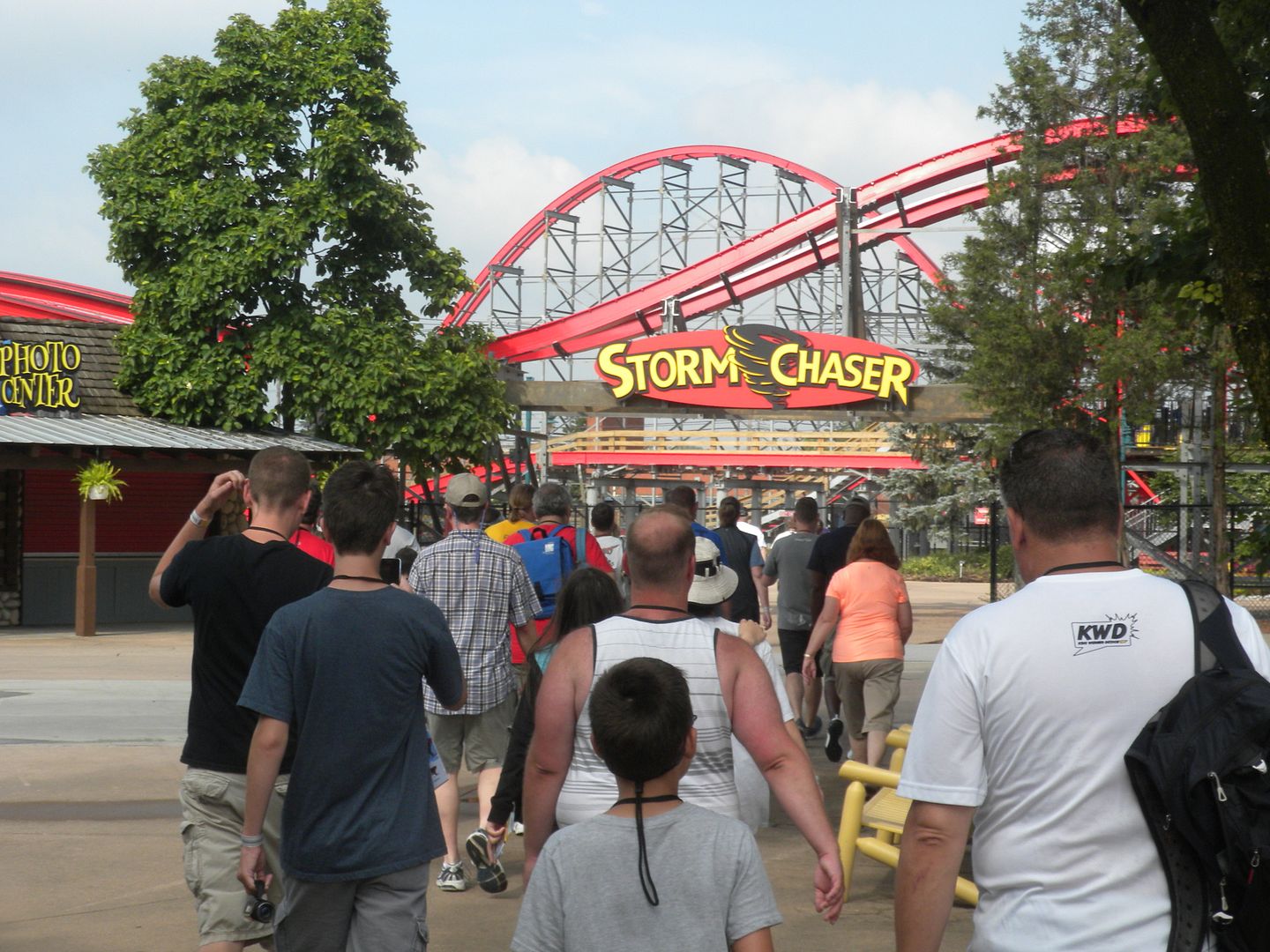 Storm Chaser: (Rocky Mountain Construction, Steel I-Box, 2016)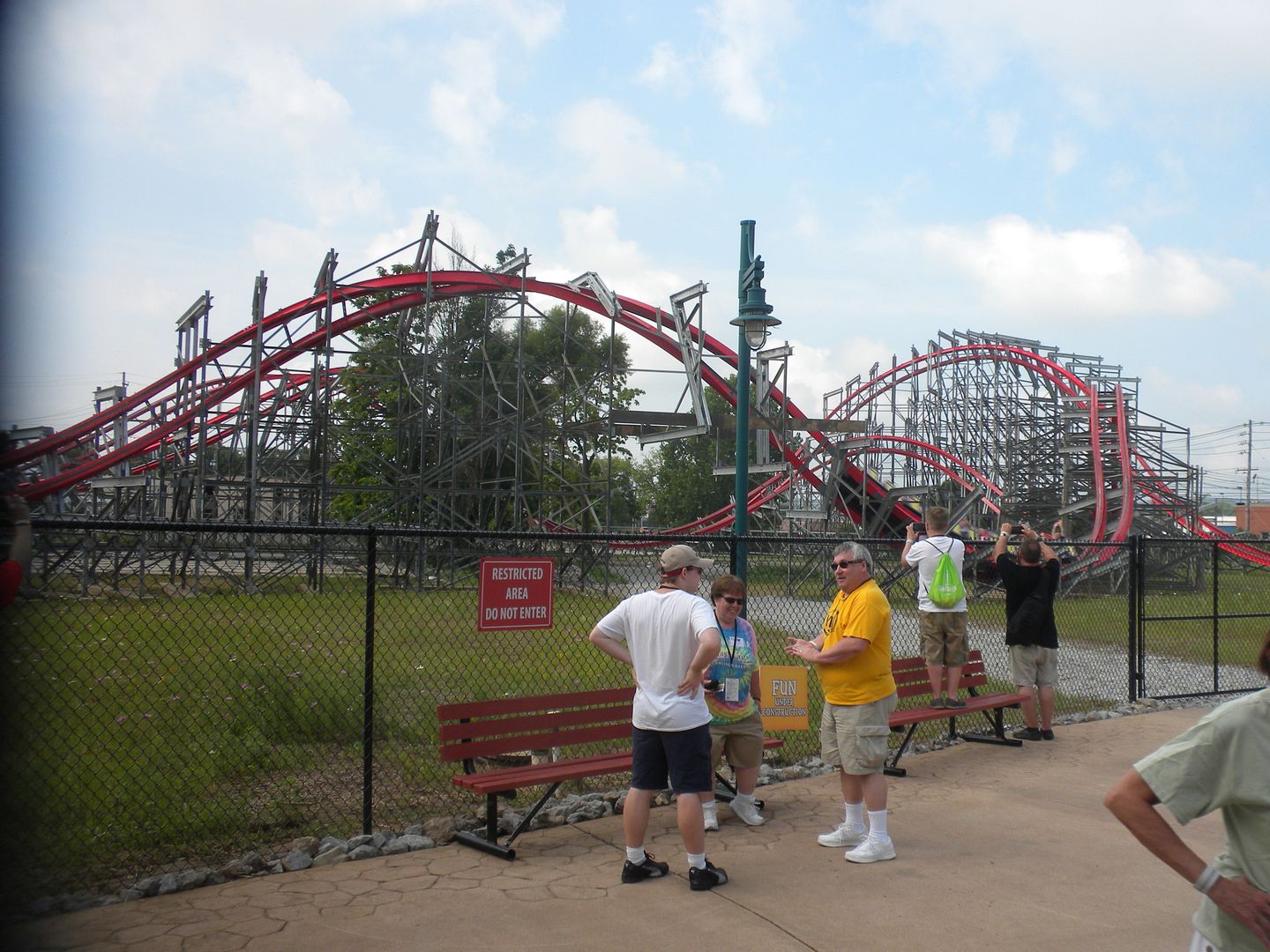 New this year, it replaced Twisted Twins (CCI, Wood Dueling Coaster, 1998-2007) using much of the structure of the Lola side, but occasionally shifting to Stella.  This is a fun, nicely paced ride with several inversions and airtime throughout.  Like RMC trains on their wood coasters, it does not have a great place to hold on, but this is not too much of a problem.  While other wood coaster conversions have been termed "hybrids" for steel track on a wood structure, this is not the case here as its previous wood track was on a steel structure, so it is now fully steel.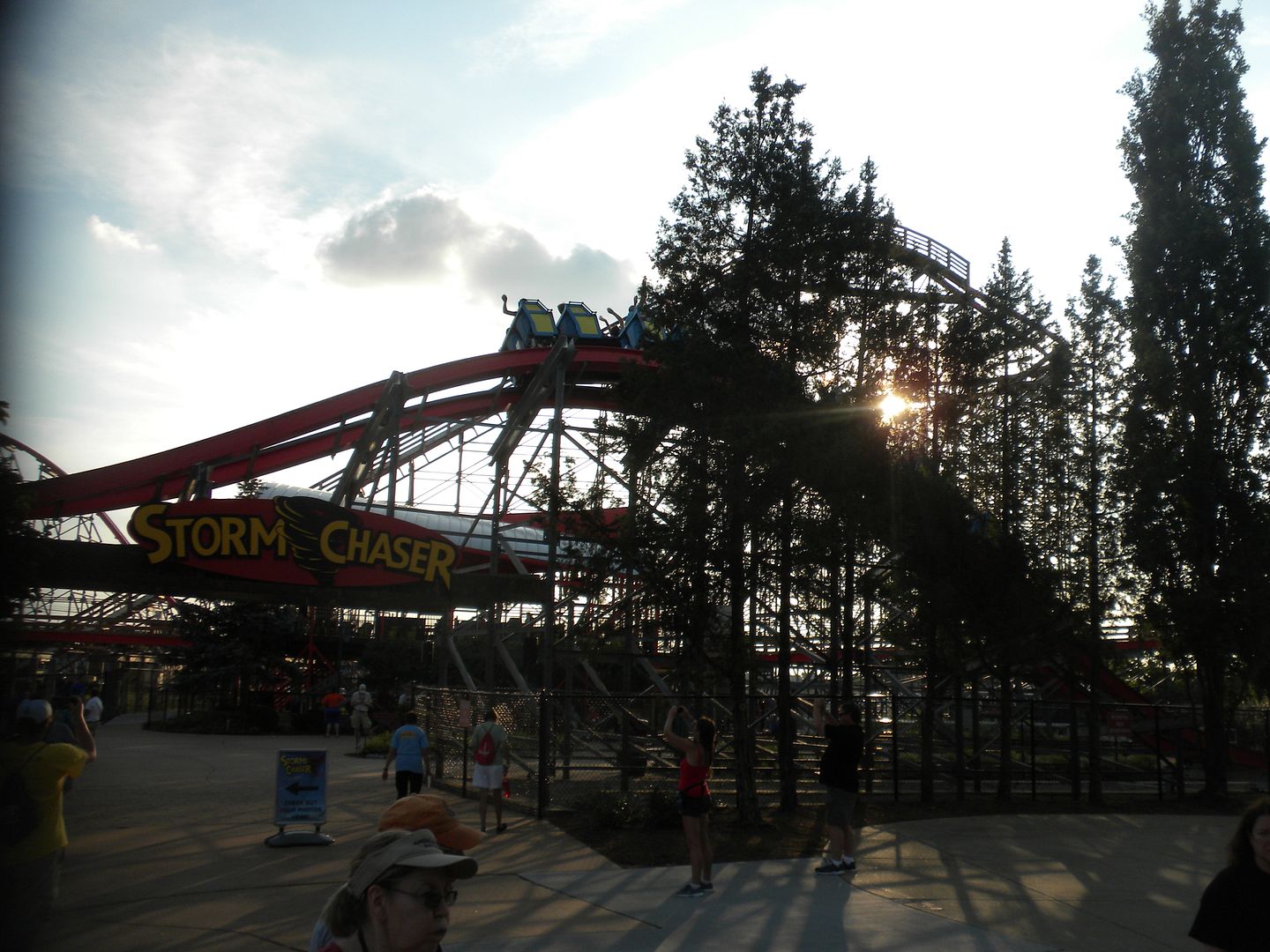 I enjoyed my rides very much – 5 rides during ERT.


Lightning Run: (Chance, Junior Hyper, 2014)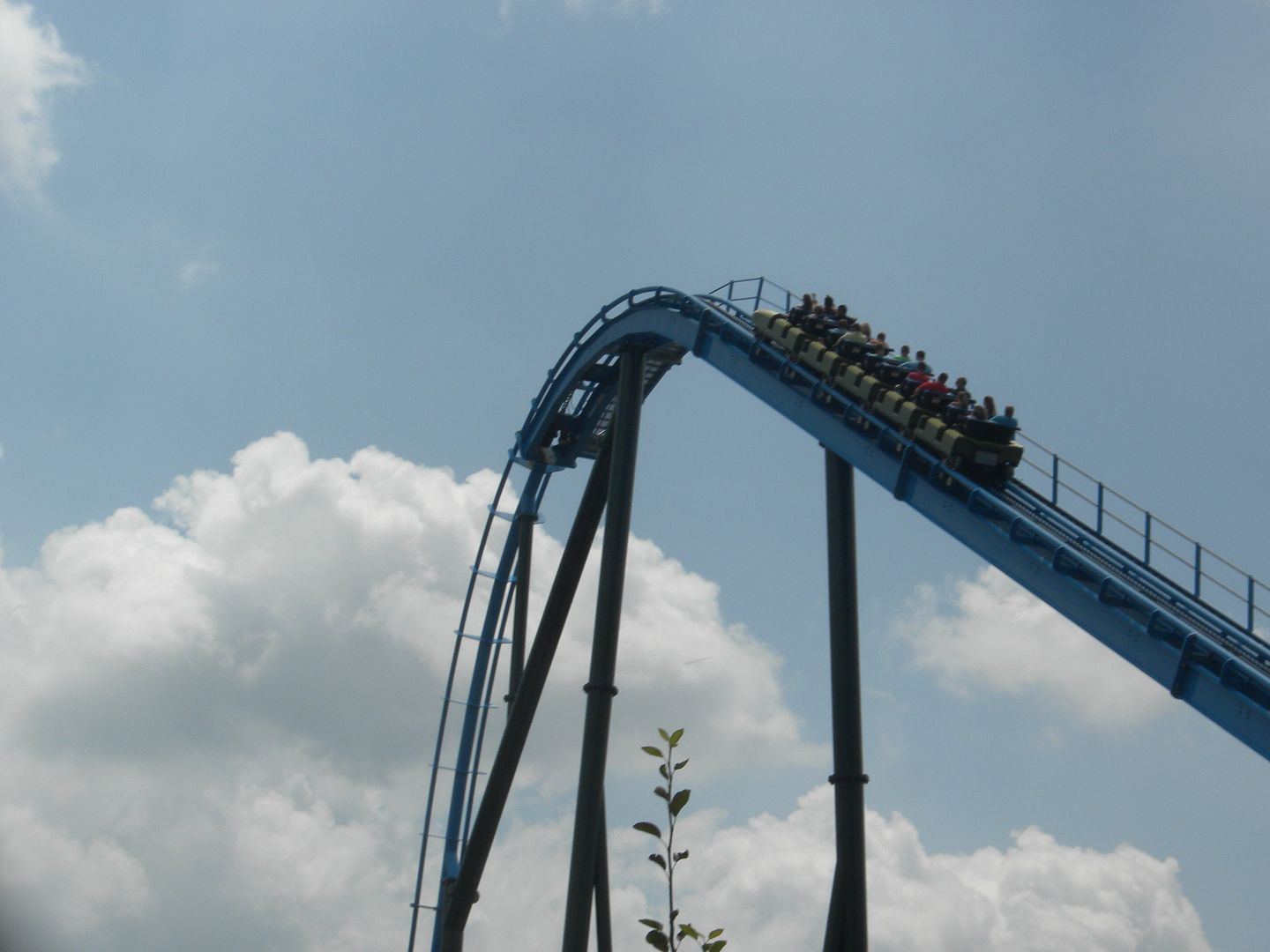 Having gotten only 1 ride on this in 2014, I eagerly awaited a chance for more rides. 


It is an amazing ride, filled with airtime and so many directional changes all so flawlessly placed together.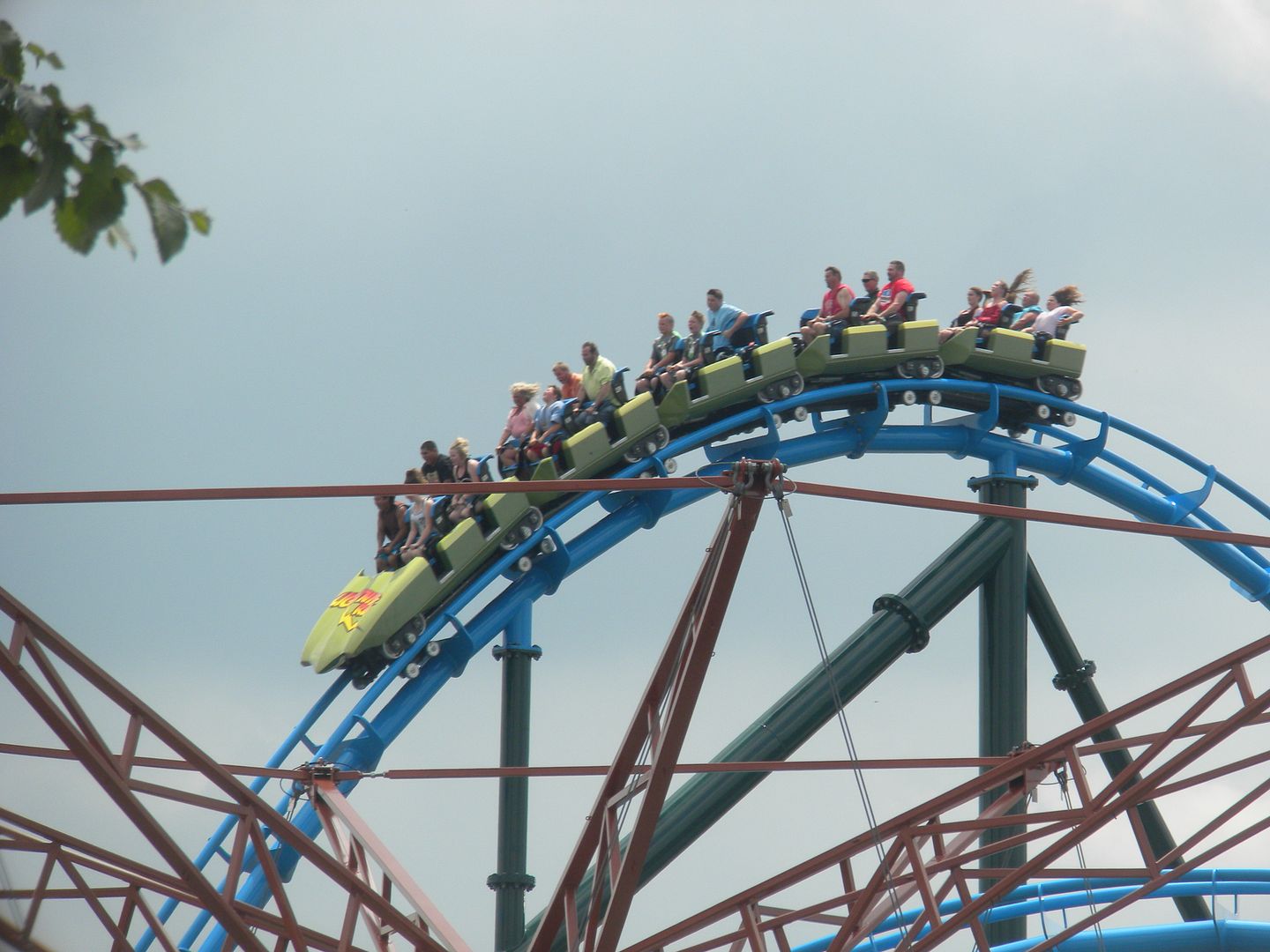 Similar to an Intamin Mega Lite, more of these are needed at smaller parks in the U.S. Its only real negative is the restraints:  shinguards, which aren't a problem, and lapbars that are very tight and are a problem for some.  A couple of times I was somewhat stapled, which I really felt on the last 2 airtime pops, which are intense.  Hopefully Chance Rides will install more of these, building off a proud tradition of Morgan hyper coasters – 5 rides, 4 during ERT.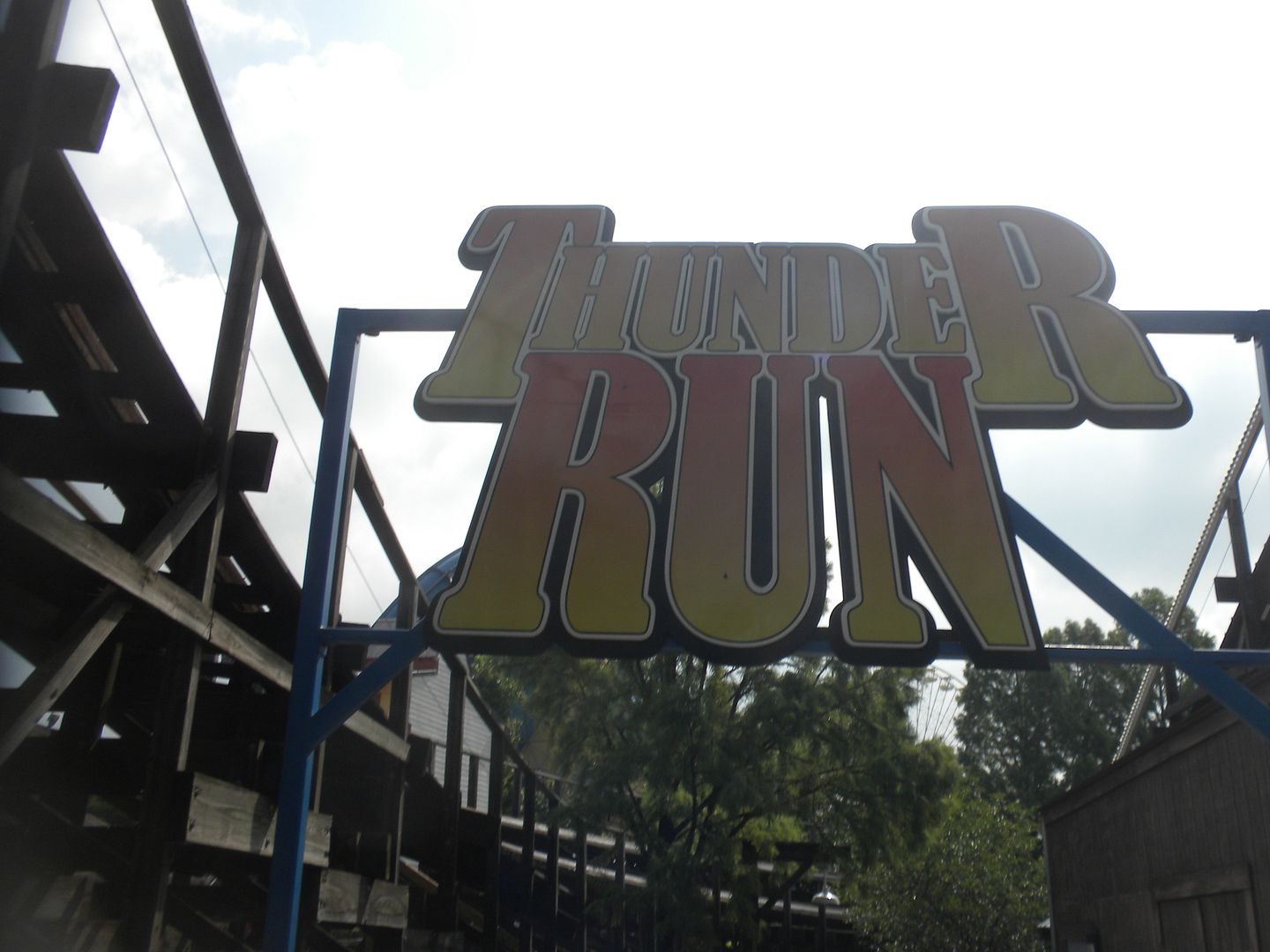 Thunder Run: (Dinn/Summers, Wood, 1990)


This is still running excellent. 


It is filled with airtime and delivers a thrilling ride. 


To see a coaster that was closed come back to life is exciting.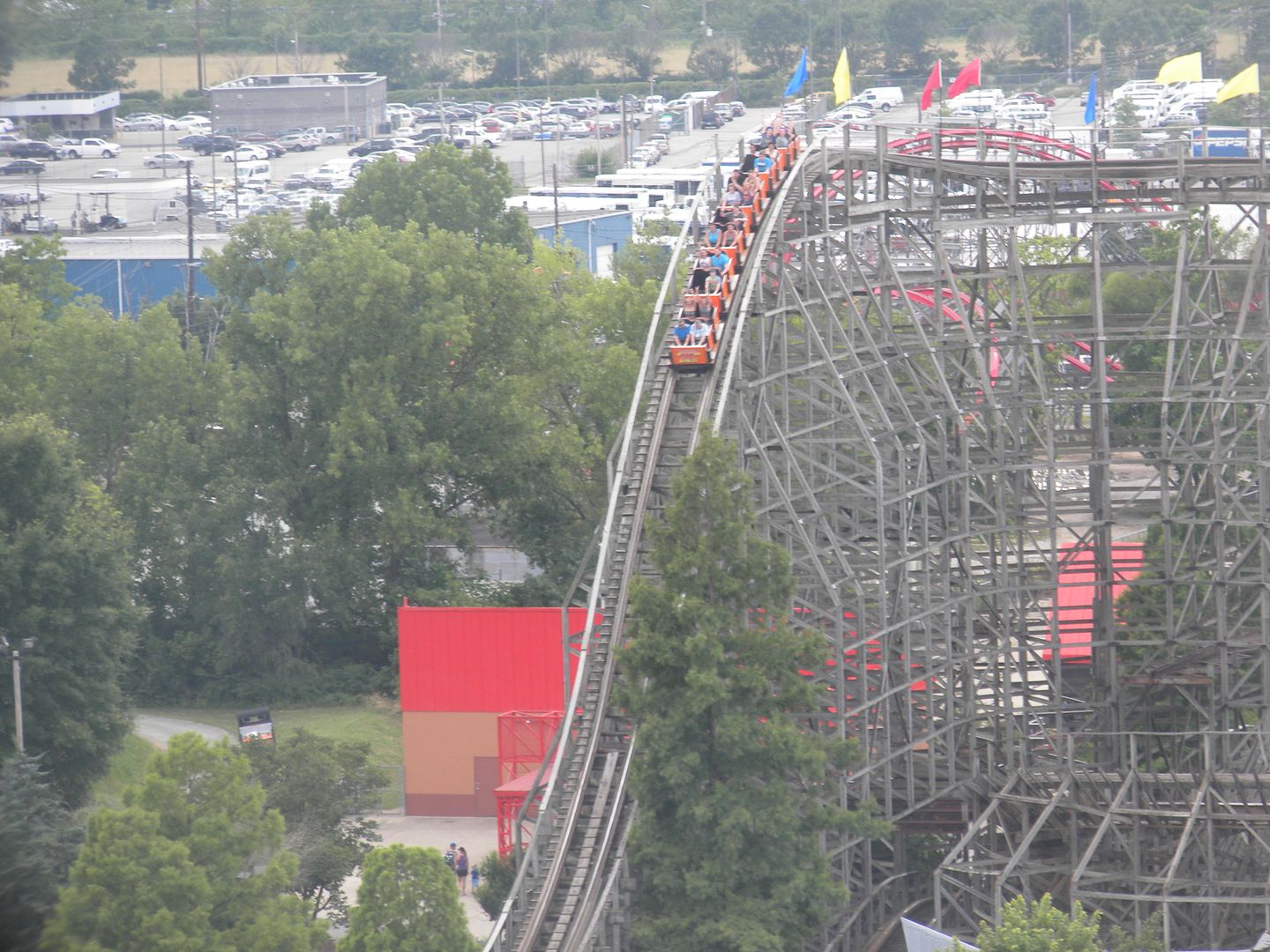 We have lost so many wooden coasters over the last few years and to have the opportunity to reclaim this great ride is rewarding – 2 rides.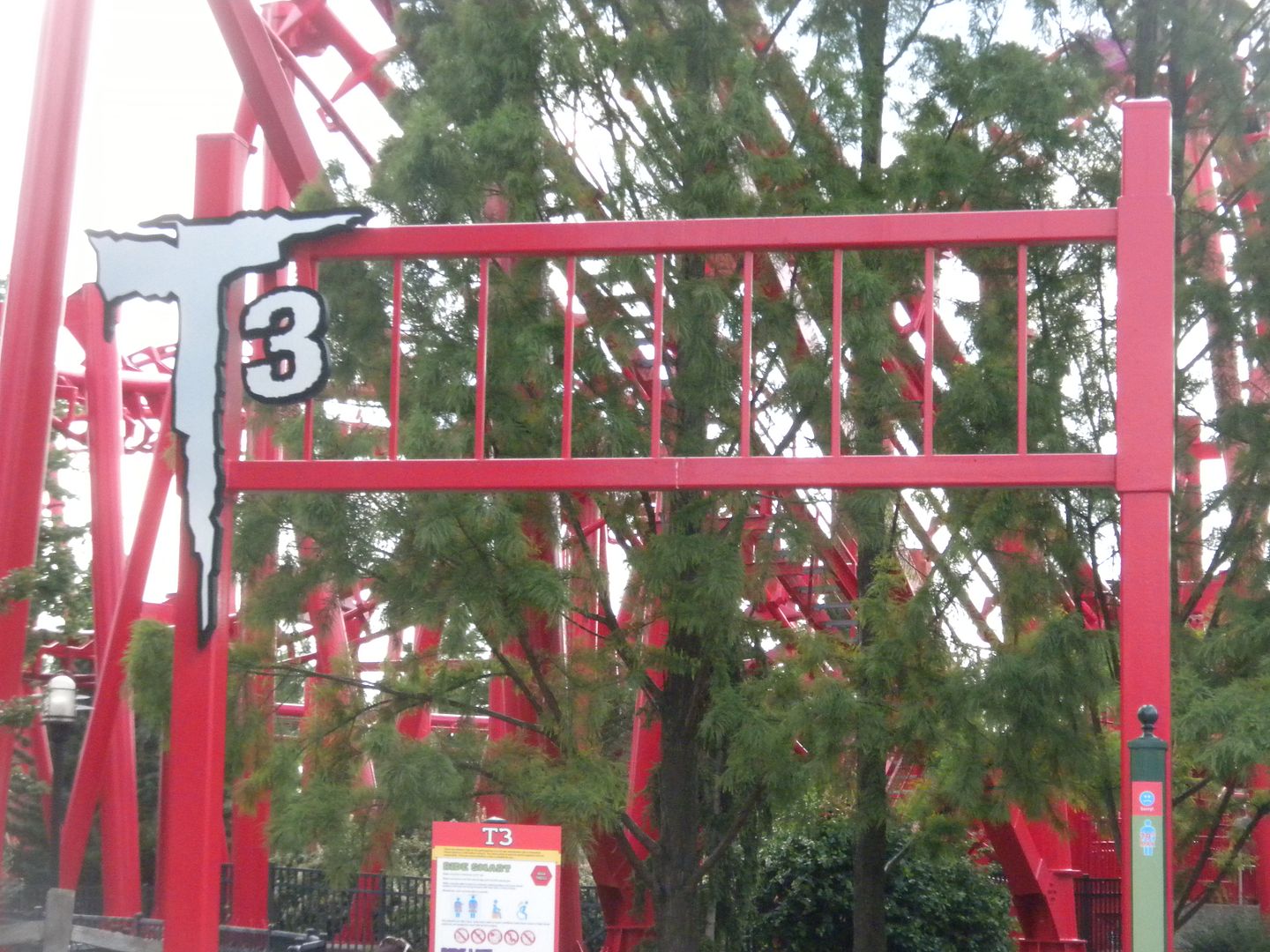 T3: (Vekoma, SLC, 1995)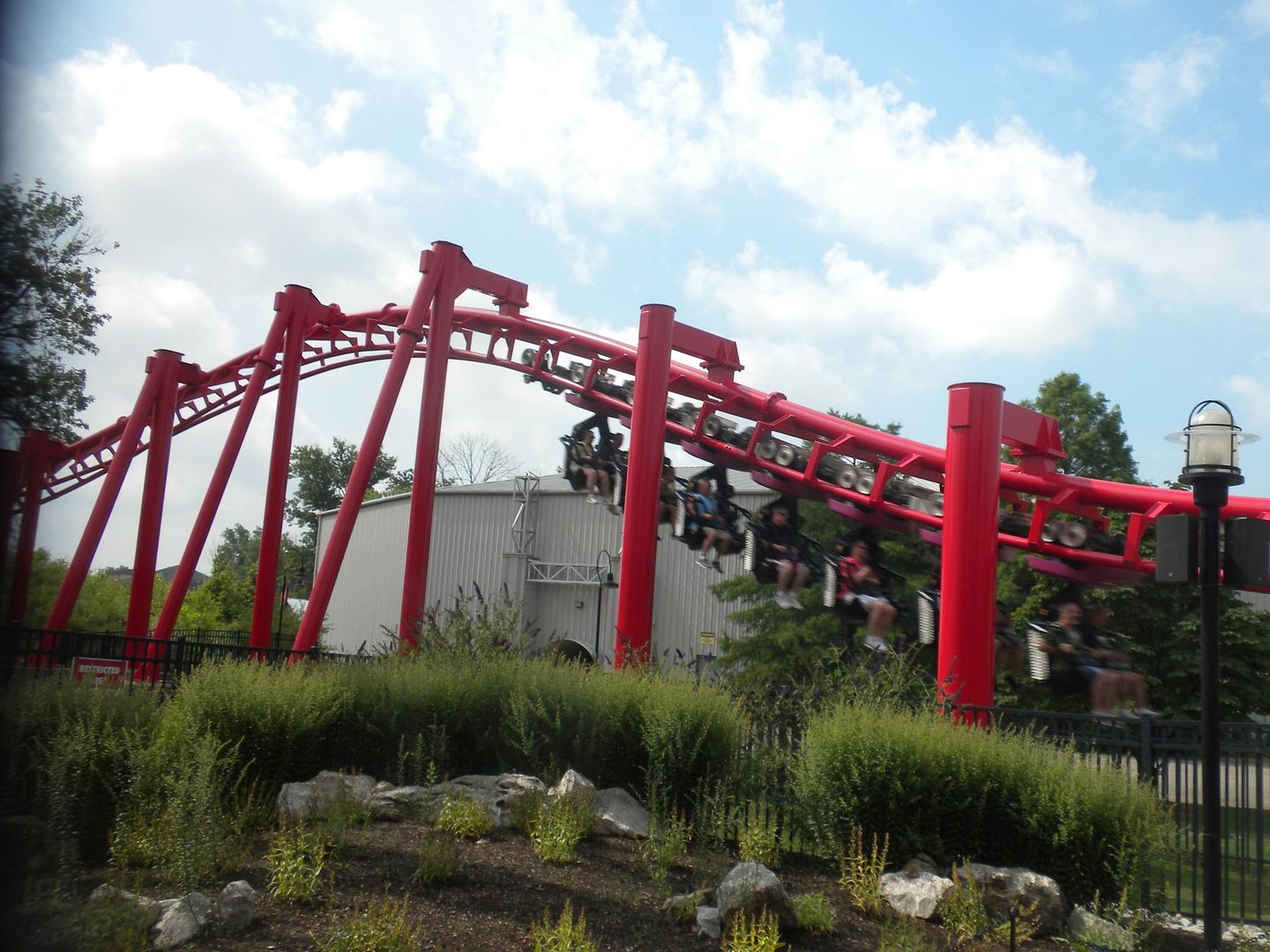 Previously known as T2, the new trains have restraints that are not uncomfortable, so with no head banging this is a much better experience.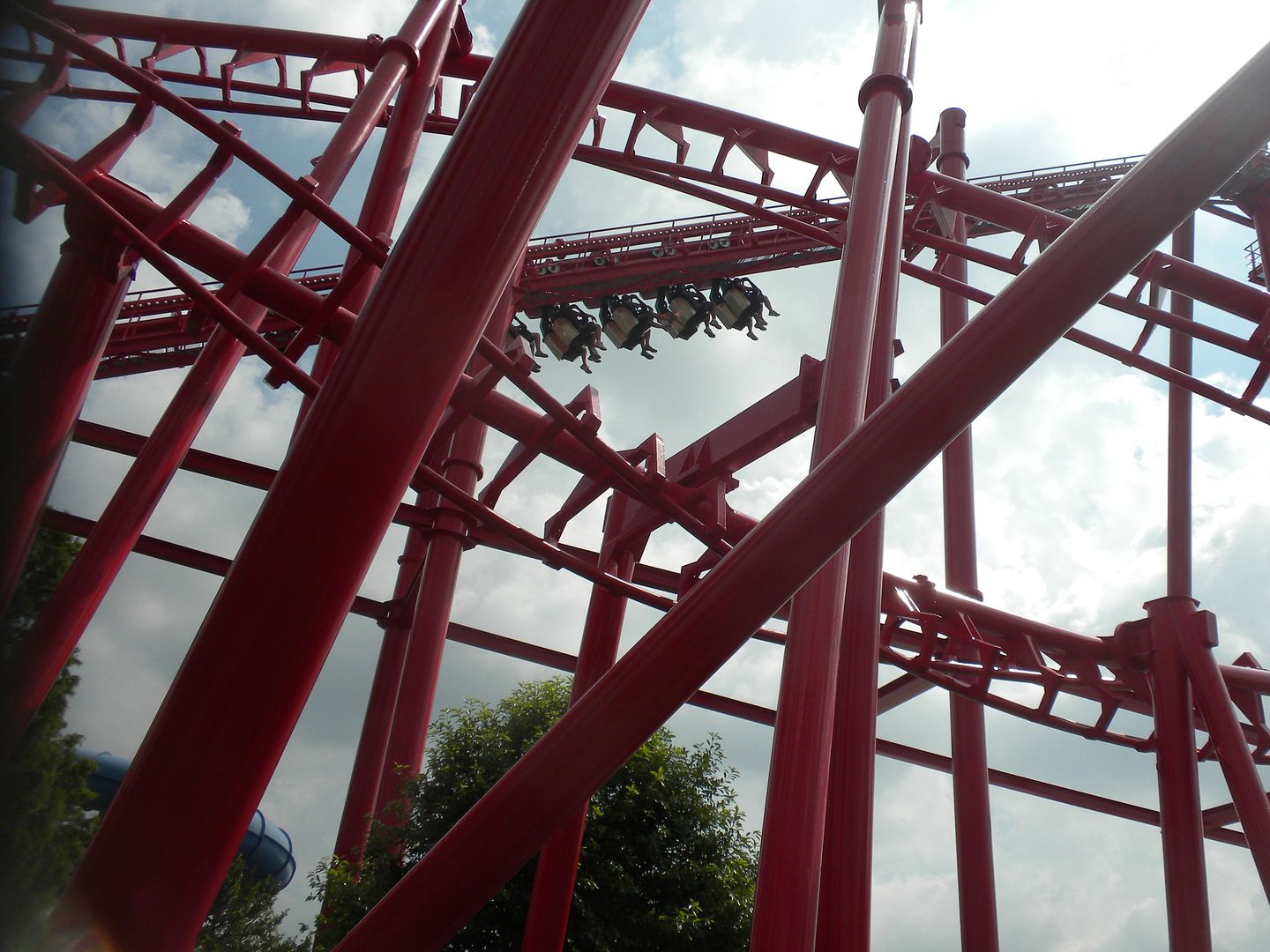 The track still has some bad transitions, but you don't feel them as before. 


I applaud the park for finding a way to make a rough coaster a crowd pleaser – 1 ride during ERT.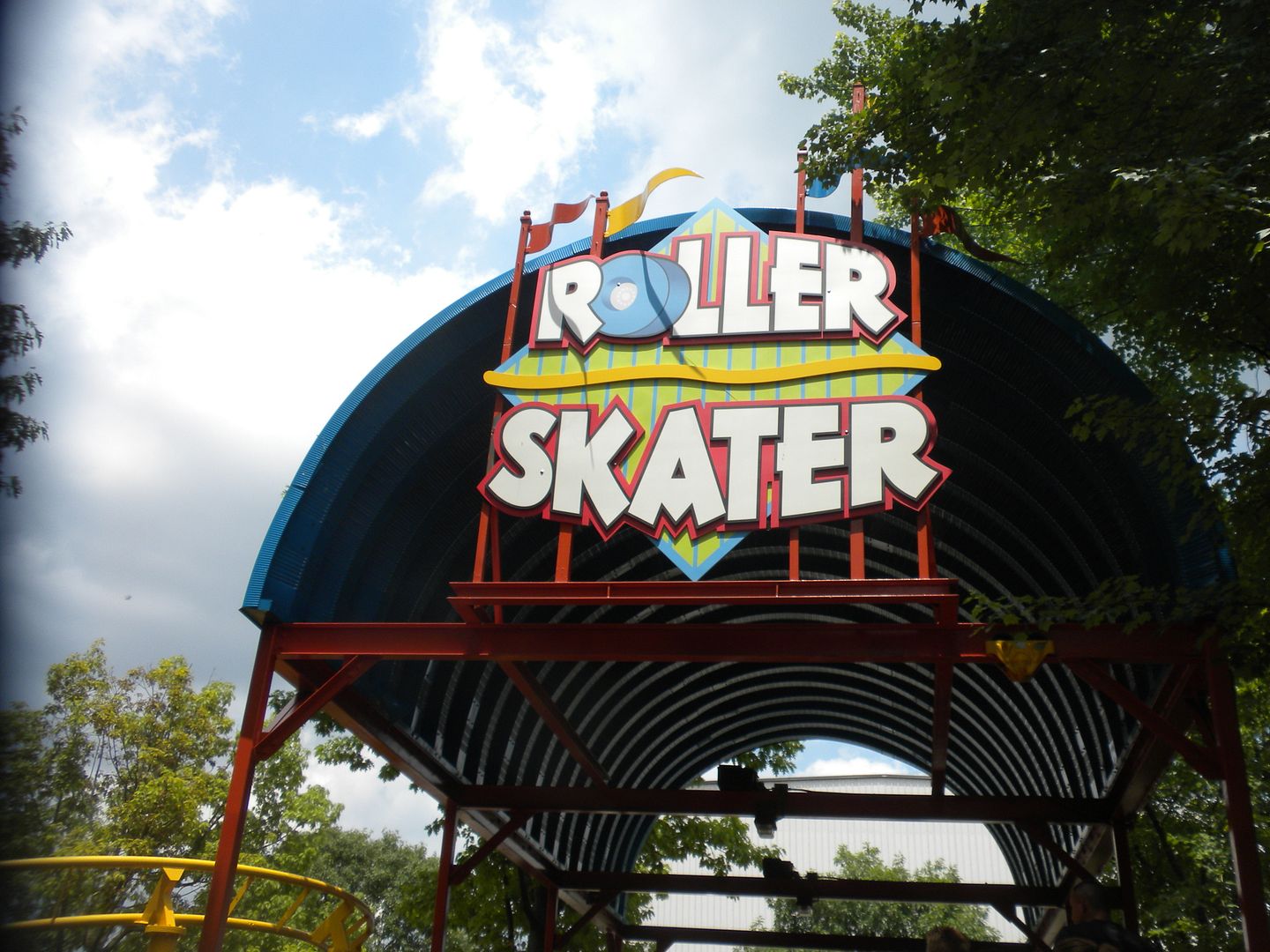 Roller Skater: (Vekoma, Family, 1994)


This gave the expected ride – 1 ride.


FearFall: This 129 foot drop tower is good – 1 ride.
Bumper Cars: These were fairly good– 1 ride.


Tin Lizzies: These antique cars have a really nice course around Lightning Run – 1 ride.
The Giant Wheel: This 150 feet Ferris Wheel has great views of downtown Louisville – 1 ride.


Bella Musica: This classic carousel has 42 hand-carved animals and gave a good ride – 1 ride.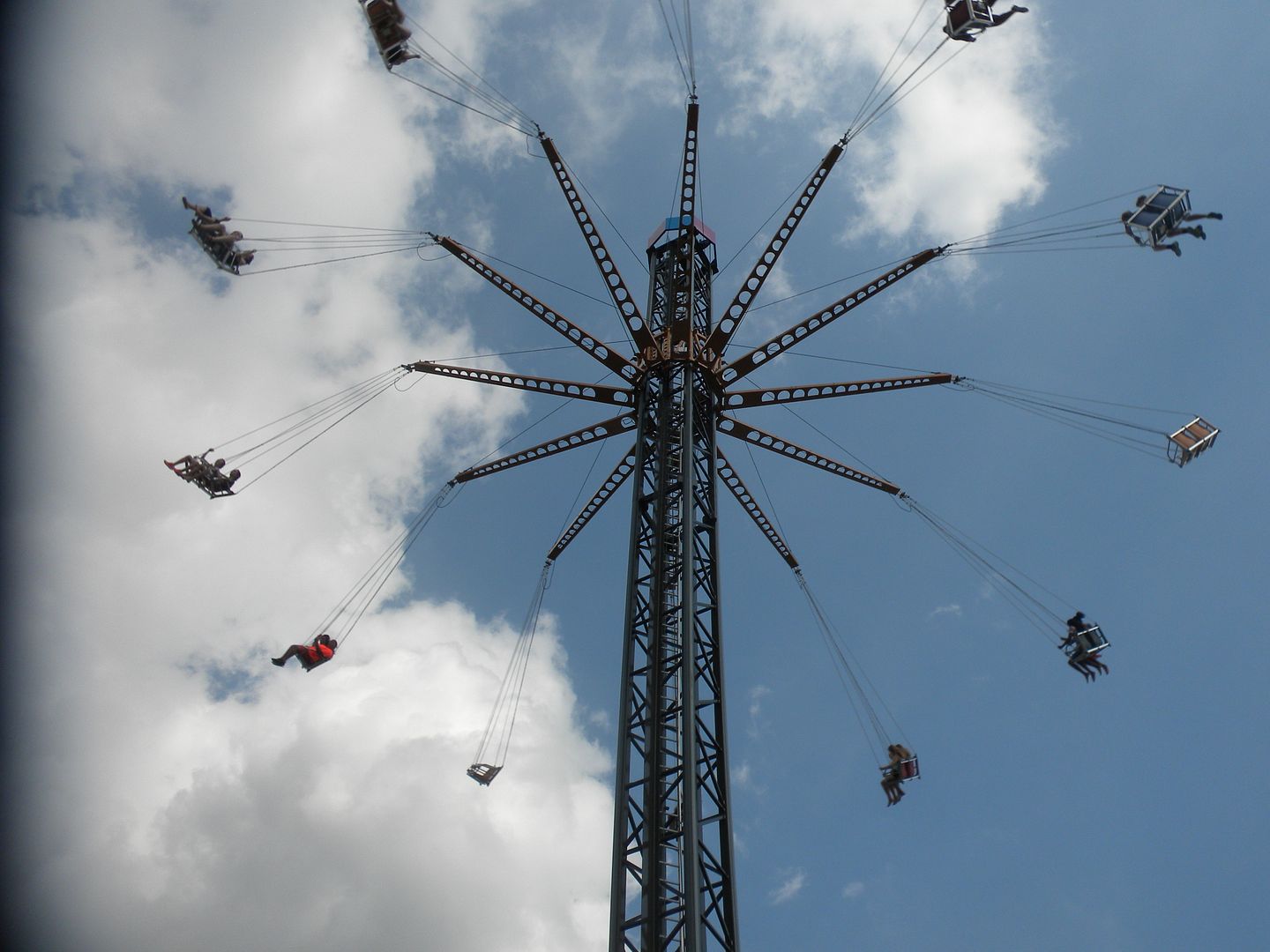 Skycatcher: This tower swing ride was good– 1 ride.


Flying Dutchman: These rides are rare; it has flying wooden shoes instead of ships and gave a good ride – 1 ride.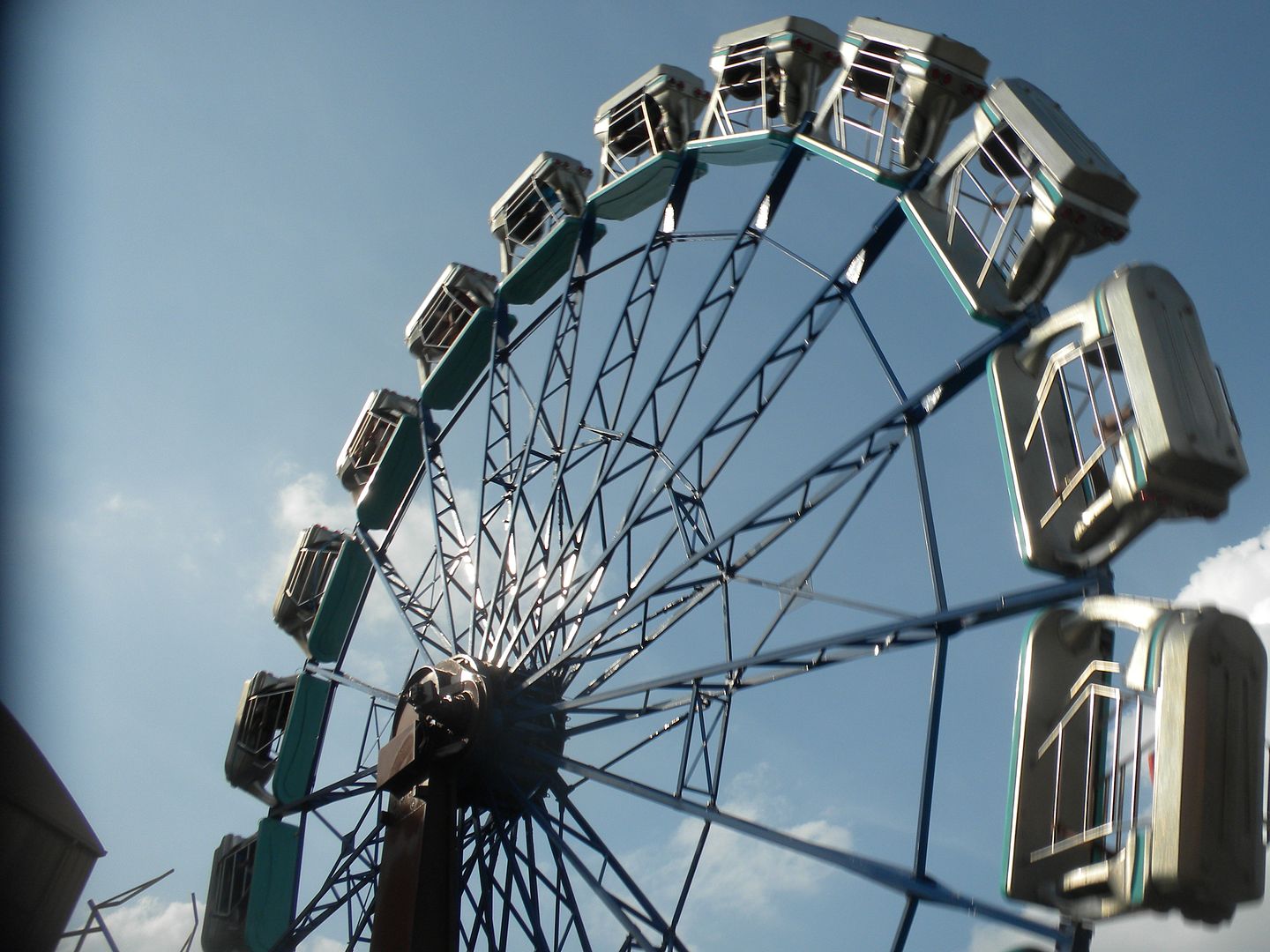 Enterprise: This gave a good ride– 1 ride.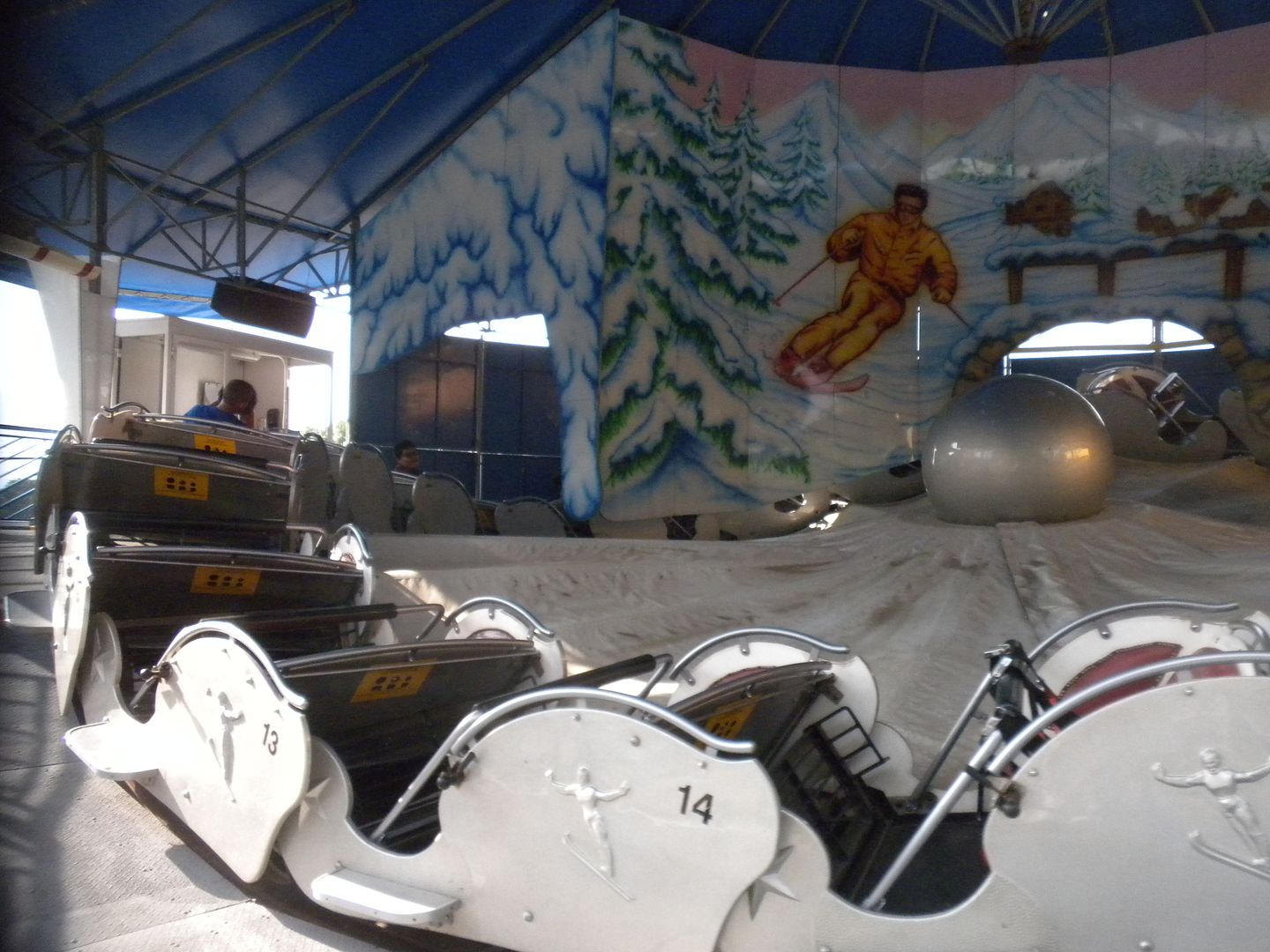 Himalaya: This is an old Himalaya and it gave a good ride– 1 ride.
We had ERT on Cyclops, an inverting pendulum ride and Professor John's Flying Machines, Flyers, so I hoped to ride them then, but time ran out.  They also have 5D Cinema – Angry Birds the Ride, a simulator ride;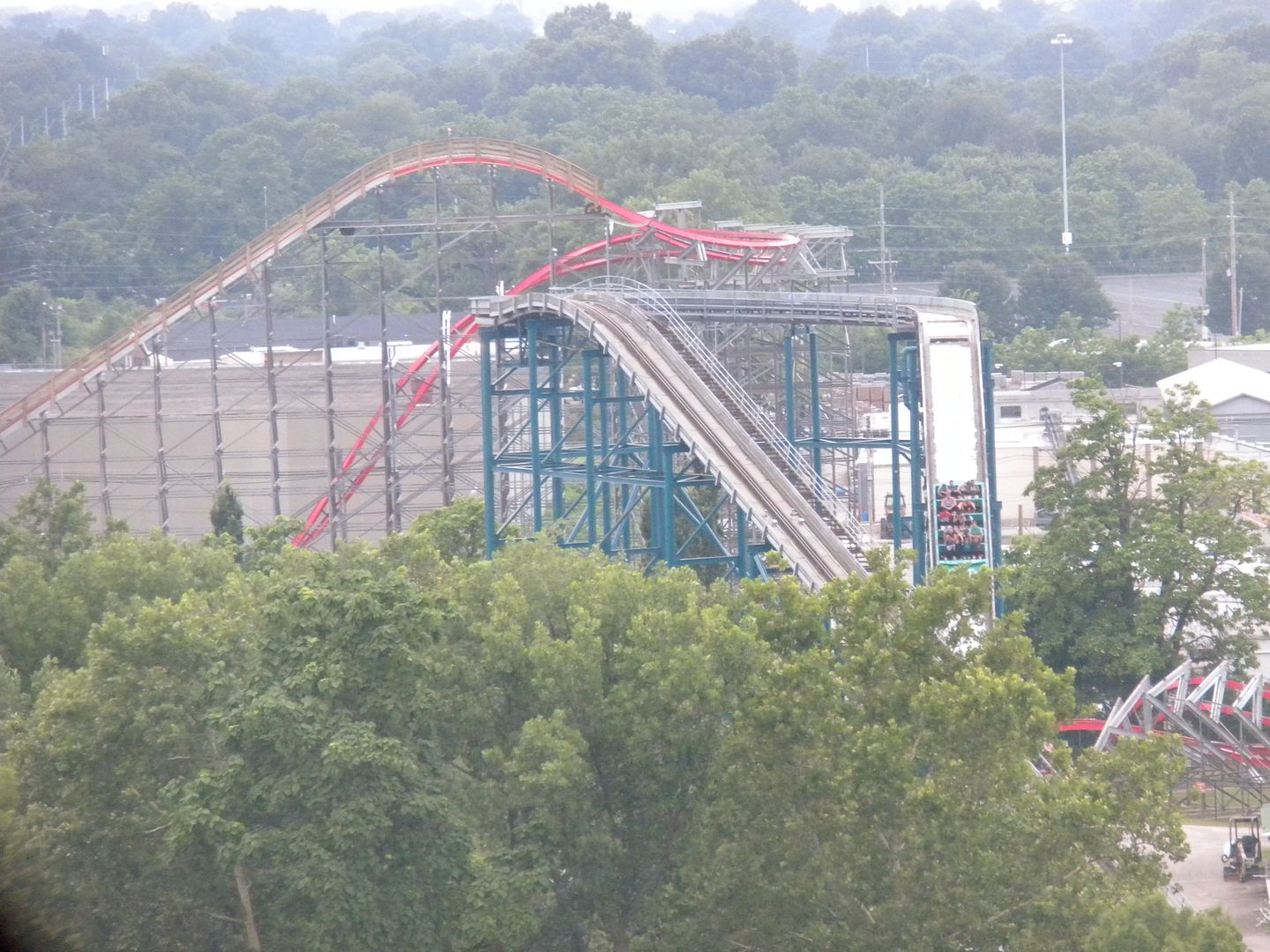 Mile High Falls, a Shoot the Chutes; Raging Rapids River Ride; Breakdance; and Bluebeard's Bounty, a swinging ship.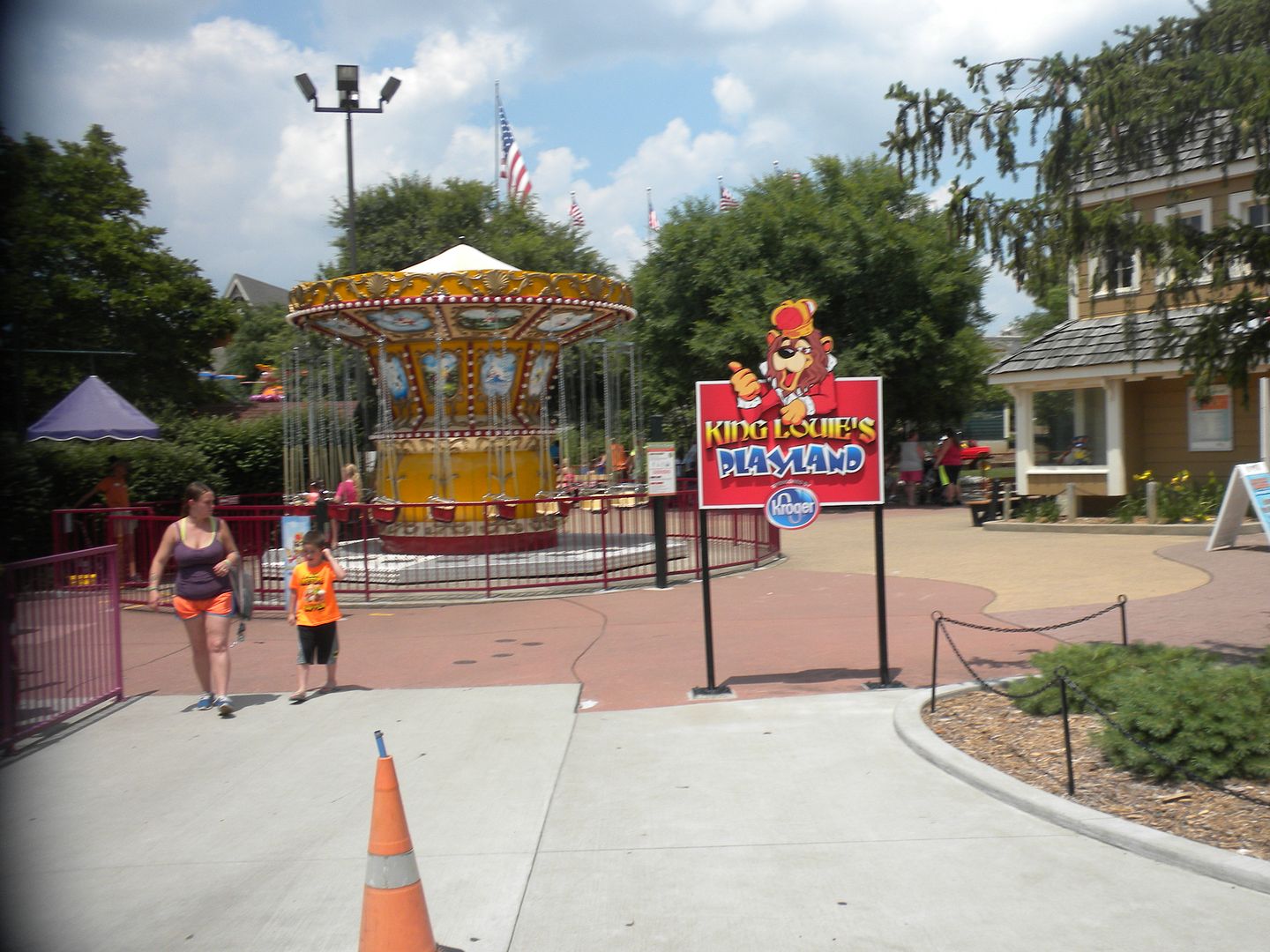 There are 13 children's rides, 12 of which are located in King Louie's Playland.

Hurricane Bay, the included waterpark features Family Wave Lagoon, wave pool; Adventure River, fast lazy river; Plummet Summit, family raft ride; Buccaneer Beach, children's area; Big Surf, wave pool; Tornado, giant funnel;


Deluge, waterslide coaster; Castaway Creek, slower lazy river; Mega Wedgie, giant bowl; Splash Zone, children's area; Conquistador Canyon, tube ride; Voodoo Express, tube ride; Vanishing Falls, body slide; Forbidden Passage, tube slide; Deep Water Dive, 12 story drop speed slide, the tallest in the U.S.; Wave Runner, triple-bump speed slide; Kilawaya, enclosed tube slide; Waikiki Wipeout, tube slide;and Calypso Run, covered water slide.
I did not have time to see the shows Rescued Sea Lion Show in the Aqua Theater and King Louie's Jesters. 
We had a couple of great meals,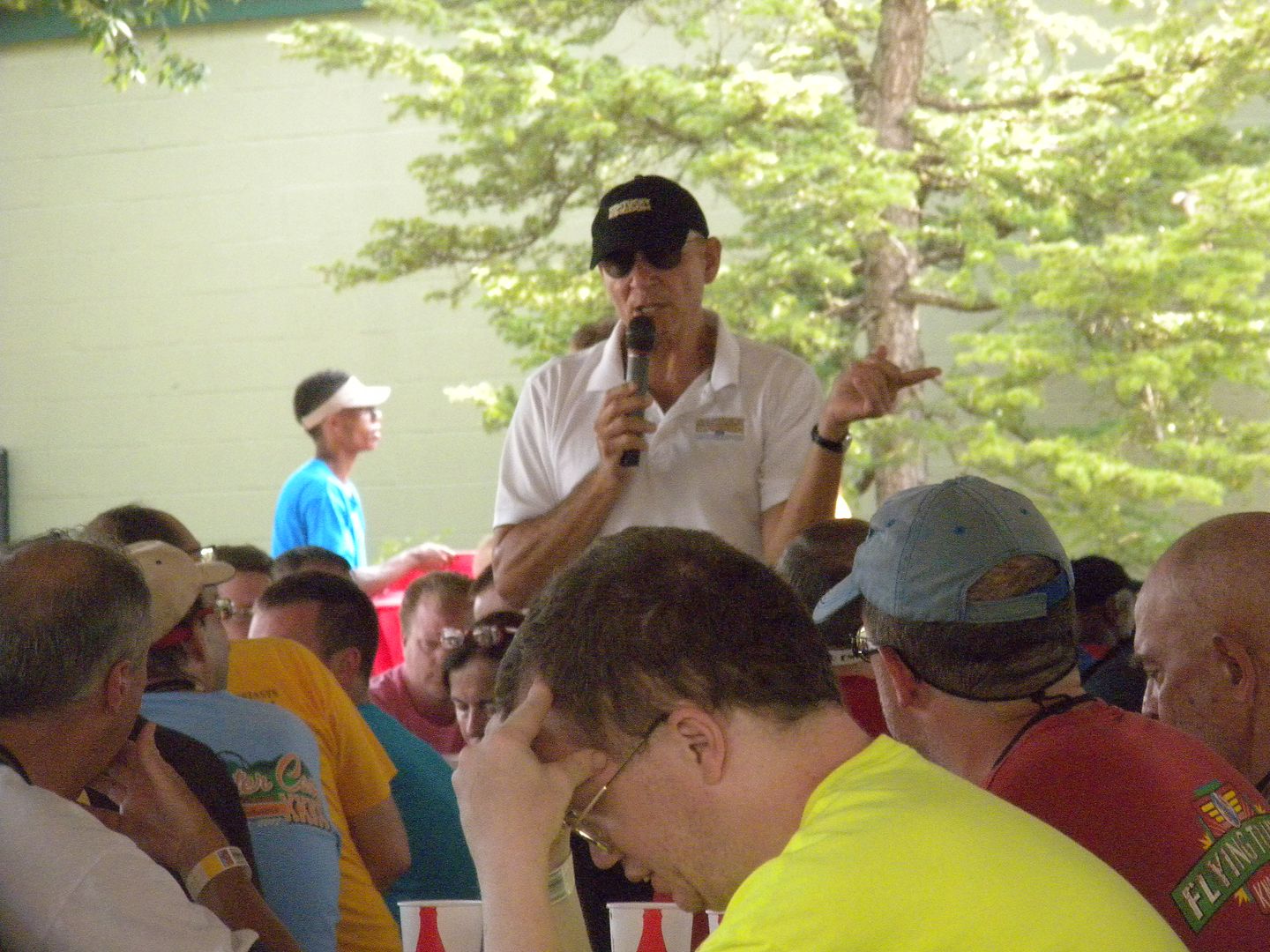 got to hear from Ed Hart, the original and current park owner, who shared some insight and gave a few hints of future projects, which may be interesting in 2018.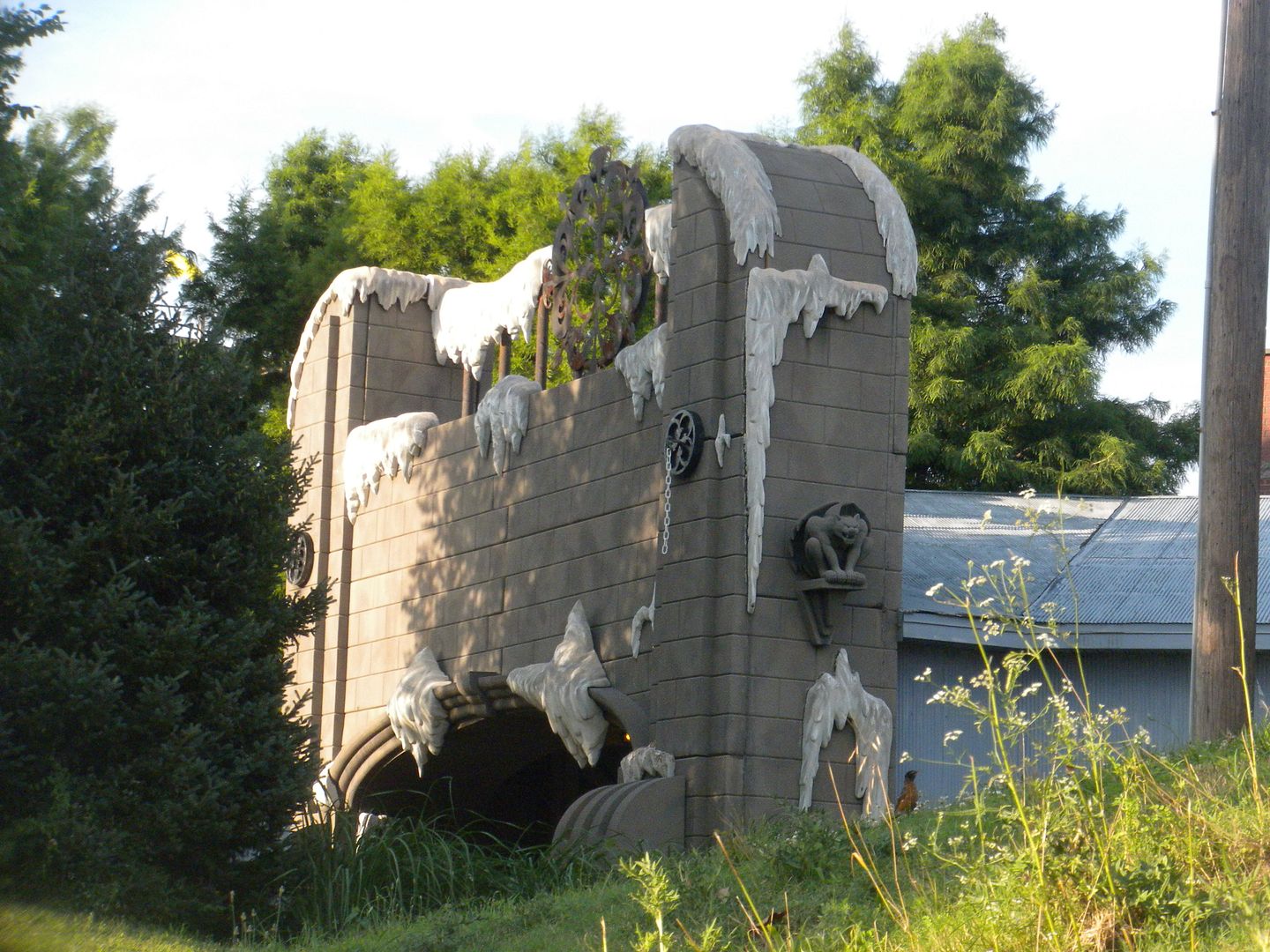 We also had a great behind the scenes tour which gave us more hints of the future.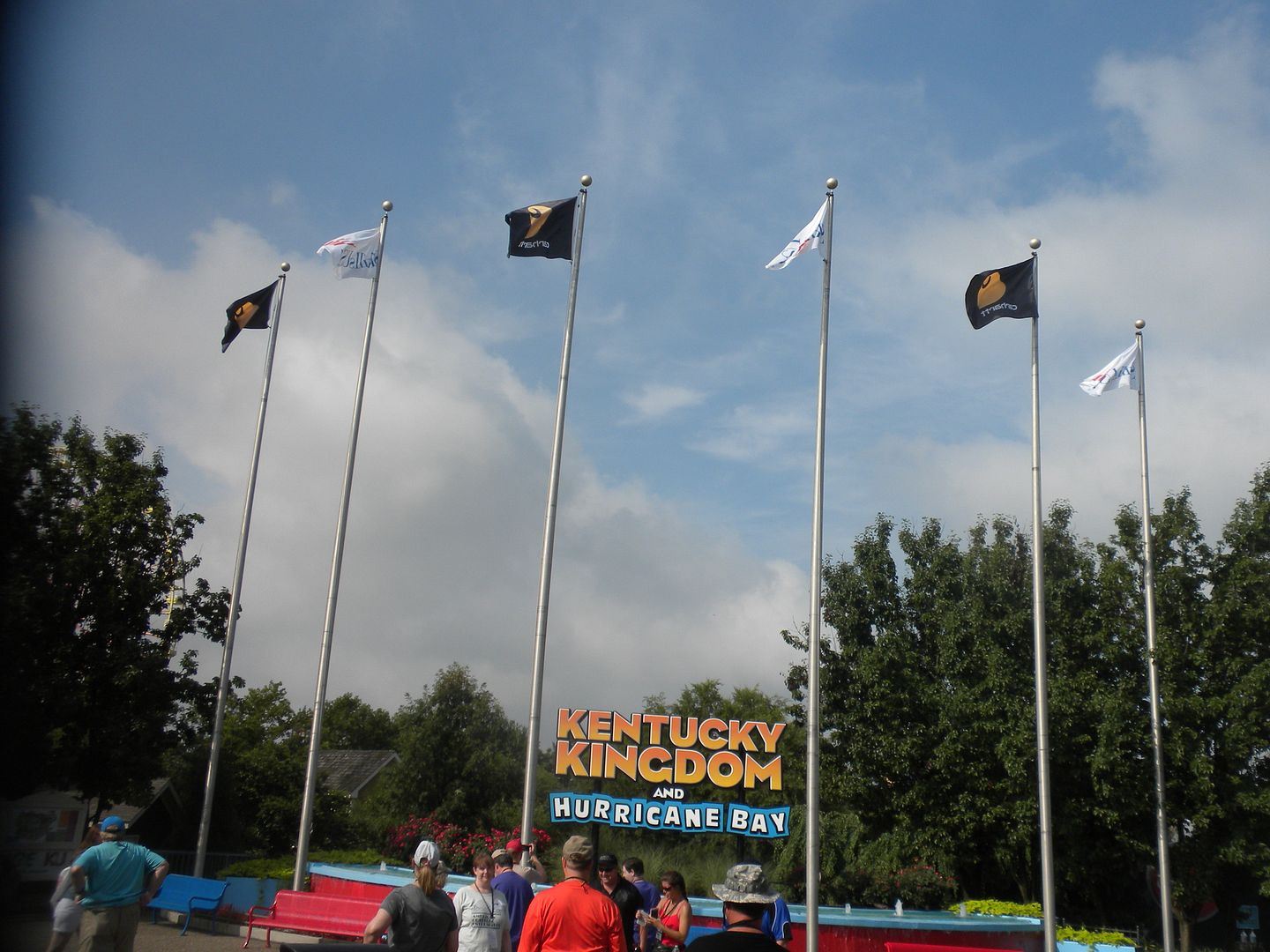 This will definitely be a park to watch over time,


and I look forward to return visits.  We left following ERT to get some rest before the long drive home with a stop on the way.
Lake Winnepasaukah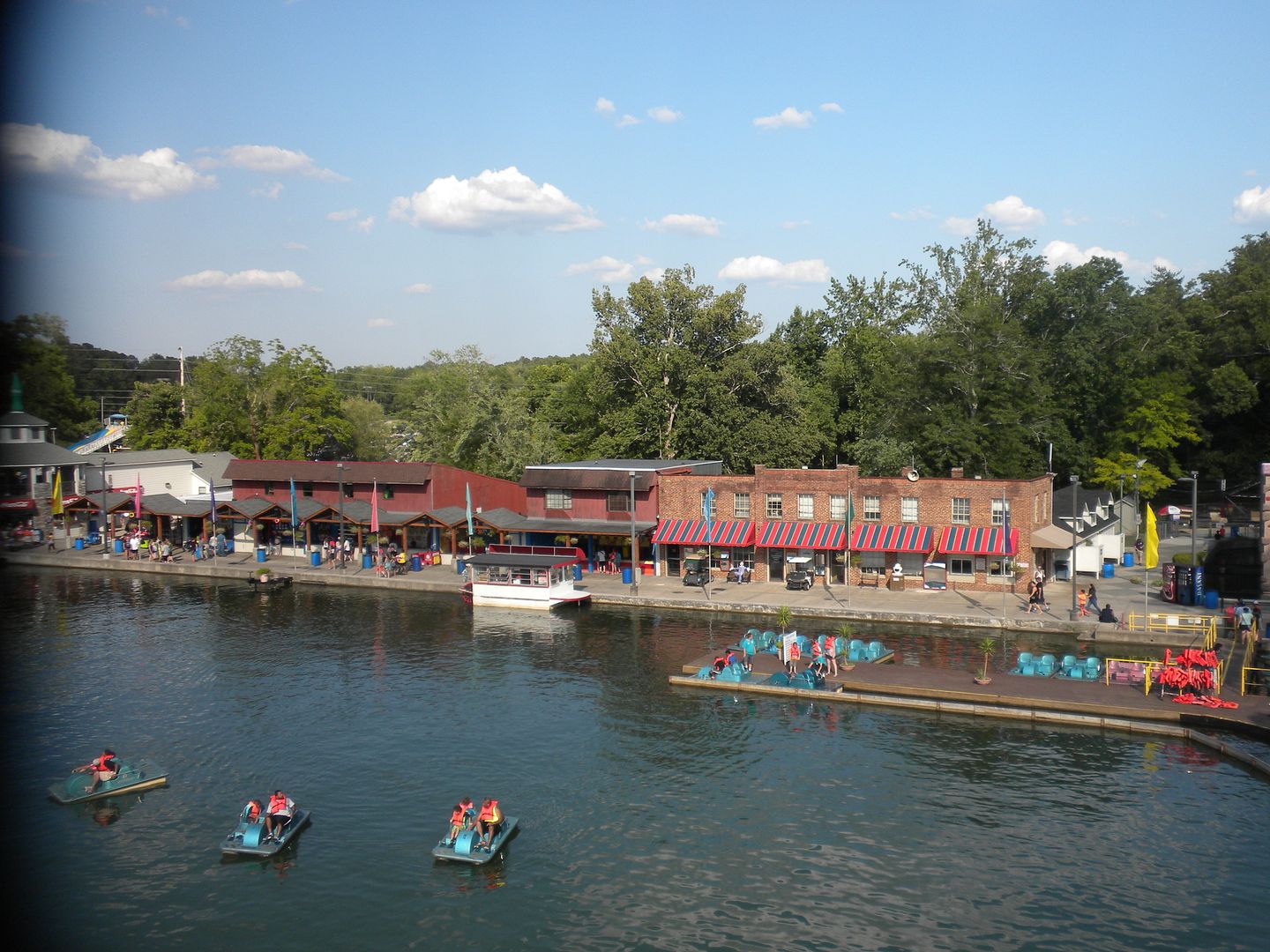 While there was an ACE Midwest regional event at Beach Bend in Bowling Green, KY on Saturday, June 25 that David and Kevin attended,


Richard and I had planned to make our way back to my house by way of Lake Winnepasaukah in Rossville, GA, or Lake Winnie for short.  Since Vanessa had never visited this park, she decided to join us and fly out of Atlanta.  Since this is a park I visit every year I will keep my review short.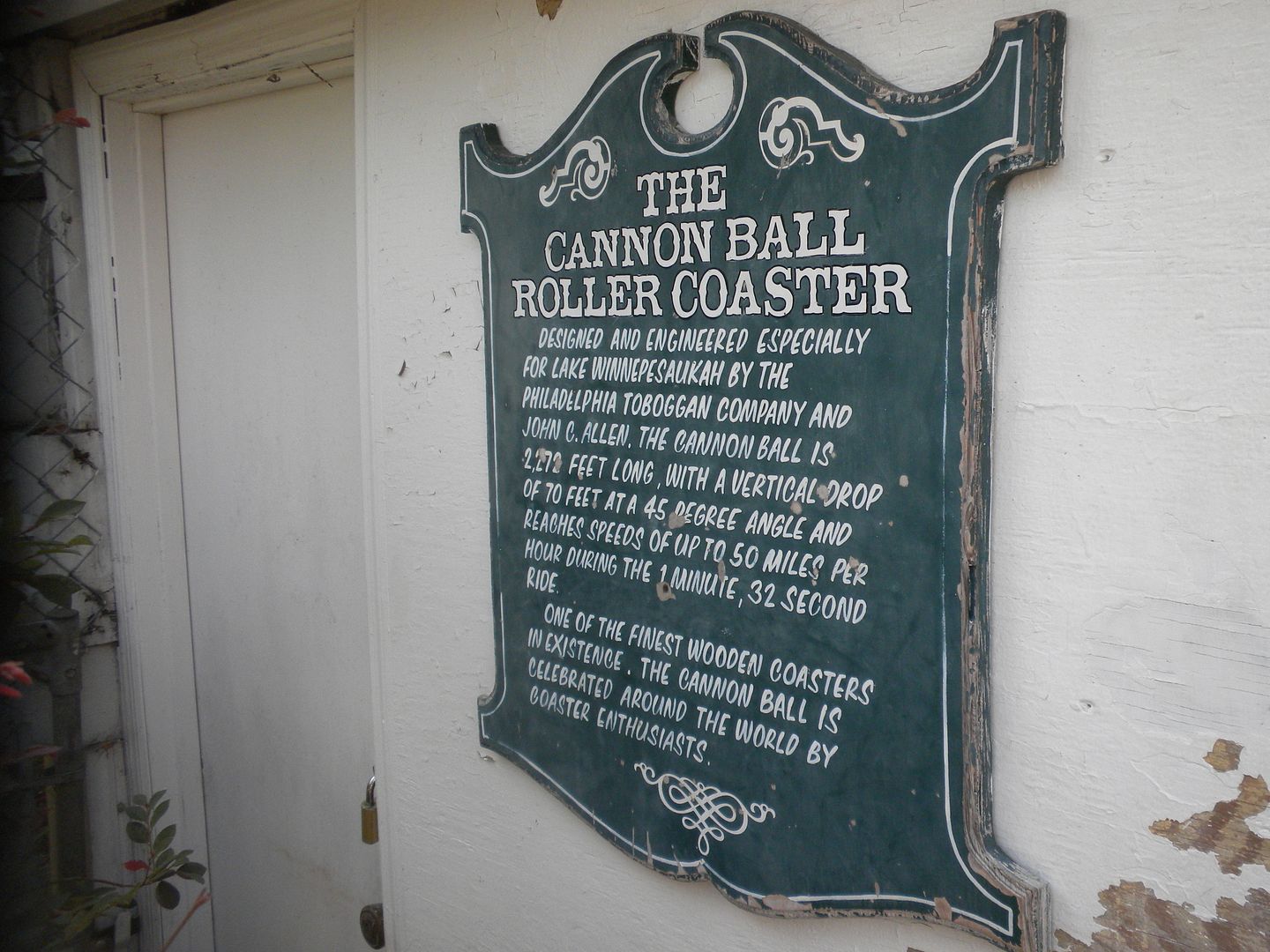 Cannon Ball: (PTC – John Allen, Wood Out & Back, 1967)


This classic out & back is not overly large, but it packs a lot of airtime, is very smooth and delivers tremendous fun – 3 rides.


Wild Lightnin':  (L&T Systems, Wild Mouse, 2001)


I have ridden other L&T Systems coasters that are very enjoyable, but their Wild Mouse makes the turns unnecessarily painful – 1 ride.


Wacky Worm:  (Preston & Barbieri, Big Apple/ Wacky Worm, 1991) This gives the expected ride – 1 ride.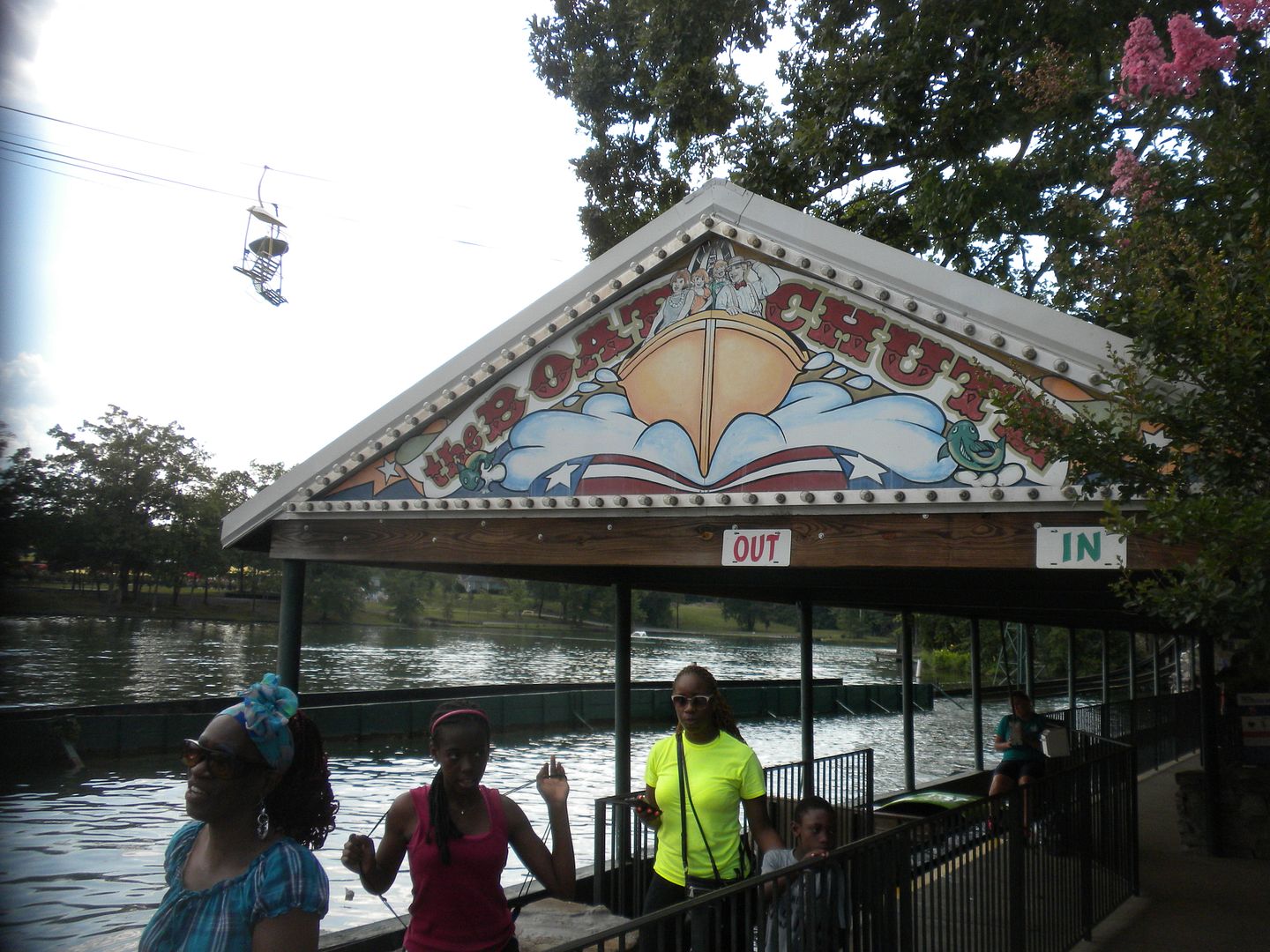 Boat Chute: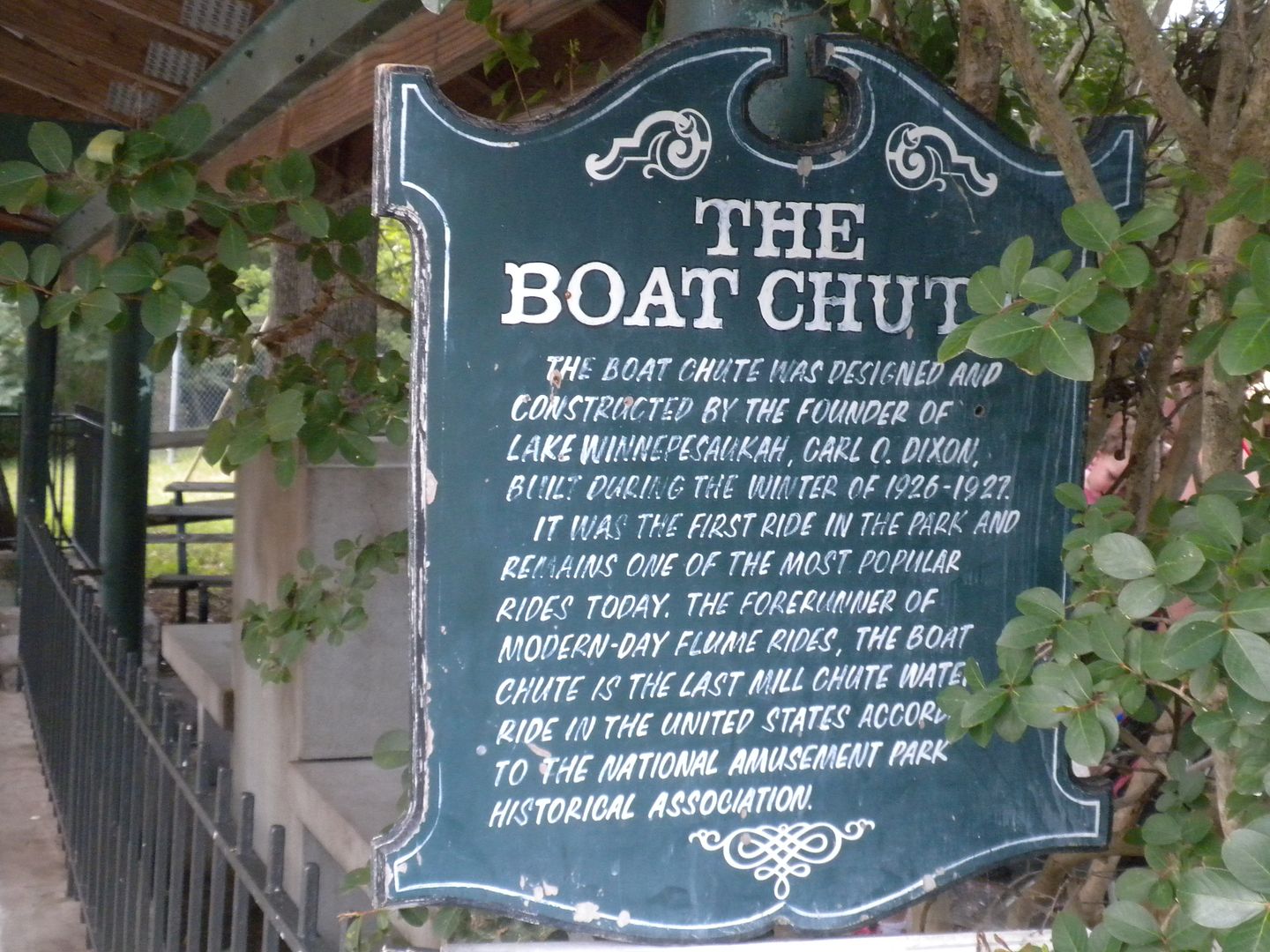 This ride first opened in 1927 and is the only water chute ride still in operation in North America.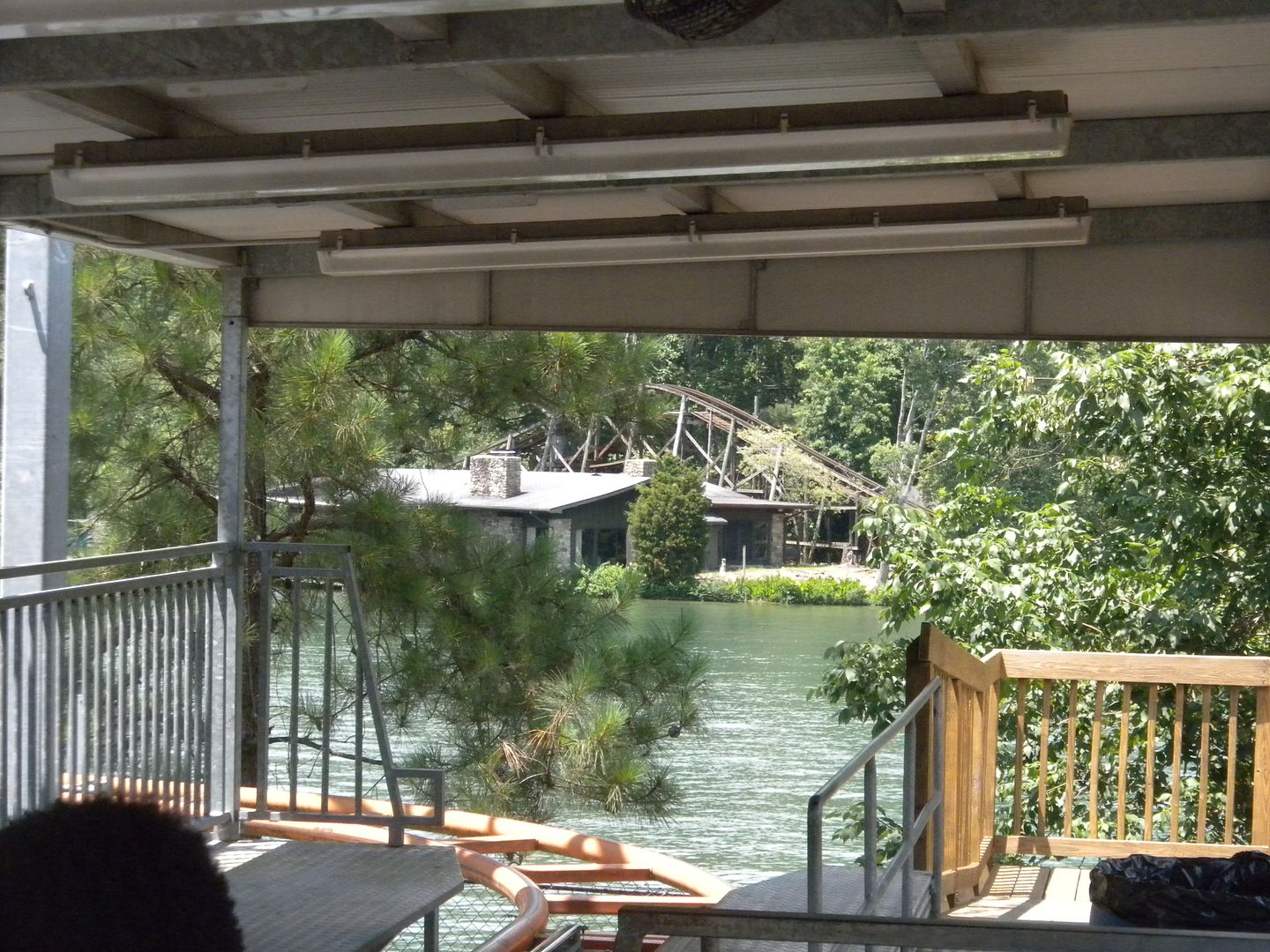 The boats take a long ride through a dark tunnel, then mount a lift hill over the driveway of the park owner's house


to splash down in the lake.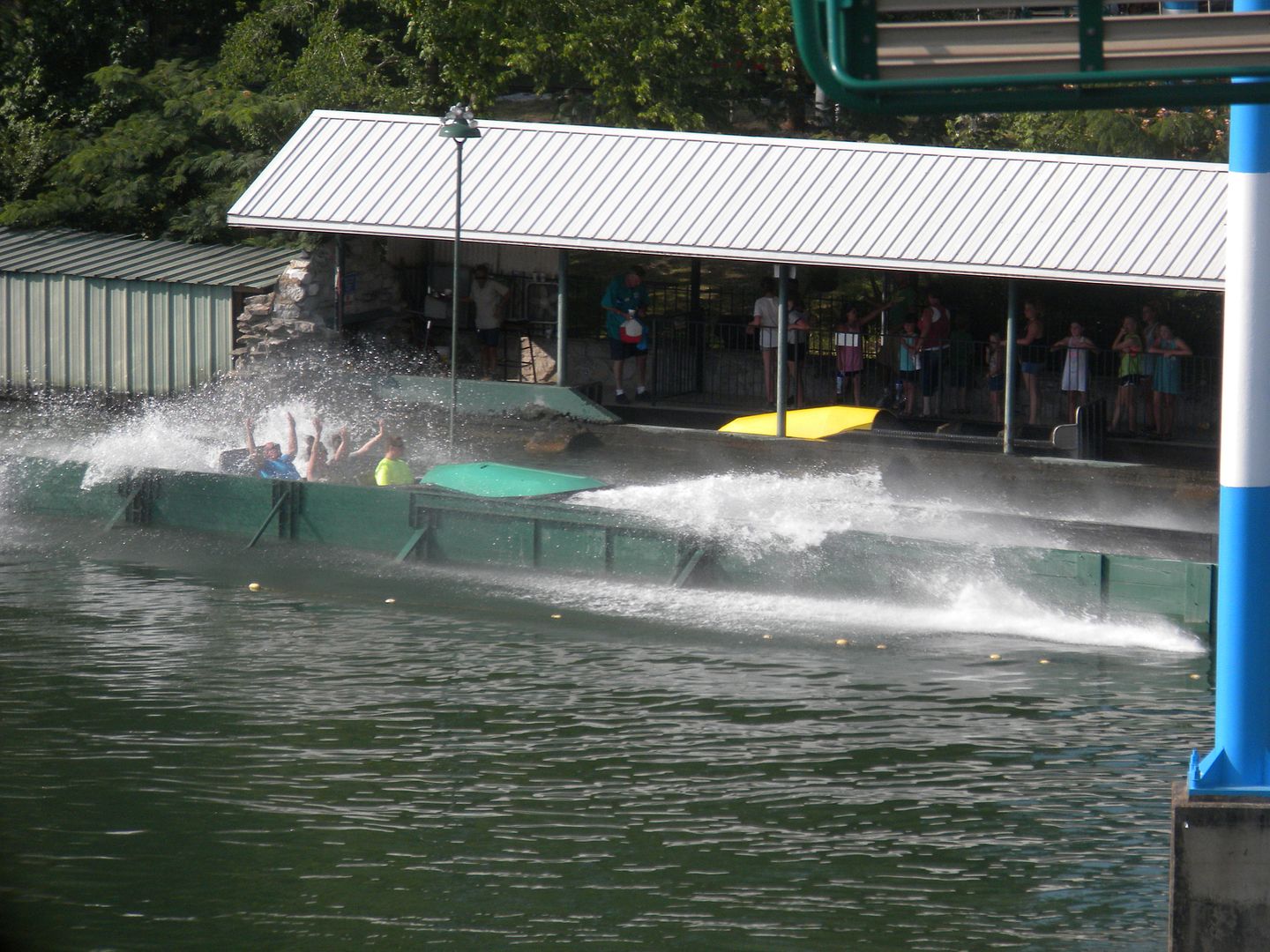 It doesn't get you too wet.  A true classic, it is well worth the usually long line – 1 ride.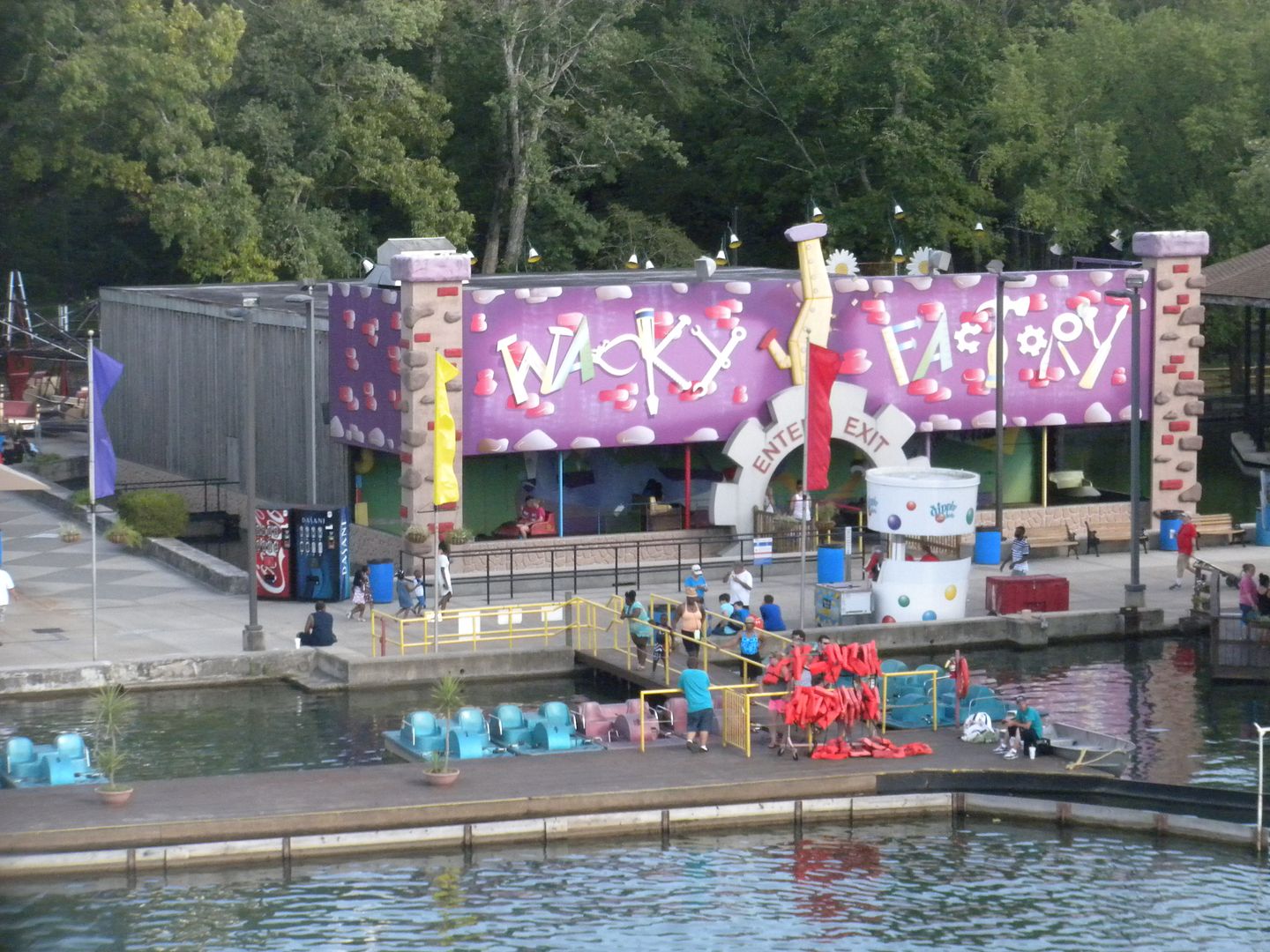 Wacky Factory: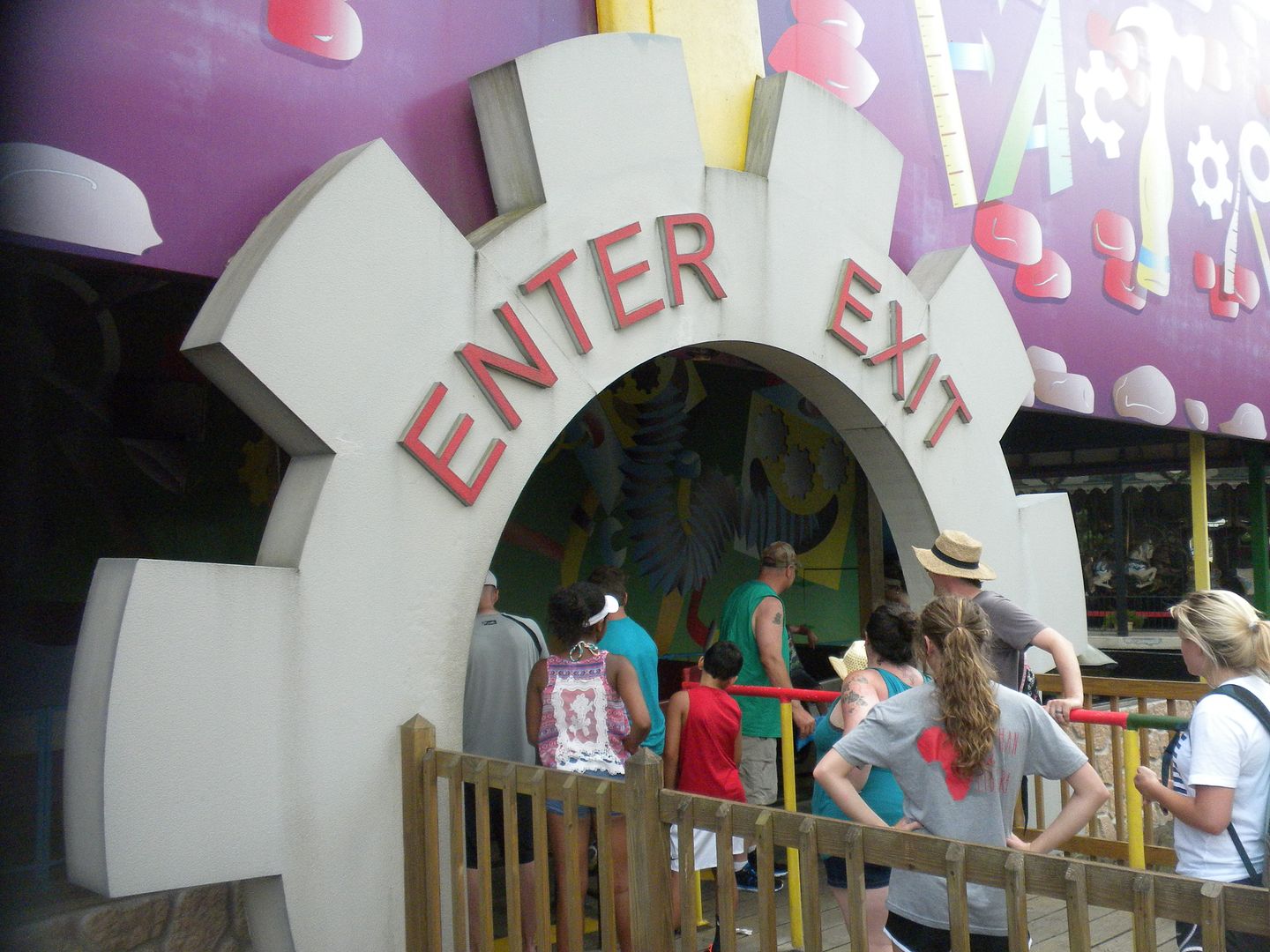 The haunted dark ride was in need of repair, so several years ago they redid it as a fun house.  While not the greatest ride, it is fun and has several classics tricks.  It sits over water in the old swimming pool – 1 ride.
Oh-Zone:  While not a large drop ride it gives good views of the park – 1 ride.


Carousel:  (PTC # 39, Classic Wood Carousel, 4 Row – 64 Jumping Horses, 2 Standing Horses, 2 Chariots, 1916)  This classic ride also sits above the old swimming pool.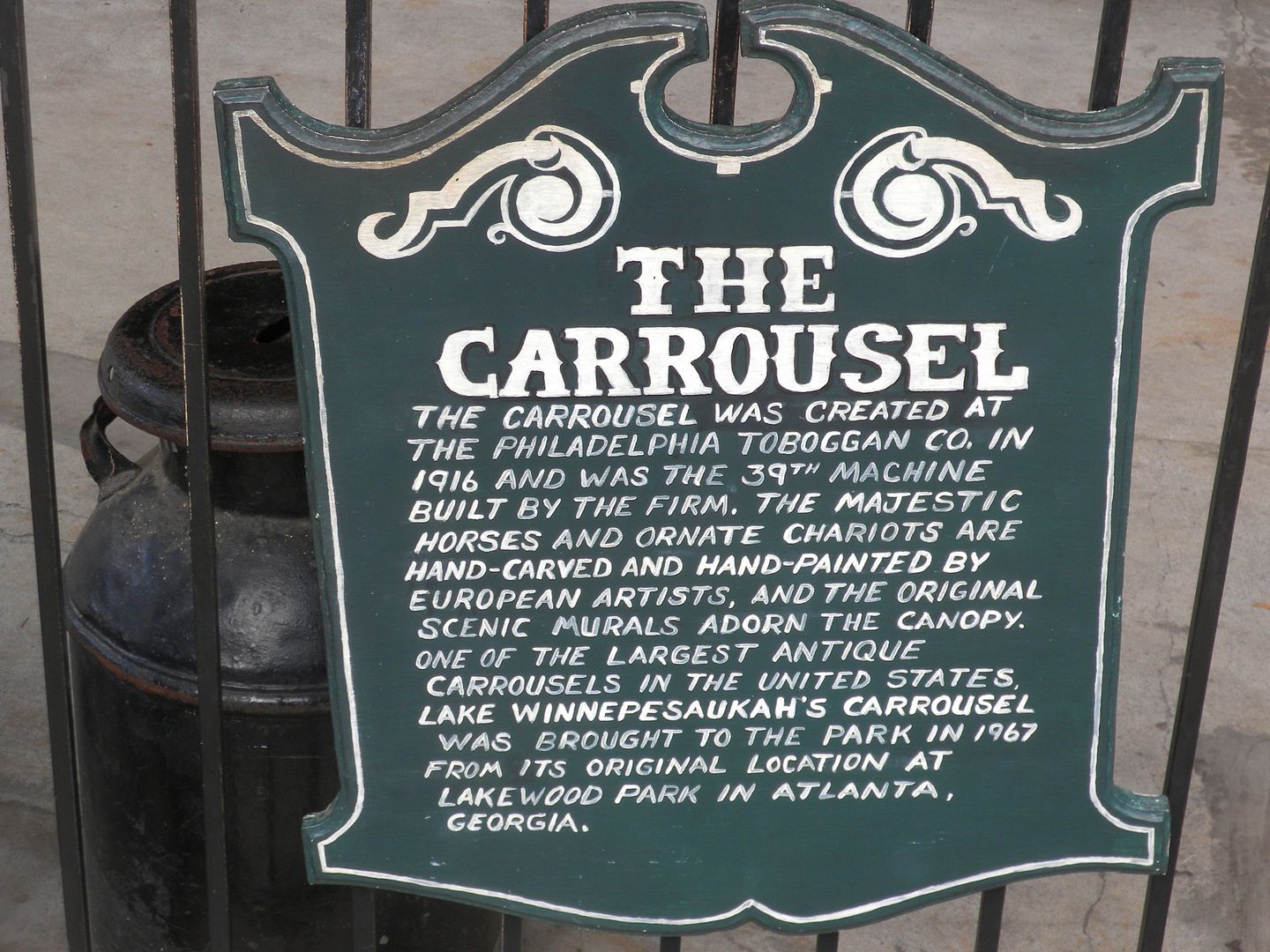 It previously operated at Lakewood Fairgrounds in Atlanta, so it still resides in Georgia.  Although in need of repainting , it gives a good ride – 1 ride.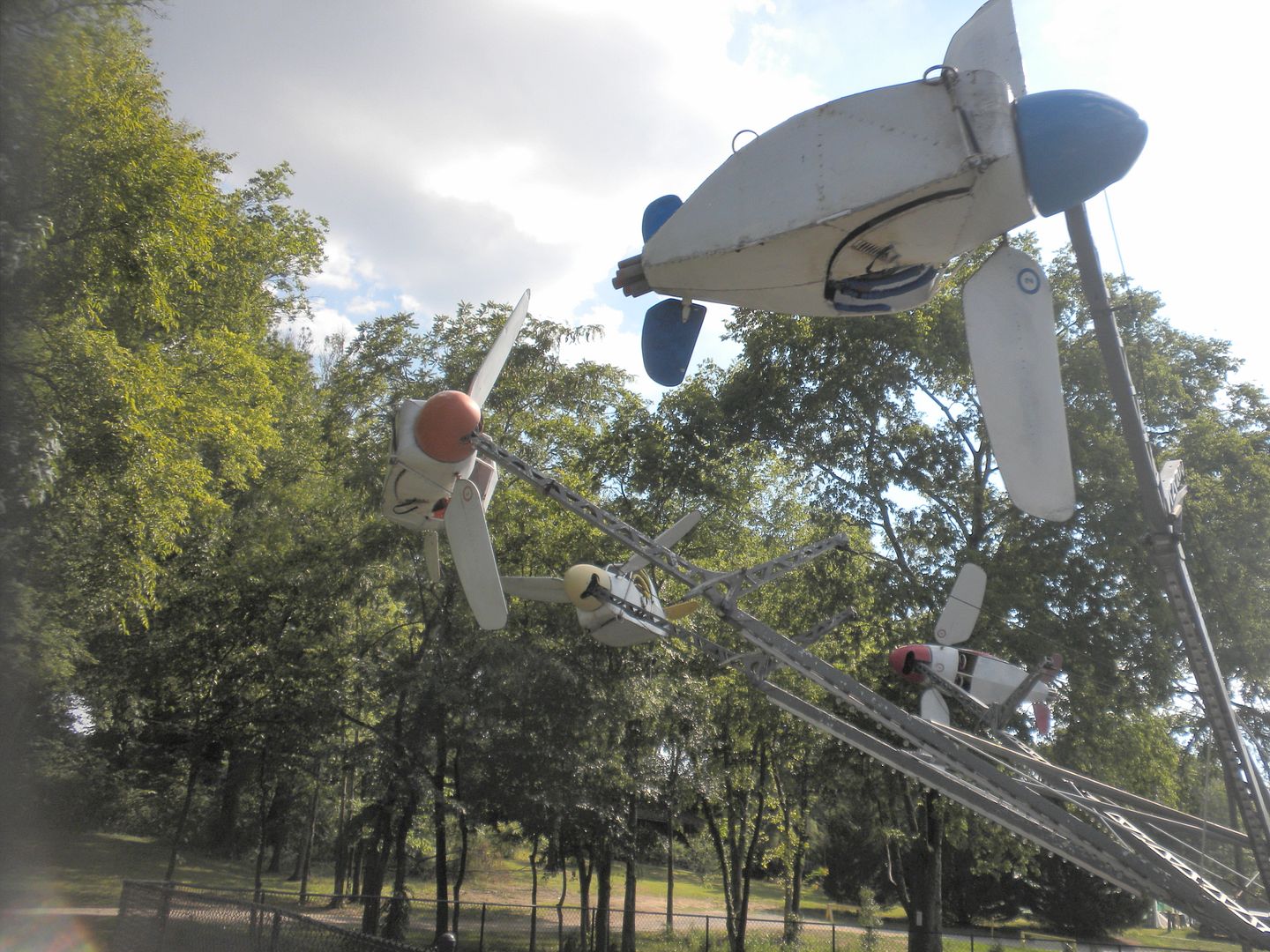 Fly-O-Plane:  One of 4 types of Everly 'O-Planes rides, this is the only one of this type known in operation.  Since I have mastered how to keep the plane upright, it is a fun ride, and I like rides that the rider can control – 1 ride.
Tilt-A-Whirl: One of my favorite flats – 1 ride.


Matterhorn:  I like these swinging versions of this spinning ride – 1 ride.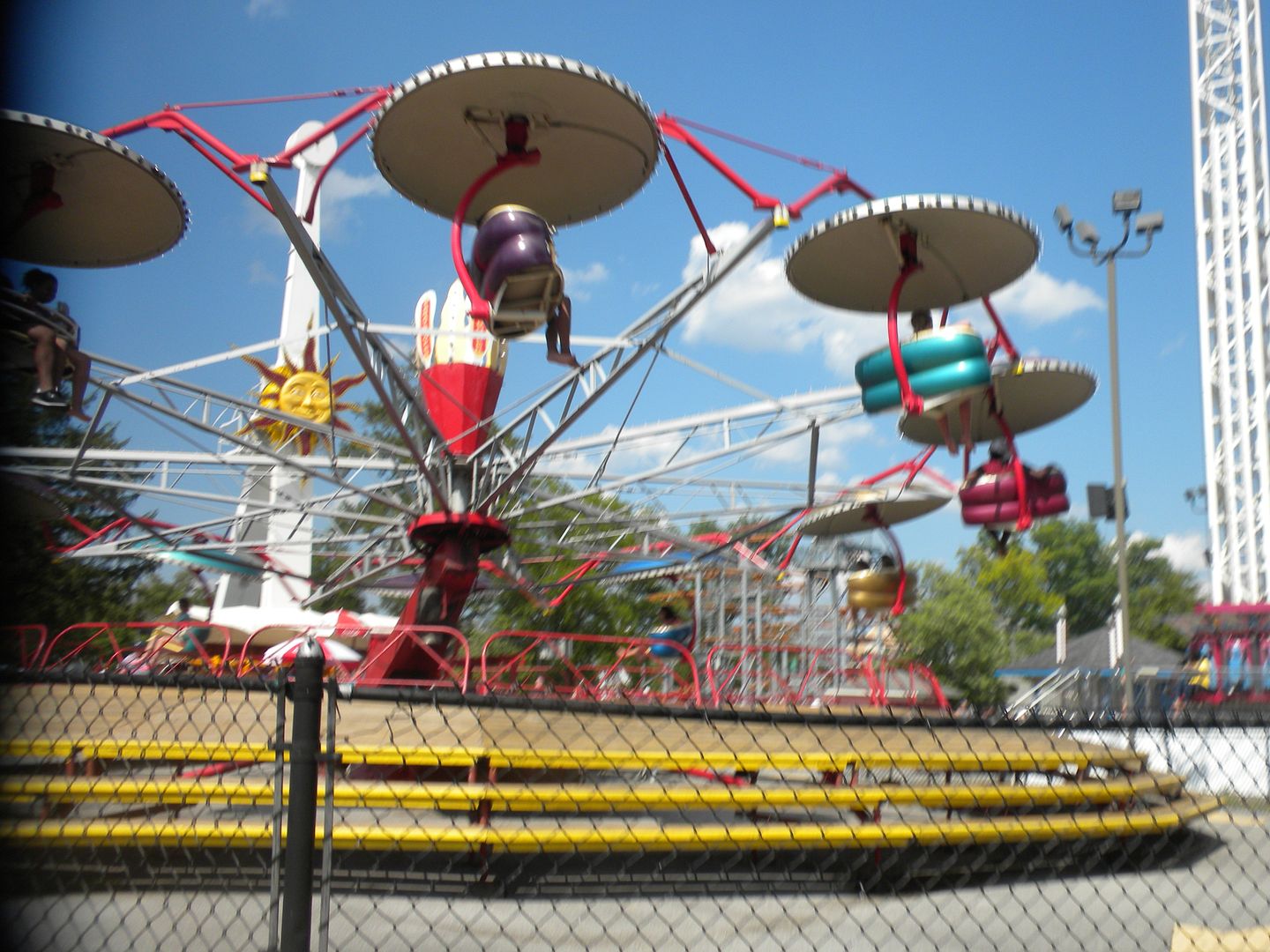 Paratrooper: Good ride – 1 ride.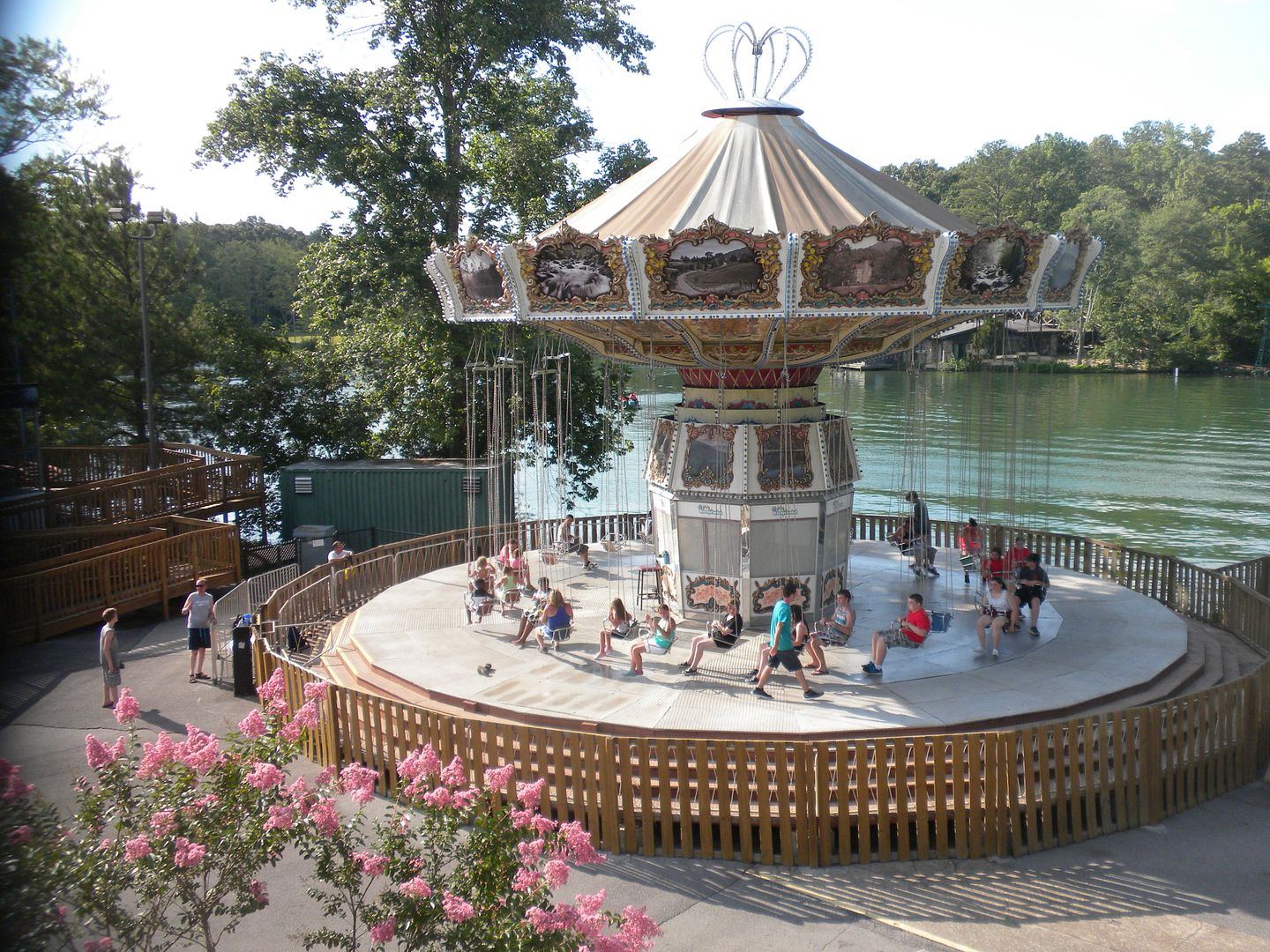 Wave Swinger: From Miracle Strip, it has a nice lake setting.  Mountain scenes have replaced faded scenes – 1 ride.


Bumper Cars:  Small but pretty good – 1 ride.


Antique Cars:  Nice layout – 1 ride.
Tour Train: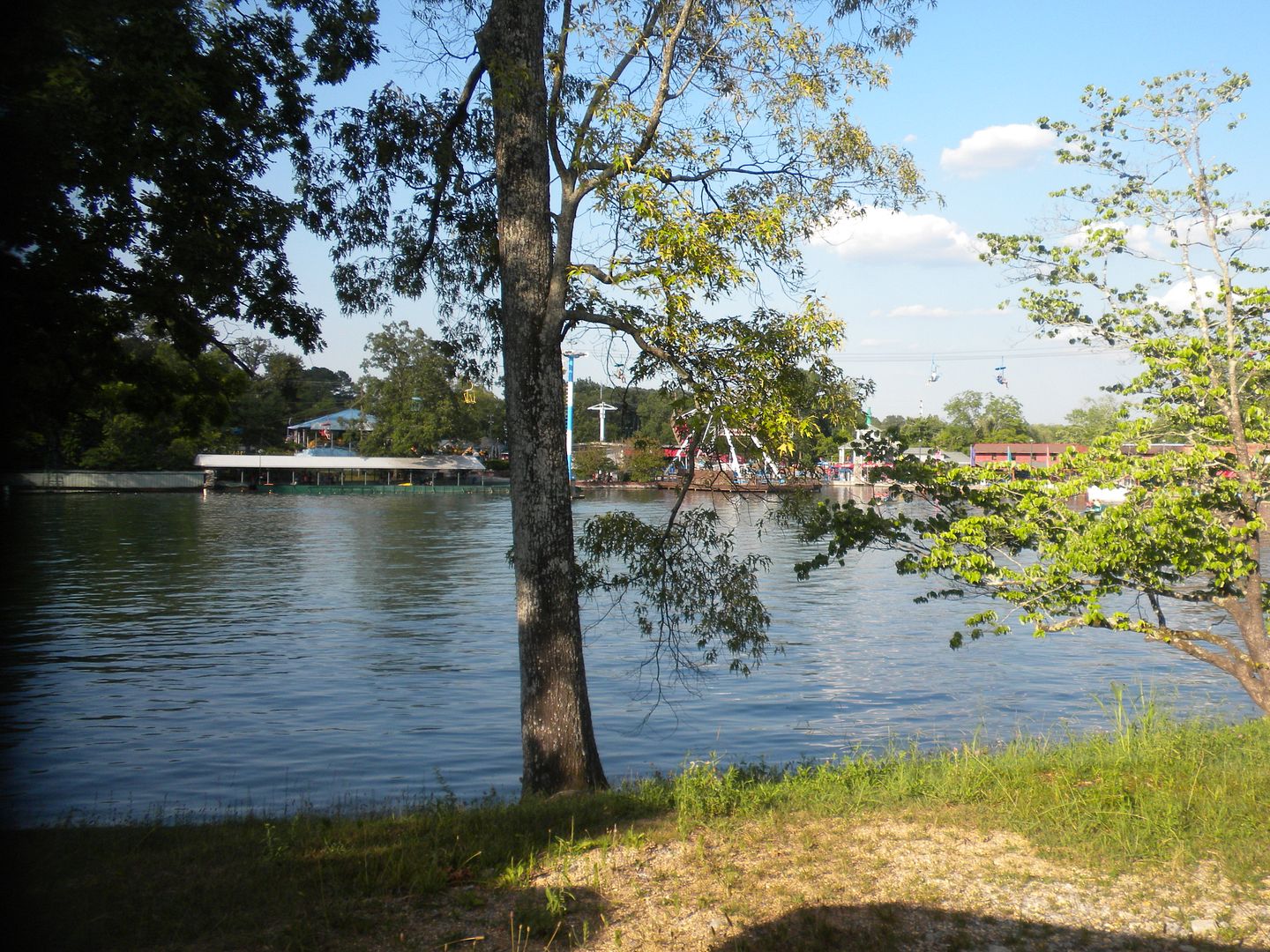 This C. P. Huntington train gives a long ride all the way around the park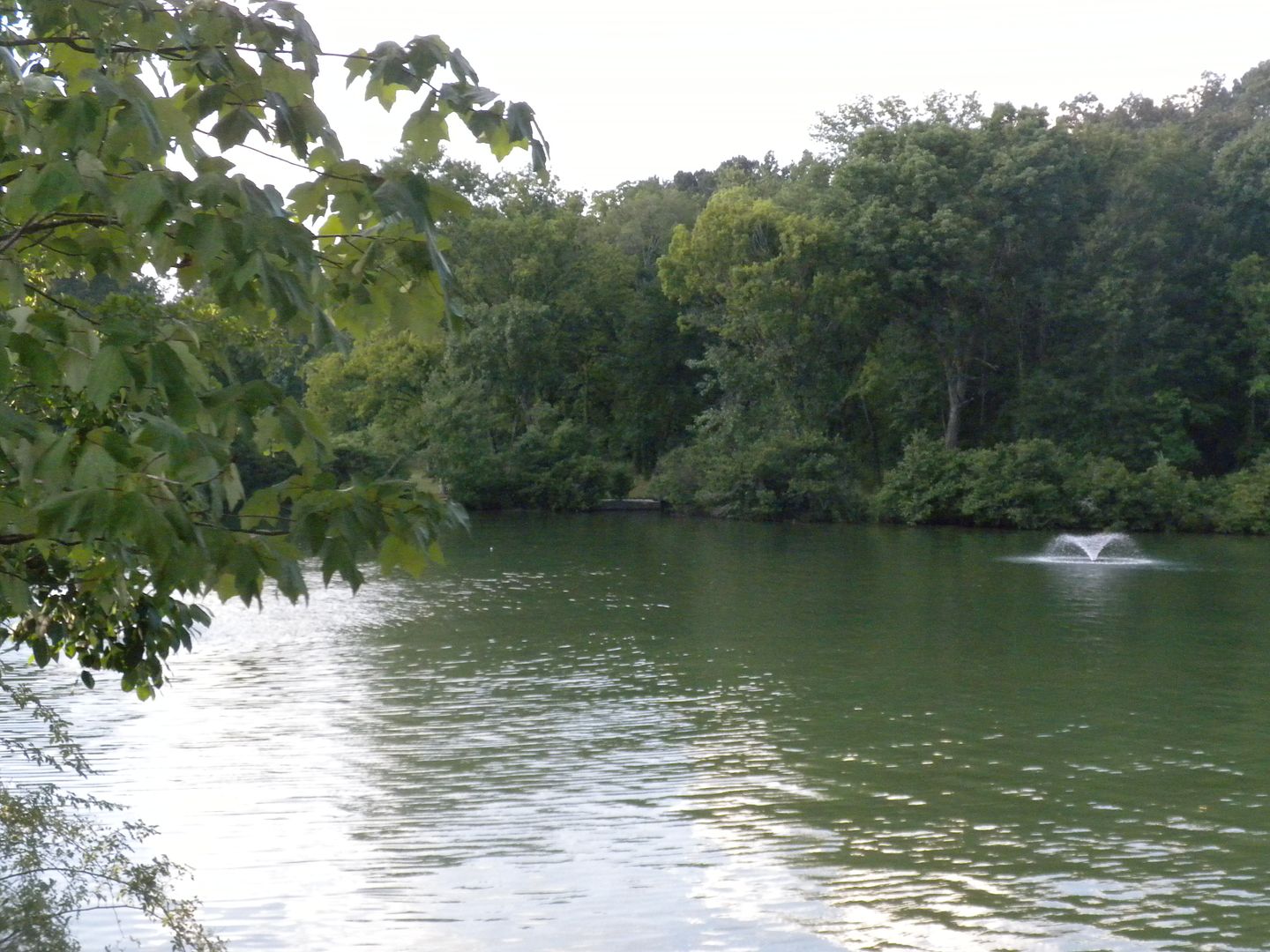 and the lake – 2 rides.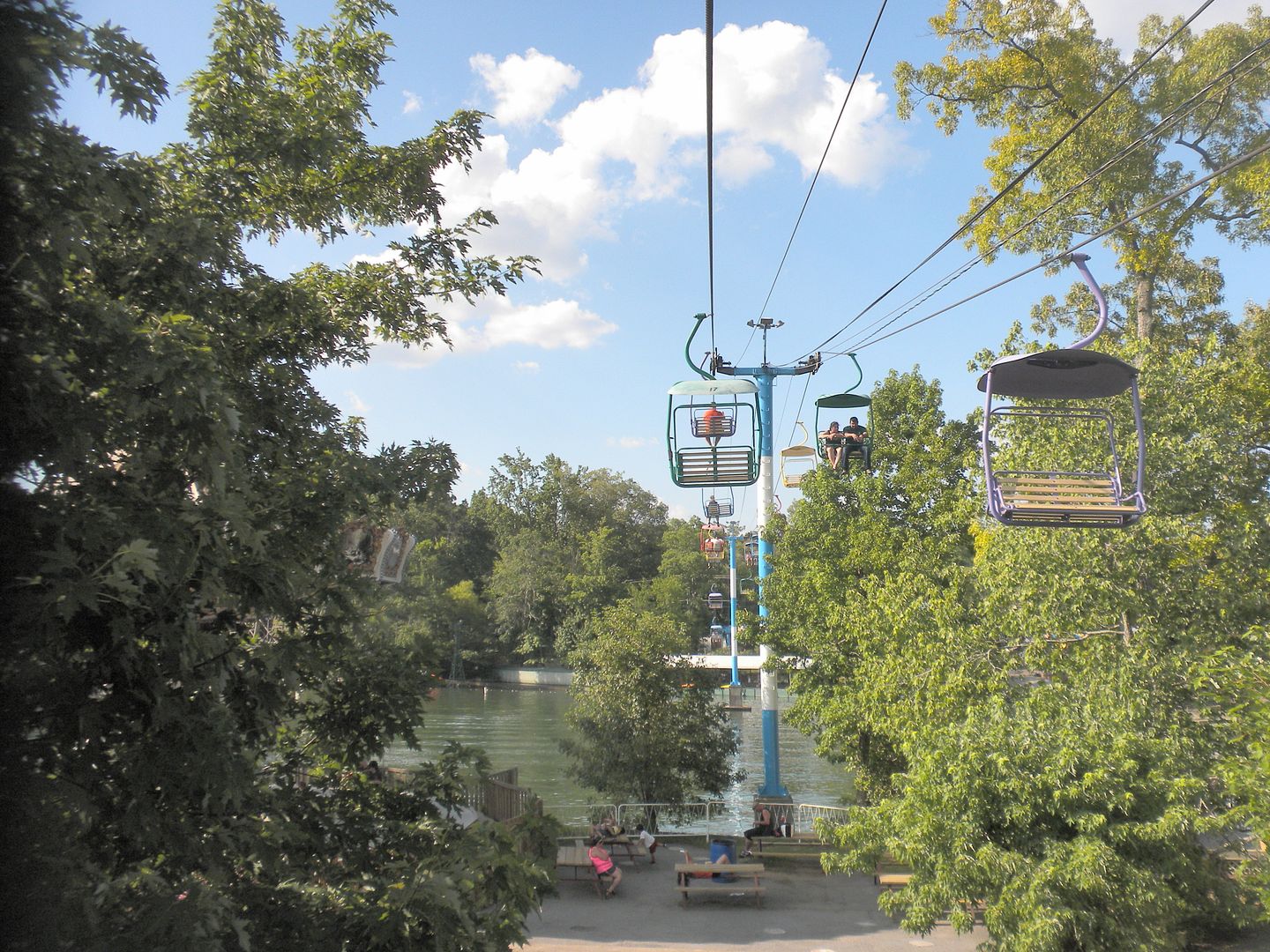 Alpine Way:  This round trip ski lift style ride takes you over the lake and back – 1 ride.
Other rides include Conestoga, a Rainbow type ride from HersheyPark; Scrambler; Pirate, a good swinging ship; Sea Warrior, a Polyp that was closed this day; Fireball, a Larson Loop; Orbiter, a Breakdance type ride; Ferris Wheel, an Eli Bridge model from Miracle Strip; Paddle Boats; and Twister, their new for 2016 Top Spin type ride.
Genie, a Round-Up, has been removed this year. Pipeline Plunge, a street clothes water slide, is now part of the water park.  They also have a number of kiddie rides and an included water park, Soak Ya, with many attractions.

As always I enjoyed my day at Lake Winnie,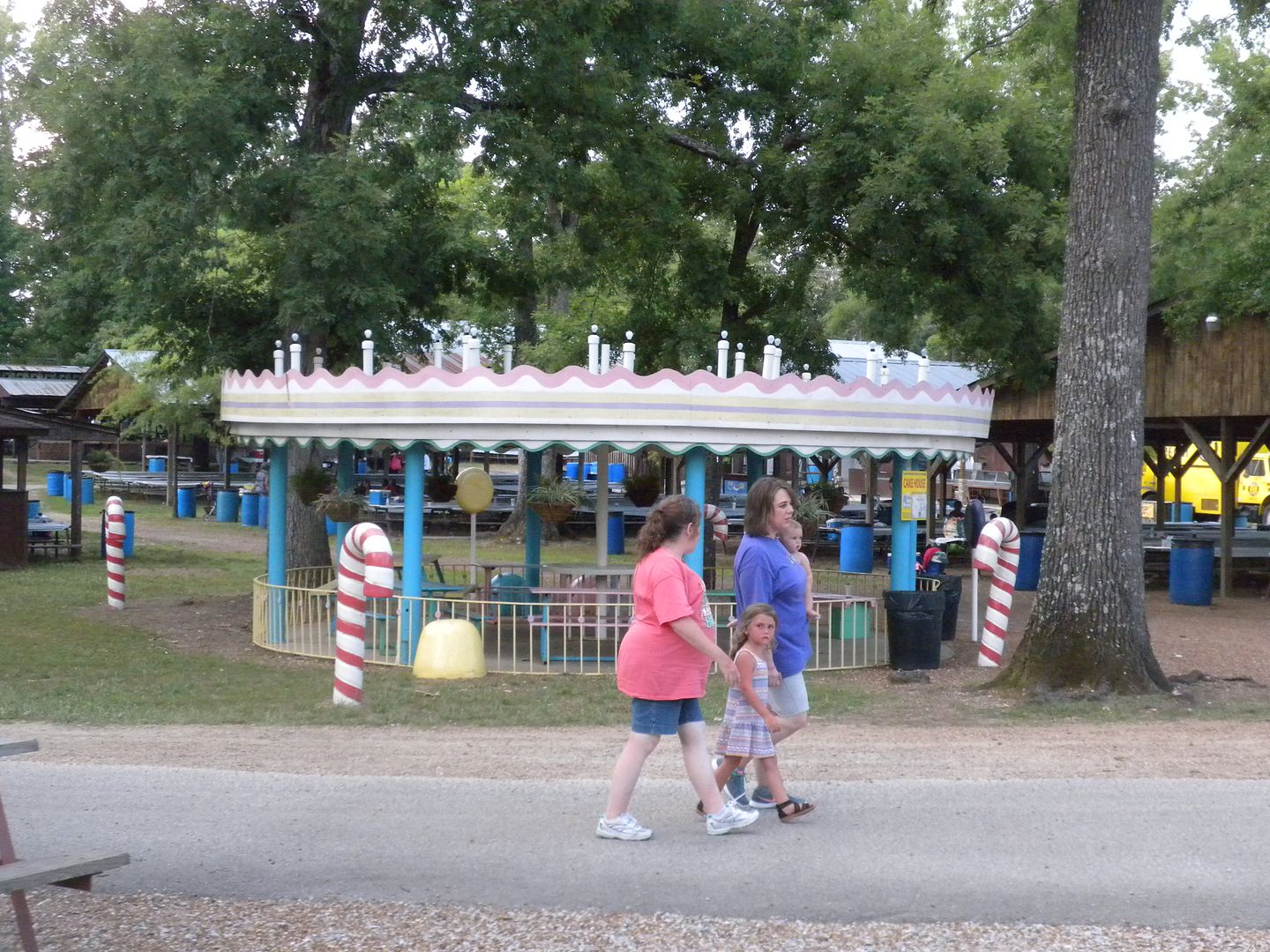 as the park has a true feel of a traditional amusement park, which is hard to find in the South.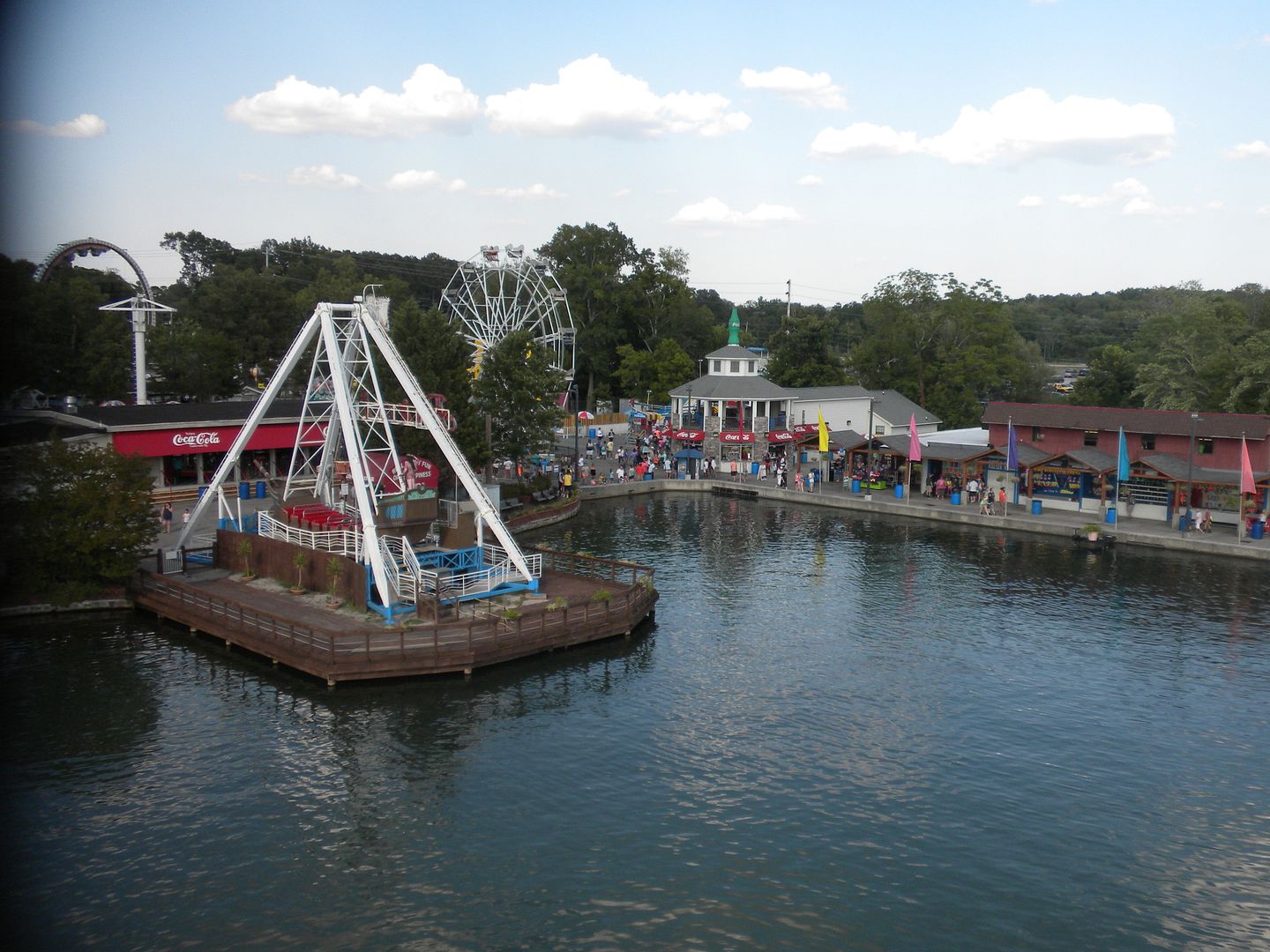 It was fun to share it with someone who has never been there.  After a short drive back to my house the trip came to an end for me, while Richard and Vanessa would conclude the trip on Sunday.  David would make his way home late Sunday while Kevin's drive back to Colorado would conclude Monday.  It had been a really fun Coaster Con.  Until our next journey together, it was time to go back to work.
Thanks for reading!