Rockville


This 1950s themed section has great detail including traffic lights that are timed weirdly.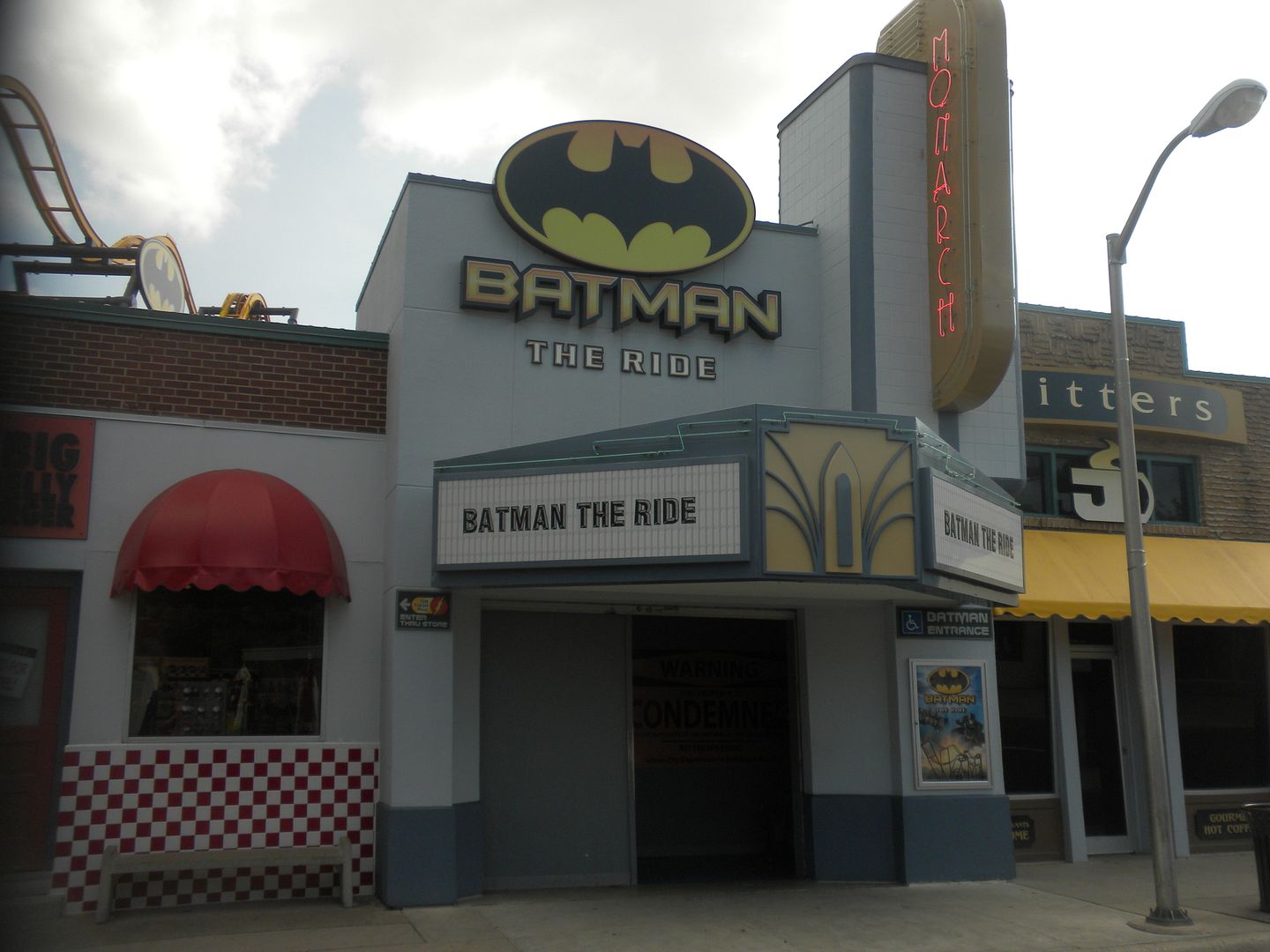 BATMAN: The Ride:  (S&S Free Spin 4-D Coaster, 2014)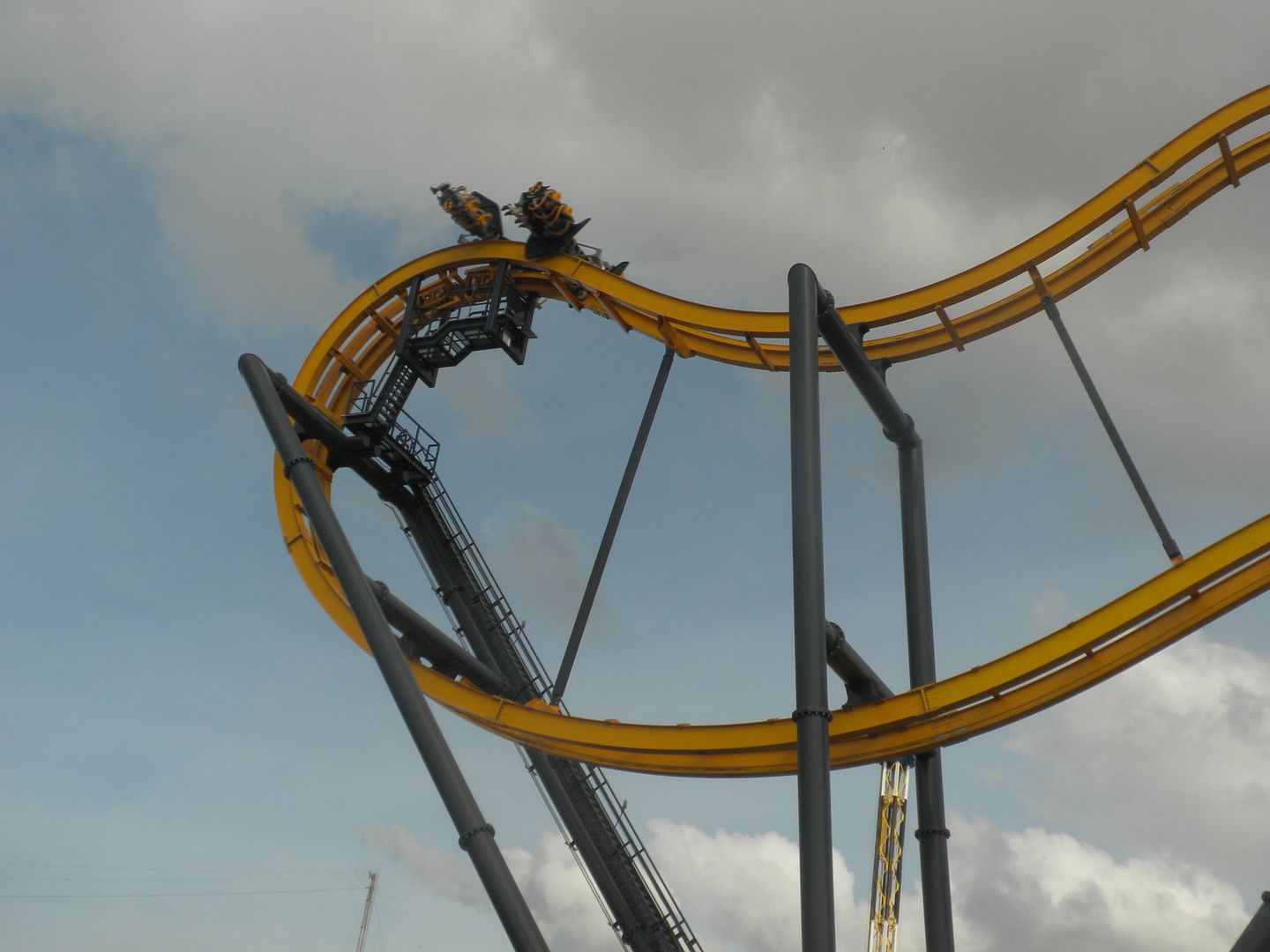 This was my first time to ride this. It does spin wildly but is not painful like the larger ZacSpin models.  However, it does still throw you around a good bit, so it was not as fun as I had hoped – 5 rides during ERT.
Poltergeist: (Premier, LIM Coaster, 1999) From its themed station to its launch to its poltergeist-like speed, this is a great ride. It is the same model as several other indoor and outdoor installations – 3 rides, 1 during ERT.
Scream:  This drop tower has a great view of the rock quarry – 2 rides, 1 during ERT.


Hustler:  This spinning teacup style ride is themed nicely to a pool table with spinning balls, but it didn't spin too much – 1 ride during ERT.
Power Surge: This Shoot-the-Chutes ride was well placed by the quarry walls and had an airtime hump. I am glad I took the time to ride as it was removed at the end of the season for the new Wonder Woman coaster–1 ride.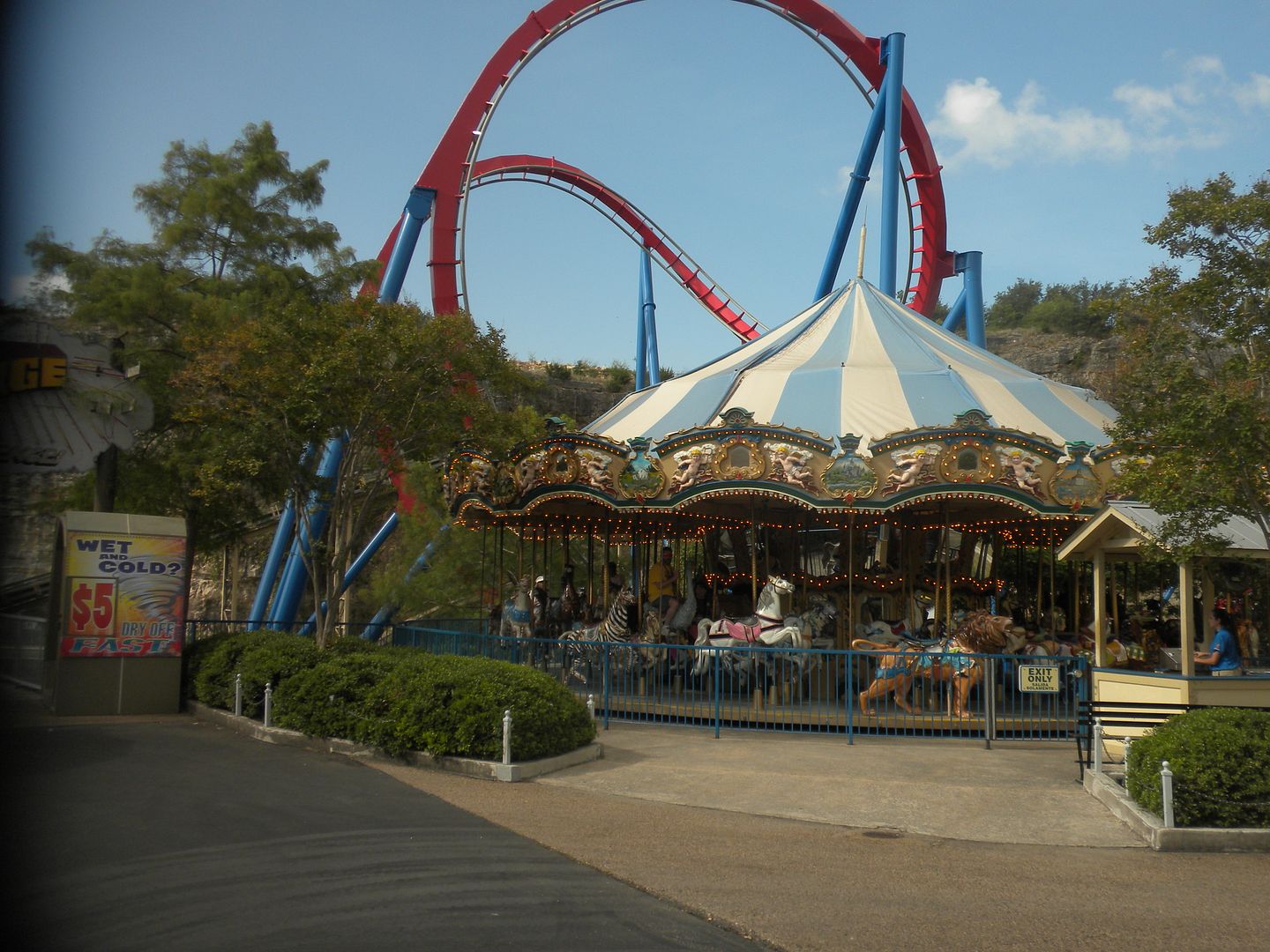 Amerigioround: This modern carousel gave a good ride – 1 ride during ERT.
Since my last visit, Motorama, a 1950s sports car ride, has been removed to make room for Batman:  The Ride.  I did not ride Screaming Eagle Zipline, an additional charge attraction.  This section also has 2 children's rides.

There were no shows in Rockville High during our visit.
Fiesta Bay Boardwalk
This section is themed to a seaside boardwalk and contains several rides.
Pandemonium Big Spin:  (Gerstlauer, Spinning Coaster, 2007) We got pretty good spinning on this – 4 rides, 2 during ERT.
Scooby Doo Ghostblasters: The Mystery of the Haunted Mansion: This interactive darkride was good and still had the Scooby Doo theme, the last, I believe, anywhere, but the theming was removed at the end of the season – 1 ride during ERT.
Waverunner: ThisScrambler gave a good ride – 1 ride;
Crow's Nest Ferris Wheel: This has a great lighting package and gives great views of the park – 1 ride during ERT.
Hurricane Force 5: New since my last visit, this Disc-O gave a good ride – 2 rides, 1 during ERT.
Spinsanity: New since my last visit this Tilt-A-Whirl gave decent spinning for one with modern cars – 1 ride during ERT.
Fireball: Also new since my last visit, this Larson Loop turned us upside down 7 times – 1 ride during ERT.
This section also has additional charge Go Karts, where we were served our first meal Sunday evening.
Since my last visit Frisbee and S.S. Overboard, a swinging ship, have been removed.

The Park also has Whitewater Bay with 16 attractions including a Texas shaped wave pool.  We were given dinner and ERT in the water park Monday evening.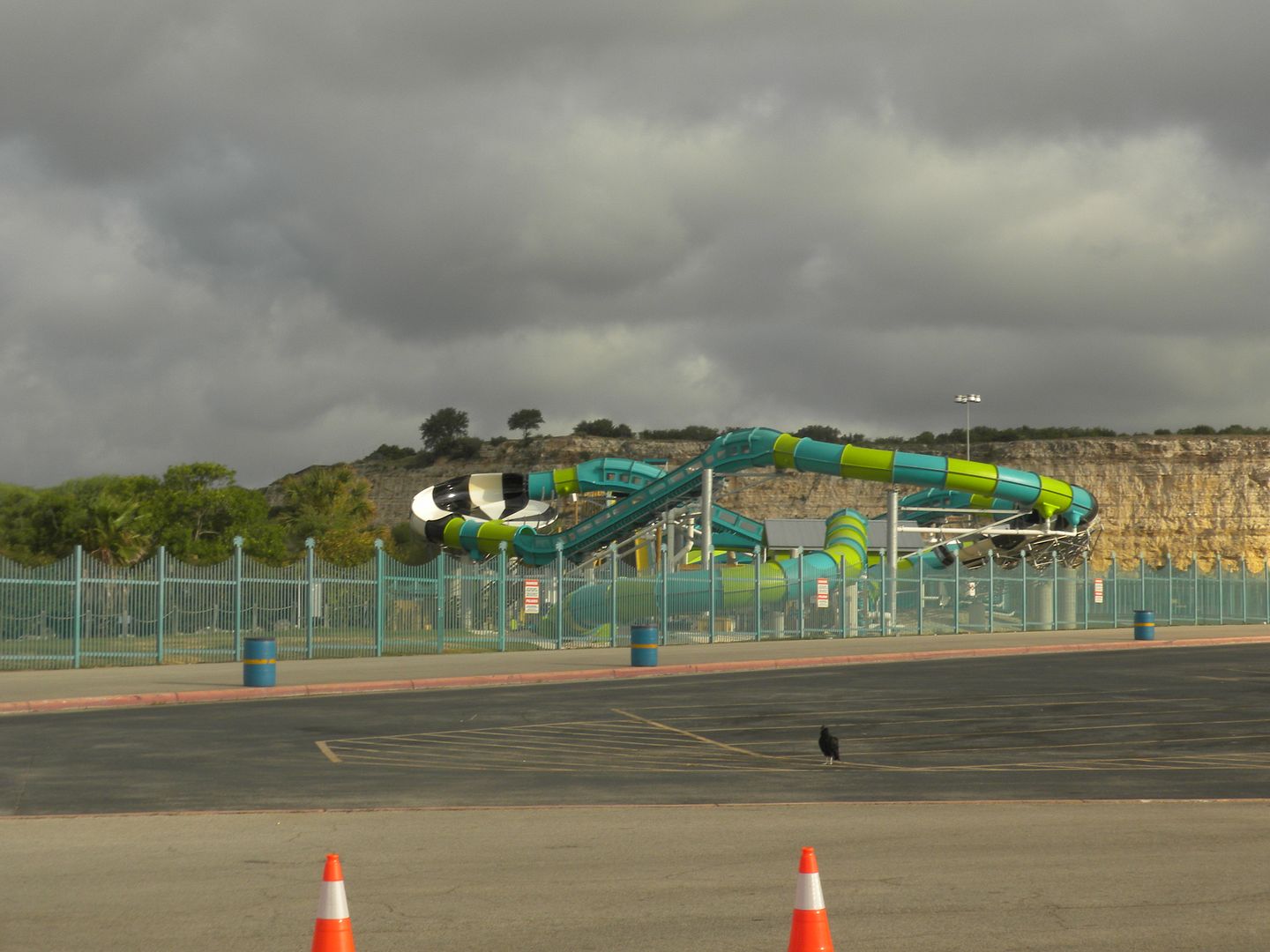 Thunder Rapids Water Coaster: Their new ride for this year, this uses water to take riders back uphill. One difference with others I have ridden is the power of the water that shoots from behind is a nice touch.  It is not the longest of these I have done, but it is very fun and you do ride up the lift hill.  It is a nice addition to the park – 1 ride during ERT.
Lone Star Lagoon: This unique Texas shaped wave pool is huge and is a lot of fun – 2 visits during ERT.
We also had Paradise Cove, an activity pool; Bahama Blaster, a floor drop tube slide; Tornado, a funnel slide;and Bamboo Chutes, children's slides on ERT, but I did not make it to any of them.  Other attractions include: Bermuda Triangle, Big Bender; Paradise Plunge; Riptide Runner; Splashwater Springs; Texas Treehouse; Texas Tumble; Typhoon Twister; Whirlpool; and White Water Canyon.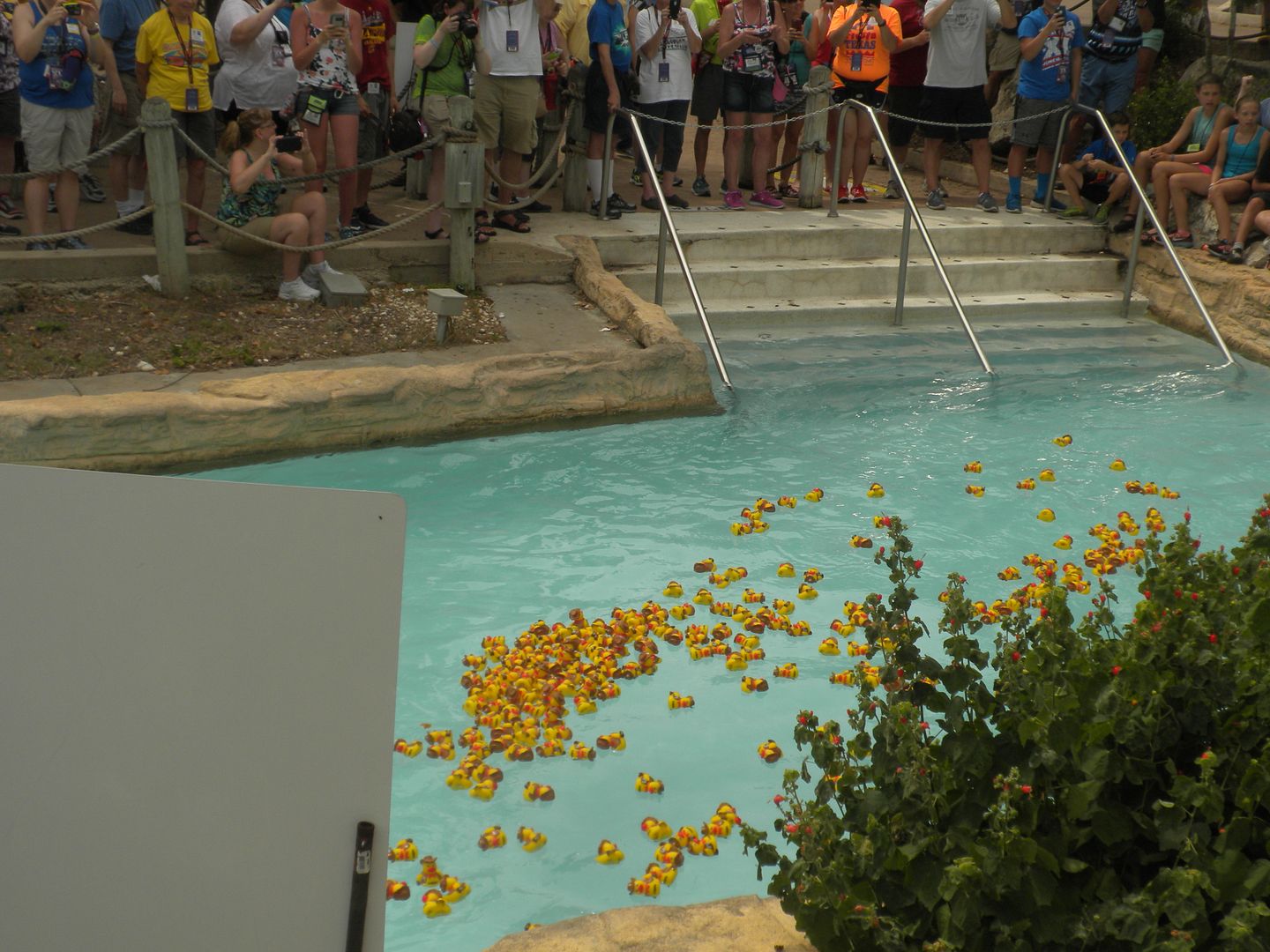 We held out Rubber Duck Regatta to raise money for the ACE Preservation Fund in the lazy river – 1 visit.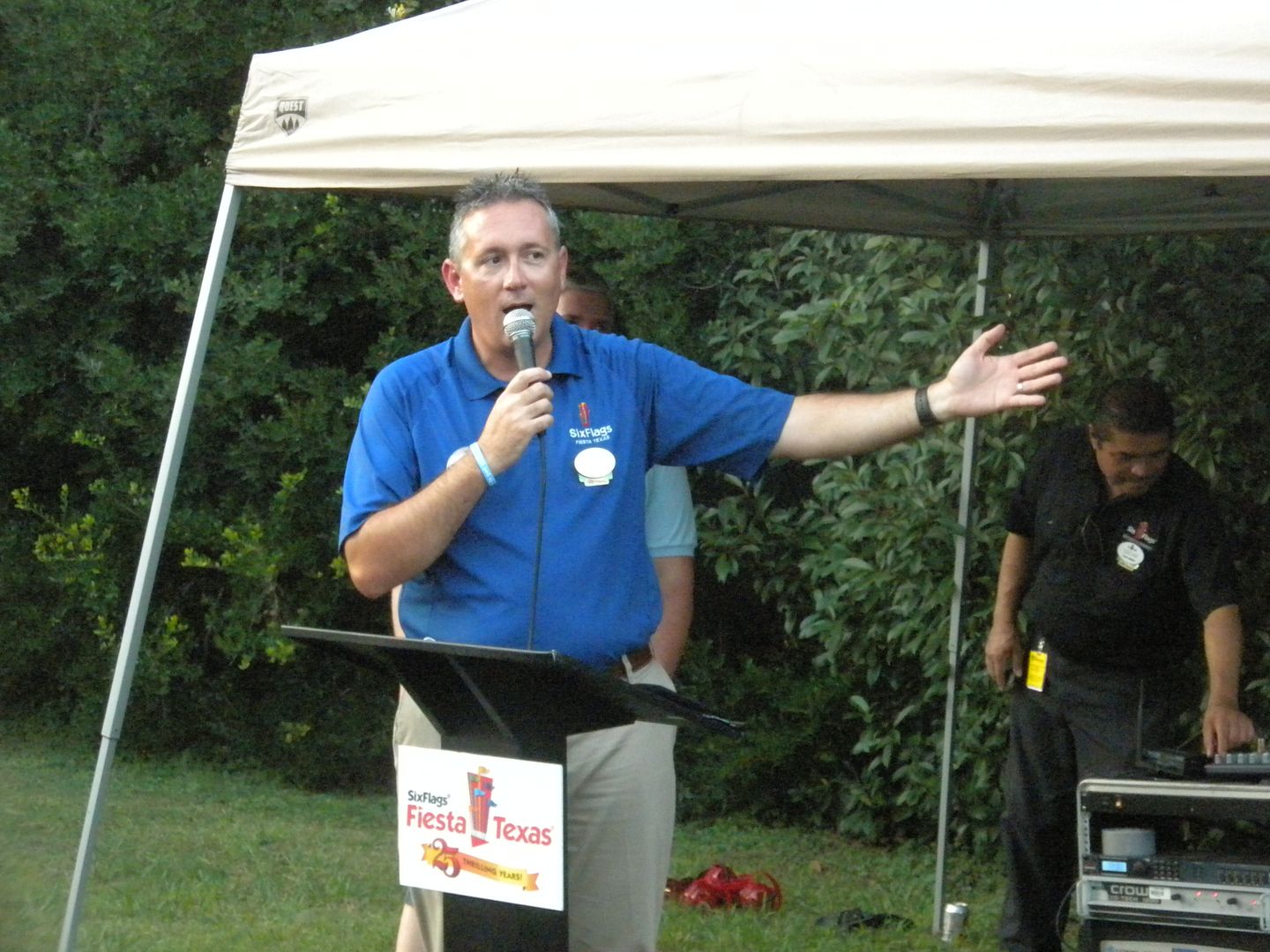 Park President Jeffery Seifert, an ACE member since 1991, and his team put together an excellent convention for us, providing us with three delicious dinners, 3 continental breakfasts, numerous snacks, an ACE lounge, drink bottles,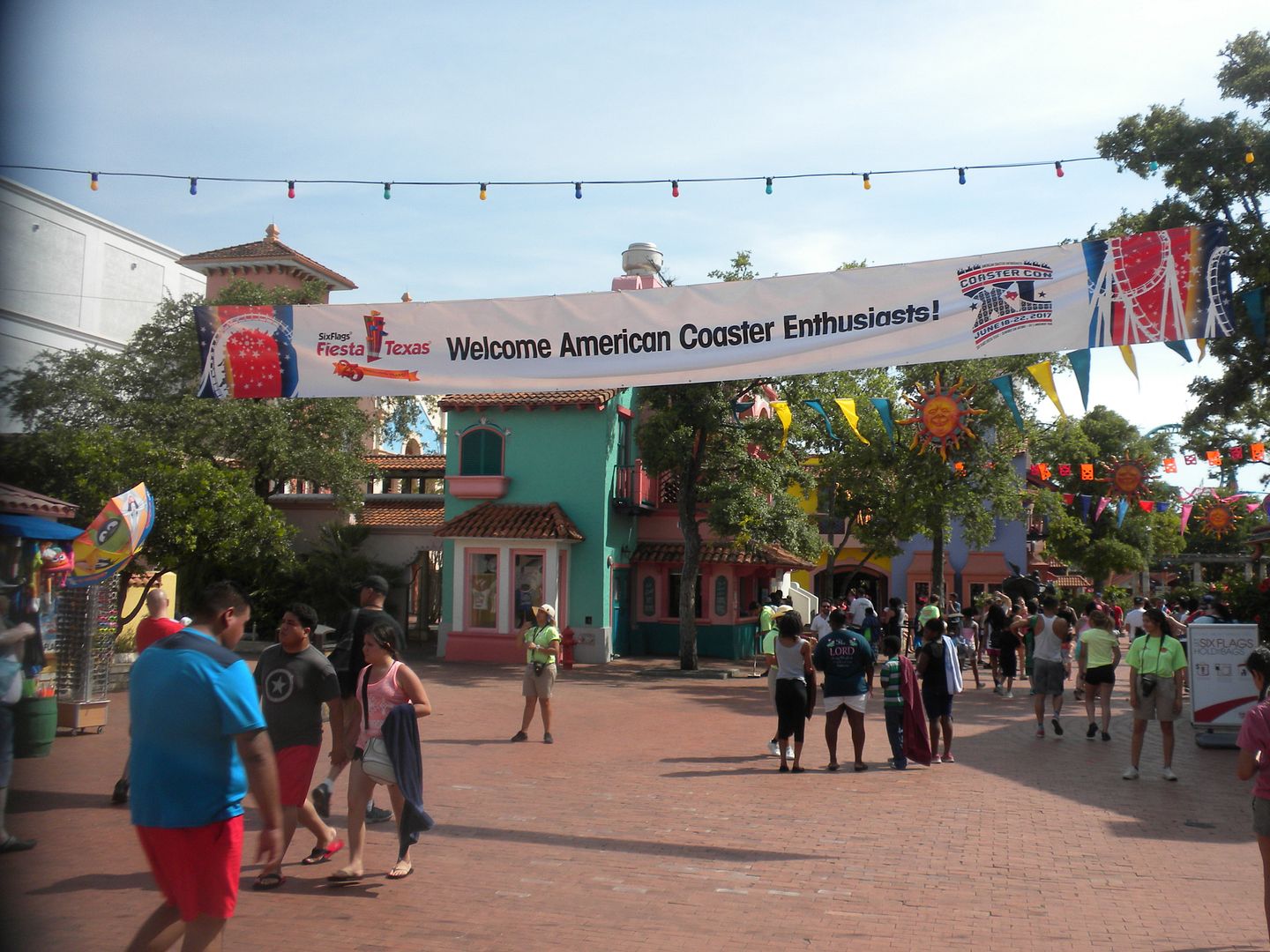 references to ACE all over the park,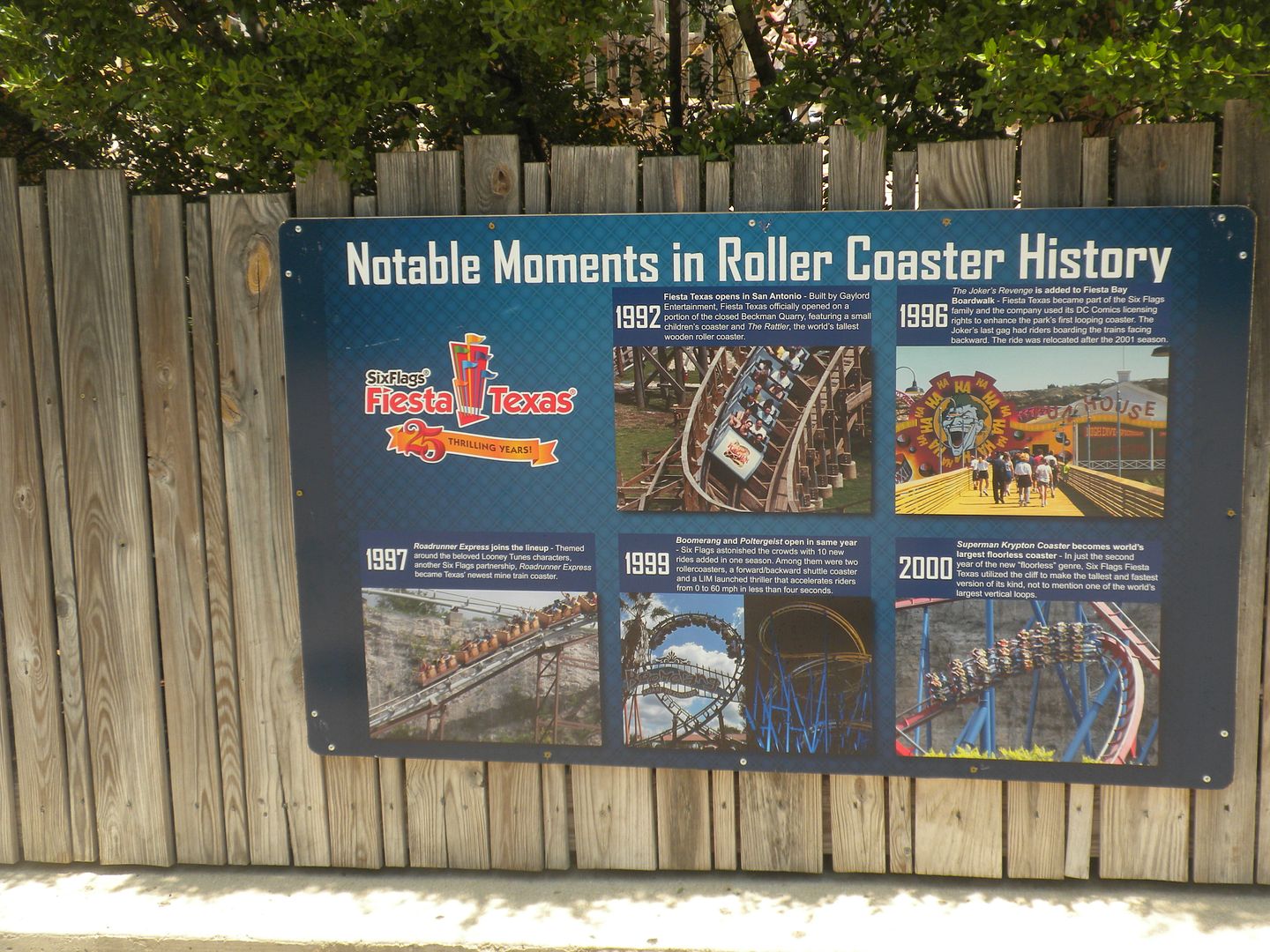 and many more surprises. The staff was truly happy we were there.  They even gave us all park ERT the last night and some tried to get in as many different rides as they could in 2 hours.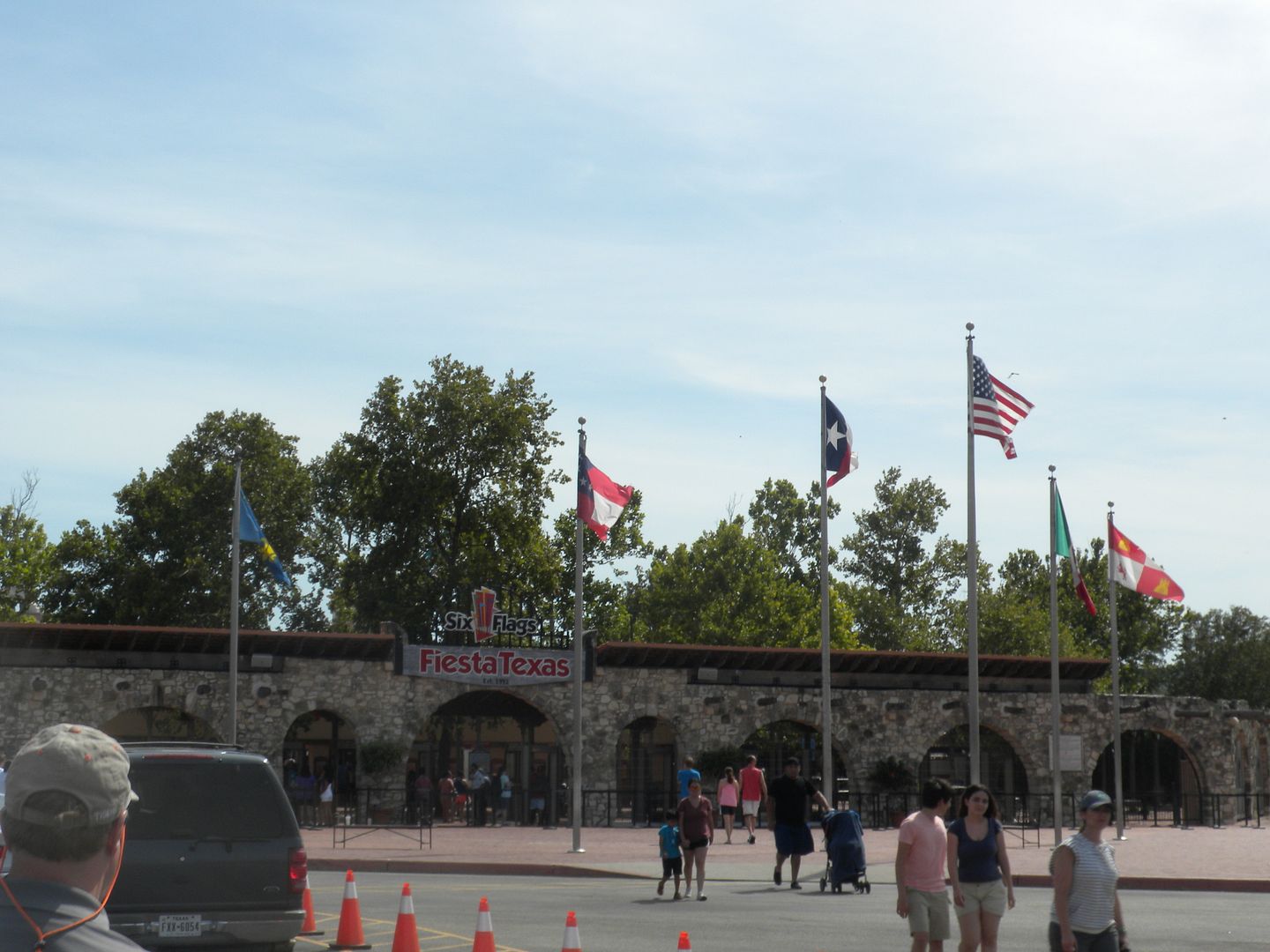 Six Flags Fiesta Texas is a well themed, clean park. It has a good collection of coasters and its emphasis on outstanding shows is refreshing in the Six Flags chain.  The Park's setting in the old rock quarry adds to its charm.  I am glad to finally get a chance to spend multiple days there and look forward to future visits to this beautiful park.
Next up: SeaWorld San Antonio & ZDT's Amusement Park