On Thursday Coaster Con 41 moved to the location of Coaster Con 1, some 40 years earlier. Back then there were four coasters. Busch Gardens Williamsburg is an absolutely beautiful park; it is easy to see why it has been voted the most beautiful theme park so many years.  It is filled with beautiful flowers, well maintained landscaping, picturesque waterfalls and its centerpiece, the Rhine River, a lake that borders all of the parks 'countries' and most of its coasters.  As a theme park should, it effectively immerses the visitor into each section of the park, each of which represents different European countries and Canada, through architecture, ride theming, shows, food and shops.  In my mind Busch ranks just behind Disney and Universal in theming; Six Flags and Cedar Fair could take note.  I will present this trip report by country.
England – Banbury Cross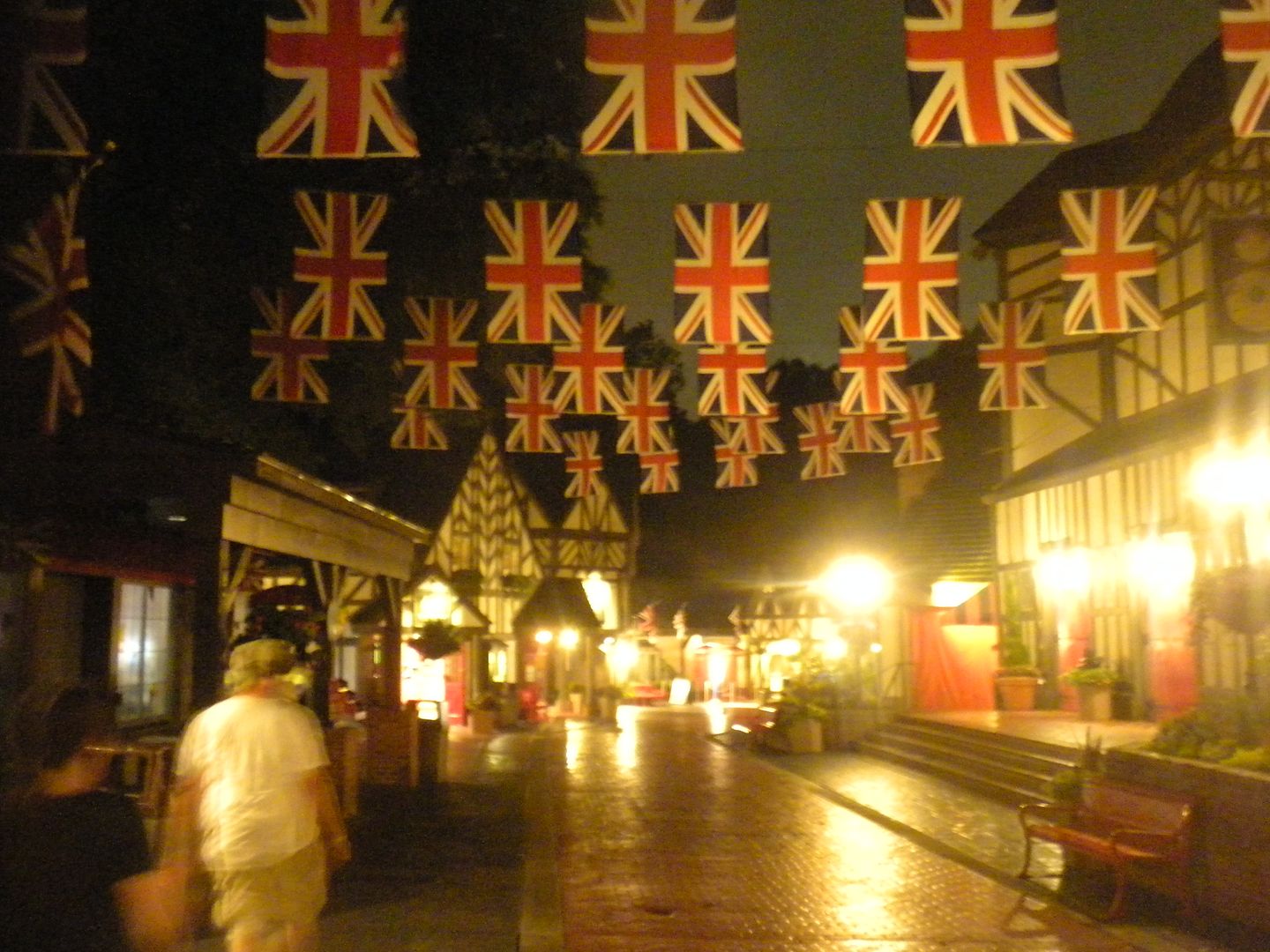 This well themed entry section has lots of shops and services along with restaurants including Squire's Grill.
England Skyride:  We took the Skyride to France twice and arrived from Germany – 2 rides.
The show at Globe Theater, Britmania, did not open until June 29.
England – Sesame Street Forest of Fun
This children's area has five children's attractions plus a coaster.
Grover's Alpine Express:  (Zierer, Family Coaster, 2009) This is a good kid's coaster – 1 ride.
The children's show here is Sunny Days Celebration.
Scotland – Heatherdowns
This section is home to the oldest coaster in the park, which was brand new at Coaster Con 1.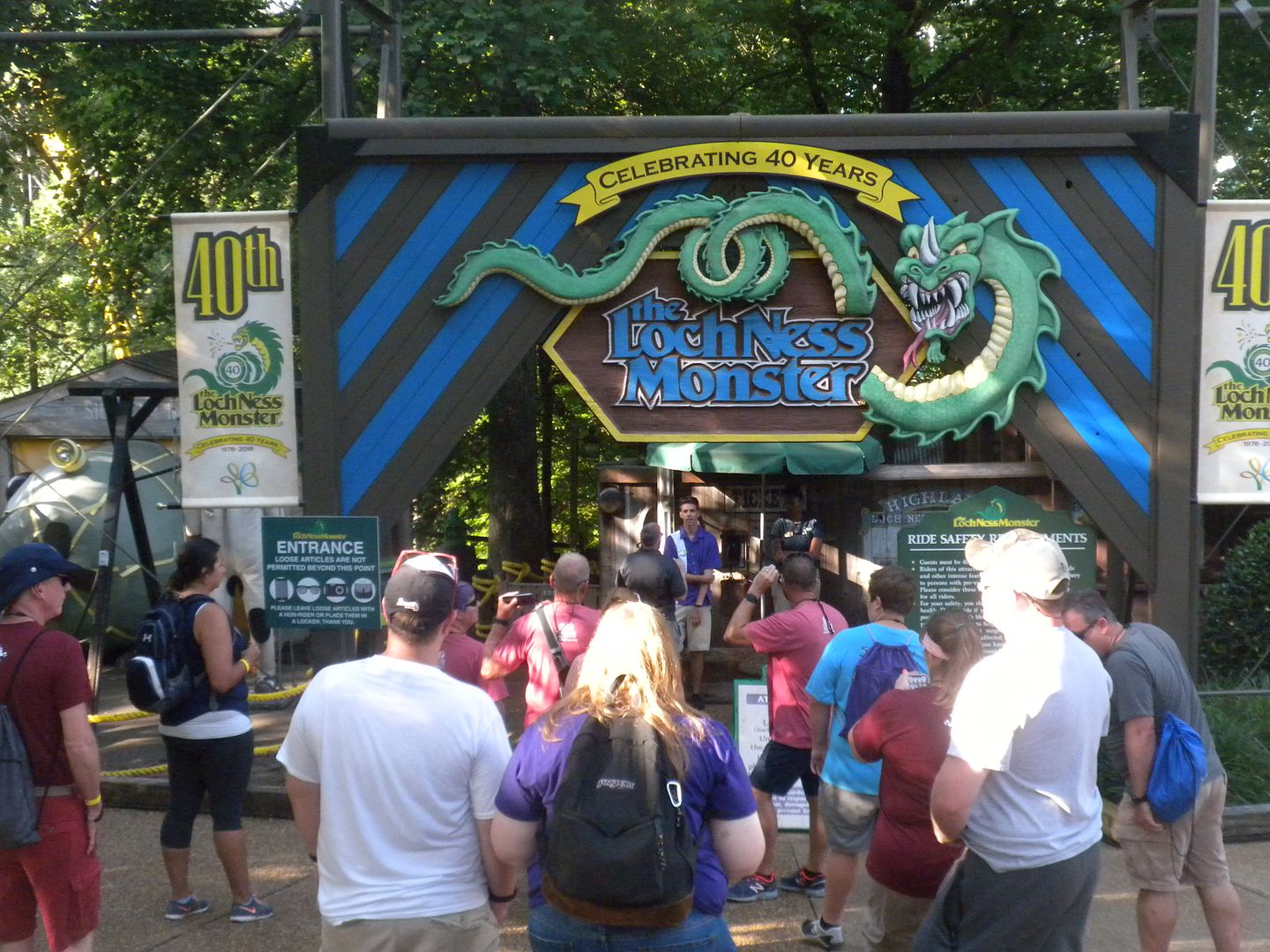 Loch Ness Monster: (Arrow, Looper, 1978)


Also celebrating its 40th anniversary this year,


it was fascinating to imagine when this coaster was new and ACE was just beginning,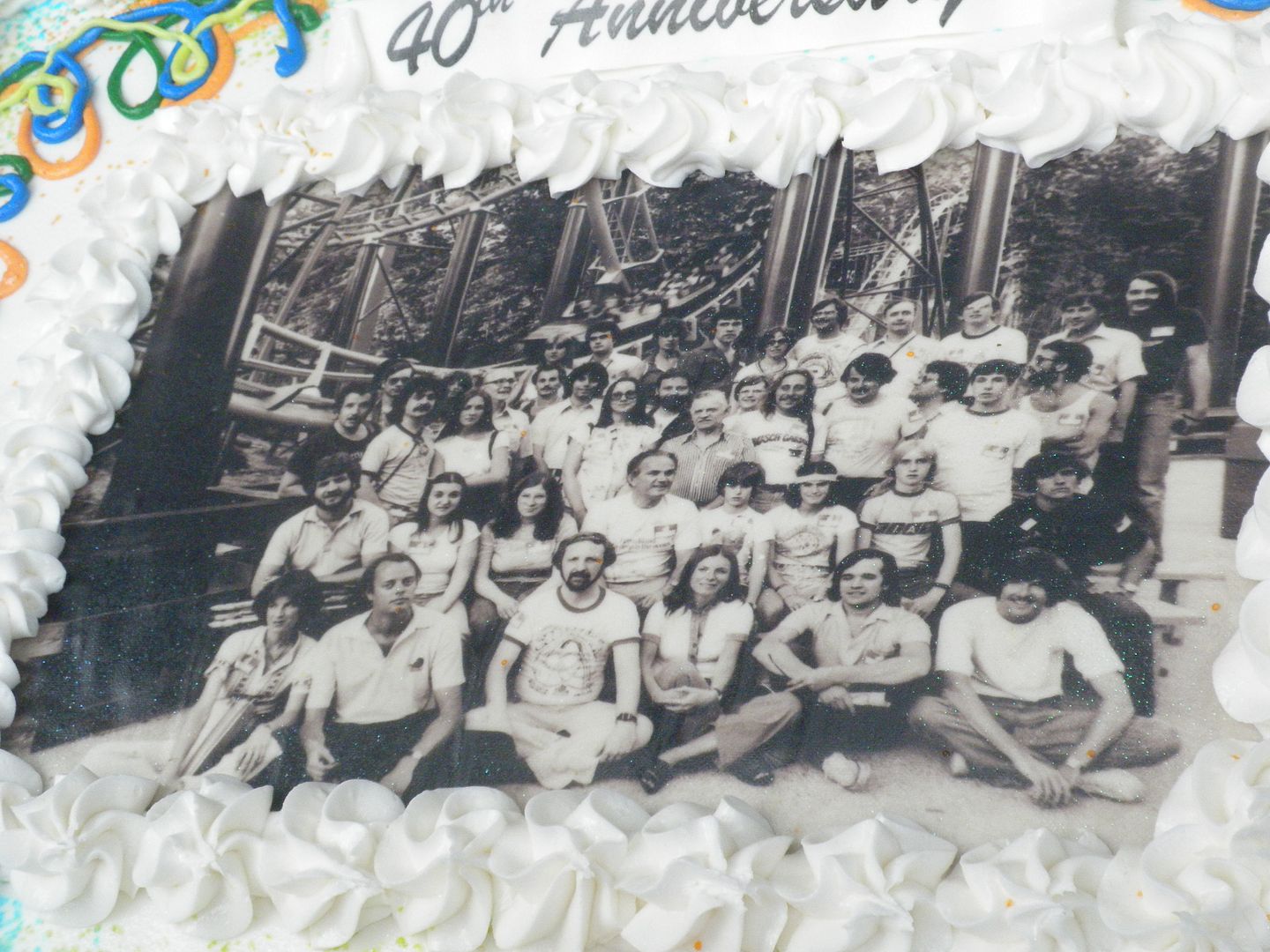 particularly since several of those original attendees/members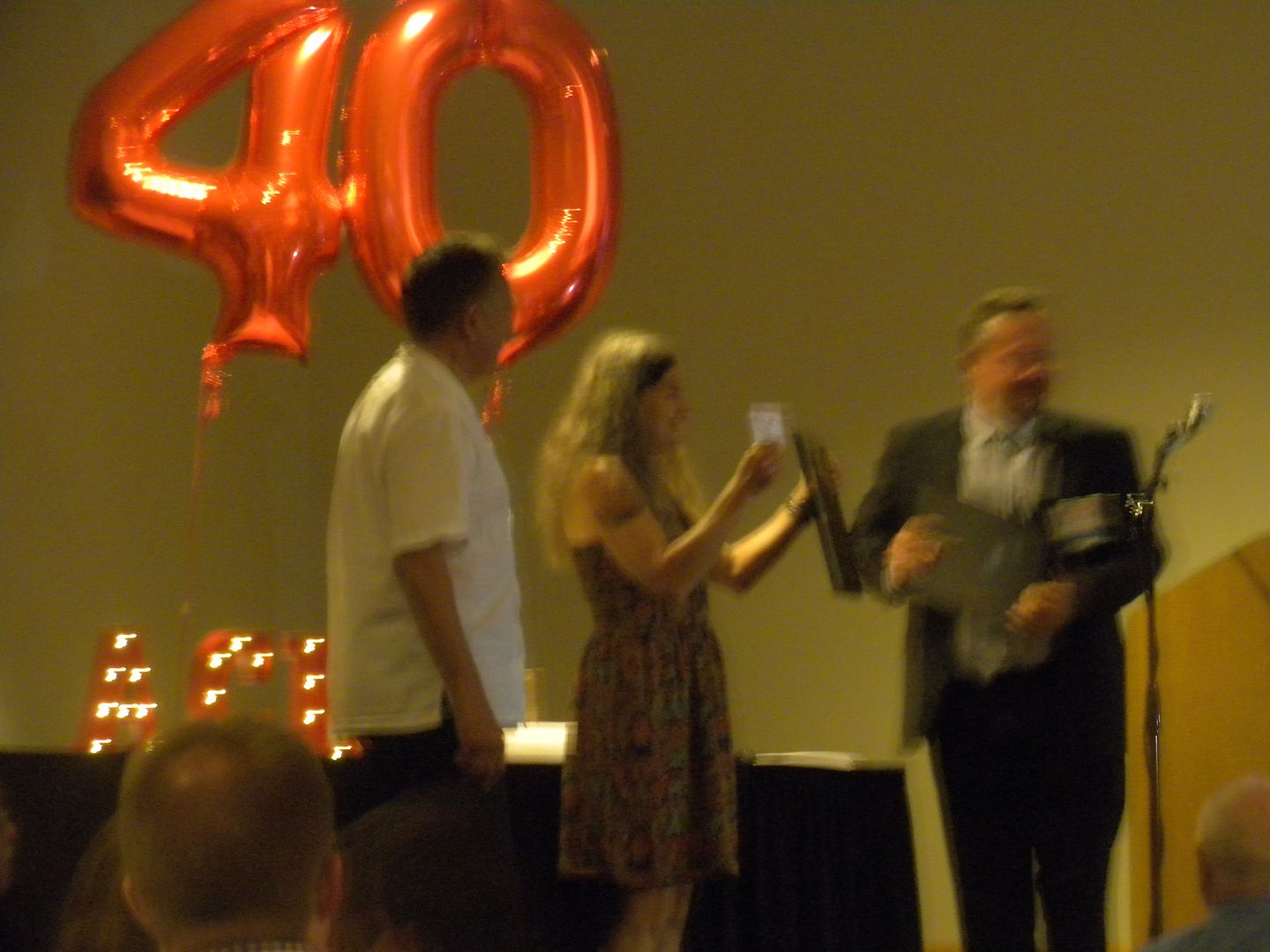 were present


for this event.  The coaster itself has held up well over these many years.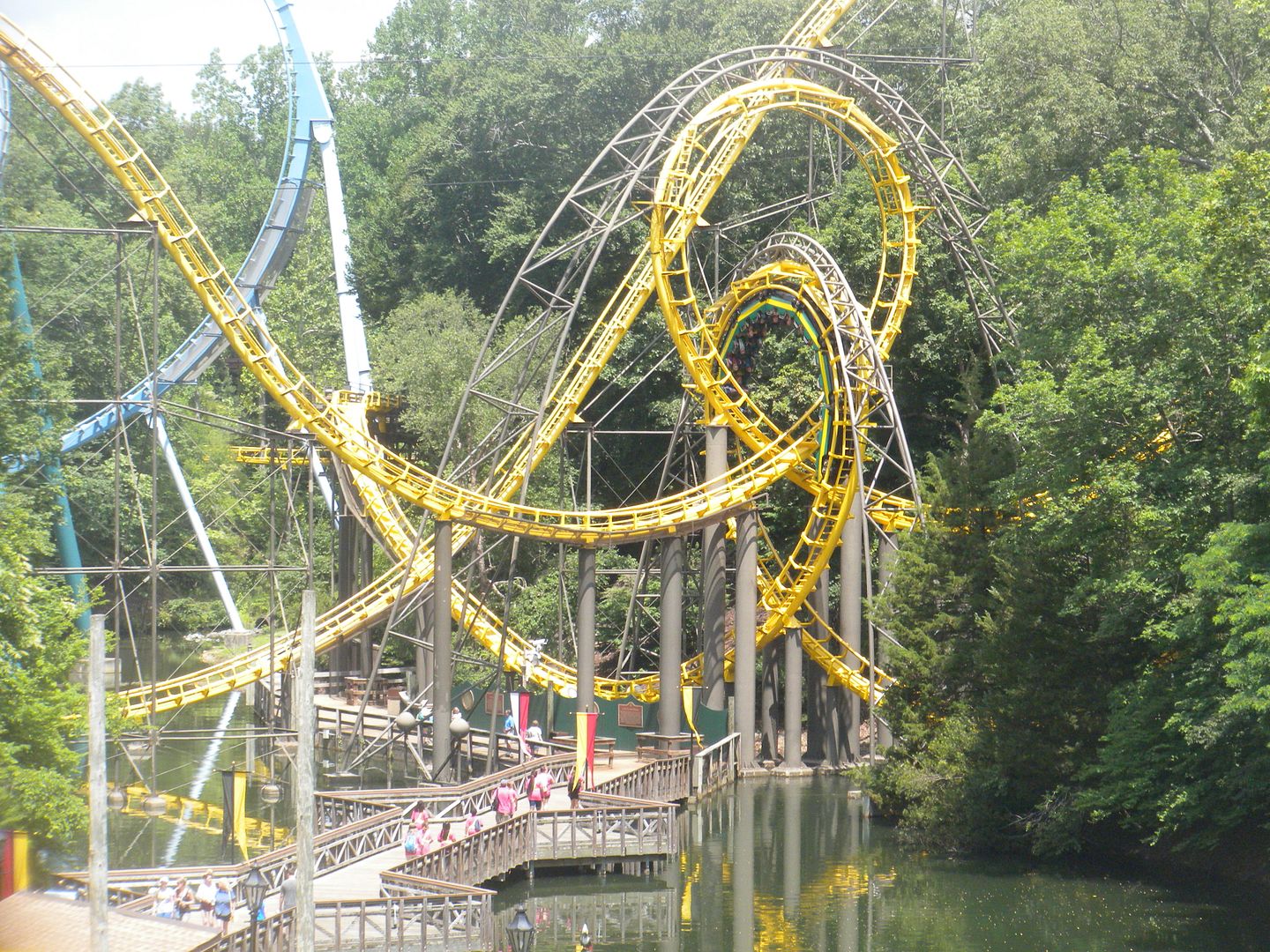 The best parts of this ride are the enclosed triple downward helix and the interlocking loops.  This is definitely one of the best Arrow loopers. 


I got to go on a tour of the maintenance area underneath the station,


which was quite interesting,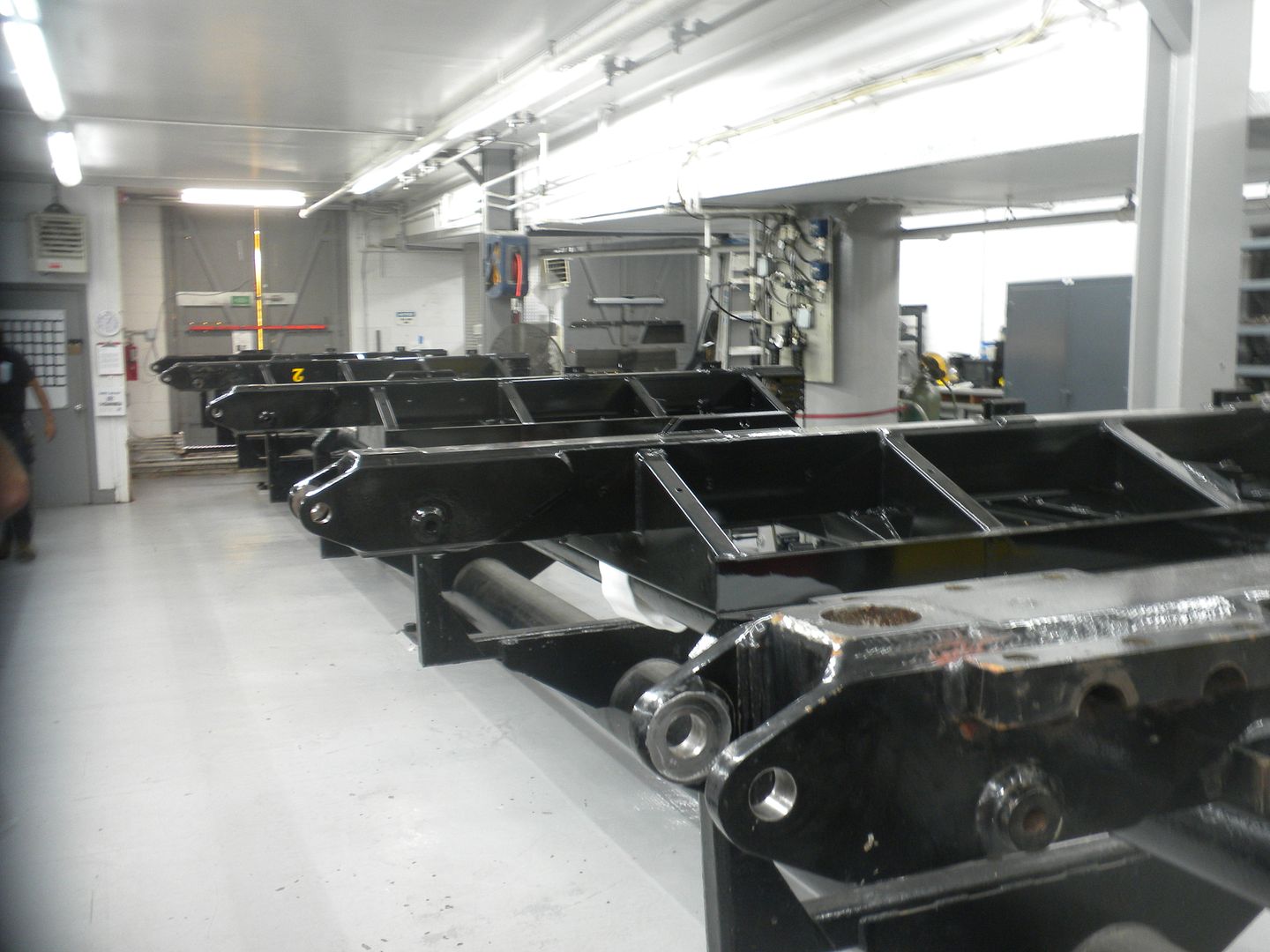 considering how much technology of coasters has changed over the last 40 years, and our tour also included a ride.  This ride is still thrilling and fun –  6 rides, 5 during ERT.
Scotland Train Station:  The park has an excellent transportation system with three train stations and three skyride stations serving six of the park's ten sections – 2 rides.
This section has one kid's ride and an animal encounter Highland Stables – Clydesdale Horses.
Ireland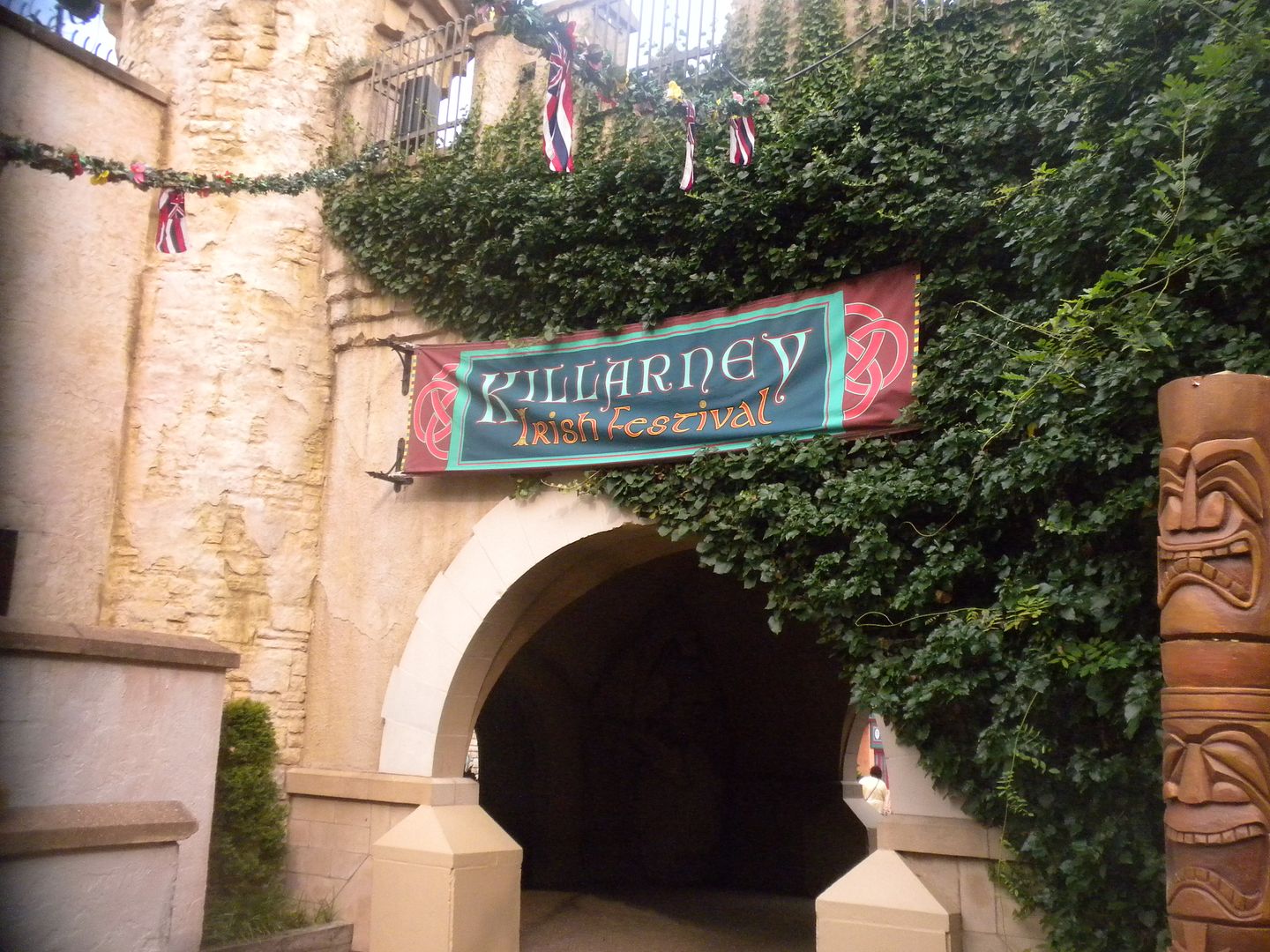 This section is especially well themed.  


O'Tator's and Grogan's Pub complete the atmosphere.


Battle for Erie:  Formerly Corkscrew Hill and Flying Over Europe, this is their new ride for this year.  It was fun and ties in with Ireland nicely – 1 ride
Abbey Stone Theater:  Celtic Fyre:  This show is always good.  It has a good story line and is fast paced with lots of dancing.  We had a special seating – 1 show.
They are currently not using Castle O'Sullivan, another theater.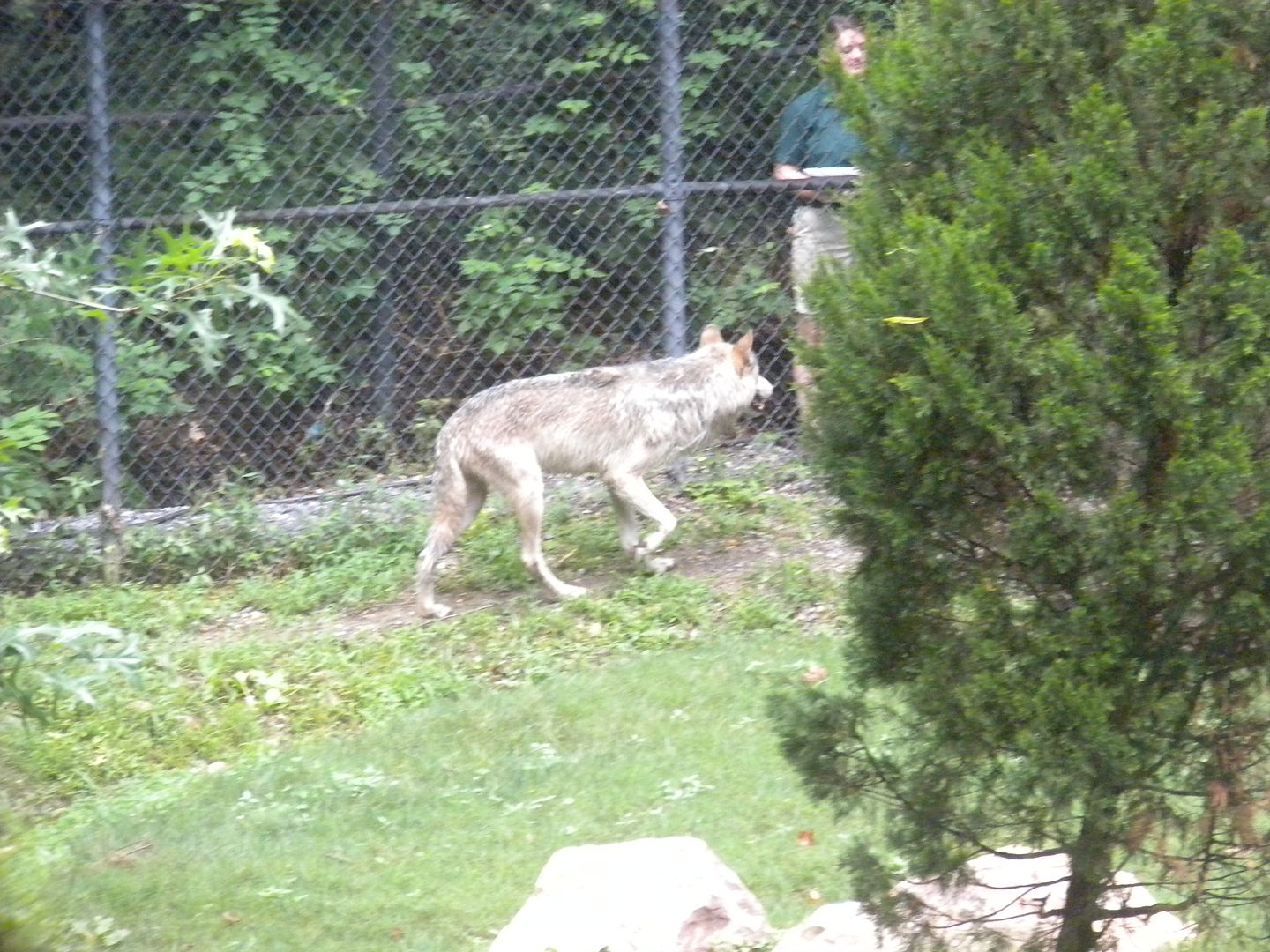 Wolf Valley: They have several wolves that you can view – 1 viewing.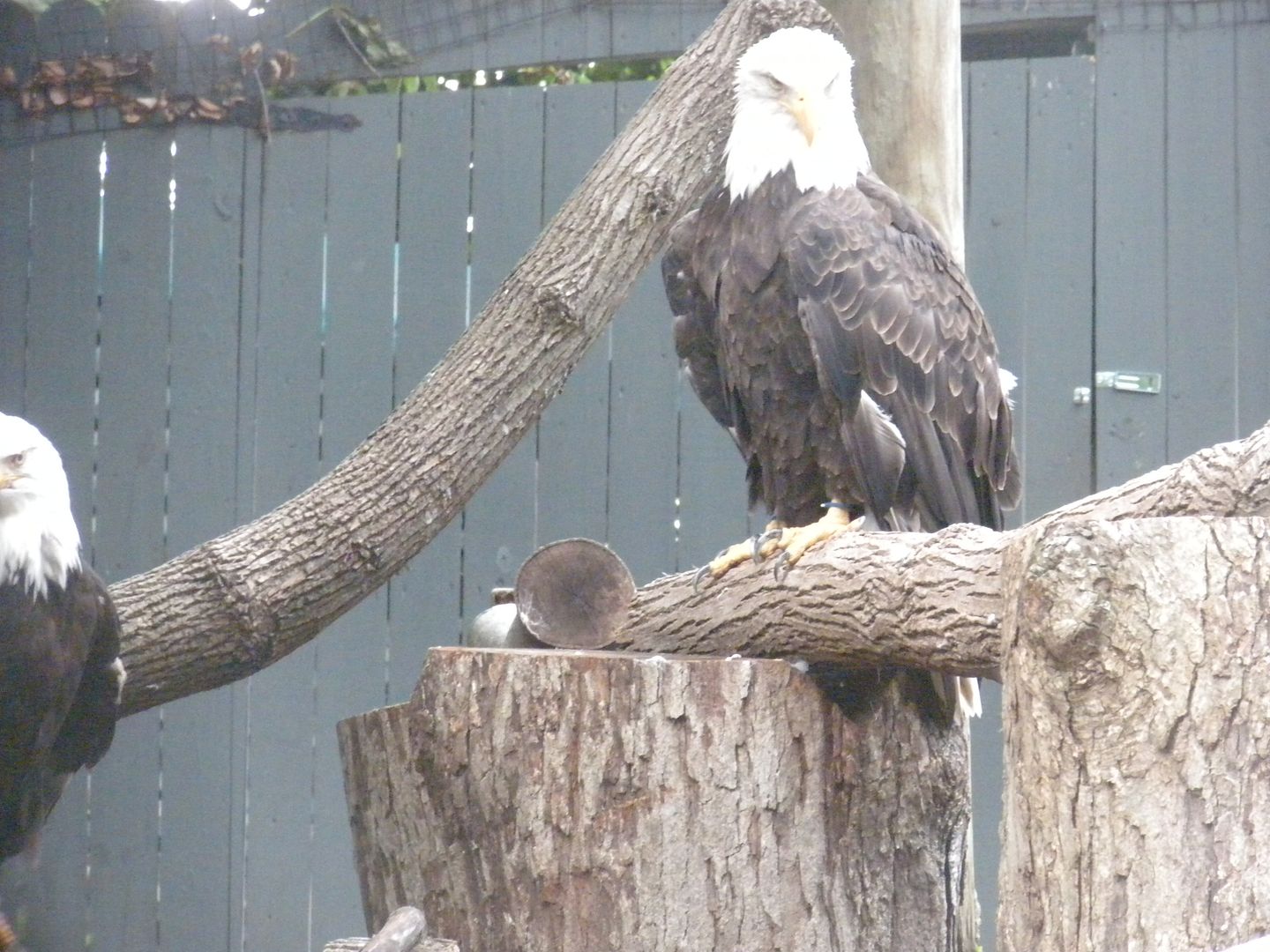 Eagles Ridge:  They have a fascinating display of bald eagles – 1 viewing.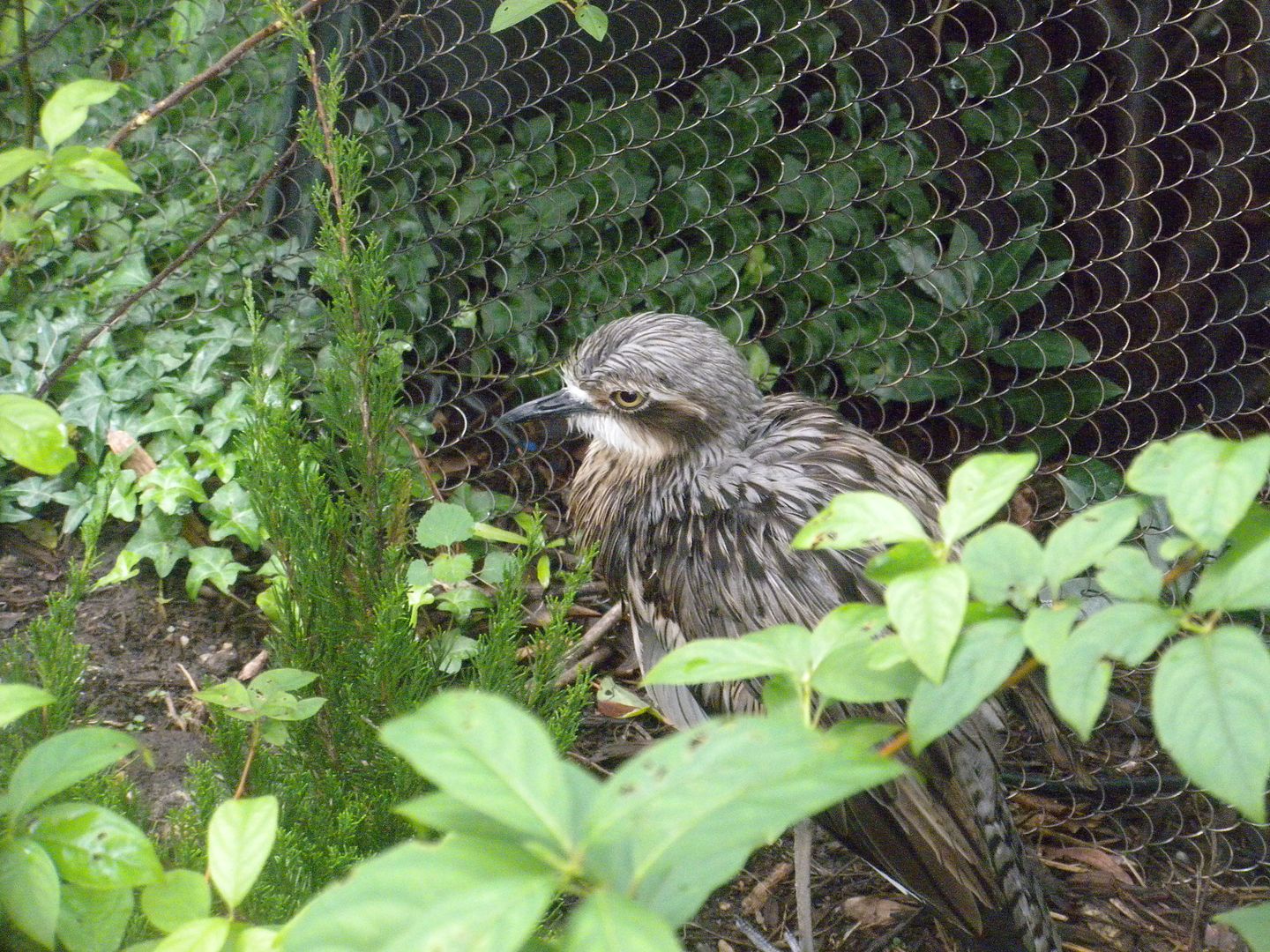 Lorikeet Glen: This aviary is nice with some beautiful birds – 1 viewing.
Shenanigans Theatre: More…Pet Shenanigans: This was good and it is particularly neat that the animals here have been rescued – 1 ride.
I was trying to see all the shows but did not get to Howl To Coexist in Wolf Haven.
France – Aquitaine


Another well themed section, the architecture immerses you into France.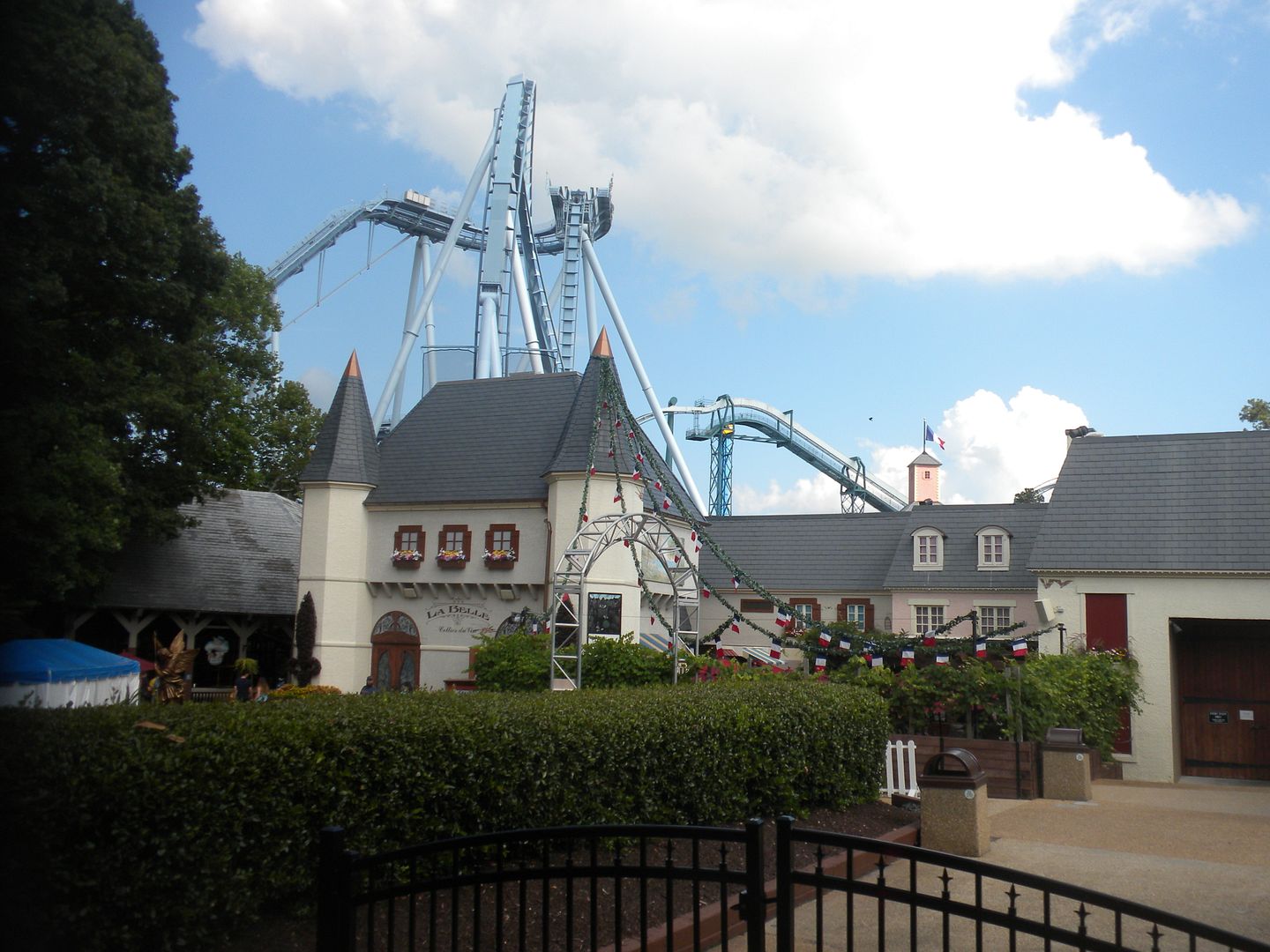 Griffon: (Bollinger & Mabillard, Dive Coaster, 2007) – This mythological creature with the head and wings of an eagle and the body of a lion, is not French in origin, but apparently was well known in France and other northern European countries, so the theme fits, particularly with the French spelling of the name with an 'o'.  This ride certainly soars like an eagle and has the strength of a lion.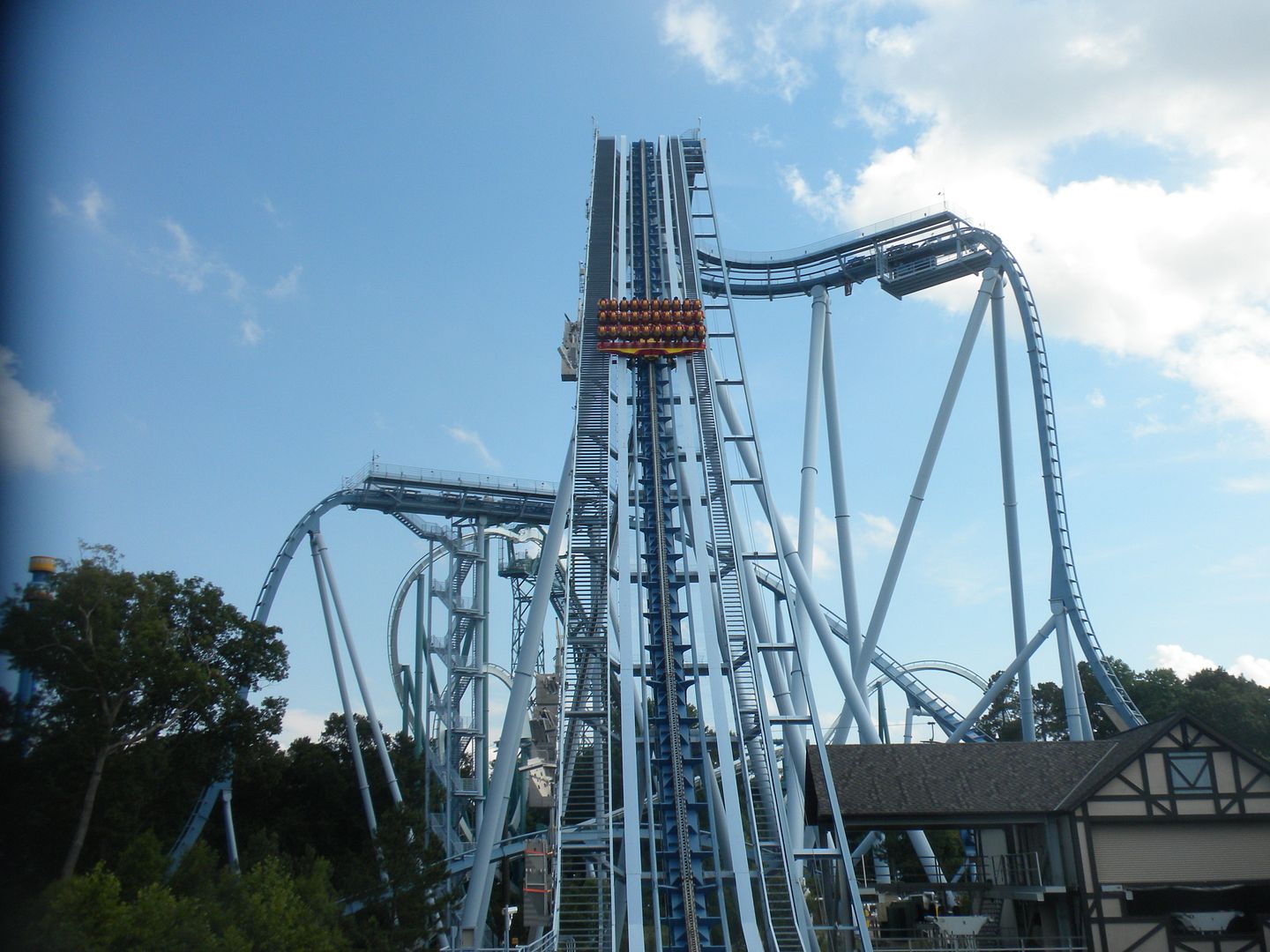 With no floor and 10 seats across, most riders are beyond the track, creating a truly unique experience.  It is an excellent ride – 4 rides during ERT.
France Skyride:  I took the Skyride in from England, which gave great views of Loch Ness Monster and Griffon. I got in a couple of rides from France to Germany, a truly unique experience as you go right through Griffon and Alpengeist – 2 rides.
There were no shows in the Royal Palace Theater, an amphitheater, during our visit.
France – New France
Departing from the Europe theme slightly, this area represents the French colony in Canada, so everything is rustic. One of our meals had smokehouse specialties, so I didn't make it to Trappers Smokehouse on this visit.  I enjoyed looking at the wares of the various artisans here.


InvadR: (GCI-Jeff Pike, Wood, 2017)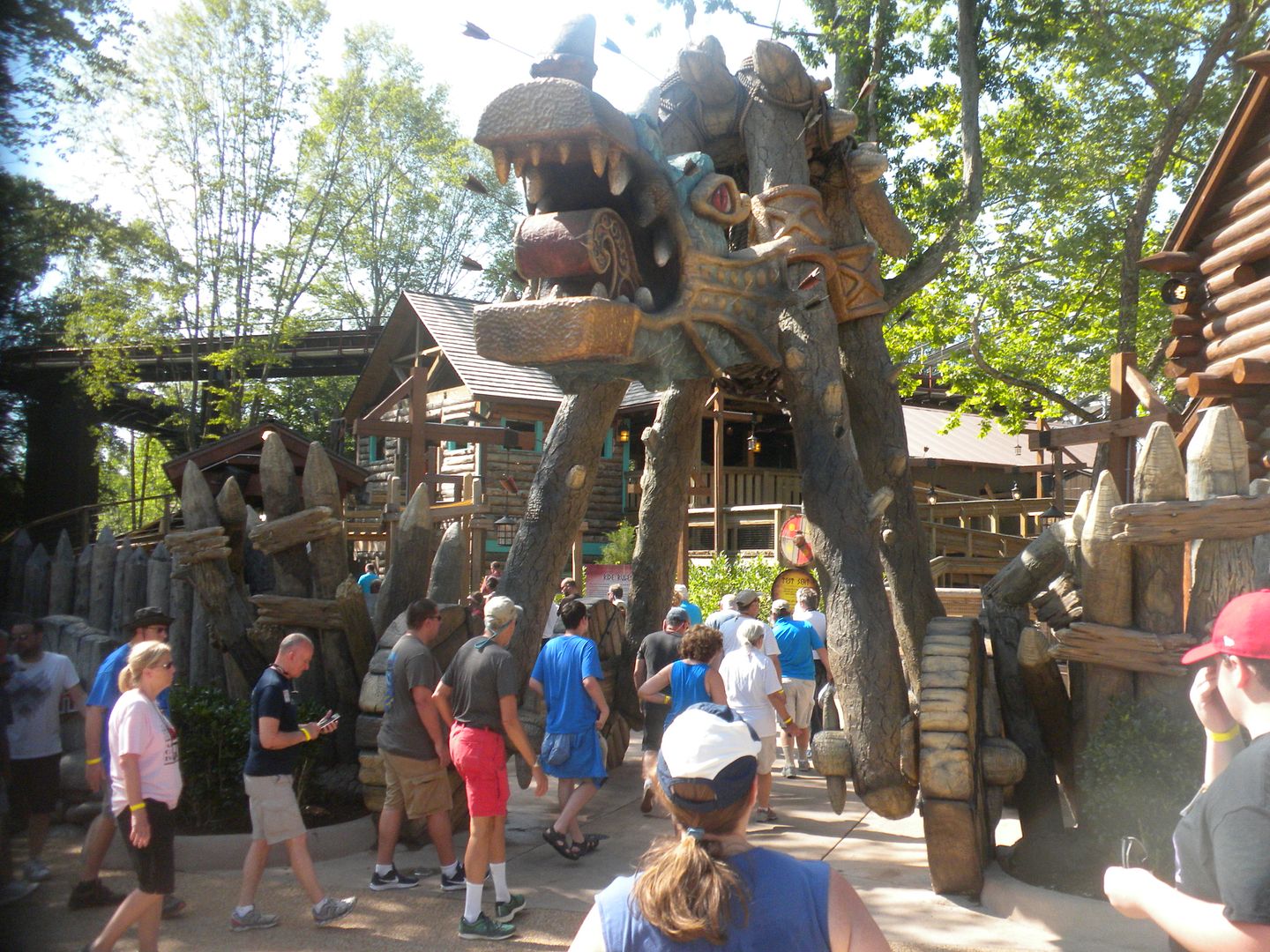 This is a great addition to the park, its first wood coaster. While not overly large, it packs in a lot and was truly amazing during our night ERT – 15 rides, 11 during ERT.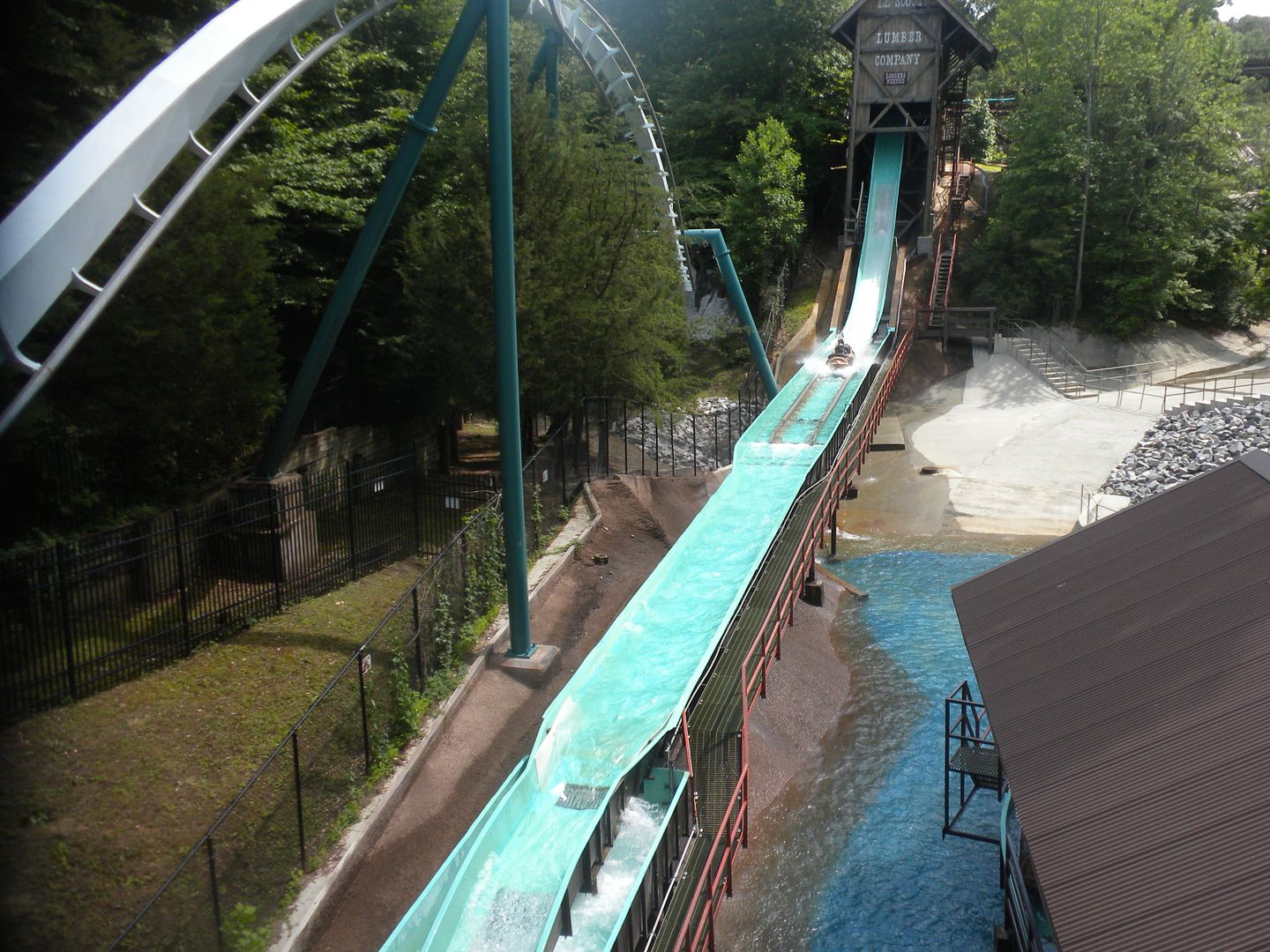 Le Scoot Log Flume:  This is a very fun older Arrow log flume with 2 good drops.  Of note, theming is good, its supports are well hidden and it interacts well with the landscape. – 1 ride.
Caribou Train Station:  I took the train in from Festa Italia and at another time took the train back to Festa Italia through Scotland. – 2 rides.
Le Catapult: Older Scrambler that gives a fairly good ride – 1 ride during ERT.
Continued in Next Thread