Continued from Previous Thread
Germany – Rhinefeld


One of the most immersive countries is Germany.  It also includes a children's area, Land of the Dragons, which has six children's attractions.


Alpengeist:(Bollinger & Mabillard, Inverted, 1997) This inverted coaster takes its theme from a ski lift gone crazy, attacked by an abominable snowman type creature. The on ride theming for this 'Ghost of the Alps' is excellent; it could not make better use of terrain, landscaping and structures. 


It is nearly impossible to see what is coming up next and it is extremely well paced.  Theming of snow in the tunnels and trenches made the ride even more effective.  It is a little rough in some seats, but this is one of the best inverted coasters I have ridden – 6 rides, 4 during ERT.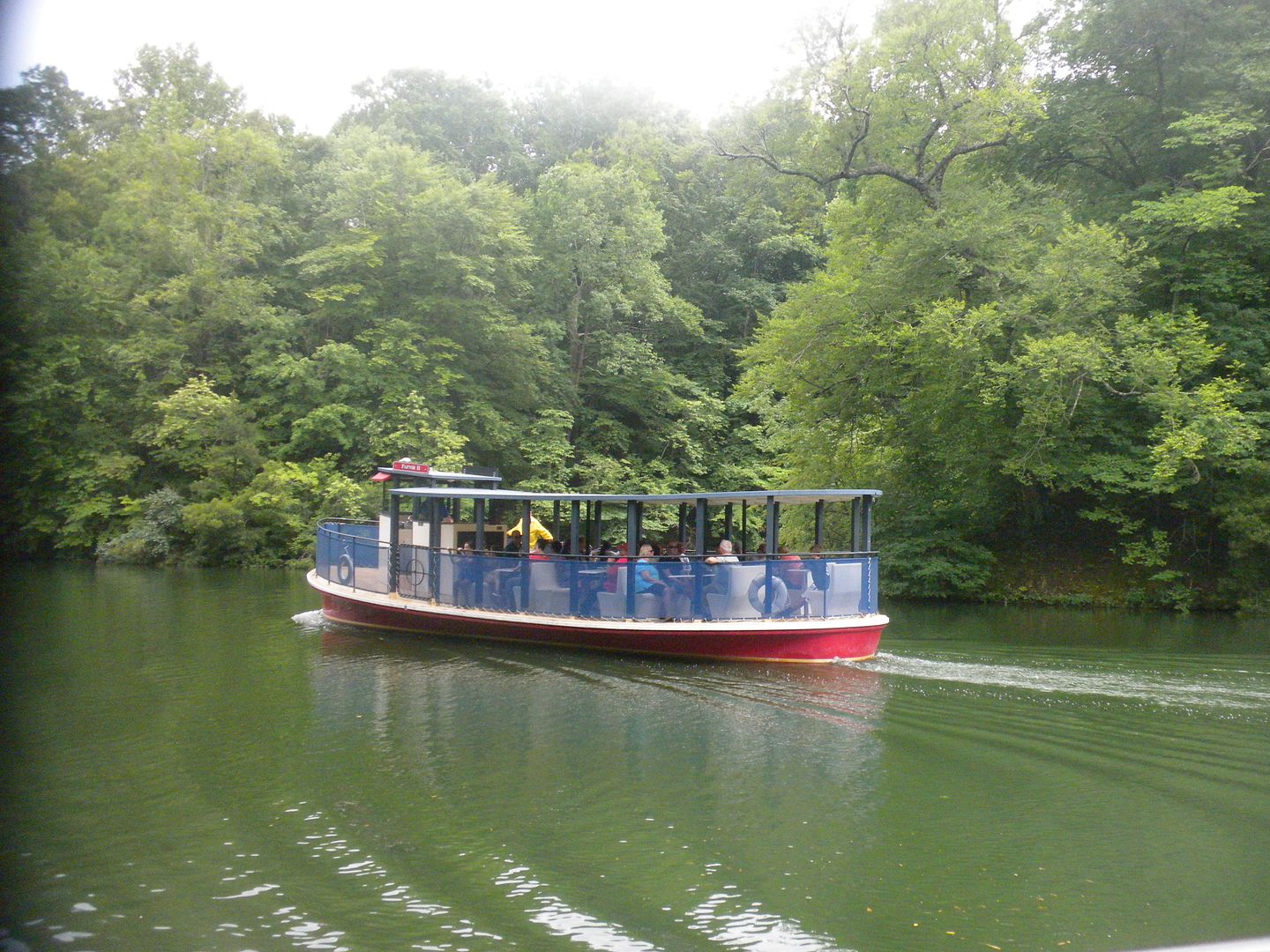 Rhine River Cruise:  This boat ride takes you on a tour of the Rhine River along the banks of Germany and Italy and gives great views of Verbolton and Apollo's Chariot – 1 ride.
German Skyride:  We took the Skyride to England as well as arriving from France – 1 ride.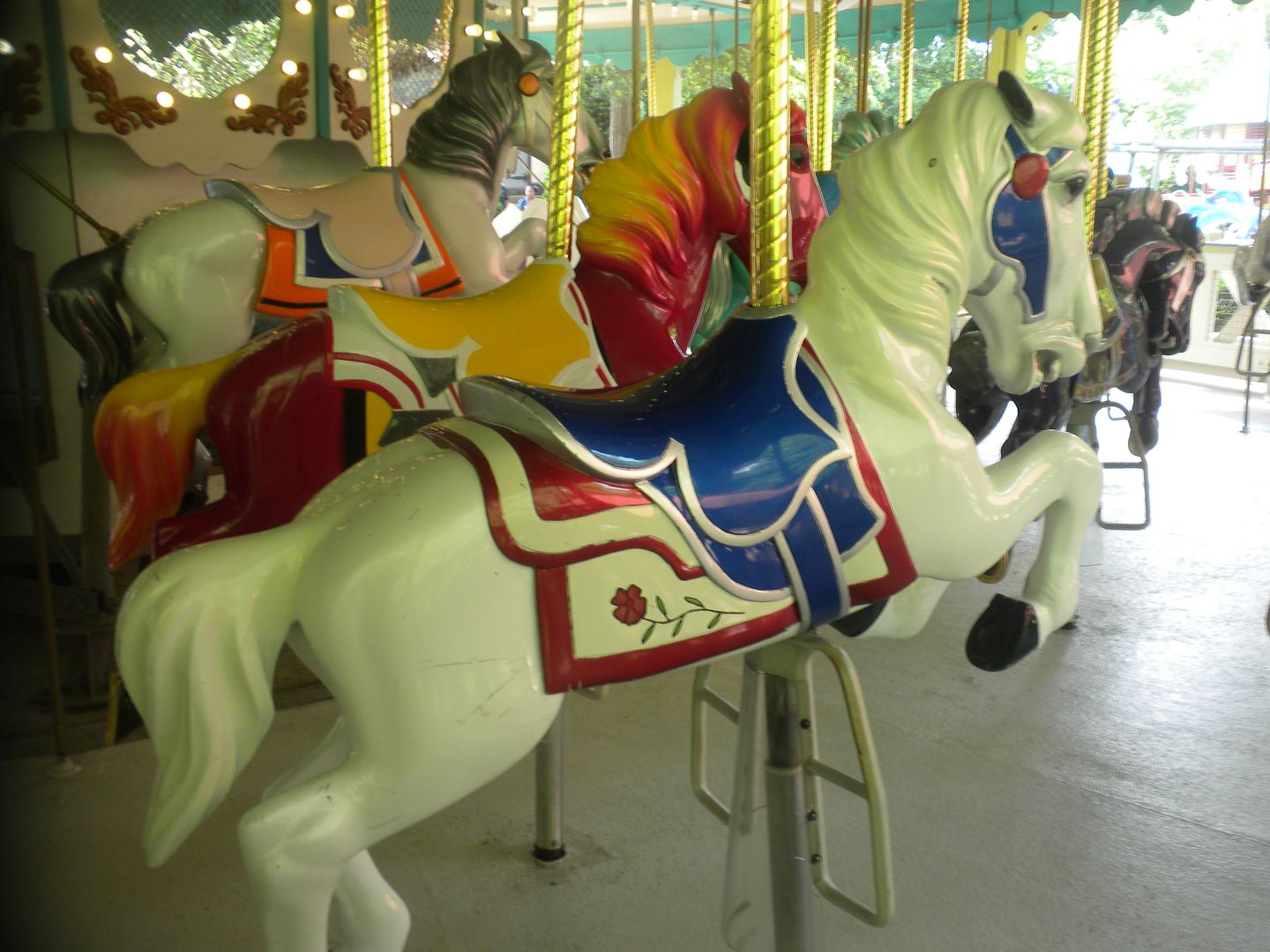 Kinder Karussel:  (Allan Herschell, Classic Wood Carouse – 3 rows (36 Jumping Horses, 2 chariots), 1919) Traveled 50 years, abandoned, found in 1973 in Dallas. Busch Gardens Williamsburg (1973-present). This smaller antique carousel is, fully restored – 1 ride.
Germany – Oktoberfest


Perhaps the heart of the park, it contains Das Festhaus where we ate the first night.  There are also three kid's rides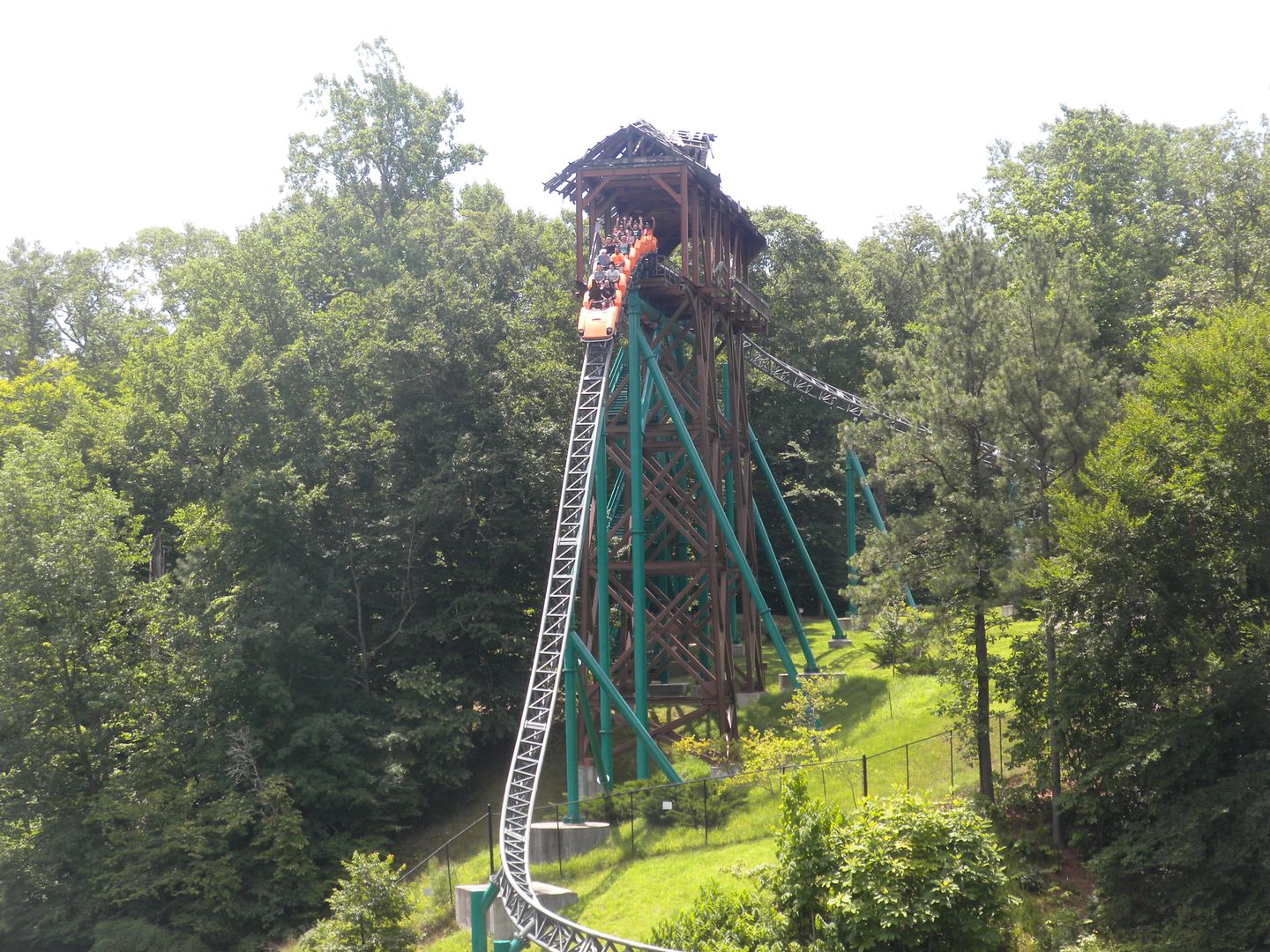 Verbolten: (Zierer, LSM Launch, 2012) This ride replaced The Big Bad Wolf, but it is great in its own way.  With launches and an inside portion with three different shows, it is a lot of fun.  With the shows of Wolf, Storm and Spirit, along with a reference on one train's tag, this ride pays homage to its predecessor – 6 rides, 4 during ERT.
Mach Tower: This drop ride is good – 1 ride during ERT.
Bumper Cars:  Good bumper cars – 1 ride.
Der Wirbelwind:  This Wave Swinger gives a good ride – 1 ride.


Das Festhaus: Octoberzest:  This German show in Das Festhaus was entertaining and helped immerse the viewer in the German experience – 1 show.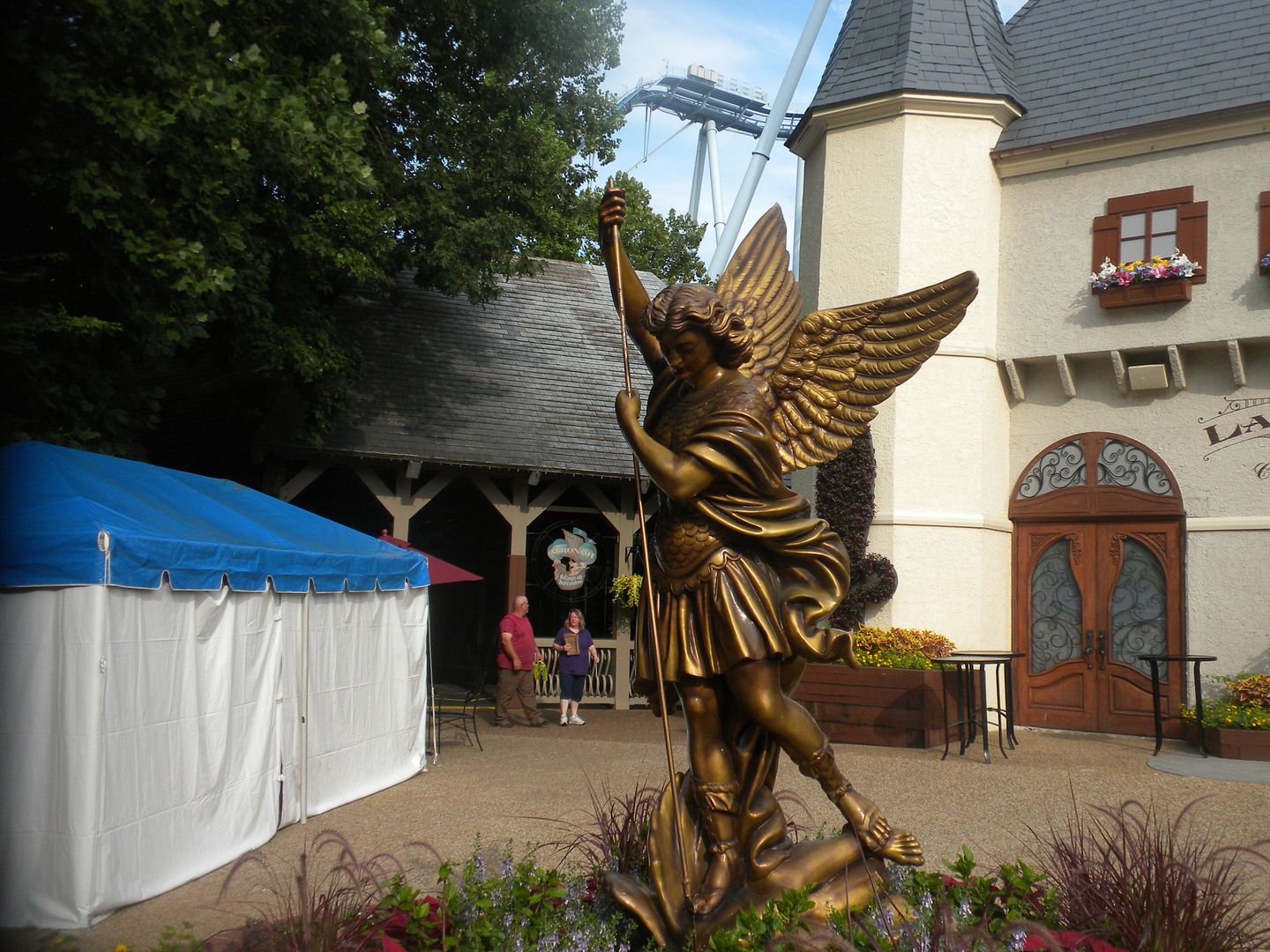 Ironically, the German sections of the park were once home to every coaster that has been removed from this park.  In addition to The Big Bad Wolf (Arrow, Suspended, 1984-2009), perhaps Arrow's best suspended coaster, this spot was once home to Die Wildkatze (Schwarzkopf, Wildcat-54m, 1976-1983), which after a number of relocations now operates at Adventure Park USA as Wildcat, which we rode prior to the beginning of Coaster Con 41. This section was also once home to the legendary yet troubled Drachen Fire (Arrow, Looper, 1992-1998) that I never had an opportunity to ride.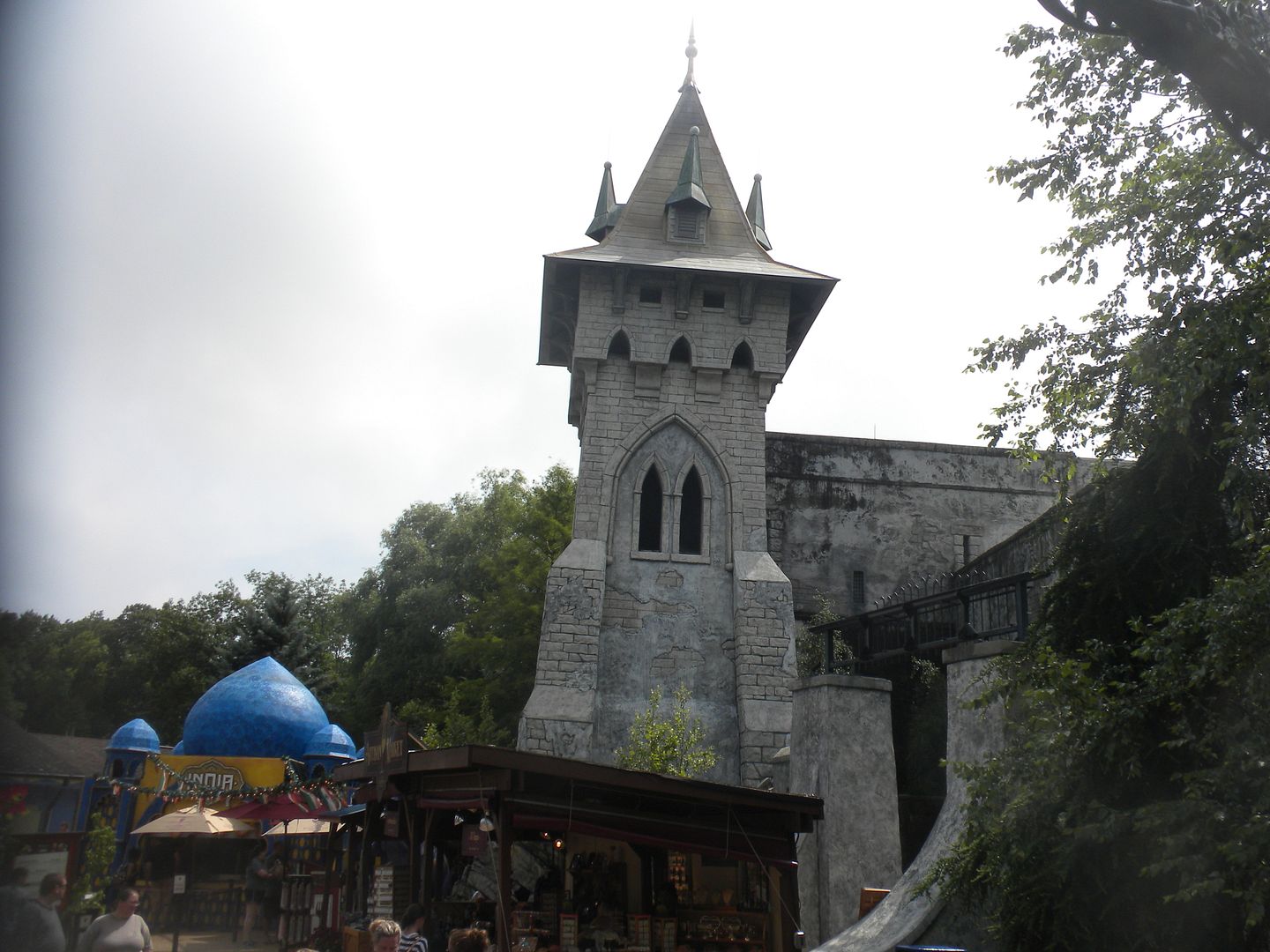 Also in this section NewKastle is the name for the building that housed Curse of DarKastle, an excellently themed darkride/ 4-D experience with great special effects and backstory, but now used as an events facility.  That same spot was once the location of Glissade(Schwarzkopf, Jet Star 3, 1975-1985) which currently is at Selva Mágica as Tornado (we did not get to ride last year due to it being down) and later Wild Maus (Mack Rides GmbH & Co KG, Wild Mouse, 1996-2003), now operating at Busch Gardens Tampa as Sand Serpent.  The other coaster that was present at Coaster Con 1, also in this section, was Das Kätzchen (Allan Herschell Company, Kiddie/Little Dipper, 1976-1984).  Over the years 8 coasters and an exquisite darkride have called Octoberfest or Germany/Rhineland home, yet of these only two coasters remain.  These sections are still among the best in the park, but what losses these two sections have sustained!
Italy – San Marco


This is a well-themed section.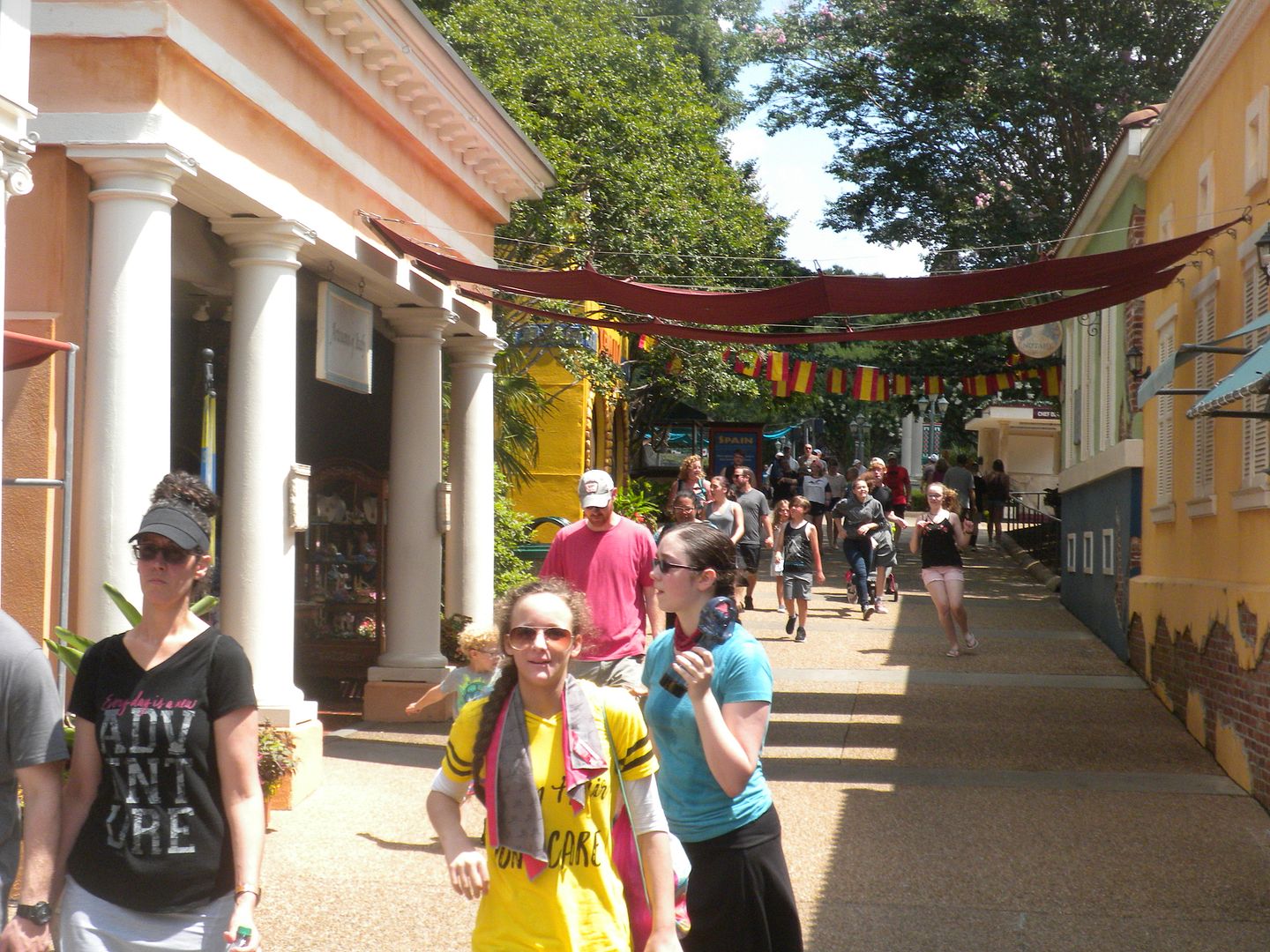 Marco Polo's Marketplace is hereas well as two kid's rides.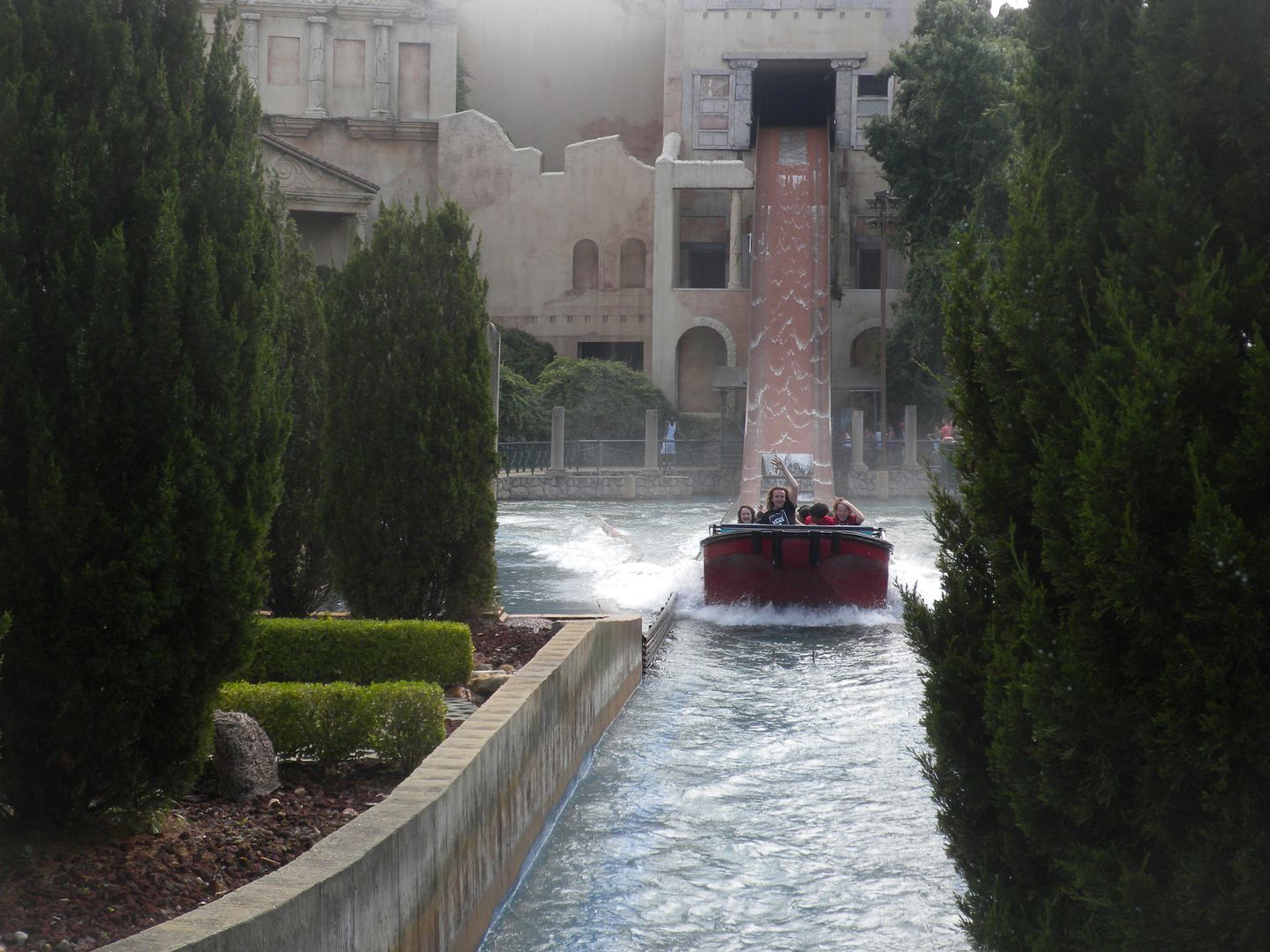 Escape From Pompeii:  This is a very good version of a shoot-the-chutes ride as it contains a darkride/ special effects portion depicting the eruption of Mount Vesuvius that destroyed the ancient city of Pompeii.  It has a good drop that doesn't get you completely soaked.  It was closed most of our visit and opened just before we left on Friday, so I got it in – 1 ride.
The Battering Ram:  Good swinging ship – 1 ride.
Da Vinci's Cradle:  Good flying carpet ride with intense forces – 1 ride.
The Flying Machine:  Somewhat tame spinning ride – 1 ride.
Il Teatro Di San Marco:  Mix it Up:  Funny musical about cooking – 1 show.
Italy – Festa Italia
This Festival themed area has a nice feeling. La Cucina pizza is here along with one 1 kid's ride.


Apollo's Chariot:  (Bollinger & Mabillard, Hyper Coaster, 1999) This being the first of the B&M hypers, it is amazing it is so well executed.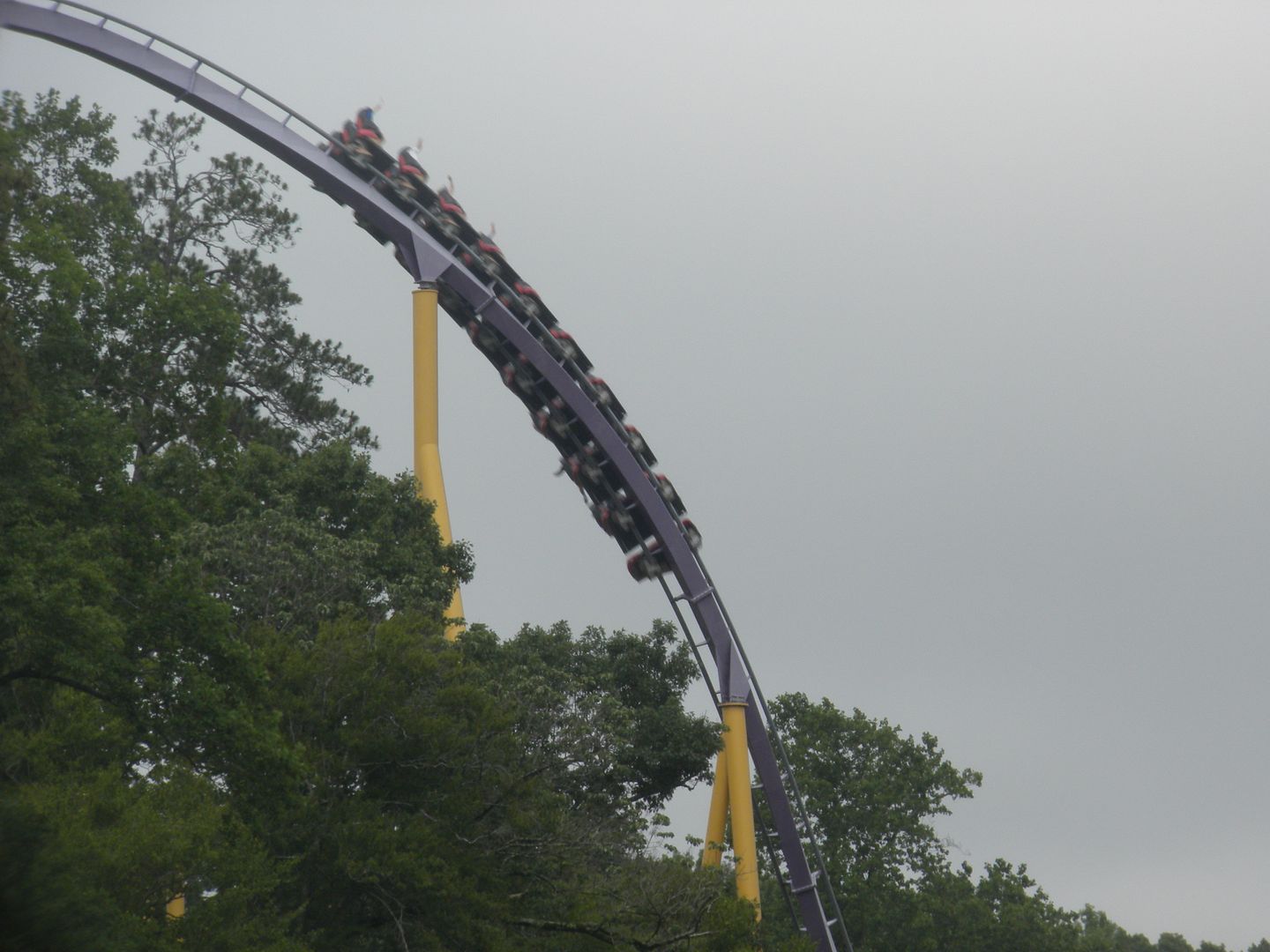 It didn't take any trial and error to get this right.  Of particular note is the ascending double helix at the turnaround and the final drop to the ground near the station.  It gives an excellent ride – 12 rides, 11 during ERT.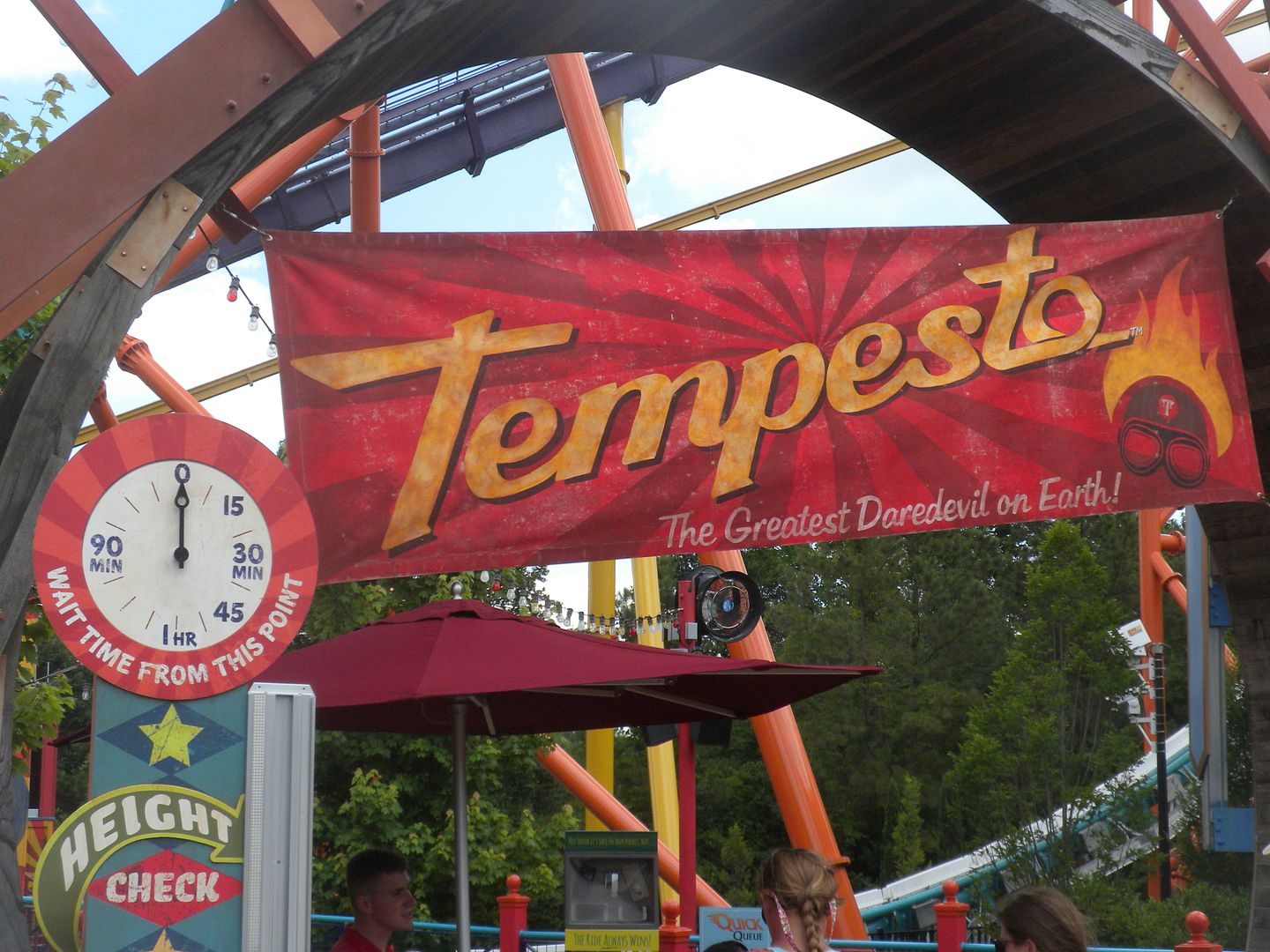 Tempesto:  (Premier Rides, LSM Launch, 2015)


This gives an intense ride – 1 ride.
Roman Rapids:  Fun rapids ride with lots of waterfalls & water cannons–a pretty wet ride – 1 ride.
The Trade Wind:  Good Himalaya ride – 1 ride.
Turkish Delight:  I always enjoy teacups and these spin good – 1 ride.
Festa Train Station:  I took the train to Caribou Station & also arrived via this station – 1 ride.
This is an amazing, first class park.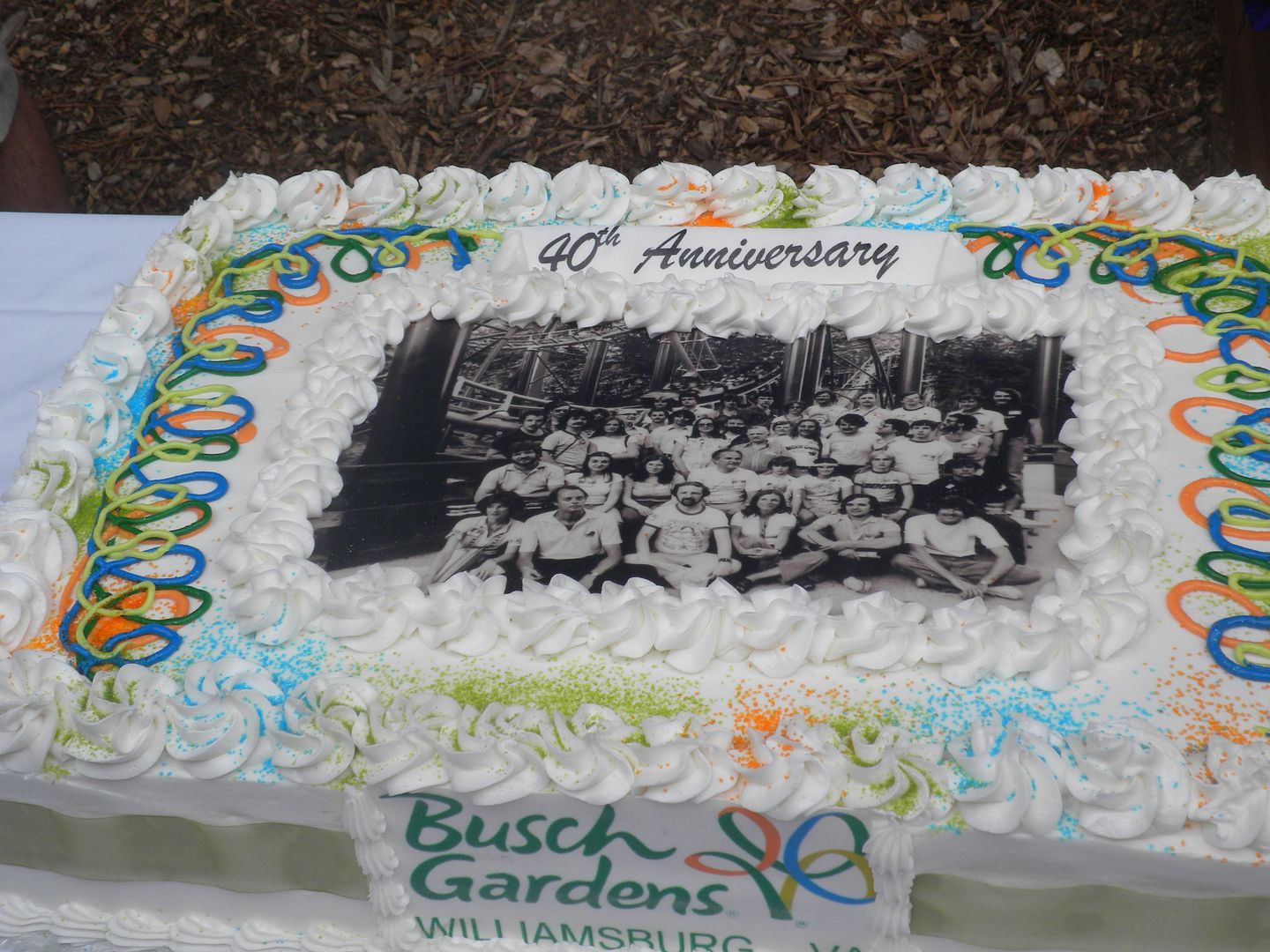 They treated us well, providing a delicious meal featuring smokehouse favorites. 


They talked to us a little about the coasters at the park, particularly the older ones and some no longer there.  The three ERT sessions were great in spite of threatened rain, and we got almost all of it in.  They were having their Food and Wine Festival, so Friday we had lunch by trying samples at food stands from various countries and regions.  I had five items from Virginia, Caribbean, Hawaii, French Quarter and Ireland, and everything I had was delicious.  I have visited this park many times since I first went in 2008 and I cannot wait to go back.
That evening we had our ACE Banquet at the Great Wolf Lodge.  The meal was delicious and the evening was very nice.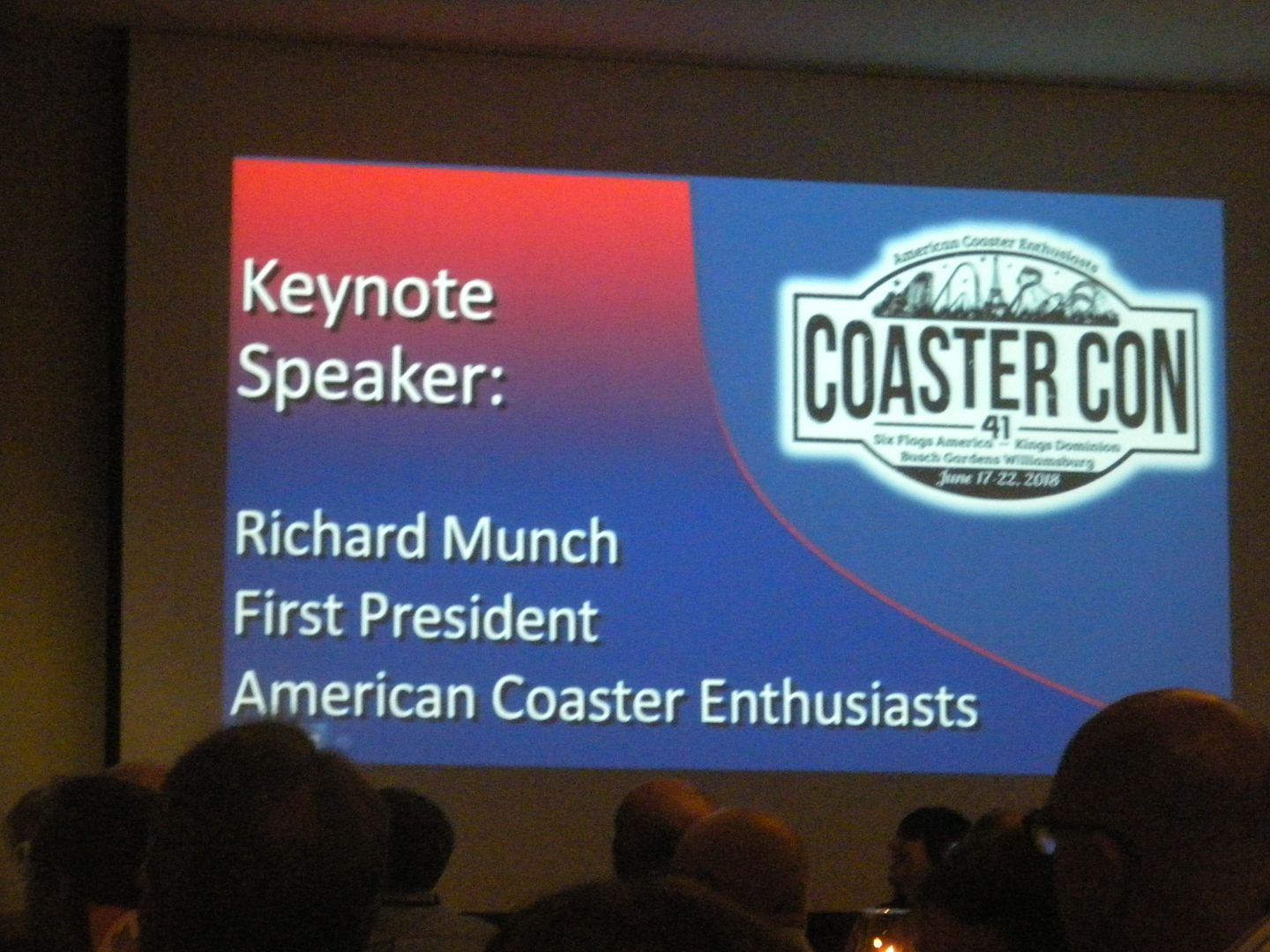 But the highlight of the night was the keynote address


by ACE's co-founder and first president Richard Munch.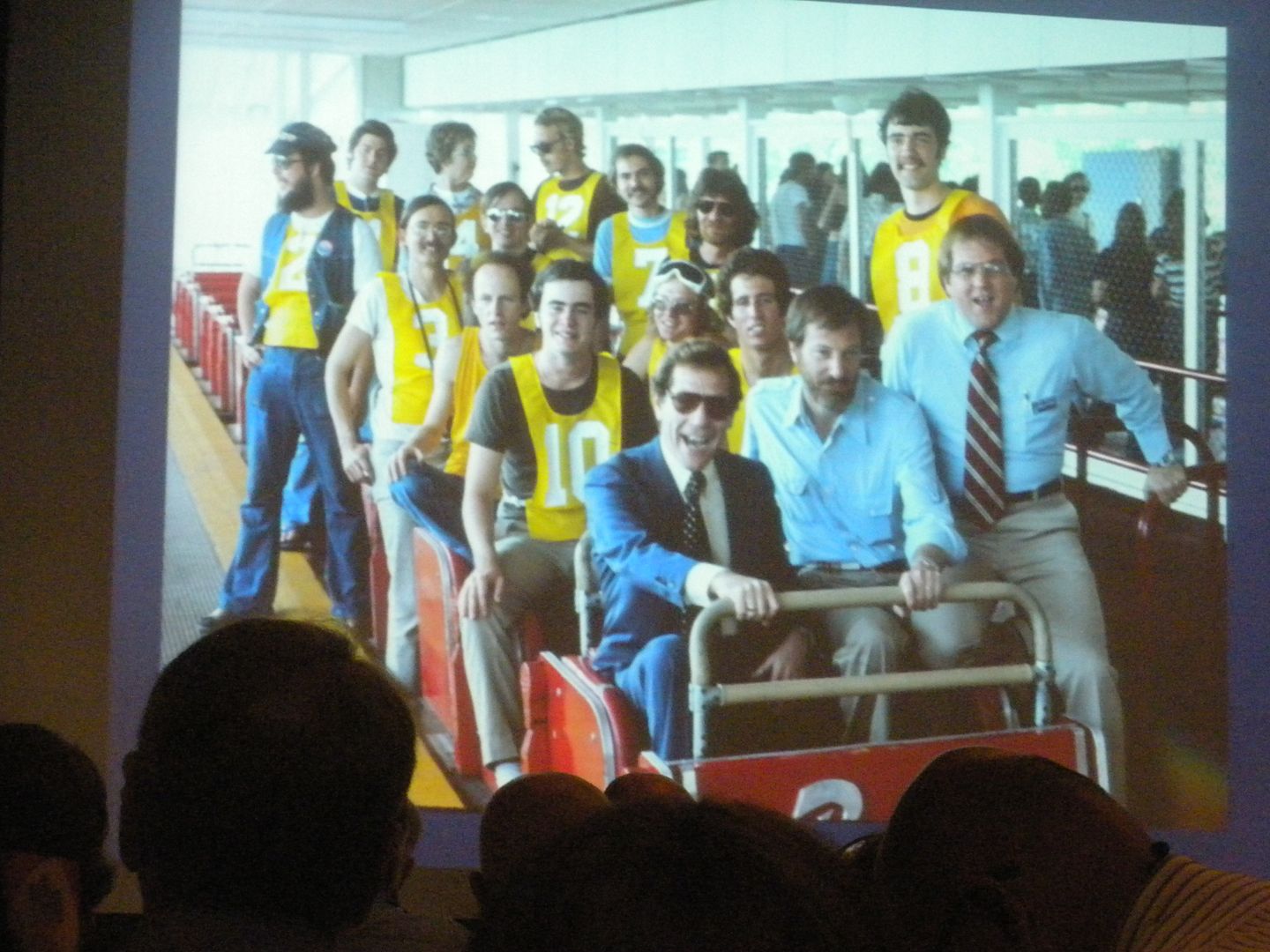 Hearing him talk of the Coaster Marathon,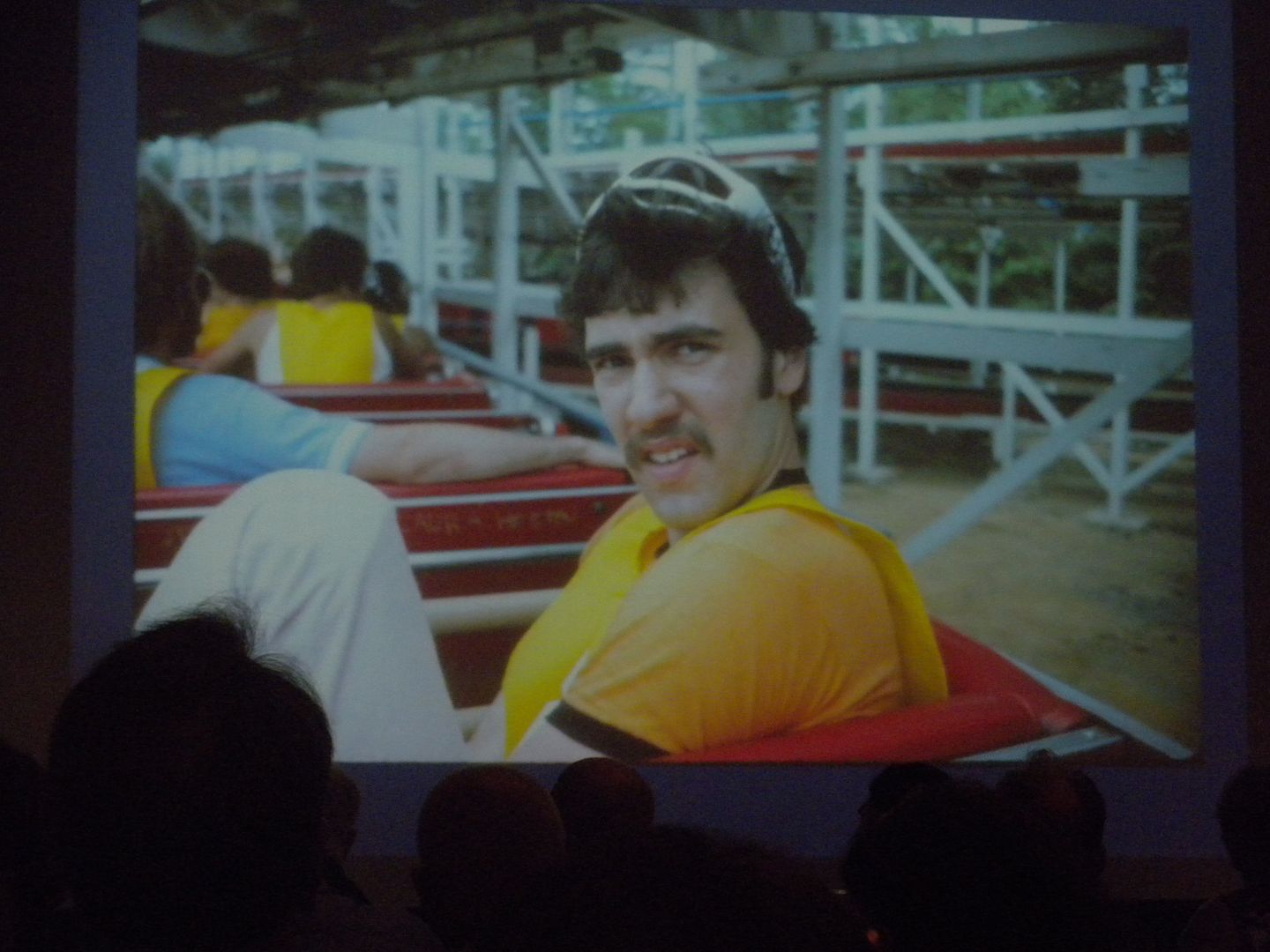 the idea of starting a club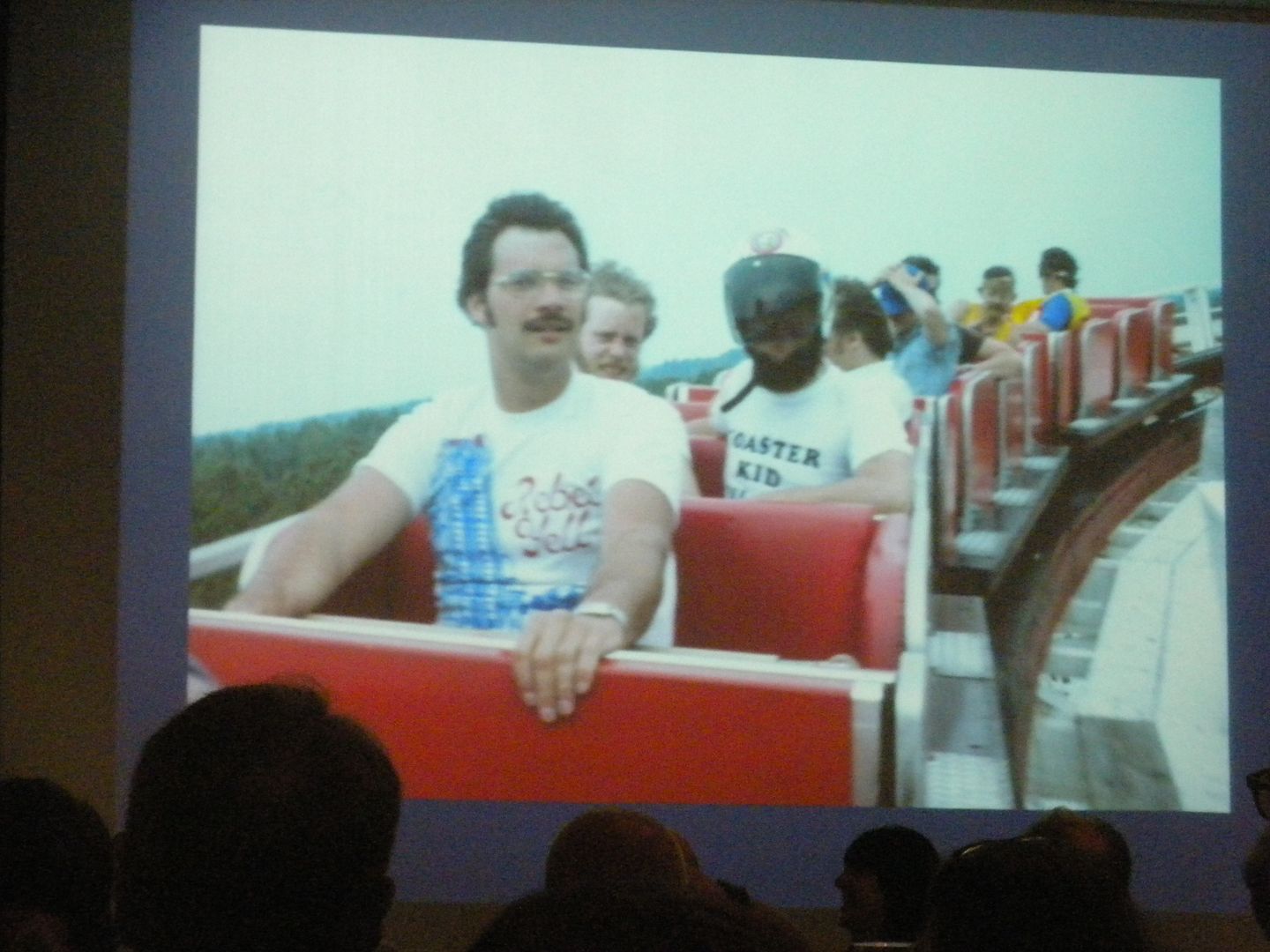 and of his adventures of trying to make that happen with cofounders Paul Greenwald and Roy Brashears, really helped me better understand what it took to get this club started.  The evening also included the Spirit of ACE Award/ PTC Manufacturer's Award, which went to Elizabeth Ringas, Regional Rep for the Mid-Atlantic Region, which was well deserved.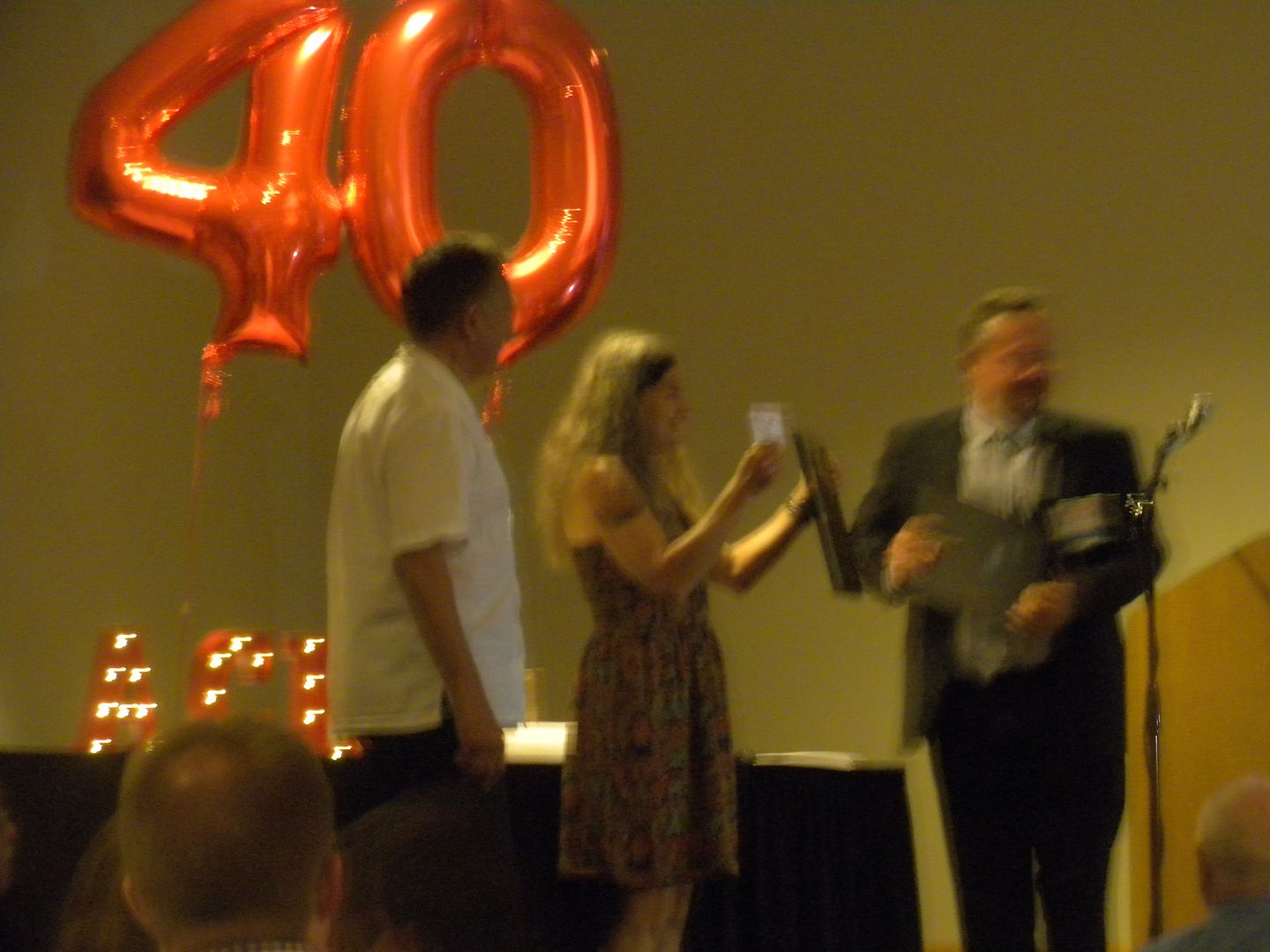 I thoroughly enjoyed this night and it was a good way to end Coaster Con 41.  But we would have one more adventure to undertake the next morning.
Next Up: Epilogue:  Ocean City, MD