Six Flags America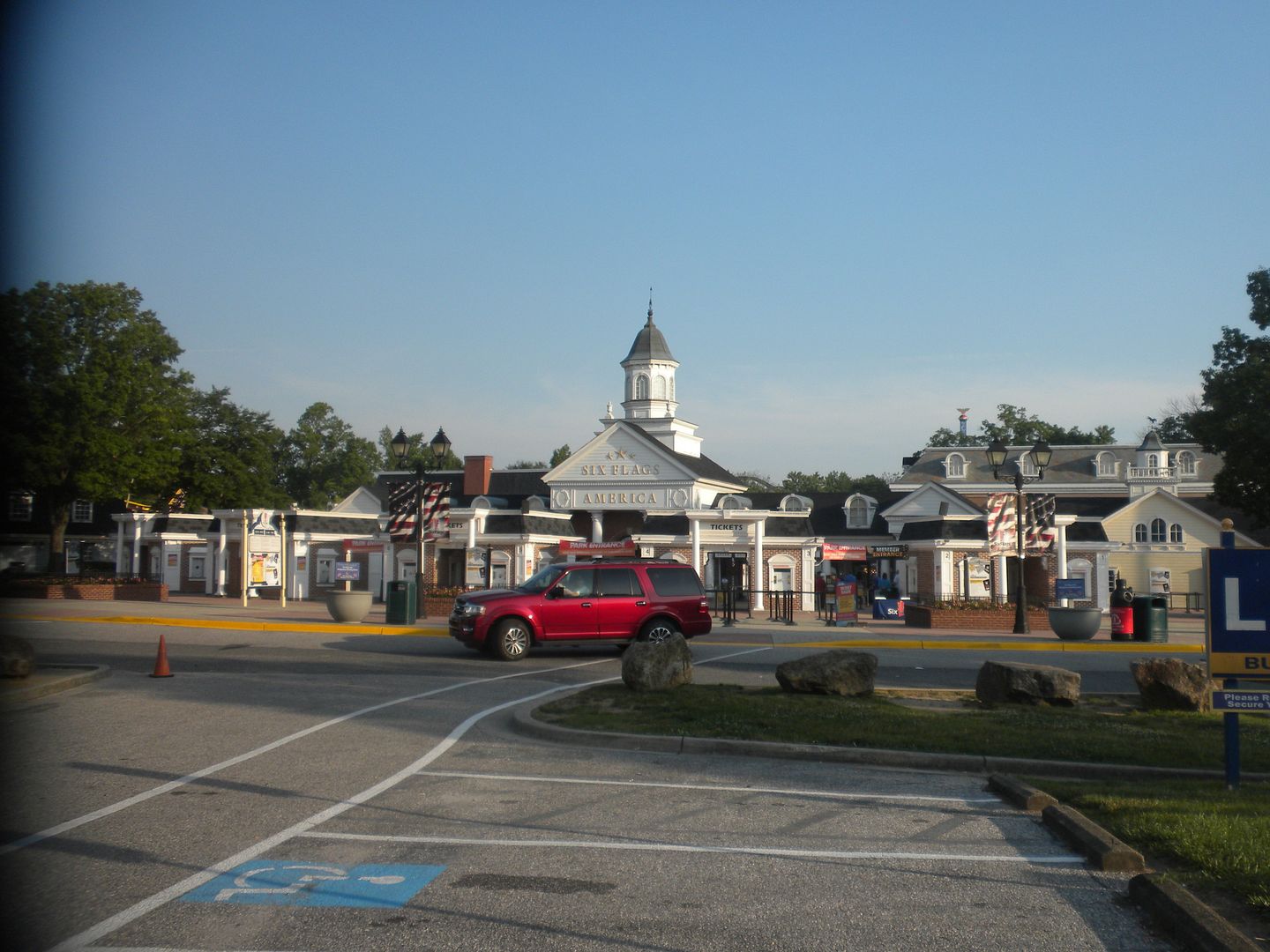 While the rest of my group was going to a concert Saturday evening, July 16, I decided to get in a little extra time at Six Flags America in Upper Marlboro, MD, where Coaster Con 41 would start the next day, joining John Allen for dinner and a few rides. I have visited this park on three separate occasions, but I have always had limited time, so I wanted a little extra time here. On Sunday after registration at our host hotel, we headed to the park in the afternoon and then returned Monday for most of the day. We also met up with Vanessa's parents, Judy and Dan Thomas with whom we spent a good bit of time over the next week. I will review the park by themed section combining my time over three days.
Main Street 1776
This nice looking entrance section is made to look like America at its beginning with colonial architecture. It is mostly shops and restaurants and services but it has one ride.
Flying Carousel: Wave Swinger – 1 ride.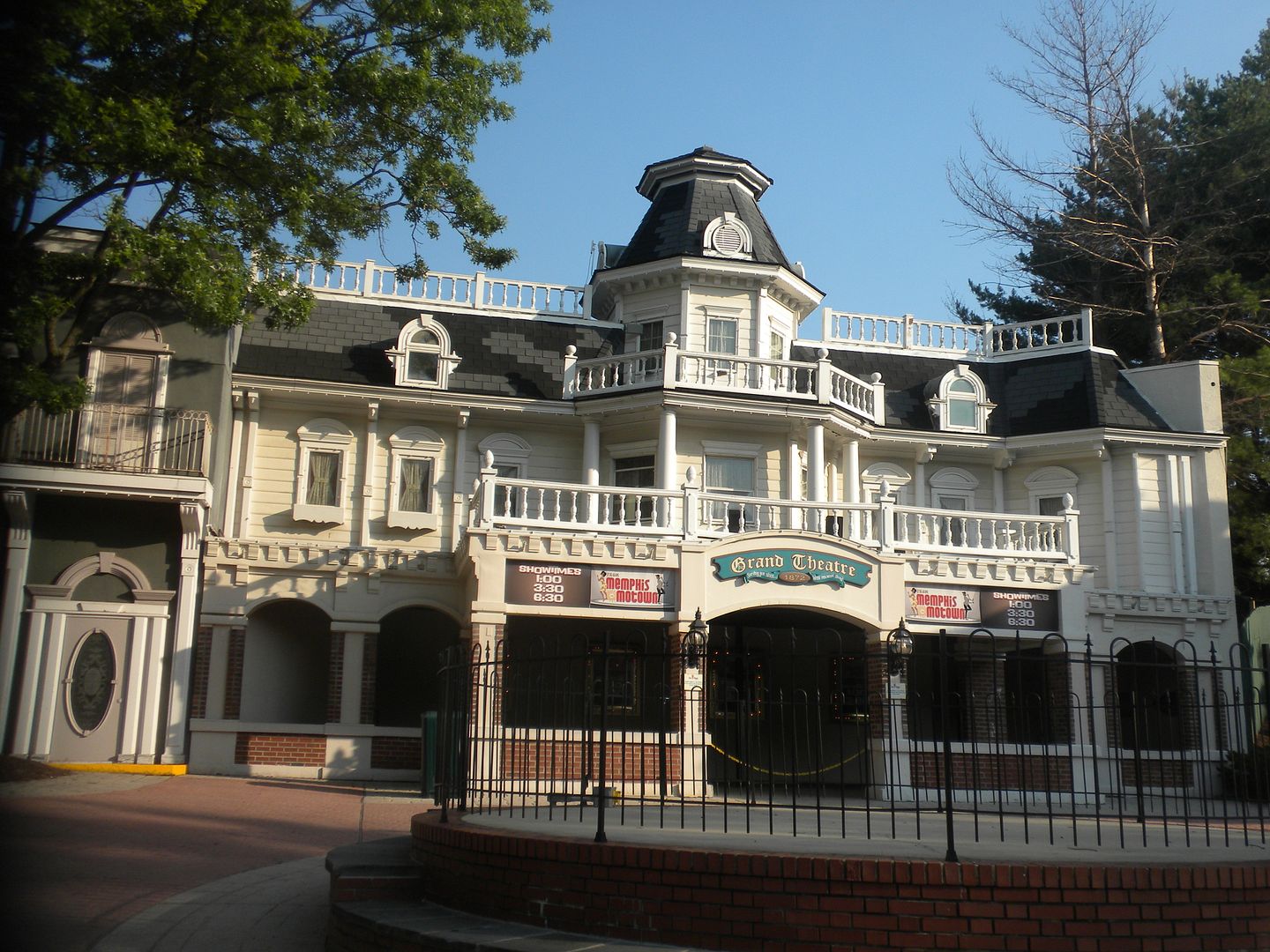 Also here is the Grand Theater where we were welcomed and heard from Adam Sandy, Chief Business Development Officer of Ride Entertainment, which was interesting.
Chesapeake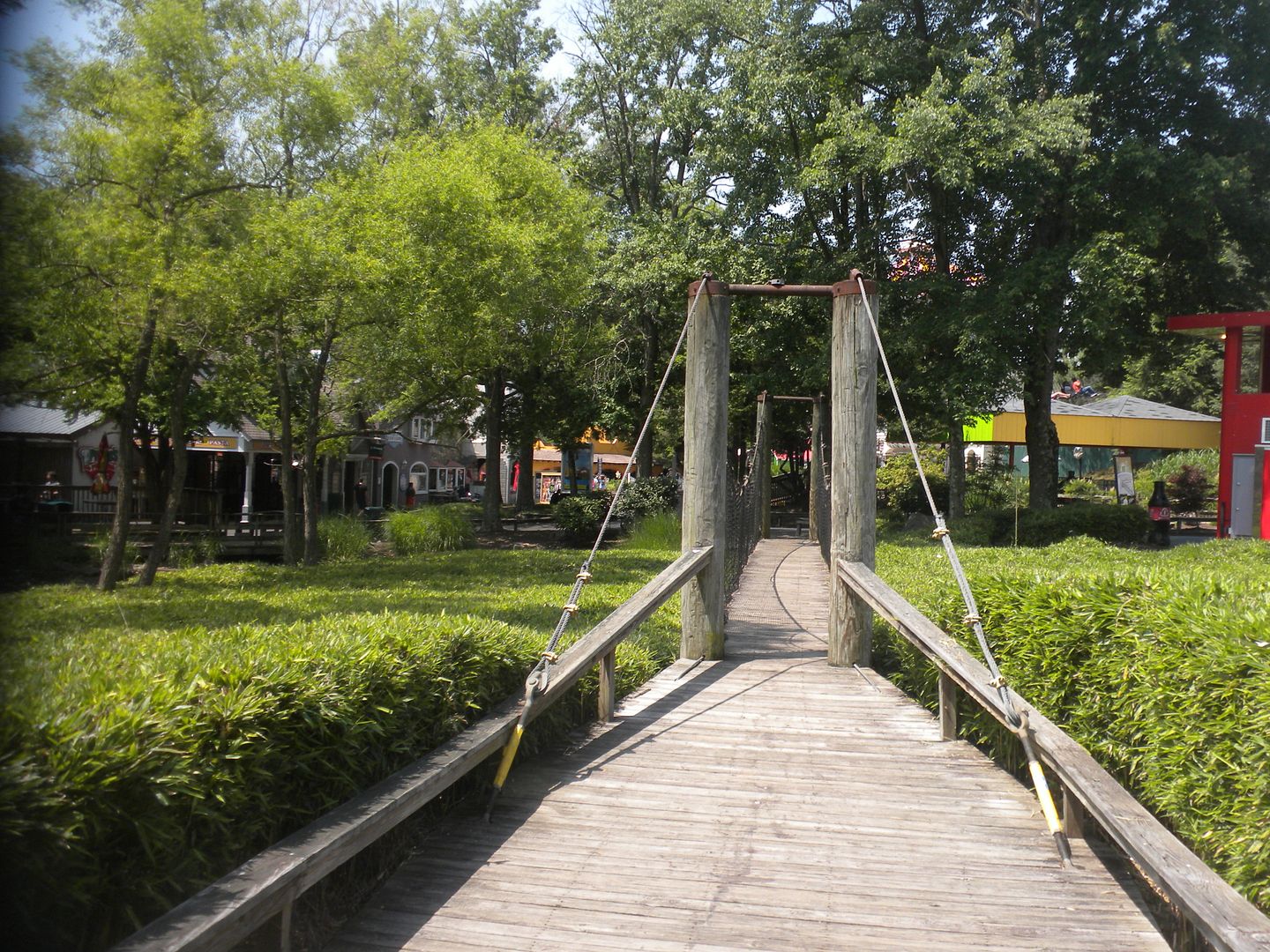 Named after the bay around Maryland and Virginia, this is the Park's largest concentration of rides.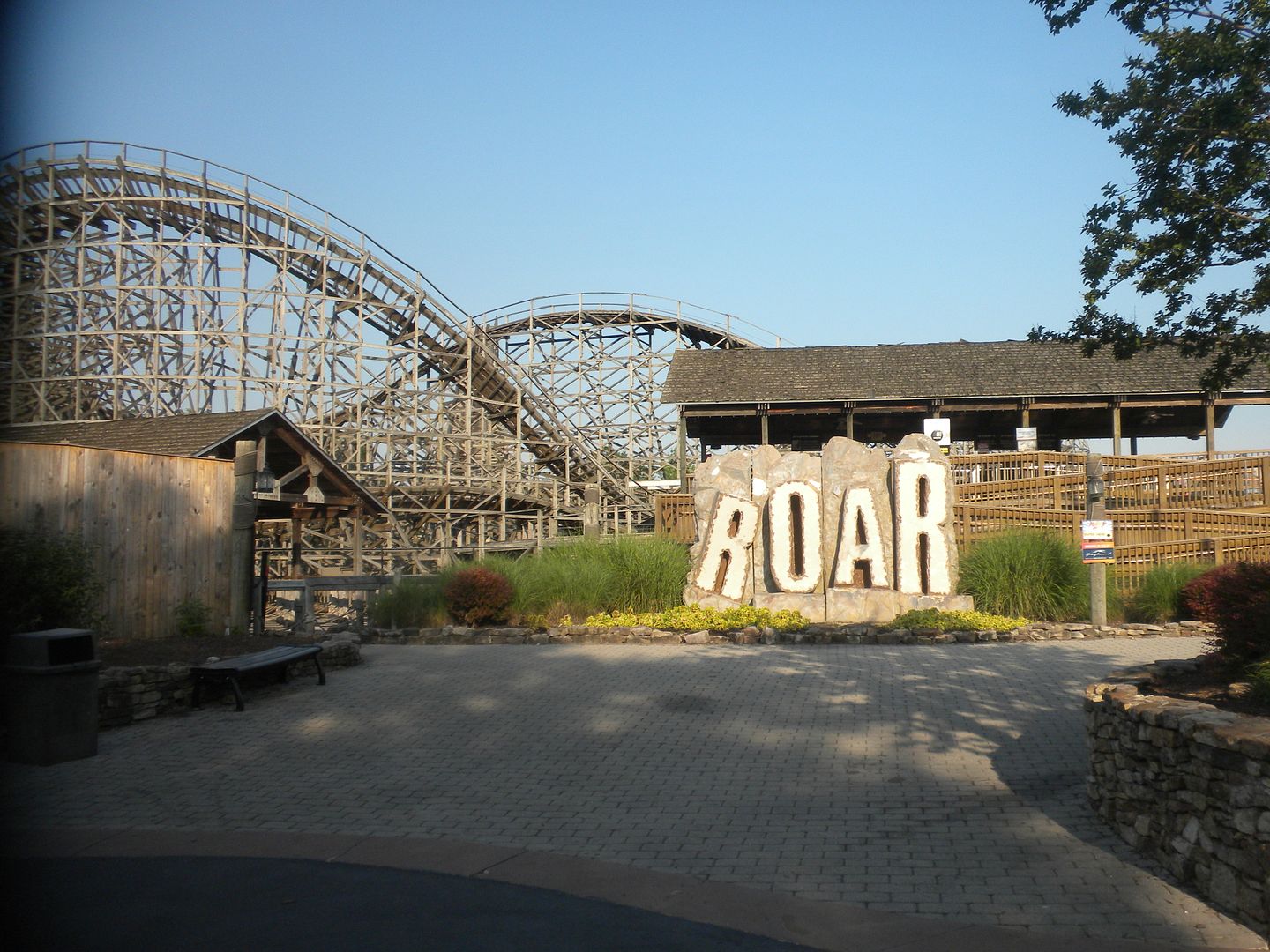 Roar: (GCI-Mike Boodley, Wood Twister, 1998)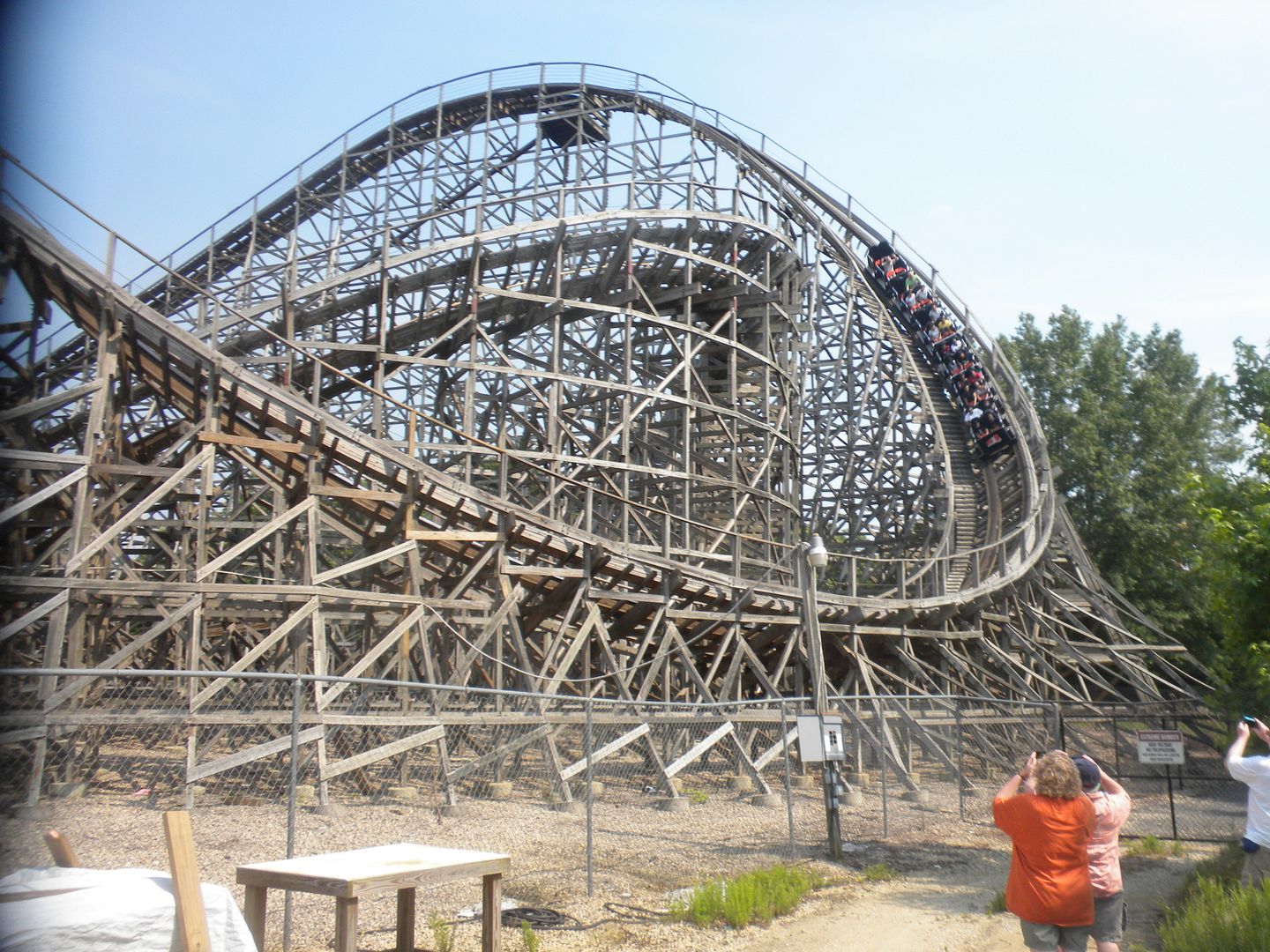 One of GCI's earliest designs,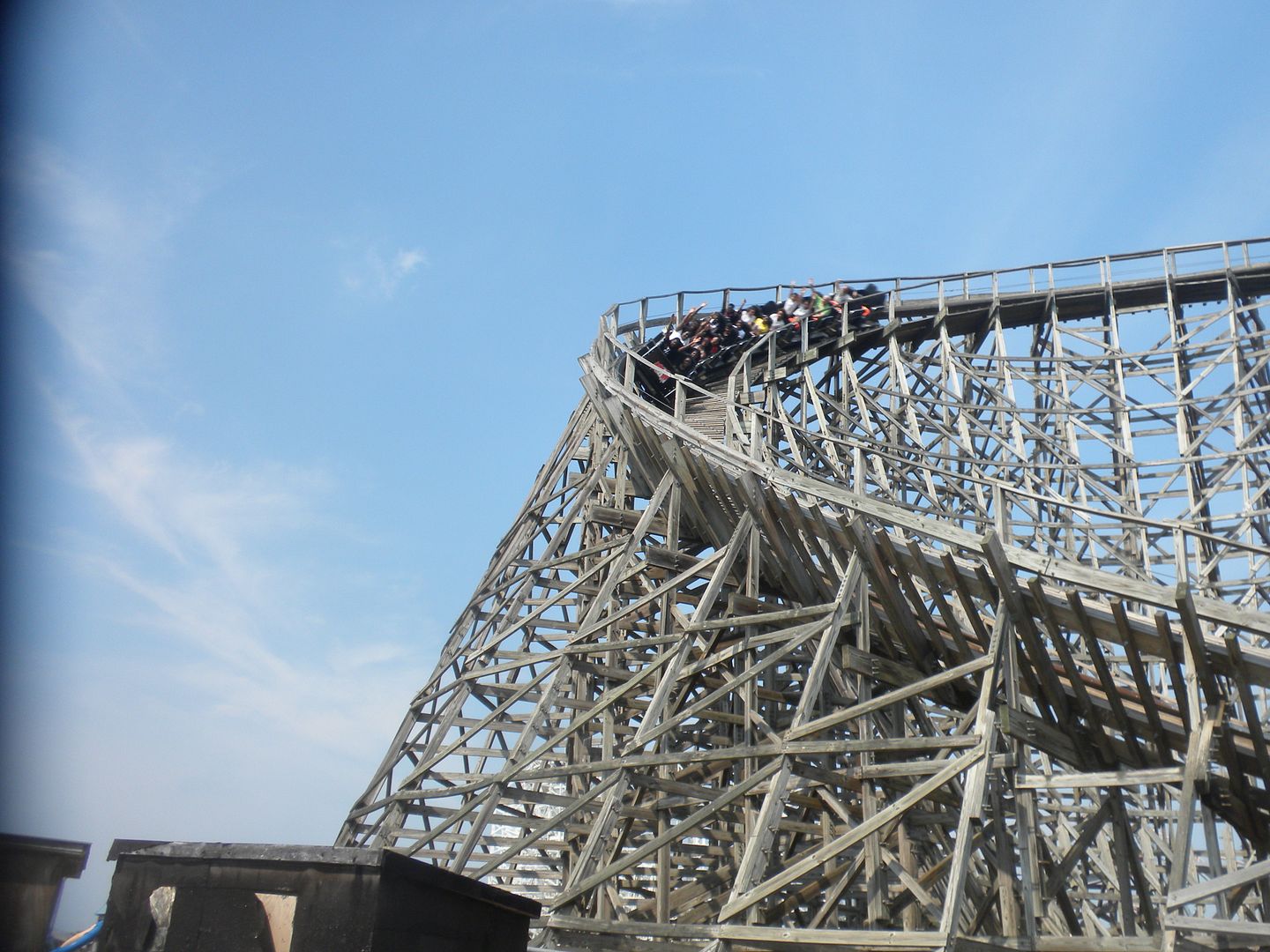 this has a few rough spots but gives a pretty good ride – 3 rides, 2 during ERT.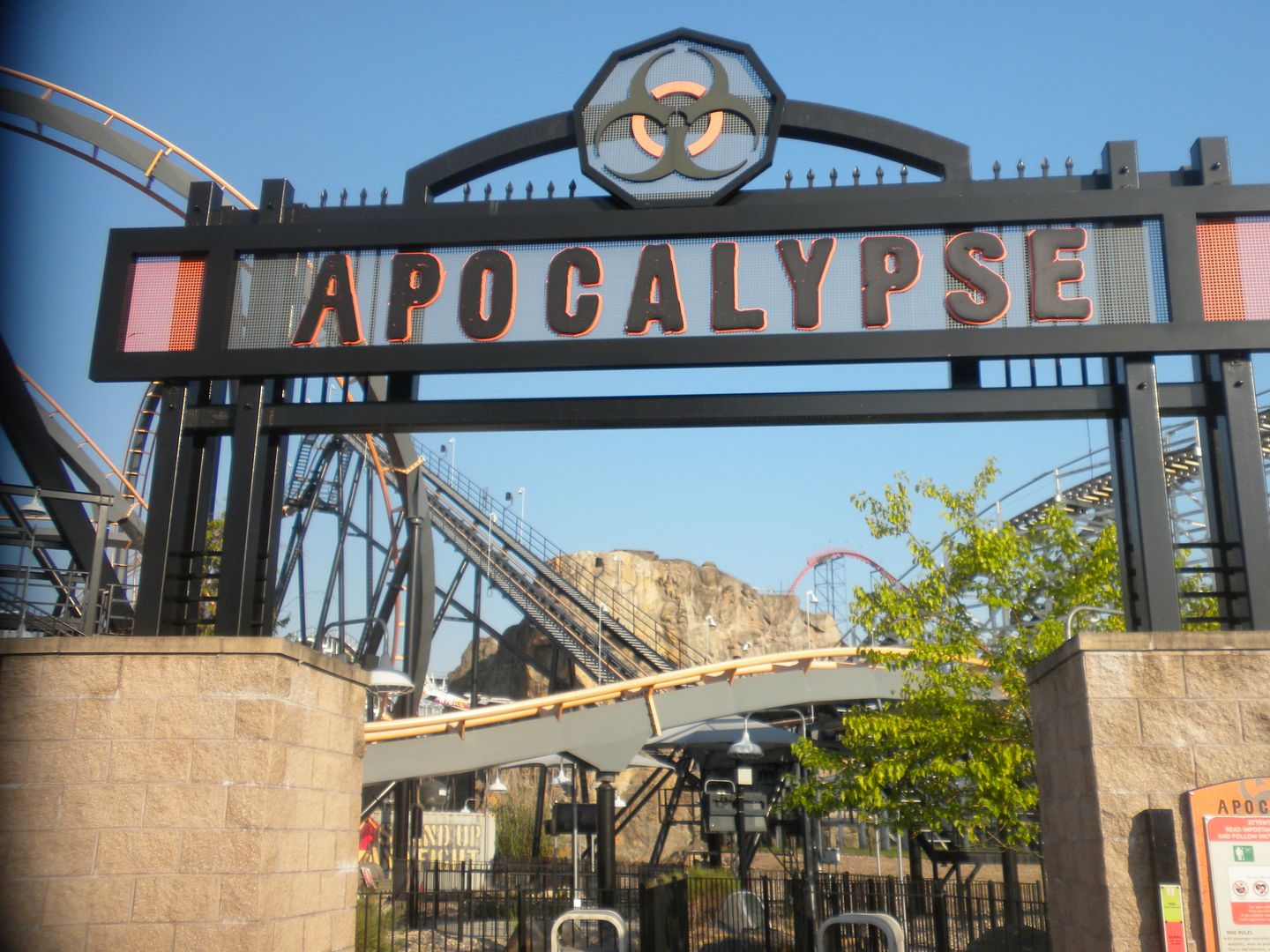 Apocalypse: (Bolliger & Mabillard, Stand-Up, 1990/2012)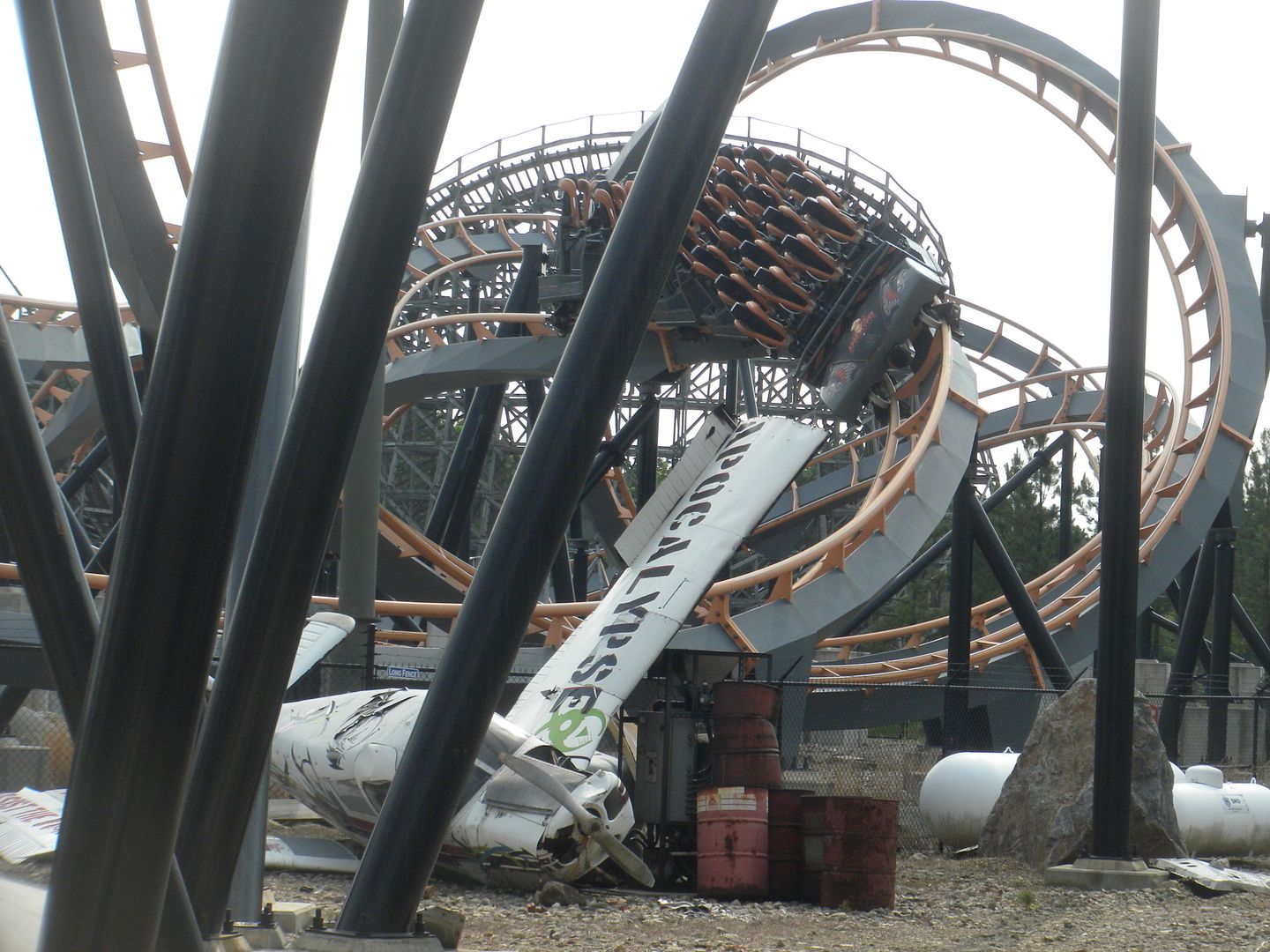 Relocated from Six Flags Great America as Iron Wolf, this was the first of B&M's stand ups as well as their first coaster.


While somewhat rough,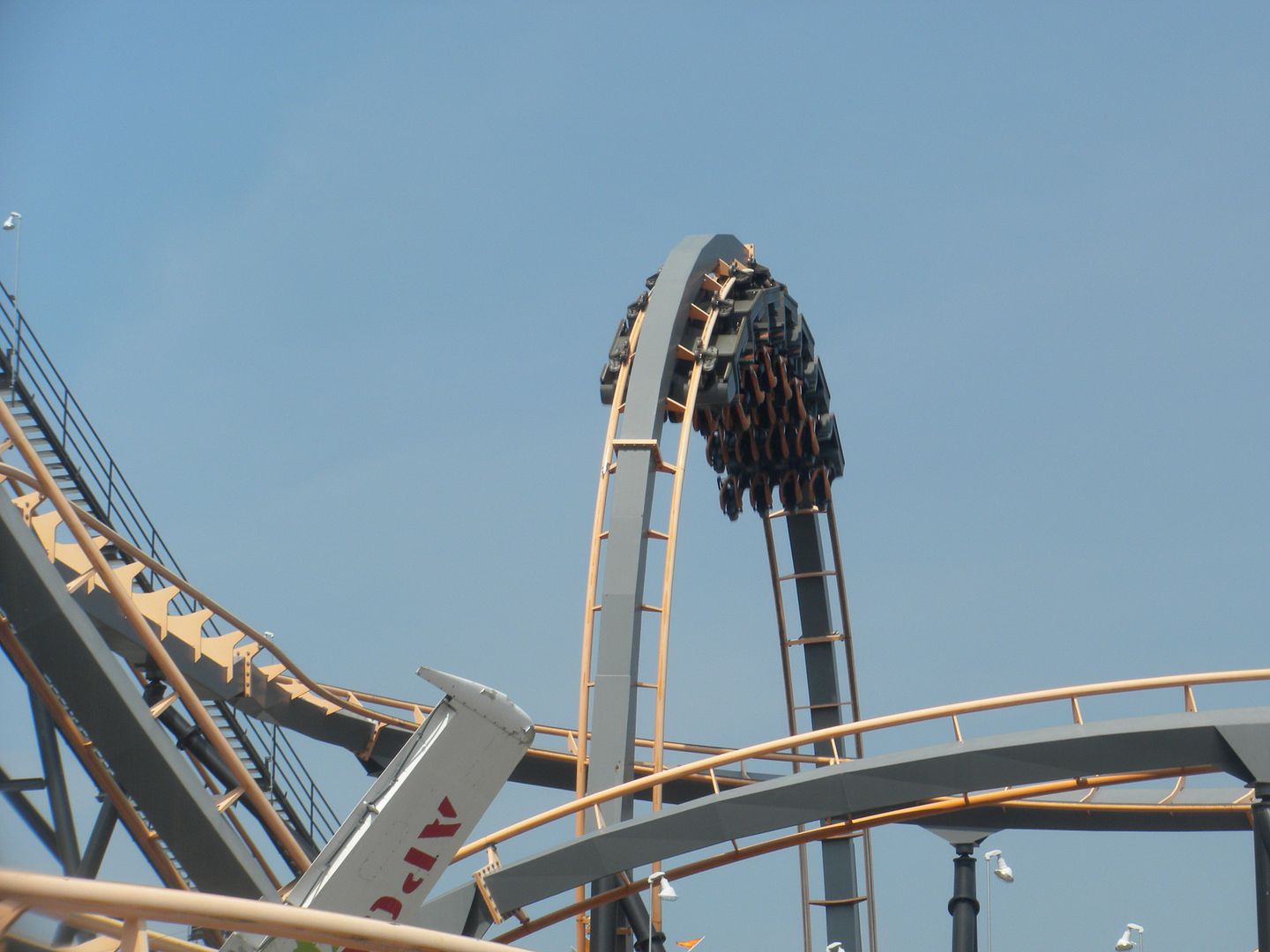 I rode it defensively for a decent ride – 1 ride during ERT.
Shipwreck Falls: This shoot-the-chutes gets you pretty wet – 1 ride.
Capital Railways: This train around the park takes you past the picnic area – 1 ride.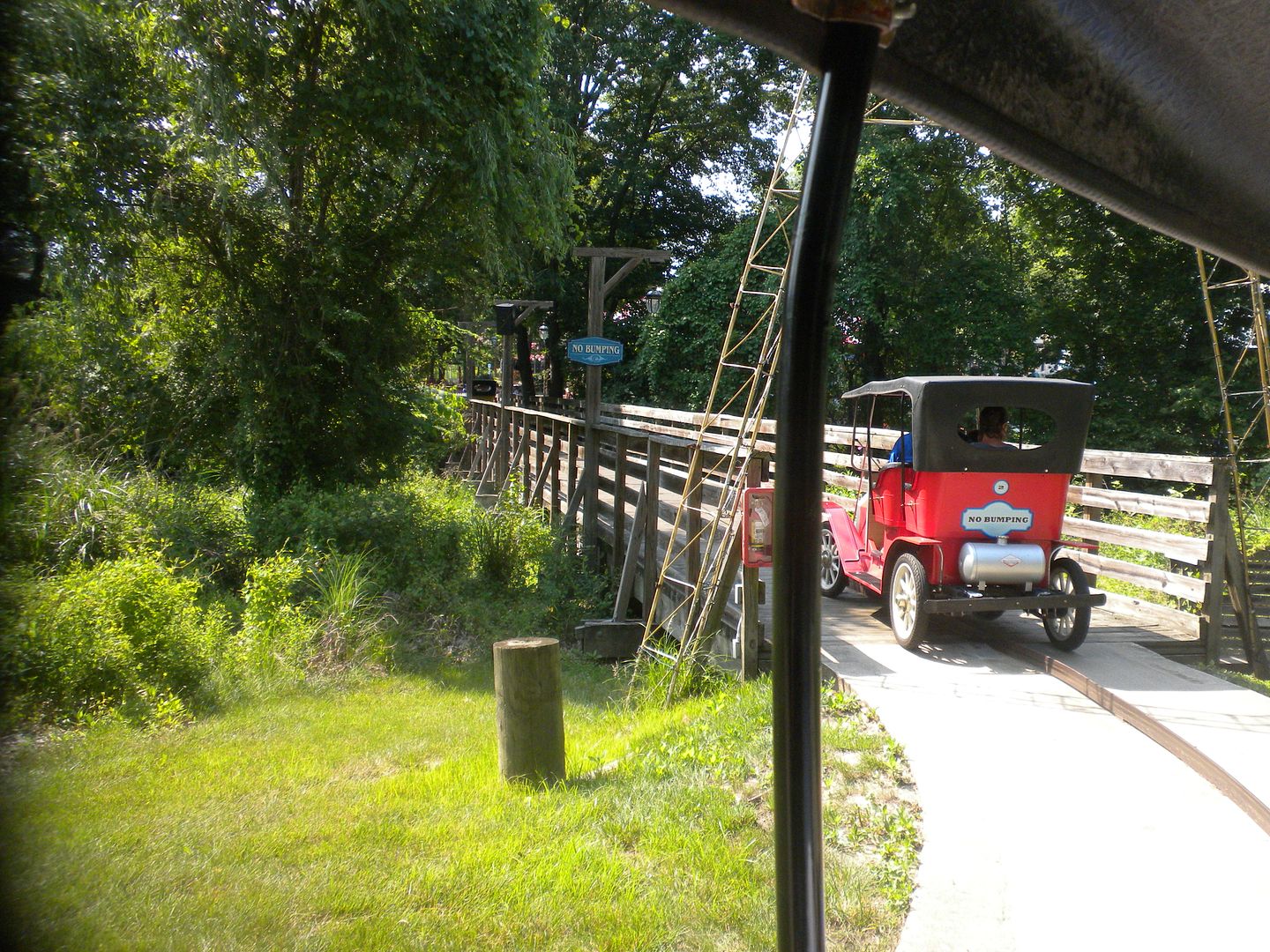 Great Race Antique Cars: This is a nice course over several bridges – 1 ride.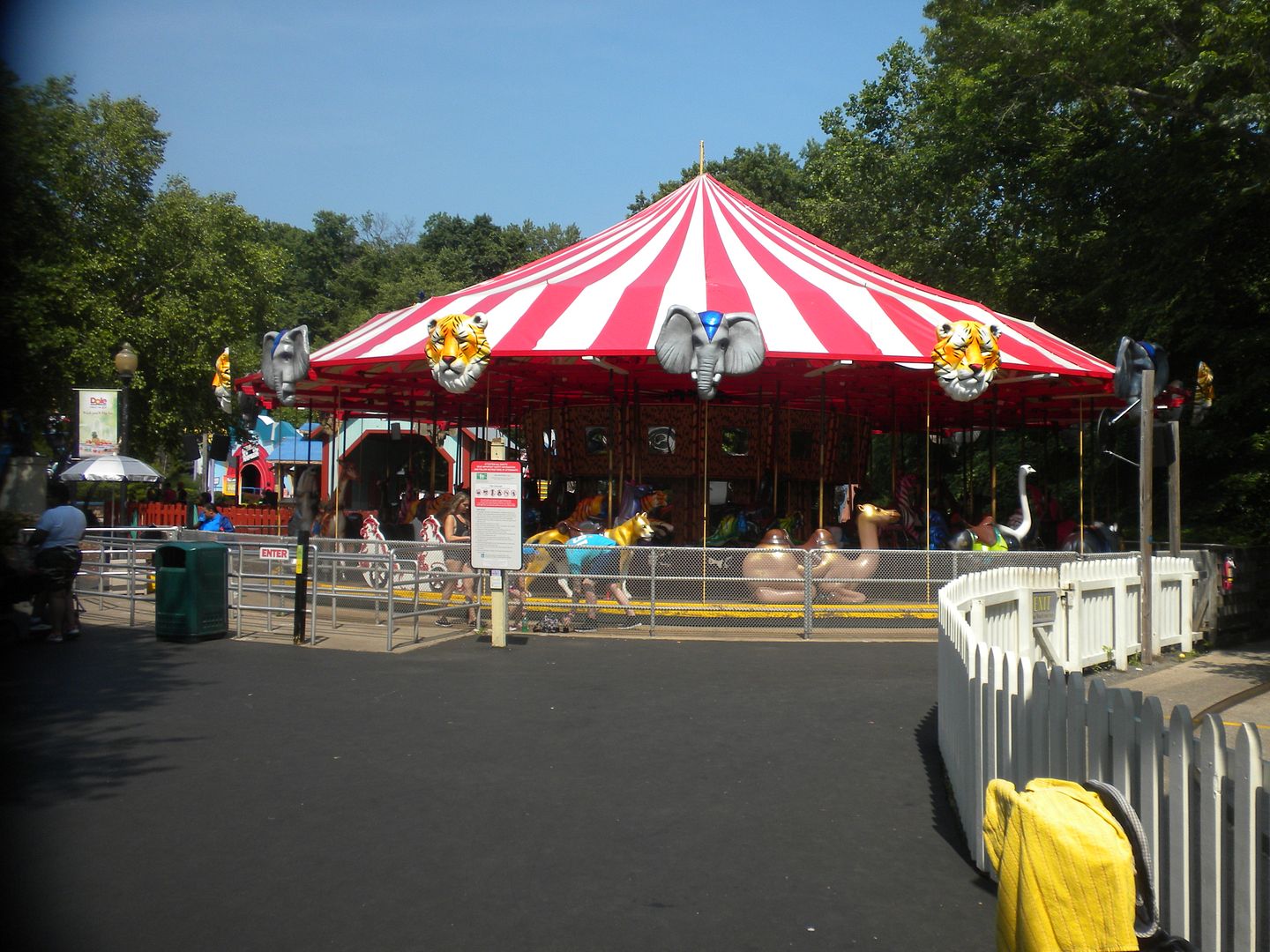 Carousel: An unusual, fanciful carousel, it gave a good ride – 1 ride.
Cyclone: This Scrambler was fun – 1 ride.
Tea Cups: This gave pretty good spinning – 1 ride.
High Seas: This pirate ship had fairly good airtime – 1 ride.
Pirate's Flight: These flying ships were a nice way to cool off – 1 ride.
Richard and I had lunch at Chop Six on Sunday, which I liked because you can use your dining pass for Chinese food, which you cannot do at Six Flags parks that still have Panda Express. The food was very good.
Mardi Gras
This festively themed section evokes the spirit of New Orleans.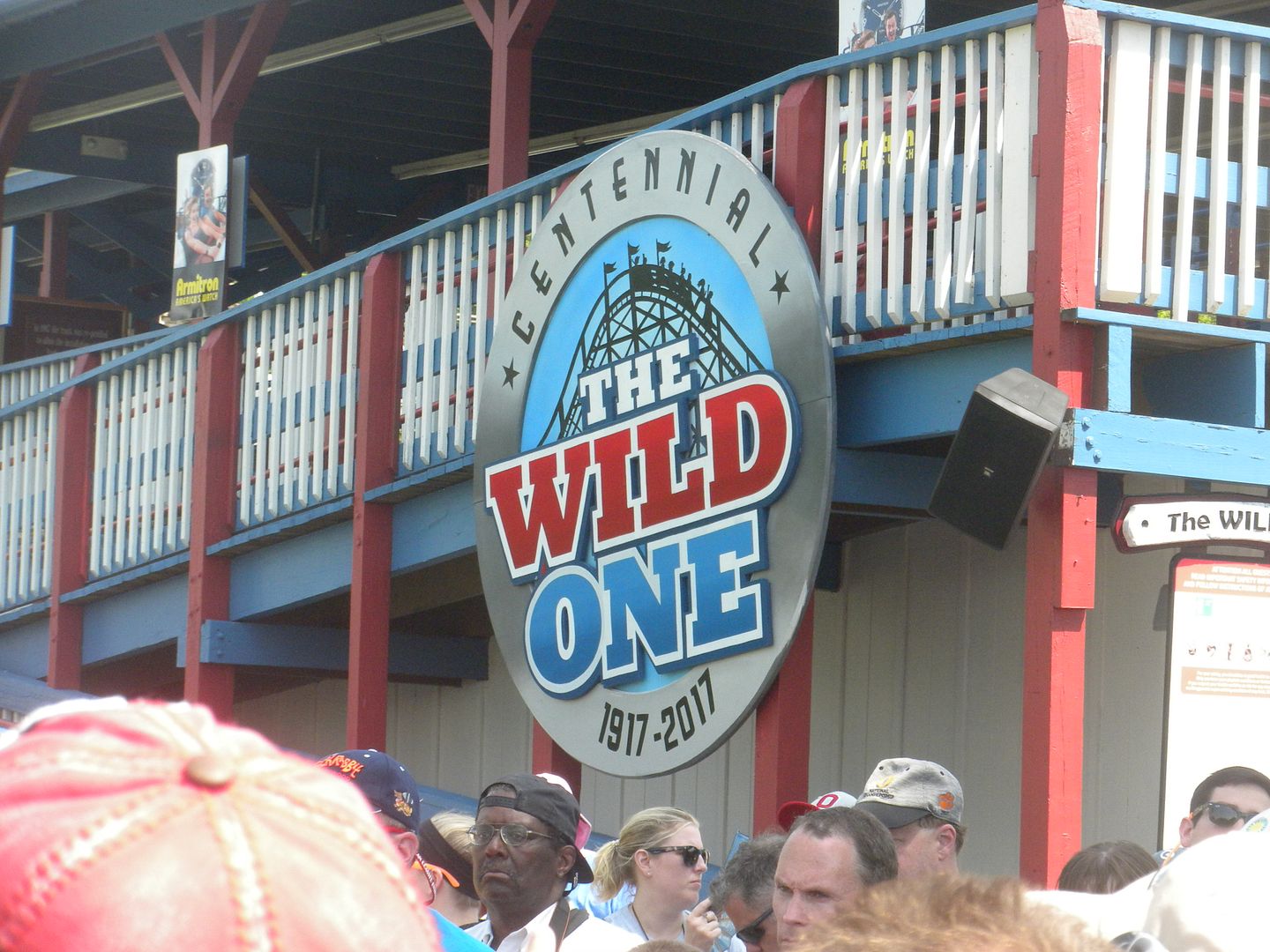 The Wild One: (John Miller/ PTC-Herbert Schmeck/ Charles Dinn, Wood Out & Bank Coaster, 1917/1932/1986)


This is one of 4 golden age coasters that consistently rank among my top 25 or so wood coasters (the others are Comet at Great Escape, Cyclone at Luna Park, and Phoenix at Knoebels).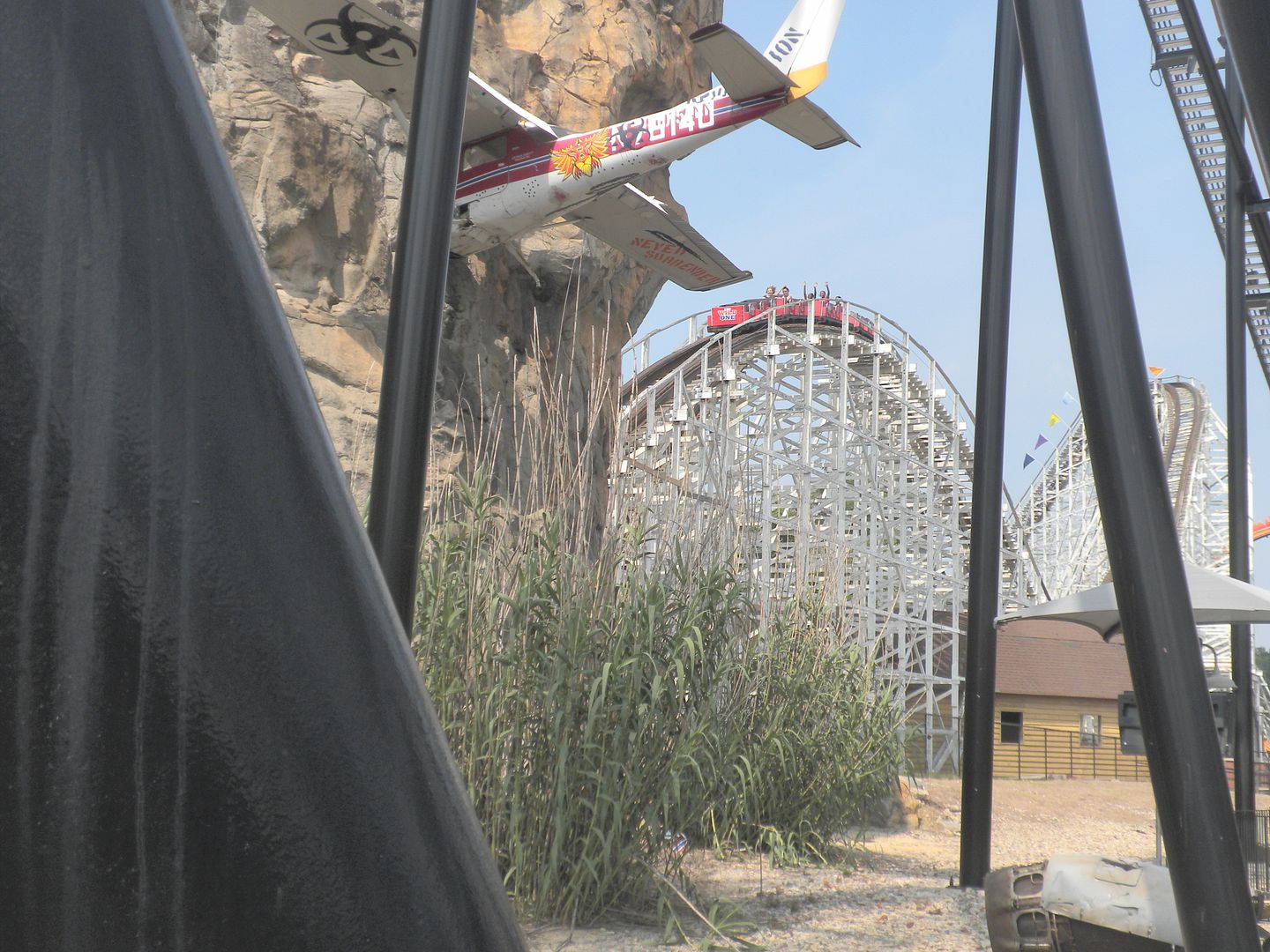 This John Miller coaster, modified by Herbert Schmeck after a fire and relocated by Charles Dinn, is a true classic. It is filled with airtime and has an exciting helix finale. It was running very good and our night ERT session was truly amazing.


We presented a plaque to the park recognizing Wild One as an ACE Roller Coaster Landmark – 11 rides, 8 during ERT.
Ragin' Cajun: (Zamperla, Wild Mouse, 2004/2014) Relocated from Six Flags Great America as Ragin' Cajun, it gave some spinning – 1 ride during ERT.
Voodoo Drop: This 140' Drop Tower gives good views and a good ride – 1 ride.
Bourbon Street Fireball: This Larson Loop had quite a few inversions – 1 ride.
French Quarter Flyers: Good new flyers – 1 ride.
Zydeco Zinger: I always enjoy Rainbow type rides – 1 ride.
I did not ride Big Easy Speedway, their additional charge Go-Carts.
Coyote Creek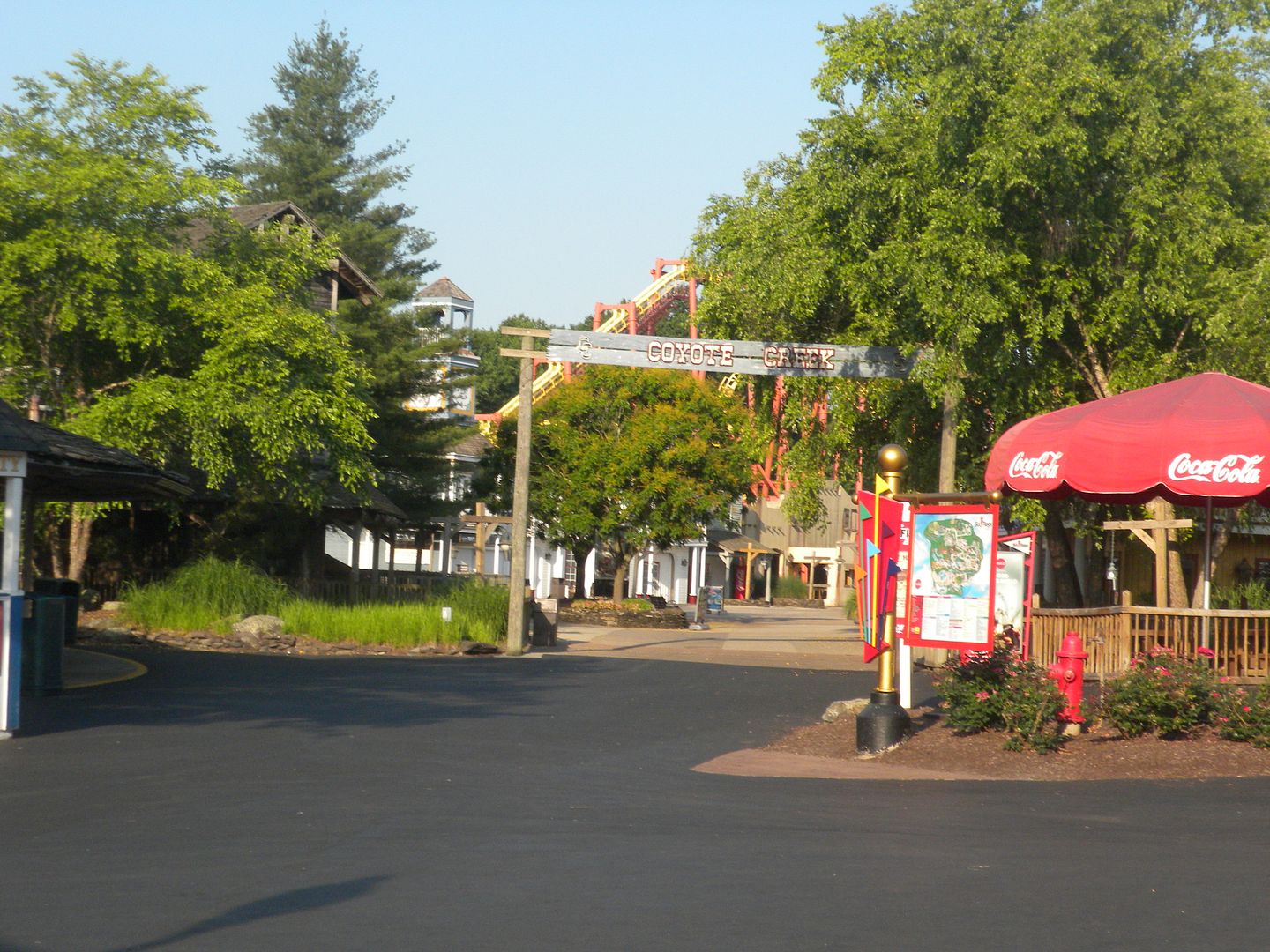 This western themed section is well done.
Mind Eraser: (Vekoma, SLC, 1995) It gave the expected ride – 1 ride during ERT.
Renegade Rapids: Very nice course with a long tunnel, and it gets you fairly wet – 1 ride.
Coyote Creek Crazy Cars: Standard Bumper Cars – 1 ride.
Rodeo: It gave a good ride without being too intense – 1 ride.


Stunt Show Theater: A Race for Riches – A Ghost Town Story: This comedy stunt show was fun and well done, a nice change of pace from the regular such comedy shows – 1 show.
Crazy Horse Saloon: Rock the Country: Not quite to theme park show standards – 1 show.
John Allen and I had a good dinner at the Crazy Horse Saloon in Coyote Creek Saturday night.
Gotham City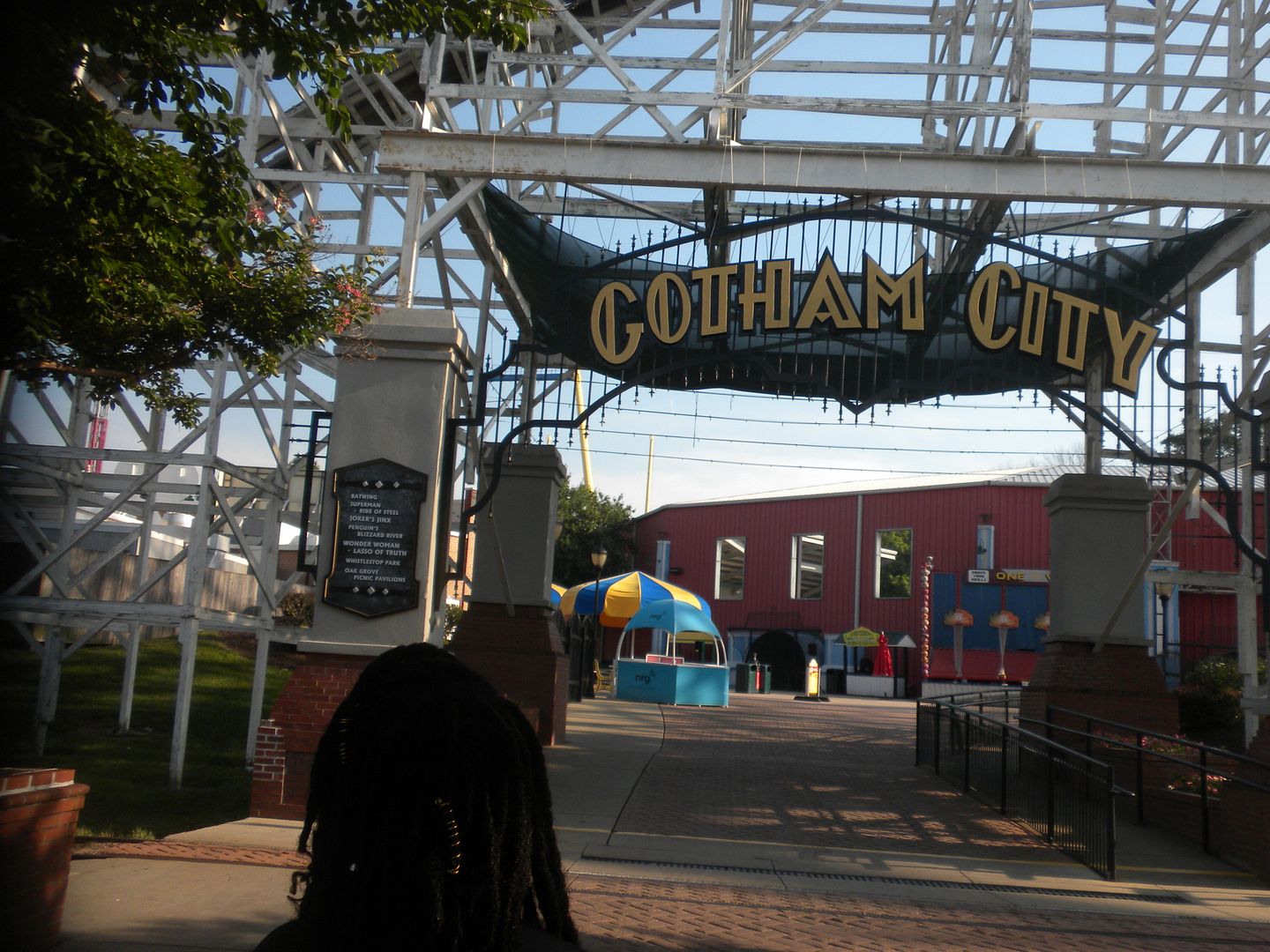 Usually one of the busiest sections of any Six Flags park, this Gotham City was no exception thanks to a very good and thrilling collection of rides.


Superman Ride of Steel: (Intamin AG, Hyper Coaster, 2000)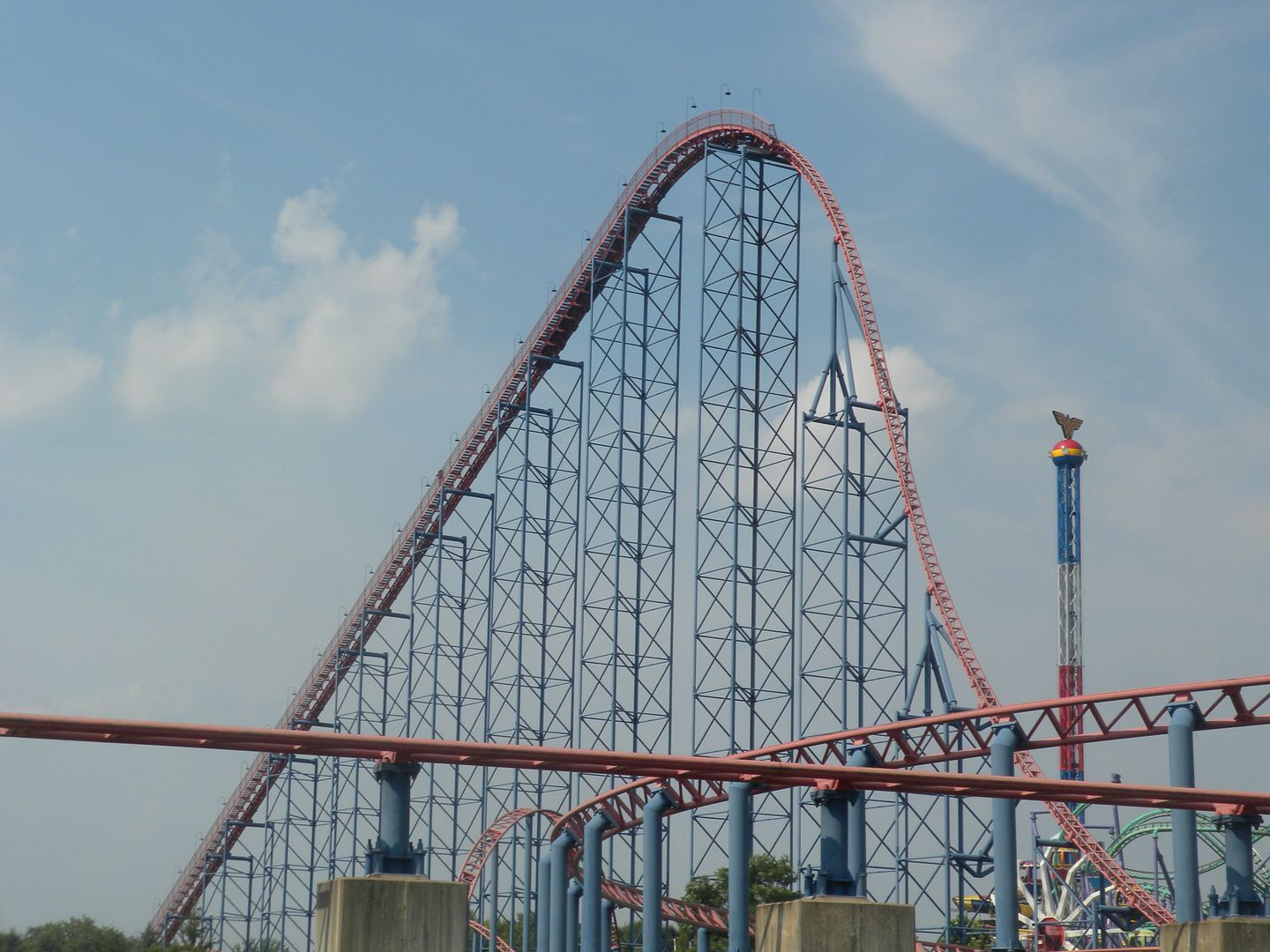 While I do not like this one quite as much as its cousin in MA,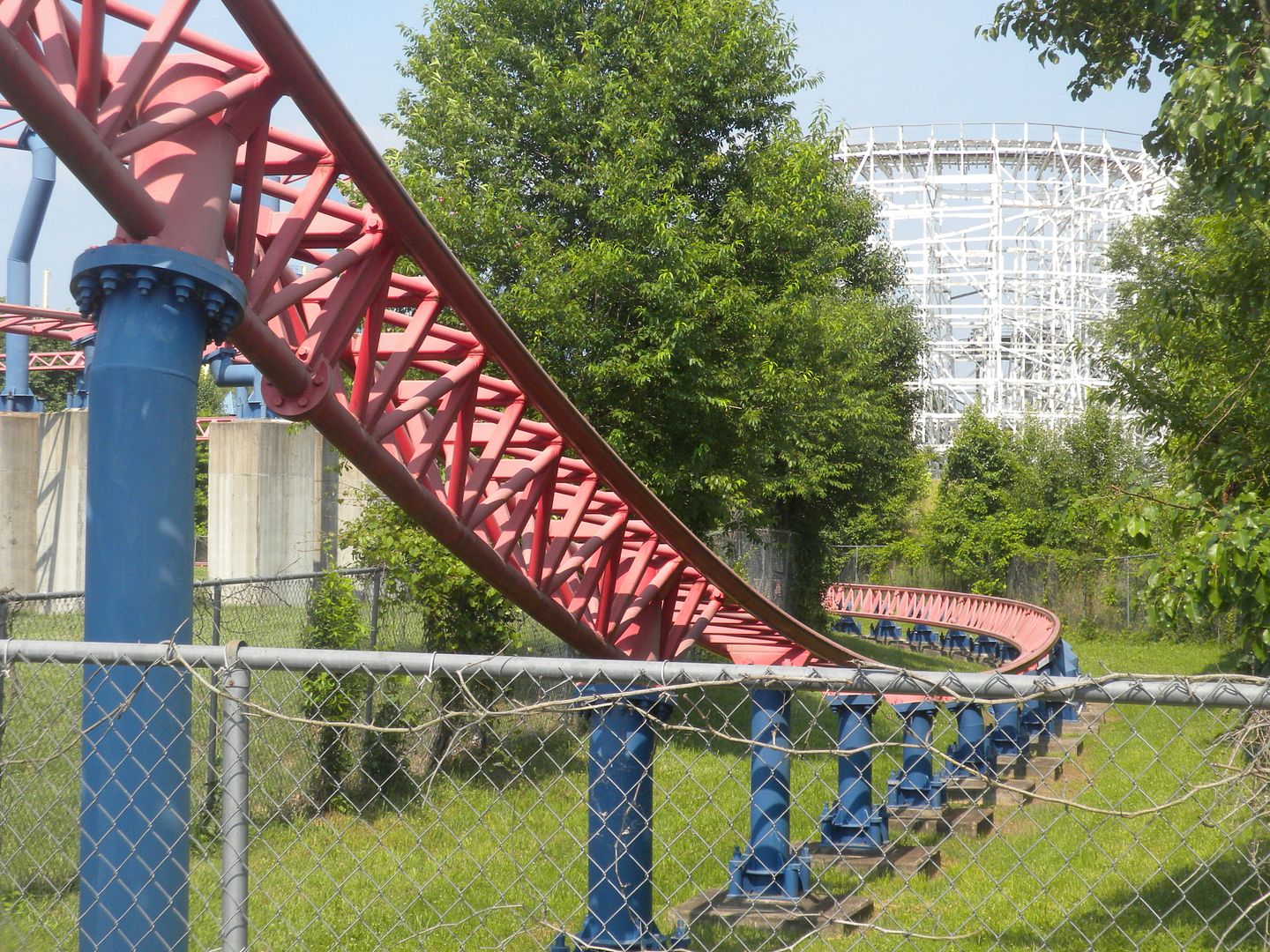 this is a very good ride


and a lot of fun – 4 rides, 2 during ERT.


Joker's Jinx: (Premier Rides, LIM Coaster, 1999) I have always liked this ride as it has so much packed into such a tight space – 2 rides, 1 during ERT.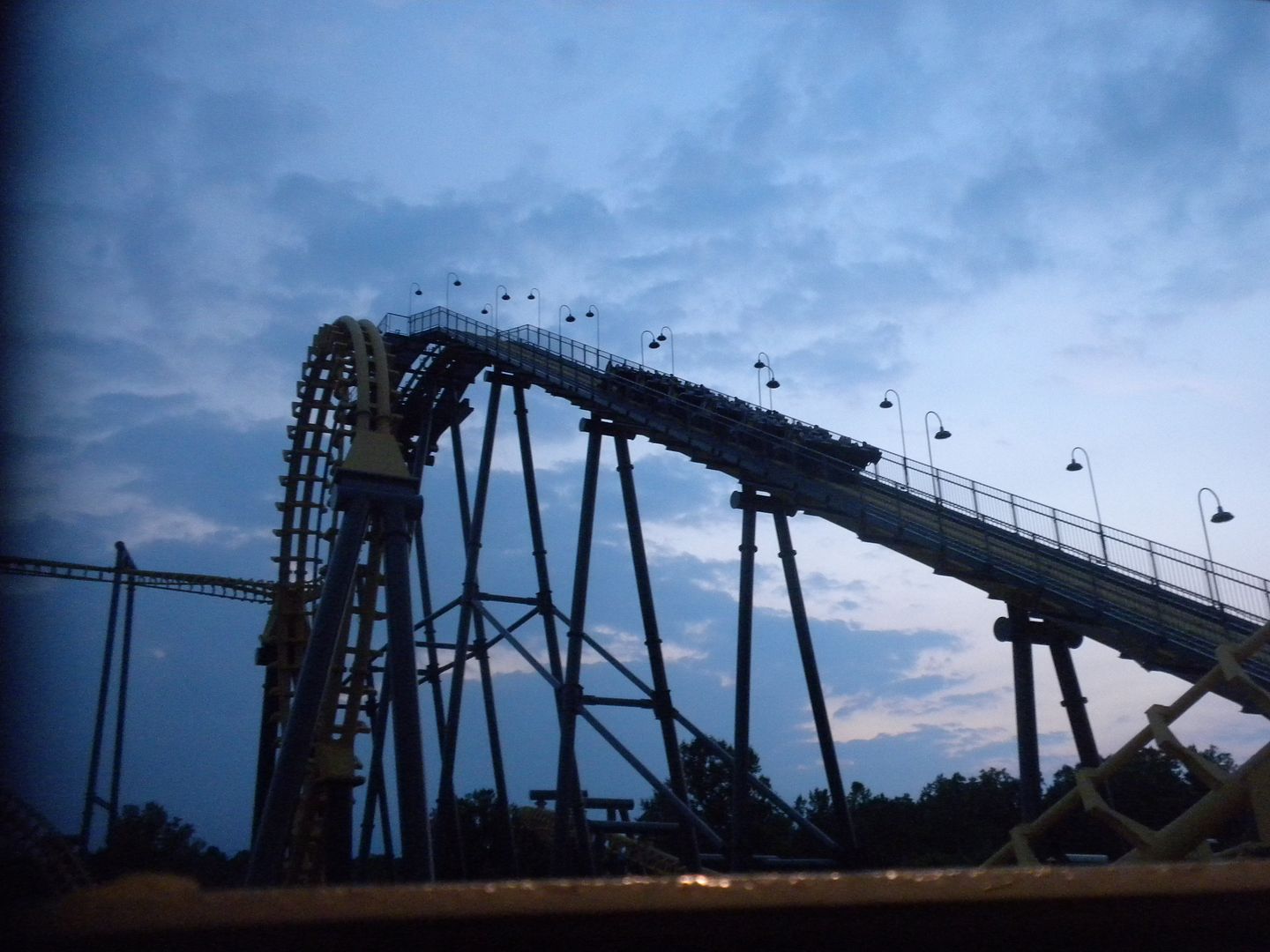 Batwing: (Vekoma, Flying, 2001) While I am not a big fan of this particular model of coaster, it was running fairly well – 1 ride during ERT.
THE PENGUIN's Blizzard River: This Spinning Rapids Ride is good and gets your feet surprisingly wet – 1 ride.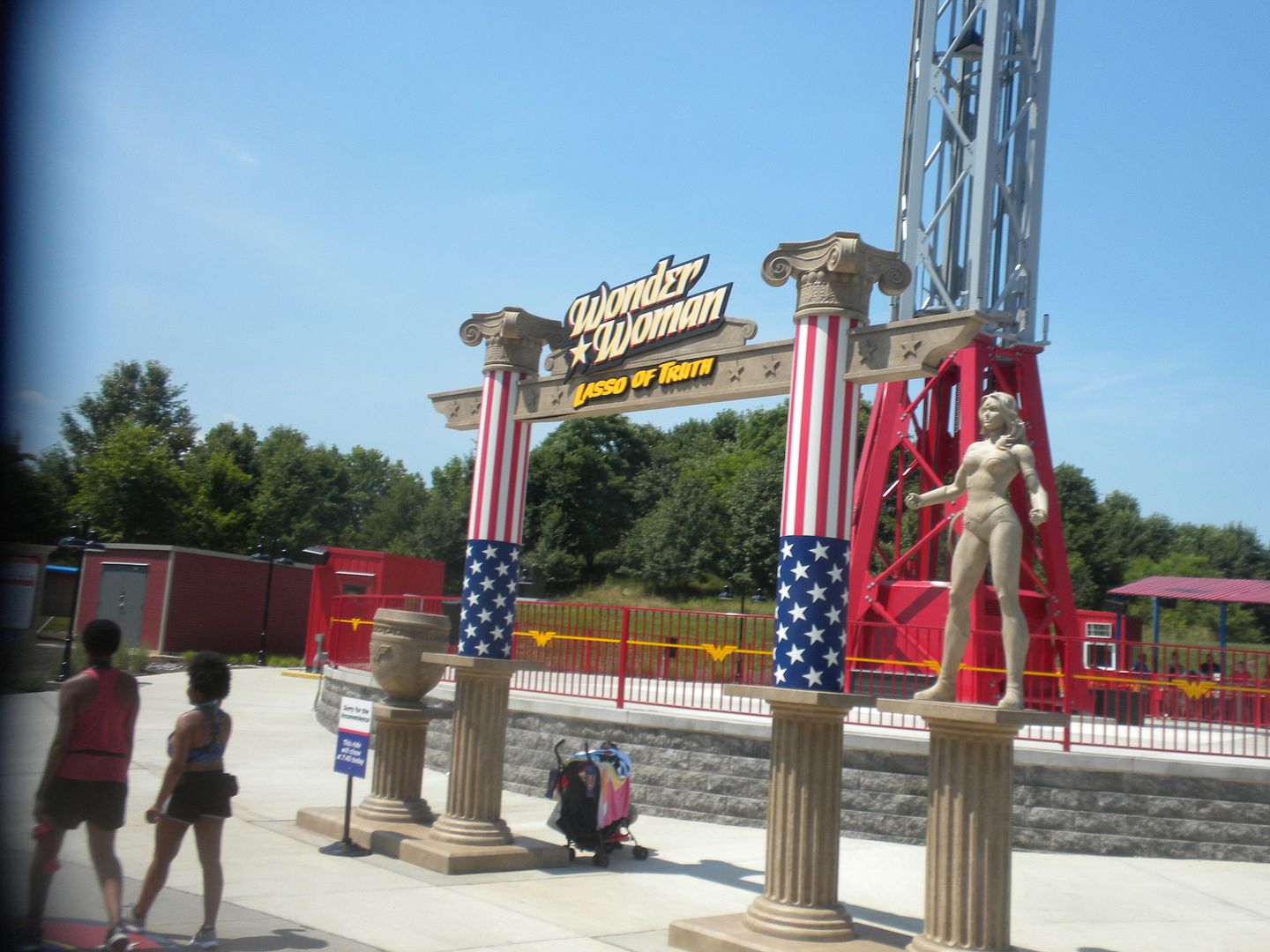 WONDER WOMAN Lasso of Truth: This 240' Sky Screamer gives great views – 1 ride.
Since I am not a big fan of Round Ups, I decided to skip Riddle Me This. I did not ride Dare Devil Dive, the additional charge Skycoaster.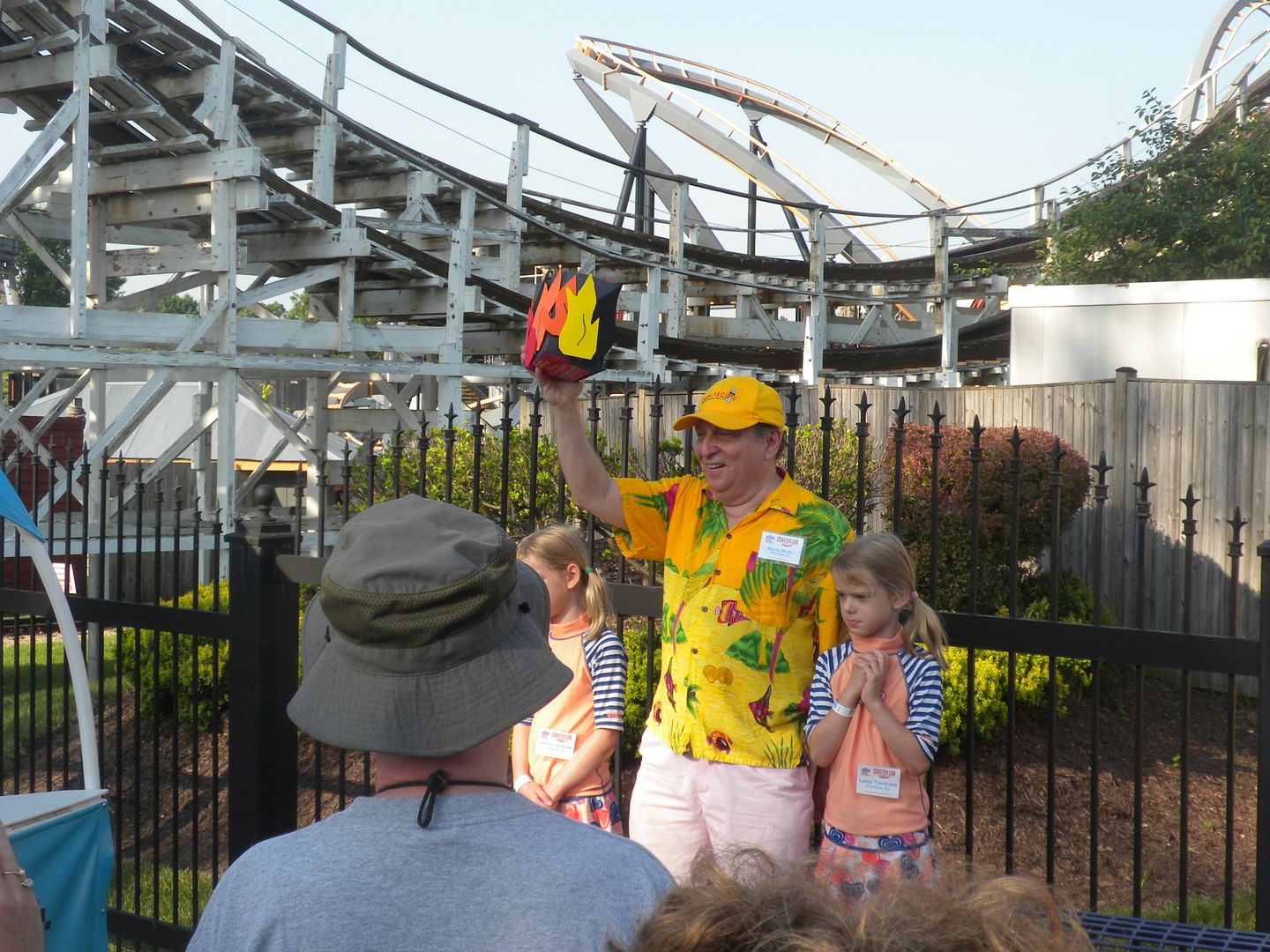 We had Midway Olympics in Gotham City Monday and our team of Richard, David, Kitty and Doug Wintemute and myself tied for third – amazing!
Continued In Next Thread