Continued from Previous Thread
Looney Tunes Movie Town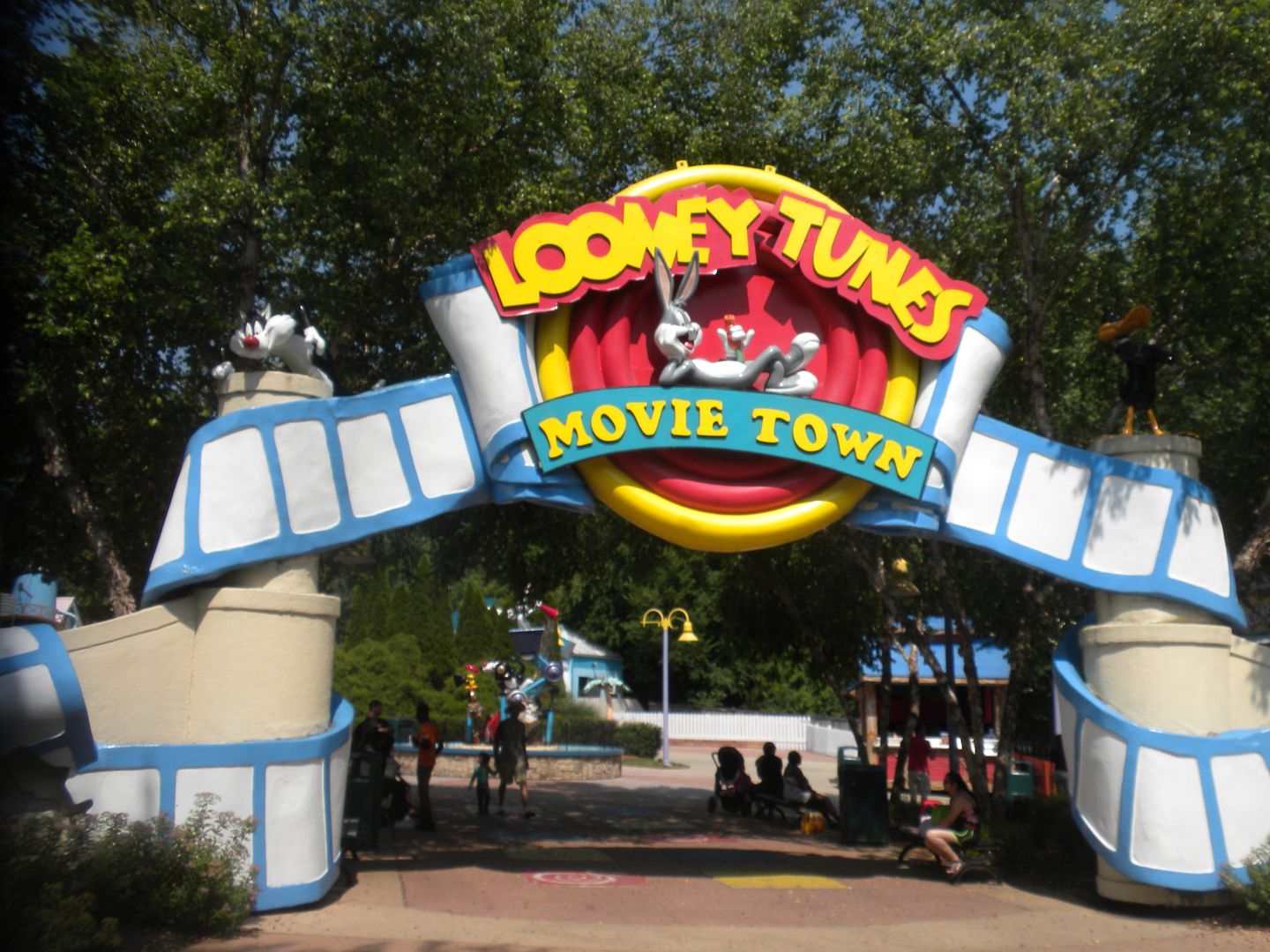 Themed to Bugs Bunny and his friends this children's section has 7 kid's attractions plus a coaster.
Great Chase: (Zamperla, Family, 1999) This is a good starter coaster – 1 ride.
Whistlestop Park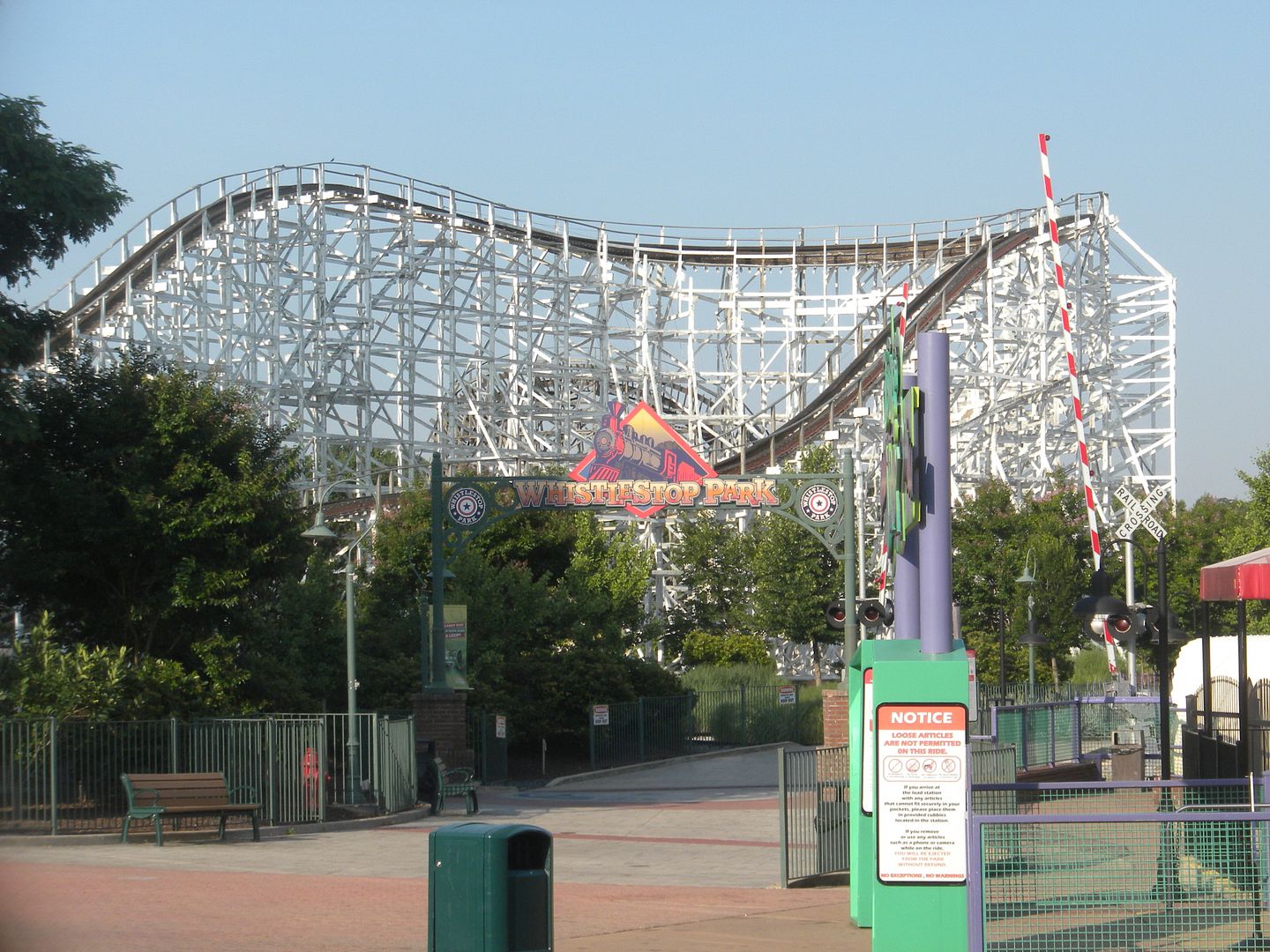 This train themed area, once Thomas Town, has 8 kid's attractions.
Huricane Harbor
Their nicely themed waterpark is included with admission. We had our welcome meal in the water park Sunday evening with a delicious menu that included crab cakes and fried chicken.
Wahoo River:  New in 2018, this was a rebuild and large addition to their lazy river, and it is very nicely done – 3 rides during ERT.
We also had ERT on Bonzai Pipelines, a Trapdoor Chute; and Tornado, a Funnel Chute, but with limited time I spent it all on the lazy river.  Other attractions include: Bahama Blast, a family raft ride; Halfpipe; Hurricane Bay, a wave pool; Paradise Plunge/Reef Runner, slides; Shark Attack Hammerhead, a straight, enclosed slide; Shark Attack Mako, a body slide; Vortex/ Riptide, slides; and ZoomAzon Falls; body slides.  Kid's attractions include Bamboo Chutes, Buccaneer Beach, Calypso Cannonballs and Splashwater Falls, an interactive play area.

One former ride worth noting is Skull Mountain, a highly themed flume ride that included dark ride portions. I got to ride it on one occasion.  I am sorry it is gone. 


We got to view portions of it that are left during our walking tour around Apocalypse, Roar and Superman Ride of Steel.
I was amazed to see how busy this park was, particularly the waterpark on Saturday and Sunday. This is not one of Six Flags' higher profile parks and I sometimes worry about what may become of their smaller parks, but if this weekend is any indication, this may just be a "cash cow" that really helps the company.  It is well themed, has a good selection of coasters and has a great number of flat rides. 


The park treated us to a Mardi Gras themed lunch on Monday,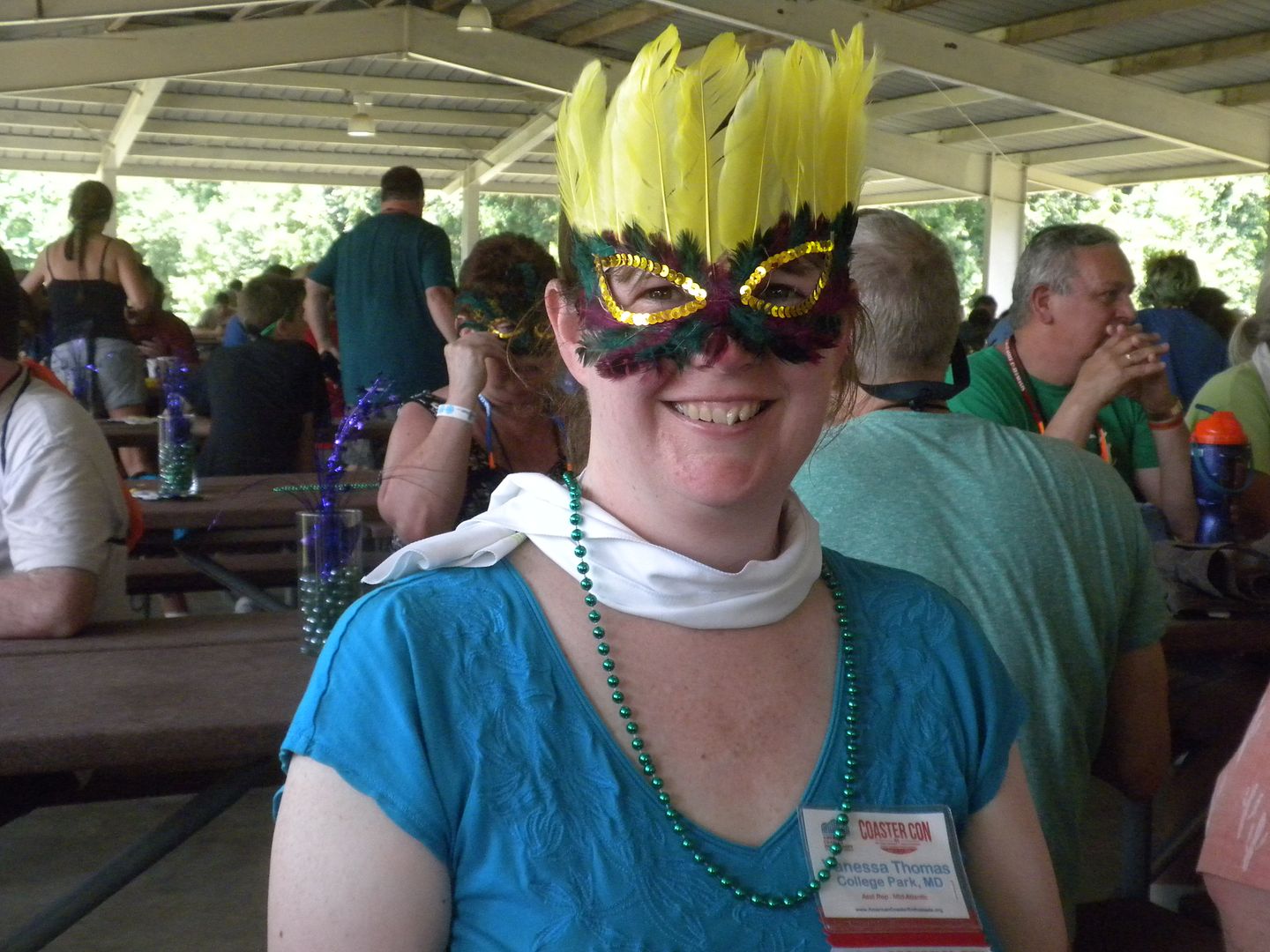 which was very good, and our two ERT sessions were a tremendous amount of fun.  They also provided the Crazy Horse Saloon on Monday as an ACE lounge to cool off, which was of great use in the stifling heat.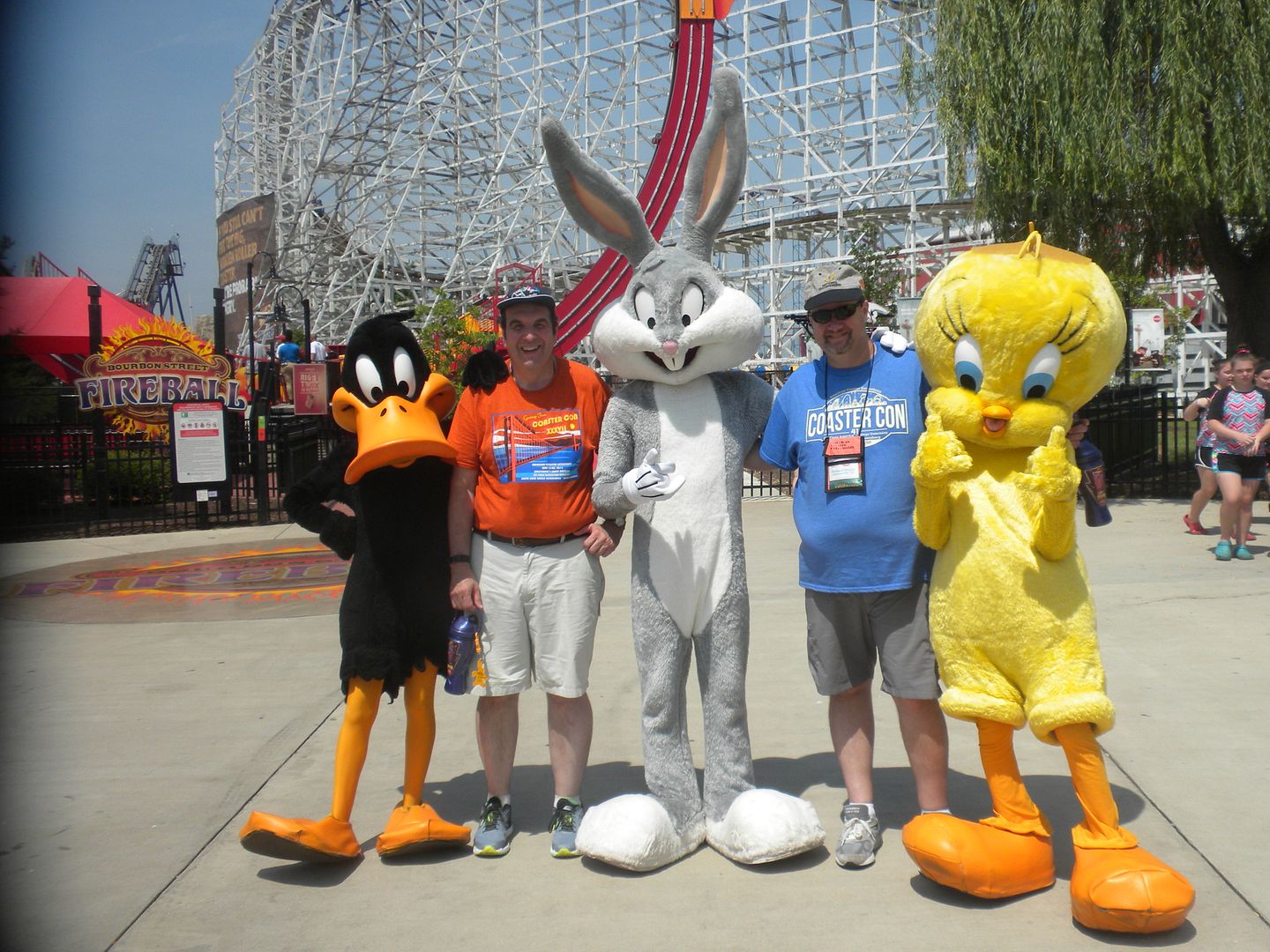 I thoroughly enjoyed my time at the park, finally getting long enough to fully experience it.  I look forward to a return visit someday.  We left about 4:30 stopping for an Asian Dinner nearby to practice our chopstick skills in anticipation of our Japan trip this Fall.
Central Park Funland
Later that evening we stopped by Central Park Funland in Fredricksburg, VA for a ride on their new coaster, which they provided to us free, along with the rest of their rides.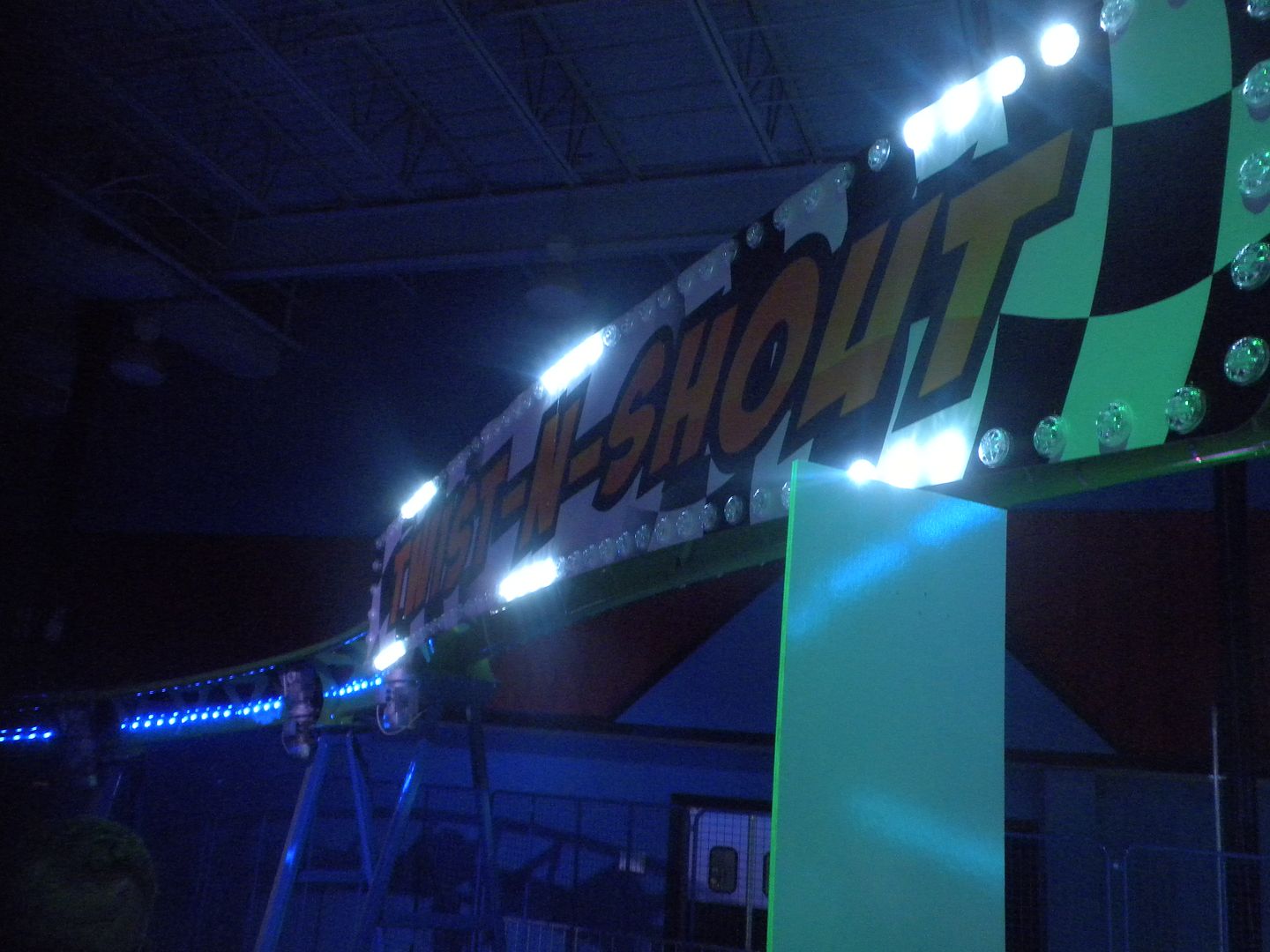 Twist-N-Shout:  (Zamperla, Spinning Family Coaster, 2018)


These are a lot of fun with good spinning – 2 rides.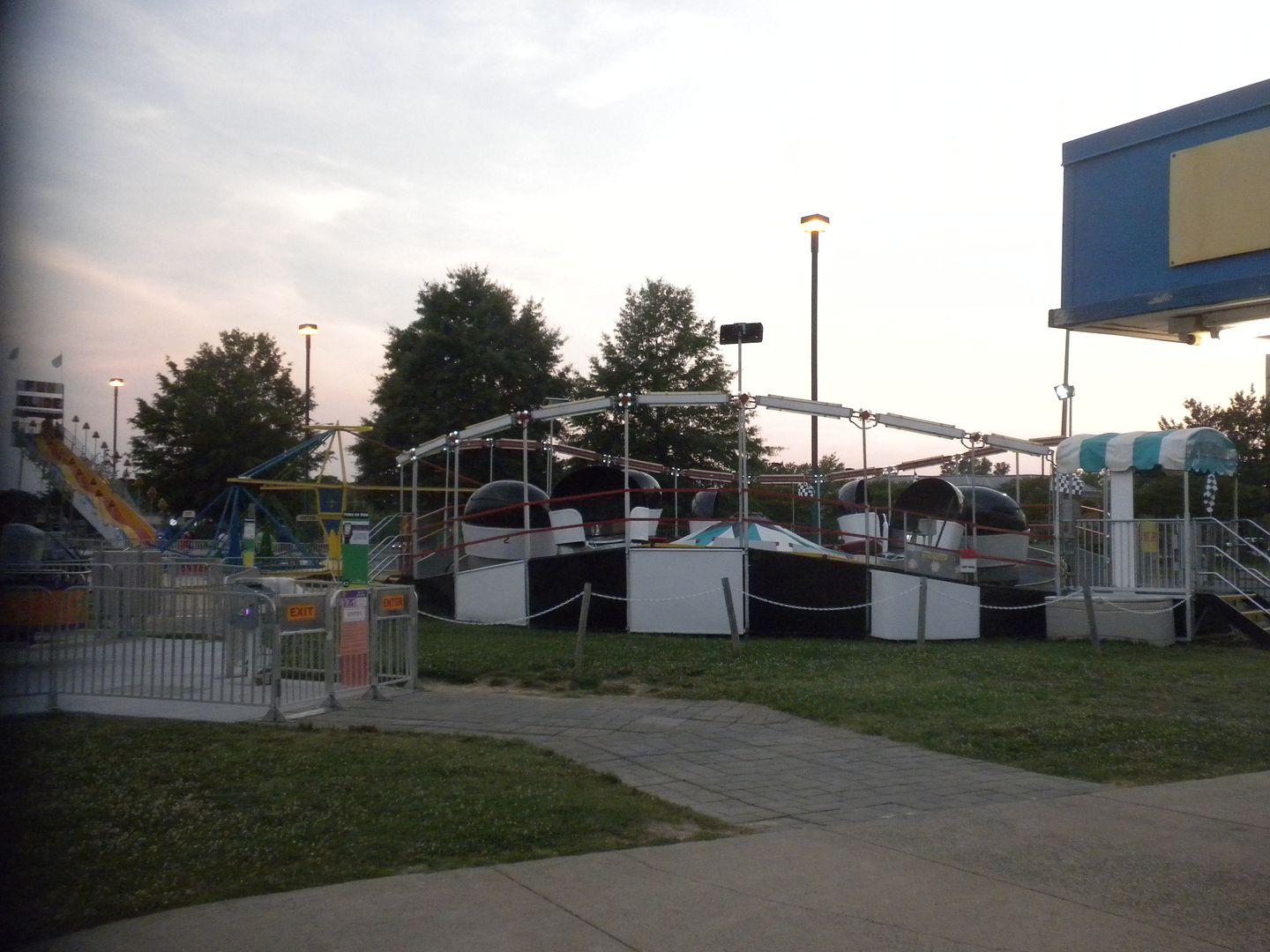 Tilt-A-Whirl: Great spinning – 1 ride.


Himalaya Ride:  Very long cycle, good ride – 1 ride.
We also played their bowling game. The park provided us with pizza as well.  They were very nice to do all of this for us and it is a very nice family entertainment center.  We made it to our hotels for the night to prepare for the next park on our Con adventure the next day.
Next up: Kings Dominion