Part 9: Holiday Park, Hassloch, Rhineland-Palatinate, Germany
On Wednesday afternoon, July 24 we arrived at our next stop, Holiday Park.


We would have the afternoon to enjoy the park before an hour of ERT on its signature coaster. It is a nice park with pretty landscaping.
The park has 3 roller coasters:


Expedition GeForce: (Intamin AG, Mega Coaster, 2001)


It is easy to see why some consider this the best coaster in the world.


It has tremendous airtime, relentless speed and lots of changes of direction.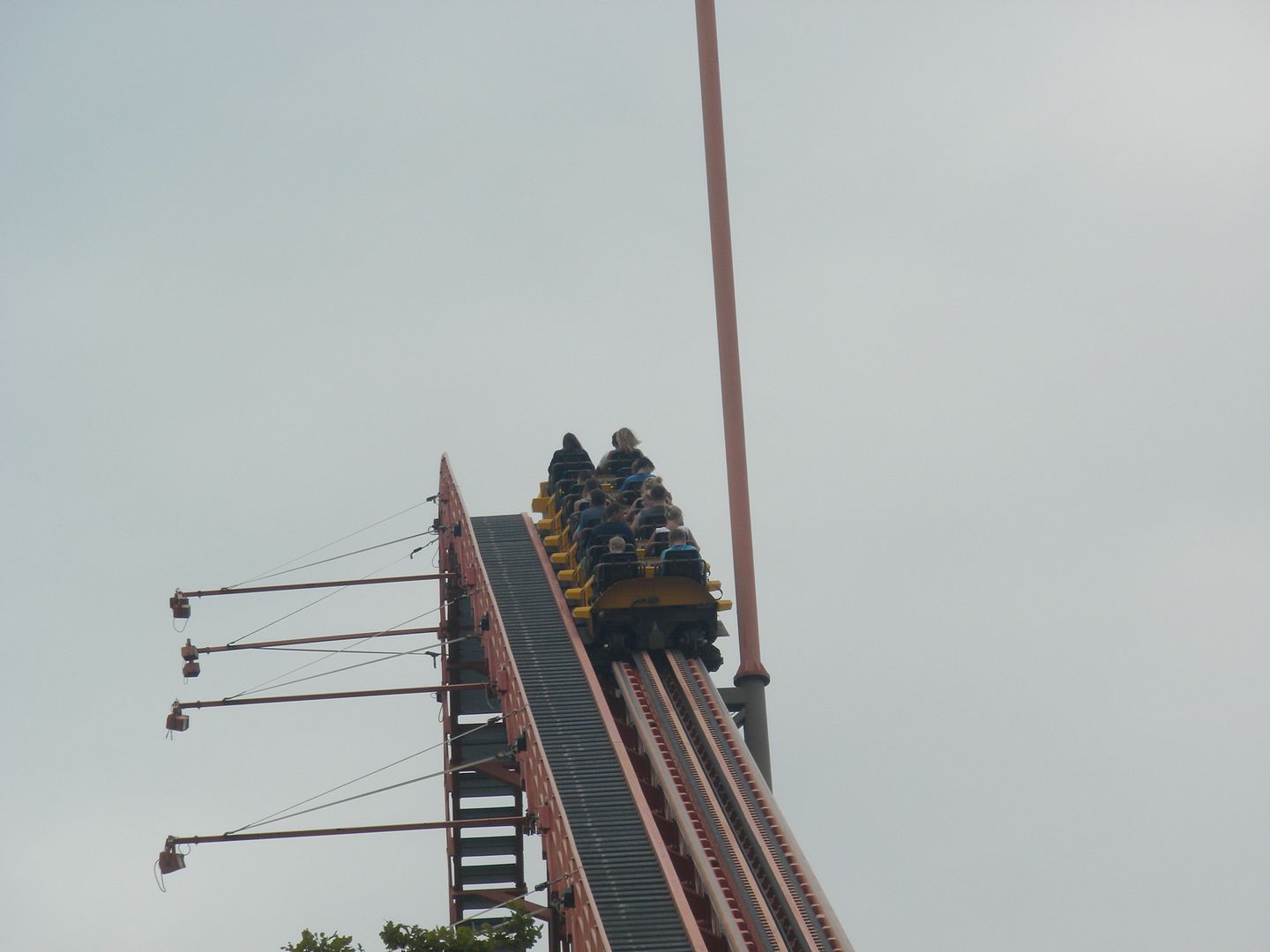 It is a great ride from beginning to end that never lets up.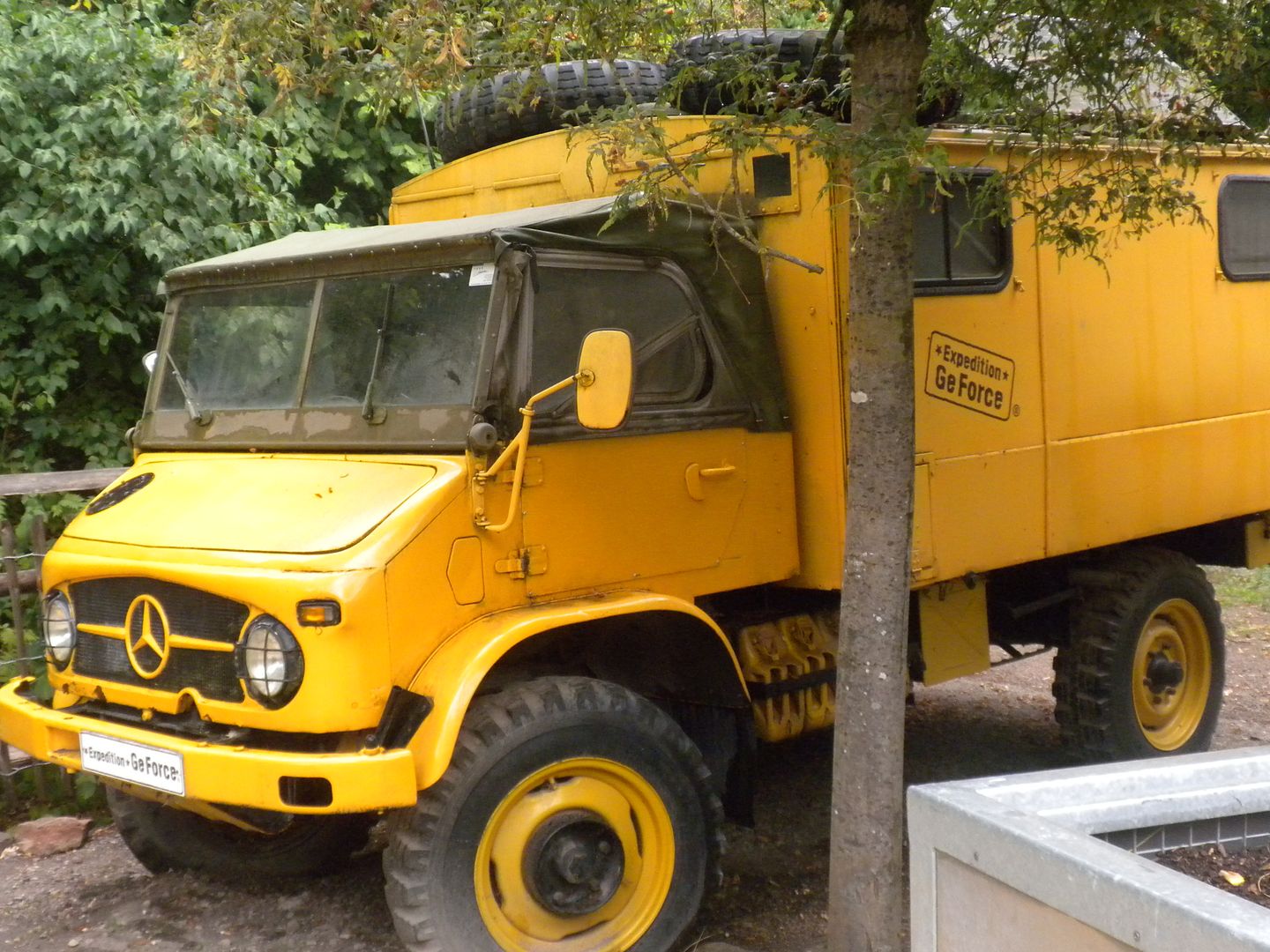 While I still place a few other rides ahead of it, it is definitely top 5 material to me – 7 rides including 4 during ERT.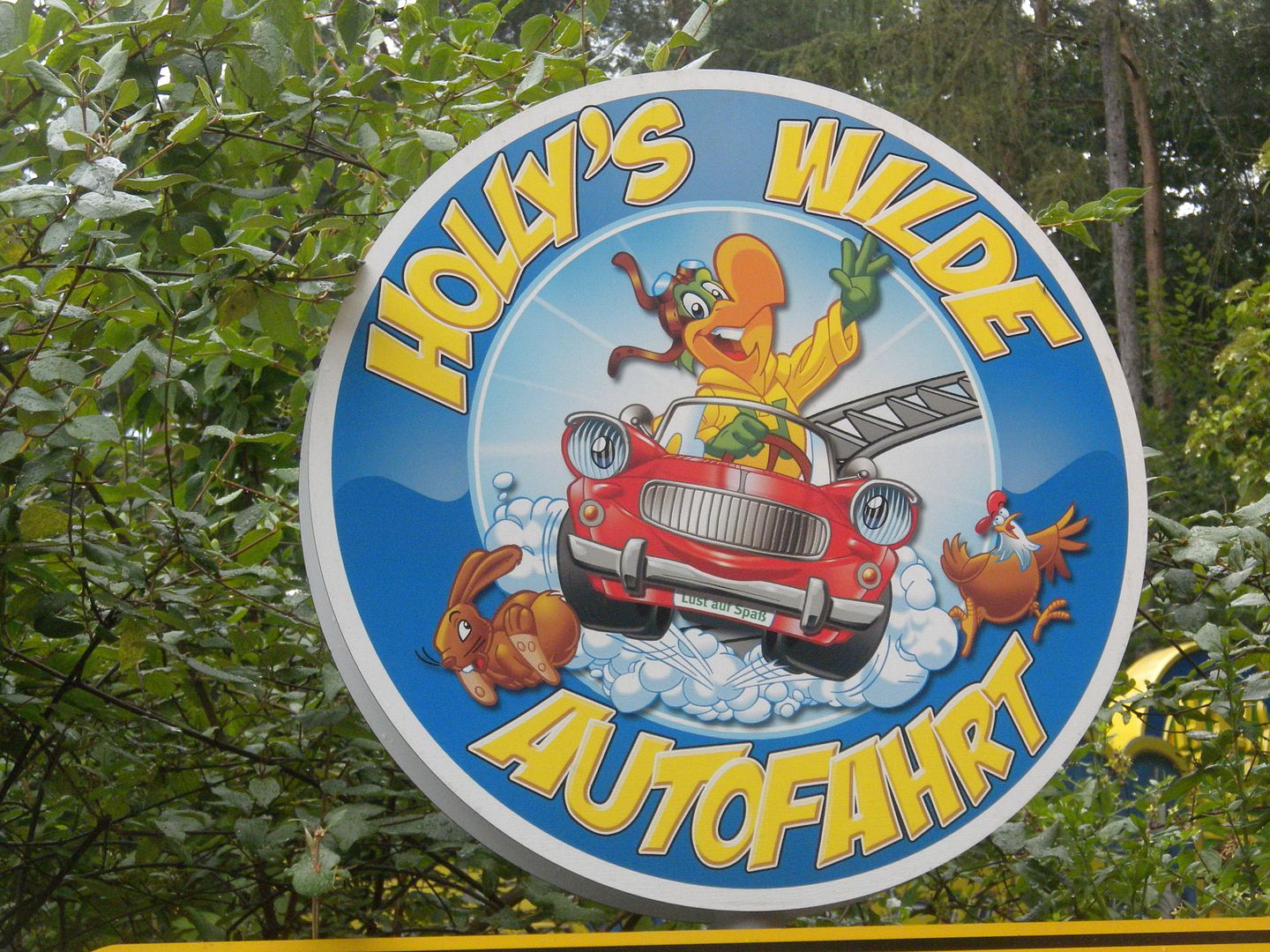 Hollys Wilde Autofahrt (Holly's Wild Car Race): (Maurer Söhne, Wild Mouse, 1998/ 2005/ 2010)


Relocated from Dreamland in Margate, Kent, England and Loudoun Castle in Galston, Strathclyde, Scotland,


this gave a good ride – 1 ride.


Superwirbel (Super Vortex): (Vekoma, MK-1200 Corkscrew with Bayerncurve, 1979)


While the OTSR leave the potential for much head banging, I was able to keep such to a minimum and it wasn't as rough as I feared.


As the park has now put it up for sale, I am glad I got to ride Germany's first inverting coaster – 1 ride.
Other rides include:


Burg Falkenstein (Falkenstein Castle): This unusual haunted house with a medieval torture theme was bizarre but good – 1 ride.
Donnerfluss (The Roaring River): This rapids ride had a good course and didn't get me too wet – 1 ride.


Teufelsfässer (Devil's Barrels):


This unusually themed log ride was very good,


with a backwards portion,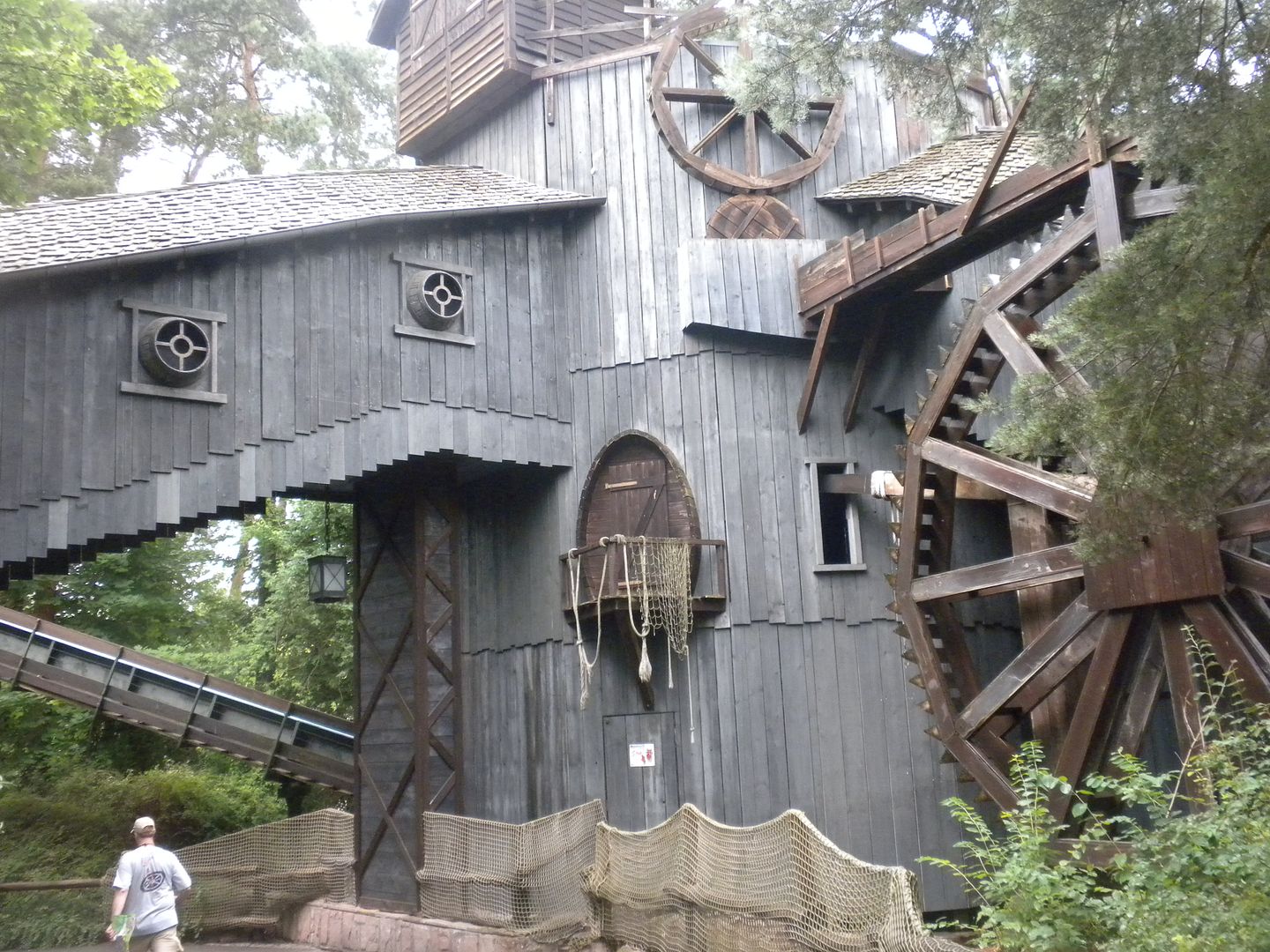 tunnels and several drops – 1 ride.


Tabalugas Abenteuer (Tabaluga's Adventure):


This boat ride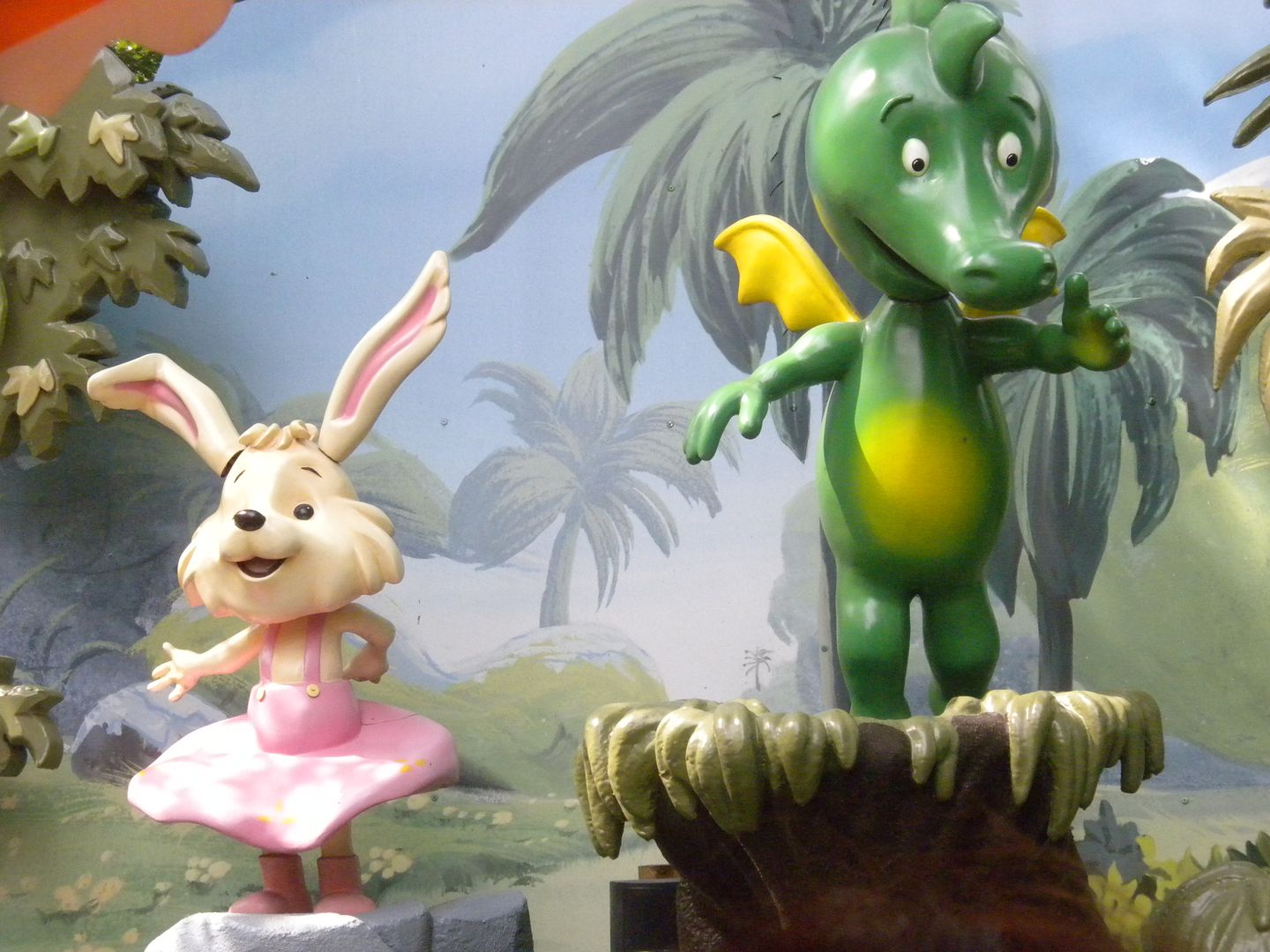 took us through the adventures of the dragon Tabaluga


as he saved Greenland from dark ruler of Iceland, Arktos – 1 ride.


Antikes Pferdekarussell (Antique Merry-Go-Round):


Located in the Palatine Village section, this gave a good ride – 1 ride.


Bounty Tower: Good views from this Condor ride – 1 ride.


Lighthouse Tower: This Star Flyer gave great views of the park and the countryside – 1 ride.
I did not ride: Free Fall Tower, Flip, der Grashüpfer (Flip, the Grasshopper Monorail), Balloon Race, Spinning Barrels, Sturmschiff (Stormship), and Wellenhopser (Waverider).


They have 11 children's rides, mostly in the colorful Maja Land section.
Holiday Park is a nice family park, now owned by Plopsa. Were it not for 1 ride, it would not be that well known, but that 1 ride puts it on most traveled coaster enthusiasts' radar. We had a great time here, especially during our ERT.
Up Next: Europa Park