Part 8: Erlebnispark Tripsdrill, Cleebronn, Baden Wuerttemberg, Germany
On Tuesday afternoon, July 23 we arrived at Tripsdrill for one of 2 visits.


After the afternoon, we would return the next morning. We were served a late lunch on Tuesday and a nice sit down lunch on Wednesday before we left. We were a little late getting to the park and a thunderstorm took about an hour of our time, but it moved out before ERT that evening.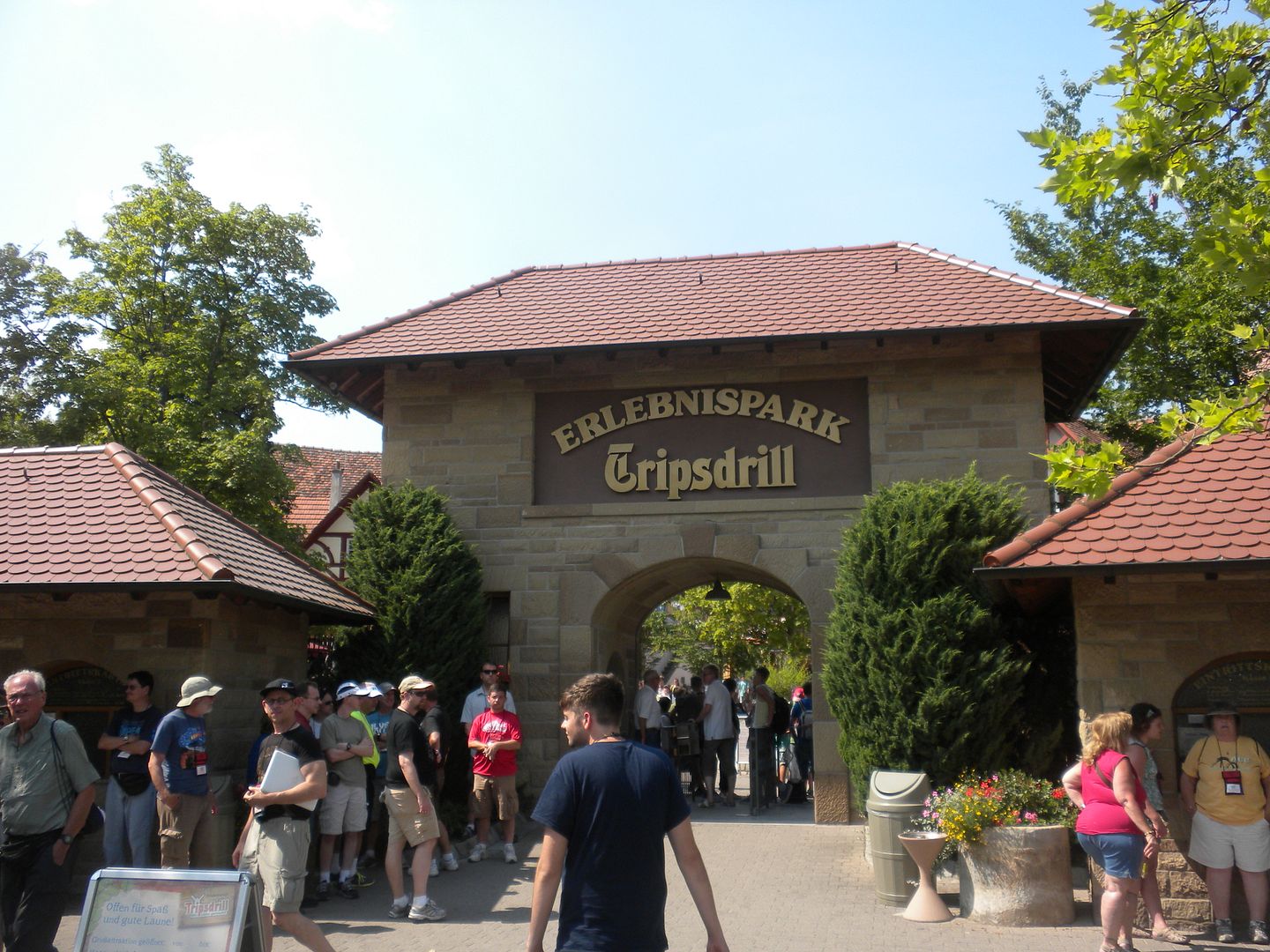 With 2 ERT sessions, we had enough time to enjoy this beautiful park in spite of a few complications.
The park has 4 roller coasters:


Karacho: (Gerstlauer, LSM Launched Coaster, 2013)


This was the surprise standout hit of the park and we thoroughly enjoyed our evening ERT.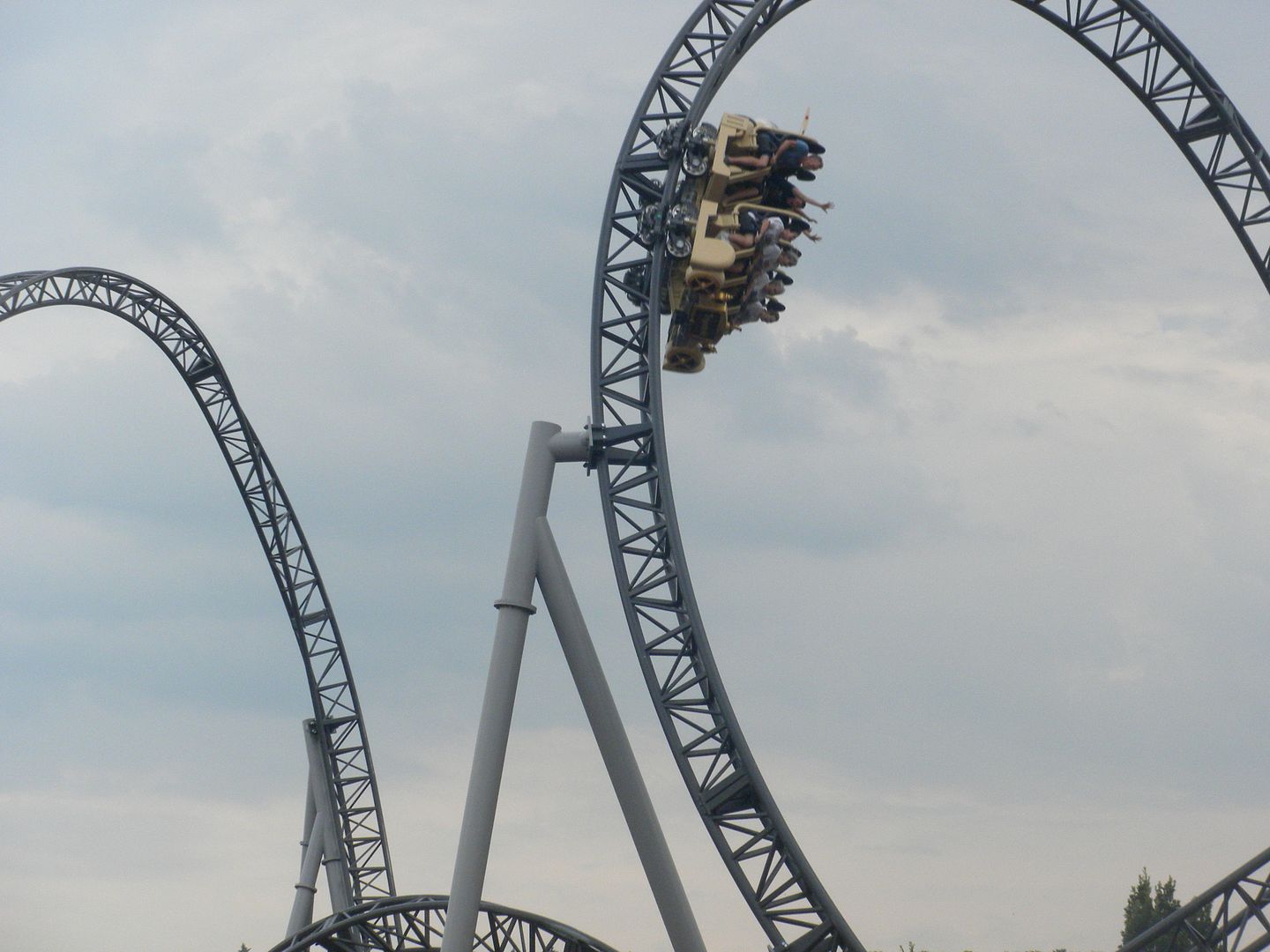 The launch is great and has some surprises along the way.


This is a great ride and although it is completed, the theming has yet to be installed, so it will be interesting to see it once the theming is complete – 2 rides during ERT.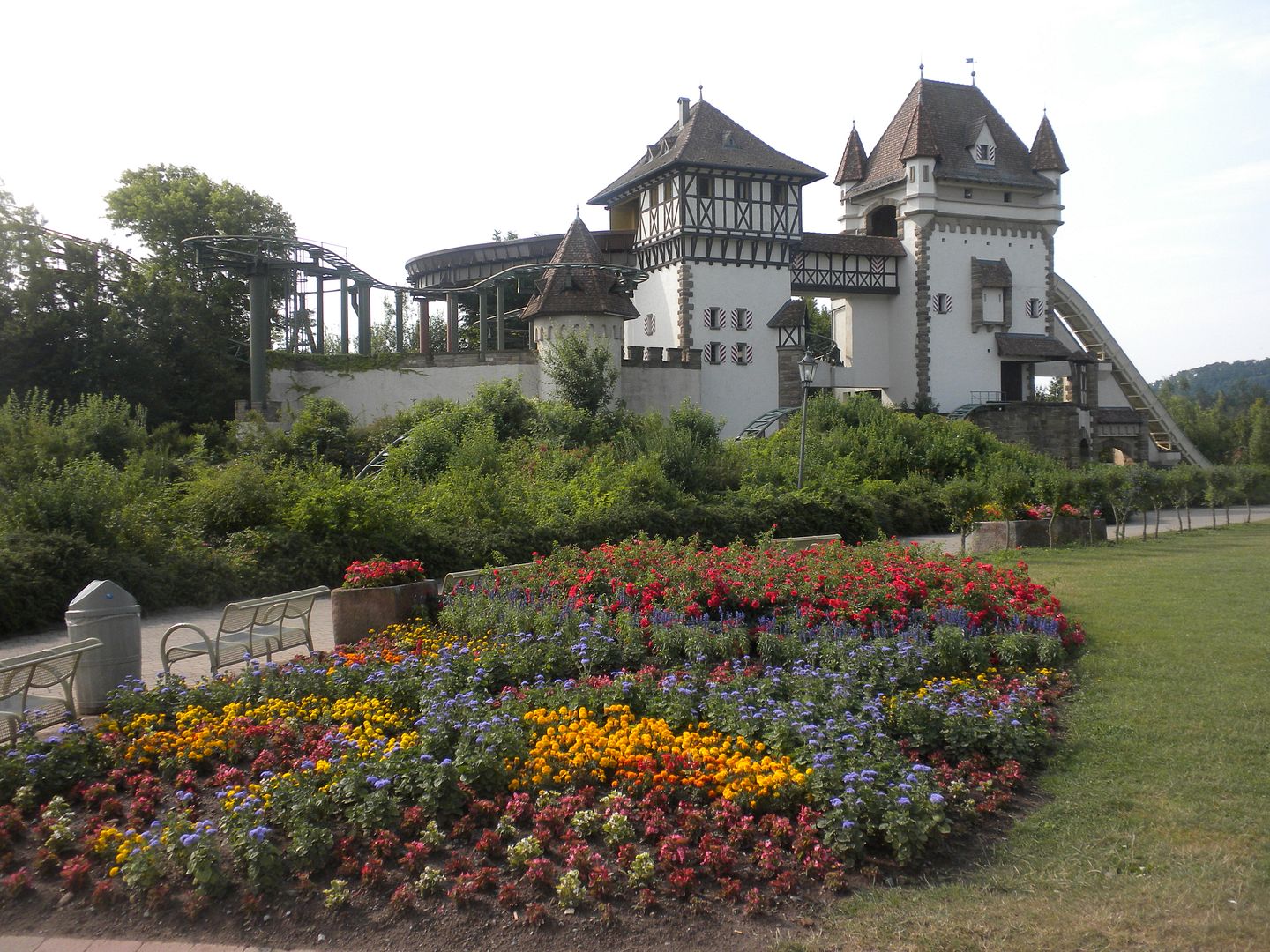 G'sengte Sau Roller Coaster: (Gerstlauer, Bobsled, 1998) This is the best Gerstlauer Bobsled I have ridden.


Its airtime hills are amazing,


and its course in and around the castle is filled with surprises. The landscape adds to the ride experience – 2 rides.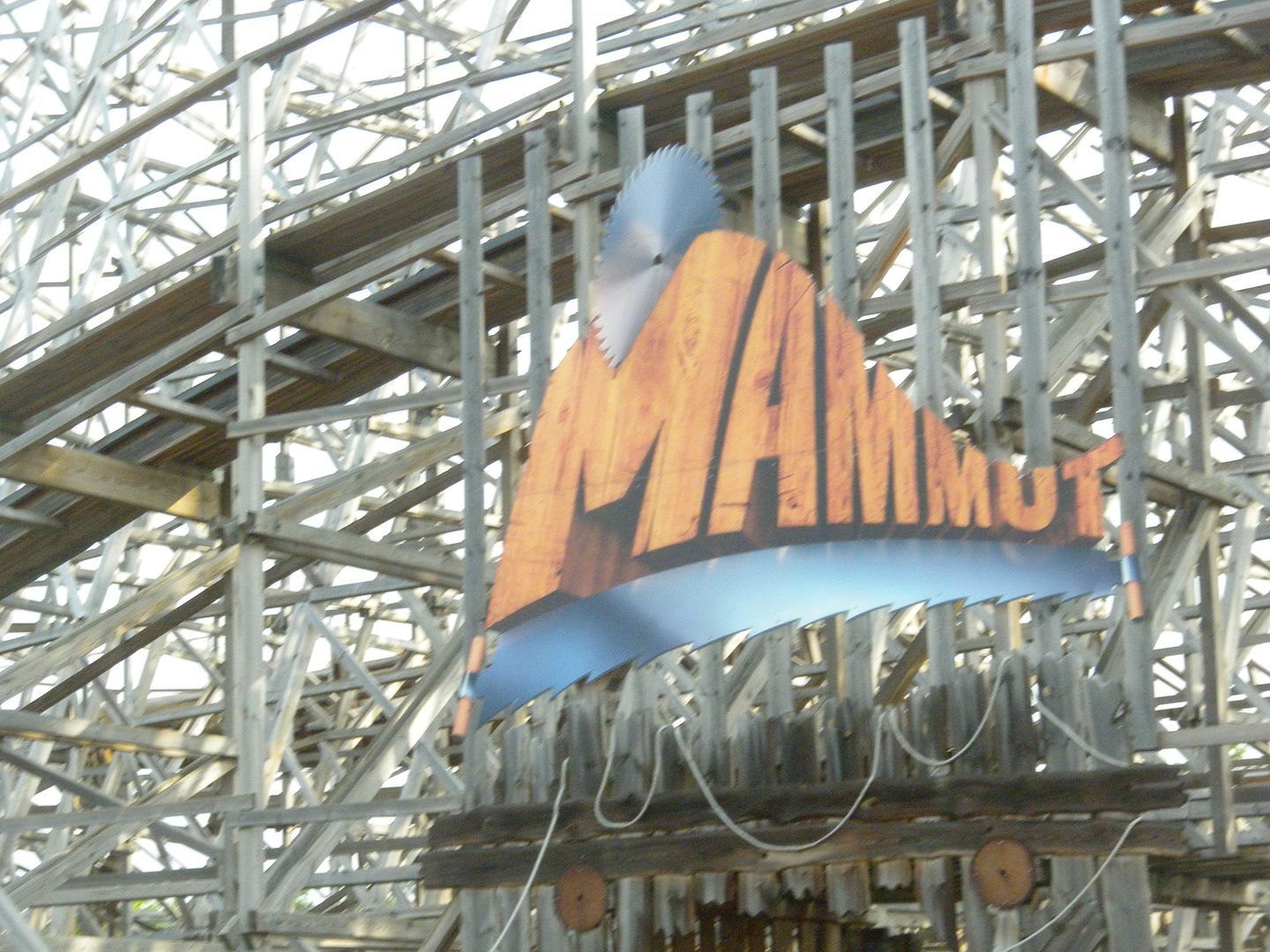 Mammut Wooden Roller Coaster: (Ing.-Büro Stengel GmbH, Wood Coaster, 2008 )


I was interested to find out what a Stengel designed wood coaster would be like.


It gives a very smooth ride, but I was surprised at how tame it is.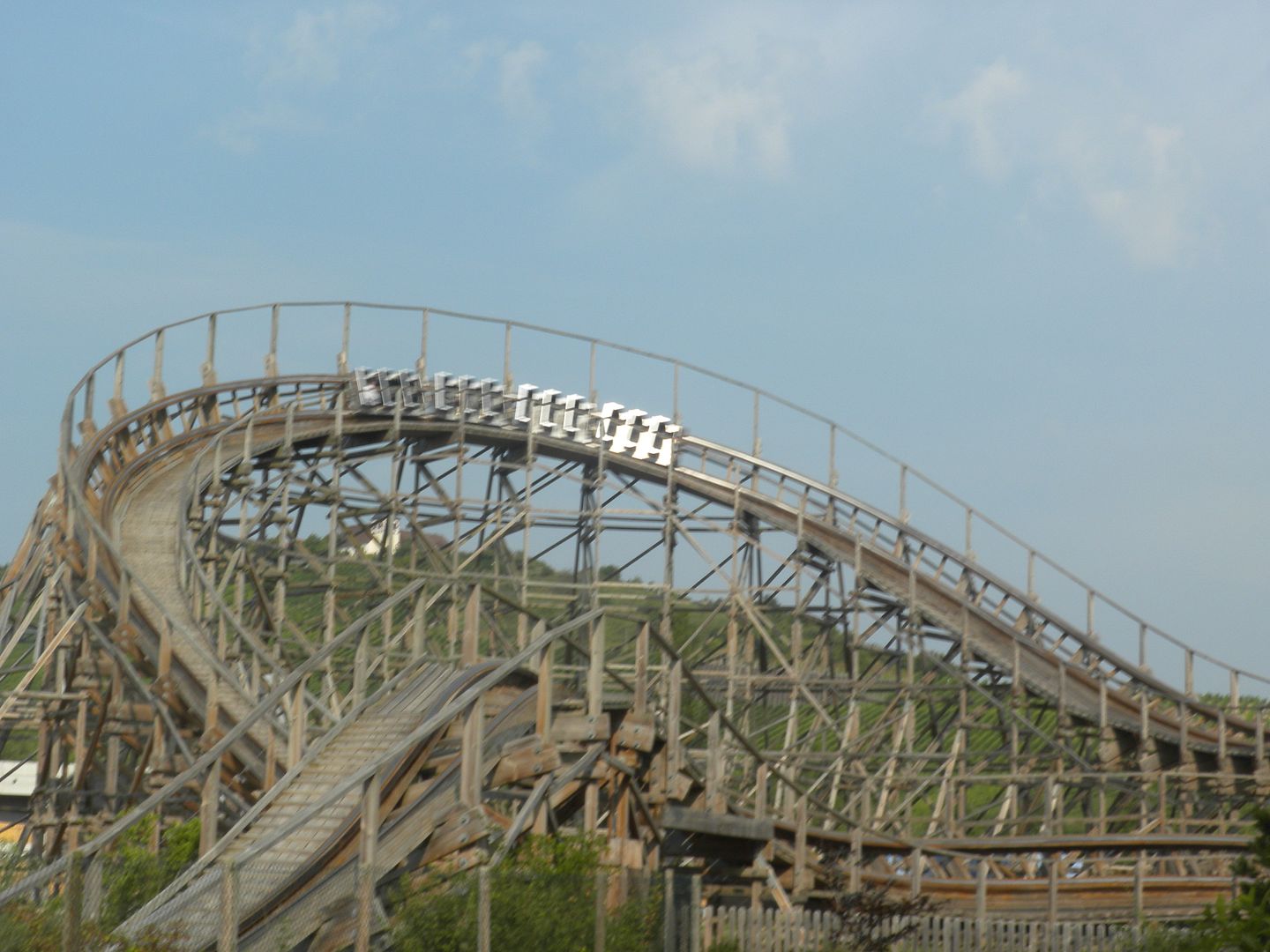 While it is fun and rerideable, it is somewhat dull.


I enjoyed it nonetheless during our morning ERT – 2 rides during ERT.


Rasender Tausendfüßler Racing Centipede: (Zierer, Tivoli – Large, 1986) This gave a good ride – 1 ride.
Other rides include:


Altweibermühle Mill Slide: This Old Women's Mill is a slide said to make women young again, but everyone enjoys it – 1 slide.
Altmännermühle Obstacle Course: This Old Men's Mill is a funhouse with both inside and outside portions. Although short, it has good effects including a spinning barrel – 1 walkthrough.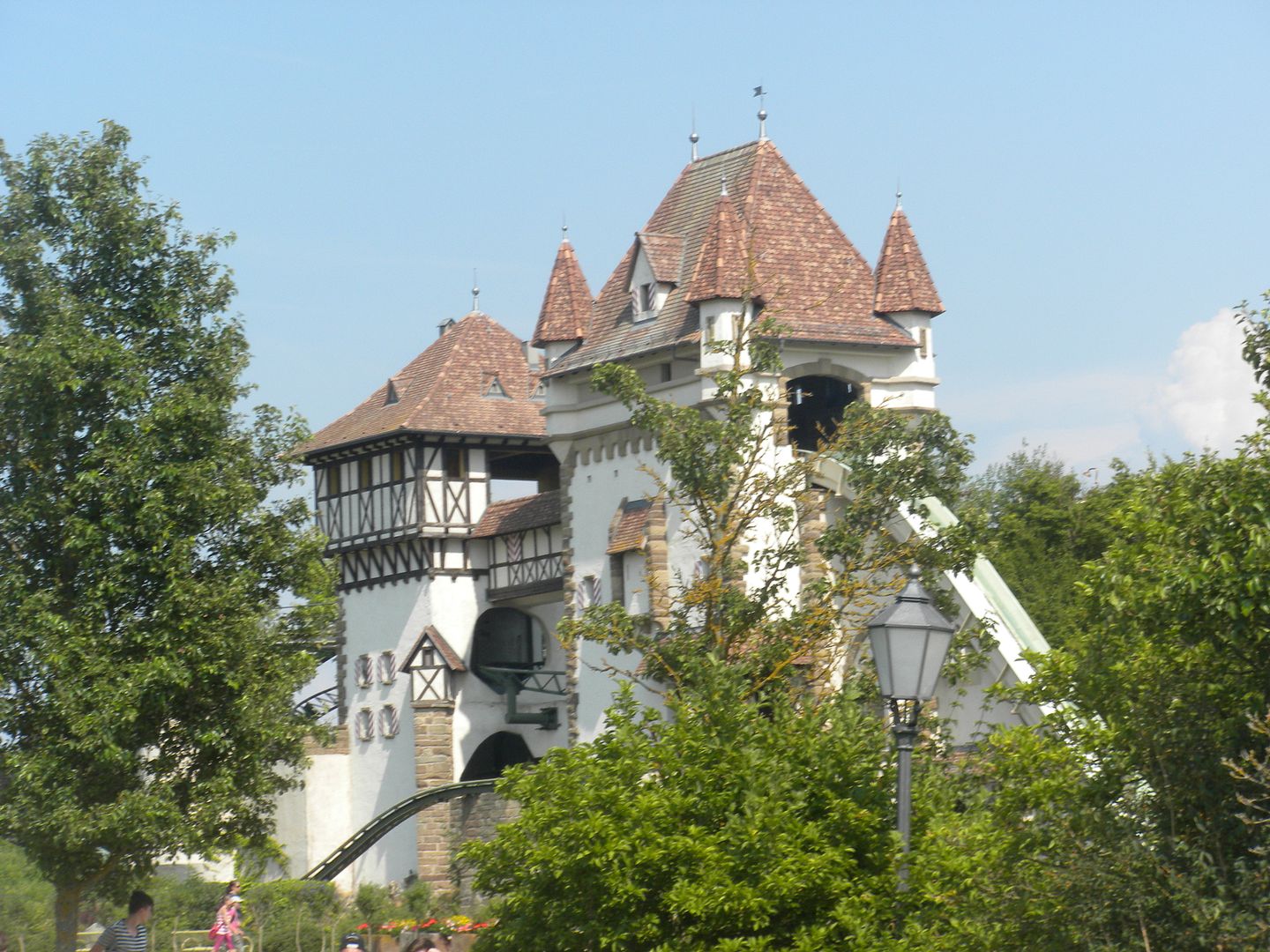 Badewannen-Fahrt zum Jungbrunnen Water Ride: This bath themed log flume is unique as your floating bathtub takes you through scenes of bathers, both young and old, and down several drops.


This is one of the most elaborately themed log rides I have seen – 1 ride.


Waschzuber-Rafting White Water Ride: This laundry themed rafting ride has a very good course. We heard thunder while we rode and when we got off everything was closed for the storm – 1 ride.


Doppelter Donnerbalken Freefall Ride: This unique drop tower is themed to a tree and gives a good ride with drops, bounces and a surprise tilt forward – 1 ride.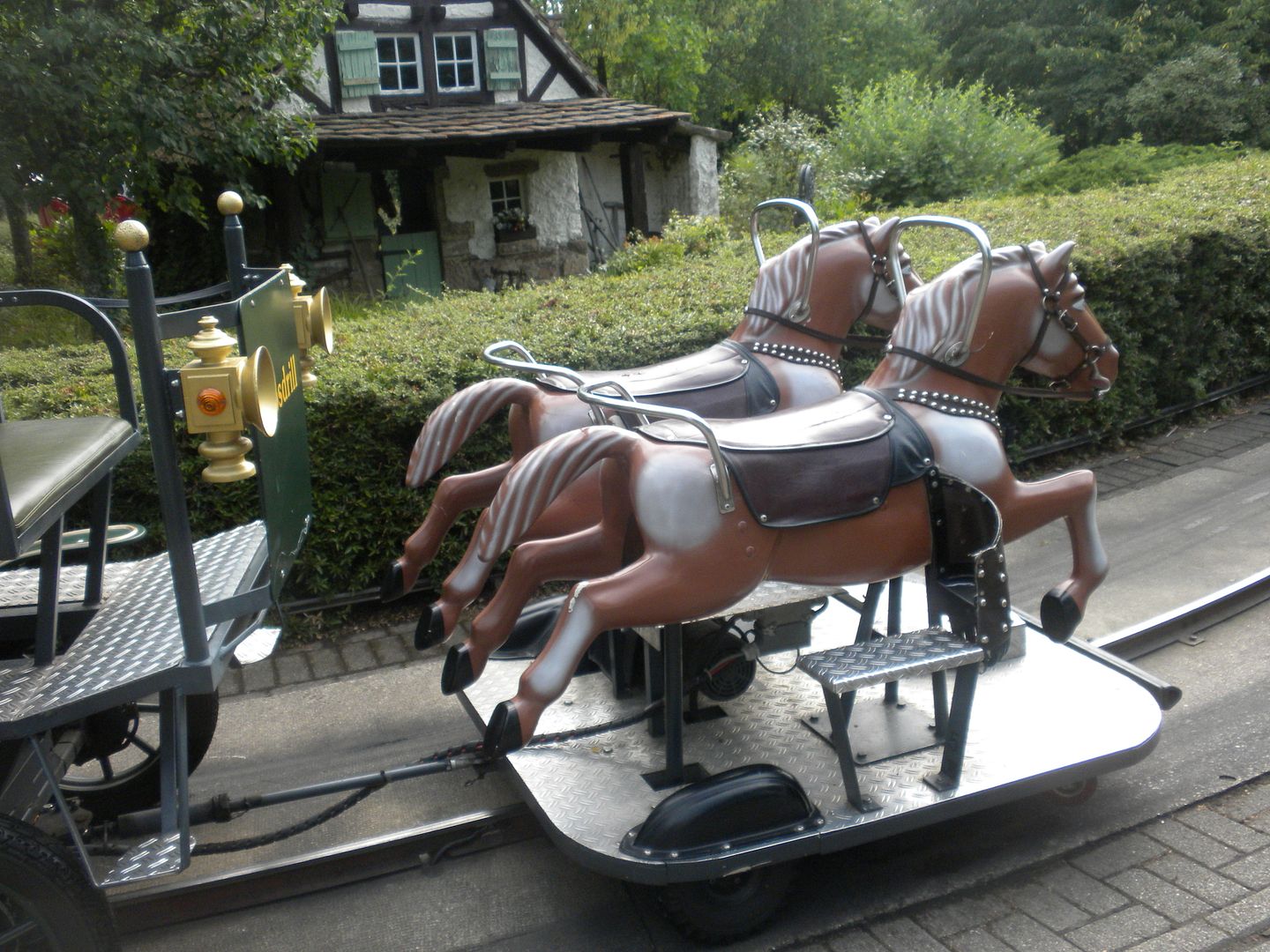 Hochzeitsreise Wedding Ride: This unique horse drawn carriage ride was fun and runs on the same track as the Oldtimerfahrt Vintage Car Ride – 1 rides.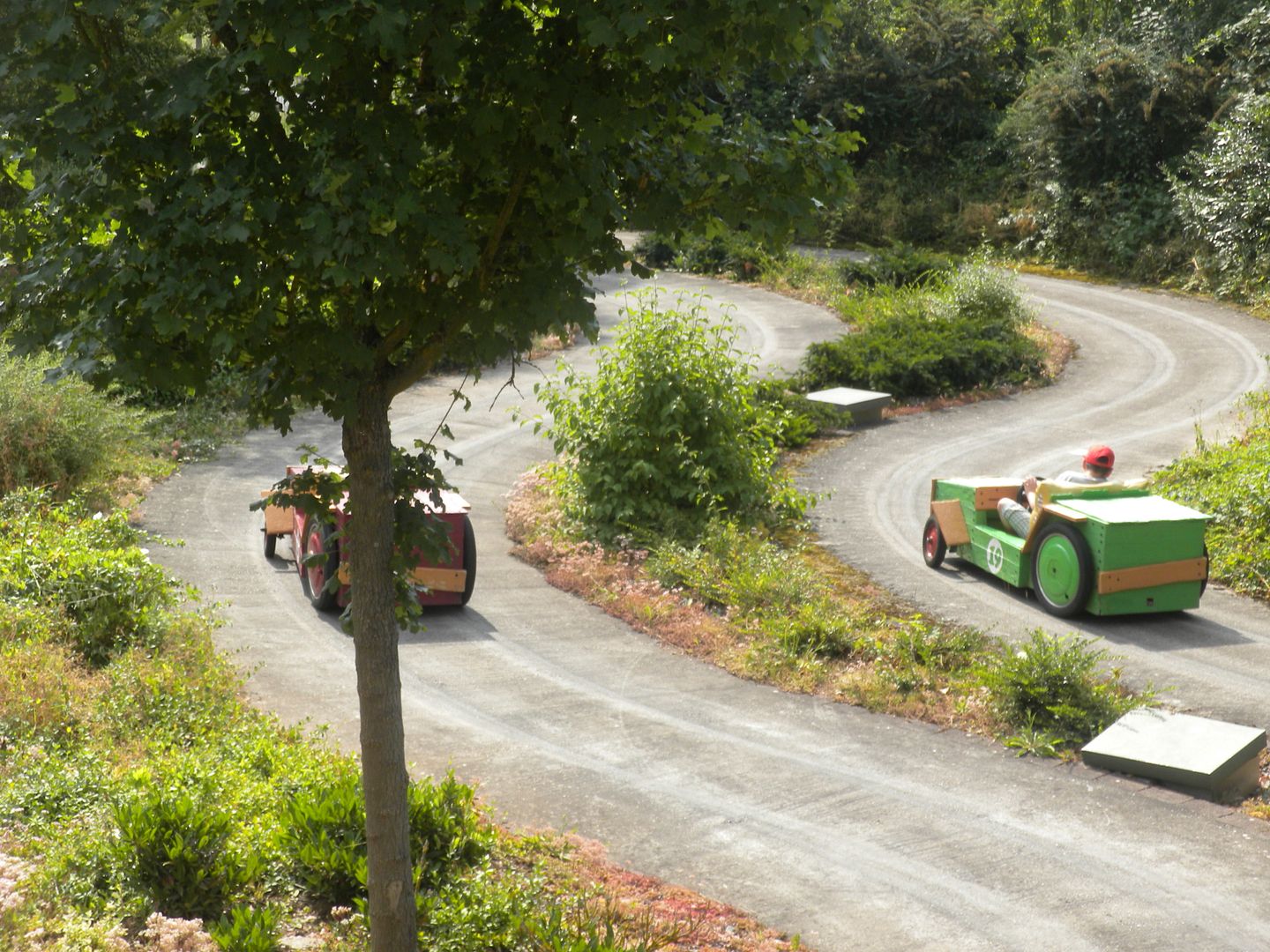 Seifenkisten-Rennen (Soapbox Race): These small racing cars were fun and nicely themed – 1 ride.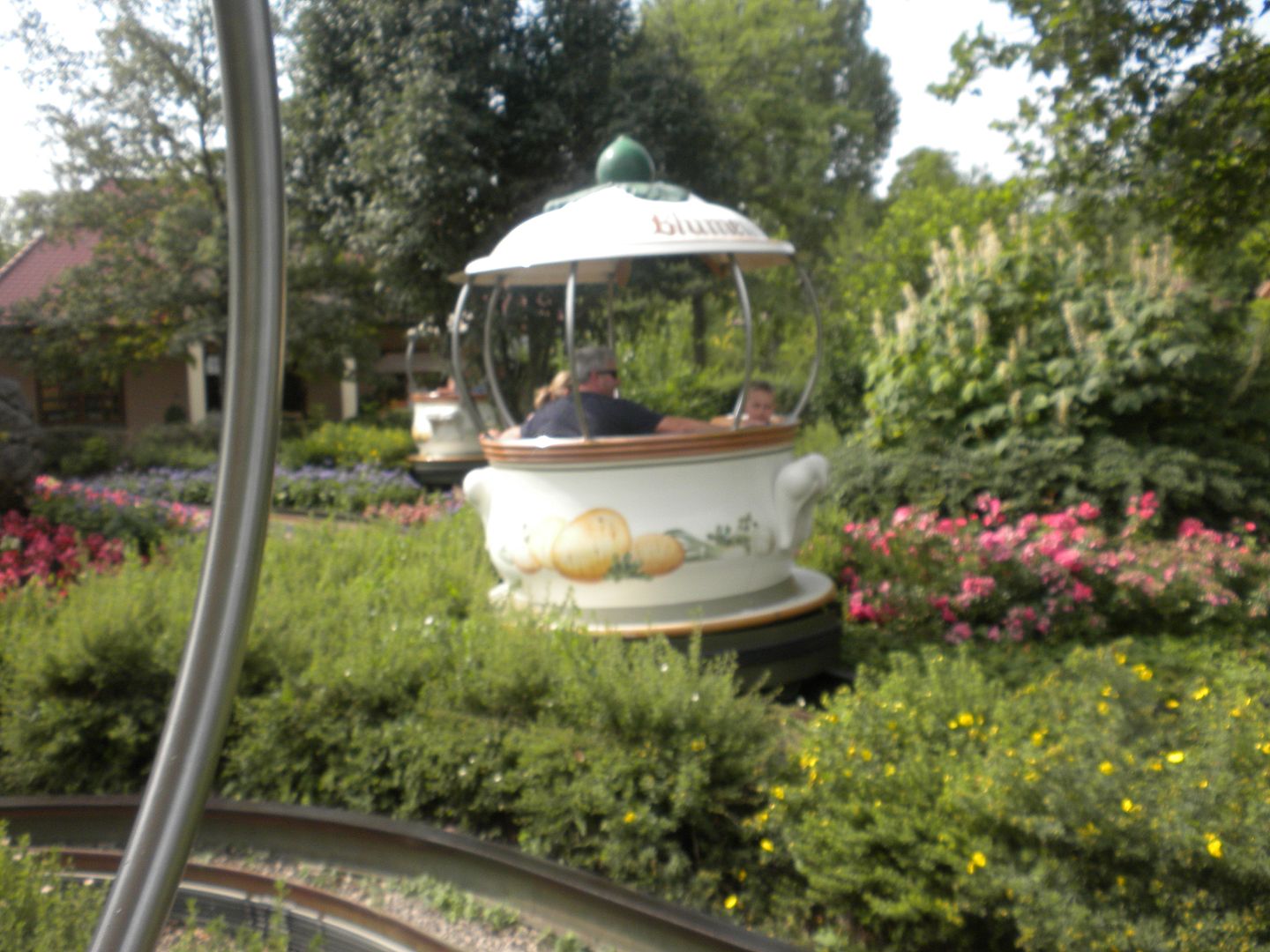 Suppenschüsselfahrt Soup Bowl Ride: This spinning ride was unique and fun – 1 ride.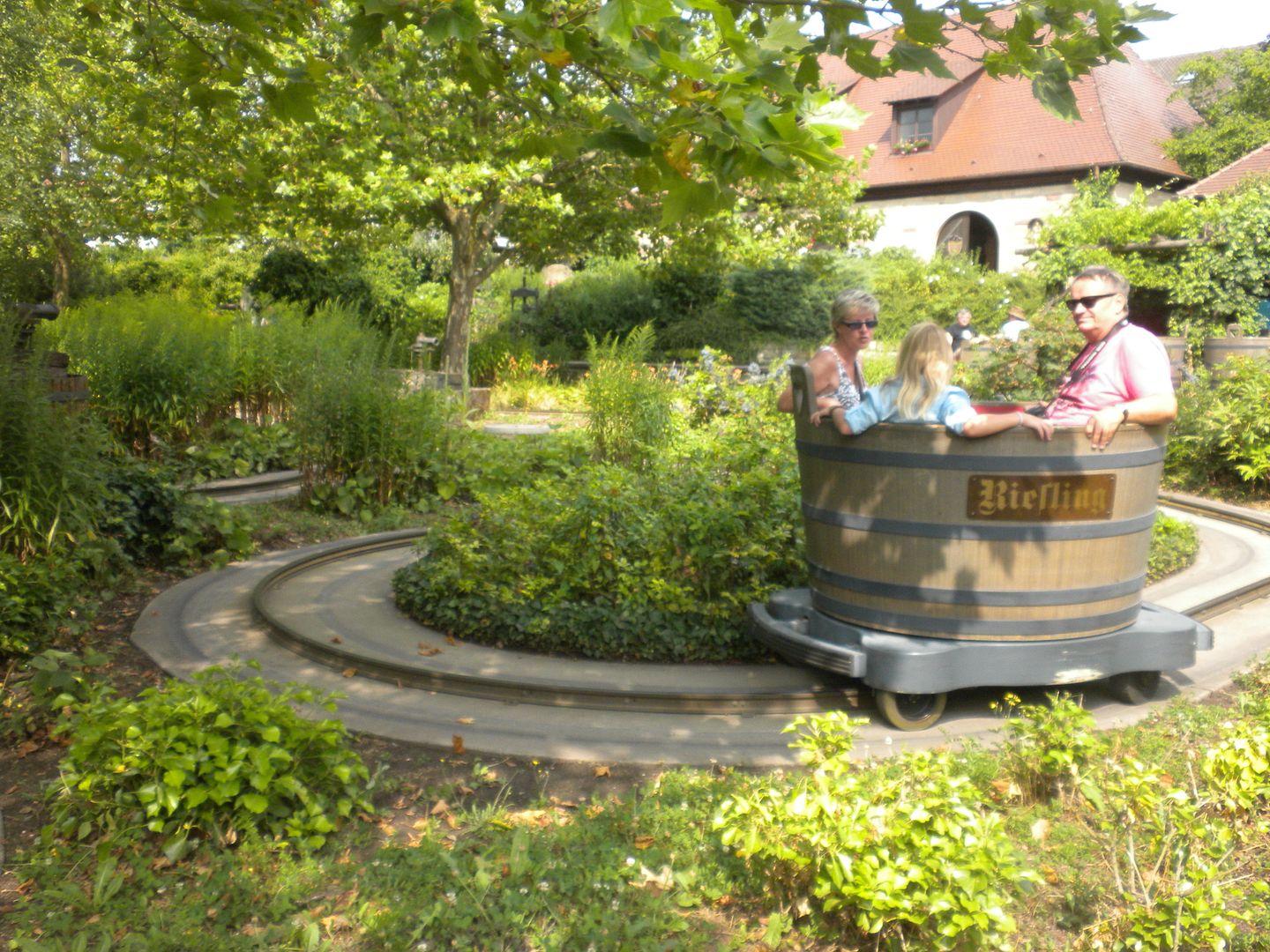 Weinkübelfahrt" Wine Barrel Ride: A nice, relaxing ride through a beautiful garden – 1 ride.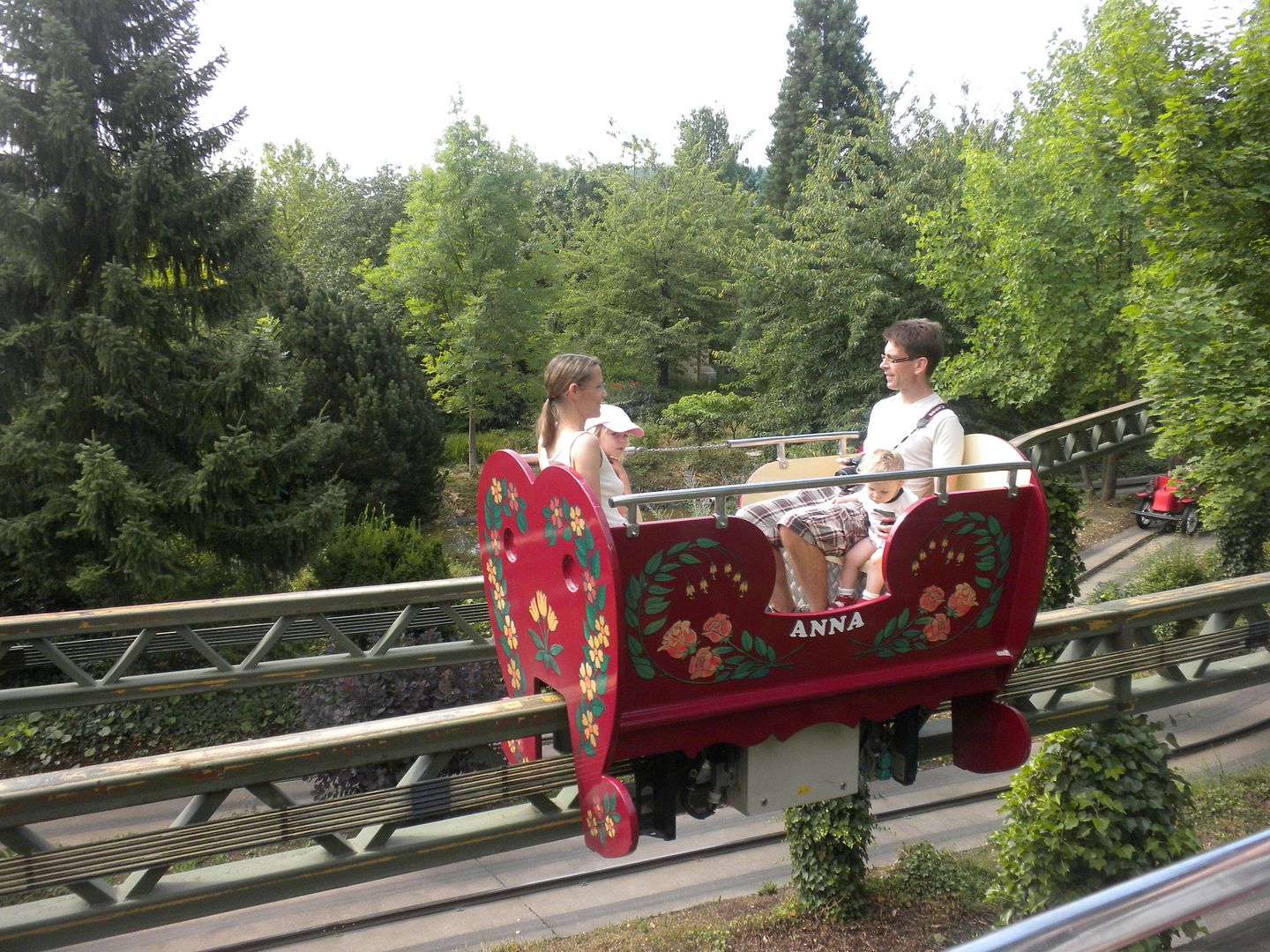 Wiegen-Hochbahn Elevated Railway: This powered monorail gave a great view of this part of the park – 1 ride.
Gugelhupf-Gaudi-Tour Bundt Cake Jamboree: Pretty good spinning on this Waltzer – 1 ride.
Maibaum Maypole: This nicely themed, relaxing ride gave a great view of the front of the park – 1 ride.
I did not ride: Schlappen-Tour Old Shoe Ride, Wäschekorb-Rundflug Laundry Basket Ride, Spritztour für Seefahrer Boat Ride (Splash Battle), Wirbelpilz Mushroom Swing, Schmetterlingsflug Flight of the Butterfly (Pedal Monorail) or Kaffeetassen-Fahrt Coffee Cup Ride. They also have 5 children's rides. Other attractions include: Bauerntheater Farmers' Theater,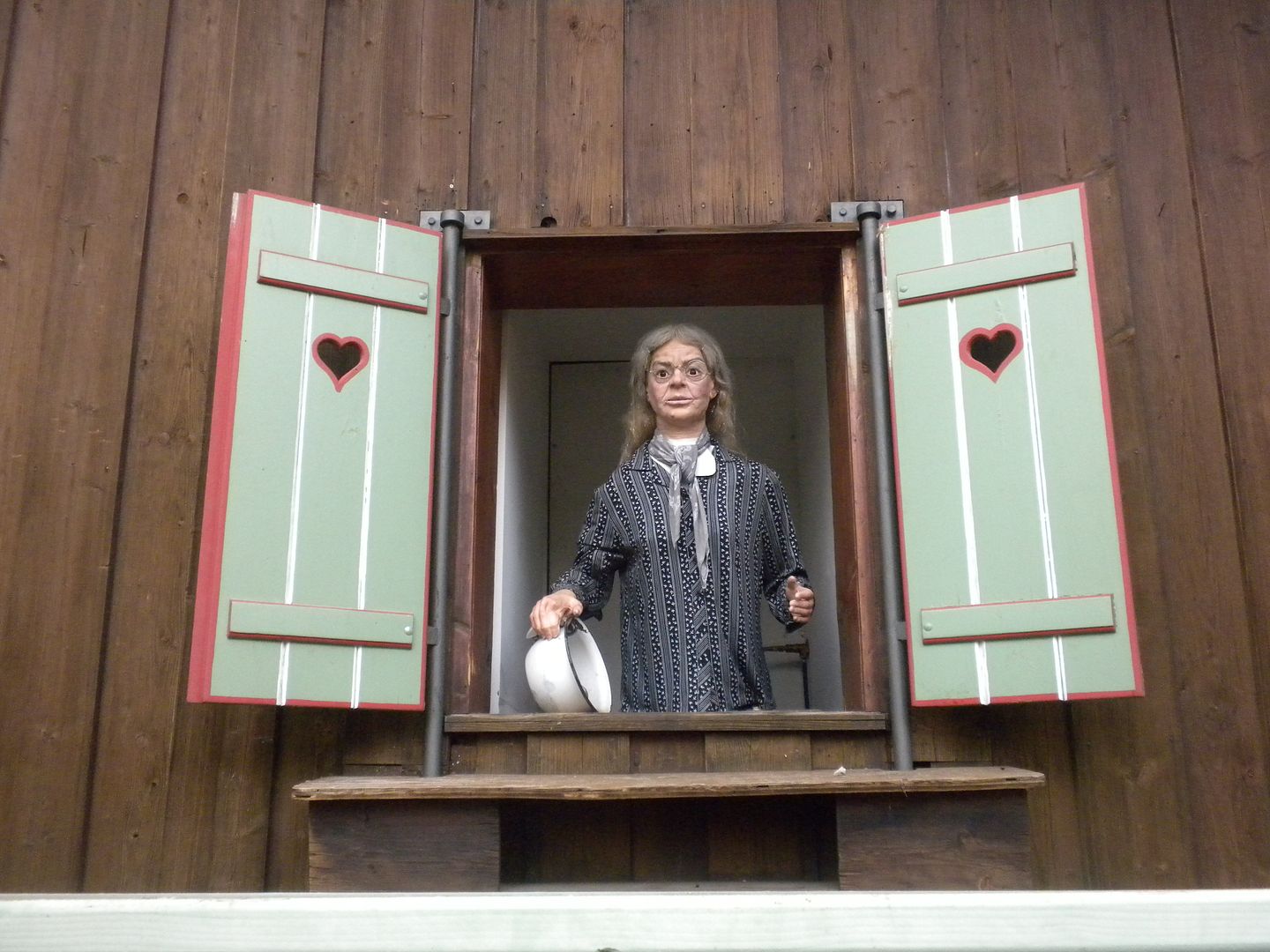 Fensterln Farmhouse Windows, Fröhlicher Weinberg Winery Tour, Heiratsmarkt Marriage Market, Lustiges Klohäusle Silly Outhouse, Streichelzoo Petting Zoo, Trillarium Local Museum, Viechstalltheater Barn Theater, Vinarium, and Waschhaus (Wash House).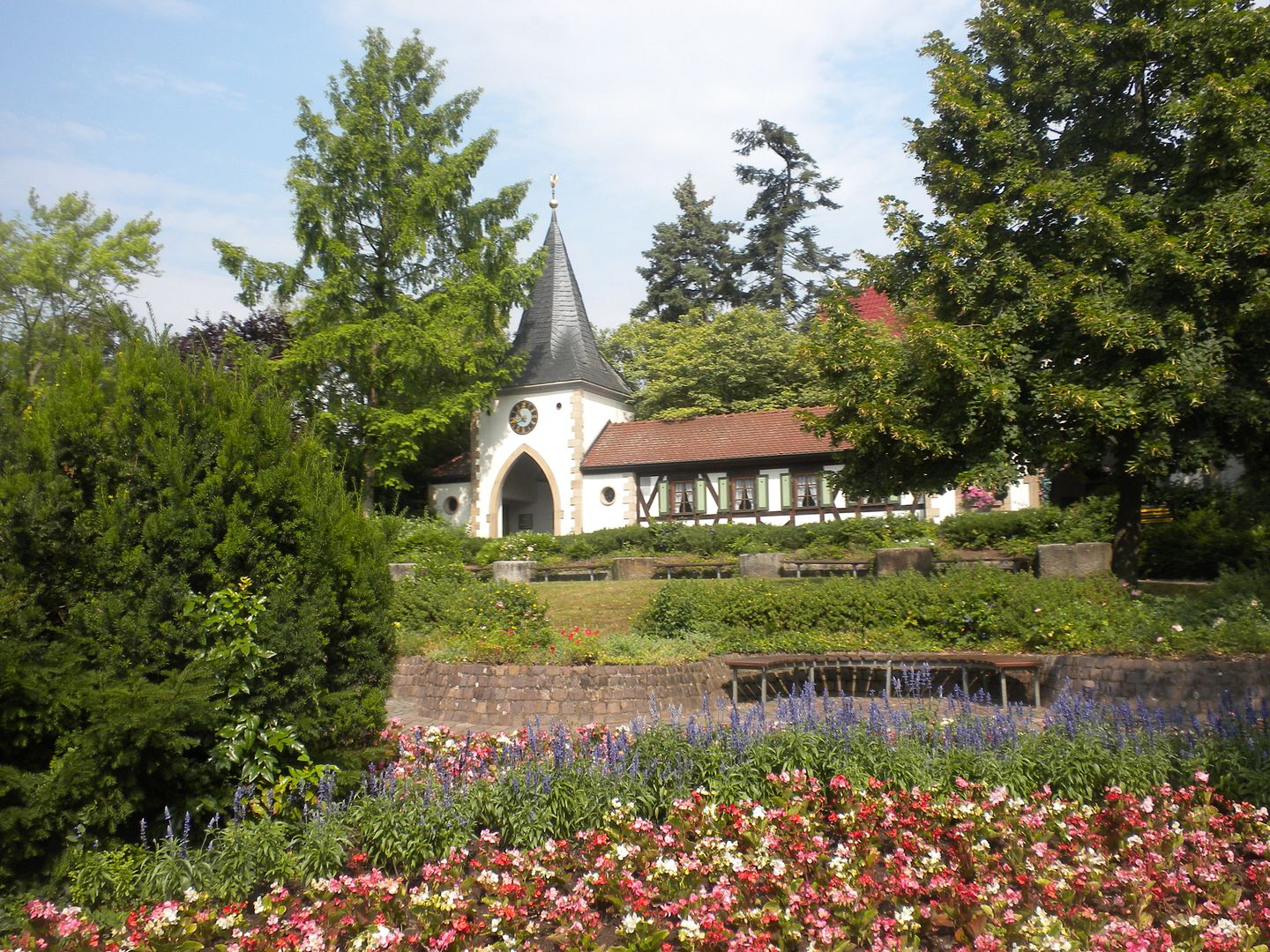 This is a beautiful park with a setting in a vineyard, and the theme of wine


and everyday life in the Baden region make for an enchanting place.


Add to that some great coasters and water rides, and this is a place I definitely want to return to someday. After a very good lunch provided by the park, we left for the next park of the day.
Up Next: Holiday Park