Part 7: Skyline Park, Bad Wörishofen, Bavaria, Germany
On Tuesday, July 23 we headed to Skyline Park. On every trip there is a park where things just don't work out well. It would be this park for this trip. A short time in the park, lots of school groups and coaster breakdowns would conspire to cause many to miss one or more credits here. Before we arrived I was concerned that with less than 3 hours and several low capacity coasters, this might be a real challenge. It certainly would be.

The park has 5 coasters, in the order we rode them:


Sky Rider: (Caripro Suspended, 2001) Knowing this has a low capacity, we headed there first.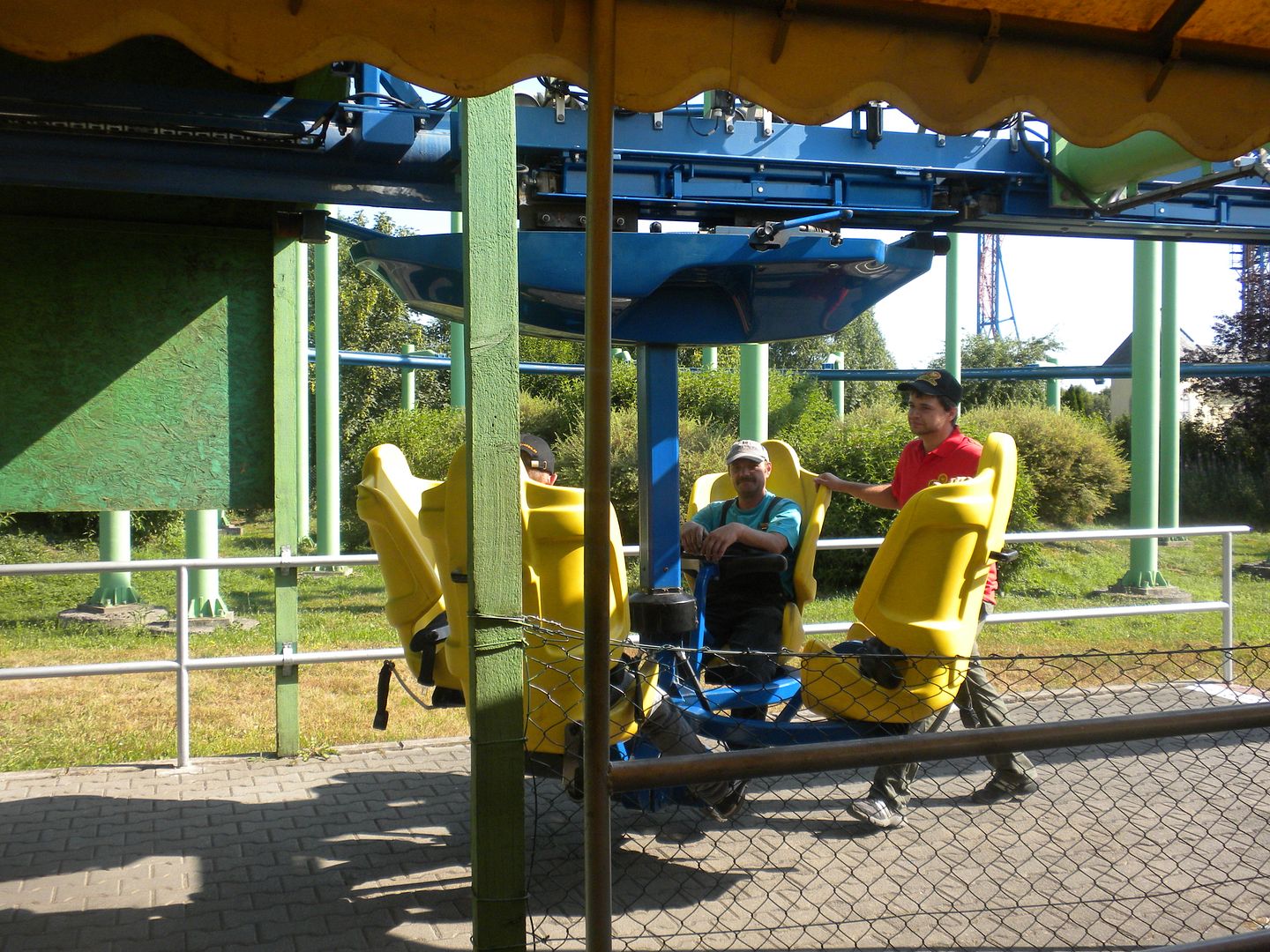 It gave a nice relaxing ride – 1 ride.


Butterfly: (Heege Freizeittechnik, Butterfly Shuttle, 1996) As these are low capacity, we headed here next. It was even lower capacity as weight limits required most adults to ride alone, but we got it in before it got crowded.


They previously had another of these rides, but it has been removed, although you can see where it was – 1 ride.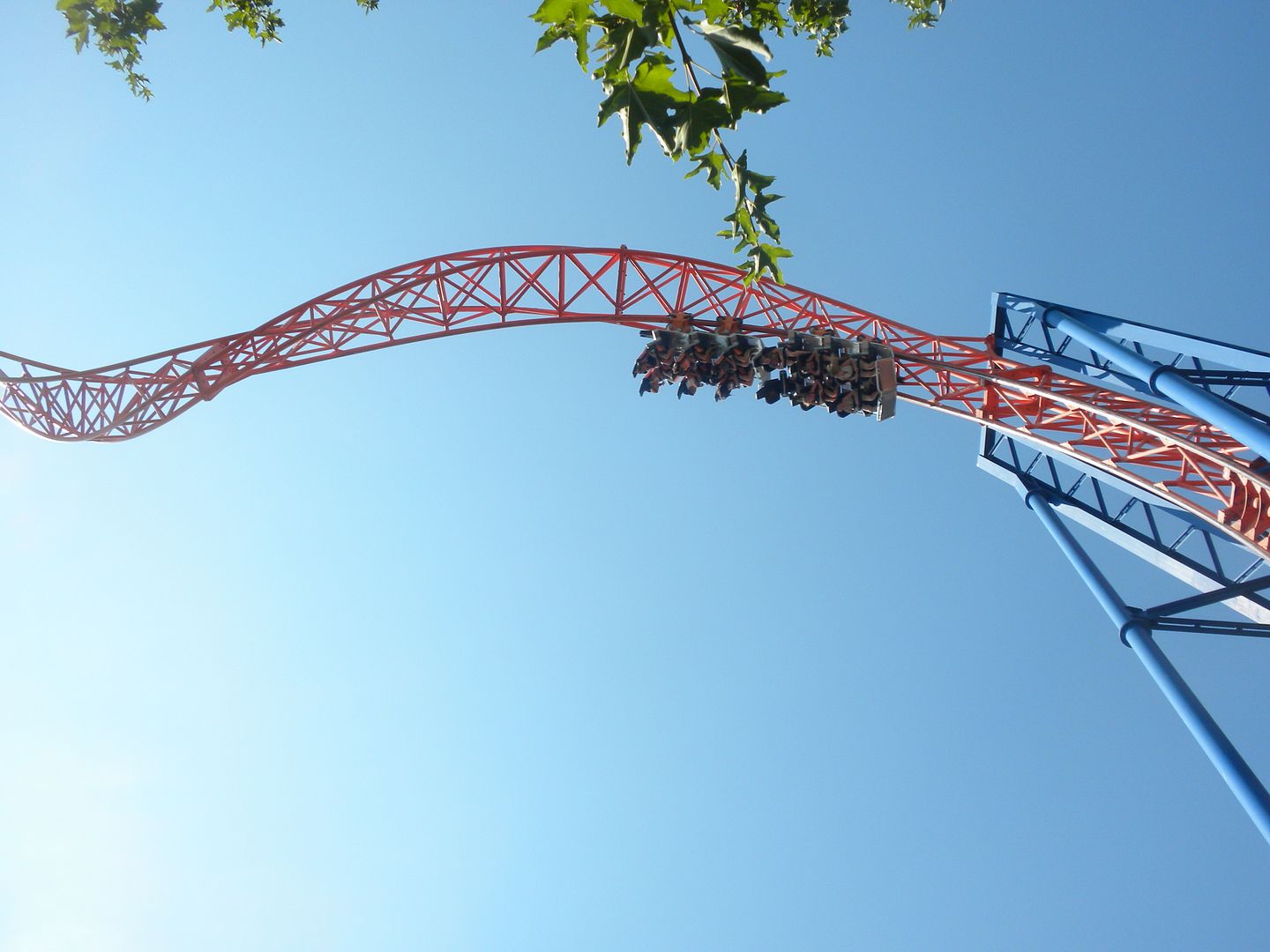 Sky Wheel: (Maurer Söhne, SkyLoop XT 150, 2004) Next was the park's most thrilling ride.


Although the line was long, it moved well… until the coaster broke down. After about a 30 minute hiatus, it was back running again.


It gave a good ride, but with the delay we were now down to less than an hour with 2 coasters to go – 1 ride.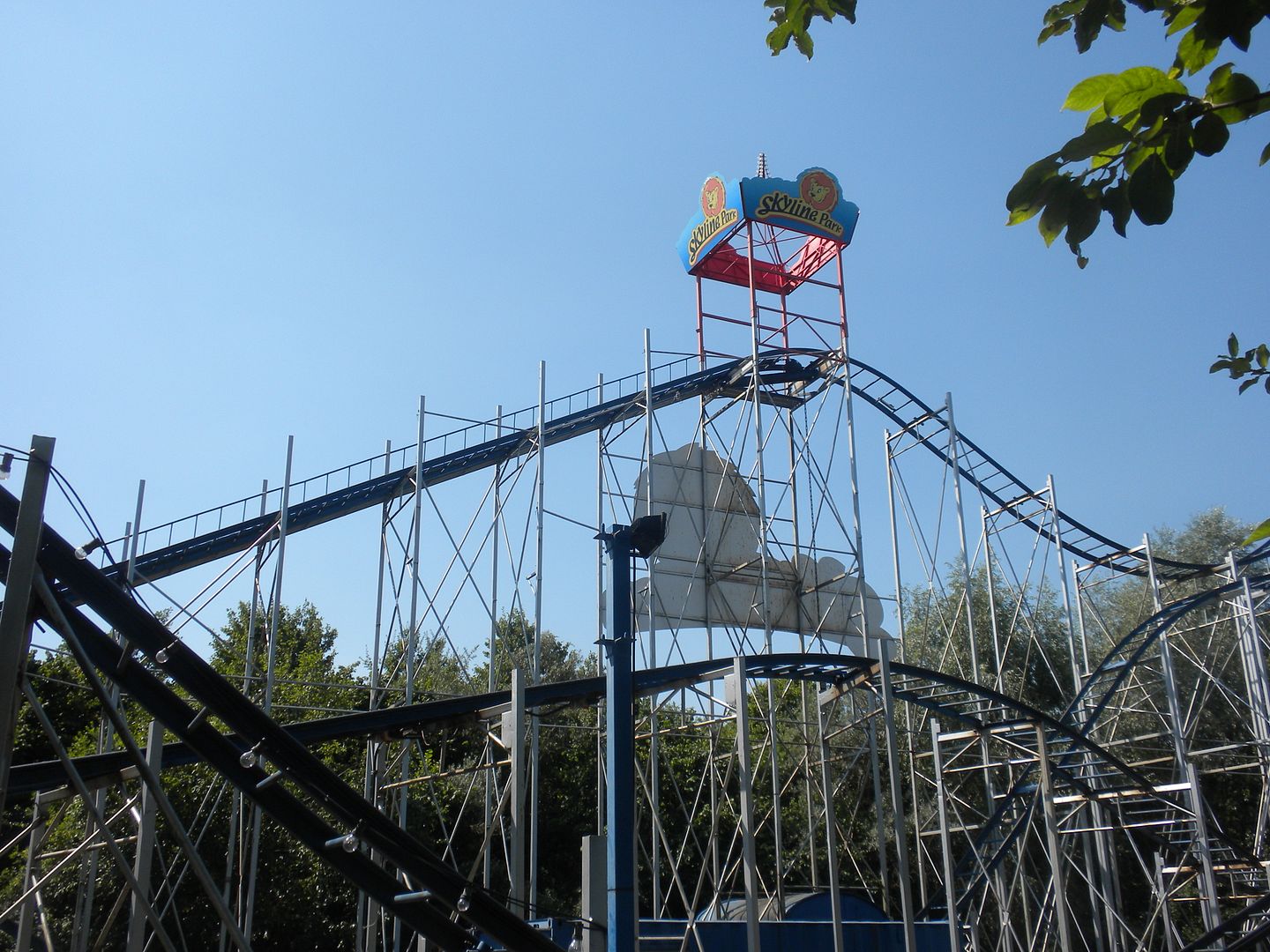 Achterbahn: (Schwarzkopf, Wildcat, 1999)


Not wanting to miss a Schwarzkopf, we walked past the long line for the spinning coaster and had a fairly quick ride on this great ride – 1 ride.


Sky Spin: (Maurer Söhne, Spinning Coaster, 2003/2013) With only 40 minutes to go we headed back to the 5th coaster, only to learn it was down. Realizing we wouldn't get a credit if we didn't wait in line for it, and knowing we could get out of line if time ran out, we got in line and waited for them to get it running. With 30 minutes to go, it was up, but we were way back in line. As we got closer we realized they were about to send out a car with 2 empty seats. We asked for them and we were riding, with 15 minutes to spare. This coaster was relocated from Camelot Theme Park where it operated as Whirlwind. Spinning was good – 1 ride.
Having thought we wouldn't get all the credits we now had 15 minutes to get to the bus, so we rode:


Skyline Express: While I have ridden "Bayern Curves" or "Bavaria Curves" previously, I had not ridden one of these larger size models with a figure 8 and I had never ridden one in Bavaria. It gave a thrilling ride and we still made it to the bus on time – 1 ride.
We had to bypass the park's other rides, most notably Bob Racing, a powered alpine slide, which was disappointing as it was on the "must ride" list. Other rides include: Nautic Jet, Sky Rafting – Wildwasserrafting (White Water Rafting), Wasser Scooter (Water Scooter), Wasserrutschen-Spaßbad (Waterpark Waterslides), Wildwasserbahn (Flume), Der Free fall Turm (Sky Event Free Fall Tower), AutoScooter Dodgems, Parkbähnchen, Pedalo Ride Tretbootfahrt, Sky Carts (Go Carts), Breakdance, Alte Liebe die Schiffschaukel (Old love – The Swinging Ship), Familienkarussell (Sky Twister Family Carousel), Kettenkarussell (Whirligig), Krinoline (Crinoline), Riesenrad (Ferris Wheel), Sky Jet, Cinematrix 4D (The Ultimate Cinema) and extreme attractions Sky Circle and Sky Shot. They have 10 children's rides. Other attractions include Humoristisches Velodrom (Humorous Velodrome), Trampolin (Trampoline), Luftkissen (Air Cushion) and Streichelzoo (Petting Zoo).
I enjoyed what I saw of the park, but honestly I was moving so fast I really didn't see much. It is unfortunate to not have long enough to enjoy a park, but at least I got the credits. I feel bad for the many ACEers who could not get all the credits. We had to get on the road to make it to our next stop of the day.
Up Next: Erlebnispark Tripsdrill