Part 24: Conclusion – Frankfurt am Main, Germany
Arriving at the hotel around 8:30, we probably should have thought better of going into Frankfurt am Main from our hotel at the airport. Although described as a 12 minute train ride, the process of getting to the airport and taking the train took more like an hour. By the time we arrived in Frankfurt am Main, there was little time for anything but dinner, but we made the most of our time.
We arrived at Rathenauplatz


where we got a good view of the Main Tower, a 650 foot skyscraper built in 2000.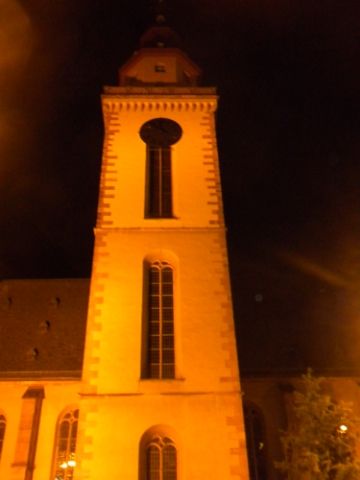 We walked past the Lutheran Katharinenkirche (St, Katherine's Church), rebuilt after WWII.


We walked by Paulskirche (St. Paul's Church), a former church, now a museum that was the first historic building to be rebuilt after the war.


We headed into Romerberg, the main city square and soon learned they were having a fair.


We looked but didn't find any coasters.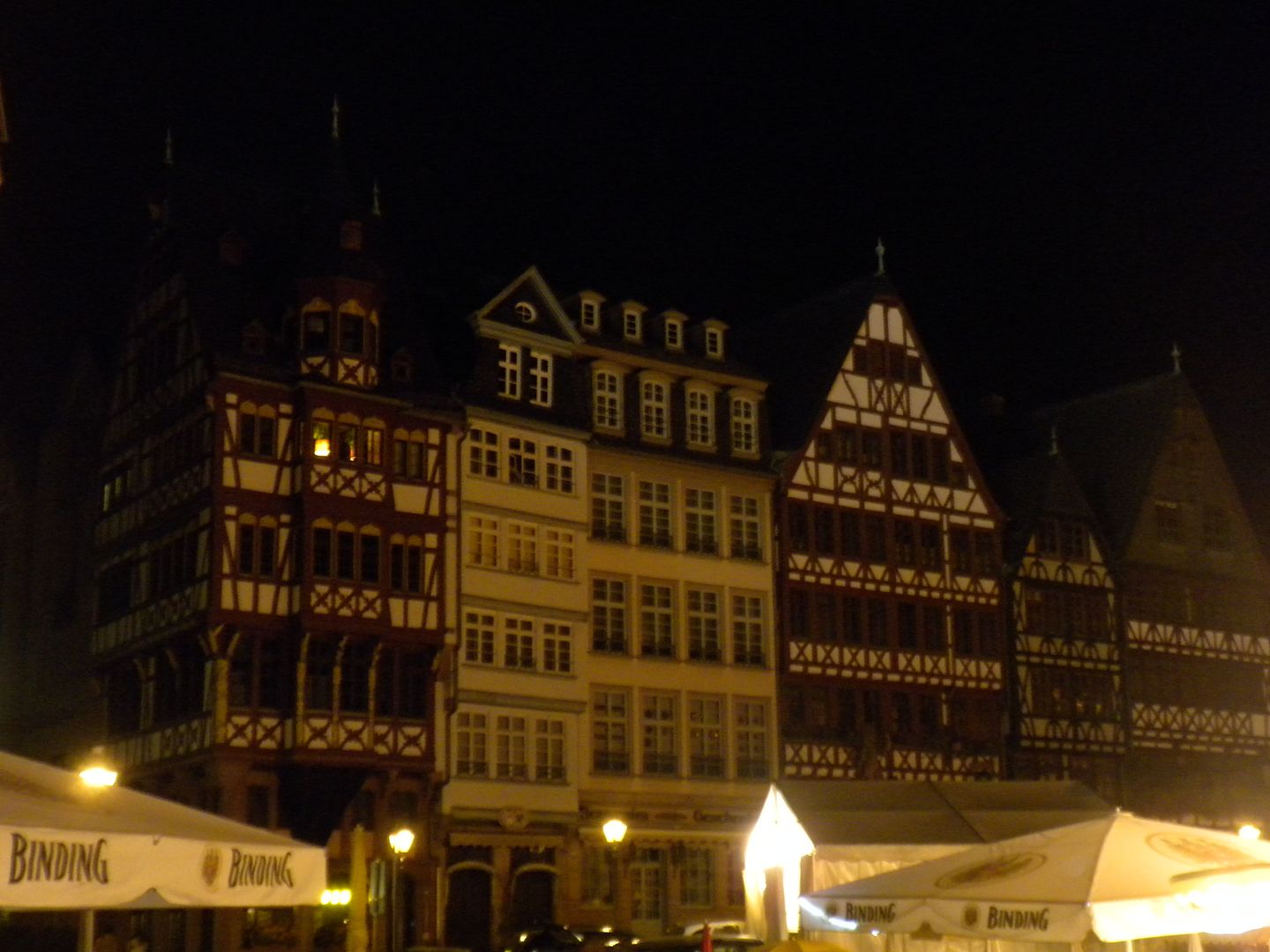 The Ostzelle has been rebuilt to look like the city looked before the war.


We saw the Romer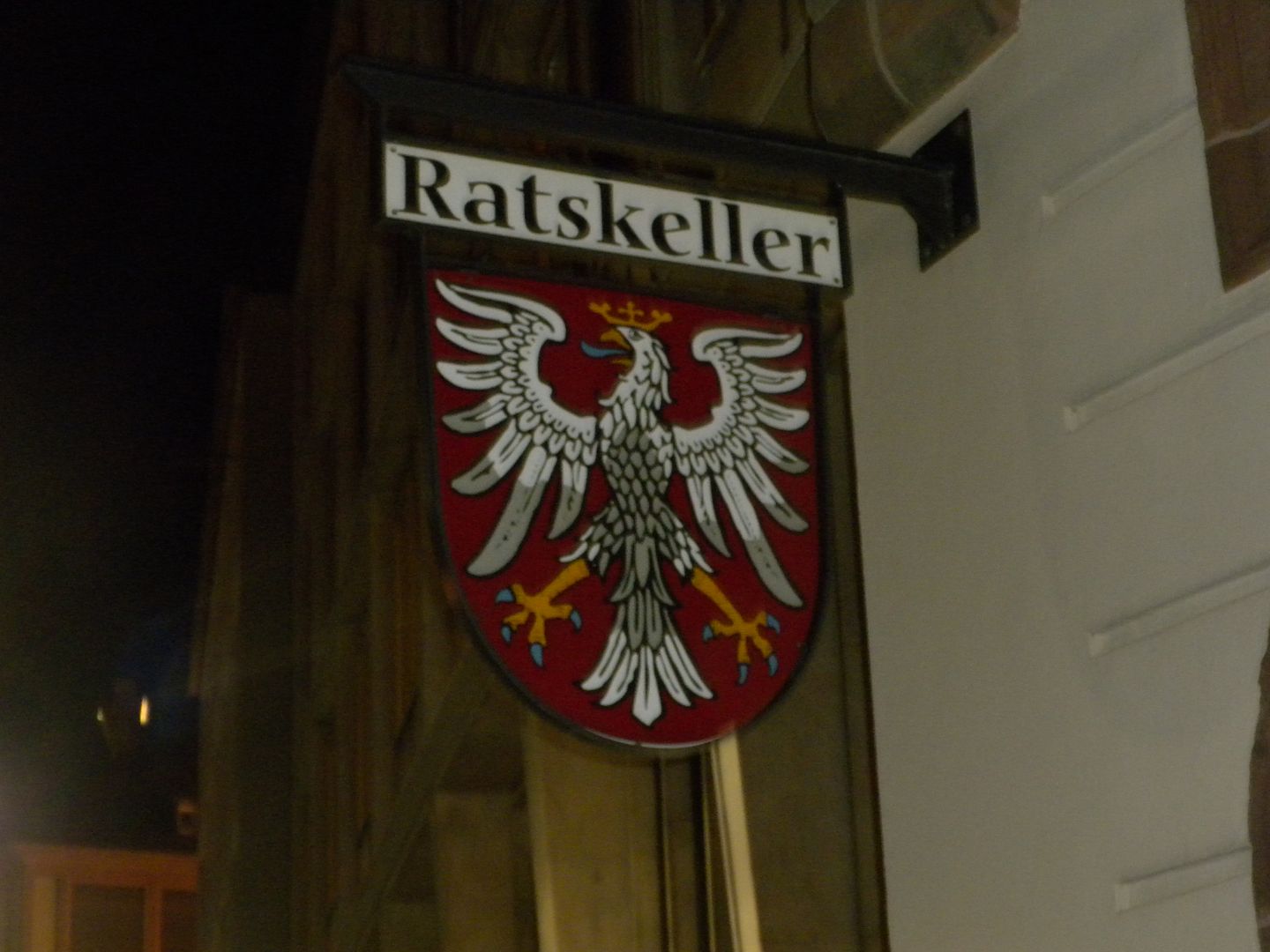 or Ratskeller (Town Hall)


and Nikolaikirche (St. Nicholas' Church), which dates to the 13th century.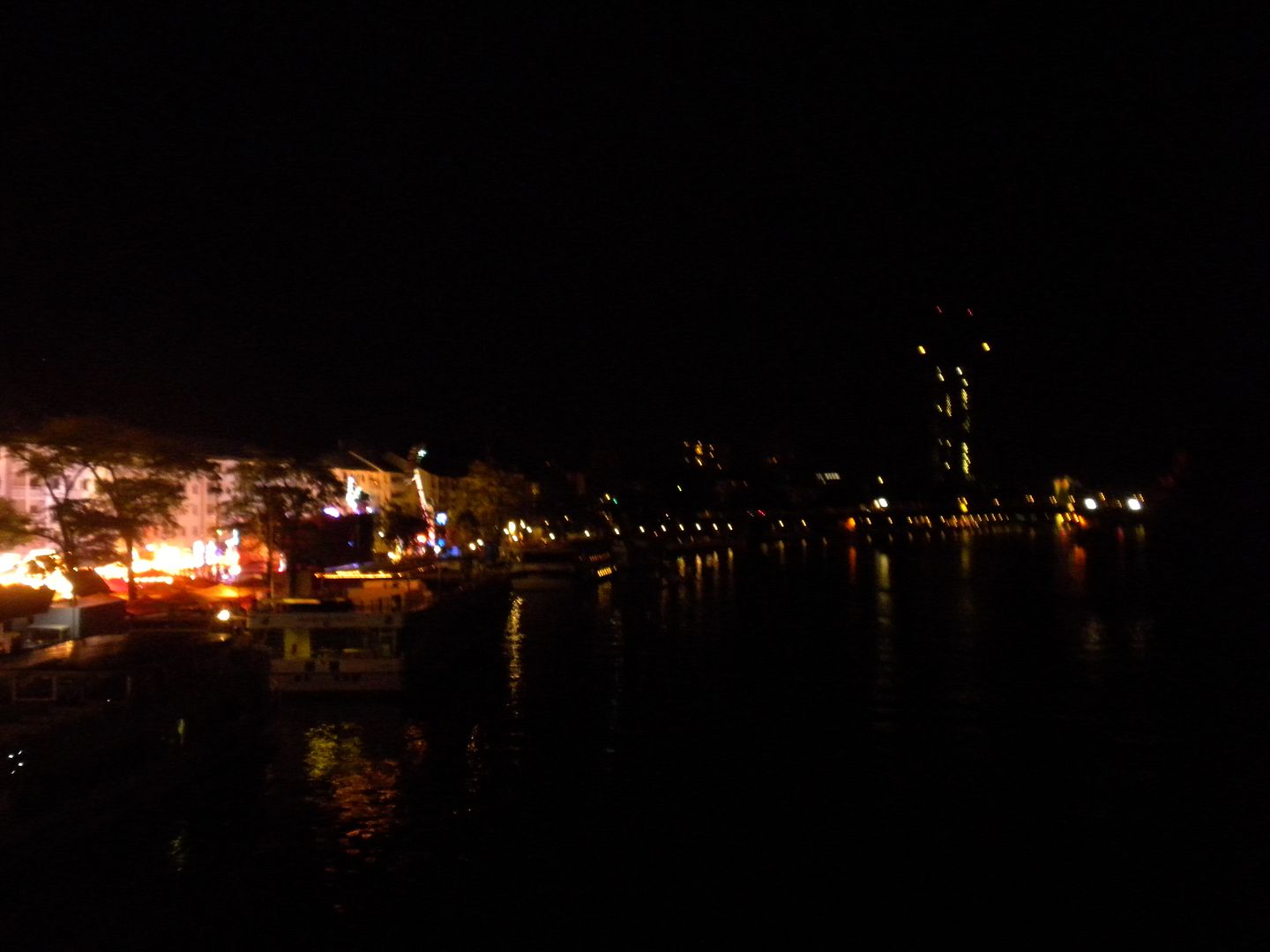 We crossed the Eiserner Steg pedestrian bridge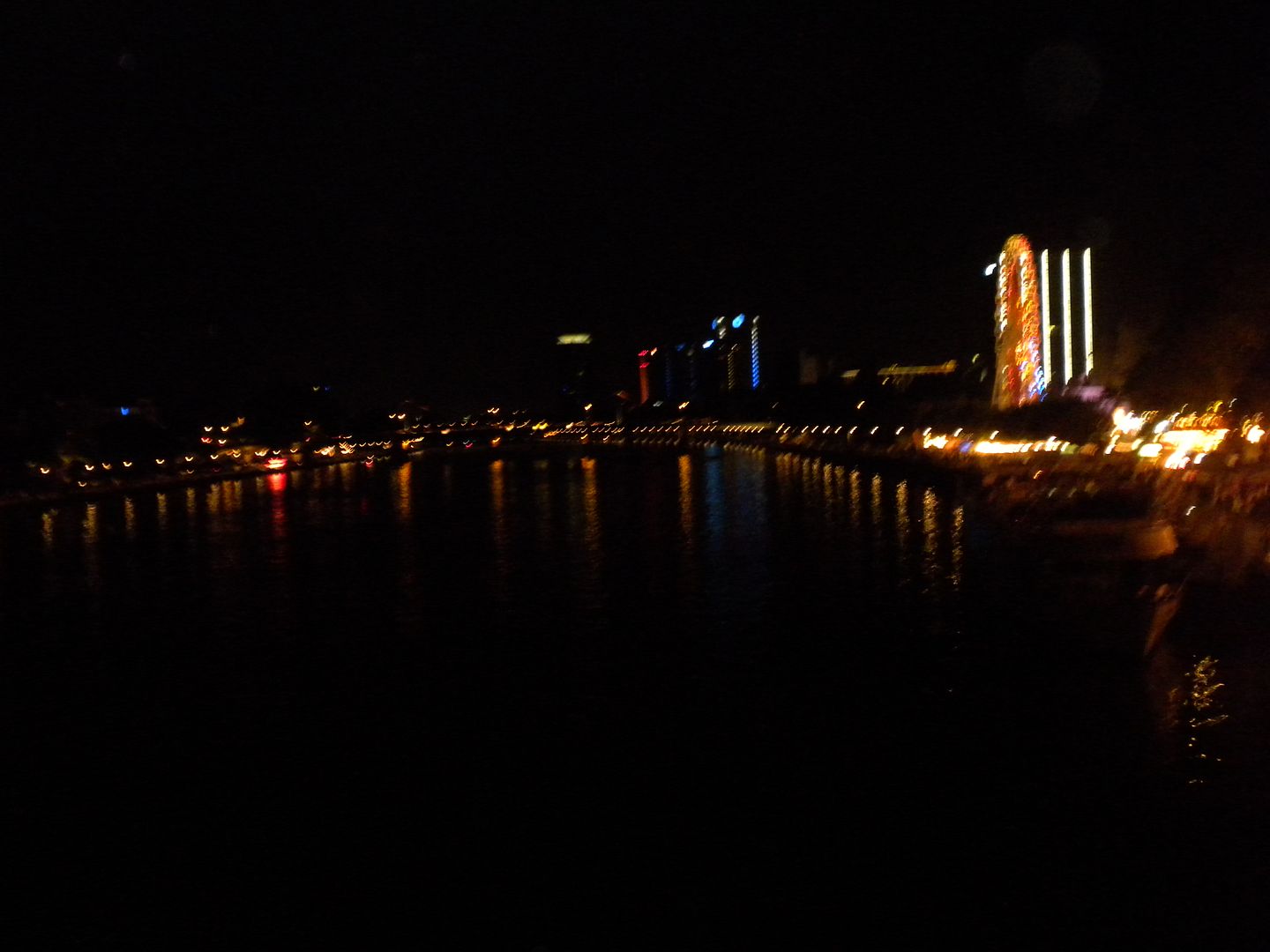 over the Main River to the Sachsenhausen district.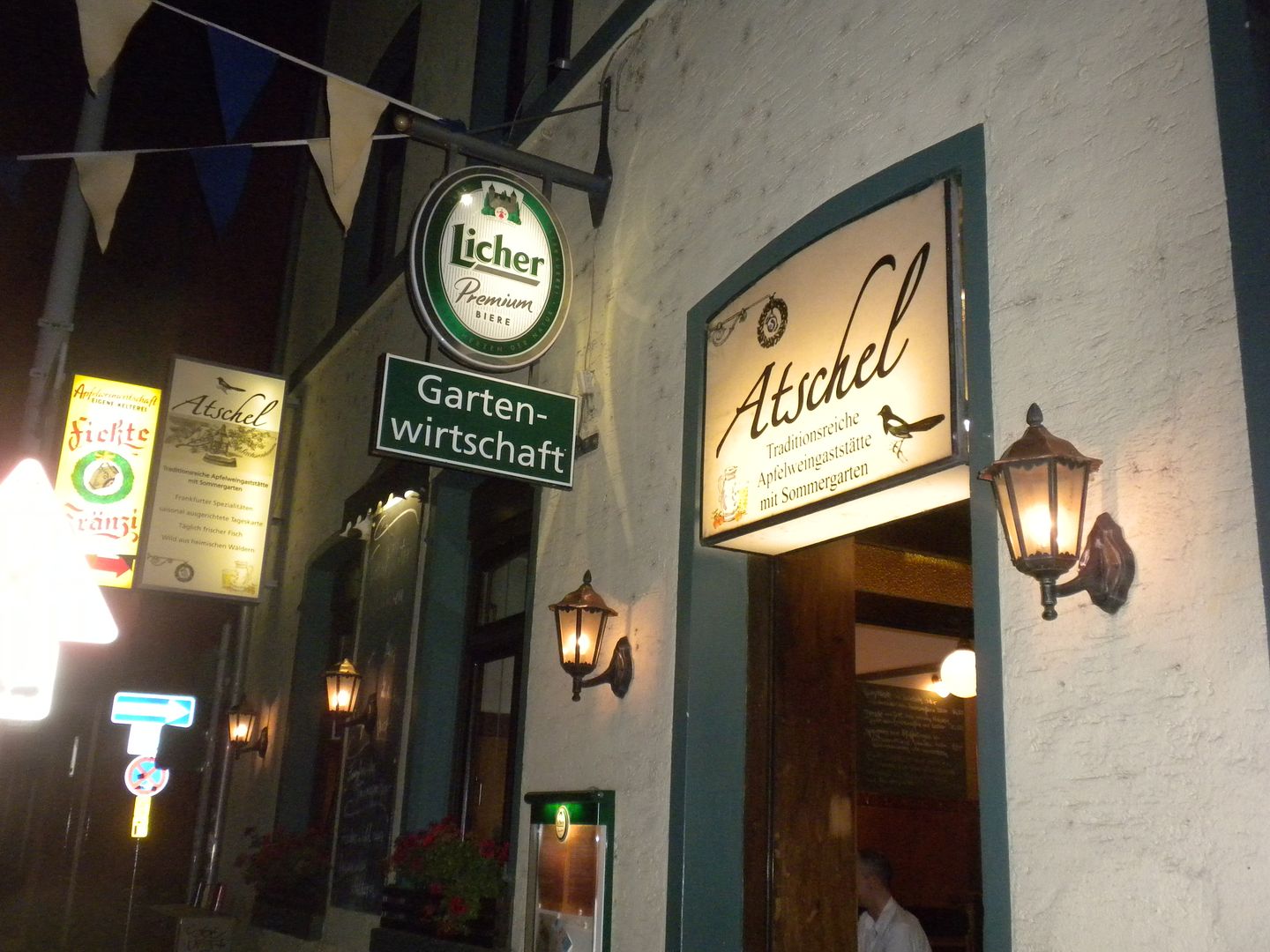 We went to the Rick Steves recommended Atschel Apple Wine Pub, which serves Frankfurter schnitzel with the city's signature Grune Sosse, a green sauce made with sour cream and seven herbs. It was delicious and well worth the quick trip to find it.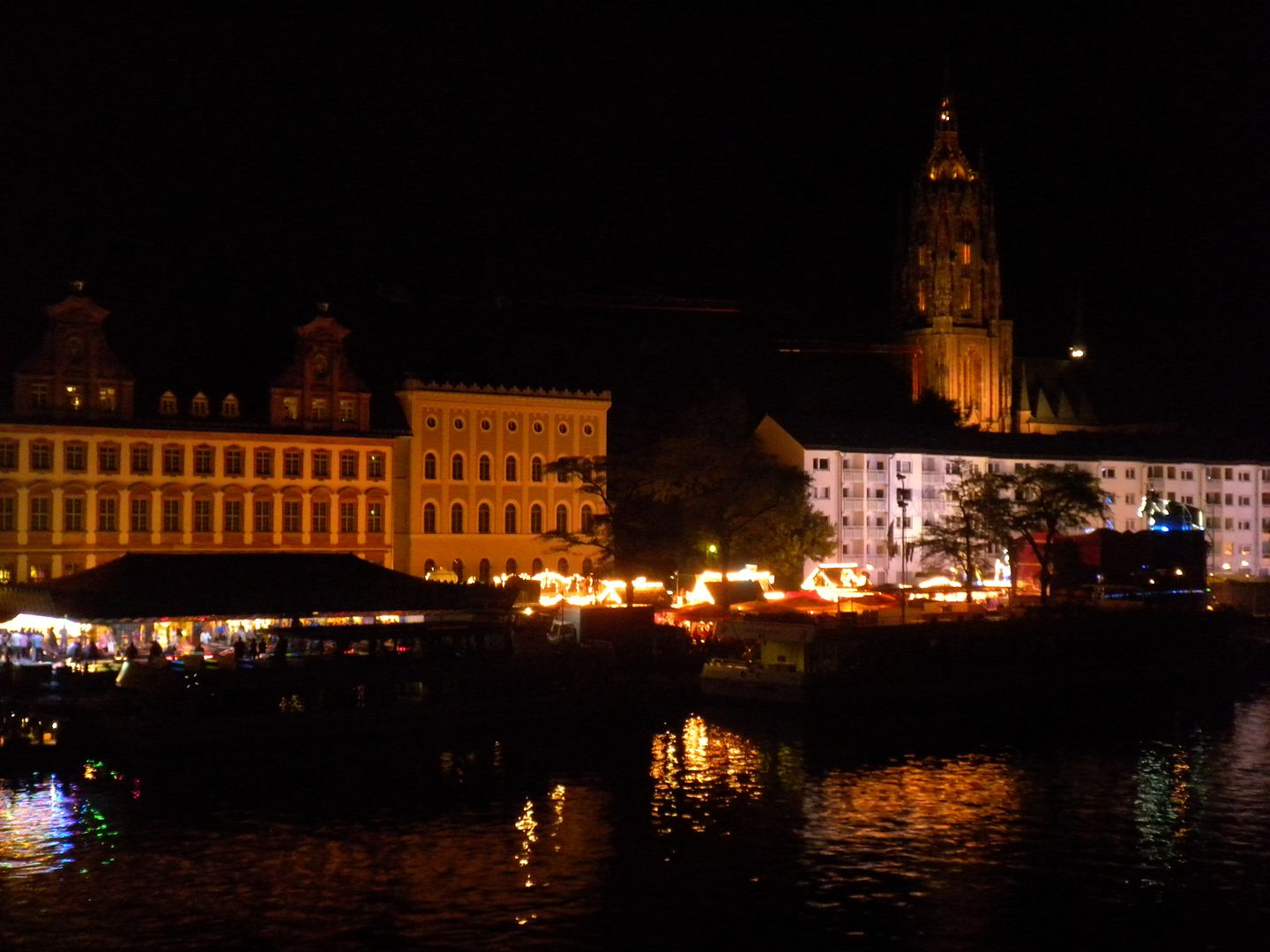 We crossed back over the bridge and were able to see the Kaiserdom (St. Bartholomew's Cathedral) in the distance. We retraced our steps back to the train station and arrived at our hotel around 1:00. Less than 4 hours later I would be up getting ready for the return trip to Atlanta. But it was well worth it.
This ACE Central Europe trip had been a great trip with 85 new coaster credits for me, 19 parks and sightseeing in 5 cities. This was the longest trip I had ever taken and I was ready to get home. It was certainly grueling, but it was well worth the effort!
Thanks for reading!