Part 23: A Surprise Stop
On Saturday afternoon, August 3 our ACE Central Europe trip was coming to a close, but not before the trip organizers surprised us with an unplanned stop.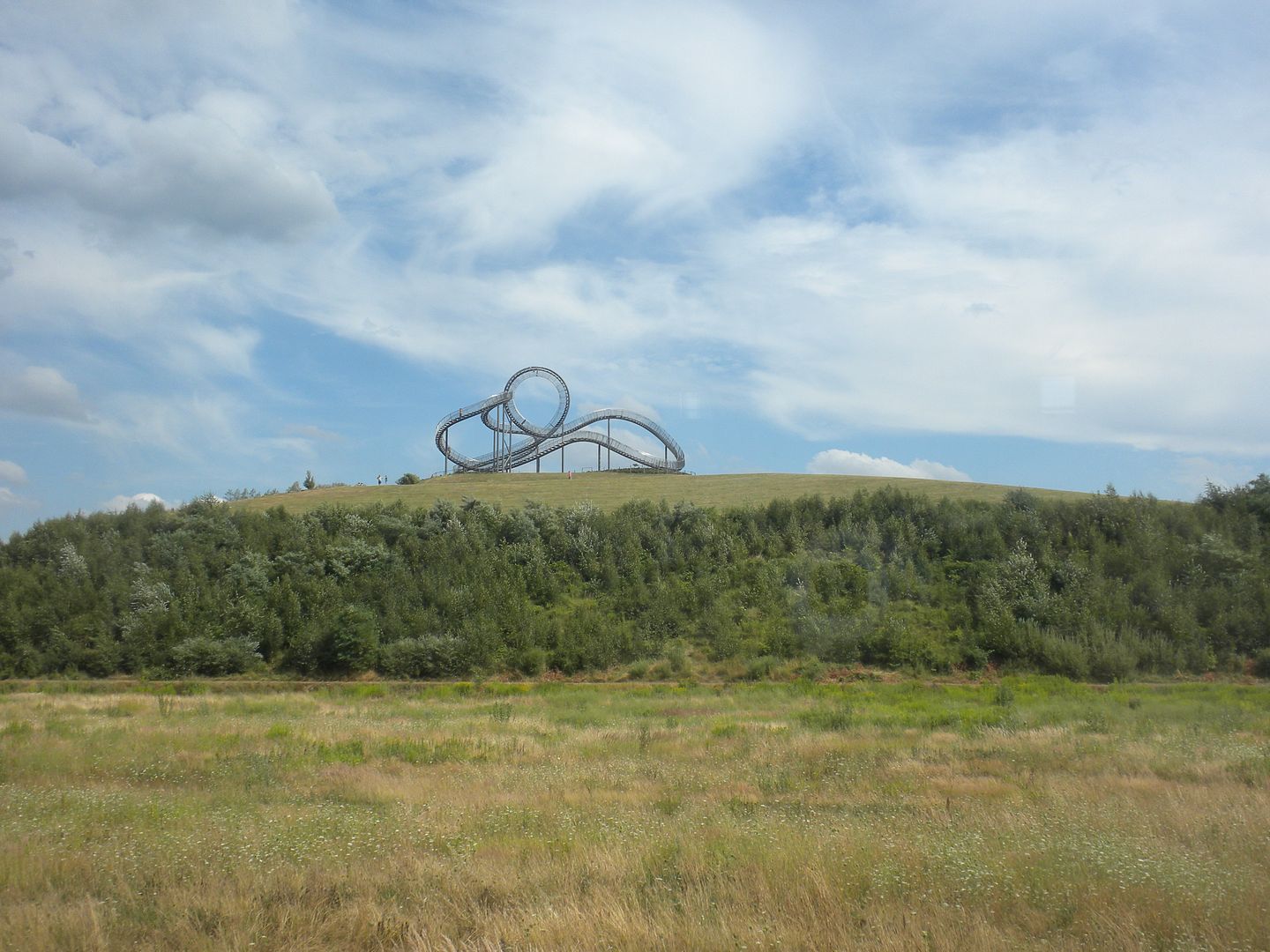 As we headed toward Frankfurt we were surprised to see what looked like a roller coaster in the distance. Could this be a surprise credit?


It turned out not to be a credit, but it was fascinating to two busloads of coaster enthusiasts nonetheless.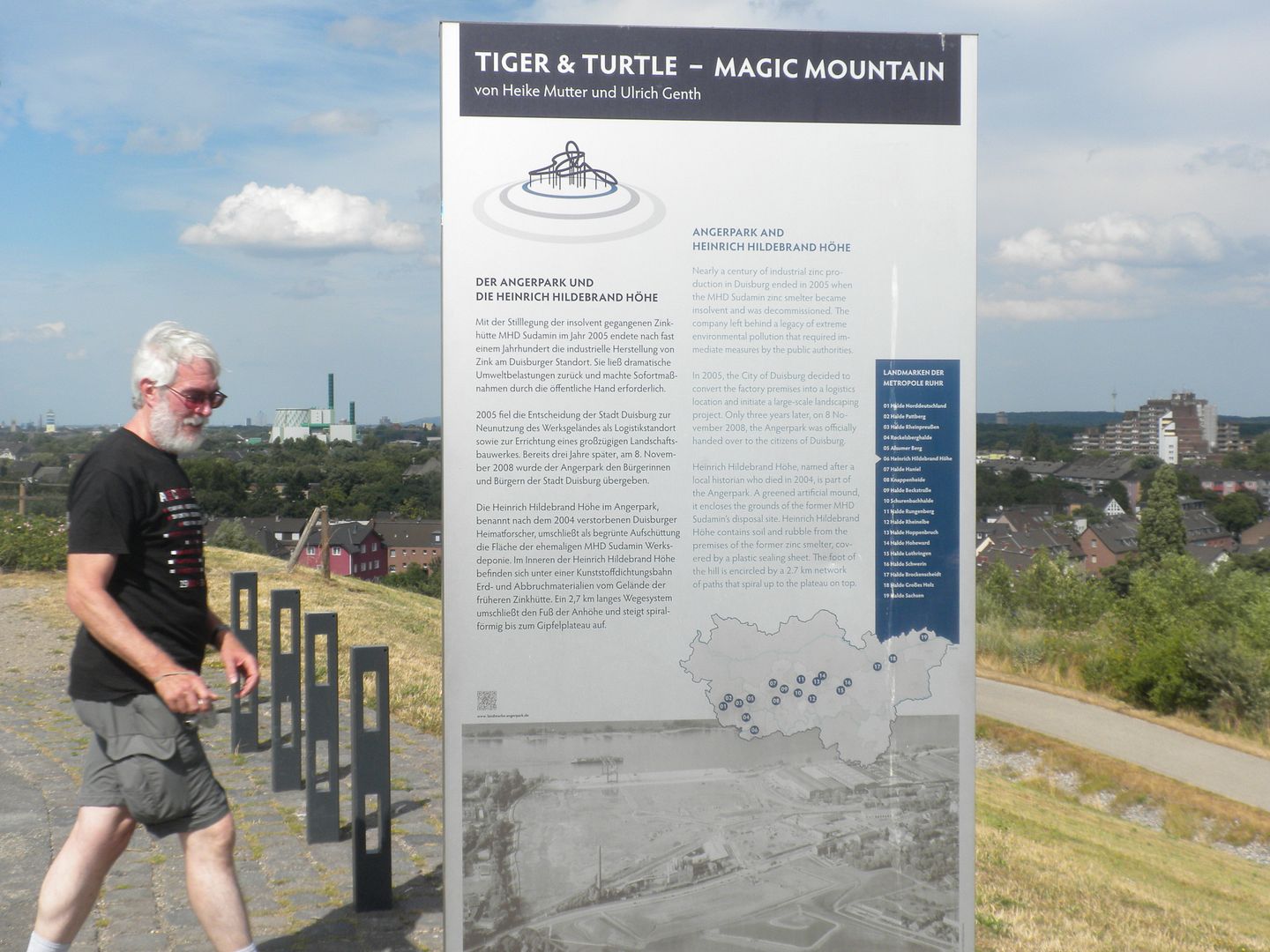 We stopped at Tiger & Turtle Magic Mountain,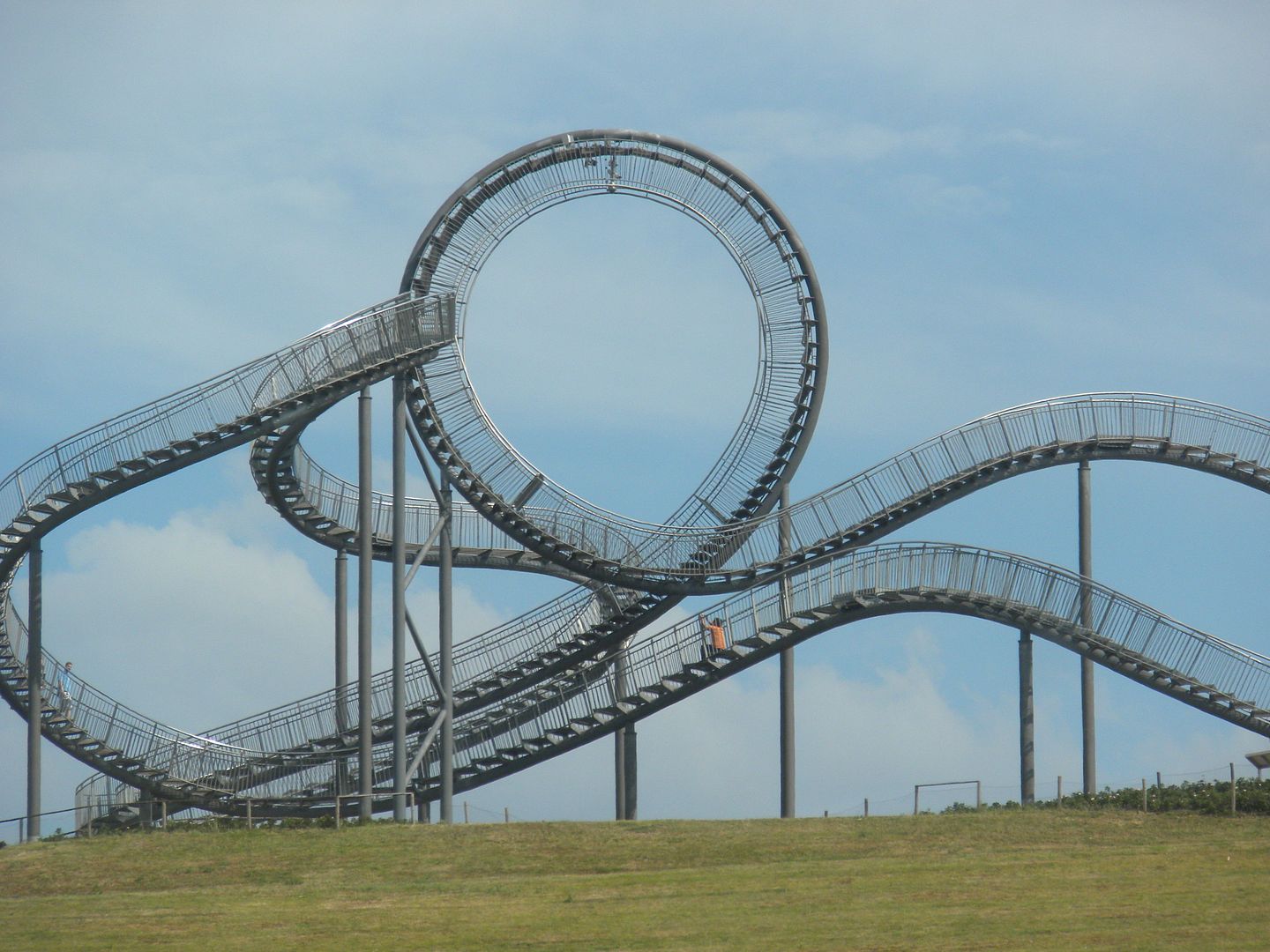 a large, walkable sculpture of a looping roller coaster


by Heike Mutter and Ulrich Genth.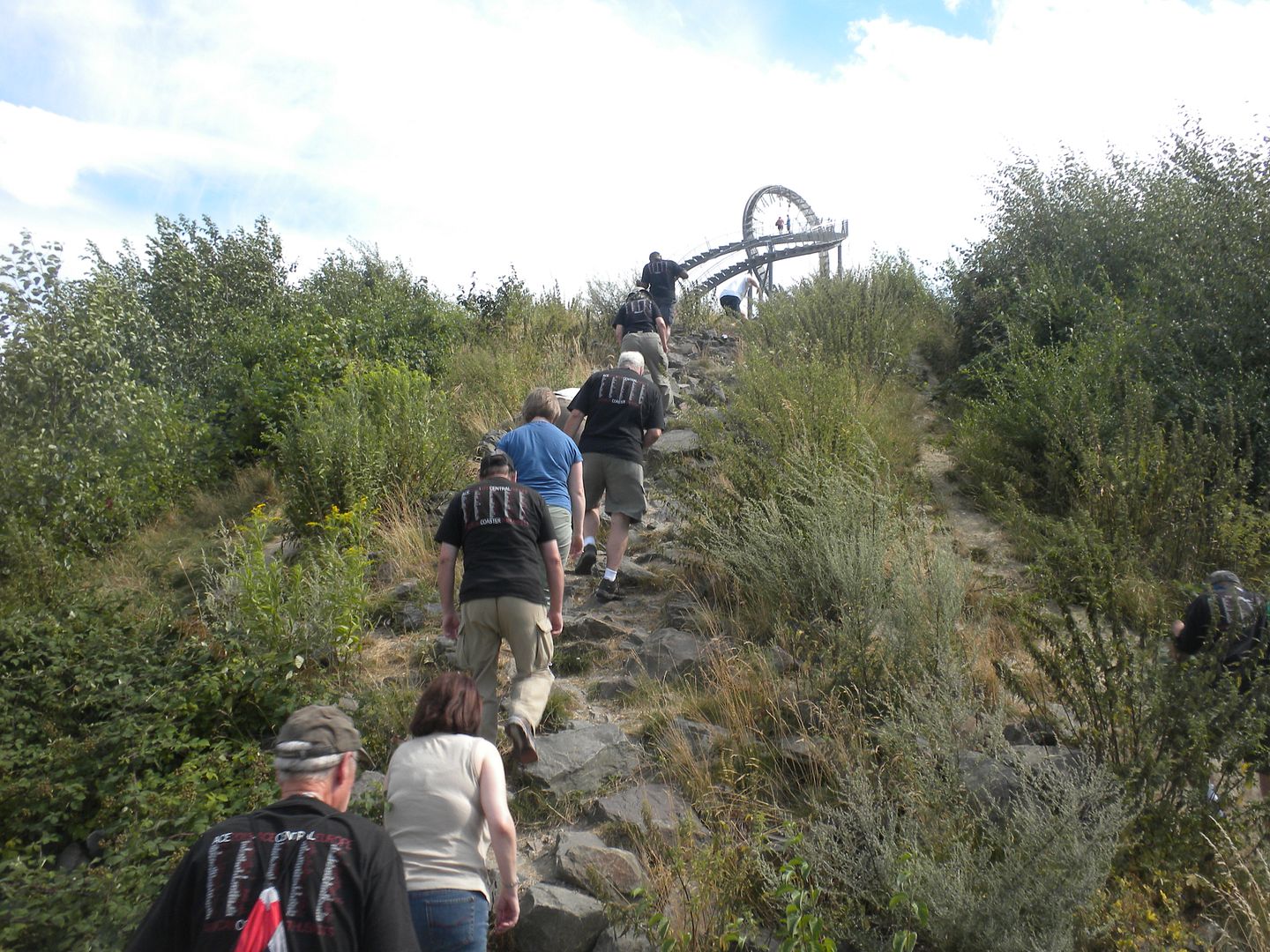 It was a long hike up the mountain to the sculpture.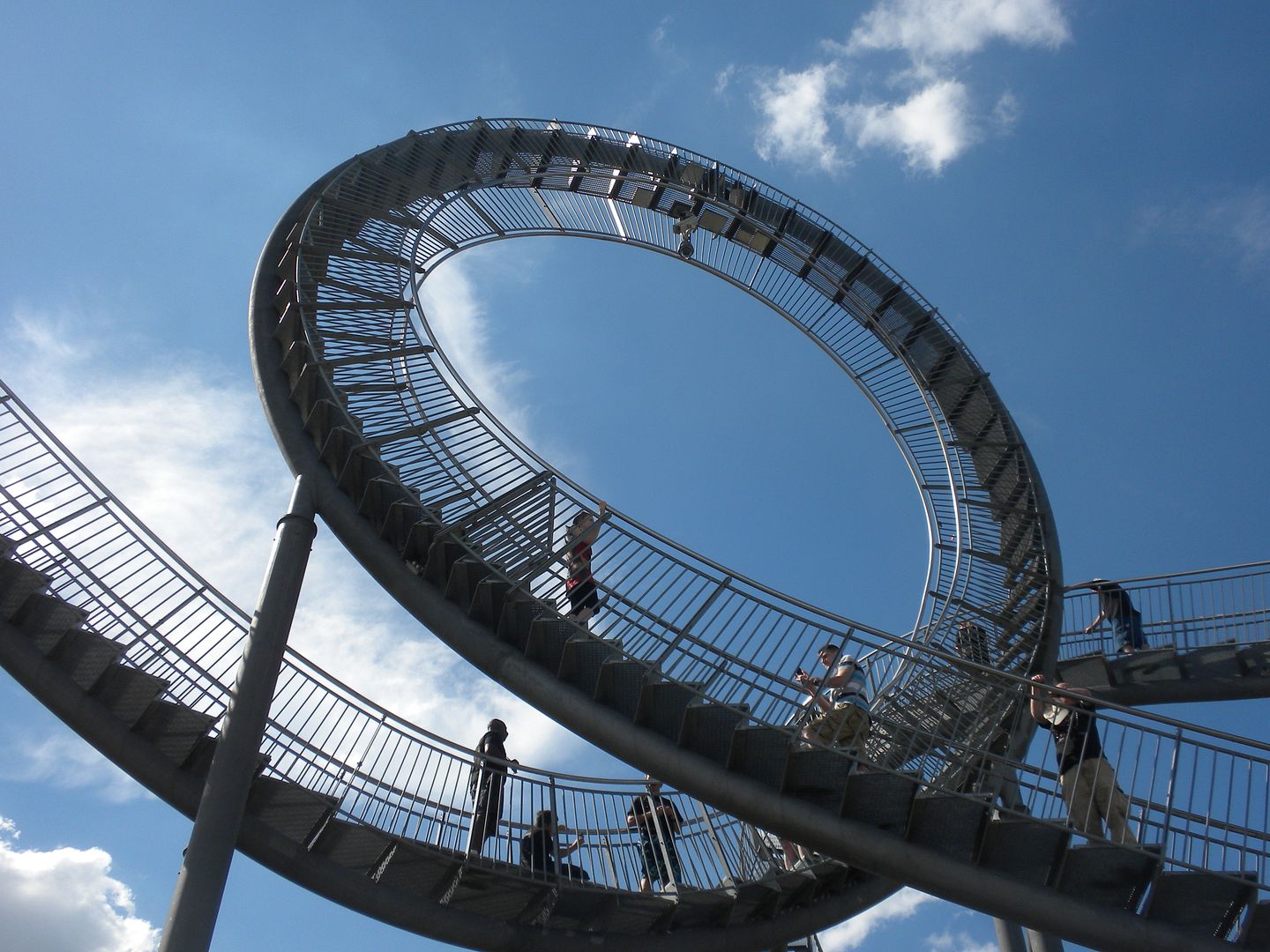 Once at the sculpture,


the track was a stair step walkway that we all enjoyed exploring.


You were not allowed to walk the loop for obvious reasons.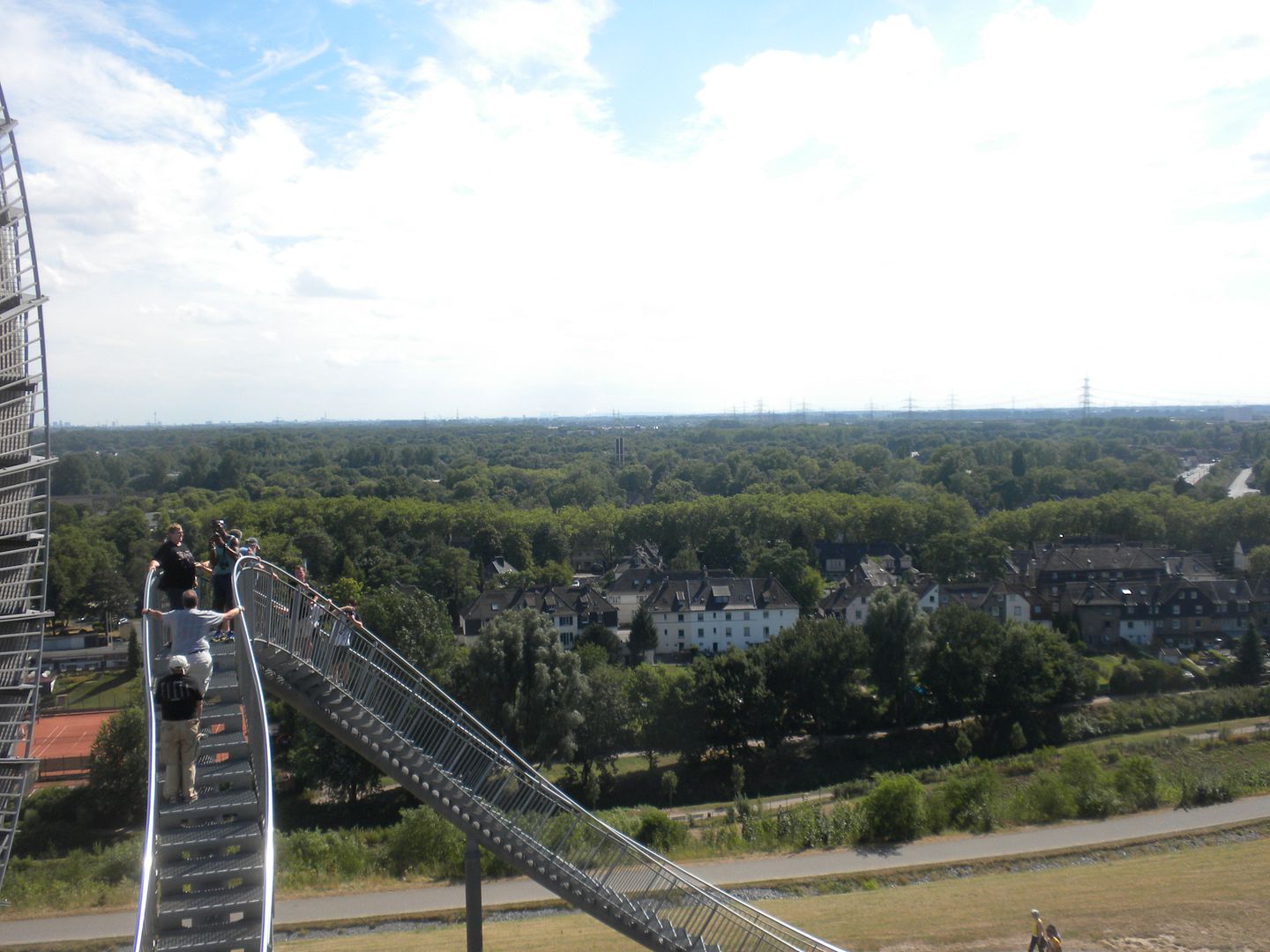 We got some great shots from here of the surrounding countryside,


including a nuclear plant.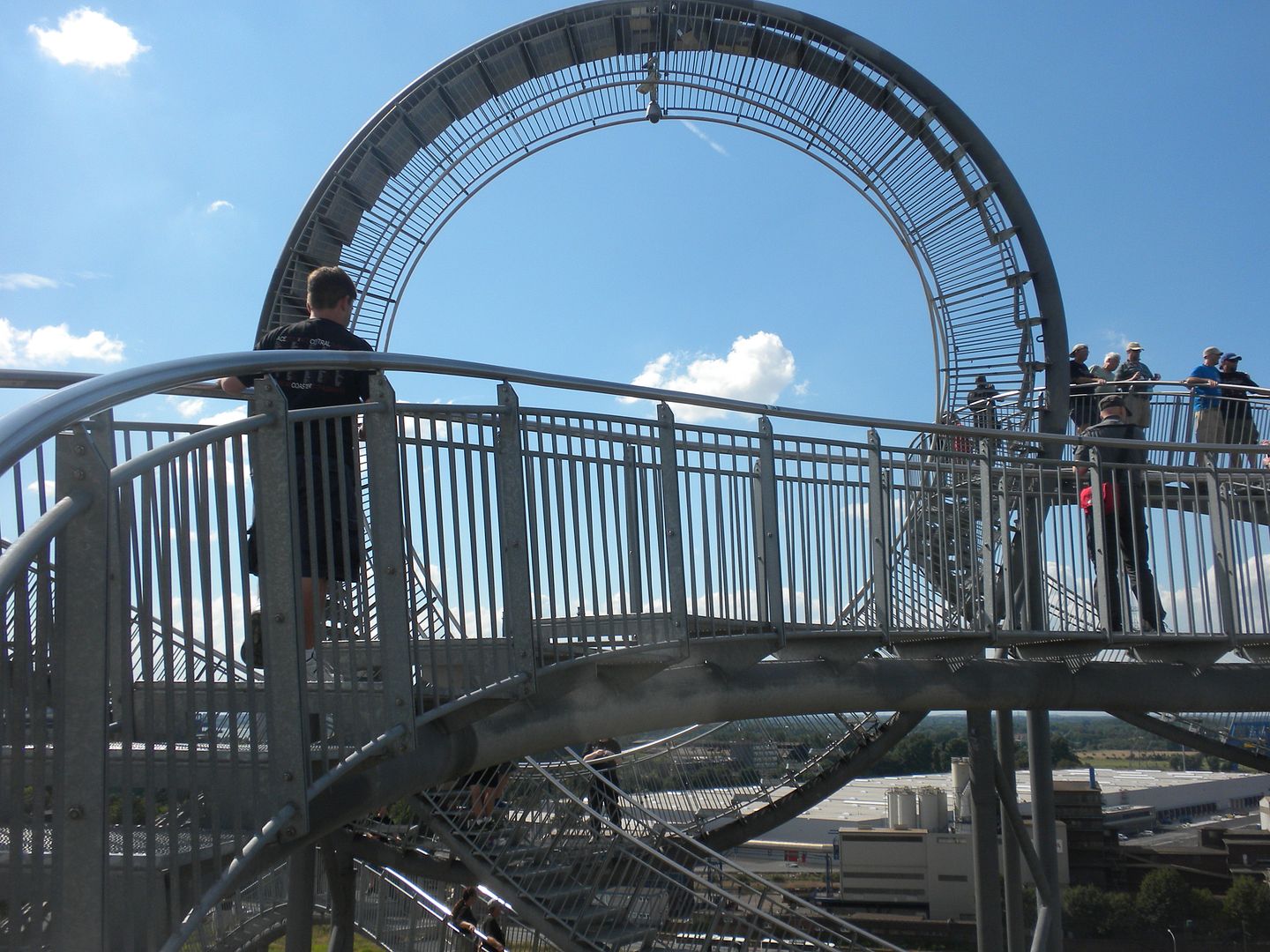 This is quite an amazing sculpture


and was a nice surprise to end our trip.

Once down from the sculpture ACE President Dave Altman presented a gift to volunteer trip organizers Ray Topscher and Kevin Schreiner. It was another great ACE trip to Europe.
Up Next: Frankfurt am Main, Germany
Go to ACE Central Europe – Part 24: Frankfurt am Main, Germany