Part 21: Die Cranger Kirmes 2013 (The Funfair of Crange), Herne, North Rhine-Westphalia, Germany
On Friday afternoon, August 2 we drove back into Germany for a 3 hour stop at the second largest fair in Germany. The fair had only 2 roller coasters, but one was a legend that many of us had hoped to someday ride, and this would be the day:


Olympia Looping: (Schwarzkopf, Lopper, Unknown Year)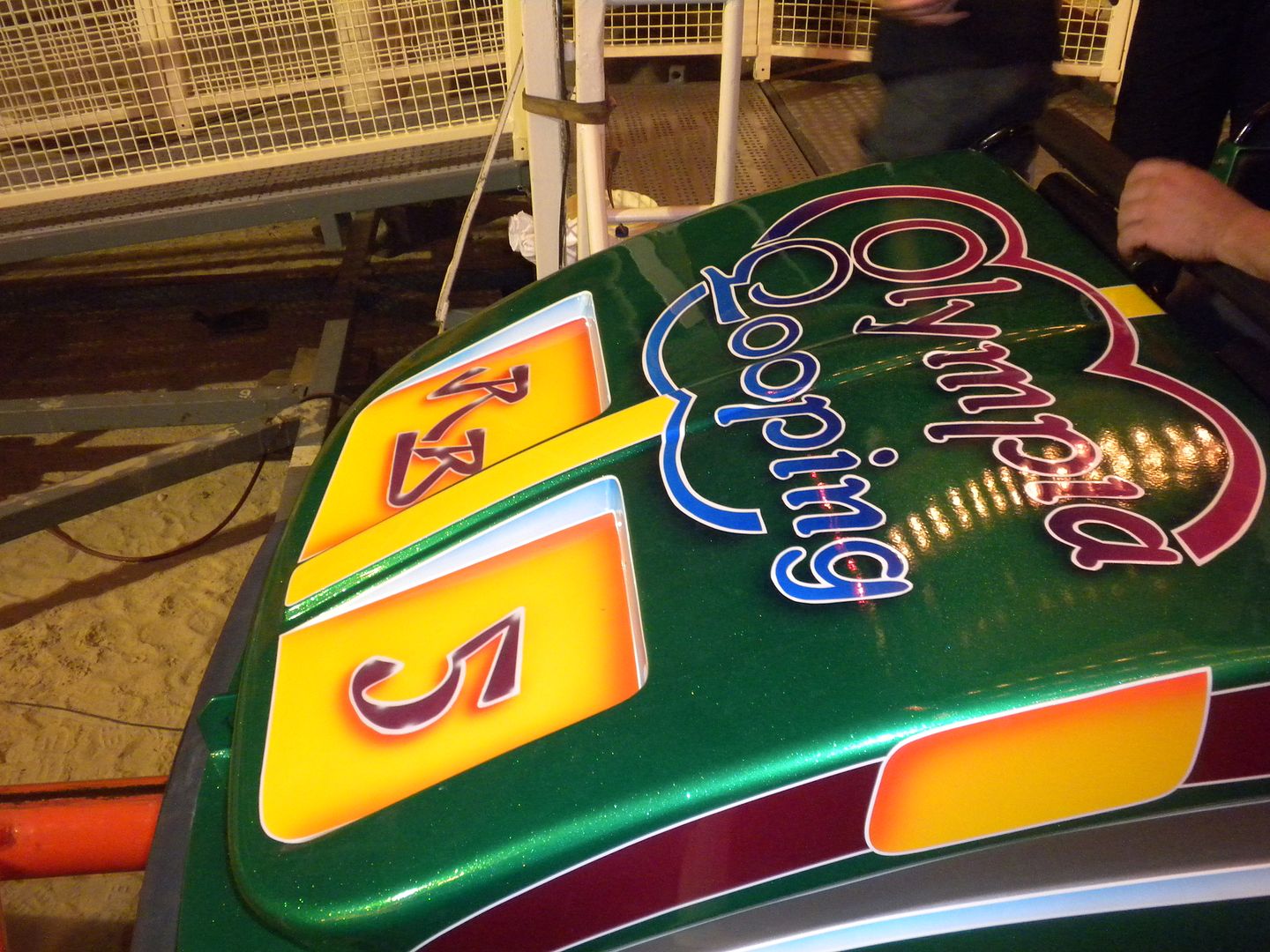 Owned by Barth, this is the largest portable coaster in the world.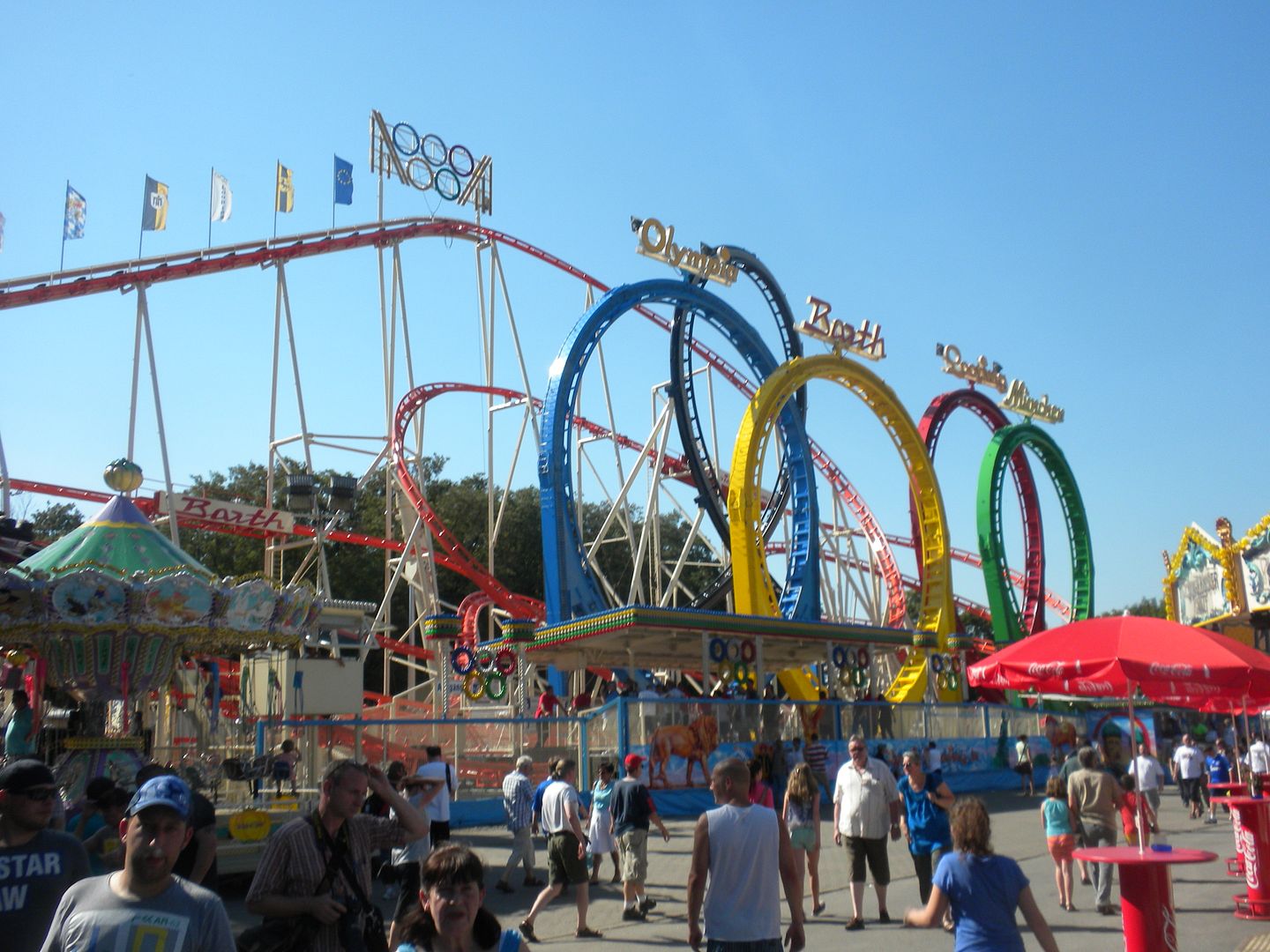 It has 5 loops, each in a color of the Olympic rings: blue, black, red, yellow and green.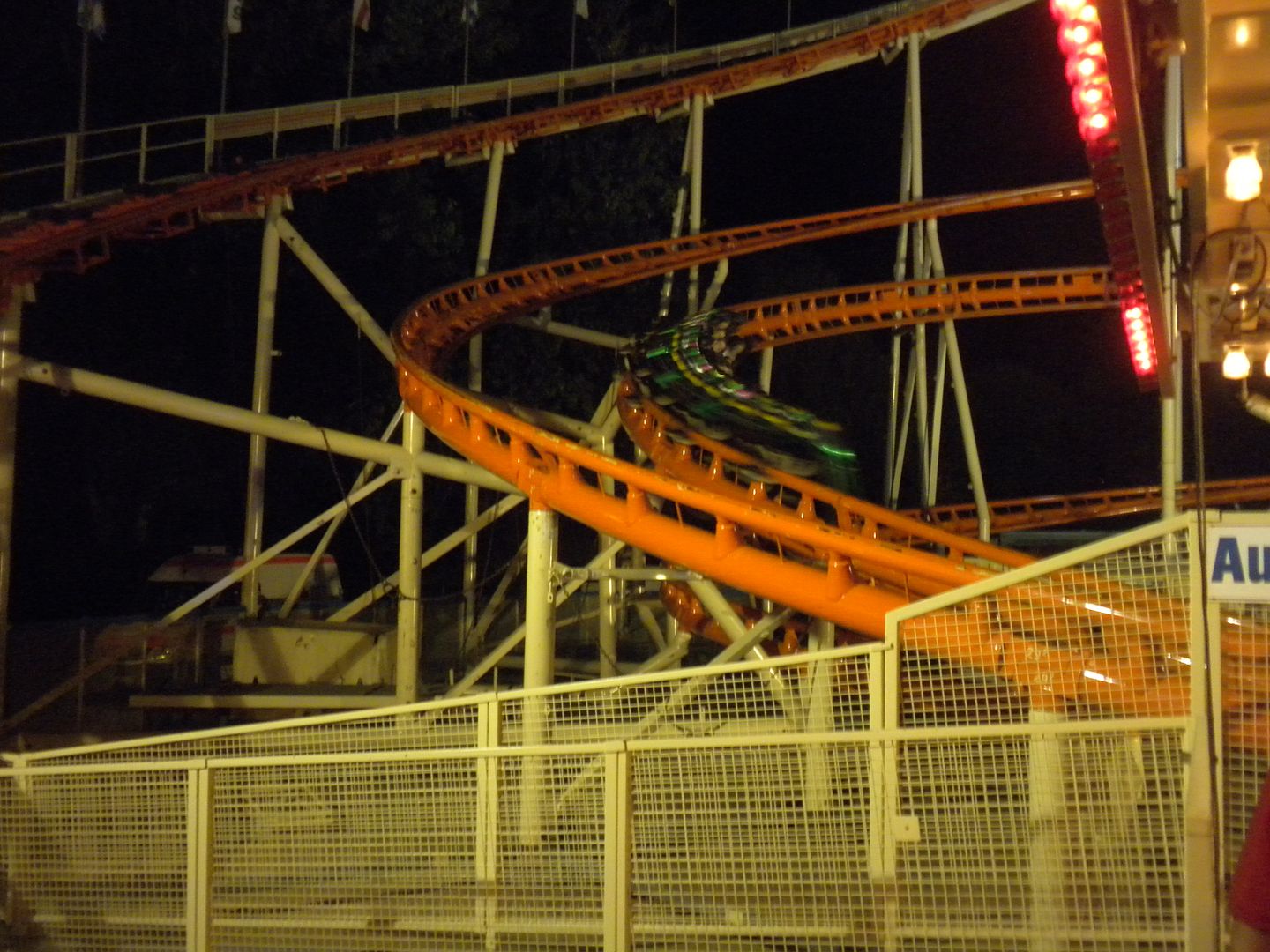 When I first heard of this coaster over a decade ago, I had trouble finding out anything about it until I realized it was a portable coaster. Being a Schwarzkopf, I hoped to someday ride it.


As luck would have it, I was able to make this great and special coaster my 750th coaster!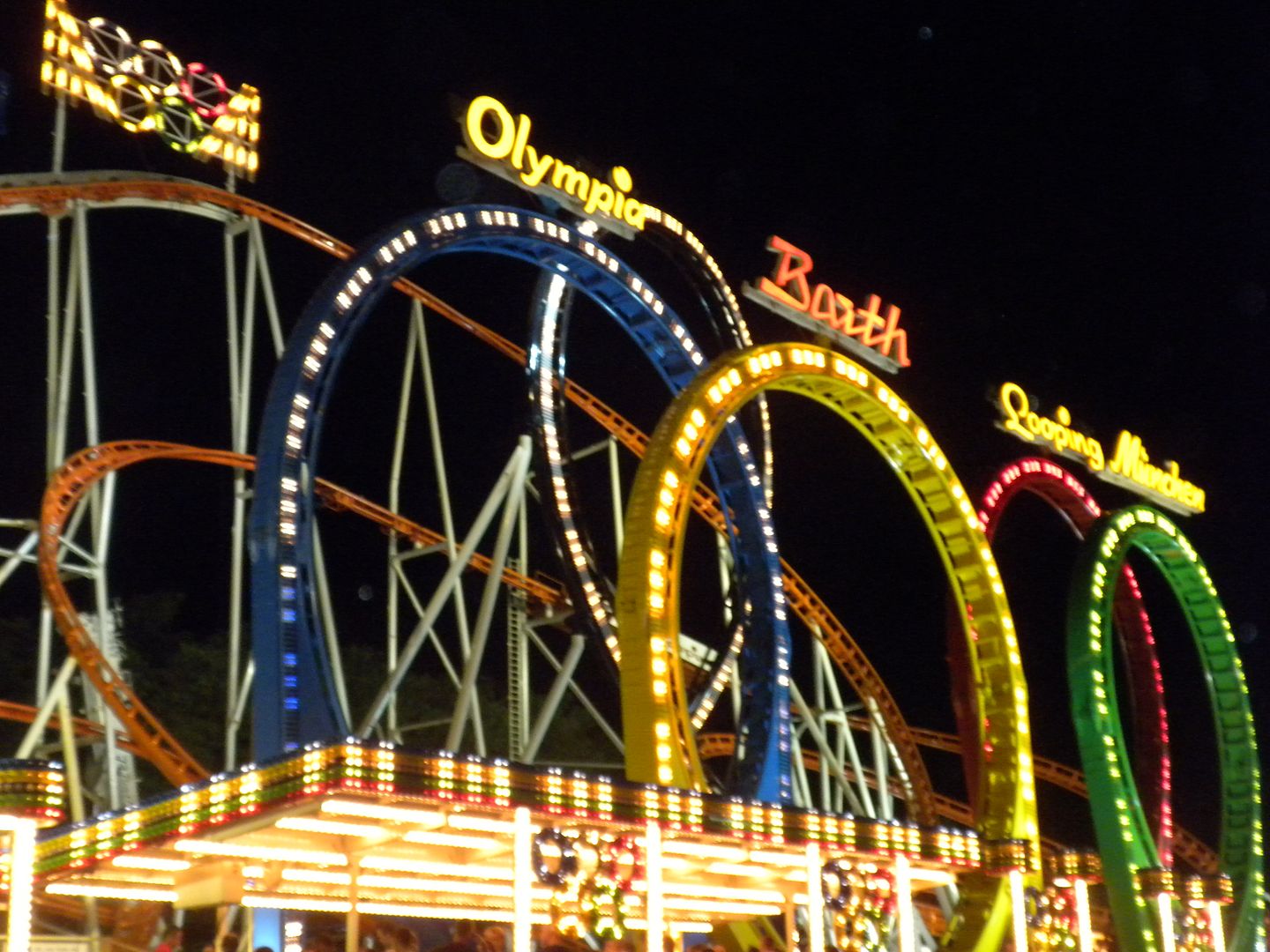 It gives a very good ride through the loops and the drops are good as well.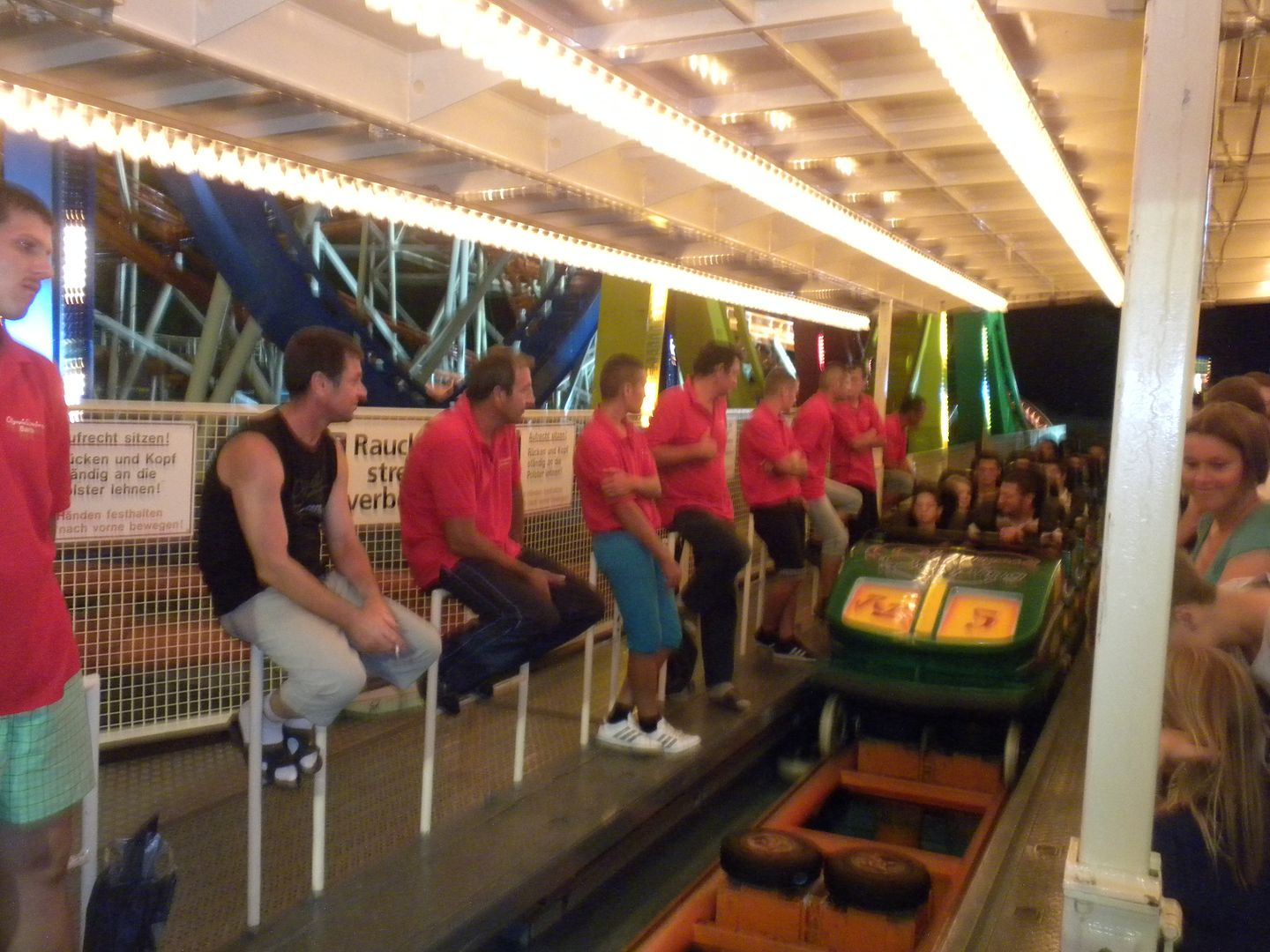 There is a ride operator for every row. It is definitely a coaster I hope to run across again – 3 rides, including 2 at night.


Spinning Racer: (Unknown Designer, Spinning Coaster, Unknown Year)


Owned by Bruch, this gave a good ride – 1 ride.
Other rides I rode included: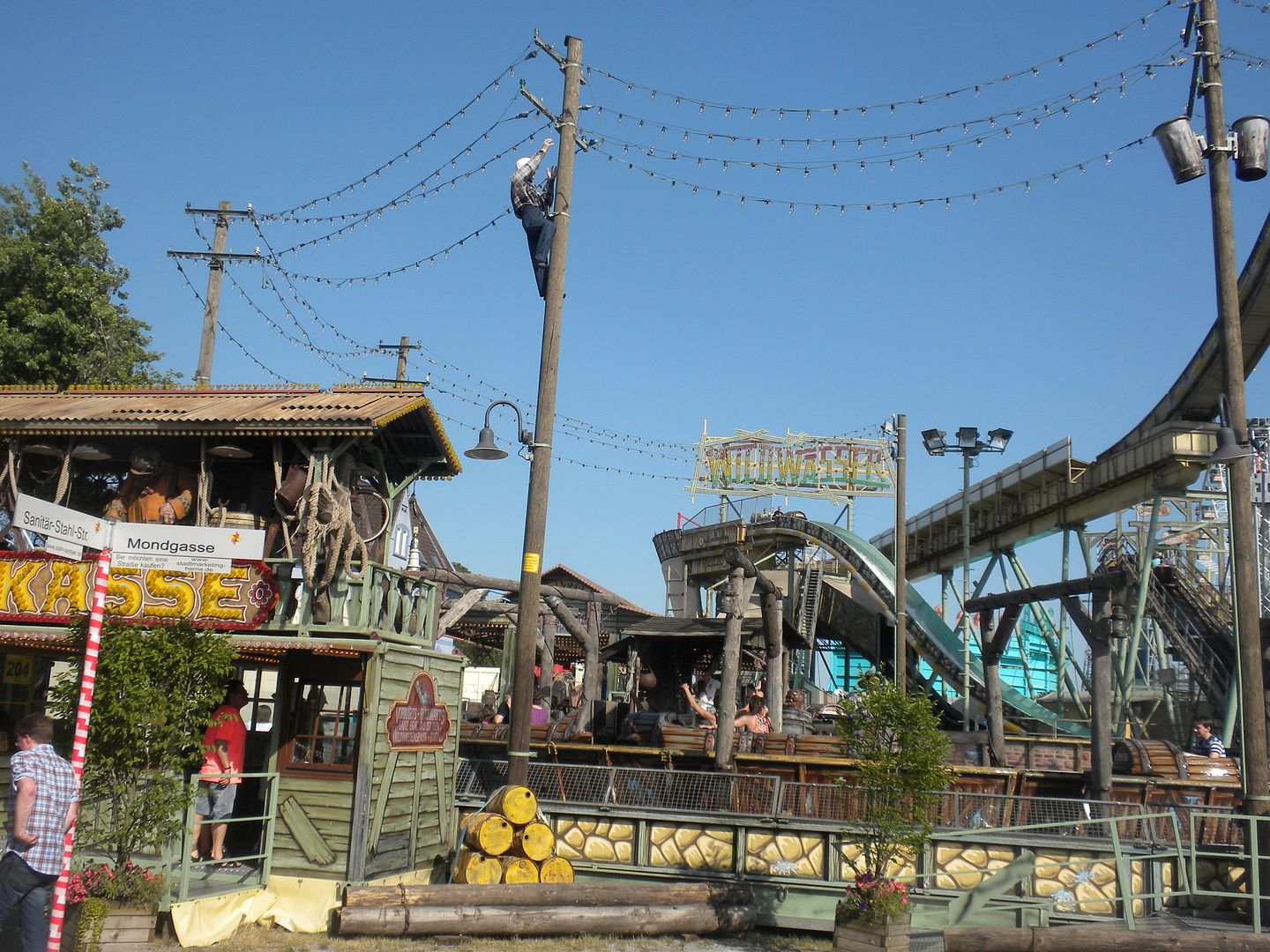 Wildwasser 3: Far and away the best portable flume I've ever ridden, this had dark ride portions, a backwards section and extensive theming – 1 ride.


Geisterschlange: This ghost train was ok – 1 ride.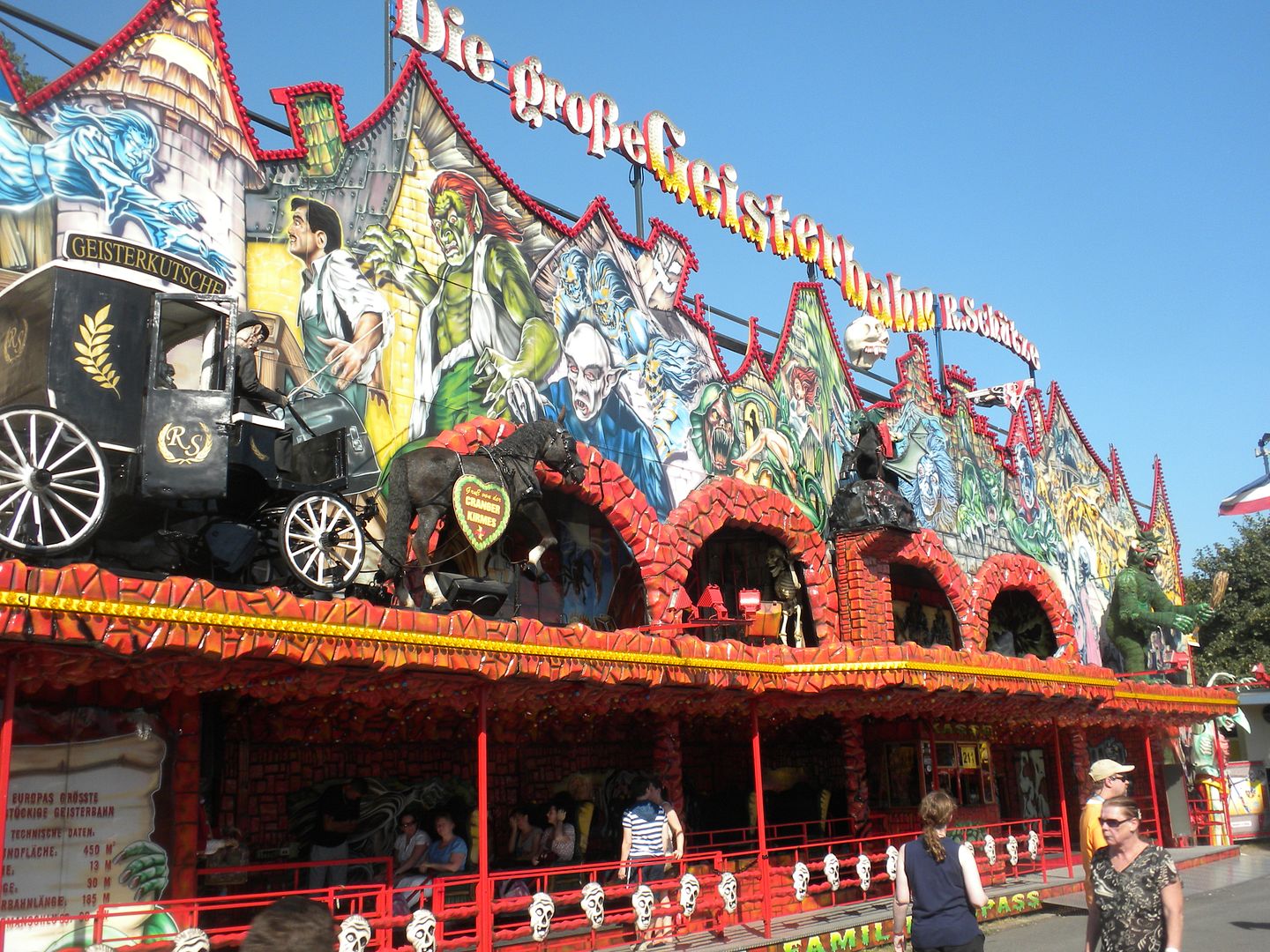 Die große Geisterbahn: This ghost train was ok – 1 ride.
Rio Rapidos: This portable spinning rapids ride was not very big – 1 ride.


Lach+Freu Haus: This fun house was pretty good – 1 walkthrough.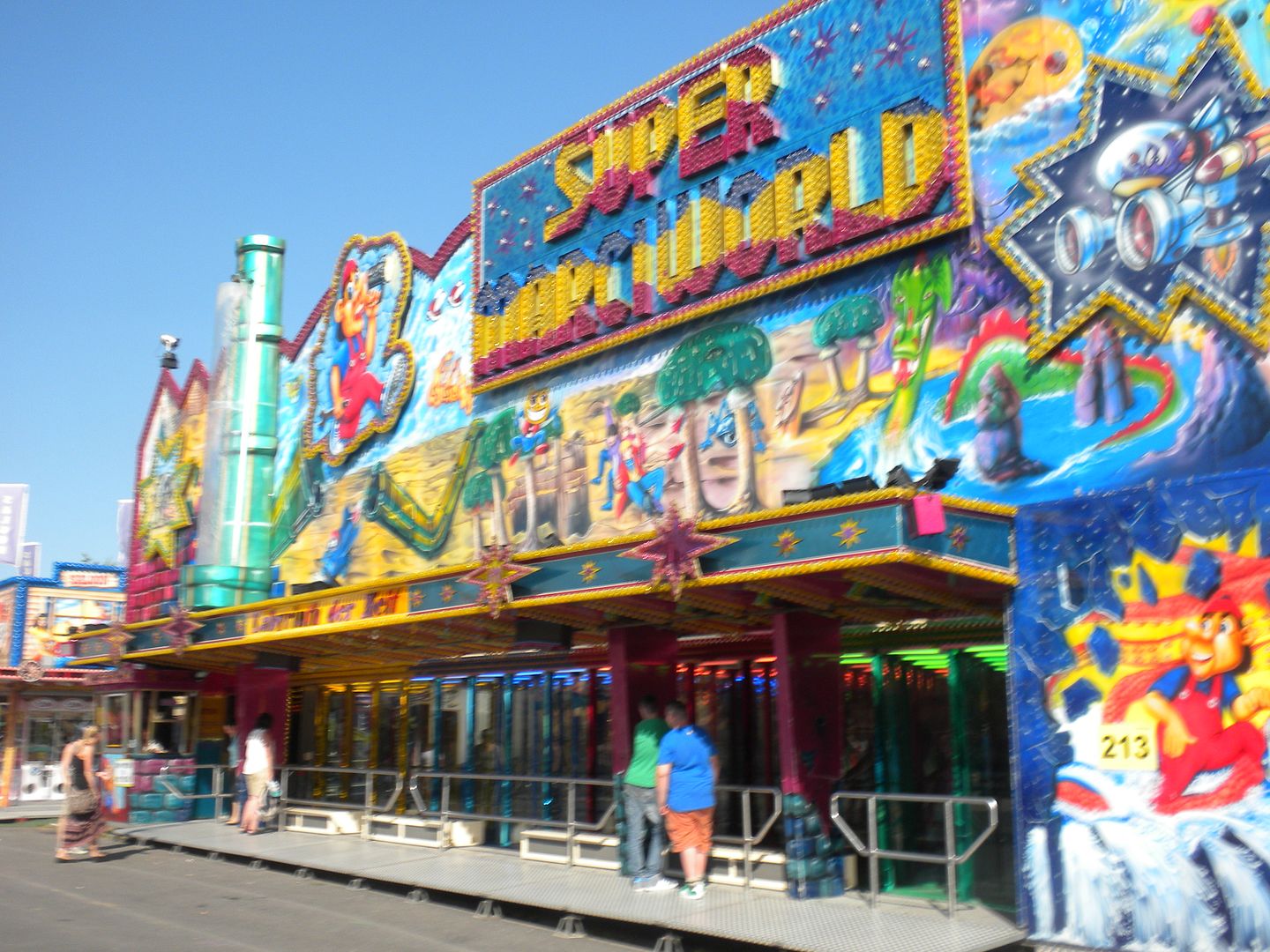 Super Marci World: This glass house was pretty good – 1 walkthrough.
The fair had by my count 36 other rides, mostly flat rides, with a few bumper cars mixed in. Because we wanted night rides on Olympia Looping, we returned to the fair by public transportation after we checked into our hotel in Bochum.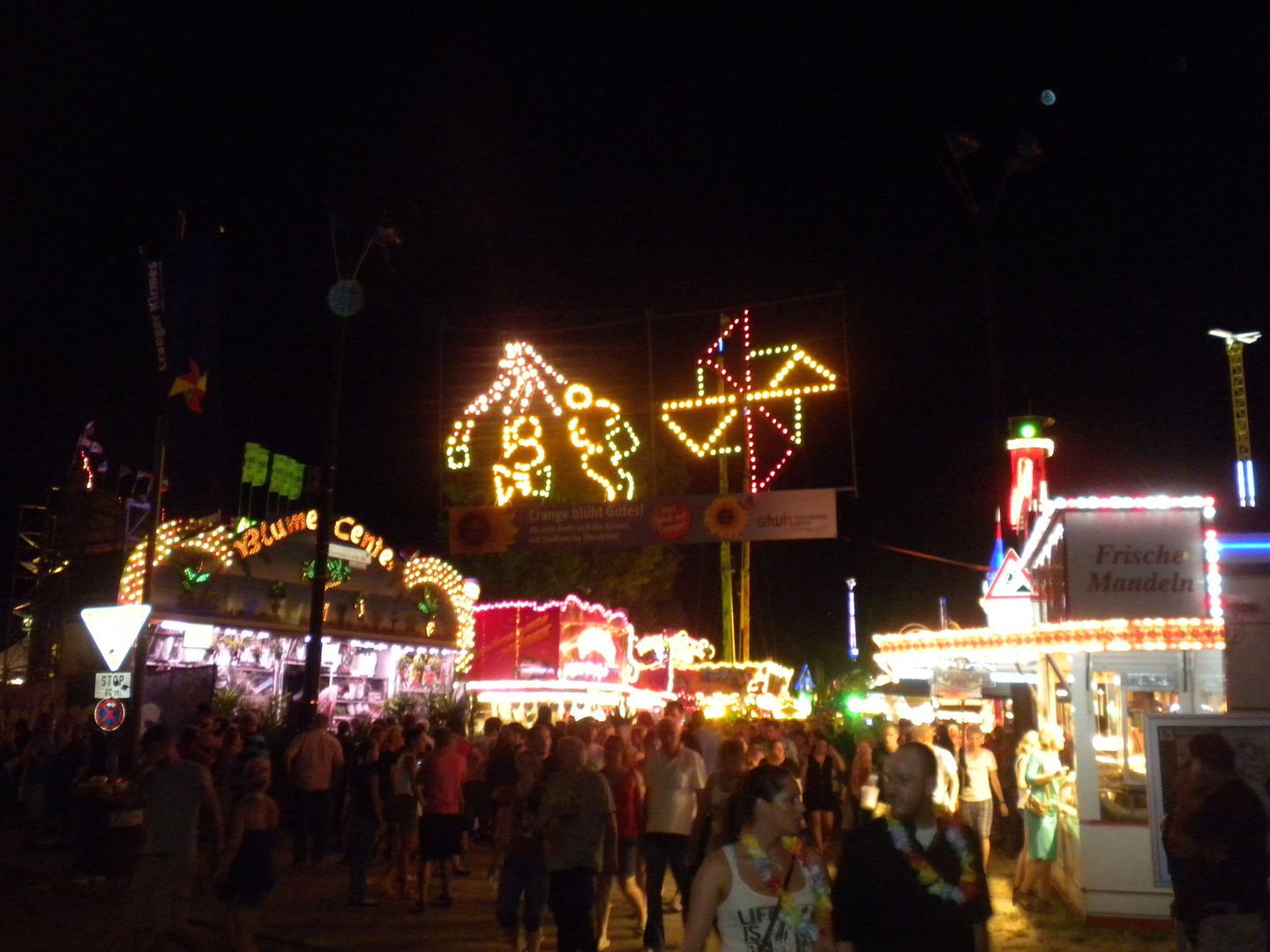 I have never seen the kind of crowds there were at the fair when we got back.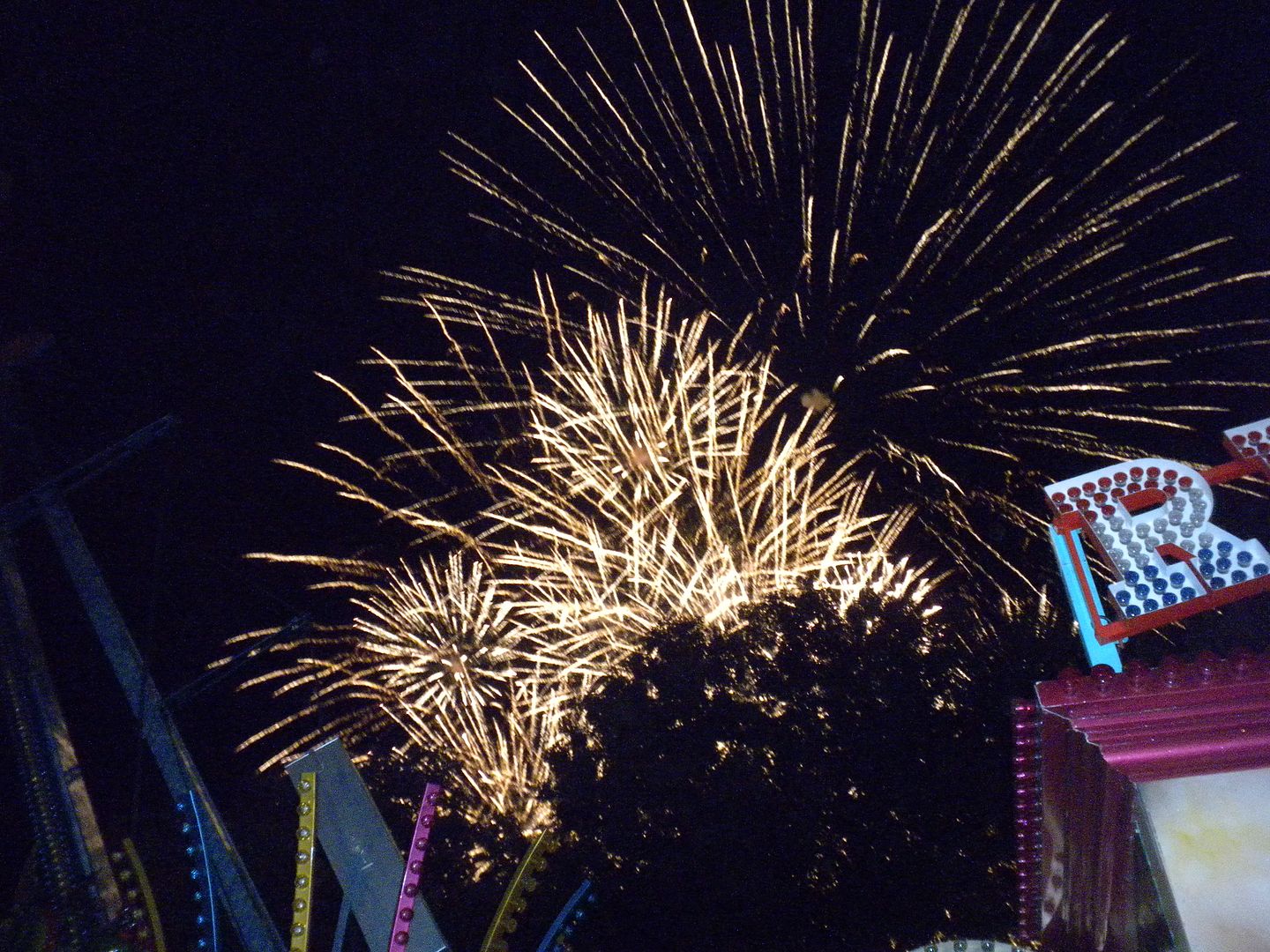 It was opening night, there were fireworks and it was wall to wall people. It took a long time just to walk a little ways.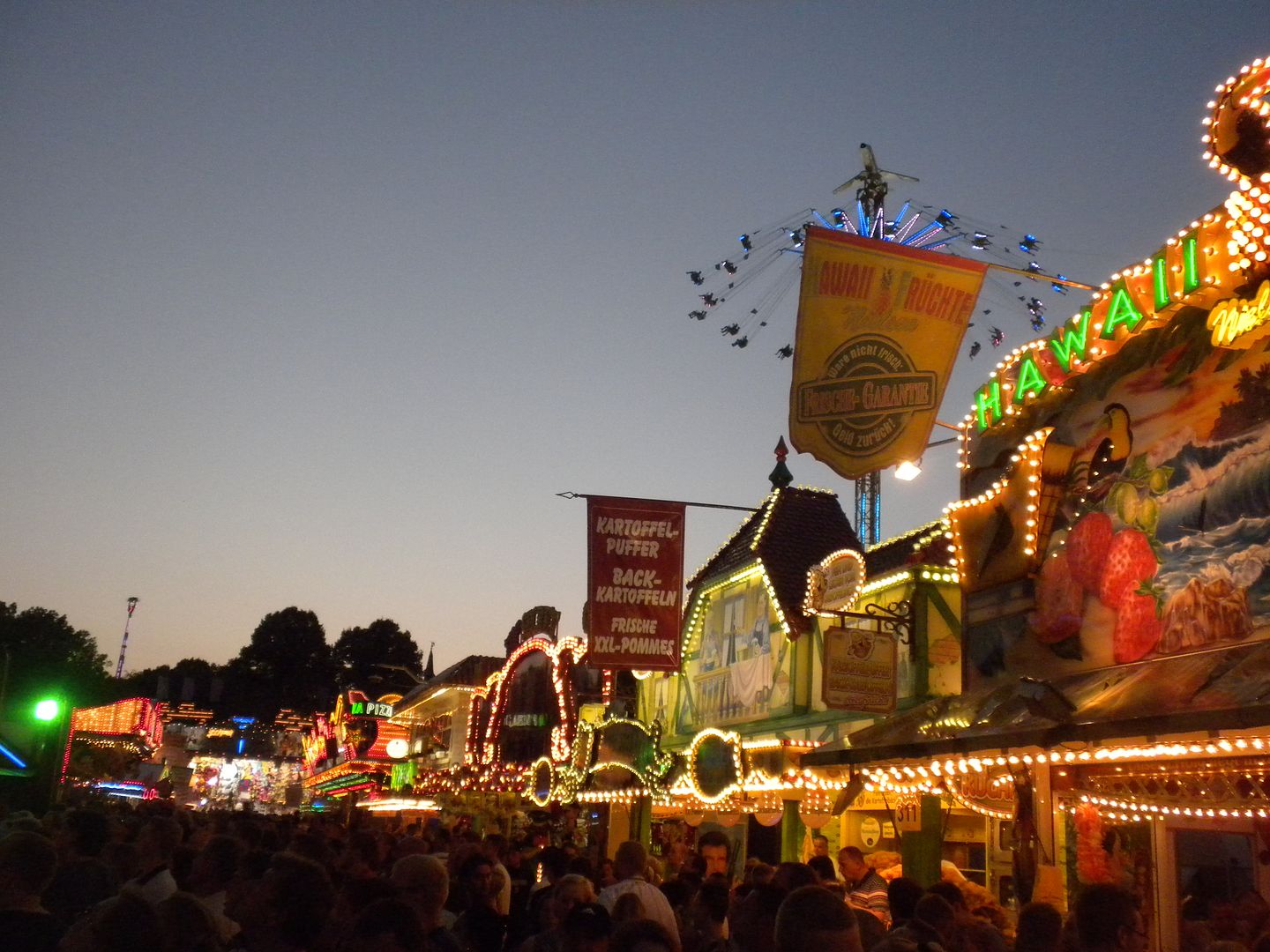 We managed to find some food and get in our night rides on Olympia Looping, and that made fighting the crowds worthwhile.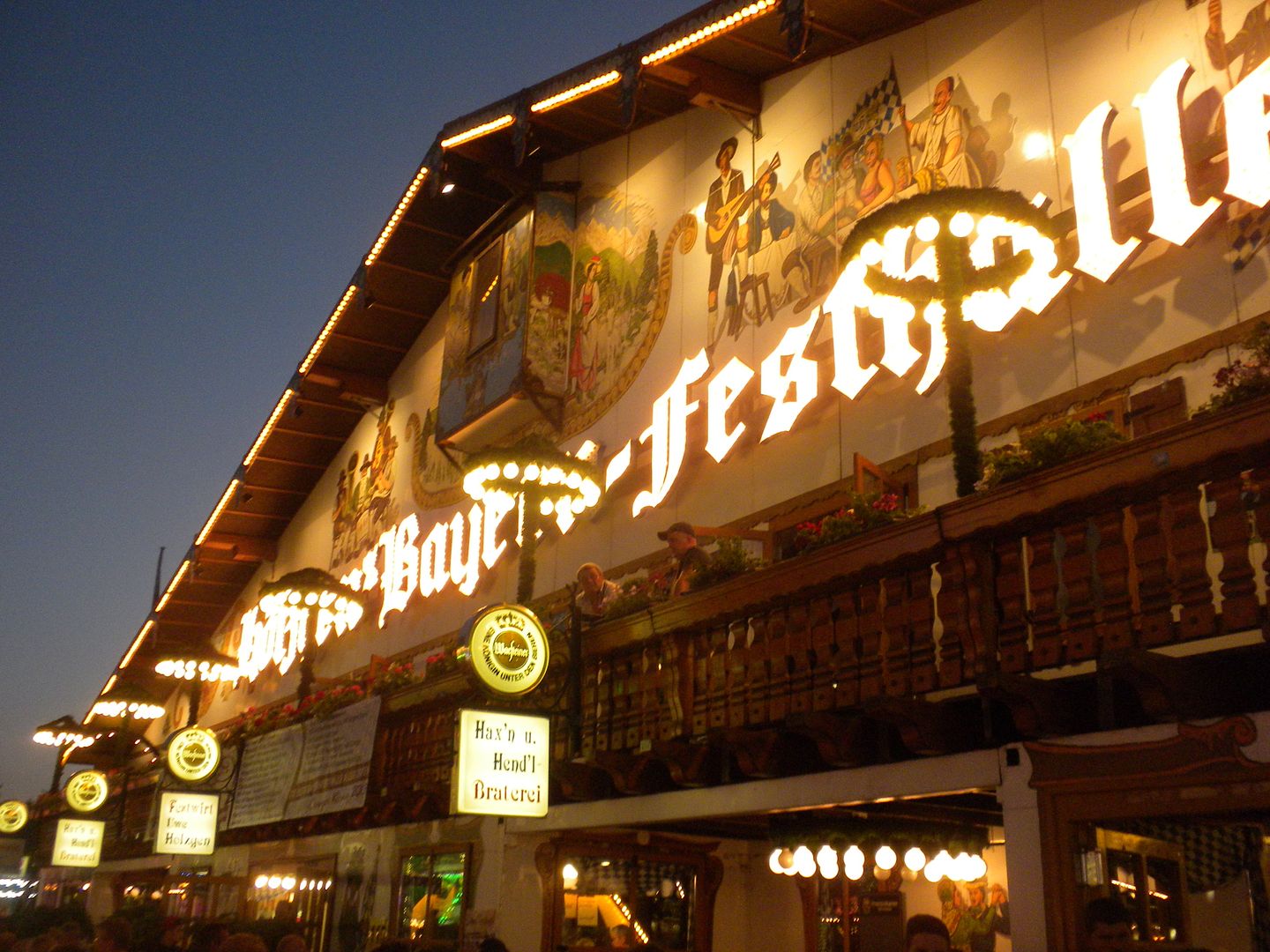 The German fairs have more games and food stands than I have seen in American fairs, but I didn't think the amount of rides nor the selection other than the big coasters, were that much more amazing than what we see. I enjoyed the experience. We returned to our hotel to get a little sleep before the last day of our adventure.
Up Next: Movie Park Germany & Freizeitpark Schloss Beck
Go to ACE Central Europe – Part 22: Movie Park Germany & Freizeitpark Schloss Beck